News Briefing for Tuesday, February 10, 2015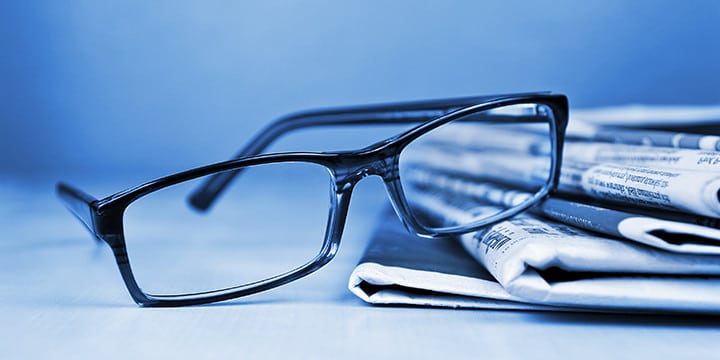 TEA PARTY PATRIOTS:
Great Job So Far, Sen. McConnell. Now Cancel The Recess.
"Politicians are flirting dangerously with a deadline for funding a critical government service. A recess looms. Stop me if you've heard this one before. Republicans ran hard against executive amnesty for illegal aliens last fall, and were rewarded by voters with historic majorities. Rather than negotiate from a position of strength, GOP leadership opted to fund almost the entire government through Sept. 30, 2015 – in a lame duck session. The Department of Homeland Security was funded only through February 27, which brings us to the current impasse. Democrats – including seven who lamely said they opposed executive amnesty – filibustered a House-passed bill (HR 240) that would defund President Obama's lawless actions. No chance, says new Minority Leader Harry Reid; fund Obama's amnesty, or nothing. It's important to note that by refusing to allow an up-or-down vote, Democrats are irretrievably culpable for any potential stoppages at DHS. You don't get to break the law, endorse continued lawlessness, then blame the opposition for a shut-down when you don't get your way. Still, Democrats are confident that the GOP will buckle. Sen. Reid predicts a "clean bill" (i.e., one that funds Obama's law-breaking) will pass, and recent history suggests he has a point. Too often during the last six years, we've seen legislation – usually involving massive spending – passed at the eleventh hour before a recess. Politicians seem always to bridge partisan divides when it's time to skip town, and in recent memory, that's meant a GOP cave-in. And between now and the funding deadline? The February 16-20 President's Day recess. To his credit, Senator McConnell has been relentless. He's brought up HR 240 multiple times in the face of Democrat obstinacy. And while he can't change their votes, he can keep his Democrat colleagues in town for a while…"
http://dailycaller.com/2015/02/09/great-job-so-far-sen-mcconnell-now-cancel-the-recess/
HEALTHCARE:
Check your Obamacare plan, local hospitals don't accept them all
"Just because an insurance plan is offered on the federal health insurance marketplace doesn't mean your local hospital or doctor is covered. That's a lesson that those who help people select plans learned last year, said Julie Leon, a health insurance navigator in Ashland County. In round two of enrollment, which ends Feb. 15, consumers are a little wiser, plans are more prevalent and many hospitals are contracting with more providers. "Because we're in the second year of it now, we're much more alert to the questions to ask," Leon said. To date, more than 202,000 Ohioans have enrolled or re-enrolled in marketplace plans. Individuals can change plans for 2015 up until the deadline, Feb. 15. In 2014, only six of the 23 Affordable Care Act plans marketed to Marion County residents were considered in-network at the county's sole hospital and largest employer of physicians — OhioHealth Marion General Hospital. The hospital contracted with only one marketplace insurer, Medical Mutual. Although Medical Mutual has expanded its number of plans, OhioHealth has not expanded the number of marketplace insurers it classifies as in-network. During the second round of sign-ups, 14 of the 48 plans available to Marion residents are in-network at OhioHealth Marion General Hospital. Marketplace plans through Anthem Blue Cross and Blue Shield, Assurant Health, InHealth Mutual and Paramount Insurance are considered out-of-network at OhioHealth. Three plans with the lowest monthly premiums are offered by out-of-network insurers…"
http://www.marionstar.com/story/news/local/2015/02/07/check-obamacare-plan-local-hospitals-accept/23000337/
Obamacare: Medi-Cal a waiting game for many low-income Californians
"Julie Moreno felt lucky to be among more than 2.7 million previously uninsured Californians to be added to Medi-Cal, the state's health care program for the poor. Until she needed cataract surgery. For three months after her November 2013 diagnosis, the 49-year-old Mountain View resident said, she tried to get an appointment, but each time she called, no slots were available. Desperate and worried, she finally borrowed $14,000 from her boyfriend's mother to have the procedure done elsewhere last February. One year into the explosive, health law-induced growth of Medi-Cal, it appears one of the most alarming predictions of critics is coming true: The supply of doctors hasn't kept up with demand. One recent study suggests the number of primary care doctors in California per Medi-Cal patient is woefully below federal guidelines. "If you're pregnant, you get help," Moreno said. "But if you're 49 and not pregnant, you have to wait for everything." In fact, seven months after Moreno's surgery, her original surgeon's office called just to say they still couldn't fit her in. At least 1.2 million Californians have signed up for a private insurance plan since enrollment began in October 2013 under the Affordable Care Act, better known as Obamacare. But it's Medi-Cal that has witnessed the largest growth — 2.7 million since the controversial law opened the program up to many more recipients in January 2014. By mid-2016, more than 12.2 million people — nearly a third of all Californians — will be on Medi-Cal, state health officials say. Those officials continue to insist that the current delays to see a doctor and crowded emergency rooms are all part of to-be-expected growing pains. But many experts say the problems are so widespread they shouldn't be ignored. "California did a good job of getting people signed up, but they basically stuck their heads in the sand and assumed that California physicians would just jump right on board and want to take more Medi-Cal patients," said Dr. Del Morris, president of the California Academy of Family Physicians, which represents many of the first-line doctors who treat Medi-Cal patients. "It's unacceptable to say, 'We are not ready for you yet, you'll just have to suffer with your disease.'" Morris and other experts say the situation is about to get worse, in part because of Medi-Cal's health care reimbursement rates. For years, the rates paid by Medi-Cal — called Medicaid in the rest of the country — have been among the nation's lowest. A provision of Obamacare hiked the rates for primary care doctors to the substantially higher Medicare rates for two years, but those increases ended on Dec. 31. A second blow came last month when the state cut the Medi-Cal reimbursement rate by another 10 percent, a reduction approved by California lawmakers in 2011 but delayed in a court battle that doctors ultimately lost. Even before the latest cuts, Medi-Cal doctors — particularly specialists — in California's rural areas often seemed nearly impossible to find. And the shortage of Medi-Cal physicians appears to be causing spikes in the number of Medi-Cal patients being treated in hospital emergency rooms around the state. Data from the Office of Statewide Health Planning and Development show that in the first three quarters of 2014, "treat and release" visits to emergency rooms by Medi-Cal patients jumped 30 percent from the same period the year before. At least once a week at the MayView Community Health Center in Mountain View, the clinic is so swamped that it is forced to send Medi-Cal patients to hospital emergency rooms "because they cannot go anywhere else," clinic operations director Harsha Mehta said…."
http://www.mercurynews.com/health/ci_27481258/obamacare-medi-cal-waiting-game-many-low-income
Buried In The Numbers: Obamacare's Costs Are Climbing, Not Receding
"Late last month, the Congressional Budget Office reported that the provisions within Obamacare expanding access to insurance coverage would cost 20% less than the agency estimated in 2010, when the law passed. The White House was ecstatic. "The estimates released today by CBO once again confirm the progress we've made," said deputy press secretary Eric Schultz. Taxpayers, however, should worry. A closer look at the CBO's numbers shows that Obamacare is growing much more expensive — and disruptive. The CBO now expects Obamacare to cover far fewer uninsured than it previously thought. In a March 2011 report, the nonpartisan agency predicted that Obamacare would extend coverage to 34 million uninsured by 2021. It has since downgraded that number to 27 million — and concluded that Obamacare will leave 31 million Americans without insurance. So the law's overall price tag has declined only because it's covering fewer people. Left unsaid is the fact that Obamacare is set to spend more per person. If the law is not repealed, Obamacare will shell out $7,740 in subsidies for every person who gains coverage in 2021. That's a 7% increase over the agency's per-person estimate in 2011. The CBO now projects that the law will cost nearly $2 trillion over the next ten years. Obamacare's subsidies alone will cost $1.1 trillion. In 2010, the agency put the cost of the entire law at $940 billion over its first decade. Obamacare hasn't just failed to expand coverage as projected — it's caused more people to lose their insurance than its architects intended. The CBO now estimates that 10 million people will lose their employer-provided health benefits by 2021. That's a tenfold increase over the agency's 2011 projections. Indeed, the CBO originally predicted that Obamacare would boost employer-based health coverage by several million from 2011 to 2015. This latest round of CBO projections could look downright rosy if health costs rise in the future. That seems likely. National health spending shot up 5.6% last year. The agency predicts that it will climb 6% a year for the foreseeable future. That's a 50% uptick from the average annual health inflation rate over the past six years. Meanwhile, by offering subsidies for the purchase of insurance on state or federal exchanges, Obamacare will increase demand for it. That will fuel further price inflation. Obamacare architect Jonathan Gruber admitted as much in a January 2014 interview, saying, "The law isn't designed to save money. It's designed to improve health, and that's going to cost money." The president, of course, promised otherwise. The law's costs could rise even faster if companies dodge the employer mandate, which require firms with at least 100 full-time employees to offer health plans or pay a fine starting this year. Those with at least 50 full-timers must do the same beginning in 2016."
http://www.forbes.com/sites/sallypipes/2015/02/09/buried-in-the-numbers-obamacares-costs-are-climbing-not-receding/
Obamacare aid: Lots eligible, lots leave it on the table
"The federal government is willing to shoulder a share of the medical costs with millions of people, but many of them are still saying, "Thanks, but no thanks." A new analysis reveals that nearly 14 million people next year could get financial help to pay out-of-pocket costs if they enroll in Obamacare health plans, a new analysis finds. That federal aid, known as cost-sharing reductions, can reduce the amount people pay in deductibles, co-payments, co-insurance and maximum out-of-pocket costs that they incur when they go to the doctor or hospital. Those costs are the share of services not covered by a person's health plan. But large numbers of the relatively low-income people—nearly half of whom live in the South—who are eligible for that aid are not taking advantage of it, even though it could save them an average of $479 in health costs annually. "Enrollment is ramping up more slowly than originally expected," noted Larry Levitt, senior vice president at the Kaiser Family Foundation health policy research group. The new analysis issued by the Urban Institute sheds light on who the potential beneficiaries of that aid are, and underscores how much they could save."
http://www.cnbc.com/id/102409314#.
IF OBAMACARE IS SAVING THE IMPOVERISHED, WHY ARE SO FEW SIGNING UP?
"From its inception, the Affordable Care Act (ACA)—popularly called Obamacare— has been touted as the necessary fix for the nation's health care system needed prior to its passage. Yes, it's going to cost nearly $2 trillion over the next decade that the nation doesn't have. Yes, it's going to radically transform the entire health care marketplace and lead to significant cost increases for families and taxpayers. But no matter what the costs, the Obama administration told us, Obamacare is necessary because there were roughly 49 million Americans without health insurance in 2010, and something had to be done about it. Although the U.S. Department of Health and Human Services estimates between 9 and 10 million people have enrolled through health care exchanges so far in 2015, President Barack Obama still refuses to release or is unable to calculate the number of people who did not have health insurance prior to the passage of the ACA who are now covered. For all the praises heaped on Obama for his signature program's alleged success, no one outside of a select few in Washington, D.C. has any clue whether the ACA is actually helping large numbers of impoverished Americans. Although hard data is not available to the public–which is odd if Obamacare really is the wild success so many of its proponents claim–new clues released by the Treasury Department suggest the ACA has been a massive failure at helping the poor attain health insurance. According to a top federal tax official, 36 million Americans failed to purchase health insurance in 2014. Interestingly, an estimated 30 million of those people qualified for a penalty exemption under the ACA despite not having a qualified health insurance plan. According to healthcare.gov, the primary exemptions for avoiding the Obamacare tax penalty are incarceration, living abroad for particular lengths of time, membership in a federally recognized Native American tribe, select religious affiliations, if the lowest-priced coverage available through the exchange would cost more than 8 percent of household income, membership in a health care sharing ministry, and financial hardship. By examining data we do have about those groups and comparing it to the number of people the Treasury Department says will be eligible for an exemption, it's easy to see that impoverished citizens are deliberately choosing not to sign up for Obamacare even though the primary purpose of the law was to help this very demographic. Data shows there are about 6 million incarcerated Americans, about 1 million Native Americans living on tribal lands, and likely less than 1 million who would qualify for religious exemptions, assuming the largest groups are the Amish and Mennonites. If we add another 4 million people to the total to account for Americans living abroad, a figure that gives Obama the benefit of the doubt, there are roughly 18 million Americans remaining who can't afford Obamacare, believe the cost to be too prohibitive, or are members of a health care sharing ministry because the insurance offered is more affordable. No matter how the Obama administration wants to spin it, there are more than 15 million Americans—far more than the number who actually enrolled through an exchange—who have decided against Obamacare despite qualifying for some sort of financial exemption…"
http://www.breitbart.com/big-government/2015/02/07/if-obamacare-is-saving-the-impoverished-why-are-so-few-signing-up/
Obama: GOP driving up healthcare costs
"President Obama blames Republicans in Congress for failing to take action against the rising prices of medical treatments and drugs — an area of U.S. healthcare reform that was largely left out of the Affordable Care Act. "There's certain areas like drugs, where the fact that Congress — and the Republican Party in particular — has been resistant to letting drugmakers and Medicare negotiate for the lowest price. It results in us paying a lot more than we should," he said in an interview with Vox, published Monday. When asked why Americans pay more for hospital visits and medications, Obama pointed to a healthcare market that he called "really opaque and really hard to penetrate." "Health providers are able to, I think, charge without much fear that somebody's looking over their shoulders and asking, well, why does this cost that much?" he said. While he said ObamaCare has helped reduce the country's healthcare spending to its lowest level in decades, he said there are still more reforms needed, particularly in the drug industry.  One idea, he said, is allowing private insurers to band together with government programs like Medicare and Medicaid to jointly negotiate prices. "I think that moving in the direction where consumers and others can have more power in the marketplace, particularly when it comes to drugs, makes a lot of sense," he said."
http://thehill.com/policy/healthcare/232168-obama-says-republicans-are-driving-up-healthcare-costs
Why Latinos Don't Care for Obamacare
Fears of deportation, language barriers, and confusion with the system's sometimes byzantine regulations has caused Latino enrollment in the ACA to lag despite huge government efforts.
http://www.thedailybeast.com/articles/2015/02/09/why-latinos-aren-t-signing-up-for-obamacare.html
HealthCare.gov bulks up staffing to meet deadline
"The Obama administration has hired 40 percent more people to help with healthcare sign-ups in the final week ahead of the 2015 deadline for enrolling in health insurance through ObamaCare. A total of 14,000 people are running call centers across the country starting Monday, when prospective enrollees will have less than a week to meet the Feb. 15 deadline. Officials in charge of HealthCare.gov said they have been planning for a last-minute swell of sign-ups, warning that the wait times for call centers have continued to increase as the clock winds down. "Consumers need to treat Feb. 15 as their last chance to get coverage for the year," said Andy Slavitt, the acting administrator of Centers for Medicare and Medicaid Services (CMS). Kevin Counihan, the CEO of HealthCare.gov, also warned of a "big, big surge" but said the administration is prepared. "Our system is stable. We've got call center support," he said. "That being said, we think it's in everyone's interest, particularly the  consumer's interest, that they don't do things that I do, which is to wait until the last minute. Actually get in early, shop and compare."
http://thehill.com/policy/healthcare/232198-healthcaregov-bulks-up-staffing-ahead-of-deadline
One Week Left For Affordable Care Act To Meet Enrollment Goals
http://philadelphia.cbslocal.com/2015/02/09/one-week-left-for-affordable-care-act-to-meet-enrollment-goals/
No. 2 at HHS: O-Care at a 'turning point'
"The second-in-command at the Department of Health and Human Services (HHS) said Monday that President Obama's signature healthcare law has hit a "turning point" in the century-old battle to provide universal coverage to all Americans. "To say that we are in the middle of a historic moment is no exaggeration," Deputy Secretary Bill Corr said in the keynote address to the AcademyHealth nonprofit health policy group. He highlighted the 10 million people who gained healthcare under ObamaCare, as well as the 7.5 million who have signed up or re-enrolled in healthcare plans in 2015. "These numbers are a big deal," he said, adding that the enrollment tallies will only keep growing…
http://thehill.com/policy/healthcare/232182-no-2-at-hhs-obamacare-at-turning-point
Obama Administration Could Hand Out $20+ Billion in Obamacare Subsidies This Year
"The Department of Health and Human Services said Monday that it's on pace to hand out more than $20 billion in subsidies in 2015, which will go to millions of people who signed up for health insurance under the federal Obamacare website. HHS said nearly 6.5 million people in the 37 states using the HealthCare.gov website will get an average subsidy of $268 per month. The subsidy is in the form of a tax credit, but it's used to immediately lower the cost of the enrollees' health insurance each month. A subsidy of $268 per month amounts to an annual subsidy of $3,216 per enrollee. Those numbers can change dramatically, depending on changes in household income or other factors that happen throughout the year. But with about 6.5 million enrollees, an average annual subsidy of $3,216 has the potential to mean total subsidy payments of $20.9 billion in 2015. The Congressional Budget Office estimated that total subsidy payments in 2014 would be about $17 billion, so today's HHS announcement indicates that number is expected to rise in 2015. One potential obstacle to these payments, however, is a Supreme Court case over whether the federal government can offer these tax subsidies to people who buy plans on the federally run exchange. Plaintiffs in that case say the law does not allow these subsidies, and the high court is scheduled to hear arguments in this case next month. For now though, HHS said the subsidies are helping to make health insurance affordable for "the middle class," although it's more likely that most of the subsidies are helping lower-income people find insurance. HHS said the average monthly premium for insurance in 2015 is now $374 per month before tax credits, but falls to $105 per month after those subsidies take effect."
http://www.theblaze.com/stories/2015/02/09/obama-administration-could-hand-out-20-billion-in-obamacare-subsidies-this-year/
U.S. government says Obamacare subsidies averaging $268 a month
http://www.reuters.com/article/2015/02/09/us-usa-obamacare-subsidies-idUSKBN0LD2BS20150209
Tax Day Shocker: Obamacare 'Clawback' To Hit Some Subsidy Recipients With Huge Tax Bill
"Anyone who receives Obamacare subsidies could be in for a rude awakening this tax season. Four in ten low-income Obamacare participants will face sticker shock this April 15 when they discover they owe a great deal of money to the IRS because of a little-known "clawback" provision in the health-care law. A family of four could owe the government as much as $11,200, according to a 2013 prediction by researchers at the University of California, Berkeley. The idea that struggling, low-income Obamacare enrollees would have to repay the government for subsidies has been a dirty little secret that has always been part of the Affordable Care Act. Although its existence has been known since 2010, neither Obamacare advocates nor the Internal Revenue Service have widely publicized it. Authors of the groundbreaking UC study, written by supporters of the health-care law, warned the repayment feature could kill future support for Obamacare. "Repayment requirements could lead to public dissatisfaction with the exchanges. And if there is much media attention to the need for repayments, some people could be dissuaded from participating in the exchanges," they cautioned. As tax time approaches, the word of forced repayment could fuel yet another round of public anger directed at Obamacare. This time, however, the anger could originate from Obamacare's own beneficiaries. Taxpayers should also be concerned, since estimates show the erroneous subsidy payments could cost the government up to $4.7 billion in 2014 alone. And because the repayments are "capped," the federal government will only be able to recover a small portion of the erroneously awarded subsidies. Still, workers who receive income that's 100 percent to 400 percent of the federal poverty line could face difficult repayments ranging from $600 to $2,500. The California researchers admitted even a $2,500 repayment could be devastating to a couple. "A repayment requirement of $2,500 could be a financial shock to a family of two earning $50,000 a year," they stated. Douglas Holtz-Eakin, the former director of the Congressional Budget Office, warned in an interview with TheDC that many Obamacare enrollees will be upset as April 15 approaches. "There's going to be a lot of dismay when they get to tax filing season," he told TheDC in an interview. Holtz-Eakin added it's unlikely the government will recover or "recapture" all the wrongly-issued subsidies. The administration "could simply say enforcing the recapture of too generous subsidies is too hard and effectively say, 'we're not going to get the money back.' And the taxpayer loses," he says."
http://dailycaller.com/2015/02/08/tax-day-shocker-obamacare-clawback-to-hit-some-subsidy-recipients-with-huge-tax-bill/
Are You Exempt From The Obamacare Insurance Penalty?
http://www.forbes.com/sites/anthonynitti/2015/02/08/are-you-exempt-from-the-obamacare-insurance-penalty/
Sales Adding Up For Accountants And Tax Preparers
"Accountants and tax preparers – already one of the top-performing types of U.S. businesses — are tallying higher sales and profits  as more businesses and individuals seek help complying with requirements of the Affordable Care Act and other regulations. New data from Sageworks, a financial information company, show that sales for the accounting, tax preparation, bookkeeping and payroll services industry (NAICS 5412) have increased by 8.8% on average in the last 12 months. That's stronger than the 6.9% average increase in sales recorded during the comparable period a year earlier, according to Sageworks' financial statement analysis. At the same time, net profit margins have improved for the third year in a row and are among the strongest of all industries. For the 12 months ended Dec. 30, accounting, tax preparation, bookkeeping and payroll services firms generated nearly 18 cents of profit for every dollar in sales. Profit margins have improved steadily from about 15% in the 12 months ended Dec. 30, 2011. Profitability has helped land the accounting, tax prep, bookkeeping and payroll industry on previous financial-based rankings by Sageworks, including lists of industries with the best financial performance, strongest profitability and highest return on equity. "Increased regulatory pressures on businesses, such as the Affordable Care Act, have increased the demand for accounting services in order to ensure compliance," according to Sageworks analyst Kevin Abbas. Under the Affordable Care Act, also known as Obamacare, taxpayers are required for the first time ever to report their health insurance coverage. While the IRS says most taxpayers will simply have to check a new box of their tax forms to comply with the ACA, others who utilize tax credits, claim exemptions or make payments in lieu of coverage may seek help to figure out the changes. Shown Sageworks' data on sales and profitability trends, a spokeswoman for the National Association of Tax Professionals said the group had no official information on why tax preparers and accountants are seeing stronger sales and profit margins. "Anecdotally we assume it's due to the complexities and requirements under the Affordable Care Act, FATCA [Foreign Account Tax Compliance] rules, and the new repair v. capitalization regulations," a spokeswoman said by email. The association's latest survey of tax professionals found that 43% of respondents are preparing more tax returns than two years ago. Forty-six percent reported no change in the number, while only 11% said they are preparing fewer returns than two years ago."
http://www.forbes.com/sites/sageworks/2015/02/09/sales-adding-up-for-accountants-and-tax-preparers/
Anthem Cyber Attack Clouds Insurer's Obamacare Bounty
"An investigation by state insurance regulators into the data breach of 80 million current and former customers of health insurance giant Anthem (ANTM) comes during a period of unprecedented growth for the company thanks to the Affordable Care Act. The timing of the cyber attack and potential costly fallout in system repairs,  customer outreach and damage control at Anthem comes less than two months after the company changed its corporate name from Wellpoint to better reflect its brand. Anthem operates under both the Anthem name and the Blue Cross and Blue Shield brand in 14 states. The new brand is now better known thanks to a headline-grabbing data breach  following Anthem's disclosure last week that cyber attackers gained "unauthorized access" to its IT system. Hackers obtained personal information including medical identification and Social Security numbers. While the FBI and other agencies look for culprits behind the attack, others are looking at Anthem business operations across the country in the already highly regulated health insurance business. The nation's state insurance commissioners, who regulate in all U.S. states, said Friday a multi-state and "immediate and comprehensive review of the company's security must be a priority to ensure protection of consumers who are covered by Anthem." Anthem is cooperating and welcomed the effort by the National Association of Insurance Commissioners. "Since the news broke, regulators have been working together and have been in discussion with Anthem executives," said Monica Lindeen, NAIC President and Montana Commissioner of Securities and Insurance."
http://www.forbes.com/sites/brucejapsen/2015/02/08/anthem-cyber-attack-clouds-insurers-obamacare-bounty/
An Actual Republican Alternative to Obamacare
"A viable Republican substitute for Obamacare used to be the yeti of Capitol Hill: often talked about, never seen. But it has suddenly become real. This week, three leading Republican members of Congress offered a realistic plan for reform, one that accepts the need to provide all Americans access to health insurance. True, the proposal, from Senators Orrin Hatch of Utah and Richard Burr of North Carolina and Representative Fred Upton of Michigan, would repeal several essential features of the Affordable Care Act, including the requirement that individuals carry health insurance (and that most employers provide it) and the expansion of Medicaid. Other provisions would be scaled back; tax credits for buying insurance would go to those making up to 300 percent of the poverty line rather than 400 percent, for example. But insurers would (mostly) still be prevented from denying coverage to those with preexisting health problems. Young adults could remain on their parents' insurance until they're 26. And the so-called Cadillac tax on gold-plated health plans would go away. Instead, the value of those plans above a certain threshold would be taxed as regular income. That last change is one even President Barack Obama should like. The infinite tax exemption on employer-sponsored health insurance has always been troublesome: It boosts demand for coverage, increasing spending. And it's a tax giveaway to those with the highest incomes, who tend to enjoy the most generous health benefits. Obamacare tries to minimize the first problem by simply levying a 40 percent excise tax on the value of high-cost plans beyond the threshold. But that's a regressive strategy. Taxing the value of health insurance beyond $12,000 ($30,000 for a family plan), as the Burr/Hatch/Upton plan does, would work better because the federal income tax is progressive. Its effect would be bigger or smaller according to the taxpayer's earnings. The income strategy has drawbacks of its own. For one thing, it would produce less revenue than the Cadillac tax does, making the law's benefits harder to pay for. And it would affect just 1 percent of health plans, according to the Kaiser Family Foundation, limiting its ability to influence the market. But these flaws could be fixed by lowering the threshold at which health insurance counts as income. That's not the only way the Burr/Hatch/Upton plan could be improved. The test for any Obamacare replacement remains its ability to provide comparable insurance to at least as many Americans, at the same (or lower) cost. And this proposal probably fails on the first two characteristics. Nevertheless, it embraces important principles of the Affordable Care Act: that the federal government ought to fund health coverage for those who can't afford it, and that the insurance market should be required to offer coverage to everyone. In the event the Supreme Court cripples Obamacare later this year by ruling against the law's insurance subsidies, the new plan would be a good place to start in congressional negotiations over how to move forward. But first, these three members of Congress will have to get their Republican colleagues to embrace the idea."
http://www.bloombergview.com/articles/2015-02-05/a-republican-alternative-to-obamacare-that-s-worth-discussing?alcmpid=view
A Creditable Plan
"Republicans are making progress, albeit slowly, toward replacing Obamacare. Last year, three Republican senators — Tom Coburn, Richard Burr, and Orrin Hatch — outlined a serious plan to replace it with a set of health-care policies that are much more free-market and limited-government in orientation, and not just compared with Obamacare but compared with what we had before it. Senator Coburn is not, alas, in the new Congress, but the other two senators have offered a slightly revised version of the plan with Representative Fred Upton. Conservatives who worry that Republicans will come up with "Obamacare Lite" and call it a replacement can rest easy about this plan. It has no individual mandate, no employer mandate, no federally supported exchanges, and no Independent Payment Advisory Board. Obamacare essentially outlaws what conservatives consider true health insurance (protection against the risk of financially devastating health expenses); this plan legalizes it, and allows it to compete on a more level playing field than even the pre-Obamacare system did."
http://www.nationalreview.com/article/398175/creditable-plan-editors
At Last, the Replacement
The Upton-Hatch-Burr plan is far from "Obamacare Lite."
"There may be no argument Obamacare's champions cherish more than this one: that Republicans have no health-care reform of their own to offer the country. In fact, various Republican legislators have offered up alternatives to Obamacare. These alternatives all included some good ideas. They were often vulnerable, however, to politically potent criticism. Some of them didn't do enough about the underlying problems of our health-care-financing system, and so could be characterized as not making coverage sufficiently accessible or affordable; others took bold steps but threatened to disrupt existing employer-provided health coverage.  A proposal unveiled in late January by Senators Tom Coburn, Richard Burr, and Orrin Hatch, however, has made it downright impossible to claim that Republicans aren't offering serious, practical health-care ideas. Their proposal builds on some of those earlier initiatives but goes farther in the right direction. It would extend a tax credit for the purchase of health insurance to all Americans who make less than three times the poverty level and who do not have access to health-care coverage from a large employer. That credit (paid for largely by capping the tax exclusion for employer-provided coverage) would provide all those Americans with the same benefit now extended only to people with employer-based coverage, and so allow most of the uninsured to afford at least catastrophic coverage. Medicaid recipients would be allowed to opt out of that program and take the credit instead. People with preexisting conditions would be protected: If they had maintained continuous coverage, insurers would have to offer them policies at the same rates as other applicants; if they had not, they could gain coverage with the help of subsidized state high-risk pools."
http://www.nationalreview.com/article/398189/last-replacement-yuval-levin-ramesh-ponnuru
The GOP's 'ObamaCare backup' — ready if Supremes gut law
http://nypost.com/2015/02/08/the-gops-obamacare-backup-ready-if-supremes-gut-law/
Under GOP plan, pay more for junk insurance, leave more uninsured
"In the hope that they will give cover to the Supreme Court gutting a key provision of the Affordable Care Act (ACA), three prominent Republican members of Congress revealed a plan to replace the ACA last week. Headline: Americans — middle-class, seniors and low-income — would pay more to get lousy insurance and many more working Americans would go without health coverage. We'll get numbers and more detailed analysis in the next few days and weeks, but here is the story they will tell.  Junk insurance: The GOP plan strips the ACA requirement that health coverage include coverage for the range of healthcare needs people expect, from prescription drugs to preventive care to maternity care. And by allowing people to buy insurance regulated by other states, insurance companies would be able to hawk barebones plans written in states that have skimpy rules on what medical care must be covered.
–Paying more: The GOP will tout that the skinny benefits will lead to lower premiums. But what matters to people is what they pay for coverage after the tax credits on the ACA. The GOP plan will eliminate them entirely for middle-class people who earn more than three times the federal poverty level, or $60,000 for a family of four. And it reduces the tax credits for people who earn up to three times the poverty level. Skimpy plans also come with higher out-of-pocket costs (deductibles and copayments), which will mean even more Americans who are covered still skipping care because they can't afford to see the doctor. Seniors, too, would pay more as the Republicans would allow them to be charged five times as much as younger people, instead of three times.
–More uninsured: The cuts in tax credits, along with the repeal of the requirement that larger employers pay for coverage, will mean fewer people will be able to afford insurance. And millions of Americans would lose their coverage because the Republican plan repeals the expansion of Medicaid. The GOP replacement — allowing people who make less than the poverty level to buy into Medicaid — will price a huge portion of people newly covered by Medicaid out of the market. The GOP plan also appears to support Medicaid block grants, which translate into huge cuts and fewer people covered over time.
–Bye-bye to preexisting condition protection: The Republican plan pretends that it guarantees coverage for people with preexisting conditions, but only if the person is always covered. If there is a break in coverage — which is much more likely under their plan for the reasons explained above — then you can be denied coverage. And you can be charged higher premiums if you've been ill…"
http://thehill.com/blogs/pundits-blog/healthcare/232125-under-gop-plan-pay-more-for-junk-insurance-leave-more-uninsured
Republicans Want to Send Message to SCOTUS on Obamacare
"Senate Republicans want to send a message to the Supreme Court that it's OK to undermine Obamacare. They keep asking the Obama administration what it plans to do if the Supreme Court upends health insurance subsidies in the King v. Burwell case. It's a hypothetical question the administration has been reluctant to entertain, leading the GOP to undertake an effort to craft a resolution. Part of the reason is that Republicans want to try to signal to potentially wavering justices that there would be a path to minimal disruption should the court invalidate tax credits for millions of people in states that didn't create their own health insurance exchanges. South Dakota Republican John Thune, who is chairman of the Senate Republican Conference, said there is a lot of discussion along those lines. "If the court thought that there was a viable alternative, that doesn't create disruption out there, it might" make the court more inclined to rule against the Obama administration's interpretation of the law, he said. "So we are trying to be prepared." Sen. John Barrasso of Wyoming, the Republican Policy Committee chairman and a doctor by trade, has been spearheading the effort to devise a solution. There have been three meetings on the Barrasso-led effort so far, which have been "well attended," according to one Republican senator involved. In a brief interview last week, Barrasso criticized the administration for not being clear about its plans, pointing to a letter he sent in December along with the other Senate GOP leaders to Treasury Secretary Jacob J. Lew and Health and Human Services Secretary Sylvia Mathews Burwell about the court case. "Although the tax credits in federal exchanges may … be the Administration's preferred policy, they are unambiguously inconsistent with the law," the senators wrote. Barrasso said Burwell "should level with the American people about what's coming and what your plans are should the Supreme Court rule that the administration acted illegally." "I raised the issue with the president personally at the White House … a couple of weeks ago when we were there," he said, referring to a bipartisan meeting of an expanded group of congressional leadership that took place around the State of the Union address. "What we're going to do is fight for the people who have been harmed by the president's health care law, but not help the law itself," Barrasso said, declining to offer specifics on the discussions. "I think it's harmed many people, and I want to help the people that have been harmed by it." "If the Supreme Court rules the way that I believe it should, which is that the president acted illegally, I want to help the people that have been harmed by the president's illegal action and help transition for them to something that actually helps lower the cost of care, and helps them with affordable insurance," Barrasso said. There's a similar effort underway in the House, where a working group announced last week it will work on both a replacement for the entire Affordable Care Act and what a release from House Majority Leader Kevin McCarthy, R-Calif., called "a contingency plan — consistent with an ultimate full replacement plan — to enact in case the Supreme Court rules in King v. Burwell that Obamacare subsidies offered on the federal exchange are illegal."
http://blogs.rollcall.com/wgdb/republicans-want-to-send-message-to-scotus-on-obamacare/?dcz=
Plaintiff's legal standing questioned in Obamacare challenge
"The lead plaintiff's legal standing in the Supreme Court case over whether the federal government can issue insurance tax credits through the Affordable Care Act is in jeopardy because he is allegedly eligible for veterans' medical coverage. King v. Burwell, for which oral arguments begin March 4, concerns whether the federal government can offer subsidies in the 37 states without their own healthcare exchanges. So far, 6.1 million people have taken advantage of the incentive. David King, the lead plaintiff, and three others challenging the tax credits said that without the subsidies, they'd be too poor to purchase a plan and therefore avoid paying a penalty for lacking coverage. With the subsidy in hand, however, the plaintiffs would lose that exemption. But King wouldn't have to pay the fee or any premium because he served in Vietnam, according to him and his lawyers, the Wall Street Journal reported. That means he can apply for federal medical coverage for veterans, which carries no premium. David Levine, a professor at the University of California Hastings College of the Law, told the Journal that the Supreme Court could still move on the case so long as one of the other three plaintiffs have a legitimate claim. But he suggested King's lack of standing spelled trouble for the plaintiffs. "If you can't find better plaintiffs than these people, it does show you how hard it is to find someone who is genuinely hurt," Levine told the Journal."
http://www.washingtonexaminer.com/plaintiffs-legal-standing-questioned-in-obamacare-challenge/article/2559957?custom_click=rss
King lawyers: Veterans coverage won't upend Obamacare challenge
"The attorneys challenging Obamacare's tax subsidies say that the lead plaintiff's potential eligibility for veterans health coverage won't derail their lawsuit in the Supreme Court.
A Wall Street Journal story suggested late Friday that David King qualifies for veterans' health coverage, which could mean he doesn't have to comply with the health care law's individual mandate and might not have a legal right to pursue his challenge to Obamacare.
Story Continued Below King is a Vietnam War veteran, as POLITICO reported on Friday.
The Competitive Enterprise Institute, which is coordinating and funding the lawsuit, says that the veteran's status is a non-issue. And even if it were, there are other plaintiffs in King V. Burwell whose standing — the legal term for the right to bring a lawsuit — is not contested. "We examined this issue at the outset of the litigation," CEI general counsel San Kazman said in a statement on Saturday. Neither King nor Douglas Hurst, another co-plaintiff who also served in the military, was ever enrolled in a veterans health program, Kazman said. And Obamacare regulations specify that only individuals who actually enroll in a veterans health plan are treated as "eligible" for them under the law, he said. "Therefore, since neither Mr. King nor Mr. Hurst had even enrolled, neither was 'eligible' for veterans health care," Kazman said. "Further, there are also non-veteran plaintiffs in this case whose standing is uncontested by the Department of Justice, and so the veteran status of two plaintiffs is of no legal consequence in any event."
King filed an affidavit in the court proceedings in which he said that he was not eligible for any government health program or employer-sponsored health insurance. Early on, the Justice Department challenged the standing of King and another plaintiff, Rose Luck, by saying that they were eligible for a "catastrophic" health plan. But the department made no mention of veteran's coverage eligibility. U.S. District Court Judge James R. Spencer made no mention of standing problems in his ruling last February. The Court of Appeals for the 4th Circuit did not stop the case on standing grounds, either. The Supreme Court does examine such issues as it considers a case. Yet standing and ripeness — whether it is the right time to bring a particular challenge — are typically dealt with at lower court levels. Were the justices to decide that none of the plaintiffs in King v. Burwell has the right to bring the suit, they could toss the entire case on that legal point — an easy "out" for a highly controversial case. But the challenge involves a total of four plaintiffs, and "only one person needs standing for the case to proceed," said Carl Tobias, a University of Richmond law professor. The Supreme Court "can be a stickler for standing before it reaches the merits, and this would allow the Court to avoid resolving a very controversial issue," Tobias said on Saturday. However, he said, even if the justices ruled against King on this issue, another case opposing the Obamacare tax subsidies is already at the appellate level and could reach the court in the next term. That case — Halbig v. Burwell — is one of three other lawsuits challenging the tax subsidy issue."
http://www.politico.com/story/2015/02/david-king-obamacare-veterans-114989.html
The One Word That Could Save Obamacare
So much rides on what the Supreme Court thinks of "such."
"The fate of Obamacare might hinge on the Supreme Court's interpretation of just one word: "such." Perhaps never before has so much been asked of "such." It is a key part of the Obama administration's argument urging the high court not to invalidate the Affordable Care Act's insurance subsidies in most of the country. The Justice Department hauled out Black's Law Dictionary to make sure the justices are aware that, in legalese, "such" means "that or those having just been mentioned." Once you understand that, the government and its allies argue, there's really no way to rule against the Obama administration. Their argument is not trivial. It will be surprising if the justices get through next month's oral arguments without spending at least a few minutes on the Affordable Care Act's use of "such." The challengers in the case, though, feel that the four-letter pronoun might be getting too much attention. "The word 'such' cannot bear this weight," the challengers wrote in their brief to the high court. The challengers have a whole phrase they want the court to focus on instead: "established by the state." Which the Affordable Care Act does not define—because of course it doesn't—that might provide clarity and avoid controversy, and this is Obamacare we're talking about. Unlike the landmark 2012 case over the law's individual mandate, the latest challenge—the lawsuit over the way the IRS is providing Obamacare's premium subsidies—isn't a constitutional issue. It's a matter of statutory interpretation—asking the Court to decide what the law says and whether the administration has implemented it accordingly. Such cases involve a lot of parsing and hair-splitting, by definition. But in King v. Burwell, the stakes are enormous: Millions of people would likely lose their health insurance if the Court rules against the administration, and insurance markets in 34 states could spin out of control as premiums increase for everyone. Obamacare would not be struck down entirely—that might be simpler, actually—but it could become unworkable in most states, while humming along fine in others. There's a lot more at play in this case than semantics. Arguments about the purpose of the law, and the legislative history, will weigh on the Court's deliberations. But the justices, particularly conservatives like Chief Justice John Roberts, will start with the text. And to understand how the Court will reach its ultimate decision, you have to get way down in the weeds. You have to think hard about "such," and "established," and the specific ways the statute uses them."
http://www.nationaljournal.com/health-care/the-one-word-that-could-save-obamacare-20150208
Four words could bring the law down
http://www.economist.com/blogs/democracyinamerica/2015/02/obamacare-and-supreme-court
Anthem faces first lawsuits over hack
"The lawsuits against Anthem Inc. have already started rolling in. The health insurer revealed this week it had been hit by a data breach that may have exposed up to 80 million customers' personal information. While no credit card or medical data was stolen, the hackers made off with names, birth dates, addresses, salary data and most importantly, Social Security numbers.
http://thehill.com/policy/cybersecurity/232073-anthem-faces-first-lawsuits-over-hack
First lawsuits launched in Anthem hack
http://www.usatoday.com/story/tech/2015/02/07/anthem-hack-80-million-lawsuits-data-privacy/23037879/
Why Experts Are Saying Your Personal Health Data Could Be at Risk
"Insurers aren't required to encrypt consumers' data under a 1990s federal law that remains the foundation for health care privacy in the Internet age — an omission that seems striking in light of the major cyberattack against Anthem. Encryption uses mathematical formulas to scramble data, converting sensitive details coveted by intruders into gibberish. Anthem, the second-largest U.S. health insurer, has said the data stolen from a company database that stored information on 80 million people was not encrypted. The main federal health privacy law — the Health Insurance Portability and Accountability Act, or HIPAA — encourages encryption, but doesn't require it. The lack of a clear encryption standard undermines public confidence, some experts say, even as the government plows ahead to spread the use of computerized medical records and promote electronic information sharing among hospitals, doctors and insurers. "We need a whole new look at HIPAA," said David Kibbe, CEO of DirectTrust, a nonprofit working to create a national framework for secure electronic exchange of personal health information. "Any identifying information relevant to a patient … should be encrypted," said Kibbe. It should make no difference, he says, whether that information is being transmitted on the Internet or sitting in a company database, as was the case with Anthem. Late Friday, the Senate Health, Education, Labor and Pensions committee said it's planning to examine encryption requirements as part of a bipartisan review of health information security. "We will consider whether there are ways to strengthen current protections," said Jim Jeffries, spokesman for chairman Lamar Alexander, R-Tenn. The agency charged with enforcing the privacy rules is a small unit of the federal Health and Human Services Department, called the Office for Civil Rights. The office said in a statement Friday that it has yet to receive formal notification of the hack from Anthem, but nonetheless is treating the case as a privacy law matter. Although Anthem alerted mainline law enforcement agencies, the law allows 60 days for notifying HHS. The statement from the privacy office said the kind of personal data stolen by the Anthem hackers is covered by HIPAA, even if it does not include medical information. "The personally identifiable information health plans maintain on enrollees and members — including names and Social Security numbers — is protected under HIPAA, even if no specific diagnostic or treatment information is disclosed," the statement said. A 2009 federal law promoting computerized medical records sought to nudge the health care industry toward encryption. Known as the HITECH Act, it required public disclosure of any health data breach affecting 500 or more people. It also created an exemption for companies that encrypt their data. Encryption has been seen as a controversial issue in the industry, particularly with data that's only being stored and not transmitted. Encryption adds costs and can make day-to-day operations more cumbersome. It can also be defeated if someone manages to decipher the code or steals the key to it. In fact, Anthem spokeswoman Kristin Binns said encryption would not have thwarted the latest attack because the hacker also had a system administrator's ID and password. She said the company normally encrypts data that it exports. But some security experts said a stolen credential by itself shouldn't be an all-access pass to encrypted data. Martin Walter, senior director at RedSeal Networks, a Silicon Valley cybersecurity firm, said encryption can be tuned to limit the data that even authorized users can view at one time. That makes it harder for an outsider to copy a whole stockpile of records…"
http://www.theblaze.com/stories/2015/02/07/heres-why-experts-are-saying-your-personal-health-data-could-be-at-risk/
HHS: ObamaCare coverage costing $100 or less for many
http://thehill.com/policy/healthcare/232201-hhs-obamacare-coverage-costing-100-or-less-for-many
IMMIGRATION:
Obama Job Approval Poll: Illegal Immigration Is Most Unpopular Issue With Americans
"A majority of Americans approves of President Barack Obama's job on unemployment, but while they are increasingly pleased with how the president is tackling the economy, most Americans disapprove of his job performance overall, according to a new Associated Press-Gfk poll. Meanwhile, the American public isn't confident that the president and Congress can work together to solve the country's problems, with a plurality blaming both Obama and the legislature for not doing enough to work together, the poll found. Obama added 6 percentage points to his job approval numbers from December in the new poll, up to 47 percent, and his disapproval rating dropped 6 percentage points, to 52 percent. So, majority of Americans still disapproves of the job he is doing. On unemployment, 51 percent of respondents said they approved of Obama's job, a 7-percentage-point increase since the question was last asked in early December. Another 48 percent said they disapprove of the president's action, while 1 percent said they didn't lean either way. The poll marked the first time Obama was in positive territory on unemployment since at least two years ago.  Obama's numbers on the overall economy have improved to a 45 percent approval rating from December's 41 percent, but a majority of voters still disapproves of the president on fiscal issues. About 52 percent said they disapprove of how Obama is handling the economy, while 1 percent said they don't lean either way. The president's most unpopular stance, according to the poll, is on immigration. Obama announced executive actions late last year that would protect some 5 million illegal immigrants from deportation — a move that angered Congress and set up a fight between the president and the legislature over how to fund the Department of Homeland Security, which enforces immigration. The agency is set to run out of money later this month if Congress doesn't secure funding. A majority of Americans — 56 percent — disapproves of how Obama is handling immigration, while 42 percent said they approve, and 1 percent said they don't lean either way. The president fares only slightly better on health care, where 55 percent of Americans said they disapprove of his job, 43 percent said they approve, and 1 percent said they don't lean either way. Terrorism was the only issue other than unemployment in which the president had a majority of Americans approve of how he was handling it. About 51 percent said they approve of how Obama is handling terrorism, while 47 percent didn't approve, and 1 percent said they didn't lean either way. But when more specifically asked about the threat posed by the Islamic State group, also known as ISIS, a majority of Americans disapproves of Obama's performance. About 53 percent of respondents said they disapprove of Obama's handling of ISIS, while 44 percent said they approve, and 2 percent said they don't lean either way. The public remains pessimistic about Obama and Congress working together. Only 16 percent said they were either very confident or somewhat confident that the two sides can come together while 83 percent said they were not confident. About one-fifth blamed Obama, 36 percent blamed Congress, and 42 percent blamed both the president and the legislature for their lack of confidence.   The AP-Gfk Public Affairs & Corporate Communications Poll conducted interviews with 1,045 American adults between Jan. 29 and Feb. 2. It has a margin of error of 3.5 percentage points."
http://www.ibtimes.com/obama-job-approval-poll-illegal-immigration-most-unpopular-issue-americans-1809820
Obama Hints Immigration Will Drown Conservatism
"…"Over the long term, I'm pretty optimistic, and the reason is because this country just becomes more and more of a hodgepodge of folks," Obama told Vox editor Ezra Klein. "People are getting more and more comfortable with the diversity of this country, much more sophisticated about both the cultural differences but more importantly, the basic commonality that we have," he said in his talk, which was recorded Jan 23. But for Obama, "commonality" is a go-to euphemism for big, intrusive, nation-wide government by progressive experts. The nation's governors "all have a common interest, and that is making sure that their constituents — who are also my constituents — are able to gain opportunity, work hard, prosper, feel secure," Obama said in a Dec. 5 comment about visiting governors. "That happens best when we work together, whether we're talking about Democrats and Republicans and independents working together, or whether we're talking about state, federal and local officials working together," he said. "What our country needs from us right now is a common purpose –- a higher purpose," he said Nov. 20 when he announced his unpopular Oval Office amnesty for eight million foreign migrants working illegally in the United States. "Our history and the facts show that immigrants are a net plus for our economy and our society," he insisted, even though wages have remained stalled since immigration rose after 1965. "Everything we've done to heal the housing market is… about restoring our common values," he said in a Jan. 8 speech in Arizona. Those values, he said, include a big government program to reverse the damage caused by the big-government housing bubble. "I want to just tell you a quick story… when things seemed darkest, Lorraine learned about something called the Hardest Hit fund –- it's a program that we created to help folks in states like Arizona that had been especially hard hit by the real estate crash," he said about "common values." Free-market variety is contrary to a common purpose, Obama said Jan. 21. "Our media is all segmented now so that instead of just watching three stations, we got 600," he said in an Idaho speech. "You got the [single] conservative station and the liberal stations. So everybody is only listening to what they already agree with. And then you've got political gerrymandering… so there are a lot of institutional forces that make it seem like we have nothing in common," he said…"
http://dailycaller.com/2015/02/09/obama-hints-immigration-will-drown-conservatism/
Obama admin. issues 5.5M work permits to non-citizens
"New documents reveal that the Obama administration has issued roughly 5.5 million work permits to non-citizens without Congressional authorization. The documents, obtained through a Freedom of Information Act request by the conservative-leaning Center for Immigration Studies demonstrate what critics call a "shadow" or "parallel" immigration system that infringes on employment opportunities for Americans, Fox News reported Saturday. The new information has prompted Alabama GOP Sen. Jeff Sessions to call for an investigation. "This request has unearthed the operation of a shadow immigration system previously unknown to the American public," Mr. Sessions said. "A full investigation is warranted." The 5.5 million work permits issued by administrative action are an addition to the 5 million green cards and 3.5 million guest worker permits authorized by Congress during the 2009-2014 period, Fox reported. The center claims more than 957,200 people who entered the U.S. without being inspected were given permanent or "pre-permanent" work permits. In addition, 23,215 parolees, nearly 1,000 stowaways and 49 people suspected of document fraud were also given permits, according to the study. "Some of those people are on track to get a green card," Jessica Vaugh, the study author and the center's director of policy studies told Fox. "But the vast majority of them entered illegally or on a tourist visa or the visa waiver program. …It's not like there's a labor shortage here." Vaughn also broke down the numbers to show the three biggest groups ineligible for work permits but receiving them are illegal immigrants (928,000), people of "unknown" immigration status (1.7 million), and those on a temporary visa (1.8 million), according to Fox. "There's no reason to issue (work permits) to people here illegally or whose status is unknown," Vaughn also said, Fox reported. The statuses of 1.7 million of those people have not been disclosed by the Citizenship and Immigration Services, which Ms. Vaughn said should be a concern because work permits are "gateway documents" to driver's licenses and other benefits. "And if the government agency issuing them does not know or will not disclose how the bearer arrived in the country how can others rely on the authenticity of an individual's identity? It is equally disconcerting if the government does know and chooses not to disclose it," Vaughn said, Fox reported."
http://www.washingtontimes.com/news/2015/feb/7/obama-administration-issues-55m-work-permits-to-no/
Obama administration issues 5.5M work permits to non-citizens; critics call it 'shadow' immigration system
"The Obama administration has since 2009 issued roughly 5.5 million work permits to non-citizens beyond what Congress has authorized, according to recently-released documents that critics of U.S. policy say reveals a "shadow" or "parallel" immigration system stifling wages and taking jobs from Americans. The information was obtained by the conservative-leaning Center for Immigration Studies through a Freedom of Information Act request and has prompted Alabama GOP Sen. Jeff Sessions to call for an investigation. "This request has unearthed the operation of a shadow immigration system previously unknown to the American public," said Sessions, one of Capitol Hill's most outspoken critics of President Obama's immigration policy. "A full investigation is warranted." Congress authorized an estimated 5 million green cards and 3.5 million guest worker permits during the 2009-2014 period, in addition to the 5.5 million issued by administration action, a Senate staffer said Wednesday. Jessica Vaughn, the study author and the center's director of policy studies, argues the administration has discovered the power to issue work permits outside the limits set by Congress and that it has become "the vehicle" for Obama's executive actions — in which he has offered deferred deportation to millions of people now in the country illegally. The biggest group of recipients has been people entering the U.S. without being inspected. More than 957,200 of them received permanent or "pre-permanent" work permits, according to the center. Others received those types of permits were 23,215 parolees, nearly 1,000 stowaways and 49 people suspected of document fraud. In addition, 531,692 students and 470,028 students received temporary work permits over that period. And those in both groups were neither originally admitted to the U.S. for employment nor qualified for admission, the group found. "Some of those people are on track to get a green card," Vaughn said recently on Fox News Business' "Lou Dobbs Tonight." "But the vast majority of them entered illegal or on a tourist visa or the visa waiver program. … It's not like there's a labor shortage here." Session has largely framed his argument against Obama's immigration policy as hurtful to U.S. workers, many of whom have not seen wages increase in the growing, post-recession economy. "The slack labor market has depressed median family income by $5,000" since 2009, he said. Vaughn also broke down the numbers to show the three biggest groups ineligible for work permits but receiving them are illegal immigrants (928,000), people of "unknown" immigration status (1.7 million), and those on a temporary visa (1.8 million). "There's no reason to issue (work permits) to people here illegally or whose status is unknown," Vaughn also said. She said 1.7 million have either not been recorded or their statuses have not being disclosed by the Citizenship and Immigration Services, which  should be a concern because work permits are "gateway documents" to drivers' licenses and other benefits."
http://www.foxnews.com/politics/2015/02/07/obama-administration-issues-55-million-work-permits-to-non-citizens-that/
Illegal Immigration 2015: Work Permits Given To 1 Million Immigrants Who Weren't Eligible To Work In US, Report Finds
"Nearly a million illegal immigrants got work permits in the first six years of the Obama administration, the Center for Immigration Studies says in a report. Among the illegal immigrants who obtained work permits were people who were denied asylum, were suspected of using fraudulent documents or were stowaways, the conservative research group said. "I was astonished at the huge number of work permits that are being issued by the Obama administration outside the legal immigration system through executive discretion, especially at a time of high unemployment and stagnant wages," Jessica Vaughn, the center's director of policy studies, said in a statement. "Besides the effect on the American worker, it encourages and rewards more illegal immigration." U.S. Sen. Jeff Sessions, R-Ala., said the findings by CIS, which obtained the data from U.S. Citizenship and Immigration Services, "unearthed the operation of a shadow immigration system previously unknown to the American public" and warrants a "full investigation." "This massive increase in the labor supply has occurred simultaneously with a steep drop in family incomes and a sharp rise in the number of Americans pushed out of the workforce. All jobs gains since the recession have gone to foreign workers, while the slack labor market has depressed median family incomes almost $5,000 in that time," he said in a statement. Of the 5.5 million work permits awarded to noncitizens from 2009 to 2014, about 982,000 were issued to illegal aliens or "aliens unqualified for admission" to the U.S., according to CIS. Most of those, or 957,000 of them, were doled out to people who illegally crossed the border, the group said. Another 1.7 million work permits were given to people "whose status was unknown, not recorded by the adjudicator, or not disclosed by USCIS," the report found. "This should be a concern; work permits are gateway documents to driver's licenses and other benefits, and if the government agency issuing them does not know or will not disclose how the bearer arrived in the country, how can others rely on the authenticity of an individual's identity? It is equally disconcerting if the government does know and chooses not to disclose it." About two-thirds of the 1.8 million new work permits given to foreigners with temporary visas were issued to those who aren't eligible to work in the U.S., according to the group. About 470,000 permits were given to people on tourist visas and 532,000 were doled out to foreign students, according to CIS data. The children or dependents of guest workers were also given some 156,000 work permits even though they also are not eligible to work in the country, the group said."
http://www.ibtimes.com/illegal-immigration-2015-work-permits-given-1-million-immigrants-who-werent-eligible-1808356
DARRELL ISSA: 'DEEPLY DISTURBING' SO. CAL. EDISON ABUSING H-1B VISAS TO REPLACE AMERICANS WITH GUEST WORKERS
"Even one of Congress's most prominent supporters of H1-B visa increases finds it "deeply disturbing" that Southern California Edison may be using the program to replace American workers with cheaper foreigners who may not even be as qualified. Rep. Darrell Issa (R-CA), who co-sponsored the "Skills Act," which would increase the number of H1-B visas that are awarded annually, said this "appears to be an example of precisely what the H-1B visa is not intended to be: a program to simply replace American workers en masse with cheap labor from overseas." ComputerWorld reported that Southern California Edison employees are furious that the company is forcing American workers to train less qualified guest workers who will be replacing them. "Indeed, current law requires that an employer certify that the hiring of an H-1B applicant 'will not adversely affect the working conditions of workers similarly employed,' in keeping with the program's intent of injecting new talent into the economy, rather than merely replacing current workers with lower paid counterparts," Issa noted. Issa urged Southern California Edison to "be forthcoming in releasing information about the process behind this decision." "I look forward to a thorough and transparent account of what attempts were made to ensure this major hiring decision adheres to the very clear statutes outlining the intended structure of the H-1B visa program," he added. Issa noted that "Congress is currently considering reforms to the H1-B program, and legislation I've authored includes stronger prevailing wage protections to ensure that companies aren't simply using the program to replace existing workers with lower cost imported labor." But murky "prevailing wage protections" language has not stopped companies like Southern California Edison from using the H-1B program to, in Issa's words, "replace existing workers with lower cost imported labor." In the Senate, Sen. Jeff Sessions (R-AL), who has opposed massive increases in H-1B visas during a time in which there is a surplus of American tech workers, said the ComputerWorld report is another example of big business abusing the H-1B visa program to get rid of American workers. On the Senate floor last week, Sessions said: Apparently, what happens is these companies sign up workers… in this case… India, and they call up the big power company and say: 'Look, we have all these young people who have an education, and your salaries are real generous to them, they like your salaries, and we will just send them over on H-1B visas. They can stay 3 years and then return to their country and you can get rid of all those American workers. Maybe you will not have to pay such high retirement or health care benefits…"
http://www.breitbart.com/big-government/2015/02/07/darrell-issa-deeply-disturbing-so-cal-edison-abusing-h-1b-visas-to-replace-americans-with-guest-workers/
Immigration reform for foreign STEM graduate students
http://thehill.com/blogs/congress-blog/education/232021-immigration-reform-for-foreign-stem-graduate-students
Obama Expands Immigration Via Border Security Plan
"President Obama's new border security plan is being expanded to allow illegals in the United States to bring their children, their adult children, their grandchildren and even step-parents into the United States. "By reclassifying economic migrants as humanitarian refugees, Obama is opening "a whole new pipeline for legal migration," said Ann Corcoran, editor of Refugee Resettlement Watch. Once it is established, future officials can expand the program to include more migrants from more countries, she told The Daily Caller. The initial program was initially announced last November as a fix to the fast-growing wave of "unaccompanied alien children" that were escorted by coyotes to the Texas border in 2014. The coyotes were working for parents living illegally in the United States. After the kids were delivered to U.S. border agency, U.S. officials completed the contract by delivering the children to their parents. The program is called the "In-Country Refugee/Parole Processing for Minors in Honduras, El Salvador and Guatemala," or the "Central American Minors – CAM" program."
http://dailycaller.com/2015/02/09/obama-expands-immigration-via-border-security-plan/
Homeland Security sets up Obama amnesty complaint hotlines for illegals
Memos say agencies want to know if federal officials violate 'new DHS enforcement priorities'
"The Homeland Security Department has set up hotlines for illegal immigrants who believe their rights under President Obama's amnesty policy have been violated. In a memo announcing the customer complaint line, U.S. Customs and Border Protection asked illegal immigrants to "please tell us about your experience" if they believe they were treated "contrary to the new DHS enforcement priorities." The department alerted "stakeholders" last week of three complaint hotlines: one for CBP, which oversees the Border Patrol; one for U.S. Immigration and Customs Enforcement, which handles immigration laws in the nation's interior; and one for U.S. Citizenship and Immigration Services, which is poised to handle the millions of amnesty applications expected to be filed. The amnesty policy grants tentative legal status to up to 4 million illegal immigrants and orders Border Patrol agents and Immigration and Customs Enforcement agents not to arrest other illegal immigrants who say they have been hiding in the U.S. for years but don't meet the criteria for full amnesty. Border Patrol agents said the complaint lines amount to a slap in the face to those who put their lives on the line to enforce the law. "Instead of supporting our agents, this administration has decided it is more important to find new ways to solicit complaints and invite ridicule against them," said Shawn Moran, vice president of the National Border Patrol Council, the labor union that represents line agents. "We demand that this administration spend more time defending the men and women defending our nation and less time promoting the extreme agendas of pro-illegal-immigration organizations. He said he would like the Homeland Security Department to set up a complaint line for agents instead, so they could register their concerns over the administration's failure to enforce laws involving their own pay, the disparity in the firepower they bring to the fight with drug cartels and the administration's "failure to fully enforce our immigration laws." Immigrant rights advocates, meanwhile, are torn over whether complaints have proved effective. Some say they are useful, but others say they rarely produce results and question the department's ability to investigate complaints against itself. The Homeland Security Department and CBP issued memos detailing the customer complaint lines last week. CBP's notice included this invitation: "If you believe you (or a family member) were apprehended and processed by a Customs and Border Protection officer or Border Patrol agent contrary to the new DHS enforcement priorities, please tell us about your experience by contacting the CBP INFO Center." The Homeland Security memo says it expects more "questions and feedback" from the amnesty and lists all three complaint lines. The Obama administration has tried to walk a tight line, insisting it is boosting enforcement even as the president and his political appointees at the Homeland Security Department have carved an ever-widening circle of illegal immigrants for protection in order to appease their advocates. In the past two years, Mr. Obama has tilted toward the advocates' position, cutting deportations 20 percent from 2012 to 2014 even as illegal crossings of the U.S.-Mexico border have increased."
http://www.washingtontimes.com/news/2015/feb/8/homeland-security-sets-up-obama-amnesty-complaint-/?utm_source=RSS_Feed&utm_medium=RSS
Homeland Security Chief Says 30,000 Will Be Furloughed If Department Shuts Down
"Homeland Security Secretary Jeh Johnson said on Sunday that he would have to furlough at least 30,000 workers if Congress does not agree to fund his department by the end of February. "This is not a situation to make light of," Johnson told CNN. "In these challenging times we need a fully funded Department of Homeland Security." In sterner terms and tone than normal, Johnson pushed back on an emerging argument that a DHS shutdown wouldn't have that far-reaching an effect since many of the department's employees would remain at work as essential employees. He cautioned that it was wrong and not particularly effective to require people to work without pay, and noted that this designation didn't apply to everyone in the agency. The Federal Emergency Management Agency (FEMA), he noted, would have to furlough an estimated 80 percent of its workforce. "I am on Capitol Hill now virtually every working day talking to Democrats and Republicans about the importance of a fully funded Department of Homeland Security in these times in particular," said Johnson. "Let's not forget that the Department of Homeland Security interfaces with the American public more than any other department in our government at airports and at ports." The current standoff in Congress is over whether a DHS funding bill should include riders to end President Barack Obama's executive actions to defer deportations for various groups of undocumented immigrants. The House has passed a bill. But it's been filibustered three times in the Senate by Democrats and would face a veto from the president even if it made it through that chamber. Johnson called for a clean funding bill to make it to the president's desk, after which, he added, Congress could go about debating the efficacy and legality of the executive actions. "Let's have that debate, but don't tie that to funding public safety at Homeland Security for the American people," he said. DHS currently employs around 230,000 individuals. The 30,000 who would be furloughed would primarily be administrative staff."
http://www.huffingtonpost.com/2015/02/08/homeland-security-shutdow_n_6639720.html
What happens if Homeland Security shuts down?
"Spending for the Department of Homeland Security hangs in the balance as Congress fights over immigration matters in the agency's annual funding bill. Without action by Feb. 27, the department's budget will shut off. To hear Democrats and many Republicans tell it, the result would be unacceptable risks to U.S. security at a time of grave threats worldwide. In reality, though, most people will see little change if the department's money flow is halted, and some of the warnings of doom are as exaggerated as they are striking. "There are ghoulish, grim predators out there who would love to kill us or do us harm," said Sen. Barbara Mikulski of Maryland, top Democrat on the Senate Appropriations Committee. "We should not be dillydallying and playing parliamentary pingpong with national security." In the view of some House conservatives, though, shutting off the agency's $40 billion budget for a time "is obviously not the end of the world," as Rep. Matt Salmon, R-Ariz., put it, because many agency employees would stay at work through a shutdown. Who's right, and what would the impact be if Congress were to let money for the department lapse? Salmon and a few other conservatives are the only ones saying it publicly so far, but the reality is that a department shutdown would have a very limited impact on national security. That's because most department employees fall into exempted categories of workers who stay on the job in a shutdown because they perform work considered necessary to protect human life and property. Even in a shutdown, most workers across agencies, including the Secret Service, Transportation Security Administration, Federal Emergency Management Agency and Customs and Border Protection, would continue to report to work. Airport security checkpoints would remain staffed, the Secret Service would continue to protect the president and other dignitaries, the Coast Guard would stay on patrol, immigration agents would still be on the job. Indeed, of the agency's approximately 230,000 employees, some 200,000 of them would keep working even if Congress fails to fund their agency. It's a reality that was on display during the 16-day government-wide shutdown in the fall of 2013, when national parks and monuments closed but essential government functions kept running, albeit sometimes on reduced staff. So what of the sometimes overheated rhetoric, often from Democrats trying to prove a political point? "If this goes to shutdown," Mikulski said, "this could close down ports up and down the East Coast, because if you don't have a Coast Guard, you don't have the ports. You don't have the ports, you don't have an economy." But if the department loses its money, the Coast Guard will stay in operation and so will the ports."
http://www.foxnews.com/politics/2015/02/08/what-happens-if-homeland-security-shuts-down/
What Would Really Happen If Homeland Security Department Was Shut Down? Turns Out Conservatives Are Right About It
http://www.theblaze.com/stories/2015/02/08/what-would-really-happen-if-homeland-security-department-was-shut-down-turns-out-conservatives-are-right-about-it/
Jeh Johnson to Congress: Stop tying immigration fight to DHS funding
"Department of Homeland Security Secretary Jeh Johnson urged lawmakers Sunday to reach a deal to fully fund his agency, saying a shutdown would jeopardize national security. DHS is currently funded through Feb. 27, as Congress continues to fight over a funding bill for the agency. Republicans are seeking to use a new spending bill to punish President Obama for his executive actions on immigration. Democrats are blocking GOP efforts to roll back the president's actions. During an interview on CNN's "State of the Union," Johnson called for funding that is "separate and apart" from debate over immigration policies. A shutdown of the agency would result in the furloughing of 30,000 employees, he said. "If people in Congress want to have that debate about immigration reform, let's have that debate. But don't tie that to public safety and homeland security for the American people," he said. Johnson said temporary measures to fund his department, such as continuing resolutions, are restricting new initiatives, including border security efforts, grants to state and local law enforcement and new Secret Service agents for the upcoming presidential election cycle."
http://www.washingtonpost.com/blogs/post-politics/wp/2015/02/08/jeh-johnson-to-congress-stop-tying-immigration-fight-to-dhs-funding/
DHS to GOP: Don't tie agency funding to amnesty for illegals amid IS threats
"Congress is free to debate President Obama's executive action providing amnesty against deportation for certain illegal immigrants, but lawmakers should not tie the fight to whether the Department of Homeland Security gets the money it needs to remain vigilant in the face of Islamic terrorism and other threats, DHS Secretary Jeh Johnson said Sunday. Mr. Johnson said his agency would have to furlough 30,000 workers and freeze pay for workers who still need to report to work, despite claims on Capitol Hill that DHS could function normally when a short-term funding resolution expires Feb. 27. "Yes, it is that big of a deal," Mr. Johnson told CNN's "State of the Union." The administration is in a standoff with congressional Republicans who want to fund the agency while undoing Mr. Obama's amnesty. Senate Democrats filibustered the Homeland Security spending bill last week, leaving the department in danger of a partial shutdown later this month as Republican leaders on both sides of the Capitol search for a Plan B to fund the department. House Speaker John A. Boehner, Ohio Republican, admitted publicly last week he is not sure what Senate Majority Leader Mitch McConnell is planning to try to end the standoff in the upper chamber. Democrats have blasted the GOP for using the funding bill to thwart Mr. Obama's amnesty, saying it undermines U.S. security while the threat of Islamic terrorism is on the rise. Mr. Johnson said Congress can debate the issue, "but don't tie that to funding public safety and security for the American people." The DHS secretary said he is meeting with lawmakers every day to find a way forward. On terrorism, he said the U.S. does a "pretty good job" in tracking the travel of suspicious persons who may be plotting with the Islamic State from within America's borders. Yet Mr. Johnson acknowledged there is an "unknown factor" when it comes to homegrown threats, and encouraged Americans to remain vigilant and report suspicious behavior."
http://www.washingtontimes.com/news/2015/feb/8/dhs-to-gop-dont-tie-agency-funding-to-amnesty-for-/?utm_source=RSS_Feed&utm_medium=RSS
GOP Leadership Hides New Immigration Push
"GOP leadership aides are refusing to explain why they're working to reanimate a divisive border security bill during the high-stakes fight over President Barack Obama's unpopular amnesty. The aides pushed the bill during a Friday meeting in the Capitol that turned contentious when GOP staffers questioned the effort to revive the bill, which had been taken off the debate calendar in late January because of opposition from GOP legislators and the GOP's base voters. Michael Steel, a spokesman for House Speaker John Boehner, responded "No" when the The Daily Caller asked for an interview with the leadership staffer who ran the invitation-only meeting. April Ward, the spokeswoman for the bill's sponsor, Texas Republican Rep. Mike McCaul, also blocked an interview request, but offered vague justifications for the meeting. "Chairman McCaul and [his Homeland Security] committee have been holding listening sessions with members and their staffs in order to have an open and honest dialogue about the need for border security legislation," she said. Becky Tallent was the leadership aide who "was leading the entire thing," said one of the House staffers at the meeting…"
http://dailycaller.com/2015/02/09/gop-leadership-hides-new-immigration-push/
No comprehensive immigration reform until 2017?
"A month into the new Republican-controlled Congress, a comprehensive immigration-reform solution seems as far away as ever. Though some Republicans last year argued that a GOP-run U.S. House and U.S. Senate might be inclined to tackle immigration reform early this year — and national Republicans have stressed the need to get the issue off the table before the 2016 presidential election — most observers now say there appears to be little chance for far-reaching legislation along the lines of the 2013 Senate-passed bill negotiated by the bipartisan "Gang of Eight." And despite the noise surrounding a Republican drive to undo President Barack Obama's recent executive action to shield millions of undocumented immigrants from deportation and work on GOP border-security and workplace-verification legislation, some are skeptical that even those will ever reach Obama's desk. Immigration-reform advocates now say their best hope for reforms such as a pathway to citizenship for most undocumented immigrants already in the country hinges on the 2016 elections: A new president will be elected and Democrats have an opportunity to win back the Senate. They are counting on the presidential-election-year turnout model, in which a broader electorate votes than during congressional midterms, to benefit pro-reform Democrats. "Bottom line is, probably the next window of opportunity for immigration reform is 2017," said Frank Sharry, executive director of America's Voice, a national organization that champions comprehensive immigration reform. "It's a remarkable turn of events. You have the idea that they (Capitol Hill Republicans) are lurching so far to the right given the 2016 electoral map that they're bordering on political suicide." Republicans counter that Obama killed any chance for a comprehensive bill with his unilateral moves on deportation. Obama and his allies say he acted only after it became clear last year that House Republicans were intransigent on the issue. But now even U.S. Sens. John McCain and Jeff Flake, two of the four Republican members of the Gang of Eight, acknowledge a replay of the 2013 Senate bill appears unlikely. The Gang of Eight bill, which went nowhere in the House after Senate passage, would have combined a massive border-security investment with a pathway to citizenship and a modernized visa system for foreign workers. GOP foes say the bill offered "amnesty" for immigrants who broke the law. "A Gang of Eight kind of thing could happen if there is a comprehensive bill that could move, and I don't think there is," Flake told The Arizona Republic. "The president went piecemeal (with executive action), so it's very tough to go comprehensive now." Flake said there is some skepticism on the Hill that the House and Senate can even come to terms on a border-security bill, which is a GOP priority. "There are some in the House who have said we want to do a border bill, and you have others in the House saying, 'Wait, if we do a border bill, it might be followed up by another bill,' that this is the gateway bill to comprehensive reform," Flake said. Likewise, a House-passed attempt to defund Obama's executive action through a homeland-security spending bill has run into procedural hurdles in the Senate, where 60 votes are needed. Democrats are not expected to cooperate with Republicans on the bill. "I think we've seen the end of this movie: If Democrats won't supply votes to proceed to the bill, they certainly aren't going to supply them to get off the bill," he added. "For my money, and time and effort, I'd rather spend time actually on immigration bills rather than this funding measure. I've always thought our response ought to be to put legislation on the president's desk." In floor remarks Thursday, U.S. Senate Minority Leader Harry Reid, D-Nev., called on Republicans to quit trying to tie the homeland-security spending to immigration. "We would love to debate immigration. We've done it here on the Senate floor before," Reid said. "It was a wonderful bipartisan debate, and we're willing to do it again but the American people are crying out that we defend our homeland." McCain also said he worries about the fight over Obama's executive action hampering homeland-security funding. "I am angered and disturbed that the president would act in an unconstitutional fashion, but at the same time I think we cannot abandon our ability to defend the nation," McCain told The Republic…"
http://www.azcentral.com/story/azdc/2015/02/07/immigration-reform-2017-mccain-flake-gang-of-eight/22939173/
House Democrat Warns Against Moving Forward With Immigration Lawsuit Without Hearings
"If House Republicans want to pursue a "seriously misguided" lawsuit against the president over immigration, they shouldn't do it by pushing through a resolution without going through a full hearing process, the top Democrat on the House Rules Committee, Rep. Louise Slaughter of New York, wrote Thursday in a letter to her Republican counterpart. "I remain disappointed that the Majority is considering filing another such lawsuit at all and I am convinced that its primary purpose is political," Slaughter wrote in the letter to Rules Committee Chairman Pete Sessions (R-Texas), which was provided to HuffPost. "But, regardless of our disagreement about the merits of a lawsuit, there is a right way to do important business in the House, and there is a wrong way." House Speaker John Boehner (R-Ohio) said last week that the chamber is planning legal action against President Barack Obama for his recent decision to expand deportation relief and work permits to what could be up to 5 million undocumented immigrants who either came to the U.S. as children or are the parents of U.S. citizens or legal permanent residents…."
http://www.huffingtonpost.com/2015/02/05/house-lawsuit-immigration_n_6624914.html
Immigration furor may thwart push to expand tax credit
"Both President Obama and Rep. Paul Ryan (R-Wis.) want to expand a key tax break for the working poor, but any hopes for a bipartisan compromise face a familiar obstacle – immigration reform. In his latest budget, Obama proposed giving adults without children greater access to the Earned Income Tax Credit (EITC), a benefit that in some cases gives working families refunds from the government. Ryan, the chairman of the House Ways and Means Committee, has sounded open to that idea as well, noting that conservatives and Republicans have long been fans of the EITC and its work requirements. But as a Senate hearing this week showed, the strident debate over Obama's move late last year to shield millions of illegal immigrants from deportation could undercut any efforts for EITC expansion…"
http://thehill.com/policy/finance/domestic-taxes/232077-immigration-furor-may-thwart-push-to-expand-tax-credit
University of California Students Vote to Divest…From America
"The University of California Student Association passed a resolution Sunday calling for the state university system to divest from the U.S. government. The resolution was one of two that passed Sunday; the other, authored by pro-Palestinian students, called for the university to divest from companies that do business with Israel. The U.S. resolution also called for the UC system to withdraw investments from other countries including Brazil, Egypt, Indonesia, Israel, Mexico, Russia, Turkey and Sri Lanka because they engage "in the violation of human rights" and "have violated the universal right 'to life, liberty and security of person;' 'to education;' to 'privacy, family [and] home;' 'to own property, and … [not to] be arbitrarily deprived of property." In this clause, the students attending the state-sponsored university blasted the U.S. for violating the right "to education." The resolution pointed specifically to U.S. military drone strikes in Pakistan and Yemen which it asserted have "killed over 2,400 people … many of them civilians." It also lambasted the U.S. government for overseeing the "highest rate of imprisonment in the world" in which law enforcement "disproportionately" target minorities, calling the system the "Prison Industrial Complex." It criticized the detention and deportation of "undocumented immigrants" and the government's sale of weapons overseas. The resolution also attacked the University of California for accepting funding from the Defense Department to conduct research projects. Pro-Palestinian activists posted words of praise online in response to the anti-Israel resolution in particular, while others pointed to the irony of a publicly funded university's student association calling to divest from the government. "I suggest the U.S. government divest from the UC system," wrote one Facebook user. Another wrote, "I don't get it. A university in California is divesting from America?" William Jacobson of the conservative pro-Israel blog Legal Insurrection wrote of the resolutions: "The U. Cal. student government has proven a point I've made repeatedly in terms of the academic boycott: If you are going to boycott Israel, then you need to apply those standards to the whole world, which will result in boycotting yourselves." "I'm not glad that the Israel divestment passed, but at least it passed combined with a resolution which made the anti-Israel students and U. Cal student government look like fools," Jacobson added. The UC system has recently passed several Israel divestment resolutions. Jacobson noted that similar resolutions on campuses nationwide are not proposed by a "grassroots, student-led movement," but rather "it has a highly coordinated, well-funded action plan assisted and coordinated by outside groups."
http://www.theblaze.com/stories/2015/02/09/university-of-california-students-vote-to-divestfrom-america/
MEXICAN CARTEL THROWS GRENADE AT BORDER TV STATION FOR REPORTING ON THEM
"As the border region has exploded into a war zone, a grenade was thrown at a local border television station, part of the Gulf Cartel's continued efforts to silence the Mexican media from reporting on the escalating violence. The grenade was thrown at Friday night at the Televisa building in Matamoros, according to a Tamaulipas law enforcement official who spoke with Breitbart Texas. Televisa is a local TV station that is part of a larger network, and has been reporting on the cartel violence. The official told Breitbart Texas that so far there have been two people injured at the scene, in addition to the property damage, but no additional information is available yet. Just 20 minutes after the grenade exploded, the Mexican military clashed with a blockade set up by gunmen on the outskirts of Matamoros. The grenade marks is the second attempt this week by the dangerous criminal organization to intimidate the media from reporting on their activities. As Breitbart Texas reported earlier this week, a group of gunmen stormed the Matamoros office of El Mañana, kidnapping and beating its news director, Enrique Juarez. They released Juarez after warning him to stop writing about violent activity in the region…"
http://www.breitbart.com/texas/2015/02/06/mexican-cartel-throws-grenade-at-tv-station-for-reporting-on-them/
Bill would extend teaching licenses to more immigrants
"Nevada lawmakers are hearing a bill that would make it easier for immigrants with temporary legal status to get a teaching license. The Assembly education committee is scheduled to review AB27 on Monday afternoon. It would affect students who have work permits through the Deferred Action for Childhood Arrivals program, also known as DACA recipients or DREAMers. Existing law allows the state superintendent to give a teaching license to someone who was in the country illegally but has a work permit only if there's a teacher shortage for a subject the person can teach. The bill would allow DACA recipients to get a teaching license if a district has a teacher shortage of any kind. Clark County School District is short about 600 teachers, and wants to hire hundreds more."
http://www.washingtontimes.com/news/2015/feb/9/bill-would-extend-teaching-licenses-to-more-immigr/?utm_source=RSS_Feed&utm_medium=RSS
U.S. says 6 Bosnian immigrants sent cash, supplies to terror groups
"Six Bosnian immigrants have been accused of sending money and military equipment to terrorist fighters overseas, including the Islamic State group and al-Qaida in Iraq. An indictment unsealed Friday in U.S. District Court in St. Louis said the defendants donated money themselves and in some cases collected funds from others in the U.S. and sent the donations overseas. It says two of the defendants used some of the money to buy U.S. military uniforms, firearms accessories, tactical gear and other equipment, which was shipped to people in Turkey and Saudi Arabia who forwarded the supplies to terrorists. The supplies and money eventually made their way to fighters in Syria, Iraq and elsewhere, according to the indictment. Money also was sent to support family members of terrorist fighters, the indictment says. All of the defendants knew where the money and supplies were going, the indictment says. The indictment alleges the conspiracy began no later than May 2013 and that the defendants used email, phones and social media websites including Facebook to communicate using coded words, such as "brothers," "lions" and "Bosnian brothers." All six people who are charged are natives of Bosnia who were living in the U.S. legally. Three are naturalized citizens; the other three had either refugee or legal resident status, according to the U.S. attorney's office. The indictment names Ramiz Zijad Hodzic, 40, his wife, Sedina Unkic Hodzic, 35, and Armin Harcevic, 37, all of St. Louis County; Nihad Rosic, 26 of Utica, New York; Mediha Medy Salkicevic, 34, of Schiller Park, Illinois; and Jasminka Ramic, 42 of Rockford, Illinois…"
http://www.washingtontimes.com/news/2015/feb/7/us-says-6-bosnian-immigrants-supplied-money-equipm/?utm_source=RSS_Feed&utm_medium=RSS
U.S. accuses 6 immigrants of helping Islamic State
http://www.usatoday.com/story/news/nation/2015/02/07/immigrants-charges-islamic-state-terrorism/23032923/
Five Legal U.S. Residents Arrested for Allegedly Supporting Terrorists, One More Charged
http://www.theblaze.com/stories/2015/02/07/six-legal-u-s-residents-arrested-for-allegedly-supporting-terrorists/
Indictment: Bosnian Immigrants Plotted Over Facebook
"Six Bosnian immigrants accused of sending money and military equipment to extremist groups in Syria used Facebook, PayPal and other readily available services to communicate and transfer funds, according to a federal indictment. All are charged with conspiring to provide and providing material support to groups designated by the U.S. as foreign terrorist organizations, including the Islamic State group and an al-Qaida-affiliated rebel group known as the Nusra Front. The indictment unsealed Friday in U.S. District Court in St. Louis alleges they plotted by phone, Facebook and email; shared videos and photos related to their plans on social media sites; sent money via PayPal and Western Union; and shipped boxes of military gear through the U.S. Postal Service. The defendants are accused of donating money themselves and, in some cases, collecting funds from others in the U.S. and sending the donations overseas. It says two of the defendants, a husband and wife in St. Louis, used some of the money to buy U.S. military uniforms, firearms accessories, tactical gear and other equipment from local businesses and ship it to intermediaries in Turkey and Saudi Arabia who forwarded the supplies to fighters in Syria and Iraq. One of the suspects, Mediha Medy Salkicevic, a 34-year-old mother of four from the Chicago suburb of Schiller Park, appeared Saturday in federal court in Chicago. Wearing an orange jail uniform, she spoke only to confirm that she understood the charges. She appeared calm and smiled occasionally while consulting with her attorney. Speaking to reporters afterward, defense attorney Andrea Gambino stressed that Salkicevic is considered innocent until proven guilty. The indictment says the suspects used "coded language" in their communications over email and social media, using terms like "the beach" for places in Iraq and Syria. But it says they also used terms such as brothers, lions, mujahids and shaheeds, or holy warriors and martyrs. Such language is commonly used among Islamic extremist groups and would seem likely to draw law enforcement scrutiny if posted openly on the Internet. But terrorism financing expert Loretta Napoleoni said it's a clever tactic to use such usual channels for communicating and sending money as long as the amounts are small, noting that so many people use them that it's easy to "go below the radar." "That's the easiest way to send money. … And frankly using the U.S. Postal Service is also a very good way not to be caught," said Napoleoni, author of "The Islamist Phoenix." "There is so much stuff going through." The FBI arrested Salkicevic on Friday. If convicted, she could face up to 15 years in prison and a fine of up to $50,000 on each charge. The case will be tried in Missouri, where several other defendants were arrested. A bond hearing Monday will determine whether Salkicevic travels there on her own or in custody…"
http://abcnews.go.com/US/wireStory/us-supplied-money-equipment-overseas-terrorists-28793421
Mother of four charged in Chicago with helping ISIS and Al Qaeda (+video)
Mediha Medy Salkicevic is one of six Bosnian immigrants charged with sending money and military equipment support terrorists in Syria and Iraq.
"Mediha Medy Salkicevic, a 34-year-old mother of four from the Chicago suburb of Schiller Park, was arrested by the FBI on Friday. Like the other defendants, she's charged with conspiring to provide material support to terrorists and providing material support to groups designated by the U.S. as foreign terrorist organizations, including the Islamic State group and an Al Qaeda-affiliated group known as the Nusra Front. If convicted, she could face up to 15 years in prison and a fine of up to $50,000 on each charge. Salkicevic, wearing an orange jail uniform, spoke only to confirm that she understood the charges. The case will be tried in Missouri, where several other defendants were arrested. A Monday bond hearing will determine whether Salkicevic travels there on her own or in custody. Speaking to reporters afterward, defense attorney Andrea Gambino stressed that Salkicevic is considered innocent until proven guilty. "Everybody should remember that," Gambino said. An indictment unsealed Friday in U.S. District Court in St. Louis said the six defendants donated money themselves and in some cases collected funds from others in the U.S. and sent the donations overseas. It says two of the defendants, a husband and wife in St. Louis, used some of the money to buy U.S. military uniforms, firearms accessories, tactical gear and other equipment, which was shipped to people in Turkey and Saudi Arabia who forwarded the supplies to people fighting in Syria and Iraq…"
http://www.csmonitor.com/USA/Latest-News-Wires/2015/0207/Mother-of-four-charged-in-Chicago-with-helping-ISIS-and-Al-Qaeda-video
The Peasants Are Revolting, So Let's Get New Ones
"In the Morning Jolt yesterday (you should subscribe), Brother Geraghty asked whether Jeb is too enthusiastic about immigration. The question is prompted by David Frum's piece in The Atlantic that Geraghty calls "the single toughest critique of Jeb Bush." Frum sat through hours of Jeb's speeches and interviews and wrote that "it quickly becomes overwhelmingly apparent that this [immigration] is the public policy issue he cares about by far the most." He continues: Bush seems to have something more in mind than just the the familiar (if overstated) claim that immigration can counter the aging of the population. He seems to think that there is some quality in the immigrants themselves that is more enterprising—more dynamic to use his favorite term—than native-born Americans. This is not only a positive judgment on the immigrants themselves. It is also a negative judgment on native-born Americans. In an interview with Laura Ingraham, Frum was more explicit: "[Jeb] is not satisfied with America as he inherited it, and he talks a lot about how we can't achieve prosperity merely with our existing demographics… He seems to think that native-born Americans aren't enterprising enough, aren't energetic enough, don't love their families enough. The solution, the way to repair the troubles of America is to change America through immigration by importing people who are somehow better than native-born." Jeb genuinely disagrees with Obama on many policy issues, but in this respect they're two peas in a pod. As Frum writes in the Atlantic piece: "Both have built their campaign for president upon a deep commitment to fundamental transformation of their nation into what they believe it should be." They are both Amerophobes, if you will. But Geraghty raises an important question: There may be a molecule or two of truth in here, no? Don't many Americans take the blessings, rights, and freedoms of being born American for granted? Isn't one of our most common laments that too many Americans embrace this philosophy of entitlement and whining victimhood, while we see legal immigrants coming here and working their butts off and being thankful for the opportunity to live the American dream? There is a molecule of truth here. The problem is that immigrants are people like any other and they assimilate into the society around them precisely by embracing the "philosophy of entitlement and whining victimhood" that Geraghty rightly decries. That goes for all the other reasons Jeb and his ilk think Americans aren't good enough, aren't smart enough, and doggone it, aren't likeable enough to avoid their contempt. If we have problems in our political culture, problems with the inculcation of good work habits, problems with the weakening of the family, how does replacing our people with foreigners help? The most charitable interpretation of Jeb's preference for foreigners over Americans is that he thinks immigrants are inherently more capable of resisting the problems of modernity than weakened Americans and will somehow spread that resistance to the rest of us. But the reality is that immigrants and their families experience the same Fishtown/Belmont problem as anyone else…"
http://www.nationalreview.com/corner/398111/peasants-are-revolting-so-lets-get-new-ones-mark-krikorian
Ted Cruz: GOP Leadership's Anti-Amnesty Plan 'Designed to Lose'
"Senator Ted Cruz (R., Texas) said that the Republican strategy for fighting President Obama's amnesty orders was developed by GOP leadership and "designed to lose." "Let's be clear, the cromnibus was leadership's plan. I said at the time it is a bad plan and it is a plan that is designed to lose," Cruz replied when CNN's Dana Bash suggested that he was leading the Republican party into a fight they can't win. Immigration hawks wanted Republicans to try to block implementation of Obama's executive orders on amnesty during the lame-duck session, but House speaker John Boehner — at the behest of incoming Senate majority leader Mitch McConnell (R., Ky.), partly — opposed that tactic and instead negotiated to have the votes needed to pass the spending package that funded most of government through the end of the fiscal year, but left the Department of Homeland Security on a short-term continuing resolution. Cruz reminded Bash that seven Senate Democrats claimed to oppose Obama's executive orders on immigration during the 2014 midterms, but they are now filibustering the bill that would block funding for the legislation. "They told their constituents they didn't support the president ignoring federal law, ignoring the constitution and unilaterally and illegally granting amnesty to four to 5 million people here illegally," he said. "I think we need to tee it up and give those Senate Democrats an opportunity to go on record to demonstrate whether they were telling the truth when they were talking to the voters back home or whether they'll just stand with President Obama instead."
http://www.nationalreview.com/corner/398165/ted-cruz-gop-leaderships-anti-amnesty-plan-designed-lose-joel-gehrke
Jeb Bush To Present "Compassionate Leadership Style" On New Website
"Former Governor Jeb Bush plans to release thousands of emails on a new website Tuesday along with the first chapter of an e-book which portrays what he calls a compassionate leadership style and deep conservative credentials. While many news outlets previously obtained the emails from Bush's time in office, the former Republican governor suggested his interaction with constituents and staff would help shape his message in a prospective presidential campaign. "One of things that came out of this was a sense there is a story to be told here," Bush said, describing "a style of leadership that tried to help people" and an ideological consistency "where I think we stayed true to conservative perspective." Bush has yet to announce his political intentions, but he has been among the most aggressive GOP presidential prospects in recent weeks. He continues to court top political donors across the country, while reviving and expanding a political machine that was largely dormant in the eight years since he left the Florida governor's mansion. He recently launched the "Right to Rise" political action committee to serve as a vehicle for a potential campaign. "My personal belief is that Republicans can win if we're more hopeful and aspirational, which is why we've used the terminology 'Right to Rise,'" Bush said on the call. "We lost the sense that it's possible that the future can be brighter for people." The son and brother of former presidents cited the support from his family as he eyes the 2016 campaign. "Thanks to the support that I have from my beloved wife and family, my life is totally focused on this," he said. The 20-minute call touched on a range of political strategy and policy. The discussion seemed aimed at delivering two messages to the network of staff now working at high levels around the country: To advise them of the website and e-book as a way of helping build a database of followers, and to allow Bush to outline the early blueprint for his campaign priorities. Bush called on his Republican allies to reach out to Hispanic voters and other groups critical to the GOP's 2016 prospects. "Because our message was maybe too harsh or our harsher voices are the ones that seem to have dominated, we've lost a little ground," he said. "But the fact that I'm bilingual, bicultural can't hurt."
Bush's wife Columba is from Mexico. He is fluent in Spanish, and received his bachelor's degree from the University of Texas in Latin American studies."
http://miami.cbslocal.com/2015/02/09/jeb-bush-to-present-compassionate-leadership-style-on-new-website/
Does Jeb Bush have an "Amerophobe" streak?
http://hotair.com/archives/2015/02/08/does-jeb-bush-have-an-amerophobe-streak/
Tightrope Walker
Scott Walker impresses conservatives, but he still needs to settle on an immigration policy.
http://www.nationalreview.com/article/398248/tightrope-walker-andrew-johnson
SPENDING/BUDGET/ECONOMY:
ZUCKERMAN: DEBT WILL CAUSE 'REAL CRISIS'
"Mort Zuckerman, Editor-in-Chief and publisher of the New York Daily News and US News and World Report Chairman, declared that the US national debt would create "a real crisis" on Friday's "McLaughlin Group." Zuckerman started by saying there was "some truth" to House Speaker John Boehner's (R-OH) statement that the president's budget was "more taxes, more spending, bigger government here in Washington, the same old policies that have failed for the last six years." He continued, "on the other hand, the President has to deal with a very weak economy, relatively, and we're going to have these kinds of deficits. The real question is: now, how are we going to be able to get some of these deficits under control? Because at some point, there's going to be a real crisis, a financial crisis, as our debts just accumulate. If you — if you look at it now, for example, you will see that the deficits are going to continue to go through the next half dozen years and we're going to be in the situation where the debt's going to — the debt service is going to use up a lot of our funds, and if we get any kind of inflation, okay? You'll get a much higher interest rate and you'll get a much higher debt service obligation, leaving much less for whatever we need in the country to service the country's economy." Zuckerman concluded, "Obama puts forth a whole series of programs that are going to cost billions and billions of dollars at this stage of the game. This is not the time, in my judgment, to do that." Later in the show, he added "we have a terrifically difficult issue here to face, okay? We simply cannot run-up all these deficits forever. One other thing that it is going to happen at some point is inflation, okay? And if that inflation hits, then we're really going to be in trouble. So, we've got to be very careful about how we handle this."
http://www.breitbart.com/video/2015/02/07/zuckerman-debt-will-cause-real-crisis/
Obama touts 'middle-class' budget in address
"President Obama is touting his fiscal 2016 budget as a blueprint for spurring middle-class growth in his first weekly address since he released the proposal. "Because while we've come a long way, we've got more work to do to make sure that our recovery reaches more Americans, not just those at the top," the president said.  "That's what middle-class economics is all about – the idea that this country does best when everyone gets their fair shot, does their fair share, and everyone plays by the same set of rules." The president painted a broad brush, citing the budget's plans to make childcare, college, paid leave, homeownership and retirement more affordable while also making investments in infrastructure, research and education. To pay for the $4 trillion budget, Obama called for raising taxes on wealthy individuals and closing tax loopholes. Obama's budget is dead on arrival in the Republican-controlled Congress and includes expenditures that far outpace the budget caps put in place by sequestration. But since Obama holds veto power over any legislation Congress passes, the budget is seen as a starting point for many of the most contentious budgeting negotiations. "We should stop refighting old battles, and start working together to help you succeed in the new economy," Obama said. "That's what you elected us to do – not to turn everything into another Washington food fight, but to have debates that are worthy of this country, and to build an economy not just where everyone can share in America's success, but where everyone can contribute to America's success." He also praised recent job numbers, which showed the best year for job creation in more than a decade as well as the longest ever streak of private sector job growth, as proof that the economy has turned around under the president's watch. "America is poised for another good year – as long as Washington works to keep this progress going," Obama said. "We have to choose – will we accept an economy where only a few of us do spectacularly well, or will we build an economy where everyone who works hard can get ahead?"
http://thehill.com/blogs/blog-briefing-room/232076-obama-touts-middle-class-budget-in-address
Obama: Ensure economic recovery "reaches more Americans"
http://www.cbsnews.com/videos/obama-ensure-economic-recovery-reaches-more-americans/
Obama Weekly Address: "America Is Poised For Another Good Year"
http://www.realclearpolitics.com/video/2015/02/07/obama_weekly_address_america_is_poised_for_another_good_year.html
OBAMA: 'STOP REFIGHTING OLD BATTLES' (transcript of address)
"President Obama touted "middle class economics" and urged members of Congress to "stop refighting old battles" during debates on economics during his Weekly Address on Saturday. Transcript as Follows: "Hi everybody. I'm talking with you today from Ivy Tech Community College in Indianapolis, where I just held a town hall and heard from everyday Americans about what we can do, together, to make their lives a little better. This week, we got news that confirms what we already know — that our businesses continue to create jobs for hardworking folks all across the country. Last month, America's businesses added another 267,000 jobs. In 2014, our economy created more than 3.1 million jobs in all — the best year for job growth since the late 1990s. All told, over the past 59 months, the private sector has added 11.8 million new jobs—the longest streak on record. And in the single most hopeful sign for middle class families, wages are rising again. America is poised for another good year – as long as Washington works to keep this progress going. We have to choose — will we accept an economy where only a few of us do spectacularly well, or will we build an economy where everyone who works hard can get ahead? Because while we've come a long way, we've got more work to do to make sure that our recovery reaches more Americans, not just those at the top. That's what middle-class economics is all about — the idea that this country does best when everyone gets their fair shot, does their fair share, and everyone plays by the same set of rules. This week, I sent Congress a budget built on middle-class economics. It helps families afford childcare, health care, college, paid leave at work, homeownership, and saving for retirement, and it could put thousands of dollars back into the pockets of a working family each year. It helps more Americans learn new skills to earn higher wages, including by making two years of community college free for responsible students all across the country. It invests in the research and infrastructure our businesses need to compete and create high-paying jobs. And it pays for this with smart spending cuts and by fixing a tax code that's riddled with special-interest loopholes for folks who don't need them, allowing us to offer tax breaks to students and families who do need them. I believe this is where we need to go to give working families more security in a time of constant economic change. And I'll work with anyone—Republican or Democrat—who wants to get to "yes" on these issues. We won't agree on everything, and that's natural — but we should stop refighting old battles, and start working together to help you succeed in the new economy. That's what you elected us to do — not to turn everything into another Washington food fight, but to have debates that are worthy of this country, and to build an economy not just where everyone can share in America's success, but where everyone can contribute to America's success…"
http://www.breitbart.com/video/2015/02/07/obama-stop-refighting-old-battles/
Obama Says Wealth Accumulation Speaks to Need for Tax Shift
http://www.bloomberg.com/news/articles/2015-02-09/obama-says-wealth-accumulation-speaks-to-need-for-u-s-tax-shift
GOP senator slams Obama budget, promises "very different" alternative
"Sen. Rob Portman, R-Ohio, says President Obama's new budget is only the latest in a series of fiscally irresponsible proposals from the administration."
http://www.cbsnews.com/videos/gop-senator-slams-obama-budget-promises-very-different-alternative/
Rob Portman: Obama has added $7.5 trillion in debt (transcript of address)
"…This week, President Obama released his annual budget proposal. It's a 2,000 page document that spells out how he'd like to spend your hard-earned tax dollars. But a budget is about more than how much the government spends and how much it taxes. (Scroll down for video of these remarks.) As any family who's ever sat down around the kitchen table to figure out how a budget works knows, it's about making tough choices and setting priorities for the future. Unfortunately, President Obama doesn't make those tough choices in this budget. It's no secret that Washington is addicted to overspending, but, boy, the numbers are now simply staggering. Every year of the Obama presidency, the federal government has spent hundreds of billions of dollars more than it takes in, and those massive yearly deficits, they add up. In the first six years of his administration, President Obama has added a record $7.5 trillion to the national debt.
To put that in perspective, that's about $60,000 in new debt for every American household. By the end of his presidency, President Obama will have added nearly as much debt as every previous president in history—combined. These aren't just numbers on a page, either. This Washington red ink matters. As the non-partisan Congressional Budget Office has repeatedly told us, higher government debt means lower economic growth, means fewer jobs. Our debt hangs over our economy like a wet blanket, smothering opportunity, making it harder to create an environment where good-paying jobs can thrive. It's one reason that the growth following the last recession has been so stubbornly sluggish compared to past recoveries. We just learned, in fact, that economic growth for the fourth quarter was a disappointing 2.6 percent, and 2.4 percent for all of 2014, basically the same slow growth we've had the over the past three years. In fact, the economy has only grown half as fast as previous economic recoveries. If it had been as strong as the historical average, our economy would have created ten million more jobs since the recession ended. This sluggish growth is hitting the American people where it hurts the most—right in our wallets. President Obama says the economy is back on track, but people aren't feeling it—and for good reason. Wages are flat, even declining, while costs—for healthcare, food, education—they're rising. The Middle Class squeeze is very real. In fact, since President Obama took office, middle class families have seen their incomes drop by an average of 8 percent. And half of that decline has occurred even after the experts told us the last recession was over. It's not just we're treading water; we're actually sinking. Something has to change…"
http://news.investors.com/Politics-Andrew-Malcolm/020715-738457-rob-portman-obama-grows-national-debt.htm
House Republican on Obama's #FreeCommunityCollege: 'I don't think he's serious'
"A Republican congressman with a background in the community college system says he wishes President Obama would work with him to develop a better plan than the administration's proposal for universally free community college. Rep. Bradley Byrne of Alabama expressed his dismay this week that the proposal wasn't more targeted for specific skills and industries. "You would think that he would have reached out by now to people like me who have a background on it," Byrne told the New York Times. "None of that has happened." The congressman says he's not exactly avoiding the administration. "It's not like I'm hiding," Byrne said. "Everyone knows who I am and my background." Obama announced in January a new proposal to "lower the cost of community college — to zero." The plan, which would cost about $80 billion over ten years, would benefit roughly nine million students, and include a requirement that students maintain a 2.5 grade point average to keep their eligibility for the program. Obama initially proposed paying for the program by taxing "529" college savings plans, but backed off the idea this week, calling the effort "not worth it." Nonetheless, Republican congressmen say they're being ignored by the White House. Sen. Lamar Alexander of Tennessee, who flew with Obama to the president's kickoff of the proposal, said he was shut out of the process by administration staff. "They let us know what they were planning; they didn't ask for advice on developing a proposal," Alexander told the Times. "I would have suggested a different approach."
http://www.washingtonexaminer.com/house-republican-on-obamas-freecommunitycollege-i-dont-think-hes-serious/article/2559951
Obama's budget for energy bondage
"…Even so, the message within the budget is very disconcerting and should be a red flag to all who are interested in keeping the United States a leader in energy. For generations, the United States relied on foreign imports for over 50 percent of its oil needs. Thanks to domestic production of oil, that reliance is decreasing every year. Today the U.S. is able to produce enough natural gas to meet not only our own energy needs, but to also begin to supply other parts of the world. This is a great economic and political arrow in our quiver of diplomatic and economic relations. The nation is also increasing its ability to produce non-traditional forms of energy, such as wind, wave, current and solar. Combined with the traditional energy sources of coal, oil, natural gas and nuclear, this overall energy platform is a firm foundation for energy security, reliability and economic vitality, positively affecting U.S. consumers and workers. Although currently hit by low oil prices, the oil and natural gas industry over the past few years has supported about 8 percent of the entire American economy: 9.8 million jobs and about 5.6 percent of total employment. Most of these jobs pay 50 percent above the national average wage. The president's budget message, however, seeks to reverse that progress by allowing the government to pick energy winners and losers rather than letting the market and consumers direct energy choices. The budget proposes the termination of long-held and widely-used business tax deductions for oil and natural gas producers, while allowing other industries to keep these same deductions. It is worth noting that oil and gas producers are already paying their fair share of taxes, and their allowed tax deductions are at a lower percentage than other industries. Clearly, there is no equal protection or equal treatment envisioned in the Obama legacy budget. The treatment of offshore energy resources is a study in smoke and mirrors. On Jan. 27, the Obama administration announced it would continue the economic and environmental analysis for a potential oil and natural gas lease sale in the Atlantic. Should this sale occur, it will be the first outside the Gulf of Mexico and northern Alaska in over 30 years. This is long overdue. Over 85 percent of the U.S. outer continental shelf is off the table to oil and natural gas exploration. While other countries such as Canada, Mexico, Venezuela, Ghana and Brazil have increased their offshore portfolio, the U.S. has been treading water. However, this potential sale comes with a price. The same day the administration announced it would open the Southeast Atlantic, it also withdrew over a million acres offshore Alaska, and kept the door slammed shut on potential exploration of the Eastern Gulf of Mexico, North Atlantic and the Pacific. Meanwhile, offshore wind leases continue to be offered in many areas closed to traditional energy exploration. While it is good news that offshore wind has these opportunities, it makes more energy sense to offer these opportunities to both traditional and renewable energy developers and let consumers decide the most economical and beneficial sources of energy. As it is, the budget adds more uncertainty to an offshore energy world already challenged by regulatory delays, uncertainty and overreach. The budget also includes a huge bait and switch by proposing that future revenue sharing to Coastal States from bonus bids, rental payments and royalties paid by the energy industry be retained entirely by the Federal government and then doled out on pet projects around the country as deemed appropriate…"
http://www.washingtonexaminer.com/obamas-budget-for-energy-bondage/article/2559934
Lew: Obama's economic critics have been 'proven wrong'
"Treasury Secretary Jack Lew said Monday that critics who argue the Obama administration was hurting the economy have been "proven wrong." In an interview with CNBC, Lew said that the U.S. economy has "really turned the corner" and is now enjoying sustainable growth. While Republicans blasted the administration for years as pushing onerous regulations and job-killing policies, Lew said the facts say otherwise. "The facts have proven them wrong," he said, citing progress in jobs, housing, and a declining deficit. "I think that the critics who said all these things, we're going to hurt the economy, have been proven wrong," he said. On Friday, the Labor Department reported the economy added 257,000 jobs in January, a remarkably strong report that was the latest in a series of positive tidings for the economy. Of particular importance in that report was a 0.5 percent increase in hourly wages, suggesting economic gains may finally be beginning to be more broadly felt by the middle class."
http://thehill.com/policy/finance/232146-lew-obamas-economic-critics-have-been-proven-wrong
Incredibly, 4 More Things President Obama Wants To Tax Now
http://www.forbes.com/sites/robertwood/2015/02/09/incredibly-4-more-things-president-obama-wants-to-tax-now/
Obama Tackles Labor's Disagreement On Trade
"In a recent interview, President Obama addressed the divide which has grown between his administration and labor unions over international trade. "I said, look, not every trade deal has lived up to the hype," the president said during his interview with Vox. "And there are real gaps in the current trading regime that mean there are a whole lot of Toyotas sold here and almost no Fords or Chryslers sold in Japan. But what I say to them [is] if, in fact, the current situation disadvantages us, why would we want to stick with the current situation?" Though labor unions and the president agree on many policy areas, they have been unable to come to an agreement on international trade policies like the Trans-Pacific Partnership. While the president argues the current trade deals could open up the international market and help America promote interests abroad, labor unions say such deals will have vastly negative consequences for American workers. "Now, sometimes their response will be, well, what you're doing isn't enough; what we need to do is to have union recognition in Vietnam or we need Japan to completely open its markets and not have any barriers whatsoever, and we need that immediately," the president continued. "And I say, well, I can't get that for you. But what I can do is make the current situation better for American workers and American businesses that are trying to export there. I can open up more markets than what we have open right now, so that American farmers can sell their goods there. And, you know, better is better. It's not perfect." "When I talk to labor organizations, I say, right now, we've been hugely disadvantaged," the president added. "Why would we want to maintain the status quo? If we can organize a new trade deal in which a country like Vietnam for the first time recognizes labor rights and those are enforceable, that's a big deal. It doesn't mean that we're still not going to see wage differentials between us and them, but they're already selling here for the most part. And what we have the opportunity to do is to set long-term trends that keep us in the game in a place that we've got to be."
http://dailycaller.com/2015/02/09/obama-tackles-labors-disagreement-on-trade/
COMMON CORE:
More state takeovers of public schools possible
"The recent takeover of the Little Rock School District by the Arkansas State Board of Education has angered parents and surprised even seasoned school reform observers. The move dissolved the local school board — one ousted board member, Jim Ross, called it a "coup" — and parents took to social media to decry the action. Such a takeover is rare, but as schools nationwide begin to see the results of new math and reading tests based on tougher Common Core standards, they could find themselves the targets of similar moves. "I hear more state boards talking about it, even if they're not doing it yet," said Kristen Amundson,executive director of the National Association of State Boards of Education. As changes in federal education law hold schools to higher standards, she said, "states are of necessity having to try different approaches with this relatively small number of persistently low-performing schools." Amundson, a former teacher and school board member in Fairfax County, Va., said a proposed reauthorization of the No Child Left Behind law — which orders states to assess academic achievement at specific grade levels — would give state governments more power over troubled school districts. That means more potential takeovers. "If you believe that more and more authority is going to go back to states — and I do — then you probably are likely to see it more," she said. Several analyses have predicted that more students will fail to hit academic goals laid out by new Common Core standards, academic benchmarks adopted by most states that are intended to standardize what students know and can do by the time they graduate from high school. In Kentucky, which has led the way in teaching lessons based on the standards, the proportion of students scoring "proficient" or better in reading and math dropped by about one-third when the Common Core tests were first administered in 2012. Last November, the Smarter Balanced Assessment Consortium, one of the groups that created many of the Common Core tests, predicted that as few as 32% of students in a few grades would reach "proficient" levels in math. In Arkansas, the state board said it took over Little Rock's schools because of longstanding "academic distress" there, but Mireya Reith, who voted against the takeover, said Little Rock was already pushing for improvements, including formulating an "academic recovery plan." "All the things we were asking for, we were starting to see," Reith said. "I wanted to give the district and the community one more chance."
http://www.usatoday.com/story/news/nation/2015/02/09/little-rock-schools-state-takeover/22752225/
Jindal Unveils National Plan To Repeal Common Core
"Louisiana Gov. Bobby Jindal has unveiled a 42-page proposal to reform American education at the national level, one of the clearest signs yet that he is laying the groundwork to jump into the 2016 presidential primary. At the heart of his proposal is a total repudiation of Common Core, as well as a general rollback of federal authority, increased school choice options for parents and greater administrative freedom for educators. Jindal revealed his plan at a breakfast Monday morning hosted by the Christian Science Monitor. The actual proposal takes the form of a policy paper released through America Next, Jindal's nonprofit think tank. It follows several similar proposals Jindal has made on foreign policy, energy and other major topics. However, the education proposal stands out from the pack, thanks to the governor's growing status as one of the most savage critics of Common Core. While Jindal supported the English and math standards just a few years ago, he has changed his mind and been attacking them constantly since last spring, when he gave a speech comparing them to policies in the Soviet Union. Jindal has been battling his own school superintendent and state school board for over half a year in an effort to force Louisiana off the standards. He has also filed a lawsuit against the federal government, claiming that Common Core is an illegal federal intrusion into state sovereignty…."
http://dailycaller.com/2015/02/09/jindal-unveils-national-plan-to-repeal-common-core/
Bobby Jindal Makes the Case for Why Common Core Won't Work, in Tech Terms
"Potential 2016 presidential hopeful and Louisiana Republican Gov. Bobby Jindal, who once supported Common Core education standards, is now a staunch opponent of the curriculum for a number of reasons, including for ones related to how technology is used in the classroom. At an event in Washington, D.C. on Monday, Jindal acknowledged his reversal on the issue of Common Core while explaining the reasons he is now opposed, as they relate to technology. "I think some of the advantages of technology are that kids can learn at their own pace so that you don't have to slow down the entire class for kids who may be struggling with one concept so you can focus on them," Jindal said. "For others who are advanced, you can move ahead. Too often, we end up hurting both the advanced kids and the kids that are behind and they both get frustrated quite frankly in a lot of classrooms. You can also engage students who may otherwise get bored if you're not using technology." While noting that technology is not a "cure-all," Jindal said a variety of approaches to educating America's children is needed."
http://www.theblaze.com/stories/2015/02/09/bobby-jindal-makes-the-case-for-why-common-core-wont-work-in-tech-terms/
Jindal Sets Up an Early 2016 Cycle Clash on Common Core
"This afternoon Louisiana Gov. Bobby Jindal unveiled a series of education reform proposals, speaking to a small group of reporters and bloggers at the Heritage Foundation. The core principles of Jindal's reform plan – expand parent choice and trust parents to make the right choices, limit the role and power of the federal government, and overhaul the way teachers are hired, trained, and rewarded — are unlikely to stir much disagreement among 2016 Republican presidential primary voters. But Jindal remains one of the party's most vociferous critics of Common Core, setting up a likely early-primary battle with former Florida Gov. Jeb Bush if, as expected, Jindal announces he's running for president. Jindal originally supported Common Core, praising it as recently as 2012. But he said the program, originally touted as a state-based effort to improve education standards, morphed into a system of greater federal control of schools. "It was a bait-and-switch," Jindal said. He explained that under the Obama administration's original 'Race to the Top' proposal, states were expected to commit to particular standards, that were still being written. He said that states eventually learned that "Common Core was the only one that would meet all those standards." He attributed his changed position on Common Core to "several data points, including listening to my own kids as a parent." He described his son having an easy time getting the correct answer on a series of math questions, and then struggling to explain how the sum was correct using the Common Core system of squares, boxes and charts. Jindal noted his son finally simply answered, "It just is." "The more parents are exposed to Common Core, the more they're coming out against it," Jindal said. "Some Common Core advocates say we're not telling you what you have to teach — well, of course they are! What gets tested, drives what gets taught." He said that the Common Core's interpretation of American history was about "grievances and victimhood." He noted that he wanted the debate about Common Core to be respectful in tone. "I've seen parents get pilloried, mocked —  people question their intentions and intelligence…. There are some folks who had great intentions behind Common Core. I've got allies on the other side of this in my state." But he contended that some proponents of the program simply don't believe that parents are capable of making the right choice for their children. (Common Core advocate Bill Bennett, the former Secretary of Education and current radio talk show host, was also at the Heritage Foundation Monday for a separate event. Had Bennett arrived a few minutes later or Jindal a few minutes earler, the pair could have debated in the building's lobby.)…"
http://www.nationalreview.com/campaign-spot/398236/jindal-sets-early-2016-cycle-clash-common-core-jim-geraghty
Bobby Jindal: Common Core supporters stand with D.C. bureaucrats
http://www.washingtontimes.com/news/2015/feb/9/jindal-common-core-supporters-stand-dc-bureaucrats/?utm_source=RSS_Feed&utm_medium=RSS
Jindal Bets Potential 2016 Run on Common Core Repeal
"Jindal, in Washington for a forum on school choice, is mulling an education-focused presidential run. Potential presidential contender Gov. Bobby Jindal was in Washington again Monday, burnishing his national education policy credentials at a Heritage Foundation forum on school choice. The Louisiana Republican, who was a proponent of Common Core before very publicly reversing his thoughts on the schooling standards, has long focused on education policy as a way to distinguish himself from the bumper crop of would-be 2016 GOP presidential candidates. "The fundamental reason we care about public education in this country, historically, is that we live in a self-governing republic," Jindal said at the start of the roundtable event, neatly tying together the two reasons for his visit: education and politics. "We need an educated citizenry that is able to make good decisions for themselves and others when it comes time for elections or choosing their leaders." In his 33-page plan titled, "K-12 Education Reform: A Roadmap" — 42 pages, if you count the title page, table of contents and five pages of end notes — Jindal lays out a plan with three overarching principles: Allow parents to make decisions about where federal dollars are spent on their children's education, limit government intervention in schools and give teachers the power to come up with their own curriculum. Jindal on Monday repeated his call for "repealing" Common Core. The Brown University and Oxford-educated governor has been dogged by his flip-flop regarding the state education standards initiative. Jindal signed on to the initiative as governor in 2010, before changing his mind in late 2013. In June 2014, Jindal signed an executive order to withdraw Louisiana from the program. His education superintendent, John White, disagreed, saying Louisiana would continue with Common Core. Since the reversal and the Louisiana tug o' standards, Jindal has become synonymous with the Common Core fight. But instead of pushing back against that narrative, Jindal is embracing it. He seems to be gambling that he can beat other candidates on the issue — particularly former Florida Gov. Jeb Bush, who is generally supportive of Common Core — and that he can win on education by making it a larger argument about opportunity, government and the future of conservatism. "I think it's important for our party to be consistent with our principles," Jindal said Monday. "We've always been a party of opportunity and growth. And I don't think we need to pander. I don't think we need to change our principles." Voters are looking for leaders, he said, "bold enough — honest enough — to tell them the truth." Part of that truth, in Jindal's telling, is an evolution of thinking, in political parlance, on Common Core. Jindal noted the program initially was presented to him as a state-led, voluntary effort for higher standards in education. "I'm all for that," he said. "What disturbed me about Common Core is that it wasn't what they told us it was going to be," Jindal said. "It was a bait-and-switch."
http://atr.rollcall.com/jindal-bets-potential-2016-run-on-common-core-repeal/?dcz=
Jindal: Presidential hopefuls should debate education
http://www.usatoday.com/story/news/politics/elections/2015/02/09/jindal-wants-education-debate/23128461/
Mandatory citizenship testing in schools likely won't fix anything
"Here's some news to make you feel better about America. In 2010 only 20% of 8th graders were rated as proficient in civics. Just to really brighten your day, a significant plurality of millennials say they are "ready for Hillary" and yet 77% of them can't name either of their home state Senators. 97% of naturalized citizens can pass (and frequently do very well on) the citizenship test they had to take to complete the process. The number of native born Americans who can say the same is… rather dismal. With all of that in mind, should we start making it mandatory for students in high school to have to be able to pass a basic citizenship / civics test before we unleash them on the world? A recent editorial at USA Today seems to think that's the answer. [A] decision last month by Arizona and North Dakota to require high school students to pass that same 100-question test to graduate is a welcome acknowledgment of the problem. Like just about everything else in education, however, their simple idea is becoming contentious. It is under attack as yet another test-prep intrusion on education that could prompt schools to dumb down civics education — if that's possible. Students used to master the basic workings of government in grade school. But in the past 20 years, civics has been eclipsed by a focus on reading, math and science, made even more intense by the No Child Left Behind law, which mandated annual tests in these subjects. Fortunately, an eclectic group of leaders from government, education and the arts, including retired Supreme Court justice Sandra Day O'Connor, has championed a return to civics. They're making progress. Today, almost all states require civics classes in high school. About half the states already test students on civics or social studies."
http://hotair.com/archives/2015/02/09/mandatory-citizenship-testing-in-schools-likely-wont-fix-anything/
MISC.:
New emails show IRS delayed witness interview in criminal probe
"Lawyers for the Internal Revenue Service attempted to stall a criminal investigation by waiting nearly a month before giving an agency employee permission to meet with investigators, despite the employee's willingness to testify, emails showed. The emails, obtained by Judicial Watch through a Freedom of Information Act request, revealed frustration with IRS lawyers over their reluctance to approve a meeting between federal prosecutors and an unnamed tax agency employee who was prepared to give investigators information. "[W]e find it amazing that they didn't immediately respond giving us the green light to meet with you," the IRS employee's attorney, whose name was redacted, wrote of the IRS counsel in a June 12, 2013 email to Justice Department officials. But the documents suggest the meeting didn't take place until July 11 of that year, when a Justice Department official promised not to conduct a "scatter shot interview" of the IRS employee. Two Justice attorneys, two FBI agents and an inspector general agent attended the meeting in order to make the process "more efficient", the emails said. The email exchange occurred in the summer of 2013, when the FBI and prosecutors at the Justice Department were probing allegations that IRS officials engaged in a campaign of discrimination against conservative nonprofits. Judicial Watch said the newly released documents offer "the first window into the criminal investigation of the alleged IRS abuses." The documents also contained copies of the waivers the IRS employee had to sign before discussing any evidence with investigators. "I understand that there is a Department of Justice criminal investigation related to public allegations that IRS officials unlawfully discriminated against applicants for tax-exempt status," the waiver said. Other forms indicated the IRS employee provided information about the agency's alleged misconduct in exchange for the assurance that the evidence could not be used against him or her in court. The documents shed new light on what investigators wanted from the IRS witness. "[W]e would also appreciate obtaining the email communications … pertaining to the 501(c)-application issues we discussed yesterday, i.e., the public allegations that the IRS 'targeted' certain groups based on their political viewpoints, in particular groups associated with the 'Tea Party,'" an unnamed Justice attorney wrote in an email. Interest in the alleged IRS scandal remains high nearly two years after an inspector general report detailed the delays and excessive scrutiny some agency officials heaped on conservative groups applying for tax-exempt status. The House Oversight Committee has not let up on plans to further its probe of the charges."
http://www.washingtonexaminer.com/new-emails-show-irs-delayed-witness-interview-in-criminal-probe/article/2559944
REPUBLICAN FCC MEMBER WARNS NET NEUTRALITY IS NOT NEUTRAL
http://www.breitbart.com/big-hollywood/2015/02/09/republican-fcc-member-warns-net-neutrality-is-not-neutral/
Congress probing White House role in FCC chief's net-neutrality plan
http://www.latimes.com/business/la-fi-net-neutrality-fcc-chaffetz-probe-20150209-story.html
Oversight to look for 'improper' WH influence over Internet rules
"The House Oversight Committee is investigating if the White House had any "improper influence" on the Federal Communication Commission's net neutrality rules unveiled this week. Chairman Jason Chaffetz (R-Utah) sent a letter to FCC Chairman Tom Wheeler requesting all staff communications with the White House and other executive branch agencies about the issue, as well as internal documents discussing the White House recommendations and visitor logs of any meetings with administration officials. In a broader request, Chaffetz asked for all documents and communications from internal staff about the net neutrality rules since January 2014. That includes all draft and final versions of the orders. Chaffetz also advised Wheeler's office and any other staffers working on the issue not to delete any documents, a signal more requests for information are possible. "I am interested in hearing from the FCC on this matter, in particular how the FCC communicated with the White House and other Executive Branch agencies," Chaffetz said. The move by the Oversight Committee comes days after the FCC detailed rules that would reclassify broadband Internet under regulations governing traditional telephones. The stricter regulations are meant to enforce rules that would prevent Internet service providers from blocking or slowing any Internet traffic, while also barring companies from negotiating deals for priority service.  The rules largely mirror President Obama's recommendations to the independent agency last year, calling for broadband to be treated like a public utility. The FCC received millions of comments from outside advocates and members of the public endorsing the change. In his letter, Chaffetz cited a Wall Street Journal report this week describing the effort by a pair of White House staffers who helped build the administration's case for stronger rules. Republicans have blasted the Obama administration, claiming it bullied the independent agency and accusing Wheeler of bending to White House demands. FCC officials have downplayed the idea, saying Wheeler was tilting toward reclassification before Obama made his public recommendations. Gigi Sohn, a special counsel for Wheeler, on Thursday said Obama's recommendations actually gave Wheeler cover to issue strong rules that he was already leaning toward.  The White House did not comment on the letter. The FCC is reviewing it, an official said."
http://thehill.com/policy/technology/232057-oversight-committee-investigates-wh-influence-on-internet-rules
FCC head: Hero or puppet?
http://thehill.com/policy/technology/232067-from-dingo-to-web-savior-the-evolution-of-tom-wheeler
Failure to communicate
"Remember Nancy Pelosi's infamous statement about congressional approval of ObamaCare — "We have to vote on it before we see what's in it"? We're getting a bad sequel in the Federal Communications Commission's secretive overhaul of Internet regulation. Call it, "We have to approve it before you get to see it." The policy specifics of the FCC's decision impacting so-called "Net neutrality" are troubling in and of themselves The Internet — which arose out of a US Department of Defense program linking various computers — has been lightly regulated over the several decades in which it evolved into the personal and commercial backbone of the Information Age. The upcoming FCC change would re-classify the Internet as a public utility.
This would allow the heavy hand of government to determine how much and how fast broadband data is delivered to consumers. The likeliest casualty of such a move would be the incredible Internet-driven innovations of the last two decades. FCC Chairman Tom Wheeler resisted this change until — according to The Wall Street Journal — President Obama and the White House began pressuring the supposedly independent agency. Wheeler publicly surrendered in a Journal op-ed last week. As bad as this is on the merits, even worse is how the public will learn the details. The answer is it won't, at least until it is too late — because the FCC isn't releasing the full copy of its 332-page Net-neutrality assessment until after the commissioners vote on it later this month. Bad enough this is almost exactly how ObamaCare was passed. Worse will be if the FCC ends up doing to the Internet what ObamaCare did to health care."
http://nypost.com/2015/02/08/failure-to-communicate-3/
Senator Blasts Net Neutrality as the Creation of a 'Department of the Internet'
"Nebraska Sen. Ben Sasse says the term "net neutrality" is misleading, and what the Obama administration's proposal would really do is create a "department of the Internet." "This is like the Fairness Doctrine for the Internet, where the government will decide what is neutral," Sasse said on Glenn Beck's radio program Monday. "We've never had this in the past on the Internet, and it is a dangerous place." Sasse said what FCC Commissioner Tom Wheeler is doing under pressure from the Obama administration is applying "80-year-old telecommunications law to the Internet in a way that's never been done." "For there to be a vibrant Internet echosphere, you don't want the government to sit in the way of that and determine who is legitimate, who should be privileged, who has paid the right fees to whom and who supplicated at the right bureaucratic agency," Sasse said. The Obama administration says "an entrepreneur's fledgling company should have the same chance to succeed as established corporations, and that access to a high school student's blog shouldn't be unfairly slowed down to make way for advertisers with more money," so companies should not be allowed to block or throttle a person's Internet access, among other mandates. "This is a government bureaucracy in search of being an Orwellian solution for problems that don't exist," Sasse responded. "The Federal Trade Commission already has laws that would prohibit the things they say they're trying to guard against. Contact your congressman and senators and tell them that if there's a debate that should be had about the governance of the Internet, it should be had in the legislature, not in unaccountable … permanent bureaucracies." The senator said people can also contact the FCC and leave public comments for the next several weeks if they wish to speak out against net neutrality."
http://www.theblaze.com/stories/2015/02/09/senator-blasts-net-neutrality-as-the-creation-of-a-department-of-the-internet/
On Net Neutrality, Time to Regulate the Regulators
"The Federal Communications Commission's decision to effectively convert broadband Internet providers into regulated utility companies, stifling both technological innovation and consumer choice, is the latest example of the footrace dynamic that will dominate national domestic politics from now until January 2016: The Obama administration — or one of its purportedly independent enablers in the FCC and other federal agencies — announces sweeping and unilateral regulatory change, and the Republican-controlled legislative branch hustles to outmaneuver it. Given the respective timelines involved in executive fiat and lawmaking, the administration will almost always have a head start — but that should not stop Congress from catching up as quickly as possible. At issue here is the question of "net neutrality," an increasingly elastic term describing how an Internet service provider (ISP) treats any given packet of data moving through its network. On one side of the ideological divide, partisans of "neutrality" insist that every packet be treated in precisely the same way as every other packet, that none be given priority. On the other side is reality, in which the bandwidth demands of sending an e-mail from a home computer are different from those of streaming live video to a wireless device. That Netflix, for example, should be permitted to pay an Internet service provider to fast-lane its videos is, for the ideological neutralists, the first step toward another one of those science-fiction corporate dystopias that the anti-capitalists keep promising us, in this case one in which every Internet service provider becomes a "walled garden" in which consumers are hostage to the self-interested caprices of their ISPs, and therefore customers of an ISP that has an arrangement with Facebook might be relegated to pokey service when trying to use Instagram — or be blocked entirely from accessing certain Facebook competitors."
http://www.nationalreview.com/article/398227/net-neutrality-time-regulate-regulators-editors
Congress — Yes, Congress — Can Take The Politics Out of Net Neutrality | Commentary
"I have argued that President Barack Obama has won the net neutrality debate, but the most important question facing him and the Congress is how he wins. If we're going to make net neutrality the law of the land, then the Congress should move quickly on a compromise legislative solution. The alternative is an endless meandering through the courts that would leave everyone who uses or provides the Internet uncertain of what the ground rules are for years to come. Even Tim Lee of Vox, no friend of the Internet providers, has taken up the mantle, agreeing that new legislation is the best way to solve the problem for good. Apparently, support for the idea of measured, bipartisan legislation is gaining steam. The reasons why are evident. First, legislation would sweep aside jurisdictional arguments that bedevil the Federal Communications Commission. Reclassifying the Internet as a Title II service (the alternative to legislation if you want net neutrality) will have a hard time — and a long road — surviving a challenge in court. That's because reclassification means arguing that the broadband Internet ought to be regulated like the crank phone that Timmy's mom used in "Lassie." But Congress can cut this Gordian knot with ease, using its obvious power to pass new rules that create strong net neutrality policy without the excess baggage and uncertainty caused by Title II. Why go through years of litigation and the risk we end up right back where we started if the court sees things differently than the FCC (which it has already done twice on this very issue) when a simpler, cleaner, more stable answer is ready at the hand? Second, rules passed by the FCC pose a problem that net neutrality advocates and, specifically, their Democratic allies on the Hill, should fear — they could be changed when the composition of the FCC changes. A 2016 Republican president would likely appoint an FCC chairman who would jettison the rules. Not going to the Congress for authority to impose neutrality is tantamount to an invitation — a double-dog dare — to do so. In contrast, a legislative fix would be far more enduring and stable, whatever direction the political winds should blow. Finally, congressional action and compromise might bring some responsibility to the Internet policy debate. When you rail against "regulators" or try to put a black hat on one party or another, it's easy to say we should offer broadband as a public utility (forget what that costs), or that we should do away with the FCC (and throw consumer protection to the winds), or whatever other over-the-top idea pops into your head. But a bill requires a vote and that means going on the record. It's time for all parties in the Internet policy debate to take responsibility and make clear what they really want and what they're really for. We've seen too much politics in the net neutrality debate already. It would be amazing to think that the Congress, of all places, could be the place where we rise above politics and enact a straightforward, responsible solution."
http://www.rollcall.com/news/congress_yes_congress_can_take_the_politics_out_of_net_neutrality-239915-1.html
Obama prepares for divisive veto
"President Obama is just days away from issuing the biggest veto of his tenure, with Republicans poised to send him legislation that would authorize construction of the Keystone XL pipeline. Obama's veto — just the third of his presidency and the first since 2010 — is expected to come with little fanfare, with even opponents of the pipeline arguing the White House should avoid further angering Democrats and unions who want Keystone to be built. "We just want to see it get it rejected. Our work doesn't end with the veto, we need to make sure votes are there to sustain that veto," said Melinda Pierce, Sierra Club's legislative director. Republicans are eagerly awaiting Obama's stroke of the pen, believing every veto he makes will help them make the case that job-creating legislation is being blocked by a president of "no."
"This is the first piece of legislation on his desk . . . and he will have to choose between hard working Americans and taxpayers or environmental extremists," said Sen. John Barrasso (R-Wyo.), a staunch Keystone supporter. "We will keep our word to the American people, and we are going to keep sending bills to his desk," he added. Republicans made Keystone their priority No. 1 after winning control of Congress in November, charging out of the gates with legislation that would override the administration's review process and approve the $8 billion project."
http://thehill.com/policy/energy-environment/232028-obama-prepares-for-divisive-veto
The fiddling with temperature data is the biggest science scandal ever
New data shows that the "vanishing" of polar ice is not the result of runaway global warming
"When future generations look back on the global-warming scare of the past 30 years, nothing will shock them more than the extent to which the official temperature records – on which the entire panic ultimately rested – were systematically "adjusted" to show the Earth as having warmed much more than the actual data justified. Two weeks ago, under the headline "How we are being tricked by flawed data on global warming", I wrote about Paul Homewood, who, on his Notalotofpeopleknowthat blog, had checked the published temperature graphs for three weather stations in Paraguay against the temperatures that had originally been recorded. In each instance, the actual trend of 60 years of data had been dramatically reversed, so that a cooling trend was changed to one that showed a marked warming. This was only the latest of many examples of a practice long recognised by expert observers around the world – one that raises an ever larger question mark over the entire official surface-temperature record. Following my last article, Homewood checked a swathe of other South American weather stations around the original three. In each case he found the same suspicious one-way "adjustments". First these were made by the US government's Global Historical Climate Network (GHCN). They were then amplified by two of the main official surface records, the Goddard Institute for Space Studies (Giss) and the National Climate Data Center (NCDC), which use the warming trends to estimate temperatures across the vast regions of the Earth where no measurements are taken. Yet these are the very records on which scientists and politicians rely for their belief in "global warming". Homewood has now turned his attention to the weather stations across much of the Arctic, between Canada (51 degrees W) and the heart of Siberia (87 degrees E). Again, in nearly every case, the same one-way adjustments have been made, to show warming up to 1 degree C or more higher than was indicated by the data that was actually recorded. This has surprised no one more than Traust Jonsson, who was long in charge of climate research for the Iceland met office (and with whom Homewood has been in touch). Jonsson was amazed to see how the new version completely "disappears" Iceland's "sea ice years" around 1970, when a period of extreme cooling almost devastated his country's economy. One of the first examples of these "adjustments" was exposed in 2007 by the statistician Steve McIntyre, when he discovered a paper published in 1987 by James Hansen, the scientist (later turned fanatical climate activist) who for many years ran Giss. Hansen's original graph showed temperatures in the Arctic as having been much higher around 1940 than at any time since. But as Homewood reveals in his blog post, "Temperature adjustments transform Arctic history", Giss has turned this upside down. Arctic temperatures from that time have been lowered so much that that they are now dwarfed by those of the past 20 years." Homewood's interest in the Arctic is partly because the "vanishing" of its polar ice (and the polar bears) has become such a poster-child for those trying to persuade us that we are threatened by runaway warming. But he chose that particular stretch of the Arctic because it is where ice is affected by warmer water brought in by cyclical shifts in a major Atlantic current – this last peaked at just the time 75 years ago when Arctic ice retreated even further than it has done recently. The ice-melt is not caused by rising global temperatures at all. Of much more serious significance, however, is the way this wholesale manipulation of the official temperature record – for reasons GHCN and Giss have never plausibly explained – has become the real elephant in the room of the greatest and most costly scare the world has known. This really does begin to look like one of the greatest scientific scandals of all time."
http://www.telegraph.co.uk/news/earth/environment/globalwarming/11395516/The-fiddling-with-temperature-data-is-the-biggest-science-scandal-ever.html
Study: Arctic Emitting Methane For Over Two Million Years
"The Arctic Ocean has been seeping methane for longer than humans have been roaming the Earth, according to new research published in Geophysical Research Letters. This gas, emitted among others by burning/drilling natural gas, has been worrying environmentalist groups because a thaw in the Arctic permafrost might free up more methane, accelerating global warming and the Arctic meltdown. But this new study shows that the Arctic Ocean seabed has been emitting methane for at least 2.7 million years. "We know from other studies in the region that the sediments we are looking at in our seismic data are at least 2.7 million years old. This is the period of increase of glaciations in the Northern Hemisphere, which influences the sediment," says Plaza Faverola, one of the research, in an interview published on Anthony Watt's blog. In other words, the last Ice Age changed the composition of the soil, making it susceptible to emit methane. The study also shows that emissions can be influenced by earthquake activity. These underwater methane columns can be as tall as 800 meters (over 2,600 feet), taller than Dubai's Burj Khalifa tower, the world's highest human structure. These emissions may have influenced temperatures in the past. Researchers believe that bursts of increased temperatures in the past are linked with high methane emissions as shown by studying glaciers…"
http://dailycaller.com/2015/02/07/study-arctic-emitting-methane-for-over-two-million-years/
Poll: Most Hispanics concerned about climate change
"Hispanics are far more likely than whites to feel threatened by climate change and support the Obama administration's efforts to fight it, according to a new survey. The poll, conducted by the New York Times, Stanford University and Resources for the Future, found that 54 percent of Hispanics see climate change as something that is extremely or very important to them personally, much higher than the 37 percent of whites who answered in the same way. Sixty-seven percent of Hispanics Americans predicted that they'd be hurt personally if nothing was done to stop global warming, an opinion shared by only half of white Americans, the Times reports. Broad federal action to slow climate change also got strong support among Hispanics, with 63 percent in support, compared with less than half of whites. Hispanics are far more likely than white people to identify as Democrats, so some of the climate support is political."
http://thehill.com/policy/energy-environment/232204-poll-most-hispanics-concerned-about-climate-change
State Says Obama Is Breaking Promise on Arctic Refuge
"Alaska political leaders who believed they had a federal government promise of "no more" wilderness designations in the state kept hammering away at President Obama's announcement that he will seek that designation for the Arctic National Wildlife Refuge. The president on Jan. 25 announced he would recommend that more than 18,750 square miles of the refuge be designated as wilderness, making all of the refuge's 29,700 square miles part of the national conservation system and off-limits to petroleum drilling, the Fairbanks Daily News-Miner (http://bit.ly/1zPmDJ9) reported. That would include 2,344 square miles of the refuge coastal plain, where the U.S. Geological Survey in 2005 estimated there could be as much as 10 billion barrels of undiscovered oil and more than 37 trillion cubic feet of natural gas. Alaska officials for decades have sought unsuccessfully to open the refuge coastal plain to drilling. The desire for new finds has grown more acute with the price of Alaska North Slope crude oil falling drastically and state government facing billions less in revenue. Drilling advocates contend language in a 1980 Alaska National Interest Lands Conservation Act (ANILCA) barred the federal government form creating more wilderness, but the U.S. Fish and Wildlife Service doesn't see it that way. It's the agency's job to make plans that could include future wilderness designation recommendations, according to agency managers. They acknowledge that only Congress can designate wilderness, but they say refuge plans must allow that possibility. "ANILCA says we're supposed to protect those values, and set up a categorization of management, and so we do that. That's part of the planning process," refuges chief Mitch Ellis said. "We're not violating the 'no more' clause of ANILCA because this is part of a comprehensive planning effort. And so to not address wilderness resource values or wild and scenic river resource values, that wouldn't be staying true to comprehensive planning." U.S. Sen. Dan Sullivan, R-Alaska, said the wilderness recommendation is another barrier to development on the Arctic National Wildlife Refuge's coastal plain, especially because it probably will not pass Congress. The move is a way to further lock up Alaska natural resources with executive action that bypasses congressional approval, Sullivan said. "It's really this Obama two-step," he said."
http://abcnews.go.com/US/wireStory/state-obama-breaking-promise-arctic-refuge-28839316
Oil industry slams 'restrictive' offshore drilling plan
"The oil industry is criticizing the Obama administration's offshore oil and gas drilling plan for closing off about 87 percent of the potential drilling areas. While the main oil lobbying groups are glad that the Interior Department is planning to lease drilling rights on the southern Atlantic coast, they're disappointed that the entire Pacific coast, the eastern Gulf of Mexico and much of the water around Alaska is still off-limits. "Studies show we could create 840,000 new jobs and raise more than $200 billion for the government if oil and natural gas development is allowed in the Atlantic, Pacific and eastern Gulf of Mexico," Jack Gerard, president of the American Petroleum Institute, told reporters Monday. "By ignoring the latter two areas, the administration has already turned its back on most of those jobs." Interior's planning for the 2017-2022 offshore leasing plan has the potential to make the United States an energy leader for years to come, Gerard said."
http://thehill.com/policy/energy-environment/232174-oil-industry-slams-restrictive-offshore-drilling-plan
Gallup CEO: I May "Suddenly Disappear" For Telling Truth About Obama Unemployment Rate (Video)
http://www.thegatewaypundit.com/2015/02/gallup-ceo-i-may-suddenly-disappear-for-telling-the-truth-about-obama-unemployment-rate-video/
Republicans roll out right-to-work bills
"Sen. Rand Paul and House Republicans have introduced legislation to strictly limit the ability of unions to force workers to have to pay them dues. Both right-to-work bills would amend the National Labor Relations Act to prohibit contracts between labor unions and businesses that force all of a company's workers to join a union or at least pay it a fee as a condition of employment. The legislation is certain to meet fierce Democratic resistance. Under current law, states can prohibit those contracts if they choose. Twenty-four states have passed right-to-work laws, including two, Indiana and Michigan, in the last three years. The Republicans' legislation would make that the national standard. Paul's bill has 14 co-sponsors, while Rep. Steve King's, R-Iowa, has 83. All are Republicans. "Every American and their employer should have the power to negotiate the terms of their employment, and no American should be forced to pay union dues just to get or keep a job. However, when Congress enacted the National Labor Relations Act in 1935, it established the concept of 'monopoly bargaining,' which forces workers who want nothing to do with a union into paying union dues and abiding by the union's rules and contracts," King said. GOP lawmakers have introduced similar legislation several times in recent years with little movement. This year, "no action" has been scheduled on King's bill, according to a source for the House Education and Workforce Committee. Paul, a Kentucky Republican with presidential aspirations, has not issued a statement on his version since introducing it Thursday. A spokesman at his office could not be reached for contact. Organized labor staunchly opposes right-to-work laws, arguing that they harm workers by weakening the ability of unions to negotiate on their behalf. Senate Democrats have opposed the legislation, and it likely would be vetoed if it made it to President Obama's desk…"
http://www.washingtonexaminer.com/republicans-roll-out-right-to-work-bills/article/2559947
President Obama wants to reverse Citizens United
"President Obama is calling for a constitutional amendment to reduce the money flowing through American politics. "I would love to see some constitutional process that would allow us to actually regulate campaign spending the way we used to, and maybe even improve it," the president said during an interview with Vox published Monday. Obama's remarks are the latest to call for a radical shift in campaign finance law after several federal court rulings, including the Supreme Court's 2010 Citizens United decision, paved the way for unlimited corporate and union spending in candidate elections…"
http://onpolitics.usatoday.com/2015/02/09/president-obama-wants-to-reverse-citizens-united/
GOP wants details on financial adviser regs
http://thehill.com/policy/finance/overnights/232236-overnight-finance-gop-wants-details-on-financial-adviser-regs
Senate approves ex-Mass. official Botticelli as US drug czar
"President Barack Obama's nominee to serve as U.S. drug "czar" won unanimous approval in the Senate Monday as lawmakers vowed to curb an epidemic that results in more than 40,000 deaths a year from overdoses of prescription painkillers, heroin and other substances. Senators voted 92-0 to approve Michael Botticelli, who has served as acting drug czar since March. A former head of the Massachusetts Bureau of Substance Abuse Services, Botticelli has emphasized prevention and treatment and has been in recovery for more than 25 years. Botticelli, 57, of Malden, Mass., helped launch a program that expanded treatment and recovery opportunities at local community health centers and has also focused on prevention. He has spoken publicly about his struggle with alcohol abuse and 1988 arrest for drunken driving, which resulted in his being handcuffed to a hospital bed…."
http://cnsnews.com/news/article/senate-approves-ex-mass-official-botticelli-us-drug-czar
Obama's Nominee For Defense Has History Of Wasting Lots Of Taxpayer Money–And The GOP Loves Him
"Dr. Ashton Carter, President Obama's nominee to take the reigns of the Department of Defense after serving as the number two man in Defense until December of 2013, is unlikely to experience anything resembling a rough ride on his way to Senate confirmation. Indeed, during last week's hearings before the Senate Armed Services Committee, both Democratic and Republican members appeared to be bending over backwards to offer support to the man who will likely succeed outgoing Secretary Chuck Hagel as the new boss of the nation's massive defense budget. It's certainly no wonder that the hawks in the U.S. Senate would take Carter into their hearts. During his testimony, Carter stated that sequestering the defense budget is, in his view, a grave mistake and that, rather than cutting via sequester, we should be increasing defense spending—subject, of course, to the importance of curbing the wasteful spending for which the Pentagon has become famous. Said Carter— "The taxpayer cannot comprehend, let alone support, the defense budget when they read of cost overruns, lack of accounting and accountability, needless overhead and the like. This must stop." Republicans on the panel were so quick to jump on board the notion of an Obama appointee railing against the sequester while making the case for cutting all the wasted spending, they somehow forgot to take notice of one rather salient fact— Ashton Carter is one of the all-time champions when it comes to shockingly wasteful military spending and is responsible for the ugliest cost overrun (despite his statement) in US military history. Remarkably, nobody on the Armed Services Committee managed to recall that Dr. Carter, as under-secretary of defense for acquisition, technology and logistics, had direct oversight  of the development and expenditures involved in the F-35 fighter jet—the most expensive ($1.5 trillion and counting) weapons system in the nation's history and one of the Pentagon's greatest failures. So bad has the project gone that it has recently been described by the military as a "buggy mess," an assessment that comes after years of the F-35 program being termed an "unmitigated disaster."
http://www.forbes.com/sites/rickungar/2015/02/09/obamas-nominee-for-secretary-has-history-of-wasting-lots-of-taxpayer-money-and-the-gop-loves-him/
Obama to Germans: 'Give Us the Benefit of the Doubt' on NSA Spying
http://www.theblaze.com/stories/2015/02/09/obama-to-germans-give-us-the-benefit-of-the-doubt-on-nsa-spying/
More Americans unhappy with abortion policies under Obama
"More Americans, mostly Republicans, are unhappy with U.S. abortion policies since President Obama took office. A new Gallup poll finds that satisfaction with the country's abortion policies has dropped 9 percentage points in the last seven years, to 34 percent, with more Americans saying they feel laws should be stricter. The drop in satisfaction has been the most dramatic among Republicans, falling by 22 percentage points during that time period. At the same time, Democrats' views of abortion policies haven't changed much while Obama's been in office. Forty-six percent are currently satisfied with the state of things, compared to 48 percent in 2008. The shift among Republicans most likely reflects the transition from former President George W. Bush — who opposed abortion — to Obama, who supports abortion rights and whose healthcare law angered many conservatives who contend it allows taxpayer dollars to fund abortion coverage."
http://www.washingtonexaminer.com/more-americans-unhappy-with-abortion-policies-under-obama/article/2559979?custom_click=rss
Michelle Obama: Eating healthy will keep government out of your life
"First lady Michelle Obama believes Americans can keep the federal government from meddling with their lives by eating healthy foods and maintaining an active lifestyle. In an interview with Cooking Light magazine published Monday, Mrs. Obama said the best way to avoid dealing with "the system" is to take care of one's own body. Doing so, she said, will eliminate trips to the doctor and the need to deal with Obamacare. "It's just making sure people understand that the most powerful thing that they can do for their overall health is feed their bodies good nutritious food," the first lady said. "If you don't like the doctor, if you don't like government, if you don't like folks messing with your life, the best thing to do is make sure you're healthy. Because that's going to increase your odds for making sure that you don't have to deal with the system." Mrs. Obama also said her signature "Let's Move!" initiative will, over time, improve the lives of Americans and save the nation money. The program has, among other things, pushed for dramatic changes to school lunches, drawing the ire of students and other critics. Republicans in Congress are eyeing changes to the school-lunch guidelines and the return of decision-making power to individual districts. Despite the controversies associated with her initiative, the first lady said it lines up perfectly with President Obama's broader domestic policy goals. "'Let's Move!' is completely in accord with what my husband's goals are for improving the overall health of our country and saving us as a nation billions of dollars every single year," she said. "All these initiatives are going to save us money. They're going to make us feel better. They're going to put us in a position to be more productive as a society."
http://www.washingtontimes.com/news/2015/feb/9/michelle-obama-eating-healthy-will-keep-government/?utm_source=RSS_Feed&utm_medium=RSS
Paul looks for an opening in Iowa
"Sen. Rand Paul, nursing a cold, did not shake many hands on the first day of his swing through Iowa this weekend. Instead, he elbow-bumped activists as he made his way through crowds and hoarsely thanked them for their support. The Republicans who showed up Friday at Paul's rally did not mind. In a state where caucus-goers often demand warm interactions with presidential contenders, they were happy to hear Paul's riffs on monetary policy and Montesquieu from a distance. As Paul (Ky.) moves closer to a 2016 bid, he is betting that in a field of big personalities, his low-key style and atypical pitch — mixing snarky asides, dovish takes on foreign policy and a compassionate plea for criminal-justice reform — will set his candidacy apart. "Just look at who's here," said David Fischer, a former Iowa GOP official, as he surveyed the crowd at Paul's gathering Friday at a Des Moines winery. "He is actually bringing women, college students and people who are not white into the Republican Party." The challenge for Paul is whether his approach, which has echoes of his father, former Texas congressman Ron Paul, will enable him to do better than the elder Paul's third-place finish in the 2012 GOP presidential caucuses in Iowa. "The son is a little more mainstream," said former Republican congressman Jim Leach, who represented eastern Iowa for 15 terms. "If he can stay there and play into the desire on the conservative side for someone new, he could find an opening." The latest poll of Iowa Republicans, conducted by Bloomberg Politics and the Des Moines Register, shows Paul in second place among potential GOP candidates. Gov. Scott Walker (Wis.), boosted by his breakout speech in late January at a conservative summit, narrowly leads with 15 percent. Paul is at 14 percent, and former Arkansas governor Mike Huckabee is at 10 percent. For now, in this early stage of the primary scramble, Paul is focused on reviving his father's political base in Iowa, which begins the primary process, by attacking an institution that has long frustrated the libertarian right: the Federal Reserve."
http://www.washingtonpost.com/politics/2015/02/07/d2dab55c-af14-11e4-9c91-e9d2f9fde644_story.html?wprss=rss_national
Jeb Bush says his life is "totally focused" on exploring presidential run
http://www.cbsnews.com/news/jeb-bush-says-his-life-is-totally-focused-on-exploring-presidential-run/
Poll: Jeb Bush leads GOP field in New Hampshire
"Jeb Bush leads his GOP rivals for president in a new survey of likely New Hampshire primary voters, but the poll shows a wide-open Republican race and some challenges for the former Florida governor. Bush has the support of 16% among likely GOP primary voters in the Granite State, according to the poll by Bloomberg Politics and Saint Anselm College. He's ahead of Rand Paul (13%), Scott Walker (12%) and Chris Christie (10%) — the only likely candidates to garner double-digit support among likely New Hampshire GOP voters. But the poll released Sunday shows voters have concerns about Bush's famous last name and his positions on Common Core educational standards and immigration. The New Hampshire primary is scheduled for Feb. 9, 2016. Nearly 6 in 10 likely New Hampshire GOP voters say they believe Bush's strength as a candidate comes from his family's connection to politics — compared with 31% who believe it's because of his unique qualities and achievements from his two terms as Florida's governor. Bush said last week that he faces an "interesting challenge" because he is the son and brother of presidents, but he vowed to make his own case to voters and not rely on his family's name in his all-but-announced White House campaign. "I know I'm going to have to do it on my own," he said at the Detroit Economic Club. On issues of importance to GOP primary voters, 41% say Bush's support for allowing some undocumented workers to stay in the United States is a "deal killer" for them. Twenty percent say Bush's support for Common Core educational standards is a "deal killer." The survey of 400 GOP primary voters was taken Jan. 31-Feb. 5. The poll by Purple Strategies has an error margin of +/- 4.9 percentage points."
http://onpolitics.usatoday.com/2015/02/09/jeb-bush-new-hampshire-poll-gop-primary/
Alan Greenspan: "I'm afraid (the US is) going to run into some form of political crisis"
http://www.bbc.co.uk/programmes/p02jmyh5
The Rise and Fall of the Parties
The Democrats should be worried.
http://www.weeklystandard.com/articles/rise-and-fall-parties_841053.html
Senate fundraising winners & losers
"…Here are the winners and losers of the final fundraising quarter of 2014.
WINNERS
–Sen. Rob Portman (R-Ohio) – A prodigious fundraiser, Portman begins 2015 with $5.8 million in the bank after raising a half-million dollars in the last three months of 2014. …
–Sen. Pat Toomey (R-Pa.) – Toomey pulled in more than $700,000 and has a mighty $5.8 million war chest as he braces for what's likely to be a tough race.  That's a lot more than most likely opponent, former Rep. Joe Sestak (D-Pa.), has in the bank. Toomey's 2010 opponent, who's coming back for a rematch, has $1.6 million left in his Senate account. It's a strong start but one that pales in comparison to Toomey's.
–Sen. Marco Rubio (R-Fla.) – Rubio has $3.3 million in the bank, bringing in $340,000 in the last quarter as he gears up for either a White House bid or a tough reelection campaign.  That hefty chunk of change will be crucial if the Floridian decides to stay put and run for reelection, as his poll numbers show he may face a tough race either way.  Reps. Patrick Murphy (D-Fla.) and Alan Grayson (D-Fla.), both prodigious fundraisers with personal wealth, are eying the seat as well. Murphy has more than a half-million dollars in the bank, while Grayson has less than $50,000. Grayson has a national donor network and the ability to self-fund if he chooses. ..
LOSERS
–Senate Minority Leader Harry Reid (D-Nev.) – Reid begins 2015 with $1.5 million in the bank, less than half of the amount he had at the beginning of 2009…
–Sen. Richard Burr (R-N.C.) – Burr starts 2015 with just $750,000 in the bank, having raised just $50,000 in the final fundraising quarter of 2014.  That low figure may be deceptive, as Burr may have laid low intentionally last year in order to help his new home-state colleague, Sen. Thom Tillis (R-N.C.), pull in campaign funds…
–Sen. Michael Bennet (D-Colo.) The former DSCC chairman begins the election cycle with $1.2 million, not a huge sum as he heads into what could be a tough and expensive reelection in another presidential swing state…"
http://thehill.com/blogs/ballot-box/senate-races/232080-senate-fundraising-winners-losers
Ezra Klein to Obama: "You Are The Most Polarizing President Really Since We Began Polling"
http://www.realclearpolitics.com/video/2015/02/09/ezra_klein_to_obama_you_are_the_most_polarizing_president_really_since_we_began_polling.html
Parents of U.S. hostage still hopeful she's alive
http://www.usatoday.com/story/news/world/2015/02/07/islamic-state-us-hostage-arizona-message-to-militants/23031643/
Obama: We're on track against the Islamic State
"President Obama's national security strategy, unveiled Friday, outlined no change in strategy for dealing with the Islamic State of Iraq and Syria. Instead, the commander in chief proposes to stay the course and argues that his current actions are working and have helped stop the terrorists' territorial conquests. While mentions of the Islamic State are sprinkled throughout the 29-page document, there is just one paragraph devoted entirely to the the matter of defeating the jihadi group. Under a section titled "combat the persistent threat of terrorism," Obama's blueprint says the U.S. has undertaken a "comprehensive effort to degrade and ultimately defeat" the Islamic State yet the successes so far that it cites are limited to halting the group's momentum. "Joined by our allies and partners, including multiple countries in the region, we employed our unique military capabilities to arrest [the Islamic State's] advance and degrade their capabilities in both Iraq and Syria," the document states…"
http://www.washingtonexaminer.com/obama-were-on-track-against-the-islamic-state/article/2559942
Obama's National Security Strategy: Everything Is Awesome
http://dailycaller.com/2015/02/07/obamas-national-security-strategy-everything-is-awesome/
68% Say Obama Has No Clear Islamic State Strategy
"Amid growing concerns about the White House routinely meddling in military tactics, a new IBD/TIPP Poll finds big majorities unconvinced that President Obama has a clear plan to fight the Islamic State or that the coalition is winning against the Mideast's frightening new extremist entity. Sixty-eight percent of 856 adults surveyed from Jan. 25 to Feb. 5 answered in the negative when asked if President Obama has a "clear plan" to fight the threat posed by the Islamic State (IS). Only 21% thought he did, with 11% not sure. Significantly, 48% of those identifying themselves as Democrats said that Obama does not have a clear plan vs. 40% who believe he does. Just 15% of independents saw a strategy vs. 71% who say he does not have one. Meanwhile, 89% of Republicans said that the president has no clear plan vs. IS. Winning? Two-Thirds Say No Respondents had a similar lack of confidence about whether "the U.S and its allies are winning the war" vs. the Islamic State. Some 39% answered that they "disagree strongly," while another 28% said that they "disagree somewhat." Combined, 67% do not believe that the U.S. is winning against IS. Just 28% say that the coalition is winning against the new terror state that has seized large parts of Iraq and Syria since the U.S. withdrawal from Iraq, completed in late 2011. Just 7% say that they "agree strongly" that the anti-IS effort is winning.
Democrats were split down the middle, 46% believing the coalition is winning against IS and another 46% not convinced. Republicans and independents shared almost equal overwhelming doubt: 79% of GOP respondents and 77% of unaffiliated disagreeing that the U.S. is winning.
Fifty-eight percent of liberals believed the U.S. isn't winning, while 66% of moderates and 73% of conservatives agree. The president will ask Congress for authorization to use force against IS by Wednesday, Reuters reports. Obama has been relying on President Bush's authorizations after 9/11. The strong lack of public confidence in the president's foreign policy, shown in the IBD/TIPP Poll, comes as Obama National Security Adviser Susan Rice announced that administration policy should be viewed as "strategic patience." "Progress won't be quick or linear," Rice warned before a Brookings Institution audience, unveiling a new strategy document on fighting IS. "But we are committed to seizing the future that lies beyond the crisis of the day and pursuing a vision of the world as it can and should be." Appearing on Fox News Sunday, the Washington Post's Bob Woodward charged that based on his discussions with White House and military officials, "There is no strategy. They have not sat down and said, 'This is where we want to go and this is how we want to do it.'" Woodward added, "People in the White House are micromanaging the tactical situation on a daily and weekly basis."
http://news.investors.com/ibd-editorials-polls/020915-738616-obama-islamic-state-strategy-doubted-ibd-tipp-poll.htm
Obama faces tough sell to get new war powers to fight IS
"In seeking new war powers to fight the Islamic State group, the White House must reconcile demands from Democrats who don't want another ground war with the concerns of Republicans who want that option left open, congressional officials said Monday. Obama is expected — as early as Tuesday — to send Capitol Hill his blueprint for an updated authorization for the use of military force, or AUMF. Haggling then begins on writing a new authorization to battle the Sunni extremists, who have seized territory in Iraq and neighboring Syria and imposed a violent form of Shariah law. Obama so far has relied on congressional authorizations that former President George W. Bush used to justify military action after 9/11. Critics say the White House's use of these authorizations to fight IS is a legal stretch at best. The president earlier insisted he had the legal authority to deploy 2,763 U.S. troops in Iraq to train and assist Iraqi security forces, and conduct ongoing airstrikes against targets in Iraq and Syria. More recently, the president has said he wants a new authorization, but has not released details. A congressional official said the president will ask for a three-year authorization so the next president will have to seek renewed authority to fight IS. The official said Obama wants to leave open the option to send in combat forces if needed, but is not seeking an authorization that would permit a prolonged U.S. troop presence on the ground. The White House request also would not restrict the fight to certain geographic locations, but would limit the U.S. to fighting IS militants or any future group that they become, the official said. One congressional aide said Democrats will not rubber-stamp the White House version, but will seek to rewrite it to include bipartisan views. Another congressional staffer said the debate in Congress will not necessarily flow along party lines because conservative Republicans and liberal Democrats, for instance, have disagreed about two major sticking points: deploying U.S. combat troops and restricting the geographical area served by the new authorization. The second staffer said a final authorization will depend on the language decided on regarding these two issues."
http://cnsnews.com/news/article/obama-faces-tough-sell-get-new-war-powers-fight
White House will send Congress legislation to fight ISIS this week
"The administration is nearly ready to send Congress legislation that would formally authorize war against the Islamic State of Iraq and Syria (ISIS), administration sources tell CBS News. The sources say the deliberations continue with congressional leaders and lawmakers on the House and Senate Armed Services and Foreign Relations committees but the text for the authorization for the use of military force is nearly complete and will be given to Congress for consideration by week's end. The State Department, Defense Department, National Security Council and the White House Office of Legal Counsel have all participated in the drafting of the document, which outlines the military goals and strategy against ISIS in Iraq and Syria and would seek formal, legal authorization for the mission and other counter-terrorism operations related to the effort. Can Congress keep putting off a vote on the war on ISIS? This would be the first move by Congress and the White House to give legal backing to the military effort to degrade and destroy ISIS and represent the first update to US military strategy in a post-9/11 world since the authorization to use military force in Afghanistan after the 9/11 attacks. While the White House has said the 2002 authorization for military action in Iraq also covers parts of the ISIS campaign, Congress and President Obama agree a new legal framework and strategy are required now. There is no fixed date for Congress to receive the White House authorization to use military force, but sources said it will be delivered this week in letter form to congressional leaders and all relevant congressional committees."
http://www.cbsnews.com/news/white-house-send-congress-legislation-fight-isis-this-week/
Obama admin expected to give new military authorization to battle Islamic State
http://www.washingtontimes.com/news/2015/feb/9/wh-expected-give-new-military-authorization-isis/?utm_source=RSS_Feed&utm_medium=RSS
Obama to huddle with black caucus amid Netanyahu speech controversy
"President Obama will meet Tuesday at the White House with members of the Congressional Black Caucus (CBC), including freshman GOP Rep. Mia Love (Utah). The meeting comes as top black leaders — including CBC Chairman G.K. Butterfield (D-N.C.) and Reps. James Clyburn (D-S.C.) and John Lewis (D-Ga.) — are vowing to skip a March 3 speech by Israeli Prime Minister Benjamin Netanyahu to protest an invitation they see as a slight to the president in the midst of high-stakes nuclear talks with Iran. Love is currently the only Republican member of the CBC. Her office said Monday that she plans to attend Tuesday's White House meeting. CBC members have been among the most ardent supporters of Obama, the nation's first black president, but there have also been tense periods, when the group felt the White House wasn't fighting hard enough for safety net programs, anti-poverty measures, and other initiatives beneficial to black and other minority communities. Previewing Tuesday's meeting, Butterfield recently acknowledged that the relationship between Obama and the CBC is "complicated." But he was also quick to note Obama inherited a terrible economy, and he blamed Republicans for playing an obstructionist role, rather than working with the president to promote a recovery. "There have been isolated disappointments with the White House," Butterfield said last month in an interview with The Hill. "But generally speaking I think — and I think that the vast, the overwhelming, majority of CBC members feel — that this president has been unfairly isolated by the Republicans. And his legacy is going to be a good legacy." CBC leaders have hailed Obama's recent executive actions on immigration and Cuba, and they're hoping the president continues to act unilaterally on issues like criminal justice reform. The lawmakers have long promoted legislation to overhaul the justice system, but the push grew more pronounced in the wake of several incidents last year, when unarmed black men were killed at the hands of white police officers. "I encourage him to use more of his executive authority, and I believe he will," Butterfield said.  Still, he said the CBC would not adopt the strategy of the Congressional Hispanic Caucus (CHC), which went to the White House promoting a list of immigration reforms the group wanted Obama to install unilaterally — many of which the president adopted in November. "We're not quite at the point where we want to present a manifesto to the president. That's not our mode of operation," Butterfield said. "The CHC has their personality, and we have ours."
http://thehill.com/homenews/house/232220-obama-to-huddle-with-black-caucus-amid-netanyahu-speech-controversy
Obama says he has 'real split' with Netanyahu on Iran
http://www.washingtonexaminer.com/obama-says-he-has-real-split-with-netanyahu-on-iran/article/2559996?custom_click=rss
Obama: Media's Terrorism Coverage Driven Partly by 'Ratings'
"President Barack Obama said the national media is quick to cover terrorism in part because of "ratings." In an interview with Vox, Obama was asked whether he thinks the media "sometimes overstates the level of alarm people should have about terrorism as opposed to a longer-term problem of climate change and epidemic diseases." Obama responded, "Absolutely." "I don't blame the media for that. What's the famous saying about local news casts, if it bleeds it leads," Obama said. "You show crime stories and you show fires. That's what folks watch. It's all about ratings." "The problems of terrorism and dysfunction and chaos along with plane crashes, that's the equivalent when it comes to covering international affairs," he continued. "There is just not going to be a lot of interest in a headline story that we have cut infant mortality, or that extreme poverty has been slashed." He added that "climate change is happening at such a broad scale" that it's "a hard story for the media to tell." But he said that terror groups like the Islamic State should be covered. "It is entirely legitimate for the American people to be deeply concerned when you've got a bunch of violent, vicious zealots who behead people or randomly shoot a bunch of folks in a deli in Paris," Obama said. "We devote enormous resources to that, and it is right and appropriate for us to be vigilant and aggressive in trying to deal with that — the same way a big city mayor's got to cut the crime rate down if he wants that city to thrive."
http://www.theblaze.com/stories/2015/02/09/obama-medias-terrorism-coverage-driven-partly-by-ratings/
Obama Blames Fox News, MSNBC For Increasing Political Polarization
http://www.huffingtonpost.com/2015/02/09/obama-fox-news-msnbc-media-polarization_n_6645810.html
THE MUSLIM BROTHERHOOD COMES TO THE WHITE HOUSE
http://www.breitbart.com/national-security/2015/02/07/the-muslim-brotherhood-comes-to-the-white-house/