News Briefing for Tuesday, April 28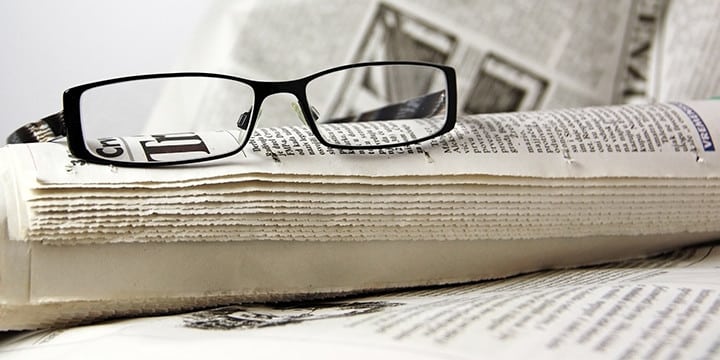 TEA PARTY PATRIOTS:
Opinion Journal: The Tea Party Agenda for 2016
"Tea Party Patriots President and Co-Founder Jenny Beth Martin on her organization's policy priorities."
http://www.wsj.com/video/opinion-journal-the-tea-party-agenda-for-2016/E59A1D0A-F0A5-4790-B841-689DD78DACB5.html
Tea party lawmakers: Republican leaders are punishing us for defying them (Photo and caption)
"U.S. Senator Ted Cruz (R-TX) (R) greets attendees as he arrives to speak at the Tea Party Patriots 'Exempt America from Obamacare' rally on the west lawn of the U.S. Capitol in Washington, September 10, 2013."
http://www.businessinsider.com/tea-party-lawmakers-republican-leaders-are-punishing-us-for-defying-them-2015-4
HEALTHCARE:
Obamacare for Your IRA
A new regulation would let the government decide what you can invest in — for your own good, of course.
"Is Jonathan Gruber — the MIT economist who seemingly dropped out of public view after he was caught on camera bragging about how he and other Obamacare architects misled the American public — now advising the Department of Labor? No evidence indicates that he is, but the authors of DOL's sweeping new seven-part group of regulations that would sharply curtail choices of assets and investment strategies in 401(k)s, IRAs, and other savings plans appear to share Gruber's mindset on the "stupidity of the American voter" (a revelation that Rich Lowry aptly described as "an unvarnished look into the progressive mind, which . . . favors indirect taxes and impositions on the American public so their costs can be hidden, and has a dim view of the average American"). Now President Obama and Secretary of Labor Tom Perez are advancing a new regulatory and hidden-tax scheme while claiming to protect average Americans' retirement savings from unscrupulous financial professionals. The proposed "fiduciary rule" would restrict the investment choices of holders of 401(k)s, IRAs, health savings accounts, and Coverdell education accounts. In a speech to AARP, Obama proclaimed: If you are working hard, if you're putting away money, if you're sacrificing that new car or that vacation so that you can build a nest egg for later, you should have the peace of mind of knowing that the advice you're getting for investing those dollars is sound, that your investments are protected. Similarly, a DOL "fact sheet" describes the rule as "protecting investors from backdoor payments and hidden fees in retirement investment advice." The sinister-sounding "backdoor payments" actually refers to a longstanding practice of compensation to brokers from many mutual funds and annuities. This practice is disclosed to investors and enables brokers to charge them less because of the additional compensation that brokers receive. Yet upon further reading, the DOL rule seems premised on the Gruberite notion that American investors need protection from their own stupidity. According to page 4 of the rule:   [I]ndividual retirement investors have much greater responsibility for directing their own investments, but they seldom have the training or specialized expertise necessary to prudently manage retirement assets on their own. Therefore, they "need guidance on how to manage their savings to achieve a secure retirement."
http://www.nationalreview.com/article/417525/obamacare-your-ira-john-berlau
Saginaw County commissioners to work 29 hours or less to avoid 'Obamacare' requirement
"Each of the 11 members of the Saginaw County Board of Commissioners has formally pledged they would work no more than 29 hours per week. The resolution, approved by the board at its meeting Tuesday, April 21, was brought to the table by Controller Robert Belleman. Belleman explained that the resolution is necessary to ensure that the county government is completely in compliance with requirements in the Affordable Care Act. The federal legislation, known commonly as "Obamacare," requires employers to provide healthcare to all full-time employees, defined as anyone working 29 hours or more each week, on average. "As such, you would be eligible for healthcare," Belleman said. "Unless you agree to work less than 29 hours per week, 519 hours in a 90-consecutive-day period or 1,559 hours in any one-year period." The resolution promises board members will not engage in more than 29 hours of "service in their official capacity" in any given week, no more than 519 hours of service in any 90-day period and no more than 1,559 hours in any one-year period…"
http://www.mlive.com/news/saginaw/index.ssf/2015/04/saginaw_county_commissioners_p_1.html
Two-thirds of Obamacare customers had to pay back subsidy amount to IRS: Study
"Nearly two-thirds of tax filers who received government help to buy Obamacare coverage had to pay back some of their subsidy to the IRS, according to an H&R Block study that says the average repayment totaled $729. The end-of-season analysis of the tax-prep giant's customer base, released Monday, said the typical repayment slashed those customers' refunds, which averaged $2,195, by a third. The 2014 filing season that officially ended April 15 marked the first time Americans had to address their health care status on their returns. Filers who received an advanced premium tax credit to help them pay their monthly premiums had to reconcile their actual income with earlier estimates they provided to receive the subsidies. Customers who underestimated their income had to pay a share back. However, about a quarter of filers overestimated their income and got money back from the government, tacking on an average of $425 to their refunds. "There was quite a bit of new ACA-related complexity for taxpayers to deal with this tax season," said Mark Ciaramitaro, vice president of H&R Block health care and tax services. "But our figures highlight the importance of estimating income as accurately as possible when applying for premium tax credits and notifying the Marketplace with any life changes that impact annual household income or size."…"
http://www.washingtontimes.com/news/2015/apr/27/66-pct-obamacare-customers-paid-back-subsidies-irs/?utm_source=RSS_Feed&utm_medium=RSS
Democrats take aim at ObamaCare 'Cadillac' tax
"A group of House Democrats are pushing to repeal ObamaCare's so-called "Cadillac tax," which they say unfairly targets people in more expensive areas like the Northeast and West Coast. Reps. Joe Courtney (D-Conn.), Donald Norcross (D-N.J.) and Dina Titu (D-Nev.) will unveil legislation Tuesday to eliminate the tax on the country's most expensive insurance plans. The tax, which goes into effect in 2018, is based on the cost of premiums, which the lawmakers point out are higher in areas with more expensive health costs. "The excise tax is an unnecessary change that would adversely impact beneficiaries in high-cost areas," Courtney's office said in a release Monday to announce the bill, called the Middle Class Health Benefits Tax Repeal Act. Many Democrats, including President Obama, have supported the tax on high-cost insurance plans, arguing it will only impact only the wealthiest Americans…"
http://thehill.com/policy/healthcare/240173-house-dems-renew-fight-against-obamacare-cadillac-tax
Democrats finally found an Obamacare-related tax hike they hate…
"Talk to any inside-the-Beltway political consultant, and you'll learn that populism is totally hot right now. They're not wrong. Polls consistently show that the public has felt the pinch of the economic contraction for going on over six years, and they are getting rather fed up with the fact that too few seem to be feeling their pain. Surveys suggest that the public does believe corporations pay enough in taxes, despite the United States having one of the highest corporate tax burdens in the industrialized world. Moreover, the voting public doesn't think wealthy individuals pay enough in federal taxes. Surely, some believe that rates are too low while others lament the ability of the rich to evade paying the taxes associated with their brackets due to the fact that they can afford to patronize financial consultants. Whatever the reason, the redistribution of incomes is a popular concept today. But just because something is politically popular doesn't make it good policy. One of the most popular examples of a punishing and redistributionist tax is that dubbed the "Cadillac Tax," a levy imposed on high-value health insurance plans as part of the Affordable Care Act. "The attraction of the tax is that it raises money to pay for health reform — about $150 billion from 2013 to 2019 — while simultaneously making health reform less costly, by reducing the over-consumption of health care. Union leaders strenuously oppose even this change," The Washington Post editorial board gushed in 2010. The massive 40 percent tax would apply to individuals who receive $10,200 in individual coverage or families who pay for $27,500 in insurance. But if this tax was popular, it was also such an onerous burden on health insurance consumers that its implementation was delayed until well after Obama leaves office. Some allege that this particular tax was just another element of Obamacare that was misrepresented in the health care reform pitch to the public. "The Cadillac tax makes sure that more health insurance dollars are spent across a greater number of people. It was probably a bad idea even before the news broke that a once famous and now nearly infamous adviser [Jon Gruber] had a big hand in it," Forbes contributor Robert Wood wrote in November of last year. "And it seems almost dastardly now, a real bait and switch."…"
http://hotair.com/archives/2015/04/27/democrats-finally-found-an-obamacare-related-tax-hike-they-hate/
ObamaCare credit reduced taxpayer refunds: H&R Block
"Roughly two out of every three taxpayers who got health insurance through ObamaCare exchanges had to pay back the federal government – to the average tune of $729, according to H&R Block. That payment ate into the average taxpayer refund by roughly a third, the tax preparer said in a Monday release. Taxpayers owed money if the government gave them too much of a tax subsidy to help pay for insurance. The news wasn't all bad for taxpayers though, H&R Block said. About one in four taxpayers deserved a higher tax credit from the government for insurance, and got an extra $425 on average. Mark Ciaramitaro of H&R Block said those sorts of results were to be expected, given the complexity of the Affordable Care Act. Ciaramitaro, the vice president of healthcare and tax services for H&R Block, said problems are also likely to continue into the 2016 tax filing season…."
http://thehill.com/policy/finance/240199-obamacare-credit-reduced-taxpayer-refunds-hr-block
Study: ObamaCare, outreach could boost Hispanic health coverage
"A new analysis points to expanding Medicaid under ObamaCare and improving outreach efforts as ways to lower the stubbornly high uninsured rate among Hispanics.  Hispanics have long had higher uninsured rates. The Commonwealth Fund, a health research group, finds that ObamaCare is making a dent but that the rate remains high. It reports that the uninsured rate for Hispanics declined from 40 percent in 2012 to 34 percent in 2014, amid ObamaCare's expansion. But that is compared to a decline of 20 percent to 18 percent among blacks and 14 percent to 10 percent among whites. The Commonwealth Fund analysis points to ObamaCare's expansion of Medicaid, the government health insurance program for the poor, as a major factor. In states that have accepted the expansion of eligibility, 26 percent of Hispanics are uninsured, compared to a much higher 46 percent in states that have rejected the expansion, the analysis finds…"
http://thehill.com/policy/healthcare/240205-study-points-to-obamacare-outreach-to-boost-latino-coverage
Conservatives fear GOP leaders giving up on Obamacare repeal
They're intent on using a fast-track process to get a repeal bill on the president's desk.
"Many House conservatives backed the budget last month and spared GOP leaders another showdown with their right flank for one big reason: They were under the impression the spending blueprint would help them — finally — get an Obamacare repeal to the president's desk. Now they're concerned that Speaker John Boehner and company have other plans. Conservatives are adamant that reconciliation — the rarely used fast-track procedure that allows the Senate to pass legislation with a simple majority rather than 60 votes — be used to pass a repeal of the health care law. They believed GOP leaders were on board. But as House and Senate lawmakers have met to hash out a compromise budget over the past few weeks, conservatives noted that House Republican leaders have been talking about leaving their options open. An Obamacare repeal is a possibility, but so is a health care "fix" should the Supreme Court knock down some Obamacare tax credits in a case to be decided within a few months. The ambiguity is causing consternation within the House Freedom Caucus, the few dozen conservatives who've repeatedly given Boehner grief over big-ticket items that have split the GOP. Some conservatives are pushing Republican leaders to clarify their intentions — with a public announcement, a provision in the budget or a private assurance. "It's imperative that [Obamacare repeal] be the focus for our reconciliation instructions," said Rep. Jim Jordan (R-Ohio) at a Heritage Foundation event last week, referring to the guidance the budget has to include in order to employ the procedure. House Republicans have already voted more than 50 times to try to defund, alter or overturn the health care law that conservatives despise. The latest effort, if it happens, would no doubt fail, too — and there are some indications that GOP leaders are ready to move on. But getting a bill to President Barack Obama's desk and forcing him to veto it would send a powerful symbolic message to the Republican base that House conservatives haven't given up on scuttling the law. The topic took center stage during a recent caucus meeting. It also came up during a press luncheon last week with the most conservative House members. Rep. Bill Flores (R-Texas), who chairs the conservative Republican Study Committee, has been voicing concerns. No one is threatening to bail on the budget, at least not yet, but conservatives' angst is palpable…"
http://www.politico.com/story/2015/04/conservatives-obamacare-repeal-republicans-117364.html
Congress's Bipartisan Obamacare Fraud
"One of the most outrageous but least reported ongoing scandals in Washington is that the House and Senate have both falsely certified themselves as small businesses in order to fund health insurance for themselves and their staff with taxpayer dollars, sidestepping provisions of Obamacare. Senator David Vitter (La.) recently tried to subpoena the documents in which the false declarations were made, but he ran into strong bipartisan opposition. Perhaps most shockingly, Senator Rand Paul – who is campaigning for president on a promise to "defeat the Washington machine" – voted to keep this ultimate Washington insider scam secret. When the Democrats were rushing the health care law through Congress – passing it, perhaps, before they even knew what was in it – Republicans managed, with strong public support, to get language included requiring members of Congress and their staff to go into the new health care exchanges, to experience the same thing millions of Americans would experience and create a strong incentive, therefore, for them to make sure the system works. Like many Americans being dumped into Obamacare exchanges, members of Congress and their staff stood to lose their employer contributions – in this case, the generous financing of their health benefits by taxpayers that they had before the law passed and took it away. But unlike all of the other Americans in that situation, Congress had access to President Obama to personally intervene on their behalf. And he did, with an Office of Personnel Management rule allowing them to have taxpayers continue picking up most of the costs of their premiums. It gets worse. Because there is no mechanism for employer contributions in the individual exchange, Congress also filed false documents claiming the House and Senate each have less than 50 employees to qualify as "small businesses," even though over 13,700 employees have in fact signed up. That's fraud. The watchdog group Judicial Watch obtained the false documents in Freedom of Information Act litigation, but the redactions included the most crucial piece of information – the names of the people who signed, under penalty of perjury, the blatantly false statements that the House and Senate each have just 45 employees…"
http://townhall.com/columnists/philkerpen/2015/04/27/congresss-bipartisan-obamacare-fraud-n1991065
Democrats take aim at ObamaCare 'Cadillac' tax
"A group of House Democrats are pushing to repeal ObamaCare's so-called "Cadillac tax," which they say unfairly targets people in more expensive areas like the Northeast and West Coast. Reps. Joe Courtney (D-Conn.), Donald Norcross (D-N.J.) and Dina Titu (D-Nev.) will unveil legislation Tuesday to eliminate the tax on the country's most expensive insurance plans. The tax, which goes into effect in 2018, is based on the cost of premiums, which the lawmakers point out are higher in areas with more expensive health costs. "The excise tax is an unnecessary change that would adversely impact beneficiaries in high-cost areas," Courtney wrote in a statement Monday to announce his bill, called the Middle Class Health Benefits Tax Repeal Act. Many Democrats, including President Obama, have supported the tax on high-cost insurance plans, arguing it will only impact only the wealthiest Americans. Healthcare customers who receive benefits above $10,200 for individual coverage and $27,500 for family coverage will be forced to pay a tax of 40 percent. Republicans, as well as some Democrats, have blasted the tax because it is tied to general cost of living measures, rather than growth in healthcare costs. The tax, which is intended to help finance ObamaCare, has been significantly scaled-down from the Senate-passed healthcare bill. Under that bill, individuals with $8,500-a-year plans and families with $23,000-a-year would have faced the tax. The House-passed bill did not include the tax, meeting the demands of nearly 200 Democrats who had opposed it. The House version became law…"
http://thehill.com/policy/healthcare/240173-house-dems-renew-fight-against-obamacare-cadillac-tax
Reid: GOP can't 'accept reality' on ObamaCare
"Senate Minority Leader Harry Reid (D-Nev.) slammed Republicans Monday, saying they are trying to "escape the reality that ObamaCare is a smashing success." "As public servants, we have to accept reality, regardless of where we may have stood or what we may have said in the past," Reid said from the Senate floor. "Unfortunately, Republicans in Congress are trying their utmost to escape the reality that ObamaCare is a smashing success." The Nevada Democrat added that 16 million Americans have gained insurance through President Obama's Affordable Care Act, and that since 2013, the United States has seen its largest decline in uninsured Americans. "I understand that many Senate Republicans have worked hard to make their opposition to Obamacare their legacy," Reid added. The Senate Democratic leader's remarks came after the Supreme Court struck down an earlier ruling favorable to the government's birth control mandate under ObamaCare. The high court Monday asked an appeals court to reconsider a legal challenge filed by Catholic ministries against the mandate requiring employers to cover birth control for workers…"
http://thehill.com/blogs/floor-action/senate/240203-reid-gopers-cant-accept-reality-on-obamacare
Obamacare's constitutionality and the Origination Clause: New evidence
"One of the constitutional disputes triggered by the Affordable Care Act (Obamacare) is whether by substituting new material for the original House-passed bill (H.R. 3590), the Senate exceeded its constitutional power to amend the original measure.  This, in turn, has provoked a debate over whether the Founders considered complete substitutes to be valid amendments. A recently-republished piece of evidence suggests that they did.  The Constitution's Origination Clause requires that "All Bills for raising Revenue shall originate in the House of Representatives; but the Senate may propose or concur with Amendments as on other Bills."  Because the final version of Obamacare imposed a variety of taxes, it unquestionably was a "Bill for raising Revenue." Obamacare's taxes, appropriations, and health care regulations did not exist in the House-passed version of H.R. 3590.  That incarnation of the bill was only a few pages long and was limited to making minor adjustments to the Internal Revenue Code irrelevant to health care.  Under the guise of amendment, the Senate gutted the original language and substituted over 2,000 pages of Obamacare. Some writers argue that complete substitutions were not considered valid amendments during the Founding Era, while others contend that they were.  Last year, I undertook a wide-ranging investigation into the subject that will be published within the next few weeks by the Harvard Journal of Law and Public Policy.  The article is summarized at length here…"
http://www.americanthinker.com/blog/2015/04/obamacares_constitutionality_and_the_origination_clause_.html
Supreme Court tosses pro-ObamaCare contraception ruling
"The Supreme Court on Monday gave new life to a lawsuit challenging ObamaCare's contraception mandate, striking down a previous ruling in favor of the federal government. An appeals court in Cincinnati will now reconsider the legal challenge from the Catholic groups in Michigan and Tennessee that had sought exemptions from an ObamaCare provision that requires employers to cover birth control for all workers. The justices asked the lower court to reconsider the case in light of last year's landmark ruling on the contraception mandate. That ruling, which was issued last June, decided that the arts-and-crafts retailer, Hobby Lobby, could seek an exemption from the contraception mandate for religious reasons. Since then, religious-affiliated companies and organizations have revived their legal challenges of the provision. The ruling in Michigan Catholic Conference v. Burwell marks the third time in a year that the court has thrown out decisions in favor of the Obama administration, sending the cases back to the lower courts. The court also gave hope to Catholic groups last month when it struck down a lower court's ruling requiring the University of Notre Dame to follow the birth control mandate. That court will now revisit the case from the Roman Catholic university."
http://thehill.com/policy/healthcare/240154-supreme-court-tosses-obamacare-contraception-ruling
Supreme Court tells another court to reconsider Obamacare mandate for religious groups
"The Supreme Court on Monday told yet another lower court to reconsider cases from Catholic groups who object to the part of Obamacare that requires employers to insure birth control as part of their health plans. Justices told the U.S. Court of Appeals for the Sixth Circuit to revisit its earlier decision in favor of the Obama administration — it wants religious nonprofits to comply with its contraception mandate under a compromise framework — by applying the high court's decision last year in the "Hobby Lobby" case. In that decision, a divided court said closely held corporations do not have to insure forms of contraception that violate their moral or religious beliefs. Several religious nonprofits are still fighting the administration in court, however, and hoping for a similar showdown before the justices. Nonprofits like the Michigan Catholic Conference, whose objections were kept alive by Monday's order, have told the Supreme Court they are complicit in sin under an arrangement extended by the administration. And they've cheered a string of Supreme Court orders that have put the mandate on hold while circuit-level courts reconsider previous orders against the complaining groups. Since December 2013, the justices have issued some form of relief from the mandate to Little Sisters of the Poor in Colorado, Hobby Lobby, Wheaton College in Illinois, Notre Dame University in Indiana and Archbishop David A. Zubik and the Diocese of Pittsburgh."
http://www.washingtontimes.com/news/2015/apr/27/supreme-court-tells-another-court-reconsider-hhs-o/?utm_source=RSS_Feed&utm_medium=RSS
Supreme Court punts on Obamacare birth control mandate
"A federal appeals court will reconsider whether a religious exemption from the Affordable Care Act's birth control mandate is sufficient for Catholic groups in Michigan and Tennessee. On Monday morning, the Supreme Court tossed the case back to the Cincinnati-based U.S. Court of Appeals for the Sixth Circuit, which ruled last year that the exemption provides enough cover for the groups to opt out of paying for birth control, which they oppose on religious grounds. The exemption doesn't go far enough, according to the plaintiffs, which include the Michigan Catholic Conference and the Catholic Diocese of Nashville. The groups are excused for religious reasons from paying directly for birth control coverage, which is otherwise required of mid-size and large employers under Obamacare. But to get exempted, some must fill out a form delegating that responsibility to a third party — and they argue that act alone makes them complicit in providing birth control coverage…"
http://www.washingtonexaminer.com/supreme-court-punts-on-obamacare-birth-control-mandate/article/2563657?custom_click=rss
Over 75? Sign here if you're ready for death: GPs to ask ALL older patients if they'll agree to a 'do not resuscitate' order
"–New NHS guidelines urge GPs to draw up end-of-life plans for over 75s
–Also applies to younger patients with serious conditions, such as cancer
–Told to ask if patients wants doctors to resuscitate them if health worsens
–Medical professionals say it is 'blatantly wrong' and will frighten elderly.."
http://www.dailymail.co.uk/news/article-3056621/Over-75-Sign-ready-death-GPs-ask-older-patients-ll-agree-not-resuscitate-order.html
IMMIGRATION:
National Sheriffs' group hears concerns of local ranchers
"Desperate for decisive action to stop the ever-present incursions across their lands by smugglers and illegal immigrants coming north, more than a dozen ranchers and residents from along Cochise County's border with Mexico spoke to representatives of a national sheriff's group on Saturday. Invited to the area by Cochise County Sheriff Mark Dannels, two leading members of the National Sheriffs' Association visited with locals at the Turquoise Valley Golf Course in Naco to better understand the origin of an issue that has had a national impact. "This is really where it starts. The sheriffs along the border — whether it's Arizona, Texas, New Mexico or California, it doesn't matter — they're the ones that catch the brunt of it. They're the ones that get the call from the citizens, like those ranchers we heard from. But, when those people get here, get across our border uncontested, then it becomes a national problem," said Harold Eavenson, the third vice president of the National Sheriffs' Association and sheriff of Rockwall County, Texas. Decades of repairing broken fences, burglaries, home invasions and other crimes associated with smuggling activities have left many border residents disillusioned with U.S. Customs and Border Patrol enforcement, which they see as ineffective, and with elected officials in Washington who are either unaware of the problem or do not consider it a priority. "The border can be secured, we've proved it in a lot of different areas where the Border Patrol has shut it down, but they've diverted them farther and farther out into the country, into these peoples' backyards. It can be secured, but they have to have a desire to do it, and they have to actually have some directions on how to do it," said Gary Thrasher, a large animal veterinarian who has worked with the ranching community in Cochise County for years. Rancher Fred Davis lamented what he called a lack of innovation in Border Patrol efforts in Cochise County.
"They never try anything new here, they just pound their head against the wall, the same way they've done it forever," Davis said. The source of the issue extends to the nation's capitol, however. "The main thing is, there's no will in Washington to shut down the border, and that's our main problem," he said. Many of the local ranchers spoke up in support of the efforts of the Cochise County Sheriff's Office, and called on federal leaders to work more closely with local law enforcement. "What we really need is more involvement with local police and local sheriffs, in directing how to do it in their area, and they can specifically shut down those areas," Thrasher said. When local agencies work closely with their federal partners, they produce results, said Sheriff Mark Dannels. An example provided by the sheriff was the early success of a joint task force, the Southeastern Arizona Border Region Enforcement team, established in 2013 and made up of deputies and federal agents from the Border Patrol and Immigration and Customs Enforcement. "The first six-to-eight weeks they were in operation, they took down 30 people. This is a collaborative effort," Dannels said. "What we're doing at the local level are solutions."
A number of other sheriffs from across Arizona were also present at Saturday's meeting and spoke on the impacts that poor border security was having in their communities…"
http://www.svherald.com/content/sierra-vista-news/2015/04/26/395733
Temporary contract keeps Northwest Detention Center running
"The Northwest Detention Center in Tacoma will remain operating after U.S. Immigration and Customs Enforcement and the GEO Group Inc. signed a temporary contact. The Tacoma News Tribune reports (http://bit.ly/1HNRITH ) that the short-term pact was signed Thursday and will extend through May 31. GEO has owned the Detention Center on the Tideflats since 2005 but their most recent contract was put up for bid in December. The long-term contract is expected to be for 10 years and GEO is expected to win it. Giving the contract to another company would require hundreds of people currently housed in the 1,575-bed facility to be moved to other locations. In 2009, GEO was guaranteed $100.65 a day for each of the more than 1,000 detainees promised daily."
http://www.washingtontimes.com/news/2015/apr/27/temporary-contract-keeps-northwest-detention-cente/?utm_source=RSS_Feed&utm_medium=RSS
Migration patterns reflect hiring and growing pains for Silicon Valley
"Judging by migration patterns in Silicon Valley, the technology industry may be relying more on foreign talent during the current economic surge. An updated study commissioned by the Silicon Valley Leadership Group found a net increase in residents from abroad in Silicon Valley (defined as Santa Clara, San Francisco and San Mateo counties) last year, along with a net decrease in U.S.-born residents. The new numbers in the Silicon Valley Competitiveness and Innovation Project study, based on data analysis by Collaborative Economics, used 2014 population estimates from the U.S. Census Bureau, the latest data available. The study looks at migration and other indicators to estimate the health of the region, and to inform policy-making at the federal, state and local level — especially around immigration reform. The Leadership Group, together with tech company executives, is pushing for immigration reform that would make it easier for foreign-born people to immigrate to the U.S., expanding the talent pool (and potentially lowering labor costs). That campaign has repeatedly stalled in a Congress that lumps Silicon Valley's agenda alongside other elements of the immigration debate like border security, prejudice and racism. Immigration reform is essential to recruit people for the area's innovative industries, said Steve Wright, senior vice president of the Silicon Valley Leadership Group…"
http://www.bizjournals.com/sanjose/news/2015/04/27/migration-patterns-reflect-hiring-and-growing.html
AFTER SON MURDERED BY ALIEN, MAN SAYS 'FEDERAL GOVERNMENT NOT VERY INVESTED IN SECURING BORDER'
"Dan Golvach told the Texas Senate Border Security Subcommittee last week that what he has learned from his son's murder by an illegal alien is it is "glaringly evident, that the federal government does not seem to be very invested in securing the border." His testimony came during National Crime Victim's Rights Week which was observed April 19th – 25th. Other witnesses urged Texas legislators to pass an interstate compact bill because the federal government has failed to do their job "to protect our families." They testified about the "catastrophic loss" they have faced because of a porous border. In an exclusive interview in February, the grieving father told Breitbart Texas "my son is dead because the concept of borders is dead." Spencer Golvach was senselessly murdered by an illegal alien who had been deported numerous times after being convicted of crimes, including crimes of violence. Spencer was shot in the head on January 31st while sitting in his car waiting for a stoplight to change. The father of the slain young man and the father's fiance, Dan Golvach and Gina Wagner, testified before the subcommittee of the Texas Senate Veteran Affairs and Military Installations Committee last week. Mr. Golvach told the Committee that he was in favor of a bill that would allow for an interstate compact agreement to help secure the border. Golvach testified that his son "played by the rules," held two jobs, had employees and paid a lot of taxes. He said "This is what his federal government did to him, did for him – nothing." Golvach told the subcommittee "they're not following the laws and the ramification of that is that I have a dead son." He said it was "the constitutional duty" of elected officials to protect Americans, but he has a dead son because officials are not performing their duty. Gina Wagner told the Senators that the loss of her fiancee's son has been "completely catastrophic." She added, "I no longer feel comfortable in my own country" and, that it is a "frightening reality that our borders are not secured."…"
http://www.breitbart.com/texas/2015/04/27/son-murdered-by-illegal-immigrant-federal-government-not-very-invested-in-securing-border/
27 charged in Florida for immigration marriage fraud (continuation of previous article)
"Federal prosecutors have charged 27 people in South Florida with taking part in a marriage fraud ring aimed at bringing immigrants into the U.S. illegally. Investigators say the ringleaders charged a fee of up to several thousand dollars to the immigrants who would then take part in sham weddings. The goal was to evade U.S. immigration laws and enter into the country illegally. Authorities say the ring operated from May 2011 to February 2014. People from a wide range of countries were involved, including Argentina, Ukraine, Colombia, Moldova, Israel and Venezuela…"
http://latino.foxnews.com/latino/news/2015/04/26/27-charged-in-florida-immigration-marriage-fraud-sting/
Cuomo: NY is 1st state to offer English lessons by cellphone
"Gov. Andrew Cuomo says New York will be the first state to offer English-language lessons to Spanish speakers over their mobile phones. Cuomo announced the pilot program Monday. It's designed to help immigrants who don't have the time or means to get traditional language lessons. The service uses audio and texts and is free – aside from typical fees for minutes and texts. A version for Spanish-language users will be introduced first in New York City, the Hudson Valley, North Country and the Finger Lakes. Other languages could follow if the initial $14,000 program is extended. The state is working on the initiative with Cell-ED, a company that got its start using cellphones to improve literacy…"
http://www.washingtontimes.com/news/2015/apr/27/ny-to-offer-english-lessons-by-mobile-phone/?utm_source=RSS_Feed&utm_medium=RSS
Immigration Reform 2015: Texas Republican Clash Stalls Bills In State Senate, House
"Texas' Republican legislators remain divided on a series of immigration measures. Attempts to pass bills in both the House and Senate have met with gridlock amid a divide between hardline conservatives and its more moderate GOP members. The state's moderate Republicans say harsh immigration crackdowns are unnecessarily divisive and could alienate Hispanic voters from the GOP, the Dallas Morning News reported. But tea party Republicans accused their compatriots of being too lenient on measures that would bolster border security. Just five weeks remain in the legislative session, so Republicans must act face to pass any policy changes. "We just don't have the time in 140 days to deal with the big-ticket issues and also pander to a small percentage of movement conservatives," state Rep. Jason Villalba told the Dallas Morning News. A series of Texas Senate bills that would prevent undocumented students from receiving cheaper in-state college tuition, roll back "sanctuary city" restrictions that keep police from questioning individuals they stop about their immigration status and allow authorities in neighboring states to jointly implement federal immigration measures have yet to pass. In the state House of Representatives, proposals on college tuition rates and "sanctuary cities" have met similar resistance. The infighting among state Republicans occurs as a Texas-led coalition of 26 states remains locked in a legal battle with the U.S. Justice Department over President Barack Obama's attempt in November to exercise executive authority to shield millions of illegal immigrants from deportation. A federal district judge in Texas, Andrew Hanen, issued an injunction earlier this year that blocked the Obama administration from implementing its immigration plan. A federal appeals court in New Orleans has yet to decide if it will lift the injunction after an April 17 hearing on the issue.  A decision is expected by June, according to the New York Times…"
http://www.ibtimes.com/immigration-reform-2015-texas-republican-clash-stalls-bills-state-senate-house-1897860
WSJ Editorial Board Takes A Sloppy Shot At Walker On Immigration
"The Wall Street Journal took its turn Saturday lashing out at Wisconsin Gov. Scott Walker for saying immigration policy should prioritize American workers, in an editorial the big-business-oriented paper since had to correct. "Republicans used to understand this basic economic principle [more workers can mean more jobs], but the politics of immigration is turning some of them into economists for the AFL-CIO," the board wrote in an editorial subtitled: "The Governor needs a better tutor on jobs and immigration." Walker made a splash last week when he said in an interview with Glenn Beck that the needs of American workers should be at the forefront of immigration policy, and referred explicitly to Republican Senator and immigration hawk Jeff Sessions. Sessions advising Walker on immigration is "bad news," TheWSJ board wrote, because Sessions is spreading the "whopper" that foreign workers are taking jobs from Americans with science, technology, engineering and math degrees…"
http://dailycaller.com/2015/04/27/wsj-editorial-board-takes-a-sloppy-shot-at-walker-on-immigration/
Scott Walker Hits Back At WSJ Attack On His Immigration Stance
"…But Walker shot back on Monday in an interview with Boston-based radio talk show host Howie Carr. "My position on immigration is simple," Walker told Carr. Like virtually all Republican presidential hopefuls, he said that he is a proponent of securing the border. He also called for universal e-verify and no amnesty. "If you want to be a citizen, that's a whole different thing," Walker said. "You've got to go back to your country of origin and get back in line like anybody else." He appeared to be baffled by the Journal's jab, calling it "wrong on so many different levels." He said his main point to Beck was that he believes that immigration policy should "make American workers and their wages [the] number one priority." He told Carr he believes that is the right approach for not just immigration policy but for tax policy, entitlement policy, and regulations. "If we're always thinking of the impact on hard-working Americans we're going to be fine. If we don't think about that then we get bad policies in America," he said, while adding that "there are restrictions on legal immigration today that just don't make a whole lot of sense." Walker has struggled to clarify his stance on immigration policy. In an interview with Fox's Chris Wallace last month he said he supported a measure that is tantamount to amnesty. He said he believes "there's a way" for an illegal immigrant to embark on a path to citizenship after paying a penalty…"
http://dailycaller.com/2015/04/27/scott-walker-hits-back-at-wsj-attack-on-his-immigration-stance/
GOP candidates start a race to the bottom on immigration
"Wisconsin Gov. Scott Walker (R) raised a few eyebrows last week when he sat down with Glenn Beck and embraced a new, far-right position on legal immigration. The Republican governor, a former moderate on immigration, took such an extreme position that even some GOP lawmakers in the U.S. Senate thought he'd gone too far. Maybe it was some kind of trial balloon? Perhaps Walker got ahead of himself and said something to Beck he didn't fully mean? Apparently not. The unannounced Republican presidential hopeful sat down on Friday with the Quad City Times in Iowa, where he again expressed concerns about legal immigration to the U.S.
In an interview Friday with the Quad-City Times, Walker said it just makes sense to factor in economic conditions when deciding legal immigration levels. "A couple years ago, when the unemployment rate was at incredibly high levels and labor participation was low, why would we want to flood the market with more workers?" he asked. "So that would be a time when you would have arguably less." … Walker did not answer directly whether he thinks immigrants are costing Americans jobs. Nor did he say, when asked, whether legal immigrants are pushing down wages in the U.S. Walker adopted a similar line talking to a group of voters in Iowa the same day, and on Saturday, the governor used his concerns about legal immigration as an applause line. After saying he expects undocumented immigrants to return to their country of origin – Walker didn't say how that would happen, exactly – the Wisconsin Republican told a large evangelical audience, "When it comes to legal immigration, the economy should drive things. And the number one priority in that process going forward should be American workers and American wages. When times are rough, the last thing we want to do is flood the market, put more workers in at a time when workers are unemployed, wages are low. We need to make sure we put American workers first."…"
http://www.msnbc.com/rachel-maddow-show/gop-candidates-start-race-the-bottom-immigration
SPENDING/BUDGET/ECONOMY:
THE SCIENCE IS SETTLED: WELFARE DISCOURAGES WORK
"The Obama era has given us a very expensive lesson in how employment has a strong demand component. Unemployment rises not just because the supply of jobs has diminished, but because people aren't looking for work as aggressively as they might be. That seems like a common-sense observation, but it has huge public policy implications. It's an article of faith on the Left that welfare and redistribution programs have no significant negative impact on the workforce. Nearly everyone wants to work, we are told; the only reason they can't get jobs is that greedy fat cat capitalists tuck their filthy money into treasure vaults instead of using it to hire people. The notion that welfare might make poverty worse, by providing incentives to remain poor and dependent instead of working, is anathema to our titanic social welfare state. One of the many arguments born from this belief, which we heard quite a bit of during the recent observation of the Great Society's 50th anniversary, is that compassionate government's core mission is to make poverty more comfortable, rather than seeing to reduce it. This was offered as the counter-argument to charges that the Great Society was a failure because poverty is at least as widespread as ever, despite trillions spent in a "war" against it. Evidence that generous welfare benefits increase dependency and erode the workforce is extremely damaging to arguments that poverty is essentially a constant, and the best we can do is try to make it more bearable. When considering a population of millions, social policy can't be evaluated based on anecdotes or heartfelt ideological beliefs. Of course there are people on welfare, and trapped in the grim "working poor" twilight of employed dependency, who would very much like the opportunity to work hard and earn better lives for themselves. An economy shifting toward part-time work, to avoid hefty mandated costs on full-time jobs, offers fewer such opportunities; so does an economy slogging through a low-growth "recovery" that stretches on for years. Conversely, we all know there are people who prefer living on the dole to having a job. Food Stamp Nation offers stories of both outrageous abuse, and people who really need help getting the help they need. Even most hardcore welfare-state liberals would be reluctant to deny that any such people exist. The question is, are there enough potential workers choosing welfare over work to make a real, statistically significant difference… and, if so, isn't it both immoral and counter-productive to tax working Americans to maintain such a welfare state?…"
http://www.breitbart.com/big-government/2015/04/27/the-science-is-settled-welfare-discourages-work/
Compromise GOP budget hikes war funds, targets 'Obamacare'
"House and Senate GOP negotiators neared agreement Monday on a budget blueprint that would enable Republicans controlling Congress to more easily target President Barack Obama's signature health care law while delivering an almost $40 billion budget boost to the Pentagon. The emerging plan relies on deep cuts to domestic agency budgets and safety net programs for the poor to promise a balanced budget by 2024. But it drops a controversial House proposal to radically overhaul the Medicare program. It also eliminates the option of using a fast-track budget bill to target food stamps and Pell Grants. The measure is not yet finalized, but congressional aides familiar with its outlines say it'll likely made official Monday or Tuesday and be ratified by House and Senate votes this week. The aides required anonymity because they were not authorized to speak on the record while talks were still ongoing. At issue is the annual congressional budget resolution. The plan sets broad budget goals but by itself has little teeth; instead, painful follow-up legislation would be required to actually balance the budget. It also permits the GOP majority to suspend the Senate's filibuster rule and deliver a special measure known as a reconciliation bill to Obama without the threat of Democratic opposition. Republicans plan to use the special filibuster-proof bill to wage an assault on Obama's Affordable Care Act rather than try to impose a variety of painful cuts to Medicare, Medicaid, food stamps, student loans, and other so-called mandatory programs over Obama's opposition. Obama is sure to veto any attempt to repeal the health law, too, but Republicans want to deliver such a measure to Obama anyway. The GOP plan is generally similar to cuts proposed by former Budget Committee Chairman Paul Ryan, R-Wis., — whose budget was largely endorsed by Mitt Romney as the duo formed the GOP presidential ticket in 2012 — with one significant difference. This year's compromise drops Ryan's plan to change Medicare into a voucher-like program for retirees joining the program in 2024…"
http://cnsnews.com/news/article/compromise-gop-budget-hikes-war-funds-targets-obamacare
Republicans close in on budget deal
"House and Senate Republicans are closing in on a budget deal, signaling confidence that they can muscle a joint blueprint through Congress for the first time in a decade. Negotiators are expected to release the agreement as early as Monday night, according to congressional aides, with GOP leaders planning to hold votes on the resolution by the end of the week. Aides say the final resolution will drop the House's plan to transition part of Medicare into a premium-support program by 2024. Senate Republicans facing reelection in 2016 had balked at that proposal, viewing it as politically risky. For fiscal 2016, which will start on Oct. 1, Republicans have made clear that they want to stick to the $1.017 trillion discretionary budget cap set by a 2011 law. The sequestration ceiling limits the Pentagon to $523 billion in spending next year, while capping non-defense domestic programs at $493 billion. To circumvent the Pentagon's cap, Republicans plan to include a provision in the budget deal that hikes a war fund to about $96 billion, aides said. Defense hawks in the House won the extra war funding last month, beating back objections from fiscal hawks who complained it would increase the deficit by roughly $20 billion. Republicans also plan to use a budget procedure known as reconciliation to send a repeal of ObamaCare to President Obama's desk, aides said. Once authorizing committees produce deficit-cutting bills and conference them with the other chamber, the tool only requires a majority vote in the Senate. The ObamaCare plan could change, however, if the Supreme Court rules in June against the Obama administration in the King v. Burwell case. A ruling against the administration could take away subsidies from people in 37 states, many of them led by GOP governors, that help cover the cost of ObamaCare on state-based health exchanges. Aides confirmed Republicans don't plan to use the reconciliation process to cut Pell Grants or food stamps. House GOP leaders have expressed a desire for flexibility in the reconciliation process. While budget negotiators might provide policy recommendations to accompany reconciliation instructions, those policy changes will be left up to authorizing committees this summer. The Associated Press was the first to report some of the budget details. Reconciliation was a major hurdle for GOP negotiators because the separate House and Senate budgets adopted in March contained very different approaches. While the House budget issued reconciliation instructions to 13 different authorizing committees, the Senate's blueprint issued them only to two that have jurisdiction over healthcare. The release of the deal will come about a month after the original blueprints were adopted, and just a few days before the House is set to vote on the first two 2016 spending bills…"
http://thehill.com/policy/finance/240206-republicans-close-in-on-budget-deal
House panel unveils $611B defense policy bill
"House Armed Services Committee Chairman Mac Thornberry (R-Texas) unveiled a 2016 defense policy bill on Monday that equals the Obama administration's request, but rejects many of its proposals. The bill, known as the National Defense Authorization Act (NDAA), authorizes $515 billion in spending for national defense and an additional $89.2 billion for war funding, for a total of $604.2 billion. The base defense spending, the war funding and $7.7 billion for the State Department would be equivalent to the president's total request of $611.9 billion in defense discretionary spending. However, the committee's proposal differs in that the president's request called for overturning defense budget caps under sequestration, allowing for more in the base budget and less in the war-funding account. However, this year, lawmakers on the Budget committees opted to adhere to sequestration, but add money to the war funding account, which is also known as the Overseas Contingency Operations account. Of the total $89.2 billion in war funding, $38.3 billion would go towards activities normally supported in the Pentagon's base budget. The president has threatened to veto a bill that does not include the overturning of sequestration, but it is not clear whether he will do so, since the totals equate to his request. The panel's bill rejected the Pentagon's proposal to retire the A-10 attack jet aircraft. Instead, the bill provides $682.7 million for the aircraft and modified a provision in last year's bill to allow not more than 18 A-10s to be placed into "backup flying status" — down from 36 A-10s allowed in 2015. The bill also rejected the Pentagon's proposal to authorize a new round of base closures under the Base Closure and Realignment (BRAC) process. It also provides a 2.3 percent pay raise for troops, over the Pentagon's proposed 1 percent pay raise. The bill would also reform the military's retirement system to go from only benefitting troops who serve at least 20 years to also benefitting those who serve at least two, beginning in 2017. It also includes steps to reform the Pentagon's unwieldy acquisition system. "This year's NDAA will begin a process of much needed reform to the Department of Defense," Thornberry said in a statement. "These reforms are designed to recruit and retain America's best and brightest, ensure that our forces maintain their technological edge, and to balance resources from the 'tail' to the 'tooth' of the force." "Our country has never before faced the spectrum of varied and serious threats to our security that we face today. Beginning to make these reforms, and seeing the reform process through in the future, is vital if we are to overcome these challenges," he said…"
http://thehill.com/policy/defense/240202-house-panel-unveils-611b-defense-policy-bill
GOP defense budget challenges Obama on Ukraine, Guantanamo
"The GOP chairman of the House Armed Service Committee on Monday recommended a $604 billion defense budget for 2016 that challenges the White House because it includes lethal weapons for Ukraine, makes it harder for the president to empty the detention facility at Guantanamo Bay and restores funding for the A-10 fleet. Rep. Mac Thornberry, R-Texas, released his so-called chairman's mark for the National Defense Authorization Act. On Wednesday, his committee will debate the proposal, which he claims also works to add more flexibility and accountability into the defense acquisition process. "These reforms are designed to recruit and retain America's best and brightest, ensure that our forces maintain their technological edge, and to balance resources from the tail to the tooth of the force," Thornberry said. Rep. Adam Smith, D-Wash., the ranking Democrat on the committee, said the defense bill historically has been a place where Congress can put its imprint on national security policy, yet it also provides an opportunity for politicians to engage in parochial politics. "For example, the majority is attempting to further its perilous policy of allowing the excessively expensive detention facility at Guantanamo Bay, Cuba, to persist. This is a political position driving bad policy," Smith said. Smith said the budget proposal includes a ban on U.S. military base closures, forcing the Pentagon to maintain facilities it does not need or want. Smith also lamented a provision that he said "micromanages the Navy's ability to manage its modernization as it relates to a number of cruisers." On the other hand, Smith applauded the support for U.S. efforts in Iraq and Syria and a bipartisan effort to address defense acquisition reform. "To be clear, there are positive provisions in this bill, but we have got to make some changes if we are going to get a bill that the president will sign." The proposal authorizes $515 billion in spending for national defense and another $89.2 billion for Overseas Contingency Operations for a total of $604.2 billion. Another $7.7 billion is mandatory defense spending that doesn't get authorized by Congress…"
http://cnsnews.com/news/article/gop-defense-budget-challenges-obama-ukraine-guantanamo
Why Do We Have A Death Tax?
"Not all taxation is theft. But one tax that comes about as close as possible to being theft is the estate tax. After all, dead people aren't getting any more services from government. I suppose there are a few people who are buried in pauper's graves at county expense. But those are not the ones whose estates are being confiscated. I have never understood the logic behind seizing a part of the estates of the recently departed. If there is a valid argument for doing so, why doesn't it apply with equal force to the estates of the living? The House of Representatives voted by a large margin the other today to abolish the estate tax. In doing so they took a very popular step. Yet although the estate tax is one of the most hated taxes by the general public, it has long been a favorite of government. Kelly Phillips Erb reminds us that the first federal estate tax was imposed in 1797 to help fund a war against France. It was resurrected again in the Civil War, then in the Spanish-American War and it became a more or less a permanent fixture with the advent of World War I. War and estate taxation seem to go hand in hand. By the way, it's not just the federal government. For an interactive map showing states that impose estate and inheritance taxes, see Where Not To Die In 2015. I suspect the reason governments like the tax is that estates don't have very powerful protectors and defenders. If the government tried to seize estates from the living, the owners would certainly resist. But after death, ownership tends to be dispersed and in many cases unresolved. So estates are a relatively easy target for the tax collectors…"
http://www.forbes.com/sites/johngoodman/2015/04/27/why-do-we-have-a-death-tax/
Obama Makes The Case For TPP: If We Don't Write The Rules, China Will
"PRESIDENT BARACK OBAMA: If we don't write the rules, China will write the rules in that region, we will be shut out, American businesses, agriculture, that will mean a loss of U.S. jobs."
http://www.realclearpolitics.com/video/2015/04/27/obama_makes_the_case_for_tpp_if_we_dont_write_the_rules_china_will.html
Obama: Trade critics being 'unrealistic'
"President Obama on Monday warned his critics on trade that if a pact with Pacific Rim nations collapses, China will boost its economic influence over the United States.  "If we don't write the rules, China will write the rules out in that region," Obama said in an interview with The Wall Street Journal. "We will be shut out — American businesses and American agriculture. That will mean a loss of U.S. jobs." Obama has made an aggressive push to Congress to pass trade promotion authority, which would allow lawmakers to sign off on new trade agreements, but not offer amendments to them. His administration says the bill is crucial to finalizing a pair of international agreements at the top of his agenda. But the president faces staunch opposition from many Democrats and labor unions, who worry new deals with European and Asian nations would hurt American workers. Some conservative Republicans who are wary of globalization, and are reluctant to grant Obama additional powers, also oppose the legislation.  The president said those lawmakers are making a "big mistake" in opposing trade promotion authority.  "What we can't do, though, is withdraw," Obama said. "There has been a confluence of anti-global engagement from both elements of the right and elements of the left that I think are a big mistake." The Senate Finance Committee last week passed the fast-track trade bill with bipartisan support, clearing the way for a floor vote. But the House Ways and Means Committee cleared the measure with just two Democratic votes, foreshadowing a tough fight to get the bill through the lower chamber. Several high-profile Democrats, such as Sen. Elizabeth Warren (D-Mass.), have spoken out against the bill. Hillary Clinton, the overwhelming favorite to become the Democratic presidential nominee in 2016, has withheld judgment until a broader trade agreement is reached. Obama said he shares Clinton's "standard" on trade; that any agreement must be "strong on labor strong on the environment, helps U.S. workers, helps the U.S. economy."…"
http://thehill.com/blogs/blog-briefing-room/240204-obama-trade-critics-being-unrealistic
Bernie Sanders: Swimming Against The Tide
"…The bill (S.922) is titled the Corporate Tax Dodging Prevention Act of 2015. A companion bill was introduced in the House by Illinois Rep. Janice D. Schakowsky. You can access the full text of the bill here. It was introduced at the same time as a new tax policy report from the U.S. Public Interest Research Group titled "Picking Up the Tab 2015: Small Businesses Pay the Price for Offshore Tax Havens." You can read the report here. Let's get one thing out of the way first: This is not an attempt at tax reform. Rather than overhaul the tax code, Sanders would patch perceived loopholes that allow multinational firms to pay relatively little tax. I use the phrase "perceived loopholes" because the things he wants to eliminate are best understood as intentional subsidies to corporate taxpayers. (I prefer to limit the term "loophole" to those situations in which tax rules give rise to unintended benefits.)…"
http://www.forbes.com/sites/taxanalysts/2015/04/27/bernie-sanders-swimming-against-the-tide/
President Obama Finally Challenges His Party's Trade Skeptics
"Trade policy divides Democrats and unites Republicans. That axiom has guided Democratic leadership in Congress since 2007, when Nancy Pelosi and Harry Reid assumed the reins and intentionally drove the trade agenda into a ditch. Better to bury international trade in a heap of disparagement and fallacy than risk the consequences of an honest, informed discussion. But change is in the air. With 21 months left in office and his ambitious trade agenda hanging in the balance, President Obama is finally challenging his party's retrogressive stance. In response to a question from MSNBC's Chris Matthews last Tuesday about the loud opposition among Democrats to his trade agenda, President Obama said, "They are simply wrong." Later that week, the president went on the offensive, accusing politicians in his own party of being dishonest in their portrayals of Trade Promotion Authority (TPA) and the Trans-Pacific Partnership (TPP). This change in tack is overdue. Hopefully, it's not too late. To conclude a TPP deal, the 11 U.S. negotiating partners must be assured that any agreement reached will not be unraveled by Congress. That is one of the purposes of TPA, which specifies that Congress will give expedited consideration to international trade agreements reached by the president provided that those deals meet congressional negotiating objectives. TPA legislation is under consideration in Congress now, where most Democrats stand firmly opposed because killing TPA will kill TPP. By volume of trade and share of global output represented, the TPP would be the largest U.S. free trade agreement to date. Though the agreement has not been concluded, nor has any "official" draft text been released, the public has a decent idea of its coverage. It will likely include 29 chapters dealing with traditional trade issues, such as market access for goods and services, rules of origin, and agricultural barriers. The agreement is also expected to include rules that discipline government procurement, regulatory coherence, intellectual property, investment, labor and environmental policy, and more…"
http://www.forbes.com/sites/danikenson/2015/04/27/president-obama-finally-challenges-his-partys-trade-skeptics/
Translating the Export-Import Bank's propaganda numbers (good chart)
"New York Times columnist Joe Nocera believes "the numbers" provide a defense of the Export-Import Bank, the federal agency that pushes private capital into exports from other U.S. industries mostly by giving taxpayer-backed loan guarantees to foreign companies. Ex-Im officials seem to think the numbers are in their favor, too. At last week's annual conference for the agency, they populated the tables with glossy flyers containing the above numbers. I found the numbers misleading, and so if you mouse over Ex-Im's figures, you'll get some truer context."
http://www.washingtonexaminer.com/translating-the-export-import-banks-propaganda-numbers/article/2563637
Obama-backed green energy failures leave taxpayers with $2.2 billion tab
"Taxpayers are on the hook for more than $2.2 billion in expected costs from the federal government's energy loan guarantee programs, according to a new audit Monday that suggests the controversial projects may not pay for themselves, as officials had promised. Nearly $1 billion in loans have already defaulted under the Energy Department program, which included the infamous Solyndra stimulus project and dozens of other green technology programs the Obama administration has approved, totaling nearly about $30 billion in taxpayer backing, the Government Accountability Office reported in its audit. The hefty $2.2 billion price tag is actually an improvement over initial estimates, which found the government was poised to face $4 billion in losses from the loan guarantees. But as the projects have come to fruition, they've performed better, leaving taxpayers with a shrinking — though still sizable — liability. "As of November 2014, DOE estimates the credit subsidy cost of the loans and loan guarantees in its portfolio — that is, the total expected net cost over the life of the loans — to be $2.21 billion, including $807 million for loans that have defaulted," the GAO said in its report to Congress. The green program loan guarantees were created in a 2005 law and boosted by the 2009 stimulus. The first applications were approved in 2009, and through 2014 the Obama administration had issued some 38 loans and guarantees, covering 34 projects ranging from nuclear power plants to fuel-efficient vehicles to solar panels and wind-generation technology. The Energy Department said it considers the loan program a success…"
http://www.washingtontimes.com/news/2015/apr/27/obama-backed-green-energy-failures-leave-taxpayers/?utm_source=RSS_Feed&utm_medium=RSS
GAO: DOE's Green Energy Loans Won't Make A Profit
"It's official, the Energy Department's green energy loan program is actually expected to lose money despite media reports that such loans would net the government a profit. The Government Accountability Office says the DOE's oft-touted $28 billion loan program will cost taxpayers $2.21 billion over the lifetime of the loans. Not only that, the costs to taxpayers for green loans has risen about $500 million as "the result of loan guarantee defaults" from companies like Solyndra and Abound Solar. The "credit subsidy cost of the loans and loan guarantees in its portfolio" is expected "to be $2.21 billion, including $807 million for loans that have defaulted," GAO reports. "The fees DOE has collected have not been sufficient to cover all of its administrative expenses for the program" because the "fees on the current loan guarantees were too low to cover ongoing monitoring costs." This stands in sharp contrast to media reports from last year suggesting the DOE's green loan program would net taxpayers $5 billion. Last year, the Washington Post's Wonkblog ran with the headline, "Remember Solyndra? Those loans are making money." The liberal news watchdog Media Matters exclaimed that "Solyndra Scandal-Mongering Hasn't Stopped The Energy Dept's Loan Program From Turning A Profit"…"
http://dailycaller.com/2015/04/27/gao-does-green-energy-loans-wont-make-a-profit/
Dem proposes cutting lawmaker pay during government shutdowns
"Rep. Kurt Schrader (D-Ore.) has introduced legislation to cut salaries for members of Congress during future government shutdowns. Schrader, who co-chairs the Blue Dog Coalition of centrist Democrats, argued that members of Congress shouldn't receive the same compensation if they can't agree on how to ensure the government stays open. "In the real world, if you don't do your job, you don't get paid. In Congress, we are tasked with keeping the government running. Therefore, if the government shuts down we should not get paid," Schrader said in a statement. Lawmakers are constitutionally prevented by the 27th Amendment from enacting laws that change their own current pay rates. But members can pass bills that affect salaries of future sessions of Congress. Therefore, if Schrader's bill were enacted this year or next, lawmakers' pay would be held in escrow accounts until the last day of the 114th Congress in the event of a government shutdown. But for future lawmakers, they would lose a day's worth of pay for each day the government remains shut down. Schrader originally proposed the measure during the last government shutdown in October 2013. But neither chamber ever acted on Schrader's bill…"
http://thehill.com/blogs/floor-action/house/240174-dem-proposes-cutting-lawmaker-pay-during-government-shutdowns
Democrats call for 'living wage' for Senate workers
"Senate Democrats called Monday for the Senate to pay all staff a living wage, responding to recent reports highlighting the homelessness of one cafeteria worker. Eight Democrats, along with Independent Bernie Sanders of Vermont, wrote a letter to Senate Rules Committee chairman Roy Blunt, R-Mo., calling for the Senate to require an unspecified minimum wage for all contracted employees working for the Senate. The Rules Committee is responsible for administration in the Senate. "[W]e urge you to provide a preference in the contracting process to contractors that provide a living wage, fair health care and other benefits, and that give employees a voice in their workplace," the nine senators wrote. "Employees working full time on taxpayer-funded contracts should not have to rely on federal benefits like food assistance and medical care to provide for their families." The letter follows the publication of a column by the Washington Post's Catherine Rampell last week that described the circumstances of Charles Gladden, a 63-year-old Senate cafeteria worker who is homeless and relies on government aid…"
http://www.washingtonexaminer.com/democrats-call-for-living-wage-for-senate-workers/article/2563676
Senate Finance to consider education measure
"The Senate Finance Committee plans to consider a measure on Wednesday to expand how tax-free accounts for college saving can be used. The action in the Senate comes after the House easily passed the same bill in February, and after President Obama sought to roll back the so-called 529 accounts. Finance Chairman Orrin Hatch (R-Utah) said the bill would help families combat the rising education costs that are "creating a burden for many of our nation's young people." "529 college savings plans have a proven track record of helping more families save for college and invest in their children's future," Hatch added. Students could use 529 accounts to pay for computers under the bipartisan legislation, which would also pare back paperwork requirements and make it easier for families to put refunds from colleges back into their accounts. Tax writers from both parties – including Sens. Chuck Grassley (R-Iowa), a former Finance chairman, and Chuck Schumer (N.Y.), the Senate's next Democratic leader – support the legislation. Only 20 House members opposed the measure when it passed in February. The White House hasn't expressed opposition to the 529 bill. But Obama did propose taxing withdrawals from 529 accounts earlier this year, arguing that the accounts currently offer disproportionate benefits to higher earners. The president was forced to back away from the proposal after criticism, largely from groups on the right, that his administration was seeking to raise taxes on the middle-class."
http://thehill.com/policy/finance/240167-senate-finance-to-consider-education-measure
What If Ex-Im Actually Harms Our National Security?
"In the Wall Street Journal today, Mark Pfeifle, a former deputy national-security adviser, highlights the Export-Import Bank's corruption and number of questionable recipients. The problems lead him to conclude that the program works against our national-security interests, not for them as Ex-Im backers like to contend. A tidbit: For decades, Ex-Im has sent American taxpayer money to companies and countries that either have no place doing business with America or actively undermine U.S. national security interests. The most egregious example: Ex-Im has given hundreds of millions of dollars in taxpayer-backed guarantees to the state-owned Russian bank Vnesheconombank (VEB). Ex-Im only recently suspended new deals after the bank was targeted by American sanctions in the past year. VEB has a long and sordid history. Known until 2007 as the Bank for Foreign Economic Affairs of the U.S.S.R., VEB maintains an operating agreement with Russian arms exporter Rosoboronexport "to promote exports of Russian military products and boost their competitive edge in the world market." Rosoboronexport also handles more than 80% of Russia's weapon exports. In this capacity, it has become a chief weapons supplier to Bashar Assad's regime in Syria and has supplied advanced missile systems to Iran, according to reporting last year in this newspaper. VEB has said that its practices fully comply with European Union and United Nations sanctions. Americans probably assume that Washington wouldn't use taxpayer money to help a company that supports these regimes. Yet the bank's records indicate that VEB received a $497 million loan guarantee in 2012 and a further $703 million in 2014. American taxpayers still haven't received thank-you cards from President Assad and the mullahs…"
http://www.nationalreview.com/corner/417535/what-if-ex-im-actually-harms-our-national-security-veronique-de-rugy
U.S. Announces Additional $9 Million to Nepal as Quake Death Toll Passes 4,000
"The desperate effort to save lives in earthquake-ravaged Nepal intensified Monday as aid flights arrived carrying emergency medical teams, search-and-rescue equipment and tarps for shelter. Governments, charities and development agencies also announced broader plans for further help to arrive in the coming days and weeks. Priority at the damaged international airport in the Nepalese capital, Kathmandu, was given to aid flights carrying either doctors or search teams, said Capt. Chezki, an Israeli air force pilot who landed an early aid flight and then returned to Israel. He could only be identified by his first name according to Israeli military guidelines. He told The Associated Press that not every flight that wants to land can do so because of conditions at the airfield. "It's a challenge," he said. "A lot of the airport was damaged." He said his squadron dropped off boxes with aid as quickly as possible and set up camp to help the injured before returning to Israel with some injured people who were medically cleared for travel. Aid experts said disruptions at the airport are likely to continue, slowing the arrival and distribution of vitally needed supplies. Kipp Branch, senior medical supply officer for the MAP International charity, said the group is putting together an extensive medical supply shipment that will only be sent once it has clearance to land and distribute emergency health supplies intended to support 10,000 people for three months…"
http://www.theblaze.com/stories/2015/04/27/u-s-announces-additional-9-million-to-nepal-as-quake-death-toll-passes-4000/
With economy uncertain, no Fed rate hike is seen before fall
"For 6½ years, the Federal Reserve has held its key interest rate near zero, and for nearly that long the financial world has speculated about when the Fed will start raising it. Don't look for it soon. That's the view of most economists, who say a still-subpar economy and still-low inflation will keep rates at record lows at least until September. On Wednesday, the Fed could clarify its plans after ending its latest policy meeting. Analysts caution, though, against expecting any specific guidance on the Fed's timetable for a rate hike. Too many uncertainties still surround the U.S. economy. The Fed's policymakers may want to leave themselves maneuvering room until their view of the economy's health becomes clearer. After its March meeting, the Fed opened the door to a rate increase this year by no longer saying it would be "patient" in starting to raise its benchmark rate. Most economists had said that dropping "patient" from its statement would mean the Fed could raise rates as soon as June — a step that would course through the economy and could slow borrowing and squeeze stocks and bonds. Yet at a news conference later, Chair Janet Yellen stressed that while the Fed had removed "patient" to describe its approach to raising rates, it still hadn't decided when to start raising them. Yellen said any decision would depend mainly on what the latest economic data showed. And the data since then has been disappointing. Employers added just 126,000 workers last month, the fewest since December 2013, breaking a 12-month streak of gains above 200,000. Gauges of manufacturing, housing and consumer spending of late have been weak to modest. A sharp drop in oil and gasoline prices had been expected to help boost consumer spending. So far, it hasn't. The economic impact has been mainly negative — layoffs by oil-industry states and cutbacks in investments by energy companies…"
http://www.utsandiego.com/news/2015/apr/27/with-economy-uncertain-no-fed-rate-hike-is-seen/
COMMON CORE:
Most New Yorkers say exam results should be used to rate teachers: poll
"Two-thirds of New Yorkers say student results on Common Core exams should be used to rate teachers, according to a poll released Monday. Of the 67 percent of voters who support linking test results to teacher evaluations, 39 percent said the results should count for 25 percent of an educator's score, 19 percent it should cover half the grade and 9 percent said it should count more than 50 percent, the Sienna College Poll found. Thirty percent of voters opposed using student test scores to evaluate teachers. Over the fierce opposition of the teachers' union, Gov. Cuomo and the state Legislature approved a law that seeks to more closely link student test results to teacher job ratings and tenure decisions. The same law would make it easier to fire teachers rated ineffective for two consecutive years. Termination proceedings are required for teachers rated poorly for three years. Again, voters overwhelmingly supported the more rigorous accountability measures. Voters support firing teachers rated ineffective for two consecutive years by a 59-36 percent margin. And by 67-27 percent, they back dismissal proceedings against any teacher found to be ineffective for three years, the survey showed.
Voters were more evenly split on whether parents should have the right to "opt out" of their kids taking the state Common Core exams in English and math for grades three through eight. Overall, 50 percent supported the test boycott and 44 percent opposed it. There was huge regional and racial divide…"
http://nypost.com/2015/04/27/most-new-yorkers-say-exam-results-should-be-used-to-rate-teachers-poll/
MISC.:
Ted Cruz gets specific on 'abolishing the IRS'
"…To critics of the Texas Republican in Democratic and GOP circles, it sounds like bluster. The fiery rhetoric garners hearty applause from conservative audiences, particularly since revelations in 2013 that the IRS targeted Tea Party groups for extra scrutiny. But some federal agency is going to have to collect taxes, so Cruz's vow to shutter the IRS smacks of a politically motivated campaign promise rather than serious policy — at least to some. In an interview with the Washington Examiner on Friday, the 2016 presidential candidate began to put some meat on the bones. Cruz, 44, explained how "abolishing the IRS" fits into his proposal, still being crafted by his team of economic advisors, for wholesale tax reform. This proposal, which Cruz plans to unveil later this year, is a key plank in his domestic agenda for economic growth that he would pursue as president. "When it comes to jobs and growth and opportunity, the two most effective levers that the federal government has to facilitate small businesses creating new jobs, are tax reform and regulatory reform," Cruz said late last week, during a 20-minute discussion while on a brief swing through Las Vegas. "I am campaigning on a flat tax that would allow every American to fill out his or her taxes on a post card that allow us to abolish the IRS." Cruz said he envisions shifting the tracking and collection of federal taxes to "some much smaller division" of the Treasury Department. The senator said that replacing the current, complex tax code with a simple flat tax would eliminate most of the work the IRS needs to do, making the agency obsolete and "irrelevant." In its purest form, a "flat tax" treats all taxpayers equally. Income is taxed at the same rate regardless of earnings or wealth, while allowing for no tax deductions or exemptions. But Cruz said his flat tax proposal might allow some deductions, possibly for popular write-offs like for charitable donations and mortgage interest charged on a primary residence, paid annually by homeowners…."
http://www.washingtonexaminer.com/ted-cruz-gets-specific-on-abolishing-the-irs/article/2563631?custom_click=rss
Loretta Lynch sworn in as new U.S. attorney general
"Loretta Lynch has been sworn in as the nation's 83rd attorney general. She was sworn in Monday at a Justice Department ceremony, with Vice President Joe Biden presiding. Lynch replaces Eric Holder, who left the job Friday after six years as attorney general. The 55-year-old Lynch was confirmed by the Senate on Thursday following a months-long delay after her nomination got caught up in a dispute over human trafficking legislation. She was previously the U.S. attorney for the Eastern District of New York, which encompasses much of New York City, and is expected to serve as the top federal law enforcement official for the remainder of the Obama administration. She's the first African-American woman to hold the post."
http://www.washingtontimes.com/news/2015/apr/27/loretta-lynch-sworn-in-as-new-us-attorney-general/?utm_source=RSS_Feed&utm_medium=RSS
Lynch sworn in as attorney general
"Loretta Lynch was sworn in Monday as attorney general, taking the place of Eric Holder in President Obama's Cabinet. Lynch, a former federal prosecutor, went through a long Senate confirmation battle that spanned more than 160 days. She was confirmed by the Senate on Thursday by a vote of 56-43, with 10 Republicans backing her. "It's about time this woman is being sworn in," said Vice President Biden, who handled the ceremonial duties. "We got tired of the wait, but you showed such grace and humility through this entire process." Lynch is the 83rd attorney general in U.S. history and the first black woman to hold the position. Her confirmation took longer than expected after Senate Republicans said they would not vote on her nomination until the upper chamber cleared a human trafficking bill that previously included controversial language about abortion. Lynch, 55, is respected in both parties as a tough prosecutor, but many Republicans expressed concerns that she would bow to President Obama's immigration agenda…"
http://thehill.com/regulation/administration/240159-lynch-sworn-in-as-attorney-general
Loretta Lynch Being Sworn in as Attorney General
http://abcnews.go.com/Politics/video/loretta-lynch-sworn-attorney-general-30615275
NY's Loretta Lynch Sworn in as Attorney General
http://www.nbcnewyork.com/news/local/Loretta-Lynch-Attorney-General-Swear-In-Ceremony-NYC-Washington-301416631.html
LORETTA LYNCH SWORN IN AS U.S. ATTORNEY GENERAL AFTER BUMPY CONFIRMATION
"U.S. Attorney General Loretta Lynch was sworn in by Vice President Joe Biden Monday after a five-month confirmation delay. Biden praised her family's involvement in the civil rights movement, saying the daughter of a Baptist minister who preached during the sit-ins in North Carolina will now be "leading the march to a more perfect union." Lynch spoke at the ceremony at the Justice Department, saying she will work to "imbue our criminal justice system with both strength and fairness" to protect the rights of all. Lynch is the 83rd attorney general of the United States and the first African-American woman to hold the position. She succeeds Eric Holder, who vacated the post Friday. Holder announced his resignation in September, but Lynch's confirmation faced a lengthy delay after Senate Republicans refused to bring it to a vote until the chamber passed a human trafficking bill. Passage of the bill was contentious between the two parties due to a measure restricting abortion funding. The political fight and subsequent delay irritated many Democrats, including President Barack Obama, who called the move "embarrassing" and exemplified when " dysfunction in the Senate just goes too far." The bill passed Wednesday, allowing the Senate to confirm Lynch Thursday. Upon assuming her new position, Lynch will inherit tough issues facing the judiciary including terrorism, cyber attacks, and racial issues in law enforcement…"
http://www.breitbart.com/news/loretta-lynch-sworn-in-as-u-s-attorney-general-after-bumpy-confirmation/
Loretta Lynch sworn in as attorney general, first African-American woman to hold post
"Loretta Lynch was sworn in Monday as the 83rd U.S. attorney general, the first African-American woman to serve as the nation's top law enforcement official. Speaking before family members, Justice Department lawyers and supporters, Lynch said her confirmation as attorney general showed that "we can do anything" and pledged that the agency would "use justice as our compass" in confronting terrorism, cyberattacks and other threats facing the country.
"We can imbue our criminal justice system with both strength and fairness, for the protection of both the needs of victims and the rights of all. We can restore trust and faith both in our laws and in those of us who enforce them," Lynch said, an apparent reference to ongoing efforts to repair relations between police departments and minority communities that they serve.
Vice President Joe Biden administered the oath of office to Lynch at a Justice Department ceremony, calling Lynch an "incredibly qualified" selection. He said Lynch had shown grace during the months-long confirmation process, in which her nomination became caught up in Congress a dispute over human trafficking legislation…"
http://nypost.com/2015/04/27/loretta-lynch-sworn-in-as-attorney-general/
JOE BIDEN: LORETTA LYNCH 'AS QUALIFIED AS ERIC HOLDER' FOR ATTORNEY GENERAL
"Vice President Joe Biden praised incoming Attorney General Loretta Lynch during a swearing in ceremony after she was approved by a Senate vote last week. "This is a women who is incredibly qualified – just like Eric Holder, who I've known, and has been my close friend for years and years and years, I mean over 30 years," Biden explained. "And he's among, in my view, one of the finest Attorney Generals we have had." Biden praised Holder for standing up to political opponents in a time of "political hostility." "He has stood his ground on principle, he has never yielded and he has been right," Biden said. Biden suggests that Lynch would "exceed" the high standard set by Holder "because she's cut from the exact same cloth." Biden also recognized the length of time waiting for Lynch's confirmation vote in the Senate, waiting 166 days for a confirmation vote, praising her for showing "such grace and such humility" during the process. "Ladies and Gentlemen, it's about time," Biden said, as the audience applauded…"
http://www.breitbart.com/big-government/2015/04/27/joe-biden-loretta-lynch-as-qualified-as-eric-holder-for-attorney-general/
Biden: New attorney general is 'cut from the exact same cloth' as Holder
"Attorney General Loretta Lynch on Monday promised to use "justice as our compass" as she replaced Eric Holder in President Obama's Cabinet. Lynch, a former federal prosecutor, was sworn into office by Vice President Biden, becoming the first female African-American attorney general after a Senate confirmation battle that spanned more than 160 days. She was confirmed last Thursday by a vote of 56-43, with 10 Republicans backing her. "It's about time this woman is being sworn in," said Biden, who handled the ceremonial duties. Her confirmation took longer than expected after Senate Republicans said they would not vote on her nomination in March until the upper chamber cleared an anti-human-trafficking bill that previously included controversial language about abortion. Lynch also faced delays in the committee process before her nomination was sent to the Senate floor for a vote. The journey to becoming the nation's chief law enforcement officer seemed "impossible" at times, Lynch said…"
http://thehill.com/regulation/administration/240159-lynch-sworn-in-as-attorney-general
White House silent on reported hack of Obama emails
"The White House on Monday confirmed that suspicious activity had been discovered on the White House server but did not address reports that President Obama's emails had been accessed by hackers. The Obama administration says the intrusion was limited to the unclassified section, but it declined to say whether Russian hackers were the perpetrators or whether President Obama's emails were compromised. "We have talked for a number of months now dating back to the fall about some suspicious activity that occurred on the White House servers," White House press secretary Josh Earnest told reporters Monday. "The White House has taken important steps to eliminate that activity but it didn't result in any compromises on the classified network," he continued. "But we have not discussed the activity of that concern and we have not ascribed any attribution to that." Pressed for details, Earnest declined to elaborate on whether Russian hackers were responsible for the breaches and to what extent, if any, Obama's emails were compromised…"
http://www.washingtonexaminer.com/white-house-silent-on-reported-hack-of-obama-emails/article/2563666?custom_click=rss
Senate Dems push back against bill banning EPA 'secret science'
"Democrats on the Senate Environment and Public Works Committee are urging their Republican colleagues to stop a bill aimed at improving scientific transparency at the Environmental Protection Agency (EPA). The bill "would dramatically change what data and scientific research the Environmental Protection Agency could use in fulfilling its mission to protect public health and welfare," said the Democrats, led by Sen. Barbara Boxer (D-Calif.), in a letter Monday. The letter comes a day before the panel, led by Chairman Jim Inhofe (R-Okla.), plans to vote on the measure to stop the EPA from using "secret science" to justify regulations. The Democrats cited the Obama administration's objections to the bill, outlined in March when it threatened to veto the legislation. The administration said the measure "would impose arbitrary, unnecessary, and expensive requirements," impeding the ability to use science to protect health and the environment as required by law…"
http://thehill.com/policy/energy-environment/240189-senate-dems-push-back-against-epa-secret-science-bill
Inside Clinton's Benghazi emails
"The day after the Benghazi terror attack, a staffer for Arizona Sen. John McCain emailed Secretary of State Hillary Clinton's office to convey praise for her remarks to State Department employees after the attack. Her statement to employees about the tragedy was "wonderful, strong and moving," said the McCain staffer, who asked Clinton's office to convey the senator's appreciation of the remarks. Ultimately, McCain turned into a fierce critic of Clinton over the attack. And Clinton's handling of Benghazi has been scrutinized and has cast a shadow over her tenure leading the State Department. But the friendly exchange between their two offices in the immediate aftermath of the 2012 attack is among a set of emails that could be publicly released by the State Department as early as this week. CNN was not permitted to review the emails ahead of their release, but several government officials characterized them and offered detail on some of them on the condition of anonymity. The emails show Clinton and her inner circle closely monitored the fallout of the incident and the administration's evolving view of what occurred the night of the attack. They expressed concern with how it could impact the State Department and her own image. The contents of the emails provide a more comprehensive picture of Clinton's email use and her handling of the attack, two subjects that could challenge her fledgling presidential campaign. Clinton asked the State Department to publicly release the emails after it emerged that she used a private email server to do government business earlier this year. The exchanges, as well as other State messages before and after the Benghazi crisis, are among a trove of more than 900 pages constituting 300 emails that were given by the department to a special House committee investigating the attack. The emails relating to Benghazi are a fraction of all those Clinton has handed over to the State Department since leaving office. In December, she released 30,000 emails — about 55,000 pages — to the agency, which State Department officials say are still being reviewed.​ The State Department has the emails Clinton voluntarily handed over. But she kept private the server that housed them and has since wiped it clean…"
http://www.cnn.com/2015/04/27/politics/hillary-clinton-benghazi-emails/index.html
Why conservatives have more empathy than liberals
"Britain goes to the polls next week and the Labour leader, Ed Miliband, is clear about what the choice is. "For too long, you have been told something that simply isn't true," Miliband assured supporters as he announced his program. "That's what's good for the richest and most powerful is always good for the whole of our country. That as long as a few individuals and companies are OK, we can just wait for the wealth to trickle down to everyone else." Really? We've been told that? By whom? Who has spouted such bilge? Type "trickle down economics" into Google and it'll prompt you with "myth", "criticism", "debunked" and "doesn't work." But you'll search in vain for anyone actually proposing the idea. Not that this deters leftist politicians, election after election, from tearing into it. Here, for example, is Barack Obama in 2008: "We can't afford four more years of the theory that says we should give more and more to those with the most and hope that prosperity trickles down to everyone else." It's tempting to dismiss this as political knockabout, the kind of overheated propaganda that elections seem to bring out in even the calmest politicians. But lefties really do believe this stuff. Ask your liberal friends — or, if you're really brave, ask Twitter — to name a single economist or politician who has asserted that the best way to stimulate an economy is to give rich people more to spend on Lamborghinis. You'll simply be told, as though it were self-evident, that such a belief underpinned the Thatcher and Reagan governments. A couple of years ago, Thomas Sowell tracked down the origin of the phrase "trickle down". It turns out to have been coined by FDR's speech writer, Samuel Rosenman, who attacked "the philosophy that had prevailed in Washington since 1921, that the object of government was to provide prosperity for those who lived and worked at the top of the economic pyramid, in the belief that prosperity would trickle down to the bottom of the heap and benefit all."…"
http://www.washingtonexaminer.com/why-conservatives-have-more-empathy/article/2563558
GOV. SCOTT WALKER IS 'CLEAR FRONTRUNNER' IN IOWA, EXPERT WRITES
"Wisconsin Gov. Scott Walker appears to have an early edge in Iowa. Craig Robinson, founder and editor of TheIowaRepublican.com, calls Walker the "clear frontrunner" following the weekend Faith and Freedom Coalition event in that state, which hosts the country's first caucuses. A number of the potential GOP presidential candidates attended the summit and addressed an audience of Iowa voters. Sen. Marco Rubio delivered "one of the best-delivered speeches of the night,"  Robinson writes. The political observer added that Sen. Rand Paul and Carly Fiorina got people talking. Fiorina "is going to be a surprise on caucus night if she keeps it up," Robinson adds. Robinson was impressed by Paul's grasp of the importance of social issues to Iowa voters. He reported: "If one thing was made abundantly clear by the reception Paul received on Saturday night, it's that he can make a play for the support of evangelical and socially conservative voters in a way that his father never could." According to Robinson's analysis, former Texas Gov. Rick Perry appeared "comfortable as an underdog for the 2016 race," and Gov. Bobby Jindal had a well received speech that got people "talking about him after the event." Robinson reported that he noticed Iowans appear proud of former Sen. Rick Santorum since he "won the 2012 caucuses," but Robinson added, "I don't think you grow support by reminding people that you were right all the time." Former Gov. Mike Huckabee produced interesting reactions from the voters, according to Robinson. "While Santorum has earned the respect of Iowa caucus-goers, they still really like Huckabee," Robinson said. "The polls bear this out, too. While Santorum finds himself back in the low single digits, Huckabee routinely polls near the top in Iowa"…"
http://www.breitbart.com/big-government/2015/04/27/gov-scott-walker-is-clear-frontrunner-in-iowa-expert-writes/
NEXT WAVE OF GOP PRESIDENTIAL CANDIDATES: CARSON, FIORINA, HUCKABEE
"The next wave of what is expected to be a very crowded 2016 GOP presidential candidate pool is set to crash next week as Dr. Ben Carson, former Hewlett-Packard CEO Carly Fiorina, and former Arkansas Gov. Mike Huckabee are all expected to officially jump into the race. Carson, a political commentator and retired neurosurgeon, is expected to make his presidential bid official on Monday, May 4, in his hometown of Detroit, Michigan. Carson recently took a jab at Hillary Clinton, the Democratic presidential candidate, for the new revelations from the book Clinton Cash, which is exposing new information about foreign donors to her foundation. "It is my strong belief that not only should they definitely give back the money and cease accepting foreign donations, but should also make every effort to find missing documents that would shed light if in fact they are innocent," Carson said. Also on Monday, May 4, Fiorina is expected to launch her official campaign via Twitter–as Breitbart News has previously reported–followed by a conference call with national reporters, according to The Wall Street Journal. Like Carson, Fiorina has been outspoken against Clinton…"
http://www.breitbart.com/big-government/2015/04/27/next-wave-of-gop-presidential-candidates-carson-fiorina-huckabee/
Sunlight Foundation leader: Clinton Foundation a "slush fund"
"Yesterday, the Clinton Foundation responded to a growing clamor for accountability with a statement from Maura Pally, the CEO of its unit focusing on programs for women and youth, admitting to "mistakes." Pally denies that the errors intended to obfuscate their revenue or their spending, and that these kinds of errors are commonplace in large charitable organizations: Like every contributor to the Foundation, the Clinton Giustra Enterprise Partnership (Canada) is publicly listed as a donor on our website. But as it is a distinct Canadian organization, separate from the Clinton Foundation, its individual donors are not listed on the site. This is hardly an effort on our part to avoid transparency – unlike in the U.S., under Canadian law; all charities are prohibited from disclosing individual donors without prior permission from each donor. I also want to address questions regarding our 990 tax forms. We have said that after a voluntary external review is completed we will likely refile forms for some years.  While some have suggested that this indicates a failure to accurately report our total revenue, that is not the case. Our total revenue was accurately reported on each year's form – our error was that government grants were mistakenly combined with other donations. Those same grants have always been properly listed and broken out and available for anyone to see on our audited financial statements, posted on our website. So yes, we made mistakes, as many organizations of our size do, but we are acting quickly to remedy them, and have taken steps to ensure they don't happen in the future…"
http://hotair.com/archives/2015/04/27/sunlight-foundation-leader-clinton-foundation-a-slush-fund/
CLINTON FOUNDATION: DEPENDS ON WHAT THE DEFINITION OF 'CLINTON FOUNDATION' IS WHETHER HILLARY VIOLATED MEMORANDUM OF UNDERSTANDING
"On Sunday, revelations from the forthcoming Clinton Cash bombshell book forced the Clinton Foundation to reluctantly issue an "apology" in an attempt to put up the growing firestorm engulfing the Hillary Clinton presidential campaign and the Clinton Foundation. At issue: the Clinton Cash revelation, now confirmed by the New York Times, that Hillary and Bill Clinton hid four foreign donations totaling $2.35 million that were given by Ian Telfer, the then-head of the Russian government's uranium company, Uranium One. The Clintons took Telfer's money even as the Russian company had lucrative business pending before Hillary Clinton's State Dept. The hidden donations are clear violations of the Memorandum of Understanding Hillary Clinton signed with the Obama administration wherein she promised and agreed to publicly disclose all donations during her tenure as Sec. of State. In a Sunday response, the Clinton Foundation issued a statement ironically titled, "A Commitment to Honesty, Transparency, and Accountability." "Today, our donor disclosure and foreign government contributor policy is stronger than ever," it boasted. The Clinton Foundation statement then turned to the axial issue of whether the Russian uranium company's $2.35 million in donations were technically required to be disclosed. Their argument: the hydra-headed Clinton Foundation has 11 initiatives, one of which—the one Telfer funneled his money through—is known as the Clinton Giustra Enterprise Partnership (CGEP). The "Giustra" part of the name refers to billionaire Canadian mining magnate Frank Giustra, a man who pledged $130 million to the Clintons' foundation and whose deals helped transfer U.S. uranium to Russian control, according to the New York Times…"
http://www.breitbart.com/big-government/2015/04/27/clinton-foundation-depends-on-what-the-definition-of-clinton-foundation-is-whether-hillary-violated-memorandum-of-understanding/
CLINTON FOUNDATION PUT ON WATCH LIST OF SUSPICIOUS 'CHARITIES'
"The New York Post reports that Charity Navigator, which describes itself as "the nation's largest and most-utilized evaluator of charities," has added the Bill, Hillary, and Chelsea Clinton Foundation to its "watch list" of problematic nonprofits. This decision wasn't made because of the Clinton Foundation's remarkably lucrative sideline as a uranium superstore for Russian strongmen, but because its finances are opaque and dishonest, and because such a tiny amount of the money it rakes in actually goes to charitable endeavors. "The Clinton family's mega-charity took in more than $140 million in grants and pledges in 2013 but spent just $9 million on direct aid," notes the New York Post. "The group spent the bulk of its windfall on administration, travel, and salaries and bonuses, with the fattest payouts going to family friends." Good charities are supposed to put at least 75 cents of every dollar collected toward their mission. To put it mildly, the Clinton Foundation's 6 cents on the dollar is well below that threshold. The Foundation's "atypical business model," as Charity Navigator very delicately put it, "doesn't meet our criteria." Therefore, the Clintons ended up on a list of dicey "charities" right next to Al Sharpton's National Action Network, which is also able to file phony tax paperwork for years on end without much hassle from the Internal Revenue Service. Banana republics where political clout overrides the rule of law are wonderful, provided you're one of the insiders. The rest of us don't get to say "whoops, my bad!" and refile years of tax paperwork when the media catches us hiding millions of foreign dollars. Charity Navigator isn't the only watchdog organization with its back up. "It seems like the Clinton Foundation operates as a slush fund for the Clintons," the Post quotes Bill Allison of the Sunlight Foundation…"
http://www.breitbart.com/big-government/2015/04/27/clinton-foundation-put-on-watch-list-of-suspicious-charities/
RAND CALLS FOR INVESTIGATION INTO CLINTONS, HAVE TO TRUST PRESIDENT WON'T 'SELL THE COUNTRY'
"Senator and presidential candidate Rand Paul (R-KY) declared that there "absolutely" should be an investigation into the Clinton Foundation and "you have to have trust in your commander-in-chief that they wouldn't actually sell the country" on Monday's "Fox & Friends" on the Fox News Channel. Paul said, "the presidency is the commander-in-chief, you have to have trust in your commander-in-chief that they wouldn't actually sell the country while they're the commander-in-chief. Secretary of State is an incredibly important position, she got to be on the approval of whether or not a uranium company was sold to Russia, and she allowed it to happen while receiving money from the shareholders." When asked if there should be an investigation into the Clinton Foundation's dealings, Paul responded, "absolutely, and I've talked to people within the Senate about whether there will be an investigation. I favor an investigation of this, because we need to know that. If you're going to elect someone to President of the United States, whether they've been accepting gifts that might influence their opinion." Earlier, he stated, "I think it's worrisome that the Russians now own a uranium company that does 20% of the mining of uranium in our country. There are a few companies and few industries where I think the government should have some kind of regulatory role. But, definitely in a national security industry like uranium, the government has some control. So, in order for the Russians to buy this group, it had been to be approved by Hillary Clinton. Now, she says 'well, I didn't actually do anything.' But it has to be a unanimous vote, had she stood up and objected, the sale wouldn't have gone through. But now, the Russians own 20% of our mining. And then it turns out that the people who own the mining company were giving over a hundred million dollars to the Clinton Foundation." And "she had agreed, and told President Obama she would release the donors. Now, it turns out the reason they didn't release these donors, is they were set up sort of a dummy or a shell corporation of the foundation that's Canadian. They said, 'oh, we only agreed to do the US foundation, not the Canadian foundation.' Do you think they might have done that because they were worried about these shareholders, and this uranium company?"…"
http://www.breitbart.com/video/2015/04/27/rand-calls-for-investigation-into-clintons-have-to-trust-president-wont-sell-the-country/
Hillary Rodham Romney? Keep an Eye on O'Malley (Video)
http://www3.blogs.rollcall.com/rothenblog/hillary-clinton-martin-omalley-hillary-rodham-romney/
Martin O'Malley's Terrible Fiscal Record
"Former Maryland Governor Martin O'Malley is readying himself for a White House run. His recent rhetoric on economics shows that he will run to the left of Democratic frontrunner Hillary Clinton. After two terms of an unpopular left-wing president, that is surely the last thing the country needs. The good news is that O'Malley has a record we can examine, so voters will have more to go on than promises of "hope and change." For fiscal policy, Cato grades the governors from "A" to "F" every two years in its "report cards." One thing stands out about O'Malley's record: his Obama-like zeal for raising taxes. In 2008 Cato awarded O'Malley an "F" after he signed into law a huge tax increase. In 2010 O'Malley recovered with "B," as he trimmed spending during the recession and took a breather from tax increases. But in the 2012 and 2014 reports, the governor plunged to "D," as spending growth resumed and he pushed more tax hikes. Let's take a closer look at spending. Over O'Malley's tenure (fiscal years 2007 to 2015), Maryland general fund spending rose 13 percent, based on data from the National Association of State Budget Officers (NASBO). Across the nation, state general fund spending rose 15 percent over the period, so O'Malley performed a bit better than average…"
http://dailycaller.com/2015/04/27/martin-omalleys-terrible-fiscal-record/
Obama 'secretly loosened' CIA drone strike rules in Pakistan
"President Obama secretly granted the Central Intelligence Agency more flexibility to conduct drone strikes targeting terror suspects in Pakistan than anywhere else in the world after approving more restrictive rules in 2013, according to a published report. The Wall Street Journal, citing current and former U.S. officials, reported that Obama approved a waiver exempting the CIA from proving that militants targeted in Pakistan posed an imminent threat to the U.S. According to the paper, under that standard, the agency might have been prevented from carrying out a Jan. 15 strike that killed an American and an Italian who were held hostage by Al Qaeda-linked militants. The deaths of Dr. Warren Weinstein and Giovanni Lo Porto have renewed debate in Washington over what, if any, new limits should be put on the drone program. After announcing the deaths of Weinstein and Lo Porto on Thursday, Obama said that he had ordered a "full review," but said the strike that killed the hostages was "fully consistent with the guidelines under which we conduct counterterrorism efforts in the region." The CIA conducts drone strikes in Pakistan as well as in Yemen, where it works alongside the military. The Pentagon has also conducted drone strikes in Somalia…"
http://nypost.com/2015/04/27/obama-secretly-loosened-cia-drone-strike-rules-in-pakistan/
Obama's energy secretary becomes high-profile diplomat
"President Obama's favorite nuclear physicist is on the job — the Iran nuclear diplomacy job. Energy Secretary Ernest Moniz's background as a nuclear physicist has made him a key player in a high-profile and political volatile talks with Iran about its nuclear program. President Obama and aides have asked Moniz to explain the technical details of an agreement in which Iran would give up the means to make a nuclear weapon as the U.S. and allies reduce sanctions. "We have seen the results of not carrying through on a tough negotiation for a good deal –by the failure to do so a decade ago when they had less than 200 centrifuges as opposed to nearly 20,000," Moniz told a group of reporters Monday. In media appearances and talks with lawmakers, Moniz breaks down the numbers and the technical details on complicated matters like centrifuges and uranium enrichment. The energy secretary — famous in Washington for his long mane of gray hair — also helps make the political sale to Congress and the public, saying that inspections and other security measures will lengthen the "breakout time" for Iran, should it decide to cheat on any agreement and seek a nuclear weapon. Rarely if ever has an energy secretary played such a key role in a major diplomatic effort. Moniz was part of the negotiation delegation that Secretary of State John Kerry led to Switzerland. He is making the rounds on Capitol Hill to sell the proposal to members of Congress who are insisting on reviewing any final deal…"
http://www.usatoday.com/story/theoval/2015/04/27/obama-ernest-moniz-iran-energy-secretary-nuclear-talks/26442999/
Obama's energy chief sees common ground with GOP
"Energy Secretary Ernest Moniz said he expects at least some cooperation from congressional Republicans on a handful of administration goals before President Obama's term expires. Moniz said he and other administration officials can work productively with congressional Republicans on issues, ranging from a nuclear deal with Iran to funding for energy related programs and climate change.  On Iran, the Senate is set to consider a bipartisan deal that would give Congress a say on any final nuclear deal. Moniz said congressional briefings on the Iran negotiations have been well attended, especially in the Senate, and the administration will continue to sell the deal on Capitol Hill, as it works out final terms with Iran. "I think key members on both sides of the aisle, from my interactions with them, suggest sometimes a skepticism, but even then, an openness to understanding what the deal is," Moniz said at a Christian Science Monitor event on Monday. "We're just going to have to finish a deal, get an agreement and explain it clearly to the public and to Congress, and I am convinced that there will be enough people who are willing to be objective." Moniz will be at the Capitol on Tuesday to highlight the Obama administration's energy infrastructure investment plan to a Senate committee. The plan calls for billions of dollars in infrastructure funding, and some congressional Republicans have said they are open to the plan, something Moniz said he expects will help his case. The Obama administration included funding for aspects of the plan in its 2016 budget request, including a handful of small items Moniz said could be easy sells to Congress, such a grant program to help states invest in energy reliability programs. Even so, the president's overall recommendations are sizable, and Republicans control Congress, so there are significant hurdles in front of the plan. "We are willing to discuss with Congress how we might address these infrastructure needs," Moniz said…"
http://thehill.com/policy/energy-environment/240166-obamas-energy-chief-sees-common-ground-with-gop
Americans Want an Iran Deal… That They Don't Believe Will Work.
"From the first Morning Jolt of the week: Americans Want an Iran Deal… That They Don't Believe Will Work. The most interesting numbers in the Quinnipiac national poll this morning: When asked, "Do you think President Obama is a strong supporter of Israel or not?" the survey found 38 percent of registered voters said yes, 48 percent said no. Quinnipiac asked, "As you may know a preliminary agreement was reached in which the United States and other countries would lift major economic sanctions against Iran, in exchange for Iran restricting its nuclear program in a way that makes it harder for it to produce nuclear weapons. Do you support or oppose this agreement?" The survey found 58 percent of respondents support, 33 percent oppose. At first glance, that's good news for the administration's proposed Iran deal – er, to the extent the Iranians agree what's actually in the deal, since they're denouncing the White House "fact sheet" summarizing the terms. But the following questions told a different story. The survey asked, "How confident are you that this agreement would prevent Iran from developing nuclear weapons; very confident, somewhat confident, not so confident, or not confident at all?" Quinnipiac found only 4 percent say "very confident," 31 percent say "somewhat confident", 23 percent "not so confident," 39 percent say "not confident at all." So 58 percent of registered voters want the deal, and 62 percent of registered voters aren't so confident about it, meaning some chunk of the electorate is both. What's more, when the pollster asked, "Do you think that letter will help or hurt White House efforts to peacefully reduce Iran's nuclear capabilities, or won't it make a difference?" only  8 percent said "help," 37 percent said "hurt," 48 percent said "no difference." Unsurprisingly, Americans want to avoid war with Iran. The survey found 13 percent prefer military intervention against Iran's nuclear program; 77 percent prefer a negotiated settlement to reduce its nuclear potential…"
http://www.nationalreview.com/campaign-spot/417531/americans-want-iran-deal-they-dont-believe-will-work-jim-geraghty
Why the Obama Administration Thinks It's Beating ISIS
It will be a "long, steady, slow-burning campaign"—but with a new Iraqi champion.
http://www.nationaljournal.com/defense/why-the-obama-administration-thinks-it-s-beating-isis-20150423
Boehner: Congress Doesn't Have Votes to Stop Iran Deal
"The top ranking Republican in Congress privately acknowledged this weekend that his party doesn't have enough votes to overcome a veto of any resolution disapproving the nuclear-weapons deal President Barack Obama hopes to reach with Iran. Speaking at an off-the-record event Saturday at the Republican Jewish Coalition's meeting in Las Vegas, House Speaker John Boehner told the audience that he didn't expect that more than two-thirds of Congress would vote to overturn a veto from Obama if Congress voted against a nuclear deal, according to four people who were inside the room for the private talk. The resolution of disapproval is provided for in legislation before the Senate this week, known as the Iran Nuclear Agreement Review Act. The deadline for reaching a final nuclear accord between Iran, the U.S. and five other world powers is June 30. Proponents of the legislation, such as Republican co-author Senator Bob Corker, say the bill gives Congress a chance to review an Iran agreement and could stop Obama from lifting sanctions during the review process. Critics, however, want to strengthen the bill's mechanisms and lower the threshold necessary for Congress to disapprove the deal. Their hope is to be able to ultimately stop Obama from at least lifting those sanctions created by Congress, as opposed to the ones created through executive order or the United Nations Security Council. Boehner's comments this weekend confirm their suspicions that Corker's bill is too weak to stop Obama from implementing a bad Iran deal.  Michael Steel, a spokesman for Boehner, confirmed that the speaker said he did not expect Congress to have the votes to overturn a veto of a resolution to disapprove the Iran deal. "Obviously, it takes only a fraction of the House and Senate Democrats to sustain a veto," Steel told me. "But it is impossible to say whether they will or not until we know what the final 'deal' looks like."…"
http://www.bloombergview.com/articles/2015-04-27/boehner-congress-doesn-t-have-votes-to-stop-iran-deal
Republicans push for changes to Iran bill
"Sen. Roy Blunt (R-Mo.) on Monday became the latest Republican to request changes to legislation allowing Congress to weigh in on a nuclear deal with Iran, setting up hurdles as lawmakers work on a path to passage. The Missouri Republican introduced four amendments, including one that would tie implementation of an agreement to the release of Americans currently being held in Iran. Another would order the Obama administration to give an assessment on what, if any, cooperation there is between Iran and North Korea on their nuclear programs. "As we move towards a final agreement, our number one priority should be doing everything possible to prohibit Iran – whose influence in the region and in the world is already disproportionate – from ever having nuclear weapons capacity," Blunt said Monday in a statement. "These amendments will help strengthen and advance negotiations with Iran, ensuring that Congress and the American people have the authority to review and weigh in on an agreement." Blunt also introduced an amendment that would force the administration to clarify its policy on Iran's underground facility at Fordow, and an amendment that requires the Defense Department to continue submitting an annual report on Iran's military power through December, 2026. Blunt is the latest Republican to offer changes to the Iran legislation, spearheaded by Sen. Bob Corker, the chairman of the Foreign Relations Committee. The White House said that President Obama would sign the legislation after the Tennessee Republican reached a deal with Sen. Ben Cardin (D-Md.) earlier this month. But conservative Republicans, including 2016 presidential hopes Sens. Marco Rubio (Fla.) and Ted Cruz (Texas), are pushing for Democrats to have to walk the plank in a series of votes on the Iran legislation. They want amendments that, if taken up, would force Democrats to choose between opening themselves up to political attacks by voting against them, or angering the White House by backing them. Wendy Sherman, under secretary of State for political affairs, said Monday while the administration is "working very hard" with lawmakers, she added that there are "a lot of pretty awful amendments." "We're working very hard with Congress," she said at the Religious Action Center of Reform Judaism Biennial Leadership Policy Conference. "This legislation will be on the floor of the Senate this week. There will be a lot of pretty awful amendments, quite frankly, and we'll see where we end up." Sherman added that while Obama has pledged to sign the Corker-Cardin deal, "if it becomes something else, then he'll have to consider his options."…"
http://thehill.com/blogs/floor-action/senate/240195-republicans-push-for-changes-to-iran-bill
Congress still not specifically authorizing Islamic State campaign
Nearly 3,000 strikes in Iraq and Syria to date
http://www.washingtontimes.com/news/2015/apr/27/congress-still-not-specifically-authorizing-islami/?utm_source=RSS_Feed&utm_medium=RSS
Bush unloads on Obama's Iran diplomacy, anti-ISIS efforts
"Former President George W. Bush reportedly delivered a broadside against his successor's foreign policies in a closed-door meeting over the weekend, ripping the pending Iran nuclear deal in what may be his most direct criticism to date — as Washington and Tehran resume talks. Secretary of State John Kerry is meeting Monday with his Iranian counterpart Mohammad Javad Zarif in New York. The U.S. and five world powers are trying to finalize a nuclear deal with Iran by the end of June.  But Bush, according to a report in Bloomberg View, warned that the deal would be bad for U.S. national security. The former president, who rarely criticizes or even comments on the Obama administration in public, was speaking at a closed-door meeting of the Republican Jewish Coalition on Saturday in Las Vegas.  At the session, Bush reportedly warned that new Iranian President Hassan Rouhani appears "smooth," but said: "You've got to ask yourself, is there a new policy or did they just change the spokesman?"  At the heart of the pending Iran deal is a commitment by Iran to roll back its nuclear program in exchange for sanctions relief. But while President Obama says those sanctions could snap back if needed, Bush reportedly cast doubt on that claim…."
http://www.foxnews.com/politics/2015/04/27/bush-unloads-on-obamas-iran-diplomacy-anti-isis-efforts/
Bush rips Obama foreign policy at closed-door Adelson forum
"For more than six years, George W. Bush has maintained a professional silence on the actions of his successor in office. Bush has repeatedly said that the job of President is difficult enough without having former occupants of the White House criticizing from the sidelines, and has even mostly held his tongue about his own actions, with the exception of his memoir more than four years ago, Decision Points. Are the gloves coming off now? Josh Rogin says yes — at least privately: In a closed-door meeting with Jewish Donors Saturday night, former President George W. Bush delivered his harshest public criticisms to date against his successor on foreign policy, saying that President Barack Obama is being naïve about Iran and the pending nuclear deal and losing the war against the Islamic State. One attendee at the Republican Jewish Coalition session, held at the Venetian Hotel in Las Vegas with owner Sheldon Adelson in attendance, transcribed large portions of Bush's remarks. The former president, who rarely ever criticizes Obama in public, at first remarked that the idea of re-entering the political arena was something he didn't want to do. He then proceeded to explain why Obama, in his view, was placing the U.S. in "retreat" around the world. He also said Obama was misreading Iran's intentions while relaxing sanctions on Tehran too easily.  … Bush then went into a detailed criticism of Obama's policies in fighting the Islamic State and dealing with the chaos in Iraq. On Obama's decision to withdraw all U.S. troops in Iraq at the end of 2011, he quoted Senator Lindsey Graham calling it a "strategic blunder." Bush signed an agreement with the Iraqi government to withdraw those troops, but the idea had been to negotiate a new status of forces agreement to keep U.S. forces there past 2011. The Obama administration tried and failed to negotiate such an agreement…."
http://hotair.com/archives/2015/04/27/bush-rips-obama-foreign-policy-at-closed-door-adelson-forum/
ISIS THREAT REPORTED IN CALIFORNIA; OFFICIAL DENIES THREAT TO LAX
"Federal law enforcement and homeland security officials are reportedly stepping up security due to an ISIS-related terror threat, according to CNN. The boosted security was reportedly prompted by "intercepted chatter and other intelligence information" that suggested parts of the state could be in danger. However, another federal official told Reuters that there was no specific threat to Los Angeles or the LAX airport, as earlier reports of the ISIS threat had seemed to suggest. Peter Boogaard, spokesperson for the U.S. Department of Homeland Security, did confirm that some adjustments were being made to security arrangements to reflect "an evolving threat picture." He did not confirm or deny details about California, however, according to reports. Recent weeks have seen renewed fears of ISIS infiltration into the U.S. across the Mexican border and through other ports of entry, as ISIS has encouraged terror attacks in the heart of western nations…"
http://www.breitbart.com/national-security/2015/04/26/isis-threat-reported-in-california-official-denies-threat-to-lax/