News Briefing for Tuesday, April 21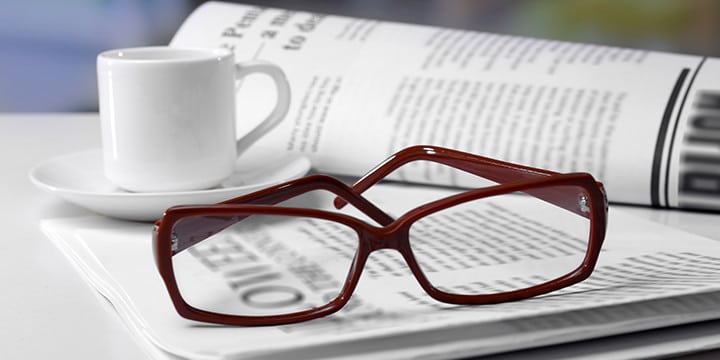 HEALTHCARE:
Obamacare is benefitting the biggest hospitals and insurers, and that's not a good thing
"These days, when liberals defend Obamacare, they often say something along the lines of, Look, Obamacare can't be that bad, even big business likes it! A writer at the liberal Mother Jones defended Obamacare by pointing out that the largest hospital chain in America is fighting to save the law. Wendell Potter, at the Center for Public Integrity, seems to think it's a rebuke to Obamacare's critics that the nation's largest health insurer is making bank off the law: Anyone who still thinks the Affordable Care Act was a "government takeover of health care" should consider this headline from the news pages of last Thursday's Investor's Business Daily: UnitedHealth Profit Soars On Obamacare, Optum—April 16, 2015 That's from a Wall Street publication whose editorial writers have rarely missed an opportunity to bash the health care reform law. This is an odd sort of reasoning: Growing profits of the biggest companies (often accompanied by industry consolidation) shows that federal regulation and subsidy of those industries is successful. Maybe this is how liberals think you argue like a conservative. On the other hand, it's not altogether surprising to hear liberals, who tend to favor centralization and worry about the chaos of pluralism and competition, to applaud "rationalization" of industry through consolidation and stability in favor of diminished competition. And Obamacare, by all appearances, is a major factor in the industry's push to consolidation. But consolidation in health care is dangerous. An op-ed in today's Wall Street Journal, by physician Marty Makary, lays out the dangers of hospital consolidation: A study of more than 150 hospital-owned and physician-owned organizations published last October in the Journal of the American Medical Association found that patient costs are 19.8 percent higher for physician groups in multi-hospital systems compared with physician-owned organization…. As a busy surgeon, I have serious concerns about the race to consolidate America's hospitals because of the risk that very large organizations may govern without valuing the wisdom of their front-line employees. Big Government often benefits Big Business to the detriment of competition, and thus consumers…"
http://www.washingtonexaminer.com/obamacare-is-benefitting-the-biggest-hospitals-and-insurers-and-thats-not-a-good-thing/article/2563308?custom_click=rss
Obamacare Is Paying Hospitals to Make Patients Happy. It's Actually a Horrible Thing.
"The customer is always right? Not when it comes to hospitals. In 2012, Obamacare rules forced Medicare to start paying hospitals some $850 million less — the deal being that the money would be returned, with bonuses, to hospitals that got high marks from patients on satisfaction surveys while hospitals with low scores would be penalized. But there's a huge problem: Happy patients aren't healthier. They actually tend to die sooner. Alexandra Robbins laid out the perverse situation in the Atlantic Friday, explaining how patients would give hospitals bad scores for really dumb reasons. She wrote: The vast majority of the thirty-two-question survey, known as HCAHPS (Hospital Consumer Assessment of Healthcare Providers and Systems) addresses nursing care. For example, in a section about nurses, the survey asks, "During this hospital stay, after you pressed the call button, how often did you get help as soon as you wanted it?" Patients have complained on the survey, which in previous incarnations included comments sections, about everything from "My roommate was dying all night and his breathing was very noisy" to "The hospital doesn't have Splenda." A nurse at the New Jersey hospital lacking Splenda said, "This somehow became the fault of the nurse and ended up being placed in her personnel file." An Oregon critical-care nurse had to argue with a patient who believed he was being mistreated because he didn't get enough pastrami on his sandwich (he had recently had quadruple-bypass surgery). "Many patients have unrealistic expectations for their care and their outcomes," the nurse said. A 2012 study, conducted by University of California, Davis, professor Joshua Fenton, found that highly satisfied patients actually cost more health care resources than dissatisfied patients. The study also found that satisfied patients were more likely to die within four years. Fenton speculated that basing doctors' pay on patient happiness could lead to doctors being less honest with patients and not bringing up uncomfortable topics such as quitting smoking or losing weight…"
http://www.theblaze.com/stories/2015/04/20/obamacare-is-paying-hospitals-to-make-patients-happy-its-actually-a-horrible-thing/
Private Insurance Exchanges Thrive While Obamacare's Falter
"The federal government is desperate for Americans to enroll in Obamacare's exchanges. But most people have refused. When the exchanges officially closed in February, the U.S. Treasury estimated that there were still some 6 million people who would have to pay the penalty established by Obamacare for going without insurance. So the White House re-opened the marketplaces for an extra six weeks to try to entice them. According to the latest government data, just 36,000 people have taken advantage of the extension. While these public exchanges stumble, private exchanges are thriving. They offer companies and patients access to high-quality care at reduced cost. Yet these private exchanges — like so much else that's actually working in the private healthcare market — are at risk because of the heavy government hand of Obamacare. Private exchanges benefit both employers and workers. For starters, they free companies from the logistical burden of administering health plans. Private exchanges also empower employees to take control of their health care. Shoppers can often choose from among multiple health plans. Insurers have to keep costs down — and quality up — to attract customers. Companies typically provide their workers a fixed amount toward coverage. Employees then pick the plan that best meets their personal financial and health needs. Private exchanges aren't new. Companies like eHealth Insurance, GetInsured, and GoHealth, have successfully run online markets for years. By the time Obamacare opened its exchanges in 2013, these three companies already had a combined 32 years of experience. In fact, when HealthCare.gov was floundering in 2013, eHealth offered to lend its expertise to the federal government. "We are ready to help you get this program back on track promptly," said CEO Gary Lauer in a letter to the president. The government demurred. Employers are moving in droves towards private exchanges…"
http://www.forbes.com/sites/sallypipes/2015/04/20/private-insurance-exchanges-thrive-while-obamacares-falter/
Affordable Care Act contractor logs 13,000 hours in overtime
"Documents show a Wentzville processing facility for Affordable Care Act applications logged more than 13,000 hours of overtime to make up for a backlog after the initial sign-up period. The St. Louis Post-Dispatch (http://bit.ly/1Jm4dCO ) obtained documents showing that workers at the facility run by Serco Inc. logged the hours from May 1 through Aug. 15 of last year. Serco runs the facility for the federal Centers for Medicare and Medicaid Services. The company was awarded a five-year contract worth up to $1.2 billion. Agency spokesman Aaron Albright says the cost of that overtime was covered under the contractor's original contract, and did not cost taxpayers any extra money. He said last year the same computer issues that hampered applicants trying to sign up for health care also delayed their processing work. The Wentzville facility was created to process paper applications and to help resolve any differences in documents for people who sought coverage under the Affordable Care Act. In an August report, Serco said that it was not until May, eight months after the initial application process began, that the system was functional enough to process inconsistencies…."
http://www.washingtontimes.com/news/2015/apr/20/affordable-care-act-contractor-logs-13000-hours-in/?utm_source=RSS_Feed&utm_medium=RSS
Incompetence, Mismanagement Plague California's Obamacare Insurance Exchange
"California's health insurance exchange, established under the Affordable Care Act, has been held out as a national model for Obamacare. In some ways—not all of them good—it is. Whether it's falling far short of 2015 enrollment goals or sending out 100,000 inaccurate tax forms, Covered California is struggling with its share of challenges. Now, several senior-level officials integral to the launch of Covered California—who enthusiastically support the Affordable Care Act—are speaking about what they view as gross incompetence and mismanagement involving some of the $1 billion federal tax dollars poured into the state effort. 'Somebody Must Have Been Smoking Something' Consultant Aiden Hill became a "foxhole convert" to Obamacare in July of 2010 when he lost his insurance, had a serious medical issue and couldn't get a new policy. "I lived through a health care nightmare. That's one reason why I took a cut in my pay rate to work for Covered California." In March 2013, Hill was hired as project manager over Covered California's massive $120 million call center effort. In just six short months, it would face an avalanche of customers seeking insurance mandated under the new law. But five months on the job converted Hill from avid supporter to disenchanted whistleblower. He says the secretive and dysfunctional culture was more interested in cheerleading than real results. After he persistently raised concerns, Covered California abruptly terminated his contract. He says the experience drove him to raise allegations about waste and cover ups at a Covered California board meeting…"
http://dailysignal.com/2015/04/20/incompetence-mismanagement-plague-californias-obamacare-insurance-exchange/
ObamaCare court fight escalates
"The fight over ObamaCare's Medicaid expansion escalated Monday, as Texas's Republican governor backed a lawsuit from Florida fighting the expansion effort.  Last week, Florida's Republican Gov. Rick Scott announced he would sue the Obama administration over what he calls an effort to force the state to expand Medicaid under ObamaCare. Texas's Republican Gov. Greg Abbott on Monday announced his support for the lawsuit. "When the federal government exceeds its constitutional authority, the States must take action," Abbott said in a statement. "[I] commend Governor Rick Scott's decision to take legal action to protect these important constitutional principles." At issue is the Obama administration move to link Florida's rejection of a Medicaid expansion to separate federal funding that helps hospitals in the state care for the uninsured. The administration says that Florida's funding will not be extended in its current form past its expiration date in June, noting that the funding should not be used for costs that would otherwise be covered by Medicaid in an expansion. The administration argues it is better to provide coverage in the first place through Medicaid than to fund hospitals' care of the uninsured. It has left open the door to provide funds for leftover costs not covered by Medicaid expansion. Scott argues the move is an effort to force the state to expand Medicaid, in violation of the U.S. Supreme Court's 2012 ObamaCare decision, which gave states a choice.  "It is appalling that President Obama would cut off federal healthcare dollars to Florida in an effort to force our state further into ObamaCare," Scott said last week.  Texas came into the picture when the Obama administration delivered a similar message there on Thursday, raising pressure on the state to expand Medicaid. Aaron Albright, a spokesman for the federal Medicaid agency, said the principles given to Florida apply in Texas and other states as well.  "We will also use these principles in considering similar proposals in other states, but discussions with each state will also take into account state specific circumstances," he said. But Governor Abbott made clear in the statement Monday that he remains firmly against Medicaid expansion, and also objects to the Obama administration's tactics.  "Medicaid expansion is wrong for Texas," he said…"
http://thehill.com/policy/healthcare/239404-obamacare-fight-escalates-as-texas-backs-florida-lawsuit
PRINCETON PROF: KILL SEVERELY DISABLED INFANTS UNDER OBAMACARE
'We are already taking steps'
"In a radio interview Sunday, Princeton University ethics professor Peter Singer argued it is "reasonable" for government or private insurance companies to deny treatment to severely disabled babies. Singer contended the health-care system under Obamacare should be more overt about rationing and that the country should acknowledge the necessity of "intentionally ending the lives of severely disabled infants." Throughout the interview, Singer repeatedly referred to a disabled infant as "it." Singer was speaking on the "Aaron Klein Investigative Radio" broadcast on New York's AM 970 The Answer and Philadelphia's NewsTalk 990 AM. The Princeton professor is known for his controversial views on abortion and infanticide. He essentially argues the right to life is related to a being's capacity for intelligence and to hold life preferences, which in turn is directly related to a capacity to feel and comprehend pain and pleasure. Klein's interview with Singer started out on the topic of the professor's new book about charity, "The Most Good You Can Do: How Effective Altruism Is Changing Ideas About Living Ethically." The conversation turned to the issue of terminating disabled infants when Klein asked whether the Singer believes health-care rationing under Obamacare will become more prevalent. Singer told Klein rationing is already happening, explaining doctors and hospitals routinely make decisions based on costs. "It's different in the U.S. system, in a way, because it doesn't do this overtly; maybe it doesn't do it as much. And the result is it spends about twice as much on health care as some other countries for very little extra benefit in terms of the outcome." Klein quoted from a section of Singer's 1993 treatise "Practical Ethics," titled "Taking Life: Humans." In the section, Singer argued for the morality of "non-voluntary euthanasia" for human beings not capable of understanding the choice between life and death, including "severely disabled infants, and people who through accident, illness, or old age have permanently lost the capacity to understand the issue involved." For Singer, the wrongness of killing a human being is not based on the fact that the individual is alive and human. Instead, Singer argued it is "characteristics like rationality, autonomy, and self-consciousness that make a difference." Asked whether he envisions denying treatment to disabled infants to become more common in the U.S. under the new health-care law, Singer replied: "It does happen. Not necessarily because of costs." He continued: "If an infant is born with a massive hemorrhage in the brain that means it will be so severely disabled that if the infant lives it will never even be able to recognize its mother, it won't be able to interact with any other human being, it will just lie there in the bed and you could feed it but that's all that will happen, doctors will turn off the respirator that is keeping that infant alive. I don't know whether they are influenced by reducing costs. Probably they are just influenced by the fact that this will be a terrible burden for the parents to look after, and there will be no quality of life for the child. So we are already taking steps that quite knowingly and intentionally are ending the lives of severely disabled infants…"
http://www.wnd.com/2015/04/princeton-prof-kill-severely-disabled-infants-under-obamacare/
Seeking Obamacare alternative, Republicans eye tax credits
"If the U.S. Supreme Court blows up the tax subsidies at the heart of Obamacare in June, Republicans hope to deliver on their promise to offer an alternative healthcare plan. But key parts of it may resemble the one President Barack Obama delivered five years ago in the Affordable Care Act, partly reflecting Republican concerns that they could pay a political price if insurance subsidies are yanked from millions of Americans later this year. Two front-running Republican options at an early stage in Congress include a refundable tax credit that experts say is virtually the same thing as the Obamacare tax subsidy being challenged before the Supreme Court. Republicans deny that their ideas are tantamount to "Obamacare Lite" but acknowledge they will need bipartisan support for their plans to stand any chance of avoiding an Obama veto. "It's not going to be like Obamacare, in my opinion," said Senate Finance Committee Chairman Orrin Hatch, whose plan includes a refundable tax credit for low-and middle-income Americans. "It's not a literal subsidy, it's a recognition that they should have this credit." Republicans have been vowing for years to repeal and replace Obamacare, the president's signature policy achievement that Democrats passed in 2010 over united Republican opposition. Democrats say the act is insuring more Americans and helping to slow the growth in healthcare spending. Conservatives call Obamacare a government overreach that drives up health costs. They object to its mandates — that everyone have insurance, that employers offer it, and that insurance plans must cover certain items. But Republicans have never united around a replacement strategy. There is renewed interest in producing one now, however, to be ready if the Court rules for the plaintiffs in the current Obamacare case and disallows tax subsidies through the federal exchange in a ruling expected in June…."
http://news.yahoo.com/seeking-obamacare-alternative-republicans-eye-tax-credits-052935279–sector.html
Hey, that GOP Obamacare alternative sure looks a lot like Obamacare
"Republicans have a plan if the Supreme Court guts Obamacare this summer by stripping the government of the ability to provide to the states that declined to set up insurance exchanges with federal subsidies… and it looks quite a bit like Obamacare. If the Court does interpret the Affordable Care Act literally, then it will compel the federal government to withdraw subsidies from millions of Obamacare beneficiaries. That will make the health coverage those individuals obtained through the ACA in recent years prohibitively expensive, and many will find themselves once again uninsured. This is a double-edged sword for Republicans. In this scenario, the ACA would be functionally repelled, and it would fall on Republicans in control of both chambers of Congress to pick up the pieces. There would also be immense political pressure on those GOP-led states that declined to set up their own exchanges to do so immediately in order to receive federal insurance subsidies. Congressional Republicans would find themselves equally compelled to restore those subsidies immediately amid a deluge of press reports that focus on the lamentable plight of those who lost their health coverage with the stroke of a pen. The Congressional GOP seems aware of this condition, and they are preemptively addressing it by creating a backstop in the event that the Court stripes the ACA of some federal subsidies. Conservatives will be disappointed, however, by the fact that this backstop looks quite a bit like the current incarnation of the ACA…"
http://hotair.com/archives/2015/04/20/hey-that-gop-obamacare-alternative-sure-looks-a-lot-like-obamacare/
68K sign up during ObamaCare's extra period
"More than 68,000 people have signed up for healthcare during ObamaCare's extra enrollment period so far this year, the federal government announced Monday. People who lack insurance have 10 more days to buy coverage through the federal marketplace to avoid next year's penalty, which will rise to at least $325 a person. The Obama administration announced in February that it would give people a second chance to buy coverage if they learned about the fee for the first time while paying their taxes. While officials had not said how many people they expected to sign up during the special enrollment period, the current tally is a small fraction of the administration's previous estimates that as many as 6 million people could pay the penalty. The enrollment period runs from March 15 to April 30. About 36,000 people had signed up during the first two weeks of the enrollment period. "We hope uninsured tax filers take the next few days to learn about the options and financial assistance that is available and to enroll in a plan that meets their needs — rather than taking the risk of choosing to get by without insurance for another year," HealthCare.gov CEO Kevin Counihan wrote in a statement. This year is the first time that ObamaCare's individual mandate penalty goes into effect. Critics had complained that ObamaCare's original deadline was Feb. 15 — several weeks before the end of tax season on April 15, which meant some people may not have known about the 2015 tax until it was too late to sign up. Lack of awareness about the ObamaCare penalty has been a major problem for the administration: A survey of uninsured people earlier this year found that about half of people knew nothing or little about ObamaCare's penalties. The 2014 fee amounts to $95 a person or 1 percent of household income. Next year's fee will rise to $325 per person or 2 percent of household income…"
http://thehill.com/business-a-lobbying/239438-70k-sign-up-during-obamacares-extra-enrollment-period
Waivers may give next president way out of health care feuds
"Republican or Democrat, the next president will have the chance to remake the nation's health care overhaul without fighting Congress. The law signed by President Barack Obama includes a waiver that, starting in 2017, would let states take federal dollars now invested in the overhaul and use them to redesign their own health care systems. States could not repeal some things, such as the requirement that insurance companies cover people with health problems. But they could replace the law's unpopular mandate that virtually everyone in the country has health insurance, provided the alternative worked reasonably well. A Democrat in the White House probably would use the waiver to build bridges to Republican governors and state legislators opposed to the law. The "state innovation" provision, Section 1332 of the nearly 1,000-page law, has gotten little public attention. But "you would be hard pressed to find a state that doesn't know what Section 1332 is," said Trish Riley, executive director the National Academy for State Health Policy, a nonpartisan forum for state policymakers. "It provides some opportunity for taking the rough edges" off the Affordable Care Act, as the law is known. For a Republican president, state waivers could be the fallback option to avoid the political cost of dismantling Obama's law and disrupting or jeopardizing coverage for millions of newly insured people, not to mention the upheaval for insurers, hospitals and doctors…"
http://www.washingtontimes.com/news/2015/apr/20/waivers-may-give-next-president-way-out-of-health-/
The next president will be able to overhaul Obamacare without having to go through Congress
"Republican or Democrat, the next president will have the chance to remake the nation's health care overhaul without fighting Congress. The law signed by President Barack Obama includes a waiver that, starting in 2017, would let states take federal dollars now invested in the overhaul and use them to redesign their own health care systems. States could not repeal some things, such as the requirement that insurance companies cover people with health problems. But they could replace the law's unpopular mandate that virtually everyone in the country has health insurance, provided the alternative worked reasonably well. A Democrat in the White House probably would use the waiver to build bridges to Republican governors and state legislators opposed to the law. The "state innovation" provision, Section 1332 of the nearly 1,000-page law, has gotten little public attention. But "you would be hard pressed to find a state that doesn't know what Section 1332 is," said Trish Riley, executive director the National Academy for State Health Policy, a nonpartisan forum for state policymakers. "It provides some opportunity for taking the rough edges" off the Affordable Care Act, as the law is known. For a Republican president, state waivers could be the fallback option to avoid the political cost of dismantling Obama's law and disrupting or jeopardizing coverage for millions of newly insured people, not to mention the upheaval for insurers, hospitals and doctors. "If you were a Republican on record as opposing or wanting to repeal the ACA, but really felt deep down that you couldn't accomplish that even as president, then you could say your second preference would be to use this provision to go down a completely different road," said Stuart Butler, a health policy expert at the nonpartisan Brookings Institution. Butler, who was with the conservative Heritage Foundation for 35 years, has long been a voice for Republican thinking on health care policy. "The short answer is, this presents a tremendous opportunity for either party," he said. The state waiver was the idea of Oregon Democratic Sen. Ron Wyden, who has a record of crossing party lines in search of ways to tackle health care costs and coverage. Waivers would not be a blank check. In addition to preserving the health care law's protection for people with health problems, states would have to cover about the same number of residents while providing comprehensive benefits and financial safeguards against ruinous costs. States also could not add to the federal deficit…"
http://www.businessinsider.com/next-president-will-be-able-to-overhaul-obamacare-without-congress-2015-4
IMMIGRATION:
U.S. sends illegal immigrants home on expensive charter flights that are largely empty
"U.S. Immigration and Customs Enforcement may be wasting loads of money flying illegal immigrants home on expensive but largely empty charter flights, according to federal auditors. A recent review by the the Department of Homeland Security inspector general's office found that better logistical planning for deportation flights could have saved ICE up to $41 million. The watchdog agency said in a report this month that ICE spent $12 million on charter flights that were less than 40 percent full between October 2010 and March 2014. All told, auditors found that ICE, which falls under Homeland Security, spent about $116 million on flights that were at least 20 percent under full capacity. Of the nearly 7,500 flights they reviewed, more than one-third were less than 80 percent full. The report concluded that ICE "may have been able to transport the same number of detainees with fewer missions at a lower charter air cost." ICE has access to eight charter aircraft, each of which can hold up to 135 detainees. The agency pays about $8,400 per hour for the flights, regardless of how many passengers are aboard. Not all detainees fly home on charter flights. ICE transports some of them on commercial airlines, depending upon country of citizenship, criminal status, family situation and other factors. Auditors found that ICE "does not capture complete and accurate data essential to support operational decisions and ensure effectiveness."…"
http://www.washingtonpost.com/blogs/federal-eye/wp/2015/04/20/u-s-sends-illegal-immigrants-home-on-expensive-charter-flights-that-are-largely-empty/?wprss=rss_politics
US Deports Illegal Immigrants On Expensive, Inefficient Charter Flights
"The U.S. immigration agency is likely wasting tens of millions of dollars transporting and deporting illegal immigrants on expensive charter flights, a recent Inspector General report found. If the U.S. Immigration and Customs Enforcement Air Operations operated more efficiently, it might have saved taxpayers $41.1 million from October 2010 to March 2014, the Department of Homeland Security IG found. ICE AIR is tasked with relocating illegal immigrants within the U.S. and back to their country of origin, and spent about half of its $1 billion budget providing expensive charter flights — often below capacity — for hundreds of thousands of detainees over the three-and-a-half year review period. Thirty-seven percent of the 135-seat flights operated at less than 80 percent capacity, the review found. Each flight costs $8,419 per flight hour, regardless of the number of passengers, and if ICE AIR had simply filled all the seats on every flight it could have saved an estimated $41.1 million…"
http://dailycaller.com/2015/04/20/us-deportation-charter-flights/
White House unmoved by court action on immigration
"White House press secretary Josh Earnest on Monday sounded bullish about a program granting work permits to millions of illegal immigrants going into effect, even as President Obama faces larger hurdles to launching the programs. The 5th Circuit U.S. Court of Appeals in New Orleans in a hearing Friday sounded particularly skeptical of the Obama administration's attempts to move ahead on new protections for up to 5 million illegal immigrants. The ruling by the judicial panel — the most conservative circuit court nationwide — is expected in coming weeks. The White House could be forced to turn to the Supreme Court to lift the stay if the New Orleans court issues an unfavorable ruling. Some immigration advocates have expressed concern that the legal challenges could keep Obama from implementing the programs before leaving office or deter eligible, illegal immigrants from signing up for the quasi-legal status. A future Republican president could undo Obama's program, which lacks the permanence of legislation. "We feel very confident in the strength of the legal arguments," White House press secretary Josh Earnest told reporters Monday. "We're going to make those arguments aggressively and urge the court to act quickly." Texas Judge Andrew Hanen effectively halted Obama's immigration efforts in February, saying a collection of red-leaning states should be allowed to pursue a lawsuit before the federal government starts the programs…"
http://www.washingtonexaminer.com/white-house-unmoved-by-court-action-on-immigration/article/2563320?custom_click=rss
REPORT: ILLEGAL IMMIGRANT NABBED USING BORDER PATROL AGENT'S STOLEN IDENTITY
"Oops! Turns out it is not a good idea to steal the identity of a Border Patrol agent — especially if you are an illegal immigrant trying to use that identity to lie to Border Patrol officers. Orlando Castaneda-Diaz, a Mexican national who illegally entered the U.S. last week, learned that lesson the hard way. Border Patrol apprehended Castaneda-Diaz at the Falfurrias, Texas checkpoint Thursday after officers recognized the individual on the Texas driver's license Castaneda-Diaz presented to them as a fellow Falfurrias area Border Patrol agent, identified as "David", according to a local KGBT-TV report. Once Border Patrol brought Castaneda-Diaz in for questioning, he admitted he was an illegal immigrant from Mexico and agents also found a Social Security card and birth certificate with agent "David's" name on them in Castaneda-Diaz's wallet. In a redacted — to shield the identity of officer "David" — federal court account of the incident published by KGBT-TV, Diaz admitted he purchased the documents in Matamoros, Mexico for $2,000 and shaved his hair to look more like agent "David's" picture on the Texas drivers' license. According to the report, Castaneda-Diaz has been charged with making a false claim to U.S. citizenship and has a detention hearing this week…"
http://www.breitbart.com/big-government/2015/04/20/report-illegal-immigrant-nabbed-using-border-patrol-agents-stolen-identity/
MORRIS: OBAMA SNEAKING IN 'UNRESTRICTED IMMIGRATION' IN TPA TRADE DEAL
"Monday on Newmax TV's "America's Forum," political commentator Dick Morris said the Trans-Pacific Partnership (TPA) fast track being supported by many Republicans has a provision that allows for the "free flow of workers" between countries, essentially creating a backdoor to "unrestricted immigration." Morris said, "This is huge. I hope everybody listening takes action call your senator about it. If he is a Republican he is voting wrong. "I dont think that people understand that in this deal which is a trade agreement among Australia, Malaysia, Vietnam, Japan, Canada, the United States, Mexico, Peru, and Chile, there's a provision for free flow of workers, just like in the European Union. What It means is unrestricted immigration. It means literally that  congress would not have the authority to restrict immigration because a treaty supersedes a statute under our constitution."
http://www.breitbart.com/video/2015/04/20/morris-obama-sneaking-in-unrestricted-immigration-in-tpa-trade-deal/
Sen. Lee: Delay on Lynch Confirmation Less 'Ridiculous' Than Obama 'Rewriting Immigration Law'
http://cnsnews.com/video/cnsnews/sen-lee-delay-lynch-confirmation-less-ridiculous-obama-rewriting-immigration-law
[Nevada] Senate OKs bill urging Congress to pass immigration reform
"Nevada senators have passed a nonbinding measure that urges Congress to pass comprehensive immigration reform. Senate Joint Resolution 21 passed unanimously on Monday. It now heads to the Assembly for review. The measure seeks changes that would implement a guest worker program and create a pathway to citizenship for legalized immigrants. The Legislature does not have the power to change immigration law, but Democratic Sen. Mo Denis said the measure would respectfully ask congressional representatives to do so. Opponents have said they would be more open to the measures described in the resolution if the borders weren't so porous…"
http://www.washingtontimes.com/news/2015/apr/20/senate-oks-bill-urging-congress-to-pass-immigratio/?utm_source=RSS_Feed&utm_medium=RSS
[Texas] Senate OKs border security bill without immigrant crackdowns
"A sweeping border security package that is a priority of Republican Gov. Greg Abbott has passed the Senate without divisive immigrant crackdowns. Republican state Sen. Brian Birdwell said Monday he wouldn't allow contentious "sanctuary cities" or anti-Texas DREAM Act proposals to be tacked onto the main border security bill that now moves closer to Abbott's desk. "Sanctuary cities" has become Republican shorthand to describe local governments that forbid police from asking about a person's immigration status. Some Senate Republicans want the state to punish those cities and repeal in-state tuition for college students who were brought into the country illegally as children. But there is little sign of support for those proposals in the House. The price tag on border security is poised to at least double under Abbott…"
http://www.washingtontimes.com/news/2015/apr/20/senate-oks-border-security-bill-without-immigrant-/?utm_source=RSS_Feed&utm_medium=RSS
Sheriff Joe Arpaio faces contempt hearing in profiling case
"Joe Arpaio, the defiant Arizona sheriff known for his immigration crackdowns, faces hearings beginning Tuesday over whether he should be held in contempt of court for disobeying a judge's orders in a racial profiling case. The hearings mark the boldest attempt to hold Arpaio personally responsible for his actions since his get-tough jail policies and immigration patrols made him a national political figure and brought a spate of lawsuits. Arpaio has survived many legal and political storms during his 22-year career and defied predictions that his troubles in court would cost him his post as metro Phoenix's chief law enforcer. The contempt case differs from others against Arpaio. The judge has made it clear that the sheriff, whose past legal bills and settlements have been picked up by taxpayers, will have to pay a fine out of his own pocket to atone for his acknowledged violations. Other punishments could come into play, too…"
http://www.washingtontimes.com/news/2015/apr/20/sheriff-joe-arpaio-faces-contempt-hearing-in-profi/?utm_source=RSS_Feed&utm_medium=RSS
Records: Mexican immigrant stole Border Patrol agent's identity
"When Border Patrol agents checked a bus passenger's papers at the Falfurrias checkpoint last week, they did a double-take. The bus passenger handed them a driver's license identifying himself as David, a 34-year-old man from Edinburg, according to federal court records. Along with the driver's license, the man had a birth certificate and a Social Security card identifying him as David. Border Patrol agents working the checkpoint at 1 a.m. Thursday, though, knew David — and he wasn't the guy on the bus. They would have recognized him: David is a fellow Border Patrol agent assigned to the Falfurrias area, according to federal court records. Border Patrol agents pulled the passenger off the Houston-bound bus and took him to the Falfurrias Station for questioning. The man admitted he was actually 24-year-old Orlando Castaneda-Diaz, a Mexican citizen who claimed to have illegally crossed the border on April 12, according to the federal criminal complaint against him. Castaneda-Diaz said he bought the documents from a man in Matamoros for $2,000, according to the criminal complaint, and had never met the real David. The real David, who KGBT-TV reached through National Border Patrol Council Local 3307 — the union that represents agents in the Rio Grande Valley Sector — asked to be identified by his middle name to protect his privacy. Border Patrol agents arrested Castaneda-Diaz and contacted the U.S. State Department's Diplomatic Security Bureau. Magistrate Judge Jason B. Libby charged Castaneda-Diaz with making a false claim to United States citizenship and scheduled a detention hearing for Wednesday. Neither Castaneda-Diaz's attorney nor a local Border Patrol spokesman immediately responded to requests for comment Sunday afternoon and Monday morning…"
http://www.valleycentral.com/news/story.aspx?id=1193597
Bob Schieffer to Rubio: As president, would you sign the immigration bill you helped pass in the Senate?
"Rubio's right that this is a hypothetical and that nothing like the Gang of Eight bill could pass the House right now. But Mickey Kaus is right that it's a darned fine gotcha, a way to gauge how far Rubio's willing to go in renouncing his signature "achievement" as a senator. What if Rubio defeated Hillary next year and the party's leadership decided to capitalize by doing something splashy to show Latino voters that the new, Rubio-led GOP was ready to engage them like never before? A bill like the Gang of Eight bill getting past the House isn't inconceivable under those circumstances; if the new president wanted to give political cover to fencesitters in the House by backing the bill publicly himself, it might shake loose enough Republicans to get to 218 with Democratic help. Remember, Rubio's main argument against comprehensive reform at the moment is that it's politically impossible, and therefore pointless to waste more time on it since Congress will never have the votes to do it. A trailblazing new president might change that equation. So, again: Would he sign the bill? The fact that he won't answer illustrates the primary/general straddle he's trying to pull off. He won't say yes because he knows that re-embracing the Gang of Eight at this point would horrify wary border hawks who are wondering whether to give him a second chance. But he won't say no because, if he becomes nominee, he wants Latino voters and other pro-amnesty swing-staters to hold out hope that he might deliver on comprehensive reform as nominee. I wonder if some crafty moderator like Hugh Hewitt will pose this question to the field at one of the debates, receiving a drumbeat of no's onstage until Rubio meekly pipes up, "That's a hypothetical." (Actually, Jeb would sign the Gang of Eight bill, right?) The plan he offers Schieffer here in lieu of a straight answer sounds better than the Senate bill. Security must be "achieved" first (does that mean merely passing a security bill first or actually implementing the provisions?), then comes a reform bill to make immigration law more merit-based, and finally illegals get legalized — with citizenship a possibility years down the line. I wonder how many righties, having heard about Rubio's about-face on the Gang of Eight bill, took that to mean he no longer supported legalization at all. Surprise! Schieffer misses an obvious follow-up, though: What happens if, as is certain, Democrats retain more than 41 seats in the Senate in 2017 and filibuster a security-first bill on grounds that they'll accept nothing less than comprehensive reform? Is the first Latino president prepared to be demagogued from here to eternity for making his first immigration move as president a move to strengthen internal enforcement against illegals? What happens if, as is quite possible, Democrats do well enough next year to actually win back a majority of the Senate? Chuck Schumer isn't going to start his tenure as majority leader by selling out the left's pro-amnesty base in a deal with Rubio on border security, especially given the panic Democrats will feel from having lost the presidency to a Republican Latino candidate. They'll be more eager than ever to re-ingratiate themselves with Latino voters. And, Schumer being Schumer, I'm sure he'd love to stick it to Rubio after Rubio abandoned the Gang of Eight by offering him a simple deal — namely, Senate Democrats will agree to the very same immigration bill that Senator Marco Rubio voted for, nothing more or less. If the House won't agree to that, that's fine; Schumer will be happy to watch President Rubio squirm as he's forced to take sides with House Republicans against a bill that, uh, he himself helped write and championed for months…"
http://hotair.com/archives/2015/04/20/bob-schieffer-to-rubio-as-president-would-you-sign-the-immigration-bill-you-helped-pass-in-the-senate/
Rubio lays out immigration strategy, denies rift with Jeb Bush
"Republican presidential candidate and Florida Sen. Marco Rubio laid out his plans for immigration reform this weekend during an appearance on a Sunday morning talk show – saying that any moves need to be done in a piecemeal fashion, instead of the sweeping legislation proposed by President Barack Obama. Speaking on CBS' "Face the Nation," Rubio said that securing the border and getting Congress to pass a bill that puts in place E-Verify, an entry-exit tracking to prevent visa overstays, would be his first move toward immigration reform if he won the presidency. "Once we achieve that, step two would be we would modernize our legal immigration system – [make it] less family-based, more merit-based," he said. "And then the third step would be to pass the bill that goes to the 10 million people that are here or 12 million that are here illegally." Rubio added, "If they have been here for longer than a decade, they have to pass a background check, they have to learn English, they have to pay taxes, they have to pay a fine. And they would get a work permit." During the interview, the Florida lawmaker spoke on a number of issues, from gay marriage ("I believe that sexual preference is something that people are born with") to Iran ("Iran's hegemonic ambitions present a threat to our homeland"). He was also questioned about his relationship with presumed presidential rival, Jeb Bush. The former Florida governor once viewed Rubio as a protégé, but ties between the two politicians have become strained as campaign season ramps up. For his part, Rubio downplayed reports of animosity between the two and noted that there are many people running for the Republican nomination. "There comes a point in time where if you have an opportunity to serve your country legitimately, a legitimate opportunity to serve your country as its highest office, especially someone like me that feels a tremendous debt to America, it's an opportunity I had to take seriously," Rubio said. "But at the end of the day, it won't change how I feel about Governor Bush. He will remain my friend and someone I admire, both personally and politically."…"
http://latino.foxnews.com/latino/politics/2015/04/20/rubio-lays-out-immigration-strategy-denies-rfit-with-jeb-bush/
We Need Some Yes/No Answers from Rubio on Immigration
"Like Patrick, I too am encouraged by Rubio's seeming commitment to Enforcement First. But whether it's the real thing or just a con hinges on one question: Is he proposing to fully implement universal E-Verify and visa-tracking before asking Congress to grant amnesty to today's illegals, or just pass legislation calling for enforcement. If it's the first, then I'm for it — though since he's taken pretty much every position one can take on immigration at one time or another, it's not like I actually trust him. But if his idea of Enforcement First is simply passing a bill on it, to be followed in short order by another bill offering legal status to illegals, then it's just the piecemeal version of the Gang of Eight trick. One of the purposes of a primary campaign is to try to pin down slippery politicians on just this kind of point. On the plus side, he seems to have said the right thing to Byron York: Once it's in place, and people see that it is working and is actually being applied, then I think people would be willing to have a serious and responsible conversation about how to address the millions of people who are here illegally. On the minus side, he refused to directly answer Bob Schieffer's straightforward question on whether as president he'd sign the Schumer-Rubio bill which he has supposedly repudiated: "That's a hypothetical that will never happen." Sorry, but that's something that can — must — be addressed with a "yes" or "no" response, one that won't lose anything in translation…"
http://www.nationalreview.com/corner/417187/we-need-some-yesno-answers-rubio-immigration-mark-krikorian
SCOTT WALKER LAYS OUT PRO AMERICAN WORKER STANCE ON IMMIGRATION
"Wisconsin Gov. Scott Walker, a likely 2016 GOP presidential candidate, pledged to protect American workers from the economic effects, not only of illegal immigration but also of a massive increase in legal immigration. During an interview with Glenn Beck, Walker became the first declared or potential 2016 GOP presidential candidate to stake out a position on immigration fully in line with that of Senate Judiciary Committee subcommittee on Immigration and the National Interest chairman Sen. Jeff Sessions (R-AL). He also noted that he has been working with Chairman Sessions on the issue to learn more about it. Walker is now the only potential or declared GOP presidential candidate to discuss the negative effects of a massive increase in legal immigration on American workers: In terms of legal immigration, how we need to approach that going forward is saying—the next president and the next congress need to make decisions about a legal immigration system that's based on, first and foremost, on protecting American workers and American wages, because the more I've talked to folks, I've talked to Senator Sessions and others out there—but it is a fundamentally lost issue by many in elected positions today—is what is this doing for American workers looking for jobs, what is this doing to wages, and we need to have that be at the forefront of our discussion going forward. Walker discussed how in the past he did support amnesty, but says he doesn't anymore, because he has learned more about the issue. That shows him to be one of the most open-minded GOP candidates on such matters. Walker went on to say: As I said, I think when Chris Wallace a few weeks back, when I was on Fox News Sunday, asked me about this, he said. 'did you change your position at least from some of these views from a decade ago' and I said, 'yeah.' I think the American people not only want people who stand firm on issues, but people who listen to folks who have got rational thoughts and for me a lot of it was talking not just to citizens all across the country but to governors in border states who face real serious concerns about what's happening on our border and elsewhere…"
http://www.breitbart.com/big-government/2015/04/20/scott-walker-lays-out-pro-american-worker-stance-on-immigration/
Chris Christie takes a moderate stance on immigration
http://www.usatoday.com/story/news/politics/elections/2016/2015/04/20/chris-christie-stance-on-immigration/26103865/
SPENDING/BUDGET/ECONOMY:
Congress joint budget deal could pave path to Obamacare repeal
"House and Senate lawmakers Monday sat down to work on a compromise budget blueprint that could pave the way to repeal of the Affordable Care Act. "Repealing the president's health care law would pave the way to starting over on patient-centered health care reform where patients and families and doctors are making medical decisions, not Washington, D.C.," House Budget Committee Chairman Tom Price, R-Ga., said. The Senate-House Budget Conference Committee held its first meeting aimed at reconciling the differences between the two budgets, authored by Republican majorities in both chambers. A key element of both plans is a provision that would allow the Senate to repeal Obamacare with just 51 votes, rather than the usual 60 votes. "After weeks of hard work, the House and the Senate approved our respective budgets last month, both of which were balanced-budget proposals," Price said. "And now, we're here to continue that work and find an agreement on a unified budget resolution." The House and Senate plans are similar. Both cut more than $5 trillion from federal spending in about a decade and both provide nearly $40 billion in additional funding for the Pentagon that is not offset by other cuts and will add to the deficit. But there are also important differences between the House and Senate budgets. The House budget turns Medicaid into a block grant program in order to reduce costs, and Medicare would be converted to a voucher system with cuts amounting to $148 billion. The Senate plan matches President Obama's budget, which reduces Medicare spending over a decade by $431 billion. The Senate plan does not make changes to those programs. Both budgets provide language allowing a 51-vote Obamacare repeal in the Senate. The Senate version also provides reconciliation instructions to the Senate Finance Committee to pass a tax reform bill…."
http://www.washingtonexaminer.com/congress-joint-budget-deal-could-pave-path-to-obamacare-repeal/article/2563336
House, Senate closer to smoothing budget differences
Showdowns loom over Obamacare, Pentagon
"The House and Senate began to smooth out their differences Monday over federal spending in 2016 and beyond, paving the way for showdowns between majority Republicans and President Obama over Obamacare, whether to slash health and welfare programs instead of raising taxes, and how to bolster the Pentagon without running afoul of spending caps the lawmakers agreed to years ago. Republican lawmakers in charge of the negotiations said it was time for Congress to finalize a budget, period, and define a path toward spending bills that put fiscal solvency ahead of new taxes and spending. "Our work today and in the coming weeks will show hardworking taxpayers that Congress is committed to a government that's more effective and more accountable," said Sen. Mike Enzi, Wyoming Republican and Senate Budget Committee chairman. "Our fiscal outlook is grim and has been ignored for far too long." The House plan, written by Budget Chairman Tom Price, calls for spending $5.5 trillion less than currently projected over the next decade, while the Senate plan from Mr. Enzi would spend $5.1 trillion less. Senators resisted sweeping changes to Medicare, although the House plan would eventually turn the health program for seniors into a voucher-system. A unified budget would be Congress's first since 2009 — a plan that helped ease passage of Obamacare — and Republicans hope this one will create a path to repealing that same law, as well as eliminating annual deficits within a decade. "I was tempted to take a selfie at the beginning of this thing. It's a really rare occasion," Rep. Mario Diaz-Balart, Florida Republican, said of the first round of talks…"
http://www.washingtontimes.com/news/2015/apr/20/house-senate-closer-to-smoothing-budget-difference/?utm_source=RSS_Feed&utm_medium=RSS
Dem senator: Budget reconciliation could unravel 2014 farm bill
"Sen. Debbie Stabenow (D-Mich.) lobbied Republicans Monday against including language in a final budget agreement that could potentially unravel the 2014 farm bill. At a public meeting of the House-Senate budget conference committee, Stabenow applauded Senate Republicans for not including a reconciliation instruction to the Senate Agriculture Committee in the budget they adopted in late March. The House budget, by contrast, issues reconciliation instructions to 13 authorizing committees, including the House Agriculture Committee, which has jurisdiction over food stamps, nutrition programs and resources for farmers. Republicans are now negotiating a deal that merges the two resolutions…"
http://thehill.com/policy/finance/239429-dem-senator-warns-budget-procedure-could-unravel-2014-farm-bill
Talks begin on Capitol Hill budget measure
"Lawmakers quarreled Monday over Medicare, taxes and almost $40 billion in unrequested money for overseas war-fighting as House and Senate negotiators kicked off work on a Republican budget blueprint for next year and beyond. "A budget is more than just a set of numbers. It is a reflection of our priorities, of our vision for the future," said Rep. Tom Price of Georgia, top negotiator for House Republicans, as he touted the version he largely drafted. It would cut more than $5 trillion from spending projected to otherwise total almost $50 trillion, his path toward a balanced budget by 2024. Separate House- and Senate-passed budget plans have plenty in common. Both chambers want to use the fast-track budget process to send a measure repealing the health care law to President Barack Obama. And both call for padding war spending – it's exempt from budget limits – on new weapons and training of American forces. At issue is a nonbinding measure for the 2016 fiscal year starting Oct. 1. Both House and Senate Republicans have endorsed major cuts to programs such as Medicare, Medicaid, highway projects and domestic agency budgets as a way to bring the federal ledger into balance within a decade – all without raising taxes. "Passing a balanced budget is about restoring the trust of the American people, because the federal government's chronic overspending and exploding debt threatens each and every American," said Senate Budget Committee Chairman Mike Enzi, R-Wyo…"
http://www.washingtontimes.com/news/2015/apr/20/talks-to-begin-on-capitol-hill-budget-measure/
The Trans-Pacific Partnership Deserves a Hearing
"The Trans-Pacific Partnership (TPP) isn't a trade agreement: It's a trade, environment, labor, human-rights, and digital-copyrights agreement, among other things. We would prefer that our trade agreements be trade agreements, but current political realities are not entirely aligned with that straightforward approach. The add-ons will amount to a very high price to pay for a new Pacific trade deal — but it (probably) will be a price worth paying, and Congress should invest President Obama with the so-called fast-track authority that would allow him to submit the deal to lawmakers for a simple yes-or-no vote, with no amendments or filibusters allowed. But if TPP should land in Congress, then members of the House and Senate should treat it a little more seriously than Congress treated, e.g., the Democrats' enormously destructive multi-trillion-dollar health-care program, and give the thing a careful read before voting on it, especially considering how little they know about the details of the negotiations up to this point. The Obama administration, self-proclaimed epitome of openness and transparency, has conducted TPP negotiations largely in secret, with members of Congress permitted to review documents only in person in the office of the U.S. trade representative, without staff. Most of what the public knows about the negotiations has come through a series of releases from WikiLeaks. The level of secrecy here might be appropriate to missile-defense negotiations; it is excessive for a trade deal, especially one involving mostly free and open societies. The Obama administration has promised that the environmental aspects of the deal will be "fully enforceable in the core of the TPP agreement, on equal footing with the economic obligations our trading partners take on." We can expect the same to be true of the labor and human-rights aspects of the deal — just as we can expect the Obama administration's policies in these areas to be as daft and dangerous as the White House's attitude toward environmental questions. And there surely will be a substantial bill for so-called trade-adjustment assistance, which purports to be a program for workers who are negatively affected by new trade deals but is in reality more of a political slush fund…"
http://www.nationalreview.com/article/417161/trans-pacific-partnership-deserves-hearing-editors
Gas Taxes Could Explode Under New Highway Plan
"A new transportation proposal would allow gas taxes to rise as high as necessary to cover funding shortfalls, unless Congress agrees to an alternative solution by the end of 2016. The Bridge to Sustainable Infrastructure Act "would index gas and diesel user fees to inflation, which officials expect would raise $27.5 billion," and would also create a bicameral Transportation Commission to determine "a path forward for sustainable funding," Equipment World reports. The commission would submit recommendations to Congress for a funding mechanism that keeps the Highway Trust Fund (HTF) solvent for at least three years. Congress would not be required to implement the commission's specific suggestions, but failure to meet the solvency goal in some way by Dec. 31, 2016, would trigger gas taxes to increase "to a level that would sustain the Trust Fund for a three-year period." The HTF is the primary vehicle for federal transportation spending, and is funded by a tax on gasoline and diesel fuels. Revenue from gas taxes only provide about 60 percent of the $50 billion disbursed annually by the HTF, however, and the fund is set to run out of money on May 31 unless Congress acts to fill the gap…"
http://dailycaller.com/2015/04/20/gas-taxes-could-explode-under-new-highway-plan/
Obama's claim that every dollar spent on pre-kindergarten education earns '$7 back'
http://www.washingtonpost.com/blogs/fact-checker/wp/2015/04/20/obamas-claim-that-every-dollar-spent-on-pre-kindergarten-education-earns-7-back/?wprss=rss_national
Republicans look to lift spending caps
The GOP is already talking about another big spending deal to ease budget caps. Call it Ryan-Murray 2.0?
"GOP congressional leaders are racing to approve a budget blueprint for the coming year that abides by strict spending limits, determined to show that the party can maintain fiscal discipline.
But some rank-and-file Republicans are already expressing interest in a much bigger deal that would adjust those caps, sweep away the still-developing blueprint and ease the budgetary pressure on the Pentagon — and, grudgingly, domestic programs if necessary. Some staff on the Hill are already calling it Ryan-Murray 2.0. That's a nod to the 2-year-old deal struck by then-Budget chairs Rep. Paul Ryan (R-Wis.) and Sen. Patty Murray (D-Wash.) that temporarily loosened some of the fiscal restraints imposed under a 2011 budget law by funding key priorities like defense and offering modest increases for a handful of Democratic favorites. Fiscal hawks condemned the deal because it didn't include major entitlement reforms, but it was popular among GOP moderates and Democrats. House Appropriations Chairman Hal Rogers (R-Ky.) said his committee plans to write appropriations bills over the coming months that reflect the GOP's current budget numbers, which adhere to the 2011 budget law caps. But Rogers signaled those numbers could very well change as "pressure" builds. "The defense hawks are unhappy; nondefense supporters are not happy with the numbers — so I think the pressure is going to build at some point in time to try to do something" about the 2011 spending caps, Rogers said…"
http://www.politico.com/story/2015/04/republicans-sequestration-ending-congress-117129.html
Flat tax makes 2016 comeback
"The flat tax is back.  Sens. Ted Cruz (R-Texas) and Rand Paul (R-Ky.) have both floated an across-the-board tax rate as they've launched their 2016 presidential bids. Neither Cruz nor Paul has spelled out the exact details of their plan, but both senators clearly see the flat tax as a way to appeal to both free-market conservatives that advocate for broad-based tax cuts, and the Tea Party sympathizers concerned with government intrusion. "Moving to a simple flat tax and just padlocking the IRS — I think that is a powerful populist issue," Cruz said Friday on "The Adam Carolla Show."…"
http://thehill.com/policy/finance/239303-flat-tax-makes-2016-comeback
Coburn on Social Security: Real Question Is How Do We Fix Our Country, Which Is An Article Five Convention Of States
http://www.realclearpolitics.com/video/2015/04/20/coburn_on_social_security_real_question_is_how_do_we_fix_our_country_which_is_an_article_five_convention_of_states.html
Tea Party groups unite against Export-Import
"More than 50 conservative groups sent a letter to lawmakers on Monday urging them to not to reauthorize the Export-Import Bank. The letter comes as Congress is grappling with whether to reauthorize the bank's charter, which expires on June 30 unless Congress votes to extend it. The letter is perhaps the most cohesive effort to date on behalf of Tea Party groups in opposing the bank. "Eliminating the Export-Import Bank would level the playing field and allow U.S. companies to compete for business on their merits rather than the strength of their political ties to the bank," the groups wrote in the letter, obtained first by The Hill. Tea Party group Americans For Prosperity (AFP) helped organize the letter, which was also signed by Americans For Tax Reform, the Club For Growth, Freedom Partners and FreedomWorks. Other Republicans and Democrats — backed by a broad coalition business community — argue the Ex-Im helps support U.S. jobs by financing projects in emerging markets where the private sector won't act. Not according to the Tea Party. "America deserves an international trade policy that is based on free-market mechanisms, not paying foreign companies to buy exports from large corporations with political connections," the groups wrote…"
http://thehill.com/blogs/blog-briefing-room/239446-tea-party-groups-unite-against-ex-im
Read the Tea Party letter opposing Ex-Im
http://thehill.com/blogs/blog-briefing-room/239448-read-the-tea-party-letter-opposing-ex-im
Dem blasts Republican trade assistance bill
http://thehill.com/policy/finance/239457-dem-blasts-republican-trade-assistance-bill
Why do blue-collar workers vote against their economic interests?
"Republicans have once again shown their disdain for the interests of all but a few of their constituents by voting to end the estate tax. What is worse, if they are successful in the effort now or in the future, the Republican Party will have done economic damage to essentially everyone who voted them into office. On April 16, the House of Representatives voted 240-179 to repeal the estate tax. While there is little expectation that the bill will survive the Senate, and it is certain it would be vetoed by the president if it did, Forbes News Service reports that "anti-death tax advocates say it sets the stage for possible repeal in 2017." The men and women who voted for this tax break are the very same people who are deficit hawks bent on cutting all government services other than the military, and who insist on budget programs that will bring the federal budget into balance within 10 years. Despite the fact that it is estimated this tax break will cost the Treasury $270 billion over 10 years, there appears to be no one within the Republican Party who questions its wisdom. There is however, no question in the minds of critics as to what is going on. More ominously, for those who seek to preserve democratic traditions, this latest move is one more indicator of the invidious impact that money on the political process. It seems evident to the outsider that Republicans feel completely comfortable in voting against the interests of their constituents because they know they have either short memories or no memory at all. Take, for example, Speaker John Boehner (R), who represents Ohio's 8th Congressional District, which has a total population of 721,486. One percent of the households in his district earn over $200,000 per year. The median household income is $50,750. Over 220,000 of his constituents receive publicly sponsored healthcare (ObamaCare), and 71,000 have no healthcare coverage. Twenty percent of his constituents live below the poverty level. The unemployment rate runs above the national average. The mean value of homes in the district is $135,000 and only 506 houses in the district are valued at over $1 million. In 2014, Boehner received 67 percent of the 185,000 votes cast, meaning that a mere 23 percent of the eligible voters in his district elected him. Even under the most generous set of assumptions, it is clear that virtually none of his constituents will benefit from this latest vote. If anything, given the Republican Party's efforts led in part by Boehner in ending the estate tax, services to 40 percent of his constituents would be cut as the result of his efforts. This level of indifference to the needs and interests of his district raises questions as to why he has been reelected 10 times with no substantial opposition. But there is no question as to why he cast his vote as he did. In the 2014 election cycle, according the Center for Responsive Politics, Boehner's campaign spent $17.1 million versus his opponent, who spent $192,079 — and that was actually down from his 2012 election, when he had no opposition but spent $21.2 million. When you consider that the median household income in his district is $50,750, it doesn't take much imagination to figure donations came from outside the district. And they did. The Federal Elections Commission data from the 2013-2014 election cycle indicate that, directly or via PACs, contributions, starting at a high of $150,000 per contributor, came from the petroleum industry, hedge funds, banks, insurance companies and the telecommunications industry. What we have here is a man who voted directly against the economic interests of his constituents but clearly in support of an issue of importance to his donors. This is America, and the courts tell us that is permissible. The question is: Why do his constituents allow it? It is true that Boehner is a prolific fundraiser and in a position to outspend the opposition almost 90 to one. But it once again frames the question raised by reporter Thomas Frank in What Is The Matter With Kansas? Why do blue-collar workers vote against their own economic interests? The other concern is much more philosophical. There are two parts to this. First, large inheritances are manifestly dangerous to the future of a democratic state, as they breed a class of people who have no connection to merit, work effort or social progress. They do not favor intelligence as much as indolence. If one believes in equal opportunity — a favorite Republican meme — the abandonment of estate taxes does nothing to enhance it. In fact, it violates the American concept of a social contract. To quote Wikipedia: "Where these powers are unequally divided from birth, questions of fairness arise. The same arguments that justify wealth disparities based on individual talents, efforts, or achievements, moreover, cannot support the same disparities where they result from the dead hand (inheritance)."…"
http://thehill.com/blogs/pundits-blog/economy-budget/239360-why-do-blue-collar-workers-vote-against-their-economic
Just How Leaky Is the Fed? More Than You May Realize
"The leak came from the inner sanctum of Federal Reserve Bank of New York. Inside the regal board room of the New York Fed in lower Manhattan, a director quietly telephoned a brokerage with inside information on interest-rate policy. It was 1984, and the director, Robert Rough, had been tipping off the New Jersey brokerage for more than a year. His story, a tale of clandestine calls and dishonest profits, stands alone: He was the first, and so far only, official indicted for divulging confidential Fed information. Some three decades later, the Federal Reserve is once again confronting uncomfortable questions about possible leaks. So far little has come to light about who might have passed details of a 2012 Federal Open Market Committee meeting to a newsletter that caters to hedge funds. No one suggests the potential wrongdoing this time was anywhere near what happened in the '80s. But those long-ago leaks, and others since that have gone unpunished, nonetheless illustrate how federal authorities have — or haven't — handled such misconduct in the past. "We were always told that any unauthorized release of FOMC material was potentially a criminal offense," said Robert Eisenbeis, former research director at the Atlanta Fed. "That's why we took that sort of thing seriously." How Leaky? Eisenbeis, now chief monetary economist for Cumberland Advisors, was interviewed by the FBI as part of an investigation into a possible leak in 1996 after Reuters published a story that eight of the country's 12 regional Federal Reserve banks asked for an increase in the discount rate. He said he was given the impression, though never told, that the FBI interviewed everyone who had attended the FOMC meeting that preceded the article. The leaker in that case was never publicly identified. Just how leaky is the Fed? Transcripts of FOMC meetings show discussions of at least five separate leaks between 1995 and 2009. None of those led to a leaker being named or pursued, or to anyone losing a job, said three former Fed officials. That record is one reason lawmakers are demanding to uncover the details about the 2012 leak. Jeb Hensarling, the Republican from Texas who is chairman of the House Financial Services Committee, wrote to Fed Chair Janet Yellen last week saying the Fed's probe of the matter was "inadequate" and that the committee plans to conduct a thorough investigation…"
http://www.bloomberg.com/news/articles/2015-04-20/fed-s-cold-case-files-many-leaks-but-nobody-caught-since-1980s
Campaigning Hillary Clinton says economy has 'stalled out'
"Hillary Rodham Clinton has a dismal assessment of the U.S. economy. She says it's "stalled out." Campaigning for president, Clinton toured a wood furniture factory in Keene, New Hampshire, on Monday. It's her first visit to the early primary state since she launched her campaign for the Democratic presidential nomination. As she showed in Iowa last week, Clinton is highlighting struggles of "everyday Americans" even if her remarks undercut the message of President Barack Obama, a fellow Democrat who sees the economy in a brighter light. In Keene, Clinton said she came from a small-business family and the country needs to do more to help entrepreneurs. As she put it: "It's not enough just to tread water."…"
http://cnsnews.com/news/article/campaigning-hillary-clinton-says-economy-has-stalled-out
COMMON CORE:
Nevada Common Core test crashes again on first full day back
"Nevada schools will have to document at least two attempts if they can't or won't finish the troubled Common Core testing, as two other states seemed to bounce back from technical problems that halted the federally mandated assessment process. Last week, testing was stopped in Nevada, Montana and North Dakota after a widespread system crash caused by capacity issues with New Hampshire-based Measured Progress. The company is contracted to administer the tests linked to hotly disputed, federally backed education standards. All three states have since announced plans for school districts that say they can't or won't finish the test. Nevada's state superintendent issued a memo Monday requiring two different testing attempts to be documented if schools seek leeway, at least locally."
http://cnsnews.com/news/article/nevada-common-core-test-crashes-again-first-full-day-back
Scott Walker: I Would 'Absolutely' Repeal Common Core in Wisconsin
"Wisconsin Gov. Scot Walker said he would "absolutely" sign a bill repealing Common Core in his state. Glenn Beck, interviewing Walker on the radio Monday morning, told the governor he is "seemingly a little noncommittal on Common Core. Will you sign, if it comes to your desk, a full repeal of Common Core in Wisconsin?" "Absolutely. I proposed it in my budget," Walker responded. "Years ago, before I was governor, the previous legislature, previous governor and the superintendent of public instruction, which is an independently elected commissioner, enacted this. It wasn't something on our radar screen when we first ran in 2010. A few years ago when we heard from parents, we heard from conservative educators, many others like that, raised concerns, we drafted the education to repeal it in the state. Fortunately, at that time the state legislator did bring that up."…"
http://www.theblaze.com/stories/2015/04/20/scott-walker-i-would-absolutely-repeal-common-core-in-wisconsin/
JEB BUSH, MIKE HUCKABEE AMONG THOSE MOCKING COMMON CORE OPPONENTS WITH UNICORNS
"A group of Common Core supporters resorting to mocking parents and other opponents of the boondoggle education initiative is studded with likely GOP presidential candidates, establishment Republican governors, top corporations, and the primary private funder of Common Core himself–Bill Gates. As parents by the thousands are opting their children out of the Common Core-aligned tests throughout the country, and many states are besieged by massive technological glitches that are preventing the tests from being administered at all, pro-Common Core headliners like Jeb Bush, Mike Huckabee, and Gov. Terry Branstad (R-IA) have joined together as a group called "Unicorns Are Not Real." Funded by PAC Alliance for Better Classrooms, the group purports to ridicule opponents of the unproven Common Core standards with the theme that "most of the things you've heard about Common Core" are not real, either. With no independent studies whatsoever under their belts to prove the Common Core standards are "higher" or "more rigorous" than other standards, the group of mainly establishment, anti-conservative politicians, and education elites continue the same talking points they have put forward for the past five years about their pet reform. The group claims myths such as:
–The standards tell teachers what to teach.
–The standards will result in a national database of private student information.
–The federal government will take over ownership of the standards initiative.
–These standards amount to a national curriculum for our schools.
–Common Core standards are not any better than previous standards.
–Common Core standards take control away from schools/teachers/parents.
–Common Core standards mandate more student testing…"
http://www.breitbart.com/big-government/2015/04/20/jeb-bush-mike-huckabee-among-those-mocking-common-core-opponents-with-unicorns/
What Hillary Clinton said about the Common Core State Standards
"Hillary Clinton, the only declared Democrat running for president in 2016, was at a community college in Iowa the other day for a roundtable discussion about education. The former secretary of state and U.S. senator appeared last week at Kirkwood Community College in Monticello, Iowa, and talked with students and educators for more than an hour, listening to their stories and answering their questions. As Anthony Cody notes in this piece, a teacher who supports the Common Core State Standards asked her about the initiative. The woman, who said she has been a high school teacher for the last 21 years and a part-time adjunct instructor at the college for six of those years, said that she finds it "painful" that the Core is being attacked. Clinton responded, saying that there is "a really unfortunate argument" around the Core now and explained why she finds the standards initiative useful. (So does a potential opponent, former Florida governor Jeb Bush.)…"
http://www.washingtonpost.com/blogs/answer-sheet/wp/2015/04/20/what-hillary-clinton-said-about-the-common-core-state-standards/
Cruz pushing for school choice in No Child Left Behind overhaul
http://thehill.com/blogs/floor-action/senate/239410-cruz-weighs-in-on-no-child-overhaul
MISC.:
The gathering storm: An IRS defeat
"Attempting to obscure the extent of its alleged targeting of conservative groups, the Internal Revenue Service has been smacked with a serious setback in its court fight in Ohio. A federal judge granted a motion compelling the IRS to list the 298 targeted organizations, which the IRS had identified for the Treasury Department inspector general. In a lawsuit filed in 2013, 10 conservative groups, through discovery, have been trying to pry free the list of all groups targeted by the IRS. This, in order to seek class certification and expand the lawsuit to "all the organizations on (ex-IRS official) Lois Lerner's hit list," writes Hans von Spakovsky of The Heritage Foundation. The IRS and the Justice Department had tried to keep a lid on this boiling pot by arguing that a federal statute protects the confidentiality of tax-return information. But had Justice lawyers more carefully read the law, they would have found that the statute includes an exemption for tax information "directly related to an issue in" a judicial proceeding, according to Judge Susan Dlott. The identities of all targeted organizations are directly related to this case, she said. As a result, the IRS has been ordered to turn over all charts, lists and spreadsheets of groups that had tax-exemption applications "flagged" by the IRS. The discernible rumbling of distant thunder portends the gathering storm that is going to rain down on the IRS."
http://triblive.com/opinion/editorials/8179201-74/irs-groups-gathering#axzz3XqAOmdUO
President Obama shines spotlight on parks for Earth Day week
"President Obama and the White House are calling attention this week to the impact climate change will have on parks and other special landscapes. The White House is planning events all this week, with a focus on Obama's Earth Day trip Wednesday to the Everglades National Park in Florida. "This Earth Day, we're far beyond a debate about climate change's existence," top Obama adviser Brian Deese wrote Monday in a public email. "We're focused on mitigating its very real effects here at home, preparing our communities where its impacts are already being felt, and leading an international effort for action." Deese said parks like the Everglades are at the top of Obama's attention when it comes to fighting climate change…"
http://thehill.com/policy/energy-environment/239357-obama-shines-spotlight-on-parks-for-earth-day-week
Obama to press climate change agenda with trip to Everglades on Earth Day
"President Obama will tout his administration's efforts to protect the environment during a visit to the Everglades in south Florida on Wednesday, as the White House presses its go-it-alone climate-change agenda. With legislative efforts dead on Capitol Hill in the face of Republican opposition, Obama has sought to move forward on his own in ways large and small. The trip, on Earth Day, to the 734 square-mile tropical wetlands is aimed at highlighting a region that the administration said is threatened by global warming. "The Everglades are flat, and they border a rising ocean," Brian Deese, a senior adviser to Obama, wrote on the White House blog. "As the sea levels rise, the shorelines erode, and that salty water travels inland, threatening the aquifers supplying fresh drinking water to Floridians." Deese tied the potential damage to the economy — namely, the state's tourism industry — and added that "we're far beyond a debate about climate change's existence. We're focused on mitigating its very real effects here at home." In addition to the trip, the White House will be announcing a number of small-scale initiatives this week, including new funding to protect national parks and new partnerships between the Department of Agriculture and farmers, ranchers and forest land owners…."
http://www.washingtonpost.com/blogs/post-politics/wp/2015/04/20/obama-to-press-climate-change-agenda-with-trip-to-everglades-on-earth-day/
Why Obama's trip to the Florida Everglades is a shrewd move in the climate debate
"It may not be as obvious a climate symbol as the rapidly warming Arctic. But with President Obama's climate-focused visit on Earth Day, Everglades National Park could take on new significance as a politically potent case study of how global warming directly impacts people living in the United States. The chief reason? In the Everglades, the fate of an ecosystem, and the fate of millions of people, are tightly wrapped together — and both are affected by rising seas. Everglades National Park is an ecological icon because of its liminal nature — its 1.5 million acres lie perched between fresh and saltier water, between marsh and ocean. The unique region was  famously dubbed a "river of grass" and supports vast biological diversity — mangrove forests, sawgrass prairie  and much more. Moreover, it does this even in the damaged and dramatically shrunken state in which humans have currently left it by diverting much of its historic waters. But the Everglades is not just a place to see alligators, crocodiles and manatees. People rely on it, too. The vast water system that feeds the Everglades also helps to fill and refill the Biscayne aquifer, a gigantic underground supply of freshwater upon which southeast Florida's human residents rely…"
http://www.washingtonpost.com/news/energy-environment/wp/2015/04/20/why-obamas-trip-to-the-florida-everglades-is-a-shrewd-move-in-the-climate-debate/?wprss=rss_national
Carbon emissions grew in 2014
"Carbon emissions grew last year, according to government figures, although slower than the economy did as a whole. The U.S. Energy Information Administration (EIA) reported Monday that energy-related carbon emissions increased 0.7 percent in 2014. It's the second straight year emissions have grown, but the EIA noted that the increase was slower than the overall expansion of the economy, at 2.7 percent. Changes in carbon emissions generally reflect other economic and energy-related factors. Two other indicators — energy intensity, a measure of energy used per unit of GDP, and carbon intensity, the amount of carbon dioxide released per unit of energy consumed — improved slightly in 2014, according to the agency. The Obama administration is pursuing a plan to reduce overall greenhouse gas emissions by up to 28 percent compared to 2005 levels within a decade. EIA projects energy-related emissions to increase slightly over the next two years, and, "future energy consumption and related emission levels will depend largely on a mix of weather, energy sources, and economic factors — as well as potential changes in national and state policies."…"
http://thehill.com/policy/energy-environment/239386-carbon-emissions-grow-in-2014
McConnell decries equating support for coal to slavery
"Senate Majority Leader Mitch McConnell voiced outrage Monday over a leading Kentucky newspaper equating his support for the coal industry to the South's support of slavery. "The Herald-Leader's recent attempt to equate those who work in the Kentucky coal fields — along with those of us who support and defend their way of life — with the Southern plantation owners who once enriched themselves off the backs of slaves is a depressing new low," the Kentucky Republican said in an op-ed published Monday by the Lexington Herald Leader newspaper. "It's no secret that liberal progressives have a hard time moderating their passions or prioritizing outrage. But drawing a moral equivalence between America's original sin of slavery and the fight for Kentucky coal reveals a profound lack of moral seriousness — not to mention a troubling indifference to an industry that keeps this commonwealth and this country running," McConnell wrote…"
http://www.washingtonexaminer.com/mcconnell-decries-equating-support-for-coal-to-slavery/article/2563310
U.S. climate negotiator downplays opposition to EPA rules
"The Obama administration's senior climate change negotiator is downplaying concerns that opposition to the Environmental Protection Agency's proposed power plant rules will harm the United States' ability to hash out a global climate change deal at the end of the year. U.S. Special Envoy for Climate Change Todd Stern told reporters Monday that although questions by foreign dignitaries on the EPA rules have come up in talks, those concerns were not represented at a meeting of major economies that ended Monday. Stern made the comments at the conclusion of a closed two-day meeting in Washington to discuss emission reductions in the run-up to United Nations climate talks at the end of the year in Paris. Most scientists blame greenhouse gas emissions from burning fossil fuels for global warming. "I definitely have been asked that" by a variety of countries that "want to make sure the [U.S.] can deliver" on its commitments to reduce greenhouse gas emissions, but the "issue didn't come up over the last two days," Stern said, suggesting that any concerns that foreign partners may have had over the rule's implementation may be waning…"
http://www.washingtonexaminer.com/u.s.-climate-negotiator-downplays-opposition-to-epa-rules/article/2563338
White House: No, Obama Isn't Undermining His Climate Message by Flying All the Way Down to Florida for Earth Day
"It was called a "provocative question," and got a few chuckles from reporters, but the bottom line is that President Barack Obama is not conflicted about taking the gas-guzzling Air Force One to Florida on Earth Day to talk about the dangers of climate change. CBS News reporter Mark Knoller asked White House press secretary Josh Earnest whether the president risks "undermining his message when he flies to the Everglades on a 747, hundreds of miles, to make a statement about climate change?" After laughter, one reporter remarked, "He could drive." Another said, "He could take a van."…"
http://www.theblaze.com/stories/2015/04/20/white-house-no-obama-isnt-undermining-his-climate-message-by-flying-all-the-way-down-to-florida-for-earth-day/
The Senate's 'nuclear' fallout
The GOP slow-walks Obama's nominees in the wake of changes to filibuster rules.
"Sen. John McCain has an explanation for Obama administration appointees whose confirmation votes are languishing in the GOP-led Senate: It's payback for Democrats using the so-called nuclear option to push through scores of nominations in the previous Congress.
"I told 'em: 'You jam them through, it's going to be a long time before I approve of them,'" McCain said, recounting what he told Democrats after they changed the rules in 2013 and confirmed dozens of lifetime judicial appointments and several high-profile Cabinet nominees. "It's affected me as chairman of the Armed Services Committee." McCain did help shepherd Defense Secretary Ash Carter through confirmation — the only Cabinet nominee approved by the GOP Senate. Since then, the Arizona Republican has refused to move 10 civilian nominations that have landed in his committee. There are 18 nominations waiting for a vote on the Senate floor — including Loretta Lynch's nomination to be attorney general — and more than 130 idling in committees. So far, though, only McCain has admitted to deliberately stymieing President Barack Obama's picks. But even as the GOP Senate Judiciary Committee moves at a pace similar to that of last year's Democratic Senate, Majority Leader Mitch McConnell (R-Ky.) has done little to bring up nominations for a vote by the full Senate. That has Democrats accusing Republicans of slow-walking the nominations amid lingering anger over the nuclear option.
"It's appalling," groused Sen. Chuck Schumer of New York, the No. 3 Senate Democrat. "I mean, how many times are they just going to throw logs on the process of government? I mean, even district court judges, for lord's sake." The pace of action on confirmations stands in contrast to legislative action, where Republicans have considered more than 100 amendments this year and passed a budget, and are hoping to soon push through major trade and foreign policy bills…"
http://www.politico.com/story/2015/04/republican-senate-obama-nominees-117128.html
Civil rights groups slam 'injustice' of delayed Loretta Lynch vote
"Liberal and civil rights groups are pressing Senate Majority Leader Mitch McConnell to allow a vote on Loretta Lynch's nomination for attorney general, saying the Kentucky Republican is "standing in the way of progress." "There is an injustice allowing Loretta Lynch to hang in the balance and in blocking this nomination. We ask you to schedule a vote and allow Loretta Lynch to be confirmed," the groups wrote in a letter dated Friday and released Monday. "Justice delayed is justice denied and by not moving swiftly to a vote, you are standing in the way of progress." Lynch was nominated in November to replace outgoing Attorney General Eric Holder, but the groups say her nomination is being held up by political maneuvering. "With a stellar record, bipartisan support and the historic nature of her nomination, many people believed that this confirmation would have few hurdles to cross," the said. "However, stymied by partisanship over an unrelated bill, she has yet to receive a vote on her nomination by the full Senate and the rights of the American people are left in the balance." The groups said McConnell is acting hypocritical by allowing votes on other judicial nominations while leaving Lynch in limbo. Senators voted on a U.S. district judge last week and are expected to vote on another judicial nomination Monday evening…"
http://thehill.com/blogs/floor-action/senate/239392-outside-groups-press-mcconnell-on-lynch-vote
Reid slams GOP for Lynch delay
"Senate Minority Leader Harry Reid (D-Nev.) slammed Republicans on Monday for delaying a confirmation vote on Loretta Lynch's nomination as attorney general, even as lawmakers suggested a deal could be imminent. In a floor speech, Reid said Republicans were holding up Lynch for "political purposes." "Is there a single Republican senator who can come here on the floor of the Senate and give an explanation that does not smack of political foolishness?" he asked. "Republicans [have] held Ms. Lynch's nomination for nothing more than political purposes." Reid said that Lynch's nomination has been pending for 164 days. She was nominated in November to replace Attorney General Eric Holder. The Lynch nomination has been linked to a separate fight over an anti-human-trafficking bill, but Senate Majority Leader Mitch McConnell (R-Ky.) suggested late last week that senators could vote on that legislation this week and then move to Lynch. Reid, however, warned in Monday's floor speech that a deal on the trafficking legislation had yet to be reached…"
http://thehill.com/blogs/floor-action/senate/239415-reid-slams-gop-for-lynch-delay
GOP SENATOR BOB CORKER EXPECTS LYNCH VOTE IN COMING DAYS
"President Obama's nominee for attorney general Loretta Lynch is likely to receive a vote in the coming days, Sen. Bob Corker (R-TN) predicts. "I think this is going to be resolved in the early part of this week," Corker said on CNN's State of the Union Sunday. Republican leadership has said it would not bring up the Lynch nomination until the Senate completes work on a human trafficking bill that has been stalled due to Democratic opposition to an abortion provision. "This logjam that you are talking about over this nominee likely will be worked out in the beginning part of this week once the human trafficking piece is worked out with it," Corker noted. There were signs of possible moves toward compromise on the trafficking bill late last week. "My sense is, over the next 48 to 72 hours, that is going to be resolved, and we will move on to this Iran issue," Corker added Sunday. Lynch is expected to be confirmed on a tight vote. Last month Corker joined many of his Republican colleagues in announcing he would oppose her. At a Friday press conference Obama called the Lynch delay an example of Senate "dysfunction" going "too far." "Enough. Enough. Call Loretta Lynch for a vote, get her confirmed, put her in place, let her do her job. This is embarrassing," he said…"
http://www.breitbart.com/big-government/2015/04/20/gop-senator-bob-corker-expects-lynch-vote-in-coming-days/
Senate nearing deal to confirm Lynch
http://thehill.com/homenews/senate/239453-senate-nearing-deal-to-confirm-lynch
SEN. DAVID VITTER PRESSES LORETTA LYNCH ON HSBC BEFORE HER NOMINATION VOTE
"Sen. David Vitter (R-LA) pushed Attorney General nominee Loretta Lynch in a letter sent Monday for more information on her involvement with megabank HSBC and its settlement agreement. According to a report Vitter cites, HSBC officers did not fulfill their required terms on its Deferred Prosecution Agreement. Lynch previously told the Senate the lack of fulfillment would be grounds for remedial action. HSBC Holdings is a British multinational banking and financial service company out of London. It was charged in 2012 with permitting a massive money laundering involving Mexican drug cartels and terrorist organizations across the globe. HSBC allegedly completed illegal transactions for individuals in Iran, Libya, Syria and other countries under economic sanctions by the United States. Lynch, as a United States attorney, negotiated a deal that allowed the company to pay fines instead of facing criminal prosecution. Vitter notes that HSBC's settlement was for $1.26 billion and it also paid $665 million dollars in penalties. Vitter also questioned Lynch about information from a whistleblower that British Prime Minister David Cameron allegedly pushing the U.S. government against any criminal prosecution of HSBC so it would not lose its American banking charter. Vitter noted the White House discussed banking issues with Cameron on March 14, 2012. Vitter's office reports that he has communicated with a whistleblower formerly employed by HSBC. "In the course of her nomination process, Ms. Lynch has gone against her word on whether she would take action against these sorts of cases. And it has international implications – HSBC's case is being traced all the way to Prime Minister Cameron," Vitter said. "This empty threat sends a message to Wall Street and foreign governments alike that the Justice Department will turn a blind eye to non-compliance." Vitter has asked U.S. Attorney General Eric Holder and Lynch many times for more information regarding this case. Lynch has stated she would take action if HSBC failed to comply with the agreement…"
http://www.breitbart.com/big-government/2015/04/20/sen-david-vitter-presses-loretta-lynch-on-hsbc-before-her-nomination-vote/
SENATE EXPECTED TO DEBATE HUMAN TRAFFICKING, THEN LORETTA LYNCH THIS WEEK
"The Senate could move on a long-debated human trafficking bill and then take up Loretta Lynch's nomination for Attorney General this week, members tell CNN. Sen. Debbie Stabenow (D-MI) sounded cautiously optimistic that the Lynch nomination would be addressed this week in an interview with the network Monday. Over the weekend, Sen. Bob Corker (R-TN) also hinted that the Senate is close to addressing the Loretta Lynch standoff sometime this week. "My sense is over the next 48 to 72 hours that is going to be resolved, and we'll move on to this Iran issue," Corker stated on CNN's State of the Union. President Obama nominated Lynch last November to replace Attorney General Eric Holder. Obama seems frustrated that the Senate hasn't voted on the nomination. "Call Loretta Lynch for a vote. Get her confirmed. Put her in place. Let her do her job. This is embarrassing, a process like this," Obama declared in a press conference Friday. Last month, Majority Leader Mitch McConnell (R-KY) insisted he wouldn't hold a vote on the confirmation until the Senate passes an anti-human trafficking bill. McConnell said he would bring that bill up for a vote sometime this week. "The Senate should pass this bipartisan bill right away," McConnell said. "And as soon as that happens, we'll turn to the Loretta Lynch nomination." Democrats say they reject the trafficking bill over controversial abortion language, although it once had 13 Democrat co-sponsors and sailed through the Judiciary Committee with virtually no opposition. Corker said the human trafficking bill and Lynch's vote could be "resolved in the early part of this week."…"
http://www.breitbart.com/big-government/2015/04/20/senate-expected-to-debate-human-trafficking-then-loretta-lynch-this-week/
Pew first: Gun rights top gun control in major public opinion shift
"Exactly two years after President Obama's bid for gun control following the Sandy Hook Elementary School shooting died in Congress, a new poll has discovered a huge shift in public opinion to backing Second Amendment gun rights and away from controlling gun ownership. The reason: Americans now believe having a gun is the best way to protect against crime, 63 percent to 30 percent. Pew Research Center found that while support for gun control once reached 66 percent, it has dropped to 46 percent while support for gun rights has jumped 52 percent, the highest ever in the past 25 years. "We are at a moment when most Americans believe crime rates are rising and when most believe gun ownership – not gun control – makes people safer," said the survey…."
http://www.washingtonexaminer.com/pew-first-gun-rights-top-gun-control-in-major-public-opinion-shift/article/2563304?custom_click=rss
PEW: MEDIA FOCUSED ON CRIME BACKFIRES, AMERICANS RESIST GUN CONTROL
"On April 17, Pew Research published an analysis on the shift in public opinion whereby a clear majority of Americans support gun rights over gun control for the first time in more 20 years. Part of this analysis focuses on how the media has reported — and perhaps over-reported – crime in order to frighten Americans into supporting more government intervention via gun control. In so doing, the media inadvertently contributed to the success of the very pro-Second Amendment movement they hoped to topple. On December 10 Breitbart News reported Pew's findings that 52 percent of Americans believed that "it is more important to protect the right of Americans to own guns" than it is to pass more controls on gun ownership. Only 46 percent of respondents believed passing more gun control was more important. Such a ratio in favor of gun rights has not been seen the late 1980s / early 1990s. Pew's Andrew Kohut says that while no one thing can said to have caused this shift, "many blame it on the nature of news coverage, reality TV and political rhetoric." And he said these things are not without consequence, as "today, those who say that crime is rising are the most opposed to gun control." This is 180 degrees from where the images of guns on the evening news, the near-endless reports and examinations of "mass shootings," domestic gun crime, and attacks on children were supposed to end up. But here we are, and Americans believe the proper response to crime is for citizens to be armed…"
http://www.breitbart.com/big-government/2015/04/20/pew-media-focused-on-crime-backfires-americans-resist-gun-control/
DeLauro Introduces "AR-15 Upgrade Act of 2015"
"Been thinking about retiring your old AR-15A1 and buying a suppressed, short-barreled AR for home protection? Need a new AR, because you've worn one out, shooting in Three-Gun matches? Been thinking about improving your AR with a mil-spec barrel and bolt carrier assembly, a "flat top" upper with a red dot sight, a low-profile handguard, and a more effective flash hider? If so, Rep. Rosa DeLauro (D-Conn.) has a plan that can help you. Last week, DeLauro introduced H.R. 1745, the "Support Assault Firearms Elimination and Reduction for our Streets Act," to provide a "$2,000 refundable tax credit" to anyone who turns an "assault weapon" over to a law enforcement agency. Depending on the market value of the gun you would give up to get that $2,000, DeLauro's tax credit could be enough to pay for a new AR, magazines, and a case of ammunition. DeLauro is one of the most anti-gun members of Congress. She hates AR-15s and, like other anti-gunners, she has no regard for Americans' right to own them. As radical a gun control advocate as they come, DeLauro says, "Assault weapons are not about hunting, or even self-defense. There is no reason on Earth, other than to kill as many people as possible in as short a time as possible, that anyone needs a gun designed for the battlefield."…"
http://dailycaller.com/2015/04/20/delauro-introduces-ar-15-upgrade-act-of-2015/
Vote Study Shows Obama Gets His Way in GOP-Controlled Senate
"Republicans took the Senate in 2014 by stressing the data that CQ Roll Call's presidential support vote study revealed: Democrats in red states were sticking close to President Barack Obama. So here's a surprise: The new GOP majority in 2015 is voting Obama's way as often as they ever have. Sure, it's early. But at this point, few expected Senate Majority Leader Mitch McConnell of Kentucky to be as accommodating as he has been. CQ Vote Watch, a new tool that offers daily reports on voting patterns, shows that Obama's victory percentage on Senate votes where he's taken a position is at 82 percent. That's a bit lower than recent years but higher than his number in 2012, when Democrats ruled the chamber. Democrats are voting with the president at or near record levels, and Republicans are too. So far, they've voted with Obama 54 percent of the time, just a tick below last year's record 55 percent. Legislating remains tough, but the deals on Medicare payments to doctors, Homeland Security funding, and bipartisan cooperation on cybersecurity and the No Child Left Behind reauthorization indicate that predictions of complete breakdown were premature. "I think there's a tendency to think that periods of gridlock are permanent and that Armageddon is just around the corner," said Claremont McKenna College politics professor John J. Pitney Jr. "James Madison helped design a system that's pretty durable, and we're seeing his handiwork." CQ Roll Call has studied congressional voting, specifically voting by representatives and senators in support of the president, as well as partisan voting, since 1953. Until now, the vote studies were annual projects. Starting today, CQ.com subscribers can see the studies take shape in real time, vote by vote, at CQ Vote Watch. Readers will see some interesting developments. McConnell, of course, cut a deal with Obama on Medicare payments for doctors, a major bipartisan achievement earlier this month. Most of the Obama victories, however, are on nominations. That might not be so surprising, except that conventional wisdom had it that Republicans would shut down the nomination process this year in retaliation for Democrats' decision to unleash the nuclear option in 2013 and rush through more than 124 nominees in 2014, a record. Republican senators, despite their refusal so far to vote on Loretta Lynch's nomination as attorney general, aren't willing to completely shut down the machinery of government by blocking nominees to executive branch jobs. Judges might be left waiting, however. Only one of the eight nominees approved so far is a federal judge…"
http://www.rollcall.com/news/vote_study_shows_obama_gets_his_way_in_gop_controlled_senate-241338-1.html
Former Sen. Coburn on what's 'disgusting' about Washington
"Now that Sen. Tom Coburn has retired from Congress, who will publicize government spending on things like Swedish massages for rabbits and "Sesame Street" remakes for Pakistan? Battling prostate cancer, the Oklahoma physician vacated his seat in December, two years before his second term was up. He leaves behind a legacy marked by government transparency efforts and is perhaps best known for his annual "Wastebook," in which he listed federally funded projects he found to be frivolous. In several ways, Coburn bucked the norm in the increasingly polarized Congress. An obstetrician by profession, he earned the nickname "Dr. No" for opposing bills even championed by his fellow Republicans if he believed they would spend federal dollars ineffectively. But while Coburn's fiercely conservative, he has one of the friendliest relationships with President Obama of any Republican. Coburn has since joined the Manhattan Institute for Policy Research to consult for its "Project FDA" — an effort to reform the Food and Drug Administration to help the agency approve drugs more quickly and regulate them more effectively. He recently spoke with the Washington Examiner about what he's up to and why he thinks more members of Congress should retire…."
http://www.washingtonexaminer.com/article/2563027
DSCC outraises NRSC by $3 million in first quarter — but remains saddled with debt
"The Democratic Senatorial Campaign Committee out-raised its Republican counterpart by more than $3 million during the first three months of 2015 — but remains saddled with $13.7 million in debt, more than twice what the National Republican Senatorial Committee holds. The DSCC brought in $5.26 million in March, bringing its quarterly fundraising total to $14 million, according to a statement by the group. That leaves the committee with $7.1 million on hand, but a steep operational debt of $13.7 million. The committee paid down its debt by about $1.3 million in March. "Over the past several months, the Senate Republican majority has shown they are simply incapable of governing responsibly, and it's no coincidence that the DSCC simultaneously had our best off-year first quarter ever," said DSCC Executive Director Tom Lopac in a statement…"
http://www.washingtonpost.com/blogs/post-politics/wp/2015/04/20/dscc-outraises-nrsc-by-3-million-in-first-quarter-but-remains-saddled-with-debt/
NRCC Outraises DCCC in March, Is Now Debt-Free
"The National Republican Congressional Committee raised more than its Democratic counterpart in March, bringing in $10.3 million, according to an NRCC aide. The March haul brings the NRCC's cash on hand to $6.9 million, and allowed the committee to pay off the $7 million in debt it carried from the 2014 midterms. It's a rare feat for a party committee this early in the cycle. At the same point last cycle, the NRCC had $8.25 million in debt. The NRCC also raised $2.1 million more than the Democratic Congressional Campaign Committee in March. The DCCC reported bringing in $8.2 million last month, according to figures provided to the Hill. The DCCC reported $9.3 million in cash on hand as of March 31, and carried $4 million in debt on the same date. Both committees raised nearly $20 million in the year's first quarter. The DCCC raised $19.7 million in the first three months of 2015, while the NRCC raised $19.8 million in the same time frame. The NRCC will largely be on defense this cycle, after it helped Republicans pick up 13 seats to give the GOP its largest House majority in decades. Democrats, however, need to net 30 seats to win House control, a tough task with the limited opportunities available on the current congressional map…"
http://atr.rollcall.com/nrcc-outraises-dccc-in-march-is-now-debt-free/?dcz=
NEW POLL: BUSH 1ST, WALKER 2ND, RUBIO SURGES TO 3RD PLACE TIE WITH PAUL
"A new poll shows former Gov. Jeb Bush (R-FL) is the leader nationwide with Republican primary voters. Gov. Scott Walker (R-WI) is second, followed by Sen. Rand Paul (R-KY) and Sen. Marco Rubio (R-FL) in a tie for third. The poll was conducted by CNN and ORC International from April 16 to April 19 of 1,018 Americans nationwide, including 615 landline telephones and 403 cell phone interviews. Overall, the sample trended liberal, with 27 percent who described themselves as Democrats, 21 percent who described themselves as Republicans, and 52 percent as Independents or members of another party. The margin of error for the entire sample was +/- 3 percent, +/- 4.5 percent for the sample of Republicans and Republican-leaning Independents, and +/- 4.5 percent for the Democrats. This poll is the first one to come out since Rubio announced he was running for President on April 13, and shows an improvement  from last month's CNN/ORC poll (conducted from March 13 to March 15), when he was tied with Gov. Chris Christie (R-NJ) in sixth place. Rubio also performed the strongest among the Republican contenders in a head-to-head matchup against former Secretary of State Hillary Clinton…"
http://www.breitbart.com/big-government/2015/04/20/new-poll-bush-1st-walker-2nd-rubio-surges-to-3rd-place-tie-with-paul/
Lindsay Graham Supports Foreign Policy Of Hillary Clinton And "Even Obama" Over Rand Paul
"Sen. Lindsay Graham (R-S.C.) says that fellow 2016 campaign positioner Jeb Bush's close personal relationship with the Clintons "would disqualify" him from winning the Republican nomination while deflecting on the question of whether the same fact is true about himself.
QUESTION: You and Hillary Clinton are, it is fair to say, close personal friends — how can the party trust you to ferociously take her on and make you the nominee, if you are friends with her.
SEN. LINDSAY GRAHAM: Well that would disqualify Jeb — because apparently Bill is like his illegitimate brother.
JOE SCARBOROUGH: You just made news, thank you, keep talking…
Next, Graham tells MSNBC host Joe Scarborough that his view of the world is much closer to Hillary Clinton's than it is to fellow Republican Rand Paul's. "Even Obama is more aggressive" than Rand Paul, Sen. Graham said. "So Rand Paul is behind Obama, not just Hillary Clinton."
SEN. LINDSEY GRAHAM: I don't dislike Hillary Clinton, I think she is the third term of Barack Obama and the architect of a failed foreign policy. Her and Bill did a better job of selling Obamacare than he did. So, to me, if we can get a qualified nominee, she loses because she represents a failed presidency.
JOE SCARBOROUGH: Isn't it true though that your foreign policy –John McCain's as well– is much closer to Hillary Clinton's view of the world than Rand Paul's? Because they always say, in effect, that Hillary Clinton was the only neo-con in the Obama administration.
LINDSAY GRAHAM: All I can say about Hillary Clinton is that her view of Russia was misguided. I cannot only say that she apparently–
JOE SCARBOROUGH: But what about on intervention, though? If you had to pick between Hillary Clinton's foreign policy or Rand Paul's?
LINDSAY GRAHAM: Well, I'm closer to anybody who believes that we should lead not from behind but from the front, but she supported a leading from behind president. But here's your point. Rand Paul is one step behind leading from behind. So, yes, even Obama is more aggressive. Obama believes you can kill Anwar al Awlaki without getting a court order. Obama believes you can hold unlawful enemy combatants at Gitmo without a criminal trial because this is law of war detention. So Rand Paul is behind Obama, not just Hillary Clinton."
http://www.realclearpolitics.com/video/2015/04/20/joe_scarborough_makes_lindsay_graham_choose_between_hillary_and_rand_pauls_foreign_policies.html
Forget the caucuses, Iowa is terrible at picking the eventual GOP presidential nominee
"Some states know how to pick them. Some don't. When it comes to choosing the eventual Republican presidential nominee, Iowa, famous for its early caucus, and Louisiana have the worst track-record in every election since 1976. Both have picked losers four times over that period, according to a new analysis by Eric Ostermeier, author of the Smart Politics blog and a research associate at the University of Minnesota. Of course, being first (or among the first) means no candidate has momentum yet, while later primaries and caucuses can be swayed by building support for one over the rest…"
http://www.washingtonpost.com/blogs/govbeat/wp/2015/04/20/forget-the-caucuses-iowa-is-terrible-at-picking-the-eventual-gop-presidential-nominee/
CARLY FIORINA GOES TO IOWA FOR FIVE DAY SWING THROUGH THE SWING STATE
"Former HP CEO and likely Republican presidential candidate Carly Fiorina is heading to Iowa this week. She will attend multiple events across the state over the next five days and plans to meet with voters and attend Town Hall meetings. She will join Republican- and conservative-sponsored events during her travels across the state, as well as multiple women's events including an Iowa Women Lead Change Book Event in Cedar Rapids. Fiorina's second book tour is set to begin in the next few weeks. She titled her book: Rising to the Challenge: My Leadership Journey. She will also make remarks at the Iowa Faith and Freedom Coalition Spring Kick Off Forum Saturday evening. Breitbart News reported Fiorina will announce whether or not she will run for president May 4th…"
http://www.breitbart.com/big-government/2015/04/20/carly-fiorina-goes-to-iowa-for-five-day-swing-through-the-swing-state/
No one is dominating the Republican field in CNN's poll — except Hillary Clinton
"One of the benefits of media outlets polling on the same question over and over is that it allows us to see trends. (Was that too earth-shattering a revelation for your Monday morning? Too bad.) In the new CNN/ORC poll out Monday, two trends are clear. First, in the murky Republican field, Marco Rubio and Scott Walker have seen the best continued improvement. And, second, no one of either party is getting very close to Hillary Clinton. Here's how the Republican field has evolved. In several cases, you can see surges tied to campaign roll-outs; Jeb Bush's big jump in December followed his announced exploration of a bid, and Ted Cruz and Rubio saw jumps since last month. (We'll note that the margin of error on this is fairly large, at 4.5 percentage points, rendering most of these movements statistically insignificant. Such is and will continue to be the case with such a crowded field.)…"
http://www.washingtonpost.com/blogs/the-fix/wp/2015/04/20/no-one-is-dominating-the-republican-field-in-cnns-poll-except-hillary-clinton/?wprss=rss_politics
Tina Brown Won't Comment on Clinton Foundation Taking Money from Nations That Oppress Women
"Women in the World's Tina Brown punted when asked for her opinion on allegations Bill and Hillary Clinton personally benefited by exploiting Clinton's position in the State Department to solicit donations to the Clinton Foundation. Brown, an outspoken Clinton supporter, offered no substantial defense of Clinton's actions other than attempting to split Hillary Clinton from the Foundation's actions. The former editor of Vanity Fair, the New Yorker, and the Daily Beast struggled to formulate a coherent retort to accusations of Clinton's corruption. "The Foundation is the Foundation and–you know, they are going to have to sort whatever it is they do out," Brown said. "I mean, this woman is running for president now. We'll see how she handles all of this." The Clinton Foundation remains a major foil for Clinton and her allies' presidential ambitions. Brown's decision not to side with Clinton on the issue may stem from the Foundation's acceptance of money from foreign nations with severe policies against women's rights, undermining Clinton's position as a women's advocate. A book called Clinton Cash, set for release May 5, alleges that a number of foreign governments received favors from Clinton after they donated to the Clinton Foundation while she was at the State Department. Peter Schweizer's investigation found that Bill Clinton received high paying speaking engagements in exchange for access to Hillary in Foggy Bottom. "We will see a pattern of financial transactions involving the Clintons that occurred contemporaneous with favorable U.S. policy decisions benefiting those providing the funds," Schweizer said…"
http://freebeacon.com/issues/tina-brown-wont-comment-on-clinton-foundation-taking-money-from-nations-that-oppress-women/
Dartmouth College students dish on Hillary's White House hopes, saying 'there was blood on her hands' in Benghazi and 'she wants the job more than she would be good at it'
"–Dartmouth is the only Ivy League school in an early primary state, giving he school enormous influence and a recurring role hosting primary debates
–Random sampling of 50 students found just nine who said Hillary Clinton would make a good president
–Seven of those nine said they knew little about her political baggage
–Age and gender don't matter to millennial academic elites, but they're concerned about Clinton extending Barack Obama's foreign policy
–Clinton will visit New Hampshire on Monday and Tuesday for the first time since her campaign launch a week ago…"
http://www.dailymail.co.uk/news/article-3046586/Dartmouth-College-students-dish-Hillary-s-White-House-hopes-saying-blood-hands-Benghazi.html
White House ignores Clinton Foundation questions
"The White House on Monday refused to even acknowledge accusations that donors to the Clinton Foundation received preferential treatment from the Obama administration while Hillary Rodham Clinton ran the State Department. Dismissing such claims, White House press secretary Josh Earnest said the proper steps were taken to ensure all ethical guidelines were followed with regard to Mrs. Clinton and her family foundation. "There have been a lot of accusations that have been lobbed in the context of a just-starting presidential campaign and those accusations have been accompanied by much evidence. I'm not going to stand here and respond to accusations," Mr. Earnest said, refusing to offer a blanket denial that donors received favorable treatment from the administration. When Mrs. Clinton took over the State Department in 2009, the administration and the Clinton Foundation signed a memorandum of understanding requiring the foundation to publish a list of all donors, to undertake an ethics review of any new government wishing to donate to the foundation and to take other steps. The Republican National Committee, among others, has raised questions about whether donors to the Clinton Foundation may have received special treatment from the Obama White House and whether the memorandum of understanding was enough to prevent ethics breaches…"
http://www.washingtontimes.com/news/2015/apr/20/white-house-ignores-clinton-foundation-questions/?utm_source=RSS_Feed&utm_medium=RSS
White House Won't Deny State Department Gave Special Treatment to Clinton Foundation Donors
"White House press secretary Josh Earnest did not categorically deny that Clinton Foundation donors received special treatment while Hillary Clinton was secretary of state during President Barack Obama's first term. The new book, "Clinton Cash: The Untold Story of How and Why Foreign Governments and Businesses Helped Make Bill and Hillary Rich" by Peter Schweizer, lays out the case that contributions to the foundation influenced State Department policy from 2009 to 2013, during Clinton's tenure. ABC News reporter Jonathan Karl asked Earnest Monday, "Can you say categorically that no donors to the Clinton Foundation – nobody paying any honoraria to former President Clinton – received any favorable treatment from this administration or from the State Department?" Earnest talked at length about the memorandum of understanding Clinton signed when she joined the Obama administration, saying that it went above and beyond ethical guidelines, given her unique circumstances. "I know there have been a lot of accusations made about this but not a lot of evidence," Earnest said. "So, the president continues to be extraordinarily proud of the work Secretary Clinton did as secretary of state. For the details of some of those accusations, I'd refer you to Secretary Clinton's campaign."…"
http://www.theblaze.com/stories/2015/04/20/white-house-wont-deny-state-department-gave-special-treatment-to-clinton-foundation-donors/
Watch: State Dept. Spokeswoman Dodges Questions From Frustrated Reporters Three Times in 21 Minutes
"Acting State Department spokesman Marie Harf on Monday had several snippy exchanges with reporters on Monday as she dodged questions about the Iran nuclear agreement and an allegedly corrupt former contract employee at the department. The first incident happened when one reporter asked Harf how State is able to stop Iran's destabilizing behavior in other Middle East countries without engaging with Iran on this issue. Harf said State has sanctions and other tools, but said she agrees with the reporter that "it's a challenge." When the reporter protested that he never said it's a challenge, and implied Harf was dodging his real question, Harf interrupted: "You don't think it's a challenge?" The exasperated reporter replied, "I'm not here to answer your questions, I'm here to try to get answers to mine." Tensions rose again after reporters started asking Harf to confirm whether reports are true that Iran could gain immediate access to as much as $50 billion in frozen assets once the final Iran nuclear deal is signed. Harf initially said, "that's not true," and stressed that all forms of "sanctions relief" would not take effect until Iran fully implements its nuclear commitments under the deal. That goes against a Wall Street Journal report, which said Iran would get access to billions right from the start, once the deal is signed…"
http://www.theblaze.com/stories/2015/04/20/watch-state-dept-spokeswoman-dodges-questions-from-frustrated-reporters-three-times-in-21-minutes/
The Iran nuclear deal is unwritten, but it's the best we can do, Obama assures
http://news.investors.com/Politics-Andrew-Malcolm/042015-748569-obama-sells-iran-nuclear-deal-like-obamacare.htm
3 NEW DANGERS THAT SHOULD SINK IRAN DEAL–BUT WON'T
"Three new dangers have emerged in the last few days alone that should scuttle any nuclear deal with the Iranian regime. If President Barack Obama were truly concerned about American security, he would have ended negotiations, told Congress to pass new sanctions, and prepared the armed forces for military action as a last resort. Instead, out of narcissism and a fear of war at all costs, he is pursuing a peace at any price–one that guarantees war in the future on unfavorable terms.
Iran is refusing to allow inspections at military sites. On Sunday, Iran rejected any international inspection of military sites that are thought to be developing nuclear technology, threatening war as a response to the idea itself. The International Atomic Energy Agency (IAEA) has complained that Iran has not cooperated with its own requests for details about these sites. A deal that allowed Iran free reign at its military sites would be worse than a fraud: it would be a disaster.
Iran continues to threaten war against the U.S. and Israel. Several times in recent weeks, Iran has staged public displays of hostility–shouts of "Death to America," for example, as well as a military parade on Saturday featuring banners reading "Death to Israel." That is not the behavior of a regime ready for normal relations. Add to that the fact that Iran is about to receive Russian S-300 missiles, and it is clear Iran is not approaching the deal with any intent to comply.
Iran insists on immediate sanctions relief–or no deal. Iran has made it clear that it sees immediate sanctions relief as a "red line," threatening to walk away from any deal that makes it prove to the world that it is keeping up its end of the bargain. Given that sanctions relief would give Iran upwards of $100 billion to support terror throughout the region (which the State Department naively believes will go to economic relief alone), giving in to that demand would be crazy."
http://www.breitbart.com/national-security/2015/04/19/3-new-dangers-that-should-sink-iran-deal-but-wont/
'We Have a Terror Recruiting Problem in Minnesota': Six Men Charged With Trying to Join Islamic State
http://www.theblaze.com/stories/2015/04/20/six-minnesota-men-charged-with-trying-to-join-the-islamic-state/
US ATTORNEY: MINNESOTA HAS TERRORIST PROBLEM
"In a press conference Monday, U.S. Attorney Andrew Luger addressed the recent arrests of six alleged terrorists attempting to join ISIS. "These are focused men who are intent on joining a terrorist organization by any means possible," said Luger. "The defendants are friends," said Luger, adding they met several times to plan the trips to Syria. He also said that the six terror suspects worked over the last ten months to join ISIS in Syria. One of the co-conspirators decided to leave the conspiracy and help the FBI learn about the plans of the group to leave the U.S. to join ISIS in Syria. All six suspects are from Minnesota and part of the same conspiracy. Luger added that what is remarkable about this case is that nothing stopped these defendants from attempting to reach their goal. He believes these arrests show that the FBI has made progress in its investigation into terrorist recruiting in Minnesota. In this case, Luger explained, the answer as to how Minnesota has become a hotbed of terror recruiting is that these friends recruit each other–what he identified as peer to peer recruiting…"
http://www.breitbart.com/big-government/2015/04/20/us-attorney-minnesota-has-terrorist-problem/