News Briefing for Tuesday, April 14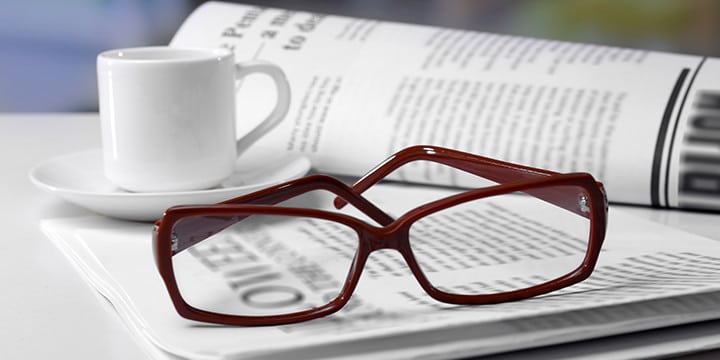 TEA PARTY PATRIOTS:
'Yesterday is Over': Rubio Announces 2016 Campaign
"…Rubio's announcement is receiving praise from at least one tea party group. He ran as an outsider in 2010 for U.S. Senate and upset the Florida political world with his surprising win, catching the eye of the tea party as it was gaining traction. "As we mark the Sixth Anniversary of our original Tax Day rallies, it's gratifying to see yet another candidate who shares tea party values enter the 2016 presidential race. We have come a long way, in six years, when three tea party senators are major players in the presidential race," Jenny Beth Martin, co-founder of Tea Party Patriots said in a statement…"
http://www.nbcnews.com/meet-the-press/rubios-new-american-century-begins-now-n340721
Marco Rubio frames election as 'generational choice'
"…Jenny Beth Martin, co-founder of the Tea Party Patriots, hailed Rubio's entry into the presidential race. "Marco Rubio's candidacy and the 2016 election are about the future, not the past," Martin said in a statement. "He knows first-hand that prosperity comes not from a government program, but from free markets and the hard work done by millions of individuals and small business that still believe in the promise of the American Dream."…"
http://www.usatoday.com/story/news/politics/elections/2015/04/13/marco-rubio-2016-presidential-announcement/25706739/
Reports: Marco Rubio jumps into 2016 presidential race
"…"With Marco Rubio's formal entry into the campaign, there is one more strong voice advancing the cause of freedom," said Jenny Beth Martin, co-founder of the Tea Party Patriots. Republican National Committee Chairman Reince Priebus, who went to law school with Rubio, said the expanding field is good for the GOP as it seeks to take back the White House. "He's a rising star in our party," Priebus said this morning on WTOP radio. "And he's a sharp contrast to Hillary Clinton, who right now voters look to as untrustworthy."…"
http://www.usatoday.com/story/news/politics/elections/2015/04/13/marco-rubio-president-2016-announcement/21752401/
Reaction to Marco Rubio getting in the race for president
"…Jenny Beth Martin, co-founder of Tea Party Patriots: "Sen. Rubio's personal story inspires, as does his commitment to personal freedom, economic freedom and a debt-free future. Marco Rubio's candidacy and the 2016 election are about the future, not the past. He knows first-hand that prosperity comes not from a government program, but from free markets and the hard work done by the millions of individuals and small businesses that still believe in the promise of the American Dream. As the GOP presidential field expands, Tea Party Patriots across the country will be watching and listening: Which candidates will lead the fight for personal liberty, and which favor a Democrat-lite approach to managing the welfare state?"…"
http://www.tampabay.com/blogs/the-buzz-florida-politics/reaction-to-marco-rubio-getting-in-the-race-for-president/2225312
Fiorina, Tea Party loyalists have much in common
"Carly Fiorina told the Tea Party Patriots Sunday that she too wants smaller, more responsive government, as she spoke and took questions from callers. The grassroots conservative group has been hosting government officials and potential presidential candidates in its teleconferences. Fiorina, a former corporate executive, said she will "probably make a final decision and announcement within a month" on a White House bid. She stands to be the only major Republican woman in the race. Sunday, she stressed her executive skills, criticizing both the George W. Bush and Obama administrations for being managers rather than leaders too often. The next president, Fiorina said, needs to "re-imagine government," making it smaller and more responsive…"
http://www.mcclatchydc.com/2015/04/12/262933/fiorina-tea-party-loyalists-have.html
HEALTHCARE:
An unexpected after-death side effect of Obamacare
"An old law may create a headache for some of the 11 million Americans who gained health coverage through the Affordable Care Act's (ACA) Medicaid expansion. The estate recovery law allows states to recover Medicaid costs for patients who are older than 55 when they die, although some limits apply, such as exceptions for the disabled and hardship exemptions for survivors. The law is taking some newly enrolled Medicaid patients by surprise, but it's also prompting a few states to push back on the practice, according to The Wall Street Journal. While the law has been around since 1993, it may be little known to many Medicaid recipients, who are nonelderly adults with incomes at or below 138 percent of the federal poverty level. That works out to about $16,245 for an individual in 2015. Even though Medicaid is thought of as a program to provide free health insurance to poor Americans, the estate recovery law was designed to shore up the program's finances by getting back some of what Medicaid spends on long-term care. Some enrollees weren't aware of the program when they signed up, while others were given wrong information, PBS' NewsHour reported last month. One couple, Ruth and Rod Morgan, told the news magazine they had heard about the estate recovery act and asked about it when they signed up in California's Medicaid program, but they were told that it wasn't the case. "And then weeks later, we got a letter in the mail saying, congratulations, congratulations! You qualified for Medi-Cal. And then on the back page, this little paragraph says that you are subject to estate recovery, and do not contact your social worker about this," Ruth Morgan told NewsHour. Critics say the law hits low-income families and families of color, the very people who can't afford to give up assets to the state. In fiscal 2011, the 40 states that had the law to recover the costs of all Medicaid services after recipients' deaths collected $498 million, The Journal noted, citing data from the Health & Human Services Department…"
http://www.cbsnews.com/news/how-a-medicaid-law-may-impact-obamacare-enrollees/
Gallup: Despite Obamacare, 11.9% Still Uninsured
"Nearly 12 percent of American adults still do not have health insurance, according to a Gallup poll published Monday. This is despite the fact that the individual mandate in President Barack Obama's Affordable Care Act (ACA), AKA Obamacare, took effect at the beginning of 2014. According to Gallup 11.9% of American adults were uninsured in the first quarter of 2015. That was down one percentage point from the previous quarter and 5.2 points since the end of 2013, just before the Affordable Care Act's individual mandate went into effect. The Gallup survey shows the ACA falling far short of the president's statement that the law would be "about making sure that all of us, and all our fellow citizens, can count on the security of health care." In a speech in the Rose Garden on April 1, 2014, six months after the federal government initiated its rollout of its health insurance marketplace, Obama told the American people, "Today should remind us that the goal we set for ourselves, that no American should go without the health care that they need; that no family should be bankrupt because somebody in that family gets sick, because no parent should have to be worried about whether they can afford treatment because they're worried that they don't want to have to burden their children; the idea that everybody in this country can get decent health care–that goal is achievable." "That's what the Affordable Care Act, or Obamacare, is all about: making sure that all of us, and all our fellow citizens, can count on the security of health care when we get sick, that the work and dignity of every person is acknowledged and affirmed," Obama said…"
http://cnsnews.com/news/article/brittany-m-hughes/gallup-despite-obamacare-119-still-uninsured
Survey: Nearly 9 in 10 U.S. adults now have health insurance
"Underlining a change across the nation, nearly 9 out of 10 adults now say they have health insurance, according to an extensive survey released Monday. As recently as 2013, slightly more than 8 out of 10 had coverage. Whether the new number from the Gallup-Healthways Well-Being Index turns out to be a high-water mark for President Barack Obama's health care law, or a milestone on the path toward his goal of getting virtually all U.S. residents covered, remains to be seen. The law's future is still up in the air, and will turn on factors ranging from an upcoming Supreme Court decision on consumer subsidies to actions by Republican leaders in states opposed to Medicaid expansion. The Gallup-Healthways survey found that the share of adults who lack insurance dropped to 11.9 percent for the first three months of this year, the lowest level since that survey began its tracking in 2008. The latest update overlaps with the period when the health law's second sign-up season was winding down. Coverage gains from 2014-2015 translate to about 3.6 million fewer adults uninsured since the fall, before open enrollment got under way, according to Gallup…"
http://www.cbsnews.com/news/nearly-9-in-10-u-s-adults-now-have-health-insurance-survey/
Uninsured rate drops again under ObamaCare
"A new survey finds that only 11.9 percent of people in the United States lacked health insurance in the first quarter of the year, a drop of 5.2 percentage points since ObamaCare went into effect. The Gallup-Healthways survey released Monday finds that the rate of people lacking health insurance fell 1 percentage point, from 12.9 percent, at the end of 2014. Since ObamaCare's coverage expansion went into effect at the beginning of 2014, the rate has fallen from 17.1 percent. Gallup notes that some of the decrease could also be due to the improving economy, but the healthcare law appears to be playing a major role. The rate is lower than its 14.6 percent mark at the beginning of 2008, which was before the economy crashed.  The Obama administration has been using the declining numbers to argue that the law is working. It touted its estimate in March, based on Gallup data, that 16 million people had gained coverage because of the law. "The evidence shows that the Affordable Care Act is working, and families, businesses and taxpayers are better off as a result," Health and Human Services Secretary Sylvia Mathews Burwell said then."
http://thehill.com/policy/healthcare/238586-uninsured-rate-drops-again-under-obamacare
Uninsured rate continues to drop in Obamacare era: poll
Hispanics see gains, but 30 percent still
"The uninsured rate continued to drop in the age of Obamacare, according to a survey released Monday that showed a 1 percentage point dip from the final quarter of 2014 to the start of this year. Overall, the rate of Americans lacking coverage has dropped 5.2 points — to 11.9 percent — since the final quarter of 2013, or right before the Affordable Care Act's main provisions took effect, the Gallup-Healthways survey found. Pollsters said an improving economy and decreasing unemployment rate may have contributed to the drop. "However, the uninsured rate is significantly lower than it was in early 2008, before the depths of the economic recession, suggesting that the recent decline is due to more than just an improving economy," they said. Among subgroups, the survey found lower income Americans and Hispanics saw the steepest drops in their uninsured rates. The rate among those making less than $36,000 in household income has dropped 8.7 points since the close of 2013…"
http://www.washingtontimes.com/news/2015/apr/13/uninsured-rate-continues-drop-obamacare-era-poll/?utm_source=RSS_Feed&utm_medium=RSS
Senate tees up votes on $200B Medicare deal
"The Senate is poised to vote Tuesday on a handful of amendments to a roughly $200 billion Medicare deal, according to three people familiar with the negotiations. Senate leaders are expected to enforce limited debate on the amendments, creating the high bar of 60 votes for passage, according to a lobbyist familiar with the talks.  "We don't want to amend this bill to death; we want three simple amendments," Minority Leader Harry Reid (D-Nev.) said Monday from the Senate floor. Reid did not specify what proposals the amendments would contain. But two people familiar with the talks, including a Senate Democratic aide, said Democrats want a four-year extension of the Children's Health Insurance Program, the removal of abortion-related language known as the Hyde Amendment and a repeal of the Medicare therapy cap.
The children's insurance program is extended for two years under the bill, which House Minority Leader Nancy Pelosi (D-Calif.) has described as one of the critical compromises in the deal. But Senate Democrats have repeatedly argued that two years is not enough. Repeal of the Medicare therapy cap, which limits outpatient coverage, has been a top priority for groups such as AARP. "This is a noncontroversial amendment that will help beneficiaries across the country. This is something that will improve the bill," Ariel Gonzalez, director of federal health and family advocacy for AARP, said in an interview. Reid said he would agree to a "very, very short time agreement" on the amendments, so lawmakers could act quickly on the legislation, which would end Medicare's sustainable growth rate, and with it, a policy problem that has vexed Congress for two decades…"
http://thehill.com/policy/healthcare/238643-senate-tees-up-votes-on-200b-medicare-deal
GOP senator rips 'doc-fix' deal
"Sen. Jeff Sessions (R-Ala.) slammed the House-passed $200 billion Medicare deal, saying lawmakers are "shattering" their promise to balance the budget.  "I don't see how we can look our constituents in the eye and say we're producing a balanced budget," he said Monday from the Senate floor, adding that lawmakers are "shattering our promises to our constituents."  The Senate is expected to vote this week on amendments to the Medicare deal, which would end the program's sustainable growth rate (SGR) and prevent a series of dramatic cuts to doctor reimbursement payments.  Sessions said if the legislation passes as written it will add that amount to the debt over 10 years. He said the legislation isn't paid for despite being told "by a number of people that it was paid for."  "Was the plan to really balance the budget or to produce talking points," he asked. "This is why the American people don't trust Congress."  Sen. Mike Lee is expected to offer an amendment that would include a pay-for to finance the proposal.  Sessions suggested that while the "doc fix" deal needs to be passed, lawmakers "need to do it responsibly, in a grown up fashion."  "I wish I didn't have to say these things, but the truth is this is not responsible," he said.  Sessions suggested that he had "a list" of ways the legislation could be paid for "We don't need to gimmick up this legislation," he said. "This violates the budget control act."
http://thehill.com/policy/healthcare/238670-gop-senator-rips-doc-fix-deal
Feds reject ObamaCare open enrollment for pregnant women
"The Department of Health and Human Services (HHS) has denied a request from Democrats to create a special open enrollment period under the Affordable Care Act for women when they find out they are pregnant. In a response to the March letter sent by Senate Health, Education, Labor and Pensions (HELP) Committee ranking member Sen. Patty Murray (D-Wash.) with 36 signatures, HHS Secretary Sylvia Mathews Burwell said the agency does not have "the legal authority to establish pregnancy as an exceptional circumstance" to create a special enrollment period. Burwell said pregnant women could enroll in Medicaid and the Children's Health Insurance Program (CHIP). "Women with low and moderate incomes can enroll in these programs at any time if they qualify," she wrote. "And, like all other qualified individuals, pregnant women can enroll in the Marketplace during the annual open enrollment period." Lawmakers originally asked for the special enrollment period in an effort to address what they called a gap in coverage that could leave women without access to maternity care. "Good maternity care is essential for the well-being of children, and studies show that maternal mortality rates are three to four times higher for women who do not receive prenatal care," said the letter to HHS, signed by Sens. Ron Wyden (D-Ore.), Kirsten Gillibrand (D-N.Y.), Barbara Mikulski (D-Md.) and Tammy Baldwin (D-Wis.). Without health insurance, lawmakers said, women will either be forced to forgo this critical care or face lofty out-of-pocket costs. In a statement to NPR in February, Burwell said HHS had not included pregnancy as a qualifying life event because it was following insurance companies in determining open enrollment periods. But she said then that HHS was open to considering the issue. "It is absolutely critical that all pregnant women have access to health care coverage, so I am disappointed by today's announcement," Murray said in a statement last week. "I will continue looking for ways to get this done so that more women can get covered and get the affordable, high quality care they need for themselves and their young children."…"
http://thehill.com/regulation/238621-hhs-denies-dems-call-for-open-enrollment-for-pregnant-women
Is Reconciliation a Real Challenge to Obamacare?
"Even if some Republicans don't really want to go there, even if it's an exercise in futility, many are convinced the guaranteed-to-be-vetoed process of budget reconciliation promises to put Obamacare at the center of the 2016 debate. And that, conservatives say, is exactly where they want it. Reconciliation is the optional legislative process by which Congress may seek to implement fiscal savings by "reconciling" tax and entitlement statutes with a budget resolution. It's a two-step process. The first step is to pass a budget resolution both chambers agree on (which is not subject to a presidential signature or veto.) The second step is to then pass a reconciliation bill that finds savings within the budget resolution's structure. Budget rules allow a reconciliation bill to avoid a Senate filibuster, so it is frequently used to pass policies that wouldn't survive that chamber's typical procedural hurdles. Its more recent use was to pass Obamacare and, before that, President George W. Bush's tax cuts. It is still subject to presidential signature or veto. If Obama vetoed a reconciliation bill that dismantles key elements of his signature health care law, proponents argue it would make it clear to 2016 voters that the only element missing from a successful repeal is a Republican president. Repealing all of the health care law through reconciliation is impossible. Reconciliation must be used to effect savings through changing taxes, spending or entitlements. Outside that purview puts it under the normal Senate procedural process. But staying within reconciliation's strictures might be difficult, given GOP leadership's penchant for avoiding Obamacare votes that could be tough for vulnerable Republicans. That doesn't mean it can't — or won't — be done. There is a way congressional Republicans could, theoretically, alter the Affordable Care Act so severely it requires replacement, budget gurus say. G. William Hoagland, a senior vice president at the Bipartisan Policy Center and a former GOP staff director of the Senate Budget Committee for more than two decades, told CQ Roll Call it wouldn't take much. "Shoot it full of holes so much that it dies," Hoagland said. "You don't have to kill it outright, but you put in on the recovery table and it doesn't recover." Hoagland cited two potential health care law changes that, according to the Congressional Budget Office, could each deliver roughly $1 trillion in savings over the next 10 years: the elimination of state subsidies and the halting of a Medicaid expansion. Politically, "Let's cut Medicaid by nearly $1 trillion" isn't as great an applause line as the "Let's repeal every last word of Obamacare" rallying cry Sen. Ted Cruz, R-Texas, has taken to using on the stump…"
http://blogs.rollcall.com/218/2016-republican-strategy-obamacare-ballot/?dcz=
President predicts ObamaCare victory: Case 'pretty clear cut'
"President Obama said Monday expressed confidence that the Supreme Court will uphold a key portion of his healthcare law this summer. "I'm confident in the Supreme Court applying its own rules of interpreting laws [and] will uphold the law," Obama said in an interview with Portland, Maine, NBC affiliate WCSH. "It's pretty clear cut." The high court is expected to rule on whether insurance subsidies can legally be distributed to people in states served by the federal insurance exchange, HealthCare.gov. Plaintiffs in King v. Burwell argue that a phrase in the Affordable Cart Act, "established by the state," means that people in the 37 states without insurance exchanges should not be eligible for tax subsidies. Maine is one of those states.  Supporters of the ObamaCare fear that if the justices side with the plaintiffs, the law will unravel. The court gave few clues about how it might rule during oral arguments in March, though it appeared that Chief Justice John Roberts and Justice Anthony Kennedy could be the swing votes…"
http://thehill.com/policy/healthcare/238680-president-predicts-obamacare-victory-case-pretty-clear-cut
Obama: 'Pretty clear cut' that Obamacare will survive Supreme Court test
"President Obama said Monday that there is little doubt the Supreme Court will rule in the administration's favor and won't gut a key portion of the president's signature health care reform law. In an interview with WCSH-TV of Portland, Maine, Mr. Obama said the case is "clear cut" and that he is confident Obamacare will survive as written.
The Supreme Court heard arguments last month in the King v. Burwell case, which hinges on whether the government legally can pay subsidies to customers in states that rely on federal health car exchanges. The law says subsidies can be paid only to customers in exchanges "established by the state." At least 34 states, including Maine, elected not to set up and operate their own exchanges and have been relying on the federal system. While the Supreme Court could effectively derail Obamacare in those 34 states, the president isn't worried. "I am confident the Supreme Court, applying its own rules of interpreting laws, will uphold the law. It's pretty clear cut," Mr. Obama said…"
http://www.washingtontimes.com/news/2015/apr/13/obama-pretty-clear-cut-obamacare-will-survive-supr/?utm_source=RSS_Feed&utm_medium=RSS
Miami-Dade enrolls 400,000 in Obamacare, more than 43 states
"With special enrollment all but concluded in this year's Affordable Care Act health insurance sign up period, Miami-Dade County has claimed nearly 400,000 enrollments, more than any county in Florida and 43 entire states, according to federal data. The state is a record breaker, too, leading nationwide enrollment with 1.6 million sign ups, surpassing expert projections for 2015. The county breakdown, based on U.S. Department of Health and Human Services ZIP code enrollment numbers through Feb. 22 and analyzed by nonprofit organization Enroll America, provides the first look at the distribution of enrollment throughout Florida's 67 counties. According to the data, Miami-Dade County leads the state with 392,231 plan selections, followed by Broward with 221,758 and Palm Beach with 136,612. Together, the three counties are responsible for more than 750,000 sign ups, or about 47 percent of Florida's total enrollment. Orange and Hillsborough counties finish off the top five. Monroe County enrolled another 6,844 consumers. Milton Vazquez, Florida spokesman for Enroll America, said that from the beginning, the organization's effort was particularly focused on South Florida because of its high uninsured rate compared to the rest of the state. "Even knowing that, going in, it was really high, when I first heard that we were projecting 700,000 in these three counties, my mouth was open," Vazquez said…"
http://www.miamiherald.com/news/local/community/miami-dade/article18433949.html
A Make-or-Break ObamaCare Moment
If the Supreme Court opens the door, Republicans must be ready with a simple, workable health-care plan.
"Early this summer the Supreme Court will render a decision on King v. Burwell, the case challenging the IRS workaround that allows ObamaCare subsidies to be paid through federal exchanges. Many on the right believe that if the justices rule against the administration, it would be the final stake in the heart of ObamaCare. Nothing could be further from the truth. Millions of Americans would lose their federal subsidies and therefore be unable to pay for expensive ObamaCare coverage. In that case we can expect President…"
http://www.wsj.com/articles/a-make-or-break-obamacare-moment-1428967562?mod=rss_opinion_main
Why Hillary Clinton should (and will) embrace Obamacare
http://www.washingtonpost.com/blogs/the-fix/wp/2015/04/13/why-hillary-clinton-should-and-will-embrace-obamacare/?wprss=rss_national
Investigator: VA whistleblower cases remain 'overwhelming'
"A top federal investigator says the number of whistleblower cases reported at the Department of Veterans Affairs remains "overwhelming," a year after a scandal broke over chronic delays for veterans seeking medical care and falsified records covering up the delays. Carolyn Lerner, head of the independent Office of Special Counsel says complaints of waste, fraud and abuse, as well as threats to the health and safety of veterans, continue to pour in, even after Congress gave the department an extra $16 billion last year to shorten waits for care and overhaul the agency. Lerner told Congress Monday that so many complaints have been filed that VA cases represent 40 percent of all incoming cases being investigated by her agency. The special counsel's office has jurisdiction over the entire federal government…"
http://cnsnews.com/news/article/investigator-va-whistleblower-cases-remain-overwhelming
Shock Testimony: VA Officials Retaliate Against Whistleblowers by Illegally Accessing Their Medical Records
"An official at the U.S. Office of Special Counsel said Monday that Department of Veterans Affairs officials are known to be retaliating against VA whistleblowers by illegally going through their medical records, in an apparent attempt to harass and discredit these whistleblowers. This surprising testimony from Special Counsel Carolyn Lerner was delivered at a House Veterans Affairs subcommittee hearing, which was called to discuss the problems whistleblowers face when they try to expose the ongoing failure of the VA to provide medical care to veterans…"
http://www.theblaze.com/stories/2015/04/13/shock-testimony-va-officials-retaliate-against-whistleblowers-by-illegally-accessing-their-medical-records/
VA building projects riddled with mistakes and cost overruns
"There are hospital doors at the half-built ­Veterans Affairs medical center outside Denver that were supposed to cost $100 each but ended up ­running $1,400. There's a $100-million-and-still-rising price tag for an atrium and concourse with curving blond wood walls and towering glass windows. And entire rooms that had to be refashioned because requests for medical equipment changed at the last minute and in other cases the equipment didn't fit. No one had bothered to measure. Not even completed yet, this $1.7 billion facility is already among the most expensive hospitals in the world, and it's just one of several VA hospital projects that are greatly over budget and behind schedule, according to the Government Accountability Office, the investigative arm of Congress. "Everything that could have gone wrong did. It's just an astounding price tag," said David Wise, who wrote in a GAO report about the Aurora project and VA construction problems in Orlando, Las Vegas and New Orleans. The hospital construction woes are the latest in a long line of troubles that the Department of Veterans Affairs faces, from accusations of retaliation against whistleblowers to a backlog of compensation benefits to reports that wait-times for appointments in some parts of the country still haven't improved. Wait-times range from 30 days to more than six months. Last May, President Obama accepted the resignation of VA Secretary Eric K. Shinseki in the wake of a coverup of months-long hospital wait-times for veterans seeking treatment for everything from cancer to post-traumatic stress disorder. Obama and Robert McDonald, Shinseki's replacement, have vowed to restore trust in the agency…"
http://www.washingtonpost.com/politics/va-building-projects-riddled-with-mistakes-and-cost-overruns/2015/04/13/e66279b4-d4b9-11e4-a62f-ee745911a4ff_story.html?wprss=rss_national
VA tells Congress it has plan to pay for Denver hospital
"The Veterans Affairs Department told Congress it wants to tap a $5 billion fund for improving health care to finish the over-budget Denver VA hospital, Sen. Michael Bennet's office said Monday. The department wants to transfer $830 million from the fund to the $1.73 billion hospital under construction in the Denver suburb of Aurora, Bennet spokesman Adam Bozzi said. Congress allocated the $5 billion to hire more physicians, upgrade facilities, improve efficiency and make other changes to give veterans better access to health care. A VA spokesman didn't immediately return a call for comment. Congress has been pressing the VA for a plan to pay for the cost overruns and to explain what went wrong and fire those responsible. The U.S. House Committee on Veterans Affairs has scheduled a hearing Wednesday on the hospital. Last year, the VA estimated the hospital would cost $630 million and be finished this year. It's now expected to take until 2017 to complete. The 184-bed medical center will replace an old, crowded facility in Denver. Rep. Mike Coffman, R-Colorado, suggested diverting the department's multimillion-dollar bonus budget to the Denver project until it's complete. But VA Deputy Secretary Sloan Gibson called that suggestion "a lousy idea."…"
http://cnsnews.com/news/article/va-tells-congress-it-has-plan-pay-denver-hospital
IMMIGRATION:
Illegals' crimes expose broken immigration system as next border surge looms
"As the Obama administration prepares for a new surge of illegal immigrant children this year, some of those from previous waves are turning up on court dockets across the country, charged with serious crimes such as capital murder and aggravated rape. The cases are exposing many of the holes in the immigration system and the way the U.S. has tried to grapple with children fleeing economic troubles, domestic abuse or gang violence in Central America — and sometimes bringing those very troubles to the U.S. with them. From the law, which requires most of the children to be turned over to social workers, to immigration authorities and the court system, which allow most of them to abscond, never showing up to be deported, to the lack of a safety net to help the children once they're free in the country, the cases suggest a broken process nearly from start to finish, with some children getting lost in the system and others being released because of overcrowding, only to reappear when they're called before a judge to answer for a bigger crime. "The eagerness of the administration to open our borders is not without consequence," said Rep. Duncan Hunter, a California Republican who has tracked the issue. "Now we're seeing some of these same minors in the criminal justice system, and the crimes some are being brought in for are very serious, even heinous. The administration, with their approach, wants to assume everyone that shows up on America's doorstep has good intentions, but that's a dangerous assumption, and we're seeing evidence of the fact." The administration admits it was overwhelmed by last summer's surge, which officials said caught them by surprise, with more than 60,000 so-called "unaccompanied minors" — children traveling without a parent — streaming across the border in fiscal year 2014. The pace is picking up once again heading into the warmer months of 2015, according to the latest government statistics, and though it's down from 2014's frenetic rate, it's still shaping up as the second-worst year on record. Oftentimes the children don't even sneak into the country but instead boldly seek out a Border Patrol agent to turn themselves in to, trusting that generous laws, crowded courts and bureaucratic confusion will give them a chance to disappear into the shadows…"
http://www.washingtontimes.com/news/2015/apr/13/illegal-immigrants-crimes-expose-broken-immigratio/?utm_source=RSS_Feed&utm_medium=RSS
Immigration Influx To Exceed Population Of Seven Top US Cities
"While the debate over amnesty rages, the U.S. already expects to admit 10 million new legal immigrants on a path to citizenship over the next decade — more than the population of seven large American cities combined. At the current rate, the influx of legal immigrants over the next ten years will exceed the total populations of Los Angeles, Chicago, Dallas, Denver, Boston, Atlanta and St. Louis combined, according to federal data compiled by Alabama Republican Sen. Jeff Sessions' office. The U.S. offers green cards to about 1 million new legal permanent residents each year. Over the past five years, the Department of Homeland Security has issued 5.25 million green cards total. Recent immigration reform proposals would have drastically upped the number of legal immigrants entering the country each year. The 2013 Gang of Eight immigration bill would have tripled the number of green cards issued over the next decade to a total of 30 million new legal residents. To put that in context, that's more than the entire populations of five Central American countries combined Honduras, El Salvador, Nicaragua, Costa Rica and Panama. Sessions' office says that polls have consistently found that only a very small number of Americans hope to increase legal immigration. Gallup found in June that a plurality of 41 percent of Americans said they'd support decreasing legal immigration, while just 22 percent think legal immigration should be upped. American voters are even more decisively opposed to giving amnesty to people in the country illegally. A poll from Paragon Insights found in January that 58 percent of voters opposed President Obama's current proposal to end deportation for four million undocumented immigrants.  While Americans have often focused on the rapid influx of illegal immigrants, some are turning their attention toward legal immigration and its affect on jobs and wages for American workers…"
http://dailycaller.com/2015/04/13/immigration-influx-to-exceed-population-of-seven-top-us-cities/
Deportations of illegal immigrants plummet on Obama's watch
"The federal government's chief deportation agency has seen its success plummet under President Obama, and its chief, Sarah R. Saldana, will tell Congress on Tuesday that they've had trouble adapting to the changing face of illegal immigration and a lack of cooperation from both American cities and from foreign countries. Ms. Saldana, director of U.S. Immigration and Customs Enforcement (ICE), says in testimony prepared for the House Judiciary Committee that the dramatic drop in deportations is a reflection of a trickier set of circumstances and pressures from all sides. She said she had to pull agents off their regular duties during last summer's illegal immigrant surge at the border, which meant fewer people focusing on deporting the longtime illegal immigrants living in the interior of the U.S. And she said the lack of cooperation from states, counties and cities when agents ask them to hold an illegal immigrant for pickup has also hindered efforts. "While the reasons for this may vary, including state and local legislative restrictions and judicial findings of state and local liability, in certain circumstances we believe such a lack of cooperation may increase the risk that dangerous criminals are returned to the streets, putting the public and our officers at greater risk," she will testify. Ms. Saldana is likely to face a severe grilling over the troubles at her agency, as she defends Mr. Obama's immigration policies, which have neutered much of ICE's work. Republicans said it amounts to a "failure" on the agency's top priority…"
http://www.washingtontimes.com/news/2015/apr/13/immigration-chief-sanctuary-cities-influx-kids/?utm_source=RSS_Feed&utm_medium=RSS
Sharp Drop In Deportations, Obama Immigration Chief To Testify
"Obama's chief immigration officer will testify this week before Congress about the sharp drop in deportations of illegal immigrants in recent years. Sarah Saldaña, director of U.S. Immigration and Customs Enforcement (ICE), is expected to attribute the plummeting numbers to the surge of children at the border and uncooperative local and foreign governments. Only 102,000 criminal illegal immigrants identified and apprehended by ICE were deported in Fiscal Year 2014, which is an 18 percent drop, according to a statement announcing the hearing. And the number of arrests of criminal illegal immigrants is down by 35 percent from this time last year.  Almost 800 personnel and other resources were reallocated last year to deal with the huge influx of Central American children crossing the border, she says in prepared testimony obtained by The Daily Caller News Foundation. The agency transferred nearly 60,000 children to DHS custody, and had to build three new family detention centers, according to immigration law, to detain families apprehended at the border…"
http://dailycaller.com/2015/04/13/sharp-drop-in-deportations-obama-immigration-chief-to-testify/
Trade agreement is a Trojan horse for Obama's immigration agenda
"Congress is considering whether to give President Obama the power to fast-track the Trans-Pacific Partnership, a sweeping international regulatory agreement the White House describes as "rules for the world's economy" — and the U.S. TPP regulates everything from the environment and energy (climate change, anyone?) to minimum wages, food and, most notably, immigration. If approved, the Trans-Pacific Partnership would have the force of a treaty. Its regulations would override U.S. law. With fast-track trade promotion authority (TPA), only a simple majority in both houses of Congress, not a two-thirds supermajority in the Senate, would be needed for approval. Congress could not change any of the rules in it, and the White House would not be obligated to follow any directives Congress offers on what those rules should look like. The Trans-Pacific Partnership includes an entire chapter on immigration. It is a Trojan horse for Obama's immigration agenda. House members who were ready to defund the Department of Homeland Security to stop President Obama's executive action on immigration must not give him TPA, which he will use to ensure his immigration actions are locked in when he leaves office. The U.S. Trade Representative says "temporary entry" guest worker visas are a "key feature" of the Trans-Pacific Partnership. "Temporary entry" reminds one of Milton Friedman's famous dictum: "Nothing is as permanent as a temporary government program." TPP isn't the first time the Obama administration has used trade agreements to rewrite immigration law. Its U.S.-South Korea deal expanded the L-1 visa program, which corporations use to bring foreign workers into the U.S. The Department of Homeland Security Inspector General slammed the L-1 program for fraud. Its crackdown met with pushback from the corporate community, and the Obama administration listened — to the corporations. Speaking at an international corporate business summit in March, Obama announced that "My administration is going to reform the L-1B visa category, which allows corporations to temporarily move workers from a foreign office to a U.S. office in a faster, simpler way. … [T]his could benefit hundreds of thousands of nonimmigrant workers and their employers." (Emphasis added.) Those hundreds of thousands of "nonimmigrant workers" aren't Americans — they are foreign workers not counted as immigrants. Guest worker visas top the wish list of the corporate interests pushing immigration reform. They are also pushing the Trans-Pacific Partnership. One corporate trade association says bluntly that "The TPP should remove restrictions on nationality or residency requirements for the selection of personnel." In The Trans-Pacific Partnership: A Quest for a Twenty-first Century Trade Agreement, Joel Trachtman declares that immigration is an "important frontier" in TPP, "promising great opportunities for individual migrants" and "developing country workers." It cites the U.S.-Korea Free Trade Agreement as a precedent for TPP…."
http://thehill.com/blogs/pundits-blog/international/238574-trade-agreement-is-a-trojan-horse-for-obamas-immigration
GOP judges in the majority on Obama immigration stay
"A federal appeals court panel assigned to consider whether to temporarily lift a block on President Barack Obama's latest round of immigration-related executive actions leans Republican, 2-1, and contains a sharply conservative judge who drew national attention for clashing with the administration over Obama's health care reform law. The 5th Circuit U.S. Court of Appeals announced Monday that the three-judge panel scheduled to hear arguments on the Justice Department's request for a stay of an injunction against Obama's immigration actions will consist of Judges Jerry Smith, Jennifer Walker Elrod and Stephen Higginson. Smith was appointed by President Ronald Reagan, Elrod by President George W. Bush and Higginson by Obama. Smith is the best known of the trio. During oral argument on a health care related case in 2012, he ordered a Justice Department lawyer to do what critics described as a homework assignment: produce a three-page paper explaining whether the courts had the authority to determine whether laws were constitutional. Smith was prompted to give the unusual instructions after Obama said, amidst debate over the constitutionality of his signature health care reform law, that it would be "unprecedented" for the Supreme Court to strike down a law passed by Congress. Obama later clarified his remarks to say he was referring to the modern era and to laws where Congress was claiming power to regulate an economic activity. (The Supreme Court ultimately upheld the individual mandate in the health care law, 5-4.) The split on the appellate panel is consistent with the overall lean of the 5th Circuit, which is considered the country's most conservative federal appeals court. Its active Republican-appointed judges outnumber Democrats, 2-1. The panel is set to hear two hours of oral argument Friday morning in New Orleans on the issue of whether to stay a district court judge's injunction from February blocking Obama's efforts to offer deferred deportation and work permits to millions more undocumented immigrants…"
http://www.politico.com/blogs/under-the-radar/2015/04/gop-judges-in-the-majority-on-obama-immigration-stay-205433.html
OPT program offers businesses incentive to hire foreign workers over Americans, critics say
"Businesses are increasingly making use of a little-known program that lets them hire high-skilled foreign workers for internships, without having to pay their payroll taxes — creating what critics say is yet another perverse incentive to pick would-be immigrants over American workers. Employers don't have to pay the taxes on workers here under the Optional Practical Training (OPT) program, which allows former students to stay and work for up to 29 months after they graduate from a U.S. college or university, and nearly 500,000 applications have been approved over the last five years, according to a report being released Monday by the Center for Immigration Studies. "You can be out of your university for more than two years and kindly old Uncle Sam still regards you as a student, allows you to still work legally in this country and worse, pays your employer a bonus instead of hiring a comparably qualified citizen or green card holder," said David North, the researcher who wrote the report. OPT was designed so new graduates could gain experience in their field. The program was supposed to be a 12-month grace period, but President George W. Bush created a program that allows foreign former students who got degrees in certain math, science or technology fields to remain an additional 17 months. President Obama expanded the definitions to allow more foreigners to qualify for the program, and late last year, as part of his deportation amnesty, announced he would expand the program even further — though no details have been released yet. Mr. North said the government has missed out on $4 billion in Social Security and Medicare taxes that would have been paid by workers who are subject to the payroll tax…"
http://www.washingtontimes.com/news/2015/apr/13/opt-program-may-cause-americans-lose-jobs-foreign-/?utm_source=RSS_Feed&utm_medium=RSS
REPORT: 'OBSCURE' VISA PROGRAM MAKES CERTAIN FOREIGN WORKERS LESS EXPENSIVE THAN AMERICAN WORKERS
"A new report from the Center for Immigration studies argues an obscure program has the government offering a "bonus" to employers who hire certain immigrant graduates of U.S. colleges instead of American workers. According to CIS expert David North's report, the Optional Practical Training program allows recent foreign graduates to retain their "student" visa status for a period of 12 months and if they graduated in a science, technology, engineering of math they can extend it for another 17 months. That "student" status has tax implications — and good ones for the employer and immigrant according to North's report. He argues that since "neither the employer nor the alien has to pay payroll taxes, which are mandated on resident workers and their employers" then the U.S. ends up offering "a bonus of as much as $11,600 to employers when they hire an alien graduate rather than a U.S. graduate." North's report further argues that, based on information uncovered by a recent Freedom of Information Act request more than 433,000 12-month OPT visas were issued under this program and more than 64,000 17 month extensions from 2009-2013. Based on North's calculations that amounts in loses to the Social Security and Medicare trust funds as high as $4 billion…"
http://www.breitbart.com/big-government/2015/04/13/report-obscure-visa-program-makes-certain-foreign-workers-less-expensive-than-american-workers/
Poll: Floridians Oppose Special Treatment for Cuban Immigrants
"Opposition to U.S. immigration policies continues to mount among the American people. A plurality of Floridians now wants to end the special privileges granted to Cuban immigrants under federal law, according to a Sun-Sentinel poll. Specifically, 37 percent of Floridians want to eliminate the Cuban Adjustment Act of 1966, which gives special treatment to Cuban immigrants, and 46 percent wish to do away with the so-called "wet foot / dry foot" policy that favors Cuban immigrants apprehended on land. Both Florida's general population and its Hispanics in particular now oppose such policies. Approximately 45 percent of Hispanic Floridians support travel restrictions for Cubans granted refugee status in the U.S., which would prevent the refugees from traveling back to Cuba. Support for the travel restrictions is higher among Florida Hispanics than among the general population of Floridians…"
http://www.nationalreview.com/article/416857/poll-floridians-oppose-special-treatment-cuban-immigrants-ryan-lovelace
US judge: Immigration courts must consider non-cash bond
"A federal judge in Seattle says immigration judges in western Washington must consider whether to release detained immigrants without requiring cash bonds. U.S. District Judge Robert Lasnik issued the ruling Monday in a case brought by a Honduran woman who was held in custody for five months while she sought political asylum because she couldn't afford to pay her bond, which was first set at $7,500 and then lowered to $3,500. Lawyers with the Northwest Immigrant Rights Project and the American Civil Liberties Union sued on behalf of Maria Sandra Rivera. They said they wanted to challenge a longstanding practice of local immigration judges to always require a cash bond before releasing detainees – even though federal law allows the detainees to be released on other conditions of supervision. Activists said the old policy had been in place for 15 years and resulted in poor immigrants being stuck in detention solely because of their poverty…"
http://www.washingtontimes.com/news/2015/apr/13/us-judge-immigration-courts-must-consider-non-cash/?utm_source=RSS_Feed&utm_medium=RSS
Exclusive: Huckabee, Preparing For 2016, Rails Against Illegal Immigration In New Video [VIDEO]
"Former Arkansas Gov. Mike Huckabee, making moves ahead of a likely GOP campaign for president, is releasing a video that focuses on illegal immigration and helping "every American earn his or her maximum wage." The web video, shared first with The Daily Caller, will be disseminated by Huckabee's America Takes Action political organization on Tuesday. "We've got to repeal Obama's unconstitutional executive orders, oppose amnesty and secure the border," Huckabee says in the video. "You don't punish people for living by the rules. If you're rewarding people who play outside the rules, and punish people who live within the rules, pretty soon nobody is going to play by the rules." Adds Huckabee: "By securing the border and protecting American workers and their livelihoods, we'll finally help every American earn his or her maximum wage."
http://dailycaller.com/2015/04/13/exclusive-huckabee-preparing-for-2016-rails-against-illegal-immigration-in-new-video-video/
SPENDING/BUDGET/ECONOMY:
CBO: Feds Taxing More, Spending More, Running Bigger Deficit in 2015
"The federal government taxed away more money, spent more money and ran a bigger deficit in the first half of fiscal 2015 than it did in the first half of fiscal 2014, according to the Congressional Budget Office. "The federal government ran a budget deficit of $430 billion for the first half of fiscal year 2015, CBO estimates–$17 billion more than the shortfall recorded in the same span last year," the CBO said in its Monthly Budget Review for March 2015, which was published April 8. "Both revenues and outlays were about 7 percent higher than the amounts recorded in the first six months of fiscal year 2014." The federal fiscal year begins on Oct. 1 and ends on Sept. 30. In the first six months of fiscal 2014, the government took in approximately $1,323,000,000,000 in revenue, according to CBO. In the first six months of this fiscal year, it took in approximately $1,420,000,000,000—an increase of $98,000,000,000. Meanwhile, the federal government spent approximately $1,736,000,000,000 in the first six months of fiscal 2014. It spent approximately $1,851,000,000,000 in the first six months of the fiscal year—an increase of $115,000,000,000 over last year. Last year, the government ran a deficit of $413 billion in the first six months of the fiscal year. This year, it ran a deficit of $430 billion—a $17 billion increase over last year. The biggest source of additional tax revenue for the federal government was the individual income tax. In the first six months of fiscal 2014, Americans paid the federal government approximately $585,000,000,000 in individual income taxes. In the first six months of fiscal 2015, Americans paid $642,000,000,000 in individual income taxes—an increase of $57 billion (or 9.7 percent) from fiscal 2014…"
http://cnsnews.com/news/article/terence-p-jeffrey/cbo-feds-taxing-more-spending-more-running-bigger-deficit-2015
US budget deficit expanded slightly in fiscal first half
"The deficit through the first half of the budget year ran slightly above last year's pace, with the March imbalance up $16 billion over a year ago. The Treasury Department said Monday that the March deficit came to $52.9 billion compared to a deficit of $36.9 billion in March 2014. Through the first six months of the budget year, the deficit totaled $439.5 billion, 6.3 percent higher than last year's six-month deficit of $413.3 billion. The Congressional Budget Office is forecasting a full-year deficit of $486 billion, roughly on par with 2014's deficit of $483.4 billion. Congress returned Monday from a two-week recess facing what is expected to be months of wrangling between Republicans and Democrats over competing budget plans. The latest budget report showed that government revenues over the last six months totaled $1.42 trillion, up 7.3 percent from a year ago. Government spending over the same period totaled $1.86 trillion, an increase of 7.1 percent over the previous year. Spending on Medicare rose 8 percent, and spending on Medicaid shot up 23 percent. The 2014 deficit was down from $680.2 billion in 2013. Before 2013, the U.S. had recorded four straight years of annual deficits above $1 trillion, reflecting the impact of a severe financial crisis and the worst recession since the Great Depression of the 1930s. President Barack Obama in February unveiled a budget proposal for 2016 — his final full year in office — that seeks authorization from Congress to spend $4 trillion next year. It projects a 2016 deficit of $474 billion. Obama's spending plan would raise $2 trillion in higher taxes over the next decade from the wealthy, corporations and smokers while granting tax breaks to low-income and middle-income families. It would boost spending on domestic programs such as increased road construction and a proposal to provide a free community college education to students who qualify…"
http://cnsnews.com/news/article/us-budget-deficit-expanded-slightly-fiscal-first-half
White House Predicts Rising Deficits Over the Next Four Years
"The trend of declining deficits is reversing, intruding on a critical talking point for President Barack Obama on fiscal responsibility even as the national debt has nearly doubled under his watch. The White House's top economic adviser on Monday predicted more deficit increases, particularly after Obama leaves office. That's when the deficit will rise as a percentage of the economy, said Jason Furman, chairman of the White House Council of Economic Advisers. The budget deficit increased by 6 percent for the first half of fiscal year 2015 that began in October, up to $439.47 billion from $413.26 billion in the first half of fiscal year 2014. This marks a reversal from deficits that declined from more than  $700 billion in 2012 to $600 billion in 2013, after having spiked to $1.3 trillion before Obama came into office after the 2008 recession. Still, the deficit has been significantly higher under Obama than during most of the George W. Bush presidency…"
http://www.theblaze.com/stories/2015/04/13/white-house-predicts-rising-deficits-over-the-next-four-years/
Six examples of government waste from this year's budget-hawk reports
"Congress faces a deadline Wednesday for approving a unified 2016 budget, and lawmakers from both parties are looking for ways to trim the $18 trillion federal debt to varying degrees. At least two reports this year have highlighted perceived waste that the government could address as it tries to reduce spending. Citizens Against Government Waste released its annual "Prime Cuts" report this month, recommending programs that the government could eliminate for some $648 billion in savings next year. The group has conservative roots, but its recommendations affect a wide variety of programs, from farm aid and defense spending to AmeriCorps and community-development grants. Also this month, Rep. Steve Russell (R-Okla.) released the first edition of "Waste Watch," following in the footsteps of former Sen. Tom Coburn (R-Okla.), who published an annual "Waste Book" for years before retiring in January. Below are six examples of alleged waste from this year's budget-hawk analyses:…"
http://www.washingtonpost.com/blogs/federal-eye/wp/2015/04/13/six-examples-of-government-waste-from-this-years-budget-hawk-reports/
Unwanted tanks and other government waste detailed in reports
"If the Republican majority in Congress really wants to cut back on government waste, it can find some inspiration from a pair of reports recently released, detailing examples of egregious spending and programs that could arguably go on the chopping block. Rep. Steve Russell, R-Oklahoma, last week released the first edition of his "Waste Watch" report, which identifies 10 specific instances of recent government waste, totaling more than $117 million. Russell is picking up the torch formerly carried by Sen. Tom Coburn of Oklahoma, whose "Waste Book" annually laid out examples of government excess. Russell writes in the introduction of his report, "For the most part, this money has already been wasted. However, each item points to larger, ongoing issues that merit further oversight, investigation, or action by Congress in order to protect taxpayer money." Most of the examples from Russell, an Army veteran, pertain to defense and foreign policy. For example, in 2012, the U.S. paid an Afghan construction firm nearly $500,000 to build a training exercise facility for the Afghan Special Police. However, just four months after the project was finished, the facility's walls began to disintegrate in the rain. It turns out the contractor constructed the facility out of bricks made of sand, ignoring construction quality standards required by its contract. The U.S. has yet to recoup its money; meanwhile, the contractor is still technically eligible for other U.S. contracts…"
http://www.cbsnews.com/news/unwanted-tanks-and-other-government-waste-detailed-in-reports/
Obama, Republicans duel over tax cut plans
"As Americans file federal tax returns by midnight Wednesday, President Obama and congressional Republicans duel this week over competing tax cut plans. Obama has a string of events throughout the week to highlight his proposals for tax breaks devoted to child care, education, and working families, while arguing that a GOP plan to eliminate the estate tax will benefit only wealthy Americans. "This is about a stark a contrast as one can imagine," said Jason Furman, chairman of the president's Council of Economic Advisers. The Republicans, meanwhile, described the estate tax as a punitive levy that targets farms, ranches, and businesses. "The death tax unduly burdens American families by taxing assets that are handed down from generation to generation, like family farms or small family businesses," said Senate Majority Leader Mitch McConnell, R-Ky. As part of its push, the Obama administration released a report Monday on the impacts of the two tax plans, including state-by-state breakdowns. Obama pitched his economic plans Monday in interviews with television anchors from markets in states with at least one Republican senator: Columbus, Ohio; Harrisburg, Pa.; Madison, Wisc.; Portland, Maine.; and Sioux Falls, S.D. The administration has proposed tax credits for child care, college costs, and second earners in working families. These and other incentives would be financed by raising taxes on the nation's wealthiest. In a message to the White House e-mail list, Communications Director Jen Psaki said Wednesday's federal tax deadline offers a good opportunity to contrast the two parties. "The Republicans' tax giveaway for these few thousand wealthy estates," she wrote, "costs nearly as much as the President's entire middle-class tax agenda." On Tuesday, Obama plans to promote legislation for equal pay between men and women. Wednesday brings a trip to Charlotte, N.C., where Obama plans to speak with working women. This Thursday, Obama attends a "White House Champions of Change" event. Psaki wrote that the program is designed to "honor working families and recognize individuals and companies who have worked to improve workplace flexibility through advocating for paid sick and family leave, paycheck fairness, and putting an end to pregnancy discrimination." Republicans who control the U.S. Senate and House emphasized the tax hikes in Obama's plan, and derided his schedule this week as pure politics…"
http://www.usatoday.com/story/news/nation/2015/04/13/obama-tax-day-mitch-mcconnell-john-boehner/25728193/
Budget, Medicare spending deadlines loom before Congress
"Fresh from a two-week vacation, Congress is back and already struggling to meet a pair of looming deadlines, with no prospect for a budget and little progress on breaking a stalemate on Medicare spending. If the Senate can't pass a Medicare deal by Wednesday morning, doctors who treat Medicare patients will face a 21 percent cut in their federal reimbursements. Wednesday is also the deadline set in law for Congress to approve the budget for the next year's spending, but instead of finishing up, GOP lawmakers said they'll only take the first steps by officially appointing House and Senate negotiators to hammer out an agreement. "It's my intention to get this budget done by the end of this month," House Majority Leader Kevin McCarthy said. While Congress typically blows past the budget deadline — the resolution sets limits for actual spending bills — missing the Medicare cutoff would have a real-world impact on medical practices' cash flow, even if Congress can make them whole later on. Doctors' bills submitted on April 1 will have to begin being processed on April 15, and the reimbursement will be 21 percent lower thanks to automatic cuts written into a 1997 budget law that Congress has, until now, always patched over…"
http://www.washingtontimes.com/news/2015/apr/13/budget-medicare-spending-deadlines-loom-before-con/?utm_source=RSS_Feed&utm_medium=RSS
White House excoriates GOP over tax-cut plans
"White House economic advisers criticized Republican tax plans Monday in the first volley of President Obama's efforts to gain an advantage on economic issues during Tax Week. White House press secretary Josh Earnest said Monday that the tax proposals in the congressional Republican budget plans and legislation to repeal the estate tax represented a "stark contrast in approach" with President Obama's proposals. He criticized them as giveaways to wealthy people in the hopes that the benefits "trickle-down" to middle-class families. White House officials particularly criticized House Republicans' plans to pass a repeal of the estate tax this week that would cost the government $270 billion in lost revenue over 10 years while benefiting 5,500 families, according to the Joint Committee on Taxation. Instead of the estate tax repeal, Earnest said, "we can actually offer tax relief to 44 million working families" through the proposals included in Obama's budget…"
http://www.washingtonexaminer.com/white-house-excoriates-gop-over-tax-cut-plans/article/2562977?custom_click=rss
On tax week, Obama scoffs at GOP plan to repeal estate tax
"As Americans race to meet this week's tax deadline, President Barack Obama accused Republicans on Monday of trying to boost the richest Americans at the expense of poorer taxpayers. Obama plans events all this week aimed at rallying support for his own tax proposals while detracting from Republicans' plan to repeal an inheritance tax on large estates. Wednesday is the deadline for Americans to file income tax returns for those who don't receive an extension. The president kicked off the effort Monday with a series of interviews with local television stations in Pennsylvania, Wisconsin, South Dakota, Ohio and Maine. Obama told WGAL in Lancaster, Pennsylvania, that his own proposed middle-class tax cuts would reach 44 million Americans, while the GOP is proposing a $270 billion tax cut that would help only 5,000 families across the nation. "A budget that I sign has to help the folks who need help," Obama told WBNS in Columbus, Ohio. "It can't be that we're going to provide additional tax breaks to folks who make more than $5 million a year at the expense of folks who are really struggling." The estate tax repeal is among a series of tax-related measures that the GOP-controlled House plans to vote on this week. Obama said the Republican proposals would add hundreds of billions to the deficit, but Republicans said it was Obama, not the GOP, who was failing to keep deficits under control. "Under President Obama's budget plan — that never, ever balances — many middle-class families will actually pay more in taxes," said Cory Fritz, a spokesman for House Speaker John Boehner, R-Ohio. "Republicans are the only ones offering a balanced budget that paves the way to new jobs and a fairer, simpler tax code for all Americans."…"
http://cnsnews.com/news/article/tax-week-obama-scoffs-gop-plan-repeal-estate-tax
Thune: Estate tax a 'nightmare'
"Sen. John Thune (R-S.D.) is trying to build momentum for a repeal of the estate tax, calling the levy a "nightmare" for grieving families. In an op-ed published by the Rapid City Journal, Thune blasted the tax he and other Republicans have billed a "death tax," saying it "violates the basic premise of the American dream." "The federal government shouldn't force grieving families to pay a tax on their loved one's life savings, built from income that has already been taxed by Uncle Sam," he wrote. "Death shouldn't be a taxable event." Thune's push comes as the House is gearing up for push to repeal the estate tax. The chamber is expected to vote on a bill killing the tax later this week. However, the bill faces some hurdles, as President Obama and other Democrats have been quick to criticize it, and the Congressional Budget Office determined the repeal would add nearly $270 billion to the deficit. Meanwhile in the Senate, Thune has his own estate tax repeal legislation, which has garnered over two dozen cosponsors, including Senate Majority Leader Mitch McConnell (R-Ky.)…"
http://thehill.com/policy/finance/238594-thune-estate-tax-a-nightmare
Obama threatens veto of Wall St. reform tweaks
"President Obama is threatening to veto a pair of GOP bills set to pass the House, arguing they would undercut portions of the Dodd-Frank financial reform law. The White House on Monday said that if presented with either of the two bills, Obama's advisers would recommend that he veto them for weakening "key consumer protections." The vows follow through on Obama's promise during his most recent State of the Union address, when he said he would veto any measures sent to him by a GOP Congress that water down the landmark financial reform law.
One of the measures, a bill aimed at the manufacturing housing industry from Rep. Stephen Fincher (R-Tenn.), would put some home buyers at risk for predatory lending, by allowing some lenders to offer costlier loans without having to consider the ability to repay them, the White House argued. The White House contends that the second bill, from Rep. Bill Huizenga (R-Mich.), would also clear the way for more homeowners to end up with mortgages they cannot afford by allowing lenders to add more points and fees to mortgages…"
http://thehill.com/policy/finance/238667-white-house-threatens-veto-of-gop-dodd-frank-tweaks
GOP chairmen turn to biz for help on tax reform
"The two tax-writing chairmen on Capitol Hill are looking to the business community for help on one of the knottiest issues on tax reform — dealing with companies that pay the Treasury through the individual system. Senate Finance Chairman Orrin Hatch (R-Utah) and House Ways and Means Chairman Paul Ryan (R-Wis.) want input on how tax reform can help those businesses — known as pass-throughs — even if it doesn't reduce the top individual rate, which currently hovers near 40 percent. President Obama has made it clear that they won't back any plan that reduces that top individual rate, which Democrats finally got raised in early 2013 after years of fighting. The White House and other Democrats have said they're interested in overhauling the tax code for businesses. "We are looking for ideas on how to reduce the effective tax rate without reducing the statutory tax rates in a manner that will make small businesses more competitive and better able to invest, grow, hire, and increase wages for their employees," Hatch and Ryan wrote to members of the Coalition for Fair Effective Tax Rates on Monday. In their letter, Hatch and Ryan acknowledged that tax reform that lowers the top individual rate would have to wait until at least 2017, when the White House has a new occupant. But they also insisted that they were willing to work with Obama on getting "a first phase of tax reform focused in part on business income" completed, and then doubling back for individuals…"
http://thehill.com/policy/finance/238632-chairmen-ask-for-biz-help-in-tax-reform
Labor unions ramp up opposition to Obama trade agenda
"The AFL-CIO is ramping up its efforts this week to convince Congress to oppose giving the White House fast-track authority on trade. The labor group is holding events across the country as part of a "week of action" on trade. "The week of action will increase the political momentum and grassroots opposition to fast track the same week Congress is expected to begin consideration of a trade promotion authority bill,"  the AFL-CIO said in a statement.
Lawmakers, labor union leaders and their members will hold a rally Wednesday on Capitol Hill and follow that up with 50 grassroots events around the country and in more than a dozen countries on Saturday as part of the weeklong effort.  Sens. Sherrod Brown (D-Ohio) and Al Franken (D-Minn.) and Reps. Rosa DeLauro (D-Conn.) and Keith Ellison (D-Minn.), as well as United Steelworkers President Leo Gerard, AFL-CIO Executive Vice President Tefere Gebre and Sierra Club National Campaign Director Debbie Sease, are among those expected to attend the Wednesday event in the Upper Senate Park on Capitol Hill…"
http://thehill.com/policy/finance/238607-afl-cio-ramps-up-against-obama-trade-agenda
Obama spending tax filing deadline week on the economy
"President Obama is spending this tax filing deadline week focusing on the economy. The White House says Obama is going to draw contrasts with Republicans on tax proposals in a series of interviews and events. His activities come as the House plans to vote this week on repealing the inheritance tax on large estates. The White House says it would only benefit 5,400 households. On Monday, Obama is taking his message local in interviews with television stations from Pennsylvania, Wisconsin, South Dakota, Ohio and Maine. Tuesday he plans a White House event promoting equal pay. On Wednesday the president plans to travel to Charlotte, North Carolina, to meet with women about budget policies to support families. And on Thursday he plans a White House event on family-friendly workplace policies…"
http://www.foxnews.com/politics/2015/04/13/obama-spending-tax-filing-deadline-week-on-economy/
Obama headed to Charlotte to discuss budget-family issues
"President Obama will be in Charlotte later this week to discuss how the budget affects family issues. The White House said the president will hold a town hall Wednesday afternoon with the groups BlogHer and SheKnows about working family issues. The meeting at the ImaginOn educational library and theatre arts center is closed to the public…"
http://www.washingtontimes.com/news/2015/apr/13/obama-headed-to-charlotte-to-discuss-budget-family/?utm_source=RSS_Feed&utm_medium=RSS
Federal Meddling Messed Up Housing and College Education
"In this piece published on The Freeman today, "Loans, Tuition, and the Disease of Government," authors Antony Davies and James Harrigan hit the bulls-eye by linking the housing bubble and our current rising tide of student debt. "Not even a decade has passed since the housing bubble burst, taking with it over $1 trillion in economic output, and already our leaders are walking the exact same road with student loan markets that they did with mortgage loan markets," they write. Politicians seldom resist the urge to "make things better" with the money and power at their disposal. That is how we got the great housing bubble. Many politicians figured that since successful people usually own their homes, home ownership itself must be good and contrived to wreck the old lending standards so that nearly everyone could obtain a mortgage. They've done the same thing with higher ed, Davies and Harrigan observe: "Getting the causality backward again, government acts as if a college degree causes, rather than results from, success." So true. We have so often heard politicians (and the cheerleaders for the higher education establishment) say that because people who have college degrees on average earn much more than do those without degrees, all we need to do is get more of the latter into and through college and they'll similarly benefit. By now we should all know that the world doesn't work that way. Many of the marginal students are ill-equipped for college and little interested in academic work. Whether they eventually graduate or not, they're likely to wind up in default, with the taxpayers "forced to pay for the bad college loans, just as they were forced to pay for bad home loans." It's too bad we ever got into government financing of education. There is no constitutional warrant for it and even if there were, it would be a bad idea because politicians are very poor stewards of capital…"
http://www.nationalreview.com/phi-beta-cons/416874/federal-meddling-messed-housing-and-college-education-george-leef
College students to present federal budget plans on Capitol Hill
"College students from the University of North Carolina-Chapel Hill and Clemson University on Tuesday will present budget proposals on Capitol Hill meant to stabilize the nation's debt. The national competition marks the first "Fiscal Challenge" event in Washington and the winner will be announced at noon Tuesday. Students were tasked with producing budget plans that stabilize the federal debt to gross domestic product (GDP) ratio over a 25-year period so that debt would equal 72 to 74 percent of GDP by 2039. The nonpartisan Congressional Budget Office (CBO) has projected that debt would rise to 77 percent of GDP by 2025 and surge to 106 percent of GDP in 2039…"
http://thehill.com/policy/finance/238651-college-students-to-present-federal-budget-plans-on-capitol-hill
US military spending drops as other regions boost defenses
"U.S. military spending fell by 6.5 percent last year as other countries increased their spending on defense, according to a report released Monday by the Stockholm International Peace Research Institute. Despite the Pentagon's decline in spending to $610 billion in 2014, the U.S. remains the top military spender in the world, the report said. The drop in defense spending is the result of the Budget Control Act's deficit-cutting measures. The 2011 law limited the federal government's spending on both defense and non-defense domestic spending over the course of a decade. A 2013 budget deal relieved the spending limits for 2014 and 2015, but didn't reverse the caps completely. Since its peak in 2010, U.S. defense spending has fallen by nearly 20 percent, but the current level is 45 percent higher than the level in 2001, just before the 9/11 attacks. U.S. military spending is still at historically high levels, the report said, and mirrors the level from the previous peak in the late 1980s…"
http://thehill.com/policy/finance/238605-us-military-spending-declines-in-2014-as-other-regions-boost-defense
John McCain delivers warning on defense spending
"Senate Armed Services Chairman John McCain is threatening to vote against the budget deal if negotiators don't drop a Senate provision that could limit Pentagon funding — presenting the upper chamber with yet another snag in getting a budget deal passed. At the behest of the defense hawks like the Arizona Republican, who demanded more defense money during the budget process last month, senators added $38 billion to a war funding account known as the Overseas Contingency Operations. The maneuver, also used by the House in its budget, allows lawmakers to skirt spending caps imposed by the Budget Control Act of 2011…"
http://www.politico.com/story/2015/04/john-mccain-delivers-warning-on-defense-spending-116937.html
Vote of confidence: USA keeps AAA rating from Fitch
"Fitch Ratings – one of the biggest providers of credit ratings for debt – affirmed its pristine AAA rating for the United States of America Monday. Getting the top rating from Fitch is a huge vote of confidence for the credit worthiness of the US of A. The U.S.' longstanding gold-standard reputation as being "risk free" came into serious question in August 2011 when Standard & Poor's took its rating on U.S. federal debt to AA+ from AAA. S&P is another of the biggest credit ratings agencies. S&P's rating remains at AA+, one-notch below AAA. Fitch didn't just reaffirm the USA as a AAA credit, but also said the outlook is "stable." That word is extremely important with bond investors who aren't just concerned about a creditors current financial situation, but more importantly, how it looks in the future. Fitch put a "negative" outlook on U.S. debt in November 2011. The strong dollar was a part of Fitch's rating. "The U.S.' AAA rating is underpinned by the sovereign's unparalleled financing flexibility as the issuers of the world's pre-eminent reserve currency," according to the Fitch rating note. Add to that – the federal government's deficit is expected to fall in 2015 and 2016 from the 2.8% of gross domestic product last year, Fitch says. Government debt is seen falling from 100% of GDP in 2014, Fitch says. Meanwhile, foreign demand for U.S. debt remains strong. Foreign holdings of U.S. Treasuries rose 10%, or $560 billion, since October 2013, Fitch says. Fitch's rating is stable – but risks remain. A big runup in deficits and debt would be a problem. And then there's Congress … and the risk of a "deterioration in the coherence and credibility of economic policy making." And that could never happen, right?…"
http://americasmarkets.usatoday.com/2015/04/13/risk-free-after-all-u-s-a-keeps-aaa-rating/
Hundreds Of Millions In Tax Revenue From Ammo Sales Pouring Into Government Coffers
"Firearm sales since the Sandy Hook school shooting have skyrocketed, and the federal government is raking in tax revenue by the hundreds of millions–$875 million dollars in 2013 alone, to be exact. According to data provided to Vocativ, the Alcohol and Tobacco Tax and Trade Bureau, which is part of the Treasury, mandates a 10 percent tax on ammo and firearm sales at the level of the manufacturer. Once collected, the funds are sent over to the U.S. Fish and Wildlife Service. The tax was first implemented in 1937 after Congress decided to pass the Federal Aid in Wildlife Restoration Act. The 2012 massacre at Sandy Hook, which left 27 dead, is by no means solely responsible for the jump in weapons' sales, though it played a strong part in prompting increased pressure for gun-control laws. This pressure in turn created the perception that firearms may be more difficult to obtain in the future, which spiked demand. Tax receipts in 2013 for ammunition totaled $255 million dollars. This figure is almost twice as much as the 1991 figure for ammunition, handguns and long guns, summed altogether…"
http://dailycaller.com/2015/04/13/government-ammunition/
What Hillary Clinton's Voting Record Reveals About Her Tax Plan
http://www.forbes.com/sites/anthonynitti/2015/04/13/what-hillary-clintons-voting-record-reveals-about-her-tax-plan/
COMMON CORE:
'Why do you believe you need the Common Core?' — principal
"This is the fifth in a continuing series of letters between two award-winning school principals, one who likes the Common Core State Standards and the other who doesn't. The debate over the Common Core State Standards has become so polarized that it is hard to get people who disagree to have reasonable conversations about it. The Hechinger Report, a nonprofit, independent news Web site focused on inequality and innovation in education, is hosting a conversation between Carol Burris of New York and Jayne Ellspermann of Florida (in a format that Education Week once used with Diane Ravitch and Deborah Meier as the authors).  The Report's editors as well as both principals have given me permission to republish each letter. Burris has served as principal of South Side High School in the Rockville Centre School District in New York since 2000. In 2010, she was recognized by the School Administrators Association of New York State as their Outstanding Educator of the Year, and in 2013, she was recognized as the New York State High School Principal of the Year. Ellspermann is principal of West Port High School in Ocala, Florida.  She has served as a principal in elementary, middle, and high schools for the past 24 years and is the 2015 Principal of the Year for the National Association of Secondary School Principals.  The first letter was written by Burris, a Core opponent, to Ellspermann, a Core supporter. Burris explained why she once liked the Core but changed her mind after New York State schools began to implement them several years ago. You can read her letter to Ellspermann here. Ellspermann's reply letter, which you can read here, explained why she thinks the schools in her district benefit from the Common Core. The fourth, by Ellspermann, says that critics should not blame the Common Core standards for bad implementation and she writes why she likes the English Language Arts emphasis on reading text rather than allowing students to rely on personal experience. This is the fifth letter, from Burris…"
http://www.washingtonpost.com/blogs/answer-sheet/wp/2015/04/13/why-do-you-believe-you-need-the-common-core/?wprss=rss_national
Principal: Don't blame Common Core Standards for bad implementation
http://www.washingtonpost.com/blogs/answer-sheet/wp/2015/04/13/principal-dont-blame-common-core-standards-for-bad-implementation/?wprss=rss_national
Marco Rubio On Education: 5 Things The Presidential Candidate Wants You To Know
http://www.forbes.com/sites/maureensullivan/2015/04/13/marco-rubio-on-education-5-things-the-presidential-candidate-wants-you-to-know/
MISC.:
IRS: MISTAKES WERE MADE
"Judicial Watch has just released a new batch of documents forced out of the IRS that show the Obama administration's scandalous misuse of the IRS to target Tea Party and other conservatives goes far deeper than realized. Included in the new batch of documents is a February 2012 email from Lois Lerner, who was then head of the IRS' Exempt Organizations Branch, asking that a special program be set up to "put together some training points to help [IRS staffers] understand the potential pitfalls" of revealing too much information to Congress. Amid the hundreds of released pages, Judicial Watch also found a remarkable Lerner email from 2013 in which she says she is willing to take the blame for not having provided sufficient direction to her underlings on how best to investigate the targeted groups, and then concedes that she "understands why the IRS criteria" leading to targeting of Tea Party groups and other opponents of President Obama "might raise questions." In May 2013, the Treasury Inspector General for Tax Administration (TIGTA) released an audit revealing the IRS had used "inappropriate criteria" to identify potential political cases. "Early in Calendar Year 2010," TIGTA wrote, "the IRS began using inappropriate criteria to identify organizations applying for tax-exempt status to (e.g., lists of past and future donors)." The illegal IRS reviews continued for more than 18 months and, TIGTA reported, "delayed processing of targeted groups' applications" preparing for the 2012 presidential election." Not so coincidentally, during this period of time, Lerner emailed former Director of the Office of Rulings and Agreements Holly Paz, attempting to limit information provided by the IRS to Congress about non-profit classifications. Here is the exchange:.."
http://www.breitbart.com/big-government/2015/04/13/irs-mistakes-were-made/
Lois Lerner Emails Defend Targeting, Warn IRS Employees Emails Can Be Seen By Congress
"At tax time, is it any wonder that Americans are afraid of the IRS? Talk of secret emails, and political targeting criteria are worrisome. President Obama said there was not a smidgen of corruption at the IRS. He said any missteps were innocent and entirely the fault of bonehead decisions in local offices. If you are still not convinced it is all so innocent, just in time for your April 15 tax filing, a new batch of IRS documents has been released. One email from former IRS firebrand Lois Lerner is particularly revealing. Sure, she said she did nothing wrong, she was the victim, and she still took the Fifth. But in February 2012, she wanted to "put together some training points to help them [IRS staffers] understand the potential pitfalls" of revealing too much information to Congress. This is the IRS version of don't tell. The documents also contain a Lerner email from 2013 in which she says she is willing to take the blame on some aspects of the scandal. Of course, she would later take the Fifth, something the Justice Department just said was OK despite Congress' contempt citation. Ms. Lerner also wrote in one of those sticky emails that she "understands why the IRS criteria" leading to the targeting of Tea Party and other opponents of the President Obama "might raise questions." Just questions? The documents were released in the case of Judicial Watch v. IRS. Although the latest release still does not reveal all of Lerner's actions, it is Lerner's most extended public discussion, including her defenses. Ms. Lerner's long January 31, 2013 email to investigator Troy Paterson from the Treasury Inspector General's Office shows much: We understand why the criteria might raise questions….So, I'm not sure how they [TIGTA] investigators are looking at we were politically motivated, or what they are looking for with regard to targeting. I am willing to take the blame for not having provided sufficient direction initially, which may have resulted in front line staff doing things that appeared to be politically motivated, but I am not on board that anything that occurred here shows that the IRS was politically motivated in the actions taken. The documents show that Ms. Lerner was aware that Treasury Inspector General for Tax Administration had concerns about the political nature of IRS targeting in February 2013.  She  writes colleagues that it "seems like we may very well be in disagreement [with TIGTA] big time. That means we will need to start drafting our arguments."…"
http://www.forbes.com/sites/robertwood/2015/04/13/lois-lerner-emails-defend-targeting-warn-irs-employees-emails-can-be-seen-by-congress/
John Oliver stands up for the IRS, with some help from Michael Bolton (Video)
"Tax day is Wednesday, and rather than "demolish" or "destroy" everyone's least favorite government agency, the IRS, John Oliver defended it Sunday on "Last Week Tonight." "The fact is, blaming the IRS because you hate paying your taxes is a bit like slapping your checkout clerk because the price of eggs has gone up," he said. "It's not her fault. She's just trying to help you get out of the store." IRS employees have a thankless and mind-numbingly boring job, but one that's crucial to our country, and for that, they're heroes, he said. "There's a weird kind of heroism to doing jobs that are that boring, 'cause not only can I not do their job, I can barely even listen to them talking about it," he said. To make his point, Oliver invited Michael Bolton to sing an IRS-themed version of "How Am I Supposed To Live Without You?" Amazing…"
http://www.washingtonpost.com/blogs/the-fix/wp/2015/04/13/john-oliver-defends-the-irs-gets-michael-bolton-to-sing-about-it/?wprss=rss_national
(Video) Michael Bolton's ode to the unpopular IRS: 'How are we supposed to live without you?'
http://www.washingtonpost.com/blogs/federal-eye/wp/2015/04/13/video-michael-boltons-ode-to-the-unpopular-irs-how-are-we-supposed-to-live-without-you/?wprss=rss_politics
IRS budget cuts lead to bad customer service
"Not many federal administrators would so bluntly acknowledge the failure of their agencies to serve taxpayers. But when 60 percent of taxpayers can't reach a customer service agent by telephone, even as the IRS is collecting $3 trillion from them, the situation is obvious…"
http://www.washingtonpost.com/blogs/federal-eye/wp/2015/04/13/irs-budget-cuts-lead-to-bad-customer-service/
Hatch to IRS: Abandon rule for regulating political nonprofits
"Senate Finance Committee Chairman Orrin Hatch called on Internal Revenue Service Commissioner John Koskinen to abandon the agency's effort to broaden a new rule applying to political nonprofits, warning in a letter sent Monday that the move could further undermine confidence in the IRS following the uproar over its targeting of Tea Party groups for additional scrutiny. "The IRS is just beginning to recover its reputation, and your agency is just beginning to regain trust from lawmakers," Hatch wrote to Koskinen. "Do not throw all of that away in a quixotic and bizarre mission to regulate the political activity of Americans." Hatch said Congress will "have no choice" but to investigate the agency's motivations if it issues the rules, claiming that it would be viewed as an act of political bias. He asked Koskinen to preserve all communications related to the rulemaking, in case the Obama White House or Treasury Department is playing a role in shaping it…"
http://www.washingtonexaminer.com/hatch-to-irs-abandon-rule-for-regulating-political-nonprofits/article/2562981?custom_click=rss
Hatch to IRS: Stand down on tax-exempt rules
"Senate Finance Chairman Orrin Hatch (R-Utah) warned the IRS on Monday to stand down from any efforts to broaden out new rules governing social welfare groups. Two days ahead of Tax Day, Hatch told the IRS commissioner, John Koskinen, that any such move would undercut the agency's efforts to regain the taxpayers' trust.  Koskinen took over the agency after the IRS acknowledged singling out Tea Party groups seeking tax-exempt status, a controversy that still rages almost two years later and caused many senior IRS officials to lose their jobs.  "Do not throw all of that away in a quixotic and bizarre mission to regulate the political activity of Americans. If you do so, in light of your agency's recent history, your actions will be viewed with the presumption of political bias and bad faith," Hatch wrote to Koskinen…"
http://thehill.com/policy/finance/238710-hatch-to-irs-stand-down-on-tax-exempt-rules
New rules proposed as 5-year anniversary of oil spill nears
"The Obama administration proposed new regulations Monday aimed at ensuring offshore wells are sealed in an emergency, as the fifth anniversary of the Deepwater Horizon oil spill nears. The Deepwater Horizon drilling rig explosion and spill on April 20, 2010, resulted in as much as 172 million gallons of oil dumping into the Gulf of Mexico. The latest proposal deals more with equipment than two previous regulations offered by the Interior Department. Federal safety investigators blamed a faulty blowout preventer for the spill and called for stronger regulations to prevent oil and gas from rushing to the surface and triggering a spill. A blowout preventer contains equipment called a shear ram that cuts through the drill pipe and allows for sealing the well. But during the Deepwater Horizon spill, the equipment failed to make a clean cut. The proposed rule would require wells to have two shear rams to better ensure a seal. The redundancy is already an industry standard. The rule also requires an annual review of maintenance and repair records by government-approved inspectors, as well as providing the government with access to on-shore monitoring operations that oil and gas drillers use to watch operations from afar…"
http://cnsnews.com/news/article/new-rules-proposed-5-year-anniversary-oil-spill-nears
Government proposes new regulations for oil drillers as 5-year anniversary of Gulf spill nears
"The Obama administration proposed new regulations Monday aimed at ensuring offshore wells are sealed in an emergency, as the fifth anniversary of the Deepwater Horizon oil spill nears. The Deepwater Horizon drilling rig explosion and spill on April 20, 2010, resulted in as much as 172 million gallons of oil dumping into the Gulf of Mexico. The latest proposal deals more with equipment than two previous regulations offered by the Interior Department. Federal safety investigators blamed a faulty blowout preventer for the spill and called for stronger regulations to prevent oil and gas from rushing to the surface and triggering a spill. A blowout preventer contains equipment called a shear ram that cuts through the drill pipe and allows for sealing the well. But during the Deepwater Horizon spill, the equipment failed to make a clean cut. The proposed rule would require wells to have two shear rams to better ensure a seal. The redundancy is already an industry standard. The rule also requires an annual review of maintenance and repair records by government-approved inspectors, as well as providing the government with access to on-shore monitoring operations that oil and gas drillers use to watch operations from afar. Interior Department Secretary Sally Jewell said the rule was needed to allow regulation to keep up with quickly evolving technologies. She said the complicated nature of the equipment contributed to the time it took to devise the proposal. "Those things take time and we want to make sure that when we come out with a regulation like this it's been done very thoughtfully in consultation with a lot of different parties," Jewell said…"
http://www.foxbusiness.com/markets/2015/04/13/government-proposes-new-regulations-for-oil-drillers-as-5-year-anniversary-gulf/
White House tightens oil-drilling rules as BP spill anniversary nears
http://www.washingtonpost.com/news/energy-environment/wp/2015/04/13/white-house-tightens-oil-drilling-rules-as-bp-spill-anniversary-nears/?wprss=rss_national
Week ahead: Climate rule gets its day in court
"The Obama administration will go to court next week to defend its signature climate change regulation. The Environmental Protection Agency's (EPA) carbon limits for existing power plants, which were proposed last June, will be the subject of oral arguments Thursday at the Court of Appeals for the District of Columbia. Murray Energy Corp. is suing to stop the rule before it is even made final, arguing that the Clean Air Act expressly prohibits such a regulation. Thirteen states are also bringing their own lawsuit, challenging a court settlement the EPA entered that the states, led by West Virginia, say underpins the regulation. Though it is highly unusual for a court to overturn a regulation before it is made final, the case nonetheless is an opportunity for the rule to be derailed before it takes effect…"
http://thehill.com/policy/energy-environment/238494-week-ahead-climate-rule-gets-its-day-in-court
Biden says low-carbon economy with less coal 'inevitable'
"Vice President Joe Biden said Monday that a low-carbon economy is "inevitable" even without the strict emissions regulations the White House has proposed for coal power plants. Biden told a coalition of unions and environmentalists Monday that instead of fighting the administration, Republicans and the coal industry should join it in helping coal workers make the transition to a clean energy economy. He argued that the change from a fossil fuel-dependent economy to one reliant on cleaner, low-carbon energy resources is inevitable. Even without strict regulations proposed by the Environmental Protection Agency, "market forces" will move the economy in that direction, he said. "Reality has a way of intruding," Biden said. "Market forces, in addition to all of us, are intruding." He said businesses are pricing the cost of greenhouse gas emissions into their business strategies, regardless of the EPA rules…"
The Obama Climate Monarchy
"ISIS terrorists continue to butcher people while hacking into a French television network. Iran's quest for nuclear weapons remains on track. In a nation of 320 million people, American businesses hired only 126,000 workers in March, amid a pathetic 62 percent labor participation rate. Wages and incomes are stagnant. And yet President Obama remains fixated on one obsession: dangerous manmade climate change. He blames it for everything from global temperatures that have been stable for 18 years, to hurricanes that have not made U.S. landfall for nearly 9.5 years, and even asthma and allergies. He is determined to use it to impose energy, environmental and economic policies that will "fundamentally transform" our nation. He launched his war on coal with a promise that companies trying to build new coal-fired power plants would go bankrupt; implemented policies that caused oil and gas production to plunge 6 percent on federal lands, even as it rose 60 percent on state and private lands; proclaimed that he will compel the United States to slash its carbon dioxide emissions 28 percent below 2005 levels by 2025, and 80 percent by 2050; and wants electricity prices to "necessarily skyrocket." His Environmental Protection Agency has led the charge. EPA has targeted power plants that emit barely 3 percent of all mercury in U.S. air and water, saying this will prevent IQ losses of an undetectable "0.00209 points." On top of its recent "Clean Power Plan," EPA is taking over what used to be state roles, demanding that states meet CO2-reduction mandates by reorganizing the "production, distribution and use of electricity." The agency justifies this latest power grab through a tortured 1,200-page reinterpretation of a 290-word section of the Clean Air Act. The injuries, abuses and usurpations have become too numerous to count, and involve nearly every federal agency. The president is seeking to make the states, and the legislative and judicial branches irrelevant in his new monarchical "do as I tell you, because I say so, or else" system of government. Now even the Council on Environmental Quality (CEQ) is getting involved, by dramatically retooling the 1970 National Environmental Policy Act. NEPA requires that federal agencies consider the impacts of their significant decision-making actions on "the quality of the human environment," anytime they issue permits for projects, provide government funding or conduct the projects themselves. The law has avoided many needless impacts but has also enabled activists to delay or block projects they oppose on ideological grounds. The new White House/CEQ "guidelines" were issued on Christmas Eve 2014, to minimize public awareness and response. They require that federal agencies henceforth consider potential impacts on climate change, whenever they provide permits, approvals or funding for any federal, state or private sector projects, on the assumption that such projects will always affect Earth's climate. Problems with the new diktats are far too numerous for a single article, but several demand discussion. First, CEQ uses U.S. carbon dioxide emissions as proxy for climate change. This assumes CO2 is now the dominant factor in climate and weather events, and all the powerful natural forces that ruled in past centuries, millennia and eons are irrelevant. It presumes any increases in U.S. "greenhouse gases" correlate directly with national and global climate and weather events, and any changes will be harmful. It also considers emissions from China and other countries to be irrelevant to any agency calculations…"
http://dailycaller.com/2015/04/13/the-obama-climate-monarchy/
The Dirty Secret Of Obama's Carbon Plan
"Americans don't give much thought to whether their electricity will be there when they need it. You flip a switch, the lights go on. Your phone charges up. The medical equipment in the emergency room does its job. Yet electric reliability, long a bedrock of this country's prosperity and high standard of living, does not come as easily as its steady presence might suggest. The Environmental Protection Agency's Clean Power Plan, a proposed regulation limiting carbon emissions from existing coal-fired plants, threatens to jeopardize the reliability that Americans and businesses have come to depend upon. The EPA proposal calls for states to cut emissions by 30% from 2005 levels by 2030. It also imposes aggressive interim targets starting in 2020 that will test states' ability to meet these standards without disrupting service. For example, 39 states must achieve more than 50% of their final target by 2020…"
http://nation.foxnews.com/2015/04/13/dirty-secret-obamas-carbon-plan
EPA blasts GOP's bill to change climate rule
"The top Democrat on the House Energy and Commerce Committee joined the Environmental Protection Agency Monday in criticizing the House GOP's efforts to weaken the Obama administration's climate rule for power plants. Rep. Frank Pallone (D-N.J.) said that the legislation that a subcommittee will consider Tuesday would effectively allow states to opt out of the EPA's rule, while delaying its implementation indefinitely. "The legislation is part of an overall plan to stop the EPA from doing its job fighting climate change," Pallone told reporters Monday. "This has to be seen in the overall context of the Republican leadership continuing to oppose any kind of legislation that addresses the climate change issue." Pallone said Rep. Ed Whitfield's (R-Ky.) legislation is simply an extension of Senate Majority Leader Mitch McConnell's (R-Ky.) attempts to encourage states to ignore the rule. "The Whitfield bill is trying to enact this strategy into law," he said. "It would automatically delay all compliance dates in the Clean Power Plan for ongoing litigation."…"
http://thehill.com/policy/energy-environment/238663-top-dem-epa-blast-gops-bill-to-change-climate-rule
WHIP LIST: Lynch struggles for GOP votes
"Attorney general nominee Loretta Lynch is facing one of the closest Senate confirmation votes in recent memory, with few Republicans willing to support her as the nation's next top cop. With the universal support of Senate Democrats, Lynch would need the backing of four Republicans to hit 50, with Vice President Biden able to cast the tie-breaking 51st vote. Currently, she appears to have the needed votes, with five Republicans — Sens. Orrin Hatch (Utah), Lindsey Graham (S.C.), Jeff Flake (Ariz.), Susan Collins (Maine) and, most recently, Mark Kirk (Ill.) — saying they will vote for President Obama's pick, even though they do not agree with her on every issue. But the vast majority of Republican senators are lining up against Lynch over concerns that she won't stand up to President Obama on issues including immigration and gun reform. Twenty-six Republicans have told The Hill they will oppose her on the Senate floor, a number that is likely to grow as conservative groups pressure lawmakers over Lynch and with no set date for her vote. Republicans are eager to replace outgoing Attorney General Eric Holder, with whom they've had a contentious relationship. But many remain wary of his potential replacement, fearing that Lynch will not provide a strong and independent check on Obama's agenda. The vote of Democratic Sen. Robert Menendez (N.J.) could also be crucial. Menendez has been indicted by federal prosecutors on corruption charges. He has pleaded not guilty and says he will stay in office. A representative for Menendez said the senator will vote for Lynch. Menendez's position makes Kirk, the fifth Republican to endorse Lynch, critical to her confirmation. The Illinois senator represents a state that leans Democratic, and is a top target for the party in 2016. Lynch's Senate vote could be the closest in recent memory for an attorney general nominee. In 2007, Michael Mukasey was confirmed as then-President George W. Bush's attorney general in a 53-40 vote, the closest for the position in a half-century. Even the controversial Holder won the support of most Republicans on the Judiciary Committee, and was confirmed in a 75-21 Senate vote in February 2009. Lynch is not likely to enjoy a comfortable bipartisan vote. Despite recognizing her impressive credentials, many Republicans still feel burned by Holder's tenure and leery about Obama's agenda."
http://thehill.com/regulation/administration/237891-whip-list-lynch-struggles-for-gop-votes
Reid rips GOP for stalling on Lynch
"Senate Minority Leader Harry Reid (D-Nev.) slammed Republicans on Monday for stalling President Obama's nomination of Loretta Lynch as attorney general, which he says has been pending for 157 days.  "For more than five months, Democrats have been ready to take up and confirm Loretta Lynch's nomination," he said, adding that "February and March flew by, and Republicans still aren't ready." Lynch was originally nominated by President Obama to replace Attorney General Eric Holder in November. Democrats, then in the majority, held off on a confirmation vote because, Reid said, Republican Leader Mitch McConnell (R-Ky.) said she would receive "fair consideration" in a Republican-controlled Senate in 2015.  "The Republican leader said that she would receive fair consideration by the Senate. Well, that hasn't happened," Reid said. "January came and went, and Loretta Lynch's nomination never got a confirmation vote on the floor." Lynch's nomination was to come up for a vote in March, but McConnell has pledged to delay it until after senators pass stalled anti-trafficking legislation. Democrats are opposing that legislation because they say it would expand the Hyde Amendment, which restricts the use of federal funds on abortions.  Don Stewart, a spokesman for McConnell, said Lynch's nomination will be brought up for a vote once senators complete the anti-trafficking legislation. "Members are continuing to work to find a way to overcome the Democrats' filibuster of a bipartisan bill that will help prevent women and children from being sold into sex slavery," he said. "Once that bill's complete, the Lynch nomination is next." Lynch could face one of the closest confirmation votes in recent years. Five Republicans have said publicly that they will vote to confirm her. If every Democrat, as well as the Senate's two independent senators, voted for Lynch, she would have enough support to be confirmed…"
http://thehill.com/blogs/floor-action/senate/238639-reid-rips-gop-for-stalling-on-lynch
Murray declines to endorse Durbin for whip
http://thehill.com/homenews/senate/238688-murray-declines-to-endorse-durbin-for-whip
Obama approval underwater in Colorado, Iowa, Virginia
"Majorities of voters in three states likely to be crucial in the 2016 presidential election disapprove of the job President Obama is doing, according to results from a poll released Monday. Mr. Obama has a negative 42 percent/55 percent approve/disapprove split in Colorado, a 40 percent/56 percent split in Iowa, and a 45 percent/53 percent split in Virginia, the Quinnipiac poll said. Voters are somewhat ambivalent toward ongoing negotiations Mr. Obama's administration is working on with respect to Iran's nuclear program. By a nearly 3-to-1 margin in each state, they favor a negotiated settlement "in which the U.S. and other countries would lift some of their economic sanctions against Iran, in exchange for Iran restricting its nuclear program in a way that makes it harder for it to produce nuclear weapons." By almost 5-to-1 margins, voters also prefer a negotiated settlement to military intervention. But about six in 10 voters in each state also say Iran is not capable of negotiating in good faith, and at least 61 percent of voters in each state say any nuclear deal should be subject to congressional approval. From March 29 to April 7, Quinnipiac surveyed:.."
http://www.washingtontimes.com/news/2015/apr/13/obama-approval-underwater-colorado-iowa-virginia/?utm_source=RSS_Feed&utm_medium=RSS
Marco Rubio set to announce presidential bid Monday
"Sen. Marco Rubio (R-Fla.), the son of Cuban immigrants whose rapid political ascent was nearly blocked five years ago by national Republican leaders, will formally launch his campaign for president Monday evening in his hometown of Miami. Rubio, the junior senator from Florida, will make the announcement in front of the city's Freedom Tower, an iconic, Ellis Island-like downtown landmark where the federal government once processed Cuban immigrants fleeing the Castro regime. The site holds great personal importance for Rubio, his family and the city's influential  Cuban-American community. The announcement is expected to launch Rubio near the top of a crowded field of GOP presidential candidates even as recent polls have suggested that he will have to compete for support among other frontrunners, including former Florida Gov. Jeb Bush and Sens. Rand Paul (R-Ky.) and Ted Cruz (R-Tex.). In recent weeks, Rubio has done little overt campaigning and has avoided joining the early fray, focusing instead on holding a handful of discreet fundraisers in New York, California, Texas, Illinois and Washington while consulting his family and close circle of advisers ahead of a formal launch. But soon, he is expected to launch a tour of early primary states. After his announcement on Monday, he'll return to Capitol Hill on Tuesday. On Thursday he'll travel to Boston for a fundraiser, before traveling to New Hampshire on Friday to join other GOP presidential candidates at a Republican summit, in Nashua, N.H. Rubio is one of four Republican senators expected to run for president. Cruz launched his campaign last month; Paul jumped in last week. Sen. Lindsey O. Graham (R-S.C.) has already established a formal exploratory committee and is hiring staffers in early primary states…."
http://www.washingtonpost.com/blogs/post-politics/wp/2015/04/13/marco-rubio-set-to-announce-presidential-bid-do-not-publish/?wprss=rss_politics
Marco Rubio Announces Presidential Run
"Sen. Marco Rubio (R-Fla.) announced Monday morning he will run for president, making him the third sitting Republican senator to seek the White House so far. Rubio was expected to formally announce his candidacy in a 6 p.m. speech, but told donors early that he would run. According to the Associated Press, Rubio said he feels "uniquely qualified" to win the GOP nomination. Like Sens. Ted Cruz (R-Texas) and Rand Paul (R-Ky.), Rubio is a relative newcomer, as he was first elected to the Senate in 2010. Rubio quickly gained support among Republicans as a possible White House contender, and is seen as a possible way to attract Latino voters, a demographic the GOP has struggled to win over. However, Rubio stumbled with conservatives in 2013 by supporting legislation that would give legal status to millions of illegal immigrants. After first defending his position on that bill, Rubio quickly abandoned the legislation, and over the last year evolved toward the tougher position of favoring legislation to boost enforcement of U.S. immigration laws at the border. In an interview with Fox News last month, Rubio said he is now "realistic" on immigration, and that border security must now be a first step before Americans will trust any other reforms. "Until you can show them — not tell them — until you can show them that you are going to bring future illegal immigration under control, I think it's impossible to move forward on anything else on immigration," he said…"
http://www.theblaze.com/stories/2015/04/13/report-marco-rubio-announces-presidential-run/
Rubio announces his 2016 GOP presidential campaign
"Florida Sen. Marco Rubio said Monday that he is running for president and feels "uniquely qualified" to talk about the future. Rubio, a Republican, is scheduled to make a full-scale announcement later today in Miami at an event before hundreds of supporters and that will include a video message. The first-term senator has long been assembling his political team, including donors who helped previous presidential nominees collect tens of millions of dollars. Now, Rubio's campaign kickoff formalizes what has been unfolding for months. It comes a day after Hillary Clinton announced her bid for the Democratic nomination and as she is traveling to Iowa on her first trip as a candidate. That's likely to rob some attention from Rubio's splash into the race. But as his team sees it, the timing also presents an opportunity to cast the presidential contest as one between a fresh face representing a new generation of leadership and a long-familiar figure harking to the 1990s…"
http://www.foxnews.com/politics/2015/04/13/rubio-announces-his-2016-gop-presidential-campaign/
Marco Rubio, in his own words (VIDEO)
http://www.washingtonpost.com/blogs/the-fix/wp/2015/04/13/marco-rubio-in-his-own-words-video/?wprss=rss_politics
It's official: Marco Rubio is running for president, says he's 'uniquely qualified'
http://www.washingtontimes.com/news/2015/apr/13/marco-rubio-running-president-uniquely-qualified-l/?utm_source=RSS_Feed&utm_medium=RSS
Marco Rubio Running For President in 2016: 'I Can Lead This Country' (EXCLUSIVE)
http://abcnews.go.com/Politics/marco-rubio-running-president-2016-lead-country-exclusive/story?id=30271315
Rubio vows to lead new 'American century' as president
http://www.usatoday.com/story/news/politics/elections/2015/04/13/marco-rubio-2016-presidential-announcement/25706739/
Rubio: America at 'Generational Moment'
http://www.weeklystandard.com/blogs/rubio-america-generational-moment_918301.html
Rubio: "Nation Is At Stake, And I Can Make A Difference As President"
http://www.realclearpolitics.com/video/2015/04/13/rubio_our_nation_is_at_stake_and_i_can_make_a_difference_as_president.html
Mitt Romney warms to Marco Rubio as young senator cultivates relationship
http://www.washingtonpost.com/politics/mitt-romney-warms-to-marco-rubio-as-young-senator-cultivates-relationship/2015/03/13/21a769b8-c98d-11e4-a199-6cb5e63819d2_story.html
Where they stand: Marco Rubio on key issues of 2016 campaign
"A snapshot of where Florida Sen. Marco Rubio stands on issues likely to be debated during the Republican presidential primaries, as he enters the race.
–IMMIGRATION – Rubio, whose parents emigrated from Cuba, was a co-author of a bipartisan immigration overhaul that would have provided a pathway to citizenship for immigrants in the U.S. illegally. Rubio backed off the issue, after the measure came under fire from conservatives, saying it could not win enough support in Congress. Rubio now says that border security must be improved first, followed by revamping the process now used to allow people to immigrate. Rubio has been sharply critical of the Obama administration's executive actions on immigration, saying that the president has exceeded his constitutional power.
–FOREIGN POLICY – Rubio has been a consistent critic of Obama's foreign policy efforts, including the president's dealings with Latin American countries which he has called naive, timid and neglectful. Rubio has been a leading critic of Obama's decision to restore diplomatic ties to Cuba and called it a "victory for oppressive governments." His championing of American exceptionalism makes him more of hawk than some of his rivals. He was among 47 senators who signed a letter warning that Congress could upend the deal being worked out by the U.S., Iran and others to control Tehran's nuclear program. The letter infuriated the White House, which considered the diplomatic deal the best way to dismantle Iran's nuclear program.
–BUDGETS AND ENTITLEMENTS – Rubio, like many Republicans, has called for the repeal of Obama's health care law. Although he's criticized the growth of entitlement programs, he has called for increasing military spending. Rubio and Arkansas Sen. Tom Cotton wrote an opinion piece in March saying the armed forced will be "dangerously unready to deploy" if Congress does not reverse recent cuts to military spending. This spring, he and Utah Sen. Mike Lee introduced a proposed overhaul of the tax code that would reduce the number of income tax brackets and reduce the corporate tax rate while also creating a new $2,500 child credit. Last year, he proposed a dramatic overhaul of the nation's anti-poverty programs. The main thrust of the proposal called for placing most of the programs into one central agency that would then hand out grants to states that would design their own programs.
–COMMON CORE AND EDUCATION – Rubio opposes Common Core school standards and has been critical of federal support for the standards, saying it appears to be part of an effort to have a "national school board" impose a national curriculum. That sets him apart from former Florida Gov. Jeb Bush, one of Common Core's architects. Rubio backs school choice programs, including offering taxpayer-paid scholarships that let children attend private schools…"
http://cnsnews.com/news/article/where-they-stand-marco-rubio-key-issues-2016-campaign
Marco Rubio Would Reopen Gitmo, Reverse Obama Foreign Policy
"Sen. Marco Rubio's foreign-policy platform has a theme: undoing some of President Obama's biggest decisions. That would include reopening the military prison at Guantanamo Bay, Cuba, if Obama succeeds in closing it as the president promised at the outset of his first term in the White House. "Absolutely," the Florida Republican said when asked whether he would reopen the prison in an exclusive interview with ABC's George Stephanopoulos, his first as a presidential candidate…"
http://abcnews.go.com/Politics/marco-rubio-reopen-gitmo-reverse-obama-foreign-policy/story?id=30292526
Marco Rubio: The 'upside' candidate of 2016
http://www.washingtonpost.com/blogs/the-fix/wp/2015/03/16/marco-rubio-the-gops-upside-candidate/?wprss=rss_national
Rubio Hates the Senate, So He's Running for President
"The Floridian looks to be taking a bigger risk than the other GOP hopefuls by mounting a White House bid. But looks can be deceiving. Of the three Tea Party favorites angling for the White House, Senator Marco Rubio (R., Fla.) has the most to lose — on paper. Unlike Senator Ted Cruz (R., Texas) and Senator Rand Paul (R., Ky.), Rubio will most likely give up his seat to run for president. "If someone decides to run for an office of that importance, you do so because that's what you want to be, and you're not simply trying to find some sort of eject button that allows you to get out if it isn't going well and keep yourself in politics," the Florida Republican told reporters last May. For Rubio, though, a White House bid is the eject button. "He's frustrated with the fact that the Senate doesn't do anything," auto billionaire Norman Braman, who will provide major financial support to a super PAC supporting Rubio, tells National Review. "They don't get anything done."…"
http://www.nationalreview.com/article/416829/rubio-hates-senate-so-hes-running-president-joel-gehrke
Here's why Marco Rubio can win the Republican nomination
http://www.washingtonpost.com/blogs/the-fix/wp/2015/04/13/heres-why-marco-rubio-can-win-the-republican-nomination/?wprss=rss_politics
Mitt Romney warms to Marco Rubio as young senator cultivates relationship
"Sen. Marco Rubio has been cultivating a relationship with Mitt Romney and his intimates, landing some of the 2012 Republican nominee's top advisers and donors and persistently courting others as he readies an expected 2016 presidential campaign. In a crowded field of contenders, the imprimatur of Romney could help clear Rubio's path into the top tier. Since Romney announced in January that he would not run for the White House again, he and Rubio have had at least two lengthy phone calls in which Romney encouraged and mentored the 43-year-old Florida senator about the political landscape, according to a Romney associate…."
http://www.washingtonpost.com/politics/mitt-romney-warms-to-marco-rubio-as-young-senator-cultivates-relationship/2015/03/13/21a769b8-c98d-11e4-a199-6cb5e63819d2_story.html
Cruz welcomes 'talented communicator' Rubio to 2016 race
http://onpolitics.usatoday.com/2015/04/13/marco-rubio-president-reaction-ted-cruz/
White House Brief: Things to know about Hillary Clinton
http://www.washingtontimes.com/news/2015/apr/13/white-house-brief-things-to-know-about-hillary-cli/?utm_source=RSS_Feed&utm_medium=RSS
About Hillary Clinton's 'Scooby van' road trip to Iowa…
"After formally announcing her 2016 bid for the White House Sunday afternoon, newly-minted presidential candidate Hillary Clinton jumped into a van nicknamed "Scooby"and began a 1000-plus mile journey from her home in Chappaqua, N.Y. to the first official campaign event of her second campaign, in rural Monticello, Iowa. "Road trip! Loaded the van & set off for IA. Met a great family when we stopped this afternoon. Many more to come. -H" Clinton tweeted Sunday. (Clinton's team manages her Twitter account but tweets signed with an "H" are written directly by the candidate.)…"
http://www.washingtonpost.com/blogs/post-politics/wp/2015/04/13/about-hillary-clintons-scooby-van-road-trip-to-iowa/?wprss=rss_politics
Obama backs Clinton's opening campaign message
"President Obama backs the promise to help middle-class Americans in the video announcing Hillary Clinton's bid for the Democratic presidential nomination, though he will continue to keep his powder dry and not support anyone until the Democrats choose their candidate. White House press secretary Josh Earnest told reporters Monday that Clinton's assertion in the video that middle-class Americans across the country are still struggling echoes his own feelings and recent message. "The president would raise the same concerns," Earnest said. "There is more that we can do to invest in the middle class … there is more that we can do to invest in our infrastructure … and more we can do to our tax code" to help out average Americans. The president, as he indicated in recent interviews, believes Clinton was a "very effective" campaigner on his behalf during the general election in 2008 and an excellent secretary of state, Earnest said…"
http://www.washingtonexaminer.com/obama-backs-clintons-opening-campaign-message/article/2562956?custom_click=rss
Obama not planning to endorse Clinton in primary campaign
"President Barack Obama isn't planning to endorse his former Secretary of State Hillary Rodham Clinton for president any time soon. White House press secretary Josh Earnest says the president is staying out because other friends of his may also run. Although Earnest didn't mention any one by name, that could include Vice President Joe Biden, who is mulling whether to enter the race. Obama told reporters over the weekend that Clinton is a friend who he thinks would be an excellent president. Earnest says it's up to Democratic voters to choose their presidential nominee. But he says the nominee can be confident they will have the president's support.."
http://cnsnews.com/news/article/obama-not-planning-endorse-clinton-primary-campaign
White House: Hillary Doesn't 'Automatically' Get Obama's Support
http://www.theblaze.com/stories/2015/04/13/white-house-hillary-doesnt-automatically-get-obamas-support/
Iowa students preparing for Hillary's first 'listening' session think she's a 'control freak' who will be 'talking s**t' and only wants immigration reform because the Democratic party needs voters
"–Daily Mail Online spoke to ten students at Kirkwood Community College's satellite campus in rural Iowa where Hillary Clinton will be Tuesday
–One student is among those picked by teachers to question the former secretary of state
–He wants her to comment on his suspicion about immigration reform – that Democrats are pushing the policy because they need new loyal voters
–Another predicted that 'she's going to be, like, talking s**t' and would 'push some emotional thing on us'
–A third said Clinton 'seems like, kinda like a control freak'
–One more said 'I hope people don't vote for her just because she's a woman'
–School has cancelled many classes Tuesday to accommodate Clinton, the Secret Service and the press hordes expected to show up ."
http://www.dailymail.co.uk/news/article-3037460/Iowa-students-preparing-Hillary-s-listening-session-think-s-control-freak-talking-s-t-wants-immigration-reform-Democratic-party-needs-voters.html
Obama takes aim at Senate GOP incumbents
"With much of the media focus on Hillary Rodham Clinton's presidential campaign launch, President Obama is waging his own partisan battle this week against several Senate Republicans who are up for re-election in 2016. The White House is rolling out the red carpet Monday for local TV anchors from Ohio, Pennsylvania, Wisconsin and South Dakota — all states in which GOP senators are facing re-election next year — to conduct exclusive one-on-one interviews with the president. Mr. Obama will talk about his tax-cut proposals for the middle class, "while Republicans continue to slash taxes for the wealthiest," said White House communications director Jen Psaki. The president will also do an interview with a TV outlet from Portland, Maine, a media market that covers parts of New Hampshire, where GOP Sen. Kelly Ayotte is also up for re-election next year. On Wednesday, Mr. Obama will travel to Charlotte, North Carolina, for an event on his budget priorities. Sen. Richard Burr, North Carolina Republican, also is up for re-election in 2016. Ms. Psaki said the president plans to take aim particularly at a GOP proposal to repeal the estate tax. "It is hard to believe that anyone claiming to represent working people would fight for a tax cut that benefits only 5,400 households across the country while failing to protect tax cuts already benefiting millions of working families trying to make ends meet or pay for college," she said in an email to supporters. "As millions of Americans finish filing their tax returns this week, the choices between these competing priorities could not be more stark."…"
http://www.washingtontimes.com/news/2015/apr/13/obama-takes-aim-senate-gop-incumbents/?utm_source=RSS_Feed&utm_medium=RSS
Biden kicked to the side, left to pitch donors for Obama
"His boss has endorsed his rival, and now Vice President Joe Biden, sidelined by Hillary Clinton's presidential bid, is being tasked to raise money for President Obama. In a Democratic Party fundraiser just dispatched, Biden said, "A lot of stuff is going to happen and a bunch of things will be said in the coming weeks and months — but one thing that cannot and will not change is the importance of all of us as Democrats sticking together and doing what we can to keep helping people live better, fuller lives. I know you're still proud to have the president's back, and if you're still in to keep fighting for every hardworking person in this country."…"
http://www.washingtonexaminer.com/biden-kicked-to-the-side-left-to-pitch-donors-for-obama/article/2562947
Ohio governor fuels 2016 speculation
http://thehill.com/blogs/ballot-box/presidential-races/238609-gov-kasich-stops-in-detroit-fueling-2016-speculation
A President Who Lived and Died for Liberty
Lincoln's assassination 150 years ago still offers invaluable lessons about the importance of leadership.
http://www.wsj.com/articles/a-president-who-lived-and-died-for-liberty-1428967338?mod=rss_opinion_main
Iran Nuclear Deal Deadline May Slip Amid Framework Disputes
"The nuclear negotiations between world powers and Iran may need to be extended for a third time because the chances of reaching a final agreement by the June 30 deadline seem increasingly remote. Ever since the nuclear negotiators announced on April 2 in Switzerland that they'd hammered out a political framework, U.S and Iranian officials have been sparring over its terms. They've drawn different red lines and offered dueling fact sheets about the details that must be settled to produce a deal that confines Iran's nuclear work to civilian purposes. "It's more likely than not that they'll get a deal," said Martin Indyk, executive vice president of the Brookings Institution, who speaks often with administration officials. "I suspect it won't be by that June 30th deadline — it'll drag, but eventually there will be a deal." Oil advanced a third day as skepticism among U.S. lawmakers over the nuclear deal undermined prospects that the OPEC producer will bolster crude exports. West Texas Intermediate for May delivery rose to $52.23 a barrel on the New York Mercantile Exchange. Iran's Supreme Leader Ayatollah Ali Khamenei, the country's ultimate authority, signaled the possibility of an extension in his comments on April 9, in which he also criticized U.S. officials' descriptions of the framework. The three-month window to wrap up negotiations "is not an unchangeable matter," Khamenei said. "If this period increases, it's not a problem at all."…"
http://www.bloomberg.com/news/articles/2015-04-13/iran-deal-s-june-30-deadline-might-slip-amid-framework-disputes
Obama has 'serious concerns' about Russia lifting Iran missile ban
"The White House on Monday voiced its opposition to Russia's decision to lift its ban on exporting S-300 surface-to-air missiles to Iran before a final deal with Iran to scale back its nuclear program is reached and said an oil-for-goods exchange between Moscow and Tehran could raise "sanctions concerns." "The U.S. has previously made known our objections and I understand that Secretary Kerry has a chance to speak to his Russian counterpart to make our concerns known," White House press secretary Josh Earnest told reporters Monday. While he offered no concrete U.S. response to the move, Earnest said the "U.S. takes seriously the security of our allies in the region" and said the move to start an oil-for-goods swap, raises "serious concerns" and could "potentially raise sanctions concerns." But Earnest also stressed the unity of America's international negotiating partners in talks with Iran and stressed how closely U.S. officials have worked with Russia and China to try to roll back aspects of Tehran's nuclear program…."
http://www.washingtonexaminer.com/obama-has-serious-concerns-about-russia-lifting-iran-missile-ban/article/2562957?custom_click=rss
Obama selling Iran deal to Jewish leaders
"President Obama is holding meetings with American Jewish leaders at the White House Monday amid growing concern about the administration's deteriorating relationship with the Israeli government. The president is meeting behind closed doors in the Roosevelt Room separately with leaders of American Jewish organizations, and with Jewish community leaders, in the wake of warnings that the White House is reevaluating its policies toward Israel. Mr. Obama is also expected to try to build support for the administration's framework nuclear agreement with Iran, a proposal that is strongly opposed by Israeli Prime Minister Benjamin Netanyahu. After Mr. Netanyahu won reelection last month, Mr. Obama criticized the Israeli leader for trying to marginalize Arab voters in his campaign. The White House questioned whether Mr. Netanyahu would ever support a two-state solution with the Palestinian Authority and said the U.S. would be forced to reassess its approach toward Israel. They're the latest signs of tension between Mr. Obama and Mr. Netanyahu, a fraying relationship that has prompted concern among many Jewish leaders in the U.S. For example, American Jewish Committee leader David Harris told the Jerusalem Post that the post-election furor "runs completely contrary to the spirit of U.S.-Israel relations." Abraham Foxman, national director of the Anti-Defamation League, said he was troubled by the administration's call for a reassessment of policy toward Israel…"
http://www.washingtontimes.com/news/2015/apr/13/obama-selling-iran-deal-jewish-leaders/?utm_source=RSS_Feed&utm_medium=RSS
Congress must do what Obama won't
There's too much riding on the Iran deal to keep the details secret
"Americans reasonably expect their president to treat himself to an occasional session of introspection, to give himself a grade on whether he's living up to his oath to protect and defend the nation — to ask himself whether he has done anything wrong and if so, how to correct it. Alas, does anyone think it occurs to Barack Obama that he has ever done anything wrong? Indeed, he may be the only man in America who is enthusiastic about the deal he appears to be making with Iran. No one knows exactly what he may be about to agree to; we're supposed to take it on trust, without verification. He wants everybody to embrace the deal, whatever it is, and stand up and cheer. Another Nobel Prize should be forthcoming. Disillusioned Democrats, in a panic about the decline and imminent fall of Hillary Clinton, may be inspired to draft John Kerry for another run for president. Dreams die hard in this White House. Absent something from the president, the rest of us can only read what the other side is saying about the deal and try to figure out from that what mischief may be afoot. The Islamic government in Iran appears to think events are running its way, that it can get a deal to enable it to buy time and space in its relentless pursuit of a nuclear weapon. If Richard Nixon was derided as the man you wouldn't buy a used car from, surely President Obama is the man who wants a car so badly that he will take anything on the lot, even one with neither engine nor transmission. A good wash-and-wax job is enough. Both Ayatollah Ali Khamenei and President Hassan Rouhani, his puppet, continued to mock American aspirations for a deal, and last week offered remarkable claims of what the deal cannot be. He won't say he's for or against the deal Messrs. Obama and Kerry are so proud of, but the ayatollah says there can't be close inspections by outsiders and the sanctions must be lifted the day an agreement is signed. "There must be no "extraordinary supervision measures," he says, and "Iran's military sites cannot be inspected under the excuse of nuclear supervision." In separate remarks on Iran's National Day of Nuclear Technology, Mr. Rouhani said Iran "will not sign any agreement unless all economic sanctions are totally lifted on the first day of the implementation of the deal." This is not reassuring to Americans, who were told that "inspections first," and then lifting the sanctions, were fundamental to American interests. Not to worry, says the ayatollah, because Iran has no intention of building nuclear weapons, because they are forbidden by Islam. This is the least persuasive assurance of all…"
http://www.washingtontimes.com/news/2015/apr/12/editorial-congress-must-determine-if-iran-sanction/
Obama's goal to make a deal with Iran gets a new test in Congress
"President Obama's quest to get a deal with Iran on its nuclear program hinges on not only reaching across the aisle in Congress but also across oceans to find common ground with enemies. That strategy — which links two themes that have dominated his presidency, a yearning for post-partisan politics and a belief in engagement — receives a new test Tuesday as the Senate Foreign Relations Committee begins debate on a bill that would severely restrict Obama's ability to cut a nuclear arms deal with Iran. The bill would force him to send an Iran accord to Congress for approval and require Tehran to renounce terrorism. White House press secretary Josh Earnest said Monday that Obama would veto such a bill. The issue of Iran has pushed Obama's core principles to the limits on two fronts. His overtures to Iran have inflamed ­already-simmering partisan politics at home. Abroad, they have tested his broader theory of engagement, straining relations with U.S. allies without any guarantee of easing sectarian fighting that appears to be spinning out of control throughout the Middle East. Success may be close, but failure looms almost everywhere. Even if the Iran deal holds, the result will lack the pomp and promise that mark some of the historic foreign policy of the past, such as President Richard M. Nixon's opening to China. There will be no equivalent of Nixon's walk on the Great Wall or banquet in the Great Hall of the People. Obama will not stroll through the ruins of Persepolis or dine in Qom. "The big disappointment for Obama is what he was hoping would be his signature foreign policy agreement, even if he gets a deal, will be one that generates enormous opposition abroad and political discord at home," said Richard H. Solomon, former president of the U.S. Institute of Peace and a former U.S. ambassador who worked with ­then-national security adviser Henry Kissinger on Nixon's trip to China. "Internationally, it's going to mean further gaps and tensions, not just with the Israelis, but with a number of the Sunni states."…"
http://www.washingtonpost.com/business/economy/obamas-goal-to-make-a-deal-with-iran-gets-a-new-test-in-congress/2015/04/13/55c2884a-defa-11e4-be40-566e2653afe5_story.html
Report: U.S. Believes Iran Is Trying to Send Surface-to-Air Missiles to Shiite Allies in Yemen
http://www.theblaze.com/stories/2015/04/13/report-u-s-believes-iran-is-trying-to-send-surface-to-air-missiles-to-shiite-allies-in-yemen/
Obama's deceptions on Iran and Cuba
"Remember Jonathan Gruber, the Obamacare architect who as caught on tape boasting how the president had taken advantage of the "stupidity" of American voters to pass his health-care law? Well it seems, Obama is applying the "Gruber Doctrine" once again — this time to foreign policy. The Gruber Doctrine is based on the premise that, in the words of the now infamous MIT professor, "lack of transparency is a huge political advantage" and that the "basic exploitation of the lack of . . . understanding of the American voter" is "really, really critical" for enacting your preferred policies. That is precisely what Obama is doing when it comes to Iran and Cuba. With Iran, the administration is once again relying on a "lack of transparency" to ram through its nuclear deal. Even Iran's foreign minister dismissed the administration's talking points describing the framework agreement as "spin." Obama is warning that the only alternative to his deal is "another war in the Middle East ," even though he has yet to reveal the key details: Will sanctions relief be front-loaded, as Iran insists, or will sanctions come off gradually, as the Iranians meet certain performance benchmarks? Will there be any transparency into Iran's past secret nuclear activity, information that is critical to verifying its compliance today? Will there be "snap inspections" and access to all Iranian facilities, both civilian and military? Iran says no. Obama is counting on the fact that Americans won't be able to follow all the details about "centrifuges" and "domestic enrichment capacity." He won't share the details but wants us to trust him that there will be "unprecedented verification." If you believe that, you probably still think that if you like your health plan, you can keep your health plan…"
http://www.washingtonpost.com/opinions/obamas-gruber-doctrine-for-iran-and-cuba/2015/04/13/77377550-e1e6-11e4-905f-cc896d379a32_story.html?hpid=z2