News Briefing for Thursday, May 7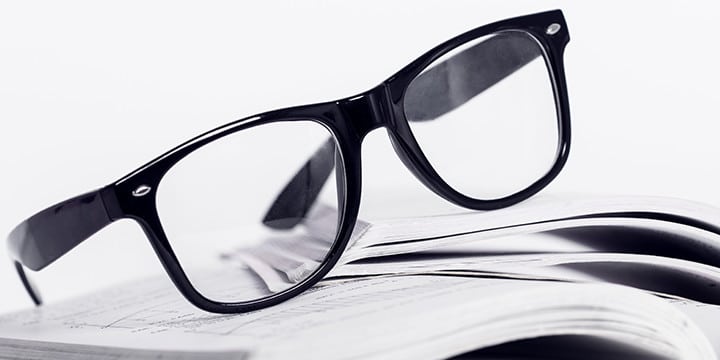 TEA PARTY PATRIOTS:
Tea Party's Jenny Beth Martin Sizes Up Fiorina, Carson, Huckabee
"With three new entrants into the Republican presidential field this week, Tea Party Patriots co-founder Jenny Beth Martin gave her thoughts to Newsmax TV on Monday about how each would fare with the tea party wing. "Any of them are going to be better than what we will get with Hillary Clinton," Martin said on "Newsmax Prime." "She is from the past, and it's time for someone who's going to be looking towards the future."…"
http://www.bayoubuzz.com/politics/us-politics/item/872135-tea-partys-jenny-beth-martin-sizes-up-fiorina-carson-huckabee
GOP Rep. Ron DeSantis to run for Senate in Florida (Tea Party Patriots Citizen Fund)
"…DeSantis, who was first elected to the U.S. House in 2012, has been openly thinking about the Senate since Rubio launched his presidential campaign last month. He has the encouragement of conservative groups such as the Tea Party Patriots Citizens Fund, a political action committee that in an April statement called DeSantis "exactly the kind of Republican we need in the Florida Senate race."
http://miamiherald.typepad.com/nakedpolitics/2015/05/gop-rep-ron-desantis-to-run-for-senate-in-florida.html
HEALTHCARE:
Obamacare Exchanges Are a Model of Failure
"Waste: After spending billions on state-run ObamaCare exchanges, the federal government is only now writing clear rules on how that money can be spent, while half of the exchanges head toward bankruptcy. State-run exchanges were supposed to form the beating heart of ObamaCare. And the Obama administration dumped almost $5 billion in an effort to make it a reality. The results have been a disaster. Of the 37 states that received $2.1 billion in grants to establish an exchange, only 17 did so, and they got an additional $2.7 billion from the feds.
Of those 17, two went bankrupt in the first year. One of them, Oregon, had received a $60 million "early innovator grant." Residents of those states now use the federal Healthcare.gov site. A memo from Health and Human Services' Inspector General Daniel Levinson warns that some of the remaining may be violating federal law in an effort to stay afloat. ObamaCare told the states that they'd get plenty of federal money to help them set up their exchanges — but not run them. And starting this year, the state exchanges had to be self-financing — they had to pay their own way out of exchange fees or other funding sources. Any federal grant money left over could be used only for things other than operations and maintenance. As the IG explains, the rules on what these states can spend federal money on are vague, and as a result the exchanges "might have used, and might continue to use, establishment grant funds for operating expenses." Washington's exchange, it found, has plans to spend $4 million of its remaining federal grant money on printing, postage and bank fees. The IG characterized this is "a significant matter" that requires "immediate attention." Responding to this urgent memo, Sens. Orrin Hatch and Chuck Grassley pressed the administration to respond to this issue, and were told the administration would do so "soon." Meanwhile, the Washington Post reports that half of the remaining state exchanges face serious financial problems as they wrestle "with surging costs, especially for balky technology and expensive customer call centers — and tepid enrollment numbers." Minnesota's user fees, for example, will cover just a quarter of its cost next fiscal year. Washington state's exchange faces a $4.5 million deficit.
Enrollment gains won't help. The 15 remaining state exchanges saw sign-ups climb 12% this year…."
http://news.investors.com/ibd-editorials-obama-care/050515-751159-state-and-federal-obamacare-exchanges-an-expensive-waste.htm?p=2
The GOP's new case against ObamaCare
"Republicans are shifting their line of attack on ObamaCare, abandoning assertions that few people are taking advantage of the law for new arguments that enrollees are getting stuck with low-quality insurance plans. Republicans initially argued the Affordable Care Act (ACA) had not made a dent in the size of the uninsured population. Speaker John Boehner (R-Ohio) said in March 2014 that the law had led to "a net loss of people with health insurance" because of canceled plans. That same month, Wyoming Sen. John Barrasso, a leading Republican voice on healthcare, dismissed the administration's announcement that 6 million people had signed up. "I don't think it means anything," he told Fox News. "They are cooking the books on this."
A year later, the Obama administration is touting an estimate, based on Gallup polling data, that 16 million people have gained insurance under the law. The uninsured rate has fallen from 17 percent to 12 percent since the law took full effect at the start of 2014, according to Gallup. Republicans are now acknowledging that an expansion has taken place, but are pointing to the quality of the insurance that people are gaining to argue that the law is still bad for the country. …"
http://thehill.com/policy/healthcare/241155-the-gops-new-case-against-obamacare
EXCLUSIVE: Catholic Church Leaders Endorse Obamacare Alternative
"In letters first obtained by The Daily Caller News Foundation, Bishop of Lansing Earl Boyea and Cardinal Raymond Burke endorsed Christ Medicus Foundation CURO, a Catholic healthcare sharing network that allows members to be exempt from the Obamacare penalty and the moral objections many religious observers take with the legislation. The Catholic church leaders called for a transformation to protect human life from the "bureaucratic, coercive, and secular" healthcare culture and the "moral problems" of the Affordable Care Act. "I, as an episcopal advisor to CURO, certainly offer you my best wishes for this venture and pray that it will meet the needs of those who are most deeply concerned with the moral problems associated with ACA," Boyea wrote in the letter. David Wilson is the co-founder of CMF CURO, the Catholic network that allows users to pool resources to cover health costs in over 40 states. He said the Obama administration doesn't take religious concerns about the contraception mandate seriously and has gone after how people practice their faith in their daily lives…"
http://dailycaller.com/2015/05/06/church-leaders-obamacare/
New study gives more evidence of Obamacare gains for millions
"As congressional Republicans move toward another vote on repealing the Affordable Care Act, new evidence was published Wednesday about the dramatic expansion of insurance coverage made possible by the law. Nearly 17 million more people in the U.S. have gained health insurance since the law's major coverage expansion began, according to a study from the RAND Corp., a Santa Monica nonprofit research firm. That tally takes into account 22.8 million newly insured people and 5.9 million who lost coverage in the past year and a half. Researchers found gains across all types of insurance, including employer-provided coverage, government Medicaid programs and policies offered through state insurance marketplaces created by the law. At the same time, the vast majority of Americans have seen no change in the source of their coverage, with 80% remaining in the same kind of insurance, researchers found…."
http://www.latimes.com/nation/la-fi-obamacare-coverage-20150506-story.html
Obamacare Has Net Gain Of 16.9 Million Insured Americans
"The Affordable Care Act has been a catalyst for a net increase of 16.9 million Americans gaining health insurance in the last two years via Medicaid expansion and subsidized private coverage with evenmore people accessing employer-sponsored plans. A new study by the RAND Corp., which looked at a sampling of 1,600 Americans and their "transitions" to and from forms of health coverage between September 2013 and February 2015 and found 22.8 million Americans gained coverage. There were 5.9 million people who also lost coverage, leaving a net increase of 16.9 million, according to the analysis, published in the journal Health Affairs. "The gains are not only from public marketplace and Medicaid under the Affordable Care Act but also employer-sponsored insurance," said Katherine Carman, an economist and the study's lead author from RAND's Santa Monica, Calif. Office…"
http://www.forbes.com/sites/brucejapsen/2015/05/06/aca-triggers-net-gain-of-16-9-million-more-insured-americans/
17 million gained coverage under ObamaCare, study finds
"Around 17 million people have gained health insurance since the core of ObamaCare took effect in 2013, according to a RAND Corporation study released Wednesday.  The study finds that 22.8 million people signed up for coverage between September 2013 and February 2015, while 5.9 million lost coverage, leading to a net gain of 16.9 million. "The Affordable Care Act has greatly expanded health insurance coverage, but it has caused little change in the way most previously-covered Americans are getting health insurance coverage," said Katherine Carman, the study's lead author and an economist at RAND. While there was much concern about plans being cancelled because of ObamaCare, the study notes that the number of people losing coverage was close to the same level it was before ObamaCare. "We found that the vast majority of those with individual market insurance in 2013 remained insured in 2015, which suggests that even among those who had their individual market policies canceled, most found coverage through an alternative source," the study states…"
http://thehill.com/policy/healthcare/241259-17m-gained-insurance-under-obamacare-study-finds
How Obamacare Changed Health Insurance — Maybe
"There's no debate that Obamacare has expanded health coverage in America — but one big question has been by how many people. And RAND researchers think they've got the answer: 16.9 million. Nearly 22.8 million people have gained health insurance since the Affordable Care Act's first enrollment period kicked off in October 2013, according to RAND's longitudinal survey, while another 5.9 million lost coverage. The net gain in coverage can't be chalked up to only Obamacare's Medicaid expansion and insurance exchanges, notes Katherine Carman, the study's lead author. Notably, the number of people covered by employer-sponsored insurance grew by about 8 million people between September 2013 and February 2015. "The law has expanded coverage to more Americans using all parts of the health insurance system," Carman pointed out in a statement. (More on this in a bit.) On the one hand, RAND's data is an extremely valuable barometer of how Obamacare appears to be playing out after a turbulent few years that redefined how Americans get health coverage. As the researchers note, their study is the first to examine changes in the insurance market since the ACA's second open enrollment period ended this spring…"
http://www.forbes.com/sites/dandiamond/2015/05/06/how-obamacare-changed-health-insurance-maybe/
Florida Gov. Rick Scott pleads with Obama administration for health funding
"Florida Gov. Rick Scott pleaded face-to-face with the Obama administration Wednesday to preserve funding for an expiring health program, even though the federal government has told him to expand Medicaid instead — a standoff that's produced a lawsuit, delayed state budget talks and roiled Obamacare politics at large. The Republican told Health and Human Services Secretary Sylvia Mathews Burwell he needs an immediate answer to his application to extend the Low Income Pool (LIP) program, because Florida must finalize its budget by June. "We need an answer right now," he said, adding that not receiving one "is the same as getting a 'no.'" For weeks, Mr. Scott and HHS have sparred over what some Republican view to be mafia-like tactics over Medicaid expansion. The governor even filed a lawsuit in federal court. Mr. Scott is seeking more than $1 billion to continue LIP, a program that reimburses hospitals for treated poor and uninsured. But HHS says it is phasing out that program and Floridians would be better-served by expanding Medicaid, the government-sponsored program for the poor. The Affordable Care Act called on states to extend the health program to those making up to 138 percent of the federal poverty level. Florida and 20 other states have resisted, even though the federal government picks up all of the tab through 2016 and 90 percent of it by 2020 and beyond. Mr. Scott, who once supported expansion but has since backed off, said the administration is violating the very 2012 decision that upheld Obamacare, but which also ruled states must be given a choice over whether to expand Medicaid or forfeit all of their health money under the federal-state partnership. He met with Mrs. Burwell at HHS headquarters in Washington for about an hour Wednesday, but didn't get a straight answer on LIP. "We don't have a resolution," he told reporters on a street corner near Capitol Hill. HHS has said Florida knew for about a year that LIP was a demonstration program that could go away, but Mr. Scott said the administration is strong-arming him into embracing Obamacare. "Low-income families depend on this program," he said of LIP. "This program shouldn't be going away. And again, the federal government shouldn't be trying to coerce us to expand Obamacare [by using] an existing program that they started and they should continue to fund."…"
http://www.washingtontimes.com/news/2015/may/6/rick-scott-pleads-obama-admin-health-funding/
Florida governor confronts HHS in ObamaCare fight
"Florida Gov. Rick Scott (R) on Wednesday demanded an answer from the Obama administration "right now" on the renewal of federal funds for hospitals in his state, amid a showdown over ObamaCare's Medicaid expansion. "I've let them know our timeline and we need an answer right now," Scott told reporters outside the Department of Health and Human Services headquarters in Washington after meeting with HHS Secretary Sylvia Mathews Burwell. At issue are federal funds to reimburse hospitals in Florida for treating uninsured people, known as the Low Income Pool (LIP). Scott is suing the Obama administration, alleging that the administration is withholding the funds in an effort to force the state to expand Medicaid under ObamaCare. The administration counters that Florida is free to expand Medicaid or not, and that the decision on LIP funding will be made "regardless" of whether the state expands Medicaid. There is also the condition, though, expressed in an April 14 letter to Florida, that the LIP funding should be tailored so as to not cover costs that would be covered if Medicaid was expanded. The administration says giving people Medicaid is a better system than reimbursing hospitals for uninsured care…"
http://thehill.com/policy/healthcare/241218-fla-governor-demands-feds-respond-on-health-funds-right-now
No agreement between Florida governor, feds on Medicaid
"The Obama administration snubbed Florida's proposal to extend federal funds for hospitals that treat low-income and uninsured patients, a dispute that has paralyzed the state budget.
Health and Human Services Secretary Sylvia Burwell gave Gov. Rick Scott the news when she met with him in Washington on Wednesday. The Republican governor wants the administration to extend $1 billion in low-income pool funds for hospitals, but the federal government wants Florida to expand Medicaid, arguing its more efficient to give people insurance than to pay hospitals for caring for the uninsured retroactively. Neither side has budged. The gridlock stalled Florida's legislative session, prompting the House to abruptly adjourn three days early last week. Scott and lawmakers had asked the Obama administration to bypass a roughly two-monthlong required public comment and review period and give a preliminary answer on the funds so that lawmakers could agree on a budget when they convene for a special session in June. But Burwell declined. "I told her that we need federal action right now. The low-income families in our state cannot wait on the federal government any longer," Scott said. Burwell indirectly responded to Scott's recent lawsuit alleging the federal government is breaking the law by coercing states to expand Medicaid in order to get the hospital funds. She said her decision to grant funding is not dependent on whether a state expands Medicaid. Eight other states, including Texas, also receive the hospital funds and are closely watching the standoff between Florida and the federal government. Florida's funds are the first to expire on June 30th…"
http://www.washingtontimes.com/news/2015/may/6/no-agreement-between-florida-governor-feds-on-medi/?utm_source=RSS_Feed&utm_medium=RSS
The GOP's new case against ObamaCare
"Republicans are shifting their line of attack on ObamaCare, abandoning assertions that few people are taking advantage of the law for new arguments that enrollees are getting stuck with low-quality insurance plans. Republicans initially argued the Affordable Care Act (ACA) had not made a dent in the size of the uninsured population. Speaker John Boehner (R-Ohio) said in March 2014 that the law had led to "a net loss of people with health insurance" because of canceled plans. That same month, Wyoming Sen. John Barrasso, a leading Republican voice on healthcare, dismissed the administration's announcement that 6 million people had signed up. "I don't think it means anything," he told Fox News. "They are cooking the books on this."
A year later, the Obama administration is touting an estimate, based on Gallup polling data, that 16 million people have gained insurance under the law. The uninsured rate has fallen from 17 percent to 12 percent since the law took full effect at the start of 2014, according to Gallup. Republicans are now acknowledging that an expansion has taken place, but are pointing to the quality of the insurance that people are gaining to argue that the law is still bad for the country…"
http://thehill.com/policy/healthcare/241155-the-gops-new-case-against-obamacare
Conservative Group Hits Rand Paul on Obamacare
"Another conservative group is taking aim at GOP presidential hopeful Rand Paul, with a radio spot set to hit Iowa's airwaves decrying the Kentucky senator's recent vote to stymie an investigation into the congressional Obamacare exemption. It's the second ad to specifically target Paul from the right in a primary season that's just beginning — and unlike previous attacks focused on his foreign policy views, it hits the Kentucky senator on the domestic turf where he's historically garnered conservative support…"
http://www.nationalreview.com/article/418004/conservative-group-hits-rand-paul-obamacare-brendan-bordelon
IMMIGRATION:
Conservatives: Immigration provision a 'severe threat' to defense bill
"House conservatives are trying to stoke opposition to pro-immigration measures in a must-pass defense policy bill headed to the floor next week. At issue is a provision in the sprawling National Defense Authorization Act that would encourage the Pentagon to consider allowing young immigrants protected by a 2012 Obama administration initiative to serve in the U.S. military. The immigration measure, sponsored by Rep. Ruben Gallego (D-Ariz.), was included in the NDAA on a 33-30 vote last week in committee. In a new letter from Rep. Mo Brooks (R-Ala.), signed by two dozen other House Republicans, conservatives are pushing House leadership to strip that provision out — calling it a "severe threat" to the prospects of passing the NDAA.
"This controversial immigration language greatly increases the risk of the NDAA's failure to pass the House," the Republican lawmakers wrote in the letter, obtained by POLITICO, to House Rules Committee Chairman Pete Sessions (R-Texas). They noted that if the immigration language isn't removed in the Rules Committee — the powerful panel that deals with amendments and parameters for floor debate — they will offer a measure to remove the language…"
http://www.politico.com/story/2015/05/defense-bill-immigration-provision-117684.html
Conservatives Set for Immigration Fight on Defense Bill
"Last week, the House Armed Services Committee voted 33-30 for an amendment to the fiscal 2016 National Defense Authorization Act that would encourage the Pentagon to affirm undocumented immigrants should be permitted to serve in the military. This week, more than two dozen conservative House Republicans are threatening to derail the must-pass legislation unless that language is removed. In a May 5 letter to Rules Chairman Pete Sessions, 25 GOP lawmakers have asked the Texas Republican to take out the amendment when his panel meets next week to set parameters for floor debate on the NDAA. The amendment in question, introduced in the Armed Services Committee by freshman Rep. Ruben Gallego, D-Ariz., would not be backed by the force of law; that is, it would not put a specific program in place to grant stays of deportation to undocumented servicemen and women. That objective would actually be accomplished in the so-called ENLIST Act, a bill Rep. Jeff Denham has been pushing since 2013. The California Republican remains determined to see ENLIST come to the floor for a vote, either as standalone legislation or as an amendment to the NDAA. Conservatives contend the Gallego language would run counter to multiple votes the House has taken to defund President Barack Obama's Deferred Action for Childhood Arrivals program. Co-signers of the letter to Sessions, first reported in Politico, called it "a severe threat to passage of the NDAA." "Especially in this time of increased terrorism, our national security should not be threatened by allowing such controversial language on a program we have rejected three times as unconstitutional," they wrote. "If the Rules Committee does not strike Rep. Gallego's controversial ACA provision … we will offer an amendment to strike the language," the members continued. "This controversial immigraiton language greatly increases the risk of the NDAA's failure to pass the House. The Rules Committee has the power, and indeed the duty, to prevent such a threat to our national security." Rep. Mo Brooks, R-Ala., a member of the Armed Services panel and one of the House's most vocal critics of immigration overhaul legislation, is spearheading the effort. He has, indeed, filed an amendment with Rules to allow a full House vote on stripping the Gallego amendment, a contingency plan in the event Rules doesn't take care of the job prior to formal floor debate. Heritage Action for America spokesman Dan Holler told CQ Roll Call Wednesday that, "conservatives should have every expectation that this gets taken care of in the Rules Committee." Rules GOP spokeswoman Jill Shatzen, in an emailed statement, wasn't ready to make any promises. "Maintaining the rule of law, especially in areas related to our national security, is an issue of utmost importance to the Chairman," she said. "The Committee is still accepting and carefully considering amendments to NDAA, including the amendment submitted by Congressman Brooks. The Chairman is working with his colleagues and will consider all options available as they relate to this issue."…"
http://blogs.rollcall.com/218/conservatives-immigration-fight-defense-bill/?dcz=
Republicans Gear Up For A Clash With Democrats Over Funneling Illegals Into Military
"The House is back in session from recess next week, and GOP Rep. Steve King intends to jump straight into controversy by eliminating defense bill provisions that may permit illegal immigrants to join the military. First introduced by Democratic Rep. Ruben Gallego of Arizona, the original amendment urges the Secretary of Defense to pick illegals for a shrinking pool of spots in the nation's armed forces, instead of Americans. Gallego's amendment passed by a 33-30 vote. Democrats supported the bill by 27-0, and Republicans voted against the provision by a 30-6 margin. For Gallego, the proposal is just a reaffirmation that Secretary of Defense Ash Carter has the authority to decide what is in the national interest of the United States. In this case, Gallego and other supporters are asking for Carter to consider that illegal immigrants joining the U.S. military may fit that criterion. Democratic Rep. Jeff Denham, whose constituency is largely dominated by Hispanics, is also preparing to introduce an amendment to directly allow illegals in the military and grant legal status…"
http://dailycaller.com/2015/05/06/republicans-gear-up-for-a-clash-with-democrats-over-funneling-illegals-into-military/
The Obama Administration Wants Non-Citizens Voting In Federal Elections
"It's time we had proof of citizenship in federal elections. The fundamental right of choosing our representatives is threatened to the extent non-citizens are able to vote. Our elections are now tighter than ever and when a non-citizens votes, like a recipient of Obama's amnesty for instance, the legitimate vote of a citizen gets cancelled out. This threat has never been more serious than it is today. Kansas Secretary of State, Kris Kobach, recently requested that the Supreme Court hear his case against the federal government for obstructing a democratically-enacted law in his state that makes proof of citizenship a requirement of prospective voters using the federal registration form. Although denied by the federal government from implementing the measure, such a requirement is part of the secretary's general mandate. The National Voter Registration Act (NVRA) requires that secretaries of state "ensure that accurate and current voter registration rolls are maintained" and that the integrity of the electoral process be protected. But when Kobach requested the federal Election Assistance Commission to amend his state's version of the federal voter registration form to include citizenship-proof, he was told that such a measure wasn't necessary and that he had "a myriad of means available to enforce [] citizenship requirements." None of the alternatives, however, are remotely adequate for a country that in five years will have a foreign-born population of 50 million, most of whom cannot vote but have the fullest ability and every incentive to vote. Considering the foreign-born population was 18 million when the NVRA was enacted in 1992 and the illegal alien population has since quadrupled, the burden put on our secretaries of state is unprecedented and the only truly effective and efficient way of protecting citizen rights is an upfront proof-of-citizenship measure…"
http://dailycaller.com/2015/05/06/the-obama-administration-wants-non-citizens-voting-in-federal-elections/
OBAMA ADMIN. PUSHES TO CREATE 'CITIZENSHIP FOUNDATION' TO ENCOURAGE IMMIGRANTS TO NATURALIZE
"The Obama administration is taking another stab at working with Congress on immigration legislation. Wednesday the Department of Homeland Security submitted a proposal to Congress calling for the creation of a "United States Citizenship Foundation." The legislative proposal would grant the Secretary of Homeland Security the authority to create such a foundation as a nonprofit corporation that would focus on promoting and encouraging U.S. citizenship among immigrants in the U.S. The Foundation is authorized to carry out its purpose by supporting innovative programs (through development grants), including those that incorporate the use of technology, to promote citizenship, immigrant civic integration, and instruction in the English language; fostering public education and awareness; engaging stakeholders in the citizenship and civic integration process (by working with all sectors of society to identify needs and initiatives); coordinating outreach and educational initiatives, as appropriate, with USCIS and other Federal agencies; and administering the Outstanding American by Choice award program…."
http://www.breitbart.com/big-government/2015/05/06/obama-admin-pushes-to-create-citizenship-foundation-to-encourage-immigrants-to-naturalize/
How Congressional Democrats Try to Control the Immigration Debate
They unload a barrage of personal attacks on a law professor testifying that birthright citizenship is unconstitutional.
"So this is how the liberal elite control the narrative. In coordination with the Southern Poverty Law Center, Democrats from the House Judiciary Committee last week launched a barrage of personal attacks on an 85-year-old law professor testifying that birthright citizenship is unconstitutional. Lino Graglia, the Dalton Cross Professor of Law at the University of Texas, was one of four witnesses at the hearing, which included SPLC president Richard Cohen. Graglia was made the subject of nearly all the questions from committee Democrats, who fixed on supposedly racist comments he'd made decades ago. After the hearing, NBC and Dana Milbank of the Washington Post reliably followed up with hit pieces on Graglia and, like the committee Democrats, avoided the core issue before the panel: Whether illegal aliens born in this country should be given automatic citizenship. Rather than address one of the central reasons that illegal aliens are coming here in waves, the House Democrats opted to play what another witness at the hearing, John Eastman, called, "a game of gotcha." RELATED: End Birthright Citizenship Now Two bills have been introduced, one in the House and one in the Senate, that would end the practice of awarding illegal alien children with automatic citizenship. The post–Civil War legislative history of the Fourteenth Amendment shows that its framers were seeking to guarantee the right of citizenship only to newly freed slaves and to reverse the Supreme Court's decision in Dred Scott, but today around 400,000 children born to people who are in the country illegally are given citizenship every year. This would include about 40,000 who are born to "birth tourists" coming mostly from China…"
http://www.nationalreview.com/article/417952/how-congressional-democrats-try-control-immigration-debate-ian-smith
CENTER FOR IMMIGRATION STUDIES UNVEILS INTERACTIVE MAP OF IMMIGRANT REMOVALS BY COUNTY
"An interactive map from the Center for Immigration Studies details the locations and concentrations of immigrants removed by Immigration and Customs Enforcement from October 2008 through February 2015 as part of the Secure Communities program. In that time frame ICE removed 406,441 people after they were identified through the Secure Communities program, according to CIS. The program was discontinued and replaced with the Priority Enforcement Program as part of President Obama's November 20, 2014 executive amnesty. The interactive map, created by CIS experts Jessica Vaughan and Byran Griffith and released Wednesday, reveals the counties with the most removals were Los Angeles County, CA with 35,750 removals, Maricopa County, AZ with 27,361 removals, and Harris County, TX with 25,564 removals…"
http://www.breitbart.com/big-government/2015/05/06/center-for-immigration-studies-unveils-interactive-map-of-immigrant-removals-by-county/
A look at where the 2016 hopefuls stand on immigration
"Immigration, a prominent issue as the presidential campaign begins in earnest, is a complicated, emotional and broad subject. But for political purposes there's a very real question to be answered: What to do about the estimated 11 million people in the country illegally. With Republicans in Congress unable to agree on an answer, President Barack Obama has taken executive action to limit deportations. All Republicans running for president oppose that step. But they're squeezed between big donors, who largely favor liberalization of immigration policy, and many primary voters, who don't. A look at where some of the 2016 candidates stand on the issue: Hillary Rodham Clinton: In a speech Tuesday, Clinton came out fully in favor of a path to eventual citizenship for most people here illegally. The Democratic candidate also pledged to expand Obama's executive actions if Congress does not move on an immigration overhaul. Her position could earn wide support among growing groups of Hispanic and Asian voters and stands apart from the more restrictive views of the Republican contenders…."
http://cnsnews.com/news/article/look-where-2016-hopefuls-stand-immigration
AN IMMIGRATION POLICY FOR HARD-WORKING AMERICANS (Santorum)
"I once asked my father whether he resented being separated from his dad for the first seven years of his life, while he waited to legally immigrate to America.  My dad said absolutely not. "America was worth the wait." A common refrain I hear is that immigrants, like my father and grandfather, have a great work ethic or that it would be cruel to separate families. And as a Catholic, I am taught the virtues of love, charity, and compassion. But America's immigration policy must first be about compassion for hard-working Americans. For the past decade-plus, wages for the 74 percent of Americans who don't have college degrees have been stagnant, and median income has fallen, in part because of a combination of millions of illegal immigrants and new legal immigrants coming to this country per year. The impact of this economic stagnation has struck native-born African Americans and Hispanics harder than whites.  Since 2000, the employment rate for native-born African Americans has worsened by 9.2 percent and Hispanics by 7.7 percent, while employment for whites has worsened by 6.1 percent. Granting amnesty only exacerbates this problem. To me, the solution is clear. First, we must secure the border and end the acute border surge.  The southwestern border is out of control. The way to bring it under control is more and better fencing and more smartly-deployed manpower. To be effective, a fence needs to be similar to the border fencing that Israel uses – high with barbed wire, a screening fence, and a patrol road along it.  The complementary way to achieve operational control of the border is to strengthen the Border Patrol: complete surveillance systems; more manpower, especially in the short-run; and reformed Border Patrol operations. Meanwhile, we have acute border surges because the Obama Administration has let unaccompanied minors from countries other than Mexico, and asylum-seekers, be moved away from the border and thus almost never deported. This non-enforcement of the law has encouraged more such border crossings. The way to end these crossings is to never let unaccompanied minors or asylum-seekers move from the border, to increase the resources needed to judge their cases, and to deport most of them…"
http://www.breitbart.com/big-government/2015/05/06/an-immigration-policy-for-hard-working-americans/
Arizona university regents to meet on Dreamers tuition after judge's ruling
"The Arizona Board of Regents has called a special meeting to discuss a court ruling that says young immigrants granted deferred deportation status by the Obama administration should get in-state tuition. Thursday morning's meeting comes after a judge ruled that young immigrants granted deferred deportation status are eligible for in-state college tuition. The board overseeing the state's three public universities advanced a measure Monday that will allow so-called "dreamers" to pay less than full non-resident tuition. But it would not grant them in-state tuition rates. It could come up for a vote next month. The ruling from Maricopa County Superior Court Judge Arthur Anderson came in a lawsuit filed by former Attorney General Tom Horne against the Maricopa County Community College District. It doesn't directly apply to universities. New Attorney General Mark Brnovich is considering an appeal…"
http://www.foxnews.com/us/2015/05/06/arizona-university-regents-to-meet-on-dreamers-tuition-after-judge-ruling/
Obama and Hillary team up on immigration
"After causing the White House frequent headaches with her presidential candidacy, Hillary Clinton on Tuesday finally offered an assist to President Obama — a strategic move Democrats hope will put heavy pressure on Republicans in next year's election. In calling for a "full and equal path to citizenship" for illegal immigrants, Clinton became the highest-profile Democrat to amplify the White House's messaging on immigration. White House officials are under no illusion that that Clinton's push will break the opposition to what GOP lawmakers view as amnesty, particularly after Obama's unilateral move to offer millions of illegal immigrants work permits and new protections from deportation. But they see Clinton's entrance into the debate as the most effective way to establish battle lines on immigration ahead of 2016, using the fight as a wedge issue, one they insist will damage Republicans politically — and eventually produce legislation after Obama leaves office. "The difference could not be any clearer," a senior White House official told the Washington Examiner. "If Republicans continue to block comprehensive immigration reform, they will do so at their own peril. We welcome what Secretary Clinton has to say." It's an opportune change for White House officials, who have remained in a defensive posture ever since revelations surfaced about donations to the Bill, Hillary & Chelsea Clinton Foundation and the former secretary of state's exclusive use of a private email domain and server.Rather than having to answer for Clinton, Obama and his aides can trumpet her immigration move to present a unified Democratic front on possible reforms. Given the incessant debate within GOP circles about how to handle the roughly 12 million illegal immigrants in the United States, Democrats say they can better position themselves with Latino voters…"
http://www.washingtonexaminer.com/obama-and-hillary-team-up-on-immigration/article/2564041?custom_click=rss
White House: Obama has done all he can on immigration
"President Obama has done all that he can to change immigration policy through executive action, the White House said Wednesday in response to questions about Hillary Clinton's pledge to go even further. Clinton on Tuesday backed Obama's executive actions and said she would be willing to expand them to provide deportation relief to parents of young immigrants who brought to the U.S. illegally, known as "Dreamers," if Congress does not pass a bill. Obama's 2014 executive actions provided benefits to parents of U.S. citizens and expanded eligibility for a deferred deportation program for Dreamers. But a legal memo from the White House said it did not have the authority to grant relief to the parents of Dreamers. "The president's views on this have not changed," White House press secretary Josh Earnest said Wednesday. When asked if it would be illegal to expand on Obama's executive actions, Earnest said, "That will be something for future president and future courts to decide." The president's 2014 executive actions have been frozen by a lawsuit pending in federal court.  "We continue to be confident in our legal position and our legal arguments," Earnest said.  Earnest said the White House is "heartened by the fact that Secretary Clinton so forcefully supported the president's executive actions."…"
http://thehill.com/homenews/administration/241212-white-house-obama-has-done-all-he-can-on-immigration
After Clinton's New Promises, White House Insists Obama Has Taken Every Legal Action Possible on Immigration
"Facing the possibility of Hillary Clinton threatening to upstage President Barack Obama with executive action on immigration, the White House insisted that Obama has taken every action legally possible. Speaking in Las Vegas Tuesday, Clinton, the frontrunner for the Democratic presidential nomination, vowed to expand deferred action for childhood arrivals to the parents of illegal immigrant children and insisted that illegal immigrants should not be treated with "second-class status." "I'll let Secretary Clinton and her campaign describe exactly what steps they are taking. I'll allow them to make the case as to why it is legal," White House press secretary Josh Earnest told reporters Wednesday…"
http://www.theblaze.com/stories/2015/05/06/after-clintons-new-promises-white-house-insists-obama-has-taken-every-legal-action-possible-on-immigration/
Despite prodding from Hillary, Obama will go no further on immigration
"After Democratic presidential candidate Hillary Clinton suggested she would expand President Obama's executive action protecting millions of illegal immigrants, the White House Wednesday said he did not have the legal authority to go any further on his own. "The president's views on this have not changed," said White House press secretary Josh Earnest. "The president was determined to use as much of his authority as he could to try to bring some much-need accountability to our broken immigration system." When asked if a Clinton attempt to go beyond Obama's actions would be illegal, Earnest replied, "That will be something for future presidents and ultimately, future courts, to decide." The former secretary of state in Nevada Tuesday attempted to put pressure on Republican presidential candidates for their approach to illegal immigration. In an appeal to the progressive base, she promised additional executive action if Congress remains deadlocked in the issue. "If Congress refuses to act, as president, I would do everything possible under the law to go even further," Clinton said during a campaign event in Las Vegas. As Clinton previews her immigration blueprint, Obama's executive power play is tied up in the courts. A Texas federal judge brought the Obama administration's new protections for illegal immigrants to a halt — an appeals court is weighing a request by the Justice Department to let the programs move forward…."
http://www.washingtonexaminer.com/despite-prodding-from-hillary-obama-will-go-no-further-on-immigration/article/2564081?custom_click=rss
Hillary can't top Obama's immigration amnesty: White House
"The White House suggested Wednesday that Hillary Rodham Clinton's vow to expand President Obama's immigration amnesty would exceed current presidential authority. "The president was determined to use as much of his authority as he could," White House press secretary Josh Earnest said when asked about Mrs. Clinton's campaign promise to expand amnesty to illegal immigrant parents of children allowed to stay in the U.S. "The president's views on this have not changed." But asked specifically whether expanding Mr. Obama's amnesty policy would be illegal, Mr. Earnest replied, "That would be something for future presidents, and ultimately future courts, to decide." He said the administration's lawyers had studied the issue carefully and "we continue to be extremely confident of our legal position." The deportation amnesty announced by Mr. Obama in November is being held up in federal court. Mrs. Clinton vowed Tuesday that if elected, she would try to expand Mr. Obama's deportation amnesty to more illegal immigrants, saying his administration has left out many aliens who deserve to be granted legal status. "We should go as far as we can to get the resources to provide support and, particularly, representation, and change some of our detention processes within the kind of discretion I think the president has exercised with his executive orders," Mrs. Clinton told so-called Dreamers, or young illegal immigrants in the U.S. under color of law of Mr. Obama's initial 2012 amnesty…."
http://www.washingtontimes.com/news/2015/may/6/hillary-clinton-cant-do-more-amnesty-obama-wh/?utm_source=RSS_Feed&utm_medium=RSS
Clinton's bold campaign promises stun immigration advocates, baffle White House
"Hillary Rodham Clinton's campaign pledge to give pro-immigration activists almost everything they want — including expanding President Obama's deportation amnesty to more illegal immigrants — wowed activists but also left them wondering whether she was merely pandering to Hispanic voters. Her bold immigration agenda also gave pause to the White House, which has argued that Mr. Obama has gone as far as legally possible to unilaterally change immigration laws. Cesar Vargas, co-director of the anti-deportation Dream Action Coalition, said activists wanted more than words from the Democratic front-runner after Mr. Obama failed to keep promises to illegal immigrants. "It's not just hearing what we want to hear. It's seeing some type of action," he said. The White House left in doubt whether Mrs. Clinton could legally carry out her plans, such as her promise to grant deportation amnesty to the illegal immigrant parents of the so-called Dreamers, adults who were brought illegally into the U.S. as children and who have been shielded from deportation by Mr. Obama. When Mr. Obama used executive action in November to try to grant deportation amnesty to as many as 5 million more illegal immigrants, the Department of Justice's office of legal counsel issued an opinion that supported the action but specifically stated that it could not include the parents of Dreamers…"
http://www.washingtontimes.com/news/2015/may/6/clintons-immigrant-promises-please-hispanics-who-w/?utm_source=RSS_Feed&utm_medium=RSS
Earnest to Karl on Hillary Promising To Go "Further" On Immigration Executive Orders: We Were "Heartened" By Her Comments
http://www.realclearpolitics.com/video/2015/05/06/earnest_to_karl_on_hillary_promising_to_go_further_on_immigration_executive_orders_we_were_heartened_by_her_comments.html
Hillary Woos Latinos, Vows More Immigration Action
"In swing state Nevada Tuesday night, Hillary Clinton made an overt play for Latino votes with vows to "fight" for comprehensive immigration reform in Congress, accompanied by a pledge to "go even further" than President Obama to defer deportations if lawmakers don't act. To add real-world storytelling to her policy speech in Las Vegas, Clinton chatted with hand-picked young immigrants gathered at the city's Rancho High School library. With the aplomb of someone practiced at running meetings, she encouraged the offspring of undocumented migrants to explain their ambitions and successes, along with their fears that relatives may be deported, their families separated, and illegal immigrants exploited as cheap labor while citizenship remains out of reach. In Clinton's narrative, immigration reforms are a key plank in her family-centered economic agenda, as well as evidence of her enthusiasm for Obama's controversial interpretations of his executive authority in the absence of congressional action. Hispanics, who have said the president during his first term was risk-averse and late in pushing Congress to adopt immigration legislation — which in 2013 finally cleared the Senate but not the House — swooned when he ordered waivers that lifted the threat of deportation from more than 4 million out of an estimated 11 million illegal immigrants living and working in the country. Obama leaned on immigration and a path to citizenship to establish sharp contrasts with Republican challengers during his 2012 re-election bid, and Clinton on Tuesday followed suit. Her immigration policies, coupled with her still-fuzzy proposals on education, health care and help for small businesses and the economy, could help her in other states where the Latino population is on the rise. "This is where I differ with everybody on the Republican side. Make no mistake: Not a single Republican candidate — announced or potential — is clearly and consistently supporting a path to citizenship. Not one," she said. "When they talk about legal status, that's code for second-class status." With the exception of 1976, the winner in every presidential election since 1912 has carried Nevada, a state with shifting demographics and a Latino population near 28 percent. Obama won its five electoral votes in 2008 as the state's fortunes took a nose dive during the Great Recession, and he returned in 2012 to win the six electoral votes there. As she began her remarks, Clinton touched on families and workers she met in Nevada in 2008, without mentioning it was the only state caucus she won during the Democratic primary contests. Although Democrats have long aspired to turn Nevada permanently blue, Republicans prospered in last year's midterms, securing control of both houses of the state legislature and keeping the governorship. Clinton recently campaigned in Iowa and New Hampshire (and will soon appear in South Carolina) offering the broad outlines of a presidential platform that largely mirrors Obama and congressional Democratic policies (although international trade pulls her closer to the president and pushes her away from progressive free-trade opponents on Capitol Hill and in organized labor)…"
http://www.realclearpolitics.com/articles/2015/05/06/hillary_woos_latinos_vows_more_immigration_action.html
Clinton calls for path to 'full and equal citizenship' for illegal immigrants
"Democratic presidential candidate Hillary Rodham Clinton said Tuesday that any immigration overhaul must include a path to "full and equal citizenship," drawing a sharp contrast with Republicans who have promoted providing a legal status or blocked efforts in Congress to address the nation's immigration system. "This is where I differ with everybody on the Republican side. Make no mistake, not a single Republican … is clearly and consistently supporting a path to citizenship. Not one," Clinton said, adding, "When they talk about legal status, that is code for second-class status." Clinton's remarks during her first campaign stop in Nevada underscored Democrats' efforts to box-in Republican presidential candidates who have opposed a comprehensive bill including a pathway to citizenship. Congressional Republicans have said the changes must be made incrementally, beginning with stronger border security. The issue of immigration resonates with many Hispanic Americans, who backed President Barack Obama by wide margins over Republican Mitt Romney in 2012 and helped the president's re-election campaign capture several hard-fought swing states, including Florida, Colorado and Nevada. Clinton's pitch to Latino voters came as two of her potential Republican rivals, former Florida Gov. Jeb Bush and Florida Sen. Marco Rubio, have courted Hispanics and talked about ways to overhaul the immigration system while opposing Obama's executive actions last year to shield millions of immigrants from deportation. Obama's executive actions loom large in the immigration debate. The orders included the expansion of a program protecting young immigrants from deportation if they were brought to the U.S. illegally as children. Another provision extended deportation protections to parents of U.S. citizens and permanent residents who have been in the country for several years. Twenty-six states, including Nevada, have sued to block the plan, and a New Orleans-based 5th Circuit Court of Appeals panel heard arguments on the challenges last month. A ruling is pending…."
http://www.foxnews.com/politics/2015/05/05/clinton-says-us-needs-to-fix-broken-immigration-system-calls-for-path-to/
Hillary: I'll give legal status to any illegal immigrant who wants it, so long as they bring a child with them
"That's Conn Carroll's formulation of what she said yesterday, which reads like it must be an exaggeration for effect. It really isn't. Obama's mega-amnesty last November gave legal status to illegals who are parents of U.S. citizens. Hillary's now promising to expand that by giving legal status to parents of DREAMers — who are themselves illegal immigrants. If kids brought here illegally by their parents qualify for legalization under Obama's DACA amnesty and the parents of those kids qualify for legalization under President Hillary's amnesty, then presumably any foreign citizen with a kid has a golden ticket to stay so long as they can make it across the border with their child. And since Hillary's also strongly in favor of a path to citizenship for illegals who are already here, her trump card next year in out-pandering the GOP with Latino voters, it's also presumably true that a mom and kid who've made it across will eventually become (Democratic) voters in due time. Makes me wonder how the next Democratic presidential nominee, in 2020 or 2024, will try to out-pander Obama and Clinton. The only move left is to offer legal status to all adult illegals, whether or not they have a kid. Open borders, just like those hysterical anti-amnesty nuts on the right always feared. Oh, by the way: Obama declined to offer legal status to the parents of DREAMers last year because — wait for it — his lawyers told him he couldn't lawfully do that. Hillary's pitch to Latinos, in other words, is that she'll be even more aggressive in taking a dump on separation of powers than President Overreach is…."
http://hotair.com/archives/2015/05/06/hillary-ill-give-legal-status-to-any-illegal-immigrant-who-wants-it-so-long-as-they-bring-a-child-with-them/
Hillary: I'll Overfulfill Obama's Immigration Plan by 110 Percent
"Hillary used the opportunity of Cinco de Mayo yesterday to say, in effect, that Obama hasn't been lawless enough in his amnesty decrees. She pledged not only to defend all of Obama's immigration edicts but to unilaterally add another illegal amnesty, this one for the parents of "Dreamers" who received the DACA amnesty. (So much for the rationale of amnestying the kids because they didn't do anything wrong.) She also called for amnesty for illegal aliens who've already been deported, but who still have relatives here. She also attacked the idea of a non-citizenship amnesty — supported by Jeb, Rubio, and Cruz — as "second-class status," the certain rallying of every Democrat if such a measure were to be enacted, and one that will resonate with many, perhaps most, voters. Hillary's cynicism should be old-hat by now, but it continues to amaze me. In 2004 she said "I am, you know, adamantly against illegal immigrants." In 2007, she said "As president, I will not support driver's licenses for undocumented people." Just last summer, in response to the surge of "unaccompanied" "minors" from Central America, she said "They should be sent back as soon as it can be determined who responsible adults in their families are." Sure, politicians are often weather vanes, but Walker, for instance, at least frankly acknowledged his change of position on immigration and offered  rationale for it. In Hillary's case, she's always been a war with Eastasia…"
http://www.nationalreview.com/corner/418003/hillary-ill-overfulfill-obamas-immigration-plan-110-percent-mark-krikorian
Scott Walker: Hillary's 'full embrace of amnesty' unfair to U.S. workers
"Wisconsin Gov. Scott Walker is slamming Hillary Clinton's new approach to immigration as a "full embrace of amnesty." In Nevada Tuesday, Clinton said she would not only protect President Obama's unilateral executive actions on immigration but that she would go beyond them to offer new status to currently illegal immigrants. And she said her final goal for those who came to the U.S. illegally is "full and equal citizenship." "Hillary Clinton's full embrace of amnesty is unfair to hardworking Americans and all immigrants who followed the law to achieve the rights and privileges afforded to U.S. citizens," Walker said in a statement Wednesday. "And by supporting the president's lawless executive action, Hillary Clinton once again believes she's above the law. Working families want to secure the border, enforce the law, and fix the broken legal immigration system." Walker has roiled the immigration debate inside the Republican world by saying "the next president and the next Congress need to make decisions about a legal immigration system that's based on, first and foremost, on protecting American workers and American wages."…"
http://www.washingtonexaminer.com/scott-walker-hillarys-full-embrace-of-amnesty-unfair-to-u.s.-workers/article/2564076?custom_click=rss
How will top 2016 Republicans respond to Hillary Clinton immigration move?
"Hillary Clinton shook up the presidential race in both parties with her declaration that she would not only protect President Obama's unilateral executive actions on immigration but that she would go further to offer new status to currently illegal immigrants, and in the end grant "full and equal citizenship" to those who came to the U.S. illegally. It was a move so swift, so consequential — and so far to the left — that Democratic immigration activist groups were stunned. Some on the right saw an opportunity for Republicans to go on the offensive against Clinton. "Now the GOP campaigns are all filing away footage of [Clinton's] event, in hopes of being able to use it against Hillary next year," wrote conservative blogger John Hinderaker Wednesday. Maybe not. Rather than quickly condemn Clinton's new position, the two leading Republican presidential candidates most associated with immigration reform — Jeb Bush and Marco Rubio — said nothing at all about it on Thursday…."
http://www.washingtonexaminer.com/how-will-top-2016-republicans-respond-to-hillary-clinton-immigration-move/article/2564122?custom_click=rss
Migrants say they were rescued after 12 days at sea
"An Italian rescue patrol picked up nearly 100 migrants who reported being at sea for 12 days as U.N. Security Council members mulled a draft resolution authorizing an EU mission to seize the smugglers' boats that are fueling the Mediterranean migrant crisis. The developments came as hundreds of other migrants arrived in Italian ports after having been rescued from overcrowded dinghies and fishing boats. Most have been setting off from Libya, where human traffickers charging migrants around $1,000 apiece are operating with near-impunity amid the country's political chaos. The EU's foreign policy chief, Federica Mogherini, will brief the Security Council on Monday about the crisis and EU proposals to coordinate the fight against traffickers. A draft resolution would authorize an EU mission for one year to seize boats where there's credible evidence they're being used by smugglers, a council diplomat said Wednesday in New York. The resolution, which would be militarily enforceable, would cover the high seas, Libya's territorial waters and coast, and mission members could also go on land. Some European Union leaders had proposed a U.N.-blessed operation to destroy smugglers' boats before they are used. The idea, however, has raised a host of legal concerns and Russia — which has veto power at the Security Council — has already opposed any ship-destruction resolution. "Apprehending human traffickers and actually arresting those vessels is one thing, but destroying them would be going too far," said Russia's ambassador to the EU, Vladimir Chizhov…"
http://www.foxnews.com/world/2015/05/06/migrants-say-were-rescued-after-12-days-at-sea/
SPENDING/BUDGET/ECONOMY:
How to fix the broken budget
"You've heard it countless times: the federal government has a budget problem. Before this warning falls yet again on deaf ears, let me show you why this serious problem can't be taken lightly — and what we can do fix it. Congress is required by law to pass a budget each fiscal year which lays out the framework for allocating taxpayer dollars for all federal programs. Additionally, Congress must pass 12 function and program –related appropriations bills that then distribute the funds to the various departments, agencies, and programs.
Unfortunately, within the current political climate of heightened partisanship and increased influence of advocacy groups, fewer than 10 percent of appropriations and budget bills are passed on time. Instead, Congress and the administration have relied on last-minute continuing resolutions (CRs) and omnibus spending bills that kick the can down the road by adopting only set levels of funding — providing no oversight over the worthiness of program spending, nor prioritizing spending according to our country's needs. This "governing by crisis," or better yet "governing by neglect," has led to hundreds of seemingly temporary programs — whose mission has ended — being forever left on the books and funded past their usefulness. Outside advocacy groups have figured out that if they can hold up and take this process hostage, then their pet projects have the best chance of getting funding again. Never asked is the question of whether taxpayers should continue funding the program in the first place. As President Reagan famously said: "Government programs, once launched, never disappear…a government bureau is the nearest thing to eternal life we'll ever see on this earth." This broken approach must end if we are to ensure long-term competitiveness and quality of living in America for future generations. Let's take a deeper look at the problem:
–Continuing resolutions keep programs on "auto-pilot" from year to year without any assessment of whether the money is being well spent. There have been more than 20 of these resolutions in the past five years.
–Nearly 200 government programs are "fragmented, duplicative, overlapping or just inefficient," according to a Government Accountability Office (GAO) report.
–Congressional committees, charged with scrutinizing how each federal department and agency is actually spending taxpayer dollars, are strapped for time to do so. Committees, on average, hold specific program oversight hearings only a few hours each month and generally focus attention on only one or two programs each year — neglecting many programs under their jurisdiction.
–Without proper legislative oversight, wasteful government spending continues its meteoric climb as more and more power is ceded to the unaccountable executive branch to govern the programs. No oversight translates into a bureaucracy jobs program — paying federal workers billions to implement programs that have outlived their original mission.
Incredibly, it's been revealed that the government does not actually know the exact number of agencies, offices and government corporations it comprises. (A cursory count on various lists shows the number is in the several hundreds)."
http://www.cnbc.com/id/102654278
Conservatives threaten defense bill over immigration
"Two dozen House conservatives are threatening to oppose a sweeping defense policy bill over a nonbinding provision aimed at allowing immigrants brought illegally to this country as children to serve in the military. Their move could provoke a clash on a perennially volatile topic that's become a major issue in the presidential campaign. In a letter to the chairman of the House Rules Committee, the lawmakers led by Rep. Mo Brooks, R-Ala., argued that the House had already voted three times to declare the Obama administration acted unconstitutionally when it granted deportation relief to immigrants brought here illegally as children. They said that the amendment by Rep. Ruben Gallego, D-Ariz., "contradicts the House's previous position and is a severe threat to passage" of the $612 billion defense policy bill. "Especially in this time of increased terrorism, our national security should not be threatened by allowing such controversial language on a program we have rejected three times as unconstitutional," they wrote. Gallego's amendment was included on the defense bill during committee consideration last week, winning support from six committee Republicans. It expresses the sense of the House that the Pentagon should review the law on who can serve in the military, in order to determine whether it should include immigrants who've gotten work permits and deportation relief under the Obama administration's Deferred Action for Childhood Arrivals program. The bill is expected to be taken up by the full House next week. Brooks and the 24 other lawmakers who signed the letter said that they would offer an amendment to strike Gallego's language…."
http://www.washingtontimes.com/news/2015/may/6/conservatives-threaten-defense-bill-over-immigrati/?utm_source=RSS_Feed&utm_medium=RSS
Conservatives threaten defense policy bill over immigration provisions
http://www.usnews.com/news/politics/articles/2015/05/06/conservatives-threaten-defense-bill-over-immigration
Senate Republicans OK budget targeting Obamacare
"The Senate on Tuesday adopted a GOP budget that paves the way for an assault on President Obama's health care law this summer and a partisan showdown over spending bills this fall. The Senate passed the nonbinding measure by a nearly party-line 51-48 vote. The House adopted it last week. The measure sets a potential path for a balanced budget within a decade. It promises to cut domestic agencies and safety net programs like Medicaid and food stamps, carve up transportation spending and student aid, and curb tax breaks for the poor. Republicans don't plan to adhere to most of its cuts in follow-up legislation, however. And in the near term the GOP plan promises a $38 billion, 7 percent increase for the Pentagon that is possible only by padding war accounts. Republicans and many economists say balancing the budget helps the economy in the long run and say it's better to tackle the long-term financial problems of programs like Medicare and Medicaid sooner rather than later. They also promise to relieve the burden of debt that's being passed on to future generations. "That's really unconscionable, to keep spending money and then send the bill to our kids and grandkids and say: `You pay it. We had a good time. Good luck,'" said Sen. John Cornyn, R-Texas. The budget plan does not go to Obama, who has promised to veto follow-up spending bills that he says will shortchange domestic programs like student aid, highway construction and scientific research…"
http://www.cbsnews.com/news/senate-republicans-ok-budget-targeting-obamacare/
Republicans pass first regular-order Congressional budget since 2009
"Republicans promised to restore order to a dysfunctional Congress in the midterm elections. Yesterday, they delivered on that campaign promise, passing the first regular-order budget framework since 2009. It didn't come easy, though: The 51-48 vote capped weeks of work by Republican leaders in the House and Senate, who shepherded the blueprint through a messy debate over defense spending that at times threatened to split their conferences. … Senate Majority Leader Mitch McConnell had ripped Democrats for years over their failure to pass a budget, and said Tuesday's vote shows his GOP majority is getting the Senate working again. "No budget will ever be perfect, but this is a budget that sensibly addresses the concerns of many different members. It reflects honest compromise from many different members with many different priorities," the Kentucky Republican said on the Senate floor…"
http://hotair.com/archives/2015/05/06/republicans-pass-first-regular-order-congressional-budget-in-obama-era/
Carter: Obama May Veto Defense Bill
"Defense Secretary Ashton Carter warned that President Barack Obama may veto a defense bill that funnels money into a war account to sidestep budget caps. The House Armed Services Committee passed a defense authorization bill for fiscal 2016 last week that provides a one-year spending boost by transferring funds to the Overseas Contingency Operations account, which is intended for warfighting overseas and is exempt from budget caps. It's expected to be taken up on the House floor next week. "While this approach clearly recognizes that the budget total we've requested is needed, the avenue it takes is just as clearly a road to nowhere," Carter told the Senate Appropriations defense subcommittee Wednesday. "Legislation that implements this framework will therefore be subject to veto." The ploy of using war funds to bolster regular defense spending is being embraced by both the House and Senate. The tactic was incorporated in a budget resolution adopted by both chambers to guide the crafting of annual appropriations legislation. While Republicans want to ease caps on defense spending, Obama and many Democrats say limits on domestic spending also must be lifted…"
http://news.investors.com/politics/050615-751312-defense-bill-may-get-obama-veto.htm?ven=rss&utm_source=feedburner&utm_medium=feed&utm_campaign=Feed:%20PoliticRss%20(Politic%20RSS)
ADP: Private sector added 169,000 jobs in April
"The private sector suffered its fifth consecutive month of shrinking job creation, according to the new ADP employment report this morning. The economy only added 169,000 jobs, the payroll services firm estimates for April, down slightly from 175K in March and way off of November 2014's peak of 284K: Private sector employment increased by 169,000 jobs from March to April according to the April ADP National Employment Report(R). … "April job gains came in under 200,000 for the second straight month," said Carlos Rodriguez, president and chief executive officer of ADP. "Companies with 500 or more employees had the slowest growth." Mark Zandi, chief economist of Moody's Analytics, said, "Fallout from the collapse of oil prices and the surging value of the dollar are weighing on job creation. Employment in the energy sector and manufacturing is declining. However, this should prove temporary and job growth will reaccelerate this summer." Perhaps, but job creation has lost steam since last fall, and most of the fall in oil prices happened months ago. In fact, as this chart from NASDAQ shows, crude prices have been rising since mid-March, after stabilizing at the end of January:…"
http://hotair.com/archives/2015/05/06/adp-private-sector-added-169000-jobs-in-april/
Private Employers Add Fewest Jobs in a Year, and Nonfarm Productivity Falls
"Private employers in the United States added in April the smallest monthly number of workers in more than a year. And, in another report, the Labor Department found that nonfarm productivity fell in the first quarter as harsh winter weather depressed output. Payrolls in the private sector increased by 169,000 last month, the ADP National Employment Report showed, the fewest since January 2014. March payrolls were revised down to show 14,000 fewer jobs created than previously reported. The report developed with Moody's Analytics was released before the government's more comprehensive employment findings, which are due on Friday. Although it has a poor record of predicting nonfarm payrolls, the ADP report poses a downside risk to economists' expectations for nonfarm payrolls growth of 224,000 in April. In its report on Wednesday, the Labor Department said labor-related production costs rose at their quickest pace in a year. Productivity declined at a 1.9 percent annual rate after dropping at a revised 2.1 pace in the fourth quarter. That was the first back-to-back fall in productivity since 2006. Economists polled by Reuters had forecast that productivity, hourly output per worker, would fall at a 1.8 percent rate, dropping from a previously reported 2.2 percent rate in the last quarter of 2014. The productivity decrease, which mirrored the abrupt growth slowdown in the first quarter, is likely to be temporary. Still, the trend remains weak. Productivity rose 0.6 percent from a year ago. Despite the weather disruptions, hours worked increased at a 1.7 percent rate in the first quarter. With hours outperforming a 0.2 percent pace of decline in output, unit labor costs increased at a 5 percent rate in the first quarter. That was the fastest pace since the first quarter of 2014. Unit labor costs, the price of labor per unit of output, increased at a 4.2 percent rate in the fourth quarter. They rose 1.1 percent compared with the first quarter of 2014, a sign that wage inflation remains benign. Compensation per hour increased at a 3.1 percent rate in the first quarter, also the quickest pace since the first quarter of 2014…"
http://www.nytimes.com/2015/05/07/business/economy/private-employers-add-fewest-jobs-in-a-year-and-nonfarm-productivity-falls.html?_r=0
Black unemployment is recovering. But only in states with the highest rates to begin with.
"There's good news and bad news when it comes to the jobs recovery for the African-American community. First, the good: black unemployment has recovered in several states. The bad news? Those states had some of the highest black unemployment rates in the first place, according to a new report from the Economic Policy Institute. The black unemployment rate during the first quarter of this year was at or below its pre-recession level in six states: Connecticut, Michigan, Mississippi, Missouri, Ohio, and Tennessee, according to the analysis. But the rates in those states were also among the highest in the country before the recession. EPI notes. Though accurate estimates of black or Hispanic unemployment could only be issued for about half the states, both groups universally trailed whites, except in Georgia, where Hispanic unemployment was lower than white unemployment. Black unemployment was nearly three times higher — 2.9 times, to be exact — than white unemployment in Pennsylvania, EPI estimates. Tennessee had the smallest gap: black unemployment is 1.3 times the size of white unemployment. In D.C., blacks are jobless at a rate 5.4 times greater than for whites…"
http://www.washingtonpost.com/blogs/govbeat/wp/2015/05/06/black-unemployment-is-recovering-but-only-in-states-with-the-highest-rates-to-begin-with/
SEN. RAND PAUL REVEALS GOVERNMENT 'WASTE REPORT'
"U.S. Senator and candidate for the Republican presidential nomination Sen. Rand Paul (R-KY) 93% has released "The Waste Report," identifying "egregious examples of wasteful spending throughout the U.S. government," according to Paul's press release. The current report is available here and below. Medical Waste: Coast Guard Medical Vacations In February, the Inspector General (IG) for the Department of Homeland Security issued a report documenting a lack of oversight in the Coast Guard's Travel to Obtain Health Care Program. At an average annual cost of $1.2 million (not counting lost work), this program pays for persons stationed in Alaska to travel to receive medical care they cannot get locally. [1] As the IG notes in their report, most care can be fully provided in Anchorage or (if needed) in Seattle, WA. Instead, the IG uncovered trips from Alaska to Vail, Colorado; Orlando, FL; Scottsdale, AZ; and Savannah, GA.[2] Though a doctor's referral is supposed to be required before travel is approved, only twelve percent of records had such notes. In total, 94 percent of all records were missing key elements including travel requests, approval forms, cost estimates, and/or doctor's notes.[3] This lack of basic documentation prevented the IG from substantiating whistleblower claims that trips -even to Anchorage- were more for shopping than medical care, while also preventing the IG from affirming the need for accompanying spouses (who also traveled at taxpayer expense) to assist patients. The IG made several recommendations to improve training on what kind of documentation is required for the health care travel program. The Coast Guard agreed to all the recommendations and has implemented the training, but one should not need special training to know that taxpayer funded medical travel should not be approved without a doctor's note, especially if that travel is for couples' trips to vacation hot spots…"
http://www.breitbart.com/big-government/2015/05/06/sen-rand-paul-reveals-government-waste-report/
GAO: Gov't waste of natural gas costing taxpayers millions
"Significant amounts of natural gas on federal lands are being wasted, costing taxpayers tens of millions of dollars each year and adding to harmful greenhouse gas emissions, a congressional investigation has found. The nonpartisan Government Accountability Office also said the Bureau of Land Management failed to conduct production inspections for hundreds of high-priority oil and gas wells — roughly 1 out of 5 — to ensure full payment of royalties to the U.S. The report, obtained by The Associated Press before its public release, is the latest to highlight substantial gaps in oversight. An AP review of government records last May found the agency, which manages oil and gas development on federal and Indian lands, had been overwhelmed by a boom in a new drilling technique known as hydraulic fracturing, or fracking. The GAO report said it had been urging BLM, an agency of the Interior Department, to update guidelines for the burning or venting of natural gas since at least 2010, when it found 40 percent of it could be captured economically and sold. BLM has yet to do so, although agency officials now say they are in the process of putting together various orders and a proposed rule for comment later this year. Until then, government investigators called BLM's management of oil and gas "high-risk" for waste and fraud. "The Interior Department has known for at least a decade that companies have been wasting natural gas from oil and gas wells on public lands," said Sen. Ron Wyden, D-Ore. "Venting and flaring natural gas from these wells hurts the environment and speeds up global warming, and it shortchanges the taxpayers." He joined Reps. Peter DeFazio, D-Ore., and Raul Grijalva, D-Ariz., the top Democrat on the House Committee on Natural Resources, in calling on the department to redouble efforts to stem waste, rather than give "drilling companies a pass to let millions of taxpayer dollars evaporate into thin air." Companies that drill for natural gas pay the federal government a royalty on the gas they extract; they are also allowed to burn or release publicly-owned gas from wells in certain amounts for free. But GAO said BLM was underestimating the amount of gas vented and flared and failing to collect royalties for that gas. Based on data from the Environmental Protection Agency, the GAO calculated in 2010 that the government was losing at least $23 million annually in lost sales, an amount that environmental groups say has since grown due to increased drilling activity…."
http://cnsnews.com/news/article/gao-govt-waste-natural-gas-costing-taxpayers-millions
GAO: Gov't waste of natural gas costing taxpayers millions
http://www.foxnews.com/politics/2015/05/06/gao-govt-waste-natural-gas-costing-taxpayers-millions/
Veterans Affairs employee spent stolen $150K on strippers, prostitutes
"A former Veterans Affairs employee who managed one of the department's retail stores admitted that he stole $150,000 from the store and spent it on strippers, prostitutes, and gambling, according to the Justice Department. Glenn Alan Bates, who managed the Ann Arbor, Mich., store from 2006-2013, admitted to spending the stolen cash to bring strippers back to his hotel room for sex, according to the Detroit News. Bates, who was released on $10,000 unsecured bond Tuesday, told investigators he spent some of the cash on a stripper named "Ashley" at an Ohio strip club, according to court records. He said he often spent $500 a night on lap dances — and more…"
http://www.washingtontimes.com/news/2015/may/6/veterans-affairs-employee-spent-stolen-150k-stripp/?utm_source=RSS_Feed&utm_medium=RSS
JUDICIAL WATCH: TAXPAYERS ON THE HOOK FOR $17K TO FLY BIDEN TO CAMPAIGN FOR DEMS
"American taxpayers spent $17,025 to transport Vice President Joe Biden to campaign for Democrats and celebrate shipyard builders in New Hampshire last September, according to documents obtained by a conservative watchdog group. Judicial Watch announced Wednesday that records it received from the Air Force, via a Freedom Of Information Act request, reveal that Biden's three-hour round trip flight to the Portsmouth, NH, Naval Shipyard on September 3, 2014 cost the American people $5,675 an hour. That amount, according to Judicial Watch, did not include Secret Service costs, or the expenses of local law enforcement in New Hampshire. The trip was officially called a visit to celebrate shipyard builders, but according to reports from New Hampshire Public Radio, "it was clear he was also there to boost Democrats heading into election season."
http://www.breitbart.com/big-government/2015/05/06/judicial-watch-taxpayers-on-the-hook-for-17k-to-fly-biden-to-campaign-for-dems/
Mohamed El-Erian: U.S. economy will disappoint in 2015
"The Allianz chief economic adviser says that the market is expecting stronger economic growth than what we are going to see this year. Mohamed El-Erian says investors are expecting a better economy than they are going to get in 2015. El-Erian, who is the chief economic adviser at Allianz and chairman of President Obama's Global Development Council, says the markets seem to be trading like we are going to have more than 3% growth in gross domestic product this year. And El-Erian says we won't get it. "Economic risk taking is up…" El-Erian said. "But the willingness of businesses and individuals to take economic risk is down…." El-Erian commented on the economy as part of the opening panel of the annual hedge fund confab SALT investment conference, which is taking place this week at the Bellagio hotel in Las Vegas. About 1,800 people have showed up for the event this year. El-Erian also talked to Fortune about his views on the economy following the panel discussion. Also on the panel were Gene Sperling, who served as an economic advisor at the White House, and George Papandreou, the former Prime Minister of Greece…."
http://fortune.com/2015/05/06/mohamed-el-erian-u-s-economy-will-disappoint-in-2015/
Dem candidates slam Obama trade agenda
"Democratic Senate hopefuls are running hard against President Obama's trade agenda. Swing-state Democrats are sounding the alarm that Obama's free trade proposals, backed by their GOP opponents, would ship U.S. manufacturing jobs overseas and lead to greater unemployment at home. No other issue, they say, presents such a stark contrast between Democratic challengers and vulnerable Republican incumbents in 2016 than trade. In a four-minute YouTube video, Democrat Jason Kander, who is challenging Sen. Roy Blunt (R-Mo.), blasted the Trans-Pacific Partnership (TPP) as a "bad deal for Missouri." A progressive group led by former Sen. Russ Feingold (D-Wis.), who is polling ahead of GOP Sen. Ron Johnson in Wisconsin, called the TPP "ruinous for our middle class." And former Ohio Gov. Ted Strickland (D) said trade policy would be one of the "major defining issues" in his race against GOP Sen. Rob Portman, who served as the top trade official under former President George W. Bush. "The people of Ohio are sick and tired of trade deals which result in jobs and the economy being injured. … That's why this is going to be a major issue between Sen. Portman and myself," Strickland said in a phone interview Tuesday.  The Senate is gearing up for a vote on trade promotion authority, also called fast-track, that if approved would prevent the Congress from amending the TPP deal with 11 countries bordering the Pacific Ocean. The legislation would also greatly increase the chances that Obama could conclude negotiations on the pact. Portman voted for the fast-track bill in committee but says he still wants to see language barring Chinese currency manipulation before he supports it on the Senate floor. Still, he hit back at Strickland, accusing the former governor of impeding the growth of the Buckeye State's export industry. "What he's talking about is killing jobs in Ohio. If you're not for exports, you're not for jobs. Our state is a big exporting state," Portman told The Hill. "He's taking a radical position by saying we shouldn't be expanding markets for our farmers and our workers. "It's a great sound bite … but the reality is Ohioans want more exports, and they just want it to be fair." Senate Majority Leader Mitch McConnell (R-Ky.) hopes to hold a vote on fast-track as early as this month. The trade fight has made for unusual alliances in the Senate, where McConnell on Tuesday praised Obama's efforts to win Democratic support for the bill…"
http://thehill.com/homenews/senate/241158-democratic-candidates-slam-obama-trade-agenda
President Obama summons Dems ahead of critical trade vote
"President Barack Obama hosted a group of Senate Democrats at the White House Wednesday, hoping to shore up support for his free trade efforts before a critical vote next week.
The lawmakers in attendance included Democrats who are undecided on or support a bill to empower the president to expedite free trade deals, Democratic aides said. The White House declined comment. The meeting came just days before Senate Majority Leader Mitch McConnell (R-Ky.) is expected to bring so-called Trade Promotion Authority (TPA) legislation to the Senate floor. Its immediate fate is uncertain after Senate Minority Leader Harry Reid (D-Nev.) said he would move to temporarily block the bill until Republicans take up two other pressing matters addressing government surveillance and highway funding…"
http://www.politico.com/story/2015/05/obama-trade-vote-senate-democrats-117697.html
Obama's Trade Bill Gets Boost as Mitch McConnell Vows Vote 'Soon'
"The U.S. Senate will take up legislation to give President Barack Obama the trade negotiating authority he wants "very soon," Senate Majority Leader Mitch McConnell said. "It's been almost an out of body experience but we've been working closely with the White House," McConnell told reporters Tuesday as he said the trade bill would follow action on two other measures. "We're working together to try to get it across the finish line." Senate Democratic Leader Harry Reid, a foe of "fast-track" trade authority, called on Republicans to first consider measures to extend federal highway funding and modify U.S. surveillance laws…"
http://www.bloomberg.com/politics/articles/2015-05-05/obama-s-trade-bill-gets-boost-as-senate-chief-vows-vote-soon-
Sessions to Obama: Make Trade Deal Details Public Now
"Alabama senator Jeff Sessions, a Republican, has written a letter to President Barack Obama regarding the request that Congress "fast-track" legislation on Trade Promotion Authority. Sessions says he has a number of questions Congress should expect answers to before the body agrees to "yield its institutional powers." Read the full letter below: Dear Mr. President: You have asked Congress to approve fast-track legislation (Trade Promotion Authority) that would allow international trade and regulatory agreements to be expedited through Congress for the next six years without amendment. Fast-track, which proponents hope to adopt within days, would also ensure that these agreements—none of which have yet been made public—could pass with a simple majority vote, rather than the 67 votes applied to treaties or the 60 votes applied to important legislative matters. The first international trade and regulatory agreement that would be expedited under "fast-track" is the Trans-Pacific Partnership, or TPP. This is one of the largest international compacts in the history of the United States. Yet, this agreement will be kept a closely-guarded secret until after Congress agrees to yield its institutional powers and provide the Administration with a guaranteed "fast-track" to adoption…"
http://www.weeklystandard.com/blogs/sessions-obama-make-trade-deal-details-public-now_940074.html
Obama aides: Warren 'baseless' on trade
White House outraged by claim that president's trade bill could gut Wall Street oversight.
"So far in her battle against President Barack Obama's trade agenda, Sen. Elizabeth Warren has raised the specter of shady international courts invalidating U.S. laws and a cabal of business interests writing trade agreements in secret, smoky rooms. Now she has a new complaint: If Congress gives Obama what he wants on fast-track trade authority, says Warren (D-Mass.), some future Republican president could use that power to gut the Dodd-Frank financial reform law and let Wall Street run wild once again. Supporters of the Trans-Pacific Partnership in the White House, Congress and the business community are growing increasingly alarmed at the escalating rhetoric. Warren's arguments, these people say, are increasingly wide of the mark and easily rebutted. But administration officials are at odds over how aggressively to take her on, knowing that a sustained attack would only arouse her supporters in the progressive and labor movements…"
http://www.politico.com/story/2015/05/obama-aides-elizabeth-warren-trade-117703.html
Ex-Im's President Is Going to Texas to Lobby for the Bank, But Texas Doesn't Need His Help
"Ex-Im Bank president Fred Hochberg is visiting Texas today to lobby for the bank's survival — coincidentally, on the same day former Texas governor Rick Perry called for an end to Ex-Im. (As an aside, House Financial Services committee chairman Jeb Hensarling had asked that Hochberg spend less time lobbying for his agency's existence and more time running it and addressing its ethical issues, but that request that appears to have been rebuffed.) Hochberg will, in all likelihood, tell people today that Ex-Im is essential to Texas exports, that it's essential to Texas jobs and that without the bank, dire consequences should be expected for the Texas economy. I'd like to preemptively correct him — those things aren't really true. The bank's website isn't displaying any information about its activities in Texas this morning, but thankfully I have access to data I've downloaded in the past. Between 2007 and 2014, the bank backed only 1.19 percent of Texas exports — during that period 98.81 percent of Texas exports happened without Ex-Im subsidies.  Texas is a gigantic exporting state. According to the Census Bureau, it accounted for 18 percent of all U.S. exports – about $289 billion worth of goods and services, supporting 1,117,318 U.S. jobs. But it's not a successful exporter because of Ex-Im. According to the bank's own data, the vast majority of Ex-Im beneficiaries in Texas are large, politically connected firms like Bechtel and Noble Drilling. From 2007 to 2014, over 70 percent of Ex-Im's portfolio in Texas went to very large companies…."
http://www.nationalreview.com/corner/417990/ex-ims-president-going-texas-lobby-bank-texas-doesnt-need-his-help-veronique-de-rugy
Republicans Abandon Hope To Overturn Obama's Big Labor Veto
"Concerned over a lack of support from Senate Democrats, Republicans leaders agreed Tuesday to table a vote geared at overriding a veto which critics claim unfairly benefits unions. In March, Senate and House Republicans voted on a resolution to overturn a National Labor Relations Board (NLRB) rule which drastically shortened the length of time in which a union certification election must be held. President Barack Obama however was quick to veto the resolution and, with Democrat opposition making it unlikely to reach two-thirds majority vote needed, Republicans decided to table the override vote. "Because of Democrats' obstruction, I voted with Senate Majority Leader [Mitch] McConnell to table the motion – otherwise Democrats would be able to further obstruct our ability to deal with important issues including Iran, trade agreements, and fixing No Child Left Behind," Senate labor committee chairman Lamar Alexander said in a statement…"
http://dailycaller.com/2015/05/06/republicans-abandon-hope-to-overturn-obamas-big-labor-veto/
Senate drops attempt to override Obama's 'double veto'
"The Senate has abandoned an attempt to override President Obama's veto of a measure on union organizing rules, avoiding a constitutional confrontation over whether the unusual "pocket-and-return" veto was a legal use of the president's power. By issuing a double-barreled veto on the same bill, Obama attempted to prevent Congress from overriding his veto and rolling back labor-friendly union organization rules. Legal scholars say he can only issue a pocket veto or a return veto, and so his use of both on the same bill may be unconstitutional. For the Senate, the veto was historic: It marked the first time a president had ever issued the rare double-veto on a Senate bill, putting the Senate in the position of having to decide whether to recognize its constitutionality. The Senate voted 96-3 Tuesday night to table Obama's veto message, effectively acquiescing in Obama's veto tactic. In a pocket-and-return veto, sometimes called a "protective return pocket veto," the president withholds his signature in a pocket veto, but then also returns the bill to Congress. A returned veto can be overridden by Congress; a pocket veto cannot. The Constitution allows for a pocket veto on bills only when "Congress by their Adjournment prevent its Return." The Senate maintains it was not adjourned and had designated the secretary of the Senate to receive the veto message…"
http://www.usatoday.com/story/news/politics/2015/05/06/senate-pocket-and-return-veto-override-tabled/70883544/
SEN. PERDUE CALLS FOR CONGRESS TO CONSIDER THE FAIRTAX NOW
"Sen. David Perdue (R-GA) said, in an essay he wrote for the Atlanta Journal-Constitution, that it is urgent to fix the skyrocketing national debt, which is now more than $18 trillion dollars.  "My generation is the first in American history to have to tell our kids and grandkids that their generation will be worse off than the previous one," wrote Perdue. He said it is time to take bold steps to address the problem, and "One of those bold steps is the FairTax." Perdue says America can neither tax, nor cut its way out of this fiscal crisis. "We must grow our economy in order to get our fiscal situation back on track. And in order to grow, we must enact commonsense policies that allow our economy to create jobs and thrive," he explained…"
http://www.breitbart.com/big-government/2015/05/06/sen-perdue-calls-for-congress-to-consider-the-fairtax-now/
Military Advocates Concerned That New Joint Chiefs Nominee Will Slash Troop Pay And Benefits
"Marine Gen. Joseph Dunford may soon find himself very unpopular with the troops. With his Senate confirmation as chairman of the Joint Chiefs of Staff all but presumed among beltway know-it-alls, Dunford must already be looking ahead at a daunting list of tasks: the continued withdrawal from Afghanistan, the fight against the Islamic State and containing an increasingly aggressive China. However, what will likely prove to be most difficult (not to mention scorchingly unpopular) is the pressure from up top, and within the services, to curb the Pentagon's pay and benefits programs, Politico reports. Reform for the Obama administration means deep cuts…"
http://dailycaller.com/2015/05/06/military-advocates-concerned-that-new-joint-chiefs-nominee-will-slash-troop-pay-and-benefits/
Chris Matthews to Bernie Sanders: "What Can Be Done About Exponential Wealth?"
"CHRIS MATTHEWS, MSNBC: What can be done in America about exponential wealth? I don't mean people where the CEO makes too much money, that's a problem in itself, but when you see people making in the billions. I've never seen these numbers, you've never seen them. billions. $20 billion, $30 billion, Buffet money and other people's money, I never heard of money like that in the world.
SEN. BERNIE SANDERS: You have never heard of this. You've never heard of this because it's never happened before. Listen to this: According to Forbes magazine, in the last two years, the wealthiest 14 people in this country have seen their wealth increase by $157 billion.  That's more wealth than the bottom 130 million people have in their entirety. It is obscene. It is immoral. It's grotesque.  How do you deal with it? You know what? You have real tax reforms that says to the billionaires, that says to the largest corporations in America, guess what? You are part of the United States of America. You can't avoid your taxes anymore. You have to start paying your fair share. Do that by raising the minimum wage and rebuilding the middle class, by a massive jobs program rebuilding our infrastructure…"
http://www.realclearpolitics.com/video/2015/05/06/chris_matthews_to_bernie_sanders_what_can_be_done_about_exponential_wealth.html
Donald Trump To Blast Obama Trade Pact In Radio Ads: 'A Bad, Bad Deal'
"Donald Trump, exploring a run for president in 2016, is now starring in radio ads across the country that criticize President Obama and the Republicans who support his desire for fast track authority to negotiate the Trans-Pacific Partnership trade deal. The radio ad, shared first with The Daily Caller, is being produced by the group Americans for Limited Government. The organization is spending six figures to run the ad in New Hampshire and South Carolina starting Thursday, and nationally starting Monday. "While I'm a Republican, right now, some in the Republican Party are working overtime to hand more power to President Obama," Trump says in the ad. "These same people are turning their backs on the American workers and businesses. It's unbelievable."…"
http://dailycaller.com/2015/05/06/donald-trump-to-blast-obama-trade-pact-in-radio-ads-a-bad-bad-deal/
COMMON CORE:
MISC.:
IRS gave promotions to tax cheaters: Audit
"The IRS refused to fire most of its own employees found to be cheating on their taxes — and in some cases even quickly turned around and promoted them within the year, according to a new audit released Wednesday. In about 60 percent of cases of "willful violations" IRS managers found mitigating circumstances and refused to fire the employees, even though the law calls for that penalty. In some of those cases the managers didn't even document why they'd overridden the penalty, said Treasury Inspector General for Tax Administration J. Russell George. "Given its critical role in Federal tax administration, the IRS must ensure that its employees comply with the tax law in order to maintain the public's confidence," Mr. George said. "Willful violation of the law by IRS employees should not be taken lightly, and the IRS Commissioner should fully document decisions made to retain employees whom management has proposed be terminated." During the decade from 2004 to 2013, the IRS identified nearly 130,000 potential cases of tax violations by its own employees, and concluded about 10 percent of those were actual violations. Mr. George said the agency did a good job of spotting those issues. Of those 13,000 cases, 1,580 were deemed to be intentional cheaters, and they were sent to managers for discipline. But in 60 percent of the cases, the managers refused to fire the employees. Among the abuses were employees who repeatedly failed to file their returns on time, those who intentionally inflated their expenses and those who claimed the stimulus homebuyer's tax credit without actually buying a home…"
http://www.washingtontimes.com/news/2015/may/6/irs-gave-promotions-tax-cheaters-audit/?utm_source=RSS_Feed&utm_medium=RSS
Report: 1,580 IRS workers evaded taxes over 10-year period
"Nearly 1,600 IRS workers were found to have willfully evaded taxes over a 10-year period, including some who were responsible for enforcing the nation's tax laws, a government watchdog said Wednesday. It's a small percentage of the tax agency's employees — about 160 workers a year out of a workforce of 85,000. A new report by the agency's inspector general said most were not fired, even though a 1998 law calls for terminations when IRS workers willfully don't pay their taxes. The penalty must be waived by the IRS commissioner. Among their offenses: improperly claiming dependents, repeated failure to file timely tax returns, and claiming a tax credit for first-time homebuyers when the worker didn't buy a house. Some received promotions, raises and bonuses after they were caught willfully not paying their taxes, the report said. "Given its critical role in federal tax administration, the IRS must ensure that its employees comply with the tax law in order to maintain the public's confidence," said J. Russell George, Treasury inspector general for tax administration. "Willful violation of the law by IRS employees should not be taken lightly." The report looked at workers from 2004 through 2013, before IRS Commissioner John Koskinen started. The IRS said more than 99 percent of its employees pay their taxes on time, the highest compliance rate of any major federal agency. Historically, about 8 percent of the general public owes back taxes. The agency said those who weren't fired faced strong disciplinary actions, including suspensions and reprimands. Last year, the agency started denying performance bonuses to employees who willfully fail to pay their taxes. "The IRS is committed to ensuring that employees meet their tax compliance responsibilities," the IRS said in a statement. "Nonetheless, the IRS agrees that we can improve this process."…"
http://www.foxnews.com/politics/2015/05/06/report-1580-irs-workers-evaded-taxes-over-10-year-period/
Tax cheats kept jobs at IRS, audit finds
"The IRS fired just two out of every five employees found to be tax cheats over a decade-long span, according to a new federal audit. Treasury's inspector general for tax administration found that 1,580 employees willfully violated tax law from October 2003 to September 2013. The IRS was supposed to fire all of those staffers, under a 1998 law. But the inspector general found that the IRS commissioner saved 960 of them — 61 percent in all — who were instead given counseling, reprimands or suspensions. "Given its critical role in federal tax administration, the IRS must ensure that its employees comply with the tax law in order to maintain the public's confidence," Russell George, the tax administration inspector general, said in a statement. "Willful violation of the law by IRS employees should not be taken lightly, and the IRS commissioner should fully document decisions made to retain employees whom management has proposed be terminated," George added…"
http://thehill.com/policy/finance/241269-report-tax-cheats-keep-jobs-at-irs
IRS Employees Openly Cheated Taxes, Got Promoted Anyway
"Turns out working for the IRS means you don't have to pay them. Nearly 1,600 IRS employees didn't pay their taxes over a ten year period, and more than half of those willful tax cheats weren't fired because the commissioner saved their job, according to a new inspector general report released to the public Wednesday. Some employees even got promotions less than one year after they were caught cheating on their taxes. Section 1203 of the IRS Restructuring and Reform Act clearly states that IRS employees who cheat on their taxes must be fired unless the IRS commissioner intercedes to save their jobs. Well those commissioners have been busy saving hundreds of the tax cheaters' jobs over  the last decade…"
http://dailycaller.com/2015/05/06/irs-employees-cheated-taxes/
The IRS Goes to Court
The agency suggests it can discriminate for 270 days. Judges gasp.
"It isn't every day that judges on the D.C. Circuit Court of Appeals declare themselves "shocked." But that happened on Monday when an animated three-judge panel eviscerated the IRS and Justice Department during oral argument in a case alleging the agency delayed the tax-exempt application of a pro-Israel group due to its policy views. In December 2009, Pennsylvania-based Z Street applied for 501(c)(3) status to pursue its pro-Israel educational mission. In July 2010, when the group called to check on what was taking so…"
http://www.wsj.com/articles/the-irs-goes-to-court-1430953480?mod=rss_opinion_main
Global Carbon Dioxide Levels Topped 400 PPM Throughout March In Unprecedented Milestone
"Average global levels of carbon dioxide stayed above 400 parts per million, or ppm, through all of March 2015 — the first time that has happened for an entire month since record keeping first began, according to data released this week by the National Oceanic and Atmospheric Administration (NOAA). Scientists with NOAA's Earth System Research Laboratory have called the news a "significant milestone" in the growing scourge of man-made climate change. "This marks the fact that humans burning fossil fuels have caused global carbon dioxide concentrations to rise more than 120ppm since pre-industrial times," Pieter Tans, lead scientist of NOAA's greenhouse gas network, told The Guardian on Wednesday. "Half of that rise has occurred since 1980."…"
http://www.huffingtonpost.com/2015/05/06/carbon-dioxide-400-ppm_n_7224088.html
Carbon dioxide hits new milestone
"Global carbon dioxide levels in the atmosphere surpassed 400 parts per million in March for the first time on record, federal researchers said. The National Oceanic and Atmospheric Administration (NOAA) said Wednesday that the global average represents a new milestone in carbon dioxide concentrations from human activities like burning fossil fuels. The 400-parts-per-million milestone first came to the Arctic in 2012 and to the NOAA's Mauna Loa Observatory in Hawaii in 2013. "It was only a matter of time that we would average 400 parts per million globally," Pieter Tans, lead scientist of NOAA's Global Greenhouse Gas Reference Network, said in a statement, calling the level "a significant milestone." "This marks the fact that humans burning fossil fuels have caused global carbon dioxide concentrations to rise more than 120 parts per million since pre-industrial times," he said. "Half of that rise has occurred since 1980."…"
http://thehill.com/policy/energy-environment/241193-carbon-dioxide-hits-new-milestone
EPA PLAN FOR 'CLEAN POWER' COULD JEOPARDIZE SAFETY OF U.S. ELECTRICAL GRID
"As President Obama looks to implement strict rules on carbon emissions, coal-powered electrical generation is on the chopping block.  For those worried about "climate change," coal is a convenient target. Unfortunately, a plan by the Environmental Protection Agency (EPA) to shutter hundreds of domestic, coal-fired power plants has been hastily thrown together, with no confirmed alternatives for steady, reliable power generation. What's at stake is "grid reliability," whether supply exists to meet the current, massive U.S. demand for electricity. For much of the country, the EPA's mandate is troubling because, right now, roughly 40 percent of electricity in the United States comes from coal-fired generation. Under new EPA regulations, many of these plants would be effectively forced out of operation. And to date, no one is saying how that power will be otherwise produced. Wind, solar, and natural gas have all been suggested, but none is capable of providing reliable and affordable electricity as coal can. While some states are able to rely on alternative sources, including wind and hydropower, that simply isn't an option for much of the country. The importance of coal in generating electricity was demonstrated very clearly last winter, when coal-fired plants worked overtime to heat homes and businesses during a deep freeze. In fact, American Electric Power, a major utility company, reported that 90 percent of its coal plants slated for retirement under pending EPA rules were running at full speed just to meet peak demand. Despite record-setting production in the Marcellus Shale and elsewhere, natural gas simply can't compensate for a shortage of coal plants. This is due in part to a lack of infrastructure to deliver gas where it's needed. But more importantly, natural gas has already been prioritized for home use, not power generation…"
http://www.breitbart.com/big-government/2015/05/06/epa-plan-for-clean-power-could-jeopardize-safety-of-u-s-electrical-grid/
White House autopen also used for presidential proclamations
"In a largely-ignored press release last month, the White House announced that President Obama had signed a proclamation designating National Park Week. But while the document bears his signature, it turns out he that didn't sign it. The White House autopen did…"
http://www.cbsnews.com/news/white-house-autopen-also-used-for-presidential-proclamations/
Obama's State Department repeatedly ignores open government laws
"The State Department has been dismissing about half of the press requests it receives for information under open government laws – a pattern of rejection that members of the Senate Judiciary Committee described on Wednesday as unacceptable and embarrassing. Sen. Patrick Leahy, ranking member of the committee, said the State Department has repeatedly failed to respect the country's open government laws, like the Freedom of Information Act, more commonly known as FOIA. Reporters often use FOIA requests to make public previously unknown information about federal agencies. The State Department is one of many agencies obligated to comply with open government laws and yet its refusal to relinquish that information has forced The Associated Press to file a lawsuit against the department in March. "This is unacceptable," the Vermont Democrat said during a Wednesday congressional hearing on open government issues. "While I recognize that the number of FOIA requests has increased over the years and that the requests can be complex, this is not a reason to fall down on the job." It typically takes the State Department about 18 months to answer – or refuse to answer – anything other than a simple request, said Karen Kaiser, general counsel for The Associated Press. In addition, the State Department has failed to turn over files in response to requests covering the tenure of former Secretary of State Hillary Clinton, Ms. Kaiser explained to lawmakers during the hearing. Ms. Kaiser, who served on a witness panel, said that some of those requests were made two years ago. One of the requests was made five years ago, she said. At this point, there is very little recourse for the news agency outside of litigation, Ms. Kaiser said. "The State Department dismissed all its statutory deadlines, and even its own self-created deadlines," she said. "These requests concerned not only emails, but documents, correspondence, memos, and calendars on some of the most significant issues of our time, such as the Osama bin Laden raid, surveillance practices, documents relating to a defense contractor, and material on some of Ms. Clinton's long-time aides. These are documents the public has a right to see and which the agency is required to release, yet the only way to force the agency to comply with the law was to sue them."…"
http://www.washingtontimes.com/news/2015/may/6/obamas-state-department-repeatedly-ignores-open-go/?utm_source=RSS_Feed&utm_medium=RSS
Uncle Sam had better start treating his employees right
"If he's not careful, Uncle Sam is going to run some of his best hired hands off the ranch. A number have departed for pastures with more green and less stress. Personal stories from top federal civil servants, those in the Senior Executive Service, illustrate this. But first let's deal with the data. The Office of Personnel Management recently released SES Exit Survey Results, reflecting the responses of 221 senior executives, from 24 agencies, who participated in the survey from April 2013 through July 2014. One of the most troubling lines in the report said: "Work environment issues are the highest contributing factors in an executive's decision to leave." The single-largest factor for leaving cited by these top federal employees was the "political environment." It was blamed as a contributing factor "to a great extent" or "to a very great extent" by 42 percent of those surveyed. There was a three-way tie for second place, among "senior leadership," "organizational culture" and a "desire to enjoy life without work commitments." Every organization might have issues with these last three factors, but it is federal employees who have to contend with a political environment that has become partisan, poisonous and barely productive. Listen to Arthur H. Barber — known as  Trip to his friends — who spent 12 years as a Navy SES civilian, after 28 years in a Navy uniform…."
http://www.washingtonpost.com/blogs/federal-eye/wp/2015/05/06/uncle-sam-had-better-start-treating-his-employees-right/
State Department official: Clinton email practices 'not acceptable'
"A State Department assistant secretary said Wednesday it's "not acceptable" for any agency employee to conduct government business on a private email server as former Secretary of State Hillary Clinton did. Joyce Barr, the agency's chief freedom of information officer, made the comment under questioning from Republican senators who used a Senate Judiciary hearing on open records laws to attack Clinton over her email practices.  Sen. John Cornyn of Texas said that Clinton's approach amounted to a "premeditated and deliberate" attempt to avoid open records requirements.  Sen. Thom Tillis of North Carolina said that anyone who took such an approach should be fired, and asked Barr whether it would be considered acceptable.  Barr said that she had not been aware of Clinton's decision to conduct all her State Department email on a private server but that the agency has now made it clear to employees that such an approach would not be acceptable.  "I think that the actions that we've taken in the course of recovering these emails have made it very clear what people's responsibilities are with regard to record-keeping," she said. "We continue to do training, we've sent department notices, telegrams, we've talked to directors and I think the message is loud and clear that that is not acceptable." Clinton, who is running for president, has defended using a personal email account while serving as secretary of state as a matter of personal convenience. She says she has turned over to the State Department all work-related emails, though House Republicans investigating the 2002 attacks on the U.S. mission in Benghazi, Libya, are demanding more. They insist the server itself should be examined by a third party…"
http://www.foxnews.com/politics/2015/05/06/state-department-official-clinton-email-practices-not-acceptable/
Obama's new Cuba policy depends partly on hotel hand towels, growth of private guest houses
"The success of President Barack Obama's new Cuba policy depends partly on hotel hand towels. Not just hand towels, but working air conditioning, breakfast waffles and the hundreds of other amenities that American tourists will demand when they flood to Cuba in numbers that travel experts expect to double this year, thanks to the loosening of travel restrictions on Friday. U.S.-based Cuba travel companies say there's simply no more room in the handful of top-end Cuban hotels that meet international standards. That means that if visitors come in numbers as great as expected, they will have to find lodging either in grim, lower-end state facilities or one of the most vibrant parts of Cuba's small, new private business sector: family-run guest houses that offer independent sources of private income to thousands of Cubans. That scenario is exactly what Obama said he hopes to achieve. When he announced the policy on Dec. 17, the president said that the U.S. wants to be "a partner in making the lives of ordinary Cubans a little bit easier, more free, more prosperous." The first test of the new U.S. approach may come down to where new American travellers choose to lay their heads at night…"
http://www.vancouversun.com/travel/Obamas+Cuba+policy+depends+partly+hotel+hand+towels+growth/10735892/story.html#__federated=1
Former House Speaker Jim Wright dies
"Former Rep. Jim Wright (D-Texas), the first Speaker to resign the post amid ethics allegations, has died at the age of 92, according to reports. Wright's cause of death has not been disclosed, although USA Today reports that he battled cancer twice, most recently in 2009. He served more than 34 years in the House, including 10 as House majority leader and his final two and a half years as Speaker. Wright took over for Speaker Tip O'Neill (D-Mass.) after his retirement in 1987. But Wright resigned in 1989 after a House Ethics Committee found reason to believe he broke a number of rules. The committee accused him of accepting improper gifts and circumventing limits on outside income, citing royalties from the sale of his memoir.
In office, he represented a Fort Worth-area district. He successfully lobbied for the Wright Amendment, which restricted flights out of Dallas Love Field up until 2014. That led to Dallas/Fort Worth International Airport taking a lion's share of flights in the metropolitan area. The law expired last year. The former congressman also served in the Air Force during World War II, earning a Distinguished Flying Cross for his service in the South Pacific. House Minority Leader Nancy Pelosi (D-Calif.) mourned Wright's death in a statement Wednesday, calling him "one of America's most distinguished and dedicated public servants. "Speaker Wright's strong, decisive leadership built an indelible legacy of progress, not only in his beloved state of Texas, but around the world," she said…."
http://thehill.com/blogs/blog-briefing-room/241210-former-house-speaker-jim-wright-dies
Ron DeSantis Announces Florida Senate Bid
"Florida Rep. Ron DeSantis announced Wednesday he is running for Florida's open Senate seat, becoming the first well-known Republican to enter what's expected to be among the most competitive races of the cycle. The second-term member is a favorite of tea party-aligned conservative groups, a number of which encouraged DeSantis to run after GOP Sen. Marco Rubio said he would vacate the seat to run for president. "America needs a new generation of leaders to address the big issues facing the country: alleviating the middle class squeeze and promoting economic opportunity, confronting the significant national security challenges threatening the safety of our people, and reforming the culture of Washington, DC," DeSantis said in a statement. "As a candidate for Senate, I look forward to offering reforms based on limited government principles that will make our country stronger and more prosperous," he continued. "I see a bright future for Florida and for America and my campaign will be about the ideas and principles that will help us achieve a more perfect union." DeSantis is unlikely to have the GOP primary field to himself. A number of others are weighing bids, including fellow Reps. Jeff Miller and David Jolly, Lt. Gov. Carlos Lopez Cantera, and Bill McCollum, the former congressman and state attorney general, who lost a Senate bid in 2000 and lost in the gubernatorial primary in 2010. The winner will likely face Rep. Patrick Murphy, who is backed by the Democratic Senatorial Campaign Committee, but outspoken Democratic Rep. Alan Grayson is also mulling a bid…."
http://atr.rollcall.com/ron-desantis-announces-florida-senate-bid/?dcz=
DeSantis is first GOP contender for Marco Rubio's Senate seat; expect more
"U.S. Rep. Ron DeSantis, an Ivy League-educated military veteran and favorite of tea party conservatives, became the first prominent Republican to announce his candidacy for Florida's U.S. Senate race Wednesday, but nobody expects him to be the last…."
http://www.tampabay.com/news/politics/stateroundup/desantis-is-first-gop-contender-for-marco-rubios-senate-seat-expect-more/2228522
Mike Huckabee's Response to Those Accusing Him of Being a 'Big Government Conservative'
"Former Arkansas Gov. Mike Huckabee, who formally entered the 2016 race Tuesday, responded to allegations that he is a "big government conservative." Appearing on the Fox News Channel, the Republican hopeful fought back against criticism from the libertarian CATO Institute. "The Cato Institute says that you are the biggest big government conservative running," host Megyn Kelly said. "Is that true?" "No, it isn't true," Huckabee answered, contending that think tanks often judge candidates based on a generic template for all 50 states, instead of looking at the unique circumstances each individual faces in office…"
http://www.theblaze.com/stories/2015/05/05/mike-huckabees-response-to-those-accusing-him-of-being-a-big-government-conservative/
Krauthammer: Huckabee "Has No Chance" Of Winning With Just Evangelicals
http://www.realclearpolitics.com/video/2015/05/06/krauthammer_huckabee_has_no_chance_of_winning_with_just_evangelicals.html
Swing state poll: Voters back Bush, Walker over Clinton
"As a true bellwether state, New Hampshire arguably deserves its status as the first in the nation primary state. In the last 36 years, only in 2004 have New Hampshire's general election voters failed to back the ultimate presidential election winner. What's more, the margin of victory enjoyed by the winner of the Granite State's electoral votes often closely mirrors the national vote. New Hampshire's voters truly have their finger on the political pulse. And that's why the results of the latest Dartmouth University survey should be a source of concern for Hillary Clinton's campaign. Dartmouth pollsters took an early look at the general election landscape and tested some potential head-to-head matchups ahead of 2016. That poll found that, while Clinton continues to enjoy the support of more voters when tested against Sens. Ted Cruz (R-TX) and Rand Paul (R-KY) and Govs. Chris Christie and Mike Huckabee. But that same survey also found Clinton struggling when voters were forced to choose between her and Sen. Marco Rubio (R-FL), and it discovered that the former secretary of state comes up short in a hypothetical matchup against both Govs. Scott Walker and Jeb Bush. "[I]n the 2014 poll, the Clinton-Bush match-up showed 42.2 percent support for Clinton and 32.3 percent support for Bush. The results of this trial match-up changed significantly in 2015; Bush received 36.9 percent support while Clinton received 34.1 percent support (29.0 percent unsure)," the poll's release read…"
http://hotair.com/archives/2015/05/06/swing-state-poll-voters-back-bush-walker-over-clinton/
POLL SHOWS JEB BUSH LOSING STEAM IN IOWA
"A new poll shows that former Florida governor Jeb Bush is losing steam in Iowa as he continues to travel early primary states to tout his presidential bid. The latest Quinnipiac poll in Iowa shows that Bush has fallen five points since a February survey showed him at ten percent. Bush now comes in at 5 percent, putting him in seventh place in the likely field of Republican primary candidates. Ben Carson is now registering at seven percent. Wisconsin governor Scott Walker retains his lead in the state with 21 percent. Sen. Marco Rubio (R-FL) 81% and Sen. Rand Paul (R-KY) 93% are tied at 13 percent, while Sen. Ted Cruz (R-TX) 96% holds 12 percent support and just-announced Mike Huckabee rests at 11 percent. A solid 25 percent of those polled said that they would "definitely not" support Bush in the Republican primary. Bush's unfavorable numbers are also up ten points to 45 percent. In February he registered an unfavorable rating of 40 percent. Quinnipiac polled 667 likely caucus participants between April 25 – May 4, with a 3.8 percent margin of error…"
http://www.breitbart.com/big-government/2015/05/06/poll-shows-jeb-bush-losing-steam-in-iowa/
DONALD TRUMP EXPANDS TEAM IN SOUTH CAROLINA
"Donald Trump, possible GOP presidential candidate, made two new hires to join his team in South Carolina on Wednesday. Jeff Taillon has been hired to serve as State Political Director. Gerri McDaniel was hired as Field Director for Trump's Presidential Exploratory Committee. Jeff Taillon has been in politics for years and previously worked on the Nikki Haley for Governor campaign in 2010. Gerri McDaniel has also been active in political campaigns. McDaniel was Newt Gingrich's presidential campaign field manager for South Carolina's 7th district in 2012. Ed McMullen, state co-chairman and political adviser, said, "Jeff and Gerri are extremely valuable additions to our growing team and we look forward to sharing Mr. Trump's vision to make America great again with the hard working people of South Carolina." Trump will be in Greenville, South Carolina on Saturday for his keynote speech at the South Carolina Freedom Summit…"
http://www.breitbart.com/big-government/2015/05/06/donald-trump-expands-team-in-south-carolina/
Michelle Bachmann: Clinton Foundation Is "An International Money Laundering Ring"
"The Clinton Foundation, which is in effect an international money laundering ring, to ebnefit the Clintons personally. Remember this is tax exempt. it is the easiest way to get big dollars in the Clinton world, where they literally fly around the world on private jets and live the life of potentates. It is a heavy lifestyle to be used to as the president of the U.S., to be flying around on Air Force One — they really don't like to give up that lifestyle."
http://www.realclearpolitics.com/video/2015/05/06/michelle_bachmann_clinton_foundation_is_an_international_money_laundering_ring.html
CARLY FIORINA ANSWERED 50 PRESS QUESTIONS IN 1 DAY, HILLARY CLINTON ANSWERED 7 IN 25
http://www.breitbart.com/big-government/2015/05/06/carly-fiorina-answered-50-press-questions-in-1-day-hillary-clinton-answered-7-in-25/
Santorum to make announcement on presidential run May 27
"Former Pennsylvania Sen. Rick Santorum said on Fox News Wednesday that he will announce whether he will run for president in 2016 on May 27. Santorum told Fox News' Greta Van Susteren that he will announce his plans in Butler, Pennsylvania where he grew up. "It was a great campaign last time. We were clearly the underdog and we are starting out as looking at this race and we would be in the same position and so we are very comfortable there," Santorum said. Santorum previously ran for the 2012 Republican presidential nomination, where he came second to eventual nominee Mitt Romney. Santorum was known for his emphasis on social issues, which he told Greta would be part of any potential campaign. "…One of the principle reasons for the lack of economic opportunity is in fact the breakdown of the family. Talking about what we can do to help strengthen that family structure is going to be certainly a part of the campaign," Santorum said…"
http://www.foxnews.com/politics/2015/05/06/santorum-to-make-announcement-on-presidential-run-on-may-27/
Hillary Clinton Embraces a 'Super PAC,' Trying to Erode a Republican Edge
http://www.nytimes.com/2015/05/07/us/politics/hillary-clinton-to-court-donors-for-super-pac.html?_r=0
BILL CLINTON: HILLARY 'DIDN'T KNOW ABOUT A LOT OF' FOUNDATION DONATIONS
"Former President Bill Clinton stated that Hillary Clinton "didn't know about a lot of" the foreign donors to the Clinton Foundation in an interview with CNN International Correspondent Christiane Amanpour on Wednesday. Clinton said, in response to a question about whether the foundation's foreign donations influenced Secretary Clinton's policy, "No. She didn't know about a lot of them. And we had a policy, when she was secretary of state that we would only continue accepting money from people that were already giving us money. And I've tried to re-create that policy as nearly as I can now during the campaign. So, there's just no evidence. Even the guy that wrote the book, apparently, had to admit under questioning that he didn't have a shred of evidence for this. He just sort of thought he'd throw it out there and see if it'd fly. And it won't fly." Clinton added that the tax filing mistakes the foundation admitted to making were "just an accident. People re-file their taxes all the time. We reported all the donations from all the governments and the private sources. And last year for some reason, nobody really understands they were put together. The year before, they were filed properly, which shows you there was no deliberate intent. I mean, if there were some — and there'd be no benefit to the foundation for doing that. We — everybody admits that we are the most transparent of all the presidential foundations, and more transparent than a lot of private foundations."…"
http://www.breitbart.com/video/2015/05/06/bill-clinton-hillary-didnt-know-about-a-lot-of-foundation-donations/
Hillary Clinton to Hill: I'm no Obama
Democrats who've been hungering for attention from the White House welcome the overtures.
"Hillary Clinton is sending emissaries to Capitol Hill to let congressional Democrats know that the era of lackluster treatment from the White House will be over if she wins in 2016.
And lawmakers who've been starving for attention under the Obama administration say her overtures couldn't be more welcome. "She understands the pathos that exists here and understands what it's like in the legislative process, especially in the House, when you feel like the neglected stepchild," said Rep. John Larson (D-Conn.). For as long as Barack Obama has been president, Hill Democrats have complained that he comes around only when he needs something. Clinton's campaign, by contrast, is engaging early and often with them, a sign her modus operandi as president would be much closer to her shmoozer-in-chief husband Bill Clinton, who cultivated deep ties to Capitol Hill during his two terms and to this day is known for calling up members of Congress to talk politics…"
http://www.politico.com/story/2015/05/hillary-clintons-capitol-hill-charm-offensive-117667.html
Ted Cruz's Attempt to Boost Congress' Role in the Iran Nuke Talks Was Just Blocked in the Senate
"A Senate Democrat late Wednesday blocked an attempt by Sen. Ted Cruz (R-Texas) to require that Congress affirmatively approve of President Barack Obama's Iran nuclear deal before it takes effect, instead of allowing it to take effect automatically unless Congress votes to kill it. Cruz and some other Republicans have opposed the Iran nuclear legislation worked out by Sens. Bob Corker (R-Tenn.) and Ben Cardin (D-Md.). They note that while the bill would give Congress a chance to review the agreement, it would only give Congress the option of passing a resolution disapproving of the deal…"
http://www.theblaze.com/stories/2015/05/06/ted-cruzs-attempt-to-boost-congress-role-in-the-iran-nuke-talks-was-just-blocked-in-the-senate/
OFFICIAL: FBI OVERLOOKED TEXAS SHOOTER'S VIOLENT TWEETS BECAUSE 'THERE ARE SO MANY LIKE HIM'
"An unidentified "senior law enforcement official" tells the New York Times that, while the FBI had been aware of Garland, Texas jihadist attacker Elton Simpson for nearly a decade, they did not follow his violent, pro-jihad tweets as closely as they could have because "there are so many like him" that the agency is overwhelmed. In a report highlighting the long paper trail Simpson left behind of supporting and engaging with jihadists online, particualrly on Twitter, the Times notes that the sheer barrage of information can make it difficult for law enforcement to identify legitimate and imminent threats out of a sea of wishful jihadist thinkers. Simpson and his roommate, Nadir Soofi, attacked a "Draw Muhammad" art contest in Garland, Texas on Sunday armed with assault rifles. They were almost immediately neutralized by a traffic officer working at the Culwell Center in Garland, and managed only to shoot one officer in the leg before their demise. The New York Times notes that, while the center was heavily monitored due to a barrage of terrorist threats online, Simpson himself had only been cursorily monitored. He nonetheless was extremely active on Twitter: "Mr. Simpson, a convert to Islam with a long history of extremism, regularly traded calls for violence on Twitter with Islamic State fighters and supporters, as well as avowed enemies of Pamela Geller, the organizer of the cartoon contest." Simpson appeared to be communicating extensively in particular with Mohamed Abduhallahi Hassan, an American who is currently waging jihad with the terrorist group Al-Shabaab in Somalia. Hassan is believed to have been the first jihadist online to highlight the Draw Muhammad contest and call for an attack on the event…."
http://www.breitbart.com/national-security/2015/05/06/official-fbi-overlooked-texas-shooters-violent-tweets-because-there-are-so-many-like-him/
POLL: RACE RELATIONS BETWEEN WHITES AND BLACKS WORST SINCE 1990S
"A new CBS News/New York Times poll conducted between April 30-May 3 shows 61 percent of Americans now believe that relations between the races are bad, the first time a majority of Americans have felt that way since 1997. That is the highest percentage since 1992, when riots across the nation followed Los Angeles police being acquitted after the beating of Rodney King, and a 23-p0int leap from earlier this year. The shift was huge among whites; 67 percent say relations are bad, as opposed to 35 percent in February. Only 15 percent of blacks and 16 percent of whites think race relations are improving. A whopping 46 percent of whites and 41 percent of blacks see the issue getting worse. Sixty-one percent of Americans think the riots after Freddie Gray's death in Baltimore were unjustified. Sixty-four percent of whites, and 57 percent of blacks, agreed the riots were wrong. Perspectives on relations with police differ: 79 percent of blacks feel that police will more likely use deadly force against them than whites, while 53 percent of whites believe race is not a factor. A majority of whites, 64 percent, feel the investigation into Gray's death will be fair, with 46 percent of blacks agreeing, although the 46 percent of blacks is higher than the 35 percent who felt the Michael Brown investigation in Ferguson, Missouri would be fair. A huge disparity emerged when respondents were asked whether their police made them feel safe. Eighty-one percent of whites thought they did, but only 51 percent of blacks agreed. Forty-two of blacks said police triggered anxiety among them. Virtual unanimity existed when asked whether the police should wear video cameras: 93 percent of both blacks and whites agreed they should…"
http://www.breitbart.com/big-government/2015/05/05/poll-race-relations-between-whites-and-blacks-worst-since-1990s/