News Briefing for Thursday, May 28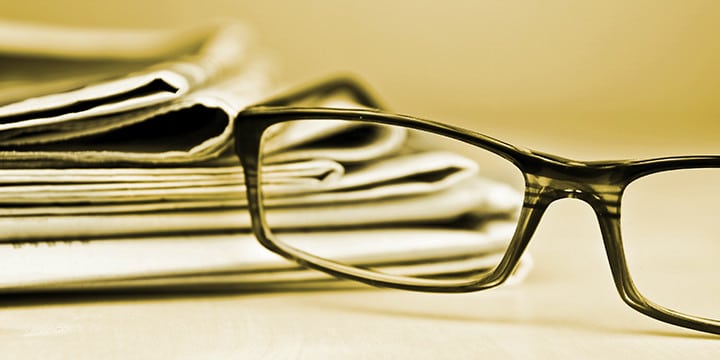 HEALTHCARE:
Overhead costs exploding under ObamaCare, study finds
"Five years after the passage of ObamaCare, there is one expense that's still causing sticker shock across the healthcare industry: overhead costs. The administrative costs for healthcare plans are expected to explode by more than a quarter of a trillion dollars over the next decade, according to a new study published by the Health Affairs blog. The $270 billion in new costs, for both private insurance companies and government programs, will be "over and above what would have been expected had the law not been enacted," one of the authors, David Himmelstein, wrote Wednesday. Those costs will be particularly high this year, when overhead is expected to make up 45 percent of all federal spending related to the Affordable Care Act. By 2022, that ratio will decrease to about 20 percent of federal spending related to the law.
The study is based on data from both the government's National Health Expenditure Projections and the Congressional Budget Office. Both authors are members of Physicians for a National Health Program, which advocates for a single-payer system. "This number – 22.5 percent of all new spending going into overheard – is shocking even to me, to be honest. It's almost one out of every four dollars is just going to bureaucracy," the study's other author, Steffie Woolhandler, said Wednesday. She said private insurers have been expanding their administrative overhead despite some regulations from the Obama administration to control those costs, such as the medical loss ratio, which requires a certain amount of premium dollars to be spent directly on healthcare. She argues that a better approach would be a type of Medicare-for-all system. The extra administrative costs amount to the equivalent of $1,375 per newly insured person per year, the authors write. About two-thirds of the new overhead costs are the result of rising enrollment in private plans, which the authors say carries "high costs for administration and profits."…"
http://thehill.com/policy/healthcare/243188-overhead-costs-exploding-under-obamacare
Obamacare to add nearly $300 billion in overhead: Study
"Obamacare will add more than $270 billion in overhead costs for insurers and the federal government over the next seven years, a new study reveals. Nearly two-thirds of the new overhead, $172.2 billion, goes to increased private insurer's administrative costs due to rising enrollment. The rest go to expanded government programs such as Medicaid, according to the study released Tuesday in the blog for the journal Health Affairs. In addition to Medicaid, the overhead costs go toward running the health exchanges for Obamacare, according to authors David Himmelstein and Steffie Woolhandler, professors at the City University of New York School of Public Health. The professors estimated the overhead costs after examining projections released by the federal government in July…."
http://www.washingtonexaminer.com/obamacare-to-add-nearly-300-billion-in-overhead-study/article/2565084?custom_click=rss
Obamacare's big overhead bill? Try $273.6 billion
http://www.cnbc.com/id/102707721
Obamacare premiums could rise, some by double-digits, in 2016, Ohio filings show
"At least two large health insurance carriers, Medical Mutual of Ohio and Aetna, want to raise Obamacare premiums in Ohio by double digits in 2016. Medical Mutual wants, on average, 14.48 percent more. Aetna wants a 13.2 percent average hike. Both companies cite higher health care costs among their reasons, and they point to the planned rollback of a federal reinsurance program that until now helped keep premiums somewhat lower. Yet several other companies competing in the same market, including Anthem Blue Cross and Blue Shield and Summa Insurance Co., are seeking smaller hikes, a Northeast Ohio Media Group review of all publicly available rate requests in Ohio shows. Anthem's average premium would rise by 4.06 percent if approved, and Summa's by 3.69 percent. This suggests that, if the rates hold and the Affordable Care Act does not change as a result of a U.S. Supreme Court decision expected in June, Ohioans who get coverage through Healthcare.gov could see a competitive insurance shopping season late this year. Still, Medical Mutual's 2016 rate request comes atop its 7.73 percent average hike in 2015, pushing its two-year average above 20 percent and likely giving fodder for debate to Obamacare critics. Aetna just entered Ohio's marketplace for these policies this year but said its 2015 prices represented a 7.5 percent cut when compared with its similar policies. The Affordable Care Act, or ACA, passed by a Democratic Congress and signed by President Barack Obama in 2010, required most Americans to get health coverage by 2014 or face fines. More than 234,000 Ohioans were signed up for such coverage by the end of the 2015 open enrollment period, according to the U.S. Department of Health and Human Services, or HHS. Millions more got their health coverage through their employers, and their premiums — generally a private matter — will not be the same as those mentioned here. The ACA, generally known as "Obamacare," has been controversial from the start. Critics resented the government mandate and the taxpayer subsidies required to help many people pay for premiums. Proponents meantime praised the fact that people with preexisting medical conditions could not be denied coverage and their individual health status could not force them into policies with higher premiums…"
http://www.cleveland.com/open/index.ssf/2015/05/obamacare_premiums_could_rise.html
Cut Health Coverage Or Send Obamacare Cadillac Tax To Junkyard?
"Obamacare's 40% Cadillac tax is on high-priced health plans provided by employers. It doesn't take effect until 2018, but it is expected to pay for a major piece of Obamacare. The Congressional Budget Office estimates that the tax should generate $5 billion in revenue in 2018 alone. That take goes up to a whopping $34 billion by 2024. Yet increasingly, there appears to be wide agreement that companies right and left are seeking to avoid the bite of the Cadillac tax.
A survey by the International Foundation of Employee Benefit Plans reveals that 62% of companies facing a 40% Cadillac tax hit in 2018 are already changing their coverage to avoid it. Conversely, only 2.5 percent of companies say they will pay it. How do you avoid it? Change to higher deductible plans, reduce benefits, shift more costs to employees, or even drop high-cost plans altogether. The tax is increasingly under fire from Congress. This marketplace reaction is fueling the bonfire. If no one pays it, how else will we pay for Obamacare? The Supreme Court upheld Obamacare as a tax law, and it contains many taxes. One tax that hasn't yet kicked in is the Cadillac tax. In enacting the law in 2010, the Cadillac tax was buried, not applying until 2018. As the IRS gets ready for 2018, it released guidance setting out approaches to the excise tax. Like all of Obamacare, the Cadillac tax is enormously complex and nuanced. Of all the taxes in the ironically named Affordable Care Act, none is more onerous than the Cadillac tax. It is a big tax too, a whopping 40% on top of all other federal taxes. What's more, it is an excise tax, one of the most dreaded kinds of taxes there is. It is a rifle shot tax that is supposed to discourage something very specific. It now looks likely to apply to more people and to more plans. In that sense, it is a kind of rifle shot that has turned into a shotgun blast. You may not have noticed this tax or even heard of it. One reason is the delayed effective date, not kicking in until 2018. That delayed effective date clearly deemphasized the provision…"
http://www.forbes.com/sites/robertwood/2015/05/27/cut-health-coverage-or-send-obamacare-cadillac-tax-to-junkyard/
Cruz Threatens to Subpoena Treasury Officials to Testify About Obamacare Rules
"Sen. Ted Cruz is warning he might seek to compel testimony from the Treasury Department about the Affordable Care Act. The Texas Republican presidential candidate, who has the gavel of the Judiciary Subcommittee on Oversight, Agency Action, Federal Rights and Federal Courts, said his staff had been informed by the Obama administration that witnesses would not be available to testify about the rule-making process for providing subsidies under Obamacare because of ongoing litigation. "For two main reasons, this excuse is entirely invalid," Cruz wrote in a new letter to Treasury Secretary Jacob J. Lew. "First, Congress retains its right to conduct oversight of the executive branch at all times, regardless of any perceptions of poor timing by, or inconvenience to, the executive branch. The Senate Judiciary Committee has obligations to ensure the proper functioning of the federal government at all times, and not just during windows of convenience for political officials. Second, your Department's pending litigation justification is without basis, particularly given how you have provided at least one Department witness for the exact same topic during the pendency of other litigation over the last few years." In the letter, Cruz said if three tax policy officials at the Treasury Department are not made available on a voluntary basis, he may pursue other methods to get them to appear. The subcommittee had been planning to hold the hearing on June 4. The Senate Finance Committee has primary jurisdiction over tax issues, but other committees have been holding hearings about the health care law's implementation. "If you do not opt to assist Congress and make all three individuals available voluntarily, I may have no choice but to pursue other options, including compulsory process, to make them available for testimony," Cruz wrote in the missive to Lew. "Please note, in the event we are compelled to use compulsory process to ensure the attendance of these witnesses, the two-week courtesy notice prior to testimony is no longer applicable, and these individuals can be summoned for testimony at any time deemed convenient for the Committee."…"
http://blogs.rollcall.com/wgdb/cruz-threatens-to-subpoena-treasury-officials-to-testify-about-obamacare-rules/?dcz=
Medicaid Health Plans Face Quality And Performance Ratings
"Just as millions of Americans enroll in the expanded Medicaid health insurance program under the Affordable Care Act, the Obama administration is rolling out new rules that will measure quality and performance of private plans that provide such benefits. Already, the federal government rates private health plans that contract with the Medicare program for seniors with a five-star system that has awarded bonus payments for high-performing plans, so the Centers for Medicare & Medicaid Services (CMS) announcement late Tuesday that quality ratings were coming to the Medicaid program for poor Americans seems a natural progression. CMS said measures are expected to be similar to those used for Medicare plans, evaluating health outcomes and patient experience enrollees have with the private plans. Details have to be worked out with states that also have a role administering Medicaid, CMS said. The proposed new rules also face a public comment period. More Americans than ever before are enrolling in private health plans that contract with state Medicaid programs for the poor. About three in five of all Medicaid beneficiaries access benefits through private health plans today compared to just 8% of Medicaid beneficiaries who were in private plans in 1992, CMS said. The more than 600 pages of regulations, linked here, would have each state that contracts with a health plan "establish a quality rating system to generate plan ratings." Medicaid is funded jointly by the federal government and states, which have long had latitude in how they administer their programs…"
http://www.forbes.com/sites/brucejapsen/2015/05/27/medicaid-health-plans-face-quality-and-performance-ratings/
Obamacare's Intent? Just Read the Law
"By the end of next month, the Supreme Court will have released its decision in King v. Burwell, the case that will determine whether subsidies will be available for insurance purchased through a federally operated exchange. The plaintiffs say this is impermissible, because the law provides for subsidies only for policies purchased on exchanges "established by the state", probably inserted in the law as an inducement to states to set up exchanges. The defenders of the status quo argue that this is insane, because they'd never structure the system so as to risk having needy people lose subsidies, and because no one who actually worked on the law remembers having any such intention. Robert Pear airs both of the defender's points for the New York Times, interviewing political folks who were there during the negotiations, and staffers who helped draft the legislative language. Naturally, given my continuing opposition to Obamacare, a number of Obamacare supporters have asked me what I thought of this, with veiled hints that I should find this totally devastating to the arguments in the King case. My actual reaction is as follows: 1. This is not new. 2. This is incomplete. 3. This is not legally relevant, for good reason. 4. If it were legally relevant, it would not be as helpful to the case as liberals think.
This is not the first time a media outlet has talked to folks who were involved in the process, and recorded them saying that they never, no way and no how, intended to deny subsidies to states–or reasoning, like Olympia Snowe in Pear's article, that they couldn't have set it up this way, because it would be crazy to choose a structure that threatened subsidies for people in states that didn't set up exchanges. These articles, however, often don't provide important counterarguments. For example: Congress indisputably chose exactly that crazy, insane, totally inconceivable structure for the Medicaid expansion passed in the same law. In fact, it was considerably more coercive: if you didn't expand, you lost all your Medicaid funding, not just the new stuff. Why would Congress choose a structure that might result in a net loss of insurance coverage? We can sit around and speculate, but ultimately the correct answer is "Who cares? They did." Or consider the "drafting error" interpretation that many politicians have offered. Here's a puzzle about that, noted by Jonathan Adler and Michael Cannon in their amicus brief supporting the King plaintiffs: At several points during the drafting process, people kept adding the phrase "established by the state" to the middle of "exchange established under Section 1311," which Cannon and Adler say was unnecessary unless they saw some distinction between exchanges established under Section 1311, and exchanges established by the state under that section. This language survived the process of merging and reconciling bills, even while other sections were amended to ensure parity of requirements on federal and state exchanges…."
http://www.bloombergview.com/articles/2015-05-26/obamacare-s-intent-just-read-the-law
Olympia Snowe and Jeff Bingaman Aren't Making Sense on Obamacare
http://www.nationalreview.com/corner/418951/olympia-snowe-and-jeff-bingaman-arent-making-sense-obamacare-ramesh-ponnuru
Senate GOP prepared to replace Obamacare subsidies
If the Supreme Court strikes down current subsidies, some Republicans are wary of booting millions off health care rolls.
"Preparing for a Supreme Court decision that could strike down Obamacare's subsidies for nearly 7.5 million people this summer, Senate Republicans are coalescing around a plan to resurrect them — at a steep price for the White House. With several Senate Republicans facing tough reelections, and control of the chamber up for grabs, 31 senators have signed on to a bill written by Sen. Ron Johnson (R-Wis.) that would restore the subsidies for current Obamacare enrollees through September 2017. But the administration would have to pay a heavy price — the bill would also repeal Obamacare's individual and employer mandates and insurance coverage requirements…"
http://www.politico.com/story/2015/05/republicans-still-groping-for-obamacare-replacement-118272.html
Lawmaker: SCOTUS will decide on ObamaCare lawsuit
"A GOP lawmaker predicts the Supreme Court will ultimately decide if the House has standing to sue the Obama administration for unilateral actions surrounding ObamaCare.  Rep. Tom Rice (S.C.), a major force behind the movement to sue the administration for executive overreach, tells The Hill that Thursday's hearing in D.C. district court is the beginning of a legal procedural back-and-forth between House-hired attorneys and government lawyers on the question. "This is not a hearing on the merits of the case, all this is is a preliminary motion to decide whether … there's standing for Congress to sue. We have to resolve that before we get to the merits of whether the president was acting within his role or with this constitutional authority," Rice, a former tax attorney, explained in an on-camera interview.  He added that "regardless of what happens on Thursday, one side or the other is going to appeal … they will probably be up to the Supreme Court by the end of the year."…."
http://thehill.com/video/in-the-news/243257-lawmaker-scotus-will-decide-on-obamacare-lawsuit
ObamaCare fallout? Supreme Court ruling sets up potential Obama, GOP battle
"The upcoming Supreme Court decision on the Affordable Care Act could wipe out insurance for millions of people covered by the president's health care plan, leaving states that didn't set up their own health care markets scrambling to subsidize coverage for those left uninsured. Twenty-six of the 34 states that would be hardest hit by the ruling have GOP governors. Twenty-two of the 24 Senate seats that are up for re-election in 2016 are currently held by Republicans. What that means is that it's the GOP – and not the White House –that's working on damage control. President Obama's landmark legislation offers subsidized private insurance to those without access to it on the job. In the Supreme Court case, opponents of the law argue that its literal wording allows the government to subsidize coverage only in states that set up their own health insurance markets. The justices will determine whether the law makes people in all 50 states eligible for federal tax subsidies — or just those who live in states that created their own health insurance marketplaces. The question matters because about three dozen states opted against their own marketplace, or exchange, and instead rely on the U.S. Health and Human Services Department's Healthcare.gov. If the court rules against the Obama administration, insurance subsidies for people in those states would be in jeopardy. If the court invalidates the subsidies in those states, the results would be "ugly," former Kansas insurance commissioner Sandy Praeger told The Associated Press. "People who are reasonably healthy would just drop coverage," she said. "Only the unhealthy would keep buying health care. It would really exacerbate the problem of the cost of health insurance." Praeger, a Republican who retired this year, called it "a classic death spiral," using a term for market collapse. In March, the Supreme Court appeared divided along ideological lines after hearing the challenge that, if struck down, could affect up to 8 million policy holders…"
http://www.foxnews.com/politics/2015/05/25/ugly-potential-fallout-from-supreme-court-health-care-case/
The New York Times blows a hole in the case against Obamacare
"There are basically two versions of the looming Supreme Court case against Obamacare. One of them makes sense but doesn't pose enough of a threat to Obamacare to satisfy Republicans. The other poses a real threat to Obamacare, but it's never made much sense — and the New York Times just blew a hole right through the middle of it. The version that makes some sense goes like this: section 1311 of the Patient Protection and Affordable Care Act is poorly worded, and if you read it completely out of context it seems to say the law's tax credits are only available in state-run exchanges. The problem for Republicans, as law professor Nicholas Bagley has written, is that the Supreme Court isn't going to gut Obamacare over a grammar dispute. The Court is deferential to other branches of government, so the bar for reinterpreting a law like Obamacare is high; the plaintiffs will basically have to prove that the statute is worded unambiguously and "the IRS's contrary interpretation is downright unreasonable." But basically everything else in the bill makes clear that the IRS's interpretation is reasonable — and, frankly, correct. So simply arguing that Congress made a drafting error won't get Republicans where they want to go…."
http://www.vox.com/2015/5/27/8667813/king-burwell-obamacare-new-york-times
Analysts Foresee 'Death Spiral' for Obamacare
"A GOP lawmaker predicts the Supreme Court will ultimately decide if the House has standing to sue the Obama administration for unilateral actions surrounding ObamaCare.  Rep. Tom Rice (S.C.), a major force behind the movement to sue the administration for executive overreach, tells The Hill that Thursday's hearing in D.C. district court is the beginning of a legal procedural back-and-forth between House-hired attorneys and government lawyers on the question. "This is not a hearing on the merits of the case, all this is is a preliminary motion to decide whether … there's standing for Congress to sue. We have to resolve that before we get to the merits of whether the president was acting within his role or with this constitutional authority," Rice, a former tax attorney, explained in an on-camera interview. He added that "regardless of what happens on Thursday, one side or the other is going to appeal … they will probably be up to the Supreme Court by the end of the year."  Watch the video above to see Rice discuss more on Thursday's court hearing and the underlying lawsuit…"
http://thehill.com/video/in-the-news/243257-lawmaker-scotus-will-decide-on-obamacare-lawsuit
COVERED CALIFORNIA MAY MERGE WITH BANKRUPT STATE OBAMACARE EXCHANGES
"With major insurers in some states proposing up to 51 percent Obamacare insurance premium increases, liberal Democrats are scrambling to avoid a political and financial disaster. One proposal is to merge California's financially troubled "Covered California" exchange with the even more insolvent state exchanges, like "Cover Oregon," which was forced to shut down last year. Obamacare provided $4.8 billion in federal funding for 13 states to set up their own independent healthcare exchanges. But after just 17 months of operations, spending has frittered away that money and most exchanges are experiencing serious cash-flow problems. The Covered California exchange is already running an $80 deficit as of April, and the Cover Oregon was shut down in April 2014 and opted to transition to the federal system after blowing through $248 million in federal cash. Governor Jerry Brown has an opportunity to demonstrate his national stature by offering to lead the merger of the California and Oregon exchanges. Conceivably, he could then propose rolling-up other financially struggling exchanges, like New York and Connecticut exchanges, which are just beginning preliminary joint-venture talks. Oregon tried to publicly berate Oracle Corporation, the lead website developer for "Cover Oregon," for the failure of the state exchange due to technology problems allegedly outside of bureaucrats' control. But in a lawsuit filed against "Cover Oregon," Oracle claimed they are still owed $23 million under their contract. According to the Los Angeles Times, the lawsuit noted that hundreds of thousands of Oregonians were enrolled in health insurance by back-office customer service representatives and health insurance agents using the software built by Oracle and a dozen other contractors. But state officials never terminated the temporary administrative workers and switched over so consumers could enroll on their own online. Although Obamacare premium rates and operating costs seem completely out of control, The Hill reported that there would be merger efficiencies from consolidating call centers and using one standard website platform to keep expenses low. But after Delaware, Maryland and West Virginia commissioned a study on the merits of merging their exchanges in June 2013, the idea was dropped over problems of governance structure and which state's staff would suffer terminations…"
http://www.breitbart.com/big-government/2015/05/27/covered-california-may-merge-with-bankrupt-state-obamacare-exchanges/
Yet Another Terrible Idea: States Consider Combining Their Failed ObamaCare Exchanges
http://humanevents.com/2015/05/27/yet-another-terrible-idea-states-consider-combining-their-failed-obamacare-exchanges/
Kasich says he's not an Obamacare hypocrite
"Would-be presidential candidate John Kasich, defended his expansion of Medicaid under the Affordable Care Act on Wednesday, while slamming President Barack Obama's signature law at the same time. Kasich, a second-term governor of Ohio, told CNN's Jake Tapper on "The Lead" that his support of a Medicaid expansion under the Affordable Care Act, or Obamacare, did not amount to support for the Obamacare itself. Opposition to Obamacare remains a key litmus test for Republican presidential hopefuls…"
http://www.cnn.com/2015/05/27/politics/john-kasich-medicaid-obamacare-reagan/
IMMIGRATION:
Appeals court rules against Obama on immigration program
"A federal appeals court on Tuesday refused to allow one of President Obama's signature immigration proposals to move forward, throwing into doubt whether the program will even begin before the president leaves office. In a split 2-to-1 decision, the U.S. Court of Appeals for the 5th Circuit in New Orleans denied the Obama administration's emergency request to lift a lower court's injunction on an initiative to defer the deportations of illegal immigrants and grant them work permits. Obama announced the program through executive action in November, after House Republicans blocked an effort to pass a comprehensive immigration bill. The president said the federal government does not have resources to remove all of the nation's 11 million undocumented immigrants and must focus on hardened criminals and potential terrorists. But Texas and 25 other states sued the administration, calling the move unconstitutional, and U.S. District Judge Andrew Hanen in Brownsville, Tex., ruled in February that the launch of the expanded program should be put on hold until the case is resolved. The Obama administration sought an immediate stay from the 5th Circuit last month, arguing that the states lacked the legal authority to sue the U.S. government over policies that relate to federal control of the nation's borders. The 5th Circuit panel rejected that argument Tuesday. In a 68-page ruling, Judge Jerry Smith stated that Hanen's injunction will remain in place because the administration is "unlikely to succeed on the merits of its appeal." Smith wrote that Texas had successfully established that it would incur a financial burden if it was required to issue driver's licenses to immigrants who qualified for deportation protections under Obama's deferred-action program. "The public interest favors maintenance of the injunction" as the legality of Obama's immigration programs is decided, Smith wrote in an opinion joined by Judge Jennifer Elrod…"
http://www.washingtonpost.com/politics/appeals-court-rules-against-obama-on-immigration/2015/05/26/7546832a-03d9-11e5-a428-c984eb077d4e_story.html?wprss=rss_homepage
Appeals court refuses to lift hold on Obama immigration action
"A federal appeals court refused Tuesday to allow the implementation, for now, of President Obama's executive action that could shield from deportation as many as 5 million illegal immigrants. The U.S. Justice Department had asked the 5th U.S. Circuit Court of Appeals to reverse U.S. District Judge Andrew Hanen's earlier decision temporarily halting the administration's plan. Hanen issued the temporary hold in February, after 26 states filed a lawsuit alleging Obama's action was unconstitutional. Two out of the three judges on a court panel, though, voted Tuesday to deny the government's request, as the underlying case is argued. White House Spokesperson Brandi Hoffine said after the ruling, "today, two judges of the Fifth Circuit chose to misinterpret the facts and the law in denying the government's request for a stay." The majority opinion reasoned that lifting the temporary hold — known in judicial parlance as issuing a "stay" — could cause serious problems for states should they ultimately win their challenge. It said the states have shown that "issuance of the stay will substantially injure" them. It continued: "A stay would enable DAPA beneficiaries to apply for driver's licenses and other benefits, and it would be difficult for the states to retract those benefits or recoup their costs even if they won on the merits. That is particularly true in light of the district court's findings regarding the large number of potential beneficiaries, including at least 500,000 in Texas alone." Texas Attorney General Ken Paxton praised Tuesday's decision. "The separation of powers and check and balances remain the law of the land, and this decision is a victory for those committed to preserving the rule of law in America," he said in a written statement. The White House has said the program is intended to primarily help immigrants brought to the U.S. as children and those with children who are U.S. citizens…"
http://www.foxnews.com/politics/2015/05/26/appeals-court-refuses-to-lift-hold-on-obama-immigration-action/
Texas Gov. Abbott declares victory over President Obama in amnesty fight
"Texas Gov. Greg Abbott predicted Wednesday that the U.S. Supreme Court would ultimately reject a potential Obama administration appeal on the president's immigration executive actions and that Mr. Obama's actions are unlikely to actually go into effect before the president leaves office. "We're not even fighting in the court system about the legal validity of the order — we're just fighting in the court system about whether or not the executive order goes into effect while we're legally fighting about that order," Mr. Abbott said Wednesday on Fox News. "And I got to tell you, it would be highly unusual for the United States Supreme Court to grant the Obama administration's request and allow this executive order to go into place while we are still litigating it." A federal appeals panel on Tuesday declined to lift an injunction against Mr. Obama's deportation amnesty announced in November 2014, siding with District Court Judge Andrew S. Hanen, who halted the program in February days before it was to accept its first applications. "Hence, my prediction to you is that the Supreme Court will reject the Obama administration's appeal to the Supreme Court, we will go back to the lower court and fully litigate this case, and so the big-term effect of this is that the likelihood of this order going into effect and being applied during the Obama administration is very minuscule," Mr. Abbott said. Texas and 25 other states are suing over Mr. Obama's Deferred Action for Parental Accountability (DAPA) program, announced in November 2014, that would shield millions of additional illegal immigrants from the threat of deportation, as well as Mr. Obama's announced expansion of his 2012 Deferred Action for Childhood Arrivals (DACA) program. The rulings don't affect the original 2012 DACA program that covers so-called Dreamers, or young illegal immigrants who came to the U.S. as children…"
http://www.washingtontimes.com/news/2015/may/27/greg-abbott-minuscule-likelihood-obama-immigration/?utm_source=RSS_Feed&utm_medium=RSS
SEIU Draws Battle Lines Over Immigration Order: This Is Not Over
"The Service Employees International Union (SEIU) Tuesday condemned an appeals court decision to uphold a block on President Barack Obama's amnesty. "Once again, we find ourselves in a battle to preserve the hope of millions of families who have long made America their home," SEIU International Executive Vice President Rocio Sáenz said in a statement. "We have no doubt that the deferred action initiatives will prevail." May 19 was originally supposed to be the first day illegal immigrants could apply for deportation relief and work authorization under the president's executive order, but a federal district court in Texas granted a preliminary injunction in February that temporarily blocked the order. At the time, several prominent unions, led by the AFL-CIO, rallied against that decision. On Tuesday, the 5th Circuit Court of Appeals in New Orleans ruled against a request to lift the block…"
http://dailycaller.com/2015/05/27/seiu-draws-battle-lines-over-immigration-order-this-is-not-over/
Why the Fifth Circuit Smacked Down Obama's Immigration Appeal
Can Texas show that it would be harmed by amnesty? Hell yes!
"Once again, President Obama's unlawful amnesty push has suffered a legal blow, this time from a higher court. Yesterday the Fifth Circuit Court of Appeals rejected the Obama administration's request to lift a district-court injunction against its DACA and DAPA amnesty programs. The programs will now be kept frozen until a full hearing on the merits can be held. Because it will be well into campaign season by the time this takes place, the immigration issue should again play a prominent role in this coming cycle. Crucially for immigration-enforcement advocates, the Fifth Circuit smacked down the president's attorneys for arguing that Texas had no "legal standing" to challenge the president's amnesty programs. Although obtaining standing to challenge the non-enforcement of our immigration laws has been a perennial problem for the public, Texas did a masterly job of structuring and arguing its case. To show it had standing, Texas claimed it had suffered a direct injury from the president's executive actions — namely, that it would have to issue driver's licenses to the state's 500,000 amnesty beneficiaries, at a substantial loss to state coffers. Although losses could theoretically be made up from increased application fees, the court followed a previous Fifth Circuit decision that held that forcing a state to choose between incurring costs and changing a law (like one that administers a state program) is an unfair ultimatum and an injury in itself. RELATED: The Bogus Legal Case for Obama's Amnesty As an aside, interestingly, the court took the time to note that there was "confusion" surrounding the term "illegal alien." Quoting a "leading legal lexicographer," the court said that the term is more accurate than "undocumented immigrant" (the term that open-borders pushers have tried to inject into the lexicon for years), as illegal aliens' "entry into the country" is certainly illegal under the law…"
http://www.nationalreview.com/article/418933/why-fifth-circuit-smacked-down-obamas-immigration-appeal-ian-smith
Why that new immigration decision could be bad news for Republicans
"It's been less than 24 hours since a federal appeals court blocked the Obama Administration's plan to offer an estimated 4 million undocumented immigrants some relief from the threat of deportation. Since then, the decision has largely been discussed as a blow to immigrant groups, a restraint on Obama's executive authority and, most often, another potential setback to his legacy. But there are at least 20 men and women vying for the Republican nomination in 2016 who now face an almost certain onslaught of questions about precisely where they stand on the nation's existing immigration policy. Democratic contenders face some of the same questions, but for Republicans, immigration is a kind of vice in which they can't help but be squeezed. The party's conservative, mostly white and older base, wants to know whether the candidates support a path to citizenship, which it largely opposes as a form of "amnesty." Latino voters, the nation's fastest growing racial group with which Republicans must make inroads, overwhelmingly supported Obama's immigration plans.  And polls show Americans as a whole tend to favor comprehensive immigration reform proposals that include a path to citizenship. Immigrant advocacy groups are tracking the GOP candidates' positions closely and making their findings readily available to the public. And pleasing all of these groups at once will be hard, if not impossible. So the more this issue is current and requires candidates to take positions, the worse for the GOP field. A March Washington Post/ABC News poll found that while a slight majority (51 percent) prefer a president who supports a path to citizenship for undocumented immigrants, a full 45 percent would not. When pollsters dug deeper, they found that a full 70 percent of Republicans prefer a candidate who opposes a path to citizenship, and only 24 percent see things the other way. Democrats were almost a mirror image of Republicans, with a full 68 percent describing themselves as interested in a candidate who would support a path to citizenship, while 28 percent said they would not…."
http://www.washingtonpost.com/blogs/the-fix/wp/2015/05/27/why-that-new-immigration-decision-could-be-bad-news-for-republicans/?wprss=rss_national
Area illegal immigrants remain in limbo as court blocks relief plan
"Amalia Mendez, a housekeeper and mother of four from Guatemala, has been hanging many hopes on President Obama's executive action last November that would defer deportation for up to 5 million people like herself. Now, with a federal court ruling Tuesday putting that program in limbo for the forseeable future, she is putting those hopes on hold. "I would be able to earn more if I had papers, and so would my husband. We could get insurance and a nicer home for our children. Most important is that we would not have to be afraid every time we leave the house," Mendez, 41, said Wednesday, speaking in Spanish. "I am sad about this news, but I am not giving up hope. If I get deported, I don't even want to think about what would happen to my children." Mendez, a longtime resident of Falls Church, Va., is one of an estimated 180,000 to 200,000 illegal immigrants in the greater Washington region who would be eligible to apply for deportation relief under the President's executive action last year. Most of those are the parents of U.S.-born children, and some are younger illegal immigrants who meet certain age limits and other criteria. Since November, when Obama announced the actions, a number of legal aid and immigrant advocacy groups in the region have been urging potential applicants — mostly from Mexico and Central America — to collect their tax returns, rent receipts, children's birth certificates, police records and other evidence to prove they are eligible. On Wednesday, officials of several such groups said they were disappointed but not surprised by the court ruling. They said they have confidence the president's action will eventually be approved, but they acknowledged that the court decision would cause a lengthy delay, possibly until after Obama's term expires in 2017, while tens of thousands of area immigrants would remain vulnerable to deportation…."
http://www.washingtonpost.com/local/illegal-immigrants-remain-in-limbo-as-court-blocks-relief-plan/2015/05/27/10ae80d0-0482-11e5-bc72-f3e16bf50bb6_story.html?wprss=rss_national
Legal setback clouds fate of Obama's immigration actions
"The fate of President Obama's controversial deportation-relief program has been thrown into question following a legal setback that has pro-immigration groups increasingly nervous.  In a split decision earlier this week, a three-judge panel from the 5th Circuit Court of Appeals handed a victory to Obama's opponents when it refused to lift a hold on his executive actions, which could allow millions of immigrants in the country illegally to live and work in the U.S. without fear of deportation. The decision made it more likely the court battle will spill into 2016, the final year of Obama's presidency. "I think it's a real concern that this litigation delay is going to be protracted and that this could very well push into next year," said Marshall Fitz, vice president of immigration policy at the Center for American Progress, which has close ties to Obama. In a sign that the administration is now resigned to a lengthy legal battle, the Justice Department announced Wednesday it would not make an emergency request to the Supreme Court to lift the hold on his order. The DOJ is instead choosing to focus on its appeal of the injunction itself, a proceeding not expected at the 5th Circuit until July. Advocates say remain confident the Obama administration will eventually prevail in a series of legal challenges related to a lawsuit brought by 26 states against the programs. But they worry the longer the fight drags out, the harder it might be to convince immigrants to sign up for the programs. Marielena Hincapié, executive director of the National Immigration Law Center, said the intent of the legal challenge is to "delay, confuse and instill fear in our communities." She said groups would continue to encourage eligible immigrants to prepare to apply for the programs, but the court case makes that task tougher. If uncertainty continues to surround the program, it may be difficult to convince immigrants to come out of the shadows and hand over their personal information to the government. "We acknowledge it will be harder challenge for us to make sure that our communities are well informed," she said.  Not all immigration watchers agree. David Leopold, the former president of the American Immigration Lawyers Association, believes potential applicants won't be deterred by the legal wrangling because the benefits are enormous for immigrant families. "This delay is not a welcome delay but I don't think it's going to discourage people from applying at all," he said. "People who have been living in this country for 10, 15 years are not about to give up and leave."…"
http://thehill.com/homenews/administration/243261-legal-setback-clouds-fate-of-obamas-immigration-actions
Obama won't take immigration appeal to the Supreme Court
"The Department of Justice said Wednesday it will not make an emergency request to the Supreme Court to lift an order blocking President Obama's immigration program. Instead, it will focus on the appeal of the injunction itself at the Fifth Circuit, which is expected to proceed in July. "The Department has determined that it will not seek a stay from the Supreme Court," Justice Department spokesman Patrick Rodenbush said. Rodenbush said the "best way" to win the case is "to focus on the ongoing appeal on the merits of the preliminary injunction itself. That appeal has been proceeding on an expedited basis, and the Fifth Circuit is expected to hear argument the week of July 6."…"
http://thehill.com/homenews/administration/243253-justice-dept-wont-seek-stay-for-immigration-ruling
Immigration ruling won't go to Supreme Court — yet
"President Obama's executive actions on immigration may yet end up in the Supreme Court, but the Justice Department said Wednesday it would first argue the merits of the case in an appeals court in July. The Justice Department's announcement means that it will allow a temporary injunction to stay in place while the administration defends Obama's immigration policies in the 5th Circuit Court of Appeals in New Orleans. In a 2-1 ruling Tuesday, that same court declined to stay a lower court ruling that blocks the Obama administration from taking applications for legal status from undocumented immigrants. Instead, a Justice Department spokesman said, the Obama administration will focus on defending the immigration policies on the merits. "The Department of Justice is committed to taking steps that will resolve the immigration litigation as quickly as possible in order to bring greater accountability to our immigration system by prioritizing deporting the worst offenders, not people who have long ties to the United States and who are raising American children," said Justice Department spokesman Patrick Rodenbush. The best way to do that, he said, is to argue the merits of the case in the Fifth Circuit Court of Appeals the week of July 6. The lawsuit was brought by Texas Gov. Greg Abbott and 25 other Republican governors who say their states will be forced to provide services like driver's licenses to the newly legalized immigrants. They convinced U.S. District Judge Andrew Hanen to halt the program in February. The Justice Department appealed that ruling, arguing that the policies should go forward while the lawsuit continues. The appeals court Tuesday's refused to grant that request…"
http://www.usatoday.com/story/news/politics/2015/05/27/immigration-ruling-justice-department-response/28027903/
Obama administration will not seek Supreme Court stay on immigration block
"Despite a setback to President Barack Obama's immigration action in the Fifth Circuit Court of Appeals on Tuesday, the U.S. Justice Department will not ask the Supreme Court to stay the injunction, a Department spokesman said. Twenty-six states blocked the launch of the executive action, estimated to provide relief from deportation to 4.7 million undocumented immigrants, in a ruling first decided by a Texas District judge in February. The Fifth Circuit will hear an appeal to the injunction in July…"
http://www.reuters.com/article/2015/05/27/us-usa-immigration-court-idUSKBN0OC2OO20150527
Obama administration won't seek emergency stay from Supreme Court on immigration injunction
"The Obama administration announced Wednesday that it will not seek an emergency stay from the Supreme Court to immediately lift an injunction on President Obama's deferred action program for undocumented immigrants. Instead, the Department of Justice will focus on an appeals court hearing in July aimed at overturning the injunction in hopes of scoring a clearer victory that could allow the program to go forward, officials said. The decision on strategy came one day after the U.S. Court of Appeals for the 5th Circuit refused to stay a lower court's injunction, delivering a setback to a core provision of Obama's immigration agenda. Last fall, the president announced executive action plans to protect as many as 5 million immigrants from deportation and provide them work permits. But Texas and 25 other states sued the administration, and federal Judge Andrew Hanen in Brownsville, Tex., ordered in February that the new deferred action program could not be implemented until he rules on the lawsuit. Obama administration officials said they will focus on a July 6 hearing in the 5th Circuit aimed at overturning Hanen's injunction. They said they are choosing not to pursue an emergency stay from the Supreme Court because even if they were successful, many undocumented immigrants would remain wary of enrolling in the deferred action program with the appeal of Hanen's ruling still undecided by the 5th Circuit. The Justice Department believes the best strategy is "to focus on the ongoing appeal on the merits of the preliminary injunction itself," said Patrick Rodenbush, a spokesman for the agency. The administration officials noted that they have asked the 5th Circuit for an expedited decision in their appeal of Hanen's ruling. In its decision not to stay Hanen's injunction, a three-judge panel from the 5th Circuit ruled 2 to 1 that the Obama administration would be unlikely to prevail on the merits of its appeal…"
http://www.washingtonpost.com/blogs/post-politics/wp/2015/05/27/obama-administration-wont-seek-emergency-stay-from-supreme-court-on-immigration-injunction/?wprss=rss_politics
US won't seek high court review in immigration case
"The government says it won't ask the Supreme Court to review a judge's decision that put on hold President Barack Obama's executive action on immigration. The Justice Department announcement on Wednesday came one day after a federal appeals court panel refused to stay a Texas judge's injunction that kept the sweeping immigration plan from taking effect. Spokesman Patrick Rodenbush said the Justice Department is instead focused on its appeal that will be argued the week of July 6 before the 5th U.S. Circuit Court of Appeals. The plan would shield as many as 5 million immigrants living in the U.S. from deportation, but it remains on hold after the appeals court panel refused to allow it to take effect immediately…"
http://www.washingtontimes.com/news/2015/may/27/us-wont-seek-high-court-review-in-immigration-case/?utm_source=RSS_Feed&utm_medium=RSS
US won't seek high court review in immigration case
http://www.foxnews.com/politics/2015/05/27/us-wont-seek-high-court-review-in-immigration-case/
Obama Won't Take Immigration Battle Directly to Supreme Court
http://www.nytimes.com/2015/05/28/us/obama-immigration-executive-action-supreme-court.html?_r=0
Hillary Clinton: Appeals court 'wrong' on immigration
"Former Secretary of State Hillary Rodham Clinton took to social media Wednesday to blast a federal appellate court's declining on Tuesday to lift an injunction against President Obama's executive actions on immigration. "5th Circuit is wrong on immigration. @POTUS followed precedent, took steps for families when GOP House wouldn't. Must continue the fight. -H," Mrs. Clintontweeted Wednesday morning. Texas Gov. Greg Abbott, whose state is part of the lawsuit against Mr. Obama's actions the president announced in November to shield millions of additional illegal immigrants from the threat of deportation, predicted Wednesday on Fox News that the case would be tied up in the courts to the point that it would be unlikely for the actions to take effect while Mr. Obama was in office. But Mrs. Clinton, the 2016 Democratic presidential front-runner, has said that if elected she would try to go even further than Mr. Obama has on the issue…."
http://www.washingtontimes.com/news/2015/may/27/hillary-clinton-appeals-court-wrong-on-immigration/?utm_source=RSS_Feed&utm_medium=RSS
Hillary Clinton Is 'Adamantly Against Illegal Immigrants,' Except When She Isn't
"Her Majesty's Twitter feed is a lot of fun. She's got some great pics of a poorly constructed android attempting to smile at humans, she's running a contest where the "winner" gets to meet her, and, most importantly, she expresses her most heartfelt opinions on the issues of the day…"
http://dailycaller.com/2015/05/27/hillary-clinton-is-adamantly-against-illegal-immigrants-except-when-she-isnt/
DESPITE COURT SETBACK REP. GUTIÉRREZ REMAINS CONFIDENT OF EXEC. AMNESTY SUCCESS
"One of the most vocal advocates for amnesty says he remains confident that illegal immigrants will one day be able to benefit from President Obama's executive actions, despite the Fifth Circuit Court of Appeals' refusal to lift a lower court's injunction on the programs. "It is disappointing but not unexpected given the make-up of the Fifth Circuit and the panel hearing this preliminary case.  I am confident millions of immigrants will eventually apply for DAPA and DACA, because the law is undeniably on the President's side, as is public opinion," Rep. Luis V. Gutiérrez (D-IL) said following the three-judge panel's 2-1 ruling against lifting the injunction. The Tuesday ruling means that U.S. District Court Judge Andrew Hanen's hold on Obama's executive amnesty programs — the expansion of Deferred Action for Childhood Arrivals (DACA) and Deferred Action for Parents of Americans and Lawful Permanent Residents (DAPA) — will remain in place. Gutiérrez noted that, despite the defeat, he and other Democrats will continue work ensure illegal immigrants are ready when the executive amnesty programs are allowed to move forward. "Meanwhile, I continue to work with Democrats and others who are preparing immigrant communities for the application process once the legal maneuvering is resolved and the courts reject the arguments of the Republican Governors and Attorneys General," he said. "The longer the court process takes, the harder it is to imagine a Republican candidate remains competitive in a bid for the White House, because increasingly, this will be the defining and decisive 2016 campaign issue," Gutiérrez added…."
http://www.breitbart.com/big-government/2015/05/27/despite-court-setback-rep-gutierrez-remains-confident-of-exec-amnesty-success/
Illegal-immigration slowdown changes dynamics of border-security debate
http://www.washingtonpost.com/politics/flow-of-illegal-immigration-slows-as-us-mexico-border-dynamics-evolve/2015/05/27/c5caf02c-006b-11e5-833c-a2de05b6b2a4_story.html?wprss=rss_politics
Group: Illegal immigration halved, from 68,000 to expected 30,000
"A crackdown on children attempting to illegally enter the United States by Mexico and other Latin American nations has cut this year's surge to a still-high 30,000, but proponents believe that has made the situation even more desperate for kids, leading to greater crime and deaths. "Those that are fleeing and trying to get out of their countries are now using even more dangerous tactics with more criminal entities and costing them even more money to get through to safety," said Kimberly Haynes, director of children's services for Lutheran Immigration and Refugee Service. So far, the numbers of illegals crossing into the United States have been about half of last year's numbers. Haynes said that while about 68,000 unaccompanied children crossed the border last year, current numbers suggest a total of about 30,000 this year. But at 30,000, it is still very high and equal to fiscal 2013's numbers. Baltimore-based LIRS is a key player in caring for unaccompanied children crossing into the United States and advocates for joining the kids with their parents already in the United States. Haynes told Secrets that those they have interviewed this year arrive with horrible stories of how smugglers got them through Mexico and into the United States. Worse, she said, many arrive minus a brother or sister, believed to have died in the process…"
http://www.washingtonexaminer.com/group-illegal-immigration-halved-from-68000-to-expected-30000/article/2565085?custom_click=rss
Democrats Urge End to Detention of Immigrant Families
"With thousands of undocumented immigrants still seeking asylum from Central American countries, 136 House Democrats sent a letter to Homeland Security Secretary Jeh Johnson Wednesday calling on the Obama administration to end family detention. After the massive influx of unaccompanied minors and mothers with children last summer, the DHS renewed the mass detention of immigrant families — individuals who had previously not been held while waiting for immigration courts to process their asylum claims. But with many of those families still awaiting final decisions on whether they can stay in the United States, Democrats are expressing concern over the "jail-like facilities." "For nearly one year we have been closely following the troublesome conditions of confinement, due process issues, and serious developmental medical concerns of those being detained," the letter, which was signed by Minority Leader Nancy Pelosi, D-Calif., and Minority Whip Steny H. Hoyer, D-Md., reads. "We believe your Department has heard many of our concerns but has not fully grasped the serious harm being inflicted upon mothers and children in custody," the letter continues. "We believe the only solution to this problem is to end the use of family detention." Spearheaded by Luis V. Gutiérrez of Illinois and Zoe Lofgren and Lucille Roybal-Allard of California, the letter — a direct rebuke of President Barack Obama's emergency border policies — calls detention practices of mothers and children "detrimental" and "not reflective of our values as a nation." Specifically, the letter raises issue with detaining children who have already been victims of abuse, claiming that detaining them in these facilities "exacerbates past trauma and raises unique and serious problems." Democrats also express concern in the letter over using the detention facilities as a deterrent to other potential immigrants, as well as concern over detaining mothers and children with "serious medical needs." The letter points to a child with brain cancer, a mother with a congenital heart disorder, a baby only 2-weeks old, and a 12-year-old child who reportedly hasn't eaten solid food in two months…."
http://blogs.rollcall.com/218/democrats-urge-end-detention-immigrant-families/?dcz=
House Dems urge Obama to end immigrant family detention
Democrats say the Obama administration "has not fully grasped the serious harm being inflicted upon mothers and children in custody."
"House Democrats are pushing President Barack Obama to end a controversial practice of detaining immigrant mothers and children — highlighting a major divide between Democratic lawmakers and the Obama administration on immigration. More than 130 House Democrats have signed a letter, being released later Wednesday, addressed to Homeland Security Secretary Jeh Johnson that says the Obama administration "has not fully grasped the serious harm being inflicted upon mothers and children in custody." Ending the practice of detaining immigrant families is the "only solution," the Democrats argue in the letter — which marks one of the biggest pushes yet from Capitol Hill against the practice…"
http://www.politico.com/story/2015/05/immigrant-family-detention-house-democrats-obama-118317.html
136 Dems demand Obama release illegal moms, kids from 'jail'
"Citing stories of malnutrition and medical neglect, 136 House Democrats led by Minority Leader Nancy Pelosi and Democratic Whip Steny Hoyer on Wednesday demanded that President Obama release illegal moms and kids from "jail-like" Department of Homeland Security facilities. In a letter to Homeland Security Secretary Jeh Johnson, the Democrats charged that DHS "has not fully grasped the serious harm being inflicted upon mothers and children" held in "jail­-like" facilities awaiting action of their asylum and immigration cases. "We believe it is undeniable that detention in a security facility is detrimental to mothers and children and is not reflective of our values as a nation. Children require special protections and should not be placed in jail-like settings," said the letter…."
http://www.washingtonexaminer.com/136-dems-demand-obama-release-illegal-moms-kids-from-jail/article/2565091?custom_click=rss
HOUSE DEMS CALL FOR END TO FAMILY DETENTION FOR ILLEGAL IMMIGRANTS
http://www.breitbart.com/big-government/2015/05/27/house-dems-call-for-end-to-family-detention-for-illegal-immigrants/
Arizona border town 'like a war zone all the time,' protesting residents say
"Demonstrations unfolded Wednesday at six Arizona border checkpoints, where protesters complained that the Border Patrol has turned their hometowns into intimidating militarized zones, among other border control issues that threaten the quality of their lives. At the Arivaca checkpoint, about 20 miles outside the town, dozens of protesters stopped traffic for less than a minute in an attempt to shut down the facility, but federal agents quickly herded the group to the roadside. "It seems like a war zone all the time," said Patty Miller, who has lived in the area for 31 years and took up a megaphone to shout out her opinion. Other protests, organized by independent border town community groups, focused on a variety of concerns. In Bisbee, residents voiced concern about the environmental effect of a border fence. Native Americas of the Tohono O'odham Nation complained the Border Patrol was intruding on tribal land. In Tucson, protesters focused on the shooting death of a 16-year-old Mexican boy by a Border Patrol agent in October 2012…"
http://www.latimes.com/nation/nationnow/la-na-nn-ff-arizona-border-protests-20150527-story.html
Ann Coulter vs. Jorge Ramos: Are Illegal Immigrants As Dangerous To America As ISIS?
http://www.realclearpolitics.com/video/2015/05/27/ann_coulter_vs_jorge_ramos_are_illegal_immigrants_as_dangerous_as_isis_.html
In announcing run, Santorum delivers toughest message of any Republican on immigration
"In his June 6, 2011 speech declaring his first run for the presidency, former Sen. Rick Santorum didn't mention immigration. On Wednesday, announcing a second race and seeking to win the support of displaced and discouraged American workers, Santorum laid out the toughest position on immigration of any candidate in the large 2016 GOP field. Speaking at a manufacturing firm in Cabot, Pennsylvania, Santorum described the economic troubles his home state has experienced for decades. "In the late 70s, like many of you, we saw the economic devastation here in southwestern Pennsylvania and across this country, particularly in the area of manufacturing, as a result of the excesses and indifference of big labor, big government, and yes, big business," Santorum said. "We lost 100,000 jobs in what seemed to be overnight. That has to, and did, leave a mark on all of us." Part of the problem, Santorum said, has been the arrival of millions of unskilled immigrants — legal and illegal — in the United States. "American workers deserve a shot at [good] jobs," Santorum said. "Over the last 20 years, we have brought into this country, legally and illegally, 35 million mostly unskilled workers. And the result, over that same period of time, workers' wages and family incomes have flatlined."…"
http://www.washingtonexaminer.com/in-announcing-run-santorum-delivers-toughest-message-of-any-republican-on-immigration/article/2565130?custom_click=rss
U.S. PUSHBACK AGAINST MUSLIM REFUGEES 'GROWING'
Government offers advice on how to quash dissent
"WND has discovered what amounts to the government playbook for countering the rising "backlash" against the secret planting of Muslim refugees into cities and towns across America. The 2013 report anticipated two years ago that resistance would increase to the seeding of communities with Muslim refugees if counter measures were not undertaken. The report was prophetic. Last year, WND reported how the mayor of Athens, Georgia, requested the federal government not send any refugees to her town until she could get a handle on the costs. Earlier this year, another high-profile case of pushback emerged in Spartanburg, South Carolina, in Rep. Trey Gowdy's district, a story WND first reported in April. In Wyoming, the only state that does not have a refugee resettlement agreement with the U.S. State Department, Gov. Matt Mead was "exploring" whether he should start such a program. But after stories in the local media and on WND, Mead dropped the plan. Now, WND has learned the government and its contractors have a stock plan on how to deal with what they call "backlash" to refugee resettlement in American cities. Titled "Resettlement at Risk: Meeting Emerging Challenges to Refugee Resettlement in Local Communities," the report by one of the federal government's top resettlement contractors admits that communities "across the country" are pushing back against the refugee program, especially when it involves the infusion of Muslims into their city or town. In the wake of the report, the Obama administration has handed out millions of dollars in grants to organizations like Welcoming America, which works to "educate" elected officials and the public in "receiving communities" before refugees arrive. Welcoming America was started in 2010 with seed money from George Soros's Open Society Institute. The U.S. State Department, working with the United Nations, accepts about 70,000 foreign refugees for permanent resettlement in the United States each year, distributing them to more than 190 cities and towns across America. (See list of 190 office locations in every state)…"
http://www.wnd.com/2015/05/u-s-pushback-against-muslim-refugees-growing/
SPENDING/BUDGET/ECONOMY:
Obama fundraises for Dems ahead of House TPA vote
"Just as many congressional Democrats are wondering what President Obama can do for them as he pushes a trade agenda many of them disagree with, Obama traveled to Miami Wednesday evening to rake in cash for his party. Obama is attending two fundraisers at homes in the Coconut Grove neighborhood of Miami. The first is a roundtable that 30 supporters each paid $33,400 in order to discuss the issues of the day with the president at the home of mortgage broker Joe Falk. About 60 people who paid up to $33,400 will sip cocktails and rub elbows with Obama later in the evening at the home of real estate developer Stephen Bittel. Both hosts raised hundreds of thousands of dollars for Obama's re-election campaign. Obama has picked up his fundraising pace in May. He has been the main attraction at 11 events since the November elections, but today's marked the fifth and sixth of the month…"
http://www.washingtonexaminer.com/obama-fundraises-for-dems-ahead-of-house-tpa-vote/article/2565128?custom_click=rss
Trade Votes Play Big in 2016 Politics
"Rob Portman isn't a bomb thrower. But his pitch last week for an amendment cracking down on countries that artificially weaken their currencies threatened to blow up President Barack Obama's trade agenda, and exposed a deep split in approaches among Republicans who face the voters in 2016. A trio of Rust Belt Senate Republicans — Ohio's Portman, Ron Johnson of Wisconsin and Patrick J. Toomey of Pennsylvania — ended up voting for Trade Promotion Authority, backing Obama, Republican leadership and a top priority of the U.S. Chamber of Commerce. But that came only after Portman's currency gambit, which could help blunt Democratic attacks next year. In states where manufacturing is a major part of the economy — and the scars from globalization dot the countryside — trade bills can be particularly toxic. And perhaps no one running for re-election is more vulnerable on the issue than Portman, who served as U.S. trade representative under President George W. Bush and voted for the North American Free Trade Agreement as a House member. But Portman's calculation is that Ohioans want trade as long as it's fair. "What I'm hearing when I'm back home is that people want more exports because they know that results in not just more jobs, but better paying jobs," Portman said. "And we're a big exporting state. We have an [agriculture] community that is dependent on exports for prices." Portman, along with Democratic co-sponsors, pushed for two amendments to the recent trade bill that could provide the political cover needed for his vote in favor of last week's trade legislation. One — viewed by many as a poison pill — was the currency manipulation amendment, which drew a veto threat. The other — which paired him with Ohio Democrat Sherrod Brown — would have strengthened enforcement against foreign producers using "unfair" trade practices. The latter never received a vote. Brown declined to speculate on the race and he said he was happy to work with Portman on the two amendments — but said he "wished" Portman would have voted no on the underlying Trade Promotion Authority package. Portman voted yes after he got assurances from Ways and Means Chairman Paul D. Ryan, R-Wis., of inclusion of a provision sought by the steel industry in another trade-related bill…"
http://blogs.rollcall.com/wgdb/trade-promotion-authority-votes-2016-politics-rust-belt-republicans/?dcz=
House Finance unveils draft spending plan
"The House Finance Committee unveiled a draft state spending plan Wednesday that seeks to dial up pressure on minority Democrats to end a long-running impasse over the budget. But minority members bristled at the proposal, and a co-chairman of the Senate Finance Committee said he thought it would be a hard sell on that side. The proposal addresses two minority priorities – full funding of the per-student funding formula for the fiscal year starting July 1 and honoring cost-of-living increases in union contracts – but it comes with strings. The funding would be contingent upon a three-quarters vote being obtained to access the constitutional budget reserve to cover costs. The failure of the House to secure the needed 30 votes to tap the reserve resulted in the passage last month of a partially funded budget that was largely rejected by Gov. Bill Walker. Under the plan unveiled Wednesday, union increases additionally would be contingent upon Walker vetoing legislation that repeals cost-of-living increases for workers not covered by unions. Raises for both classes of employees would then be funded…"
http://www.washingtontimes.com/news/2015/may/27/house-finance-unveils-draft-spending-plan/?utm_source=RSS_Feed&utm_medium=RSS
Dems get behind plan for debt-free college
"Support for debt-free college education is rising among Democrats who believe that reversing spiraling costs would be both good policy and a political winner. On Wednesday, nine more Democratic senators came out in support of a resolution on the topic that originated with Sens. Charles Schumer (D-N.Y.), Brian Schatz (D-Hawaii) and liberal heroine Elizabeth Warren (D-Mass.). The resolution deals in broad strokes rather than granular details. It calls upon the federal government to provide more support to states, which can then "make increased investments in higher education that will result in lower tuition and costs for students." It also backs increased financial aid for students — in contrast to the House GOP's recent budget plan that would freeze Pell grants at their current level — as well as efforts to bend the cost curve of college education downward. The nine Democrats who announced their support for the measure Wednesday are Sens. Richard Blumenthal (Conn.), Barbara Boxer (Calif.), Al Franken (Minn.), Kirsten Gillibrand (N.Y.), Mazie Hirono (Hawaii), Ed Markey (Mass.), Gary Peters (Mich.), Jeanne Shaheen (N.H.) and Debbie Stabenow (Mich.). Their names bring to 20 the total number of Senate Democrats who support the measure, which was introduced only a month ago. Of the nine newest backers, only Blumenthal is up for reelection in 2016, and he is not expected to face a serious challenge. Sen. Bernie Sanders (I-Vt.), a candidate for the Democratic nomination for president, has been a longtime advocate of reducing the costs of college education. Just last week, he introduced his own bill to eliminate tuition fees for four-year degrees at public colleges and universities. Under Sanders's measure, $70 billion per year would be provided to offset costs, two-thirds of which would come from the federal government and one-third from the states. Sanders would fund the federal contribution to that $70 billion figure through the creation of a new tax on Wall Street transactions by "investment houses, hedge funds and other speculators." In a statement announcing his support of the separate Schatz-Schumer-Warren measure, Franken said, "The burden of student loan debt is a real pocketbook issue for middle-class Americans, and it's holding back our economy."  Schumer, seeking to further the idea that momentum is building behind the issue, said that "when students graduate with loads of debt, the ripple effects are endless. …When it comes to making college affordable, I'm hopeful that debt-free college is the next big idea."…"
http://thehill.com/policy/finance/243166-dems-get-behind-plan-for-debt-free-college
The Times Is Very Confused about Defense Spending
"Republicans are accustomed to stern reprimands from the editors of the New York Times — but not for the sin of agreeing with President Obama. In February, Obama requested $612 billion for next year's defense budget; this month, the House passed a bill authorizing $612 billion for next year's defense budget. Now the Times says in a new editorial Obama ought to veto the bill — an argument that requires generating ample confusion about who wanted what in the first place. "Republicans and Democratic hawks are determined to pour billions of additional dollars into the Pentagon," the Grey Lady about the $612 billion bill, which got 41 Democratic votes in the House. Unless you consider President Obama a Democratic hawk, you'd never know he requested pouring said billions. Disconcertingly, the editors may be unaware of this — if they rely on their own paper's coverage of Capitol Hill. In its article about the defense authorization bill, the paper also failed to mention that Obama requested $612 billion (although an AP wire report on the Times' website mentioned it in passing.) Nonetheless, a careful reading indicates that even Democrats who opposed the defense bill were not taking issue with the amount authorized. Baltimore representative Elijah Cummings, for instance, said he actually supported more defense spending, but also wanted more funding for domestic programs…"
http://www.nationalreview.com/corner/418944/times-very-confused-about-defense-spending-david-adesnik
White House presses ahead with contentious financial adviser rule
The Obama administration is forging ahead with new regulations for financial advisers, defying critics who warn the rules would make it harder for low-income people to obtain investment advice. "Inaction is not an acceptable option," Jeffrey Zients, the director of the National Economic Council, said at a forum hosted by The Bipartisan Policy Center. President Obama is pushing Department of Labor (DOL) officials to implement new rules that would require financial advisers to disclose to their clients how they receive payments off the sales of financial advice. The White House and its liberal allies argue the regulations will prevent financial advisers from turning a profit by selling faulty financial products to unsuspecting customers. "Any adviser working in their clients best interest should support this rule," Zients said. Business groups, backed by Republicans and some moderate Democrats, say the rules are unnecessary, and warn they would have sweeping, unintended effects. Ken Bentsen, president and CEO of the Securities Industry and Financial Markets (SIFMA), slammed Zients's proposal as "unworkable." "Our members believe it's unworkable as drafted," Bentsen said during remarks at the forum. "We think it needs a lot of amending." Richard Ketchum, CEO of the Wall Street watchdog Financial Industry Regulatory Authority (FINRA), said at a separate event on Wednesday that DOL's fiduciary proposal was "not the way to go."…"
http://thehill.com/policy/finance/243199-white-house-presses-ahead-with-financial-adviser-rule
The Trouble with the FairTax
"GOP Presidential candidate Mike Huckabee recently got into a spirited debate with Fox News anchor Chris Wallace about Huckabee's  proposal to replace all federal taxes with a national retail sales tax, called the FairTax by its supporters.  Wallace pointed out that low-income people spend a much larger share of their income than high-income folks and thus a FairTax would be regressive. As evidence,  he cited TPC (although the particular statistics he used  came from  earlier research by economists Dan Feenberg, Andrew Mitrusi, and Jim Poterba). Gov. Huckabee was dismissive: They have it exactly wrong. In fact, it's the bottom third of the economy who benefit the most from the Fair Tax, and the people at the top third who benefit the least. Everybody benefits some. That tax study is one that has been discredited by the people who spent over $20 million, very thoughtful economic study developing the FairTax. It's not just some political idea. The governor is right in one respect:  The tax is designed to protect low-income people from higher taxes via a large new cash transfer program called a "prebate."  Every household would get a cash transfer equal to the amount of tax that a family at the poverty level would owe.  (Ironically, this would be the largest welfare program in history.) The problem is that very high-income households spend only a fraction of their income, while low- and middle-income people spend all or most of what they make.   A sales tax, by design, exempts a large share of income at the top.  If it includes a prebate to protect people at the bottom and doesn't add to the deficit, then it must raise taxes on people in the middle. The latest data on spending as a share of income published by the Bureau of Labor Statistics Show that lower-income households spend more than they earn—presumably aided by tax credits and other cash transfers, gifts from family members and friends, and borrowing (see chart).  People earning over $150,000 spend only half of their income (and the share continues to fall as incomes rise, although it's not shown in the summary statistics).  Compared with a broad-based income tax, the proposal effectively allows a 50% deduction for the average high-income household.  Because it is also a flat rate tax, it would be especially regressive, especially compared with the current income tax where rates rise with incomes…"
http://www.forbes.com/sites/beltway/2015/05/27/the-trouble-with-the-fairtax/
ENTERTAINMENT INDUSTRY FORCED TO EXIT HOLLYWOOD DUE TO MINIMUM WAGE HIKE
"The recent increase in the minimum wage to 15 dollars per hour by 2020 voted on by the Los Angeles City Council may have a larger impact on the entertainment business than previously thought. Many people falsely believe that the entertainment industry contains only high paid creative professionals. In fact, caterers, prop houses, nurseries, and a variety of other businesses contribute to Hollywood productions. The added cost to making a Hollywood production might very well make Hollywood a less attractive venue to do business. "Costs are going to go up," Stuart Waldman, president of the San Fernando Valley-based Valley Industry & Commerce Assn. told Variety. "It just makes L.A. a little less film friendly, a little more difficult. If someone can get catering for cheaper in Louisiana, do they make that decision to shoot there? " Julie Jackson of Jackson Shrub Supply, which for almost 80 years has supplied greenery to Hollywood sets, agrees with Walman. "We just started getting production to come back to California, and now could face them leaving us yet again, and perhaps permanently this time," she stated in an email. Paul Krekorian, one of the most liberal of all Los Angeles City Councilman, who approved of the wage hike and also leads an ad hoc committee on movie and TV production jobs, insists that the raising of the minimum wage is tantamount to ridding society of "poisonous" income inequality…"
http://www.breitbart.com/big-hollywood/2015/05/27/entertainment-industry-forced-to-exit-hollywood-due-to-minimum-wage-hike/
What we've learned from Yellen and Fischer
"The Federal Reserve's top two leaders — Chairwoman Janet Yellen and Vice Chairman Stanley Fischer — have spoken extensively in the past few days about the outlook for the economy and monetary policy. Here is a quick summation of what we have learned: They are worried about the global economy: Yellen in her comments in Rhode Island last week said, "growth in many other parts of the global economy, including China and some other emerging market economies, has slowed. Weak growth abroad, together with its accompanying implications for exchange rates, has dented U.S. exports and weighed on our economy." She expects the headwind to abate, but Fischer, in his comments in Tel Aviv, Israel acknowledged slow global growth could have implications for U.S. monetary policy. "If foreign growth is weaker than anticipated, the consequences for the U.S. economy could lead the Fed to remove accommodation more slowly than otherwise," he said. They still see the Fed raising rates this year, but they're in no hurry to start or to follow-through once started: Yellen said she still expected to raise rates this year, but this would be a slow-moving process. "The (Fed's) objectives of maximum employment and price stability would best be achieved by proceeding cautiously, which I expect would mean that it will be several years before the federal funds rate would be back to its normal, longer-run level," Yellen said. Fischer appears quite focused on getting monetary policy back to the way it used to be. "The cumulative effects over half of a decade of the extraordinary actions by the Federal Reserve and other central banks will need to be unwound in the coming years as the U.S. and other economies make progress toward economic recovery," he said. Still, in separate comments in Herzliya, Israel, he emphasized the gradual, go-slow message. They are very focused on financial stability risks and worried about what will happen when they start raising short-term rates: Fischer spoke at length about the 2013 "taper tantrum" when markets went into spasms globally — marked by rising interest rates and falling stock prices — as the Fed openly talked about ending its bond buying programs. "The actual raising of policy rates could trigger further bouts of volatility," he warned in Tel Aviv. The best antidote to another market tantrum, they hope, is telegraphing their thinking. "We have done everything we can, within the limits of forecast uncertainty, to prepare market participants for what lies ahead."…"
http://www.marketwatch.com/story/what-weve-learned-from-yellen-and-fischer-2015-05-27?link=MW_latest_news
Tech, healthcare lead Wall St. higher; Nasdaq hits record
"U.S. stocks ended sharply higher on Wednesday and the Nasdaq logged a record high close, led by a rebound in technology and healthcare stocks and optimism that Greece would avoid defaulting on its debt. Reports that Athens and its creditors were near a deal pushed the euro higher against the dollar, partly reversing recent moves. EU officials, however, dismissed Greek claims an aid agreement was being drafted. Investors said U.S. stocks were oversold in the previous session, when concerns about Greece and foreign exchange pushed Wall Street to its steepest fall in three weeks. The S&P has inched up to a handful of record high closes in May. But the stock market has failed to make what some traders see as meaningful gains, in part because they are concerned about when the Federal Reserve will start to raise interest rates for the first time since 2006. "People felt yesterday was an overreaction and I would agree," said Peter Jankovskis, co-chief investment officer at OakBrook Investments in Lisle, Illinois. "The fact that the market has been staying at its peaks for as long as it has, with only modest pullbacks, is fairly encouraging." The Dow Jones industrial average .DJI rose 121.45 points, or 0.67 percent, to end at 18,162.99 points. The S&P 500 .SPX gained 19.28 points, or 0.92 percent, to 2,123.48 and the Nasdaq Composite .IXIC added 73.84 points, or 1.47 percent, to 5,106.59. It was the S&P's strongest day since May 14 and the Nasdaq's strongest since late January, lifting it to its first record close since April 24. Nine of the 10 major S&P 500 sectors ended higher, with technology .SPLRCT up 1.82 percent and the health .SPXHC index up 1.13 percent…"
http://www.reuters.com/article/2015/05/27/us-markets-stocks-usa-idUSKBN0OC1BE20150527
Kasich blasts Export-Import Bank
http://thehill.com/policy/finance/243266-kasich-blasts-export-import-bank
MISC.:
IRS Believes Hackers Who Stole Info From 100,000 Taxpayers Are From Russia
"Officials tell The Associated Press that the IRS believes the identity thieves who stole personal tax information from an agency website are from Russia. The criminals stole the personal tax information of more than 100,000 U.S. taxpayers. IRS Commissioner John Koskinen declined to tell reporters where the crime originated. But two officials briefed on the matter say the IRS believes they were in Russia, based on computer data about who accessed the information. The officials spoke on condition of anonymity because they were not authorized to publicly discuss the ongoing investigation. The information was stolen as part of a sophisticated scheme to claim fraudulent tax refunds. It was taken from an online system called "Get Transcript," where taxpayers can get tax returns and other tax filings from previous years…"
http://www.theblaze.com/stories/2015/05/27/irs-believes-hackers-who-stole-info-from-100000-taxpayers-are-from-russia/
AP sources: IRS believes identity thieves from Russia
"IRS investigators believe the identity thieves who stole the personal tax information of more than 100,000 taxpayers from an IRS website are part of a sophisticated criminal operation based in Russia, two officials told the Associated Press. The information was stolen as part of an elaborate scheme to claim fraudulent tax refunds, IRS Commissioner John Koskinen told reporters. Koskinen declined to say where the crime originated. But two officials briefed on the matter said Wednesday the IRS believes the criminals were in Russia, based on computer data about who accessed the information. The officials spoke on condition of anonymity because they were not authorized to publicly discuss the ongoing investigation. The revelation highlights the global reach of many cyber criminals. And it's not the first time the IRS has been targeted by identity thieves based overseas. In 2012, the IRS sent a total of 655 tax refunds to a single address in Lithuania, and 343 refunds went to a lone address in Shanghai, according to a report by the agency's inspector general. The IRS has since added safeguards to prevent similar schemes, but the criminals are innovating as well. The information was taken from an IRS website called "Get Transcript," where taxpayers can get tax returns and other tax filings from previous years. In order to access the information, the thieves cleared a security screen that required detailed knowledge about each taxpayer, including their Social Security number, date of birth, tax filing status and street address. The IRS believes the criminals originally obtained this information from other sources. They were accessing the IRS website to get even more information about the taxpayers, which would help them claim fraudulent tax refunds in the future, Koskinen said…"
http://cnsnews.com/news/article/ap-sources-irs-believes-identity-thieves-russia
'Not amateurs': IRS hackers steal thousands of taxpayers' info
"About 100,000 taxpayers are about to get letters from the IRS — and the news will be worse than usual. Hackers broke into an IRS system and ripped off sensitive information from individual taxpayers, including Social Security numbers, birth dates, tax-filing status and street addresses, officials said Tuesday. "We're confident that these are not amateurs," said IRS Commissioner John Koskinen. The information was stolen sometime between Feb. 7 and mid-May. Cyber thieves targeted the IRS's "Get Transcript" system, which allows taxpayers to gain access to their own records. The IRS figured out something was wrong after receiving an inordinate amount of requests for taxpayer transcripts…."
http://nypost.com/2015/05/27/not-amateurs-irs-hackers-steal-thousands-of-taxpayers-info/
IRS Issues Statement On Unauthorized Access Of Taxpayer Transcripts
"The Internal Revenue Service has issued a statement regarding the unauthorized access of taxpayer information using the "Get Transcript" application. Follows is the statement in full: The IRS announced today that criminals used taxpayer-specific data acquired from non-IRS sources to gain unauthorized access to information on approximately 100,000 tax accounts through IRS' "Get Transcript" application. This data included Social Security information, date of birth and street address. These third parties gained sufficient information from an outside source before trying to access the IRS site, which allowed them to clear a multi-step authentication process, including several personal verification questions that typically are only known by the taxpayer. The matter is under review by the Treasury Inspector General for Tax Administration as well as the IRS' Criminal Investigation unit, and the "Get Transcript" application has been shut down temporarily. The IRS will provide free credit monitoring services for the approximately 100,000 taxpayers whose accounts were accessed. In total, the IRS has identified 200,000 total attempts to access data and will be notifying all of these taxpayers about the incident. As always, the IRS takes the security of taxpayer data extremely seriously, and we are working aggressively to protect affected taxpayers and continue to strengthen our protocols…"
http://www.forbes.com/sites/kellyphillipserb/2015/05/27/irs-issues-statement-on-unauthorized-access-of-taxpayer-transcripts/
Boehner: Theft of taxpayer data 'another reason to doubt' the IRS
"The IRS' admission that thieves were able to access 100,000 taxpayer accounts is just the latest reason to doubt that any serious reform is taking place at the IRS, House Speaker John Boehner said Wednesday. "Americans have another reason to doubt an IRS that has yet to stamp out the culture of arrogance that led to outrageous waste and taxpayer abuse," the Ohio Republican said in a statement to the Washington Examiner. "The House Ways and Means Committee is closely following this breach, and we will continue fighting to deliver desperately needed reform and accountability to the IRS."…"
http://www.washingtonexaminer.com/boehner-theft-of-taxpayer-data-another-reason-to-doubt-the-irs/article/2565089?custom_click=rss
Hatch demands answers on IRS hack
"The Senate Finance Committee is demanding details from the IRS about how hackers were able to obtain tax information for over 100,000 Americans. In a letter, committee Chairman Orrin Hatch (R-Utah) promised the panel's full support as the tax agency investigates the cyberattack. He also requested detailed information about how the breach of critical information occurred, and what could be done to prevent another. "Every year, the IRS collects more than 140 million individual tax returns, roughly 6 million corporate tax returns, and millions of sensitive information returns and other filings," Hatch wrote to IRS Commissioner John Koskinen. "It is no exaggeration to say that the confidential taxpayer information your agency holds is of the utmost private nature for every single taxpayer in the United States." On Tuesday, the IRS announced hackers had been able to obtain old tax returns for 104,000 taxpayers, using previously stolen information to impersonate individuals. Hackers had access to those old returns from February to mid-May, when the IRS discovered and shut down the activity. Koskinen said the IRS believes the attack came from organized crime syndicates, likely in an effort to gain information that could help criminals file fake returns in the future to steal tax refunds. Hatch said he was briefed on the attack earlier this month by Koskinen, but now is asking for a slew of details. In his letter, Hatch asked the IRS how the hackers were able to successfully gain access to IRS information, what they might have done with the information obtained and what the IRS has done to address the matter. Koskinen previously said that the taxpayers who had their information improperly accessed would receive free credit monitoring from the IRS, and any taxpayer whose information was targeted by hackers, whether the attempt was successful, would be notified…."
http://thehill.com/policy/finance/243201-hatch-demands-answers-on-irs-hack
Senate panel to grill IRS over data breach
"The Senate Finance Committee is planning a hearing next Tuesday, June 2, to examine how criminals were able to steal the data of 100,000 taxpayers directly from the IRS' website. Committee Chairman Orrin Hatch, R-Utah, said the hearing is needed to examine the failure of the government to protect personal information. "Taxpayers deserve to know what happened at the IRS regarding the data theft, and this hearing will be the first step of many that the committee takes to determine what happened and how the government can prevent such attacks from happening again," Hatch said Wednesday. "At the hearing, members will have the opportunity to hear from and question the IRS commissioner and the inspector general, and I am hopeful we can gain a better understanding of how this theft occurred and who is behind it," he said. IRS Commissioner John Koskinen will appear at the hearing, as will J. Russell George, Treasury's inspector general for tax administration…"
http://www.washingtonexaminer.com/senate-panel-to-grill-irs-over-data-breach/article/2565127?custom_click=rss
Cause of Action Sues DOJ, IRS On Protecting Tax Info From White House Abuses
"A watchdog group filed a complaint against the Department of Justice and the Internal Revenue Service Wednesday after the two agencies failed to respond to Freedom of Information Act requests for documentation of how they protect Americans' private tax information from abuse by government attorneys. Cause of Action, a nonprofit government accountability group, filed the claim in the U.S. District Court for the District of Columbia seeking to force the agencies to disclose information regarding how Justice Department tax attorneys assigned to the White House are screened before gaining access to taxpayers' confidential information. "Given the IRS' track record of failing to protect confidential tax information, this lack of agency oversight is a threat to our privacy and democracy," said Cause of Action President Dan Epstein in a statement. "Ethical and legal protocols at these agencies should be held to the highest standards, especially when government attorneys are accessing confidential taxpayer return information while intermittently leaving to work in the White House." Cause of Action recently found that Justice Department tax attorneys, some of whom worked on the IRS's illegal targeting of conservative and Tea Party non-profit applicants during the 2010 and 2012 elections, now work in the White House giving legal advice…"
http://dailycaller.com/2015/05/27/cause-of-action-sues-doj-irs-on-protecting-tax-info-from-white-house-abuses/
Tighter emission cuts, carbon tax urged
"A new report from environmentalists urges tighter emission cuts as well as a carbon tax to fight climate change beyond 2025. The report, issued Wednesday by the World Resources Institute, includes a 10-point plan to meet, or exceed, President Obama's plan to reduce U.S. greenhouse gas emissions by 26 to 28 percent below 2005 levels by 2025. Most scientists say the emissions are causing the Earth's climate to warm, leading to more severe weather, droughts and flooding. The president's 2025 goals were outlined in a plan the administration sent to the United Nations in preparation for a major climate conference in Paris at the end of the year, at which large developed nations and emerging economies will try to reach a global plan to cut emissions. The top recommendation in the environmental group's plan advises the administration to "strengthen" the emission reduction targets for states under the Environmental Protection Agency's rules to reduce greenhouse gas emissions from the nation's existing power plants…."
http://www.washingtonexaminer.com/tighter-emission-cuts-carbon-tax-urged/article/2565101?custom_click=rss
EPA issues new rule expanding reach over waters
"The Environmental Protection Agency and U.S. Army Corps of Engineers announced a rule Wednesday that critics say would expand federal reach over U.S. waterways, but that the Obama administration contends will clarify which farming, development and other practices are subject to regulation. The battle over the "Waters of the U.S." rule has been brewing for months and will continue both on and off Capitol Hill. The regulation attempts to define Clean Water Act regulations as stretching to bodies of water that have a "significant nexus" with "navigable waters" to prevent pollution of drinking water. The EPA told various media outlets that the rule asserts the agency's ability to regulate waters connect to those flowing into drinking water supplies, thus enabling regulation of upstream pollutants. The Washington Examiner and several other news outlets that cover the EPA regularly were not informed of the media call or of the release of the new regulation…."
http://www.washingtonexaminer.com/epa-issues-new-rule-expanding-reach-over-waters/article/2565080
EPA unveils comprehensive water regs, critics decry 'power grab'
"The Obama administration issued controversial new rules Wednesday aimed at protecting the nation's drinking water but decried by congressional critics as a regulatory "power grab."  The Environmental Protection Agency, in announcing the finalized Clean Water Rule along with the Army Corps of Engineers, said the changes mark a "historic step for the protection of clean water" and would help roughly 117 million Americans who get drinking water from streams not clearly protected before these regulations. The rule would clarify which smaller streams, tributaries and wetlands are covered by anti-pollution and development provisions of the Clean Water Act. But the rules have run into deep opposition from farm groups and the Republican-led Congress. The House voted to block the regulations earlier this month, and a similar effort is underway in the Senate. Critics argue the rules could greatly expand the reach of federal regulators, making every stream, ditch and puddle on farmers' and others' private land subject to federal oversight.  "The administration's decree to unilaterally expand federal authority is a raw and tyrannical power grab that will crush jobs," House Speaker John Boehner, R-Ohio, said in a written statement following the rules release. Boehner said more than 30 governors and government leaders rejected the EPA's water rule. "These leaders know firsthand that the rule is being shoved down the throats of hardworking people with no input, and places landowners, small businesses, farmers and manufacturers on the road to a regulatory and economic hell."…"
http://www.foxnews.com/politics/2015/05/27/epa-issues-final-rules-protecting-drinking-water-streams/
EPA strengthens federal protections for small streams
"Nearly a decade after the Supreme Court pointed out the confusion over exactly which waters fall under the Clean Water Act, the Obama administration responded Wednesday with a new rule that states what is protected and what is not. Navigable waterways such as rivers and their tributaries are protected because the flow of streams and creeks, if polluted by farming and development, could impact the health of rivers and lakes, the rule states. Environmental Protection Agency Administrator Gina McCarthy, who announced the rule, said it safeguards waters such as wetlands that adjoin those waterways and also protects certain distinctive waters, including the Delmarva and Carolina bays, western vernal pools in California, and Texas coastal prairie wetlands that flow into waters downstream. "It's an important reminder that the Clean Water Act makes it illegal to pollute or destroy our waters without a permit," Jo-Ellen Darcy, assistant secretary of the Army for Civil Works, said during a telephone news conference. Darcy said that there was confusion over whether a permit was required to pollute everything from a stream near urban development to a ditch on a farm. "Needless to say, it didn't make sense," she said. "We've always known streams and wetlands determine water quality."…"
http://www.washingtonpost.com/national/health-science/epa-strengthens-federal-protections-for-small-streams/2015/05/27/73972d10-0477-11e5-a428-c984eb077d4e_story.html?wprss=rss_national
President Obama asserts power over small waterways
"The Obama administration on Wednesday asserted its authority over the nation's streams, wetlands and other smaller waterways, moving forward with one of the most controversial environmental regulations in recent years. The Environmental Protection Agency (EPA) and the Army Corps of Engineers said they are making final their proposed waters of the United States rule, which Republicans and many businesses have long panned as a massive federal overreach that would put the EPA in charge of ditches, puddles and wet areas. "We're finalizing a clean water rule to protect the streams and the wetlands that one in three Americans rely on for drinking water. And we're doing that without creating any new permitting requirements and maintaining all previous exemptions and exclusions," EPA head Gina McCarthy told reporters Wednesday. McCarthy and other Obama officials sought to emphasize that the rule is about increasing clarity for businesses and helping make it easier to determine which waterways are subject to the pollution rules of the Clean Water Act. "This rule is about clarification, and in fact, we're adding exclusions for features like artificial lakes and ponds, water-filled depressions from constructions and grass swales," she said "This rule will make it easier to identify protected waters and will make those protections consistent with the law as well as the latest peer-reviewed science. This rule is based on science," she continued. With the Wednesday action, the Obama administration is doubling down on an effort that has sustained repeated attacks from congressional Republicans hoping to overturn the regulations. In doing so, the administration is fulfilling what it sees as a responsibility to protect the wetlands, headwaters and small water bodies that can carry pollution to the larger waterways, like bays and rivers, that are more clearly protected by the Clean Water Act. Officials said the rule was made necessary by a pair of Supreme Court decisions in the last decade that called into question Clean Water Act protections for some small tributaries, streams and wetlands that were previously covered…"
http://thehill.com/policy/energy-environment/243179-obama-asserts-power-over-small-waterways
GOP vows to fight against Obama's 'power grab' water rule
"Congressional Republicans promised Wednesday to fight to overturn the Obama administration's regulation asserting control over small waterways like streams and ponds. Lawmakers in each chamber of Congress said they would pursue legislative outlets to overturn the rule that they characterized as a massive overreach by the Environmental Protection Agency (EPA) and Army Corps of Engineers. "The Obama administration's new regulation implies that Washington bureaucrats know better than the people of our state," Sen. Deb Fischer (R-Neb.) said in a statement. "This rule is reckless and unwarranted, and I will work tirelessly to stop this expansion of federal control," she said. Fischer said the rule would extend federal control over Nebraska's water resources and burden families with expensive permit requirements. She is sponsoring a bill with Sens. John Barrasso (R-Wyo.), James Inhofe (R-Okla.) — both members of the Senate Environment and Public Works panel — that would overturn the rule and give the EPA instructions and a deadline for rewriting it. Speaker John Boehner (R-Ohio) was more forceful with his condemnation. "The administration's decree to unilaterally expand federal authority is a raw and tyrannical power grab that will crush jobs," he said, noting that the majority of the House has joined various government leaders in fighting the rule. "These leaders know firsthand that the rule is being shoved down the throats of hardworking people with no input, and places landowners, small businesses, farmers, and manufacturers on the road to a regulatory and economic hell," Boehner said. The House has voted multiple times to overturn the water rule. The EPA made the waters of the United States rule final Wednesday, promising that it would both protect the small waterways that can bring pollution to bigger ones and provide certainty for businesses and others…"
http://thehill.com/policy/energy-environment/243193-gop-vows-to-fight-obamas-power-grab-water-regulation
Obama's Forthcoming Executive Action Could Impact Your Property
"The Obama administration is expected to announce final details of "Waters of the United States" rule this week that could impact any property owner with water or a ditch that occasionally fills with water on their land. Moreover, the regulation could even conflict with two Supreme Court rulings. The Environmental Protection Agency and the Army Corps of Engineers have sought to provide more clarity to what bodies of water are protected under the 1972 Clean Water Act, which has previously affected rivers, lakes and the streams that flow directly to them. Private property advocates, such as ranchers and farmers, fear the new rule could encompass nearly any type of water on a property. "Property owners will not be able to engage in activities they should be able to engage in," Daren Bakst, a research fellow in agriculture policy at the conservative Heritage Foundation, told TheBlaze. "This will be devastating to private property rights. It's an attack on private property rights. Most people don't have the money to pay for all these permits."…"
http://www.theblaze.com/stories/2015/05/26/obamas-forthcoming-executive-action-could-impact-your-property/
Climate change could shrink Mount Everest's glaciers by 70 percent, study finds
"The iconic Mount Everest could see a major loss of its glaciers over the course of this century, according to a new scientific study that its chief author calls the "the first detailed modelling study of all glaciers in the Dudh Koshi basin in the Everest region of Nepal." The paper, published Wednesday in the journal The Cryosphere, was authored by glacier researcher Joseph Shea of the International Centre for Integrated Mountain Development in Kathmandu, Nepal, and several colleagues from France and the Netherlands. "The biggest result here is that the glaciers in the basin, we find them to be more sensitive to temperature than anyone expected before," says Shea. The glaciers of the Dudh Koshi basin cover more than 150 square miles in area. To study them, the researchers used a glacier model and fired it with different climate change scenarios based on emissions pathways used by the Intergovernmental Panel on Climate Change. And they found that in one extreme model run, glacial loss by the year 2100 could be 99 percent. However, there were a range of estimates, and the low end number for glacial losses was 70 percent – still quite a large decrease. The more moderate emissions scenario used in the study, technically dubbed RCP4.5, is one in which the world actually undertakes significant greenhouse gas reductions over the course of this century. "Even if we take measures now, we see it still declining," says Shea…"
http://www.washingtonpost.com/news/energy-environment/wp/2015/05/27/climate-change-could-shrink-glaciers-in-the-mount-everest-region-by-70-percent-study-finds/?wprss=rss_national
Study: 'Sharing Economy' Could Make Some Regulations Obsolete
"Regulators have spent decades trying to protect consumers from exploitation by predatory sellers, but the Internet may have already solved the problem. According to a paper released Tuesday by Mercatus Center fellows tAdam Thierer, Christopher Koopman, Anne Hobson, and Chris Kuiper, the rise of the Internet-based "sharing economy," exemplified by services such as ridesharing and consumer review websites, has done more to empower consumers than have 45 years' worth of government regulations. While regulations often appear to be common-sense solutions to market deficiencies, the authors claim, they "are not as effective as market solutions, and may harm consumers instead of helping them."  One of the primary justifications for consumer-protection regulations, they explain, is the so-called "lemons problem," first identified in 1970 by Nobel Prize-winning economist George A. Akerlof…."
http://dailycaller.com/2015/05/27/study-sharing-economy-could-make-some-regulations-obsolete/
Obama Presses Senate to Fix Patriot Act
http://www.realclearpolitics.com/articles/2015/05/26/obama_presses_senate_to_settle_patriot_act.html
Obama "strongly" urges Senate to get back to D.C. and renew surveillance powers
http://hotair.com/archives/2015/05/27/obama-strongly-urges-senate-to-get-back-to-d-c-and-renew-surveillance-powers/
Obama officials say Senate playing 'Russian roulette' with Patriot Act
"The Obama administration is making increasingly dire warnings about what will happen if the Senate fails to renew the Patriot Act on Sunday.  Senior administration officials said even a brief lapse of surveillance authorities would cause the programs to enter uncharted legal waters.
 "Whether it's a period of hours or days, what you're doing essentially is playing national security Russian roulette," a senior administration official told reporters Wednesday. The White House is ratcheting up pressure on the Senate to renew expiring provisions of the Patriot Act after senators failed to reach an agreement last weekend.  Critics of the bulk data collection program, such as Sen. Rand Paul (R-Ky.), have said they violate Americans' civil liberties and have not helped catch any suspected terrorists. Administration officials do not argue the program is solely responsible for arrests or stopping plots, but say the program has been a valuable tool to investigators to identify potential terrorist plots and networks. Administration officials said the only way to prevent a lapse is for the Senate to pass the House-passed USA Freedom Act, which would extend key surveillance authorities while reforming the bulk data collection program. .."
http://thehill.com/homenews/administration/243276-wh-says-senate-playing-russian-roulette-with-patriot-act
Attorney general: Senate risking 'serious lapse' by stalling on NSA bill
"A stalemate in the Senate is on the verge of handicapping American national security officers, Attorney General Loretta Lynch warned on Wednesday. "Without action from the U.S. Senate, we will experience a serious lapse in our ability to protect the American people," she said during a press conference at the Justice Department. "I am deeply committed to ensuring that this nation protects the civil liberties of every American while also keeping our country safe and secure," she added. "Unfortunately, some of the vital and uncontroversial tools we use to combat terrorism and crime are scheduled to shut down on Sunday." In addition to the controversial Section 215 of the Patriot Act, which authorizes the government to collect various business records and has been used by the National Security Agency (NSA) to collect millions of Americans' phone records, other expiring provisions allow the government to target suspected "lone wolf" terrorists and trace disposable "burner" cellphones. The ability to tap the phones of people who routinely burn through multiple devices is something Lynch has routinely seen "in every investigation I have ever done as  a prosecutor, be it criminal or national security," she said. "We now have the ability to go to the [Foreign Intelligence Surveillance Act] Court and obtain an order with probable cause to track a terrorist who does that," she added. "That provision will expire."…"
http://thehill.com/policy/national-security/243189-ag-lynch-senate-risking-serious-lapse-by-stalling-on-nsa-bill
Court orders Clinton email release every 30 days
"The State Department must release batches of emails belonging to former secretary of state and presidential contender Hillary Clinton ever 30 days, beginning at the end of next month, a federal judge ruled Wednesday. U.S. District Court Judge Rudolph Contreras has ordered the State Department to release some of the 55,000 Clinton emails on a monthly basis starting June 30 and ending Jan. 29, 2016, two days before the Iowa Democratic caucus. The ruling is in response to a civil suit by Vice News reporter Jason Leopold, who had been seeking the release of some of Clinton's emails every two weeks. The State Department, which initially proposed a one-time release in January, had offered on Tuesday to release the emails every 60 days. The court appears to have compromised between the two sides. Clinton's emails surfaced as part of the investigation by a House special committee examining the 2012 terrorist attack on the U.S. Consulate in Benghazi, Libya, that left four Americans dead…"
http://www.washingtonexaminer.com/court-orders-clinton-email-release-every-30-days/article/2565103
Hillary Clinton emails: State proposes release that could stretch into 2016
"The State Department told a federal court Tuesday that it will still likely be next year before it's able to release all of former Secretary Hillary Rodham Clinton's emails publicly, though officials said they'll release them in batches every two months or so between now and then. Originally, the Obama administration had proposed dumping all 30,000 or so emails on Jan. 15, or just as Mrs. Clinton, who is seeking the Democratic presidential nomination, would be preparing to face voters for the Iowa caucuses that kick off primary season. But Judge Rudolph Contreras rejected that, saying the emails were too important to delay, and demanding the State Department come up with a faster plan. In response, the administration last week released the first of the emails — nearly 300 messages related to the 2012 Benghazi terrorist attack. Those messages constitute just 1 percent of the total Mrs. Clinton had withheld until she was notified last year that she was in violation of open records laws. The administration said its next release would be June 30, and it would release more emails every 60 days after that until it has put as many of them in public as it's able to do so under open records laws. "The department will strive to produce as many documents as possible on each production date," the administration assured the judge…."
http://www.washingtontimes.com/news/2015/may/26/hillary-clinton-emails-state-proposes-release-coul/?utm_source=RSS_Feed&utm_medium=RSS
Santorum launches 2016 campaign, with focus on 'working families'
"Rick Santorum announced his second campaign for the White House on Wednesday, striking a populist tone as he railed against "big government" and "big money."  The former Republican Pennsylvania senator made his announcement surrounded by factory workers on the floor of a business near his western Pennsylvania hometown, a setting designed to showcase his focus on the working class. He held up a piece of coal in one hand — highlighting his family's working roots — and an American flag in the other. In announcing "I'm running for president," he vowed to get rid of executive orders and regulations that are costing Americans jobs, as well as scrap the "corrupt federal tax code."  While hoping to build off his solid performance in 2012, Santorum begins the race as a heavy underdog facing a crowded field.  The former senator was the Republican runner-up in the 2012 presidential primaries and beat out nominee Mitt Romney in the Iowa caucuses. He also won 11 state races during the primaries. But Santorum faces a steep challenge this cycle in carving out a political niche for himself – as one of several social conservatives in contention…."
http://www.foxnews.com/politics/2015/05/27/santorum-set-to-announce-2016-plans-wednesday/
Rick Santorum launches 2016 bid with blue-collar pitch
http://www.cbsnews.com/news/rick-santorum-launches-2016-bid-with-blue-collar-pitch/
Who is presidential candidate Rick Santorum?
http://www.cbsnews.com/videos/who-is-presidential-candidate-rick-santorum/
Rick Santorum joins 2016 GOP presidential field
http://www.usatoday.com/story/news/politics/elections/2015/05/27/rick-santorum-president-announcement/27605923/
Rick Santorum announces second presidential bid
"Rick Santorum, the brusque and deeply conservative former senator who won nearly a dozen contests in the 2012 race for the Republican nomination, announced here Wednesday that he would seek to recapture that fleeting magic by entering a crowded primary likely to be far more difficult than the last. The announcement by Santorum, 57, is the latest in a wave of entries by hard-right contenders who believe that after losing two straight presidential elections behind more moderate nominees, GOP voters will turn to a candidate unflinching in their ideology who can enthuse the party's base. Sen. Ted Cruz (Tex.), a tea-party star, announced his bid in March. Earlier this month, neurosurgeon Ben Carson and former Arkansas governor Mike Huckabee — evangelical favorites and regular guests on Fox News — also launched campaigns…"
http://www.washingtonpost.com/politics/rick-santorum-announces-second-presidential-bid/2015/05/27/ff7eacf6-03ee-11e5-8bda-c7b4e9a8f7ac_story.html?wprss=rss_politics
Santorum: 'Take back America' from big government, big business
"Rick Santorum announced his second presidential bid on Wednesday from his hometown in Pennsylvania, this time emphasizing his support for the working class more than the social issues that propelled him in 2012. The two-term Pennsylvania senator said he would take on both big government and big business, challenging trade and immigration policies that he argued hurt American workers. After reflecting upon his roots in Pennsylvania and thanking his family and supporters, Santorum held up a piece of coal and told the story of his grandfather, the coal miner from "fascist Italy" who came to America for the promise of freedom. Continuing to focus on his family, Santorum spoke of how the depression hurt the people of Western Pennsylvania, and how government promised to help, but failed. "What about those politicians? For all those years what did they do for these jobs and these communities in small town America?" he asked. "They provided no plan and no hope, and to that I say no longer."…"
http://www.washingtonexaminer.com/santorum-take-back-america-from-big-government-big-business/article/2565126
Ohio Gov. Kasich looks to announce 2016 presidential bid this summer
"Ohio Gov. John Kasich, who has been actively gauging reactions to a possible campaign for president in 2016, is now moving rapidly to assemble the staff and financial resources for such a bid and is looking to declare his candidacy sometime after June 30, according to knowledgeable Republicans. The two-term governor and former House member is running through a checklist before formally entering the race, but strategists close to Kasich and other longtime friends say there is no doubt that he will soon join the crowded field of those vying for the GOP nomination. Kasich's calling cards, these Republicans say, will be a record of fiscal conservatism, both as House Budget Committee chairman and as governor of a big and politically important state; national security credentials as a former member of the House Armed Services Committee; and a faith-based focus on programs and policies to help those most in need that advisers think could set him apart from competitors. "I'm not worried about standing out," Kasich said in a recent interview. "What I have over the rest of the field is experience that no one else has — national security, legislative and now I'm the executive." If he runs, Kasich, 63, would join at least 16 other declared candidates by the time of the first debate in August, including half a dozen current or former governors. The timing of Kasich's announcement is tied to his desire to assure himself that he is prepared to run a competitive race…"
http://www.washingtonpost.com/politics/ohio-gov-kasich-looks-to-announce-2016-bid-this-summer/2015/05/27/c02a70a6-0495-11e5-a428-c984eb077d4e_story.html?wprss=rss_politics
FIORINA: 'TITLES ARE JUST TITLES,' HILLARY'S 'TRACK RECORD' IS ME COLLAPSE AND THE RUSSIAN RESET
"Republican presidential candidate Carly Fiorina argued that "titles are just titles" and Hillary Clinton's "track record" includes the collapse of the Middle East and the failed Russian reset on Wednesday's "Andrea Mitchell Reports" on MSNBC. Fiorina said, "I come from a world where titles are just titles, and talk is just talk. It's only in politics where titles and words mean a lot. In the rest of the world, it's actually about what have you done, actions speak louder than words. People want to know are your words and your actions consistent and are they consistent over time. And so, I think when 82% of the American people now believe that there is a professional political class more interested in preserving its own power and privilege than it is in serving the American people, people expect basic questions to be asked of anyone running for president. 'What have you done, are you trustworthy, are you transparent, will you answer questions?'" Fiorina said that while Hillary Clinton has said some "wonderful things" as Secretary of State, "it's also true that as Secretary of State she took women's rights and human rights off the table for discussion with China. It's also true as Secretary of State that she called Bashar al-Assad a positive reformer. It's also true that in 2011, when she was Secretary of State, she said that Iraq was a free, stable, sovereign nation. And now we have a nation falling apart, Iranian influence growing, ISIS growing. It's true that she said that she could reset our Russia — our relationship with Russia and Vladimir Putin is on the march. So, I think all of those things I just named go fundamentally to what is her track record."…"
http://www.breitbart.com/video/2015/05/27/fiorina-titles-are-just-titles-hillarys-track-record-is-me-collapse-and-the-russian-reset/
Carly Fiorina aims to show up Clinton with press conference outside Clinton event
http://www.washingtonpost.com/blogs/post-politics/wp/2015/05/26/carly-fiorina-aims-to-show-up-clinton-with-press-conference-outside-clinton-event/
MIKA: HILLARY CLINTON 'SO REMOVED' FROM EVERYDAY AMERICANS
"MSNBC host Mika Brzezinski argued that Hillary Clinton is "so removed" from the problems of everyday Americans on Wednesday's "Morning Joe" on MSNBC. In a discussion on Hillary Clinton's ability to relate to the problems of everyday Americans, Brzezinski stated, "You have to look like you can relate to them. And she doesn't. She's so removed. … And when you are saying you have to pay the bills when you're making an absurd amount of money, absurd, some would even say immoral."
http://www.breitbart.com/video/2015/05/27/mika-hillary-clinton-so-removed-from-everyday-americans/
Watchdog groups ask DOJ to investigate Jeb Bush and his super PAC
"A pair of public interest groups have asked the Justice Department to investigate whether former Florida Gov. Jeb Bush and his super PAC, Right to Rise, are breaking campaign finance laws. The former governor is clearly already a presidential candidate — in spite of his attempts to say otherwise, argue the groups Democracy 21 and the Campaign Legal Center. As a candidate, Bush would be legally barred from coordinating with a super PAC like Right to Rise. However, by delaying his entry into the 2016 race, Bush and Right to Rise "are engaged in a scheme to allow unlimited contributions to be spent directly on behalf of the Bush campaign and thereby violate the candidate contribution limits enacted to prevent corruption and the appearance of corruption," the two groups wrote in a letter to Attorney General Loretta Lynch. Democracy 21 and the Campaign Legal Center asked Lynch to appoint an independent Special Counsel to conduct the investigation on behalf of the Justice Department. The groups are also filing a complaint against Bush and Right to Rise with the Federal Election Commission (FEC) but said in a statement that the dysfunctional FEC "has lost public credibility as an enforcement agency." The complaint against Bush and Right to Rise is just the first in a series of requests for investigations the two groups plan to make. The 2016 candidates, whether they've officially entered the race or not, have employed several tactics to push the limits of campaign finance rules. "Jeb Bush is not alone in the presidential field in seeming to thumb his nose at the law," Campaign Legal Center executive director J. Gerald Hebert said in a statement, adding that the Justice Department should step in to "keep the White House and Congress off the auction block."…"
http://www.cbsnews.com/news/watchdog-groups-ask-doj-to-investigate-jeb-bush-and-his-super-pac/
Wisconsin GOP Fires First Shot in Feingold-Johnson Senate Rematch
"The fourth consecutive election cycle to feature Obamacare as a key issue has officially begun. Wisconsin Republican operatives just launched their first attack in one of the most crucial races in the country — the rematch between former Democratic senator Russ Feingold and the Republican who took his seat, Senator Ron Johnson — and the health-care law has given them plenty of ammunition. "Voters deserve to be reminded why 'Radical Russ' Feingold's extreme liberal agenda has already been rejected once for good reason," Chris Martin, a spokesman for the Wisconsin Republican Party, tells National Review. Obamacare sits at the top of the list of negatives detailed on the new attack's website, which is built in the style of a virtual office. "Russ Feingold acted as the deciding vote on Obamacare, and was a top surrogate in Wisconsin for the failed law," a click on an image of Feingold with the president reveals. "He claimed that it was 'good for America and particularly good for Wisconsin' — despite nearly $1.2 trillion in additional tax increases and fees." The blast comes on the heels of an April poll from Marquette Law School showing Feingold with a 54–38 lead over Johnson. Johnson's allies attribute the gap to the fact that Republican governor Scott Walker has dominated the state's political spotlight since his election in 2010, thereby depriving Johnson of some opportunities to achieve the name recognition that Feingold, a three-term senator, still enjoys…"
http://www.nationalreview.com/article/418903/wisconsin-gop-fires-first-shot-feingold-johnson-senate-rematch-joel-gehrke
GOP's Toomey leads in Pa. Senate race
http://thehill.com/blogs/ballot-box/senate-races/243216-gops-toomey-leads-in-pennsylvania-senate-race
How often the 2016 candidates agreed (and disagreed) in their Senate votes, charted
"One of the favorite statistics offered by political candidates is how often his or her opponent voted with The Person Voters Are Supposed to Hate. "My opponent voted with Barack Obama/Hillary Clinton/Ted Cruz/Vermin Supreme 98.4 percent of the time!" such ads say, causing the viewer to gasp and reconsider his vote. (That's a joke; voters fast-forward through political ads.) The New York Times's Upshot blog articulated the various, relatively rare times that Hillary Clinton and Bernie Sanders disagreed during the years that their Senate careers overlapped. "Bernie Sanders voted with Hillary Clinton 92.5 percent of the time," Sanders's opponent might say, if his opponent didn't see voting with Clinton as a good thing. It's easy to forget, though, that so many of the declared/likely 2016 candidates for the presidency used to serve in the Senate, each of them overlapping to some degree with some of the others. There's Clinton and Sanders on the Democratic side, along with Jim Webb of Virginia. And on the Republican side, Ted Cruz, Lindsey Graham, Rand Paul, Marco Rubio, Rick Santorum and Donald Trump. Ha ha ha. Can you imagine? No, but all the rest of them except Trump…."
http://www.washingtonpost.com/blogs/the-fix/wp/2015/05/27/how-often-the-2016-candidates-agreed-and-disagreed-in-their-senate-votes-charted/?wprss=rss_politics
IRAN RISING: TEHRAN USING HEZBOLLAH IN LATIN AMERICAN 'CULTURAL CENTERS' TO INFILTRATE WEST
"The rapidly growing number of Shiite cultural centers in Latin America have provided the Islamic Republic of Iran with a means to expand its covert recruitment operations throughout the western hemisphere, leading military officials and experts to provide Breitbart News with statements that directly contradict the Obama administration's narrative that Iran's influence in the region is "waning." Breitbart News interviewed military and intelligence officials, policy experts, members of Congress, and a former White House official for this report, all of whom warned about the threat posed by Iran's continuing encroachment into Latin America.
Iran is infiltrating Latin America thanks largely to Hezbollah, a Shiite terrorist group that has sworn loyalty to Iranian Ayatollah Ali Khamenei, showing overt preference to the Tehran dictator over its host-state Lebanon. Hezbollah, along with Iran's Revolutionary Guard Corps (IRGC), have provided the on-the-ground support needed for the proliferation of Iran's Khomeinist ideology. Breitbart News' sources have unanimously refuted the assessment of Obama's State Department, which has claimed that "Iranian influence in Latin America and the Caribbean is waning." A U.S. military official told Breitbart News that the estimated 80-plus Shiite cultural centers backed by Iran are continuously multiplying, and are currently being operated by Hezbollah and Tehran's Revolutionary Guards-Quds Force…."
http://www.breitbart.com/national-security/2015/05/27/iran-rising-tehran-using-hezbollah-in-latin-american-cultural-centers-to-infiltrate-west/
Krauthammer: 'Big Mistake' For Obama Admin To Trust Iraqi Gov't, Army In Ramadi Fight
http://dailycaller.com/2015/05/26/krauthammer-big-mistake-for-obama-admin-to-trust-iraqi-govt-army-in-ramadi-fight-video/
Bill O'Reilly: Obama Admin 'Plunging The World Into A Very Dark Place' [VIDEO]
"Bill O'Reilly lashed out at the Obama administration and its supporters Tuesday for its policies on the international stage that are "plunging the world into a very dark place." "In Washington, bad things are occurring as America's power overseas is in free fall decline…even though President Obama promised to confront ISIS and downgrade it, that has not happened." The Fox News host criticized Obama for his talk about climate change to the Coast Guard Academy graduates last week ahead of his Memorial Day comments about the U.S. pulling its forces out of Afghanistan by next year. O'Reilly lambasted the president's comments, pointing out as well that the situations in Syria, Iraq, Yemen, Nigeria and Libya are all "chaotic." "President Obama and his acolytes continue to insist that they have a handle on the terror problem and ISIS in particular," O'Reilly said before playing House Minority Leader Nancy Pelosi's comments about combatting ISIS via social media. "While human beings are being burned alive, Congresswoman Pelosi is concerned about the social media aspect of the struggle…she has no blanking clue what's happening."…"
http://dailycaller.com/2015/05/26/bill-oreilly-obama-admin-plunging-the-world-into-a-very-dark-place-video/