News Briefing for Thursday, May 14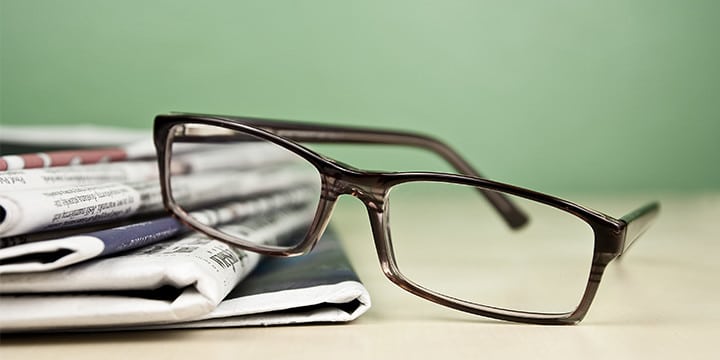 HEALTHCARE:
Conservative groups renew pressure on 'ObamaCare exemption'
"A coalition of conservative groups want to make sure Congressional Republicans don't let up on the fight to eliminate what they call D.C.'s exemption from ObamaCare. Heritage Action for America and Club for Growth are among a half-dozen groups that have joined a campaign called the "No D.C. Exemption," according to a release shared first with The Hill. The effort is spearheaded by the right-leaning organization, the U.S. Health Freedom Caucus. The groups are looking to drive up support for a two-year-long investigation into how members of Congress pay for ObamaCare, which has been led almost single-handedly by Sen. David Vitter (R-La.). Vitter has repeatedly accused congressional staffers of falsifying documents to allow members of Congress and their staff to receive subsidized insurance. "Our goal is to educate the public about the ObamaCare exemption and rally them in whatever is the best way to put pressure on members of Congress to support Vitter," said Nachama Soloveichik, a spokeswoman for the group. The group was formed two weeks after Vitter's panel — the Senate's Small Business Committee — denied his request to subpoena documents related to the investigation. Vitter was demanding un-redacted copies of health insurance applications used by members of Congress to enroll in the small-business exchange, which he said would prove that some offices had evaded ObamaCare rules. The push by the Louisiana senator, who is running for governor, was also the subject of a scathing report by Politico on Tuesday, which quoted multiple Republicans condemning his relentless crusade as a political ploy. Both Soloveichik and Vitter's spokesperson said the group launched entirely independently from the senator…"
http://thehill.com/policy/healthcare/241871-conservative-groups-renew-pressure-on-congress-to-nix-obamacare-exemption
Top House Republican unveils Obamacare replacement
"House Budget Committee Chairman Rep. Tom Price, R-Ga., on Wednesday unveiled a plan to repeal President Obama's healthcare law and replace it with an alternative. The move is the latest effort by Republicans to show that they have a vision for reforming the healthcare system beyond merely undoing Obamacare. With Republicans taking over the Senate, a looming Supreme Court decision, and the 2016 campaign heating up, there has been increased pressure on the GOP to offer alternatives. Price, an orthopedic surgeon who in January took over the budget panel from Rep. Paul Ryan, R-Wis., has been one of the leading voices on healthcare policy among Republicans. His plan, an updated version of his "Empowering Patients First Act" released in the previous Congress, relies on a combination of tax credits and regulatory reforms meant to broaden access to health insurance and bring down costs without Obamacare. Its release is likely to reignite a debate on the right over whether such an approach goes far enough toward ushering in a market-based healthcare system…"
http://www.washingtonexaminer.com/top-house-republican-unveils-obamacare-replacement/article/2564446
Sen. Cassidy Maps a Plan to Overhaul Obamacare
"Sen. Bill Cassidy of Louisiana is throwing his hat into the ring of Republicans vying to shape the party's health care policy this summer. GOP lawmakers have been wrestling for months over what to do if the Supreme Court strikes down the Affordable Care Act's tax credits in most of the country, a move that would upend a big part of the law. A decision is expected in June, and Republican leaders believe it will give them a chance to overhaul a law they have long opposed. Mr. Cassidy, a freshman senator and a physician before going into politics, outlined a plan to let states choose to opt out of the law, widely known as Obamacare, if the court strikes down the credits…"
http://blogs.wsj.com/washwire/2015/05/13/sen-cassidy-maps-a-plan-to-overhaul-obamacare/
GOP senator plots to keep Obamacare subsidies
"To see how conflicted Republicans are over Obamacare's insurance subsidies, just look at Louisiana. The state's governor, Bobby Jindal, insists retaining any part of the healthcare law is a concession to Democrats. But its freshman senator, Bill Cassidy, has written a plan to keep the subsidies permanently for poor people if the Supreme Court blocks them this summer. "There will be people — real people — whose lives will be affected," Cassidy told the Washington Examiner on Tuesday. "Sitting idly by while they lose their health coverage — that is not an option for me." Cassidy and Jindal's differences over how to respond to the King v. Burwell case are reflected on a larger scale in Congress, where the GOP is struggling to agree on a response should the court rule the subsidies illegal in Louisiana and the other 36 states relying on healthcare.gov…"
http://www.washingtonexaminer.com/gop-senator-plots-to-keep-obamacare-subsidies/article/2564402?custom_click=rss
Former Bush official: Blocking Obamacare subsidies would grow economy
"The Obamacare subsidies case might cost poor people federal assistance for health coverage, but it will boost wages and jobs in the long run, a new analysis argues. If the Supreme Court blocks the insurance subsidies this summer, workers could earn up to $940 more and 1.2 million more people will join the workforce, estimates Doug Holtz-Eakin, former director of the Congressional Budget Office under George W. Bush and president of the American Action Forum. Advocates for the Affordable Care Act are worried that millions of Americans will lose access to affordable health insurance if the court upholds the case King v. Burwell. But to Holtz-Eakin and other conservatives, a decision blocking the subsidies would have positive ripple effects by enabling economic growth. In June, the court will say whether or not the Obama administration may keep awarding the subsidies to low and middle-income Americans in the 37 states relying on healthcare.gov. The subsidies are a major way the law seeks to get coverage to low-income people and lower the uninsured rate. Everyone agrees that losing the subsidies would make coverage unaffordable for many Americans. But in an analysis released Wednesday to the Washington Examiner, AAF argues that more individuals would be prompted to join the workforce where they could receive employer-sponsored coverage…"
http://www.washingtonexaminer.com/former-bush-official-blocking-obamacare-subsidies-would-grow-economy/article/2564439?custom_click=rss
Obamacare offers more people insurance, but some find high out-of-pocket costs
"One out of four people who bought health coverage under President Barack Obama's Affordable Care Act forego medical attention because they cannot afford their high deductible payments with the insurance, according to a study released Thursday. The Washington, D.C.-based Families USA, a consumer advocacy group, reports 25 percent of adults with plans requiring deductible payments of $1,500 or more are skipping medical care. That includes medical tests and follow-up appointments because they cannot afford to pay the bills. Lower- to middle-income adults are the most affected, with one out of three reporting the hardship. High deductible plans, also called consumer-driven plans because they require people to take greater responsibility for their medical expenses, have been the domain of employer-sponsored plans to help companies control costs, and grew significantly after Obamacare passed in 2009. Now many Obamacare plans offer low premiums with high deductible payments and enrollees, who are often inexperienced in insurance matters, are getting caught off guard. Insurance plans with high deductible payments, typically $1,500 or more each year, require the insured to pay most medical expenses up to the deductible amount, and then the insurance company pays a portion of the medical expenses after the deductiblle is reached…."
http://www.naplesnews.com/news/national/obamacare-offers-more-people-insurance-but-some-find-high-outofpocket-costs_22171368
Obamacare 3.0
http://www.bloombergview.com/articles/2015-05-13/obamacare-can-work-better-for-the-middle-class
INSIDE WASHINGTON: No fallout for congressional health plan
"If the Supreme Court rules the way most Republicans want in the latest health overhaul case, GOP lawmakers who now have insurance coverage under President Barack Obama's law might have some explaining to do. Members of Congress, staffers and dependents actually get their health insurance under a little-known provision of "Obamacare." But if the Supreme Court strikes down government health care subsidies for millions of people in more than 30 states, legal and benefits experts say coverage for lawmakers from those states won't be affected. It could be a politically painful unintended consequence. "That won't look good, will it?" said Walt Francis, author of an annual guide to the federal employee health benefits program. "People will react very negatively to the double standard," said former Sen. Tom Daschle, D-S.D. He said that could become a catalyst for Congress to address the loss of coverage by constituents in states from Arizona to Maine. About 15,000 congressional staffers, lawmakers and dependents in the capital and around the country get their health insurance through the Washington small business exchange, an online market created by the District of Columbia government under the federal health care law…"
http://www.washingtontimes.com/news/2015/may/13/inside-washington-no-fallout-for-congressional-hea/?utm_source=RSS_Feed&utm_medium=RSS
Mammogram screenings could lose coverage guarantee
"More than 17 million women in their 40s could be forced to pay for a vital breast cancer test, according to a new analysis. Obamacare requires insurers to cover preventive health measures such as mammogram screening for breast cancer, but only if it gets a grade of A or B from a federal task force. Last month, the task force recommended giving mammography screening for women ages 40 years and older a C because it could result in false positives and unnecessary treatments for lower-risk women. The research firm Avalere Health found on Wednesday that 17 million women ages 40 to 49 would lose guaranteed coverage if the task force finalizes the proposal. In 2009, the task force also recommended the breast cancer screening test get a C for women in their 40s. The Affordable Care Act circumvented that recommendation by stipulating that insurers had to follow a 2002 recommendation that gave mammography screening a B…"
http://www.washingtonexaminer.com/mammogram-screenings-could-lose-coverage-guarantee/article/2564421
Hawaii's $205 Million Obamacare Exchange Implodes (continuation of previous article)
https://www.atr.org/hawaii-s-205-million-obamacare-exchange-implodes
AP Interview: Pelosi predicts GOP ruin on health care case
"House Democratic Leader Nancy Pelosi says Republicans will "rue the day" if the Supreme Court buys their arguments and invalidates tax subsidies for millions of people under President Barack Obama's health care law. Republicans have said they will try to ensure people don't lose coverage if the high court rules this summer against tax subsidies for health care coverage in certain states. But they haven't said how they would do it. Such a ruling would present a major challenge to the GOP. An estimated 8 or 9 million people would lose subsidies, which lower their coverage costs. Pelosi says such an outcome would be very bad for Republicans, although she also insists that the health law is ironclad unconstitutionally and will stand up in court…"
http://www.washingtontimes.com/news/2015/may/13/ap-interview-pelosi-predicts-gop-ruin-on-health-ca/?utm_source=RSS_Feed&utm_medium=RSS
Amid slower growth, California's Obamacare exchange cuts proposed spending
"After using most of $1 billion in federal start-up money, California's Obamacare exchange is preparing to go on a diet. That financial reality is reflected in Covered California's proposed budget, released Wednesday, as well as a reduced forecast calling for 2016 enrollment of fewer than 1.5 million people. The recalibration comes after tepid enrollment growth for California during the second year of the Affordable Care Act. The state ended open enrollment in February with 1.4 million people signed up, far short of its goal of 1.7 million. A number of factors contributed to the shortfall, but health policy experts said that some uninsured folks still find health insurance unaffordable despite the health law's premium subsidies…"
http://www.latimes.com/business/la-fi-obamacare-money-20150513-story.html
Obama Administration Tries To Blackmail States Into Expanding Medicaid
http://www.forbes.com/sites/theapothecary/2015/05/13/obama-administration-tries-to-blackmail-states-into-expanding-obamacare/
IMMIGRATION:
DHS Fails To Keep Track Of Number Of Illegals Allowed To Stay In U.S.
"The Department of Homeland Security does not maintain data on how many illegal immigrants it allows to stay in the U.S. through prosecutorial discretion — a failure that could have national security implications — the agency's inspector general reported Wednesday. "The Department's ability to accurately assess the results of policy decisions and make needed changes is important given its modified approach to immigration enforcement," wrote inspector general John Roth. Though the Obama administration has implemented new policies that rolled back immigration enforcement through executive action and expanded the use of prosecutorial discretion, "the policies did not include a requirement to collect data on prosecutorial discretion for annual reporting," according to Roth. In June 2011, U.S. Customs and Immigration Services, a branch of DHS, issued a memo which expanded the use of prosecutorial discretion, thus granting federal immigration agents the ability to decide whether or not to release illegal aliens from federal custody. Obama followed that up with an executive action which provided amnesty to so-called DREAMers under Deferred Action for Childhood Arrivals…"
http://dailycaller.com/2015/05/13/dhs-fails-to-keep-track-of-number-of-illegals-allowed-to-stay-in-u-s/
How Many Illegal Immigrants Have Been Deported in Your County? This Map Has the Answer.
"The Center for Immigration Studies has released an interactive map by depicting the number of illegal immigrants deported from each county as part of the U.S. government's Secure Communities program. According to the nonpartisan Center for Immigration Studies, the deportations occurred between October 2008 and February 2015. The three counties with the most deportations during this period were Los Angeles County, Calif.; Maricopa County, Ariz.; and Harris County, Texas…"
http://dailysignal.com/2015/05/12/how-many-illegal-immigrants-were-deported-in-your-county-as-part-of-the-secure-communities-program-this-map-has-the-answer/
ICE releasing some illegals without knowing criminal history
"The Homeland Security Department can't yet say how many illegal immigrants it's releasing under President Obama's prosecutorial discretion policies, and sometimes agents cut loose illegal immigrants without ever knowing their full criminal history, the department's inspector general said in a new report Wednesday. John Roth, the inspector general, said that immigration authorities are increasingly making decisions not to deport people based on the executive branch's powers of discretion, but without more data about those choices, the department can't figure out if it's making the right calls. "As a result, DHS may not be using government funds as efficiently as possible and may be missing opportunities to strengthen its ability to remove aliens who pose a threat to national security and public safety," Mr. Roth said. Homeland Security officials agreed in general — though they said they'd already been working hard to collect and analyze the kinds of data the inspector general was talking about, and to go even further that Mr. Roth suggested. The department said it already has agents and officers ask the questions, and the challenge is to centralize the data so it can be examined. Officials hope to be able to report by the end of the year on how they're tailoring enforcement efforts to meet the president's priorities. "We'd already identified that as an issue and we need to be able to do quite a bit more than that, frankly," a senior official told The Washington Times. "We want to be able to account for the decisions that have been made big picture in terms of apprehensions, removal, detention, those types of things."…"
http://www.washingtontimes.com/news/2015/may/13/ice-releasing-some-illegals-without-knowing-crimin/?utm_source=RSS_Feed&utm_medium=RSS
DHS Is Not Tracking Its Own Use of 'Prosecutorial Discretion' to Release Illegal Immigrants
"Federal officials have not kept track of the number of times they have used "prosecutorial discretion" to justify the release of an illegal immigrant, and they have inadequate information on who is eligible for such treatment, the Department of Homeland Security inspector general reports. "Given its significant investment, as well as its reliance on prosecutorial discretion to focus its resources, DHS should fully assess its policies and decisions about immigration enforcement to ensure it is using Government funds as efficiently as possible," according to a May 4 audit from the DHS inspector general. The audit found that DHS has spent $21 billion in three immigration enforcement agencies in the last two fiscal years. "DHS does not collect and analyze data on the use of prosecutorial discretion to fully assess its current immigration enforcement activities and to develop future policy," the audit also says. As a result, DHS can provide data on how many people are detained or deported in a given year, but can't tell how many more illegal immigrants were released pursuant to President Obama's executive orders on immigration. The Immigration and Customs Enforcement agency reported 12,757 instances of an official determining that an individual in the country illegally qualified for prosecutorial discretion, but that likely understates the case. "ICE officials noted that field office personnel do not always record their use of prosecutorial discretion because they make these decisions daily and it would be too time consuming to record every occurrence," the report says. The inspector general also warned that criminals may wrongly be allowed to remain in the United States. "When applying prosecutorial discretion, ICE field office personnel said they might not always have access to an individual's criminal history in his or her country of origin," the audit says. "As a result, aliens convicted of or wanted for a felony committed in their home country, but not convicted of a felony or significant misdemeanor in the United States may not be identified as a DHS enforcement priority."…"
http://www.nationalreview.com/article/418313/dhs-not-tracking-its-own-use-prosecutorial-discretion-release-illegal-immigrants-joel
Latest GOP Immigration Showdown Headed to Floor? (Updated)
"The question of whether undocumented immigrants should be allowed to serve in the U.S. military — a thorny debate that has split Republicans in the House — is headed for a risky floor vote. A vote stripping out pro-immigration language on the issue, which is currently tucked into the fiscal 2016 National Defense Authorization Act, is welcomed by lawmakers on both sides of the aisle who have clamored for a return to "regular order." But backers of the defense spending bill, especially GOP leaders, worry that a divisive immigration debate could derail passage of the overall defense spending bill. An amendment sponsored by Rep. Mo Brooks, R-Ala., and which the Rules Committee Wednesday night deemed in order for floor vote, would eliminate a provision in the NDAA that encourages the Pentagon to study options for enlisting undocumented immigrants into the military. The provision, offered via amendment by freshman Arizona Democrat Ruben Gallego, was adopted, 33-30, in the early morning hours of a recent marathon markup of the NDAA in the House Armed Services Committee. Brooks and at least two dozen other House Republicans have suggested they'd vote against the bill if the Gallego language remains and, with most Democrats expected to rebuff the measure in light of a White House veto threat, every GOP vote counts. But another band of House Republicans are now actively working to keep the amendment in place. "We're going to organize as many votes against it as possible. I think it's important to show where we stand in Congress on amendments like this," said Rep. Jeff Denham, R-Calif., one of the House GOP's most vocal supporters of immigration overhaul legislation, Wednesday afternoon. Denham told CQ Roll Call Wednesday he and some other House Republicans who are also veterans are preparing to send a letter to Speaker John A. Boehner, R-Ohio, to urge against adoption of the Brooks amendment…"
http://blogs.rollcall.com/218/immigration-news-republicans-split/?dcz=
Silicon Valley to Americans: Drop Dead
"Silicon Valley oligarchs come to the immigration debate with considerable advantages. Aside from the obvious giant bags of money, there's the perception (often correct) that they're wizards responsible for breathtaking innovation and economic growth. So when they say they need ever-greater numbers of indentured code-jockeys from abroad because there aren't not enough Americans available, they're taken seriously (even though the real motivation is simply cheap labor). This gullibility is all the more prevalent in Congress, many of whose members don't even know how to turn their computers on (let alone send e-mail). But the Silicon Valley oligarchs also have a disadvantage: the inability to hide their contempt for American workers. Joe Green, for instance, at the time head of Facebook owner Mark Zuckerberg's anti-borders lobbying group Fwd.us, said last year that foreign workers were simply better than Americans. More recently, at a National Journal discussion paid for by Fwd.us, one of Zuckerberg's "major contributors," Danish immigrant businessman Lars Dalgaard, was asked about the recent wholesale replacement of American workers by H-1bs at Southern California Edison and gave this response: You know, I'm going to be rather crude about that. Nobody's going to hold you up and carry you around . . . If you're not going to work hard enough to be qualified to get the job . . . well then, you don't deserve the job. His co-panelist, a foreign student from Belgium, agreed. No one "deserves" his job, of course. And it's true that, as Moe Greene noted, if you've got a business to run you've got to "kick asses sometimes to make it run right." But there was no claim that the hundreds of American workers replaced en masse by H-1Bs (whom they had to train at the risk of losing their severance) at SCE or Disney or elsewhere were not doing their jobs, or weren't qualified or were being "carried". Rather, they were replaced with less-skilled — but much cheaper — foreign workers, using a program that's supposed to be only for the "best and brightest." Dalgaard was blaming the victims of a crony-capitalist immigration scheme for their own plight…"
http://www.nationalreview.com/corner/418309/silicon-valley-americans-drop-dead-mark-krikorian
Governor signs bill allowing teacher licenses for immigrants
"Gov. Brian Sandoval has signed a bill that would make it easier for immigrants with temporary legal status to get a Nevada teaching license. The Republican governor signed AB27 on Wednesday and was flanked by legislators and a 22-year-old student who will benefit from the law. The measure affects immigrants including those who have work permits through the Deferred Action for Childhood Arrivals program, also known as DACA recipients or DREAMers. Existing law allowed the state superintendent to give a teaching license to someone who is not a citizen but has a work permit only if there's a teacher shortage for a subject the person can teach. The new law allows those immigrants to get a teaching license if a district has a teacher shortage of any kind…"
http://www.washingtontimes.com/news/2015/may/13/governor-signs-bill-allowing-teacher-licenses-for-/?utm_source=RSS_Feed&utm_medium=RSS
The Immigration Bidding War
"Hillary Clinton's big immigration speech earlier this week, in which she endorsed not only comprehensive reform in general but a future executive amnesty that goes where even President Obama's Office of Legal Counsel said a president can't legally go, is being greeted by liberal pundits and over-wrought Republicans alike as a potentially brilliant political move, one that puts G.O.P. presidential candidates in a very difficult position, trapped as ever between the need to reach out to Hispanics and the demands of their base. New York Magazine's Jonathan Chait, for instance, argues that the Republican contenders have been trying to maintain some strategic ambiguity on immigration, which is harder the more explicit Hillary gets: Clinton's issue stances will force Republicans to respond. By clarifying the questions Republicans would like to keep muddled, she is making the conversation as uncomfortable for them as possible. She is likewise demonstrating how quickly the political power of the immigrants-rights movement has blossomed…"
http://douthat.blogs.nytimes.com/2015/05/08/the-immigration-bidding-war/
JEB: 'HAVEN'T THOUGHT ABOUT' WHAT TO DO WITH DREAMERS' PARENTS
"On Tuesday, former Florida Governor and prospective GOP presidential candidate Jeb Bush said that he hadn't "thought about" what to do with parents of children who fell under the DREAM Act, and that it is "hard to imagine" dealing with illegal immigrants in the US aside from "a path to earned legal status." Bush began, "We need to control the border, for sure. Legal immigration needs to be easier than illegal immigration, and there are times where that's not the case. We need to enforce the law as it relates to people coming legally and not staying. We need to have an e-verify system. All of that, there's broad agreement on. This president hasn't acted on it. You shouldn't have a president that signs executive orders that are — not within his constitutional authority as it relates to allowing people to stay. All of those things are important." He continued, "But we also need to fix our legal immigration system. Narrowing family petitioning, and allowing for economic immigrants to come would be a catalyst for higher sustained growth. And then finally…I believe that we need a path to earned legal status where you pay a fine, where you get a provisional work permit, where you work, you don't receive government assistance from Washington, and, over a period of time, you earn legal status. The other options are kind of hard to imagine how we'd go about doing them, to be honest with you.…"
http://www.breitbart.com/video/2015/05/12/jeb-havent-thought-about-what-to-do-with-dreamers-parents/
Hillary Runs to the Left of Bill on Immigration Reform
She is already implying that Republicans are anti-Hispanic. GOP candidates would be wise not to take the bait.
"Hillary Clinton has spent her nascent campaign staking out positions to the left of where President Clinton stood on free trade, crime prevention and same-sex marriage. As of last week, we can add immigration reform to the list. Bill Clinton, you might recall, was a vocal proponent of border enforcement. "We must say 'no' to illegal immigration so we can continue to say 'yes' to legal immigration," he remarked in July 1993 before asking Congress for an additional $172 million to launch Operation Hold the Line. Mr…."
http://www.wsj.com/articles/hillary-runs-to-the-left-of-bill-on-immigration-reform-1431516433?mod=rss_opinion_main
SPENDING/BUDGET/ECONOMY:
$1.89T: Tax Revenue for FY15 Hit Record Through April–Gov't Runs $282B Deficit
"Inflation-adjusted federal tax revenues hit a record $1,891,601,000,000 for the first seven months of the fiscal year this April, but the federal government still ran a $282,766,000,000 deficit during that time, according to the latest Monthly Treasury Statement. Each month, the Treasury publishes the government's "total receipts," including all revenue from individual income taxes, corporate income taxes, social insurance and retirement taxes (including Social Security and Medicare taxes), unemployment insurance taxes, excise taxes, estate and gift taxes, customs duties, and "miscellaneous receipts." In constant 2015 dollars, the $1,891,601,000,000 that the federal government collected from October through April in fiscal 2015 was $171,331,540,000 more than the $1,720,269,460,000 it collected in October through April in fiscal 2014. The Treasury has been tracking these data since 1977 and at that time the federal government collected $757,919,660,000 in inflation-adjusted revenue in the first seven months of fiscal 1977. This means that since then, revenues have more than doubled, increasing by 149.6 percent. After fiscal 2014, the third highest federal tax intake in the first seven months of a fiscal year occurred in the first seven months of fiscal 2007, when the government collected $1,703,262,200,000 in 2015 dollars – or $188,338,800,000 less than in the first seven months of this fiscal year. Although the federal government brought in a record of approximately $1,891,601,000,000 in revenue in the first seven months of fiscal 2015, according to the Treasury, it also spent approximately $2,174,368,000,000, leaving a deficit of approximately $282,766,000,000…"
http://cnsnews.com/news/article/ali-meyer/189t-tax-revenue-fy15-hit-record-through-april-govt-runs-282b-deficit
House Democrats mount opposition to Obama trade deal
"The White House tried to salvage President Obama's free-trade deal on Capitol Hill Wednesday, even as House Democrats intensified their opposition to the measure and blamed Mr. Obama for mishandling the politics of his top second-term priority. A day after Senate Democrats dealt an embarrassing setback to Mr. Obama on the trade legislation, key Democratic lawmakers vowed that the task ahead for the president will only become more difficult if the measure eventually reaches the House. "If the administration thought it was tough going in the Senate, in the House it will be even harder," said Rep. Rosa DeLauro, Connecticut Democrat and a leading opponent of giving the president special authority to negotiate the trade pact. "I believe they underestimated the depth of feeling." White House aides were in discussions with lawmakers to find "a path forward" to rescue the proposed Trans-Pacific Partnership, a sprawling agreement with 11 other Pacific-rim nations. The administration also was scrambling to reassure foreign governments from Japan to Canada that the failed test vote in the Senate Tuesday was not a fatal blow to the overall trade agreement. But White House press secretary Josh Earnest acknowledged that the administration hasn't yet found a solution to persuading U.S. lawmakers to grant trade-promotion authority to Mr. Obama. "I don't have one to announce now," he said. "This is something that's under a lot of discussion on Capitol Hill."…"
http://www.washingtontimes.com/news/2015/may/13/house-democrats-mount-opposition-obama-trade-deal/?utm_source=RSS_Feed&utm_medium=RSS
Senate Dems float compromise after bucking Obama on trade
"Senate Democratic Leader Harry Reid (Nev.) and New York Sen. Charles Schumer (D) are proposing a compromise to move forward on President Obama's trade agenda, which suffered a serious setback Tuesday. Reid and Schumer are proposing to pull language addressing currency manipulation from a customs and enforcement bill that Democrats insist must be included in a package of legislation along with fast-track authority and Trade Adjustment Assistance. In return, they want the Senate to hold a vote on stand-alone legislation cracking down on currency manipulation before moving to the larger trade package, which would include fast-track, TAA, a pared-down customs bill, and a package of trade preferences for African nations, according to a Democratic leadership aide. Reid and Schumer floated the idea, and Schumer suggested it to Senate Republican Whip John Cornyn (Texas) late Tuesday afternoon. Senate Majority Leader Mitch McConnell (Ky.) did not respond directly to the Democratic offer in remarks on the Senate floor Wednesday morning. He urged Democrats to allow the debate on the package he and other Republicans favor, which includes only fast-track authority and TAA. "Hardly anyone believes there is a serious policy leg for these folks to stand on," McConnell said of Senate Democrats who blocked the start of the trade debate. McConnell said attaching the customs and enforcement bill to the fast-track and TAA would derail those measures, but did not comment specifically on a customs bill stripped of currency manipulation language. "The demand to merge four separate trade bills, including a customs bill into one trade bill isn't a strategy designed to pass better trade legislation but a poison pill designed to kill it. So we certainly won't be doing that," he said. Senate Democrats dealt Obama's trade agenda a blow Tuesday when the entire caucus, with the exception of Sen. Tom Carper (Del.), voted to sustain a filibuster on the motion to begin the trade debate. They refused to let the trade package come to the floor unless it included all four bills passed last month out of the Senate Finance Committee…"
http://thehill.com/policy/finance/241896-senate-dems-float-trade-compromise
Senate agrees to open debate on Obama's trade agenda
"Senators reached a deal Wednesday to move forward on President Barack Obama's trade agenda only one day after Democrats embarrassed him by blocking it. Lawmakers said roughly a dozen Senate Democrats agreed to let full-blown debate begin after both parties' leaders consented to tweak the package that failed on a procedural vote Tuesday. Those Democrats' votes were the difference between blocking the agenda and letting it move ahead. The breakthrough doesn't assure Obama of receiving "fast track" negotiating authority, which would let him send to Congress trade proposals it can kill or ratify, but not amend. That's still subject to weeks or months of Senate and House debates, amendments and votes. But the breakthrough gave the White House a welcomed respite from the negative headlines stemming from Tuesday's setback, which was driven entirely by Democrats. Most Democratic lawmakers oppose free-trade agreements, saying they reduce U.S. jobs. Labor unions and liberal groups, which are vital to Democrats' campaigns, strongly oppose fast track. Tuesday's impasse involved side issues including a proposal to punish countries that keep their currency artificially low to boost exports. Wednesday's agreement calls for a stand-alone vote on "currency manipulation" sanctions, possibly as early as Thursday…"
http://cnsnews.com/news/article/ap-sources-senate-near-deal-open-debate-trade
Obama trade bill revived after bipartisan deal sets new votes
"The trade deal was back on track Wednesday afternoon, just a day after hitting the skids in a Democratic filibuster, after leaders struck a bipartisan agreement to move forward. Democratic senators lost their bid to have four trade-related bills combined into a single measure, but did secure the chance to have votes related to all four bills, giving them the platform they wanted. "Democrats want a path forward on all four," Minority Leader Harry Reid, the top Democrat, said. Exactly a day earlier, Mr. Reid led his troops in filibustering, embarrassing President Obama, who has made trade his top domestic priority in his final years in office. The new schedule will have the Senate vote on a new combined bill to maintain trade preferences for African nations and a bill to stiffen customs enforcement here in the U.S., then turn to another bill that combines both fast-trade trade negotiating powers for the president and training and financial assistance for workers displaced by free trade. That second set of bills is considered the critical package, but Democrats had insisted the first package also get a quick vote. The customs enforcement legislation contains a provision directing the administration to take stiffer steps to fight against countries deemed to be manipulating their currencies to gain a trade advantage versus the U.S…"
http://www.washingtontimes.com/news/2015/may/13/trade-bill-revived-bipartisan-deal-sets-new-votes/?utm_source=RSS_Feed&utm_medium=RSS
Senate reaches deal on trade
"Senate leaders have reached a deal to revive President Obama's trade agenda, which stalled Tuesday after Democrats filibustered it. Under the agreement, senators will vote on two controversial bills favored by Democrats before moving to a wide-open debate on granting Obama fast-track authority to negotiate future trade deals. It comes a day after an embarrassing defeat for the White House that highlighted tensions between the president and liberal Democrats led by Sen. Elizabeth Warren (D-Mass.). Republicans said Democrats shifted their stance after getting pummeled in the media. "They got throttled," said Senate Republican Conference Chairman John Thune (S.D.). "When you got these [headlines:] 'President rebuked; Democrats defy president; President thwarted,' I mean those were the headlines this morning. It's a terrible place for them to be. "I think they overplayed their hand here. They've come to that realization and so now they have to do their best to save face in this process," he added. The Senate will vote at noon Thursday on a stand-alone customs and enforcement bill that includes currency manipulation language and a stand-alone package of trade preferences for sub-Saharan Africa, according to a Senate aide. Both measures will require 60 votes to pass. Democrats earlier this week asked for both proposals to be combined with fast-track, or trade promotion authority (TPA), as it's also known, and Trade Adjustment Assistance (TAA), a program for helping displaced U.S. workers. After the Senate votes on the customs and Africa trade measures, Democrats have agreed to begin debate on a package consisting of TPA and TAA. It would be subject to an open-amendment process, giving senators broad opportunity to vote on changes. A vote to end a filibuster on the motion to proceed to the trade package is scheduled for 2 p.m. Thursday. The post-cloture debate time will be set to expire at 10 p.m. Votes on amendments to the base trade package are expected to begin on Tuesday…"
http://thehill.com/homenews/senate/241950-senate-nears-deal-on-trade
Senate reaches trade deal
"Republican and Democratic lawmakers Wednesday struck a deal to move forward on a trade package that would give President Obama expedited powers to enact international trade deals. The accord comes a day after Democrats handed President Obama a stunning defeat on the "Fast Track" trade bill by voting nearly unanimously to block it on the Senate floor. Under the agreement outlined Wednesday by Sen. Majority Leader Mitch McConnell, R-Ky., the Senate will hold votes on a trade enforcement bill as well as legislation extending an African trade agreement. Then it will take up a bill that combines the "Fast Track" trade authority with the Trade Adjustment Act, which provides aid to workers who lose jobs as a result of increased imports. Republican leaders say the terms adhere to a bipartisan deal the Senate Finance Committee struck last week. "The agreement we have entered into is consistent with the understanding with which these bills came out of [committee]," McConnell said in an interview as he left the Senate chamber…."
http://www.washingtonexaminer.com/senate-reaches-trade-deal/article/2564454
Senate Reaches Deal on Trade (Updated)
"Senate leaders agreed to a deal to get President Barack Obama's fast-track trade bill back on track Wednesday, with Majority Leader Mitch McConnell, R-Ky., offering separate votes first on two bills demanded by Democrats. That includes the key customs bill with currency enforcement provisions opposed by the White House, as well as a trade preference bill aimed at helping developing countries. Both will face a 60-vote threshold, with votes planned for Thursday. Minority Leader Harry Reid, D-Nev., who is a "hell no" on fast track, nonetheless praised McConnell's offer as "fair," although he noted Democrats would still want to offer amendments on the underlying fast-track bill. The deal also rescues President Barack Obama's trade agenda, just one day after all but one member of his own party blocked debate on it. Optimism for a revival of the bill had been increasing overnight, after Obama summoned 10 pro-trade Democrats to a meeting and Democrats made clear they would accept separate votes on the other bills instead of demanding all four bills in a single package. (McConnell had been offering up votes on amendments.) The deal means opponents of the trade deals are likely headed for a big loss in the Senate. That includes many of the big unions that traditionally back Democrats. The lobbying fight could now shift to the House, where the prospects remain cloudy. The hard-fought passage of the currency enforcement measure out of the Senate, meanwhile, doesn't mean it's going anywhere. It could end up as veto-bait or simply end up in the circular file of Speaker John A. Boehner, R-Ohio. Pro-trade Senate Democrats, however, will be able to tell their constituents that they voted for both tough new enforcement measures and the fast-track bill…."
http://blogs.rollcall.com/wgdb/senate-reaches-deal-on-trade/?dcz=
Senate Democrats Relent on Trade Bill
Lawmakers reached a deal to move forward on President Obama's fast-track bill, just a day after Democrats blocked it from coming to the floor.
"Senate Democrats on Wednesday relented in their opposition to the consideration of legislation expediting trade agreements, just 24 hours after their vote blocking the bill put a temporary halt on President Obama's trade agenda. In exchange for allowing Trade Promotion Authority to move forward, Democrats will get to vote Thursday on bills cracking down on Chinese currency manipulation and giving preferential treatment to imports from African countries.  Majority Leader Mitch McConnell announced the deal on the Senate floor on Wednesday. Trade Promotion Authority allows the president to negotiate agreements that Congress must vote on without amendment. To secure Democratic votes, McConnell will combine that bill with a separate measure providing aid to workers displaced by foreign trade. Senate Democrats on Tuesday had demanded that McConnell package all four bills together, but he refused on the grounds that the currency proposal would have sunk the underlying trade legislation in the House. Now House Republicans can choose to ignore the currency and Africa measures even if they clear the Senate…"
http://www.theatlantic.com/politics/archive/2015/05/senate-democrats-relent-on-obama-trade-bill/393068/
SENATE REACHES DEAL ON OBAMA TRADE EFFORT
http://www.breitbart.com/big-government/2015/05/13/senate-reaches-deal-on-obama-trade-effort/
Senate reaches deal to move fast track trade authority
http://www.washingtonpost.com/blogs/post-politics/wp/2015/05/13/senate-reaches-deal-to-move-fast-track-trade-authority/?wprss=rss_homepage
Senate compromise revives fast-track bill, but an uphill slog looms in House
"President Obama's trade initiative seemed to win new life in the Senate on Wednesday as lawmakers announced a compromise plan that could grant the administration fast-track authority by next week, a feat that would set up an even fiercer battle for passage in the House. One day after Democrats defied their own president with a filibuster that temporarily blocked a key trade measure, Senate leaders said they had reached an agreement to move forward with a series of votes that would break the impasse. The breakthrough, announced by Majority Leader Mitch McConnell (R-Ky.) and Minority Leader Harry M. Reid (D-Nev.), came after an intense day of talks between the parties, along with input from the White House, which scrambled to save the trade deal after the embarrassing filibuster Tuesday. "The fact is, there continues to be bipartisan support around the idea that the president should have the authority to complete this negotiation," White House press secretary Josh Earnest said, referring to the "fast-track" powers that would help the administration wrap up talks on the 12-nation Trans-Pacific Partnership (TPP). "We're hopeful that we can advance to the stage of actually debating this on the floor of the United States Senate so it can be put to a vote there," Earnest added. The debate over the president's trade initiative has fractured Democrats, with progressives fiercely opposing provisions in the accord. They have demanded that the administration add tough new measures targeting China's alleged manipulation of its currency to make its exports cheaper…"
http://www.washingtonpost.com/politics/senate-compromise-revives-fast-track-bill-but-an-uphill-slog-looms-in-house/2015/05/13/2b549d88-f99d-11e4-a13c-193b1241d51a_story.html?wprss=rss_national
How Obama's Trade Agreement Could Make It Harder to Fight AIDS Abroad — and Why Americans Should Care
"As Vox's Tim Lee reports, an important AIDS research group is worried that the trade agreement that President Obama may get fast-track authority to negotiate, the Trans-Pacific Partnership, will make it harder for poor countries to fight HIV/AIDS. How? Isn't free trade great? Is this just some anti-capitalist whining? No. The problem is that the TPP is going to include a huge range of rules that affect all kinds of things besides direct barriers to trade, including copyright and patent protections. The patent provisions the AIDS group (amFAR) is worried about are already U.S. law, but the TPP will require other countries to beef up their protections, essentially. That's worrisome to an AIDS group (and, I assume, to other global-health advocates) because poor countries really need generic drugs — which become available after the end of a drug's patent term — if they want to fight a disease like AIDS effectively on a realistic budget. This is an important humanitarian priority though, of course, not the U.S.'s top concern. And our pharmaceutical companies need strong patent protections, because the profits such laws protect are the reason amazing drugs get invented in the first place. But there's a growing worry that the U.S.'s copyright and patent laws, which are exceptionally strong in historical and international context, might be hindering innovation. Companies currently holding those rights would like those laws applied to Asia, too, which is why they're lobbying to get them put into the TPP. But that doesn't mean it's a good thing for the Vietnamese consumer, the American consumer, worker, inventor, or whatever or whomever. Plenty of people think fixing our own laws should be an economic priority, despite what strong corporate lobbies think, because they're hindering innovation. Reform will be a good bit tougher if we've let corporations goad us into making them hold in many more countries internationally…"
http://www.nationalreview.com/corner/418318/how-obamas-trade-agreement-could-make-it-harder-fight-aids-abroad-and-why-americans
Dem Sen. Brown: Obama "Disrespectful" To Elizabeth Warren, Would Not Have Done That to Male Senator
http://www.realclearpolitics.com/video/2015/05/13/dem_sen_brown_obama_disrespectful_to_elizabeth_warren_would_not_have_done_that_to_male_senator.html
White House wants an apology from Dem senator who called Obama sexist
"Try not to smile too hard as identity politics devours its practitioners. Last night, Mary Katharine performed an astute roundup of the series of harsh recriminations being slung at Democrats by Democrats amid an internecine fight over a proposed free trade deal with a variety of Asian nations. Last night, the U.S. Senate failed to pass a bill that would have provided the president with the authority he needed to enact the Trans-Pacific Partnership trade agreement largely due to Democratic obstruction. For weeks, President Barack Obama has singled out one of the deal's most vocal opponents, liberal icon Sen. Elizabeth Warren (D-MA), for criticism over her recalcitrant resistance to this deal. In retrospect, it was probably inevitable that her supporters would accuse the president of bitter and latent prejudice against women. The left would like you to believe that the only reason anyone could oppose their peculiar policy prescriptions is unthinking and brutish bigotry. That unseemly debating tactic had previously been reserved for Republicans, but now Democrats are getting a taste of their own medicine. Yesterday, progressive Sen. Sherrod Brown (D-OH) determined that Barack Obama was indulging in a bit of anti-women bias by having the temerity to criticize Warren. She is, after all, a woman, and for Obama to treat her the same way he would a man in her position is horribly discriminatory… That's how that works, right?…"
http://hotair.com/archives/2015/05/13/white-house-wants-an-apology-from-dem-senator-who-called-obama-sexist/
Earnest: Dem Sen. Sherrod Brown Should "Apologize" For Calling Obama Sexist
http://www.realclearpolitics.com/video/2015/05/13/earnest_dem_sen_sherrod_brown_should_apologize_for_calling_obama_sexist.html
Earnest: "I Didn't Dictate" Sen. Brown Should Apologize To Obama; I "Expect" Him To Apologize
http://www.realclearpolitics.com/video/2015/05/13/earnest_i_didnt_dictate_sen_brown_should_apologize_to_obama_i_expect_him_to_apologize.html
Earnest vs. CNN's Acosta on Trade Deal: A Lot Of Progressives Are Complaining; Obama is Progressive
"JAMES ACOSTA, CNN: They feel burned by NAFTA, I don't know if the president took that into account when he went to Nike and talked about how this is going to create jobs.  Going after his opponents inside of his own party, suggesting they are being political or dishonest, I don't think it is a stretch to ask you whether or not the president mishandled the politics of this within his own party.
JOSH EARNEST, WHITE HOUSE: This is the debate we want to have, this is the substance of the debate. The fact is, we're aware there are people in both parties who have raised concerns about Nike's previous practices in terms of doing business over seas, what are we going to do about it?  What we see from progressives is a lot of complaining about it. The president has said let's go do something about it, where we can raise labor standards and environmental standards, and the result of that will be that companies are going to invest in the U.S. because we have evidence that a company like Nike that had previously done a lot of business overseas, when given the opportunity to work on a level playing field, they'll create jobs in the U.S.A. And that is how the president can make the case that advocating the most progressive trade bill ever contemplated by the Congress is entirely consistent with our values as progressives. If we care about business and middle class families and workers, we want to engage the world to create more opportunities for American workers here at home. That is exactly what this will do…"
http://www.realclearpolitics.com/video/2015/05/13/earnest_vs_acosta_on_trade_deal_a_lot_of_progressives_are_complaining_obama_is_progressive.html
Democrats are starting to look a little like Republicans (when it comes to infighting)
http://www.washingtonpost.com/blogs/the-fix/wp/2015/05/13/democrats-are-starting-to-look-a-little-like-republicans-when-it-comes-to-infighting/?wprss=rss_politics
TRADE OFFERS CONTRAST BETWEEN OBAMA, SENATE DEMOCRATS
"Senators of both parties worked Wednesday to revive trade legislation that's a top priority for President Barack Obama, a day after Obama's fellow Democrats repudiated him nearly unanimously on the issue. Despite intense lobbying by Obama, every Democratic senator except one, Delaware's Tom Carper, voted on Tuesday against moving forward on the legislation to award the president "fast track" authority to negotiate trade deals that can pass Congress without being amended. The vote failed 52-45, falling eight short of the 60 votes needed and dealing a stinging setback to the centerpiece of Obama's second-term economic agenda, his hopes for a landmark pact with Asian nations. The administration moved quickly to resurrect the legislation, summoning key Democrats to the White House after the vote to discuss possible strategies. Democrats said they had agreed to drop a contentious provision aimed at cracking down on countries that manipulate their currency, and Republicans were weighing the offer Wednesday…"
http://hosted.ap.org/dynamic/stories/U/US_SENATE_TRADE?SITE=AP&SECTION=HOME&TEMPLATE=DEFAULT&CTIME=2015-05-13-07-46-22
EXCLUSIVE — SEN. RAND PAUL VISITS SECRET ROOM TO READ OBAMATRADE, CALLS FOR PUBLIC RELEASE OF DEAL TEXT
"Sen. Rand Paul (R-KY) —an opponent of the secretive Trade Promotion Authority (TPA) that would fast-track the Pacific Rim trade deal Trans Pacific Partnership (TPP)—went inside the secret room inside the U.S. Capitol on Wednesday morning to read the TPP text and told Breitbart News exclusively afterwards that he believes President Barack Obama should make it public now. The deal's text is kept in a room behind double doors that each have signs: "No Public Or Media Beyond This Point." "It's done like you're going in to read a classified briefing though it's not actually 'classified.' It's called 'confidential,'" Paul said in an interview with Breitbart News outside the room after reading it. Paul and his legal staff spent about 45 minutes in the room reading the deal's text. "I think the staff signed an agreement [which didn't include a non-disclosure]—they signed in, it's  a normal procedure," he explained. "But I wasn't required to sign in." When asked for some of the details that are inside the TPP agreement, Paul said he's not allowed to tell us that. But he did say the secret trade deal that his Kentucky colleague, Senate Majority Leader Sen. Mitch McConnell (R-KY) 54%, wants to rush through the Senate is about 800 pages long. He added he plans to seek additional information from the U.S. Trade Representative's office—including a briefing from them—and suspects that the text he read isn't even the final version of the deal. "I think I am not supposed to reveal the details of it, but I can tell you it was about 800 pages long," Paul said…."
http://www.breitbart.com/big-government/2015/05/13/exclusive-sen-rand-paul-visits-secret-room-to-read-obamatrade-calls-for-public-release-of-deal-text/
Republican presidential contenders split on free trade
"Republicans are free traders, right? So, supporting Trade Promotion Authority legislation now pending in the Senate should be a no-brainer; same for the Trans-Pacific Partnership trade deal with key Asian allies. Except it hasn't entirely worked out that way. Some of the biggest names in the field of Republican presidential contenders are split on TPA and TPP. The politics of both are more complicated than they used to be, as reflected by the fact that conservatives and liberals have come out for and against granting President Obama more authority to negotiate trade deals, and for and against the Trans-Pacific Partnership — though for different reasons. Indeed, some of the opponents of TPA and TPP among the GOP White House contenders are usually stalwart free traders. But they're joining the likes of Sen. Elizabeth Warren, D-Mass., and opposing none other than House Ways and Means Chairman Paul Ryan, R-Wis., because they're wary of doing anything perceived as helpful to Obama, and mindful of a populist dissatisfaction with the economy that is prevalent among some of the conservative grassroots…"
http://www.washingtonexaminer.com/republican-presidential-contenders-split-on-free-trade/article/2564456?custom_click=rss
Trade, the Public, and the Parties
"With trade in the news this week — Senate Democrats just blocked a vote on a trade bill favored by President Obama — I was curious about trends in public opinion about trade. My AEI colleague Heather Sims directed me to two recent round-ups of data on the subject, one from Gallup and one from AEI. The good news, if you're a free trader, is that the public does not seem to be turning against trade. The Chicago Council on Global Affairs asks whether globalization is "mostly good or mostly bad for the United States," and the public has been tilting toward good and away from bad since the trough of the recession. Americans side with "good" by a larger margin now than they did in the late 1990s (the last time a Democratic president was getting rebuffed by his congressional party on trade promotion authority): There's a 65–34 percent split now, where there was a 54–24 percent split then. The same trend can be seen in Gallup's question about whether trade is mostly an opportunity for the U.S. economy or a threat to it: "Opportunity" is up and "threat" down since the recession trough, and a larger majority sides with opportunity now than in the 1990s…."
http://www.nationalreview.com/corner/418315/trade-public-and-parties-ramesh-ponnuru
Ex-Im backers eye transportation bill as reauthorization vehicle
"Supporters of the Export-Import Bank are eying the Highway Trust Fund as a potential vehicle for extending the bank's charter, which expires June 30. Sources in the business community and Congressional staffers in both parties said that supporters of the bank's renewal are growing increasingly skeptical that a stand-alone reauthorization bill will make it to the House floor before the June 30 deadline. Lawmakers in the Senate, meanwhile, are trying to beat a May 31 deadline to prevent an interruption in the federal government's transportation funding that could serve as a vehicle for Ex-Im's reauthorization. "The Senate thinks they need to put Ex-Im on a moving vehicle and the Highway bill has that capacity," said one senior aide to a Democratic member who supports the bank's reauthorization. House Financial Services Committee chairman Jeb Hensarling (R-Texas) hasn't said whether he will move a reauthorization bill through his committee.  Hensarling scheduled a full committee hearing on the bank for June 3 — four days after the Highway deadline. An outspoken critic of the bank, Hensarling has said that more than half the Republicans on his panel are against its reauthorization. Hensarling is joined by the Tea Part, House Minority Leader Kevin McCarthy (R-Calif.) and Rep. Paul Ryan (R-Wis.) in deriding the bank as "cronyism" and "corporate welfare." The business community, along with Republicans like House Speaker John Boehner (R-Ohio) and Sen. Mark Kirk (R-Ill.) — and most Democrats — argue that the bank sustains U.S. jobs by financing projects in emerging markets overseas. Opponents of the bank say the legislative maneuver would likely fail.   "It is conventional wisdom to believe the Senate can 'jam the House' but in reality the rules make that extremely difficult without the active consent of [Senate Majority Leader Mitch McConnell (R-Ky.)], who opposes the bank," said Dan Holler, a spokesman for Heritage Action, which opposes the bank. Another aide, however, suggested that there are even more vehicles to move a reauthorization bill forward. "Between trade, cybersecurity and transportation, there are a number of vehicles they could use to push forward with Ex-Im — it's just a matter of how they're going to do it," said one GOP aide of a member who supports the bank…"
http://thehill.com/policy/finance/241992-ex-im-backers-eye-transpo-bill-as-reauthorization-vehicle
Democratic opposition rising against defense spending bill
"Growing Democratic opposition to the nearly $612 billion defense policy bill is casting doubt on its outcome in the House this week. President Barack Obama has threatened to veto the bill, which historically has garnered overwhelming bipartisan support. The top Democrat on the House Armed Services Committee says he'll vote against the measure when the full House takes it up. General debate begins on Wednesday. House Minority Leader Nancy Pelosi, D-Calif., also has said she will vote against it, and a legislative aide said Pelosi and Rep. Steny Hoyer, D-Md., the No. 2 House Democrat, have started lobbying their colleagues to vote against it. On the other side of the aisle, some two dozen conservative Republicans are challenging a provision in the legislation that would urge the Pentagon to consider letting young immigrants serve in the U.S. armed forces. The immigration measure, sponsored by Rep. Ruben Gallego, D-Ariz., was included when the bill passed out of committee last week. Democratic opposition to the bill is embroiled in a debate over automatic spending caps Congress imposed in 2011 as a way to reduce federal deficits…"
http://www.washingtontimes.com/news/2015/may/13/democratic-opposition-rising-against-defense-spend/
House Dems to oppose Defense bill
"House Republicans and Democrats are headed for a showdown this week over the $612 defense authorization bill. Democratic leadership is lining up against a bill that has been historically passed with bipartisan support, hours before the House takes up the bill on the floor.  Minority Leader Nancy Pelosi (Calif.) will whip members of her party against the bill, according to an aide, and other Democratic leaders joined her in opposing it. "This bill is the wrong bill," House Democratic Caucus Chairman Xavier Becerra (Calif.) said at a press briefing.
"We heard a presentation directly from the Department of Defense saying that this bill is the wrong bill," Becerra added. The House Democratic Caucus was briefed on Wednesday by Deputy Defense Secretary Bob Work. House Armed Services Committee ranking member Adam Smith (D-Wash.) also said he would oppose the bill. His opposition comes despite the Armed Services Committee passing the bill by a strong bipartisan vote of 60-2, with one Democrat and one Republican in opposition.  Democrats are opposing the $612 billion bill because it would leave spending ceilings in place that were created by the 2011 Budget Control Act, while increasing war funding. The Republican defense bill would authorize $523 billion in base funding for the Pentagon, and an additional $96 billion in war funding…"
http://thehill.com/policy/defense/241916-dems-leaders-say-they-will-oppose-the-defense-bill
Pelosi to whip Dems against $612B defense policy bill
"House Minority Leader Nancy Pelosi (Calif.) will whip her fellow Democrats against the chamber's annual defense policy bill, according to a leadership aide.  "Yes, we will whip against this bill," the aide told The Hill on Wednesday morning. Rep. Adam Smith (Wash.), the top Democrat on the House Armed Services Committee, said Tuesday that Pelosi had contacted him about possibly opposing the legislation. He said she was against the measure because of a GOP move to add $38 billion to the Pentagon's war fund that would break spending caps put in place by a 2011 budget deal. "Basically, by giving defense $38 billion more, you bust the budget caps only for defense, and you leave everything else behind. And we've always said that we don't support that," he told The Hill. Pelosi's opposition could endanger the $612 billion defense policy bill's passage when it comes to the floor later this week.  The House Rules Committee is set to meet today to begin consideration of roughly 350 amendments to the legislation. The bill could reach the House floor some time today, with debate slated to take up most of Thursday. A vote on passage is expected on Friday…"
http://thehill.com/policy/defense/241882-source-pelosi-to-whip-against-612b-defense-policy-bill
LIVE UPDATES: HOUSE RULES COMMITTEE DEBATES DEFENSE BILL PUTTING ILLEGAL ALIENS AHEAD OF AMERICANS IN US MILITARY
http://www.breitbart.com/big-government/2015/05/13/live-updates-house-rules-committee-debates-defense-bill-putting-illegal-aliens-ahead-of-americans-in-us-military/
House committee opts to retain proposed cut in Amtrak budget
"Members of a key House committee voted Wednesday, the day after the Amtrak train derailment in Philadelphia, to retain a proposed $251 million cut in the passenger rail service's fiscal 2016 budget. That would give Amtrak $1.14 billion in the fiscal year that begins Oct. 1. The House Appropriations Committee voted 21-30 along party lines to reject President Obama's request to increase Amtrak's funding by $107 million to $2.45 billion. The proposed 18% cut is part of a Republican spending plan that would make significant cuts in many domestic programs. "We actually are responsible, not for the accident, but we are responsible for investment in our country's infrastructure as it relates to public investment," said Rep. Chaka Fattah, D-Pa., who represents parts of Philadelphia . "We don't know the circumstance of this accident… But we do know if we don't invest in the capital infrastructure of this nation there will be future accidents." New York Rep. Nita Lowey, ranking Democrat on the Appropriations Committee, said the Amtrak accident could "serve as a reminder of safety programs that are underfunded in this bill." Democrats on the committee said the domestic spending cuts could be avoided if the Republican majorities in the House and Senate negotiate a fiscal 2016 spending plan with the White House…"
http://www.usatoday.com/story/news/2015/05/13/house-panel-retains-proposed-cut-in-amtrak-budget/27241537/
House panel rejects amendment to boost Amtrak funding
"A House panel on Wednesday voted down an amendment that would have provided Amtrak with the $2.45 billion President Obama had requested in his budget, with Democrats chiding their Republican colleagues for voting against the measure with the memory of Tuesday's deadly crash that killed six people and injured scores of others still fresh in lawmakers' minds. "It is deeply troubling that my Republican colleagues defeated an amendment to fully fund Amtrak just hours after this tragic rail crash," said Rep. Nita Lowey, New York Democrat and the ranking member on the House Appropriations Committee. "While we do not yet know the exact cause of yesterday's accident in Philadelphia, we do know that starving Amtrak of funding will inhibit safety upgrades, training, and capital improvements. Our continued failure to invest in road and rail infrastructure is not just unwise — it is plainly a public safety hazard." The fiscal 2016 spending bill for transportation, housing and urban development provides $1.14 billion for Amtrak — $251 million less than the 2015 level and $1.31 billion less than what Mr. Obama had requested. "Yesterday's tragedy in Philadelphia should be a wake-up call to this Committee — we must provide sufficient funding for Amtrak's critical infrastructure projects to ensure a safer transportation system," said Rep. David Price, North Carolina Democrat. "The majority's shortsighted, draconian budget cuts stand in the way of the investments that a great country must make." According to Politico, Rep. Mike Simpson, Idaho Republican, admonished Democrats for trying to tie Tuesday's crash to the spending debate "when you have no idea, no idea what caused this accident. … Don't use this tragedy in that way. It was beneath you." Around the time that members were weighing the measure, the Agenda Project Action Fund, an advocacy group, also sent out an email missive urging people to call the offices of Rep. Hal Rogers, Kentucky Republican and chairman of the House Appropriations Committee, and Speaker John A. Boehner "to demand that they table ANY cuts" to Amtrak's budget "until we know exactly what happened."…"
http://www.washingtontimes.com/news/2015/may/13/house-panel-rejects-amendment-boost-amtrak-funding/?utm_source=RSS_Feed&utm_medium=RSS
Democrats bash proposed GOP cuts to Amtrak after crash
"Democrats on Wednesday bashed a fiscal 2016 spending bill that would cut funding to Amtrak, just hours after one of its trains crashed north of Philadelphia. "I do hope we can keep the accident in mind [during today's markup]," Rep. Nita Lowey (D-N.Y.) said about the derailed Amtrak train. "Cutting the funding drastically does not help improve the services at Amtrak." At least seven people died as a result of the derailment, which also left at least 200 injured, authorities said. "We cannot meet tomorrow's challenges by slashing investments in TIGER, Amtrak and air traffic modernization," Lowey added. The GOP-sponsored transportation and housing bill contains $1.13 billion for Amtrak for the next fiscal year, which begins Oct. 1. That's down from roughly $1.4 billion that Congress appropriated for 2015. A spokeswoman for Republicans on the Appropriations Committee pointed out that those amounts are for infrastructure and construction, and do not cover operating costs or safety. The aide said the Federal Railroad Administration would receive nearly $187 million for safety and operations for next year, which is the same amount as for 2015. The House Appropriations Committee advanced the bill in a party-line vote. Rep. David Price (D-N.C.), the ranking member of the Appropriations Subcommittee on Transportation, which produced the bill, said the measure is "totally inadequate." The measure "does not provide adequate funding to address the capital needs required for safety." Several Democrats offered amendments that would boost funding to Amtrak, but Republicans blocked the proposals from being wrapped inside the measure. They would have busted spending caps…."
http://thehill.com/policy/finance/241918-democrats-bash-proposed-gop-cut-to-amtrak-hours-after-crash
Obama Offers Welfare To Miners Out Of Work From EPA Regs
"Thousands of coal miners and coal-fired power plant workers have been laid off since President Obama took office, in part due to federal regulations. Now Obama is atoning for putting these Americans out of work by them $35 million in welfare grants. The Obama administration is happy to announce $35 million in grants to help "communities and workers successfully adapt to changes in the coal industry and power sector." The so-called "Power+Plan" is being spearheaded by the Commerce Department's Economic Development Agency…"
http://dailycaller.com/2015/05/13/obama-offers-welfare-to-miners-out-of-work-from-epa-regs/
Obama Criticizes Sending Children to Private Schools: "Contributes To Less Opportunity For All Our Kids"
"On Tuesday, President Obama participated in the Catholic-Evangelical Leadership Summit on Overcoming Poverty at Georgetown University in Washington. While many topics were discussed, including the media, the president addressed the impact children attending private schools have on the "opportunity" for other children. Obama also said a private school education leads to "an anti-government ideology." "What's happened in our economy is that those who are doing better and better… are withdrawing from sort of the commons," Obama said. "Kids start going to private schools; kids start working out at private clubs instead of the public parks. An anti-government ideology then disinvests from those common goods and those things that draw us together. And that, in part, contributes to the fact that there's less opportunity for our kids, all of our kids." President Obama attended private schools in Hawaii and his children currently attend the prestigious Sidwell Friends School in Washington.
PRESIDENT OBAMA: We don't dispute that the free market is the greatest producer of wealth in history — it has lifted billions of people out of poverty. We believe in property rights, rule of law, so forth. But there has always been trends in the market in which concentrations of wealth can lead to some being left behind. And what's happened in our economy is that those who are doing better and better — more skilled, more educated, luckier, having greater advantages — are withdrawing from sort of the commons — kids start going to private schools; kids start working out at private clubs instead of the public parks. An anti-government ideology then disinvests from those common goods and those things that draw us together. And that, in part, contributes to the fact that there's less opportunity for our kids, all of our kids…"
http://www.realclearpolitics.com/video/2015/05/13/obama_criticizes_children_attending_private_schools_contributes_to_less_opportunity_for_all_our_kids.html
HSBC WARNS: The world economy faces a 'titanic problem'
"HSBC chief economist Stephen King is already thinking about the next recession. In a note to clients Wednesday, he warns: "The world economy is like an ocean liner without lifeboats. If another recession hits, it could be a truly titanic struggle for policymakers." Here's King (emphasis added): Whereas previous recoveries have enabled monetary and fiscal policymakers to replenish their ammunition, this recovery — both in the US and elsewhere — has been distinguished by a persistent munitions shortage. This is a major problem. In all recessions since the 1970s, the US Fed funds rate has fallen by a minimum of 5 percentage points. That kind of traditional stimulus is now completely ruled out. King notes that this far into the recovery, there's a lack of "traditional policy ammunition." For instance, Treasury yields have not risen, the budget deficit is not falling, and welfare payments are still on the rise. As for what might trigger the next recession, King highlighted four things: Wage growth will hurt corporate earnings and reduce the share of corporate profit contributing to US gross domestic product (it also doesn't help that worker productivity is low). In turn, households and businesses will lose confidence in the economy, and the "equity bubble" will burst with collapsing stock prices.
Nonbank financial systems such as insurance companies and pension funds will increasingly not be able to meet future obligations. This will cause a huge demand for liquid assets, forcing people to rush to sell despite no matching demand, triggering a recession. Forces beyond the Federal Reserve's control, including the possibility that China's economy and its currency could collapse. Weak commodity prices could also cause collapses in several emerging markets, as could continued strength in the US dollar. The Fed could cause the next recession by raising interest rates too soon, repeating the mistakes of the European Central Bank in 2011 and the Bank of Japan in 2000…"
http://www.businessinsider.com/hsbcs-stephen-king-on-the-world-economy-2015-5
Reckoning for the Fed
"If you queried American citizens as to whether they would support a monetary experiment conducted by the Federal Reserve to stimulate economic growth — an unorthodox approach that would mostly benefit the government, large corporations and wealthy investors at first, but would ultimately help everyone else — would they approve? And if you explained that it might take some time to deliver the desired outcome of higher employment at higher wages, and that people in the vast majority of households would have to accept much lower rates of return on their savings in the meantime, wouldn't a few perceptive respondents tilt their heads and ask: How long? So why does such a reasonable question raise such ire from former Fed Chairman Ben Bernanke? Responding to a recent editorial in The Wall Street Journal citing persistent low economic growth as perhaps an indication that the Fed's unconventional monetary policies are not working as intended, Bernanke fairly bristled with indignation, writing in his Brookings Institution blog that he never promised monetary policy would be a "panacea" for our economic troubles — and besides, "nobody claims that monetary policy can do much about productivity growth." Such defensiveness is not reassuring. It's been nearly six years since the recession officially ended in June 2009. Still, the Fed continues to pursue its zero-interest-rate policy in the name of supporting the recovery, even as the negative aspects of this approach are imposing significant economic costs. According to a report issued in March by Swiss Re, the world's second-largest reinsurance company, the Fed's policy of financial repression has cost U.S. savers roughly $470 billion in lost interest income. Other unintended consequences described in the report include "crowding out viable private markets" and "lowering the funds available from long-term investors to be used for the real economy."…"
http://thehill.com/blogs/pundits-blog/finance/241836-reckoning-for-the-fed
Warren, Vitter roll out bill to rein in Fed's bailout powers
"Working across party lines, Sens. Elizabeth Warren and David Vitter have introduced new legislation that would tighten the restrictions on the Federal Reserve's bailout powers, with the goal of preventing a replay of the 2008 bailouts. "If big financial institutions know they can get cheap cash from the Fed in a crisis, they have less incentive to manage their risks carefully — which further increases the chance of another financial crisis," Warren, a Massachusetts Democrat, said on releasing the bill. It's the second Fed reform measure the bipartisan duo has introduced in the past week, as the Senate Banking Committee gears up to work through a financial reform package that could incorporate changes to the central bank. Vitter, a Republican, represents Louisiana. The two also have proposed an overhaul of the way the Federal Reserve Board of Governors operates…"
http://www.washingtonexaminer.com/warren-vitter-roll-out-bill-to-rein-in-feds-bailout-powers/article/2564423
GOP Takes 'Vital First Step' Toward Repealing Dodd-Frank
"Now that Republicans control Congress, some are hoping to scale back onerous financial regulations imposed by Democrats in response to the 2008 financial crisis. Republican Sen. Richard Shelby, Chairman of the Senate Committee on Banking, Housing, and Urban Affairs, introduced financial regulatory reform legislation Tuesday that would, among other things, scale back parts of the Dodd-Frank Act. The legislation is still in its preliminary stages, but Shelby said in a press release that he is hopeful it will "initiate a conversation with all members of the Committee who are interested in reaching a bipartisan agreement to improve access to credit and to reduce the level of risk in our financial system."
http://dailycaller.com/2015/05/13/gop-takes-vital-first-step-toward-repealing-dodd-frank/
MOODY'S DOWNGRADES CHICAGO CREDIT RATING TO JUNK BONDS STATUS
"Moody's Investors Service announced Tuesday it has lowered Chicago's credit rating to junk bond status, citing unfunded pension obligations and lagging tax revenue, in a move Mayor Rahm Emanuel called irresponsible. Moody's downgraded the city's debt rating on bond issues backed by property, sales and fuel tax revenue to Ba1, one notch below investment grade, from Baa2. As a result, the city's borrowing costs will increase as it pays more interest to make its bonds attractive to buyers. In making the announcement, Moody's noted the city's options for curbing growth in its unfunded pension liabilities was hurt by an Illinois Supreme Court decision. The court ruled Friday that the Legislature's restructuring of Illinois' pension obligations violated a section of the state constitution. "Whether or not the current statutes that govern Chicago's pension plans stand, we expect the costs of servicing Chicago's unfunded liabilities will grow, placing significant strain on the city's financial operations absent commensurate growth in revenue and/or reductions in other expenditures," according to Moody's. Emanuel said Moody's is out of step with other rating agencies and ignores the city's progress in dealing with its financial liabilities…"
http://www.breitbart.com/big-government/2015/05/12/moodys-downgrades-chicago-credit-rating-to-junk-bonds-status/
COMMON CORE:
Pro-Common Core group takes issue with blog post — and the author responds
"Regular readers of this blog are familiar with Carol Burris, an award-winning principal in New York who has written repeatedly over the past few years on school reform in her state. She chronicled the botched adoption and implementation of a new educator evaluation system and wrote about her conversion from a Common Core supporter to an opponent. She has also written about her support for the opt-out movement, in which many parents and educators are resisting certain high-stakes standardized tests. Last month, she wrote a post about why she is retiring early and planning to advocate for public education in different ways. Burris is the principal  of South Side High School in the Rockville Centre School District. Before she took that position in 2000, she taught at the middle- and high-school levels and earned a doctorate from Teachers College, Columbia University. Her dissertation, which studied her district's detracking reform in math, received the 2003 National Association of Secondary Schools' Principals Middle Level Dissertation of the Year Award. She was named New York's 2013 High School Principal of the Year by the School Administrators Association of New York and the National Association of Secondary School Principals, and was tapped as the 2010 New York State Outstanding Educator by the School Administrators Association of New York State…."
http://www.washingtonpost.com/blogs/answer-sheet/wp/2015/05/13/pro-common-core-group-takes-issue-with-blog-post-and-the-author-responds/?wprss=rss_national
MISC.:
Senate GOP launches attack on EPA climate rules
"Senate Republicans introduced a bill Wednesday that would overturn the Obama administration's landmark climate rule for power plants and make it nearly impossible to rewrite them. The legislation represents the GOP's first major legislative effort in the Senate to confront the Environmental Protection Agency's carbon dioxide limits it proposed last year. It reflects the Republican Party's broad opposition to the regulations, which they say would cost billions of dollars, hundreds of thousands of jobs and have little to no environmental benefit.
Republicans in both chambers have largely avoided legislation to stop the rules and instead focused their attention on court challenges to them and trying to ensure the federal courts overturn them. "Our bipartisan legislation would empower the states to protect families and businesses from electricity rate increases, reduced electrical reliability and other harmful effects of the president's Clean Power Plan," Sen. Shelley Moore Capito (R-W.Va.), the bill's sponsor, told reporters Wednesday "Our bill would also require that any greenhouse gas standard set by the EPA for new coal-fired power plants are able to be achieved by commercial power plants operating in the real world," she said. Twenty-five Republican senators, including Senate Majority Leader Mitch McConnell (R-Ky.), signed into the bill as co-sponsors, as did Sen. Joe Manchin (D-W.Va.). The bill, dubbed the Affordable Reliable Energy Now Act (ARENA), would prevent the EPA from writing rules that are "significantly similar" to its current proposals, unless it follows specific parameters that the bill outlines. It sets out different standards for the two separate regulations the EPA proposed last year on newly built fossil-fuel-fired power plants and existing ones. The latter regulation, which aims to cut the power sector's carbon emissions 30 percent by 2030, has been by far the most controversial. Environmental groups immediately criticized the Republicans' bill as an attack on clean air and the most significant effort yet to fight climate change. But to Republicans, the bill is a necessary step toward protecting states and ratepayers from the rules…."
http://thehill.com/policy/energy-environment/241952-senate-gop-aims-to-overturn-epa-climate-rules
Senate Dem bill to take shot at federal coal-mining program
"Sen. Maria Cantwell will introduce legislation designed to close loopholes in the Interior Department's coal-mining program that watchdog groups say costs taxpayers millions of dollars. The Washington state Democrat's forthcoming bill would address a practice that critics contend allows coal companies to pay a smaller royalty than they should be paying. It also would change how the federal government offers federal leases to coal companies after a 2013 Interior Department inspector general report found lease tracts often received bids from just one company, undervaluing the tracts and costing taxpayers money. Cantwell offered few details to the Washington Examiner. But she noted her measure would go beyond a proposed rule the Interior Department proposed in January to change coal royalty valuations. "Let's put it this way — that was one step, but we'd like to see more," said Cantwell, the top Democrat on the Senate Energy and Natural Resources Committee…"
http://www.washingtonexaminer.com/senate-dem-bill-to-take-shot-at-federal-coal-mining-program/article/2564442
Senators introduce bill to lift oil ban
"Sens. Lisa Murkowski and Heidi Heitkamp introduced bipartisan legislation Wednesday to squash a 40-year-old ban on exporting crude oil from the United States. The bill is meant to give large producer states like Democrat Heitkamp's North Dakota, which has become one of the country's largest producers of shale oil, the option of selling oil on the global market. "With this abundance, we have an opportunity to supply the energy Americans need every day as well as helping our friends and allies around the world," a fact sheet said. Although oil prices have fallen in recent months, the price per barrel of oil has been inching higher in the last week. The Heitkamp has said that giving producers the option to sell on the global market would still be beneficial even at the lower price point. The price per barrel is nearly $40 lower than what it was a year ago. The ban was put in place in the 1970s in response to the Saudi oil embargo. The idea of removing the ban has generated controversy, as some fear it could harm the economy and raise fuel prices…"
http://www.washingtonexaminer.com/senators-introduce-bill-to-lift-oil-ban/article/2564429
UN climate official pans idea of Arctic drilling in subtle slap at Obama administration
"The United Nations' top climate official took a subtle poke at the Obama administration on Wednesday over its decision to conditionally allow oil exploration off Alaska's coast, suggesting that the Arctic's oil and gas should stay underground. Despite the tentative green light given to Shell Gulf of Mexico earlier this week, both the environment and Shell's stockholders would be best served if the company's drilling rigs stay in port, said Christiana Figueres, the executive director of the U.N. Framework Convention on Climate Change. "There is an increasing amount of analysis that points to the fact that we have to keep the great majority of fossil fuels underground," Figueres said at a news conference…"
http://www.washingtonpost.com/news/energy-environment/wp/2015/05/13/un-climate-official-pans-idea-of-arctic-drilling-in-subtle-slap-at-obama-administration/?wprss=rss_national
As Ocean Drilling Expands, Obama Administration Turns Blind Eye to Offshore Fracking | Commentary
"America's coastal communities got some disturbing news recently when Interior Secretary Sally Jewell pledged to open "vast areas" of the ocean to oil drilling. Under the shadow of the anniversary of the deadly Deepwater Horizon disaster, the Obama administration is moving quickly to greenlight oil and gas exploration in dangerously unpredictable Arctic waters and off the Atlantic coast, where an oil spill could devastate coastal economies. Attempting to greenwash this dangerous expansion of drilling in America's fragile ocean ecosystems, Jewell has talked up new regulations for offshore oil operations, including a rule on "blowout preventers" — the kind of valve that failed to seal the well in the Deepwater Horizon catastrophe. But the Obama administration is utterly failing to address one of the oil industry's riskiest and most rapidly expanding practices: offshore fracking. That's why Rep. Lois Capps, D-Calif., recently introduced a bill to prohibit fracking in federal waters in the Pacific Ocean until the administration conducts a study on the impacts of offshore fracking on the marine environment and public health. In March, after years of delay, Jewell unveiled the first-ever regulations for hydraulic fracturing on onshore public lands. The rules are weak. They do little to reduce fracking pollution's damage to America's air, water and wildlife. But as bad as the onshore rules are, it's even more disturbing that the Interior Department is doing virtually nothing to regulate — or even track — offshore fracking. The oil industry is already fracking near the California coast and in the Gulf of Mexico. But in response to my organization's public records request, the Bureau of Ocean Energy Management and the Bureau of Safety and Environmental Enforcement admit they haven't kept track of how many offshore frack jobs have been permitted in the Gulf of Mexico. Offshore fracking is similar to what occurs onshore — companies blast huge amounts of water and toxic chemicals into the earth at high pressures to crack rock beneath the ocean floor…."
http://blogs.rollcall.com/beltway-insiders/as-ocean-drilling-expands-obama-administration-turns-blind-eye-to-offshore-fracking-commentary/?dcz=
Climate Alarmist John Kerry Invests Massively In Fossil Fuel Stocks
"In a March 12 address to the Atlantic Council in Washington, D.C., Secretary of State John Kerry warned that climate change outranks terrorism, epidemics and poverty as the worst threat facing the world today. Our only salvation, he asserted, lies in an energy policy that replaces fossil fuels with solar, wind and other "clean energy." However, at the same time he gave this crisis speech, public records indicated that Secretary Kerry personally owned an estimated three to six million dollars in stocks of more than 50 oil and gas-related companies. Records from 2004 show that he's been constantly and deeply invested in fossil fuels for at least a decade, and is still injecting millions in working capital into the very industries he condemns. What is the public to think of a cabinet-level prophet of climate doom who says one thing and does such another?…"
http://dailycaller.com/2015/05/13/climate-alarmist-john-kerry-invests-massively-in-fossil-fuel-stocks/
Will Obama's EPA Set a Killer Free?
"President Obama's Environmental Protection Agency (EPA) has earned a reputation as the most lawless agency in an administration infamous for its abuses of the Constitution and the rule of law. The EPA, for example, implemented a "cap and trade" regime that Congress rejected, brought criminal actions against citizens for "wetland" violations as it sought power over more landowners, and declared a "war on coal" that will put thousands out of work, drive up the price of electricity, and render its delivery unreliable. Now, the EPA may set a convicted killer free. In late 2013, the EPA declared over a million acres in west-central Wyoming, including the town of Riverton (pop. 10,000), as part of the Wind River Indian Reservation — that is, "Indian country." Purportedly, the EPA's action is required by a Clean Air Act provision allowing tribes to obtain the authority available to states to regulate their air-quality programs; but, in doing so, the EPA subjected land — long known to be outside the reservation — to the tribal jurisdiction of the Northern Arapaho and Eastern Shoshone. The tribes had sought for years to get jurisdiction over the land, but with President Obama in office, they saw their opening with the Clean Air Act provision, which is why the tribes used 82 pages of their 87-page application to argue that Riverton and the other acreage was "Indian country."…"
http://www.nationalreview.com/article/418289/will-obamas-epa-set-killer-free-william-perry-pendley
Providers: FCC could become 'Department of the Internet'
"Telecom providers and trade groups on Wednesday asked an appeals court to rush through a delay of new net neutrality rules before they take effect on June 12.  In a filing with the U.S. Court of Appeals for D.C., the group warned that Internet service providers face millions of dollars in losses and a "torrent" of enforcement proceedings at the Federal Communications Commission if the rules take hold. "These challenges thus present some of the most consequential questions this court is likely to encounter regarding technology, the future of the economy, and the boundaries of administrative law," the group wrote.
Citing language from GOP FCC Commissioner Ajit Pai's dissent to the new rules, the group added: "If the order becomes effective, the FCC will become the 'Department of the Internet.' " A host of lawsuits have been filed in the same court to fully strike down the FCC's new regulations, which would reclassify Internet access under authority governing traditional telephones. The FCC made the move to increase its authority to police net neutrality, the idea that no piece of Internet traffic should be prioritized above another. But Republicans and service providers are fiercely against the move. The groups are challenging the FCC's authority to reclassify fixed and broadband Internet, while also taking issue with the rule-making process itself.  The lawsuits could take years, and service providers are asking the courts to put the new rules on hold until the courts make a final ruling. Previous net neutrality took effect only to be struck down last year.  "Consumers and the industry would face a twice-convulsive situation if a new and extraordinarily broad regulatory regime were imposed on broadband providers, only to then be vacated," according to the filing.  At a minimum, the group asked the court to prioritize the case…."
http://thehill.com/policy/technology/241951-providers-ask-court-to-prevent-department-of-the-internet
Boehner: It's not the time to use a 'wrecking ball' on NSA bill
"Speaker John Boehner (R-Ohio) acknowledged that some Republicans want to tweak a national security bill headed for a vote on the House floor Wednesday but said it's the wrong time to "bring out the wrecking ball." The House is poised to pass the USA Freedom Act, which would overhaul the National Security Agency program that collects Americans' phone records in bulk. The legislation also would extend expiring portions of the Patriot Act. "This is a very delicate issue. I know members would like to offer some amendments but this is not a place for people to bring out the wrecking ball," Boehner told reporters. On Tuesday night, the House Rules Committee, which is controlled by Boehner allies, blocked efforts by Rep. Justin Amash (R-Mich.) and other civil-liberties advocates to offer amendments to the bill. But Boehner noted that the underlying bill had broad support and was very similar to one the House passed a year ago with nearly 300 votes. The White House has signaled support for the bill, but Senate Majority Leader Mitch McConnell (R-Ky.) favors a "clean" reauthorization of the Patriot Act before provisions expire on June 1. Asked how the House and Senate would resolve their differences, Boehner demurred. "I'm not going to speculate what the Senate will or will not do," he said. "All I know is that these programs expire at the end of this month. They are critically important to keep Americans safe. The House is going to act and I hope the Senate will act soon as well."…"
http://thehill.com/homenews/house/241932-boehner-not-the-time-to-use-a-wrecking-ball-on-nsa-bill
House passes bill curbing NSA bulk data collection
"The House on Wednesday overwhelmingly passed a bill that would end the bulk collection of data by the National Security Agency, setting up a conflict with Republican leaders in the Senate who don't want to ban a practice they believe helps the NSA thwart domestic terrorism. The House passed the USA Freedom Act with a bipartisan vote of 338-88, uniting Republicans and Democrats who said the reform was needed to ensure the law could keep America safe while not violating the privacy of its citizens. The bill does not end NSA surveillance, but it reauthorizes it with a prohibition on dragnet surveillance techniques that have been employed by NSA since the days following the Sept. 11, 2001, terrorist attacks. That's when Congress passed the surveillance measure as part of the anti-terrorism Patriot Act. But classified information leaked by former NSA contractor Edward Snowden two years ago revealed the extensive and comprehensive nature of the spying, angering the public and Congress. Lawmakers on both sides of the aisle argued that the program goes too far…"
http://www.washingtonexaminer.com/house-passes-bill-curbing-nsa-bulk-data-collection/article/2564464
House backs NSA reform, 338-88
http://thehill.com/policy/national-security/241994-house-backs-nsa-reform
House passes bill curbing NSA bulk data collection
http://www.washingtonexaminer.com/house-bill-puts-limits-on-nsa-data-collection/article/2564464
Top senator says Obama data mining a joke program, worthless, 'inept'
"A key Republican senator charged Wednesday that the administration's vaunted data mining project, which has prompted fears that millions of phone calls are being stored, is so poorly run and collects so little info that it's practically worthless. Less than a day after the administration gave the full Senate a secret briefing on its domestic surveillance program targeting terrorists, Sen. Bob Corker of Tennessee said he was "shocked" at how bad the program is and how little it collects that Americans instead should be worried that it isn't protecting them against attack — not spying on their phones. He said the 90-minute briefing is also likely to shift the focus, at least in the Senate, away from legislation limiting surveillance to beefing it up…"
http://www.washingtonexaminer.com/top-senator-says-obama-data-mining-a-joke-program-worthless-inept/article/2564419?custom_click=rss
Dem bill targets online ammo sales
"House Democrats are pushing legislation requiring face-to-face ammunition sales. Rep. Bonnie Watson Coleman (D-N.J.) has introduced the Stop Online Ammunition Sales Act of 2015. The bill unveiled Tuesday would require federally licensed ammunitions dealers to confirm the identity of individuals who arrange to purchase ammunition over the Internet by verifying a photo ID in-person. The bill would also require ammunition vendors to report any sales of more than 1,000 rounds within five consecutive days to the U.S. attorney general if the person purchasing ammunition is not a licensed dealer. "Far too many times, we have seen the shocking images of unspeakable gun violence that could have been prevented," Rep. Frank Pallone Jr. (D-N.J.), one of the bill's original cosponsors, said in a joint statement. "Our bill to limit the online sale of ammunition is a long-overdue common sense reform that I am hopeful will spark Congress to put aside party difference and come together to help prevent such senseless tragedies." The bill would stop short of imposing an outright ban on online ammunition sales, said Courtney Cochran, Watson Coleman's communications director. Cochran said buyers would still be able to complete an Internet sale, but would need to present a photo I.D. in-person at an authorized dealer before the shipment can be made. The bill aims, she said, to help prevent malicious attacks like the July 2012 shooting in the Aurora, Colo. movie theater that left 12 dead and 70 wounded.  If someone is trying to stock pile ammunition for a malicious reason, Cochran said the bill would give law enforcement a better chance at preventing an attack. Rep. Donald Payne Jr. (D-N.J.) has also signed on as sponsor of the bill…"
http://thehill.com/regulation/241914-house-bill-would-require-ammunition-to-be-sold-face-to-face
FOX News Reporter vs. Earnest on Obama's Anti-FOX Comments: "Hope You Didn't Take It Personally," "Comments Speak For Themselves"
"At Wednesday's White House press briefing, FOX News White House correspondent Kevin Corke pressed Josh Earnest on anti-FOX News comments President Obama made at a discussion on poverty at Georgetown University on Tuesday. The president said FOX News portrays the poor as "sponges, leeches," "lazy" and "undeserving." "If we're going to change how John Boehner and Mitch McConnell think, we're going to have to change how our body politic thinks, which means we're going to have to change how the media reports on these issues," Obama also said. At the briefing today, Corke wanted to know if the president was really objecting to how he is portrayed in the media. "I hope you didn't take it personally," Earnest said smiling. "Seems like you might have though." "Wouldn't be the first time," he added. "I'm just curious, from the White House perspective, when the president says the media should change on how they should report on issues, is he objecting to the coverage that he finds too critical of the way the administration is handling a particular issue?" Corke asked. "That's not what he said," Earnest replied. "I think if you go back and look exactly at the president's comments, what he pointed out is that it is important for us to recognize that we all have a stake in the success of the citizens of this country."…"
http://www.realclearpolitics.com/video/2015/05/13/fox_news_reporter_vs_earnest_on_obamas_anti-fox_comments_hope_you_didnt_take_it_personally_comments_speak_for_themselves.html
Obama names top officers for Army, Navy
"President Obama on Wednesday nominated top officers for the Army and Navy, naming Gen. Mark Milley and Adm. John Richardson to lead their services, remaking the Joint Chiefs of Staff almost entirely in little more than a week. They will replace Gen. Raymond Odierno and Adm. Jonathan Greenert, both of whom will retire. The announcements will change the face of the Joint Chiefs of Staff, the top military officers in the country and key advisers to the White House and Defense Secretary Ashton Carter. Last week, Obama nominated Marine Commandant Gen. Joseph Dunford as chairman of the Joint Chiefs of Staff. He also named Air Force Gen. Paul Selva as his choice to be vice chairman. All the nominations require Senate approval, and the leading members of the Armed Services Committee voiced support for the top two choices. Obama will now have to nominate a new commandant. By fall, the only holdover from the current group of top officers will be Air Force Gen. Mark Welsh. Milley, who leads Forces Command, earlier this year announced that the Army planned to court martial Sgt. Bowe Bergdahl for allegedly deserting his post in Afghanistan. The White House and Pentagon traded five Taliban prisoners for Bergdahl's release. Milley, a Princeton University graduate, is a combat veteran of Panama, Iraq and Afghanistan. A submariner, Robinson has held several commands. As chief of Naval Nuclear Propulsion, he oversaw the Navy's response last year to a cheating scandal among trainers of its nuclear power plants…"
http://www.usatoday.com/story/news/nation/2015/05/13/obama-army-navy/27240715/
Senate confirms No. 2 Justice official
"The Senate on Wednesday approved Sally Yates to be the number two official at the Department of Justice. Senators voted 84-12 on Yates's nomination to be the deputy attorney general. The vote follows approval last month of Loretta Lynch's attorney general nomination.
Yates's confirmation will drop her into the middle of the ongoing battle over President Obama's immigration policy. Republicans said ahead of the vote that while they didn't have personal objections to Yates, they would vote against her because of the president's executive actions on immigration. Sen. Jeff Sessions (R-Ala.) voted against Yates, although he called her a "responsible person." "Miss Yates is, I think, a responsible person but she is the point person, the supervisor of the litigation that has gone awry in a number of ways in Texas and fundamentally is seeking to advance an unconstitutional power for the chief executive," he said. "So therefore I have chosen and say I'll not vote for her confirmation of that basis." Sen. Chuck Grassley (R-Iowa) suggested after that vote that he hopes Yates will distance herself from the president, saying that he hopes "she will show independence as she provides leadership at the department." Despite the Republican objections, Sen. Patrick Leahy (D-Vt.) predicted ahead of the votes that "she will be easily confirmed." Leahy added that he believes Yates is "an ideal person" to serve as the deputy attorney general. Yates was nominated for the position in January, but a vote on her nomination faced delays in the Senate Judiciary Committee. She's served as a U.S. attorney for the Northern District of Georgia since 2010. Presidential hopefuls Sens. Ted Cruz (R-Texas) and Rand Paul (R-Ky.), as well as Sen. Lindsey Graham (R-S.C.), who is considering a bid, supported Obama's nominee…"
http://thehill.com/blogs/floor-action/senate/241960-senate-confirms-no-2-justice-official
Mom sues school district over son's arrest for NRA t-shirt
"The mother of a West Virginia middle schooler who was suspended for wearing a National Rifle Association t-shirt to school is suing the Logan County Board of Education for allegedly violating her son's constitutional rights. Tanya Lardieri filed the lawsuit on behalf of her son, Jared Marcum, who was charged with disrupting the educational process and obstructing an officer in 2013 when he refused to turn his NRA t-shirt inside-out, the Charleston Gazette reports. Those charges were later dismissed by a judge, but Marcum was forced to serve a one day suspension for his defiance. "The shirt was an un-alarming olive green tee shirt bearing the NRA logo, which is the letters 'NRA' in black, the words 'PROTECT YOUR RIGHT,' an image of a hunting rifle and the officials NRA logo which has an eagle and two cross firearms," according to the lawsuit cited by the Gazette…"
http://eagnews.org/mom-sues-school-district-over-sons-2013-arrest-suspension-for-nra-t-shirt/
Jeb Bush Accidentally Announces He's Running For President [VIDEO]
"Two days after accidentally announcing his support for the War in Iraq, former Republican Florida Governor Jeb Bush accidentally announced he was running for president. "Domestically, is there any way you would have done things differently from your brother?" asked a reporter during a campaign stop in Nevada. (VIDEO: Jeb: I'm 'Quite Comfortable' Being George W. Bush's Brother) "I'm running for president in 2016," Bush responded, before immediately correcting himself. "And the focus is going to be about how we — if I run — how do you create high-sustained economic growth, where more people have a chance at earned success?"…"
http://dailycaller.com/2015/05/13/jeb-bush-accidentally-announces-hes-running-for-president-video/
Jeb Bush to skip Iowa Straw Poll
"No Iowa Straw Poll for Jeb Bush. The likely Republican presidential candidate will instead attend a competing event, the RedState Gathering in Atlanta, the day of the Iowa event, GOP sources in Iowa told The Des Moines Register on Tuesday. A spokesman for Bush confirmed the report. Bush, a former Florida governor, is the first well-known Republican in the 2016 presidential field to officially opt out of the straw poll, a nationally renowned event that has drawn significant criticism over the years. The Republican Party of Iowa, which hosts the Iowa Straw Poll, has been working to shore up the event's reputation and lure candidates by addressing some of the most prevalent complaints. Last week, Iowa GOP officials announced they'll provide free tent space and utilities for the campaigns. The straw poll has been bashed as having outsized importance, even to the point of having losing candidates drop out of the race. Campaigns sometimes spend hundreds of thousands of dollars at the straw poll as a sort of dry run for the Iowa caucuses. But for the GOP presidential contenders, whether to compete in the straw poll is more of a risk-reward analysis. For those who compete, the aim is to do better than expected. This cycle, some contenders have said, they intend to focus instead on the caucuses, which will take place in precincts across the state on Feb. 1. In a statement Tuesday afternoon, Iowa GOP Chairman Jeff Kaufmann told the Register: "We hope Governor Bush rethinks his decision and realizes that grass-roots will only grow in Iowa if he waters them. The RedState Gathering is a four-day event, and other candidates have already indicated that they will be attending both. We don't buy this excuse and neither will Iowans." Bush for months has been considered a likely abstainer. His rivals tried to raise expectations for him, arguing he had a recipe for a strong showing because he hired top strategists and because Iowa has a long-standing Bush network that should benefit him. Bush's brother won the straw poll in 1999 and his father won it in 1979…"
http://www.desmoinesregister.com/story/news/elections/presidential/caucus/2015/05/12/jeb-bush-skip-iowa-straw-poll/27187589/
Jeb Bush, Chris Christie, Donald Trump top 'can't support' lists in early primary states
"Jeb Bush may be running at the top of the GOP presidential preference polls nationally, but the former Florida governor is also near the top of another survey: the can't-support list. The former Florida governor, along with current New Jersey Gov. Chris Christie and businessman Donald Trump, all have their admirers, but in some cases they have even more detractors — voters who say, no matter what, they'll never be able to support that candidate in a primary. The antipathy vote is one of the storylines that's emerged eight months from the Iowa caucuses, which kick off the primary season, followed by the New Hampshire and then South Carolina primaries. Quinnipiac University released a poll last week that showed 25 percent of the likely GOP caucusgoers in Iowa said that they "would definitely not support" Mr. Bush for president, compared to 20 percent for Mr. Christie and 10 percent for Sen. Rand Paul of Kentucky. The findings are similar in New Hampshire and South Carolina. When asked in a recent WMUR Granite State Poll which candidate they would "not vote for under any circumstance," 21 percent of likely New Hampshire primary voters said Donald Trump, 13 percent said Mr. Christie, and 8 percent said Mr. Bush…"
http://www.washingtontimes.com/news/2015/may/12/jeb-bush-chris-christie-donald-trump-top-cant-supp/
John Bolton to announce decision on presidential bid
"The field of Republican presidential contenders might be getting another underdog. Former United Nations Ambassador John Bolton will announce Thursday whether he's getting in the race, said spokesman Garrett Marquis. Bolton, 66, served on President George W. Bush's foreign policy team. A prominent advocate for the war in Iraq, he is widely considered a neoconservative who favors an aggressive U.S. footprint in the world. He has talked almost exclusively about foreign policy while courting voters in early voting states such as New Hampshire and Iowa in recent months. Bolton has been a critic of GOP presidential contender Rand Paul, saying that while Republicans are stronger on foreign policy than Democrats, they should not turn to "isolationists," which he considers the Kentucky senator to be. "You need someone who understands in his or her gut that the most important thing they do is protect the country," he said. Bolton's decision comes as the Iraq war he favored has emerged as an issue in the GOP campaign. Former Florida Gov. Jeb Bush, brother of the former president, said this week that he would have handled the Iraq invasion differently in hindsight, but wouldn't say what he would have done. Several other GOP White House prospects, Paul among them, said they would not have authorized the invasion…"
http://www.washingtonpost.com/politics/ex-diplomat-bolton-to-announce-decision-on-presidential-bid/2015/05/13/a402c7b0-f9ab-11e4-a47c-e56f4db884ed_story.html
Bolton to Announce Decision on Presidential Bid Tomorrow
"Former United Nations ambassador John Bolton will announce on Thursday whether he is running for president.  Bolton has been mulling a White House bid for the past several months. He will announce his decision online, and has invited reporters to participate in a conference call afterwards. Over the past several months, Bolton has made appearances at many of the cattle calls in the early campaign states of Iowa, New Hampshire, and South Carolina, though he's hardly been crisscrossing them tirelessly like some of his potential competitors.  Bolton first dipped his toe into the political waters during the 2014 election season, when he established both a political-action committee and a super PAC devoted to electing hawkish candidates. Bolton left the Bush administration in 2006 and many of the years since then could rightly be called his wilderness years. The hawkish views he champions went out of favor. Non-interventionism, embodied by Rand Paul, took hold even in the GOP. Bolton founded his political-action committees as a reaction to the rise of these impulses, as a means of stamping them out inside the Republican party. He had some success, but it is current events that have shifted public opinion in his favor…"
http://www.nationalreview.com/corner/418324/bolton-announce-decision-presidential-bid-tomorrow-eliana-johnson
RNC Straw Poll Lists 36 Presidential Candidates
"The Republican field for president is remarkably large, but are there really 36 possible contenders for the nomination? That's how many options a new online straw poll from the Republican National Committee offers. "Ted Cruz. Rand Paul. Marco Rubio. Ben Carson. Carly Fiorina. Mike Huckabee. These are just a few of the conservative leaders who have announced their candidacy for the Republican presidential nomination," reads an email from the RNC announcing the poll. "It's quite an impressive lineup so far. And it's still growing. Who are you rooting for?" The poll offers those six already declared candidates and includes the likely contenders like Jeb Bush, Scott Walker, Chris Christie, Bobby Jindal, John Kasich, and Rick Perry. There are a few longshots who may not actually run but have said they might, like Donald Trump, John Bolton, Peter King, Lindsey Graham, Mike Pence, and George Pataki. (No Bob Ehrlich, however.) Altogether, that's a big and pretty comprehensive poll, but then things get out of control. First, nearly every 2012 presidential contender is listed, from Mitt Romney (who announced months ago he wasn't running) and Rick Santorum (who may run again) to Herman Cain, Newt Gingrich, and Tim Pawlenty. Would Ron Paul really run again, and against his son? Probably not, but he's listed on the poll, too. Michele Bachmann isn't there, but some almost-candidates from the 2012 cycle are, like Haley Barbour, Mitch Daniels, and Sarah Palin. The RNC then throws in a few senators and governors for good measure. Nikki Haley, John Thune, Brian Sandoval, Kelly Ayotte, Susana Martinez, Tim Scott. Add former congressman Allen West, a potential candidate in his own mind, and former secretary of state Condoleezza Rice, and you're at a ridiculous 35 candidates…"
http://www.weeklystandard.com/blogs/rnc-online-straw-poll-lists-36-presidential-candidates_945597.html
Libertarian Party sues for access to presidential debates, calls exclusion 'unfair and illegal'
"Independent and third party candidates have yet to stand on flashy podiums of officially sanctioned presidential debates. Now the Libertarian Party is pushing back. Fed up with ongoing exclusion and the valuable national exposure that is beyond their reach, the Libertarians have launched a lawsuit against the "duopoly" of Republican and Democratic candidates who have a guaranteed national forum – when alternative candidates do not. "Most Americans have no idea that the official-sounding and acting Commission on Presidential Debates is, in reality, a private organization created by the Republican and Democrat Parties and funded by special interests whose goal is to protect the status quo," the Libertarian Party says in its mission statement. "Thus, it is no surprise that the Debate Commission has adopted 'rules' that make it virtually impossible for independent or third-party candidates to ever participate in the all-important presidential debates." The rules? To qualify, candidates must garner at least 15 percent of national voter support in national surveys – though the Libertarians say these surveys are "arbitrarily selected." They also call this requirement "unfair and illegal," and contend that any candidate who is qualified to be president under the Constitution and has qualified for enough states' ballots to receive at least 50 percent of Electoral College votes should be included. "The legal challenge will maintain that the Commission on Presidential Debates, a private organization, formed by the chairs of the Democratic and Republican parties, unfairly and intentionally limits participation in the nationally-televised debates to the Democratic and Republican nominees -placing other national party nominees at a severe and unjust disadvantage," notes Ron Nielson, an advisor to Our America Initiative, an interest group that is mounting the challenge and counts former Libertarian presidential hopeful Gary Johnson as its chairman. "With polls showing that independent voters now constitute a majority of the American electorate, this duopoly simply isn't fair – and must be changed," Mr. Neilsen says…."
http://www.washingtontimes.com/news/2015/may/13/libertarian-party-sues-chance-stand-2016-president/?utm_source=RSS_Feed&utm_medium=RSS
Rubio, Paul, Cruz atop conservative Senate ratings
"The three Republican senators running for president came out in a virtual tie of their conservative bona fides, according to the latest annual ranking of Congress by the American Conservative Union. Marco Rubio and Rand Paul both earned a 96-rating out of 100, while Ted Cruz got a 100 score in the ratings closely-watched among conservatives. The rating gives the trio good political bragging rights heading into the Republican primary/caucus season where conservatives generally carry the most weight. Only two other Senate Republicans — Utah's Mike Lee and Oklahoma's Tom Coburn — won 100 scores for their votes in 2014. The scores are calculated from members' votes on 25 select, often arcane issues of interest to conservatives and the ACU, which also hosts the annual Conservative Political Action Conference (CPAC).
Republican scores ranged from 100 down to the 44 of Maine's Susan Collins and the 41 of Alaska's Lisa Murkowski. South Carolina's Lindsey Graham, who is expected to announce his GOP presidential candidacy in coming weeks, scored a 76, well below his state colleague, Tim Scott at 96. Alabama's Jeff Sessions and Wisconsin's Ron Johnson also drew the same 96 scores as Rubio and Paul. John McCain of Arizona totaled 91. His Arizona colleague Jeff Flake 92. Illinois' Mark Kirk up for reelection next year got 64. Other GOP member scores are Kentucky's Mitch McConnell (84), Ohio's Rob Portman (68), Tennessee's Lamar Alexander and Bob Corker (both 76), Pennsylvania's Pat Toomey (88), Louisiana David Vitter (86) and Texas' John Cornyn and Iowa's Chuck Grassley, both at 92…."
http://news.investors.com/politics-andrew-malcolm/051315-752345-acu-american-conservative-union-ratings-of-congress.htm
Exclusive — Marsha Blackburn Circulating Letter Calling on IRS to Investigate Clinton Foundation Tax Status
"Rep. Marsha Blackburn (R-TN) 72% is working on building congressional support for pressure on the IRS to investigate the tax exempt status of the Clinton Foundation, Breitbart News has learned. A draft copy of a letter from Blackburn—that she's circulating around Capitol Hill for signatures from her colleagues—to IRS commissioner John Koskinen asks him to review the tax-exempt status of the foundation. Blackburn and her colleagues will write that "recent media reports have revealed that the Foundation failed to report millions of dollars in grants from foreign governments that it accepted while Hillary Clinton was Secretary of State and that it facilitated private business transactions between foreign entities" and as such, "given the substantial public interest involved, we feel a prompt review of the Foundation's tax-exempt status is appropriate to determine whether it is acting within the scope of its charitable mission." Technically, Blackburn's letter notes, the Clinton Foundation is required to file an IRS 990 every year listing foreign contributions. But, she writes, Clinton's Foundation "failed to report tens of millions of dollars in foreign government grants between 2010 and 2012." Citing how Clinton's Foundation officials and Bill Clinton himself admitted they didn't handle the IRS filings correctly, Blackburn's letter to the IRS commissioner argues that the Clinton Foundation's "failure to report the donations is problematic and deserves enhanced scrutiny given Mrs. Clinton's position as Secretary of State at the time."…"
http://www.breitbart.com/big-government/2015/05/13/exclusive-marsha-blackburn-circulating-letter-calling-on-irs-to-investigate-clinton-foundation-tax-status/
DEVASTATING TIMELINE REVEALS THE TRANSFER OF HALF OF U.S. URANIUM OUTPUT TO RUSSIA AS HILLARY CLINTON'S FOUNDATION BAGS $145 MILLION
"A newly released GAI timeline depicts the sequence of events leading up to then-Sec. of State Hillary Clinton's approval of the transfer of half of U.S. Uranium output (20% of all U.S. Uranium) to the Russian government in 2010. Clinton's State Department was one of eight agencies to review the deal, but Hillary Clinton was the only agency head whose family foundation bagged $145 million in donations, reports the New York Times and Clinton Cash. Indeed, the head of the Russian government's uranium company, Ian Telfer, made a secret $2.35 million foreign donation to the Clinton Foundation, as was confirmed by the New York Times. Bill Clinton also received a $500,000 speaking fee for a speech in Moscow paid for by a Kremlin-connected bank, reports the New Yorker. "I've gotta pay our bills," explained Bill Clinton."
http://www.breitbart.com/big-government/2015/05/13/devastating-timeline-reveals-the-transfer-of-half-of-u-s-uranium-output-to-russia-as-hillary-clintons-foundation-bags-145-million/
Study: 'Impossible' for GOP to win black voters
"A new study of blacks and their voting patterns finds that nothing the Republican Party does, even nominating African-American GOP candidates, works to win them over. "Historical legacies provide deeply rooted ties between blacks and the Democratic Party," said the study in the authoritative journal Political Research Quarterly. "These ties may simply render it impossible for Republicans — black or otherwise — to move public opinion or mobilize among blacks," it added. The study, provided to Secrets, searched through the demographic details of 3,300 African-American voters in the 2010 election, when the GOP had nearly three dozen black House candidates running, part of the Republican Party's push to attract minority voters. But the authors, political scientists from Washington University in St. Louis and the University of Chicago, found it didn't help. "Republican efforts in recruiting black candidates were ultimately unsuccessful at mobilizing black voters," said the study titled, "Candidate Race, Partisanship, and Political Participation: When Do Black Candidates Increase Black Turnout?" Since 1981, the GOP has focused on expanding the black vote beyond single digits — and mostly failed. But not always…"
http://www.washingtonexaminer.com/study-impossible-for-gop-to-win-black-voters/article/2564414
TOP SENATOR: DOMESTIC SURVEILLANCE NEEDS TO BE RAMPED UP
http://hosted.ap.org/dynamic/stories/U/US_SURVEILLANCE_CORKER?SITE=AP&SECTION=HOME&TEMPLATE=DEFAULT&CTIME=2015-05-13-11-13-51
Obama pushes ahead with summit despite Arab absences
Bahrain king skipped event for horse show
http://www.washingtontimes.com/news/2015/may/13/obama-pushes-ahead-with-summit-despite-arab-absenc/?utm_source=RSS_Feed&utm_medium=RSS