News Briefing for Thursday, March 5, 2015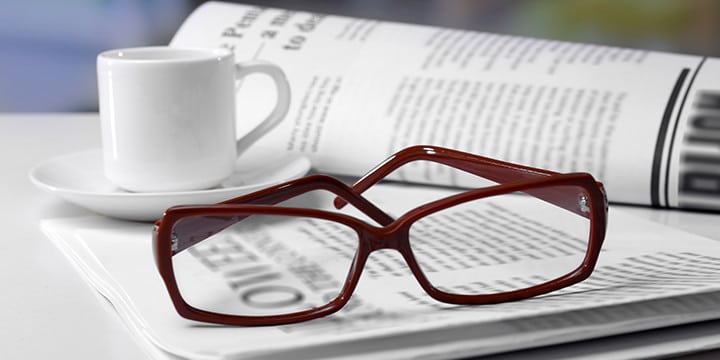 News Briefing for Thursday, March 5
TEA PARTY PATRIOTS:
Obamacare protests resemble campaign rallies (Tea Party Patriots mentioned)
"If the scene outside the Supreme Court on Wednesday resembled dueling campaign rallies — and it did — that was because many people's views on the hotly contested Obamacare case being argued inside fall along partisan lines. On one side were workers for conservative and free-market groups who were trying to outshout those on the other side from union and health care advocacy groups who, at one point, tried to sing over the pointed rhetoric coming from "Tea Party Patriots" and others…"
http://www.usatoday.com/story/news/politics/2015/03/04/obamacare-supreme-court-demonstrations/24370509/
Justices skeptical of Obamacare challenge (Video featuring Jenny Beth)
http://www.washingtonexaminer.com/justices-skeptical-of-obamacare-challenge/article/2561038?custom_click=rss
HEALTHCARE:
IRS Says It Needs $490 Million More to Implement Obamacare
"The IRS on Tuesday told Congress it would like an additional $490.4 million in the next fiscal year to implement the Affordable Care Act, also known as the ACA or Obamacare. "This additional funding, the majority of which is for required information technology upgrades, will allow the IRS to increase efforts to ensure compliance with a number of tax-related provisions of the ACA, including the premium tax credit and individual shared responsibility provision," IRS Commissioner John Koskinen said in prepared remarks to a Senate Appropriations subcommittee on Tuesday. "The funding will provide enhanced technology infrastructure and applications support, and allow necessary, major modifications to existing IRS tax administration systems." "A portion of the funding also addresses new audit requirements related to the employer shared responsibility provision," he added. The Obama administration has warned for months that Obamacare will complicate the tax returns of thousands of people who buy insurance under the law. For example, the law gives people discounts when they buy health insurance if their income is low enough, but the IRS is charged with assessing people's actual income at the end of the year to see whether they received the right amount of subsidy. In many cases, people are discovering they have to repay some of the subsidies they received. On Wednesday, the Supreme Court will hear oral arguments in a case dealing with whether the Obama administration improperly interpreted the law to allow for billions of health insurance subsidies to be handed out to millions of people. Republicans are already pondering legislation to help people if the court finds those subsidies are not allowed…"
http://www.theblaze.com/stories/2015/03/04/irs-says-it-needs-490-million-more-to-implement-obamacare/
How Obamacare fails the poor and middle class
"New figures indicate that about 11 million people have signed up for health insurance during this latest sign-up period of Obamacare, of which about half will be from the uninsured population, based on previous estimates. Once again, the supporters of the law celebrate with proclamations that "it's working." One could say that assessment is true, if the definition of "working" means enrolling people into anything called health insurance. To be sure, the law's implementation is progressing, but there is no cause for celebration. It is indeed true that millions of Americans are now newly enrolled into health insurance, but it is disingenuous to tout this as a great success. An estimated 71% of the new insurance arises through Medicaid, using 2014 calculations based on analysis by Haislmaier and Gonshorowski of data from the Centers for Medicaid and Medicare. The harsh reality awaiting these low-income Americans is undeniable: according to 2013 data from a 2014 Merritt Hawkins study, 55% of doctors already refuse new Medicaid patients. According to the HSC Health Tracking Physician Survey, 2008, the percentage of doctors that refuse new Medicaid patients dwarf by about 8 to 10 times the percentage that refuses new private insurance patients. Such "insurance" from Obamacare not only fails to provide access to doctors, but research in the top medical journals such as Cancer, American Journal of Cardiology, Journal of Heart and Lung Transplantation and Annals of Surgery, show that Medicaid beneficiaries suffer worse outcomes than similar patients with private insurance … all at an added cost of another $800 billion by CBO estimates to taxpayers after the decade. It is not hyperbole to call Medicaid a disgrace at its annual cost of about $450 billion, and expanding it rather than helping poor people buy private insurance is simply inexplicable…"
http://www.cnn.com/2015/03/04/opinion/atlas-obamacare-poor-middle-class/index.html
Obamacare Enrollment Stats
http://www.forbes.com/pictures/fefi45edehf/enrolled-in-the-marketplace/
A Conservative Alternative to Obamacare
As King oral arguments begin, the RSC offers a plan to increase competition and level the playing field.
"Today, the Supreme Court will hear oral arguments in King v. Burwell, the lawsuit that could effectively cripple Obamacare and — we are happy to say — force Washington to go back to the drawing board on health-care reform. In short, the lawsuit challenges the Internal Revenue Service's decision to expand Obamacare's subsidies to individuals in federally run health-insurance exchanges, despite the fact that the text of the law grants subsidies only to people in state-based exchanges. As Obamacare architect Jonathan Gruber famously admitted, the law's authors did this as a ploy to encourage reluctant states to set up their own exchanges. When few states took the bait, however, the Obama administration did what it is now in the habit of doing: It ignored the law as written and issued a new rule to fit its ideologically driven agenda. Five years after its passage, the president's health-care law is deeply unpopular, irreparably flawed, and the poster child for Washington's arrogance. With the improper IRS subsidy rule, bureaucrats decided to increase federal spending by billions of dollars, contrary to the text of the law, with no oversight or accountability. With the Supreme Court poised to check this unprecedented overreach and Democrats claiming they are out of ideas, House conservatives are stepping up to the plate with alternatives that will create economic opportunity for hardworking American families, job creators, and taxpayers…"
http://www.nationalreview.com/article/414808/conservative-alternative-obamacare-bill-flores-phil-roe-austin-scott
Poll: Most back fix if Court strikes subsidies
"A majority of the public wants Congress to pass a fix allowing people to keep financial assistance to buy insurance if the Supreme Court strikes down ObamaCare subsidies, according to a new NBC/Wall Street Journal poll.  The Supreme Court is hearing arguments on Wednesday in the case of King v. Burwell, which could strike down subsidies for around 7.5 million people in the roughly three dozen states using a federally run marketplace under ObamaCare.
But even if the Court does do so, 54 percent want Congress to pass legislation to allow people in all states to keep financial help, while 35 percent oppose such a move. There is, not surprisingly, a partisan split on the issue, as only about 1 in 4 Republicans back the congressional fix, while 81 percent of Democrats do. Congressional Republicans have been looking to show the Court that they have a plan ready if it strikes down the subsidies and have been putting forward a range of proposals. One option, from Sens. John Barrasso (R-Wyo.), Lamar Alexander (R-Tenn.) and Orrin Hatch (R-Utah), would give people financial assistance to temporarily keep their insurance plans while a more state-based solution is worked out…"
http://thehill.com/policy/healthcare/234559-poll-majority-backs-fix-if-court-rules-against-obamacare
How the ObamaCare challenge evolved
"–December, 2010: Employment benefits attorney Tom Christina delivers a slideshow presentation at the American Enterprise Institute pointing out that the text of ObamaCare says that healthcare subsidies should be only used in exchanges "established by the state."
–November, 2011: Law professor Jonathan Adler teams up with GOP policy strategist Michael Cannon to present the subsidy findings in an op-ed in The Wall Street Journal.
–September, 2012: Oklahoma Attorney General Scott Pruitt files the first challenge the legality of ObamaCare's insurance subsidies.
–May, 2013: The Competitive Enterprise Institute launches its own challenge of the subsidies, based on the Oklahoma case, called Halbig v. Burwell. Four months later, the group launched a similar suit, King v. Burwell, to try to speed up the legal challenge.
–July, 2014: Two separate appeals courts issued conflicting rulings on the legality of ObamaCare subsidies in the Halbig and King cases.
–November, 2014: The Supreme Court agrees to hear King v. Burwell."
http://thehill.com/policy/healthcare/234547-how-the-obamacare-challenge-evolved
Seven Things You Should Know about the IRS Rule Challenged in King v. Burwell ​
And none of them make the IRS look very good.
"This week, the Supreme Court considers King v. Burwell. At issue is whether the IRS exceeded its authority under the Patient Protection and Affordable Care Act by issuing a final IRS rule that expanded the application of the Act's subsidies and mandates beyond the limits imposed by the statute. King v. Burwell is not a constitutional challenge. It challenges an IRS rule as being inconsistent with the Act it purports to implement. The case is a straightforward question of statutory interpretation. Here are seven things everyone needs to know about how the IRS developed the rule at issue in King v. Burwell. But first, a little background. If you're familiar with the case, you can skip to number one…"
http://www.nationalreview.com/article/414809/seven-things-you-should-know-about-irs-rule-challenged-king-v-burwell-michael-f
Obamacare Subsidies Challenged in Supreme Court
http://abcnews.go.com/Politics/video/obamacare-subsidies-challenged-supreme-court-29384639
Critical day for ObamaCare as high court hears new challenge
http://thehill.com/policy/healthcare/234532-critical-day-for-obamacare-as-high-court-hears-new-challenge
SCOTUS Raises the Stakes—Again—in Obamacare Politics
The Court hears oral arguments Wednesday in its third high-profile challenge to the health care law, and both parties have a lot to lose.
"President Obama and congressional Republicans both have a lot on the line Wednesday morning as the Supreme Court hears another high-profile challenge to Obamacare—its third in three years. The justices are hearing oral arguments in King v. Burwell, a challenge to Obamacare's insurance subsidies—a case that could severely damage the health care law, wiping away most of the insurance coverage it has provided and making the unpopular individual mandate harder to enforce. A loss for the White House would also be a stinging rebuke for Obama's signature domestic achievement, even as it has gotten up and running and is, for the most part, working. But no matter how the Court rules, it will not wipe out the law entirely. As eager as Republicans are for anti-Obamacare ruling, it would put them in a difficult political spot: The greatest disruption would come in red states and 2016 battlegrounds, giving the party an obvious incentive to find a fix. A fix, though, would likely mean restoring Obamacare's most expensive provision, even temporarily, right in the middle of a presidential primary. And getting the whole party together on an Obamacare bill that Obama could swallow might not be possible at all. Both sides are playing an expectations game for the Court's benefit. The White House insists that no administrative action could patch the law's reforms back together if the Court sides against it. Republicans, meanwhile, are trying to reassure the Court that they'll have a plan ready—but have released few details of what that plan might look like. The challengers—a group of individuals pulled together by conservative legal activists—argue that the Affordable Care Act only made subsidies available in states that set up their own insurance exchanges, and they say the IRS is acting illegally by making those subsidies available in the 34 states that deferred to the federal government to run their exchanges…"
http://www.nationaljournal.com/health-care/scotus-raises-the-stakes-again-in-obamacare-politics-20150304
Confused By Obamacare? This Simple Example Explains Today's Court Fight
http://www.forbes.com/sites/dandiamond/2015/03/04/confused-by-obamacare-this-simple-example-explains-todays-court-fight/
HHS secretary, top Republicans to attend ObamaCare arguments
"Health and Human Services (HHS) Secretary Sylvia Mathews Burwell will join dozens of spectators in the Supreme Court on Wednesday as the justices begin arguments on a major ObamaCare challenge. Burwell, who is the named defendant in the case, King v. Burwell, will sit in as the nine justices consider a case that is the greatest current legal threat to the administration's healthcare law. She does not plan to make public remarks or give interviews, a department official said. Several top Republicans also plan to sit in for the hour-long arguments.
The members include House Ways and Means Committee Chairman Paul Ryan (R-Wis.), Senate Health, Education, Labor and Pensions Committee Chairman Lamar Alexander (R-Tenn.), Senate Republican Policy Committee Chairman John Barrasso (R-Wyo.) and Rep. Tim Murphy (R-Pa.). For Burwell, it is the first major ObamaCare legal challenge she has personally witnessed since taking the helm at HHS last summer…"
http://thehill.com/policy/healthcare/234546-burwell-gop-to-attend-arguments-in-obamacare-case
Supreme Court hears Obamacare challenge: Highlights from oral arguments
http://www.washingtonpost.com/news/post-nation/wp/2015/03/04/supreme-court-hears-obamacare-challenge-who-is-arguing-about-what-and-why/?wprss=rss_national
Supreme Court's Battle Over Statutory Construction Will Determine Obamacare's Fate
http://www.forbes.com/sites/michaelbobelian/2015/03/04/supreme-courts-battle-over-statutory-construction-will-determine-obamacares-fate/
Could four words bring down Obamacare?
"CBS chief legal correspondent Jan Crawford joins CBSN to discuss arguments before the Supreme Court over Obamacare and how the emphasis being placed on four words in it."
http://www.cbsnews.com/videos/could-four-words-bring-down-obamacare/
Torturing the Meaning of Words
"The lesson Democrats took from the last Supreme Court ruling on the Affordable Care Act (NFIB v. Sebelius) is not that the law is well crafted or that all of its provisions fall within constitutional boundaries — it is that the Supreme Court and Chief Justice John Roberts can be lobbied. And so as the Court hears King v. Burwell, the case challenging certain exchange subsidies, the rhetoric deployed in the lobbying war has gone nuclear. Linda Greenhouse of the New York Times insists that "the Court has permitted itself to be recruited into the front lines of the partisan war. Not only the Affordable Care Act but the Court itself is in peril." Failing to uphold the Obama administration's position, she warns, would damage the "honor of the Supreme Court." The Center for American Progress declares that the "legitimacy of the Court" will be in question if the Obama administration should lose. Ruth Marcus of the Washington Post preemptively charges that a ruling against the Obama administration would constitute knuckling under to the "judicial activism the conservatives repeatedly disavow." We do not blame the justices for harboring concerns about their reputations, or the Court's. But spare a moment's consideration for the law, too. The Affordable Care Act (ACA) authorizes the federal government to provide subsidies and inflict penalties on Americans residing in states in which an exchange — a government-managed marketplace — has been "established by the State." The statute defines "state" as one of the 50 states or the District of Columbia. Establishing an ACA exchange brings states some financial benefits but also imposes heavy burdens on them, and the states ran the cost-benefit analysis in such a way as to produce an outcome dramatically different from what the ACA's architects had expected: Most of them refused to set up exchanges. The federal government stepped in and set up its own exchanges and determined, based on no obvious legal authority, that the IRS could offer subsidies in the federally created exchanges just as it does in exchanges created by the states. The complainants in King v. Burwell argue that the plain language of the law does not authorize the government to do this. In response, the Democrats have argued . . . anything that leaps to mind: that the language in question is essentially a typo, that the economic architecture of the law would be rendered nonsensical by a strict reading of the statutory language, that Republicans are mean meanies and John Roberts is a mean meany if he rules in their favor…"
http://www.nationalreview.com/article/414850/torturing-meaning-words-editors
Supreme Court oral argument: Kennedy leaning towards White House's view on ObamaCare subsidies?
"…As hopefully all grassroots conservatives know by now, the issue in the Halbig case (now known as King v. Burwell) is what the ObamaCare statute means when it says that federal subsidies for premiums are available to anyone who buys their insurance on an exchange "established by the State." More than 30 states chose not to build their own exchanges so the federal government built an exchange of its own for residents of those states, a.k.a. Healthcare.gov. The question: Are subsidies available for consumers who buy their plans from that federal exchange or are they only available to people who buy from an individual state's exchange? If it's the latter, millions of people will suddenly lose their premiums, making their plans unaffordable; as customers drop out, insurers will lose the revenue they need to pay for sick customers' treatment and the entire ObamaCare scheme could collapse. So which way is Anthony Kennedy, eternal swing voter, leaning? Hmmmmm: On several occasions, Justice Anthony Kennedy, who is seen as a swing vote, said that if those challenging the Obama administration get their way, it would raise "a serious constitutional question" about the federal government's power to coerce states… The plaintiffs in the case, represented by Michael Carvin, have argued that the authors of Obamacare intended to withhold subsidies from those states that didn't set up their own exchanges as an incentive for them to do so. But that interpretation, Kennedy said, would raise questions relating to the sovereignty of states. Solicitor General Donald Verrilli Jr., speaking on behalf of the Obama administration, seized on this point, arguing, "Our reading is the pro-federalism ruling." That was a smart thing for Verrilli to say, although it may be the first time in six years that the Obama White House has ever pretended to be pro-federalism. There's a line of landmark Supreme Court precedents in the 1990s, all supported by Kennedy, that holds that federalism is integral to the U.S. Constitution and therefore the federal government can't force the states to carry out its legislative agenda. States are sovereign, except to the extent the Constitution itself limits that sovereignty. The federal government can't coerce them to do its bidding. Without having read a transcript, it sounds from various reports this morning like Kennedy's worried that if he sides with the challengers, he'd be deciding that the feds can coerce the states. If he finds that subsidies are only available to states that build their own exchanges, not to customers who buy insurance on the federal exchange, then he's blessing a scheme in which the feds are applying heavy fiscal pressure to the states to conform their own health insurance systems to the federal design. It's coercion! (Kennedy's phrasing: "Either you create your own exchange, or send your insurance market into a death spiral.") Whereas if Kennedy sides with the White House interpretation, that the states can do whatever they want and that consumers can just use the federal exchange as a backstop if need be, the coercion problem is solved. See the gigantic irony in that? ObamaCare, the biggest federal intervention in health care since Medicare, may survive legally on federalism grounds because the feds decided to go really big and build their own exchange. Good lord…"
http://hotair.com/archives/2015/03/04/supreme-court-oral-argument-kennedy-leaning-towards-white-houses-view-on-obamacare-subsidies/
Kennedy Offers An Escape Hatch For Government In Obamacare Case
http://www.forbes.com/sites/danielfisher/2015/03/04/kennedy-offers-an-escape-hatch-for-government-in-obamacare-case/
All eyes on Kennedy, Roberts as justices spar over ObamaCare
"All four of the Supreme Court's liberal justices on Wednesday strongly defended the legality of tax subsidies under ObamaCare, potentially leaving Justices Anthony Kennedy and John Roberts as the swing votes in the critical case. The justices sparred during oral arguments in the case King v. Burwell, which hinges on the question of whether ObamaCare subsides can legally be distributed to people in the 37 states that opted not to create an insurance exchange. Kennedy warned that a decision siding with the challengers could lead to the collapse of insurance markets by creating an ultimatum for the states: "Either create your own exchange, or we'll send your 17 insurance markets into a death spiral." "There's a serious constitutional problem if we adopt your argument," Kennedy told the attorney for the plaintiffs, Michael Carvin. The court's liberal wing warned a decision against the healthcare law would strip federal aid from millions of people.  "This could have disastrous consequences," Associate Justice Ruth Bader Ginsburg said. The decisive vote in the last ObamaCare case before the high court, Chief Justice Roberts, asked few questions of either side. Early on in the hour-long session, he interrupted Carvin as he referenced the previous ObamaCare case he argued before the Supreme Court in 2012. "We've heard talk of that other case. Did you win that other case?" Roberts said sharply to Carvin, who represented the libertarian group the Competitive Enterprise Institute. Conservative Justices Antonin Scalia and Samuel Alito appeared favorable to the challengers' argument that a "plain English" reading of the Affordable Care Act stipulates the subsidies can only be distributed through exchanges "established by the state." The liberal justices argued that the context was more important…"
http://thehill.com/policy/healthcare/234586-justices-spar-over-the-legality-of-obamacare-tax-credits
Parsing Justice Kennedy
"In today's oral argument in King v. Burwell, Justice Kennedy repeatedly expressed concerns about the "serious constitutional problem" that would arise if the Court adopted the challengers' reading of the exchange-subsidies provision—namely, that the resulting system would coerce states to create exchanges so that their residents would receive the federal subsidies needed to afford Obamacare-compliant insurance policies. (See Transcript 16:12-23, 18:7-17, 49:13-19.) There are two very different ways that Kennedy's concern might play out: 1. If Kennedy were to conclude that the meaning of "an Exchange established by the State under section 1311" is ambiguous, he might invoke the constitutional-doubt canon to resolve that ambiguity in favor of the Obama administration's position (under which "an Exchange established by the State under section 1311" means "an Exchange"). That was how I first understood the live-blogging accounts of his remarks. (The fact that eight states have filed an amicus brief expressly arguing that they prefer a regime with no exchange and no subsidies suggests that the challengers' reading would not in fact create a serious constitutional problem.) 2. But if Kennedy concludes that the challengers are correct about the plain meaning of the contested phrase, then there would be no room for the constitutional-doubt canon to operate. Kennedy would instead vote in favor of the challengers, and he might highlight the possibility that a state could bring a lawsuit raising the constitutional-coercion claim. (If such a future lawsuit were successful, the most sensible remedy would not be to judicially authorize billions of dollars of subsidies that Congress did not authorize, but instead to invalidate, in those states that choose not to establish exchanges, the insurance regulations that help make insurance unaffordable for some people in the absence of federal subsidies. And indeed, given the centrality of the insurance regulations and subsidies to the entire statutory scheme, striking them down might in turn require striking down all of Obamacare as inseverable from the Constitutional violation—which is exactly what Kennedy determined was the right option three years ago in NFIB v. Sebelius.)…"
http://www.nationalreview.com/bench-memos/414874/parsing-justice-kennedy-ed-whelan
Supreme Court justices divided over ObamaCare subsidies
"The Supreme Court appeared divided Wednesday along ideological lines after hearing a challenge of ObamaCare tax subsidies that, if struck down, could affect up to 8 million policy holders. The liberal justices peppered Michael Carvin, the lawyer for the health law challengers, with skeptical questions almost from the outset over his argument to limit the subsidies. When Solicitor General Donald Verrilli Jr. — who represents the Obama administration — stepped to the lectern, the liberal justices fell silent, and Justices Samuel Alito and Antonin Scalia took over. But Chief Justice John Roberts, who was the deciding factor in the last major ObamaCare case in 2012, said almost nothing in nearly 90 minutes of back-and-forth. And the questions posed by Justice Anthony Kennedy, often a key swing vote on the bench, did not make clear how he will come out. During the hearing, Kennedy posed tough questions to both sides.  The justices met Wednesday to determine whether the law makes people in all 50 states eligible for federal tax subsidies — or just those who live in states that created their own health insurance marketplaces. This question matters because roughly three dozen states opted against their own marketplace, or exchange, and instead rely on the U.S. Health and Human Services Department's Healthcare.gov. If the court rules against the Obama administration, insurance subsidies for people in those states would be in jeopardy…."
http://www.foxnews.com/politics/2015/03/04/supreme-court-arguments-end-in-key-obamacare-case/
A bad sign for challengers in Obamacare suit
"Those challenging the federal exchange subsidies in President Obama's healthcare law should be nervous following Wednesday's oral arguments before the Supreme Court. On several occasions, Justice Anthony Kennedy, who is seen as a swing vote, said that if those challenging the Obama administration get their way, it would raise "a serious constitutional question" about the federal government's power to coerce states. At issue in the case, King v. Burwell, are the subsidies that the federal government provides for individuals purchasing insurance through Obamacare. Though the text of the law says the subsidies were to go to individuals obtaining insurance through an "exchange established by the state," a rule released by the Internal Revenue Service subsequently instructed that subsidies would also apply to exchanges set up on behalf of states by the federal government…."
http://www.washingtonexaminer.com/a-bad-sign-for-challengers-in-obamacare-suit/article/2561039?custom_click=rss
Supreme Court closely divided on Obamacare's future
"The Supreme Court appeared closely divided Wednesday during heated arguments over President Obama's health care law, but questions from Justice Anthony Kennedy gave proponents hope the statute will be upheld. During sometimes heated oral arguments, all four liberal justices hammered the law's challengers, suggesting that the consequences of eliminating tax subsidies in federal health insurance exchanges would raise a serious constitutional problem. But conservative justices shot back against the government's lawyer, contending that the law clearly was written to exclude federal subsidies in states that did not create their own exchanges, or online marketplaces. If the court strikes down those tax credits, they argued, Congress or the states can step in and fix the law. That appeared to leave the law in the hands of two hard-to-read justices: Chief Justice John Roberts, who wrote the 5-4 decision upholding the Affordable Care Act three years ago, and Kennedy, who asked tough questions of both lawyers arguing the case. Michael Carvin, the lawyer for the challengers, pronounced himself "hopeful and confident" after the session, which stretched for 80 minutes rather than the customary hour. But Neal Katyal, a former acting solicitor general sat beside former Health and Human Services Secretary Kathleen Sebelius in court, said the argument "heavily indicated that the court is likely to rule for the government." The court challenge in King v. Burwell represents the most serious obstacle to the law since 2012 — more serious than its occasionally balky website, wavering public opinion ratings or Republican opposition in Congress. The law states that tax credits will be available through so-called exchanges, or online marketplaces, "established by the State." When it was being crafted, lawmakers assumed most or all states would create their own exchanges. After it passed in March 2010, it became clear that many states would rely on the federal government to operate them, as the law allows. In 2012, the Internal Revenue Service issued regulations making the subsidies available in all states. The law's challengers claimed they cannot be offered in exchanges operated by the federal government. At least 34 states fit into that category. Without subsidies, insurance costs would skyrocket…"
http://www.usatoday.com/story/news/politics/2015/03/04/supreme-court-obama-health-care/24320547/
Supreme Court 'Bitterly Divided' Over Obamacare
"The Supreme Court appeared sharply divided Wednesday as it began hearing arguments on the fate of Obamacare. Justices seemed "bitterly divided" during "heated" arguments over the law, reported The New York Times. If they rule that the federal subsidies the Internal Revenue Service has doled out for Obamacare plans are illegal, millions of people would no longer be able to afford their plans, and the entire law would be crippled. The four liberal justices indicated strong support for the Obama administration's position, in opposition to the most conservative members of the court. Those four will likely have to win over either Chief Justice John Roberts Jr., who didn't say much, or Justice Anthony Kennedy, who said he's not comfortable with the administration's position. The law states that only people who buy Obamacare "though an Exchange established by the state," are eligible for subsidies, but the IRS has subsidized plans for millions of people who purchased them through the federal exchange. The law's challengers argue that language effectively bars subsidies for plans bought through the federal exchange, but the Obama administration argues that the bill clearly intends for subsidies in all 50 states…"
http://dailycaller.com/2015/03/04/supreme-court-bitterly-divided-over-obamacare/
Supreme Court justices split in key challenge to Obamacare subsidies
"Supreme Court justices split along ideological lines Wednesday in questioning during the latest legal battle over the Affordable Care Act, making the outcome difficult to predict. Chief Justice John G. Roberts Jr., who saved the act from a constitutional challenge three years ago, this time asked no questions that would betray his thoughts. If there was a reason for optimism for the Obama administration, it came from Justice Anthony M. Kennedy. Kennedy, a potential swing vote, questioned whether the challengers' reading of the law — that federal tax subsidies should only be available in the 16 states and District of Columbia that have set up their own insurance marketplaces — would cause "serious constitutional problems" of coercion. Kennedy told Washington lawyer Michael A. Carvin, representing the challengers, that there was "something very powerful" about the government's argument that denying subsidies to those in states where federal authorities have set up the exchanges would lead to a host of problems at odds with the goals of the law. At issue in the case — the most serious challenge to the law since the justices upheld it as constitutional in 2012 — is whether millions of Americans who receive tax subsidies to buy health insurance are doing so illegally. If the justices rule that the payments are not allowed, the entire health-care law could be in jeopardy. The latest showdown between the Obama administration and the conservative legal strategists who have targeted the law since its passage in 2010 focuses on a once obscure phrase in the legislation: "established by the State." The challengers say the language clearly means that the subsidies are available only for qualified individuals who purchase insurance through a marketplace — called an "exchange" — that was "established by the State." But only about a third of the states, plus the District of Columbia, have done so…"
http://www.washingtonpost.com/politics/courts_law/obamacare-back-before-high-court-today/2015/03/03/6dff31a4-c1ec-11e4-9271-610273846239_story.html?wprss=rss_politics
Obamacare on life support as Supreme Court splits on law's fate
"The Supreme Court's justices disagreed Wednesday whether Obamacare's framers meant to offer insurance subsidies to every state, with some signaling it could be up to Congress to patch up any chaos that would arise from a strict reading of the 2010 law. Liberal-leaning justices offered vocal support for the Obama administration's holistic reading of the Affordable Care Act, which affords tax credits to states that refused to set up their own health exchange because the federal government stands in for them. "So what's the problem?" Justice Stephen G. Breyer asked. But two of the court's conservatives said laws should mean what they say, and Democratic majorities wrote that subsidies should flow to health exchanges "established by the state." Plaintiffs in the case say those four words are crystal clear, so the law only allows subsidies to be paid in states that set up their own exchanges, not in the states that refused and instead rely on the federal HealthCare.gov portal. They say Congress used the subsidies to entice states into setting up their own insurance exchanges, and that when many refused, the IRS issued regulations that unlawfully extended the subsidies to all states…"
http://www.washingtontimes.com/news/2015/mar/4/obamacare-life-support-supreme-court-splits/?utm_source=RSS_Feed&utm_medium=RSS
The End of Obamacare?
The latest challenge to the law, being argued before the Supreme Court on Wednesday, threatens to erase the healthcare subsidies that millions of people in 34 states are currently receiving. Here's what it's like to be one of them.
http://www.theatlantic.com/health/archive/2015/03/the-end-of-obamacare/386734/
If the Supreme Court undercuts Obamacare, then what?
"Should the Supreme Court decide to throw out the Affordable Care Act's system of subsidies, it would be "not just absurd, but catastrophic" for health care in the U.S., Sen. Jeff Merkley, a Democrat from Oregon, warned reporters Tuesday. "It would throw the law into pandemonium," added Sen. Chris Murphy, a Democrat from Connecticut. Without the nationwide delivery of subsidies to help people pay for Obamacare, "the entirety of the statute falls into disarray in over half the country," he said. Obamacare supporters have not hesitated to predict the drastic consequences that could come from King v. Burwell, the case the Supreme Court considers Wednesday. The plaintiffs in the case argue that the Affordable Care Act only allows the federal government to provide subsidies in states that run their own health care marketplaces. If the Supreme Court agrees, it would cut off subsidies in the 34 states that rely on the federal government to run their Obamacare marketplaces, or "exchanges." That would leave millions of Americans, concentrated largely in GOP-led states like Texas and Florida, without the financial support that puts the "affordable" in the Affordable Care Act. Larry Levitt, a senior vice president at the Kaiser Family Foundation, told CBS News that the impact could indeed cripple the Affordable Care Act in those states. "The immediate effect would be that 7.5 million people would lose the federal subsidies that are helping them buy insurance," he explained. Even more significantly, "it would trigger a meltdown in the individual insurance markets in the 34 states that are affected," Levitt said…"
http://www.cbsnews.com/news/if-the-supreme-court-undercuts-obamacare-then-what/
Halt to Obamacare subsidies could come swiftly
The decision could affect more than 6.5 million Americans who currently qualify.
"Billions of dollars in Obamacare tax subsidies could come to an abrupt end this summer if the Supreme Court rules against the White House in the latest challenge to the president's health care law. Very abrupt. A ruling in King v. Burwell is widely expected at the end of June. If the court rules against the Obama administration, subsidies under the Affordable Care Act could end within a few days of that, according to several lawyers who are closely following the case. It could affect coverage as early as July. More than 6.5 million Americans currently qualify for subsidies in the 34 states that use HealthCare.gov, according to government estimates. If the court rules against the White House — and Congress doesn't come up with an immediate bipartisan fix — those consumers' monthly out-of-pocket insurance costs would rise by an average of $268 a month, or $3,200 a year. Republicans on Capitol Hill say they want to protect the people who could lose subsidies, which could add up to more than $1 billion per month. But so far, they are far from reaching a consensus — even on a temporary solution…"
http://www.politico.com/story/2015/03/supreme-court-obamacare-subsidies-115721.html
NBC Fears Supreme Court Could Take Away ObamaCare 'Life Saver' for Millions
"On Wednesday's NBC Today, news anchor Natalie Morales warned viewers: "The U.S. Supreme Court today takes up a legal challenge that could doom the Affordable Care Act, better known as ObamaCare." In the report that followed, correspondent Pete Williams declared the high court would "determine whether millions of people will lose their health insurance." Williams proclaimed: "For seven million low-income Americans, ObamaCare, and the federal subsidy that comes with it, is a life saver, cutting the cost of health insurance an average of 72%. The question for the Supreme Court, who's entitled to that subsidy?"
http://cnsnews.com/video/newsbusters/nbc-fears-supreme-court-could-take-away-obamacare-life-saver-millions
No matter what the Supreme Court decides, opinions on Obamacare won't change
"Obamacare is back in the news today as the Supreme Court hears oral arguments in King v. Burwell, a case that could invalidate subsidies in states that use the federal insurance exchange — a development that could unravel the entire law. No one knows for sure how the Court will rule on this second major challenge to the Affordable Care Act — it ruled in 2012 that the individual mandate was constitutional — but there is one thing we do know: No matter what the Court decides, it won't change public opinion on the law. How can I say that with absolute certainty? Because nothing, literally nothing, has moved the needle on perceptions of the law in years. Check out this trend line via Pew that traces views on the law going back to 2010…"
http://www.washingtonpost.com/blogs/the-fix/wp/2015/03/04/no-matter-what-the-supreme-court-decides-opinions-on-obamacare-wont-change/?wprss=rss_national
Obamacare and How to Read the Supreme Court Tea Leaves
http://abcnews.go.com/Politics/obamacare-read-supreme-court-tea-leaves/story?id=29390272
Obamacare case shows Congress often misses mark when writing legislation
"The outcome of the Supreme Court arguments about the new health-care law could turn on how to interpret a single hotly contested phrase in the massive bill. But the case has already highlighted this truism: Congress can sometimes be sloppy. The justices on Wednesday hear arguments about federal subsidies that help millions of Americans afford insurance, with challengers arguing the Affordable Care Act, as written, only allows these payments for coverage bought through marketplaces set up by state governments. After all, the plaintiffs say, the bill says subsidies only apply in cases of "an Exchange established by the state. But two-thirds of the states, mostly Republican led, have balked at setting up their own insurance marketplaces. So in these places, consumers buy coverage through an exchange set up by the federal government. The Obama administration and its allies say Congress clearly meant to include all Americans who qualified, regardless of whether they bought the insurance through a state exchange. If that's the case, how did Congress end up writing such an ambiguous provision? And why hasn't anyone on Capitol Hill fixed it?…"
http://www.washingtonpost.com/politics/obamacare-case-shows-congress-often-misses-mark-when-writing-legislation/2015/03/03/f711b4de-c1cf-11e4-ad5c-3b8ce89f1b89_story.html?wprss=rss_homepage
Health Industry Stocks Don't See SCOTUS Stripping Obamacare Subsidies
"As reactions from U.S. Supreme Court Justices to the latest Affordable Care Act challenge trickled from inside the high court to Wall Street, investors in hospital and health insurance company stocks didn't seem to think a key financial lifeline to the health industry would be taken away. At stake in the case known as King v. Burwell is whether subsidies are illegal because wording in the health law rules out subsidies in states that didn't establish their own exchanges. Though the final decision isn't expected until June, comments from justices today didn't convince investors to sell off stocks in large hospital operators and health insurance companies benefiting from millions of new customers. Shares of Tenet Healthcare (THC), HCA Holdings (HCA) and Community Health Systems (CYH) jumped more than 5 percent for much of the late morning and early afternoon following particular comments from Justice Anthony Kennedy, often the swing vote on the closely divided nine-member court. Kennedy seemed concerned about the repercussions of stripping coverage from millions of Americans just because they purchased health benefits from a venue regulated by the federal government. Kennedy was told premiums would soar for Americans who bought coverage on the federally-facilitated marketplace (FFM). Here's a more detailed analysis from the popular chronicler of the Supreme Court, SCOTUSblog. And below is a chart from Washington health policy analysts at Avalere Health outlining cost increases for Americans in specific states who purchased coverage via the federal exchange…"
http://www.forbes.com/sites/brucejapsen/2015/03/04/health-industry-stocks-dont-see-scotus-stripping-obamacare-subsidies/
Josh Earnest: Law is 'on our side' in Obamacare case
"The White House on Wednesday said President Obama will step up his defense of key provisions of the Obamacare law facing a Supreme Court challenge and is confident that his side will prevail because "we have the sound legal arguments on our side." The Supreme Court heard oral arguments this morning in a case asserting that the law forbids the federal government from providing tax subsidies for insurance purchases in the three dozen states that have not established their own insurance marketplaces. White House spokesman Josh Earnest Wednesday said White House counsel Neil Eggleston attended the Supreme Court session and briefed Obama afterward. "We feel like the session was useful to give him a chance to illustrate how clearly the law reads," Earnest said, although he noted that it's unwise to draw conclusions on how the Supreme Court may rule based solely on the questioning of the justices…"
http://www.washingtonexaminer.com/josh-earnest-law-is-on-our-side-in-obamacare-case/article/2561049?custom_click=rss
Does 'Joy of Cooking' Explain Logic of King v. Burwell?
http://www.realclearpolitics.com/articles/2015/03/04/does_joy_of_cooking_explain_logic_of_king_v_burwell_125819.html
GOP, Dems both confident after ObamaCare arguments
"Lawmakers in both parties expressed confidence that the Supreme Court would rule in their favor after oral arguments Wednesday in a critical ObamaCare case. If the justices rule against the Obama administration in King v. Burwell, they would invalidate subsidies that about 7.5 million people use to buy insurance in states that use federally-run marketplaces under the law. House Minority Leader Nancy Pelosi (D-Calif.), who attended the arguments, accused Republicans of trying to win in court what they couldn't win in Congress. "With this case, Republicans intend to take affordable health coverage away from millions of hard working Americans – hoping to achieve through the courts what they cannot do even with majorities in both houses of Congress," she said in a statement. She expressed confidence the court would rule that the subsidies should be "available to every eligible taxpayer in the nation."…"
http://thehill.com/policy/healthcare/234610-gop-dems-both-confident-after-obamacare-arguments
McConnell, Reid weigh in on ObamaCare case
"Senate Majority Leader Mitch McConnell (R-Ky.) and Minority Leader Harry Reid (D-Nev.) weighed in on a challenge to President Obama's health law being heard Wednesday at the Supreme Court. The court is hearing oral arguments for the King v. Burwell case, with the plaintiffs contending that people in 37 states are illegally receiving subsidies through Obama's signature law. McConnell said the case is the latest example that the law is a "rolling disaster."
"King versus Burwell is the latest reminder of a law that is an unwieldy as it is unworkable—Obamacare," the Kentucky Republican said. "Obamacare has been one rolling disaster after another for middle-class Americans." If the Supreme Court sides with the plaintiff, the political fallout could be dramatic. McConnell, however, said that Republicans have ideas on how to move forward if the justices strike down the insurance subsidies. "We have heard a lot of predictions about what might happen if the Court finds for the plaintiffs in this case, but we've also seen Republican ideas about how to help Americans that may be harmed again, again by Obamacare's broken promises," he said. The Obama administration has suggested that it would be impossible to carry out the rest of the law without the subsidies. The case comes down to a dispute to the meaning of four words in the text of the law: "established by the state." Challengers say a literal reading of the phrase would void the insurance subsides in states that did not set up their own healthcare marketplaces. But, the administration says a literal reading of the phrase doesn't make sense and is contradicted by the rest of the law.  Reid said that the law and the language in the law is "clear." "There's no question about the case before the United States Supreme Court. The language is clear," he said. "Almost 10 million people will lose health insurance. … I would hope the Supreme Court would listen to the will of the American people. … The law is very clear, and the Supreme Court should follow the law."
http://thehill.com/blogs/floor-action/senate/234569-mcconnell-reid-weigh-in-on-obamacare-case
Senate GOP Has No Definite Options in Response to Obamacare Case
"The GOP hasn't "signed off" on a plan to respond should the Supreme Court strike down most health insurance subsidies in King v. Burwell, Republican Policy Committee Chairman John Barrasso said on the eve of oral arguments in the case. Pressed for details on how a plan the Wyoming Republican offered with two Senate colleagues might compare to the current structure of the Affordable Care Act or a two-part "off-ramp out of Obamacare" put forth by three House GOP committee chairman, Barrasso said discussions were ongoing. He said a transition would likely involve federal funds, and that Republican governors would likely have a say. Accompanied by Senate Health, Education, Labor and Pensions Chairman Lamar Alexander, R-Tenn., and Finance Chairman Orrin G. Hatch, R-Utah, Barrasso trekked to the high court Wednesday to hear oral argument in the case. All three have criticized the White House for not having an alternative policy should the justices rule against the law. "Republicans will continue to prepare for the Court's ruling," Barrasso said in a statement after the hearing. "We agree that we should protect people harmed by the administration's actions and provide states and people with a way out of Obamacare's costly rules. Republicans are considering a wide range of ideas for stopping the damage caused by President Obama's unlawful actions." Meanwhile, Senate Democrats continue to belittle GOP efforts to draft a replacement. "These so-called plans that are being rushed out to influence the court are not worth the paper they're printed on," Sen. Charles E. Schumer, D-N.Y., said during a Tuesday conference call. He predicted opponents' plans would "fall woefully short of anything that could be called a replacement." "Even if the plans could be actually drafted and introduced as a bill, there's no guarantee they'd come close to passing," Schumer said. "The opponents can't even agree to keep our homeland security funded for three weeks while ISIL and Al-Shabaab are threatening the U.S. How are we supposed to believe they can come together to pass a healthcare replacement plan with all the diversity in the Republican caucus?" Sen. Jeff Merkley also hammered the GOP's performance on Homeland Security funding, saying it didn't bode well for drafting health care legislation. "It would be catastrophic if the court produces a flawed decision in King. V. Burwell," the Oregon Democrat said. "There's no easy fix." Democrats also rejected the suggestion Congress could have come up with a fix to correct the language that provoked the lawsuit, if health care was not so hyper-partisan…"
http://blogs.rollcall.com/wgdb/king-v-burwell-senate-gop-health-care-plan/?dcz=
IMMIGRATION:
DHS approved 100,000 expanded amnesty applications before judge halted program
"The administration processed about 100,000 applications for amnesty for so-called Dreamers under some of the expanded rules President Obama announced last year, lawyers told a Texas judge late Tuesday, in a move that could complicate their claim that they have halted all action under the amnesty. Mr. Obama's Nov. 20 announcement offered a number of different benefits to illegal immigrants, including expanding eligibility for his 2012 amnesty for Dreamers and boosting the amount of time he was granting an amnesty form deportation and permits for legal work from two years to three years. While the administration hadn't begun collecting applications under the expanded eligibility, it had awarded tens of thousands of three-year permits to applicants who had qualified as Dreamers under the original rules from 2012…"
http://www.washingtontimes.com/news/2015/mar/3/100000-amnesty-applications-approved-under-obama-r/?utm_source=RSS_Feed&utm_medium=RSS
Super. 100K amnesty applications were approved before judge stopped it
http://hotair.com/archives/2015/03/04/super-100k-amnesty-applications-were-approved-before-judge-stopped-it/
Did the administration lie about Obama's immigration action?
"When President Obama announced his sweeping unilateral executive action on immigration last November, administration officials stressed that the new edict would not take effect immediately. One part of the president's action — changes to DACA, or Deferred Action for Childhood Arrivals, to extend the period in which illegal immigrants are protected from deportation to three years from its present two years, and also to extend work permits for the same time — was scheduled to go into effect Feb. 18, 2015, three months after the president's announcement. The other part of the president's action — the newly-created DAPA, or Deferred Action for Parents of Americans and Lawful Permanent Residents — would go into effect six months after Obama's edict. The day after Obama's Nov. 20 announcement, the United States Citizenship and Immigration Service published notice that it "expects to begin accepting requests for the Expanded DACA program on Feb. 18, 2015; and Deferred Action for Parents of Americans and Lawful Permanent Residents (DAPA) program in mid-to-late May 2015." The dates were set. The administration's schedule shaped the schedule of those challenging the president's action. On Feb. 16, federal judge Andrew Hanen issued an order stopping the program, noting in his opinion that "the DHS' website provides February 18, 2015 as the date it will begin accepting applications under DACA's new criteria, and mid-to-late May for DAPA applications." Hanen barred the administration from implementing "any and all aspects or phases of the expansions (including any and all changes)" to DACA and also "any and all aspects or phases" of DAPA. So everyone involved knew the score. Changes to DACA, which had been scheduled to start Feb. 18, were on hold. DAPA was also on hold. And everyone assumed those dates to be accurate. But now, the administration is telling a different story. In a "Defendants' Advisory" filed with Hanen's court late Tuesday, the Justice Department notified the judge that it has already implemented significant parts of the Expanded DACA program, and indeed that it has already granted expanded DACA protections and work permits to "approximately 100,000" people…"
http://www.washingtonexaminer.com/did-the-administration-lie-about-obamas-immigration-action/article/2561037?custom_click=rss
Obama Hid 100,000 Amnesty Approvals From Texas Judge
"President Barack Obama's deputies hid the rapid-fire start of his November amnesty from the Texas judge who is now weighing the amnesty's legality. The cover-up was exposed March 3, the same day that top GOP leaders pressured GOP legislators to pass a toothless budget bill for the Department of Homeland Security, which doesn't block funding for Obama's unpopular and possibly illegal amnesty. Obama signed the funding bill March 4. On Feb. 16, the Texas judge froze Obama's two-part amnesty, which was intended to provide residency, work-permits and tax-rebates to roughly five million illegals. The program for roughly 1 million younger illegals is called the "Deferred Action for Childhood Arrivals," and it was launched in June 2012, five months before the 2012 election. Obama's November amnesty upgrades the 2012 DACA work-permits from two years to three years…"
http://dailycaller.com/2015/03/04/obama-hid-100000-amnesty-approvals-from-texas-judge/
Docs: Obama Amnesty To Cost Half A Billion Dollars, Expand Federal Workforce By More Than 3,000
"The federal government will spend $484 million, if not more, and expand the federal workforce by 3,100 in order to implement President Barack Obama's new executive amnesty plans. The additional costs, laid out in a document obtained by Judicial Watch, are based on the assumption that 60 percent of the undocumented immigrants who are eligible for Obama's amnesty through Deferred Action for Childhood Arrivals (DACA) and Deferred Action for Parents of Americans and Lawful Permanent Residents (DAPA) will elect to file a claim. If those estimates hold true, and if a federal judge's injunction against Obama's amnesty is overturned, U.S. Customs and Immigration Services (USCIS) "might ultimately need to increase its total program costs of between $324 and $484 million per year," the document states. The costs include $7.8 million in annual rent payments for a 280,000-square-foot facility in Virginia which will be used to process DACA and DAPA claims. The agency expects that in the first 18 months after Obama's Nov. 20 amnesty announcement it will process 4 million new claims…"
http://dailycaller.com/2015/03/04/obama-amnesty-to-cost-half-a-billion-dollars-expand-federal-workforce-by-more-than-3000/
Dem on DHS fight: 'Jon Stewart can't write that stuff that good'
"Rep. Luis Gutiérrez (D-Ill.) argued Wednesday that Republicans' push to revoke President Obama's executive actions on immigration through a bill funding the Department of Homeland Security gave comedian Jon Stewart plenty of material. The agency handling the implementation of Obama's executive actions to delay deportations of certain illegal immigrants is funded through application fees rather than congressional appropriations. Even if a DHS shutdown had occurred, funding for U.S. Citizenship and Immigration Services (USCIS) would not have been affected.  A shutdown would, however, have forced DHS employees like border patrol agents to work without pay. But the Texas court ruling last month has temporarily halted the 2014 executive actions. "Think about it. It is as if the Republicans were saying they are so upset about their obsession with border security and their conviction that the president is not doing enough about border security that they were willing to defund border security in order to make their point," Gutiérrez said in a House floor speech. "Jon Stewart can't write that stuff that good. He doesn't have to," Gutiérrez said. Stewart, host of "The Daily Show" on Comedy Central, has already lampooned the DHS funding fight on his show, making the same point as Gutiérrez in a segment titled "The Chronicles of Gridlock." In the end, the House cleared legislation on Tuesday to fund the DHS without any provisions to undo Obama's executive actions. Only 75 Republicans joined all Democrats to push the measure to passage, while all 167 votes against came from the GOP…."
http://thehill.com/blogs/floor-action/house/234581-dem-on-dhs-fight-jon-stewart-cant-write-that-stuff-that-good
Conservatives Warm to McCarthy at Boehner's Expense
"The speaker's loss may be the majority leader's gain. When House Majority Leader Kevin McCarthy (R., Calif.) was asked about Senate Democrats blocking debate on the House-passed Department of Homeland Security funding bill, he argued for a bomb-throwing tactic favored by the most hardcore immigration hawks among the House's rank and file: the nuclear option. "That's not in the Constitution," McCarthy said on Meet the Press, referring to the rule that allows 40 senators to filibuster debate on a bill. "I think they should change the rules." McCarthy's statement put him in a very small camp of Republicans. The Senate never seriously considered eliminating the filibuster; even Senator Ted Cruz (R., Texas), one of the most vociferous opponents of President Obama's recent executive orders on immigration, opposed the rule change. Some House conservatives regard McCarthy's decision to go out on that limb as an public indication of a disagreement between the top two House Republicans. Rumors of a brewing coup, from any quarter, were greatly exaggerated, but it does seem that last week's House Republican debate over funding DHS endeared McCarthy to an unlikely wing of the conference, at Boehner's expense. Aides to the senior lawmakers denied any breach. "Our entire leadership team was on the same page," says Mike Long, a spokesman for the majority leader. "McCarthy and Boehner and [House Majority Whip Steve Scalise] all went on the Sunday shows and emphasized that the right thing to do under our constitution, in regular order, is for the Senate to agree to go to conference and resolve the difference between the bills," Boehner spokesman Michael Steel says in concurrence…"
http://www.nationalreview.com/article/414852/conservatives-warm-mccarthy-boehners-expense-joel-gehrke
Unions Rally In Support Of ObamaCare Tax Credit
"Union leaders and supporters rallied in front of the U.S. Supreme Court Wednesday to oppose a lawsuit which could end ObamaCare tax credits for millions of Americans. The Supreme Court case, King v. Burwell, is part of a series of lawsuits which assert that ObamaCare was written so that only individuals in states with their own exchanges could get tax credits. Plaintiffs in the case argue that this means the Internal Revenue Service (IRS) can't provide tax credits for individuals in states that opted-out of setting up their own healthcare exchanges. In response to the case, the Service Employees International Union (SEIU) led a rally in front of the Supreme Court building to show its support for upholding the law, even the parts being challenged. If the court finds that the law only specified tax subsidies for individuals in states that set up their own exchanges, residents in all 34 states without exchanges will lose their tax credits. Ingela Dahlgren, the executive director of SEIU Nurse Alliance of California, said she came not just because of the members she represents but out of a duty she feels for her patients. "Taking care of my patients and taking care of all people is what I do," Dahlgren told The Daily Caller Foundation. "Healthcare is a right; we cannot take away healthcare from the American people."
http://dailycaller.com/2015/03/04/unions-obamacare/
SPENDING/BUDGET/ECONOMY:
Rubio-Lee tax plan rewards investors, parents, businesses but likely adds billions to deficit
"With an eye toward a possible run for the White House, Republican Sen. Marco Rubio is signing onto an ambitious plan to cut taxes for investors, parents and businesses in an effort to spur economic growth and create jobs. The plan would likely add billions to the national debt, though no official assessment has been done. The Florida senator joined with Republican Sen. Mike Lee of Utah to unveil the package Wednesday. The package would simplify tax filing for most families, reducing the number of income tax brackets from seven to two. It would eliminate investment taxes on capital gains and dividends, while boosting the child tax credit. Rubio said pairing the package with changes to Social Security and Medicare would boost the U.S. economy and improve the government's finances…"
http://www.foxbusiness.com/markets/2015/03/04/rubio-lee-tax-plan-rewards-investors-parents-businesses-but-likely-adds/
COMMON CORE:
New 'Consumer Reports' for Common Core finds learning materials lacking
"A new organization calling itself the "Consumer Reports" of K-12 textbooks has issued its first analysis of classroom materials in the age of the Common Core State Standards, and it found most of the materials lacking. EdReports.org, a non-profit organization, looked at 20 sets of K-8 math materials in widespread use around the country and found just one series — Eureka Math for grades K-8 — met its criteria for being properly aligned with the Common Core for all grade levels. The organization first released its findings Wednesday morning. The speedy adoption of the Common Core in 43 states and D.C. has created great demand for new curricular materials to help educators teach to the new standards. Several recent analyses have found that while many academic publishers slap a "Common Core aligned" label on their books and teaching materials, few actually follow the new standards. "We created EdReports.org to provide educators a trusted resource for rigorous, independent and public reviews of the alignment and usability of classroom curricula, a sort of 'Consumer Reports' for school materials," said Eric Hirsch, EdReports.org's executive director. Among some of the organization's other findings:.."
http://www.washingtonpost.com/local/education/new-consumer-reports-for-common-core-finds-learning-materials-lacking/2015/03/04/3153d264-c1f6-11e4-9ec2-b418f57a4a99_story.html?wprss=rss_national
MISC.:
GOP turns up the heat on IRS emails
"Congressional Republicans are turning up the heat on the IRS to hand over emails with the White House, as they continue their investigation into the agency's improper scrutiny of Tea Party groups.  Senate Finance Chairman Orrin Hatch (R-Utah) and House Ways and Means Chairman Paul Ryan (R-Wis.) said they were going back to the IRS after the White House brushed aside GOP requests for emails. "In light of the White House Counsel's refusal to comply with our request, we ask that you provide the documents — originally requested in April of last year — without delay," Hatch and Ryan wrote to the IRS commissioner, John Koskinen. The two Republicans are asking for all the emails between the White House and the IRS, dating back to the start of 2010. Former House Ways and Means Chairman Dave Camp (R-Mich.) first sought the emails in April 2014. But the IRS told Camp that they didn't have the resources to comply with the request, Hatch and Ryan said Wednesday…"
http://thehill.com/policy/finance/234608-gop-turns-up-the-heat-on-irs-emails
Keystone vote: Senate fails to override veto
"Senate supporters of the Keystone XL pipeline failed to override President Barack Obama's veto of their legislation that would have cleared construction of the project.
Needing two-thirds of the Senate, or 67 votes, to turn back the veto, Senate Republicans, joined by eight centrist Democrats, got only 62. It was a defeat for business minded senators who believe the project — which would deliver oil from Canada to the Gulf of Mexico — would create thousands of jobs and help ease U.S. dependence on energy from hostile nations. They are frustrated the administration's review process has taken several years. "President Obama chose deep-pocketed special interests over the middle class with his partisan veto of the Keystone jobs bill," Senate Majority Leader Mitch McConnell said before the vote. But it was a victory for environmentally focused Democrats who argue the government should not help facilitate the continued reliance on greenhouse gas causing fossil fuels. "The Senate and President Obama have sent an important message that the United States finally is listening to the scientific community and recognizing that global warming poses a real threat to our planet," said Sen. Bernie Sanders, a Vermont independent who caucuses with Democrats. "At a time when we should be doing everything we can to promote the development of clean sources of energy, it would have been crazy to let a Canadian oil company ship some of the dirtiest oil on the planet across the United States." It was the first time in President Barack Obama's term that the Senate, which until January was controlled by Democrats, attempted an override of a veto. In fact, Keystone was only the third veto Obama has issued in his 6 years in office. The override vote was originally scheduled for Tuesday but one or more Democrats forced a delay through a filibuster so the vote was pushed back to Thursday. But with up to 8 inches of snow expected in the nation's capital overnight, Senate leaders moved the vote up. After the vote, senators were free head to the airports and leave early for their weekends…"
http://www.wtma.com/common/more.php?m=151&ts=1425498779&article=0F67F19AC2A811E4B51EFEFDADE6840A&mode=2
Obama Veto Would Protect EPA Secrecy
"The White House is threatening to veto a bill that would require the Environmental Protection Agency to make public any scientific data used to justify regulations. The EPA has faced scrutiny from some in the scientific community, transparency advocates, congressional Republicans and even its own inspector general for what critics call "secret science," or not disclosing the data used as the scientific basis for regulation…"
http://www.theblaze.com/stories/2015/03/04/obama-veto-would-protect-epa-secrecy/
Europe to Vote on Less Strict Net Neutrality Rules…a Week After U.S. Approves Stricter Guidelines
"As the Federal Communications Commission begins to implement strict new Internet rules in the U.S., Europe appears to be taking steps at making its online rules more lenient. On Wednesday, ambassadors and representatives of the European Union will vote on a preliminary net neutrality measure that would allow Internet service providers across the pond to deliver speedier access to companies that are willing to pay more, the Wall Street Journal reported…"
http://www.theblaze.com/stories/2015/03/04/europe-to-vote-on-less-strict-net-neutrality-rules-a-week-after-u-s-approves-stricter-guidelines/
Josh Earnest: 'I Don't Know' if the White House Knew About Hillary Clinton's Private Email
"White House press secretary Josh Earnest said Wednesday he doesn't know if anyone at the White House knew that former Secretary of State Hillary Clinton had a private server for her emails. For the second consecutive day, President Barack Obama's spokesman seemed almost like a representative for Clinton, the presumed 2016 Democratic frontrunner. He continued to refer most questions to the State Department and said it is each government's agency job assure official are compliant with the law. The Federal Records Act requires government documents be maintained for archival purposes. The revelations that Clinton didn't use or even have a government email address — and in fact operated off a private server from her home — comes on the heels of new questions about foreign government donations to the Clinton Foundation at the time she was leading foreign policy for the U.S. government. A reporter asked Earnest: "Did the White House know that Secretary Clinton had her own server?" Earnest responded, "I don't know the answer to that." "As I mentioned earlier, I think the existence of knowledge about Secretary Clinton's email was her email address," Earnest continued. "She used that email address which we all now know did not end in @state.gov." Earnest said he has "no reason" to believe that Clinton's team did not act appropriately in providing about 55,000 pages of email messages it provided to the State Department upon their request. "Based on what we know here … it is consistent with the Federal Records Act," Earnest said…"
http://www.theblaze.com/stories/2015/03/04/josh-earnest-i-dont-know-if-the-white-house-knew-about-hillary-clintons-private-email/
More Details on the Hillary Email Saga: She Used Homebrew Computer System to Send Messages
"The computer server that transmitted and received Hillary Clinton's emails — on a private account she used exclusively for official business when she was secretary of state — traced back to an Internet service registered to her family's home in Chappaqua, New York, according to Internet records reviewed by The Associated Press. The highly unusual practice of a Cabinet-level official physically running her own email would have given Clinton, the presumptive Democratic presidential candidate, impressive control over limiting access to her message archives. It also would distinguish Clinton's secretive email practices as far more sophisticated than some politicians, including Mitt Romney and Sarah Palin, who were caught conducting official business using free email services operated by Microsoft Corp. and Yahoo Inc. Most Internet users rely on professional outside companies, such as Google Inc. or their own employers, for the behind-the-scenes complexities of managing their email communications. Government employees generally use servers run by federal agencies where they work. In most cases, individuals who operate their own email servers are technical experts or users so concerned about issues of privacy and surveillance they take matters into their own hands. It was not immediately clear exactly where Clinton ran that computer system. Clinton has not described her motivation for using a private email account —hdr22@clintonemail.com, which traced back to her own private email server registered under an apparent pseudonym — for official State Department business. Operating her own server would have afforded Clinton additional legal opportunities to block government or private subpoenas in criminal, administrative or civil cases because her lawyers could object in court before being forced to turn over any emails. And since the Secret Service was guarding Clinton's home, an email server there would have been well protected from theft or a physical hacking…"
http://www.theblaze.com/stories/2015/03/04/hillary-clinton-used-private-computer-system-to-send-private-emails-report