News Briefing for Thursday, March 19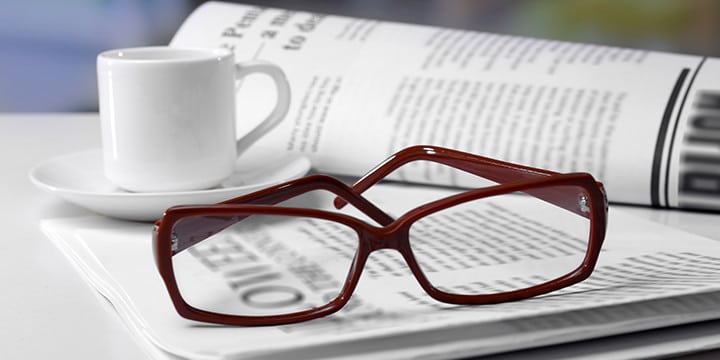 HEALTHCARE:
GOP aims to sink Obamacare with reconciliation
But first they have to strike a difficult deal on an overall budget
"Senate Republicans want to use a powerful budget maneuver known as reconciliation to go after President Barack Obama's health care law — particularly if the Supreme Court strikes down key provisions of Obamacare this June. Using the fast-tracking procedure offers some advantage for Republicans, largely because a reconciliation package can't be filibustered. But it's not going to be easy. First, House and Senate Republicans need to agree on a budget resolution, which could be difficult with fiscal conservatives calling for spending cuts but defense hawks looking for more money for the Pentagon. And, of course, President Barack Obama could veto any reconciliation bill that reaches his desk. Still, Republicans are hoping the procedural maneuver will get them closer, at least symbolically, to gutting the president's signature health care law. The plans were included in a budget blueprint rolled out Wednesday by the Senate Budget Committee — a governing document that calls for balancing the budget within a decade, extracting hundreds of billions in savings from Medicare and turning over more responsibility to the states to run Medicaid, reducing costs even further. "Make no mistake, our fiscal outlook is grim and has been ignored for far too long," said the budget panel's chairman, Sen. Mike Enzi (R-Wyo.) said as he unveiled the document. "But we have a profound moral responsibility to help hardworking taxpayers see the true picture of our country's finances." While Senate and House Republicans share a common goal of substantially trimming the deficit in future years, they've got some near term differences to work out, particularly on defense spending. Both chambers want to keep the caps on defense spending that were outlined under a 2011 deficit-reduction law. But the House relies heavily on a war contingency fund to boost defense spending to the tune of $94 billion — an amount that goes too far for Senate Republicans, who have already said using the so-called Overseas Contingency Operations fund is a "gimmick."
The Senate wants to match Obama's request on OCO funds for fiscal 2016 at $58 billion — far lower than the House. And Senate budget writers included a so-called deficit-neutral reserve fund that could be used for additional defense spending, though details of how that fund would work have yet to be worked out…"
http://www.politico.com/story/2015/03/senate-republicans-obamacare-reconciliation-budget-116190.html
Senate GOP aims to kill Obamacare… via reconciliation
http://hotair.com/archives/2015/03/18/senate-gop-aims-to-kill-obamacare-via-reconciliation/
Republicans Will Use the Budget as a Weapon Against Obamacare
"Senate Republicans on Wednesday announced an ambitious plan to repeal Obamacare, one that involves passage of a budget that cuts trillions of dollars in spending over the next decade. Senate Budget Committee leaders revealed their proposed budget plan today, and in that plan is a process known as "reconciliation" that will lead to the creation of privileged legislation to repeal the health care law. Unlike other bills, that privileged legislation could be quickly considered and passed in the Senate even over objections from Democrats. It's a process that Republicans have been considering since they won both the House and Senate in the November elections. Under the GOP's reconciliation plan, the House and Senate would pass a budget resolution that includes instructions to the Appropriations Committees to write legislation that "reconciles" that budget. That would include legislation to repeal Obamacare. That outline of what that legislation would look like is vague for now, because the Supreme Court is set to rule on a key part of the law this summer. Specifically, the Court will decide whether people using the federal government's health insurance exchange can receive subsidies. A bill to repeal the law could change radically depending on the outcome of that ruling, so the GOP's budget plan gives members as much flexibility as possible to write a repeal bill later this year. "[T]he Senate Republican budget includes reconciliation instructions for health care, but the actual contours of that legislation are unknowable at this time," a summary of the budget stated. "By adopting this new budget, Republicans can repeal the president's health law and the committees of jurisdiction can continue to work on plans to replace it." The budget also calls for the Committees on Finance and Health to find $1 billion in savings under Obamacare…"
http://www.theblaze.com/stories/2015/03/18/republicans-will-use-the-budget-as-a-weapon-against-obamacare/
Republicans move closer to ObamaCare fallback
"Budget proposals from the House and Senate are moving the GOP closer to a fallback plan if Supreme Court strikes down billions of ObamaCare subsidies later this spring. Both chambers' budget proposals include an obscure but powerful budget tool known as reconciliation, which allows committees to write bills that can't be filibustered in the Senate. Senate Budget Committee Chairman Mike Enzi (R-Wyo.) said Wednesday that the Senate will use reconciliation to come up with legislation to address the looming court case, King v. Burwell. If the Obama administration loses, congressional Republicans will be pressed to help the 7.5 million people who would then lose $28 billion worth of subsidies. "We have an instruction with flexibility for that healthcare dilemma," Enzi said as he began the markup process Wednesday. He stressed that a GOP plan is necessary as the court threatens to throw ObamaCare "into disarray." GOP leaders had been eying reconciliation as a way to show the Supreme Court that they have a plan of action in case King v. Burwell goes in their favor, while buying themselves several months to hammer out details. Enzi's proposal gives power to two committees to draft legislation on ObamaCare — the Finance Committee and the Committee on Health, Education, Labor and Pensions (HELP). The Senate budget notes that the healthcare law "is now under review by the U.S. Supreme Court," and says the ruling in the case "could significantly alter the levels of spending in the budget resolution." "Consequently, the Senate Republican budget includes reconciliation instructions for health care, but the actual contours of that legislation are unknowable at this time."…"
http://thehill.com/policy/healthcare/236147-both-chambers-relying-on-reconciliation-to-prepare-for-obamacare-case
Obamacare's Employer Mandate Didn't Help Company Enrollment
"Despite the Affordable Care Act's controversial requirement that employers provide coverage for workers or face stiff penalties, companies saw "virtually no change" in enrollment growth from 2014 to 2015, a new survey of large companies shows. The survey of nearly 600 employers by Mercer, an employee benefits consultancy, is somewhat surprising given the political fallout surrounding the employer mandate, which was delayed until 2015 for large employers with 100 or more full-time employees. Employers feared higher costs from an influx of enrollees when they were required to offer coverage. Though Mercer said there was a 1.6% increase in the "absolute number of employees enrolled," that came about due to a 2.2% increase in the size of the workforce as opposed to health law mandates. Mercer is a subsidiary of Marsh & McLennan MMC +1.1% Companies (MMC). "While some did see increases, for the most part it seems the newly eligible either had coverage through a parent's or spouse's plan or through Medicaid – or are continuing to go bare," Mercer senior partner and health reform leader Tracy Watts said in a statement accompanying the report. Most respondents, or four in five, were "already in compliance with the eligibility requirement prior to 2015." Employers with 100 or more workers have to offer 70% of their full-time workers coverage by 2015 and 95% in 2015. In 2016, employers with 50 or more full-time workers have to start offering coverage. Here's a link to the final regulations implementing employer shared responsibility on the U.S. Treasury Department web site. Though there were widespread fears and threats by business lobbies that employers would cut worker hours so companies didn't have to comply with the health law's employer mandates, few did so. Under the health law, a full-time workers is an employee who works 30 or more hours per week. Just 2% of employers in the Mercer survey cut workers to avoid covering more employees. More broadly, few employers say they will drop coverage in response to the health law's regulations and requirements…"
http://www.forbes.com/sites/brucejapsen/2015/03/18/obamacares-employer-mandate-didnt-help-company-enrollment/
No biggie: Obamacare paperwork costs small businesses thousands
"There are a lot of things an Obamacare apologist could say about Obamacare. It gets more people covered! (Debatable but an understandable assertion given the thrust of the pitch for the law.) It's totes helping people who had crappy coverage before. (There's no allowance given for those who just actually realized they needed less comprehensive coverage and made that decision and would like to continue to make it.) People love it. (Nope.) One thing you absolutely, positively cannot say for it, no matter how hard you try, is that it's simple. And, when something isn't simple, it costs a lot to comply. Enjoy, small businesses of America: "NEW YORK (AP) – Complying with the health care law is costing small businesses thousands of dollars that they didn't have to spend before the new regulations went into effect. Brad Mete estimates his staffing company, Affinity Resources, will spend $100,000 this year on record-keeping and filing documents with the government. He's hired two extra staffers and is spending more on services from its human resources provider. The Affordable Care Act, which as of next Jan. 1 applies to all companies with 50 or more workers, requires owners to track staffers' hours, absences and how much they spend on health insurance. Many small businesses don't have the human resources departments or computer systems that large companies have, making it harder to handle the paperwork. On average, complying with the law costs small businesses more than $15,000 a year, according to a survey released a year ago by the National Small Business Association.
"It's a horrible hassle," says Mete, managing partner of the Miami-based company. But there are some winners. Some companies are hiring people to take on the extra work and human resources providers and some software developers are experiencing a bump in business. Companies must track workers' hours according to rules created by the IRS to determine whether a business is required to offer health insurance to workers averaging 30 hours a week, and their dependents. Companies may be penalized if they're subject to the law and don't offer insurance. Businesses must also track the months an employee is covered by insurance, and the cost of premiums so the government can decide if the coverage is affordable under the law…"
http://hotair.com/archives/2015/03/18/no-biggie-obamacare-paperwork-costs-small-businesses-thousands/
More Phony ObamaCare Numbers From The White House
"Health Reform: The Obama administration says more than 16 million have gained insurance, thanks to ObamaCare. But a closer look at the numbers shows they're once again playing fast and loose with the data. A two-page report from the Dept. of Health and Human Services claims the uninsured rate fell from 20.3% to 13.2% since ObamaCare began. Officials there cheered this news, with one saying that "nothing since the implementation of Medicare and Medicaid has come close to this kind of change." It's not what it seems. To get to its 16 million number, HHS uses Gallup poll data — not the Census Bureau's far more comprehensive survey — for its calculations. Gallup does show a drop in the uninsured rate. Although its numbers differ from the administration's, it finds that the rate dropped from around 17% in 2013, where it had been since 2011, to 12.9% in Q4 2014. Whatever numbers are used, the administration conveniently overlooks the fact that those years of high uninsured rates were also when the economy was in the middle of Obama's jobless recovery. A better comparison would be with the uninsured rate before the recession, not when it hit its peak during the slow recovery. If you do that, you see the recent drop is likely due to the economy, not ObamaCare. Gallup's data show, for example, that the uninsured rate was just over 14% in early 2008, which was after the recession had already started, but before the economy began to hemorrhage jobs. And Census Bureau data show the uninsured rate peaked in 2010 at 15.5% and steadily fell after that. By 2013, it was down to 14.5%. Census data also show that the average uninsured rate from 1999-2007 was 14%. Also, Census started using a new survey method in 2013, which it claims provides a more accurate measure of the uninsured. This new measure puts the uninsured rate in 2013 at 13.4% (which is very close to where Gallup says it is now). Census won't release its data for 2014 — the first full year of ObamaCare — until this fall…."
http://news.investors.com/ibd-editorials-obama-care/031615-743692-obamacare-sixteen-million-uninsured-claim-is-likely-bogus.htm
White House bullish on Obamacare — the public, not so much
"The White House now argues that Obamacare is an asset rather than a liability after years of political headaches caused by President Obama's signature domestic initiative. Such thinking, however, is not reflected in most measures of perceptions about the Affordable Care Act. Though Obama insists public opinion is on his side, more Americans still disapprove of the law than support it. A RealClearPolitics compilation of polls over the past month, for example, shows that 42 percent of Americans support the healthcare law, while more than 52 percent of respondents oppose it. The best showing for Obamacare in recent weeks was a Reuters/Ipsos poll in which 46 percent of those surveyed favored the 2010 Affordable Care Act, the most sweeping overhaul of the healthcare system since the creation of Medicare in 1965. Even in that survey, 54 percent of Americans voiced opposition to the law. At the other end, a Fox News poll earlier this month showed just 38 percent support for Obamacare, compared to 58 percent who dislike it. White House officials are either ignoring those polls or dismissing them as irrelevant. "What we have said is that the more that the American people understand the benefits that are associated with this law, the more people will approve of it, or at least the more that the approval of this will show up in polls," argued White House press secretary Josh Earnest. "But frankly, we're not concerned about the numbers in the polls. We're concerned about the numbers that demonstrate the impact of this law."…"
http://www.washingtonexaminer.com/white-house-bullish-on-obamacare-the-public-not-so-much/article/2561657?custom_click=rss
Obama on Obamacare: "Every Prediction They Made Turned Out To Be Wrong," "Working Better Than Even I Expected"
"PRESIDENT OBAMA: They believe it's time to end the social contract which has sustained so many of us — the basic bargain of shared sacrifice and shared responsibility. Own it and make the argument. But you can't credibly claim that [their] vision is about helping working families get ahead or that this budget is a path to prosperity. It's the same argument I'm having with healthcare. It was one thing for them to argue against Obamacare before it was put in place. Every prediction they made about it turned out to be wrong. It's working better than even I expected. But it doesn't matter. Evidence be damned. 'It's still a disaster.' But why?"
http://www.realclearpolitics.com/video/2015/03/18/obama_on_obamacare_every_prediction_they_made_turned_out_to_be_wrong_working_better_than_even_i_expected.html
2M children would lose coverage without CHIP funding
"Almost 2 million children would lose health insurance if Congress does not extend the Children's Health Insurance Program (CHIP) and if the Supreme Court rules against ObamaCare subsidies, according to a new report. The report from the Urban Institute examines the effect on children's health coverage under different scenarios. Federal CHIP funding will expire at the end of September if Congress does not extend it, and the Supreme Court is weighing a challenge to ObamaCare subsidies in the roughly three-dozen states using federally run insurance marketplaces. Without CHIP, the study finds, 1.1 million children would become uninsured, raising the uninsured rate for children from 3.6 to 5.1 percent. If the Supreme Court also strikes down ObamaCare subsidies, then a total of 1.9 million children would lose insurance, bringing the uninsured rate up to 6 percent. "Health insurance coverage for low- and moderate-income children is at risk right now," the report states. CHIP funding could be extended for two years as part of the "doc fix," a $200 billion Medicare deal that eliminates automatic cuts in doctor payments, though Democrats have been pushing for a four-year extension. The report also looks at the stakes of Medicaid expansion under ObamaCare. If CHIP expired, subsidies were struck down, and Medicaid expansion was eliminated in every state, 3.3 million children would lose insurance…"
http://thehill.com/policy/healthcare/236085-study-2m-children-would-lose-coverage-absent-funding-extensions
Oregon's Obamacare Is A Crony Socialist Nightmare, Just Like Washington's
"Obamacare is an unmitigated, omni-directional disaster. It's a disaster as a health care plan. How's it doing with premiums? Obamacare Premiums Will Increase Faster Than Private Plans How about deductibles?  Co-pays?  Medical choices? Consumers Face Higher Deductibles Under Obamacare Plans. Obamacare Shock: $12,600 Deductible, 40 Percent Co-Pay, Zero Competition What Obamacare did succeed in doing was giving governments at all levels unfathomable new powers. Which allows governments at all levels to give deals and favors galore to its friends — and pummel its enemies and the enemies of its friends. Internal Revenue Service (IRS) targeting scandal, anyone? Net neutrality? This is crony socialism — because it has nothing to do with capitalism. Obamacare empowered further still federal and state governments — when governments since time immemorial have proven to be utterly incompetent. Veterans Administration deaths and delays, anyone? Obamacare website, anyone? And not just the federal site. Behold the roiling nightmare mess that is Oregon's foray into government medicine — Cover Oregon. Remember this? John Kitzhaber Resigns: Oregon Governor Quits Over Conflict-of-Interest Scandal. Crony Socialism brought him down. What, specifically? Kitzhaber Turned Cover Oregon Decision-Making Over to Campaign Consultant "There is a very bright line between political activity, which is trying to get the governor re-elected, and doing the state's business in which the governor is supposed to act in the best interest of taxpayers."… "These emails show that a lot of the state's business was being conducted in secret on private email accounts and far from the scrutiny of the Legislature, or the press, or the public."
Hillary Clinton, anyone? What exactly happened with Cover Oregon? Cover Oregon Health Exchange Website to Shut Down Oregon's exchange is seen as the worst of the more than a dozen states that developed their own online health insurance marketplaces…. Oregon…received a total of $305 million in federal grants to fund its operations….
That's a lot of our coin. How did Cover Oregon use it? Oregon Ranks Last in Health Insurance Sign-Ups. Outstanding. That explains Kitzhaber's earnest interest in transparency. Turns out his political consultant wasn't the optimal choice for the gig."
http://dailycaller.com/2015/03/18/oregons-obamacare-is-a-crony-socialist-nightmare-just-like-washingtons/
Blue Shield of California loses state tax-exempt status
http://www.washingtontimes.com/news/2015/mar/18/blue-shield-of-california-loses-state-tax-exemptio/?utm_source=RSS_Feed&utm_medium=RSS
Growing numbers seek faith-based alternative to ObamaCare
"Faced with the rising cost of insuring their family of five, Lisa and Jonathan Adams canceled their high-deductible health insurance policy and put their faith in Medi-Share, a Christian organization whose members help pay one another's major medical expenses. Five days later, their 7-year-old daughter fell out of a bunk bed and broke her arm. Medi-Share covered nearly the entire cost of her surgery and rehab therapy and provided something the Adamses had never received from an insurance company — prayer. "When I called to let them know that Jordan had broken her arm, the last thing they said was, 'Can we pray for you right now and pray for your family?'" Jonathan Adams recalled. "And they did, right there on the phone." With just over 100,000 members, Medi-Share is part of a small, but growing, movement of health care-sharing ministries. These organizations are not insurance companies and offer no guarantee of payment. But their members are exempt from having to pay penalties for lacking health insurance under the Affordable Care Act (ACA), better known as ObamaCare. And that is driving much of the growth of health care-sharing ministries, according to Tony Meggs, CEO of Christian Care Ministry, the nonprofit organization that runs Medi-Share. "Our organization allows an individual to comply with the law in a legal way, but do it in a way that often is more affordable and doesn't violate their conscience," Meggs said. Some religious Americans have opted out of ObamaCare because of its provisions for certain birth control methods, including intrauterine devices (IUDs) and "morning-after" pills. Others say they simply prefer sharing health care costs with other members of their faith tradition. Although the federal government allows exemptions, not all medical providers are on board with health care-sharing ministries. Jonathan and Lisa Adams say they changed pediatricians after a skeptical business manager insisted they'd have to buy insurance through HealthCare.gov, instead of paying through Medi-Share. "She said, 'Well, we don't accept it,'" Jonathan Adams recalled. "She wasn't really interested in listening to anything that we had to say about it," Lisa Adams added. The Adamses concede this faith-based alternative to ObamaCare isn't for everyone. But they say Medi-Share has been a good fit for their family, financially and theologically, once they got past the initial bumps. "It was a challenge at first when we signed up — when you're signing papers that say, 'This is not insurance,'" Jonathan Adams said. "You're stepping out on faith. But we use faith every day."…"
http://www.foxnews.com/politics/2015/03/18/growing-numbers-seek-faith-based-alternative-to-obamacare/
Will the GOP finally propose Obamacare replacement?
"Republicans have promised over and over they'd come up with a replacement to Obamacare, but for the first time they've set a hard deadline. The budget released by Senate Republicans on Wednesday instructs two top committees with healthcare jurisdiction — the Finance Committee and the Committee on Health, Education, Labor and Pensions — to propose measures by July 31 that would reduce the deficit by $1 billion. The plan doesn't include any details or specific recommendations for what those proposals should include. And it excludes the Medicare reforms proposed by Rep. Paul Ryan, R-Wis., that were included in the budget released by House Republicans a day earlier. But the Senate budget does set a deadline for lawmakers to put forward some sort of GOP plan to replace President Obama's healthcare law that Republicans have hated for years. Meanwhile, attempts in the House to present a unified Obamacare replacement have lacked teeth. When Republicans voted to repeal Obamacare in February, they included language instructing committees to put forward a replacement but didn't say when it must be finished. Last year, then-House Majority Leader Eric Cantor told his conference they'd get a chance to vote on a replacement to the healthcare law. But then Cantor lost his re-election bid, and that promise went by the wayside. Both the House and Senate budgets say they'd repeal Obamacare, opening the door for Congress to repeal the law with just 51 votes in the Senate. If both chambers agree to the same budget, they can pass it with a simple majority and send it to Obama's desk. Before that happens, GOP majorities in both chambers will have to overcome some differences in healthcare and other policy areas. While the House budget calls for the Ryan Medicare plan, the Senate version leaves that out but does create block grants for Medicaid and combines it with the Children's Health Insurance Program.
Neither one specifies how they'd replace Obamacare, although in the past Republicans have proposed many individual health reform ideas…"
http://www.washingtonexaminer.com/will-the-gop-finally-propose-obamacare-replacement/article/2561712?custom_click=rss
Eyeing 2016, Republicans adopt new ObamaCare strategy
"With an eye on 2016, congressional Republicans are adopting a new strategy on repealing ObamaCare. For years, the effort to kill President Obama's signature healthcare law has stalled in the GOP-led House. Now, Republicans have a new goal: getting a bill to his desk. Congressional Republicans plan to pass a deficit-reduction package that repeals the Affordable Care Act (ACA). After a shaky start this year, GOP leaders want to show they can govern and set the terms for 2016, when they will try to retain control of Congress and retake the White House.
Even though the ObamaCare repeal bill will not become law this Congress, Republicans believe they will benefit politically if they can force Obama into a veto. They claim that would send the message to voters that Republicans just need the White House in order to shake up Washington. The decision to target the ACA through a budget measure is clearly a nod to the right, as well as an effective way to round up votes for the GOP blueprint this spring. However, the White House is confident it has the upper hand in setting the agenda in Washington. Senior administration officials told reporters Tuesday that Republicans in Congress have shown an inability to govern, citing the fight over Department of Homeland Security funding and a stalled human trafficking bill. The officials, speaking on background, pointed to dysfunction on Capitol Hill as evidence that the GOP won't be able to move big-ticket legislative items such as tax reform and long-term transportation funding. By making another attempt to repeal ObamaCare in their budget, Republicans missed another opportunity to open the door to bipartisan compromise, the officials said. Sen. Chuck Grassley (Iowa), a senior Republican on the Budget Committee, said his colleagues want "to make sure we don't do anything to make ObamaCare look like a permanent piece of legislation, so it can become an issue in the next campaign and the next president can make a decision what to do about it." Despite recent favorable headlines, polls show the healthcare law remains unpopular. An NBC News/Wall Street Journal survey this month showed 44 percent of respondents view the law as a "total bad idea" and 37 percent see it positively.   House Republicans on Tuesday unveiled a budget plan that includes special instructions paving the way for legislation repealing much of the ACA…"
http://thehill.com/homenews/senate/236045-eyeing-2016-gop-adopts-new-obamacare-strategy
The Obama Administration's Backup Plan for King v. Burwell Isn't Much of a Backup Plan
"What is the federal government preparing to do in the event that the Supreme Court rules it illegal for Obamacare subsidies to be distributed via a federal health exchange, cutting off such subsidies in dozens of states? The Obama administration has said they don't really have plans at all — leaving it up to the states and Congress to fix the problem — but sources tell Avik Roy that they do have plans, even if they've been quiet about it. The problem with these preparations, though, that they are unlikely to prevent serious disruption everywhere. This summer, the Supreme Course will decide whether or not Obamacare authorizes the feds to distribute Obamacare subsidies in the thirty-something states that lack their own health exchanges. Much of the attention has been focused on what, if the subsidies are deemed invalid, will be done by a Republican Congress, which could reach a deal with the president to rewrite Obamacare, and by Republican governors, who control most of the states that are using federal exchanges and could just establish state exchanges. But the Obama administration has plans, too — just limited ones. Avik reports that HHS might allow states currently using the federal exchange system, which would have had their subsidies cut off by the Supreme Court, to keep using the same system under the guise that it's a state exchange, the running of which has been "contracted" to the federal government. Voila, the state doesn't have to spend a dime, now it has its own exchange, and subsidies can keep flowing. Well, it might not be that simple, because such a rubber-stamp process wouldn't necessarily meet the strict reading of Obamacare that the Supreme Court could demand, as one of Avik's readers noted. But let's say it is feasible — two other health experts, Larry Levitt of Kaiser and Nicholas Bagley of the University of Michigan, think the administration indeed probably can just let states slap a "state exchange" label onto HealthCare.gov and keep distributing subsidies. The problem: It seems likely that, say, the government of Texas will still refuse to sign on to save Obamacare in its state, even if it doesn't cost a dime and would ensure that thousands of Texans don't see their premiums spike. If states get to "contract" with the feds to establish an exchange without any effort at all, a governor or a legislature will presumably have to sign something that says they're establishing an exchange. This means HHS's contingency plan would address the disruption of an unfavorable court ruling in some places — some reddish states would leap at the opportunity to ensure subsidies keep flowing — but almost surely not all. There's no sign from Avik's story that HHS is considering an even more extreme contingency plan, which would be the following: The feds could somehow pretend the federal exchange, HealthCare.gov, now was a state-based exchange, without any state involvement, and continuing to distribute subsidies in every state. At least one person who knows these issues well told me he could see them doing so. That seems like it would be breathtakingly lawless, but the Obama administration would be desperate to keep its law running without having to offer concessions to Republican governors or congressmen…"
http://www.nationalreview.com/corner/415573/obama-administrations-backup-plan-king-v-burwell-isnt-much-backup-plan-patrick-brennan
Lawmakers call for cameras in high court
"With a number of high-profile cases, including two on same-sex marriage and ObamaCare, being argued before the Supreme Court this session, lawmakers want the public to be able to tune in to the proceedings. On Wednesday, Sens. Dick Durbin (D-Ill.) and Chuck Grassley (R-Iowa) reintroduced legislation that would televise the high court's arguments. The Cameras in the Courtroom Act of 2015 would require TV coverage of all open sessions of the high court unless the justices decide, by a majority vote, that doing so would constitute a violation of the due process rights of one or more of the parties arguing before the court. Earlier this month, Durbin said he was one of the few people fortunate to attended the oral arguments in King v. Burwell, a case which will decide if the Affordable Care Act's tax credits and subsidies for insurance are limited only to consumers of state-run marketplaces. "Though people may disagree on the outcomes of Court rulings, I think we can all agree that the American people deserve the opportunity to see the public proceedings of the nation's highest court," he said in a news release. "As the Supreme Court considers cases on healthcare, marriage equality, and many other critical issues that impact Americans' daily lives, bringing cameras into the courtroom would only benefit the judicial process."…"
http://thehill.com/regulation/court-battles/236171-lawmakers-call-for-cameras-in-us-supreme-court
IMMIGRATION:
Denial Rates Soar For High Skill Professionals
"An enduring myth about business immigration is that it's "easy." Well, adjudicators at U.S. Citizenship and Immigration Services (USCIS) seem determined to explode that myth – and at a record-setting pace. The denial rate for L-1B petitions to transfer high-skilled employees into the United States increased to an historic high of 35 percent in FY 2014, according to data obtained from USCIS. As recently as 2006 the denial rate for L-1B petitions was only 6 percent. USCIS released the data in response to a Freedom of Information Act (FOIA) request filed by the National Foundation for American Policy (NFAP). (Find report here.) To obtain permission to transfer an employee with "specialized knowledge" in L-1B status into the United States an employer, in most cases, must first obtain an individual petition approval from U.S. Citizenship and Immigration Services and, in general, then use that approved petition to obtain a visa from a U.S. post abroad for the employee to gain entry to America. (The employee must have worked at least one year abroad for the employer.) Why is this issue important? The continuing high rate of denials and Requests for Evidence for L-1B petitions has a negative impact on the ability of companies to make products and services in the United States and compete globally. L-1 visas to transfer employees and H-1B visas to hire international students and others are generally the only two practical means by which high-skilled foreign nationals can work long-term in the United States for U.S. employers in a timely manner. The multi-year wait for employment-based green cards (permanent residence) generally makes it impractical as a category for direct hires. An analysis of the USCIS data reveals:
– The denial rate for L-1B petitions to transfer employees of Indian origin is a remarkable 56 percent for FY 2012 through FY 2014, compared to an average denial rate of 13 percent to transfer employees from all other countries during the same period. Only 4 percent of Canadian nationals were denied L-1B petitions, compared to 56 percent of Indian nationals, between FY 2012 and FY 2014.
– Surprisingly, USCIS denies L-1B petitions at a higher rate for employees already working in the U.S. and extending their status (41 percent in FY 2014) than initial applications (32 percent).
– Time-consuming Requests for Evidence (RFE) from adjudicators for L-1B petitions have continued at a high level – 45 percent in FY 2014. In FY 2004, only 2 percent of cases received a Request for Evidence…"
http://www.forbes.com/sites/stuartanderson/2015/03/18/denial-rates-soar-for-high-skill-professionals/
DHS released another 30,000 criminal aliens onto streets
"Federal immigration officers released another 30,000 immigrants with criminal records last year, following the 36,000 it released in 2013, the government announced Wednesday — though it promised to take steps to cut down on the problem. U.S. Immigration and Customs Enforcement, the agency that handles detention and removal of illegal immigrants, said it will no longer allow overcrowding to be the main reason a dangerous illegal immigrant is released, and will require a top supervisor to approve the cases of any serious criminals that officers want to release. Overall, ICE released 30,558 criminal aliens in fiscal 2014, which is down from the 36,007 criminals released a year before. The 2013 releases prompted an outcry, and the latest news that the releases continue is likely to renew the calls for ICE to get a handle on its actions. New ICE Director Sarah R. Saldana said the number "still concerns me." "I am determined to continue to take every possible measure to ensure the public's safety and the removal of dangerous criminals," she said in announcing the new steps…"
http://www.washingtontimes.com/news/2015/mar/18/dhs-released-another-30000-criminal-aliens-streets/?utm_source=RSS_Feed&utm_medium=RSS
Americans' Fastest-Growing Fears: Terrorism, Race Relations, Illegal Immigration
"Gallup: "Out of 15 domestic issues, Americans' concerns about terrorism and race relations have risen most sharply over the past year. The percentage of Americans who worry "a great deal" about the possibility of a terrorist attack (51 percent) climbed 12 percentage points from 2014 to 2015, while concerns about race relations (28 percent) surged 11 points. Americans' worries about illegal immigration also climbed over the past year, increasing six points to 39 percent." This is what happens when Americans spend a year watching bloodthirsty ISIS terrorists behead Americans, watch a small city in Missouri torn apart along racial lines, and watch a tsunami of toddlers wandering across our insufficiently-secured border. But if you thought this was a sign that there was a return of real economic confidence or satisfaction with Obamacare… "Overall, Americans worry most about the availability and affordability of healthcare (54 percent), the economy (53 percent) and the possibility of a future terrorist attack in the U.S. (51 percent)."
http://www.nationalreview.com/campaign-spot/415581/americans-fastest-growing-fears-terrorism-race-relations-illegal-immigration
TEXAS WORKER MISCLASSIFICATION BILL COULD DECREASE ILLEGAL IMMIGRATION
"A bill aimed at cracking down on companies that intentionally misclassify workers as independent contractors rather than employees could help reduce the numbers of unlawful workers in Texas. Companies use worker misclassification as a tool to cheat the system and create an unfair competitive advantage over companies that properly classify their workers as employees. The misclassification also allows companies to cheat workers out of overtime pay and benefits. Additionally, companies frequently use worker misclassification as a tool to work people not legally eligible to work in the United States. The Texas Workforce Commission estimates that about 35,000 workers were misclassified in Texas from 2010 to 2012, according to an article in the Texas Tribune. These numbers include about 4,300 in the construction industry and 4,100 in health care and social assistance industries. These companies that cheated the system deprived the State of Texas of about $2.4 million in unemployment insurance taxes. When companies lay off these workers, the workers are not eligible to receive unemployment benefits. Companies will also use the practice of misclassification to get around employment laws regarding illegal immigrants. Companies that improperly utilize their workers as independent contractors are not subject to e-verify requirements in certain contracts. They also do not withhold income and social security taxes on the workers which increases their unfair competitive advantages over companies that obey the law. Improperly misclassifying workers is already against the law in Texas, but there the penalties are slight. State Representative Senfronia Thompson (D-Houston) has introduced a bill (HB 434) that would increase the fine on construction employers to $100 for each worker and would raise the fine on repeat offenses to $1,000 per worker. "We've actually had some resistance, but we've also had some very positive meetings with some of the larger builders," Brete Anderson, Thompson's legislative director, said to the Tribune. "They have concerns, and we're going to try to work with them." The bill has been referred to the Business and Industry Committee. A similar bill was introduced by State Rep. John Davis (R-Houston) in 2013 but backroom deals from some of the state's top homebuilders kept the bill from getting to the floor for a vote…"
http://www.breitbart.com/texas/2015/03/17/texas-worker-misclassification-bill-could-decrease-illegal-immigration/
Google exec says immigration changes would help economy
"The executive chairman at Google urged Congress on Wednesday to increase the number of high-skilled work visas made available to foreigners and to deal with other immigration issues later on. Eric Schmidt spoke Wednesday at the American Enterprise Institute, a conservative think tank. Schmidt said he believes the United States is better off having more immigration, not less, but he particularly is focused on allowing more immigrants into the U.S. with specialized technical skills. "In the long list of stupid policies of the U.S. government, I think our attitude toward immigration has got to be near the top," Schmidt said in answering a question about the biggest policy change he would like to see the federal government make. "We take very, very smart people, bring them into the country, give them a diploma and kick them out where they go on to create companies that compete with us," Schmidt said. "Brilliant strategy." Schmidt said that increasing the number of H-1B visas, a program that's separate from the student visa program, would grow the economy because many immigrants will go on to become lawful permanent residents and start their own businesses and hire workers. He also said he believes a majority of lawmakers from both parties agree on this point, which is why they should deal with other aspects of immigration reform separately. A bill sponsored by Republican Sen. Orrin Hatch of Utah would expand the current annual cap on H-1B visas from 65,000 to between 115,000 and 195,000 visas depending upon market condition and demand. But a Senate Judiciary Committee hearing on Tuesday reinforced that some top lawmakers are strongly opposed to expanding the program. They argued that the U.S. has plenty of high-skilled workers, but companies would rather look elsewhere because it's cheaper…"
http://www.washingtontimes.com/news/2015/mar/18/google-exec-says-immigration-changes-would-help-ec/?utm_source=RSS_Feed&utm_medium=RSS
GOP Leaders Join Texas Lawsuit
"Top Republican leaders have finally joined the the 26 state lawsuit against President Barack Obama's November amnesty. "President Obama stated himself over 20 times that he does not have the authority to change our immigration laws, yet he went ahead and did it… such an unprecedented power grab undermines the separation of powers in the Constitution and imperils individual liberty," said Rep. Bob Goodlatte, chairman of the House Judiciary committee. "We must do all that we can to stop President Obama's lawlessness," he added. "President Obama exceeded his authority when he went around Congress to unilaterally change our nation's immigration laws," said Texas Sen. John Cornyn. "We will continue to fight to reverse the President's unconstitutional overreach and respect the rule of law," he added. The legislators — including Sen. Ted Cruz — signed the brief, which was prepared with the American Center for Law and Justice and was delivered to the Fifth Circuit Court of Appeals…"
http://dailycaller.com/2015/03/18/gop-leaders-join-texas-lawsuit/
Colorado lawmakers reach deal on immigrant driver's licenses
"A Colorado program that lets immigrants get driver's licenses regardless of their legal status will be operational in three locations around the state instead of one under a deal struck by lawmakers. The compromise agreed to on Wednesday gives the state Department of Revenue access to $66,000 in fees from immigrant applicants, instead of the $166,000 they initially requested. The department argued the additional money was needed to keep up with high demand for the licenses. Democrats and Republicans gridlocked on whether to approve $166,000 and that prompted the department to reduce offices participating in the program from five to one located in Denver. The agreement still needs to be approved by each chamber. Democrats passed the program in 2013 when they controlled both chambers of the statehouse. Every Republican lawmaker opposed the program then…"
http://www.washingtontimes.com/news/2015/mar/18/colorado-lawmakers-reach-deal-on-immigrant-drivers/?utm_source=RSS_Feed&utm_medium=RSS
Arizona sheriff acknowledges violating federal court orders
"An Arizona sheriff known for crackdowns on illegal immigration is acknowledging he violated a judge's order to stop detaining people based solely on suspicion they're in the country illegally. It marks a rare public expression of contrition for the normally unapologetic Maricopa County Sheriff Joe Arpaio. But it's also an attempt to head off court hearings in late April that would examine the violations and would likely provide embarrassing details about the sheriff's office. Arpaio's acknowledgment backs up what county officials and the judge have said for months. His managers never told members of his immigrant smuggling squad that a judge in December 2011 barred them from stopping people based on suspicions about immigration status, leaving officers to violate the order for 18 months. Lawyers for Arpaio and top aide Jerry Sheridan said in papers late Tuesday that their clients agree they committed civil contempt of court. The decision over whether to call off the hearings is up to U.S. District Judge Murray Snow, who made a May 2013 finding the sheriff's office had racially profiled Latinos in regular traffic and immigration patrols and has repeatedly expressed frustrations about the violations of his orders…"
http://cnsnews.com/news/article/arizona-sheriff-acknowledges-violating-federal-court-orders
Obama to travel to Panama, Jamaica
"Immigration and Cuba will likely be on the agenda next month when President Obama travels to Panama for the Summit of the Americas. The White House said Wednesday that Mr. Obama will travel to the Caribbean region from April 8 to 11, with a stop in Jamaica to meet with regional leaders on an energy initiative. In Panama City, Mr. Obama will meet with 34 other world leaders during the summit, including members of the Central American Integration System. Mr. Obama has said he hopes to have the U.S. Embassy in Cuba reopened before the summit. Washington and Havana announced on Dec. 17 that they planned to restore diplomatic relations…"
http://www.washingtontimes.com/news/2015/mar/18/obama-travel-panama-jamaica/?utm_source=RSS_Feed&utm_medium=RSS
SPENDING/BUDGET/ECONOMY:
Secret Service wants to build $8M fake White House
"In response to a series of major security lapses, the Secret Service wants lawmakers to provide $8 million to build a model White House. The embattled agency is requesting the funds to build a scale replica of the White House in the Washington, D.C., suburb of Beltsville, Md., to better train agents to protect the presidential mansion, according to The New York Times. Secret Service Director Joseph Clancy will make the pitch to members of Congress during a House Appropriations Committee hearing on Tuesday. "The Secret Service currently uses a rudimentary, not-to-scale simulation of the north grounds of the White House, using bike barricades to act as the fencing," Clancy will say during prepared remarks, which were obtained by the Times. "There are no structures, vehicle gates, lighting or other aids to enhance the training simulations." The request comes at a time when the Secret Service is facing congressional scrutiny over a series of scandals that have raised questions about the agency's culture and its ability to protect the White House grounds. The Obama administration is investigating an alleged drunken driving incident involving two officers. In September, a man jumped the White House fence and entered the building through the front door…"
http://thehill.com/homenews/administration/235916-secret-service-wants-to-build-8m-fake-white-house
House GOP calls for regulatory reform in budget proposal
"House Republicans are calling for major regulatory reforms in their 2016 budget proposal. The Obama administration is "punishing job creators" and "smothering innovation" with heavy-handed regulations, Republicans say, suggesting a new path forward that they say is "free of onerous Washington mandates or overregulation." "Since President Obama took office in January 2009, the federal government has issued more than 468,500 pages of regulations," they wrote in the budget proposal released Tuesday. The Republicans' proposal calls for legislation that would require "congressional approval for all new major regulations before enactment as opposed to current law in which Congress must expressly disapprove of regulation to prevent it from becoming law.' A retrospective review of all major regulations three years after they go into effect is also recommended in the proposal. Republicans also call for the Obama administration to streamline and eliminate unnecessary regulations and pursue less expensive rules. Republicans signaled out the Environmental Protection Agency as one of the more controversial regulatory agencies. They pointed to a study from the National Association of Manufacturers that estimates the cost of regulations is more than $2 trillion per year. "Businesses are facing hurdles with regulations," they wrote, adding, "Outdated and needless rules punish job creators."
http://thehill.com/regulation/legislation/236057-house-gop-calls-for-regulatory-reform-in-budget-proposal
Senate Republicans introduce 10-year balanced-budget plan
"Senate Republicans on Wednesday introduced a plan to balance the budget in 10 years by cutting federal spending by $5.1 trillion. The budget proposal, a political document outlining Republicans' priorities for spending and taxes, sets a stark contrast with President Obama's plans and mirrors the House Republican budget introduced Tuesday in much of its broad outline. It would repeal Obamacare, impose deep cuts on other healthcare and welfare programs, and lower the federal debt over 10 years. "Today we begin the monumental task of confronting our nation's chronic overspending and exploding debt, which threatens each and every American," said Sen. Mike Enzi of Wyoming, the chairman of the Senate Budget Committee and author of the budget. The Senate GOP budget differs from its House counterpart most notably in that it does include plans for the politically sensitive overhaul of the Medicare healthcare program for seniors championed by former House Budget Committee chairman and vice presidential candidate Paul Ryan. Instead, Enzi proposes matching the Obama administration's budget plan for $430 billion savings in Medicare through unspecified means. Ryan's plan envisioned transitioning Medicare to a model in which private companies bid to provide seniors health insurance and then seniors would be given a subsidy to choose between private plans or a traditional Medicare option. While that proposal has been passed by the House regularly in recent years, the newly Republican-run Senate has not coalesced around its controversial provisions. Enzi's budget also does not include the boost to defense spending for fiscal 2016 included in the House proposal. Many national defense hawks in the GOP have sought to boost Pentagon spending. Like the House Budget, the Senate proposal would keep defense spending at the cap imposed in the wake of negotiations between Obama and congressional Republicans for 2016: $523 billion. The White House budget called for boosting the cap by $38 billion…"
http://www.washingtonexaminer.com/senate-republicans-introduce-10-year-balanced-budget-plan/article/2561691
Senate GOP unveils budget with Obamacare repeal, dismisses president's 'unserious' plan
"Senate Republicans released a budget Wednesday that achieves balance in 10 years but does not mimic the House GOP's defense-spending ploys or sweeping changes to Medicare, as tough contests loom for dozens of the party's senators in 2016. The plan from Senate Budget Committee Chairman Mike Enzi of Wyoming repeals Obamacare and would achieve a $3 billion surplus 10 years out through spending cuts and zero tax increases. "It's a budget that will support economic growth and more opportunity for hardworking families, while protecting our most vulnerable citizens," Senate Majority Leader Mitch McConnell of Kentucky said. "And it's a budget that would allow us to repeal and replace a program that hurts the middle class: Obamacare." He called President Obama's budget an "unserious" plan that would raise taxes by nearly $2 trillion and increase the national debt by more than $7 trillion. Mr. Enzi's vision for fiscal 2016 and beyond matches the president's by ordering up $430 billion in Medicare cuts to extend the life of the program's trust fund by five years. Unlike the House plan released Tuesday, it would not turn the health program for seniors into a voucher-like system of "premium support."…"
http://www.washingtontimes.com/news/2015/mar/18/senate-gop-unveils-plan-balanced-budget/?utm_source=RSS_Feed&utm_medium=RSS
Senate GOP budget blasted for keeping ObamaCare savings
"Senate liberals are challenging GOP leaders on a proposed budget that would keep billions of dollars in ObamaCare savings while repealing the law. Sen. Angus King (I-Maine) questioned Republicans for calling for a full repeal of ObamaCare while assuming the "same level of federal revenue" – which he said includes new dollars generated from the healthcare law's reforms. "How can a budget engage in double counting of this kind?" King said during the budget committee markup Wednesday. Sen. Sheldon Whitehouse (D-R.I.) also blasted Republicans for a budget that "leaves in a trillion dollars in ObamaCare revenues." "That seems to be an unusual combination," Whitehouse said. Sen. Mark Warner (D-Va.) reiterated that point later in the hours-long hearing. The Senate's budget blueprint, which was unveiled Wednesday, resembles a proposal put forward by the House Budget Committee on Tuesday. Like the Senate's budget, this year's House proposal would also keep some savings from ObamaCare, which would then be funneled into healthcare reforms, according to a GOP aide. Whether to keep cuts made under ObamaCare has been a  controversial issue for Republican budget writers since the law's passage. In the last two years, Republican budgets did keep the roughly $700 billion in savings from Medicare while calling for a full repeal. That approach differed from the budget proposed by 2012 GOP presidential nominee Mitt Romney, who pledged to repeal the cuts and restore the $716 billion in spending. The GOP budget also cuts funding for entitlement programs like Medicare, Medicaid and the Children's Health Insurance Program (CHIP), a move that Democrats also lambasted…"
http://thehill.com/policy/healthcare/236169-gop-budget-blasted-for-keeping-obamacare-savings
UPDATE 1-U.S. Senate Republican budget clashes with House on defense
"U.S. Senate Republicans on Wednesday proposed less aggressive federal budget cuts than their House counterparts, forgoing a massive revamp of the Medicare health system for seniors and setting up a conflict over defense spending. Senate Budget Committee Chairman Mike Enzi's plan, like the House of Representatives plan, has little to no chance of becoming law as is. Instead, both mark the onset of the annual congressional budget battle and a test of Republicans' ability to get things done since winning control of both houses of Congress for the first time since 2006. Enzi's spending blueprint proposes $5.1 trillion in spending cuts and interest savings over 10 years, compared with $5.5 trillion in the House Republican budget released on Tuesday. The Senate version would achieve a budget surplus a year later, in 2025, and assumes nearly $1 trillion in revenue from some expiring tax breaks that have routinely been renewed. Like the House budget, Enzi's plan gets the bulk of its savings from repealing the Affordable Care Act, Democratic President Barack Obama's signature healthcare reform law, and by cutting welfare programs and other federal benefits. The Senate version maintains statutory caps on the core defense budget and seeks to make it very difficult to add money to an off-budget war funding account. That puts it in direct conflict with the House's plan to boost defense spending by adding $36 billion to the fiscal 2016 war operations budget. The Senate budget calls for a mechanism that would allow lawmakers to seek other savings so they can divert more money to both defense and domestic discretionary programs. In a speech in Cleveland on Wednesday, Obama slammed Republicans' latest budget plans, saying that boosting funding for research, education and infrastructure would be better for economic growth than the tax cuts Republicans envision…"
http://www.reuters.com/article/2015/03/18/usa-budget-idUSL2N0WK2YM20150318
Senate's defense budget calls for same funding as Obama
"The Senate budget plan announced Wednesday afternoon would fund the Department of Defense at the same level that President Obama requested, setting the stage for debates on how to fund wartime operations in the future. The Senate Budget Committee would give the Pentagon $523 billion for fiscal 2016 – the sequester level — and adds $58 billion to the overseas contingency operations fund. Obama had requested both amounts in his budget proposal. The $523 billion includes Defense Department and defense-related Energy Department spending. But the Senate's plan also includes several rules intended to slow spending add-ons and address what a Senate committee staffer described as Republican members' growing reservations about using the overseas contingency operations account — which was meant to fund needs for only unforeseen war operations — as a catch-all account that Congress and the Pentagon tap to circumvent sequestration's spending caps. The account is not subject to the caps…"
http://www.washingtonexaminer.com/senates-defense-budget-calls-for-same-funding-as-obama/article/2561690?custom_click=rss
GOP warns Obama against executive action to raise taxes
"The top lawmakers on the House and Senate tax writing panels warned the Obama administration Wednesday to forgo taking executive action on taxes. In a letter to Treasury Secretary Jack Lew, Senate Finance Committee Chairman Orrin Hatch and House Ways and Means Committee Chairman Paul Ryan called on the president to work with Congress to reform the system. The two Republicans warned that unilateral action on taxes would be "a mistake, both constitutionally and politically." Hatch, of Utah, and Ryan, of Wisconsin, sent the letter to Lew after the White House signaled Obama is interested in eliminating some tax breaks through executive action, particularly those that benefit large corporations and the wealthy. "The President has asked his team to examine the array of executive authorities that are available to him to try to make progress on his goal," White House spokesman Josh Earnest said at a press conference earlier this month, adding, "the president is very interested in this avenue generally." Republicans are hoping to reform at least part of the corporate tax code in the coming year and are relying on cooperation from the White House in order to strike a deal that can become law. The GOP would like to lower corporate tax rates in a deal that could include ending some tax benefits. Obama has proposed using the revenue expected to flow from ending some tax cuts in order to pay for infrastructure rather than to lower corporate rates. Ryan and Hatch, both Republicans, warned Obama that acting unilaterally could hurt the economy and thwart any chance of a lasting deal that could be achieved with Congress. "It would be a significant setback if you decided to interpret or implement tax laws based on your political preference rather than the consensus that the tax reform process could produce," Hatch and Ryan wrote to Lew. "It would also be significantly damaging to the economy to further the idea that, rather than working with stable rules of the road, tax and other laws will hereafter evolve according to the uncertain path of unilateral executive decisions followed by controversy, challenges and mistrust."…"
http://www.washingtonexaminer.com/gop-warns-obama-against-executive-action-to-raise-taxes/article/2561683
Don't even think it: GOP warns Obama not to try executive-fiat tax hikes
"Congress's two top tax chairmen warned President Obama on Wednesday not to claim unilateral executive powers to raise taxes on his own, saying it violates the Constitution and ruins chances for a lasting deal. Rep. Paul Ryan, chairman of the House Ways and Means Committee, and Sen. Orrin G. Hatch, chairman of the Senate Finance Committee, said they were troubled by White House's announcement earlier this month that Mr. Obama is "very interested" in exploring what options he has to raise taxes without going through Congress. "This would be a mistake, both constitutionally and politically," the two lawmakers said, adding that if the president pressed ahead, it would make it much tougher for him to reach a deal with Congress on simplifying the tax code and permanently eliminating tax breaks. White House press secretary Josh Earnest earlier this month said Mr. Obama is looking for ways to use his executive authority to benefit the middle class, and said the president has asked his "his team to examine the array of executive authorities that are available to him to try to make progress on his goals." "The president is very interested in this avenue generally," Mr. Earnest said — though he added there isn't any impending announcement. Mr. Obama's actions last November on immigration have proved to be a political nightmare, poisoning the president's hopes of finding common ground with Republicans on a host of issues. Meanwhile, a federal judge in Texas has ruled that Mr. Obama likely broke the law in taking unilateral action on immigration, and has issued an injunction. The Justice Department has appealed that ruling…"
http://www.washingtontimes.com/news/2015/mar/18/gop-warns-obama-not-try-executive-fiat-tax-hikes/?utm_source=RSS_Feed&utm_medium=RSS
House Considers Ending Major Corporate Subsidies
"Given the House budget proposals announced yesterday, one might wonder how anyone might be taking aim at corporate subsidies. The focus was cutting $1 trillion from such programs as food stamps, Pell Grants, and welfare over ten years and cutting the Affordable Care Act/Obamacare. In modern America, all those cuts effectively target various forms of corporate welfare. A sustainable vision of business includes ensuring a stable, healthy, and productive workforce. Unless you think of people as ultimately disposable, or are willing to endure the cost of constantly replacing and training employees, there must be enough money for workers to meet their living obligations and put money away for the future, because Social Security is not enough for a reasonable retirement. And yet, corporations typically to keep wages as low as possible. It's understandable, as increased wages represent decreased profits. Executives look for ways to effectively boost pay without having to increase wages for low-income workers. That is a role that a social safety net effectively plays. Food stamps are most often used by working people. The program is essentially a federal supplement to corporate pay that allows companies to offer workers less because some of the cost of living is picked up by the government…"
http://www.forbes.com/sites/eriksherman/2015/03/18/house-considers-ending-major-corporate-subsidies/
Obama slams Republican spending as hurtful to middle class
"Taking credit for a revved-up economy, an emboldened President Barack Obama on Wednesday criticized the House Republicans' spending plan as one that offers a "path to prosperity for those who've already prospered" and no path to help hard-working, middle-class people get ahead. A day after the House GOP unveiled its $3.8 trillion spending blueprint, Obama traveled to the presidential battleground state of Ohio to draw a sharp contrast between his approach to the economy and federal spending and that of Republicans. Obama accused Republicans of being stuck in the past, wedded to the concept of "trickle-down economics" and proposing tax breaks for the wealthy "like a broken record" while cutting Medicare and other social programs that help less well-off people get by. He recalled past dire predictions by Republicans that his policies would ruin the economy and stunt job growth, and noted – with a hint of glee – the steady decline in unemployment from double digits when he took office to 5.5 percent, with 12 million jobs created in the past five years and growth in other areas. "When we, the public, evaluate who's got a better argument here, we've got to look at the facts," Obama told members of the City Club of Cleveland, a civic group that's become a regular audience for presidents. "Reality has rendered its judgment. Trickle-down economics doesn't work. Middle-class economics does." "That's what we should keep in mind when we go forward," he said…"
http://www.washingtontimes.com/news/2015/mar/18/obama-to-draw-contrasts-with-republicans-over-spen/?utm_source=RSS_Feed&utm_medium=RSS
Obama hits GOP for 'trickle-down' budget plan
"President Obama blasted congressional Republicans' budget proposals Wednesday, saying the GOP "doubles down on trickle-down" economics by cutting taxes for wealthier families and cutting programs that benefit the middle class. "It's the opposite of middle-class economics," Mr. Obama said at the City Club of Cleveland. "It's the story of retreat, and I'm offering a different path." The president laid out his principles for the coming appropriations battle with the new Republican majority in Congress. GOP leaders are calling to balance the federal budget within 10 years by cutting spending as much as $5.5 trillion. Conversely, Mr. Obama's budget for fiscal 2016 would boost spending on items like infrastructure, education and transportation beyond current sequestration caps, but would add $6 trillion in deficits over the next decade, according to the Congressional Budget Office. The president said Republicans' game plan on the budget stays the same, no matter what the economic situation. Without mentioning the administration of former President George W. Bush, Mr. Obama said the economic policies under Mr. Bush led to "soaring deficits" and a recession. "Their theory does not change," he said. "For the first eight years of this century, before I came into office, we tried trickle-down economics. Reality has rendered its judgment. Trickle-down economics does not work, and middle-class economics does."…"
http://www.washingtontimes.com/news/2015/mar/18/obama-hits-gop-trickle-down-budget-plan/?utm_source=RSS_Feed&utm_medium=RSS
Obama slams Republicans for 'stale and outmoded' budget debate
"President Barack Obama slammed Republicans' latest budget proposals on Wednesday, saying funding for research, education and infrastructure would be better for economic growth than tax cuts. In a speech at the City Club of Cleveland, Obama mocked Republicans for turning to tax cuts in a budget that "doubles down on trickle-down" economics.. "Republicans in Congress have put forward the same proposals year after year after year regardless of the realities of the economy," Obama said. "When the economy's in a slump? We needed tax cuts. When the economy's doing well? You know what – let's try some tax cuts," he said. In another issue that has divided Washington, Obama said he wished he had closed the U.S. prison in Guantanamo Bay, Cuba, on his first day in office. His efforts to close the controversial facility have since been thwarted largely because of Republican opposition. Obama said the budget plan put forward this week by Republicans in the House of Representatives would cut funding to centers that help manufacturing, a sector critical to the economy of northeast Ohio, home to plants owned by Ford, GM, Goodyear and Sherwin-Williams Co. Republicans dismissed his comments as an attempt to help his former Secretary of State Hillary Clinton, who is expected to run for president in 2016. "No matter how hard President Obama tries to set Hillary Clinton up to run for his third term, his tax and spend agenda continues to fail America's shrinking middle class," said Allison Moore, a spokeswoman for the Republican National Committee…"
http://www.reuters.com/article/2015/03/18/us-usa-budget-obama-idUSKBN0ME2XR20150318
Obama criticizes GOP's budget in Ohio speech
http://www.washingtonpost.com/politics/obama-heads-to-cleveland-to-pitch-economic-recovery/2015/03/17/e6ebe010-ccd4-11e4-a2a7-9517a3a70506_story.html?wprss=rss_homepage
Obama's day: An economic speech in Cleveland
http://www.usatoday.com/story/theoval/2015/03/18/obama-city-club-of-cleveland-economic-speech/24946603/
Obama takes credit for economy
"President Obama on Wednesday slammed House Republicans for offering a budget that is "a path to prosperity for those who have already prospered." One day after House Republicans offered a budget plan that would slash $5.5 trillion in spending over the next 10 years while cutting healthcare and domestic programs, the president traveled to Cleveland, a manufacturing stronghold located in an important battleground state. Obama said the programs in the GOP's crosshairs have helped jump-start the economy, and took credit for signs that the economy is recovering.  "I'm going to take a little credit," Obama said during a speech to the City Club of Cleveland.  The president noted "there was a lot of resistance and obstruction" from Republicans to his administration's policies, "but we decided to continue to advance." The president's Cleveland trip is part of a broader push by the White House to seek the upper hand in the budget debate against Republicans, who took control of both chambers of Congress in January. Cleveland will play host in July 2016 to the Republican National Convention, where the GOP will choose a nominee to try to replace Obama. And Ohio is the home state of Speaker John Boehner, who has served as Obama's chief political adversary. Obama noted that there have been more than 60 straight months of private-sector job growth with over 12 million jobs created, and that unemployment has fallen to 5.5 percent. Meanwhile, the president said the House GOP's budget "doubled down on trickle down." "Reality has rendered its judgment," he added. "Trickle-down economics doesn't work. Middle-class economics does, by proposing tax breaks for the wealthy, partially privatizing Medicare, and eliminating the Affordable Care Act." He also defended trade deals his administration is negotiating with Asian nations, which have angered fellow Democrats and labor unions who argue the deals could lead to the elimination of U.S. jobs.  Obama said the deals would include strong labor and environmental language and would give the U.S. a leg up on China in establishing trade guidelines. A trio of Ohio lawmakers who are critical of Obama's trade policies, Sen. Sherrod Brown (D) and Reps. Marcia Fudge and Marcy Kaptur (D), accompanied the president in Cleveland…"
http://thehill.com/homenews/administration/236165-obama-takes-credit-for-economy
Seattle's $15 Min. Wage Is Making Something Happen That City Leaders Never Expected
Early indicators suggest the $15 minimum wage will not be as positive as City Hall intended.
"In a few weeks, Seattle's new, highest in the country, $15 per hour minimum wage will go into effect. Like many liberal policies, it was passed by City Hall with the best of intentions. The only problem is, in the end, it may do more harm than good for many. Private businesses, unlike government entities (which, in theory, can always raise taxes or borrow), must make more than they spend in order to pay the rent, make payroll, keep the lights on, pay their business taxes, and, heaven forbid, have some left over for the owners and investors who are taking the risk and putting in the long hours. Earlier this month, Seattle Magazine asked, Why Are So Many Seattle Restaurants Closing Lately?: "Last month—and particularly last week— Seattle foodies were downcast as the blows kept coming: Queen Anne's Grub closed February 15. Pioneer Square's Little Uncle shut down February 25. Shanik's Meeru Dhalwala announced that it will close March 21. Renée Erickson's Boat Street Café will shutter May 30 after 17 years with her at the helm…What the #*%&$* is going on? A variety of things, probably—and a good chance there is more change to come." The magazine went on to report that one "major factor affecting restaurant futures in our city is the impending minimum wage hike." Anthony Anton, president and CEO of Washington Restaurant Association, told the magazine, "It's not a political problem; it's a math problem." He estimates that restaurants usually have a budget breakdown of about 36 percent for labor, 30 percent for food costs, and 30 percent to cover other operational costs. That leaves 4 percent for a profit margin. When labor costs shoot up to say 42 percent, something has to give. Restaurants can take actions to adjust, such as raise their prices, acquire cheaper ingredients, and cut their operating hours and labor force. However, all those actions generate reactions from the public which can still lead to lower revenues for the restaurant and, for some, the decision to close their doors…."
http://www.westernjournalism.com/15-minimum-wage-looms-seattle-restaurants-close-doors/#KBgsKSKy354A6R9y.97
Labor secretary says new overtime rules coming soon
"Labor Secretary Tom Perez told Congress on Wednesday that his agency is still working on President Barack Obama's directive a year ago that the department come up with new rules to make more workers eligible for overtime pay for working beyond their scheduled hours. Perez said a few more months are needed. "We're actually working overtime on this," Perez told a House panel. The new rule could result in larger paychecks for millions of workers. Overtime and minimum wage rules are set by law in the Fair Labor Standards Act, which Congress originally passed in 1938. That law gives the administration some leeway to define the rules. The law requires most workers to be paid overtime — 1.5 times their regular wages — if they work more than 40 hours per week. The law allows exemptions for executives, managers and professional workers and sets the salary threshold above which workers don't have to get overtime pay. The law also gives employers leeway to define workers as supervisors, and thus ineligible for overtime, even if they spend much of their work day performing non-supervisory work. New rules would likely establish a minimum amount of managerial duties that a worker would have to carry out to be exempt from overtime. The rules are aimed at workers currently designated as supervisory employees but exempt from overtime because they get paid a salary of more than $455 a week, or $23,660 a year. Obama ordered the Labor Department to recommend regulations that would increase that salary threshold and change the definition of what constitutes a supervisor…"
http://cnsnews.com/news/article/labor-secretary-says-new-overtime-rules-coming-soon-0
Democratic critics rebuff latest White House trade overture
"The Obama administration said Wednesday it would give Congress more access to the text of a massive Asia-Pacific trade pact, even as a group of House Democrats renewed vows to block the president's agenda over "a lot of unanswered questions" about the deal. U.S. Trade Representative Michael Froman announced the changes in a meeting with House Democrats on Capitol Hill. He said the new policy makes the full negotiating text of the Trans-Pacific Partnership (TPP) available to members, allows them to bring a staffer to review it, and provides summaries by chapter, an administration official told The Hill. "The Obama administration is committed to maximizing the transparency of U.S. trade negotiations consistent with negotiating the best possible agreement for the American people," Froman said.
"Today, working directly with Congress we have taken unprecedented additional measures to help members fully understand the benefits we are working to bring home for American workers, businesses, farmers and ranchers," he said. The announcement comes at a crucial stage. Many House Democrats are at odds with the White House over President Obama's trade agenda and in particular his bid for expanded "fast-track" powers to negotiate trade deals…"
http://thehill.com/policy/finance/236226-democratic-critics-rebuff-latest-white-house-trade-overture
Obama to announce manufacturing initiative
"President Obama will announce a $500 million public-private program to boost textile manufacturing Wednesday as he seeks to convince Americans that his deficit-spending budget plan is superior to Republicans' balanced-budget proposal. At a speech in Cleveland Wednesday afternoon, Mr. Obama will unveil plans for a competition led by the Defense Department in 12 states to promote cutting-edge technologies through a textiles-focused manufacturing institute. House Republicans introduced a budget plan Tuesday that would balance the budget in 10 years by cutting about $5.5 trillion over that time frame. Mr. Obama, whose 10-year spending plan does not seek to balance the budget, is embarking on a campaign to convince voters that his plan is better for the middle class. The White House said the House Republicans' budget "entrenches the harmful sequester levels of funding" and would eliminate manufacturing partnerships, "putting at risk critical investments" proposed by Mr. Obama in manufacturing, workforce development and training. Senate Republicans introduced their own balanced-budget plan Wednesday, a blueprint that Senate Majority Leader Mitch McConnell said "controls spending, reduces the deficit, and improves programs like Medicaid." "It's a budget that will support economic growth and more opportunity for hardworking families, while protecting our most vulnerable citizens," said Mr. McConnell, Kentucky Republican. "And it's a budget that would allow us to repeal and replace a program that hurts the middle class: Obamacare." He called the White House's budget an "unserious" plan that would raise taxes by nearly $2 trillion and increase the national debt by more than $7 trillion…"
http://www.washingtontimes.com/news/2015/mar/18/obama-announce-manufacturing-initiative/?utm_source=RSS_Feed&utm_medium=RSS
Fed drops 'patient' promise, moves closer to rate hikes
"The Federal Reserve inched closer to raising short-term interest rates Wednesday, dropping a promise to be "patient" in hiking rates from its monetary policy announcement. The decision announced after the central bank's monetary policy meeting in Washington raises expectations that the Fed will begin tightening monetary policy this year, possibly as soon as June. When exactly the rate increase will come will depend on economic growth and inflation the rest of the year, the Fed reiterated Wednesday, as well as the threat posed to the U.S. by weakness in the global economy. The Fed said that it would be appropriate to raise rates when it has seen "further improvement in the labor market and is reasonably confident that inflation will move back to its 2 percent objective," the Fed's statement said. Federal Reserve Chairwoman Janet Yellen said in congressional testimony in February that, once the guidance that the Fed would be "patient" was dropped, a rate increase "could be warranted at any meeting." Bond prices before Wednesday's announcement indicated that investors expected the Fed to raise its short-term interest rate target around September. Wednesday's move suggests that the move could come as early as the Fed's June meeting. Stock markets rose in early reaction to Wednesday's announcement. Successfully raising rates would mark an end of an era for the Fed. It first lowered rates to zero in December 2008, as the financial crisis threatened to cause a depression. Unable to lower rates any further, the Fed turned to unconventional tools to try to stimulate the economy. Those measures included a series of bond purchases, known as quantitative easing, that have boosted its balance sheet from just over $900 billion before the crisis to $4.5 trillion now. The Fed also relied on promises to keep rates lower for longer to try to boost asset prices and encourage spending…"
http://www.washingtonexaminer.com/fed-drops-patient-promise-moves-closer-to-rate-hikes/article/2561689
Pelosi: Let's lift 'anvil' of student debt
"House Democrats are launching a new push to ease the financial burden on college students. Behind House Minority Leader Nancy Pelosi (D-Calif.), the lawmakers introduced legislation that would allow students with high-interest loans to refinance at lower rates. Democrats are calling on GOP leaders to consider the proposal for the benefit of the middle class while simultaneously accusing them of protecting wealthy special interests at the expense of the nation's students. "Our Republican colleagues are always talking about [how] we can't heap mountains of debt onto future generations," Pelosi said. "We all agree … but we don't want to heap mountains of debt onto individual American students and their families. And that's where we have this division."  Sponsored by Rep. Joe Courtney (D-Conn.), the Democrats' bill would empower students with high-interest loans — either public or private — to ease their debt obligations by refinancing through the Department of Education. For undergraduates, the new rate would be 3.8 percent; for graduate students, it would drop to 5.4 percent; and for PLUS loans, the figure would be 6.4 percent."
http://thehill.com/homenews/house/236103-pelosi-pushes-cut-in-student-loan-rates
GOP chairman pronounces gas tax hike dead
http://thehill.com/policy/transportation/236117-gop-chairman-declares-gas-tax-hike-dead
Dear IRS, I'm Moving To Mali Where You Pick Your Own Tax Rate. Let's See, 3% Or 30%?
http://www.forbes.com/sites/robertwood/2015/03/18/dear-irs-im-moving-to-mali-where-you-pick-your-own-tax-rate-lets-see-3-or-30/
COMMON CORE/EDUCATION:
Missouri House OKs measure altering high school civics test
"The Missouri House is supporting a measure to require high school students to pass a civics test given to immigrants before they graduate. The House gave first-round approval Wednesday to a bill removing the existing requirement for an exam on the U.S. and Missouri constitutions. The measure replaces it with a multiple choice test that would include questions from the civics test immigrants must take to become naturalized citizens. Supporters say the change will encourage high school students to be more prepared to become active citizens. Opponents say it weakens the requirements for learning about civics and the Missouri Constitution because it is a multiple choice test with all the questions available online and focuses only on the U.S. Constitution. The measure faces another vote before moving to the Senate…"
http://www.washingtontimes.com/news/2015/mar/18/missouri-house-oks-measure-altering-high-school-ci/?utm_source=RSS_Feed&utm_medium=RSS
Ted Cruz says he supports Common Core 'repeal.' What does he mean?
"Sen. Ted Cruz has built much of his national brand around advocating to repeal Obamacare, but he is lately pushing for the repeal of another measure, too. "Federal govt has no business sticking its nose in education," the Texas Republican tweeted Monday during a swing through New Hampshire, a key presidential primary state. "We need to repeal every word of Common Core!" Cruz has used the same language before in public remarks. During a speech to a Club For Growth meeting in Florida last month, Cruz said: "We should repeal every word of Common Core. We should get the federal government out of the business of curriculum." It's not surprising that Cruz would oppose the Common Core education standards, which have become a hot-button issue among conservatives who fear federal encroachment into education. But what exactly would repealing Common Core look like? And could the federal government, which did not create it, repeal it? Common Core is a set of education standards adopted voluntarily by states, but incentivized by federal Race To The Top dollars for those states that opt in. The standards were crafted in collaboration by the bipartisan National Governors Association, the Council of Chief State School Officers, and Achieve, an education consulting firm. However, some Republican presidential hopefuls, including Cruz, have mischaracterized Common Core as dictating the precise curriculum for students to follow, down to the techniques students should use to solve math problems. In a statement to the Washington Examiner, Cruz spokesman Rick Tyler described Common Core as the "federally created curriculum that the state's 'Race to the Top' grants are tied to." "So if the state does not adopt the standards, it gives up the grant money," Tyler said. "But since the federal government created this mess, there should be a way to undo it."…"
http://www.washingtonexaminer.com/ted-cruz-says-he-supports-common-core-repeal.-what-does-he-mean/article/2561659?custom_click=rss
MISC.:
US sets new record for denying, censoring government files
"The Obama administration set a new record again for more often than ever censoring government files or outright denying access to them last year under the U.S. Freedom of Information Act, according to a new analysis of federal data by The Associated Press. The government took longer to turn over files when it provided any, said more regularly that it couldn't find documents, and refused a record number of times to turn over files quickly that might be especially newsworthy. It also acknowledged in nearly 1 in 3 cases that its initial decisions to withhold or censor records were improper under the law — but only when it was challenged. Its backlog of unanswered requests at year's end grew remarkably by 55 percent to more than 200,000. It also cut by 375, or about 9 percent, the number of full-time employees across government paid to look for records. That was the fewest number of employees working on the issue in five years. The government's new figures, published Tuesday, covered all requests to 100 federal agencies during fiscal 2014 under the Freedom of Information law, which is heralded globally as a model for transparent government. They showed that despite disappointments and failed promises by the White House to make meaningful improvements in the way it releases records, the law was more popular than ever. Citizens, journalists, businesses and others made a record 714,231 requests for information. The U.S. spent a record $434 million trying to keep up. It also spent about $28 million on lawyers' fees to keep records secret. The government responded to 647,142 requests, a 4 percent decrease over the previous year. It more than ever censored materials it turned over or fully denied access to them, in 250,581 cases or 39 percent of all requests. Sometimes, the government censored only a few words or an employee's phone number, but other times it completely marked out nearly every paragraph on pages. On 215,584 other occasions, the government said it couldn't find records, a person refused to pay for copies or the government determined the request to be unreasonable or improper…"
http://www.mcclatchydc.com/static/features/sunshine/Sunshine-Administration.html?brand=bel
Obama White House sets new record for 'denying, censoring government files': AP
"President Obama's White House has distinguished itself from previous administrations by setting the all-time record this year for "denying and censoring government files," according to a new analysis from the Associated Press. "The government took longer to turn over files when it provided any, said more regularly that it couldn't find documents, and refused a record number of times to turn over files quickly that might be especially newsworthy," AP said. "It also acknowledged in nearly 1 in 3 cases that its initial decisions to withhold or censor records were improper under the law — but only when it was challenged." "Its backlog of unanswered requests at year's end grew remarkably by 55 percent to more than 200,000," the report said. "It also cut by 375, or about 9 percent, the number of full-time employees across government paid to look for records. That was the fewest number of employees working on the issue in five years." The AP's analysis comes just two years after Obama said in 2013 that his is "the most transparent administration in history." The analysis is based on official figures released Tuesday by the federal government. "The government responded to 647,142 [Freedom of Information Act] requests, a 4 percent decrease over the previous year. It more than ever censored materials it turned over or fully denied access to them, in 250,581 cases or 39 percent of all requests," AP reported…"
http://www.washingtonexaminer.com/obama-white-house-sets-new-record-for-denying-censoring-government-files-ap/article/2561684?custom_click=rss
Obama administration sets new record for denying, censoring government files
http://www.foxnews.com/politics/2015/03/18/obama-administration-sets-new-record-for-denying-censoring-government-files/
AP: Obama administration sets new record for FOIA non-compliance
http://hotair.com/archives/2015/03/18/ap-obama-administration-sets-new-record-for-foia-non-compliance/
Obama's 'Most Transparent Administration' Pledge Hits Another Bump
"The Obama administration set a new record for withholding or censoring government documents in 2014, according to an Associated Press analysis. By the end of the year, the backlog of unanswered Freedom of Information Act records requests at the end of the year numbered more than 200,000 — up 55 percent from the previous year. The administration also denied access to more than one-third of document requests. The analysis — which comes amid the controversy over former Secretary of State Hillary Clinton's private email system and after the White House announced that its Office of Administration is not subject to FOIA — further undermines Obama's longtime claim of being the "most transparent administration in history." Federal agencies in 2014 received a record 714,231 FOIA requests and spent a record $434 million to comply with them. Out of those, the government responded to 647,142 requests — a 4 percent drop from the previous year. But the government completely denied access to 250,581 record requests, or 39 percent. In other cases, documents were provided with nearly entire pages blacked out. In 215,584 other instances, federal agencies told the seeker the documents couldn't be found; a person declined to pay for copies; or the administration determined the requests were unreasonable. The White House says that if these request aren't factored in, the administration has a 91 percent compliance rate "What we discovered reaffirmed what we have seen all too frequently in recent years," AP chief executive Gary Pruitt wrote in a column. "The systems created to give citizens information about their government are badly broken and getting worse all the time."…"
http://www.theblaze.com/stories/2015/03/18/obamas-most-transparent-administration-pledge-hits-another-bump/
A Sunshine Week surprise: White House exempts executive office from records requests
"The White House on Tuesday erased a government-transparency rule that a federal court overturned nearly six years ago, officially exempting the president's Office of Administration from records requests. The timing of the move caused an uproar among transparency advocates, who are in the middle of Sunshine Week, a seven-day effort to promote open government and greater compliance with the Freedom of Information Act. The law allows the public to access federal documents with limited exceptions. White House Press Secretary Josh Earnest on Tuesday characterized the rule change as a matter of cleaning up outdated regulations, noting that the U.S. Court of Appeals in the District of Columbia decided in 2009 that that the Office of Administration is not an agency as defined under FOIA and therefore not subject to the statute. "It has no impact at all on the policy that we have maintained from the beginning to comply with the Freedom of Information Act when it's appropriate," Earnest said. The George W. Bush administration first mounted the legal challenge that resulted in the FOIA exemption. The Office of Administration complied with FOIA requests for years before the Bush administration stopped the practice, prompting a lawsuit by Citizens for Responsibility and Ethics in Washington. The Obama White House has not released any records from the office under FOIA, using the court decision to justify its policy…"
http://www.washingtonpost.com/blogs/federal-eye/wp/2015/03/18/a-sunshine-week-surprise-white-house-exempts-executive-office-from-records-requests/?wprss=rss_politics
The IRS Is Quietly Trying to Undo Limits on Political Targeting, Spending on Conferences
"House Republicans on Wednesday accused the Obama administration of pushing to eliminate some of the key reforms Congress has imposed on the IRS, including prohibitions on lavish conferences and a ban on applying extra scrutiny to groups based on their political beliefs. The proposed IRS budget for 2016 put forward by the Obama administration lays out the government's vision of how the IRS would operate in the next fiscal year, but it doesn't include those reforms and others Congress has passed. That prompted House Republicans to ask why those reforms weren't picked up by the IRS budget for the coming year. They didn't get an answer, but stressed that Congress still sees these reforms as important. "Since the IRS targeting and spending scandals, appropriations bills have included prohibitions against targeting U.S. citizens for exercising their First Amendment rights, targeting groups for regulatory scrutiny based on their ideological beliefs, and making videos without advance approval," said House Appropriations Committee Chairman Hal Rogers (R-Ky.). "We're dealing with taxpayers' money, and these provision lay out what most people would consider common sense policies," he said. The targeting scandal continues to plague the IRS, and has forced the Republican Congress to enact language each year aimed at stopping the IRS from scrutinizing groups depending on their political beliefs. But the IRS has also been wrapped up in the conference scandal, after shelling out more than $800,000 for a lavish event in Nevada…"
http://www.theblaze.com/stories/2015/03/18/the-irs-is-quietly-trying-to-undo-limits-on-political-targeting-spending-on-conferences/
IRS chief admits some tea party groups still waiting approval
"The IRS is still blocking applications for nearly a dozen tea party groups seeking tax-exempt status, Commissioner John Koskinen told Congress on Wednesday — though he bristled at the organizations' claims of poor treatment. Close to two years after the tea party targeting was exposed, Mr. Koskinen said he's offered those groups a path forward if they would agree to limit their overtly political activity to a lower amount, but the groups have rejected that offer. Some of them have instead chosen to sue the agency to demand approval. "You can do that, but it's a little hard to argue there wasn't a path," he told the House Appropriations subcommittee that oversees his agency. Mr. Koskinen said there are "less than 10 or 12" groups still awaiting approval, out of the hundreds that were targeted for special scrutiny. One group, the Albuquerque Tea Party, has been waiting since 2009. It has provided hundreds of pages of evidence to the IRS over the years, and officials say they have no idea why they still have yet to be approved. The groups have applied for status under section 501(c)(4) of the tax code, which designates them as social welfare organizations. Groups under that designation can shield their donors, but must abide by rules that prohibit them from making political activities a substantial portion of their work. Mr. Koskinen's agency offered groups still awaiting approval a deal that they could get immediate approval if they promised to limit political activity to 40 percent of their budgets. Conservative lawyers, however, argue that the law and regulations suggest groups should be able to spend 49.9 percent of their money on political activity, and so agreeing to the 40-percent level would be ceding some of their rights to the government. Jay Sekulow, chief council at the American Center for Law and Justice, which represents the Albuquerque Tea Party and at least one other group whose approval is still being blocked by the IRS, said the 40 percent deal wasn't much of a solution. "The suggested 'path' that the IRS Commissioner suggests was available a couple of years ago was nothing more than an arbitrary standard that the agency unilaterally constructed out of thin air to placate Americans who have been unlawfully and unconstitutionally targeted by the IRS because of their political beliefs," Mr. Sekulow said…"
http://www.washingtontimes.com/news/2015/mar/18/irs-chief-some-tea-party-groups-still-waiting-ok/?utm_source=RSS_Feed&utm_medium=RSS
Outgoing US attorney hasn't acted on Lerner contempt charge
"Ronald Machen, the U.S. attorney for the District of Columbia appointed by President Obama and set to step down next month, has not acted on a contempt of Congress charge for former IRS official Lois Lerner.  Machen, who announced at the beginning of the week he'd step down April 1 to return to private practice, has not referred Lerner's case to a grand jury. Her contempt citation for not testifying at two hearings has been in Machen's hands since May 2014.  During Machen's five-year tenure as a top prosecutor, the largest U.S. Attorney's Office was dominated by cases related to financial fraud, national security and public corruption.  His office prosecuted dozens of federal and local D.C. officials, including securing felony guilty pleas from three former D.C. council members…"
http://thehill.com/policy/finance/236060-outgoing-us-attorney-hasnt-acted-on-lerner-contempt-charge
Obama calls for mandatory voting in U.S.
"President Obama, whose party was trounced in last year's midterm election due to poor turnout among Democrats, endorsed the idea of mandatory voting Wednesday. "It would be transformative if everybody voted," Mr. Obama said during a town-hall event in Cleveland. "That would counteract [campaign] money more than anything. If everybody voted, then it would completely change the political map in this country." Mr. Obama raised the subject during a discussion of curbing the influence of campaign donations in U.S. elections. The president said he had never discussed the idea publicly before, but said Australia and some other countries have compulsory voting. The president didn't commit to pushing a mandatory voting initiative at the federal level but said, "that may end up being a better strategy in the short term" than finding a solution to curbing campaign donations. Australia is one of 11 nations worldwide with mandatory voting. Australians who fail to vote can be fined, or even jailed for repeatedly not casting a ballot. The president repeated his frequent complaint that Democrats tend to stay home in midterm elections. Last November, Republicans regained control of the Senate and added seats to their majority in the House despite Mr. Obama's massive fundraising efforts for his party…"
http://www.washingtontimes.com/news/2015/mar/18/obama-calls-mandatory-voting-us/?utm_source=RSS_Feed&utm_medium=RSS
Obama suggests mandatory voting might be a good idea
"President Obama on Wednesday suggested that if U.S. voters want to counter the outsized influence of money in politics, it might be a good idea to adopt mandatory voting. "Other countries have mandatory voting," Mr. Obama said at a town hall-style event in Cleveland, Ohio, citing places like Australia. "It would be transformative if everybody voted — that would counteract money more than anything." The president continued, "The people who tend not to vote are young, they're lower income, they're skewed more heavily toward immigrant groups and minorities… There's a reason why some folks try to keep them away from the polls." Get-out-the-vote efforts are a costly part of political campaigns, and yet voter turnout in the U.S. remains low — in last year's midterm elections, the national turnout rate was just 36.3 percent. As Washington Post columnist Ruth Marcus noted, there were 11 countries as of November 2014 that have mandatory voting rules, including Australia. Even though Australians can be fined for failing to vote (or even thrown in jail for failing to vote repeatedly), the law is popular. Mr. Obama said that adopting mandatory voting rules could be a feasible "short-term" solution to the problem of money in politics. In the long-term, he said it'd be "fun" to go through the extensive process of adopting a constitutional amendment. A pair of Democratic senators have, in fact, drafted a constitutional amendment that would restore to Congress the authority to regulate and limit the raising and spending of money for federal political campaigns. It would also allow states to regulate campaign spending at their level…"
http://www.cbsnews.com/news/obama-suggests-mandatory-voting-might-be-a-good-idea/
Mandatory voting? Obama says it would be 'transformative'
http://cnsnews.com/news/article/mandatory-voting-obama-says-it-would-be-transformative
Obama Quietly Pushes To Sign Global Climate Treaty This Year
"The Obama administration has been quietly working behind the scenes to convince world leaders to sign onto an international agreement to lower carbon dioxide emissions at the next United Nations climate summit in December. Over the past few months, President Barack Obama has worked to secure emissions reduction promises from China and India while sending U.S. officials to talks in Bonn, Geneva and Lima, according to Politico. The White House is trying to set the stage for its crowning achievement: a global climate treaty. "If I can encourage and gain commitments from the Chinese to put forward a serious plan to start curbing their greenhouse gases, and that then allows us to leverage the entire world for the conference that will be taking place later this year in Paris," Obama told VICE News in an interview. Not only does Obama hope to get an international climate deal approved, he's trying to propose one that doesn't need Senate approval. Obama's climate agreement would be "voluntary" and based on individual nations implementing their own policies to cut emissions. "When I'm done, we're still going to have a heck of a problem, but we will have made enough progress that the next president and the next generation can start building on it," Obama said…"
http://dailycaller.com/2015/03/18/obama-quietly-pushes-to-sign-global-climate-treaty-this-year/
House passes EPA 'secret science' bill
"'SECRET SCIENCE' BILL PASSES: The House easily passed its bill to stop the Environmental Protection Agency (EPA) from using "secret science" Wednesday, despite a veto threat from the Obama administration. The bill, similar to past iterations, would require the EPA to make publicly available all the details of any scientific research it uses in regulating. If the science isn't public, the rule can't be promulgated. The legislation is the second part of an effort by the House GOP to reform the way the EPA uses science. On Tuesday, lawmakers voted to reform the EPA's Scientific Advisory Board. "Is it too much to ask the EPA to follow the same guidelines I give my children in elementary school," asked Rep. Jim Bridenstine (R-Okla.). "Show your work." But opponents charge that the GOP is just trying to impede the EPA's rulemaking power…."
http://thehill.com/policy/energy-environment/236199-overnight-energy-house-passes-epa-secret-science-bill
Promises, Promises …And Energy Storage
"Last year, electricity grew at the fastest rate in six years. The Department of Energy reporting prices rose 3.1% in 2014. Critics of President Obama like to remind people he promised higher energy prices as a result of his energy policies. We got 'em… well, at least on the electricity front. He sure "failed" horribly on the oil front. The truth be told, the President's policies had little to nothing to do with the rise in electricity rates. There are several factors that pushed up prices. First was the brutal winter combined with record high natural gas prices. (hmm…were's some global warming when we needed it?) Another factor are the requirements in place for utilities to buy a certain percentage of their generation from renewable sources. As I have reported here several times; renewable power sources are rapidly falling in prices and becoming competitive but in most places we are not there yet) The other reason for rising prices is utilities are investing money into improving their infrastructure (a/k/a; the grid) and passing the costs on to consumers. Given the dire predictions about the instability and vulnerability of the electrical grid it is hard, if not impossible, to argue with improving and strengthening the way electricity gets from power plants to homes and factories. Which leads us to another problem; the improvements in the grid are progressing slowly because of energy conserving consumers who are cutting back on energy consumption as they pinch pennies. How ironic is that? Consumers cut back and the companies cut the rate of their investment in infrastructure to maintain their margins. I just love it when cycles collide. Back in September, I wrote about the rise of battery technology and now more than ever it seems this is the technology which will eventually "save" the electrical grid or at least bring some badly needed innovation to it. The first innovation that batteries have undergone is a name change. Batteries are now going by the moniker, "energy storage devices".  It is a name that is technically more accurate. Instead of gold being in them thar hills! there is electricity being stored inside those devices and those devices are really changing…"
http://www.forbes.com/sites/billtucker/2015/03/18/promises-promises-and-energy-storage/
Industry assails Obama's ozone regulations
"Business groups are waging war on the Obama administration's proposal to reduce ozone pollution, arguing the regulations would cripple the U.S. economy. In order to comply with the proposed rule, many areas of the country would have to all but shut down land development and oil and natural gas drilling, industry groups charged on the final day for comments. The Environmental Protection Agency (EPA) is being spurred on by greens and health groups, who argue that lower ozone emissions would benefit public health. The agency, they contend, is obligated to adopt the stricter standards. But the rules would translate to higher electric bills for American families, the American Coalition for Clean Coal Electricity is said in comments it filed Tuesday. "At the same time, declining real household incomes coupled with increasing energy costs are harming the 60 million American families with low and middle incomes."
http://thehill.com/policy/energy-environment/236040-industry-assails-obamas-ozone-regulations
Republicans Look To Cut 'Global Warming' Research From The Defense Budget
"Republican lawmakers have unveiled their 2016 budget proposal, which looks eliminate the budget deficit in the next decade and that means spending cuts. One place, in particular, the GOP is looking to cut: federal defense spending on global warming research. Republicans have proposed cutting global warming research programs at the Defense Department and the CIA. "The Department of Defense and the Central Intelligence Agency, two of the most important agencies in our national security apparatus, currently spend part of their budget studying climate change," the GOP's budget notes in a section detailing ways to "eliminate redundancies and end the abuse or misuse of taxpayer dollars." Republicans have long been critical of Pentagon efforts to "go green" and reduce their reliance on fossil fuels — remember the Navy's costly "Green Fleet"? More recently, the GOP has criticized President Barack Obama for saying that global warming was as a bigger national security threat than terrorism. In 2013, the White House reported that 18 federal agencies funded global warming programs, including scientific research, international climate assistance, incentivizing renewable energy technology and subsidies to renewable energy producers. In total, the government spent $22.2 billion fighting global warming…."
http://dailycaller.com/2015/03/18/republicans-look-to-cut-global-warming-research-from-the-defense-budget/
Former Obama law prof: EPA is "burning the Constitution" with its CO2 regulations (continuation of previous articles)
http://hotair.com/archives/2015/03/18/former-obama-law-prof-epa-is-burning-the-constitution-with-its-co2-regulations/
Chaffetz Accuses FCC Of Caving To Obama On Net Neutrality
"At a committee hearing Tuesday, Republican Rep. Jason Chaffetz took Federal Communications Commission Chairman Tom Wheeler to task for allegedly caving to White House pressure on "net neutrality." The House Oversight and Government Reform Committee hearing dealt with "process and transparency" at the FCC, and opened with a bang when Chaffetz strongly implied that the ostensibly independent agency had bowed to President Barack Obama's demands for net neutrality. (RELATED: FCC Votes in Favor of Net Neutrality) In his opening statement, Chaffetz gave two main justifications for his belief that the FCC's recent decision to regulate the Internet as a public utility under Title II of the Communications Act was improperly influenced by the Obama White House: 1. The FCC abruptly changed its approach to net neutrality shortly after Obama announced his support for different regulations than those the agency had been considering. "In May 2014, the FCC issued a Notice of Proposed Rulemaking concerning Internet regulation that indicated broadband and mobile services would remain classified under Title I. Public statements made by Chairman Wheeler, and communications received by this committee, demonstrate that this was the chairman's intent during this time period…."
http://dailycaller.com/2015/03/18/chaffetz-accuses-fcc-of-caving-to-obama-on-net-neutrality/
FCC inspector general to probe Obama's influence on net neutrality rules
http://www.foxnews.com/politics/2015/03/18/fcc-inspector-general-to-probe-obama-influence-on-net-neutrality-rules/
Victims Again: Human Trafficking Bill Defeated By Abortion Advocates
http://dailycaller.com/2015/03/18/victims-again-human-trafficking-bill-defeated-by-abortion-advocates/
Carly Fiorina: If hackers can get into Sony, they can get into server in Clinton's basement
"Former Hewlett-Packard CEO Carly Fiorina cast doubt on Wednesday on the security of former Secretary of State Hillary Rodham's private email system that she used when working for the Obama administration, saying if hackers could breach Sony, they could get into a server on Mrs. Clinton's property. "I think Mrs. Clinton needs to understand that transparency is a core principle of leadership," Ms. Fiorina, who is considering a run for president in 2016 on the Republican side, said on CNN's "New Day." "Because people need to trust leaders' character and competence and motivation. They need to see that actions match words, and so honestly, I think she believes this is a partisan issue. It's really not." "This is a person, basically, [who's] saying her server can't possible have been hacked because it was guarded by Secret Service agents," she continued. "Goodness, if hackers can get into Sony and Bank of America, they can get into a server in her basement." According to a fact sheet provided by Mrs. Clinton's office, the server, protected by the U.S. Secret Service, was not hacked and there was never an unauthorized intrusion into her email. But Ms. Fiorina said that trust issues with Mrs. Clinton also tie to the administration's initial talking points on the Sept. 11, 2012, terrorist attack on a U.S. compound in Benghazi, Libya, saying the attack was spurred by a protest against a video. "Secondly, she says basically, 'trust us, everything I deleted is personal,' " Ms. Fiorina said. "But remember, this is the same person who told us that Benghazi was a demonstration gone bad and the fault of a videographer in L.A. when clearly she knew that this was a purposeful terrorist attack, so I hope that she will be more transparent, and I would just say that leaders need to build trust. And she's not building a lot of trust right now." Asked if she wants Mrs. Clinton to hand over her private server, as some Republicans have been calling for, Mrs. Fiorina said: "I think it's in her interests to be as transparent as possible about this. I think it's also clear that she does not intend to [be] so."
http://www.washingtontimes.com/news/2015/mar/18/carly-fiorina-if-hackers-can-get-sony-they-can-get/?utm_source=RSS_Feed&utm_medium=RSS
Trump to launch exploratory committee
"Donald Trump is set to launch a presidential exploratory committee Wednesday, a day before he returns to the early voting state of New Hampshire, according to a pair of reports. Trump will not renew his NBC contract for "The Apprentice" reality TV series, the New Hampshire Union Leader reported late Tuesday, citing an unidentified senior adviser. WMUR confirmed the news Tuesday. In a statement obtained by the Union Leader announcing the committee, Trump mentions politicians who are "all talk and no action," points to his own business record and casts himself as "the only one who can make America truly great again!" Trump, who has flirted with a presidential bid in the past, is expected to list job creation, improved manufacturing and border security among his priorities should he launch a bid, according to the Union Leader. The real estate mogul visits the Granite State on Thursday to meet with local business owners and leaders, and will attend a summit hosted by the state GOP next month. Trump has remained vocal criticizing President Obama in recent years and has said he is weighing a potential run. In 2013, the New York Post reported that Trump had spent more than $1 million to research a potential 2016 bid. Announcing an exploratory committee is his most concrete step toward launching a campaign. Should he launch a bid, he'd likely join a crowded GOP field of around two dozen potential candidates. "Everything is awesome," Democratic National Committee (DNC) spokeswoman Holly Shulman said in a statement on Trump's announcement, linking to a video of "The Lego Movie" hit single of the same name. The DNC pointed to recent comments from Trump, including his remark at the Conservative Political Action Conference last month, when he said he didn't know where Obama was born…"
http://thehill.com/blogs/ballot-box/presidential-races/236054-trump-to-launch-exploratory-committee
Ten Republicans Who Will Not Be President
http://dailycaller.com/2015/03/18/ten-republicans-who-will-not-be-president/
For Jeb Bush, It's Game On in South Carolina
"If the first-in-the-South primary is to be the most difficult one for Jeb Bush, consider the challenge accepted. At various campaign-like stops in the nation's most conservative early voting state — one where his views on immigration and education reform put him at odds with many primary voters — Bush told voters, "I'll be here a lot." As he has done in recent swings through Iowa and New Hampshire, Bush presented himself as a conservative, consensus-building governor. But this time, he brought sharpened attacks against President Obama, an unpopular figure in South Carolina whom Bush characterized as a liberal responsible for dividing the country. It's the president's job to "reweave the web of civility and to improve the discourse," Bush told reporters. "And this guy does not believe it's his priority or mission to do that." Bush said the president abandoned his campaign promise to unite a polarized country.  It's a void the former Florida governor, who called for a rebuilding of the nation's center, would like to fill himself. "I've gotten tired of seeing the food fight — never solving problems, always arguing, never trying to forge consensus," he said at a fundraiser Tuesday for Republican state House lawmakers in downtown Columbia. Bush was introduced by House Speaker Jay Lucas, who noted that Bush drew "the biggest buzz" for party fundraising events so far…"
http://www.realclearpolitics.com/articles/2015/03/18/for_jeb_bush_its_game_on_in_south_carolina_125966.html
Obama: I should've "closed Guantanamo on the first day"
"Asked what advice he'd give himself if he could go back to his first day in office, President Obama said Wednesday, "I would've closed Guantanamo on the first day." "I didn't because at that time we had a bipartisan agreement that it should be closed," Mr. Obama said at a town hall-style event in Cleveland, Ohio. "I thought that we had a consensus there that we could do it [in a deliberate] fashion." Instead, he continued, "The politics got tough, and people got scared by the rhetoric around it… The path of least resistance was to leave it open, even though it's not who we are as a country." Closing the prison at Guantanamo Bay was one of Mr. Obama's central 2008 campaign promises. In his very first days in office, he did, in fact, sign an executive order to close the prison within a year. Later in 2009, he issued a memo that called for a prison in Illinois to be prepared for the transfer of the Guantanamo detainees. However, the effort faced strong opposition in Congress, and in 2010 lawmakers passed new rules restricting the transfer of Guantanamo detainees. Mr. Obama signed it because it was part of a larger, must-pass defense spending bill…"
http://www.cbsnews.com/news/obama-i-shouldve-closed-guantanamo-on-the-first-day/
Obama regrets not closing Gitmo on 'first day'
http://www.washingtonexaminer.com/obama-regrets-not-closing-gitmo-on-first-day/article/2561700?custom_click=rss
Obama wishes he closed Gitmo on first day
http://thehill.com/homenews/administration/236160-obama-wishes-he-closed-gitmo-on-first-day
ABC: 'There's a Lot of Disappointment at the White House This Morning' with Bibi Victory
http://freebeacon.com/issues/abc-theres-a-lot-of-disappointment-at-the-white-house-this-morning-with-bibi-victory/
Obama Quick To Congratulate Friends, Slow To Call Netanyahu
http://dailycaller.com/2015/03/18/obama-quick-to-congratulate-friends-slow-to-call-netanyahu/
Krauthammer On Obama: 'Clear' He 'Loathes Netanyahu More Than Any Other World Leader' [VIDEO]
http://dailycaller.com/2015/03/18/krauthammer-on-obama-clear-he-loathes-netanyahu-more-than-any-other-world-leader-video/
Netanyahu's Win, Obama's Loss
http://www.nationalreview.com/article/415613/netanyahus-win-obamas-loss-editors
Netanyahu victory jeopardizes Obama's Middle East plans
http://nypost.com/2015/03/18/netanyahu-victory-jeopardizes-obamas-middle-east-plans/
Tom Cotton Bashes Obama's Foreign Policy, Seeks Stronger Military
http://dailycaller.com/2015/03/18/tom-cotton-bashes-obamas-foreign-policy-seeks-stronger-military/