News Briefing for Thursday, March 12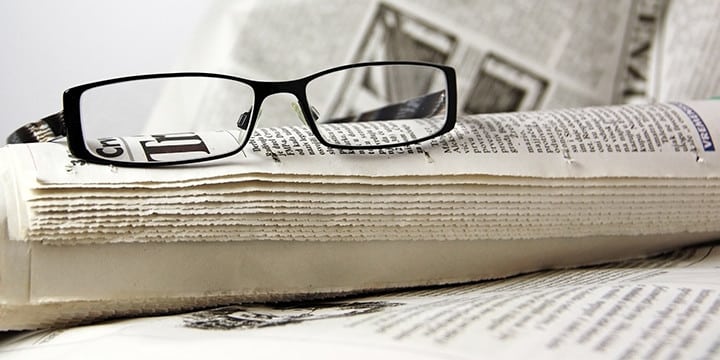 TEA PARTY PATRIOTS:
Conservative groups wary of Obamacare contingency plans (Photo of Tea Party Patriots at SCOTUS rally / Quote by Kevin Broughton)
"Conservative groups are suspicious of GOP plans to temporarily keep Obamacare's insurance subsidies flowing if they're blocked this summer by the Supreme Court. For years, groups such as Club for Growth, Heritage Action and Americans for Prosperity have hounded Congress to do all it can to undermine the Affordable Care Act. At times, lawmakers have even been forced to table Obamacare-related bills over complaints that they appeared to be improving the law instead of repealing it entirely. Now there's a chance the Supreme Court could throw a huge wrench in the law by ruling that a majority of the law's insurance subsidies for low- and middle-income Americans are illegal. Worried that they'd be blamed for people losing subsidies midyear — and not being able to afford their health coverage — Republicans have floated some contingency plans to temporarily preserve the financial assistance… But no conservative groups have yet signed onto his plan. Kevin Broughton, a spokesman for the Tea Party Patriots, said there are things about the Sasse plan the group likes and things "we're not sure about." Republicans are currently working on building some consensus around the House and Senate proposals, to get to the point where more specific legislation could be introduced. A Ryan spokesman said members will release more details about their plan before the Supreme Court hands down a King decision in June. Some on the Hill are more optimistic about approving a response to a potential ruling striking the subsidies, even if it doesn't involve repealing the entire health care law — something President Obama has said he won't sign…"
http://www.washingtonexaminer.com/conservative-groups-wary-of-obamacare-contingency-plans/article/2561337?custom_click=rss
HEALTHCARE:
What's Behind the Congressional Budget Office's Revised Obamacare Cost Estimates
"Yes, the March update to the Congressional Budget Office's January 2015 estimates of the cost of Obamacare over the next decade contains some good news—overall projected costs have gone down. But, as the report explains, although CBO has changed many of its projections for Obamacare, little of the difference is actually attributable to Obamacare. Instead, changes in Obamacare projections stem from changes CBO made to insurance coverage estimates before 2014, based on updated data from household and employer surveys. In other words, CBO has adjusted what the coverage landscape looked like before Obamacare, so Obamacare's impact on this different landscape now looks different. As the March update explains: The agencies have lowered the estimate of the total number of people with employment-based coverage, increased the estimate of the share of workers who were employed by businesses with 1,000 or more workers, and decreased the estimate of the number of people who had no health insurance at all. In addition, new data from the Centers for Medicare & Medicaid Services indicate higher Medicaid enrollment before 2014 than CBO and JCT had estimated earlier. In addition, CBO has changed its assumptions regarding health care cost growth over the next decade. Health care spending growth slowed again in 2013, as has been the trend since 2006 (prior to Obamacare). Typically, as a trend grows stronger, so does CBO's confidence in the trend. With the new 2013 data, CBO projects the slowing of health care spending to continue at a somewhat greater degree than it assumed in previous years. Thus, CBO's projections for private health care costs are now lower than previous reports. As a result, these changes in the assumptions also have an effect on Obamacare projections. Obamacare's exchange subsidies are projected to cost less since health care costs are now projected to be lower. CBO estimates spending on Obamacare's exchange subsidies will cost 20 percent less than estimated in its January projection, yet still cost $849 billion from 2016-2025. CBO also expects somewhat lower exchange enrollment, which contributes to lower projected costs as well. In addition, projected Medicaid spending from Obamacare's provisions is now expected to be 8 percent lower over 2016-2025 than CBO estimated in January. This is mainly because the CBO has changed its estimate of Medicaid enrollment prior to the law's Medicaid expansion, based on updated data from the Centers for Medicare and Medicaid Services. CBO now says there were about 2 million more people enrolled in Medicaid prior to 2014 than originally estimated. Thus, since more people were already enrolled, CBO lowered its projected gains in Medicaid enrollment as a result of the law and has lowered its spending projections as well. Obamacare is now projected to cost less than CBO projected in January, but it is because of factors outside of the law—not because Obamacare contains miraculous cost-saving policies."
http://dailysignal.com/2015/03/11/cwhats-behind-the-congressional-budget-offices-revised-obamacare-cost-estimates/
Washington state's ObamaCare exchange faces funding shortfall
"The Washington Health Benefit Exchange call center in Spokane is so busy that staffing has been quadrupled, with the center receiving up to 10,000 calls a day. The problem is not enough of those callers are actually signing up for insurance. The state has enrolled 160,000 paying customers in ObamaCare exchange health plans but that's more than 50,000 short of goal, which has led to an extension of the enrollment deadline and a request that the Washington State Legislature fork over $125 million to fund the exchange. Republicans are angry because they were told the exchange would be self-sufficient by the end of this year. "I'm not advocating that they get the $125 million," said Bruce Chandler of the Washington State House. "I don't think the exchange has convinced us that that's reasonable." Leading Democrats were also skeptical. They were expecting a much lower subsidy as the exchange bridges from federal seed money to being able to fund itself through premium taxes and fees paid by insurance companies and customers. Much of the money the exchange wants would go toward more advertising. "I want to see what their outreach is," said Democrat Ross Hunter of the Washington State House, "I don't want a one-liner, because we're going to make judgments about what is the effective amount of advertising." Only 14 states, including Washington, are operating their own ObamaCare exchanges and many are struggling to make it without help from taxpayers.
New York's governor wants a $69 million tax on non-exchange health insurance policies while Vermont has projected a $20 million shortfall by the end of 2015. There also is a bill in Rhode Island to scrap the state exchange and go with the federal exchange to avoid a $24 million hit to taxpayers. Massachusetts, which has been at this longer than anyone, does not have a general tax to fund its exchange, but does rely on a hefty cigarette tax and an employer's tax. Thirty-six states are relying on Healthcare.gov. Officials in Washington state admit that so far they've relied on a lot of guess work…"
http://www.foxnews.com/politics/2015/03/11/washington-state-obamacare-exchange-faces-funding-shortfall/
HHS chief touts ties with private insurers
"Health and Human Services (HHS) Secretary Sylvia Mathews Burwell on Tuesday touted the government's strengthened ties to private insurers and again called for their help to improve ObamaCare. Burwell told a group of insurance company executives on Tuesday that their relationship has been one of her "top priorities." She added that she met with members of trade group America's Health Insurance Plans (AHIP) the same afternoon that she officially took over HHS last year. The HHS chief called on private insurers to help make ObamaCare more affordable by giving customers more plans to pick from in 2015. "They want your products in more markets, with better deals and more features – and so do we," she said. She also urged insurance companies to be more open with customers about what is included in their coverage. "When I travel and meet consumers, these are some of the issues they are most concerned about," she said. "Consumers want to know if their doctor is in network and whether their medication is covered." The private insurance sector has been a crucial ally for the Obama administration as it rolls out its healthcare law. The companies have helped add millions of people to ObamaCare rolls while reaping much of the rewards for the new customers. Insurance companies also stepped in to help limit the fallout after the disastrous launch of HealthCare.gov in fall 2013, soothing some of the discontent that some companies still harbored over the government's new regulatory agenda. Companies had also been under fire during the initial passage of ObamaCare, which had also stirred tension. Under Burwell's watch, the administration has already made strides in boosting choice and competition. In the second year of ObamaCare, 25 percent more insurers took part in the marketplace. Kevin Griffis, the department's acting assistant secretary for public affairs, told reporters Tuesday that insurance companies have showed their faith in ObamaCare by continuing to add more plans. "Insurers themselves voted with their feet," Griffis said on a conference call. "We don't feel like we've had that sort of behavior from insurers if they didn't feel like they had the right mix."
http://thehill.com/policy/healthcare/235324-hhs-chief-touts-ties-with-private-insurers
Affordable Care Act enrollment
"A large percentage of people who signed up for healthcare coverage in the 37 states using the HealthCare.gov site are receiving subsidies to make their premiums affordable. Not included are the states that use their own online exchanges, such as California, where 1.4 million people are enrolled and 90% of them qualified for financial assistance."
http://www.latimes.com/visuals/graphics/la-fi-g-affordable-care-act-enrollment-20150311-htmlstory.html
Top GOP senator tells White House to 'stop celebrating' on ObamaCare figures
"Sen. John Barrasso (R-Wyo.) is throwing cold water on the burst of good news for ObamaCare this week. Barrasso, the 4th ranking Senate Republican, mocked the Obama administration for holding an event at the White House this week to cheer new healthcare enrollment figures at a time when the law remains mostly unpopular nationally. "It's time for the White House to stop celebrating and start thinking about the people," Barrasso said on the Senate floor on Wednesday. He also criticized the administration for touting a report from the Congressional Budget Office on Monday, which found that ObamaCare was becoming cheaper in the long run. Those costs were dropping because of decreases in healthcare spending and a smaller-than-expected enrollment drive — which Barrasso said is nothing to celebrate. "Is the Obama administration pleased that the president's healthcare law is so much less popular than the president and Democrats expected it to be?" Barrasso asked. "The Obama administration and every Democrat who voted for it should be embarrassed for it," he added. Barrasso is leading the Senate's working group to create an ObamaCare alternative…"
http://thehill.com/policy/healthcare/235347-top-gop-senator-tells-white-house-to-stop-celebrating-on-obamacare-figures
Barrasso To WH: 'Stop Celebrating' Unpopular Obamacare
http://dailycaller.com/2015/03/11/barrasso-to-wh-stop-celebrating-unpopular-obamacare/
Congress Won't Unite Behind an Obamacare Alternative
They'll give the GOP presidential nominee the flexibility to craft their own alternative.
"Former House speaker Newt Gingrich perhaps best illustrated the complex relationship between Republicans in Washington and the party's presidential nominees when, in the spring of 2011, shortly after launching his campaign, he derided the budget drafted by then–Budget Committee chairman Paul Ryan (R., Wis.), which had recently passed the House, as "right-wing social engineering." The result was explosive. "You're an embarrassment to our party," one activist in Iowa told Gingrich, whose popularity dropped 27 points among Republican voters over the next two weeks. This time around, with Obamacare at the center of the policy battles in Washington, Republicans in Washington aren't sure they want to force legislation written in the halls of Congress on the party's presidential nominee. Ryan, now the chairman of the House Ways and Means Committee, is working on a replacement plan that might unite House Republicans. But on the Senate side, there is more hesitancy to coalesce around a single Obamacare alternative. Some senior senators prefer to wait for a presidential nominee to propose a replacement plan, and so the upper chamber is hanging back. "Common sense tells me that you don't want to do anything between now and the November elections to screw things up for the next presidential candidate," Senate Judiciary Committee chairman Chuck Grassley (R., Iowa) tells National Review. Various Senate Republicans have health-care-reform ideas, but majority leader Mitch McConnell (R., Ky.) hasn't put his imprimatur on any particular attempt to "conceive an alternative" to Obamacare, according to one Senate aide. "McConnell's big, big contribution to the entire thing has been keeping Republicans united against Obamacare," the GOP aide says. In 2009, when some lawmakers feared opposing the president immediately after his 2008 victory, McConnell convinced several Republicans not to participate in the drafting of Obamacare, which would have nonetheless reflected liberal priorities. Democrats only resolved their health-care-policy differences after Obama took office, and it seems likely that Republicans likewise won't settle on a single plan until they control the White House. "I think people have a sense that a presidential nominee would end up making some decisions that a Congress doesn't have to make in a consensus way," says Yuval Levin, a conservative policy expert with whom lawmakers frequently consult…"
http://www.nationalreview.com/article/415261/congress-wont-unite-behind-obamacare-alternative-joel-gehrke
The 'Un'-Affordable Care Act is a weak start
"Potential 2016 presidential candidate Sen. Bernie Sanders has stated: "There is one major country on Earth that does not guarantee health care as a right for all. There is one major country on Earth that spends twice as much per capita on health care as almost any other. There is one major country on Earth where private insurance companies and drug companies earn huge profits. Guess which country." As a physician in private practice I abhor each coming new year. This is the time when health care practices have to deal with patients with new insurance policies and former policies with stringent regulations. This year, more than any previous time, I'm noticing more and more folks who have high deductibles — allowed up to $6,600 with the Affordable Care Act (Obamacare). And for some folks that means they can't see me or they have to greatly limit the number of times they can receive services from me. In some cases I have to refer middle class folks with these high deductibles to places with sliding scales, places I used to refer indigent folks with no insurance. Not seeking or delaying care can lead to delayed diagnoses and possible tragic consequences. And as Michael Moore has pointed out, now it's the middle class who are hit with being under or poorly-insured while more indigent folks now have an expansion of Medicaid. The confusing mix of deductibles, co-pays, co-insurance and limitations on what services can be provided are now daily frustrations with our lack of guaranteed health care for all. A single-payer system of reimbursement for health care services has never seemed more in need, with 38 percent of Americans citing health care costs they pay out of pocket as a somewhat or significant level of stress, according to the physician website Doximity. Health care bills could go to one payer — an expansion and enhancement of Medicare — with a great reduction in administrative costs for paying the bills and for providers of health care and their offices. Single payer does not imply a system like the Veterans Administration, where all the providers are employees, but one that allows for private as well as employed practices. Other Iowans join me in their support for moving the ACA past the private insurance companies as the regulating and paying source. Maureen McCue, adjunct clinical professor at the University of Iowa, medical director of the Women's Clinic, and Coordinator of the Iowa Chapter of Physicians for Social Responsibility, wrote me: "Tinkering at the edges doing little to rein in the excesses of the profit-driven insurance system, pharmaceutical and biotech industries, and others. While allowing more citizens access to health insurance, the complexity of the new insurance mechanisms means accessing the health system itself has become ever more confusing and obtuse." Dr. McCue offers hope for a change. "It doesn't have to be this way. There are tried and true solutions. The world's healthiest populations pay far less for medical services." Douglas Steenblock is a physician from Marshalltown with extensive experience working in both the private and public sectors in his field of psychiatry. "It is unfortunate that Americans are so polarized when it comes to our medical system. Many people seem to think that any departure from our current profit-driven system represents 'socialized medicine' and that there is nothing in between the two extremes. I find it interesting that the ACA has been described as 'government-run healthcare,' when it is actually appears to be private healthcare run amok. The healthcare industry stands to profit handsomely from Obamacare, which explains why it was allowed to pass in the first place." Former state Rep. Ed Fallon wrote me: "While some aspects of the ACA move us forward toward a more fair and just health care system, the insurance industry remains the entrenched powerhouse that pulls the purse strings and calls the shots." Middle-class Iowans and Americans in general have much to gain from moving beyond the ACA. We will get to equitable health care for all in the U.S. It is simply the right thing to do."
http://www.desmoinesregister.com/story/opinion/columnists/iowa-view/2015/03/11/un-affordable-care-act-weak-start/24745551/
Affordable Care Act creates confusion for tax filers
"Dave Thompson isn't surprised that more people are seeking tax help this year. He's seen bigger crowds at Alabama State University's free tax preparation program as the Affordable Care Act changed tax laws, adding benefits and penalties. "Any time you've got a major change to tax laws, like with the ACA, then you're going to get an increase in people coming," said Thompson, the head of the IRS Volunteer Income Tax Assistance Program at ASU. "I've had people say they did theirs on Turbo Tax last year, but this year they aren't sure." As the tax deadline approaches, the crowds will likely only bet bigger. A nearby church stopped offering tax service this year, sending more people from the community to ASU. Impact Alabama runs a six-day-a-week, IRS-certified free tax preparation program at the old Cloverdale Junior High School, but it will only offer service on Wednesdays beginning today. ASU's program provides service 8 a.m. to 1 p.m. each Saturday, or other days by appointment. The service is for people with an income of $53,000 or less. Thompson said about 10 to 20 percent of the people they've seen so far have been subject to a tax fine because they didn't have health insurance for most of 2014. "That's more than I expected," he said. "I didn't realize how many people did not have insurance out there. I was thinking one out of every 100." He said the fine is normally about $95 for adults and about half that much that for kids. But some people also are eligible for big refunds because of the new ACA laws. Thompson said that's led to an uptick in identity theft and tax fraud. There's already been at least one massive fraud scare this year. Last month, the Alabama Department of Revenue flagged 16,000 state returns as potentially fraudulent after a surge in do-it-yourself tax filings using stolen personal information. States across the nation reported a similar spike, and most victims found out when they tried to file a state return and were rejected because someone else has already filed under their names. "We have a lot of fraud in Montgomery," Thompson said. "Identity theft is up."…"
http://www.montgomeryadvertiser.com/story/news/local/2015/03/11/tax-prep-crowds-rise-aca-confusion/24747235/
Obamacare plaintiff's attorney shares 'worst moment' in King v. Burwell oral arguments
"The man trying to convince the Supreme Court that Obamacare subsidies should be blocked in most states shared his takeaways Wednesday from last week's oral arguments. The "worst moment," said attorney Mike Carvin, was when Solicitor General Donald Verrilli appeared to jab the GOP-led Congress. When asked by Justice Antonin Scalia whether Congress could just reinstate the subsidies if the court blocks them, Verrilli responded "this Congress?" It was said in a "very snarky voice," Carvin told attendees at a conference hosted by America's Health Insurance Plans. "Which is terrific if you're arguing on MSNBC, but if you're arguing to nine justices who don't think Congress gets less respect depending on partisan composition of the leadership, that was a very obstructionist kind of argument," Carvin said. Carvin is representing the challengers in the high-stakes King v. Burwell case, which is attempting to block the Affordable Care Act's health insurance subsidies for low and middle-income Americans in the 37 states relying on healthcare.gov instead of running their own insurance marketplaces. The court heard oral arguments on March 4 and is expected to hand down a ruling in June. The Obama administration says the healthcare law allows the insurance subsidies in all the states; the challengers say it doesn't. Carvin called the administration's position "insulting" to states because he says it contradicts the plain text of the law and thereby requires the Supreme Court to declare whether or not the states get the subsidies. "This … results in the view that [states] are populated by morons who couldn't find their car in the garage without the help of the federal judiciary," Carvin said…"
http://www.washingtonexaminer.com/obamacare-plaintiffs-attorney-shares-worst-moment-in-king-v.-burwell-oral-arguments/article/2561364?custom_click=rss
The Supreme Court's Obamacare decision could do the most damage in the South
"If the Supreme Court rules this summer that federal-run Obamacare exchanges can't provide health insurance subsidies, the results could be chaotic for those receiving the financial aid across the country — but especially in the South. About 11.7 million people have signed up for 2015 exchange plans, including 8.8 million who selected coverage in states with federal-run exchanges, the Obama administration announced Tuesday. The vast majority of those people are receiving subsidies, which on average cuts monthly premiums by 72 percent. Those size of the typical discount, though, varies by state. The following map shows just how far the average subsidy goes matters where you live. And it turns out that subsidies are the most valuable in the South. For example, the average subsidy in Alabama is $266, which covers 75 percent of a monthly premium for the average exchange plan in the state. The average credit in New Jersey is larger at $306, but that covers just 65 percent of the monthly premium for the average exchange plan in that state. About 86 percent of all enrollees are receiving subsidies, and the following map again shows that residents of southern states benefit the most. In Florida, 93 percent of the 1.6 million enrollees — the highest of any state — are getting federal help. In New Hampshire, 71 percent of enrollees are getting financial aid, which is the lowest rate of any state…"
http://www.washingtonpost.com/blogs/wonkblog/wp/2015/03/11/the-supreme-courts-obamacare-decision-could-do-the-most-damage-in-the-south/
CHRIS CHRISTIE BRAGS ABOUT EXPANDING MEDICAID UNDER OBAMACARE
http://www.breitbart.com/big-government/2015/03/10/chris-christie-brags-about-expanding-medicaid-under-obamacare/
House Republican leaders mull $174 billion Medicare vote
"House Republican leaders are considering a vote next week on legislation that would abolish cuts to Medicare payments, a policy change that could cost upwards of $174 billion to enact. Speaker John Boehner (R-Ohio) and his leadership team are quietly coordinating a bill, four sources say, in hopes of ending the decades-long battle over how much doctors and healthcare providers should be paid for treating Medicare patients. But bringing up the legislation would be a huge gamble because it could spark a revolt among fiscal conservatives who are likely to balk at legislation that adds to the deficit. A backlash on the right could force Boehner to rely on Democratic votes, once again thrusting House Minority Leader Nancy Pelosi (D-Calif.) into the role of deal-maker. A Democratic aide said the GOP talks on a Medicare fix seemed to have "reached critical mass" this week…"
http://thehill.com/policy/healthcare/235367-house-mulling-permanent-change-to-medicare-payment-formula
Medicare spending rises to highest total since 2003
http://www.washingtonexaminer.com/medicare-spending-rises-to-highest-total-since-2003/article/2561399?custom_click=rss
IMMIGRATION:
Obama tax refunds for illegal immigrants to cost $2 billion over 5 years
"Illegal immigrants will file 800,000 claims for Earned Income Tax Credit refunds under President Obama's new deportation amnesty, costing the government $2 billion over the next five years, Congress's scorekeeper predicted this week as key lawmakers proposed legislation to cancel what's become known as the "amnesty bonus." Led by Sen. Chuck Grassley, chairman of the Senate Committee on the Judiciary, the 11 Republican senators said giving illegal immigrants a tax credit for time when they were working illegally makes no sense and is unfair to taxpayers. "The tax code shouldn't reward those who broke our immigration laws," Mr. Grassley said. Mr. Obama's November 2014 policy, which has been put on hold by a federal court, would apply to as many as 4 million illegal immigrants. They would be granted three years of tentative legal status and be given work permits and Social Security numbers. Being granted a Social Security number triggers certain benefits, including being eligible for the Earned Income Tax Credit for up to three previous years as well as going forward. Mr. Grassley's bill would halt that, prohibiting illegal immigrants from going back and claiming the EITC for previous years, as well as for the year in which they were granted the deportation amnesty, which the administration has dubbed "deferred action."…"
http://www.washingtontimes.com/news/2015/mar/11/irs-amnesty-bonus-tax-refunds-for-illegal-immigran/?utm_source=RSS_Feed&utm_medium=RSS
Rio Grande rescues and deaths on the rise this year
"While the Rio Grande may seem serene on the surface, the current is quite strong and has taken lives along with it. "The speed at which you will succumb to the river is that, unless you are actually on scene like those agents were, that's the only way you're going to get rescued," said Chief Douglas  William, a deputy chief with the Mission Fire Department. "So we ask that you please find a better way – a safer way, so you can come to this country and live out your dreams." The number of rescues has risen from 131 in fiscal year 2014 to 164 rescues this fiscal year to date, U.S. Border Patrol reports that. It's an increase of 25 percent. The agency is crediting the increase in rescues to agents, new technology and state and local agencies. "We came across a raft floating in the water in the nighttime. There was a bunch of people that had flipped off the raft before we had encountered it and there was a dual drowning going on," Border Patrol agent Steven Peters said during a news conference highlighting the risks of crossing the river. Peters dove into the river to save an immigration who went under. Follow agents attempted to save the other. "He was still conscious and breathing. The smugglers were telling me 'God bless you Sir.' So, that's the first time I've ever been blessed by a coyote," Peters said. However, not everyone crossing is rescued. This fiscal year, 55 immigrant died in the Rio Grande Valley sector, according to Border Patrol. Water-related deaths account for 15 fatalities. "Quite frankly, the economics in many of these countries are suffering and people are looking for a way to support their families and they are going to continue to come despite the fact that there are severe hazards out there," said Chief Border Patrol Agent Kevin Oaks. Notifying relatives of those who died while crossing into the U.S. is the most difficult part of Guatemalan Consul Allan Perez's job. "As I tell the living, when I'm interviewing them, 'Don't risk your life; don't expose yourself. Be thankful that this time, you are going to go in a plane with your dreams broken and your head down, but be thankful that you are going to get back home alive and not in a box," said Perez…"
http://www.valleycentral.com/news/story.aspx?id=1172491#.VQCVKohNJhE
Birthright Citizenship: The New Immigration Scam
"…The New York Times notes that affidavits filed by law enforcement authorities "quote Chinese government sources as reporting that Chinese nationals had 10,000 babies in the United States in 2012, up from 4,200 in 2008." For prosperous Chinese or residents of unstable countries like Russia, an American passport represents an invaluable safety net. Some estimate that as many as 40,000 children from all over the world are born under such circumstances in the U.S. each year. Over time, with family members climbing aboard, the total allowed into the country multiples. Once those babies turn 21, and if they are in the country, they can sponsor other family members to enter the U.S. Under our law, which promotes family unification, parents, siblings and minor children of a U.S. citizen are welcome. According to a report from John Feere of the Center for Immigration Studies, admitting family members account for most of the nation's growth in immigration levels. Of the 1,130,818 immigrants who were granted legal permanent residency in 2009, a total of 747,413 (or, 66 percent) were family-sponsored immigrants. The commercial exploitation of our laws is repugnant and should be targeted. But the entire notion that any baby born on U.S. soil should become a citizen should be challenged as well. The lure of U.S. citizenship is incalculable, and has long encouraged illegal immigration. In a phone interview, Feere estimates that some 300,000 to 400,000 babies are born each year to people living in the country illegally. Pew puts the figure at 340,000. This obviously causes substantial growth in the undocumented population, which most would like to limit. Critics of the "amnesty" being offered to millions of undocumented persons by President Obama say that the offer will only encourage more illegal entrants – and entice even more families to have babies in the U.S.  Obama's plan provides protection against deportation for three years, and singles out the undocumented parents of U.S. citizens and legal permanent residents who have lived in the country for at least five years. Some 4 to 5 million immigrants fall under that umbrella, people who had children once inside the country — children who automatically became U.S. citizens. Advocates of immigration reform need to convince opponents that they will reduce the number of undocumented persons entering the country. While many preach border security, it would be more powerful to make illegal residency less attractive. Revoking the birthright citizenship would be a good start. Immigration advocates argue that automatic citizenship is protected by the 14th amendment of the Constitution, which states, "All persons born or naturalized in the United States, and subject to the jurisdiction thereof, are citizens of the United States and of the state wherein they reside." Others say the history of that amendment suggests otherwise; the debate hasn't stopped legislators from attempting to limit the practice…"
http://www.thefiscaltimes.com/Columns/2015/03/11/Birthright-Citizenship-New-Immigration-Scam
The President Must Respect the Rule of Law
His immigration decrees are not just harmful and illegal; they're unconstitutional.
"American immigration law is composed of thousands of pages, written by dozens of Congresses and federal agencies over a span of decades, and signed into law by numerous U.S. presidents. But President Barack Obama has decided that all that doesn't matter, and that he can now rule by decree. Regardless of whether you support or oppose the president's amnesty plan, the simple fact remains that, in the United States, no individual may or should have that much unchecked power. It flies in the face of the rule of law, which in any government is all that stands between freedom and tyranny. The rule of law is at the very heart of the case that Texas filed against President Obama in December, an action that has been joined by 25 other states, forming a bipartisan coalition. These plaintiffs are concerned about the president's unilateral use of executive power to accomplish through edict what he could not achieve legislatively. And that's why the full injunction that we won from U.S. district judge Andrew Hanen is so important: It has stopped the president from single-handedly enacting what is effectively a whole new system of laws, in the process granting amnesty to millions of people who came to this country illegally. Before the court issued its injunction, the federal government was hard at work hiring staff and preparing to distribute forms and information for millions of illegal immigrants to apply for work authorizations. As the court's opinion made abundantly clear, it would be extremely difficult, if not impossible, to "put the genie back in the bottle" and undo this step once it has been taken. That was, of course, before last week's admission by the administration that it had already begun granting expanded employment authorizations to illegal immigrants, in direct contradiction of what it told a U.S. federal court. It's also important to remember that the president's illegal action is a slap in the face to all the people who have tried to come to the United States through established, legal means. The president aims to reward instead those who felt the law shouldn't apply to them. All that is disturbing, but more disturbing still is when any president usurps power by circumventing the legislative process to create new laws by decree. No president can legally do that. Our founders considered such assertions of power to be the essence of tyranny. That's why Texas and our fellow states stood up and challenged the president's unconstitutional and illegal actions. President Obama's autocratic directives would have had a major impact on every state. They would have placed stresses on our economy, our schools, our public-safety programs — practically every aspect of society. But not only did President Obama leave the states out of the discussion; he circumvented Congress as well, cutting our representatives in Washington out of the process completely. It's not surprising that Congress has been hesitant to fund DHS after President Obama's actions, seemingly agreeing to restore funding only after our injunction was in place…."
http://www.nationalreview.com/article/415209/president-must-respect-rule-law-ken-paxton
Rand Paul's Epic Rant: 'I'm Not Particularly Happy With Being Lectured to by the Administration About the Constitution'
"Sen. Rand Paul (R-Ky.) excoriated several top Obama administration officials on Wednesday for telling Congress how the Constitution works at a Senate hearing, when the administration itself has routinely ignored the Constitution. "I'm not particularly happy with being lectured to by the administration about the Constitution," Paul said. "This is an administration who I believe has trampled the Constitution at many turns." "This is an administration that seeks to legislate when it is not in their purview, whether it be immigration, whether it be health care, or whether it not be a war that's been going on for eight months without congressional authorization," he said, referring to the war against the Islamic State. Paul's remarks seemed to be prompted by Secretary of State John Kerry, who criticized Senate Republicans at the hearing for sending an open letter to Iran that said any agreement on Iran's nuclear program would at some point have to be approved by Congress. "To write to the leaders in the middle of a negotiation… to write them and suggest that they're going to give a constitutional lesson, which by the way was absolutely incorrect, is quite stunning," Kerry said. "This letter ignores more than two centuries of precedent in the conduct of American foreign policy." Paul was one of the 47 senators who signed the letter, and replied by saying that letter was really a message to the Obama administration that it doesn't understand that Congress has a role to play here. "The message I was sending was to you," Paul said. "The message was to President Obama, that we want you to obey the law, we want you to understand the separation of powers." "I signed it to an administration that doesn't listen, to an administration that at every turn tries to go around Congress, because you think you can't get your way," he added. "The president says, 'oh, the Congress won't do what I want, so I've got a pen and I've got my phone and I'm going to do what I want.' The letter was to you."…"
http://www.theblaze.com/stories/2015/03/11/rand-pauls-epic-rant-im-not-particularly-happy-with-being-lectured-to-by-the-administration-about-the-constitution/
AARON SCHOCK, OTHER IL REPUBLICANS PUSH COMPREHENSIVE IMMIGRATION REFORM
"Embattled Republican Congressman Aaron Schock and four other Illinois Republicans are again making the call for "comprehensive" immigration reform saying that an amnesty-like "path to citizenship" is the only way forward. Speaking before a business group in Illinois that favors amnesty, Schock urged voters to put pressure on Republicans to join with Obama in pushing comprehensive immigration reform. "It's naive to think that the 11 to 12 million people are going to disappear," Schock said to the Illinois Business Immigration Coalition on Monday. In the last several months, Rep. Schock has been accused of corruption and come under increasing pressure due to his high living on the taxpayer's dime and has had to issue a series of apologies and repayments for flights, concerts, office redecorating, and other expenses that he once charged to the taxpayer to the tune of tens of thousands of dollars. Voices on both sides of the political spectrum are now calling for his ouster from Congress. Liberal Salon.com proclaimed Schock "toast" and noted that news only continues to get worse for him. Even the conservative National Review recently called on Schock to resign. At the immigration forum, Schock was joined in his call for reform and a path to citizenship for illegal immigrants by Republicans Rep. Adam Kinzinger and Bob Dold, as well as Senator Mark Kirk and Illinois's new Governor Bruce Rauner. In his comments, Senator Kirk—a long-time advocate for amnesty—called for reform to let illegal immigrants "come out of the shadows." "Comprehensive immigration reform is imperative to ensuring the 525,000 people in Illinois can come out of the shadows, put down permanent roots and invest in Illinois," Kirk said. "The way to base their rights and privileges is to lock them in with an actual statute that respects them as future Americans and allows them to keep families together permanently."…"
http://www.breitbart.com/big-government/2015/03/10/aaron-schock-other-il-republicans-push-comprehensive-immigration-reform/
USC study cites political risk to GOP for opposing immigration plan
"A new USC report warns of possible political blowback if Republicans continue to try to block the expansion of President Obama's deportation relief program. The report, released Wednesday by the USC Center for the Study of Immigrant Integration, looked at the demographics of children whose parents would benefit from Obama's Deferred Action for Parents of Americans program, which was put on hold last month by a Texas judge. The report found that 5.5 million U.S. citizens live in a household with a mother or father who would be eligible for work permits and a temporary stay of deportation under Obama's program. Nearly 600,000 of them currently have the right to vote, the report found, and 1.7 million will be eligible to vote in 2020. The report's authors, who are outspoken advocates for Obama's signature immigration initiative, said those voters may be turned off by recent efforts by Republican leaders to stop the expansion of deferred action. "People remember," said Manuel Pastor, the director of the USC center and a co-author of the report.  "I think the heated debate over the last couple of years will probably have long-lasting political impacts." He and his co-authors warn in the report: "For those bent on reversing the president's actions, it is important to remember that by 2020, these children will make up 1.7 million voters in the nation who will have memories of how particular political leaders treated their loved ones in a critical moment of transition in our immigration policy." A Pew Research Center poll from December found the public is divided over Obama's plans to expand the deferred action program. It found that 50% of Americans disapprove of the expansion while 46% approve of it. Whether people support the program depends largely on their political party, the poll found, with eight in 10 Republicans disapproving of it and seven in 10 Democrats in favor of it. Dozens of states sued to stop the planned rollout of DAPA, which would offer protection for up to 3.7 million parents of U.S.-born citizens or legal permanent residents, as well as the expansion of a similar program for immigrants who were brought to the U.S. as children. The states, led by Texas, accused Obama of presidential overreach. They complained that they would be stuck footing the bill for services such as driver's licenses for those who take advantage of the program.  A federal judge ordered a temporary halt to the expansion of the program last month. The Republican-controlled Congress also attempted to block the expansion by refusing to fund the programs, although that plan backfired. While Republican leaders say the expansion will result in high costs for states, supporters of Obama's action on immigration say protecting millions of people from deportation will have the opposite effect. The report said participants in the Deferred Action for Childhood Arrivals program saw wage increases as they moved from the informal to the formal labor market. It said DAPA families in California could see their total earnings increase by around $1.6 billion within the first couple of years of its implementation. It found that 17% of all minor children in California have at least one parent who could qualify for DAPA. It found that 93% of those children are U.S. citizens…"
http://www.latimes.com/local/lanow/la-me-ln-obama-immigration-usc-20150310-story.html
Sweeping Texas border security bill narrows immigrant scope
"A sweeping Texas border security bill that Hispanic pastors worried could target their congregants now includes tighter language over immigrants who are in the country illegally. The bill unanimously passed a House committee Wednesday after assurances that someone wouldn't be arrested for driving their grandmother who is in the U.S. illegally to a hospital. Lawmakers say the bill was tweaked to clarify that human smugglers are the target. Hispanic religious leaders had packed a Capitol hearing to oppose original language that made it a crime to "recklessly" transport or harbor someone in the U.S. illegally. Pastors expressed concern over being arrested for picking up churchgoers on Sunday mornings. Hiring more state troopers is also part of the comprehensive border security measure. The bill now moves to the full Texas House…"
http://www.washingtontimes.com/news/2015/mar/11/sweeping-texas-border-security-bill-narrows-immigr/?utm_source=RSS_Feed&utm_medium=RSS
Missouri House OKs ban on scholarships for some immigrants
"Immigrant students living in Missouri illegally could not receive scholarships or in-state tuition under a bill approved Wednesday by the state House, a measure that Republicans tout as needed to protect resources for U.S. citizens but Democrats call "discrimination." At issue are students who qualify for the Deferred Action for Childhood Arrivals program, created by President Barack Obama in 2012 to stop the deportation of children who were brought to the country illegally by their parents. Missouri had about 6,000 to 7,000 K-12 such students in 2012, according to the Pew Research Center. The Missouri bill, approved 111-41, would stop a new state Department of Higher Education rule set to take effect March 30 that clarifies those immigrant students can receive the A+ Scholarship. Those who graduate from a Missouri high school with at least a 2.5 grade-point average, good attendance and satisfy various other requirements would qualify for the A+ Scholarship under the new rule. But money for that program already is strained, and students receiving the scholarship for the current semester will need to pay for one credit, Higher Education Department spokeswoman Liz Coleman said. Bill sponsor Rep. Scott Fitzpatrick said granting the scholarship to immigrant students will "reduce benefits paid to Missouri citizens." The bill also would require colleges and universities charge those students the international rate of tuition…"
http://www.washingtontimes.com/news/2015/mar/11/missouri-house-oks-ban-on-scholarships-for-some-im/?utm_source=RSS_Feed&utm_medium=RSS
Protesters block traffic in front of Attorney General office
"More than 100 immigration and progressive activists swarmed Attorney General Adam Laxalt's office building on Wednesday, demanding that he remove Nevada from a lawsuit challenging a presidential order that would spare about 5 million immigrants from deportation. Progressive groups including the Las Vegas Culinary Union and the Progressive Leadership Alliance of Nevada rallied members both inside and outside the Republican attorney general's office, blocking traffic and shouting through bullhorns to "Deport Laxalt." The demonstration came a few weeks after activists visited his Las Vegas office to deliver a symbolic deportation order protesting the lawsuit. "We will continue to do this until Adam Laxalt takes us off this lawsuit," said immigration activist Astrid Silva. Protesters began by crowding into the lobby of Laxalt's office and shouting for him to meet with them. Laxalt's chief of staff, Nicholas Trutanich, said the attorney general was not there but would be willing to meet with a small group of demonstrators in the future. Protesters then moved into a crosswalk and blocked traffic on a portion of Carson Street directly in front of the Capitol, while a mariachi band played and others chanted in English and Spanish. Carson City Sheriff Ken Furlong shook hands with activists and joined officers from other agencies who diverted traffic around the protest. Democratic Senators Kelvin Atkinson and Ruben Kihuen joined the protesters and called for Laxalt to drop the lawsuit…"
http://www.washingtontimes.com/news/2015/mar/11/activists-protest-in-attorney-general-office-over-/?utm_source=RSS_Feed&utm_medium=RSS
Federal Agents Raid Schools in Los Angeles Catering to Foreign Students
Schools allegedly collected millions of dollars from foreigners who came to U.S. on student visas but didn't study
"Federal agents Wednesday raided a network of schools based here that the government alleges was part of a scheme that collected millions of dollars from foreigners who came to the U.S. on student visas but never studied. The agents arrested three individuals who ran four schools the government said served as a front for the purported scheme. They were charged in Los Angeles federal court with conspiracy to commit visa…"
http://www.wsj.com/articles/federal-agents-raid-schools-in-los-angeles-catering-to-foreign-students-1426105401?mod=fox_australian
Officials say owner of sham schools in California issued fraudulent paperwork to foreigners
"Three people were arrested Wednesday on charges of running four sham vocational schools in Southern California that issued fraudulent paperwork enabling foreigners to stay in the country and netted as much as $6 million a year. Hee Sun Shim, 51, of Beverly Hills; and Hyung Chan Moon, 39, and Eun Young Choi, 35, of Los Angeles, were arrested on a 21-count indictment, the U.S. attorney's office said in a statement. Authorities said students from South Korea and China who were previously enrolled elsewhere transferred to Prodee University and related schools but never attended classes, paying up to $1,800 for a six-month enrollment to get fraudulent paperwork in support of their student visas. Federal investigators said they were tipped off after inspectors made an unannounced visit to Prodee in 2011 and saw only one class in session with three students, though records showed hundreds were enrolled. "We had students who were hundreds, thousands of miles away," said Claude Arnold, special agent in charge of homeland security investigations for Immigration and Customs Enforcement in Los Angeles. "There was absolutely no education going on at the school." It was not immediately clear whether the defendants had attorneys who could respond to the allegations. They were due to make their first court appearance Thursday. No one answered at two phone numbers listed for Prodee University. Federal authorities have been cracking down on schools they say solely operate to help foreigners procure student visas. Last year alone, immigration authorities flagged 150 of some 9,000 schools certified to accept foreign students for investigation, many of them in California…"
http://www.foxnews.com/us/2015/03/11/officials-say-owner-sham-schools-in-california-issued-fraudulent-paperwork-to/
Feds allege major immigration fraud in L.A. trade schools
http://www.latimes.com/local/lanow/la-me-ln-feds-allege-sweeping-immigration-fraud-in-la-trade-schools-20150311-story.html
Feds: 3 collected millions in fraudulent school scheme
http://gantdaily.com/2015/03/11/feds-3-collected-millions-in-fraudulent-school-scheme/
Jeb's Immigration Wingman
"All things being equal, Lindsey Graham would like to be president. The South Carolina senator visited New Hampshire this week, pursuing the dodgy mix of running for the Republican presidential nomination while championing comprehensive immigration reform. From the Associated Press: "The South Carolina senator said Republicans need to work with Democrats to craft a plan that secures the border and creates a path to legal status for the 11 million people who are living in the U.S. illegally. He says asking those people to leave on their own is not realistic." Therein lies a triple offense against the Republican party base. First: saying Republicans should work with the reviled Democrats. Second: supporting a path to legalization for the equally reviled 11 million. And third: rubbing it in that 11 million human beings are unlikely to dematerialize within U.S. borders anytime soon. Until January, when Graham announced his 2016 exploratory committee, Jeb Bush was clearly the lead heretic in the Republican presidential contest. Like Graham, Bush supports eventual legal status for those 11 million. Ostensibly, Bush and Graham (and, in theory at least, former New York Governor George Pataki) are now vying for the same Republican primary voters. There are unlikely to be enough of their ilk to go around. In a recent Bloomberg Politics-Saint Anselm College poll in New Hampshire, 41 percent of likely Republican primary voters characterized Bush's immigration stance as a "deal killer" for the nomination; only 22 percent considered it "not a real problem."  Graham is widely considered to be among the longest of presidential longshots. He hopes to catapult himself into the top tier with a strong showing in New Hampshire followed by victory in South Carolina. Any success Graham does enjoy seems likely to come at Bush's expense. "He pulls away from Jeb Bush, doesn't he?" said South Carolina Representative Mick Mulvaney in a piece by David Weigel of Bloomberg Politics. Then again, Graham might be less of a threat to Bush and more of an ally — and example. Graham prevailed in his own contested primary re-election last year despite standing by his support for immigration reform. His primary opposition was weak and fractured, but even in South Carolina, a path to legalization was not a "deal killer" in the end. In 2012, immigration reform with a path to citizenship or legalization was deemed beyond the pale in the Republican presidential primary. The congressional wing of the GOP has only hardened its opposition since then. Bush's position on immigration (not to mention his support for Common Core educational standards) may or may not be out of bounds this time. But it seems doubtful that Graham will hurt Bush's cause too much. It might even help Bush to have an ideological wingman in the race strongly making the case that immigration reform belongs in the conservative catechism. Political scientist David Karol of the University of Maryland doesn't buy that Graham can much alter the shape of Republican debate on such a visceral issue. "The idea that people are focused on politics enough to watch a primary debate yet have immigration attitudes sufficiently malleable that a marginal presidential candidate changes their minds is not plausible to me," he e-mailed…"
http://www.bloombergview.com/articles/2015-03-11/lindsey-graham-jeb-bush-s-immigration-wingman
SPENDING/BUDGET/ECONOMY:
Taxpayers To Foot The Bill For Hillary's 'Convenience'
"Hillary Clinton said in a press conference Tuesday that she opted to use her personal email instead of her government email for her own "convenience." "When I got to work as secretary of state, I opted for convenience to use my personal email account, which was allowed by the State Department because I thought it would be easier to carry just one device for my work and for my personal emails instead of two," Clinton told reporters after her speech to the United Nations. Clinton's convenience could cost U.S. taxpayers millions as The State Department now has to sift through over 55,000 pages of emails she sent from her private account during her tenure as secretary of state. Republican Rep. Mike Pompeo told Bloomberg News the effort at The State Department to sort through the emails could involve "hundreds and hundreds of man hours," and would cost more than a million dollars, based on his past experience. Clinton said the "vast majority" of her work emails were sent to government employees at their government addresses, so they would already be in the state department's system. However, if Clinton used her government email, like she insisted her employees do, all of her emails would be easily accessible…"
http://dailycaller.com/2015/03/11/taxpayers-to-foot-the-bill-for-hillarys-convenience/
Sorry, Democrats, but the federal tax code disproportionately hits the wealthy
"Sen. Jeff Merkley, D-Ore., wrongly asserted Wednesday that the federal tax code is regressive, hurting low-income workers more than the rich. During a Senate Budget Committee Hearing on the benefits of a balanced budget, Merkley sparred with former Gov. John Engler, R-Mich., the president of the Business Roundtable. Merkley asked Engler, "Why should low-income or middle-income Americans pay a higher tax rate for every $1,000 they earn than the rich?" "I thought our tax code was progressive," Engler responded. Merkley replied, "Well then you're deeply misinformed and I encourage you to read up a little on it." To the contrary, Merkley is the one deeply misinformed about how progressive the federal tax code is. The wealthy pay far higher tax rates than the poor do. The highest fifth of income earners pay the government 12 times more of their income than the lowest fifth of income earners. The top one percent of income earners are hurt even more by the tax code, paying an average federal tax rate of 29 percent, compared to the two percent paid by the lowest-fifth. Some tax breaks are claimed more often by high-income earners, such as the home mortgage interest deduction. But the size of these deductions and credits does not offset the higher tax rates the wealthy pay. The progressiveness of the federal tax code is largely driven by the individual income tax, which provides nearly half of all federal revenue. The top fifth of income earners pay an average individual income tax rate of 14 percent, while the bottom fifth instead face an average rate of negative eight percent. Part of the debate over the tax code's progressiveness stems from the payroll taxes that go toward Social Security. Payroll taxes are capped at a certain amount each year, with a maximum taxable earnings of $118,500 in 2015. Since every dollar earned above that maximum is payroll tax-free, some low-income earners pay a higher payroll tax rate than high-income earners…"
http://www.washingtonexaminer.com/sorry-democrats-but-the-federal-tax-code-disproportionately-hits-the-wealthy/article/2561389?custom_click=rss
Re: Some Thoughts about the Lee-Rubio Tax Plan
http://www.nationalreview.com/corner/415249/re-some-thoughts-about-lee-rubio-tax-plan-ramesh-ponnuru
The One Thing Rubio-Lee Needs
http://www.forbes.com/sites/pascalemmanuelgobry/2015/03/11/the-one-thing-rubio-lee-needs/
Senators seek public input on taxes
"The Senate's top tax writers want the public to weigh in on their tax reform efforts. Finance Chairman Orrin Hatch (R-Utah) and the panel's top Democrat, Sen. Ron Wyden (D-Ore.), say that individuals, businesses and outside groups alike should give their opinion to the tax reform working groups they set up. "By opening up our bipartisan working groups to public input, we hope to gain a greater understanding of how tax policy affects individuals, businesses, and civic groups across our nation," Hatch and Wyden said in a joint statement. "In doing so, we will also equip our working groups with valuable input, and we hope these suggestions will help guide the groups through the arduous task of putting forth substantive ideas to reform the tax code in each of their areas." Hatch and Wyden have created working groups to delve into five separate areas – individual taxes, business taxes, savings and investment, international tax and community development and infrastructure. Leaders in both parties have said they want to overhaul the tax code, but have had a difficult time making progress over the last four years. Former House Ways and Means Chairman Dave Camp (R-Mich.)…"
http://thehill.com/policy/finance/235421-senators-seek-public-input-on-taxes
Yes, WaPo, it matters to the average taxpayer that the tax code is impossibly complex
http://hotair.com/archives/2015/03/11/yes-wapo-it-matters-to-the-average-taxpayer-that-the-tax-code-is-impossibly-complex/
Congress Poised To Make Online Shopping More Expensive
"Senators introduced a bill Tuesday that would make online purchases subject to sales taxes, eliciting praise from brick-and-mortar retailers but condemnation from anti-tax advocates. Currently, online retailers only have to collect sales taxes in states where they have a physical presence, such as offices or warehouses, allowing customers in most states to realize an automatic discount of between about 4 and 10 percent on their online purchases. The Marketplace Fairness Act, sponsored by Republican Sens. Mike Enzi and Lamar Alexander and Democratic Sens. Dick Durbin and Heidi Heitkamp, would close that loophole, forcing online shoppers to pay local sales taxes on all purchases. In a press release, the International Council of Shopping Centers applauded the bill's introduction, saying the MFA "will get the government out of the way, restore the free market, and close the loophole that has given an unfair advantage to online-only sellers like eBay and Overstock for over a decade." ICSC contends that "a 'sale is a sale' regardless of whether the purchase takes place on Main Street, at shopping centers, or over the Internet," but says the current system fails to recognize that, giving online purchases privileged tax treatment that is not available to physical retailers…"
http://dailycaller.com/2015/03/11/congress-poised-to-make-online-shopping-more-expensive/
Business study: Tax system spurs foreign takeovers
"The American tax code has spurred a rash of foreign takeovers of U.S. companies, according to a new study released by a prominent business lobby. The study released by the Business Roundtable asserted that the U.S. has lost $179 billion in assets over the last decade on mergers and acquisitions, at least in part because of its comparatively high corporate tax rate of 35 percent. But if Washington slashed that corporate rate to 25 percent, the U.S. would have actually gained $590 billion in assets, according to the study conducted by Ernst and Young – a net shift of some $769 billion. In all, some 1,300 companies would have kept stayed in the U.S. with the lower rate, the study added. "American business investment and job creation are hamstrung by policymakers' failure to fix our broken tax code," said John Engler, the president of the Business Roundtable, which represents top corporate chief executives. "Our failed policies have turned the United States into a net exporter of headquarters, valuable assets and startup technologies. We've got to reverse this trend." The group's study looked at roughly 25,000 cross-border mergers between 2004 and 2013, and also blamed the U.S. policy of taxing businesses on income they make anywhere in the world. Companies can defer paying those taxes until they bring the profits back to the U.S., which has led to corporations stashing roughly $2 trillion offshore. The study also makes the case that, while big-name mergers might grab the headlines, it's the smaller mergers that could be more damaging. Half of cross-border mergers, the study said, were valued at no more than $29 million. Along with other business groups, the Roundtable has been pushing for tax reform for years, saying that a 25 percent corporate rate would at least get the U.S. closer to some of its foreign competitors. The business community is also seeking to shift to a system that would shield foreign business income from U.S. taxation. Republicans and business groups have also said that Democrats' attempts to crack down on corporate inversions could also incentivize more foreign takeovers of U.S. companies. But Democrats have called those concerns overblown."
http://thehill.com/policy/finance/235338-business-study-tax-system-spurs-foreign-takeovers
Rep pushes bill to bar taxpayer money for lawmakers' first-class airfare
"A Democratic congresswoman has introduced legislation to bar members of Congress from using taxpayer dollars for first-class airline tickets. Florida Rep. Gwen Graham, a freshman lawmaker, introduced the bill on Tuesday, describing it as a "commonsense idea" that should garner bipartisan support.  The legislation has one listed co-sponsor in the House, Republican Rep. Rod Blum of Iowa.  "Nine months ago, I pledged if elected I would work to end wasteful Congressional perks. Today, I'm following through on that promise," Graham said in a statement, referring to a campaign pledge to reject so-called congressional luxuries in Washington. "It's a commonsense idea that Republicans and Democrats can both agree on: members of Congress shouldn't be able to charge taxpayers for first-class airfare or long-term personal car leases." (The bill also would bar taxpayer money from being used for such car leases.) The Congressional Travel Perks Elimination Act is the freshman congresswoman's second piece of legislation. But she says it's the first in a string of anti-perk bills she plans to introduce. Blum said in a statement that this is "not a partisan issue." "America's founders never intended for public servants to live a life of luxury paid for by everyday Americans," he said."
http://www.foxnews.com/politics/2015/03/11/rep-pushes-bill-to-bar-taxpayer-money-for-first-class-airfare/
GOP looks to stop feds from doing union work on taxpayers' dime
"Republicans are planning to introduce legislation that would strictly limit federal employees doing union business while still officially on the job. GOP lawmakers, who have tried before to end the practice of "official time," which is sanctioned by the government and costs millions of employee hours each year, think they can gain ground this year since the party now has majority control of Congress. "We're thinking of dropping it in the last week of March," said a House GOP source, who added that the legislation was intended to be actual reform, not just a messaging bill. "We want to get traction." Companion legislation is being prepared in the Senate, according to a GOP aide there. Passage still will be an uphill fight. Previous efforts in recent Congresses have not drawn any Democrat support. The House aide said they hoped to attach the reform to must-pass legislation, such as an appropriations bill. Official time is the term used when a federal employee is relieved of his regular duties and allowed to do union business instead while still earning his regular paycheck. It was first allowed in 1979 as part of a broader civil service reform and is a common feature of most union contracts with federal agencies. In theory, the practice compensates for other limits placed on public-sector unions, such prohibitions on striking. Data on what official time is being used for is hard to find, though. In a report last year, the Office of Personnel Management noted that the term is flexible and can apply to any union-related activity "so long as the agency and the union agree that the amount of time is reasonable, necessary and in the public interest."…"
http://www.washingtonexaminer.com/gop-looks-to-stop-feds-from-doing-union-work-on-taxpayers-dime/article/2561351?custom_click=rss
House GOP plans votes on budget, Medicare cuts in March
"House Republicans plan votes to establish next year's budget and prevent cuts in Medicare physician payments when they return to Washington this month. Left unmentioned were bills previously yanked from the floor regarding abortion restrictions, border security and replacing No Child Left Behind will ever return. The House will vote on a fiscal 2016 budget during the last week of March, according to a memo from Majority Leader Kevin McCarthy's (R-Calif.) office obtained by The Hill. That debate will come just weeks after the protracted fight over blocking President Obama's executive actions through a funding bill for the Department of Homeland Security (DHS). In addition, a bill to renew a Medicare payment formula to doctors, known as the "doc fix," may also come up for a vote that week. The current "doc fix" extension expires on March 31. House GOP leaders had to pull the education measure on the same day a stopgap funding bill for DHS melted down on the floor earlier this month. The bill lacked the votes because of near-universal Democratic opposition and objections from conservatives that it still retained federal authority over education policy. A bill banning abortions after 20 weeks didn't have the votes due to objections from GOP women over language regarding rape, while the border security measure faced opposition from conservatives. When the House returns next week, leaders plan to vote on noncontroversial health care bills as well as two measures to prevent the Environmental Protection Agency from issuing regulations based on "secret science." The two bills were originally slated for votes last week but were delayed after the House ran out of time because of DHS funding and a D.C. snowstorm. One would prevent the EPA from basing regulations on scientific research not made available to the public, while the other would overhaul the process for selecting members of the EPA's Scientific Advisory Board. Lastly, the House will take up a measure next week passed by the Senate earlier this month to block a controversial National Labor Relations Board rule to expedite union elections. The Senate plans to vote on its budget resolution the same week as the House. The House will leave town again for a two-week recess after the coming work period starting Monday. Both the House and Senate plan to recess for two weeks from March 30 to April 10 for the Easter holiday."
http://thehill.com/blogs/floor-action/house/235403-house-gop-plans-votes-on-budget-doc-fix-in-march
Senate Dems to push budget priorities through amendments
"Senate Democrats won't put out an alternative budget resolution and instead will push for their spending priorities through the amendment process, Sen. Bernie Sanders (I-Vt.) said Wednesday. The ranking member on the Senate Budget Committee told a press conference Democrats plan to offer "very strong amendments" during markups next week and during the floor amendment process known as "Vote-A-Rama." "I expect that my Republican colleagues will bring forth a budget that I would describe as the Robin Hood principle in reverse," Sanders said, that he added would cut funding to programs that elderly, children, poor and sick people depend on. The Senate GOP budget resolution will be unveiled next wee,k and Sanders said he expects it will look "a heck of a lot" like the budget prepared by Rep. Paul Ryan (R-Wis.) last year, when he chaired the House Budget panel. Sanders and some of his other Democratic colleagues — Sens. Ron Wyden (Ore.), Debbie Stabenow (Mich.), Patty Murray (Wash.), Sheldon Whitehouse (R.I.) and Jeff Merkley (Ore.) — laid out some priorities that could appear in amendments. They include creating jobs through rebuilding infrastructure, ending tax loopholes, raising the minimum wage, making college affordable to all students and extending funding for the Children's Health Insurance Program. Murray, who previously chaired the Senate Budget Committee, said there was bipartisan support for the December 2013 budget deal that rolled back sequestration for two years. Nine GOP senators voted for the deal. "We're willing to build on that," she said about the agreement she reached with Ryan. "Hopefully it won't take another government shutdown for Republicans to join us." The House and Senate Budget panels plan to each mark up their separate budget blueprints next week and bring them to the floor the last full week of March…"
http://thehill.com/policy/finance/235366-senate-dems-to-push-budget-priorities-through-amendments
Obama asks college reporters to help sell Student Aid Bill of Rights
"President Obama on Wednesday recruited college reporters to help educate Americans about the administration's latest round of college loan reforms, known as the Student Aid Bill of Rights. In a conference call with about 50 college reporters from across the country, the president promoted his higher education agenda. He also urged the young journalists to help sell his programs by directing readers to White House websites where they can declare their support for college-loan reforms. "I just urge you, as you're writing this up, if your readers and listeners agree with the values I just stated, they can go to WhiteHouse.gov/collegeopportunity, sign their names. I've signed it. I'm asking members of Congress and lenders and business leaders to do the same," Mr. Obama said. "We want to mobilize the energy and focus the attention of everybody nationally around the basic principles that can make it easier for young people to get the education they need. We can't allow higher education to become a luxury. It's an economic imperative that every American family should be able to afford." The call — which also included Education Secretary Arne Duncan and other administration officials — was made one day after Mr. Obama announced the student bill of rights, which puts restrictions on lenders in the name of helping graduates get out of debt faster…"
http://www.washingtontimes.com/news/2015/mar/11/obama-asks-college-reporters-help-sell-student-aid/?utm_source=RSS_Feed&utm_medium=RSS
Warren clashes with Obama on trade
"Sen. Elizabeth Warren (D-Mass.) is locking horns with the Obama administration over possible provisions in forthcoming trade proposals that she says could help multinational corporations at the expense of American workers. The administration hit back just minutes after Warren signed off a conference call with reporters, releasing information meant to show that President Obama's proposal would increase transparency and protect workers' rights. Warren has assailed Obama's plans to include in his proposal an international arbitration board for businesses that would settle trade disputes. In Washington, the proposed board is known as "Investor-State Dispute Settlement," or ISDS. "The name may sound a little wonky, but this is a powerful provision that would tilt the playing field for multinational corporations," Warren told reporters on a conference call sponsored by the left-leaning Alliance for Justice. She did not take questions from the media after her remarks. Critics contend that ISDS provisions allow companies to more easily challenge regulations, undermining important worker health and safety protections.  The administration emailed an ISDS fact sheet within minutes after Warren completed the call. They pushed back hard against any notion that ISDS tilts the playing field for corporations. "ISDS allows for neutral and transparent enforcement of a limited and clearly specified set of basic rights and protections already offered to U.S. and foreign investors alike under U.S. law," officials at the Office of the U.S. Trade Representative wrote in a public memo. It's not the first time that Warren has sparred on trade with the administration. She made similar criticisms against ISDS in an op-ed last month for The Washington Post. The day after Warren published her op-ed, Jeffrey Zients, director of the National Economic Council, rebutted Warren's ISDS criticisms in a White House blog post…"
http://thehill.com/policy/finance/trade/235342-warren-clashes-with-obama-on-trade
Fannie Mae putting taxpayers back at risk with careless behavior, probe warns
Mortgage giant hired unqualified auditor with conflict of interest for critical position
"Nearly seven years after it was bailed out from the housing market crash, mortgage giant Fannie Mae is still engaging in behavior that could precipitate future financial crises and taxpayer losses, a government watchdog warns in a report to be released Wednesday. The Federal Housing Finance Agency inspector general said its latest concerns involve Fannie Mae's "haphazard" decision to fill a critical auditor position with an employee who lacked proper qualifications and suffered from a conflict of interest. Unless Fannie Mae's leaders and the audit committee that allowed the hiring do their jobs better, there is a "substantial risk" the mortgage company "will operate in an unsafe and unsound manner, suffer losses and expose U.S. taxpayers to further financial risks," the inspector general said. The watchdog also had harsh words for the FHFA, the federal agency that oversees Fannie Mae, saying its own leadership failed to act on concerns about the hiring of the auditor position, choosing instead to stay silent. Fannie Mae and Freddie Mac are two federally insured mortgage giants that were taken over by the U.S. government in fall 2008 during the height of the U.S. financial crisis, which was caused in part by risky subprime mortgages. Taxpayers bailed out the two entities in one of the most dramatic government interventions in U.S. market history. FHFA was created as a federal agency to provide better oversight to the two mortgage giants…"
http://www.washingtontimes.com/news/2015/mar/11/fannie-mae-recklessness-risks-future-financial-cri/?utm_source=RSS_Feed&utm_medium=RSS
Wall St. banks launch massive buybacks, boost dividends
http://www.usatoday.com/story/money/2015/03/11/stress-tests-part-2-banks-federal-reserve-bac/70150998/
The federal debt debate: Boomers vs. millennials
Welcome to the generational wars of the budget debate coming this month in Congress.
"Economist Laurence Kotlikoff told the Senate Budget Committee last month that the U.S. government is flat broke. The very next night, he was on "PBS NewsHour" teaching upper-income professional couples how to claim tens of thousands in extra spousal benefits from a Social Security system he had just said was worse off than Detroit. Welcome to the generational wars of the budget debate coming this month in Congress. Trying to reach out to younger voters, Republicans are hitting hard on the theme that the federal debt is an undue burden on the new millennials. But the GOP's lead witness in this case is also preaching how baby boomers can profit by standing the history of Social Security's spousal benefit on its head. "I agree, taken by itself, it may be unfair," Kotlikoff says. "But it's not a matter of my opinion as to whether it is unfair or not. Everyone should be informed about everything that is in the law. Once they pay their taxes, they should take advantage of what they can get. It should not be that we get to fairness by not telling people." Caught most in the middle is the Social Security Administration, charged with overseeing the two beleaguered trust funds: one insuring disabled workers and the second covering old-age benefits for those in retirement. The disability program — already strained by the baby boom generation — faces a major funding shortfall at the end of 2016, and Republicans are demanding new reforms as the price for any relief. At the same time, Social Security's much larger retirement program is less than 20 years away from its own reserves being exhausted. And the new, more aggressive claiming strategies could make matters worse by adding billions in long-term costs. "It makes me very sad to have this system, which is supposed to be equitable, to have all these strategies where you can game it," said Alicia Munnell, director of the Center for Retirement Research at Boston College. "And the people who win are higher-income people like me." For his part, Kotlikoff casts himself as the unapologetic reformer — albeit one also promoting a new book on claiming strategies that he has written with Paul Solman, economics correspondent of "NewsHour." "It's not my job. If Congress decides this is unfair, they will change it," said the Boston University professor. "I think the whole system is unfair. I think the whole thing needs to be shut down at the margins and replaced with something that is rational and fair." One consistent theme in the larger Social Security debate is how to keep individuals in the workforce longer. It's a common-sense goal, but it also raises real questions of equity. In the case of the disability program, low-income workers today often face an all-or-nothing set of choices, and there is growing interest in finding ways to intervene earlier and help the disabled to stay on the job. The same is true for Social Security's old-age benefits. When Congress voted in 1983 to gradually raise the retirement age from 65 to 67, it also set in motion a major expansion of credits rewarding individuals to stay on the job even longer, to age 70…"
http://www.politico.com/story/2015/03/the-federal-debt-debate-boomers-vs-millennials-115961.html
Prospects dim for defense spending
"A group of Senate Democrats warned Wednesday that they will not support any plan to ease military spending cuts without similar relief for other federal programs, reducing the chances that the Pentagon will receive the funds it requested. "I am not aware of [any Democrat] that I know, who seeks to end sequestration just for defense and allow terrible cuts to go through for working families," said Sen. Bernie Sanders of Vermont, an independent who caucuses with Democrats and is the top Democrat on the Senate Budget Committee. Sanders led a group of six budget committee Democrats in a press conference Wednesday to discuss what kind of budget they would support: one that boosts hiring, raises the minimum wage and protects federal programs including Social Security and Medicare. The Senate Budget Committee must decide by next Wednesday whether to follow the sharply cut funding levels for all federal programs under sequestration, including defense, or cut a deal to raise spending beyond the sequester caps for some federal programs through offsets or another compromise. Each of the military services has outlined the dire consequences under sequestration for its ability to meet a growing array of global threats without increasing the risk to the lives of troops. On Tuesday Sen. Lindsey Graham, R-S.C., who sits on both the budget committee and the Senate Armed Services Committee, suggested he would be willing to accept some tax increases if the Democrats would be willing to accept some cuts to entitlement programs. Sanders said none of the budget committee Democrats had been approached by Graham on the offer…"
http://www.washingtonexaminer.com/prospects-dim-for-defense-spending/article/2561390?custom_click=rss
Sen. Coons Calls For 'War Surtax' To Fight ISIS; Defense Sec. Agrees
http://cnsnews.com/video/cnsnews/sen-coons-calls-war-surtax-fight-isis-defense-sec-agrees
What Does Middle Class Mean?
"My AEI colleague Karlyn Bowman has a fascinating report out today. From a post she wrote on AEI's blog: "Middle-class economics" has been a focal point of President Obama's latest economic proposals. What does it mean to be middle class? The March issue of AEI's Political Report examines how Americans define "middle class" in terms of income and lifestyle, who identifies as belonging in the middle class, what economic challenges this class faces, and who Americans think best helps the middle class overcome those challenges. Find that, and more, by checking out the full report."
http://www.nationalreview.com/corner/415233/what-does-middle-class-mean-michael-r-strain
Big Banks Struggle to Pass Fed's 'Stress Tests'
Bank of America must resubmit proposal to address certain weaknesses
http://www.wsj.com/articles/federal-reserve-rejects-2-banks-capital-plans-in-annual-stress-tests-1426105804
Dollar surge poses policy dilemma for Fed
http://www.ft.com/intl/cms/s/0/e7751708-c7d0-11e4-8210-00144feab7de.html#axzz3U8trzXN9
COMMON CORE:
State Board Suspends School Accountability on Common Core
"The California Board of Education suspended the state's school accountability system on Wednesday for one year to give teachers and students time to adjust to new standardized tests aligned with Common Core standards. The board voted at a meeting in Sacramento not to produce an Academic Performance Index for the 2014-15 school year. The index uses student results on statewide tests to rank schools and to identify those that need improvement. School board President Michael Kirst said the state wants to make sure it is measuring student growth, not just baseline performance, on the new Smarter Balanced tests. The Common Core benchmarks adopted by a majority of states around the nation have come under fire in recent years, largely from conservatives who decry them as a federal infringement on school policy. The standards were approved for implementation by individual states, though the U.S. Department of Education encouraged their adoption through initiatives like Race to the Top. The new tests have angered some parents and teachers across the nation who say the exams distract from real learning, put added stress on students and staff members, and waste resources, especially in poor districts. In California, by contrast, the Common Core standards have been largely embraced by district leaders, parents and teacher unions. Kirst said even if the new test results aren't used on the state index, they will still be reported at the school, district and state level. "They'll be held accountable to the public," Kirst said. Several districts, including Los Angeles Unified, the nation's second-largest, requested that this year's assessments not be used for accountability purposes, arguing that students have not had enough time to practice on testing devices and that the new tests could not be reliably compared to the old pencil-and-paper standardized tests that California children took to measure growth. "We need that next year to look at this issue of growth," said Edgar Zarzueta, LAUSD chief of external affairs. The Smarter Balanced tests are required to be taken on a computer or tablet. At LAUSD, there were numerous problems when a practice test was administered, including the website crashing and slow connectivity. Those issues appear to be resolved: The tests are now being administered in 94 Los Angeles schools, and officials said Tuesday there were no major issues. The tests evaluate students in grades three through eight and 11 in Common Core-aligned English-language arts and math. Suspending the state's evaluation system means scores in the first year won't be used to take any corrective actions. Numerous parent, teacher and education organizations commented in favor of the delay at Wednesday's meeting. "We feel that accountability is very important to the public, but it's sensible to delay because the information is not all going to be clear and solid and current and we need the transition time," said Celia Jaffe, education commissioner of the California State PTA…"
http://abcnews.go.com/US/wireStory/california-board-moves-accommodate-common-core-test-29569394
California board moves to accommodate new Common Core test
http://cnsnews.com/news/article/california-board-moves-accommodate-new-common-core-test
House votes to approve bill ditching Common Core
"The Republican-controlled Arizona House voted for a bill ditching the state's new Common Core school standards Wednesday that also strips the state Board of Education's power to adopt new standards. The debate and 34-23 vote came after days of delays as some Republicans balked at the proposal. The bill now heads to the Senate, which rejected a bill to eliminate Common Core two weeks ago. During an hour of debate, Rep. Heather Carter, R-Cave Creek, called the proposal poorly crafted and filled with problems. She ticked off 29 individual issues, including language that could be construed to require instructional materials that contain the words "Common Core" be thrown out. "Does this bill now say that the millions of dollars that the taxpayers have funded are now immediately illegal and we have to go back and reinvest, to repurchase material that doesn't have the word 'Common Core' on it?" she said. House Bill 2190 by Republican Rep. Mark Finchem of Oro Valley drops the standards adopted by more than 40 states. They have become a political issue nationally as opponents criticize them as driven by the federal government. Arizona's Board of Education adopted the standards in 2010, well before the issue became politicized. Proponents say they are state-created and designed to increase standards so high school graduates are prepared for college…"
http://www.washingtontimes.com/news/2015/mar/11/house-gives-initial-ok-to-bill-ditching-common-cor/?utm_source=RSS_Feed&utm_medium=RSS
MISC.:
IRS Owes Taxpayers More Than $1 Billion In Unclaimed Tax Refunds
"Looking for some extra cash? The Internal Revenue Service has $1 billion of it waiting to be collected. An estimated one million taxpayers who did not file a federal income tax return for 2011 have failed to pick up refunds totaling $1 billion. The IRS estimates that about half of those refunds total $698 or more (that's a lot of Starbucks SBUX -0.82% coffee!). If you're due a refund, you don't get a refund check unless you file a return. Your window to file for refund is three years for most taxpayers: after that time, the money goes back to Treasury. That means, for the 2011 tax year, you have to file a return by Wednesday, April 15, 2015 in order to claim your refund. "Time is running out for people who didn't file a 2011 federal income tax return to claim their refund," said IRS Commissioner John Koskinen. "People could be missing out on a substantial refund, especially students or part-time workers. Some people may not have filed because they didn't make much money, but they may still be entitled to a refund."…"
http://www.forbes.com/sites/kellyphillipserb/2015/03/11/irs-owes-taxpayers-more-than-1-billion-in-tax-refunds/
The IRS Is Looking for Volunteers…to Tell the IRS How It's Doing
"The IRS announced Tuesday that it's looking for "civic-minded volunteers" to become members of the Taxpayer Advocacy Panel, a committee that offers advice and recommendations on how to improve the IRS. But while it may seem tempting to dole out advice to the IRS, be warned: the IRS is looking for people who can volunteer anywhere from 200 to 300 hours per year to the effort. That's more than five hours a week at the top end. "The TAP is vital because it provides the IRS with the taxpayers' perspective as well as recommendations for improvement," said National Taxpayer Advocate Nina Olson. "This helps the IRS deliver the best possible service to assist taxpayers in meeting their tax obligations." The IRS has been getting plenty of advice from taxpayers outside the TAP. Over the last few years, for example, the IRS has been roundly criticized for delaying tax-exempt applications from conservative groups. The IRS was also found to be spending money on lavish conferences, along with several other agencies. Those scandals have prompted Congress to reduce the IRS budget, which the IRS has claimed will hurt the services it provides to taxpayers. As a result, members of the TAP may find themselves saying there's not enough help for taxpayers who are struggling to understand the tax code and accurately file their taxes. People can join the TAP if they are U.S. citizens and if they don't have any outstanding tax debts. They must also pass an FBI criminal background check. The IRS is looking for new members in 18 states plus the District of Columbia. Those states are Alabama, Arkansas, California, Connecticut, Florida, Georgia, Hawaii, Kentucky, Maine, Missouri, New Hampshire, New Mexico, New York, Oklahoma, Pennsylvania, Tennessee, Texas, and Wisconsin. Alternates are needed in many of these states, and several more. People can apply at www.USAjobs.gov, and can get more information about the process at www.improveIRS.org."
http://www.theblaze.com/stories/2015/03/11/the-irs-is-looking-for-volunteersto-tell-the-irs-how-its-doing/
Ted Cruz's claim that the IRS tax code has more words than the Bible
http://www.washingtonpost.com/blogs/fact-checker/wp/2015/03/11/ted-cruzs-claim-that-the-irs-tax-code-has-more-words-than-the-bible/
MAJOR SURVEY FINDS RECORD LOW CONFIDENCE IN GOVERNMENT
"Americans' confidence in all three branches of government is at or near record lows, according to a major survey that has measured attitudes on the subject for 40 years. The 2014 General Social Survey finds only 23 percent of Americans have a great deal of confidence in the Supreme Court, 11 percent in the executive branch and 5 percent in Congress. By contrast, half have a great deal of confidence in the military. The survey is conducted by the independent research organization NORC at the University of Chicago. Because of its long-running and comprehensive set of questions about the public, it is a highly regarded source of data about social trends. Data from the 2014 survey was released last week, and an analysis of its findings on confidence in institutions was conducted by The Associated Press-NORC Center for Public Affairs Research and the General Social Survey…"
http://hosted.ap.org/dynamic/stories/U/US_POLL_FAITH_IN_GOVERNMENT?SITE=AP&SECTION=HOME&TEMPLATE=DEFAULT&CTIME=2015-03-11-15-47-05
Biden On Coal Regs: 'A Lot Of People Are Going To Get Hurt'
"Vice President Joe Biden is at it again, this time telling HBO viewers that federal regulations to move the U.S. away from coal-fired power is going to hurt a lot of Americans. "Us moving away from coal because it's such a polluter, there's a lot of people going to get hurt, good people who worked their whole life," Biden told VICE, a documentary series that premiered on HBO last Friday. "It's a national responsibility, in our view, to help them make that transition," Biden said. "We all have an obligation. When fundamental alterations in a generation of energy are up in play, there's winners and losers." It turns out Biden's right. Federal regulations clamping down on coal-fired power plants have cost thousands of jobs across the country as power plants and coal mines shed workers to stay in business. In the new season of VICE, filmmakers try to link man-made global warming to sea level rises across the world. The film says that the ice sheets in Greenland and Antarctica are melting faster than ever and are causing flooding in places like Bangladesh…"
http://dailycaller.com/2015/03/11/biden-on-coal-regs-a-lot-of-people-are-going-to-get-hurt/
Obama names new head of White House environmental council
"President Obama has tapped Christy Goldfuss, a former top official at the National Park Service, to lead his committee of environmental advisers. Goldfuss, currently an adviser at the Council on Environmental Quality (CEQ), will take over as its acting director on Monday, when current acting director Mike Boots resigns, CEQ spokeswoman Taryn Tuss said Wednesday. Goldfuss came to the Park Service in 2013 after working at the Center for American Progress, where she started the liberal group's program on public lands, focused on conservation and preservation of federally owned land such as parks, wilderness and land set aside for energy production.
In that position, she worked closely with John Podesta, who founded the think tank and was Obama's top adviser from last year until February. At the Park Service, she was the deputy director for congressional and external affairs, In that role, she oversaw communication and coordination between the agency and people outside the executive branch…"
http://thehill.com/policy/energy-environment/235358-obama-names-new-head-of-white-house-environmental-council
Obama embraces Keystone skepticism
"President Obama has increasingly sided with the most negative assessments of the proposed Keystone XL oil pipeline, leading both opponents and supporters to believe that he'll reject the contentious project's permit. As anger among Republicans in Congress has grown stronger when it comes to Obama's years-long delay on judging Keystone, the president has gradually abandoned attempts to avoid weighing in on the project's merits, gravitating instead toward arguments against it. His most recent comments, centering on the process used to mine Canada's oil sands, are among his most damning. "The reason that a lot of environmentalists are concerned about it is the way that you get the oil out in Canada — an extraordinarily dirty way of extracting oil," he said March 6 in South Carolina. It was just the latest in a line of negative reviews he's given on Keystone since November, when the Senate started formally debating a bill to go over Obama's head and approve the pipeline itself. Ultimately Obama vetoed a bill approved by the GOP-led Congress. And though his stated objection was that Republicans hadn't let the approval process run its course, his public remarks indicate strong reservations about letting Keystone proceed. "It could create a couple of thousand potential jobs in the initial construction of the pipeline, but we've got to measure that against whether or not it is going to contribute to an overall warming of the planet that could be disastrous," he said during an appearance on "The Colbert Report" in December. The State Department estimated last year that Keystone would support 42,000 jobs. But of the jobs it would create, only 35 would be permanent, while several thousand would be temporary construction positions. Obama gave one of his worst reviews of Keystone later in December, when he said the project would be "good for the Canadian oil industry but it's not going to be a huge benefit to U.S. consumers, it's not even going to be a nominal benefit to U.S. consumers." All the while, though, Obama has added caveats that he has still not decided whether he would approve the pipeline. The State Department is taking public comments on the project, proposed by TransCanada Corp. in 2008, and will make a recommendation to Obama on the project's impact on the national interest…"
http://thehill.com/policy/energy-environment/235294-obama-embraces-keystone-skepticism
White House drops plans to ban "green tip" bullets
"Amid an onslaught of criticism, the Obama administration has dropped plans to ban a popular type of rifle ammunition that can pierce a police officer's protective vest if fired from a handgun, the Bureau of Alcohol, Tobacco, Firearms and Explosives said Tuesday. More than 80,000 people have commented on the proposal to ban certain types of 5.56 mm, or .223 caliber, ammunition since the agency announced its proposal last month. An ATF spokeswoman, Ginger Colbrun, said the vast majority of comments were critical of the proposal. Objections also came from 291 members of Congress – majorities of both the House and Senate. The ATF had proposed banning some types of ammunition used in the popular AR-15-style rifles. The rule change would have affected only "M855 green tip" or "SS109" rounds with certain types of metal core projectiles. In a letter to ATF Director B. Todd Jones last month, House Judiciary Committee Chairman Bob Goodlatte, R-Va., objected to the plan. On Tuesday, he applauded the reversal, saying he was "pleased that the Obama administration has abandoned its attack on the Second Amendment." Armor-piercing handgun ammunition has been banned since 1986 as a way to protect police officers under the federal Law Enforcement Officers Protection Act. The rifle bullets considered under the ban were long thought to be considered exempt because they were used for "sporting purposes," such as target shooting. Colbrun said ATF proposed ending the exemption in part because of the advent of AR-style pistols that can fire the rounds. Such guns did not exist when the armor-piercing ammunition law was passed. She said the legislation also did not define "sporting purposes," which has led to more than 30 requests for exemptions in recent years…"
http://www.cbsnews.com/news/white-house-drops-plans-to-ban-green-tip-bullets/
Obama's commitment to gun regs 'as strong as ever'
"President Obama remains committed to "common-sense" gun regulations, even though his administration backed off a proposal to ban a popular type of armor-piercing ammunition.  "The president's commitment to putting in place common-sense rules that will protect Second Amendment rights, but also prevent those who shouldn't have firearms from getting them, is as strong as ever," White House press secretary Josh Earnest told reporters on Wednesday. "I think the president's own personal conviction on this matter has been pretty evident to those who have watched his public comments," he added. The Bureau of Alcohol, Tobacco, Firearms and Explosives (ATF) on Tuesday delayed a plan to ban 5.56mm M855 "green tip" bullets, which are used in AR-15 rifles. That prompted criticism from some Capitol Hill Democrats that the agency caved to the gun lobby. Rep. Steve Israel (D-N.Y.) ripped the ATF, saying the decision puts police officers in danger. "Our law enforcement officers and first responders risk their lives every day to keep our communities safe," he said in a statement. "ATF should stop jeopardizing their safety by caving to the gun lobby and implement this common-sense proposal to save lives and keep our men and women in uniform safe." Rep. Carolyn Maloney (D-N.Y.) said "it's shameful that the gun lobby has, yet again, successfully worked to block an effort that would keep our communities safer from the threat of gun violence." The National Rifle Association (NRA) spearheaded a campaign against the proposed ban since it was announced last month, arguing that the bullets are commonly used by sportsmen. In announcing the delay, the ATF noted that it received more than 80,000 comments on the proposal, the vast majority of them negative. Republican lawmakers railed against the rule, arguing that the administration was infringing upon the Second Amendment. Gun control groups have argued that hunters and sportsmen do not need to use the specific type of bullet in question. And the ATF had said that the bullet could be loaded into certain handguns, which could endanger police officers because the bullets could pierce their body armor. The ATF said it would re-evaluate the proposal after the comment period closes on March 15. "After the close of the comment period, ATF will process the comments received, further evaluate the issues raised therein, and provide additional open and transparent process (for example, through additional proposals and opportunities for comment) before proceeding with any framework," the agency said in a statement Tuesday…"
http://thehill.com/business-a-lobbying/235389-obamas-commitment-to-gun-regs-as-strong-as-ever
Dept. of Lunch: Progressives Know Best What All Students Should Eat
http://www.theblaze.com/stories/2015/03/11/dept-of-lunch-progressives-know-best-what-all-students-should-eat/
White House to Hillary: You're on your own in email scandal
White House: 'Not particularly interested' in Clinton's personal emails
"The White House said Wednesday it is "not particularly interested" in Hillary Clinton's personal email, effectively telling the former secretary of state she is on her own in dealing with the growing scandal. Mrs. Clinton, who served as Mr. Obama's secretary of state from 2009 to 2013, said Wednesday she's turned over to the State Department 30,490 emails deemed official. She did not use a .gov email address during her four years at the State Department and instead relied on a private account that she also used to send and receive "personal" messages. At least 31,830 of those personal emails now have been deleted, Mrs. Clinton said. She rejected calls to turn over her private email server to an independent third party to ensure no emails related to government business were deleted or have been kept hidden. While Republicans are calling for greater scrutiny over Mrs. Clinton's personal email, the Obama administration shrugged off questions about the former secretary's lack of transparency. "Frankly, the secretary's handling of her own personal email and the maintenance of personal email inbox is something that I'm not going to comment on and not particularly interested in," White House press secretary Josh Earnest said…"
http://www.washingtontimes.com/news/2015/mar/11/obama-hillary-youre-your-own-email-scandal/?utm_source=RSS_Feed&utm_medium=RSS
White House won't say whether Obama uses private email
"White House press secretary Josh Earnest Wednesday declined to say whether President Obama uses a private or a government email address, claiming the president's personal security as a reason for withholding an answer. "I'm not going to be in a position to talk about the president's email address for a variety of reasons," Earnest told reporters Wednesday when asked if Obama uses a private or a dot-gov email address. Earnest said Obama takes the law that governs his email use very seriously and "all the emails that the president sends are governed by that." He appeared reluctant to react to Hillary Clinton's press conference Tuesday, in which the presumptive Democratic candidate for president in 2016 stated she set up the private email server and used it exclusively during her time as secretary of state as a matter of convenience. The State Department has already taken steps to preserve and make public tens of thousand of Clinton's private emails on official business, he said. Earnest said he wasn't interested in Clinton's admission that she deleted nearly 30,000 emails she deemed personal from her private server. "The secretary's handling of her own personal email and the maintenance of her own email inbox is not something I'm particularly interested in," he said.The White House also repeatedly declined to say whether the State Department lived up to the Obama's campaign promise to run the most transparent administration in history…"
http://www.washingtonexaminer.com/white-house-wont-say-whether-obama-uses-private-email/article/2561375?custom_click=rss
Josh Earnest Refuses To Say Whether Or Not Obama Uses Private Email [VIDEO]
"During the White House press briefing Wednesday, White House press secretary Josh Earnest refused to answer whether or not President Barack Obama uses a private email for government business.
REUTERS' JEFF MASON: You've talked about the president's emailing habits and his address. Can you clarify; is the email address that he uses a .gov address? EARNEST: Jeff, I'm not going to be in a position to talk about the president's email address. I'm just– for a variety of reasons including related to the security of that email address… [T]he president does take very seriously the requirements he is under based on the Presidential Records Act. That's different from Federal Records Act, that governs the archiving of records of other government employees. At the White House, there is Presidential Records Act in place that has different requirements for the handling of records. And I can tell you that all of the emails that the president sends are governed by that act, and are properly maintained in accordance with the Presidential Records Act…"
http://dailycaller.com/2015/03/11/josh-earnest-refuses-to-say-whether-or-not-obama-uses-private-email-video/
Reporter to Earnest: Does Obama Use a .gov Email Address?; Earnest: I'm Not Going To Talk About His Email
http://www.realclearpolitics.com/video/2015/03/11/reporter_to_earnest_does_obama_use_a_gov_email_address_earnest_im_not_going_to_talk_about_his_email.html
Associated Press files lawsuit demanding access to Clinton emails
"The Associated Press sued the State Department Wednesday to demand it turn over former Secretary Hillary Rodham Clinton's emails, saying Obama administration officials have botched five different open-records requests over the last five years. Going straight to the heart of the Clinton email controversy, the AP said despite five years of questions, the State Department never said it didn't have control over Mrs. Clinton's emails, suggesting that officials were breaking the spirit of open-records when they said they were conducting searches for records. "State's failure to ensure that Secretary Clinton's governmental emails were retained and preserved by the agency, and its failure timely to seek out and search those emails in response to AP's requests, indicate at the very least that State has not engaged in the diligent, good-faith search that FOIA requires," the news organization said in its lawsuit, filed in federal district court in Washington, D.C. Mrs. Clinton on Tuesday confirmed that she had used her own private email, set up on her own server, during her four years as secretary. Despite using her private account, she said she generally tried to do government business by emailing others on their official accounts, so she believed that her communications were stored. But she didn't turn over her official business emails until late last year, or about 20 months after she left office. And she said she decided which emails were business-related and which were personal, and she said she deleted the personal ones. All told, she said she turned over 30,490 emails and deleted 31,830 she deemed private. She has refused to turn over the email server she used, saying the law gives her the power to judge which communications are public and which are private. As a potential presidential candidate Mrs. Clinton's emails are bound to come under intense scrutiny, and the Associated Press said it filed its first request for her records on March 9, 2010. The news organization filed an Aug. 2, 2013, request seeking records on surveillance programs; an Aug. 8, 2013, request regarding BAE Systems, a major contractor; an Aug. 20, 2013, request seeking Mrs. Clinton's records concerning her adviser, Huma Abedin; and an Aug. 20, 2013, request seeking records related to the raid that killed Osama bin Laden…"
http://www.washingtontimes.com/news/2015/mar/11/associated-press-files-lawsuit-clinton-emails
Associated Press Sues State Department to Force Hillary Clinton Email Release
h http://www.theblaze.com/stories/2015/03/11/associated-press-sues-state-department-to-force-hillary-clinton-email-release/
Hillary Clinton could face jail time as email scandal sparks legal challenges
"The Obama administration will soon find itself in court having to explain to federal judges why it never told anyone former Secretary of State Hillary Rodham Clinton used a secret email address, potentially spoiling dozens of open records requests, experts said Wednesday. And Mrs. Clinton could face up to three years in prison per message if she is found to have broken her word and handled classified information on the secret account, one open records expert told The Washington Times. The legal challenges have already begun, with The Associated Press filing a federal lawsuit saying the State Department has foiled five years' worth of requests for Mrs. Clinton's emails, but never told them or the court that she kept her own server — meaning that her emails weren't being searched. Meanwhile, the White House tried to keep Mrs. Clinton at arm's length, insisting she alone can answer questions about what she did, and saying that none of Mr. Obama's aides were involved in helping her decide which emails to turn over to the State Department and which to delete. Mrs. Clinton's office remained silent a day after the former first lady and potential 2016 presidential candidate held a press conference admitting she kept a private email server out of "convenience," belatedly went through and found public records among her emails and then deleted nearly 32,000 emails she and her lawyers deemed private. The moves have raised a number of questions about her potential legal jeopardy amid arcane and somewhat outdated open records rules…."
http://www.washingtontimes.com/news/2015/mar/11/hillary-clinton-could-face-jail-time-as-email-scan/?utm_source=RSS_Feed&utm_medium=RSS
GOP: Massive search ahead for documents withheld by Hillary Clinton
http://www.washingtonexaminer.com/gop-massive-search-ahead-for-documents-withheld-by-hillary-clinton/article/2561401
Clinton was required to sign document claiming she turned over emails in 2013
http://www.washingtonexaminer.com/did-clinton-sign-or-not/article/2561407
Rand Paul On Hillary: 'I Don't Think Convenience Should Trump National Security' [VIDEO]
"In a Wednesday appearance on NBC's "Today" Show, Sen. Rand Paul called into question Hillary Clinton's email practices in the wake of her long-awaited remarks. In an interview with host Matt Lauer, Paul said that Clinton's excuse that she "opted for convenience" is not a valid excuse, and something that shouldn't "trump national security." Paul also hit her for, inherently, asking for the American people to trust her, telling Lauer that "we can't trust her to do the right thing the first time.
PAUL: Well here's the thing, I don't think convenience should trump national security. She's also admitted in other interviews that she has an iPhone and a Blackberry, so she does carry two devices. I think that the fact that she didn't obey the rules by not putting them on a government server and now she says there wasn't classified information, I'm not sure that can be trusted. We can't trust her to do the right thing the first time. And the thing about classified information: we're not talking about, necessarily, transmitting a document that's classified, but many of her conversations could be classified. So lets say that I wanted to know tomorrow about all her conversations by email with the president, I would think many of those would be classified, and yet she says she did these conversations on a private server. Nothing ever seems to be gone for good on the internet. But the other question that I would have is there is a period time when she was traveling to Libya that we are concerned about her emails, and those aren't out there. So did she delete those? Really the problem is when someone shows themselves not necessarily to be trustworthy about doing the right thing, she was supposed to put the email on a government server, on a secure server, and she didn't. And now she says, "well, I didn't do the right thing then, but trust me now that the ones I deleted weren't pertinent. And now trust me that there aren't emails that exist concerning this trip to Libya, trust me that I'm doing the right thing. My sense of trust is a little bit lost."
http://dailycaller.com/2015/03/11/rand-paul-on-hillary-i-dont-think-convenience-should-trump-national-security-video/
Sen. Barbara Boxer Dismisses Hillary Email Scandal: "Let's Move On To What's Important To The People"
http://www.realclearpolitics.com/video/2015/03/11/barbara_boxer_dismisses_hillary_email_scandal_lets_move_on_to_whats_important_to_the_people.html
'OBSCURE' COURT FILING EXPLODES HILLARY CLINTON EMAIL SCANDAL
http://www.breitbart.com/big-government/2015/03/11/obscure-court-filing-explodes-hillary-clinton-email-scandal/
AP FACT-CHECK: HILLARY'S EMAIL EXCUSES DON'T HOLD WATER
http://www.breitbart.com/big-journalism/2015/03/10/ap-fact-check-hillarys-email-excuses-dont-hold-water/
When Hillary's Server Meets Obama's Pen
"Would a Hillary Clinton presidency rerun the corruption, secrecy, and paranoia of the 1990s? Sure, but that's not the half of it. The larger problem would be a marriage of Hillary's "Go to hell" attitude with Obama's dangerous expansion of executive authority. What happens when someone who thinks "the rules don't apply to me" is entrusted with custodianship of our ultimate rulebook, the Constitution? Symbolically, Obama began his questionable expansion of executive authority in 2012 by gutting the work requirements of the 1996 welfare reform bill, a joint product of the Clinton administration and newly dominant congressional Republicans. Voters may think a Hillary presidency would mean a return to those days of relative cooperation. In fact, Obama's abusive expansion of executive authority has handed Hillary a path around the sort of compromises she never wanted Bill to make to begin with. Hillary quickly endorsed Obama's executive order on immigration, which of course he'd repeatedly said would overstep his presidential powers. The public may have been thinking, "Hillary is taking a liberal line on immigration." But Hillary was probably thinking, "My powers!  He's expanding my powers." Just before the ill-fated press conference on her emails, Hillary took a hard pro-Obama line on the latest skirmish over presidential authority. Obama is close to entering into a ten-year agreement with Iran (extending well beyond his term in office), without presenting that agreement for Senate ratification as a treaty. Once again in defending Obama on a policy issue, Hillary is effectively embracing a precedent for her own expanded powers as president. We've already seen Obama unilaterally suspending and revising the details of Obamacare, an instance of which is now the most prominent case before the Supreme Court. Does anyone believe that Hillary would be less aggressive than Obama in arrogating to herself the right to re-write?…"
http://www.nationalreview.com/corner/415230/when-hillarys-server-meets-obamas-pen-stanley-kurtz
The Thrill of Hillary, the Agony of Delete
http://www.nationalreview.com/campaign-spot/415226/thrill-hillary-agony-delete-jim-geraghty
Why Clinton's Emails Matter
http://www.realclearpolitics.com/articles/2015/03/11/why_clintons_emails_matter_125899.html
10 Things America Wants in Its President in 2016
http://abcnews.go.com/Politics/10-things-america-president-2016/story?id=29565905
POLL: JEB BUSH FARES HORRENDOUSLY WITH MIDDLE CLASS VOTERS, ONLY 4 PERCENT THINK HE REPRESENTS THEM
"A minuscule 4 percent of Americans think that former Florida Gov. Jeb Bush represents middle class values well, numbers far worse than Hillary Clinton, President Barack Obama or either political party, a new NBC News/Wall Street Journal poll finds. Bush's biggest electability problems would come if he does survive what will be a bloodbath GOP primary, as it's unlikely conservative Republican voters would even turn out for him in a November general election should he get the nomination. This poll shows yet again why that's the case. Respondents were asked the following question about Obama, Clinton, Bush, the Republican Party and the Democrat Party: "Let me read you a list of some groups and individuals, and I would like you to tell me how well each one represents the values of the middle class–very well, fairly well, just somewhat well, or not very well. If you don't know the name, please just say so." A whopping 22 percent gave Obama a "very well" rating, and 18 percent did so for Clinton. The Democratic Party got 15 percent "very well" rating and Republicans got 7 percent. But Bush only managed to muster 4 percent, an abysmally low performance among arguably the most important part of the American public for any political candidate: the middle class. A total of 40 percent responded Bush doesn't represent middle class values, and 38 percent were somewhere in the middle between "very well" and "not very well." Bush's spokeswoman Kristy Campbell hasn't responded to an emailed request for comment in response to these numbers. The survey was conducted from March 1 through March 5 with a sample of a 1,000 adults with a margin of error of 3.1 percent…"
http://www.breitbart.com/big-government/2015/03/11/poll-jeb-bush-fares-horrendously-with-middle-class-voters-only-4-percent-think-he-represents-them/
Jeb Bush Set to Tap Policy Director
http://www.nationalreview.com/corner/415278/jeb-bush-set-tap-policy-director-eliana-johnson
Let's say Hillary's out in '16. Then what for Dems?
"Of course, this scenario is completely ridiculous, outlandish and impossible. Plus, everybody knows it could never happen. But let's just say between us that Hillary Clinton realizes after months of thoughtful planning and self-examination that she actually has no real campaign rationale other than gender for becoming the United States' 45th president. Nothing. No superb job qualification beyond sitting for a million useless frequent flyer miles on government planes.
That no one outside Chicago gets elected in modern America based on entitlement. That after a quarter-century of parsings, posturings and prevarications she and her pretend husband have accumulated so many tons of political baggage her campaign could not possibly get off the ground, even on Southwest where bags fly free. Then what for Democrats, who've been counting on her political presence atop their 2016 ticket since giving up on He-Who-Blames-All-But-Himself? Naturally, no Democrat talks publicly dumping Hillary from a presidential race she has yet to enter. Usually it's Republicans who anoint an heir-apparent nominee who's the loser from last time, like John McCain in 2008 and Mitt Romney in 2012. This time, though, it's the Dems inheriting and Republicans with an open field. Clinton's bid to capture her party's next presidential nomination is as absolutely certain today as it was at this point in 2007. A recent Rasmussen Reports poll found 75% of all likely voters and 88% of likely Democrat voters felt it was "likely" she'd be the nominee in Philadelphia come late July, 2016. But given her campaign careening from iceberg to iceberg in recent months, pollsters wonder about things that seem inevitable. So do we. And so, secretly, do the big money Dems, who've anticipated a lucrative third Clinton crony term a long time…"
http://news.investors.com/Politics-Andrew-Malcolm/031115-742891-what-if-hillary-clinton-problems-prevent-her-run.htm
The Past Decade's Most Effective Tea Party Took Place on the Left
Private money has infused American politics for centuries, and it certainly isn't some monopoly of conservatives.
"…And there are at least as many donors working from the left side of the political spectrum as from the right. Next time you hear it said that "the shadow of 'dark money' haunts our politics and policy making," you might want to point out that liberals and conservatives are dealing and being dealt in very similar proportions. Indeed, the most successful instance in the past ten years of changing politics and policy by donating money was a case orchestrated from the left. In 2004, Colorado was a solidly Republican state. The governor, both U.S. senators, and five of its seven members of the House belonged to the GOP. That same year, Colorado gave its electoral votes in the presidential election to George W. Bush. By the time of the 2008 elections, however, the politics of the state had been turned upside-down. After all the ballots had been counted, the governor, both U.S. senators, and five of seven House members were Democrats, plus Obama carried the state. It was a full-fledged flip. National political trends explained some of this movement, as the whole country had shifted in a liberal direction. The largest part of this dramatic transformation, however, could be ascribed to a group of liberal philanthropists wielding a mix of public-policy giving and campaign donations. The so-called Gang of Four consisted of Rutt Bridges, a venture capitalist; Tim Gill, founder of the software firm Quark; Jared Polis, an Internet businessman who would win election to Congress as a Democrat in 2008; and Pat Stryker, the heiress of a medical-equipment company. All were motivated to some degree by gay rights. "Nothing can compare to the psychological trauma of realizing that more than half the people in your state believe that you don't deserve equal rights," Gill told the Chronicle of Philanthropy after Colorado voters amended the state constitution to prohibit the government from granting special protected status on the basis of sexual orientation. By the late 1990s, Gill and his allies were determined to elect Democrats to office at all levels of government. In 1999, Bridges founded the Bighorn Center for Public Policy with $1 million of his own money. The short-lived think tank pushed successfully for new rules on campaign finance, setting the stage for the Gang of Four and its new model of policy philanthropy. Before long, they were funding an infrastructure of nonprofit organizations that issued reports, investigated conservative politicians, and generated controversy. They gave Colorado Media Matters, a left-wing media-pressure group, enough money to keep a dozen people on staff. Citizens for Responsibility and Ethics in Washington, a liberal group that publicizes politicians' questionable behavior, opened a Colorado field office. A website called ColoradoPols.com set out to influence statewide reporting. "I can't tell you how often reporters would call 36 hours after something appeared there," said Bill Owens, who was Colorado's Republican governor from 1999 to 2007. Through their combination of public-policy philanthropy and traditional campaign contributions, the Gang of Four built a well-oiled machine whose central purpose was to persuade voters not to vote for conservative candidates. In an investigative story for the Denver Post, reporter Karen Crummy explained how the various pieces fit together: "A liberal group with a nonpartisan name like Colorado First puts out a list of polluters and demands official action. A Republican running for Colorado office is on the list. Paid liberal bloggers chatter. An online liberal publication with a newspaper-like name writes an article about the candidate and his company polluting Colorado's streams. A liberal advocacy group puts out a news release, citing the group and the pollution, which sound reputable to an ordinary voter. They mass e-mail the release and attach a catchy phrase to it like 'Dirty Doug.' At some point, the mainstream media checks out the allegations."…"
http://www.nationalreview.com/article/415214/past-decades-most-effective-tea-party-took-place-left-john-j-miller-karl-zinsmeister
Suspicious Fires Twice Destroy Sharpton Records
"And he didn't comply with tax and campaign filing requirements. As Al Sharpton ran for mayor of New York City in 1997 and for president in 2003, fires at his offices reportedly destroyed critical financial records, and he subsequently failed to comply with tax and campaign filing requirements. The first fire began in the early hours of April 10, 1997, in a hair-and-nail salon one floor below Sharpton's campaign headquarters at 70 West 125th Street. From the start, investigators deemed the fire "suspicious" because of "a heavy volume of fire on arrival" and because many of the doors remained unlocked after hours, according to the New York Fire Department's fire-and-incident report. As the fire crept upward into Sharpton's headquarters, it destroyed nearly everything, including computers, files, and campaign records, the Reverend's spokesperson at the time told Newsday, adding that "we have lost our entire Manhattan operation." But a source knowledgeable about the investigation tells National Review Online that Sharpton's office was mostly empty, and that the damage was not extensive. Top city officials, including then-mayor Rudy Giuliani, said initial suspicions centered on the hair-and-nail salon, not on Sharpton's campaign, Newsday reported. The fire department sent the case as an arson/explosion investigation to the New York Police Department. By the time of publication of this report, the NYPD had not provided the records requested by National Review Online on December 16, 2014, but it confirmed that the investigation had been closed without an arrest…"
http://www.nationalreview.com/article/415212/suspicious-fires-twice-destroyed-key-sharpton-records-jillian-kay-melchior
McCain: "Gen. Dempsey Most Disappointing Chairman Of The Joint Chiefs That I Have Ever Seen"
"John McCain on Chairman of the Joint Chiefs of Staff General Martin Dempsey saying he "may" ask President Obama for troops on the ground to fight ISIS. McCAIN: General Dempsey is the most disappointing chairman of the joint chiefs that I have seen, and I have seen many of them… He says he may request that. He has supported the plan to completely withdraw from Afghanistan. And he has basically been the echo chamber for the president. And one of the reasons we are in the situation that we're in in the world today – and particularly in the Middle East – is because the lack of his either knowledge or candor about the situation in the Middle East. And it has done great damage, and so all I can say is he only has eight more months."
http://www.realclearpolitics.com/video/2015/03/11/mccain_gen_dempsey_most_disappointing_chairman_of_the_joint_chiefs_that_i_have_ever_seen.html
Sen. Rubio: Much of our ISIS strategy is being driven by a desire not to upset Iran
"Sen. Marco Rubio and top Obama administration officials locked horns on Wednesday in a Senate hearing on the president's proposal for new war powers to fight against Islamic State militants. Rubio tied the request to President Barack Obama's approach to dealing with Iran, and questioned administration officials about to what extent negotiations with Iran over its nuclear program were coloring U.S. policy in Iraq and Syria. Democrats worry about a full-scale U.S. ground war in the Mideast, while Republicans do not want Obama's hands tied in terms of military action, and have reservations about restrictions – such as a ban on "enduring" use of U.S. ground troops – in the war powers proposal.  At the same time, Republicans, and some Democrats, are insisting on the ability of Congress to have a say in the final nuclear deal with Iran. The war powers legislation, debated in a Senate Foreign Relations Committee hearing, will set up the first war vote in Congress in 13 years. "I believe that much of our strategy with regards to ISIS is being driven by a desire not to upset Iran so they don't walk away from the negotiating table on the deal that you are working on," Rubio, a Florida Republican, said during the hearing by the Committee, of which he is a member. "Tell me why I am wrong."…"
http://latino.foxnews.com/latino/politics/2015/03/11/sen-rubio-much-our-isis-strategy-is-being-driven-by-desire-not-to-upset-iran/
Hillary Clinton Provokes Fight With GOP Presidential Candidates On Twitter
"Former Secretary of State Hillary Clinton, perhaps trying to deflect attention away from the email scandal she finds herself in, threw the first punch Wednesday in a Twitter fight with potential presidential candidates. Clinton tweeted Wednesday that "no one considering running for commander-in-chief should be signing on" to the Republican letter about the Obama administration's nuclear negotiations with Iran:.."
http://dailycaller.com/2015/03/11/hillary-clinton-provokes-fight-with-gop-presidential-candidates-on-twitter/
Kerry Gets Testy at Senate Hearing Over Iran Letter
"Secretary of State John Kerry sparred angrily with Republican foreign relations chairman Bob Corker on Wednesday, with the Tennessee Republican refusing to allow Kerry to filibuster the committee over the letter sent by 47 Senate Republicans to the leader of Iran. The Obama administration reacted furiously to the letter, which told the Iranian regime not to count on any nuclear agreement not agreed to my the United States Congress. And during a Senate hearing on Wednesday, Kerry spent five minutes excoriating the move. "This letter raises questions of judgment and policy," he said, accusing the Republicans of being wrong on the law and reckless in their behavior. "Mr. Secretary, I know that's a well-written speech," Corker said, "but you've been at this –" "It's not a speech! This is not a speech!" Kerry said. "This is a statement about the impact of this irresponsible letter. The letter does not have legal authority, and I think you have to ask what people are trying to accomplish." "But I'm asked by one senator the impact, and I'm laying out to the committee what the impact is," he continued. "Five minutes and 26 seconds later, you finished," Corker said. "Let me just say, I didn't sign the letter. I'm very disappointed, though, that you've gone back on your statement that any agreement must past muster with Congress. The way we pass muster here is we vote." …"
http://www.nationalreview.com/corner/415243/kerry-gets-testy-senate-hearing-over-iran-letter-brendan-bordelon
While Dems Are Complaining About GOP Senators' Letter to Iran, Guess What Ted Kennedy Did in 1983
"The outrage over the letter sent by 47 U.S. senators to Iran's leaders has been called everything from "unprecedented" to "treasonous." But is it treason? Is it unprecedented? Based on a story first published in 1991, the letter organized by Sen. Tom Cotton (R-Ark.) and signed by 46 Senate colleagues does not mark the first time an elected official has reached out to a foreign government involved in sensitive nuclear negotiations with a U.S. president. In 1983, the late Sen. Ted Kennedy concocted a scheme meant not only to undermine President Ronald Reagan's nuclear arms reduction talks with the Soviet Union, but to propel the senator into the catbird seat for the 1988 presidential election. The Kennedy plan was only revealed after a treasure trove of documents from the dissolved Soviet empire was released. London Times reporter Tim Sebastian brought the story to the world in 1991, revealing a memo from then-KGB head Viktor Chebrikov to the Soviet leader, Yuri Andropov. In the note, Chebrikov detailed Kennedy's plan, presented in person, by former U.S. senator and close Kennedy friend, John Tunney. (Kennedy was the best man at Tunney's 1977 wedding.) Chebrikov's account of two days in May 1983 included Tunney detailing a series of steps that would undermine Reagan's negotiations with the Soviet leader while strengthening Kennedy's position and making Democrats look like they were leading the push for a peaceful world, free of fear of a nuclear war between the U.S. and the Soviets. The story didn't receive too much attention until Peter Robinson's opinion piece was carried in the New York Post and Forbes online in 2009…"
http://www.theblaze.com/stories/2015/03/11/while-dems-are-complaining-about-gop-senators-letter-to-iran-guess-what-ted-kennedy-did-in-1983/
Senators press administration on need for AUMF vote
"Senators from both parties pressed top administration officials Wednesday on the scope and necessity of congressional authorization for ongoing operations against the Islamic State, underscoring how hard it will be to pass with the bipartisan support sought by President Obama. The Obama administration maintains they have the existing legal authority to conduct military operations that are already underway in Iraq and Syria, prompting a question of what would be different if an Authorization for Use of Military Force was approved. "I don't think there will be any difference in our activities," Gen. Martin Dempsey, chairman of the Joint Chiefs of Staff, said at a hearing in response to Idaho Sen. James Risch, the Foreign Relations Committee's second-ranking Republican…"
http://www.usatoday.com/story/news/politics/2015/03/11/senate-foreign-relations-aumf/70141644/
Obama's unilateral actions could doom Iran deal
"President Obama's plan to use executive actions and national security waivers to suspend sanctions on Iran are becoming the next battleground in his quest for a nuclear deal — and the virtually unprecedented move could end up sinking the deal. "It's one of the few arms control agreements in history where Congress has not played a meaningful role," Mark Dubowitz, executive director of the Foundation for Defense of Democracies told the Washington Examiner. Top Democratic critics of the Obama administration's handling of the talks with Tehran say the regime of the Supreme Leader Ayatollah Ali Khamenei is very concerned that the next U.S. president could overturn or significantly alter any agreement not ratified by Congress. Sen. Chuck Schumer, D-N.Y., doubts Tehran would sign off on any waiver-dependent deal. "I don't think Tehran would sign a deal without permanent sanctions unless they were changed in some regard because a new president could get rid of them," he said…"
http://www.washingtonexaminer.com/obamas-unilateral-actions-could-doom-iran-deal/article/2561343?custom_click=rss
Kerry: Congress Won't Be Able to Change an Iran Nuclear Deal
http://abcnews.go.com/Politics/wireStory/kerry-congress-change-iran-nuclear-deal-29555760
Iran Declares Pre-emptive Victory in Nuke Talks
Top Iranian negotiator: 'We are the winner'
http://freebeacon.com/national-security/iran-declares-pre-emptive-victory-in-nuke-talks/
Krauthammer's Take: An Iranian Deal without Congressional Input Is a Terrible Mistake
"On Wednesday's Special Report, Charles Krauthammer said the Obama administration's looming deal with Iran will be "infinitely more important" than the authorization for use of military force against the Islamic State. "It's going to be the most important event in the Obama presidency on the foreign front," Krauthammer said. "To do it without consultation, input from Congress, and without its agreement, is a terrible mistake on the part of the administration." Krauthammer added that the United States will need to watch Iran very closely to ensure that Iran actually follows any binding arrangement, given their lack of respect for international law."
http://www.nationalreview.com/corner/415272/krauthammers-take-iranian-deal-without-congressional-input-terrible-mistake-nro-staff
Senate Democrats oppose 'blank check' for Islamic State fight
http://www.reuters.com/article/2015/03/11/us-mideast-crisis-congress-democrats-idUSKBN0M71HV20150311
SEN. VITTER: STATE DEPT REINTERPRETED LAW BY ALLOWING IRANIANS TO STUDY NUCLEAR ENGINEERING AT US UNIVERSITIES
http://www.breitbart.com/big-government/2015/03/11/sen-vitter-state-dept-reinterpreted-law-by-allowing-iranians-to-study-nuclear-engineering-at-us-universities/