News Briefing for Thursday, January 29, 2015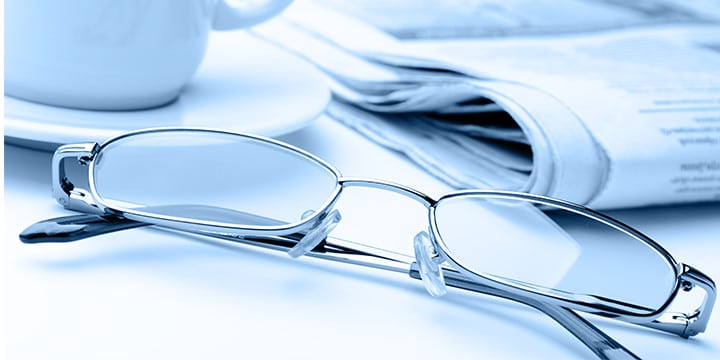 TEA PARTY PATRIOTS:
McCaul border bill is not enough to stand up to Obama (Jenny Beth Martin's op-ed)
"During the 2014 midterm elections, Republicans across the country campaigned hard on opposing executive amnesty by President Obama, and securing the country's borders.  The president famously intoned that "every single one" of his policies was on the ballot; the voters took heed and rewarded Republicans with historic majorities. The GOP now has a chance to make good on its pledges. Unfortunately, the current Republican "border security" bill is not the vehicle for them to show that they're serious. With the misleading title "Secure Our Borders First," H.R. 399, introduced by House Homeland Security Committee Chairman Mike McCaul (R-Texas) doesn't go nearly far enough to fix the porous southern border, nor reverse the Obama de facto amnesty regime…. The provisions of the current legislation aren't terrible; it's just that there's so much missing. Just ask the folks tasked with securing our border and enforcing immigration laws.  Kenneth Palinkas is president of the National Citizenship and Immigration Services Council, which represents 12,000 United States Citizenship and Immigration Service (USCIS) employees. He doesn't mince words.  "H.R. 399 – Chairman McCaul's legislation – does nothing to preclude anyone in the world from turning themselves in at the US border and obtaining automatic entry and federal benefits," said Palinkas. "Almost anyone at all can call themselves an asylum-seeker and get in; it's a global joke. It's not border security if anyone can recite the magic words and get waved right on in."   Yes, the McCaul legislation is sorely lacking in several areas. Fortunately, there's an opportunity – an eminently achievable one – to make this bill better; a real border-security bill. Last summer, in the wake of the humanitarian crisis on the border, the House of Representatives (which had fewer Republicans than the current majority) passed the Carter-Aderholt bill. It closed loopholes that presumed any unaccompanied child (UAC) from Central American country besides Mexico was seeking asylum/refugee status under the "Wilberforce Act." It also took asylum claims away from USCIS and placed them in immigration courts, and streamlined the process for deporting illegal aliens. Like so many bills that passed the GOP House the past several years, it languished, untouched, in Sen. Harry Reid's (D-Nev.) Senate.  Rep. Jason Chaffetz (R-Utah) also introduced legislation last Congress that would have tightened and clarified asylum procedures. Some of his key language should be used to amend H.R. 399. Similarly, if the House GOP is serious about "fixing our broken immigration system," any final border bill should prohibit the issuance of work permits to anyone who crossed the border illegally and is currently in deportation proceedings. These are all common-sense solutions. Just a few more provisions would make this a real border-security bill. A mandatory, biometric exit system would address overstays, and the 700 miles of double fencing in Rep. Mike Rogers' (R-Ala.) amendment should be fully funded. That's our focus at Tea Party Patriots. We've sent action alerts to the grassroots, educating them on this legislation. We've developed a toolkit on our dedicated page to equip local activists. In the coming weeks, members of Congress will hear from grassroots conservatives – in a big way. Activists were listening when GOP politicians ran hard against the lawless Obama amnesty; they heard candidates who pledged to reverse the open-borders catastrophe."
http://thehill.com/blogs/congress-blog/foreign-policy/230918-mccaul-border-bill-is-not-enough-to-stand-up-to-obama
The Bizarre Lies Behind The Establishment GOP Border Bill (Quote by Kevin Broughton)
""For whatever reason, the Homeland Security Committee was in a hurry," Tea Party Patriots spokesman Kevin Broughton told Breitbart News. Now, our focus will be amending this legislation which is sorely lacking any meaningful teeth. The House — with a smaller GOP Conference than it has now — passed the Carter-Aderholt "border surge" bill last summer. If the GOP is truly committed to regular order and a transparent process, then amending HR 399 with provisions from Carter-Aderholt shouldn't be a problem. Republicans who ran on stopping amnesty and securing the border now have their chance. The grassroots will shortly be in contact, demanding an end to catch-and-release; an expedited removal process; closure of asylum loopholes; and a real, 700-mile double fence, not the 27 miles the McCaul bill provides."
http://www.conservativehq.com/article/19545-bizarre-lies-behind-establishment-gop-border-bill
HEALTHCARE:
Medical device groups blame ObamaCare tax for job losses
"Opponents of ObamaCare's medical device tax released a pair of reports Wednesday that portray a dim future for the industry unless the controversial policy is repealed. A survey of 100 executives by the Medical Device Manufacturers Association found that three-quarters of companies slowed or halted hiring to pay the new tax. Another industry group, the Advanced Medical Technology Association (AdvaMed), warned that the tax will cost the country as many as 39,000 jobs, a finding that it described as a "call to action" for Congress. That group's survey, which included 55 member companies, found that 46 percent of companies are considering future decreases in hiring if the tax is not repealed."
http://thehill.com/policy/healthcare/230983-medical-device-tax-could-cost-39000-jobs-lobbyists-say
Medicare lost $35M on powered scooters, wheelchairs for ineligible recipients
"Federal and media watchdogs have for years been exposing Medicare scams involving power scooters and wheel chairs paid for with tax dollars and given to people who don't medically need them or who use them for convenience instead of walking. So how can the fraud still be happening? Of 100 prescriptions reviewed by the Department of Health and Human Services' Inspector General, 47 were given out wrongly, often because a doctor had never even seen the patient. Medicare pays more than $500 million annually for an estimated quarter million wheelchairs, power scooters and related products. The sample of 100 was limited to cases where billing codes showed that Medicare hadn't paid a doctor for an exam in addition to paying for the wheelchairs, which cost $2,400. It also excluded $84 million in payments that raised red flags for a variety of other reasons. That left $87 million in payments, or about 15 percent. In the sample of 100, the nearly half where a doctor hadn't seen the person, or didn't provide evidence that he needed a power scooter or wheel chair, would represent $35 million, according to the inspector general. Even that was not the full extent of such payments. Other reviews have highlighted doctors that see dozens of patients a day for cursory exams that almost always prescribe Medicare-paid scooters or wheelchairs. And none of those totals include Medicaid, which pays for medical services for the poor. "Previous Office of Inspector General reviews found that a high percentage of PMD claims were un-allowable because they did not comply with federal requirements," the inspector general said. HHS "did not require [durable medical equipment] Medicare contractors to match suppliers'" claims with physicians' records to identify claims. In 19 cases, the doctor never met with the patient. In five of the 100 cases reviewed, wheelchair sellers produced fake doctors' signatures. One wheelchair seller concocted notes about a wheelchair exam and added them to unrelated checkup notes."
http://www.washingtonexaminer.com/medicare-lost-35m-on-powered-scooters-wheelchairs-for-ineligible-recipients/article/2559375
CBO: 10 million will lose employer-based coverage under ObamaCare by 2021
"The new CBO projection on ObamaCare's impact has a couple of counter-narrative epiphanies, and the impact on employer-based insurance is just one of them. When Democrats pushed the ACA through Congress on a party-line vote and with plenty of legislative chicanery — remember "reconciliation"? — they insisted that ObamaCare would do three things:
–It would not force any changes to individual-market plans already in place, nor to choices of providers.
–It would not reduce employer-based health insurance at all, and would slightly improve it.
–It would be deficit neutral for the first decade, starting in 2011.
The first became known as Politifact's 2013 Lie of the Year. Not only did ObamaCare force millions of people out of their plans in the first year of enrollment, it's doing the same thing in the second year with its recalculation of subsidies and the premium shocks that creates. Investors Business Daily points out that the CBO demolishes the second argument too: "The latest CBO report is supposed to be a big win for the Obama administration because the projected costs are 20% below what the CBO first projected in 2010. But the CBO report also shows that ObamaCare will be far more disruptive to the employer-based insurance market, while being far less effective at cutting the ranks of the uninsured, than promised. Thanks to ObamaCare, the CBO now expects that 10 million workers will lose their employer-based coverage by 2021. This finding stands in sharp contrast to earlier CBO projections, which at one point suggested ObamaCare would increase the number of people getting coverage through work, at least in its early years. The budget office has, in fact, increased the number it says will lose workplace coverage every year since 2011. The latest CBO finding also thoroughly debunks the many promises ObamaCare backers made when selling the law — about how those with work-based coverage had nothing to worry about."
http://hotair.com/archives/2015/01/28/cbo-10-million-will-lose-employer-based-coverage-under-obamacare-by-2021/
The 5 Myths of Obamacare every American needs to know (good list)
"…MYTH #1: Doctors Support Obamacare – Most Americans don't realize there is good reason that only 14 percent of the nation's 400,000 licensed physicians are still members of the American Medical Association (AMA). AMA was long the advocate for the nation's doctors and "abandoned the needs of the physician years ago and has its own agenda," states Dr. John Tedeschi, a primary-family care doctor in Robbinsville, New Jersey. "Doctoring just isn't the same," Dr. Tedeschi, who has been practicing medicine for more than 30 year says. "The practice of medicine, its costs and medical policies, are now dictated and controlled by groups that don't know the first thing about medicine, nor the people it serves." The AMA, who for decades made their money from physician dues, has been bleeding profusely with membership decline. Membership has declined by over 75,000 since 2002. But somehow, they are reporting growing revenues. In 2012 it was $239 million, with $70 million coming from "Royalty Revenue." The AMA is paid, in their partnership with the government, by the medical coding records system they created that is mandated for all doctors and hospitals. They are required to bill the government or private insurance through this system, but the constant changes of the bureaucracies and politics insures a continuing and ever growing cash flow. Forget that it is bankrupting our doctors, slowing our patient care, and creating a whole new variety of grim medical errors. By changing their position for Obamacare, the AMA may be losing credibility with doctors, but they are certainly earning more money. The mean average grade the ACA received by national survey of American physicians was a "D". A majority of physicians surveyed said the ACA will not improve healthcare's quality, rising costs or patients' control over their medical care. They also said the ACA will worsen the amount of control physicians have over their practice decisions. Other Findings:
–70 percent said ACA would not stem rising healthcare costs
–67 percent said ACA would not improve the doctor-patient relationship
–66 percent said ACA would give physicians less control over their practice decisions
–61 percent said ACA would not improve the quality of healthcare
–55 percent said Congress should scrap ACA and start over
–54 percent said ACA would increase patients' access to care
–49 percent said ACA would give patients less control over their healthcare
MYTH #2: Obama's health care reform will strengthen consumer control of costs – "We're moving away from the mission of medicine and more towards the business of healthcare and these two endeavors are not the same thing," Twila Brase, President of the Citizens' Council For Health Freedom states. "We're moving in the wrong direction." "When other people hold the dollars, the mission of medicine is compromised," Brase reminds people frequently. "Whether it's the government, or an insurance company, the agendas of the people with the money ultimately take precedence over the needs of the patient."… MYTH #5: WOMEN LIKE OBAMACARE – A Kaiser Family Foundation poll recently reported that 52 percent of women view the Affordable Care Act (ACA) unfavorably, the highest disapproval rate from women ever. This is especially notable since women make about 80 percent of health care choices in American families. Women have discovered that Obama's promise that the plan would "lower premiums by up to $2,500 for a typical family per year," was nothing but a masked fabrication of deceit. Rather than reducing health care costs as promised, health insurance premiums have gone up under Obamacare. "Increases are largely due to changes under the ACA," found a June 2014 Morgan Stanley study, with women facing extremely high premium increases that range from 23 percent to 237 percent. Americans are now learning the deductibles will be even higher for 2015."
http://www.examiner.com/article/the-5-myths-of-obamacare-every-american-needs-to-know
The Congressional Budget Office's Rose-Colored, Short-Sighted View Of Obamacare Spending
http://www.forbes.com/sites/theapothecary/2015/01/28/the-congressional-budget-offices-rose-colored-short-sighted-view-of-obamacare-spending/
Study Finds H.I.V. Drugs Priced Out of Reach
"Drugs to treat H.I.V. and AIDS are being priced out of reach for many patients enrolled in insurance plans through the new health care exchanges, despite warnings that such practices are illegal under the Obama administration's health care law, according to a new analysis by Harvard researchers. The study, to be published on Wednesday in an article in The New England Journal of Medicine, looked at 48 health plans in 12 states and found that a quarter of the plans showed evidence of what researchers called "adverse tiering," or placing all of the drugs used to treat H.I.V. in a specialty tier where consumers are required to pay at least 30 percent of the cost of the drug. The financial impact can be drastic, the researchers found: A patient taking a common H.I.V. treatment, Atripla, would pay about $3,000 more a year in a restrictive plan compared with someone enrolled in a more generous plan, even after accounting for the fact that the more restrictive plans tended to charge lower monthly premiums. "That's really a large cost difference, and really is a very significant financial constraint for those with chronic conditions, particularly H.I.V.," said Douglas B. Jacobs, the lead author of the study, who is pursuing degrees in public health at the Harvard T. H. Chan School of Public Health and medicine at the University of California, San Francisco. The study, which did not name the insurers whose plans it analyzed, looked only at the midlevel, or silver, plans offered in the marketplaces because they are the most popular plans among consumers. More comprehensive plans, known as gold and platinum plans, are often more generous in coverage but carry higher premiums. Insurers have said that these may be a better choice for people who have serious medical conditions. Clare Krusing, a spokeswoman for America's Health Insurance Plans, an industry trade group, said that a crucial component of the marketplace was consumer choice, and that the study should have included an analysis of the gold and platinum plans. "Individuals have diverse health and financial needs, and health plans have designed a wide range of coverage options, including those with lower cost-sharing, so individuals can pick the policy that is best for them," she said. Health insurers are prohibited from discriminating against people with specific medical conditions under the new federal health care law, and the law contains some provisions that help prevent such practices. Patient advocates and others, however, have said that some companies appear to be skirting the law by restricting access to all drugs that treat certain conditions. In May, two consumer groups filed a federal complaint asserting that four insurers in Florida had discriminated against people with H.I.V. by making their drugs more costly and difficult to obtain. All of the companies have since agreed to make changes that would lower the cost of the drugs in 2015, although the federal complaint is still pending."
http://www.nytimes.com/2015/01/29/business/study-finds-hiv-drugs-priced-out-of-reach.html?_r=0
Study: Insurers may using drug costs to discriminate
"Insurance companies, perhaps more than previously thought, may be charging the sickest patients extra for drugs under the federal health law, in an effort to discourage them from choosing certain plans, according to a study released Wednesday. One of the cornerstones of President Obama's signature health law forbids insurance companies from turning away people with pre-existing conditions such as diabetes or cancer. Yet hundreds of patient advocacy groups say insurance companies have found a way to discriminate against these people, who are more expensive to cover because they require life-long treatments. The companies do this by putting all of their medications in a special category where the patient is required to pay a percentage of the cost of the drug, rather than a flat co-pay. Some are as high as 50 percent, leaving people on the hook for thousands of dollars. That compares to the average $10 to $40 per medication co-pay that most pay. A study published in the New England Journal of Medicine only examined HIV drugs, but noted the problem applies to mental illness, cancer, rheumatoid arthritis, diabetes and other chronic conditions. Patient advocates have complained that prescriptions for these patients were virtually unaffordable in some plans offered on healthcare.gov. The AIDS Institute even filed a formal complaint with Health and Human Services officials last summer about four plans in Florida. Georgia plans to file a similar complaint, but the scope of the problem has been difficult to gauge as many of the complaints have been anecdotal. The researchers studied 48 plans in 12 states using the federal marketplace: Delaware, Florida, Louisiana, Michigan, South Carolina, Utah, Illinois, New Jersey, Ohio, Pennsylvania, Texas, and Virginia."
http://www.washingtontimes.com/news/2015/jan/28/study-insurers-may-using-drug-costs-to-discriminat/?utm_source=RSS_Feed&utm_medium=RSS
U.S. health insurers eye higher Obamacare profit margins
"Top U.S. health insurers say their businesses offering medical coverage under so-called Obamacare are turning into profitable ventures and that they are now aiming to be on par with other sought-after government health programs. Two of the biggest insurers now say they could see hitting profit margins of near 5 percent for these individual plans created under the Affordable Care Act, often called Obamacare, as costs for new customers have remained manageable so far. About 9.5 million people have signed up for these plans for 2015, the U.S. government said earlier this week. Nearly 7 million received the coverage in 2014. This puts the business closer to a profit margin that many insurers earn on the government's Medicare Advantage health plan for the elderly. Profit margins for running Medicaid plans for the poor range around 3 percent. One reason insurers are doing well is that medical cost trends have become more predictable, making it easier for them to price plans accurately, according to Dan Mendelson, CEO of health consultancy Avalere Health."
http://www.reuters.com/article/2015/01/28/usa-healthcare-insurers-idUSL1N0V71TQ20150128
Administration starts Obamacare's final enrollment blitz
"Top officials in the Obama administration are starting a final push to get people enrolled in Obamacare, with less than three weeks remaining before the deadline. Vice President Joe Biden will hold a call Wednesday with community college administrators to try to enlist their support in final efforts leading to the Feb. 15 deadline. Another 2.5 million enrollments are needed to meet the Congressional Budget Office's forecast for Obamacare signups, although the administration has said it is aiming for 9 to 9.9 million. Last week the White House hosted advocates and youth groups to brainstorm for ideas on how to persuade young people to sign up for health insurance on the exchanges created by the Affordable Care Act. Newly confirmed Surgeon General Vivek Murthy is traveling to more than a dozen cities to meet with local officials, partly to ask them to spread the news about the law. Many of the efforts are aimed at Americans younger than age 35, who are needed to balance out the risk in the insurance pools. Last year many feared that there wouldn't be enough young, healthy people in the Affordable Care Act's new insurance marketplaces. About 28 percent of 2014 enrollees fit the highly coveted demographic. Advocates for the law are dubbing Thursday "National Youth Enrollment Day," holding more than 200 events throughout the country this week at bars, parks and other locations to convince young Americans to sign up. "I wanted to take a break to join you for this call because of how important coverage is," Murthy said on a call hosted Tuesday by Young Invincibles, a group that formed in 2009 partly to publicize the Affordable Care Act. "Health is really our source of strength as individuals, as a community and as a country." Acknowledging that people tend to wait until the last minute, officials and advocates say they expect a huge uptick in the number of enrollments right before the deadline, which happened last year. In 2014, 47 percent of enrollees selected a marketplace plan during the final month of open enrollment. The trend was especially true for adults ages 18 through 34, with more than half waiting until the last month to sign up."
http://www.washingtonexaminer.com/administration-starts-obamacares-final-enrollment-blitz/article/2559382?custom_click=rss
These Cartoons are the White House's Latest Effort to Make Obamacare Seem Cool
"The White House posted seven cartoons on its website to help promote Obamacare, asking supporters to share them on social media. The cartoons featured a cross section of various times of people: a hippie "not to hip" to get insurance; an acrobat/skydiver who won't risk doing without health insurance, among others. The artwork was produced by artist Carolyn Belefski, who lives in the Washington, D.C. area and collaborates with writer Joe Carabeo on the comic books Kid Roxy, Black Magic Tales and The Legettes, according to her website. She has also worked for the conservative Heritage Foundation, as well as National Geographic. The cartoons are among the Obama administration's attempts to promote HealthCare.gov to people who don't normally follow politics. Last week, Obama did an interview with three YouTube personalities. Previously, Obama did an interview with the comical "Between Two Ferns" show. Neither the White House nor Belefksi immediately responded to inquiries from TheBlaze."
http://www.theblaze.com/stories/2015/01/28/these-cartoons-are-the-white-houses-latest-effort-to-make-obamacare-seem-cool/
Door open on ObamaCare sign-up extension
"Senior officials in charge of ObamaCare left the door open Wednesday to the possibility of extending the current enrollment period past Feb. 15. One leader with the Centers for Medicare and Medicaid Services (CMS) did not rule out the option but said the agency will not make a decision for several weeks. "We're making sure people know about the Feb. 15 [enrollment] deadline," the official told reporters after repeated questions on a press call. "It would be a mistake for people to assume that they have opportunities beyond Feb. 15. We'll deal with special situations and considerations once we get past Feb. 15." The official said the CMS would "address the question later" if it arises. The Obama administration is facing a new set of circumstances as it weighs whether to extend enrollment this year. While the online sign-up systems are functioning much better than they did in 2013 and 2014, this is the first tax season in which people will have to pay a fine if they were uninsured last year. One rationale for pushing back the deadline would be to allow people who learn about the individual mandate while doing their taxes to go the marketplace and buy coverage for 2015. Under the current timetable, people who learn about the individual mandate after Feb. 15 will be out of luck unless they qualify for a special enrollment period due to life circumstances. The call with reporters laid out efforts by the Obama administration to educate taxpayers about the new requirements under the healthcare law. The CMS and Treasury Department are collaborating with nonprofit groups and tax preparers as people begin to work on their returns. The administration also estimated that up to 6 million people will be responsible for paying a penalty under ObamaCare this year because they lacked insurance in 2014 and do not qualify for an exemption."
http://thehill.com/policy/healthcare/231021-door-open-on-obamacare-sign-up-extension
IRS mum on extending Obamacare deadline for tax filers
"The Obama administration won't yet say whether it will allow some uninsured Americans to enroll in Obamacare beyond the Feb. 15 deadline. "We're not making a decision on that," a senior IRS official told reporters on Wednesday. "I think it would be a mistake for people to assume they have opportunities beyond February 15. We'll deal with special considerations when we get past Feb. 15." Many uninsured Americans will file their taxes after mid-February, which under the current timeline is too late to sign up for plans in the healthcare law's state-based insurance marketplaces. That will leave some consumers subject to a steep penalty next year for remaining uninsured, with little recourse. About 150 million Americans are expected to file taxes this year. Most of those will have health coverage as the law requires and simply check a box on their tax form indicating so. Of the minority who are uninsured, some will qualify for an exemption. The rest — an estimated two to four percent of all tax filers — will face a penalty for lacking coverage, said Mark Mazur, the Treasury's assistant secretary for tax policy. Mazur joined Andy Slavitt, deputy administrator for the Centers for Medicare and Medicaid Services, and Kevin Counihan, CMS's marketplace CEO, to discuss how the Affordable Care Act's new requirements are affecting those filing taxes. Another major challenge for the IRS this year is making sure people didn't collect too many or too little income-based subsidies to buy health plans. If people collect more than they're qualified for, they'll have to pay some of it back, while others may find they're owed more by the federal government. Officials said it's too early in the tax filing season to know how many Americans will fall into either category. But they don't anticipate that subsidy paybacks will exceed the tax refund for most Americans. "We don't expect that the amount of settling up will exceed the refund for a very giant number of taxpayers," said one senior IRS official."
http://www.washingtonexaminer.com/irs-mum-on-extending-obamacare-deadline-for-tax-filers/article/2559428?custom_click=rss
Indiana is the latest GOP state to find Obamacare compromise (continuation of yesterday's articles)
"Indiana is the latest solidly-red state to work out a compromise with the Obama administration to expand Medicaid. An additional 350,000 people should get health coverage under the compromise program that Republican Gov. Mike Pence announced on Tuesday. Beginning in February, that state will offer an updated version of its "Healthy Indiana Plan" (HIP) to anyone with an income at or below 133 percent of the federal poverty line. There are two versions of HIP — HIP Basic and HIP Plus, which provides vision and dental benefits in addition to basic health care coverage. Any Indiana resident at or above 100 percent of the poverty line must join HIP Plus by making relatively small premium payments (no more than 2 percent of their income). Residents below 100 percent of the poverty line may also join HIP Plus by making small premium payments. Typically, Medicaid recipients do not need to make premium payments, but the Obama administration agreed to this modification in order to get the Republican state on board with an expansion of the program. "Since the beginning of my administration, we have worked hard to ensure that low-income Hoosiers have access to a health care plan that empowers them to take charge of their health and prepares them to move to private insurance as they improve their lives," Pence said in a statement. "This has been a long process, but real reform takes work."
http://www.cbsnews.com/news/indiana-is-the-latest-gop-state-to-find-obamacare-compromise/
Walker unmoved by Indiana decision to take Medicaid money
"Gov. Scott Walker says he isn't changing his mind about turning down federal money to expand Medicaid coverage under President Barack Obama's health care overhaul law, even though Republican Gov. Mike Pence did just that. Walker said Wednesday that he still believes his decision not to take the money, but instead limit income qualifications for Medicaid while expanding coverage to childless adults who were on a waiting list was the best approach. Indiana this week became the 28th state to expand Medicaid under Obama's health care law, and the 10th state to do so with a Republican governor. Health care advocates in Wisconsin have urged Walker to take the money, particularly in light of a projected $2 billion state budget shortfall."
http://www.washingtontimes.com/news/2015/jan/28/walker-unmoved-by-indiana-decision-to-take-medicai/?utm_source=RSS_Feed&utm_medium=RSS
Will Any Republican Governors Stand Up To Obamacare?
"Indiana Gov. Mike Pence opened the week by launching a government-run state news service. Now we know why: he needs somebody to sell his "conservative" version of government-run health care. If you think I'm being harsh, Wednesday's White House press briefing featured a shout-out to Pence for agreeing to Obamacare's Medicaid expansion. "We commend Gov. Pence," President Obama's deputy press secretary said, a kiss of death for the Republican's 2016 presidential hopes. That's not how Pence sees it, of course. He is touting his Medicaid cave as free-market, conservative reform. It's an argument he's been previewing long before his Medicaid cave became official. "Reforming traditional Medicaid through this kind of market-based, consumer-driven approach is essential to creating better health outcomes and curbing the dramatic growth in Medicaid spending," Pence vowed, according to the Indianapolis Star. Conservative buzzwords aside — "market-based, consumer-driven" — this is an expansion of Medicaid. It will lead to more people receiving government health care, at federal taxpayer expense in the short-term and likely at Indiana taxpayer expense in the long-term."
http://dailycaller.com/2015/01/28/will-any-republican-governors-stand-up-to-obamacare/
Obamacare's Medicaid Expansion Boosts Anthem With 2015 Profits Ahead
"Buoyed by growth from the expansion of the Medicaid business under the Affordable Care Act, health insurance giant Anthem (ANTM) said fourth-quarter profits rose and its executives predicted enrollment gains across all insurance lines in 2015. Anthem, which operates Blue Cross plans in 14 states, said it had 37.5 million medical members at the end of 2014 and it expects 2% growth across all lines of business in 2015.  Formerly known as Wellpoint, Anthem is the nation's second-largest health insurer. Of the more than 1.8 million new enrollees across all lines of business in 2014, 815,000 new members came from the company's plans that contract with state Medicaid insurance programs for poor Americans. Anthem chief executive Joe Swedish said the insurer would be ramping up investments this year in states where it offers Medicaid plans. "We are targeting further growth in 2015 and beyond," Swedish said on a 65-minute conference call with analysts and investors this morning. After Anthem's home state, Indiana, announced this week plans to expand its Medicaid program under the Affordable Care Act, there will be 28 states and the District of Columbia that have opted to expand. Unlike the Medicaid program in the past that is funded by state and federal tax dollars, the expansion is paid for with federal dollars for the first three years. Even after 2016, more than 90% of funding will come from the federal government, so governor's like Indiana Republican Mike Pence see it as a good deal. Anthem's fourth-quarter net profit jumped to $506.7 million, or $1.80 per share, compared to $148.2 million, or 49 cents a year ago in the fourth quarter of 2013 when company earnings included a $160 million loss from continued operations. Revenues rose 6.4 percent to $18.78 billion in the fourth quarter, which included a 17% increase in government business revenues to $9 billion driven by new Medicaid membership."
http://www.forbes.com/sites/brucejapsen/2015/01/28/obamacares-medicaid-expansion-boosts-anthem-with-2015-profits-ahead/
Senate panel OKs bill to exclude vets from ObamaCare mandate
"The Senate Finance Committee unanimously approved legislation Wednesday that would allow businesses to exclude some veterans from ObamaCare's employer mandate. The Hire More Heroes Act was voted out of committee 26-0, and without amendment. The legislation would allow companies not to count workers who are veterans for the purposes of the employer mandate if the workers receive health coverage from the Defense Department or the Department of Veterans Affairs.  "The Hire More Heroes Act will provide incentives for companies to hire more veterans by ensuring they don't count against the 50 employee threshold if the veteran already has medical coverage through the TRICARE program or the VA," Finance Committee Chairman Orrin Hatch (R-Utah) said in an opening statement. "Quite simply, passing this legislation is something we can do that will help our nation's veterans find needed jobs as well as help the small businesses that want to hire them."  The legislation unanimously passed the House on Jan. 6. It was the first ObamaCare-related measure considered by the new Congress. The bill had previously passed the House by a 406-1 vote last year, but it went nowhere in the Democratic-controlled Senate. In part of Wednesday's mark-up, Sen. Sherrod Brown (D-Ohio) introduced an amendment to extend funding for the Children's Health Insurance Program for four years. The amendment was not germane and was not adopted."
http://thehill.com/policy/healthcare/231012-senate-panel-approves-bill-to-exclude-vets-from-obamacare-mandate
Panel unanimously OKs bill easing employee health care count
"In a rare show of bipartisanship over President Barack Obama's health care law, a Senate committee voted unanimously Wednesday to exclude veterans from the 50-worker threshold that triggers required coverage for employees under that statute. The Senate Finance Committee vote was 26-0, a departure from the usual party-line fights over Obama's showcase 2010 law. Yet senators' comments suggested that party-line battling over many aspects of the statute — and other laws — could erupt when the measure reaches the full Senate. Lawmakers described potential amendments ranging from restoring expired tax credits to paying veterans a $10.10 hourly minimum wage to exempting additional workers from the 50-employee threshold. "We should consider other categories of Americans who also should be relieved of this job-killing provision," said Sen. Patrick Toomey, R-Pa. Despite repeated pledges by Republicans now running Congress to repeal and replace the health care law, Democrats said the committee's actions Wednesday were an acknowledgment that such efforts were going nowhere. Obama has promised to veto any congressional effort to dismantle the law. "Senators do not make changes to laws that are going away," said Sen. Ron Wyden, D-Ore. Obama's law is gradually phasing in a requirement that companies with at least 50 workers offer health coverage to their employees. The Senate bill would let employers exclude from that count veterans who receive health care from the Department of Veterans Affairs or the military. Committee Chairman Orrin Hatch, R-Utah, said the bill "will help our nation's veterans find needed jobs" and encourage small businesses to hire them. Democrats said they shared that goal but doubted it would have much effect."
http://cnsnews.com/news/article/panel-unanimously-oks-bill-easing-employee-health-care-count
House conservatives secure another full Obamacare repeal vote
"The House will vote again to repeal Obamacare, after House conservatives demanded it earlier this month. In a letter obtained by the Washington Examiner, members of the Republican Study Committee asked leaders to give them another chance to vote on repealing the entire law before Congress takes a break mid-February. "As you know, the American people have entrusted House Republicans with their largest majority since the election of 1928," they wrote. "It is essential that we use this historic mandate to act quickly to do the people's work, which includes voting to fully repeal Obamacare." The letter was signed by RSC Chairman Bill Flores and 73 committee members, who also wrote that they want "every available avenue" used against the Affordable Care Act, including measures targeting individual aspects of the law as well as dismantling it through the budget reconciliation process and the appropriations process.… Last November, House Majority Leader Kevin McCarthy expressed hesitancy at holding a vote repealing all of Obamacare until Republicans are ready to present their own healthcare reform. "I would press for [a repeal vote] when we have the ability to replace it at the same time, but the first thing I'm going to start on is the economy to get it moving again," he told Fox News' Meygn Kelly. While various groups are working on a Republican replacement plan — and the RSC proposed its own plan a few years ago under the leadership of former Chairman Steve Scalise — members decided at a lunch early this month that they wanted to push leadership for a full repeal vote first. That's similar to what happened in 2013, when newly-elected members also petitioned for a chance to vote on repealing the entire law — and leadership consented, holding a repeal vote in May."
http://www.washingtonexaminer.com/house-conservatives-secure-another-full-obamacare-repeal-vote/article/2559430?custom_click=rss
Up to 20 percent of taxpayers to claim Obamacare exemption
"Up to 20 percent of taxpayers could claim they were exempt from Obamacare on their tax forms this year, the administration said Wednesday as they tried to prepare the country for the first year of penalties under the Affordable Care Act. Most Americans got insurance through their employers or from a government program, and will only have to check a box on their tax forms. But those who got subsidies to buy insurance on the health exchanges will have to fill out forms making sure they didn't get overpaid by the government, and up to 4 percent of taxpayers just ignored the mandate and will have to pay a tax penalty, federal officials said. The officials said they expect between 10 and 20 percent of taxpayers will claim an exemption, saying they didn't make enough money to afford insurance, qualified for a religious or other exemption, or claimed another hardship — meaning they won't have to pay the penalty. The officials acknowledged the wide range of possibilities, and said since it's the first year they don't have a good sense for who falls into which category. "This is the first time going through the process and so we're not exactly sure how many are going to claim an exemption," a senior Treasury Department official told reporters on a conference call, demanding that he not be named in articles in order to answer specific questions."
http://www.washingtontimes.com/news/2015/jan/28/20-percent-taxpayers-claim-obamacare-exemption/?utm_source=RSS_Feed&utm_medium=RSS
Feds: Up to 6 million will face ObamaCare penalty
"As many as 6 million people will have to pay a penalty under ObamaCare for going without health insurance in 2014, federal officials suggested in projections released Wednesday. That means between 2 percent and 4 percent of all taxpayers lacked medical coverage for all or part of the year and do not qualify for an exemption under the individual mandate, according to the Treasury Department. Another 10 to 20 percent of taxpayers — or 15 million to 30 million people — were uninsured but will qualify for an exemption from the mandate, shielding them from paying $95 or 1 percent of household income when they file their taxes.
Wednesday's estimates are the clearest picture so far from the administration ahead of ObamaCare's first tax season. The percentages were provided by Mark Mazur, assistant secretary for tax policy at the Treasury Department. Mazur and senior officials at the Centers for Medicare and Medicaid Services (CMS) emphasized that most people will not face ObamaCare-related hurdles when filing their returns. About 75 percent of taxpayers — or 112.5 million people — received coverage all year through their jobs and will just need to attest to their coverage by checking a box, officials said on a call with reporters."
http://thehill.com/policy/healthcare/231018-feds-15-to-30-million-exempt-from-obamacare-penalty
Millions to owe Obamacare tax penalty
http://money.cnn.com/2015/01/28/news/economy/obamacare-tax-penalty/
Supreme Court case on key Obamacare provision takes up this senator's account
"The challengers in the latest Supreme Court battle over the Affordable Care Act point to former Nebraska Sen. Ben Nelson as evidence of their claim that Congress intended that tax credits go only to qualified recipients in states that had established their own insurance exchanges. Nelson, a Democratic holdout as Congress debated the bill, insisted that states take the lead in establishing the exchanges. And the challengers use that to support their theory that Congress was using the tax credits to induce states into establishing the exchanges, rather than having the federal government do it. But Nelson, who announced his retirement in 2011, speaks for himself in a brief filed by Democratic congressional leaders and others. "I always believed that tax credits should be available in all 50 states regardless of who built the exchange, and the final law also reflects that belief as well," Nelson wrote in a letter to Sen. Bob Casey (D-Pa.) who sought Nelson's view. The question of "what-does-Ben-Nelson-want" has always been a part of the ACA controversy. To win his vote in 2009, Senate Majority Leader Harry Reid offered Nelson a deal that would give Nebraska full federal funding of a proposed Medicaid expansion indefinitely. During the Supreme Court's 2012 arguments over the constitutionality of what has become known as Obamacare, Justice Antonin Scalia mentioned the controversy over the "Cornhusker Kickback." Scalia was apparently unaware that the deal had become so controversial that it was removed from the bill before passage. The current Supreme Court case, King v. Burwell, which will be argued March 4, is different, but Nelson still figures prominently in the briefs. ACA opponents say that the clear language of the law allows tax credits to qualifying low- and middle-income Americans who purchase insurance only on exchanges established by states. The tax credits are seen as essential to making the coverage affordable, but only about a third of the states have created exchanges. Elsewhere, federal authorities have established the exchanges."
http://www.washingtonpost.com/politics/courts_law/supreme-court-case-on-key-obamacare-provision-takes-up-this-senators-account/2015/01/28/339ca646-a6fc-11e4-a2b2-776095f393b2_story.html?wprss=rss_politics
No need to fix subsidy language, says Dem author of ObamaCare
"A Democratic author of ObamaCare said Wednesday that there is no need to fix what some have called a drafting error in the healthcare law that prompted a legal challenge to subsidies distributed through the federal exchanges.  Rep. Sandy Levin (D-Mich.), who led the House Ways and Means Committee while the law was drafted, said the Affordable Care Act supports the idea of subsidies for all qualified Americans, regardless of what state they live in.  "We don't think there is anything to be fixed," Levin said Wednesday at a press conference organized by Families USA.  "We didn't think there was a problem. No one ever suggested there was a problem. The assumption was that these tax provisions would apply across the board. … There's no problem," he said. The remarks came after reporters posed Levin questions about a phrase highlighted by petitioners in the King v. Burwell case, which will receive oral arguments at the Supreme Court in March.  One piece of the statute states that subsidies will go to people on "an exchange established by the state." Challengers in the King case argue this makes subsidies distributed on the federally run exchanges invalid.  Former Rep. George Miller (D-Calif.), another author of the law, rejected the idea that lawmakers intended to limit subsidies to state-run exchanges in order to encourage governors to stand up their own marketplaces.  "It was never discussed. It was never debated. It was never a point raised by those in opposition," he said Wednesday.  "Obviously nobody thought this would be inconsistent," Miller said of the "established by the state" phrase. "They were viewed as equivalent, state and federal. The treatment of the people of the United States would be equal regardless of [who ran the exchange]."
http://thehill.com/policy/healthcare/230998-no-need-to-fix-subsidy-language-says-dem-author-of-obamacare
Democrats who wrote Obamacare tell Supreme Court to reject lawsuit
"The congressional Democrats involved in writing the Affordable Care Act told the Supreme Court on Wednesday that they intended for consumers in all states to be eligible for subsidies, and they argue that the law they drafted reflects that intention. Opponents have challenged the Obama administration's enforcement of the law, arguing that it only allows subsidies to be paid in states that set up their own exchanges, but not to customers in most of the country who use the federal exchange. Senate Minority Leader Harry Reid, House Minority Leader Nancy Pelosi and their colleagues disputed that in a new brief filed with the Supreme Court Wednesday, saying to leave out some states would defy the entire reason they passed Obamacare — "to make health insurance affordable for all Americans." Known as King v. Burwell, the case could poke a giant hole in Obamacare, ruining the economic assumptions that the law relies on. On Wednesday, House Republicans who oversee health issues wrote a letter to the Health and Human Services Department warning it to begin preparing in case the Supreme Court rules against it. "Given HHS's responsibilities, we believe it is prudent that the department plan for the full range of potential outcomes and consequences of the court's decision," the GOP lawmakers wrote."
http://www.washingtontimes.com/news/2015/jan/28/democrats-who-wrote-obamacare-tell-supreme-court-r/?utm_source=RSS_Feed&utm_medium=RSS
ObamaCare supporters blitz high court ahead of subsidy arguments
"ObamaCare supporters are urging the Supreme Court to preserve billions of dollars in health insurance subsidies that are currently distributed through the federal exchanges.  People who say their health and financial stability are at risk in the King v. Burwell case filed briefs Wednesday, joining advocacy group Families USA, the Catholic Health Association and the five key Democratic lawmakers involved in drafting the law.  Petitioners in King argue that the Affordable Care Act limits the distribution of tax credits to exchanges run by the states, and that Democrats adopted this approach to encourage states to set up their own marketplaces.  Rep. Sandy Levin (D-Mich.), who led the House Ways and Means Committee as the bill was drafted, called this idea "nonsense."  "That issue was never part of the discussion. It was never mentioned, never discussed, even by the opponents [of ObamaCare]," Levin said Wednesday at a press conference held by Families USA.  "It's a figment of [plaintiffs'] imagination," Levin said. "It was never whispered [in committee]." Debate over King v. Burwell is heating up ahead of oral arguments at the Supreme Court in March. Leading medical groups including the American Cancer Society filed their own amicus brief in support of the subsidies on Tuesday.  Families USA President Ron Pollack said his group never considered the subsidy challenges to be legally serious, calling them politically motivated attacks on ObamaCare….  Individuals who receive subsidized coverage on the federal exchanges pleaded Wednesday for the Supreme Court to allow the credits to continue. "If the subsidies are taken away, I can no longer afford healthcare. My whole family will return to the fear of being sick, dying or becoming bankrupt," said Sarah Lewis, a participant in Wisconsin's exchange who said she's receiving life-saving medical care as a result of her coverage."
http://thehill.com/policy/healthcare/230993-obamacare-supporters-blitz-high-court-ahead-of-subsidy-arguments
Ignore The Law, ObamaCare Subsidies Are Too Helpful
"Despite a Supreme Court challenge, one union is arguing that Obamacare subsidies were never meant to coerce states into establishing their own exchanges. The Supreme Court case, King v. Burwell, is part of a series of lawsuit which argue that Obamacare was written to allow subsidies only on state-run exchanges, meaning the IRS can't provide subsidies to people in states that opted-out of setting healthcare exchanges. Plaintiffs argue that state subsidies were allowed under the law to incentivize states into starting exchanges, but the plan backfired when states still refused to do so. This in turn prompted the federal government to offer subsidies to people in states that didn't have exchanges — in violation of what the law actually specified. If the federal government intended to use the subsidies to coerce states into participating, they would be in serious violation of the law. The Service Employees International Union, however, argues that the subsidies were never meant to bribe states into setting up their own exchanges, and that the federal government can give subsidies to residents of states that opted-out of setting up exchanges. "Congress used a variety of 'carrots' and 'sticks' to induce states to establish Exchanges voluntarily," the plaintiffs argued in their petitioner brief. "The Act also penalizes states that do not create Exchanges, such as by barring them from restricting eligibility for their state Medicaid programs." "Contrary to Congress's expectation, the ACA remained highly controversial in the years following its enactment," they argue. "Perhaps concerned that some states would refuse to establish Exchanges even at the cost of subsidies, the IRS in 2011 proposed, and in 2012 promulgated, regulations extending subsidies to all Exchanges—not only those established by states." "These regulations ('the IRS Rule') contradict the statutory text restricting subsidies to Exchanges," the plaintiffs add. In their Amicus Brief, the SEIU challenged the theory by claiming the subsidies were never meant to bribe states into running their own exchanges. "Petitioners' carrots and- sticks theory raises serious constitutional and federalism questions," the SEIU declared in their brief. "It should not be accepted unless supported by unmistakably clear evidence of congressional intent, which is not present here." "On petitioners' view, Congress coerced state decisions about their internal operations by threatening the states with severe injury" their brief added. "Yet we are to believe that Congress did so in a manner never before seen in a federal statute." Additionally, the SEIU argues in a press release that these subsidies have helped millions of people gain affordable, quality healthcare in states without exchanges, and are therefore worth keeping. Josh Archambault, a senior fellow at the Foundation for Government Accountability, notes that what matters in not the intention of the law, but how it is written. "Intentions don't matter, the words do," Archambault tells The Daily Caller News Foundation. "The words in the law are pretty clear." Archambault notes that despite their moral claim of how many people the subsidies help, what truly matter when it comes to the Supreme Court's decision is what the law actually says. In this particular case, he argues, it is clear the subsidies were only meant for states that have set up their own exchanges. "There are some strange leaps that are not backed up with research," Archambault adds. "It's more politics then legal."
http://dailycaller.com/2015/01/28/ignore-the-law-obamacare-subsidies-are-too-helpful/
GOP to White House: What's your ObamaCare backup plan?
"GOP lawmakers have a big question for President Obama about the upcoming Supreme Court case that could undo much of his signature healthcare law: What happens if we win? Republican leaders of the House Energy and Commerce Committee sent a letter Wednesday to the head of the Department of Health and Human Services (HHS), demanding the administration show its hand in case the court rules against ObamaCare this summer. "Given HHS's responsibilities, we believe it is prudent that the Department plan for the full range of potential outcomes and consequences of the Court's decision," leaders of the committee wrote in a letter to HHS Secretary Sylvia Mathews Burwell. The lawmakers are seeking any and all information related to the administration's preparation — starting with "all scenarios considered or evaluated." Both parties have acknowledged that the case, King v. Burwell, is the biggest threat to the healthcare law while Obama remains in office."
http://thehill.com/policy/healthcare/231024-gop-to-white-house-what-is-your-obamacare-backup-plan
Public supports O-Care subsidies threatened by Supreme Court case
"Most Americans want ObamaCare subsidies to be available to people in all states, regardless of whether the state established its own exchange, a new poll suggests. The latest tracking survey from the Kaiser Family Foundation, released Wednesday, found that 64 percent wants Congress to pass a law guaranteeing subsidies if the Supreme Court invalidates those distributed through federally run exchanges. The poll underscores the high stakes of the King v. Burwell decision, which could stop billions of dollars in ObamaCare subsidies and create chaos for the fledgling system. Another 59 percent of people in states with federally run exchanges said their states should establish their own marketplaces if the justices rule for the plaintiffs. This view is held by majorities of Democrats, Republicans and independent voters."
http://thehill.com/policy/healthcare/230971-public-supports-obamacare-subsidies-threatened-by-supreme-court-case
Poll: 64% want Congress to restore ObamaCare subsidies if Republicans win the Halbig case
http://hotair.com/archives/2015/01/28/poll-64-want-congress-to-restore-obamacare-subsidies-if-republicans-win-the-halbig-case/
Poll: Most say restore health aid if court kills subsidies
http://www.washingtontimes.com/news/2015/jan/28/poll-most-say-restore-health-aid-if-court-kills-su/?utm_source=RSS_Feed&utm_medium=RSS
Failing Up in ObamaCare (continuation of previous article)
The IRS hires the contractor that built the health law website.
"So what does it take to ruin your reputation around Washington these days? The question comes to mind after learning that one of the capitol's most corrupt bureaucracies has decided to hire one of its most incompetent contractors—and the answer explains a lot about accountability in government. Only days after the Internal Revenue Service announced that it would throttle back tax-season customer service in retaliation for modest budget cuts, the House Ways and Means oversight subcommittee discovered that the agency had an…"
http://www.wsj.com/articles/failing-up-in-obamacare-1422490370?mod=rss_opinion_main
The 5 biggest obstacles to Republicans agreeing on an Obamacare alternative
http://www.washingtonexaminer.com/the-5-biggest-obstacles-to-republicans-agreeing-on-an-obamacare-alternative/article/2559471?custom_click=rss
IMMIGRATION:
Immigration Reform That Doesn't 'Turn Off The Magnet' Is Useless And Needlessly Expensive
"Although spending taxpayer money isn't usually a big concern for the president, he's managed to get plenty of mileage out of the "limited resources" argument for cutting deportations and pushing through amnesty. The phrase litters the Office of Legal Counsel's justification for DAPA and the Justice Department makes it their central argument against Texas and the 25 other states currently challenging that program in court. Picking between mass deportation and mass amnesty, however, is a false choice and it's long been known, among immigration agents at least, that programs like mandatory e-Verify and others would make much of our illegal alien problem disappear through cost-free, voluntary deportations. The states challenging DAPA (and future lawsuit from Congress) should raise this third "strategy of attrition" option in their rebuttal against DOJ. Meanwhile, the now wavering Secure Our Borders First Act could garner more support from pro-enforcement conservatives if e-Verify and other programs that turn off the illegal immigration-magnet were provided for. Now could be the perfect time to push forward an "attrition" agenda and put the Obama administration's "we can't afford to deport them all" argument to rest. A "strategy of attrition" is what Jessica Vaughn at the Center for Immigration Studies defines as enforcement measures that "encourage voluntary compliance with immigration laws rather than relying on forced removal." Those measures outlined by Vaughn as well as Senator Sessions in his recent Immigration Primer for the 114th Congress would, she says, halve our illegal alien population in five years and at little cost. First and foremost is the requirement that that all employers be made to verify the status of their workers. Because most illegal aliens are economic migrants, turning off the wage-magnet is, as Barbara Jordan called it, "the linchpin of a comprehensive strategy to deter unlawful migration." When Arizona made e-Verify mandatory in 2008, it was so successful the neighbouring Mexican state of Sonora sent a delegation to Tucson to complain that they couldn't handle the influx of illegal aliens returning across the border. Vaughn estimates such a requirement could deny jobs to three million workers in three years at a cost of only $400 million over five years – Last spring, DHS's supplemental budget request for dealing with the 60,000 permiso-seeking alien minors was $3.7 billion – Congressman Dave Brat, the only economist in the House, knows incentives well. He's lambasted the border security bill, saying that without e-Verify, "It doesn't shut down the spigot … all the incentives are still in place for folks to come here." Another magnet is the disastrous Earned Income Tax Credit program. It pays out $56 billion annually, however, it has a 25 percent improper payments rate (mostly due to illegal aliens claiming the credit using fake social security numbers), making it more than twice as wasteful as fraud-ridden Medicaid. IRS continuously flouts the Improper Payments Elimination Act which requires agencies to keep their error rates below 10 percent and despite social security fraud being a serious felony, charges aren't common. Coordination between IRS and DHS on spotting fake social security numbers (currently there's none) could stop the thousands of dollars in payments going to people who've broken our immigration laws and would free up billions that could be spent on schools and infrastructure. 40 percent of illegal aliens are visa-overstayers. Collecting biometric information upon entry and exit at all ports is key in identifying visitors who've fallen out of status. Although provided for in previous acts of Congress, the program is simply never implemented. Not only will this deter overstaying, Vaughn estimates costs to be only $350 million over 5 years and the data generated would also help the State Department see which countries have the highest overstay-rate."
http://dailycaller.com/2015/01/28/immigration-reform-that-doesnt-turn-off-the-magnet-is-useless-and-needlessly-expensive/
EXCLUSIVE — MORE THAN 40 HOUSE REPUBLICANS TO MITCH MCCONNELL: FIGHT AGAINST EXECUTIVE AMNESTY FUNDING NOW
"Rep. Jeff Duncan (R-SC) is lead author of a letter signed by more than 40 of his fellow House Republicans calling on Senate Majority Leader Mitch McConnell to bring the House-passed Department of Homeland Security (DHS) funding bill that blocks funding for President Obama's executive amnesty to the Senate floor as soon as possible. After thanking McConnell for working to pass the Keystone XL pipeline, the Republicans who signed the Duncan letter press him to bring the House-passed bill to the Senate floor immediately after Keystone is done.
"As you know, appropriations for the Department of Homeland Security expire after February 27, 2015," Duncan and his cosigners write. "The House of Representatives has passed responsible legislation (H.R. 240) that funds the Department for the remainder of fiscal year 2015 and defends the separation of powers by stopping President Obama's unconstitutional executive actions." They specifically call on McConnell to fight to get that bill passed through the Senate, even though Democrats currently say they will attempt to block it. "We write to urge you to bring H.R. 240 to the floor as soon as the Senate completes consideration of Keystone XL," Duncan and his colleagues write. "We believe that Senate Republicans must honor the promise they made to the American people last year to stand firm against the President's lawless actions and preserve Congress' constitutional role as a lawmaking body. We believe that bringing H.R. 240 to the floor is the first step in accomplishing this goal." To get the House-passed bill to the floor, McConnell would need to convince at least six Democrats—and hold together his entire GOP conference—to vote for cloture on the bill. At this time, McConnell has said he plans on "trying" to pass the bill. Signers of the Duncan letter include: Reps. Raul Labrador (R-ID), Steve King (R-IA), Matt Salmon (R-AZ), Dave Brat (R-VA), Joe Wilson (R-SC), Jeb Hensarling (R-TX), Bill Flores (R-TX), Louie Gohmert (R-TX), Ted Poe (R-TX), Sam Johnson (R-TX), Brian Babin (R-TX), Randy Weber (R-TX), John Ratcliffe (R-TX), Pete Olson (R-TX), Blake Farenthold (R-TX), Kenny Marchant (R-TX), Jim Bridenstine (R-OK), John Fleming (R-LA), Duncan Hunter (R-CA), Tim Huelskamp (R-KS), Bill Posey (R-FL), David Jolly (R-FL), Ron DeSantis (R-FL), Doug Collins (R-GA), Barry Loudermilk (R-GA), Richard Hudson (R-NC), Mark Walker (R-NC), Bob Gibbs (R-OH), Chris Stewart (R-UT), Ted Yoho (R-FL), Steven Palazzo (R-MS), Jody Hice (R-GA), Phil Roe (R-TN), Keith Rothfus (R-PA), Reid Ribble (R-WI), Tim Walberg (R-MI), French Hill (R-AR), Scott Garrett (R-NJ), Doug Lamborn (R-CO), Todd Rokita (R-IN), Lou Barletta (R-PA), Bruce Westerman (R-AR), and Paul Cook (R-CA)."
http://www.breitbart.com/big-government/2015/01/28/exclusive-more-than-40-house-republicans-to-mitch-mcconnell-fight-against-executive-amnesty-funding-now/
Republican leaders look for escape plan on immigration
"Republican leaders in the House and Senate are boxed in on immigration and searching for a way out. Senate Majority Leader Mitch McConnell (R-Ky.) and Speaker John Boehner (R-Ohio) are struggling to find a way to fund the Department of Homeland Security while meeting conservative demands to unwind President Obama's executive actions giving legal status to millions of immigrants who would otherwise face deportation.  Congress is only scheduled to be in session for three weeks in February, giving lawmakers little time to craft a funding bill that would prevent an embarrassing shutdown of the Department of Homeland Security (DHS) on Feb. 28. On Tuesday, the two began wiggling their way out of the tight spot:
–To please conservative critics, Boehner announced at a morning GOP conference meeting that the House would sue the administration for giving de facto legal status to millions of illegal immigrants without congressional approval.
–A day after pulling a House border security bill drafted by Homeland Security Committee Chairman Michael McCaul (R-Texas) from a planned floor vote, GOP leaders said McCaul and Judiciary Committee Chairman Bob Goodlatte (R-Va.) would work together to create a new, tougher border bill.
–McConnell announced at an afternoon press conference that the Senate will vote next week on a House-passed bill funding the DHS but reversing Obama's executive actions.
–Sen. Roy Blunt (Mo.), the vice chairman of the Senate Republican Conference, pledged at a press conference that Senate Republicans would do "everything we can to persuade at least half a dozen Democrats that they should join us," adding, "you don't know how these legislative battles go if you don't have them, and we intend to have this one."
McConnell and Boehner have a ways to go before they are in the clear, however. And a familiar endgame — in which Boehner is forced to move legislation through the House with broad Democratic support — could be inevitable. The House bill is destined for failure in the Senate, where GOP leaders lack the votes to overcome a Democratic filibuster. Almost the entire Senate Democratic caucus signed a letter Tuesday stating, "the House bill cannot pass the Senate" and urging McConnell to move a clean bill.  A lawsuit is likely to take years to wend its way through the courts, giving little satisfaction to conservative voters who want to see immediate action. Conservatives have been divided over the McCaul bill, and it is unclear whether GOP leaders can make it more palatable by merging it with Goodlatte's legislation, which deals with asylum claims and other issues related to enforcement. McConnell on Tuesday declined to reveal whether he would allow Democrats to offer amendments to the House bill when it is considered in the Senate or how he would proceed if Democrats filibuster it. Senate Majority Whip John Cornyn (R-Texas) said the House bill would come directly to the Senate floor but acknowledged leaders have yet to firm up a plan should it fail. "I would say all options are on the table. There hasn't been any decision made, so we're considering that full range of options," he said. Some of the options were discussed at a Republican Steering Committee meeting last week. The GOP could strip the House provision on Obama's executive actions and instead add language strengthening border security or expanding H-1B visas for high-skilled workers. A proposal supported by Rep. Jason Chaffetz (R-Utah) and Sen. Mike Lee (R-Utah) to lift the caps on the number of H-1B high-skilled visas issued per country passed the House 389-15 in 2011. One Senate GOP source said the upper chamber could add whichever version of the McCaul-Goodlatte border security and interior enforcement bill passes the House…"
http://thehill.com/homenews/senate/230958-gop-looks-for-escape-plan-on-immigration
Boehner confirms lawsuit against Obama, defends Netanyahu invitation
"House Speaker John Boehner confirmed to Fox News on Wednesday that Republicans will sue President Obama over his use of executive action on immigration. "The president's overreach when he took executive action to deal with the immigration problems in our country, frankly, in my view, is a violation of our Constitution," Boehner said on "Special Report with Bret Baier." "We believe that the filing of a lawsuit to try to stop the president from – from violating our Constitution is an important step for our institution," he added. "This isn't about immigration. This is the president violating the Constitution, violating his oath of office, and frankly, not upholding the rule of law." The move to sue has been seen as an effort to appease conservatives who are upset they will be forced to accept a Department of Homeland Security funding bill that does not include provisions rolling back the president's executive actions."
http://www.foxnews.com/politics/2015/01/28/boehner-confirms-lawsuit-against-obama-on-fox-news-address-pushback-on/
Homeland Security funding on the brink
The House has no solution for the funding cliff.
"Top Republicans are increasingly unworried about missing the Department of Homeland Security's funding deadline. The Feb. 27 deadline was supposed to mark the next stage in Congress' fight on President Barack Obama's immigration policies, but now, leading Republicans say the fallout would be limited if Congress fails to act. In private conversations and in meetings around the Capitol and on the House floor, top House GOP figures say most of DHS's 280,000 employees will stay on the job even without a new funding bill because they are considered essential employees — though their paychecks would stop coming in the meantime… Even as the Senate gears up to pass its bill, the path forward seems very murky. Senior sources in House Republican leadership are now saying they will not bring up a so-called "clean" DHS funding bill. They hope the Senate can insert some language to change part of Obama's executive actions on immigration and are privately warning that a "clean bill will not fly in the House," as one senior leadership aide put it. Several GOP aides said they were hoping the White House intervenes soon and accepts some changes to Obama's immigration actions to avoid a showdown.
And, illustrating the flux and uncertainty within the House Republican Conference, the border security bill that the House was slated to bring up this week could now be delayed until sometime in late February or March or later this year — a victim of the distrust that the some of the conservative rank and file feel toward leadership. That bill, penned by House Homeland Security Chairman Mike McCaul (R-Texas), was meant to quell conservative concerns about the border — but now, many Republicans view it as a back-door way to enact immigration reform and are rejecting attempts to bring it to the floor until well after DHS is funded. In other words, Republicans are rejecting the piecemeal immigration reform they once clamored for. "I don't want to do the vote until after Feb. 27," said Rep. Matt Salmon (R-Ariz.), who says he opposes the border bill. "I don't want to be some bargaining chip on something that I believe needs to be dealt with by the Senate first."… Of course, the debate isn't over. The House has done its part on DHS funding, and the Senate still has to produce a bill of its own. But what the Senate will do — and whether the House can accept it — is in doubt. Senate Democrats released a letter Tuesday calling for a so-called "clean" Homeland Security bill, a united front that would strip Republicans of the votes they would need to advance a funding measure that includes attacks on Obama's immigration policies. Not even the Republican leadership is entirely sure what the Senate will do. Some GOP sources said Tuesday that they expect Senate Republicans to release a funding bill that includes some modest change to immigration policy. One idea that's been discussed is attaching language to beef up immigration enforcement and detention in local communities.
Lessening the urgency, in some minds, of passing a Homeland Security funding bill is the fact that DHS's operations wouldn't necessarily shut down if funding expires after Feb. 27. In the October 2013 federal government shutdown, roughly 85 percent of DHS employees continued to work because their jobs were considered essential. However, their paychecks were withheld until the shutdown was over. "In other words, it's not the end of the world if we get to that time because the national security functions will not stop — whether it's border security or a lot of other issues," Rep. Mario Diaz-Balart (R-Fla.) said, though he stressed that Congress shouldn't ignore that deadline. "Having said so, I think we should always aspire to try to get it done."
Blowing past the deadline would raise ire among national security hawks, who want DHS funding restored immediately, especially given the recent violence in Paris."
http://www.politico.com/story/2015/01/homeland-security-funding-cliff-114670.html?hp=t2_r
GOP grows indifferent to Homeland Security funding
http://www.msnbc.com/rachel-maddow-show/gop-grows-indifferent-homeland-security-funding
Politico: Homeland Security Funding No Longer a Priority
http://www.newsmax.com/Newsfront/dhs-funding-congress-homeland-security/2015/01/28/id/621217/
Dems push back against border militarization
"House Democrats are pushing back against Republican plans to transfer military weapons to law enforcers fighting crime and migration on the southern border. Rep. Hank Johnson (D-Ga.) is preparing an amendment to the Republican border security bill that would block the Pentagon from expanding its "1033" program — which provides free surplus military equipment to local law enforcers — to include border officers.  Johnson, who had fought to rein in the 1033 program last summer following a police crackdown on violent protests in Ferguson, Mo., said the transfer of military-grade weapons to the border would only inflame the tensions there.
"We can all agree that we have legitimate security needs at our borders, but militarizing our border through the 1033 program is not the solution and will only contribute to a further increase in tensions," Johnson said Tuesday. "It appears some of my colleagues did not learn the tragic lessons from Ferguson last summer, as the nation saw the devastating and intimidating result of a militarized police force." Sponsored by Homeland Security Chairman Michael McCaul (R-Texas), the Republican border security bill would require the Homeland Security Department to block all illegal migrations into the United States within five years. For high-traffic areas, that window closes to two years."
http://thehill.com/policy/defense/230991-dems-push-back-against-border-militarization
Democrats likely to block House immigration bill
"Senate Democrats sound increasingly likely to prevent the House's Homeland Security funding bill from even coming to the Senate floor for debate, which would mark their second filibuster of the young Congress. Democrats on Tuesday laid out their opposition to the House's funding bill in a letter to Senate Majority Leader Mitch McConnell (R-Ky.), urging him to rid the Department of Homeland Security bill of the policy riders that would block the president's executive actions that shield millions of undocumented immigrants from deportation. That's not going to happen, so now the Senate minority is weighing going a step further and preventing the bill from even being debated on the floor of the Senate, according to Democratic aides and senators. This would prevent consideration of any amendments to the bill, but also flex Democrats' minority muscles and create a scheduling headache for Republican leaders. Those GOP leaders would be forced to find something else to put on the Senate floor and figure out how to fund DHS past Feb. 27 while also satisfying Republicans furious with Obama's immigration policies. "I don't know of anybody on the Democratic side that believes that the riders that the House put on are something that we should vote for," said Sen. Jeanne Shaheen (D-N.H.), the top Democrat overseeing funding for the Department of Homeland Security. Democrats complained bitterly for years about Republicans blocking their legislation from even being debated on the floor, but party aides said they are strongly considering stopping the hardline DHS bill in its tracks with a filibuster. Democrats see no upside to allowing the DHS bill to come to the floor of the Senate, namely because they don't believe they will be allowed to vote on their clean funding bill as an amendment. "The House bill is DOA so why waste time on it?" said one Democratic aide. Republican leaders still won't say what the ultimate end-game is for Homeland Security funding, other than that the Senate will vote on the House-passed bill that eviscerates the presidents executive action. It's not clear either what the Senate would consider next if the DHS bill dies early next week. "We have options," said Senate Majority Whip John Cornyn (R-Texas.). "But we're committed to fighting for the House position and that's what we're going to be doing." McConnell says the Senate will consider the Department of Homeland Security funding bill next as soon as the chamber wraps up approval of the Keystone XL Pipeline. On Monday, Senate Democrats blocked McConnell's attempts to finish the Keystone bill, demanding more votes on amendments, their first filibuster of the year."
http://www.politico.com/story/2015/01/democrats-may-block-house-immigration-bill-114686.html
Senate Dems offer 'clean' bill to fund Homeland Security
"Two top Democrats on the Senate Appropriations Committee unveiled a clean Homeland Security funding bill late Tuesday to put pressure on Senate Republicans to disregard a House version that reverses President Obama's immigration actions. The bill was introduced by the full committee's ranking member, Sen. Barbara Mikulski (D-Md.), and the ranking member of its Subcommittee on Homeland Security, Sen. Jeanne Shaheen (D-N.H.). The two senators based their new bill on the compromise agreement the House and Senate reached in December "and kept it free of extraneous policy riders that would threaten vital homeland security operations," they said.  "We have a good bill that both the House and Senate have already agreed to that properly supports our homeland security operations," Shaheen said. "Now we should pass it."
Congress must pass a new bill funding the DHS by Feb. 27 or the department will shut down."
http://thehill.com/policy/finance/231002-senate-dems-offer-clean-homeland-spending-bill
White House to border agents: Tell illegals about Obama's amnesty to see if they qualify
"The White House has ordered federal authorities to inquire of any illegal immigrants they happen to come across during the course of duty: Do you know whether you qualify for any type of amnesty grant under President Obama's recent deportation order? The Associated Press obtained internal documents detailing the new procedure for federal authorities — namely, agents with Customs and Border Protection and with Immigration and Customs Enforcement. The directive, which comes from the Department of Homeland Security, is a decided departure from normal U.S. immigration enforcement proceedings, AP reported. Rather than putting immigrants in charge of proving their qualifications for staying in the United States — under the terms of Mr. Obama's policy — it puts the government in charge of identifying those individuals who might qualify for leniency. AP reported that the policy shift would be like the Internal Revenue Service offering up information to taxpayers on how they might have used certain deductions and exemptions. Federal immigration agents have also reportedly been ordered to sift through government files to see if any immigrants who are currently in jail would qualify for freedom under Mr. Obama's amnesty order, AP said. "Agents are being discouraged away from anything other than a cursory view" of an immigrant's status, said former deputy assistant attorney general to the Justice Department, John Malcolm, AP reported. Mr. Obama announced months ago a program that would allow about four million illegal immigrants whose children are U.S. citizens to apply for the right to stay and work in the country for three years."
http://www.washingtontimes.com/news/2015/jan/28/white-house-to-border-agents-tell-illegals-about-o/?utm_source=RSS_Feed&utm_medium=RSS
Govt tells agents to ID which immigrants not to deport
"The Obama administration has ordered immigration agents to ask immigrants they encounter living in the country illegally whether they might qualify under President Barack Obama's plans to avoid deporting them, according to internal training materials obtained by The Associated Press. Agents also have been told to review government files to identify any jailed immigrants they might be able to release under the program. The directives from the Homeland Security Department mark an unusual change for U.S. immigration enforcement, placing the obligation on the government for identifying immigrants who might qualify for lenient treatment. Previously, it was the responsibility of immigrants or their lawyers to assert that they might qualify under rules that could keep them out of jail and inside the United States."
http://www.washingtontimes.com/news/2015/jan/28/govt-tells-agents-to-id-which-immigrants-not-to-de/?utm_source=RSS_Feed&utm_medium=RSS
Border agents told to ask illegals if they might qualify for Obama amnesty
http://hotair.com/archives/2015/01/28/border-agents-told-to-ask-illegals-if-they-might-qualify-for-obama-amnesty/
Homeland Security To Roll Out Biometrics Along the Border This Summer
"The Department of Homeland Security this summer plans to roll out iris and facial recognition services to the U.S. Border Patrol, according to DHS officials.  The service will be able to share images with the FBI's massive multibiometric system, officials said.  The test is part of a coming overhaul of the department's "IDENT" biometric system, which currently contains more than 170 million foreigner fingerprints and facial images, as well as 600,000 iris templates. DHS last November released two sets of system specifications as part of market research for the new project.  "It's the Border Patrol stations that are doing the actual collections" of iris and face images from individuals processed through Customs and Border Patrol stations, Ken Fritzsche, director of the identity technology division at the DHS Office of Biometric Identity Management, told Nextgov. He spoke Tuesday at the 2015 Biometrics for Government and Law Enforcement conference. "They've been collecting irises and storing the data with us," Fritzsche said. "Now, we're going to provide matching capability in a limited production pilot to CBP." DHS anticipates the expansion of IDENT's infrastructure, in addition to new capabilities, will support the matching of more than 10 million iris and face images, according to the procurement notices. The system already houses pictures of every individual who is fingerprinted, including visitors entering the United States and visa applicants. But the resolution isn't high enough for computerized searches in some cases. "While the photos do not satisfy some quality requirements for facial matching," DHS is exploring ways to use this data "with strong privacy and security protections in place to improve the accuracy of biometric identification/verification," as well as to cut down on unnecessary secondary screening, according to DHS. Iris matching is by no means 100 percent accurate. The texture of an individual's iris changes with aging—though by how much is controversial, and engineers have demonstrated that ID thieves can hack iris template databases to duplicate other people's eye patterns."
http://www.defenseone.com/technology/2015/01/homeland-security-roll-out-biometrics-along-border-summer/103968/?oref=d-channelriver
DHS to Start Collecting Iris and Facial Recognition Images at Border
http://reason.com/blog/2015/01/28/dhs-to-start-collecting-iris-and-facial
WH ROLLS OUT HARRIS TO SELL EXECUTIVE AMNESTY TO CALIFORNIANS
"The White House is using California Attorney General Kamala Harris to sell Barack Obama's executive amnesty policy, in the process boosting its likely choice for the open U.S. Senate seat over former Los Angeles Mayor Antonio Villaraigosa, the city's first Latino mayor and Harris's most feared potential rival. Harris spoke during a phone conference on Monday, led by White House adviser Cecilia Muñoz and sponsored by the White House, in which she boasted that Obama's actions regarding immigration would hand California's economy "by anywhere from $11.7 billion to $27.5 billion over the next decade," according to the San Francisco Chronicle. The White House played dumb about the choice of Harris; White House spokesman Eric Schultz only said, "We're not going to have anything to say on the politics here," according to the Los Angeles Times. On Monday, Muñoz boasted of Obama's expanded deferred action program, which would authorize a non–U.S. citizen to remain in the U.S. temporarily and also apply for a work permit, pointing out that the White House Council of Economic Advisors said that all the changes Obama announced in November would add $90 billion to the nation's GDP by 2025. Many opponents of Obama's plans have stated their belief that Obama's changes could incur higher costs from illegal immigrants seeking public services. Harris lit into Republicans who not only have blocked some of Obama's new policies, but who have  also revived the Secure Communities program, shelved by Obama, which focused on allowing local law enforcement to help deport undocumented immigrants. She claimed the GOP should "stop playing politics with our national security" and pass a comprehensive bill on immigration reform. She added that Secure Communities should be eliminated in favor of centering on terrorism, hard-core gangs and felons, "rather than apprehending and removing immigrants who have no criminal background."
http://www.breitbart.com/big-government/2015/01/27/wh-rolls-out-harris-to-sell-executive-amnesty-to-californians/
Activists to protest Nevada AG over immigration lawsuit
"A coalition of liberal groups plans to protest Republican Attorney General Adam Laxalt's challenge to an order that would spare more people from deportation. Progress Now Nevada, the Progressive Leadership Alliance of Nevada and Mi Familia Vota say they'll gather at Laxalt's Las Vegas office on Wednesday afternoon and demand that he reverse a decision from earlier this week that brings Nevada into a lawsuit along with 25 other states. The states are challenging President Barack Obama's unilateral order that would shield millions from deportation and allow them to apply for work permits. He promoted the move at a Las Vegas high school in November. Gov. Brian Sandoval did not sign off on Nevada joining the lawsuit, but has not said whether he can or will override Laxalt's move."
http://www.washingtontimes.com/news/2015/jan/28/activists-to-protest-nevada-ag-over-immigration-la/?utm_source=RSS_Feed&utm_medium=RSS
South Texas man convicted in human smuggling, hotels cases
"A South Texas man has been convicted of human smuggling and helping to hide more than 20 immigrants in hotel rooms. Gustavo Villegas of Laredo was convicted Tuesday night of four counts of harboring immigrants for profit. The 38-year-old Villegas remains in custody pending sentencing by a federal judge in Laredo."
http://www.washingtontimes.com/news/2015/jan/28/south-texas-man-convicted-in-human-smuggling-hotel/?utm_source=RSS_Feed&utm_medium=RSS
Loretta Lynch, in Confirmation Hearing, Defends Legality of Obama Immigration Action
"Republicans have been particularly critical of the president's decision last year to unilaterally ease the threat of deportation for millions of unauthorized immigrants. Attorney General Eric H. Holder Jr. approved the legal justification for that action. Some Republicans have said Ms. Lynch's views on the subject will determine their votes, and Senator Charles E. Grassley of Iowa, the new Republican chairman of the committee, led the hearing with a question on the topic. Ms. Lynch said she had read the Justice Department's legal opinions and added, "I don't see any reason to doubt the reasonableness of those views." Senator Charles E. Schumer, Democrat of New York, told lawmakers that "the president's immigration policies are not seeking confirmation today." He added that "if we can't confirm Loretta Lynch, then I don't believe we can confirm anyone."
http://www.nytimes.com/2015/01/29/us/politics/lynch-attorney-general-congress-confirmation-hearing.html?_r=0
Loretta Lynch defends Obama's immigration action
http://www.politico.com/story/2015/01/loretta-lynch-senate-remarks-attorney-general-114676.html
Attorney General nominee backs Obama's immigration actions
"That justification "seemed to be a reasonable way to marshal limited resources," Lynch said. "The Department of Homeland Security was seeking legal guidance on the most effective way to prioritize the removal of groups of large numbers of individuals given that their resources would not permit removal of everyone who fell within the respective category," she said. She provided some distance by also saying, "I was not involved in the decisions that led to the executive actions that you referenced," responding to questiong from Judiciary Chairman Chuck Grassley (R-Iowa.) Leading opponent of Obama's actions, Sen. Jeff Sessions (R-Ala.) pressed Lynch on whether citizenship is a "civil right" for those who come the country illegally. "Citizenship is a privilege, certainly it's a right for those of us born here," Lynch replied. "It's a privilege that has to be earned." "I certainly agree, I'm a little surprised it took you that long," Sessions replied.  In introducing Lynch, Sen. Chuck Schumer (D-N.Y.) sought to separate Lynch and her qualifications from the broader immigration fight.  "The president's immigration policies aren't seeking confirmation today," Schumer said. "Loretta Lynch is."
http://thehill.com/regulation/administration/230996-lynch-backs-obamas-immigration-order
Lynch defends Obama's immigration policies
"Challenged by Republicans, Attorney General nominee Loretta Lynch on Wednesday defended President Barack Obama's decision to shelter millions of immigrants from deportation though they live in the country illegally. But she said they have no right to citizenship under the law. She told her Senate confirmation hearing that under the administration's policy, the Department of Homeland Security focuses its efforts on the removal of "the most dangerous of the undocumented immigrants among us." That emphasis, she said, "seems to be a reasonable way to marshal limited resources to deal with the problem" of illegal immigration… Sen. Jeff Sessions, R-Ala., returned to the subject and asked Lynch if a person who entered the country illegally would have a civil right to citizenship, a claim he said Holder has asserted. She said that for someone not born in the country, citizenship is a privilege to be earned, and that for immigrants entering the country illegally it is not part of a "panoply of civil rights" guaranteed by the Constitution. At the same time, when Sessions asked whether individuals in the country legally or those who are here unlawfully have more of a right to a job, she replied that "the right and the obligation to work is one that's shared by everyone in this country regardless of how they came here." Lynch, the U.S. attorney for the Eastern District of New York, is widely expected to win confirmation easily, if only because Republicans are so eager for Holder's tenure to end. He has been a lightning rod for conservative criticism, clashing with Republicans and becoming the first sitting attorney general held in contempt of Congress."
http://www.washingtontimes.com/news/2015/jan/28/senate-to-begin-hearings-for-obama-attorney-genera/?utm_source=RSS_Feed&utm_medium=RSS
AG Nominee: Law Gets In The Way Of Illegal Immigrants 'Right' To Work
"President Obama's nominee for attorney general acknowledged current law bans illegal immigrants from working, but said she would prefer everyone in the country be allowed to exercise their "right and obligation" to work. "The role of the employer is an important one we have to look at," nominee Loretta Lynch said in a Senate confirmation hearing Wednesday. "Again, we want everyone to seek employment, but we have in place at this point in time a legal framework that requests or requires employers to both provide information about citizenship, as well as not hire individuals without citizenship," she added. Lynch was responding to a line of questions from Republican Sen. Jeff Sessions about the comparative rights of illegal immigrants and citizens or legal immigrants. "Who has more right to a job in this country?" Sessions asked, noting a time of high unemployment, declining wages and a low percentage of Americans working. "A lawful immigrant who is here — a green card holder or a citizen or a person who entered the country unlawfully?" "I believe that the right and the obligation to work is one that's shared by everyone in this country, regardless of how they came here," Lynch said. "And certainly, if someone is here — regardless of status — I would prefer that they be participating in the workplace than not participating in the workplace."
http://dailycaller.com/2015/01/28/ag-nominee-law-gets-in-the-way-of-illegal-immigrants-right-to-work/
AG nominee Loretta Lynch: People have a right to work in America regardless of how they came here
"Did she misspeak or did illegals suddenly acquire the "right" to hold down a job in the United States when I wasn't looking? Not even Obama goes that far, I think; the work permits being handed out under his new amnesty are a matter of dubious and "temporary" executive largesse, not a matter of right. Here's the (slightly abridged) transcript of Lynch's full exchange via Jeff Sessions's office, which the first clip below doesn't capture:
SESSIONS:
Let me ask you this: In the workplace of America today when we have a high number of unemployed, we've had declining wages for many years, we have the lowest of Americans working, who has more right to a job in this country? A lawful immigrant who's here, a green-card holder or a citizen, or a person who entered the country unlawfully?
LYNCH:
Well, Senator, I believe that the right and the obligation to work is one that's shared by everyone in this country regardless of how they came here. And certainly, if someone here, regardless of status, I would prefer that they be participating in the workplace than not participating in the workplace…
SESSIONS:
So you think that a person that's — anybody that's here lawfully or unlawfully is entitled to work in America?
LYNCH:
Senator, I'm not sure if I know — if I understand the basis for your question as — as to whether or not there's a legal basis for them to work or not.
SESSIONS:
I asked you, who had — we're talking about rights — who has the most rights? Does a lawful American immigrant or citizen have the right to have the laws of the United States enforced so that they might be able to work, or does a person who came here unlawfully have a right to demand a job?
LYNCH:
Certainly, the benefits of citizenship confer greater rights on those of who are citizens than those — than those who are not.
SESSIONS:
Well, do you think a person that's here unlawfully is entitled to work in the United States when the law says that employees can't hire somebody unlawfully in America?..
LYNCH:
Sorry, sir. I think that certainly the provision that you refer to regarding to the role of the employer in ensuring the legal status of those who are here is an important one and that we have to look at in conjunction with this issue in terms of preventing undocumented workers, who, as you've indicated before, are seeking employment. Again, we want everyone to seek employment, but we have in place at this point in time a legal framework that requests or requires employers to both provide information about citizenship as well as not hire individuals without citizenship."
http://hotair.com/archives/2015/01/28/ag-nominee-loretta-lynch-people-have-a-right-to-work-in-america-regardless-of-how-they-came-here/
AG nominee backs Obama on immigration actions, cites 'right' to work for all residents
http://www.foxnews.com/politics/2015/01/28/judiciary-panel-chairman-urges-ag-nominee-to-take-politics-out-justice/
White House Lawyer: Illegals Should Have Jobs
http://dailycaller.com/2015/01/28/white-house-lawyer-illegals-should-have-jobs/
How Loretta Lynch Dodged a Key Question on Obama's Immigration Plan
"Attorney General nominee Loretta Lynch on Wednesday avoided a critical question about President Barack Obama's executive action on immigration, by refusing to say whether it was legal for Obama to affirmatively remove the possibility of deportation for millions of illegal immigrants for three years, and allow them to work during that time. Instead, Lynch said she wasn't familiar with the details of this part of Obama's program, and seemed to surprise Republicans by referring to it broadly as a more drawn-out process of deportation. Republicans have rejected that characterization, and say Democrats appear to be hoping the temporary protections provided by Obama could someday become permanent. Lynch testified Wednesday at the Senate Judiciary Committee, where several Republicans pressed her on her views of Obama's immigration plan. That plan involves the prioritization of convicted criminals and other dangerous illegal immigrants for deportation, and excusing the lowest-priority illegal immigrants from deportation for three years, and even allowing them to work. When pressed on this, Lynch repeatedly defended the Justice Department's legal analysis as something that tries to rationalize a way to prioritize deportation actions. Republicans seemed fine with the idea of setting enforcement priorities, but argued that Obama's move goes much further than that. Obama's decision, they said, doesn't stop at making some people a lower priority for deportation, but actually rewards them with a three-year stay and the ability to work. Sen. Mike Lee (R-Utah) stressed this point in his questions to Lynch. Lee made an analogy to local police, and said it's logical that police would worry more about bank robbers than pickpockets, and would worry more about pickpockets than people who speed. But at the same time, he said it wouldn't make sense for police to start rewarding speeders just because they are low priorities. "That doesn't mean that it would be OK, that it would be a proper exercise of prosecutorial discretion, to issue permits for people to speed, right?" Lynch didn't answer that question, but she did admit that law enforcement should always have the option of pursuing actions against lower-level offenders, even if they are on a lower list of priorities. "You would want to have the ability to still, if you could, take resources and focus on that issue," she said. "It might not be the first priority, but you would want to have the ability to go back and deal with that issue."
http://www.theblaze.com/stories/2015/01/28/how-loretta-lynch-dodged-a-key-question-on-obamas-immigration-plan/
TheDC Reporter Challenges White House: Do Illegal Immigrants Have A 'Right' To Work In US? [VIDEO]
"During Wednesday's White House press briefing, Daily Caller White House correspondent Neil Munro challenged the Obama administration on Loretta Lynch's comments that all illegal immigrants have the "right and obligation" to work in the United States. Deputy Press Secretary Eric Schultz (who really wasn't having a good day) called on a nonexistent journalist named "Fred." After an awkward silence, Munro took the chance to ask a question. "Today, Loretta Lynch was up on the Hill and she said today she believes that illegal immigrants have an obligation to work, and she said regardless of how they came here, obligation to work is one that is shared by everyone in the country. Does the President believe that people who are here unlawfully have an obligation and a right to work?" he asked. Schultz responded that "the president believes that as part of the immigration, both the executive action that he announced but also a pillar of the bipartisan bill that passed the Senate with both Democrats and Republicans and that was blocked by House leadership from even coming up to a vote, that that restores accountability, that those immigrants can come of the shadows join the workforce, pay taxes, and be held accountable." "That law was never passed, you remember," Munro pointed out. "So does the President believe that people who are here illegally now have an obligation to work and compete for jobs against Americans, unemployed Americans, young Americans, etc.? His attorney general– his prospective attorney general believes this. Does the President agree with Lynch on this, that people who are here unlawfully have an obligation to work?" "I think the people who under the President's executive action plan can now come out the shadows…" Schultz began. "But all twelve million who are here illegally," Munro pressed. "Does that include… do all twelve million have an obligation to work, or does the President have a disagreement with his nominee for the Attorney General?  "I'm going to admit, I know that hearing is ongoing," Schultz said. "So I haven't had a chance to review that transcript before coming out here," he added, before abruptly ending the briefing."
http://dailycaller.com/2015/01/28/thedc-reporter-challenges-white-house-do-illegal-immigrants-have-a-right-to-work-in-us-video/
Lynch Hearing Gives Senators Chance to Vent
"At least that was what Sen. Patrick J. Leahy, D-Vt., ranking member of the Judiciary Committee believed about Republicans. "I know you're going to be asked a lot about immigration," Leahy said to Lynch. "It makes me think we should be focusing on your qualifications for this job. Asking those questions might even speak to the qualifications of the Congress," he said, in an allusion to Congress' failure to address the issue. Republicans, including Sens. David Vitter of Louisiana, Ted Cruz of Texas and Jeff Sessions of Alabama, probed her views of the legal underpinnings — or lack thereof — of granting temporary executive amnesty and work permits to as many as 5 million people. Vitter pressed Lynch on whether Obama's deferred action program goes beyond merely setting priorities for prosecuting on a "case-by-case basis" as described in immigration law. "His action goes well beyond setting prosecutorial priorities, doesn't it?" Vitter asked. "Apart from that, he goes further in granting this broad category of folks a certain status for three years at a time and he takes another affirmative step in giving them a work permit." Lynch said she thought the opinion provided a "reasonable" legal framework for the program, but wouldn't go beyond that. An annoyed Vitter, who is running for governor, called the program "a clear, obvious" stretch of the law. Her reticence also raised the hackles of Cruz, a possible presidential candidate who sought to get her answer to whether she would have issued a similar legal opinion as that authored by the Department of Justice's Office of Legal Counsel justifying the action. Lynch deflected, saying she couldn't answer because she hadn't seen all of the legal documents used to develop the opinion. But she noted the DOJ did reject some actions President Barack Obama wants to take. "I do believe that the Office of Legal Counsel has the important obligation to look at the law, look at the facts, look at the action that is being brought before it, and say where there is an appropriate legal framework and where there is not," she said. Cruz called her a "very talented lawyer, so I suspect it is not an accident that twice you have not answered that question."
http://blogs.rollcall.com/wgdb/lynch-hearing-lets-senate-vent-about-administration/?dcz=
SEN. MIKE LEE HELPS LORETTA LYNCH UNDERCUT LEGAL ARGUMENT FOR OBAMA'S EXECUTIVE AMNESTY
"The exchange in which she undercut Obama's legal argument happened during a line of questioning with Sen. Mike Lee (R-UT). "I want to speak with you briefly going back to prosecutorial discretion," Lee started out his line of questioning. "As a former prosecutor, I'm sure you'd agree with me that there are limits to prosecutorial discretion in the sense at least that it's intended to be an exception to the rule and not intended to swallow the rule itself. Would you agree with me that far?" "Certainly, sir," Lynch replied. "I believe that in every instance, every prosecutor has to make the best determination of the problems presented in their own area, in my case in my district in my priorities and within those priorities exercise discretion." Lee continued: Right, so prosecutors inevitably have limited resources so it's understandable why they would choose—when they have to prioritize—why they would put more resources for example into punishing bank robberies than they would into punishing pick-pocketers. And perhaps they might put more resources into going after pick-pocketers than they do going after people who exceed the speed limit. But at some point there are limits to this. And that doesn't mean that it would be okay, that it would be a proper exercise of prosecutorial discretion to issue permits for people to speed, right? "Certainly, sir," Lynch agreed. I think that if a prosecutor were to come to the view that they had to prioritize one crime over another, you would always still want to retain the ability—even if it was an area that was not an immediate priority—if for example it became one. Because if a particular neighborhood was being victimized, or again to use your issue of speeding, there were deaths resulting from that. You would want to have the ability to, if you could, take resources and focus on that issue. It might not be the first priority but you would want to have the ability to go back and deal with that issue. In her answer, Lynch effectively admits that what Obama has done with executive amnesty—providing legal documentation and work permits for millions of illegal aliens, thereby legalizing their status in the United States—far exceeds any reasonable definition of prosecutorial discretion. She also said that prosecutors should keep the door open to prosecuting an illegal action that isn't currently a priority if it becomes one eventually. So even if illegal immigration isn't a priority right now for whatever reason, prosecutors need to be able to go after that crime later."
http://www.breitbart.com/big-government/2015/01/28/sen-mike-lee-helps-loretta-lynch-undercut-legal-argument-for-obamas-executive-amnesty/
SPENDING/BUDGET/ECONOMY:
We're No. 12! Report: U.S. Not Among Top Nations for Economic Freedom
"The United States does not rank among the Top 10 countries in the world for economic freedom, according to the Heritage Foundation's 2015 Index of Economic Freedom. Instead, the U..S. ranked only 12th–after Hong Kong, Singapore, New Zealand, Australia, Switzerland, Canada, Chile, Estonia, Ireland, Mauritius, and Denmark. Estonia was formerly a part of the Soviet Union. The Index rates economic freedom for countries on 10 quantitative and qualitative factors that are based on four pillars of freedom: rule of law, limited government, regulatory efficiency and open markets. "Each of the ten economic freedoms within these categories is graded on a scale of 0 to 100. A country's overall score is derived by averaging these ten economic freedoms, with equal weight being given to each," according to the Index. While the United States' ranking in the Index has remained unchanged over the year, its score has improved slightly. "The United States' economic freedom score is 76.2, making its economy the 12th freest in the 2015 Index," states the report. "Its score is 0.7 point higher than last year, with modest gains in six of the 10 economic freedoms, including control of government spending, outweighing a slight decline in business freedom." "Although the precipitous downward spiral in U.S. economic freedom since 2008 has come to a halt in the 2015 Index, a 1.6-point decline in overall economic freedom over the past five years reflects broad-based deteriorations in key policy areas, particularly those related to upholding the rule of law and limited government," states the report. When President Obama took office in 2009, the United States ranked sixth for economic freedom. Now in 2015, the United States has fallen by six to 12th place. "The anemic post-recession recovery has been characterized by slow growth, high unemployment, a decrease in the number of Americans seeking work, and great uncertainty that has held back investment," explains the report. "Increased tax regulatory burdens, aggravated by favoritism toward entrenched interests, have undercut America's historically dynamic entrepreneurial growth." Out of the 10 metrics analyzed by the Index, from 2014 to 2015 the United States improved in six measures, remained unchanged in three measures, and declined in one. The U.S. improved its scoring in 2015 for freedom from corruption, government spending, fiscal freedom, labor freedom, monetary freedom, and trade freedom. Rep. Paul Ryan (R-Wis.) spoke at the Heritage Foundation on Tuesday to unveil the Index and noted that the improved score in government spending was due to Republicans' influence in Congress. "The fact that our country received an uptick in our rating this year, and one of the reasons why we would see this uptick is because since we took over the House in 2011, we started cutting spending," said Ryan."
http://cnsnews.com/news/article/ali-meyer/were-no-12-report-us-not-among-top-nations-economic-freedom#.VMjHTwdfUIY.facebook
2015 Index of Economic Freedom – Country Rankings
http://www.heritage.org/index/ranking
Census: 1 in 5 children on food stamps
"Sixteen million children were on food stamps as of last year, the highest number since the nation's economy tumbled in 2008. Numbers released by the Census Bureau Wednesday as part of its annual look at children and families show that one in five children were on food stamp assistance in 2014. The survey was taken last spring. The number of people receiving food stamps — now called the Supplemental Nutrition Assistance Program, or SNAP — spiked through the recession and has stayed at a higher level since. In the 2007 Census survey, 9 million children received SNAP assistance. Participation and spending appear to be going down, though. The Congressional Budget Office said this week that the government spent $76 billion on SNAP last year, down 8 percent from the year before. That was the first time spending went down since the beginning of the recession. Around 46.5 million people received food stamps last year, according to the Agriculture Department, which oversees the aid, up from around 26 million in 2007. Participation is expected to decrease over the next 10 years, though higher food costs could keep spending up. Half of the children receiving food stamps in the Census survey — 8 million — were living only with their mothers. Around 5 million children receiving food stamps lived with married parents. The spike in food stamp spending has caught the attention of Congress, and House Republicans tried to cut the program by around $4 billion a year in 2013. In an eventual compromise, Congress agreed to cuts of around $800 million a year, policy that was signed into law by President Barack Obama early last year as part of a larger farm bill. Since then, many states have found ways to get around the cuts. The SNAP program will still be under scrutiny in the new Republican Congress…."
http://cnsnews.com/news/article/census-1-5-children-food-stamps
Census Data: One In Five US Children Now Rely On Food Stamps
"The number of children in the United States relying on food stamps for a meal spiked to 16 million last year, according federal data, signaling a lopsided economic recovery in which lower income families are still lagging behind. The roughly one in five children who received food stamps in 2014 surpassed pre-recession levels, when one in eight or 9 million children were on food stamps, according to the U.S. Census survey of American families released on Wednesday Republicans in Congress have sought to cut back on the Supplemental Nutritional Assistance Program or food stamp program as part of a larger plan to balance the budget. Early last year lawmakers proposed $40 billion in cuts from the program over 10 years. The final farm bill signed into law trimmed $8.6 billion from the program, eliminating benefits for about 850,000 people, according to estimates by anti-hunger advocates."
http://dailycaller.com/2015/01/28/census-data-one-in-five-us-children-now-rely-on-food-stamps/
One in five children is on food stamps, more than before the recession
http://www.syracuse.com/news/index.ssf/2015/01/one_in_five_children_is_on_food_stamps_more_than_before_the_recession.html
AMERICAN SMALL BUSINESS IS LITERALLY DYING
"According to Gallup, the United States now ranks 12th in the world in business startup activity. Italy, one of the weaker countries in the Eurozone, has a higher rate of business startups than the US. This isn't a statistical quirk. Entrepreneurship, the special sauce that launches new business, is in steep decline here for the first time ever. "When small and medium-sized businesses are dying faster than they're being born, so is free enterprise," writes Jim Clifton, Chairman and CEO of Gallup. "And when free enterprise dies, America dies with it." For six years, the number of small businesses closing has exceeded the number of businesses starting. The number of business deaths exceeded births in 2008 for the first time in US history and has gotten worse in the ensuing years. Since 2010, the rate of small business closures has increased. In the 1980s, the number of new businesses exceeded those closing by more than 100,000 every year. Today, 70,000 more businesses die than are started each year. This somber fact goes a long way to explaining the current weak job market. Two-thirds of all new jobs are created by small businesses. There are 6 million businesses in the US with one or more employees. The majority of these, 3.8 million, have 4 employees or fewer. Only 1,000 companies have more than 10,000 employees. Corporations are obviously important to the economy, but they are just the mature outgrowth of start-up companies launched decades ago. Two years ago, the founder of the Subway sandwich chain, one of the largest restaurant companies in the world, said the company wouldn't exist if he were trying to launch it today. "If I started Subway today, Subway would not exist," Fred Deluca told CNBC. Deluca said the environment for entrepreneurs in the U.S. has "continuously gotten worse because there are more and more regulations. It's tough for people to get into business, especially a small business." Subway itself, like many franchise companies, has been a particularly successful engine of small business growth. Most of its restaurants are owned by independent small business men and women who license the brand name from the parent company. There are, in fact, almost 1 million small businesses that exist through a franchise agreement with a parent corporation."
http://www.breitbart.com/big-government/2015/01/28/american-small-business-is-literally-dying/
Obama's Higher Education Policies Are Designed To Increase Dependence On Government
"As part of his State of the Union speech, President Obama proposed a partnership of federal and state government funding to make two years of community college free for everyone. Yet, oddly, at the same time he proposed removing some of the tax advantages of 529 accounts which millions of Americans use to save for college expenses. Why would someone make it easier and more difficult to go to college at the same time? I believe that the answer is: President Obama wants Americans dependent on the largess of government for their higher education. There is a long pattern of actions along this line. In 2010, President Obama and a Democrat-controlled Congress led a federal government takeover of the student loan program. This change meant that government-guaranteed student loans now come directly from the federal government, cutting out private firms that previously made the loans. At the same time, the savings President Obama claimed would arise from this government takeover were directed to an expansion of the Pell Grant program which provides grants to low income college students. President Obama has also used executive action to lower the pay as you earn formula so that college graduates can pay only 10 percent of their discretionary income toward their student loans. While that sounds like a nice thing, it can also keep a borrower in debt for longer since they are making smaller payments. Never fear, though, as the government has a solution to that debt you cannot seem to pay off. The government now offers student loan borrowers loan forgiveness after twenty years (under the pay as you earn formula) if they haven't finished paying of their student loans. Even better for the debtors, forgiveness can be had after only ten years of payments if they spend those ten years in public service, which the government defines as working for the government or a qualified non-profit organization. What can be a better example of government dependence than forgiving debt for those who follow an approved career path (mostly by working for the government)? President Obama has spent years making government aid for college students more generous and making student loan debt forgiveness easier to obtain, as long as you act in government-approved ways. Unfortunately, 529 plans allow families to save money for college expenses with the earnings being tax free as long as spent for college. If people are responsible, and save dutifully, they might not need free community college, student loans, or government grants, in which case they would not end up dependent on the government. President Obama claimed that 529 accounts should not enjoy tax-favored status on the basis that the rich are using them to avoid taxes on money to pay for their children's college tuition. Yet the average 529 account balance is only a bit over $20,000. It seems unlikely that the rich are the owners of all of the 12 million 529 accounts because that number of accounts represent 10 percent of all U.S. households and the rich could assumedly afford to deposit more than $20,000 into their college savings accounts…."
http://www.forbes.com/sites/jeffreydorfman/2015/01/28/obamas-higher-education-policies-are-designed-to-increase-dependence-on-government/
How Obama's Tax Plan Will Redistribute Income from the Very Rich To The Poor
http://www.forbes.com/sites/beltway/2015/01/28/how-obamas-tax-plan-will-redistribute-income-from-the-very-rich-to-the-poor/
Obama still calls '529' tax 'good policy'
"A day after dropping its proposal to tax "529" college savings plans, the Obama administration claimed it still considers the tax to be good policy. White House deputy press secretary Eric Schultz called the tax "bold" after Obama's decision not to go ahead with it, saying the proposal had become a distraction. Several Democrats, including House Minority Leader Nancy Pelosi, D-Calif., had pressed senior administration officials to drop the proposal while flying with Obama on Air Force One from India to Saudi Arabia Tuesday. Schultz said only that the conversations between Obama, Pelosi and others on the issue were "indicative of the distraction that this was becoming." "The president put forth a bold proposal to make college more affordable for all Americans," Schultz told reporters at the White House daily briefing. "He didn't want this to be a stumbling block that would jeopardize the rest of the package." When asked directly if White House officials still regarded the tax "good policy," Schultz said, "Sure, we do," adding that it was only a small piece in a much broader plan aimed at giving the middle class more than $50 billion in tax cuts. Pelosi and others argued that the new tax on such a popular middle-class program for families saving for their children's college educations would undermine Obama's message promoting more affordable higher education. States sponsor the "529" plans, which are run by private investment management companies. Parents can place money into the account over years and withdraw it tax-free to pay for college education expenses."
http://www.washingtonexaminer.com/obama-still-calls-529-tax-good-policy/article/2559448?custom_click=rss
White House defends decision to ditch college tax proposal
"The White House said Wednesday it believes that President Obama's unpopular proposal to tax college savings accounts makes sense as part of a broader education plan. The decision to jettison the proposal, which had come under criticism from Republicans and Democrats as a middle-class tax hike, was made because the issue had become a "distraction" lowering the odds that Obama's broader education plan would gain traction, the White House said.  "He didn't want this to be a stumbling block that would jeopardize the rest of the package," White House spokesman Eric Schultz said. Schultz stressed that the administration would have only implemented the taxes on withdrawals from college savings accounts as part of a $50 billion program that would have provided tax breaks to middle-class families and students. But the White House's insistence that it still believed the savings plans should be taxed is likely to give Republicans — who have seized on the issue in recent days — additional ammunition."
http://thehill.com/policy/finance/231032-white-house-defends-decision-to-ditch-college-tax-proposal
White House: '529' tax plan good policy, but we're abandoning it anyway
http://www.washingtontimes.com/news/2015/jan/28/wh-529-tax-plan-good-policy-were-abandoning-anyway/?utm_source=RSS_Feed&utm_medium=RSS
Lobbying Intensifies As Congress Mulls Gas Tax Increase
"Opposing interest group coalitions are taking sides on a proposal to fund transportation projects by increasing the federal gas tax. In recent years, Congress has repeatedly passed short-term highway bills that authorize more funding than the Highway Trust Fund collects in gas tax revenues, forcing lawmakers to find supplementary funding sources. Last year, for instance, Congress used controversial "pension gimmicks" to secure about $3 billion in transportation funding. According to the Hill, a coalition led by the U.S. Chamber of Commerce, AAA auto club and the American Trucking Association sent a letter to members of Congress on Monday claiming that, "raising the gas tax would be the easiest way to close a transportation funding shortfall that has reached an estimated $16 billion per year." The federal gas tax currently stands at 18.4 cents per gallon, but has not been raised in over 20 years, and supporters of an increase believe that today's low gas prices create an opportunity to raise it without unduly burdening consumers or the economy. "While no one wants to pay more, we urge you to support an increase to the federal fuels user fee," the group wrote, calling such a move "the most cost efficient and straightforward way to provide a steady revenue stream to the Highway Trust Fund."
http://dailycaller.com/2015/01/28/lobbying-intensifies-as-congress-mulls-gas-tax-increase/
Travelers Beware: Airports Lobby Congress To Double Facility Tax
"Air travel could become even more expensive if airports and travel industry leaders succeed in convincing Congress to raise taxes on passengers. The Passenger Facilities Charge, a tax that is added to the cost of plane tickets for each airport a passenger lands in, is used to fund capital-improvement projects—such as improving safety, reducing noise or expanding capacity—at U.S. airports. The actual fees are levied by individual airports, but are limited by a federally mandated cap. When it was created in 1992, the PFC was initially capped at $3 per flight and $12 per round trip, though in 2001 the caps were raised to $4.50 per flight and $18 per round trip. As Congress prepares legislation to reauthorize the Federal Aviation Administration later this year, airport operators and others are calling on lawmakers to raise the cap significantly, to $8.50 per flight, and to index future increases to inflation. In a December press release, the American Association of Airport Executives noted that since the $4.50 cap was put in place, inflation has reduced its real value to about $2.50, and argued that the proposed increase would "restore lost purchasing power and ensure that airports don't lose ground in the future as costs increase."
http://dailycaller.com/2015/01/28/travelers-beware-airports-lobby-congress-to-double-facility-tax/
Federal Reserve To Keep Interest Rates Stable Despite Strong Economy
"Despite encouraging employment numbers, the Fed has decided not to increase its interest rate, Bloomberg reports. The central bank believes that inflation will run below its two-percent target until the medium turn, when low-price oil will come back to normal. While not surprising, this interest rate freeze is certainly deceiving for Mark Thornton, Senior Fellow at the Mises Institute in Alabama. "The Fed doesn't seem to have any long-term goals. First it wanted unemployment to decrease but then recognizes that the statistics has weaknesses. Then, it admits a strong and rapid economic growth in the U.S. but cites international problems as an excuse not to increase the interest rates. Low gas prices also seem to be an excuse to keep rates steady. Are they waiting for perfection to move?" the scholar told The Daily Caller. He also cools down the Fed's claim about a strong economy. "Even [Fed chair] Janet Yellen admits that the unemployment rate is a weak measure. It only includes people who are actively looking for a job. If we were to use U6 – a measure which includes discouraged workers not looking for a job – unemployment would be around 11 percent. It would be over 20 percent if we were to include long-term discouraged workers like Spain and Greece are doing," he adds. In fact, Thornton believes that the recovery might have reached its peak already. "Capital goods expenditures, used to buy or improve machines and buildings, is already decreasing, and so are private durable goods purchases like fridges." Some of these problems might increase with higher interest rates, which would boost the value of the dollar further. "Right now, consumers and importers are happy to be able to buy more foreign goods, including oil. However, exporters aren't as happy because their goods have become more expensive for foreigners,", mentions Thornton."
http://dailycaller.com/2015/01/28/federal-reserve-to-keep-interest-rates-stable-despite-strong-economy/
Fed sticks with 'patient' plan
"The Federal Reserve reiterated Wednesday that it is in no rush to begin hiking interest rates, as the economy continues to grow while inflation actually declines. In its latest policy statement, the central bank adhered to the message it delivered back in December, again saying it could be "patient" to raising interest rates above zero.  Buttressing that slow-going approach was confident language from the Fed regarding the overall economy. In its statement, the Fed described the economy as growing at a "solid pace," boosted by "strong job gains and a lower unemployment rate." The Fed also noted that a decline in energy prices, most visibly at the gas pump, has boosted household purchasing power too. The Fed did note that inflation actually has declined a bit and is likely to continue that way, but remained confident that it will eventually return to the Fed's 2 percent target. The central bank described the risks to the economy and labor market as "nearly balanced." The latest Fed statement also showed that the central bank is largely committed to its slowgoing approach. The December statement, which also included the "patient" language, saw three dissenting votes from the normally consensus-driven body. Wednesday's statement was unanimously backed by all members of the Federal Open Market Committee."
http://thehill.com/policy/finance/231023-fed-sticks-with-patient-plan
Report: Spending Cuts Disproportionately Affect Red States
"States where President Obama is unpopular have been hit hardest by recent federal budget cuts, an analysis of federal spending shows. Differences in population, economy or a state's ability to win federal money cannot fully explain the disparity in federal funding between red states, such as Texas, and swing or blue states, such as California, according to the Reuters analysis. Between fiscal years 2009 and 2013, federal funding to Republican leaning states fell by an average of 40 percent, compared to an average drop of 25 percent for swing states and Democratic-leaning states. The sharp disparity is evident only in cases directly controlled by the Obama administration, when his appointees and their employees award competitive "project grants" to states as they deem appropriate. "I would suggest these numbers would tell us there is politicization going on," notes John Hudak in the report, a federal spending expert at the Brookings Institution who worked with Reuters on the analysis. Funding a project in a state where a president is fighting for votes could make a difference in an election, as opposed to a state that's already red or blue. In the fiscal year that ended in 2012, Obama's administration awarded 10,232 grants to Ohio, a key swing state, which was a 21 percent increase from 2009. At the same time, the number of grants awarded to Texas dropped by 37 percent. Obama used some of those grants in stump speeches, such as an $18 million grant to Ohio for a manufacturing research center, or an $8.2 million grant to Florida for a tech incubator, reported Reuters. Hudak found similar trends under former presidents Bill Clinton and George W. Bush, when purple states got about 5.7 percent more grant dollars than either blue or red states. But Reuters notes the Obama administration has more control over discretionary spending, since Congress passed an earmark ban in 2011. Members of Congress can tell the president how much money can be doled out in the form of grants, but they can no longer dictate exactly where that money goes. In red states, defined as states where Obama won less than 45 percent of the vote in 2012, discretionary federal funding fell by 40 percent, to $15 billion, between fiscal years 2009 and 2013. In purple states, funding fell by 27 percent. And in blue states, where Obama won more than 55 percent of the vote, it fell by a comparatively small percentage of 22.5 percent, the analysis found."
http://dailycaller.com/2015/01/28/report-spending-cuts-disproportionately-affect-red-states/
Inside the Beltway: Obama spends $6.8 million on Air Force One flights
"WHITE HOUSE ITINERARY: $6.8 MILLION FLIGHT OF FANCY – The National Taxpayers Union Foundation continues to update its ongoing Presidential Travel Study that tallies the cost of President Obama's journeys aboard the magnificent but pricey Air Force One. The president's trip to India and Saudi Arabia brings his grand total to 38 trips to 85 nations — or 150 days spent abroad, the watchdog group says. This particular trip cost tax payers $6.8 million, incidentally, based on the $228,288 per hour price of operating the aircraft. In comparison, former President Bill Clinton made 34 trips to 86 countries, and spent 158 days abroad at this same point in his presidency, while George W. Bush went on 36 visits to 93 countries, for a total of 143 days abroad, also in the same relative time frame."
http://www.washingtontimes.com/news/2015/jan/28/inside-the-beltway-obama-spends-68-million-on-air-/?utm_source=RSS_Feed&utm_medium=RSS
COMMON CORE:
Mom Says School Stopped Her Daughter From Handing Out 'Stop Common Core' Stickers & Buttons
"A Mississippi mother says her 8-year-old daughter was told to remove a "Stop Common Core" button from her book bag and barred from handing out similar bookmarks and stickers. "She was giving out stickers and more kids wanted them and were asking her about it," said Kelly Watson, whose third-grade daughter, Faith, attends Martin Bluff Elementary School in Gautier, Mississippi. "The other kids were asking her questions about Common Core, and they were questions she could answer." Watson told TheBlaze she got a call from Martin Bluff Elementary principal Victoria Hoover after Faith was passing out stickers, bookmarks and buttons earlier this month. "The principal called me to say that Faith is not in trouble, she's not sick," Watson said. "She just asked if I could come in. She said you can't hand out anything without permission from the superintendent." Watson continued, "The superintendent said it was pins on the back of buttons [that] were dangerous. That doesn't explain why you can't hand out bookmarkers and stickers. I'm still waiting on that." On Monday, Watson said Faith was told she had to remove the "Stop Common Core" pin from her bag and leave it at home. The school referred questions to the Pascagoula School District, which did not return multiple messages from TheBlaze. The superintendent is Wayne Rodolfich, who last week issued a public letter opposing an effort in the state legislature to repeal Common Core in Mississippi. Watson said she brought back the buttons and stickers from a rally she attended in the state capital of Jackson, and Faith asked if she could take them to school and give to her friends. Watson said she didn't push her daughter into passing anything out. "She was an A student. She knows all about Common Core. She hates it," Watson said. The Martin Bluff Elementary student handbook doesn't mention any proscriptions for pins on buttons; it only forbids ones with obscene content. "Students are prohibited from wearing additional 'patches', pins, earrings, jewelry, or any other item that may be considered lewd, profane, obscene, suggestive, or vulgar which may harass, threaten, intimidate, or demean other groups, or which displays illegal merchandise or contraband or any item which may distract from the educational process," the handbook states. The handbook only refers to sharp objects in regard to "any student who uses or threatens to use any hard or sharp object, regardless of its original purpose, for a weapon." Watson recalled that the principal asked an unusual question about the state capital rally, which was in support of the state legislature bill to repeal Common Core "She asked about the Jackson rally where we passed the stickers out, and said, 'It didn't get violent or anything did it?' I said no. I don't know why she would think that," Watson said. "I like Dr. Hoover. I think she is doing a good job but also has to do what Wayne is telling her."
http://www.theblaze.com/stories/2015/01/28/mom-says-school-stopped-her-daughter-from-handing-out-stop-common-core-stickers-buttons/
Washington state Dems reject national education standards known as Common Core
"Leaders of the state Democratic Party have passed a resolution condemning the national education standards known as the Common Core, nearly five years after the state adopted the new learning goals. At a party meeting in Olympia on Saturday, the Democrats approved a resolution saying the state was unfairly pressured into adopting the new standards. They are asking the Legislature and Superintendent of Public Instruction Randy Dorn to back away from the Common Core and return to a similar list of education goals created in Washington state. Dorn said Tuesday that he continues to support the Common Core and wonders why Democrats are taking this stand now. He said national standards make sense because mobile families, including those in the military, should get a similar education for their children no matter where they move. "I do not believe that most people understand what this is about. It's become a political propaganda issue," Dorn said. "This wasn't just done overnight. This was done over a long period of time with a lot of input from teachers and administrators, and top education researchers." The Common Core is a list of math and English learning goals for every grade level. For example, the standards say when students should learn how to work with fractions. The new standards were adopted in Washington state in 2010, and some school districts have been using them for more than two years. The state Democratic Party says the new standards give too much power to federal interests. The Democrats' resolution says the Council of Chief State School Officers and the National Governors Association were influenced by millions of dollars from the Bill & Melinda Gates Foundation and other groups to support the Common Core. The resolution says the U.S. Department of Education improperly pressured state legislatures into adopting the Common Core. The resolution approved by the Democrats is similar to a resolution passed by Washington Republicans a year ago. The resolution mentions the new tests to gauge how much children are learning under the new standards, but the tests are a separate issue."
http://www.foxnews.com/politics/2015/01/28/washington-state-democrats-condemn-national-education-standards-known-as-common/
Conservatives hate Common Core. The rest of America? Who knows.
"The conservative base hates — hates, hates, hates — the Common Core education standards. And we're about to have a healthy discussion about them now that pro-Common Core Jeb Bush is likely to run for the Republican nomination for president. But just how popular are the Common Core education standards more broadly? That simple question has proved surprisingly difficult to answer. Support for the Common Core ranged from 33 percent to 59 percent in a single month last year. But even the most disparate surveys align on a key finding that bodes poorly for the program's future: Americans who are most engaged on the issue oppose Common Core. A brief bit of background: Common Core is a set of standards on what kindergarten-through-12th-grade students should learn — and when — in English and math. By 2011, 45 states and the District of Columbia adopted the standards, whose creation was largely funded by the Bill and Melinda Gates Foundation. The Obama administration helped fund the creation of two different online tests designed to provide direct comparisons across states. Despite the broad initial acceptance, the program has faced growing criticism and implementation issues. Just 30 states have decided to administer either of the tests developed with Obama administration support, while others are sticking to separate metrics."
http://www.washingtonpost.com/blogs/the-fix/wp/2015/01/28/conservatives-hate-common-core-the-rest-of-america-who-knows/
CORRECTED-UPDATE 1-U.S. Senator Rand Paul re-introduces "Audit the Fed" bill
http://in.reuters.com/article/2015/01/28/usa-fed-audit-idINL1N0V71IH20150128
MISC.:
Loretta Lynch promises Congress the Constitution will be her "lodestar"
http://www.cbsnews.com/videos/loretta-lynch-promises-congress-the-constitution-will-be-her-lodestar/
Loretta Lynch willing to say no to President Obama
"Attorney General nominee Loretta Lynch told senators if she's confirmed, she will do her job "with integrity and independence," and was willing to stand up to the White House."
http://www.cbsnews.com/videos/loretta-lynch-willing-to-say-no-to-president-obama/
Cruz Says Fate of 'Dangerous' Lynch Up to McConnell
"Sen. Ted Cruz called attorney general nominee Loretta Lynch's immigration views "dangerous" Wednesday and questioned whether Majority Leader Mitch McConnell, R-Ky., should even have the chamber consider her nomination. "That is the decision the majority leader is going to have to make. I believe we should use every constitutional tool available to stop the president's unconstitutional executive action. That's what Republicans, Republican candidates all over the country said over and over again last year," the Texas Republican said in a brief interview with CQ Roll Call as the daylong Judiciary Committee hearing on Lynch's nomination neared conclusion. Given that Judiciary Chairman Charles E. Grassley, R-Iowa, said that committee members will have a week to submit questions in writing once the hearing portion with outside witnesses concludes, it's unlikely Lynch would be lined up for time on the floor before the Presidents Day recess next month. The timing could coincide with the expiration in funding for the Department of Homeland Security, which is also caught up in Republican opposition to President Barack Obama's action on immigration. "For several months now, I've called for us to use every constitutional check and balance we have to rein in the president's illegal action. That includes using the confirmation power given by the Constitution as a direct check on the executive," Cruz said. "In my view the majority leader should announce the Senate will not confirm any executive or judicial nominees in this Congress, other than vital national security positions, unless and until the president rescinds" the executive actions granting deferred action to almost 5 million of undocumented individuals. While the attorney general position is exempt from that proposed blockade, Cruz nonetheless sounded skeptical that Lynch in particular should be allowed to advance. "This attorney general nominee has a separate set of concerns, namely that she has now explicitly embraced the president's unconstitutional action, has pledged to help him implement that unconstitutional action and indeed … she refused to delineate any limits whatsoever on the president's authority," Cruz said. "She could not give any instance of a limit on the president's authority. That is profoundly dangerous to have an attorney general, who by her own testimony is prepared to rubber stamp unconstitutional conduct by the president."
http://blogs.rollcall.com/wgdb/cruz-says-fate-of-dangerous-lynch-up-to-mcconnell/?dcz=
JEFF SESSIONS: OPPOSE LORETTA LYNCH'S NOMINATION AS ATTORNEY GENERAL OVER EXECUTIVE AMNESTY
http://www.breitbart.com/big-government/2015/01/28/jeff-sessions-oppose-loretta-lynchs-nomination-as-attorney-general-over-executive-amnesty/
Sessions will oppose Lynch nomination
http://www.washingtonexaminer.com/sessions-will-oppose-lynch-nomination/article/2559456
Legislation Could Put An End To Partisan Labor Board
"Two Senate Republican leaders introduced a bill Wednesday in the hopes of reforming the National Labor Relations Board. "U.S. Senate Majority Leader Mitch McConnell (R-Ky.) and Sen. Lamar Alexander (R-Tenn.), chairman of the Senate labor committee, today introduced the NLRB Reform Act to turn the National Labor Relations Board (NLRB) from an advocate to an umpire and keep the general counsel from operating as an activist for one side or the other," a press release detailed. The bill is designed to rein in the general counsel, end partisan advocacy by splitting board members between parties and encourage timely decision-making by including budgetary disincentives for gridlock. "The NLRB's politically motivated decisions and controversial regulations threaten the jobs of hardworking Americans who just want to provide for their families," McConnell said in a statement. "So it's time to restore balance and bipartisanship. The NLRB Reform Act would help turn the board's focus from ideological crusades that catch workers in the crossfire to the kind of common-sense, bipartisan solutions workers deserve." Experts also say the potential law would steady the legislative boat for companies looking to comply with regulations over the long-term."
http://dailycaller.com/2015/01/28/labor-board-revolving-door/
Obama Uses Alaska To Refuel Air Force One, But Won't Allow ANWR Drilling
"President Obama told Americans on Sunday that Alaska's Arctic National Wildlife Refuge is too precious to allow oil and gas drilling, but has Obama ever spent time in the state? Obama has only been to Alaska three times during his presidency, but those three visits were short, and essentially a refueling stop for Air Force One. Now he's being criticized by Republicans for using Alaska to refuel his plane, but not allowing residents and native tribes to drill in their own state. "All three times [Obama visited], it was basically to get fuel," said Alaska Republican Sen. Lisa Murkowski, adding that two of the times "were in the middle of the night, for as long as it took to get fuel." "Outside of this short meet and greet, outside of this bargaining chip to gain support from national constituencies, he's basically viewing Alaska as a refueling stop. Which is no shortage of irony here in the fact that he's happy to refuel Air Force One in Alaska, he doesn't seem to want the fuel produced in Alaska," Murkowski said."
http://dailycaller.com/2015/01/28/obama-uses-alaska-to-refuel-air-force-one-but-wont-allowing-anwr-drilling/
Feds Tighten Regulations On Hotel Ice Makers To Fight Global Warming
"People often think government climate rules target power plant, refineries or automakers. But government regulators also look at controlling products people use everyday in their crusade against global warming. This week's target: hotel ice makers. As part of President Obama's "Climate Action Plan," the Energy Department tightened its energy efficiency standards for "automatic commercial ice makers," which include the machines used by hotels, restaurants and convenience stores to make the ice we use everyday. The push was part of a larger DOE effort to fight global warming by tightening energy standards for lamps and other consumer goods. "As part of President Obama's climate action plan, the Energy Department set an ambitious goal of finalizing 10 energy efficiency standards this year, and with the new efficiency standards for general service fluorescent lamps and automatic commercial ice makers, we have reached that goal," said Energy Secretary Ernest Moniz. "The Energy Department is committed to building on this progress, and will continue to develop standards that move the U.S. closer to a low-carbon future," Moniz said. Cracking down on ice makers will save Americans $600 million in the next 30 years and reduce carbon dioxide emissions by 4 million metric tons, according to the DOE. Combined with the DOE's new fluorescent lamp standard, energy efficiency rules are projected to save Americans $78 billion through 2080 and reduce carbon dioxide emissions by 435 million metric tons."
http://dailycaller.com/2015/01/28/feds-tighten-regulations-on-hotel-ice-makers-to-fight-global-warming/
The EPA Hopes To Kill The Texas Jobs Machine
http://www.forbes.com/sites/merrillmatthews/2015/01/28/the-epa-hopes-to-kill-the-texas-jobs-machine/
Keystone XL set for Thursday Senate vote
"The Senate is set to vote on a bill authorizing construction of the Keystone XL pipeline Thursday afternoon to close four weeks of debate on the legislation. Energy and Natural Resources Chairwoman Lisa Murkowski, R-Alaska, said amendment votes and debate time would end by 2:30 p.m. on Thursday. Doing so would wrap up a heated first test for the new GOP-led Senate that included flashes of partisan squabbling over legislative procedure. The legislation is likely to pass the upper chamber with a handful of Democratic supporters. If it does, the bill would be reconciled with a version that cleared the House earlier this month. President Obama has threatened to veto the bill, as the White House says it would circumvent a federal review of the $8 billion Canada-to-Texas project. The 1,700-mile pipeline's supporters say the president has had plenty of time to assess the project, which has been under consideration for more than six years."
http://www.washingtonexaminer.com/keystone-xl-set-for-thursday-senate-vote/article/2559458
Congressional travel to Cuba surged last year
"Travel by members of Congress to Cuba shot up last year ahead of President Obama's December executive action normalizing relations with the island nation. Thirteen Democratic House members traveled to Havana in 2014 on at least three separate trips sponsored by nonprofit outside groups, according to travel reports members are required to file with the House Ethics Committee. One of the trips, in which at least seven lawmakers participated, ended just one day before Obama's Dec. 17 announcement of a détente with the Castro regime. The visits coincide with a furious behind-the-scenes lobbying campaign from longtime advocates for normalizing relations with Cuba and pressing Obama last year that the time was right to make a bold move and ease sanctions and lift travel restrictions."
http://www.foxnews.com/politics/2015/01/28/congressional-travel-to-cuba-surged-last-year/
Critics cry foul as Castro demands Gitmo's return
"Opponents of President Obama's steps to normalize relations with Cuba seized on news that Cuban President Raul Castro is demanding the return of the U.S. naval base at Guantanamo Bay as more evidence that it was a bad deal from the start. Cuban-American Rep. Ileana Ros-Lehtinen, R-Fla., a staunch opponent of Obama's new detente with the Cuban government, accused Fidel and Raul Castro of pushing the deal as far as they could without offering human-rights concessions or reparations for property the Cuban government has seized over the years. The Cuban government has not offered any concrete plan to stop supporting anti-U.S. regimes such as Russia and harboring terrorism suspects and other U.S. fugitives, she said. "The Castro brothers, once again, have made their intent toward the United States clear: They plan to use the Iranian playbook in an attempt to extort concessions from the Obama administration in exchange for nothing," she said Wednesday evening."
http://www.washingtonexaminer.com/critics-cry-foul-as-castro-demands-gitmos-return/article/2559457
Obama: We'll Work on 'Issue of Obesity' in India (Where 30.7% of Children Under 5 Are Underweight)
"In a joint radio appearance with Indian Prime Minister Narendra Modi yesterday, President Barack Obama said there is a "worldwide epidemic of obesity" and that he looks forward to working with the government of India and non-governmental organizations on the "issue of obesity" in India. In 2013-2014, according to a survey conducted by UNICEF and India's Ministry of Women and Child Development, 30.7 percent of Indian children under five were underweight. That was a significant improvement for India, where 43.5 percent of the children under five had been underweight at the time of the last survey in 2005-2006."
http://cnsnews.com/news/article/terence-p-jeffrey/obama-we-ll-work-issue-obesity-india-where-307-children-under-5-are
Obama's Back Pocket Ratification of a Bad Treaty
"Supposedly, the U.N. Arms Trade Treaty, which took effect Christmas Eve, is no big deal.
But people who work in the business of manufacturing, importing and exporting firearms are concerned about the treaty and what it means for them and their industry. I talked to several last week at the Shooting, Hunting, and Outdoor Trade (SHOT) Show in Las Vegas. Although they were grateful for the strong stand against the treaty taken by both the Senate and House, they were confused about what is going on with the treaty and how such agreements work their way through the Senate. The idea behind the treaty, supposedly, is to prevent weapons from reaching the hands of terrorists or mass killers. But the treaty has been championed by avowedly "progressive"—in other words, left-wing—organizations, which have a long history of hostility to the Second Amendment and Israel, and a track record of seeking to use international institutions to impose their views on the United States. It's not in our interest to play along with them. Understandably, the treaty was a nonstarter for the United States until President Obama took office and changed the country's stand on it. Secretary of State John Kerry signed the treaty, but the administration has not yet submitted it to the Senate for ratification. Already, a majority of the Senate—led by Sens. Jerry Moran, R-Kan., Joe Manchin, D-W.Va., and James Inhofe, R-Okla.—has signed letters pledging to oppose the ATT. This doesn't erase the U.S. signature from the treaty. But the Senate's letters (and similar efforts in the House, led by Rep. Mike Kelly, R-Pa.) do send a powerful signal that the Senate would reject the treaty if the administration ever gets around to submitting it. But even if the Senate votes against the treaty, the U.S. signature would remain on it. Only the president, by doing what is colloquially known as "unsigning" the treaty, can erase that U.S. signature. President George W. Bush, for example, unsigned the Rome Statute on the International Criminal Court in 2002, which President Bill Clinton had signed in 2000. And even if the Senate votes against the treaty, that does not "kill" the treaty. Treaties are like zombies: They rarely die. For example, the Senate rejected the Comprehensive Test Ban Treaty in 1999, but the U.S. signature remains on it, and it continues to sit in the in-box of the Senate Foreign Relations Committee, waiting for a day when an administration that supports the treaty senses the Senate is likely to look favorably upon it."
http://cnsnews.com/commentary/ted-bromund/obama-s-back-pocket-ratification-bad-treaty
Trey Gowdy won't back down on Benghazi
"House Benghazi committee Chairman Trey Gowdy said Wednesday he won't bow to Democrats' demands in a bitter dispute over access to witnesses and information. Rep. Elijah Cummings of Maryland, the panel's top Democrat, has accused Gowdy of operating a "partisan investigation" over the past eight months by holding secret meetings with witnesses and then withholding or downplaying information from those interviews "that undermines allegations the committee is investigating." In Wednesday letter to Gowdy, the committee's five Democrats objected to his plan to go forward with 22 "unilateral and unnecessary" subpoenas to State Department officials without any committee debate or vote. But Gowdy said that Democrats have refused multiple times to accept a negotiated rules package over demands for veto power over subpoenas. He added he's tried to work out a compromise but that Democrats have refused."
http://www.washingtonexaminer.com/gowdy-wont-surrender-on-benghazi/article/2559446
At House retreat, Dems take message cue from Obama
"House Democrats will use a three-day retreat in Philadelphia to hone in on a streamlined agenda designed to excite middle class voters. Joking that during the 2014 midterm elections Democrats often had "too many" messages that did little to spur voter turnout, Democratic leaders said Wednesday the annual issues retreat will give lawmakers a chance to come together on middle class-focused policies and paycheck growth. "We're going to the be the party of sustained economic growth for everybody," said Rep. Steve Israel, the chair of the Democrats' new messaging arm. "We're going to the party that offers big, bold ideas and solutions. Not just for a recovery but for growth of paychecks, for sustained retirement security [and] for affordable higher education for people's kids." House Democrats suffered a disastrous midterm election loss in November, ceding 13 seats to the GOP. After the election, some younger and moderate lawmakers complained that a fuzzy message too focused on niche economic issues cost Democrats the seats. The retreat will give the 188 House Democrats a chance to craft new policies and, perhaps more important, give the leadership team an opportunity to sell lawmakers on the middle class agenda outlined by President Barack Obama in his State of the Union address. Minority Leader Nancy Pelosi said House Democrats will be rolling out a series of bills in the coming months designed to highlight how the party differs from the GOP. "It's not that the Democrats didn't have a message, its that we had too many. The public didn't see the clarity and the focus of the message," Pelosi said. "It is going to be a presidential year so we hope to put on the table what we see as the big contrast in the House of Representatives." The California Democrat added, "We feel very excited about the priorities, the commitments, the unity, the spirit of our caucus in this and the understanding that we do not have the luxury of multi, multi, multi message. That the clarity and the precision that we have to have to reach the American people is what is going to make the difference because so much is at stake."
http://www.politico.com/story/2015/01/retreat-house-democrats-message-114708.html
DEMOCRATS REPOSITION TO LAUNCH 'WAR ON WOMEN' IN 2016
"Having found the tagline "War on Women" an effective rallying cry for challenging proposed Republican spending cuts, Democrats are preparing to rework it for Hillary Clinton's likely 2016 presidential run. "I don't think people should be surprised if 2016 campaigns talk about women's issues. Or if they talk about access to voting for minorities, or talk about economic interests," said Tom Lopach, the new executive director of the Democratic Senatorial Campaign Committee, to National Journal on Tuesday. "At a time when millionaires and corporations are getting their due and regular folks are finding it harder to pay for college, save for retirement, and pay for gas to run kids to soccer,"  What does Lopach mean by "women's issues"? "Millionaires… getting their due" hurts women economically? Placed in the context of the first battle in the "War on Women," which raged in 2011 over Republican plans to defund Planned Parenthood, Lopach appears to be indicating that the Democratic Party — led by a handful of feminist senators and Hillary herself — will double down on its efforts to push for more wealth transfers from taxpayers to the federal bureaucracy and leftist non-profits during the upcoming presidential campaign. The meme morphed from a charge Rep. Nancy Pelosi (D-CA) used to spook $1.1 million dollars from Obamacare supporters into a a key part of President Barack Obama's 2012 re-election campaign. Mainstream media glommed onto it. A typical example: a 2012 New York Times editorial demonizes Republican pushback as an "assault on women's equality and well-being" and, ironically, calls state laws aimed at reducing abortions a "death sentence."  But there's a problem with the "War on Women" rhetoric, one Republicans could exploit: ignoring the effect Democratic policies have on living, breathing women while pushing liberal social engineering labeled as "women's issues." Women who exercise their "reproductive right" to have an abortion suffer devastating consequences, and not from Republican spending cuts. According to research left-leaning media tends to ignore, abortions leave "a discernible wake of sorrow, suffering, and devastation" that traumatizes women. Democrats go so far as to focus on preventing working women from becoming pregnant at all — employers are even forced under Obamacare to pay for sterilization procedures for their female, but not male, employees — and call the opposition their proposals generate a "war" against "rights" and "health." In other words, childbearing is seen under Democratic legislation as a health problem to be treated like a disease. Does encouraging women to avoid having families make them happy? Not exactly, according to a 2011 survey of white collar workers. The most unhappy type of worker profiled was a 42-year-old unmarried woman with no children. A 2016 "War on Women" corollary might run into another problem: The current hysteria over campus "rape culture" has suffered a series of embarrassments from experts and mainstream media reporters. The "one in five women on campus will be sexually assaulted" myth has been rejected by self-identified feminists and questioned by sympathetic media. The horrific tale of a a gang rape on campus, whose grand reveal was meant to inspire agitators to impose a "radical feminist culture seeking to upend the patriarchy" on the "genteel" University of Virginia's campus, imploded after media spoke to the accuser's friends — and revealed what appears to be an elaborate catfishing scheme behind the hoax."
http://www.breitbart.com/2016-presidential-race/2015/01/28/democrats-reposition-to-launch-war-on-women-in-2016/
N.H. Republicans to host presidential candidate summit in April
"The Republican Party in New Hampshire is organizing a two-day festival of political speechmaking in April designed to formally kick off the 2016 presidential campaign in the early primary state. The "First in the Nation Republican Leadership Summit," to be held in Nashua on April 17 and 18, is expected to feature many presidential hopefuls. The event's name is a play on New Hampshire's historic status as host of the nation's first presidential primary. "It's a great opportunity for our potential presidential candidates to come into the first-in-the-nation primary state and have an opportunity to meet over 600 of our engaged Republican activists at the same time," Jennifer Horn, the state party chairwoman, said in an interview. "It's an exciting kick-off to what's going to happen over the next year. All comers are welcome." After last week's Iowa Freedom Summit, co-hosted by Rep. Steve King (R-Iowa), served as the unofficial opening of the 2016 campaign in that state, New Hampshire officials are hoping the April summit will serve the same purpose in their state. Horn said she has invited all prospective Republican presidential candidates, including Mitt Romney, who in 2012 won the New Hampshire primary handily on his way to the nomination and would be banking on a similar performance if he runs again in 2016. Several potential candidates already have committed to attend, although Horn said she does not plan to announce the speakers until closer to the event."
http://www.washingtonpost.com/blogs/post-politics/wp/2015/01/28/n-h-republicans-to-host-presidential-candidate-summit-in-april/
Boehner: "I Was In The Tea Party Before There Was A Tea Party"
"JOHN BOEHNER, SPEAKER OF THE HOUSE: Listen, I was the Tea Party before there was a Tea Party. I understand their concerns. I understand their frustrations. But we have a "Constitution" that we abide by and we're going to live by. And that means we've got separate and equal branches of the government. And whether people like it or not, Barack Obama is going to be the president for the next two years. We've got to find a way to hold him accountable and try to find common ground to get things done on behalf of the American people. (FOX News' Special Report with Bret Baier, January 28, 2015)"
http://www.realclearpolitics.com/video/2015/01/28/boehner_i_was_in_the_tea_party_before_there_was_a_tea_party.html
"John Boehner Has a Message for the Tea Party That Will Likely Astonish Some Members
http://www.theblaze.com/stories/2015/01/28/john-boehner-has-a-message-for-the-tea-party-that-will-likely-astonish-members/
Boehner on being House speaker: 'I'll be here for a while'
http://onpolitics.usatoday.com/2015/01/28/john-boehner-speaker-conservatives-obama/
Tea Party lawmakers may take on McCain
"A couple of Tea Party lawmakers are strongly considering challenging Sen. John McCain in 2016, but they won't both get in the race. Arizona GOP Reps. Matt Salmon and David Schweikert, who are "best friends" on Capitol Hill, have spent recent weeks mulling over the possibility with family members, analyzing polling and keeping tabs on McCain, as he makes moves toward running for a sixth Senate term.  But if one decides to take a shot against the state's entrenched senior senator and 2008 Republican presidential nominee, the other won't.
"If Matt came to me and said he wants to pull the trigger, it would mean we would probably offer to chair his committee," Schweikert told The Hill in an interview. "Nothing even close to that [has happened]. Seriously, not even that first step." Salmon has a larger war chest than Schweikert. As of Nov. 24, 2014, Salmon had $545,000 cash on hand, while Schweikert only had $66,000. McCain, meanwhile, had $1.54 million in his campaign coffers as of Sept. 30, 2014. Salmon and Schweikert would be among the best positioned and best known of the slew of possible primary challengers expected to run against McCain — a top target of conservative activists who view him as too moderate on issues such as immigration and taxes. McCain was met with a mix of boos, curses and cheers, when he took the stage last weekend at the Arizona Republican Party's annual meeting, and a dozen activists turned their back on the senator. But that was nicer treatment than what McCain experienced at the same meeting a year earlier, when local activists and precinct committeemen voted to censure the 78-year-old Arizona senator. McCain has been raising campaign cash, traveling the state and aggressively moving to purge conservative foes from the state party — part of the reason for the jeers last weekend. "As he's said, Sen. McCain is strongly leaning toward running for reelection," said his top spokesman, Brian Rogers. "In the meantime, he's taking all the necessary steps to be in the strongest position possible when he makes a final decision." McCain has long been at odds with the two congressmen — both beat primary opponents he endorsed to win their House seats."
http://thehill.com/homenews/house/230952-tea-party-lawmakers-we-may-take-on-mccain
Jeb Bush will headline RNC big donor spring retreat
"Former Florida Gov. Jeb Bush will headline the Republican National Committee's spring retreat, the committee announced Monday in an email to supporters obtained by the Washington Examiner. The meeting will be held March 20-22 at the Waldorf Astoria resort in Boca Raton, Fla., for major donors to the Republican Majority Fund, a joint fundraising committee that supported Republican Senate candidates and the National Republican Senatorial Committee. Bush was notably absent from the committee's larger winter meeting in San Diego, where Mitt Romney, Wisconsin Gov. Scott Walker and Dr. Ben Carson spoke, hoping to foment buzz for their potential presidential candidacies. Bush instead opted for a fundraising swing through California, part of a major push to post an eye-popping haul for the first quarter since he announced he is exploring a bid for president. Should Bush ultimately decide to run for president, an avenue he appears to favor, the timing of the RNC retreat would likely fall not long before or after his official announcement."
http://www.washingtonexaminer.com/jeb-bush-will-headline-rnc-big-donor-spring-retreat/article/2559401
Tea Party-Aligned FreedomWorks Says Jeb 'Disqualified Himself' For 2016
"Jeb Bush 2016 is a non-starter with the tea party activists affiliated with the conservative FreedomWorks organization. "My guess is over the last several years, Jeb Bush has disqualified himself from winning the nomination by his very strong stance on Common Core," Adam Brandon, the executive vice president of FreedomWorks, said in a Wednesday interview with The Daily Caller. Brandon's comments foreshadow the problem Bush will likely have with the conservative base should he proceed with plans to run for the White House in 2016. "That's what I hear as most commonly from the base, people we're working with," Brandon said of Bush's support for the educational standards. "Also, there's just a lot of Bush fatigue." Bush also has also not helped himself with these voters with reports that he has said he wants to run for president without pandering to conservatives in a GOP primary. Bush has also argued for a pathway to citizenship for illegal immigrants, another toxic position that will be problematic with some in the base. Referencing Kentucky Sen. Rand Paul, Utah Sen. Mike Lee and Texas Sen. Ted Cruz, Brandon argued Wednesday that there's "this feeling right now" among activists that there's a new crop of conservative leaders out there that they "could do better" with. "We can expect more from the GOP candidates," he said. As for FreedomWorks' involvement in the 2016 GOP presidential race, Brandon said: "It's way too early to start going out there and saying this candidate is absolutely unacceptable, and this candidate is this and that." "But maybe by the summer we'll start putting out our first scorecards on the candidates, grading them on some key issues," he said."
http://dailycaller.com/2015/01/28/tea-party-aligned-freedomworks-says-jeb-disqualified-himself-for-2016/
Will A Crowded Presidential Primary Field Endanger Republicans In 2016?
"In today's world of non-stop, big money politics, the 2014-midterm elections are a distant memory. The jockeying for the 2016 presidential election is well underway. While it is not often that after eight years of a presidency that a president's party wins the next election, a Republican field of a dozen or more candidates may ensure just that. We know that America is rather partisan these days. A good deal of the reason why is our very powerful governments. The party and candidates that win our elections get to wield enormous power. That makes our elections rather meaningful. When elections are meaningful, intense political competition is a natural occurrence. The near 80% average voting rates, during our Gilded Age of the late 1800s, are a vibrant example of that. Intense political competition means two things usually, close elections and lots of political spending. In the last twenty years, the amount of money spent on elections has exploded. Consider the fact that over $300 million was spent on three senate seats in the small states of Iowa, North Carolina and Georgia in 2014. Keep in mind that George W. Bush spent less than that to win the presidency in 2000. As for close elections, of the five smallest Electoral College reelection margins in our history 200+ year history, one belongs to George W. Bush and the other to Barack Obama. Beyond that, the House has flipped three times in the last 20 years after one-party rule the previous forty-years. The Senate has flipped three times as well and was tied twice among the major parties in roughly that same time period. In other words, the competition for control of Washington DC is rather keen these days. Given the existing dynamics, it is more than likely than the American electorate will be just as divided in 2016 as today. If spending has gone up in each midterm election over the last twenty years as well as each presidential cycle, there is no reason to believe political spending won't rise again in 2016 – Just ask Tom Steyer and the Kochs."
http://www.forbes.com/sites/thomasdelbeccaro/2015/01/28/will-a-crowded-presidential-primary-field-endanger-republicans-in-2016/
House Democrats retake the House? It's a long shot, but they're getting ready to try.
http://www.washingtonpost.com/politics/house-democrats-retake-the-house-its-a-long-shot-but-theyre-getting-ready-to-try/2015/01/28/ae2f8068-a639-11e4-a7c2-03d37af98440_story.html?wprss=rss_politics
Ten states have voted against the president's party in every gubernatorial election for two decades
http://www.washingtonpost.com/blogs/govbeat/wp/2015/01/28/ten-states-have-voted-against-the-presidents-party-in-every-gubernatorial-election-for-two-decades/
Are GOP Voters to the Right of Their Representatives in Congress?
"Republicans are definitely a conservative bunch. Consider these findings from a new Rasmussen Reports national telephone survey of Likely Republican Voters:
— Sixty percent (60%) want to repeal the national health care law and start over, compared to 30% of all voters.  Only 34% of Republicans want to go through the law piece by piece to improve it.
— Just 13% think Congress should take no action to stop President Obama's executive order protecting up to five million illegal immigrants from deportation. Eighty-two percent (82%) of Republicans say Congress should find ways to stop it. Among all voters, 43% want to let the president's action stand, while 48% want Congress to stop it.
— Eighty-three percent (83%) of GOP voters agree with the late Ronald Reagan that big government is the problem, not the solution. Just seven percent (7%) say it's the solution instead.
— Is America overtaxed? Eighty-two percent (82%) of Republicans think so. Only 11% disagree. (To see survey question wording, click here.)"
http://www.rasmussenreports.com/public_content/politics/elections/election_2016/are_gop_voters_to_the_right_of_their_representatives_in_congress
The Fix's 2015 list of best state political reporters
"The most under-appreciated reporters in the political world are the scribes covering state and local politics. They rarely get the attention of their colleagues at the national level but are often covering the very politicians and national trends that come to impact the broad political landscape. Every two years (or so), I like to honor these reporters with a look at the best of the best from each of the 50 states plus the District of Columbia.  The list below was built almost entirely on recommendations from the Fix community — here on the blog, on Twitter at #fixreporters and on Facebook.  A few of my personal favorites are included as well."
http://www.washingtonpost.com/blogs/the-fix/wp/2015/01/27/the-fixs-2015-list-of-best-state-political-reporters/
Fox News Poll: 47 percent say Obama downplays threat from Islamic terrorists
"There's widespread belief among American voters that an attack on U.S. soil by Islamic terrorists will happen in the near future. And at the same time, nearly half say President Obama underemphasizes the threat from Islamic terrorists. Here are 10 takeaways on the war on terrorism from a new Fox News national poll, released Wednesday. Voters feel:
– Islamic terrorists will try to attack the homeland soon.
– The United States is at war with radical Islam.
– Obama underemphasizes the threat from Islamic terrorists, yet the reason he doesn't use terms like radical Islam is not because he doesn't think the threat is directly connected to Islam.
– Few feel the country is safer since Barack Obama became president.
– Closing the prison at Guantanamo Bay is the wrong thing to do.
– Terrorism comes in second only to the economy as the top priority facing the country.
– Killing terrorists with drones is not how the U.S. should deal with them.
– Obama should have marched with other world leaders in Paris to show solidarity against terrorist attacks there.
– White House policies toward the Middle East have mostly failed.
– Terrorism is seen as the greatest risk to future generations.
Here are the details: An overwhelming 84-percent majority thinks it is at least somewhat likely Islamic terrorists will try to launch an attack on U.S. soil soon. That includes half — 50 percent — who say "very" likely.  Voters ages 45 and over are far more inclined (59 percent) than younger voters (39 percent) to think an attack is "very" likely to happen.  In addition, 56 percent think the United States is at war with radical Islam. Over a third says we aren't (37 percent). A substantial majority of Republicans says the U.S. is at war with radical Islam (68-29 percent). Democrats tend not to believe that: 43 percent say yes, the country is at war with radical Islam, while 47 percent say it isn't.  How does Obama treat the threat? Nearly half — 47 percent — say he underemphasizes the threat. That's about eight times as many as say he overemphasizes it (six percent). Another 43 percent say his approach is "about right."
http://www.foxnews.com/politics/2015/01/28/fox-news-poll-47-percent-say-obama-downplays-threat-from-islamic-terrorists/
Krauthammer on WH's Taliban Remarks: "This Is Embarrassing," "You Can't Parody This Administration"
"Charles Krauthammer reacts to White House Deputy Press Secretary Eric Schultz refusing to call the Taliban a terrorist group and instead an "armed insurgency."
CHARLES KRAUTHAMMER: It slits throats, it attacks buses, it drives car bombs into markets and it's not a terrorist group? Look, you can't parody this administration. The idea that the United States would not do this is preposterous. Of course we do. And also the idea that the war is winding down, tell that to anybody who lives in Afghanistan. This is a fantasy. Obama has pretended that the war on terror, the war in Afghanistan, the war in Iraq are all winding down and the wars are all back. So, I mean, this is sort of embarrassing. The issue for the Jordanians is they are a miraculous ally in the region. They have been our friend and stable for 50 years in a region where regimes last a week and a half. But they are extremely pressured by ISIS, by their internal opposition, by the Muslim Brotherhood inside of Jordan and yet it joined our coalition. If it has to make a swap to recover a pilot, do it."
http://www.realclearpolitics.com/video/2015/01/28/krauthammer_on_whs_taliban_remarks_this_is_embarrassing_you_cant_parody_this_administration.html
Muslim Brotherhood-Aligned Leaders Hosted at State Department
Brotherhood seeks to rally anti-Sisi support
http://freebeacon.com/national-security/muslim-brotherhood-leaders-hosted-at-state-department/