News Briefing for Thursday, January 22, 2015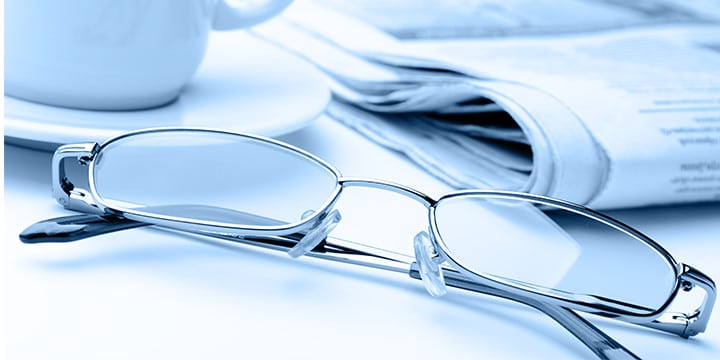 TEA PARTY PATRIOTS:
GOP Slams Obama's SOTU Speech as Divisive, Confrontational (Quote by Jenny Beth)
"Republicans Tuesday charged President Barack Obama with putting forth a highly divisive State of the Union speech that offered no new proposals and included a plan to raise $320 billion in new taxes that had no chance of passing Congress. "He's just being confrontational," Jenny Beth Martin, co-founder of the Tea Party Patriots, told Newsmax, focusing on Obama's tax plan. "He knows that's not going to pass either chamber of Congress. "In putting these policies forward, the president has shown that he has no interest in seeking common ground for the good of the country," she said. "He continues to divide the country, as he has done for the past six years."
http://www.newsmax.com/Headline/State-of-the-Union-Boehner-Tea-Party-Barack-Obama/2015/01/20/id/619712/
Tea Party group calls McCaul border bill a 'GOP stalking horse' (Quote by Kevin Broughton)
"Border security legislation being championed in Congress by Austin Republican Michael McCaul has run afoul of a national tea party group that says it does nothing to block President Obama's "executive amnesty." "It does nothing to correct or address the President's executive amnesty," said Tea Party Patriots spokesman Kevin Broughton. "It does nothing to mandate enforcement of existing immigration law. It does nothing to change the Border Patrol's mandated "catch and release" program." McCaul said the purpose of his "Secure Our Borders First" legislation in the U.S. House is to focus on the border, which he called "a backdoor to America." He noted that the Homeland Security Committee he chairs does not have jurisdiction over interior enforcement. His bill, which Broughton called "a GOP stalking horse for amnesty," authorizes sector-by-sector threat assessments of the southern border, as well as new fencing and technological tools. It also sets a two-year deadline for securing "operational control" over high-traffic areas of both the southern and northern borders.
http://blog.chron.com/texaspolitics/2015/01/tea-party-group-calls-mccaul-border-bill-a-gop-stalking-horse/
Politico: Tea Party, Down But Not Out, Plans 2016 Comeback (TPP-sponsored event)
"The South Carolina Tea Party Coalition was still reeling as it staged its annual three-day convention over the weekend, with the members and invited speakers clashing over what went wrong in 2014 and how they can mount a major comeback culminating in 2016. Texas Sen. Ted Cruz, former Pennsylvania Sen. Rick Santorum and conservative activist Ben Carson, all potential presidential contenders in 2016, turned up for the event in Myrtle Beach, South Carolina, famed for its beautiful beaches and golf courses. A major talking point centered on the outrage over the conservatives who failed to back the recent attempt by tea party House members and right-leaning representatives to defeat Boehner as speaker. "I'm furious about Boehner," said Joe Dugan, who organized the conference. "Absolutely furious. I'm extremely surprised, I'm extremely disappointed. I don't know what promises Boehner made. Rather than berate, I'm going to watch a lot more carefully." Dugan added that tea party members who backed Boehner will now have to prove their affiliation to the cause all over again, according to Politico."
http://www.newsmax.com/Newsfront/Tea-Party-Myrtle-Beach-2016-midterms/2015/01/20/id/619574/
SOUTH CAROLINA TEA PARTY CONVENTION SHOWS GROWING POWER OF MOVEMENT (TPP-sponsored event)
"The 2015 South Carolina Tea Party Convention was a phenomenal success on many fronts and caught the mainstream media totally off balance. It was too big to ignore, too American to trash, too positive to criticize, and too candid to berate. It is not the death of the Tea Party that was celebrated but perhaps the death of "political correctness," as speaker after speaker exposed the truth and offered solutions in their areas of their expertise. There were panels on National Security, Electro Magnetic Pulse dangers, Free Market replacement plans for Obamacare, authoritative testimony on Obama's outrageous amnesty proposals and their catastrophic consequences. The presentations were met with eager ears, fed up with the deceit, deception, and lies spewed out from Washington. This record audience of diverse people, from 28 states, drawn together by their love for America, came to unite and build up this nation, not to divide it and tear it down. They were friendly, thoughtful, and courteous but also shared a passion and zeal for preserving freedom for future generations. They also took full advantage of the many training classes offered, to enable them to become more effective and efficient in communicating with their representatives. The underlying tone was that just voting is not enough anymore, but citizens must take a more active role in government to ensure that campaign promises are met. This was no angry mob, but everyday working American citizens brought together to exercise their First Amendment rights of Free Speech and Assembly in what became the kickoff to the 2016 Presidential election race. The enthusiasm and electricity were palpable throughout the three-day convention, as it even further energized the stellar lineup of speakers. Something historic happened in South Carolina last weekend and one thing is for sure: these people and millions like them are not going away."
http://www.breitbart.com/big-government/2015/01/21/south-carolina-tea-party-convention-shows-growing-power-of-movement/
HEALTHCARE:
New Government Report on Women and Obamacare: Propaganda and Fallacies | Commentary
"The Department of Health and Human Services recently released a report called "The Affordable Care Act: Advancing the Health of Women and Children." In summary, the report touted that the majority (56 percent) of enrollees in exchange plans are women, that women are enjoying new coverage for no-copay preventive care, and that the uninsured rate among women has declined since 2013. The spin is enough to make you dizzy. A closer look reveals that while some women may find new benefits under the Affordable Care Act (or Obamacare), the downsides for women are far greater than the upsides. The law's impact on women's health will be great, but overall, it will not be an improvement. First of all, it's nothing new that women are the primary consumers and decision-makers in health care. By nature, women's bodies require more health care services, and even before Obamacare, women controlled approximately two out of every three private health care dollars. Women are also the primary beneficiaries of other government safety net programs, like Medicaid (70 percent) and Medicare (56 percent). Women are also more likely than men to work in low-wage or part-time jobs that don't provide on-the-job health benefits, making them likely consumers of exchange plans. One interpretation of this is that the exchange plans, and the subsidies that come with them, are a benefit to women. Another interpretation — obviously not mentioned in the government report — is that these women consumers are the biggest victims of a substandard system, and are disproportionately being hit with narrower provider networks, rising premiums, and the decreasing amount of choice in plans. But wait! Women famously get preventative care for "free" now! The HHS report says a whopping 48.5 million women are the beneficiaries of this policy change, which requires that insurance plans cover preventive visits, screenings, and contraceptive care with no copay. In reality, this figure actually represents a great cost: Imagine that in years past, these 48.5 million women paid copays of $20 each year for a wellness visit to their doctors. That's nearly $1 billion in costs that have been shifted away from individual consumers and back into the broader insurance pool where it is passed on as higher premiums. That's not good news.
While women may be tempted to shrug at this different payment pipeline, we should actually be concerned about its inefficiency and the perverse incentives it creates…"
http://www.rollcall.com/news/new_government_report_on_women_and_obamacare_propaganda_and_fallacies-239401-1.html
UnitedHealth Says Obamacare Enrollment 'Ahead Of Schedule'
"UnitedHealth Group UNH +3.5%, the nation's largest health insurance company, said fourth-quarter profits were up 6 percent and provided a bullish outlook for 2015 thanks to more than 400,000 projected new health plan members under the Affordable Care Act. "We have enrolled more than 400,000 individuals through individual public exchanges, with four weeks of marketing still to go," said UnitedHealth chief executive officer Steve Hemsley. "We are ahead of schedule, reflecting brand value and trust in the UnitedHealthcare name." UnitedHealth greatly expanded to more than 20 states for this year's public exchanges after taking a cautious approach in the first year subsidized private coverage was available under the health law on government-run exchanges. Until this year, it had ceded much of the public exchange business to rivals like Aetna AET +3% (AET), Humana HUM +2.89% (HUM) Anthem (ANTM) and other Blue Cross and Blue Shield plans. UnitedHealth said its entrance in new markets to sell individual plans helps its Medicare and Medicaid businesses. The company is now reaching "states where nearly 60 percent of the Medicaid community reside." "This year we are offering products in 23 state exchanges that are home to 54 percent of the U.S. exchange market population," Hemsley said. "This includes eight of the 10 largest exchange market states, and 15 states where we also offer Medicaid plans."
http://www.forbes.com/sites/brucejapsen/2015/01/21/unitedhealth-group-says-obamacare-enrollment-ahead-of-schedule/
Thanks, Obamacare! Health insurer stocks soar
Who says Barack Obama is bad for Corporate America?
"Sure, the president is still not exactly a BFF of the big banks. He has proposed a tax on the liabilities of the nation's largest financial firms. And in Tuesday's State of the Union he said that the nation can't "put the security of families at risk" by "unraveling the new rules on Wall Street." But there's one big industry group that owes a huge debt of gratitude to President Obama: health insurers. UnitedHealth (UNH) reported earnings that topped forecasts Wednesday morning and its stock rose 3% to a new all-time high as a result. More coverage = higher revenue and profits. UnitedHealth has outperformed the broader stock market by a wide margin since the Affordable Care Act, or Obamacare, was signed into law in March 2010. The stock also beat the market last year as most of the provisions of the ACA went into effect and consumers started to receive coverage. Simply put, greater access to health insurance has led to more customers for the insurance giants. And UnitedHealth is not the only company to benefit. The other four members of the so-called Big Five health insurers — Aetna (AET), Cigna (CI), Humana (HUM), and Anthem (ANTM) (formerly WellPoint) — have all beaten the S&P 500 over the past five years or so as well. Shares of the big hospital owner have done extremely well lately too. HCA (HCA), Universal Health Services (UHS) and Community Health Systems (CYH) all had banner years in 2014. "There is greater demand for health care and that has improved profits for insurers and hospitals," said Phil Orlando, chief equity strategist at Federated Investors. Now it's true that plans offered as a result of the Affordable Care Act are not as profitable in the short-term. UnitedHealth said Wednesday that ACA fees weighed on its earnings last year. But that isn't stopping UnitedHealth and its competitors from trying to get approved to offer plans on even more public exchanges in the coming years. During a conference call with analysts, Jeff Alter, the head of UnitedHealth's commercial group. said the company hoped to expand more in California and other markets in 2016 and 2017. Health care stocks are healthy. Obamacare isn't the only reason why health insurer stocks have been so hot though. They are part of a broader rally in the health care sector. The Health Care Select Sector SPDR (XLV) exchange-traded fund, which owns most of the big insurers but also holds drug giants like Pfizer (PFE), Merck (MRK) and Bristol-Myers Squibb (BMY), beat the market last year. It is up so far in 2015 while the S&P 500 is down. Orlando points out that for many investors, health care stocks offer good growth potential but also the safety of dividends. Many health care companies have yields that are significantly higher than the puny yields investors get from buying long-term U.S. Treasury bonds. Pfizer, for example, has a yield of 3.4%. That's nearly double the yield on a 10-Year Treasury. It seems unlikely that bond rates in the U.S. (or Europe and Japan) are going to shoot substantially higher anytime soon. So that probably bodes well for the health care sector at large. But gaining all those new customers courtesy of President Obama certainly doesn't hurt either."
http://money.cnn.com/2015/01/21/investing/unitedhealth-earnings-obamacare/
7.2 million enroll in Obamacare: administration
"Nearly 7.2 million Americans have enrolled in Obamacare or had their plans renewed via healthcare.gov, the Obama administration said Wednesday, with three and a half weeks remaining before the signup deadline. President Obama briefly mentioned that people are benefiting from the Affordable Care Act in his State of the Union address Tuesday but didn't note that the deadline to enroll is Feb. 15. "Time is running out," Health and Human Services Secretary Sylvia Mathews Burwell said. "If you don't have health coverage, visit healthcare.gov or contact the marketplace call center to learn about your options and the financial help that is available." The 7.2 million doesn't include enrollees in the 14 states running their own exchanges. HHS has said it expects between 9 million and 9.9 million people nationwide to enroll in health coverage this year through the insurance exchanges set up under the Affordable Care Act. That goal is considerably lower than an estimate by the Congressional Budget Office that 13 million people would enroll."
http://www.washingtonexaminer.com/7.2-million-enroll-in-obamacare-administration/article/2559048?custom_click=rss
Obamacare website enrollment crests 7M as Feb. 15 deadline looms
http://www.washingtontimes.com/news/2015/jan/21/obamacare-website-enrollment-crests-7m-feb-15-dead/?utm_source=RSS_Feed&utm_medium=RSS
Obamacare enrollment hits 7.1 million so far for 2015 coverage
http://news.yahoo.com/obamacare-enrollment-hits-7-1-million-far-2015-193002603–business.html
Government closer to goal of 9.1M enrolled under health law
http://cnsnews.com/news/article/government-closer-goal-91m-enrolled-under-health-law
More than 28,000 people sign up for HealthSource RI
"Enrollment figures released Wednesday show that about 28,800 people renewed their coverage for 2015 so far, or 81 percent of those who were covered in 2014. About 7,600 people signed up for the first time and about 600 small employers completed applications. Enrollment for 2015 ends Feb. 15. Last year more than 25,000 people signed up for coverage."
http://www.washingtontimes.com/news/2015/jan/21/more-than-28000-people-sign-up-for-healthsource-ri/?utm_source=RSS_Feed&utm_medium=RSS
More than 20,000 in Delaware signed up for Obamacare
"The U.S. Department of Health and Human Services crunched enrollment numbers and found that 20,449 Delawareans chose a plan one day after the Jan. 15 deadline for coverage beginning Feb. 1 through www.healthcare.gov. A News Journal analysis of supplemental enrollment figures found that about 12,115 consumers were from New Castle County, about 5,397 were from Sussex County and 2,263 from Kent County. The remaining consumers were not accounted for. By comparison, 14,397 Delawareans picked a marketplace plan for 2014 coverage during the six-month open enrollment period that ended last April, Delaware health officials stated in a release on the numbers. "I'm pleased to see that more Delawareans are signing up for coverage," said Rita Landgraf, secretary of the state's Department of Health and Social Services. "We know activity will increase as we near the Feb. 15 deadline, so we encourage people to sign up now, especially if they need assistance. To make an appointment with a marketplace guide or to find a list of enrollment locations, please go to our informational website, ChooseHealthDE.com."
http://www.delawareonline.com/story/news/local/2015/01/21/signed-obamacare/22138707/
137,000 Louisiana residents signed up for Affordable Care Act health insurance, as of Jan. 16
http://www.nola.com/politics/index.ssf/2015/01/137000_louisiana_residents_hav.html
Colorado Reports 171,000 Covered Under Affordable Care Act
http://denver.cbslocal.com/2015/01/19/colorado-reports-171000-covered-under-affordable-care-act/
Burwell: 'Time is running out' for ObamaCare signups
"The head of Health and Human Services (HHS) is turning up the heat on people who have not yet signed up for ObamaCare with just one month before the deadline. "Time is running out," HHS Secretary Sylvia Mathews Burwell said in a release Wednesday. Burwell's plea for people to buy coverage comes hours after a State of the Union address that made no mention of the February 15 deadline — a stark difference from last year when President Obama made a pitch for healthcare himself. This year's enrollment period, which began in November, is shorter than last year's, though it is already expected to exceed the administration's target of 9.1 million by February."
http://thehill.com/policy/healthcare/230295-burwell-time-is-running-out-for-obamacare-signups
Tax preparers prepare to give bad Obamacare news
"For most people, who get insurance through work, the change will be simple: checking a box on the tax form that says, "yes, I had health insurance all year." But it will be much more complex for an estimated 25 million to 30 million people who didn't have health insurance or who bought subsidized coverage through the exchanges. To get ready, Smith and her team have been training for months, running through a range of hypothetical scenarios. One features "Ray" and "Vicky," a fictional couple from an H&R Block flyer. Together they earn $65,000 a year, and neither has health insurance. "The biggest misconception I hear people say is, 'Oh the penalty's only $95, that's easy,'" says Smith, but the Rays and Vickys of the world are in for a surprise that will hit their refund. "In this situation, it's almost $450." That's because the penalty for being uninsured in 2014 is $95 or 1 percent of income, whichever is greater. Next year, it's 2 percent. The smartest move for people to avoid those penalties is to sign up for insurance before Feb. 15, the end of the health law's open enrollment period, Smith says. But a lot of people may not think about this until they file their taxes in April. For them, it will be too late to sign up for health insurance and too late to do anything about next year's penalty too, says Mark Steber, chief tax officer for Jackson Hewitt Tax Services. "They're kind of stuck," says Steber. "Quite frankly, that's a very difficult discussion." Steber's team at Jackson Hewitt is also doing role playing with tax advisors to prepare them for delivering bad news — in case taxpayers want to blame the messenger. Lou Graham works at an H&R Block office in Hartford, Conn., and he is facing the same concerns. He is bracing to tell people who underestimated their 2014 incomes that they received too generous a subsidy and that they'll soon have to pay the government back. "I'm going to tell a client, 'I'm sorry, $300 of your return is not going to be yours.' Well, that will send them right through the roof," Graham says. Like his colleague Smith in California, Graham is afraid some people may be completely unaware of the penalty for not having insurance. That means Graham may have to deliver two pieces of bad news: First, he'll tell them they owe a penalty for 2014, and then he'll tell them it's too late to sign up for 2015. "So they're going to get stymied twice," he says. But he also hopes to guide people to some good news. A lot of people may not know that they're able to get an exemption from the law's mandate to get insurance. And it's his job to pull it out of them. "'I didn't have insurance for six months, but, you know what? I had got a notice that my electricity was going to be cut off.' Well, you fall into a hardship case," Graham says. "Those things need to be explored and not many people want to bring that forward." Discussing these issues is important. Tax preparers like Graham can only help if tax filers seek them out. And most people don't. Not in January, anyway. "It's real early. People don't really start thinking about tax work until they get their W-2s in their hands," he says. And that presents a real time crunch. Most people won't get those W-2 wage statements until the end of January. That gives them just two weeks before the Obamacare clock runs out on them on February 15."
http://money.cnn.com/2015/01/21/news/economy/obamacare-tax/
Dreaded Tax Season To Get Even Worse For Obamacare Insured
"Millions of Americans who received subsidized health insurance under ObamaCare will find a new wave of frustration this tax season. After losing their health insurance because it was not ObamaCare compliant…after slogging through the healthcare.gov website to get enrolled in a new policy…after losing their doctors…after learning that they must pay thousands of dollars in deductibles before they can get medical care…now they must face the IRS. By the end of the month, they should receive a form 1095-A that shows they had health insurance through federal or state exchanges.  They will use the form to fill out an astonishingly complex Form 8962 to reconcile the subsidies they received with the income they earned in 2014. If they received too much, they will have to pay back some or all of the subsidy.  That could mean they receive a smaller – or no – tax refund.  And for the privilege of this new interaction with the IRS, many will have to pay hundreds of dollars to hire a tax preparer to help them wade through these new ObamaCare tax forms. Yes, ObamaCare is getting worse. H&R Block HRB +1.35% estimates that up to half of Americans who received subsidies for health insurance under the ACA last year will owe the IRS money. An estimated 87% of those who signed up for health insurance on the new exchanges got subsidies to reduce their health insurance premiums and sometimes their cost-sharing expenses.  An assistant professor of health policy at Vanderbilt University, John Graves, calculates the average subsidy was $208 too high. But these taxpayers face yet another cost.  Many of them are accustomed to filing the simple 1040EZ tax form.  No more.  Most will have to retain tax preparers to help them fill out the new Form 8962.  That could cost them several hundred dollars… The instructions are mindboggling in their complexity. They take up 15 pages of fine print and will challenge the most seasoned tax preparer.  A one-sentence example:  "Column B.  Enter on lines 12 through 23, column B, the amount of the monthly premium for the applicable SLCSP [second lowest cost silver plan] reported on Form 1095-A, lines 21 through 32, column B." It continues, "If during 2014, your coverage family changes and you did not notify the Marketplace, or no APTC [Advance payments of the premium tax credit] was paid, the premium for the applicable SLCSP reported on your form(s) 1095-A may not be accurate…"  It then provides a handy link to another IRS document to explain what you should do if that happens.  The instructions go on and on like that for 15 pages. If taxpayers have to pay back some or all of the subsidy, the instructions explain a new layer of complexity:  People who make less than 200% of poverty, or about $23,000 for an individual, will owe only $300, even if they received thousands of dollars more in subsidies.  If you make up to the 400% of poverty, or $46,000, you could owe $1,250.  If you earned $46,500, which is just over the limit to qualify for subsidies, you will have to pay it all back – likely several thousand dollars. And if you didn't have health insurance last year, you will have to pay a fine of $95 or 1% of your modified adjusted gross income.  A couple making $65,000 would have to pay a fine of about $450, for example.  The "tax penalties" increase this year and next."
http://www.forbes.com/sites/gracemarieturner/2015/01/20/dreaded-tax-season-to-get-even-worse-for-obamacare-insured/
Analysis: Exchanges don't offer abortion coverage to most women
"Roughly six in 10 women eligible for tax credits under ObamaCare cannot obtain health insurance coverage for abortion through the marketplaces, according to a new analysis. Researchers with the Kaiser Family Foundation found that the majority of women are barred from obtaining abortion insurance on the exchanges because they live in states that have banned that coverage within their system or do not have an insurer that offers it.  Women in 31 states fall into one of these two categories, researchers wrote in a new analysis, "Abortion Coverage in Marketplace Plans, 2015." "Some states have exclusions that mirror the Hyde Amendment restrictions (only permitting coverage for abortions from pregnancies that result from rape or incest, or that are a threat to the life of the pregnant woman)," the analysis stated. "Others have even narrower requirements, limiting abortion coverage only to life threatening circumstances and prohibiting coverage in cases of rape or incest, and in some state it is banned altogether regardless of the circumstance (Louisiana and Tennessee)." Abortion coverage on the exchanges has been a controversial subject since before the law's passage. Insurers that do offer abortion coverage through the exchanges are required to segregate funds for that coverage in order to prevent the intermingling of taxpayer and private dollars. The Government Accountability Office found last year that the rules are being widely ignored by insurers within the system, a claim long made by anti-abortion activists. The Kaiser Family Foundation argued that the segregation rules could be one reason that insurers in some states exclude abortion coverage from their exchange plans. "This might be the case in West Virginia, where the same insurance carrier that does not offer abortion coverage for individual policies is, however, including abortion coverage in the group policies sold to small firms through the small group marketplace plans, where the accounting rules and reporting requirements do not apply," the analysis stated."
http://thehill.com/policy/healthcare/230312-analysis-exchanges-dont-offer-abortion-coverage-to-most-women
ObamaCare site sharing data with third parties (continuation of yesterday's article)
http://thehill.com/policy/healthcare/230238-obamacare-site-sharing-data-with-third-parties
Obamacare website sends your data to private companies
http://money.cnn.com/2015/01/21/technology/security/obamacare-website-advertisers/
GOP floats individual mandate repeal bill
"Senate Republicans are proposing to repeal ObamaCare's requirement that most people carry health insurance.  Senate Finance Committee Chairman Orrin Hatch (R-Utah), and Health, Education, Labor and Pensions Committee Chairman Lamar Alexander (R-Tenn.) reintroduced the American Liberty Restoration Act on Wednesday, along with 20 other senators. The measure would stop the government from enforcing the individual mandate upon its passage. The requirement went into effect in 2014, and this tax season is the first time some will have to pay a fine for remaining uninsured. Alexander suggested that the individual mandate was inappropriate given the plaintiffs' argument in King v. Burwell, a case that challenges the validity of subsidies issued on the federal exchanges. "How can we continue to enforce the individual mandate when the law doesn't clearly ensure that millions of Americans are allowed to receive subsidies to help cover the cost?" Alexander said in a statement. "How can we enforce it when ObamaCare outlaws plans that fit family budgets? Millions more Americans are in for sticker shock when they see how much they owe the IRS in April because of ObamaCare." The bill died in committee last Congress but has a chance of passing the Senate now that Republicans control the chamber."
http://thehill.com/policy/healthcare/230320-gop-floats-individual-mandate-repeal
New Senate bill would overturn Obamacare's individual mandate
"Leading Republican senators on Wednesday introduced a bill to repeal one of Obamacare's most unpopular provisions – the individual mandate that requires most Americans to obtain health insurance or pay a penalty. Senator Orrin Hatch, chairman of the Senate Finance Committee, and Senator Lamar Alexander, who heads the Senate Health, Education, Labor and Pensions Committee, announced the three-paragraph bill titled, the American Liberty Restoration Act, with backing from 20 other Republican co-sponsors. It was the first time that legislation to eliminate the mandate, a linchpin of President Barack Obama's Affordable Care Act, has been introduced by a Senate majority party. The mandate survived a 2012 U.S. Supreme Court challenge seeking to overturn it on constitutional grounds. It has now become part of a new Republican effort to chip away at the legislative underpinnings of the law known as Obamacare. Aides said the bill should eventually come to a vote. But it was unclear whether the measure would overcome potential blocking tactics by Democrats. The White House had no immediate comment. But Obama, who vowed in Tuesday's State of the Union address to oppose efforts to roll back his policies, would be expected to veto the measure. "The individual mandate is a line I can't cross," the president said at a news conference in November."
http://www.reuters.com/article/2015/01/21/us-usa-obamacare-mandate-idUSKBN0KU2S520150121
GOP Senators Seek to Repeal Key Obamacare Mandate
http://www.newsmax.com/Newsfront/Republicans-senators-repeal-obamacare/2015/01/21/id/619936/
House nixes fetal-pain abortion vote, substitutes anti-Obamacare bill instead
"Facing yet another internal division, Republican leaders night scratched a planned Thursday vote on a bill banning abortions at 20 weeks and replaced it with a bill designed to eliminate taxpayer funding for abortions. Republicans announced the change Wednesday night, adjusting the schedule — though they vowed to bring the 20-week ban back at some point, once they work out some snags. "It'll be up on the floor soon. We are working through a few bits of text," said Rep. Chris Smith, a New Jersey Republican who is a leader in the pro-life movement and chief sponsor of the taxpayer funding bill. GOP leaders are eager to try to pass some abortion restrictions through the House on Thursday because it's the same day as the annual March for Life, timed to coincide with the anniversary of the Roe v. Wade Supreme Court decision establishing a national right to abortion. The 20-week abortion ban bill, titled the "Pain-Capable Unborn Child Protection Act," would have established a national ban on abortions after 20 weeks, which is the time at which the bill declared fetuses are able to feel pain. The legislation included limited exceptions for pregnancies that were the result of rape or incest or that were necessary to prevent the mother's life from being endangered. But the rape and incest exceptions only applied to reported cases of those sex crimes."
http://www.washingtontimes.com/news/2015/jan/21/house-nixes-fetal-pain-abortion-vote-substitutes-a/?utm_source=RSS_Feed&utm_medium=RSS
Ron Johnson argues he was harmed by Obamacare rules
"Lawyers for U.S. Sen. Ron Johnson sought on Wednesday to revive the Wisconsin Republican's challenge to the federal health care overhaul, arguing before an appellate panel that he was indeed harmed by executive rules associated with the legislation. The oral arguments heard by three judges of the 7th U.S. Circuit Court of Appeals in Chicago centered on those rules, adopted after President Barack Obama's health care reform, which let congressional staffers keep favorable insurance benefits. The main question for the appellate court is whether the rules harmed Johnson himself in some way, which he must show for the lawsuit to proceed. A U.S. district court judge in Wisconsin dismissed Johnson's suit in July, concluding that Johnson failed to show how rules conferring benefits on his staffers somehow hurt him. But Johnson's lawyer, Paul Clement, said Wednesday that the rules, among other things, sullied Johnson's reputation in his constituents' eyes because his staffers were getting exclusive benefits others weren't entitled to. Johnson and other legislators, even as critics of the rules, would still be subject to accusations that "they are being treated better than their constituents" and "feathering their nest," Clement said. Government attorney Mark Stern responded that there is no precedent to back the view that a damaged political reputation constituted the kind of harm required for a lawsuit to proceed. If Johnson prevails, said Judge Ann Claire Williams, an appointee of Democrat Bill Clinton, politicians everywhere might start filing suits on the grounds that adhering to a new law or rule undermined them politically. "Where do we draw the line?" she said. Clement responded that this case is unique because it directly affects the operations of U.S. lawmakers' staffs. Congress included in the 2010 health care bill a requirement that members of Congress and their staffs move off the federal employee health care plan and into online marketplaces to put them in the same situation as all uninsured Americans."
http://www.jsonline.com/news/statepolitics/ron-johnson-back-in-court-to-challenge-obamacare-provision-b99430279z1-289281731.html
Federal appeals court hears U.S. Senator Johnson's Obamacare lawsuit
http://whbl.com/news/articles/2015/jan/21/federal-appeals-court-hears-us-senator-johnsons-obamacare-lawsuit/
Obamacare's Long-Term Prognosis
http://www.bloombergview.com/articles/2015-01-21/what-does-obamacare-look-like-in-the-long-run-
BOMBSHELL: IRS Has Active Contract For MILLIONS With Company HHS FIRED Over Botched Healthcare.gov
"Seven months after federal officials fired CGI Federal for its botched work on Obamacare website Healthcare.gov, the IRS awarded the same company a $4.5 million IT contract for its new Obamacare tax program. CGI is a $10.5 billion Montreal-based company that has forever been etched into the public's mind as the company behind the bungled Obamacare main website. After facing a year of embarrassing failures, federal officials finally pulled the plug on the company and terminated CGI's contract in January 2014. Yet on Aug. 11, seven months later, IRS officials signed a new contract with CGI to provide "critical functions" and "management support" for its Obamacare tax program, according to the Federal Procurement Data System, a federal government procurement database. The IRS contract is worth $4.46 million, according to the FPDS data. The contract expires Aug. 15, 2015. Prior to terminating CGI's contract, Health and Human Services Secretary Kathleen Sebelius told Congress, "I am as frustrated and angry as anyone with the flawed launch of HealthCare.gov." She called the CGI-designed website a "debacle." A joint Senate Finance and Judiciary Committee staff report in June 2014 found that Turning Point Global Solutions, hired by HHS to review CGI's performance on Healthcare.gov, reported they found 21,000 lines of defective software code inserted by CGI. Scott Amey, the general counsel for the non-profit Project on Government Oversight, which reviews government contracting, examined the IRS contract with CGI. "CGI was the poster child for government failure," he told The Daily Caller. "I am shocked that the IRS has turned around and is using them for Obamacare IT work." Washington was not the only city that has been fed up with CGI on healthcare. Last year, CGI was fired by the liberal states of Vermont and Massachusetts for failing to deliver on their Obamacare websites. The Obamacare health website in Massachusetts never worked, despite the state paying $170 million to CGI. Massachusetts, the state that pioneered government healthcare through its Romneycare health insurance program in 2006, could only enroll 31,000 people in 2014. Most enrolments were through paper applications. And in Vermont, state officials pulled the plug on CGI after its system failed to work for 10 months. Vermont had paid $66.7 million to CGI. The state imposed a $5 million penalty on the company for shoddy work. CGI's 2014 annual report says nothing about the disastrous rollout of online healthcare websites in the United States. Curiously, CGI features its online health work in Helsinki, London, Alberta, Saskatchewan and for the New York State of Mental Health, but says nothing about its ruined rollout of Obamacare web sites."
http://dailycaller.com/2015/01/21/bombshell-irs-has-active-contract-for-millions-with-company-hhs-fired-over-botched-healthcare-gov/
State legislators filed at least 700 ObamaCare bills last year
"Lawmakers in favor of ObamaCare may be gaining the upper hand – at least in the states. Two-thirds of the 75 ObamaCare-related bills passed by state legislatures last year were aimed at moving the law forward, according to an analysis by the Center for Public Integrity. State lawmakers put forward about 200 bills attacking the federal healthcare law, though the vast majority didn't pass. Twenty five of those bills sought to a full repeal of the law – an effort that remains at the top of the GOP's national platform. Nationwide, state legislatures were flooded by more than 700 ObamaCare bills last year alone. Five states – including California, Illinois and New York, saw 50 or more bills filed. Eighty-five bills were related to ObamaCare marketplaces, 55 bills would have tightened oversight of government-deployed "navigators" and 26 would have given states greater autonomy to make its own healthcare decisions, the review found. At least a dozen states saw anti-ObamaCare bills that had been modeled after the controversial conservative policy group, American Legislature Executive Council (ALEC)."
http://thehill.com/business-a-lobbying/230265-state-legislators-filed-at-least-700-obamacare-bills-last-year
War Over Obamacare Heats Up In States
"Oklahoma state Rep. Mike Ritze is a foot soldier — one of hundreds — in a passionate war over the Affordable Care Act that is reigniting as state legislatures convene across the country. The Republican lawmaker, a family doctor, has stood behind three anti-Obamacare bills supported by conservative groups in Oklahoma and other states. None has made it into law, but Ritze plans to pick up the fight in the 2015 legislative session that convenes in the Sooner State next month. "We need to do everything we can to try and reverse this," said Ritze, who practices in Broken Arrow. In Washington, D.C., there's been little consensus on modifying the health care law. But in state capitals around the country, from Albany and Columbia to Austin and Sacramento, lawmakers have been mulling over hundreds of proposals that reflect many starkly different views on Obamacare as settled law. A Center for Public Integrity review found that more than 700 Obamacare-related bills were filed in the states during 2014 or carried over from 2013 in states where legislatures allow that. (You can read in-depth about the center's findings here.)"
http://www.npr.org/blogs/health/2015/01/21/378641761/war-over-obamacare-heats-up-in-states
IMMIGRATION:
DHS: Implementation of Obama's Immigration Plan Starts 'in the Near Future'
"Homeland Security Secretary Jeh Johnson said Wednesday that illegal immigrants will soon be able to apply for legal protection under President Barack Obama's executive action on immigration. "One of the executive actions President Obama announced on November 20 was a new program for certain undocumented people who have lived in this country for years to come out of the shadows, be accountable, and become taxpayers," Johnson wrote in an op-ed in La Opinión. "We are developing this program now and will be accepting applications in the near future." Obama's plan could give up to 5 million illegal immigrants a chance to gain legal protection and even work in the United States. But DHS has said repeatedly since Obama's announcement that it is not up and running yet. In November, U.S. Citizenship and Immigration Services said it would need about three months to implement Obama's plan to expand the Deferred Action for Childhood Arrivals program, known as DACA. That expansion will let people who have lived in the United States since 2010 to apply for deferred deportation status, and let them work. That three-month estimate would mean people could start applying for this expanded program in mid-February. Other parts of his plan were expected to take somewhat longer. In light of this timeline, Congress passed a DHS funding bill that only lasts through February 27, and Republicans are trying to defund Obama's action in the process of passing legislation to provide longer-term funding for the department. The House has already passed the defunding language, but it's still unclear how the Senate will deal with it. Johnson used most of his op-ed to warn people that expanding protections for illegal immigrants does not mean there has been any change in the government's policy toward illegal immigration that happens going forward. "It is still the case that our borders are not open to illegal migration," he wrote. "In fact, we are taking additional measures to prevent illegal migration, now and in the future." Specifically, he noted that Obama's new policy only affects people who have lived in the country for five years, who have committed no serious crimes, and who have children who are citizens or lawful residents. "This new program is not available for someone who came less than five years ago or comes here illegally in the future," he wrote. "Further, those who assist family members or others in entering the country illegally risk being removed from the program."
http://www.theblaze.com/stories/2015/01/21/dhs-implementation-of-obamas-immigration-plan-starts-in-the-near-future/
Jeff Sessions to take over Senate panel overseeing immigration
"Sen. Jeff Sessions (R-Ala.), one of the most relentless critics of the Obama administration's immigration directives, is taking over the Senate's panel that oversees immigration, according to three sources familiar with the decision. Sessions is set to assume the chairmanship of the Senate Subcommittee on Immigration, Refugees and Border Security, according to the sources — giving the conservative a key platform to advance his immigration policies. Sen. David Vitter (R-La.), a new member of the Judiciary Committee, is going to be the panel's vice chair, the sources said. The subcommittee chairmanship is a consolation prize of sorts for the Alabaman, who gave up his bid to become the Senate Budget Committee chairman when Sen. Mike Enzi (R-Wyo.) exerted his seniority over Sessions on that panel. Sessions had been the top Republican on the committee for four years and had been expected to take over the chairmanship until Enzi made his move. But Sessions is also well-known for his advocacy on stricter immigration controls and aggressive pushback against President Barack Obama's executive actions on immigration, pushing fellow Republicans toward a more confrontational stance on the issue. Senate Majority Whip John Cornyn (R-Texas) had been the top Republican on the subcommittee when Democrats controlled the Senate. He's set to take over the Judiciary subcommittee on the Constitution, Civil Rights and Human Rights. The subcommittee chairman under Democrats was New York Sen. Chuck Schumer. Sessions' office and a committee aide did not comment on the decision."
http://www.politico.com/story/2015/01/jeff-sessions-senate-panel-immigration-114455.html
Sessions Poised to Have Immigration Oversight Role
"One of the most vocal critics of President Barack Obama's immigration policies appears set to wield the gavel of a key Senate subcommittee. Sen. Jeff Sessions, R-Ala., is in line to become chairman of the Senate Judiciary subcommittee with authority over immigration law, a move that a source familiar with the situation said was already a done deal although there's been no official announcement. The panel is scheduled to consider its subcommittee assignments and conduct organizational business when it convenes Thursday morning. "I think Sen. [Charles E.] Grassley's going to announce that pretty soon," Sessions told CQ Roll Call, declining to get ahead of the panel's chairman. Sessions would only say he was "interested" in the immigration subcommittee, "in the sense that I want to be active on it, and we'll see how that plays out." Grassley told CQ Roll Call earlier Wednesday that he intended to have one fewer subcommittee than there was under the chairmanship of Vermont Democrat Patrick J. Leahy, although he declined to get into the details of the restructuring before of the formal announcement. Sen. David Vitter, R-La., would be vice chairman of the panel with the immigration portfolio, a source familiar said. If Sessions in fact becomes the subcommittee chairman with Vitter at his side, the Obama administration will be sure to face persistent questions and criticism about the deferred action policy for classes of undocumented immigrants and other immigration enforcement matters, as highlighted by a statement from the Alabama Republican issued in response to Tuesday night's State of the Union address. "On immigration, the President remains wedded to a lawless policy that serves only the interest of an international elite while reducing jobs and benefits for everyday Americans," said Sessions. "In effect, the President delivered an address tonight to a Congress whose authority he does not recognize and to a public whose votes he has nullified with an imperial edict. Congress must use every tool at its disposal to stop this unlawful edict, end the immigration lawlessness, and reverse our slide towards congressional irrelevance."
http://blogs.rollcall.com/wgdb/sessions-poised-to-have-immigration-oversight-role/?dcz=
House conservatives: Ted Cruz and Mike Lee need to 'start fighting' on immigration bills
"With the Senate poised to take up a spending bill that defunds President Obama's executive actions on immigration, a conservative faction of House lawmakers want their counterparts in the Senate to step up their game. "It's time for us all to do everything we possibly can do to force the president to do things in a constitutional way," Rep. Matt Salmon, R-Ariz., said at a Wednesday forum featuring House conservative lawmakers. "It's not just the job of the House. One person over there can bottle up the whole place. I'm anxiously awaiting to see how they do it." Conservatives said they are looking for Republicans to make a stand the way Sen. Rand Paul did in 2013, when the Kentucky Republican staged a 13-hour filibuster over the Obama administration's policy of using drone strikes. "We are looking for that kind of leadership on this issue in the senate," Salmon said. Conservative lawmakers said they are counting on Sens. Ted Cruz, R-Texas, and Mike Lee, R-Utah, to lead the fight to pass House legislation that would defund executive actions that provide work permits to millions of illegal immigrants. The provision is included in critical legislation to fund the Department of Homeland Security. The House passed the legislation earlier this month but it may die in the Senate because the GOP majority likely lacks the six Democratic votes needed to stop a filibuster. Rep. Raúl Labrador, R-Idaho, said GOP leaders should not abandon the bill simply because they are six votes shy of a filibuster-proof majority. "It's high time that Ted Cruz and Mike Lee and others decide to start fighting and using the procedural rules in the senate," Labrador said. "They also have a responsibility in the Senate to make sure those bills pass." "Sen. Cruz is fully committed to making good on the promise Republicans made to Americans last year — to work with his colleagues to stop President Obama's illegal executive amnesty," Cruz spokeswoman Catherine Frazier said. "The House has acted, and we are optimistic about getting strong, meaningful legislation passed through the Senate." Republican leaders have not decided what to do next with the DHS funding bill, but they don't have much time because a stopgap measure keeping the department operating will run out on Feb. 27. They are determined to avoid a spending showdown with Democrats and Obama because in the past it has led to disastrous political consequences for the GOP. But Labrador and other conservatives at Wednesday's event said Republicans should find a way to push the current spending bill through congress and send it to Obama, despite his veto threat. "There is no way to avoid what is coming on the 27th," Rep. Jim Jordan, R-Ohio, said. "We had better stand firm."
http://www.washingtonexaminer.com/house-conservatives-ted-cruz-and-mike-lee-need-to-start-fighting-on-immigration-bills/article/2559043?custom_click=rss
Key House conservative rips Senate GOP on immigration
"Rep. Raúl Labrador (R-Idaho), a leading Tea Party conservative, pointedly criticized new Senate Majority Leader Mitch McConnell (R-Ky.) on Wednesday, arguing he needed to show leadership and stand up to President Obama on immigration. "It's uncanny to me that our leadership … is already sending the message that we've already lost this battle," Labrador said at a gathering of conservative lawmakers on Wednesday. "Last year the message was, 'We cannot get our way because we don't have a Senate [majority].' Now this year's message is, 'We cannot get our way, because we only have 54 votes.' "That's not leadership. That's not why the American people voted for us." Labrador's remarks follow signals from Senate GOP leaders last week they don't have the 60 votes needed to pass a House-approved bill responding to Obama's executive actions on immigration. The House bill would block funding for Obama's plan to shield millions of undocumented immigrants from deportation, and would also overturn his 2012 executive order that let millions of people brought to the U.S. illegally as children remain in the country. Senate leaders are now eying a backup plan that would avoid jeopardizing funding for the Homeland Security Department, which expires on Feb. 27. Labrador took aim at McConnell, who became majority leader earlier this month, but he also said Tea Party favorites in the Senate, Ted Cruz of Texas and Mike Lee of Utah, need to do more to stop Obama.  Otherwise, Labrador said, Senate Republicans should just hand back power to Democratic Leader Harry Reid (Nev.). "It's high time that Mitch McConnell stand up and say, 'This is what we are fighting for in the Senate.' That's definitely what he said during his campaign, so let's make sure he does it now as the majority leader," Labrador said at the "Conversations with Conservatives" event, moderated by the Heritage Foundation. "But it's also high time that Ted Cruz and Mike Lee and others decide that they are going to start fighting in the Senate, using the Senate procedural rules and not just looking at the House as the place where the fights are going to happen," Labrador continued. "They also have a responsibility in the Senate to make sure that those bills pass." Told about Labrador's remarks, a McConnell spokesman said the majority leader told reporters last week at the joint House and Senate GOP retreat in Hershey that his plan was to try to pass the House immigration bill."
http://thehill.com/homenews/house/230266-key-house-conservative-rips-senate-gop-on-immigration
GOP Conservatives lambaste McConnell on immigration
"House conservatives are taking aim at a new target: Senate Majority Leader Mitch McConnell. Tea Party lawmakers on Wednesday directed their ire at the Kentucky Republican after Senate leaders signaled they don't have the votes to pass a House-approved bill that would fight President Obama's executive actions on immigration. It's a new tack for the Tea Party members in the House, who have repeatedly criticized Obama, Senate Democratic Leader Harry Reid (Nev.) and Speaker John Boehner (R-Ohio). House lawmakers say their conservative allies in the Senate have a responsibility to force the upper chamber to aggressively challenge Obama's actions. But the most pointed attacks were directed at McConnell, who took over the top Senate job just two weeks ago. Rep. Raúl Labrador (R-Idaho), a Tea Party favorite, went so far as to suggest that if McConnell and Senate Republicans aren't willing to stand up to Obama, maybe they should hand back power to Reid. "It's uncanny to me that our leadership … is already sending the message that we've already lost this battle," Labrador said Wednesday at a gathering of conservative lawmakers on Capitol Hill. "It's high time that Mitch McConnell stand up and say, 'this is what we are fighting for in the Senate,' " he added. "That's definitely what he said during his campaign, so let's make sure he does it now as the majority leader." At a bicameral GOP retreat last week, McConnell said Senate Republicans would "try" to pass the aggressive House bill, but made no promises. In fact, in a closed-door meeting at the Hershey, Pa., retreat, McConnell told Republicans that the political reality was that the House bill could not win the 60 Senate votes needed to defeat a Democratic-led filibuster, said lawmakers who were in the room. Republicans control 54 seats in the Senate. What is especially galling to Tea Party lawmakers is that McConnell acknowledged defeat before the fight had really begun."
http://thehill.com/homenews/house/230360-house-conservatives-lambaste-mcconnell
GOP seeking Plan B on immigration
Options include passing a new border security bill or challenging Obama's immigration moves in court, without jeopardizing Homeland Security funding.
"Among the possible Plan B's: Republicans could pass a new bill to beef up security at the U.S.-Mexico border. They could sue to overturn Obama's unilateral protections for millions of undocumented immigrants. Or they could pass yet another short-term DHS funding measure, giving the GOP more time to approve a strategy. Either way, Republican leaders hope to reach a deal that would allow Homeland Security funding to continue past Feb. 27, without making it appear to their right flank that they are caving to the White House. All these options would soften the hard line the House drew last week, when it passed a DHS spending bill that would roll back Obama administration moves on immigration dating back to 2011. A number of Republicans, led by Sen. Ted Cruz of Texas, want the GOP to take the most aggressive action possible, starting with the House bill. But Senate Republicans lack the votes to overcome a Democratic filibuster or an expected veto of the House plan — so the party's top lawmakers hope to quickly settle on a fallback strategy. How Republicans resolve the fight will help answer a lingering question for their new congressional majority: Will they use their new power to go toe-to-toe with the White House or pick and choose their political battles even if that risks riling up their right flank? The battle highlights what will probably be a continuing challenge for GOP leaders — how to showcase their new strength despite lacking control of the White House and the votes to break a filibuster. Newly empowered conservatives are warning Republicans not to acquiesce to Obama by passing a "clean" funding bill that's silent on immigration. "We need to honor our commitments," Cruz said in an interview Tuesday. "Republicans all over the country campaigned, saying, 'If you give us a Republican majority in the Senate, we will stop President Obama's illegal and unconstitutional amnesty.' We should do exactly what we said we would do." But Cruz's Texas counterpart, top GOP Senate vote counter John Cornyn, said Republicans shouldn't focus solely on the appropriations process to fight the president. He predicted a "continual" battle with the White House over immigration even after Republicans fund the department, pointing to a Texas lawsuit challenging the constitutionality of Obama's moves and a border security bill by Rep. Mike McCaul (R-Texas) that is moving through the House.
"It may be that it's not always going to be the case that appropriation bills are the best way to achieve our goals," Cornyn, the No. 2 Republican, said in an interview Tuesday. Sen. John Thune of South Dakota, the third-ranking Senate Republican, predicted the GOP would take more of a "rifle-shot" approach against the immigration policies. "Obviously, we want to ensure that our members have votes, where they have the opportunity to express their opposition to the president's overreaching action," Thune said. "In terms of what is signed into law, I think that's a discussion that continues." The direction Republicans take is largely in the hands of Senate Majority Leader Mitch McConnell (R-Ky.) and House Speaker John Boehner (R-Ohio). House GOP leadership aides said their party would wait to see what the Senate can pass, while McConnell has been quiet about his preferred approach. A McConnell spokesman echoed the GOP leader's remarks at a party retreat last week that Senate Republicans would attempt to pass the House plan. "We're going to try to pass it," McConnell told reporters last week in Hershey, Pennsylvania. "That will be our first choice. And if we're unable to do that, then we'll let you know what comes next." Asked Tuesday whether a stopgap spending bill was a leading fallback option, McConnell smirked and declined to say anything. Republicans know they lack the 60 votes to break an expected Democratic filibuster. Red-state Democrats, who have expressed concern about Obama acting alone on immigration, have almost universally panned the House approach, with some blue-state Republicans skeptical, too."
http://www.politico.com/story/2015/01/gop-congress-immigration-114415.html
How the Congressional GOP Is Already Trying to Give Up on Fighting Obama's Executive Amnesty
"About a week ago, House Republicans passed a funding bill that aimed to block President Obama's de facto amnesty for millions of illegal immigrants. Already, GOP leadership wants to abandon that bill and replace it with a "Plan B," which has the unfortunate flaw of not being a plan to stop the amnesty at all. Politico: "Top Republicans are exploring ways of escaping their political jam on immigration, with steps that could avoid a funding cutoff for the Department of Homeland Security while letting conservatives vent their anger at President Barack Obama. Among the possible Plan B's: Republicans could pass a new bill to beef up security at the U.S.-Mexico border. They could sue to overturn Obama's unilateral protections for millions of undocumented immigrants. Or they could pass yet another short-term DHS funding measure, giving the GOP more time to approve a strategy. Either way, Republican leaders hope to reach a deal that would allow Homeland Security funding to continue past Feb. 27, without making it appear to their right flank that they are caving to the White House…" The House bill surely does lack the votes to overcome a Democratic filibuster and bring the confrontation to the president's desk, but that's in part because the bill also targets Obama's 2012 amnesty of young illegal immigrants (it would prevent renewals of their status and not allow new applicants) and challenges executive enforcement priorities announced in 2011 and 2012. Those policies may have been overreach, too, but they weren't recent or egregious enough to attract serious Democratic condemnation. A bill that targets all of them was  obviously bad strategy, and it helped make leadership's queasiness about this strategy inevitable. If Republicans wanted to, they could just pass a new bill that specifically targets only Obama's November executive amnesty. Or if they could split such a bill in two, as NR's editors recommend, with a bill funding almost all of DHS, taking that pressure off, and a bill funding just the agency that's implementing the amnesty, blocking said implementation. That kind of "Plan B" would be a meaningful way to show they oppose the president. Instead, leadership's "Plan B," as Politico explains, is either border-security legislation or legal challenges to the president's executive actions. The former has nothing to do with the November amnesty and the latter is going to take a while — and may well be better carried out by other parties, such as state and local authorities. Indeed, they're already working on it."
http://www.nationalreview.com/corner/396873/how-congressional-gop-already-trying-give-fighting-obamas-executive-amnesty-patrick
Allow highly skilled immigration and boost the economy
"Sen. Orrin Hatch (R-Utah) just introduced the bipartisan Immigration Innovation Act (I-Squared), which aims to liberalize and expand the immigration system for highly skilled workers. As virtually all the research shows, attracting more high-skilled immigrants will stimulate economic growth and job creation by boosting innovation and productivity. Hatch touted I-Squared by writing that even "[t]he president recognizes we face a high-skilled worker shortage that has become a national crisis." Although there are tight labor markets for some high-tech occupations, the information sector is not one of them, and it's by no means a national crisis. Wages for computer scientists, many engineers, and scientists are growing more quickly than for other occupations, but wage increases and a tight labor market are not the same as a shortage. The real benefits of I-Squared wouldn't come from filling jobs in "shortage" occupations, which don't exist for most technology occupations, but from increasing the productivity of the American economy. Economists at Rutgers and Princeton found that a 1-percentage-point increase in college-educated immigrants as a share of the population increased patents per capita by 9 percent to 18 percent. Economists from Harvard and the University of Michigan also found a 10 percent increase in the number of workers with H-1B visas in a city boosts the entire city's patent output by almost 1 percent, a huge increase given the small numbers of H-1Bs relative to the workforce. They concluded that H-1B workers boost patents and innovation so much that they have a significant effect on long-term economic growth while also creating more jobs for Americans with similar skills. The productivity gains from immigrant inventions and innovations are tremendous. From 1990 to 2010, 10 percent to 25 percent of the total combined productivity growth across 219 American cities was caused by H-1B workers in the science, technology, engineering and mathematics (STEM) professions. Those large gains occurred not just because of patenting but because skilled immigrants have different skills than Americans with similar educations. A larger, more diversely skilled immigrant workforce in the STEM occupations boosts wages and jobs for American workers. Influential research by University of California, Berkeley, economist Charles Jones found that 50 percent of U.S. productivity growth from 1950 to 1993 could be attributed to growth in the share of scientists and engineers in the workforce. I-Squared's reforms to the H-1B system could more than triple the annual flow of engineers and scientists into the United States. If history is any guide, I-Squared's increase in those occupations could jump-start the U.S. economy for decades to come. The bill, of course, does more than liberalize the H-1B visa. It also boosts the number of employment-based green cards for highly skilled immigrants, more than doubling them by creating numerous exemptions. Skilled immigrants with green cards are very entrepreneurial, as are immigrants at every skill level. Between 1995 and 2005, 25.3 percent of all technology and engineering firms established in the United States had at least one immigrant founder. In Silicon Valley, 43.9 percent of technology and engineering startups had at least one immigrant co-founder between 2005 and 2012. Company creation is a big driver of employment growth and innovation, and immigrants do a lot of it. Hatch is right that I-Squared would boost American economic growth, productivity and create jobs for Americans. However, I-Squared would not fill an urgent labor shortage, as he claims, except in some specialized occupations or regions of the country.  Opponents of I-Squared, however, are far more mistaken. Skilled immigrants do not "take our jobs," as virtually all economists who study this issue have found. I-Squared would be a big win for the U.S. economy. Let's just make sure we know the real reasons why that's true."
http://thehill.com/special-reports/immigration-january-21-2015/230169-allow-highly-skilled-immigration-and-boost-the
REP. MCCAUL CLAIMS 'STRONGEST' BORDER BILL IN HISTORY OF CONGRESS
"House Homeland Security Committee chairman Rep. Michael McCaul (R-TX) says his border bill is the "strongest" border bill ever introduced in Congress. Yet, according to Sen. Jeff Sessions (R-AL), it does nothing to change President Obama's immigration policies that allow illegal aliens to stay in America when they get here. On Fox News Wednesday morning, host Martha MacCallum asked McCaul, "whether or not there's enough internal enforcement in that bill?" McCaul punted the question: "Well let me just say, the internal enforcement piece will be handled by the Judiciary Committee. That's unrelated to Homeland Security. My committee deals with the border itself. When I go home, the number one mantra I hear is: 'Mr. Chairman, when are you going to secure that border?' That's my constitutional responsibility. The administration has failed to do this. We're going to take the discretion of the Department and we're going to mandate how they get this thing done through the deployment of assets, the deployment of military assets from Afghanistan, and other places to the Southwest border. Maritime as well. We also fully fund the National Guard. We allow the CBP [Customs and Border Protection] to have access to federal lands." McCaul didn't explain, however, how all those extra "assets" he wants to throw at the border will be able to do anything substantive if the Obama administration is still allowed to conduct "catch and release" immigration policy—which is the heart the argument Sessions made against his bill on Tuesday: One of the most dramatic ways in which the President has undermined immigration enforcement is by ordering agents to release apprehended illegal border-crossers by the tens of thousands. Yet the pending legislation does nothing to end this endemic practice of catch-and-release, ensuring large amounts of illegal immigration will continue unabated. The Chairman McCaul proposal does not include the following reforms needed to achieve a sound immigration system: it does not end catch-and-release; it does not require mandatory detention and return; it does not include worksite enforcement; it does not close dangerous asylum and national security loopholes; it does not cut-off access to federal welfare; and it does not require completion of the border fence. Surprisingly, it delays and weakens the longstanding unfulfilled statutory requirement for a biometric entry-exit visa tracking system. For his part, Rep. McCaul used his Fox News hit to describe his bill as the best border security bill in the history of Congress: "This is a very—probably the strongest border security bill ever presented to the Congress. And it's my sincere hope that we all unite behind this bill because it's so important when you look at the threats that are out there not only by the drug cartels that we know about with the drugs coming in poisoning our kids but also the terrorist threat that exists. It's no longer time to wait. We now have the Senate. Now I believe it's time to act." In response to McCaul's comments, a congressional GOP aide notes that the Senate "Gang of Eight" amnesty bill was also once sold as the strongest border security bill in history: "We were also told the Senate amnesty bill was the strongest border security plan ever presented to Congress. How exactly can the 'strongest border security bill ever presented to Congress' fail to require the deportation of a single illegal border-crosser? Why would Congress give the President $10 billion for DHS border funding, knowing full well he will use that money to transfer illegal immigrants into US communities? Remember: illegal immigrants turn themselves in to border patrol, knowing they will have a reasonable shot at being released and getting jobs, benefits and even asylum in the U.S. How does this bill not fix that? There are more than 100,000 illegal immigrants from last year alone who arrived in the border surge and were released into American cities. This bill does not require a single one of them to be returned, nor the next 100,000 who will show up and be released into the country.  It's just a never ending-cycle of illegal immigration. Are we really going to ignore the elephant in the room here: that we have a President who will use every dime of new border funding to bring more illegal immigrants into the United States?"
http://www.breitbart.com/big-government/2015/01/21/rep-mccaul-claims-strongest-border-bill-in-history-of-congress/
McCaul Plan Would Fund Guard, Aid Border Patrol
"The measure is a follow-up to a 2013 McCaul bill, the Border Security Results Act, which gained bipartisan support in committee and passed out unanimously, but failed to reach the U.S. House floor for a vote. The bill appears to have a better chance of advancing than McCaul's last effort in the new GOP-controlled Congress. The Homeland Security Committee, which he chairs, will consider the proposal on Wednesday. "It is the toughest border security bill ever before Congress, with real penalties for the administration for not doing their job," McCaul said in a statement. "We need this legislation to protect the American people and sovereignty of this nation."
http://www.texastribune.org/2015/01/21/mccaul-plan-would-add-more-guardsmen-border-patrol/
New GOP Border Security Bill Removes Border Fences
"The new border bills drafted by Republican leaders require the actual removal of at least 66 miles of weak border fencing between laborers in Mexico and employers in the United States. The border bills also only require for the construction of 27 miles of effective double-layer fencing along the 2,000-mile border. "It is a remarkable that the direction of our progress is going backwards, from a goal of building 700 miles of double-layer border fencing [in 2006] to only 27 miles [in 2015]," said a Hill staffer who opposes the leaders' bills. "Where the double-layer fence has been put in, it has worked spectacularly. The public is with us 80, 90 percent on this issue," he added. Extra fencing would be a waste of money, according to Texas Rep. Michael McCaul, chairman of the House Committee on Homeland Security. "The bill matches resources to needs, putting 27 more miles of fencing where fencing is needed, and technology where technology is needed," said the statement. "In our conversations with outside groups, experts and stakeholders, we learned that it would be an inefficient use of taxpayer money to complete the fence. … We are using that money to utilize other technology to create a secure border," said the statement. A House staffer said the McCaul's bill doesn't require a major fence because of advocacy by Heritage and Grover Norquist's Americans for Tax Reform. Dan Holler, communications director for Heritage Action for America, told The Daily Caller that Heritage did not recommend against fencing. ATR has joined with wealthy advocates — such as former New York Mayor Michael Bloomberg — to call for increased use of foreign workers and residency for illegal immigrants. Senate committee staffers declined to offer any reassurances that Senators would modify the bill to fund more fencing and to block Obama's catch-and-release policy, prior to a Senate vote in a few weeks. "We're going to be looking at everything," said a committee staffer. "We can't give any detail beyond that." The Senate bill is co-sponsored by Arizona Sen. Jeff Flake, who co-sponsored the Senate's 2013 immigration bill. "We introduced the McCaul [House] bill [in the Senate] as is and plan to update and improve it as we study the issue through [House] briefings and hearings," said the staffer, who works for the Senate's homeland security committee. The committee is chaired by Wisconsin Sen. Ron Johnson. The public strongly supports a border fence. An April 2013 poll by Rasmussen shows "that 57% of Likely U.S. Voters think the United States should continue building a border fence, while 29% disagree." Support for the fence is much higher among the GOP-leaning voters that provided the votes for the GOP victory in November. A 2006 law required the construction of 700 miles of double-layer fencing along the 2,000 mile border. However, Congress quietly modified the bill in 2008 to allow the construction of simple, ineffective fences in place of the required double-layer fencing. Officials claim that just over 600 miles of the border now have obstructions, including barriers. But those barriers include lines of bollards to stop vehicles, plus single-layer "landing mat fencing" and only 36.5 miles of double-layer fencing. The leaders' bills call for the replacement of anti-pedestrian mat fences by anti-vehicle bollards. The bollards will allow migrants to be driven up to the border, and then walked over to a pick-up vehicle on the U.S. side. "Not later than 18 months after the date of the enactment of this Act, the Secretary of Homeland Security shall replace, at a minimum, each of the following: (A) Thirty-one miles of landing mat fencing with bollard style fencing in the Border Patrol's San Diego sector. (B) Five miles of landing mat fencing with bollard style fencing in the Border Patrol's El Centro sector. (C) Three miles of landing mat fencing with bollard style fencing in the Border Patrol's Yuma sector. (D) Twenty-five miles of landing mat fencing with bollard style fencing in the Border Patrol's Tucson sector. (E) Two miles of landing mat fencing with bollard style fencing in the Border Patrol's El Paso sector," says a section on page 12 of the House bill, HR 399."
http://dailycaller.com/2015/01/21/new-gop-border-security-bill-removes-border-fences/
Immigration Hawks Warn about McCaul's Border Security Plan: It's a 'Fake Border Security Bill'
"Immigration hawks who have examined the Secure Our Border First Act of 2015 say the American public should be gravely concerned by the legislation. The bill, which was introduced by House Homeland Security Chairman Michael McCaul, is intended to provide additional security at the nation's borders, but critics claim it has some glaring holes. A GOP staffer familiar with the proposal tells NRO that the bill is tantamount to a slush fund for the president's executive action on immigration: It proposes to spend $10 billion without doing anything to allow immigration officers to deport illegal immigrants. The staffer also warns that the plan would weaken the existing border fence requirements by adding fewer miles of fencing than previously authorized, and that it does nothing to end the policy of "catch-and-release" of illegal immigrants crossing America's southern border. The bill consists of a list of shiny objects—such as drones, jeeps, and more agents—to be paid for by the taxpayer, but will be a wasted effort unless Congress addresses immigration enforcement, says Jessica Vaughan, the director of policy studies at the Center for Immigration Studies. "They think that by putting forward a fake border security bill, that will satisfy the public and rank-and-file members of the House and dissolve any objections to the other immigration expansion bills that they want to pass," Vaughan says. "I really think they just want to make a show of passing enforcement bills." Vaughan warns that if House Republicans try to fast-track this legislation, voters should take it as the opening salvo in a larger effort to ram through components of the failed 2013 Gang of Eight immigration bill bit-by-bit in the new Congress. The Republican staffer says McCaul's bill does nothing to target interior enforcement, and is worried that it will pave the way for the GOP establishment to begin work on legislation to expand foreign worker programs. In a statement to NRO, McCaul argues that his committee does not have jurisdiction over interior enforcement and stresses that his bill focuses solely on the nation's borders. "Our border must be dealt with through regular order and in a step-by-step approach—not through any type of comprehensive immigration reform," McCaul says in the statement. "The bill matches resources to needs, putting fencing where fencing is needed, and technology where technology is needed." Alabama Senator Jeff Sessions, a stalwart opponent of the president's executive action on immigration, has also spoken out against McCaul's proposal. "The pending legislation does nothing to end this endemic practice of catch-and-release, ensuring large amounts of illegal immigration will continue unabated," Sessions said in a statement on Tuesday. "Republicans won a historic midterm vote on the promise to take real action—not symbolic gestures—to end the immigration lawlessness. It is essential that any immigration measures moved by the Republican Congress actually do the job." McCaul's proposal is being marked up in the House Homeland Security Committee this afternoon. Vaughan says she's hopeful that the amendment process can improve the legislation, but adds that while the bill could be a framework upon which to build, she still has her doubts."
http://www.nationalreview.com/corner/396871/immigration-hawks-warn-about-mccauls-border-security-plan-its-fake-border-security
House immigration plan slammed, spends $10B and deports no illegals
"Critics including Republican Sen. Jeff Sessions are slamming a House GOP border security plan set for debate Wednesday, claiming it will spend $10 billion on new equipment and border security tricks, but not send one single illegal home. Sessions, the influential Center for Immigration Studies, and the head of the association of former Border Control agents all slammed the H.R. 399 being marked up in the House Homeland Security Committee today as unfocused on the No. 1 issue: U.S. sanctuary to illegals. The bill, however, is geared to handling the tight security of the actual border, not how illegal immigrants are handled once they cross in. Several related pieces of immigration reform legislation are expected to be addressed by the House. "As long as sanctuary cities, welfare, education, and jobs and principally lack of enforcement and enabling by the federal government, are made available to the undocumented alien, we will not be able to secure the physical border," said Zack Taylor, chairman of the National Association of Former Border Patrol Officers." "Until lawmakers end the catch-and-release policies of the Obama administration," said Jessica Vaughan of the Center for Immigration Studies, "any infrastructure improvements, new strategies, and better metrics are pointless." Sessions, the key conservative immigration strategist in the Senate, added, "it does not end catch-and-release; it does not require mandatory detention and return; it does not include worksite enforcement; it does not close dangerous asylum and national security loopholes; it does not cut-off access to federal welfare; and it does not require completion of the border fence. Surprisingly, it delays and weakens the longstanding unfulfilled statutory requirement for a biometric entry-exit visa tracking system."
http://www.washingtonexaminer.com/house-immigration-plan-slammed-spends-10b-and-deports-no-illegals/article/2559020
Conservatives clash over border security bill
"The House Homeland Security Committee kicked off the immigration debate Wednesday with a $10 billion border security bill, but it is already under attack by conservatives who say it could be the first step toward giving legal status to undocumented immigrants. The dispute underscores how difficult it will be for the new, Republican-led Congress to shape immigration policy when Republicans cannot agree among themselves — let alone with Democrats — on how to achieve their main goal of securing the U.S.-Mexican border. Republicans in Congress have repeatedly said the United States must secure its southern border before they will consider any legislation that would provide a pathway to citizenship for any of the nation's 11 million undocumented immigrants. Rep. Michael McCaul, R-Texas, chairman of the Homeland Security Committee, convened the committee Wednesday to take up the Secure the Borders First Act. The bill, which McCaul described as the toughest border security bill ever before Congress, would send $10 billion worth of manpower and equipment to the borders. An identical bill was introduced in the Senate on Wednesday by Republican Sens. Ron Johnson of Wisconsin, John Cornyn of Texas and Jeff Flake of Arizona. The legislation would require the secretary of Homeland Security to gain operational control of the border's high-traffic areas within two years and of the whole Southwest border within five years. Congress has defined "operational control" as preventing all unlawful entries — a standard federal officials say is impossible to meet. The Department of Homeland Security has defined it as "the ability to detect, respond and interdict illegal activity at the border or after entry into the United States." If the DHS doesn't meet the requirements by the deadlines, some of the department's political appointees would not be able to receive pay bonuses and raises. The bill is dramatically different from a bipartisan bill by McCaul that was approved in the previous session of Congress. That bill, the Border Security Results Act, would require the DHS to conduct a full review of its border strategy, develop a plan to increase security and report back to Congress, so lawmakers could decide what manpower and equipment would be needed. McCaul said he is done waiting for the DHS and the Obama administration to act and is under pressure from Texans who "are fed up." "It is time for Congress to lead," McCaul said Wednesday. "And through this legislation, we tell the department and the administration how to get this job done once and for all." Conservative critics don't trust GOP leaders and fear the border security bill would be used as an excuse to move other legislation allowing more immigrants into the country to work and providing legal status for those already here. "Consider the title: Secure Our Border First. First before what?" said Jessica Vaughan, director of policy studies at the Center for Immigration Studies. "Before we move on to the amnesty and expansion of guest worker programs that appears to be the real priority for top congressional Republican leaders?" Sen. Jeff Sessions, R-Ala., said the bill is not strong enough because it would not stop the Obama administration from releasing people caught crossing the border illegally…"
http://www.usatoday.com/story/news/politics/2015/01/21/border-security-bill-mccaul/22112679/
House committee passes border security bill
"A Republican-led House committee passed legislation over Democratic objections Wednesday aimed at securing the U.S. border with Mexico within five years. House GOP leaders scheduled the bill for a floor vote next week, as Republicans sought to demonstrate that they can chart their own course on immigration — not just oppose President Barack Obama. "For God's sakes, if we can't unite around border security what can we unite around?" said Rep. Michael McCaul of Texas, chairman of the House Committee on Homeland Security. But it remained uncertain whether House Republicans would unite around McCaul's bill, which passed his committee on a party-line vote of 18-12 late Wednesday. Conservatives who have scuttled past attempts by GOP leaders to deal with immigration expressed concerns that the legislation does too little to stem illegal immigration. Several also expressed concerns that leadership was trying to rally support for the border security bill instead of making a strong stand against recent executive actions by Obama granting relief from deportation to millions. The border bill "is a show horse, not a work horse, and as such it is an effort to convince the American people that we are doing something substantive to secure the border when in fact nothing substantive is being done," said Rep. Mo Brooks, R-Ala. Democrats, meanwhile, said the bill was filled with unrealistic mandates that would make it harder for border agents to do their jobs while spending $10 billion on an array of drones, surveillance systems, radar, fencing and other technologies that might do little real good…"
http://cnsnews.com/news/article/house-committee-passes-border-security-bill
Rubio Backs Focus on Border Security Over Reversing Obama Orders
He adds that Jeb Bush would be "a very credible candidate" for the Republican presidential nomination.
"Senator Marco Rubio said Republicans in Congress should focus more on strengthening U.S. border security and other immigration measures than on trying to overturn President Barack Obama's orders easing deportations. "I would prefer we would spend the majority of our time actually acting on our immigration reform platform," Rubio, a Florida Republican and potential 2016 presidential candidate, said at a Christian Science Monitor breakfast Wednesday in Washington. Even so, Rubio said, "I think we should try to prevent this new executive order from kicking in."… "The only path forward that has any chance of success is to bring illegal immigration under control" first, said Rubio. Then Congress would act to "modernize the illegal immigration system." Rubio had supported a comprehensive measure passed by the Senate in 2013 that would create a path to citizenship for many of the nation's estimated 11 million undocumented immigrants. The Republican-led House refused to take up the bill. Rubio also said former Florida Governor Jeb Bush would be "a very credible candidate" for the Republican presidential nomination in 2016 and that he has an "extraordinary network of donors." Rubio said his own decision on whether to seek the presidency will depend on "where is the best place for me to serve my country." On revamping U.S. immigration laws, Rubio said he disagreed that failing to pass a comprehensive immigration plan would hurt Republicans with Hispanic voters. "I have never viewed immigration as a way to win elections," he said. "It's important for national security to have an immigration system that works." "I've always seen the potential pitfalls," Rubio added."
http://www.bloomberg.com/politics/articles/2015-01-21/comprehensive-immigration-plan-won-t-pass-congress-rubio-says
Dems rip 'wimpy' GOP immigration moves
"House Democrats on Wednesday hammered the GOP's approach to immigration reform, saying the border security bill moving through the House is a "wimpy" approach to tackling an enormous problem. "They shouldn't try to fool anybody," Rep. Xavier Becerra (Calif.), chairman of the House Democratic Caucus, said during a press briefing in the Capitol. "This needs a big fix, and tinkering on the edges doesn't solve it. And trying to avoid dealing with the tough issues is a wimpy way to make policy in Washington, D.C." Republicans are moving quickly this month on legislation designed to secure the southern border by requiring the Homeland Security Department to block all illegal migrations within five years, or two years for high-traffic regions. Behind Chairman Michael McCaul (R-Texas), the House Homeland Security Committee is marking up the bill on Wednesday, with GOP leaders eying a floor vote next week. The bill represents a stark departure from McCaul's strategy in the last Congress, when he reached across the aisle to craft a bipartisan border security bill that passed through the committee with unanimous support. McCaul's more partisan approach in the new Congress has not been overlooked by Democrats, who are accusing Republicans of playing politics on the issue instead of trying to solve the nation's immigration problems more comprehensively. "The suggestion that maybe this is the beginning of a piecemeal approach, it's a big leap for us to take when there's been no confidence-building whatsoever," Rep. Joseph Crowley (N.Y.), vice chairman of the Democratic Caucus, said Wednesday. "To suggest that Mr. McCaul's legislation on border security is going to be that attempt is, I think, many members of our caucus are going to find that very hard to believe." One such Democrat is Rep. Sheila Jackson Lee (Texas), a member of the Homeland Security panel who hammered McCaul's bill as "a political statement" that sets unrealistic metrics for the DHS. "This is a horror of a bill," she told The Hill Tuesday. "There's no basis in fact that would move us from the bipartisan bill that we passed [last Congress] with all of our colleagues.  "The cost is enormous," she said of the new bill, "and it's just impossible for the Homeland Security Department, I believe, to even engage in some of the responsibilities being asked for." McCaul will also face dissent from within his own party. Although he has characterized his bill as "the most significant and toughest border security bill ever set before Congress," conservatives in both chambers disagree, arguing that it doesn't go far enough to deter migrants from crossing the border. "We cannot be satisfied with measures that create the appearance of doing something while changing little," Sen. Jeff Sessions (R-Ala.) said Tuesday in criticizing McCaul's proposal."
http://thehill.com/homenews/house/230243-dems-rip-gops-wimpy-approach-to-immigration-reform
Republicans slammed as 'wimpy' on immigration: 'Horror of a bill'
"Democrats anxious to see the White House's vision for immigration put into full play — especially President Obama's executive action to grant amnesty to tens of thousands — are calling out a Republican-led border security bill as a "wimpy" attempt to deal with a massive issue. The bill, headed by House Homeland Security Committee Chairman Rep. Michael McCaul, would require Homeland Security to block all illegal migrations in the coming years, The Hill reported. A marked-up version of the measure is headed for a floor vote next week — and Democrats aren't happy. "They shouldn't try to fool anybody," said Rep. Xavier Becerra, who chairs the House Democratic Caucus, The Hill reported. "This needs a big fix and tinkering on the edges doesn't solve it. And trying to avoid dealing with the tough issues is a wimpy way to make policy in Washington, D.C." Just a few months ago, Mr. McCaul's approach to immigration was to reach out to Democrats and try to craft a bipartisan bill, The Hill reported. His newer, hard-core measure has set Democrats on edge. "This is a horror of a bill," Rep. Sheila Jackson Lee said, The Hill reported. "The cost is enormous and it's just impossible for the Homeland Security Department, I believe, to even engage in some of the responsibilities being asked for." Mr. McCaul's proposal isn't even popular with all of those in his own party. "We cannot be satisfied with measures that create the appearance of doing something while changing little," said Sen. Jeff Sessions, The Hill reported."
http://www.washingtontimes.com/news/2015/jan/21/republicans-slammed-as-wimpy-on-immigration-horror/?utm_source=RSS_Feed&utm_medium=RSS
Jackson Lee: Obama Already Fixed The Border
"Texas Democratic Rep. Sheila Jackson Lee said President Obama has already successfully secured the U.S. border, and objected to the tone of a House border security bill she said militarizes the country. "The president has spent $108 billion on border security, and we have been successful," Jackson Lee said in a Homeland Security committee markup Wednesday. "Oh we've had our moments, but we have been successful." Jackson Lee brushed off the recent flood of unaccompanied children on the southern border. "I know we had a disagreement," she said, referring to Republican critics who blamed Obama's policies for the flood of immigrants. After hundreds of thousands of children and teens crossed the border illegally last summer, House Speaker John Boehner wrote a letter to Obama saying his policies were directly responsible for the surge, because they led the immigrants to believe they could stay. The surge reignited the immigration debate, and another surge is expected this summer. But Jackson Lee argued the border is fine, because the border patrol agents were able to safely detain and supervise most of the children. "They had operational control," she said."
http://dailycaller.com/2015/01/21/jackson-lee-obama-already-fixed-the-border/
Rosario Marin: Immigration reform should focus on common ground, not partisan differences
http://latino.foxnews.com/latino/opinion/2015/01/21/rosario-marin-immigration-reform-should-focus-on-common-ground-not-partisan/
Calderón: Congress can find common ground on immigration
"The United States must create a more flexible immigration system if it wants to end illegal migration, former Mexican president Felipe Calderón said Wednesday in an interview with USA TODAY. Calderón, in Davos for the World Economic Forum's annual meeting, praised President Obama's executive order allowing Mexican migrants who have U.S.-born children and have lived and worked trouble-free in the U.S. for at least five years to stay in the country without fear of deportation. But Calderón said he fears it will be short-lived. "The Republican Congress could reverse (Obama's executive action) for political revenge," Calderón said. That would be disastrous for Mexicans living in the United States, he added."
http://www.usatoday.com/story/money/business/2015/01/21/former-mexican-president-felipe-calderon-says-congress-must-reform-immigration-laws/22124919/
Voices: SOTU response underscores GOP immigration problem
"In the Republican response to President Obama's State of the Union Address, Sen. Joni Ernst of Iowa talked earnestly about her poor, rural upbringing as she laid out her party's agenda in the new Congress. But she made no mention of immigration. In the Spanish-language Republican response to the speech, Rep. Carlos Curbelo of Florida also outlined the GOP agenda. He spoke glowingly about his immigrant upbringing and stressed the need for Congress to pass a permanent fix to the country's broken immigration system. And there, vividly portrayed in two short speeches, lies the problem the GOP faces with immigration: Some members of the party just don't want to touch it."
http://www.usatoday.com/story/news/politics/2015/01/21/voices-gomez-republicans-immigration-state-of-the-union/22100369/
GOP SOTU Rebuttal: Four Speakers, Three Platforms, Two Languages, One Party
Four Republicans will rebut Obama's State of the Union speech – and expose their own internal divisions.
http://www.usnews.com/news/blogs/washington-whispers/2015/01/20/gop-sotu-rebuttal-four-speakers-three-platforms-two-languages-one-party
Spanish version of GOP's SOTU response mentioned immigration, English version didn't
"Nice catch by the lefties at Mother Jones, delivering a hammer blow to the wedge of suspicion that already separates the GOP base from its congressional leadership on amnesty. There's no immigration passage in Joni Ernst's speech; there is one in Carlos Curbelo's version, written and inserted by Curbelo himself — with the approval of GOP leaders. In an interview after the speech, Curbelo said he chose to focus on immigration as well as other issues personally important to him – such as education and Cuba – aside from the party's broader economic message that was reflected in Ernst's rebuttal. He had asked for a copy of Ernst's prepared remarks a few days in advance of Tuesday's address, and then made his own additions, including the references to immigration. Leadership saw the remarks beforehand and were fine with them, Curbelo said. "I did not get any pushback whatsoever."
http://hotair.com/archives/2015/01/21/spanish-version-of-gops-sotu-response-mentioned-immigration-english-version-didnt/
Curbelo Gives Spanish-Language Response to State of the Union
"Republican leadership tapped freshman Rep. Carlos Curbelo of Florida to give the Spanish-language response to the State of the Union while freshman Sen. Joni Ernst of Iowa was delivering the official response. Yet the two speeches, while similar in structure, had one large difference: immigration. Curbelo mentioned it in his speech. Ernst did not. "We should also work through the appropriate channels to create permanent solutions for our immigration system," Curbelo said, according to a translation of the video posted by American Bridge. "In the past, the president has expressed support for ideas like these, now we ask him to collaborate with us to get it done." Curbelo said that after he was selected to give the speech, he received a copy of Ernst's words and worked with it to make it his own. He said the two speeches followed a very similar outline, but with space for the preferences of the individual lawmakers. "Both her speech and my speech I think reflect a blend of the party's priorities and ideas and then some of our own priorities and ideas too," Curbelo told RealClearPolitics. "It's important to me and it's important to a lot of the members of the House Republican conference, so that's why I mentioned it." Curbelo said he submitted a draft of his speech to the Republican conference and got the OK with "no pushback" on the immigration section. He added that no one in the leadership recommended that he talk about immigration either. "The party did not give me a speech and say 'read it.' The party gave me an opportunity to develop my own speech," Curbelo said. "Had they given me something and told me to read it, I probably wouldn't have done it unless it happened to reflect all of my priorities. So I appreciate the opportunity they gave me to speak for the party but also to speak for myself." Curbelo said he couldn't believe it when Rep. Cathy McMorris Rodgers, the chair of the House Republican Conference, told him he had been selected to give the Spanish-language response. "Every so often you kind of pause to think about what an awesome opportunity and responsibility this all is," he said. "So it certainly hit me today that we're doing some very important work here and that we can't let the American people down." The speech wasn't too difficult, he said, given that he'd spent a lot of time working on it and had it nailed down. He relaxed and took it easy early in the day and said he was totally prepared. But it was difficult to talk for 10 minutes straight, and he said he understands now where Sen. Marco Rubio struggled. Rubio famously made an awkward grab for a bottle of water during his response to the State of the Union in 2013. All things told, it was a surreal day for Curbelo: along with giving his speech, this was his first State of the Union as a member of Congress. He called it "breathtaking" to be in the chamber to hear the president give the annual address, but said he tried not get too caught up in the bright lights and glamour of it all. "I tried to be very sober about it because if you allow yourself to get caught up in it all too much, you lose focus and this is a job," he said."
http://www.realclearpolitics.com/articles/2015/01/21/curbelo_gives_spanish-language_response_to_state_of_the_union_125335.html
The Dog that Didn't Bark
"Last night the Republican leadership didn't bark on immigration, because they're friendly with the intruder. The president himself said almost nothing about the issue, which is natural enough, since he doesn't want to draw broader public attention to his lawless usurpations (which 56 percent of adults think should be blocked, including even 32 percent of Democrats). But the English-language response by Senator Joni Ernst made no mention of the issue at all, with only a cryptic promise "to correct executive overreach," despite Boehner's always-implausible claim that he would fight "tooth and nail" to roll back Obama's Chavezist decrees. And worse, the Spanish-language response by Representative Carlos Curbelo did mention immigration, but offered the usual Chamber of Commerce stuff supporting amnesty and increased immigration without even an elliptical reference to Obama's efforts at fundamentally transforming our political system. (According to Politico's translation, he said "We should also work through the appropriate channels to create permanent solutions for our immigration system, to secure our borders, modernize legal immigration, and strengthen our economy. In the past, the president has expressed support for ideas like these. Now we ask him to cooperate with us to get it done.") All this strengthens the argument of those claiming that the House leadership's meek and timid border-security bill to be marked up this afternoon by the Homeland Security Committee is really just a stalking horse for an upcoming GOP push for amnesty and increased immigration. Is it any wonder that conservative voters don't trust a word uttered by the Republican leadership, including "and" and "the"?"
http://www.nationalreview.com/corner/396834/dog-didnt-bark-mark-krikorian
Priebus struggles to explain GOP immigration messages
"…When asked why Ernst's English-language response made no mention of the issue, Priebus responded, "I think the president's kind of screwed things up in regards to immigration reform by overreaching, by taking his executive action." When pressed further on how that explained the disparity, Priebus said, "I think we've been talking about this executive amnesty action that the president's taken illegally for a long time and I think until that gets resolved it's very difficult to go back and conduct any other kind of immigration reform. Look, I'm not the policy guy."
Speaking in Spanish Tuesday night, Curbelo said, "We should also work through the appropriate channels to create permanent solutions for our immigration system, to secure our borders, modernize legal immigration, and strengthen our economy. In the past, the president has expressed support for ideas like these. Now we ask him to cooperate with us to get it done."
Curbelo has bucked many in the Republican Party to support a path to citizenship for undocumented immigrants, while Ernst opposes that."
http://www.politico.com/story/2015/01/state-of-the-union-2015-gop-immigration-114430.html
HUMAN SMUGGLERS THRIVE WITH HELP OF U.S. BANKS
http://www.breitbart.com/texas/2015/01/21/human-smugglers-thrive-with-help-of-u-s-banks/
Martinez makes another run at driver's license law
"Republican Gov. Susana Martinez says she wants the Legislature to repeal a law that allows the state to issue driver's licenses to immigrants who are in the country illegally. Martinez took aim at the law during her State of the State address before the House and Senate on Tuesday, the opening day of the 60-day legislative session. Martinez has tried repeatedly to have the law repealed, but those efforts have generated staunch opposition from Democrats. Despite the Republicans winning control of the House, Democrats lead the Senate and vowed Tuesday to fight back. Senate Majority Leader Michael Sanchez says 90,000 immigrants in New Mexico would be affected. He says those who are parents would not be able to drive their children to the doctor or to afterschool activities."
http://www.washingtontimes.com/news/2015/jan/21/martinez-makes-another-run-at-drivers-license-law/?utm_source=RSS_Feed&utm_medium=RSS
If Courts Halt Immigration Action, Los Angeles Will Keep Going
"We're going to move forward," says Mayor Eric Garcetti, of the city's commitment to helping undocumented residents gain legal status.
http://www.nationaljournal.com/next-america/population-2043/if-courts-halt-immigration-action-los-angeles-will-keep-going-20150120
San Jose, responding to Obama, may establish city's first immigration office
"Responding to new actions by President Barack Obama to shield immigrants from deportation, San Jose will consider establishing the city's first-ever office to provide aid to its huge population of foreign-born residents. The new federal actions, which begin taking effect in the coming months, are expected to allow millions of people living in the United States illegally to stay in the country, and thousands of San Jose residents are expected to take advantage. City leaders are united in their support to provide resources for residents to navigate what could be a painful bureaucratic process to comply with the law and "come out of the shadows." But with the City Council set to discuss their next steps Tuesday before a decision this spring, it's not yet clear how far the city is willing to go. Some council members want to establish a new Office of Immigrant Affairs — envisioned as a one-stop center that could provide direct city services, such as help starting a business, and supply references to aid on broader issues, such as health care. But there are concerns about funding, as there always are in the perpetually cash-strapped city. And with other agencies such as Santa Clara County and several nonprofits already working to provide similar services, it's unclear how deep the need is for a separate city department. "The city should do whatever it can to ensure that people have all the information and access they need to take advantage of the change in law," said Mayor Sam Liccardo. "I'm just not eager to rush out there to buy a solution that may not fit the problem we're trying to solve."
http://www.mercurynews.com/immigration/ci_27366525/san-jose-responding-obama-may-establish-citys-first
Drone Carrying Meth Crashes Near San Ysidro Port of Entry
http://www.nbcsandiego.com/news/local/Drone-Carrying-Meth-Crashes-Near-San-Ysidro-Port-of-Entry-289353601.html
SPENDING/BUDGET/ECONOMY:
MIDDLE CLASS HITS 50 YEAR LOW ON PRESIDENT OBAMA'S WATCH
"Over the last 50 years, the middle class earnings per hour grew steadily from $2.56 an hour to $20.68 today. But adjusted for inflation, the middle class wage was $19.12 under President Johnson in 1964; peaked at $22.31 under President Nixon; bottomed under $18 under President Clinton; and is currently $20.68 under President Obama. But during that same 50 year period, the average number of hours worked per week dropped from a peak of 38.8 under President Johnson to a 50 year low of 33.9 hours per week under President Obama. Adjusted for inflation and the 12.6% fewer hours worked per week, the real middle class hourly wage has fallen by 10% under President Obama to $17.25 an hour. That means the average middle class American is making $36,454.60 a year. Take off 10% for taxes and the average middle class worker has to live on only $2,734.09 a month. It is also important to remember that half of all Americans earn less than this "average" middle class worker. It is almost impossible to maintain a 1960s middle class life style near any American metropolitan city. Most families today have two car payments that equal about $700, plus food, clothing, and utilities costs of about $1,200. Given that the average mortgage payment is $1,400, the $834.09 left for the middle class wage earner today is not enough to live what is still thought of as a middle class lifestyle. In Barack Obama's first address to a joint session of Congress in 2009, he only mentioned the middle class once. But after raising taxes, socializing health care, and adding about $8 trillion to the U.S. national debt, the president was seven times more interested in mentioning the middle class tonight. Obama paraded out his newest campaign tagline when he said, "Tonight, we turn the page." But after six years of rhetoric and deficit spending, Barack Obama's policies have led to the worst middle class wages in 50 years."
http://www.breitbart.com/big-government/2015/01/21/middle-class-hits-50-year-low-on-president-obamas-watch/
SOTU price tag: $41 billion — zero spending cuts
"The National Taxpayers Union Foundation has tabulated the costs of President Obama's annual State of the Union Address and it comes out to $40.97 billion in new, annual spending. And, they add, there were no offers to cut any spending programs already in place. "It was more of the same from President Obama who continued to call for tens of billions in new spending programs and tax hikes, trends that we've seen in his past State of the Union Addresses," said NTUF spokesman Douglas Kellogg. The $41 billion is his average for State of the Union spending, said the group. They said his highest tab was in 2013 at $83 billion. His low was in 2012, an election year, when he cut $28 billion. NTUF said that his promises of childcare help were put at $3.4 billion. His paid leave plan will cost $2.2 billion. Free community college will cost taxpayers $6 billion. Fixing crumbling national infrastructure will cost $21 billion. Slapping the rich with a new tax will cost $6 billion. And paying off student loans will cost $1.4 billion. The president wasn't specific with some of his proposals that could have incurred a huge bill, such as the Earned Income Tax Credit (EITC) expansion and war against the Islamic State of Iraq and Syria, said the group that annually does a back of the envelope calculation of spending in State of the Union speeches. NTUF figures EITC will be $5.6 billion per year, cap-and-trade legislation $56 billion a year, raising the annual amount proposed to over $101 billion."
http://www.washingtonexaminer.com/sotu-price-tag-41-billion-zero-spending-cuts/article/2559046?custom_click=rss
SOTU Fact Check: College Is Less Affordable And Students Are Billions In Debt
"In his State of the Union Tuesday night, President Obama claimed his "middle-class economics" would help make college more affordable. But after six years in office, his policies have only made college more expensive. When Obama first came into office, the average tuition for a four year in state college was $6,591. Today, it is $9139, a 38 percent increase. The growth in tuition for private schools was even higher. Meanwhile, house hold median income has fallen from  $54,059 when Obama took office to $51,939 today.  So college tuition has gone up while income has fallen. That is the opposite of making college more affordable. So how are more Americans sending their kids to college? By mortgaging their future. Student has exploded under Obama, rising from $669 billion when Obama took office to more than $1.2 trillion today. And there is evidence that Obama's student debt explosion is a big reason why the Obama recovery has been so sluggish. According to the New York Federal Reserve, borrowers deep in student loan debt are less likely to buy cars or purchase homes than their less-indebted peers.  Instead of encouraging the private sector to come up with new models for higher and vocational learning, Obama has shutdown educational entrepreneurs at every turn, and instead is attempting to micromanage the existing centuries old higher education system."
http://townhall.com/tipsheet/conncarroll/2015/01/20/sotu-fact-check-college-is-less-affordable-and-students-are-billions-in-debt-n1945249?utm_source=thfbp&utm_medium=fbpage&utm_campaign=thupdate
Fact Checking Obama's Jobs Claims in State of the Union
http://dailysignal.com/2015/01/21/fact-checking-obamas-jobs-claims-state-union/?utm_source=facebook&utm_medium=social
What Obama didn't say: Address skips over debt, entitlement crisis
"If there were any doubts that President Obama has moved beyond trying to tackle the $18 trillion national debt, his State of the Union address should put them to rest: He's over it. The president on Tuesday night pitched an ambitious package of tax hikes for some, tax cuts for others, education aid and other government protections. He plans to hit the road on Wednesday to promote those policies, visiting Boise, Idaho, and after that heading to Kansas. But absent from Obama's address was any mention of the national debt. And, in a break from past addresses, he made no call for reforming entitlements like Social Security and Medicare, the latter being a major driver of deficits and debt. Instead, he pointed to those programs as models for how the government protects Americans from "adversity" and examples of the kind of "middle-class economics" he supports. "That's what middle-class economics is — the idea that this country does best when everyone gets their fair shot, everyone does their fair share, everyone plays by the same set of rules," Obama said. Senior administration officials, in a briefing before the address, admitted the omission of any call for entitlement reform is an acknowledgement that the chances of a "grand bargain" on the budget is not likely during the next two years. The president also may simply not want to antagonize liberal Democrats, for a slim shot at a deal with Republicans. But the failure to mention the issue, which still weighs heavily over the country's long-term fiscal outlook despite shrinking deficits, did not go unnoticed by fiscal watchdogs. Maya MacGuineas, head of the Campaign to Fix the Debt, said in a statement that while his focus on economic growth was important, "his failure to level with the American people about our serious long-term fiscal challenges was disappointing." She acknowledged deficits have fallen – from consistently over $1 trillion every year – to their lowest levels of the Obama administration. "But they are projected to rise again next year and exceed $1 trillion annually within a decade," she said. "Meanwhile, debt levels are the highest they have ever been other than around World War II, and without a serious course correction they will only continue to rise over the long run."
http://www.foxnews.com/politics/2015/01/21/what-obama-didnt-say-address-skips-over-debt-entitlement-crisis/
Obama economy "success" story woman in SOTU was a Democrat activist retread
"I think we've come to expect some "retreads" over the years when it comes to political speeches. After all, the two parties only have so many original ideas between them (that being a vanishingly small number as it is) and they have to keep recycling the same material over and over. With that in mind, we can almost forgive the President for going back to the well and trotting out some of the Democrat classics like taxing the rich, paying fast food workers twenty bucks an hour and closing Gitmo. But what we aren't always treated to is a case of stunt liberals who have already been identified as plants being trotted out for a second shot at the limelight. Say… who was that lady sitting with Michelle Obama and being referenced by the President as one of the many success stories of the Obama economy? The woman whose story of economic recovery was showcased by President Barack Obama in his State of the Union address is a former Democratic campaign staffer and has been used by Obama for political events in the past. Rebekah Erler has been presented by the White House as a woman who was discovered by the president after she wrote to him last March about her economic hardships. She was showcased in the speech as proof that middle class Americans are coming forward to say that Obama's policies are working. Unmentioned in the White House bio of Erler is that she is a former Democratic campaign operative, working as a field organizer for Sen. Patty Murray (D., Wash.) Yes, I have to agree. The story might not have carried quite the same punch for this festive crowd if they came out and told everyone that the nice young lady who randomly wrote the President a letter was actually a Democrat Senate staffer and Obama activist. Sort of removes the whole "every American" aspect of the story and ruins the mood, you know? But it gets even better. This random woman whose life was so improved by Obama's policies that she felt compelled to reach out to him already has a bit of history with the Oval Office. This also wasn't the first time the White House used the former Democratic campaign staffer as a political prop. Obama spent a "day in the life" of Erler in June so that he could have "an opportunity to communicate directly with the people he's working for every day." Reuters revealed Erler's Democratic affiliations following that June event, and the Minnesota Republican Party attacked Obama for being "so out of touch with reality that he thinks a former Democrat campaign staffer speaks for every Minnesotan."
http://hotair.com/archives/2015/01/21/obama-economy-success-story-woman-in-sotu-was-a-democrat-activist-retread/
Valerie Jarrett Confronted on the White House's Own Unequal Pay for Women
"Republican businesswoman Carly Fiorina confronted top White House adviser Valerie Jarrett Wednesday over the White House's own unequal pay for women. Despite President Barack Obama's consistent refrain of "equal pay for equal work," the White House has itself come under fire for paying women less than their male colleagues. A July analysis from the Washington Post found that the average male White House employee earns about $88,600, while the average female employee earns about $78,400. "I think, certainly, every woman on this panel and every woman across the nation agrees that equal pay for equal work is absolutely required," Fiorina said on MSNBC's "Morning Joe." "I also think it's just a fact that laws exist on the books today, and if a woman is being discriminated against because of her gender, she should use the full extent of that law. "I am struck by the fact the president hasn't really led in this regard," she continued. "He's not paying women equally by his own measures in his own White House. And I'm also struck by the fact that the single greatest impediment to equal pay for equal work is this seniority system, which pays not on merit, not on performance, but on time and grade. … Why wouldn't the White House take on the seniority system and say, let's pay women by merit and by their results? Because based on my own experience, in those scenarios, women will be paid equally." Jarrett responded with a flat denial: "Let's unpack your question a little bit. So, first of all the first question and last question, let's weave them together: in the White House women do earn equal pay for equal work."
http://www.theblaze.com/stories/2015/01/21/valerie-jarrett-confronted-on-the-white-houses-own-unequal-pay-for-women/
Why You Either Love or Hate Obama's Latest Tax Proposals
When the president suggested he'd like to raise taxes in Tuesday's State of the Union address, it caused a firestorm.
http://www.inc.com/jeremy-quittner/business-groups-react-to-presidential-call-to-tax-the-rich.html
The SOTU Tax Plan Is Bad
http://www.nationalreview.com/corner/396833/sotu-tax-plan-bad-michael-r-strain
Obama's tax on stay-at-home moms
"President Obama's disrespect for motherhood has manifested itself in policies ranging from support for same-sex marriage to defense of a form of abortion that involves forcing a baby into a drug-induced premature delivery and then leaving that little one to die. When it comes to the most vulnerable and innocent human beings — those for whom great mothers have great hearts — Obama has a heart of stone. It is demonstrably true that he does not believe a child has a right to a mother or a need for a mother. If he did, he could not support same-sex marriages in which two men can adopt a child or even hire a surrogate to incubate a baby for them. God's commandment says: Honor your father and mother. Obama supports policies that deny a child the ability to even know a mother. Thus, it should come as no surprise that as he closes out his presidency Obama is proposing a new policy that discriminates against married stay-at-home mothers and provides an incentive for mothers not to take care of their own children."
http://www.washingtonexaminer.com/obamas-tax-on-stay-at-home-moms/article/2559029?custom_click=rss
Obama tilts the scales against stay-at-home moms
http://www.washingtonexaminer.com/obama-tilts-the-scales-against-stay-at-home-moms/article/2559012?custom_click=rss
How Should Conservatives Think about Family Leave?
Philosophically speaking, it puts two conservative principles in tension.
http://www.nationalreview.com/article/396846/how-should-conservatives-think-about-family-leave-kay-hymowitz
THE PARTY THAT STANDS UP FOR TAXPAYERS WILL BE THE PARTY OF FREEDOM
http://www.breitbart.com/big-government/2015/01/21/the-party-that-stands-up-for-taxpayers-will-be-the-party-of-freedom/
Obama accuses GOP of not wanting to help middle-class families
Republicans say their jobs bills show president not living in reality
"President Obama ridiculed congressional Republicans on Wednesday as ignoring the needs of middle-class families and said the GOP should offer their own ideas to pay for his new spending proposals from his State of the Union address. At a campaign-style rally at Boise State University in Idaho, the president said Republicans shouldn't turn their backs on his proposals to fund universal community-college tuition, expanded child-care tax credits and increased infrastructure spending. "You can't pretend there's nothing we can do to help middle-class families get ahead," Mr. Obama said of Republicans. "I'm willing to start a conversation. Tell me how to get to 'yes.' Work with me. C'mon. Don't just say 'no.' You can't just say 'no.'" Republican leaders say they oppose Mr. Obama's plan to raise about $320 billion over 10 years by raising capital-gains taxes and closing tax loopholes primarily used by wealthier families and corporations. House Majority Leader Kevin McCarthy, California Republican, noted Wednesday that the House approved an infrastructure bill to streamline permitting for natural-gas pipelines, a measure that the president opposes. "He has already threatened to veto this bill that would help deliver affordable energy across America," Mr. McCarthy said, calling the legislation a "strong and straightforward bill [that] improves energy infrastructure, meaning lower energy costs and more jobs."
http://www.washingtontimes.com/news/2015/jan/21/obama-accuses-gop-not-wanting-help-middle-class-fa/?utm_source=RSS_Feed&utm_medium=RSS
OBAMA PITCHES ECONOMIC PLAN TO CONSERVATIVES IN IDAHO
"Prodding the new Republican Congress from a conservative state, President Barack Obama on Wednesday urged GOP lawmakers to work with him on an agenda that helps the middle class and insisted they offer better alternatives if they disagree with his ideas. "Tell me how we get to yes," he declared. On his first stop in Idaho as president, Obama pitched the proposals he outlined Tuesday night in his State of the Union address and called on politicians to move beyond their party labels to find common ground. Speaking to a crowd of 6,600 people at Boise State University, Obama said he can achieve success late in his presidency just like the school did in its overtime victory in the 2007 Fiesta Bowl. "I don't need to remind you that big things happen late in the fourth quarter," he said. Obama acknowledged that his economic proposals to pay for free community college initiatives and middle-class tax breaks with tax increases on the rich face Republican opposition. "I could tell from their body language," he said, recalling the reaction to his State of the Union speech. "They should put forward some alternative proposals," he continued. "I want to hear specifically from them how they intend to help kids pay for college. It is perfectly fair for them to say we have a better way to meet these national priorities. But if they do they have to show what those ideas are." A spokesman for House Speaker John Boehner, R-Ohio, said in response that Obama isn't living in reality. "Republicans are saying 'yes' to good, common-sense jobs bills, and they'll soon be sitting on the president's desk," said the spokesman, Cory Fritz."
http://www.breitbart.com/news/obama-pitches-economic-plan-to-conservatives-in-idaho/?utm_source=feedburner&utm_medium=feed&utm_campaign=Feed%3A+breitbart+%28Breitbart+News%29
GRAYSON WANTS US TO PAY FOR ALL COLLEGE TUITION
"During his State of the Union address Tuesday night, President Obama said that he would like to see the first two years of a student's college tuition be paid for by the government, which Democrats applauded, but the president's words weren't enough to satisfy Democrat Congressman Alan Grayson, who said that college tuition should be entirely paid for by the U.S. government. Grayson said the following: "I pay $60,000 a year for my daughter's tuition, room and board, and textbooks. That is well beyond the middle class and people who earn $12 an hour," adding, "You have talented young men and women who cannot be all they can be because they don't have the help, and instead are cashiers not engineers."- Rep. Alan Grayson (D) Forgetting that Western European countries are strapped with paying higher personal income taxes than Americans, not to mention a VAT, Grayson said that "every Western European country pays for its students higher education. But this won't pass and the Republicans couldn't care less."
http://www.breitbart.com/big-government/2015/01/21/grayson-wants-us-to-pay-for-all-college-tuition/
Charles Rangel: Free college 'important to the security' of the U.S.
"Two years of free community college is crucial for the security of the United States, according to Rep. Charles Rangel. In a TellDC video posted on YouTube, the New York Democrat said President Obama's recommendation for two years of free college is "really so important to the security of the United States of America." "Even though we are very pleased with the economic growth that we have, no one can deny that our middle class is hurting and it's very difficult for them to make ends meet on their salaries," Mr. Rangel explained. "The cost of living has shot up, but the disparity between the rich and the poor is something we have to overcome. Education — just as the G.I. Bill did it — is the only answer to close this gap. "Now that we're talking about the Trans-Pacific Partnership and Transatlantic Investment trade bills, now more than ever, we have to make certain that we have our people, and especially our young people, trained to accept these international challenges," he said. "So it's not just the two years in tuition. It should be part of the trade bill to build America up in technology so that we'll have the skills to meet the challenges." President Obama unveiled his plan for two years of free community college Tuesday night during his State of the Union address. The proposal is expected to cost $60 billion over 10 years from the federal government alone, Campus Reform reported."
http://www.washingtontimes.com/news/2015/jan/21/charles-rangel-free-college-important-to-the-secur/?utm_source=RSS_Feed&utm_medium=RSS
The Real Obama Economy: A Subpar Recovery Drags On
"More important, there is still so much wrong in this economy that Obama chooses to ignore. And by glossing over the real-life hardships facing the middle class, he insults Americans who are feeling the financial squeeze of this subpar recovery. Let's count the ways the economy is underperforming:
–Wages — they're flat at best. In a typical recovery, wage growth after five years is about 9%. Under Obama, it's closer to 1%, Bloomberg reports.
We're still nearly 6 million jobs short of where we would be at this point in an average recovery.
–Labor force participation has declined for every age group except for those 60 plus. This is the first time in the modern era that during a recovery younger Americans left the workforce. This is why the real unemployment rate is not 5.6%. When including the broader measure, which includes people who stopped looking for a job and people who can't find a full-time job, the unemployment rate is closer to 10%.
–The national debt is more than $7 trillion larger today than when Obama took office, and the Congressional Budget Office says that the deficit will head back up in a few years. Obama might go down in history as our most fiscally irresponsible president.
Obama's only economic idea is to redistribute wealth via ever-rising taxes from the productive class and the job creators to everyone else. He bashes success and believes government activism is the engine of growth. The enduring lesson of Obama's slow-motion recovery is you can't redistribute wealth until someone steps up and creates it in the first place."
http://news.investors.com/ibd-editorials/012015-735375-obama-takes-credit-for-historically-weak-recovery.htm
Paul Ryan: I worry that Obama believes in 'alternate universe' on economy, foreign policy
http://www.washingtontimes.com/news/2015/jan/21/paul-ryan-i-worry-obama-believes-alternate-univers/?utm_source=RSS_Feed&utm_medium=RSS
Hopes rise for transportation funding bill
"Republicans are indicating after President Obama's State of the Union address that they are open to compromising with the president on increasing U.S. transportation funding, although neither side has offered specifics on how they would pay for new construction projects.  Obama called several times on Tuesday night for Congress to pass a "bipartisan infrastructure plan," although he stopped short of calling for an increase in the federal gas tax, which has been sought by many transportation advocates to help pay for it.  House Transportation Committee Chairman Bill Shuster (R-Pa.), who has opposed prior efforts to increase the gas tax, said Republicans might be able to find agreement with Obama on infrastructure funding, even though they disagree with almost everything else the president laid out during his address.  "While I strongly disagree with his core policies, I do believe there is an opportunity for both parties to find common ground on issues to strengthen our nation's economy, such as infrastructure," Shuster said in a statement after Obama concluded his remarks.
"I believe that it is imperative that we repair our crumbling infrastructure through fiscally responsible legislation," Shuster continued. "As chairman of the Transportation and Infrastructure Committee, I am working to pass a surface transportation bill that makes investments in our nation's roads and bridges to keep America competitive in a global economy."
http://thehill.com/policy/transportation/230269-gop-opens-door-to-transport-funding-compromise-with-obama
Infrastructure Funding Deal Not Yet Clear
http://blogs.rollcall.com/the-container/infrastructure-funding-deal-not-yet-clear/?dcz=
Hensarling lays out his plans
"House Financial Services Committee Chairman Jeb Hensarling (R-Texas) on Wednesday said he'll seek to to amend financial rules and push for oversight of Washington's regulators. Hensarling highlighted the issues his committee will focus on for the upcoming Congress as he begins his third year holding the gavel in his six-year chairmanship term. The House Financial Services Committee approved his largely agenda-setting oversight plan by voice vote, a formality needed for House panels to send leadership their goals for the Congress.
"Although our committee bears the name of the Financial Services Committee, I've always considered that our committee probably should be named the Economic Growth, Upward Mobility and Financial Security Committee," Hensarling said. "And when the American financial system works properly, this is exactly what it helps foster. It fuels entrepreneurship and innovation." The business community will cheer portions of his eight-page plan that reiterate his commitment toward pushing for more oversight of the Financial Stability Oversight Council (FSOC), as well as the 2010 Dodd-Frank Wall Street reform law. "
http://thehill.com/policy/finance/230317-hensarling-lays-out-his-plans
GOP senator introduces dynamic scoring bill
"Sen. Rob Portman (R-Ohio) introduced legislation on Wednesday to force congressional scorekeepers to offer a so-called "dynamic" score for major tax bills. Portman said his measure could help Congress enact a broad revamp of the tax code. Under the bill, the dynamic scores for tax bill would be for advisory purposes only, with the traditional Joint Committee on Taxation projection remaining official. "Something holding back comprehensive tax reform is our current static revenue estimating system that fails to take into account the dynamic effects of the integrated and competitive global economy," Portman said in a statement. The Ohio Republican's bill comes a couple weeks after House Republicans approved a rules package that called for dynamic scores of major economic legislation to be part of JCT's official estimates. Republicans have long said that dynamic scores – which seek to estimate how much or if proposals increase or decrease the size of the economy – are more accurate than the more traditional, static scores. Static scores try to model for behavioral changes, but don't assume any macroeconomic changes come from legislation."
http://thehill.com/policy/finance/230334-gop-senator-introduces-dynamic-scoring-bill
Jack Lew pushes for business tax reform
"Treasury Secretary Jack Lew made the case for a bipartisan push for corporate tax reform Wednesday morning, narrowing in on one of the major goals laid out by President Obama in the State of the Union address Tuesday night. "There is a growing bipartisan consensus in Washington on how to achieve business tax reform, and we have a unique opportunity now to get this done," Lew said in a speech delivered at the Brookings Institution Wednesday. Lew's comments reinforced the case for reform Obama made Tuesday night, with added detail about the specific provisions and a direct entreaty to the top congressional leaders on tax matters. "I have remained in close touch with the chairs and the ranking members," Lew said, referencing Senate Finance Committee Chairman Orrin Hatch and House Ways and Means Committee Chairman Paul Ryan. "I'm encouraged that there's the broad interest in pursuing a bipartisan discussion in tax reform," he added. There is not enough agreement between the parties on individual tax rates to address the overall tax code, Lew acknowledged. But he claimed that there is significant "overlap" between recent GOP corporate tax plans and Obama's own priorities. The White House's stated desire to work with Republicans also may be driven by the surge of corporate inversions that threatens to reduce future business tax revenues. Inversions are tax maneuvers in which U.S. businesses buy companies in low-tax jurisdictions and then move their headquarters there. Lew took administrative action to undercut the tax benefits of such deals last fall, but said Tuesday that reform was also needed. "We need to fix the tax code so companies will have neither the incentive nor the ability to invert simply to avoid taxes," he said."
http://www.washingtonexaminer.com/jack-lew-pushes-for-business-tax-reform/article/2559017?custom_click=rss
Michael Froman, liberal Democrats clash on trade authority
http://www.politico.com/story/2015/01/michael-froman-liberal-democrats-trade-authority-114473.html
John Kasich to embark on six-state tour to tout balanced budget amendment
"Gov. John Kasich will go West on Tuesday to advocate in six states that they support a balanced budget amendment to the U.S. Constitution. The trip follows up on one the governor made in December to Arizona to woo support for a constitutional convention to discuss the idea. Getting to a convention would require support from two-thirds of the states. Kasich plans to appear in Idaho, Montana, North and South Dakota, Utah and Wyoming over the rest of the week before returning Friday to Ohio. As he did in Arizona, Kasich will meet with legislative leaders to make his case. "The movement to call for a convention to set a balanced budget process in motion has great momentum, with just 10 more states needed," Kasich said in a statement. "By implementing a federal balanced budget amendment, we'll finally be able to hold the federal government to the same standards as virtually all states, businesses and families." Kasich, a Republican, has long been an advocate for a balanced budget. He speaks proudly about his role in drafting the last balanced federal budget, which occurred in the '90s when he was chairman of the House appropriations committee in Congress and Democrat Bill Clinton was in the White House. He launched his lobbying efforts in December, saying then that the balanced budget amendment was necessary to force the federal government to stop deficit spending. "If the government continues on this path of spending money that they don't have, over time systems will melt down, people will be hurt and our children will be put behind the eight ball," Kasich said then. "Practical reality is that if we don't have a constitutional amendment that requires a federal balanced budget it will be hit and miss, we will continue to ring up debt and it is unconscionable what is going on." As was the case with the trip to Arizona, administration staffers who are accompanying the governor will take off from their jobs and not attend on taxpayer time. Balanced Budget Forever, a 501(c)(4) non-profit committee created to promote the constitutional amendment, paid for the team's travel."
http://www.cleveland.com/open/index.ssf/2015/01/john_kasich_to_embark_on_six-s.html
Ohio governor promotes Obamacare while in South Dakota
http://watchdog.org/194364/obamacare-south-dakota/
COMMON CORE:
Teachers Union President Who Will 'PUNCH YOU IN THE FACE' If You Don't Like Common Core Made $280,000 In 2013 [VIDEO]
"Teachers unions make firing bad teachers grossly and unreasonably difficult. They also employ insufferable people at embarrassingly posh salaries. Take Michael Mulgrew, the president of New York's United Federation of Teachers, for example. The well-heeled union boss pulled in a base salary of $250,000 — and more than $280,000 in total compensation — in 2013 alone, the New York Post reports. Mulgrew's sweet 2013 salary was about four times higher than the average salary of New York City public school teacher — $73,751 according to CBS. Mulgrew is, of course, famous for his hateful and truly unhinged rant against critics of the Common Core Standards Initiative in July 2014. "If someone takes something from me, I'm going to grab it right back out of their cold, twisted, sick hands and say it is mine!" Mulgrew bellowed clownishly. "You do not take what is mine!" The union boss also challenged opponents of Common Core and union control over education to a fist fight. "I'm going to punch you in the face and push you in the dirt because this is the teachers'!" he maniacally exclaimed, with veins popping in his shiny, balding head. Attendees at the convention said the menacing union boss's intimidating diatribe was frightening and that he should be prevented from being in the vicinity of actual, live children."
http://dailycaller.com/2015/01/21/teachers-union-president-who-will-punch-you-in-the-face-if-you-dont-like-common-core-made-280000-in-2013-video/
ABANDON SHIP! Common Core Is Rapidly Sinking Across The Country (from 19th)
"Common Core is fast becoming a national flop as establishment support continues to flag and grassroots opposition grows stronger. Participation in the K-12 math and language arts curriculum benchmarks and high-stakes standardized tests briefly peaked at 46 states but it's been all downhill for Common Core enthusiasts since then. Indiana, Oklahoma and South Carolina all repealed the standards and moved to replace them with new ones. Missouri and North Carolina created panels that could end in the replacement of the standards. Now, the multistate standards are under attack in another batch of states. Nationally, Republican lawmakers are also attempting to limit the reach of Common Core. On the federal level, four Republicans senators including Rob Portman of Ohio and Pat Roberts of Kansas introduced a bill on Friday that would prevent the federal government from strong-arming states into adopting education standards such as Common Core. The bill, called the Learning Opportunities Created At the Local (LOCAL) Level Act, would limit the federal government's ability to control state educational standards and curriculums through financial incentives, grants, mandates and other forms of influence, according to a press release on Portman's website. "We need to get the federal government out of the classroom, and return community decisions back to where they belong — in the community," Roberts told Topeka CBS affiliate WBIW. At the state level, anti-Common Core action continues at a fast and furious pace around the nation. In Wisconsin, for example, Gov. Scott Walker has been on the warpath against Common Core since the 2014 election season and his comfortable reelection victory. Walker is a likely 2016 presidential candidate. "I'm all for high standards. Wisconsin has some of the highest standards on its own," Walker said in Green Bay on Thursday, according to local Fox channel WLUK. "I just believe the standards should be set by people within the state and not outside the state. They should ultimately be set at the local level," he added. Walker is calling on the Republican state legislature to pass a law that will allow Wisconsin to replace Common Core with its own education standards. Taxpayers in The Badger State also learned recently that massive standardized testing associated with Common Core will cost at least $7.2 million more than Common Core advocates estimated in the next two years alone. "What you're dealing with is actual numbers versus estimates," Luci Willits, deputy director of a testing consortium that manages the tests, blithely told the Wisconsin State Journal concerning the additional $7.2 million. New Mexico has become the latest state where a state legislator has introduced a bill to depart from both the Common Core and the Partnership for Assessment of Readiness for College and Careers (PARCC), a fairly complex consortium that produces computer-based standardized tests for several states. The New Mexico legislator is Democrat Linda M. Lopez, according to Diane Ravitch, a New York University professor, educational policy analyst and strong critic of Common Core. New Mexico's governor, Susana Martinez, is a Republican who strongly supports both Common Core and the PARCC testing regime. Bills aiming to repeal or substantially modify Common Core are either being prepared or moving through the legislative process in numerous other states including Tennessee, Mississippi and Kentucky. Additionally, the officials who oversee the Chicago Public Schools — the third-largest school district in the country — have announced plans to flout a federal mandate to administer PARCC standardized tests. The decision by Chicago schools boss Barbara Byrd-Bennett could cost the city significant federal dollars, reports the Chicago Tribune. "Too many of our children, over 400,000 of them, don't have regular access to the technology that is needed. And we find that is particularly so in the younger grades," Byrd-Bennett explained."
http://dailycaller.com/2015/01/19/abandon-ship-common-core-is-rapidly-sinking-across-the-country/?utm_content=bufferee3fd
MISC.:
Republicans face uphill battle on net neutrality bill
"U.S. Democrats on the Senate and House commerce committees on Wednesday signaled no interest in rushing to adopt "net neutrality" legislation before the Federal Communications Commission sets new Internet traffic rules next month. In back-to-back hearings, Republican lawmakers quizzed representatives of the wireless and cable industries as well as some Internet retailers about potential legislation that would set rules for Web providers. Republicans have proposed a bill that seeks to ensure that Internet service providers (ISPs) treat all Internet traffic fairly on their networks, but short of the tougher regulatory regime backed by the Obama administration. Though Republicans control both congressional chambers and could pass legislation along party lines, bipartisan support would help weaken the threat of President Barack Obama's veto. Obama has endorsed regulating ISPs under a section of communications law known as Title II, which would treat them more like public utilities. ISPs say the regulatory burden of that approach would increase costs and stifle investments. The FCC plans to vote on Feb. 26 on rules aimed at ensuring "net neutrality" that are expected to follow Obama's path. "Some maintain that we must have congressional action on net neutrality prior to FCC action. I do not share that idea," said Senator Bill Nelson, one of the Democrats whose backing Republicans have sought. Representative Frank Pallone, another Democrat eyed by Republican colleagues, also urged the FCC to move forward as the legislative effort began. "While we in Congress continue our work, I do expect the FCC to continue its work," he said. House Communications and Technology Subcommittee Chairman Greg Walden told reporters that Republicans would pursue the legislative push regardless of the FCC's vote and will continuing to negotiate with Democrats. "I do wish the FCC was more open to working with its authorizing committee, I think that would be an appropriate course of action," he said. "But I also respect the pressure the commission is under given the president's individual and focused directives."
http://in.reuters.com/article/2015/01/21/us-usa-internet-neutrality-idINKBN0KU2OV20150121
Obama taps senior OMB aide Deese to succeed Podesta in environmental post
"President Obama on Wednesday tapped Brian Deese, deputy director of the Office of Management and Budget, to take over the White House's energy and environment portfolio. Deese, a well-respected fiscal expert who has worked as one of Obama's policy advisers since the 2008 campaign, has played a key role in economic policy initiatives ranging from the auto bailout and the annual budget to financial reform and energy and tax policy. Most recently, he ran the policy planning process for the State of the Union address the president delivered Tuesday. The 36-year old Deese will take over for White House counselor John D. Podesta, who is leaving next month to help Hillary Rodham Clinton prepare for a 2016 presidential bid. A White House official wrote in an e-mail that Deese will hold the title of senior adviser, and "will take over the climate and energy portfolio that Podesta has handled – which will be one of the President's top priorities for the remainder of his term." Deese will also work on conservation and public lands issues. In a statement, White House Chief of Staff Denis McDonough said, "Brian is kind of the whole package – policy, strategy, insight to legislative and public affairs matters – and that's what the President was looking for." Both conservation leaders and former senior administration officials said the decision to replace Podesta signaled the president was committed to pursuing an ambitious environmental agenda during his final two years in office. "This is great news for anyone that cares about tackling climate change," wrote Heather Zichal, who served as deputy assistant to the president for energy and climate change between 2011 and 2013. "Brian has been a longtime advocate inside the White House for smart rules that cut climate pollution. He's well positioned to not only hit the ground running but — given his relationship with the President — ensure Obama has got the solid climate legacy that he's made a priority." Natural Resources Defense Council President Rhea S. Suh, who served as a senior Interior Department official before joining NRDC, said environmental activists had grown worried "about not having someone in the West Wing to provide clear leadership" on environmental issues in the wake of Podesta's departure, but Deese's appointment erases any such concerns."
http://www.washingtonpost.com/blogs/post-politics/wp/2015/01/21/obama-taps-senior-omb-aide-deese-to-succeed-podesta-in-environmental-post/
Obama taps budget aide to replace Podesta
http://thehill.com/homenews/administration/230348-obama-taps-longtime-budget-aide-to-replace-podesta
EPA Putting Electricity Grid At Risk
"Existing EPA regulations already have led to the scheduled shutdown of nearly 20 percent of the U.S. coal fleet. EPA's newest carbon regulations being finalized this summer will lead to even more shutdowns. With coal responsible for generating nearly 40 percent of America's electricity, these shutdowns will further strain our nation's electricity grid and could leave many Americans in the dark this winter. The electricity grid was already stretched to its limits last winter, when the polar vortex led to dramatic and sustained drops in temperature across much of the United States. This cold snap created an increased demand for energy, as fossil fuels such as coal, natural gas and oil were needed to heat homes. Utilities and energy experts agree that America's electricity grid was barely capable of handling last year's demands. PJM Interconnection, which serves 13 states in the mid-Atlantic, reported that they were within 2,000 megawatts of calling rolling blackouts across their service area. Utility company AEP had to call upon 89 percent of their coal-fueled generation scheduled to be retired this year in order to meet last year's demand. FERC Commissioner Phillip Moeller told Congress that "the experience of this past winter indicates that the power grid is now already at the limit." If the grid was at its limit last year, things are only going to get worse as more coal plants are shutdown. There are already discouraging signs this winter. Earlier this month, Duke Energy and the Tennessee Valley Authority asked customers to conserve electricity due to concerns about the strained grid and potential blackouts. In addition to coping with less reliable electricity, Americans are also facing skyrocketing utility costs. Natural gas is frequently used as a substitute for coal, but the demands being placed on gas are too great. Unlike coal, gas is not usually stored at power plants but has to be transported via pipelines. When electricity demand spikes, utilities must purchase extra gas at expensive spot prices and then have the ability to get that gas delivered through a pipeline network that is already congested. This increases costs. Last winter, natural gas prices rose more than 20 percent and many customers received utility bills that were hundreds of dollars higher than usual. Rather than recognize this danger and adjust course, the Obama Administration continues to move forward with regulations that will shutter more power plants, destroy electric reliability, and dramatically increase costs."
http://dailycaller.com/2015/01/22/epa-putting-electricity-grid-at-risk/
Senate Agrees That Climate Change is Real, but Can't Agree on What's Causing It
"The Republican-led Senate easily passed an amendment to the Keystone pipeline bill on Wednesday that says climate change is real, but then rejected a more specific amendment that said climate change is caused by human activity. The first vote raised eyebrows given the GOP's general rejection of Democratic arguments that the climate is changing because humans are polluting the planet. But Republicans effectively nullified its importance by arguing that the vote was only on the narrow issue of whether the climate is changing, and not on what is causing that change. Sen. Sheldon Whitehouse (D-R.I.) proposed the amendment to the Keystone bill: it says simply, "It is the sense of the Senate that climate change is real and not a hoax." Whitehouse cast the amendment as one that could signal a turning point in the never-ending debate over climate change. "I am hoping that after many years of darkness and blockade, this vote can be a first little beam of light through the wall that will allow us to at least start having an honest conversation about what carbon pollution is doing to our climate and to our oceans," Whitehouse said. But Sen. James Inhofe (R-Okla.) foiled the Democrats' plot by openly declaring his support for the amendment, and even asking that he be made a cosponsor of the language. When he made that request, Democrats could be heard clapping and hooting in the Senate chamber. "Climate is changing, and climate has always changed, and it always will," Inhofe said. But then he noted that because the amendment didn't purport to claim what is causing climate change, it was a harmless "yes" vote for Republicans. "The hoax is that there are some people who are so arrogant to think that they are so powerful they can change climate. Man can't change climate," he said. "I ask my colleagues to vote for the Whitehouse/Inhofe amendment." With that, the Senate voted 98-1 in favor of the amendment, and only Sen. Roger Wicker (R-Miss.) voted against it."
http://www.theblaze.com/stories/2015/01/21/senate-agrees-that-climate-change-is-real-but-cant-agree-on-whats-causing-it/
Majority of Senate says climate change is real and human-driven
http://www.washingtonexaminer.com/50-senators-climate-change-real-man-made/article/2559072
Bloomberg gives $48M to help states meet Obama's climate rule
"Former New York Mayor Michael Bloomberg is launching an initiative to help states meet the targets set by the Obama administration to cut carbon dioxide emissions from existing power plants. Bloomberg's charity arm and the California Heising-Simons family on Wednesday announced the plan, which will provide $48 million in funding to localities and states to "accelerate" a transition to cleaner energy. Specifically, the proposed rule from the Environmental Protection Agency requires states to cut carbon dioxide emissions from existing power plants 30 percent by 2030 from 2005 levels.  "These grants will help states meet new federal clean power requirements in ways that save money and lives," Bloomberg said in a statement.  "With the price of clean power falling, and the potential costs of inaction on climate change steadily rising, the work of modernizing America's power grid is both more feasible and urgent than ever. But smart investments can reduce it while also strengthening local economies," Bloomberg added."
http://thehill.com/policy/energy-environment/230247-bloomberg-gives-48m-boost-to-help-states-meet-obamas-climate-rule
Gore, Pharrell Williams Plan June 18 Concerts for Climate
http://www.bloomberg.com/news/2015-01-21/gore-pharrell-williams-plan-june-18-concerts-for-climate.html
Inhofe Calls Obama's Climate Agenda A 'Wealth Redistribution Scheme'
"Oklahoma Republican Sen. James Inhofe criticized President Barack Obama's doubling down on fighting global warming Tuesday night, arguing that the president's planned climate regulations were simply "a wealth redistribution scheme." "Why the pain for no gain?" Inhofe asked in a rebuttal to Obama's State of the Union speech. "As The Wall Street Journal put it when reporting on just one of the president's many climate regulations, this is a wealth redistribution scheme being imposed by the president through the EPA." "This is the real climate agenda the president chose not to address tonight. It is no wonder because it would impose the largest tax increase in the history of America," Inhofe added. Obama's second-to-final State of the Union speech Tuesday night focused mainly on his "middle class economics" plan to increase taxes on the wealthy and ramp up social programs. His speech only mentioned the word "climate" four times. But the president warned that doing nothing to fight global warming means "we'll continue to see rising oceans, longer, hotter heat waves, dangerous droughts and floods, and massive disruptions that can trigger greater migration, conflict, and hunger around the globe." Obama also touted his own policies put in place to fight global warming. Though the president did not specifically mention his most contentious policies: proposals to limit carbon dioxide emissions from new and existing power plants."
http://dailycaller.com/2015/01/21/inhofe-calls-obamas-climate-agenda-a-wealth-redistribution-scheme/
Climate-change skeptics Cruz and Rubio now help oversee nation's climate science
http://www.washingtonpost.com/blogs/federal-eye/wp/2015/01/21/climate-change-skeptics-cruz-and-rubio-now-help-oversee-nations-climate-science/
Republican hints at Keystone backup plan
"Republicans have a backup plan for approving the Keystone XL oil pipeline if President Obama vetoes the bill now moving through the Senate, a top House Republican suggested Wednesday. House Rules Committee Chairman Pete Sessions (R-Texas) struck a positive tone about the pipeline fight in a radio interview, suggesting the GOP could have other ways to secure a veto-proof majority for the pipeline.  "He may veto this thing and we may not have the votes to overturn it, but he is going to see it on a transportation infrastructure bill and we're going to give it to him with 400 votes," Sessions said on the Dallas-Fort Worth-area "Mark Davis Radio Show." "We are going to get Keystone pipeline because, Mark, it represents so many attributes that we've been fighting about and that Americans need." Senators are working through a series of amendments to a Keystone bill that passed the House earlier this month, with work expected to stretch on for weeks under Majority Leader Mitch McConnell's (R-Ky.) "open amendment" process."
http://thehill.com/policy/energy-environment/230253-republican-hints-at-keystone-backup-plan
Liberal Democrats cheer Obama's State of the Union; Jim Webb takes different tact
"Democrats eyeing the White House in 2016 lined up behind the liberal rallying cry President Obama issued in his State of the Union address — with the exception of former Virginia Sen. Jim Webb, who took shots at the president's foreign policy and said the country shouldn't be divided into rich, middle and poor classes. In his speech Tuesday, Mr. Obama called for higher taxes on the wealthy, matched with tax cuts for the poor and more government spending, in what he labeled "middle-class economics." While his proposals have little chance of the passing the Republican-controlled Congress this year, analysts said the president also was trying to set the parameters for the debate over his successor. Most Democrats eagerly got on board with Mr. Obama's newly progressive agenda, embracing the president much more closely than they have in recent months. Front-runner Hillary Rodham Clinton personally gave a glowing review of the speech Tuesday night, saying it "pointed [the] way to an economy that works for all." "Now we need to step up & deliver for the middle class," Mrs. Clinton said on Twitter."
http://www.washingtontimes.com/news/2015/jan/21/democrats-eyeing-the-white-house-in-2016-lined-up-/?utm_source=RSS_Feed&utm_medium=RSS
The 31 Times Republicans Applauded Obama During #SOTU (Video)
http://blogs.rollcall.com/white-house/republicans-obama-state-of-the-union-2015-sotu-video/?dcz=
After Four Veto Threats, Obama Lectures Congress: 'You Can't Just Say No'
"After making four veto threats in his State of the Union address, President Barack Obama on Wednesday told Congress, "Work with me. Don't just say no. You can't just say no." Obama made Boise State University his first stop on a road trip to sell his proposals that he first talked about in a primetime address to a joint session of Congress."
http://www.theblaze.com/stories/2015/01/21/after-four-veto-threats-obama-lectures-congress-you-cant-just-say-no/
Obama sets record for veto threats in State of the Union address
http://www.washingtontimes.com/news/2015/jan/20/obama-sets-modern-record-veto-threats-state-union-/
Obama to Republicans: "Don't just say no"
"A day after presenting a decisively liberal agenda to the Republican-led Congress in his State of the Union address, President Obama argued that Republicans "can't just say no" to his plans. "I know there are Republicans who disagree with my approach, I could see that in their body language yesterday," Mr. Obama said at Boise State University in Idaho. If they disagree, he continued, "they should put forward some alternative proposals. I want to hear specifically from them how they intend to help kids pay for college." Mr. Obama on Tuesday night touted a plan to subsidize community college tuition, but Republicans have scoffed at his plan to pay for it by raising capital gains taxes and imposing new fees on financial firms. "It is perfectly fair for them to say we've got a better way of meeting these national priorities" such as upgrading infrastructure, helping students go to college and expanding access to child care, the president said. "You can't pretend there's nothing we can do to help middle class families get ahead," he continued. "Don't just say no."
http://www.cbsnews.com/news/obama-to-republicans-dont-just-say-no/
OBAMA: REPUBLICANS SECRETLY AGREE WITH ME
"Wednesday at Boise State University, President Barack Obama said, "Watching last night, some of you might have noticed Republicans were not applauding for many of these ideas. They were kinda quiet.  But when it comes to issues like infrastructure and research, I think when you talk to them privately, when they are not on camera, they generally agree it's important."
http://www.breitbart.com/video/2015/01/21/obama-republicans-secretly-agree-with-me/?utm_source=feedburner&utm_medium=feed&utm_campaign=Feed%3A+breitbart+%28Breitbart+News%29
Obama calls for civility, then immediately taunts Republicans over his two presidential wins
http://www.washingtontimes.com/news/2015/jan/20/obama-calls-civility-then-immediately-taunts-repub/
Emboldened Liberals are 'Still Full of Hope' After Obama Charts Aggressive State of the Union
"MSNBC was the soundtrack to this party. There were Ready for Warren stickers and exasperations of "Oh, Boehner" whenever the Republican speaker of the House crinkled his face or held his applause. There were chants of "Amen" to President Obama's complaints about high child care and college tuition costs… There was applause to presidential promises to open the Internet and pursue normalized relations with Cuba.Most of all, the State of the Union watch party hosted by the progressive group Network4Progress carried an unmistakable sense of optimism seven years after Obama's message of hope and change shook up the political landscape. Obama's State of the Union speech Tuesday night—full of more calls to act alone if Congress gets in the way of his agenda—only emboldened supporters smitten from the president's recent actions on immigration, Cuba and climate change. "This was Obama's I don't give a f*** speech," said Eduardo Rodriguez, a 34-year-old government employee who attended the watch party at Local 16, a hip restaurant in Washington D.C. "He has nothing to lose. There is nothing holding him back." Though change under Obama's watch isn't as bold as some expected, there's "say no" Republicans in Congress to blame for that, partygoers said."
http://dailysignal.com/2015/01/21/emboldened-liberals-still-full-hope-obama-charts-aggressive-state-union/?utm_source=facebook&utm_medium=social
#SOTU Pumps Up Democrats, Post-'Shellacking II'
""Barack Obama's Back." That was the three-word verdict from Rep. Mark Takano, D-Calif., after Tuesday's State of the Union address. It sums up, perhaps, a sense among Democrats that the newly confident, revitalized president that they've seen in recent weeks should have been the president on the campaign trail before the midterm elections. "He seems to be relaxed and free," Takano said. "It's as if it was the cautious Obama … in the campaign, up until the midterms. I think he was also being prevailed upon by Senate candidates who were worried." Now, "he's saying things that I think generally stir the Democratic base." It's no secret the strategy of congressional Democrats during the midterms generally was to localize races and keep an unpopular Obama as far away from red states as possible. It's not that Obama didn't give speeches talking about a middle class economy — it's that he made the vast majority of those remarks to small clutches of rich people in fancy hotels and mansions to raise money, not on the campaign trail. It's a question Democrats have been wrestling with since the blowout midterm elections — shouldn't they have gone down swinging? Obama's friend and No. 2 Senate Democrat Richard J. Durbin of Illinois said he wished this Obama had been on display last year. "I thought he was stepping up his game in the last two years," Durbin said after the speech. "I thought his message was spot on. I wish we could have delivered it before the election. It might have had some impact in some races, but we were swamped by Ebola, ISIS and threats of children and drug gangsters on the border, so we didn't get a chance to deliver it." Republicans weren't buying it. GOP leaders universally dismissed Obama's SOTU agenda as simply more of the same from the president — taxes on the rich, more spending and more government regulations, which they said was soundly rejected by the voters in the fall in a coast-to-coast Republican wave."
http://blogs.rollcall.com/white-house/state-of-the-union-address-pumps-up-democrats/?dcz=
It's Obama-Warren for the Democrats in 2016
"By the time Hillary Clinton announces her presidential campaign, President Barack Obama may have written large chunks of her platform, with last night's State of the Union speech providing much of the scaffolding. Obama sketched out a crucial social element in November when he announced his plan for a broad immigration amnesty enabling perhaps four million undocumented immigrants with roots in the U.S. to avoid deportation and apply for work permits. Like most Obama proposals, public support for this one was sharply polarized along partisan lines. In a December Pew Research Center/USA Today survey, seven percent of tea party sympathizers approved of the president's action. But Hispanics approved of it by 81-to-15, which may have contributed to Obama's rising poll standing among Hispanics. And support grew as the age of the surveyed cohort declined. In other words, the younger, growing segment of the electorate was more favorable toward it than the older, declining part of the electorate. Now comes Obama's tax plan. The White House previewed last night's State of the Union speech with Obama's proposal to raise about $320 billion over 10 years to pay for middle-class tax cuts. He does so in part by increasing the top capital gains and dividend tax rate from 23.8 percent to 28 percent. To undermine Republican objections, the White House highlighted that the 28 percent rate was in place "under President Reagan." In addition, the president would significantly raise taxes on inherited wealth. It's unclear how long members of Congress plan to allow tax policy to aid the steadily increasing concentration of U.S. wealth. Federal Reserve Chair Janet Yellen seems to be trying to jostle people out of complacency. "The past few decades of widening inequality can be summed up as significant income and wealth gains for those at the very top and stagnant living standards for the majority," she said in an October speech accompanied by what a Washington Post report called"a series of jaw-dropping charts." That jaw-dropping redistribution of income and wealth from the middle to the top, which has been going on for years, is deemed the terrain of Sen. Elizabeth Warren, D-Massachusetts. No one has staked out the issue more cogently or succeeded in attracting elite and news media attention to it (and herself) more consistently… Obama appears eager to make inequality and the struggles of working- and middle-class Americans the central agenda for the 2016 campaign, forcing Republicans — and perhaps a Democrat not named Warren– to respond. The concentration of wealth and political power at the top is said to be Warren's passion. She may not be running for anything. But if Obama joins her in pressing the inequality case, the Democrats could end up with the equivalent of an Obama-Warren ticket just the same."
http://www.chicagotribune.com/news/opinion/commentary/sns-wp-blm-news-bc-union-inequality-comment21-20150121-story.html
Chris Wallace: Obama Hurting Hillary 2016 By Moving Dems 'Further To The Left' [VIDEO]
http://dailycaller.com/2015/01/21/chris-wallace-obama-hurting-hillary-2016-by-moving-dems-further-to-the-left-video/
Dems' top goal in 2015: Unity
http://thehill.com/homenews/senate/230135-dems-top-goal-in-2015-unity
IWF To Obama: Women Don't Need A Savior
"Women are not a class of victims that need extra help from the government, conservative leader Sabrina Schaeffer said in response to President Obama's State of the Union Tuesday, which was lauded by some liberals as the first "feminist" address. "Once again President Obama doubles-down on the fallacy that American women are a victim class in order to fuel more big-government regulations to 'help' them," Schaeffer, executive director of the Independent Women Forum, said in a statement Wednesday. Obama pushed for a number of objectives related to women in his address, including universal childcare, paid maternity and sick days and an equal pay for equal work law. Elle magazine hailed the speech as the first feminist State of the Union, rejoicing that Obama took women's issues out of the "ghetto" and into the more serious category of economics. Even his proposal to make community college free counted as a win for feminists, according to The Feminist Majority Foundation, since a majority of college students are women. "President Obama placed an unprecedented emphasis on the central role women play in the economy," the foundation said in a statement praising the speech Wednesday. "This is ridiculous," Schaeffer told The Daily Caller News Foundation. "They are defining this as a 'feminist' speech because he laid out a menu of 'free' benefits for working women."
http://dailycaller.com/2015/01/21/iwf-to-obama-women-dont-need-a-savior/
Rand Paul on SOTU: 'Turn the page' on Obama's failed policies
http://www.washingtontimes.com/news/2015/jan/21/rand-paul-sotu-turn-page-obamas-failed-policies/?utm_source=RSS_Feed&utm_medium=RSS
Obama's disconnected, out of touch, in denial State of the Union
http://www.washingtonexaminer.com/barack-obamas-disconnected-out-of-touch-in-denial-state-of-the-union/article/2559014
Republicans Weren't the Only Ones Criticizing Obama's SOTU Address. Even Some on the Left Are Vowing To Fight This Proposal
"President Obama made a plethora of proposals at Tuesday's State of the Union address. Many of his ideas were met with the usual and highly anticipated Republican opposition while others received sharply aimed criticism from the Left. The environmental advocacy group Friends of the Earth was one of the liberal groups to contest the president's proposals, challenging Obama on sought-after trade authority as it relates to Trans Pacific and Transatlantic trade deals. "Unfortunately, the rhetorical flare of the President is undermined by his own call for Congress to fast track his trade negotiations in the Pacific. As currently negotiated, the Trans Pacific Partnership would undermine President Obama's commitments to empower the middle class, regulate greenhouse emissions and make the financial and banking industries pay for their past sins," the group said in a press release. "Additionally, while the President is rightfully calling on Americans to 'forcefully' address global warming, by using the Environmental Protection Agency's authority to reduce greenhouse gas emissions, his claim of climate change leadership is weakened by his administration's continued pursuit of fracking and fossil fuel exploration and export," the release said. Thus, Obama's "fast track" trade proposals managed to ignite his own base in opposition seemingly as much as his climate change proposals, as mentioned by Friends of the Earth in its press release, infuriated those on the Right."
http://www.theblaze.com/stories/2015/01/21/republicans-werent-the-only-ones-criticizing-obamas-sotu-address-even-some-on-the-left-are-vowing-to-fight-this-proposal/
Boehner outlines areas of compromise, conflict with Obama
http://www.usatoday.com/story/news/politics/2015/01/21/boehner-congress-obama-state-of-the-union/22119799/
How Citizens United is — and isn't — to blame for the dark money President Obama hates so much
http://www.washingtonpost.com/blogs/the-fix/wp/2015/01/21/how-citizens-united-is-and-isnt-to-blame-for-the-dark-money-president-obama-hates-so-much/
Boehner's revenge may be served cold
"Boehner, who was elected to his third term as Speaker, has said retaliation is not his style, and several of his enemies have received subcommittee gavels rather than retribution. But while Boehner is making a show of benevolence, allies say the Speaker has other, more discreet tools to get back at the lawmakers who led the coup effort — and an entire congressional session to use them. Working with committee chairmen, Boehner could cut off their ability to travel abroad on congressional trips. His loyalists could also skip defectors when it comes to deciding who gets to sponsor legislation moving in the House. The Speaker can also turn off the spigot of donations that flow from his large network of political contributors, depriving the dissidents of campaign cash. "People have got to understand whether you play sports or have a military background like me, if you work as a team, you can be successful. If you work as 247 individuals, you're going to be crushed," said Rep. Adam Kinzinger (R-Ill.), a Boehner ally who's been urging the Speaker to take more aggressive action against the defectors. "But I also understand the politics behind the scenes and understand that the Speaker's going to do what's right." For now, Boehner appears to believe that the right thing to do is to let things cool off. He's aware some of his opponents were under enormous pressure to abandon him, as hundreds, if not thousands, of phone calls and emails poured into congressional offices from Tea Party activists seeking the Speaker's head. And he knows full well that the grassroots activists applying the pressure were further enraged when he took quick revenge by booting two defectors — Florida GOP Reps. Daniel Webster and Richard Nugent  — from the powerful Rules Committee. There's concern among party leaders that any further retribution could provoke conservatives, and cause more headaches for Boehner and his allies at the very moment they are trying to show they can govern in Washington…. Immediately after the Jan. 6 vote, there had been talk that Boehner would strip more defectors of committee assignments. But Boehner's strategy now appears to be to bring his one-time GOP enemies back into the fold. Last week, Rep. Louie Gohmert (R-Texas), a Tea Party favorite who challenged Boehner for Speaker, was awarded the gavel of the Natural Resources Committee's Oversight and Investigations Subcommittee. Oklahoma Rep. Jim Bridenstine, who also voted against Boehner, was tapped to lead the House Science, Space and Technology Committee's Subcommittee on the Environment, while another defector, Texas Rep. Randy Weber, won the gavel of that Science panel's Subcommittee on Energy. Weeks before he cast a "no" vote against Boehner, Rep. Mark Meadows (R) was named chairman of the Oversight Committee's Government Operations Subcommittee. The North Carolina congressman will remain in the chairman's post despite his vote, said Oversight Chairman Jason Chaffetz (R-Utah.). Some GOP sources have called that arrangement unfair, given that Meadows voted against Boehner. Rep. Blake Farenthold (R-Texas) held the same subcommittee gavel in the last Congress, and while he backed Boehner during the floor vote, was left without a gavel when term-limited Oversight Committee Chairman Darrell Issa (R-Calif.) handed control of the full committee to Chaffetz. That decision happened in December and may have had more to do with the fact that a former staffer is suing Farenthold, alleging he created a hostile work environment and sexually harassed her. Asked whether the situation was fair, Farenthold replied: "My mother always told me if you don't have anything pleasant to say, don't say nothing at all."
http://thehill.com/homenews/house/230161-boehners-revenge-may-be-served-cold
Tea party leader suggests emerging unity between establishment GOP and the grassroots
"There's emerging unity between the tea party and establishment Republicans says Taylor Budowich, executive director of the Tea Party Express. The national political action committee organized an official grassroots response to the State of the Union address by Rep. Curt Clawson, a Florida Republican who won his office in a special election by 40 percentage points last year, with much bedrock conservative support. Mr. Budowich finds evidence of some cooperative unity in the response itself. "The selection of Senator Joni Ernst by the Republicans and Curt Clawson by the tea party suggests that Republicans are coming together with a united, conservative agenda – an agenda that will actually work in contrast to the failed policies President Obama is clinging to," says Mr. Budowich."
http://www.washingtontimes.com/news/2015/jan/21/tea-party-leader-suggests-emerging-unity-between-e/?utm_source=RSS_Feed&utm_medium=RSS
Republican Rubio says will decide on White House bid in 'due time'
"Republican U.S. Senator Marco Rubio said on Wednesday he was still weighing whether to run for president or put his focus on his Senate re-election campaign. Rubio, a Florida senator, is part of a crowded field of potential Republican 2016 contenders, including former Florida Governor Jeb Bush, New Jersey Governor Chris Christie and two- time presidential candidate Mitt Romney, a former governor of Massachusetts. Bush, son of former President George H.W. Bush and brother of former President George W. Bush, and Romney have extensive experience in the private sector. Christie is a former attorney general. None have served in the U.S. Congress. "I know I need to make a decision in due time if I want to be able to mount a credible campaign," the 43-year-old senator said. Rubio said the foreign policy experience he gained from serving on relevant congressional panels would set him apart from the current and former governors during a White House bid. Florida does not allow candidates to run concurrent congressional and presidential campaigns. Rubio, whose Senate term is up for re-election in 2016, told a breakfast hosted by the Christian Science Monitor that he would decide early enough to mount a viable White House campaign should he decide to run."
http://www.reuters.com/article/2015/01/21/usa-politics-rubio-idUSL1N0V01ID20150121
Biden: 'Yes, there's a chance' I'll challenge Hillary Clinton
http://www.washingtontimes.com/news/2015/jan/21/biden-yes-theres-chance-ill-challenge-hillary/?utm_source=RSS_Feed&utm_medium=RSS
Boehner invites Netanyahu to address Congress on Iran, after Obama veto threat
"House Speaker John Boehner announced Wednesday he is inviting Israeli Prime Minister Benjamin Netanyahu to address Congress next month about the threat from Iran, in a sharp rebuke to President Obama. Such invitations typically are coordinated with the White House and State Department, but this one was not. The House speaker's office said Netanyahu will be invited to speak Feb. 11 before a joint session of Congress. The invitation comes as lawmakers weigh legislation, supported by Republicans and some Democrats, to tee up more sanctions against Iran in case negotiations fail to curtail the country's nuclear enrichment program.  Obama vowed Tuesday during his State of the Union address to veto any such legislation. But Boehner signaled he wants Netanyahu to explain the stakes of the debate, as he pledged to press ahead with the legislation. "Prime Minister Netanyahu is a great friend of our country, and this invitation carries with it our unwavering commitment to the security and well-being of his people," Boehner said in a statement. "In this time of challenge, I am asking the prime minister to address Congress on the grave threats radical Islam and Iran pose to our security and way of life."  Asked about the invite, White House Press Secretary Josh Earnest described it as a breach of typical protocol since the White House wasn't involved. But he said the administration would reserve judgment until they speak with the Israelis.  Critics of Obama and his foreign policy say the president has failed to keep close ties to Israel, a long-time U.S. ally and a key country in providing Middle East stability. Among their concerns is that the Obama administration has not done enough to curb Iran's suspected pursuit of a nuclear weapon."
http://www.foxnews.com/politics/2015/01/21/boehner-invites-israeli-leader-to-address-congress-on-iran/
Boehner Invites Netanyahu To Congress After Obama's Iran Gambit
http://dailycaller.com/2015/01/21/boehner-invites-netanyahu-to-congress-after-obamas-iran-gambit/
White House Calls Boehner Invitation to Netanyahu a Breach of Diplomatic Protocol
"White House press secretary Josh Earnest said House Speaker John Boehner's invitation to Israeli Prime Minister Benjamin Netanayahu to address Congress was a breach of diplomatic protocol. "The typical protocol would suggest that the leader of a country would contact the leader of another country when he's traveling there," Earnest told reporters aboard Air Force One, according to the pool report. "That certainly is how President Obama's trips are planned when he travels overseas. This particular event seems to be a departure from that protocol." Asked if Obama would meet with Netanyahu next month if the Israeli leader arrives, Earnest said only, "We haven't heard from the Israelis directly about the trip." Earnest said the White House has not heard from the Israelis whether Netanyahu will accept the Feb. 11 invitation. "We're going to reserve judgment on that until we've had an opportunity to speak to the Israelis about what their plans are for the trip and what he plans to say," He said the White House wasn't aware of the invitation until Boehner (R-Ohio) announced it Wednesday, but called the speaker's action "interesting." He also answered, "no," when asked if the White House was annoyed."
http://www.theblaze.com/stories/2015/01/21/white-house-calls-boehner-invitation-to-netanyahu-a-breach-of-diplomatic-protocol/
WHITE HOUSE: BOEHNER INVITE TO NETANYAHU BREACH OF PROTOCOL
http://www.breitbart.com/news/white-house-boehner-invite-to-netanyahu-breach-of-protocol/
As diplomatic talks begin in Havana, Cuba and U.S. agree to disagree
"Cuba and the United States launched their highest-level talks in a generation, agreeing to disagree on basic immigration policies but recognizing a new spirit of cooperation. Wednesday's meeting was the first of two days of sessions in the Cuban capital, the first official face-to-face talks since Presidents Obama and Raul Castro announced plans to open diplomatic ties after half a century of animosity. As could be expected, however, little progress was made on long-standing disputes. Josefina Vidal, the Cuban Foreign Ministry official in charge of affairs with the U.S., criticized the American policies that allow Cubans who enter the U.S. illegally to remain there. The so-called wet-foot, dry-foot rules are a "preferential treatment" afforded uniquely to Cubans that constitute the "principal incentive and stimulus" behind the flight of Cubans from the island, she said. Vidal said the ease of immigration was also contributing to a brain drain of doctors and engineers who travel legally to third countries and then defect to the U.S. Her U.S. counterpart in Wednesday's talks, Alex Lee, said American officials made it clear that the U.S government would keep the special status in place. The exchange came after a significant increase last month in the number of Cubans braving the seas to reach Florida. The U.S. "is committed to ensuring that migration remains safe, legal and orderly," said Lee, deputy assistant secretary of State for Western Hemisphere affairs. Lee and Vidal, director general of the Foreign Ministry's U.S. division, briefed reporters separately after the first round of talks. On Thursday, Roberta Jacobson, an assistant secretary of State, will join the talks, which will move into broader issues involving the normalization of diplomatic relations. She is the highest-ranking U.S. official to meet with the Cuban government here in 35 years. Vidal said the migration policies, which have been in effect for nearly 20 years, contradict the new spirit of engagement. Still, she and Lee sounded upbeat despite the differences and promised to continue working on the issue. President Obama, in his State of the Union speech Tuesday, said the "expiration date" on Washington's adversarial policies toward Cuba had long passed and the government's new attitude had "the potential to end a legacy of mistrust." Cuban officials have been trying to play down expectations, however, warning that they have no intention of changing the communist nation's political system or one-party rule. "This was a constructive environment of talks," Vidal said. Migration talks have been taking place twice a year for some time, but Wednesday's round is different because it will continue for a second day and focus on diplomatic relations. "Cuba wants a normal relationship with the U.S., in the broadest sense but also in the area of migration," Vidal said."
http://www.latimes.com/world/mexico-americas/la-fg-cuba-us-talks-20150121-story.html
TOP DEM: OBAMA ADMIN SOUNDS LIKE GETTING TALKING POINTS 'STRAIGHT OUT OF TEHRAN'
"The highest ranking Democrat on the Senate Foreign Relations Committee, Sen. Bob Menendez of New Jersey, says the Obama administration sounds as if it's getting talking points from Iran about its negotiations with the so-called Islamic republic. "I have to be honest with you, the more I hear from the administration and its quotes, the more it sounds like talking points that come straight out of Tehran," Menendez charged at a Wednesday hearing. "And it feeds to the Iranian narrative of victimization when they are the ones with original sin," he continued. "An illicit nuclear weapons program going back of the course of 20 years that they are unwilling to come clean on," Menendez directed his comments to Deputy Secretary of State Tony Blinken. "They get to cheat in a series of ways and we get to worry about their perceptions" about sanctions, Menendez said going on to read a quote from Blinkin indicating that is an administration concern. In his State of the Union address Tuesday evening, Obama said he would veto any new sanctions on Iran."
http://www.breitbart.com/big-government/2015/01/21/top-dem-obama-admin-sounds-like-getting-talking-points-straight-out-of-tehran/
Democrat Sen. Menenedez: Obama's points on Iran come 'straight out of Tehran'
http://www.washingtontimes.com/news/2015/jan/21/bob-menendez-obamas-points-on-iran-come-straight-o/?utm_source=RSS_Feed&utm_medium=RSS
US to award Iran $11.9 billion through end of nuke talks
http://www.foxnews.com/politics/2015/01/21/us-to-award-iran-11-billion-through-end-nuke-talks/
'Hell no': Boehner responds to Obama's demand for patience on Iran nuclear talks
http://www.washingtonexaminer.com/hell-no-boehner-responds-to-obamas-demand-for-patience-on-iran-nuclear-talks/article/2559028?custom_click=rss
Dem Congresswoman Doubles Down: "Bipartisan Concern" Obama Won't Use Term "Islamic Extremism" To Identify Enemies
http://www.realclearpolitics.com/video/2015/01/21/congresswoman_tulsi_gabbard_doubles_down_bipartisan_concern_obama_wont_use_term_islamic_extremism_to_identify_enemies.html