News Briefing for Thursday, February 5, 2015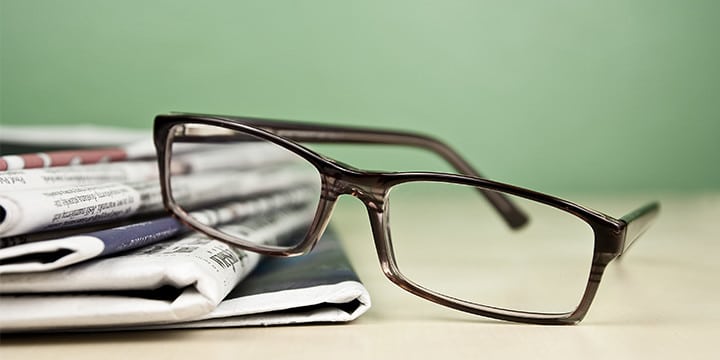 HEALTHCARE:
Sen. Cruz: 'Absolutely' Use Reconciliation to Repeal Obamacare
http://cnsnews.com/video/cnsnews/sen-cruz-absolutely-use-reconciliation-repeal-obamacare
Ed Schultz: Obamacare Defunding Votes Are "Symbolic Hatred" For Obama
"House Republicans pass another Obamacare repeal, despite the overall success of the law. Ed Schultz calls it a "colossal" waste of taxpayer time and money."
http://www.realclearpolitics.com/video/2015/02/04/ed_schultz_obamacare_defunding_votes_are_symbolic_hatred_for_obama.html
Counting Repeal Votes
"House Democratic leader Nancy Pelosi tweeted yesterday that House Republicans were about to "vote for 56th time to repeal/undermine the Affordable Care Act." I don't think you can generate a number that high without including 1) bills most people wouldn't consider to be anti-Obamacare bills; 2) bills supported by a lot of House Democrats; and 3) a few bills that Pelosi herself supported and President Obama signed into law. The New York Times has compiled a list of all the votes "to repeal or defund, in whole or part, the Affordable Care Act" (h/t Justin Wolfers). It illustrates the point. It counts the bill to repeal 1099 reporting requirements for small businesses, a bill that had the support of 76 Democrats. Were they undermining Obamacare? When Pelosi joined a large majority of her caucus to enact the fiscal-cliff deal, was she undermining Obamacare? What about when they voted to extend a payroll-tax cut? Or raise the debt ceiling? Maybe Democratic support for Obamacare is softer than we thought. Actually, Pelosi would presumably answer no to most or all of those questions. In that case she should probably use a lower number."
http://www.nationalreview.com/corner/397883/counting-repeal-votes-ramesh-ponnuru
Re: Counting Repeal Votes
"The phenomenon Ramesh notes — of way overstating the number of times Republicans have voted to repeal Obamacare — is indeed pervasive. It's not just Nancy Pelosi, of course, mainstream news organizations often use the Democratic talking point, which counts as a "repeal" or "undermine" vote a whole lot of bills that just change the ACA, with debatable effects. The Hill this morning: Tuesday's vote is nearly the 60th in the last four years in the House to undermine or repeal the law, since Republicans took over the chamber in 2011. While I'm all for describing what legislature's vote actually does, "undermine or repeal" simply doesn't describe something Republicans have voted for almost 60 times. (And if "56" is good enough for Nancy Pelosi, does a straight reporter really need "nearly the 60th"? Blurring the count doesn't help.)"
http://www.nationalreview.com/corner/397896/re-counting-repeal-votes-patrick-brennan
APNewsBreak: Some GOP want tax credits in health alternative
"A small, influential group of Republicans, in search of a replacement health care law, will propose tax credits to help lower-income individuals and families purchase insurance, officials said Wednesday. The GOP lawmakers would jettison the controversial coverage requirement in the current "Obamacare" law. The proposal is part of an outline that Sen. Orrin Hatch, Sen. Richard Burr and Rep. Fred Upton plan to make public on Thursday. It's an early marker among the competing recommendations likely to be floated in advance of an expected Supreme Court ruling in June on the constitutionality of a key part of President Barack Obama's health insurance overhaul. Hatch, from Utah, is chairman of the Senate Finance Committee, which has jurisdiction over much of the current law. Burr, from North Carolina, is a member of the panel. Upton, a Michigan lawmaker, chairs the House Committee on Energy and Commerce, which has significant authority over the law in that chamber. Aides to all three lawmakers declined comment. Upton also declined to provide any details of the plan, but he said on Tuesday the effort is aimed at "being prepared to talk about something we could support" if the court strikes down a part of the law that provides subsidies for millions who purchasecoverage under the current arrangement. Like other alternatives expected to follow, the starting point for the three lawmakers is repeal of the current law, which Republicans voted against unanimously when it passed in 2010 and have tried repeatedly to uproot since then. Officials familiar with the emerging proposal said it is based in large part on an outline that Hatch, Burr and former Sen. Tom Coburn of Oklahoma outlined a year ago. These officials spoke on condition of anonymity because they were not authorized to speak on the record before a formal announcement. By repealing Obama's health care law, the plan would eliminate the government requirement for individuals to purchase coverage and the penalty for noncompliance – a key irritant to Republicans – and get rid of a companion mandate for businesses to provide coverage for their workforce. It also is expected to scrap a requirement for all plans to provide insurance in specific areas, including inpatient settings, hospitalization, maternal and newborn coverage, pediatric care and more. The plan will call for tax credits to individuals and families up to 300 percent of the poverty line to encourage them to purchase coverage, officials said. For a family of four, that translates to annual income of up to $71,400, according to the Department of Health and Human Services website. To help finance the program, Hatch, Burr and Upton are expected to recommend taxing the value of health insurance plans above $30,000 a year as regular income, the officials added."
http://www.washingtontimes.com/news/2015/feb/4/apnewsbreak-some-gop-want-tax-credits-in-health-al/?utm_source=RSS_Feed&utm_medium=RSS
Republicans unveil new ObamaCare alternative with tax credits for poor
"Three top Republicans are pushing an alternative to ObamaCare that would scrap the law's mandates while keeping the tax credits that help low-income people buy private insurance coverage. An outline of the plan was made public late Wednesday by Senate Finance Chairman Orrin Hatch (R-Utah), House Energy and Commerce Chairman Fred Upton (R-Mich.) and Sen. Richard Burr (R-N.C.).  The plan — released the same week that the House cast its first vote to repeal ObamaCare of 2015 — will compete with several other replacement options as the GOP tries to coalesce around a response to a looming Supreme Court decision that could dismantle the law. Under the senators' plan, individuals would no longer be required to buy healthcare coverage and employers would no longer be required to offer it. People who already have government insurance through Medicaid would be given tax credits to buy private plans, and upper-income families would no longer qualify for financial help. "Under our plan, every American will be able to access a health plan, but no American is forced to have health insurance they do not want," according to the members' nine-page document, which mirrors proposals that were already offered by Hatch, Upton and Burr in early 2014. It would give back much of the healthcare regulatory power to states while also setting certain federal baselines, such as capping healthcare taxes for employees. It would also keep two of the most popular provisions of ObamaCare – the protections for people with preexisting conditions and the rule that allows young adults to say on their parent's plans until age 26. "We agree we can't return to the status quo of the pre-ObamaCare world, so we equip patients with tools that will drive down costs while also ensuring those with pre-existing conditions and the young are protected," Hatch wrote in a statement."
http://thehill.com/policy/healthcare/231812-republicans-unveil-new-obamacare-alternative-with-tax-credits-for-poor
Here's how the GOP would repeal and replace Obamacare
http://www.washingtonpost.com/blogs/wonkblog/wp/2015/02/04/heres-how-the-gop-would-repeal-and-replace-obamacare/
Republicans release Obamacare Plan B in case of repeal or court ruling
Sylvia Mathews Burwell refuses to say if White House backup plan in place
http://www.washingtontimes.com/news/2015/feb/4/republicans-release-obamacare-plan-b-in-case-of-re/?utm_source=RSS_Feed&utm_medium=RSS
Republicans unveil new ObamaCare replacement plan
"Congressional Republicans are unveiling what they say is a new plan to repeal and replace ObamaCare, but the 'blueprint,' as they call it, looks an awful lot like what's been floated before. The Patient Choice, Affordability, Responsibility and Empowerment – or CARE – Act was crafted by Sen. Richard Burr, R-N.C., Senate Finance Committee Chairman Orrin Hatch, R-Utah, and House Energy and Commerce Chairman Fred Upton, R-Mich. The first bicameral proposal of the 114th Congress calls for the outright repeal of President Obama's signature health care law, and with that, the individual mandate to buy insurance or pay a fine. It provides for targeted tax credits to individuals and families up to 300 percent above the poverty line to encourage people to buy plans in the market place. It also allows insurers to sell plans across state lines and caps the amount of monetary damages that can be awarded in medical malpractice litigation.  Like the Affordable Care Act, dependents are able to stay on their parents' healthcare plans until they're 26, and no one can be denied coverage for pre-existing conditions – although this plan calls for a specific 'continuous coverage' protection where individuals moving from one plan to another cannot be denied. Gone, however, are age-rating ratios banning insurance companies from charging older Americans more than three times what they charge younger individuals. The new federal baseline would be five-to-one, essentially lowering costs for younger, lower risk consumers. To pay for it, Burr, Hatch and Upton propose taxing the value of health insurance plans above $30,000 a year as regular income.  If these proposals sound familiar it's because most of them are. Many are based on an outline pitched last year by Burr, Hatch, and former Senator Tom Coburn, R-Okla. "One of the reasons that you don't see massive changes is we thought we had a decent product last year based on feedback as we've talked with governors, with industry," an aide familiar with the plan said. "A lot of industry frankly thinks this is a very durable sustainable, credible alternative from a market perspective, and they think it's operationally viable." Even if it's viable don't expect a vote – in either chamber – anytime soon. Aides are very quick to point out that this should not be hailed as the "GOP Plan."  "It's just one plan," as one adviser put it, and more input from governors and legislators will be needed before anything moves forward. Even hearings haven't yet been discussed. Same old song and dance we've been seeing for years, critics say. Still pressure for viable alternatives is increasing.   There currently is a case about to come before the Supreme Court challenging ObamaCare's subsidies for private insurance for people who don't have access to it through their jobs. If that provision is struck down, millions of consumers could drop coverage. "As soon as we get feedback we are going to keep updating our proposal because now there is a different sense of urgency being in the majority to try to put something together, especially as we are headed to 2017," one Republican aide said.  "Not to mention what the Supreme Court may decide on June 30th."
http://www.foxnews.com/politics/2015/02/04/republicans-unveil-new-obamacare-replacement-plan/
Not Just For Policy Wonks: Phil Klein's "Overcoming ObamaCare"
"It takes a journalist to clear the fog about Republican health policy alternatives. (Yes, they do have alternative plans.) In his new book, Overcoming ObamaCare, Philip Klein, who is the commentary editor of the Washington Examiner, presents a timely and accessible review of the three primary approaches that Republican officials and policy analysts are offering… Klein acknowledges that Republicans failed to implement serious health reforms when they had control of the White House and of Congress during the George W. Bush administration, and the nation paid dearly when Democrats jammed their still-unpopular health law through when they had control of both branches of government in 2010. He implicitly warns that if Republicans don't come up with an alternative to ObamaCare, we could be saddled with ObamaCare's "government takeover of health care" for good… Klein compares and contrasts the various reform plans and explains the three schools of thought and the philosophies driving them: Reform, Replace, Restart
–Reform. The margins aren't always as clear as the categories would imply, but he places me [Grace Marie Turner] in the reform school, saying I favor "a step-by-step approach to undoing ObamaCare." I am as opposed as anyone to this law (co-authoring Why ObamaCare Is Wrong for America in 2011), but five years out, reality has taken over. So far, Congress has passed and the president has signed 17 major changes to the law, including repeal of the 1099 reporting provision for small business, the CLASS Act long-term care Ponzi scheme, and blocking funding for the financially-troubled non-profit co-op health plans. Many more are teed up. Thousands of legislators, millions of companies and tens of millions of Americans have had to make changes in their health care arrangements to comply with federal law. That means our health sector has been changed irreversibly by ObamaCare. We can no longer go back to the system we had before the law passed any more than we can go back to the 1990s. Most of the policies that people had before don't exist. Many of the doctors that were in the networks their health plans before have retired or have sold their practices to hospitals. Hospitals have merged, and all providers have built new business models to comply with the law. State approval of previous health insurance plans has expired, and the plans can no longer legally be sold because they don't comply with ObamaCare. Americans "don't want a big gigantic replacement plan. That scares them," he quotes me as saying. Avik Roy of the Manhattan Institute agrees. "His overarching idea is for Republicans to perform what he's referred to as a 'jiu-jitsu' maneuver. In short, he has proposed that Republicans reform Obamacare to make it more mar­ket friendly and then use that modified structure to achieve broader reforms to the nation's older health care entitlements." He provides a detailed explanation of the reform plan Avik has offered, "Transcending Obamacare."
–Replace. Jim Capretta of the Ethics and Public Policy Center and Yuval Levin, also of EPPC and editor of National Affairs, are quoted extensively here. "You're going to have to do replace with repeal," Ca­pretta says. "You can't displace this incumbent program without a replace program, in my judgment." Jeff Anderson, executive director of the 2017 Project, says the law isn't "remotely fixable." Ditto, Budget Chairman Tom Price with his "Empowering Patients First Act." He also provides a Cliff's Notes overview of one of the replace proposals that has received significant attention: The Coburn-Burr-Hatch proposal by the three leading U.S. Senators. But even some in this "replace" school implicitly agree that reform must evolve from the changed landscape of ObamaCare.
–Restart. Finally, he talks about the Restart school, starting with Louisiana Governor Bobby Jindal's reform proposal and his criticisms of those who would propose "ObamaCare Lite." Cato CATO +1.12%'s Michael Cannon also is in this school, with his "Large HSA" proposal."
http://www.forbes.com/sites/gracemarieturner/2015/02/04/not-just-for-policy-wonks-phil-kleins-overcoming-obamacare/
For dozens of Democrats, Obamacare doesn't go far enough
"Rep. John Conyers (D-Mich.) proposed new legislation on Tuesday that would create a single-payer, government-run health care system aimed at providing free health services to anyone living in the United States, regardless of their citizenship status. His Expanded and Improved Medicare for All Act has 44 Democratic cosponsors. It's a bill Conyers has introduced for more than a decade, and one he says is needed to fill in the gaps that Obamacare left behind."
http://www.theblaze.com/blog/2015/02/04/for-dozens-of-democrats-obamacare-doesnt-go-far-enough/
Obamacare Tax Filing Backlash: There Will Be Blood
"No one likes tax season, but this year, the Obama administration has its own special reasons not to like it. And maybe be nervous. As The New York Times reported, while the country is trying to get used to Obamacare, one huge test will be this IRS filing season. It is an odd symbiosis, with tax filing time bringing some taxpayers the awareness that they owe penalties. Others who got subsidies and expect tax refunds may get a smaller refund or owe the IRS. Everyone could end up with one type of unhappiness. The Affordable Care Act, aka Obamacare, is part health law and part tax law. Some feel benefited, some burdened. And one's perceptions about that can change over time. Either way, you may be annoyed by the extra forms and extra tax compliance, even if your tax bill doesn't go up. The IRS has a far more important role in the law than you might think. This year for the first time, the Affordable Care Act has created a trickier tax season. It is more expensive, as virtually all Americans filing tax returns will have to consider the law's impact. There will be confusion and many mistakes. The mandate requiring that most Americans must carry health insurance means you must state on your tax forms whether you have coverage. You also must say whether you got tax credits to help pay for it. If you did not have coverage in 2014 as required and say you didn't, there's a fine. Yet if you fail to pay it, many in the tax filing business think you may slide by without incident. On the other hand, if you are entitled to subsidies, your tax refund is likely to go down. Your refund may go down so much that you may even owe the IRS. The subsidy process is confused and many people who received subsidies are likely to owe the IRS. Why? Because there is estimating involved, the tax credits they received to offset their insurance premiums may have been too large. In fact, H&R Block estimated that up to one half of the approximately 6.8 million taxpayers who received subsidies in 2014 may owe the IRS. The Times reported that 85% qualified for tax credits to offset their premiums, and many were paid in advance. Taxpayers will be unhappy if they thought they were getting a refund, but are getting no refund and actually owe the IRS. All the way around, some in the President's administration may regard this tax filing season as a nail-biter. Taxpayers who owe a penalty may be unhappy too. The penalties can be as much as 1 percent of income for some households…"
http://www.forbes.com/sites/robertwood/2015/02/04/obamacare-tax-filing-backlash-there-will-be-blood/
Some Surprised by Affordable Care Act Penalties
"Tax penalties are now being applied to people who did not purchase health insurance, fines that can range from a few hundred to a few thousand dollars. Tax preparers say people seem to have been caught off guard by the size of the penalty.   "Most just thought it was the $95 minimum penalty," Dora Robinson with H&R Block said.  Many failed to realize the law also states penalties can be as much as 1 percent of household income, whichever is greater. Questions about proof of insurance have surfaced from people who've purchased insurance outside the healthcare exchanges.  People who buy insurance through the government website will get a new tax form called a 1095-A.  But tax experts say people who claim to have insurance outside the marketplace won't be asked to show proof of insurance. That has some taxpayers questioning what documents might be needed to support their claims later if they IRS decides to audit them. People still have until Feb. 15 to get insurance for this year to avoid penalties next year. Tax experts say you must have coverage at least 9 months of the year or face a possible penalty unless you qualify for a waiver."
http://www.wlos.com/news/features/top-stories/stories/some-surprised-affordable-care-act-penalties-19539.shtml#.VNMSyCmWtbw
Vitter Requests Obamacare Documents From D.C., House and Senate
"Sen. David Vitter, R-La., is continuing his legal battle over congressional members' and staffers' health care enrollment in the D.C. small business exchange by demanding answers to questions raised by an ongoing Obamacare lawsuit. In a letter sent Tuesday to Mila Kofman, executive director of D.C. Health Benefit Exchange Authority; House Clerk Karen Haas; and Ileana Garcia, financial clerk for the Senate Disbursing Office, Vitter requested that officials answer questions and provide information previously redacted in documents. As chairman of the Senate's Small Business Committee, Vitter is seeking to prove officials knowingly mischaracterized Congress as a small business in the health care enrollment, violating D.C. law, which classifies a small business as one with 50 or fewer employees. Vitter points to questions raised in a taxpayer lawsuit that the watchdog group Judicial Watch filed against DCHBE in October. The suit argues members of Congress and their staff cannot enroll in the D.C. Small Business Health Option Program created by the Affordable Care Act because Congress is not a small business. In January, defendants in the case, including Kofman, acknowledged Congress is not a small business under District law, but said an Office of Personnel Management ruling instructing lawmakers and staffers to enroll in the exchange trumped the local provision. The case is still playing out in the courts, but with his letter, Vitter is bringing the battle to Capitol Hill, and he said his chairmanship of the Small Business Committee gives him the authority to do so. "Jurisdiction of the U.S. Senate Committee on Small Business and Entrepreneurship includes oversight responsibilities affecting or related to small businesses. According to the application DCHBE approved, that now includes Congress in this matter," Vitter wrote in the letter, which was shared with CQ Roll Call. "Allowing Congress to determine itself as a 'small business' should not have passed the common sense test." In the letter, Vitter lays out four specific requests. First, that the DCHBE "expeditiously" facilitate a meeting in Vitter's office or over the phone "to discuss [its] role in approving Congress' 'small business' health care applications." Second, Vitter is seeking answers about the congressional applications for enrollment in the small business exchange, which Judicial Watch obtained through the Freedom of Information Act and published online. Judicial Watch President Tom Fitton called them "smoking gun documents." In the applications, the House and Senate claimed to have fewer than 50 employees and were also classified as "state/local government." The institutions also did not list employees, as required by the application. Instead, the House listed its one employee as Twenty Congress, born January 1, 1994. The Senate listed its employee as First Last, born January 1, 1980. The electronic signatures, showing which congressional employees certified the application was valid, were redacted. "These documents, that have been made public, prove that someone within Congress knowingly falsified information in order for Congress to keep their Obamacare subsidy," Vitter wrote. "We need to know who, immediately, so we can fix this injustice and eliminate the unfair practice."
http://blogs.rollcall.com/hill-blotter/vitter-continues-obamacare-pursuit/?dcz=
Vitter claims Congress lied to DC's ObamaCare exchange
"Sen. David Vitter (R-La.) is accusing congressional clerks of filing false information with the District of Columbia's ObamaCare marketplace to ensure that lawmakers and staff could obtain subsidized health insurance through the system.  Vitter, a vocal critic of Congress's employer healthcare subsidy, claimed Wednesday that Capitol Hill administrators ran afoul of ethics rules by classifying Congress as a "small business" on applications to participate in D.C.'s Small Business Exchange.  The House Clerk and Senate Disbursing Office also included fake names, defined Congress as a "state/local government," and said the body employs 45 workers, Vitter claimed, citing a court filing by Judicial Watch, a conservative watchdog group. "As you are well aware, if any business in the United States were to knowingly provide false information when applying for a state or federal program, it would likely face severe penalties," Vitter wrote in letters to the clerks and the exchange sent Tuesday. "[The D.C. exchange] has a responsibility to hold Congress to the same standard as any other business in the District of Columbia." Vitter asked the clerks to "confirm from which offices they were instructed to falsify these applications," and to submit replies by the end of next week. Requests for comment from the D.C. exchange and clerks' offices were not immediately returned."
http://thehill.com/policy/healthcare/231692-vitter-claims-congress-lied-to-dcs-obamacare-exchange
David Vitter opens investigation into Hill's Obamacare implementation
"Sen. David Vitter is not backing off his yearslong quest to undermine Obamacare's implementation on Capitol Hill, even as he runs for governor of Louisiana. As the Louisiana Republican preps for this year's gubernatorial race, he's using his new chairmanship of the Senate Small Business Committee to open up an investigation into what he calls a "Washington exemption" for the Affordable Care Act — the ability of some Capitol Hill aides to continue receiving federal contributions for their health care on Obamacare's exchanges. The conservative lawmaker is requesting unredacted documents to determine how the District of Columbia Health Benefits Exchange determined Congress would receive a federal taxpayer subsidy that is "unavailable to any other American under the Affordable Care Act."… He also questions why lawmakers and staffers have been directed to the District's Small Business Exchange even though Congress is not a small business. "Allowing Congress — which employs nearly 16,000 individuals — to determine itself as a 'small business' doesn't pass the common-sense test," Vitter wrote. Sen. Ben Cardin (D-Md.), the committee's ranking member, said in response to Vitter's investigation that "congressional intent was clear that reasonable subsidies would be still be available" to Capitol Hill staffers. "Senator Vitter has made no secret of his agenda to do all he can to dismantle the Affordable Care Act and disrupt the ability of Congressional employees to receive health benefits from their employers," Cardin said.
Vitter has long been frustrated by Washington's "exemption," which he says unjustly allows the federal government to continue to pay for a portion of lawmakers' and Capitol Hill staffers' health insurance under Obamacare. He held up a bipartisan energy efficiency bill last year for weeks as he pressed for a vote to kill the contributions and filed amendments intended to do so on several bills. Those actions privately frustrated staffers in both parties who could see their insurance costs increase, but the move positioned him as anti-Washington to his constituents back home. The vast majority of large employers in the United States pay for a portion of their employees' health care. Proponents of Obamacare say the vast majority of large employers in the country pay for a portion of their employees' health care and that the law allows the federal government to continue to do the same."
http://www.politico.com/story/2015/02/david-vitter-obamacare-capitol-hill-114899.html
David Vitter investigates how Congress became a 'small business' under Obamacare
http://www.washingtontimes.com/news/2015/feb/4/david-vitter-investigates-congress-obamacare/?utm_source=RSS_Feed&utm_medium=RSS
HHS: 9.9M have signed up for ObamaCare
"A total of 9.9 million people have signed up for private health insurance on ObamaCare's state and federal exchanges, Health and Human Services (HHS) Secretary Sylvia Mathews Burwell told senators Wednesday. The figure — which includes 7.5 million people on the federal marketplace and 2.4 million on the state exchanges — makes it more likely that the administration will reach its goal of 9.1 million paid enrollments this year. Burwell did not say how many of the 9.9 million have activated their coverage by paying their first premium, which is the threshold for becoming an official enrollee. Anecdotally, insurers have predicted that 80 to 85 percent of people will pay their first bill. HHS is engaged in a full-court press to bring people into the exchanges before Feb. 15, the cutoff for buying coverage for 2015. Health officials have left the door open for extending the enrollment period, knowing that many people will learn about the healthcare law's individual mandate when they file their tax returns this April. Burwell spoke before the Senate Finance Committee in a hearing on the White House's 2016 budget request."
http://thehill.com/policy/healthcare/231699-hhs-99m-have-signed-up-for-obamacare
Nearly 10 million enroll in Obamacare as deadline nears
"Nearly 10 million Americans have enrolled in health coverage on the Obamacare insurance exchanges with less than two weeks to go in the signup season, the Obama administration said Wednesday. Officials haven't said whether some Americans might be allowed to sign up after the Feb. 15 deadline, and they didn't clarify that this week, either. "Consumers need to treat February as their last chance to get coverage for the year," said Andy Slavitt, deputy administrator for the Centers for Medicare and Medicaid Services. But Slavitt did say that if shoppers on healthcare.gov have started the process of selecting a plan by the deadline, they would be allowed to complete the purchasing process even after enrollment officially ends. The enrollment numbers released Wednesday are nationwide, with 7.5 million enrolling via healthcare.gov and the rest signing up through state-run exchanges. To meet the Congressional Budget Office's estimate of 12 million enrollees this year, the administration would need to pick up about 2 million more people in the next week and a half, although administration officials have said they don't necessarily expect to meet that projection."
http://www.washingtonexaminer.com/nearly-10-million-enroll-in-obamacare-as-deadline-nears/article/2559807?custom_click=rss
Obamacare sign-ups top 10M as deadline approaches
"Here comes the surge. More than 10 million people have selected Obamacare insurance plans or been automatically re-enrolled in existing plans, with just 11 days of open enrollment in health coverage remaining this season, according to official data released Wednesday. And after another relatively low number of sign-ups for the week ending last Saturday on HealthCare.gov, there has been a marked uptick in the number of plan selections in recent days on that federally run exchange, which sells insurance in 37 states, a top health official said. "We are seeing a ramp-up actually . . . that we're very encouraged by," said HealthCare.gov CEO Kevin Counihan during a conference call with reporters in which he and other officials emphasized the importance of people beating the Feb. 15 deadline. Most Americans must have some form of health coverage by that date or face a tax penalty. In 2015, that fine is the higher of $325 per adult or 2 percent of taxable household income. Counihan and other officials said they expect that there will be a large surge of people shopping and selecting plans on HealthCare.gov and state-run insurance marketplaces in the days leading up to Feb. 15. "If you look at last year, for a example, a huge amount of enrollees came in the last couple of days," Counihan said….
http://www.cnbc.com/id/102397290
7.5 million have signed up on HealthCare.gov
Miami leads way in first-time metro data
"Nearly 7.5 million Obamacare customers signed up on HealthCare.gov through Jan. 30, the administration said Wednesday in a weekly enrollment update that provided major metropolitan data for the first time. The federal website serves residents of 37 states. Florida leads the way in 2015 plan selections, chalking up more than 1.3 million sign-ups compared to about 969,000 in Texas and roughly 480,000 in third-place North Carolina. The Miami-Fort Lauderdale area ranked first among metro areas, with 637,514 sign-ups from Nov. 15 to Jan. 30. The Atlanta, Dallas and Houston areas each tallied 250,000-300,000 sign-ups. The Health and Human Services Department said it reviewed metro areas that have at least 725,000 residents and at least one county in a state that uses the federal exchange. The Minneapolis-St. Paul- Bloomington region, which spans both Minnesota's state-run exchange and Wisconsin, which uses the federal website, tallied the fewest sign-ups among metropolitan areas, with 3,675, according to HHS data. HHS Secretary Sylvia Mathews Burwell previewed the data during budget testimony Wednesday before the Senate Finance Committee. She said that besides HealthCare.gov customers, 2.4 million people have signed up on the portals run by 13 states and Washington, D.C. However, Mrs. Burwell did not say whether her agency is working on a backup plan in case the Supreme Court strikes down the government subsidies that flow to nearly nine out of every 10 customers on the federal exchange. The justices are set to rule by June on a lawsuit, King v. Burwell, which claims the Affordable Care Act restricted the subsidies to customers on the state-run exchanges. Administration officials say Congress intended to treat every state the same and that an adverse ruling would make coverage unaffordable for millions of low- to moderate-income Americans."
http://www.washingtontimes.com/news/2015/feb/4/hhs-says-75m-obamacare-signed-up-healthcare/?utm_source=RSS_Feed&utm_medium=RSS
ObamaCare enrollments jump as deadline approaches
"…"We're seeing a ramp up of folks that we're encouraged by," said HealthCare.gov CEO Kevin Counihan on a call with reporters. The Department of Health and Human Services (HHS) announced Wednesday that 179,710 people selected plans on the federal exchange between Jan. 24 and 30, compared with 137,298 the week before. The highest number of total sign-ups among HealthCare.gov states is in Florida, where 1.3 million people have picked health plans since Nov. 15, HHS said. Texas came in second, with 969,461 people choosing plans. HHS Secretary Sylvia Burwell called on consumers to visit the site and see if they are eligible for tax credits. "Time is running out. Consumers should shop at HealthCare.gov for an affordable plan that fits their budget and health needs," the secretary said in a statement, adding that 87 percent of enrollees have qualified for financial help."
http://thehill.com/policy/healthcare/231733-obamacare-enrollments-jump-as-deadline-approaches
Nearly 1.5M New Yorkers score free insurance under ObamaCare
http://nypost.com/2015/02/05/nearly-1-5m-new-yorkers-score-free-insurance-under-obamacare/
What? President Obama Thinks Obamacare Is Working 'Better Than Intended'? (Good)
"President Obama's reaction to yesterday House vote to repeal Obamacare was astonishing. "This is working not just as intended, but better than intended," he declared at a White House meeting with 10 people purported to have benefited from the law.  Call me gob-smacked. President Obama either has an exceedingly poor memory or is (yet again) engaging in some serious truth-twisting regarding Obamacare.  As we'll see, President Obama has earned an F on the five biggest promises he made about his law. Moreover, relative to CBO projections, Obamacare has achieved at worst 50% of what was expected or at best 88%. If the president really intended for his law to achieve such dismal results, he should have told us that five years ago. What Was Promised For Obamacare? Let's start with the five most significant promises made by the president regarding Obamacare:…
–Promise #2: No New Taxes on the Middle Class. Candidate Obama promised on September 12, 2008: "I can make a firm pledge under my plan, no family making less than $250,000 a year will see any form of tax increase. Not your income tax, not your payroll tax, not your capital gains taxes, not any of your taxes." Using official estimates from the Congressional Budget Office and the Joint Committee on Taxation, the House Ways and Means Committee projects that Obamacare will increase federal revenues by $1.058 trillion between 2013 and 2022. Only 30 percent of this total will be raised from taxes that exclusively target taxpayers earning over $200,000 (singles) or $250,000 (married). The remaining 70 percent will be borne by households at all other income levels. Tax Policy Center figures show that such households do not account for more than half of all federal taxes. So even if we generously assume such households will bear a similar share of the myriad levies to be imposed on health insurers, medical device manufacturers, and drug manufacturers—levies which the CBO says will be passed onto consumers—that still leaves at least 35 percent to be borne by families at or below middle-class incomes.[2]  This promise too merits a grade of F in my book.
–Promise #3: Annual Premium Savings of $2,500. Candidate Obama promised on June 5, 2008: "We'll lower premiums by up to $2,500 for a typical family per year. .  .  . We'll do it by the end of my first term." This promise was reiterated at least 14 times, most recently in a campaign speech on July 16, 2012. An adviser who helped calculate the original figure is on record as saying that the claim that premiums would decline by $2,500 per family was a "misstatement"; what was originally intended was that total health spending would decline by this amount. So let us give the president the benefit of the doubt by (a) reframing his promise as a prediction about health spending rather than premiums and (b) allowing Obamacare a full 12 years to achieve the promise instead of taking candidate Obama's rash claim "by the end of my first term" literally. Even by that relaxed standard, all the available evidence makes this claim provably false: there has not been even a hiccup in the annual rate of growth of premiums for employer-sponsored health insurance coverage, according to figures from the Kaiser Family Foundation/Health Research & Educational Trust annual Employer Health Benefits surveys. Yet again, Obama deserves no better than an F for his law's record relative to what was promised.
–Promise #4: No Increase in the Deficit. On September 9, 2009, President Obama promised: "I will not sign a plan that adds one dime to our deficits."  Yet as I summarized recently, "now there can be no doubt: Obamacare will raise the deficit." Here's why you should believe me:..
In April 2012, Medicare public trustee Charles Blahous went even further in documenting that some of the conventional assumptions used in CBO's analysis contravene actual law; he concluded Obamacare would add at least $340 billion to the deficit between 2012 and 2021 but possibly as high as $530 billion. In February 2013, using a more realistic fiscal scenario than the one CBO was forced to use to score Obamacare originally, the Government Accountability Office has shown that ACA had put us on a path to add $6.2 trillion (2011 dollars) to the deficit over the next 75 years. But in October 2014, a new analysis from the Senate Budget Committee Republicans shows that Obamacare will increase the deficit by $131 billion over the next decade even using the CBO's own unrealistic scoring conventions…"
http://www.forbes.com/sites/theapothecary/2015/02/04/what-president-obama-thinks-obamacare-working-better-than-intended/
Obama: "It Was Maybe Plausible To Be Opposed To The Affordable Care Act Before It Was Implemented"
"On Tuesday, President Obama met with letter writers from across the country who wrote him to share how the Affordable Care Act improved their lives. Obama also commented on another vote by Republicans to repeal Obamacare, observing that "it was maybe plausible" to be oppose the ACA before it was implemented. "Why is it that this would be at the top of their agenda, making sure that folks who don't have health care aren't able to get it?" Obama asked. "It was maybe plausible to be opposed to the Affordable Care Act before it was implemented, but now it is being implemented and it is working," the president opined with senior adviser Valerie Jarrett by his side.
PRESIDENT OBAMA: So my understanding is the House of Representatives has scheduled yet another vote today to take health care away from the folks sitting around this table. I don't know whether it's the 55th or the 60th time that they are taking this vote. But I've asked this question before: Why is it that this would be at the top of their agenda, making sure that folks who don't have health care aren't able to get it?  It was maybe plausible to be opposed to the Affordable Care Act before it was implemented, but now it is being implemented and it is working. And people are being covered, just as anticipated. The premiums on average are less than $100 when you take into account the tax credit, so it is affordable for the people that it was designed to help. Health care inflation is at its lowest rate in 50 years. The overall tab for the Affordable Care Act is costing less than the original projections. In every respect, this is working not just as intended but better than intended. And so the notion that we would play politics with the lives of folks who are out there working hard every single day, trying to make ends meet, trying to look after their families, makes absolutely no sense. And that's a message that I want to send very directly, today."
http://www.realclearpolitics.com/video/2015/02/04/obama_it_was_maybe_plausible_to_be_opposed_to_the_affordable_care_act_before_it_was_implemented.html
Ex-ObamaCare adviser Gruber: Tax fat people by body weight (continuation of previous article)
"Jonathan Gruber, long credited as the architect of ObamaCare, once discussed the necessity of taxing fat people by body weight in order to fight obesity. "Ultimately, what may be needed to address the obesity problem are direct taxes on body weight," Gruber wrote in an essay for the National Institute for Health Care Management in April 2010, just months after helping design ObamaCare with the president in the Oval Office and during the period in which he was under contract as an Obama administration consultant. "While it is hard to conceive of this approach being a common public policy tool in the near term, such taxation may be happening indirectly through health insurance surcharges," he wrote. "Currently, employers may charge up to 20 percent higher health insurance premiums for employees who fail to meet certain health-related standards, such as attaining a healthy BMI." "The new health reform legislation increases this differential to 30 percent, with the possibility of rising to 50 percent. Results of programs that use differential premiums to impose direct financial penalties for obesity will bear watching in the future."
http://www.foxnews.com/politics/2015/02/03/former-obama-adviser-should-tax-fat-people-by-body-weight/
Is Healthcare Spending About To Accelerate?
http://www.forbes.com/sites/peterubel/2015/02/04/is-healthcare-spending-about-to-accelerate/
Dem staffers blast legal challenge to ObamaCare subsidies
"Former Democratic staffers deeply involved in the drafting of ObamaCare argued this week that the healthcare law provides tax credits for eligible enrollees in all states, not just the ones that run their own exchanges. In an op-ed, the four former aides criticized the legal challenge to subsidies on the federal exchanges that is now before the Supreme Court, writing that both the House and Senate healthcare bills provided subsidies to people in every state. "These two bills were merged to form the Affordable Care Act," wrote David Bowen, Topher Spiro, Yvette Fontenot and Jon Selib for Politico Magazine. "It would take an extraordinary leap of imagination to conclude that in the process of this merger, a fundamental feature — the availability of credits in all states — somehow changed." The piece comes as both supporters and opponents of the Affordable Care Act brace for a Supreme Court decision this summer in the King v. Burwell case.  Healthcare activists have been showering the justices with amicus briefs arguing that to rule against the subsidies would mean adopting a tortured reading of the healthcare statute.  Advocates also note that a ruling against the administration would fundamentally destabilize the healthcare law and cause as many as 9 million people to lose their insurance. The former Dem aides wrote Tuesday that limiting tax credits to people in certain states was "never raised and never part of any version of the legislation."  "Tellingly, the estimates of the nonpartisan Congressional Budget Office consistently reflected the availability of credits in all states," the group wrote.  Bowen and Spiro formerly worked for the Health, Education, Labor and Pensions Committee. Fontenot served as a staffer for the Finance Committee, and Selib was once chief of staff to former Finance Chairman Max Baucus. Supporters of the King challenge argue that a turn of phrase in the law — requiring subsidies be available to people enrolled in "an exchange established by the state" — signals lawmakers' true intention to use tax credits as a carrot to encourage states to set up their own marketplaces. To say the statute allows for subsidies on the federal exchange ignores this phrase and endorses a pattern of executive overreach on ObamaCare, they argue."
http://thehill.com/policy/healthcare/231730-dem-staffers-blast-legal-challenge-to-obamacare-subsidies
HHS secretary stays mum on Obamacare fallout plan
"President Obama's top health official refused to say Wednesday whether the administration has a backup plan to deal with a Supreme Court decision this term that could blow a hole in Obamacare by invalidating many of its customers' subsidies. Health and Human Services Secretary Sylvia Mathews Burwell said Congress intended to provide the tax credits to every eligible American when it passed the Affordable Care Act, and that justices will see it the same way when they consider whether the IRS unlawfully extended the tax credits to customers on the federal exchange. "We believe the letter of the law supports [our position]," she told the Senate Finance Committee at a hearing on Mr. Obama's fiscal 2016 budget. Committee Chairman Orrin Hatch said the administration should prepare for the worst. The Utah Republican is among Obamacare opponents who've backed a legal challenge known as King v. Burwell, which says the law explicitly restricted subsidies to exchanges "established by the state," meaning the exchanges set up by 16 states and the District. "The legislation itself, the Affordable Care Act, talks only about these exchanges being created in the states," Mr. Hatch said. "In my opinion, the regulations violate the constitution's separation of powers."
http://www.washingtontimes.com/news/2015/feb/4/sylvia-burwell-stays-mum-obamacare-fallout-plan/?utm_source=RSS_Feed&utm_medium=RSS
Burwell Stonewalls; Doesn't Address Risks For Obamacare Enrollees If Court Rules Against Her
http://www.forbes.com/sites/michaelcannon/2015/02/04/burwell-right-now-my-focus-is-on-taking-hostages-ill-inform-them-of-their-status-when-im-ready/
Burwell digs in against Republicans
http://thehill.com/policy/healthcare/overnights/231792-overnight-health-burwell-digs-in-against-republicans
John Cornyn Berates HHS Chief For Dodging Questions On Obamacare Subsidies Case [VIDEO]
"The Supreme Court will hear the top court threat to Obamacare in years next month, but the head of the Department of Health and Human Services still won't say whether the Obama administration is even making a back-up plan in the event it loses the case. Upon repeated questioning from the Senate Finance Committee about HHS' preparations for the possibility that the Supreme Court rules in King v. Burwell that Obamacare subsidies are restricted to state exchanges alone, HHS secretary Sylvia Burwell repeatedly dodged the question. "Right now, my focus is on completing and implementing the law, which we believe is the law," Burwell said at a Wednesday Senate Finance Committee hearing. "Right now, what we're focused on is the open enrollment."  Sen. John Cornyn pressed Burwell on Wednesday about whether HHS has made any moves to inform customers that they may lose their subsidies come June, when the Court issues its decisions, and questioned whether HHS has come up with a plan for how to proceed if the case doesn't go their way. Burwell repeated the mantra that the agency is working on open enrollment but refused to answer. "You're a highly intelligent, charming person, but you've refused to answer our questions, and that, to me, that doesn't strike me as trying to work with Congress but rather [as] contemptuous of Congress's oversight responsibilities," Cornyn charged… The administration is keeping mum on the problem for a reason, according to Cato Institute health policy director Michael Cannon, whose work first brought to light the plaintiffs' argument in King and other cases. "The effect is to prevent healthcare.gov enrollees from learning about the risks to their coverage," Cannon said of Burwell's showing at Wednesday's hearing. "They are deliberately deceiving consumers about those risks." Staying quiet on the potential for loss of subsidies can only help the administration's enrollment effort's today, regardless of the consequences for consumers later on. "This is deliberate…Tyrannis delenda est," Cannon concluded. For now, consumers will have to stay in the dark about what will happen if the Supreme Court decides Obamacare gives subsidies only to states. Cornyn tried to get an idea about Burwell's plans to keep the health care law alive in the event that the administration loses its case, but to little avail. After refusing to say whether she plans to ask Congress to pass a law extending Obamacare subsidies to federal exchanges, Burwell also dodged Cornyn's questioning on whether the secretary hopes to issue an "administrative fix" to get around a Court decision.  "What I have focused on is, right now, the current implementation of the law," Burwell said. "It seems to me that this administration continues to parade witnesses in front of committees like this one and to deny us a straightforward answer to straightforward questions, and that's just unacceptable," Cornyn concluded."
http://dailycaller.com/2015/02/04/john-cornyn-berates-hhs-chief-for-dodging-questions-on-obamacare-subsidies-case-video/
GOP senator: HHS chief's answers 'contemptuous'
"A top Republican senator accused the Health and Human Services secretary of being "contemptuous" of Congress on Wednesday by sidestepping questions about Obama administration preparations for a Supreme Court challenge to President Barack Obama's health care law. At a Senate Finance Committee hearing, GOP senators repeatedly asked HHS Secretary Sylvia M. Burwell about her plans should the court rule that federal subsidies for millions of Americans' health insurance are illegal. A decision in the case is expected by June."
http://www.washingtontimes.com/news/2015/feb/4/gop-senator-hhs-chiefs-answers-contemptuous/?utm_source=RSS_Feed&utm_medium=RSS
Supreme Court's new health law case cuts both ways
http://www.washingtontimes.com/news/2015/feb/4/supreme-courts-new-health-law-case-cuts-both-ways/?utm_source=RSS_Feed&utm_medium=RSS
Judge clarifies exemption from birth control mandate
"A judge in Florida has clarified the steps organizations must take to get exemptions to the birth control mandate required under the Affordable Care Act. The federal judge in Fort Myers on Tuesday granted an injunction to the Christian and Missionary Alliance Foundation, allowing them to stop paying for contraception in their plan. The order was the latest dealing with the birth control mandate since the U.S. Supreme Court ruled last year that some businesses can, because of their religious beliefs, choose not to comply with the health care law's requirement that contraception coverage be provided to workers. In those cases, insurers must pay for contraception."
http://www.washingtontimes.com/news/2015/feb/4/judge-clarifies-exemption-from-birth-control-manda/?utm_source=RSS_Feed&utm_medium=RSS
Is Obama Budget The Beginning Of The End For Nursing Home-Based Medicaid?
http://www.forbes.com/sites/howardgleckman/2015/02/04/is-obamas-budget-the-beginning-of-the-end-for-nursing-home-based-medicaid/
Tennessee Legislators Should Vote Against Medicaid Expansion Today
"Since the passage of Obamacare, governors and state legislators across the country have been in a heated debate over whether to put more people into Medicaid – as Obamacare pushes, but can not force them to do per a 2012 Supreme Court ruling. The debate over Medicaid expansion is the most pressing issue in Tennessee. There Gov. Bill Haslam (R) is calling on a legislature with large Republican majorities to expand Medicaid, putting more people into a program that Avik Roy, Manhattan Institute Senior Fellow and Forbes Editor, has referred to as "the developed world's worst health care system." When Obamacare was implemented, funding to hospitals for charity or uncompensated care was eliminated. This move was intended to provide an incentive for states to create their own Obamacare exchanges and expand the Medicaid population. It hasn't worked out as the White House and Jonathan Gruber planned…"
http://www.forbes.com/sites/patrickgleason/2015/02/04/insuretn/
Haslam health plan Insure Tennessee is dead
"Tennessee will not expand health benefits to hundreds of thousands of low-income residents, with state senators rebuking Gov. Bill Haslam's controversial health care proposal. The Senate Health and Welfare Committee voted against passing Haslam's Insure Tennessee. Only four of the 11 committee members voted in favor of the plan. The vote comes minutes after House Speaker Beth Harwell said she doesn't think there are enough votes in the House to pass the plan. "I don't think I have the support," Harwell told reporters as she walked away from the House chamber Wednesday. Harwell said she gauged member's interest Wednesday on Insure Tennessee, Haslam's plan to provide 280,000 low-income Tennesseans with federally funded health insurance. While declining to provide a vote count, she said she did tell Haslam where her caucus stands on the plan. The Haslam administration was unable to secure enough support to pass the plan in the General Assembly, despite working for weeks to win over lawmakers from both parties. The House clerk announced the House Insurance and Banking Committee will meet at 3:30 Wedneday afternoon, and the full House is set to reconvene at 4 p.m."
http://www.tennessean.com/story/news/politics/2015/02/04/lawmawkers-will-not-vote-on-insure-tennessee/22872227/
Tennessee won't expand Medicaid
http://thehill.com/policy/healthcare/231772-tennessee-wont-expand-medicaid
Tennessee rejects Medicaid expansion
http://www.washingtonexaminer.com/tennessee-rejects-medicaid-expansion/article/2559825
Podcast: Byron York on Obamacare and the race for 2016
"Washington Examiner chief political correspondent Byron York joins the show to talk about the GOP's options on Obamacare in the coming year and the healthcare law's impact on Hillary Clinton's potential presidential candidacy. York also analyzes whether Jeb Bush has locked up the Establishment Republican vote and how grassroots conservatives can try to counteract Bush."
http://www.washingtonexaminer.com/podcast-byron-york-on-obamacare-and-the-race-for-2016/article/2559776?custom_click=rss
BREAKING: Hackers breach health insurer Anthem
"Hackers infiltrated Anthem's information technology system and gained access to the personal information of about 80 million current and former members. It appears to be by far the largest cyberattack ever disclosed by a healthcare company. In what the company described as a "very sophisticated" attack, hackers gained access to the names, birthdays, medical IDs, Social Security numbers, addresses, e-mail addresses, employment information and income data of current and former members, including Anthem employees, according to a letter to customers by CEO Joseph Swedish. There is currently no evidence that credit card or medical information, such as claims, test results or diagnostic codes were "targeted or compromised," Swedish wrote. Anthem is cooperating with an FBI investigation into the attack, and has contacted Mandiant, a major cybersecurity firm, to determine the vulnerabilities in its systems. Swedish notes in the letter that, along with his employees, his own personal information was accessed in the breach. "I want to personally apologize to each of you for what has happened, as I know you expect us to protect your information," Swedish wrote. "We will continue to do everything in our power to make our systems and security processes better and more secure, and hope that we can earn back your trust and confidence in Anthem." Anthem intends to individually notify affected individuals and provide credit monitoring and identity protection services free of charge. It also created an FAQ website, , and a hotline for questions related to the incident."
http://www.modernhealthcare.com/article/20150204/NEWS/302049928?utm_source=modernhealthcare&utm_medium=email&utm_content=20150204-NEWS-302049928&utm_campaign=mh-alert
Hackers infiltrate insurer Anthem, access customer details
http://www.sacbee.com/news/business/article9323144.html
IMMIGRATION:
Republicans weigh how far to push Obama on DHS funding
"For weeks, House and Senate Republicans have rallied behind a Homeland Security spending bill that defunds President Obama's executive actions on immigration. But Senate Democrats blocked the measure on Tuesday, triggering what will likely be a tough debate within the Republican conferences about how far to challenge the president using the congressional power of the purse. "I'd like to go toe-to-toe with Obama," Sen. John Boozman, R-Ark. "It's a worthwhile fight, because what the president has done is blatantly unconstitutional." For Boozman and other conservatives in Congress, defunding Obama's executive actions on immigration is a "must have" in any new legislation to fund DHS. The debate over what to do next threatens to fracture the newly-minted GOP majority in Congress. In December, GOP leaders promised their conservative wing that they would withhold funding for Obama's executive actions in the DHS bill, and those conservative members are expecting to the leadership to uphold their pledge… Conservatives want the GOP leadership to send the defeated legislation back to the Senate floor for a vote in an effort to increase pressure on Democrats. "This is day one," Sen Jeff Sessions, R-Ala., one of the staunchest opponents to Obama's executive actions, said after the defeat of the DHS legislation. "What is needed now is a sustained, organized, unified Republican effort to rally the nation against an imperial edict erasing our immigration laws. Such an effort would ultimately succeed. The position of the Democrat Caucus is untenable, insupportable and unsustainable." While Republican leaders may be willing to try again with the bill, they are planning on ultimately drafting something more palatable to the Democrats, who voted in unison Tuesday to defeat the current version. A temporary spending bill keeping DHS operating will expire on Feb. 27, and the GOP leadership wants to steer clear of a politically dangerous funding showdown with Democrats over the agency, which operates airport screening and border enforcement, among other critical national security programs. "There are constant discussions on what the strategy is," Senate Armed Services Committee Chairman John McCain, R-Ariz., said Tuesday. "But, we can't shut down the DHS. Not with the threats the homeland is subjected to as a result of the rise of ISIS." Senate GOP leaders declined to reveal their strategy on Tuesday, although Senate Majority Leader Mitch McConnell left open the option of bringing the legislation back to the floor a second time. "We're fighting for Plan A," Senate Majority Whip John Cornyn said Tuesday prior to the vote. House GOP leaders, who have spent years refereeing divisions within their own conference on immigration and spending issues, appeared happy to leave the infighting up to their counterparts in the Senate. "The bill is there right now," House Majority Whip Steve Scalise told the Washington Examiner as he sprinted out a Capitol exit. "They can take it up today, tomorrow …"
http://www.washingtonexaminer.com/republicans-weigh-how-far-to-push-obama-on-dhs-funding/article/2559757?custom_click=rss
Democrats again block bill to derail immigration order
"Senate Democrats, for the second time in two days, blocked a Homeland Security funding bill Wednesday that would derail President Obama's executive order to protect about 4 million undocumented immigrants from deportation. Senators voted 53-47 to advance the bill, falling short once again of the 60 votes needed. If Congress cannot reach agreement on a bill by the end of the month, funding will expire for the Department of Homeland Security and the agency will face a partial shutdown. Senate Majority Leader Mitch McConnell, R-Ky., insisted that the Senate vote on the $40 billion spending bill a second time after another round of debate. Republicans say the president's immigration actions are an unconstitutional power grab while Democrats say that Republicans are trying to appease immigration hardliners at the expense of the nation's security. "Today's Democrat Party seems willing to go to any extreme to protect the kind of executive overreach President Obama once described as 'not how our democracy functions' — even to block Homeland Security funding to get its way," McConnell said before the vote. Democrats object to House-passed amendments that would cut off funding for Obama's executive order to protect the undocumented parents of U.S.citizens from being deported and allow them to work legally. Democrats also object to a provision to end Obama's 2012 program that offers protection from deportation and work permits to some undocumented immigrants brought to America as children."
http://www.usatoday.com/story/news/politics/2015/02/04/homeland-security-funding-immigration-executive-order/22867859/
Second defeat for GOP on Homeland, immigration bill
"Senate Republicans put Democrats on record for a second time Wednesday against legislation combining Homeland Security funding with rollbacks of President Barack Obama's immigration policies. But there was little evidence Congress was any closer to a solution to fund the department past Feb. 27 as that deadline approaches. The vote in the Senate was 53 to 47, similar to Tuesday's vote on a similar procedural measure, and well short of the 60 votes that would be needed to open debate on a House-passed Homeland Security measure. The bill would pay for the Homeland department through Sept. 30, the end of the current budget year, and undo Obama's executive actions limiting deportations for millions of people who are in the United States illegally. Another procedural vote was expected Thursday, with perhaps more to come. "Is that the definition of insanity, voting on the same bill over and over again?" Sen. John McCain, R-Ariz., quipped to reporters ahead of Wednesday's vote. Democrats said that no matter how many times Republicans held the vote, the outcome would be the same unless the contested language on immigration was removed. "This is pretty simple," said Sen. Claire McCaskill, D-Mo. "At a time when the world is united in trying to send a strong signal about confronting ISIS and defeating ISIS, I think putting veto bait in the funding for homeland security is a very bad idea." ISIS is one acronym for the militant Islamic State group that has taken over parts of Syria and Iraq." But if the point was to prove to House conservatives that their legislation would not fly in the Senate, where the Democratic minority holds more sway, the goal had not yet been met. "We have the strategy, it's to do what the American people sent us to do. That's our legislation," said Rep. Jim Jordan, R-Ohio, arguing the public was counting on Republicans to block an unconstitutional overreach by Obama. "I look at it as a chance for seven Democratic senators to find Jesus and do the right thing." From the White House, Obama countered the GOP by hosting an Oval Office meeting with a half-dozen young immigrants protected by his policies. The GOP legislation would subject Obama's visitors to eventual deportation…"
http://www.washingtontimes.com/news/2015/feb/4/path-to-compromise-unclear-as-lawmakers-debate-imm/?utm_source=RSS_Feed&utm_medium=RSS
Republicans try — and fail again– to advance DHS spending bill
"That's what Republicans did again on Wednesday as they tried — and failed — to advance a GOP-sponsored bill that funds the Department of Homeland Security through the end of the fiscal year. The spending bill includes language that would allow it to strip away a series of changes made by President Obama to the nation's immigration policy. But once again — as on Tuesday — Republicans fell short of the 60 votes needed to clear a procedural hurdle and move to final passage. Senators voted 53 to 47 to move ahead. Sen. Dean Heller (R-Nev.), who represents a state with a fast-growing immigrant Hispanic population, voted with all members of the Senate Democratic caucus against the legislation. Senate Majority Leader Mitch McConnell (R-Ky.) voted "yes" on Wednesday after voting "no" on Tuesday. But under Senate rules, he can still bring up the bill again for a vote. Obama has threatened to veto the House-passed spending bill and has intensified pressure on Congress to approve a funding bill for the department that does not attempt to roll back the president's immigration measures. "There is no logic to that position – particularly for Republicans who claim that they are interested in strong border security," Obama said Wednesday. "Why would we cut off your nose to spite your face by defunding the very operations that are involved in making sure that we have strong border security? Particularly at a time when we've got real concerns about countering terrorism?" How Republicans will find the Democratic support needed to advance a homeland security funding bill remains unclear. Funding for DHS expires on Feb. 27. The vote came on the same day that Obama met with a group of young undocumented immigrants as the White House escalates its fight with Republicans over immigration reform and DHS funding. "The House of Representatives recently passed a bill that would have these six young people deported.  I think that's wrong," Obama said, again stressing that he would like to see Congress pass a comprehensive immigration reform bill that he would sign."
http://www.washingtonpost.com/blogs/post-politics/wp/2015/02/04/republicans-try-and-fail-again-to-advance-dhs-spending-bill/
Democrats filibuster DHS bill again
Senate Republicans plan to force Democrats to block the bill multiple times.
"Senate Democrats again blocked Republicans' attempt Wednesday to bring up a funding bill for the Department of Homeland Security — filibustering the legislation over provisions that would unravel President Barack Obama's executive actions on immigration. The vote was 53-47. The Senate had reached the same outcome on a procedural vote on the same bill Tuesday, and the situation is expected to play out again this week — quite apropos in the days after Groundhog Day. Senate Republicans plan to force the minority to block the bill multiple times, and they slammed Democrats for refusing to let the chamber even take up the DHS funding measure so changes more to their liking could be considered. "They prevented the legislation from even being debated," Majority Leader Mitch McConnell (R-Ky.) said earlier Wednesday of the Democrats. "Today's Democrat Party seems willing to go to any extreme to protect the kind of executive overreach President Obama once described as 'not how our democracy functions' – even to block Homeland Security funding to get its way." But Democrats say they won't take up anything short of a clean funding bill free of immigration riders attacking Obama's executive actions, insisting that a debate over immigration should not be tied to must-pass funding for DHS."
http://www.politico.com/story/2015/02/democrats-filibuster-dhs-bill-again-114909.html
Bill funding DHS, blocking immigration actions fails again in Senate
http://www.foxnews.com/politics/2015/02/04/bill-funding-dhs-blocking-immigration-actions-fails-again-in-senate/
Senate Democrats Again Block Homeland Security Funding Tied to Immigration
"For the second consecutive day, Senate Democrats blocked their Republican colleagues from bringing a bill to the floor to fund the Department of Homeland Security, which has become a proxy for a broader policy disagreement over President Obama's executive actions on immigration. The department is set to run out of money on Feb. 27, but Democrats object to amendments in the funding bill, sent from the House, that would undo the president's actions that provide legal protections to as many as five million immigrants, including children, who are in the country illegally…"
http://www.nytimes.com/2015/02/05/us/politics/senate-democrats-again-block-homeland-security-funding-tied-to-immigation.html
Obama: Democrats can sustain veto in immigration battle
"President Obama said Wednesday that Democrats have enough votes in Congress to sustain his planned veto of Republican efforts to block his deportation amnesty program, and he accused the GOP of ignoring terrorism in a fight over homeland security funding. Meeting with young illegal immigrants known as Dreamers in the Oval Office, Mr. Obama told reporters, "I want to be as clear as possible — I will veto any legislation that got to my desk that took away the chance of these young people who grew up here, and who are prepared to contribute to this country, that would prevent them from doing so. "I'm confident I can uphold that veto," the president said. Mr. Obama hosted a half-dozen Dreamers — illegal immigrants here under his temporary deportation amnesty — as he tries to fight back against Republicans' efforts to cancel his immigration policies. Senate Democrats filibustered the Homeland Security spending bill Tuesday, leaving the department in danger of a partial shutdown this month as Congress fights over Mr. Obama's deportation amnesty. The president accused the GOP of putting border security at risk with their strategy. "There's no logic to that position, particularly for Republicans who claim they are interested in strong border security," Mr. Obama said. "Why would you cut off your nose to spite your face by defunding the very operations that are involved in making sure that we've got strong border security? Particularly at a time when we've got real concerns about countering terrorism. My strong suggestion would be that Congress go ahead and fund the Department of Homeland Security."
http://www.washingtontimes.com/news/2015/feb/4/obama-dems-can-sustain-veto-immigration-battle/?utm_source=RSS_Feed&utm_medium=RSS
The New Democratic Obstructionists
After years of complaining about Republican filibusters, Harry Reid's troops took their first turn as the blocking party in the Senate.
"Who are the obstructionists now? For nearly five years, Democrats in Congress denounced the GOP as "the party of no" for routinely using the Senate's filibuster rule to block legislation and presidential nominations from passing with a simple majority vote. On Tuesday, it was the Democrats' turn to stand in the way. All 46 senators in the new minority joined together to oppose a $40 billion House Republican spending bill for the Department of Homeland Security that sought to reverse President Obama's unilateral move to protect millions of undocumented immigrants from deportation. The measure received 51 votes, but that was well short of the 60 it needed to be eligible for debate in the Senate. Republicans have vowed to try again, but it's clear they will have to come up with another way to fund the department before a February 27th deadline. It was an interesting tactical move for Democrats. They could have allowed the bill to pass, since it would have faced a certain veto from President Obama. Harry Reid, the majority-leader-turned-minority-leader, has said he doesn't want to mimic the obstructionism of Republicans that so frustrated him when he ran the Senate. Standing down on the homeland security bill would have been one way of showing that, but Democrats also knew that allowing Republicans to spend a week or two to debate and pass it could waste precious time before the department's funding expires. And keeping the bill mired in the Senate's procedural muck makes life more difficult for Mitch McConnell, the new majority leader, who would relish the chance to blame an Obama veto for the bill's failure rather than arcane voting rules. this way, the burden for finding a workable solution still resides with Republicans…"
http://www.theatlantic.com/politics/archive/2015/02/Senate-Democrats-Block-Vote-on-Homeland-Security-Bill-obama-immigration/385141/
Obama: I'll veto bill that reverses immigration actions
"President Obama vowed Wednesday to veto any Republican bill that tries to reverse his new immigration policies, and added that "I am confident that I can uphold that veto." Obama made the declaration after meeting with six young people he said would be deported if some congressional Republicans have their way. The president also attacked Republicans over another strategy designed to pressure him into changing his executive actions on immigration, a threat to cut off the Department of Homeland Security budget at the end of the month. "There's no logic to that position," Obama said, noting that Homeland Security is responsible for patrolling the nation's borders. "Why would you cut off your nose to spite your face?" The six young people who spoke with the president are able to stay in the United States because they were brought into the country by their parents. Known as "Dreamers," this group falls under an Obama executive action known as Deferred Action for Childhood Arrivals (DACA). Obama said his actions are enabling these and other young people to be successful in the United States. He said his guests "represent the very best that this country has to offer." Other immigration actions are at the heart of a major budget dispute between the White House and Republicans. The current spending plan funds the Department of Homeland Security only through the end of the month, as Republicans try to pressure Obama into changing actions that would defer deportations for millions of migrants, including the parents of Dreamers. Congressional Republicans have questioned the legality of Obama's actions, saying they amount to amnesty to people who are violating the law. House Speaker John Boehner, R-Ohio, said GOP lawmakers don't to shut down Homeland Security: "What we want to do is we want to block the president's executive actions that were beyond the law and beyond his ability to make."
http://www.usatoday.com/story/news/nation/2015/02/04/obama-boehner-immigration-dreamers-homeland-security-department/22854865/
Obama, Democrats on Defensive After Amnesty Vote
"President Barack Obama will meet with several telegenic illegal immigrants Wednesday, partly to shore up Democratic senators, who all voted Tuesday to block debate on a popular anti-amnesty bill. GOP Senate Minority Leader Mitch McConnell and other GOP leaders, in a break from past practice, said after the vote that they'll try to restart debate as soon as this week. That aggressive response will force Democrats to repeatedly block the bill that would defund Obama's amnesty plan, which he announced in November. That's a problem for Democrats in GOP-leaning states, mostly because polling since late 2012 has shown a deep shift away from Obama's pro-immigration policies. The public now opposes Obama's immigration policies by roughly two-to-one. Even greater margins of voters oppose companies hiring migrants in place of Americans, creating a major political opportunity for GOP candidates in 2016. Democrats have tried to counter the polls by portraying the illegals as young, attractive strivers, even though the vast majority of the 12 million are unskilled workers, and many speak little English. According to the White House, Obama will "meet with a group of DREAMers who have received Deferred Action for Childhood Arrivals," via Obama's June 2012 amnesty.  "The meeting is an opportunity for the President to hear directly from young immigrants whose lives have been positively affected as a result of receiving deferred action," said the statement. Obama's 2012 DACA amnesty has given work permits to at least 650,000 younger illegals, dubbed "DREAMers," despite the record low percentage of Americans who are working. In November, Obama said he would extend the amnesty to give work permits to another 4 million illegal immigrants, even though his deputies have also given out 5.46 million work permits to migrants since 2009. The group of illegals who will meet Obama are leaders of the "United We Dream" activist group that is backed by progressives and unions. They include a Peruvian, Maria Praeli, who was brought to the United Stat at age 5 by her parents. Obama will also meet with Yannick Diouf, the son of a diplomat from Senegal, and Rishi Singh, "a low-income, Trinidadian immigrant," according to a press statement from United We Dream. All three have either graduated from or enrolled in U.S. universities. GOP leaders are promising more Senate votes that would highlight the Democrats' unpopular defense of Obama's amnesty… This round of the post-2012 amnesty fight began in November when Obama announced a new amnesty that would had out 5 million work permits and largely end repatriation of the 12 million illegal immigrants. In January, GOP voters forced the GOP leaders to pass an anti-amnesty measure through the House. The anti-amnesty measure funds the Department of Homeland Security until October, but bars any spending to implement Obama's 2012 or 2014 amnesties. Unless Congress passes a new funding bill, DHS won't be able to cut paychecks after Feb. 27. However, law enforcement employees will remain on duty at the borders, seaports and airports. Prior to the vote, Democrats ratcheted up the rhetoric to keep their senators in line, steer media coverage and also to intimidate GOP senators. The American people should not have "to pay a ransom to make sure the Homeland Security Department is fully funded," New York Democratic Sen. Chuck Schumer told a small group of reporters at a D.C. press conference prior to the vote. Currently, only 44 percent of Americans adults work full-time, according to Gallup. Sixteen percent are underemployed and 7 percent are unemployed. That's only slightly better than in 2010, according to Gallup. Since 2009, up to 13 million foreigners have joined the U.S. workforce, helping to force down wages, boost profits and displacing millions of working-age Americans throughout the United States. In November 2014, one in every five U.S. jobs was held by a foreign-born worker, up from one-in-six jobs in January 2010, according to federal data highlighted by the Center for Immigration Studies. Only 7 percent of Americans want a higher rate of immigration, according to a new Gallup poll."
http://dailycaller.com/2015/02/04/obama-democrats-on-defensive-after-amnesty-vote/
Homeland Security Threatens Consequences If Funding Bill Isn't Passed
"Department of Homeland Security Secretary Jeh Johnson released a statement Tuesday night saying that any "politically charged amendments" in the DHS funding bill "that attempt to defund our executive actions on immigration reform" would result in consequences. Johnson warns that if DHS were to be funded by a short-term funding bill known as a "continuing resolution," the department would not be able to fund "new non-disaster grants to state, local and tribal governments, law enforcement, emergency response officials and fire departments." Secretary Johnson said that some state, local and tribal government activities, including counter-terrorism equipment and gear in major metropolitan cities, would be cut the department runs on a short-term funding bill. During his visit to Capitol Hill Tuesday he told reporters, "We're in trying times right now, and we need a clean appropriations bill for Homeland Security." "I'm here to talk to any senators on both sides of the aisle who are willing to listen to me and engage in a discussion about getting what we need for the budget for Homeland Security for this nation," he continued. According to Sheriff Justin Smith of Larimer County, Colorado, his office received a letter about the funding bill from Sec. Johnson Smith that he considered to be a "veiled threat." Smith says that the letter was "addressed to all police chiefs and sheriffs around the country." Smith wrote on his Facebook page, "His letter made it clear that if Congress didn't send President Obama the DHS funding bill that he wanted (rubberstamping the president's executive amnesty), local and state public safety agencies would not receive federal grants they were counting on because the president would veto the DHS funding bill." "Let me get this straight – the president believes he has the authority to nullify federal laws that don't serve his personal agenda, but if Congress dares to exercise it's responsibility of controlling the purse strings, he will willingly hold public safety grants hostage just to get his way?" "Mr. President, you don't have to love the Congress we elected, but you do have to respect their role as established under the Constitution -and Mr. Johnson, please show some integrity and stop with the threats. Sheriffs don't take kindly to them." Senate Democrats, now in the minority, filibustered the Department of Homeland Security funding bill with all 46 of their members, reiterating the administration's position that they will not accept anything less than a bill with no limits on President Obama's executive amnesty. "We all know this is going to end with a bill funding Homeland Security that goes to the president. They'll wind up passing a clean bill," said Senate Minority Leader Harry Reid, Nevada Democrat. "Why do we wait? Why do we agonize?" Department of Homeland Security Secretary Jeh Johnson released a statement Tuesday night saying that any "politically charged amendments" in the DHS bill "that attempt to defund our executive actions on immigration reform" would result in consequences…"
http://dailycaller.com/2015/02/04/democrats-use-filibuster-to-stop-homeland-security-funding-bill/
Republican floats compromise on immigration
"Sen. Susan Collins has proposed compromise legislation she hopes could serve as the basis for a deal between congressional Republicans and the White House on President Obama's executive actions on immigration. The Maine centrist Republican filed an amendment Wednesday that would allow Obama's 2012 executive action to stand. That executive action set up the Deferred Action for Childhood Arrivals (DACA) program, which offers safe harbor to hundreds of thousands of illegal immigrants who came to the country as children and have maintained a clean record. The Collins proposal would repeal Obama's executive action from November that would grant de facto legal status to the immediate family of U.S. citizens and permanent residents, which would affect up to 5 million immigrants. The White House has drawn a red line on both executive actions, warning that Obama will veto any legislation sent to his desk that seeks to overturn them. But there is certainly more support in Congress for overturning the 2014 executive actions than the 2012 actions. Twenty-six House Republicans voted against an amendment attacking the 2012 executive action on DACA. "I just think it's not right to send them back to their home countries when many of them haven't known [any] other home than America and they didn't make the decision to come here," Collins said in explaining why she would support keeping that executive action in place. "Their parents brought them here. To me that is the sweet spot to getting this bill passed." The fight over the executive actions is taking place on legislation to fund the Department of Homeland Security. Funding is set to lapse on Feb. 27. "I'm looking for a compromise that can bring an end to this impasse," Collins told reporters in the Capitol. On Tuesday, Senate Democrats blocked a House-passed appropriations measure funding the agency and reversing Obama's executive orders. She said the goal is to "send a strong response to the president to counter his gross overreach of his executive authority through his issuance of the Nov. 2014 executive order." Collins and Sen. Ted Cruz (R-Texas) argued at the Senate Republican lunch Tuesday that Republicans should focus only on repealing the 2014 executive order and let the 2012 DACA program stand, The National Review reported. Cruz, however, has not signed on to Collins's amendment yet. She said she hoped to find Democratic co-sponsors but has yet to speak to any potential supporters across the aisle. "I filed my amendment to show that I'm committed to bringing up an alternative to the bill. My hope is that the Democrats will look at that and perhaps some of them, a few of them, will reach a different conclusion," she said of the Democratic filibuster blocking debate."
http://thehill.com/homenews/senate/231737-centrist-floats-immigration-compromise
Obama Showcases Educated Illegals As GOP Hits Amnesty
"President Barack Obama tried to save his November 2014 amnesty by showcasing several attractive, college-educated young illegals at a White House event Wednesday. But the available data suggests the six illegals who met with Obama in the White House are unusually well-educated, and that at least 80 percent are so low-skilled that they will get more in benefits from U.S. taxpayers than they will pay in taxes if they are amnestied. "I've just had a chance to meet with these six wonderful young people who represent the very best that this country has to offer," Obama told reporters, one day after all 46 Senate Democrats united to block blocked a budget debate over his November amnesty. GOP leaders are pushing to defund the unpopular amnesty, partly because of pressure from polls and the GOP base. "I would call on members of Congress to think about all the talent that is already in this country, that is already working in many cases, is already making contributions," said Obama, whose November amnesty would provide work permits to another five million illegals. However, only about 10 percent of the younger illegals, dubbed "dreamers" by their advocates, hold four-year college degrees. The young illegals were children when they were brought into the United States by their foreign parents. Since then, they've received a taxpayer-funded education in U.S. schools. In June 2012, Obama used a Rose Garden speech to announce he would grant work permits to the younger illegals. The 10 percent estimate is based on a study by the D.C.-based Migration Policy Institute, which favors large-scale immigration. Roughly 920,000 of the 1.76 million young illegals are old enough to be immediately eligible for the June 2012 "dreamer" amnesty, properly known as the Deferred Action for Childhood Arrival program, according to the institute's August 2012 study. But only 80,000 of the 920,000 eligible young illegals hold four-year college degrees, said the study, which is titled "Relief from Deportation: Demographic Profile of the DREAMers Potentially Eligible under the Deferred Action Policy." The number of college graduates is critical because most college graduate pay more in taxes than they receive in benefits, such as schooling, health care and retirement funds. In contrast, families and households that don't have college degrees tend to receive more in taxpayer aid than they pay in taxes, according to the Heritage Foundation's expert on immigration, Robert Rector. Roughly 40 percent of the illegals, or 350,000, of the young illegals didn't graduate from high school, said the report by the Migration Policy Institute. Roughly 35 percent of the illegals, or 350,000 people, only have a high-school certification, the report said. Roughly 140,000 of the younger illegals were enrolled in a two-year or a four-year college, the report said. The report did not estimate how many of the enrolled students would graduate. The report also said that another 750,000 young illegals were aged less than 18, but did not estimate how many would graduate from two-year or four-year colleges. The 12 million illegals now resident in the country tend to be lower-skilled and poor, according to a May 2013 analysis by Rector. Overall, an amnesty for the 12 million would cost $6.3 trillion over the next 50 years, he estimated. Obama is still trying to win passage of a major immigration rewrite, despite public opposition and the defeat of five pro-amnesty Democratic Senators in the 2014 election. Only seven percent of Americans want a higher rate of immigration, according to a new Gallup poll…"
http://dailycaller.com/2015/02/04/obama-showcases-educated-illegals-as-gop-hits-amnesty/
Obama to meet with 'Dreamers' as White House ramps up Homeland Security fight with GOP
"President Obama is set to meet with a group of young undocumented immigrants on Wednesday as the White House escalates its fight with Republicans over immigration reform and funding for the Department of Homeland Security. The House GOP has passed legislation that would extend funding for DHS beyond the end of February, when it is set to expire, through the fiscal year. But the measure stipulates that the administration cannot use any of the money for Obama's executive actions to protect up to five million illegal immigrants from deportation. The White House has threatened to veto the measure, and it failed to overcome a Democratic filibuster in the Senate on Tuesday. Meantime, the Obama administration has ramped up calls on Congress to approve a clean funding bill for the department that does not attempt to roll back the president's immigration measures. The five immigrants, known as "dreamers,"  who will meet with the president in the Oval Office have received protections from deportation under a program Obama implemented in 2012. Among them are two from the Washington area: Jean Yannick Diouf of Rockville and Bati-amgalan Tsoftsaikhan of Arlington. In all, more than 600,000 younger immigrants have benefited from the Deferred Action for Childhood Arrivals program…"
http://www.washingtonpost.com/blogs/post-politics/wp/2015/02/04/obama-to-meet-with-dreamers-as-white-house-ramps-up-homeland-security-fight-with-gop/
President meets with Las Vegas woman to talk immigration
"President Barack Obama is meeting with a Las Vegas woman and other DREAMers in the White House to talk about how the president's program to defer deporting the children of immigrants who entered the country illegally has affected their lives. The group DREAM Big Vegas announced that Blanca Gamez, whose family brought her to the United States as an infant, would be meeting with the president Wednesday to talk about the effect of Deferred Action for Childhood Arrivals. Gamez has a younger sister who was born in the United States, making their mother eligible for the president's latest action that would allow temporary residency for parents. Gamez is a co-founder of DREAM Big Vegas and is pursuing law school after earning two degrees at the University of Nevada, Las Vegas."
http://www.washingtontimes.com/news/2015/feb/4/president-meets-with-las-vegas-woman-to-talk-immig/?utm_source=RSS_Feed&utm_medium=RSS
Obama uses Dreamers to hit Republicans on immigration
"President Obama hosted so-called Dreamers at the White House on Wednesday, vowing to keep new protections for the young illegal immigrants in place and veto any attempts by Republicans to roll back his executive action deferring millions of deportations. "I want to be as clear as possible: I will veto any legislation that got to my desk that took away the chance of these young people who grew up here and who are prepared to contribute to this country that would prevent them from doing so," Obama said from the Oval Office, surrounded by a handful of Dream Act-eligible immigrants. "And I am confident that I can uphold that veto." Obama has devoted much of his time this week to lambasting GOP efforts to use funding for the Department of Homeland Security as a bargaining chip for concessions from the White House on immigration. But rather than negotiate with Republicans on DHS funding, set to expire late February, Obama is vowing to veto any legislation challenging his executive action… Obama's event with the young undocumented immigrants represented the latest component of the White House strategy to paint Republicans as out of touch on immigration. Throughout the week, Obama has argued that Republicans are making the country less safe by essentially putting DHS funding in jeopardy. Now, he is accusing Republicans of lacking compassion for illegal immigrants who were brought to the United States at a young age. "I don't think there's anybody in America who's had a chance to talk to these six young people who or the young Dreamers all across the country who wouldn't find it in their heart to say these kids are Americans just like us and they belong here and we want to do right by them," he said. And Obama also sought to assure so-called Dreamers that a future president would not undo his executive action, even though it lacks the permanence of law. "And to all the Dreamers who are out there and all those who qualify for my executive action moving forward," Obama said, "I want you to know that I am confident in my ability to implement this program over the next two years, and I'm confident that the next president and the next Congress and the American people will ultimately recognize why this is the right thing to do."
http://www.washingtonexaminer.com/obama-uses-dreamers-to-hit-republicans-on-immigration/article/2559798?custom_click=rss
Obama: Immigrant critics don't consider 'human consequences'
"President Barack Obama is accusing opponents of his immigration action of failing to think about the "human consequences." The president spoke during an Oval Office meeting Wednesday with six young immigrants who would be subject to eventual deportation under a bill passed by the House. The legislation would overturn Obama's executive actions limiting deportations for millions here illegally and giving them the ability to work. Obama repeated his threat to veto the legislation and says he is confident he could uphold a veto over any attempts to override it. Obama says the debate has become an "abstraction" and the so-called "Dreamers" he met with "represent the best that this country has to offer." He says the House bill would see them deported, and he thinks that's wrong."
http://www.washingtontimes.com/news/2015/feb/4/obama-immigrant-critics-dont-consider-human-conseq/?utm_source=RSS_Feed&utm_medium=RSS
From Oval Office: Obama Urges Illegals to 'Sign Up' For Amnesty
http://cnsnews.com/video/cnsnews/oval-office-obama-urges-illegals-sign-amnesty
Obama After Meeting With DREAMers: "These Kids Are Americans Just Like Us"
"President Obama gave brief remarks after meeting with six "DREAMers" seeking a change in U.S. immigration policy. Obama said "these kids are Americans just like us and they belong here and we want to do right by them."
PRESIDENT OBAMA: I don't think there's anybody in America who's had a chance to talk to these six young people who or the young DREAMers all across the country who wouldn't find it in their heart to say these kids are Americans just like us and they belong here and we want to do right by them. And so often in this immigration debate it's an abstraction and we don't really think about the human consequences of our positions. And part of the reason that I wanted to hear from these young people today, and part of the reason why I've heard from young DREAMers in the past is because it's a constant reminder to me of why this is important."
http://www.realclearpolitics.com/video/2015/02/04/obama_after_meeting_with_dreamers_these_kids_are_americans_just_like_us.html
OBAMA: ILLEGAL IMMIGRANTS 'ARE AMERICANS JUST LIKE US'
http://www.breitbart.com/video/2015/02/04/obama-illegal-immigrants-are-americans-just-like-us/
PRESIDENT OBAMA: DREAM'ERS 'BELONG HERE'
http://www.breitbart.com/big-government/2015/02/04/president-obama-dreamers-belong-here/
No One Seems to Have Any Idea How Many Illegal Immigrants Will Be Helped by Obama's Plan
"A panel of witnesses on Wednesday provided the Senate with wildly different estimates of exactly how many illegal immigrants will benefit from President Barack Obama's executive action on immigration. The Senate Homeland Security & Governmental Affairs met to discuss the implications of Obama's action, which has been described as a plan that would protect up to 5 million illegal immigrants and let them work. But witnesses called by the committee all said that number seemed inflated, and had different ideas of what the right number will be. Obama's plan consists of an expansion of the Deferred Action for Childhood Arrivals program, or DACA, to defer the deportation of any child who arrived in the U.S. under the age of 16, as long as that arrival was prior to 2010. Obama also created a Deferred Action for Parental Accountability program, or DAPA, which will let parents of citizens and lawful residents stay. Stephen Goss, chief actuary at the Social Security Administration, told the committee he believes the DACA expansion will authorize 234,000 people by the end of 2024, and said about 1.4 million people would be protected under DAPA. "We estimate that about 40 percent of the roughly 3.4 million potentially eligible parents will apply and become authorized for DAPA status at some point," he said. That total of 1.6 million is far below the 5 million people normally cited, and the 4.4 million that has been cited by the Department of Homeland Security. Luke Bellocchi, a lawyer with Wasserman, Mancini & Chang who used to work at DHS, gave different numbers. He said that while the administration estimates about 5 million people, "I have been given estimates from DHS officials that the expected number may be closer to 2-3 million applicants." That could imply even lower numbers if not all of those applicants are accepted. Bo Cooper, a partner at Fragomen, Del Rey, Bernsen & Loewy who worked at DHS from 1999 to 2003, told the committee that "estimates vary," but said "a reasonable estimate is roughly 3.5 to 4 million." Regardless of what the final numbers might be, one witness said Obama's plan will seriously harm border security, since it is the latest policy change that gives immigrants an incentive to try to enter the U.S. illegally and hope for protection once inside the country. "[T]here is a perception among illegal aliens that if you can get over the border and can hide in the shadows long enough, eventually there will be a pathway to legal status," said Shawn Moran, vice president of the National Border Patrol Council that represents more than 16,000 border officers. "This pathway may be by virtue of the duration you have been here or through your children," he said. "We need only look to the debacle last summer with unaccompanied minors to see how prevalent this perception is among potential illegal aliens." The Senate spent Wednesday morning debating legislation to fully fund DHS, but to defund Obama's immigration action. Republicans tried to pass this bill Tuesday, but failed when no Democrat supported it."
http://www.theblaze.com/stories/2015/02/04/no-one-seems-to-have-any-idea-how-many-illegal-immigrants-will-be-helped-by-obamas-plan/
Obama's immigration actions could overwhelm agency, witness tells Senate
A former official at U.S. Citizenship and Immigration Services says it's "hard to imagine" the agency could handle the surge in applications.
"The agency charged with implementing the heart of President Barack Obama's new immigration policies could face major logistical challenges dealing with millions of new applications for deferred deportations and work permits, a former administration official testified Wednesday. Luke Bellocchi, the former deputy ombudsman who oversaw U.S. Citizenship and Immigration Services, told the Senate Homeland Security and Governmental Affairs Committee that it's "hard to imagine" the agency could handle the surge in new applications created by Obama's executive actions. Bellocchi, who described a processing system based primarily on paper applications and postal mail, said the agency will probably have to divert resources from other immigration applications to process Obama's actions – despite USCIS's plans to hire 1,000 employees to handle the workload. "This is the problem with trying to push through so many applications all at once without having proper resources," Bellocchi told the committee, which convened a hearing examining the implications of Obama's unilateral moves… In a statement later Wednesday, USCIS said it has taken key steps to ensure it was ready to handle the new rush of applications expected later this year because of Obama's executive actions. "In preparing for the workloads associated with the executive actions, USCIS has developed production and staffing models that allow agency leadership to assess the potential impacts on service delivery for existing workloads as well as the new workloads — all while maintaining the integrity and security of the immigration process," the agency said in a statement. Congressional Republicans are demanding that no funds be used to carry out the actions Obama announced in 2014 – the first stages of which will begin taking applications Feb. 18. GOP lawmakers also want to gut a 2012 Obama administration program for young immigrants who came illegally as children, which effectively could leave more than 600,000 of the so-called Dreamers open to being deported. The Republican-led House passed a DHS funding bill with those provisions, but Senate Democrats blocked consideration of that measure on Tuesday and again on Wednesday, insisting that disputes over Obama's actions be kept out of the funding debate. Senate Majority Leader Mitch McConnell (R-Ky.) is expected to bring up that same bill again multiple times this week — and Democrats are expected to continue to filibuster."
http://www.politico.com/story/2015/02/obama-immigration-action-dhs-114904.html
IRS COMMISSIONER CONFIRMS AMNESTIED ILLEGALS CAN CLAIM TAX BENEFITS FOR ILLEGAL WORK
http://www.breitbart.com/big-government/2015/02/04/irs-commissioner-confirms-amnestied-illegals-can-claim-tax-benefits-for-illegal-work/
Obama's new immigration policies could let non-citizens vote, Ohio Secretary of State fears
"Ohio Secretary of State Jon Husted fears the immigration changes that President Barack Obama announced last year will make it easier for non-citizens to vote illegally in U.S. elections. In a Jan. 27 letter to Obama and Senior White House Advisor Valerie Jarrett, Husted says Obama's executive actions would provide millions of non-citizens with valid Social Security numbers and driver's licenses – credentials that can be used for voter registration. "By enabling millions of non-citizens to access valid forms of the types of identification required to register to vote, the recent executive actions have increased the risk that non-citizens may illegally register to vote and vote in our elections," his letter said. Husted said non-citizen voting isn't a major problem in Ohio, but it does happen. In a state where 70 elections over the past two years have been tied or decided by one vote "you have to pay attention to make sure every detail in these close elections is accounted for," he said. After the 2012 election, Husted's office cross-referenced voting data with Ohio Bureau of Motor Vehicles records to discover that 291 non-citizens were registered to vote in Ohio and that 17 actually cast ballots in the election. He said non-citizens are sometimes mistakenly registered to vote when they get driver's licenses through "motor voter" programs, or in voter registration drives in which third-party registrars don't verify citizenship status. Husted said the 17 who cast ballots were referred for further investigation and potential prosecution, and the rest were sent letters to cancel their Ohio voter registrations. His letter urges the White House to give state election officials "real-time access to accurate, searchable, electronic databases of non-citizens who have valid Social Security numbers in order to distinguish between citizens and lawfully present non-citizens." "If you follow through with implementation of the executive actions, I ask that your administration work with us to minimize the impact on the integrity of our elections and to ensure only eligible voters participate in state and federal elections," his letter concludes."
http://www.cleveland.com/open/index.ssf/2015/02/obamas_new_immigration_policie.html
GOP Congressman on Why He Thinks Illegal Immigrants Might be to Blame for Measles Outbreak
"A Republican congressman said Tuesday that individuals who have come to the U.S. illegally may be responsible for the recent measles outbreak, contending they don't undergo the stringent health screening others do when they enter the country. Rep. Mo Brooks (R-Ala.) made the claim during an interview with radio host Matt Murphy. "I don't think there is any health care professional who has examined the facts who could honestly say that Americans have not died because the disease is brought into America by illegal aliens who are not properly health care screened as lawful immigrants are," Brooks said. "It might be the Enterovirus that has a heavy presence in Central and South America that has caused deaths of American children over the past six to nine months. It might be this measles outbreak, um, there are any number of things," he added. The congressman continued saying he did empathize with those stricken with the disease. "You gotta have sympathy for the illegal alien child that is burdened with this disease, but you also have to do what you can to protect American kids from the suffering and sometimes death associated with this disease," the congressman, an immigration hardliner, continued."
http://www.theblaze.com/stories/2015/02/04/gop-congressman-on-why-he-thinks-illegal-aliens-might-be-to-blame-for-measles-outbreak/
Business Leaders Take On Employment Verification
"Business leaders testified in Washington D.C. on Wednesday to discuss whether employers should legally be forced to use the federal employment verification system known as E-Verify. By comparing employee information to federal data, E-Verify seeks to prevent employers from hiring illegal immigrants. Now lawmakers and business leaders have gathered to discuss whether the House should pass the Legal Workforce Act which would require all employers to use the system. The Legal Workforce Act isn't the first time lawmakers have tried to make E-Verify mandatory for all businesses. Since the system was established in 1997 as the Basic Pilot Program, it has been expanded on the state and federal level on numerous occasions. Some states have passed legislation making it mandatory for certain businesses while other states require all employers to use it. Randel Johnson, the senior vice president of labor, immigration and employee benefits at the U.S. Chamber of Commerce, notes that though his organization has opposed prior expansions of E-Verify, recent improvements have made them reconsider their position. "During the period 2006 to 2009 we testified five times and on each occasion, the Chamber, while supporting broad reforms to our legal immigration system, expressed opposition to the mandatory expansion of E-Verify without extensive improvements to the workability and reliability of what we saw as a burdensome system," Johnson detailed in his statement before the House Judiciary Committee. "However, in light of improvements in E-Verify, its use by federal contractors, and the focus on a more reliable employment verification system as a necessity, as well as a logical prerequisite to further immigration reform, the U.S. Chamber reassessed its position," Johnson concluded. Speaking on behalf of the National Council of Farmer Cooperatives and the Agriculture Workforce Coalition, Chuck Conner argued that expanding the verification system would have a proudly negative impact on American farmers and businesses. "While the AWC recognizes the need for interior enforcement, a mechanism such as mandatory E-verify would have a devastating impact on our industry in the absence of a legislative solution for agriculture's labor needs," Conner noted in his statement to the committee. "Immigration enforcement without a program flexible enough to address the labor needs of fruit, vegetable, dairy and nursery farms, and ranches, will result in many U.S. farmers and their farm employees losing their livelihoods and an overall decrease in U.S. agricultural production," Conner argued. "The effect would go far beyond the farm gate." Angelo Amador, the senior vice president of the National Restaurant Association, sees a federally enforced system as a much better alternative to each state passing their own, and often contradictory, rules. "Actions by 50 different states and numerous local governments in passing a patchwork quilt of employment verification laws create an untenable system for employers and their prospective employees," Amador argued. "Our members, be they large restaurant chains, or regional chains, or even small restaurants with a couple of locations on different sides of a state line, should not be asked to try to keep up with any number of differing—potentially conflicting—regulations, all covering the same workplace transaction." In a letter sent to House leaders, dozens of unions and labor organizations warned that the law will backfire without legalization of the immigration system. "Mandating E-Verify without providing for legalization will threaten our nation's economy and will send workers and businesses into the underground economy," the letter detailed. "E-Verify is not a silver bullet to catch unauthorized workers; instead mandating its use will only push employers and workers further into the underground economy, as paying workers cash or misclassifying the workers as independent contractors is the simplest way of not complying with the bill's mandate." The letter was signed by the American Civil Liberties Union, the American Federation of State, County and Municipal Employees, the Laborers' International Union of North America, the Service Employees International Union and many others. Labor unions have been long time supporters of immigration reform and even backed the president's recent controversial amnesty for millions of illegal immigrants."
http://dailycaller.com/2015/02/04/e-verify-illegal-immigration/
Southern California Edison IT workers 'beyond furious' over H-1B replacements
"Information technology workers at Southern California Edison (SCE) are being laid off and replaced by workers from India. Some employees are training their H-1B visa holding replacements, and many have already lost their jobs. The employees are upset and say they can't understand how H-1B guest workers can be used to replace them. The IT organization's "transition effort" is expected to result in about 400 layoffs, with "another 100 or so employees leaving voluntarily," SCE said in a statement. The "transition," which began in August, will be completed by the end of March, the company said. "They are bringing in people with a couple of years' experience to replace us and then we have to train them," said one longtime IT worker. "It's demoralizing and in a way I kind of felt betrayed by the company." SCE, Southern California's largest utility, has confirmed the layoffs and the hiring of Infosys, based in Bangalore, and Tata Consultancy Services (TCS) in Mumbai. They are two of the largest users of H-1B visas…"
http://www.computerworld.com/article/2879083/southern-california-edison-it-workers-beyond-furious-over-h-1b-replacements.html
Hearing set for arguments in Arizona immigrant-tuition case
"A judge will hear arguments in the state's lawsuit challenging the Maricopa County Community College District's decision to grant in-state tuition to certain immigrants despite a 2006 voter-approved law barring them from getting a lower tuition rate. Judge Arthur Anderson of Maricopa County Superior Court scheduled a March 6 hearing on dueling motions for a pretrial decision in the case. Arizona voters in 2006 overwhelmingly approved a law that bars people in the country illegally from getting in-state tuition, state-funded scholarships, fee waivers or other financial assistance at Arizona's public universities and community colleges. Years later, the college district determined that immigrants who worked work-eligibility documents as part of a 2012 Obama administration policy are eligible for the cheaper, in-state tuition rate. Then-Attorney General Tom Horne sued in 2012."
http://www.washingtontimes.com/news/2015/feb/4/hearing-set-for-arguments-in-arizona-immigrant-tui/?utm_source=RSS_Feed&utm_medium=RSS
Nevada students protest AG Laxalt's immigration stance (continuation of previous article)
http://www.washingtontimes.com/news/2015/feb/4/nevada-students-protest-ag-laxalts-immigration-sta/?utm_source=RSS_Feed&utm_medium=RSS
Bush calls for expansion of immigration of skilled workers
"In Republican presidential prospect Jeb Bush's first major economic speech, the former Florida governor said the U.S. economy should be growing at 4 percent annually — and called making it easier for skilled immigrants to enter the country a key to getting there. In a speech to the Detroit Economic Club, Bush offered an economic vision with few specifics, saying he favored promoting two-parent families and closing the income gap by overhauling the nation's school systems to give parents more choice. But he also called for "dramatically expanding" the number of immigrants allowed to enter the country to work in high-need jobs, while calling the prospect of overhauling the country's immigration system "a huge opportunity … not a problem." "While the political fights go on, we're missing this opportunity. I view fixing a broken system as a huge opportunity to get to that four percent growth," Bush told about 600 Detroit-area business leaders. "We can grow by 4 percent through all sorts of policies, but immigration has to be a part of it." Economists expect the U.S. economy to expand 3 percent this year, above the 2.2 percent annual average during the recovery from the Great Recession. Bush, who has spent the past several weeks aggressively raising money in private ahead of a likely run for president, has long supported a comprehensive overhaul of the nation's immigration system. In a speech last month to auto dealers in San Francisco, he called immigrants "an engine of economic vitality." The nation's surging Hispanic population shifted sharply away from the Republican Party in the last presidential election after the party's 2012 nominee, Mitt Romney, alienated many Hispanic voters by offering "self-deportation" as a solution to the nation's immigration problem. GOP operatives insist that the party's tone on immigration must change if it hopes to reclaim the White House in 2016…"
http://cnsnews.com/news/article/bush-calls-expansion-immigration-skilled-workers
Jeb Talks Amnesty In New Video [VIDEO]
"In a newly released video, GOP presidential candidate Jeb Bush says he supports amnesty for children and that the border can never be totally secured without sacrificing America's liberties. "I've never felt like the sins of the parents should be ascribed to the children, you know," Bush said during a 2013 conference hosted by the right of center Hispanic Leadership Network. "If your children always have to pay the price for adults decisions they make, how fair is that?" "For people who have no country to go back to — which are many of the DREAMers — it's ridiculous to think that there shouldn't be some accelerated path to citizenship." Bush later said "it's not possible in a free country to completely control the border without us losing our freedoms and liberties." CNN released the video Wednesday, as the House and Senate struggle to come up with a working plan to stop President Obama from following through on his executive order granting work permits to millions of illegal immigrants…"
http://dailycaller.com/2015/02/04/jeb-talks-amnesty-in-new-video-video/
Past Bush immigration remarks shock conservatives
http://www.cnn.com/2015/02/04/politics/bush-immigration-conservatives-detroit/
DePaul University sparks furor with fundraiser for convicted terrorist Rasmea Odeh
"A fundraiser organized by Students for Justice in Palestine, or SJP, at DePaul University has sparked widespread furor because the recipient of the rally — Rasmea Odeh — is a convicted killer living in the United States who was just found guilty of lying on her immigration papers. Odeh was a member of the Popular Front for the Liberation of Palestine, a group that's designed by the United States, as well as Canada and the European Union, as a terrorist group. She was convicted in 1970 in an Israeli court for killing two Hebrew University students while bombing a Jerusalem grocery store and was sentenced to life behind bars. Odeh was freed in 1995 during a prisoner exchange, however, the Chicago Sun-Times reported. In the United States, Odeh was just recently found guilty in federal court of lying on her immigration forms — specifically, she answered "no" to the query about previous criminal convictions. Tuesday, Odeh was the subject of a money-raiser at DePaul University to help pay for her legal defense — and to further the narrative that she is a victim of Zionist oppression, the Chicago Sun-Times reported. Hanna Aishaikh tweeted of the event: "Rasmea Odeh in her own words: 'Justice is a human right that must be taken … we will achieve justice and freedom.'…"
http://www.washingtontimes.com/news/2015/feb/4/depaul-university-fundraiser-rasmea-odeh/?utm_source=RSS_Feed&utm_medium=RSS
SPENDING/BUDGET/ECONOMY:
An Empire of Taxation
The government role in Obama's budget looks like something last seen in 17th century Europe.
http://www.wsj.com/articles/dan-henninger-an-empire-of-taxation-1423095409?mod=rss_opinion_main
The Era of Big Government Is Back-Or Did It Ever Leave?
"When President Obama introduced his mammoth $4.4 trillion budget this week, he effectively announced that the era of big government is back.  Even his fellow Democrat, Bill Clinton, had famously proclaimed in 1996 that "the era of big government is over."  This followed Ronald Reagan's warning in 1981 that "government is not the solution to our problem, government is the problem." But apparently Obama sees limited government as so last century.  Instead he proposes $2.1 trillion in new tax increases and spending increases of 7% over the current sequestration caps.  This accelerates the recent track on which government spending has risen 63% faster than inflation over the past 20 years.  House Minority Leader Nancy Pelosi jumped to the President's defense, saying there is a direct connection between higher federal spending and bigger paychecks for Americans.  So a clash is looming between Democrats' idea of government spending leading to greater prosperity and the Republican approach of giving people back more of their own money to spend the way they choose. At a deeper level, however, Republicans and Democrats aren't really arguing over bigger versus smaller government.  It's really more of a question of "how much bigger" will government become.  For example, a widely accepted measure of government size is the amount of federal spending as a percentage of the nation's gross domestic product (GDP).  That number was around 2-3% from the Founding through the New Deal, except for significant spikes during wartime.  Then beginning with Franklin Roosevelt's New Deal, that figure grew steadily to 20%, peaking during World War Two at 41.5%.  It dipped following the war, but then resumed its steady rise, dropping some during the peace dividend years of the 1980's and 1990's, but rising again now to nearly 25%.  Projections show dramatic growth in the coming decades when the Baby Boomers jump on the entitlement train, living off Social Security and Medicare, or what's left of it. So the size of government debate is really between big and bigger, not big and smaller.   With the exception of one brief period in the Reagan administration, government size and spending grow steadily larger.  Yes, it's true that progressive Democrats like Franklin Roosevelt, Lyndon Johnson and Barack Obama kicked it up a notch during their administrations, but Republicans haven't historically done much about actually shrinking government.  In fact, neoconservatives and big government Republicans during the George W. Bush administration essentially changed their rhetoric away from smaller government, arguing instead that the goal should be using big government for conservative ends.   It's as if Republicans have, perhaps grudgingly, acknowledged that big government is here to stay. What is Republicans' goal then, simply slowing the rate of increase?  Yes, and that is important with all the built-in entitlement increases looming, but it's actually broader than that.  The debate is also about whether the economy is better strengthened by more taxes and spending in Washington, or by returning money to the people to spend.  It's about whether the federal government should reach into more areas of our lives, taking over K-12 education, healthcare and the environment, areas that used to belong to state and local government.  As Lyndon Johnson's chief domestic policy advisor Joseph Califano later admitted about the Great Society of the 60's:  "The government simply got into too many nooks and crannies of American life."  It's about the growth of federal regulation and rulemaking, which is at an all-time high. Conservatives would do better to focus on "limited government" as their plea, rather than smaller government.  Unlike a smaller federal government, that goal is both realistic and important."
http://www.forbes.com/sites/daviddavenport/2015/02/04/the-era-of-big-government-is-back-or-did-it-ever-leave/
Obama claim of $1.8 trillion deficit cuts open to question
President Barack Obama's budget is relying on a series of familiar accounting tricks to show $1.8 trillion in deficit reduction over a decade, an amount that would shrink by almost half if they were excluded. But so-called "pay-go" rules officially require tax cuts and new spending on the mandatory side of the ledger to be balanced by new revenues or spending cuts elsewhere. Mandatory spending, like fees that Medicare pays to doctors, runs on autopilot. The accounting steps essentially inflate the White House's "baseline" predictions of future deficits. Then the White House claims greater deficit savings than it otherwise could if it played by the budget rules followed by the Congressional Budget Office, whose estimates lawmakers have to follow. That's according to a study by the budget sleuths at a Washington think tank called the Committee For a Responsible Federal Budget, a business-funded group that advocates cutting deficits. Here's how:
–MANDATORY AUTOMATIC CUTS – In the budget table summarizing the $1.8 trillion in deficit cuts, there's a line that adds back funds to replace the automatic, across-the-board cuts to a variety of mandatory programs, including a 2 percentage point cut in payments to doctors who treat Medicare patients. That's a major assumption on Obama's part about the fate of the automatic cuts, part of the deal he struck with Congress in August 2011. Cost: $185 billion over 10 years.
–MEDICARE FEES – There's a proposal to permanently fix a flawed Medicare formula that threatens doctors with an even bigger 21 percent fee cut. Lawmakers typically "patch" the formula for a year or two but hope for a long-term solution this year. Cost: $108 billion.
–REFUNDABLE TAX CREDITS – A set of refundable tax credits — tax refunds that go out to low-income people who don't owe federal income tax — expire in 2017. So does a maximum $2,500 tax credit for the cost of college. Obama's budget simply assumes they get extended. Cost: $166 billion.
–INFLATED SPENDING BASELINE – This one's tricky and requires background. Under budget rules, official scorekeepers at the Congressional Budget Office are supposed to set an arbitrary baseline for annual agency budgets passed by Congress each year that rises each year with inflation at a relatively generous pace. The 2011 Budget Control Act slashed this spending increase by $900 billion by setting spending "caps" well below this baseline. Well, the caps are lifted after 2021, but Obama's 10-year budget covers four more years. The White House assumes the baseline would jump to inflated levels that pretend the 2011 law never happened. Then it claims huge savings when cutting them back in 2022-25 to more realistic levels. Questionable savings: about $310 billion.
–DEBT SERVICE – Additional debt would have to be issued to cover the above policies, and interest costs on that debt are considerable. Cost: about $105 billion.
–GRAND TOTAL: $874 BILLION – In summary, Obama's budget claims $1.809 trillion in deficit savings. Take away $874 billion accruing from accounting tricks and there's about $935 billion left. Here's how Edward Lorenzen, a top analyst for the Committee For a Responsible Federal Budget puts it: "The budget significantly overstates the amount of deficit reduction that would be achieved by using a baseline which effectively ignores the costs of extending or repealing certain policies and assuming a large increase in spending in the future to claim savings from extending spending limits after 2021." Republicans make some dubious claims about Obama's budget themselves, most significantly when they say he raises taxes by more than $2 trillion over 10 years. But $456 billion of that supposed tax increase is fresh revenue claimed by enacting tax reform, which CBO says would boost the economy and provide new workers to pay taxes."
http://cnsnews.com/news/article/obama-claim-18-trillion-deficit-cuts-open-question
Report: Only France has higher corporate tax than US, by just 0.7%
"The U.S. corporate tax rate is so high at 35.3 percent that only one other industrialized country, tax-heavy France, has a stiffer one, at 36 percent, according to a new Tax Foundation report that gives a key reason to why corporations are moving overseas. Remarkably by comparison, countries like Denmark and Switzerland that provide citizens with more goodies than Washington have rates below 19 percent.
"The United States is prime for corporate tax reform" said Jack Mintz, author of the study geared to reviving the debate to cut the tax. The report, posted below, found that most industrialized countries associated with the Organisation for Economic Co-operation and Development (OECD) have cut their rates over the past decade. "Since 2005, 63 countries have cut their statutory corporate tax rate, lowering the average statutory tax rate to 24.4 percent across the 95 countries surveyed. Meanwhile, the U.S. corporate tax rate has remained stagnant," said the report."
http://www.washingtonexaminer.com/report-only-france-has-higher-corporate-tax-than-us-by-just-0.7/article/2559794
Do Obama's Corporate Tax Proposals Add Up?
http://www.forbes.com/sites/beltway/2015/02/04/do-obamas-corporate-tax-proposals-add-up/
Obama budget calls for $50 million to commemorate 1965 voting rights law
"Key civil rights sites would get $50 million for restoration under President Obama's budget as preparation for the 50th anniversary of the Voting Rights Act begins. The president's budget includes money for the national historical trail from Selma to Montgomery, Ala., which commemorates in part the "Bloody Sunday" attack by police on civil rights demonstrators. Their march was portrayed in the Oscar-nominated film "Selma." The attack helped boost the 1965 Voting Rights Act, which banned the use of literacy tests, added federal oversight for minority voters and allowed federal prosecutors to investigate the use of poll taxes in state and local elections. The White House said part of the money for the Selma to Montgomery National Historic Trail would be for museum collections, oral histories and online access to collections. Rep. Terri A. Sewell (D-Ala.) said she was pleased that Obama's budget "includes a commitment to preserve a critical part of our history." Also in the request is money for improvements at the Little Rock Central High School National Historic Site in Arkansas and the Martin Luther King Jr. National Historic Site in Atlanta."
http://www.washingtonpost.com/politics/obama-budget-calls-for-50-million-to-commemorate-1965-voting-rights-law/2015/02/04/bb2dd05e-acc3-11e4-9c91-e9d2f9fde644_story.html?wprss=rss_politics
Civil rights sites may get $50 million in new Obama budget
http://www.washingtontimes.com/news/2015/feb/4/obama-asks-for-50-million-to-restore-civil-rights-/
The Obama administration is cutting funds for a major 'clean coal' project
"It was a glittering gem for "Clean Coal" proponents — a coal plant that, advocates said, would have "near-zero emissions" thanks to a plan to capture carbon dioxide and inject it deep beneath the ground. Environmental groups like the Sierra Club scoffed, calling it a "boondoggle" and proceeding to sue. And now, the Department of Energy, which had planned to fund the FutureGen 2.0 project to the tune of $1 billion in stimulus funds and expended just over $200 million since 2010, will pull the plug, thanks to delays that had made the project unable to hit deadlines before it ran out of federal funding. "In order to best protect taxpayer interests, the Department of Energy has initiated a structured closeout of federal support for the project that will help maximize the value of investments to date while minimizing ongoing risks and further costs," said Department of Energy spokesman Bill Gibbons. This does not mean an abandonment of "Clean Coal" research or development. Gibbons noted that the department had "acquired valuable information" from the project that "will continue to benefit our broad clean coal portfolio." During the Obama years, the DOE's "Clean Coal" commitments total $6 billion. But critics like the Sierra Club hailed the move, noting that "with today's announcement, $1 billion in federal funding and hundreds of thousands of dollars in Illinois ratepayer financing can be freed up for investment in clean energy." The FutureGen 2.0 project was a partnership between the Department of Energy and a coal industry coalition, the FutureGen Industrial Alliance. "This is a huge disappointment for both Central Illinois and supporters of clean coal technology," said Illinois Democratic senator and longtime FutureGen supporter Dick Durbin in a statement. FutureGen 2.0 consisted of upgrading an older coal plant located along the Illinois river in the center of the state, and equipping it with so-called "oxy-combustion" technology to aid in the capture of carbon dioxide after burning by separating it from other byproducts. These would then be piped away to be stored underground 30 miles away. The DOE had previously called it a "groundbreaking project" that would "help pave the way for other cleaner and more sustainable advanced coal-burning power plants."
http://www.washingtonpost.com/news/energy-environment/wp/2015/02/04/the-obama-administration-is-cutting-funds-for-a-major-clean-coal-project/
This overlooked item in Obama's budget will cost Gulf Coast states millions
"Already, as $50-a-barrel oil blows holes into their revenue forecasts, states like Texas and Louisiana have been bracing for cuts, Obama's 2016 budget, released Monday, might only make the situation sourer. One overlooked provision would do away with a scheme, worth hundreds of millions, to share money from oil rigs in federal waters. The Gulf of Mexico Energy Security Act, or GOMESA, is one of the crowning pork barrel accomplishments of former senator Mary Landrieu. The law requires the federal government to parcel out 37.5 percent of the money it collects from offshore oil and gas rigs in the Gulf of Mexico. This is a lot of money and a lot of oil—in 2013, these rigs brought in 17 percent of crude produced in the United States. The cash is supposed to be divided between Alabama, Louisiana, Mississippi and Texas, but so far the program hasn't handed out much. That's because only a tiny portion of federal waters was made available at first. But beginning in fiscal year 2017, many more rigs will start pumping money into state coffers. See this map from the Center for American Progress:.. The GOMESA money is capped at $375 million per year, split four ways. For comparison, Louisiana's budget for fiscal year 2015 is $25.5 billion, and is currently facing a $1.4 billion shortfall. GOMESA cash couldn't help with that, since it would only kick in starting in 2018, with money that was collected in fiscal year 2017. But this is to illustrate that these are significant numbers we're talking about. Politicians from the four states have mounted the corresponding indignant responses. Here's Sen. David Vitter in a statement on Monday: "The President's budget plan to funnel the Gulf states' offshore energy revenue out of those states is incredibly insulting to Louisianians." GOMESA was intended to compensate Gulf Coast states for the environmental impact of offshore drilling. The original law requires that the money be spent on specific projects related to natural resources along the shore. Vitter notes that Louisiana spends its money on coastal restoration. Of late, the money distributed has amounted to a pittance, less than $5 million in the past three fiscal years combined, and only $30 million since 2006. But in a couple of years it's estimated that the full $375 million will go out annually—unless Obama has his way."
http://www.washingtonpost.com/blogs/govbeat/wp/2015/02/04/this-overlooked-item-in-obamas-budget-will-cost-gulf-coast-states-millions/
Heritage to Offer Conservative Budget Blueprint
"More than 100 cost-savings proposals, due out from the Heritage Foundation on Thursday, could provide ammunition for conservative lawmakers in coming debates over restructuring entitlement programs, addressing the post-sequester discretionary spending caps, reauthorizing the Highway Trust Fund and raising the debt limit. The right-of-center group will recommend 106 initiatives that it says could save trillions of dollars over a decade, including capping welfare spending, ending subsidies to military commissaries and scaling back federal transportation responsibilities, in a detailed report due to be distributed widely among GOP lawmakers.
"The proposals in this volume offer Members of Congress who pledged to get government spending under control specific recommendations that can make their promises concrete," says the report, an advance copy of which was obtained by CQ Roll Call. "In this way, they can become the 'conscience of Congress.'" The Heritage Foundation argues that cutting spending promotes economic growth as well as saving money, saying in the report that many of the programs targeted for elimination "do not just cost money, they actually distort and retard economic growth because they tilt the playing field toward vested interests and engage in tasks in which the federal government has no business." Among the recommendations, the greatest savings would be realized from changes in income security programs, which could result in an estimated $3 trillion in spending cuts over 10 years. But the report, titled "The Budget Book: 106 Ways to Reduce the Size & Scope of Government," also recommends more than $300 billion in military spending cuts, with the caveat that all of the savings should be retained and reallocated for defense."
http://www.rollcall.com/news/heritage_to_offer_conservative_budget_blueprint-239835-1.html
Ryan predicts passage of bipartisan trade promotion authority bill
"A top Republican said Wednesday that he expects Congress to pass trade promotion authority (TPA) legislation this spring. House Ways and Means Committee Chairman Paul Ryan (R-Wis.) told reporters that, with President Obama's help, the House and the Senate can pass a TPA measure with bipartisan support. To that end, Ryan and Rep. Pat Tiberi (R-Ohio), chairman of the Subcommittee on Trade, praised the White House's ramped up efforts to generate more support among Democrats. "These are enormous issues that speak to the future of our country and I do believe it's good for the political system that we deliver some common ground and we get some things done," he said.  Ryan said he "wouldn't begin to try" to pass TPA with just Republicans votes because "I want it to be bipartisan."
http://thehill.com/policy/finance/231809-ryan-predicts-passage-of-bipartisan-trade-promotion-authority-bill
House Dem bill would nearly double gas tax
"Rep. Earl Blumenauer (D-Ore.) is pushing to nearly double the 18.4-cents-per-gallon federal gas tax that is traditionally used to pay for federal transportation projects.  Blumenauer is reintroducing legislation he offered last year to increase the gas tax by 15 cents over the next three years, matching a proposal that was included in the 2011 Simpson-Bowles budget reform proposal.  The legislation comes as lawmakers are searching for money to pay for a new infrastructure funding bill this year. The current surface transportation measure is scheduled to expire in May, meaning the Department of Transportation's Highway Trust Fund will go bankrupt this spring if Congress does not act to replenish it. Blumenauer's legislation would result in drivers paying 33.4 cents per gallon on gas purchases, in addition to state fuel taxes, to help pay for infrastructure improvements.  Blumenauer has said the hike would bring the federal gas tax to the level it would have reached had it been indexed to inflation when it was last increased in the 1990s."
http://thehill.com/policy/transportation/231740-house-dem-moves-to-double-gas-tax
Watchdog reports show history of waste in earned income tax credits
"President Obama's plan to expand the earned income tax credit could see billions of dollars wasted due to problems with the program that have gone unresolved for years. The Internal Revenue Service has known about the program's high rate of improper payments, resulting from both fraud and errors in returns, since at least 2004, thanks to detailed reports from its inspector general. A report last September found nearly a quarter of all earned income credit payments had been made in error the previous year, potentially squandering $14.5 billion in 2013 alone. What's more, the tax agency has estimated it either overpaid, underpaid, forgot to pay or paid to the wrong person as much as $148 billion between 2003 and 2013 through the earned income tax credit program. But instead of scaling back the only program of its kind that the IRS has seen fit to designate as a "high risk" for improper payments, the White House proposed heaping more responsibility on the tax agency by extending the credits to workers without children. Ryan Ellis, tax policy director for the group Americans for Tax Reform, said the budget Obama proposed Monday doubles down on programs that are already known to be fraught with error. "Really what you're doing at that point is throwing gasoline on a fire," Ellis said. He said the rate of improper payments — which hovers somewhere between 22 and 26 percent, according to the IRS inspector general — could logically be applied to the $60 billion of additional costs to the earned income credit program Obama has suggested adding over the next 10 years. That could drain an additional $14 billion from the program."
http://www.washingtonexaminer.com/watchdog-reports-show-history-of-waste-in-earned-income-tax-credits/article/2559750?custom_click=rss
COMMON CORE/EDUCATION:
President Obama's Budget Shows He's An Enemy Of School Choice
"One of President Obama's first acts as president was to strip opportunity scholarships for low-income minorities in DC to attend private schools, including the elite Sidwell Friends – the school his own daughters attend. This week the president showed he wasn't finished, when he released his 2016 budget, which would allocate just enough funding to cover the administrative costs of the D.C. Opportunity Scholarship Program, ensuring the demise of a life-line to the poor. This decision was made despite a U.S. Department of Education report showing those students who were offered a scholarship were performing at statistically higher levels in reading — equivalent to 3.1 months of additional learning. It's disheartening when those who tell us they care about minority and poor children side with special interests and the education monopoly racketeers. Indeed the Obamas, the Clintons, and many other elites who oppose school choice and make it harder for charter schools to operate, send their own children to private institutions that cost more than many Hispanic families make in a year. The good news is that cronyism and bad policy is increasingly looking like bad politics too. Politicians trying to court the coveted Latino vote cannot ignore the fact that 74 percent of Hispanics favor school vouchers, 68 percent support Educational Savings Accounts and a full 80 percent support a system of tax credit scholarships. The numbers are just as strong among African American – nearly 69 percent support charter schools and 74 percent support vouchers. In 2013, some 57 percent of Hispanic registered voters called education an "extremely important" issue facing the nation according to a Pew Research Center poll. These numbers are the reason why politicians like New York Governor Andrew Cuomo are daring to cross party and union lines to stand with desperate parents. In New York, for example, according to report by the National Bureau of Economic Research, inner city Hispanics who attended charter schools for eight years closed the achievement gap with affluent suburbs like Scarsdale by 86 percent in math and 66 percent in English. Children who receive school vouchers and attend charter schools are also more likely to graduate. And charter schools have proved to be particularly effective in Hispanic communities: according to a recent study, when in charter schools, these students gain the equivalent of 5 extra weeks in math and 3 weeks in reading compared to students in traditional public schools. These results confirm that it's not the poverty and it's not the kids – it's the school. And it's common sense. Competition works. Ask any parent if their child will run faster from the house to the mailbox if he runs by himself or if he races to the mailbox with his sister. It's a no brainer. And far from threatening public schools, choice and competition improves all schools, while generating significant savings in the process. Charter schools receive almost 30 percent less per pupil than traditional public schools."
http://dailycaller.com/2015/02/04/president-obamas-budget-shows-hes-an-enemy-of-school-choice/
Obama administration committed to expansive federal role in education
http://www.washingtonexaminer.com/obama-administration-committed-to-expansive-federal-role-in-education/article/2559801?custom_click=rss
MISC.:
OBAMA: I'VE MADE THE US STRONGER, MORE PROSPEROUS, SAFER, MORE INFLUENTIAL
"On CNN's "Fareed Zakaria GPS," President Barack Obama said he was most proud of "saving the American economy" and he is"very confident that America is stronger, more prosperous, safer, and more influential today than it was when I took office." The president said, "I'm proud of saving the American economy. We still have a long way to go. Essentially what we did was stabilize it, lay a new foundation to move forward. As I said in the State of the Union address, that gives us, now the capacity to tackle what was an overriding theme of my campaign way back in 2008.  And that is to restore middle class economics and the capacity for people to get into the middle class and start seeing higher wages and a broader shared prosperity inside the United States." "Internationally, I'm proud of the fact that we've responsibly ended two wars. Now, people will say, well, you're back in Iraq, but we're not back in Iraq with an occupying army, we're back with a coalition of 60 countries helping to stabilize the situation," he added. He concluded, "And so one of the things I've learned in this job over the last six years is that sometimes progress is incremental. But when I look at overall the steps that we've taken, I believe they are the right ones. I am very confident that America is stronger, more prosperous, safer, and more influential today than it was when I took office."
http://www.breitbart.com/video/2015/02/01/obama-ive-made-the-us-stronger-more-prosperous-safer-more-influential/
FCC chairman doesn't plan to release net neutrality order before vote
"The chairman of the U.S. Federal Communications Commission has no plans to release the text of his proposed net neutrality order before a scheduled commission vote on it later this month, despite a request from some Republican lawmakers to do so. FCC Chairman Tom Wheeler will stick with the long-time agency practice of allowing commissioners to "confer privately" about the proposed order in the three weeks leading up to the scheduled Feb. 26 vote, he said in a Monday letter to Republican leaders of the Senate Science, Commerce and Transportation Committee and the House of Representatives Energy and Commerce Committee. Last month, top Republicans on the two committees called on Wheeler to release the text of his proposed order in order to give the public the opportunity to debate it before the FCC vote. Wheeler, as expected, is reportedly moving toward controversial new rules that would reclassify broadband as a regulated public utility, with some regulations similar to those imposed on common-carrier telephone service. Despite the request from congressional Republicans, Wheeler wrote that the commission's net neutrality rule-making process, begun about a year ago, has given "stakeholders and members of the public ample opportunity to engage in a transparent and vigorous discussion." The FCC has received about 4 million public comments on net neutrality rules and hosted six public roundtables on the topic during the past year, Wheeler noted. The Republican call for the FCC to release a preliminary discussion draft of the order "runs contrary to commission procedure followed over the years by both Democratic and Republican" FCC chairmen, Wheeler wrote. "If decades of precedent are to be changed, then there must be an opportunity for thoughtful review in the lead up to any change." Commissioners should have the opportunity to discuss the proposal "in confidence," a common practice during decision-making processes at federal courts and administrative agencies, Wheeler added. The FCC will continue to take comments from the public about net neutrality rules until the Feb. 26 vote, Wheeler wrote. FCC staff is also likely to brief the media in the coming days. Spokesmen for Senator John Thune, a South Dakota Republican and chairman of the Senate Commerce Committee, and Representative Fred Upton, a Michigan Republican and chairman of the House Energy and Commerce Committee, didn't immediately respond to a request for comments on Wheeler's letter…"
http://www.pcworld.com/article/2879392/fcc-chairman-doesnt-plan-to-release-net-neutrality-order-before-vote.html
FCC Chairman Tom Wheeler: This Is How We Will Ensure Net Neutrality (op-ed by Wheeler)
http://www.wired.com/2015/02/fcc-chairman-wheeler-net-neutrality/
This is huge: FCC chairman's strong net neutrality proposal turns the Internet into a public utility
http://www.pcworld.com/article/2879041/fcc-chairmans-strong-net-neutrality-plan-turns-the-internet-into-a-public-utility.html
FCC Chief Announces Big Win For Net Neutrality Advocates
http://www.huffingtonpost.com/2015/02/04/fcc-net-neutrality_n_6613494.html
FCC Chairman Proposes Utility-Like Regulation for Broadband
FCC Rules Would Ban Blocking, Slowing Down or Speeding up Websites for Payment
"Federal Communications Commission Chairman Tom Wheeler on Wednesday unveiled a proposal that would subject mobile and fixed broadband providers to utility-like regulations on how they treat traffic over their networks. The proposed rules would change broadband Internet access from a lightly-regulated information service to a more strictly-overseen telecommunications service. The FCC would use that new authority to ban…
http://www.wsj.com/articles/fcc-chairman-proposes-utility-like-regulation-for-broadband-1423068563?mod=djemalertNEWS
FCC Chairman Confirms He'll Propose Strongest Internet Rules Ever Proposed
http://www.theblaze.com/stories/2015/02/04/fcc-chairman-confirms-hell-propose-strongest-internet-rules-ever-proposed/
FCC goes aggressive on net neutrality
http://thehill.com/policy/technology/231701-fcc-to-push-strongest-open-internet-protections-ever
OBAMA'S FAVORITE INTERNET PROVIDER HATES HIS NET-NEUTRALITY PLAN
"A city-owned Internet provider touted by President Obama for its blazing-fast speeds is now lobbying against his plan for net-neutrality regulations. Last month, Obama traveled to Cedar Falls, Iowa, to promote the city's public utility, which delivers Internet speeds up to 100 times faster than the national average. "What you're showing is that here in America, you don't have to be the biggest community to do really big things," Obama said. "You just have to have some vision, and you have to work together. He urged the Federal Communications Commission to strike down state laws that limit local governments from building their own networks. If cities want to compete with private providers to offer the best Internet service, they should be able to, Obama argued. "In some states, it is virtually impossible to create a community network like the one that you've got here in Cedar Falls," he said. "Enough is enough. We're going to change that so every community can do the smart things you guys are doing." Cedar Falls Utilities was thrilled that Obama chose to single it out as one of the best Internet providers in the country. But the provider is much less excited about his plan for net-neutrality regulations. In a filing made public Tuesday, Cedar Falls Utilities argued that Obama's net-neutrality plan would burden the company with unnecessary federal regulations. Betty Zeman, an executive for Cedar Falls Utilities, along with representatives from other small Internet providers, met with FCC staff last week, according to the filing, which was prepared by the American Cable Association, a lobbying group for small providers. They argued that small Internet providers wouldn't be able to get big Web companies to pay for special Internet "fast lanes" even if they wanted to. Only the big providers have that kind of clout, they claimed. "Netflix would laugh us out of the room if we asked for money," Zeman said, according to the filing. The president's net-neutrality plan would hurt the finances of small providers and hamper their ability to expand their services, the industry representatives said in the meeting. Obama has urged the FCC to reclassify broadband as a "telecommunications service" under Title II of the Communications Act, which would grant the agency broad new authorities. Net-neutrality advocates say the step is the only way the FCC can enact rules that will hold up in court. The small Internet service providers warned that the move could also empower the FCC to enact other regulations, such as price controls…"
http://www.nextgov.com/cio-briefing/2015/02/obamas-favorite-internet-provider-hates-his-net-neutrality-plan/104547/
Obama-touted Iowa utility balks at FCC Internet plan
http://www.usatoday.com/story/news/politics/2015/02/04/obama-touted-iowa-utility-balks-at-fcc-internet-plan/22901591/
Obama Praised a Internet Provider That Doesn't Like His Net Neutrality Plans
http://www.theblaze.com/stories/2015/02/04/obama-praised-a-internet-provider-that-doesnt-like-his-net-neutrality-plans/
La Salle Prof. On Net Neutrality: If People Don't Get What They Want, 'Social Media Will Take Care Of This Pretty Quickly'
"Rich Zeoli talked to Dr. William Weaver, Associate Professor of Integrated Science, Business, and Technology at La Salle University, on Talk Radio 1210 WPHT about the Federal Communication Commission's proposed net neutrality rules. Weaver said that the FCC is looking to change the classification of internet service. "They wish to propose that the internet and the people that provide services, like the Comcasts and the Verizons, instead of being governed and regulated as an information service which, very loosely is sort of like having the choice between UPS or FedEx or the US Mail, there's definitely a different price you can pay to get your package or your letter to the other side pretty quickly. They'd like to regulate the internet providers as telecommunications services, sort of like guaranteeing that everybody has a dial tone to their house if they'd like it. This guarantees that you can get Netflix to house if you want it."
He believes internet service providers have already addressed this problem and more intervention, like this proposal from the FCC, will only create more problems. "Competition wise, the providers have already arrived at a solution, but the federal government, for whatever reason, doesn't like free market capitalism and really, really hates winners because that means there's some losers, and that means it's not fair and it's not neutral. The federal government would like to ensure that there's not losers and, of course, as everyone knows, the flip side of ensuring there's no losers means that you guarantee there's no winners either." Weaver thinks if the FCC oversteps in regulating the internet, the public will use the greater access they have to voice their opinions, via social media, to let them know about the decision. "If it turns out that the federal government is correct and net neutrality, this is the way you solve it, and everything is nirvana, then we're just all going to have broadband falling from the sky. But if it's the other direction, if people start to see degradation of services or they don't get what they want, I'm pretty sure social media will take care of this pretty quickly."
http://philadelphia.cbslocal.com/2015/02/03/la-salle-prof-on-net-neutrality-if-people-dont-get-what-they-want-social-media-will-take-care-of-this-pretty-quickly/
This Is What A Republican FCC Commissioner Had To Say About Wheeler's Net Neutrality Plan
"Republican FCC Commissioner Ajit Pai just joined the host of critics speaking out against Chairman Tom Wheeler's aggressive net neutrality proposal unveiled Wednesday, which seeks to reclassify and regulate the Internet as a public utility. "Today, Chairman Wheeler announced that he will ask the FCC to adopt President Obama's plan to regulate the Internet," Pai said in a statement Wednesday. "I strongly oppose the president's plan, which will raise consumers' broadband bills, slow broadband speeds, and reduce competition. I look forward to sharing my concerns in more detail in the days to come." Pai was joined by lobbyists, advocacy groups and lawmakers from Washington D.C. to Silicon Valley, many of whom oppose Wheeler's proposed net neutrality regulation, which would, among other things, regulate Internet service providers (ISPs) like telephone companies and ban them from establishing tiered lanes of Internet traffic. Such lanes would be priced based on speed and bandwidth use. The Republican commissioner has been a vocal critic of the new net neutrality rules that have been in the works since last January, when a federal court shot down long-standing rules in the Telecommunications Act of 1996 allowing the FCC to regulate ISPs similar to telephone companies. At the time the court told the agency it was treating ISPs too much like common communication carriers. In May, Wheeler held a vote to begin the process of drafting new regulatory proposals for the FCC to oversee the industry after losing its former powers to the court. Wheeler has kept the option of reclassifying ISPs as common carriers on the table ever since as a threat to keep ISPs from establishing special traffic speed pricing and prioritization…"
http://dailycaller.com/2015/02/04/this-is-what-a-republican-fcc-commissioner-had-to-say-about-wheelers-net-neutrality-plan/
FCC's Decision to 'Go It Alone' on Net Neutrality Is Going Over About as Well as You Might Think With Republicans
http://www.theblaze.com/stories/2015/02/04/fccs-decision-to-go-it-alone-on-net-neutrality-is-going-over-about-as-well-as-you-might-think-with-republicans/
New defense secretary airs differences with Obama over Ukraine, Gitmo
White House fires back at nominee's comments before Senate Armed Services Committee
"President Obama's pick to be the next defense secretary on Wednesday assured senators reviewing his nomination that he will be an independent voice inside the administration, even going as far as to suggest his perspective differs from the White House on such critical issues as Guantanamo Bay, Ukraine and putting soldiers on the ground in Iraq and Afghanistan. Ashton Carter's performance before the Senate Armed Services Committee provoked an immediate response from the White House, where the chief presidential spokesman Joshua Ernest cautioned that Mr. Obama, and not Mr. Carter, sets policy. "A decision like this will be made by the commander in chief," Mr. Earnest retorted when questioned about Mr. Carter's testimony about arming Ukraine against Russian aggression."
http://www.washingtontimes.com/news/2015/feb/4/ashton-carter-airs-differences-obama-guantanamo-uk/?utm_source=RSS_Feed&utm_medium=RSS
Ashton Carter Backs U.S. Arms for Ukraine
"The Obama administration has already begun taking under serious consideration providing weapons to Ukraine amid its conflict with Russia. A prospective new member of Obama's cabinet, Defense secretary nominee Ashton Carter, sounds like a man set to push them further in that direction. Republicans in Congress have been pressing the Obama administration to provide arms to Ukraine. At his nomination hearing Wednesday, Carter said, "I'm very much inclined in that direction." He said "We need to support the Ukrainians in defending themselves," including the possibility of "lethal" arms, although he offered no comment on specific types of weapons."
http://blogs.rollcall.com/five-by-five/ashton-carter-backs-u-s-arms-for-ukraine/?dcz=
White House disagrees with Carter on arms to Ukraine
http://www.washingtontimes.com/news/2015/feb/4/white-house-disagrees-carter-arms-ukraine/?utm_source=RSS_Feed&utm_medium=RSS
'OH, SHE'S GOING DOWN': RAND PAUL COMES OUT SWINGING AGAINST LORETTA LYNCH'S NOMINATION
http://www.breitbart.com/big-government/2015/02/04/oh-shes-going-down-rand-paul-comes-out-swinging-against-loretta-lynchs-nomination/
Lawmakers slam Obama's 'secret' Cuba talks
"Members of the House Foreign Affairs Committee said President Obama left members of Congress and most of his administration in the dark when negotiating the plan to normalize relations with Cuba, and they criticized the deal struck between the U.S. and Havana. "Instead of dismantling a 50-year-old failed policy, as it claims, the administration may have given a 50-year-old failed regime a new lease on life to continue its repression at home and militant support for Marxist regimes abroad," committee chairman Ed Royce (R-Calif.) said during a committee hearing Wednesday. Had Obama consulted his staff, Royce said, he would have learned that Havana is at risk of losing its Venezuelan oil subsidies. At a time when the U.S. could have asserted leverage, he said, the U.S. offered a lifeline. "Pro-democracy and human rights activists have lamented that human rights weren't part of these secret negotiations," Royce said. "We have no indication that the Cuban government intends to give ground." But Roberta Jacobson, assistant secretary for the State Department's Bureau of Western Hemisphere Affairs, said Obama's executive action was not a concession or a gift. "It's a channel of communications," she said. "We believe that we can more effectively pursue the human rights policies and empower the Cuban people by having a direct channel with the Cuban government to address those concerns." The Obama administration issued regulations earlier this month that allow travelers who qualify under a dozen broad categories of authorized travel to visit the country without applying for a license. Those categories include visiting family, conducting business, journalism, government meetings, research, education, religious purposes, public performances, athletic competitions and humanitarian projects. But Americans are still not allowed to travel to Cuba for tourism. The policy change will also ease banking and export restrictions. But Rep. Albio Sires (D-N.J.) said he doesn't see how the president's actions will help the Cuban people. "I just don't see where we're headed with this," he said. "I know it's the last two years of the presidency. I know he has a history to build, but I was disappointed that we're not using this as a pressure point on a government that's been so brutal." Though Rep. Jeff Duncan (R-S.C.) said Obama was within his rights to ease relations with Cuba, he said the Cuba government has to give certain concessions before the U.S. lifts it trade embargo. The onus, he said, is now on the Cuban government to create free fair elections and a free press, release political prisoners and end the harassments of political activists."
http://thehill.com/regulation/231706-obama-kept-congress-in-the-dark-on-cuba-says-house-committee
Longtime Obama Adviser Is Leaving the White House
"One of the last remaining White House advisers to have been with President Barack Obama since his first presidential campaign is leaving his post. White House senior adviser Dan Pfeiffer said he plans to depart by the end of February. "Dan has been beside me every step of this incredible journey, starting with those earliest days of the campaign in 2007," Obama told the New York Times in a statement. "And through it all he's been smart, steady, tireless and true to the values we started with." Obama said he would miss having Pfeiffer "just down the hall from me." Pfeiffer told Obama he was leaving while aboard Air Force One on the way to Boise, Idaho, last month…"
http://www.theblaze.com/stories/2015/02/04/longtime-obama-adviser-is-leaving-the-white-house/
Dan Pfeiffer resigning as senior Obama adviser
http://www.washingtontimes.com/news/2015/feb/4/dan-pfeiffer-resigning-obama-adviser/?utm_source=RSS_Feed&utm_medium=RSS
Dan Pfeiffer to leave White House
http://www.washingtonpost.com/blogs/post-politics/wp/2015/02/04/dan-pfeiffer-to-leave-white-house/
Longtime Obama aide stepping down
http://thehill.com/homenews/administration/231735-longtime-obama-aide-stepping-down
Exits of Dan Pfeiffer, Jennifer Palmieri further shrink Obama's small circle
"President Obama is losing two of his most trusted aides in a White House exodus that will shrink the already small circle of confidants around the president. Both White House senior adviser Dan Pfeiffer — one of President Obama's longest-serving aides and top political strategists — and communications director Jennifer Palmieri are leaving the administration in the coming weeks. The exits come at the same time as a handful of other top staffers are also on their way out this month, including Obama's senior counselor John D. Podesta and his Ebola strategy coordinator, Ron Klain. Podesta and Palmieri are joining the nascent 2016 presidential campaign of Hillary Rodham Clinton. The flurry of departures presents a challenge for the president, who has a limited window for action before the political center of gravity shifts toward the 2016 presidential campaign. The Pfeiffer departure means that nearly every member of the team who helped orchestrate Obama's rise to prominence has left the White House. Palmieri is one of the president's top female advisers and has played a key role in the administration's media relations efforts, first as Pfeiffer's deputy and then his successor in the top communications job. "It's going to be a really strange world without Dan Pfeiffer in the White House," said Jim Messina, who served as Obama's deputy chief of staff during his first term and managed the president's reelection bid. "It now kind of leaves Valerie [Jarrett] and the president as the last two along for the whole journey."
http://www.washingtonpost.com/politics/exits-of-dan-pfeiffer-jennifer-palmieri-further-shrink-obamas-small-circle/2015/02/04/4c5d03ee-ac9f-11e4-ad71-7b9eba0f87d6_story.html?wprss=rss_homepage
2 top Obama advisers leaving White House
http://www.foxnews.com/politics/2015/02/04/long-serving-obama-senior-aide-dan-pfeiffer-stepping-down/
House Freedom Caucus Looks to Be a Force — in Leadership and Lawmaking
"The House Freedom Caucus is only a few weeks old, but some members say the new conservative faction is already pulling the House Republican Conference to the right. Before the HFC convened a single meeting, it so complicated the GOP debate on a proposed border security bill that leadership eventually had to pull the measure from the floor. But even more than a formalized "hell no" caucus that can thwart GOP leadership's most moderate plans, the HFC could be a springboard for a new conservative leader — even if that's not the group's intention. "I don't look for any springboards," Rep. Jim Jordan of Ohio told CQ Roll Call last week. "I'm just trying to serve the families I get the privilege of representing — plain and simple." Jordan is one of the nine founding members of the organization and he could be the chairman of the HFC, though he said, "That's for the group to decide." Asked to cut the "aw-shucks stuff," Jordan replied, "But that's me!" "I'm not worried about raising my profile," he continued. "I'm not worried about running for anything else. I don't even know if I'm going to be the chairman of this organization."… Jordan, meanwhile, spent a recent Monday afternoon at The Heritage Foundation, railing against the 114th Congress' business-focused agenda and "crony capitalism." All the "Jordan as speaker" talk assumes a collection of the most disagreeable Republicans could actually coalesce behind one person — and draw in an even larger swath of the conference. Not impossible, but not exactly likely. After two official meetings — the most recent, on Monday night, lasted almost two hours and went until nearly 9:30 p.m. — the HFC doesn't have a chairman. As Jordan acknowledged, he might not even be the leader of the group. Some members pointed to Raúl R. Labrador of Idaho as a possible choice. But whoever the leader is, the HFC could be a real thorn in leadership's side. The group is already claiming victory in what was shaping up to be an intraparty showdown over Texas Rep. Michael McCaul's border security bill. The bill was purportedly pulled because of the weather, but is conspicuously not on the schedule this week, with no commitment from leaders that the House will ever take it up. It's an early bit of obstructionist momentum that worries some mainstream Republicans, who fear the faction is less about imparting a conservative vision and more about preventing anything from getting done. "They're not legislators, they're just assholes," a senior GOP aide told CQ Roll Call. "These guys have such a minority mindset that the prospect of getting something done just scares them away, or pisses them off." The aide said the Republican Study Committee, a larger and more established collection of conservatives, had shown some willingness to work with leadership. "So the fact that the RSC can't be the 'no' caucus, they have to create their own 'no' caucus." The aide said the HFC — a collection of "the craziest of the crazy" — was obviously a repudiation of the current RSC…"
http://blogs.rollcall.com/218/house-freedom-caucus-looks-to-be-force-in-leadership-and-lawmaking/?dcz=
Jeb Bush tests economic fairness message in Detroit
"Former Florida Gov. Jeb Bush issued a GOP-style call for economic fairness in a major campaign kick-off speech at the Detroit Economic Club Wednesday, road-testing his effort to sell Republican primary voters on a softer conservative message than the tea party-tinged ideas coming from Capitol Hill. Mr. Bush said his vision for the future is anchored in the belief that far too many people have been left behind during the nation's economic recovery, and he said more ordinary Americans should have the chance to climb up the economic ladder…."
http://www.washingtontimes.com/news/2015/feb/4/jeb-bush-tests-economic-fairness-message-in-detroi/?utm_source=RSS_Feed&utm_medium=RSS
Jeb Bush sets goal of 4 percent GDP growth. He would be the first President Bush to do that.
http://www.washingtonpost.com/blogs/the-fix/wp/2015/02/04/jeb-bush-draws-an-economic-line-in-the-sand-that-hasnt-been-crossed-since-lbj/
Jeb Bush to visit Iowa in March
http://www.cbsnews.com/news/jeb-bush-to-visit-iowa-in-march/
Mr. Trump buzzes the presidential radar
http://www.washingtontimes.com/news/2015/feb/4/donald-trump-buzzes-presidential-radar-inside-the-/?utm_source=RSS_Feed&utm_medium=RSS
The 18 most politically competitive states in America, in one map
http://www.washingtonexaminer.com/the-18-toughest-states-to-win/article/2559813
Earnest: "Not Sure" If Biden Will Attend Netanyahu Speech; Obama "Looking Forward" To Meeting With Muslim Leaders At White House
"White House press secretary Josh Earnest said there is no decision yet as to whether Vice President Joe Biden will attend a joint session of Congress next month where Israeli Prime Minister Benjamin Netanyahu will give an address. "You have said that the reason that the president won't be meeting with the prime minister is because you don't want to give the appearance of somehow influencing the Israeli election. Would that same rationale apply to the vice president's attendance at the joint session of Congress?" Earnest was asked at Wednesday's White House press briefing. Earnest said Biden's schedule is not yet set for the first week of March when Netanyahu will be in the U.S.  "Well, we'll see, I think is really the best answer I can give you there," Earnest said. "We're still working through exactly what the vice president's schedule is going to look like that first week in March. And, certainly, as we consider the vice president's attendance that is one of the factors that will weigh in that decision." Earnest was then asked if the Israelis should consider it a sign of disrespect if Biden happens to be in Washington that day and doesn't attend Netanyahu's address. "Well, let's wait until we have made a decision and that decision has been carried out before we start estimating what the reaction will be from other people," Earnest said. The question immediately following the Netanyahu discussion pertained to President Obama's meeting with Muslim leaders Wednesday afternoon, which Earnest said that "the president is looking forward" to it. "I can tell you that the president is looking forward to the meeting that he'll do later this afternoon," Earnest said at the briefing this afternoon. "It's not unusual for the president to meet with leaders of a wide variety of communities from across the country. Sometimes that includes religious leaders, sometimes that includes leaders that are involved in academia or other specific issue areas…"
http://www.realclearpolitics.com/video/2015/02/04/earnest_not_sure_yet_biden_will_attend_netanyahu_speech_obama_looking_forward_to_meeting_with_muslim_leaders_at_white_house.html
Senior Democrats consider boycott of Netanyahu address to Congress
http://www.washingtonpost.com/blogs/post-politics/wp/2015/02/04/senior-democrats-consider-boycott-of-netanyahu-address-to-congress/
Obama Meets With American Muslims in Closed-Door Meeting to Discuss Islamic State
http://www.theblaze.com/stories/2015/02/04/obama-meets-with-american-muslims-to-discuss-islamic-state-and-anti-muslim-discrimination/
OBAMA TO HOST AMERICAN MUSLIMS AT THE WHITE HOUSE – CLOSED TO THE PRESS
http://www.breitbart.com/big-government/2015/02/04/obama-to-host-american-muslims-at-the-white-house-closed-to-the-press/
THE WHITE HOUSE WON'T REVEAL WHO ATTENDED OBAMA'S SECRET MEETING WITH MUSLIM LEADERS
"President Obama met with American Muslim leaders this afternoon, according to the White House schedule, but so far the administration is unwilling to reveal who attended the meeting, which was closed to the press. The White House released a readout of the meeting explaining that Obama discussed "a range of domestic and foreign policy issues" including Obamacare, police fairness, anti-Muslim discrimination, and the upcoming Summit on Countering Violence Extremism. "The President discussed the need to continue countering ISIL and other groups that commit horrific acts of violence, purportedly in the name of Islam," the readout continued. White House Press Secretary Josh Earnest defended the meeting during his daily press briefing, pointing out that it wasn't "unusual" for the president to meet with "a wide variety of communities from across the country." "Sometimes that includes religious leaders; sometimes that includes leaders that are involved in academia or other specific issue areas," he explained. But the White House was unwilling to release the names of leaders who attended the meeting. A request to the White House for a list of names of those who attended the meeting was not returned."
http://www.breitbart.com/big-government/2015/02/04/the-white-house-wont-reveal-who-attended-obamas-secret-meeting-with-muslim-leaders/
Do ya think? Obama says ISIS 'appears only interested in death and destruction'
http://news.investors.com/Politics-Andrew-Malcolm/020415-737785-isis-executes-jordanian-pilot-as-obama-talks-coldly.htm
Krauthammer: 'Lethargy,' 'Disinterest' Obama Shows Toward Jordan/ISIS Conflict Is 'Simply Astonishing' [VIDEO]
"KRAUTHAMMER: The disinterest, the lethargy of this president, the lassitude with which he pursues this war which he declared himself is simply astonishing. You know, he hasn't armed the Syrian rebels, the ones who are pro-Western. They have been withering on the vine. They're being wiped out. The weapons that the Kurds have been desperately needing have not been arriving. Jordan, which is our staunchest ally in the area, is short of weaponry, short of munitions and it takes forever for that to get through. It shouldn't even be an issue. A president steps in and says to the State Department and Defense Department "I want this done." Nixon did an airlift in the middle of the October war, the '73 war in which he airlifted munitions to the Middle East overnight. This president is not interested and to go out of area in Ukraine. For a year the Ukrainians and Americans in Congress have been asking him to equip them. What is he doing? he seems completely uninterested. He's grudgingly doing what he has to do because of the beheading of two Americans that drove him into this. The idea that Jordan, the smallest, the most fragile, the most isolated country in the region should be leading this campaign rather than the United States is simply astonishing. And the talk of the 60-member coalition is a joke. I saw on the list Belgium. You know, that's really the heart of this coalition. Jordan is out there alone and we could suffer a huge setback if it's not helped from the outside, meaning us and the other states in the region."
http://dailycaller.com/2015/02/04/krauthammer-lethargy-disinterest-obama-shows-toward-jordanisis-conflict-is-simply-astonishing-video/
REPORT: U.S. PREPARED TO RELY UPON IRAN FOR REGIONAL STABILITY IN AFGHANISTAN, IRAQ & SYRIA
http://www.breitbart.com/national-security/2015/02/04/report-u-s-prepared-to-rely-upon-iran-for-regional-stability-in-afghanistan-iraq-syria/
Graham: Obama 'About To Unleash Hell' On Middle East, 'Make The Mistake Of A Lifetime' On Iran [AUDIO]
"Talks between President Obama and Iran may continue to escalate, but that isn't stopping Sen. Lindsey Graham from continuing to caution against a bad deal for the U.S. In an interview with radio host Hugh Hewitt Wednesday night, Graham said that Obama is "about to unleash hell" on the Middle East with his ongoing negotiations with Iran, while adding that he's on the verge making "the mistake of a lifetime. Graham, a loud opponent of an appeasement deal with Iran along with Democratic Sen. Bob Menendez, added that between ISIS and Iran, the greater threat to the U.S. is a "nuclear Iran." "Why would you negotiate with a regime that is building an ICBM, that is sponsoring terrorism at the highest level in modern times? Why not just call a time-out and say 'we're not going to talk to you anymore about your nuclear program until you stop your weapons build-up and destabilizing the neighbors?'" Graham asked Hewitt. "Does anybody really believe that Barack Obama would use military force against Iran after he drew a red line against Assad and did nothing?" "The Israelis are not going to allow the Ayatollahs to go nuclear. And the deal that we're contemplating with Iran is North Korea in the making, and the Arabs and the Israelis are not going to allow the Ayatollahs in Iran to have a nuclear capability only contained by the U.N. That's what we tried to do in North Korea," Graham said. "So, Obama's about to unleash hell on the Mideast, he's about to create a nuclear arms race by wanting a deal with the Iranians so badly that he's about to make the mistake of a lifetime."
http://dailycaller.com/2015/02/04/graham-obama-about-to-unleash-hell-on-middle-east-make-the-mistake-of-a-lifetime-on-iran-audio/
Watchdog: Agency provided terrorists a 'road map' to attacking electric grid
http://www.washingtonexaminer.com/watchdog-agency-provided-terrorists-a-road-map-to-attacking-electric-grid/article/2559811