News Briefing for Thursday, February 26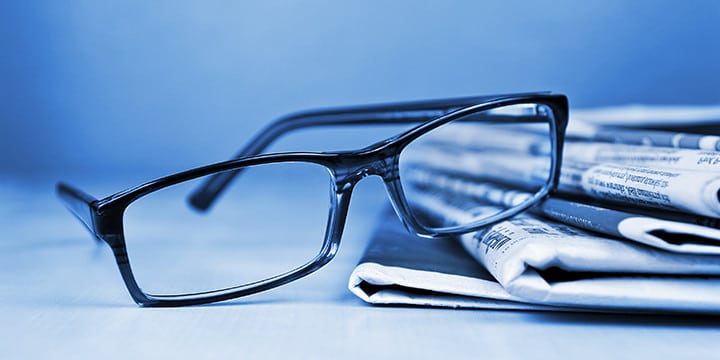 TEA PARTY PATRIOTS:
Cruz, Sessions, Lee & Tea Party Patriots Wade In Against McConnell DHS Funding Betrayal
"…To further complicate matters for McConnell the grassroots army of the Tea Party Patriots yesterday released a call to action saying: Throughout the election cycle Republicans vowed to do everything they could to stop the President's overreach. Now, the Republicans in the Senate under Majority Leader McConnell's guidance are playing games. Today we have learned that Sen. McConnell's plan is to bring a bill to the Senate floor that would fully fund the Department of Homeland Security without defunding executive amnesty! Congress has the "power of the purse" and is responsible for serving as a check on the President's actions. We have a very narrow window of time to put a stop to President Obama's executive amnesty, and Congress needs to act now! The statement from Tea Party Patriots' Jenny Beth Martin concluded by asking Tea Party Patriots to call Sen. McConnell and Speaker Boehner to let them know that you want Congress to defund executive amnesty. No more games!  Remind them of their oath to support and defend the Constitution and urge them to vote on one bill that funds the Department of Homeland Security, while stripping funds from President Obama's unilateral amnesty. Please call your Representative and Senators TODAY (the Capitol Switchboard is 1-866-220-0044) tell them you want a strategy to WIN the battle against Obama's unconstitutional executive amnesty, and that means DHS must be prohibited from spending any money on implementing that unconstitutional presidential power grab. For more on the McConnell cave-in on amnesty and DHS funding see our article "McConnell Setting Up House Conservatives On DHS Funding."
http://www.conservativehq.com/article/19761-cruz-sessions-lee-tea-party-patriots-wade-against-mcconnell-dhs-funding-plan
Conservatives to vet GOP 2016 hopefuls at CPAC
"…Be specific, says Jenny Beth Martin, a Tea Party leader and regular CPAC speaker, "What we want to hear … is not just them saying they support the values that we share or the issues we want," she says. "If they're thinking about running for president they should have a plan for how to address these problems. These problems aren't new. We've had six years."
http://www.usatoday.com/story/news/politics/elections/2015/02/25/cpac-2016-presidential-race-republicans/23942653/
"Obama faces left-right opposition on military force
"…Obama "has consistently broken his trust with the American people on immigration, health care and foreign policy, yet he is now asking for expanded power to negotiate trade deals," says a letter distributed by the union and written by Republican Rep. David McKinley of West Virginia. A similar letter signed by the Tea Party Patriots and other groups says Obama "has seized power time and again." Denying him fast track authority on trade deals, it says, "sends a clear message that enough is enough." With many House Democrats abandoning Obama on trade, Republicans must do the heavy lifting to pass fast track and the individual trade deals that presumably would follow. Leading the effort is Ways and Means Committee Chairman Paul Ryan of Wisconsin, the GOP's 2012 vice presidential nominee…"
http://www.thetowntalk.com/story/news/2015/02/24/obama-faces-left-right-opposition-military-force/23948711/
HEALTHCARE:
State's ObamaCare overcharges 13K
"The Washington state ObamaCare exchange says that it withdrew the incorrect amount of money from the bank accounts of 13,000 people. Some of the people say that more than three times the correct amount was withdrawn for their monthly premium for health insurance.
Richard Onizuka, the CEO of the exchange, told KIRO 7 TV in Seattle that it was working with its contractor, Deloitte, to fix the error affecting people who set up automatic payments and that they would be refunded within 48 hours. "We apologize to our impacted customers and are working to correct the problem to minimize any further inconvenience they may have already experienced," he said. Separately, the Obama administration is dealing with an error that gave 800,000 people who signed up for ObamaCare the wrong tax information."
http://thehill.com/policy/healthcare/233783-washington-obamacare-exchange-overcharges-13000-people
Washington's Obamacare Exchange Overcharged 13,000 Customers
"Washington state's Obamacare exchange overcharged 13,000 customers by taking too much straight out of their bank accounts this month, according to the marketplace's CEO, Richard Onizuka. Exchange customers whose monthly premiums for health coverage are automatically withdrawn said they were over-billed this month, Washington's KIRO-TV reports. In the latest of a long line of problems for the exchange, a number of customers wrote on the Obamacare exchange's public Facebook page about the problem, according to KIRO.  "Would really like to know WHY I was charged TRIPLE this month and when you are fixing the problem," wrote Gabrielle Whitman. "This is NOT acceptable. No help online or by calling." "I got triple billed as well," Azhar Basit wrote. "I also called and waited on [the] phone and no one picked up after a long wait. This is terrible…"
http://dailycaller.com/2015/02/25/washingtons-obamacare-exchange-overcharged-13000-customers/
Taxpayers Will Bail Out Feds For Obamacare Mistake
"Taxpayers will have to foot the bill for the government's latest Obamacare mistake, the Internal Revenue Service said Monday. About 50,000 Obamacare enrollees have already filed returns using wrong information sent to them by the government, so some of them still owe taxes, and others paid too much. The IRS announced those who paid too much will be refunded, but those who underpaid will have to fork over additional money, reported The Wall Street Journal. "This is yet another example of the administration covering their tracks to avoid the political fallout of mistakes made in executing their own law," Senate Finance Committee Chair Orrin Hatch said in a statement to reporters. "Unilateral action such as this deserves further scrutiny by Congress." The government said last week it sent about 800,000 Obamacare enrollees the wrong tax information for their returns, because of a glitch in the system. They were told not to file their taxes until corrected information is sent out in March. The special IRS deal only applies to those 50,000 who have already filed their taxes. "Individuals may want to consult with their tax preparers to determine if they would benefit from filing amended returns," a Treasury spokesperson said in a statement to reporters…"
http://dailycaller.com/2015/02/25/taxpayers-will-bail-out-feds-for-obamacare-mistake/
Treasury issues reprieve for ObamaCare tax errors
"Taxpayers who've filed their 2014 returns only to learn that the government provided them with erroneous information on health care subsidies won't be required to submit corrected returns, the Treasury Department said Tuesday. The decision amounts to a reprieve from paperwork headaches for an estimated 50,000 early filers, out of a pool of some 800,000 HealthCare.gov customers affected by a tax reporting goof disclosed last week. The majority who haven't yet filed their tax returns are still being urged to wait until they receive corrected information from the federal Health and Human Services department. The announcement means those who have filed would save time, effort, and any additional tax preparation fees for correcting returns with erroneous details. "The IRS will not pursue the collection of any additional taxes from these individuals based on updated information in the corrected forms," said the Treasury statement. A Treasury official said the government determined that the errors are not significant enough to require taxpayers to refile returns already submitted. Some of the mistakes favor the government, while others favor the taxpayer. Treasury officials believe it's basically a wash. President Barack Obama's law provides subsidized private health insurance to people who don't have access to coverage on the job. Because those subsidies are delivered as a tax credit, people who benefit from them have to account to the IRS that they got the correct amount they were legally entitled to. That's done on the yearly tax return, with the help of a new form called a 1095-A. It's like a health care W-2 for people who got subsidized coverage under Obama's law. But HHS officials disclosed Friday that forms sent to about 800,000 people contained mistaken information. The tax-document mistake was a self-inflicted wound after what Obama had personally touted as a successful open-enrollment season, with about 11.4 million people signed up for 2015 coverage…"
http://www.foxnews.com/politics/2015/02/24/treasury-issues-reprieve-for-obamacare-tax-errors/
IRS won't collect on bad returns from Obamacare glitch
"The Obama administration took a step on Tuesday toward containing the damage from sending the wrong Obamacare tax data to hundreds of thousands of taxpayers. The 50,000 taxpayers who filed returns based on inaccurate subsidy data they got from the government will not need to file amended returns and the IRS won't collect for any underpayment, the Treasury Department said. Taxpayers who are owed a larger subsidy can file an amended return.
"Individuals may want to consult with their tax preparers to determine if they would benefit from filing amended returns," a Treasury representative said in an email. "Affected individuals who have not yet filed their taxes should wait to file until they receive their corrected forms."
A glitch in HealthCare.gov that used the wrong year's data for the calculations caused about 800,000 Americans to receive erroneous tax forms for their Obamacare subsidy. The Centers for Medicare and Medicaid Services revealed the mistake last week. More than 85 percent of the newly insured under the Affordable Care Act qualify for a subsidy from the government to help pay for coverage. But taxpayers have to reconcile the tax credits they got during the year because they were based on estimated income data. Any variations from those estimates or changes in life status — a marriage, or a salary raise, means the subsidies will likely change for some. The headache for taxpayers — and the political one for the White House — comes as the IRS role in implementing the law becomes more apparent. The agency determines the accuracy of the subsidies and will be assessing tax penalties if those who didn't qualify for an exemption failed to get insured. Senate Finance Committee Chairman Orrin Hatch (R-Utah) sent a letter on Monday to CMS Administrator Marilyn Tavenner and IRS Commissioner John Koskinen requesting details of how the glitch occurred. Hatch asked Koskinen to confirm if he agrees with estimates that about 50,000 people have already filed their taxes using the incorrect information and asked him to clarify the procedures for those who must refile due to the mistake. The Treasury move didn't satisfy Hatch's request. "This is yet another example of the administration covering their tracks to avoid the political fallout of mistakes made in executing their own law," he said in an emailed statement. "Unilateral action such as this deserves further scrutiny by Congress."
http://www.politico.com/story/2015/02/irs-wont-collect-on-bad-returns-from-obamacare-glitch-115470.html
OBAMA ADMIN: 800,000 ERRONEOUS OBAMACARE FORMS DON'T NEED TO BE RESUBMITTED
http://www.breitbart.com/big-government/2015/02/25/obama-admin-800000-erroneous-obamacare-forms-dont-need-to-be-resubmitted/
Will Only Suckers Pay The ObamaCare Tax Penalty?
"This year, as many as 6 million taxpayers will learn that they now owe a "Shared Responsibility Payment" because they didn't have health insurance last year. The SRP is a clumsy euphemism for the ObamaCare individual mandate tax penalty, which is $95 or 1% of household income, whichever is greater, for those who didn't have insurance in 2014. That increases to the greater of $325 or 2% of income for those who don't have insurance this year, and then to $695 or 2.5% of income the year after that. The mandate and the tax penalty behind it are core elements of the health law, but it's becoming increasingly apparent that they are relatively toothless. There are dozens of exemptions available, some of which require no paperwork. It can be far less complicated to avoid the ObamaCare tax penalty than pay it. And the already overworked Internal Revenue Service has little authority to collect any unpaid penalty taxes due. This has led industry analyst Robert Laszewski to ask "is there really an individual mandate?" Critics and opponents agree that without the individual mandate, ObamaCare has little chance of success. When Solicitor General Donald Verrilli argued for the constitutionality of the mandate before the Supreme Court in 2012, he stated emphatically that without it, ObamaCare would "make matters worse, not better. "There will be fewer people covered; it will cost more," he said, pointing to states that had already tried ObamaCare-style reforms without a requirement to buy insurance. In those states, the young and healthy just waited until they got sick to buy insurance. That drove up premiums, pushing out more people. The tax penalty, in turn, is key to making the mandate work. But it's anyone's guess as to whether the penalty will have much impact. The main reasons: Widespread exemptions. The Congressional Budget Office figures that of the 30 million who don't buy insurance next year, only 7 million will actually end up facing the mandate penalty. An IRS table lists 19 categories of exemptions, only nine of which require approval by an ObamaCare exchange. Even then, taxpayers can simply put "pending" on their tax forms if they've applied to an exchange for one of these waivers but hadn't heard back by the time they filed."
http://news.investors.com/Politics-ObamaCare/022515-740874-obamacare-tax-penalty-loopholes-rife-enforcement-lax.htm
H&R Block analysis: Most ObamaCare customers paying back portion of subsidies
"ObamaCare customers who received health insurance subsidies last year are getting an unpleasant surprise this tax season — with many finding they have to repay hundreds of dollars. An analysis by tax-preparer H&R Block found that to date, 52 percent of those who enrolled in Affordable Care Act coverage are paying back part of their premium tax credits.  On average, they're paying back $530, reducing the average refund by 17 percent.  "The level of payback of the Advance Premium Tax Credit is significant in that it's costing taxpayers a large percentage of their refund — a refund many of them count on to pay household expenses," Mark Ciaramitaro, vice president of H&R Block health care and tax services, said in a statement.  According to the analysis, the reason so many taxpayers owe the federal government ObamaCare money is because they underestimated their 2014 incomes (by relying on old incomes). The higher incomes mean they're entitled to a smaller subsidy amount, and they now have to pay back the difference.   The high payback levels mark the latest hang-up for ACA customers this tax season. On Friday, the Obama administration admitted it sent erroneous tax forms to 800,000 people, and urged the recipients to hold off on filing their returns until corrected versions were sent out. (Those who already filed were given a reprieve.) That mistake led to Republican complaints that the administration was effectively delaying refunds for thousands of Americans.  The H&R Block report confirmed that many people will also see refunds reduced over the subsidy confusion. According to the analysis, the average tax refund this season has been around $3,100 — and would be reduced by $530 for those owing subsidy money…"
http://www.foxnews.com/politics/2015/02/25/obamacare-customers-that-may-be-required-to-pay-back-some-their-tax-refund/
Taxpayers duck Obamacare tax, snubbing IRS
Up to 6 million will owe fee this year
"Taxpayers are already telling their accountants they plan to stiff the IRS on the Obamacare tax, saying they figure the chances the agency comes after them for a few hundred bucks are pretty slim, and it makes sense to take the risk. Still other taxpayers are recoiling when they find out they owe far more than the $95 minimum penalty for not having insurance in 2014, said Christopher Wittich, an accountant in Minnesota. "And that's a big problem for them," he said. "They don't have 200 bucks." Taxpayers are facing the first round of penalties under Obamacare's "individual mandate," which requires most Americans to prove they have health insurance coverage or else pay the tax that the Supreme Court ruled made the law constitutional. But Indiana accountant Scott Frick said one of his clients, told he would have to fork over $850 for going without insurance last year, thought about the IRS and decided not to pay, just to "see what happens." The episodes raise questions for the revenue agency, which is trying to figure out just how far it's prepared to go to collect the Obamacare tax — and if future administrations will enforce it at all."
http://www.washingtontimes.com/news/2015/feb/25/taxpayers-duck-obamacare-tax-snubbing-irs/?utm_source=RSS_Feed&utm_medium=RSS
Obamacare's Medicaid Expansion Could Cause 2.6 Million Able-Bodied Adults To Drop Out Of Labor Force
"…One of the biggest myths pushed in statehouses across the country is that Obamacare's Medicaid expansion will be an engine of economic growth. The Obama administration promises that more than 350,000 jobs would be created nationwide in 2015 if all states opted into Obamacare expansion. But the truth is that expanding Medicaid to able-bodied adults will discourage work, create massive new welfare cliffs and ultimately shrink the economy, not grow it. A new report by the Foundation for Government Accountability outlines how Obamacare expansion could affect the labor force. Obamacare Expansion Discourages Work –  Obamacare's perverse design discourages work by creating a massive new welfare cliff for able-bodied adults. In states that expand Medicaid under Obamacare, single adults moving above 138 percent FPL would face premiums, deductibles, copays, coinsurance and other out-of-pocket costs nearly $2,000 higher (on average) than those they were subject to under Medicaid. The massive new welfare cliff created by Obamacare's Medicaid expansion is sure to discourage employment. Research shows that expanding Medicaid to this new population will discourage work, depress earnings, reduce labor-force participation and hurt the economy. A comprehensive study released by the National Bureau of Economic Research, for example, found that past Medicaid expansions to enroll able-bodied, childless adults reduced the likelihood of working by up to 10 percentage points. This means Obamacare's Medicaid expansion could cause up to 2.6 million Americans to drop out of the labor force entirely. The Congressional Budget Office confirms that Obamacare will discourage work and cause millions of working-age adults to drop out of the labor force or reduce their hours, ultimately reducing economic output. Indeed, there is strong evidence of that happening after previous Medicaid expansions to able-bodied adults in Arizona, Iowa, Maine, Maryland, Michigan, New Mexico, New York, Pennsylvania, Tennessee, Utah, Washington, D.C. and Wisconsin."
http://www.forbes.com/sites/theapothecary/2015/02/24/obamacares-medicaid-expansion-could-cause-2-6-million-able-bodied-adults-to-drop-out-of-labor-force/
GOP senators blast union 'carve out' in ObamaCare tax
"Two Senate Republican chairmen are calling out the Obama administration for what they say is a special deal for unions in applying an ObamaCare tax. Senate Finance Committee Chairman Orrin Hatch (R-Utah) and Judiciary Committee Chairman Chuck Grassley (R-Iowa) sent a letter to Secretary of the Treasury Jack Lew on Wednesday about the special conditions for certain union-heavy occupations in the so-called "Cadillac Tax." The tax falls on generous healthcare plans with the aim of providing an incentive to reduce healthcare spending. If the benefits in a plan are above a certain limit, a 40 percent tax is imposed. There is a higher cap, though, for people with a "high-risk profession." Those professions include electrical workers, paramedics, construction workers, miners and longshoremen. The senators note that these are union-heavy professions, and point out that labor leaders, including AFL-CIO head Richard Trumka, were opposed to the Cadillac Tax in the first place…"
http://thehill.com/policy/healthcare/233865-gop-senators-point-to-carve-out-for-unions-in-obamacare-tax
Burwell catches a break with 'friendly' budget hearing
"At the height of one of the toughest periods on ObamaCare in recent memory, Health and Human Services Secretary Sylvia Mathews Burwell received a warm reception during her Capitol Hill appearance on Wednesday. Burwell testified before a House Appropriations subcommittee after a contentious two weeks for the healthcare law. One day earlier, Burwell angered top Republicans by saying the White House had no backup plan for the looming court challenge that could erase most subsidies under ObamaCare. Earlier in the week, the agency disclosed that it had sent the wrong tax forms to about 800,000 But even with the clock ticking ahead on the high court challenge and the new tax season struggles, more than a dozen House Appropriations committee members made no mention of King v. Burwell or the new taxes…"
http://thehill.com/policy/healthcare/233801-burwell-catches-a-break-during-friendly-budget-hearing
HHS Auditor Prepares ACA Oversight Plan
"The inspector general of the Health and Human Services Department  has devoted a large chunk of its annual work plan to monitoring the implementation of the Affordable Care Act, and this week released a health law oversight plan to focus on fraud, waste and abuse, program value, consumer safety and agency efforts to promote innovation. The IG expects 5-10 reports this year specifically focusing on the ACA. The top priority will be reviews of insurance exchange operations and examination of exchange infrastructure, management and spending, plus the security of plan enrollment information. The IG also will examine internal federal and state process relating to an expanded Medicaid program, Medicare and Medicaid payment changes and program integrity, plus reviews of public health and preventive health grant programs Initial reports planned for delivery over the next few months include a review of the accuracy of payments to health plans for premium tax credits and payments to federal insurance exchange contractors. Other reports this year include security reviews of state exchanges and an audit of grants to states to establish exchanges."
http://blogs.rollcall.com/healthopolis/hhs-auditor-prepares-aca-oversight-plan/?dcz=
Affordable Care Act could create insurance issues for small businesses
http://www.wbng.com/news/local/Obamacare-could-create-insurance-issues-for-small-businesses-293933191.html
Adjust Affordable Care Act for small businesses
"CONGRESSIONAL REPUBLICANS and President Obama continue to wrangle over the future of the nation's health care law. But they need to focus on fixing the law rather than repealing it or threatening vetoes on any form of improvement. It is no surprise to us in Massachusetts that the shortcomings of the basic framework of the Affordable Care Act mean marketplace discrimination for small businesses and their employees. We saw that in our state model of the ACA. Powerful lobbying groups protected certain consumer groups from harm. Big businesses were protected and retained the ability to self-insure, while lower-income individuals qualified for taxpayer-funded premium assistance. Left unprotected and arguably disadvantaged were those in the middle — owners and employees of small businesses. Several years of double-digit premium increases here resulted in changes to state law to help empower small businesses. Washington should make changes to the ACA like those made in Massachusetts to make sure health insurance reform works for everyone. Here are four recommendations:
–Allow existing organizations – associations, professional societies, and chambers of commerce – to form nonprofit, small business cooperatives to enhance purchasing power, provide more choices, and better educate their members and employees on the importance of wellness programs and the use of provider transparency tools. T his is how small businesses want to buy their insurance. Consider that since their start in 2012, the Massachusetts cooperatives have served more small businesses than the state's Health Care Connector, and they haven't cost the taxpayer one dime.
–Allow insurers to give discounts to small businesses as they get bigger. It is a fact that for both actuarial and administrative reasons the more people a business covers, the lower the cost per person. Yet the ACA is phasing out this ability for any employer with fewer than 99 employees, since the law eliminated the size rating factor from the small group market. Those businesses with 100 or more employees are not hurt by this policy, which in turn gives them a huge premium competitive advantage. The phase-out of the size rating factor means artificially higher premiums for growing small businesses. The logical way to avoid unreasonable premiums is to leave the fully insured small group market entirely and to self-insure. Already 55 percent of the Massachusetts market is self-insured. This trend will grow rapidly unless this discriminatory ACA policy is fixed.
-Change the definition of full-time employee from 30 to 35 hours per week. Massachusetts used the 35-hour threshold without disruption, but the same can't be said of the 30-hour ACA requirement. Most small employers consider employees working 35 hours or more to be full timers, but few have the same view about 30 hours…"
http://www.bostonglobe.com/opinion/2015/02/23/adjust-affordable-care-act-for-small-businesses/whPJ6wXxFwxVrv3tU1ADlM/story.html
Report: Jonathan Gruber Fired From Massachusetts Health Board
"A CBS affiliate in Boston is reporting that MIT professor Jonathan Gruber, who many Democrats praised as an architect of Obamacare until he was caught talking about the "stupidity of the American voter," was fired from his position as a member of the Massachusetts Health Connector Board. According to WBZ radio, Massachusetts Gov. Charlie Baker (R) fired Gruber along with three other members of the board were appointed by former Gov. Deval Patrick (D). Gruber was first appointed to the board by former Gov. Mitt Romney (R), and was reappointed by Patrick. WBZ said the move bill let Baker's own appointees control the board. The board is the state-run health insurance marketplace that helps residents buy health insurance — Gruber consulted on that state-run system, and then later on Obamacare. Gruber was the subject of intense congressional oversight last year, after several videos surfaced that showed him bragging about his role in passing Obamacare. He famously said the law had to be written in a sort of code to hide the fact that it would force healthy people to pay for the health insurance of the sick, and said it passed thanks to the "stupidity of the American voter." This week, a state auditor for Vermont released a report indicating that Gruber may have overcharged that state for his consulting work on a health care system. That auditor referred his findings to Vermont's attorney general. In December, Gruber apologized for his various remarks at a House Oversight and Government Reform Committee hearing…"
http://www.theblaze.com/stories/2015/02/25/report-jonathan-gruber-fired-from-massachusetts-health-board/
Jonathan Gruber fired from state ObamaCare board
"Jonathan Gruber, the consultant who said ObamaCare became law due to the "stupidity of the American voter," was fired from the board of the Massachusetts health exchange on Wednesday. Gov. Charlie Baker (R) asked Gruber, an MIT professor, to resign, along with three other members of the board, accoring to the governor's office. All three complied. WBZ-TV in Boston first reported the news. In the fall, Republicans jumped on a series of videos that surfaced of Gruber commenting on ObamaCare, using them to argue the law was passed through deception. Besides saying in 2013 that ObamaCare passed because of "the stupidity of the American voter," Gruber also suggested that American voters were "too stupid to understand the difference" between two parts of the law."
http://thehill.com/policy/healthcare/233871-jonathan-gruber-fired-from-mass-obamacare-board
More than half of ObamaCare signups were new customers
"More than half of the nearly 9 million people who enrolled in ObamaCare coverage through the federal website were new customers, the administration said Wednesday, touting the number to show the vibrancy of the law. Fifty-three percent of the 8.84 million people who signed up through Healthcare.gov were new to ObamaCare this year. The administration had previously praised the better-than-expected total number of enrollments, but it was unclear how many already had health insurance. "These numbers tell a powerful story of a strong open enrollment and of engaged and satisfied consumers," Health and Human Services Secretary Sylvia Burwell said in a statement. "[T]hese are signs of a vibrant marketplace where customers are actively engaged in choosing their health coverage — and of a product that families want, need and appreciate." The other 47 percent of sign-ups were re-enrollments from people who already had coverage. Twenty-two percent were automatically re-enrolled, and 25 percent actively chose a plan again. The administration touted that more than half of the people who actively re-enrolled in coverage, around 1.2 million people, chose a new plan. It said that was a higher rate than with other kinds of health insurance and an indication that people are engaged with ObamaCare…"
http://thehill.com/policy/healthcare/233841-more-than-half-of-obamacare-signups-were-new-customers
More than half of federal Obamacare enrollees were new in 2015
http://www.washingtonexaminer.com/more-than-half-of-federal-obamacare-enrollees-were-new-in-2015/article/2560715?custom_click=rss
Republicans suspect the White House is hiding ObamaCare fallback plan
"Some Republicans say they simply do not believe that the Obama administration isn't developing a fallback plan in case the Supreme Court dismantles a piece of the healthcare law this summer. Sylvia Burwell, the secretary of Health and Human Services (HHS), has repeatedly said there is no plan B if the high court rules that subsidies for insurance cannot be distributed through the federal exchange HealthCare.gov. Burwell said Tuesday that the White House has "no plans" if the subsidies become illegal. "No credible person would believe that," Rep. Andy Harris (R-Md.) told The Hill on Wednesday. "It would be executive malpractice not to have a plan, a contingency plan, for what happens when that court ruling comes down, and I'm going to assume that this government doesn't practice executive malpractice," he said."
http://thehill.com/policy/healthcare/233891-republicans-suspect-white-house-is-hiding-obamacare-fallback-plan
Republicans say White House hiding ObamaCare plan
http://thehill.com/policy/healthcare/overnights/233884-overnight-healthcare-republicans-say-white-house-is-hiding
A First Step on the Way Out of ObamaCare
Cobra-like insurance could bridge the gap for people losing coverage if King v. Burwell goes the GOP's way.
"The Supreme Court case King v. Burwell being argued March 4 is one of profound national importance. It challenges the legality of 75% of ObamaCare—the subsidies that the federal government has been paying to health insurers on behalf of enrollees in the 37 states that chose not to participate in ObamaCare. Like most conservatives, I am hopeful about the court's decision, expected in June. The law explicitly requires states to establish an exchange to unleash entitlement payments. Because ObamaCare's central planning is…"
http://www.wsj.com/articles/ben-sasse-a-first-step-on-the-way-out-of-obamacare-1424908814?mod=rss_opinion_main
Little Hope for Immediate Obamacare Fix as Supreme Court Ruling Looms
"Neither the Obama administration nor the states nor Congress is taking aggressive action to fix a potential problem with the Affordable Care Act, even with a Supreme Court decision looming that could raise the prices for health insurance for more than 6 million people in 34 states. A group of conservative plaintiffs are challenging the law, arguing that the way it is written does not allow tax credits under the ACA to go to people whose states have not chosen to set up their own health care marketplaces. Only 16 states have these marketplaces, while the remainder of the states, many with either Republican-controlled legislatures or governors, have declined to create them, deferring to the marketplace run by the federal government through healthcare.gov. The Supreme Court will hear oral arguments on this issue next week in the case King v. Burwell, with a ruling expected in June. The Obama administration is arguing the writers of the ACA clearly intended for people in all 50 states to get the subsidies, whether or not their state set up an exchange. But for now, there is no obvious alternative if the Court rules against the administration's position. Obama administration officials have refused to offer publicly any kind of contingency plan, arguing they are confident in their legal position and any fix to the law would require Congress anyway. The GOP-controlled Congress, which has uniformly opposed the health care law from its inception, is not attempting to change the language in the law to make it more clearly state that people in these 34 states can get subsidies. Republicans are instead preparing plans to use a ruling against the administration in the case to force Obama to make wholesale changes to the ACA. And at a National Governors Association meeting in Washington over the last several days, governors from both parties said they are taking a careful approach, not rushing to set up exchanges under the ACA until after they see what the Supreme Court will do. "We don't know what's going to happen there. I suspect we will react," said Utah Gov. Gary Herbert, a Republican whose state is one of the 34 without exchanges. He is the vice-chair of the NGA. Virginia Gov. Terry McAuliffe, a Democrat whose state has also not created an exchange, said, "There's not much we can do at this point." "I'm hoping that the court upholds the constitutionality," he added. In a closed-door meeting at the NGA on Sunday, Secretary of Health and Human Services Sylvia Burwell was pressed by governors of both parties on what the administration's plan is if the Court rules that states must have their own exchanges in order for their citizens to get the tax credits. She declined to say, according to several of the governors, instead emphasizing her belief that the administration will win the case…"
http://www.nbcnews.com/politics/politics-news/little-hope-immediate-obamacare-fix-supreme-court-ruling-looms-n311576
Insurance group raises alarms about looming ObamaCare case
"The Obama administration should allow insurance companies to raise their rates, if the Supreme Court decides to gut a central piece of the Affordable Care Act this summer, a national insurance group said Wednesday. In a letter to the Department of Health and Human Services, the American Academy of Actuaries warns that the challenge before the high court threatens the financial health of insurance companies. If the administration loses in the case, King v. Burwell, a majority of states would no longer be allowed to hand out health insurance subsidies. That decision is expected to have a massive effect, as nearly 90 percent of people nationally currently receive subsidies to help them afford coverage. The White House announced Tuesday that it has "no plans" to immediately restore the subsidies if it loses the case — a move that raised the stakes for the Supreme Court but rankled the insurance group…"
http://thehill.com/policy/healthcare/233795-insurance-group-raises-alarms-about-looming-obamacare-case
After Obamacare: The next Democratic health agenda
http://www.vox.com/2015/2/23/8082769/obamacare-democrats-priorities
Obamacare backers try to sway Supreme Court
"If you're wondering who would lose out in the latest Obamacare challenge before the Supreme Court, the law's supporters are eager to tell you. Health associations, liberal activist groups and minority advocates are drawing attention to the people who would be most deeply affected if the justices uphold King v. Burwell, a case brought by several individuals and businesses who argue that the Obama administration is awarding many health insurance subsidies illegally. Opponents of the Affordable Care Act say a plain reading of the law's text shows the subsidies — provided to low and middle-income people to buy private health plans — may be provided only in states running their own insurance marketplaces, and not in the 34 states relying entirely on healthcare.gov. But advocates hope that by telling stories of the millions of people who could lose their subsidies should the court side with King, they'll influence the justices' final decision, expected to be handed down by July after oral arguments next Wednesday…"
http://www.washingtonexaminer.com/obamacare-backers-try-to-sway-supreme-court/article/2560674?custom_click=rss
Chief justice could again swing Obamacare case in government's favor
"Three years ago, Supreme Court Chief Justice John Roberts cast the tie-breaking vote in a ruling that saved President Barack Obama's signature healthcare reform. As the high court prepares to weigh another challenge that could shatter Obamacare, a review of Roberts' recent votes and opinions suggest he could again sway the case the government's way. The conservative challengers in the case aim to persuade Roberts and the other eight justices that the federal government has overreached by providing tax subsidies to millions of people in 34 states that didn't create their own insurance exchanges. Their argument will revolve around wording in the 2010 law that insurance would be provided through exchanges "established by the state," which they argue rules out a federal role. But in several key cases in recent years Roberts has voted in ways that could favor the government's arguments. He has raised concerns about upsetting the balance between federal and state law, particularly when there is ambiguity in a law's wording. He has also recognized the need to consider the overall context of a law, not just an isolated phrase. The government says the Obamacare law, read as a whole, shows the subsidies were intended to be available nationwide. Oral arguments are set for March 4, with the ruling expected by the end of June. If the challengers win, millions of people in states that do not have their own exchanges would lose the subsidies, dealing a potentially crippling blow to Obamacare. Appointed by Republican President George W. Bush in 2005, former corporate lawyer Roberts joined the court's liberal wing in the 2012 case, which ruled Obamacare was constitutional. Roberts may be the most likely of the five conservative justices to side with the four liberals on the court, but Anthony Kennedy, often the swing vote in close cases, could also be in play for the government. It is, however, difficult to predict how any individual justice will vote, particularly before hearing his or her questions at oral arguments. Although the recent cases testing the interpretation of statutes are on a range of subjects, they give an insight into the legal methodology that Roberts uses…."
http://www.reuters.com/article/2015/02/24/us-usa-court-obamacare-idUSKBN0LS0BL20150224
Yates Decision On Missing Fish May Tip Roberts' Hand On Key Obamacare Lawsuit
"The U.S. Supreme Court's decision today in a case involving the illegal disposal of 72 undersized red grouper may predict how it will rule on the pending King vs. Burwell challenge to Obamacare health insurance subsidies. In Yates vs. U.S., Chief Justice John Roberts joined Justice Ruth Bader Ginsburg in reversing the conviction of a commercial fisherman who was prosecuted under 18 U. S. C. §1519, better known as the document-destruction provision of the Sarbanes-Oxley Act. In so doing, Roberts also signed off on Ginsburg's expansive use of contextual analysis and legislative history to determine what Congress meant when it made it illegal to destroy records or "any tangible object," which the government and the court's dissenters took to mean any physical object including fish. "Whether a statutory term is unambiguous 'does not turn solely on dictionary definitions of its component words,' " Kagan wrote in the plurality decision, which also included Stephen Breyer and Sonia Sotomayor. Ordinarily, a word's usage accords with its dictionary definition. In law as in life, however, the same words, placed in different contexts, sometimes mean different things. Kagan's opinion only reflects the views of four of the justices and therefore the reasoning within it has less authority than a five-judge majority opinion. But it does suggest Roberts will take a similar approach to statutory interpretation when he decides what an exchange "established by the State" means in the Affordable Care Act. Samuel Alito wrote a concurrence in which he agreed with the plurality's decision to reverse Yates' conviction but would have done so on narrower grounds. Critics of Obamacare want the Supreme Court to outlaw federal subsidies for millions of people who purchased health insurance on exchanges the government set up when states refused to do so. Supporters say the court should look at what Congress intended to do with the statute and reject a narrow reading of the law that defies its underlying purpose. Ginsburg and Roberts aren't the only unusual pairing in today's decision. Justices Antonin Scalia and Elena Kagan — old hunting buddies — found common ground in opposing the plurality opinion. Kagan, sounding almost like a Scalia clone, said "in my view, conventional tools of statutory construction all lead to a to a more conventional result: A "tangible object" is an object that's tangible. "I would apply the statute that Congress enacted and affirm the judgment below," she said in the dissent, which was joined by Anthony Kennedy and Clarence Thomas…"
http://www.forbes.com/sites/danielfisher/2015/02/25/yates-decision-on-missing-fish-may-tip-roberts-hand-on-king-v-burwell/
Fate of Obamacare Hinges on Six Words
"Could a simple six-word sentence fragment, buried deep within hundreds of pages of legislative text, end up destroying Obamacare? It might sound far-fetched at first, but determined opponents think they've found a way to unravel the entire health care law. So now the fate of President Barack Obama's signature legislative achievement rests on a single, seemingly picayune legal question: Does the phrase "an exchange established by the state" make it impossible for the federal government to help pay for individual health insurance in the 34 states that didn't set up their own health care exchanges? The six words, found in the middle of 906 pages of law, will be the focus of intense scrutiny on March 4 as the Supreme Court hears oral arguments on the matter. The stakes are nearly as enormous as they were in 2012, when the justices upheld the law's constitutionality. A ruling against the Obama administration this time around, in King v. Burwell, would mean millions of Americans could lose their health insurance. The president could see his main legislative accomplishment rendered unworkable without a fix from the administration or Congress — and neither option seems feasible.
The story of the health care law's second major legal rumpus starts with a band of libertarian lawyers in Washington who plotted it out like doctors targeting a tumor. They seized on an idea presented at a 2010 policy forum, and developed a theory to render the law virtually moot. They found plaintiffs, and recruited a star Supreme Court litigator to get the issue before the nation's highest court. The practical consequences of a victory are not of interest to them. Democrats in Congress who wrote the law and pushed it through are the ones ultimately to blame if the justices throw the nation's health care system into chaos, says Tom Miller of the American Enterprise Institute, which hosted the 2010 forum. "If you write a bad law in a sloppy manner under extraordinary procedures and methods, it will ultimately catch up with you," Miller says. "That's what created this situation…"
http://www.rollcall.com/news/Fate-of-Obamacare-Hinges-on-Six-Words-240330-1.html
Fears of Chaos Mount Over Obamacare Case
"There's no shortage of dire predictions about what would happen if the Supreme Court strikes down the system for awarding subsidies to people seeking insurance under the 2010 health care law. Millions more could be added to the ranks of the uninsured, the cost of coverage could rise dramatically and insurance markets could be thrown into chaos, or at least temporary instability. For all those hypotheticals, though, the only thing that's certain is the country will be more divided than ever over President Barack Obama's signature legislative achievement, with many states forced to quickly decide what new steps, if any, to take to reach out to those losing their subsidies. The political and financial stakes lend high drama to the March 4 oral arguments in the third major legal challenge to the health law, a lawsuit that attacks nothing less than the financial underpinnings of its coverage expansion. The case — King v. Burwell — focuses on whether the financial help that low- and middle-income Americans receive under the law to help cover the cost of their health coverage is contingent upon what type of insurance marketplace, or exchange, exists in their state. Challengers argue that wording in the overhaul limits the subsidies to residents of states that created their own exchanges, not the 34 that defaulted to the federal government marketplace healthcare.gov. The lawsuit seeks to invalidate an IRS rule the Obama administration issued interpreting the law as providing subsidies in all states. If the majority of justices agree with the plaintiffs, billions of dollars of subsidies would evaporate unless states, the administration or Congress respond with plans that fit the contours of the changed market…"
http://www.rollcall.com/news/Fears-of-Chaos-Mount-Over-Obamacare-Case-240332-1.html
Vermont Man Sues Obama Admin, Forced to Purchase Obamacare Plan Paying for Abortions
"In Vermont, a man has filed a lawsuit in federal court against the Department of Vermont Health Access after they forced him to choose between his pro-life beliefs and insurance coverage. The plaintiff, Alan Lyle Howe, says the state offered heath plans force him to include a fee for abortion coverage even though he is against abortion and will never obtain one. Vermont, along with Rhode Island, New Jersey, Hawaii, don't allow citizens to opt out of coverage for elective abortion in Obamacare. Howe refused to enroll and instead filed suit because he believes paying the fee would undermine his public opposition to abortion. His lawyer, Casey Mattox, said, "We're putting together legal arguments and we'll be filing, we expect, in a week. When government is imposing burdens like that on people … that's a violation of free exercise, and that's essentially what's happening here." She added that she and her clients were working "in good faith" with all other parties to work toward an outcome other than litigation…"
http://www.lifenews.com/2015/02/24/vermont-man-sues-obama-admin-forced-to-purchase-obamacare-plan-paying-for-abortions/
IMMIGRATION:
AMNESTY BENEFICIARIES COULD CLAIM MORE THAN $35K IN TAX BENEFITS IN FIRST YEAR
"Illegal immigrants who are able to obtain Social Security Numbers and work permits as a result of President Obama's executive amnesty could claim tens of thousands of dollars in back tax benefits, a new Congressional Research Service memo obtained first by Breitbart News reveals. The report comes following the Internal Revenue Service's confirmation that once illegal immigrants are granted Social Security Numbers — as a result of Obama's executive actions — they will be able to file back tax returns and obtain up to four years of tax benefits, including the Earned Income Tax Credit (EITC) and the Child Tax Credit (CTC). The new CRS report — dated Wednesday and requested to gauge the tax benefits an amnesty beneficiary could potentially accrue — looks at the amount of EITC and CTC for a hypothetical family from from 2011-2014. "Specifically, you were interested in the value of these credits for a married couple with three and four children," the memo details. "In addition, you requested that for every year, the family's income be equal to the maximum amount of earnings a taxpayer could have and still receive the maximum amount of the EITC. This income level is often referred to as the 'phase-out threshold amount' and is adjusted annually for inflation." CRS calculated the maximum level of tax credits available to hypothetical families with three and four children. It found that for a family with three children in the four years from 2011-2014 "phase-out threshold amount" would be able to obtain $35,521 in the EITC and CTC. A family of four in that same four year time frame and circumstance could obtain $35,560. In those years considered, the "phase-out threshold amount" for both hypothetical families was $21,770 in 2011, $22,300 in 2012, $22,870 in 2013, and $23,260 in 2014. Both hypothetical families were also able to amass around $9,000 worth of the EITC and CTC annually in the years CRS considered. The report comes as lawmakers have expressed distress that amnestied illegal immigrants could be potentially rewarded for illegal work and as Congress debates a Department of Homeland Security funding bill that would block Obama's executive amnesty. Earlier this month Sens. Ron Johnson (R-WI) and Ben Sasse (R-NE) pressed the administration on the tax benefits amnestied illegal immigrants could accrue, calling the expected refunds "amnesty bonuses…"
http://www.breitbart.com/big-government/2015/02/25/amnesty-beneficiaries-could-claim-more-than-35k-in-tax-benefits-in-first-year/
HHS Confirms Unaccompanied Illegal Alien Children in U.S. Will Have Access to Abortion
"Health and Human Service's Office of Refuge Resettlement (ORR) has confirmed to CNSNews.com that abortion is one of the emergency medical services that must be made available by federally funded caregivers of illegal alien unaccompanied minors (Unaccompanied Children or UC) who have been sexually assaulted and become pregnant. HHS issued a new regulation on "sexual abuse and sexual harassment" of unaccompanied children on Dec. 24, 2014, and although the regulation does not specially name abortion as one of the required emergency medical services, an official from HHS' Administration for Children and Families, which operates ORR, told CNSNews.com via email that abortion is one of those services. "The 'lawful pregnancy-related medical services' includes abortion," the email statement said…"
http://www.cnsnews.com/news/article/penny-starr/hhs-confirms-unaccompanied-illegal-alien-children-us-will-have-access
House Judiciary Committee to Hear Testimony About Executive Action on Immigration
"Tomorrow morning in Rayburn 2141, the House Judiciary Committee will be holding a hearing about President Obama's lawless decision to rewrite the immigration laws because he couldn't get the legislation he wanted. The hearing looks like it will be an interesting and intelligent discussion about the legal merits (or demerits, in this case) of the President's program. I will be live-tweeting the event (is there any other kind of tweeting?) under the hashtag #executiveoverreach. The committee will hear from Nevada AG Adam Laxalt, who courageously joined the multistate immigration lawsuit despite Nevada Governor Sandoval's opposition. As he explains, the lawsuit isn't really about immigration at all. Rather, it's about legality: the President's unilateral attempt to "change the law" (as the President described it), his refusal to take care that the laws be faithfully executed, and his bypassing of the federal Administrative Procedure Act. Law professor Josh Blackman will give a scholarly analysis of the Constitution's separation of powers and how the President's new immigration program violates that separation. Since the policy expressed in the new program is contrary to the policy established by Congress in the Immigration and Nationality Act (INA), Congress has not previously acquiesced to deferred action, notwithstanding the claims of President Obama's Office of Legal Counsel to the contrary. Law professor Elizabeth Price Foley will delve into the details of immigration law, focusing on three specific aspects of the President's program. The first is status alteration, that is, they are no longer "deportable" within the meaning of the statute for three years. The second is remedy alteration, which is the Administration's conferral of deferred action, despite its never having been authorized by Congress for this class of immigrants. Third, the program confers benefits to illegal immigrants because the granting of work authorization under the INA triggers eligibility for a wide variety of government programs. The contrarian on the panel is law professor Stephen Legomsky, who will be defending the legality of President Obama's action. Professor Legomsky focuses on the constitutional issue, while also attacking a recent decision by a federal district court judge who enjoined the implementation of the program."
http://www.nationalreview.com/bench-memos/414353/house-judiciary-committee-hear-testimony-about-executive-action-immigration
Nevada Attorney General Laxalt to testify before Congress
"Nevada Attorney General Adam Laxalt is scheduled to testify before a Congress panel on a lawsuit challenging President Barack Obama's executive order on immigration. The recently elected Republican will speak before the House Judiciary Committee on Wednesday morning in Washington, D.C. He plans to testify about why Nevada joined 25 other states in filing a lawsuit to block the president's order to spare nearly 5 million immigrants from deportation. Laxalt said in prepared remarks that the president's order is unconstitutional and immigration policy is instead Congress' responsibility. He said joining the lawsuit wasn't a political maneuver but a reaction to federal overreach. A federal judge temporarily halted implementation of the president's order last week. The lawsuit is now being heard by a federal appeals court…"
http://www.washingtontimes.com/news/2015/feb/24/nevada-attorney-general-laxalt-to-testify-before-c/?utm_source=RSS_Feed&utm_medium=RSS
Immigration Testimony Revives a Senate Soap Opera
"There are 27 states where the attorney general is a Republican, and 22 of them have signed on to the lawsuit challenging President Barack Obama's effort to limit deportations. But only one of them is being ushered under the national spotlight Wednesday morning as the single elected official asked to testify before the House Judiciary Committee on "the unconstitutionality of President Obama's executive overreach." Curiously, he's been in office for less than two months and his state was the most recent to join the litigation, which has become this winter's newest pivot point in the increasingly acrimonious balance-of-power battle over immigration policy. But almost nothing happens at the Capitol by happenstance, so there are a couple of readily apparent reasons why Nevada Attorney General Adam Paul Laxalt would have been chosen as the star witness of the day. His special pedigree — he's the most prominent politician in America with a father and grandfather who were both in the Senate, a story that's been known for only two years — is at least tangential to the rationale for his selection. Most obviously, Nevada is in the center of the immigration debate because undocumented immigrants make up a larger share of its population — an estimated 8 percent — than in any other state. So Laxalt has a front-row seat for watching how state and local governments handle the influx, and in his prepared testimony he laments that Obama's moves, designed to shield from deportation more than 4 million immigrants living in the country illegally, "will impose millions of dollars in direct increased costs on the states." That's the pretty straightforward policy rationale for Laxalt's appearance. The political reason (not to mention the soap operatic back story) is much more interesting. Republicans are searching feverishly for a big-name, money-magnet 2016 candidate for the Senate in Nevada now that it's almost certain Gov. Brian Sandoval will not be running regardless of whether Minority Leader Harry Reid follows through with his declarations that a severely injured right eye hasn't dissuaded him from seeking a sixth term. The conventional wisdom is that, having won his first bid for elective office only four months ago — and by fewer than 4,900 votes despite solid fundraising and a big GOP year — the 36-year-old Laxalt is probably not totally ready for statewide prime time. (He's already broken some GOP china at the state capital in Carson City by signing onto the states' lawsuit against Obama without giving so much as a heads-up to Sandoval.) It's also the case that Nevada's other senator, Republican Dean Heller, has been working to entice into next year's Senate race three others who all have significant state government and legislative experience. But if Laxalt aspires to become a viable member of the GOP field, his time in the House Judiciary hot seat will be something akin to an audition. He could help, or hurt, his reputation considerably with his performance — especially if the panel's Democrats engage him in a debate about executive powers versus legislative powers under the Constitution (the lofty-sounding proxy for the bare-knuckled fight at hand over Obama's domestic policy legacy)."
http://blogs.rollcall.com/hawkings/adam-paul-laxalt-nevada-senate-immigration-testimony/?dcz=
Immigration Reform: Advocates Hope Ruling Will Curb Migrant Family Detentions
"The Obama administration is facing another legal challenge to one of its immigration policies — but this time, immigration advocates are supporting the lawsuit. A federal judge last week temporarily halted the government's practice of detaining migrant families near the border without bond while they await their immigration hearings. A final ruling on the family detention policy is expected next month, and advocates are hoping the decision will strike a significant blow against the controversial practice that they say has violated due process for immigrants fleeing violence. U.S. officials began reviving the practice of family detentions last summer after seeing a spike in the number of Central American migrants crossing the border illegally. Before June 2014, there were only around 30 detention beds available for immigrant families. Since then, the Department of Homeland Security has aggressively expanded that number through two large detention facilities in Texas; it now plans to have more than 3,000 beds available by May, pending a resolution to the ongoing congressional fight over Homeland Security funding. But immigration advocates have lobbied a barrage of complaints against the detention facilities, citing reports of inadequate care and conditions for immigrants recovering from trauma. Lack of access to lawyers and "fast-tracked" deportation hearings also deprived the families of due process, particularly for asylum seekers, advocates said. Such complaints led to the closure of one family detention facility in Artesia, New Mexico, last fall. Other observers have been wary of the involvement of for-profit prison corporations Corrections Corporation of America and GEO Group, both of which have been contracted to run the facilities…"
http://www.ibtimes.com/immigration-reform-advocates-hope-ruling-will-curb-migrant-family-detentions-1826938
Civil rights commissioner warns of illegals voting under Obama amnesty
"Civil Rights Commissioner Peter Kirsanow warned Congress on Wednesday that President Obama's deportation amnesty program, which will allow illegal immigrants to get Social Security numbers and driver's licenses, will make it much easier for them to register and vote in U.S. elections — despite being ineligible to do so. Peter Kirsanow, a Bush appointee to the U.S. Commission of Civil Rights who has warned of dangers from mass illegal immigration, said the federal government does a poor job of helping states try to weed out ineligible voters, and once they have driver's licenses and Social Security numbers it's nearly impossible for states to spot them on their own. "Even if an ineligible voter does not sway the outcome of an election, his vote still chips away at the legitimacy of the voting system," Mr. Kirsanow said in a letter to congressional leaders. "Every person who votes despite being ineligible cancels out the vote of an eligible voter." The House Judiciary Committee earlier this month held a hearing that included testimony from secretaries of state in Ohio and Kansas who both said illegal immigrants voting would become a bigger problem with Mr. Obama's new immigration policies, which call for granting a proactive stay of deportation and three years' legal status to millions of illegal immigrants. The amnesty program has been halted by a federal judge, though the administration has appealed. Maine's secretary of state, who also testified at this month's hearing, said illegal voting wasn't a major issue for his state, and he doubted the amnesty would create the situation the others warned of…"
http://www.washingtontimes.com/news/2015/feb/25/civil-rights-commissioner-warns-illegals-voting/?utm_source=RSS_Feed&utm_medium=RSS
Obama can't round up enough illegals to fill detention quotas required by law
"The administration this year hasn't been able to find enough illegal immigrants to fill the 34,000 detention beds the law requires, as President Obama's new policies kick in and agents spend more time and money going after each immigrant they do detain. As of Jan. 25, U.S. Immigration and Customs Enforcement was averaging just 27,000 detainees a day for fiscal 2015, which began Oct. 1. That means more than 20 percent of its capacity was going unused so far this year — even as the administration faces questions over immigrants it has released, who have gone on to commit crimes later. Deportations are also down dramatically, according to Jessica Vaughan, who studies enforcement trends for the Center for Immigration Studies, and who told Congress on Wednesday that the administration deported fewer than 20,000 immigrants in December, which is about 50 percent lower than its usual pace for the month over the last few years. "All of the significant metrics of enforcement activity tracked by ICE — encounters, arrests, detainers and charging documents issued — show declines in recent years," Ms. Vaughan said in prepared testimony for the House oversight committee. ICE is the interior enforcement and deportation arm of the Homeland Security Department. Mr. Obama last year ordered the department to stop trying to apprehend and deport most illegal immigrants, saying that unless they have a serious criminal record or crossed the border since Jan. 1, 2014, they aren't important enough to be worth the expense of deportation. Ms. Vaughan said the detention beds are a major issue since it means ICE is releasing some illegal immigrants to be out in the community even as they are awaiting deportation, giving them a chance to abscond — and often to commit crimes while out on the streets…"
http://www.washingtontimes.com/news/2015/feb/25/dhs-deportation-beds-empty/?utm_source=RSS_Feed&utm_medium=RSS
Calling for cooperation, Obama engages in confrontation
"…Sensing a Republican retreat, Obama is headlining a Miami town hall on Wednesday, enlisting his Latino base of support to increase pressure on GOP lawmakers who want to tie spending on the Homeland Security Department to repeal of his immigration executive actions. On Tuesday, he vetoed GOP legislation that would have forced construction of the Keystone XL oil pipeline. And on Monday he proposed tougher rules on financial brokers who help manage retirement accounts, over Wall Street objections. Three days, three hardball plays…"
http://www.washingtontimes.com/news/2015/feb/25/calling-for-cooperation-obama-engages-in-confronta/?utm_source=RSS_Feed&utm_medium=RSS
Obama Hopes to Score Points in Miami on Immigration
"President Obama, thwarted by a federal court from carrying out pieces of his immigration directive and barraged daily by congressional Republicans trying to gut or defund it, is in many ways frozen in place on his attempt to wield presidential authority to reshape the immigration system. So Mr. Obama is taking his message on the road, using a trip to Miami on Wednesday to exact a political price from Republicans for their opposition to his immigration policy and to consolidate gains he has made with Hispanics since announcing executive actions to shield millions of unauthorized immigrants from deportation. He plans to hold a town-hall-style meeting on immigration at Florida International University and to sit for an interview with Telemundo, the Spanish-language television network. It is a classic use of the bully pulpit — a presidential power not subject to the whims of the courts and Congress — to frame the immigration issue to his own, and his party's, benefit. "There is this element of accountability — about bringing people out of the shadows, making them submit to a background check and start paying taxes — that we can't move forward on because of the judge's ruling," said Josh Earnest, the White House press secretary. Mr. Earnest added that Mr. Obama would answer questions during the town hall discussion about the ruling, by a federal judge in Texas, and about the "next steps in the legal process." "This is about the president doing what presidents are supposed to do, which is traveling across the country and talking about their priorities for the country," Mr. Earnest said. "There is no question that one of the president's priorities is reforming our broken immigration system." Before he leaves for Miami on Wednesday, Mr. Obama will huddle privately at the White House with immigration advocates to brief them on his legal and legislative strategy for pushing forward with changes even in the face of obstacles in Congress and the courts, according to people who have been invited. The White House says Mr. Obama still plans to use his prosecutorial discretion to rearrange deportation priorities, focusing more on criminals and recent entrants to the United States than on law-abiding people who have lived in the country longer. The trip to Miami comes as Congress is running out of time to break a logjam over funding for the Department of Homeland Security, which will expire Friday unless Congress can pass a bill to continue providing money for the agency. But the House attached a provision to that bill to halt the president's 2014 executive actions on immigration, and many Republicans are loath to remove that condition. The trip also coincides with the first full week the Homeland Security Department had been scheduled to begin carrying out part of the program. Mr. Obama announced in November that he would shield up to five million unauthorized immigrants from deportation and provide many of them with work permits…"
http://www.nytimes.com/2015/02/26/us/politics/obama-hopes-to-score-points-in-miami-on-immigration.html?_r=0
In S. Florida today, Obama will defend his immigration strategy
http://www.sun-sentinel.com/news/nationworld/sfl-obama-fiu-immigration-20150225-story.html
Carlos Curbelo, Florida congressman, snubbed off Air Force One
"Rep. Carlos Curbelo won't be attending President Obama's immigration event Wednesday in the Republican's Miami district — not because he wasn't invited but because he was denied a ride on Air Force One. "They said, 'Sorry, there's no space on the plane for you,' " Mr. Curbelo told the Miami Herald. The White House did find space for other lawmakers, including Rep. Frederica Wilson, a Florida Democrat, the newspaper reported. The congressman said the White House sent him an email invitation Monday to the town hall-style event hosted by Telemundo and MSNBC at the Florida International University. He asked the White House for a ride and was rebuffed. "I guess everyone is trying to make it to Miami in winter," Mr. Curbelo said."
http://www.washingtontimes.com/news/2015/feb/25/carlos-curbelo-florida-congressman-snubbed-air-for/?utm_source=RSS_Feed&utm_medium=RSS
Obama pitches immigration policies at Miami town hall
"President Obama defended his plan to protect up to 5 million undocumented immigrants from deportation and bashed Republicans for blocking a more permanent immigration solution during a town hall event at Florida International University on Wednesday. Obama said he disagreed with a federal judge in Texas who blocked his order from taking effect and said it could take months for an appeals court to overturn that ruling. He remained confident that he was within his legal rights to protect such a broad group of undocumented immigrants and urged those who would qualify for the program to continue preparing their applications. But he used much of his time to criticize Republicans in Congress. He said he would veto attempts by GOP leadership to halt his executive orders through a funding bill for the Department of Homeland Security, which runs out of money Friday if no deal is struck. And he repeatedly blamed them for halting any kind of immigration legislation that deals with the nation's 11 million undocumented immigrants…"
http://www.usatoday.com/story/news/politics/2015/02/25/obama-miami-immigration-town-hall/24001707/
Visiting Miami, Obama Presses Republicans on Homeland Security Funding
http://www.nytimes.com/2015/02/26/us/politics/obama-hopes-to-score-points-in-miami-on-immigration.html?_r=0
At Town Hall Talk, Obama Defends Immigration Plan
http://www.voanews.com/content/town-hall-participants-hear-obama-defend-immigration-plan/2659713.html
Obama says he would veto stand-alone immigration repeal
"President Barack Obama says he would veto a stand-alone measure in the Senate repealing his executive actions on immigration. Obama is answering questions at a town hall meeting in Miami hosted by the Spanish-language TV network Telemundo. He says he's "absolutely committed" to his policy of prioritizing deportations of felons, rather than immigrants who have lived illegally in the U.S. for years. Republicans have sought to use a Homeland Security funding bill to repeal Obama's directives. But with a partial agency shutdown looming, the Senate is now looking to vote separately on funding and Obama's immigration measures. Obama says instead of holding national security funding hostage, lawmakers should fund the agency and then pass a comprehensive immigration fix."
http://www.washingtontimes.com/news/2015/feb/25/obama-says-he-would-veto-stand-alone-immigration-r/?utm_source=RSS_Feed&utm_medium=RSS
Obama Reiterates Immigration Veto Threat in Telemundo Town Hall (Updated)
"President Barack Obama's town hall airing now on Telemundo included a vow to veto any efforts to roll back his immigration executive actions — and warned of consequences for immigration agents who don't follow his new directives. With host Jose Diaz-Balart and an audience of 268 people, Obama blamed Republicans for trying to block his efforts to overhaul the immigration system, per the White House pool report. "Unfortunately a group of Republican governors sued. They found a District Court judge who enjoined… but that's just the first part of the process. This is just one federal judge. We have appealed it very aggressively. We're going to be as aggressive as we can," Obama said, per the White House pool. "In the meantime, what we said to Republicans is, 'Instead of trying to hold hostage funding for the Department of Homeland Security, which is so important for our national security, fund that and let's get on with passing comprehensive immigration reform.'" Obama then vowed to veto efforts by House and Senate Republicans "over whether what I'm doing is legal or not." "I will veto that vote because I'm absolutely confident it's the right thing we do," Obama said to applause.
Obama also said his other efforts to change deportation enforcement policies will continue although they won't solve every case. "Every time you have a big bureaucracy and you change policy there is going to be one or two or three instances where people apparently haven't gotten the message. …We're going to be focusing on criminals; we're going to be focusing on potential felons." Obama was questioned by a young veteran wounded in Afghanistan who was worried his mother will be deported. "You're a great example of why this issue is so important," Obama said…"
http://blogs.rollcall.com/white-house/obama-reiterates-immigration-veto-threat-in-telemundo-town-hall/?dcz=
Obama: Jeb Bush should pressure Republicans on immigration
"President Obama on Wednesday urged likely Republican presidential candidate Jeb Bush to press senior leaders of his party to back comprehensive immigration reform, dismissing GOP claims that the White House scuttled any hope for a legislative solution. "I appreciate Mr. Bush being concerned about immigration reform. I would suggest that what he do is talk to the speaker of the House and the members of his party," Obama said in an immigration town hall in Miami hosted by MSNBC and Telemundo. "Even after we passed bipartisan legislation in the Senate, I gave the Republicans a year and a half — a year and a half — to just call the bill. We had the votes. They wouldn't do it." "That's an excuse," Obama added of Republicans blaming his executive action sparing millions of illegal immigrants from deportation for the lack of legislation in the GOP-controlled House…"
http://www.washingtonexaminer.com/obama-jeb-bush-should-pressure-republicans-on-immigration/article/2560734?custom_click=rss
White House calls illegal immigrants 'Americans-in-waiting'
"The White House is now using the term "Americans-in-waiting" to describe the thousands of illegal immigrants waiting for green cards "as a result of our broken immigration system." The White House used the new phrase Tuesday in an update on President Obama's executive amnesty actions, titled "Taking Action to Unlock the Economic Contributions of Americans-in-Waiting," Weasel Zippers first reported. The update announces a "final rule" that will allow the spouses of certain high-skilled workers to "contribute to the economy while they wait to obtain lawful permanent residence status." "DHS estimates that in the first year, there may be nearly 180,000 spouses eligible to apply for employment authorization under this rule, with as many as 55,000 eligible annually in following years," the White House statement said. "These women and men are Americans-in-waiting, whose families are often stuck for years in lengthy green card backlogs as a result of our broken immigration system. Allowing them to put their skills to use will reduce the strain on their families during that waiting time, and will yield significant benefits for our economy as well."
http://www.washingtontimes.com/news/2015/feb/25/white-house-calls-illegal-immigrants-americans-in-/?utm_source=RSS_Feed&utm_medium=RSS
Obama: Immigration Will Get Solved Because There Will Be A "President Rodriguez"
"PRESIDENT OBAMA: Now, let me get the broader question that you asked, which is, what would I ask for the next president of the United States. One of the things I've learned in this position is that as the only office in which you are the president of all the people, not just some, you have to be thinking not just in terms of short-term politics, you have to be thinking about what's good for the country over the long term.  Now, over the long term, this is going to get solved because at some point there's going to be a President Rodriguez or there's going to be a President Chen, or there's going to be — [ applause ]  The country is a nation of immigrants, and ultimately it will reflect who we are, and its politics will reflect who we are. And that's not something to be afraid of, that's something to welcome because that's always how we have stayed dynamic and stay cutting edge and be youthful."
http://www.realclearpolitics.com/video/2015/02/25/obama_immigration_will_get_solved_because_there_will_be_a_president_rodriguez.html
Obama: There Will Be "Consequences" For ICE Employees Who Don't Follow Immigration Executive Order
"JOSE DIAZ-BALART, HOST: But what are the consequences? Because how do you ensure that ICE agents or Border Patrol won't be deporting people like this? I mean, what are the consequences
PRESIDENT OBAMA: José, look, the bottom line is, is that if somebody is working for ICE and there is a policy and they don't follow the policy, there are going to be consequences to it. So I can't speak to a specific problem. What I can talk about is what's true in the government, generally."
http://www.realclearpolitics.com/video/2015/02/25/obama_there_will_be_consequences_for_ice_employees_who_dont_follow_executive_order.html
Obama promises 'consequences' for officials not following deportation orders
http://www.washingtonexaminer.com/obama-promises-consequences-for-officials-not-following-deportation-orders/article/2560737?custom_click=rss
OBAMA: I 'DIDN'T HAVE THE VOTES' FOR IMMIGRATION REFORM, EVEN WITH SUPERMAJORITY
http://www.breitbart.com/big-government/2015/02/25/obama-i-didnt-have-the-votes-for-immigration-reform-even-with-supermajority/
McConnell offers exit strategy for DHS funding impasse, bill's fate uncertain
"Senate Majority Leader Mitch McConnell on Tuesday offered a new plan to potentially break the impasse over legislation to fund the Department of Homeland Security — but it remained unclear whether the plan could clear Congress before a looming funding deadline.  Funding for DHS expires at midnight Friday, and McConnell's change in tactics comes after Democrats repeatedly blocked a Republican-authored bill to both fund DHS and reverse President Obama's controversial immigration actions.  Democrats have long said those issues should be addressed separately. On Tuesday, McConnell agreed to that demand, and said he would split the issues into two bills.  "I've indicated to the Democratic leader that I'd be happy to have his cooperation to advance a consideration of a clean DHS bill," McConnell said, referring to legislation that would fund the department without any immigration provisions attached.  He added: "I don't know what's not to like about this."  Under McConnell's plan, the Senate would vote on a DHS funding bill, and also vote on a separate bill to unravel Obama's November immigration actions. Those executive actions would allow millions of immigrants in the country illegally to live and work in the U.S. without fear of deportation.  But Senate Democrats, asked about McConnell's new approach, signaled its success all depends on whether House Speaker John Boehner and the Republicans are on board.  "Unless Boehner is in on the deal, it won't happen," Senate Minority Leader Harry Reid, D-Nev., said.  The Democratic leaders did not say how they planned to vote on the "clean" bill, absent such a commitment from Boehner…"
http://www.foxnews.com/politics/2015/02/24/mcconnell-funding-dhs-impasse/
Mitch McConnell's plan to avert shutdown gets cool reception from Democrats, conservatives
http://www.washingtontimes.com/news/2015/feb/24/mitch-mcconnells-plan-to-avert-shutdown-gets-cool-/?utm_source=RSS_Feed&utm_medium=RSS
McConnell under the microscope
"…To make matters worse, if McConnell actually does this he's going to need some help from the House. Fortunately, there were still a few folks with a spine left on the Hill and they were not remaining silent. Rep. Tim Huelskamp (R-Kan.) said he "absolutely" won't vote for a DHS funding bill that allows the November actions to go forward. He suggested freshman GOP senators failed to deliver on campaign promises. "If I was a donor to some of these senators that just won election and was told things would be different in a new Senate, I'd be pretty pissed. We put Harry Reid back in charge of the Senate again?" Huelskamp said. Huelskamp said that separating the bill freezing the executive actions from a must-pass DHS funding bill eliminates Republicans' leverage over Democrats. "It's stupid. It doesn't go anywhere. He knows that," Huelskamp said of McConnell's proposal. "Does he take us all for a fool that somehow that's going to solve the problem that he was going to fight tooth and nail against?" Huelskamp was quickly joined by Matt Salmon (R-Ariz.) who called the proposal tantamount to surrender, and predicted that it won't have any support in the lower chamber. Ted Cruz invoked the power of the purse to remind his colleagues of their responsibility. So we're hearing a lot of positive words on the damage control front, but the real question we need to ask is how we wound up in damage control mode in the first place. Mitch caving is troubling enough in and of itself, but he's setting a chain of events in motion which spreads the poison out among many players in a short period. Even if we assume that he can round up the votes to do this, nothing is settled. He would be handing a grenade back to Boehner in the House at a point where the Speaker was only just beginning to breath a bit easier regarding the security of his position. How does he get his members to go along with this scheme?…"
http://hotair.com/archives/2015/02/25/mcconnell-under-the-microscope/
Senate nears DHS deal
But it's still uncertain if the House can pass a 'clean' spending bill.
http://www.politico.com/story/2015/02/senate-democrats-mitch-mcconnell-homeland-security-funding-115490.html
Senate Takes up Clean DHS Bill as House Mulls Short-Term CR
"Ninety-eight senators voted to begin the process of passing a Department of Homeland Security appropriations bill shorn of the House-passed bans on implementation of President Obama's executive amnesty, setting the stage for a final vote that could come as late as Friday. With the Department of Homeland Security funding set to lapse on Friday, Senate Democrats may want to extend the debate over the DHS funding bill for the 30 hours provided by Senate rules in order to jam House Republicans. The Senate could also agree to vote on the bill without waiting the full 30 hours. In the meantime, House Republicans are mulling a short-term continuing resolution for DHS that would give them time to respond to the Senate's clean DHS bill without having the funding for the department lapse. The CR being discussed would also stipulate that the funding could not be used to implement the executive amnesty orders, in the event that the federal judge's decision to block the orders is reversed. "[It could pass] if it was tied to something with these court situations, where it keeps the unconstitutional piece from being implemented," said one GOP lawmaker who criticized the idea of a passing a short-term CR that lacked such a proviso. The idea of a CR containing such a trigger is "among the more popular options among Members," according to a senior GOP aide. What the House does next depends in part on the timing of when the Senate passes the DHS bill. One GOP source said that, during a discussion in the House Republican conference meeting, there was more energy behind emphasizing that Congress must not allow DHS funding to lapse. Much of the conversation focused on an unrelated education bill, though, so Republicans did not reach consensus on the point. Representative Trent Franks (R., Ariz.) argued against moving from their current position, even past Friday, when the current continuing resolution funding DHS expires."
http://www.nationalreview.com/corner/414430/senate-takes-clean-dhs-bill-house-mulls-short-term-cr-joel-gehrke
Senate Advances "Clean" DHS Bill, But Obstacles Remain
"Republicans and Democrats in the Senate finally reached a compromise on legislation to fund the Department of Homeland Security, but how the House will react is still a wild card. There's a lengthy process still ahead, and even with agreement in the upper chamber, it's unclear whether Congress can beat the Friday deadline to avoid a partial DHS shutdown.  The Homeland Security bill has been stuck for weeks because the House, which passed the measure in January, attached amendments blocking President Obama's immigration executive actions that delay deportation for possibly millions of undocumented immigrants. Senate Majority Leader Mitch McConnell offered a solution Tuesday to separate the funding and immigration issues into different bills. Democrats were originally hesitant to agree unless House Speaker John Boehner guaranteed he would support the bill, but Minority Leader Harry Reid said Wednesday they had decided to allow the bill to move forward without a green light from Boehner. So for the fifth time, the Senate voted on a motion to proceed to debate over the funding measure. Except this time, Democrats ended their filibuster and the motion passed, 98-2, with only Republicans James Inhofe and Jeff Sessions voting no. President Obama, who traveled to Miami Wednesday to promote his immigration policies, said he welcomed any congressional effort to approve funding for homeland security by Friday's deadline, including if Congress attempts in separate voting to try to halt his executive actions on immigration. He vowed to veto any legislation that attempts to undo his directions to DHS to exercise discretion while enforcing immigration laws. "What we said to Republicans is, 'Instead of trying to hold hostage funding for the Department of Homeland Security, which is so important for our national security, fund that, and let's get on with passing comprehensive immigration reform,'" Obama told MSNBC and Telemundo anchor Jose Diaz-Balart during a town hall event organized by the White House at Florida International University. If McConnell and Boehner "want to have a vote over whether what I'm doing is legal or not, they can have that vote," Obama added. "I will veto that vote because I'm absolutely confident it's the right thing to do…"
http://www.realclearpolitics.com/articles/2015/02/25/senate_advances_clean_dhs_bill_but_obstacles_remain_125736.html
House Dems try to bring up 'clean' DHS bill
"House Democrats tried repeatedly on Wednesday to force a vote on a bill funding the Department of Homeland Security without any immigration-related riders. All of the eight unanimous consent requests, delivered as a repeated series of House Democrats lining up at the podium during debate on a "rule" governing debate for education policy bills, failed. Rep. Dan Kildee (D-Mich.) offered the first uanimous consent request to bring up H.R. 861, which is the House Democrats' version of a "clean" DHS funding bill without any language to defund President Obama's executive actions on immigration. At first, Rep. Rob Woodall (R-Ga.), who was managing debate for Republicans, said he was only focusing on consideration of the rule for the education measures. But he noted that the rule allows for expedited consideration of any funding bills this week. "I continue to yield for the purpose of debate only," Woodall said. Rep. Jeff Denham (R-Calif.), who was presiding over floor debate, ruled the request was out of order. "The gentleman from Georgia does not yield, therefore the unanimous consent request cannot be entertained," Denham said. Then Rep. Jared Polis (D-Colo.) tried to offer another unanimous consent request after Kildee's failed. "This is pretty immediate. We need to get this done this week. So therefore, I'd like to would ask unanimous consent that the House bring up H.R. 861, the clean Department of Homeland Security funding bill that will keep the department open so we can keep the American people safe," Polis said. Then Woodall said he wouldn't allow the bill to get a vote because it doesn't defund the executive actions. "If I understood my friend, he's asking that he bring up a bill that will fund what is that a court said would be illegal to fund. I cannot yield for that kind of request," Woodall said. "The gentleman from Georgia does not yield, therefore the unanimous consent request cannot be entertained," Denham ruled."
http://thehill.com/blogs/floor-action/house/233821-house-dems-try-to-bring-up-clean-dhs-bill
Mikulski: Fund DHS 'To Put Money in the Federal Checkbook'
"Democrats stepped up to the microphone Tuesday to demand that Republicans turn on the spigot that gushes billions of taxpayer dollars every year. "We need to pass the Homeland Security fiscal appropriations for 2015," Sen. Barbara Mikulski (D-Md.) told a news conference on Capitol Hill. She said the many state and local entities that apply for federal Homeland Security grants "can't apply for the money until we put the money in the federal checkbook."
http://cnsnews.com/news/article/susan-jones/mikulski-fund-dhs-put-money-federal-checkbook
Wasserman Schultz on DHS Funding: Republicans "Willing To Compromise Our National Security" To Gain Power
"REP. DEBBIE WASSERMAN SCHULTZ (D-FL): I have tried to apply logic to Republican decision-making in the House of Representatives in the past and been pretty stunned at their lack of it. But this is playing a dangerous game. We're not just talking about — they've already shut the whole government down and cost us $24 billion and that was over health care reform and denying people health care. Now they're willing to compromise our national security, shut the Department of Homeland Security down, and ensure that they can continue their really religious, almost religious adherence to ensuring that we can deport as many undocumented immigrants as we can. That's just sad and unacceptable and dangerous and frightening and hopefully cooler heads will prevail… I certainly think [Boehner's] leadership is being called into question again and again. What he needs to do is corral his caucus. If he believes in making sure we can protect our national security interests, surely he and other Republicans like Jeb Bush should unequivocally state that we shouldn't shut down the Department of Homeland Security over the president's immigration policy. I want to hear from Jeb Bush. Someone should ask Jeb Bush. They have asked him and he refuses to say and yet he wants to be president. That's not leadership. John Boehner hasn't exercised leadership. And in the process of pursuing their own ambitions of either staying in power or gaining more power, they're willing to compromise our national security. It is unacceptable."
http://www.realclearpolitics.com/video/2015/02/25/wasserman_schultz_on_dhs_funding_republicans_willing_to_compromise_our_national_security_to_gain_power.html
Harry Reid, hostage-taking suicide bomber
"…As Allahpundit observed on Monday, Republicans gave in to nearly every Democratic demand. The Senate GOP leadership introduced two separate bills that break up the fight over DHS funding and the struggle to prevent the implementation of DAPA. Instead, they will seek to force Democrats who have said that they oppose Obama's executive actions but won't vote to defund DHS to make good on their rhetorical commitments. Rather than simply move forward on a bill that funds DHS cleanly, Senate Minority Leader Harry Reid (D-NV) is stalling. He claims that he needs to see the Republican-led House pass a new bill that also funds DHS without any provision relating to Obama's executive actions before he will instruct his members to act. "Unless Boehner's in on the deal, it won't happen," Reid insisted. "Not only did the GOP cave, but now Reid's going to twist the knife by demanding that Boehner agree before the Senate votes to push McConnell's 'clean' DHS bill, knowing full well that Boehner likely can't guarantee that it'll pass — certainly not without Democratic votes," Allahpundit noted. "He's rubbing Republicans' faces in their own strategic failure." Indeed he is, and any partisan liberal would take a measure of delight in Reid's taunts as Republicans grow acquainted with their inability to outmaneuver their Democratic counterparts. It's hard to begrudge liberals their moment of schadenfreude, but many in the press are not making much of an effort to hide the fact that they are inclined to indulge as well. But where is the absurd, over-the-top rhetoric from the press and from Republicans attacking Democrats for balking at meeting the GOP halfway in order to prevent what the president's party claims would be a disastrous DHS shutdown? Ahead of the government shutdown of 2013, Democrats and their allies in the media had no qualms about directly equating Republicans with violent extremists who were intentionally putting lives at risk in order to advance their agenda…"
http://hotair.com/archives/2015/02/25/harry-reid-hostage-taking-suicide-bomber/
Harry Reid Is Giving Orders to the House and Senate Right Now…and Republicans Are Complying
"Senate Minority Leader Harry Reid (D-Nev.) is telling both the House and Senate exactly how the two chambers will pass a Department of Homeland Security spending bill, even though he's technically not in charge of either body. As of Wednesday afternoon, House and Senate Republicans appeared to be complying with Reid's demands. Senate Republicans have now agreed to the Democratic demand that the Senate will pass a "clean" DHS spending bill that doesn't include any language to defund President Barack Obama's immigration plan. Senate GOP leaders agreed to this on Tuesday, after spending weeks failing to convince Democrats to support a bill that defunded Obama's plan. Reid initially reacted to the GOP's offer by making a new demand — that House Republicans must first agree to pass the same DHS bill, with no additional language on immigration. Reid seemed to back away from that additional demand on Wednesday, and indicated he was more comfortable with the GOP's decision to accept the Democratic demand. "We're glad to see that that's happened, and we're going to do everything we can to make sure it passes by an overwhelming vote," he said. But still, he offered explicit instructions on how the House must pass the bill. "This isn't the time for games," Reid said. "If the House of Representatives led by Speaker Boehner is interested in doing a funding measure for the Department of Homeland Security, it has to be one that has no tricks."
http://www.theblaze.com/stories/2015/02/25/harry-reid-is-giving-orders-to-the-house-and-senate-right-nowand-republicans-are-complying/
With clock ticking, Republicans feud over DHS funding, immigration action
"Congressional Republicans have been plagued in recent years by a fractious and politically harmful family feud. Wednesday provided fresh evidence that the party's sweeping November midterm wins have done little to alter that dynamic. House and Senate Republicans remained sharply at odds over how to fund the Department of Homeland Security while continuing to do battle with President Obama over immigration. With just two days left before funding authority for DHS runs out, there was great uncertainty about whether and how lawmakers can get a bill to Obama's desk in time avoid a partial shuttering of the department. The Senate on Wednesday advanced a measure that would fund the agency through September and forestall any kind of shutdown. But that proposal, crafted by Senate Majority Leader Mitch McConnell (R-Ky.), could face stiff GOP resistance in the House, where Speaker John A. Boehner ­(R-Ohio) has not been willing to say whether he would bring the bill to a vote. The debate has inflamed tensions between House and Senate Republican leaders, who are struggling to govern in the early days of their unified congressional majority. Rank-and-file GOP members have also lobbed barbs at the other chamber. On a 98-to-2 vote, the Senate's DHS bill cleared a key procedural hurdle that could set up a final vote as soon as Thursday. It would fund DHS through the end of the fiscal year, and it would not affect Obama's executive actions on immigration. But Boehner repeatedly declined to say Wednesday whether he would take up the Senate's "clean" bill. He pointed out that the House has already passed its own measure, which would fund DHS but block money for Obama's immigration actions. Senate Democrats have prevented that bill from advancing four times. "Until the Senate does something, we're in a wait-and-see mode," Boehner told reporters after leaving a meeting with rank-and-file Republicans. At the meeting, according to members in attendance, Boehner revealed that he had not spoken to McConnell in two weeks. McConnell's office said it was much ado about nothing, simply a result of last week's recess interrupting their normal weekly meeting, which resumed Wednesday. Frustration among rank-and-file Republicans also flared up, with House conservatives expressing disappointment with McConnell's decision to take up the "clean" bill Democrats demanded."
http://www.washingtonpost.com/politics/with-clock-ticking-republicans-feud-over-dhs-funding-immigration-action/2015/02/25/4d264482-bd27-11e4-8668-4e7ba8439ca6_story.html?wprss=rss_national
Pressure centers on House GOP on Homeland Security bill
"Days ahead of a looming partial agency shutdown, the pressure is on House Republicans after Senate GOP leaders agreed to Democratic demands and announced legislation to fund the Homeland Security Department without contentious immigration provisions opposed by Democrats and President Barack Obama. Early reviews from House conservatives were negative ahead of a closed-door caucus meeting set for Wednesday morning, their first since returning from a weeklong congressional recess. Several insisted they could not accept the two-part strategy proposed by Senate Majority Leader Mitch McConnell: a vote on legislation to fund the Homeland Security Department, and a separate vote to overturn Obama's recent executive actions sparing millions of immigrants in this country illegally from deportation. The approach "is tantamount to surrender, and won't meet with support in the people's House," said Rep. Matt Salmon, R-Ariz. "I will fight against any funding bill that does not fully defund the president's illegal actions." Yet with a partial shutdown set to trigger at midnight Friday without congressional action, options were few for Republicans who won full control of Congress in November's midterm elections in part on promises to block Obama's immigration policies. They could allow the agency's funding to expire, violating their leaders' promises that there would be no more shutdowns on the GOP watch. They could try to pass a short-term extension of current funding levels, postponing the conflict to another day. Or they could go along with McConnell's strategy of funding the agency fully while registering their disapproval of Obama's immigration policies with a separate vote. "I don't know what's not to like about this," McConnell said. "This is an approach that respects both points of view and gives senators an opportunity to go on record on both, both funding the Department of Homeland Security and expressing their opposition to what the president did last November."
http://www.washingtontimes.com/news/2015/feb/25/pressure-centers-on-house-gop-on-homeland-security/?utm_source=RSS_Feed&utm_medium=RSS
Pressure on House rises as Senate cuts homeland deal
http://www.usatoday.com/story/news/politics/2015/02/25/congress-standoff-dhs-shutdown-immigration/23990341/
House GOP under building pressure to fund DHS
http://www.cbsnews.com/news/house-gop-under-building-pressure-to-fund-dhs/
House conservatives: Boehner's Speakership is in danger if he caves on DHS/amnesty like McConnell did
"Another empty threat or the last straw? This is noteworthy, I think, not so much because there's a legit prospect of mutiny as because it shows what a total strategic clusterfark the whole cromnibus/DHS/amnesty fiasco has been. Not only are Republicans at each other's throats, there's a nonzero chance that DHS may shut down this week because the Republican-controlled House and the Republican-controlled Senate simply can't get on the same page. Imagine that. Imagine if the first big legislative standoff in the new GOP Congress ends with a stalemate between the two chambers rather than a stalemate between the GOP and Obama. And all of this was perfectly foreseeable two months ago when Boehner signed off on the "cromnibus," setting up a showdown on DHS funding over amnesty. According to four senators at the lunch session, a frustrated Sen. Jeff Sessions angrily dismissed Senate Majority Leader Mitch McConnell's plan, arguing that his party should be prepared for an all-out battle with Democrats to ratchet up public pressure and force President Barack Obama to drop his immigration policies. But Sen. Kelly Ayotte, a New Hampshire Republican who could face a tough reelection next year, sharply countered that McConnell's plan was the only option to not hamper law enforcement agencies that rely on money from the Department of Homeland Security… [S]everal House Republicans and their top aides have privately told POLITICO that a misstep by Boehner in this legislative skirmish could imperil his speakership. One said that Republicans would weigh trying to remove him from the position if he relents on his promise to fight the president's unilateral action on immigration "tooth and nail."… In a sign of how difficult the path in the House is, one senior House Republican, who is close to party leaders and spoke anonymously to discuss strategy, said the Senate's plan to send two bills to the House is "a joke." Several top House Republicans believe the only way a clean funding bill can pass their chamber is if the DHS shuts down and pressure builds for a resolution…"
http://hotair.com/archives/2015/02/25/house-conservatives-boehners-speakership-is-in-danger-if-he-caves-on-dhsamnesty-like-mcconnell-did/
Conservatives reject Senate deal on Homeland Security spending
"The Senate vote on Wednesday to begin debate on a $40 billion Homeland Security funding bill ended weeks of gridlock over the measure, but the threat of a department shutdown is not over. The Senate is expected to approve the funding measure quickly, but it faces deep opposition in the House, where the significant faction of conservative Republicans have threatened to vote against it. Their opposition is running up against a critical deadline. A stopgap measure that has kept Homeland Security running will expire on Feb. 27. Conservatives say they are not concerned with the deadline and will vote against the Senate deal. "I think the American people and the members of the United States Congress are dissatisfied with any plan that does not stop the president's illegal and unconstitutional conduct," Rep. Mo Brooks, R-Alabama, told the Washington Examiner."
http://www.washingtonexaminer.com/conservatives-reject-senate-deal-on-homeland-security-spending/article/2560722?custom_click=rss
FOR NOW, BOEHNER STANDS TOUGH IN IMMIGRATION FIGHT
http://www.breitbart.com/big-government/2015/02/25/for-now-boehner-stands-tough-in-immigration-fight/
Watch Trey Gowdy's Warning to Dems on Immigration: 'Be Careful What You Do…'
"Rep. Trey Gowdy (R-S.C.) on Wednesday warned Democrats and others that their support for President Barack Obama's executive action on immigration will only undermine the rule of law, potentially in ways they'll regret years from now. "You may benefit from the president's failure to enforce the law today," Gowdy said at a House Judiciary Committee hearing on Obama's action. "But I'll make you this promise," he warned. "There will come a day where you will cry out for the enforcement of the law. There will come a day when you long for the law to be the foundation of this republic." "So you be careful what you do with the law today, because if you weaken it today, you weaken it forever," he concluded. Republicans have been fighting all week to defund Obama's action, which Judiciary Committee Chairman Bob Goodlatte (R-Va.) called "one of the biggest constitutional power grabs ever by a president." Goodlatte, Gowdy and other Republicans have said that the administration has the right to make immigration enforcement priorities. But they say it has no right to affirmatively reward illegal immigrants deemed to be lower priorities with legal protection and U.S. work permits, as Obama has proposed to do with up to 5 million illegal immigrants. Goodlatte said at the hearing that a legal memo the administration drew up to explore its options admitted that Obama cannot "effectively rewrite the laws to match its policy preferences," and that Obama ignored the legal advice he sought. "The memo in fact is an indictment of President Obama's actions," he said…"
http://www.theblaze.com/stories/2015/02/25/watch-trey-gowdys-warning-to-dems-on-immigration-be-careful-what-you-do/
Gowdy Warns Democrats on Immigration: "There Will Come A Day Where You Will Cry Out For Enforcement Of The Law"
"Rep. Trey Gowdy (R-SC) delivers his opening statement at a House Judiciary Committee hearing on "The Unconstitutionality of Obama's Executive Actions on Immigration."
REP. TREY GOWDY: I'm going to say this for those who benefit from the president's polices. You may be willing to allow the end to justify the means in this case. You may well like the fact that the president has abused prosecutorial discretion and conferred benefits in an unprecedented way. You may benefit from from the president's failure to enforce the law.  Today, I will make you this promise: There will come a day where you will cry out for the enforcement of the law. There will come a day where you will long for the law to be the foundation of this Republic. So, you be careful what you do with the law today. Because if you weaken it today, you weaken it, forever. With that I would yield back."
http://www.realclearpolitics.com/video/2015/02/25/trey_gowdy_democrats_immigration_there_will_come_a_day_where_you_will_cry_out_for_enforcement_of_the_law.html
Gowdy Cautions Dems On Amnesty: 'There Will Come A Day Where You Will Cry Out For Enforcement Of The Law' [VIDEO]
"In his opening statement during a House Judiciary Committee hearing on "The Unconstitutionality of Obama's Executive Actions on Immigration," Rep. Trey Gowdy warned Democrats against the perils of disregarding "enforcement of the law." With little more than 48 hours before funding for the Department of Homeland Security expires, Gowdy told Democrats that "there will come a day where you will cry out" for the law to enforced.
REP. TREY GOWDY: I'm going to say this for those who benefit from the president's polices. You may be willing to allow the end to justify the means in this case. You may well like the fact that the president has abused prosecutorial discretion and conferred benefits in an unprecedented way. You may benefit from from the president's failure to enforce the law. Today, I will make you this promise: There will come a day where you will cry out for the enforcement of the law. There will come a day where you will long for the law to be the foundation of this Republic. So, you be careful what you do with the law today. Because if you weaken it today, you weaken it, forever. With that I would yield back."
http://dailycaller.com/2015/02/25/gowdy-cautions-dems-on-amnesty-there-will-come-a-day-where-you-will-cry-out-for-enforcement-of-the-law-video/
DHS bill exposes holes in GOP's congressional coordination
"In the heady days after winning control of both congressional chambers, Republican leaders vowed to keep the government funded and to block President Barack Obama from overhauling immigration policies on his own. But House Speaker John Boehner and Senate Majority Leader Mitch McConnell never crafted a plan to do both. And as events turned against them Tuesday, McConnell said he didn't know how Boehner would handle a political dilemma heading his way. For all their victories in the midterm elections, Republicans have been loath to accept the limits of their success. Even with 54 of the Senate's 100 seats, they still lack enough votes to overcome filibusters, the bill-killing tactic that Democrats are now using against Republicans after years of being on the receiving end. Republicans confronted that cold reality on Tuesday. McConnell publicly conceded he can't force Senate Democrats to allow action on a contentious House-passed bill. The bill would fund the Department of Homeland Security while also blocking Obama's 2014 executive order to protect millions of immigrants from deportation even though they are here illegally. Senate Democrats insist the two issues be separated. McConnell reluctantly yielded Tuesday, and prepared to send House Republicans an unpleasant choice. They can keep Homeland Security funded beyond this week, inviting fury from anti-Obama groups who want to use the funding as leverage on deportation policies. Or they can let the funding lapse, and invite the type of criticism they received for a partial government shutdown in 2013…"
http://www.washingtontimes.com/news/2015/feb/25/dhs-bill-exposes-holes-in-gops-congressional-coord/?utm_source=RSS_Feed&utm_medium=RSS
Obama: My immigration plan will prevail in court
"President Obama is confident his immigration actions will ultimately be upheld in court, but would still like to see Congress pass immigration legislation. "I am confident that all the steps I've taken on my own to fix our broken immigration system will eventually be implemented," Obama said in an op-ed published in The Hill. "But I also continue to believe that these steps are no substitute for congressional action." A federal judge ruled last week that Obama exceeded his legal authority with actions that would defer deportations for millions of migrants who are in the country illegally. Many analysts believe the issue is headed to the U.S. Supreme Court. Lawyers are appealing that "misguided decision" in Texas, Obama said in his op-ed: "My administration will fight this ruling with every tool at our disposal, and I have full confidence that these actions will ultimately be upheld." While defending his immigration actions, Obama also criticized congressional Republicans who would support a cut in the homeland security budget over the dispute. Obama said his plans "will help us secure the border, prioritize scare resources, and hold millions of undocumented immigrants accountable by requiring them to pass background checks and pay taxes in order to have a chance to temporarily remain here without fear of deportation." The president said he acted because Congress would not, but it is not too late. Wrote Obama: "I welcome the opportunity to work with anyone who wants to build on the improvements we've put in place, and fix our broken immigration system once and for all."
http://www.usatoday.com/story/theoval/2015/02/24/obama-immigration-court-appeal-texas-judge/23926459/
Confident Obama predicts success in immigration appeal
"President Barack Obama urged immigrants thrown into limbo by legal wrangling to keep planning for eventual relief, professing confidence Wednesday that his deportation directives won't be thrown out in court. "This is just one federal judge," Obama said of the district judge in Texas who put Obama's order on hold. "We have appealed it very aggressively. We're going to be as aggressive as we can." Obama said he expected to win when a U.S. circuit court hears his appeal, but added that his administration will "take it up from there" if the appeal fails, in an apparent reference to the Supreme Court. He said at each stage of the process, the White House believes it has the better argument. The strong-willed defense of Obama's executive actions came as millions of immigrants in the U.S. illegally wait to see whether Obama's order shielding them from deportation will be upheld. A 26-state coalition led by Texas is suing Obama, alleging he overstepped his legal authority. Dismissing those hoping for a presidential about-face, Obama insisted he was "absolutely committed" to the new policy, which he described as focusing deportation efforts on felons. "People should be gathering up their papers, make sure you can show you are a long standing resident of the United States," Obama said at a town hall meeting hosted by the Spanish-language TV network Telemundo. He said immigrants should make sure that by the time the legal issues are sorted out, "you are ready to go."
http://www.washingtontimes.com/news/2015/feb/25/confident-obama-predicts-success-in-immigration-ap/?utm_source=RSS_Feed&utm_medium=RSS
Obama says he expects to win court fight on immigration order
http://www.cbsnews.com/news/obama-says-he-expects-to-win-court-fight-on-immigration-order/
Obama: 'We will be as aggressive as we can' on immigration appeal
"President Obama said Wednesday that the administration will be "as aggressive as we can" on a Texas judge's ruling that temporarily blocked the administration's deferred-deportation program and he will veto any potential congressional vote on whether or not his executive actions on immigration are legal. "Unfortunately a group of Republican governors sued. They found a District Court judge who enjoined… but that's just the first part of the process," Obama said at a town hall event hosted by MSNBC and Telemundo in Miami. "This is just one federal judge. We have appealed it very aggressively. We're going to be as aggressive as we can. In the meantime, what we said to Republicans is, 'Instead of trying to hold hostage funding for the Department of Homeland Security, which is so important for our national security, fund that and let's get on with passing comprehensive immigration reform.'" Obama continued: "In the short term if Mr. McConnell, the leader of the Senate, and the speaker of the House, John Boehner, want to have vote over whether what I'm doing is legal or not they can have that vote. I will veto that vote because I'm absolutely confident it's the right thing we do." Obama said that the administration was not surprised by the ruling by U.S. District Judge Andrew S. Hanen of Texas. Obama compared his immigration actions to those of George H.W. Bush, which Obama said "were not challenged by Democrats" for political reasons.  Obama said that the executive action program is on hold due to the court fight, but immigrants should be gathering their paperwork for their deportation relief applications so that they are ready to go after the legal fight is resolved. The president said that no matter what happens, a bill on comprehensive immigration reform must pass Congress, because the changes from his executive order will only be temporary until the law is changed…"
http://www.washingtonpost.com/blogs/post-politics/wp/2015/02/25/obama-meets-with-immigration-activists-ahead-of-florida-town-hall/?wprss=rss_politics
Obama vows 'aggressive' defense of immigration actions
"President Obama vowed Wednesday to pull no punches in defense of his recent executive actions shielding millions of undocumented immigrants from deportation. Participating in a town hall-style immigration forum in Miami, the president said a recent ruling against his new immigration policies by a federal judge in Texas was wrongly decided and promised to use all his legal options to ensure the new programs are ultimately adopted. "This is just one federal judge. We have appealed it very aggressively. We're going to be as aggressive as we can," Obama said during the event at Florida International University, hosted by MSNBC and Telemundo, the Spanish-language media giant. "I'm using all of the legal power vested in me in order to solve this problem." Expressing confidence that the courts will ultimately side in his favor, Obama urged potential applicants to continue gathering the required paperwork in preparation for that day. "You should be making sure that you've got the documents, so that when we have cleared out all the legal problems and the application process is ready to go, that you're ready to go," he said. Obama took some tough questions from immigrants who said they had family members facing deportation even under the more lenient enforcement policies the president has adopted. Obama defended his position in those cases, arguing that his executive powers extend only so far. "If I include everybody, then it's no longer prosecutorial discretion, then I'm just ignoring the law," he said. "Then there really would be a strong basis to overturn everything that we've done." Obama also sought to alleviate fears among undocumented immigrants that applying to the programs could land them in line for deportation. He acknowledged that there will be isolated "instances" when immigration officials "haven't gotten the message," but he vowed there would be "consequences" for any federal agents who ignore the new policies. "There are going to be some jurisdictions and there may be individual ICE officials or Border Control agents not paying attention to our new directives. But they're going to be answerable to the head of Homeland Security, because he's been very clear about what our priorities will be," Obama said. "If somebody's working for ICE … and they don't follow the policy, there's going to be consequences to it."
http://thehill.com/homenews/administration/233906-obama-vows-aggressive-defense-of-immigration-actions
Obama says he won't be deterred by 'one federal judge' on immigration
"A confident President Obama said Wednesday he won't be stopped by "one federal judge," telling a Miami crowd he'll move ahead with his controversial executive action on immigration and vowing his administration will become even more aggressive in the weeks and months to come. At a town hall meeting hosted by Telemundo and MSNBC, the president also threatened to veto GOP-backed legislation that would undo his immigration action. That measure is expected to come up for a vote later this week. Mr. Obama took executive steps last year to halt deportations for millions of illegal immigrants, but a federal judge last week blocked the amnesty program, ruling that the president overstepped his authority. The administration is appealing that decision, and, in the meantime, Mr. Obama gave no indication that he intends to slow his unilateral immigration-reform agenda because of the court ruling. "This is just one federal judge. We have appealed it very aggressively. We're going to be as aggressive as we can," he told the crowd at the town hall. "In the meantime, what we said to Republicans is, 'Instead of trying to hold hostage funding for the Department of Homeland Security, which is so important for our national security, fund that, and let's get on with passing comprehensive immigration reform.'" Republicans had planned to withhold funding for Mr. Obama's amnesty program from a Department of Homeland Security funding bill, which is now being debated on Capitol Hill. The department runs out of funding Friday…"
http://www.washingtontimes.com/news/2015/feb/25/obama-says-he-wont-be-deterred-by-one-federal-judg/?utm_source=RSS_Feed&utm_medium=RSS
Gutierrez: Obama eyes partial launch of anti-deportation program
"A top House Democrat said Wednesday that President Obama is eying a partial launch of his new deportation-relief programs, despite a federal court's recent decision to block them. Rep. Luis Gutiérrez (D-Ill.) said the administration is weighing whether it has the authority to initiate the executive actions in the states not involved in a lawsuit against them. Texas and 25 other states have sued the president over the new programs, which would shield millions of immigrants living in the U.S. illegally from deportation. The administration has said it will comply with the ruling, as it awaits the outcome of an appeal. But roughly a dozen other states have filed briefs in support of the executive programs, and immigration reform advocates are urging Obama to launch the initiatives in the 24 states not suing the White House. Gutiérrez took that argument a step further, suggesting the Texas ruling is limited only to the Lone Star state and that the programs could launch across the rest of the country. The administration, he said, is considering that option. "That's absolutely something the White House is looking at," Gutiérrez said Wednesday during a press briefing in the Capitol.  "I think it's a great idea to look at the lawsuit and to say, 'OK judge, since you think the harm is to Texas, why can't we proceed in the rest of the states of the union and set that one aside?' " the Illinois Democrat added.  "I think that is a very worthy observation, and the White House — I know the advocates are on it — but I've got to tell you, President Barack Obama is on it, too. He's thinking about it, and the White House has been trying to figure out [if it's an option]."
http://thehill.com/homenews/house/233830-gutierrez-obama-eyes-launch-of-anti-deportation-program-in-states-not-suing
GUTIERREZ REVEALS WH CONSIDERING IMPLEMENTING EXEC AMNESTY IN 24 STATES THAT DIDN'T JOIN LAWSUIT
http://www.breitbart.com/big-government/2015/02/25/gutierrez-reveals-wh-considering-implementing-exec-amnesty-in-24-states-that-didnt-join-lawsuit/
How GOP mega-donors burned the conservative base on immigration
"…A Gallup poll last year found that a small plurality of GOP voters ranked it their top issue. A more recent survey by the company found that 84 percent of Republicans were dissatisfied with the current level of immigration. Most Americans who told Gallup they were dissatisfied with current immigration levels wanted less immigration. Only 7 percent wanted more. Looking at the crowded Republican presidential primary field, these voters have slim pickings. Yes, even Jeb Bush is (sort of) opposed to Barack Obama's executive amnesty. But the only GOP presidential candidate actually talking about immigration reduction is Rick Santorum. My colleague Jamie Weinstein at The Daily Caller recently reported that nearly all the major Republican candidates for the 2016 nomination either currently support a pathway to citizenship for illegal immigrants or have supported one in the recent past. There's clearly a constituency for border security and lower immigration within the GOP. It's also an issue on which so many of the big-name candidates are vulnerable. So why hasn't anybody come forward and tried to fill this void? Recent rumblings from Republican mega-donors may provide the answer. Consider last week's conference call in which major GOP donors held up Bush as their model on immigration. "Certainly Gov. Bush has decided to lead on this issue," the Tampa Bay Times quoted former Romney national finance chairman Spencer Zwick as saying. Zwick reportedly added that candidates must avoid saying the "most outrageous thing so that they can make national news." "We have to have someone who is willing to take on this issue," he continued. "We have to nominate a candidate who is willing to let action be stronger than inaction. Because as Republicans, we've let inaction be our model for too long." "[Immigrants] did not come here for anything else other than improving their lives and we need them in order to improve our economy," said billionaire GOP donor Mike Fernandez. The first half of his statement is largely true, but the economic benefits of mass unskilled immigration are much more ambiguous. What wasn't so ambiguous: the message that Republican presidential candidates will rail against Bush on immigration at their peril. Indeed, why risk pissing off your donors and the media at the same time? "This call with Norquist and GOP fundraisers [is] really drawing a stark line between Republican donor class and conservative base on immigration," BuzzFeed's McKay Coppins observed. So who will take the conservative base's side of the argument? Oddly enough, 2012 nominee Mitt Romney was the last person to do so, for the duration of the primaries at least. By running to the right on immigration, he was able to halt Rick Perry's rapid rise and then prevent Newt Gingrich from building on his South Carolina primary victory. Romney had the money to tell the immigration-expanding donors to buzz off. Because the donors thought of Romney as one of them and knew his issue positions were subject to change, he was able to buck them without suffering the consequences. But Romney's subsequent loss in the general election hardened the Republican donor class' conventional wisdom on immigration. Mr. Do-It-Yourself Deportations performed terribly with Latinos and even worse with Asian Americans. Immigration doves point to the fact that two of the last three nominees agreed with the donor class on immigration. Or that Tom Tancredo's single-issue restrictionist campaign went nowhere. There are holes in this conventional wisdom, however. John McCain didn't do much better than Romney with Latinos, despite doing much more on immigration than George W. Bush had by 2004, the year the GOP presidential ticket actually did do relatively well among Latinos. And just because Tancredo's eccentric candidacy flamed out doesn't mean a better candidate couldn't improve upon his performance. Santorum and Mike Huckabee took their social conservatism further in the primaries than Sam Brownback did. But there is an extent to which this kind of thinking about immigration becomes a self-fulfilling prophecy. A Republican who is willing to stand up to donor pressure on immigration is likely to be so monomaniacally focused on the issue as to repel voters who care about other things. Immigration attracts more politicians like Tancredo or Steve King than Barbara Jordan or even Jeff Sessions. Nevertheless, you have to figure that some entrepreneur will eventually serve any identifiable market — unless they can't find the seed money to get off the ground."
http://theweek.com/articles/540850/gop-megadonors-burned-conservative-base-immigration
Exclusive: Texas Gov. Greg Abbott Says Constitution Trumps 'Compassion' for Undocumented Immigrants
http://abcnews.go.com/Politics/video/exclusive-texas-gov-greg-abbott-constitution-trumps-compassion-29225327
Exclusive: Texas Gov. Greg Abbott on Immigration
http://abcnews.go.com/Politics/video/exclusive-texas-gov-greg-abbott-immigration-29227021
Exclusive: Texas Gov. Greg Abbott Says Constitution Trumps 'Compassion' for Undocumented Immigrants
"Texas Gov. Greg Abbott told ABC News the Constitution trumps "compassion" for undocumented immigrants. In an exclusive interview with ABC News and Fusion inside the ornate governor's mansion in Austin, Texas, Abbott, whose federal lawsuit stopped President Obama's executive action protecting millions from deportation, admitted he has no solution for what to do with the 11 million undocumented people living and working in the United States today. He said that's not his responsibility, its President Obama's. "As the governor of Texas, I don't have the luxury of making that decision. That is the job of the United States Congress and the president," Abbott said. "And [that is] the reason why we have this lawsuit." Undocumented immigrants, many of whom are already paying taxes and have no criminal history, were granted legal status by President Obama's executive action taken last November. A federal judge earlier this month blocked Obama's plans to allow more undocumented immigrants brought to the U.S. as children and undocumented parents of U.S. citizens to remain in the U.S. without fear of deportation. The judge was ruling on a lawsuit filed by Abbott when he was the Texas attorney general…"
http://abcnews.go.com/Politics/exclusive-texas-gov-greg-abbott-rule-law-trumps/story?id=29218207
Father tells Congress: My Son 'Was Murdered By a DREAMer'
http://www.nationalreview.com/corner/414413/father-tells-congress-my-son-was-murdered-dreamer-joel-gehrke
FATHER OF SON MURDERED BY ILLEGAL TESTIFIES TO CONGRESS: 'DO BLACK LIVES MATTER?'
http://www.breitbart.com/big-government/2015/02/25/father-of-son-murdered-by-illegal-testifies-to-congress-do-black-lives-matter/
Loretta Lynch's immigration roadblock
She's likely to be confirmed, but her stance on Obama's immigration policy is triggering more opposition.
"After Sen. John McCain left a private meeting with Loretta Lynch in December, the Arizona Republican was inclined to support her nomination to become the nation's top law enforcement official. Sen. Deb Fischer (R-Neb.) also met with Lynch that month, saying she would most likely back her unless some issue arose during confirmation hearings. Now, both senators plan to vote against Lynch to be the next attorney general. Their changed stances illustrate how toxic President Barack Obama's sweeping executive actions on immigration have become in Lynch's bid to succeed Eric Holder at the Justice Department. Her nomination has effectively become a proxy war over the controversial unilateral moves, rather than about the veteran federal prosecutor's background and credentials. Aides from both parties still expect the federal prosecutor from New York to be confirmed when her nomination hits the Senate floor, likely next month. But her testimony last month that she believes Obama's immigration actions are legal have clearly influenced Republicans who were once seen as potential votes in Lynch's favor. "I was really disturbed by her comments at the hearing with regards to her support of the presidential actions," Fischer said Wednesday, referring to immigration and other issues. "I'm very disturbed and disappointed by her comments. Not what I expected to hear from her after our visit in my office." McCain, who is up for reelection in 2016 and could face a primary challenge from his right, was warming to Lynch soon after she was nominated by Obama, saying, "Certainly I'm supportive." But he wanted to watch what happened during her confirmation hearings."
http://www.politico.com/story/2015/02/loretta-lynch-immigration-republicans-115516.html
SPENDING/BUDGET/ECONOMY:
Ex-IRS official Lois Lerner received $129,000 in bonuses, records show
"Former IRS official Lois Lerner received $129,300 in bonuses between 2010 and 2013, records obtained through the Freedom of Information Act show.  Over a three-year period, Lerner, the head of the tax-exempt division at the heart of the IRS targeting scandal, received a 25 percent retention bonus—averaging $43,000 a year—on top of her regular salary.  The federal government uses retention bonuses to incentivize valuable employees who are considering retirement or private sector jobs to stay at their agencies.  Former acting IRS commissioner Steven T. Miller recommended Lerner for a $42,000 retention bonus in December 2009, when she first became eligible for retirement. "Ms. Lerner is eligible for retirement and as an attorney with extensive experience would likely command a much greater pay and benefits if she left the Service," Miller wrote. "Without a retention incentive she will leave the Service."  Miller said that there was no senior official ready to take over the position if Lerner left, and that "her unique blend of specialized technical expertise, broad organizational knowledge, and leadership skills cannot be matched."  Joseph Grant, the deputy commissioner of the tax-exempt division, approved the bonus. The second-level review of Lerner's retention bonus was approved by Miller himself.  Both officials signed off on annual renewals for Lerner's retention bonus in 2011 and 2012. Both officials would also later resign in connection with the targeting scandal."
http://www.foxnews.com/politics/2015/02/25/ex-irs-official-lois-lerner-received-12000-in-bonuses-records-show/
IRS cites funding in failure to answer calls
"The IRS answered less than half of all calls from taxpayers in the first six weeks of 2015, and the agency's watchdogs said that won't get better until they get more money to hire more staff. But Republican lawmakers, who have targeted the tax agency for cuts over the last few years, said the IRS should find ways to save money rather than asking for a budget increase. "What I really want to hear today from you all is how the IRS has or could change its ways," Rep. Ander Crenshaw, Florida Republican and chair of the House Appropriations Financial Services and General Government subcommittee, said at a hearing Wednesday. "After five years of budget cuts or freezes, I would hope the IRS has turned over a new leaf, found best practices and picked top priorities."
http://www.washingtontimes.com/news/2015/feb/25/irs-cites-funding-in-failure-to-answer-calls/?utm_source=RSS_Feed&utm_medium=RSS
House votes to expand college accounts Obama wanted to scrap
"The House voted Wednesday to expand the benefits of popular college savings plans that President Obama failed to scale back. The bill would let students use money from college savings accounts to buy computers and other technology, something they cannot do now with tax-free distributions from the accounts. "Computers are an absolutely essential part of higher education, and the law should be updated to reflect that," said Rep. Lynn Jenkins, R-Kansas, the bill's sponsor. "I believe this is a common-sense modernization measure." The bill would add $51 million to the budget deficit over the next decade, according to the Joint Committee on Taxation, which provides official estimates for Congress. The House passed the bill by a 401-20. A bipartisan group of senators has introduced a similar bill. While the measure highlights a political misstep by the president, White House spokesman Josh Earnest said Wednesday the administration does not oppose the legislation. Still, he added: "We believe there is more that we can do that would be a whole lot more effective and more fiscally responsible to ensure that we're opening up a college education to even more middle-class families…"
http://www.foxnews.com/politics/2015/02/25/house-votes-to-expand-college-accounts-obama-wanted-to-scrap/
House passes bill expanding college savings plans
http://thehill.com/blogs/floor-action/house/233845-house-passes-bill-to-expand-college-savings-plans
GOP bill aims to block financial adviser regs
"Rep. Ann Wagner (R-Mo.) introduced legislation Wednesday to delay regulations — championed by President Obama and Sen. Elizabeth Warren (D-Mass.) — that would crack down on financial advisers.  Wagner criticized Warren and Obama in an interview with The Hill, saying the regulations, known as "fiduciary standards," would limit financial advice for low-income Americans who need it the most. "They will be completely costed out of the market," Wagner said. "For Elizabeth Warren to limit this in such a way is wrong. … It's so the Warren, Washington, White House way: top down, 'We know what's best. We're here from the government to save you from yourself.' " The administration and Warren say that the new regulations are needed to protect consumers from financial advisers who sell faulty advice to earn commissions from banks. Labor Department officials sent the proposal to the Office of Management and Budget earlier this week.  Republicans and moderate Democrats argue that the proposal would so radically change the industry's payment structure that financial advisers wouldn't have an incentive to serve low-income accounts, which are less lucrative that more wealthy accounts. "We do have a savings crisis in this nation, and to limit any kind of access and choice is outrageous," Wagner said. Wagner's legislation would require that the Securities and Exchange Commission (SEC) act first in issuing any type of fiduciary regulation. Labor Department officials have argued that their agency and the SEC have separate regulatory jurisdictions on the issue.  Obama and Warren called for the new regulations during an appearance Monday at AARP's offices in Washington. AARP, the AFL-CIO and progressive groups are fighting for the regulations, which the business community opposes. "It's about time to do something that we should've done long ago — to end the kickbacks, the free vacations and the fancy cars … to ensure that all of our retirement advisers and not just some of them are looking out for the people they serve," Warren said at AARP on Monday…"
http://thehill.com/policy/finance/233796-gop-bill-aims-to-block-financial-adviser-regs
Obama vs. Savers
The White House moves to take away choices for middle-class investors.
"Weeks after abandoning his proposed tax increase on college savings, President Obama is back with a plan to raise the cost of investing. On Monday the White House dusted off its proposal to limit retirement options that was hooted down in 2011 by a bipartisan coalition in Congress. The White House says that many stock brokers are recommending products that generate fat commissions for themselves, rather than products that best serve their customers. It claims workers are particularly vulnerable to this "conflicted…"
http://www.wsj.com/articles/obama-vs-savers-1424910441?mod=rss_opinion_main
Fewer Americans Are Working. But Who Specifically Is Working Less, and Why?
"The labor-force-participation rate ticked up by 0.2 percentage points in January, but the steady downward trend of the last few years has been worrying for many observers, as AEI's Aparna Mathur recently explained. Why the rate of Americans working or looking for work is a tricky question though — how much is due to the economy, and how much is due to the gradual aging of the American labor force. One helpful insight would be looking at the participation rates for various groups — and that's what Mathur did. A tidbit: In January 2014, the participation rate for all Whites was 63.3 percent. Now it's down marginally to 63.2 percent. For White men (20 and over), the rate has gone down by 0.2 percentage points to 72.4 from 72.6. For women, the drop has been slightly larger, from 58.2 percent to 57.9 percent. For all Blacks, the participation rate has in fact trended up, increasing from 60.7 percent at this point last year to 61 percent. However, this increase stems from more Black men joining the labor force, while Black women have actually been dropping out. Black women's participation rate has dropped from 61.6 percent to 61.3 percent. Increases for Black men coupled with decreases for White men meant the overall participation rate for men has remained unchanged at 72.1 percent. However, the participation rate for women has fallen to 56.8 percent. She has a chart in her piece showing the trend for women and for men.  How about income levels? Last month, economists Robert Hall and  Nicolas Petrosky-Nadeau presented evidence that, contrary to common belief, the decline in labor-force participation since the 1990s has been concentrated among affluent, not poor, families. This paper triggered a significant debate, because, as Heritage's Salim Furth notes, the debate mostly stemmed from the fact that "other studies have found trends going in the opposite direction: The more affluent were working more and the less affluent working less…"
http://www.nationalreview.com/corner/414341/fewer-americans-are-working-who-specifically-working-less-and-why-veronique-de-rugy
The GOP is debating whether Reaganomics needs an update
"Leading Republicans are clashing over a signature issue the party has treated as gospel for nearly 40 years: the idea that sharply lower taxes and smaller government are enough by themselves to drive a more prosperous middle class — and win national elections. That simple philosophy has been the foundation of every GOP platform since the days of Ronald Reagan. Now, some of the party's presidential hopefuls — along with some top conservative economists and strategists — are sending strong signals that they believe today's beleaguered workers need more targeted help, even if growth speeds up. They are embracing plans to give direct relief to low- and middle-income workers; a few of those plans mirror ideas that President Obama has proposed. Rifts are beginning to form in the party's prospective 2016 field over the dispute. On one end, Sen. Marco Rubio of Florida has built an economic agenda around tailored tax breaks for workers and families with children. On the other, Wisconsin Gov. Scott Walker has reassured prominent conservatives in recent days that he supports a strictly Reaganesque economic approach, including lowering income tax rates and reducing the number of tax brackets. In the middle, for now at least, sits former Florida governor Jeb Bush. This week, his presidential campaign hired April Ponnuru, a major advocate for Republicans overhauling their economic agenda to target wage stagnation and other contemporary economic anxieties, as an adviser. That followed Bush's maiden economic speech, in which he repeatedly discussed economic opportunity…"
http://www.washingtonpost.com/business/economy/the-gop-is-debating-whether-reaganomics-needs-an-update/2015/02/25/326ab7d8-b5fa-11e4-aa05-1ce812b3fdd2_story.html?wprss=rss_national
GOP senator: Gas tax hike must be offset
"Republican Sen. David Vitter (La.) said Wednesday that he would be open to increasing the federal gas tax to help pay for new transportation projects if the hike is tied to a cut somewhere in the nation's tax code.  "The traditional gas tax, increasing that in my opinion, that needs to include an tax offset for middle-class families so everyone except the very wealthy don't pay more federal taxes," Vitter said during a Senate hearing about the expiration of the current federal transportation funding bill.  Vitter said increasing the gas tax is one of three viable options for funding a new transportation bill this year, along with taxing oversees corporate income and expanding U.S. energy production through means like increased drilling. "I want to encourage us to sort of cut to the chase on the financing side," he said. "May isn't that far away right? So I think it's time to cut to the chase.  "In my opinion, that real-world, cut-to-the-chase mentality includes three options," he continued, before ticking off his list of viable funding options. "I think that's the short list of real-world, practical solutions."
http://thehill.com/policy/transportation/233794-gop-senator-gas-tax-hike-must-be-offset
Fed's Janet Yellen Indicates That Interest Rate Rises Are Coming
"And further, Yellen indicated in evidence to Congress that they will probably be coming rather sooner than we all expected. This is of course good news: it means that the economy is recovering nicely and that we can move out of the current emergency methods and return to a more stable economy. The balancing act that the Federal Reserve has to undertake is to make sure that we get economic growth but that we don't get too much economic growth. And that job, the one of a central banker, has been described as getting ready to take the punchbowl away just as the party is getting going. it's actually a little more difficult than that: it's to take away that economic stimulus 18 months before inflation starts rising. And of course we don't actually know when inflation will start rising: we just have to guess. Much of this is relayed to the world in rather gnomic remarks: The Federal Reserve is preparing to consider interest rate hikes "on a meeting-by-meeting basis," Fed Chair Janet Yellen told a congressional committee on Tuesday, a subtle shift of emphasis that helps lay the groundwork for the Fed's first rate hike since 2006. In remarks to the Senate Banking Committee, Yellen described how the Fed's rate-setting policy committee will likely proceed in coming months – first by removing the word "patient" in describing its approach to rate hikes, then entering a phase in which rate hikes are possible at any meeting. We're all trying to derive meaning from those subtle shifts in emphasis. Federal Reserve Chairwoman Janet Yellen , sounding upbeat about the economy, laid the groundwork for interest-rate increases later this year. "The employment situation in the United States has been improving on many dimensions," Ms. Yellen told the Senate Banking Committee on Tuesday, her first of two days of semiannual testimony before lawmakers. Spending and production had increased at a "solid rate," she added, and should remain strong enough to keep bringing unemployment down. If the economy continues to strengthen as the Fed anticipates and officials become more confident that low inflation will rise toward their 2% goal, she said, the central bank "will at some point begin considering an increase in the target range for the federal funds rate." We've all known all along that interest rates are going to rise. What we've not known is when they will rise nor by how much. We even know, roughly that is, what will determine when they will rise. Which is once the Fed itself thinks that not raising them will lead to the re-emergence of inflation above 2%. That, in itself, will be when they think that the unemployment rate isn't going to come down any further (when we've reached full employment, where there is only frictional unemployment left, but that in itself is a judgement call, not something absolutely known) and the stimulus that low interest rates are providing will start to show up as that inflation not further falls in unemployment."
http://www.forbes.com/sites/timworstall/2015/02/25/feds-janet-yellen-indicates-that-interest-rate-rises-are-coming/
It's Time To Rein In The Fed
"Despite Fed Chairman Yellen indicating on Tuesday that a rate hike will come later rather than sooner, we agonize over when the Federal Reserve Bank will decide it is time to raise interest rates. Now you might ask, why do they want to raise rates in the first place? Isn't this something done when an economy threatens to become overheated? The ludicrous answer they give is that they need higher rates so they have more room to lower rates should future conditions require such a move. Does the Fed really believe the financial system will have a meaningful response in the future to a rate decrease of 25, 50 or even 100 basis points? Of course not; this is all a matter of psychological control. So how did the Fed get such a dominant role in manipulating our economy and such a significant departure from its supposed role? Let's revisit the policy initiatives the Fed has taken to see why we're in the troubling state we see today. In the 2008 financial crisis, which they played a role in causing, the Fed, to its credit, did yeoman's duty in stabilizing the crisis by resorting to unprecedented, and some would say unauthorized steps, to stop a financial meltdown. In the process, however, I believe they developed a "Master of the Universe" mentality that continues to this day. They began well enough with a coordinated monetary/fiscal program with Congress to stop the unemployment rise and economic decline. They then proceeded to lend banks huge amounts of funds at negligible interest rates in order to rebuild their statutory capital which was devastated by the mortgage disaster. This rebuilding was achieved through the banks using the cheap Fed loans to buy higher yielding long-term Treasurys, a transaction known as the "carry trade." This rebuilding should have been done by forcing banks to issue more stock rather than distorting long-term yields and thereby, denying savers a reasonable rate of return. But that abuse is a subject all its own. After about two years, the Fed decided the economy was in recovery and it was time for the banks to get back into the lending business. They then initiated QE2, as a purported program to stimulate the economy, but actually a program to take the banks out of their carry trade Treasurys and avoiding a rebound in interest rates if these banks had to sell into the market…"
http://www.forbes.com/sites/investor/2015/02/25/its-time-to-rein-in-the-fed/
The Truth About 'Wage Stagnation'
"…The president asserted that his economic policies have worked and the recovery is here, that he deserves the credit for it all, and that when 2017 rolls around, we will have become the beneficiaries of still more programs that will continue to pave the golden path forward. He certainly did have some good news to report: 2014 was a year of sustained job growth and economic growth, and lower prices for gas had Americans optimistic for the first time about the prospects of recovery. But for those unfortunates whose memories work backwards, there was the problematic fact that only 11 days earlier, the monthly jobs report offered a sobering view of the central problem with Obama's economy as he began his seventh year in office. It showed that, in the month of December, as more Americans found jobs, their wages went down 0.2 percent. Hourly average private-sector earnings dropped by a nickel. In a recovery, you would expect to see higher median income. In Obama's recovery, median incomes have actually dropped. Median inflation-adjusted household income in 2013 was $2,100 lower than when President Obama took office (and $3,600 lower than when George W. Bush took office). Productivity is up by 7.2 percent since the end of the recession, but hourly wages at the end of June 2009 were the same as they were at the end of October 2014: $22.15. Most Americans didn't lose their jobs during the recession. But most Americans haven't seen their incomes go up in this recovery. This is the crisis known as "wage stagnation." Now, to hear liberals and Democrats speak over the past few years, you would think the fact that the rich have been getting richer is the principal economic problem of our time; this is the "inequality crisis" we've all heard so much about. In the words of the liberal Economic Policy Institute's 2013 report, A Decade of Flat Wages, "Income growth has been captured by those in the top 1 percent, driven by high profitability and by the tremendous wage growth among executives and in the finance sector…"
https://www.commentarymagazine.com/article/the-truth-about-wage-stagnation/
Watchdog group files complaint over Rep. Aaron Schock's travel
http://www.cbsnews.com/news/watchdog-group-files-complaint-over-rep-aaron-schocks-travel/
Eight Reasons We Shouldn't Raise the Cap on Social Security Taxes
http://www.nationalreview.com/article/414391/eight-reasons-we-shouldnt-raise-cap-social-security-taxes-andrew-biggs
COMMON CORE:
White House Threatens to Veto House Bill That Would Block Federal Pressure on States to Adopt Common Core
"The White House on Wednesday issued a veto threat for a House bill that would prevent the Department of Education from attempting to coerce or influence a state into adopting Common Core. The House Education and Workforce Committee has approved the Student Success Act, H.R. 5, which focuses broadly on providing local control over education and includes a provision that would prohibit the Department of Education from pushing the Common Core State Standards on states through incentives or grants. It does not and cannot repeal Common Core, which has been adopted by the individual states. The bill's language says it "prohibits the Secretary of Education from attempting to influence or coerce: (1) state adoption of the Common Core State Standards, any other standards common to a significant number of states, or assessments tied to such standards; or (2) state participation in any voluntary partnership with another state to develop and implement academic assessments and standards."
http://www.theblaze.com/stories/2015/02/25/white-house-threatens-to-veto-house-bill-that-would-block-federal-pressure-on-states-to-adopt-common-core/
Obama threatens to veto GOP education reform bill
http://www.washingtonexaminer.com/obama-threatens-to-veto-gop-education-reform-bill/article/2560685?custom_click=rss
HOUSE TO DEBATE GOP BILL TO FIX NO CHILD LEFT BEHIND
http://www.breitbart.com/news/house-to-debate-gop-bill-to-fix-no-child-left-behind/?utm_source=feedburner&utm_medium=feed&utm_campaign=Feed%3A+breitbart+%28Breitbart+News%29
Judge Takes a Swipe at Common Core
"Ahead of the controversial Common Core exams being administered across the country, a judge ruled Tuesday that the state of Missouri's membership with a testing company aligned with the Common Core State Standards is illegal, the Associated Press reported. Missouri conducts its Common Core math and English exams in grades three through eight under by the Smarter Balanced Consortium of 16 states, out of more than 40, who have adopted the standards. Cole County, Missouri Circuit Judge Daniel Green said the state's membership with the testing company is "illegal interstate compact not authorized by the U.S. Congress." Missouri's education department budgeted about $4.3 million for member dues this fiscal year. The National Governors Association and the Council of Chief State School Officers developed the controversial Common Core education standards. The U.S. Department of Education has tied federal grants to states with adopting Common Core, which critics say makes it a de facto federal program. More than 40 states adopted the standards, but three states have outright repealed it, while numerous others are reviewing or rolling back certain aspects of the standards. Two private testing companies are involved in administering the exams, Smarter Balance and the Partnership for Assessment of Readiness for College and Careers…"
http://www.theblaze.com/stories/2015/02/25/judge-takes-a-swipe-at-common-core/
How Twitter is changing the national Common Core debate
"Is Twitter affecting the national debate on the Common Core State Standards initiative? Three researchers working on a digital reporting project say "yes" — and they call this the first national policy conversation played out in social media. The university researchers looked at hundreds of thousands of tweets at #commoncore over a six-month period and analyzed them not only for content but also by author. One key finding:  Twitter is "making the invisible visible," giving people who usually have no voice in national discussions power to express their opinions and affect discourse. The researchers also noted that the debate over the Core isn't only about the Core standards themselves, but, rather, about issues such as the federal involvement in local education issues, student privacy,  standardized testing, the role poverty plays in student achievement and how for-profit companies are affecting education. The researchers undertaking the project are Jonathan Supovitz, professor of education policy at the University of Pennsylvania's Graduate School of Education and co-director of the Consortium for Policy Research in Education; Alan J. Daly, chair of the Department of Education Studies at the University of California, San Diego; and Miguel del Fresno, a communications professor at the Universidad Nacional de Educación a Distancia in Spain. They analyzed some 190,000 Tweets from September 2013 to February 2014 at #common core from 52,994 Tweeters (and are now analyzing hundreds of thousands more Tweets). Most of the tweets were written in opposition to the Core or related reforms, though the researchers said they found  only two specific sets of complaints about the standards themselves: Claims that the Standards are developmentally inappropriate because they were back-mapped from college- and career-ready outcomes to early childhood expectations; and Critiques that the Common Core focused solely on academic skills and expectations while ignoring equally important social and emotional development. Noting that "politics makes strange bedfellows," the researchers divided the tweeters into three "particular structural communities": one that generally supported the Common Core, one made up of educators who opposed the Common Core, and the third comprising actors from outside of education who opposed the Common Core primarily due to their connecting it to larger social issues." The most active participants using #commoncore on Twitter came from the third group. Supovitz wrote: But another important lesson from our analysis of the Common Core debate on Twitter is that that social media-enabled social networks are an increasingly potent force for gaining the attention of policymakers both by communicating to them directly and by raising enough noise and attention through crowdsourcing grassroots energy to influence both media coverage and public opinion that gains their attention. The prime examples of the rapid ascent of grassroots organizations active in the #commoncore network which have no infrastructure and are entirely run by volunteers are the BadAss Teachers Association, which in two years has accumulated 39,000 followers in 50 states and is run by 245 volunteers; and Red Nation Rising, which accrued some 37,000 followers in its first six months and claims to have made nine billion social media impressions. These groups arose with no money and no organization other than a volunteer social media manager who tweets from her phone. Based upon the entire #commoncore social network and these vivid examples, I argue that social media- enabled social networks are shifting the dynamics of factional politics in American policymaking…"
http://www.washingtonpost.com/blogs/answer-sheet/wp/2015/02/25/how-twitter-is-impacting-the-national-common-core-debate/?wprss=rss_national
Common Core opponents face hurdles in repeal efforts
http://www.washingtonpost.com/blogs/govbeat/wp/2015/02/25/common-core-opponents-face-hurdles-in-repeal-efforts/
Legislature pushing back against school-choice expansions
"Despite the popularity of such moves with conservative Republicans, efforts to stop the state's new Common Core standards and expand school choice have hit roadblocks in the Legislature this week. The Senate derailed by a wide margin a plan to end the state's Common Core standards and allow districts to adopt their own standards. The 10-19 loss for Senate Bill 1458 by Sen. Kelli Ward, R-Lake Havasu City, is the second year in a row that the Senate turned away efforts to ditch the standards. The House voted once to a kill proposal expanding the state's tax credits for donations to private-school scholarship programs, run through a program known as School Tuition Organizations. Objecting Republicans then extracted promises from its sponsor to look at overhauling the entire program because of its costs before allowing a different bill about School Tuition Organizations to advance Wednesday. Objections to an expansion of the state's voucher program, called Empowerment Scholarship Accounts, also hit a snag, with House votes repeatedly delayed. The efforts to block the bills in both chambers drew Democrats and a handful of Republicans – enough to overcome the conservative wing of the Republican majority. Taken together, the failures show the Legislature as a whole doesn't appear keen on ditching the Common Core standards adopted in 2010 or in adding more avenues for school choice at a time when public schools are struggling with years of funding cuts and the state budget faces a big deficit. The failures also indicate that Republican Gov. Doug Ducey's proposal to keep school funding flat while forcing more money into classroom spending instead of support services like busing, counselors and administrators may face challenges. Ward's bill to ditch Common Core state standards and give local districts the right to adopt their own standards failed Monday. That came the same day the House voted against a small expansion of the state's School Tuition Organizations program despite pleas from the sponsor that it didn't expand the state's cost for the program."
http://www.washingtontimes.com/news/2015/feb/25/legislature-pushing-back-against-school-choice-exp/?utm_source=RSS_Feed&utm_medium=RSS
Does Scott Walker Have a Common Core Problem?
http://www.nationalreview.com/article/414399/does-scott-walker-have-common-core-problem-ian-tuttle
MISC.:
FCC Chair Refuses to Testify before Congress ahead of Net Neutrality Vote
"Two prominent House committee chairs are "deeply disappointed" in Federal Communications Commission chairman Tom Wheeler for refusing to testify before Congress as "the future of the Internet is at stake." Wheeler's refusal to go before the House Oversight Committee on Wednesday comes on the eve of the FCC's vote on new Internet regulations pertaining to net neutrality. The committee's chairman, Representative Jason Chaffetz (R., Utah), and Energy and Commerce Committee chairman Fred Upton (R., Mich.) criticized Wheeler and the administration for lacking transparency on the issue. "So long as the chairman continues to insist on secrecy, we will continue calling for more transparency and accountability at the commission," Chaffetz and Upton said in a statement. "Chairman Wheeler and the FCC are not above Congress." The vote on the new Internet regulations is scheduled for Thursday. The FCC's two Republican commissioners have asked Wheeler to delay the vote to allow more time for review. The changes would allow the commission to regulate the Internet like a public utility, setting new standards that require the provision of equal access to all online content."
http://www.nationalreview.com/corner/414380/fcc-chair-refuses-testify-congress-ahead-net-neutrality-vote-andrew-johnson
Republicans Fear Net Neutrality Plan Could Lead to UN Internet Powers
An Obama administration official dismisses any link between the FCC's rules and international authority over the Internet.
"The U.S. government's plan to enact strong net neutrality regulations could embolden authoritarian regimes like China and Russia to seize more power over the Internet through the United Nations, a key Senate Republican warned Wednesday. Senate Commerce Committee Chairman John Thune of South Dakota argued that by claiming more authority over Internet access for net neutrality, the Federal Communications Commission will undermine the ability of the U.S. to push back against international plots to control the Internet and censor content.
Countries like Russia already have made it clear that they want the International Telecommunications Union or another United Nations body to have more power over the Internet, Thune said. "It seems like reclassifying broadband, as the administration is doing, is losing a valuable argument," Thune said at his panel's hearing on Internet governance. "How do you prevent ITU involvement when you're pushing to reclassify the Internet under Title II of the Communications Act, and is everyone aware of that inherent contradiction?" On Thursday, the FCC is set to vote on net neutrality regulations that would declare Internet access a "telecommunications service" under Title II. Advocates, including President Obama, argue that the move is the only way the FCC can enact rules that will hold up to legal challenges in court. The rules aim to prevent Internet providers from acting as "gatekeepers" and controlling what content users can access online. David Gross, a partner at the law firm Riley Wein who advises tech and telecom companies, agreed with Thune's warning. The U.S. has consistently argued that the Internet is not a "telecommunication service" and therefore outside of the authority of the International Telecommunications Union, he explained. "If they were to find that Internet service is a telecommunications service, that would undoubtedly make the job of my successors much more complicated," Gross, a former ambassador to the ITU during the George W. Bush administration, said. A top Obama administration official dismissed the comparison between net neutrality and UN control of the Internet. "I don't think it's quite as stark as your description suggests, senator," Larry Strickling, the Commerce Department's assistant secretary for communications and information, replied to Thune…
http://www.nationaljournal.com/tech/the-future-of-broadband/republicans-fear-net-neutrality-plan-could-lead-to-un-internet-powers-20150225
Soros, Ford shovel $196 million to 'net neutrality' groups, staff to White House
"Liberal philanthropist George Soros and the Ford Foundation have lavished groups supporting the administration's "net neutrality" agenda, donating $196 million and landing proponents on the White House staff, according to a new report. And now, as the Federal Communications Commission nears approving a type of government control over the Internet, the groups are poised to declare victory in the years-long fight, according to the report from MRC Business, an arm of the conservative media watchdog, the Media Research Center. "The Ford Foundation, which claims to be the second-largest private foundation in the U.S., and Open Society Foundations, founded by far-left billionaire George Soros, have given more than $196 million to pro-net neutrality groups between 2000 and 2013," said the report, authored by Media Research Center's Joseph Rossell, and provided to Secrets. "These left-wing groups not only impacted the public debate and funded top liberal think tanks from the Center for American Progress to Free Press. They also have direct ties to the White House and regulatory agencies. At least five individuals from these groups have ascended to key positions at the White House and FCC," said the report which included funding details to pro-net neutrality advocates…"
http://www.washingtonexaminer.com/soros-ford-shovel-196-million-to-net-neutrality-groups-staff-to-white-house/article/2560702
FCC Dem Reportedly Still in Talks With Wheeler Over Net Neutrality Proposal
"Commissioner Mignon Clyburn, one of the FCC's three Democratic commissioners, said last week and reportedly reiterated Tuesday, that her office is still in talks with that of FCC Chairman Tom Wheeler. Clyburn, whose vote as one of the three Democratic commissioners, is key to the implementation of net neutrality restrictions, said during a speech to the Federal Communications Bar Association February 19 that talks with Wheeler's office were ongoing but that no specifics were available at the time. "[B]ut what I will say, is that it is imperative that the order strikes the right balance, for consumers deserve and need strong open Internet protections and investors need clarity and certainty," Clyburn said. Following remarks at an event in Washington, D.C., on Tuesday, Clyburn stopped short of saying her mind is made up. "This is a process that is an interaction with all five members of the commission and their offices," she reportedly told TheHill. Asked by TheBlaze whether she could confirm that Clyburn is asking Wheeler to reconsider his proposal, FCC spokeswoman Kim Hart wouldn't comment on "private deliberations." The reported shakeup comes as Republicans in Congress make their last-ditch efforts to block the FCC from approving new Internet rules in their meeting scheduled for Thursday. "As the FCC prepares to assert absolute government control of the Internet, Congress should do everything possible to stop this outrageous power grab," Rep. Vern Buchanan (R-FL) said Tuesday. "The last thing we need are unelected bureaucrats destroying the concept of a free and fair Internet."…"
http://www.theblaze.com/stories/2015/02/24/fcc-dem-reportedly-still-in-talks-with-wheeler-over-net-neutrality-proposal/
Tom Wheeler tweaks net neutrality plan after Google push
"FCC Chairman Tom Wheeler has made some last-minute revisions to his net neutrality plan after Google and public interest groups pressed for the changes, according to sources at the commission. Google, Free Press and New America's Open Technology Institute last week asked the commission to revise language they said could unintentionally allow Internet service providers to charge websites for sending content to consumers. Such a scenario could open the door to an avalanche of new fees for Web companies and threaten their business models…"
http://www.politico.com/story/2015/02/fcc-chairman-tom-wheeler-net-neutrality-plan-google-115502.html
FCC Poised To Issue Net Neutrality Rules, But Who Will They Cover?
"The Federal Communications Commission is scheduled to vote tomorrow to make broadband providers the equivalent of common-carrier telephone companies. Anybody providing broadband to consumers would be required to treat all packets roughly the same and barred from speeding up or slowing traffic down according to their own commercial priorities. The problem is the Internet doesn't work this way. Even one of the three Democratic-appointed commissioners who was expected to vote for the so-called net neutrality rules is balking at the sweep of FCC Chairman Tom Wheeler's proposed regulations, saying they shouldn't include "broadband subscriber access services," or the connections at the other end of the pipe that companies like Netflix NFLX +0.19% use to put their content on the Web. The brewing dispute within the Democratic ranks illustrates just how complicated a task it is to impose telephone-like regulation on a network of networks that functions more like a combination of the U.S. Postal Service and every other method of getting a package from one place to another. Take mobile networks, which Cisco Systems CSCO -0.37% said handled a 120% increase in data last year and now carry more than half of all Internet traffic. The FCC's net-neutrality rules would prohibit mobile carriers from "blocking," "throttling," or "paid prioritization," or favoring bit streams from companies that pay to get them to subscribers faster. These are all appealing goals, but the difficulty is fitting them into the way mobile data networks actually carry traffic…"
http://www.forbes.com/sites/danielfisher/2015/02/25/fcc-poised-to-issue-net-neutrality-rules-but-who-will-they-cover/
Who owns the Internet and why you should care
http://www.cbsnews.com/videos/who-owns-the-internet-and-why-you-should-care-2/
Dear FCC: Rethink The Vague "General Conduct" Rule
https://www.eff.org/deeplinks/2015/02/dear-fcc-rethink-those-vague-general-conduct-rules
FCC Commissioner Ajit Pai: Net Neutrality is a "Solution That Won't Work to a Problem That Doesn't Exist"
"Net Neutrality is "a solution that won't work to a problem that doesn't exist," says Ajit Pai, a commissioner at the Federal Communications Commission (FCC). Pai is an oustpoken opponent of expanding government control of the internet, including FCC Chairman Tom Wheeler's plan to regulate Internet Service Providers (ISPs) under the same Title II rules that are used to govern telephone-service providers as public utilities. Under current FCC regulations, ISPs are considered providers of "information services" and subject to essentially no federal regulation. He is also sharply critical of President Barack Obama's very public push to influence policy at the FCC, which is technically an independent agency. Last year, it was widely believed that Wheeler, a former head of the National Cable & Telecommunications Association, would not push for Title II. Pai calls the president's actions—which included "creating a YouTube video of with very specific prescriptions as to what this agency should do"—unprecedented in his experience. Coupled with the fact that "the agency suddenly chang[ed]course from where it was to mimic the president's plan," says Pai, "suggests that the independence of the agency has been compromised to some extent." The FCC is scheduled to vote Thursday, February 26 on Wheeler's plan. Pai explains his opposition to Title II reclassifcation to Reason's Nick Gillespie. Citing independent studies of American competitiveness and booming investment in telecommunications infrastructure compared to Europe, Pai argues that consumers are thriving and the market is doing its job…"
http://reason.com/archives/2015/02/25/fccs-ajit-pai-on-net-neutrality-a-soluti/
HILLARY CLINTON ENDORSES FCC'S TITLE II DESIGNATION FOR THE INTERNET
http://www.breitbart.com/big-government/2015/02/25/hillary-clinton-endorses-fccs-title-ii-designation-for-the-internet/
McCaskill again flies moderate flag; joins GOP in rejecting Keystone veto
"Warrensburg U.S. Sen. Claire McCaskill agreed to join Republicans in the effort to overturn President Obama's Keystone XL Pipeline veto. "When our own State Department review shows that this oil is coming out of the ground, it's only a question of how, then the decision to be made is this: What is the safest way to move it to market? Pipelines are better than barges or trains. That's common sense, and I will vote to override this veto," McCaskill, judged the Senate's most moderate member, said. Whether McCaskill and enough other Senate Democrats will join Republicans to overturn the veto is unclear. McCaskill has long favored swift approval and construction of the Keystone XL pipeline. Last year, McCaskill called on Obama to implement an explicit timeline for approval of the Keystone XL Pipeline permit, highlighting the repeated delays in the approval process over the last several years. In January, after the State Department completed the final environmental impact statement on the pipeline, McCaskill called on Obama to approve the Keystone project. McCaskill also urged then-Secretary of State Hillary Clinton to speed the lengthy review process for the northern portion of the pipeline, citing the significant potential for jobs and increased energy security the pipeline's construction would mean for the United States…"
http://www.dailystarjournal.com/news/local/article_eacf949f-387f-54af-a455-39ffdf92dbe6.html
House GOP targets vulnerable Dems with Keystone robo-calls
"The National Republican Congressional Committee is launching robo-calls hitting swing-district House Democrats over President Obama's veto of legislation authorizing construction of the Keystone XL oil pipeline. According to details first shared with The Hill, the NRCC will push robo-calls against Reps. Ann Kirkpatrick (D-Ariz.), Gwen Graham (D-Fla.), Patrick Murphy (D-Fla.), Collin Peterson (D-Minn.) and Brad Ashford (D-Neb.). The five Democrats represent districts that Mitt Romney carried in 2012, and each was on a list the NRCC released last week of their top 2016 targets. Each district will get several thousand calls.  Kirkpatrick is the only member on the list that voted against legislation authorizing the Keystone pipeline, but the NRCC is hitting the other lawmakers for not pushing back against Obama's veto threats. "I'm calling from the NRCC with an urgent message about Congressman Brad Ashford's failure to stand up to President Obama on the Keystone Pipeline," the Nebraska robo-calls will say.  "The Keystone Pipeline would create tens of thousands of American jobs and is supported by a majority of Americans as well as the Chamber of Commerce and the AFL-CIO," the robo-calls will continue. "But President Obama is bowing to the most liberal special interest groups and has vetoed its construction. Call Congressman Ashford…and tell him to stand up to Obama's veto on the Keystone Pipeline so we can bring more jobs to America, and make us more energy independent." There is tension within the Democratic Party over whether the controversial pipeline should be approved. The robo-calls are designed to pressure the Democrats to vote to block Obama's veto…"
http://thehill.com/blogs/ballot-box/house-races/233759-house-gop-targets-vulnerable-dems-with-keystone-robo-calls
Democratic support for Keystone Pipeline omitted from news reports on Obama veto
"Though Democratic senators have publicly referred to congressional support for the Keystone XL Pipeline as "bipartisan" (a word rarely seen these days), mainstream news publications were reluctant to use that term after President Obama vetoed a bill Tuesday that would have green-lighted the project. Reports in the national newspapers, the Associated Press and CBS News framed the veto as a rebuke to a Republican-favored policy, though the bill passed with more than two dozen Democratic votes in the House and nine in the Senate. Two Democratic governors also support the bill. After the bill, which would have approved the construction of an oil pipeline from Canada through the U.S., was vetoed, Democratic Sen. Heidi Heitkamp of North Dakota, said in a statement, "Watching bipartisan legislation come to a halt in one swift veto can be frustrating…" In a Feb. 10 appearance on "Fox News," Sen. Joe Manchin, D-W.Va., said, "The bottom line is with nine bipartisan Democrats and Republicans working together, all we're asking [the president] for is: Look at the bill, look at the jobs it creates, look at the security it gives our nation." Reporting on Obama's veto, the New York Times called the pipeline "a symbol of the continuing struggle between environmentalists and conservatives," adding, "Republicans insist that the pipeline will increase employment." But Democratic governors Jay Nixon of Missouri and Steve Bullock of Montana, one of the states along the proposed path of the pipeline, have also said the project would be a boon to the U.S. economy…"
http://www.washingtonexaminer.com/democratic-support-for-keystone-pipeline-omitted-from-news-reports-on-obama-veto/article/2560723?custom_click=rss
House GOP probes Obama's Keystone XL decision
"The House Oversight Committee is investigating the Obama administration's ongoing process to review the proposed Keystone XL pipeline. Committee Chairman Jason Chaffetz (R-Utah) asked Secretary of State John Kerry Tuesday to send him everything the State Department received from other federal agencies for its ongoing determination of whether Keystone is in the United States' "national interest." State asked eight agencies to weigh in on the national interest determination, as required under a 2004 executive order. But only the Defense Department has publicly released what it told State, which was that it had "no objection" to the Canada-to-Texas oil pipeline. "Please produce all reports, recommendations, letters, and comments received by the State Department from the advising agencies pursuant to Executive Order 13337 regarding the permit for the Keystone XL pipeline," Chaffetz wrote in a letter along with Rep. Cynthia Lummis (R-Wyo.), chairwoman of the Oversight subcommittee with jurisdiction over environmental and energy policy. Chaffetz sent his letter the same day President Obama vetoed a bill that would have forced approval of the pipeline. Obama said that the bill "attempts to circumvent longstanding and proven processes for determining whether or not building and operating a cross-border pipeline serves the national interest."
http://thehill.com/policy/energy-environment/233771-house-gop-probes-obamas-keystone-xl-decision
Maddow on Keystone Veto: Obama Has Stopped Congress From Superseding Him
http://www.realclearpolitics.com/video/2015/02/25/maddow_on_keystone_veto_obama_has_stopped_congress_from_superseding_him.html
Where does Keystone bill go now?
"Shortly after President Obama vetoed the Keystone XL bill Tuesday, the GOP began mobilizing to try and override the veto. To do so, Keystone's supporters will have to convince some Democrats to buck President Obama and support the pipeline. Part of the effort, from the National Republican Congressional Committee, focuses on robo-calls to voters in states with vulnerable Democratic senators. In the House, Republicans launched an investigation into how the State Department is conducting its lengthy review into whether or not Keystone is in the country's national interest. Senate Majority Leader Mitch McConnell (R-Ky.) said the Senate will try to override the veto by March 3…"
http://thehill.com/policy/energy-environment/overnights/233874-overnight-energy-where-does-keystone-bill-go
What did Congress accomplish with Keystone vote?
"Now that President Obama has vetoed the Keystone XL pipeline bill, the question is: What did this effort accomplish? Was it just a waste of everyone's time and energy? In short, the answer is "no." All sides in the contentious debate over the extension of an existing oil pipeline that could increase U.S. oil imports from Canada, already the largest foreign oil supplier to the United States, have sent signals in the past few weeks and these will be politically potent in the months ahead. It is true that the bill's supporters in Congress failed to reach a veto-proof majority of two-thirds of the members in the House and Senate in support of the bill. But both chambers demonstrated bipartisan support for the measure. The Senate voted in favor of the bill by a 62-36 margin, and the House approved the bill by 270-152. In doing so, congressional Republicans put their votes on record in favor of the popular energy pipeline, knowing that the vote would be available to their opponents in 2016 and beyond. House Speaker John Boehner (R-Ohio) and Senate Majority Leader Mitch McConnell (R-Ky.) made this vote an early priority, confident that the public support for the project and what it symbolizes in terms of jobs and lower energy prices would endure. At the same time, congressional Republicans demonstrated that they could pass bipartisan legislation. Even if the president vetoes the bill, Republicans have used the Keystone XL pipeline to show voters hungry for change that this is what change would look like if you support Republicans and sensible Democrats in 2016. Next up will come bills to repeal and replace ObamaCare, which will also earn a veto, but will help to redefine the Obama administration as obstructionist and position Republicans as the party of constructive, bipartisan change. The White House has also sent a signal by vetoing the Keystone XL bill. President Obama made it his third veto, and first since 2010, to show that he was still relevant, and not such a lame duck after all. His reluctance to approve the presidential permit for the pipeline will be part of his claim to a legacy that environmentalists and others in his political base will appreciate. It should be expected that Canadian Prime Minister Stephen Harper will respond to the president's veto by sending signals of his own. Canada will have a federal election later this year, and Harper's job is on the line. He will push back, if only to show that he won't allow misinformation about the project, which has become a Canadian foreign policy priority, to go unchallenged. Even before the veto, Canadian Ambassador to the United States Gary Doer, a social democrat and environmentalist and former Manitoba premier, denounced outdated facts and figures in the U.S. Environmental Protection Agency's statement that the carbon emissions of the oil sands ought to be counted against the project in the next State Department assessment…"
http://thehill.com/blogs/pundits-blog/energy-environment/233765-what-did-congress-accomplish-with-keystone-vote
Keystone XL Pipeline: An Economic No-Brainer Despite The Veto
"President Obama's veto of the Keystone XL pipeline is a shortsighted, politically motivated slap in the face of most Americans in favor of honest work and honest consumption. By vetoing this no-brainer, the president has chosen to side with fringe environmentalists who put their own horse-out-of-the-barn cause and fundraising ahead of the environment itself.
Even the president's own 2016 budget acknowledges the importance of job creation and proposes spending billions of dollars on new construction projects. But he alone remains the biggest obstacle to the pipeline's 42,000 jobs, which would be created by private capital rather than public funds. Members of his party in both the House and the Senate crossed the aisle in January to support the Keystone construction bill with their Republicans colleagues. Sen. Mark Warner (D.-Va.), for example, voted for the pipeline to "create jobs," even though he questions the job estimates. Sen. Claire McCaskill (D.–Mo.) said she "fought to speed its approval" because "we can't let politics trump good policy." Yet politics and over-the-top fears of climate change apparently are foremost in the president's mind. His administration's U.S. Environmental Protection Agency recently challenged the State Department's finding that the pipeline would have little impact on greenhouse gas emissions. With the president claiming climate change is the biggest "threat to future generations," the EPA wants the State Department to conduct another time-consuming review. In the past seven years, 10 federal agencies as well as several state and local agencies have examined the Keystone XL pipeline project, and now some of the president's supporters are becoming impatient. As James P. Hoffa, president of the International Brotherhood of Teamsters, recently complained: "Keystone has had the most exhaustive review and analysis of any infrastructure project in U.S. history." He added, "enough is enough."…."
http://www.forbes.com/sites/robertbradley/2015/02/25/keystone-xl-pipeline-an-economic-no-brainer-despite-the-veto/
This is the real significance of Obama's Keystone XL veto
http://www.washingtonpost.com/news/energy-environment/wp/2015/02/25/this-is-the-real-significance-of-obamas-keystone-xl-veto/?wprss=rss_national
"Clean Power" Rule Could Cause Electricity Shortage
"As President Obama looks to implement strict rules on carbon emissions, coal-powered electrical generation is on the chopping block. For those worried about climate change, coal is a convenient target. Unfortunately, a plan by the Environmental Protection Agency to shutter hundreds of domestic, coal-fired power plants has been hastily thrown together, with no confirmed alternatives for steady, reliable power generation. What's at stake is "grid reliability" — whether supply exists to meet the current, massive U.S. demand for electricity. For much of the country, the EPA's mandate is troubling because, right now, roughly 40 percent of electricity in the United States comes from coal-fired generation. Under new regulations from the EPA, many of these plants would be effectively forced out of operation. And to date, no one is saying how that power will be otherwise produced. Wind, solar, and natural gas have all been suggested, but none is capable of providing reliable and affordable electricity like coal can. While some states are able to rely on alternative sources such as wind and hydropower, that simply isn't an option for much of the country. The importance of coal in generating electricity was demonstrated very clearly last winter when coal-fired plants worked overtime to heat homes and businesses during a deep freeze. In fact, American Electric Power, a major utility company, reported that 90 percent of its coal plants slated for retirement under pending EPA rules were running at full speed just to meet peak demand. Despite record-setting production in the Marcellus Shale formation and elsewhere, natural gas simply can't compensate for a shortage of coal plants. This is due in part to a lack of infrastructure to deliver gas where it's needed. But more importantly, natural gas has already been prioritized for home use, not power generation. A recent report from PJM Interconnection, the regional power transmission group for a dozen states (including Pennsylvania) and the District of Columbia, concluded that without coal plants there could be insufficient electricity to meet peak winter demand. Under the EPA's "Clean Power Plan," consumers will undoubtedly pay higher electricity bills. But the more tragic problem is the possibility of widespread power outages during the coldest parts of winter. These worrisome scenarios have so far been swept aside by the federal government. The shift away from coal is moving ahead with no regard for the consequences. And so, in light of the recent PJM report, the EPA's regulatory plan amounts to very reckless toying with the nation's power grid. The truth is that there's simply no way around the use of coal to help ensure affordable and reliable power in the current market. That's why state utility commissions and regulators from 22 states have sent formal comments to the EPA expressing concerns that the Clean Power Plan will jeopardize reliable and affordable electricity. That's why the U.S. needs a diversified power portfolio that includes coal in order to meet the nation's electricity needs…."
http://www.realclearpolitics.com/articles/2015/02/25/clean_power_rule_could_cause_electricity_shortage_125722.html
Vermont to lose 3.4% of manufacturing jobs to EPA regs
"When you think of the downstream effects of the Obama administration's EPA regulations, the first states which come to mind tend to be in coal country and what remains of the rust belt and manufacturing centers. That's all true enough, but it seems that when the government puts its thumb on the scale, the ripples can be felt in ever widening circles. This includes what might be one of the last states you'd think of… Vermont. Vermont will lose 3.4 percent of its manufacturing jobs by 2023 due to Obama administration climate regulations, according to a report on the impact of EPA rules on labor. In recent years, the EPA has issued new rules for power plants and vehicles in an attempt to cut carbon dioxide emissions. While many studies examine how the rules will affect global emissions, a study published last week by The Heritage Foundation calculates how many manufacturing jobs states will lose due to environmental regulations. According to the report, the U.S. will surrender 586,000 manufacturing jobs by 2023 due to increased regulatory cost burdens on businesses. Of those job losses, an estimated 1,378 will come from Vermont…"
http://hotair.com/archives/2015/02/25/vermont-to-lose-3-4-of-manufacturing-jobs-to-epa-regs/
Lamar Alexander, Senate Republicans to test Obama's bipartisanship
http://www.washingtontimes.com/news/2015/feb/25/lamar-alexander-senate-gop-to-test-obamas-bipartis/?utm_source=RSS_Feed&utm_medium=RSS
Quinnipiac: Scott Walker Enjoys Big Lead Among GOP Iowa Caucusgoers
"For now, it's Scott Walker's world, and the rest of the GOP presidential field is just living in it. This morning Quinnipiac offers a new poll revealing… An early look at likely Iowa Republican Caucus participants shows a strong conservative tilt as  Wisconsin Gov. Scott Walker leads the pack with 25 percent, twice as high as his nearest rival, according to a Quinnipiac University poll released today.  Voters who identify as "very conservative" make up 45 percent of the caucus participants surveyed by the independent Quinnipiac University. Tea Party supporters  make up 32 percent of likely caucus-goers and Walker gets 33 percent of that Tea Party vote. There is a horse race for second place, with 13 percent for U.S. Sen. Rand Paul of  Kentucky, 11 percent each for physician Ben Carson and former Arkansas Gov. Mike Huckabee and 10 percent for former Florida Gov. Jeb Bush. No other candidate is above 5 percent and 9 percent are undecided. Walker gets 13 percent when caucus participants name their second choice, with 11 percent for Bush and 9 percent each for former Texas Gov. Rick Perry and Paul.  In a combination of first and second choices, Walker tops the list with 37 percent, with 21 percent for Paul, 20 percent for Bush, 19 percent for Carson and 18 percent for Huckabee. "Wisconsin Gov. Scott Walker is taking the Republican political world by storm,"  said Quinnipiac University Poll Assistant Director Peter A. Brown. "He's gone from being unknown outside Wisconsin to the hot candidate, poised to become the front-runner for the GOP presidential nomination. Front-runner status would make it easier for Gov. Walker to raise money and recruit top talent for his staff, but it also puts a target on his back.  "Perhaps most impressive about Walker's numbers is that 57 percent view him favorably to only 7 percent who view him unfavorably – a heck of a first impression."
http://www.nationalreview.com/campaign-spot/414372/quinnipiac-scott-walker-enjoys-big-lead-among-gop-iowa-caucusgoers-jim-geraghty
Trump: "More serious" than ever about 2016 presidential bid
"Businessman and Donald Trump appears to be considering a presidential bid once again, hiring advisers in key early states and passing on another season of his television show, according to the Washington Post. "I am more serious about this than I've ever been before," Trump told the Post Wednesday. "He said he began hiring staff "because I'm serious and I want to focus on connecting with people. I don't need to be out there raising money." If the real estate mogul ultimately decides against a presidential campaign, it won't be the first time. In 2011, Trump spent months publicly toying with the idea of running for president until he ended speculation. The decision did not appear to be based on any concern about losing; in a statement announcing he would not run, Trump said, "I maintain the strong conviction that if I were to run, I would be able to win the primary and ultimately, the general election." He said at the time he wasn't ready to leave the private sector…"
http://www.cbsnews.com/news/donald-trump-flirting-presidential-run-once-again-2016/
Foreign governments gave millions to foundation while Clinton was at State Dept.
"The Clinton Foundation accepted millions of dollars from seven foreign governments during Hillary Rodham Clinton's tenure as secretary of state, including one donation that violated its ethics agreement with the Obama administration, foundation officials disclosed Wednesday. Most of the contributions were possible because of exceptions written into the foundation's 2008 agreement, which included limits on foreign-government donations. The agreement, reached before Clinton's nomination amid concerns that countries could use foundation donations to gain favor with a Clinton-led State Department, allowed governments that had previously donated money to continue making contributions at similar levels. The new disclosures, provided in response to questions from The Washington Post, make clear that the 2008 agreement did not prohibit foreign countries with interests before the U.S. government from giving money to the charity closely linked to the secretary of state. In one instance, foundation officials acknowledged they should have sought approval in 2010 from the State Department ethics office, as required by the agreement for new government donors, before accepting a $500,000 donation from the Algerian government…"
http://www.washingtonpost.com/politics/foreign-governments-gave-millions-to-foundation-while-clinton-was-at-state-dept/2015/02/25/31937c1e-bc3f-11e4-8668-4e7ba8439ca6_story.html?wprss=rss_politics
Dem Rep: 'Tea Party People' Want To Bring Back Segregation, Get Rid Of Women's Rights [VIDEO]
http://dailycaller.com/2015/02/25/dem-rep-tea-party-people-want-to-bring-back-segregation-get-rid-of-womens-rights-video/
Susan Rice Remark on Netanyahu's Upcoming Speech Even Seems to Surprise Veteran Newsman
"…National Security Advisor Susan Rice sharply criticized Israeli Prime Minister's upcoming speech to Congress Tuesday, contending the act would be "destructive of the fabric of the relationship" between the U.S. and Israel. "The relationship between Israel as a country, and the United States as a country, has always been bipartisan," Rice told Charlie Rose. "And we've been fortunate that politics have not injected into that relationship. What has happened over the last several weeks … is that on both sides there has now been the injection of a degree of partisanship."
http://www.theblaze.com/stories/2015/02/25/susan-rice-makes-remark-on-netanyahus-upcoming-speech-that-even-seems-to-surprise-veteran-newsman/
Obama aide calls Netanyahu visit 'destructive' to relations
http://cnsnews.com/news/article/obama-aide-calls-netanyahu-visit-destructive-relations
Obama aide: Netanyahu speech 'destructive'
http://www.usatoday.com/story/theoval/2015/02/25/obama-israel-benjamin-netanyahu-john-boehner-speech-to-congress-iran-march-3/23983819/
Kerry: Despite ISIS, "We Are Actually Living In A Period Of Less Daily Threat To Americans"
http://www.realclearpolitics.com/video/2015/02/25/kerry_despite_isis_we_are_actually_living_in_a_period_of_less_daily_threat_to_americans.html
Netanyahu accuses West of forsaking non-nuclear Iran pledge
http://news.yahoo.com/netanyahu-accuses-west-forsaking-non-nuclear-iran-pledge-171606084.html