News Briefing for Thursday, April 2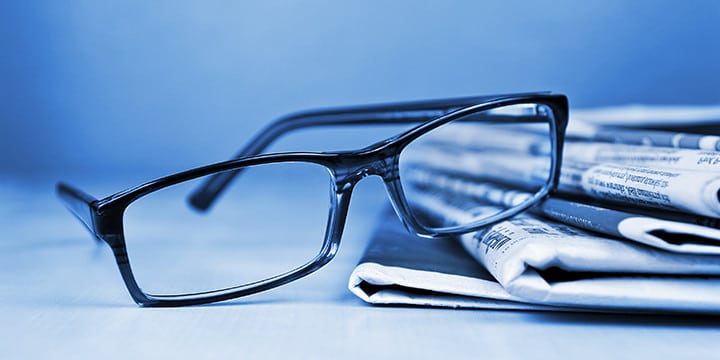 HEALTHCARE:
Obamacare's Misery Index: How Covered California Imposed 'Widespread Consumer Misery'
"President Obama doubtless plans for the Affordable Care Act, also known as Obamacare, to be the keystone of his legacy. That calls for an examination of Obamacare's largest wholly-owned subsidiary. Covered California turns out to be something of a misnomer, but it's definitely a success at spending money. Covered California has shelled out $454 million, nearly half a billion dollars, on a computer system. Covered California bosses also spent tens of millions on grants to promote the program, in addition to an $80 million television, radio and Internet marketing campaign. The system spent $1.3 million on a promotional video featuring flabby exercise guru Richard Simmons cavorting with a contortionist. Covered California also served as a lucrative landing spot for washed-up government officials such as former state finance director Ana Matosantos. She bagged a deal of $20,000 a month to advise the state exchange on "financial sustainability and budgeting issues, and evaluation analytics." What all this technology and spending actually achieved was well documented by the Center for Health Reporting (CHR), which operates from the Annenburg School for Communication and Journalism at the University of Southern California.  The CHR's Emily Bazar found that the state health website, like its federal counterpart, was largely dysfunctional. Those eager to sign up encountered waits of hours, days and weeks. Many requested that they not be contacted, but Covered California promptly gave their contact information to insurance agents, a blatant violation of privacy…."
http://dailycaller.com/2015/04/01/obamacares-misery-index-how-covered-california-imposed-widespread-consumer-misery/
Man owes $4,000, under Affordable Care Act, after getting new job
"Tax time is coming with some unexpected bills this year. For some people, who are getting health insurance through healthcare.gov, they now owe thousands to the federal government. "It's a big surprise," said David Ripka. It's exciting when you get a new job, or a raise. But this year, that's making tax time rough for David Ripka of Clio. He now owes the federal government $4,000. That's how much the government claims Ripka underpaid in health insurance premiums. "The last couple of months I had more money come in," said Ripka. When he applied, his monthly premium was set at $198. But after filing his taxes, Ripka was told he should have been paying $700. "It's not good, it's unpleasant to say the least," said Ripka. "Our customers thought that whatever they applied, when they applied was going to be their rate for a year," said William Tadrick, Tadrick's Tax. When Ripka logged on to healthcare.gov last spring, to get covered, he was in a health emergency. "We weren't sure, number one I was almost in septic shock, are you going to live," said Ripka. That life threatening infection caused him to be off work. Eventually he went back, his income went up and, according to the government, so did his health insurance cost. "Nobody goes out of their way to tell you,"said Ripka…"
http://www.minbcnews.com/news/story.aspx?id=1185194#.VRxgobqWvKA
Majority of Obamacare customers get correct tax form: CMS
"The vast majority of nearly 1 million Obamacare customers have received new tax forms — with about two weeks left until tax day. The Centers for Medicare and Medicaid Services said that all but about 1,500 of the 820,000 who were initially sent botched forms have received corrected ones. The problem with the 1,500 people left is they require additional case work, the agency said Thursday, declining to elaborate. It is not clear at this time whether the taxpayers will get an extension for turning in their tax returns, which are currently due on April 15. All taxpayers can automatically get a six-month extension, but they have to send in a form by tax day. The 820,000 forms were sent to Obamacare customers who selected the second-cheapest silver plan, one of three plans available. The form incorrectly calculated the subsidy the customer was supposed to receive. CMS announced last month that about 50,000 people already filed their returns on the incorrect form and either received too little or too much subsidies. The Treasury Department said those taxpayers don't need to file a new return, and if they got more subsidy than they should have, they don't have to give anything back. Taxpayers who weren't paid a large enough subsidy can file a new return to get what they're owed. CMS also announced that 36,000 people have signed up for Obamacare under healthcare.gov's special enrollment period that started on March 15…"
http://www.washingtonexaminer.com/majority-of-obamacare-customers-get-correct-tax-form-cms/article/2562394?custom_click=rss
Few sign up during 'special' Obamacare enrollment
"Millions of people are eligible for the ongoing special enrollment season of Obamacare, but a whole lot less than that are taking advantage of the offer. Just 36,000 or so people signed up for insurance plans sold on HealthCare.gov during a grace period for Obamacare enrollment available to people being fined for not having health coverage last year, the federal government revealed Wednesday. That equals only about 1,000 people for each of the 36 states being offered special enrollment through that federally run marketplace from March 15 through Sunday. The paltry tally is in sharp contrast to the nearly 11.7 million people nationally who signed up for Obamacare plans on both HealthCare.gov and the insurance marketplaces run by 13 states and the District of Columbia during open enrollment, which ran from Nov. 15 through Feb. 15. The lowball result was revealed in the second paragraph of a long press release by the Centers for Medicare and Medicaid Services related to efforts by CMS to raise awareness of the tax implications of Obamacare…"
http://www.cnbc.com/id/102554037
Lukewarm reception for new sign-up period under health law
"About 36,000 people have taken advantage of a second chance to sign up for coverage under the president's health care law, the Obama administration said Wednesday. That's not a lot, considering that an estimated 4 million people are potentially eligible. The special enrollment opportunity is being offered to uninsured people who didn't realize they were legally required to have health insurance starting in 2014, and are getting hit with a tax penalty for not signing up. By enrolling now, they can potentially avoid bigger fines for remaining uninsured in 2015. Wednesday's update from the Department of Health and Human Services covers the 37 states served by HealthCare.gov, through Mar. 29. It's not the final word. Consumers have until April 30 to take advantage of the special sign-up period…."
http://cnsnews.com/news/article/lukewarm-reception-new-sign-period-under-health-law
HealthCare.gov says 36K-plus have used extra signup time to avoid Obamacare penalty
"Roughly 36,000 customers have selected health plans on the federal Obamacare portal to avoid penalties from the IRS, the administration said Wednesday in an update on the health overhaul's intersection with tax season. HealthCare.gov customers in 37 states had until Feb. 15 to sign up for private coverage, often with the help of government subsidies, under the law. But the administration offered a March 15-April 30 grace period to people who must pay a tax penalty for lacking health insurance in 2014 under the Affordable Care Act's so-called "individual mandate." The Centers for Medicare and Medicaid Services (CMS) said 36,000 had taken advantage of the extra time as of March 29. Last year's penalty was the greater of $95 or 1 percent of household income over the filing threshold, and those who missed the February enrollment cutoff are exposed to a 2015 penalty of $325 or 2 percent of income, officials said. "Eligible consumers still have time to sign up and we want to encourage all those taxpayers who qualify to consider visiting HealthCare.gov to shop for affordable coverage," HealthCare.gov CEO Kevin Counihan said. Although the health care law is five years old, this tax season is the first in which filers have to address their health care status on returns to the IRS…"
http://www.washingtontimes.com/news/2015/apr/1/36k-used-extra-signup-time-duck-obamacare-penalty/?utm_source=RSS_Feed&utm_medium=RSS
How This House-Passed Bill Could Help Fund Obamacare Enrollment
"A House-passed bill to replace the payment formula for doctors in Medicare and extend funding for the Children's Health Insurance Program includes money that could be used to help consumers enroll in Obamacare's exchange plans or any other government-sponsored health program. Obamacare created the Community Health Centers Fund and allotted $9 billion to it, along with $2 billion to fund construction of community health centers, from 2011-2015. The mandatory funding is scheduled to end after this year. But H.R. 2, the bill passed by the House last week, includes an extension of Obamacare's funding for health centers (Community Health Centers, National Health Service Corps, and Teaching Health Centers) for two years, at the cost of an estimated $8 billion. The main purpose of community health centers is to provide primary care services to medically underserved communities and vulnerable populations. But, according to the Public Health Service Act, this includes "patient case management services (including counseling, referral, and follow-up services) and other services designed to assist health center patients in establishing eligibility for and gaining access to Federal, State, and local programs that provide or financially support the provision of medical, social, housing, educational, or other related services."…"
http://dailysignal.com/2015/04/01/how-this-house-passed-bill-could-help-fund-obamacare-enrollment/
Feds plead with Congress to pass 'doc fix' by April 15
"The federal government is warning Congress that it must take action on Medicare's "doc fix" issue before April 15 or thousands of Medicare doctors nationwide will face double-digit cuts.
The Centers for Medicare and Medicaid Services (CMS) told providers Wednesday that it will hold onto their checks for two weeks after Congress missed its deadline to prevent a 21 percent payment cut that goes into effect Wednesday. The agency can delay payments for up to 14 calendar days under current law to temporarily shield doctors from the cutbacks, a move that has also been endorsed by several members of Congress whose efforts at a deal fell short last week. "Any delay in processing claims beyond April 15 would negatively impact providers' cash flow," a CMS official wrote in a statement…"
http://thehill.com/policy/healthcare/237658-medicare-agency-congress-must-pass-doc-fix-deal-before-april-15
Obama doubles down on Obamacare, slams Boehner's 'power' grab lawsuit
"The Obama administration is refusing to flinch in its belief that House Speaker John A. Boehner used novel and invalid legal theories to sue over how the president implemented his signature health law. Justice Department attorneys asked a federal judge in Washington late Tuesday to toss the speaker's lawsuit, saying it exaggerates the perceived harm done by administrative delays to Obamacare, and that House Republicans cannot prove that the White House inflicted real damage on the legislative body. "Federal courts sit only to decide actual cases and controversies, not abstract claims of legislative power," they told the U.S. District Court for the District of Columbia. Their brief is the latest volley in the legal back-and-forth over the lawsuit, which alleges the Mr. Obama took unlawful steps to delay part of his health care law and is paying out funds to insurers without congressional approval. Mr. Boehner filed his suit in November, three months after the House authorized the suit and after two law firms decided not to take part. Democrats have criticized the lawsuit as misguided and a waste of federal time and money. The suit formalized GOP complaints over Mr. Obama's use of executive authority and piggy-backed on criticism of the president's decision last fall to grant deportation amnesty to millions of illegal immigrants. Mr. Boehner has said if Mr. Obama can "make his own laws," then future ones will as well, usurping or nullifying the will of a duly elected Congress. Justice attorneys said the House does not have legal standing to sue, even if Mr. Boehner feels the administration is canceling out what legislators intended five years ago. "The executive branch does not harm the House in any concrete and particularized way simply by interpreting and administering legislation enacted by a previous Congress in a manner with which the current House disagrees — whether the House labels that disagreement as 'nullification' or otherwise," the lawyers said in their latest brief. They said House Republicans were merely speculating that Mr. Obama's actions would seriously harm the separation of powers between the legislative and executive branches, and that their lawsuit should fail even if a court grants them legal standing to proceed. The Boehner lawsuit has two main prongs…"
http://www.washingtontimes.com/news/2015/apr/1/administration-digs-over-obamacare-delays-says-joh/
Justice pushes to have Boehner-Obama suit tossed
"The Obama administration is refusing to flinch in its claim that House Speaker John A. Boehner used novel and invalid legal theories to sue over how the president implemented his signature health law. Justice Department attorneys asked a federal judge in Washington late Tuesday to toss the speaker's lawsuit, saying it exaggerates the perceived harm done by administrative delays to Obamacare, and that House Republicans cannot prove that the White House inflicted real damage on the legislative body. "Federal courts sit only to decide actual cases and controversies, not abstract claims of legislative power," they told the U.S. District Court for the District of Columbia. Their brief is the latest volley in the legal back-and-forth over the lawsuit, which says Mr. Obama took unlawful steps to delay part of his health care law and is paying out funds to insurers without congressional approval. Mr. Boehner filed his suit in November, three months after the House authorized the suit and after two law firms decided not to take part. Democrats have criticized the lawsuit as misguided and a waste of federal time and money…"
http://www.washingtontimes.com/news/2015/apr/1/justice-wants-john-boehner-obama-lawsuit-tossed/?utm_source=RSS_Feed&utm_medium=RSS
Gruber: ObamaCare quote in court case 'taken out of context'
"The embattled ObamaCare architect Jonathan Gruber made a rare public appearance Wednesday to say that his controversial remarks about healthcare subsidies have been taken out of context. Gruber's remarks had become a key part of the GOP-led Supreme Court case against ObamaCare, which could erase subsidies in 34 states that use the federal exchange. The MIT economist told an audience in 2012, "if you're a state and you don't set up an exchange, that means your citizens don't get their tax credits." Conservative lawyers said his remarks proved their argument that tax credits are only legal in exchanges that were "established by the state," as parts of the law say. Gruber said Wednesday that his words had been twisted by the plaintiffs…"
http://thehill.com/policy/healthcare/237644-gruber-obamacare-subsidies-quote-taken-out-of-context
Jonathan Gruber politely spars with prominent Obamacare opponent
"Obamacare supporters and opponents usually war from a distance, but get them together, and they act a lot nicer. Two leading voices on the Affordable Care Act shared a stage Wednesday to air their vastly different opinions of the health care law at a forum hosted by Sun Life Financial. One of them was Jonathan Gruber, the former White House consultant who has inadvertently made statements appearing to support a major legal challenge to the law but who now insists he misspoke. The other was Michael Cannon, a health policy expert at the libertarian Cato Institute who trumpeted the legal questions raised in King v. Burwell well before the Supreme Court ever took up the case. The two men are hoping for opposite rulings when the Supreme Court hands down its King v. Burwell ruling in June. Gruber wants the justices to side with the Obama administration and allow the law's insurance subsidies to keep flowing around the country. Cannon wants them to side with the challengers and block the subsidies in a majority of the states, dramatically undermining the administration's implementation of Obamacare…"
http://www.washingtonexaminer.com/jonathan-gruber-politely-spars-with-prominent-obamacare-opponent/article/2562414?custom_click=rss
IRS chief says Affordable Care Act not a problem for taxpayers
Commissioner John Koskinen says biggest concerns are enforcement and identity theft
"New health care coverage reporting mandated by the Affordable Care Act has not caused the taxpayer headaches predicted at the beginning of the year, the country's top tax collector said Tuesday. Internal Revenue Service Commissioner John Koskinen said he has been pleasantly surprised by the lack of confusion surrounding the requirement that Americans indicate on their returns whether they had health insurance in 2014 or received tax credits to buy it. If they chose not to purchase insurance, they have to pay a penalty. "The filing season has gone swimmingly," Mr. Koskinen said at a National Press Club luncheon in Washington. "The ability to implement all the new statutory requirements and changes and have the season run smoothly has surprised almost everyone." He attributed the good results to the fact that nearly 90% of Americans are now preparing or filing their taxes electronically. His agency has worked with software producers and tax preparers to make sure the systems worked. "For the average taxpayer, the Affordable Care Act is just another item in the questions that they get asked by their software," Mr. Koskinen said. About 77% of taxpayers have checked the box saying they have insurance. Those seeking exemptions or paying the penalty don't appear to be having problems getting their questions answered, Mr. Koskinen said…."
http://www.investmentnews.com/article/20150331/FREE/150339973/irs-chief-says-affordable-care-act-not-a-problem-for-taxpayers
GOP senators question industry ties of Obama health official
"Two Republican senators are warning about a possible conflict of interest for a top Obama administration health official who used to be an executive at a contractor for HealthCare.gov.  Sens. Chuck Grassley (Iowa) and Orrin Hatch (Utah) wrote to Secretary of Health and Human Services Sylvia Mathews Burwell in a letter released Wednesday, raising concerns about Andy Slavitt, the acting administrator of the Centers for Medicare and Medicaid Services (CMS).  Before being hired by CMS in June 2014, Slavitt was an executive at Optum, which owns QSSI, a contractor that works as "senior adviser" to CMS on the federal ObamaCare website. The senators said it is troubling that Slavitt now makes decisions at CMS that affect contractors where he used to work. In addition, Optum and QSSI are both part of UnitedHealth Group, whose insurance arm also offers coverage on the ObamaCare marketplaces. The senators said they fear contracting work on the marketplaces could give an unfair benefit to the insurance arm of the company.  Grassley and Hatch have raised these concerns before, but are renewing them now that Slavitt has moved up from deputy administrator to acting administrator at CMS. "The multiple relationships between Mr. Slavitt and United subsidiaries raise real concerns about how, and to what extent, CMS has prevented conflicts of interest given the fact CMS makes decisions that impact United and its subsidiaries every day," the senators write. "While Mr. Slavitt may have recused himself from such decisions in the past, it may be difficult or impossible for him to do so in his current position at CMS." Asked about the letter on Wednesday, a CMS spokesman referred The Hill to an ethics waiver that Slavitt signed when he joined the agency in June.  The waiver allows Slavitt to be involved in some matters relating to his former employer, but also sets limits. It prevents him, for example, from being involved in awarding new contracts or performance bonuses to QSSI.In February, CMS wrote a letter to Hatch responding to the senator's concerns about the other potential conflict of interest, between the insurance and website contracting arms of United Health. The letter says that the agency has a "mitigation strategy" against conflicts of interest from QSSI. "We thereby limited QSSI involvement to areas where it would not provide subjective judgment, advice or recommendations on work in which it has a financial interest, including State-based Marketplace projects," the letter states…"
http://thehill.com/policy/healthcare/237649-gop-senators-raise-conflict-of-interest-concerns-about-top-health-official
Anti-ObamaCare GOP governors collect $400M in health grants
"Four anti-ObamaCare governors who are likely gunning for the White House in 2016 have quietly received nearly $400 million in grants under the law, federal records show. The Republican governors — Scott Walker of Wisconsin, Chris Christie of New Jersey, Bobby Jindal of Louisiana and former Texas Gov. Rick Perry — have all spent much of their tenures working to undo the healthcare law. All four have refused to help the rollout of the law, leaving federal officials to launch ObamaCare exchanges on their own in their states. But a review of records by Reuters shows that the four states have received a windfall of federal dollars under programs created or expanded under ObamaCare. Walker, Jindal and Perry have been the fiercest critics of the law. In addition to refusing state exchanges, all three have refused to expand the eligibility for Medicaid out of opposition to the Affordable Care Act. The Medicaid expansion, which is part of ObamaCare, would have paid states to allow millions more low-income people to sign up for coverage. The three Republican governors have refused and continued to argue that ObamaCare should be repealed. Perry, who left office in January, applied for and won at least $150 million in grants — the most of any of the four governors…"
http://thehill.com/policy/healthcare/237582-400m-obamacare-dollars-went-to-gop-governors-eying-2016
Romneycare's inability to make inroads may not bode well for Obamacare
"In a finding that could strike at the heart of Obamacare, researchers at Harvard University have determined the Massachusetts health-reform effort did little to bring down the rate of preventable hospitalizations and couldn't make much progress toward reducing racial disparities in the rate of those instances. Authors of the study, to be published Wednesday in BMJ, formerly known as the British Medical Journal, say it suggests access to doctors on an outpatient basis may not have improved much as a result of the Massachusetts effort, also known as Romneycare. Improving access to lower-income patients and cut back on ethnic disparities in medical treatment is considered one of the main tenets of the Affordable Care Act, which was implemented nearly eight years after Massachusetts put its own health reform into effect. The Massachusetts effort, however, is showing some signs that may not bode well for Obamacare, says Dr. Danny McCormick, associate professor at the Harvard Medical School and one of the authors of the study. "I think it's potentially troubling," McCormick said. The study shows that from late 2004—about 21 months before Romneycare was implemented—to late 2009, the rate of preventable hospital admissions came down 2.1% in Massachusetts. But in three nearby states that had no health reform—New York, New Jersey and Pennsylvania—that rate came down 3.5% during that time. Further, the study shows that the rate of preventable admissions for white and Hispanics came down at a faster rate in those three nearby states than they did in Massachusetts. For blacks, preventable admissions went up at an unadjusted rate of 1.8% from 2004 to 2009 in Massachusetts, and slightly higher—2.1% — in the other three states. The Harvard study might be a bit more comprehensive than that of earlier studies, McCormick says. Roughly 900,000 patient records were examined as part of the effort. Since Obamacare was implemented last year, Massachusetts has altered its health plan to get in line with the federal tenets, including provisions for minimum coverage. There are several key differences between the earlier Massachusetts experience and Obamacare, McCormick says, but it doesn't erase all concerns. "It's hard to assign a weight to all of these factors," he said…."
http://www.marketwatch.com/story/romneycares-inability-to-make-inroads-may-not-bode-well-for-obamacare-2015-04-01
Replacing Obamacare
Repeal isn't enough. Republicans need to be ready with alternative plans.
"Somewhere in America today, a Republican candidate for dogcatcher is calling for the repeal of Obamacare. Opposition to the health-care law is perhaps the one issue that unites all the disparate factions of the Republican party — and for good reason. The law remains extraordinarily unpopular, with opponents topping supporters by nearly 11 percentage points, according to the latest Real Clear Politics average. Millions of Americans were forced to change insurance plans, and others found themselves pushed into smaller networks with few choices of providers. Premiums rose. Businesses, laboring under the higher costs imposed by the law, have slowed growth; many have delayed hiring, or shifted workers from full- to part-time. The potential impact on the quality of care remains troubling. But, as much as the American people dislike Obamacare, most are less than enthusiastic about returning to the pre-Obamacare status quo. It is important, therefore, that Republicans offer their own alternatives for health-care reform. There are already several such proposals in Congress. But what the Republican candidates for president have to say about the issue will be even more important. Perhaps no candidate has been more outspoken in opposition to Obamacare than Senator Ted Cruz of Texas, who has vowed to "repeal every word" of the law. Cruz has co-sponsored the Health Care Choices Act, which would allow insurance plans to be sold across state lines as long as they met certain minimum consumer protections. Beyond this, Cruz has called generally for health insurance to be "personal and portable and affordable." This suggests that he would support proposals to provide the same tax breaks for individually purchased insurance as are currently provided for employer-based insurance. However, Cruz has not yet given any details about whether or how he would do so. On the other hand, Senator Marco Rubio of Florida has laid out perhaps the most detailed proposal for replacing Obamacare. This is not terribly surprising, since Rubio, who plans to announce for president on April 13, has tried to position himself as the "ideas" candidate. In his book, American Dreams: Restoring Economic Opportunity for Everyone, Rubio says that he would provide all Americans with a refundable tax credit that could be used to purchase insurance, while gradually reducing the tax break provided for employer-based insurance. This would transition Americans to a system where they — rather than their employers — controlled their insurance. Rubio also calls for allowing the purchase of insurance across state lines and for setting up state-run, but federally funded, high-risk pools to assist individuals with pre-existing conditions. Finally, Rubio has been a leader in opposing any bailout of insurance companies that lose money as a result either of Obamacare or of other policies…"
http://www.nationalreview.com/article/416253/replacing-obamacare-michael-tanner
Clues to Roberts' thinking on Obamacare case Guest column
"The Supreme Court's surprising decision last week to hear a new challenge to the Affordable Care Act has once again focused attention on Chief Justice John Roberts, who cast the deciding vote in a 2012 decision that saved Obamacare from being declared unconstitutional. Many court watchers expect that he will once again be the swing vote in deciding a case crucial to the healthcare law, this one involving questions about who qualifies for subsidies under the law. But Roberts' vote in a recent voting rights case suggests he might not step in to save the health law this time. At issue in King vs. Burwell is a provision of the Affordable Care Act that authorizes subsidies in the form of tax credits for qualifying individuals who buy their insurance from exchanges "established by the state." But 34 states did not set up their own healthcare exchanges, opting instead, as the law allows, to send state residents to a federal exchange to buy insurance. The challengers argue that because this exchange was not created by a state, but rather by the federal government, people obtaining insurance through it are not entitled to subsidies. There are strong reasons to reject this argument. First, the intent of the Affordable Care Act's drafters is clear. The text as a whole makes sense only if the provision in question is interpreted to include federal exchanges. At worst, the wording of the law might be considered ambiguous, and in ambiguous circumstances the court has said that it should defer to reasonable interpretations by the agency in charge of administering it. In this case, the IRS has interpreted the law to allow subsidies for those on federal exchanges. Finally, the court has a well-established tradition of looking to interpret laws so that they work and are coherent, a practice that long predates a recent tendency on the part of some justices to fixate on narrow snippets of statutory text. Still, it seems entirely possible that Roberts might focus narrowly this time on the snippet of the act extending subsidies only to those insured by exchanges "established by the state." One argument he might make in defense of that position is that Congress has the ability to go back and fix any unclear language through a revised statute. Roberts telegraphed his willingness to take such an approach in the 2013 Shelby County vs. Holder case, which struck down a key provision of the Voting Rights Act. The provision the Supreme Court declared unconstitutional defined which states had to get federal approval (or pre-clearance) before making changes to their voting laws. Roberts' opinion for the majority ordered the provision struck because it was based on old data. Congress, he reasoned, could simply update the formula to respond to "current conditions" if it wished to. When Roberts wrote his Shelby County opinion, he knew full well that Congress would not update the coverage formula. Congress is polarized, and the issue was a political hot potato. Indeed, in the period since the opinion, a bill introduced to update the Voting Rights Act has gone nowhere. It is supported by Democrats and a sole Republican, Jim Sensenbrenner (R-Wis.)…"
http://insurancenewsnet.com/oarticle/2015/04/01/clues-to-roberts-thinking-on-obamacare-case-guest-column-a-609951.html#.VRxezbqWvKA
Reality check: Ted Cruz and Obamacare
"Amid the cascade of news last week following Sen. Ted Cruz's official entry into the 2016 presidential race was one storyline rich with irony. It was reported that Cruz's wife, Heidi, left her job at Goldman Sachs to work on the campaign — one consequence of which was that the family would lose her employer-sponsored health care and have to find coverage elsewhere. What's ironic about that? The cheapest and most obvious place for the family to get coverage now is through an exchange created by the Affordable Care Act — President Obama's signature health care law. Cruz, a Republican and unabashed conservative, has built his national reputation on trying to dismantle the law. Liberal advocacy groups and media outlets jumped at the news that Cruz might "sign up for Obamacare." So did many conservatives. But what does obtaining coverage through an exchange created by Obamacare actually mean? Does it come with extra benefits, better coverage or subsidies? CONCLUSION: It's true that members of Congress who choose to obtain insurance coverage through the federal government are required to purchase it through an online health insurance marketplace, or exchange, created by the Affordable Care Act. But experts say there's no practical difference in the insurance they obtained as federal government employees before Obamacare became law and what they get now through the exchange. Members of Congress receive no improved benefits or extra subsidies…"
http://www.usatoday.com/story/news/politics/elections/2015/04/01/ted-cruz-obamacare/70765296/
IMMIGRATION:
DHS Launches "Family Reunification," Refugee Program for Central Americans
"To facilitate the often treacherous process of entering the United States illegally through the southern border, the Obama administration is offering free transportation from three Central American countries and a special refugee/parole program with "resettlement assistance" and permanent residency. Under the new initiative the administration has rebranded the official name it originally assigned to the droves of illegal immigrant minors who continue sneaking into the U.S. They're no longer known as Unaccompanied Alien Children (UAC), a term that evidently was offensive and not politically correct enough for the powerful open borders movement. The new arrivals will be officially known as Central American Minors (CAM) and they will be eligible for a special refugee/parole that offers a free one-way flight to the U.S. from El Salvador, Guatemala or Honduras. The project is a joint venture between the Department of Homeland Security (DHS) and the State Department. Specifically, the "program provides certain children in El Salvador, Guatemala and Honduras with a safe, legal, and orderly alternative to the dangerous journey that some children are undertaking to the United States," according to a DHS memo obtained by JW this week. The document goes on to say that the CAM program has started accepting applications from "qualifying parents" to bring their offspring under the age of 21 from El Salvador, Guatemala or Honduras. The candidates will then be granted a special refugee parole, which includes many taxpayer-funded perks and benefits. Among them is a free education, food stamps, medical care and living expenses. During a special teleconference this week officials from U.S. Citizenship and Immigration Services (USCIS) and the State Department explained how CAM will work. Only "friendly" groups and individuals invited by the government were allowed to participate and the event was not open to the media. Judicial Watch attended as a Non-Governmental Organization (NGO) with interest in the matter. Obama administration officials offered an overview of the new CAM initiative and confirmed that the U.S. has deployed staff to the region to handle the influx of applicants. A State Department official promoted CAM as a "family reunification" program that will be completely funded by American taxpayers, though the official claimed to have no idea what the cost will be…"
http://www.judicialwatch.org/blog/2015/04/dhs-launches-family-reunification-refugee-program-for-central-americans/
3 IN 4 REFUGEES ON FOOD STAMPS, MANY USING OTHER FORMS OF PUBLIC ASSISTANCE
"A strikingly high percentage of refugees to the United States use some form of public assistance, according to a government report to Congress. The Office of Refugee Resettlement's Annual Report to Congress for FY2013 reveals that nearly 3 in 4 refugees were on food stamps. Additionally, nearly half were on some form of cash assistance and more than a half were on medical assistance. More than 20 percent were on Supplemental Security Income, more than 22 percent were in public housing and nearly 20 percent were on Temporary Assistance for Needy Families (TANF). The report noted that many households received more than one type of assistance and the data dealt with refugees who arrived in the U.S. between March 1, 2008 to February 28, 2013. To be sure, assistance use varied among region of origin. Refugees from Africa and the Middle East were the heaviest users of cash assistance at 61.9 percent and 68.3 percent respectively. Latin American refugees only used cash assistance at a rate of 8.1 percent and South Asia used about 42.7 percent. Data for Europe and the former Soviet Union was not available. The use of food stamps — or the Supplemental Nutrition Assistance Program (SNAP) — also varied with 88.9 percent of refugees from Africa, 91.4 percent of Middle Eastern refugees,  the Middle East, 72.9 percent of South Asia, and 36.7 percent of Latin American refugees using the benefit…"
http://www.breitbart.com/big-government/2015/04/01/3-in-4-refugees-on-food-stamps-many-using-other-forms-of-public-assistance/
'I Don't Think That's Fair': Carly Fiorina Hits Jeb Over 'Grown-Up' Immigration Plan [AUDIO]
"The 2016 field isn't even declared yet and potential candidates are already taking swings at Jeb Bush. During an interview with conservative radio host Laura Ingraham Wednesday, former Hewlett-Packard CEO Carly Fiorina hit the former Florida governor for his so-called "grown-up" immigration plan, saying it's not "a fair plan" to lawful immigrants. Fiorina, who is likely to announce a 2016 bid later this month, also remarked that it's not "very helpful" when Bush and others "question other's motivations just because they disagree with them." "Jeb Bush was out there talking the other day talking about how his approach to immigration, I guess, in comparison to all of your thoughts on it is the 'grown-up plan,'" Ingraham told Fiorina. "What's your reaction to that?" "I don't think it's very helpful when people question other's motivations just because they disagree with them," Fiorina responded. "I don't think it's a fair plan to say that people who have come here illegally and have stayed here illegally can earn the same privileges, that is the privilege of citizenship, as someone who has played by the rules and taken all the time and taken all the tests and earned citizenship."…"
http://dailycaller.com/2015/04/01/i-dont-think-thats-fair-carly-fiorina-hits-jeb-over-grown-up-immigration-plan-audio/
GOP lawmaker targets White House salaries over immigration action
"Rep. Renee Ellmers (R-N.C.) has introduced legislation to rescind funds for White House salaries and expenses in retaliation for President Obama's executive actions on immigration. The measure would cancel remaining unobligated funds for the current fiscal year through September. Unobligated funds are budgetary authority that hasn't yet been committed by the government to any binding activity, such as a contract. The bill's "findings" section declares that "the president has failed to fulfill his duty to enforce immigration law" and, therefore, "it stands to reason that when you do not fulfill your responsibilities, you typically lose your compensation." "As the House of Representatives holds the power of the purse strings, it's time we hold the president accountable for his blatant disregard of the Constitution as it applies to immigration and other areas of his presidency," Ellmers said in a statement. Ellmers previously opposed the House GOP's original bill to fund the Department of Homeland Security (DHS) this year that included provisions to freeze Obama's executive actions shielding certain illegal immigrants from deportation. She also voted against an amendment to undo the 2012 Deferred Action for Childhood Arrivals program, which allows some illegal immigrants who came to the U.S. as children to apply for work permits. House and Senate Republicans ultimately agreed to DHS funding that didn't include language to revoke the immigration actions…"
http://thehill.com/blogs/floor-action/house/237664-gop-lawmaker-targets-white-house-salaries-over-immigration-action
Tech frustrated as H-1B visas likely to be scooped up in days
"Companies that want a temporary work visa for potential foreign hires will today begin applying to the U.S. Citizenship and Immigration Services. The demand for the 85,000 available slots will likely be high, if previous years are any indication. The agency expects they will reach that number of requests in five business days, Politico's Morning Tech reported. The annual April 1 deadline underlines, again, tech industry advocates' frustrations with the prospect for immigration reform. Silicon Valley had hoped that President Obama's executive changes to immigration rules, announced last November, would include releasing unused H-1B visas. That didn't happen, although tech applauded the change of giving spouses of H-1B workers the ability to work, as U.S. Secretary of Commerce Penny Pritzker wrote in Inc. For most companies and startups, the fixes don't address their greater needs. Many are supporting Sen. Orrin Hatch's "I-Squared" bill would raise the cap to 115,000. In a TechCrunch op-ed, Max Levchin, co-founder of PayPal and CEO of Affirm who emigrated to the U.S. in 1991, called on congressional leaders to pass Hatch's bill: The H-1B visa lottery leaves to chance what we should want to guarantee for our economy: that the best and the brightest innovators contribute to our country's success, instead of being forced out and likely given little choice but to go create jobs for our global competitors. At nearly every company I've been a part of, there has been at least one heartbreaking story of a hardworking immigrant being sent back to his or her home country. Advocates for reform have launched a "Let PJ Stay" campaign to keep Pierre-Jean "PJ" Cobut, a Belgium entrepreneur and co-founder of Echo Labs, stay in the country. His visa expires June 15, and he has said he plans to move, with his Palo Alto-based wearables firm, to Canada. But labor and others have argued that raising the cap would hurt American workers. Michael Wasser, a senior policy analyst with Jobs With Justice, a labor group, argued in an op-ed in The Hill that employers have used the visa program to lay off employees and hire contract labor. Any change to the current visa program needs to come with worker protections, he said…"
http://www.siliconbeat.com/2015/04/01/tech-frustrated-as-h-1b-visas-likely-to-be-scooped-up-in-days/
Senate probes claims of workplace retaliation for Border Patrol agents not enforcing Obama orders (continuation of previous article)
"Senate Republicans are investigating allegations that federal managers retaliated against Border Patrol agents and other Homeland Security Department officials who refused to follow President Obama's immigration policies. The claims indicate a dispute inside federal immigration agencies over what exactly U.S. immigration law dictates, given the cascade of executive actions and guidance from the administration over the past several years. Allegedly, agents who don't want to follow the recent orders are being punished. "We are aware of multiple allegations of targeting and retaliation against DHS personnel who refuse to comply with this administration's willful disregard of our immigration laws," members of a Senate judiciary subcommittee on immigration told Homeland Security Secretary Jeh Johnson in a letter on Tuesday. The letter, signed by Senate Judiciary Committee Chairman Charles Grassley, R-Iowa, and others, noted the retaliation accusations have been included in lawsuits filed in federal court and aired in Capitol Hill testimony earlier this month. Chris Cabrera, a National Border Patrol Council (Local 3307) executive, recently told the Senate Homeland Security and Governmental Affairs Committee that Border Patrol agents who repeatedly report a gathering of more than 20 illegal immigrants face retribution from managers. He said they're being taken out of the field and reassigned to processing detainees, and also assigned to low-volume areas as punishment.  "Needless to say, agents got the message and now stay below this 20 person threshold no matter the actual size of the group," Cabrera testified.  Even before Obama's recent executive actions, his administration has made a series of changes to immigration enforcement. In June 2012, the Deferred Action for Childhood Arrival gave a deportation reprieve — and the option of seeking two-year work permits — to some illegal immigrants who entered the United States before age 16 and before 2007. The administration also prioritized its enforcement resources to focus on deporting illegal immigrants who have committed felonies and others considered dangerous, while in some cases ignoring those with lower-level offenses…."
http://www.foxnews.com/politics/2015/04/01/senate-probes-claims-workplace-retaliation-for-border-patrol-agents-not/
Nevada resolution urges Congress to pass immigration reform
Nevada lawmakers are considering a measure that would urge Congress to pass comprehensive immigration reform. Democratic Sen. Mo Denis and other lawmakers from the Nevada Hispanic Legislative Caucus presented Senate Joint Resolution 21 on Wednesday. The measure seeks changes that would implement a guest worker program and create a pathway to citizenship for legalized immigrants. The Legislature does not have the power to change immigration law, but Denis said the measure would respectfully ask congressional representatives to do so. Opponents said they would be more open to the measures described in the resolution if the borders weren't so porous. The committee did not take action on the resolution…"
http://www.washingtontimes.com/news/2015/apr/1/nevada-resolution-urges-congress-to-pass-immigrati/?utm_source=RSS_Feed&utm_medium=RSS
Indictment: Menendez demanded visas for 'foreign girlfriends' of campaign donor
"Immigrant rights advocates rallied to the defense of Sen. Robert Menendez after his indictment on bribery charges Wednesday, saying he's been a trailblazer for Hispanics in Congress and hoping he clears his name and can return to the trenches of the immigration fight. Mr. Menendez, the only Hispanic Democrat in the Senate, has made his mark in international affairs, where he was his party's point man on the Foreign Relations Committee until temporarily stepping aside Wednesday evening. He also was a key author of the 2013 Senate immigration bill, takes his role as defender of the Latino community very seriously and is a major part of Democrats' outreach to Spanish-speaking voters. Indeed, the three-term senator issues his press releases with both Spanish and English versions of his comments — and usually puts the Spanish version above the English…"
http://www.washingtontimes.com/news/2015/apr/1/menendez-demanded-visas-foreign-girlfriends-donor/?utm_source=RSS_Feed&utm_medium=RSS
Immigration Advocates Rush to Menendez's Defense
"Two longtime allies released statements of support within minutes of the announcement of New Jersey Sen. Robert Menendez's 14-count federal indictment Wednesday. Illinois Rep. Luis V. Gutiérrez, a fellow Democrat, and America's Voice Executive Director Frank Sharry both praised the Garden State senator's character and his work on issues important to the immigrant community. "Bob Menendez has never given me any reason to question his integrity, his dedication to honest public service or his commitment to the American people," said Gutiérrez, a leading advocate in Congress for an immigration overhaul. "As a leader in the House and in the Senate, he has been a key ally in fighting for sensible immigration reform and a touchstone for all matters related to Latinos in this country. "He is a friend who is quick with advice, encouragement and good ideas. I'm particularly proud of his leadership on foreign policy matters related to Latin America. My hope is that these legal matters are resolved quickly so he can go back to concentrating 100 percent on his service to the people of New Jersey and the United States." Sharry, an immigration rights advocate who has worked with Menendez over the years on immigration overhaul legislation, echoed Gutierrez's sentiments, calling him "not only the senior Senator from New Jersey; he's also the senior Senator for Latinos in America." "I know him well and love him dearly," Sharry said in a statement. "He has been relentless and effective. … And he is a major reason why Dreamers won relief under [the Deferred Action for Childhood Arrivals program], why some 5 million undocumented immigrants are on the verge of living without fear in the country they now call home, and why comprehensive immigration reform is an idea whose time has come for some three quarters of the American public." Menendez is scheduled to address the press from Newark, N.J., at 7 p.m. regarding the charges waged against him by the Department of Justice. The indictment stems from his relationship with Salomon Melgen, a Florida eye doctor and political donor to Menendez who was also indicted Wednesday…."
http://blogs.rollcall.com/218/immigration-advocates-rush-to-menendezs-defense/?dcz=
Cruz: Feds ignoring sexual abuse claims from young immigrants
"Sen. Ted Cruz (R-Texas) is accusing the federal government of ignoring "literally thousands" of allegations from unaccompanied minors who crossed into the United States last year. The newly declared presidential candidate sent a scathing letter to the Department of Health and Human Services (HHS) on Wednesday claiming that it has failed to prosecute cases, including some that may have involved sexual abuse within the agency. "Information exists that indicates the Department has been and is aware of these incidents but has chosen not to address them, or to not address them in any meaningful way," Cruz wrote in the letter. He said he has been "alerted to" several problems, though he did not specify where the claims originated…"
http://thehill.com/policy/healthcare/237676-cruz-accuses-feds-of-ignoring-sexual-abuse-claims-from-unaccompanied-minors
SPENDING/BUDGET/ECONOMY:
Obama administration's new spending website rolls back transparency
"A redesign of a transparency website that provides information on federal spending by the Obama administration now makes it much more difficult to see how taxpayer dollars are spent. Usaspending.gov, a website mandated by law to provide detailed information on every federal contract over $3,000, received a makeover on Tuesday. Users can no longer search federal spending by keywords, sort contracts by date, or easily find detailed information on awards, which are delivered in bulk. Information, such as how much the Pentagon spends on Viagra, used to be available at the click of a button. Locating those same contracts on the new website is virtually impossible, akin to finding a needle in a haystack. In its previous form, the website provided easy access to how taxpayer dollars are spent, as it happens. A user now must have the federal grant identification number to see details of a contract…."
http://www.foxnews.com/politics/2015/04/01/obama-administrations-new-spending-website-rolls-back-transparency/
ADMINISTRATION AWARDS $31.5 MILLION TO ENCOURAGE FOOD STAMP RECIPIENTS TO EAT MORE FRUITS, VEGGIES
"The Obama administration has awarded more that $31 million in grants to help food stamp recipients buy more fruits and vegetables. Agriculture Sec. Tom Vilsack says the agency has provided $31.5 million in grants to organizations that will help support beneficiaries of the Supplemental Nutrition Assistance Program (SNAP) — or food stamps — "increase their purchase of fruits and vegetables." "Encouraging low income families to put more healthy food in their grocery baskets is part of USDA's ongoing commitment to improving the diet and health of all Americans," Vilsack announced. The funding for what the USDA says "will test incentive strategies to help SNAP participants better afford fruits and vegetables" was authorized by the Food Insecurity Nutrition Incentive (FINI) with Congress' passage of the 2014 farm bill. According to Vilsack, the government funding will also aid local producers and economies. "These creative community partnerships also benefit regional food producers and local economies along with SNAP participants," he said. USDA notes that the funded projects are in 26 states for "up to 4 years."
http://www.breitbart.com/big-government/2015/04/01/administration-awards-31-5-million-to-encourage-food-stamp-recipients-to-eat-more-fruits-veggies/
Obama Highway Plan Paves Way For New Tolls Nationwide
"A little-noted provision of President Obama's highway funding proposal would lift the federal prohibition against states imposing new tolls on existing interstate highways. The GROW AMERICA Act would eliminate restrictions held in place since the creation of the Federal Interstate System, according to a summary of the plan's provisions, allowing states that receive permission from the Secretary of Transportation to toll existing Interstate highways "in order to make improvements or to manage congestion." Since its creation in 1956, interstates have been funded primarily through fuel taxes, with tolls banned on all sections of highway built after that date, according to The Alliance for Toll-Free Interstates (ATFI). The only exception is a 1998 program available to three states, none of which have taken advantage of it to date. The exact criteria by which the Secretary would evaluate such requests will not be known until they are published for public comment in the Federal Register, but that has not stopped organizations on both sides of the issue from opining…."
http://dailycaller.com/2015/04/01/obama-highway-plan-paves-way-for-new-tolls-nationwide/
Unions: Obama 'right' to push for long-term highway bill
"The AFL-CIO Transportation Trades Department (TTD) said Wednesday that President Obama is "right" to push lawmakers to pass a long-term infrastructure funding measure. White House officials sent a six-year, $478 billion transportation bill to Congress on Monday as lawmakers are scrambling to beat a May 31 deadline for the expiration of current government road and transit spending. AFL-CIO TTD President Ed Wytkind said the administration's proposal will "re-energize" the debate about an extension of the transportation funding as the deadline continues to loom. "With spring construction season beginning — and with state and local governments already canceling construction projects in the face of funding uncertainty — TTD and our affiliates are pleased that the Obama administration has looked beyond short-term patches and proposed a six-year, $478 billion transit/highway bill that would make it possible for America to build out, repair, and modernize our transit and highway network," Wytkind wrote in a blog post on the union's website. "The bill, an update of the Grow America Act the administration proposed last year, would increase annual surface transportation funding by nearly $25 billion," Wytkind continued. "This long-overdue down payment for our surface transportation system would help boost the economy, create jobs, and move our transportation system into the future. Notably, the proposal would substantially increase transit and highway funding, supporting the millions of Americans who ride transit and travel on our roads."…"
http://thehill.com/policy/transportation/237597-unions-obama-right-to-push-for-long-term-highway-bill
Obama takes middle-class message to red states
"Behaving as if he missed the memo about his party's midterm election losses, President Obama will embark Thursday on another trip to red states to promote his economic policies as a better alternative for the middle class than Republicans' proposals. Mr. Obama will travel to Kentucky — home of Senate Majority Leader Mitch McConnell, who has accused the president of waging a "war on coal" — to discuss the changing economy. He'll then fly to Republican-dominated Utah, one of two states that Mr. Obama has yet to visit as president, where he'll hold an event Friday on the economy at an Air Force base as the government releases the unemployment statistics for March. Despite Democrats losing control of the Senate in November, Mr. Obama is pushing his agenda of higher taxes and higher government spending more aggressively, hoping to win the budget fight with congressional Republicans this year and to influence the policies of his party's next presidential nominee — presumably Hillary Rodham Clinton. Mr. Obama's renewed push also comes as liberal Sen. Elizabeth Warren of Massachusetts is turning up the heat on the administration — and on Mrs. Clinton — to boost Wall Street regulation and to kill major free trade deals in the works. Helping the middle class "is what everybody should be talking about — Democrat or Republican," Mrs. Warren said Wednesday on MSNBC. "I think this is a fight we have to have right this minute." Stephen Moore, a specialist on economic policy at the conservative-leaning Heritage Foundation, said Mr. Obama "has done a good job of remaining on the policy offensive, even as a lame duck who got crushed in the midterm election."
http://www.washingtontimes.com/news/2015/apr/1/behaving-as-if-he-missed-the-memo-about-his-partys/?utm_source=RSS_Feed&utm_medium=RSS
White House evaluating military-retirement proposals
http://www.washingtontimes.com/news/2015/apr/1/white-house-evaluating-military-retirement-proposa/?utm_source=RSS_Feed&utm_medium=RSS
Survey: US businesses add 189k jobs in March
"U.S. businesses slowed their pace of hiring in March, a private survey found. The slowdown raises questions about how much of an impact falling oil prices, a stronger dollar and harsh winter weather have had on dampening economic growth. Companies added a seasonally adjusted 189,000 jobs last month, payroll processor ADP said Wednesday. That's the first month of gains under 200,000 jobs in 13 months, and it's a decline from 214,000 jobs added in February. "Job growth took a step back in March," said Mark Zandi, chief economist of Moody's Analytics, which analyzed the survey data. Falling oil prices would generally lead to greater consumer spending that fosters hiring. But so far, the ADP survey indicates that steady decline to below $50 a barrel — a more than 50 percent decline since June— has led to closed oil rigs, layoffs and fewer orders for pipeline and machinery. That has been coupled with the dollar rising in value against the euro and other currencies, making manufacturers products less competitively priced abroad and crushing multinationals. The slowdown in hiring was largely concentrated among firms with more than 1,000 employees that would likely have a global footprint. They added just 12,000 jobs last month, compared to 43,000 in February. The construction, financial and trade and transportation sectors all reported adding jobs at a slower pace in March than February…"
http://cnsnews.com/news/article/survey-us-businesses-add-189k-jobs-march
ADP Says Companies in U.S. Added 189,000 Workers in March
http://www.bloomberg.com/news/articles/2015-04-01/adp-says-u-s-companies-boosted-payrolls-by-189-000-in-march
Keith Hall starts as director of CBO
"Keith Hall starts Wednesday as director of the nonpartisan Congressional Budget Office (CBO). Hall, who has served under both Presidents Obama and George W. Bush, succeeds Douglas Elmendorf, whose last day was Tuesday. Republicans on the House and Senate Budget Committees announced in late February that they selected Hall to be the next budget scorekeeper. Hall most recently served as chief economist at the U.S. International Trade Commission. Before that, he was a senior research fellow at the Mercatus Center. Under Bush, he served as commissioner of the Bureau of Labor and continued in that role under Obama. He also worked as Bush's chief economist at the Council of Economic Advisers and chief economist at the Commerce Department…."
http://thehill.com/policy/finance/237594-keith-hall-starts-as-director-of-cbo
Liberals blast ex-Obama aides over trade assertions
"Liberal groups are assailing a Democratic political consulting firm founded by former President Obama staffers, accusing the outfit of falsely suggesting support among progressives for the White House's trade agenda.  Last month, 270 Strategies launched a website dubbed "Progressive Coalition for American Jobs" that argued there are progressives who support Obama's efforts to build a bipartisan trade coalition. As part of the plan, Obama wants Congress to pass trade promotion authority (TPA), or "fast-track" power that would make it easier for him to negotiate trade deals — including the massive 12-nation Trans-Pacific Partnership (TPP) — by preventing them for being amended. Neil Sroka, spokesman for Democracy for America, told reporters on a conference call that 270 Strategies was an "astro turf group" and said there is "literally zero support" for TPA or the TPP among progressives. "They can call themselves whatever they want — but when you don't have support of the actual people who do the heavy lifting [in the grassroots] … it's going to fall on deaf ears," Sroka said. The DFA was joined by MoveOn.Org, CREDO, Sierra Club and Public Citizen, which organized the call.  Lori Wallach, director of Public Citizen's Global Trade Watch, said on a conference call with reporters Wednesday that progressives launched their own site to "make fun" of the 270 Strategies website. "[Our site] is representative to where progressives really are," she said. "There are no real progressives for fast-track" and the Trans Pacific Partnership. Former Obama campaign advisers and senior staffers that founded 270 Strategies include Mitch Stewart, Jeremy Bird, Lynda Tran and Mark Beatty. A spokesman for 270 Strategies could not immediately be reached for comment…."
http://thehill.com/policy/finance/trade/237616-liberals-blast-ex-obama-aides-over-trade-assertions
U.S. companies avoiding taxes on $2.1 trillion in overseas profits
http://www.washingtonexaminer.com/u.s.-companies-avoiding-taxes-on-2.1-trillion-in-overseas-profits/article/2562405?custom_click=rss
COMMON CORE:
Rocky first year for the new GED and other equivalency tests
"The number of people taking high school equivalency exams in the U.S. plummeted — and the percentage who passed fell, too — in the year after a revamped, Common Core-inspired GED was introduced along with two new competing tests. Test administrators say a rush by people to take the old exam in 2013 before the newer ones were rolled out resulted in fewer test-takers in 2014. And the harder questions on the new exams led to lower scores. The GED, or General Educational Development test, was overhauled last year to reflect some of the Common Core standards that have been adopted by most states and emphasize critical thinking. In 2014, two new high school equivalency exams that also incorporate some of those standards were introduced by other testing companies. All three tests require students desiring a diploma to show higher-level skills, such as writing essays using evidence they pull from reading materials they are given. In math, students must interpret data and plot equations to solve problems. Some of the before-and-after results over the past three years:
–In 2012, before any changes were announced, 581,000 people took the GED, and 69 percent passed.
–In 2013, 713,000 people took the GED, many rushing to get in ahead of the changes, and 76 percent passed.
–In 2014, the first year of the changes, 316,000 people took one of the tests, with about 62 percent passing, regardless of which exam they took.
The new types of questions left some test-takers frustrated. Larry Gorski, 58, said the warnings that the new TASC test adopted by New York state would be harder than the old GED proved true when he failed in November. "The math was the hardest part; it was all new stuff. I'm never going to use any of it," said Gorski, 58, who plans to try again for the diploma he needs to look for new work after the graphics plant where he was a printer for 32 years closed. Exam officials said that testing and pass rates are up so far in 2015, signaling that the bumps are being smoothed out. GED spokesman CT Turner put the January and February pass rate for the GED at 70 percent. "It's been a real challenge for us to make sure our teachers are all kept abreast of what they should be covering before we send people to the test," said Michael Swords, who administered the GED for decades in suburban Buffalo before New York replaced it last year with one of the competing exams. The GED was created to help World War II veterans who dropped out of high school get their diplomas and go on to college, using the benefits available under the GI Bill. The nonprofit American Council on Education, which has owned the test since its inception, brought in for-profit Pearson Vue Testing to produce the new version. With word the new GED would cost more and move from paper and pencil to computer, several states went looking for alternatives to what had been the only game in town since 1942. The TASC (Test Assessing Secondary Completion), offered by CTB/McGraw-Hill, has been adopted by nine states, and the HiSET (High School Equivalency Test) from the Educational Testing Service is used in 14 states. The GED remains in 40 states. California, Nevada, New Jersey, North Carolina and Wyoming offer all three exams. As she worked on practice math problems during a TASC preparation class, Cheryl Keller said knowing that the material is similar to what she may see in college can only help. She plans to study nursing after getting her high school equivalency diploma. "You can't freak out over it," the 34-year-old mother of two said. "You take it until you get it right. Think positive."…"
http://www.chron.com/news/us/article/Rocky-first-year-for-the-new-GED-and-other-6172622.php
MISC.:
IRS's Lois Lerner won't be charged with contempt
"The Obama administration has decided not to charge former IRS executive Lois G. Lerner for contempt of Congress, concluding that she did not waive her Fifth Amendment rights to avoid answering questions when she was called to testify nearly two years ago. Ms. Lerner, the figure at the center of the IRS's tea party targeting scandal, is still facing investigation over the intrusive scrutiny of conservative groups, but the decision by U.S. Attorney Ronald Machen not to pursue the contempt charge approved by the U.S. House does away with at least some of her legal jeopardy. "We are gratified but not surprised by today's news," said William W. Taylor III, Ms. Lerner's lawyer. "Anyone who takes a serious and impartial look at this issue would conclude that Ms. Lerner did not waive her Fifth Amendment rights. It is unfortunate that the majority party in the House put politics before a citizen's constitutional rights."…"
http://www.washingtontimes.com/news/2015/apr/1/irs-lois-lerner-wont-be-charged-contempt/?utm_source=RSS_Feed&utm_medium=RSS
Justice Department will not seek contempt charges against Lois Lerner
"Ex-Internal Revenue Service official Lois Lerner, a central figure in the IRS targeting scandal, will not face criminal contempt charges for refusing to testify about the matter before a House oversight committee last year. Ronald Machen, the U.S. attorney for the District of Columbia, said in a letter this week to House Speaker John Boehner (R-Ohio) that he would not bring a criminal case against Lerner, who headed the IRS's exempt-organizations division when the agency inappropriately selected nonprofit advocacy groups for extra scrutiny based on their names and policy positions. The former official acknowledged the agency's mistakes at a legal conference in May 2013, days before the release of a scathing inspector general's report about the issue. The House approved a contempt resolution against Lerner in May 2014, after she invoked her Fifth Amendment right not to testify during a hearing with the House Oversight and Government Reform Committee. The panel's then-chairman, Rep. Darrell Issa (R-Calif.), insisted that she waived the right by asserting her innocence during an opening statement. Machen disagreed with Issa, saying Lerner made only "general claims of innocence" and that the Constitution would provide her with "an absolute defense should she be prosecuted." Lerner's attorney, William Taylor III, applauded the decision in a statement Wednesday. "Anyone who takes a serious and impartial look at this issue would conclude that Ms. Lerner did not waive her Fifth Amendment rights," he said. "It is unfortunate that the majority party in the House put politics before a citizen's constitutional rights. Ms. Lerner is pleased to have this matter resolved and looks forward to moving on with her life."…"
http://www.washingtonpost.com/blogs/federal-eye/wp/2015/04/01/justice-department-will-not-seek-contempt-charges-against-lois-lerner/?wprss=rss_politics
Lois Lerner won't face contempt charges
http://thehill.com/policy/finance/237656-justice-no-contempt-charges-for-lois-lerner
Obama Admin Will NOT Prosecute Lois Lerner For Contempt
http://dailycaller.com/2015/04/01/obama-admin-will-not-prosecute-lois-lerner-for-contempt/
Feds won't pursue contempt charges against Lerner for not testifying before House
http://www.foxnews.com/politics/2015/04/01/feds-wont-pursue-contempt-charges-against-lerner-for-not-testifying-before-house/
Shocking news of the day: DOJ won't prosecute Lois Lerner
http://hotair.com/archives/2015/04/01/shocking-news-of-the-day-doj-wont-prosecute-lois-lerner/
Lois Lerner Escapes Criminal Contempt Charges After DOJ Finds She Did Not Waive Rights
"Contempt. That was the verdict last year, when, upon recommendation of the House Oversight and Government Reform Committee, the full House of Representatives voted 231-187 to hold Lois G. Lerner in contempt of Congress for refusal to comply with a subpoena duly issued by the Committee on Oversight and Government Reform. The vote followed an investigation into allegations that certain organizations making application for tax exempt status were targeted because of their titles or beliefs. In 2013, Lerner, the former Director of Tax Exempt Organizations (EO) at the Internal Revenue Service, was asked to testify before the House Committee on Oversight and Government Reform about her role in the developing scandal. She refused to testify, instead offering a statement, saying in part: I have not done anything wrong. I have not broken any laws. I have not violated any IRS rules or regulations, and I have not provided false information to this or any other congressional committee. And while I would very much like to answer the Committee's questions today, I've been advised by my counsel to assert my constitutional right not to testify or answer questions related to the subject matter of this hearing. After very careful consideration, I have decided to follow my counsel's advice and not testify or answer any of the questions today. Lerner was called back and again refused to testify…."
http://www.forbes.com/sites/kellyphillipserb/2015/04/01/lois-lerner-escapes-criminal-contempt-charges-no-waiver-of-fifth-amendment/
No Criminal Charges For Lois Lerner Of IRS, Keeps Bonuses, Nice Retirement
http://www.forbes.com/sites/robertwood/2015/04/01/no-criminal-charges-for-lois-lerner-of-irs-keeps-bonuses-nice-retirement/
DOJ: No contempt charges for former IRS official Lois Lerner
She is still under investigation for a separate tea party targeting matter.
http://www.politico.com/story/2015/04/lois-lerner-no-contempt-charges-justice-department-116577.html
IRS suffering from staffing, customer service woes (continuation of previous article)
"IRS Commissioner John Koskinen looked into his crystal ball and saw, or at least hoped for, Duke University emerging from the Final Four into the NCAA's championship basketball game. His prognostication for the Internal Revenue Service was much more bleak. The Duke grad visited the National Press Club on Tuesday to deliver a pessimistic message about the agency that fuels the government. It was not hyperbole. Even as the IRS collected $3.1 trillion last year, he said, taxpayers got "truly an abysmal level of service." That stems directly from a punitive Congress that has denied the agency the funding and personnel needed to serve taxpayers. But Koskinen's remarks went beyond typical budget woes to describe an agency that is in danger of having its personnel infrastructure seriously eroded. The IRS has suffered a sharp drop in personnel, a decrease of 13,000 between 2010 and 2014, but that's not the only problem. The decrease is exacerbated because too many staffers are old, and young people are not replacing them. "As highly skilled employees retire, we need to replace them with the next generation of talented, dedicated people," Koskinen said. "But that is becoming harder and harder to do, in large part as the result of the hiring freeze we have been forced to maintain for the last several years to absorb the significant cuts to our budget since 2010."…"
http://www.washingtonpost.com/blogs/federal-eye/wp/2015/04/01/irs-suffering-from-staffing-customer-service-woes/?wprss=rss_national
Obama's Approval Rating Flattens — Albeit With No Sign of GOP Tailwinds (POLL)
"A flattened approval rating is softened by some underlying gains for Barack Obama in the latest ABC News/Washington Post poll — with no sign of tailwinds for the Republicans in Congress. After a 9-point jump in overall approval in January, Obama's landed at an even split: Forty-seven percent of Americans approve of his work in office, while 47 percent disapprove. Partisan and ideological divisions are profound, including a record low in approval from Republicans. But Congress overall, and the Republicans who now control it, remain in considerably worse shape, with 22 and 27 percent approval, respectively. The latter shows no renaissance in GOP ratings after the party's big gains in last fall's midterm elections. Instead, perhaps given the fractious nature of the Republican caucus, the public by a 7-point margin says it's Obama who's taking a stronger leadership role in the government these days. That compares with a scant 2-point gap between them in January. Further, among people who see Obama as taking the leading role in Washington, 73 percent say that's a good thing. Among those who see the Republicans as taking the lead, fewer call it a good thing, 58 percent. Even with the lack of momentum in his overall approval, Obama's rating for handling the economy, 49 percent, is numerically its highest (albeit by a single point) since January 2013, shortly after he won re-election. And he's tied with the Republicans in Congress in trust to handle the economy – a measure on which the president trailed by 9 percentage points in mid-December. The Democrats in Congress, for their part, have rebounded from 30 percent approval last October, advancing by 8 points to come within a single point of their best since 2009. While hardly popular, they may be benefitting simply from not being at the helm. Congressional Republicans' approval rating, by contrast, is a non-significant +2 points from its level in mid-October…"
http://abcnews.go.com/Politics/obamas-approval-rating-flattens-albeit-sign-gop-tailwinds/story?id=30027893
Poll: Obama regains some ground lost to Republicans after midterms
"President Obama's approval rating has softened since registering a sharp upward spike early this year, but he has regained some of the ground lost to Republicans during and after their big victories in the 2014 midterm elections, according to a new Washington Post-ABC News poll. Changes in public attitudes over the past few months are relatively small, but the new survey suggests that the 2014 elections, much as the 2012 elections, have failed so far to have much lasting impact on impressions of the state of politics in Washington or of the relative balance between Obama and Republicans in Congress. The president's overall approval rating stands at 47 percent in the new survey, ticking down from 50 percent in January. Disapproval inched up 3 points to 47 percent, erasing a positive net margin. Those who strongly disapprove of his performance outnumber those who strongly approve by 10 points…"
http://www.washingtonpost.com/politics/poll-obama-approval-softens-gop-struggles-to-consolidate-after-2014/2015/03/31/c326154c-d715-11e4-ba28-f2a685dc7f89_story.html
Obama signs order creating new cyber sanctions program
"President Barack Obama on Wednesday created the first-ever sanctions program to penalize overseas hackers who engage in cyber spying and companies that knowingly benefit from the fruits of that espionage, potentially including state-owned corporations in Russia and China. "Cyberthreats pose one of the most serious economic and national security challenges to the United States," Obama said in a statement after signing an executive order creating the sanctions. The order was the latest attempt by his administration to come up with options short of direct retaliation to deal with a growing cyberthreat coming from both nations and criminal groups. It gives the U.S. the authority to sanction individuals and companies, though no specific penalties were announced. Obama said the sanctions would apply to those engaged in malicious cyber activity that aims to harm critical infrastructure, damage computer systems, and steal trade secrets or sensitive information. In a fact sheet, the White House said the sanctions would also apply to "a corporations that knowingly profits from stolen trade secrets."  Analysts have long suspected that state-owned companies in China and Russia are complicit in economic cyber espionage that targets the intellectual property of Western companies. The announcement follows the Obama administration's allegations that North Korea was behind last year's cyberattack on Sony Pictures. Major U.S. companies, including Target and Home Depot, have also been the target of hacking that put consumer information at risk.  The U.S. government says hackers based in Russia and China have engaged in widespread pillaging of corporate trade secrets, some of it state-sponsored.  Former National Security Agency director Keith Alexander calls it the greatest transfer of wealth in history. The administration has "really thought about how to make this painful to the beneficiaries," of cyber spying, " said James Lewis, a cyber expert with the Center for Strategic and International Studies. "They've gotten away with this for a long time, so making them suffer a little for stealing is a good idea." The U.S. did sanction several North Korean individuals in retaliation for the Sony hack, but they were not targeted specifically for their role in that incident…."
http://www.foxnews.com/politics/2015/04/01/obama-signs-order-creating-new-cyber-sanctions-regime/
Obama Issues Executive Order to Impose Sanctions on Hackers
"President Barak Obama is tackling international cybercriminals with sanctions under a new executive order issued Wednesday "Cyberthreats pose one of the most serious economic and national security challenges to the United States, and my administration is pursuing a comprehensive strategy to confront them," Obama said in a statement. "As we have seen in recent months, these threats can emanate from a range of sources and target our critical infrastructure, our companies, and our citizens. This executive order offers a targeted tool for countering the most significant cyberthreats that we face." The order declares a national emergency with respect to the threat of cyberattacks to U.S. national security, foreign policy, and economy. It specifically authorizes Treasury Secretary Jack Lew, Attorney General Eric Holder and Secretary of State John Kerry to work in coordination to impose sanctions on individuals or entities that carry out cyberattacks that materially harm the United States government or economy, according to the White House. The sanctions would be carried out by the Treasury Department and include freezing of assets and blocking access to banks. The order specifically talks about "critical infrastructure," that might be targeted by hackers. This would include financial systems, nuclear plants and water treatment facilities, according to administration officials…"
http://www.theblaze.com/stories/2015/04/01/obama-issues-executive-order-to-impose-sanctions-on-hackers/
Obama authorizes sanctions against "malicious cyber actors"
"President Obama declared a "national emergency" Wednesday, signing an executive order to authorize sanctions against criminals who engage in "significant malicious" cyber attacks against the United States. "Cyber threats pose one of the most serious economic and national security challenges to the United States," the president said in a statement addressing his executive order. "And my Administration is pursuing a comprehensive strategy to confront them." By declaring certain malicious cyber activity a national emergency in this executive order, President Obama is creating a kind of sanctions shortcut that could speed up the Treasury Department's ability to freeze assets and impose other sanctions when malicious cyber attacks are deemed to pose a significant threat to "national security, foreign policy, or economy or financial stability" of the U.S., according to a fact sheet released by the White House.The White House cited as examples cyber attacks that compromise critical infrastructure, cause significant disruptions to computer networks, or the steal "large quantities of credit card information or trade secrets." The measures, announced after recent cyber assaults on health insurance companies like Anthem, Premera Blue Cross and entertainment giant Sony, would apply to overseas actors engaging in a wide swath of cyber criminal activity: from hacks stealing trade secrets or other financial information to widespread distributed denial of service (DDoS) attacks — along with anyone attempting to assist or provide material support for such offenses. The U.S. would be able to freeze assets and prevent any transactions with U.S. financial systems. The State Department will also deny visas to those engaging in such activities…."
http://www.cbsnews.com/news/obama-authorizes-sanctions-against-malicious-cyber-actors/
Obama Declares Cyberattacks A 'National Emergency,' Vows Action
"President Obama on Wednesday declared cyberattacks a "national emergency," and announced new executive authority designed to protect critical U.S. Internet assets and retaliate against hackers. "Starting today, we're giving notice to those who pose significant threats to our security or economy by damaging our critical infrastructure, disrupting or hijacking our computer networks, or stealing the trade secrets of American companies or the personal information of American citizens for profit," Obama wrote in a post on Medium. Obama signed an executive order Wednesday declaring a national emergency in response to cyber threats posed by hackers and those who harbor them, which Obama insisted he intends to use. "As of today, the United States has a new tool to protect our nation, our companies, and our citizens  — and in the days and years ahead, we will use it." The order authorizes the Treasury Department, in conjunction with the Attorney General and State Department, to impose sanctions against individuals, groups or supporters of threatening cyber actors participating in behavior that undermines U.S. national security, foreign policy, economic activity or financial stability…"
http://dailycaller.com/2015/04/01/obama-declares-cyberattacks-a-national-emergency-vows-action/
Obama Unveils New Penalties for Overseas Cyberattacks
New sanctions include freezing assets and blocking banking system access
"President Barack Obama on Wednesday moved to create a new program of sanctions against other nations and people outside the U.S. who participate in significant cyberattacks against U.S. citizens, companies or government entities, expanding federal protections in response to growing threats from hackers around the world. The new powers would allow the Treasury Department to penalize—by freezing assets or locking access to the banking system—any person or institution that engages in large-scale cyberattacks that…"
http://www.wsj.com/articles/obama-unveils-new-penalties-for-overseas-cyberattacks-1427896576?mod=fox_australian
Obama issues cybersecurity executive order
http://www.washingtonexaminer.com/obama-issues-cybersecurity-executive-order/article/2562372?custom_click=rss
Will Cutting Methane Emissions Curb Climate Change?
"A recent announcement by the Obama Administration targets methane emissions, especially those coming from the energy industry, while touting environmental and health benefits, regulators claim the stringent regulations will help curb climate change. Indeed, methane is the second largest contributor of greenhouse gas emissions (GHG) in the country. Yet, it is less than 10 percent of total manmade GHG emissions in the United States. Methane. It sounds ominous to some, but exactly what is it? Methane is an odorless, colorless, flammable gas that goes by the scientific name CH4. The element is the major constituent of natural gas used for fuel and is an important source of hydrogen. Methane is naturally occurring. Wetlands and livestock, such as cows and goats, produce methane. In fact, the single greatest source of methane comes directly from the digestive process of livestock. According to the Environmental Protection Agency (EPA), methane gas emissions occurring naturally from livestock accounted for 70 percent more emissions than the oil and gas industry…"
http://www.forbes.com/sites/brighammccown/2015/04/01/will-cutting-methane-emissions-curb-climate-change-2/
White House OKs arctic drilling lease. Wait… what?
"At first I assumed I'd mistakenly followed a link to The Onion this afternoon, but it looks like this is real. The Obama administration took an unusual step yesterday and reaffirmed the lease of drilling rights to an offshore claim in the Arctic. The move was announced by Interior Secretary Sally Jewell. The Obama administration reaffirmed a 2008 government auction of Arctic drilling rights on Tuesday, delivering a major victory to Shell Oil Co. as it aims to resume exploratory drilling in the Chukchi Sea this summer. In validating the seven-year-old auction, Interior Secretary Sally Jewell stressed that the Arctic "is an important component of the administration's national energy strategy." "We remain committed to taking a thoughtful and balanced approach to oil and gas leasing and exploration offshore Alaska," Jewell said in a statement. "This unique, sensitive and often challenging environment requires effective oversight to ensure all activities are conducted safely and responsibly." This lease was originally awarded in the final days of the George W. Bush administration, but Shell has been on hold for more than half a decade since then. But what suddenly shook the stuck proposal into motion again? As we reported earlier, the Energy Department recently issued new guidelines aimed at maintaining domestic energy production levels which included moving to begin drilling in the Arctic. It's possible that this is the first sign of action following those findings…"
http://hotair.com/archives/2015/04/01/white-house-oks-artic-drilling-lease-wait-what/
Sen. Robert Menendez indicted
"Federal prosecutors unveiled a 14-count indictment Wednesday of Sen. Robert Menendez (D-N.J.), one of his party's leading voices on foreign affairs, charging him with using his office to benefit an eye doctor in exchange for many gifts over their decades of friendship. After a more than two-year investigation, Menendez faces charges related to what prosecutors say were improper efforts by Menendez to help Salomon Melgen, a Florida-based doctor who was also a contributor to Menendez's campaigns and his longtime friend. Menendez intervened on Melgen's behalf in a dispute with federal regulators over Medicare charges and in a bid by Melgen to secure a port security contract in the Dominican Republic. Menendez is only the second U.S. senator to face a federal corruption indictment in the past 20 years. He has repeatedly denied any wrongdoing and suggested that any gifts he received from Melgen were part of a close, personal friendship that dates to the early 1990s…."
http://www.washingtonpost.com/politics/menendez-expected-to-be-indicted-as-soon-as-wednesday-sources-say/2015/04/01/623024c6-d86e-11e4-8103-fa84725dbf9d_story.html?hpid=z1
Sen. Robert Menendez indicted on federal corruption charges
http://www.washingtonexaminer.com/sen.-bob-menendez-indicted-on-federal-corruption-charges/article/2562411
Democratic Sen. Bob Menendez Indicted on Federal Corruption Charges
http://www.theblaze.com/stories/2015/04/01/democratic-sen-bob-menendez-indicted-on-corruption-charges/
New Jersey Sen. Bob Menendez indicted on corruption charges
http://www.washingtontimes.com/news/2015/apr/1/new-jersey-sen-bob-menendez-indicted-on-corruption/?utm_source=RSS_Feed&utm_medium=RSS
'I Am Not Going Anywhere': Defiant Menendez Says He Will be 'Vindicated' From Corruption Charges
http://www.theblaze.com/stories/2015/04/01/i-am-not-going-anywhere-defiant-menendez-says-he-will-be-vindicated-from-corruption-charges/
Menendez charges put Iran legislation in doubt
http://thehill.com/policy/defense/237685-menendez-charges-put-iran-legislation-in-doubt
Harry Reid Admits He Lies On The Senate Floor (continuation of previous article)
"Senate Minority Leader Harry Reid (D., Nev.) confirmed the suspicions raised among Republicans during the recent fight over the human trafficking bill: he lies on the Senate floor. Reid has no regrets about accusing Mitt Romney, without evidence, of failing to pay his taxes. "Well, they can call it whatever they want," Reid told CNN, as Andrew noted. "Romney didn't win, did he?" It's a remarkable admission that he's willing to lie on the Senate floor, especially in light of the Reid's recent attempt to argue that Senate Democrats didn't know that a human trafficking bill they supported when it passed out of the Judiciary Committee — which includes Reid's top two lieutenants — included Hyde Amendment language banning taxpayer funding of abortion. "Many believe it was sleight of hand," Reid said on the Senate floor, as he demanded that Republicans rewrite a bill that Democrats don't have the votes to amend…"
http://www.nationalreview.com/corner/416286/harry-reid-admits-he-lies-senate-floor-joel-gehrke
White House won't criticize Reid comments on Romney's taxes
"The White House on Wednesday declined to criticize Senate Minority Leader Harry Reid for suggesting Mitt Romney did not pay his taxes, passing on the chance to condemn the remarks after President Obama this week bemoaned the lack of civility in politics. "It's up to Senator Reid to decide what he is going to say," White House press secretary Josh Earnest said in response to a question about the comments made in the heat of the 2012 presidential campaign. When asked why he was passing on the opportunity, Earnest replied that he didn't need to address "something that is three years old." In an interview this week with CNN, Reid shrugged off questions about his tactics regarding Romney, whom Democrats portrayed as a corporate raider who either skirted tax laws or took advantages of loopholes available only to the wealthy. "They can call it whatever they want," Reid said. "Romney didn't win, did he?"…"
http://www.washingtonexaminer.com/white-house-wont-criticize-reid-comments-on-romneys-taxes/article/2562392?custom_click=rss
Pigs Will Eat Anything, Including Michelle O's Failed School Lunches
"Food so gross, it's fed to pigs. The latest on Michelle Obama's School Lunch fiasco is reported by Kyle Olsen of the Education Action Group Foundation.  It seems so much food is wasted by schools that local hog producers are feeding tons of the waste to pigs. "New Mexico's Galloping Grace Youth Ranch is accepting fruits and vegetables thrown away by students at several elementary schools in the Rio Rancho area and collects some five tons per week. "'It's really whatever they don't eat coming off of their trays, so when they get up to the trash cans they will scrape it into one of our buckets that we pick up on a daily basis,' ranch CEO Max Wade tells KRQE." Pigs will eat anything, and it's not just fruit and vegetables.  So many children are posting photos of their gross school lunches on Twitter and other social media sites that it doesn't take long before you see the complete picture of how much of a failure Mrs. Obama's impossible standards are (type #ThanksMichelleObama into your Twitter search to view)…."
http://cnsnews.com/commentary/jen-kuznicki/pigs-will-eat-anything-including-michelle-o-s-failed-school-lunches
School's wasted food turns into ranch animal's dinner
"Millions and millions of pounds of food are wasted each year around the country. Now, a group of local schools has teamed up with a Rio Rancho ranch to help combat the issue. Everything from out-dated lettuce, bread and produce gets thrown away each day. It usually ends up in a landfill, but now thousands of pounds of that wasted food is making its way to the Galloping Grace Youth Ranch in Rio Rancho. "They're broken, they're wilted, they can't sell them, so we get them to give to the animals," said Galloping Grace Youth Ranch CEO Max Wade. The ranch is working with Albertsons, Roadrunner Foodbank and a group of Rio Rancho elementary schools. "It's really whatever they don't eat coming off of their trays, so when they get up to the trash cans they will scrape it into one of our buckets that we pick up daily," said Wade. Once the buckets arrive at the ranch, workers wheel the goods to the animals' cages. Then, it's feeding time…."
http://krqe.com/2015/03/26/schools-wasted-food-turns-into-ranch-animals-dinner/
After Snowden, The NSA Faces Recruitment Challenge
http://www.npr.org/2015/03/31/395829446/after-snowden-the-nsa-faces-recruitment-challenge
HOW BIG BUSINESS IS HELPING EXPAND NSA SURVEILLANCE, SNOWDEN BE DAMNED
https://firstlook.org/theintercept/2015/04/01/nsa-corporate-america-push-broad-cyber-surveillance-legislation/
BENGHAZI COMMITTEE MEMBER: WE WILL 'SPEAK WITH' SIDNEY BLUMENTHAL
"Representative Mike Pompeo (R-KS), a member of the Benghazi Select Committee said that the committee will "speak with" Clinton adviser Sidney Blumenthal on Wednesday's "Hugh Hewitt Show." "We've got to ask a lot of folks a lot of questions. The Committee will also speak with Mr. Blumenthal. And we've got lots of other folks who we're still pursuing, who may well have also had personal email accounts…It's not just classified information. It is, there's sensitive information that — was sent along these communications lines that weren't secured sufficiently, we all know the Chinese, the Iranians, pick a terror group with all of that enormous instance in that, we can't be sure of exactly where these emails are. We just know at this point we don't have them," he stated…"
http://www.breitbart.com/video/2015/04/01/benghazi-committee-member-we-will-speak-with-sidney-blumenthal/
Compulsory voting can actually weaken support for democracy
"Following President Obama's mention of compulsory voting at a town hall event in Cleveland a couple weeks ago, the topic has received a lot of attention in the popular media. While Obama did not clearly suggest that the U.S. should implement compulsory voting, countries including Bulgaria, Colombia, and India have actively considered its adoption in recent months. Scholarly research finds a robust correlation between compulsory voting and turnout rates. So turnout in the U.S. would very likely increase if abstention became illegal — although, as John Sides recently noted, election outcomes may not systematically change. Compulsory voting could also have other effects, such as reducing income inequality and enhancing political sophistication in the electorate. But my ongoing research suggests that compulsory voting also has a more troubling effect: it sours attitudes toward the democratic system among those who prefer to not to vote. The reasoning is straightforward: when people are forced to do something that they don't want to do, they often come to dislike whoever is making them do it. So those who don't want to vote may come to have less favorable attitudes toward the political system that forces them to vote. The graph below shows this fact, drawing on AmericasBarometer survey data from Central America, North America, South America and the Caribbean. Fourteen of the countries included here have some form of mandatory voting. I classify compulsory voting laws as nonexistent (voluntary voting), weak, or strong, depending on the severity of the penalty for abstention and the likelihood of enforcement. The bars represent the percentage of people who report being dissatisfied with democracy in each type of voting system. Red bars are used for individuals who prefer to abstain, and blue bars are used for those who are inclined to vote…"
http://www.washingtonpost.com/blogs/monkey-cage/wp/2015/04/01/compulsory-voting-can-actually-weaken-support-for-democracy/?wprss=rss_national
Poll: Ted Cruz's Support Surges After Campaign Launch
"Being the first Republican to officially declare his campaign for president has given Ted Cruz a boost, according to a new poll. The Texas senator came in third place among nine presidential contenders with 16 percent support, according to a survey from Public Policy Polling (D). In a similar poll near the end of February, Cruz was near the bottom with just 5 percent support. The top of the poll was similar to a month ago, with Wisconsin Gov. Scott Walker leading the way with 20 percent backing from Republican primary voters. Former Florida Gov. Jeb Bush is second with 17 percent and Cruz now close behind. Kentucky Sen. Rand Paul and neurosurgeon Ben Carson are tied with 10 percent – a significant drop for Carson, who was in second place with 18 percent in the February poll. Former Arkansas Gov. Mike Huckabee and Florida Sen. Marco Rubio both had 6 percent support, and New Jersey Gov. Chris Christie and former Texas Gov. Rick Perry rounded out the field with 4 and 3 percent, respectively. Cruz's sizable jump in the poll is likely attributable to his March 23 speech at Liberty University, where he officially announced his candidacy for the White House. The first-term senator is well known for his opposition to the Affordable Care Act and leading the effort to shut down the government over the health care law in 2013. It will be clear in a few weeks whether other candidates see similar jumps after their announcements. Paul is expected to declare his bid next week, and Rubio has an April 13 date booked for an announcement. Cruz's quick rise and Carson's decline follow a pattern similar to what happened during the 2012 Republican primary cycle, according to Public Policy Polling President Dean Debnam. "A couple of months ago Ben Carson was the hot thing in the field, now Ted Cruz is and Carson's support is drying up," Debnam said. "It's very reminiscent of the boom and bust we saw with various candidates four years ago. And Jeb Bush remaining steady as others rise and fall is also similar to how things went for Mitt Romney went that cycle."…"
http://www.realclearpolitics.com/articles/2015/04/01/poll_ted_cruzs_support_surges_after_campaign_launch_126118.html
AFTER SUCCESSFUL ANNOUNCEMENT, TED CRUZ ENTERS GOP 'TOP TIER'
http://www.breitbart.com/2016-presidential-race/2015/04/01/after-successful-announcement-ted-cruz-enters-gop-top-tier/
NEW HAMPSHIRE CONSERVATIVES PLOT TO UNITE AGAINST JEB BUSH
"A group of conservatives and libertarians in New Hampshire have come up with a plan they hope will block former Gov. Jeb Bush (R-FL) from becoming the Republican party's nominee for President. The idea is to hold their own presidential caucus in October and select a candidate behind whom they would all unite. The group is called the "603 Alliance," named after the only area code in New Hampshire. According to a report by Politico, the plan was instigated by "years of simmering discontent within the state Republican party," as conservative, libertarian, and Tea Party activists have grown increasingly frustrated with the moderate Republicans who have won the state's primary in recent years. The condensed Republican primary schedule and reduced number of debates planned for this election cycle only heightened their motivation to organize and give their support to a single conservative candidate to defeat Bush. The frustration goes beyond just moderate presidential candidates like Sen. John McCain (R-AZ) and former Gov. Mitt Romney (R-MA), extending to intraparty fights for control of the state Republican party and ideological battles during primaries. Two of the 603 Alliance organizers, Tea Party activist Jack Kimball and libertarian Andrew Hemingway, have been on the front lines of these battles. Kimball was briefly the party's state chairman in 2011 until being ousted by establishment Republicans led by New Hampshire's top Republican elected officials. Hemingway was defeated in the gubernatorial primary to Walt Havenstein, an establishment candidate who lost the general election last year…"
http://www.breitbart.com/big-government/2015/04/01/new-hampshire-conservatives-plot-to-unite-against-jeb-bush/
Why Americans should consider O'Malley for president
"Former Maryland Gov. Martin O'Malley (D) is correct to point out that the presidency is not a crown to be passed "between two families," as he stated in a recent "This Week" appearance on ABC. O'Malley is a rising star in the Democratic Party because of his accomplishments, not simply his last name. In eight years as governor of Maryland, and seven years as mayor of Baltimore before that, O'Malley has accomplished a great deal of success. His accomplishments and leadership skills surpass those of Hillary Clinton or Jeb Bush, and for these reasons, Americans throughout the country should consider O'Malley in 2016. According to Gallup the economy, jobs, and wealth inequality are all major issues for American voters. On these top issues, O'Malley succeeded in bringing Maryland towards the top of every ranking. According to the Maryland Reporter, the following statements from O'Malley are deemed "true:" Maryland has the highest median household income in America, and the U.S. Chamber of Commerce has ranked Maryland #1 in Innovation and Entrepreneurship. Education Week magazine ranked Maryland's K-12 schools #1 in America for five straight years. The nonpartisan Pew Center on the State ranked Maryland one of the top three states for upward economic mobility. Compared to ethical scandals by both Hillary Clinton and Jeb Bush, O'Malley was able to move Maryland towards the top of rankings for education, economic mobility, and entrepreneurship. Also, Maryland was one of only seven states to maintain its AAA bond rating during the recession. As for innovation, O'Malley found ways to utilize data more efficiently than his predecessors. According to a recent Washington Post article, Maryland's governor found innovative ways to harness data: For instance, if the United States reduced infant mortality at the same rate Maryland has, 4,000 American babies a year would survive, he said. …The concept of data-driven government originated with policing efforts in New York, but O'Malley became the first to expand it across a full government. "He was the first guy to figure out how to make it work for an entire jurisdiction," said Robert Behn, a senior lecturer at the Kennedy School at Harvard University who has written extensively about government leadership strategy…."
http://thehill.com/blogs/congress-blog/presidential-campaign/237506-why-americans-should-consider-omalley-for-president
O'Malley Connects With Young N.H. Voters — Musically
http://nhpr.org/post/omalley-connects-young-nh-voters-musically
O'Reilly: Sad, But Iranian Negotiators Have More Trust In Obama Than Americans Do
"O'REILLY: The mullahs in Iran are well aware that Barack Obama is a weakened president. At this point the trust factor is going against him. A recent Quinnipiac poll asked registered voters. "Who do you trust more to make decisions that are good for the country — President Obama or the Republicans in Congress?" 42 percent say Obama; 47 percent Republicans; 11 percent don't know. A new Fox poll recently asked. "Do you think honest describes President Obama or not?" Yes, it does — 43 percent; no, it doesn't, 54 percent; don't know, 3 percent. Also about a third of registered Republican voters say President Obama is more of an imminent threat to America than Putin. So it seems Mr. Obama has a trust deficit right now. That makes negotiating anything much harder for the U.S.A. Again, the Iranian mullahs who are tyrants and human rights violators well understand that Mr. Obama needs a deal with them. Another foreign policy failure will erode the President's standing even further. So this deep suspicion among many Americans that any deal with Iran will be bad for us and no matter what Secretary of State Kerry brings back, that suspicion will remain. When Barack Obama took office more than six years ago, the nation was filled with hope that a young politician would bring creative solutions to vexing problems. Instead, Mr. Obama has tried to impose an ideological agenda that has alienated the opposing party, Republicans and brought the nation into political conflict. Recently I asked former Congressman Barney Frank what President Obama's main domestic accomplishments have been outside of Obamacare which is still being litigated, and the economy? By the way, I noted to Mr. Frank that American workers are still earning significantly less than they did six years ago so all economic analysis is subjective. Barney Frank could not — could not name another accomplishment. Then, I asked two Democrat foreign policy experts to name Mr. Obama's primary accomplishment overseas. They came up with Myanmar — Burma that's it…"
http://www.realclearpolitics.com/video/2015/04/01/oreilly_sad_but_iranian_negotiators_have_more_trust_in_obama_than_americans_do.html
Fox Poll: 83 percent call Iran untrustworthy, huge majority says Obama must get Congressional approval for deal
http://hotair.com/archives/2015/04/01/fox-poll-83-percent-call-iran-untrustworthy-huge-majority-says-obama-must-get-congressional-approval-for-deal/
Kerry to stay at Iran talks till at least early Thursday
http://finance.yahoo.com/news/kerry-stay-iran-talks-till-least-early-thursday-185413446.html
US faces calls to 'walk away' from Iran talks
"A leading Republican critic of the Iranian nuclear talks is calling on the U.S. to "walk away" from the table after negotiators missed a key deadline, while other lawmakers joined in voicing concern that Iran could extract critical final-hour concessions in the scramble to salvage an agreement. Negotiations resumed in Switzerland on Wednesday but were almost immediately beset by competing claims, just hours after diplomats abandoned a March 31 deadline to reach the outline of a deal and agreed to press on. And as the latest round hit the week mark, three of the six foreign ministers involved left the talks with prospects for agreement remaining uncertain. Amid the confusion, Sen. Tom Cotton, R-Ark., told Fox News he's concerned the framework of a deal could allow Iran keep its uranium stockpiles and continue to enrich uranium in an underground bunker. "You have to be willing to walk away from the table and to reapply leverage to Iran," Cotton said. "And the fact that they're not willing to do that, that we're still sitting in Switzerland negotiating when three of our negotiating partners have already left just demonstrates to Iran that they can continue to demand dangerous concessions from the West." Speaking on MSNBC, former Democratic presidential candidate Howard Dean seemed to agree. He said that while President Obama is "right" to seek a deal, it might be time to "step away" from the table and make clear that the U.S. is not backing off key positions — including on Iran's uranium stockpile and the pace of sanctions relief…."
http://www.foxnews.com/politics/2015/04/01/iran-nuclear-talks-extension-resume-switzerland-john-kerry/
Howard Dean on Iran Negotiations: U.S. Should Walk Away
"On Wednesday's broadcast of MSNBC's Morning Joe, former Gov. Howard Dean (D-VT) said he believes the U.S. should walk away from negotiations with Iran. "I think Obama is right to try to get a deal. I'm worried about the way these negotiations have gone and I think that Joe is right, probably step away from the table and say, okay. You're not backing off on sending you the uranium to Russia and we'll get rid of the sanctions at our own pace. I agree," Dean said…"
http://www.realclearpolitics.com/video/2015/04/01/howard_dean_on_iran_negotiations_us_should_walk_away.html
Even Howard Dean Thinks Obama Should Walk Away From Iran Negotiations [VIDEO]
http://dailycaller.com/2015/04/01/even-howard-dean-thinks-obama-should-walk-away-from-iran-negotiations-video/
Why Obama chose the Iran talks to take one of the biggest risks of his presidency
"Much of President Obama's foreign policy agenda has been foisted upon him during his six years in office. He inherited two wars in Iraq and Afghanistan, neither of which he's been able to end. He's had to react to chaos in the Middle East and a Russian incursion in Ukraine. The negotiations with Iran over its nuclear program are different. They are Obama's choice, and he's fought to keep them moving forward since the beginning of his presidency despite setbacks and second-guessing from Republicans, fellow Democrats and longtime foreign allies. The latest setback came when the White House agreed to suspend its self-imposed March 31 deadline for an agreement with Iran and keep talking in the hope that remaining differences might soon be resolved. Significant gaps, however, remained. The president's desire to keep negotiating reflects both the importance he has placed on the talks and his particular view of how American leadership, persistence and engagement with determined enemies can change the world. Obama often talks about moments in which American leadership can "bend the arc of human history." An Iran accord represents exactly such an opportunity, as well as one of the most risky foreign policy gambles of his presidency. The talks revolve around an issue — nuclear proliferation — that has been a major focus for Obama since he first arrived in Washington. As a senator, he called for a world without nuclear weapons. As president, his first foreign policy speech focused on the dangers that a terrorist group, such as al-Qaeda, might someday acquire a nuclear bomb. "If we believe that the spread of nuclear weapons is inevitable," he told a crowd of thousands in Prague's main square, "then in some ways we are admitting to ourselves that the use of a nuclear weapon is inevitable." The Iran negotiations also reflect Obama's abiding belief that the best way to change the behavior of hostile governments with spotty human rights records isn't through isolation or the threat of military force, but persistent engagement. In recent years, Obama has pushed to open up trade and diplomatic relations with countries such as Cuba and Burma…."
http://www.washingtonpost.com/politics/why-obama-chose-the-iran-talks-to-take-one-of-his-presidencys-biggest-risks/2015/04/01/403b7a06-d7af-11e4-ba28-f2a685dc7f89_story.html