News Briefing for Thursday, April 16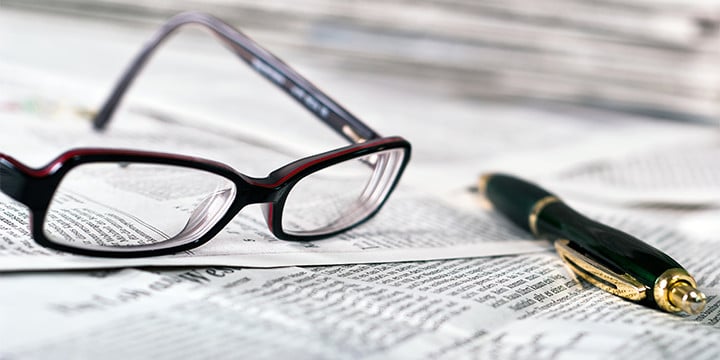 TEA PARTY PATRIOTS:
Marco Rubio and the Three-Strikes Theory of Politics
"…In the past year or so, Rubio has been trying to regain the trust of his party's hard-liners, saying that nobody has an automatic right to immigrate to the United States and stressing that improving border security should be the first priority. He's had some success in this enterprise. "I think that Sen. Rubio has done something that most politicians don't do," Jenny Beth Martin, the president and co-founder of the Tea Party Patriots group, told Politico. "He evaluated what went wrong … [and] is working to make sure he doesn't make the same mistakes again. I think that neutralizes his mistakes."…"
http://www.newyorker.com/news/john-cassidy/marco-rubio-and-the-three-strikes-theory-of-politics
Marco Rubio Announces 2016 Presidential Run [Social Media Reaction] – Supporters, Pundits Chime In
"…From Doral, Florida Mayor Luigi Boria to auto tycoon Norman Braman, Republican supports quickly praised Rubio for entering the race…even if they didn't give full endorsements. Tea Party Patriots co-founder Jenny Beth Martin said she was pleased Rubio announced his candidacy, adding that the Patriots will be "watching and listening" to other potential nominees "lead the fight for personal liberty."…"
http://www.latinospost.com/articles/58783/20150414/marco-rubio-announces-2016-presidential-run-social-media-reaction-–-supporters-pundits-chime-in.htm
Politico: Immigration Stance Could Hamper Rubio's Chances
"…At the same time, the issue might not be a deal-breaker with GOP voters, particularly because he has since distanced himself from the reform proposals after they failed to gain traction in Congress. "I think that Sen. Rubio has done something that most politicians don't do: he evaluated what went wrong … [and] is working to make sure he doesn't make the same mistakes again. I think that neutralizes his mistakes," Jenny Beth Martin, president and co-founder of the Tea Party Patriots, told Politico…"
http://www.newsmax.com/Headline/Marco-Rubio-immigration-conservatives/2015/04/14/id/638351/
HEALTHCARE:
The Individual Mandate Has Made Tax Day Even More Miserable for the Poor
"Perversely, Obamacare's tax penalty is disproportionately harming those the bill was supposed to help. This tax-filing season marks one of the largest tax hikes on the poor in more than 20 years, thanks to the Affordable Care Act signed into law five years ago. Through the law's individual mandate, every U.S. person filing a tax return with the IRS is required to check a new box on their tax filings, attesting to whether or not they have health-insurance coverage, answering truthfully under the penalty of perjury. Beginning this year, anyone without health insurance, regardless of their reasons, potentially faces a sizeable increase in their tax burden. More specifically, households that did not have health insurance in 2014 are required to pay the maximum of either 1 percent of their household income or the sum of $95 per uninsured adult and $47.50 per child under 18. According to a recent analysis from H&R Block using data from this tax season, the average tax penalty for not having insurance has been $172, an indication that most taxpayers are paying more than the flat fee of $95 per uncovered adult. Next year those tax penalties will soar even further, as households that do not have coverage will be required to pay the maximum of either 2 percent of household income or the sum of $325 per uninsured adult and $162.50 per child under 18. Up to 6 million individuals, or 4 percent of tax filers, are estimated to have paid the fine this tax season for not having carried insurance in 2014, according to Treasury Department estimates released earlier this year…."
http://www.nationalreview.com/article/416970/individual-mandate-has-made-tax-day-even-more-miserable-poor-jon-hartley
IRS Commissioner: Obamacare Contributes to Longer Wait Times for Tax Help
"Internal Revenue Service Commissioner John Koskinen told members of Congress Wednesday that taxpayers who call the IRS seeking help on their taxes this year face an average wait time of half an hour, and only about 40 percent of calls are actually answered. The situation, which Koskinen admitted is "abysmal," is partly due to the agency's forced role in implementing President Barack Obama's Affordable Care and Patient Protection Act (ACA), or Obamacare, he explained. "At this point, when you get through – if you get through – it on average would have taken you about 28 to 30 minutes," Koskinen told members of the Senate Committee on Homeland Security and Governmental Affairs Wednesday. "About 60 percent of the calls this year are not going through," he continued. "And that then increases and exacerbates the problem, because when people don't get through, we've had over 6 million…the phone industry calls them 'courtesy disconnects.' They're basically when the system gets overloaded and we know you're gonna be there too long, you will just simply get disconnected. "So you aggravate the problem, because what happens is people have to call back, so on average a lot of people are calling two, three or four times just to get into that queue to wait for the half hour," Koskinen explained. IRS employees have also been instructed to only answer "simple questions," because complex ones will clog up the line of people waiting on hold, he added. In the past, Koskinen has blamed the IRS's inability to answer taxpayers' calls on recent budget cuts. The agency's budget has been cut by $1.2 billion since 2010, according to the Associated Press. But during the hearing, Sen. Kelly Ayotte (R-N.H.) pointed out that the IRS has reallocated millions of dollars from taxpayer services to fund the agency's role in implementing Obamacare, also contributing to the poor customer service…"
http://cnsnews.com/news/article/brittany-m-hughes/irs-commissioner-obamacare-contributes-longer-wait-times-tax-help
Happy tax day: Obamacare is making your filing even more complex
"Some shocking figures from the National Taxpayer Union on what complying with Obamacare tax regs is costing us. This year's new analysis of tax complexity from National Taxpayers Union Foundation (NTUF) found some startling lead figures: a $234 billion cost to the economy due to 6.1 billion lost hours of productivity and $32 billion spent out-of-pocket to comply with America's insanely complicated tax system. As always, there is much more to the story. Since 2010, tax complexity costs have remained sky-high, at well over $200 billion each year. From fiscal year 2005 to 2013, the Treasury's paperwork burden rose from 6.4 billion hours to 7 billion hours never making up less than 74 percent of the burden imposed by all government agencies combined. While last year's (covering 2013) totals actually trended downward compared to the previous year (2012), there was little reason to believe that was the beginning of a trend toward continued relief. In fact, given the burdens that Obamacare was/and is continuing to add, and to a lesser extent those from the Foreign Account Tax Compliance Act (FATCA), there was good reason to think last year was an anomaly. NTUF's latest study clearly shows that to be the case, as the cost of complexity has spiked upward since last year's analysis by nearly $10 billion. What does that mean for the future? Looking deeper at NTUF's research, there is one big reason to think this could be the beginning of a trend in the wrong direction: 3,322 pages of legal guidance for Obamacare (or the ACA) added to IRS.gov (1,077 pages of regulations, 1,377 pages of Treasury decisions, 669 notices, 100 revenue procedures, and 12 revenue rulings). Essentially, Obamacare is coming home to roost. So far, while it certainly contributed to rising complexity over the last tax year, Obamacare has not drastically increased costs under NTUF's metrics. Yet, it is inflicting new burdens on taxpayers, and this is bound to increase the burdens of tax complexity more than what has already been observed. Fortunately for most taxpayers, all they have to do is check a box on their return to show their insurance meets Obamacare mandates.  But for millions of taxpayers, a complicated formula is used to calculate how much a taxpayer might owe if he didn't have the right insurance for either part or all of last year. Most taxpayers could save a lot of money if they itemized.  But the bewildering rules on what and how much you can deduct uusually discourage people from going that route. And that's a feature – not a bug…"
http://www.americanthinker.com/blog/2015/04/happy_tax_day_obamacare_is_making_your_filing_even_more_complex.html
VIDEO: 2 ObamaCare Critics Tell Their IRS Horror Stories
"With tax day upon us, an Emmy-winning television show has aired a timely reminder of the horrors that can be inflicted on regular citizens when the IRS attacks. A recent episode of "Facing Life Head-On" features two ObamaCare critics telling their shocking story about being targeted by the IRS. "This should take care of you doing public interviews," an IRS agent allegedly told one of the critics after he went public about getting dropped from his plan in the Fall of 2013. Entitled "The Victims of ObamaCare," the show explored how Obamacare is negatively impacting America's standard of medical care and featured ObamaCare victim Bill Elliott and his health insurance broker, C. Steven Tucker, both of whom, ended up victims of IRS targeting that November. In fact – they received their audit letters on the same day. Elliott, a South Carolinian who voted for Obama in 2008, had his health insurance policy canceled while he was in middle of cancer treatment, and had given up all hope of recovering because a new insurance plan under Obamacare was too expensive. Tucker, an insurance broker from Chicago, decided to get involved after watching Elliott tell his sad tale on the Megyn Kelly Show. He informed Elliott that it was illegal for his insurer to cancel his policy under section 2742 of 1996 HIPAA law. Elliott contacted SC Governor Nikki Haley, and together they faxed over the HIPAA clause to his insurance company and his policy was restored the very next day. After going public with his story, Bill got a letter from the IRS informing him that he would be audited for his 2009 tax return. But as Elliot notes in the documentary, in 2009 he worked for the government, so he already had security clearance and his finances had been checked out. According to Elliott, the IRS "hounded" him, sending two guys to his house "in a black car" where they proceeded to intimidate him. "This should take care of you doing public interviews," one of the agents allegedly said. It turned out that the audit was from a settlement that shouldn't have been taxed in the first place. After his tax issue was straightened out with the help of SC Senator Kay Hagan, he was sent another certified letter with a single sentence: "Your 2009 audit has been rescinded." No apology or explanation from the IRS ensued…"
http://pjmedia.com/tatler/2015/04/15/two-obamacare-critics-tell-their-irs-horror-stories/
Health insurance changes affecting free medical clinics
"The KennyBurkett Clinic of Lagrange is closing because the founder says there's no longer enough need for free healthcare services within the community. That's because the Affordable Care Act and Healthy Indiana Plan, otherwise known as HIP 2.0, provide free and low-cost medical insurance to many across the state. However, the programs aren't helping many of the patients of Matthew 25, Fort Wayne's free medical clinic. "We've been tracking it fairly closely here at the clinic," said Matthew 25 Health and Dental Clinic CEO Mark Dixon. "On average we see about 40 patients a day on the medical side. Statistically, over the last 15 days we've seen about two people a day that have qualified for either HIP 2.0, the Indiana program, or the Affordable Care Act." Despite the Affordable Care Act Matthew 25 served five percent more patients in 2014 and saw its biggest month this March. Matthew 25 also provides dental services and most government subsidized insurance covers little or no dental care. The agency's medical director said there are a number of reasons their patients aren't signing up for federal or state programs. "There are barriers that prevent folks from signing up, even if they might otherwise qualify," said Dr. Brad Isbister, Medical Director for Matthew 25. "That can be language and literacy barriers, homelessness and the lack of an address, or contact point can make it very difficult. Mental illness, you can imagine, would make it difficult for people to follow through with these things. And then there's a large group of non-citizens." Kevin Shane, who was born in Jamaica and became a citizen by marriage, said he struggles to understand U.S. health coverage options. "It's a hard process for a foreigner," he admitted…"
http://wane.com/2015/04/14/affordable-care-act-isnt-helping-matthew-25-patients/
Obamacare Sign-Up Stats
"The Marketplace – The White House has said that "about 11.4 million Americans are signed up for private health coverage" through Obamacare's insurance exchanges. But once you unravel the spin, what the latest numbers show is that the pace of enrollment has slowed down by more than half. If previous trends hold, Obamacare exchanges have enrolled roughly 5 million previously uninsured people…"
http://www.forbes.com/pictures/fefi45edjmj/the-marketplace/
ObamaCare's Financial Crisis Is Fast Approaching
"Earlier this month, the Obama administration reversed course on spending cuts to the popular Medicare Advantage program. Instead of a nearly 1% cut in payments, private health insurers that offer Advantage plans to seniors would get a 1.25% boost. The turnabout hardly made news, which isn't surprising since it was the third year in a row that the administration said it was planning to cut payments only to reverse course. It is, however, emblematic of the fiscal trouble ObamaCare has planted in the federal budget. When ObamaCare was being debated, opponents said it relied on unsustainable spending cuts in Medicare, tax hikes that wouldn't work as expected, and other political land mines designed only so President Obama could claim when he signed the law in 2010 that: "It is paid for. It is fiscally responsible." Recent events are proving opponents right. Nearly half of ObamaCare's costs, for example, are supposed to be "paid for" by spending cuts to Medicare, including $136 billion from Medicare Advantage in the first 10 years. But since the law took effect, the administration has tried to minimize the cuts to the increasingly popular Advantage program, which lets seniors choose from a wide range of subsidized private plans, and now accounts for a third of Medicare enrollees. Medicare's Third Rail The administration effectively canceled the first two years' Medicare Advantage cuts with $8 billion in bonuses paid out as part of a "demonstration project" widely derided as phony. It also delayed rules changes that would have led to further cuts. "I think that CMS really racked their brains to see where rate relief could be implemented, because they know seniors love the program and enrollment has been robust," Ipsita Smolinski, founder of consultancy Capitol Street, told the Morning Consult. The other big chunk of Medicare savings — nearly $200 billion — is supposed to come from payment cuts to doctors and hospitals. But when the Centers for Medicare & Medicaid Services' chief actuarylooked at this provision, he said such cuts were "unsustainable" because 15% of Medicare Part A providers would operate in the red by 2018.
By 2040, "half of hospitals, two-thirds of skilled nursing facilities, and 90% of home health agencies" would be losing money. Congress just permanently repealed a payment cut plan for Medicare doctors, which Congress had repeatedly delayed since it was enacted in 1997…"
http://news.investors.com/politics-obamacare/041515-747986-obamacare-taxes-and-spending-cuts-arent-working.htm
IRS chief: No backup plan if ObamaCare tax subsidies struck down
"The head of the Internal Revenue Service said Wednesday that his agency does "not spend any time thinking" about whether the Supreme Court could strike down ObamaCare tax subsidies for millions of people this summer. IRS Commissioner John Koskinen told a Senate subcommittee that he is doing not preparation for the high stakes case, King v. Burwell. That responsibility, he said, rests with the White House, Congress and the states. "We basically play the hand we're dealt. The court will make a decision and then we will respond," Koskinen said at a panel on the agency's challenges in implementing the Affordable Care Act. "At this point, we have enough challenges running the filing season," he added. Koskinen said there is "no way" that the agency can predict how the court will decide on King v. Burwell this June, and therefore "we don't spend any time thinking about it."…"
http://thehill.com/policy/healthcare/238965-irs-official-no-plans-for-obamacare-court-case
Has Obamacare Turned Voters Against Sharing the Wealth?
"With the advent of the Affordable Care Act, the share of Americans convinced that health care is a right shrank from a majority to a minority. This shift in public opinion is a major victory for the Republican Party. It is part of a larger trend: a steady decline in support for redistributive government policies. Emmanuel Saez, an economics professor at Berkeley and one of the nation's premier experts on inequality, is a co-author of a study that confirms this trend, which has been developing over the last four decades. A separate study, "The Structure of Inequality and Americans' Attitudes Toward Redistribution," found that as inequality increases, so does ideological conservatism in the electorate. The erosion of the belief in health care as a government-protected right is perhaps the most dramatic reflection of these trends. In 2006, by a margin of more than two to one, 69-28, those surveyed by Gallup said that the federal government should guarantee health care coverage for all citizens of the United States. By late 2014, however, Gallup found that this percentage had fallen 24 points to 45 percent, while the percentage of respondents who said health care is not a federal responsibility nearly doubled to 52 percent. Robert Blendon, a professor of health policy and political analysis at Harvard's School of Public Health, wrote in an email that the character of the debate over health care began to change during the 2008 campaign. Before that, according to Blendon, the major issue was the moral principle of providing care for the poor. In the context of the presidential campaign, however, the public focus shifted: Critics started raising concerns about the cost of these plans — higher taxes and premiums for those with coverage, more government interference in physician choices, and of course the potential of abortion coverage. People with coverage [83.7 percent of the population in 2010] became concerned about the implications for middle income people with these universal plans. The altered public mood is especially relevant because the Supreme Court is expected to issue a ruling later this year in King v. Burwell, a case that challenges the legality of the Affordable Care Act. If the court rules against the A.C.A., public and private health care delivery would be disrupted, to put it mildly. Congressional Republicans are already working on replacement proposals that would, among other things, limit coverage for the poor. The liberal Urban Institute has analyzed the potential consequences of a court ruling against the Affordable Care Act: the number of uninsured people in the 34 states that have chosen not to open their own exchanges would, according to the institute, increase by 8.2 million; $28.8 billion in tax credits and other benefits would be eliminated for 9.3 million people in 2016 alone; and "the number of people obtaining insurance through the private non-group markets in these states would fall by 69 percent, from 14.2 million to 4.5 million," as a relatively healthy, younger population loses federal subsidies and drops insurance coverage. With the loss of healthier customers, insurance companies would be forced to raise premiums for their remaining clientele by 35 percent, from an annual average of $4,130 to $5,590, according to the institute's study…"
http://www.nytimes.com/2015/04/15/opinion/has-obamacare-turned-voters-against-sharing-the-wealth.html?_r=0
In Praising ObamaCare, They Bury It
The law's cheerleaders tend to cite two main accomplishments. Both of them are irrelevant.
"In the five years since the passage of ObamaCare, the battle over the law has not abated. One popular salvo is the supposedly objective "let's just see how it is working" analysis carried out by the law's supporters. There are two tricks common to this line of reasoning. The first is to note triumphantly how health-care coverage has increased in five years. President Obama said in his March 25 speech marking the law's anniversary that "we know beyond a shred of a doubt that the policy has worked," adding that "coverage is…"
http://www.wsj.com/articles/in-praising-obamacare-they-bury-it-1429137478?mod=rss_opinion_main
SEN. PERDUE: NATIONAL DEBT-INCREASING 'DOC FIX' PAID FOR WITH 'OUTRAGEOUS LEVELS' OF BORROWING
"Sen. David Perdue (R-GA) voted Tuesday night against the so-called "Doc Fix" bill that raises the national debt by nearly $200 billion. That makes him one of only eight Republicans to vote for limited government and fiscal conservatism. "We have got to stop borrowing at these outrageous levels to meet our federal priorities. Meeting the needs of our seniors, doctors, and rural health centers is a priority, but we need to find the money within the budget process, and put together a responsible way to pay for these priorities, not use more borrowed money that adds to our long-term debt," Perdue said in a statement his office provided to Breitbart News. Perdue had voted against an amendment earlier in the process from Sen. Mike Lee (R-UT) that would have offset the spending increases in the bill with spending cuts, but his office says the reason why he voted against Lee's amendment was not the same reason several more establishment-leaning Republicans including Senate Majority Leader Mitch McConnell voted against the Lee amendment. Perdue's team told Breitbart News that the reason he opposed the Lee amendment is because he took it to mean that it didn't specify where the cuts to offset the spending increase would come from and would arbitrary across-the-board cuts, as sequestration was. Perdue did vote later in the evening for a measure put forward by join Sen. Jeff Sessions (R-AL) to keep Congress within the restrictions of the Budget Control Act. That measure failed because McConnell and several establishment Republicans joined all the Democrats in killing it. The final "Doc Fix" bill busted through the Budget Control Act spending caps, effectively resulting in the biggest Republican-led increase to the national debt since George W. Bush was president."
http://www.breitbart.com/big-government/2015/04/15/sen-perdue-national-debt-increasing-doc-fix-paid-for-with-outrageous-levels-of-borrowing/
Despite 'doc fix,' some doctors still face cuts
"Some Medicare doctors will still face a temporary 21 percent hit to their pay this month, even after Congress met the government's Wednesday deadline to stave off the cuts. The Senate held a late-night session on Tuesday to finalize the repeal of Medicare's flawed payment formula known as the "doc fix," which cuts doctors' reimbursement rates every year unless Congress takes action. The bill passed just before 10 p.m., which Senate leadership said would be just enough to halt the payment cuts. But the Center for Medicare and Medicaid Services (CMS) wrote in a notice to providers on Wednesday that "a small volume of claims" will be paid using the reduced rate…"
http://thehill.com/policy/healthcare/238975-some-doctors-will-still-face-payment-cuts-after-doc-fix-bill
Watchdog finds more delays for veterans in Philadelphia VA office
"In another black mark for the beleaguered Department of Veterans Affairs, a watchdog reported Wednesday that the agency's Philadelphia office forces thousands of veterans to wait nearly a year for answers on claims, loses their mail and falsifies dates on benefits claims. The VA's pension management center in Philadelphia took an average of 312 days to respond to more than 31,000 inquiries from veterans and their families, the report from the VA Inspector General's office found. The agency is required to respond to such inquiries within five days. "Inquiries were mismanaged, leaving questions from customers about benefits and services without answers or assistance," said the report obtained by The Washington Times. Poor record-keeping in Philadelphia also created duplicate documents that resulted in at least $2.2 million in overpayments to beneficiaries, a mistake that came up in 23 percent of the cases examined by the IG. There's also evidence that sloppy handling of documents resulted in veterans' personal information being exposed. Investigators found "unprotected" documents containing veterans' personal identity information in an office kitchen accessible to people who don't work at the VA. The investigators couldn't determine how long the documents were there. "Improper storage may have compromised the personal information of some veterans and employees," the report said…"
http://www.washingtontimes.com/news/2015/apr/15/watchdog-more-delays-veterans-philadelphia-va/?utm_source=RSS_Feed&utm_medium=RSS
House upset by VA's entrenched culture of retaliation against whistleblowers
"When Christian Head testified before Congress last year in an effort "to improve the health care provided to our country's heroes," his bosses at the Department of Veterans Affairs' Greater Los Angeles Healthcare System (GLAHS) were not pleased. Not long after returning to Los Angeles, the head and neck surgeon was moved from an office in the chief of staff's suite to a former storage room two floors below — "a tiny, dirty, poorly furnished closet-sized" space with a cracked computer monitor, he told another House hearing Monday. Monday's session demonstrated that VA's entrenched culture of retaliation against whistleblowers endures, a year after revelations exploded over poor service and the covering up of long patient wait times. The retaliation continues despite the solid efforts of the current VA secretary, who replaced one driven out by the scandal. "The number of new whistleblower cases from VA employees remains overwhelming," Special Counsel Carolyn Lerner told the House Veterans' Affairs subcommittee hearing…"
http://www.washingtonpost.com/blogs/federal-eye/wp/2015/04/15/house-upset-by-vas-entrenched-culture-of-retaliation-against-whistleblowers/?wprss=rss_national
Congress to VA about Denver hospital: 'How are we going to pay for it?'
"How is the Department of Veterans Affairs going to pay for it? That was just one of the woes tackled at a tense, nearly three-hour congressional hearing on Wednesday on the most expensive construction project in the VA's history: a still uncompleted $1.7 billion hospital in suburban Denver, which a number of lawmakers again and again said was causing "bipartisan heartburn and angst." Not only does the project need congressional approval for an additional $830 million in funding to avoid shutting down, but the medical center's current design is still too small by about 550,000 gross square feet…"
http://www.washingtonpost.com/blogs/federal-eye/wp/2015/04/15/congress-to-va-about-denver-hospital-how-are-we-going-to-pay-for-it/?wprss=rss_national
VA chastised for hospital project's 'historic construction catastrophe'
http://www.washingtonpost.com/politics/va-chastised-for-hospital-projects-historic-construction-catastrophe/2015/04/15/79695502-e392-11e4-905f-cc896d379a32_story.html?wprss=rss_politics
VA employee says he was fired after warning of hospital cost
http://www.washingtontimes.com/news/2015/apr/15/congress-looks-into-1-billion-overrun-at-denver-va/?utm_source=RSS_Feed&utm_medium=RSS
IMMIGRATION:
Obama amnesty granted more than 500K Social Security numbers
"The administration has granted about 541,000 Social Security numbers to illegal immigrants under President Obama's original 2012 deportation amnesty for Dreamers, officials told Congress in a letter made public Wednesday. That means almost all of the illegal immigrants approved for the amnesty are being granted work permits and Social Security numbers, opening the door to government benefits ranging from tax credits to driver's licenses. Social Security officials, in the April 10 letter to Sens. Jeff Sessions and Ben Sasse, said they don't keep track of how many illegal immigrants have been denied numbers, and defended their process for granting the ones they have doled out. "We will not issue an SSN if an individual has insufficient or unacceptable documentation," Social Security Commissioner Carolyn W. Colvin said in the letter. "In addition, we will not issue an SSN if [Homeland Security] is unable to verify the individual's immigration/work authorization status." Social Security numbers are considered one of the gatekeepers for being able to live and work in the U.S., and some experts have said granting them to illegal immigrants makes it easier for them to access rights reserved only for citizens, such as voting. But the Obama administration has ruled that the illegal immigrants it has approved for its temporary deportation amnesty, known as "deferred action," are here legally for as long as the program exists, and so they are entitled to work permits and Social Security numbers…"
http://www.washingtontimes.com/news/2015/apr/15/obama-amnesty-granted-more-500k-ssn/?utm_source=RSS_Feed&utm_medium=RSS
MORE THAN A HALF MILLION SOCIAL SECURITY NUMBERS ISSUED TO ILLEGAL IMMIGRANTS GRANTED AMNESTY
"The Obama administration has issued more than half a million new Social Security Numbers (SSN) to illegal immigrants granted amnesty under President Obama's Deferred Actions for Childhood Arrivals program. In a letter to Sens. Jeff Sessions (R-AL) and Ben Sasse (R-NE), exclusively obtained by Breitbart News, the Social Security Administration (SSA) reveals that by the end of Fiscal Year 2014 the Obama administration "had issued approximately 541,000 original SSNs to individuals authorized to work under the 2012 Deferred Action for Childhood Arrivals (DACA) policy since its inception" in 2012. The administration said it did not maintain a count of the number of individuals who applied but were denied an SSN. "We have longstanding, rigorous procedures for processing SSN requests. Under out stringent requirements, SSN applicants must present evidence of identity, age, and work-authorized immigration status," SSA Acting Commissioner Carolyn Colvin wrote to Sessions and Sasse in response to their March 12 request. "As with all SSN applications, we review the evidence submitted for authenticity, and for non citizens, we also verify immigration and work authorization status directly with the Department of Homeland Security (DHS) via an electronic process called the Systemic Alien Verification for Entitlements (SAVE) Program." Colvin further noted that no SSNs had been granted under the Obama administration's November 20, 2014 expansion of DACA and Deferred Action for Parents of Americans and Lawful Permanent Residents (DAPA) due to a federal district court judge's preliminary injunction on those programs…"
http://www.breitbart.com/big-government/2015/04/14/over-a-half-million-social-security-numbers-issued-to-illegal-immigrants-granted-amnesty/
Senators Ask Gov't How Many Illegals Got Social Security — The Number Is Almost Unbelievable
"The Social Security Administration has told Congress that more than half a million illegal immigrants have received new Social Security numbers, under President Barack Obama's 2012 executive action allowing younger immigrants to stay in the United States and work. Obama imposed his Deferred Action for Childhood Arrivals plan, also known as DACA, in 2012, and in doing so gave younger illegal immigrants legal protection and the ability to work. More than 600,000 immigrants have applied under the program, and in March, Sens. Jeff Sessions (R-Ala.) and Ben Sasse (R-Neb.) asked how many of these immigrants also received Social Security numbers. At the time, they thought as many as 90,000 had received Social Security numbers, but Acting Social Security Administration Commissioner Carolyn Colvin said it was several multiples of that number. "By the end of fiscal year 2014, we had issued approximately 541,000 original SSNs to individuals authorized to work under the 2012 Deferred Action for Childhood Arrivals policy since its inception," she wrote. Colvin said her agency did not have any data on how many immigrants might have applied for Social Security numbers who did not get one. Colvin said her agency has "rigorous procedures" for processing these requests, and that applicants must show proof of identity and the ability to work. "We will not issue an SSN if an individual has insufficient or unacceptable documentation," she wrote. The two senators also asked how many illegal immigrants have received Social Security numbers under Obama's more recent immigration action late last year. That action expanded DACA, and created a new program to let parents and legal guardians of legal residents stay in the country and work. But Colvin said the answer to that question is, "none," because a federal court has shut down that program for now. "We would only issue SSNs to these individuals if DHS began to accept and adjudicate applications and grant work authorization and documentation evidencing such authorization," she wrote."…"
http://www.theblaze.com/stories/2015/04/15/senators-ask-govt-how-many-illegals-got-social-security-the-number-is-almost-unbelievable/
U.S. TO ADMIT MORE LEGAL IMMIGRANTS IN DECADE THAN THE COMBINED POPULATION OF 7 MAJOR CITIES
"Unless Congress moves to limit current legal immigration rates, the U.S. will add at least 10 million more legal immigrants over the next decade — more than the combined populations of seven major cities, according to GOP staffers on the Senate's Immigration subcommittee. A chart the committee released Monday reveals that the populations  of Atlanta, Los Angeles, Chicago, Boston, Denver, St. Louis, and Dallas together would not equal the number of new immigrants set to be admitted over the coming ten years. The chairman of the subcommittee, Sen. Jeff Sessions (R-AL), has been arguing for a curb to current immigration levels. "What we need now is immigration moderation: slowing the pace of new arrivals so that wages can rise, welfare rolls can shrink and the forces of assimilation can knit us all more closely together," Sessions wrote in an op-ed Thursday (emphasis his)…."
http://www.breitbart.com/big-government/2015/04/13/u-s-to-admit-more-legal-immigrants-in-decade-than-the-combined-population-of-7-major-cities/
Republican wants to make Obama's actions on immigration impeachable
"Rep. Ted Yoho (R-Fla.) has authored a resolution that seeks to define President Obama's executive actions on immigration as impeachable offenses. The Yoho resolution defines impeachable "high crimes and misdemeanors" in a way that is clearly aimed at Obama's actions to unilaterally delay deportations for certain illegal immigrants.  Listed impeachable crimes in his resolution include "failing to take care that the laws be faithfully executed through signing statements or systematic policies of nonenforcement," "misusing federal agencies to advance a partisan political agenda," and "issuing executive orders or presidential memoranda that infringe upon or circumvent the constitutional powers of Congress." But Yoho insisted that his proposal isn't directly aimed at Obama. "Let me be clear, this resolution isn't directed at any one president and doesn't favor one party or the other. Essentially, it will put all presidents — current and future, both Democrat and Republican — on notice that Congress will finally begin holding them accountable," Yoho said in a statement this week. The resolution would also establish "intentionally lying to Congress to obtain an authorization for war" and "intentionally lying under oath to a Federal judge or grand jury" as impeachable crimes. House GOP leaders have distanced themselves from talk of impeachment among hard-line conservatives. Speaker John Boehner (R-Ohio) insisted last summer that impeachment is a "scam" perpetuated by Democrats to boost their fundraising. But some Republicans, notably 2008 vice presidential candidate Sarah Palin and former Rep. Michele Bachmann (Minn.), have explicitly called for the president to be impeached. Yoho launched a long-shot bid for Speaker in January and accrued just two votes, including one from himself. The Florida Republican also authored a symbolic bill passed by the House in December to block the executive branch from deferring deportations of illegal immigrants…"
http://thehill.com/blogs/floor-action/house/238920-gop-lawmaker-moves-toward-impeachment
White House expected to add steel spikes to fence
"The White House is expected to add half-inch steel spikes to its perimeter fence as a protective measure against potential jumpers, NBC Washington reports.  The report says the spikes would be attached to the existing fence for at least a year, before a permanent fence is built. The National Parks Service is looking into that proposal, along with a permanent fix to either raise the height to 10 feet or to add a second interior fence, according to NBC, but the U.S. Commission of Fine Arts and U.S. Capital Planning Commission must approve the final decisions. "I want to see those spikes to make sure they don't look so foreboding that people who visit the White House will figure they shouldn't be there," Del. Eleanor Holmes Norton (D-D.C.) told NBC. Holmes Norton has repeatedly called for the fence to be raised and modified in the wake of a number of recent fence-jumpers. In the most serious case, one intruder made it inside the White House and into the East Room before an agent caught him. The NBC documents also show the agencies debated other options including a solid wall, a moat or an electric fence. All of those were rejected…"
http://thehill.com/blogs/blog-briefing-room/news/239014-white-house-expected-to-add-steel-spikes-to-fence
The charts that explain why Mark Zuckerberg is lobbying for immigration reform in the US
"Silicon Valley has plenty of jobs, just not enough people to fill them. Recruiters spend a lot of time luring gainfully employed software engineers away from competitor companies—a tough task when they're already accustomed to high salaries and perks that range from unlimited vacation to twice-monthly maid service. To solve this, tech companies are also aggressively recruiting new graduates and foreigners. But the latter path is particularly tricky under current US immigration laws. Organizations like fwd.us, the immigration reform lobby set up by Facebook CEO Mark Zuckerberg and others, are pressing the government to raise its existing cap on H1-B visas—the ones designated for highly skilled workers and those who have obtained a master's degree or higher in the US. The chart below shows the growing demand for H1-B visas. For fiscal year 2016, 233,000 petitions were filed in the first five days for the 85,000 available visas, 35% more than in the same period the year before and a 2,100% jump from 2012. That's more than before the financial crisis. Based on these numbers, it's clear that Silicon Valley's hiring crunch isn't letting up anytime soon…"
http://qz.com/383673/the-charts-that-explain-why-mark-zuckerberg-is-lobbying-for-immigration-reform-in-the-us/
Certain immigrants could get 'restricted' NC driver permits
"People in North Carolina living unlawfully within the U.S. could obtain a driver's permit if they go through several legal hoops in legislation that's cleared one House committee. A judiciary panel voted Wednesday for a bill one of its sponsors says isn't about immigration but rather law enforcement and public safety. Rep. Harry Warren of Salisbury says the bill will provide more data to police about more people who already are driving. The measure creates "restricted" driver's permits and identification cards to people not lawfully present in the country. Applicants would undergo criminal background checks and provide fingerprints. The cards would be invalid to obtain public benefits or to register to vote. Opponents say the permit would only encourage more immigrants unlawfully in the country to come to North Carolina…"
http://www.washingtontimes.com/news/2015/apr/15/certain-immigrants-could-get-restricted-nc-driver-/?utm_source=RSS_Feed&utm_medium=RSS
Immigration Reform 2015: Loyola University Votes To Increase Fees To Support Undocumented Student Scholarship
http://www.ibtimes.com/immigration-reform-2015-loyola-university-votes-increase-fees-support-undocumented-1882924
Immigration Reform Activists Who Tried To Protect Immigrants From Deportation Found Guilty Of Obstruction Charges
http://www.ibtimes.com/immigration-reform-activists-who-tried-protect-immigrants-deportation-found-guilty-1882346
Carly Fiorina: Jeb Bush 'dead wrong' on Common Core, immigration
"Former Hewlett-Packard CEO and potential Republican presidential candidate Carly Fiorina on Tuesday blasted her likely contender, former Florida Gov. Jeb Bush, as a "big government Republican" who is "dead wrong" on issues like immigration reform and Common Core. "Jeb Bush is dead wrong on a couple issues," Ms. Fiorina said Tuesday morning on Laura Ingraham's radio show, The Daily Caller reported. "He's dead wrong on comprehensive immigration reform. He's dead wrong on Common Core. He's dead wrong about government being too powerful. I think government is too powerful. I'm not sure he believes that." "There's no question that there are big government Republicans and there are big government Democrats," she continued. "Jeb Bush's record suggests that he is a big government Republican. I don't tend to agree with Common Core — you and I have had this discussion before — his answer on Common Core is that, 'Well it's not intended to be a heavy-handed bureaucratic program. It's intended to be a set of nationwide standards.' Bureaucracies only know one way: It's called heavy-handed. So if you get a federal bureaucracy, or in some cases even a state bureaucracy, involved in anything, it will become heavy-handed. That's how we've gotten bigger and bigger government under both Republicans and Democrats." "An establishment decision continues to feed the political class — that's the story of the establishment. That's the story of the political class. It's a system of people who have worked within the system forever, and they've all been advantaged by the system," Ms. Fiorina said. "Ours is intended to be a citizen government and citizens are not in the system, they're in the grassroots, which is why winning this election is going to take both leadership and citizenship — real citizenship. Grassroots, bottom up."…"
http://www.washingtontimes.com/news/2015/apr/15/carly-fiorina-jeb-bush-dead-wrong-on-common-core-i/?utm_source=RSS_Feed&utm_medium=RSS
Rubio reverses: As president, I'd end Obama's executive amnesty for illegals
"A follow-up to yesterday's mini-bombshell from Byron York about what Rubio said in 2013. Skip to 3:15 below. To be fair, he never told York categorically that he'd let Obama's order stand if elected president. What he said was, "I cannot imagine a scenario where a future president is going to take away the status they're going to get." If you want to pretend that that's meaningfully distinct from what Rubio would do as president himself, have at it. The best spin that can be put on this, I think, is that Rubio lied to York at the time because he wanted to put pressure on righties to support the Gang of Eight bill. In other words, he didn't sincerely believe that O's order would be irreversible by a GOP successor but he wanted conservatives to believe it so that they'd panic and decide to accept half a loaf on immigration in the form of the Senate immigration bill. That wouldn't be the first time Rubio used Obama in a sort of good cop/bad cop routine to get amnesty passed. If it makes you feel better to think that he was lying to righties two years ago to try to scare them into supporting comprehensive immigration reform rather than lying to them now about what he'll do as president, again, have at it. Here's a more useful question than babbling about what Rubio really meant: How would a new Republican president, under tremendous pressure from the right to cancel O's amnesty order and tremendous pressure from center-righties, Democrats, and Latinos to keep it intact, split the baby? The obvious solution, a la ObamaCare, is not merely to repeal but repeal and replace. Odds are very good that whoever ends up as GOP nominee, Ted Cruz included, will roll out an immigration plan early in the general election campaign that demands much stronger enforcement but also contemplates some form of legalization for illegals, including and especially those illegals who've already been covered by Obama's most recent executive order. (The plan probably won't allow a path to citizenship in the interest of keeping conservatives happy, but that's a detail. Once legalization happens, citizenship will follow down the road inevitably.) That would allow the nominee to promise, truthfully, that ending Obama's amnesty is a priority for him when he takes office while also placating amnesty fans by giving them a statutory route to keeping the basics of O's plan in place. Righties will grumble, but if there's ever a moment when they'd be willing to forgive some heresy on immigration, it's as a pander to swing voters in the thick of a presidential race where Hillary Clinton stands to benefit if they revolt. That's what Rubio's counting on. I'd say it's a smart bet…"
http://hotair.com/archives/2015/04/15/rubio-reverses-as-president-id-end-obamas-executive-amnesty-for-illegals/
Yes, Immigration Will Hurt Rubio In Primaries
"Out with the old conventional wisdom, in with the new. Now that Marco Rubio is an announced presidential candidate, we're starting to hear how his immigration stance won't be a deal-breaker for conservatives. Although Rubio has since distanced himself from comprehensive immigration reform, he backed the Gang of Eight deal that was widely viewed as an amnesty. Why? Because the bill would have granted legal status to the vast majority of illegal immigrants in the United States. Jonathan Bernstein argues Rubio can get past misgivings about amnesty: "[G]o back to Mitt Romney's experience in 2012, when many thought he had no chance of getting the Republican nomination because of his approval of a Massachusetts health-care law that was compared to Obamacare." As long as Rubio plays the "us versus them" partisan politics correctly, Bernstein argues, the details of his immigration policy won't matter much to rank-and-file Republican voters…"
http://dailycaller.com/2015/04/15/yes-immigration-will-hurt-rubio-in-primaries/
DNC Head: Marco Rubio Wants Latinos To 'Go Back Where You Came From' [VIDEO]
http://dailycaller.com/2015/04/15/dnc-head-marco-rubio-wants-latinos-to-go-back-where-you-came-from-video/
Christie: N.J. legal action against immigration amnesty plan his 'message' to Obama
"Gov. Chris Christie said on Wednesday that he was sending a message to President Obama when he quietly threw his support behind Texas and other states suing the federal government over the president's amnesty program for unauthorized immigrants. Christie, speaking to reporters in New Hampshire, said Obama's handling of immigration reform has been "wrong" and that he took to the courts to tell the president as much. "The signal I'm sending is that the president shouldn't do it by executive action and that he should work with the Congress to get something done," Christie said. "It's the only message that I'm sending on that." Christie was prompted to react to comments made earlier this month by a longtime key ally in New Jersey's Latino community, Martin Perez, who accused the governor of pandering to the "extreme right of the Republican Party" by joining governors in three other states — Texas, Louisiana and South Dakota – in a court brief opposing the federal government's request to implement executive orders seeking amnesty for certain unauthorized immigrants. The lawsuit stems from court proceedings initiated by 26 states after Obama announced wide-reaching executive actions on immigration in November…"
http://www.nj.com/politics/index.ssf/2015/04/christie_responds_to_latino_ally_who_accused_him_o.html
SPENDING/BUDGET/ECONOMY:
House conservative leader wants budget deal focused on ObamaCare
"Republican Study Committee (RSC) Chairman Bill Flores (R-Texas) will lobby Republicans negotiating a House-Senate budget deal to include narrowly-written instructions on reconciliation that focus on repealing ObamaCare, according to a House GOP aide. That would put Flores on the side of Senate Republicans who have signaled they want to focus their reconciliation effort on ObamaCare.  House Republicans included broader instructions in their budget.  House Budget Chairman Tom Price (R-Ga.) and his Senate counterpart Sen. Mike Enzi (R-Wyo.) are responsible for working out the deal with conferees. If both chambers adopt a budget compromise, it would authorize a reconciliation process in which committees produce deficit-cutting measures. Those measures could not be filibustered in the Senate because they are written under reconciliation rules. That means a bill repealing ObamaCare might be able to make it through the House and Senate, though it would be vetoed by President Obama. Republicans have already been working behind the scenes on a deal that merges the two resolutions each chamber adopted in late March. The RSC budget that the House rejected last month in a 132-294 vote advocated using reconciliation to torpedo ObamaCare…"
http://thehill.com/policy/finance/238982-rsc-chairman-to-push-for-narrow-reconciliation-instructions-in-budget-deal
Senate votes to negotiate final, GOP-driven budget with House
"The Republican-led Senate voted Wednesday to enter final budget talks with allies in the House, clearing the way for a plan that seeks balance within a decade while cuing up a coveted path to repealing Obamacare. House Speaker John A. Boehner named his conferees Tuesday, and the Senate was expected to follow suit by the afternoon, after voting 54-43 to kick off the conference. Senate Budget Committee Chairman Mike Enzi said his plan keeps Social Security solvent by finding cuts elsewhere, and restores cuts to Medicare that were included in Obamacare. "A balanced budget approved by Congress will help make the government live within its means and set spending limits for our nation," the Wyoming Republican said. GOP leaders were supposed to polish off a unified budget by Wednesday, although Congress rarely meets the April 15 deadline. At conference, lawmakers will try to hammer out differences over spending and their approaches to Medicare. The House plan turns the health program for seniors into a voucher-like system, while the Senate's does not. Still, key negotiators say they should be able to sort out their differences. Both plans seek balance within a decade, and both call for the repeal of Obamacare while retaining the law's tax revenues. Democrats sought a seat at the table Wednesday, saying the majority's plan puts the wealthy ahead of a struggling middle class. Sen. Bernie Sanders, Vermont independent, complained the GOP plan made harsh cuts to the Medicaid health program for the poor and Pell grant program that helps working-class families send their kids to college. "I find the Republican budget that will likely pass to be totally, totally inadequate and a budget whose priorities are way, way, way out of place with where the American people are," said Mr. Sanders, who leads Democrats on the Budget Committee. Republicans, though, are intent to pass a unified budget and take advantage of a process known as "reconciliation," which would allow them to pass new legislation on a filibuster-proof basis in the Senate. Leaders have said they are most likely to target Obamacare or tax reform with the tool. Mr. Boehner appointed five GOP members Tuesday to the House-Senate budget conference, naming Budget Chairman Tom Price of Georgia along with Reps. Mario Diaz-Balart of Florida, Diane Black of Tennessee, Todd Rokita of Indiana and John Moolenaar of Michigan…"
http://www.washingtontimes.com/news/2015/apr/15/senate-votes-negotiate-gop-driven-budget-house/?utm_source=RSS_Feed&utm_medium=RSS
Senate leaders appoint budget negotiators
"Leaders in the Senate on Wednesday evening appointed the members of a budget conference committee that will be tasked with crafting a final spending blueprint for fiscal 2016 with the House. Senate Majority Leader Mitch McConnell (R-Ky.) appointed all GOP members of the Budget panel to the conference committee. The GOP conferees are Chairman Mike Enzi (Wyo.) and Sens. Charles Grassley (Iowa), Jeff Sessions (Ala.), Mike Crapo (Idaho), Lindsey Graham (S.C.), Rob Portman (Ohio), Pat Toomey (Pa.), Ron Johnson (Wis.), Kelly Ayotte (N.H.), Roger Wicker (Miss.), Bob Corker (Tenn.) and David Perdue (Ga.). Senate Minority Leader Harry Reid (D-Nev.) appointed all members on the minority side of the budget panel: Ranking Member Bernie Sanders (I-Vt.) and Sens. Patty Murray (D-Wash.), Ron Wyden (D-Ore.), Debbie Stabenow (D-Mich.), Sheldon Whitehouse (D-R.I.), Mark Warner (D-Va.), Jeff Merkley (D-Ore.), Tammy Baldwin (D-Wis.), Tim Kaine (D-Va.) and Angus King (I-Maine). Their appointments come a day after House leaders named conferees from the lower chamber to the conference committee. Speaker John Boehner (R-Ohio) appointed Budget Committee Chairman Tom Price (Ga.), Vice Chairman Todd Rokita (Ind.) and committee members Mario Diaz-Balart (Fla.), Diane Black (Tenn.) and John Moolenaar (Mich.) to the panel. The three House Democratic conferees are Rep. Chris Van Hollen (Md.), the House Budget panel's ranking member, and Reps. Gwen Moore (Wis.) and John Yarmuth (Ky.). Republicans will miss the legal deadline Wednesday to adopt a conference agreement on the GOP budgets in both chambers. Congress has missed the deadline numerous times and have rarely completed action in time with few consequences…"
http://thehill.com/policy/finance/239023-senate-leaders-appoint-budget-negotiators
Senate names entire budget panel to negotiate spending blueprint
http://www.politico.com/story/2015/04/senate-names-entire-budget-panel-to-negotiate-spending-blueprint-117022.html
House panel approves $35B energy, water spending bill
"Energy and Water appropriators easily passed their $35.4 billion funding bill on Wednesday. The bill spends  $1.2 billion more in 2016 than the current fiscal year, $633 million less than President Obama requested in his budget. It contains a handful of riders — on gun policies and restrictions to Clean Water Act standards — that ranking Democrat Marcy Kaptur (D-Ohio) called "unnecessarily and controversial," but subcommittee members were generally congenial and congratulatory on Wednesday nonetheless.  The bill, which passed unanimously, is the first 2016 spending measure to go to the full appropriations committee. Despite the bill's easy passage Wednesday, subcommittee Chairman Mike Simpson (R-Idaho) acknowledged that Congress and the White House could still spar over amendments as the legislative process continues.  In the past, GOP efforts to attach provisions about EPA greenhouse gas standards to energy and water funding bills have drawn Democrats' ire. "I don't know where it will come, but it will come, whether it's on Interior, or the EPA or on this bill," Simpson said.  "People are going to offer amendments, and they're either passed or not passed, and then the administration has to do what the administration's going to do." The underlying bill increases funding for nuclear weapons security programs, the Army Corps of Engineers, Department of Energy programs and scientific research, among other things. It cuts funding for renewable energy programs by $279 million while increasing funding for research into fossil fuels and nuclear power.  The bill, Simpson said, would "refocus the portfolio on the energy that we actually use."…"
http://thehill.com/policy/energy-environment/238911-house-panel-approves-35b-energy-water-spending-bill
House panel approves $77B bill to fund military construction, benefits
"Lawmakers on a House Appropriations subcommittee Wednesday advanced a $77 billion spending bill to fund military construction and maintenance projects and veterans' benefits. Appropriators on another subcommittee advanced a 2016 spending bill to fund energy and water development. They both head next to the full committee. GOP leaders have scheduled floor votes on these bills before the House leaves for its next recess in early May. "This is a solid, bipartisan bill that's focused on the needs of our service members, veterans and all their families. We're $4.6 billion over the 2015 level, which is nearly 6 percent," Rep. Charlie Dent (R-Pa.) said Wednesday…"
http://thehill.com/policy/finance/238922-house-subcommittee-advances-77b-bill-to-fund-military-construction-vets
Biz groups 'disappointed' with GOP on tax reform
"It's fair to say the business community isn't thrilled by the latest GOP efforts to spur progress on tax reform. Senate Finance Chairman Orrin Hatch (R-Utah) and House Ways and Means Chairman Paul Ryan (R-Wis.) reached out to business groups this week, saying they were searching for ways to help all businesses in tax reform even though President Obama is opposed to reducing tax rates for many companies. On Wednesday, the business groups responded that there's no way tax reform works without reducing tax rates across-the-board, and that Ryan and Hatch should already be fully aware of how they feel. "We believe that we have clearly and consistently communicated this position to you and your staffs and we reiterate it here," the eight groups, part of the Coalition for Fair Effective Tax Rates, told Hatch and Ryan. The groups on the letter include the National Federation of Independent Business, the Retail Industry Leaders Association, the International Franchise Association and the National Association of Wholesaler-Distributors…"
http://thehill.com/policy/finance/238958-biz-groups-disappointed-with-gop-on-tax-reform
Mike Lee Defends His Tax Plan With Marco Rubio That Glenn Beck Called 'Bizarre' and an 'Absolute Jobs Killer'
"Utah Senator Mike Lee (R) appeared on Glenn Beck's radio program Wednesday to defend the controversial tax plan he introduced with recently-announced Republican presidential candidate Marco Rubio. Beck tore apart the plan on Tuesday, calling it "bizarre" and an "absolute jobs killer." He said putting individuals who make more than $75,000 in the top tax bracket could actually constitute a tax hike for many working Americans — even if the top rate drops from 39.6 percent to 35 percent — and said a fairer alternative is a flat tax. Lee said he agrees that a single-rate system would be better, but "you can't really get there from here." "You can't really go from a seven-rate system to a one-rate system without raising taxes on a lot of poor and middle class folks," Lee said. "So we want to simplify the code and do it in a way that's pro-growth and pro-family." "Can I ask a question?" Beck remarked. "You were saying you were worried about raising the taxes on a lot of people paying at the lower end. So you've got a 15 percent flat tax there, right? … [Why not] one 15 percent, and one 25 percent?"…"
http://www.theblaze.com/stories/2015/04/15/mike-lee-defends-his-tax-plan-with-marco-rubio-that-glenn-beck-called-bizarre-and-an-absolute-jobs-killer/
Rubio Defends Tax Overhaul Against So Much Criticism
"Republican presidential candidate Marco Rubio defended his tax proposal Wednesday, responding to Democratic critiques that it would increase the budget deficit and Republican complaints that it doesn't cut rates enough. Rubio, a Florida senator who announced his presidential campaign Monday, said that his plan would spur economic growth to partly pay for itself and be paired with cuts in planned Medicare and Social Security spending. To those wanting lower marginal rates, he said that the expanded child tax credit is part of a fair tax system and isn't spending in disguise. Rubio spoke at the Heritage Foundation in Washington on the annual tax-filing deadline for individuals. "This is not a redistribution, because this money doesn't belong to the government in the first place," he said. Rubio's comments show the balancing act that he faces as he tries to stand out in a crowded Republican field and position himself to appeal to middle-class voters. Rubio's plan, developed with fellow Republican Sen. Mike Lee of Utah, would cut tax rates on business income and eliminate taxes on capital gains, dividends and estates. The corporate tax rate would drop to 25% from 35%, and the tax rate on business income earned outside of corporations would also be 25%, down from 39.6% now. Rubio and Lee would cut the top tax rate on wage income to 35%. Those changes would make U.S. companies more competitive around the world, Rubio said…"
http://news.investors.com/politics/041515-747979-candidate-marco-rubio-talks-tax-proposal.htm
Rubio: Conservative critics of tax plan off base
Sen. Marco Rubio (R-Fla.) fired back Wednesday at conservative critics of his tax plan, insisting his proposal would stand second to none in giving a jolt to the economy.  Rubio, who announced his presidential campaign on Monday, unveiled a tax plan last month with Sen. Mike Lee (R-Utah) that made tax incentives for families its centerpiece. But some conservatives rapped the plan for being relatively meek in reducing the highest tax rate for individuals — especially with candidates like Sens. Ted Cruz (R-Texas) and Rand Paul (R-Ky.) floating flat tax plans. Rubio, appearing at a Tax Day event with Lee, made the case Wednesday that it was wrong to call a plan that cuts taxes for more than 90 percent of taxpayers an attempt to redistribute income to families. "You can't redistribute what already belongs to you," Rubio said at the Heritage Foundation, arguing that taxpayers' income didn't belong to the government…"
http://thehill.com/policy/finance/238943-rubio-conservative-critics-of-tax-plan-off-base
Bill targeting tax-delinquent federal employees set for House vote
"April 15 is tax day not just for individuals but also on Capitol Hill, where the House has scheduled votes on a number of tax-related bills, including one aimed at compliance by federal employees. That bill would make those with a "seriously delinquent tax debt" ineligible to remain, or to become, federal employees. It would apply to those who have a federal tax levy against them, unless they are making timely payments under such an order or the order is under appeal. Current employees further would be subject to disciplinary actions up to firing for willful failure to file federal taxes or willful understatement of the amount due. Certain appeal rights would apply. The tax delinquency issue has been a long-time priority of Rep. Jason Chaffetz (R-Utah), who this year became chairman of the House Oversight and Government Reform Committee. Last month, he released IRS data showing that about 4 percent of federal employees, including postal employees, collectively owed more than $1.1 billion in what the agency called "unresolved" federal taxes in 2014 — a slightly lower percentage, but a slightly higher amount, than in 2013. "It is disconcerting that federal civilian employees owe more than 1 billion dollars in back taxes," Chaffetz said in a statement at the time. "These employees are not exempt from their civic responsibility to fulfill tax obligations and those who refuse to pay what they owe should be held accountable." However, the percentage of federal workers who pay their taxes as they should is "much higher than the 91 percent compliance rate for the general public for 2013, the latest statistic available for the general public," the committee's ranking Democrat, Rep. Elijah Cummings (Md.) said when the panel voted on the bill. The House also is set to vote on a companion bill imposing similar restrictions on contractors…"
http://www.washingtonpost.com/blogs/federal-eye/wp/2015/04/15/bill-targeting-tax-delinquent-federal-employees-set-for-house-vote/?wprss=rss_politics
Obama makes new push on middle class proposals
"President Barack Obama is drawing contrasts between his tax policies and those of the Republican leaders in Congress. Obama says he has proposed cutting taxes for working families while Republicans want to cut them for the wealthiest families. Obama is using Wednesday's federal income tax filing deadline to draw attention to his proposals to help families pay for child care, college tuition and retirement. Congress hasn't embraced any of the president's ideas. At the same time, the House is expected this week to pass a bill repealing the estate tax. Obama says eliminating the estate tax would help just a few thousand wealthy households at a cost of $270 billion to the government. He says for the same amount of money 44 million families would benefit under his proposals…"
http://www.washingtontimes.com/news/2015/apr/15/obama-makes-new-push-on-middle-class-proposals/?utm_source=RSS_Feed&utm_medium=RSS
Obama touts economy, blames GOP for blocking equal-pay bill
"President Barack Obama touted the recovering economy at a town hall meeting in Charlotte on Wednesday and blamed Republicans for blocking legislation on equal pay for women. During an invitation-only town hall meeting at ImaginOn, the uptown library and children's theater, Obama discussed efforts to pass the Paycheck Fairness Act. The measure would make it illegal for employers to retaliate against workers who ask about gender-based pay disparities. Obama took questions submitted through BlogHer and SheKnows, websites geared toward women. The bill is supported broadly by congressional Democrats but opposed by the U.S. Chamber of Commerce, and was blocked by Senate Republicans. Critics say it would generate unfounded lawsuits and that the act isn't needed because gender-based pay discrimination is already illegal. Obama seemed relaxed as he began his remarks, joking about hanging out with "The Cat in the Hat" backstage before the program began. "This is fun," the president said. Most in the audience of just over 200 people were women. A baby cried intermittently and babbled, and Obama said hello to it. He also joked when a member of the audience's microphone didn't work. "I'll be like Phil Donahue," Obama said as he stood up and walked over to hand her his mic. Obama noted the 12 million jobs created and an unemployment rate that has dropped to 5.5 percent during his administration. He goaded Republicans for proposing tax cuts that he said would net "millionaires and billionaires" an average of $50,000 each, or about what a typical U.S. worker earns in a year…"
http://www.charlotteobserver.com/news/local/article18594627.html
Both parties fired up over estate tax
"The House is gearing up to vote Thursday on repealing the estate tax, an issue that has energized the base in both parties — and that Democrats and Republicans see as a political winner. Republicans are making the vote the centerpiece of their agenda during a week when millions of taxpayers face the annual IRS filing deadline and anti-tax groups regularly hold protests. For the GOP, repealing the estate tax — or the "death tax," as they've long called it — is more than just a proposal favored by their supporters in the business community.  Republican leaders insist it's patently unfair that people pay taxes as they accumulate wealth through the years, only for their heirs to pay additional taxes on that wealth after they die…"
http://thehill.com/policy/finance/238862-both-parties-fired-up-over-vote-on-estate-tax-repeal
Obama's evolution on trade will put him at war with his own party
"Galesburg, Ill., was a town on the brink. The local Maytag plant had recently shut its doors, putting hundreds of union employees out of work; frustrated residents despaired that technology and globalization had upended the manufacturing foundations of their community. Against that backdrop, Illinois' junior U.S. senator, Barack Obama, delivered a commencement speech at Knox College and directly addressed the seismic changes affecting the economic life of places like Galesburg. He suggested that he understood the problem and that he would pursue policies to provide a solution. "It's as if someone changed the rules in the middle of the game and no one bothered to tell these folks," Obama said. Then he challenged the graduates: "What do we do about this? How does America find its way in the new global economy? What will our place in history be?" Ten years later, President Obama's answer to those questions — more trade with Asia — sounds to a lot of people like more of the same, exactly the kind of solution that led to the problems in the first place. As early as this week, Congress is expected to debate "fast-track" legislation that would give the administration more authority to complete a massive, 12-nation free trade pact in the Asia Pacific that Obama has called a cornerstone of his second term — a way to ensure U.S. competitiveness in the face of a rising China. It will mark a leadership test for the president, who has pledged to invest his waning political capital to woo skeptical Democrats. White House allies said the danger is that Republicans are supporting the president on trade in large part because they know it could divide Democrats going into an election year. Obama's embrace of the Trans-Pacific Partnership (TPP) faces fierce opposition from some of his closest political allies and the organizational heart of the Democratic coalition: labor unions, environmental groups and the progressive wing of Congress. His critics on the left contend the pact would help American corporations in state-controlled foreign markets but would lead to job losses and exacerbate the growing income gap at home…"
http://www.washingtonpost.com/politics/obamas-evolution-on-trade-will-put-him-at-war-with-his-party/2015/04/15/dabd42f4-ccc8-11e4-a2a7-9517a3a70506_story.html?wprss=rss_homepage
Treasury Report: Federal Fiscal Shortfall is $603,000 per Household
"New data from the U.S. Treasury shows that the federal government has amassed $74 trillion in debts, liabilities and unfunded Social Security/Medicare obligations. This amounts to $603,000 for every household in the U.S., a fiscal burden that exceeds 90 percent of all the private wealth accumulated in the history of America. Each year, the Treasury and White House are required by law to report on the "overall financial position" of the federal government. The law also requires the Government Accountability Office to audit the data, which is then published in the "Financial Report of the United States Government."…"
http://www.theblaze.com/contributions/treasury-report-federal-fiscal-shortfall-is-603000-per-household/
Americans paid more income tax in 2014 than ever before. Here's where it went.
"…So how much money do Americans actually turn over to the government? We pulled data from the Office of Management and Budget to find out. We've included OMB's 2015 estimates on the charts below. Americans paid $1.4 trillion in income tax in 2014. – That's expected to climb this year. It is, as you'd expect, an all-time high…. You can see very clearly on this chart the effects of the recent recessions. Fewer people working means less money coming in. The year 2014 was a high, of course, because the value of the dollar shifts over time and the workforce increases with population growth. (And so too grows the government.) If we convert past receipts to 2014 dollars it's … still a high…"
http://www.washingtonpost.com/blogs/the-fix/wp/2015/04/15/happy-tax-day-america-heres-what-we-pay-and-where-the-money-goes/?wprss=rss_politics
$1,477,901,000,000+:Tax-Day Tax Record
"The federal government has set an all-time record for the amount of inflation-adjusted tax revenue brought into the federal Treasury from the beginning of the fiscal year through the April 15 tax-filing deadline. As of the close of business on April 14, the Treasury had brought in a record $1,477,901,000,000 since fiscal 2015 started on Oct. 1, 2014, according the Daily Treasury Statement released this afternoon. We won't know how much additional tax revenue the Treasury hauled in today until it releases its next daily statement tomorrow at 4:00 p.m. But every dollar of it will add to the new record…."
http://cnsnews.com/news/article/terence-p-jeffrey/1477901000000tax-day-tax-record
Taxes Cost More Than What We Pay
"Mention the word "taxes," and most people immediately think of how much money, or what percentage of their income, they pay to the government. If you mention the word on April 15, they are apt to offer many unprintable thoughts as well. But in general, people view the cost of taxes in terms of what they are required to fork over to the Internal Revenue Service every year at this time in addition to any quarterly estimated payments and payroll deductions. That is not the true cost—to either individuals, businesses or society at large. Time is money. Americans spend about 6.1 billion hours and $224.3 billion a year—$90.3 billion of it by  individuals—to comply with the filing requirements of the tax code, according to the IRS National Taxpayer Advocate. (Yes, you have an advocate at the IRS!) Those statistics don't include the opportunity cost, or the benefit the public would have received from devoting resources to some alternative activity. So complex are the tax code and the myriad of IRS forms that about 60 percent of individual taxpayers pay someone else to prepare their tax returns. An additional 29 percent rely on tax preparation software. In other words, we have to pay (someone else) to pay (the IRS). Every year by law, the Tax Advocate submits an annual report to Congress identifying at least 20 of the most serious problems facing taxpayers. Until recently, Tax Advocate Nina Olson had emphasized complexity as the most serious problem. In her January 2015 report, Olson cited a "devastating erosion of taxpayer service" as the No. 1 problem in fiscal 2014, the result of automatic spending cuts mandated by the Budget Control Act of 2011. More than one-third of phone calls to the IRS went unanswered and only half of the written correspondence was handled in a timely manner. The net effect was to increase the cost to taxpayers, who had to seek professional advice…"
http://cnsnews.com/commentary/caroline-baum/taxes-cost-more-what-we-pay
Americans Spent $33.6 Billion Filing Individual Tax Returns This Year
"Americans spend billions of hours and tens of billions of dollars a year to file individual tax returns, a new analysis finds. Complying with the IRS code cost the 150 million Americans who file individual returns 2.6 billion hours and $33.6 billion in 2015, an analysis conducted by the American Action Forum found. The individual tax code is the largest burden placed on taxpayers by the IRS. Including business and individual returns, the AAF found Americans spend $181.9 billion and 7.3 billion paperwork hours to comply with the code. That 7.3 billion figure translates to almost 4 million Americans a year working 38 hours a week to comply with the code. "No one, regardless of political affiliation, is satisfied with the current tax code," the analysis concludes…"
http://dailycaller.com/2015/04/15/americans-spent-33-6-billion-filing-individual-tax-returns-this-year/
The varied and sometimes-unfair state of state taxes, in 13 maps and charts
"As we wrote this morning, states are getting worse at forecasting tax revenue. Nearly three decades of growing revenue volatility has led to increasingly large forecasting errors, a trend with serious consequences for budget planners. But that's hardly all there is to understand about state taxes, which are varied, unfair in some cases, changing and still recovering from the recession. Here's a look at 13 charts and maps that tell the story of state taxes in America today:…"
http://www.washingtonpost.com/blogs/govbeat/wp/2015/04/15/the-varied-and-sometimes-unfair-state-of-state-taxes-in-13-maps-and-charts/?wprss=rss_politics
IRS commish: Tax season 'better than anticipated' this year, despite Obamacare horror tales
"IRS Commissioner John Koskinen told Congress Wednesday that Obamacare's first dance with tax season has gone relatively smoothly and will only get better in coming years, despite horror stories about erroneous forms, surprisingly high tax penalties and faulty income estimates that forced some to pay back health-exchange subsidies. The agency hasn't received a significant a large number of complaints about Affordable Care Act's mandates and subsidy calculations, he said, even as he blamed budget cuts for customer service that's been "far worse than anyone would want." "It's the best of times, it's the worst of times," he told the Senate Homeland Security and Governmental Affairs Committee. Committee Republicans said they're getting a different view from constituents who find themselves steeped in an Obamacare-driven tax nightmare. Chairman Ron Johnson said he heard from a Wisconsin couple on the hook for $11,550 because the IRS used their full 2014 income to deem them ineligible for the Obamacare subsidies they received. Yet exchange staff had allowed them to enroll midyear, after they moved in from Colorado to care for an ailing parent, taking a pay cut in the process becoming eligible for subsidies. Others complained the IRS shuffled its resources at the expense of many filers…"
http://www.washingtontimes.com/news/2015/apr/15/irs-john-koskinen-120m-have-filed-tax-day/?utm_source=RSS_Feed&utm_medium=RSS
Why the IRS Says It Had to Hang Up on Millions of Taxpayer Calls
"IRS Commissioner John Koskinen told a Senate committee Wednesday that his agency has been forced to hang up on six million people who called in seeking help on their taxes, due to budget cuts that Congress has forced on his agency. Koskinen testified in the Senate Homeland Security and Governmental Affairs Committee, where he said cuts to his agency in response to the IRS targeting scandal have only hurt taxpayers. He said the average call waiting time is about 30 minutes, and said that only 40 percent of all the calls the IRS gets can be answered. Calls that aren't answered are automatically disconnected. "We've had over six million… the phone industry calls them 'courtesy disconnects,' " Koskinen said. "They're basically when the system gets overloaded, and we know you're going to be there too long, you will just simply get disconnected." "So you aggravate the problem, because what happens is people have to call back," he added. "So on average, a lot people are calling two, three or four times just to get into that cue to wait for the half hour." Koskinen has warned Congress several times that cuts to the agency have dramatically hurt the ability of the agency to help taxpayers pay taxes, and perform audits. The current IRS budget is $10.9 billion, which the IRS has said is its lowest budget in several years. Earlier this month, Koskinen warned that failing to restore funding could threaten voluntary tax compliance around the country, which could deal a severe blow to the federal government's revenues. The IRS has asked for $2 billion in new funding in 2016, about $500 million of which would be used to implement Obamacare. Still, Koskinen told the Senate committee that the IRS is managing to keep up with its enforcement duties under Obamacare so far…"
http://www.theblaze.com/stories/2015/04/15/why-the-irs-says-it-had-to-hang-up-on-millions-of-taxpayer-calls/
Justice Department officials may have shared taxpayer info with White House
"Attorneys from the Department of Justice's tax division may have improperly shared confidential taxpayer information with President Obama's White House staff for political reasons, a watchdog group said. Cause of Action, a nonprofit government watchdog group, filed a series of Freedom of Information Act requests Wednesday for records demonstrating whether Justice attorneys — some of whom worked directly on elements of the Internal Revenue Service targeting scandal — leaked protected information to Obama administration officials while detailed to the Office of White House Counsel. "Documents obtained by Cause of Action have revealed that since 2009, several DOJ Tax Division attorneys, many of whom have been involved in litigation where … protected information was involved, have elected to serve the president as 'clearance counsel,' " Daniel Epstein, president of Cause of Action, wrote in a letter to Michael Horowitz, the Justice Department's inspector general…"
http://www.washingtonexaminer.com/justice-department-officials-may-have-shared-taxpayer-info-with-white-house/article/2563068?custom_click=rss
Killing The Death Tax Is Good Economics
"It's not surprising why the federal estate tax — appropriately nicknamed the death tax — is one of the most hated. It confiscates 40 percent of families' hard earned savings upon death, stifles economic growth, and distorts the overall economy. Signed into law in 1916 by President Woodrow Wilson, the tax is the archetype of social engineering using the tax code. The death tax finds support among progressive politicians because it breaks up family wealth. Supporters see it as as a tool to address income inequality, a way to stop top earners from transferring their wealth to undeserving trust fund babies. This is only part of the story. The impact of the death tax falls much farther down the economic ladder than proponents will admit. It affects families who own small businesses, farms, and ranches — not just the "super-rich" or top earners. The death tax is especially cruel to the small business owners and family farmers. Much of their estate is invested in land or capital assets; they often do not have enough cash on hand to pay the hefty death tax bill when it comes due. This forces many families to sell their farms or businesses instead of passing them on to the next generation…"
http://dailycaller.com/2015/04/15/killing-the-death-tax-is-good-economics/
Tax Calculator: The federal debt
"The federal government must make regular interest payments on the money it has borrowed to finance past deficits – that is, on the national debt held by the public. The Congressional Budget Office has estimated that the federal government's net interest payments on that debt will total $229 billion in the 2015 fiscal year. Working Americans end up having to foot that very large bill to varying degrees based on each individual taxpayer's adjusted gross income. And the CBO expects that this challenge will accelerate over the next decade. Current interest rates are low by historical standards and higher interest rates means higher interest payments. It's projected that net interest costs will more than triple over the next decade, reaching $808 billion in 2025. These numbers pose a real threat. The CBO has issued warnings about the serious negative consequences that such high and rising debt and interest payments on the debt could have on both the economy and the federal budget. "The large amount of debt might restrict policymakers' ability to use tax and spending policies to respond to unexpected future challenges, such as economic downturns or financial crises," the CBO said in a recent report. In the same report, they also cautioned that continued growth in the debt could lead investors to doubt the government's willingness or ability to pay its obligations, which would require the government to pay much higher interest rates on its borrowing going forward…"
http://www.foxnews.com/politics/2015/04/15/tax-calculator-federal-debt/
JAPAN BUMPS CHINA AS TOP HOLDER OF US TREASURY DEBT
http://hosted.ap.org/dynamic/stories/U/US_FOREIGN_HOLDINGS?SITE=AP&SECTION=HOME&TEMPLATE=DEFAULT&CTIME=2015-04-15-16-09-33
Ron Paul: Watch out. Dollar's in a 'huge bubble'
"Despite rising stock prices and a falling unemployment rate, the United States is on the brink of a catastrophic "financial crisis," according to former U.S. presidential candidate Ron Paul. And the culprit could be the dollar. "There's a huge bubble with the dollar," Paul said on Tuesday's "Futures Now." The Dollar index, which measures the dollar against a basket of other major currencies, is near 12-year highs as the Fed has retreated from its stimulative programs at just the same time that other central banks have introduced their easing measures. But rather than take the rally as a sign that investors see strength in the U.S. economy, the outspoken former congressman sees the dollar's massive move higher as simply a byproduct of a world awash in easy money…"
http://www.cnbc.com/id/102586401
GOP grills Export-Import Bank president at hearing
"Republicans grilled Export-Import Bank President Fred Hochberg during a hearing on Wednesday, arguing that he has not implemented reforms that Congress mandated in 2012. Ex-Im critics characterized the bank as a form of corporate welfare as they debated whether to renew the organization's charter, which will expire on June 30. Republicans are badly divided over whether to renew the bank's life, with fiscal conservatives led by Financial Services Committee Chairman Jeb Hensarling (R-Texas) arguing the government should end the program.
On Wednesday, they also criticized Hochberg's leadership — just two days after Department of Justice officials charged a former bank employee with bribery. "How do you think the American taxpayer looks at these things?" Rep. Jim Jordan (R-Ohio) asked Hochberg. "I can tell you — this is the part of government that just drives them crazy, this kind of coziness, this kind of closeness, this kind of connectedness drives them crazy."…"
http://thehill.com/policy/finance/238966-gop-grills-export-import-bank-president-at-hearing
Low-wage workers push for $15
"On Tax Day, thousands of low-wage workers around the country are protesting for a minimum wage of $15 an hour and the opportunity to form a union. The Fight for $15, which began in November 2012 with a series of fast food protests, is expanding beyond restaurant workers to Walmart employees, home care workers, child care workers, building services workers, adjunct professors, and college students. Thousands of low-wage workers in 230 cities around the country are protesting Wednesday in what organizers are calling the "largest-ever" nationwide strike. The workers are calling for a "livable wage." "They shouldn't have to work multiple jobs to make ends meet," said Lisa Brown, executive vice president at the local branch of the Service Employees International Union. "CEOs make millions in wages, but they think it's horrific that people are asking for $15 an hour," she added. In Washington, D.C., a group of mostly home care workers is protesting for higher wages. The SEIU and DC Working Families announced Wednesday at the protest they are collecting signatures for a 2016 ballot initiative to raise the local minimum wage to $15 an hour. "You're going to have to demand it," Delvone Michael, executive director of DC Working Families, shouted to the protesters. "We can't take no for an answer." Michael said the minimum wage would be more than $18 an hour if it had kept pace with inflation since 1968. The federal minimum wage is $7.25 an hour, but states and local jurisdictions can set higher rates of pay for local employees. The current minimum wage in the District is $8.25 an hour, but it is set to jump to $9.50 an hour in July. The protesters say this is not enough money to help them support their families…"
http://thehill.com/regulation/labor/238926-low-wage-workers-push-for-15
LOW WAGE EARNERS RALLY ACROSS U.S. IN 'FIGHT FOR $15'
http://www.breitbart.com/news/low-wage-earners-rally-across-u-s-in-fight-for-15/?utm_source=feedburner&utm_medium=feed&utm_campaign=Feed%3A+breitbart+%28Breitbart+News%29
Fed survey finds US economy growing at moderate pace
"The U.S. economy was growing at a moderate pace from mid-February through the end of March although the harsh winter, the rising value of the dollar and a big plunge in oil prices were having adverse effects on some industries, the Federal Reserve said Wednesday. In its latest survey of business conditions around the country, the Fed said that eight of its 12 banking regions described the economy as growing at either a moderate or modest pace with two others — Atlanta and Kansas City — describing conditions as steady. The report said that demand for manufactured goods was mixed with the strong dollar cutting into demand for exports. The information included in the report, known as the beige book, will be used by Fed policymakers when they next meet on April 28-29. Fed officials said at their March meeting that they did not expect to begin raising interest rates at the April meeting although they did drop language that said they would be "patient" in moving to raise a key interest rate which has been at a record low near zero since late 2008. Some economists say the Fed could start raising rates at the June meeting although other analysts are becoming more convinced that the recent economic slowdown and very low inflation will convince the Fed to wait until later in the year before starting to raise rates. In the new survey compiled by the Fed's 12 regional banks, the Fed found that the big rise in the value of the dollar in recent months was having an impact especially on manufacturing companies with overseas markets…"
http://cnsnews.com/news/article/fed-survey-finds-us-economy-growing-moderate-pace-0
Taxpayers Will Foot the Bill for Rising Interest Rates
"As the Fed unleashed its unprecedented monetary measures – quantitative easing, ZIRP, Operation Twist, and the rest – many wondered what unintended consequences would follow.  Fears of a crashing dollar, runaway inflation, and a loss of credibility proved unfounded. The Fed now says it's mostly accomplished its goals, and it's time to "normalize" rates. The trip may have seemed like a free ride, but there's bad news: it wasn't, and won't be.  The return to normal rates will be very expensive, and borne by American taxpayers. …"
http://www.foxbusiness.com/economy-policy/2015/04/15/taxpayers-will-foot-bill-for-rising-interest-rates/?intcmp=bigtopmarketfeaturesside
COMMON CORE:
Common Core Tests Halted in 3 States Because of Server Issue
"A problem with a computer server is stopping Common Core testing in Nevada, Montana and North Dakota after a previous technical issue delayed it last month, officials said. The three states contract with the New Hampshire-based Measured Progress to administer the tests, which are linked to the hotly disputed federal education standards. The company said in a statement Wednesday that its platform isn't able to support the number of students taking the tests, although server capacity was increased beyond what the tests' creator, Smarter Balanced, said was needed. It marked the second technical problem Measured Progress has had in recent weeks with the computerized English language arts and math tests. Some students have already taken it, and officials say they are working to resolve the issue. In March, state schools officials had to delay the start of the testing period by up to two weeks because the company reported a problem with software. North Dakota education officials called it a "single, problematic anomaly" with the delivery system. But the latest system crash prompted the Montana Office of Public Instruction to go as far as to offer waivers to the mandatory test for this year. State Superintendent Denise Juneau said she expected most schools to move forward and extended the testing period into June. The schools chief said it's unclear what consequences in terms of federal funding could be handed down to the noncompliant schools. But deciding to opt out this year is an acknowledgement that the delays have caused a lot of problems. Among the headaches: the logistics of scheduling computer lab time to accommodate all 77,000 students required to take it. "I just don't think Measured Progress was ready for that influx," Juneau said. In Nevada, limited testing is expected to resume Thursday and Friday, with the disruption expected to be fully resolved by Monday. About 210,000 students in grades 3 through 8 are expected to take the tests by the end of the school year…"
http://abcnews.go.com/US/wireStory/common-core-tests-halted-states-server-issue-30350224
Hillary and the 'Non-Family Enterprise' of Education
"Hillary discusses Common Core in Iowa: "Iowa has had a testing system based on a core curriculum for a really long time, and you see the value of it.  You understand why that helps you organize your whole education system.  And a lot of states, unfortunately, haven't had that so they don't understand the value of a core, in the sense, a common core that then you can figure out the best way to try to reach," Clinton added… "But your question is really a larger one.  How did we end up at a point where we are so negative about the most important non-family enterprise in the raising of the next generation which is how our kids are educated? There are a lot of explanations for that I suppose, but whatever they are we need to try to get back into a broad conversation where people will actually listen to each other again and try to come up with solutions for problems because the problems here in Monticello are not the same problems that you'll find in the inner city of our biggest, you know, urban areas. That's a given." As Shane Vander Hart notes, Hillary tries to make the argument for Common Core — about unifying the education standards for all children, everywhere, to make them the same – by emphasizing local control and the fact that different schools will have different needs. She's effectively saying, because everyone's problems and requirements are different, we need to treat everyone the same. I'd just note that with defining education as "the most important non-family enterprise in the raising of the next generation," she's speaking as if home-schoolers don't exist in Hillary's mind; about 1.5 million American children are currently home-schooled; some research puts the number above 1.7 million. Whether you prefer home-schooling or not, it's obviously much more popular than it was in the 1990s, and there's some evidence suggesting that concerns about Common Core are driving some families to try home-schooling.  Obviously, for a lot of households, teaching the kids is a family enterprise! But beyond that, how many parents think of their child's school as  "non-family enterprise"? Who speaks like that?"
http://www.nationalreview.com/campaign-spot/416961/hillary-and-non-family-enterprise-education-jim-geraghty
Hillary's Response to a Question About Common Core Sparked a Terse Response From John Stossel
"Presidential candidate Hillary Clinton's first official campaign stop in Iowa featured a "round table" discussion with six locals (three men and three women) — a combination of students and educators at Kirkwood Community College in Monticello. That's where Clinton praised Common Core and its effects on the "most important, non-family enterprise." The former Secretary of State asked a few questions and then took questions from the six people selected for the sit-down. Diane, a high school English teacher with twenty-one years in the classroom, asked one of the last questions. She first endorsed Common Core, the controversial national takeover of the education system.  "I think the Common Core is a wonderful step in the right direction of improving American education," said Diane. Adding, "It's painful to see that attacked." The veteran teacher wondered what Mrs. Clinton could do to "bring that heart back to education in the United States?" Clinton called Diane's statement a "powerful, touching comment" and called the debate about Common Core a "really unfortunate argument." "Your question is a larger one, " Clinton continued, "How do we end up at a point where we are so negative about the most important, non-family enterprise and the raising of the next generation — which is how our kids are educated?" Calling the public education system a "non-family enterprise" triggered a strong reaction from libertarian journalist, John Stossel…"
http://www.theblaze.com/stories/2015/04/15/hillarys-response-to-a-question-about-common-core-sparked-a-terse-response-from-john-stossel/
Hillary Clinton's Common Core Problem
http://www.nationalreview.com/corner/416986/hillary-clintons-common-core-problem-stanley-kurtz
GOV. SCOTT WALKER AND THE PROBLEM OF COMMON CORE
"Wisconsin Gov. Scott Walker has a history of shifting his stated positions on the controversial Common Core standards and inviting the federal government into his state's education policy plans. Experts say his current position, of allowing school districts to "opt-out" of Common Core, would not rid his state of the nationalized initiative, an outcome that may ultimately tie into Walker's commitment to the U.S. Chamber of Commerce's "workforce development" program.
It was under Walker's predecessor, Gov. James Doyle (D), that state superintendent Tony Evers signed Wisconsin up with the Common Core in June of 2010, making it the first state to actually commit to the standards. Fueling the effort to adopt the new standards, the pro-Common Core and Gates Foundation-funded Thomas B. Fordham Institute gave Wisconsin a rating of "D" for its old English Language Arts standards and one of "F" for its math standards. According to Wisconsin Reporter, neither the state's Department of Public Instruction (DPI) nor the state legislature ever held any public hearings on the Common Core standards. "Wisconsinites had almost no chance to read Common Core before Superintendent Tony Evers signed it," said Joy Pullmann, managing editor of The Federalist and education research fellow for The Heartland Institute, during a public hearing before the Wisconsin Senate and Assembly Education Committees in 2013. "In fact, Evers and former Gov. Jim Doyle …both signed Wisconsin's applications for Race to the Top federal grants… Both contained assurances to the federal government that, to gain bonus points towards winning that money, Wisconsin would sign on to something no one had read," she continued. "In addition, Wisconsin's agreement with Smarter Balanced says the state will change any laws and regulations that stand in the way of the new testing system…" After his election and throughout his first term as governor of Wisconsin, Walker supported the nationalized Common Core standards, and his budgets funded their implementation…"
http://www.breitbart.com/big-government/2015/03/22/gov-scott-walker-and-the-problem-of-common-core/
MISC.:
IRS admits agency-wide failures, asks lawmakers for money to make it better
"Despite claims that the IRS blew millions of dollars on "decorative" items like pricey exercise equipment, toy footballs and kazoos, the tax agency's chief John Koskinen was back on Capitol Hill Wednesday making his case for even more money. Koskinen testified before the Senate Homeland Security and Government Affairs Committee, that budget cuts have stripped the agency from being able to effectively help taxpayers. He said the lack of funding has led to longer waits for taxpayers turning to IRS help centers. "Customer service, both on the phone and in person, has been far worse than anyone would want," he said. "It's a simple matter of not having enough people to answer the phones and provide service at our walk in sites, as a result of the cuts to our budget." Koskinen said the agency was "dismayed" by reports of taxpayers lining up outside help centers for hours before they opened up in order to get service. "Taxpayers who have called us have had long wait times on the phones," he said. "On bad days, fewer than 40 percent of the calls were able to reach a live assistor – and that was after a 30-minute wait or longer." The IRS has taken big budget hits in recent years. So far, $1.2 billion has been cut from the budget which has affected 13,000 employees. The cuts have also resulted in the agency's ability to close audits and start criminal investigations. Senate Finance Committee Chairman Orrin Hatch, R-Utah, sent a letter letter to Koskinen Tuesday, asking the agency to explain several questionable spending items…"
http://www.foxnews.com/politics/2015/04/15/irs-admits-agency-wide-failures-asks-lawmakers-for-money-to-make-it-better/
The Big Problem With the IRS
"Conservatives are still fuming about the IRS' harassment of politically conservative groups applying for non-profit status. Lois Lerner's name and function as the arbiter of those applications still looms large in the Twittersphere and on conservative blogs. And, to be sure, the flagrancy with which the nation's tax collection agency abused its powers to delay or deny non-profit status applications by groups with "tea party " or "patriot" in their names is stunning. But, to my mind, there is a bigger, wider ranging problem that the tax agency is doing far too little to solve. This year, millions of Americans will be denied their tax refund because it was stolen by a fraud artist able to penetrate the IRS' flimsy security systems. Truth is, the tax agency is a sitting duck for scammers and crooks. The latest fashion in cheating taxpayers is stealing a Social Security number and filing for a tax refund in that person's name. Today's tax filer won't even know they've been scammed until their highly-anticipated refund check doesn't turn up. The number of suspicious refunds is growing – and fast. In 2012, the number was 2.5 million up from 900,000 in 2010. Whistleblowers say software providers may be inadvertently giving criminals cover, but it's clear the IRS isn't doing enough to flag fraudulent returns. When the GAO examined IRS operations in its annual security report, it found 69 weaknesses, some easily fixable. For example, IRS employees use weak passwords, and when they leave the service they can still access the tax agency's systems. What's more, some software used by the service is so old it's not even supported by vendors anymore, which means it doesn't get security patches. The GAO report authors concluded that the IRS' failure to secure its massive database is making taxpayers' private information vulnerable to hackers and fraudsters. It took the CEO of H&R Block William Cobb coming out publicly and talking about the desperation of these security issues for the problems to rise to national attention. Even then, the IRS commissioner held a secret meeting with industry players to talk about how to fix the problem. Has the issue been resolved? Not yet, says one source that attended the meeting. Maybe next tax year. There is absolutely no doubt that part of the problem at the IRS is that the attention of its employees has been diverted by the tax exempt scandal, and others like overspending on lavish conferences or the fact that IRS managers kept employees on the payroll who had failed to pay their taxes. But there is more behind what the IRS Taxpayer Advocate Nina Olson calls one of the worst years on record for the IRS and its taxpayers . Obamacare dumped 47 tax law changes into the tax service's lap, the most sweeping changes to tax law in 20 years. What's more, it settled the burden of enforcing the law on the narrow shoulders of the tax agency. So, in addition to collecting the nation's taxes, now the IRS has responsibility for enforcing a sprawling social program. The IRS' performance this year has been stunningly disappointing. Just 40 percent of taxpayer phone calls have been answered. Even more concerning, though, is the service's inability to protect taxpayer's private information. It is intolerable that the act of filing your taxes exposes you to identity theft. The tax service runs the risk of alienating the 98 percent of taxpayers that willingly file and abide by the law."
http://www.realclearpolitics.com/articles/2015/04/15/the_big_problem_with_the_irs_126268.html
No Criminal Charges For Targeter-In-Chief Lois Lerner
"On his last day in office, U.S. Attorney Ronald Machen absolved Lois Lerner of any contempt charges for refusing to answer questions in a Congressional investigation of the IRS targeting scandal. Robert Wood summarizes the "considerable back story" on Forbes. Suffice it to say that, by all appearances, Lois Lerner was among the original instigators at the IRS who wanted to go after conservative groups. She tried to cover her tracks electronically when reports started to circulate and made sure to beat the Inspector General to the punch when she admitted targeting in a May 2013 press conference. Several investigations were opened against the agency, centered around Lerner. But when she was called before Congress, she said she was innocent of any wrongdoing, then pled the Fifth – twice. While all this was going on, she was placed on administrative leave and then retired with a full pension. Congress placed her under contempt — after refusing to answer questions a second time — and referred her to the Department of Justice for prosecution. One simply isn't allowed to testify that she did nothing wrong, then refuse to testify further…."
http://dailycaller.com/2015/04/15/no-criminal-charges-for-targeter-in-chief-lois-lerner/
House passes bills aimed at the IRS
"The House passed legislation Wednesday aimed squarely at the Internal Revenue Service to commemorate Tax Day.  The package of bills, all passed by voice vote, dealt with preventing future inappropriate targeting of political nonprofits applying for tax-exempt status. Wednesday marked the annual deadline for Americans to file their tax returns. The measures included prohibiting IRS employees from using personal email for official business; allowing administrative appeals if the IRS rejects an application for tax-exempt status; and authorizing firing IRS employees for any activity intended for personal or political gain. "These are commonsense, bipartisan reforms that will provide real accountability and help make sure people are never unfairly targeted again," said House Ways and Means Committee Chairman Paul Ryan (R-Wis.), whose panel oversees the IRS. Republicans seethed over the scrutiny the IRS applied to conservative nonprofits applying for tax exemptions in 2012. "This targeting is insidious. This targeting is poisonous," said Rep. Peter Roskam (R-Ill.). Democrats agreed that taxpayers shouldn't feel targeted by the IRS for their political beliefs.  "We must do all we can to protect taxpayers' rights," said Rep. John Lewis (D-Ga.)…."
http://thehill.com/blogs/floor-action/house/238978-house-passes-bills-aimed-at-the-irs
House uses Tax Day to pass bills to 'rein in IRS abuse'
"House leaders used Wednesday's tax filing deadline to pass a package of bills designed to protect taxpayers from potential abuse by the IRS, a response to recent scandals at the agency. One bill would prevent IRS employees from using personal email accounts for official business. One would enact a taxpayers' bill of rights, and another would require the tax agency to fire employees caught targeting individuals or groups based on their politics. In all, the House passed eight bills and sent them to the Senate. Seven were passed without recorded votes, with no opposition. The other bill was passed by a vote of 424-0. It would require federal contractors to certify that they don't have a "seriously delinquent tax debt." House Republicans said the bills were part of their efforts to "rein in the IRS." "This marks a major step forward in our common quest to strengthen transparency and accountability at the IRS, an agency in desperate need for a complete makeover and cultural change," said Rep. Peter Roskam, R-Ill., chairman of Ways and Means' Subcommittee on Oversight…"
http://cnsnews.com/news/article/house-uses-tax-day-pass-bills-rein-irs-abuse
House Clamps Down on IRS With 7 Bills
"Taxpayers weren't the only ones laboring over Internal Revenue Service chores Wednesday, tax-filing deadline; the House of Representatives spent a busy day passing more than a half dozen bills aimed at reforming the agency everyone loves to hate. Among the seven bills, all sponsored by Republicans on the Ways and Means Committee, which oversees the IRS, one seeks to prevent the agency from targeting individuals for their political beliefs and another would ban the use of personal email use for official business. All of the bills passed the House by a voice vote, with no members of Congress objecting, including Democrats. "This is about stamping out a culture of arrogance at the IRS," Speaker John Boehner said in a statement after the votes. "It is a culture in which bureaucrats have willfully targeted citizens for their political beliefs, seized assets from law-abiding small business owners, and routinely wasted taxpayer dollars." Rep. Peter Roskam, R-Ill., sponsored the first bill, a taxpayer bill of rights that he also had introduced in the previous Congress, which establishes certain rights such as quality service, confidentiality and an appeals process. The IRS has the bill of rights posted online, though it hasn't become law yet. Roskam also sponsored legislation certifying that gifts to nonprofit organizations are not subject to a gift tax, no matter their value. "The overwhelming bipartisan passage of these important bills to rein in IRS abuse is a victory for American taxpayers," Roskam said in a statement. "This marks a major step forward in our common quest to strengthen transparency and accountability at the IRS—an agency in desperate need for a complete makeover and cultural change." Another bill prohibited IRS employees from using personal emails to conduct official business – interestingly, it was introduced shortly before the revelation that newly announced presidential candidate Hillary Clinton exclusively used personal email while she was secretary of state. Another would force the IRS to fire any employee found to be targeting groups or individuals for political reasons, which was the cause of a major scandal in 2013 when some conservative groups were singled out for scrutiny…"
http://www.realclearpolitics.com/articles/2015/04/15/house_clamps_down_on_irs_with_7_bills.html
How Lois Lerner Got a Pass
The prosecutor absolved the IRS witness on his last day on the job.
"If Americans know anything about the IRS it's that it accepts no excuses, and so they trudged wearily on Wednesday to pay their taxes. That's in notable contrast to the free passes that keep flowing to the tax agency's most famous former employee, Lois Lerner. The Obama Administration's latest gift to the former IRS tax-exempt chief came recently when U.S. Attorney for the District of Columbia Ron Machen informed the House of Representatives that he would not file charges on its formal contempt citation against Ms…."
http://www.wsj.com/articles/how-lois-lerner-got-a-pass-1429138528?mod=rss_opinion_main
Climate change plan faces high-profile legal test
"The centerpiece of the Obama administration's effort to tackle climate change is facing a high-profile legal test as a federal appeals court considers a plan that has triggered furious opposition from Republicans, industry figures and coal-reliant states. The U.S. Court of Appeals for the D.C. Circuit hears arguments Thursday in two cases challenging the Environmental Protection Agency's ambitious proposal to slash carbon pollution from the nation's coal-fired power plants that is blamed for global warming. The lawsuits — one from a coalition of 15 states and another brought by Murray Energy Corp., the nation's largest privately held coal mining company — are part of a growing political attack from opponents who say the move is illegal and will kill jobs, cripple demand for coal and drive up electricity prices. The rule proposed by the Environmental Protection Agency last year requires states to cut carbon emissions by 30 percent by 2030. It gives customized targets to each state, leaving it up to them to draw up plans to meet the targets. EPA officials say the rule would protect public health, fight climate change and lower electricity costs by 8 percent by 2030. But a backlash has been building. Last month, Senate Majority Leader Mitch McConnell, R-Ky., sent a letter urging the governors of all 50 states to defy the EPA by refusing to submit the compliance plans. Opponents also are getting support from an unlikely ally, Harvard Law professor Laurence Tribe, an Obama mentor who has infuriated liberals by denouncing the EPA rule as unconstitutional. "Burning the Constitution should not become part of our national energy policy," Tribe told a House committee last month, representing Peabody Energy Corp., the world's largest private-sector coal company. At issue before the court is whether the EPA has legal authority for its plan under the Clean Air Act. The agency and environmental advocacy groups have urged the court to throw the cases out as premature, since the agency won't issue a final rule until this summer. David Doniger, director of the Natural Resources Defense Council's climate and clean air program, called the lawsuits a ploy "to dress up the political attacks being led by Mitch McConnell in the Senate and others in the House." But Murray Energy and the states say the court should issue a rare "extraordinary writ" to stop the EPA from taking action beyond its power even before the rule becomes final. "The stakes are so high, and delay will waste enormous amounts of industry, state, and federal resources and result in increased coal fired power plant retirements that cannot be later remedied," the company said in court documents…"
http://cnsnews.com/news/article/climate-change-plan-faces-high-profile-legal-test
Obama's climate change plan faces crucial test
"Regulations at the center of President Obama's climate change initiative face a crucial test this week when opponents will attempt to block them before they're even made final. A federal appeals court in Washington, D.C., will hear oral arguments Thursday in a high-stakes legal challenge to the Environmental Protection Agency's (EPA) proposed emissions limits for existing power plants. Murray Energy Corp., a major coal mining company, is asking the court to do something that it admits is extraordinary: block the EPA from completing the work on its regulation and making the rule final, which it plans to do this summer. The company, which is leading the case on behalf of multiple energy companies, expects that the climate rule would harm its business by dramatically reducing the use of coal for power generation…"
http://thehill.com/policy/energy-environment/238863-obamas-climate-change-plan-faces-crucial-test
Coal company lays off hundreds, blames Obama policies
"A major Appalachian coal mining company is laying off hundreds of workers in West Virginia and blaming the lost jobs on President Obama's environmental policies. Murray Energy Corp. will lay off the 214 workers at three mines in Marion and Marshall counties. Murray said in a late Tuesday statement that the layoffs are "due to the ongoing destruction of the United States coal industry by President Barack Obama, and his supporters, by the increased utilization of natural gas to generate electricity, and by the extremely excessive coal severance tax in the state of West Virginia." Bob Murray, the company's head, is an outspoken critic of Obama. He was accused in 2012 of forcing miners to attend a rally for Mitt Romney and laid off workers after the election. He's called the Obama administration "insane" and "regal."…"
http://thehill.com/policy/energy-environment/238902-coal-company-lays-off-hundreds-blames-obama
Obama allies attack Inhofe as 'champion' denier of climate change
"President Obama's eternal campaign machine is launching political attacks this week against one of his primary Republican foes, Sen. James M. Inhofe of Oklahoma, for being "the worst climate-change denier in the country." In a newspaper ad and email blasts, Organizing for Action is targeting Mr. Inhofe, chairman of the Senate Environment and Public Works Committee, saying his position on climate change is "pure madness." OFA officials even traveled to Tulsa, Oklahoma, Tuesday in an effort to present Mr. Inhofe with his "award." A spokeswoman for the senator had no immediate comment. But Mr. Inhofe is accustomed to being assailed by progressives over climate change. When the Center for Biological Diversity presented him with a similarly mocking award in 2012, Mr. Inhofe said he was "truly honored that yet another radical environmental group has given me an award for my efforts to put a stop to President Obama's far-left global warming agenda." OFA crowned Mr. Inhofe its "champion" climate-change denier in a mock tournament in which it asked supporters to choose among various Republican lawmakers. "Pretending climate change doesn't exist is pure madness," said Jack Shapiro, OFA's national issues campaign manager, in an email. "The overwhelming majority of climate scientists have looked at the evidence and made their judgment. We deserve to have lawmakers who will act. The stakes are too high for us to sit back while members of Congress publicly deny the science of climate change." OFA is the spinoff of Mr. Obama's 2012 re-election campaign operation. Its top donors have contributed huge sums to Democrats…"
http://www.washingtontimes.com/news/2015/apr/15/obama-allies-attack-inhofe-champion-denier-climate/?utm_source=RSS_Feed&utm_medium=RSS
GOP criticizes Obama's 'restrictive' offshore drilling plan
"House Republicans chastised the Obama administration Wednesday for putting forth a "restrictive" plan for offshore oil and natural gas drilling. Republicans in the House Natural Resources Committee's subcommittee on energy and mineral resources said the 2017-2022 plan  would have the lowest number of sales since the 1980s while taking substantial areas of the continental shelf off the table. Since the number of lease sales can not increase, lawmakers asked the Abigail Hopper, director of the Interior Department's Bureau of Ocean Energy Management (BOEM) to finalize a plan that is much more inclusive. "This is not a demonstration of commitment to more oil and gas production," said Rep. John Fleming (R-La.), who was chairing the hearing. "An aggressive offshore leasing strategy would truly demonstrate a true commitment to [outer continental shelf] oil and gas production in the U.S. It would also demonstrate a commitment to our nation's long-term energy security and to American jobs," he continued…"
http://thehill.com/policy/energy-environment/238994-gop-criticizes-obamas-restrictive-offshore-drilling-plan
GOP pushes for more offshore drilling
http://thehill.com/policy/energy-environment/overnights/239009-overnight-energy-gop-wants-more-offshore-drilling
Does Obama's UN carbon pledge threaten much more US economic pain?
"The Obama Administration's pledge of 26 to 28 percent cuts in U.S. carbon emissions by 2025 is coming  under heavy fire from business and scientific experts, who charge the radical goals were not backed up by any concrete planning, likely to cause energy-intensive industries to flee the country at a heavy cost in jobs, and unlikely to make any difference at all to global carbon emissions—or to climate. The skepticism was aired at a session Wednesday of the House Committee on Science, Space and Technology, where the Republican majority clearly shared those views, and intended to underline them in the early stages of a major pushback against Administration climate policies. As one sign of that strategy, committee chairman Lamar Smith timed the hearing on the costly climate pledges to coincide with "tax day"—the deadline for normal tax filings with the IRS.  But while taxes are allegedly one of  life's rare certainties, skeptical witnesses warned that the same could not be said of the fine print on the Administration's climate pledges, which they termed sketchy at best, and void of any real signs of concrete planning. The emissions promise made by the Administration last month as the U.S. contribution to a new global climate treaty intended to be unveiled at a Paris summit in September "raises more questions than it answers," according to Karen Harbert, head of the U.S. Chamber of Commerce's 21st Century Energy Institute, in written testimony to the committee. "Nowhere does it explain how the administration intends to achieve the unrealistic goals it has set out." In person, Harbert put the matter even more bluntly: "The Administration's math just doesn't add up," she told committee members. Those numbers, which include the greenhouse gas cuts embodied in draconian new Clean Power restrictions that the Environmental Protection Agency is expected to unveil this week, still leave the U.S. with "500 to 600 or more" million metric tons of promised cutbacks still unaccounted for, she said. In other words, "there's more to come."…"
http://www.foxnews.com/politics/2015/04/15/does-obamas-un-carbon-pledge-threaten-much-more-us-economic-pain/
In Loretta Lynch's Nomination, Sharpton and Co. Find a Pretext for a Hunger Strike
http://www.nationalreview.com/article/416985/starving-publicity-hunger-strikers-loretta-lynch-ian-tuttle
Republicans, Democrats find common ground on Iran, Medicare, education
Bipartisanship presents hope for progress on Capitol Hill
http://www.washingtontimes.com/news/2015/apr/15/republicans-democrats-find-common-ground-on-iran-m/?utm_source=RSS_Feed&utm_medium=RSS
ISSA ASKED HILLARY IN 2012 ABOUT PRIVATE EMAIL ADDRESS, CLINTON DELETED EMAILS AFTER INQUIRY
"Former Secretary of State and 2016 Democratic presidential candidate Hillary Clinton was asked in an official congressional inquiry from former House Committee on Oversight and Government Reform chairman Rep. Darrell Issa (R-CA) about whether she used a private email for government work as far back as 2012. The letter from Issa to Clinton, sent on Dec. 13, 2012 and obtained by Breitbart News after an explosive New York Times expose on it late Tuesday evening, specifically asks eight detailed questions about government record-keeping. "Have you or any senior agency official ever used a personal e-mail account to conduct official business?" the first question reads. "If so, please identify the account used." The next two questions asked about whether she or other senior agency officials used text messages or alias email accounts to send or receive government work messages—and the fourth question asks for specific details on the agency's policies on such accounts. "Please provide written documentation of the agency's policies regarding the use of non-official e-mail accounts to conduct official business, including, but not limited to, archiving and record keeping procedures, as well as disciplinary proceedings for employees in violation of these policies," Issa asked Clinton. The next question follows up on that. "Does the agency require employees to certify on a periodic basis or at the end of their employment with the agency they have turned over any communications involving official business that they have sent or received using non-official accounts?" Issa asked Clinton. The next question asks about social media accounts before the final two of the eight questions to Clinton hone in yet again on agency policies. "What agency policies and procedures are currently in place to ensure that all messages related to official business sent or received by federal employees and contractors on private, non-governmental e-mail accounts or social networking platforms are properly categorized as federal records?" the seventh question to Clinton from Issa reads. "Have any agency employees been subject to disciplinary proceedings for using non-official e-mail accounts to conduct official business since January 20, 2009?" the final question from Issa to Clinton reads. "If so, please provide a list of names, dates of proceedings, and final outcomes."…"
http://www.breitbart.com/big-government/2015/04/14/issa-asked-hillary-in-2012-about-private-email-address-clinton-deleted-emails-after-inquiry/
HILLARY CLINTON IGNORED 2012 LETTER ON PRIVATE EMAIL ACCOUNTS FROM DARRELL ISSA
"From the New York Times: WASHINGTON — Hillary Rodham Clinton was directly asked by congressional investigators in a December 2012 letter whether she had used a private email account while serving as secretary of state, according to letters obtained by The New York Times. But Mrs. Clinton did not reply to the letter. And when the State Department answered in March 2013, nearly two months after she left office, it ignored the question and provided no response for it. The query was posed to Mrs. Clinton in a Dec. 13, 2012, letter from Representative Darrell Issa, the Republican chairman of the House Committee on Oversight and Government Reform. Mr. Issa was leading an investigation into how the Obama administration handled its officials' use of personal email. "Have you or any senior agency official ever used a personal email account to conduct official business?" Mr. Issa wrote to Mrs. Clinton. "If so, please identify the account used."
http://www.breitbart.com/big-government/2015/04/14/hillary-clinton-ignored-2012-letter-on-private-email-accounts-from-darrell-issa/
CLINTON, STATE DEPT. IGNORED DIRECT QUESTIONS FROM CONGRESS ABOUT HER EMAIL SERVER
"Hillary Clinton's massive email scandal boils on, despite the best efforts of her media friends to ignore the story to death. The latest revelation is that Congress directly asked her if she was using personal email accounts for official business in 2012, and she simply ignored the question… as did the State Department. This is huge, and completely unacceptable. If we're going to disband Congress and abandon the separation of powers in favor of imperial rule with term limits for the despot, then let's do it, formally and with our eyes open, following a frank debate about the pros and cons. What's the point of spending vast amounts of time and money electing "representatives" to an almost entirely symbolic assembly that serves little purpose beyond filling the seats on Sunday-morning talk shows? This business of dismantling the separation of powers piece by piece — a usurped power here, an executive order there, congressional oversight powers treated as a partisan joke — is outrageous, and dangerous. The people of the United States have a right to know what they're voting for. If lying to Congress is now acceptable when the opposition party controls it, and accountability "laws" are now mere suggestions to be discarded by the aristocracy, then We the People need to understand that, before we consider ticket-splitting under the illusory belief that divided government might be preferable to giving one party all the power. There's nothing debatable or ambiguous about the documents obtained by the New York Times.  Rep. Darrell Issa (R-CA), then-chairman of the House Oversight Committee, was investigating the Administration's use of email in 2012. This was controversial, although under-reported by the media, because there had been a long string of Administration officials caught improperly conducting government business using off-the-books personal accounts. None of the others went as far as Clinton did, mind you, although EPA administrator Lisa Jackson's creation of a phony male employee as an alter ego was an impressive effort…"
http://www.breitbart.com/big-government/2015/04/15/clinton-state-dept-ignored-direct-questions-from-congress-about-her-email-server/
GOWDY HINTS AT SUBPOENA FOR HILLARY IF NECESSARY
"House Benghazi Select Committee Chairman Representative Trey Gowdy (R-SC) seemed to suggest he would subpoena Hillary Clinton if he had to in order to get her to testify before the committee or in a transcribed interview on Wednesday's "Hugh Hewitt Show." After Gowdy said "I gave her lawyer, David Kendall, until May the 1st to come talk to Congress in a private setting. We have, as you can imagine, a number of questions. And to the best of my knowledge, the only time she's been questioned about this email arrangement was at a press conference at the United Nations," he was asked, "if they do not respond, or if they decline, will she be subpoenaed?" Gowdy responded, "I hope it does not come to that point, Hugh, but we most assuredly need to talk to her about Benghazi. And again, I want to be fair to her. She's never indicated that she would not come. But I also am going to be very firm that it is a condition precedent to my being able to talk to her about Benghazi, for me to understand that I have all the documents I'm entitled to. And I can't ask–" Hewitt followed up, "I think you just said that she'd be subpoenaed if she did not meet your condition precedent. … Is that a good reading of what you just said?" Gowdy stated, "we're going to have to talk to her.  And I hope it does not come to the point of formal legal process, and I've got no indication from her that it would. But we are going to need to talk to her."…"
http://www.breitbart.com/video/2015/04/15/gowdy-hints-at-subpoena-for-hillary-if-necessary/
Tea Party Express offers congressional 'Solutions for America' book
"Sick of the tea party being portrayed as nothing more than a collection of obstructionists, a national branch of the grassroots movement has teamed up with dozens of conservative lawmakers on a book that offers solutions to the nation's biggest challenges. Tea Party Express plans to roll out the "Tea Party Solutions For America" book (www.TeaPartySolutionsForAmerica.com) on Wednesday that includes a foreword by Steve Forbes, as well as contributions from more than 30 members of Congress — including a couple of the GOP's 2016 presidential candidates, Sens. Rand Paul of Kentucky and Marco Rubio of Florida, who rode into office as part of the tea party wave of 2010. Hard copies will be made available as well. Taylor Budowich, executive director of Tea Party Express, said the group's goal has always been to enact polices that reduce the size and scope of the federal government. "Ultimately, the Tea Party's contribution and success should be measured by the ideas to reform government that are introduced, debated and enacted into law," Mr. Budowich said in a press release that will go out Wednesday. "The first step was Congressional control, and the final step will be winning the White House in 2016." "Now, however, is the time to bring forward the new ideas that will transform our government to be more responsive to the American people and provide for less government and more dynamic economic growth," he said. In the book, Rep. Steve King of Iowa calls for abolishing the IRS, and enacting a "Fairtax" on retail sales, and Rep. Jim Sensenbrenner calls for more oversight of the NSA…."
http://www.washingtontimes.com/news/2015/apr/14/tea-party-express-offers-congressional-solutions-a/
INFOGRAPHIC: Democratic Presidential Hopefuls: When Will They Run?
http://thehill.com/homenews/campaign/238918-infographic-democratic-presidential-hopefuls-when-will-they-run
INFOGRAPHIC: Republican Presidential Hopefuls: When Will They Run?
http://thehill.com/homenews/campaign/238914-infographic-republican-presidential-hopefuls-when-will-they-run
Is the tea party afraid of John McCain?
The senator's hardball tactics seem to spook would-be challengers.
"He's served in the Senate three decades, cutting deals with Democrats, leading the charge on immigration reform — and infuriating the tea party along the way. Yet as Sen. John McCain (R-Ariz.) prepares to defend a Senate seat he has held since 1987, conservative forces are struggling to field a candidate to derail him. Stung by recent losses, the groups that typically finance upstart GOP challengers are gun-shy about bankrolling a sacrificial lamb. And McCain's reputation as a fierce and aggressive campaigner appears to be giving pause to some of his would-be foes. The lack of movement is a sharp contrast to the animus conservatives have directed at McCain over his long and colorful career. Conservative House members from Arizona have declined to endorse him, yet they aren't eager to run against him, either. A little-known state senator is starting to lay the groundwork for a run, but conservative outside groups worry that bankrolling her campaign could be a waste of precious resources. And McCain allies have effectively purged the state party of troublemakers, booting foes who could shift the Arizona Republican Party dramatically to the right. But McCain is still girding for an intense fight. "Absolutely, there will be a tea party challenge," McCain said in an interview about his race. "I think they have to be ready," McCain said of his potential opponents, with a smile. "Everybody knows it's not beanbag."
http://www.politico.com/story/2015/04/is-the-tea-party-afraid-of-john-mccain-116977.html
POLL: MORE REPUBLICANS OPPOSE JEB BUSH THAN SUPPORT HIM
"A new poll suggests more Republicans don't want to see Jeb Bush as the Republican presidential nominee than those that do. According to a Suffolk University/USA Today poll, Bush was the GOP contender that received the most disapproval, followed by former Sen. Rick Santorum and Louisiana Gov. Bobby Jindal who both had zero favorability shown in the poll. Wisconsin Gov. Scott Walker faired the best with more Republicans approving him as the Republican Party's nominee than disapprove of him. Sen. Ted Cruz (R-TX), Dr. Ben Carson and Sen. Marco Rubio (R-FL) were on the favorable side, according to the Washington Post. Former HP CEO Carly Fiorina, and the only Republican female who has suggested entering the race, had only a percentage showing approval, with no disapproval as a GOP contender…"
http://www.breitbart.com/big-government/2015/04/15/poll-more-republicans-oppose-jeb-bush-than-support-him/
Poll: Walker holds double-digit lead in NH
"Wisconsin Gov. Scott Walker (R) has a double-digit lead over the field of Republican contenders in the first-in-the-nation primary state of New Hampshire, according to a new survey from the Democratic firm Public Policy Polling. Walker took 24 percent support in the poll. Sen. Ted Cruz (R-Texas) came in a distant second with 14 percent, followed by Sen. Rand Paul (R-Ky.) at 12 percent and former Florida Gov. Jeb Bush at 10 percent. Walker is boosted by a strong favorability rating in the state. Fifty-seven percent of New Hampshire voters view the Wisconsin governor positively, against 13 percent who have a negative opinion of him…"
http://thehill.com/blogs/ballot-box/presidential-races/238937-walker-has-double-digit-lead-in-new-hampshire
Is Hillary inevitable? Most Americans concede Clinton 'likely to be elected president'
"Is she inevitable, with iron-clad name recognition? Or is it just too early to draw meaningful conclusions about 2016? "Most voters think Hillary Clinton will be the next president of the United States even though they have very mixed feelings about her," notes a Rasmussen Reports poll released Wednesday – which has some of those proverbial read 'em and weep numbers for Republicans to consider. 57 percent of likely U.S. Voters believe Clinton is likely to be elected president, including 23 percent who say it is very likely, the poll found. They are evenly divided about Mrs. Clinton: 47 percent view her favorably, while another 47 percent share an unfavorable opinion. "But when it comes to strong feelings, the unfavorables still win out. While 22 percent have a very favorable view of Clinton, 36 percent regard her very unfavorably," the findings say. Meanwhile, here is some of the criteria the respondents considered. "When asked which of her past jobs they view as Clinton's greatest achievement to date, a third of voters say secretary of State, while 15 percent opt for the eight years she served as a U.S. senator from New York State. Just as many (14 percent) consider her tenure from 1993 to 2001 as first lady to be her top accomplishment," the poll notes…"
http://www.washingtontimes.com/news/2015/apr/15/hillary-clinton-inevitable-despite-mixed-feelings-/?utm_source=RSS_Feed&utm_medium=RSS
57% Think Hillary Clinton Likely To Win in 2016
http://www.rasmussenreports.com/public_content/politics/elections/election_2016/57_think_hillary_clinton_likely_to_win_in_2016
Sen. Harry Reid: Republican presidential hopefuls a bunch of 'losers'
"The Republican field for president in 2016 is full of "losers," Harry Reid said in an interview that aired Wednesday. The Senate minority leader, a boxer in his youth, delivered some spirited blows while talking with CNBC's John Harwood, calling his Republican counterpart Mitch McConnell "a lump of coal" and slamming alternative theories about how he sustained his eye injury. "It shows the credibility of Rush Limbaugh. He's the guy that got all of this started," the Nevada Democrat said. "Why in the world would I come up with a story that I got hurt in my own bathroom with my wife standing there? How could anyone say anything like that."
Reid has said that he is now "sightless" out of his right eye, following hospitalization for an exercise accident at his Henderson, Nevada, home in which he broke bones in his face and several ribs, along with a concussion. "I think a lot of people, as I read, they kind of don't like me as a person, and that's unfortunate," he said…"
http://www.politico.com/story/2015/04/harry-reid-gop-2016-presidential-candidates-116995.html
Harry Reid on Republican Field: "They're All Losers"
http://www.realclearpolitics.com/video/2015/04/15/harry_reid_on_republican_field_theyre_all_losers.html
REP. TOM ROONEY SIGNALS SENATE RUN TO REPLACE MARCO RUBIO
http://www.breitbart.com/big-government/2015/04/14/rep-tom-rooney-signals-senate-run-to-replace-marco-rubio/
White House Policy: Iranian Oil Good, Keystone XL Bad
"The Obama administration's effort to ease sanctions on Iran could unleash about 800,000 barrels of crude oil per day onto international markets within just a few months — a development the White House welcomes. Ironically, this is about the same amount of oil the Keystone XL pipeline would have eventually brought to market from Canada had it been approved by President Obama. The president vetoed a bill earlier this year, and has said approving the pipeline "could be disastrous." Obama has also said  the government needs to "make sure that it's not adding to the problem of carbon and climate change… and we have to weigh that against the amount of jobs that it's actually going to create, which aren't a lot," "Essentially, this is Canadian oil passing through the United States to be sold on the world market. It's not going to push down gas prices here in the United States," Obama said on the Colbert Report last year. "It's good for Canada."…"
http://dailycaller.com/2015/04/15/white-house-policy-iranian-oil-good-keystone-xl-bad/
The Obama Constitution
When does the Senate have a say on treaties? When it agrees with Obama.
"Sometimes the Left unwittingly throws gems our way. These come in rare moments of exasperation, rather than the usual poise the Left displays. The transformation of America, after all, requires quiet, subtle movements, coordinated with high-minded propaganda. That's why moments of condescending contempt, accompanied by the Left's sharpest weapon — mockery — are so revealing. For example, during a recent White House press briefing, President Obama's press secretary, Josh Earnest, was asked whether Congress should have a say on the agreement with China that commits the United States to reducing its carbon output over the next ten years. Rather than taking it to Capitol Hill, however, Secretary Kerry submitted our "commitment" to the U.N. In response to the questioner, Earnest said many members of Congress "deny the fact that climate change even exists. So I'm not sure they would be in the best position to decide whether or not a climate change agreement is one that is worth entering into." Earnest's remarks show a contemptuous ignorance of the reasons behind our Constitution. The Senate's involvement in international agreements that obligate the United States to sacrifices and the fulfillment of promises to foreign nations is not a mindless tradition, as Earnest implies. In international affairs, Senate ratification of treaties indicates to the world that our commitments are not tied to the fancies or vanities of a single man, who will leave office after four or eight years. A concern for our nation's reputation abroad — among the central issues Barack Obama campaigned on — requires that agreements be lasting, since respect from other nations comes in part from reliability and steadiness. Senate ratification provides this…"
http://www.nationalreview.com/article/416944/obama-constitution-arthur-milikh
White House caves on Iran nuclear bill after veto threat
"Leaders of both parties are backing a plan to let Congress sign off on any nuclear agreement with Iran. The Senate Foreign Relations Committee worked out a deal with the White House on Tuesday, avoiding a potentional veto from President Obama. Major Garrett reports from the White House…"
http://www.cbsnews.com/videos/white-house-caves-on-iran-nuclear-bill-after-veto-threat/
Iran president dismisses U.S. Congress over nuke deal
"Iranian President Hassan Rouhani on Wednesday dismissed pressure from the U.S. Congress over a preliminary deal on the Islamic Republic's contested nuclear program, saying that Tehran is dealing with world powers — not American lawmakers. In a speech to tens of thousands of Iranians in the northern city of Rasht, Rouhani said his nation is pursuing a "dignified" agreement with the six-member group, which includes the United States, Russia, China, Britain, France and Germany. Rouhani's remarks were an apparent reaction to developments Tuesday in Washington, where President Obama bowed to pressure from Republicans and Democrats and agreed to sign compromise legislation empowering Congress to reject a final nuclear deal with Iran. The legislation is now expected to sail through both houses of Congress, but it is unclear how it will affect the ongoing nuclear talks with Iran. Tehran and world powers reached a framework agreement on the deal earlier this month. The deal, which is to be finalized by June 30, is meant to curb Iran's nuclear program in return for lifting of crippling economic sanctions imposed on Iran. The disputes between the Obama administration and the Congress are an "internal issue," Rouhani said. "Our partner is not the U.S. Congress or the Senate, our partner is a group called '5+1,'" Rouhani said, referring to the six world powers — the five permanent U.N. Security Council members and Germany. "It has absolutely nothing to do with our government and nation what … U.S. representatives or hard-liners say. … We are looking for reciprocal … good will and respect," he said…"
http://www.usatoday.com/story/news/world/2015/04/15/iran-nuckear-rouhani-congress/25820795/
How Obama Paved The Way To Russian Missiles In Iran
"By lifting a U.S.-brokered ban on selling S-300 antiaircraft missiles to Iran Monday, Russia opened a new chapter in its bid for power in the Middle East — and signaled the practical end of Western restrictions on trade with Iran. If sold, experts in missile defense largely agree that the weapons would deter any realistic chance of an Israeli retaliatory strike against Iran in case that country cheats on a final nuclear agreement and tries to build a nuclear weapon. It would also preclude a U.S.-secured no-fly zone over Syria, whose president Bashar Assad enjoys Russian support.  The move overshadows American vows that "all options remain on the table" as the June 30 deadline for a final nuclear deal with Iran approaches. By establishing a path for the eventual lifting of sanctions on Iran's nuclear program, the U.S. has inadvertently encouraged less reliable actors such as Russia to seek early access to the Iranian energy and defense market.  The announcement also exploits uncertainties on the timetable of sanctions relief. Iranian officials claim that the planned agreement would remove all nuclear-related sanctions as soon as it is signed. But the White House insists that the phase-out would be gradual, and reversible in case Iran violates the proposed terms of the deal…"
http://dailycaller.com/2015/04/15/how-obama-paved-the-way-to-russian-missiles-in-iran/