News Briefing for Saturday, January 31, 2015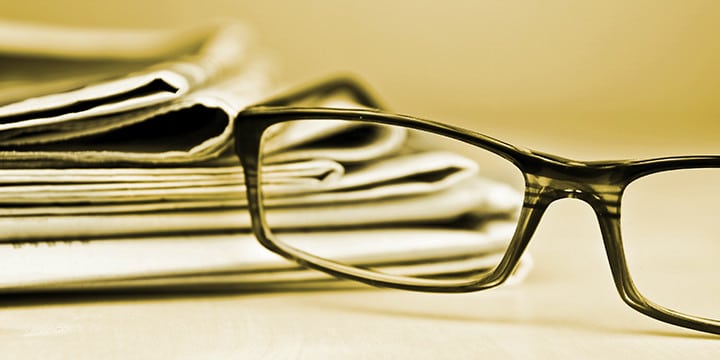 TEA PARTY PATRIOTS:
It's time to pass the Lee balanced budget amendment (Jenny Beth Martin's op-ed)
http://www.edmondsun.com/opinion/it-s-time-to-pass-the-lee-balanced-budget-amendment/article_bc0fecfa-a8c7-11e4-940c-23b5a6227586.html
HEALTHCARE:
OBAMACARE CUTTING SUBSTITUTE TEACHERS FROM TEXAS CLASSROOMS
"A substitute teacher is not necessarily someone who most people think of as a full-time employee but school districts are grappling with the reality that the federal government considers anyone who works an average of 30 week hours as one. As a full-time employee, they are eligible for employer provided health insurance coverage in a company of 50 full-time employees or more, as mandated through the Affordable Care Act (ACA), also known as Obamacare. In response, many public schools are slashing their allowable number of substitute teacher hours per month to avoid the heftier healthcare fees or fines, and it may also wind up impacting the students in the classroom. The ACA provision states that any person who works 30 hours per week or 120 days per calendar year must receive benefits. Under new rules, substitute teachers can only work 3 days during the week and less than 130 hours per month, according to KSWO-TV news in Amarillo. They reported that the Canyon Independent School District (ISD) has been dealt a sobering dose of Obamacare's spiraling costs and as a result, they will begin to cut the hours that substitute teachers have been allowed to work per month. The district is adjusting this to keep from having to provide benefits to them. Canyon ISD officials indicated that they wanted to be proactive rather than reactive to the lot being dealt. KSWO-TV reported that they commented, "Many districts and attorneys are still working their way through the legislation in an effort to fully understand the act's implementation." Last summer, the nearby Amarillo ISD found that its self-funded employee health insurance costs had skyrocketed by $1 million under Obamacare. The district budgeted for this, increasing their contributions, the Amarillo Globe News reported. Amarillo ISD noted it had several hundred substitute teachers, some who exceeded the weekly 30-hour threshold regularly. The Amarillo Globe News also reported on the sharp increase in insurance deductibles and out-of -pocket expenses under Obamacare that was coming in 2015. Even so, last July, the school district indicated they had no intention to scale back to under the 30-hour per week mark. Canyon ISD, in 2014, increased its monthly $25 contribution per employee to $275 a spokeswoman told the Amarillo Globe News. ' In 2013, Investor's Business Daily (IBD) examined 101 school districts across 14 states that pulled back on the hours of support staff such as teacher aides, bus drivers, and cafeteria workers, or they outsourced their job functions.
They raised concerns that cutting work hours hurts employees, school finances and students, especially when there is an extended teacher absence. How substitute teachers will be hired and staffed at reduced work days to stay under the ACA requirements could have a negative effect on the classroom. Pre-Obamacare, a teacher's long-term absence likely would have been filled with a long-term substitute. Now, under the federal healthcare mandate, this stands to become a revolving cast of 2-day per week substitutes which IBD believes will impact the functionality of classrooms. It brings little continuity to the students. Additionally, Obamacare changes also impact the substitute teacher as well, right on down to the ability to work, to make a living, and to acquire healthcare."
http://www.breitbart.com/texas/2015/01/30/obamacare-cutting-substitute-teachers-from-texas-classrooms/
Google, Twitter, Yahoo nabbing HealthCare.gov data
"Companies including Google, Twitter, Yahoo and Advertising.com automatically obtain information from people visiting HealthCare.gov, according to analysis by congressional staffers. The finding builds on news last week that dozens of data-tracking companies were able to obtain information about people visiting the federal healthcare website, potentially including information about their age, location and pregnancy status. After The Associated Press revealed details about that sharing of data on Jan. 20, staffers performed analysis of their own, which only increased concern from leading congressional Republicans. Along with other reports, the new findings "further underscore why HealthCare.gov implementation failures cannot be simply overlooked," GOP heads of a combined eight House and Senate committees and subcommittees wrote to Health and Human Services Secretary Sylvia Mathews Burwell on Friday, "because they have real consequences for American consumers who visit HealthCare.gov." According to the staff analysis, the information about visitors to HealthCare.gov is in some cases not transferred to outside companies until "long after" their visit, due to the site's use of cookies that can stay in a visitor's browser for years."
http://thehill.com/policy/technology/231303-google-twitter-yahoo-nabbing-healthcaregov-data
Obama mocks GOP: 'I've lost count' of repeal votes on ObamaCare
"President Obama took a jab at House Republicans hours after leaders announced they would again vote to repeal his signature healthcare law. "I hear Republicans are holding their 50th or 60th vote next year to repeal or undermine the Affordable Care Act. I've lost count at this point," Obama told the group of House Democrats gathered in Philadelphia on Thursday night.
"But here's something easy to remember. If that bill ever actually reached my desk, I would happily veto it," he said to applause. The president has already vowed to veto any legislation that would weaken ObamaCare — which remains a priority on the GOP's agenda. The House is expected to vote Tuesday on a bill by Rep. Bradley Byrne (R-Ala.) that would repeal the law and task committees with writing their own replacement plans. It will be the first repeal vote of the GOP-controlled Congress, which Speaker John Boehner (R-Ohio) said will give 47 freshmen Repubilcans "the chance to cast their vote to repeal ObamaCare." Just 52 percent of current House members voted on the initial ObamaCare bill, and 54 percent of the Senate."
http://thehill.com/policy/healthcare/231259-obama-mocks-gop-ive-lost-count-on-repeal-votes
Republicans are about to take another crack at repealing Obamacare
"House Republicans next week will call up and pass a bill to eliminate Obamacare, its first attempt at a full repeal in the new Republican-led Congress. GOP leaders will consider legislation from a freshman House member, Rep. Brad Byrne (R-Ala.). While Republicans have passed repeal bills every year since they've controlled the House, Byrne and others are eager to watch the bill finally get a vote in the Senate. "This vote is notable because it will be the first time since Republicans have taken control of the Senate that the House will act on a bill to repeal Obamacare," Byrne said. "Senator Harry Reid can no longer stand in the way of allowing a vote on repealing this law once and for all." Byrne also noted that next week's vote will be the first since the law has been fully implemented. The Obama administration is in the midst of its second round of enrollments, and says 9.5 million people have enrolled so far… Under Byrne's bill, Obamacare would be repealed, and House committees would be instructed to come up with a plan for health care reform that adheres to a dozen principles. Those principles include fostering job growth, lowering costs, and finding affordable coverage for people with pre-existing conditions. Other principles include longstanding GOP priorities such as reforming the medical liability system, protecting the doctor-patient relationship, prohibiting taxpayer funding of abortions, and letting patients and customers keep health plans they like. Majority Leader Kevin McCarthy (R-Calif.) announced a new group Friday that will work on how to replace Obamacare with these sorts of reforms. The group will be led by Energy and Commerce Committee Chairman Fred Upton (R-Mich.), Ways & Means Committee Chairman Paul Ryan (R-Wis.) and Education and the Workforce Committee Chairman John Kline (R-Minn.)."
http://www.theblaze.com/blog/2015/01/30/republicans-are-about-to-take-another-crack-at-repealing-obamacare/
CBO won't score ObamaCare repeal bill before House vote
"When the House takes its latest vote to repeal ObamaCare next week, lawmakers won't know exactly how much money is at stake. The director of the Congressional Budget Office told GOP leaders on Friday that the agency is "unable to provide" an estimate before the bill heads to the House Rules Committee on Monday. "Preparing an estimate of the budgetary impact of that legislation would take CBO and the staff of the Joint Committee on Taxation at least several weeks because there are hundreds of provisions in the laws that would be repealed and those provisions are in various stages of implementation," director Doug Elmendorf wrote in the brief letter. The letter, addressed to House Rules Committee Chairman Pete Sessions (R-Texas), was in response to Republicans' prior request for the CBO to estimate the bill's budgetary effects. The repeal bill was introduced by Rep. Bradley Byrne (R-Ala.) on Wednesday."
http://thehill.com/policy/healthcare/231299-budget-office-too-late-to-estimate-costs-of-obamacare-repeal-bill
GOP moves to draft ObamaCare replacement
"A trio of Republican committee chairmen will immediately get to work on drafting the party's ObamaCare backup plan, House Majority Leader Kevin McCarthy (R-Calif.) announced Friday. The working group is forming one day after McCarthy announced the House would vote next week to fully repeal ObamaCare, marking the first repeal vote of the GOP-controlled Congress.  McCarthy said Friday that the party "recognizes that full repeal requires a thoughtful replacement strategy." The group, which includes Ways and Means Committee Chairman Paul Ryan (R-Wis.), will also be charged with creating a "contingency plan" to prepare for a looming Supreme Court decision that could undo Obamacare subsidies in 34 states. The case, King v. Burwell, was a major point of discussion during the Republican party's joint retreat in Hershey, Pa., earlier this month. The court challenge has prompted new criticism of the GOP for lacking a comprehensive ObamaCare backup plan. One Senate GOP aide said recently the party lacks "any coherent response" to the case. In addition to Ryan, the two other chairmen shaping the ObamaCare alternative will be Energy and Commerce Committee Chairman Fred Upton (R-Mich.), and Education and the Workforce Committee Chairman John Kline (R-Minn.). Earlier this week, Upton sent a letter to the Obama administration demanding to know how it planned to respond if it lost in King v. Burwell.  HHS Secretary Sylvia Mathews Burwell has repeatedly said she remains confident that the Supreme Court will uphold the subsidies. When asked about how the administration is preparing states for the worst-case scenario, Burwell has flatly declined to discuss the plan. "If the Supreme Court rules as we expect—that the law clearly doesn't allow subsidies to be offered on the federal exchange—then millions more families will have their coverage in danger because ObamaCare is fundamentally flawed," the majority leader and the chairmen wrote in a joint release. "No family should pay for this administration's mistakes. So we're going to keep working to protect hardworking taxpayers from the fallout of ObamaCare and move toward the ultimate goal of a patient-centered system," they added. The group's efforts will likely run up against other lawmakers' plans to create ObamaCare alternatives. The Republican Study Committee is also working on a replacement plan."
http://thehill.com/policy/healthcare/231275-gop-chairmen-charged-with-drafting-obamacare-replacement
GOP chairmen to lead task force to develop Obamacare alternative
"Three powerful committee chairmen — including Rep. Paul Ryan — will lead a working group to develop an alternative to Obamacare, the House Republicans' most serious attempt thus far to develop their health care reform package, according to GOP sources. Ryan of Wisconsin, chairman of the Ways and Means Committee, will work with Energy and Commerce Chairman Fred Upton of Michigan and Education and Workforce Chairman John Kline of Minnesota to develop the health care plan. House Majority Leader Kevin McCarthy of California will unveil the task force this afternoon, GOP sources said. The trio of GOP chairmen will also develop a strategy for Republicans if the Supreme Court strikes down the Obamacare subsidies as part of the King v. Burwell case. That decision is expected to come down this summer. Republicans have long been criticized for endless attempts to repeal the health care law without a plan to replace it. In fact, next week, the GOP will again pass a bill to repeal President Barack Obama's signature legislative achievement, although this time it will include instructions to committees to develop a replacement. McCarthy has been talking for years with key lawmakers about what a Republican health care plan should look like. Republicans have always complained about what they call "top down" mandates outlined in Obamacare, especially provisions that impact small businesses. They have pitched "market driven" alternatives. Last Congress, then-Majority Leader Eric Cantor (R-Va.) tried to push committee chairs to develop an alternative, but the committee leaders and key lawmaker clashed. But this year, McCarthy and Speaker John Boehner (R-Ohio) are keenly aware that the Supreme Court could undermine the Affordable Care Act, and they want to have an alternative in place. The House GOP is seriously split on almost every issue, and it's an open question as to whether they'll be able to coalesce around any plan. Ryan's involvement in the group does give Republicans some home — he's been able to persuade the GOP to follow his plans on numerous occasions."
http://www.politico.com/story/2015/01/obamacare-alternative-gop-house-114763.html
House GOP forms Obamacare replacement working group
""The American people need patient-centered solutions to replace Obamacare," the lawmakers said in a statement. "Ours will put individuals and families in the driver's seat and use the principles of choice and competition to make high-quality health care more affordable and accessible for all." Republican lawmakers in both chambers are grappling with how to tackle their 2014 campaign pledge to repeal Obamacare. The pressure to try to repeal the law has intensified now that both chambers are controlled by Republicans. Republicans are considering options that include winning Democratic support to pass different legislation that strikes down unpopular parts of the law, such as the medical device tax, as well as using a procedural maneuver to repeal most of it in one bill. The GOP has never devised a unified plan to replace the law, although Republicans have proposed different plans, such as allowing the purchase of insurance across state lines and limiting medical malpractice awards."
http://www.washingtonexaminer.com/house-gop-forms-obamacare-replacement-working-group/article/2559575?custom_click=rss
Obamacare's Bad Math Will Force Insurers To Downgrade Earnings
"Some of the biggest health insurers are baking faulty math into their earnings forecasts by factoring in payments from Uncle Sam that may never materialize Two events this week could force a reckoning between their wishful arithmetic and common auditing standards – forcing insures to downgrade their earnings. At issue are risk-sharing arrangements contained in Obamacare that are meant to help offset losses insures might take as the program gets started. Collectively, these programs have become known as "the three Rs" because of their three elements. The first component is risk adjustment — a mechanism for transferring funds from plans that enroll low-risk members to plans that attract high cost enrollees. The second piece is a reinsurance scheme. The government will cover a percentage of the losses for high cost enrollees whose medical bills fall above a certain threshold. It's third element – the risk corridors — that's likely to cause the earnings woes. The idea here is to share the financial risk with Uncle Sam. If the actual medical claims for any individual Obamacare plan fall above or below 3% of some target amount, then the health plan will keep all the gains or losses itself. Here's the rub. For anything outside that threshold, Uncle Sam will split the money with the health plan, essentially capping their upside and protecting their downside. Specifically, for the first 5% of gains or losses, the government will split it 50/50 with the plans. For anything above that, the government will take 80% of the extra gains or losses."
http://www.forbes.com/sites/scottgottlieb/2015/01/30/faulty-obamacare-math-will-force-health-plans-to-downgrade-earnings/
The White House Promises Exciting Medicare Reforms, But There's A Devil In The Details
"This week the Obama administration announced a dramatic plan to accelerate payment reform under Medicare, by moving away from the fee-for-service model toward something akin to pay-for-performance. The administration pledges to tie 50 percent of payments to quality by 2016. On the one hand, this is promising forward momentum that has been long overdue. Virtually everyone hates fee-for-service, with its perverse incentives that end up paying providers more money for worse care. An avoidable hospital acquired infection, for instance, results in more services and more fees, meaning that bad outcomes yield good money. This announcement commits Medicare to fast-track the much more sensible approach of tying payments directly to the quality of care delivered to the patient. On the other hand, the plan heavily relies on the success of Accountable Care Organizations (ACOs)—success that has yet to be fully realized. The concept of ACOs arose in 2006 as the brainchild of Dartmouth's Elliott Fisher, MD. Fisher is a brilliant and innovative researcher, who is also known for his work with the Dartmouth Atlas, which analyzes Medicare spending to show remarkable geographic variation in the likelihood a patient will be referred for surgery. His ACO idea captured the imagination of Washington policymakers and think tanks, and ultimately made its way into the Affordable Care Act. The concept is that physician groups, hospitals, and other care settings like ambulatory surgical centers and nursing homes should coordinate their efforts to care for patients. Payments depend on how well the ACO succeeds at achieving positive outcomes so, in theory, an ACO gets paid for delivering the right care for the benefit of the patient. That's the theory. But even the smartest ideas can be difficult to operationalize. Today, hundreds of real, non-theoretical ACOs have emerged from provisions in Obamacare, and many aren't living up to their theoretical potential, at least not yet. Quality of care varies greatly among ACOs and their costs seem to have nothing to do with level of performance. Such variation in quality and costs is to be expected under a fee-for-service model, but ACOs were supposed to solve that problem. Most discouraging is the story of the elite "pioneer ACOs." Whereas regular ACOs get payment incentives if they do a good job and exceed quality benchmarks, these pioneer ACOs take on downside risk—paid less if they fail to achieve benchmarks. But when CMS moved to actually ding pioneers that underperformed, nearly half of them dropped out of the program. Out of the original 32 pioneers, only 19 remain. Daniel Boone must be rolling in his grave."
http://www.forbes.com/sites/leahbinder/2015/01/30/the-white-house-promises-exciting-medicare-reforms-but-theres-a-devil-in-the-details/
Thousands in Ala. signing up for insurance under federal law
"Thousands of additional Alabama residents are signing up for health insurance through the online exchange created by the federal Affordable Care Act. Al.com reports (http://bit.ly/15PtuHQ ) 137,941 people in Alabama have signed up for health insurance using the federal exchange since the latest enrollment period opened in November. That's a 40.9 percent increase from the 97,870 people who signed up last year. The number is bound to keep climbing in the next two weeks. The latest open enrollment period closes Feb. 15. The latest statistics show that as of Jan. 15, the number of people enrolling has more than doubled in four Alabama counties. The leader was Choctaw County, where sign-ups have increased 131 percent."
http://www.washingtontimes.com/news/2015/jan/30/thousands-in-ala-signing-up-for-insurance-under-fe/?utm_source=RSS_Feed&utm_medium=RSS
Hawaii lawmakers weigh different models for health exchange
"Hawaii lawmakers are considering whether it makes sense to get out of some requirements of the federal Affordable Care Act. States like Hawaii that run their own health insurance exchange can apply for a so-called innovation waiver if they meet certain criteria. One idea that's been floated is for Hawaii to drop the employer side of its exchange. Hawaii already has a strong law requiring employers to subsidize health insurance for many workers. A task force is considering alternatives like letting the federal government run the state's troubled exchange. But many experts say allowing the federal government to take over could jeopardize Hawaii's strong state law. House lawmakers discussed the bill about the task force Friday. More than a dozen state officials and business executives are on the task force."
http://www.washingtontimes.com/news/2015/jan/30/hawaii-lawmakers-weigh-different-models-for-health/?utm_source=RSS_Feed&utm_medium=RSS
North Carolina Will Face Insurance Upheaval If Supreme Court Rules Obamacare Subsidies Illegal
"…To date, a vast majority of North Carolina's individual market enrollees have qualified for discounted health plans at the taxpayers' expense. Policy commentators weighing in on the situation suggest that chaos can easily be avoided by having states merely switch from federal to state exchanges. Yet for North Carolina to make this transition, apparently more than legislation is needed. And the seed money needed to establish a state exchange is no longer available from the federal government. North Carolina was once set on establishing its own exchange under Democratic Governor Beverly Perdue, but a newly elected Republican majority ceased to use more than $70 million in start-up grants in 2013. Despite Republicans' steadfast opposition to the federal health law, New York Times columnist Robert Pear's recent article indicates that some GOP legislators may be distancing themselves from further endorsing King, and not all attorneys general in federal exchange states have filed amicus briefs agreeing that the law clearly limits subsidies to state exchanges: Six Republican state attorneys general — in Alabama, Georgia, Nebraska, Oklahoma, South Carolina and West Virginia — filed a brief agreeing that subsidies were illegal if distributed through the federal marketplace. "Those were the states that expressed an interest in joining," said Aaron Cooper, a spokesman for Attorney General Scott Pruitt of Oklahoma, who led the effort. But 31 states have Republican governors, and most did not file briefs. State-level Republicans were far more involved in the landmark 2012 case challenging the constitutionality of the Affordable Care Act, when more than two dozen Republican attorneys general were plaintiffs. Will anti-Obamacare North Carolina legislators hold fast to their constitutional principles? Federal exchange states like Ohio and Missouri went as far as introducing legislation entitled the Health Care Freedom Act, which would suspend insurers' licenses if they accept subsidies from the federal government. The
Republican Congressional majority is now equipped with more opportunities to negotiate with President Obama on this unworkable law…"
http://www.forbes.com/sites/katherinerestrepo/2015/01/30/north-carolina-will-face-insurance-upheaval-if-supreme-court-rules-obamacare-subsidies-illegal/
Is King v. Burwell Really All About the Cornhusker Kickback?
http://www.nationalreview.com/bench-memos/397568/king-v-burwell-really-all-about-cornhusker-kickback-carrie-severino
Feds Warn of Tax Consequences Linked to Individual Mandate
http://blogs.rollcall.com/healthopolis/feds-warn-of-tax-consequences-linked-to-individual-mandate/?dcz=
Mr. President: If You Believe In Fairness, Why Did You Make Medicaid Expansion So Unfair?
"In his State of the Union message, President Obama gave a full-throated defense of what he called "middle class economics": That's what middle-class economics is — the idea that this country does best when everyone gets their fair shot, everyone does their fair share, and everyone plays by the same set of rules."  Despite this president's obsession with fairness, his signature health law is riddled with provisions that arguably make matters considerably less fair. Moreover, even as the president continues to brag about how much his health law has expanded coverage, we've now learned that fully 89 percent of the increase in coverage in 2014 was due to Medicaid. Therefore, in this post I want to focus just on the Medicaid expansion. Under Medicaid expansion, it is flagrantly false that everyone gets a "fair" shot or plays by the same set of rules. For Obamacare's designers have heavily tilted the playing field to get an outcome more to their liking.  Specifically:
–Obamacare favors able-bodied adults over the pregnant women, infants, children, and those tho are elderly or disabled
–Obamacare favors States that put self-interest ahead of the national interest
–Obamacare gives the most vulnerable the lousiest coverage
If this is the best we can do, then we should be sprinting as quickly as we can to divest federal policymakers of wielding so much power over such a critical part of the U.S. economy.  If it is not, then there's no good reason not to begin the process of transforming Obamacare in 2015 rather than waiting around until a more visionary president arrives on the scene in 2017. Historically, U.S. welfare policy has given highest priority to its most vulnerable citizens–those with low incomes incapable of caring for themselves due to disability, old age, being a dependent child, single parent or pregnant woman. These are characteristics that typically have served to identify the "deserving poor."  Progressives, I realize, find this notion of dividing the poor into "deserving" and less deserving buckets antiquated and indefensible.  However, rather than simply level the playing field for able-bodied adults with low incomes, Obamacare insteads tilts the playing field strongly in their direction. Prior to Obamacare, the share of Medicaid expenses that is covered by federal taxpayers (the so-called Federal Medicaid Assistance Percentage or FMAP) ranged from a federal floor of 50% in the wealthiest states (NY, CA) to 73.4% in the poorest state (Mississippi).  On average, the FMAP averaged 57% across all states.  Obamacare offered states the following deal: if you expand Medicaid eligibility to 138% of poverty, Uncle Sam will cover 100% of the cost of that expansion in the first few years, gradually ratcheting down such assistance to a level of 90% by the year 2020 and for every subsequent year thereafter.[1] Now it clearly makes good policy sense to give relatively more federal assistance to states based on ability to pay.[2]  But if we accept the premise that it's legitimate for the federal government to provide a health care safety net for those with low incomes, how could it possibly be fair to hand out 100% discount coupons to cover one category of citizens while only giving away 50% discount coupons to others living in the same state?  (57% represents  under "old" Medicaid eligibility rules, with the balance being covered by states; the actual share varies by state, but is designed to give the biggest help to the poorest states90 to 100% represents the share of Medicaid expensesIf Uncle Sam is taking from Peter to pay for Paul's medical care, isn't it unseemly that the discount Uncle Sam is will to states to encourage them to cover able-bodied Pauls is up to twice as high if Paul is elderly or disabled?…"
http://www.forbes.com/sites/theapothecary/2015/01/30/mr-president-if-you-believe-in-fairness-why-did-you-make-medicaid-expansion-so-unfair/
Eugene Robinson: Obama Hasn't Refused To Acknowledge That Republicans Have Good Ideas, Look At Obamacare
"EUGENE ROBINSON, WASHINGTON POST: I think we've had, since Woodrow Wilson, quite a few presidents who were sure that they were right and who were sure that others were wrong. I think if you look at the way President Obama has approached his agenda, his ideas, for example, he wanted to do universal health care, he picked a Republican idea that came out of the Heritage Foundation and was first implemented by Mitt Romney in Massachusetts. So it's not as if he has refused to acknowledge that there are good ideas from the other side of the aisle."
http://www.realclearpolitics.com/video/2015/01/29/eugene_robinson_obama_hasnt_refused_to_acknowledge_that_republicans_have_good_ideas_look_at_obamacare.html
IMMIGRATION:
Senate to debate House DHS bill that reverses Obama immigration orders
"With a short statement Friday, Senate Majority Leader Mitch McConnell announced that the Senate will consider a House of Representatives bill that funds the Department of Homeland Security and rolls back some of President Barack Obama's executive actions on immigration. 'It's a debate that will challenge our colleagues on the other side with a simple proposition: Do they think presidents of either party should have the power to simply ignore laws that they don't like?' McConnell, R-Ky., said on the Senate floor. 'Will our Democratic colleagues work with us to defend key democratic ideals like separation of powers and the rule of law?' Earlier this month, the House passed a $40 billion measure to fund DHS through September. But Republicans, angry over what they consider executive overreach by Obama, included amendments that would reverse some of his immigration orders. DHS's current budget expires Feb. 27 and the agency could face a partial shutdown if Congress fails to act by then. Senate Republicans this week were trying to assess the best way forward on the bill. Some Republican senators have expressed concerns about the linkage between homeland security funding and the immigration issue, fearing that a protracted battle could adversely impact DHS at a time when terrorist acts have occurred in Canada, Africa, and France. Congressional Democrats have been pushing for the Senate to take up a so-called 'clean bill' that doesn't connect DHS budget to Obama's immigration actions. McConnell appeared to give a resounding 'no' to that plea Friday. 'The House-passed bill we'll consider would do two things: Fund the Department of Homeland Security and rein in executive overreach,' he said. 'That's it. It's simple, and there's no reason for Democrats to block it.'
http://www.mcclatchydc.com/2015/01/30/254996/senate-to-debate-house-dhs-bill.html
Senate sets up first vote on House DHS bill
"The Senate will hold a procedural vote Tuesday afternoon on a bill to fund the Department of Homeland Security (DHS) and roll back President Obama's immigration actions, Senate Majority Leader Mitch McConnell (R-Ky.) said Friday. Scheduled for 2:30 p.m., it will be the first of several votes next week before the upper chamber can proceed to the final vote on the bill, which the House passed earlier this month. Senate Democrats are expected to oppose the motion. A number of senators, including Republicans, have said for weeks the measure is almost certainly doomed because it can't receive the 60 votes needed to overcome a filibuster. Meanwhile, President Obama, Homeland Security Secretary Jeh Johnson and Senate Democrats have engaged in a full-throttle campaign to pressure Republicans to drop the bill and pass a clean DHS funding bill instead. The clock is now ticking — Congress must pass a new spending bill for the DHS by Feb. 27 or the department will shut down. On the Senate floor Thursday, Sen. Barbara Mikulski (D-Md.), the ranking member on the Appropriations Committee, said the GOP should stop its "tamper-tantrum politics" and pass a bill that excludes immigration riders. "What will slow us down is if we get into an intense debate on immigration and riders that try to stop the activities of President Obama," she said. "I would strongly recommend to my colleagues: Do not play politics with the security with the United States of America." Three former DHS secretaries, including two who served under former President George W. Bush — Tom Ridge and Michael Chertoff — wrote to McConnell and Reid this week urging the Senate to decouple the immigration amendments from the measure.  Mikulski and Sen. Jeanne Shaheen (D-N.H.), the ranking member on the Appropriations subcommittee on Homeland Security, filed a new DHS spending bill that's free of the immigration amendments and is based on a bipartisan, bicameral agreement from December."
http://thehill.com/policy/finance/231269-senate-schedules-vote-to-begin-debate-on-dhs-bill-for-tuesday
Dick Durbin: Senate Democrats will block House DHS bill
Democrats want a "clean" funding bill without immigration riders.
"The Senate's second-ranking Democrat said Friday that his party will block a funding measure for the Department of Homeland Security set for a vote next week that guts President Barack Obama's executive actions on immigration. Earlier Friday, Senate Majority Leader Mitch McConnell (R-Ky.) teed up a procedural vote on the funding bill, which the House passed earlier this month. But Sen. Dick Durbin (D-Ill.) confirmed that Senate Democrats, who have called for a funding bill free of immigration riders, will vote against advancing the measure. "We support a clean appropriations bill, and we should do it sooner rather than later," Durbin said on a conference call organized by America's Voice, an immigration advocacy group. The procedural vote is set for 2:30 p.m. on Tuesday. Current DHS funding runs through Feb. 27. The Republican-led House cleared a package that would keep DHS funded through the end of the fiscal year but rolls back years of the Obama administration's policies on immigration — including the latest actions announced in November that could shield nearly 5 million undocumented immigrants from being deported, while granting them work permits. The House legislation also would gut a 2012 administrative initiative that has already offered those same protections to some 600,000 immigrants who came to the United States illegally as children. "The House-passed bill we'll consider would do two things: Fund the Department of Homeland Security and rein in executive overreach. That's it," McConnell said Friday morning. "It's simple, and there's no reason for Democrats to block it." Congressional Democrats have protested the GOP's efforts to kill Obama's actions through must-pass funding. Durbin, a longtime advocate of legislation that would give a pathway to citizenship to so-called DREAMers, called the efforts to block deportation protections to them "mindless and cruel." "We are united as a caucus, and we are going to work to stop this strategy that hurts young people," Durbin said."
http://www.politico.com/story/2015/01/senate-democrats-house-homeland-security-bill-114765.html
Senate Democrats to Try to Block Funding Bill Over Immigration
http://www.nytimes.com/politics/first-draft/2015/01/30/senate-democrats-to-try-to-block-funding-bill-over-immigration/?_r=0
SEN. SESSIONS TO DEMS: DO NOT FEAR DEFUNDING AMNESTY
"Sen. Jeff Sessions took his Democratic colleagues to task Friday for expressing opposition to an upcoming Department of Homeland Security bill that defunds President Obama's executive amnesty. "Are you afraid to say to the President of the United States, we don't agree with this and we're not going to fund this?" Sessions said on the Senate floor. "Is that the world we're in? Are we hiding under our desks that the President may go on television and attack us because we don't agree with his ideas? Surely not." As early as next week, the Senate is expected to begin considering House-passed legislation that funds the Department of Homeland Security while blocking spending for Obama's executive actions. Democrats have called for a "clean" DHS appropriations bill, free of provisions that would block Obama's executive actions. "We now have a statement that our Democratic colleagues are going to block the bill and they apparently intend to say that Republicans blocked the bill," Sessions said. "That somehow Republicans didn't fund Homeland Security that's apparently the message they are going to try to promote."
http://www.breitbart.com/big-government/2015/01/30/sen-sessions-to-dems-do-not-fear-defunding-amnesty/
LUIS GUTIERREZ CONTINUES EXEC AMNESTY TOUR IN SOUTH CAROLINA
"Rep. Luis Gutierrez (D-IL) will continue his nationwide executive amnesty tour in South Carolina on Friday. He will appear at Mount Moriah Baptist Church in North Charleston to inform illegal immigrants about President Barack Obama's executive amnesty and Deferred Action for Child Arrivals (DACA) programs. The event is sponsored by the Latino Association of Charleston. Gutierrez, who has expressed concerns that illegal immigrants may be susceptible to scams during the application process, has vowed to inform and sign up as many illegal immigrants as possible for Obama's executive amnesty. He has said it will be tougher for Republicans to overturn the executive amnesty if millions of eligible illegal immigrants register and sign up for it."
http://www.breitbart.com/big-government/2015/01/30/luis-gutierrez-continues-exec-amnesty-tour-in-south-carolina/
U.S. Delays Thousands of Immigration Hearings by Nearly 5 Years
Thousands of Immigrants Awaiting Hearings Get Delay Notices in New Sign of Backlogs
"The Justice Department has a special date reserved for thousands of immigrants awaiting their day in court: the day after Thanksgiving in 2019. Officials have begun sending out notices that thousands of immigrants awaiting hearings will have their cases pushed back nearly five years, a fresh sign of the pervasive backlogs and delays in the U.S. immigration court system. The delay makes room for higher-priority cases caused last summer by a surge in unaccompanied minors and families crossing the border with Mexico. The Justice Department started notifying employees in the immigration court system last week that nonpriority cases were being bumped off the court docket and would get a Nov. 29, 2019, court date, which happens to be Black Friday. The far-off date, especially one when courts typically operate on a bare-bones staff, suggests officials view it as a bureaucratic placeholder. It wasn't immediately clear exactly how many people would be given this new court date. But the number of people affected will easily be in the thousands, and could reach tens of thousands, according to people familiar with the decision. Those bumped back in the system are nonpriority cases, which means most are living freely and not being held in detention. Most also don't have a pressing issue requiring immediate attention from an immigration judge. Greg Chen, director of advocacy for the American Immigration Lawyers Association, a nonpartisan organization, said a delay of more than four years isn't that surprising, given the overloaded nature of the court docket that existed before the events of last summer. "This backlog has existed for years, and Congress just doesn't make it a priority," Mr. Chen said. There are about 230 immigration judges in the country, handling more than 375,000 cases. The average time to resolve a case is nearly 600 days. Immigration courts are unusual in that they are directly overseen by the Justice Department—meaning that, unlike federal or state courts, immigration judges are supervised and take instructions from administrative bosses. Lauren Alder Reid, a spokeswoman for the Executive Office for Immigration Review at the Justice Department, said the rescheduling of cases was the clear outcome of the Obama administration's decision last summer to give priority to cases of unaccompanied minors, families and other urgent cases. Officials predicted the decision would cause significant delays for nonpriority cases, she said. "This is exactly what we said was going to happen," she said. Several people who work in the immigration court system said there is some hope and expectation that the court dates will be moved earlier once judges resolve many of the priority cases."
http://www.wsj.com/articles/justice-department-delays-some-immigration-hearings-by-5-years-1422461407
REPORT: OBAMA ADMIN DELAYS DEPORTATION HEARINGS FOR THOUSANDS OF ILLEGALS UNTIL 2019
http://www.breitbart.com/big-government/2015/01/30/report-obama-admin-delays-deportation-hearings-for-thousands-of-illegals-until-2019/
Immigration suit moving forward after Laxalt, Sandoval talk
"Gov. Brian Sandoval and Attorney General Adam Laxalt have talked about an immigration lawsuit Laxalt filed earlier this week, and the suit is moving forward in spite of protests. Laxalt spokeswoman Patty Cafferata says the two met Thursday morning, but declined to discuss specifics about their discussion. Laxalt announced Monday that Nevada would join 25 other states in a lawsuit challenging President Barack Obama's executive order aimed at shielding millions from deportation. Sandoval hadn't given prior consent to the lawsuit and said he preferred a legislative solution over legal action. But he said he didn't think he had the legal authority to overrule Laxalt, who's a fellow Republican. Several dozen people protested outside Laxalt's Las Vegas office on Wednesday, demanding that Nevada pull out of the lawsuit."
http://www.washingtontimes.com/news/2015/jan/30/immigration-suit-moving-forward-after-laxalt-sando/?utm_source=RSS_Feed&utm_medium=RSS
Some Motorists Wait Months For DMV Appointments After Immigrants Law Goes Into Effect
"The Department of Motor Vehicles is so overwhelmed with requests for new driver's licenses and vehicle registrations that it can take up to three months to get an appointment or a half-day wait in the lobby. A DMV spokesman told KCAL9 Political Reporter Dave Bryan there has been a crush of applications for new licenses for undocumented immigrants, a program that began earlier this month. The spokesman said the DMV is working to address the problems, but some people are having to take a day off of work to handle a 15-minute transaction. At the Hollywood DMV office, where they handle drivers license issues, the long lines outside and packed waiting areas inside are testimony to the long, grueling process that California drivers have to endure before getting service."
http://losangeles.cbslocal.com/2015/01/29/only-on-9-some-dmv-customers-waiting-months-for-appointments/
Illegal immigrants released from custody committed 1,000 new crimes
"One thousand of the 36,000 illegal immigrant criminals the government released in 2013 have gone on to commit other crimes, including child sex abuse, hit-and-run and child cruelty, according to new data released Friday evening by Senate Judiciary Committee Chairman Charles E. Grassley. The information, which the Homeland Security Department provided to Mr. Grassley, details all 1,000 convictions including dozens of drunk-driving convictions, drug offenses and weapons convictions. But the more serious crimes include domestic abuse, carjacking and aggravated assault. One of the illegal immigrants, identified as No. 960, was subsequently convicted of inflicting injury on a domestic partner; child cruelty, with the possibility of injury or death; probation violations; speeding; driving without a license; and failing to appear for court. "The Obama Administration claims that it is using 'prosecutorial discretion' to prioritize the removal of criminal aliens from this country. But this report shows the disturbing truth: 1,000 undocumented aliens previously convicted of crimes who the Administration released in 2013 have gone on to commit further crimes in our communities," Mr. Grassley said. The information comes just a month before Mr. Obama begins taking applications for the new amnesty he announced in November, which would allow up to 4 million illegal immigrants to apply for a stay of deportation and for work permits to be able to compete legally for jobs. The 1,000 illegal immigrants in the data were part of a group of 36,000 convicted criminals that U.S. Immigration and Customs Enforcement had been holding but decided to release in 2013."
http://www.washingtontimes.com/news/2015/jan/30/illegal-immigrants-released-custody-committed-1000/?utm_source=RSS_Feed&utm_medium=RSS
1,000 CRIMINAL IMMIGRANTS RELEASED IN 2013 COMMITTED NEW CRIMES
http://www.breitbart.com/big-government/2015/01/30/1000-criminal-immigrants-released-in-2013-committed-new-crimes/
CLARKE: 'ANYTHING SHORT OF MURDER AND RAPE' WON'T GET YOU DEPORTED
"Milwaukee County Sheriff David Clarke (D) said that "anything short of murder and rape" is considered a low-level offense for illegal immigrants and will likely not result in deportation on Friday's "Laura Ingraham Show." "When you put that population [criminal aliens] on top of what we're already dealing with with people who are legally in the United States and involved in crime, it just compounds our problems. One of the most difficult challenges in dealing with criminal aliens is who are they, every time they get arrested, they give you a different name and you look and each one of them comes with 10, 12, 15 aliases and so just identifying them becomes problematic, but once they're involved in crime, and I know what the left likes to say that low-level offenders shouldn't be deported. Well, they have dropped the standard to now where burglary and strong-armed robbery are considered low-level offenses, anything short of murder and rape, they say 'OK, yeah, murder maybe we should deport them,' I go 'no, burglary, strong-armed robbery, drug trafficking, drunk driving…all of those things should be included'" he stated."
http://www.breitbart.com/video/2015/01/30/clarke-anything-short-of-murder-and-rape-wont-get-you-deported/
Immigration Policy Leaves One Dead in Arizona (continuation of previous story)
"A man accused of shooting a convenience store employee in Mesa, Arizona last Thursday faced deportation proceedings for two years prior to his arrest, authorities announced Tuesday. After being convicted for facilitating a second-degree burglary, 29-year-old Apolinar Altamirano was released on a $10,000 bond in January 2013, the Arizona Republic reports. Since then, Altamirano, who has claimed ties to the Mexican Mafia, has been the subject of two separate injunctions for harassment because of death threats, but has not been detained: "Mr. Altamirano's removal case was still pending with the immigration courts at the time of his most recent arrest," the U.S. Immigration and Customs Enforcement said in a statement released Monday. Altamirano is now accused of angrily shooting 21-year-old Grant Ronnebeck, a QT store clerk, as Ronnebeck attempted to count money for cigarettes. Deportations of convicted criminals often take two to three years to complete, and due to lack of funding for detention, ICE must prioritize detention of the convicts awaiting deportation by the severity of their crimes. "Generally speaking, yes, there is an incredible backlog in the immigration courts," Liz Chatham, a former chairwoman of the Arizona Chapter of American Immigration Attorneys told the Arizona Republic. According to a document leaked from DHS last year, there are nearly 167,000 convicted criminals with final orders for deportation still in the United States. The Center for Immigration Studies reports a 34 percent decline in deportations from 2013 to 2014. President Obama's executive action to protect immigrants from deportation last November claimed not to change the situation for convicted criminals. But those opposed to the action remained skeptical. Nov. 19 of last year, Sen. Chuck Grassley (R-IA) voiced his concern in a letter to the Secretary of Homeland Security, referencing a prior release of immigrant convicts: "…the threats of executive action become even more disturbing in light of the Department's admitted failure to deport 36,007 convicted criminals—including 169 homicide convicts—who were all released back onto the streets, in Fiscal Year 2013 alone. According to the New York Times, the Administration's response to this concern is as follows: A new enforcement memorandum . . . will make clear that deportations should still proceed for convicted criminals, foreigners who pose national security risks and recent border crossers . . . . Yet, the release of 36,007 criminal aliens in FY 2013 occurred despite the issuance of a similar enforcement memorandum in June 2011…" Earlier this month, the House passed Homeland Security Appropriations bill (H.R. 240), which funds the DHS and reverses President Obama's executive action on immigration. Senate Majority Leader Mitch McConnell announced Tuesday that the Senate will vote on the bill next week."
http://townhall.com/tipsheet/vivianhughbanks/2015/01/29/immigration-policy-leaves-one-dead-in-arizona-n1949971
Mexican man gets life term over immigrants held in Houston
"A Mexican man has been sentenced to life in a U.S. prison for leading a human smuggling ring that held more than 20 immigrants hostage in Houston. Samuel Castro-Flores was sentenced Thursday in Houston. Castro-Flores last March was convicted of 18 counts including conspiracy to commit hostage taking, hostage taking and other charges involving smuggling immigrants and firearms. Prosecutors say Castro-Flores led a group responsible for stashing more than two dozen immigrants at a locked home with boarded windows. The victims, who were rescued on Sept. 7, 2012, were under armed guard and threatened amid extortion demands to their relatives. Castro-Flores in 2009 was convicted of conspiracy to harbor immigrants in South Texas and deported in 2011, but re-entered the U.S. illegally. He was arrested in late 2012 in Houston."
http://www.washingtontimes.com/news/2015/jan/30/mexican-man-gets-life-term-over-immigrants-held-in/?utm_source=RSS_Feed&utm_medium=RSS
Rep. Curbelo Forms PAC To Help Elect GOP Backers of Immigration Reform
"Florida congressman Carlos Curbelo said Friday he sees growth in the ranks of House Republicans who back immigration reform, including a "reasonable" solution for those in the country illegally. To help that along, the freshman Republican has formed a political action committee to raise money and contribute to campaigns of Republicans who support securing the border, reforming legal immigration and providing a solution for those without legal status. "I can assure you that there is a silent majority of House Republicans that believe that it is critical to overhaul our country's immigration law from A to Z," Curbelo told NBC News. "This is part of the effort to support them and to continue building momentum for this necessary reform." He has dubbed the committee the What A Country! PAC, or WAC PAC. It's creation was first reported in the Miami Herald."
http://www.nbcnews.com/news/latino/rep-curbelo-forms-pac-help-elect-gop-backers-immigration-reform-n296821
Rand Paul Takes Shot At Pro-Amnesty Presidential Opponents…Despite Being Pro-Immigration Reform
"Republican Kentucky Sen. Rand Paul released a satirical phone recording this week purporting to depict Hillary Clinton and Jeb Bush talking to each other about their presidential ambitions. Paul's RAND PAC, which is almost certainly going to help him run for president, scored some jabs at Hillary for wanting to get the White House back so she has someplace to live in the midst of her stated financial struggles, and at Bush for his dynastic family ties and alienation from grassroots conservatives. But here's something interesting that the "Hillary" character said to "Jeb": "Well, you're right — maybe we can work something out. We both agree on so many issues: bigger government, Common Core and amnesty for illegal immigrants." The line stands out. Although Paul's RAND PAC is running a petition against Common Core, Paul has not positioned himself as an anti-amnesty politician like the kind that would bash "amnesty for illegal immigrants." In fact, Paul discouraged use of the word "amnesty" in June when he backed immigration reform in a conference call, saying, "amnesty is a word that's trapped us." Paul's stated position has been that Republicans should get "beyond deportation."
http://dailycaller.com/2015/01/30/rand-paul-takes-shot-at-pro-amnesty-presidential-opponents-despite-being-pro-immigration-reform/
REPORT: JEB 'NEVER FORGAVE' MITT FOR RIGHTWARD MOVE ON IMMIGRATION
"Former Florida Governor and likely 2016 presidential candidate Jeb  Bush reportedly "never forgave" Mitt Romney for moving to the right on illegal immigration, which was perhaps one of the only issues where Romney was somewhat in line with conservatives. Romney announced on Friday that he would not make a third run for the White House, and NBC's Chuck Todd said Romney was Jeb Bush's preferred candidate in 2007 before Romney flipped on immigration. Todd added that "some of the interest in the race was personal" Jeb Bush "never forgave" Romney for using "immigration as a wedge issue against McCain." "He wouldn't be shy about criticizing Romney. He thought he is pandering too much," Todd said. "And that continued through 2012. And that's really what drove Jeb away from Romney, it is the way Romney ran against immigration reform." In the 2008 election cycle, Sen. John McCain (R-AZ) was inevitably on his way to the nomination. But after he supported comprehensive amnesty legislation with former President George W. Bush and the late-Sen. Ted Kennedy (D-MA), his fundraising dried up to the point where McCain had to lay off staff, carry his own bags and fly in coach class to town halls in New Hampshire, the state that saved his presidency. Romney was not going to win the battle for moderate Republicans over McCain, so he veered right on immigration to give himself a competitive advantage. He ran attack ads against McCain that accused him of letting "every illegal immigrant stay here permanently" and even voting to "allow illegals to collect Social Security." In the 2012 election cycle, Romney's conservative rhetoric on immigration saved himself from a potential challenge from former Texas Governor Rick Perry, who was surging in the polls before Perry declared that those who oppose in-state tuition benefits for illegal immigrants did not have "a heart." After Perry made those remarks during a GOP primary debate in Florida, his poll numbers plummeted and he was essentially finished as a viable contender. Romney had opposed in-state tuition and driver's licenses for illegal immigrants. Just like Romney's comments about being "severely conservative" raised red flags about his conservatism, Romney's self-deportation comments showed that he was not quite in tune with the language of immigration enforcement. Romney could have saved himself a lot of headaches, for instance, had he said he supported "attrition through enforcement."
http://www.breitbart.com/big-government/2015/01/30/report-jeb-never-forgave-mitt-for-rightward-move-on-immigration/
HEALTH OFFICIAL SAYS MEASLES OUTBREAK CAME FROM OVERSEAS
"Many have speculated, but now a top federal health official is confirming that the outbreak of measles traced to several Disney theme parks was likely caused by a foreign visitor or an American who had recently returned from a trip outside the country. For weeks authorities have been tracing cases of measles that have turned up in several western states. The one common factor in most cases was that sufferers attended one of several Disney theme parks in California or were close to someone who did. Some had speculated that the measles had come from an illegal immigrant or foreign visitor and now a health official is confirming the likelihood of that speculation. "We don't know exactly how this outbreak started but we do think it was likely a person infected with measles overseas," said Dr. Anne Schuchat of the Centers for Disease Control and Prevention on Thursday. "We assume that someone got infected with measles overseas, visited Disneyland park, and spread the disease to others," Schuchat added. The doctor noted that many countries still suffer widespread outbreaks of measles. France, for instance, had 15,000 cases in 2011. But the disease was once thought eradicated in the USA. In 2000, the Centers for Disease Control had thought that measles were eliminated in the US, but starting in 2008, cases began to climb. In 2014, the number of cases exploded to over 600, more than all reported cases between 2009 and 2013. The CDC also reported that cases reached a 20-year high in 2014. The CDC determined that the number of cases grew in the US due to an influx of foreign immigrants."
http://www.breitbart.com/big-government/2015/01/29/health-official-says-measles-outbreak-came-from-overseas/
SPENDING/BUDGET/ECONOMY:
Economic growth disappoints; slows to 2.6 percent in fourth quarter
"The U.S. economy ended the year on a disappointing note, growing slightly less than many expected to close out 2014. The nation's gross domestic product climbed just 2.6 percent in the fourth quarter, according to a report out Friday from the Bureau of Economic Analysis. In the third quarter, it climbed 5 percent. However, there were some positive takeaways from the report. Personal consumption, which accounts for the majority of the nation's economy, was up at the end of the year, increasing 4.3 percent compared to 3.2 percent in the third quarter."
http://thehill.com/policy/finance/231242-economic-growth-slows-to-close-out-2014
U.S. economy slows to 2.6 percent growth in fourth quarter
http://www.washingtontimes.com/news/2015/jan/30/us-economy-slows-26-percent-growth-fourth-quarter/?utm_source=RSS_Feed&utm_medium=RSS
White House: Slower 4th quarter growth just 'one snapshot'
http://www.washingtonexaminer.com/white-house-slower-4th-quarter-growth-just-one-snapshot/article/2559585
Obama: "The Record Shows We Were Right"
"President Obama addressed the House Democratic Issues Conference in Philadelphia on Thursday evening.
PRESIDENT OBAMA: What we know is middle-class economics works. That's been the history of this country. That's been the history of the last six years when we've implemented middle-class economics. And the other side was telling us this would be a disaster, and it would kill jobs and raise the deficit, health care costs would explode. And none of that happened. That's pretty rare where you have two visions, a vigorous debate, and then you test who's right — and the record shows that we were right and middle-class economics does work. So the bottom line is this: We've got to make sure it continues to work. We should protect the progress we're making."
http://www.realclearpolitics.com/video/2015/01/30/obama_the_record_shows_we_were_right.html
5 things to know before Obama rolls out his budget Monday
http://cnsnews.com/news/article/5-things-know-obama-rolls-out-his-budget-monday
Obama pledges 'new era of medicine'
http://thehill.com/policy/healthcare/231272-obama-pledges-new-era-of-medicine
Obama asking Congress for $215M for 'precision medicine' push
"Obama wants $215 million for what he's calling a precision medicine initiative that moves away from one-size-fits-all treatments. The ambitious goal: Scientists will assemble databases of about a million volunteers to study their genetics — and other factors such as their environments and the microbes that live in their bodies — to learn how to individualize care.  "That's the promise of precision medicine — delivering the right treatment at the right time, every time, to the right person," Obama said in announcing the proposal Friday. The effort is a hot but challenging field in medical research that has already yielded some early results. For example, it's becoming more common for patients with certain cancers to undergo molecular testing in choosing which drug is their best match. People with a rare form of cystic fibrosis now can choose a drug designed specifically to target the genetic defect causing their illness. Some medical centers, such as the Mayo Clinic, have opened "individualized medicine clinics." But only recently has the cost of genomic sequencing dropped enough, and the computer power of medicine increased, to make it possible for large-scale pursuit of the approach, said Dr. Francis Collins, director of the National Institutes of Health, which will lead the initiative."
http://www.foxnews.com/politics/2015/01/30/obama-proposes-end-to-one-size-fits-all-medicine/
Obama asks Congress to fund $215m personalized medicine initiative
"President Obama asked Congress Friday to fund a new personalized medicine venture he'll propose in his upcoming budget request, saying it's one area where both parties could work together. The capstone of the $215 million initiative would be creating a research group of one million volunteers, giving scientists a massive pool of data to analyze individuals' genomes and how they compare to each other. "If we have a big pool of people that's varied, that will really allow us to map out not only the genome of one person but now we can start seeing connections and correlations that will help us refine what we're trying to do when it comes to treatment," Obama said at the White House. Major aims of the project would be finding the genetic mutations that lead to cancer and developing ways to evaluate cutting-edge genetic tests, the president said. The National Institutes of Health would take the lead on creating the research pool, while smaller amounts of funding would be funneled to the National Cancer Institute, the FDA and the Office of the National Coordinator for Health Information Technology."
http://www.washingtonexaminer.com/obama-asks-congress-to-fund-215m-personalized-medicine-initiative/article/2559568?custom_click=rss
Obama rolls out plan to invest $215 million in "precision medicine"
http://www.cbsnews.com/news/obama-rolls-out-plan-to-invest-215-million-in-precision-medicine/
Obama Unveils Research Initiative to Develop Tailored Medical Treatments
http://www.nytimes.com/2015/01/31/us/obama-to-unveil-research-initiative-aiming-to-develop-tailored-medical-treatments.html
Obama budget includes $1 billion for Native American education (continuation of previous article)
http://www.washingtonpost.com/local/education/obama-budget-includes-1-billion-for-native-american-education/2015/01/30/10785b08-a8a8-11e4-a2b2-776095f393b2_story.html?wprss=rss_national
Biden Leading $1 Billion Effort to Fight Central American Corruption and Crime (continuation of previous article)
http://www.theblaze.com/stories/2015/01/30/biden-leading-1-billion-effort-to-fight-central-american-corruption-and-crime/
Obama Budget Sets Up Battle Over Sequestration, Taxes
http://www.realclearpolitics.com/articles/2015/01/30/obama_budget_sets_up_battle_over_sequestration_taxes_125450.html
The Obama administration's illusionary job gains from the Trans-Pacific Partnership
http://www.washingtonpost.com/blogs/fact-checker/wp/2015/01/30/the-obama-administrations-illusionary-job-gains-from-the-trans-pacific-partnership/
Watch as Josh Earnest is forced to admit that Obama misled the public
"Speaking before a group of Democratic supporters on Thursday night, President Barack Obama took a victory lap of sorts when he touched on the pace of the economic recovery. "There is no economic metric by which we are not better off than when I took office," Obama asserted. "And that is because of the extraordinary will and dedication of the American people, but also because all of you have done a terrific job. And I'm proud of you for that." During Friday's press briefing, CBS News reporter Mark Knoller probed White House Press Sec. Josh Earnest about the president's claim and asked if Obama included the national debt in his list of positive metrics. Pockets of muted laughter from the press corps could be heard as Earnest responded. "What the president has noted is that when you evaluate the deficit, and the deficit is actually fallen by two-thirds since he's taken office," Earnest evaded, "and the way that we measure that is actually the way that economists measure that." "They don't look at just the sum total," Earnest noted. Of course, because "sum totals" are often so frustratingly grim. "What they do is they evaluate the deficit as the percentage of the economy." Knoller , observing that his question has not yet been answered, again asked about the national debt. "Which has gone up 70 percent on [Obama's] watch" the CBS reporter observed. While he pondered how to respond to this damning line of questioning, Earnest conceded that he had no way of massaging the national debt by evaluating it as a relative percentage of some other index more favorable to the administration. Instead, he tried to again evade Knoller's question by making note of Obama's proposals to attempt to lower the debt – including and apparently limited to rising taxes. "Might you concede that the debt is not a metric that shows we are better off?" Knoller asked for a third and final time. "I think you would concede, as I would, that the raw math shows that the debt had increased," Earnest finally answered."
http://hotair.com/archives/2015/01/30/watch-as-josh-earnest-is-forced-to-admit-that-obama-misled-the-public/
Joe Biden Says The Past Six Years Have Been Really Hard For This Country
"Vice President Joe Biden said that the past six years have been really hard for the United States. Referring to the national hardships of the period in which Biden himself was vice president, Biden also noted the great struggle experienced by the Democratic Party. "To state the obvious, the past six years have been really really hard for this country," Biden said at the House Democratic Caucus Retreat in Philadelphia. "And they've been really tough for our party. Just ask Steve. I mean they've been really tough for our party."
http://dailycaller.com/2015/01/30/joe-biden-says-the-past-six-years-have-been-really-hard-for-this-country/
Biden Laments What The Obama Administration Has Done To America
"To state the obvious, the past six years have been really, really hard for this country." Yep. I called it even before these idiots got elected: Biden Clarifies Earlier Remarks on His Dread of an Obama Administration."
http://dailycaller.com/2015/01/30/biden-laments-what-the-obama-administration-has-done-to-america/
Biden: 'The Past Six Years Have Been Really, Really Hard For This Country'
http://www.nationalreview.com/corner/397581/biden-past-six-years-have-been-really-really-hard-country-andrew-johnson
Joe Biden: Republicans are tying to steal credit for economic uptick
"Vice President Joseph R. Biden on Friday warned House Democrats not to let Republicans take credit for the economic recovery, saying the GOP were having an "epiphany" about the uptick. "Watch guys. Mark my words. The Republican Party is going to try to claim this resurgence and they are going to misrepresent that it was because of, quote, policies that they supported," Mr. Biden told the lawmakers gathered here at the Sheraton Society Hill Hotel for their annual issues conference. "It's a bunch of malarkey. It's absolute malarkey, as we Irish say," said the vice president. "There is nothing further from the truth. But if we don't speak up and reassert the case we made, it might stick politically. These guys are pretty good." Mr. Biden said that the Republicans also tried to "rewrite history" by celebrating the 50th anniversary of Medicare and the civil rights march in Selma, Alabama. "Do you know any Republican today who isn't celebrating those two events. But they had no idea of back [then] and were no part of. We Catholics call that an epiphany," he said. He said they were having another "epiphany" about the economy."
http://www.washingtontimes.com/news/2015/jan/30/joe-biden-republicans-are-tying-steal-credit-econo/?utm_source=RSS_Feed&utm_medium=RSS
Joe Biden: GOP trying to steal credit for the economic recovery
"Vice President Biden warns Democrats that Republicans are trying to rewrite the history of America's recent economic rebound."
http://www.cbsnews.com/videos/joe-biden-gop-trying-to-steal-credit-for-the-economic-recovery/
Joe Biden to House Democrats: Sell mending economy to voters
"Vice President Joe Biden challenged House Democrats here to do a better job of communicating to voters that the economy is on the mend – arguing that if the party can't sell the recovery, Republicans will co-opt the success of Democratic policies.
Closing out the three-day Democratic retreat Friday, Biden lamented that Democrats have not gotten enough credit for pursuing economic policies that have help the country add jobs and protect middle-income earners claw their way out from a decade-long recession. "Together we made some really tough decision. Decisions that weren't at all popular and hard to explain. Hard to communicate why it was so important and the decisions had real political cost," Biden said. "A lot of my friends and your friends in this caucus aren't here today because they had the nerve to stand up and do what they thought was right, knowing that they were going to face unrelenting political criticism." He added, "It's becoming clearer and clearer that that decision you made, the decisions the administration fought for the were the right ones. They worked for America." President Barack Obama delivered a similar message to lawmakers Thursday evening, arguing that after a tough midterm election loss that saw the Senate switch to GOP control, Democrats must take more credit to defend the stimulus and Obamacare. Democrats also lost 13 seats in the House."
http://www.politico.com/story/2015/01/joe-biden-house-democrats-mending-economy-114766.html
Krauthammer: Republicans Ought To Pass Own Budget, Send It To Obama, Have Him Veto It And Reimpose Sequester
"BRET BAIER: Charles, It's interesting the way the president appears to be positioning this, to split Republicans, and to use, to raise taxes and to use that money elsewhere. Meanwhile, he touts deficit reduction, which largely could be pointing to the sequester.
CHARLES KRAUTHAMMER: Well, the entire idea that he's the big deficit cutter is ridiculous. He's been the biggest deficit-increaser in the history of the galaxy. And what he's done is that he has reduced that to gargantuan levels, in other words from $1.5 trillion, it's now a third of that and still the historically highest level of deficit we've ever seen.
BAIER: Not to mention the national debt that is —
KRAUTHAMMER: Which has already exploded to which he's added about $5 trillion or $6 trillion. So, you know, he's doing a dance in the end zone and you know, he's not even past the 50-yard line on this.  But on the issue of where you cut. I think what the Republicans ought to do is simply ignore his budget. I mean his tax plans are so absurd, the budget is going to be dead on arrival. So when it arrives, you toss it in the waste basket. Republicans have control of the House and the Senate. Offer a bill, pass a bill in the House and the Senate that actually removes the sequester on defense, and re-does the priorities to let the president have it on his desk if he vetoes it, you reimpose the sequester.  But I think to give in to the president on this issue and to be bribed into supporting the military of which he's commander in chief, you'd think he'd care about the levels of the funding in the Defense Department in order to cut a hugely wasteful domestic spending. I think it's something Republicans ought not acquiesced to.
BAIER: So you're saying save the paper and it just e-mail it, don't print it out.
KRAUTHAMMER: Or you burn it."
http://www.realclearpolitics.com/video/2015/01/29/krauthammer_republicans_ought_to_pass_own_budget_send_it_to_obama_have_him_veto_it_and_reimpose_sequester.html
Congress Should Pass the President's 'Kill List' | Commentary
"Eventually, Congress will need to rethink the Congressional Budget Act of 1974, which aimed to create an orderly, timely and predictable process for financing the government. But in the meantime, there is something Congress could do that would be easy and beneficial: pass the president's "kill list." Formally known as "terminations, reductions and savings to discretionary spending," the kill list is a collection of antiquated, failed and needless expenditures. This past year, the president proposed more than 130 cuts that would save $17 billion annually. Nearly every federal agency had something on the block. Health and Human Services' $50 million a year Access to Recovery initiative was to be zeroed out. Spending on the Defense Department's troubled ground combat vehicle program was to be halved. Some 250 Department of Agriculture facilities would have been closed. Admittedly, these proposed cuts amounted to a small snip — $17 billion of the mammoth $3.8 trillion federal budget. But find $17 billion here and $17 billion there, and eventually, you're talking about real money. Moreover, there's nothing to stop a president from producing a kill list that would produce even bigger savings.
Obama's latest budget will include yet another kill list. Rather than treat it as a dead letter, Congress should put the list's contents into a bill and grant it floor time for a straight up-or-down vote. Voting to enact the kill list would be a win-win-win maneuver. The president would get a few of the cuts he desires. The Republican Congress could immediately demonstrate to the public it can work in a bipartisan manner. The public, not to be forgotten, would win by saving some of its wasted tax dollars. Enacting this year's kill list should not be a one-shot deal. Rather, Congress should make voting on the presidential kill list an annual exercise. It should send the president a simple statute requiring a prompt deadline (say, 10 days) for Congress to vote on the kill list under expedited procedures, as it does with some trade deals and military base closures."
http://www.rollcall.com/news/congress_should_pass_the_presidents_kill_list_commentary-239705-1.html
How to expand middle-class college savings
"In the face of popular backlash, President Obama recently shelved a controversial plan to end the tax-free college savings accounts known as 529s. Despite its initial defense of the proposal — on the grounds that roughly 70 percent of the program's benefits go to households earning $200,000-plus — the White House dropped the idea after immediate and intense criticism from both Republicans and Democrats, who argued for its popularity with the middle class. Republicans now plan to capitalize on this misstep with a plan to expand 529s. According to The Wall Street Journal, a bipartisan proposal sponsored by Reps. Lynn Jenkins (R-Kan.) and Ron Kind (D-Wis.) may get a vote as early as next month. While the White House could revert to its original stance and oppose the Republican plan, here's a better idea: embrace the idea of expanding access to college savings and take it one step further. Not only should the administration endorse the Jenkins-Kind bill, it should offer its own ideas to ensure that more middle-class families can save for college, including through 529s. Moreover, it can do so by building on a variety of promising practices already underway to help middle-class Americans save for their children's education. While the president's proposal for free community college is both promising and bold, the majority of American families still aspire to four-year college, which is why a "race to the top" for college savings would have broad middle-class appeal. One Department of Education study, for example, found that 45 percent of 9th graders expect to enroll in a bachelor's degree program, while just 17 percent expected to get an associate's degree and only 3 percent had no expectation of higher education at all. Moreover, in keeping with those college-going aspirations, the majority of Americans consider saving for college to be a top-tier financial priority. A 2014 survey commissioned by Sallie Mae, for instance, found that 51 percent of families are saving for college, and that the total average savings for education was $15,346 (up from $11,781 in 2013). Sallie Mae also found that households typically use at least two kinds of college savings vehicles, including regular savings accounts and 529s. According to the College Savings Foundation, more than 70 percent of 529 accountholders have yearly household incomes under $150,000, including 10 percent with incomes below $50,000. While programs such as 529s aren't inherently structured to shut out lower and middle-income savers, and participation is growing, the lack of means, information and access still hinders middle- and lower-income families. The 529 program skews toward wealthier households not just because they have more money, but better access to financial planning services and tools. In addition to the Jenkins-Kind bill — which would improve 529s by allowing computer purchases with account funds, eliminating paperwork and allowing tuition refunds to be re-deposited without penalty — a host of new and existing ideas could help make 529s a stronger and more easily accessible vehicle for middle class college savings:.."
http://thehill.com/blogs/pundits-blog/finance/231233-how-to-expand-middle-class-college-savings
House eyes tighter rules for reporting cost of regs
"The House is expected to vote on a bill next week that will force federal agencies to notify and solicit feedback from businesses when drafting a rule. The Unfunded Mandates Information and Transparency Act of 2015 aims to give the public and Congress more information about how much an unfunded federal mandate would cost and what impact it would have on the economy. But the Coalition for Sensible Safeguards (CSS) says the bill would give businesses special access to regulators and block hypothetical future rules without the public knowing.  "The Unfunded Mandates Information and Transparency Act lets big business write the rules," Katherine McFate, president of the Center for Effective Government and CSS co-chair, said in a statement. "It doesn't improve or streamline the regulatory process, which is already plagued by hurdles and delays. This act would make it even more difficult for agencies to implement laws enacted by Congress." The legislation would expand the scope of the Unfunded Mandates Reform Act of 1995 and create stricter requirements for how and when agencies must disclose the cost of rules. "Transparency and accountability are not partisan issues," said the bill's sponsor, Rep. Virginia Foxx (R-N.C.). "This legislation is purely about making government work better for the American people by requiring openness and honesty from Washington about the true cost of regulations, whether those costs come in dollars or in lost jobs."
http://thehill.com/regulation/231282-bill-would-create-stricter-rules-for-reporting-costs-of-regs
Records expose feds spending 'like they were reigning kings or something'
"A federal agency that provides mediation services between companies and unions spent $3,867 on an ice maker, $303 for a Sears coffee pot and $24 each for desk calendars that Staples sells every day for $7.99. Those were among hundreds on a list of the 220-employee Federal Mediation and Conciliation Service expenses obtained by the Washington Examiner under the Freedom of Information Act for 2012 and 2013. The purchases – made with government credit cards – read like something out of the TV sitcom "The Office," whose characters spent more time on administrative tasks and self-pampering than they did actually conducting any sort of business. The lengthy list includes lots of practical office items, but there are also some unexpected expenditures like the paintings of 17 past FMCS managers that hang on walls throughout the office. The agency spent $2,402 in 2013 because of an "additional request for portrait retouching for Scot Beckenbaugh," an FMCS deputy who was acting director for one year. "They were actual artwork portraits," said former FMCS employee Tanya Pelcher-Herring. "These people got their portraits done like they were reigning kings or something. One portrait of a former director included his dog. In my 20 plus years of federal service, I've never seen anything like it before." The agency also paid $1,325 for five pairs of headphones, $625 for a "diversity video," and $1,700 each for multiple employees to attend a "Social Media in Government Conference." Among the purchases uncovered were several associated with a "Hallway Improvement Project," spearheaded by an FMCS employee who is paid $153,000. A consultant was hired to design graphics to enliven the office's hallways, which were then made into posters, at a cost of $3,803."
http://www.washingtonexaminer.com/records-expose-feds-spending-like-they-were-reigning-kings-or-something/article/2559553?custom_click=rss
Should the Government Be Spending $40,000 a Pop on Official Government Portraits?
"Two Republican senators have proposed legislation that would permanently block the government from spending any taxpayer money on oil paintings of top federal officials, which can cost as much as $40,000. Sens. Bill Cassidy (R-La.) and Deb Fischer (R-Neb.) introduced the Eliminating Government-Funded Oil-Painting Act, or the appropriately named EGO Act. The bill says no federal funds can be used to produce oil paintings of the president, vice president, Cabinet members or members of Congress. "When America is trillions of dollars in debt, we should take every reasonable measure to reduce the burden passed on to our children and grandchildren," Cassidy said. "Tax dollars should go to building roads and improving schools—not oil paintings that very few people ever see or care about. Congress has passed the EGO Act before, let's pass it again." Cassidy has proposed similar language when he was in the House, and the House approved related amendments to two omnibus spending bills in the last Congress. In 2013, ABC News reported that the Obama administration had spent almost $400,000 on portraits in the prior two years. As an example, he said the Environmental Protection Agency spent about $40,000 for a painting of Administrator Lisa Jackson, and another of Agriculture Secretary Tom Vilsack that was more than $20,000. "Is it appropriate to spend hundreds of thousands of taxpayers dollars on official paintings of Lisa Jackson and Tom Vilsack?" he asked in 2013. "That's exactly what's happening." Even some Democrats think enough is enough. Also on Wednesday, Sen. Jeanne Shaheen (D-N.H.) proposed a separate bill aimed at reducing spending on official portraits. Her bill would only allow paintings of officials who are in the line of succession to the presidency, and would cap spending at $20,000 per portrait."
http://www.theblaze.com/stories/2015/01/30/should-the-government-be-spending-40000-a-pop-on-official-government-portraits/
GOP senator proposes barring bonuses for tax-delinquent federal employees
"An inspector general's report in the spring revealed that the Internal Revenue Service doled out more than $1 million in bonuses to hundreds of tax-delinquent IRS employees. Sen. Pat Roberts (R-Kan.) on Friday proposed putting an end to the payments with a bill that would ban financial awards for all federal employees who owe outstanding federal tax debt. The measure would allow exceptions for personnel who have experienced economic hardship or have agreed to payment plans. In a statement promoting his legislation, Roberts said all federal employees who have failed to fulfill their tax obligations "must be held accountable," but he singled out the IRS workers for additional scolding."
http://www.washingtonpost.com/blogs/federal-eye/wp/2015/01/30/gop-senator-proposes-barring-bonuses-for-tax-delinquent-federal-employees/
Studies may shed light on food-stamp purchases
"The U.S. Department of Agriculture is expected to release studies this spring that will provide more information about the types of foods purchased by people on food stamps and whether that information can be tracked on a national level. Pressure for that type of detailed information has been building across the political spectrum as the program ballooned in cost during the Great Recession. The concern among public health advocates and fiscal conservatives is that a substantial amount of taxpayer money is spent on soda and junk food. The Supplemental Nutrition Assistance Program cost taxpayers $73.7 billion last year, down from nearly $80 billion the year before, according to the USDA, which administers the program. The average participation in SNAP – 46.5 million people last year – has more than doubled in the last 10 years. The number of retailers that accept food stamps increased from 193,753 in 2009 to 252,962 in 2013 – which includes groceries, gas stations and big-box stores. But what SNAP participants buy in those stores is largely unknown. Unlike the Women, Infants and Children program, which restricts purchases to foods that are deemed nutritious, SNAP participants can use their benefits on virtually all foods, including energy drinks, soda and chips."
http://www.usatoday.com/story/news/nation/2015/01/30/studies-may-shed-light-on-food-stamp-purchases/22627789/
Suddenly, all Afghan reconstruction data made secret
"For the first time in the long history of American military action in Afghanistan, a presidential administration has classified virtually all of the information that could be used to judge U.S. involvement and the use and effectiveness of some $65 billion in taxpayer money.
In its first quarterly report since President Obama proclaimed the end of U.S. combat involvement in that perpetually war-torn land, James F. Sopko, the Special Inspector General for Afghan Reconstruction (SIGAR) wrote: "After six years of being publicly reported, Afghan National Security Forces (ANSF) data is now classified. The decision leaves SIGAR unable to publicly report on most of the $65 billion U.S.-taxpayer-funded efforts to build, train, equip, and sustain the ANSF. This includes Afghan troop numbers, salaries, training, equipment (including planes and helicopters), and infrastructure projects." Gen. John Campbell, commander of coalition forces, said he could not explain the previous lack of secrecy. But Campbell added: "I am compelled to also protect the lives of those individuals who could be put at risk by the release of sensitive information." Presumably, some information could highlight weak spots in the Afghan military. Of course, the secrecy also covers up failed programs, corruption and poor planning and follow-ups. A Pentagon spokesman described one concern as "unnecessarily highlighting possible vulnerabilities and capability gaps." The IG wrote: "The classification of this volume of data is unprecedented." He also said the military had retroactively reclassified as secret some previously-provided data. Classifying so much information theoretically denies it to the enemy and all but a few members of Congress and the military given access to the classified appendix. But the darkness also conveniently removes any means for American taxpayers to independently judge the effectiveness of billions of dollars in aid and equipment ($39 billion more is in the pipeline) as well as of the training of Afghan troops by allies and some 9,500 remaining U.S. military in-country. Obama has touted this training as proof that the U.S. is winding down the war "in a responsible fashion" and not just leaving, as he did from Iraq in 2011 after failing to negotiate a status of forces agreement. In the six years of previous unclassified SIGAR reports, we learned that the national police force totaled about 150,000, the military around 180,000 and that some 35,000 had been dropped from Army rolls for a variety of reasons, including death, disability and desertion. "This is the most transparent administration in history," Obama has claimed. "…It's not sufficient for citizens to just take my word for it that we're doing the right thing." Such an Obama claim is frequently disputed. You may recall, for instance, he often promised that all hearings on his ObamaCare legislation would be open to the public. Not. Then, there was the day in 2010 when VP Joe Biden met for a progress report with the administration's chief of transparency. But that meeting was closed."
http://news.investors.com/Politics-Andrew-Malcolm/013015-737096-sigar-afghan-reconstruction-information-classified.htm
MISC.:
New Jersey mayors join opposition to drilling in Atlantic
http://www.washingtontimes.com/news/2015/jan/30/new-jersey-mayors-join-opposition-to-drilling-in-a/?utm_source=RSS_Feed&utm_medium=RSS
Obama directs agencies to prepare federal projects for rising sea levels
"President Obama is directing all federal agencies to factor in rising sea levels when building infrastructure projects. In a climate change push, Obama issued an executive order on Friday establishing a flood standard aimed at reducing risk and cutting costs of future flood disasters brought on by climate change. "It is the policy of the United States to improve the resilience of communities and Federal assets against the impacts of flooding. These impacts are anticipated to increase over time due to the effects of climate change and other threats," Obama said in the executive order. "Losses caused by flooding affect the environment, our economic prosperity, and public health and safety, each of which affects our national security," the order states.  The new standards give agencies three options on how to prepare for floods and use them in the siting, design and construction of federally funded buildings, roads and infrastructure. The three choices: Use data and methods provided by the "best-available, actionable climate science," build 2 feet above the 100-year flood elevation mark for standard projects and 3 feet for "critical" buildings like hospitals and evacuation centers, or build to the 500-year flood elevation.  "By requiring that Federally funded buildings, roads and other infrastructure are constructed to better withstand the impacts of flooding, the President's action will support the thousands of communities that have strengthened their local floodplain management codes and standards, and will help ensure Federal projects last as long as intended," the White House Council on Environmental Quality said in a fact sheet. According to the National Climate Assessment issued by the White House last year, over $1 trillion of property and structures in the U.S. are at risk of sea level rise.  Over 50 percent of Americans live in coastal counties susceptible to storm surges, rising sea levels and flooding, the White House said."
http://thehill.com/policy/energy-environment/231327-obama-directs-agencies-to-prepare-federal-projects-for-rising-sea
In major shift, Obama administration will plan for rising seas in all federal projects
http://www.washingtonpost.com/news/energy-environment/wp/2015/01/30/in-major-shift-obama-administration-will-plan-for-rising-seas-in-all-federal-projects/
EPA chief at Vatican discussing moral obligation for Catholics on climate change
http://www.washingtonexaminer.com/epa-chief-at-vatican-discussing-moral-obligation-for-catholics-on-climate-change/article/2559560
EPA chief talks climate change with the Vatican
http://thehill.com/policy/energy-environment/231297-epa-chief-talks-climate-with-pope-francis
Unions urge president not to veto Keystone
"Union leaders urged President Obama not to veto the the Senate bill authorizing the construction of the Keystone XL Pipeline. They argued the project, which would build an oil pipeline from Canada's tar sands to the Gulf of Mexico, would a boon for jobs and the economy. The bill passed the Senate on Thursday, 62-36, but the president has said he'll veto it if lands on his desk. The 62-vote Senate majority is not sufficient to override a veto."North America's Building Trades Unions urge President Obama to listen to both the will of the U.S. Congress, where significant bipartisan majorities support the construction of Keystone XL, and to the findings of his own Department of State, which has concluded, on several occasions, that the construction and operation of the Keystone pipeline does not represent any significant increase in atmospheric carbon levels," said Sean McGarvey, president of the coalition group."
http://www.washingtonexaminer.com/unions-urge-president-not-to-veto-keystone/article/2559566
SAFETY IN NUMBERS
Can Obama entrench his executive actions before he leaves office?
"This suggests that while Obama is hoping to frame a broader debate with his new proposals, he anticipates that he will make his greatest "fourth quarter" impact through executive actions that bypass Congress. He's already signaled that intention in recent months by moving aggressively to advance regulations aimed at combating global climate change; normalizing relations with Cuba; and providing legal protection to millions of undocumented immigrants. This week's speech indicated that more unilateral action could be coming, including moving toward closing the Guantánamo Bay prison. Obama delivers the State of the Union address Tuesday in the House Chamber of the Capitol. Given the fierce opposition among congressional Republicans to all of these ideas, the party's next presidential nominee will likely face enormous pressure to promise to overturn them. That, in turn, points to a top remaining priority for Obama: entrenching these initiatives to the point where even a Republican successor might hesitate to uproot them. The administration strategy amounts to a bet that there is safety in numbers. The best defense Obama can provide for his executive actions is to enlarge their constituencies before he leaves office. The more Americans who establish ties to Cuba through 2016, for instance, the more difficult it will be for even a Republican president in 2017 to disconnect the two nations. (Although Obama's health care reform is grounded in legislation, not executive action, the principle is the same: The more people who are covered through the program, the tougher it will be to revoke that insurance later.) Immigration could be where this dynamic unfolds most urgently. It may be impossible to win the 2016 GOP presidential nomination without promising to rescind Obama's order of last November, which provided legal protection to as many as 5.2 million undocumented immigrants—nearly half of the estimated U.S. total. The president's allies recognize that their best chance of protecting that order once Obama has left office is to pull so many people into the program that it will appear impractical to revoke their status, even if Republicans take the White House. As Los Angeles Mayor Eric Garcetti told me at a National Journal forum this week, "Any steps we can take forward [in legalizing undocumented immigrants] will show that it gets a little better, not worse. So [Americans will say], 'What do we have to fear?' " But it won't be easy to persuade large numbers of undocumented immigrants, more accustomed to lowering their profile than raising it, to step forward to participate. Washington isn't undertaking a big outreach program: Administration officials say that isn't appropriate for an initiative that amounts to a decision not to prosecute people who are here illegally but who fit into certain protected categories (such as parents of U.S.-citizen children). That places a heavy burden on nonprofit groups and municipal governments to find the potentially eligible and lead them through the complex process. Many big cities, such as L.A. (which has by far the nation's largest eligible population, at about 500,000), will mount major efforts. "If this goes into effect, it will be a huge boon for us economically, socially, in terms of public safety," Garcetti insists. But "the eligible population is much more dispersed now" than it was during the last mass-legalization program, under Ronald Reagan in the 1980s, says Michael Fix, president of the Migration Policy Institute. The group has calculated that the 20 counties that contain the most potentially eligible people account for only about 40 percent of the total. That means millions of those who might qualify for the program live in places that lack the resources L.A. or Chicago will deploy to help residents access it. "The challenge comes down to: Do we have the infrastructure?" says Marielena Hincapié, executive director of the National Immigration Law Center. Adding another twist, a conservative federal District Court judge in Texas may soon issue an order temporarily blocking federal implementation of the program, in a suit brought against it by 25 Republican-leaning states. Advocates remain cautiously confident that a 2012 Supreme Court decision underscoring federal authority over immigration policy ensures that the courts will eventually allow Obama to proceed—and Garcetti says cities will continue their own planning even if Washington is temporarily derailed. "We're going to move forward," he tells me. "We can't afford not to." But supporters fear further delay and legal confusion could depress enrollment in the program and leave it more vulnerable after Obama's second term ends. In this intricate struggle over the president's legacy, that may be exactly what his opponents want."
http://www.nationaljournal.com/political-connections/safety-in-numbers-20150123
Sharyl Attkisson: If You Cross Obama Admin They Will Treat You Like "Enemies Of The State"
"Former CBS investigative correspondent testifies at the confirmation hearing for Attorney General nominee Loretta Lynch:
SHARYL ATTKISSON: In 2013, Reporters Without Borders downgraded America's standing in the global free press rankings, rating the Obama administration as worse than Bush's. It matters not that when caught the government promises to dial back or that [FOX News'] James Rosen gets an apology. The message has already been received. If you cross this administration with perfectly accurate reporting they don't like, you will be attacked and punished. You and your sources may be subjected to the kind of surveillance devised for enemies of the state.  For much of history, the United States has held itself out as a model of freedom, democracy, and open accountable government. Freedoms of expression and association are of course protected by the constitution. Today those freedoms are under assault due to government policies of secrecy, leak prevention, and officials contact with the media, combined with large scale surveillance programs. The nominee if confirmed should chart a new path and reject the damaging policies and practices that have been used by others in the past. If we aren't grave enough to confront these concerns, it could do serious long-term damage to a supposedly free press. Thank you."
http://www.realclearpolitics.com/video/2015/01/29/sharyl_attkisson_if_you_cross_obama_admin_they_will_treat_you_like_enemies_of_the_state.html
At retreat, Dem staffers escort reporters to restroom
"Reporters covering the House Democrats' retreat in Philadelphia this week are having a much different experience than when they're on their home turf on Capitol Hill.  Reporters are being escorted to and from the restroom and lobby and are being barred from entering the hotel outside of scheduled events, even if they've been invited by a member of Congress.  During Vice President Joe Biden's remarks at the retreat Friday, reporters were required to have a staff member, usually a junior member of the press team, escort them when going to the bathroom or to the lobby. The filing center for reporters was at a separate hotel from where the retreat was taking place, so access was limited to members of Congress specifically made available to the press. "It was a police state. It was absurd how heavy handed the capitol police and Democratic staff were in trying to control everywhere the press went," New York Times reporter Jeremy Peters said in an interview."
http://www.politico.com/blogs/media/2015/01/at-retreat-dem-staffers-escort-reporters-to-restroom-201895.html
MITT ROMNEY DROPS OUT: I'M NOT RUNNING IN 2016
"Mitt Romney has told supporters that he will not run for president, citing his desire to give a new group of leaders a chance. "After putting considerable thought into making another run for president, I've decided it is best to give other leaders in the Party the opportunity to become our next nominee," he explained in prepared remarks. According to the remarks, Romney spent an unusual amount of time talking about his current lead in the polls and his own desire to run again. "You can't imagine how hard it is for Ann and me to step aside, especially knowing of your support and the support of so many people across the country," he writes. "But we believe it is for the best of the Party and the nation." The full statement can be read below: "Let me begin by letting you know who else is on this call, besides Ann and me. There are a large number of people who signed on to be leaders of our 2016 finance effort. In addition, state political leadership from several of the early primary states are on the line. And here in New York City, and on the phone, are people who have been helping me think through how to build a new team, as well as supporters from the past who have all been kind enough to volunteer their time during this deliberation stage. Welcome, and thank you. Your loyalty and friendship, and your desire to see the country with new, competent and conservative leadership warms my heart. After putting considerable thought into making another run for president, I've decided it is best to give other leaders in the Party the opportunity to become our next nominee. Let me give you some of my thinking. First, I am convinced that with the help of the people on this call, we could win the nomination. Our finance calls made it clear that we would have enough funding to be more than competitive. With few exceptions, our field political leadership is ready and enthusiastic about a new race. And the reaction of Republican voters across the country was both surprising and heartening. I know that early poll numbers move up and down a great deal during a campaign, but we would have no doubt started in a strong position. One poll out just today shows me gaining support and leading the next closest contender by nearly two to one. I also am leading in all of the four early states. So I am convinced that we could win the nomination, but fully realize it would have been difficult test and a hard fight. I also believe with the message of making the world safer, providing opportunity to every American regardless of the neighborhood they live in, and working to break the grip of poverty, I would have the best chance of beating the eventual Democrat nominee, but that is before the other contenders have had the opportunity to take their message to the voters. I believe that one of our next generation of Republican leaders, one who may not be as well known as I am today, one who has not yet taken their message across the country, one who is just getting started, may well emerge as being better able to defeat the Democrat nominee. In fact, I expect and hope that to be the case. I feel that it is critical that America elect a conservative leader to become our next president. You know that I have wanted to be that president. But I do not want to make it more difficult for someone else to emerge who may have a better chance of becoming that president. You can't imagine how hard it is for Ann and me to step aside, especially knowing of your support and the support of so many people across the country.   But we believe it is for the best of the Party and the nation. I've been asked, and will certainly be asked again if there are any circumstances whatsoever that might develop that could change my mind. That seems unlikely. Accordingly, I'm not organizing a PAC or taking donations; I'm not hiring a campaign team. I encourage all of you on this call to stay engaged in the critical process of selecting a Republican nominee for President. Please feel free to sign up on a campaign for a person who you believe may become our best nominee. I believe a Republican winning back the White House is essential for our country, and I will do whatever I can to make that happen."
http://www.breitbart.com/big-government/2015/01/30/mitt-romney-drops-out-im-not-running/
Mitt Romney tells supporters he won't run for president in 2016
http://www.cbsnews.com/videos/mitt-romney-tells-supporters-he-wont-run-for-president-in-2016/
Mitt Romney Says He Won't Run For President In 2016
http://dailycaller.com/2015/01/30/mitt-romney-says-he-wont-run-for-president-in-2016/
One number that explains why Mitt Romney didn't run for president again
"Bloomberg and the Des Moines Register just released the first tidbit from their new Iowa Poll — timing! — and the result says plenty about why Mitt Romney announced Friday that he won't run for president again. While Romney's favorable rating among likely Iowa GOP caucus voters in October was 65 percent, compared to 30 percent unfavorable, that split became narrower in the months since. The newest poll shows 57 percent of Iowa Republicans view Romney favorably, compared to 40 percent who view him unfavorably. That 40 percent unfavorable rating, we would emphasize, is among Republicans. You simply don't often see that kind of resistance to a member of your own party — especially your party's most recent presidential nominee! — unless he or she has real liabilities — like a scandal. (The poll also showed 45 percent of people said they didn't want Romney to run again; but we think that actually says less than the 40 percent figure above.) No, Iowa was never Romney's strongest state — or anything close to it — and he was only able to compete there in 2012 because the field was so crowded and the winner took less than 25 percent of the vote. But the new Iowa Poll is symptomatic of Romney's biggest problem heading into a 2016 bid: He still wasn't popular. As we noted earlier this month, almost every public poll conducted in recent months showed Romney's personal image didn't get any better since 2012. And almost every one showed his unfavorable rating higher than his favorable rating. And, that was just as Romney was first dipping his toe back in the presidential waters. What followed was plenty of second-guessing as to why the GOP would nominate Romney again (especially with Jeb Bush running) and incredulity over Romney saying his new campaign would be focused on poor people and on making Romney appear more "authentic" — perhaps his two biggest problems in 2012."
http://www.washingtonpost.com/blogs/the-fix/wp/2015/01/30/one-number-that-explains-why-mitt-romney-didnt-run-for-president-again/
Support Waning, Romney Decides Against 2016 Bid
http://www.nytimes.com/2015/01/31/us/mitt-romney-2016-presidential-election.html
Poll: Romney support was crumbling in Iowa
http://thehill.com/blogs/ballot-box/polls/231314-poll-romney-support-was-crumbling-in-iowa
Mitt Romney's not running, leaves it to 'our next generation'
http://www.washingtonexaminer.com/mitt-romneys-not-running-leaves-it-to-our-next-generation/article/2559565
Mitt Romney isn't running for president again. But he's going to get what he wants in the 2016 race.
http://www.washingtonpost.com/blogs/the-fix/wp/2015/01/30/mitt-romney-isnt-running-for-president-again-but-hes-going-to-get-what-he-wants-in-the-2016-race/
Will Mitt endorse? Republican presidential hopefuls have their fingers crossed
"With the announcement Friday that he will not run for president in 2016, Mitt Romney is suddenly the most popular man in Republican politics. Likely Republican candidates for president lined up to offer their praise for Romney, but not without agenda: Romney's endorsement will be highly sought in the severely competitive primary race to come. In a statement, Florida Gov. Jeb Bush, who likely would have been Romney's most imposing rival for the Republican nomination, called Romney "a patriot." Others followed suit. "I hope to work together with Mitt to grow our party and lead our country forward," Sen. Rand Paul tweeted. The effusive statements are only the very beginning of a brown-nosing process that will likely stretch for months, as potential candidates try to win over Romney and, by extension, those Republicans who supported him. "I think he'll take an active role in the process of facilitating meetings and meeting with all of the candidates," said Jim Merrill, a senior adviser to Romney's 2012 bid. Romney, of course, might choose not to endorse — but the early indications are that he will. "I believe a Republican winning back the White House is essential for our country, and I will do whatever I can to make that happen," Romney said in his statement announcing he would not run."
http://www.washingtonexaminer.com/will-mitt-endorse-republican-presidential-hopefuls-have-their-fingers-crossed/article/2559593?custom_click=rss
2016: WITHOUT ROMNEY IN FIELD, JEB LEADS SOUTH CAROLINA POLL
http://www.breitbart.com/big-government/2015/01/30/2016-without-romney-in-field-jeb-leads-south-carolina-poll/
DONALD TRUMP CREDITS HIMSELF FOR MITT ROMNEY DROPPING OUT
http://www.breitbart.com/big-government/2015/01/30/donald-trump-credits-himself-for-mitt-romney-dropping-out/
TEXAS GOP CHAIR TO JOIN RAND PAUL CAMPAIGN
http://www.breitbart.com/texas/2015/01/30/texas-gop-chair-to-join-rand-paul-campaign/
How Bored Are Reporters by the Clinton Restoration?
Fantasy campaigns break out across America.
http://www.bloomberg.com/politics/articles/2015-01-30/how-bored-are-reporters-by-the-clinton-restoration-
Taxpayers paid $225K private-jet bill for Hillary during Senate years
http://hotair.com/archives/2015/01/30/taxpayers-paid-225k-private-jet-bill-for-hillary-during-senate-years/
DSCC is $20 million in debt
http://www.washingtonpost.com/blogs/post-politics/wp/2015/01/30/dscc-is-20-million-in-debt/
Taliban Kills 3 Americans as White House Dismisses 'Terror' Label
"A day after the White House declined to classify the Taliban as a terror group, the group claimed responsibility Friday for an apparent insider attack at Kabul airport in which three American contractors and an Afghan were killed. Details of the Thursday evening shooting are still unclear, with a spokesman for NATO's Resolute Support mission saying the incident is under investigation. "They do carry out tactics that are akin to terrorism. They do pursue terror attacks in an effort to try to advance their agenda," White House Press Secretary Josh Earnest said in a press conference on Thursday, but "they have a different classification." Semantics aside, the Taliban is suspected in multiple attacks over just the last 48 hours that have killed more than 30 people, including a suicide bombing attack on a funeral in Afghanistan on Thursday that killed 16 and wounded 39. A US defense official in Washington told AFP that the American victims, who were employed under a Defense Department contract to help train the Afghan air force, died from gunshot wounds. Taliban spokesman Zabihullah Mujahid said a member of the insurgent movement was responsible for the attack. "A brave Afghan mujahid infiltrator working in the military side of Kabul airport opened fire on invading American soldiers, killing three Americans," he said in a statement sent to media. Western troops and civilians training Afghan security forces have faced lethal assaults from Afghans in uniform who turn their guns on their counterparts. NATO troops have adopted special security measures in recent years to try to counter the threat. The airport in the Afghan capital is heavily guarded, with one section devoted to commercial aircraft and another area set aside for a NATO contingent. Thursday's attack came after a surge in Taliban violence over the past year. The funeral was for four people, including a police commander, killed earlier Thursday in a roadside bomb attack."
http://www.newsmax.com/Newsfront/taliban-white-house-terror/2015/01/30/id/621672/
Islamic State Chemical Weapons Expert Killed in Airstrike, U.S. Central Command Says
http://www.theblaze.com/stories/2015/01/30/islamic-state-chemical-weapons-expert-killed-in-airstrike-u-s-central-command-says/
Good News, America: Only 1 Of The 5 Terrorists Obama Traded For Bergdahl Is Trying To Kill You
http://dailycaller.com/2015/01/30/good-news-america-only-1-of-the-5-terrorists-obama-traded-for-bergdahl-is-trying-to-kill-you/
White House: Taliban Detainee Swapped for Bergdahl Has Not Returned to the Battlefield
"White House spokesman Josh Earnest asserted Friday that no Taliban detainees involved in the swap for Army Sgt. Bowe Bergdahl have returned to the battlefield, after reports that one of them sought to reconnect with Taliban associates. "What I can say with confidence is this individual has not returned to the battlefield. This individual is not allowed to travel outside of Qatar," Earnest said. "This individual has not engaged in violence." Asked later whether the White House has had any regrets about the prisoner exchange last May, Earnest responded, "Of course not." "We are talking about a principle that has a lot of precedent," Earnest continued. President Barack Obama "has the responsibility to make sure no man or woman who wears the uniform of the United States military is left behind." On Thursday, news organizations reported that U.S. officials believed that one of the five Taliban detainees released from Guantanamo Bay in exchange for Bergdahl has attempted to return to terrorism."
http://www.theblaze.com/stories/2015/01/30/white-house-taliban-detainee-swapped-for-bergdahl-has-not-returned-to-the-battlefield/
Obama's Absolute Foreign Policy Implosion, In One Sentence
"The ultimate legacy of President Obama's foreign policy will be the empowering of Iran, argues one of the country's top foreign policy writers. "It is quite possible that, by the time Obama leaves office, no other country on Earth will have gained quite so much as Iran," writes David Rothkopf in Foreign Policy magazine. Rothkopf is CEO and editor of the FP Group. Rothkopf notes that virtually everything America has done in the Middle East in Obama's tenure has been to Iran's benefit. The most obvious example is Obama's ongoing effort to negotiate a diplomatic deal regarding Iran's nuclear program. The only clear advantage to cutting a deal with Iran, Rothkopf notes, is that it could lead to a suspension of Iran's pursuit of nuclear weapons. But, "[there's] no guarantee that Tehran could not reverse course in the future, break its terms, or do as it has done for the past 30 years — namely, stir up mayhem in the region without the benefit of nuclear weapons."
http://dailycaller.com/2015/01/30/obamas-absolute-foreign-policy-implosion-in-one-sentence/
Obama has agreed to 80 percent of Iran's demands in nuclear talks, Israeli officials tell Ch. 10
http://www.jpost.com/Breaking-News/Obama-has-agreed-to-80-percent-of-Irans-demands-in-nuclear-talks-Israeli-officials-tell-Ch-10-389532