News Briefing for Saturday, January 24, 2015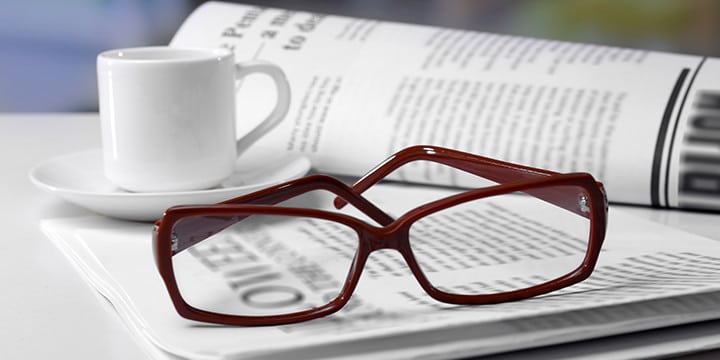 TEA PARTY PATRIOTS:
WWE In DC: The Fake Border Fence Throw-Down (Quote by Kevin Broughton)
"Obama's immigration policies are unpopular. A January poll by The Washington Post said 89 percent of Republicans and 54 percent of independents oppose Obama's amnesty. Tea party groups are also pushing to change McCaul's bill. "We want to tighten up this bill and we don't think adding some or all of the [previously passed] language is an unreasonable expectation," said Kevin Broughton, a spokesman for the Tea Party Patriots network. The network is asking its supporters to lobby their legislators for a better bill. "We make it easy for them to get in touch with their legislators. … Their enthusiasm level [to stop amnesty] is at all-time high," Broughton said. The McCaul bill would be much improved if it included the border security bill passed last July by nearly all GOP legislators, he said. The language was developed by Rep. John Carter and Rep. Robert Adelholt. Palinkas also called for major changes. "It's not border security if anyone can recite the magic [catch-and-release] words and get waved right on in," he said. "We are saying to Congress: help us. Provide us the tools, mission support and resources we need to protect the Homeland, in accord with the laws and Constitution of the United States."
http://dailycaller.com/2015/01/23/the-fake-border-fence-throw-down/
Potential 2016 GOP Hopefuls Flock to Iowa Freedom Summit (TPP-sponsored event)
http://abcnews.go.com/Politics/potential-2016-gop-hopefuls-flock-iowa-freedom-summit/story?id=28434744
They're Off: Eight Presidential Hopefuls Head to Iowa (TPP-sponsored event)
http://www.nbcnews.com/politics/elections/theyre-eight-presidential-hopefuls-head-iowa-n292056
GOP Hopefuls Descend on Iowa (TPP-sponsored event)
Potential Republican candidates will speak to a gathering of Iowa conservatives this weekend.
http://www.usnews.com/news/blogs/data-mine/2015/01/23/gop-hopefuls-descend-on-iowa
Iowa Freedom Summit Looks Something Like 2016 Is Underway (TPP-sponsored event)
http://www.npr.org/blogs/itsallpolitics/2015/01/23/379410405/iowa-freedom-summit-looks-something-like-2016-is-underway
The battle for Iowa begins (TPP-sponsored event)
http://thehill.com/blogs/ballot-box/230501-the-battle-for-iowa-begins
GOP 2016 HOPEFULS BEWARE: DREAMERS MAY CRASH STEVE KING'S IOWA FREEDOM SUMMIT (TPP-sponsored event)
"Potential GOP 2016 presidential candidates in Iowa this weekend beware. DREAMers are planning to confront Republicans at Saturday's inaugural Iowa Freedom Summit, which Rep. Steve King (R-IA) and Citizens United will host. According to an NBC report, DREAMers are planning "activities around the event, including confronting potential candidates to ask them where they stand on immigration reform and the president's executive action." Erika Andiola, one of the DREAMers who confronted King last summer in Iowa, reportedly said DREAMers want to "make sure those who are running for the presidency are also being held accountable for what they are saying." The incident was recorded and the footage immediately made the rounds on mainstream media networks."
http://www.breitbart.com/big-government/2015/01/23/gop-2016-hopefuls-beware-dreamers-may-crash-steve-kings-iowa-freedom-summit/
HEALTHCARE:
More Americans struggling with healthcare and costs in 2015 due to Obamacare
"Americans are facing higher premiums and penalty costs for Obamacare in 2015, and according to non-partisan experts yesterday, the President's latest proposals do little to help citizens or his tumbling popularity regarding U.S. healthcare. Penalties for not having insurance are now tripled from $95 per person in 2014 to $325 for this year, or 2 percent of income, whichever is higher. Children and those under 18 years of age will be fined $162.50 each. The amount of adults who do not have insurance is close to 14% as compared to 17% in 2013. But Barack Obama sold the healthcare plan as a way to help the poor and middle class. Unfortunately for the White House, lower-income families earning less than $36,000 per year has a higher rate of almost 25% being uninsured. Various reports and announcements continue to come out indicating many health-care plans will be charging much more, varying from 7% to 22% increases for premiums in 2015. The results of voter's opinions about health care was released from Rasmussen on Jan. 19 with more bad news for Obama. Almost 29% of adults rate the healthcare system as 'poor.' Over 52% of Americans do not think healthcare will improve under Obamacare. The National Center for Policy Analysis (NCPA) public policy experts provided insight on Obama's proposals from his State of the Union message Tuesday. After a day to study Obama's address and plans, including mandated wealthy Americans to pay what he terms their "fair share" of taxes, subject matter experts offered their analysis… During his address Tuesday, "the President emphasized the plight of the 43 million American workers who do not have paid sick leave." "Many of them feel they cannot afford to take a sick day to convalesce after an illness or to care for a sick child," observed NCPA Senior Fellow Devon Herrick. "He proposes to mandate that employers provide seven days of paid sick leave to workers each year." "The president didn't mention that an estimated 100 million workers who have paid sick leave likely don't get seven days annually. He also didn't mention his own advisor, Jonathan Gruber, has research showing workers themselves wind up paying the cost of mandatory benefits through lower wages," stated Herrick. "Thus, if employers are forced to provide seven paid days off work for every worker, employers will adjust pay to compensate for the cost." "This will inhibit pay raises, it will impact paid vacation days," Herrick continued. "The president should have called for expanding Health Savings Accounts (HSAs) to every worker, allowing workers to set aside funds for medical needs." Even though Obama said millions more people are now covered for health through employer plans, and the state or federal health exchanges, "research has shown that the exchange subsidies will cause employers to drop coverage," said Herrick. Stores, businesses, employers, and firms are forced to considerably reduce workers' hours to avoid having to provide them with health benefits."
http://www.examiner.com/article/more-americans-struggling-with-healthcare-and-costs-2015-due-to-obamacare?cid=db_articles
Feds scale back sharing of ObamaCare data
"Health officials are scaling back the amount of consumer data shared with private companies amid privacy concerns for consumers on the federal ObamaCare exchange.  The Obama administration made changes to the HealthCare.gov website that limit the amount of data available to third parties for marketing or analysis, The Associated Press reported Friday afternoon. It's unclear the scope of data on the site still available to third parties.
The move marks a reversal from earlier this week, when officials defended the data sharing with private firms. The administration said it helped improve technology and marketing for the exchanges and insisted companies could not use the data for private gain. "We believe that the use of these tools are common and represent best practices for a typical e-commerce site," Aaron Albright, a spokesman for the Centers for Medicare and Medicaid Services, said in a statement shared with The Hill. However, questions over the privacy and security of the data were raised after reports that the information shared included a person's age, income, ZIP code, pregnancy status and computer IP address, which can be used to help identify an individual's location.  Republican Sens. Orrin Hatch (Utah) and Chuck Grassley (Iowa) sent a letter to the administration on Tuesday saying the flow of data was "extremely concerning, not only because it violates the privacy of millions of Americans, but because it may potentially compromise their security." An administration spokesman said data privacy and security for consumers was a "top priority" and that officials follow "the leading industry standards to keep their information secure and private." HealthCare.gov continues to list "contractors that perform functions for the Marketplace to accomplish the specific functions they're engaged to perform" as well as third parties it may share information with: insurance companies, government agencies and employers, to determine eligibility."
http://thehill.com/blogs/blog-briefing-room/230566-feds-scale-back-sharing-of-obamacare-data
Obama Admin. Reverses Course, Will No Longer Send Personal Info From Health Website to Marketing Firms
"…That prompted lawmakers to demand an explanation, while privacy advocates called on the administration to make changes. Analysis of the website Friday by the AP showed that the administration had made changes to reduce the outbound flow of personal information. Before that, the website was explicitly sending personal data to third-party sites. The site is used by millions to sign up for coverage under the health care law, or to merely browse for insurance plans in their communities. The changes were confirmed by Cooper Quintin, a staff technologist with the Electronic Frontier Foundation, a civil liberties group. Quintin called it "a great first step," but said the administration needs to do more. An administration spokesman did not respond to a request for comment on Friday."
http://www.theblaze.com/stories/2015/01/23/obama-admin-reverses-course-will-no-longer-send-personal-info-from-health-website-to-marketing-firms/
Privacy concerns over health care website prompt reversal
http://www.washingtontimes.com/news/2015/jan/23/apnewsbreak-govt-reverses-on-health-care-privacy-p/?utm_source=RSS_Feed&utm_medium=RSS
As GOP dawdles, liberals prepare Obamacare 2.0
"After Hillary Clinton's healthcare proposal died in 1994, conservatives moved on to other issues. But liberal activists regrouped, learned lessons from their failure, and laid the groundwork for their next opening to advance national healthcare legislation. That effort eventually led to the passage of Obamacare. Families USA was one of the main organizations that kept hope alive for a universal coverage program back when prospects were bleak, and the group helped shape President Obama's health care law. Now that Obamacare is in place, the group is preparing to build on it. In a recent report, dubbed "Health Reform 2.0," Families USA offered 19 different changes to healthcare law. Taken together, the changes would pick up where liberals left off in March 2010, when they pulled together to support the passage of Obamacare even though it didn't go quite as far as they would have liked… Even though Obamacare spends $1.8 trillion over the next decade expanding insurance coverage, by 2022, there will still be 31 million Americans without insurance. Families USA calls this "unacceptable." Instead of calling for a rollback of regulations that have caused insurers to increase premiums and cost-sharing, however, the group calls for additional mandates, such as a requirement that insurers offer plans that would exempt certain services from the deductible; requirements for insurers to expand access to medical providers; and a mandate that every health plan (in addition to Medicare and Medicaid) cover adult dental care. All of these mandates would drive up the price tag of insurance even more than Obamacare already has. But another proposal would increase the value of the subsidies for individuals to purchase insurance through Obamacare's exchanges. In other words, in the Families USA vision for the future of the American health care system, more government spending would be perpetually chasing the costs imposed by more government mandates. In addition to these changes, Families USA proposes price controls on prescription drugs, a liberal goal that had to be abandoned during the Obamacare fight when the administration obtained the support of the pharmaceutical industry lobby."
http://www.washingtonexaminer.com/as-gop-dawdles-liberals-prepare-obamacare-2.0/article/2559147?custom_click=rss
GOP lawmakers face pressure from base to target ObamaCare – or else
"Republican lawmakers are facing rising pressure from conservative groups and activists to go big – or potentially go home – in their fight against ObamaCare. After taking control of Congress thanks to big victories in the November midterms, Republicans who ran in part on their opposition to the law are starting to roll out legislation undoing pieces of it. But the party is stuck in an internal debate over how far they can really go – risking a potential backlash from the party's right flank if they don't go far enough. Tea Party activists say they are frustrated with the pace of progress toward conservatives' goal of upending the Affordable Care Act.  Some activists are encouraging members to "fax blast" all 435 House members and 100 senators and demand they "drive a stake through the heart of ObamaCare once and for all." Some Tea Party-backed lawmakers like Texas Sen. Ted Cruz are leading the charge against the Affordable Care Act. The senator, and potential presidential candidate, recently warned that Republicans will "get walloped" in 2016 if they don't live up to their promises, including working to get the health law eliminated. But so far, several Republican lawmakers, like Senate Finance Committee Chairman Orrin Hatch, R-Utah, have indicated they'd have better luck chipping away at the law "piece by piece." On Wednesday, Hatch and Sen. Lamar Alexander, R-Tenn., introduced legislation to repeal the health care law's individual mandate requiring most people to obtain insurance. The legislation, called the American Liberty Restoration Act, is backed by 20 GOP senators. "This legislation strikes ObamaCare's individual mandate and restores the freedoms outlined in the Constitution," Hatch said in a written statement. Hatch and a group of bipartisan senators also are pushing a bill to scratch the law's controversial 2.3 percent tax on medical devices. Several conservative activists and commentators in recent weeks have urged the new Republican Congress to be aggressive. Since right after the election, Brent Bozell, chairman of the conservative ForAmerica group, has said the Republican majority "must" keep its "promise" to pass a full repeal bill, if only to force a presidential veto. If they don't, it raises the possibility not only of turbulence for GOP congressional candidates in 2016 but a groundswell of anti-ObamaCare pressure in the presidential primaries and caucuses."
http://www.foxnews.com/politics/2015/01/23/gop-lawmakers-face-pressure-from-base-to-target-obamacare-or-else/
GOP to IRS: Why hire the firm that botched HealthCare.gov?
"A Republican lawmaker is asking the Internal Revenue Service (IRS) why it hired a contractor to help with ObamaCare that was previously fired for its shoddy work on HealthCare.gov. Rep. Peter Roskam (R-Ill.), who leads the Ways and Means subcommittee on Oversight, called on the IRS Friday to explain how CGI Federal was chosen and what work the company will perform. "The American people should know why the IRS spent millions of taxpayer dollars to hire the same company responsible for the botched HealthCare.gov rollout," Roskam said in a written statement. "From an agency clamoring for more funding, this isn't a confidence-inspiring use of resources," he said. CGI Federal was responsible for constructing the back end of HealthCare.gov. The site debuted with massive technical problems in the fall of 2013 that threatened to ruin the healthcare law's first enrollment period."
http://thehill.com/policy/healthcare/230577-gop-to-irs-why-hire-the-firm-that-botched-healthcaregov
ObamaCare: Exhibit A In The Case For Dynamic Scoring
"ObamaCare's dynamic analysis didn't happen until after the fact. But if the bombshell that the law would cut the equivalent of 2.5 million full-time workers had dropped during the legislative debate, it would have been an eye-opener, to say the least. House Republicans now are instructing the Congressional Budget Office and the tax-bill scoring Joint Committee on Taxation to dynamically score major legislation. ObamaCare offers a window into why it is important.
Critics on the left warn that Republicans could appoint a hack to lead the budget office to rig the process in favor of tax cuts. Yet CBO's February 2014 analysis of ObamaCare labor market effects — issued under Douglas Elmendorf, hand-picked by Democrats to lead the agency — shows that there's no need for the GOP to rig the numbers. It underscores the powerful effect that tax incentives can have on individual behavior, the economy and the budget. Traditionally, the official scoring of a bill has been mostly static because it doesn't take into account how the economy will change. Some behavioral shifts were part of the CBO and JCT score of the Affordable Care Act, such as whether employers would stop offering coverage and lead more people to buy insurance on the exchanges. 'Implicit Tax' On More Work – But less direct — dynamic — economic effects, like whether an individual will work less so as to qualify for ACA subsidies, were omitted from the official price tag. Subsidies rise as income falls and decline as income rises. So they make work "less attractive" by "creating an implicit tax on additional earnings," CBO said. The ObamaCare employer mandate is also projected to depress compensation, though to a lesser degree. CBO expects employers to respond to the mandate's cost by curbing wage gains and "hiring fewer people at or just above the minimum wage."
The result — just above $1 trillion in lost pay from 2017-2024 — would sap payroll taxes for Social Security and Medicare by roughly $140 billion, modestly lower income tax revenue and increase interest expense. CBO also raised its estimate of Earned Income Tax Credit outlays by $39 billion over 2014-23 due to ObamaCare's work- and wage-depressing effects. The budget figures given suggest a deficit increase of more than $200 billion over 2017-2024."
http://news.investors.com/politics-obamacare/012315-736089-obamacare-work-impact-shows-cbo-dynamic-scoring-benefits.htm
10 ZIP codes that love PPACA exchange plans
"…HHS has published zone-by-zone exchange plan activity for the 37 states in which HHS runs the Patient Protection and Affordable Care Act (PPACA) exchange program. The database covers the period from Nov. 15, when the 2015 open enrollment period began, through Jan. 16. The HHS-run exchanges received QHP selection information for 400,253 people for the week ending Jan. 16, up from 163,050 for the week ending Jan. 9. The overall QHP selection total at the HHS-run exchanges increased to 7.2 million. The figures include people who actively used HealthCare.gov or other channels to select 2015 coverage, and it also includes holders of 2014 QHP coverage from the HHS-run exchanges who let their coverage auto renew. The ZIP code activity file gives information for 13,725 zones… To provide a rough picture of how QHP activity is going in the HHS-run exchange states, we created a list of the 10 most active ZIP code zones — but, to make the list more entertaining, we cheated by using only one zone per state.  If we had simply included the 10 most active zones, all of the entries would have been for zones in one state."
http://www.lifehealthpro.com/2015/01/22/10-zip-codes-that-love-ppaca-exchange-plans
Great Healthcare Cashout: Ken Choe, legal pointman on Obamacare, goes to K Street
"Obamacare continues to enrich its authors. K Street giant Hogan Lovells announced this week [emphasis added]: In a move that will strengthen its already formidable health practice, Hogan Lovells has added Ken Choe, formerly a top-ranking lawyer at the Department of Health and Human Services (HHS), as a partner. "There are few lawyers of Ken's caliber in the health field, and arguably none with more knowledge of legal issues surrounding the Affordable Care Act, Medicare, or Medicaid," said Agnes Dover, global head of Hogan Lovells' Government Regulatory practice group. "He will be a tremendous asset to our health insurer, provider, health information technology, and pharmaceutical and device manufacturer clients. Ken's skills and experience are a great addition to our firm, which already boasts a large number of health lawyers who served in the government." Choe was an integral member of the Obama Administration's core health care reform team, and brings a wealth of experience to Hogan Lovells. At HHS, he was the Department's legal point person in enacting, implementing, and defending the Affordable Care Act. He also served as lead counsel on matters involving Medicare, Medicaid, health IT, and the health plans offered on the newly created insurance exchanges, among others. Before joining the Administration, Choe was a litigator at the American Civil Liberties Union, and he brought his litigation skills to bear in working closely with the Department of Justice on Affordable Care Act challenges — including at the Supreme Court in 2012. Choe began his legal career in the Clinton Administration where he served as an assistant to the HHS General Counsel. "I look forward to helping plans, providers, suppliers, and others in the health care sector navigate the challenges in the legal landscape occasioned by the health care reform legislation," said Choe. "Hogan Lovells presents the ideal platform from which to launch my practice." So, you help to create challenges by shaping a law full of subsidies, incentives, regulations, mandates and taxes, and then you charge those companies tolls in order to help navigate those challenges. Nice work."
http://www.washingtonexaminer.com/great-healthcare-cashout-ken-choe-legal-pointman-on-obamacare-goes-to-k-street/article/2559188?custom_click=rss
VERMONT STATE AUDITOR: JONATHAN GRUBER RESPONSE TO CONTRACT INVESTIGATION 'UNSATISFACTORY'
"The odds that Obamacare architect Jonathan Gruber may face charges for padding invoices are going up. Vermont State Auditor Douglas Hoffer's methodical investigation of Gruber's undocumented billing practices shifted to a higher gear on Friday, when Hoffer called Gruber's response to his inquiries to date "unsatisfactory." That could spell legal trouble for the controversial MIT economics professor. "At present, there is a sufficient factual and legal predicate to start an investigation," Brady Toensing, a partner with diGenova & Toensing, a law firm specializing in white collar criminal defense told Breitbart News on Friday. "If that investigation uncovers sufficient evidence that Gruber padded his bills, he could be charged by the state with contract fraud or by the feds with mail or wire fraud," Toensing noted. Gruber has been paid $160,000 by the state of Vermont, $80,000 of which is for 800 hours of work he claimed in invoices was performed by unnamed research assistants, billed out at $100 per hour. But more than 6 weeks after Hoffer first asked Gruber to provide evidence that these research assistants actually exist and did in fact perform work under the contract, Gruber has refused to provide Hoffer with the basic information he requested on the names, contact information, and employment status of this purported research assistants. "I asked the administration [of Vermont Governor Peter Shumlin] to request information from Mr. Gruber. His response was forwarded to me and it did not contain the documentation I wanted. I will now communicate directly with Mr. Gruber and be more specific about what I need," Hoffer told Breitbart News in an exclusive email on Friday."
http://www.breitbart.com/big-government/2015/01/23/vermont-state-auditor-jonathan-gruber-response-to-contract-investigation-unsatisfactory/
Failing Up: Company behind HealthCare.gov debacle gets an IRS contract (continuation of previous articles)
http://hotair.com/archives/2015/01/23/failing-up-company-behind-healthcare-gov-debacle-gets-an-irs-contract/
IMMIGRATION:
IMMIGRATION OFFICERS UNION ATTACKS MCCAUL BORDER BILL, MCCAUL PUSHES BACK
"The president of the union representing 12,000 officers and employees of U.S. Citizenship and Immigration Services (USCIS) is attacking House Republicans' upcoming border legislation for not dealing with immigration fraud. The leaders in the House effort, however, say the bill is part of a process. The bill "does nothing to preclude anyone in the world from turning themselves in at the US border and obtaining automatic entry and federal benefits," Kenneth Palinkas, the President of the National Citizenship and Immigration Services Council said in a statement Thursday. This week the House Homeland Security Committee approved Chairman Michael McCaul's (R-TX) "Secure Our Borders First Act of 2015." The bill it is expected to come up for a vote in as early as next week. According to Palinkas, however, the McCaul bill fails to deal with the problem of asylum fraud and does not implement a biometric exit-entry system quickly enough. "Almost anyone at all can call themselves an asylum-seeker and get in; it's a global joke," he said. "It's not border security if anyone can recite the magic words and get waved right on in.  Those who arrived in the 2014 border run are still here, often living on US support and even applying for US jobs." At the top of his list of concerns is a lack of resources to effectively screen immigrants seeking legal status. "We process millions upon millions of applications every year for lifetime immigrant green cards, refugee admissions, asylum-seekers, temporary workers, visitors, tourists, and more – but we do so without any of the resources or mission support we need to screen these individuals properly, let alone to conduct in-person interviews," he explained Thursday. In an statement to Breitbart News, McCaul argued that his committee does not have jurisdiction over interior enforcement. "[T]he "Secure Our Borders First" bill deals solely with the problem at our southern, northern, and maritime borders – a problem that has plagued this country for 25 years," he said. "It is a national security concern, and the number one provision in the Constitution is to provide for the common defense of our country."
http://www.breitbart.com/big-government/2015/01/23/immigration-officers-union-attacks-mccaul-border-bill-mccaul-pushes-back/
Rep. Mo Brooks: Washington lacks 'backbone' to tackle immigration reform
"Washington politicians lack the "backbone" to address immigration reform and that hesitancy is hurting Americans, according to U.S. Rep. Mo Brooks. Brooks made that claim this week in a 786-word op/ed column on the website of The Hill, a Washington-based news agency that covers Capitol Hill. In the opinion piece with the headline "We must care more about Americans than illegal aliens", Brooks reiterated his positions on adamantly opposing immigration policies of President Obama. He described Obama's "border security record as abysmal" and took issue with claim that deportations have risen during the Obama administration. Brooks said deportations tell only half the story and that ultimately, President George W. Bush evicted 1.2 million "illegal aliens" in 2008 – 84 percent more than Obama in 2012. "The immigration solution is twofold," Brooks wrote in the op/ed. "First, the White House must respect the rule of law and enforce existing immigration law. Second, America's immigration policies must reflect the American economy's ability to absorb foreign labor without devastating effects on American workers. "The solutions are there. What is lacking is enough Washington politicians with both the understanding and backbone to implement those solutions."
http://www.al.com/news/huntsville/index.ssf/2015/01/rep_mo_brooks_washington_lacks.html
We must care more about Americans than illegal aliens
If Washington continues to wear blinders and to make immigration decisions based on emotion and sympathy for illegal aliens, de facto amnesty and open borders will result. If Washington takes the blinders off, sees how open borders and amnesty damage struggling American families, and makes decisions based on rational thought, then secures borders, jobs and higher incomes for Americans will result. The key to sound public policy is rational thought based on facts, not emotion-generated blindness.
Fact No. 1. America's legal immigration policy is far and away the world's most generous. For example, citizenship is the most cherished status a nation can bestow on an immigrant. Over the past decade, America has given citizenship to more foreign-born persons than any nation on earth. In fact, America grants citizenship to almost as many people per year as the rest of the world's nations combined.
Fact No. 2. President Obama's border security record is abysmal and helped trigger today's immigration crisis. While Obama supporters boast about his deportation record, deportations are only half the picture. The other half is "catch and returns," wherein Border Patrol agents immediately return illegal aliens across the border without costly and time-consuming deportation proceedings.
"Evictions" (deportations plus catch and returns) is the proper border security test. According to statistics from the Department of Homeland Security:
–In 2012, the Obama administration evicted 649,000 illegal aliens.
–In 2008, the Bush administration evicted 1.2 million illegal aliens … 84 percent more than President Obama in 2012.
–In 1993, the Clinton Administration evicted 1.3 million illegal aliens … double President Obama's 2012 figure.
The fact is that Obama's is the worst U.S. border security record in decades.
Fact No. 3. The surge in illegal aliens and lawful immigrants is wreaking havoc with struggling American families that are trying to make ends meet. There is a reason why many American families feel the recession never ended. The reputable Pew Hispanic Center estimates that illegal aliens hold roughly 8 million jobs in America. That's 8 million job opportunities illegally taken from American citizens. According to a 2014 report by the Center for Immigration Studies (CIS), using data from the Department of Homeland Security, the Bureau of Labor Statistics and the Census Bureau, between the first quarters of 2000 and 2014, the American economy created 5.6 million net new jobs among people ages 16 to 65. Strikingly, during these 14 years, American-born citizens lost 127,000 jobs while illegal aliens and lawful immigrants gained 5.7 million jobs! These job losses, coupled with population growth, mean there were 17 million more jobless Americans in 2014 than in 2000. "Immigrants have made gains across the labor market, including lower-skilled jobs such as maintenance, construction, and food service; middle-skilled jobs like office support and healthcare support; and higher-skilled jobs, including management, computers, and health care practitioners," the CIS report stated. Lawful immigrants gained jobs while Americans simultaneously lost jobs in many high-paying industries, including healthcare, architecture, engineering and sales. The argument that immigrants only do jobs Americans won't is a hyped-up myth unsupported by facts. During those 14 years, Americans of all major races lost ground. The percentage of working black Americans dropped 9.2 points; the percentage of working Hispanic Americans dropped 7.7 points; and the percentage of working white Americans dropped 6.1 points, according to the report. No part of American society has escaped the damage wrought by the White House's refusal to enforce America's immigration laws. The immigration solution is twofold. First, the White House must respect the rule of law and enforce existing immigration law. Second, America's immigration policies must reflect the American economy's ability to absorb foreign labor without devastating effects on American workers. The solutions are there. What is lacking is enough Washington politicians with both the understanding and backbone to implement those solutions. The House recently passed legislation to defund President Obama's executive amnesty for illegal aliens. That is a necessary and good first step. But there is a problem. This legislation has no chance of stopping illegal aliens because the Republican Congress lacks the votes to override Obama's promised veto. The House has only one legislative option President Obama cannot veto: litigation. Republicans loudly proclaim that Obama's executive amnesty for illegal aliens violates federal statutes and the Constitution. The White House disagrees…"
http://thehill.com/special-reports/immigration-january-21-2015/230174-we-must-care-more-about-americans-than-illegal
Immigration Reform News 2015: GOP Senator Calls For Stronger Border Security, Says Reforms Don't Work
"Republican Sen. Marco Rubio of Florida said illegal immigration in the U.S. should be put under control first before Congress tackles any bill about it, adding that Republicans should first work on strengthening border security rather than immediately seeking to overturn President Obama's immigration program. "I would prefer we would spend the majority of our time actually acting on our immigration reform platform," he said at a Christian Science Monitor breakfast, according to Bloomberg. He added, "I think we should try to prevent this new executive order from kicking in." Rubio, who is aspiring to run for president in 2016, said they are not going to be able to solve the immigration issue in one bill. "As far as the way forward immigration I can tell you we're not gonna be able to do it. And that's in one big bill and I can tell you that with tremendous confidence because I tried it and it didn't work," he said. Rubio explained that immigration reforms "do not work because people do not believe that the enforcement will ever happen. They believe that you will go ahead and do the legalization but the enforcement will never occur and in 10 years, we will have another 10 million people here illegally." He said, "I believe that the only path forward that has any chance of success is first, to bring illegal immigration under control to prove to the American people that not only are we serious about enforcing our immigration laws, but that we are enforcing them." Rubio said the legal immigration system should be modernized, suggesting that it should be more a merit-based system. "The Senate bill moved in that direction. Perhaps it should move further in that direction. And I say that to you as someone whose parents came here on a family-basis system," he said."
http://www.christiantimes.com/article/immigration.reform.news.2015.gop.senator.calls.for.stronger.border.security.says.immigration.reforms.dont.work/50553.htm
CRS Report of the Week: The President's Immigration Accountability Executive Action
"…This week, CRS posted a 37-page analysis of President Obama's Nov. 20 executive action on immigration, an issue riddled with so much rancor and misinformation, we thought sharing a nonpartisan appraisal would be a worthy public service. First things first, the CRS does not weigh in on whether Obama's immigration move circumventing Congress was lawful. "That debate and its attendant legal questions are beyond the scope of this report," the researchers write. Now, Obama's post-midterm election executive actions spanned several initiatives, which are all covered in the report, but the most controversial was his decision to defer deportation of as many as 5 million undocumented immigrants. To qualify for deferment, an individual must be the parent of a U.S. citizen or U.S. lawful permanent residents (LPRs), have lived continuously in the United States since before Jan. 1, 2010, and pass other background checks. As the CRS explains, the expansion allows them to stay in the United States legally, and work if they get employment authorization, without fear of removal for three years. But, despite some accusations from opponents that the action is a form of amnesty, CRS writes, "individuals granted deferred action would not be provided with a pathway to a lawful immigration status, however, and DHS has the discretion to terminate the grant of deferred action at any time." CRS notes opposition's argument that even if a Republican successor in 2017 wanted to rollback the actions, it would be difficult to revoke them now that they're in place. The report also concludes that it is unclear whether Obama's executive actions would inspire Congress to pass permanent legislation. The Loop's money is on "no."
http://www.washingtonpost.com/blogs/in-the-loop/wp/2015/01/23/crs-report-of-the-week-the-presidents-immigration-accountability-executive-action/
U.S. mayors to file legal brief in support of Obama's immigration executive actions
"A group of big-city mayors led by New York's Bill de Blasio and Los Angeles's Eric Garcetti announced plans Friday to file a legal brief supporting President Obama's executive actions on immigration, which are being challenged in federal court by 25 states. D.C. Mayor Muriel Bowser is among those who signed onto the brief. The brief will argue that "the public interest across the country is served clearly and overwhelmingly by implementing immigration reform by executive action," the mayors said in a statement. They made the announcement at the U.S. Conference of Mayors, which is taking place in Washington. "Delaying implementation of the President's executive action will further hurt our families, negatively impact our economies, and create unnecessary insecurity in our communities," de Blasio said in a statement. Obama announced in November that he would use his executive powers to protect as many as 4 million illegal immigrants from deportation and make other changes to border control policies designed to focus federal resources on violent and repeat criminals. The president said he acted after Congress failed to approve a comprehensive immigration reform bill last summer. But Republicans have challenged the actions, calling them unconstitutional. The lawsuit from 25 states, led by Texas, argues that the "unilateral suspension of the Nation's immigration laws is unlawful." The mayors of Atlanta, Baltimore, Chicago, Houston, Denver and San Francisco also joined the brief in support of Obama's actions. So far 28 mayors in all have signed on."
http://www.washingtonpost.com/blogs/post-politics/wp/2015/01/23/u-s-mayors-to-file-legal-brief-in-support-of-obamas-immigration-executive-actions/
De Blasio and L.A. Mayor Announce Amicus Brief to Support Obama Immigration Order
http://observer.com/2015/01/de-blasio-and-l-a-mayor-announce-amicus-brief-to-support-obama-immigration-order/
Funding for immigrant driver's licenses still in limbo
"The state Department of Revenue has asked budget writers for permission to spend about $166,000 that they've already collected from immigrants who have paid for licenses, driving permits, and identification cards. The program receives no state funding and is operated through user fees. Without the funds, the department has said it may need to reduce the offices that process the licenses from five statewide to one. The Joint Budget Committee voted on the issue on Wednesday and Friday and both times the request failed to get enough votes to pass. Democrats say without the funds, immigrants will be waiting months and possibly years to get licenses."
http://www.washingtontimes.com/news/2015/jan/23/funding-for-immigrant-drivers-licenses-still-in-li/?utm_source=RSS_Feed&utm_medium=RSS
Arizona driver's license ruling marks immigration victory for Obama
A federal judge issued a permanent injunction Thursday requiring Arizona to issue driver's licenses to immigrants who have been granted deferred action from deportation.
"A federal judge's decision to permanently require Arizona to issue driver's licenses to immigrants who have been granted deferred action from deportation marks another significant victory for the Obama administration in its effort to exert executive power over immigration in the face of opposition by various state governments. US District Judge David Campbell issued a permanent injunction Thursday blocking measures endorsed by Arizona officials that had been designed to prevent so-called Dreamers from obtaining state-issued driver's licenses. Licenses have been issued under a preliminary injunction for the past month to participants in President Obama's Deferred Action for Childhood Arrivals program. The new permanent injunction requires Arizona to grant driver's licenses to any would-be immigrant who has been issued employment authorization by the federal government."
http://www.csmonitor.com/USA/Justice/2015/0123/Arizona-driver-s-license-ruling-marks-immigration-victory-for-Obama
It's permanent, 'dreamers' can keep licenses
http://www.azcentral.com/story/news/politics/immigration/2015/01/22/judge-blocks-arizona-driver-license-ban-dreamers-brewer/22190227/
Arizona Man Is Killed by Illegal Alien Felon Still in America Thanks to Obama's Amnesty
"President Barack Obama has given thousands of criminal illegal aliens amnesty by refusing to deport them after they have been convicted of felonies. One such recipient took advantage of Obama's unconstitutional generosity and killed a U.S. citizen in cold blood over a pack of cigarettes in Mesa, Arizona early Thursday morning. Pinal County Sheriff Paul Babeu took to Twitter on Friday to criticize the Obama administration for failing to deport the illegal alien: "This illegal was let out on probation for burglary. Why was he not deported? A truly terrible, heartless crime. http://bit.ly/1upgr5U" Grant Ronnebeck, the American killed by the illegal alien Altamirano, was just twenty-one years old. According to police, Altamirano shot and killed Ronnebeck when he was counting the change Altamirano was using to pay for a pack of cigarettes. Altamirano got upset over the time it was taking for the Ronnebeck to count the change. Ronnebeck handed Altamirano the pack of cigarettes. Altamirano then shot and killed Ronnebeck."
http://www.thegatewaypundit.com/2015/01/arizona-man-is-killed-by-illegal-alien-felon-still-in-america-thanks-to-obamas-amnesty/
Immigration Reform News 2015: Catholic Leaders Urge Congress to Pass Immigration Reform, Calling It a 'Pro-Life Issue'
"A coalition of Catholic-based leaders have called on Congress to pass comprehensive immigration reform in a letter, according to Faith In Public Life (FPL). The Catholic leaders wrote the letter to Congress as the March for Life protest occured in Washington, D.C. on Thursday, marking the 42nd anniversary since the U.S. Supreme Court issued its decision on Roe vs. Wade.
"As Catholics committed to building a culture of life, we write to urge our fellow Catholics in Congress to support the U.S. bishops' effort to pass comprehensive immigration reform," noted the letter from FPL. "Our nation's inhumane and flawed immigration policies leave migrant women, children and families abandoned by the side of the road." The letter, which includes more than 100 signatures ranging from presidents from universities, immigrant rights groups, Latino studies institutes and religious-based organizations, said immigration is a pro-life issue. The letter also cited Pope Francis' view that the death of migrants is part of a "globalization of indifference."
http://www.latinpost.com/articles/33414/20150122/immigration-reform-news-2015-catholic-leaders-urge-congress-pass-deeming.htm
POPE FRANCIS: CROSSING U.S.-MEXICO BORDER 'WOULD BE A BEAUTIFUL GESTURE'
"Pope Francis wants to one day walk across the U.S.-Mexico as a gesture of support for immigrants. "To enter the United States from the border with Mexico would be a beautiful gesture of brotherhood and support for immigrants," Pope Francis reportedly told reporters this week. As the Huffington Post noted, though, Pope Francis said he would not have time to visit Mexico this year after his trip to the United States in September. During the border crisis last summer in which thousands of unaccompanied minors from Central America were apprehended, Pope Francis said that the children should be "welcomed and protected." Blase Cupich, the Chicago Archibishop who is described as Pope Francis's "American messenger," also praised Obama's executive amnesty last year."
http://www.breitbart.com/big-government/2015/01/23/pope-francis-crossing-u-s-mexico-border-would-be-a-beautiful-gesture/
DAVOS 2015: FORMER MEXICAN PRES PUSHES AMNESTY BILL, CLAIMS MEXICAN IMMIGRANTS 'NOT LOOKING FOR A NEW COUNTRY'
"On Thursday, Former Mexican President Felipe Calderon called for the United States to pass permanent amnesty legislation and said most Mexican immigrants are "not looking for a new country with a new family." Calderon made his remarks in Davos, Switzerland at the World Economic Forum, where elites in the global permanent political class that view borders as nuisances gather annually. He reportedly praised President Barack Obama's executive amnesty but called for a permanent amnesty bill since "the Republican Congress could reverse (Obama's executive action) for political revenge," which Calderon said "would be disastrous for Mexicans living in the United States." In remarks that will make pro-assimilationists cringe, Calderon, according to USA Today, said that most Mexicans cross the border "looking just for opportunity for more revenue" and, "they're not looking for a new country with a new family." Current Mexican President Enrique Pena Nieto referred to America as "the other Mexico" last year during a California visit. Though there is a record number of American workers outside of the workforce, Calderon reportedly "believes Republicans and Democrats could find common ground" on a "program to allow Mexicans to work seasonally in the U.S." He also said that if "you provide flexibility, many Mexicans will go home." A Pew Research survey last year found that a third of Mexicans want to move to America."
http://www.breitbart.com/big-government/2015/01/23/davos-2015-former-mexican-pres-pushes-amnesty-bill-claims-mexican-immigrants-not-looking-for-a-new-country/
De Blasio rallies behind Obama's executive action on immigration
http://nypost.com/2015/01/23/de-blasio-rallies-behind-obamas-executive-action-on-immigraton/
Steve King, once a GOP pariah, emerges as critical 2016 player
"Republican presidential candidates, you are now on notice: Steve King, the party's most influential critic of immigration reform, is watching you. The veteran Iowa congressman will be in the spotlight on Saturday, hosting an array of 2016 prospects at his Iowa Freedom Summit, including Chris Christie, Scott Walker, Mike Huckabee, Ted Cruz, Rick Santorum, and Ben Carson and others. The event is serving as an informal kickoff to next year's presidential contest, taking place in the state that hosts the first-in-the-nation precinct caucuses. "This is the beginning of the selection process for the planks of the platform for the next president of the United States," King told msnbc in an interview on his flight to Des Moines. "The speeches they give – some of that will live to and through the general election." Two years ago, King was a voice that GOP leaders wished would just go away. Just as Republicans were trying to court Latino voters by passing immigration reform through Congress, King rolled a grenade into the tent with his comment that DREAMers – young immigrants brought to the U.S. illegally as children – were primarily drug mules with "calves the size of cantaloupes" from hauling marijuana bales. Boehner publicly rebuked King for "hateful language" and privately called him an "asshole," according to one Congressman's account. RNC chair Reince Priebus, who had signed off on a post-election report urging the GOP to pass immigration reform, denounced King's comments as "hurtful." Since then, King has decisively seized control of the House GOP's immigration agenda. He forced through an amendment in 2013 to block DACA, which grants temporary deportation relief to DREAMers. He also personally crafted a border security bill with Boehner's approval last summer that again targeted the program, and whipped conservatives behind a Homeland Security bill this month that would expose virtually all undocumented immigrants to blanket deportation. Boehner backed away from immigration reform entirely last June even though a comprehensive bill had passed the Senate in 2013 with bipartisan support. And, despite some happy talk from GOP leaders, the prospects for legislation look bleak this year. King is not above gloating. His staff kept a running list of some 12-16 prominent Republicans who've leveled personal criticisms against him. The congressman said he went over it himself the other day, just for old time's sake. "Their agenda has been marginalized," a smiling King told msnbc. "Mine's been strengthened." Not only has King's agenda carried the day on Capitol Hill, the damage to some of his critics has been catastrophic. Majority Leader Eric Cantor, who broke with King to explore legislation for DREAMers last year, lost his primary in VIrginia to a tea party insurgent, David Brat, who ran against "amnesty." Florida GOP Sen. Marco Rubio, who started 2013 arguably as the party's presidential frontrunner, tumbled in the polls after shepherding the Senate immigration bill and has since regressed to an enforcement-first approach. Meanwhile, immigration reform advocates spent much of the last two years trying to make King politically radioactive only to watch in horror as the party has moved closer and closer to his hardline position.  "We think he's had a pretty big influence on how the GOP has continued to talk about immigrants," Erika Andiola, a prominent DREAMer activist who confronted King at an event with Rand Paul last year, told reporters on Thursday. This week, DREAMers are coming to Des Moines from four states to protest the event and remind Republicans of Romney's disastrous showing with Latinos after adopting a similar enforcement-only approach. Hispanic voters favored President Obama by a margin of 71-29 percent over Romney in the 2012 election, helping the president carry key swing states including Florida, Nevada and Colorado."
http://www.msnbc.com/msnbc/steve-king-once-gop-pariah-emerges-critical-2016-player
Iowa GOP Gathering Puts Immigration in 2016 Spotlight
"The 2016 presidential race is in its infancy, but the immigration politics that are sure to ripple through the contest will be display this weekend, when at least eight Republicans considering presidential campaigns appear at an event sponsored by GOP Rep. Steve King, one of the loudest anti-immigration voices in Washington. Saturday's event in Des Moines, the Iowa Freedom Summit, is attracting the attention of both Republicans — as the unofficial kickoff to the nation's first nominating contest — and of Democrats, who say they will be listening for any signs of pandering to anti-immigration forces within the party. Taking a hard line against illegal immigration, and even new legal immigration, is a winning position among many Republican primary voters, but can come back to a haunt the winner who advances to the general election. Just ask Mitt Romney. At an event with Mr. King in 2011, he said that if he were president, he'd veto the Dream Act, legislation that would give young people brought to the U.S. as children legal status and a path to citizenship. Later, he said those in the U.S. illegally should be encouraged to "self-deport" back to their home countries."
http://blogs.wsj.com/washwire/2015/01/23/iowa-gop-gathering-puts-immigration-in-2016-spotlight/
SPENDING/BUDGET/ECONOMY:
Commonsense Economics: Capital = Consumer Spending
"It's too easy to label President Obama's State of the Union as more tax-the-rich and redistribution. We know that. Rather than name-calling, Republicans must draw a clear line in the sand between their worldview and Obama's. I'd call that line commonsense economics. First, you can't create a new business or sustain an existing one without the seed corn and nourishment of capital investment. Second, only businesses create jobs. You can't have a job without a business. Third, jobs create all incomes, including middle-class incomes. Fourth, incomes create family and consumer spending. Okay? This is not complicated. It's common economic sense. Read my full column here."
http://www.nationalreview.com/kudlows-money-politics/397107/commonsense-economics-capital-consumer-spending-larry-kudlow
Price criticizes Obama over 'middle-class economics'
""President Obama calls higher taxes, more bureaucracy and Washington spending 'middle-class economics.' Yet it's those economic policies that have created a recovery that's been particularly lousy for America's middle class," wrote Rep. Tom Price, R-Georgia, in an op-ed published by RealClearPolitics Friday. Price, the chairman of the House Budget Committee, is in charge of directing the GOP's fiscal policy plans. He faulted Obama for taxes and regulations that he said slow economic growth and job creation, as well as for Obamacare. The 60-year-old medical doctor also criticized Obama for not not addressing the high level of national debt, writing that "[i]f what the president is proactively doing were not harmful enough, what he's refusing to do is far worse" when it comes to lowering the debt. The president did not mention the federal debt in his speech Tuesday night, instead focusing on the recent improvement in annual deficits. Price said that Republicans will present an "opportunity agenda" that focuses on getting the debt under control and spending federal dollars more efficiently to allow the private sector to create growth."
http://www.washingtonexaminer.com/price-criticizes-obama-over-middle-class-economics/article/2559158?custom_click=rss
A Healthy Economy For All
http://www.realclearpolitics.com/articles/2015/01/23/a_healthy_economy_for_all_125367.html
Dem Sen. Bernie Sanders: "The Reality Is That Real Unemployment Is Not 5.5%"
"I think the weakest part is that there was not a full recognition that while we have made enormous progress, the reality is that real unemployment, Mika, is not 5.5%, it is 11% including those people who have given up looking for work and are working part-time. Youth unemployment remains 18%, and it's part of a 40-year trajectory the American middle class continues to decline, and we need very bold action," Sen. Bernie Sanders (I-VT) said about President Obama's State of the Union address on Tuesday."
http://www.realclearpolitics.com/video/2015/01/23/dem_sen_bernie_sanders_the_reality_is_that_real_unemployment_is_not_55_percent.html
The many 'yes, buts' of the Obama economy (good)
http://www.washingtonpost.com/blogs/the-fix/wp/2015/01/23/the-many-yes-buts-of-the-obama-economy/
House Dems to introduce paid leave bill
"A group of half a dozen House Democrats plan to re-introduce legislation Monday that would require mandatory paid leave for U.S. Workers, responding to President Obama's renewed call for the measure in this week's State of the Union Address.  Democratic Whip Rep. Steny Hoyer (D-Md.) and five of his colleagues plan to reintroduce the Federal Employees Paid Parental Leave Act. When introduced in 2013, the bill proposed giving federal employees four weeks of paid leave out of the 12 weeks of unpaid time they already receive for the birth or adoption of a child. The bill also let federal employees trade accumulated sick time for additional paid parental leave.  Last week, Obama signed a presidential memorandum giving federal employees access to six weeks of paid parental leave by allowing new parents to advance their sick time. He called on Congress to tack on another six weeks through legislation, but it was not immediately clear if the Federal Employees Paid Parental Leave Act has been revised. Obama is also pushing Congress to pass the Healthy Families Act to give U.S. citizens the ability to earn seven days of paid sick time off a year.  Rep. Carolyn Maloney (N.Y.), ranking Democrat on the Joint Economic Committee, Chris Van Hollen (D-Md.), ranking member of the Budget Committee, Del. Eleanor Holmes Norton (D-D.C.), Rep. Gerry Connolly (D-Va.) and Rep. Don Beyer (D-Va.) are expected to join Hoyer for the announcement on Monday."
http://thehill.com/regulation/230559-house-democrats-to-reintroduce-paid-leave-bill
BIDEN TOUTS CONTROVERSIAL COMMUNITY COLLEGE PLAN IN CALIFORNIA
"Vice President Joe Biden told students at West Los Angeles College on Friday that President Barack Obama's plan to offer "free" community college would prepare young Americans to compete for opportunities in the global economy. "The rest of the world is catching up. We have to stay ahead of the curve," Biden said, according to the Associated Press. Republicans, led by Speaker of the House John Boehner, have criticized the plan, partly because it proposes to make community college "free" by taxing the earnings of the "529" college savings plans that are popular among many families. Katie Boyd of the Speaker's communications office wrote Friday: The president's plan to raise taxes on college savings accounts – known as 529 plans – hits middle-class Americans directly and undermines their ability to save for their children's college education. Taking heat, the White House is deflecting criticism by arguing that the current, tax-free withdrawal system "unfairly benefits high-income people." Hardworking, middle-class Americans who are sacrificing to save for their children's education beg to differ… The plan has little chance of passing the Republican Congress."
http://www.breitbart.com/big-government/2015/01/23/biden-touts-controversial-community-college-plan-in-california/
Biden: More access to higher ed needed in new US economy
"Vice President Joe Biden on Friday pushed the president's proposal to make two years of community college free, saying the move would help ensure the rebound of the middle class and maintain U.S. standing in the world economy. "The rest of the world is catching up," Biden said. "We have to stay ahead of the curve." Biden's visit came three days after President Barack Obama called on Congress in his State of the Union speech to make two years of college "as free and universal in America as high school is today." The proposal would benefit an estimated 9 million students each year and cost taxpayers a projected $60 billion over 10 years. The Republican-controlled Congress is likely to be hesitant to embrace such a high-cost idea. States would have to contribute a quarter of the cost, and it's unclear how many would support such a program. California education leaders who appeared with Biden on Friday pledged to help gather support for the plan. Yet West Los Angeles College president Nabil Abu-Ghazaleh noted that the cost of childcare, housing and transportation – not the relatively low cost of community college tuition – are keeping many students out of higher education classes. "Our challenge is the cost of living in California," Abu-Ghazaleh said. He said only one-third of the students at his college attend full-time, and that having to work and go to school part-time is the greatest contributor to non-completion. West Los Angeles College is one of 15 California community colleges that received approval Tuesday to start offering career-oriented bachelor's degrees. The go-ahead was given by the board that oversees California's vast community college system. Biden noted that while the economy has improved, many in the middle class are still struggling. He also highlighted statistics showing that a majority of current and future job opening require higher education. "Twelve years is not enough in 2015," he said about a high school education."
http://www.washingtontimes.com/news/2015/jan/23/vice-president-joe-biden-visits-la-to-talk-about-c/?utm_source=RSS_Feed&utm_medium=RSS
Why Subsidizing College and Especially Making it Free is a Bad Idea
http://www.nationalreview.com/phi-beta-cons/397034/why-subsidizing-college-and-especially-making-it-free-bad-idea-george-leef
Critics pounce on Obama's plan to cut the tax benefits of 529 college savings plans
"The administration has tried to frame the elimination of the tax break as a way to redirect more money to middle class families, saying that 70 percent of account balances are held by households making more than $200,000 a year. But conservative critics quickly pounced on Obama's plan, saying that it is deaf to the needs of ordinary Americans who are looking for any help they can get saving money for college. "People don't care that a wealthy person might also own a 529 plan. People care that they own a 529 plan, and that Obama is seeking to tax it out of practical existence," Ryan Ellis, tax policy director for the conservative think tank Americans for Tax Reform, wrote in Forbes this week. Conservatives warn that ending a key benefit of 529 plans would discourage families from saving and drive them to take on more debt to pay for college. They say the administration distorts the fact that a growing number of Americans earning less than six figures are investing in 529 plans. "Why won't Pres. Obama just admit his tax hike on college savings will hit the middle class?" tweeted House Speaker John Boehner. Even if the proposal goes nowhere, which is likely in a Republican-controlled Congress, it could shape future higher education policy. And that's alarming to people outside the Beltway. "This would eliminate all new investment in 529 plans,"said Mark Kantrowitz, publisher of Edvisors.com, a financial aid Web site. He noted that Obama's proposal would treat the earnings on 529 plans as student income, which would hurt a child's chances of receiving financial aid."
http://www.washingtonpost.com/business/economy/critics-pounce-on-obamas-plan-to-cut-the-tax-benefits-of-529-college-savings-plans/2015/01/23/43ea75bc-a2a8-11e4-903f-9f2faf7cd9fe_story.html?wprss=rss_homepage
Will Obama's 529 Plan Tax Hike Also Hit Disabled Kids?
"On top of everything else, it appears that President Obama's 529 plan tax hike might also fall on–of all things–disabled children and the parents who save for them. In the most embarrassing of all possible starts to 2015, President Obama's administration appears to be in full retreat on their proposal to tax middle class college savings plans (known as "529 accounts"). The final death blow to this reckless and politically suicidal assault on the American Dream came out yesterday when it was revealed by the Wall Street Journal that the Obamas made a $240,000 contribution to the 529 plans of their daughters back in 2007. There's nothing wrong with that, of course, but it is a tad hypocritical for Obama to want to deny the middle class their opportunity to save for their own children's education, be the contributions ever so modest. Even the New York Times, of all outlets, is turning tail. It can get even worse. Back in December 2014, a little more than one month ago, President Obama signed into law the "Achieving a Better Life Experience (ABLE) Act," which sailed through Congress. It creates a brand new kind of 529 plan. Traditional 529 plans are all about saving for college. An ABLE account will be about saving for kids who will likely never get a "normal" college experience, or anything close to it. Qualified expenses include things like disability education, housing, transportation, employment support, health and wellness, financial/administrative/legal costs, and even funeral fees. Like other 529 plans, ABLE account contributions are made after-tax. The money grows tax-free. Provided the contributions and earnings are used for qualified disability expenses, withdrawals are tax-free. They very much resemble Roth IRAs, except the savings intention here is disability costs and not retirement. The Administration's plan calls for all earnings distributions on 529 plans to be subject to ordinary income taxation, at rates as high as 39.6 percent. Will this include the new type of 529 plan signed into law by President Obama just a month ago, the ABLE account? If the Obama tax hike plan sweeps in ABLE accounts, they may never actually achieve liftoff. Conventional 529 plans would "dry up" and die off, according to Joe Hurley of the 529 portal website savingforcollege.com. "States that are not able to retain sufficient assets in their 529 plans will have a difficult time keeping their plans open," Hurley added. Since ABLE accounts are only a little over a month old, none have actually been established yet by 529 sponsors (i.e., states). If the tax treatment were to change, there would be no market for ABLE accounts and no incentive to invest resources in rolling them out for parents of disabled kids."
http://www.forbes.com/sites/ryanellis/2015/01/23/will-obamas-529-plan-tax-hike-also-hit-disabled-kids/
Obama adviser defends proposal to tax college savings plans
"President Obama's top economic adviser on Friday defended the administration's proposal to limit a tax break for college savings against conservative criticism that it amounted to a tax hike on middle-class families. Obama's proposal, introduced before Tuesday's State of the Union Address, would tax withdrawals from the college savings plans created under section 529 of the tax code, and expand other tax incentives for college-goers. Chairman of the White House Council of Economic Advisers Jason Furman defended the change in an interview with Bloomberg News Friday, saying that the president's plan as a whole created more tax savings for college than it took away with the section 529 plan. "Overwhelmingly, this plan provides much more of a tax incentive, much more assistance through the tax code to go to college than anything that we have in our system now," Furman said, according to Bloomberg's account. Furman said that the existing section 529 provision mostly benefits higher-income earners, and is "ineffective in serving its goals of getting people to go to college who wouldn't otherwise have gone." Under the current tax code, section 529 creates savings accounts with earnings that are not subject to federal tax if they are used for college expenses. Since the proposal was first introduced Saturday night, conservatives have decried it as a threat to middle-class college aspirations. Ryan Ellis, a tax policy analyst at the conservative group Americans for Tax Reform, wrote in Forbes Wednesday that the proposal was an assault on the middle class. "It's an attack on their values, an attack on their version of the American Dream, and an attack on their own personal aspirations as parents," he claimed."
http://www.washingtonexaminer.com/obama-adviser-defends-proposal-to-tax-college-savings-plans/article/2559162?custom_click=rss
VIDEO: Nobody Knows What 'Middle Class' Means
Like — not even the government.
"There's been a lot of talk lately about whether or not President Obama's plans for the middle class are good ones — but what's the point if nobody even really knows what "middle class" means? On Thursday, I ventured around New York City and asked people what they thought a middle-class household income was. I got everything from "I don't know" to $35,000 or $150,000:.. According to a 2014 Pew poll, 85 percent of Americans identify themselves as either middle, upper-middle, or lower-middle class, so lots of people understandably assume any benefits of the president's policies would apply to them.  In the same poll, only 1 percent said they had "no opinion," which seems a little low when people are clearly not sure what these terms really mean. After all, what a "middle class" income means on a national level would be pretty hard to define, wouldn't it? As many of the people I interviewed noted, what income makes you rich, poor, or middle-class varies dramatically based on where you live — which makes it an even trickier for the president of the whole United States to promise anything to the group."
http://www.nationalreview.com/article/397056/video-nobody-knows-what-middle-class-means-katherine-timpf
The Democrats' Blind Spot on Families
"Democrats have a knack for stumbling into trouble with mothers who aren't in the paid labor force. In the late 1990s, Senator Chris Dodd said that being a full-time homemaker was a "wonderful luxury" for women who "want to go play golf or go to the club and play cards." In 2012, Democratic talking head Hilary Rosen had to apologize after saying that Ann Romney, who raised five sons, had "never worked a day in her life." And a few months ago, President Barack Obama seemed to suggest that for mothers to leave the labor force for a few years is "not a choice we want Americans to make." President Obama's new tax proposals, I argue at Bloomberg, continue this tradition."
http://www.nationalreview.com/corner/397031/democrats-blind-spot-families-ramesh-ponnuru
Home sales rebound in December, but first-time buyers still scarce
"Sales of previously-owned houses rebounded in December to above a 5 million annual pace, the National Association of Realtors reported Friday. The 5.04 million annual rate, adjusted for seasonal fluctuations, was an improvement over November's 4.92 million, and right in line with economists' expectations. Friday's existing home sales add to other new data showing that the housing recovery that stalled out toward the early part of 2014 improved toward the end of the year. There were 4.93 million existing home sales in 2014, according to NAR, down over 3 percent from 2013's 5.09 million. The slowdown came following a significant rise in mortgage rates at the end of 2013. Rates have been falling again to end 2014, however, with the average 30-year fixed-rate mortgage interest rate falling back to 3.63 percent in the most recent data collected by Freddie Mac. Inventory of homes for sale also dropped in December, from 2.08 million to 1.85 million. Higher inventory weighs against price increases. Nevertheless, there was encouraging news in Friday's report. The number of sales precipitating by foreclosures or short sales was down significantly on the year. Overall, the number of such "distressed sales" decreased by nearly 20 percent over the course of the year, demonstrating the continuation of the long, slow recovery from the mortgage crisis and general improvement in the economy. The number of first-time homebuyers, however, edged down to 29 percent in December, well below its historical average of 40 percent. The NAR found in a separate survey that the annual share of first-time homebuyers was at its lowest level in three decades."
http://www.washingtonexaminer.com/home-sales-rebound-in-december-but-first-time-buyers-still-scarce/article/2559156
Nothing Is Going to Save the Housing Market
http://www.bloombergview.com/articles/2015-01-23/housing-weak-even-with-government-programs-and-big-bank-interest?cmpid=yhoo
States with fewer union members are growing faster
http://www.washingtonexaminer.com/states-with-fewer-union-members-are-growing-faster/article/2559187
Union membership on the decline
http://www.washingtonexaminer.com/union-membership-on-the-decline/article/2559167
COMMON CORE:
Teacher emotionally asks to opt out of Common Core testing (from Jan. 21)
"On Tuesday, the fight against the curriculum became emotional at the Ichabon Crane Middle School. In tears, a sixth grade English teacher tells the Ichabod Crane Board Of Education she doesn't want to hand her students the English Language Arts assessments in April. "I must go on record as strongly objecting this test. I will be respectfully requesting reassignment on the dates of the 2015 Common Core ELA Assessment," said Jennifer Rickert. Last year only 31 percent of students in grades three through eight scored proficient on the ELA assessments statewide. Jennifer fears more students will fail in 2015 with tests she calls unfair. She says they include literature five years past a sixth grade reading level, distractors and provocative language.
"This is not developmentally appropriate for my students and I find it cruel and harmful to suggest that it is. I don't believe in knowingly setting my students up for failure. I cannot remain silent for one more day," said Rickert. The teacher of 22 years received a standing ovation from a room full of parents and colleagues. "I think they're all very grateful to Jennifer for finally putting out there, putting down on paper how we've all been feeling for the past couple years," said Karen Vecellio, president of the Ichabod Crane Teachers' Association."
http://wnyt.com/article/stories/s3682529.shtml
MISC.:
Wait! What? FCC ponders plan to route U.S. 911 calls through Russian satellites
"Here's a disturbing idea whose time is about to come: Emergency first responders across the United States may soon be relying on Russian satellites to plot the location of the mobile American distress call. This is not an Onion story. The Federal Communications Commission is scheduled to deliberate next week on a plan to use Russian satellites over other competing satellite systems for tracking the exact location of U.S. emergency 911 calls from mobile phones, the source of most emergency calls. The plan is backed by major U.S. telecommunications giants like Verizon, Sprint, AT&T Mobility and T-Mobile USA, along with the Association of Public Safety Communications. In an alarming story, the Washington Times reports the communications companies believe having the calls routed through Russian satellites would enhance the accuracy of their call locators and save emergency crews precious response time, especially when the caller is inside a building that can muffle tech locators. Of course, such a system would also give Russians access to the American emergency response network, including the precise locations of every U.S. first responder. You'll remember Barack Obama mocked Mitt Romney back in 2012 for warning that Russia was America's most serious strategic threat. "The Cold War's been over for 20 years," Obama chided the Republican. Since then, of course, Vladimir Putin has annexed Crimea from Ukraine, backed insurgents creating chaos within eastern Ukraine and re-organized Russia's military doctrine with NATO as its primary enemy. Not to mention hosting fugitive NSA leaker Edward Snowden and frequent hackers of U.S. computer systems, aiding Iran's nuclear program, flying enhanced long-range bomber patrols along U.S. coasts, assigning nuclear subs to the Gulf of Mexico and establishing a new electronic spy base in Cuba. Other than that, Obama was absolutely right, Romney was way off-base about a Russian threat. Obama has since seen the light, leading an international series of economic sanctions on Russia, so far completely ineffective in changing Putin's policies. Some members of the new and enlarged Republican majorities in Congress are concerned about relying even in part upon Russia for domestic emergency communications, much as the administration must now rely totally on Russian rockets to get American astronauts into space. "In view of the threat posed to the world by Russia's Vladimir Putin," Rep. Mike Rogers recently wrote Defense Secretary Chuck Hagel and James Clapper, director of national Intelligence, "it cannot be seriously considered that the U.S. would rely on a system in that dictator's control for its wireless 911 location capability." The Alabama Republican chairs a House subcommittee on strategic forces. An FCC spokesman sought to soothe fears by saying the agency is "committed to protecting both public safety and national security." Another supporter called fears of security concerns "scare tactics." And a Sprint spokesman told the FCC last month that carriers would seek to minimize use of the Russian system to reduce risks to U.S. national security. Key word there: "reduce."
http://news.investors.com/Politics-Andrew-Malcolm/012315-735953-fcc-plan-to-route-911-calls-through-russian-satellites.htm
Keystone XL Debate Is No Longer Limited to Oil
"Congress wasted no time this year getting back into the debate over the Keystone XL pipeline, despite last voting on approving the project in November. Now with firm control of the House and Senate, Republicans are eager to contrast their energy policy with that of President Barack Obama, who has questioned the need for and the importance of the pipeline. But in the Senate, it's nearly impossible to debate one energy issue without folding others into the mix, and Keystone is no longer just about infrastructure and oil production. Climate change, landowners' rights and U.S. oil dependence are just a few of the issues on senators' minds as they continue consideration of the bill."
http://www.rollcall.com/news/keystone_xl_debate_is_no_longer_limited_to_oil-239525-1.html
Obama official pitches 'Frozen' spin-off about climate change
"An Obama administration official wants to hire the Walt Disney Co. to teach children about climate change using the wildly popular animated franchise "Frozen." Robert Papp, the State Department's envoy for the Arctic, recent met with a Disney executive to discuss the idea of using "Frozen's" characters to teach children about the impact of a warming planet on the polar bear. "I said, 'You've taught an entire generation about the Arctic, " Papp recalled telling the Disney official, speaking this week at a conference in Norway. "Unfortunately, the Arctic that you've taught them about is a fantasy kingdom in Norway, where everything is nice," Papp said. "And I said what we really need to do is educate the American youth about the plight of the polar bear, about the thawing tundra, about Alaskan villages that run the risk of falling into the sea because of the lack of sea ice protecting their shores," Papp said. The Disney officials were cool to the idea, and told Papp that the company prefers optimistic stories. "We're regrouping on our story line and we still have Disney engaged, but there's more yet to come there," Papp said. The 2013 musical film about a princess's journey with an iceman in Norway has been a massive financial success, won two Academy Awards and is the highest grossing animated film of all time. Papp, who was named the Obama administration's top diplomat for the Arctic in July, said he has seen "Frozen" about 20 times, thanks large to his two granddaughters who are obsessed with it. Papp credited a staffer in his office with the idea to use the movie to teach about climate change. "Responding to Climate Change" first reported Papp's comments.
A report from the National Oceanic and Atmospheric Administration in December found that the Arctic is warming at twice the rate of the rest of the world."
http://thehill.com/policy/energy-environment/230540-obama-administration-wants-frozen-spin-off-on-climate-change
Below-zero days could plummet in Midwest, hurting economy (climate change)
"Climate change could dramatically harm the Midwest economy in the coming decades, with warmer temperatures damaging crop yields and threatening winter sports.  The study from Risky Business — a group led by former New York City Mayor Michael Bloomberg, former U.S. Treasury Secretary Henry Paulson and billionaire Tom Steyer — found rising temperatures across the U.S. are on track to hammer business productivity across the Midwest. "While this is an area accustomed to dramatic weather events, the extremes that are likely to come with climate change are on an entirely different scale for the region's businesses, communities, and overall economic health," the report states. By the end of the century, only two upper Midwest states, Minnesota and Wisconsin, are projected to have average winter temperatures. By 2050, the average Midwesterner will likely see 16-37 fewer days below freezing each year."
http://thehill.com/policy/energy-environment/230575-climate-change-threatens-midwest-economy-study-says
Mitch McConnell Did Something Last Night to Senate Dems That Has Them Furious
"Sen. Mitch McConnell (R-Ky.) late Thursday left Democrats angry and sputtering on the Senate floor, as he used his new power as majority leader to brush off several Democratic amendments in an effort to speed up work on a bill to approve the Keystone pipeline. McConnell has so far made a point of allowing amendment votes, something Democrats barely allowed for the last few years. Earlier Thursday, McConnell boasted that the Senate had already held more amendment votes on the Keystone bill than Democrats allowed during all of 2014. "We've actually reached a milestone here that I think's noteworthy for the Senate," McConnell said after the 15th amendment vote. "This is the way the Senate ought to work." But McConnell has also said the Senate can't work on the Keystone bill forever, a warning that he wants to finish it up at some point in the near future. Late Thursday night, McConnell said the new open process in the Senate led members of both parties to propose a new wave of amendments that he wanted to deal with immediately. He asked senators for an agreement to vote on a series of 12 amendments right then and there. Senate Minority Whip Dick Durbin (D-Ill.) objected, and said Democrats would be ready to keep working on these amendments on Friday. But McConnell dismissed that and said the Senate should be ready to work on them now. With no agreement, he said his only choice was to start a series of votes to table, or kill, all Democratic amendments. "Given the fact that they're reluctant to vote on their own amendments… the only way to go forward is to table their amendments," he said. As Democrats protested, McConnell moved to table the first amendment, from Sen. Ed Markey (D-Mass.). Markey asked several times to have one minute to speak on his amendment — "Mr. President! Mr. President!" he yelled in an effort to stop the process — but McConnell objected, and the Senate voted to kill his amendment."
http://www.theblaze.com/stories/2015/01/23/mitch-mcconnell-did-something-last-night-to-senate-dems-that-has-them-furious/
Obama to miss goal of 1 million electric vehicles
"The Obama administration will miss its goal of putting 1 million plug-in electric cars on the road by the end of the year, Energy Secretary Ernest Moniz said. "We're going to be a few years after the president's aspirational goal of the end of 2015, but I think that we are within a few years of reaching that goal," Moniz told the Detroit News. That mark, which President Obama had set in 2008, has long been in doubt as electric vehicle sales have lagged expectations. The Electric Drive Transportation Association estimated sales hit roughly 280,000 through 2014, including 120,000 last year. Sales could drop this year since gasoline prices are hovering around $2 per gallon. Automakers are still rolling out new electric vehicle models despite the lagging sales. Tesla Motors Inc., whose market largely includes wealthier customers, is set to unveil its Model III car in 2016. Chevrolet said earlier this month that it is planning a concept model called the Bolt that could travel 200 miles on one charge."
http://www.washingtonexaminer.com/obama-to-miss-goal-of-1-million-electric-vehicles/article/2559195?custom_click=rss
Obama says he wants to partner with mayors to make progress
"President Barack Obama says cities are engines of America's economic growth, and he plans to partner with them to make progress during his last two years in office. Obama hosted mayors at the White House Friday during the 82nd winter meeting of the U.S. Conference of Mayors. In the midst of Washington gridlock, the president says cities have been the place where change happens fastest. He cited the increase in the minimum wage in several cities across the country. Congress has refused to take up his call to raise the federal minimum wage. Obama says mayors "don't have the luxury of just yakking instead of doing." Obama then said he would answer questions from the mayors, but the media had to leave the room first."
http://thetandd.com/news/national/government-and-politics/obama-says-he-wants-to-partner-with-mayors-to-make/article_7eb21d91-364c-59ac-87c4-a70c966d9317.html
President seeks mayors' support for domestic agenda
"President Obama hosted more than 200 Democratic and Republican mayors at the White House on Friday in an effort to drum up support for some of the domestic policies he is pressing Congress to adopt this year. In recent weeks, the president and his advisers have emphasized that state and local officials are open to adopting new, costly social programs on issues ranging from paid leave from work to free community college tuition, even if Republican leaders in Congress have resisted. "We take our partnership with you seriously because you're often the place where change happens fastest," Obama told the mayors, who had come to Washington to attend the U.S. Conference of Mayors' winter meeting. Obama emphasized that state and local officials from both parties have already adopted several of the policies he has advocated. More than 20 cities and counties have raised the minimum wage since 2013, he noted, while New Orleans recently became "the first major city to wipe out homelessness among veterans." The administration has also collaborated with local officials on a manufacturing challenge, an effort to mentor young men of color and other initiatives, Obama said. "So that's what mayors do. They get things done. They make things happen," the president said. "And what I also say when­ever I meet with mayors is that I have confidence in you because the fact is that you can't afford to be ideological. I don't care whether you're Republican, Democratic or independent — the truth of the matter is folks want to make sure that their garbage is picked up, that their roads are functioning properly and traffic isn't sucking away their days." Sacramento Mayor Kevin Johnson, a former NBA star who is president of the Conference of Mayors, gave Obama an unorthodox introduction by making a faux basketball announcement as the Alan Parsons Project's "Sirius" played in the background. "The point guard from Pennsylvania Avenue!" Johnson cried out as the president entered the room. After taking the podium, Obama remarked, "I have to say that that introduction is longer than my remarks, and more exciting."
http://www.washingtonpost.com/politics/president-seeks-mayors-support-for-domestic-agenda/2015/01/23/58281f12-a333-11e4-b146-577832eafcb4_story.html?wprss=rss_politics
Judiciary panel to hold Lynch hearings Jan. 28-29
"The Senate Judiciary Committee will hold its confirmation hearing for attorney general nominee Loretta Lynch on Jan. 28 and 29, Chairman Chuck Grassley (R-Iowa) announced Friday.
The first day will include an opening statement from Lynch and questions from committee members, while the second day will consist of testimony from outside witnesses selected by the Republicans and Democrats on the panel. "I look forward to hearing from Ms. Lynch in a couple weeks," Grassley said in a statement. "She'll receive a fair, but thorough, hearing from the Judiciary Committee, and I expect that she'll be forthright in return."
http://www.politico.com/story/2015/01/judiciary-panel-to-hold-lynch-hearings-jan-28-29-114345.html
Early Speeches Reveal Lynch's Passion for Racial Justice
The Harvard Law School graduate comes across as ardent about her work as a prosecutor, social justice and trying to address racial disparities, especially in policing.
http://www.bloomberg.com/politics/articles/2015-01-23/lynch-s-race-rhetoric-gets-fresh-look-as-future-attorney-general
Hearings on Loretta Lynch Nomination Scheduled For January 28-29
"According to Politico, the hearings on Loretta Lynch's nomination for Attorney General will be held next week, on January 28-29, 2015. The hearings are expected to cover a wide range of topics, including numerous controversial issues surrounding the Obama Administration's Justice Department. Stay tuned."
http://www.nationalreview.com/bench-memos/397039/hearings-loretta-lynch-nomination-scheduled-january-28-29-jonathan-keim
Kurtz: Obama's White House YouTube Interviews Were "Beneath The Dignity Of The Office"
"On the Thursday broadcast of the Kelly File, FOX News media critic Howard Kurtz said President Obama's interview with a woman who eats "milk and cereal out of your bathtub" is "beneath the dignity of the office." "GloZell [Green] is a star, she's funny, she'd probably have her own Netflix show by next week, but when did eating milk and cereal out of your bathtub become an audition to interview the president of the United States?" Kurtz asked. "Now, Megyn, I'm not some old media curmudgeon saying Obama shouldn't go on Ellen or The View Colbert. He's got a good sense of humor, that's a political asset, but it just seemed beneath the dignity of the office to be hanging out with some of these YouTubers," Kurtz said."
http://www.realclearpolitics.com/video/2015/01/23/kurtz_obamas_white_house_youtube_interviews_were_beneath_the_dignity_of_the_office.html
Jeb Bush asking supporters to raise $500,000 for super PAC
"Jeb Bush is inviting top Republican donors to join his National Executive Committee by pledging to raise $500,000 for the potential presidential candidate's super PAC by March 31. The former Florida governor's fundraising program was presented in an email to supporters that was obtained by the Washington Examiner. The email from Bush fundraiser Heather Larrison revealed that Bush was scheduled to be back in Washington on Feb. 17 for a series of events. This week, Bush met with a small group of about 40 Republican lobbyists and political operatives to give them an update on his federal leadership political action committee and super PAC, both called "Right to Rise." "Many thanks for joining us for the policy and political discussion with Governor Jeb Bush. I hope you enjoyed his remarks and walked away with a clear picture of his accomplishments, background, vision and hopes for our country, and his thoughts as it relates to a potential candidacy," Larrison said in the email. Bush plans 60 fundraising events around the country between now and the end of the first fundraising quarter, and invitations to contribute and raise money for his new political organizations reveal the extent of his aggressive money push. The pledge form for Bush's super PAC has four categories: Individuals who raise $500,000 for Right to Rise by the end of the quarter join the National Executive Committee; those who raise $250,000 join the National Committee; $100,000 raisers join the State Executive Committee; and individuals who raise $50,000 join the State Committee. Contributors who prefer to donate to the leadership PAC are permitted by federal law to give a maximum of $5,000."
http://www.washingtonexaminer.com/bush-asking-supporters-to-raise-500000-for-super-pac/article/2559177
EXCLUSIVE — MISSISSIPPI'S CHRIS MCDANIEL LAUNCHES NEW PAC DESIGNED TO CRACK GOP ESTABLISHMENT
"On Friday, McDaniel will be announcing—he told Breitbart News exclusively—a new Political Action Committee (PAC) designed to help conservatives across Mississippi, and the nation, get elected to political office, replacing GOP establishment politicians. The PAC, titled the United Conservatives Fund will focus on "electing conservatives and holding Republicans accountable while messaging conservatism in a way that secures conservatives get a chance to be elected even over some of those in the establishment," McDaniel  tells Breitbart. What we're focused on here is a couple of things: The first is we're creating an organization that speaks directly to conservatism, not to party. Second, we want an organization that will focus on outreach. We do outreach based on logical and intricate messaging. And lastly, we've got to be able to hold our officials accountable because despite the grassroots complaining and despite our wishes, so far the Republican leadership in the establishment has ignored us. This fund will be used to make them listen to us once and for all. McDaniel is the man for the job."
http://www.breitbart.com/big-government/2015/01/23/mississippis-chris-mcdaniel-launches-new-pac-designed-to-crack-gop-establishment/
Chris McDaniel traveling Mississippi promoting new United Conservatives Fund PAC
http://blog.gulflive.com/mississippi-press-news/2015/01/chris_mcdaniel_traveling_missi.html
Sen. Marco Rubio takes steps toward 2016 presidential bid
"As his field of potential competitors takes shape, Sen. Marco Rubio, R-Florida, is taking concrete steps to run for president in 2016, an aide to the senator confirms to CBS News. He's brought someone onboard to oversee his fundraising efforts; he's getting a head start on early fundraising; and he'll visit early primary and caucus states as part of his book tour. The news was first reported by ABC. Rubio has hired Anna Rogers, the finance director of the Karl Rove-founded American Crossroads Super PAC, to lead his fundraising effort. American Crossroads poured more than $200 million into the 2012 and 2014 elections on behalf of Republicans. Rogers would become the finance director of Rubio's presidential bid, aiming to raise $50 million or more to compete in the GOP presidential primary."
http://www.cbsnews.com/news/sen-marco-rubio-takes-steps-toward-2016-presidential-bid/
Poll: Rubio surges to second, just 3 points behind Romney
http://www.washingtonexaminer.com/poll-rubio-surges-to-second-just-3-points-behind-romney/article/2559163
John Kasich 2016: Can The Ohio Governor Be President?
"As the governor of the second-largest swing state who is known for his independent streak, Kasich would have some appeal in the race for the GOP nomination for president in 2016. But if the Ohio governor runs, he'll likely be facing one of the most crowded and viable Republican field in decades. And the voting bloc that would appeal to Kasich's calls for a balanced budget amendment — tea party voters — also find his decision to support the Medicaid expansion portion of Obamacare unpalatable. "John Kasich presents an interesting option for Republicans. I think he's somebody who very much marches to his own beat and sometimes that ruffles Republican feathers, such as the Medicaid expansion," said Alan Melamed, a Democratic political consultant from Ohio and head of Melamed Communications. "If Gov. Kasich stays with some of the approaches here in Ohio, it may present a challenge, but I think that he offers an interesting alternative and in this stage of the game, it's kind of open to anything." Perhaps the biggest positive of a Kasich candidacy would be his experience. Kasich served in the House of Representatives from 1983 to 2001 and was elected governor of Ohio in 2011. Experience is a quality admired by Republican primary voters, especially among those who believed President Barack Obama didn't have enough of it to be commander-in-chief. Potential candidates like U.S. Sens. Ted Cruz of Texas and Marco Rubio of Florida, who are both into their first terms, could have that problem."
http://www.ibtimes.com/john-kasich-2016-can-ohio-governor-be-president-1791890?utm_content=bufferf57aa&utm_medium=social&utm_source=facebook.com&utm_campaign=buffer
Romney Leads the GOP Pack – For Now
"Generally, at this stage of the game, it's mostly about name recognition, and Mitt Romney, the Republican presidential nominee in 2012, is the leader in the race to be the party's standard-bearer in 2016. A new Rasmussen Reports national telephone survey asked Likely Republican Voters to choose among nine of the early Republican wannabes if their state primary were held right now, and Romney earns 24% support. Three candidates are closely grouped together for second place: former Florida Governor Jeb Bush at 13%, retired neurosurgeon and conservative columnist Ben Carson with 12% of the vote and Wisconsin Governor Scott Walker at 11%. Earning single-digit support are Kentucky Senator Rand Paul (7%), New Jersey Governor Chris Christie (7%), Florida Senator Marco Rubio (5%) and former Texas Governor Rick Perry (5%). Four percent (4%) of GOP voters like some other candidate, and 12% are undecided."
http://www.rasmussenreports.com/public_content/politics/elections/election_2016/romney_leads_the_gop_pack_for_now
Jeb Bush previews 2016 run, promising 'adult conversations' on big issues
"Jeb Bush previewed the ideas at the heart of his likely presidential campaign, delivering a sweeping address here Friday about the economy, foreign affairs and energy exploration, and challenging the country to question "every aspect of how government works." In his first major speech since stepping into the 2016 presidential sweepstakes in December, the Republican former Florida governor spoke confidently and in significant detail about the broad range of issues beginning to shape the campaign for the White House. Bush signaled he would offer the country the "adult conversations" he said are lacking in Washington and would focus on people who have been left out of the economic revival. "Sixty percent of Americans believe that we're still in a recession," Bush said. "They're not dumb. It's because they are in a recession. They're frustrated, and they see a small portion of the population on the economy's up escalator. Portfolios are strong, but paychecks are weak. Millions of Americans want to move forward in their lives — they want to rise — but they're losing hope."
http://www.washingtonpost.com/politics/jeb-bush-previews-2016-run-promising-adult-conversations-on-big-issues/2015/01/23/783d3e86-a315-11e4-b146-577832eafcb4_story.html?wprss=rss_politics
The 'Dark Horse' Candidate Charles Krauthammer Predicts Will Likely Win the Republican Nomination
"Political pundit Charles Krauthammer said Friday that he thinks Florida Senator Marco Rubio is most likely to win the Republican nomination for president. The answer came in response to a question from Steve Hayes on "Special Report," a news program that airs on the Fox News Channel."
http://www.theblaze.com/stories/2015/01/23/the-dark-horse-candidate-charles-krauthammer-predicts-will-win-the-republican-nomination/
Boehner: Tea Party cashing in on me
Conservative "Tea Party" groups using him as a whipping boy to raise cash and "it works," says House Speaker John Boehner
"House Speaker John Boehner, R-Ohio, says the "Tea Party" conservatives who attack him for not being conservative enough do it because it's an effective fund-raising strategy. "It works," he tells Scott Pelley in a joint interview with Mitch McConnell, R-Kentucky, the new Senate Majority leader, to be broadcast on 60 Minutes Sunday, Jan. 25 at 7 p.m. ET/PT…
BOEHNER: Well my voting record is as conservative as anybody here. The issue with the Tea Party isn't one of– strategy. It's not one of different vision. It's– it's a disagreement over tactics, from time to time. Frankly, a lot is being driven by national groups here in Washington who have raised money and just beating the dickens out of me.
PELLEY: Conservative groups, raising money, beating the dickens out of you.
BOEHNER: It works. They raise money, put it in their pocket, and pay themselves big salaries.
PELLEY: How many Republican parties are there?
BOEHNER: Well, there's one. And we continue to work to bring those members along, and they bring 'em along. But it's always a work in progress."
http://www.cbsnews.com/news/boehner-tea-party-cashing-in-on-me/
Boehner says tea party makes money by 'beating the dickens out of me'
"Several tea party organizations and tea party-supported Republican members of the House of Representatives have accused Boehner of being too willing to negotiate with congressional Democrats and President Barack Obama and unwilling to stand up for conservative principles. 'The issue with the tea party isn't one of…strategy. It's not one of a different vision,' Boehner said in excerpts provided by '60 Minutes. 'It's a disagreement over tactics, from time to time. Frankly, a lot is being driven by national groups here in Washington who have raised money and just beating the dickens out of me.' Boehner added: 'They raise money, put it in their pocket, and pay themselves big salaries.'
http://www.sanluisobispo.com/2015/01/23/3456660_boehner-says-tea-party-makes-money.html?rh=1
Boehner rips right for raising money by 'just beating the dickens out of me'
http://thehill.com/blogs/blog-briefing-room/230597-boehner-tea-party-raises-money-by-just-beating-the-dickens-out-of-me
John Boehner: Tea Party makes money by targeting me
http://onpolitics.usatoday.com/2015/01/23/boehner-tea-party-money-target/
John Boehner: Tea Party uses me
http://www.orlandosentinel.com/entertainment/tv/tv-guy/os-john-boehner-tea-party-uses-me-20150123-post.html
Boehner says tea party makes money by 'beating the dickens out of me'
http://www.thestate.com/2015/01/23/3945753_boehner-says-tea-party-makes-money.html?rh=1
Obama fuming at Netanyahu invitation to Congress, plans retaliation
""Netanyahu spat in our face.  There will be a price."  With these words, an unnamed Obama administration official declared war on Israel's prime minister in an interview with the left0wing Israeli newspaper Haaretz.  Smarting at being blindsided by the invitation to address a joint session of Congress and advocate a sanctions bill on Iran to kick in if the current round of negotiations fails, Obama is letting his anti-Israel feelings show more openly than ever before. Haaretz also reports that Obama has been warning Netanyahu for ten days to not lobby Congress on the bipartisan sanctions bill: "U.S. President Barack Obama has demanded that Prime Minister Benjamin Netanyahu stop encouraging U.S. senators and congressmen to advance new sanctions legislation against Iran. A senior American official, who asked to remain anonymous due to the diplomatic sensitivity of the issue, said Obama gave Netanyahu this message during a telephone call on Monday, January 12." There is obviously no principle, only political convenience behind this demand, since Obama stood by as British PM Cameron announced to the world that he was lobbying U.S. senators on the same bill, only in the opposite direction. The date for Netanyahu's speech has been pushed back to Match 3 instead of February 11.  That will enable Netanyahu to speak on the same trip to the annual gathering of AIPAC, the America Israel Public Affairs Committee, something he does every year.  AIPAC is a fundraising powerhouse and has been bipartisan for its entire history.  However, the recent trend of Obama administration hostility to Israel and its philo-Islamic stances has begin to put strains on this orientation.  AIPAC and Israel rightly fear that if Israel becomes a partisan issue, then it will be in danger every time a Democrat is elected to the presidency or Democrats control Congress. The delay in Netanyahu's speech also has two political consequences.  It will make the speech much closer to the time the sanctions bill comes to a vote, and it will make the speech occur just two weeks before Israeli elections.  The Obama administration is using that second proximity as an excuse to snub a meeting with Netanyahu during his visit.  The Jerusalem Post reports: "As a matter of long-standing practice and principle, we do not see heads of state or candidates in close proximity to their elections so as to avoid the appearance of influencing a democratic election in a foreign country," National Security Council spokeswoman Bernadette Meehan said Thursday. US Secretary of State John Kerry would also not hold talks with Netanyahu, the State Department said."
http://www.americanthinker.com/blog/2015/01/obama_fuming_at_netanyahu_invitation_to_congress_plans_retaliation.html
'There will be a price': Obama team reportedly fuming over Netanyahu visit
"The Obama administration reportedly is fuming over Israeli Prime Minister Benjamin Netanyahu's plans to address Congress in March regarding the Iranian threat, with one unnamed official telling an Israeli newspaper he will pay "a price" for the snub. House Speaker John Boehner invited Netanyahu — and the Israeli leader accepted – without any involvement from the White House. In public, White House Press Secretary Josh Earnest politely describes this as a "departure" from protocol. He also says the president will not meet with Netanyahu when he visits in early March, but has attributed that decision only to a desire not to influence Israel's upcoming elections. But in private, Obama's team is livid with the Israeli leader, according to Haaretz. "We thought we've seen everything," a source identified as a senior American official was quoted as saying. "But Bibi managed to surprise even us. There are things you simply don't do."
http://www.foxnews.com/politics/2015/01/23/there-will-be-price-obama-team-reportedly-fuming-over-netanyahu-visit/
Obama White House in meltdown over Netanyahu's proposed speech to Congress
http://hotair.com/archives/2015/01/23/obama-white-house-in-meltdown-over-netanyahus-proposed-speech-to-congress/
White House Not Specific on Cutoff Time for Meeting With Int'l Leaders Before an Election
"White House press secretary Josh Earnest said Friday he doesn't have a specific cutoff time for when President Barack Obama won't meet with another world leader before a foreign election. The White House said previously that Obama will not meet with Israeli Prime Minister Benjamin Netanyahu when he comes to the U.S. to address a joint session of Congress on March 3 because it's too close to the Israeli elections two weeks later. A reporter asked about Obama's meting with German Chancellor Angela Merkel in June 2013, prior to her re-election in September of that year. In other instances, Obama appeared in France with then-French President Nicolas Sarkozy in November 2011; six months later, Francois Hollande defeated Sarkozy to become president of France. More recently, British Prime Minister David Cameron visited the White House last week; British elections will be held in May. "I can't give you a specific time period. I'm not sure there is a big difference between, you know, 28 days or 45 days or 90 days or whatever it is," Earnest said. "I think we can all probably, as reasonable observers of the political process would, conclude that having a meeting about two weeks before a national election might raise questions in some quarters about whether or not that was an attempt to try to interfere and try to influence the outcome of a democratically held election. That is precisely what we are trying to avoid. We are trying to avoid even the appearance of doing so. That's why the president has decided on this trip that is planned for March, that he will not be meeting with Prime Minister Netanyahu."
http://www.theblaze.com/stories/2015/01/23/white-house-not-specific-on-cutoff-time-for-meeting-with-intl-leaders-before-an-election/
Dem Rep. Gabbard: Kerry "Completely Missing The Point Of Radical Islamic Ideology That's Fueling These People"
http://www.realclearpolitics.com/video/2015/01/23/dem_rep_gabbard_kerry_completely_missing_the_point_of_radical_islamic_ideology_thats_fueling_these_people.html
Democrats revolt on Iran
"In one of the most stunning rebukes of a sitting president by a member of his own party, Sen. Robert Menendez (D-NJ) accused President Obama of taking his talking points on Iran "straight out of Tehran" after the State of the Union Address. It's not the first time the top Democrat on the Senate Foreign Relations Committee has disagreed with the president. In early January, when Obama announced his unilateral opening to Cuba, Menendez said the administration "got absolutely nothing for giving up everything that the Castro regime wants." Menendez gives hope that there are at least a few Democrats who understand the nature of totalitarian regimes. He knows a bad deal when he sees one. And the president's line on Iran's nuclear program — that "we've halted the progress of its nuclear program and reduced its stockpile of nuclear material" — is nothing short of a lie."
http://nypost.com/2015/01/23/democrats-revolt-on-iran/
U.S. pulls more embassy staff from Yemen
http://www.washingtonexaminer.com/u.s.-pulls-more-embassy-staff-from-yemen/article/2559153