News Briefing for Saturday, January 17, 2015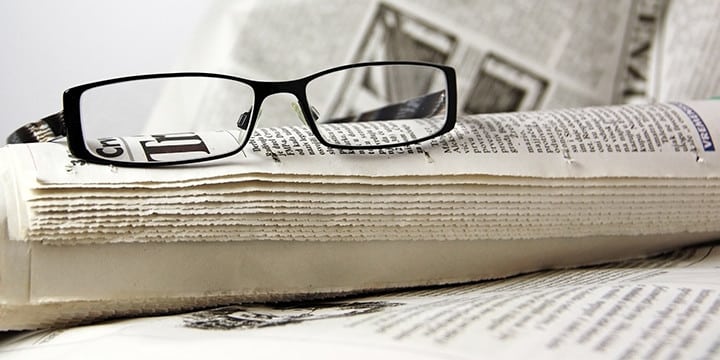 TEA PARTY PATRIOTS:
SC TEA PARTIERS TO HOST BIGGEST CONVENTION YET (TPP mention)
"Tea Party activists in South Carolina will meet at their biggest gathering yet, Jan. 17-19 in Myrtle Beach, under the theme "American Dream: An Opportunity, Not an Entitlement." Because we believe in the First Amendment, we won't let political correctness into the building. The PC mentality is slowly eroding our rights to free speech and assembly, so we have encouraged all of our program guests to speak boldly and honestly about their policy solutions and innovations. Political correctness is incompatible with free speech; we opt not to surrender our rights. This convention will show the world that we will not be silenced. And we're fortunate to have a star-studded speaker lineup, filled with thoughtful and outspoken guests: Donald Trump, Sen. Rick Santorum, Dr. Ben Carson, Sen. Ted Cruz, and Lt. Col. Bill Cowen, to name just a few. For the first time this year, there will be multiple classes offered to our activists. Speakers and trainers from across the company will help empower these grassroots conservatives to hold their elected officials accountable. Fortunately, those unable to attend can view the proceedings on a live-stream co-sponsored by Breitbart News and Tea Party Patriots. Click here for more information on our historic convention."
http://www.breitbart.com/big-government/2015/01/15/sc-tea-partiers-to-host-biggest-convention-yet/
Donald Trump to headline SC Tea Party Convention (TPP mention)
"The 2015 South Carolina Tea Party Coalition Convention is set to kick off at the Springmaid Beach Resort in Myrtle Beach on Saturday, featuring many well-known conservatives, including business mogul and possible 2016 presidential candidate Donald Trump. The convention runs through Monday and was sold out, as of 10 p.m. Thursday. Other familiar faces that will be in attendance include 2012 presidential candidate Rick Santorum, U.S. Sen. Ted Cruz of Texas, South Carolina U.S. Rep. Tom Rice, South Carolina Attorney General Alan Wilson and Steve Bannon, executive chairman of the Breitbart News Network. Among the topics scheduled for discussion are "The Color of Politics," "The Constitution and the 2nd Amendment," "State Sovereignty vs. Shar'ia," a national security panel, "New Strategy for Combating Common Core" and several South Carolina-specific issues. The convention will be live-streamed on the Tea Party Patriots website."
http://www.wyff4.com/news/donald-trump-to-headline-sc-tea-party-convention/30766384
Donald Trump headlines Tea Party Convention in Myrtle Beach (TPP mention)
"The convention will be live-streamed on the Tea Party Patriots website. See more details about the convention and a link to the livestream here:  http://southcarolinateapartycoalition.com/"
http://www.wistv.com/story/27868769/donald-trump-headlines-tea-party-convention-in-myrtle-beach
SC Tea Party Convention in Myrtle Beach through Monday
http://www.wbtw.com/story/27871773/sc-tea-party-convention-in-myrtle-beach-through-monday
RAFAEL CRUZ TO GIVE INVOCATION AT SOUTH CAROLINA TEA PARTY CONVENTION
http://www.breitbart.com/big-government/2015/01/16/rafael-cruz-to-give-invocation-at-south-carolina-tea-party-convention/
HEALTHCARE:
UPDATE 3-Obamacare's lead agency chief announces her resignation
"The Obama administration official who oversaw the botched rollout of the Obamacare website, Healthcare.gov, announced on Friday she will resign as head of the agency that also manages the Medicare and Medicaid healthcare programs. "It is with sadness and mixed emotions that I write to tell you that February will be my last month," Marilyn Tavenner, administrator for the Centers for Medicare and Medicaid Services (CMS), said in an email to staff. She gave no reason in the email for her departure. A former nurse and hospital chain executive, Tavenner, 63, joined CMS in February 2010, a month before President Barack Obama signed the Affordable Care Act into law. She enjoyed bipartisan support in Congress as a private sector leader who had also served as Virginia's health secretary. An administration official said Tavenner was leaving "at the right time" after her agency had hired capable new officials in leadership positions. "She's been here for five years and it's a 24/7 job," the official said. Andrew Slavitt, a former UnitedHealth Group executive who joined CMS last year to oversee HealthCare.gov and coordinate CMS policy, will replace Tavenner as acting CMS administrator. Tavenner quickly emerged as a leading figure in the implementation of Obamacare, including HealthCare.gov, which crashed on launch in October 2013 due to technical glitches and plunged Obama and his signature domestic policy into months of political crisis. She apologized for the debacle, while a team of outside experts got the website working well enough to surpass enrollment projections. Republicans in the House of Representatives later accused Tavenner and other administration officials of misleading them about the Obamacare rollout by assuring lawmakers ahead of the launch that the website would work. On Friday, news of her resignation drew mixed reaction in Congress. Republican senators including Orrin Hatch, chairman of the Senate Finance Committee, praised Tavenner for performing admirably under difficult conditions. Senate Majority Leader Mitch McConnell said he hoped her replacement would not be distracted by Obamacare, calling it "a gigantic, unworkable law". In the House, Republican Darrell Issa blamed her agency for "padding" Obamacare enrollment numbers, saying: "Tavenner had to go." In a nearly 2,000-word email to staff, Tavenner made no mention of HealthCare.gov, but focused instead on the successes of Obamacare enrollment, improved quality of care and a crackdown on Medicare fraud and abuse. Health and Human Services Secretary Sylvia Burwell told federal staff in a separate email that Tavenner had helped shore up the Medicare program for the elderly, expanded the Medicaid program for the poor, reduced hospital infections and accelerated innovation. "It's a measure of her tenacity and dedication that after the tough initial rollout of HealthCare.gov, she helped right the ship," Burwell said."
http://in.reuters.com/article/2015/01/16/usa-obamacare-resign-idINL1N0UV12O20150116
Top Obamacare official Marilyn Tavenner stepping down
http://www.washingtonexaminer.com/top-obamacare-official-marilyn-tavenner-stepping-down/article/2558767?custom_click=rss
Top ObamaCare official stepping down
http://thehill.com/policy/healthcare/229745-top-obamacare-official-to-step-down
Medicare chief leaving
The departure of one of the Obama administration's top Obamacare officials will leave a key federal agency without a confirmed leader just as the Supreme Court takes up a case that carries huge risks for the law. CMS Administrator Marilyn Tavenner announced Friday morning that she would leave the administration at the end of February, only weeks before the justices hear oral arguments on who can get Obamacare's tax subsidies. Filling in — at least temporarily — will be Principal Deputy Administrator Andy Slavitt, as HHS Secretary Sylvia Mathews Burwell said in a separate announcement Friday. Slavitt's most immediate challenge will be the King v. Burwell case, which the high court is expected to decide in June. The justices could deliver a devastating blow to the Affordable Care Act by blocking subsidies to people in the 37 states that didn't build their own exchanges and are relying on the federal HealthCare.gov. The Obama administration has repeatedly declined to say whether it is making contingency plans if the court rules against allowing subsidies through the federal exchange, but that outcome would force major changes — either by CMS or Congress — to keep individual insurance markets from collapsing in those states. That would be a big challenge for any agency head, much less Slavitt, who only joined CMS in June. He had a key role in building HealthCare.gov as an executive at UnitedHealth's government contracting unit, Optum, and he helped supervise the "tech surge" to repair the faltering website after its disastrous rollout in fall 2013."
http://www.politico.com/story/2015/01/marilyn-tavenner-quits-medicare-114318.html
Obamacare official to leave after successes, messes
http://www.usatoday.com/story/news/politics/2015/01/16/marilyn-tavenner-quitting-obamacare/21859157/
TOP OBAMACARE CHIEF RESIGNS IN WAKE OF PHONY FIGURES FIASCO
http://www.breitbart.com/big-government/2015/01/16/top-obamacare-chief-resigns-in-wake-of-phony-figures-fiasco/
Issa claims victory with ObamaCare official's departure
"Rep. Darrell Issa (R-Calif.) is celebrating the departure of an ObamaCare official who has been under scrutiny for inflated enrollment figures discovered by his committee. Marilynn Tavenner, the administrator for the Centers for Medicaid and Medicare Services (CMS) announced her departure Friday after five years. "Tavenner had to go," Issa wrote in a statement provided first to The Hill. "She presided over HHS as it deceptively padded the Obamacare enrollment numbers. It was a deplorable example of an agency trying to scam the American people. They weren't successful this time because of Congressional oversight. We deserve better."
http://thehill.com/policy/healthcare/229760-oversight-chairman-claims-victory-on-obamacare-official-departure
McConnell: Tavenner never should have overseen ObamaCare
"Senate Majority Leader Mitch McConnell (R-Ky.) suggested Friday that outgoing Centers for Medicare and Medicaid Services (CMS) Administrator Marilyn Tavenner should not have overseen the rollout of ObamaCare as part of her management of the agency.  McConnell, who commended Tavenner for her service, released a written statement that criticized the healthcare law as a "distraction" from the CMS's other work. "The role of the Centers for Medicare and Medicaid Services Administrator is supposed to be about overseeing these important programs, not implementing a gigantic, unworkable law that hurts hardworking Americans," McConnell said.  "While we appreciate [Tavenner's] service, no one could have successfully managed a law as unworkable as ObamaCare. We now call on the president to nominate someone whose sole focus will be to look out for our nation's seniors and the many vulnerable Americans who use these programs, and not distract them from that task with ObamaCare." The statement bridges Republicans' split narrative on Tavenner. The former Virginia health secretary is respected within the establishment GOP, but younger, more conservative Republicans see her almost exclusively as a symbol of ObamaCare's rollout. The inflation of enrollment numbers last year — which CMS called an accident — has added to this view.  McConnell did not mention the enrollment numbers debacle in his statement, but his remarks point to what will undoubtedly be a tough confirmation battle for any new nominee. Tavenner was the first permanent CMS administrator in about six years when she was confirmed in 2013.  CMS Principal Deputy Administrator Andy Slavitt will become the agency's acting administrator at the end of February, the administration said."
http://thehill.com/policy/healthcare/229777-mcconnell-tavenner-should-not-have-overseen-obamacare
Burwell on Obamacare Enrollment: 'We Have a Ways to Go'
"With one month of open enrollment left, almost 6.8 million people have either re-enrolled or newly enrolled in the federal Obamacare exchange, Health and Human Services Secretary Sylvia Mathews Burwell told a gathering in Washington Thursday. "We have a ways to go," she admitted. "It's a short period of time to reach the 9.1 million," which is the goal Burwell set for this year's sign-up. Open enrollment for 2015 began on Dec. 15 and ends on February 15. "So, every day we are working hard against that," Burwell said. "This is a week of Latino action, firmly focused on that group, and we're going to continue to focus across the populations that we're trying to reach." HHS recently announced that 87 percent of people who selected 2015 plans through HealthCare.gov in the first month of open enrollment received financial assistance to lower the cost of their premiums. Burwell said she's "out there traveling quite a bit, to different places" as part of the effort to "meet the consumer where they are" and give them the information they need to sign up at HealthCare.gov, which serves 37 states. Asked about the "next steps" for Obamacare, Burwell said she's most focused right now on having a successful open enrollment. She also mentioned Medicaid expansion, which is up to each state; and "delivery system reform," which involves the way providers are paid (moving away from "fee for service" to "accountable" care). She also told the group she's focused on reducing deaths from substance abuse and overdoses: "For millions of Americans who rely on prescription pain killers, known as opioids, that are prescribed to them by their doctors, these drugs can be the difference between constant chronic pain or welcome relief. However, these drugs can be deadly," Burwell said. She noted that in 2009, drug overdoses overtook every other cause of injury death in the United States, outnumbering fatalities from car crashes for the first time."
http://cnsnews.com/news/article/susan-jones/burwell-obamacare-enrollment-we-have-ways-go
Burwell talks up ObamaCare in Glamour interview
"Health and Human Services (HHS) Secretary Sylvia Mathews Burwell is taking new steps to urge young women to sign up for health insurance under ObamaCare. In a new interview with Glamour magazine, Burwell emphasized the final enrollment deadline of Feb. 15 and explained how medical coverage can boost women's health and financial security.  Asked about the biggest health issue facing young women, she talked about preventive care that is now covered under women's plans.  "We need to care for ourselves and take the right preventive steps; thinking about the kinds of things you need to do, such as making sure to get your flu shot and understanding how it affects your health and productivity," Burwell said in the interview.  "We need to be sure we're aware of how to care for ourselves; getting the info we need, looking toward prevention and partaking in screenings."  The Obama administration is ramping up its outreach to the uninsured ahead of next month's enrollment cutoff.  In addition to targeting young women, advocates for ObamaCare are also focused on increasing sign-ups among Spanish speakers over the next month.  HHS is shooting for 9 million paid enrollees this year. Nearly 6.8 million people had chosen plans or automatically re-enrolled in their old coverage as of Jan. 9, officials said this week."
http://thehill.com/policy/healthcare/229753-burwell-talks-up-obamacare-in-glamour-interview
Hawaii ObamaCare exchange projected to be financially viable — in 2022
"Hawaii's ObamaCare exchange, Hawaii Health Connector, has been under fire for being the most costly in the nation, and a new report from the Hawaii Commerce and Consumer Affairs Department shows the Connector won't be fiscally sustainable until 2022. That's based on an enrollment of 70,000 to 80,000, said its director, Jeff Kissel. The Connector had about 1,000 people enrolled at this time last year. As of Thursday, that number had grown to 16,000. On the job less than 90 days, Kissel told Watchdog.org he believes the department's prediction is accurate and attainable. However, Reg Baker, an accountant who previously served as chief financial officer for the Hawaii Medical Assurance Association, said finally becoming self-sustaining after over 10 years of design and implementation effort "is very disappointing." "If the plan was to receive state funding for 10 years then that should have been incorporated into the Connector's business plan from the beginning and thoroughly discussed and approved by the state Legislature," Baker said.  "The funding source to keep the Connector operational should have been determined and secured a long time ago. This implies that they had other plans for funding operations that did not materialize for them — we all watched that unfold in the media."
http://www.foxnews.com/politics/2015/01/16/hawaii-obamacare-exchange-projected-to-be-financially-viable-in-2022/
Catherine Rampell: Obamacare's employer mandate must go
http://www.washingtonpost.com/opinions/catherine-rampell-obamacares-employer-mandate-must-go/2015/01/15/332970e2-9cfa-11e4-bcfb-059ec7a93ddc_story.html
GOP tactics on ObamaCare move away from full repeal
"Republicans are shifting their tactics on ObamaCare, an abrupt change from the party's "repeal-only" rhetoric that dominated the last five years of debate. The GOP is coalescing around the idea that incremental changes, rather than a sweeping repeal effort, can be more appealing to voters – while also holding out the possibility of hollowing out the law from within. In the past, some conservatives objected to any ObamaCare bills that fell short of full repeal. They argued it was impossible to fix the flawed legislation by doing anything other than fully repealing it. No more. When the newly GOP-controlled Senate votes on its first anti-ObamaCare legislation in the next few weeks, none of its members is expected to block the bills, according to aides and lobbyists familiar with discussions. "I'm guessing that they've had this 'squirrel finds a nut' moment of reasonableness," one Senate GOP aide said. The GOP remains far from consensus on how to handle the law, but threats from the party's far-right members have largely faded as members look to show a GOP Congress can govern ahead of 2016, when the party hopes to retake the White House. "If we can show that we can lead, we might get an even bigger majority in 2016. We might get the White House," the Republican aide said. "Republicans can say, 'See, we were right? Put us in charge, and we'll repeal the whole damn thing.'" The change in tone can be seen even among hard-line Republicans, including Sen. Ted Cruz (R-Texas) – who recently said he wanted to fix the "most onerous" pieces of ObamaCare. "There used to be an argument pretty prevalent on the Hill: They're not going to do anything to fix Obama's problem and force people to live with consequences," said Stuart Butler, who spent 35 years leading policy for the conservative think tank, the Heritage Foundation. "Well now, that seems to be not quite the strategy," said Butler, who is now a senior fellow for the Brookings Institution. Two bills could soon head to President Obama's desk. One redefines a "full time" worker under the employer mandate as someone who works at least 40 hours per week, while another repeals the 2.3 percent tax on medical devices. A handful of Democrats have supported each bill, raising the odds that either could be sent to Obama's desk with a bipartisan sheen."
http://thehill.com/policy/healthcare/229730-gop-tactics-on-obamacare-move-away-from-full-repeal
Obamacare Will Make Filing Taxes an Even Bigger Headache for Millions
"Obamacare is about to collide with the U.S. tax-filing season, adding frustration for millions of taxpayers trying to figure out how to comply and how much they will owe the government. Tax filing for 2014 opens Jan. 20. The biggest change for most taxpayers is on Line 61 of Form 1040: a box to check if you have health insurance and a tax to pay if you don't. Millions who received insurance through Obamacare's exchanges will have a more complicated set of calculations to complete. "There's going to be tons of questions and confusion and uncertainty and complexity," said Kathy Pickering, executive director of the Tax Institute, the research and analysis division of H&R Block Inc. (HRB) "We still have a lot of questions." The added strain on taxpayers will increase burdens on the Internal Revenue Service at its busiest time of the year. The IRS is already warning that about half the people who call its toll-free phone lines won't be able to get through. "Use our phone lines only as a last resort," IRS Commissioner John Koskinen said Thursday. Taxpayers who receive information from the IRS web site, he told reporters in Washington, will be making a "contribution to the public good" by letting others get through on the phone…"
http://www.bloomberg.com/news/2015-01-15/have-obamacare-you-may-need-it-to-get-through-tax-filing-season.html
Administration officials look to ease ObamaCare tax woes
"The nation's top health and tax officials on Friday sought to deliver an assurance to tax preparers about the added challenge of ObamaCare during the upcoming tax filing season: We are here to help. Treasury Secretary Jack Lew and Health and Human Services Secretary (HHS) Sylvia Mathews Burwell held a call Friday with more than 100 volunteers helping low-income Americans file their taxes this year, promising to stay in touch during what's expected to be a tough few months. The upcoming tax season is the first in which people must factor their ObamaCare subsidies into their tax filings. It will also be the first time people are fined for failing to purchase insurance. Anyone who still lacked coverage in 2014 will have to apply for an exemption — a process that Burwell stressed the administration was trying to make "as simple as possible."
http://thehill.com/policy/healthcare/229798-administration-officials-look-to-ease-obamacare-tax-woes
Obama Staffer Stephanie Cutter Name-Dropped Jonathan Gruber In Pre-Debate Memo
"President Obama's 2012 deputy campaign manager Stephanie Cutter cited Jonathan Gruber as an "architect" of Obamacare in a memo the campaign released ahead of a presidential debate with Mitt Romney. Obama recently called Gruber "some adviser who never worked on our staff" after Gruber's comments on the "stupidity of the American voter" were published. "So, what's the net impact of Romney's plans? According to a report prepared by Jonathan Gruber, one of the architects of both Romney's Massachusetts plan and Obamacare, it would nearly double premiums and out-of-pocket costs in the individual market – raising them by 92 percent, or an extra $5,496 – as compared to the President's plan. At the same time, an additional 51 million Americans would be uninsured," Cutter wrote in a memo to "Interested Parties", including the media, on October 3, 2012."
http://dailycaller.com/2015/01/15/obama-staffer-stephanie-cutter-name-dropped-jonathan-gruber-in-pre-debate-memo/
Obamacare cost Rep. Earl Pomeroy his seat, but it keeps making him richer.
"North Dakota Democrat Earl Pomeroy was one of a few dozen congressmen who lost their House seats in 2010 because they voted for Obamacare. Pomeroy even kind of apologized for his vote in one sort of sad TV ad. But I doubt Pomeroy is very sad about his vote today. He's now a lobbyist, with much of his money coming from clients who need help navigating the subsidies, regulations and mandates of Obamacare. For Aetna, Pomeroy lobbies only on "Health reform implementation," according to his lobbying disclosures. Pomeroy lobbies alongside that vaunted pro-Obamacare Kansas Republican Bob Dole for drugmaker Celgene. Pomeroy and team lobby on Obamacare for the Kidney Care Council, and other clients."
http://www.washingtonexaminer.com/obamacare-cost-rep.-earl-pomeroy-his-seat-but-it-keeps-making-him-richer/article/2558768?custom_click=rss
Obamacare year two: More clueless than ever
"An increasing number of uninsured Americans say they don't know how to apply for health insurance—despite the fact that the Obamacare marketplaces have been around and the subject of much publicity for more than a year now. And, compared with earlier last year, more are saying they aren't sure if the Affordable Care Act mandate that they get insurance or pay a fine applies to them, according to a survey released Wednesday by the Transamerica Center for Health Studies. The survey also found higher levels of resistance to the ACA generally among the uninsured. The rising level of apparent cluelessness about how insurance and Obamacare works among the uninsured underscores existing concerns among ACA advocates, who have warned that signing up remaining uninsured people will be harder in the second season of Obamacare than in the first. The TCHS survey found that nearly 1 in every 5 people—or 19 percent—said, "I did not know how to apply" when asked in November why they didn't obtain Obamacare health coverage last year. That's more than double the 9 percent who gave that answer when the question was asked in July 2014, three months after the close of the first open enrollment in Obamacare plans. Ten percent of the respondents who failed to get health insurance last year said in November that it was because "I was not sure the insurance mandate applied to me," according to the survey. That's up from 7 percent who gave that answer last July. In fact, the insurance mandate applies to nearly all Americans, although some exemptions are available. The online survey, which was conducted for TCHS by Harris Poll, questioned 1,203 people in November, and was a "pulse check" for an earlier survey in July, which questioned 2,624 people. TCHS, which conducts analysis and research on national health-care issues, is a division of the nonprofit Transamerica Institute, whose website says it is dedicated to identifying, researching and educating the public about retirement, health coverage and other relevant financial issues facing Americans."
http://www.cnbc.com/id/102337507#
Illinois turning to insurance agents for Obamacare outreach
http://www.chicagotribune.com/news/ct-obamacare-insurance-agents-20150116-story.html#page=1
Giant insurer UnitedHealth wants to join California's Obamacare market
http://www.latimes.com/business/healthcare/la-fi-obamacare-unitedhealth-california-20150115-story.html
California rejects UnitedHealth's bid to sell Obamacare statewide
"California's Obamacare exchange rejected a bid from the nation's largest health insurer to start selling coverage statewide next year. The Covered California board adopted new rules Thursday that sharply limit where industry giant UnitedHealth Group Inc. could offer policies to individuals. Many consumer advocates backed the exchange's decision. But California Insurance Commissioner Dave Jones panned it, saying Californians deserve more choice and competition statewide. Covered California's move to limit UnitedHealth could be a boost to the four largest health insurers already in the exchange. Led by Anthem Inc., they accounted for 94% of state enrollment in the first year."
http://www.latimes.com/business/la-fi-obamacare-unitedhealth-20150116-story.html
The CBO Did What Congress Asked 68 Times. That Doesn't Tell Us What's in Obamacare
"Obamacare proponents are eagerly touting a new study (of sorts) from a professor at Harvard's Kennedy School that ostensibly suggests Congress had to have written Obamacare to provide subsidies to federal and state-based exchanges, as the Obama administration maintains in the King v. Burwell case that will go before the Supreme Court this spring. Their new piece of evidence: The Congressional Budget Office turned out 68 studies of the law, by the Harvard scholar's count, and all 68 of them seem to have assumed that people in every state would have access to subsidies for Obamacare plans. The plaintiffs in King v. Burwell, led by conservative scholars Michael Cannon and Jonathan Adler, say the law only provides those subsidies on exchanges that states established.  The new Harvard paper is supposed to help make the Obama administration's case in a couple ways: Congress tells the CBO what to do, so if they didn't ask the CBO to assess the possibility that subsidies would not be provided, surely they didn't intend it. And, further, Congress asks the CBO to assess a whole range of scenarios for laws it passes, so it's just inconceivable that the law says what Cannon and Adler argue it does. I see a number of problems with this: First of all, the 68 number is meaningless. It's like saying Congress could not conceive of another way of budgeting besides baseline budgeting because all the CBO puts out is baseline budgets. That was just the assumption the CBO picked or was instructed to pick — every state is getting subsidies — and they stick with their assumptions. In fact, as Michael Cannon points out, the Harvard study includes a score of an Obamacare-related bill, one that came out of the Senate HELP Committee, that clearly withheld subsidies under certain circumstances. And yet the CBO just stuck by the assumption that all of the states would get subsidies anyway, because said circumstances were still kind of unlikely — even though the bill they were scoring clearly made it possible that some states wouldn't. (Read Cannon's more lucid post on this issue here.) The fact that the CBO never scored the scenario in which some states don't get subsidies under the ACA as passed doesn't mean no one in Congress intended it or considered it a possibility. So far as I know, the CBO never scored the possibility that any state would refuse Obamacare's Medicaid expansion. That was thought implausible when the law was passed, since refusing the expansion would cause a state a huge amount of money, but it became a real possibility as soon as suits were filed in 2010 against the expansion and it became possible that the Supreme Court would overturn or change that part of the law. So the CBO naturally didn't score the scenario before the law was passed, but Congress didn't get them to score it when it became a real possibility, either."
http://www.nationalreview.com/corner/396555/cbo-did-what-congress-asked-68-times-doesnt-tell-us-whats-obamacare-patrick-brennan
Republicans start small on ObamaCare, cross fingers for court intervention
"Republican leaders have yet to spell out their strategy for tackling ObamaCare now that they control Congress, and so far have pursued a piecemeal approach — but are crossing their fingers that a looming Supreme Court case will give them an opening to unravel the law.  GOP leaders huddled this week at a retreat in Hershey, Pa., where the Affordable Care Act was a chief topic.  Wisconsin Rep. Paul Ryan, chairman of the House Ways and Means Committee, on Thursday called ObamaCare a "terrible law" that needs to be replaced because it's "beyond repair."  But Ryan also said he did not have a "timeline" for doing so.  Leaders still say they want to repeal the law. But while the 114th Congress kicked off with major statements on energy and immigration — the House voted recently to approve the Keystone XL pipeline and reverse President Obama's immigration actions — proposals pertaining to ObamaCare have been far more modest.  Last week, the House passed a bill that would define a full-time worker under the health law as working 40 hours per week. The law currently uses a lower threshold — part of a formula that determines which businesses have to provide health insurance to workers. Lawmakers are concerned the provision is leading businesses to cut back hours to skirt the mandate.  And legislation has been proposed in both chambers to repeal the law's 2.3 percent tax on medical devices such as X-ray equipment and artificial joints. The Senate version has bipartisan support and could get a vote in the coming weeks.  Critics of the law say the two provisions hurt the economy and job growth, though President Obama would likely veto both.  Sen. John McCain, R-Ariz., is also trying again to pass a bill that would allow Americans to opt out of the law's individual requirement to buy insurance — a more sweeping measure.  Republicans still want to do more. Ryan said Thursday that ObamaCare would be replaced with something that gives Americans more choices and lowers costs, improves their access to care and is "truly patient centered" — an apparent reference to GOP planning for the wild card in all this, the Supreme Court case."
http://www.foxnews.com/politics/2015/01/16/republicans-start-small-on-obamacare-cross-fingers-for-high-court-intervention/
All Eyes On Asa: How Will AR's New Governor Tackle The Obamacare Elephant In The Room?
"All eyes are on Arkansas. The state's "Private Option" Obamacare Medicaid expansion has proven a policy disaster and political nightmare. Costs have run over budget every single month since the program's launch and  welfare for able-bodied adults is already taking priority over care for the truly needy. The Medicaid director who spearheaded the program abruptly resigned to "pursue other opportunities." The program's chief legislative architect, a three-term Republican state representative, lost his primary election to a political novice, despite a significant fundraising advantage. Dozens of anti-Obamacare candidates were swept into office on the promise of repeal, giving Republicans the largest legislative majorities they've held in the state since Reconstruction. It's no surprise those lawmakers are looking for an escape hatch from this Medicaid welfare expansion. On Thursday, Gov. Asa Hutchinson (R-AR) is expected to announce what he wants to do with the Obamacare expansion. Unlike his predecessor, Hutchinson has expressed serious reservations about the cost of the program going forward and has floated the possibility of ending the Private Option outright. While the public won't know the details of Hutchinson's plan until then, any plan to roll back Obamacare must contain at least two elements: no new enrollment and a definite end date. Any plan missing one or both of these elements is sure to face hurdles in the legislature and anger voters who sent Republicans to Little Rock to repeal this Obamacare expansion disaster."
http://www.forbes.com/sites/theapothecary/2015/01/16/all-eyes-on-asa-how-will-ars-new-governor-tackle-the-obamacare-elephant-in-the-room/
Could Romney 2016 Really Survive His Past Praise for Gruber?
"That's then-Governor Mitt Romney, at the ceremony for his health care bill, declaring, "There were contributors from outside government, as you know… Jonathan Gruber at MIT devoted hours and hours to an essential econometric model." Jonathan Gruber probably ranks among Republicans' five most despised figures in the country right now… how would a Romney 2016 bid survive the criticism of working with "the architect of Obamacare" and the man who, to many conservatives, personifies the Obama administration's arrogance and dishonesty?
http://www.nationalreview.com/campaign-spot/396570/could-romney-2016-really-survive-his-past-praise-gruber-jim-geraghty
IMMIGRATION:
Pa. to pay $48.8M over benefits to illegal immigrants
"The commonwealth of Pennsylvania will pay $48.8 million to settle Department of Justice claims that it doled out public assistance benefits to illegal immigrants.  DOJ said Pennsylvania's Department of Human Services gave illegal aliens benefits under three welfare programs: Medicaid, Temporary Assistance to Needy Families and Supplement Nutrition Assistance, formerly known as food stamps, from January 2004 to December 2010. Under the Personal Responsibility Work Opportunity Act, only documented immigrants, who have been in the country for more than five years and meet certain low-income requirements, qualify for federal benefits programs. "The Department of Justice will continue to ensure that everyone, including the states, follows the law, but also recognizes the importance of these programs administered by the state that are essential for lower income individuals," said Joyce Branda, acting assistant attorney general for DOJ's Civil Division.  "This settlement demonstrates our commitment to protect taxpayer funds and ensure they are used for their intended purposes."
http://thehill.com/regulation/229796-pennsylvania-to-pay-488-million-to-settle-doj-claims
Pennsylvania Caught Handing Out Food Stamps, Welfare to Ineligible Immigrants
http://www.theblaze.com/stories/2015/01/16/pennsylvania-caught-handing-out-food-stamps-welfare-to-ineligible-immigrants/
CBO: ILLEGAL IMMIGRANTS GRANTED EXECUTIVE AMNESTY WOULD BE ELIGIBLE FOR CERTAIN FEDERAL BENEFITS
"The Congressional Budget Office estimates that by 2017, some 2 million currently undocumented immigrants will be eligible for certain federal benefits under the Obama administration's executive amnesty. In a report released Thursday, CBO considers how changes to immigration policy could affect the federal budget. Its estimates are based on President Obama's expanded deferred action programs to provide legal status to undocumented immigrants. The office estimates that between 2 million and 2.5 million undocumented immigrants will "have received approval for deferred action" by 2017. The CBO's estimate is less than the 5 million the Obama administration estimated its executive amnesty would cover when the president announced the unilateral changes in November. While undocumented immigrants are ineligible for benefits, under Obama's deferred action program many will become eligible for certain programs due to their new status and work authorizations, CBO confirmed in its report. "Those who are approved for deferred action are considered lawfully present in the country but do not gain legal status. They can, and most do, receive authorization to work. Because they are lawfully present during the period of their deferred status, they are eligible to receive Medicare and Social Security benefits if they meet the programs' requirements," the report reads. Additionally, undocumented immigrants granted deferred status and work permits are also eligible for the earned income tax credit. "In addition, those individuals who are approved for deferred action and receive work authorization have Social Security numbers and therefore can claim the earned income tax credit if they qualify," the report reads, but notes that, "they are ineligible for other federal benefit programs." This week the House approved a Department of Homeland Security appropriations bill aimed at defunding Obama's executive actions on immigration. The legislation blocking the executive actions faces an uphill battle in the Senate and the Obama administration has said the president will veto a DHS funding bill that restricts executive amnesty."
http://www.breitbart.com/big-government/2015/01/16/cbo-illegal-immigrants-granted-executive-amnesty-would-be-eligible-for-certain-federal-benefits/
The Obama Administration Is Now Boasting About How Many Illegal Alient Immigrant Children It Resettled This Summer
"The Department of Health and Human Services is touting its handling of last summer's massive influx of unaccompanied alien children in an end-of-year report, despite the fact that its own failures worsened the situation. Nearly 58,000 unaccompanied alien children arrived before the end of fiscal year 2014, almost as many as arrived in the past five years combined, according to the report from HHS's Office of Refugee Resettlement. "ORR and its partners worked tirelessly throughout the summer influx, addressing emergent medical issues and implementing protocols to prevent backlogs in placements, to ensure that the children received appropriate medical screening and care," the report says. "Faced with unprecedented numbers of children arriving at [Department of Homeland Security] border patrol stations faster than space could be found in the network to accommodate them, the team worked tirelessly and creatively around the clock to clear the backlogs at over-crowded border patrol stations, and move the children quickly and safely into appropriate shelter beds." But, as Border Patrol agents told NRO last summer, poor medical screening led to agents falling ill with scabies and one who contracted bacterial pneumonia. One whistle-blowing Border Patrol agent reported that the federal government disregarded his repeated warnings about the public-health risks posed by the illegal immigrants. That agent, Ron Zermeno, was later disciplined for speaking to the press. ORR's report describes the summer surge as "unanticipated," but, as NRO previously reported, the government appears to have known of the influx months in advance. In total, ORR's report says, the government placed the approximately 58,000 children into 124 facilities throughout 15 states. The report says it's difficult to know how many unaccompanied alien children will arrive this year, but that ORR staff has already begun preparing."
http://www.nationalreview.com/corner/396587/obama-administration-now-boasting-about-how-many-illegal-alient-immigrant-children-it
McConnell to conservatives: We'll do our best to stop Obama's executive amnesty but don't expect miracles, okay?
"He starts with 54 votes in the Senate, needing 60 and knowing that centrist Democrats don't want to cross their own party on a bill that's only going to end up being vetoed anyway. Without those Democrats, the only leverage the GOP has is to refuse to fund Homeland Security until Obama agrees to scale back his executive action on immigration — however long that takes. That is to say, the "power of the purse" is really just a euphemism for the power to shut down the government, or part of the government. Senate Republicans have made it crystal clear that they refuse to exercise that power. In which case, what's left? McConnell did not provide a path forward Thursday in the likely case that the House bill fails. Passing the House bill would "be our first choice," McConnell said. "If we're not able to do that, then we'll let you know what's next."… Senate Republican Conference Chairman John Thune declined to say Thursday whether the upper chamber would pass a clean funding bill for the department if the House legislation stalls in the Senate, but added: "We recognize the important role that the Department of Homeland Security plays in this country."… Sen. Rob Portman, R-Ohio, outlined the debate ahead of Thursday afternoon's panel. "None of us want to see DHS face any kind of a shutdown threat. Too important," he said. "But we also want to make sure we have done all we can to get the president to work with us rather than go around Congress and around the American people through his executive actions." If you won't take Thune's and Portman's words for it, just listen to John Cornyn, McConnell's top deputy in the Senate: "The expectation by the rank and file in the House is it's not going to come back even remotely similar to what we sent over there. And there is a real reticence by members of our conference to allow the funding to lapse," [one House Republican] lawmaker added… "No more drama associated with shutting down, for example, the Department of Homeland Security. That's off the table," Cornyn told reporters. "Under no circumstances will we see any shutdowns," he said."
http://hotair.com/archives/2015/01/16/mcconnell-to-conservatives-well-do-our-best-to-stop-obamas-executive-amnesty-but-dont-expect-miracles-okay/
Republicans try to chart path on immigration moves
"Not exactly brimming with confidence, Majority Leader Mitch McConnell says he's going to try to push a House-passed bill to overturn President Barack Obama's immigration policies through the Senate. But neither McConnell nor other members of his leadership — and not even senior House Republicans — predict success for the plan that undoes Obama's moves and exposes hundreds of thousands of younger immigrants to deportation. "Good question," Sen. John Thune, R-S.D., said Thursday when asked about the bill's prospects in the Senate. "It's a process," added Rep. Cathy McMorris Rodgers, R-Wash., equally noncommittal on the subject as Republicans held a joint retreat in this capital of chocolates and sweets. The $39.7 billion legislation funds the Homeland Security Department for the remainder of the budget year while undoing executive actions by Obama offering protections to millions of immigrants in the country illegally. "We're going to try to pass it. That'll be our first choice," McConnell told reporters at a news conference at the homey Hershey Lodge. "If we're unable to do that, we'll let you know what comes next." Although the Senate is now under GOP control, Republicans are still six votes shy of the 60-vote margin needed to advance most legislation. But Democrats aren't McConnell's only problem. A number of Senate Republicans have concerns with the House approach, which used the Homeland Security spending bill for priorities like cybersecurity and counterterrorism as the vehicle to take a stand against Obama. In the wake of the Paris terror attacks, lawmakers don't want that legislation jeopardized. "It's very difficult to craft language in a way that takes aim at the overreach by the president with his executive authority and yet doesn't impede DHS's enforcement of the law," said Sen. Susan Collins, R-Maine. Funding for the Homeland Security Department expires at the end of February, so Republicans have until then to resolve the issue. In addition to taking aim at Obama's executive actions on immigration from November, which extended protections to millions of immigrants here illegally who have kids who are citizens or residents, the House legislation would end a 2012 Obama program designed to give protections to young people. Some of the more centrist Republican lawmakers are opposed to it for that reason. The legislation also faces an Obama veto threat. Republican leaders renewed pledges Thursday not to let funding for the Homeland Security Department expire, or risk a government shutdown. "I anticipate we'll act well in advance of that. There aren't going to be any more — no more drama associated with shutting down, for example, the Department of Homeland Security. That's off the table," said Sen. John Cornyn, R-Texas. Even Republicans who support the House-passed bill expect to end up approving something that falls short of it. But what, exactly, still must be determined once lawmakers return to Washington and their Capitol offices. "I know what we got done and that was absolutely the high-water mark. Everyone knows that, but I'm not ready to say we'll end up with nothing," said Rep. Steve Stivers, R-Ohio."
http://cnsnews.com/news/article/republicans-try-chart-path-immigration-moves
Terror in a Pennsylvania Town
Terrorism threats change the GOP's immigration calculus.
"…The House passed an aggressive bill targeting the orders and a series of related actions on Wednesday, but Republicans devoted little time to discussing how they'll continue the fight in the Senate or react to a potential presidential veto. Instead, they pledged to pass the Department of Homeland Security funding bill that was supposed to provide them the leverage needed to block the orders. The recent spate of terror threats has changed the political landscape, leaving Republican opponents of the immigration orders in a box canyon. "There is no exit strategy," one House Republican in the meetings tells NRO. "I just got the sense that the senators are all about how little is possible," says another, referring to Senate GOP reminders that they need 60 votes to overcome a filibuster. The narrower the bill — some Democrats dislike Obama's most recent "adult amnesty," but favor the program for younger immigrants – the more likely it is to pass the Senate. Rather than discuss the next step in the executive-amnesty fight, Republicans discussed their own immigration policies. House Homeland Security Committee chairman Michael McCaul (R., Texas) outlined a "strong" border-security bill that will take clearer shape through a bottom-up drafting process, heartening conservatives frustrated with his efforts during the border crisis. House Judiciary Committee chairman Bob Goodlatte (R., Va.) talked about proceeding with legislation to tighten interior enforcement, and Republicans discussed reforming guest-worker programs and expanding high-tech-visa reforms. Taken together, the proposals could develop into a package of immigration bills that shape a broader GOP agenda, undermining the center-left coalition pushing for the comprehensive immigration bill favored by President Obama. Lawmakers who attended the meeting say Republicans devoted little time to wargaming the fight over the president's decision to grant work permits and other benefits of legal immigration to millions of people in the country illegally. Congressional Republicans almost unanimously regard these moves as an unconstitutional arrogation of power, so they left the Department of Homeland Security on a short-term continuing resolution that expires on February 27. Then, they passed a bill that funds DHS for the rest of the year, but stipulates that none of the funds can be used to implement Obama's immigration actions. Obama has promised to veto such a bill, though, and the terrorist plot against the Capitol seems to have diminished the GOP's willingness to allow the funding to lapse. "That's why you're hearing an unequivocal commitment to funding the Department of Homeland Security," Senate majority whip John Cornyn (R., Texas), tells NRO.  "We're not going to put that at risk under any circumstances." House Republican Conference chairwoman Cathy McMorris Rodgers of Washington, whose conference has already passed the DHS bill targeting Obama's orders, said that keeping DHS open is their top priority. "We will be working very closely with the president," she told reporters." The GOP leaders aren't unanimous about the need to pass a clean DHS-appropriations bill before the funding lapses. That's because about 90 percent of DHS is deemed essential and therefore stays open even during a shutdown. "The essential people that protect our borders and do the intelligence and all that, they'd all still show up to work and they'd all still get paid," a House Republican tells NRO. "There actually is one member on leadership . . . who actually advocates the position that it wouldn't be all that bad if it got shut down, because they'd all still show up to work and they'd all still get paid and all their work would still get done." Senate Homeland Security Chairman Ron Johnson makes the same point. "DHS will not shut down no matter what happens, no matter what the result, DHS will still — the national-security function of it will continue," he emphasizes. Some House Republicans argue that the terrorist threat cuts both ways politically. "The president just allowing millions of people to stay without really doing a thorough background check is not very good public policy," House Oversight and Government Reform chairman Jason Chaffetz (R., Utah) points out, saying that it's "hogwash" to think that the latest terror threat requires the GOP to cave. "A Democrat filibuster would put this country at risk," Representative Ken Buck (R., Colo.) says. "The ball is in President Obama and Harry Reid's court now. They should not put cynical political grandstanding ahead of national security." At the moment, though, even some immigration hawks seem to have given up on using the power of the purse to stop Obama. "Our best hope of trying to restrain this president is if the judiciary gets involved," Johnson said. "It's very difficult just with Congress alone, particularly using the power of the purse which has been dramatically diminished over time." Two-thirds of government spending is mandatory and continues through a shutdown, he explains. Most of the remaining discretionary spending goes toward other essentials, such as national defense. "So, what power of the purse do you really have?" the Senate Homeland Security Committee chairman asks. "All we can really do is force a vote. We can't force winning that vote."
http://www.nationalreview.com/article/396503/terror-pennsylvania-town-joel-gehrke
Ayotte: House immigration bill likely won't pass Senate
"U.S. Sen. Kelly Ayotte says a House-passed immigration bill that rolls back protections for immigrants who came here illegally as children likely won't pass the Senate. Ayotte, a Republican, addressed the bill Friday after a town hall meeting. She highlighted the need to secure the border and reform the country's illegal immigration during the session, but listed creating a budget and reforming the federal highway fund as her top priorities for the new congressional session."
Senate Republicans Put Up Listless Fight Against Obama Amnesty
"Republican Senate leaders say they will try feebly to pass the House's must-pass budget bill, complete with its popular anti-amnesty curbs. But they're also signaling to the Democratic establishment and the media that their part of the joint effort to pass the funding bill for the Department of Homeland Security will be insincere and half-hearted. And also tepid. Perfunctory and listless, lackluster, apathetic and unenthusiastic. "We're going try to pass it," the GOP's new majority leader, Sen. Mitch McConnell, told reporters Thursday. "If we're unable to do that, we'll see what happens." One of his deputies surrendered any political leverage by promising to fund the agency once the Democrats block the popular anti-amnesty spending rules. "Under no circumstances will we see any shutdowns," said John Cornyn, the GOP's Senate whip, told the reporters. "No more drama. … That's off the table." The underlying GOP split was revealed by President Barack Obama's determination to boost immigration. Congress failed to pass his immigration rewrite in 2013 and 2014. So he announced in November that he would grant work permits and other benefits to roughly five million illegals who have birthed children in the United States. In December, House Speaker John Boehner pushed through a bill that funds the agency and the amnesty until late February. In January, however, he bent under pressure from the GOP base, which strongly opposes the amnesty, and allowed GOP legislators to pass a February-to-October funding bill for the department that would also bar it from implementing Obama's various amnesty plans. Obama has threatened to veto the House's bill if the Senate sends it to his desk. That veto would not shut down the agency, because law enforcement officers would keep working. But the funding cut-off would allow Obama's aides to create apparent border security problems and then use their media allies to blame the GOP for those problems. The new Republican majority of 54 senators doesn't want to fight Obama on the amnesty issue. The Senate's actions are all for show, not to win, another GOP leader suggested. "Obviously we want to give our members an opportunity to vote to express their opposition to the president's action but we also realize at the end of the day in the Senate it's going to take 60 votes," Sen. John Thune told reporters at the joint House and Senate GOP retreat in Hershey, Pa. "We want to be able to give our members in the Senate an opportunity to vote as the House members did. … There may be different ways and approaches to this issue that we can get the point across," said Thune. But the Senate leaders can't pass a bill without agreement from House Republicans, who want to block the amnesty. If Senate Republicans doesn't try to pass a bill that the House legislators support, it will create a fight between the House and Senate GOP caucuses. Democrats are happy to see GOP leaders and legislators divided over Obama's amnesty. There's no evidence that top GOP leaders will use the media to blame Obama for the budget problem, or even to say that he puts a higher priority on amnestying illegal immigrants than protecting Americans from foreign threats or cheap migrant labor, a Hill staffer said. The leaders' underlying goal, the staffer said, is to get the immigration issue out of the news before it transforms he 2016 primaries into a populist battle between the GOP establishment and GOP voters. "The goal is to find a path to victory [in 2016] without the base, and the best way to do that is to make the [campaign] issue about anything other than immigration," the staffer said. That diversion won't be easy, he said, because the public opposes the amnesty and the GOP overwhelmingly opposes the amnesty, which is planned to begin in February. A Pew survey released Dec. 11 showed that 82 percent of Republicans oppose Obama's plan, which was announced Nov. 20. Only 15 percent of Republicans approve of the plan. Strong opinions were even more lopsided, 71 percent very strongly against, seven percent very strongly for. A Fox News survey released Dec. 11 said 90 percent of Republicans opposed Obama bypassing Congress to make [immigration enforcement] changes." Only nine percent of Republicans endorsed the Obama bypass around the constitution. However, a lawsuit in Texas by officials from 25 states might deep-six Obama's unilateral amnesty for months or permanently. The judge held a hearing on Jan. 15, and will likely announce in February whether to block the amnesty."
http://dailycaller.com/2015/01/16/senate-republicans-put-up-listless-fight-against-obama-amnesty/
Sessions: Obama Making Congress 'A Museum Piece'
"Senator Jeff Sessions (R., Ala.) urged colleagues not to oppose the House-passed legislation blocking President Obama's executive actions on immigration, warning that Congress will be "a museum piece" if they do. "A vote against the House bill is a vote to turn the Congress into a museum piece," Sessions said Friday following a congressional retreat in which it become apparent that Republicans are nervous about using the Department of Homeland Security funding as leverage to stop the immigration policies. "A 'no' vote is to acquiesce to the greatest erosion of Congress' lawmaking authority in my lifetime. A 'no' vote is a vote to leave our immigration system vulnerable to the most dangerous extremists. A 'no' vote is a vote to further erode Americans' chances of getting a job, raise, or promotion." Sessions reminded colleagues that Congress refused to pass laws providing the benefits that Obama is conferring unilaterally on people in the country illegally. "President Obama's executive amnesty erases the immigration laws we do have in order to impose on the nation the very immigration measures Congress rejected," he said."
http://www.nationalreview.com/corner/396588/sessions-obama-making-congress-museum-piece-joel-gehrke
Video: Lawmakers Erupt in Applause After This One Line in Trey Gowdy's Excoriating House Floor Speech
"Rep. Trey Gowdy (R-S.C.) delivered an excoriating speech on the House floor on Wednesday, slamming President Barack Obama's unilateral executive action and accusing him of flip-flopping on executive authority. "Madam speaker, President Obama announced one of the largest, extra-constitutional power grabs ever by a chief executive. He declared, unilaterally, that almost five million undocumented aliens will receive deferred action under some newfangled definition of prosecutorial discretion," Gowdy said. "Not only escaping consequences, he has decided to bestow benefits, such as work authorization and immigration benefits." He continued: "This, Madam Speaker, despite the fact that the very same president, over twenty different times, said he lacked the power to do what he just did. And he repeatedly said he is not a king. Now, Madam Speaker, his position may have changed — after the election I hasten to add — but the Constitution has not."
http://www.theblaze.com/stories/2015/01/16/video-lawmakers-erupt-in-applause-after-this-one-line-in-trey-gowdys-excoriating-house-floor-speech/
Jeff Denham: No Secret Plan to Pass Comprehensive Immigration Bill
"Representative Jeff Denham (R., Calif.) disputed the idea that he was working on a secret comprehensive immigration bill, telling fellow Republicans that he views the proposal as a "non-starter." "Denham actually took to the microphone to dispute the Breitbart article and to admit that a comprehensive bill is a non-starter," a Republican lawmaker in the meeting, which is ongoing says in a text message to National Review Online. Breitbart quoted Denham as discussing a working group on immigration. "I think leadership's commitment is not only to bring up immigration reform, but to bring it up in multiple different bills," he told reporters.  "We've had a working group for quite some time on the various pieces of immigration on doing everything from a comprehensive bill to a step-by-step approach, but finding out who in our conference is actually open to debate and discussion." The lawmaker said that Denham argued for a "series of bills," including something addressing legalization or a pathway to citizenship. Representative Patrick McHenry (R., N.C.), the chief deputy whip, suggested that the House Republicans have consensus on several immigration issues, but not legalization or a pathway to citizenship. "We have to move forward in the house on our own terms where our members are," he told reporters Thursday morning. "And that means step by step individual policies that we push forward. And also, I don't think House Republicans have to do everything, but we do have to speak in our terms and put forward what we think is right."
http://www.nationalreview.com/396530/jeff-denham-no-secret-plan-pass-comprehensive-immigration-bill-joel-gehrke
How The GOP Can Beat Obama On Immigration While Sticking To Conservative Values
"When an American traveler enters the UK, the passport stamp prominently reads "No recourse to public funds." The stamp serves the dual purpose of reminding both the traveller and all who open the passport that the government will not financially support that visitor. This is a common sense solution. Visitors to a country should obviously not receive public funds. Nothing in the great treasure trove of social services should be available to them. Being able to take care of yourself for the duration of your stay is a reasonable requirement for entering a country, in all but the most extreme amnesty cases. The concept of the UK's stamp is smart and appropriate. The GOP, now in a position of leadership, has a chance to do something similar to the UK. The move would allow GOP leaders to stick to their smaller government guns while doing an end run around the president. The GOP should pass a bill extending full legal status to all people who apply for it. Those people will become documented and legal. It would show that the GOP has kindness for the undocumented. At the same time, the GOP will have the opportunity to deliver a blow to the welfare state. The welfare state is the real issue at the heart of the immigration debate. Few people want to deport the hardworking cleaning lady, the day laborers outside Home Depot, the doctors, techies, or finance industry workers who want a chance to prove themselves in America. The people who want to come to America to be productive members of society are not the problem. The burden of illegal immigration is the strain it puts on the social safety net. That's the problem."
http://dailycaller.com/2015/01/16/how-the-gop-can-beat-obama-on-immigration-while-sticking-to-conservative-values/
Homeland and Political Security
"Many Republicans worry about the politics of a fight over the Department of Homeland Security budget, Joel Gehrke reports. They think that including restrictions on funding for the president's recent actions on illegal immigration could lead to a filibuster or veto, and Republicans would then get blamed for shutting down the department at a time of heightened concern about terrorism. They think they would get blamed even though they would have voted to fund the department, and even though much of the department would keep running even without a new congressional enactment. But if that's what they're worried about, isn't there a simple solution? Pass a bill funding everything in the Department of Homeland Security except for the immigration service. Then pass a bill funding the immigration service but blocking any funding to implement the president's order. I think it would be hard for the Democrats to justify filibustering or vetoing the first bill. If they block the second bill, it doesn't endanger counter-terrorism because the first bill already funded it. It doesn't even much affect the immigration service, which is mostly funded by fees. But Republicans get to avoid any complicity with an immigration order they rightly consider unconstitutional. I think it's now clear that including the entire department rather than narrowly targeting the immigration service does not give the Republicans added leverage; it reduces their leverage. So split the issues."
http://www.nationalreview.com/corner/396564/homeland-and-political-security-ramesh-ponnuru
Attack of the Open-Borders Mau-Mau-ers
"So, what exactly is the News-Press' unforgivable crime? Calling illegal aliens "illegals" in a headline for a story about illegal aliens descending on California DMVs.  A new law went into effect last Friday allowing illegal aliens to obtain driver's licenses without proof of lawful residence. The article featured interviews with ecstatic illegal aliens, including one who has been in the country illegally for "22 years." Latina magazine called the News-Press headline — "Illegals line up for driver's licenses" — the "most offensive headline against undocumented immigrants ever." Hyperbole much? Ethnic agitators from a group called "People Organized for the Defense and Equal Rights of Santa Barbara Youth (PODER)" condemned the paper as "blatantly racist," demanding that the paper adhere to the slanted guidelines of the Associated Press or face a boycott. The blatantly biased AP rules advise journalists to abandon the concise terms "illegal," "illegal alien" or "illegal immigrant" in favor of the wordy, whitewashed "'living in' or 'entering a country illegally' or 'without legal permission.'"  Illegal aliens with Obama amnesty cards are now people with "temporary resident status" — blatantly blurring the distinction between legal foreign visitors who legally applied for and received legal temporary status and illegal border-crossers, illegal deportation evaders and illegal visa overstayers who successfully won the political illegal alien amnesty lottery by playing the waiting game. Because references to the rule of law are considered oppressively racist/colonialist/imperialist, social justice mobsters are pushing the term "undocumented" on media coddlers. But it is patently absurd to force a newspaper in the name of "accuracy" and "objectivity" to call illegal aliens queuing up for government-issued documents "undocumented." These "undocumented" aliens, now eligible for state driver's licenses, federal work authorization permits, in-state college discounts, bank accounts, taxpayer identification numbers and birth certificates issued by Mexican consular offices on government soil, are the most documented aliens in American history. News-Press publisher Wendy McCaw told me this week that the free speech-stifling thugs "have threatened to return on January 19 to deliver a petition and stage another protest against us if we do not offer a retraction by 3 p.m. that day." McCaw vows she will not bend to the ultimatum or any other — and she has a track record to prove her toughness."
http://cnsnews.com/commentary/michelle-malkin/attack-open-borders-mau-mau-ers
FACEBOOK BOARD MEMBER MARC ANDREESSEN: ILLEGAL IMMIGRATION 'BEST THING' FOR AMERICA
"Marc Andreessen, the Facebook board member who condemned Sen. Jeff Sessions (R-AL) for standing up for American workers, believes that illegal immigration is actually the "best thing" that is happening to America. In an interview with the Financial Times, Andreessen said that "birth rates are going to drop" in wealthier societies and claimed that America's economic growth would be slower if not for "illegal immigration." "It's the best thing that can possibly be happening to us, and I find it ironic; nobody wants to talk about that," he reportedly said of illegal immigration. Last year, Andreessen took offense when Sessions went to the Senate floor to denounce the so-called "Masters of the Universe" who view borders and sovereignty as nuisances. Andreessen actually called Sessions an "odious hack" who was "clinically insane" and accused him of "outright slander" for suggesting that Facebook co-founder Mark Zuckerberg hire more American workers instead of relentlessly pushing Congress for more H-1B guest-worker visas at a time when America does not have a demonstrated shortage of American high-tech workers. The tech industry and its financiers like Andreessen want more guest workers because they would lower wages in the industry."
http://www.breitbart.com/big-government/2015/01/16/facebook-board-member-marc-andreessen-illegal-immigration-best-thing-for-america/
AXELROD: 'NUTS' IN HERSHEY, GOP SUICIDAL TO FIGHT OBAMA'S AMNESTY
"Thursday on MSNBC's "Now with Alex Wagner," former senior adviser to President Barack Obama, David Axelrod, said it would be a "suicidal impulse" for the Republican party to try and stop the president's executive amnesty. Wagner asked "David, here's what I don't understand. Frank and I were beginning to talk about this before the segment began. If you remember the base and you feel marginalized and you need a sign from party leadership that your concerns matter, doesn't a fake bill destined to die, or go no further, infuriate a bunch of really angry people?" Axelrod said, "Their problem is there are not just sweets in Hershey this weekend. There's nuts as well. They have to deal with some of these people in their base. It's not just that they don't want to pass the bill. They understand that if they did, it would be a suicidal impulse for the Republican party going into 2016. So I have to believe the people most rooting for them to kill the bill are people trying to become the Republican presidential nominee. Because this would be the death knell for the Republican party. Another death knell with Hispanic voters around the country."
http://www.breitbart.com/video/2015/01/15/axelrod-nuts-in-hershey-gop-suicidal-to-fight-obamas-amnesty/
A GUIDE TO 2016 REPUBLICAN CANDIDATES' POSITIONS ON ILLEGAL IMMIGRATION (good)
http://www.breitbart.com/big-government/2015/01/16/a-guide-to-2016-republican-candidates-positions-on-illegal-immigration/
SPENDING/BUDGET/ECONOMY:
Sick Pay: Obama Employer Mandates Now Top $5 An Hour
"In his sixth State of the Union address on Tuesday, President Obama plans to propose his third costly mandate for low-wage employers — up to seven days of paid sick leave per year.
If you count both proposals for minimum-wage hikes ($9 an hour in 2013 and $10.10 in 2014), this year's will be No. 4. The first was ObamaCare, with its employer mandate to offer affordable health coverage or pay a fine. Together, they could raise the cost of employing a full-time minimum-wage worker by as much as $5.06 an hour — a 65% jump vs. base compensation in states aligned with the $7.25 federal minimum. That includes: The proposed minimum-wage bump of $2.85 an hour, plus another 22 cents in employer payroll taxes. The ObamaCare mandate penalty in 2015 of $2,080 per worker for large employers who don't offer coverage. The fine is nondeductible, so it equates to about $3,420 in wages for a profit-making employer paying a combined 39.2% state and federal tax rate. That comes to $1.69 an hour for a 40-hour worker. Up to seven days of paid sick leave, adding 30 cents per hour to compensation (assuming a worker takes that time off). Heaping on mandate after mandate without paying heed to the growing demands that government is putting on low-wage employers comes with a risk that workers will be priced out of some of those jobs. The Congressional Budget Office expects that "employers will probably pass along the cost of (ObamaCare employer mandate) penalties to their workers in the form of reduced wages." When CBO estimated that raising the minimum wage to $10.10 an hour could cost a half million jobs, it noted that combining such a hike with ObamaCare fines would put more jobs at risk. The combination "further boosts the likelihood that employers' savings from reducing the size of their workforces would exceed their adjustment costs," such as the cost of shifting to labor-saving technology. Adding a sick-leave mandate would further tip the scale against low-wage jobs. The idea of sick pay isn't without logic: Everyone would be bet ter off — including restaurant diners who don't want waiters to sneeze in their soup — if people who were really sick stayed at home, which they could afford to do if it didn't mean losing a day's pay. Parents would also be able to take care of sick children.
Yet prospects for a GOP-led Congress considering this proposal seem slim while the costs of other more exacting mandates strain low-margin businesses that rely on low-cost labor."
http://news.investors.com/economy/011615-735182-obama-sick-pay-mandate-adds-to-obamacare-minimum-wage.htm
Sanders: Obama budget won't change Social Security
"President Obama's upcoming 2016 budget will not include a formula used to reduce Social Security benefits, Sen. Bernie Sanders (I-Vt.) said Friday. The White House plans to release the budget on Feb. 2, and Sanders said it will not included chained consumer price index (CPI), an alternative formula used to calculate the cost-of-living adjustment (COLA) for Social Security benefits. "It is my understanding that the chained CPI will not be in the president's budget," Sanders said at a press conference where he outlined his plans as the new ranking member on the Senate Budget Committee. Last year, Obama excluded chained CPI from his budget, after congressional Democrats pleaded with him to abandon the proposal. Chained CPI was, however, included in the president's fiscal 2014 budget."
http://thehill.com/policy/finance/229762-sanders-social-security-change-wont-be-in-obama-budget
Paul Ryan: Read my lips, no new gas taxes
http://hotair.com/archives/2015/01/16/paul-ryan-read-my-lips-no-new-gas-taxes/
Consumer prices barely rise, complicating Fed strategy
"Consumer prices rose last year at the slowest pace during a period of economic growth in modern U.S. history, a trend that is complicating the Federal Reserve's retreat from its stimulus campaign. Prices rose just 0.8 percent last year and declined during the final two months of 2014 as the collapse of oil prices offset the higher cost of food and health care, the Bureau of Labor Statistics said Friday. The slow pace of inflation means Americans are seeing less erosion in the value of their wages at a time when wages, too, are rising at an unusually slow pace. But it is also a warning sign that the economy remains in far from good health. And sluggish inflation can itself impede debt repayment and other economic adjustments. For the Fed, the data is likely to sharpen questions about its plans to start raising its benchmark interest rate around the middle of the year. The Fed aims to keep inflation at an annual pace of 2 percent, and the report Friday is worse than it looks because the central bank uses a different measure of inflation, which tends to run about half a percentage point lower."
http://www.dallasnews.com/business/headlines/20150116-consumer-prices-barely-rise-complicating-fed-strategy.ece
Corporate profits slip, raising concerns
"The U.S. economy is being buoyed by low gas prices, falling unemployment and a rebound in job-creation, but for Wall Street the real gauge of economic stability is corporate earnings. If companies are spending money on new projects and ringing in higher sales and profit, then investors have something to smile about. But if the numbers aren't there, it can be a sign of declining growth and a return of the main affliction during the halting recovery — weakening demand. Although it is early in the latest quarterly earnings season, some investors are already worried. The oil sector is in chaos, and holiday retail sales were weaker than expected. The stock market is in a period of extreme volatility."
http://www.cbsnews.com/news/corporate-profits-slip-raising-concerns/
COMMON CORE:
Kasich Calls Common Core Opposition 'Hysteria'
"Ohio Gov. John Kasich believes opposition to the Common Core State Standards Initiative is "hysteria," and does not expect his state's legislature to attempt to a repeal in this legislative session. "I don't expect anything like that," Kasich told TheBlaze. "When you study the issue, you separate the hysteria from the reality." Last month, the Ohio Department of Education clarified that state law doesn't require students to take the Common Core exam – the Partnership for Assessment of Readiness for College and Careers – allowing parents to opt out. But asserted opting out has consequences. Students that don't take state graduation tests cannot get a high school diploma, while third-graders that don't take the reading exam could be retained. Because of this, the number of parents opting their children out the exam has reportedly been negligible. Kasich, a Republican who has been mentioned as a potential 2016 presidential contender, said his state would proceed in further implementing the standards. "We have carried it out. We have higher standards. We want our kids to perform better and do better," Kasich said. "The standards are determined by our local school boards. There is total local control. I think there has been a hysteria about this that is not well founded." The Common Core K-12 math and English standards were developed by the National Governors Association and the Council of Chief State School Officers. Though not a federal program, the U.S. Department of Education has tied its "Race to the Top" school grants to states that have adopted the standards. Last year, three states – Indiana, South Carolina and Oklahoma – dropped the standards altogether, while others are either reviewing them or making changes. Kasich insists the standards are local. "The standards were established by governors and were established by education professionals at the state level," he continued. "In our state, in order to get higher standards, which we all want in America, it's up to the local school board to design the curriculum to meet the higher standards. We don't know what would be wrong with that."
http://www.theblaze.com/stories/2015/01/16/kasich-calls-common-core-opposition-hysteria/?utm_source=TheBlaze.com&utm_medium=rss&utm_campaign=story&utm_content=kasich-calls-common-core-opposition-hysteria
MISC.:
Fox News Poll: Voters say White House has mostly failed on priorities
"A new Fox News national poll finds that majorities of American voters think the Obama administration has mostly failed at handling illegal immigration, improving the country's image around the world, handling race relations, improving health care and growing the economy.  The assessment of the Obama administration's performance mostly splits along partisan lines, with Republicans heavily critical and Democrats heavily supportive.  Yet half or more of independents say the White House has mostly failed in each of the areas tested in the poll, which was released Thursday. The worst perceived failing is immigration: 64 percent of voters think the White House has mostly failed on handling illegal immigration, while just 28 percent feel it has mostly succeeded. The poll also finds 59 percent feel the administration has failed on improving race relations — nearly twice as many as say it has succeeded (30 percent). Black voters (60 percent) are much more likely than white voters (24 percent) to say the White House has succeeded at improving race relations. The administration's most positive ratings are on national security, where 43 percent of voters say the White House has mostly succeeded at making the country safer.  Yet that's down 12 points from a record-high 55 percent who felt that way in June 2012. More voters — 49 percent — currently think Obama has "mostly failed" to make the U.S. safer. President Obama pledged to improve the country's image around the world.  Most voters think his administration has failed on that.  In fact, this area shows the biggest decline: In June 2012, 48 percent felt the White House had mostly succeeded on improving the country's image.  Now it's 32 percent, while 60 percent say the administration has mostly failed to improve the nation's image. Another Obama campaign promise was to have the most transparent administration ever.  A 57-percent majority says the White House has mostly failed on this as well.  Just 31 percent feel it has mostly succeeded. On health care, a signature priority for Obama, 39 percent say the administration has mostly succeeded in improving things, while 55 percent feel the opposite. Some 40 percent say the administration has improved the economy, while 52 percent think it has failed here too. Perhaps predictably, more than three-quarters of Republicans say the White House failed in every area tested.  As many as 89 percent feel the administration has mostly failed on handling illegal immigration and as few as 75 percent feel that way on making the country safer. Among Democrats, on the other hand, half or more say the White House has mostly succeeded in each of these key areas.  The best issues for Democrats are making the country safer and improving health care, as 70 percent say Obama has mostly succeeded at each.  The lowest is race relations: 50 percent of Democrats say mostly succeeded, while 36 percent feel the administration has mostly failed. And while half or more of independents say the administration has mostly failed in each of these areas, 66 percent feel that way on handling illegal immigration and 64 percent on improving America's image. The Fox News poll is based on landline and cell phone interviews with 1,018 randomly chosen registered voters nationwide and was conducted under the joint direction of Anderson Robbins Research (D) and Shaw & Company Research (R) from January 11-13, 2015. The full poll has a margin of sampling error of plus or minus three percentage points."
http://www.foxnews.com/politics/2015/01/16/fox-news-poll-voters-say-white-house-has-mostly-failed-on-priorities/
These Are Americans' Top 10 Policy Priorities For 2015 [Infographic]
"According to the Pew Research Center's annual policy priorities survey, 76 percent of Americans want defense against terrorism to be the nation's top policy priority for 2015. It is the first time in five years that respondents have given it such high priority, primarily due to improving views of the economy as well as persisting threats from terrorism. The economy is still a major concern for most Americans, and 75 percent of people expect Obama and Congress to give it major attention. You can't mention economic improvement without mentioning jobs and 67 percent of people are rating job creation as one of the country's top priorities. Health care, crime reduction and assisting the poor also appear in the top 10. Scientific research, global warming and global trade are at the very opposite end of Pew's extensive list. Just 38 percent of Americans rate global warming as a top priority for Obama and Congress in 2015."
http://www.forbes.com/sites/niallmccarthy/2015/01/16/these-are-americans-top-10-policy-priorities-for-2015-infographic/
Barack Obama nears limit of executive powers
The list of actions he can take without Congress dwindles.
"resident Barack Obama can crank out all the executive actions he wants, but they're not going to solve the biggest problems on his agenda. That's the reality the president faces as he prepares for his State of the Union address next week, his first to a Congress with both houses controlled by Republicans. With GOP lawmakers unlikely to help him advance his priorities, he's been on the hunt for ideas he can announce and enact on his own. He's been finding a lot — more than many Democratic policy experts had expected — and has been rolling some of them out over the last several weeks. But most have little to do with the biggest problems he wants to solve as he enters the last two, legacy-building years of his presidency. And even though he can shape the public debate with a steady stream of executive orders and regulations, there's not an endless supply of issues where he can make a big impact without cooperation from Congress.
Want to make community college cheaper? Obama just rolled out a plan to make it free for two years, but he needs Congress to sign off on it, and he's not going to get that. Raise the minimum wage? Obama has already issued an executive order to do that for federal contractors, but a federal minimum wage hike is as dead in the new Congress as it was in the last one. Universal preschool? Rebuild the nation's crumbling bridges and highways? Fix the Voting Rights Act now that the Supreme Court threw out part of it? Nope — he needs Congress for all of those things, too. Moreover, Obama has already done the "moon shot" of executive actions — shielding nearly 5 million undocumented immigrants from deportation. The rest of the ideas for comprehensive immigration reform — border security, guest worker programs, maybe even a path to citizenship — need Congress, and that's less likely than ever now that Republicans are stewing about what he's done already. White House officials know there are only so many new options left that can still grab the public's attention. So they're eyeing softer goals over the next two years: They're hoping to find creative new executive actions that aren't on the radar of most policy experts, and they want to squeeze more impact out of the ones Obama has already launched. Obama's team would love to keep the momentum going from his two boldest post-election moves: immigration and his decision to reestablish diplomatic relations with Cuba. Just this week, Obama announced proposals to encourage paid leave for working families, strengthen cybersecurity, expand broadband access in rural areas and cut methane gas emissions. He also has a new housing initiative to cut some mortgage insurance costs.
It's all intended to show that, whether the Republican Congress likes him or not, Obama is still in the game for two more years. "I think there is still real opportunity to be creative and look for additional places where we can act," said one senior White House official…"
http://www.politico.com/story/2015/01/barack-obama-executive-powers-114305.html
Obama vows to 'play offense' against GOP-led Congress
http://www.foxnews.com/politics/2015/01/16/obama-vows-to-play-offense-against-gop-led-congress/
U.S. and U.K. to Work Together on New Cybersecurity Safeguards
http://abcnews.go.com/Politics/video/us-uk-work-cybersecurity-safeguards-28278702
Republicans unveil Internet bill to counter Obama's net neutrality proposal
"House and Senate Republicans on Friday unveiled draft legislation that would stop the Federal Communications Commission from re-classifying the Internet as a public utility. Calling the bill "rules for the road for open and unfettered access to the Internet," lawmakers announced their plan days ahead of hearings scheduled for Jan. 21 in both the House and Senate. According to lawmakers, the bill aims to balance the need to protect consumers who use the Internet while also shielding the industry from burdensome regulations. The FCC, at the urging of President Obama, has signaled it is considering a move next month to reclassify the Internet so that it must follow the same nondiscrimination rules as major utilities. But many Republicans oppose such a move, even though they embrace making Internet service providers adhere to many of the nondiscriminatory principles Obama is seeking. "This thoughtful path forward ensures that consumers remain number one and in control of their online experience," House Energy and Commerce Committee Chairman Fred Upton, R-Mich., said. The bill would ban several unpopular Internet practices including "throttling," in which service providers intentionally slow down Internet speeds for some users. It would also prohibit blocking and paid prioritization, a practice that allows some content providers to avoid Internet congestion by paying a higher price for service. Lawmakers are hoping to move quickly on the bill. The FCC is expected to begin circulating its own net neutrality plan Feb. 5, and will vote on it Feb. 26."
http://www.washingtonexaminer.com/republicans-unveil-internet-bill-to-counter-obamas-net-neutrality-proposal/article/2558796?custom_click=rss
Is nervous Obama White House holding Bergdahl report hostage?
"Last Sunday, the chairman of the Joint Chiefs of Staff, Gen. Martin Dempsey, indicated that he expected a decision "fairly soon" on whether the Army will court martial Sgt. Bowe Bergdahl for allegedly deserting his post in Afghanistan, or has cleared him, paving the way for separation from the service and back pay in excess of $200,000. Moreover, a decision to clear Bergdahl may well open the door for him to be designated a former prisoner of war, ensuring him substantial monthly pay, medical and educational benefits for the rest of his life. To those who have followed all angles of Bergdahl's case, it appears the Army has a true dilemma on its hands, as does the Obama administration. By now the investigating team has done an in-depth look into the circumstances surrounding Bergdahl's disappearance from his post, has probably interviewed every witness with credible information, has looked at every piece of physical evidence and has reviewed hundreds of classified intelligence reports regarding his captivity. Its conclusions are long overdue… In White House terms, not charging Bergdahl means that he was indeed worth the trade for the Taliban Five. But charging him on any level means that releasing the five Taliban was an error of monstrous proportions, one the administration will never be able to explain away satisfactorily. Watch for the announcement, in all likelihood on a Friday afternoon. If Bergdahl is charged, the administration will hope it's old news by Monday. If he's not charged, it will be big news for a long time to come. Either way, walking away from your post and crossing to the other side during a time of war is an unforgivable act deserving of the harshest of consequences. Equating Bowe Bergdahl to the likes of John McCain would be a crime in its own right."
http://www.foxnews.com/opinion/2015/01/16/is-nervous-obama-white-house-holding-bergdahl-report-hostage/
Obama's new Cuba policy depends partly on hotel hand towels
"The success of President Barack Obama's new Cuba policy depends partly on hotel hand towels. Not just hand towels, but working air conditioning, breakfast waffles and the hundreds of other amenities that American tourists will demand when they flood to Cuba in numbers that travel experts expect to double this year, thanks to the loosening of travel restrictions on Friday. U.S.-based Cuba travel companies say there's simply no more room in the handful of top-end Cuban hotels that meet international standards. That means that if visitors come in numbers as great as expected, they will have to find lodging either in grim, lower-end state facilities or one of the most vibrant parts of Cuba's small, new private business sector: family-run guest houses that offer independent sources of private income to thousands of Cubans. That scenario is exactly what Obama said he hopes to achieve. When he announced the policy on Dec. 17, the president said that the U.S. wants to be "a partner in making the lives of ordinary Cubans a little bit easier, more free, more prosperous." The first test of the new U.S. approach may come down to where new American travelers choose to lay their heads at night. "A significant increase in U.S. travelers would overwhelm the system and overwhelm the availability of the Cubans to keep tabs and keep controls on these travelers," a U.S. official involved in the execution of the new policy told The Associated Press on Friday. "The hotels aren't going to be able to handle it. You're going to see a spillover into the private sector, which is a good thing." The official spoke on condition of anonymity due to lack of authorization to speak publicly about the new policy. Juan Hernandez Rabelo, 65, is taking English lessons three times a week to help him communicate with future clients at Casa Vitrales, an immaculately restored high-end colonial guest house he runs with his son in Old Havana. "This is going to help our business and the country," Hernandez said of Obama's new policy. "It opens new opportunities for guest houses to absorb a greater number of tourists." The new Treasury Department rules that went into effect Friday eliminate a burdensome and costly requirement for specially licensed tour groups to obtain federal permits to take U.S. travelers to Cuba on trips with educational itineraries that needed approval in Washington. Most U.S. travelers still will be required to go on supervised group trips, but now virtually any U.S. company or organization can offer such trips without the paperwork and inspections that discouraged past expansion of travel to Cuba. Some tour operators, already seeing unprecedented interest in legal travel to Cuba, expect some tourists to simply ignore the restrictions."
http://townhall.com/news/politics-elections/2015/01/16/obamas-new-cuba-policy-depends-partly-on-hotel-hand-towels-n1944337
Dems make first trip to Cuba after policy changes
http://www.politico.com/story/2015/01/democrats-cuba-trip-congress-delegation-114317.html
EPA faces internal review over scrubbed text messages
"The Environmental Protection Agency, on the heels of the controversy at the IRS over missing emails, is facing a probe of its own over whether it improperly scrubbed text messages.  The EPA inspector general's office announced this week it is launching an audit into the agency's policies for keeping text messages. The audit was prompted by a complaint from Republicans on the House science committee, worried the EPA may have "deleted thousands of text messages" that should have been preserved.  Jennifer Kaplan, spokeswoman for the EPA inspector general's office, confirmed the complaint prompted the audit. "Our auditors were persuaded that this is something that they needed to look into," she told FoxNews.com. The official IG notice said they would examine whether the EPA followed policies on preserving text messages, or whether they deleted or destroyed messages that should have been saved — and if so, whether anyone was disciplined.  "Our objective is to determine whether the EPA adhered to applicable laws, regulations, and agency policies and procedures for records management, and preserved text messages when conducting official business," the notice said. An "audit" is short of a full-blown investigation. But if any serious wrongdoing is turned up, it can be referred for investigation. "It's an audit right now," Kaplan said. "It will take at least a number of months to look at the issue carefully."
http://www.foxnews.com/politics/2015/01/16/epa-faces-internal-review-over-scrubbed-text-messages/
Texas Gov. Rick Perry: 'I'm ready' for White House run
"Conceding there was more "excitement than preparation" for his first presidential bid, Texas Gov. Rick Perry on Friday declared himself ready for a second White House run should he decide to enter the crowded 2016 Republican field. "I don't shy away from the fact that I have been preparing. Preparation's done. I'm ready," he said in a Friday interview with The Associated Press. "But I will announce at the appropriate time my intentions." Perry, who leaves office next week after more than 14 years as Texas' leader, said he was wrong to think he could give 100 percent in his failed 2012 presidential campaign while still serving as a sitting governor. "You can't give 100 percent of your time to both," he said shortly after speaking at the Republican National Committee's winter meeting near San Diego. "There are maybe some people who are a little bit arrogant that think they can do that, and you're looking at one of them." Trying to shake off a disastrous 2012 campaign scarred by his "oops" moment during a nationally televised debate, Perry is likely to join a crowded presidential field that includes sitting governors, most notably New Jersey Gov. Chris Christie. In Friday's interview, Perry declined to criticize former Florida Gov. Jeb Bush or the GOP's 2012 presidential nominee Mitt Romney, who shocked the political world last week by signaling serious interest in a third presidential campaign."
http://cnsnews.com/news/article/texas-gov-rick-perry-im-ready-white-house-run
Texas' Perry calls for 'new path forward' for nation in 2016
http://townhall.com/news/politics-elections/2015/01/16/texas-perry-calls-for-new-path-forward-for-nation-in-2016-n1944376
Here we go: RNC announces nine official GOP presidential debates, the first to be held in August
"1. Fox News, August 2015, Ohio
CNN, September 2015, California
CNBC, October 2015, Colorado
Fox Business, November 2015, Wisconsin
CNN, December 2015, Nevada
Fox News, January 2016, Iowa
ABC News, February 2016, New Hampshire
CBS News, February 2016, South Carolina
NBC/Telemundo, February 2016, Florida"
http://hotair.com/archives/2015/01/16/here-we-go-rnc-announces-nine-official-gop-presidential-debates-the-first-to-be-held-in-august/
Fox News to host first GOP presidential primary debate in August
http://www.foxnews.com/politics/2015/01/16/rnc-announces-schedule-for-presidential-debates-fox-hosts-first-from-ohio-in/
Iowa to host 1 of 9 GOP-sponsored presidential debates
http://globegazette.com/news/iowa/iowa-to-host-of-gop-sponsored-presidential-debates/article_87a89803-8bbe-58ea-80f5-ad485d368d86.html
Clinton: Focus more on wages, less on regs
"Hillary Clinton on Friday criticized the new Republican-controlled Congress for trying to boost economic growth by loosening regulations, which progressives say would weaken financial watchdogs. "Attacking financial reform is risky and wrong. Better for Congress to focus on jobs and wages for middle class families," Clinton tweeted on Friday. The former secretary of State and presumed Democratic presidential front-runner has received criticism from progressives in her party who are concerned about her ties to Wall Street. But the tweet is a clear signal that Clinton is looking to adjust her tone as she continues to mull her expected presidential campaign. Clinton's tweet comes as progressives continue their efforts to try and draft Warren to challenge Clinton from the left in 2016. On Saturday, MoveOn.org will launch its efforts in New Hampshire with a kick-off campaign for its "Run Warren Run" effort, which the liberal group funded with a $1 million donation last month. Earlier this week, the House passed legislation, on a 271-154 vote, that would delay for two years the implementation of a portion of the 2010 Dodd-Frank Wall Street reform law."
http://thehill.com/blogs/blog-briefing-room/229795-clinton-focus-more-on-wages-less-on-regs
The Foreign Policy Of The First Tea Party President
A Tea Party president's foreign policy would markedly differ from that of a Progressive, Libertarian, or establishment candidate.
http://thefederalist.com/2015/01/15/the-foreign-policy-of-the-first-tea-party-president/
Obama and Senator Robert Menendez Spar on How to Handle Iran
"President Obama and Senator Robert Menendez traded sharp words on Thursday over whether Congress should impose new sanctions on Iran while the administration is negotiating with Tehran about its nuclear program, according to two people who witnessed the exchange. In the course of the argument, which was described as tense but generally respectful, Mr. Obama vowed to veto legislation being drafted by Mr. Menendez, Democrat of New Jersey, and Senator Mark Kirk, Republican of Illinois, that would impose the sanctions before the multiparty talks are set to end this summer. Their face-off occurred behind closed doors at the Hilton in Baltimore, where the two-day Senate Democratic Issues Conference was taking place. The president spoke to the senators for nearly two hours, and several people said he was well received by members of his party as he vowed to remain on the political offensive during the final two years of his presidency. His exchange with Mr. Menendez occurred near the end of a question-and-answer session after Senator Angus King of Maine — an independent who caucuses with the Democrats — asked for an update to the nuclear talks. According to one of the senators and another person who was present, the president urged lawmakers to stop pursuing sanctions, saying such a move would undermine his authority and could derail the talks. Mr. Obama also said that such a provocative action could lead international observers to blame the Americans, rather than the Iranians, if the talks collapsed before the June 30 deadline."
http://www.nytimes.com/2015/01/16/us/politics/obama-and-senator-robert-menendez-spar-on-how-to-handle-iran.html?partner=rss&emc=rss&_r=0
Obama: New sanctions "might jeopardize" Iran nuclear deal
http://www.cbsnews.com/videos/obama-new-sanctions-might-jeopardize-iran-nuclear-deal/
Obama: 'Hold off' on new Iran sanctions
http://www.washingtonexaminer.com/obama-hold-off-on-new-iran-sanctions/article/2558786?custom_click=rss
Obama comes out swinging against new Iran sanctions
"President Barack Obama came out swinging Friday against congressional attempts to slap fresh sanctions on Iran, warning such a move would likely destroy nuclear talks and increase prospects for a military showdown. Vowing to veto any sanctions that reach his desk, Obama pleaded, "Just hold your fire." In an unusual move by a foreign leader, British Prime Minister David Cameron said he was personally calling U.S. senators to say that new sanctions would drive a wedge through international unity. Standing side by side with Cameron at the White House, Obama said world powers would be sympathetic to Iran and would blame the U.S. if Congress moved ahead with more sanctions while fragile negotiations are under way. At that point, Obama argued, the world would lose its best chance to prevent Iran from obtaining a nuclear weapon. "Congress should be aware that if this diplomatic solution fails, then the risks and likelihood that this ends up being at some point a military confrontation is heightened — and Congress will have to own that as well," Obama said in his most impassioned rebuke yet of the sanctions effort. The U.S., the U.K. and other world powers are struggling to reach a framework accord with Iran by March, with hopes of finalizing a longer-term deal by July that would limit Iran's ability to produce a nuclear weapon. Secretary of State John Kerry has spent much of the week holed up in European hotels with his Iranian counterpart, Foreign Minister Mohammed Javad Zarif, as both countries seek to infuse the talks with fresh urgency. But in Washington, many lawmakers are so skeptical of the negotiations that they have insisted the U.S. move forward with additional sanctions to keep tightening the screws on Tehran. A tense exchange between Obama and a top Democrat this week illustrated the degree to which Obama's diplomacy with Iran has rattled even members of his own party."
http://townhall.com/news/politics-elections/2015/01/16/obama-warns-against-further-sanctions-on-iran-n1944271
Obama Vows to Veto New Iran Sanctions
http://www.theblaze.com/stories/2015/01/16/obama-vows-to-veto-new-iran-sanctions/?utm_source=TheBlaze.com&utm_medium=rss&utm_campaign=story&utm_content=obama-vows-to-veto-new-iran-sanctions
Krauthammer's Take: Obama Is Negotiating with Iran Out of 'Weakness and Desperation'
http://www.nationalreview.com/corner/396597/krauthammers-take-obama-negotiating-iran-out-weakness-and-desperation-nro-staff
Boehner brushes off Obama veto threat
"President Obama's threat to veto Iran sanctions legislation won't stop Congress from acting, Speaker John Boehner (R-Ohio) vowed Friday. "Iran is a state sponsor of terror with an abysmal human rights record, and yet President Obama is so committed to his negotiations with this regime that he is vowing to veto tougher sanctions," Boehner said in a statement Friday. "No White House threat will stop us from doing the right thing to protect the United States and its allies."
http://thehill.com/homenews/house/229836-boehner-brushes-off-obama-veto-threat
Obama rush to empty Guantanamo alarms lawmakers
"It took a while for Republicans to catch on to what President Obama is doing with the U.S. terrorist prison in Guantanamo Bay, Cuba. But now that it's clear Obama is rushing to empty the place, Republicans are stepping up efforts to stop him. Whether they succeed could have a serious impact on national security, as well as on more general GOP efforts to rein in runaway executive power in the White House. Obama has accelerated Guantanamo releases and transfers since last November's midterm elections. Other than the five senior Taliban leaders released in exchange for Army Sgt. Bowe Bergdahl last May — a deal Obama made in secret, ignoring the law that required him to notify Congress — the president released just one other Guantanamo inmate in 2014 before the elections. Since the elections, the doors have opened. Obama released seven prisoners in November, 15 in December, and five more on Wednesday of this week. "Since I only got two years in office left, I'm kind of in a rush," Obama said in a speech in Iowa Wednesday. He was talking about his economic plans, but there's no doubt the sentiment applies to Guantanamo as well. The hurry has alarmed a number of lawmakers, even those who share Obama's desire to close the prison. Now, several Republican senators — Kelly Ayotte, N.H.; John McCain, Ariz.; Lindsey Graham, S.C.; and Richard Burr, N.C. — have introduced a new bill slow the president down. The legislation would do five things: 1) Impose a two-year suspension on transferring high- and medium-risk detainees from Guantanamo to foreign countries. 2) Create a two-year ban on releases to Yemen, a country Ayotte calls the "Wild, Wild West for terrorists." 3) Raise the standard for release, even of prisoners who are not judged high- or medium-risk. 4) Extend current law prohibiting Obama from transferring Guantanamo inmates to the United States or building a prison for them in this country. 5) Require public disclosure — not just classified notification of a few members of Congress — of information about detainees, including whether they represent a risk. The Republican lawmakers feel that current events — not just the terrorist attacks in France but also the rise of the Islamic State of Iraq and Syria — have made it extremely important to slow down, not speed up, releases from Guantanamo. "This is all happening in the context of a very dangerous world," Ayotte said in a phone conversation from Hershey, Pa., where she is attending the Republican retreat."
http://www.washingtonexaminer.com/obama-rush-to-empty-guantanamo-alarms-lawmakers/article/2558751
WH: 'Only 6 Percent' of Obama's Gitmo Releases Have Rejoined the Fight
http://cnsnews.com/video/cnsnews/wh-only-6-percent-obamas-gitmo-releases-have-rejoined-fight
Krauthammer: Obama "Doesn't See As His Mission To Be The President Who Defeated Islamic Terrorism"
"CHARLES KRAUTHAMMER: I think that for him it's not the reason he came to the presidency. In the same way that on domestic affairs he talks about reforming entitlements and all that, but he hasn't lifted a finger for that because what he cares on domestic affairs is about equality, it's about climate change, it's about all these other things. And, you know, when it comes to entitlements he'll say the words, but he doesn't really care. In foreign policy he cares about essentially appeasing our enemies, or as he would say making overtures to our enemies, the Russians, the Iranians with the nuclear program. He sees his mission as the one who makes America sort of popular again in the world. He doesn't see as his mission to be the president who defeated Islamic terrorism. He knows he has to do it. He knows he has to protect the nation. So he does the drone strikes, and he says the right words.  But if you look at what he's said overall, the nonappearance in Paris, the way he's downplayed the Paris attacks, the way they writeoff all the lone wolf attacks, the workplace violence in talking about Ford Hood, the abolition of the terminology — the war on terror. That's not why he became president and that's not what he cares about. So he does the minimum. He does the silent stuff. He does the stuff that you don't see, the drone attacks, and as you said a little earlier, he will now pass it off to his successor."
http://www.realclearpolitics.com/video/2015/01/15/krauthammer_obama_doesnt_see_as_his_mission_to_be_the_president_who_defeated_islamic_terrorism.html
The Conversation Obama Doesn't Want to Have
The White House seems to think its denial of radical Islam will stop people from believing the obvious.
http://www.nationalreview.com/article/396474/conversation-obama-doesnt-want-have-jonah-goldberg
Ducking reality on the Paris attack
http://nypost.com/2015/01/16/ducking-reality-on-the-paris-attack/
Obama: "Violent Extremism" Has "Metastasized" But "I Do Not Consider It An Existential Threat"
http://www.realclearpolitics.com/video/2015/01/16/obama_violent_extremism_has_metastasized_but_i_do_not_consider_it_an_existential_threat.html
U.S. and Britain Present a United Front
President Obama said Friday that the United States and Britain have pledged new cooperation to bolster cybersecurity and an intensified effort against the Islamic State as the two nations work to confront a mounting threat from violent extremists across the globe in the wake of terrorist attacks in Paris. "This phenomenon of violent extremism — the ideology, the networks, the capacity to recruit young people — this has metastasized and it is widespread, and it has penetrated communities around the world," Mr. Obama said at a news conference in the East Room of the White House with Prime Minister David Cameron of Britain. "I do not consider it an existential threat," the president added. "We are stronger. We are representing values that the vast majority of Muslims believe in — in tolerance and in working together to build, rather than to destroy." Mr. Obama and Mr. Cameron met for more than an hour at the White House on Friday after holding a working dinner the night before. The two leaders also agreed to step up the training of Iraqi military forces to counter the Islamic State, the militant group also known as ISIS or ISIL."
http://www.nytimes.com/2015/01/17/world/obama-vows-to-veto-bipartisan-bill-on-new-iran-sanctions.html?partner=rss&emc=rss&_r=0
Obama vs. Cameron: British PM takes hard line on 'Islamist' extremists, Obama avoids I-word
""Poisonous ideology."  "Radical, death cult of a narrative."  British Prime Minister David Cameron was unsparing in his condemnation of Islamist terrorists on Friday, as he stood beside President Obama in the White House.  Like French officials last week following the deadly attacks in Paris, the PM bluntly described the problem as a "very serious Islamist extremist terrorist threat."  Obama? The U.S. president stayed the rhetorical course.  Despite the increasingly tough rhetoric from Cameron, French President Francois Hollande and others, Obama continued to describe the enemy as "violent extremism" and "violent terrorism" — even "nihilism."  The following are key remarks from each world leader. See if you can spot the differences:
Obama:
"We both recognize that intelligence and military force alone is not going to solve this problem, so we're also going to keep working together on strategies to counter violent extremism that radicalizes recruits and mobilizes people, especially young people, to engage in terrorism."  "We also look forward to welcoming our British friends to our summit next month on countering violent terrorism, because whether in Europe or in America, a critical weapon against terrorism is our adherence to our freedoms and values at home, including the pluralism and the respect and tolerance that defines us as diverse and democratic societies."  "This phenomenon of violent extremism, the ideology, the networks, the capacity to recruit young people, this has metastasized and it is widespread, and it has penetrated communities around the world."  "I do not consider it an existential threat. As David said, this is one that we will solve. We are stronger. We are representing values that the vast majority of Muslims believe in — in tolerance and in working together to build, rather than to destroy."  "And so, you know, this is a problem that causes great heartache and tragedy and destruction, but it is one that ultimately we're going to defeat. But we can't just defeat it through weapons. One of the things that we spoke about is how do we lift up those voices that represent the vast majority of the Muslim world, so that that counter-narrative against this nihilism is put out there as aggressively and as nimbly as the messages coming out from these — these fanatics."
Cameron:
"We know what we're up against. And we know how we will win. We face a poisonous and fanatical ideology that wants to pervert one of the world's major religions, Islam, and create conflict, terror and death. With our allies, we will confront it wherever it appears."  "We will deploy additional intelligence and surveillance assets to help Iraqi forces on the ground, and we will ensure they are better trained and equipped to counter explosive devices. But most important of all, we must also fight this poisonous ideology starting at home."  "We do face a very serious Islamist extremist terrorist threat in Europe, in America, across the world. And we have to be incredibly vigilant in terms of that threat."  "It means countering this poisonous, fanatical death cult of a narrative that is perverting the religion of Islam."  "But here's, I think, the really determining point: You can have, tragically, people who have had all the advantages of integration, who've had all the economic opportunities that our countries can offer, who still get seduced by this poisonous, radical, death cult of a narrative."  "So, let's never lose sight of the real enemy here, which is the poisonous narrative that's perverting Islam. That is what we have to focus on, recognizing that, of course,  we help ourselves in this struggle if we create societies of genuine opportunity, if we create genuine integration between our communities."
http://www.foxnews.com/politics/2015/01/16/obama-vs-cameron-british-pm-takes-hard-line-on-islamist-extremists-obama-avoids/
Take Notice of the Difference in Wording When Obama and British PM David Cameron Talk About Islamic Extremist Threat
http://www.theblaze.com/stories/2015/01/16/take-notice-of-the-difference-in-wording-when-obama-and-british-pm-david-cameron-talk-about-islamic-extremist-threat/
Obama: U.S. Muslims Are More Assimilated Than in Europe
http://www.theblaze.com/stories/2015/01/16/obama-u-s-muslims-are-more-assimilated-than-in-europe/