News Briefing for Saturday, February 7, 2015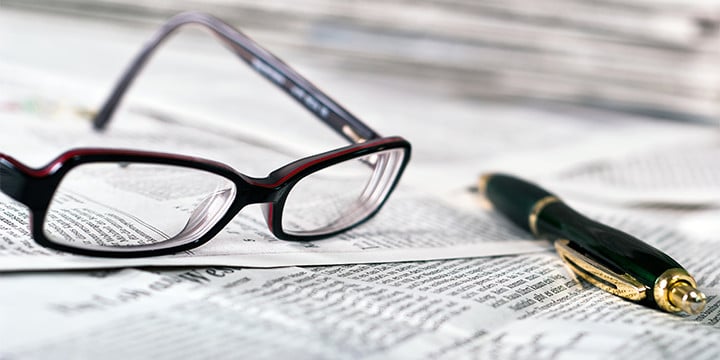 HEALTHCARE:
Affordable Care Act? Try 'Aggravating Challenge for Accountants'
"Two of the most complicated facets of American life have just collided: health care and the federal income tax form. As set out in the Affordable Care Act, starting now health insurance has been woven into every individual federal tax form. Let's ignore the effect on the ibuprofen market (investment tip?). For the IRS and for thousands of accountants, the result is a once-in-a-generation challenge: a new tax requirement for every American that could be violated accidentally, with ease. "This is a very very big change," says tax accountant Poonam Bansal. "It practically affects every return … clients know practically nothing about it." Bansal runs her own small accounting firm, Accounting Solutions, in northern Virginia. The tax expert prides herself on being meticulous and has prepared hundreds of tax forms every year for more than a decade. But this year, even as she triple checks each client's forms, she fears it will be nearly impossible to correctly file every return as both Americans and the IRS navigate new forms and new calculations. "I'm more worried about the IRS to be honest, because the IRS does not have enough manpower, they are already behind," she says. "My worry is how will they handle it." Why? The Affordable Care Act mandate that individuals get health insurance went into effect last year. The law designated the IRS as the enforcer of that requirement and as a result, tax forms due in April 2015 check each taxpayer has health insurance. Issue one: the IRS has seen its budget cut in recent years and the agency's chief, IRS Commissioner John Koskinen, has told reporters that those cuts could affect the speed and ability of the IRS to handle tax returns. Issue two is more for individuals. The best-case scenario involves Americans who get their health care through their job and who had no interruption in that health care. For them, the process is usually as simple as checking a box on a form. But it is not as easy for the millions of people who purchased health care through individual exchanges or who saw a significant interruption in their coverage last year. There is concern those groups of people could unknowingly, and easily, misfile their information. A second tax headache: the millions of Americans who received government subsidies to help pay for their health care. Those are people whose income falls between 100 percent and 400 percent of poverty. But the subsidies were based on a forecast of each persons' income made a year ago, and many of those income estimates could have been off — pay may have increased, a job may have changed. As a result, those receiving subsidies now need to calculate whether they received too much or too little money in subsidies and then incorporate that net difference into their tax form.  "Money always brings out the emotion in people and this year we have more emotion than any other year," Bansal says. One upside is this puts some accountants on a potentially uncomfortably learning curve, but the problem may be good for their industry. "As long as we have a complicated tax code, there will always be work for our profession," Bansal says."
http://www.marketplace.org/topics/health-care/affordable-care-act-try-aggravating-challenge-accountants
Obamacare penalty payers ask, 'Where's my refund?'
"Deana Ard wants her tax refund as soon as possible. She says she files her return in mid-January every year and receives her refund within two weeks. This year, Ard said her refund is taking longer — and she's blaming Obamacare. Ard, who went without health insurance last year, doesn't mind having to pay a $160 Obamacare penalty as part of her 2014 tax return. But she says her $7,124 refund is on hold, and the IRS won't tell her why. Ard is not alone. Scores of readers have written CNNMoney that they too were subject to the Obamacare penalty and that their refunds are taking longer than usual. Ard has rallied more than 1,000 people to a Facebook page devoted to those in a similar situation. The IRS says refunds are not being delayed. "More than 9 of 10 refunds are issued in less than 21 days," the agency said in a statement to CNNMoney. "Refunds are going out under our normal processes, and there are no systemic delays specifically related to [Affordable Care Act] issues." The best way for filers to check their status of their check is to use the Where's My Refund? site, according to the IRS. Representatives can only do further research if it's been more than 21 days…"
http://money.cnn.com/2015/02/05/news/economy/obamacare-tax-refund/
This Week: House Seeks to Repeal and Replace
"The House this week voted to repeal the 2010 Affordable Care Act. The action has been a regular occurrence since Republicans took control of the chamber in 2011. The current bill (HR 596) faces an uncertain and likely tumultuous fate in the Senate and a certain White House veto. However, the new repeal measure adds a requirement for committees to craft a replacement for the health law. Several committee chiefs quickly responded with a framework for a replacement plan. Senate Finance Chairman Orrin G. Hatch of Utah and House Energy and Commerce Chairman Fred Upton of Michigan adjusted an earlier proposal that now includes a tax on high-value employee medical coverage, new malpractice limits and a provision that would allow consumers to purchase insurance policies in different states. Separately, the Senate completed action on bill (HR 203) that would require annual evaluations of the Veterans Affairs Department's mental health and suicide prevention programs. The measure is ready for expected White House approval. Also, the White House on Monday submitted its fiscal 2016 budget request to Congress. Health and Human Services Secretary Sylvia Mathews Burwell later spent time before a Senate committee explaining the administration's funding proposal, along with questions about the ongoing implementation of the health care overhaul law."
http://blogs.rollcall.com/healthopolis/this-week-house-seeks-to-repeal-and-replace/?dcz=
GOP congressman brushes off criticism for health care vote
"A Republican congressman is brushing off criticism from conservatives angry that he didn't vote to repeal President Barack Obama's health care law. U.S. Rep. Bruce Poliquin of Maine joined Reps. Bob Dold of Illinois and John Katko of New York to become the only three Republicans to vote this week against a proposal to repeal the Affordable Care Act. Poliquin said he opposes the law but believes a replacement plan needs to be developed first. Furthermore, the House has voted several times to repeal the law and it has never become a reality, he said. "Insanity is doing the same thing over and over again and expecting a different result," the freshman representing the vast, rural 2nd District said Friday. "I'm doing exactly what I told the voters I would do, which is to come down here and fix problems." Some conservative groups are condemning Poliquin for his action, including the national board of the libertarian-leaning Republican Liberty Caucus, which voted Thursday to rescind its endorsement of him. "We were both stunned and disappointed by Rep. Poliquin's vote," Matt Nye, national chair of the Republican Liberty Caucus, said in a statement. The Campaign for Liberty, a group founded by former Texas Rep. Ron Paul, also slammed Poliquin this week, saying he broke his pledge to "support and cast every vote for legislation that will repeal or defund ObamaCare."
http://cnsnews.com/news/article/gop-congressman-brushes-criticism-health-care-vote
GOP congressman brushes off criticism for health care vote
http://www.washingtontimes.com/news/2015/feb/6/rep-poliquin-brushes-off-criticism-for-health-care/?utm_source=RSS_Feed&utm_medium=RSS
Republican senator: ObamaCare replacement may wait until 2017
"Sen. Richard Burr (R-N.C.) said Thursday that Republicans might not be able to pass an alternative to ObamaCare until 2017. Burr, along with Sen. Orrin Hatch (R-Utah) and Rep. Fred Upton (R-Mich.) unveiled a GOP replacement plan for ObamaCare on Wednesday. But, appearing the next evening on Fox News's "Special Report with Bret Baier," Burr said no single idea is likely to generate consensus."I don't think so," he said. "I think that there are going to be a lot of ideas not only in Congress but around the think tanks here in Washington and around the country." He also pointed to the case of King v. Burwell, which the Supreme Court will hear next month. The high court could strike down subsidies to people buying insurance on ObamaCare's federally run exchanges, raising pressure for a response from Congress. "But I do say this, we're going to know a lot more after the Supreme Court hears the King v. Burwell case, and that's going to be a short-term interim response," Burr said. "The long-term is, how do we revamp this in 2017 and after so it works for America's patients?" Burr's plan would repeal ObamaCare and replace it with tax credits to help people buy insurance, while scrapping the law's mandates and protecting people with pre-existing conditions who have been continuously insured.   House Majority Leader Kevin McCarthy (R-Calif.) announced last week that a different group of Republican lawmakers will also be developing an alternative.  That group includes Reps. Paul Ryan (Wis.), John Kline (Minn.), and Upton. It will also create a "contingency plan" if the Supreme Court strikes down subsidies in King v. Burwell."
http://thehill.com/blogs/blog-briefing-room/231971-gop-senator-party-wont-unite-on-o-care-replacement-until-2017
Chamber of Commerce didn't back ObamaCare repeal bill
"When the House GOP made its latest attempt to repeal ObamaCare this week, dozens of groups, from Americans for Tax Reform to the National Association of Manufacturers, cheered the move. But one organization was missing from the list of groups that had supported the bill: the Chamber of Commerce. The country's best-known business association this week decided not to endorse the bill by Rep. Bradley Byrne (R-Ala.), which earned support from all but three House Republicans. The Chamber's stance on the repeal bill is indicative of an increasingly popular view among conservatives — that the best approach to ObamaCare is fixing the law instead of putting on a political show. "The U.S. Chamber is forced to live in the reality that President Obama will veto any wholescale repeal effort of his signature health care law. It is therefore our focus to give the business community meaningful relief where we can from this onerous law," a spokeswoman for the chamber, Blair Latoff Holmes, said. But while the Chamber and some party centrists want the GOP to move onto more realistic changes to the law, more hard-line members insist that they should not back down on a full repeal. "This is probably the most important issue among my constituents and a lot of constituents in both houses of Congress," Byrne said in an interview last week. While Holmes said the Chamber still "adamantly" opposes the law, it believes lawmakers should focus on changes they can actually make to ObamaCare. She said changes to the employer mandate and the health insurance tax, for example, would give relief to individuals and businesses more quickly than waiting for President Obama to leave office. That's a vastly different stance from groups like the National Retail Federation, which threw its support behind Byrne's bill as well as several other House bills to repeal the law. "Improving and fixing the ACA [Affordable Care Act] remains challenging at best, and finding real relief from the law's burdens is elusive. We believe the best course of action would be to repeal the ACA in its entirety," David French, the group's chief lobbyist, said. The rollout of ObamaCare has put business groups like the Chamber of Commerce in a tough spot. It represents both small businesses that are facing a bevy of new taxes and the hospitals that are seeing a flood of new federal dollars from the expansion of Medicaid.    A spokesman for Byrne, the bill's sponsor, said the Chamber had not been asked to add its name to the list of supporters, and the group said it does not have an official stance on the bill."
http://thehill.com/policy/healthcare/231989-chamber-of-commerces-stance-on-obamacare-repeal-shows-conservative-divide
The Burr-Hatch-Upton Obamacare Replacement
"For those who are interested, I have a detailed write-up of the new Burr-Hatch-Upton Obamacare replacement plan over at Forbes. I agree with Yuval below that the plan handles the "tradeoffs [of health reform] in a particularly plausible and promising way." However, I disagree with him that a uniform tax credit — in which low- and high-earners get an equal subsidy from the government — is a better system than the one that Burr, Hatch, and Upton propose. Indeed, the opposite is true. This is possibly the most important intra-conservative debate about health-care policy today, especially in the context of 2016:…"
http://www.nationalreview.com/corner/398046/burr-hatch-upton-obamacare-replacement-avik-roy
GOP divided on ObamaCare replacement
"GOP senators unveiled a new replacement for ObamaCare this week, but few conservatives are rallying around it. The same week the GOP House voted for a fourth time to fully repeal ObamaCare, the party remains divided over what would come next. Speaker John Boehner (R-Ohio) said the latest proposal from Senate Finance Committee Chairman Orrin Hatch (R-Utah) and other Republicans would be one part of the conversation on replacing ObamaCare, hardly a ringing endorsement. Senate Majority Leader Mitch McConnell (R-Ky.) did not make any public comments on the plan and declined to comment to The Hill through a representative. Even Hatch and the plan's other sponsors — House Energy and Commerce Committee Chairman Fred Upton (R-Mich.) and Sen. Richard Burr (R-N.C.) — acknowledged the difficulty in uniting their party. In an interview with Fox News late Thursday, Burr said he did not believe that Republicans would rally around a single alternative before the presidential election. "I think that there are going to be a lot of ideas not only in Congress but around the think tanks here in Washington and around the country," Burr told Fox News's Bret Baier. The GOP has been scrambling for a replacement plan for years, though the clock is now ticking, with the looming Supreme Court case, King v Burwell, that could eliminate insurance subsidies essential to the law. The court's decision, which will be argued March 4, is expected in June.   The legislation approved by the House asks several committees to get to work on a replacement plan. But it includes no deadlines for their work. With a crowded field of prospective 2016 GOP candidates for the White House, it's possible there could be a number of competing Republicans plans.  While multiple groups of Republicans have worked on replacement options since the passage of the Affordable Care Act in 2010, none has evolved into a bill, drawing attacks from Democrats. "My Republican friends have had five years and they still haven't produced actual legislation," Sen. Chris Murphy (D-Conn.) told reporters Thursday as he condemned the new GOP plan. Hours before the Republican trio officially unveiled its plan, a group of Senate and House aides stressed to reporters that creating a full replacement bill would be a long process. One aide said that it would be hard to believe that a full replacement would happen before 2017, though the staffs were preparing for it. The aide said their bosses wanted to put credible ideas out there because they were tired of hearing that the party had no ideas. One of the plan's only endorsements came from freshman Rep. Bruce Poliquin (R-Maine), who was facing pressure after bucking the party on the ObamaCare repeal vote earlier in the week. But he too said that he wanted to consider all the options. "There'll be several other plans put on the table over the coming weeks. I look forward to evaluating each of them," Poliquin said in a video released by his office."
http://thehill.com/policy/healthcare/232002-gop-not-coalescing-around-newest-plan-to-replace-obamacare
Republicans cut and pasted their 'new' Obamacare alternative
"Congressional Republicans took a novel approach to announcing their Obamacare alternative this week: out with the old and… well, back in with the old. On Thursday, the Senate Finance Committee put out a news release announcing "Burr, Hatch, Upton Unveil Obamacare Replacement Plan." The three men, Senate Finance Committee Chairman Orrin Hatch (Utah), House Energy and Commerce Committee Chairman Fred Upton (Mich.) and Sen. Richard Burr (N.C.), are well-regarded legislators, and the press went along with this "news…"
http://www.washingtonpost.com/opinions/republicans-cut-and-pasted-their-new-obamacare-alternative/2015/02/06/def0d0a0-ae57-11e4-9c91-e9d2f9fde644_story.html?wprss=rss_homepage
Contracting Official Leaving After Obamacare Audit, but HHS Says Unrelated
"The departure of a high-level official with the Department of Health and Human Services who oversees contracting is unrelated to a scathing audit of the department's mismanagement of Healthcare.gov contracts, a department spokeswoman told TheBlaze Friday after a week of back and forth questioning. Nancy Gunderson, the HHS deputy assistant secretary of Grants and Acquisition Policy and Accountability, is leaving the department at the end of March to take a civilian job with the U.S. Navy in San Diego, HHS spokeswoman Carla Daniels told TheBlaze. The Office of Grants and Acquisition Policy and Accountability has a "functional oversight role" over all HHS contracting offices, including the Centers for Medicare and Medicaid Services (CMS) which was faulted in the report by the HHS Office of Inspector General on Obamacare's contracting problems. Daniels added that Gunderson's office sets "over-arching acquisition policies and standards" for contracting and acquisitions, but "does not get directly involved in or have oversight over specific acquisitions, such as the federal marketplace." After TheBlaze first inquired Monday if Gunderson's exit was a result of the IG report, Daniels said she would try to get a statement. On Tuesday, she said "Ms. Gunderson has recently accepted another position. She is currently still employed with HHS thru March 2015." TheBlaze followed up on Wednesday and Thursday with the original question, as to whether the HHS Inspector General report was related to her departure. Daniels responded Thursday she was still working on the information. On Friday, Daniels responded that Gunderson "has accepted a position with the Department of the Navy." And she answered "No," as to whether her departure was related to the IG report. The IG report released last month, was titled, "Federal Marketplace: Inadequacies in Contract Planning and Procurement." The report said the CMS Office of Acquisition and Grants Management failed to develop an acquisition strategy for the Obamacare marketplace; did not mitigate risks; and did not perform adequate background checks of past performances on Healthcare.gov contractors. CMS was originally estimated to the cost of six key contracts to be $464 million. But, as of by early 2014, CMS had updated the estimated by almost double to $824 million."
http://www.theblaze.com/stories/2015/02/06/contracting-official-leaving-after-obamacare-audit-but-hhs-says-unrelated/
Health Law Sign-Up Clock Ticks Down With Nearly 10 Million Enrolled
"With almost 10 million people already slated to get insurance through federal and state marketplaces, Obama administration officials urged Americans who have not yet arranged their medical coverage for 2015 to do so ahead of a Feb. 15 deadline for health law enrollment. "There is still time to sign up but the clock is ticking," Health and Human Services Secretary Sylvia Mathews Burwell said on a Wednesday call with reporters. Earlier in the day, Burwell told the Senate Finance Committee that almost 7.5 million consumers had selected a plan or were automatically enrolled through the federal exchange healthcare.gov, while another 2.4 million had come into the system through state exchanges. Burwell had some weeks back set the bar low for enrollment expectations, saying her goal was that at least 9.1 million people would enroll and pay their premiums early this year. That includes data from states that run their own enrollment websites. The 7.5 million people who have signed up through the federal marketplace alone is up from a total of almost 7.3 million through the week of Jan. 23. HHS officials release a weekly snapshot of enrollment through healthcare.gov, which enrolls people in 37 states. Among the regions with the greatest activity in recent weeks on the federal marketplace have been the greater Miami-Fort Lauderdale-West Palm Beach area of Florida, with more than 630,000 plans selected, and metro Atlanta, with almost 300,000, HHS said in a Wednesday statement. About 87 percent of the people who have signed up so far through the healthcare.gov site have qualified for financial assistance, Burwell said."
http://blogs.rollcall.com/healthopolis/health-law-sign-up-clock-ticks-down-with-nearly-10-million-enrolled/?dcz=
Hoyer: Court must defend Obamacare subsidies
"Last week, I joined with federal and state legislators involved in passing the Affordable Care Act to file an amicus brief with the Supreme Court in the case of King v. Burwell. The plaintiffs in that case are suing to prevent millions of Americans from receiving tax credits to purchase quality, affordable coverage through the federal health insurance marketplace. Since the state and federal marketplaces first began offering coverage last year, tax credits and subsidies have saved thousands of dollars for individual, family and small business consumers. They have also saved lives for those who would not have been able to afford health care on their own. These reforms are central to ensuring that all Americans have access to health care coverage. The opponents of health care reform who filed the suit claim that the Affordable Care Act, as written, only allows consumers to receive tax credits to purchase coverage through marketplaces "established by the State" — and not by the federal government. The plaintiffs argue that this four-word phrase — taken out of context — was a deliberate attempt by the authors of the law to compel states to administer their own marketplaces by holding hostage tax credits for their citizens. That was never the intention of Congress when it enacted the law. I would know — I served as majority leader in 2010 and helped move the bill through the House. When members of Congress wrote the Affordable Care Act, the availability of cost-saving tax credits and subsidies was considered a fundamental component of the insurance marketplaces in order to facilitate access to affordable coverage for all Americans. It was understood at the time that the federally run marketplaces in states that did not set up their own would operate as if they had been "established by the State," which is why the law defines a marketplace as such — regardless of who created it. The law is very clear: lower- and middle-income consumers are eligible to receive premium tax credits and subsidies when they shop for coverage on their state's health insurance marketplace — whether that state established it or if the federal government established it on the state's behalf. Justice Antonin Scalia, a member of the Supreme Court's conservative wing, has rejected the basis of the plaintiff's claim before, when he said that the court should interpret a law in a way that "does least violence to the text" and that "there can be no justification for needlessly rendering provisions in conflict if they can be interpreted harmoniously." It's easy to get lost in the details of the legal argument. But at its root, this case is about a simple truth: the opponents of reforms that make health insurance more accessible and more affordable are now scraping at the bottom of the barrel to undo those reforms. After having been unable to achieve their goal through more than 50 votes in Congress to repeal or undermine the law — and there will be yet another vote in the House this week — they are now seeking to do so using our nation's courts."
http://www.usatoday.com/story/opinion/2015/02/03/obamacare-court-hoyer/22756991/
Face of Supreme Court case hates Obama, Obamacare
http://www.politico.com/story/2015/02/face-of-supreme-court-case-hates-obamacare-and-obama-too-114953.html
Linda Greenhouse's Blatant Effort To Invoke 'Greenhouse Effect' In Affordable Care Act Case Fails
"*Mark Chenoweth, Washington Legal Foundation's General Counsel, contributed to this post. Linda Greenhouse is at it again. The New York Times Supreme Court reporter-turned-opinion writer is deeply troubled by the possibility that the Supreme Court may actually construe the Affordable Care Act precisely as Congress wrote it. And she is up to her old tricks of trying to influence the justices by suggesting that they "will have a great deal of explaining to do—not to me, but to history" if they strike down the proposed IRS rule at issue in the case. Now that the Supreme Court has agreed to decide the proper scope of tax credits available under the law, Ms. Greenhouse laments, "[n]ot only the Affordable Care Act but the court itself is in peril as a result." Chief Justice Roberts, by her lights, "saved the day" last time around. "The fate of the statute hung in the balance then and hangs in the balance today," she continues, but "… [t]his time, so does the honor of the Supreme Court." And yet King v. Burwell is precisely the sort of case that the Supreme Court is supposed to decide. Not only does it raise an issue of exceptional importance—whether the IRS is permitted to appropriate billions of dollars in tax credits each year absent an express authorization from Congress to do so—but the Fourth and D.C. Circuits have issued conflicting decisions on that question, and only the Supreme Court can resolve such a conflict. Although the text of the ACA couldn't be any clearer that only those taxpayers who purchase health insurance on exchanges "established by a State" are entitled to subsidies in the form of a tax credit, Ms. Greenhouse argues that the law's "context" points in the opposite direction. But even if the law is ambiguous, Ms. Greenhouse strenuously avoids addressing the overriding reason for any ambiguity—the ACA was the sloppiest piece of legislative draftsmanship in a generation or more. Cobbled together in secret, the final version of the sprawling 2,700-page bill was unveiled and quickly rushed to the Senate floor for a vote on Christmas Eve, 2009.   The ACA passed the Senate on a straight party-line vote, without a committee hearing, without a committee report, and on the basis of such brazen backroom dealings as "the Cornhusker Kickback" and "the Louisiana Purchase." Then-Speaker of the House Nancy Pelosi ushered the Senate bill through the House under the reconciliation process, famously observing that Congress had "to pass the bill so that you can find out what is in it." As a result, the House of Representatives flipped control in the next election; some 30 senators who voted for it have left the Senate. Given the haste with which they acted, lawmakers who now conveniently claim that the letter of the law doesn't reflect their understanding of what they voted for deserve someone somewhere to play them the world's smallest violin. Ms. Greenhouse may be right that, in the face of statutory ambiguity (whether it arises from sloppy drafting or otherwise), the justices "actually all agree on how to interpret statutory text." But she neglects to mention that courts also routinely rely on well-settled canons of statutory construction to guide them, and there exists fairly wide agreement on those. Unfortunately for her, then, the statutory interpretation canon most apposite in this case requires all tax credits to be expressed in clear and unambiguous terms—which eliminates altogether the IRS's discretion to resolve any ambiguity that may exist…"
http://www.forbes.com/sites/wlf/2015/02/06/linda-greenhouses-blatant-effort-to-invoke-greenhouse-effect-in-affordable-care-act-case-fails/
Linda Greenhouse's Confused Context
"…A couple of quick observations on Greenhouse's one-sided discussion:
According to Greenhouse, the Supreme Court "has permitted itself to be recruited into the front lines of a partisan war" and the "court itself is in peril as a result." Indeed, the headline and subheadline of her piece (for which she might not be responsible) declare "The Supreme Court at Stake" and "Overturning Obamacare Would Change the Nature of the Supreme Court." I would think that this rhetoric far better describes what is at issue in the cases challenging state marriage laws, but evidently Greenhouse is happy to have the Court on the front lines of that partisan war.
Greenhouse stunningly asserts that the nine justices "actually all agree on how to interpret statutory text." I guess that's why, say, all statutory cases—including last year's ruling in the Hobby Lobby case (which involved interpretation of the federal Religious Freedom Restoration Act)—are unanimous…. Oops. It turns out that all that Greenhouse means by that sweeping statement is the trivial proposition that "Every justice subscribes to the notion that statutory language has to be understood in context." She buries in a parenthetical the fundamental divide over "what weight to give a law's ostensible purpose." Worse, she seems not to recognize that the line between properly considering context and improperly smuggling considerations of supposed purpose into the context inquiry is very much in dispute. It should be no surprise that the petitioners challenging the IRS's reading argue that statutory "context confirm[s] the plain text of the subsidy provision" (see Brief at 27-30) or that the D.C. Circuit panel majority that rejected the IRS's reading (in the separate case of Halbig v. Burwell) also relied on context. That of course doesn't by itself mean the petitioners or the D.C. Circuit panel majority are right. But it does illustrate how silly it is for Greenhouse to think that the proposition that "statutory language has to be understood in context" is enough to resolve the case."
http://www.nationalreview.com/bench-memos/398066/linda-greenhouses-confused-context-ed-whelan
Re: Linda Greenhouse's Confused Context
"Just one point to add to this post: Linda Greenhouse closes by addressing the justices and grandiosely warning them that if "you" vote for the challengers in King v. Burwell, "you will have a great deal of explaining to do—not to me, but to history." It's difficult not to conclude that Greenhouse thinks, rightly or wrongly, that the Left's efforts to intimidate Chief Justice Roberts in the first Obamacare case worked and are worth repeating."
http://www.nationalreview.com/bench-memos/398113/re-linda-greenhouses-confused-context-ed-whelan
Finding Pro-Life Plan on Obamacare Exchanges – 'Nearly Impossible'
"Americans seeking health care coverage on the Obamacare exchange system have two weeks left in the 2015 open enrollment season. For individuals and families seeking to avoid purchasing coverage of elective abortion, the process has been – and continues to be – tricky. Indeed, none of the troubles besetting the Affordable Care Act has been more emblematic than its massive imposition on consumer conscience. As the Charlotte Lozier Institute (CLI) and Family Research Council (FRC) research teams have confirmed, it is nearly impossible for pro-life consumers to identify and access health care plans that do not trespass upon deeply held beliefs about the value of all human life. The groups' joint project, ObamacareAbortion.com, sheds light on elective abortion coverage in the 2015 Obamacare plans and allows consumers to make a more informed choice. Just how bad is the problem to begin with? Last fall the Government Accountability Office (GAO), responding to requests from the House Republican leadership when the Obama Administration continued to stonewall, completed its review of the exchanges and their transparency on abortion. What GAO found was not pretty. A total of 1,036 insurance plans offered on the exchanges, each eligible for massive tax subsidies, included coverage of elective abortion. Also among GAO's findings: only six of 18 insurance companies contacted indicated they provide information about the scope of abortion coverage to subscribers before they enroll. The GAO report put to rest any false notion that Obamacare subsidies do not fund abortion coverage. Indeed, in 2014, the status of elective abortion coverage on the ACA exchanges was anything but transparent to the millions of Americans who were choosing, or were forced by cancellation of their previous plan, to join the government exchange. The opportunity for subscribers to sift through their options and make a conscientious decision was limited if not impossible… Our findings: At least four of the five states in 2014 that offered no plans on their exchange without elective abortion coverage continue to deny subscribers a pro-life option. The state of Connecticut, possibly influenced by Bracy v. Burwell, has introduced two Multi-State Plans (MSPs) that exclude elective abortion. Four states continue without a single pro-life option: Hawaii, New Jersey, Rhode Island, and Vermont. In nine states, 90 percent or more of the available plans cover elective abortion: California, Hawaii, Massachusetts, New Jersey, New York, Oregon, Rhode Island, Vermont, and Washington. In the vast majority of cases where a plan covers elective abortion in 2015, or is likely to (given 2014 data), information confirming this coverage is not readily available. This leaves potential subscribers to guess at coverage based on plan history or to attempt to contact the insurer by phone. Contacting the insurers by phone, a completely ineffectual process in 2014, remains a daunting prospect, with conflicting results, in 2015. For example, in New York, Wellcare offered two of our researchers differing accounts of its plans and abortion coverage. Wellcare's website on November 15, linked to directly from the New York exchange for its Summary of Benefits and Coverage, yielded only a blank page with the cheerful advisory, "Coming Soon!" In brief, the Obamacare exchange appears to be just as useless on conscience issues in 2015 as it was in 2014. Despite billions of tax dollars invested in consultants and website development and repeated promises to improve, federal health insurance planning is nontransparent, hostile to consumer comparison shopping, and indifferent to sanctity of human life concerns. The nation can and must do better."
http://cnsnews.com/commentary/arina-grossu/finding-pro-life-plan-obamacare-exchanges-nearly-impossible
Wyoming Senate rejects Medicaid expansion
"Wyoming's Senate defeated a bill Friday to expand the federal Medicaid program – apparently killing any chance the state will find a way this year to extend health insurance to thousands of low-income adults. Medicaid expansion is a key element of the federal Affordable Care Act and has come under fire for years from Republicans in Congress. The state Senate voted 19-to-11 against the bill."
http://www.washingtontimes.com/news/2015/feb/6/wyoming-senate-set-for-final-vote-on-medicaid-expa/?utm_source=RSS_Feed&utm_medium=RSS
Wyoming Senate rejects Obamacare Medicaid expansion
http://www.reuters.com/article/2015/02/07/us-usa-wyoming-medicaid-idUSKBN0LB04I20150207
How Obamacare Made Hospira A Lucrative Target For Pfizer
"The proposed $17 billion purchase by Pfizer PFE +0.55% (PFE) of generic injectable drug maker Hospira HSP -0.24% (HSP) became a lot more attractive thanks to the Affordable Care Act and the law's promise to bring cheaper versions of expensive biotech drugs to the U.S. market. Hospira has a fast-growing biosimilars business in Europe where there is already a regulatory pathway to bringing cheaper versions of some of the world's most expensive brand name biologic drugs like the anemia prescription Epogen, which is sold by Amgen AMGN -1.28% (AMGN), or one day soon Abbvie's (ABBV) Humira drug for autoimmune disorders. Such brand biotech medicines can cost thousands or even tens of thousands of dollars a year for just one patient. Unlike the U.S., the European Medicines Agency (EMEA) has had regulations to approve biosimilars for years now. In the U.S., however, biologic drugs in equivalent forms have been unavailable because they were not part of the landmark 1984 Hatch-Waxman law, which cleared a regulatory path for cheaper generic copies of prescriptions derived from chemicals. The Affordable Care Act changed that. The first U.S. biosimilar could be on the market soon after a Food and Drug Administration panel last month opened the door to a new industry of "generic" biologic prescriptions after unanimously approving a version of Neupogen, a widely prescribed anti-infective cancer drug. A glimpse at the future potential of so-called  "biogeneric" or "biosimilar" versions of brand-name drugs derived from human or animal cells can also be seen in Hospira's pipeline."
http://www.forbes.com/sites/brucejapsen/2015/02/06/how-obamacare-made-hospira-a-lucrative-target-for-pfizer/
Colorado right-to-die bill gets first public hearing
Dozens of people with serious illnesses and others who have seen relatives suffer packed a Colorado legislative hearing Friday to testify on a proposal that would give dying patients the option to seek help ending their lives.
http://seattletimes.com/html/nationworld/2025638506_apxxgrrighttodiecolorado.html
IMMIGRATION:
'Amnesty Bonuses' in Tax Code: Illegal Immigrants to Receive Earned Income Tax Credit
Could cost 'more than $24,000 to those who receive deferred action'
"President Barack Obama has promoted his recent executive action on immigration by arguing that he's only deferring action – holding off on enforcement of the current immigration laws until an immigration reform he approves of passes Congress. But that's not really true; in fact there's a way for illegal immigrants immediately to receive "amnesty bonuses," as Senator Ben Sasse of Nebraska terms it. Here's how. A recent Homeland Security Committee hearing on immigration revealed an alarming consequence of President Obama's executive amnesty—that illegal immigrants with deferred status may be able to receive the Earned Income Tax Credit (EITC). Moreover, this person, who is here in the U.S. unlawfully, could be able to file an amended tax return for up to the last three tax years, possibly receiving upwards of $24,000 in tax credits. The discovery was made by Eileen J. O'Connor, a tax lawyer and the former head of the tax division of the United States Department of Justice, who used her congressional testimony in front of the Senate Homeland Security Committee to explain it. "The law makes a social security number a requirement of eligibility to receive the earned income credit," O'Connor explained. "But in 1999, the Chief Counsel's office of IRS ruled (in a non-binding, non-precedential way, but no one but the IRS pays attention to those disclaimers) that when a person receives a social security number, he can file amended returns to claim the credit for the three preceding years during which he did not. The logic is puzzling: the credit is not available if you don't have a social security number, but you can receive it retroactively for years during which you did not qualify for it because you didn't have a social security number."
http://www.weeklystandard.com/blogs/amnesty-bonuses-tax-code-illegal-immigrants-receive-earned-income-tax-credit_841496.html
NET U.S. JOB GAINS SINCE THE RECESSION HAVE GONE TO FOREIGN-BORN WORKERS
"In the months and years since the recession began in December 2007, foreign-born workers have experienced a net increase in employment, while native-born Americans have experienced a net loss. The Bureau of Labor Statistics released updated employment data Friday. The new BLS figures reveal that since the start of the recession in 2007 — which is said to have ended in June 2009 — the number of foreign workers employed in the United States rose by 1.7 million. In December 2007 the number of foreign-born workers was 22,810,000 by January 2009 the number has increased to 24,553,000. Meanwhile the number of American-born workers employed decreased by 1.5 million, from 123,524,000 to 121,999,000. While the foreign-born and American-born population experienced different statistical employment fates, both categories of adults experienced net growth. The numbers come as Congress continues to debate a Department of Homeland Security appropriations bill that would defund President Obama's executive amnesty, which has opened the door for millions of illegal immigrants to legally work in the United States. Sen. Jeff Sessions (R-AL), Immigration Subcommittee Chairman, has been one of the most vocal opponents of the president's actions and the administration's immigration policies, which he argues harms American workers. Friday, his office highlighted the employment discrepancies between native- and foreign- born employment. "There are two jobs narratives: the one from the Administration, and the one lived and experienced by American workers. Fewer American workers are employed today than when the recession began.  The President's policies have profited the corporate immigration lobby and no-borders contingent, but have been only deleterious for wage-earners," Session's spokesman Stephen Miller emailed Breitbart News. Miller highlighted that in addition to the annual flow of over 1.7 million permanent legal immigrants and nonimmigrant workers, as the Center for Immigration Studies recently exposed,  since 2009 the administration has also provided another 5.5 million immigrants with employment authorization documents (EAD). "What we are seeing in the BLS stats is the human fallout from the President's actions," Miller continued. "Figures such as these should be leading the nightly news. One of the first questions posited ought to be: will Minority Leader [Harry] Reid's (D-NV) caucus continue to shield the issuance of 5 million more EADs for those illegally here?"
http://www.breitbart.com/big-government/2015/02/06/net-u-s-job-gains-since-the-recession-have-gone-to-foreign-born-workers/
EXCLUSIVE — BOEHNER'S AMNESTY ADVOCATE BECKY TALLENT AIMS TO SECRETLY REVIVE DEAD BORDER BILL
"The once-thought-to-be-dead House GOP leadership vehicle for a series of immigration bills including, presumably, an amnesty bill is roaring back to life thanks to Speaker John Boehner's immigration adviser Becky Tallent's efforts, several key Capitol Hill sources tell Breitbart News. Tallent is a former chief of staff to Senate "Gang of Eight" ringleader Sen. John McCain (R-AZ), the 2008 GOP presidential nominee who lost to President Barack Obama. During her time with McCain, Tallent helped craft—working with the office of the now late Sen. Ted Kennedy (D-MA)—a previous amnesty bill that failed to pass during the second term of the George W. Bush administration. Boehner hired Tallent in December 2013 from the Bipartisan Policy Center, where she was an overtly aggressive advocate not just of amnesty for illegal aliens but also of bringing in hordes of cheap foreign laborers who take jobs away from American workers. "There are jobs that American workers will not do," Tallent said on C-SPAN in March, 2013. She also touted pro-amnesty former Mississippi Gov. Haley Barbour in her various public appearances. Rep. Michael McCaul, chair of the House Homeland Security Committee, recently claimed the House leadership bill bill was the strongest border security bill introduced in the history of Congress. But the revelation that Tallent is intricately involved in the McCaul bill revival attempt confirms what many conservatives have long suspected: That it's not just about the border. On Friday, Tallent went to a meeting with more than 100 press and policy staffers from across the House GOP conference along with a top McCaul aide, Paul Anstine. Anstine, one of the many staffers from several different congressional offices who spoke to Breitbart News on background for this story, led the meeting. Though aides from conservative offices involved in this meeting, and from McCaul's committee, have responded to requests for comment for this story, neither Tallent herself nor Michael Steel—Boehner's communications director—responded to Breitbart News' detailed questions about the speaker's intentions with the McCaul border bill or about the meeting on Friday. Lauren Claffey, the Homeland Security Committee's communications director, confirmed the meeting took place but didn't answer when asked for specific details about what happened in the room—especially about Tallent's comments. "Chairman McCaul and the committee have been holding listening sessions with members and their staffs in order to have an open and honest dialogue about the need for border security legislation," Claffey said in an email. "There is nothing more important than carrying out our Constitutional responsibility to ensure the sovereignty of our nation." Members have reason to be suspicious of leadership. Rep. Dave Brat (R-VA) thinks leadership will try to use McCaul's bill as a "Trojan Horse" for an eventual amnesty bill—and a series of bills that increase H-1B visas, and other increases in cheap foreign labor. When several serious flaws in McCaul's bill—particularly the lack of fencing (it only includes 48 miles of new double-layer fencing as opposed to the 700 miles required by current law) and the fact it allows President Obama's administration to continue catch-and-release practices with illegal aliens—came to light, leadership pulled the bill, blaming weather. Leadership still hasn't rescheduled the bill on the House calendar, but House Rules Committee chairman Rep. Pete Sessions (R-TX), Majority Leader Kevin McCarthy, Boehner and others appear to remain supportive of the bill in its current form though they haven't put it back on his committee's calendar for consideration yet either. "This is not an interior enforcement bill," Anstine began Friday's meeting, one source tells Breitbart News, alluding to jurisdictional concerns that were previously cited as a reason for the bill's weaknesses. "This is a border security bill. There has been discussion about bringing up on up an interior enforcement bill on a parallel track with this bill. So if anyone wants to ask any questions about interior enforcement—we can discuss it briefly, but it isn't this bill. So if there are no questions, we'll move on to the border security bill." Anstine was essentially contradicting what his own Homeland Security Committee colleagues told Breitbart News before the bill was pulled the last time, when they argued that the House couldn't put interior enforcement in this bill. A Homeland Security Committee aide admitted to Breitbart News in January that yes, McCaul's bill could in fact include interior enforcement to stop Obama's catch-and-release if House GOP leadership wanted to—but there were no plans to actually do that."
http://www.breitbart.com/big-government/2015/02/06/exclusive-boehners-amnesty-advocate-becky-tallent-aims-to-secretly-revive-dead-border-bill/
Joe Manchin Not Sure How to Stop Obama's Amnesty
"Senator Joe Manchin (D., W. Va.) agrees that President Obama "overstepped" his constitutional authority with the recent executive orders on immigration, but he opposes blocking funding for those orders, and isn't sure how else to stop the orders. "I agree that the president overstepped his bounds, this is just the wrong place to do it," Manchin told National Review Online when asked if he would help filibuster a Department of Homeland Security funding bill that only blocked Obama's most recent 2014 orders on immigration. "This is not the bill to be playing around with," he said, to explain why he wants a "clean" DHS bill from Republicans. "You don't use Homeland Security to do anything, Homeland Security is to secure the homeland." So, how can Congress restrain Obama on this issue without denying funding for the implementation of the orders? "Bring up an immigration bill," he says. "I don't care if it's border [security] only." And what happens when Obama vetoes that bill and continues to implement his executive orders? After pausing a few seconds, Manchin said he had to go and exited the Capitol."
http://www.nationalreview.com/corner/398108/joe-manchin-not-sure-how-stop-obamas-amnesty-joel-gehrke
The McConnell-Boehner bicameral blame game
"… What is McConnell thinking? The majority leader reportedly holds his cards close to his vest. But my hunch is that there's more method to his madness than it would appear, even as it exposes the GOP to charges that it can't govern. McConnell's repeated votes tactic might be designed to send a signal to House and Senate GOP conservatives that Democrats are resolute in their opposition to the immigration riders. Repeated votes might be intended to demonstrate to Republicans that coupling Department of Homeland Security (DHS) funding and immigration riders is a dead-end strategy, given that Democrats have rallied around their party's position. As an opening move toward moderating the GOP's position, repeated votes might simply be a signal to conservatives to move on to the as-yet-undefined "Plan B." My hunch is that the "send the message" strategy underestimates McConnell's incentives as Senate leader. Rather than using votes to encourage conservatives to back down from the House-passed bill, McConnell might simply be playing a bicameral partisan blame game: Make clear to Speaker John A. Boehner that the House GOP has to back down first — given Senate rules that undermine the power of Senate majorities. Why would McConnell try to force the House to go first? Such a move would allow McConnell to (try to) avoid blame for buckling to Democrats, allowing him to claim to conservatives in his conference that he fought the good fight and had no choice but to adopt the House's concessions. Of course, Boehner has already signaled publicly that he's not ready to take the bait: "He's got a tough job over there," Boehner said this week. "I've got a tough job over here. God bless him and good luck." Alternatively, McConnell's strategy might just be delay, hoping that repeated votes give the GOP a chance to turn public opinion to its side. As Sen. Ron Johnson (R-Wis.) noted this week, "I'm hoping public opinion starts to recognize that it's not Republicans who are objecting or obstructing." If that's the case, it's just a different blame game. Rather than blame the speaker and the House, McConnell seeks to blame Democrats, encouraging them to move closer to the House conservatives' position. It would not be complete insanity to use repeated cloture votes on motions to proceed to a bill to secure minority party concessions. Although three or more cloture votes on such motions are not common, we do have ample precedents from the Senate's recent past that suggest the tactic does sometimes help to break down minority resistance. Then-Senate majority leader Bob Dole (R-Kan.) in 1996 filed eight cloture motions on a motion to proceed to a resolution that would indefinitely extend the chamber's Whitewater investigation. One month of cloture votes later, Democrats conceded to a two-month extension. Of course, majorities also sometimes find themselves compelled to compromise after repeated cloture votes to get a bill on the Senate floor. Senate Democrats conceded a major plank of the "motor voter" bill (with McConnell leading the filibustering Republicans in 1993 against his fellow Kentucky Sen. Wendell Ford) to secure votes for cloture. Senate Democrats in 2010 also amended the bill that would become Dodd-Frank to secure GOP votes for cloture after repeated cloture votes on motions to proceed to the bill. And those concessions came even as Republicans weathered headlines suggesting overwhelming public support for financial regulatory reform."
http://www.washingtonpost.com/blogs/monkey-cage/wp/2015/02/06/the-mcconnell-boehner-bicameral-blame-game/
Blogging the Multistate Immigration Lawsuit, Texas v. United States
"Conservative and libertarian lawyers have been paying close attention to the lawsuit by Texas and numerous other states seeking injunctive relief against President Obama's new immigration nonenforcement policy, now known as "DAPA." About a month ago, the Cato Institute's Ilya Shapiro discussed Cato's amicus brief in the lawsuit here. Earlier this week, superlawyers David B. Rivkin, Jr. & Lee A. Casey took to the pages of the Wall Street Journal (paywall) to commend Nevada AG Adam Laxalt for joining the lawsuit on behalf of the state. On the academic side, prolific law professor Josh Blackman has been keeping up his own blistering pace of blogging. Here's his recent series taking apart the government's sur-reply brief…"
http://www.nationalreview.com/bench-memos/398112/blogging-multistate-immigration-lawsuit-texas-v-united-states-jonathan-keim
Report: No evidence of sex abuse at Texas immigration lockup
"Department of Homeland Security investigators have found no evidence of sexual abuse and harassment at a South Texas immigration lockup that houses women and children, according to a report released Friday. The inspector general launched the investigation after a woman being held at the facility in Karnes City reported hearing rumors about women being removed from their cells at night to have sex with guards in the laundry room. Investigators interviewed 33 people and spent 380 hours investigating several allegations made by the woman, all of which were found to be untrue, according to the report. Women interviewed by investigators denied engaging in sexual activity with guards and said they received no preferential treatment in exchange for sexual favors, according to the report. Allegations that a detainee was impregnated by a guard were determined to be false after she voluntarily submitted to a pregnancy test that turned up negative, the report said. A review of 360 hours of surveillance video footage from the laundry room also failed to show any women being escorted there after hours. And investigators found no evidence that guards had deposited money into the commissary accounts of the women or paid for rental of apartments upon their release. The report did find that two guards were romantically involved and had engaged in "inappropriate physical contact" in the laundry room while working, but prosecutors concluded they had not violated any law. Attorneys with two civil rights groups and a San Antonio-based law firm also filed a complaint last October after Karnes City detainees reported that women had been removed from their cells at night to have sex with guards and were promised money or legal help with their pending cases in exchange for sexual favors."
http://www.washingtontimes.com/news/2015/feb/6/report-no-evidence-of-sex-abuse-at-texas-immigrati/?utm_source=RSS_Feed&utm_medium=RSS
COMMANDER IN MEXICAN CARTEL WAR IS PREVIOUSLY DEPORTED ALIEN
http://www.breitbart.com/texas/2015/02/06/commander-in-raging-cartel-war-is-a-deported-alien/
6 people charged in U.S. with supporting ISIS
"Six Bosnian immigrants have been charged in the U.S. for allegedly supporting the Islamic State of Iraq and Syria (ISIS), the Department of Justice said Friday. The suspects, five of whom were arrested in the U.S., are all charged with providing material support to terrorists and conspiring to provide material support and resources to terrorists, the DOJ said in a statement. They were identified as Ramiz Zijad Hodzic, 40, his wife Sedina Unkic Hodzic, 35, and Armin Harcevic, 37, who live in St. Louis County, Missouri; Nihad Rosic, 26, of Utica, New York; Mediha Medy Salkicevic, 34 of Schiller Park, Illinois; and Jasminka Ramic, 42, of Rockford, Illinois. The suspects immigrated from Bosnia, the Justice Department said. Three of them became naturalized U.S. citizens and the others have legal resident of refugee status. According to an indictment unsealed Friday, the defendants sent military supplies to a man named Abdullah Ramo Pazara, a Bosnian who traveled from St. Louis to Syria in 2013 to join ISIS. They also used Western Union and PayPal to transfer money to Turkey and Saudi Arabia, where third parties sent it to Syria and Iraq. Pazara is believed to have been killed last year. He communicated with the defendants through social media, according to the FBI and DOJ, and bragged online about killing and kidnapping several people. Ramiz Zijad Hodzic and Rosic face the additional charge of conspiring to kill and main persons in a foreign country. Hodzic allegedly provided tactical advice to Pazara and other foreign fighters, the indictment said, and sent rifle scopes and range finders to Pazara, intending that they be used on sniper rifles. Rosic attempted to travel to Syria, according to the indictment. "Today's charges and arrests underscore our resolve to identify, thwart, and hold accountable individuals within the United States who seek to provide material support to terrorists and terrorist organizations operating in Syria and Iraq," Assistant Attorney General for National Security John P. Carlin said in a statement. "Preventing the provision of supplies, money, and personnel to foreign terrorist organizations like ISIL remains a top priority of the National Security Division and our partners in the law enforcement and intelligence communities." The suspects face up to 15 years in prison and a $250,000 fine on each count if convicted. Hodzic and Rosic could be sentenced to life in prison if they are convicted on the additional conspiracy charge."
http://www.cbsnews.com/news/6-people-charged-in-u-s-with-supporting-isis/
Six Charged in U.S. With Aiding Syrian Extremists Thought to Be Connected to Islamic State
http://www.theblaze.com/stories/2015/02/06/six-charged-in-u-s-with-aiding-syrian-extremists-thought-to-be-connected-to-islamic-state/
US Accuses 6 Immigrants of Helping Islamic State Group
http://abcnews.go.com/US/wireStory/us-accuses-immigrants-helping-islamic-state-group-28790959
6 indicted in alleged plot to support ISIS, Al Qaeda
http://www.foxnews.com/us/2015/02/07/6-indicted-in-alleged-plot-to-support-isis-al-qaeda/
Is Jeb Bush Too Enthusiastic About Immigration?
http://www.nationalreview.com/campaign-spot/398061/jeb-bush-too-enthusiastic-about-immigration-jim-geraghty
US accuses 6 immigrants of helping Islamic State group
http://www.washingtontimes.com/news/2015/feb/6/us-accuses-6-immigrants-of-helping-islamic-state-g/?utm_source=RSS_Feed&utm_medium=RSS
SPENDING/BUDGET/ECONOMY:
Taxes Would Increase by Almost $1,600,000,000 Under Obama Budget
"In announcing his $3.999 trillion budget proposal for FY 2016, President Obama said that he was putting an end to "mindless austerity" in federal spending. In response to which, one wants to ask, "What color is the sky on his planet?" There has been no austerity, mindless or otherwise, during the Obama presidency (or, for that matter, the Bush presidency before that). Consider that federal spending under President Obama has risen from $2.9 trillion in 2008 to $3.65 trillion this year. And, while some 2009 spending, such as TARP, can fairly be blamed on his predecessor, President Obama is clearly responsible for at least $1.6 trillion in increased spending above the levels he inherited. And, now he is asking to increase the annual budget by an additional $3.11 trillion by 2025. "But what about the sequester?" the president's defenders will ask. The sequester may or may not have been "mindless," but it really wasn't all that "austere." Discretionary spending has plateaued because of the budget caps and the sequester, but it has not been cut significantly from 2009 levels. Of course, the GAO did report that precisely one government employee lost his job as a result of the sequester. God protect us from such austerity. Perhaps austerity is relative. Certainly compared to the president's proposed spending spree, recent spending hikes look positively parsimonious. President Obama is calling for a $37 billion increase in domestic discretionary spending and would match that with a $38 billion increase in discretionary defense spending. In total, discretionary appropriations would be $70 billion above sequestration levels after other minor related budget adjustments. If we break down the president's budget request, we see that the Department of Housing and Urban Development would receive an 18 percent increase in spending compared to this year. The Departments of Commerce and Labor are in line for 11 percent hikes, while Health and Human Services will get 9 percent, and the Education Department, 5 percent. The president's commitment to increased spending is not a one-time thing, either. Over the next ten years, the president's proposals would lead to spending that's more than $1 trillion above the CBO baseline. And that baseline already assumes that spending will rise by $2.46 trillion from 2015 to 2025. Under the president's proposed budget, federal spending would increase from 20.8 percent of GDP today to 22.2 percent by 2025. That compares to a postwar average of 20.1 percent. Worse, if you throw in state and local government spending, government at all levels will consume more than a third of everything we produce in this country. The president's budget also abandons most efforts to reform entitlement spending. Whereas not so long ago President Obama was willing to tentatively consider minor reforms like chained CPI, those efforts are absent from the latest budget. The president does assume some savings in Medicare, but those would mostly come from slower growth of health-care costs, which may or may not materialize, and cuts in provider payments. At least you can't accuse the president of not trying to pay for some of his spending binge. His budget calls for nearly $1.9 trillion in higher taxes over the next ten years, mostly on businesses and higher-income earners. He would offset some of this with roughly $310 billion in tax cuts for things like education and child care, but on net, he would increase taxes by almost $1.6 trillion. Despite the tax hikes, the president abandons any pretense at a balanced budget. In fact, this budget would add roughly $7.65 trillion to the national debt over the next ten years. Deficits would remain elevated, approaching $700 billion by 2025, even under his optimistic assumptions. Interest costs alone will grow from under $230 billion this year (1.3 percent of GDP) to roughly $800 billion in 2025 (2.8 percent of GDP). Actually, the deficits and debt are likely to be far higher than projected, since the president relies heavily on our old friend, Rosy Scenario. For example, he continues to assume $557 billion in savings over the next decade from winding down "overseas contingency operations." That doesn't really seem to be going so well right now. The president also assumes a higher annual economic growth rate than the CBO does (2.5 versus 2.3 percent). Similarly, the president projects slightly lower unemployment and inflation rates than the CBO does. Finally, the president assumes roughly $160 billion in net savings as a result of immigration reform. All of these assumptions could turn out to be true, but it seems risky to rely too heavily on them. Nor do these projections include supplemental spending for things like natural disasters or wars in the Middle East."
http://cnsnews.com/commentary/michael-d-tanner/taxes-would-increase-almost-1600000000-under-obama-budget
Dem Wants to Use Taxpayer Dollars to Study…New Ways to Tax People
"Rep. Earl Blumenauer (D-Ore.) this week introduced legislation that would give states federal grants to study the possibility of imposing a controversial new tax — one that would tax people for every mile they drive in their cars. Blumenauer's Road Usage Charge Pilot Program Act is the latest effort to move away from a gas tax, which some say is not creating enough revenues for federal and state highway projects, and toward a system of taxing cars based on how far they drive. The idea has been debated on and off for years in Washington, but so far hasn't taken hold at the federal level. Last year, for example, the Congressional Budget Office released a report that raised the possibility of imposing a "VMT" system, which stands for "vehicle miles traveled." The Obama administration proposed a federally run pilot program a few years ago, although the idea was a non-starter in the GOP House, and Republicans aren't expected to consider it any time soon. GOP leaders are generally tax-averse, and many have said a VMT system would raise privacy concerns, since people would have to report how far they drive to the government. Lack of progress at the federal level might explain why Blumenauer is now trying to encourage states to experiment with similar programs, with the help of federal funds. "Questions remain about how best to implement such a system, collect revenue, and address privacy concerns," he said. "Congress should encourage states to answer these questions through pilot projects." Under his bill, the federal government would give states grants to states that could be used to research ways to move to a VMT system. A copy of his bill had not been released as of Friday, and Blumenauer's office did not reply to questions from TheBlaze about exactly how much grant money it proposes to give to states. "Such a Road Usage Charge system would be more fair, a more accurate reflection of road use, and more sustainable for the long term, as fuel efficiency increases and hybrid and electric vehicles rise in popularity," Blumenauer said this week. Some states are already experimenting with the idea of a VMT tax. According to the San Jose Mercury News, California is seriously considering a new tax based on how far people drive."
http://www.theblaze.com/stories/2015/02/06/dem-wants-to-use-taxpayer-dollars-to-studynew-ways-to-tax-people/
Republicans: Barack Obama still not doing enough to boost economy
"Millions are still struggling" despite Friday's big job numbers, House Speaker John Boehner said.
"President Barack Obama is still doing too little to promote economic growth, Republicans said Friday even as they welcomed the good news in the latest jobs report.
Republicans have slowly embraced the idea that the monthly jobs reports from the Bureau of Labor Statistics show an economy on the mend. Friday's report estimated that the economy created 257,000 jobs in January and revised December's figure to 329,000 new jobs — with the latter meaning that more jobs were created in 2014 than any year since 1999.
Story Continued Below Even so, House Speaker John Boehner said, "millions are still struggling and searching for a good job." He said the economy needs a further boost, which could happen if Obama signs into law Republican-backed priorities like approving the Keystone XL pipeline and rolling back regulations. "If the president is serious about helping the middle class, he'll reconsider his threat to veto these bills and work with us to get these things done," the Ohio Republican said. And Wisconsin Republican Rep. Paul Ryan, the chairman of the Ways and Means Committee, said in a statement that economic recovery is still "too fragile for far too many." The jobs report put the unemployment rate at 5.7 percent — a slight uptick from December. The Obama administration heralded the report as a sign that the economy is on an upward trajectory. Obama said last week that Democrats need to be more aggressive in taking credit for job growth by trumpeting Obamacare and the stimulus as key factors. "America is poised for another strong year," Jason Furman, chairman of the White House Council of Economic Advisers, said in a blog post. "And so it is critical to avoid brinksmanship and unnecessary austerity, and instead to make investments in our future growth."
http://www.politico.com/story/2015/02/economy-january-jobs-numbers-obama-boehner-114967.html
Pretending the economy doesn't stink (George Will)
"Two phrases that Daniel Patrick Moynihan put into America's political lexicon two decades ago are increasingly pertinent. They explain the insufficient dismay about recent economic numbers.
Moynihan said that when deviant behaviors — e.g., violent crime, or births to unmarried women — reach a certain level, society soothes itself by "defining deviancy down." It de-stigmatizes the behaviors by declaring them normal. And sometimes, Moynihan said, social problems are the result of "iatrogenic government." In medicine, an iatrogenic ailment is inadvertently induced by a physician or medicine; in social policy, iatrogenic problems are caused by government. When the economy grew by just 2.6 percent in 2014's fourth quarter, The New York Times headline cheerfully said, "Economy Pulls Ahead." The story said the US economy is "an island of relative strength" in a world facing "renewed torpor and turmoil." This was defining failure down.
The Wall Street Journal said, "US Economy Hits Speed Bumps," as if speedy growth had been normal for a while. The speeding consisted of one quarter (2014's third) of 5 percent growth. But we had gone 43 consecutive quarters without 5 percent growth, the longest such period since at least 1947. Even with this third quarter, growth for 2014 was just 2.4 percent, making this the ninth straight year under 3 percent. The recovery from the recession of 1981-82 included five quarters of 7 percent or higher growth, and five years averaged 4.6 percent growth. And November's job growth of 353,000 was just the fifth month of 300,000-plus growth in the 68 months since the sluggish recovery began in June 2009. The 1960s saw nine months of 300,000-plus job creation — and the nation's population in 1969 was nearly 118 million smaller than today's. The '80s had 23 months of 300,000-plus jobs, and the population in 1989 was 73 million smaller than today's 320 million. Nicole Gelinas writes in City Journal: "A healthy economy should add 200,000 new jobs every month, even when it's not recovering from a recession. By that standard, America should have 133 million people working in the private sector right now, not 118.4 million." Economic weakness (new busi­ness formations are at a 35-year low) is both a cause and a consequence of alarming cultural changes. In 1960, 12 percent of 25- to-34-year-olds were never married; today, 49 percent. Although the population was 27 million larger in 2010 than in 2000, there were fewer births in 2010. To a considerable extent, the lingering economic anemia is an iatrogenic social ailment, induced by government behavior.
The business burdens and uncertainties created by the Affordable Care Act are just part of the Obama administration's regulatory mania (3,659 new regulations finalized in 2013 and another 2,594 proposed, notes Wayne Crews of the Competitive Enterprise Institute)…"
http://nypost.com/2015/02/06/pretending-the-economy-doesnt-stink/
ECONOMY CONTINUES TO STRUGGLE DESPITE UNEMPLOYMENT REPORT
http://www.breitbart.com/big-government/2015/02/06/economy-continues-to-struggle-despite-unemployment-report/
The group that's seen the slowest unemployment recovery under Obama? Black Americans.
"There's a lot of blurring that happens with the Bureau of Labor Statistics' monthly jobs report, the splashy release that drives headlines about the unemployment rate and (recently at least) the gains in the job market. One example is that the figures are seasonally adjusted, to offer a comprehensible baseline month-over-month instead of always having to explain that employment always spikes in June and at the end of the year. It's blurry in a more important way, too. Reporting that unemployment in January was at 5.7 percent (a tick upward from December's figure) tells us a lot about the economy. But the unemployment varies by demographic, which tells us a lot about the economy, too. Since the government started tracking unemployment data by race, the unemployment rate for black Americans has never been lower than that of white Americans. In fact, it has never been less than 66 percent higher — i.e. it's never been close. In the newest jobs report, blacks are the only demographic group besides teenagers with an unemployment rate over 10 percent. You can see the effects of the recession in that graph pretty clearly. But what you might notice if you look closely is that the unemployment rate for Hispanics appears to have dropped more quickly than for blacks. If you look at the change in the unemployment rate compared to when Obama took office, you can see that unemployment among Hispanics has, in fact, dropped the most. Unemployment among blacks — always the highest — has dropped the least. We can explain that, in part, by looking at how unemployment rates jumped as the recession kicked in. Here's the rate of change compared to the highest rate of unemployment since 2009. The highest point of unemployment for Hispanics was in August 2009, at 13.1 percent. For whites, in November of that year, it was 9.2 percent. (The rate for whites tracks more closely with the overall figure because whites are the largest part of that overall population.) But the high point in unemployment for black Americans didn't hit until March of 2010, at 16.8 percent. This means this demographic group has had less time to recover from that high. If we shift all of the groups to the same starting point (peak unemployment), you can see that black unemployment is still dropping more slowly relative to the peak, but less dramatically different. In other words, the trajectory is similar; it's just happening a bit later…"
http://www.washingtonpost.com/blogs/the-fix/wp/2015/02/06/the-group-thats-seen-the-slowest-unemployment-recovery-under-obama-black-americans/
January jobs report: 257K jobs added, U-3 rises to 5.7%
"The US economy did better than expected in January, according to the jobs report released this morning. Beating expectations, employers added 257,000 jobs in the month, while the workforce participation rate went up by two-tenths of a point to climb off the bottom of a 38-year low. The U-3 jobless rate still rose slightly to 5.7%, however: Total nonfarm payroll employment rose by 257,000 in January, and the unemployment rate was little changed at 5.7 percent, the U.S. Bureau of Labor Statistics reported today. Job gains occurred in retail trade, construction, health care, financial activities, and manufacturing. … After accounting for the annual adjustments to the population controls, the civilian labor force rose by 703,000 in January. The labor force participation rate rose by 0.2 percentage point to 62.9 percent, following a decline of equal magnitude in the prior month. Total employment, as measured by the household survey, increased by 435,000 in January, and the employment-population ratio was little changed at 59.3 percent. (See table A-1. For additional information about the effects of the population adjustments, see table C.) The BLS also issued sharp upward revisions to November and December that added almost another 150,000 jobs: The change in total nonfarm payroll employment for November was revised from +353,000 to +423,000, and the change for December was revised from +252,000 to +329,000. With these revisions, employment gains in November and December were 147,000 higher than previously reported. Monthly revisions result from additional reports received from businesses since the last published estimates and the monthly recalculation of seasonal factors. The annual benchmark process also contributed to these revisions. Some of this comes from the annual revisions to seasonal adjustments, and the scope of those differences will undoubtedly cause some to question the dramatic increases. Across the year, though, three months had significant decreases due to the adjustments, and in three other months the differences were less than 20K, more or less a rounding error at these statistical levels. The ADP employment report on Wednesday showed 213,000 jobs added in the private sector, the lowest since an identical number last September but still high enough to surpass population growth. The ADP pattern undershoots the BLS figures through the last five months but shows the same basic parabola as BLS, with the peak in November and results falling since then. With the increase in the workforce of 700K, the increase in both U-3 (5.6% to 5.7%) and U-6 (11.2% to 11.3%) would not be unexpected, even while surpassing population-maintenance levels of job creation. That part appears to add up, at least mathematically. Wages also jumped up in the January: In January, average hourly earnings for all employees on private nonfarm payrolls increased by 12 cents to $24.75, following a decrease of 5 cents in December. Over the year, average hourly earnings have risen by 2.2 percent. In January, average hourly earnings of private-sector production and nonsupervisory employees increased by 7 cents to $20.80."
http://hotair.com/archives/2015/02/06/january-jobs-report-257k-jobs-added-u-3-rises-to-5-7/
Labor Force Participation Increases as Unemployment Rate Ticks Up
http://www.cnsnews.com/news/article/ali-meyer/labor-force-participation-increases-unemployment-rate-ticks-0
JANUARY JOBS REPORT ILLUSTRATES HOW MISLEADING EMPLOYMENT STATISTICS CAN BE
http://www.breitbart.com/big-government/2015/02/06/january-jobs-report-illustrates-how-misleading-employment-statistics-can-be/
AS ECONOMY SLOWS, FEWER NEW JOBS
"The economy added 257,000 jobs in January, down significantly from the 324,000 fourth quarter average monthly gain. Overall, the economy is creating jobs, but lower oil prices and a strong dollar are slowing the pace. Unemployment rose a notch to 5.7 percent, but that understates the jobless problem, because so many fewer adults are active in the jobs market than prior to the financial crisis. The oil and gas sector and industries supporting resource extraction shed jobs, and those layoffs are just beginning. Also in the negative column were transportation, temporary business services, and the government sector. Elsewhere, gains were widespread. Manufacturing, construction, finance, and health care registered big gains. Hourly earnings rose 0.5 percent after losing ground in December. Wage pressures appear to be mounting at the lower end of the pay scale, as employers such as Aetna, Starbucks, Gap, and Hobby Lobby have announced pay increases. However, with imports pushing down prices and the economy slowing, these pressures may relent. Separately, the Commerce Department reported weak oil prices pushed down the value of U.S. refinery exports and a strong dollar pushed up imports of manufactures in December—the most current reporting month. Reflecting a larger than anticipated trade deficit, fourth quarter GDP will likely be revised down sharply from the 2.6 percent advance estimate published the last week of January. Also, many forecasters will be marking down estimates of first quarter growth. Jobs generally lag GDP growth. The January pullback reflects weak fourth quarter growth, and employment growth will likely continue slow through the winter into the spring. Consumer spending, which accounts for nearly 70 percent of GDP, continues to grow at a decent pace. Household balance sheets have improved since the financial crisis—housing and stock prices are up and many families have worked off credit card debt—but those tough times have changed habits. Whereas oil companies have cut back on drilling activity and employment, a large gain in consumer spending expected from lower gas prices has so far not materialized. The official jobless rate is down from its recession peak of 10 percent, because so many adults have quit looking for work. If the same percentage of adults were employed or looking for work today as when Presidents Obama or George W. Bush took office, the jobless rate would be nearly 9 and 11 percent, respectively. Nearly 1 in 6 men between ages 25 and 54—too old for college and too young to retire—are jobless. Nearly 1 in 8 are not even trying to find work, and most may never work again. Forming a new leisure class, many men simply sit home, watch ESPN, talk with friends on the internet, and rely on government benefits, charities, and friends and relatives. Some work off the books and go unrecorded in the black market economy, but most are simply idle. Immigrants, who have captured the lion's share of jobs created in recent years, have pushed down wages—especially for high school graduates who count large among the army of idle men. But the expansion of Medicaid, food stamps and other income support programs make it easier for many not to work. Still, the biggest problem remains anemic growth. In 2015, the $500 billion trade deficit reduces U.S. GDP by about 5 percent. That would translate into 4 million jobs directly and another 3 million after the earnings of businesses and workers recycle throughout the economy. In addition, the deficit cuts deeply into activities in manufacturing and high-tech that undertake most of the R&D, create intellectual, property and drive growth. But for the trade deficit, U.S. economic growth would be in the range of 4 to 5 percent instead of the 2 percent averaged since the beginning of this century. Free trade agreements are a fool's journey for Americans. With so many prime aged men jobless, real household incomes have fallen from $56,900 in 1999 to about $52,100 today."
http://www.breitbart.com/big-government/2015/02/06/as-economy-slows-fewer-new-jobs/
Obama hails job, wage growth seen in January jobs report
"President Obama says January's labor report, which showed an increase of 257,000 jobs and a 0.5 percent jump in hourly earnings, makes him optimistic about America's economic trajectory."
http://www.cbsnews.com/videos/obama-hails-job-wage-growth-seen-in-january-jobs-report/
Economy shows strength, with employers adding 257,000 jobs in January
http://thehill.com/policy/finance/231975-economy-adds-257000-jobs
Obama: Wage growth "single most hopeful sign" for middle class
"President Obama hailed Friday's unemployment report that showed the U.S. economy added 257,000 private sector jobs in January during a visit to a community college in Indiana on Friday, and he welcomed the signs of wage growth contained in that report. In remarks before students at Ivy Tech Community College in Indianapolis, the president noted that the report brings the total number of jobs created during the last 59 months to 12 million – the "longest streak of private sector job growth in our history." That's roughly the same bit of cheerleading we heard from Mr. Obama after other recent employment reports offered a rosy appraisal of U.S. job creation. But January's employment figures contained an encouraging finding that was notably absent from other recent labor reports: Average hourly earnings increased by 0.5 percent during January, the largest month-to-month increase since 2008. Mr. Obama labeled that development the "single most hopeful sign for middle class families" who have watched wages fail to keep pace with economic growth in recent years. When he was asked by an audience member during the question-and-answer portion of his speech to identify his biggest goal during his remaining two years as president, Mr. Obama replied, "My number one priority is to make sure that the American people's wages and incomes are going up." The optimistic figures seen in the report on Friday, Mr. Obama said, give him confidence that "America is poised for another good year….as long as Washington keeps this progress going." His brief speech focused largely on his campaign for "middle-class economics" that undergirded last month's State of the Union address, and he touched on several familiar themes from that speech. He touted his plan to offer two years of free community college to responsible students, he mentioned his drive to increase job training and apprenticeship opportunities for American workers, and he underscored his call to upgrade America's infrastructure, from better roads and bridges to faster and more widely available Internet access…"
http://www.cbsnews.com/news/obama-wage-growth-single-most-hopeful-sign-for-middle-class/
Obama pitches free college plan in Indianapolis
"President Barack Obama's proposal to make two years of community college free got a warm welcome Friday from Ivy Tech Community College students who heard about the plan during the president's town hall meeting in Indianapolis. More than 80 Ivy Tech students, many seated in bleachers beneath a large sign reading "Middle Class Economics," applauded and some cheered when the president described the free tuition plan that's part of his proposed federal budget. Obama's budget aims to boost the middle class by increasing taxes on the wealthy. It's gotten a cool reception from Republicans who control Congress. States would have to cover about a fourth of the program's estimated $60 billion cost over 10 years, and they would have to meet other criteria, including reducing the need for remedial classes. Audrey Hill, a 36-year-old mother of two who's pursuing a culinary degree at Ivy Tech's Indianapolis campus and dreams of becoming a pastry chef, called the proposal a "great idea."
http://www.chicagotribune.com/suburbs/post-tribune/news/ct-ptb-obama-in-indianapolis-st-0207-20150206-story.html
Obama: We're Not Giving Away "Two Years Of Free Goofing Off," "No Such Thing As A Completely Free Lunch"
"PRESIDENT BARACK OBAMA: You would have to maintain at least a 2.5 average, so we are not going to — there is no such thing as a completely free lunch. We want to reward people making the effort. Because one of the problems we have, when it comes to college education, is that young people are not graduating fast enough. They are dragging things out too long. That just adds costs. And even if they are taking out loans, it is technically — they are paying for it. The problem is that the more expensive it gets, the more likely it may be that they can pay it back. What we are saying is, you have got to earn it. You have got to have a 2.5 average. You have to maintain attendance. You have to stay on a schedule and have a game plan at the front-end so you graduate on time. (There would be special circumstances like illness or what have you.) The point is, this is not, you get two years of free goofing off. This is to help you achieve your goals. But that means you have to put in the effort. That would be the main criteria."
http://www.realclearpolitics.com/video/2015/02/06/obama_were_not_giving_away_two_years_of_free_goofing_off_no_completely_free_lunch.html
Obama: Not 'worth it' to tax college savings plans
"President Obama on Friday explained his decision to abandon efforts to tax popular college savings plans, saying the political stress surrounding his proposal exceeded the fiscal gains. "It wasn't worth it for us to eliminate them," Obama said about the 529 plans at an event in Indianapolis. "The savings weren't that great," he added. The 529 plans "will not change at this point." The White House surprisingly dropped a plan to tax the college savings plans in the face of stiff opposition from Republicans and even some senior Democrats. Obama intended to levy taxes on 529 plans to pay for a larger college tax credit, with his aides defending the move by arguing that mainly higher-earning families rely on such savings. But the political downside of the idea was on full display Friday, when a woman in the Indianapolis audience mentioned that she relied on the plans…"
http://www.washingtonexaminer.com/obama-not-worth-it-to-tax-college-savings-plans/article/2559933?custom_click=rss
Obama: Plan to kill college-savings plan 'wasn't worth' the furor
"President Obama said Friday that he abandoned a proposal to eliminate a popular college-savings plan because "it wasn't worth it" and too many families objected to his plan. While promoting his education agenda at a community college in Indianapolis, Mr. Obama encountered questions from a woman in the audience who said she paid for her daughter's education with the so-called "529" plan and was now using it to save for her grandchildren's tuition. She asked if the president still planned to kill the savings plan. Mr. Obama, who pulled the proposal two weeks ago in the face of heated GOP opposition to raising taxes on the middle class, said he had learned his lesson. "I'll be honest with you, there were enough people who were already utilizing 529s that they started feeling as if, 'Well you know changing like this in midstream, even if I'm not affected right now, I like the program,'" Mr. Obama said. "It wasn't worth it for us to eliminate it. The savings [to the government] weren't that great. So we actually, based on response, changed our mind." The president acknowledged that he and wife Michelle are using 529 plans to save for their daughters' college educations. "The folks who used them most were folks who were a little more on the high [income] end," Mr. Obama said. "A lot of people couldn't use them because they just weren't generating enough savings to take advantage of the benefit. Our thinking was you could save money by eliminating the 529 and shifting it into some other loan programs that would be more broadly based."
http://www.washingtontimes.com/news/2015/feb/6/obama-promotes-budget-indiana-college/?utm_source=RSS_Feed&utm_medium=RSS
Obama on Low Gas Prices: "You're Welcome"
"In a speech at Ivy Tech Community College in Indianapolis, Indiana on Friday President Obama took credit for the lower price of gas at the pump. However, he warned "at some point they are going to go back up." "We're as free of foreign oil as we've been in 30 years," Obama said. "We've doubled the amount of clean energy that we're producing. A lot of families are saving a lot of money at the gas pump, which is putting some smiles on folks' faces." "You're welcome," Obama said to tepid applause."
http://www.realclearpolitics.com/video/2015/02/06/obama_on_low_gas_prices_youre_welcome.html
Vast majority opposes gas tax hike, poll shows
"Nearly 70 percent of U.S. residents are opposed to the idea of raising the federal gas tax to pay for new transportation projects, according to a poll released Friday by a group that is working to stop such an increase.  Transportation advocates have been pushing for an increase in the gas tax, which has been 18.4 cents per gallon since 1993, as prices at the pump have fallen to their lowest levels in years in recent weeks. The Arlington, Va.-based Freedom Partners group said Friday that its poll showed 68 percent of U.S. residents are opposed to the idea of paying more at the pump, even if the money would be used to provide additional funding for infrastructure projects. The poll found 21 percent of its respondents agreed with the statement "because the cost of gasoline is falling, now is the right time to increase the federal gasoline tax. Our roads, bridges, and highways are in disrepair and this extra money would help increase the amount of money available for transportation construction."
http://thehill.com/policy/transportation/231999-freedom-partners-poll-68-percent-oppose-gas-tax-hike
Poll: Voters Resoundingly Reject Gas Tax Increase
http://dailycaller.com/2015/02/06/poll-voters-resoundingly-reject-gas-tax-increase/
NH senators warn Obama against defunding vets' 'choice card'
"New Hampshire Sens. Jeanne Shaheen (D) and Kelly Ayotte (R) this week voiced their opposition to a budget proposal that would let the Veterans Affairs Department defund a program allowing veterans to seek private medical care. "We are disappointed that the administration is attempting to cut funding from a program that was enacted with overwhelming bipartisan support and that has not yet been properly implemented," the lawmakers said in a letter to President Obama. "The administration's proposal to defund the Veterans Choice Fund jeopardizes veterans' access to care and undermines the principle at the heart of the program — veterans' ability to choose where they receive care," the pair wrote, adding they will "oppose all efforts" to interfere with the fund. The administration's fiscal 2016 VA budget request, unveiled on Monday, contains a provision that states the president will submit legislation to "reallocate a portion of Veterans Choice Program funding to support essential investments in VA system priorities in a fiscally-responsible, budget-neutral manner." The program, often called the "choice card," was a pillar of legislation Congress approved last summer to overhaul the VA after a months-long scandal over patient wait times that were linked to a series of deaths. Lawmakers allocated $10 billion for the effort, both to allow patients who had been waiting to see a doctor to get private care faster and to take pressure off the VA's healthcare system. It is unclear how many veterans have taken advantage of the private care option, though well over 8 million cards have been issued since Nov. 1. VA Secretary Robert McDonald on Wednesday said the proposal was his idea and "wasn't meant to be controversial." However, the joint letter shows there is growing unease about the proposal on Capitol Hill."
http://thehill.com/policy/defense/231983-nh-senators-warn-obama-against-defunding-vets-choice-card
Obama budget attempts to dismantle watchdog protections
"A recently created rule intended to block the Justice Department from thwarting the efforts of its own internal watchdog would be killed off under President Obama's budget proposal. A provision imposed in the so-called "CRomnibus" Congress passed in December forbade Justice from using taxpayer funds to block the work of its inspector general. The same provision does not appear in the budget plan the White House made public Monday. The administration says it's not necessary. In its explanation for removing that language, the White House said it was "unaware of any specific materials" that the Justice inspector general "believed to be necessary to its reviews, but to which the Office of Inspector General has not been granted access" — a statement that left Rep. Mick Mulvaney incredulous. "It's just not possible that that's a true statement," the South Carolina Republican said after reading the president's explanation aloud during a committee hearing Tuesday. He said he was "surprised" to see the Obama administration deny knowledge of the oversight disagreements at the Justice Department."
http://www.washingtonexaminer.com/obama-budget-attempts-to-dismantle-watchdog-protections/article/2559885
US consumer borrowing rises $14.8 billion in December
http://www.charlotteobserver.com/2015/02/06/5498922/us-consumer-borrowing-rises-148.html#.VNWwJCmWtbw
COMMON CORE:
Superintendents urge Common Core testing delay: 'How can test data be valid under testing conditions like this?'
"More than 40 superintendents in Illinois school districts are urging state education officials to delay a requirement that students take a Common Core test known as PARCC this spring, saying that they are not confident that they can administer the test properly and questioning whether the data obtained from the test will have any value. The PARCC test was created by the Partnership for Assessment of Readiness for College and Careers, one of two federally funded multistate consortia tasked with creating new Common Core tests with some $360 million in federal funds. (The other is the Smarter Balanced Assessment Consortium.) In 2010, PARCC had 26 member states, but it has suffered major defections since then, with fewer than a dozen states now committed to using the PARCC exam this year. Mississippi pulled out this month, and Chicago Public Schools, the third-largest system in the country, recently decided to buck a state mandate to give the PARCC to all of its students this school year. Superintendent Trisha Kocanda of Winnetka Public Schools in Illinois recently wrote a "warning" letter to parents, community members and district staff about the PARCC Common Core exam that students in the state will be taking in March and May, saying: As we learn more about the assessment, we grow wary. We are concerned about the amount of instructional time it will displace, the impact this will have on students, and the usefulness of the results…"
http://www.washingtonpost.com/blogs/answer-sheet/wp/2015/02/06/superintendents-urge-common-core-testing-delay-how-can-test-data-be-valid-under-testing-conditions-like-this/
School Testing Is Unpopular, So It Must Be Conservative
An NPR reporter blames the Right for the Left's failed education policies.
"As Jonah Goldberg frequently reminds us, it's routine for now-unpopular notions or policies to be branded "conservative." With Gallup reporting last fall that 68 percent of parents think standardized testing is not helpful to students, it's no great surprise to find testing being labeled a conservative idea. What's bizarre is that this is going on at the exact same time that conservatives in Washington are getting pilloried by the smart set for trying to correct the many excesses of the No Child Left Behind Act, and those in the states for pushing back on the Common Core tests. In the most recent example, National Public Radio's Anya Kamenetz has penned a new book, The Test: Why Our Schools Are Obsessed with Standardized Testing — But You Don't Have to Be, that suggests the defenders of test mania are a bunch of conservatives. Reviewed enthusiastically in last Sunday's New York Times, Kamenetz simply defaults into redefining staunch proponents of testing as "conservative." For instance, she characterizes the Education Trust, an unflinchingly liberal champion of race-conscious equity, as a "conservative-funded advocacy group in DC." She suggests that the Heritage Foundation is a key advocate for testing; in truth, Heritage spends most of its time advocating for expansive school choice and criticizing No Child Left Behind.  This is a perplexing state of affairs. First off, the testing mania that has taken hold in America's schools was very much a bipartisan creation. Back in 2001, President Bush called for regularly testing every student in grades three through eight in reading and math — to police school quality and ensure that schools were "leaving no child behind." Bush found ready agreement on that point from Ted Kennedy and other liberals, who hoped this kind of test-driven accountability would press schools to focus on those same poor and minority children. The impulse was admirable enough. No Child Left Behind passed the U.S. House with nearly 400 votes and the U.S. Senate with nearly 90. For good or ill, it was a thoroughly bipartisan exercise. In fact, since that time, it is liberal reformers such as the Education Trust who have most enthusiastically embraced the legacy of No Child Left Behind. Conservative enthusiasm for testing has been tempered by an appreciation for school choice and the recognition that an overreliance on judging schools based on reading and math tests will stifle the array of school options and instructional choices. Liberal reformers are less plagued by such qualms, as they have little use for private-school choice and tend to be eager to shutter all charter schools with unimpressive test scores. Thus, liberal support for school choice tends to involve little or no brake on their faith in testing. More to the point, it is reform-minded liberals who have turbo-charged the testing binge. In 2009, the Obama administration's Race to the Top pushed states to sign on to the yet-to-be-developed Common Core tests and to promise they'd start judging teachers based on test scores. Since that time, the administration's dubious practice of granting states "waivers" from No Child Left Behind if they agree to pay fealty to administration priorities when it comes to things such as teacher testing has continued to herd states down this path. The teacher-evaluation systems, in particular, require a spate of new tests for the three-quarters of teachers not captured by those NCLB reading and math tests. Along the way, a sensible commitment to transparency and accountability turned into something else."
http://www.nationalreview.com/article/398042/school-testing-unpopular-so-it-must-be-conservative-frederick-m-hess
BOBBY JINDAL: 'WHAT HAPPENS WHEN WE STOP TEACHING AMERICAN EXCEPTIONALISM TO OUR STUDENTS?'
http://www.breitbart.com/big-government/2015/02/06/bobby-jindal-what-happens-when-we-stop-teaching-american-exceptionalism-to-our-students/
NJ STUDENT WINS BATTLE TO KEEP 'UNDER GOD' IN PLEDGE OF ALLEGIANCE
"New Jersey high school senior Samantha Jones has won a court challenge to keep "one nation under God" in the Pledge of Allegiance, defeating an effort by the American Humanist Association to remove the language from the pledge. According to reports, "After hearing the teen and her family's case, a state judge dismiss [sic] the latest efforts" to remove "under God" from the pledge. Initially, an anonymous Monmouth County family, "identified in court papers as John and Jane Doe and their child, sued the Matawan-Aberdeen Regional School District in February 2014, alleging the phrase 'under God' in the pledge is discriminatory." The American Humanist Association claimed the pledge violated Article 1 of New Jersey's state constitution."
http://www.breitbart.com/big-government/2015/02/06/nj-student-wins-battle-to-keep-under-god-in-pledge-of-allegiance/
MISC.:
Interactive: Obama will go down as most polarizing president
"According to Gallup Poll data on approval ratings for presidents going back to Dwight Eisenhower in 1953-1961, President Barack Obama has suffered the largest average gap in approval ratings between parties. Between Obama's average GOP approval rating of 13 percent and his average Democratic approval rating of 83 percent are 70 points. The next most-polarizing president had a gap of 61 points: George W. Bush. He fared better among Democrats than Obama is faring with Republicans."
http://www.islandpacket.com/2015/02/06/3577851_chart-obama-will-go-down-as-most.html?rh=1
Obama Targets Global Warming In National Security Strategy
"The White House has reiterated that fighting global warming is a major plank of its national security plan, included in a list with goals like fighting terrorism, eradicating Ebola and reversing defense spending cuts. The Obama administration says that it will advance U.S. security by "[c]onfronting the urgent crisis of climate change, including through national emissions reductions, international diplomacy, and our commitment to the Green Climate Fund," according to the newly released National Security Strategy. The White House also said it would increase global prosperity by supporting "new sustainable development models like the President's Power Africa Initiative" that provides millions in funding for green energy projects in Africa. The program, however, has run into trouble in recent months as planners learn the difficulties of developing energy on the African continent. "The Pentagon says that climate change poses immediate risks to our national security. We should act like it," Obama said in his State of the Union speech last month. Obama also said the military was determined to fight terrorist organizations like al-Qaida and ISIS, the latter of which has been responsible for the deaths of thousands in Iraq and Syria as well of the execution of Western journalists. Obama's emphasis on tackling global warming in his National Security Strategy should come as no surprise. It's also been a major priority for Secretary of State John Kerry since his appointment in 2013. Kerry has traveled the world, pushing for countries to cut carbon dioxide emissions and use more green energy like wind and solar. Most recently Kerry traveled to India where he tried to broker a climate deal — an effort that largely failed. Kerry even equated fighting global warming to fighting ISIS and the Ebola virus — both very immediate threats — while addressing foreign ministers last year ahead of a special United Nations climate summit in New York City. "And when you accrue all of this, while we are confronting ISIL and we are confronting terrorism and we are confronting Ebola and other things, those are immediate," Kerry said. "This also has an immediacy that people need to come to understand, but it has even greater longer-term consequences that can cost hundreds of billions, trillions of dollars, lives, and the security of the world." Obama has also allocated billions of dollars to fighting global warming in his 2016 budget proposal. The president wants to put in place $48 billion in tax credits for various green energy goals and give the Environmental Protection Agency $4 billion to help states cut carbon dioxide emissions. The White House also wants to give the UN's Green Climate Fund $3 billion over the next few years. Obama's 2016 budget requests for $500 million next year to fund climate programs around the world."
http://dailycaller.com/2015/02/06/obama-global-warming-isis/
White House threat assessment: Climate change as dangerous as terrorism
http://www.washingtontimes.com/news/2015/feb/6/wh-cites-climate-change-national-security-plan/?utm_source=RSS_Feed&utm_medium=RSS
White House: Climate change threatens national security
http://thehill.com/policy/energy-environment/231985-white-house-climate-change-urgent-and-growing-national-security
IRS rehired 141 former employees with issues paying their own taxes (continuation of previous articles)
"Hundreds of former Internal Revenue Service employees who had a history of misconduct and poor performance on the job were rehired by the tax agency, including some who had committed fraud or falsified documents. The previously cited IRS staff included 141 employees who had problems paying their own taxes, the agency's inspector general said in a report made public Thursday. Several had "willfully failed to file their federal tax returns," the report said. The IRS hired more than 7,000 former employees between January 2010 and September 2013. Of the 824 who returned to the agency despite their checkered work history, nearly one-fifth may have already run into new performance or conduct problems by the time of the inspector general's review, according to a statistical analysis. Prior problems ranged from minor infractions to major violations. Some had been faulted for committing fraud, accessing taxpayers' information without authorization, falsifying official documents, and "workplace disruption." Others were reprimanded for abusing employee leave time during their previous stints at the IRS.
http://www.foxnews.com/politics/2015/02/07/irs-rehired-141-former-employees-with-issues-paying-their-own-taxes/
IRS rehired hundreds of ex-employees with troubled records
http://www.washingtonpost.com/blogs/federal-eye/wp/2015/02/06/irs-rehired-hundreds-of-ex-employees-with-troubled-records/
All's forgiven: IRS re-hires hundreds of employees fired for cause, including tax cheats
http://hotair.com/archives/2015/02/06/alls-forgiven-irs-re-hires-hundreds-of-employees-fired-for-cause-including-tax-cheats/
Report: IRS Re-Hired Problem Employees
http://dailycaller.com/2015/02/06/report-irs-re-hired-problem-employees/
House GOP turns up heat on IRS hiring
"GOP lawmakers are turning up the heat on the IRS over a new inspector general report that found the agency rehired hundreds of ex-employees with conduct issues. Rep. Peter Roskam (R-Ill.) asked the agency's commissioner, John Koskinen, in a Friday letter why the IRS didn't have better hiring safeguards to ensure that former staffers who mishandled confidential information weren't brought back. Treasury's inspector general found that around one in five of the rehired employees it examined had further conduct issues after coming back to the agency.  The IRS said in a statement on Thursday that it implemented more rigorous hiring standards in 2012 that it believes addresses many of the inspector general's concerns. In its original response to the report, the agency noted that it followed federal guidelines, which take criminal records and drug use into account but not conduct issues like filing taxes late. Roskam, the chairman of the House Ways and Means Oversight Subcommittee, said Friday he needed more information about the IRS's standards. He pressed the agency about the 11 employees brought back after unauthorized use of a taxpayer account, and whether the agency felt it needed to further revamp its hiring practices. "Common sense would suggest that prior conduct and performance is part of determing whether a candidate is qualified, but unclear from the IRS response is whether these considerations are considered at any point," Roskam wrote."
http://thehill.com/policy/finance/232052-house-gop-turns-up-heat-on-irs-hiring
End of the IRS Investigation?
The House Oversight chairman wants pay raises for the tax men.
"Republicans are rightly furious about the IRS targeting of conservative political groups—and the agency's lack of cooperation in finding out what happened. They've even cut the IRS budget to get the agency's attention. So it was odd to learn that the new head of the House Oversight Committee thinks these government employees deserve a pay raise. This week Chairman Jason Chaffetz (R., Utah) addressed the National Treasury Employees Union and lauded its members, while asking for cooperation in rooting out "bad apples." Mr…."
http://www.wsj.com/articles/end-of-the-irs-investigation-1423267016?mod=rss_opinion_main
Senators push bill giving tax-exempt groups more notice before losing their status
"A bipartisan pair of senators introduced a bill on Friday that would require the IRS to give a nonprofit organization ample notice before revoking its tax-exempt status.  Sens. Dan Coats (R-Ind.) and Ben Cardin (D-Md.) are co-sponsoring the legislation that they say will give charities and tax-exempt groups more time to ensure they have filed the right paperwork to maintain their status. "This allows for minimal disruption to the good work being performed by these charities in our local communities and frees up scarce IRS resources," Cardin said. Under federal law, charities and other nonprofits automatically lose their tax-exempt status if they do not file annual information returns — regardless of how much income the organization receives — for three consecutive years. The senators say that the rule is actually hurting small groups that don't know about the requirement instead of helping the government clear out defunct organizations."
http://thehill.com/policy/finance/232042-senators-push-bill-giving-tax-exempt-groups-more-notice-before-losing-their
Republican FCC Commissioner Slams 'Obama's 332-Page Plan To Regulate The Internet'
"Republican FCC Commissioner Ajit Pai on Friday raised the first of many criticisms to come about FCC Chairman Tom Wheeler's aggressive net neutrality plan distributed to commissioners Thursday, which Pai described as "President Obama's 332-page plan to regulate the Internet." In a statement released Friday, Pai lamented the fact that the 332-page plan, which he tweeted a picture of himself holding next to a picture of Obama, won't be released to the public until after the commission votes on its implementation later this month. Here is President Obama's 332-page plan to regulate the Internet. I wish the public could see what's inside. pic.twitter.com/bwwAsk8ZiB — Ajit Pai (@AjitPaiFCC) February 6, 2015 "President Obama's plan marks a monumental shift toward government control of the Internet. It gives the FCC the power to micromanage virtually every aspect of how the Internet works," Pai said. "The plan explicitly opens the door to billions of dollars in new taxes on broadband… These new taxes will mean higher prices for consumers and more hidden fees that they have to pay." In his initial cursory overview of the plan, the commissioner said it would hinder broadband investment, slow network speed and expansion, limit outgrowth to rural areas of the country and reduce Internet service provider (ISP) competition. "The plan saddles small, independent businesses and entrepreneurs with heavy-handed regulations that will push them out of the market," Pai said. "As a result, Americans will have fewer broadband choices. This is no accident. Title II was designed to regulate a monopoly. If we impose that model on a vibrant broadband marketplace, a highly regulated monopoly is what we'll get."…"
http://dailycaller.com/2015/02/06/republican-fcc-commissioner-slams-obamas-332-page-plan-to-regulate-the-internet/
FCC commissioner: Get ready for a government takeover of the Internet
"Call it the largest plan for government regulation that no one can read — at least, the largest in almost five years. This time, though, even Congress can't read it yet, even if they were so inclined. The plan comes from FCC chair Tom Wheeler, and it imposes Barack Obama's vision of Net Neutrality by regulatory fiat. FCC commissioner Ajit Pai says to get ready for a government takeover — and lots and lots of new taxes:
–First, President Obama's plan marks a monumental shift toward government control of the Internet. It gives the FCC the power to micromanage virtually every aspect of how the Internet works. It's an overreach that will let a Washington bureaucracy, and not the American people, decide the future of the online world. It's no wonder that net neutrality proponents are already bragging that it will turn the FCC into the "Department of the Internet." For that reason, if you like dealing with the IRS, you are going to love the President's plan.
–Second, President Obama's plan to regulate the Internet will increase consumers' monthly broadband bills. The plan explicitly opens the door to billions of dollars in new taxes on broadband. Indeed, states have already begun discussions on how they will spend the extra money. These new taxes will mean higher prices for consumers and more hidden fees that they have to pay.
–Third, President Obama's plan to regulate the Internet will mean slower broadband for American consumers. The plan contains a host of new regulations that will reduce investment in broadband networks. That means slower Internet speeds. It also means that many rural Americans will have to wait longer for access to quality broadband.
–Fourth, President Obama's plan to regulate the Internet will hurt competition and innovation and move us toward a broadband monopoly. The plan saddles small, independent businesses and entrepreneurs with heavy-handed regulations that will push them out of the market. As a result, Americans will have fewer broadband choices. This is no accident. Title II was designed to regulate a monopoly. If we impose that model on a vibrant broadband marketplace, a highly regulated monopoly is what we'll get. We shouldn't bring Ma Bell back to life in this dynamic, digital age.
–Fifth, President Obama's plan to regulate the Internet is an unlawful power grab. Courts have twice thrown out the FCC's attempts at Internet regulation. There's no reason to think that the third time will be the charm. Even a cursory look at the plan reveals glaring legal flaws that are sure to mire the agency in the muck of litigation for a long, long time.
–And sixth, the American people are being misled about what is in President Obama's plan to regulate the Internet. The rollout earlier in the week was obviously intended to downplay the plan's massive intrusion into the Internet economy. Beginning next week, I look forward to sharing with the public key aspects of what this plan will actually do."
http://hotair.com/archives/2015/02/06/fcc-commissioner-get-ready-for-a-government-takeover-of-the-internet/
This Is Your FCC on Drugs
Tom Wheeler retreats into la-la land about his surrender to the Obama political agenda.
http://www.wsj.com/articles/holman-jenkins-this-is-your-fcc-on-drugs-1423266942?mod=rss_opinion_main
Obama's Internet Words Don't Match His Actions
"…In his recent State of the Union speech President Obama said, "I intend to protect a free and open Internet … and help folks build the fastest networks, so … innovators and entrepreneurs have the platform to keep reshaping our world." But two of the President's recent actions belie these words, and both are detrimental to the Internet as we know and enjoy it.
President Obama treats the Internet as a political and diplomatic bargaining tool. After the U.S. government was embarrassed by Edward Snowden's theft of secrets, the President announced intentions to relinquish U.S. control of Internet governance to a "global, multi-stakeholder community," even though there was time left on the contract with ICANN (For more on this, see my 3/23/14 column, "If you like your Internet, you may not be able to keep it"). It's no secret the U.N., a global, multi-stakeholder community, covets control of a ubiquitous asset through which it can exert more influence and levy a global use tax. Nothing fits that profile better than the Internet. If Obama's governance plan for the Internet comes to pass, his words, "protect a free and open Internet … so innovators and entrepreneurs can reshape the world," won't match his actions.
The commercial Internet has flourished for more than 20 years thanks to a very lightly regulated environment. By definition such broadband laissez-faire is unacceptable to President Obama, who wants to impose his own version of net neutrality. Consequently, the President's FCC chairman and straw man, Tom Wheeler, has announced plans for an "Open Internet Order" to reclassify broadband access as a "telecom service" under Title II of the Communications Act. This means the Internet would become a government regulated – and ultimately taxed – public utility. Turning the Internet into a utility would be like performing a heart transplant on someone who just needs a baby aspirin. (For more, see my 11/16/14 column "Why you should care about Net Neutrality"). Today the Internet is not without governance and usage issues, but none that can't be handled by marketplace participants large and small through contract, creativity and competition.
Write this on a rock …If Obama's plans for the Internet come to pass, his words, "I intend to protect a free and open Internet," will not match his actions."
http://www.forbes.com/sites/jimblasingame/2015/02/06/obamas-internet-words-dont-match-his-actions/
Republican senators question legality of Obama flood order
"Senate Republicans are questioning the legality of a new executive order from President Obama that sets standards for reducing the risk of floods.  In a letter to Obama this week, eight GOP lawmakers implied the administration didn't solicit input from governors, mayors and other stakeholders when drafting the order, despite explicit instructions from Congress to do so. "This calls into question the legality of the issuance of the January 30th order," the letter to Obama says. The president's order expands his proposed Climate Action Plan from 2013, and directs federal agencies to take actions to reduce the risk of flooding to federal investments. Under the order, agencies must measure whether new structures or facilities built in flood-prone areas, for example, meet the new standard. The senators questioning the move, whose states mostly border the Gulf of Mexico, asked the White House for more information about how the order was crafted, including the names of governors, mayors and other stakeholders that were consulted, along with all details of the correspondence. The letter was signed by Appropriations Committee Chairman Thad Cochran (R-Miss.), Senate Majority Whip John Cornyn (R-Texas) and Sens. David Vitter (R-La.), Roger Wicker (R-Miss.), Roy Blunt (R-Mo.), John Boozman (R-Ark.) and Bill Cassidy (R-La.)."
http://thehill.com/policy/finance/231992-gop-senators-is-new-obama-action-on-flood-risk-management-legal
Pew: Two-thirds of reporters say Obama administration spies on them (continuation of yesterday's article)
http://www.foxnews.com/politics/2015/02/05/pew-two-thirds-reporters-say-obama-administration-spies-on-them/
Trey Gowdy Is Coming After Hillary Clinton
"Rep. Trey Gowdy (R-S.C.) released a letter on Friday that said both Republicans and Democrats on his House Select Committee on Benghazi want her to testify about the 2012 attack that left four Americans dead in Libya. "[B]oth the majority and minority would like to schedule the appearance of Secretary Hillary Clinton as soon as possible," he wrote. But as Gowdy has said in the past, his committee still wants to receive emails, documents and other materials from her days at State before asking her questions. According to his letter, State has said it is gathering those materials. "We also set a deadline for the production of emails, documents or other materials in the possession of the State Department, which would be needed to constructively ask questions of Secretary Clinton and serve as a reference for the secretary before and during the hearing," he wrote. "Should the State Department not meet the deadline set, I will schedule another public hearing asking about the state of compliance," he added. It's not clear exactly when Clinton will testify, but her appearance is likely to be a major event for the young committee, which was formed less than a year ago. Many Republicans blame Clinton for being indifferent to the circumstances surrounding the attack. Two years ago, a frustrated Clinton said famously "What difference, at this point, does it make?" when asked in a Senate hearing about the attack. Clinton is considering a 2016 presidential run, and seems likely to be the top Democratic nominee if she chooses to run. But her role in the Benghazi attack remains a flaw, and threatens to hurt her chances of gathering the support she needs to win. While Clinton's testimony must wait, Gowdy also announced a new slate of interviews with current and former officials with knowledge of the attack. Those interviews will take place over the next several months. Gowdy's announcement came just days after he threatened to subpoena several officials — that threat was quickly dropped after the Obama administration agreed to provide the committee with access to several of these people…"
http://www.theblaze.com/stories/2015/02/06/trey-gowdy-is-coming-after-hillary-clinton/
Benghazi committee wants Hillary Clinton interview 'as soon as possible'
http://www.washingtontimes.com/news/2015/feb/6/benghazi-committee-wants-interview-hillary-clinton/?utm_source=RSS_Feed&utm_medium=RSS
House Benghazi Committee lines up Obama administration witnesses
http://www.politico.com/story/2015/02/benghazi-investigation-obama-officials-114963.html
PHOTOS: The skimpy, moldy, mysterious and downright gross Michelle O lunches Congress should see
http://eagnews.org/photos-the-skimpy-moldy-mysterious-and-downright-gross-michelle-o-lunches-congress-should-see/
Oh yes: Romney reportedly telling allies he's still open to running for president
"Remember, says Charlie Gasparino in the clip below, Romney never said last week that he was sitting out 2016 come hell or high water. What he said was that it's "unlikely" that he'll run. Within an hour of that statement, Jake Tapper was on CNN crowing about the huge loophole Romney had left himself to get in the race later — an impressive bit of "Mitt 2016″ trolling even by my lofty standards. It's not trolling, though, says Gasparino: Allegedly, Romney himself is telling his allies that the word "unlikely" was chosen carefully, to leave himself a little wiggle room. Which means, after flirting with a Plan B in which he'd jump in the race early and take the fight to Jeb Bush, he may be back to Plan A — step aside for now, give Jeb or Scott Walker or whoever a chance to win the nomination fair and square, and if the party ends up in a bitter, protracted primary fight between multiple candidates, graciously make himself available in the spring of 2016 to accept the nomination by acclamation as a compromise candidate. Is that scenario possible? Well, actually … yeah. Remember this post? Read it now if you missed it last week. There's a decent chance that we'll end up with at least a three-way fight deep into the primaries between Bush, Rand Paul and his base of libertarian stalwarts, and some Not Jeb/Not Rand center-right candidate, probably Scott Walker or Marco Rubio. We might even end up with a four-way race if social conservatives unite behind Ted Cruz. If that happens, not only will it all but guarantee that no candidate wins a clear majority of delegates before the convention, it may ensure that no candidate wins a clear majority of delegates in eight states, which RNC rules require in order to qualify for the nomination. If the party is hopelessly split and we end up with a floor fight in Cleveland, establishmentarians could dump the polarizing Bush and bring back Romney as a consensus choice whom the right might tolerate and who could raise $500 million overnight to neutralize the Clinton machine. In fact, I wonder if that's why Romney has been so hostile to Bush's candidacy so early. Political pros tend to chalk that up to the two men not liking each other, but Romney has a keen interest in making sure Bush doesn't break from the pack. The more Jeb struggles, the more likely a brokered convention — and the slim possibility of an eleventh-hour Romney 2016 campaign — becomes. But … how realistic is that really? Jeb Bush might not win a majority of delegates but it's quite likely that he'll end up in the top two. How do you tell a guy who's spent hundreds of millions of dollars and waged war for months through 50 states and various territories against heavyweights like Walker that you need to cut him loose at the last second in favor of someone who spent the past 18 months on the sidelines after being crushed in the general election in 2012? Even if Bush has become disliked by the right, his own supporters will be so entrenched after so many months of political combat that you risk alienating centrists if you try to replace him at the last second with a retread like Romney. It's not gonna happen. But the fact that Romney evidently thinks it might happen means the next year should be extra fun, as Team Mitt quietly angles to prop up Bush challengers like Walker behind the scenes in hopes of engineering that brokered convention after all."
http://hotair.com/archives/2015/02/06/oh-yes-romney-reportedly-telling-allies-hes-still-open-to-running-for-president/
Official or not, Hillary Clinton builds a massive 2016 team-in-waiting
http://www.washingtonpost.com/politics/official-or-not-hillary-clintons-2016-campaign-is-already-well-underway/2015/02/06/a78fc358-ac8d-11e4-ad71-7b9eba0f87d6_story.html
Glenn Beck: It's time to stop using 'tea party' label
"Glenn Beck may have soared to conservative fame by furthering a tea party message — but now, he says, it's time to quit using that tea party label. Why? Because that [label] has been so maligned," he said, during a recent discussion on Blaze TV. He told his audience that he was talking with a congressman recently, and the lawmaker credited the Tea Party Patriots for political successes — and Mr. Beck said, "Stop," he said, Mediaite reported. "Find a new way to say Tea Party Patriots, please, because that has been so maligned that people stop hearing you now," Mr. Beck said in the Blaze TV clip. "We've got to find a new label — they're shape shifters. You have to constantly shift with them." Mr. Beck said he wasn't "talking about truth," but rather "language and names and labels." He said to his audience: "You stand here with the truth, but you understand, they're going to continually shift their language."
http://www.washingtontimes.com/news/2015/feb/6/glenn-beck-its-time-to-stop-using-tea-party-label/?utm_source=RSS_Feed&utm_medium=RSS
Ft. Hood Victims to Finally Receive Purple Hearts
http://www.theblaze.com/stories/2015/02/06/report-ft-hood-victims-to-finally-receive-purple-hearts/
Susan Rice: ISIS Threat "Not Of The Existential Nature We Confronted In World War II"
"In a speech at the Brookings Institution on Friday, President Obama's National Security Adviser Susan Rice said while ISIS is dangerous, it is not a threat of "existential nature" like World War II or the Cold War. "Too often, what's missing here in Washington is a sense of perspective," Rice said. "Yes, there is a lot going on. Still, while the dangers we face may be more numerous and varied, they are not of the existential nature of what we confronted during World War II or during the Cold War. We cannot afford to be buffeted by alarmism and a nearly instantaneous new cycle."
http://www.realclearpolitics.com/video/2015/02/06/susan_rice_isis_threat_not_of_the_existential_nature_we_confronted_during_world_war_ii.html
Susan Rice Denies 'Existential' Global Threats, Slams Media 'Alarmism'
http://www.nationalreview.com/corner/398100/susan-rice-denies-existential-global-threats-slams-media-alarmism-brendan-bordelon
ISIS Claims Female American Hostage, Kayla Mueller, Killed in Airstrike
"The terror group ISIS released a statement today claiming that Kayla Mueller, a female American hostage the group had been holding, was killed in a Jordanian airstrike recently.
The statement, which circulated on Twitter, said an airstrike outside Raqqa, Syria killed the 26-year-old Mueller. The statement used Mueller's full name, which had not been public. The claim could not be immediately confirmed and ISIS did not provide photographic evidence of Mueller's death, as the group has in the past with other hostages and its own fighters…"
http://abcnews.go.com/International/isis-claims-female-american-hostage-killed-airstrike/story?id=28776563
CIA probes ISIS claim Jordanian airstrikes killed US aid worker
http://www.foxnews.com/world/2015/02/07/isis-claims-jordanian-airstrikes-killed-us-aid-worker/
Obama submits national security strategy to Congress
"The White House submitted its National Security Strategy to Congress on Friday, outlining a vision for American foreign policy that looks beyond the recently ended wars in Iraq and Afghanistan to the new challenges of the 21st century. "Violent extremism and an evolving terrorist threat raise a persistent risk of attacks on America and our allies," the strategy report warns. "Escalating challenges to cybersecurity, aggression by Russia, the accelerating impacts of climate change, and the outbreak of infectious diseases all give rise to anxieties about global security. We must be clear-eyed about these and other challenges and recognize the United States has a unique capability to mobilize and lead the international community to meet them." The report repeats President Obama's line, delivered in his recent State of the Union address, that "America must lead," saying the security and prosperity of the global system depends on it. As evidence, the report cites the campaign by the U.S. and its allies to "degrade and ultimately defeat" extremists with the Islamic State of Iraq and Syria, the U.S.-led efforts to end the outbreak of Ebola in West Africa, and the effort by the U.S. and Europe to impose a cost on Russia's aggression vis-à-vis Ukraine. It pledges a redoubled effort on all those fronts. The report touches on two recent flash points – nuclear negotiations with Iran and the reopening of formal relations with Cuba after more than 50 years of hostility – and it pledges to double down on administration policy on both fronts. On Iran, the report reaffirms the administration's desire to "achieve a comprehensive and verifiable deal that assures Iran's nuclear program is solely for peaceful purposes." It hails the economic sanctions that brought Iran to the bargaining table and opened "space for a diplomatic resolution," and it notes that some of those sanctions have been rolled back as talks continue. But it reiterates that "all options" remain on the table to prevent the country from obtaining a nuclear weapon…"
http://www.cbsnews.com/news/obama-submits-national-security-strategy-to-congress/
President Obama's new national security strategy
http://www.cbsnews.com/videos/president-obamas-new-national-security-strategy/
President Obama Names 8 'Strategic Risks' to US Security
"…As for national security at home, Obama made clear he sees eight "strategic risks" to American interests:
–Catastrophic attack on the U.S. homeland or critical infrastructure
–Threats or attacks against U.S. citizens abroad and our allies
–Global economic crisis or widespread economic slowdown
–Proliferation and/or use of weapons of mass destruction
–Severe global infectious disease outbreaks
–Climate change
–Major energy market disruptions
–Significant security consequences associated with weak or failing states (including mass atrocities, regional spillover, and transnational organized crime)"
http://abcnews.go.com/Politics/president-obama-names-strategic-risks-us-security/story?id=28776684
Obama targets Russia in new strategy
http://www.washingtonexaminer.com/obama-targets-russia-in-new-strategy/article/2559911?custom_click=rss
Obama security agenda urges 'strategic patience,' drawing criticism amid ISIS threat
"President Obama unveiled a national security strategy on Friday that called for "strategic patience" and warned against American "overreach" — an approach that drew criticism as some lawmakers say the rising threat from the Islamic State demands a more urgent response.  The 29-page document is meant to serve as a blueprint for Obama's final two years in office. The strategy cast the U.S. as an indispensable force in combating global challenges — including terrorism, climate change and cyber threats. "American leadership remains essential," National Security Adviser Susan Rice said at a Brookings Institution event where she detailed the plan.  Yet the long-awaited security agenda included no major course changes in the military campaign against Islamic State militants or in the conflict between Russia and Ukraine. The document acknowledged serious threats abroad – and reiterated that, for the Islamic State, the goal is to "ultimately defeat" the terror group – but was imbued with a sense of restraint. "America leads from a position of strength. But, this does not mean we can or should attempt to dictate the trajectory of all unfolding events around the world," the document said. "As powerful as we are and will remain, our resources and influence are not infinite. And in a complex world, many of the security problems we face do not lend themselves to quick and easy fixes." The strategy said the U.S. has to make "hard choices" and "resist the over-reach that comes when we make decisions based upon fear." "The challenges we face require strategic patience and persistence," the document said. That line drew a rebuke from Sen. Lindsey Graham, R-S.C., who suggested the approach will only embolden America's rivals. "I doubt ISIL, the Iranian mullahs, or Vladmir Putin will be intimidated by President Obama's strategy of 'strategic patience.' From their point of view, the more 'patience' President Obama practices the stronger they become," he said in a statement. "The Obama Doctrine, or 'strategic patience,' has led to a world in chaos.  … Applying more 'patience' to President Obama's failed foreign policy just prolongs failure." The National Security Strategy was released a day after Obama made controversial remarks at the National Prayer Breakfast appearing to draw comparisons between Islamic State atrocities and bloody acts committed by Christians – hundreds of years ago. "Lest we get on our high horse and think this is unique to some other place, remember that during the Crusades and the Inquisition, people committed terrible deeds in the name of Christ," Obama said. "In our home country, slavery and Jim Crow all too often was justified in the name of Christ. …So this is not unique to one group or one religion."
http://www.foxnews.com/politics/2015/02/06/obama-security-agenda-urges-strategic-patience-drawing-criticism/
Obama embraces doctrine of 'strategic patience'
http://www.usatoday.com/story/news/politics/2015/02/06/obama-national-security-strategy/22976909/
Obama Misses The Point Of Iran Sanctions
http://dailycaller.com/2015/02/06/obama-misses-the-point-of-iran-sanctions/
Chuck Todd: "An Overall National Security Strategy Doesn't Exist In The Obama Administration Right Now"
"CHUCK TODD, MEET THE PRESS: This showdown with Russia– this goes to the larger issue we're going to hear from National Security Adviser Susan Rice later this afternoon about, sort of an overall national security strategy that doesn't really exist in the Obama administration right now. They're struggling — you know. Even Russia, which you could argue, the tactics they have used — on sanctions — they've had the impact that they hoped they would have financially & economically in Russia. But they haven't changed Putin's behavior, that is I think the conundrum they face there. And of course with ISIS, about the only good news perhaps is maybe the Arab world will think they want to kill Muslims as much as they want to kill Westerners — others. Does this galvanize others?"
http://www.realclearpolitics.com/video/2015/02/06/chuck_todd_susan_rice_needs_to_clarify_because_obama_foreign_policy_strategy_doesnt_exist.html
Obama participates in long-requested meeting with Muslim American groups
"President Obama's schedule this month epitomizes the complicated relationship he has with his most supportive group of religious voters: Muslims. On Thursday, the president took to the podium before an annual D.C. gathering of Christians — the National Prayer Breakfast — and reminded the audience that Christians shouldn't "get on their high horse" about the connection between the Islamic State and Islam. He noted the Crusades, the Inquisition and slavery — all undertaken "in the name of Christ." The day before, Obama hosted an event that Muslim American leaders said was the first occasion in six years that a Muslim-only group has had a significant roundtable with the president. Yet in two weeks, the White House is scheduled to host a key summit about violent extremism that is likely to focus on Muslim militants, an ongoing framework that angers many Muslim American leaders and is a thorn in their relationship with the president. "A grave concern for many is that the government views us through a security lens and not through the broad role we play in American life and society," said Farhana Khera, executive director of the civil rights group Muslim Advocates. "We thought it was crucial to have a sit-down meeting with the president about our hopes and dreams before they are potentially bringing in Muslims [at the Feb. 18 summit] to talk about extremism and violence." The hour-long meeting Wednesday afternoon included about a dozen leaders from across the spectrum, including Khera, prominent African American scholar Sherman Jackson, comedian Dean Obeidallah (who joked in a piece called "Muslims Infiltrate the White House! Me Included!" that he had pondered how to steal official plates and glasses) and Maya Berry of the Arab American Institute. Several participants said the meeting stood out for its main topics — health care, racial profiling and employment — rather than extremism, which they said isn't something the typical Muslim, even Muslim leaders, can do much about. Many Muslim Americans consider the link many make between their faith and extremism to be deeply prejudicial and want the president to speak more often about Muslims in other contexts. "When you look at the number of terrorist incidents [in the United States] in the last 13 or 14 years, the vast majority have been perpetrated not by Muslims but by eco-terrorists and right-wing types. Our concern is with government programs seeking to address extremism that focus on American Muslims and that kind of skew the public's mind and also skew how government resources are spent when there is a great diversity of threat facing our country," said Khera. "The Paris attacks and Boston Marathon attacks underscore that we need law enforcement focusing where they have legitimate leads and known suspects," Khera said. "Like every other community, we care about the safety of our communities, and if we learn about a criminal act, we should report it to law enforcement." But, Khera added, the idea that Muslim Americans have special influence in such situations is like saying an Irish American had special influence with the Irish Republican Army. "It doesn't add up," she said…"
http://www.washingtonpost.com/local/obama-participates-in-long-requested-meeting-with-muslim-americans/2015/02/06/4fe1d45a-ae10-11e4-abe8-e1ef60ca26de_story.html?wprss=rss_national
Muslim Group's Enthusiastic Invitation to Obama After Christianity Comments
"The nation's largest Muslim group is inviting President Barack Obama to visit an American mosque, enthusiastically embracing the president's controversial comments at the National Prayer Breakfast this week comparing past Christian misdeeds to the Islamic State. "We thank President Obama for clearly separating the brutal actions of ISIS from the faith of Islam and for reminding us all that violence and injustice are not part of any faith," said Nihad Awad, national executive director of the Council on American Islamic Relations, in a statement Friday. "We invite the president to show public support for American Muslims by making the symbolic but significant gesture of visiting an American mosque in this time of growing Islamophobia."
http://www.theblaze.com/stories/2015/02/06/muslim-groups-enthusiastic-invitation-to-obama-after-christianity-comments/
MSNBC's Joe Scarborough Unleashes on Obama's Prayer Speech: 'Stupid, Left-Wing Moral Equivalency!'
http://www.theblaze.com/stories/2015/02/06/msnbcs-joe-scarborough-unleashes-on-obamas-prayer-speech-stupid-left-wing-moral-equivalency/
Jindal to Obama: 'Medieval Christian Threat is Under Control'
http://www.nationalreview.com/corner/398060/jindal-obama-medieval-christian-threat-under-control-eliana-johnson
​ White House Quietly Releases List of Muslim Leaders Who Met Privately With Obama
"…After initially declining to reveal who attended the meeting, the administration attached the list of 14 people who attended the Wednesday meeting:
Bilqis "Qisi" Abdul-Qaadir, Director of Women's Basketball Operations, Indiana State University
Arshia Wajid, Founder, American Muslim Health Professionals
Dean Obeidallah, Comedian, Dean of Comedy
Kameelah Rashad, Founder of Muslim Wellness Foundation and Muslim Chaplain of University of Pennsylvania
Diego Arancibia, Board Member and Associate Director, Ta'leef Collective
Farhan Latif, Chief Operating Officer and Director of Policy Impact, Institute of Policy and Understanding
Sherman Jackson, Professor of Religion and American Studies and Ethnicity, University of Southern California
Azhar Azeez, President, Islamic Society of North America
Farhana Khera, President, Muslim Advocates
Rahat Hussain, President, Universal Muslim Association of America
Hoda Hawa, National Policy Advisor, Muslim Public Affairs Council
Maya Berry, Executive Director, Arab American Institute
Imam Mohamed Magid, ADAMS Center
Haroon Mokhtarzada, CEO, Webs
Several outlets have noted that ISNA, represented at the meeting, was named an unindicted co-conspirator in the infamous Holy Land Foundation trial, one of the largest terrorism financing trials in U.S. history. ISNA has denied having ties to terrorist groups and disputed being named in the Holy Land Foundation trial. Not represented at the meeting was the vocal Council on American-Islamic Relations, or CAIR, which was also named an unindicted co-conspirator in the trial and is accused of having ties to Hamas."
http://www.theblaze.com/stories/2015/02/06/white-house-quietly-releases-list-of-muslim-leaders-who-met-privately-with-obama/
Biden refuses to attend Netanyahu's Iran speech at Congress
"US Vice President Joe Biden has decided not to participate in Israeli Prime Minister Benjamin Netanyahu's speech about Iran at Congress. The vice president's office said in an email on Friday that Biden would be traveling abroad on March 3, The Hill reported. "We are not ready to announce details of his trip yet, and normally our office wouldn't announce this early, but the planning process has been underway for a while," the office said. As the president of the Senate, Biden should sit beside House Speaker John Boehner behind the podium for addresses by foreign leaders. The announcement came while dozens of Democratic lawmakers have planned to boycott Netanyahu's speech on March 3 to protest Boehner's decision to invite the Israeli leader without consulting with the White House. A number of American lawmakers formally said they would not attend the speech. Reps. John Lewis of Georgia, G.K. Butterfield of North Carolina, and Earl Blumenauer of Oregon are among the lawmakers. Meanwhile, President Barack Obama would not meet with Netanyahu during his trip to Washington, according to the White House. A State Department official stated US Secretary of State John Kerry also would not meet with the Israeli leader. Netanyahu, who is against a comprehensive Iran nuclear accord, has been repeatedly trying to persuade congressmen to vote in favor of additional sanctions against Tehran. President Obama has threatened to veto new Iran sanctions legislation."
http://www.presstv.ir/Detail/2015/02/06/396483/Biden-not-to-attend-Netanyahus-speech
Vice President Biden Won't Attend Bibi Netanyahu Speech to Congress
http://abcnews.go.com/Politics/vice-president-biden-bails-bibi-netanyahu-speech-congress/story?id=28783882
Netanyahu Visit to Congress Threatens to Deepen Splits
The Diplomatic Fracas Over the Israeli Prime Minister's Planned Speech to Congress Escalated With Vice President Joe Biden's Disclosure That He Would Miss the Appearance While Traveling Abroad
http://www.wsj.com/articles/netanyahu-visit-to-congress-threatens-to-deepen-splits-1423268292?mod=fox_australian