News Briefing for November 8, 2014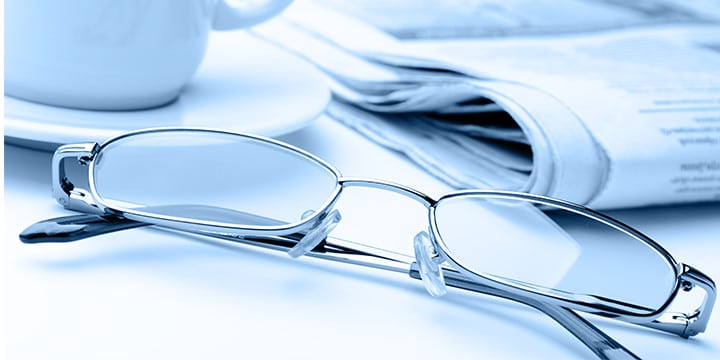 HEALTHCARE:
SCOTUS To Hear New Obamacare Challenge
"Obamacare is coming back to the Supreme Court. Today, the Court decided it would hear the new Obamacare challenge against health care subsidies that was originally argued in the D.C. Circuit Court Of Appeals last summer in Halbig v. Burwell. The Court ruled in favor of the plaintiff, Jacqueline Halbig, but the Fourth Circuit Court of Appeals ruled in favor of Health and Human Services Secretary Sylvia Burwell in King v. Burwell, which Guy noted would increase the chance of this case going back to the Supreme Court. This is the case that will be heard. Yet, after the 2014 elections, let's do a recap of the case that's now on the docket. Jonathan Turley, a George Washington University law professor, gave a rundown of the case last summer:"
http://townhall.com/tipsheet/mattvespa/2014/11/07/draft-n1915745?utm_source=thdailypm&utm_medium=email&utm_campaign=nl_pm
Supreme Court move comes at challenging time for Obamacare
"The Supreme Court's decision Friday to take up a challenge to Obamacare subsidies couldn't come at a worse time: Republicans fresh off big election wins are vowing to dismantle the law while the White House is readying a second enrollment season that it needs to get off to a better start than last year's disaster. The case taken by the court, King v. Burwell, puts at risk the health law's low- and middle-income subsidies for millions of Americans who live in states that did not set up their own health insurance exchanges." The surprise decision sends the president's health care law back to the Supreme Court for the third time in as many years. It creates an aura of uncertainty around the law just as the Obama administration prepares to unveil a revamped HealthCare.gov as open enrollment begins one week from Saturday. A failure of HealthCare.gov in the second year — or high premium increases in the states that have not yet disclosed rates — would add yet another blow to the health law, now under renewed threat from Republicans in the House and Senate after their big wins Tuesday. The White House promised that its defense of the law would be successful in the Supreme Court, and said that the case shouldn't deter anyone from signing up for health coverage, starting next week."
http://www.politico.com/story/2014/11/supreme-court-to-hear-obamacare-subsidies-case-112687.html?hp=f3
Supreme Court will hear newest challenge to Affordable Care Act
http://www.washingtonpost.com/politics/courts_law/supreme-court-will-hear-newest-challenge-to-affordable-care-act/2014/11/07/829429f0-6353-11e4-836c-83bc4f26eb67_story.html
Supreme Court Will Hear New Challenge to Obamacare
http://www.theblaze.com/stories/2014/11/07/supreme-court-will-hear-new-challenge-to-obamacare/
King v. Burwell headed to Supreme Court
http://www.nationalreview.com/bench-memos/392304/king-v-burwell-headed-supreme-court-jonathan-keim
Justices to Hear New Challenge to Health Law
http://www.nytimes.com/2014/11/08/us/politics/supreme-court-to-hear-new-challenge-to-health-law.html?partner=rss&emc=rss&_r=0
Obamacare heading back to the Supreme Court
http://www.washingtonexaminer.com/obamacare-heading-back-to-the-supreme-court/article/2555899?custom_click=rss
Shock: Supreme Court will decide whether federal consumers are eligible for ObamaCare subsidies
http://hotair.com/archives/2014/11/07/shock-supreme-court-will-decide-whether-federal-consumers-are-eligible-for-obamacare-subsidies/
Supreme Court Takes Up Potentially Disastrous Obamacare Case
http://dailycaller.com/2014/11/07/supreme-court-takes-up-potentially-disastrous-obamacare-case/
The Supreme Court To Hear the Case Against Obamacare Subsidies
http://www.nationalreview.com/corner/392308/supreme-court-hear-case-against-obamacare-subsidies-veronique-de-rugy
SCOTUS Will Rule on Obamacare Subsidies
http://www.breitbart.com/InstaBlog/2014/11/07/SCOTUS-Will-Rule-on-Obamacare-Subsidies
Supreme Court to hear new ObamaCare challenge
http://www.foxnews.com/politics/2014/11/07/supreme-court-justices-to-hear-health-law-subsidies-challenge/
A new Supreme Court challenge for 'Obamacare'
http://townhall.com/news/politics-elections/2014/11/07/justices-to-hear-health-law-subsidies-challenge-n1915732
The biggest misunderstanding about the Obamacare subsidies case before the Supreme Court
"In reality, the case before the Supreme Court is brought by challengers arguing that the Obama administration's implementation of Obamacare was inconsistent with the text of the law. The text of the law says the subsidies were to go to individuals obtaining insurance through an "exchange established by the state," but a rule released by the Internal Revenue Service subsequently instructed that subsidies could also flow to exchanges set up on behalf of states by the federal government. Challengers say the law should be enforced as written. Whether or not one agrees with that simple reading of the text, the reality is that if the justices rule against the administration, they will not be "striking down the law" or "overturning Obamacare."
http://www.washingtonexaminer.com/the-biggest-misunderstanding-about-the-obamacare-subsidies-case-before-the-supreme-court/article/2555907?custom_click=rss
NBC Reporter: Supreme Court Could 'Seriously Undercut' Obamacare [VIDEO]
"NBC justice correspondent Pete Williams told MSNBC's Andrea Mitchell that an upcoming Supreme Court case was a "significant attack" on Obamacare that would "seriously undercut" the law. Williams appeared on "Andrea Mitchell Reports" to report on the news that the Supreme Court had agreed to hear a legal challenge against Obamacare. Opponents of Obamacare argue that the language of the law only empowers the federal government to grant subsidies for health insurance bought on state exchanges– not federal exchanges, as the administration claims. "This is a significant attack on the health care law if the opponents are successful," Williams said, "It would seriously undercut this law and make it applicable to far fewer people and make health insurance much more expensive and the stakes are very high."
http://dailycaller.com/2014/11/07/nbc-reporter-supreme-court-could-seriously-undercut-obamacare-video/
Q and A: For Supreme Court, a Case of Economics and Politics
http://www.nytimes.com/2014/11/08/us/politics/q-and-a-a-case-of-economics-and-politics.html?partner=rss&emc=rss
Six potential effects of a Supreme Court ruling against HHS on Obamacare
http://www.washingtonexaminer.com/six-potential-effects-of-a-supreme-court-ruling-against-hhs-on-obamacare/article/2555905?custom_click=rss
What Happens If The Supreme Court Strikes Down Obamacare Subsidies?
http://dailycaller.com/2014/11/07/what-happens-if-the-supreme-court-strikes-down-obamacare-subsidies/
Supreme Court Could Kill ObamaCare In 36 States
http://news.investors.com/politics-obamacare/110714-725613-supreme-court-to-hear-obamacare-subsidies-challenge.htm?ven=rss&utm_source=feedburner&utm_medium=feed&utm_campaign=Feed:%20PoliticRss%20(Politic%20RSS)
White House: Congress 'quite clear' on Obamacare subsidies
"The White House on Friday expressed confidence that Obamacare subsidies would withstand the scrutiny of Supreme Court justices in the wake of the nation's highest court announcing it would hear a new challenge to President Obama's healthcare law. White House press secretary Josh Earnest said administration officials have "high confidence in the legal argument" for the Obamacare subsidies and that the "common-sense perspective" should prevail. "The congressional intent here is quite clear," Earnest added. The Supreme Court said Friday that it would determine whether the Obamacare legislation authorizes subsidies given to low-income people through federal health exchanges. Critics argue that the wording of the legislation applies only to states that set up their own exchanges. If the Supreme Court deems the subsidies invalid, it would effectively gut a centerpiece of the Affordable Care Act and deliver the largest judicial blow to Obama since he took office."
http://www.washingtonexaminer.com/white-house-congress-quite-clear-on-obamacare-subsidies/article/2555900?custom_click=rss
25 ways the uninsured can dodge health care penalty
http://www.sfgate.com/business/networth/article/25-ways-the-uninsured-can-dodge-health-care-5879371.php
Substitute Teachers Paying the Price for ObamaCare
"Incoming Affordable Care Act mandates are rerportedly "playing havoc" with substitute teaching programs in some districts. Under the new program, school systems will have to limit a substitute's hours to below 29, or be forced to provide them will health care. That would drive up costs exponentially. Domoine Rutledge, general counsel for the school system, said the school system has elected to limit the hours of substitute teachers in advance of the implementation next year of a federal "employer mandate," which is part of the 2010 Patient Protection and Affordable Care Act. The per-employee penalty for not providing insurance to workers who clock more than 30 hours a week is $2,000, he said. "There is no exception for the public sector," Rutledge said. "We have to abide by it."
http://www.breitbart.com/InstaBlog/2014/11/07/Substitute-Teachers-Paying-the-Price-for-ObamaCare
Consumers to Get Peek at 2015 Health Law Premiums
"Starting this weekend, consumers can get an early peek at 2015 premiums and plans under President Barack Obama's health care law, the administration said Friday. HealthCare.gov's second open enrollment season starts Nov. 15, a week from Saturday. But spokeswoman Lori Lodes said that consumers will be able to "window shop" for plans before then. "Window shopping is ready to go," said Lodes. "There is no log-in or application required."
http://cnsnews.com/news/article/consumers-get-peek-2015-health-law-premiums
VA chief: 1,000 workers face disciplinary action
http://townhall.com/news/politics-elections/2014/11/07/va-chief-1000-workers-face-disciplinary-action-n1915881
IMMIGRATION:
Poll Shows Huge Opposition To Oval Office Amnesty
"Eighty percent of voters polled on Election Day say new jobs should go to Americans and legal immigrants, not to illegal immigrants, including the potential beneficiaries of President Barack Obama's planned executive amnesty, says an election-day poll of 806 voters. "Voters overwhelmingly prefer an immigration system that protects American workers," says a memo released with the poll by Kellyanne Conway, founder of the polling company. "Members of Congress should feel confident that voters will support actions using the power of the purse to protect American workers from Obama's executive amnesty threat," the memo said. GOP leaders, including House Speaker John Boehner and incoming Senate Majority Leader Mitch McConnell, have already warned Obama against announcing an amnesty or enforcement rollback. The new telephone survey of 806 voters matches other data showing that most Americans strongly oppose Obama immigration policies, and that many members of his base and that many Latinos also oppose his immigration policies."
http://dailycaller.com/2014/11/07/poll-shows-huge-opposition-to-oval-office-amnesty/
AT WHITE HOUSE, REPUBLICANS PRESS OBAMA TO DROP EXECUTIVE AMNESTY
"Congressional GOP leaders urged President Obama to drop his plans to issue an executive amnesty at the White House, prompting an intense back-and-forth between the top leaders of both parties.  A senior GOP aide with knowledge of the meeting's events said Boehner and Majority Leader Kevin McCarthy's message on the issue was "very forceful" — and that Obama seemed taken aback by it. The intense brushback spawned 30 minutes of Obama defending himself on the issue and was a dominant issue in the meeting, the source said.  A second GOP source described Boehner's message as that not only would executive amnesty erase the possibility of immigration reform, but that it would also likely poison the well for other bipartisan accomplishment. Democrats in the meeting "did not react well" and the subject dominated the meeting after it was broached, the source said.  A Democratic congressional aide briefed on the meeting said Boehner's rhetoric was similar to his public remarks and that Democrats dismissed it because of the Speaker's "credibility problem." "There's not much force behind the rhetoric because no one believes he can deliver anything on immigration reform. He has a credibility problem because he's made so many promises on which he has failed to deliver, so no one on our side believes him when he says, 'if you hold off on the executive action I will make progress on immigration reform,'" the source said.  "The Speaker warned that unilateral action by the president on executive amnesty will erase any chances of doing immigration reform and will also make it harder for Congress and the White House to work together successfully on other areas where there might otherwise be common ground," the readout from the Speaker's office said. A White House readout of the meeting said Obama "reiterated his commitment to taking action on immigration reform in light of the House's inability to pass a comprehensive bill." Incoming Senate Minority Whip John Cornyn said in a written statement after the meeting he urged Obama not to issue a unilateral amnesty."
http://www.breitbart.com/Big-Government/2014/11/07/GOP-Leaders-Urge-Obama-To-Drop-Executive-Amnesty
Immigration dispute erupts during White House bipartisan lunch
"Republicans attending the postelection lunch at Obama's invitation said they asked him for more time to work on legislation, but the president said his patience was running out. He reiterated his intent to act on his own by the end of the year if they don't approve legislation to ease deportations before then and send it to him to sign. The Republicans' approach, three days after they resoundingly won control of the Senate in midterm elections, "seemed to fall on deaf ears," Sen. John Cornyn of Texas said in a telephone interview. "The president instead of being contrite or saying in effect to America, 'I hear you,' as a result of the referendum on his policies that drove this last election, he seems unmoved and even defiant." "I don't know why he would want to sabotage his last two years as president by doing something this provocative," said Cornyn. The White House said that Obama laid out three areas where he and Congress could work together before the end of the year — emergency funding to combat the Ebola outbreak, approval of a federal budget and quick action on spending to fight the Islamic State militant group. And the White House said, "The president reiterated his commitment to taking action on immigration reform in light of the House's inability to pass a comprehensive bill." The meeting was tense at times, according to a senior House Republican aide. The aide was not authorized to describe the back-and-forth publicly by name and spoke only on condition of anonymity. Senate Democratic leader Harry Reid, about to lose his grip on the upper chamber, barely said a word. The aide said at one point as House Speaker John Boehner was making an argument o immigration, Obama responded that his patience was running out and Vice President Joe Biden interrupted to ask how long Republicans needed. Obama angrily cut Biden off, the aide said."
http://tbo.com/news/politics/immigration-dispute-erupts-during-white-house-bipartisan-lunch-20141107/
Immigration dispute erupts at White House lunch
http://townhall.com/news/politics-elections/2014/11/07/obama-gop-leaders-test-their-will-for-compromise-n1915503
Obama, emboldened GOP leaders meet to chart course — and clash over immigration
http://www.foxnews.com/politics/2014/11/07/worlds-collide-over-lunch-obama-resurgent-gop-leaders-to-chart-course/
Immigration is gnawing issue between Obama and GOP
http://nypost.com/2014/11/08/immigration-is-gnawing-issue-between-obama-and-gop/
White House: Obama will act on immigration despite GOP warnings to hold off
"President Obama firmly rejected advice from top congressional Republicans on Friday that he delay his promised executive action on immigration reform, dismissing calls from critics inside and outside his party to allow Congress to debate the issue next year. Over a two-hour lunch of Bibb lettuce salad, herb-crusted sea bass and pumpkin tart, House Speaker John A. Boehner (R-Ohio), Senate Minority Leader Mitch McConnell (R-Ky.) and their lieutenants warned Obama that his acting alone on immigration would spoil chances for bipartisan agreement on other issues in the new GOP-controlled Congress. Seated with 12 top members of the House and Senate in the Old Family Dining Room, Obama shot back that he intended to proceed, saying that he had already waited almost two years for congressional action on immigration. He added that his decision should not upend chances for cooperation on unrelated matters, according to aides familiar with the exchange. The new focus on Obama's plans to revamp the immigration system by executive fiat came as the president is reportedly reviewing proposals to allow as many as 5 million illegal immigrants to stay in the United States at least temporarily, according to several people familiar with his plans. He is expected to announce his intentions after returning from a visit to China, Burma and Australia, either this month or in early December, said those familiar with the subject, who spoke on the condition of anonymity because they were not authorized to speak publicly on the matter."
http://www.washingtonpost.com/politics/white-house-obama-will-act-on-immigration-despite-gop-warnings-to-hold-off/2014/11/07/5b93c332-66a1-11e4-9fdc-d43b053ecb4d_story.html
Obama won't wait until Jan. on immigration
http://www.washingtonexaminer.com/obama-wont-wait-to-talk-immigration/article/2555930
Immigration Showdown: Defiant Obama Tells GOP He Will Act
http://blogs.rollcall.com/white-house/defiant-obama-tells-republicans-hell-act-without-them-on-immigration-reform/?dcz=
White House: Only Thing GOP Can Do To Stop Obama Amnesty Plan Is Pass Senate Immigration Bill [VIDEO]
"Earnest made the comments during a back-and-forth with ABC's Jon Karl, who pressed Earnest, wondering why the White House won't even discuss backing off this plan of attack before new GOP leadership takes control in January.
JON KARL: Now that the election has happened, Democrats got trounced almost across the board, and we've heard from the Republican leadership now, saying "it's poisoning the well, it's playing with matches, it's waving a red flag in front of a bull." Given that its the Republican leadership basically pleading with the president not to do this, why not listen to them and put it off for a little while and at least talk to them first?
JOSH EARNEST: There's been ample opportunity for Republicans to work with Democrats to correct some of those problems [with the immigration system], in a way that has significant benefits for our economy… Senate Republicans took up that challenge, worked with Senate Democrats, passed a piece of legislation through the Senate that represented a common sense offering of reforms. Speaker Boehner, despite strong bipartisan support in Washington D.C. and across the country for that piece of legislation and in the House in which he is the leader, has declined to bring that bill up for a vote. The simple question before the White House and the president himself is is the president going to use the authority that he has under the law and under the constitution to take some steps that would be good for the American people, and the simple answer that is yes. That's what he's going to do and he's going to do it before the end of the year."
http://dailycaller.com/2014/11/07/white-house-only-thing-gop-can-do-to-stop-obama-amnesty-plan-is-pass-senate-immigration-bill-video/
BOEHNER: EXEC. AMNESTY WILL 'ERASE ANY CHANCES OF DOING IMMIGRATION REFORM'
"House Speaker John Boehner warned President Obama that executive would "erase any chances of doing immigration reform," during a bicameral, bipartisan meeting at the White House Friday to discuss a path forward following the midterm elections. According to a readout of the meeting released by the Speaker's Office, the topics at hand during the afternoon meeting included the economy, immigration, and ISIS.  On immigration, the Speaker cautioned that not only would Obama's promised executive amnesty sabotage immigration reform, it would also harm other legislative efforts. "The Speaker warned that unilateral action by the president on executive amnesty will erase any chances of doing immigration reform and will also make it harder for Congress and the White House to work together successfully on other areas where there might otherwise be common ground," his office relayed. A readout of the same meeting released by the White House, however, noted that Obama "reiterated his commitment to taking action on immigration reform in light of the House's inability to pass a comprehensive bill." Prior to the meeting, a House Republican leadership aide stressed that the the top issue of the election was jobs and the economy. "Republican leaders will remind the president that the list of House-passed jobs bills is a great place to start for immediate, bipartisan action to help create more private-sector American jobs," the aide emailed."
http://www.breitbart.com/Big-Government/2014/11/07/Boehner-to-Obama-Exec-Amnesty-Will-Erase-Any-Chances-of-Doing-Immigration-Reform-and-Hurt-Other-Efforts
REPORT: BOEHNER'S SECRET AMNESTY TALKS WITH OBAMA REVEALED
"House Speaker John Boehner (R-OH) warned President Barack Obama again against taking executive action on immigration Thursday, telling Obama he would be playing with matches and risk burning himself. "[H]e's going to burn himself if he continues to go down this path," the House Speaker said. The Wall Street Journal reports that there was additional subtext to Boehner's warning, specifically a year of discussions — unreported until now by the WSJ — between the two men about achieving a legislative compromise on immigration reform.
According to the report, in the summer of 2013, Boehner and Obama began discussing ways to achieve a move forward with immigration and building trust. The WSJ notes they "bonded over a shared passion for golf." Such confidence building included an ask by Boehner to Obama not to create additional hostility on the issue by publicly criticizing Republicans on immigration, something Obama agreed to do — according to the report — and did not go through with a series of 2013 trips to battleground states with large Hispanic populations. Additionally, the WSJ reports, in November, Obama went along with the idea for Congress to adopt a step-by-step process to reform, rather than that type of massive bill passed by the Senate. The men also discussed ways to deal with the millions of illegal immigrants already in the U.S.  More often, however, the two men talked past one another, aides said. Mr. Boehner told colleagues that he found it hard to squeeze a word in, and that Mr. Obama didn't grasp how Washington works. Mr. Obama and White House officials grew skeptical that Mr. Boehner could sell any deal to House Republicans. In January, Mr. Boehner asked the president to stop signing executive orders on other issues, such as the minimum wage, while they worked on a deal. The speaker thought such a gesture might appease Republican lawmakers accusing Mr. Obama of abusing presidential power. "We can't move forward on this when there's mistrust about whether or not you're going to enforce the laws that we pass," Mr. Boehner told the president. According to the report, while the White House thought Boehner was using the trust issue as an excuse for not having enough votes, Obama's compromise to Boehner was to not take executive action until after the summer to allow the House to act.  While Boehner expressed frustration after calls with Obama — "aides said, for Mr. Boehner to hang up the phone with Mr. Obama and sigh: 'He just doesn't get it.'" — the White House saw Boehner "as a leader perpetually vulnerable to being deposed." The WSJ reports that the culmination of the talks occurred in June at the White House, before a Professional Golfers' Association event.
The speaker requested a meeting with the president before the event. That got the White House's attention. Previously, it was Mr. Obama who initiated contact. Seated around a table outside the Oval Office, Mr. Boehner told Mr. Obama that the window for passing legislation was as narrow as it gets. His caucus was rattled by a child-refugee crisis on the Mexico border and the primary defeat of House Majority Leader Eric Cantor, in which immigration played a part. During the 15-minute conversation, Mr. Boehner also informed Mr. Obama the House planned to file a lawsuit over his use of executive authority. "Now you're suing me?" Mr. Obama said to the speaker. The following day Mr. Boehner announced his lawsuit. A week later, Mr. Obama publicly declared any change to the immigration system dead for the year. He blamed Mr. Boehner. Obama is hosting congressional leaders at the White House for a post-election lunch Friday."
http://www.breitbart.com/Big-Government/2014/11/07/Report-The-Boehner-Obama-Immigration-Talk-Breakdown/
Here's the Potentially Devastating Move Republicans Might Use to Stop Obama's Immigration Plans
"Republicans in the House and Senate are having active discussions about passing legislation to stop President Barack Obama from acting unilaterally on immigration, as part of a broader bill to fund the federal government. The talks have occurred even as Obama and GOP leaders have issued warnings to each other on immigration. On Wednesday, Obama said he would move ahead with his executive action, which could create legal status for millions of illegal immigrants, by the end of the year. GOP leaders, in contrast, have warned that this would be an unlawful move that would immediately make it impossible for the new Republican Congress and the White House to work together next year. According to a Senate aide, Republicans are considering a few possible approaches for using the government spending bill as a lever to stop Obama. Government funding runs out in mid-December, which means Congress will be forced to pass some kind of spending bill by then. First, many Republicans are already pushing to add language to the spending bill that prohibits the White House from using any federal funds to implement Obama's planned immigration announcement. The administration has hinted its plan will revolve around expanding green cards for millions of illegal immigrants, although it's not yet known exactly what Obama might announce. Still, language could be written to prevent any action that in any way confers a legal status on illegal immigrants. According to the Senate aide, some conservatives want to pass that language in the House, and then push it to the Senate, where Democratic leaders will be forced to confront the issue in order to approve more government spending."
http://www.theblaze.com/stories/2014/11/07/heres-the-potentially-devastating-move-republicans-might-use-to-stop-obamas-immigration-plans/
RNC CHAIR: OBAMA EXEC AMNESTY 'NUCLEAR THREAT'
"RNC Chair Reince Priebus said President Barack Obama's forthcoming executive amnesty would be a "nuclear threat" that shows he has no intentions of working with Congress.  Speaking at the Christian Science Monitor breakfast on Friday, Priebus reportedly said the president would also be "throwing kerosene on the fire." "What essentially he is telling the American people is that he doesn't give a darn about Republicans and Democrats working together," he said, according to a Time report. Earlier in the week, Priebus said he thought "serious immigration reform" was "still alive" after the midterms. But the RNC Chair has always been against Obama's unilateral amnesty."
http://www.breitbart.com/Big-Government/2014/11/07/RNC-Chair-Obama-Exec-Amnesty-Nuclear-Threat
MILBANK: OBAMA POST-ELECTION EXECUTIVE AMNESTY 'POINTLESS,' WILL START WAR IN DC
"Friday on Newsmax TV's "The Steve Malzberg Show," left-leaning Washington Post columnist Dana Milbank said it is pointless for President Barack Obama to take executive action on immigration now because he will only enrage the Republicans and start "World War III."
Milbank argued that had the president done it before the midterm elections he would have boosted Hispanic turnout which would have given the democrats a better result in Tuesday midterms but now there is no point."
http://www.breitbart.com/Breitbart-TV/2014/11/07/Dana-Milbank-Obama-Post-Election-Executive-Amnesty%20-Pointless-Will-Start-War-in-DC
Immigration Will Be Obama's Wedge
http://www.bloombergview.com/articles/2014-11-06/immigration-will-be-obama-s-wedge?alcmpid=view
TX GOV-ELECT VOWS TO SUE TO CHALLENGE EXECUTIVE AMNESTY
"Texas Attorney General and Governor-elect Greg Abbott (R) vowed to "add yet another lawsuit against the Obama administration" if President Obama implements immigration reform via an executive order on Friday's "Kelly File" on the Fox News Channel. Abbott said "for one, we will add yet another lawsuit against the Obama administration. Two, I fully expect both the House and Senate to push back strongly once the new Senate is sworn-in. and they will correct whatever overreach the president has done. But three, this is going to lead to a tremendous backlash across all Americans about the dictatorial way the president is going about trying to enact policy in the United States of America" when asked what he plans to do if the president implements immigration reform through an executive order. Abbott did argue there was middle ground with the president, stating "what Texas believes in and what I think Americans believe in is there is a step by step process that we can achieve immigration reform. The first step is to secure the border. As long as we have an open border, as long as the immigration laws are not enforced, as long as the president is inviting people to come here illegally, we will never see a secure border. So we must start with securing the border." He added, "We are concerned there will be a new surge in border activity in part because of the potential action the president may take." And "what we are expecting the federal government to do is to, for one, the president not to open the floodgates of the border. But two, for the federal government to pay for the cost that Texas has incurred"  Abbott also declared "we found the Hispanic community in Texas agrees with the Republican position of securing the border because I got more than 50% of the male Hispanic vote [CNN's exit poll says he received 49% of the Latino male vote, more than his challenger, Democrat Wendy Davis], about 44% of the overall Hispanic vote. This is an issue that really resonates across the state of Texas. We embrace and support legal immigration in this country, but everyone wants to ensure that the broken immigration system caused by Washington, DC gets fixed."
http://www.breitbart.com/Breitbart-TV/2014/11/07/TX-Gov-Elect-Vows-to-Sue-to-Challenge-Executive-Amnesty
Make D.C. Listen: Voters Reject Illegal Alien Rewards
"Enough is enough. An important bloc of voters made their voices heard on Tuesday. Their message: Quit rewarding people who violate our immigration laws. They chose a sovereign nation over an illegal alien sanctuary nation, and they told politicians in both parties loud and clear: Put Americans first. Will D.C. listen? These voters are tired of politicians creating magnets for illegal immigrants. They're tired of preferential treatment for defiant border-crossers, visa overstayers and deportation fugitives. They're tired of the heavy costs and consequences of the government's systemic refusal to protect its borders and fully implement interior enforcement. Pay attention, both parties in the Beltway: These aren't voters in a red-state bastion. They're fed-up voters in bright blue Oregon — a whopping 941,042 of them, to be exact — who overwhelmingly rejected a ballot measure to provide special driver's licenses "without requiring proof of legal presence in the United States."
http://townhall.com/columnists/michellemalkin/2014/11/07/make-dc-listen-voters-reject-illegal-alien-rewards-n1915311?utm_source=thfbp&utm_medium=fbpage&utm_campaign=thupdate
EVEN KARL ROVE SUPPORTS PROHIBITING FEDERAL FUNDS FOR EXECUTIVE AMNESTY
"After Democrats got trounced in the midterms, in large part because Americans disapproved of President Barack Obama's forthcoming executive amnesty, even establishment GOP consultant Karl Rove argued that Republicans in Congress should use "every tool available" to stop Obama's unilateral amnesty. In a Thursday appearance on Fox News' Hannity, Rove shared how he would stop Obama from bypassing the separation of powers and the co-equal branches of government to enact executive amnesty.   Rove responded that Republicans should "use every tool available to the Congress," and he specifically mentioned putting "riders on appropriations bills that say no money shall be spent to execute this policy."  "Pass a bill that specifically holds him accountable," he added, later saying Republicans should "put the riders in there that say you can't spend any money on these kind of things." Rove said Republicans should use the courts, in addition to legislation, to try to stop Obama's executive amnesty. Rove, who has promoted comprehensive immigration reform via congressional legislation, said he did not think Obama had the statutory authority to tell a group of people who are here illegally that they can either stay or become citizens.  Staunch amnesty opponent, Sen. Jeff Sessions (R-AL), acknowledging that Congress prohibits the White House from spending federal dollars on programs Congress does not want enacted, has called on his colleagues for a funding prohibition on executive amnesty in the next spending bill."
http://www.breitbart.com/Big-Government/2014/11/07/Even-Karl-Rove-for-Prohibiting-Federal-Funds-for-Executive-Amnesty
Even Rove Wants Congress to Defund Obama Amnesty
http://dailycaller.com/2014/11/07/even-rove-wants-congress-to-defund-obama-amnesty/
The First Fight of the Lame Duck
"The lame duck session hasn't yet convened, but its first major battle — over how best to thwart the executive action on immigration the president is expected to issue in the coming months — is already underway. Conservatives are pushing to include a measure attempting to deny the government the funds it needs to administer the amnesty in a must-pass spending bill, the so-called continuing resolution. That would include the funds to issue green cards and work permits. National Review Online obtained a copy of a letter that Arizona congressman Matt Salmon is circulating to his colleagues to generate support for such a move. It is addressed to representatives Hal Rogers and Nita Lowey, who lead the House Appropriations Committee: Dear Chairman Rogers and Ranking Member Lowey, As the House continues to deliberate and draft appropriations legislation before the current continuing resolution expires on December 12, 2014, we write to encourage you to include language that would prohibit funding for the President's reported intentions to create work permits and green cards for undocumented immigrants currently in the United States. There are currently millions of undocumented immigrants living within our borders. Recently, the United States Citizenship and Immigration Services (USCIS) issued a procurement request for 34 million work permits and green cards over the next five years.  President Obama has spoken publicly and privately about his intentions to use executive action to create these work permits for those who are here illegally. This would be in direct violation of U.S. law. As you know, the Congress has the power of the purse and should use it as a tool to prevent the President from implementing policies that are contrary to our laws and the desire of the American people. We respectfully request that as you work to finalize the year-end funding legislation that language be included in all relevant appropriations legislation for FY 2015 to prohibit the use of funds by the administration for the implementation of current or future executive actions that would create additional work permits and green cards outside of the scope prescribed by Congress. We thank you for your efforts with this legislation and for your consideration of this important request. Sincerely, Matt Salmon Member of Congress"
http://www.nationalreview.com/corner/392322/first-fight-lame-duck-eliana-johnson
SEN. BOB CORKER 'FRUSTRATED' WITH CONSERVATIVE AMNESTY OPPONENTS
"On Thursday, Sen. Bob Corker (R-TN) showed disdain for conservatives who object to massive amnesty legislation that he wants a GOP-led Congress to enact. To Corker, those who oppose amnesty because they care about the rule of law, American workers, and sovereignty and secure borders are nothing but "demagogues." "I get really frustrated with people on my side of the aisle who say that anything you do on immigration is amnesty," Corker reportedly said on Thursday. "I saw it play out in these congressional races, where people were actually trying to solve the problem, and the only word people used was amnesty." Corker, who was behind the sham amendment to give cover to Republicans voting for the Senate's massive "Gang of Eight" amnesty bill, said he hopes that "we don't let demagogues prevail, and that we finally deal with this issue and put it behind us." Corker took issue with opponents of the Senate's "Gang of Eight" bill who pointed out that giving a pathway to citizenship to all of the country's illegal immigrants amounted to "amnesty." Corker reportedly "stressed that under the bill it would have taken 15 years to go through the process of gaining legal status, and that it also would have denied federal benefits to anybody in the country illegally for 10 years." "I don't know, is that amnesty?" he scoffed. "Or is amnesty what we're doing right now?"
http://www.breitbart.com/Big-Government/2014/11/07/Sen-Bob-Corker-Frustrated-with-Conservative-Amnesty-Opponents
LA RAZA CLAIMS GOP CAN'T WIN WHITE HOUSE WITHOUT AMNESTY AFTER MIDTERM SHELLACKING
"La Raza President and CEO Janet Murguia claimed "there will never again be an electoral map" and "an electorate as favorable to the Republican Party as in 2016." In 2016, she claimed, "the demographics of the Electoral College will come home to roost for Republicans."
"If they continue on this trajectory, Republicans will have elected their last president for the foreseeable future. Latino voter priorities must be reflected in Republican policy priorities," Murguia said on Wednesday. Two studies, though, determined that Republicans could win elections in 2014, as the party did, and beyond without passing massive amnesty legislation.
Murguia also told Democrats to "not take our community for granted" and told Obama to "act boldly to bring relief to the millions facing deportation and family separation." "The Hispanic community has waited far too long and expects him to fulfill his promise," Murguia said.
The activist declared earlier this year that "USA! USA!" chants against illegal immigrants "made me angry."
http://www.breitbart.com/Big-Government/2014/11/06/La-Raza-Claims-GOP-Can-t-Win-White-House-Without-Amnesty-After-Midterm-Shellacking
Democrats Said We'd Never Win Again Unless We Passed Amnesty and Gun Control
http://www.rushlimbaugh.com/daily/2014/11/07/democrats_said_we_d_never_win_again_unless_we_passed_amnesty_and_gun_control
How the GOP can resist Obama's immigration plans, appeal to Hispanics
http://www.washingtonexaminer.com/how-the-gop-can-resist-obamas-immigration-plans-appeal-to-hispanics/article/2555806?utm_campaign=Washington%20Examiner:%20Opinion%20Digest&utm_source=Washington%20Examiner:%20Opinion%20Digest%20-%2011/06/14&utm_mediu
ACLU LAWYER: ILLEGAL IMMIGRANT MINORS FAIL TO APPEAR IN COURT BECAUSE THEY DON'T HAVE LAWYERS
http://www.breitbart.com/Big-Government/2014/11/07/ACLU-Lawyer-Illegal-Immigrant-Minors-Fail-to-Appear-in-Court-Because-They-Don-t-Have-Lawyers
SPENDING/BUDGET/ECONOMY:
LACKLUSTER JOBS GROWTH CONTINUES
"The economy added 214, 000 jobs in October. The pace has picked up over the last year, but it is still far short of the 400,000 per month needed to bring unemployment down to acceptable levels. The official jobless rate is 5.8 percent, down from its recession peak of 10 percent, but that has been mostly accomplished by encouraging prime working-aged adults to sit out the labor market—neither work nor look for work. If the same percentage of adults were in the labor force today as when Presidents Obama or George W. Bush took office, the jobless rate would be about 9.8 and 11.9 percent, respectively. The Obama Administration alibis that Baby Boomer retirements are driving down adult participation in the labor market. However, 1 in 6 men between ages 25 and 64—too old for college and too young to retire—are jobless. Many are simply sitting at home and often relying on friends and relatives for support. Three problems have limited jobs creation during the Bush and Obama years—a slowdown in economic growth, the absence of effective border controls, and the work disincentives imposed by expanded social programs intended to redress income inequality. In this century, GDP growth has averaged 1.8 per year, whereas during the Reagan – Clinton period it was 3.4 percent. The reluctance of both Bush and Obama to confront Chinese protectionism and open up offshore oil for development have created a huge trade deficit, which sends consumer demand and about 5 million jobs abroad. Efforts to sustain jobs in the United States are frustrated by federal and state minimum wage laws and labor market regulations that limit employer flexibility, encourage the substitution of machines for workers, and the employment created by public infrastructure spending. Often government regulation of business is more burdensome than necessary to accomplish their legitimate objectives. For example, Dodd-Frank has encouraged the consolidation of banks, and that has resulted in more compliance officers in banks and fewer loans to medium-sized and small businesses. Paradoxically in an economy with more than 9 million unemployed and actively looking for work, too many lack skills appropriate to the 21st Century workplace, and lack adequate incentives, resources, and access to training to acquire useful skills. Exacerbating the skills shortage, the president's student loan and Pell Grant programs are irresponsibly channeling too many people into second-tier liberal arts colleges that offer dead end, outdated majors instead of training that impart genuine career skills.
The combination of free and subsidized health care, the earned income tax credit, and other government programs whose benefits phase out as incomes rise, imposes high effective marginal tax rates on lower income working families. These often encourage prime working age adults to forgo full time employment or not work at all. Immigrants are all too eager to fill the void and have captured all of the nearly 9 million jobs created since 2000. Illegal immigrants hold many of these positions, and now the president threatens to legalize their status by executive action if the Republican Congress won't cave to his demands. Twenty-seven million Americans are working part-time, many owing much to poor economic conditions and government disincentives to work full time. Adding in the adults working part-time but who say they want full time work, and adults not currently in the working force but who say they would return were conditions better, the unemployment rate rises to 11 percent."
http://www.breitbart.com/Big-Government/2014/11/07/Lackluster-Jobs-Growth-Continues
Economy Adds 214,000 Jobs In 'Goldilocks' October
http://news.investors.com/economy/110714-725505-october-job-gains-cap-best-streak-since-1995.htm?ven=rss&utm_source=feedburner&utm_medium=feed&utm_campaign=Feed:%20EconomyRss%20(Economy%20RSS)
U.S. Economy Adds 214K Jobs, Unemployment Rate Falls
http://www.foxbusiness.com/economy-policy/2014/11/07/us-economy-adds-214k-jobs-unemployment-rate-falls/
Falling Jobless Rate Brings Hope for Unhappy U.S. Voters
http://www.businessweek.com/news/2014-11-08/falling-jobless-rate-brings-hope-for-unhappy-u-dot-s-dot-voters
Yes, the Jobless Rate Fell. Here's Why Americans Are Still Gloomy.
http://blogs.wsj.com/washwire/2014/11/07/yes-the-jobless-rate-fell-heres-why-americans-are-still-gloomy/?mod=WSJBlog
Employment Situation Improves in October–Except for African Americans
"The employment situation in October improved in every way for most Americans, except for African Americans, according to data from the Bureau of Labor Statistics (BLS). The number of African Americans who were employed in the United States in October dropped by 41,000; and the number of African-Americans not participating in the labor force increased by 114,000. However, the employment picture for all Americans aged 16 and older improved from September to October, as the overall unemployment rate declined from 5.9 percent to 5.8 percent, the number of employed increased from 146,600,000 to 147,283,000, and the number of unemployed decreased from 9,262,000 to 8,995,000."
http://www.cnsnews.com/news/article/ali-meyer/employment-situation-improves-october-except-african-americans
COMMON CORE:
Jindal Merges With Another Common Core Lawsuit
"Louisiana Gov. Bobby Jindal has filed paperwork to join up with a group of Republican lawmakers in the state who are suing to halt the implementation of Common Core, the latest front in the prospective 2016 presidential candidate's war against the standards. The legislators' lawsuit, filed last summer, claims that Lousiana's adoption of Common Core several years ago was actually illegal, as the state's Board of Elementary and Secondary Education (BESE) allegedly failed to follow the state's Administrative Procedures Act (APA) requiring sufficient notification of planned policy actions. BESE members, as well as state superintendent John White, a former Jindal ally, have argued that the state legislature explicitly exempted them from following the APA in implementing Common Core, and have also said the standards' adoption was completely public and aboveboard throughout."
http://dailycaller.com/2014/11/07/jindal-merges-with-another-common-core-lawsuit/
GOV. BOBBY JINDAL JOINS LOUISIANA LAWMAKERS IN COMMON CORE LAWSUIT
http://www.breitbart.com/Big-Government/2014/11/07/Gov-Bobby-Jindal-Joins-Louisiana-Lawmakers-in-Common-Core-Lawsuit
Midterms Great For School Choice, Bad For Common Core
http://dailycaller.com/2014/11/07/midterms-great-for-school-choice-bad-for-common-core/
MISC.:
Obama to nominate US Attorney Loretta Lynch to replace Holder as AG
"President Obama has chosen Loretta Lynch, the U.S. attorney in Brooklyn, N.Y., as his nominee to replace outgoing Attorney General Eric Holder — ending widespread speculation over who might fill Holder's shoes and teeing up a nomination debate potentially during the lame-duck session. Though several Republicans had wanted to wait to consider any successor until the new Congress is seated, the president plans to announce his pick on Saturday. "Ms. Lynch is a strong, independent prosecutor who has twice led one of the most important U.S. Attorney's offices in the country," White House Press Secretary Josh Earnest said in a statement. "She will succeed Eric Holder, whose tenure has been marked by historic gains in the areas of criminal justice reform and civil rights enforcement." Lynch, 55, is a Harvard Law School graduate and popular prosecutor who is currently serving her second stint as U.S. attorney for Eastern New York, which covers Brooklyn, Queens, Staten Island and Long Island. She was appointed by Obama in 2010. If confirmed to fill Holder's post, she would be the first black female attorney general."
http://www.foxnews.com/politics/2014/11/07/obama-expected-to-nominate-us-attorney-loretta-lynch-as-next-attorney-general/
CNN: Obama to nominate Brooklyn U.S. Attorney Loretta Lynch to replace Holder as Attorney General
"The most interesting thing about her at first blush is how safe a pick she seems, a surprise move from a guy who's threatening to lob an amnesty grenade at the new GOP Senate and who insisted the day after an opposition landslide that he has a mandate from all the people who didn't vote on Tuesday. Why is O suddenly in the mood to play nice-ish, to the point where he'd bring an outsider into his very insular inner circle? Loretta Lynch, the U.S. attorney in Brooklyn, is expected to be President Barack Obama's pick for Attorney General, U.S. officials briefed on the matter told CNN… Lynch is a popular prosecutor who is in her second stint as US Attorney in New York's eastern district, appointed by President Obama in 2010 and also serving in the same post from 1999-2001 under President Bill Clinton… Lynch has quietly built a solid reputation in New York, where Preet Bharara, the top federal prosecutor in Manhattan, garners magazine covers and regular media attention for Wall Street prosecutions. Her 2010 nomination won Senate approval on a voice vote, meaning Republicans didn't view her as controversial. In recent months, however, she has led the prosecution of Rep. Michael Grimm, a Republican congressman from Staten Island, for alleged tax fraud. Grimm won reelection this week despite being under indictment, and has called the case against him politically motivated. Current Attorney General Eric Holder announced his plans in September to step down."
http://hotair.com/archives/2014/11/07/cnn-obama-to-nominate-brooklyn-u-s-attorney-loretta-lynch-to-replace-holder-as-attorney-general/
Loretta Lynch, U.S. attorney for N.Y., to be nominated to be attorney general
http://www.washingtonpost.com/politics/loretta-lynch-us-attorney-for-ny-to-be-nominated-to-be-attorney-general/2014/11/07/bdcc8afe-66cc-11e4-bb14-4cfea1e742d5_story.html?wprss=rss_homepage
Obama nominates his adviser Tony Blinken as Deputy Secretary of State
http://townhall.com/news/politics-elections/2014/11/07/obama-nominates-his-adviser-tony-blinken-as-deputy-secretary-of-state-n1915888
Eric Holder Uncensored: Fast and Furious Critics Can 'Kiss My A**'
"A new batch of emails from Attorney General Eric Holder were revealed on Friday, further demonstrating just how frustrated he became over Congress' investigation into the "Fast and Furious" gun-walking scandal. In one Aug. 30 email, he wrote of his critics, "Some people can kiss my ass." The newly released emails are a result of the roughly 64,000 documents the U.S. Department of Justice was ordered to hand over to the House Oversight and Government Reform Committee. President Barack Obama previously exerted executive privilege to keep the documents from being released."
http://www.theblaze.com/stories/2014/11/07/new-batch-of-angry-eric-holder-emails-revealed-some-people-can-kiss-my-a/
Eric Holder Email: 'Some People Can Kiss My A**'
http://dailycaller.com/2014/11/07/eric-holder-email-some-people-can-kiss-my-a/
Don't cave in on climate policy, Senate leaders urge Obama
"Four Senate leaders on Friday urged President Barack Obama not to retreat from promises of strong domestic carbon cutting goals and significant aid to developing countries to combat climate change given new Republican leadership in Congress, which is expected to be hostile to such policies. The Democratic chairs of four Senate committees – Foreign Relations, Environment and Public Works, Finance and Budget – wrote to Obama, asking him to uphold promises he made at a high-profile UN climate summit in September. "A strong target for American emissions reductions after 2020 will build upon our actions to reduce carbon pollution domestically, and convince other countries to help forge a strong international agreement at the 21st Conference of the Parties in 2015," they wrote, referring to the pivotal climate summit set to be held in Paris next year. Victories in Tuesday's mid-term elections mean Republicans will take control of the Senate and expand their majority in the House of Representatives, putting Obama's priority climate change strategy in peril. Expected Senate Majority Leader Mitch McConnell said his first priority will be to "do whatever I can to get the Environmental Protection Agency reined in," he said, referring to the agency's proposed regulations to limit carbon pollution from power plants."
http://townhall.com/news/politics-elections/2014/11/07/dont-cave-in-on-climate-policy-senate-leaders-urge-obama-n1915887
KELSEY: GOP MUST LEAD, NOT MERELY GOVERN
http://www.breitbart.com/Big-Government/2014/11/06/GOP-Must-Lead-Not-Merely-Govern
GOP vows to build Keystone, repeal Obamacare
http://www.msnbc.com/morning-joe/gop-boehner-mcconnell-vows-build-keystone-repeal-obamacare?adbid=740618539326328&adbpl=fb&adbpr=114945745226947&cid=sm_m_lastword_4_20141107_35163427
Outgoing DCCC Chair Begs Victorious GOP to 'Come into the Middle'
"Steve Israel, New York congressman and retiring chairman of the Democratic Congressional Campaign Committee, begged the Republican party to "come into the middle" following their victory on Tuesday, saying the two-thirds of voters who stayed home proves Americans want Congress to work together. "Here's what I think we need to do," he told MSNBC's Andrea Mitchell on Friday. "People need to not go into the corners now, they need to come into the middle. And there are specific things that Democrats and Republicans can embrace." Israel brought up corporate tax changes and, pointedly, immigration reform as issues on which the two parties can compromise. "There really shouldn't be any paralysis on this," he said, noting that a Senate immigration bill has passed. "Let's just pass it in the House," he urged. "In this election, one-third of voters chose a Democrat or Republican," Israel said. "The other two-thirds just want us to get things done."
http://www.nationalreview.com/corner/392302/outgoing-dccc-chair-begs-victorious-gop-come-middle-brendan-bordelon
Obama Flashback: 'If you don't like my policies, go out there and win an election.'
http://pjmedia.com/tatler/2014/11/06/obama-flashback-if-you-dont-like-my-policies-go-out-there-and-win-an-election/
Landrieu Attacks Cassidy On Katrina Response. The Attack Has Backfired Horribly [VIDEO]
"The day after neither candidate reached the 50 percent plus 1 vote threshold, Sen. Landrieu held a press conference where she slammed her opponent as absent during the devastation from Hurricanes Katrina and Rita. Standing in front of a VA Medical Center construction site, Landrieu called Cassidy "wishy-washy, unreliable, undependable, not sure who he is, not sure who he was and not sure who he wants to be." Landrieu then proceeded to ask, "When this hospital needed a champion to build and rebuild, literally out of the rubble of Katrina and Rita, where was Sen. Landrieu? Standing here and fighting. Where was Bill?" She even tweeted, "When the New Orleans #VA hospital needed to be rebuilt out of the rubble of Katrina & Rita, #WhereWasBill?" with a link to a press coverage of her news conference. The attack was an odd one to make, considering Cassidy wasn't involved in politics at the time. He wasn't elected to Louisiana's state Senate until 2006 and Congress until 2008, while hurricanes Katrina and Rita hit the state in 2005. The next day, Rep. Bill Cassidy told Louisianans where he was. At the time of Katrina and Rita, Cassidy was a medical doctor in Baton Rogue, he wrote on Twitter. Moreover, immediately after Katrina hit, Cassidy took the initiative in setting up a makeshift emergency hospital in an abandoned K-Mart to administer aid and care for victims."
http://dailycaller.com/2014/11/07/landrieu-attack-on-cassidy-backfires-horribly-video/
'It's over. Let it go.' Conservatives keeping Mary Landrieu's dying Twitter feed on life support
http://twitchy.com/2014/11/06/its-over-let-it-go-conservatives-keeping-mary-landrieus-dying-twitter-feed-on-life-support/?utm_source=iacfbp&utm_medium=fbpage&utm_campaign=IAC
Mary Landrieu, seeking re-election, vows to 'speak the truth' about bigots, sexists in Louisiana
http://watchdog.org/181983/mary-landrieu/?utm_source=hoot&utm_medium=facebook&utm_campaign=ss
Tom Cotton: People Have 'Chosen Constitutional Self-Government'
"Arkansas Republican Tom Cotton says his defeat of incumbent Democratic Sen. Mark Pryor was less about the candidates than about governance of the nation. Speaking to supporters in Little Rock on Tuesday night, Cotton acknowledged that most people had expected him to win, but said the win came bigger and earlier than expected. He called his victory the result of "a choice to live as a free people and to govern ourselves freely under the greatest Constitution in history." "We have again chosen constitutional self-government, which allows each of us to flourish according to his abilitites and industry . . . and to control our government rather than be controlled by it. "We reject pessimism and defeatism inherent in the other way of governing, the centralizing and bureaucratic rule of presumed elites." Like most Republicans this election cycle, Cotton tied the incumbent Pryor to President Barack Obama. He invoked Obama's primary victory speech from 2008, when Obama said the moment would be remembered as the time the planet began to heal. "I won't promise to heal the planet or repair every broken institution, but I will promise to act with integrity and principle and to use politics as an instrument to unite us, not a weapon to divide us," Cotton said."
http://www.newsmax.com/politics/arkansas-senate-tom-cotton-beat/2014/11/04/id/605284/
Utah's Chaffetz to GOP: 'We better produce or they'll kick us out too'
"Boehner, working in tandem with Sen. Mitch McConnell, R-Ky., the next majority leader, said Congress would act on some 40 jobs bills that have bipartisan support as well as on approving the Keystone pipeline. The Ohio Republican said that finding common ground with the administration will be hard work, but it will be even harder if Obama is unwilling to work with the GOP. He highlighted Obama's comments Wednesday at the president's White House news conference and said they were not helpful. "We heard him say he's going to double-down on his go-it-alone approach," Boehner said. Republicans have said that they have to show they can govern in the next two years. "We now have the votes and we have the ability to call the agenda, so stop name-calling and let's actually produce some legislation that helps jobs and the economy and moves our country forward," Rep. Jason Chaffetz, R-Utah, said in an interview. "I think the country has figured that out, and they've given us the mandate to do it, and we better produce, or they'll kick us out too." Republicans are counting on a swift vote early next year on building the Keystone XL pipeline to carry oil from Canada to the U.S. Gulf Coast now that Republicans clearly have the numbers in the Senate. The GOP could have as many as 54 Senate seats if Republican Dan Sullivan prevails in Alaska and the party wins a Dec. 6 runoff in Louisiana. The House majority could reach historic levels of 250 out of 435 seats. "It's in our best interest to show we can function and that we can lead responsibly, and that would involve getting bills that have already passed the House with bipartisan support and get Democrats to join us in the Senate and get those to the president, even something like trade," said Sen. John Barrasso, R-Wyo. McConnell signaled Wednesday that he could work with Obama on trade agreements and a tax overhaul as both sides look toward governing rather than gridlock. It won't be easy. Many of the moderate Democrats who would be willing to compromise were defeated in Tuesday's elections, reducing the number of lawmakers in the middle. In the next Congress, independent Sen. Angus King of Maine and moderate Democrats Joe Manchin of West Virginia, Heidi Heitkamp of North Dakota and Jon Tester of Montana will hold considerable leverage."
http://www.sltrib.com/news/1792664-155/obama-gop-mcconnell-president-boehner-law
DEMOCRATIC OPERATIVE: 'THIS WAS NOT A TURNOUT ELECTION… IT WAS A WAVE ELECTION'
http://www.breitbart.com/Big-Government/2014/11/07/Democratic-Senate-Operative-This-Was-Not-A-Turnout-Election-It-Was-a-Wave-Election
Obama pledges to work through gridlock following Republican takeover
http://www.cbsnews.com/news/obama-pledges-to-work-through-gridlock-following-republican-takeover/
POWERS: 'DISCONNECT' BETWEEN WH AND EVERYONE ELSE ON ELECTION
"USA Today columnist Kirsten Powers said that President Barack Obama is off to a rocky start in his dealings with Republican leaders in Congress because "there's such a disconnect between what the White House thinks" and everyone else on Friday's "Special Report" on the Fox News Channel. "It doesn't seem to be starting off too well," Powers remarked on the meeting between Congressional leaders and the president. "And a lot of this is because I think there's such a disconnect between what the White House thinks is going on and what everybody else thinks is going on.  Meaning, the world pretty much recognizes that this was a repudiation of Obama and the White House and the White House believes that it was not, and that it had nothing to do with Obama, and that it's completely the fault of the Democrats who were running and they don't feel any obligation to really come together and do 'kumbaya.'"
http://www.breitbart.com/Breitbart-TV/2014/11/07/Powers-Disconnect-Between-WH-and-Everyone-Else-on-Election
Obama approves sending 1,500 more U.S. troops to Iraq
http://www.cbsnews.com/news/obama-approves-sending-1500-more-u-s-troops-to-iraq/