News Briefing for Monday, November 10, 2014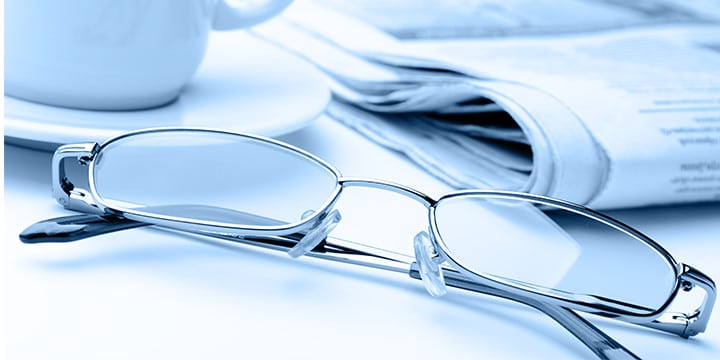 HEALTHCARE:
Obamacare Architect: Lack of Transparency Was Key Because 'Stupidity Of The American Voter' Would Have Killed Obamacare
"Obamacare architect Jonathan Gruber said that lack of transparency was a major part of getting Obamacare passed because "the stupidity of the American voter" would have killed the law if more people knew what was in it. Gruber, the MIT professor who served as a technical consultant to the Obama administration during Obamacare's design, also made clear during a panel quietly captured on video that the individual mandate, which was only upheld by the Supreme Court because it was a tax, was not actually a tax." "This bill was written in a tortured way to make sure CBO did not score the mandate as taxes. If CBO scored the mandate as taxes, the bill dies. Okay, so it's written to do that.  In terms of risk rated subsidies, if you had a law which said that healthy people are going to pay in – you made explicit healthy people pay in and sick people get money, it would not have passed… Lack of transparency is a huge political advantage. And basically, call it the stupidity of the American voter or whatever, but basically that was really really critical for the thing to pass… Look, I wish Mark was right that we could make it all transparent, but I'd rather have this law than not."
http://dailycaller.com/2014/11/09/obamacare-architect-lack-of-transparency-was-key-because-stupidity-of-the-american-voter-would-have-killed-obamacare/
Obamacare rates in Illinois: Higher premiums, more options in 2015
"Illinois residents who enroll in Obamacare on the whole will pay higher premiums than last year for the most popular plans, but they'll have many more options to choose from, according to 2015 plan information released Friday. Premiums for the lowest-cost options in the most popular group of plans will rise 2.6 percent on average statewide, although rates for those so-called silver plans will vary widely, from a decrease of 5 percent to an increase of 12 percent, the Illinois Department of Insurance announced Friday. Rates for the lowest-cost plans, called bronze, will increase 11 percent on average. While Illinois did not release the average increase for all plans, premiums increased 4 to 6 percent among states that have submitted rate information, according to recent studies by PwC Health Research Institute and McKinsey Center for U.S. Health System Reform."
http://www.chicagotribune.com/business/ct-aca-insurance-rates-adv-biz-20141107-story.html
Obamacare Costs Slow, Choices Abound In New Open Enrollment
"…Across the country, there are more than 20 percent more insurers participating than last year according to the federal government and industry analysts. In Illinois, for example, the department of insurance Friday said the number of qualified plans on that state's exchange "more than doubled from 165 plans offered in 2014 to more than 400 plans being offered in 2015." The additional offerings across the country comes from health insurance giants like Aetna AET -2.85% (AET) and UnitedHealth Group UNH -2.7% (UNH), which expanded their offerings from the first year to compete with more dominant individual products sold by Blue Cross and Blue Shield plans. The new competition is keeping prices in check, according to a new report funded by the Robert Wood Johnson Foundation from researchers at the Urban Institute, which found that consumers in most markets are purchasing plans at a "lower cost than in 2014, or a small increase of less than 5 percent." "The good news is that premium increases so far appear to be quite modest, but there are changes taking places in these markets," Kathy Hempstead of the Robert Wood Johnson Foundation said in statement accompanying the Urban Institute report, which looked at  the most popular "silver-tiered" premiums in 17 states plus the District of Columbia. Consumers will need to closely examine and compare their options. "Larger premium increases are more likely to occur in rural areas," the Urban Institute report said. To keep costs affordable, insurers have been offering plans on exchanges with a more limited choices of doctors and hospitals via what the industry calls a "narrow network."
http://www.forbes.com/sites/brucejapsen/2014/11/09/costs-slow-choices-abound-in-new-obamacare-open-enrollment/
HealthCare.gov opens for insurance plan shoppers
"The launch comes two days after the Supreme Court announced it would reconsider a lower court ruling that upheld the Affordable Care Act's system of subsidizing the insurance coverage it requires. Slavitt said Sunday that the administration isn't worried. "We believe consumers are very confident in the subsidies being offered," he said on a call with reporters. "We encourage everybody to see what's available on the website." Insurers and agents were expecting the site to open so consumers could browse plans Friday, but Slavitt said the department wanted people to be able to access the site Monday morning "when they're starting to think about the marketplace." And although "things will not be perfect," shopping around will be "simpler faster and more intuitive" this year, said Kevin Counihan, CEO of HealthCare.gov. After announcing in June how easy it would be for consumers to auto-enroll in their existing plans, HHS has changed its message to emphasize the importance of re-enrollment to get the best deal and to update subsidies. Despite any potential glitches remaining, experts in and outside the government say both uninsured and newly insured people need to compare their current plans with new offerings, as many will be able to find better rates and plan features. "There are a lot of changes that are price declines," said Katherine Hempstead, director of insurance coverage at the Robert Wood Johnson Foundation. "But there are going to be a lot of incentives to shop around and people need to look at the whole plan design." For some people, a small premium change may be less important than the out-of-pocket costs a plan requires for specialist visits, Hempstead said. So it's important to consider what kind of health care services you and your family are likely to need before choosing a plan, she said. HealthCare.gov runs the exchanges for 37 states. Idaho and California, which run their own sites, have already opened them for window shopping and several have made their rates available, if not individual plan details."
http://www.usatoday.com/story/news/nation/2014/11/09/obamacare-open-enrollment-reenrollment-rate-changes/18606207/
New HealthCare.gov Opens Early to Allow for Review of Plans
http://www.nytimes.com/2014/11/10/us/white-house-says-consumers-can-browse-early-on-retooled-health-care-site.html?partner=rss&emc=rss
U.S. officials hope new HealthCare.gov avoids last year's problems
http://townhall.com/news/politics-elections/2014/11/09/us-officials-hope-new-healthcaregov-avoids-last-years-problems-n1916365
Obama officials work on health site contingency plans as enrollment nears
"With the next time to buy health plans under the Affordable Care Act starting in less than a week, the Obama administration is expressing confidence that HealthCare.gov is no longer the rickety online insurance marketplace that exasperated consumers a year ago. Behind the scenes, however, federal health officials and government contractors are scrambling, according to confidential documents and federal and outside experts familiar with this work. They have been making contingency plans in case the information technology or other aspects prove less sturdy than the administration predicts. And some preparations are coming down to the wire. As the Nov. 15 beginning of open enrollment nears, administration officials have been eager to draw public attention to the fact that parts of the computer system have been rebuilt, online insurance applications will be easier to use and new federal managers are in charge. "We're really making sure that that Web site works super well," President Obama said at a news conference a few days ago. "We're double- and triple-checking it." Despite such efforts, the confidential documents written in recent weeks hint at elaborate backup planning that undercuts the administration's predictions that an improved HealthCare.gov will be able to handle everyone who wants to sign up. More broadly, they reflect the high stakes confronting the administration as it tries to avoid last year's mistakes and deal with new threats to the Affordable Care Act: the Republican gains in the midterm elections and the Supreme Court's decision to review the government insurance subsidies that are a linchpin of the law."
http://www.washingtonpost.com/national/health-science/obama-officials-work-on-health-site-contingency-plans-as-enrollment-nears/2014/11/09/177a5aec-65e0-11e4-836c-83bc4f26eb67_story.html?wprss=rss_homepage
The huge new threat to Obamacare, explained in 2 minutes
http://www.vox.com/2014/11/8/7175879/how-the-supreme-court-could-gut-obamacare
Obamacare Courts Death Yet Again
"Today they agreed to hear a set of cases involving the availability of insurance subsidies on federally operated insurance exchanges.  (I will henceforth refer to this collective body as the Halbig case for ease of reading.)  Sounds kind of boring, right?  Actually, this could severely damage, even potentially kill, Obama's signature program.  I won't recap all the issues that an adverse ruling would create for our health-care overlords, but if you are interested in the details, read my write-up from this summer.  For the rest of you, suffice to say that this case could ultimately determine whether the program survives, and if so, in what form. The law's supporters are dismayed, and no wonder.  There's currently a circuit split on the issue, but the court that ruled against the administration agreed to review it en banc — that is, with a full panel of judges, rather than the smaller three-judge panel that originally heard the case.  That court is now packed full of liberal judges, thanks to outgoing Senate Majority Leader Harry Reid's decision in November 2013 to nuke the filibuster for presidential appointees.  The administration was hoping that the en banc ruling would resolve the circuit split, and the Supreme Court would simply decline to take the case.  The Supreme Court has decided not to wait. Meanwhile, by granting cert, the Court is signaling that at least four judges are probably prepared to rule against the government.  Now, maybe they'll change their minds later.  But I doubt it. I'm not going to prognosticate about how they will rule, and I will point and laugh at any journalist who tries to punditsplain to the Supreme Court that they can't, or conversely, that they must, a class of article that you might categorize as "predictive exhortation."   The actual forecast value of these sorts of articles is pretty low; it's at best reminiscent of high school student government meetings.  The Supreme Court's gonna do what the Supreme Court's gonna do, and they're probably not much interested in my expert legal analysis.  It is safe to say, however, that the government is going into this round with a significantly weaker hand than it had even a few months ago.  The law remains unpopular, and no, I don't want to hear your explanation about how actually it's really popular if you look at the polls right.    The past election created unified control of Congress, which means there's a reasonable chance of repealing or fixing the law in the face of an adverse ruling —  though  not easily, and only over the screaming protests of President Obama and the Democrats, who will be outraged at what Republicans will demand.  Also, since the initial Halbig ruling, evidence has emerged that at least one pro-Obamacare reporter, Jonathan Cohn of the New Republic, believed during the negotiations that the subsidies would only be available on state exchanges.  The argument that no one reasonable can ever possibly have ever thought that this was the case has basically collapsed, though that won't necessarily stop the administration from making this argument anyway. That still leaves this far from a slam dunk.  Like I say, the Supreme Court is gonna do what the Supreme Court is gonna do. The rest of us will just have to wait and see."
http://www.bloombergview.com/articles/2014-11-07/obamacare-courts-death-yet-again
Supreme Court to hear challenge to Affordable Care Act
http://www.al.com/news/index.ssf/2014/11/supreme_court_to_hear_challeng.html
ObamaCare Goes to Rewrite
The Supreme Court agrees to hear the federal subsidy case.
http://online.wsj.com/articles/obamacare-goes-to-rewrite-1415404718
The Supreme Court Is Now a Death Panel
http://www.newrepublic.com/article/120206/supreme-court-obamacare-decision-king-v-burwell-life-or-death
Four Reasons the Supreme Court Is Likely to Rule Against the Obama Administration in Burwell
"I think the chances are high that the administration will lose. Because:
The plain text of the statute denies subsidies to people who live in states without an exchange. This reading is not absurd, because it creates a powerful incentive for states to create an exchange in the first place. The obvious meaning of the text should only be discarded if it created absurd or ridiculous results. We shouldn't discount the possibility that the Justices just want to do the right thing!
There was no split in the circuits — the lower courts actually seemed to accept the Obama administration's misreading of its own law. If the Court agreed with the lower courts, or wasn't sure about it, they could have just allowed the issue to further percolate (as the Justices themselves will often say when they pass on the opportunity to take a case). The grant of certiorari (which takes four Justices) only makes sense if a majority wants to overrule the lower courts quickly.
I assume Chief Justice Roberts is with the original four dissenters from Sebelius two years ago in opposing the administration. This gives him the chance to atone for his error in upholding Obamacare as a valid use of the taxing clause in that case. His decision in Sebelius did great violence to the Constitution's protections for federalism — it will be the mission of his Chief Justiceship to repair the damage. Plus, the insincere misreading of the statute will grate especially hard on Roberts's professionalism — he seems to take seriously getting the right lawyerly answer to technical statutory questions. Justice Kennedy, who is usually the swing vote, was strongly in the dissent against Obamacare two years ago, and I cannot see him engaging in legal gymnastics to save a law he thinks is already unconstitutional.
The Court will be acting in agreement with, rather than against, majority wishes. The last election gives the court political cover to cut back on Obamacare. Given the election results, a majority of Americans support repeal or radical restructuring of Obamacare. If the Court rules against Obama here, it will be acting with the support of a majority of Congress. What judge can resist the chance to reach the right legal result, fix mistakes from the past, and act with popular support?  It's a Supreme Court trifecta."
http://www.nationalreview.com/corner/392362/four-reasons-supreme-court-likely-rule-against-obama-administration-burwell-john-yoo
Fifth Reason Obama Adm. Should Lose Burwell
"John's "Four Reasons the Supreme Court is Likely to Rule Against the Obama Administration in Burwell," should be correct.  I would like to add an ironic fifth reason: Burwell involves statutory interpretation as applied to a regulation, rather than constitutional jurisprudence–just like Hobby Lobby did. There are pretty specific rules that have to be followed in doing that, leaving less wiggle room for judicial legislating via "living contitutionalism" or updating the charter to meet the modern era. Thus, it will be more difficult–not impossible, but more difficult–to ignore the clear language of Obamacare regarding subsidies. That could–should–tip the balance of power against the federal regulation (since we know the liberal justices will be entirely result oriented)."
http://www.nationalreview.com/corner/392367/fifth-reason-obama-adm-should-lose-burwell-wesley-j-smith
Obamacare is a Goner
"They say the Supreme Court follows the election results, and if so, they certainly didn't waste any time after the beat down the voters administered to the Democrats this Tuesday. By Friday, the Supremes had decided to rule on the Obamacare subsidies cases, even though the DC Circuit is about to rule on the Halbig case en banc and then there will be no conflict among the various circuits. (Recall that by ending the nominations filibuster and packing the DC Circuit with liberals, Harry Reid and his friends thought that court would protect Obamacare from the initial 3 judge panel ruling in Halbig.) But by acting before the full DC Circuit, the Supreme Court has gotten ahead of the game, and is signaling that there are likely 5 votes to kill a huge part of Obamacare. Chief Justice Roberts gets a do-over after his dubious decision upholding the validity of the Obamacare tax provisions in 2012. The current challenge to Obamacare involves the so-called "state exchanges" — 36 states having not set them up. Therefore, under the clear language of the Affordable Care Act, the ACA, there are no federal insurance subsidies or employer mandates in those states, making a hash of the whole system. Apparently, the original purpose of this language when Sen. Baucus' staffers wrote it was to dragoon the few states that might hold out on setting up exchanges, by denying their citizens access to federal premium subsidies. But as the ACA ballooned into a 2000-page monstrosity, the Democrats simply forgot about this provision, even as Republican governors began to realize this gambit could backfire and wreck the whole scheme. After passage of the ACA, the Obama administration claimed this was all just a drafting error, and had the IRS sweep it away by regulation with the help of liberal federal judges. However, overwhelming evidence has emerged that the lefty wonks that drafted this language intended just what the law says, to the great embarrassment of liberal reporters who claim to be experts on the law. If the Supreme Court were to strike down the subsidies in 2015, it would also come at the same time as other nasty Obamacare surprises hit the populace, such as the looming hike in Medicare Advantage policies.  Up until now, President Obama has put up a brave front that he would veto even small changes to Obamacare a Republican Congress might send him. But now it appears there will be millions of working Americans stuck trying to pay insurance premiums they can't afford or risking an Obamacare penalty, along with millions of more retirees getting socked by their Medicare plans. The political pressure will be too much to bear for Congressional Democrats running in 2016, and they will eventually throw Obamacare and its namesake under the bus. The White House chef might also take notice- several distilleries are now selling their whiskey by the barrel. As the President mentioned he was willing to sit down with Sen. McConnell, if he had a good stiff drink of Kentucky bourbon, they may need a large supply the next two years."
http://www.americanthinker.com/blog/2014/11/obamacare_is_a_goner.html#.VF9WmqYtAxI.facebook
Here to Stay: Why the New Republican Congress Can't Gut Obamacare
http://www.nbcnews.com/health/health-care/here-stay-why-new-republican-congress-cant-gut-obamacare-n243711
IMMIGRATION:
Obama: 'I'm Going To Do What I Can Through Executive Action' On Immigration
"President Barack Obama said on Sunday that he will pursue an executive order on immigration reform and that congressional Republicans can take further action if they so please. "I'm going to do what I can do through executive action," Obama said on CBS' "Face the Nation." "It's not going to be everything that needs to get done. And it will take time to put that in place." "And in the interim, the minute they pass a bill that addresses the problems of immigration reform, I will sign it and it supersedes whatever actions I take," the president continued. "I'm encouraging them." Obama laid blame for his forthcoming executive order at the feet of House Speaker John Boehner (R-Ohio) for failing to allow a vote on the comprehensive immigration reform bill that passed with a bipartisan majority in the Senate. "I preside over a process in which the Senate produced a bipartisan bill. I then said to John Boehner, 'John, let's get this passed through the House,'" Obama told "Face the Nation" host Bob Scheiffer. "For a year, I stood back and let him work on this. He decided not to call the Senate bill and he couldn't produce his own bill. And I told him at the time, 'John, if you don't do it, I've got legal authority to make improvements on the system. I prefer to see it done through Congress, but every day that I wait we're misallocating resources, we're deporting people that don't need to be deported.'" The president said he then laid out his final deadline for House Republicans. "If you can't get it done before the end of the year, I'm going to have to take the steps that I can to improve the system," he said he told Boehner. Boehner has announced "there will be no chance for immigration reform" if the president pursues executive action. "When you play with matches, you take the risk of burning yourself. And he's going to burn himself if he continues to go down this path," Boehner said on Thursday."
http://www.huffingtonpost.com/2014/11/09/barack-obama-immigration-_n_6128918.html
Obama: Since House Has Not Acted on Immigration, I Must
http://www.nationalreview.com/corner/392376/obama-house-has-not-acted-immigration-i-must-ian-tuttle
Obama: If Republicans Want to Pass Immigration Reform, 'Nobody Is Stopping Them'
http://www.nationalreview.com/corner/392377/obama-if-republicans-want-pass-immigration-reform-nobody-stopping-them-ian-tuttle
OBAMA: 'TIME HASN'T RUN OUT' ON LAME-DUCK CONGRESS AMNESTY BILL
http://www.breitbart.com/Big-Government/2014/11/09/Obama-Time-Hasn-t-Run-Out-on-Lame-Duck-Congress-Amnesty-Bill
Obama Explains Why He Won't Wait for Congress to Act on Immigration
"Despite blunt warnings from Republicans, President Obama made it clear that he will not wait for Congress to act on immigration. "I'm going to do what I can do through executive action," he said this morning on CBS News' "Face the Nation." In explaining why he can't delay, Obama told CBS News' Bob Schieffer, "Every day that I wait, we're misallocating resources, we're deporting people that shouldn't be deported, [and] we're not deporting folks that are dangerous and need to be deported."
http://dailysignal.com/2014/11/09/president-obama-explains-cant-wait-congress-act-immigration/?utm_source=facebook&utm_medium=social
President, VP May Differ on Immigration Strategy: 'Obama Angrily Cut Biden Off'
"President Obama and Vice President Biden might not see eye-to-eye on immigration strategy. A hint of an apparent disagreement was on display during Obama's lunch with congressional leaders on Friday at the White House. "The meeting was tense at times, according to a senior House Republican aide. The aide was not authorized to describe the back-and-forth publicly by name and spoke only on condition of anonymity," the Associated Press reports. "Senate Democratic leader Harry Reid, about to lose his grip on the upper chamber, barely said a word. The aide said at one point as House Speaker John Boehner was making an argument on immigration, Obama responded that his patience was running out and Vice President Joe Biden interrupted to ask how long Republicans needed. Obama angrily cut Biden off, the aide said." The Wall Street Journal reported similarly on the same exchange:"
http://www.weeklystandard.com/blogs/president-vp-may-differ-immigration-strategy-obama-angrily-cut-biden_818457.html
What Obama Could Do Through Executive Orders on Immigration
http://www.bloomberg.com/politics/articles/2014-11-09/what-obama-could-do-through-executive-orders-on-immigration
David Brooks: I Support Giving Illegals New Status, But Obama's Way An "Extreme Abuse Of Executive Power"
"DAVID BROOKS, NEW YORK TIMES: Well, politically, they obviously made a mistake by thinking demographics could carry them along the way and they didn't actually need issues. And that was a consultants' fantasy. And that hurt the Democrats. On President Obama, the immigration thing is important. I support the idea of giving all these people this new status. But doing it by executive functioning — function, executive action, redefining the status of millions of people without a law, without going through the normal process, that strikes me as an extreme abuse of executive power, whether you support it on policy or not. And that is why that particular action that he's talking about is so confrontational, because it's not only policy a lot of Republicans object to it. But as members of Congress, they object to it."
http://www.realclearpolitics.com/video/2014/11/08/david_brooks_i_support_giving_illegals_new_status_but_obamas_way_an_extreme_abuse_of_executive_power.html
BROOKS: OBAMA EXECUTIVE AMNESTY MEANS AN 'EXTREME ABUSE OF EXECUTIVE POWER'
http://www.breitbart.com/Breitbart-TV/2014/11/08/Brooks-Obama-Executive-Amnesty-Means-an-Extreme-Abuse-of-Executive-Power
Gergen: Obama's Message Is "I'm Going To Spit In Your Face Over Immigration, Now Let's Sit Down And Compromise"
"DAVID GERGEN: I think you're absolutely right at a fundamental level that Republicans have to learn how to compromise as well. They have to meet him half way. And I don't think we know yet whether John Boehner can still deliver the House. I don't know if he has the votes to go to a compromise on immigration. He couldn't get there last time, can he get there now? I don't think we know. The tea party as we know is stirring they're not happy with the direction that the leadership is taking. We'll have to see how it all works out. Having said that, the president is the one who lost the elections. The graceful thing then as the person who loses — the party that wins doesn't say, okay, we'll win and compromise. The loser has to say I'm going to be willing to change course as Bob said then the Republicans have to respond. If the president first moment out of the box says, by the way I really want to work with you, first I'm going to spit in your face over immigration now let's sit down and compromise."
http://www.realclearpolitics.com/video/2014/11/09/gergen_obamas_message_is_im_going_to_spit_in_your_face_over_immigration_now_lets_sit_down_and_compromise.html
What – if anything – should Obama do about immigration?
"But with a triumphal midterm election behind them and control of the Senate ahead, Republicans continued warning the president that acting unilaterally on immigration would be a huge mistake. "I believe it would hurt cooperation on every issue," said Sen. John Barrasso, R-Wyoming, a member of the Senate Republican leadership, on "Fox News Sunday." "It would be like the president pulling the pin out of the hand grenade and throwing in as we're trying to actually work together." Barrasso and other top congressional leaders attended a meeting on Thursday at the White House, where Republicans pressed Mr. Obama to give Congress time and space to find a legislative solution on immigration. "I'm hoping that cooler heads at the White House can prevail upon the president to say, 'Look, if you want to have a good, constructive final two years of your presidency, don't do this now, wait until the new Congress is sworn in, let them come together,'" Barrasso said Sunday. Rep. Cory Gardner, R-Colorado, who won his race for the U.S. Senate on Tuesday, told "Fox News Sunday" he hopes the president "will change his mind" and allow Congress to work its will on immigration. "If he does this, then I'm concerned that he won't be doing the right thing," Gardner said, "and that would hurt our ability to move forward the next two years." Rep. Darrell Issa, R-California, told ABC News that Mr. Obama risks spoiling his opportunity to sign a bill if he moves on his own. "I'm hoping the president will delay and have a real comprehensive discussion about what's possible because a great deal is possible on immigration reform," Issa said. And former House Majority Leader Eric Cantor, R-Virginia, whose loss to a primary challenger this cycle was blamed, in part, on a willingness to entertain immigration reform proposals, said the president would be in for a "very, very difficult" few years if he flouts Congress on the issue. "If he does that, that's incendiary," Cantor told NBC News."
http://www.cbsnews.com/news/what-if-anything-should-obama-do-about-immigration/
GOP Senator: Executive Amnesty Would Be 'Pulling The Pin' Of A 'Hand Grenade' [VIDEO]
"Appearing on "Fox News Sunday," Republican Wyoming Senator John Barrasso told host Chris Wallace that if President Barack Obama used an executive order to go around Congress on immigration reform, it would be like pulling the pin of a grenade and throwing it in the discussions.
WALLACE: Let's talk about the lunch, which you both attended on Friday. Senator Barrasso, how heated was the discussion about the President taking executive action to defer deportations of millions of people illegally in this country? And will that really, as some Republican leaders are suggesting, hurt cooperation on every issue?
BARRASSO: I believe it will hurt cooperation on every issue, Chris. What the President does over the next two months will set the tone for the next two years in Washington. You know, nobody ran for office and won a Senate race based on the President having more executive authority to take executive actions on amnesty or healthcare or on any of those other issues. The american people want us to work together to find solution. I think it would be like the president pulling the pin out of the hand grenade as we're trying to work together. I hope cooler heads in the White House can prevail on the President to say, 'Look, if you want a good constructive final two years, don't do this now…'"
http://dailycaller.com/2014/11/09/gop-senator-executive-amnesty-would-be-pulling-the-pin-of-a-hand-grenade-video/
Gardner: GOP must convince Obama not to act on immigration
"Sen.-Elect Cory Gardner, the Republican who defeated Democrat Mark Udall for Colorado's Senate seat, said he hopes President Obama changes his mind and does not move forward with plans to take executive action to provide relief for millions of illegal immigrants. If Republicans in Congress do not commit to taking up the comprehensive immigration reform bill that passed the Senate by the end of the year, Obama has repeatedly pledged to use his executive power to declare amnesty for millions of illegal immigrants already living in the country. "I hope this president between now and then will change his mind," Gardner told Chris Wallace on "Fox News Sunday." "We have to encourage him to do the right thing." "We need immigration reform in this country because the system isn't working right now," he continued. "Let's do the right thing. Let's work together and find solutions."… Asked what Republicans can do to avoid alienating Latino voters in 2016, Gardner said Congress should immediately pass measures that both Republicans and Democrats can agree on to strengthen border security, provide guest workers and ensure a national e-verify system for businesses to know who is and isn't legal to work in the country. "Let's take those steps that we have broad agreement on," he said."
http://www.washingtonexaminer.com/gardner-gop-must-convince-obama-not-to-act-on-immigration/article/2555955?custom_click=rss
Republicans Urge Democrats Not to Push AG, Immigration in Lame Duck
http://blogs.wsj.com/washwire/2014/11/09/republicans-urge-democrats-not-to-push-ag-immigration-in-lame-duck/?mod=WSJBlog
EXCLUSIVE — JEFF SESSIONS: THE GOP MUST BACK REINCE'S PROMISE TO BLOCK OBAMA'S EXECUTIVE AMNESTY
"Incoming Senate Budget Committee chairman Sen. Jeff Sessions (R-AL) is calling on Republicans to follow through on Republican National Committee (RNC) chairman Reince Priebus's commitment to do everything possible to block President Barack Obama's planned executive amnesty. "Before the election, RNC Chairman Reince Priebus said: 'We can't allow it to happen and we won't let it happen… I'm telling you, everything we can do to stop it we will,'" Sessions said in a statement provided exclusively to Breitbart News. "We must now follow through on that commitment." Currently, conservatives say congressional Republican leadership is considering breaking the promise Priebus made before the election. His promise was explicitly bold, and included the specific guarantee that if voters turned the Senate Republican—as they have now done—Republicans will do everything possible to stop Obama's planned executive amnesty, including defunding it. After calling Obama's plans "illegal," "unconstitutional" and "un-American," Priebus vowed Republicans would stop him. "While I can't speak for the legislature, I'm very confident we will stop that," Priebus said on a conference call with TheTeaParty.Net after an exclusive interview with Breitbart News a week before the election. "We will do everything we can to make sure it doesn't happen: Defunding, going to court, injunction. You name it. It's wrong. It's illegal. And for so many reasons, and just the basic fabric of this country, we can't allow it to happen and we won't let it happen. I don't know how to be any stronger than that. I'm telling you, everything we can do to stop it we will."
Recent news reports indicate that House GOP leaders have been—since before the election—working on a long-term government funding deal with Senate Democratic leaders. The deal is still in the works but negotiators, are reportedly aiming to use it to fund the government through the rest of the 2015 fiscal year, meaning the end of September next year. There's no guarantee whatsoever that the deal will include Priebus's promise to defund executive amnesty plans. "Republican leaders, too, are inclined to clear the legislative decks of must-pass bills so they can start fresh in January, when they will have control of both chambers of Congress for the first time in eight years," the Washington Post's Ed O'Keefe and Lori Montgomery wrote late last week. "House and Senate negotiators have been at work for weeks on a comprehensive bill to fund federal agencies through next September, and aides said they hope to bring the measure to a vote before the Dec. 11 deadline." Conservatives say they will accept one of two possible outcomes with the forthcoming government funding bill battle when it comes to that fight's nexus with the immigration wars on Capitol Hill. Otherwise, they say, Republican leadership will have broken Priebus's promise."
http://www.breitbart.com/Big-Government/2014/11/09/Exclusive-Jeff-Sessions-Republicans-Must-Follow-Through-On-Reince-s-Promise-To-Block-Obama-s-Executive-Amnesty
Amnesty and Impeachment
Absent the credible threat of impeachment, Obama will pardon millions of illegal aliens.
http://www.nationalreview.com/article/392345/amnesty-and-impeachment-andrew-c-mccarthy
TED CRUZ, MIKE LEE: OBAMA'S ATTORNEY GENERAL NOMINEE MUST DENOUNCE PLANNED EXECUTIVE AMNESTY
"Sens. Ted Cruz (R-TX) and Mike Lee (R-UT) said Saturday that President Barack Obama's nomination to replace Attorney General Eric Holder, Brooklyn U.S. Attorney Loretta Lynch, must denounce Obama's planned executive amnesty. "President Obama's Attorney General nominee deserves fair and full consideration of the United States Senate, which is precisely why she should not be confirmed in the lame duck session of Congress by senators who just lost their seats and are no longer accountable to the voters," Cruz and Lee said in a joint statement. "The Attorney General is the President's chief law enforcement officer. As such, the nominee must demonstrate full and complete commitment to the law. Loretta Lynch deserves the opportunity to demonstrate those qualities, beginning with a statement whether or not she believes the President's executive amnesty plans are constitutional and legal." When Obama formally nominated Lynch on Saturday, he called her "tough" and "fair," adding that her career has followed "fairness, equality and justice." It remains to be seen where Lynch will come down on Obama's planned executive amnesty, but it would be difficult for her to oppose the president who just nominated her to lead the U.S. Department of Justice. It also remains to be seen whether the outgoing Senate Democrat majority will attempt to confirm Lynch during the lame duck session in December or if the Senate will wait until the GOP majority is seated next Congress in early January. Holder plans to stay on until his successor is confirmed. If the incoming Republican-controlled Senate handles the confirmation process, it is highly likely that a precondition for Lynch's confirmation will be express opposition to Obama's planned executive immigration action—especially because several senior Republicans have already drawn the battle lines around this fight with that condition."
http://www.breitbart.com/Big-Government/2014/11/08/Ted-Cruz-Mike-Lee-Obama-s-Attorney-General-Nominee-Must-Denounce-Planned-Executive-Amnesty
Sens. Cruz and Lee threaten to block Attorney General nominee over immigration
The statement came right after President Barack Obama nominated New York prosecutor Loretta Lynch for Attorney General.
http://www.upi.com/Top_News/US/2014/11/09/Sens-Cruz-and-Lee-threaten-to-block-Attorney-General-nominee-over-immigration/5461415569469/
Ted Cruz and Mike Lee demand answers on immigration from Obama's AG nominee
http://www.washingtonexaminer.com/ted-cruz-and-mike-lee-demand-answers-on-immigration-from-obamas-ag-nominee/article/2555943?custom_click=rss
Immigration Threatens Loretta Lynch's Confirmation
http://blogs.rollcall.com/white-house/immigration-threatens-loretta-lynchs-confirmation/?dcz=
Ted Cruz And Mike Lee Want To Know Where Obama's AG Pick Stands On Executive Amnesty
http://dailycaller.com/2014/11/08/ted-cruz-and-mike-lee-want-to-know-where-obamas-ag-pick-stands-on-executive-amnesty/
Cruz and Lee: Holder's Replacement Must Denounce Obama's Executive Amnesty
http://www.nationalreview.com/corner/392364/cruz-and-lee-holders-replacement-must-denounce-obamas-executive-amnesty-joel-gehrke
OREGONIANS FOR IMMIGRATION REFORM: 'PEOPLE ARE BASICALLY FED-UP'
"Oregonians for Immigration Reform, the group that spearheaded opposition to Measure 88, which attempted to put to popular vote the state's law providing driver's licenses to illegal immigrants, said his group was successful because people are "fed up" with the push for illegal immigration. In an interview with Breitbart News, Communications Director Jim Ludwick discussed why Measure 88 failed in such a blue state: I think people are basically fed up with all the romanticizing of people coming into the country illegally and going to the front of the line. When you have a government at any level that rigidly enforces every nuance of the law on its citizens, but willingly and openly bends those laws to accommodate illegal aliens, all that it does is breed cynicism toward the government and resentment of the illegal aliens who get preferred treatment. Ludwick added, "We had only three months after the legislative session was over to collect 58,142 signatures. We got over 77,000. It wasn't easy. The restrictions are severe. You've got to be particular to the nth degree." Laughing, he stated, "Basically, we jumped off the bridge, hoping there was water down below."  When asked if threats were made against his group, Ludwick said, "I've gotten calls saying, 'We know where you live.' But I'm old enough to know what I want to do. I'll take whatever risk there is."
http://www.breitbart.com/Big-Government/2014/11/07/Oregonians-for-Immigration-Reform-People-Are-Basically-Fed-Up
CA TO GRANT DRIVER'S LICENSES TO 1.4 MILLION ILLEGAL ALIENS
"New legislation passed in California will allow non-U.S. citizens to obtain identification in the form of drivers licenses starting January 1. California's Department of Motor Vehicles expects an estimated 1.4 million to apply, and Friday the department posted the new requirements for obtaining a drivers license under the law. Assembly bill 60 will allow the vast expansion of license eligibility and acceptable forms of ID to be used to obtain a license. The law goes into effect on January 1 of the new year but was passed over a year ago, in September of 2013.
Among acceptable identification that may be used to apply for and obtain a California driver license are a Mexican Federal Electoral Card, Mexican Passport, or Mexican Consular Card.
Assemblyman Tim Donnelly told Breitbart News, "When I look at the list of acceptable documents and see it is to include the Mexican Consular Card, I know it is a document even the FBI has been concerned about."
http://www.breitbart.com/Breitbart-California/2014/11/08/1-4M-Illegal-Aliens-Offered-New-Year-Gift-CA-Driver-Licenses
Arizona Law Against Immigrant Smuggling Struck Down by Federal Judge
"A federal judge has struck down Arizona's 2005 immigrant smuggling law on the grounds that it deprives federal authorities of their exclusive right to prosecute smuggling crimes. The ruling Friday by U.S. District Judge Susan Bolton marked the latest in a string of restrictions placed by the courts on Arizona's effort to get local police to confront illegal immigration. Neither Gov. Jan Brewer's office nor the U.S. Justice Department — which pressed the challenge on behalf of the Obama administration — immediately responded to messages left Saturday morning. Lawmakers passed Arizona's smuggling law in response to voter frustration over the state's position as the nation's then-busiest immigrant smuggling hub. It marked Arizona's second major immigration law and was followed in 2010 with a broader law that required police to make immigration checks in certain cases, inspiring similar laws in Alabama, Georgia, Indiana, South Carolina and Utah. The smuggling law had been used frequently in Maricopa County Sheriff Joe Arpaio's trademark immigration efforts, though the courts have curbed his immigration powers over the 17 last months. The law came under heavy criticism after more than 2,000 immigrants who paid to be sneaked into the country were charged with conspiring to smuggle themselves across the border."
http://www.theblaze.com/stories/2014/11/08/arizona-law-against-immigrant-smuggling-struck-down-by-federal-judge/
Another Arizona immigration law struck down
http://townhall.com/news/politics-elections/2014/11/08/arizonas-immigrant-smuggling-law-struck-down-n1916099
Judge voids Arizona human smuggling law, finding it infringes on U.S. government
http://www.reuters.com/article/2014/11/09/us-usa-immigration-arizona-idUSKBN0IT02Z20141109?feedType=RSS&feedName=domesticNews
​Another Arizona immigration law struck down by federal court
http://www.cbsnews.com/news/court-strikes-down-arizona-immigrant-smuggling-ban/
SPENDING/BUDGET/ECONOMY:
Congress returns for brief, post-election session with ISIS fight funding among top issues
"After an extended election-season break, Congress returns to Washington this week with a list of unresolved issues, including passage of a temporary spending bill and whether to approve President Obama's request for more money to fight the Islamic State group. House and Senate appropriations committees will try to agree on an omnibus spending bill that would keep the federal government running beyond Dec. 11, with little chance either party will fail to negotiate and force a hugely unpopular, partial-government shutdown. Congress in September granted Obama temporary authorization to arm and train Syrian forces in the U.S.-led coalition fight against ruthless militants of the Islamic State, also known as ISIS or ISIL, who have taken over parts of Syria and Iraq. The authorization, however, expires in early December. Still, the larger, looming issue is how lawmakers will play out the final days of the so-called lame duck session, in which Democrats have control of the Senate only until year's end. Earlier this week, Republicans seized control of the Senate for the first time in eight years while increasing their majority in the House. Obama likely would have a better chance of getting Attorney General nominee Loretta Lynch confirmed in the Senate while his party still controls the chamber, but it remains unclear whether Senate Democrats will try to complete the confirmation process in the upcoming weeks."
http://www.foxnews.com/politics/2014/11/09/congress-returns-for-brief-post-election-session-with-islamic-state-funding/
Obama issues credit card industry bailout by executive order
http://watchdog.org/181795/credit-card-industry-bailout/?utm_source=newsletter&utm_medium=email&utm_campaign=saturday_45
How Larry Hogan used tax data to turn Maryland red
http://www.washingtonexaminer.com/how-larry-hogan-used-tax-data-to-turn-maryland-red/article/2555922?custom_click=rss
MISC.:
Obama Attorney General Pick: Voter ID Laws Are About Taking Back What Dr. King Won
http://dailycaller.com/2014/11/09/obama-attorney-general-pick-voter-id-laws-are-about-taking-back-what-dr-king-won/
Obama says Lynch will carry on equal justice
http://cnsnews.com/news/article/obama-says-lynch-will-carry-equal-justice
Loretta Lynch Will Carry on Holder's Civil Rights Legacy, Obama Says
http://abcnews.go.com/Politics/loretta-lynch-carry-holders-civil-rights-legacy-obama/story?id=26779324
Obama: Confirm attorney general nominee "without delay"
http://www.cbsnews.com/news/obama-confirm-loretta-lynch-as-attorney-general-without-delay/
Groups press new GOP majority to reject wind tax credits
"Conservative energy group American Energy Alliance led 66 organizations on Thursday in pressing the new GOP majority to reject any attempts to pass legislation that would extend a wind tax credit. Senate Majority Leader Harry Reid (D-Nev.) has said he plans to bring a tax extenders package to the Senate floor — specifically one extending credits for renewable energy sources — when Congress returns next week. In a letter to Speaker John Boehner (R-Ohio) and Senate Minority Leader Mitch McConnell (R-Ky.) on Thursday, the 66 groups argue an attempt to revive the Production Tax Credit (PTC) during the lame-duck session should be "rejected." "The PTC is a key part of President Obama and Majority Leader Reid's attack on affordable energy from natural gas, coal, and nuclear," the letter signed by Heritage Action for America and the Competitive Enterprise Institute states. The groups argue Republicans should not give away any leverage they may have when it comes to tax reform once they take the majority next year.  In Tuesday's election the GOP picked up 7 Senate seats (and counting), giving Republicans control of the upper chamber starting next year. The letter, also signed by Americans for Prosperity, a group backed by conservative donors Charles and David Koch, states the wind tax credit "restricts access to affordable energy" and "hides the true cost of wind power." "If you favor substantive, meaningful tax reform, you should oppose the inclusion of the wind PTC in any lame-duck tax extenders package," the letter states. "Rejecting efforts to extend the PTC is a meaningful way for this Congress to oppose the President's climate plan."
http://thehill.com/policy/energy-environment/223192-groups-press-new-gop-majority-to-reject-wind-tax-credits
After defeat at home, Obama heads overseas looking for success
http://www.cbsnews.com/news/after-defeat-at-home-obama-heads-overseas-looking-for-success/
In China, Obama tests global clout post-election
http://cnsnews.com/news/article/china-obama-tests-global-clout-post-election
China is no refuge from Obama's woes
Beijing sees the US president as a weak leader in the autumn of his presidency
http://www.ft.com/intl/cms/s/0/eea501ba-6528-11e4-91b1-00144feabdc0.html#axzz3IeBbHNVB
Obama says momentum building on 'historic' trans-Pacific trade deal
http://www.reuters.com/article/2014/11/10/us-china-apec-usa-idUSKCN0IU0CW20141110
With new Congress, D.C. region is losing clout
http://www.washingtonpost.com/local/dc-politics/with-new-congress-dc-region-is-losing-clout/2014/11/08/6ac8918e-606b-11e4-9f3a-7e28799e0549_story.html
Boehner vows to "break the logjam" on Capitol Hill
"Just days after a resounding midterm election victory that handed Republicans control of both houses of Congress, House Speaker John Boehner, R-Ohio, pledged to "break the logjam" on Capitol Hill. "Republicans are humbled by the trust the American people have placed in us," he said in the weekly Republican address Saturday. "We'll honor that trust by listening to you, by making your priorities our priorities." Boehner recited a number of agenda items that have already come from top Republicans in the days since the election, including a bill to fast track approval of the Keystone XL oil pipeline, which would carry crude oil harvested from Canadian tar sands to refineries on the U.S. Gulf Coast. That project has been in limbo for several years, delayed by the federal government's review process. Boehner said the pipeline "will mean lower energy costs for families and more jobs for American workers." He also pledged to take on Obamacare's definition of a 30-hour work week as full-time, saying the provision threatens the "pay and peace of mind of so many Americans." The law requires any employer with more than 50 full-time employees, defined as any employee who works over 30 hours per week, to provide health coverage for those employees. Democrats say the provision is designed to push employers to do right by their employees and offer health coverage, but Republicans say it's caused employers to cut employees' hours to stay under the threshold."
http://www.cbsnews.com/news/house-speaker-john-boehner-vows-to-break-the-logjam-on-capitol-hill/
PRIEBUS: VOTERS 'ACCEPTED THE CONSERVATIVE REFORMER AGENDA'
"RNC Chairman Reince Priebus argued that "the dynamics have changed" and the president has "unified" "the majority of the country against his immigration policies" on Friday's "Hugh Hewitt Show." "The dynamics have changed. And the dynamics changed, because the President has unified the entire country against, well, he's unified a sizeable portion of the country, the majority of the country, against his immigration policies because he so overplayed his cards on this executive amnesty issue that he has galvanized the country against his plan to grant blanket amnesty without regard to the separation of powers doctrine, that the only thing right now that people are agreeing to is the fact that we have to secure the border. So it's the President's fumbling and bumbling that has created a scenario where we can't get to step two and three until you get the border secured, and I think that's a reasonable place" he declared. Priebus also pushed back against the media narrative against the media's narrative that the 2014 election was simply a rejection of incumbents or just a rejection of Obama, "there's this media narrative that it's true, it was a total rejection of Barack Obama, his policies and everyone connected to those policies. But the other thing that was, is very true, is that it was also the acceptance of conservative reformers and their presentation, whether it be Scott Walker, Bruce Rauner, you had Rick Snyder, Baker in Massachusetts, Hogan in Maryland. So on one hand, they rejected the Obama agenda, and they accepted the conservative reformer agenda. And one last thing, because I think it's important for people to remember and push back on this narrative. There's another narrative out there that says that really what this is about is that people are sick of everybody. They're sick of all, every person there is involved in Washington. Well, if that were the case, how come it only affected Democrats? You didn't hear about big Republican incumbents going down on Tuesday night."
http://www.breitbart.com/Breitbart-TV/2014/11/08/Priebus-Voters-Accepted-the-Conservative-Reformer-Agenda
Bachmann: Tuesday Was a Win for 'Fiscal Sanity'
http://www.nationalreview.com/corner/392374/bachmann-tuesday-was-win-fiscal-sanity-ian-tuttle
Incoming GOP senators set sights on Keystone, immigration, ObamaCare, EPA regs
"West Virginia GOP Sen.-elect Shelley Moore Capito told "Fox News Sunday" that her state's economy is already suffering from new Environmental Protection Agency rules on coal, including the loss of at least 5,000 jobs, and that she wants to "roll back" changes. "We've been picked as a loser, and I'm not going to stand for it," said Capito, West Virginia's first Republican senator since 1956. Colorado Sen.-elect Cory Gardner, another of the seven Republicans to unseat a Senate Democrat on Tuesday, told Fox News that the GOP-led agenda should include approving Keystone, eliminating the Affordable Care Act's medical-device tax and passing immigration reform. "Let's start with border security," he said. The freshmen senators said they are willing to work with President Obama. But they also expressed concerns about whether Obama realizes the Democrats' big loses Tuesday were in part the result of Americans' dissatisfaction with his policies and about his apparent desire to pass immigration reform with executive action that sidesteps Congress. "What kind of message could he possibly be getting?" Capito asked. "Part of the dissatisfaction was with the president's agenda." She suggested an early strategy of congressional Republicans working with Obama for "some small victories … to show Americans we can begin to solve problems." Gardner said the elections were more about the overall dissatisfaction with Washington and that if the president fails to realize that situation "were going to have a problem." He also suggested Obama listen to GOP congressional leaders who have asked him to work together on immigration and delay executive action. "Time will tell," Gardner said. "I hope the president listens and does the right thing. We know we need immigration reform."
http://www.foxnews.com/politics/2014/11/09/incoming-gop-senators-set-agenda-with-obamacare-keystone-and-epa-topping-list/
Lee Zeldin: Republicans Should Not Submit to the President's Veto Threats
"Lee Zeldin, Republican congressman-elect from New York's first congressional district, had strong words for President Obama: "Just because the president, going forward, may indicate that any of this legislation that is going to be going through Congress will be vetoed by him does not make that acceptable." "Over the course of the last couple of years there were almost 400 bills that were passed in the House that Harry Reid would not bring to the floor to debate and be voted upon," Zeldin said on Sunday morning's State of the Union. "Those dynamics completely change. Those pieces of legislation now will end up on the president's desk for him to either sign or veto." "Republicans and Democrats in Congress need to work together," Zeldin advised, "but a lot of these bills that didn't make their way through Congress now are going to the president." Zeldin, elected on Tuesday, is an Iraq War veteran who has been serving in the New York State senate."
http://www.nationalreview.com/corner/392373/lee-zeldin-republicans-should-not-submit-presidents-veto-threats-ian-tuttle
McConnell should not give voters a reason to vote against Republicans
http://kykernel.com/2014/11/10/mcconnell-should-not-give-voters-a-reason-to-vote-against-republicans/
For Obama, no midterm lesson — and no compromise in sight
"All this makes what Mr. Obama said Sunday all the more bizarre. Despite repeated warnings this past week from Republicans, who will control both congressional chambers in just two months, the president said he will move forward before the end of the year with an executive order to weaken the nation's immigration laws. And once again, he blamed the Republican-run House for not acting on an immigration bill — a wholly unacceptable noncompromise passed by the Democratic-run Senate. "I'd prefer and still prefer to see it done through Congress. But every day that I wait, we're misallocating resources, we're deporting people that shouldn't be deported, we're not deporting folks that are dangerous and need to be deported," Mr. Obama said in an interview aired Sunday on "Face the Nation" on CBS. Having just been crushed, with Republicans taking the widest majority they've had in the House since World War II, the president had the audacity to give House Speaker John A. Boehner an ultimatum: "John, I'm going to give you some time, but if you can't get it done before the end of the year, I'm going to have to take the steps that I can to improve the system," he said. It's as if Joe Frazier, flat on his back with Muhammad Ali standing above him, were to say, "I'll give you one more chance, Ali."
http://www.washingtontimes.com/news/2014/nov/9/joseph-curl-for-obama-no-midterm-lesson-and-no-com/
DNC EMAIL SIGNED BY OBAMA: 'THE REPUBLICANS HAD A GOOD NIGHT, BUT OUR RESULTS WERE BETTER'
http://www.breitbart.com/Big-Government/2014/11/09/Barack-Obama-Email-Shows-He-s-in-Denial-The-Republicans-Had-a-Good-Night-But-Our-Results-Were-Better
Zogby Report Card: Obama needs to learn how to lose graciously
http://www.washingtonexaminer.com/zogby-report-card-obama-needs-to-learn-how-to-lose-graciously/article/2555940?custom_click=rss
BIG REVIEW SET BY DEMOCRATS AFTER ELECTION LOSSES
http://hosted.ap.org/dynamic/stories/U/US_DEMOCRATS?SITE=AP&SECTION=HOME&TEMPLATE=DEFAULT&CTIME=2014-11-08-15-29-22
'We Got Beat': Obama Takes Responsibility for Midterm Results
http://www.nbcnews.com/politics/barack-obama/we-got-beat-obama-takes-responsibility-midterm-results-n244616
"BOB SCHIEFFER: I want to get back to foreign policy but I also want to ask you about what happened on Tuesday.
PRESIDENT OBAMA: We got beat.
SCHIEFFER: Harry Truman once famously said if you want a friend in Washington get a dog. I thought of that when I heard the chief of staff of the Democratic leader of the Senate, Harry Reid, say, and this is his quote, when the president's approval rating is basically 40% what else more is there to say. He's basically saying it was your fault. Do you feel it was your fault?
PRESIDENT OBAMA: Look, another saying of Harry Truman's was, the buck stops with me. The buck stops right here, at my desk. So whenever, as head of the party, it doesn't do well, I've got to take responsibility for it. The message that I took from this election, and we've seen this in a number of elections, successive election, is people want to see this city work. And they feel as if it's not working. The economy has improved significantly, there's no doubt about it. We had a jobs report for October that showed that once again over 200,000 jobs created, we've now created more than ten million. The unemployment rate has come down faster than we could had anticipated. Just to give you some perspective, Bob, we've created more jobs in the United States than every other advanced economy combined. Since I came in to office.  And so we're making progress, the people still feel like their wages haven't gone up, their incomes hasn't gone up. It's still hard to save for retirement, it's still hard to send a kid to college. And then they see Washington gridlocked and they're frustrated. And they know one person in Washington and that's the president of the United States. So I've got to make this city work better for them.
Obama on Election: "The Buck Stops With Me"
http://www.realclearpolitics.com/video/2014/11/09/obama_on_election_the_buck_stops_with_me.html
President Obama's Response?
Blah, blah, blah, blah, blah—for 74 minutes.
http://www.weeklystandard.com/articles/president-obama-s-response_818387.html
Poll Barbara Boxer, Dianne Feinstein shouldn't run again, majority of voters say
"Although U.S. Sens. Barbara Boxer and Dianne Feinstein — two of California's most experienced political figures — remain popular, a majority of state voters say they should not run for reelection, according to a new USC Dornsife/Los Angeles Times poll. As analysts speculate about whether the Democratic stalwarts will seek additional six-year terms in coming years, 59% of registered voters said the state would be better off with new candidates for the two seats. That sentiment was expressed by 79% of Republicans. But even many Democrats said it was time for new representation. Forty-four percent of Democratic respondents preferred new candidates, compared with 43% who said Boxer and Feinstein should run again."
http://www.latimes.com/local/politics/la-me-pol-poll-boxer-feinstein-20141108-story.html
Howard Dean: Dems Losing White Men Because 'Economy Has Not Gotten Better'
"After months of telling voters the economy is improving, Howard Dean finally admitted the Obama administration has not presided over the economic recovery that it claims. NBC's Chuck Todd asked the former DNC chairman about the gender and race gap in Tuesday's election, with only 1 in 3 white men breaking for the Democratic party. Dean explained that his party has lost sight of "lunch-bucket issues." "The erosion among white men has mostly to do with the fact that the economy has not gotten better," he said. "These folks have been feeling under big-time stress. And we have got to have a message that has to do with basic economics. It helps us all across the board, but particularly with white men."
http://www.nationalreview.com/corner/392382/howard-dean-dems-losing-white-men-because-economy-has-not-gotten-better-brendan
Bill Maher: "I Think The Issue In This Election Was Still The First Black President"
http://www.realclearpolitics.com/video/2014/11/08/bill_maher_i_think_the_issue_in_this_election_was_still_the_first_black_president.html
PETERS CREDITS DISTANCE FROM OBAMA FOR VICTORY IN CA-52
"Democratic congressman Scott Peters, 56, looking like the likely winner in California's 52nd congressional district over GOP candidate Carl DeMaio, claims that he won the close race partly because he put daylight between himself and Barack Obama. Peters noted that he had been more supportive of the military than Obama and added that he had been publicly opposed to some parts of Obamacare. Peters, who won his second term after first being elected in 2012, told the San Diego Union-Tribune, "I've established a pretty independent profile. I've praised the president for how he's handled climate change, but I've been critical of him for not being more cooperative with Congress on the military. I've also voted with Republicans on things like letting people keep their health plan if they like it."
http://www.breitbart.com/Breitbart-California/2014/11/09/Peters-Credits-Keeping-Distance-from-Obama-for-his-Win
Landrieu implodes
"Democrats seem determined to leech all the suspense from the final month of incumbent Louisiana Senator Mary Landrieu's career.  Political wonks wanted a dramatic showdown, a little December chaser to the midterm election drama, but instead Democrats are pulling their money out of the race, and Landrieu is making the kind of gaffes that would have doomed her even before the 2014 Senate handwriting was on the wall."
http://www.breitbart.com/InstaBlog/2014/11/09/Landrieu-implodes
NYT: GOP ESTABLISHMENT GEARS UP FOR CIVIL WAR AGAINST TEA PARTY
"As most Republicans were taking a victory lap the morning after the elections, a group of conservatives huddled anxiously in a conference room not far from Capitol Hill and agreed that now is the time for confrontation, not compromise and conciliation. Despite Republicans' ascension to Senate control and an expanded House majority, many conservatives from the party's activist wing fear that congressional leaders are already being too timid with President Obama.They do not want to hear that government shutdowns are off the table or that repealing the Affordable Care Act is impossible — two things Republican leaders have said in recent days. "If the new Republican leadership in the Senate is only talking about what they can't do, that's going to be very demoralizing," said Thomas J. Fitton, president of Judicial Watch, a conservative advocacy group that convenes a regular gathering called Groundswell. Any sense of triumph at its meeting last week was fleeting. "I think the members of the leadership need to decide what they're willing to shut down the government over," Mr. Fitton said. Establishment Republicans, who had vowed to thwart the Tea Party, succeeded in electing new lawmakers who are, for the most part, less rebellious. And when the new Congress convenes in January, the Republican leaders who will take the reins will be mainly in the mold of conservatives who have tried to keep the Tea Party in check. But they have not crushed the movement's spirit."
http://www.breitbart.com/Big-Government/2014/11/08/NYT-GOP-civil-war
With Fear of Being Sidelined, Tea Party Sees the Republican Rise as New Threat
http://mobile.nytimes.com/2014/11/09/us/politics/before-battling-democrats-gop-is-fighting-itself-.html?_r=3
TEA PARTY DECLARES VICTORY IN DEFEAT OF SCOTT BROWN
'Marginalize us, and you will continue to lose'
"In the wake of Tuesday's midterm elections, the New Hampshire tea party is drawing attention to the defeat of two GOP candidates the Republican Party establishment had backed heavily. In a wave election in which the GOP enjoyed historic gains, Walt Havenstein ran unsuccessfully against Democratic Gov. Maggie Hassan, and Scott Brown lost to sitting Democratic Sen. Jeanne Shaheen. Josh Youssef, who won the GOP nomination for a New Hampshire state Senate seat in 2012 but lost in the general election, perhaps said it best in a Twitter comment posted at 12:07 am ET on Nov. 5. "Tea Party to Scott Brown, Walt Havenstein, and NHGOP: YOU LOSE. Marginalize us, and you will continue to lose – it is that simple!" A flashpoint for New Hampshire tea party supporters was a 2010 video clip showing Havenstein, a private businessman at the time, dismissing tea party members by the derogatory term "teabaggers" in a speech he gave to business students at the University of New Hampshire. "We've got a lot of problems in this country," Havenstein said. "The teabaggers, or whatever they are, they have been telling us that all summer long, alright?" Then, appearing to laugh, he added: "Isn't that who they are? I am a little out of touch." Then, at a July 9 campaign event sponsored by the Belknap County Republican Committee, Havenstein resisted complying with a citizen asking for an apology. The candidate insisted he did not understand the derogatory meaning of the term when he used it in 2010. Skip Murphy, co-founder of the New Hampshire Tea Party Coalition and co-founder of the tea party-oriented GraniteGrok.com blog, told WND that Havenstein's refusal to apologize revealed his antagonism toward the tea party. "Somebody like Havenstein does not rise to become a colonel in the Marine Corps and to be CEO of two defense firms and not know politics," Murphy said. "Given Havenstein's body language and his smirk in the original 2010 video, I am confident he knew exactly what he was saying calling tea party members 'teabaggers.' He's lying about it. He doesn't like the tea party, and it's obvious." Writing about Havenstein's refusal to apologize, Murphy emphasized on the GraniteGrok.com blog that he believes in what he considers the tea party's three principles: constitutional bounds for government, fiscal frugality and free markets. "Defense corporations are always looking for more government money, and Havenstein is not a tea party fiscal conservative," Murphy said. "The 'liberty and freedom' advocates in New Hampshire have told Havenstein to his face numerous times that we would stay home," he said. 'We weren't going to vote for Hassan, and we had no intention of voting for Havenstein." Murphy explained the various tea party groups active in New Hampshire politics consider themselves at odds with the New Hampshire GOP. "The GOP up here in New Hampshire is run by a party boss we call 'Papa Smurf,'" Murphy said. He was referring to John Sununu, former chief-of-staff under President George H.W. Bush and later New Hampshire governor. "Sununu and the families running the GOP in New Hampshire picked Havenstein because he is their kind of guy – a believer in big government and big government spending – just like Scott Brown," said Murphy. Tea party activists turned Havenstein's insult around, calling both he and Brown "carpet baggers," noting this was the "other type of bagger in the political lexicon." Neither are long-term New Hampshire residents."
http://mobile.wnd.com/2014/11/tea-party-declares-victory-in-defeat-of-scott-brown/
How the Chamber beat the tea party in 2014
http://www.politico.com/story/2014/11/chamber-of-commerce-tea-party-2014-112708.html
OVER 18,000 CALIFORNIA NURSES PLAN TO STRIKE OVER EBOLA
http://www.breitbart.com/Breitbart-California/2014/11/09/Over-18-000-California-Nurses-Plan-to-Strike-Over-Ebola
GORBACHEV WARNS WORLD 'ON BRINK OF NEW COLD WAR'
http://hosted.ap.org/dynamic/stories/E/EU_BERLIN_WALL_GORBACHEV?SITE=AP&SECTION=HOME&TEMPLATE=DEFAULT&CTIME=2014-11-08-08-33-10
Agency claims Iran still working toward nukes
http://www.foxnews.com/world/2014/11/08/agency-claims-iran-still-working-toward-nukes/
Obama: No Coordination With Iranians Over ISIS, But We Told Them 'Don't Mess With Us, We're Not Here to Mess With You'
http://cnsnews.com/news/article/patrick-goodenough/obama-no-coordination-iranians-over-isis-we-told-them-don-t-mess-us
Obama outlines "new phase" in the fight against ISIS
http://www.cbsnews.com/news/obama-outlines-the-new-phase-in-the-fight-against-isis/
Obama on ISIS: "I'm Never Going To Say Never" To More Troops
http://www.realclearpolitics.com/video/2014/11/09/obama_on_isis_im_never_going_to_say_never_to_more_troops.html