News Briefing for Monday, May 18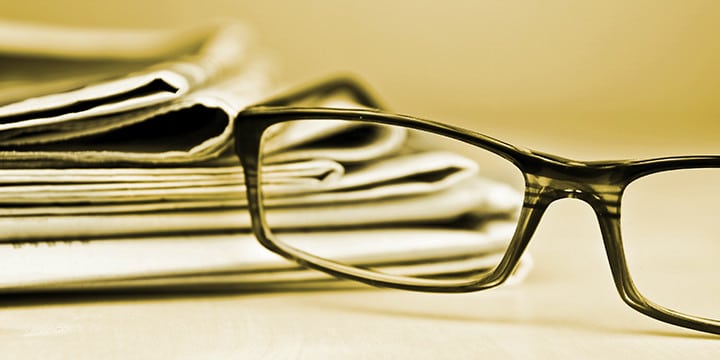 HEALTHCARE:
The dire ObamaCare threat to New York's hospitals
"City Comptroller Scott Stringer laid out the grim facts last week on how the most progressive law in decades means disaster for New York City. The bottom line of Stringer's report: Thanks to the Affordable Care Act, aka ObamaCare, Uncle Sam will cut more than $800 million in payments to the city's Health and Hospitals Corp, by Fiscal Year 2019. The president's signature law slashes federal payments that long helped out hospitals serving lots of patients who lack insurance. The idea was that the law would boost coverage so dramatically the aid would be unnecessary. Except that illegal immigrants don't qualify for ObamaCare coverage — and they make up a big chunk of the city's uninsured population. Mind you, it was Democratic leaders trying to ease worries of Democratic members of Congress, who opted to deny that coverage. And none worried about how hard it would hit America's cities. This is hardly the only huge problem with the health law. What with President Obama's decisions to ignore or waive its clear language, laws passed by Congress and signed bv Obama to amend it and Supreme Court rulings that rewrote it, ObamaCare's been tweaked nearly 50 times, by the Galen Institute's count.
Repeal it or not, much of the law is just going to have to be replaced. (No lawmaker's even started addressing the fact that state ObamaCare exchanges are hemorrhaging cash, as Michelle Malkin noted in these pages Friday.) But back to Stringer's exposé. In ObamaCare's first full year, New York was supposed to see its ranks of uninsured drop 7.2 percent. Oops: It only fell 1.3 percent. But the federal subsidies are dropping anyway. So the Health and Hospitals Corp. faces huge shortfalls that will leave it with just $44 million in cash reserves in FY 2019, down from $1 billion this year. In short, the city's entire public-hospital system is headed to fiscal collapse, even with new taxpayer subsidies. Stringer's solution? Short-term, get Washington to delay slashing the payments. How the city's lone Republican in the GOP-run Congress is supposed to pull that off, he doesn't say…"
http://nypost.com/2015/05/16/the-dire-obamacare-threat-to-new-yorks-hospitals/
Nancy Pelosi Peers Into Her Cracked ObamaCare Crystal Ball Again
"Health Reform: Nancy Pelosi says Republicans will "rue the day" if the Supreme Court guts ObamaCare's subsidy scheme. Given her track record on ObamaCare predictions, that should come as welcome news to the GOP. Talking to the Associated Press last week, Pelosi said such a ruling in the Halbig v. Burwell case — which would deny subsidies to anyone getting ObamaCare coverage through the federal Healthcare.gov exchange — "would be bad news for (Republicans), it would be really bad news for them." What are they going to do, she went on, "go out and say we're going to take subsidies away from people who have health care?"
Before reading too much into Pelosi's dire forecast, remember that this is the same person who, in March 2010, looked into her crystal ball and discerned that, despite the intense turmoil and the public's clear disdain for the law, ObamaCare would become hugely popular once the dust settled. "We have to pass the bill so that you can find out what is in it — away from the fog of the controversy," she famously said. Well, the fog of controversy lifted long ago, but only 45% approve of ObamaCare, according to the latest IBD/TIPP Poll. The law is especially unpopular among the uninsured. Pelosi also predicted in that same speech that the law would create 400,000 jobs "almost immediately." That year, the economy lost 282 million jobs between May and October. In 2012, she stated definitively that, once the ObamaCare exchanges and insurance rules went into effect, "everybody will have lower rates, better-quality care and better access." Even the mainstream press saw that claim as false. Then in late 2013, Pelosi predicted "the Affordable Care Act will either be a wash or a plus for the Democrats going forward." As the midterms approached, she boasted that "I believe that it's a winner." For those with short memories, the GOP added 13 seats to its House majority and regained control of the Senate, after candidates ran aggressive anti-Obama-Care campaigns. Even if Pelosi's track record wasn't so horrible, her latest forecast is likely to be off-base…"
http://news.investors.com/ibd-editorials/051515-752976-pelosi-predicts-gop-ruin-from-obamacare-court-ruling.htm
ObamaCare subsidies question splinters GOP
"About one month before the Supreme Court's ruling on ObamaCare subsidies, Republican lawmakers are all over the map about what to do about the millions of people who could lose them. Republicans have widely agreed they need a plan if the high court strikes down a subsidies next month. But the GOP does not agree about how to help people who'd lose access to healthcare — and even whether to help them at all. There are more than half a dozen plans floating around, with varying degrees of details.  While many lawmakers have said there is a "great deal of consensus" within the party, some of the proposals are sharply different from each other. "There is one view that Congress can leave the subsidies in place for a short period of time until there are alternative solutions available," Rep. Bill Flores (R-Texas), chair of the conservative Republican Study Committee, said in a recent interview. "There's another view that says, 'Look, this problem was created by the way the Democrats wrote the law. Why should Republicans suddenly wind up with ownership over that problem?'" The stakes are high: A ruling against the healthcare law could strip federal aid from an estimated 7.5 million people ahead of the 2016 elections, and people in red states would be hit particularly hard. Leading proposals – Sen. Ron Johnson (R-Wis.): Introduced a bill to let people keep their ObamaCare subsidies until 2017, when he hopes a Republican president will be in office. The plan also repeals ObamaCare's individual and employer mandates. Sen. Ben Sasse (R-Neb.): Introduced a bill to create a new system of tax credits. Sasse has sharply contrasted his plan with Johnson's and said he opposes extending ObamaCare subsidies because he doesn't support doing "anything to fix ObamaCare in Congress." Reps. Paul Ryan (R-Wis.), Fred Upton (R-Mich.) and John Kline (R-Minn.): The plan put forth by the trio of chairmen serving as leaders of the House's working group provides a "refundable," "advanceable," age-adjusted tax credit, while allowing states to opt-out of ObamaCare's mandates, according to an op-ed from March. They have so far declined to provide details on the tax credits, such as how they would be paid for. Sens. John Barrasso (R-Wyo.), Orrin Hatch (R-Utah), and Lamar Alexander (R-Tenn.):  The leaders of the Senate's working group have endorsed "transitional" financial assistance, but have not said whether it will be an extension of ObamaCare subsidies. "I think you can define it how you want, but we want to make sure those people are protected as we transition away from the healthcare law," Barrasso said. Sen. Richard Burr (R-N.C.), Hatch, Upton: Introduced an ObamaCare replacement plan that would create "targeted tax credits" based on age and family size to help people buy private insurance or fund a health savings account. The plan does not specifically address the court's ruling…"
http://thehill.com/policy/healthcare/242281-obamacare-subsidies-question-splinters-gop
4 reasons why Republicans may want to save Obamacare subsidies
"It would have seemed unthinkable for Republicans to consider helping poor Americans get Obamacare subsidies a few years ago. They hate the Affordable Care Act and have sought repeatedly to wipe it from the books. And should the Supreme Court uphold the King v. Burwell case in June, the low-income residents who stand to lose the most aren't the GOP voting base anyway. Voters above the $50,000 income line tend to swing Republican, while those below tend to vote for Democrats. The King case revolves around the question of whether the Obama administration can award subsidies in the 37 states relying on healthcare.gov instead of running their own insurance marketplaces. If the court decides it can't, about 7.5 million Americans could lose federal assistance to buy health coverage. Those not on Medicaid and earning up to four times the federal poverty level (about $47,000 for an individual and $95,000 for a family of four) can receive subsidies to varying degrees. The less people earn, the more subsidies they qualify for…."
http://www.washingtonexaminer.com/4-reasons-why-republicans-may-want-to-save-obamacare-subsidies/article/2564607?custom_click=rss
Republicans have only patchy plans in case court strikes down Obamacare subsidies
"The list of Republican plans to deal with the potential fallout from a pivotal Obamacare case before the Supreme Court is growing longer, although Republicans have yet to coalesce around a game plan with just six weeks before the court is expected to rule. The justices will decide by the end of June whether the IRS is unlawfully distributing Obamacare subsidies to people who use the federally run health care insurance exchange. The law offers tax credits to exchanges "established by the state," but the administration insists that Congress intended to help all Americans, no matter where they live. If the subsidies are struck down, President Obama will blame Republicans for cheering on the lawsuit and demand a quick extension of subsidies to all 50 states so more than 6 million people will keep their coverage. Republican majorities Congress instead have forged a patchwork of alternatives to rescue Americans affected by the case, known as King v. Burwell, so they aren't blamed for the fallout. They added two more plans in recent days. One is a comprehensive replacement for Obamacare from a senior House member, and the other would let states either stay the course or opt into a system that allows consumers to use a block of health care funds as they see fit. "The Republicans are divided over what to do," said G. Terry Madonna, a politics professor at Franklin and Marshall College in Lancaster, Pennsylvania. "There is no easy solution."…"
http://www.washingtontimes.com/news/2015/may/17/supreme-court-obamacare-ruling-looms-divides-repub/?utm_source=RSS_Feed&utm_medium=RSS
It turns out Ted Cruz does not get his insurance through Obamacare
"Sen. Ted Cruz (R-Tex.) wants to kill Obamacare, but he admitted that he might have to sign up for it after his wife took a leave from her job and its benefits. As it turns out, Cruz never signed up for Obamacare. He purchased his family's health insurance off the open market. Cruz and his wife, Heidi, purchased a private health insurance plan from Texas Blue Cross and Blue Shield, campaign spokesman Rick Tyler said Saturday. "They didn't buy it off the exchange," Tyler said. There was no gap between coverage, and the Cruz family never enrolled in a plan through the Affordable Care Act. He would not give details on the plan the Cruz family has, nor discuss the cost…"
http://www.washingtonpost.com/blogs/post-politics/wp/2015/05/16/it-turns-out-ted-cruz-does-not-get-his-insurance-through-obamacare/?wprss=rss_homepage
VA's ability to increase health professionals is 'seriously fractured'
"Agency understaffing was a key flaw exposed during last year's scandal over the cover-up of long patient wait times at the Department of Veterans Affairs. It has too few health-care employees to timely serve the wounded warriors and others among its clientele. Congress and President Obama reacted by approving the Veterans Access, Choice and Accountability Act of 2014. It became law in August and authorized $5 billion for the department to hire medical professionals and social workers. How as VA responded? Slowly, was the consensus at a House Veterans Affairs' health subcommittee hearing Friday. It also revealed differences, perhaps it's really competition, among the groups of health-care staffer organizations, each of which say VA needs more of its kind. Yet, even though Thomas Lynch, an assistant deputy VA undersecretary, told the panel that "we don't move fast enough," the facts he presented show a respectable effort to get the job done. The department plans to add 10,000 workers to its Veterans Health Administration crew of 200,000 medical professionals and clinical support staff by the end of fiscal 2016, according to Lynch. "To date, VHA has recruited more than 2,500 additional medical professionals and support staff leveraging the Choice Act resources, approximately 25 percent of the overall target," he said…"
http://www.washingtonpost.com/blogs/federal-eye/wp/2015/05/17/vas-ability-to-increase-health-professionals-is-seriously-fractured/
IMMIGRATION:
DHS blames tech glitch for violating judge's amnesty injunction
"The Obama administration blamed a technology glitch for why it continued to approve new amnesty applications in February, even after a federal judge issued an injunction, telling the court late Friday that they are now begging about 2,000 illegal immigrants to tear up their three-year work authorizations. U.S. Citizenship and Immigration Services, the Homeland Security agency that approved the deportation amnesty applications for Dreamers despite the judge's order, insisted it's corrected the immigrants' records at headquarters, but said it's also asking the immigrants themselves to send back their three-year documents and accept two-year papers instead. The agency also told Judge Andrew S. Hanen that more botched cases could still be found as employees dig through tens of thousands of applications. President Obama's lawyers are desperately trying to head off punishment by Judge Hanen after several embarrassing missteps. First, the lawyers misled the court as to more than 100,000 three-year amnesty applications that were approved between Nov. 20 and Feb. 16, when Judge Hanen issued his injunction. The lawyers said they didn't intend to mislead, and they assumed the judge knew those applications were being approved. Then the Homeland Security Department announced it had approved the 2,000 or so three-year applications even after the injunction — a clear violation of the judge's order, and raising questions about the lawyers' excuses for the first 100,000 botched applications…"
http://www.washingtontimes.com/news/2015/may/16/dhs-blames-tech-glitch-violating-judges-amnesty-in/?utm_source=RSS_Feed&utm_medium=RSS
Immigration courts reportedly have 445,000 pending cases
"The already backlogged federal immigration courts have reportedly reached an all-time high with more than 445,000 pending cases. The Los Angeles Times, citing the Transactional Records Access Clearinghouse at Syracuse University, reports that as of April, the backlog hit 445,706, which is a nearly 30 percent increase since Oct. 1, 2013. Immigration courts have been overwhelmed since the influx of more than 68,500 unaccompanied children and about as many family units crossing the southern border, most of them from Central America. During the surge, unaccompanied children's cases were expedited in courts in Los Angeles and other large cities. Despite the surge, the unaccompanied children's cases only make up 16 percent of the total as of April. The juvenile case backlog is still 68 percent larger than it was last June, when the backlog reached 41,641 juvenile cases, the Times reports. The backlogged cases for Central Americans have skyrocketed. Guatemalans' cases are up 63 percent, 92 percent for Salvadorians and 143 percent for Hondurans. The report found that California, Texas and New York led the nation with the largest immigration backlogs, followed by Florida and New Jersey. Louis Ruffino told the Los Angeles Times that more than 233 judges across the nation are heading immigration cases and 68 more are going to be hired. Ruffino also said that Miami judges have also been hearing Texas immigration cases via videoconferencing. Denise Gilman, who directs an immigration clinic at the University of Texas law school in Austin, told the paper that "there is no ability of the court to keep up. We really are in a vicious cycle."…"
http://www.foxnews.com/politics/2015/05/17/immigration-courts-reportedly-have-445000-pending-cases/
Immigration: 445,000 awaiting a court date, which might not come for 4 years
"Driven by last summer's surge of illegal immigration from Central America, the already large backlog in federal immigration courts has reached an all-time high, with more than 445,000 pending cases, according to a new report. As of April, the backlog hit 445,706 cases, a nearly 30% increase since Oct. 1, 2013, the start of the last fiscal year, according to the Transactional Records Access Clearinghouse at Syracuse University. Immigration courts have been overwhelmed since the influx last fiscal year of more than 68,500 unaccompanied children and about as many family units crossing the southern border, most from Central America…"
http://www.latimes.com/nation/la-na-immigration-court-delay-20150515-story.html
NYC Police Boss Pitches Amnesty Idea to Clear 1.2M Warrants
"Sheila Beasley was struggling to clean up after her beloved Rottweiler, Rocky, on a Bronx sidewalk on a December day in 2008 when she briefly put his leash down — a move spotted by a nearby plainclothes police officer who promptly wrote her a summons for having an unleashed dog. Beasley, a 50-year-old mother of two, said she forgot about the ticket and missed a court date to resolve it. That decision triggered a warrant for her arrest, and nearly three years later, police showed up at her door and hauled her off to jail, where she stayed for four days. "I feel like they abducted me from my house," Beasley said this week. "I would never even make up in my wildest dreams and think I would have to go through a system like that for something so insignificant as doggy poop." New York's court system has about 1.2 million open warrants like Beasley's, affecting people who run the risk of arrest for failing to resolve sometimes decades-old infractions for low-level offenses such as drinking in public or disorderly conduct. And while city officials haven't yet presented a formal proposal on how to resolve the backlog, Police Commissioner William Bratton has floated one approach that advocates and others are already supporting: amnesty. "Warrants never go away. There's no expiration date," Bratton said in an interview with The Associated Press. "It would be great to get rid of a lot of that backlog. It's not to our benefit from a policing standpoint to have all those warrants floating around out there." How that might happen is unclear, and officials are still talking about the possibilities, but Bratton said he envisions a program in which people with outstanding warrants would receive a notification informing them that their risk of arrest on these matters could disappear if they agree to come forward. "Will it be feasible? I don't know," he said. "But I'm open to discussing it." Mayor Bill de Blasio's criminal justice coordinator, Elizabeth Glazer, said in a statement that officials were investigating "how to safely reduce the number of already outstanding warrants in this city." Glazer's office has been spearheading reforms to the summons system, by coordinating police, state court judges and others in an attempt to make the justice system fairer…"
http://abcnews.go.com/US/wireStory/nyc-police-boss-pitches-amnesty-idea-clear-12m-31105655
Border Patrol agents seeing spike in human smuggling
"Border Patrol agents are seeing a spike in the number of people hiding in vehicles trying to sneak through highway checkpoints. "It something that we see that's very dangerous," said Yesenia Lopez, a U.S. Border Patrol agent in the El Paso area. People are crammed into hidden compartments, stashed in trunks, or loaded like cargo into 18-wheelers by smugglers trying to get past highway checkpoints. There has been an uptick in these incidents in recent weeks at checkpoints in the Rio Grande Valley. In one 24-hour period in April, Border Patrol Agents rescued 49 people hidden in different compartments in vehicles. "Falfurrias Station agents arrested a man, who is a United States citizen, attempting to smuggle 38 undocumented aliens locked inside a tractor trailer," according to the Border Patrol Rio Grande Valley Sector news release about the incident…."
http://www.khou.com/story/news/local/texas/2015/05/15/border-patrol-agents-seeing-spike-in-human-smuggling/27393929/
Rubio: I dropped immigration reform because it won't get through Congress
"Sen. Marco Rubio, R-Fla., said he dropped his comprehensive immigration reform legislation that included a pathway to citizenship for millions for the simple reason that it could not get through Congress — and the odds for a similar bill are even worse now. "It's not that we bailed, it's that we did not have the votes to pass it. We have less votes for comprehensive immigration reform today than we did two years ago when that passed," Rubio, a 2016 GOP presidential candidate, told Chris Wallace of "Fox News Sunday" in an interview airing Sunday. He attributed the decline to three things: The last election, which saw the defeat of former House Majority Eric Cantor, R-Va., at least in part because Republican primary voters believed he was too supportive of the reform bill; President Obama's executive action telling the to not enforce laws against an estimated five million immigrants; and the surge of border crossings along the U.S.-Mexico border…."
http://www.washingtonexaminer.com/rubio-i-dropped-immigration-reform-because-it-wont-get-through-congress/article/2564639?custom_click=rss
Marco Rubio: I Still Believe In Comprehensive Immigration Reform, But "The Votes Aren't There"
"Presidential candidate Sen. Marco Rubio told FOX News Sunday host Chris Wallace he still believe in comprehensive immigration reform, but the votes just aren't there. Rubio this is due to the 2014 border crisis and "unilateral actions the president took in his executive orders." Rubio acknowledged former House Majority Leader Eric Cantor (R-Virginia) "partially lost" the Republican primary in 2014 because of his support for comprehensive immigration reform. "The problem is the votes aren't there in the House," Rubio said Sunday. "And as you know, for example, the Majority Leader of the House partially lost his election on the perception that he was in favor of immigration reform and that impacted the way others voted as well." Rubio also surprisingly said there is support for comprehensive immigration reform, but Congressmen and women "are going to vote based on what they're hearing from their constituents and others." "Clearly leaders stand for the idea you need to do something but you also have to deal with the reality that in the political process people are going to vote based on what they're hearing from their constituents and others," Rubio told Wallace…"
http://www.realclearpolitics.com/video/2015/05/17/marco_rubio_i_still_believe_in_comprehensive_immigration_reform_but_the_votes_arent_there.html
SPENDING/BUDGET/ECONOMY:
GOP leaders vow to pass Obama's trade bill
"Republican leaders on Sunday vowed that Congress will pass trade deal legislation that's a top priority of President Obama but threatened by fierce opposition from his fellow Democrats. Senate Majority Leader Mitch McConnell predicted a trade bill would pass the upper chamber this week, and Rep. Paul Ryan, chairman of the House Committee on Ways and Means, declared the measure is "gaining a lot of steam" in the lower chamber. "We'll pass it. We'll pass it later this week," Mr. McConnell said on ABC's "This Week." Senate Democrats last week filibustered the bill to give the president fast-track authority for trade deals, but a bipartisan agreement later revived it. The bill still faces a tough fight to survive the House. Trade has emerged as one of the few areas where the president and the Republican-run Congress have forged an alliance, though a major pact with Pacific Rim countries being brokered by the Obama administration faces stiff resistance from Democrats…"
http://www.washingtontimes.com/news/2015/may/17/gop-leaders-vow-to-pass-obamas-trade-bill/?utm_source=RSS_Feed&utm_medium=RSS
McConnell: Senate to pass fast-track soon
"Majority Leader Mitch McConnell (R-Ky.) said Sunday that the Senate would pass legislation aimed at facilitating pending trade agreements being sought by the Obama administration. "Yes, we'll pass it. We'll pass it later this week," a confident McConnell said of the fast-track legislation on ABC's "This Week." The Senate voted last Thursday to begin debate on the package, two days after Democrats in the upper chamber moved to block debate on the so-called Trade Promotion Authority, a top priority for President Obama. The legislation would allow the Obama administration to fast-track future trade deals, including those they are currently negotiating with countries in Asia and Europe, by having Congress give an up-or-down vote. McConnell acknowledged that some of his colleagues are "somewhat squeamish" on giving Obama the authority, "given his expansive view of his powers on so many other issues." "But this is a Trade Promotion Authority not just for President Obama, but for the next president as well. This is a six-year Trade Promotion Authority bill that will give the next president an opportunity to enter into additional trade agreements with other countries around the world," McConnell said on ABC. Many liberal Democrats, especially in the House, have voiced their opposition to a trade deal the administration hopes to secure with 11 other Pacific Rim nations, the Trans-Pacific Partnership. Rep. Paul Ryan (R-Wis.), a co-sponsor of the fast-track legislation in the House, similarly voiced optimism about the trade initiative on Sunday, saying it was "gaining a lot of steam" in the House…"
http://thehill.com/policy/finance/242330-mcconnell-senate-to-pass-fast-track-this-week
Mitch McConnell: Senate Will Pass Trade Promotion Authority "This Week"
"MITCH MCCONNELL: We'll pass it later this week, the president has done an excellent job on this. I point out to my members who are somewhat squeamish giving the president power on any issue given his expansive view of his powers on so many other issues, but this is a trade promotion authority, not just for President Obama but for the next president as well."
http://www.realclearpolitics.com/video/2015/05/17/mitch_mcconnell_senate_will_pass_trade_promotion_authority_this_week.html
McConnell vows to pass trade measure 'later this week'; Sanders challenges Clinton on trade
"Senate Majority Leader Mitch McConnell (R-Ky.) said Sunday that the Senate would sign off on a measure that would give President Obama broad international trade authority but has been met with resistance from many members of the president's own party. "We'll pass it later this week," McConnell said on ABC's "This Week with George Stephanopoulos." "The president has done an excellent job on this, I point out to my members who are somewhat squeamish, as you can imagine, giving the president the power of any issue, given his expansive view of his powers on so many other issues. But this is a trade promotion authority not just for President Obama but for the next president, as well." The Senate voted to move ahead last week with the "fast track" bill, which could clear the way for Obama to finalize a sweeping multinational trade agreement known as the Trans-Pacific Partnership. The vote came after Democrats blocked the bill in an earlier vote over concerns about enforcement. Rep. Paul Ryan (Wis.), the chairman of the House Ways and Means Committee, said Sunday that he was confident about the bill's chances in his chamber. "We will have the votes," Ryan said on CNN's "State of the Union." "We're doing very well. We're gaining a lot of steam and momentum. There's a misnomer. It's really not granting the president authority; it's actually Congress asserting its prerogatives, its authority in how trade agreements are done."…"
http://www.washingtonpost.com/blogs/post-politics/wp/2015/05/17/mcconnell-vows-to-pass-trade-measure-later-this-week-sanders-challenges-clinton-on-trade/?wprss=rss_politics
Paul Ryan: House will approve Obama's trade effort
"Rep. Paul Ryan said Sunday the House has the votes to approve President Barack Obama's free trade initiative. The House Ways and Means Committee chairman is sponsoring a bill that would hand Obama "trade promotion authority" — which would allow him to negotiate the 12-country Trans-Pacific Partnership and submit it to Congress for an up-or-down vote with no amendments. In an unusual alignment, Republicans are aligning with Obama on the issue, while members of his own party — as well as some tea partiers — oppose him. "We will have the votes. We're doing very well. We're gaining a lot of steam and momentum," Ryan, a Wisconsin Republican, told CNN's Brianna Keilar Sunday on "State of the Union." Ryan argued that the deal, which covers a total of 40% of the world's economy, is key to maintaining U.S. economic influence in a region where countries are increasingly falling into China's orbit. He said trade promotion authority gives lawmakers a chance to instruct the White House on what to negotiate in the deal. "There's a misnomer," he said. "It's really not granting the President authority; it's actually Congress asserting its prerogatives, its authority in how trade agreements are done." Senate Majority Leader Mitch McConnell also praised Obama for his pro-trade deal lobbying effort. "President Obama has done his country a service by taking on his base and pushing back on some of the more ridiculous rhetoric we've heard," McConnell told ABC's George Stephanopoulos Sunday on "This Week." He also predicted the measure will pass the Senate. "Yes, we'll pass it. We'll pass it later this week," he said. The Senate advanced trade promotion authority beyond a major procedural hurdle last week and could vote this week. The House, though, could be closer — with more Republicans opposing Obama and fewer Democrats backing him…"
http://www.cnn.com/2015/05/17/politics/paul-ryan-trade-obama-tpa/
Paul Ryan: Fast-track 'gaining steam'
"Rep. Paul Ryan (R-Wis.) said Sunday that an effort to give President Obama the ability to fast-track trade deals his administration is currently negotiating is moving along. "We will have the votes. We're doing very well. We're gaining a lot of steam and momentum," Ryan said on CNN's "State of the Union." Paul, chairman of the House Ways and Means Committee, is the co-author of legislation providing Obama with the so-called Trade Promotion Authority (TPA) to facilitate the trade deals with Asian and European countries. The fast-track component would allow Obama to submit the Trans-Pacific Partnership (TPP) and other deals to Congress for an up-or-down vote, limiting debate and the ability for amendments. Obama has sought to rally Democrats, especially in the House, to support his ambitious trade agenda. Republicans leaders have struggled in the House to get the 217 votes to pass the fast-track legislation. Ryan argued Sunday that the TPP, a trade deal between the U.S. and 11 other Pacific Rim nations, would allow America to have greater influence on labor standards and other issues through trade.
Ryan said that the U.S. has 150 guidelines for labor that are required in every trade agreement, along with other methods to hold nations accountable in labor disputes. He also noted that the middle class in Asia would reach 3.2 billion by 2030…."
http://thehill.com/policy/finance/242323-paul-ryan-fast-track-gaining-steam-in-house
Republicans claim enough votes to pass fast-track trade bill
"Top Republicans predicted on Sunday that both chambers of Congress would muster the votes to pass the "fast-track" authority sought by President Barack Obama to negotiate major trade deals, despite opposition from Obama's fellow Democrats. "Yes, we'll pass it. We'll pass it later this week," Senate Republican leader Mitch McConnell said in an interview with ABC.
Republican U.S. Representative Paul Ryan said on CNN's "State of the Union" that he was confident the measure would also pass the House of Representatives. "We will have the votes," said Ryan, chairman of the House Ways and Means Committee. "We're doing very well. We're gaining a lot of steam and momentum." The trade issue has made unlikely allies of Republicans in Congress and the Democratic president. McConnell, who has frequently clashed with Obama on a number of issues, offered him rare praise on Sunday. "The president has done an excellent job on this," McConnell said on ABC's "This Week." He pointed out that the six-year Trade Promotion Authority was "not just for President Obama, but for the next president as well."
The Senate voted last week to consider the fast-track measure, but only after Democrats two days earlier blocked debate on the bill, which would clear the way for a 12-nation Pacific trade agreement. Heated debate was still expected in the Senate over amendments. The measure will then move to the House, where many Democrats staunchly oppose the Trans-Pacific Partnership because they fear trade liberalization will cost U.S. jobs…"
https://ca.news.yahoo.com/mcconnell-says-senate-pass-fast-track-authority-trade-143316089–business.html
McCain pitches for trade deal in GOP address
"Sen. John McCain (Ariz.) in the GOP weekly address pressed lawmakers to pass fast-track legislation, empowering President Obama to negotiate trade deals and streamline approval from Congress. "These trade agreements open markets that have long been protected from American competition," he said. "Why squander a historic opportunity to sell more American products and know-how and create more high-paying American jobs? That's crazy. The fast-track legislation which would help Obama seal the Trans-Pacific Partnership (TPP), a 12-nation trade deal, has become a flashpoint within the Democratic party, pitting the president against progressive lawmakers. McCain lauded fast track and the trade deal as an important step to keep markets open to American goods. "If America fails to lead, China will," he warned. "If we don't advance the open trading system we've long advocated in Asia, China's protectionist policies will dominate. That's an unacceptable outcome for our economy, our security and for the values that we hold dear. McCain criticized progressive Democrats, such as Sen. Elizabeth Warren (Mass.) and Sen. Sherrod Brown (Ohio), who oppose the agreement. "Americans can't afford to wall itself off from the vast opportunities that lie outside our borders where 95 percent of the world's consumers live," he said. "But that's what many Senate Democrats are suggesting we do in their transparent effort to curry favor with labor bosses." McCain's comments — the fourth time is as many weeks that the GOP has promoted trade agenda in their weekly address — highlight the rare alliance between congressional Republicans and the Obama administration. "I don't often quote President Obama," McCain said. "But it was hard to argue with him when he said the other day that Democratic protectionists were just 'making stuff up,' and their arguments didn't 'stand the test of fact and scrutiny.'"…"
http://thehill.com/blogs/blog-briefing-room/242285-mccain-pitches-for-trade-deal-in-gop-address
John McCain on trade: Democrats are choosing to "pretend the global economy doesn't exist"
http://www.cbsnews.com/videos/john-mccain-on-trade-democrats-are-choosing-to-pretend-the-global-economy-doesnt-exist/
MCCAIN SCOLDS SENATE DEMS FOR NOT SUPPORTING TPP IN WEEKLY GOP ADDRESS
http://www.breitbart.com/video/2015/05/16/mccain-scolds-senate-dems-for-not-supporting-tpp-in-weekly-gop-address/
Top Dem: Trade bill not for big business
"A top Democratic senator on Sunday said a trade pact working its way through Congress is "extraordinarily important" "I want to straighten one thing out, and that is that most people think this is a bill for corporate America," Sen. Dianne Feinstein said on ABC's "This Week." "In California, 95 percent of the trade is carried out by companies and business of less than 500 people." Feinstein called the legislation "a very good bill." "I do support the trade bill and I'll tell you why: I'm a born-and-raised Californian on the rim of the largest trading basin the world. Nothing is going to decrease the trade between countries along the Pacific Ocean. It surpassed the Atlantic several years ago," Feinstein said on ABC's "This Week." "Therefore the kind of trade, free trade, the ability to have enforcement mechanisms to prevent anti-dumping, to protect copyright, to prevent forced labor, child labor is very important," she added. "And that's what this will do." "The enforcement section and the trade assistance section, which passed the Senate with more than 70 votes, is vital to this." Feinstein also said Democratic presidential candidate Hillary Clinton, who's been criticized for dodging the debate on the issue, should "take a good look" at the measure…"
http://thehill.com/policy/finance/242328-top-dem-trade-bill-not-for-big-business
A left hook: Bernie Sanders criticizes Hillary Clinton on trade deal
"Democratic presidential candidate Sen. Bernard Sanders on Sunday jabbed rival Hillary Rodham Clinton for remaining silent on a major trade deal that is a top priority of President Obama but is fiercely opposed by the left and is in jeopardy in Congress. Mr. Sanders, a Vermont senator who proudly calls himself a socialist and is the only declared challenger to Mrs. Clinton for the Democratic nomination, has led the effort to nix the 12-country trade deal with Pacific Rim countries. "You can't be on the fence on this one. You are either for it or you're against it," Mr. Sanders said, referring to Mrs. Clinton during an interview on CNN's "State of the Union." "No fence-sitting on this one," he declared. Mrs. Clinton has kept on the sidelines during debate over the Trans-Pacific Partnership (TPP), trying to walk a fine line between remaining loyal to the president for whom she served as secretary of state and placating the Democratic Party's liberal base that opposes the agreement. Senate Democrats last week blocked a bill that would give Mr. Obama fast-track authority for trade agreement, which would have made it much easier for him to pass TPP. A Senate deal revived the bill, but it faces an uphill battle to survive Democratic opposition in the House…"
http://www.washingtontimes.com/news/2015/may/17/a-left-hook-bernie-sanders-criticizes-hillary-clin/?utm_source=RSS_Feed&utm_medium=RSS
Geez, these Democrats are quite sensitive about trade
"While the motion to move debate forward on granting President Obama fast-track (or trade promotion) authority clinched 65 votes today, it still has a bumpy road to final passage; it becomes even more treacherous when this bill reaches the House of Representatives. Yet, the divide on trade seems to be even deeper than Democrats' division on gun control. On Tuesday, Senate Democrats decided to block granting President Obama this authority, which proved to be a rather embarrassing defeat at the hands of his own party. Moreover, it placed Senate Majority Leader Mitch McConnell (R-KY) in an awkward position as well; he reportedly wanted to "flex" his muscles on the trade bill. Luckily, pro-trade Democrats and Republicans regrouped, the former group spoke with the president, and McConnell altered the deal so Democrats could vote on African Growth and Opportunity Act and a customs enforcement bill–which included provisions to combat currency manipulation­–on their own. The currency manipulation provision is opposed by Japan and Malaysia–and it could torpedo the whole Trans-Pacific Partnership deal. Hence, why Obama is probably going to veto the bill if it comes across his desk, though it cleared a path to move forward on TPA authority…."
http://hotair.com/archives/2015/05/16/geez-these-democrats-are-quite-sensitive-about-trade/
Obama Weekly Address: "Unfairness" Has Fueled "Unrest"
"White House: In this week's address, the President highlighted the importance of expanding opportunity for all Americans — a principle that has guided his work throughout the past six years. This past week, the President attended a summit at Georgetown University where he discussed issues like poverty and inequality, and what we can do to ensure everyone gets a fair shot.
PRESIDENT OBAMA: Hi, everybody. Everything we've done over the past six years has been in pursuit of one overarching goal: creating opportunity for all. What we've long understood, though, is that some communities have consistently had the odds stacked against them. That's true of rural communities with chronic poverty. That's true of some manufacturing communities that suffered after the plants they depended on closed their doors. It's true of some suburbs and inner cities, where jobs can be hard to find and harder to get to. That sense of unfairness and powerlessness has helped to fuel the kind of unrest that we've seen in places like Baltimore, Ferguson, and New York. It has many causes — from a basic lack of opportunity to groups feeling unfairly targeted by police – which means there's no single solution. But there are many that could make a different and could help. And we have to do everything in our power to make this country's promise real for everyone willing to work for it. That's why last Tuesday, at a summit organized by Catholics and evangelicals, I sat down with a conservative scholar and a poverty expert for a discussion on what it takes to open more doors of opportunity. We know our efforts matter: since 1967, we've brought poverty down by about 40 percent, thanks in part to programs like Social Security and the Earned Income Tax Credit for working families. And we know that there are folks from all faiths, and across the ideological spectrum, who care deeply about "the least of these." So I hope this conversation continues, not as a question of whether, but of how, we can work together to grow opportunity. Because it's not words, but deeds, that make a difference. And from expanding tax cuts for working parents, to raising high school graduation rates, to helping millions of Americans secure health insurance when they didn't have it just a few years ago — our actions are making a difference. Of course, lack of opportunity is not the only barrier between too many of our young people and the kind of future they deserve. On Monday, I'll travel to Camden, New Jersey, a city that has faced one of the highest violent crime rates in America. I'll highlight some of the innovative things they've done to help police do their jobs more safely and reduce crime in the process. And I'll highlight steps all cities can take to maintain trust between the brave law enforcement officers who put their lives on the line, and the communities they're sworn to serve and protect. Whether we are Democrats, Republicans, or independents; whether we live in one of our poorest communities, one of our wealthiest, or anywhere in between, we all want our country to be one where hard work pays off and responsibility is rewarded. We want a place where you can make it if you try. That's the promise we make to our young people. That's the promise that makes us exceptional. And it's the promise I'll never stop fighting to keep, for my children and for yours…."
http://www.realclearpolitics.com/video/2015/05/16/obama_weekly_address_unfairness_has_fueled_unrest.html
Obama on poverty: "Some communities have consistently had the odds stacked against them"
http://www.cbsnews.com/videos/obama-on-poverty-some-communities-have-consistently-had-the-odds-stacked-against-them/
Don't Be So Sure the Economy Will Return to Normal
"It is hard to avoid the feeling that our current economic problems are more than just a cyclical downturn. We know that the economy has gone through some bad times. But what exactly are we experiencing? One relatively optimistic view is that observed deficiencies — like slow growth in real wages and the overall economy, persistently low interest rates and low levels of labor participation — are merely temporary. In this view, these problems will dwindle after manageable problems like high levels of public or household debt have been reduced. Another commonly heard view is that we made the mistake of letting the last recession linger too long, allowing some of its features to became entrenched. That analysis suggests that if we correct past policy errors, whatever they may have been, an underlying normality will re-emerge. There are some nuggets of truth in both of these arguments, but there is a much more disturbing possibility that could turn out to be more accurate: namely, that the recession was a learning experience that we haven't fully absorbed. From this perspective, the radical and sudden changes of the financial crisis were early indicators of deep fragility and dysfunctionality. Slowly but surely, we may be responding to these difficult revelations by scaling back our ambitions for the economy — reinforcing negative trends that were already underway. In this troubling view, we have finally begun to discover some unpleasant truths. Borrowing a phrase from the University of Toronto economist Richard Florida, it's possible that we are experiencing a "Great Reset." Let's consider an analogy to see how this might work in practice. Well before the recent recession, many colleges and universities realized that they could not afford so many full-time tenured and tenure-track faculty members, and they began to increase their reliance on lower-paid adjuncts. Few institutions fired large numbers of full-timers suddenly, because that could have left them understaffed if trends reversed. Longstanding protections of tenure were also a constraint. Instead, many administrators added modestly to the number of adjunct faculty members, sometimes over decades, relying on retirement and attrition to manage the shift in a relatively smooth manner…"
http://www.nytimes.com/2015/05/17/upshot/dont-be-so-sure-the-economy-will-return-to-normal.html?ref=todayspaper&abt=0002&abg=1&_r=0
Our Weakening Economy Is Getting Harder To Ignore
"We had two decent GDP quarters in mid-2014, and that's about it. The 4th quarter reverted back to a 2.2 percent growth rate. The first estimate of the 1st quarter 2015 was up only 0.2 percent, but that will almost certainly be revised down into negative territory because of weak March exports. We came into the 2nd quarter 2015 with no growth momentum. Recent monthly statistics are also discouraging. Industrial production declined 0.3 percent in April for its fifth consecutive monthly loss, which pulled the year-over-year total down to 1.9 percent. April capacity utilization, at 78.2 percent, is almost two percentage points below its long-run average. Retail sales were flat in April, which brought the 12 month number below one percent, the smallest year-over-year rate since October 2009, six years ago. Consumers appear to be saving rather than spending their gasoline price windfall, which, in itself, is probably a good thing; but we need business investment spending and exports to sustain aggregate demand in the face of consumer prudence. Sluggish capital investment in recent years is the chief culprit in the pitiful performance of labor productivity, as the growth in hours worked, sluggish as it was, exceeded growth in output. We call it labor productivity, which was negative in the past two quarters, but, paradoxically, the productivity of labor depends primarily on capital accumulation, especially, and ironically, labor-saving capital…"
http://www.forbes.com/sites/bobmcteer/2015/05/16/our-weakening-economy-is-getting-harder-to-ignor/
MISC.:
GOP has waited two years for info on IRS correspondence with Dem senators
"Washington Republicans said this week that their requests to the IRS for correspondences between the agency and congressional Democrats remain unfulfilled after two years, raising questions about whether the Obama administration is trying to withhold information for a third-straight election cycle. "Instead of holding the IRS accountable, Democrats are trying to cover-up their involvement in the IRS targeting scandal," National Republican Senatorial Committee spokeswoman Andrea Bozek said Friday. The group, which focuses on getting Republicans elected and reelected to the Senate, provided documents earlier this week showing 10 letters in which the IRS has asked for more time to respond to Freedom of Information Act requests since May 21, 2013. "On January 14, 2015, I asked for more time to obtain the records you requested," IRS tax law specialist Denise Higley wrote NRSC lawyer Megan Sowards on April 29. "I am still working on your request and need additional time." Higley also said she would contact the NRSC by July 6 if she needs more time. IRS official Lois Lerner made public in early May 2013 that the agency during President Obama's 2012 re-election bid had targeted Tea Party groups and other organizations with politically conservative sounding names when they applied for tax-exempt status. Lerner, who ran the agency's tax-exempt division, asserted her Fifth Amendment rights when called before Congress to testify about the matter. She has since retired, and additional efforts by congressional Republicans and others to learn whether the upper reaches of the Obama administration ordered the targeting have been slowed because the hard drive on Lerner's government computer crash, destroying hundreds or perhaps thousands of emails.   Republicans and others have also speculated about whether the administration is stalling on providing information until Obama retires from office after the November 2016 elections. Thursday will mark the second anniversary of the requests. The agency could not be reached Saturday for additional comment. The NRSC, which last year help Republicans win control of the Senate, historically focuses its manpower and money on defeating incumbent Democrats who appear vulnerable…"
http://www.foxnews.com/politics/2015/05/17/washington-gop-has-waited-two-years-for-info-on-irs-correspondence-with-dem/
Obama: We Have to Transition Off of Fossil Fuels to Prevent Climate Change
"At a press conference at Camp David on Thursday evening, after meeting with representatives from Arab countries in the Persian Gulf, President Barack Obama said that the world needs to transition off of fossil fuels in order to stop climate change and that he is working toward this end. "But keep in mind that my approach when it comes to fracking, drilling, U.S. energy production of oil or natural gas has remained consistent throughout:  I believe that we are going to have to transition off of fossil fuels as a planet in order to prevent climate change," said Obama. "I am working internationally to reduce our carbon emissions and to replace over time fossil fuels with clean energies. "Obviously, we start at home with all the work that we've done to, for example, double the use of clean energy," said the president. "But I think that it is important also to recognize that that is going to be a transition process. In the meantime, we are going to continue to be using fossil fuels. And when it can be done safely and appropriately, U.S. production of oil and natural gas is important."…"
http://cnsnews.com/news/article/terence-p-jeffrey/obama-we-are-going-have-transition-fossil-fuels-planet-prevent
Patriot Act on life support
"A stalemate in the Senate would leave the FBI and National Security Agency (NSA) without powers they have used to track terrorists for years, say supporters of the Patriot Act. Without action by the end of the month, key provisions of the Patriot Act will expire, which Senate Majority Leader Mitch McConnell (R-Ky.) argues would put the United States at a pre September 11, 2001-footing. Yet McConnell has no definite path to extend those provisions.
He and other hawkish senators are pressing for an extension of the key Patriot Act measures, but they are opposed by other senators, the White House and a majority of House lawmakers in both parties. The House voted last week to approve reforms to the NSA provisions in an overwhelming 338-88 vote. McConnell filed a short-term extension of existing law just 24 hours later, signaling his determination to move in a different direction. Observers say it's increasingly looking like the standoff could result in no action by Congress, which would mean the Patriot Act provisions would lapse. That would be a worst-case scenario for the NSA, but a pipe dream for ardent civil libertarians who have been rooting for such a result. "Right now that we're down to the wire… it's just not clear to me how you get authorization through the Senate and the House," said Neema Singh Guliani, a lobbyist for the American Civil Liberties Union and critic of the law…"
http://thehill.com/policy/national-security/242271-patriot-act-on-life-support
House schedules vote on human trafficking bill
"The House will vote Monday to send an anti-human-trafficking bill to President Obama's desk, House Majority Leader Kevin McCarthy (R-Calif.) announced Friday. The legislation had been held up for weeks in the Senate as the parties haggled over a GOP abortion provision, a delay that also left in limbo the nomination of Loretta Lynch for U.S. attorney general.  After negotiators reached a compromise on the abortion language, the bill flew through the Senate on April 22 in a 99-0 vote, and Lynch was confirmed a day later. The House-passed version of the bill is sponsored by Reps. Ted Poe (R-Texas) and Carolyn Maloney (D-N.Y.), both of whom have been urging GOP leaders for weeks to bring the Senate measure to the floor amid rumors that some Republicans wanted to amend it. Monday's vote, which will come under a suspension of the rules that doesn't allow amendments, is indication that GOP leaders will not go that route.  The bill is expected to pass easily with bipartisan support, and Obama is expected to sign it into law. Sponsored by Sen. John Cornyn (R-Texas), the majority whip, the legislation increases fines on sex traffickers, creates a fund to help trafficking victims and provides new funding to train healthcare workers, child welfare officials and law enforcement officers who confront the issue. It also expands investigators' powers to look into a suspects' communications and hikes penalties on those who solicit commercial sex, holding them and traffickers equally accountable. The House had passed a similar measure earlier in the year, but the Senate bill adopts much more expansive reforms, including the victims' fund. Senate Democrats balked at Cornyn's initial proposal, accusing Republicans of trying to expand the Hyde Amendment, which bars federal funding for abortion services. The conflict was resolved after Cornyn and Sen. Patty Murray (D-Wash.) negotiated a deal to split the victims' fund in two. One pool, created by trafficker fines, cannot fund victims' healthcare services; the second pool will come from community health center funds, which are already subject to the Hyde restrictions…"
http://thehill.com/blogs/floor-action/house/242269-house-schedules-vote-on-human-trafficking-bill
Rand Paul: I Would Keep NSA, But Only For Foreign Surveillance Purposes
"Republican presidential candidate Sen. Rand Paul explains why he would not eliminate the National Security Agency (NSA) and instead revamp its purpose. "I don't think want to replace it with another system," Paul told Meet the Press moderator Chuck Todd on Sunday. " I really think that we could get along with the constitution just fine. We did for over 200 years. You can catch terrorists. Judges will grant warrants." "I would actually keep the NSA," Paul said. "In fact, I would have the NSA target their activities more and more towards our enemies. I think if you are not spending so much time and money collecting the information of innocent Americans, maybe could have have spent more time knowing one of the Tsarnaev boys, one of the Boston bombers, had gone back to Chechnya."…"
http://www.realclearpolitics.com/video/2015/05/17/rand_paul_i_would_keep_nsa_but_only_for_foreign_surveillance_purposes.html
White House names technology official
"The White House last week appointed Ed Felten, a computer science professor at Princeton University, to the post of deputy chief technology officer. Felten previously served as the Federal Trade Commission's first chief technologist and also worked at the Justice Department. He will report to Megan Smith, the chief technology officer, and work alongside Deputy Chief Technology Officer Alexander Macgillivray…"
http://www.washingtonpost.com/business/economy/white-house-names-technology-official/2015/05/15/9331ebcc-f98e-11e4-9ef4-1bb7ce3b3fb7_story.html?wprss=rss_national
Obama Administration Opposes CMP Handgun Sales
"The House of Representatives has approved Congressman Mike D. Rogers' amendment to the National Defense Authorization Act, which—if accepted in the Senate—could make it possible for Americans who meet stringent requirements to purchase a military surplus handgun from the Civilian Marksmanship Program. As NRA High Power and CMP Service Rifle competitors know, the CMP is authorized under federal law to sell surplus rifles and ammunition to U.S. citizens of age, who belong to shooting clubs affiliated with the program, after passing a background check, and satisfying all federal and state laws. Representative Rogers' amendment would simply extend the authorization to include other firearms.  For example, allowing the Army to provide the program with 100,000 M1911 .45 caliber pistols. This would benefit the Army, the CMP and taxpayers alike. Of course, there's a hitch, because if there's one thing that gun control supporters dislike more than semi-automatic rifles like the M-1s the CMP sells, its handguns!…"
http://dailycaller.com/2015/05/17/obama-administration-opposes-cmp-handgun-sales/
Zogby Presidential Report Card: Bruises on trade, foreign policy
"Pollster John Zogby reports in our weekly White House report card that President Obama and his legacy were bruised this week on trade and Middle East affairs. "Not a terrible week for President Obama but by no stretch a good one. First, he gets nailed by his own party's senators on free trade and the pending trade agreement with Asia. "Second, a key story crucial to his legacy on catching and killing Osama bin Laden has been revised by Seymour Hersh and is enough to raise questions about the official version from the White House. Asking if Hersh is right is like asking if the pope is Italian. Answer: most of the time…"
http://www.washingtonexaminer.com/zogby-presidential-report-card-bruises-on-trade-foreign-policy/article/2564578?custom_click=rss
STATES SAYING 'NO' TO CITIES SEEKING TO REGULATE BUSINESSES
"Alarmed about cities trying to outlaw plastic bags, the director of the Missouri Grocers Association decided to do something about it. So Dan Shaul turned to his state legislator- himself – and guided a bill to passage barring local governments from banning the bags. Shaul's dual role in state government and business may be a bit out of the norm. Yet his actions are not. In capitols across the country, businesses are increasingly using their clout to back laws prohibiting cities and counties from doing things that might affect their ability to make money. In the past five years, roughly a dozen states have enacted laws barring local governments from requiring businesses to provide paid sick leave to employees. The number of states banning local minimum wages has grown to 15. And while oil-rich states such as Texas and Oklahoma are pursuing bills banning local restrictions on drilling, other states where agriculture is big business have been banning local limitations on the types of seeds sown for crops…."
http://hosted.ap.org/dynamic/stories/U/US_STATEHOUSES_BAN_ON_BANS?SITE=AP&SECTION=HOME&TEMPLATE=DEFAULT&CTIME=2015-05-17-10-01-56
Ohio Gov. John Kasich Virtually Certain to Run for President, Sources Say
"John Kasich is "virtually certain" to jump into the race for the 2016 Republican presidential nomination, sources close to the Ohio governor tell ABC News. Kasich has said his wife and daughters have given him a green light to run and in recent days Kasich has told his political advisors to begin preparing for a likely campaign. Kasich travels to New Hampshire in early June and recently did a fundraising trip to California. If he makes the final decision to run, he will make the announcement in late June or July. As a Republican elected twice as governor of the critical battleground state of Ohio, Kasich is a potentially formidable candidate. But he has also angered conservative Republicans with his decision to accept an expansion of the Medicaid program under Obamacare. He has also supported the Common Core educational standards, something derided by some conservatives as "Obamacore." This would not be Kasich's first presidential campaign. He ran for the 2000 republican presidential nomination but his campaign quickly fizzled out. At the time he was a republican Congressman from Ohio and chairman of the House Budget Committee…."
http://abcnews.go.com/Politics/ohio-gov-john-kasich-virtually-run-president-sources/story?id=31105452
Long-time Texas conservative activist endorses Cruz for president
"Paul Pressler, a former Texas appeals court judge who has long been a supporter of conservative causes and active in Texas politics, announced Saturday that he is endorsing Sen. Ted Cruz (R) for president. Pressler, who in 2012 hosted a large group of evangelical leaders who voted to coalesce their support behind Rick Santorum's presidential campaign as a challenge to frontrunner Mitt Romney, said he announced his endorsement of Cruz at a meeting of conservatives in Washington Saturday. "I feel that Ted Cruz is electable and he stands by his convictions in an articulate manner," Pressler said in an interview Saturday…"
http://www.washingtonpost.com/blogs/post-politics/wp/2015/05/16/long-time-texas-conservative-activist-endorses-cruz-for-president/?wprss=rss_politics
Ex-HUD secretary: Hillary will likely pick Julian Castro as running mate
"Hillary Clinton's campaign is likely to choose Secretary of Housing and Urban Development (HUD) Julián Castro or another Hispanic politician to be her running mate, former HUD Secretary Henry Cisneros said in an interview that will air Sunday. "What I am hearing in Washington, including from people in Hillary Clinton's campaign, is that the first person on their lists is Julián Castro, the … Secretary of Housing and Urban Development, who use[d] to be the Mayor of San Antonio," he said in an interview with Univision's "Al Punto." "They don't have a second option, because he is the superior candidate considering his record, personality, demeanor and Latin heritage." "I think there is a very high possibility that Hillary Clinton may choose Julián Castro," he said." Castro has followed a political path similar to the one Cisneros traveled in the 1990s. Cisneros served as Mayor of San Antonio and was then HUD secretary under President Bill Clinton. The once-rising star ultimately left the Clinton administration in the shadow of a scandal about payments he had made to a former mistress. He later pleaded guilty to one count of lying to the FBI and was pardoned by Clinton…"
http://thehill.com/blogs/blog-briefing-room/news/242302-ex-hud-secretary-hillary-will-likely-pick-julian-castro-as
Clinton is banking on the Obama coalition to win
"Hillary Rodham Clinton is running as the most liberal Democratic presidential front-runner in decades, with positions on issues from gay marriage to immigration that would, in past elections, have put her at her party's precarious left edge. The moves are part of a strategic conclusion by Clinton's emerging campaign: that it can harness the same kind of young and diverse coalition as Barack Obama did in 2008 and 2012, bolstered by even stronger appeal among women. Her approach — outlined in interviews with aides and advisers — is a bet that social and demographic shifts mean that no left-leaning position Clinton takes now is likely to hurt her when she makes her case to moderate and independent voters in the general election next year. The strategy relies on calculations about the 2016 landscape, including that up to 31 percent of the electorate will be Americans of color — a projection that may be overly optimistic for her campaign. It factors in that a majority of independent voters already support same-sex marriage and the pathway to citizenship for undocumented immigrants that Clinton endorsed this month. The game plan also hinges on a conclusion by Clinton strategists that the broad appeal of issues such as paid family leave, a higher minimum wage and more affordable college will help outweigh any concerns about costs. The campaign's overall calculus relies on a mix of polling — including both internal and public surveys — internal focus groups and what advisers described as gut feelings about the national mood. It also reflects what Clinton backers say are her firmly held personal convictions and her pragmatism…"
http://www.washingtonpost.com/politics/running-to-the-left-hillary-clinton-is-banking-on-the-obama-coalition-to-win/2015/05/17/33b7844a-fb28-11e4-9ef4-1bb7ce3b3fb7_story.html?wprss=rss_national
'Clinton Cash' Author Says Stephanopoulos' Clinton Ties Run Much, Much Deeper Than Donations
"The accusation is that bias runs deep and strong here. Peter Schweizer, author of "Clinton Cash," penned a scathing piece in USA Today Sunday in which he skewered ABC News' George Stephanopoulos for not disclosing donations to the Clinton Global Initiative (CGI). Stephanopoulos admitted this week to donating $75,000 to the foundation, a fact he had not disclosed prior to interviewing Schweizer about his book. But Stephanopoulos' ties to the Clintons go much deeper, Schweizer claimed. Just look at how Stephanopoulos has spent his most valuable resource: time…"
http://www.theblaze.com/stories/2015/05/17/clinton-cash-author-says-stephanopoulos-clinton-ties-run-much-much-deeper-than-donations/
Stephanopoulos, ABC have not fully disclosed Clinton ties: Schweizer
"Fact-driven, fair, aggressive journalism animates American politics. As an investigative journalist, I am accustomed to asking tough questions. When I publish, I expect tough questions in turn, That's not what ABC News This Week host and chief anchor George Stephanopoulos delivered when he interviewed me about my new book on the Clinton Foundation last month. There's a reason. Though Stephanopoulos belatedly disclosed$75,000 in donations to the foundation, he has yet to disclose his much deeper relationship with the Clinton Foundation. When Stephanopoulos invited me on his Sunday program, I knew that he had worked as a top adviser and campaign manager to President Bill Clinton in the 1990s, but I didn't know about his donations or his other ties to the foundation founded and overseen by the former president and his wife, potential future president Hillary Clinton…"
http://www.usatoday.com/story/opinion/2015/05/16/stephanopoulos-abc-clinton-schweizer-foundation-hillary-column/27436475/
BIG LABOR GROUPS GAVE OVER $2 MILLION IN MEMBERS' DUES TO CLINTON FOUNDATION
http://www.breitbart.com/big-government/2015/05/16/big-labor-groups-gave-over-2-million-in-members-dues-to-clinton-foundation/
CLINTON SILENCE EXTENDS TO CA DEM CONVENTION, WARREN SPEECH IGNITES
http://www.breitbart.com/california/2015/05/16/clinton-silence-extends-to-ca-dem-convention-warren-speech-ignites/
Obama 'red line' erased as Assad chemical weapons use goes unchecked by U.S. military
President mentions no possibility of strikes on Syria, expects Russian intervention
"President Obama's infamous "red line" in Syria seems to have been fully erased. Amid recent reports Syrian President Bashar Assad again used chemical weapons in his nation's ongoing civil war, Mr. Obama is taking a much different approach than he did in 2012 and 2013, when the U.S. declared itself on the verge of military intervention after Mr. Assad unleashed sarin gas and other chemical agents despite clear warnings from the White House. The most explicit of those warnings came in the form of the president's "red line" declaration, in which he said the use of chemical weapons was a step too far and would bring dire consequences for Mr. Assad and his forces. The incident was a pivotal foreign policy moment for Mr. Obama and served as a key test of whether he would back up his words with military action. In the end, the U.S., with the help of Russia, secured an international agreement requiring Syria to give up much of its chemical weapons stockpile. The U.S. never mounted military strikes, and the administration claimed it had used diplomacy rather than force to achieve its objective. But now it seems clear history is repeating itself, and Mr. Assad again is relying on chemical weapons…"
http://www.washingtontimes.com/news/2015/may/17/obama-red-line-erased-as-assad-chemical-weapons-us/?utm_source=RSS_Feed&utm_medium=RSS
Congressman Demands Change To Obama's Terror Hostage Policy
"An amendment passed by the House of Representatives Thursday would require President Barack Obama to name an official to oversee the handling of Americans held by terrorists abroad. The amendment affects the annual defense budget, and would create an "Interagency Hostage Recovery Coordinator" to rescue Americans held abroad. The House's version of the budget bill, called the National Defense Authorization Act, passed Friday. California Rep. Duncan Hunter, the amendment's sponsor, has criticized the government's approach to hostages held by terrorist groups since the case of Sgt. Bowe Bergdahl first came to light in 2013. Joe Kasper, the California Republican's chief of staff, told The Daily Caller News Foundation that "within that context, we were able to see very closely how dysfunctional things were" as various government agencies scrambled to manage Bergdahl's extraction from Taliban captivity with little coordination — "all freelancing and doing their own thing." In the case of Bergdahl's imprisonment, Kasper says, government action was relatively straightforward: his extraction was the responsibility of the Department of Defense, since "he wore the uniform of the United States." But the White House instead opted to pursue the prisoner-swap option that the State Department advocated, according to Kasper…"
http://dailycaller.com/2015/05/16/congressman-demands-change-to-obamas-terror-hostage-policy/
Under heavy criticism, Obama defends Camp David summit
"President Obama spent the better half of two days huddling with Arab Gulf leaders this week at Camp David in an effort to soothe their anxiety over his pursuit of an Iran deal, but regional experts said the effort did little to alleviate the region's unease. At the close of the summit at the Maryland presidential retreat Thursday evening, Obama pledged America's "ironclad commitment" to protect the nation's security, but the sweeping statement was broad and in many ways fell short of expectations. Gulf experts watching the summit closely said the leaders left feeling pretty much the same way they did when they arrived. "The people who came to Camp David were polite, as Gulf people always are, and very respectful," said Dov Zakheim, a former undersecretary of defense during the Reagan administration who is a senior fellow at the CNA Corporation. "But at the end of the day, not much was given that hadn't already been promised."…"
http://www.washingtonexaminer.com/under-heavy-criticism-obama-defends-camp-david-summit/article/2564609?custom_click=rss
GOP congressman: Obama must do more than contain ISIS
"In his first Sunday show interview since becoming chairman of the House Intelligence Committee, Rep. Devin Nunes, R-California, said the administration must do more than just contain the Islamic State of Iraq and Syria (ISIS). "ISIS is not in just Iraq and Syria. So if your strategy is to degrade and ultimately defeat ISIS, and you're not looking at the broader picture of places like North Africa, Libya, essentially what you have is a containment strategy, not an effort to go ahead and defeat ISIS," Nunes said. He added that many fighters are coming from North Africa on top of the flow of Western fighters coming in through Turkey to get training. They present an ever-increasing terrorist threat for the U.S. and its allies if they are not stopped, he said. "I think we are containing ISIS within the borders of Iraq and Syria. Outside of that we're not doing much," Nunes said. But he did praise the administration for a rare raid into eastern Syria that took place overnight Friday into Saturday. Officials said the raid killed militant Abu Sayyaf and seized his wife, laptop and cell phones. "Many of us have been advocating this strategy for a long time, or using this tactic. Because it's just a better way to gather intelligence versus just air strikes. So it takes guts for the administration and our military to put an action like this together. It was successful," he said. Nunes added that Sayyaf was known as the accountant for ISIS, so he said he hopes the seized technology will reveal more about how the group is making, moving and distributing its money…"
http://www.cbsnews.com/news/gop-congressman-obama-must-do-more-than-contain-isis/
We shouldn't need deadlines to make Iran a priority
"In our effort to halt the Iranian progress toward a nuclear weapons capability, timing is critical. While the Obama administration has been clumsily stumbling from one negotiating deadline to the next, Iran has been working hard to destabilize the Middle East and threaten U.S. interests. The time is past due for the White House to take to heart the threat of an Iranian nuclear weapon and get serious about changing Tehran's behavior. To maintain President Obama's policy of capitulation would be catastrophic. American values should never be compromised, and the president's word must be meaningful. But despite Mr. Obama's promises to keep Tehran from acquiring nuclear weapons, Iran's negotiating strategy — hinged upon its ability to secure more and more time through deadline extensions, blocked inspection access of its nuclear facilities and simply waiting out the Western powers — has largely worked. Many observers of the Middle East, myself included, have derided the president for putting concerns about his legacy before concerns about the safety of the free world. But if he allows Iranian intransigence to prevail as the terrorist regime spins clandestine centrifuges, then the legacy he achieves will be dubious at best…."
http://www.washingtontimes.com/news/2015/may/17/armstrong-williams-iran-nuclear-weapons-negotiatio/?utm_source=RSS_Feed&utm_medium=RSS
UPDATE 4-Burundi president appears in capital, warns of Islamist threat
"*President's first appearance since coup failed
* Says he takes seriously threat from Somalia's al Shabaab
* Nkurunziza's decision to seek third term sparks crisis (Adds statement from al Shabaab spokesman)
Burundian President Pierre Nkurunziza on Sunday made his first public appearance in the capital Bujumbura since an attempted coup last week failed to oust him, warning of a threat posed by Islamist militants from Somalia. The east African nation was plunged into crisis after Nkurunziza said he was seeking a third term of office. Critics said the move would be unconstitutional, and there have been almost daily protests since Nkurunziza's announcement, stirring memories of an ethnically driven civil war that ended a decade ago. At a news conference, Nkurunziza, who has not been seen in the capital for days, did not address the crisis in his country but said he was "very preoccupied" by the threat posed by the al Qaeda-linked militant group al Shabaab. "We take seriously the threat of al Shabaab," said Nkurunziza. He did not elaborate, but Burundi contributes forces to an African Union peacekeeping mission battling al Shabaab in Somalia. In recent years, the group has attacked Kenya and Uganda, which also provide troops…"
http://www.reuters.com/article/2015/05/17/burundi-politics-idUSL5N0Y80C120150517
'Ramadi Has Fallen': Islamic State Just Captured a Critical Iraqi City, Officials Say
"A governor's spokesman in Iraq's Anbar province says "Ramadi has fallen" to the Islamic State group. The Islamic State group claimed Sunday to hold the entire Iraqi city of Ramadi after security forces fled following a series of suicide car bomb attacks. Iraqi officials disagreed with each other over whether the city had fallen, though the country's prime minister ordered security forces not to abandon across Anbar province. Prime Minister Haider al-Abadi also ordered Shiite militias to prepare to go into the Sunni-dominated region, ignoring worries their presence could spark sectarian bloodshed apparently over fears the extremists could seize the province. The retreat of some forces recalled the collapse of Iraqi police and military forces last summer, when the Islamic State group's initial blitz into Iraq saw it capture about a third of the country. Police and army officials said four nearly simultaneous bombings targeted police officers defending the Malaab district in southern Ramadi, killing 10 and wounding 15. Among the dead was Col. Muthana al-Jabri, the chief of the Malaab police station, they said. Later on, police said three suicide bombers drove their explosive-laden cars into the gate of the Anbar Operation Command, the military headquarters for the province, killing five soldiers and wounding 12…"
http://www.theblaze.com/stories/2015/05/17/ramadi-has-fallen-islamic-state-just-captured-a-critical-iraqi-city-officials-say/
House Intelligence chairman: 'ISIS is al Qaeda 6.0'
http://thehill.com/policy/national-security/242327-house-intelligence-chair-isis-is-al-qaeda-60
Why US allies no longer buy Obama's promises
"Arab leaders seemed less than impressed with President Obama's pledge of an "ironclad commitment to the security of our Gulf partners." Understandable: They've already seen many other of his other ironclad commitments — especially in the Middle East— fall by the wayside.
Indeed, Obama's vow — which wasn't even all it was cracked up to be by the White House spin team — came amid mounting evidence that Syria's Bashar al-Assad is actively using chlorine gas against his own people, killing tens of thousands. Chemical weapons, recall, were the target of the "red line" Obama drew back in 2012 against Assad. Deployment of deadly outlawed weapons, he said then, "would change my calculus" and ensure "enormous consequences" for the Syrian regime…"
http://nypost.com/2015/05/17/why-us-allies-no-longer-buy-obamas-promises/