News Briefing for Monday, March 30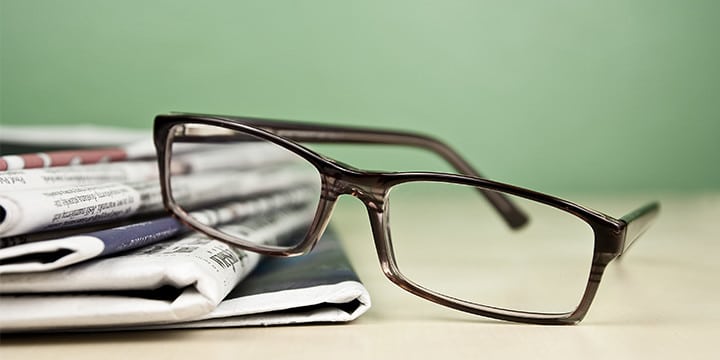 TEA PARTY PATRIOTS:
Perry tells tea party group he was right to back Dewhurst over Cruz in 2012 primary
Says loyalty bound him to his lieutenant governor, says more of this quality is needed in US politics
"Former Texas Gov. Rick Perry told a tea party group Sunday that he supported his lieutenant governor against Ted Cruz in the 2012 Republican primary for the U.S. Senate out of loyalty — a characteristic, he said, that is sorely missing in American politics. During a conference call hosted by Tea Party Patriots, Mr. Perry said he endorsed then-Lt. Gov. David Dewhurst because of the strong relationship they had developed over the years. "If nothing else, I am a principled, disciplined and loyal man," Mr. Perry said in response to a question. "David Dewhurst had been the lieutenant governor of Texas for eight years. He had been a very good partner as we helped create the most dynamic economy and when David announced that he was going to run and asked me if I would support him, I had only one answer, and that was, 'Yes sir I will because you have been a staunch supporter of mine and the vision we had for Texas, and I will put that vision up against anyone.'" He added, "I happen to count loyalty as one of the great traits that all too often in this business, you don't see." At the time, Mr. Cruz was the state's solicitor-general, an office to which he was appointed by the Texas attorney general, who is elected to the post in his own right. In the federal government, by contrast, both the attorney general and solicitor general are appointed by the president and serve at his pleasure…."
http://www.washingtontimes.com/news/2015/mar/29/perry-tells-tea-party-group-he-was-right-back-dewh/?utm_source=RSS_Feed&utm_medium=RSS
HEALTHCARE:
Obamacare Is Still Failing Five Years Later
"Monday was the fifth anniversary of Obamacare. Seven Democratic senators marked it by asking to delay yet another provision of the law. Putting companies with 51 to 100 employees in the costlier "small group" market could be "harmful and disruptive," they said in a letter to Health and Human Services Secretary Silvia Burwell. Please give the uninsured another chance to avoid the fine for not having health insurance, three House Democrats asked in a letter to President Barack Obama in February. "If Obamacare is so great, why do Democrats repeatedly try to hide its more unpleasant features?" Investors Business Daily asked them. Before the law was passed, President Obama assured us: If you like your doctor, you can keep your doctor. (Tens of thousands — chiefly seniors enrolled in Medicare Advantage — have learned they can't. Only 32 percent of 3,072 physicians surveyed by medical HR firm Jackson Coker say they'll join the Obamacare network.) If you like your health insurance plan, you can keep your plan. (Hundreds of thousands — most recently in Colorado — have had their plans canceled. Up to 20 million eventually might, the Congressional Budget Office once estimated.) Premiums for the average family will be cut by up to $2,500. (Premiums in the non-group marketplace were 24.4 percent higher last year than they would have been absent Obamacare, said the National Bureau of Economic Research.) "I will not sign a plan that adds one dime to our deficits," the president said. (Obamacare will raise net federal costs by $1.35 trillion over the next decade, CBO estimated in January.) "This law means more choice, more competition," he said. (The year before Obamacare went into effect, 1,232 carriers offered insurance coverage in the individual market, said the Government Accountability Office. This year, owing in part to market concentration, only 310 do.) No wonder the law's defenders strive frantically to move the goalposts. Obamacare is a success because more people have health insurance, they say. You have to pay a fine if you don't have insurance, so this "accomplishment" is pretty lame — especially since so many uninsured pay the fine rather than buy overpriced insurance. Many of the 11.4 million Obamacare "signups" of which the administration boasts previously had health insurance. Only 6.7 million of the 8 million "signups" claimed for last year actually enrolled. CBO predicted when Obamacare was passed that this year 26 million more Americans would have health insurance. This month, CBO scaled that estimate back by more than 10 million, though one reason is that 23 states chose not to expand Medicaid. Premiums will rise about 8.5 percent this year and next, CBO estimates. In the two years before Obamacare was enacted, premiums rose just 0.6 percent and 1.3 percent. Obamacare's true cost is disguised by subsidies for insurance companies due to expire in 2017, writes Stephen Parente, professor of health finance at the University of Minnesota. When they do, premiums for "Bronze" plans will soar as much as 45 percent. Obamacare clobbers employment, say businesses surveyed by Federal Reserve banks in New York and Philadelphia. When the oft-delayed employer mandate finally kicks in, thousands more will lose their jobs. Obamacare has been underwater in 200 consecutive polls, by larger margins since implementation began. As more Americans discover their "inexpensive" policy has an enormous deductible or get a nasty surprise from the IRS, I wouldn't bet on it becoming more popular…."
http://www.realclearpolitics.com/articles/2015/03/29/obamacare_is_still_failing_five_years_later_126078.html
GOP FINALLY HAS TOOL TO REPEAL OBAMACARE
"Last week, the GOP-led Congress passed a budget resolution which, Republicans claim, will balance the budget in 10 years. The resolution is a policy document, intended to guide the appropriations process, and doesn't itself have the force of law. More important than the details of the budget document, the action sets up the GOP to finally match its action to its rhetoric and undo the worst aspects of Obama's fiscal policies. Over the next two weeks, while Congress is in recess, the House and Senate will begin to hammer out small differences between the budget resolutions that passed each chamber. Leaders in both chambers have vowed to meet the April 15th deadline to produce a final budget resolution. The final product of House and Senate negotiations on a budget resolution matters less than the process by which any deal will be enacted. Congress, particularly the Senate, can use "reconciliation" to make policy changes that involve the final budget agreement. Reconciliation limits the amount of debate in the Senate on the final resolution and, most importantly, operates outside the filibuster process, so it requires only a simply majority of 51 votes for passage. Reconciliation was used in the 1990s when Bill Clinton was in the White House and Republicans controlled Congress to produce the last real balanced budget. It was used to pass the Bush tax cuts early in his presidency. It was also used to enact ObamaCare. Keep these examples in mind, because if the GOP finally uses its power to repeal ObamaCare under reconciliation, the media will no doubt scream about the "unprecedented" nature of the congressional actions. With reconciliation, the GOP now has the very tool it campaigned for during these past 5 years. It could repeal ObamaCare, enact long-overdue tax reform and give citizens real choices over entitlement programs. It can push its policies without the specter of a government shutdown or against the false narrative of a government default. Obama will no doubt veto the final budget resolution, especially if it repeals his signature legislative legacy. Fine. No single action will better define the stakes in the next presidential election…"
http://www.breitbart.com/big-government/2015/03/29/gop-finally-has-tool-to-repeal-obamacare/
After bipartisan Medicare reform, GOP refocuses on repealing Obamacare
"The Republican Party isn't giving up on reversing President Obama's Affordable Care Act (ACA), even after Congress' recent bipartisan efforts put in place a key Medicare provision that legislators have long fought over. "We need to repeal the president's flawed health care law," Rep. Phil Roe, R-Tennessee, said in the GOP's weekly video address. "We need to put the focus on patient-centered reforms that lower costs. And we need to make the real reforms necessary to ensure Medicare and all of our entitlement programs can serve future generations." The renewed call to overhaul Obamacare comes after a rare bipartisan achievement in reforming Medicare's sustainable growth rate (SGR). The SGR initially meant doctors would face annual rate cuts in their pay from Medicare — a formula that, according to Roe, only "jeopardizes seniors' access to physicians they count on every day." But the $214 billion bill passed in the House — and negotiated by unlikely duo of Speaker John Boehner and Minority Leader Nancy Pelosi — would permanently block these payment slashes to physicians. "This is what we can accomplish when we're focused on finding common ground," Boehner, R-Ohio, said shortly after the bill's passage. "We know we've got more serious entitlement reform that's needed. It shouldn't take another two decades to do it." Roe promised "this time is different" and assured viewers that the new legislation would result in a "huge amount of savings" over the coming decades. "We're delivering the first real entitlement reform in nearly two decades," the Tennessee lawmaker said. "For now, this is progress, and it's an example of what we can accomplish when we focus on finding common ground." Congress has been faced with renewing a temporary "doc fix" provision nearly 20 times since the late 1990s. The legislative body most recently cut a one-year deal in 2014 when a last-minute vote prevented the SGR formula from reducing physician payments…"
http://www.cbsnews.com/news/after-bipartisan-medicare-reform-gop-refocuses-on-repealing-obamacare/
GOP passes bipartisan Medicare reform, still wants to repeal Obamacare
http://www.cbsnews.com/videos/gop-passes-bipartisan-medicare-reform-still-wants-to-repeal-obamacare/
Congress on clock for fix with Medicare payments to doctors set to expire April 1
Obama gets two-week grace period
"Full payments for doctors who treat Medicare patients run out on April 1, but the Obama administration has a two-week grace period before it would actually have to begin cutting payments, giving Congress a short window next month to fix the problem before earning the ire of physicians nationwide. The House has acted, passing a bill that would permanently ensure full payments. But senators skipped town early Friday morning for a two-week spring break without taking action on the bill, leaving the doctors in limbo. "Unfortunately, there really isn't much we can do if things go beyond the 14th," the American Medical Association said in a statement to The Washington Times. "The Senate has to pass the bill by then or the 21-percent cut will go into effect." At stake is what's known in Capitol-speak as the "doc fix" — a frequent patch to a 1997 law that was supposed to rein in Medicare costs by cutting payments to doctors if they grew too quickly. The cuts have never been allowed to take effect though, as Congress feared doctors would instead dump Medicare patients, causing a health crisis among seniors. After more than a decade of patches, House Speaker John A. Boehner and Minority Leader Nancy Pelosi reached a compromise for a permanent fix that does away with the cuts in exchange for charging wealthy seniors more for some of their Medicare coverage. The bill would also renew the Children's Health Insurance Program and extend some parts of Obamacare, including community health centers…"
http://www.washingtontimes.com/news/2015/mar/29/medicare-payments-to-doctors-expire-april-1/?utm_source=RSS_Feed&utm_medium=RSS
Obamacare Exchanges Attract Few High Income Americans
"Government-run exchanges have been good at attracting low income Americans to subsidized coverage under the Affordable Care Act, but aren't attracting higher income buyers who could be needed in the future, according to a new analysis. Though the Obama administration said it has surpassed its 2015 enrollment goal with more than 11 million Americans signed up for coverage via exchanges, the government-run marketplaces "struggle to attract middle and higher income enrollees," according to Avalere Health, a Washington-based research and health policy firm tracking the law. If the trend continues, it could hamper future growth of enrollment from public exchanges. "Exchanges will need to attract higher income consumers to ensure enrollment continues to grow over time," Caroline Pearson , senior vice president at Avalere, said in a statement accompanying last week's report. So far, 76 percent of eligible individuals with incomes of up to 150 percent of the federal poverty level, or $17,655 had enrolled using the healthcare.gov website.  But enrollment dropped off as incomes rose with only 16 percent of individuals earning between 301 and 400 percent of the federal poverty level – or between $35,310 and $47,080 — buying coverage through healthcare.gov. These enrollees may be eligible for subsidized coverage, Avalere said. The analysis is limited to the 37 states using healthcare.gov for 2015 coverage. There are 14 states that operate their own exchanges and aren't part of the Avalere analysis. If the trend continues, it could impact future growth of health insurers like UnitedHealth Group UNH +1.51% (UNH), Aetna AET +1.41% (AET), Anthem (ANTM) and several Blue Cross and Blue Shield plans that have expanded their product offerings on the exchanges. Insurers will begin to report their first quarter earnings next month, opening a financial window into how health plans fared during the latest enrollment period. "Participation levels decline as incomes increase, even among individuals who would be eligible for both premium subsidies and cost-sharing reductions," Avalere director Elizabeth Carpenter said…."
http://www.forbes.com/sites/brucejapsen/2015/03/29/obamacare-exchanges-attract-few-high-income-americans/
A checkup for Obamacare
"Not exactly. Five years after the Affordable Care Act became law, the reality of reform remains hotly contested. When it comes to the wisdom of the law, that's not surprising. After all, there is a legitimate ideological debate about whether it is a wise use of federal power to require individuals to obtain health insurance or a wise use of federal resources to spend so much on subsidizing coverage. What's more puzzling, and more disturbing, is the still-raging division over the real-world effect of the ACA. "It is important that everyone understand how absolutely fantastic it was for the people of this country," said Senate Minority Leader Harry Reid (D-Nev.). "It just isn't working," insisted Sen. Orrin Hatch (R-Utah). "In fact, it is, by most objective accounts, an unmitigated disaster." Here's my take, after talking to numerous health-care experts and examining the data: Notwithstanding its bumpy rollout, the law has accomplished its goal of expanding coverage — at a significantly lower cost than expected. Certainly, the president overpromised when he told people that, if they liked their health insurance, they could keep it; by its own terms, the law set new standards for required coverage. Certainly, some individuals, particularly younger and healthier customers, find themselves paying more; again, such winners and losers were an inevitable consequence of the individual mandate and minimum-coverage rules. Meantime, the scariest warnings — of employers rushing to drop coverage and insurance markets ensnared in death spirals of ever-rising premiums — have not come to pass. Where the law has yet to fully deliver on its promises — and some wonder whether it will — is in the area of cost containment and quality improvement. The growth in health-care costs has slowed dramatically, but there is a continuing debate about what role the ACA played. In any event, health care continues to consume an unacceptable 17 percent of GDP…"
http://www.washingtonpost.com/opinions/a-checkup-for-obamacare/2015/03/27/1ed748b2-d4a9-11e4-a62f-ee745911a4ff_story.html
Ted Cruz's ride on the Obamacare train wreck
"When Sen. Ted Cruz, the conservative firebrand from Texas, launched his presidential campaign last week at the Rev. Jerry Falwell's Liberty University, he earned grudgingly glowing reviews from otherwise skeptical pundits. The very next day he drove straight into a pothole on his already-narrow road to the Republican nomination: Obamacare. Obamacare was supposed to be one of Cruz's selling points. When it comes to denouncing the evils of the president's health insurance plan, Cruz takes second place to no one. Obamacare is "unconstitutional," he says. It's "a train wreck." And, of course, it "puts a government bureaucrat between you and your doctor." So, last week, when Cruz said he intended to sign his family up for health insurance coverage through Obamacare, the media had a field day. "We'll be getting new health insurance, and we'll presumably do it through my job in the Senate, and so we'll be on the federal exchange like millions of others on the federal exchange," he told Dana Bash of CNN. "I believe we should follow the law, even laws I disagree with," he explained. Liberals charged Cruz with hypocrisy. But that's not quite right. To quote ethics scholar Rush Limbaugh: "There's no hypocrisy in Cruz using Obamacare, just like there's no hypocrisy in people opposing Social Security using it."…"
http://www.latimes.com/opinion/op-ed/la-oe-0329-mcmanus-cruz-20150329-column.html
IMMIGRATION:
ILLEGAL ALIENS GAIN NON-OBAMACARE HEALTH INSURANCE IF OBAMA'S EXECUTIVE ACTION IMPLEMENTED
"Add non-Obamacare government health insurance to the benefits that foreign nationals currently illegally present in the United States could receive should President Obama's November 2014 executive action be determined constitutional in the courts. If implemented, DACA (Deferred Action for Childhood Arrivals) and DAPA (Deferred Action for Parental Accountability) would grant legal status to an estimated five million foreign nationals illegally present in the U.S. "These immigrants are not eligible for health insurance options under the Affordable Care Act [commonly known as Obamacare], but Californians who are granted DACA or DAPA become eligible for comprehensive Medi-Cal coverage under state policy if otherwise eligible based on income," reads a March joint report from the UCLA Center for Health Policy Research and the UC Berkeley Center for Labor Research and Education. Medi-Cal is California's form of the federal Medicaid program. That joint report details the number of potential new DACA and DAPA recipients eligible for Medi-Cal at between approximately 360,000 and 500,000. This reflects the estimate that some 57% of those eligible for DACA or DAPA "lacked private health insurance and had income below the Medi-Cal eligibility threshold in 2013." However, these are estimates, and the number could be higher or lower depending on a number of variables including estimates of the number of illegal aliens that exist in the state, how many apply for DACA and DAPA, and how many apply for Medi-Cal and meet the criteria. According to the report, "Approximately half of low-income undocumented Californians are already enrolled in restricted scope Medi-Cal, which covers emergency and pregnancy-related services for undocumented residents under a long-standing federal policy." Between 2.2 and 3.2 million "undocumented" aliens are currently illegally present in California according to the joint AC Berkeley-UCLA policy study. Of those, between 1.23 and 1.57 million are estimatedto be eligible for either DACA or DAPA. The study also provided a chart indicating that, as of 2013, only 30% of potential DACA applicants were 18 years old or younger. Another 61% were in the 19-29 range and 9% were 30-44. Approximately 190,000 or 62% of those in California eligible for the first wave of DACA have had their applications approved, the study estimates. The great majority of eligible DAPA recipients are between 30 and 44 at 67%…"
http://www.breitbart.com/big-government/2015/03/28/illegal-aliens-gain-non-obamacare-health-insurance-if-obamas-executive-action-implemented/
U.S. HISPANIC CHAMBER OF COMMERCE UNHAPPY CRUZ DID NOT ATTEND ITS SUMMIT
"Sen. Ted Cruz's (R-TX) absence from the U.S. Hispanic Chamber of Commerce's annual meeting is hopefully not a sign that the presidential candidate is "backing away from the Hispanic community," USHCC president and CEO Javier Palomarez says. Speaking to reporters Thursday, Palomarez sounded a note of displeasure that the newly announced presidential hopeful did not attend his group's summit, Fox News Latino reports. "Ted Cruz chose not to come," the outlet quotes Palomarez. "I hope it is not indicative that he's backing away from the Hispanic community in order to get through the [GOP] primary." Palomarez added that Cruz and all candidates will need Hispanic support to win the presidency…."
http://www.breitbart.com/big-government/2015/03/27/u-s-hispanic-chamber-of-commerce-unhappy-cruz-did-not-attend-its-summit/
Closing the H-1B Visa Factory
"The libertarian-leaning me believes an American employer should be able to hire pretty much anyone he or she wants to hire. But the taxpaying me believes that if the federal government limits immigration yet creates a special visa program for highly skilled foreign workers with the assurance that the program will not cut into the wages or jobs of American workers, then Washington ought to keep its promise. This month, Senate Judiciary Committee Chairman Chuck Grassley, R-Iowa, held a congressional hearing on the H-1B visa program that eliminated any doubt that some corporations are gaming the system to the severe disadvantage of skilled workers. Last year the Center for Investigative Reporting reported on abuses of so-called "body shops" — labor brokers who enlist foreign workers abroad, press them into exploitative contracts and cut them undersized checks as they do contract work for established tech concerns that may want to avert the bad publicity. Howard University public policy professor Ron Hira testified that Washington "inadvertently created a highly profitable business model" to bring in STEM (science, technology, engineering and math) professionals at cheaper wages. The biggest, baddest star of the hearing turned out to be Southern California Edison. The utility plans to lay off 400 IT workers; another 100 workers are leaving voluntarily. What happens to the work? SCE has hired two labor brokers — Infosys and Tata Consultancy Services — to outsource most information technology work overseas, while 20 percent of the work will go to H-1B workers, according to the Los Angeles Times. The newspaper's Michael Hiltzik found that the utility paid its domestic IT specialists an average of $120,000, while Infosys and Tata pay recruits an average of $65,000 to $71,000. Infosys and Tata are, by the way, are among the largest beneficiaries of H-1B visas. The story gets worse. In order to qualify for severance, SCE workers had to agree to train their replacements and to not criticize the utility in public. Asking to remain anonymous, former SCE employees sent Grassley letters in which they complained "they had to train their replacements — for weeks and months — knowing all along that they were going to lose their jobs to cheaper workers who didn't possess the skills they had," Grassley explained. "They said it was humiliating." (SCE declined Grassley's invitation to testify.) Supporters of the H-1B program want to expand the cap on these visas at 85,000 so that Silicon Valley and other tech hot spots can attract "the best and the brightest." For his part, Hira testified that the lion's share of recipients are not the cream of the workforce, but more like "ordinary IT workers." As for the notion that there is a shortage of STEM workers, Hira added that if skilled workers were as much in demand as H-1B boosters suggest, SCE workers would have left for better jobs. Instead, they are training their replacements. Rutgers Professor Hal Salzman has done extensive research on the STEM workforce and estimates that 10 to 15 percent of H-1B visas go to winners of a "talent search." He believes the government should accommodate such hires. But for the most part, the temporary jobs program exists to replace American workers at lower wages. He slammed the program as a "20 percent off sale" on hiring. Bjorn Billhardt of Enspire Learning in Austin, Texas, came to America from Germany as an exchange student, qualified for an H-1B visa and now is a U.S. citizen. Speaking in favor of increasing the H-1B caps, Billhardt argued that he needs to hire the best individual possible to keep his 30-employee business competitive in a fierce international market. If Washington makes employers like him prove they cannot hire a qualified American worker, he argued, then that's a bureaucratic nightmare. Still, Billhardt thought one reform mentioned during the hearing made great sense. Sen. Dick Durbin, D-Illi., proclaimed, "I want to put the H-1B factories out of business." His remedy: a rule to prohibit firms with more than 50 employees from having more than 50 percent H-1B visa workers. Billhardt thought it was a grand idea. So do I…."
http://www.realclearpolitics.com/articles/2015/03/29/closing_the_h-1b_visa_factory_126081.html
Video: Luis Gutierrez helpfully creates "toolkit" to aid illegals avoiding deportation (continuation of previous article)
"Congressman Luis Gutierrez (D – Illinois) clearly warned us a while ago that illegal immigrants would turn to unprecedented militancy if Barack Obama's executive amnesty plans were foiled. We may not have seen that yet, but since the plans in question have been put on hold, Representative Gutierrez is remaining busy trying to get everyone ready for the flood of new Americans in Waiting and to ensure their smooth transition. Along these lines, he's created a helpful toolkit which illegals can use in the unlikely event that anyone from ICE is rude enough to ask them any impertinent questions. In an infomercial-style video released earlier this week, Gutierrez explains his toolkit's key feature: a card designed to help illegal immigrants escape deportation. He instructs the potential beneficiaries of Obama's Deferred Action for Childhood Arrivals (DACA) and Deferred Action for Parental Accountability (DAPA) programs to use the card to defend themselves against immigration enforcement officers, but to avoid showing it to local law enforcement if they're detained for matters unrelated to immigration. "Only pull [the card] out when you're detained by an immigration official; it explains in English and Spanish that you're eligible for DACA and DAPA," Gutierrez says in the video. "By using this card after you've been arrested or detained, you can explain that [according to] the policy in place today, you should be released because you're not a priority for deportation."…"
http://hotair.com/archives/2015/03/28/video-luis-gutierrez-helpfully-creates-toolkit-to-aid-illegals-avoiding-deportation/
Immigration consultation firm CEO sentenced for fraud
"The head of an immigration consultation firm that provided fraudulent documents involving sham marriages is now headed to prison. Federal prosecutors say 36-year-old Maxwell Poku, of Union, received a two-year sentence on Friday. He also will forfeit $10,500, and computer media and equipment seized from the business when he was arrested in August 2012. A naturalized United States citizen from Ghana, Poku had pleaded guilty to immigration fraud, wire fraud and money laundering. Poku admitted helping numerous people get immigration benefits they were not entitled to by filing documents that falsely reflected they were married to United States citizens. Poku admitted paying people to act as sham spouses and providing fraudulent letters of employment, utility bills, credit card statements, W-2 forms and tax return transcripts, which he downloaded and altered. Poku was president and chief executive officer of Max$Max Finance and Travel LLC, which had offices in Elizabeth, New Jersey, Orange, New Jersey and Ghana. The money laundering count arose from a separate scheme in which Poku came into possession of a $115,138 tax refund check that was issued as a result of a fraudulent return. Poku admitted he incorporated a business entity in New Jersey and opened a bank account under the firm's name, then deposited the refund check into the account. But the money was recovered by law enforcement before it could be withdrawn…."
http://www.washingtontimes.com/news/2015/mar/28/immigration-consultation-firm-ceo-sentenced-for-fr/?utm_source=RSS_Feed&utm_medium=RSS
Give Me Your Tired Arguments, Your Poor Reasoning
"Another one-sided piece on immigration from the New York Times In a very one-sided recent article for the New York Times Magazine, Adam Davidson tries to make the case for massive increases in immigration. He starts out by dicussing the racial prejudice of an older relative who always thought that Hispanics "were stealing jobs." Davidson believes this man's story is illustrative of the current debate over immigration. Nothing delegitimizes someone in modern America more than the suggestion, or even the hint, that they hold unenlightened attitudes about race. It is not surprising that an advocate of high immigration would suggest that those with whom he disagree are racists. But Davidson is supposed to be a professional journalist writing for a national news magazine. Davidson argues that only a "handful" of Americans disagree with him about immigration, and this tiny minority may "make a lot of noise," but, like his racist relative, they are not voicing legitimate concerns. As Alexis de Tocqueville pointed out nearly two centuries ago, public sentiment is the ultimate source of legitimacy in American politics. So Davidson tells us that public-opinion polls show that a strong majority are in "favor of a path to citizenship for undocumented immigrants," citing a Pew poll to that effect. The whole point of this discussion is to make those who would like to enforce immigration laws and reduce immigration seem to be out of step with the American people. In fact, the level of public support for amnesty depends heavily on how the question is asked. For example, this Reuters poll asked the question differently than Pew and found that a majority of Americans want most illegal immigrants to go home. And Kellyanne Conway of the Polling Company asked if people supported "encouraging illegal immigrants to go back to their home countries by keeping them from getting jobs and welfare" and found that two-thirds of the public agreed. Further, even if one thinks Americans overwhelmingly support legalizing illegal immigrants already here, it does not follow that they also support the current high level of legal immigration, let alone the vast increases that Davidson calls for. The main point of the article is to assure us that the economic benefits of immigration may be "the most settled fact in economics." After this hyperbolic statement, Davidson makes the reasonable point that immigrants don't just increase the supply of workers and push down wages; they also increase demand for labor through their consumption of good and services. He then cites an influential 25-year-old study by David Card, a well-known economist, showing that the Mariel boatlift did not reduce wages in Miami some three decades ago. Davidson seems unaware of the criticisms of cross-city comparisons of this kind, including that the movement of people, capital, and goods between cities makes this kind of analysis questionable. Also, Card estimated the impact just on Miami, based on a very small sample. And it is not even clear that the effect of immigration on one city 35 years ago tells us very much about the impact of immigration today on the nation as a whole. But in Davidson's mind, Card's study pretty much settled the question…."
http://www.nationalreview.com/article/416118/give-me-your-tired-arguments-your-poor-reasoning-steven-camarota
Drownings Along Rio Grande Spike After Enforcement Surge
"A U.S. surveillance helicopter hovering over the Rio Grande spots a body floating near a muddy bank on the Mexican side of the river. Soon another body turns up, then another. A Mexican investigator arrives and holds up his hand confirming the grim tally: four men and a woman. The grisly discovery last month is part of a spike in drownings since October. Immigrants, desperate to avoid detection at a time of increased patrols, are choosing more dangerous and remote crossings into South Texas. The Border Patrol has responded by expanding its search-and-rescue teams to monitor the area, particularly weed-choked irrigation canals where many of the bodies are being found. "The canals and areas of the river they are trying to traverse, they typically weren't trying to go across before," said Raul L. Ortiz, deputy chief of Rio Grande Valley sector. Encompassing some 320 miles of river, his sector has already seen at least 16 drownings in nearly six months, nearly a third of them in the canals. The tally is only five short of the number of deaths reported from October 2013 to September, when a historic surge of immigrant women and children were crossing into South Texas. Though illegal crossings have decreased dramatically from last summer, more law enforcement officials are patrolling the border to deter another wave of immigrants. Many of the bodies are being discovered just southwest of Mission, where the fire department's dive-and-rescue team has had a busy winter. In January and February alone, it recovered at least six bodies in the murky canals. "It used to be one a month," Mission Fire Chief Rene Lopez Jr. said. "Now it's one a week." Some canals are 50 feet wide with steep brush-covered embankments that make it hard to climb out. The waters look deceptively calm but currents run through them, and swimmers often get caught in hydrilla, an invasive water plant, or debris such as shopping carts and tires. "They get tied down and it's hard to get away from that in black water," said Capt. Joel Dominguez, part of the rescue team. "And they are often panicking, running from agents." To provide help, the Border Patrol has transferred eight members of an elite rescue unit from El Paso to the Rio Grande Valley, bringing the total number of agents to 30. They're trained in swift-water rescues, emergency medicine, tracking and diving…"
http://abcnews.go.com/US/wireStory/drownings-rio-grande-spike-enforcement-surge-29988466
​Drownings spike at border after enforcement surge
http://www.cbsnews.com/news/drownings-spike-at-border-after-enforcement-surge/
SCOTT WALKER SHIES AWAY FROM PRESS, IMMIGRATION QUESTIONS WHILE TOURING BORDER
"Wisconsin Gov. Scott Walker left a tour of the U.S.-Mexico border without addressing questions being raised about his stance on immigration. The likely Republican presidential contender remained invisible to reporters on Friday during a visit that could have given him a chance to spotlight illegal immigration and border security. Instead, the two-term governor arrived in Texas after reports that he expressed support for giving immigrants a pathway to citizenship during a recent closed-door meeting. Walker aides dispute those accounts and say he opposes what he calls "amnesty." New Hampshire GOP chairwoman Jennifer Horn, who organized the meeting, said Walker voiced support for providing a path to legal status but not citizenship. Walker toured the border with Gov. Greg Abbott…"
http://www.breitbart.com/immigration/2015/03/27/scott-walker-shies-away-from-press-immigration-questions-while-touring-border/
WALKER TOUGHENS IMMIGRATION POSITION AFTER SETBACKS
"After some setbacks over the past several weeks, top aides to Wisconsin Gov. Scott Walker tell Breitbart News that he's toughening up his immigration position as he learns more about the issue. "He's for border security first, enforce the laws on the books, fix legal immigration system with national interest in mind and then deal with those here," Walker spokeswoman Kirsten Kukowski said in an email. Kukowski's comments to Breitbart News come after a trip Walker took on Friday to the border with Republican Texas Gov. Greg Abbott. A lot depends on what the governor means by a: "legal immigration system with national interest in mind." Still, this could be a step toward Walker remaking his image on immigration in the manner of Senate Judiciary Committee subcommittee on Immigration and the National Interest chairman Sen. Jeff Sessions (R-AL). The question becomes: What does Walker think is a legal immigration system that serves the national interest? While he hasn't laid that out yet, there's a massive opportunity for either success—or failure—depending on where he comes down on this matter. "He looks forward to further detailing his ideas on securing the border and enforcing the laws," Kukowski added. "Yes, at the minimum, there needs to be penalties put in place. In addition to securing our borders, the federal government must enforce our laws, penalize those who break the law including paying back taxes, and implement a universal E-Verify system so employers are hiring legal employees." Where Walker comes down on the immigration system could make or break his candidacy…"
http://www.breitbart.com/big-government/2015/03/29/walker-toughens-immigration-position-after-setbacks/
Wiggly words on immigration policy from 2016 GOP contenders
"Thanks to Wisconsin Gov. Scott Walker, it's becoming even clearer that immigration is the banana peel of 2016 Republican presidential politics. Just ask Florida Sen. Marco Rubio. He stepped up as a Senate leader on immigration only to slip and fall in a tea party ruckus over the issue. In a moment of candor, Rubio remembered the months of trying to get back up as "a real trial for me." Others, too, have shifted on the matter. Now it's oops for Walker. In 2013, Walker said it "makes sense" to offer a way to citizenship for immigrants in the country illegally. Early this month, however, he said he no longer supports "amnesty." Complicating that switch, Walker recently discussed immigration with New Hampshire party leaders. One of them, state leader Jennifer Horn, says that Walker favored legal status, a position many conservatives equate with "amnesty." Worse for Walker, The Wall Street Journal reported Thursday that he actually said he favored a path to citizenship, though Horn denies Walker said that. Even former Florida Gov. Jeb Bush, who has a strong voice – and a book – on immigration, has wiggled. Rubio and Walker are not alone in embracing an immigration overhaul at some point. But doing so raises the specter of "amnesty" in the minds of those who want people unlawfully in the country to be given no relief from the threat of deportation. "All the candidates have mixed statements – they have statements that seem to support amnesty and they all have ones that seem to oppose it," said Roy Beck, executive director of Numbers USA, which seeks to reduce immigration. "They're torn between the big-money people who gain from high immigration and the voters who oppose it." Luis Alvarado, a California-based GOP strategist, said most Republican officials privately acknowledge that the country has to legalize the status of people who are here unlawfully while also bolstering border security. "They believe that no one in their conscious mind can deport 11 million people from this country," Alvarado said. "But, politically, they have to play word games to be elected in the primary."…"
http://www.washingtontimes.com/news/2015/mar/28/wiggly-words-on-immigration-policy-from-2016-gop-c/?utm_source=RSS_Feed&utm_medium=RSS
SPENDING/BUDGET/ECONOMY:
Obama Weekly Address: Republicans Want Tax Cuts Leaving The Rest Of Us To Pay For It
"PRESIDENT OBAMA: Hi, everybody. Five years ago, after the worst financial crisis in decades, we passed historic Wall Street reform to end the era of bailouts and too big to fail. As part that reform, we created an independent Consumer Financial Protection Bureau with one mission: to protect American consumers from some of the worst practices of the financial industry. They've already put $5 billion back in the pockets of more than 15 million families. And this week, they took an important first step towards cracking down on some of the most abusive practices involving payday loans. Millions of Americans take out these loans every year. In Alabama, where I visited this week, there are four times as many payday lending stores as there are McDonald's. But while payday loans might seem like easy money, folks often end up trapped in a cycle of debt. If you take out a $500 loan, it's easy to wind up paying more than $1,000 in interest and fees. The step the Consumer Financial Protection Bureau announced this week is designed to change that. The idea is pretty common sense: if you're a payday lender preparing to give a loan, you should make sure that the borrower can afford to pay it back first.  As Americans, we believe there's nothing wrong with making a profit. But there is something wrong with making that profit by trapping hard-working men and women in a vicious cycle of debt. Protecting working Americans' paychecks shouldn't be a partisan issue. But the budget Republicans unveiled last week would make it harder, not easier, to crack down on financial fraud and abuse. And this week, when Republicans rolled out their next economic idea, it had nothing to do with the middle class. It was a new, more-than-$250 billion tax cut for the top one-tenth of the top one percent of Americans. That would mean handing out an average tax cut of $4 million a year to just 4,000 Americans per year, and leaving the rest of the country to pay for it. I don't think our top economic priority should be helping a tiny number of Americans who are already doing extraordinarily well, and asking everybody else to foot the bill. I think our top priority should be helping everybody who works hard get ahead. This country does best when everyone gets their fair shot, everyone does their fair share, and everyone plays by the same set of rules. That's what middle-class economics is all about, and as long as I'm your President, that's what I'll keep on fighting to do…"
http://www.realclearpolitics.com/video/2015/03/28/obama_weekly_address_republicans_want_tax_cuts_leaving_the_rest_of_us_to_pay_for_it.html
Obama: GOP budget hurts the middle class
"In his weekly video address, President Obama slams the recently unveiled GOP budget plan, which the chief executive claims has "nothing to do with the middle class."
http://www.cbsnews.com/videos/obama-gop-budget-hurts-the-middle-class/
Paul opposes GOP budget, says it's 'irresponsible' to add to debt
"Sen. Rand Paul used last week's battle over the federal budget to reinforce his image as the top fiscal hawk in the 2016 presidential field, calling out his colleagues for demanding more military spending without showing how they would pay for it. Mr. Paul closed out the Senate "vote-a-rama" by giving a thumbs down to the GOP budget, hours after he opened up his day on the Senate floor by ripping apart Sen. Marco Rubio's push to beef up the defense budget. "It is irresponsible and dangerous to continue to put America further into debt, even for something we need," Mr. Paul said on the Senate floor. "We need national defense, but we should pay for it."…"
http://www.washingtontimes.com/news/2015/mar/29/rand-paul-opposes-gop-budget-says-its-irresponsibl/?utm_source=RSS_Feed&utm_medium=RSS
Obama commends new proposals to protect against abusive payday loans
"President Obama commended new efforts by a government agency to protect Americans from abusive payday loans in a video released Saturday. "The idea is pretty common sense: if you're a payday lender preparing to give a loan, you should make sure that the borrower can afford to pay it back first," Obama said in his weekly address. "While payday loans might seem like easy money, folks often end up trapped in a cycle of debt. If you take out a $500 loan, it's easy to wind up paying more than $1,000 in interest and fees." The Consumer Financial Protection Bureau, an independent agency created by the Dodd-Frank Wall Street Reform and Consumer Protection Act in the wake of the Great Recession, proposed new rules on Thursday that would require lenders to either ensure that borrowers can repay their loans or limit the number of loans they let a single consumer take out. "As Americans, we believe there's nothing wrong with making a profit," Obama said. "But there's something wrong with making that profit by trapping hard-working men and women in a vicious cycle of debt."…"
http://www.washingtonexaminer.com/obama-commends-new-proposals-to-protect-against-abusive-payday-loans/article/2562188?custom_click=rss
Regulating payday loans is tougher than it sounds
http://www.montgomeryadvertiser.com/story/money/business/2015/03/29/regulating-payday-loans-tougher-sounds/70619384/
The Republican Budget Is a Deficit Bust
Defense hawks say 'freedom isn't free.' They're right. So let's pay for it with spending cuts, not by borrowing.
"Last week Republicans in the House and Senate passed budgets that took the Budget Control Act of 2011 and threw it out the window. Many defense hawks think this was a win. The truth is that the GOP lost. As recently as the summer of 2011, debt and deficits were all the rage. Even the most strident Republican defense hawks were reeling from dire warnings from the Pentagon that, as then-Joint Chiefs of Staff Chairman Mike Mullen put…"
http://www.wsj.com/articles/mick-mulvaney-the-republican-budget-is-a-deficit-bust-1427662664?mod=rss_opinion_main
Buying Government With Lobbying Money
"President Reagan campaigned on the notion that "government is the problem not the solution" and he and the Republican Party have characterized government as the boogie man that is the enemy of business and creator of huge deficits. If you listen to big business today they rant and rave about the sins of big government – particularly taxes and regulations. But I am fond of saying that literally everyone has some part of government that they personally like whether it is the military or the CIA or social security checks and food stamps – there is something for everybody. In the case of big business they like – no they love — Congress. Business decided in the late 1970s that if they were going to find ways to increase profits and decrease their costs they had to buy access to Congress with lobbying money. Sector by sector they began to build up a large fund to pay lobbyists to get the crucial votes they needed. Tom Delay arrogantly called the lobbying effort, "money for access" and that was exactly what it was – money to buy votes from Congress. Their associations like the National Association of Manufacturers, Chamber of Commerce, National Federation of Independent Businesses, and the Business Roundtable began by increasing their member ship and member donations. In 1975 only 175 corporations had lobbyists, but by 1982 nearly 2500 companies did. Political Action Committees (PACS) increased from 300 in 1976 to 12000 in 1985. The mobilization of big business resources had begun, which would ultimately affect taxes, regulations, the wealthy and the middle class. By 2011 they had 12,929 lobbyists dispensing $3.5 billion per year on lobbying. This story will explain how big business used government to get 4 major tax reductions, modifying or terminating New Deal laws, to create new laws that favored the big banks and the wealthy, to change or rewrite labor laws that would help them bust unions, to negotiate trade agreements that favored the multi-national corporations over labor, and to pressure the government to ignore the trade deficit and foreign currency manipulation. Their lobbying successes resulted in a huge shift of wealth away from the middle class. Yes, big business has had a love affair with government for more than 35 years and it has been wildly successful. Besides improving on the profits of big business it has also contributed to a massive shift of wealth and rising inequality in America. So when Ed Timmons of the National Association of Manufacturers editorializes about government regulations and high taxes being bad for business, he is talking out of both sides of his mouth. Government has already given business enormous tax breaks and the elimination of laws and regulations. Timmons is only saying that they deserve more. Even though lobbyists say they simply want a chance to make their case to government, what they are paying for is making decisions to favor their special cause. I will try and make the case that special interest groups have the money and the power to purchase congressional votes and that the return on their investment in lobbying is fantastic. Does Lobbying Work? A report showing the top 200 lobbying organizations from 2007 to 2012 spent a combined $5.8 billion on federal lobbying and campaign contributions. This resulted in $13 trillion in federal business and $3.2 trillion in federal support. Federal business is defined as company business facilitated by the federal government such as federal contracts and foreign sales through the Export-Import bank. Federal support for business includes Loans, loan guarantees, grants, and the "bailout" money that saved the big banks. So for an investment of $5.8 billion, the top 200 corporations received $4.5 trillion and paid an average of 19% corporate taxes…"
http://www.forbes.com/sites/mikecollins/2015/03/28/buying-government-with-lobbying-money-2/
This controversial theory has got Janet Yellen worried
"In a speech on Friday, Federal Reserve chair Janet Yellen stayed her dovish course, maintaining that an increase in the federal funds rate "may well be warranted later this year." She also emphasized the Fed's data dependence, as well as her general tone of "cautious optimism" in the economy. Yet it was in her discussion of what she termed "special risks and other considerations" where things got interesting. The first of her three special concerns around hiking rates run along the following lines: "Some recent studies have raised the prospect that the economies of the United States and other countries will grow more slowly in the future as a result of both demographic factors and a slower pace of productivity gains from technological advances," the Fed chief stated. "At an extreme, such developments could even amount to a type of 'secular stagnation,' in which monetary policy would need to keep real interest rates persistently quite low relative to historical norms to promote full employment and price stability, absent a highly expansive fiscal policy," she added. To take a step back, "secular stagnation" refers to the rather controversial theory that an economy may become stuck in a long-term period of slow growth and low interest rates, due to certain external factors…"
http://www.cnbc.com/id/102541212
What Will Come First: The Sharing Or Circular Economy?
http://www.forbes.com/sites/andrewcave/2015/03/29/what-will-come-first-the-sharing-or-circular-economy/
COMMON CORE:
HOW THE GRASSROOTS WORKS: GROUP CREATES 'NORTH CAROLINA PLAN' TO COUNTER 'FAILED' COMMON CORE
"A grassroots group of education activists in North Carolina has created an alternative to what they call the "failed Common Core standards." According to team leader Jerry Egolf of the North Carolina Academic Freedom Alliance, the North Carolina Plan is a set of academic standards that were "chosen from the very best alternatives to Common Core, exceeding those standards by significant measures and having been proven by testing results." Egolf informed Breitbart News that he and math standards lead Kathy Young and English Language Arts (ELA) lead Linda Harper developed the Plan over the past five years to meet "critical thinking standards." Their research involved reviewing some 3,000 pages of standards to find the "best of the best." The final product consists of a remodeling of the Minnesota math standards and the 2001 Massachusetts ELA standards. While Minnesota adopted the Common Core ELA standards, the state retained its math standards which, according to Stanford University's Dr. James Milgram, are the only math standards that entirely address the "college ready" criteria. Dr. Sandra Stotsky was one of the main developers of the pre-Common Core Massachusetts ELA standards that helped that state lead the nation on the National Assessment of Educational Progress (NAEP) tests. "Both of these choices were remodeled using the Critical Thinking Competency Standards published by the Foundation for Critical Thinking," explains Egolf. "The result promises to be a top-notch framework which could push North Carolina to the top among the states in academic excellence."…"
http://www.breitbart.com/big-government/2015/03/29/how-the-grassroots-works-group-creates-north-carolina-plan-to-counter-failed-common-core/
MISC.:
Five things that could kill Internet rules
"The tough net neutrality rules adopted by Federal Communications Commission (FCC) are under attack on a variety of fronts. While the FCC under chairman Tom Wheeler last month decided to treat Web providers such as Comcast and Verizon like public utilities, there's no guarantee the rules will survive a series of challenges that could see them struck down, replaced or simply rendered toothless. Just this week, major Internet service providers filed a first lawsuit aimed at killing the rules Here are five threats facing the regulations, from the courts to Congress…"
http://thehill.com/policy/technology/237280-five-things-that-could-kill-internet-rules
THE REAL REASON HARRY REID IS RETIRING
"Senate Minority Leader Harry Reid (D-NV) explains his shocking decision to not seek re-election and retire when his term ends in 2016 by telling the New York Times, "he was worried his race would consume campaign money that would be needed in other competitive states as Democrats try to regain control of the Senate." "I think it is unfair for me to be soaking up all the money to be re-elected with what we are doing in Maryland, in Pennsylvania, in Missouri, in Florida," Reid told the Times. Reid said neither his recent eye injury nor concern over his chances of winning played a factor in his decision. But the real reason Reid is retiring may have nothing to do with any of these excuses and everything to do with his concerns that a possible Republican Presidential victory in 2016 would lead to the appointment of a Republican Attorney General in January 2017. A Republican Attorney General would be almost certain to initiate a criminal investigation into Reid's abuse of his political power in a brazen intervention in the Department of Homeland Security's (DHS) issuance of EB-5 visas to investors in a Las Vegas casino and hotel that was represented by his son, Rory Reid, as was highlighted in a report released by the Inspector General of DHS last week. "I think Harry Reid's getting out of town ahead of the posse," former U.S. Attorney Joe diGenova tells Breitbart News. On Thursday, the non-profit group Cause of Action called on the Department of Justice (DOJ) to launch a criminal investigation of Reid. Citing the specific federal statutes that were violated, the group said Reid "participat[ed] in unlawful political activity, possible coercion and fraud related to the U.S. Citizenship and Immigration Services' EB-5 Immigrant Investor Program." The DOJ under President Obama and Attorney General Eric Holder is so highly politicized it would never launch a criminal investigation into the many scandals in which Harry Reid is at the center…"
http://www.breitbart.com/big-government/2015/03/28/the-real-reason-harry-reid-is-retiring/
How Harry Reid Changed the Federal Courts
" Harry Reid, the Democratic leader in the Senate, who announced today that he will not run for reëlection in 2016, leaves an imposing legacy—the transformation of the federal judiciary. When Barack Obama took office, in 2009, he had a long agenda—mending a collapsing economy, transforming health care, and ending two wars, to name just the top items. Nominating judges to the federal judiciary was low on the list. The President filled two quick vacancies on the Supreme Court with Sonia Sotomayor and Elena Kagan. As for the dozens of vacancies on the federal circuit and district courts, Obama's attention was fleeting. He didn't even submit nominees to fill many judicial vacancies, including on the D.C. Circuit, which is generally regarded as the second most important court in the country. (I interviewed Reid and the President about their impact on the federal judiciary last year.) When Republicans took control of the House of Representatives after the 2010 elections, the President's chances for pushing through meaningful legislation vanished. But the Senate, which is responsible for confirming judges, remained in Democratic hands—and in 2013, Reid took charge of the issue. The Senate had confirmed only five Obama appointees to the federal appeals court in the election year of 2012, but Reid moved to double the pace in 2013. Republicans responded by filibustering almost every judicial appointment to the appeals court and slow-walking appointments to the district court, which had been routine and uncontroversial under earlier Presidents. Reid fought back, and kept pushing the President's nominees. In time, though, Reid came to a crossroads. Reid had fifty-five Democrats in the Senate—enough for a majority but not enough to beat back Republican filibusters. So, in December, 2013, Reid invoked what became known as the nuclear option. With Reid's blessing, Senate Democrats changed the rules so that only a majority would be required to move lower-court judgeships to a vote. Freed from the threat of filibusters, Reid pushed through thirteen appeals-court judges in 2013 and 2014, a group of exceptional quality. They included Patricia Millett, Nina Pillard, and Robert Wilkins on the D.C. Circuit. For the first time in decades, that court now has a majority of Democratic appointees. Other confirmations included such luminaries as Pamela Harris (a noted professor and advocate) on the Fourth Circuit, Jill Pryor on the Eleventh, and David Barron (a Harvard law professor and Obama Administration lawyer) on the First. None received more than sixty votes, meaning that they would not have been confirmed had Reid not changed the rules. In future decades, many of these judges will be candidates for promotion if a Democratic President has a Supreme Court vacancy to fill. At the same time, Reid pushed through more than a hundred district-court judges in his last two years as majority leader. Of course, almost all of these judges will serve long after Barack Obama and Harry Reid have left office…."
http://www.newyorker.com/news/news-desk/how-harry-reid-changed-the-federal-courts
Schumer grabs new power
"Sen. Charles Schumer (D-N.Y.) is all but certain to become the next leader of Senate Democrats after the 2016 election, completing a rise to power that began more than a decade ago. Schumer spent Friday calling fellow Democratic senators to win their support to succeed Senate Democratic Leader Harry Reid (Nev.), who personally endorsed Schumer after announcing he would not run for reelection. He believes he has the votes to win an overwhelming majority of the caucus, a person close to Schumer said. If Democrats recapture Senate control next year, Schumer would become the first Jewish majority leader in the chamber. As things stand, he would become the first Jewish minority leader. The looming promotion validates Schumer's decision of a decade ago to forego a gubernatorial bid and climb the Senate's leadership latter instead. Schumer, who was first elected to the Senate in 1998, was mulling a primary challenge against former New York Gov. Eliot Spitzer in 2004 when Reid offered him the chairmanship of the Democratic Senatorial Campaign Committee (DSCC). To sweeten the deal, Reid also promised to place him on the powerful Finance Committee. "In short, this was an offer that, for the sake of New York, I could not refuse," Schumer said in a statement at the time. It was actually a difficult decision at the time, say people close to Schumer. But once it was made, it put him on the trajectory for a rapid political ascent. "He had a critical decision to make about 12 years ago, whether or not to run for governor of New York and decided he wanted to cast his lot in the Senate," said Israel Klein, a principal at Podesta Group and a former senior aide to Schumer…."
http://thehill.com/homenews/senate/237269-schumer-grabs-new-power
Chuck Schumer says he has received 'overwhelming support' to be next Senate Democratic leader
"In his first public comments since Sen. Harry Reid's retirement announcement set him up to possibly become the next Senate Democratic leader, Sen. Chuck Schumer said Sunday he's received "overwhelming support" for the bid. "I am running for leader of the Democratic caucus when leader Reid retires. I am humbled, gratified by the overwhelming support that my colleagues have shown me in recent days," Schumer said. "And I will do my best to make New York, our country, and my colleagues proud."
Reid, the Nevada senator and minority leader, said Friday he would not seek reelection in 2016 and endorsed Schumer to succeed him. Schumer said New York constituents should not worry he will neglect home state duties as he eyes the national post. "I want to tell my constituents, my dearly beloved New Yorkers, that I will continue to work as hard as I always have for New York. It's in my bones, and it will not diminish," he said…"
http://www.nydailynews.com/news/politics/sen-chuck-schumer-support-replace-harry-reid-article-1.2166495
Harry Reid Goes Down Fighting
With the bruised-and-battered Democratic leader's resignation, the Senate loses one of its toughest and most fascinating characters.
"Nobody ever thought Harry Reid would retire, and that includes Harry Reid. Not long ago, when a reporter for CQ Roll Call asked him what might happen when he left office, Reid retorted, "If I drop dead?" He added, "I mean, I will someday. It's just a question of if I do it while I'm here." To everyone who knew him, Reid seemed like one of those creatures of the Capitol who would only ever leave the Senate feet first. And yet, on Friday, the morning after a long night of largely pointless Senate budget votes, the 75-year-old minority leader suddenly announced the end of his nearly five-decade political career. In January, Reid had fallen while exercising at home, shattering his facial bones and leaving him blind in one eye. The exercise-band accident, he said in an online video, had "caused us for the first time to have a little down time," and that period of reflection had led him to conclude that it was time to go…."
http://www.theatlantic.com/politics/archive/2015/03/harry-reid-goes-down-fighting/388904/
Boehner On Obama: "I Get Along With Him Fine;" "It Doesn't Mean We Agree"
"JOHN BOEHNER: My relationship with the president is good… I talk to him — last week we had the Irish Prime Minister here [on St. Patrick's Day, March 17] and we had a nice chat over lunch… And I'm very clear with him about what I think and he is very clear with me about what he thinks…"
http://www.realclearpolitics.com/video/2015/03/29/boehner_i_get_along_with_him_fine_it_doesnt_mean_we_agree.html
The White House's first chief data scientist is no stranger to Washington
"The White House's top data nerd was kicked out of an algebra class in high school and almost didn't graduate. DJ Patil, who was named the nation's first chief data scientist last month, shares credit for coining the term "data science." He is the latest Silicon Valley transplant to join the Obama administration, working under former Google executive Megan Smith, the White House's chief technology officer. At the Office of Science and Technology Policy, Patil shares a work space with former Twitter executive Alex Macgillivray, a skateboard, and a giant Pokemon stuffed toy. He occasionally rides the skateboard to work, and he calls the executive mansion a place filled with "awesomeness." He says he misses California weather and his favorite Indian restaurants. But Patil is no stranger to Washington. After graduating from high school in Cupertino, (thanks to "a very kind administrator who took pity on me," he said in a speech) he went on to obtain a doctorate in applied mathematics from the University of Maryland at College Park. He also had a brief stint at the Pentagon in 2004, analyzing social networks to study emerging threats. Since then, Patil has worked at LinkedIn, Skype, PayPal and eBay. Most recently, he was an executive at the data intelligence company RelateIQ, which was acquired by Salesforce last year. In an interview, Patil outlined his priorities as chief data scientist and explained why he made the switch to public service. The conversation has been edited for length and clarity…"
http://www.washingtonpost.com/business/on-it/the-white-houses-first-chief-data-scientist-is-no-stranger-to-washington/2015/03/27/e9aa8c30-cd7d-11e4-a2a7-9517a3a70506_story.html?wprss=rss_national
'Revolving Door': More Than Two Dozen Journalists Have Joined the Obama Administration, but Is It Really Anything New?
"When she steps into her new role as senior adviser to President Barack Obama, Shailagh Murray will become the latest in a long line of former journalists who have left their Fourth Estate roles to go work for the White House. Murray, a former Washington Post and Wall Street journal reporter, first joined the Obama administration as Vice President Joe Biden's communications director in 2011. On Tuesday, she was named as the replacement for longtime Obama hand Dan Pfeiffer, who departed the West Wing earlier this month. Some 30 journalists have left their profession to go work in the Obama administration or on one of his presidential campaigns, according to the most recent tally by the Media Research Center, a conservative media watchdog group. One of the most visible jumps was by Jay Carney, a former Time reporter who went to work as Biden's communications director — Murray's old post — before ending up as White House press secretary. While the number of journalists who have gone from covering President Barack Obama to working for him has garnered notice over the years, it's not a brand-new phenomenon. "It was much more common in the very earlier times," said George Condon, White House correspondent for the National Journal and who's working on a history of the White House press corps. "But it has always happened." A century ago, President Woodrow Wilson was so pleased with the reporting of Washington Post reporter Raymond W. Pullman that he appointed him District of Columbia police chief. Wilson appointed other journalists he liked to be D.C. commissioners, well before District home rule…."
http://www.theblaze.com/stories/2015/03/29/revolving-door-more-than-two-dozen-journalists-have-joined-the-obama-administration-but-is-it-really-anything-new/
WHITE HOUSE CRITICIZES INDIANA RELIGIOUS FREEDOM LAW SIGNED BY MIKE PENCE
"At the White House daily press briefing today, Press Secretary Josh Earnest criticized a religious freedom bill signed by Indiana Governor Mike Pence on Thursday. When asked about the president's reaction to the bill, Josh Earnest noted that many businesses in the state are already expressing "legitimate concerns" with the legislation. "The signing of this bill doesn't seem like it's a step of equality and justice and liberty for all Americans," Earnest said, calling his comments the "view of the administration." National sporting organizations, including the NCAA, have also expressed concerns with the bill. "The NCAA national office and our members are deeply committed to providing an inclusive environment for all our events," the organization said in a statement. "We are especially concerned about how this legislation could affect our student-athletes and employees." Pence signed the bill in private yesterday, asserting that it was a just law. "This bill is not about discrimination," Pence said, "And if I thought it legalized discrimination I would have vetoed it."
http://www.breitbart.com/big-government/2015/03/27/white-house-criticizes-indiana-religious-freedom-law-signed-by-mike-pence/
The White House Doesn't Like Indiana's Religious-Liberty Law, But Won't Say Why It's Different from the One Obama Supported
"When Indiana governor Mike Pence signed a religious-liberty-protection statute into law this past week, he probably didn't expect the activist backlash and accusations that he'd just endorsed or legalized discrimination. In part, that would be due to the fact that dozens of states and the federal government have had similar laws for years and there's been no epidemic of discrimination against gays and lesbians. Now, Indiana's law is not quite identical to the federal law (the Religious Freedom Restoration Act of 1994) — Josh Blackman is going to expound on this for NR soon — or to state laws, one of which Barack Obama voted for in Illinois as a state senator, but it is quite similar. The White House, which has made its objection to Indiana law clear, isn't highlighting differences between the statute Obama supported in the 1990s and the one Pence just signed. This morning on ABC's This Week, White House spokesman Josh Earnest said the seeming discrepancy is just because times have changed. "If you have to go back two decades to justify something that you're doing today," Earnest said, "it may raise some questions about what you're doing." This is a weak, unserious argument. Of course, Obama's position on some issues seems to have changed since he was a state senator, just as, for instance, Bill Clinton now opposes the Defense of Marriage Act he signed in the 90s. But if the White House's argument is that he now feels a law like Indiana's is wrong, then he should support the repeal of laws like it at the state level, too. The fact that he isn't, and no one else really is, either, gets to why the hysteria over religious-liberty laws is a sham: They don't protect or encourage any noticeable level of discrimination against homosexuals; they just provide assurances that the power of the state can't be brought to bear to make citizens violate their consciences. The laws seem to have succeeded at that, which is why their existence hasn't aroused any controversy. If the White House or liberals have an argument as to why Indiana's law is likely to have a different effect, they should make it, rather than blathering without any evidence about legalized discrimination…"
http://www.nationalreview.com/corner/416149/white-house-doesnt-indianas-religious-liberty-law-wont-say-why-its-different-one-obama
Obama attacks Indiana religious freedom law, but backed Illinois bill as state senator
Gov. Mike Pence decries 'avalanche of intolerance' aimed at legislation he signed last week
http://www.washingtontimes.com/news/2015/mar/29/obama-attacks-indiana-religious-freedom-law-but-ba/?utm_source=RSS_Feed&utm_medium=RSS
Obama trip: 39th holiday, 222nd golf outing, $843,508 airfare, 3 beers
"Party! The Golfer In Chief is in Florida this weekend for his 222nd round as president. President Obama left Andrews about 9:30 a.m. Saturday for the two hour flight from Joint Base Andrews to St. Lucie County International Airport and will stay in Palm City, Fla. Staying just one night, he is expected to leave Sunday afternoon. Some numbers:
–According to Air Force documents obtained by the watchdog group Judicial Watch, it costs $210,877 an hour to fly Air Force One, putting the round trip price tag at $843,508.
–A recent Secrets report calculated the first family's holidays at 38, making this the 39th.
–That same report said Obama had played 220 rounds of golf as president. Since then, he played at Andrews on March 21, making this his 222nd.
–Minutes after Obama's entourage boarded Air Force One, the beer started to flow. According to a press pool report: "You can tell this is a non work trip because someone forward of the press cabin ordered 3 beers at 9:26 a.m."
http://www.washingtonexaminer.com/obama-trip-39th-holiday-222nd-golf-outing-843508-airfare-3-beers/article/2562195
BENGHAZI PANEL: HILLARY CLINTON WIPED EMAIL SERVER 'CLEAN' (continuation of previous article)
"Hillary Rodham Clinton wiped her email server "clean," permanently deleting all emails from it, the Republican chairman of a House committee investigating the 2012 Benghazi attacks said Friday. Rep. Trey Gowdy, R-S.C., said the former secretary of state has failed to produce a single new document in recent weeks and has refused to relinquish her server to a third party for an independent review, as Gowdy has requested. Clinton's attorney, David Kendall, said Gowdy was looking in the wrong place. Instead of asking Clinton for the emails, Gowdy should look to the State Department, which is "uniquely positioned to make available any documents responsive to your requests," Kendall said. In a six-page letter released late Friday, Kendall said Clinton had turned over to the State Department all work-related emails sent or received during her tenure as secretary of state from 2009 to 2013. "The Department of State is therefore in possession of all Secretary Clinton's work-related emails from the (personal email) account," Kendall wrote. Clinton, a likely Democratic presidential candidate, faced a Friday deadline to respond to a subpoena for emails and documents related to Libya, including the 2012 attacks in a U.S. diplomatic compound in Benghazi that killed four Americans, including the U.S. ambassador to Libya…"
http://www.breitbart.com/big-government/2015/03/27/benghazi-panel-hillary-clinton-wiped-email-server-clean/
Clinton's 'clean' server raising new questions about her email review process
"Rep. Trey Gowdy's announcement late Friday that Hillary Clinton's private server was wiped completely clean after the 62,320 messages sent to and from her private email account during her four-year tenure as secretary of state were reviewed is raising multiple questions. "We learned today, from her attorney, Secretary Clinton unilaterally decided to wipe her server clean and permanently delete all emails from her personal server," said Gowdy. The South Caroline Republican is chairman of the House Select Committee on Benghazi. With the emails destroyed, transparency advocates are focusing on the specifics of how Clinton's review of each of the messages to determine which were personal and which were official was conducted. The controversy erupted following Clinton's March 10 news conference at the U.N. when she first commented on revelations that she had used a private email account instead of an official State Department address for official business. "I chose not to keep my private personal emails," Clinton told reporters during the news conference. "Emails about planning Chelsea's wedding or my mother's funeral arrangements. Condolence notes to friends, as well as yoga routines, family vacations — the other things you typically find in inboxes." She estimated that half of the 62,320 messages concerned personal topics and the remaining half focused on official government business. She and her lawyers reviewed each of them to determine which were which. Those that were official business were turned over the State Department when they were first requested Oct. 28, 2014…"
http://www.washingtonexaminer.com/clintons-clean-server-raising-new-questions-over-email-review-process/article/2562197
Inspector General to review State Department's record-keeping capabilities
"Inspector General Steve Linick is launching a new investigation of the State Department's ability to archive official documents, including employee emails. Responding late Friday to a request from Secretary of State John Kerry, Linick said Kerry "recognizes the importance of information preservation, the need for the Department to be responsive to Freedom of Information Act and congressional requests for such information and the challenges presented by advances in information technology. "We are now conducting preliminary work to determine the proper scope and methodology for a review of the department's ability to preserve information and respond to information requests, among other things," Linick said. A spokesman for Kerry said his request was not a response to the continuing controversy over his predecessor's use of a private email and server to conduct official business. Hillary Clinton acknowledged in a March 10 news conference at the U.N. that she used the account and server, which is located at her private residence in New York, as a matter of "convenience."…"
http://www.washingtonexaminer.com/inspector-general-to-review-state-departments-record-keeping-capabilities/article/2562202
RNC on Clinton: 'Even Nixon didn't destroy the tapes'
"Republican National Committee Chairman Reince Priebus blasted Hillary Clinton on Saturday for wiping her server and permanently deleting all emails.  "Even Nixon didn't destroy the tapes," Priebus said in a statement. Clinton's lawyer informed the House Select Committee investigating Benghazi on Friday that Clinton no longer had copies of any emails from her four-year tenure as secretary of State, ending in 2013. Rep. Trey Gowdy (R-S.C.), the chairman of the committee, said in a statement Friday that "Clinton unilaterally decided to wipe her server clean and permanently delete all emails from her personal server." Gowdy, whose committee had subpoenaed the server earlier this month, charged that Clinton apparently decided to delete her emails after Oct. 28, 2014, when the State Department first asked her to turn over public records. Clinton has turned over roughly 55,000 pages of documents to the State Department, though Republicans have have seized her admission this month that her aides deleted more than 30,000 "personal" emails. Clinton's lawyer, David Kendall, reportedly told House investigators that after aides determined which emails were private and which were government-related, an account setting was changed to only save emails sent in the past 60 days, adding the setting was changed after she responded to the records request. "Thus, there are no hdr22@clintonemail.com emails from Secretary Clinton's tenure as secretary of State on the server for any review, even if such review were appropriate or legally authorized," Kendall said in a letter to Gowdy's committee, according to The New York Times.  Still, Republicans are likely to keep up their attacks on Clinton over the emails heading into her official declaration of a 2016 presidential campaign, which is expected in weeks. Priebus on Saturday echoed calls from Republican lawmakers for Clinton to turn over her server. "It's imperative an independent third party review the server immediately. Unless Mrs. Clinton went to extreme lengths to wipe this server, there are ways to recover this data," Priebus said…"
http://thehill.com/blogs/ballot-box/237296-rnc-on-clinton-even-nixon-didnt-destroy-the-tapes
HILLARY, BENGHAZI, AND THOSE TROUBLESOME E-MAILS
http://www.breitbart.com/big-government/2015/03/27/hillary-benghazi-and-those-troublesome-e-mails/
Senate GOP asking new questions about emails for Clinton and Abedin, who had special employment status
"Senate Republicans are renewing efforts to learn why Huma Abedin, a top assistant to then-Secretary of State Hillary Clinton, was allowed to keep working at the agency under a special, part-time status while also being employed at a politically-connected consulting firm. The new requests are being made by Iowa GOP Sen. Chuck Grassley, chairman of the Senate Judiciary Committee, following revelations that both women used a private Internet server and email accounts for State Department correspondence. Grassley says the earlier requests to the department have been largely ignored, so the new ones have gone to the department's inspector general and to Secretary of State John Kerry, seeking their involvement. Grassley's probe started in 2013, when he requested all communications between Abedin, after she switched from a full-time deputy chief of staff for Clinton to a part-timer, then started working for Teneo, a consulting firm that says it "brings together the disciplines of government and public affairs." A July 2013 letter from the department to Grassley, provide by the senator's office, states Abedin worked full-time from January 2009 to June 2012. It also states Abedin did not list outside employment upon ending her full-time employment and that the department retained her as an adviser-expert at the hourly rate of a SGA GS-15/10…"
http://www.foxnews.com/politics/2015/03/28/senate-gop-asking-new-questions-about-emails-for-clinton-and-abedin-who-has/
Private Emails Reveal Ex-Clinton Aide's Secret Spy Network
Emails disclosed by a hacker show a close family friend was funneling intelligence about the crisis in Libya directly to the Secretary of State's private account starting before the Benghazi attack.
http://www.propublica.org/article/private-emails-reveal-ex-clinton-aides-secret-spy-network
Marco Rubio may have presidential announcement date: April 13 at Freedom Tower
"Marco Rubio has reserved the Freedom Tower in downtown Miami for an undisclosed event April 13, which appears to be a potential, if not likely, spot for Florida's junior senator to announce his candidacy for president. A Rubio adviser stressed nothing has been nailed down for any kind of announcement, but the timing makes sense: Likely presidential candidate Rand Paul is expected to make things official April 7, followed by a five-day, five-state announcement tour, so Rubio presumably would not want to share the spotlight during that period. All-but-announced candidate Jeb Bush appears to be in no rush to shift more formally into campaign mode, but Texas Sen. Ted Cruz made his announcement this week, and Democrat Hillary Clinton is expected to make her campaign announcement in April as well, though nothing has been set…"
http://www.miamiherald.com/news/politics-government/article16536494.html
Marco Rubio eyes presidential announcement date
http://www.cbsnews.com/news/marco-rubio-eyes-mid-april-presidential-announcement-date/
Marco Rubio looks to April 13 Miami launch
The Florida senator is eyeing the iconic Freedom Tower, a landmark for Cuban immigrants.
http://www.politico.com/story/2015/03/marco-rubio-launch-2016-116481.html
THE DISRUPTER? TED CRUZ LAYS OUT 'GRASSROOTS GUERRILLA' STRATEGY FOR COLLEGE AUDIENCE
http://www.breitbart.com/big-government/2015/03/28/the-disrupter-ted-cruz-lays-out-grassroots-guerrilla-strategy-for-college-audience/
Cruz On Inexperience Concerns: I'm No 'Community Organizer' [VIDEO]
"Republican presidential candidate Sen. Ted Cruz attacked criticism that he is too inexperienced to be president, saying on CNN's "State of the Union" that unlike President Barack Obama, he is more than a community organizer. "One of the key things that we're already hearing is you don't have a lot of experience when it comes to being in federal office or being in office at all," noted host Dana Bash. "And that you're too young and too inexperienced for the job." "Dana, I think there are two sharp distinctions between where I am today and where Barack Obama was when he launched his campaign," he responded. "Number one, in his time in the Senate, he had basically been a backbencher, he had not been leading on issues of any significance. In my time in the Senate you can accuse me of being a lot of things, but a backbencher is not one of them." "That may be true," Bash allowed. "But the big criticism of President Obama, especially as the years went on, he didn't have any experience in an executive function, he didn't run any organization, and the same can be said about you." "Well, unlike Barack Obama, I was not a community organizer before I was elected to the Senate," Cruz said. "I spent 5 1/2 years as the Solicitor General of Texas, the chief lawyer for the state Texas in front of the U.S. Supreme Court."…"
http://dailycaller.com/2015/03/29/cruz-on-inexperience-concerns-im-no-community-organizer-video/
Cruz claims GOP leadership blocked his fundraising after shutdown
http://www.washingtonpost.com/blogs/post-politics/wp/2015/03/28/cruz-claims-gop-leadership-blocked-his-fundraising-after-shutdown/?wprss=rss_politics
Cruz boasts leadership credentials, slams Obama's
"Sen. Ted Cruz touted his leadership credentials on Sunday. "I spent five and a half years as the solicitor general of Texas, the chief lawyer for the state of Texas in front of the U.S. Supreme Court," Cruz said on CNN's "State of the Union." "I supervised and led every appearance for the state of Texas in a 4,000-person agency with over 700 lawyers. And over the course of five and a half years, over and over, Texas led the nation defending conservative principles and winning." He also blasted the president for his lack of leadership experiences before entering elected office. "Unlike Barack Obama, I was not a community organizer before I was elected to the Senate," Cruz said. He also said Obama was a "backbencher" while in the Senate. "He had not been leading on issues of any significance," Cruz said. "In my time in the Senate, you can accuse me of being a lot of things, but a backbencher is not one of them." Cruz admitted that only one of his bills passed, but he blamed the leadership of Senate Democrats, who controlled the chamber for most of his time in office. Cruz is the only major Republican candidate who has formally announced his presidential bid. Sens. Rand Paul of Kentucky and Marco Rubio of Florida are expected to announce their own bids in April…"
http://www.washingtonexaminer.com/cruz-boasts-leadership-credentials-slams-obamas/article/2562220?custom_click=rss
Ted Cruz makes first campaign appearance as presidential candidate in New Hampshire
"Sen. Ted Cruz hit the campaign trail as a presidential candidate for the first time Friday, proclaiming himself an optimistic, maverick outsider who will shake up Washington. Cruz (R-Tex.), speaking at a rally at a VFW hall here and later at a dinner of young conservatives in Nashua, reprised one of the themes of his speech announcing his run Monday — "reigniting the promise of America" — and said the way to do that is by bringing back jobs after six years of stagnation. "I am amazingly, powerfully, profoundly optimistic," he said. "I'm optimistic because of each of you, the men and women in this room who will not let freedom go." In many ways, Cruz's first stop as an official candidate in New Hampshire was a lot like those he made before announcing. He laid out a list of things he wants to do if elected, including abolishing the IRS, creating a flat tax and repealing the Affordable Care Act. Cruz said this week that he will likely sign up for insurance through the law; his family got its insurance through his wife, Heidi, who has taken leave from her job at Goldman Sachs to campaign…."
http://www.washingtonpost.com/blogs/post-politics/wp/2015/03/28/ted-cruz-makes-first-campaign-appearance-as-presidential-candidate-in-n-h/?wprss=rss_politics
Carly Fiorina: There's a 'higher than 90 percent' chance she'll run for president
Former Hewlett-Packard Co Chief Executive Carly Fiorina said she would announce her plans for 2016 in late April or early May. Fiorina is one of many potential Republican presidential candidates.
http://www.csmonitor.com/USA/2015/0329/Carly-Fiorina-There-s-a-higher-than-90-percent-chance-she-ll-run-for-president
Fiorina likely GOP presidential candidate, attacks Clinton
http://cnsnews.com/news/article/fiorina-likely-gop-presidential-candidate-attacks-clinton
POLL: SLIGHT EDGE FOR JEB BUSH IN NEW HAMPSHIRE
"A new poll shows former Gov. Jeb Bush (FL) has a slight lead in New Hampshire among potential Republican presidential candidates. But nearly a quarter of respondents were undecided ten months before the first-in-the-nation primary will take place. The poll of 500 likely voters was conducted from March 21 to 24 by Suffolk University. Respondents were questioned by live telephone operators who called a split sample of landline and cell phone numbers. The margin of error was +/-4.4 percent, with a 95 percent level of confidence. Nineteen percent of respondents selected Bush as their first choice for president, followed by Gov. Scott Walker (WI) at 14 percent, Sen. Rand Paul (R-KY) at 7 percent, and businessman Donald Trump at 6 percent. Sen. Ted Cruz (R-TX) and Gov. Chris Christie (NJ) were tied at 5 percent, and Sen. Marco Rubio (R-FL), former Gov. Mike Huckabee (AR), and retired neurosurgeon Ben Carson tied at 3 percent. Twenty four percent of respondents were undecided, and the remaining 11 percent was split among ten other candidates, all of whom received less than 2 percent. Part of the reason for Bush's performance in this poll may be that New Hampshire Republicans tend to be less staunchly conservative than those in some states. Questions that Suffolk University pollsters asked on various issues hint that New Hampshire Republican primary voters tend to be more liberal on social issues than Republicans nationally: forty-nine percent identified as pro-choice on abortion and 43 percent support legalizing gay marriage, for example…"
http://www.breitbart.com/big-government/2015/03/27/poll-slight-lead-for-jeb-bush-in-new-hampshire/
When to expect more 2016 announcements
"Sen. Ted Cruz's (R-Texas) presidential announcement on Monday kick-started a 2016 race that's has been in its nascent stages for months. Now, official entrances are expected to come quickly from other contenders in the field — many next month while others could wait until the summer to make their intentions known. Here is a cheat-sheet to every candidate's timeline for announcing their plans…"
http://thehill.com/blogs/ballot-box/presidential-races/237274-when-to-expect-more-2016-announcements
Iranian Defector: 'U.S. Negotiating Team Mainly There to Speak on Iran's Behalf'
"An Iranian journalist writing about the nuclear negotiations between the United States and Iran has defected. In an interview Amir Hossein Motaghi, has some harsh words for his native Iran. He also has a damning indictment of America's role in the nuclear negotiations. "The U.S. negotiating team are mainly there to speak on Iran's behalf with other members of the 5+1 countries and convince them of a deal," Motaghi told a TV station after just defecting from the Iranian delegation while abroad for the nuclear talks. The P 5 + 1 is made up of United States, United Kingdom, Russia, China, France, plus Germany."
http://www.weeklystandard.com/blogs/iranian-defector-us-negotiating-team-mainly-there-speak-iran-s-behalf_901776.html
Breaking down the 2016 presidential field
http://www.cbsnews.com/videos/breaking-down-the-2016-presidential-field/
Iran, powers struggle to overcome disputes in push for nuclear deal
https://ca.news.yahoo.com/iran-powers-close-2-3-page-nuclear-deal-005722703.html
Iran deal takes shape
"U.S.-led negotiations with Iran on Saturday produced a two-to-three page outline for a potential agreement over Tehran's nuclear weapons research. Reuters reported that officials involved with the talks believe a draft accord will appear publicly by early next week. The U.S. and its allies have four days to reach a self-imposed Tuesday deadline for a tentative deal. "In negotiations, both sides must show flexibility," Iranian Foreign Minister Mohammad Javad Zarif tweeted Saturday. "We have, and are ready to make a good deal for all," he continued. "We await our counterparts' readiness." Secretary of State John Kerry met Zarif in Lausanne, Switzerland, on Monday and has worked with him through the week. The U.S. is aided by Britain, China, France, Germany and Russia on its side of the bargaining table. "I hope we can get a robust agreement," French Foreign Minister Laurent Fabius told Reuters on Saturday. "The talks were long and difficult," he admitted. "We have moved forward on certain points, but on others not enough." Iran has the right to civil nuclear power, but with regard to the atomic bomb, it's 'no,' " he added. Reports leaked Thursday that the Obama administration would consider letting Iran run centrifuges at a fortified, underground bunker called Fordo. Tehran maintains it would only conduct non-military research at the once-secret installation. The West would consider such an arrangement if Iran accepted limits on its use of uranium and allowed inspections at Fordo. An earlier draft of a possible accord revealed March 19 also stipulated Iran could only keep 6,000 centrifuges, down from the roughly 10,000 it has now. The Obama administration hopes Iran will slow or stop its quest for nuclear arms in exchange for reduced economic sanctions. It is seeking at least a decade of cooperation from Tehran over any final bargain…"
http://thehill.com/blogs/blog-briefing-room/news/237294-iran-deal-takes-shape
Slow economy could prompt Iran to take nuclear deal
http://www.washingtonpost.com/business/economy/for-iran-boosting-its-economy-is-the-real-incentive-to-cut-a-nuclear-deal/2015/03/29/8ad83fd0-d19d-11e4-a62f-ee745911a4ff_story.html?wprss=rss_homepage
Israeli PM lashes out as Iran nuclear talks intensify
http://news.yahoo.com/world-power-foreign-ministers-press-iran-deal-021315746.html
Iran deal worse than Israel feared, Netanyahu says
PM warns of 'Iran-Lausanne-Yemen axis'; Defense minister warns of 'tragedy for moderate regimes in Middle East and entire Western world'
http://www.timesofisrael.com/iran-deal-worse-than-we-thought-netanyahu-says/
Iranian negotiator: Nuclear deal 'doable'
http://thehill.com/blogs/blog-briefing-room/news/237326-iranian-negotiator-deal-doable
72 hours to Iran deadline
http://thehill.com/homenews/administration/237273-72-hours-to-iran-deadline
Boehner vows sanctions if Iran talks fail
"Speaker John Boehner (R-Ohio) on Sunday promised fresh sanctions on Iran should the Obama administration fail to secure a deal over the country's nuclear program. "The sanctions are going to come, and they're going to come quick," Boehner said on CNN's "State of the Union."
Asked how quickly he would move to bring additional sanctions, Boehner said, "Very, very, very quickly." "Frankly, we should have kept the sanctions in place so that we could have gotten to a real agreement," Boehner said, noting that he still has "serious doubts" about the current negotiations. While details of current talks are unclear, many assume they will include a roll back of some sanctions on Iran in exchange for a slowdown in Tehran's nuclear program, which many fear could be used to develop a nuclear weapon. Boehner's signal that the House will push for more sanctions come as a bipartisan group of lawmakers in the Senate weigh a bill to give Congress input on any deal the administration reaches. Lawmakers have held off pushing the legislation until March 31, the self-imposed deadline for the administration to secure a framework deal over Iran's nuclear program…"
http://thehill.com/blogs/blog-briefing-room/news/237307-boehner-vows-sanctions-if-iran-talks-fail
Top GOP senator: Don't "hasten" to a deal with Iran
http://www.cbsnews.com/videos/top-gop-senator-dont-hasten-to-a-deal-with-iran/
GOP senator: "Terrorism has flourished" under Obama's watch
http://www.cbsnews.com/videos/gop-senator-terrorism-has-flourished-under-obamas-watch/
Boehner: 'Animosity' Obama Shows Towards Netanyahu Is 'Reprehensible' [VIDEO]
"In an interview with CNN's "State of the Union," Republican Speaker of the House John Boehner said the "animosity" the Obama administration shows Israeli Prime Minister Benjamin Netanyahu is "reprehensible."
HOST DANA BASH: The White House doesn't believe the Prime Minister. Can you blame the White House and the president for not believing what he's saying on where his position is on this?
BOEHNER: I think the animosity exhibited by our administration toward the prime minister of Israel is reprehensible. And I think that the pressure that they've put on him over the last four or five years have, frankly, pushed him to the point where he had to speak up. I don't blame him at all for speaking up.
BASH: But a lot of people blame you for the rift being much deeper because you invited the prime minister here to speak. There was already trouble. You fueled that fire. BOEHNER: I have one goal. That goal is to make sure that the American people heard and the Congress heard about the serious threat that Iran poses not only to the Middle East, but for the rest of the world including the United States. There's nobody going to talk more clearly about this. The president doesn't want to talk about it, doesn't want to talk about the threat of radical Islam and the fact that he has no strategy to deal with it. And when you begin to see all these leaks that probably came out of the White House in terms of what the Iranian deal was starting to shape up to be, there's a lot of concern in Congress on a bipartisan basis. I'm glad that he was here, and frankly the speech that he gave was the clearest speech I've heard in 25 years about the real threats that face our country."
http://dailycaller.com/2015/03/29/boehner-animosity-obama-shows-towards-netanyahu-is-reprehensible-video/
Boehner slams Obama for treatment of Netanyahu
http://www.cbsnews.com/news/john-boehner-slams-barack-obama-on-treatment-of-israel-prime-minister-benjamin-netanyahu/
White House hits back after Boehner's criticism of Middle East stance
http://www.washingtonpost.com/blogs/post-politics/wp/2015/03/29/white-house-hits-back-after-boehners-criticism-of-middle-east-stance/?wprss=rss_politics
Former intelligence official: Obama's Middle East policy is 'willful ignorance'
"The former head of the Defense Intelligence Agency on Sunday described President Obama's Middle East policy as one of "willful ignorance," saying the administration needs a clearer strategy for dealing with conflicts emerging across the region. Lt. Gen. Michael Flynn said during an interview on "Fox News Sunday" that recent developments in the Middle East are moving in a bad direction for the United States, with Iran "clearly on the march" to influence events in a "regional sectarian war." Critics of the administration have pointed out that the United States appears to be siding with Iranian-backed rebels against the Islamic State in Iraq and Syria but opposing such fighters in Yemen. "At the end of the day, we have just this incredible policy confusion — never mind what our strategy is to execute that policy," Flynn said. "We have to stop what we're doing and take a hard look at everything going on the Middle East because it's not going in the right direction."
http://www.washingtonpost.com/blogs/post-politics/wp/2015/03/29/former-intelligence-official-obamas-middle-east-policy-is-willful-ignorance/?wprss=rss_politics
Earnest on Foreign Policy: The Fact Is Obama Has Supported Decisions "That Are In The Best Interests Of The United States"
http://www.realclearpolitics.com/video/2015/03/29/earnest_on_foreign_policy_the_fact_is_obama_has_supported_decisions_that_are_in_the_best_interests_of_the_united_states.html