News Briefing for Monday, March 23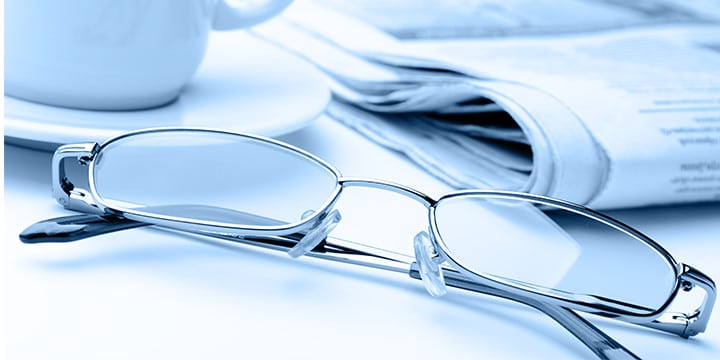 TEA PARTY PATRIOTS:
Cruz to launch White House bid, will tea party go along? (Tea Party Patriots mentioned)
"…While tea party leaders still like Cruz, they're also looking elsewhere for 2016. Retired neurosurgeon Ben Carson, regarded as a new voice and a Washington outsider, has drawn a passionate following, particularly in Iowa. Former Arkansas Gov. Mike Huckabee, who won the 2008 Iowa caucus, retains a loyal conservative following. Walker so far has pulled ahead of everyone, and held a telephone town hall last week with followers of one group, the Tea Party Patriots. Afterward, the group said on its website "there is perhaps no one the left fears more than this accomplished Midwestern governor, as Walker is proof that leaders don't have to 'shift to the middle to win the middle." Tea party supporters make up about one-third of the vote in the Iowa caucus, traditionally the nation's first electoral test…"
http://www.mcclatchydc.com/2015/03/22/260596/cruz-to-launch-white-house-bid.html
HEALTHCARE:
'Beats paying $10K': Some uninsured opt for Obamacare fine over coverage: WSJ
"Anecdotal evidence suggests that a moratorium for uninsured Americans to avoid paying a tax penalty under the Affordable Care Act may not be accomplishing its desired goal, The Wall Street Journal reported Saturday, as many citizens appear to be opting to pay a fine rather than sign up for coverage. The Journal reported that the special enrollment period extended to taxpayers without insurance by the Obama administration just began, yet major tax preparation firms say their clients would rather pay the fine than get insurance.  Although its still early in the process—the extended deadline lapses in April—a senior executive at H&R Block told the publication that "a significant percentage of taxpayers" are opting to pay the penalty. Separately, only 12 percent of uninsured people would buy policies if informed of the penalty, according to a survey of 3,000 adults polled by McKinsey & Co., cited by The Journal.
One taxpayer told the publication that it would be cheaper for him to pay the fine than buy insurance on the exchange, where he said the deductible was out of his price range. "I think it's wrong I have to pay the penalty," Florida resident Richard Gonzalez told the paper. "But it beats paying more than $10,000 a year." The Wall Street Journal's full report can be found here (note subscription required)."
http://www.cnbc.com/id/102524819
Obamacare Tax Penalty 2015: Many Choosing Fines Over Enrollment In Affordable Care Act
"Many U.S. taxpayers are taking a tax penalty instead of buying health insurance under the Affordable Care Act, the Wall Street Journal reported Saturday. The health care law requires most Americans to have insurance, or pay a fine to Uncle Sam during tax season. But the tax penalties are growing. Americans who were uninsured in 2014 will face a fine of $95, or 1 percent of their income, this tax season. Then the fines will jump to 2 percent, or $325, in 2015. Open enrollment originally ended Feb. 15, but a special enrollment period began last Sunday and is now extended through April. However, research indicates many people will still choose to pay the penalty instead of enrolling in health insurance, tax preparers said. "Our analysis indicates that a significant percentage of taxpayers whose household members were not covered for at least a portion of 2014 are opting" to pay the penalty, Mark Ciaramitaro, a vice president of health care enrollment services for H&R Block, told the Wall Street Journal. A survey of 3,000 adults found only about 12 percent of those who are uninsured would buy policies if they learned about the penalty, a Feb. 24 poll from McKinsey & Co.'s Center for U.S. Health System Reform indicated. Around 11.7 million people had signed up for health coverage under the Affordable Care Act as of Feb. 22, the U.S. Department of Health and Human Services announced earlier this month. Of the more than 8.8 million plan selections in HealthCare.gov, nearly 7.7 million individuals, or 87 percent, qualified for an average tax credit of $263 per month…"
http://www.ibtimes.com/obamacare-tax-penalty-2015-many-choosing-fines-over-enrollment-affordable-care-act-1854862
This Longtime IHOP Owner Sold His 16 Restaurants Because of Obamacare
"Four years ago, my reporting on Obamacare brought me to the city of Terre Haute, Ind. Located near the Illinois' border, about an hour's drive from Indianapolis, the city of 60,000 residents reminded me of the area where I grew up near Utica, N.Y. t was a brisk March morning, nearly a year after President Obama signed the Affordable Care Act, and I had trekked to the Midwest with a camera crew to meet Scott Womack, owner of about a dozen IHOP restaurants in Indiana and Ohio. Womack's testimony before Congress earlier in 2011 caught my attention and I wanted to visit him at one of his restaurants to see firsthand how Washington's policymaking had impacted his work. The IHOP in Terre Haute is located on South 3rd Street, just a few minutes from the Interstate 70 interchange and a short drive from the Holiday Inn where we had stayed the night before. As we sat in the back of the bustling restaurant waiting for Womack to arrive, we ordered french toast, omelettes and other IHOP specialities. At the time, Womack employed about 1,000 people at his 12 restaurants. When the Affordable Care Act became law on March 23, 2010, he had big plans for his franchise. He had purchased a development agreement in 2006 that would expand the company to 14 new IHOP locations in Ohio…"
http://dailysignal.com/2015/03/22/this-longtime-ihop-owner-sold-his-restaurants-because-of-obamacare/
Under Health Care Act, Many Tax Filers Are Discovering Costly Complications
"When he signed up for health insurance through the Affordable Care Act last fall, J. C. Ciesielski estimated his income at $19,400, qualifying him for a federal subsidy that cut his premiums in half. But Mr. Ciesielski, an actor, earned an extra $2,340 from a voice-over job in December, and that welcome bit of income proved problematic when he did his taxes this month. A tax preparer told Mr. Ciesielski that because he had not informed the federal health insurance marketplace, HealthCare.gov, of his additional income, he had to repay $118 of his subsidy. Mr. Ciesielski, who is being treated for a brain tumor, looked perplexed as he learned the money would come out of his refund check. "This is definitely the lowest refund I've ever gotten," Mr. Ciesielski, 34, said as he drummed his fingers on the tax preparer's desk. "But it boils down to I have health insurance, which I desperately need." This filing season, for the first time, millions of Americans are facing tax implications — and new forms that even seasoned preparers are finding confusing — related to their health insurance status. The changes are not only complicating things for tax filers, but also costing many of them money…."
http://www.nytimes.com/2015/03/22/us/affordable-care-act-insurance-tax-penalty.html?_r=0
For the first time millions of Americans are facing tax implications related to their health insurance status
http://www.benchmarkreporter.com/for-the-first-time-millions-of-americans-are-facing-tax-implications-related-to-their-health-insurance-status/1672/
HHS still hasn't sent out 80,000 corrected Obamacare tax forms (continuation of previous article)
"You may recall back in early February, it was discovered that more than 800,000 taxpayers had been sent incorrect tax information on their Obamacare subsidies. Six weeks later, the Department of Health and Human Services has yet to send corrected info to 80,000 people. There's less than a month until the IRS tax deadline on April 15. Washington Times: "Filers who purchased subsidy health coverage on the Obamacare exchanges need the form, known as a 1095-A, to reconcile their tax credits with their actual income in 2014. A filer cannot do that accurately unless the form lists the correct benchmark plan — the second-lowest cost plan on an exchange's silver tier. Treasury Department officials have said the estimated 50,000 customers who filed their taxes before they received the correct forms do not have to refile or pay back any subsidy they were not entitled to. Consumers who would have received money back from the IRS may file again. This tax season marks the first time American taxpayers have to address their health care status on their returns. The vast majority of people will simply check a box to attest they have coverage through their employers or other means. Employers are not reporting matching data to the government in this first go-round with Obamacare, so the administration must trust filers to be honest. However, anyone who lies on the forms would be doing so under the penalty of perjury and could be exposed during an audit, said Mark Mazur, assistant Treasury secretary for tax policy…"
http://www.americanthinker.com/blog/2015/03/hhs_still_hasnt_sent_out_80000_corrected_obamacare_tax_forms.html
Employers Warm To Obamacare, Stick With Coverage
"Five years after employers were considering terminating health coverage due to costs and other issues related to the Affordable Care Act, companies have largely changed their tune as fears have not been realized, according to a new analysis. Just three percent of employers are now likely to terminate health plans for active employees, according to Mercer, one of the largest employee benefits consultancies and a subsidiary of Marsh & McLennan MMC +0.61% Companies (MMC). "The percentage of large employers that say they are likely to terminate coverage and send employees to the public exchange has fallen each year since the ACA was signed into law – from 9% in 2010 to just 3% in 2015," Beth Umland, Mercer's director of research for health and benefits, told Forbes. (See graphic below) "Given that the penalty for not offering coverage under the ACA is far lower than the average per employee cost of health coverage – which hit $11,641 in 2014 – it's not surprising that nearly one out of 10 employers saw terminating their health plans as a likely  option back in 2010," Umland added.  "But in fact, virtually no large employers have jumped ship so far, and today few are even considering it. Mercer's survey of employers comes less than three months after employers with 100 or more workers in January were required by the Affordable Care Act to offer 70 percent of their full-time workers coverage. In 2016, employers with 50 or more full-time workers have to start offering coverage. Employers see offering health benefits as important to keeping the best workers. "Few employers want to risk being the first of their competitors or in their markets to drop health benefits, especially in an improving economy," Umland said…."
http://www.forbes.com/sites/brucejapsen/2015/03/22/employers-warm-to-obamacare-stick-with-coverage/
11 Numbers to Explain Obamacare on its Fifth Anniversary
http://time.com/3752486/affordable-care-act-fifth-anniversary/
On anniversary, Obama tells ObamaCare critics to 'embrace reality'
"President Obama late Sunday marked the fifth anniversary of the Affordable Care Act while slamming the proposed House GOP budget and calling on critics to "embrace reality." "The Affordable Care Act has been the subject of more scrutiny, more rumor, more attempts to dismantle and undermine it than just about any law in recent history," Obama said in a statement. "It's time to embrace reality. "Instead of trying yet again to repeal the Affordable Care Act and allowing special interests to write their own rules, we should work together to keep improving our healthcare system for everybody," he added. "Instead of kicking millions off their insurance and doubling the number of uninsured Americans, as the House Republican budget would do, we should work together to make sure every American has a chance to get covered." Obama said his signature healthcare reform law in many ways is "working even better than anticipated." He said that more than 16 million uninsured Americans have gained health insurance after five years of the Affordable Care Act, cutting the ranks of the uninsured by nearly one third. "These aren't just numbers," Obama said. 'There are Americans who, without this law, would not be alive today,' he added. Obama also said his signature healthcare reform law has meant "new savings and new protections" for Americans who already had insurance before it was passed, citing those with pre-existing conditions, women, young Americans who have been able to stay on their parents' plans, seniors and people with disabilities.. "And the law has helped improve the quality of health care: it's a major reason we saw 50,000 fewer preventable patient deaths in hospitals over the last three years of data," Obama said. Obama also fired back against "cynics [who] said this law would kill jobs and cripple our economy." "[A] growing body of evidence – actual facts – shows that the Affordable Care Act is good for our economy," he said. "In stark contrast to predictions that this law would cause premiums to skyrocket, last year the growth in health care premium costs for businesses matched its lowest level on record. "If premiums had kept growing over the last four years at the rate they had in the last decade, the average family premium would be $1,800 higher than it is today," Obama said, adding that healthcare costs are now the single biggest factor in diving down deficits."
http://thehill.com/policy/healthcare/236570-on-fifth-anniversary-obama-tells-obamacare-critics-to-embrace-reality
Obama: Opponents should 'embrace reality' anniversary of Obamacare
http://www.washingtonexaminer.com/obama-opponents-should-embrace-reality-anniversary-of-obamacare/article/2561878?custom_click=rss
Obamacare Is Turning 5 Years Old, And The Debate Has Barely Changed
"A big f***ing deal happened five years ago Monday. On March 23, 2010, President Barack Obama signed the Affordable Care Act — a law designed to make health insurance available to all Americans and, over time, to make the health care system more efficient. Vice President Joe Biden's comment that the law was a "B.F.D.," which an open microphone at the White House ceremony caught, was mainly a reference to the decades-long quest to establish some kind of universal health care system, bringing to the U.S. the same guarantees of financial security and access to medical care that have long existed in every other developed country. But Biden's quip was also a statement about the grueling fight to get a bill through Congress. For more than a year, stretching back to Obama's very first days in office, Republicans and their allies had attacked the law relentlessly and, at times, hyperbolically. They didn't just doubt that the law would achieve its goals, they also predicted that it would wreak havoc on the federal budget, the economy and the health care system. Biden, the law's congressional architects and a few key allies watched over the president's shoulder as he slowly, painstakingly signed the bill with 22 different pens. The president's advisers, along with almost every Democrat in Congress, watched from seats that nearly filled the East Room. Not a single Republican attended the ceremony, just like not a single one had voted for the law. But Obama predicted that his signature might change the political environment. "As we mark the turning of spring, we also mark a new season in America," Obama said. "In a few moments, when I sign this bill, all of the overheated rhetoric over reform will finally confront the reality of reform." It didn't quite work out that way. Five years later, by any reasonable and objective criteria, "Obamacare" has achieved a great deal. The percentage of adults without health insurance has dropped to 12.9 percent, according to Gallup. That's the lowest the organization has recorded and corresponds, according to the Obama administration, to insurance for about 16.4 million people who might not otherwise have it. "Health insurance" is not the same as "health care," but studies of previous coverage expansions suggest that as more people get insurance, they will be more financially secure and, over the long run, less likely to die…"
http://www.huffingtonpost.com/2015/03/22/obamacare-5-years_n_6918326.html
Five years later, the battle over Obamacare rages on
"Obamacare fractured the country in 2010. Five years later, pretty much nothing has changed. The other big government welfare programs, namely Social Security, Medicare and Medicaid, all faced some Republican opposition when they were passed, but quickly won relative popularity after going into effect. Not so for the Affordable Care Act. Its major components are now rolled out, and millions of previously uninsured Americans have obtained health coverage of one sort or another through Medicaid expansion or buying federally subsidized private plans. Yet the law still sharply splits Congress and the American public. "I can't think of other laws that have divided the public in the same way," said Patrick Egan, a politics and public policy professor at New York University. Three election cycles have passed since President Obama signed the Affordable Care Act into law, and Republicans have won dozens of seats in Congress campaigning against it. And while the law probably won't be the central issue during the 2016 presidential elections, there's little sign that its political controversy is fading. The persistent divisions were perhaps best summed up last week by Sen. Orrin Hatch, chairman of the powerful Senate Finance Committee, at a hearing noting the law's five-year anniversary. "I think it's going to be an awful mess as the future goes on," the Utah Republican said. Experts agree that the ongoing opposition to the health care law, both in its breadth and intensity, is unprecedented compared to the government's other big safety net programs. One well-documented reason is that the political environment is more polarized than ever. And from the get-go, the public didn't oppose Social Security or Medicare the way it dislikes the health care law, past polls show. When Congress passed the Social Security Act in 1935, 89 percent of Americans favored the government providing "old-age pensions for needy persons," according to a Gallup poll at the time…."
http://www.washingtonexaminer.com/five-years-later-the-battle-over-obamacare-rages-on/article/2561772?custom_click=rss
Obamacare turns 5: The law's potential has been stymied by politics
"President Obama signed the Patient Protection and Affordable Care Act into law five years ago Monday, an anniversary that congressional Republicans will soon observe with another symbolic vote to repeal it. The general public isn't as eager to do away with the law, widely known as Obamacare, but surveys show little love for it — a view that hasn't shifted much over time. Meanwhile, the Supreme Court is considering a legal challenge that could render the law's landmark insurance reforms unsustainable in most states. So it's not exactly a happy birthday for Obama's landmark legislative achievement. Despite the relentless attacks, however, the act has been a notable success on one front: It has helped millions of Americans obtain insurance coverage that would otherwise be out of their reach. By March, more than 21 million people had enrolled through new state insurance exchanges or Medicaid, including more than 16 million who'd previously been uninsured, and the number of Americans without coverage has dropped to a little over 12%, according to Gallup. There's much more to be done to make healthcare affordable and sustainable, but lawmakers should build on the foundation laid by Obamacare instead of continuing to battle over whether to demolish it. Critics called the act a government takeover of medicine, but it was hardly that. Instead, it used government healthcare programs as laboratories to seek improvements in cost control and quality that could be mimicked in the private sector. The law set tough new rules on insurers, but guaranteed them a huge influx of customers. It also gave states the chance to lead efforts to expand coverage and to reform their insurance markets, although partisan backlash against the law prompted many state legislatures to remain on the sidelines — or, worse, to try to undermine the law and discourage people from obtaining coverage…"
http://www.latimes.com/opinion/editorials/la-ed-obamacare-5th-anniversary-20150322-story.html
On 5th anniversary of health care law, no end to debate
"When President Barack Obama signed the Affordable Care Act five years ago, he visualized a time when the political hyperbole would be silenced and ordinary people would see that the health care law improved their lives. The White House ceremony on March 23, 2010, was an applause-filled celebration. "When I sign this bill," Obama said, "all of the overheated rhetoric over reform will finally confront the reality of reform." But the polemic around "Obamacare" hasn't cooled much, and the permanence of the president's achievement remains in question as the nation awaits the outcome of a Supreme Court case that could jeopardize insurance for nearly 8 million people. Here's a look at the health care law, then and now: Then: 49.9 million people were uninsured in 2010, according to the Census Bureau. Now: That's down significantly, to somewhere between 30 million and 40 million people. The administration recently estimated that 16.4 million adults have gained insurance since the law's coverage provisions took effect. Measuring differently, data from a large daily survey called the Gallup-Healthways Well-Being Index suggests a more modest impact: The uninsured rate dropped from 16.3 percent in early 2010 to 12.3 percent this year among adults 18-64, which translates to about 9.7 million fewer uninsured. But the law's precise impact may not be clear for a few years, partly because census surveys take time…."
http://www.washingtontimes.com/news/2015/mar/22/on-5th-anniversary-of-health-care-law-no-end-to-de/?utm_source=RSS_Feed&utm_medium=RSS
Dems make Obamacare their 2016 rallying cry
"The Democratic Party is making sure that no matter who emerges as its 2016 presidential nominee, that President Obama's namesake Obamacare becomes the rallying cry against the Republicans. In four separate emails sent out since Friday, the Democratic National Committee has called on supporters to rally around the president's health insurance reform program and condemn the slate of Republicans running for president that have blasted the initiative. "Commit to protecting Obamacare," read one celebrating the five-year anniversary of the program. "Say thanks for Obamacare," said a second that showed the president signing the Affordable Care Act. "Stand with Obamacare," added a third which included quotes of criticism from Republicans. And a fourth offered a $10 "I (heart) Obamacare" magnet for supporters to show their support with. It wasn't long ago that the White House and Democratic Party bristled when reporters referred to the ACA as "Obamacare," but the president and his party have embraced it, especially as they see millions of Americans — either eager for insurance or forced to get it due to penalties in the act — buy into Obamacare. While Republicans are offering changes to Obamacare, the likely 2016 Democratic nominee Hillary Clinton has in the past embraced the health system. In fact, she told PBS that if she had been a 2014 midterm candidate she would have run on Obamacare…"
http://www.washingtonexaminer.com/dems-make-obamacare-their-2016-rallying-cry/article/2561858?custom_click=rss
IMMIGRATION:
Shock: Imported Cheap Labor Hits Labor Productivity
"The Economist, like so much of the British (and not just British – hullo Jeb Bush!) establishment, is forever hymning the supposed economic virtues of mass immigration, so some credit to it for publishing this piece on the Britain's 'cheap labor' boom. George Osborne can be forgiven a bit of global gloating when he delivers his final budget as chancellor of the exchequer on March 18th. Britain did, after all, grow faster than any other G7 country in 2014. Its job market is probably the fizziest in the EU. But Britain is also exceptional in a less desirable way. It has become an island of spectacularly cheap, if not terribly efficient, workers. There are now few better affluent countries in which to hire…. Productivity slowed almost everywhere after the financial crisis. But the picture is especially dismal in Britain. Output per hour worked is still 2% below its pre-crisis peak; in the rest of the G7 group of rich countries it is 5% higher. The French could take Friday off and still produce more than Britons do in a week. Confounding stereotypes, Italians are 9% more productive. Britain's workers are a bargain all the same, because their pay is so pitiful. Of the 15 initial members of the EU, only Greece and Portugal now have lower hourly wages. A British employee produces a fifth less than a French one, but he or she is more than a third cheaper to hire. For firms, this is wonderful. Unlike real wages, which remain 8% below their 2007 peak, company profits are almost back at their pre-crisis level (and for service companies they have never been higher)…. When people are cheap, firms would rather hire than invest in machines or technology. So productivity is held down. That tendency is stronger when banks do not lend much—as in the aftermath of the financial crisis—because cash-poor firms struggle to finance new investment. A shift from capital to labour seems to have happened in Britain: growth in the capital stock has fallen along with productivity. Pause for a moment on the implications of this for the US agricultural sector. The argument is often made that the US has to import agricultural labor or "the crops won't get picked", a dishonest but convenient excuse for employers unwilling to invest in higher wages or more efficient machinery, but one that they can only get away with in a society where fresh supplies of cheap labor keep coming in. Back to The Economist: The ready supply of cheap labour in continental Europe further encourages hiring. In 2012 Britain absorbed eight immigrants per 1,000 inhabitants—more than twice the EU average. Half a million more EU migrants are employed in Britain than in 2010, accounting for roughly a third of the country's employment boom. Those kept out of work by burdensome regulation on the continent may find a job with ease in a country with weak unions and flexible work rules, perhaps on a zero-hours or part-time contract. Three-quarters of people moving to Britain from recent EU joiners do so to work; 70% of those who succeed end up in low-skilled jobs. Britain draws labour from Western Europe, too: since 2010 net migration from the 15 early members of the EU amounts to more than 200,000 people. Oddly (not), The Economist, a reliably europhile publication, identifies one elephant in the room, but leaves out another. It omits to mention that part of the reason that these migrants from elsewhere in the EU are able to take low-skilled jobs at such low rates is the way that the EU's principle of  'freedom of movement' has combined with UK tax and benefit rules to help miserly employers out.…"
http://www.nationalreview.com/corner/415772/shock-imported-cheap-labor-hits-labor-productivity-andrew-stuttaford
Police departments hiring immigrants as officers
"Law enforcement agencies struggling to fill their ranks or connect with their increasingly diverse populations are turning to immigrants to fill the gap. Most agencies in the country require officers or deputies to be U.S. citizens, but some are allowing immigrants who are legally in the country to wear the badge. From Hawaii to Vermont, agencies are allowing green-card holders and legal immigrants with work permits to join their ranks. At a time when 25,000 non-U.S. citizens are serving in the U.S. military, some feel it's time for more police and sheriff departments to do the same. That's why the Nashville Police Department is joining other departments to push the state legislature to change a law that bars non-citizens from becoming law enforcement officers. Department spokesman Don Aaron said they want immigrants who have been honorably discharged from the military to be eligible for service. "Persons who have given of themselves in the service to this country potentially have much to offer Tennesseans," he said. "We feel that … would benefit both the country and this city." Current rules vary across departments. – Some, like the Chicago and Hawaii police departments, allow any immigrant with a work authorization from U.S. Citizenship and Immigration Services to become an officer. That means people in the country on temporary visas or are applying for green cards can join. Colorado State Patrol Sgt. Justin Mullins said the department usually struggles to fill trooper positions in less populous corners of the state, including patrol sectors high up in the mountains. He said immigrants from Canada, the Bahamas, the United Kingdom, Mexico and Central America who are willing to live in those remote places have helped the agency fill those vacancies. "People that want to live there and build a family there and work there is a little more difficult to find," Mullins said. "People moving from out of state, or out of the country, if they're willing to work in these areas, then that's great for us." Other agencies, like the Cincinnati Police Department and the Los Angeles County Sheriff's Department, require that officers at least have a pending citizenship application on file with the federal government. And others, like the Burlington, Vt., and Boulder, Colo., police departments, require that officers be legal permanent residents, or green-card holders. With more immigrants moving to places far from the southern border or away from traditional immigrant magnets like New York City or Miami, agency leaders say it's important to have a more diverse police force to communicate with those immigrants and understand their culture. Bruce Bovat, deputy chief of operations in Burlington, said their immigrant officers help the agency be more "reflective of the community we serve." Mark Krikorian, executive director of the Center for Immigration Studies, said he has no problems with green-card holders becoming police officers because they've made a long-term commitment to the country and have undergone extensive background checks. But he worries about the security risks associated with allowing any immigrant with a work permit to become an officer, especially considering that the Obama administration has given hundreds of thousands of undocumented immigrants work permits."
http://www.usatoday.com/story/news/nation/2015/03/21/immigrant-police-officers/70236828/
Number of immigrants visiting Valley shelter trending up
"Though nothing like last summer, the daily number of immigrants through downtown's Sacred Heart Catholic Church has been trending slowly but steadily up since the beginning of 2015.
Seemingly out of nowhere, tens of thousands of children and families from Central America crossed the border in 2014, and many pit-stopped in McAllen. Absent a relief effort after U.S. Border Patrol agents cut the immigrants loose in downtown McAllen, Catholic Charities of the Rio Grande Valley stepped in, setting up a makeshift shelter at the church, welcoming new arrivals with clean clothes, showers and meals. The effort continues today. And this year is projected to have the second-most number of Central Americans migrate to the United States, and many are expected to cross through the Valley again, according to a study from the Washington Office on Latin America. "People have been telling us they expect the numbers to increase as the weather gets warmer," said Eli Fernandez, a director at Sacred Heart, who started in August. "Nothing like last year, but definitely they're expecting them to go up."
Between June 14, when Catholic Charities started keeping track, and March 6, a total of 14,074 people have visited, and 1,828 have stayed overnight. Fernandez said Catholic Charities has put the word out for more donations and for more volunteers. "We've managed to adjust to what the numbers are," he said. "It's just a matter of setting your sights and getting going. We'll meet the demand." Unlike the outpost in Brownsville, Sacred Heart has kept its doors open since it began responding to the influx — more than 270 consecutive days. "It's sort of fallen off the radar a little bit," said Kevin Pagan, the city's attorney and emergency coordinator, "but it still is a need." Between early February and March 6, nearly 41 immigrants, on average, visited the church each day, according to numbers Catholic Charities provided the city. In the ten days leading up to March 6 — the last day numbers were available — the charity averaged 48…"
http://www.valleymorningstar.com/news/local_news/article_d63adbbc-d036-11e4-8eb6-db8984fffa7e.html
Undocumented Immigrants Failing To Appear At Hearings Increasing
The number of people who did not show up grew by 153 percent in the last four years
"The federal government said the number of undocumented immigrants failing to appear at deportation hearings is on the rise. According to the Executive Office of Immigration Review, the number of people who did not show after being released on bond or on their own recognizance grew by 153 percent in the last four years. Immigration judges ordered deportations for those no-shows. About 30 to 40 percent of undocumented immigrants failed to appear at their hearings last year. The statistics also show that judges grant asylum less than 50-percent of the time while immigrants from Central American countries get asylum an average of 2-percent of the time…"
http://www.krgv.com/news/local-news/Undocumented-Immigrants-Failing-To-Appear-At-Hearings-Increasing/31937898
For small-town America, new immigrants pose linguistic, cultural challenges
A new generation of immigrants is arriving in Midwest towns from far-flung places such as Myanmar, Somalia, and Iraq. The communities are trying to adjust.
http://www.csmonitor.com/USA/Society/2015/0314/For-small-town-America-new-immigrants-pose-linguistic-cultural-challenges
Obama dealt series of setbacks on immigration, takes fire from all sides
"President Obama's immigration policies suffered a rough week, faltering in the courts, taking fire on Capitol Hill, angering his political base and even having his own deportation chief undercut his message as he struggles to find a middle-ground path to overhaul the nation's immigration system. The busy week climaxed late Friday, when U.S. Immigration and Customs Enforcement announced it had deported an illegal immigrant Mennonite pastor, in a case that has sparked fury among immigrant rights advocates who say it exposes the hypocrisy of Mr. Obama's own statements about pushing for a more lenient policy that keeps families together. The deportation was announced just hours after ICE Director Sarah Saldana was forced to walk back her statement from a day earlier that she wanted Congress to pass laws requiring state and local authorities to hold and turn over illegal immigrants. Also Thursday, the federal judge who has temporarily halted Mr. Obama's amnesty threatened further sanctions against the president's attorneys, questioning whether they misled him by saying they hadn't put any of the amnesty into action — even though they had been approving the so-called Dreamers under one part of the expanded program. "Like an idiot, I believed that," Judge Andrew S. Hanen said at a hearing in his Brownsville, Texas, courtroom, The Associated Press reported. Republicans are gearing up for budget battles on the House and Senate floors this week, where immigration is likely to play a role as the GOP seeks to cut down on tax benefits available to those in the country without authorization…"
http://www.washingtontimes.com/news/2015/mar/22/obama-dealt-series-of-setbacks-on-immigration-take/?utm_source=RSS_Feed&utm_medium=RSS
The Real Price of Lies
"There can be no free society without trust. 'Can I trust what the president says? That's a yes-or-no question." So inquired U.S. District Judge Andrew Hanen in response to having been lied to by the Obama administration. The administration wants to use a presidential decree to enact an amnesty for millions of illegal immigrants; half of the states have rallied behind Texas in arguing that this is unconstitutional, that the president is arrogating to himself a legislative power that is properly Congress's. Lawyers for the Justice Department, led by Kathleen Hartnett, assured the court that no action on DAPA — Deferred Action for Parents of Americans and Lawful Permanent Residents — would be taken until Judge Hanen had made a ruling on whether to issue an injunction against it. "Like an idiot, I believed that," the judge says.     The Obama administration, being what it is, ignored its promise to the U.S. District Court for the Southern District of Texas and began handing out reprieves as fast as it could, issuing more than 100,000 of them. When the annoyed judge demanded to know why the Department of Justice had lied to a federal court, Hartnett argued that the reprieves were being handed out under a different set of guidelines. The judge was not buying it. Among other things, the administration is offering three-year grants of immunity, which are not authorized by the earlier authority under which it purports to be operating. It is easy to understand why the administration is in a hurry to sign up as many people for its illegal amnesty as it can: The more beneficiaries there are, the more difficult it becomes to revoke the amnesty, even when it is confirmed as being illegal and unconstitutional. Judge Hanen already has sided with the states on a substantial issue, handing down that injunction he had been considering…"
http://www.nationalreview.com/article/415750/real-price-lies-kevin-d-williamson
Gov. Rauner's immigration message leaves advocates perplexed
"More than two months after taking the reins of one of the nation's most immigrant-friendly states, Republican Gov. Bruce Rauner has offered mixed signals about his stance on immigration. He's publicly backed "comprehensive reform" and tells stories of his Swedish dairyman grandfather's immigration, but rescinded executive orders aimed at making the state more welcoming to immigrants. He refused to join other GOP governors in a lawsuit against President Barack Obama's immigration executive action, but proposed slashing roughly $8 million in services to help refugees and immigrants who want citizenship. The contrasting views have left many immigration reform advocates in Illinois, including a leading Democratic congressman and a growing voting bloc, waiting for clarity. "Like much of Gov. Rauner's agenda, it's a big question mark," Illinois Coalition for Immigrant and Refugee Rights executive director Lawrence Benito said. Rauner says he's "pro-immigration." He told a group of Latino business leaders in Chicago's Little Village neighborhood Friday that he'll be pushing Congress to pass comprehensive immigration reform this year. He didn't detail what he thinks that legislation should include, but said the U.S. should "help those folks who are here to become citizens." He didn't discuss his plans for the state. And at an Illinois Business Immigration Coalition event earlier this month with Republicans, he talked about lessons gleaned from his grandparents' struggles and his choice of Lt. Gov. Evelyn Sanguinetti, born in Florida to Cuban and Ecuadoran immigrants…"
http://www.washingtontimes.com/news/2015/mar/22/gov-rauners-immigration-message-leaves-advocates-p/?utm_source=RSS_Feed&utm_medium=RSS
SPENDING/BUDGET/ECONOMY:
Obama's 'runaway spending habit' blasted by GOP
"Sen. Mike Enzi touted his background as an accountant in pressing the case for the Senate Republican budget he introduced this week. "Before coming to Congress, I ran a small business in Wyoming for many years, I served as a mayor of my hometown, then as a state legislator. And in those roles, one of the most important jobs I had was to ensure my budgets were balanced every year," the Wyoming Republican said in the party's weekly address released Saturday. "It is time to begin this responsible accounting in Washington, because while you can lie about the numbers, the numbers never lie." Last week, Enzi's energy committee released a budget that would balance in 10 years and reduce the federal debt without raising taxes. The plan would involve deep reductions in spending on government health care and welfare programs by giving state governments more control over the programs but dedicating fewer federal funds to them. The budget was approved at the committee level Thursday, over the objections of Democrats who were opposed to its cuts on low-income programs and to an amendment that would increase spending for a war account. President Obama and members of Democrats criticized Republicans both for cutting government assistance to low-income people and for including accounting they described as gimmicky. Enzi on Saturday made the case for the budget as it heads to the Senate floor. "A balanced budget means real accountability in Washington and ensures that programs actually accomplish what they set out to deliver," he said. Enzi took aim at the high level of U.S. debt, which has roughly doubled since before the financial crisis…."
http://www.washingtonexaminer.com/obamas-runaway-spending-habit-blasted-by-gop/article/2561831?custom_click=rss
GOP's Enzi: 'Washington must live within its means just like American families'
"Sen. Mike Enzi gives the Republican Party's Weekly Remarks – Hello. I'm Senator Mike Enzi of Wyoming. I am also an accountant and chair of the Senate Budget Committee. This week we started the monumental task of confronting America's chronic overspending; tackling our nation's surging debt; and balancing our nation's budget. Before coming to Congress, I ran a small business in Wyoming for many years, I served as a mayor of my hometown, then as a state legislator. And in those roles, one of the most important jobs I had was to ensure my budgets were balanced every year. It is time to begin this responsible accounting in Washington, because while you can lie about the numbers, the numbers never lie. (Scroll down for video of these remarks.) The worst kept secret in America is: This Administration is spending more than ever and taxing more than ever. The federal government should spend your tax dollars wisely and responsibly, and give you the freedom and control to pursue your future, the way you choose.
Hardworking taxpayers deserve a government that is more efficient, more effective and more accountable. This should be something both parties agree on — because no one wants an inefficient, ineffective and unaccountable government. Runaway spending habits over the past six years have created a dangerously growing debt, because the habit of spending now and paying later is deeply ingrained. Federal revenues have hit record highs. Yet, we're on track to overspend by nearly $1 trillion a year — to put that into perspective — that is $1000 billion dollars. And the more Washington overspends, the more debt we owe, and the more is added to the debt for future generations. Today America's debt totals more than $18 trillion. In fact, every man, woman, and child now owes more than $56,000 on that debt, and that number is expected to grow to more than $75,000 over the next decade, unless we make important changes. Every dollar spent on interest and our debt is another dollar we won't be able to use for government services for individuals in need, or another dollar that won't be available for taxpayers for their own needs. It is time to stop talking and start acting. Washington must live within its means — just like every hardworking families do every day — and deliver a more effective and accountable government to the American people that supports them when it must and gets out of the way when it should…"
http://news.investors.com/Politics-Andrew-Malcolm/032115-744522-mike-enzi-balanced-budget-is-essential.htm
Obama vows not to sign bills that keep spending caps in place
"President Obama has vowed not to sign government funding bills that keep in place spending caps favored by Republicans, setting up a showdown as Congress works toward passing a budget. In an interview with the Huffington Post published Saturday, Obama flatly promised not to sign any spending bills that keep in place the across-the-board statutory spending caps that were enacted as the result of bruising negotiations between Republicans and Obama over the debt ceiling. Asked if he would sign a bill that kept the caps in place, Obama responded, "I will not, and I've been very clear." The White House has previously said that it will not stand for government funding bills that keep spending on both defense and non-defense programs at the caps, but Obama's remarks published Saturday drew a bright line that Republicans will be likely to test…"
http://www.washingtonexaminer.com/obama-vows-not-to-sign-bills-that-keep-spending-caps-in-place/article/2561855?custom_click=rss
How The Death Tax Squeezes Small Businesses Out Of The Market
"It's better to die in the dead of Winter if you're a small business owner in the air conditioning repair industry. An off-season death means you'll have a smaller inventory, which means the government will have to settle for a smaller percentage of your property when you die, and your family will have a better chance of keeping the company. That's the bizarre reality for many members of HARDI, a trade association composed of about 500 heating, air-conditioning and refrigeration distributors. Many of those family-owned distributors provide the parts and supplies people need to fix air-conditioners and refrigerators — often on short notice — so by nature they need to maintain large inventories. The physical inventories often make it exceedingly difficult for families to come up with cash to pay the tax required to inherit the company. The U.S. taxes inheritance at a rate of up to 40 percent — the fourth highest rate in the world. "We don't have a big stash of money somewhere," Karen Madonia, whose father owns one of those distributors, told The Daily Caller News Foundation. "Our money is tied up in our inventory, our accounts receivable, our trucks."
http://dailycaller.com/2015/03/21/death-tax-kills-small-business/
A look at the price of an affordable housing development
http://townhall.com/news/politics-elections/2015/03/22/a-look-at-the-price-of-an-affordable-housing-development-n1974377
COMMON CORE:
Education digest: Jindal again tries to scrap Common Core in Louisiana
"Louisiana Gov. Bobby Jindal, a potential candidate for the 2016 Republican presidential nomination, announced another plan last week to try to pull his state from the K-12 Common Core State Standards, the academic benchmarks that have become anathema among the conservative voters Jindal is trying to woo. But his proposal drew an immediate protest from his state superintendent of education as well as the president of the state Board of Elementary and Secondary Education, both Common Core supporters. "This isn't an education plan, it's a political plan," said Chas Roemer, president of the state board. "It is so clear he is only concerned about one thing: his own politics. It is so transparent now, I don't even know why we attend the press conferences he calls." Jindal announced that he would back a new legislative effort to repeal the Common Core, though a specific bill has not been filed. His proposal would require new K-12 math and reading standards to be created with input and approval from local school boards, state education officials and the legislature. Under the plan, the state would temporarily revert to standards from before the Core…."
http://www.washingtonpost.com/local/education/education-digest-jindal-again-tries-to-scrap-common-core-in-louisiana/2015/03/22/c8426a5c-cf3c-11e4-a2a7-9517a3a70506_story.html?wprss=rss_national
Are we really at a 'new low in the teacher wars'?
"Robert Pianta, dean of the Curry School of Education at the University of Virginia, recently wrote an op-ed in The Washington Post blasting critics of a multimillion-dollar initiative by the Obama administration to rate colleges of education. Serving as a cheerleader for the Education Department's effort, he accuses colleges of education of seeking to escape evaluation of their programs, and he questions whether critics have read the proposed standards. He wrote in part: As a scholar who works in areas related to the assessment and improvement of teaching, as an educator and as a dean of a school of education with a teacher preparation program, I worry that, rather than recognizing an opportunity for real leadership, my profession has reached a new low in the teacher wars. A new low in the teacher wars? Really? The administration's plans have indeed generated a great deal of concern among many  educators and researchers — and not only at education colleges — for a number of sensible reasons. One reason is the possibility that one of the "outcome" metrics in the ratings system will be how much graduates earn when they hit the work world, which would give an advantage to schools that graduate a lot of investment bankers and successful entrepreneurs. Another concern is the department's plan to use as a rating metric the standardized test scores of students of education school graduates, and then possibly to link those scores to federal funding to the colleges of education…"
http://www.washingtonpost.com/blogs/answer-sheet/wp/2015/03/22/are-we-really-at-a-new-low-in-the-teacher-wars/?wprss=rss_national
MISC.:
Government Report Blasts IRS Security, Former Employees Still Access Taxpayer Data
"The IRS is failing to secure its massive computer systems, leaving private taxpayer data vulnerable to fraudsters and hackers, a new report from the Government Accountability Office reveals. The report evaluates IRS security and cites significant deficiencies in its financial reporting systems. It comes as worrisome news for millions of Americans who are legally required to file taxes but may be fearful about fraud. The report says the IRS needs to continue improving controls over financial and taxpayer data. Its release caps a bad six weeks for the IRS and for taxpayers. The annual tax filing season arrived with a bang, punctuated by a big uptick in fears about fraud. There was nearly a bank run when TurboTax suspended filing state tax returns over fraud. Some taxpayers learned the disturbing news that someone had filed 'their' tax return and scooped up their refund. Initially, it was just a state tax problem, not a federal one. Then the FBI started investigating fraudulent IRS returns filed through TurboTax. Taxpayers interviewed about the fraudulent tax filings said their IRS data was compromised too, and returns were filed, perhaps based on 2013 tax return data…."
http://www.forbes.com/sites/robertwood/2015/03/21/government-report-blasts-irs-security-former-employees-still-access-taxpayer-data/
Obama: Senate taking too long to OK my new AG
"President Obama's weekly remarks – Hi, everybody. One of the most important positions in the President's Cabinet — and to our national security, our law enforcement, and our criminal justice system — is the Attorney General. It has been more than four months since I nominated Loretta Lynch to serve as the next Attorney General of the United States. For 30 years, Loretta has distinguished herself as a tough, fair, and independent attorney. As the U.S. Attorney for the Eastern District of New York, she successfully prosecuted the terrorists who plotted to bomb the Federal Reserve Bank and the New York City subway. She helped secure billions in settlements for people wronged by some of the world's biggest banks. She's been dogged in her pursuit of public corruption. She's jailed some of New York's most violent and notorious mobsters and gang members. And through it all, she's worked closely with law enforcement and local communities to get the job done. In short, her qualifications are superb. That's why, in the past, the Senate easily confirmed Loretta to lead one of the most prominent U.S. Attorney offices in the country — not once, but twice. Still — it has been more than four months since I nominated Loretta Lynch to serve as Attorney General. And this time, Republican leaders in Congress won't even let her nomination come up for a vote. In fact, by Monday, Loretta will have been languishing on the Senate floor for longer than the seven previous Attorneys General combined. Let me say that again — she will have been waiting for a simple yes-or-no vote on the Senate floor for longer than the seven previous Attorneys General combined. No one can claim she's unqualified. No one's saying she can't do the job. Senators from both parties say they support her. This is purely about politics. First, Republicans held up her nomination because they were upset about the actions I took to make our broken immigration system smarter and fairer. Now they're denying her a vote until they can figure out how to pass a bill on a completely unrelated issue. But they could bring her up for a yes-or-no vote at any time. Republicans promised that Congress would function smoothly with them in charge. Here's a small chance for them to prove it. Congress should stop playing politics with law enforcement and national security. They should support good people in both parties who want to reform our criminal justice system. And that means they should end the longest confirmation process for an Attorney General in three decades, and give Loretta Lynch a vote…"
http://news.investors.com/Politics-Andrew-Malcolm/032115-744582-obama-wants-loretta-lynch-senate-confirmation-now.htm
Obama Weekly Address: Time To Confirm Loretta Lynch
http://www.realclearpolitics.com/video/2015/03/21/obama_weekly_address_time_to_confirm_loretta_lynch.html
Obama to GOP: Stop playing games with attorney general pick
"President Obama chastised Republican senators for delaying a vote on Loretta Lynch as the nation's attorney general, saying Lynch has been "languishing" for over four months awaiting confirmation. "No one can claim she's unqualified. No one's saying she can't do the job. Senators from both parties say they support her. This is purely about politics," the president said in a video address. "First, Republicans held up her nomination because they were upset about the actions I took to make our broken immigration system smarter and fairer. Now they're denying her a vote until they can figure out how to pass a bill on a completely unrelated issue." The Republican-backed bill in question — the Justice for Victims of Trafficking Act — faces Democratic opposition in the upper chamber because of an alleged anti-abortion provision. Last Sunday, Senate Majority Leader Mitch McConnell said he would withhold a vote on Lynch's confirmation because of Democrats' resistance to the legislation. "We can't pass the trafficking bill right now," the Kentucky senator told CNN. "And I wanted to hold a vote on the attorney general, but if I can't get this bill through first then I'm going to have to delay the confirmation vote." Others in the Democratic Party, including former Secretary of State and presumptive Democratic presidential nominee Hillary Clinton, have already scolded Republican senators for delaying Lynch's confirmation. But Mr. Obama's weekly address marks the first time the president has personally expressed his frustration with the political posturing since McConnell threatened last week to postpone the confirmation vote…"
http://www.cbsnews.com/news/obama-to-gop-stop-playing-games-confirm-loretta-lynch-attorney-general/
Obama criticizes GOP over Loretta Lynch vote delay
http://www.cbsnews.com/videos/obama-criticizes-gop-over-loretta-lynch-vote-delay/
Obama: Congress endangers national security with Lynch delay
"President Obama is accusing Congress of playing politics with law enforcement and national security by holding hostage attorney general nominee Loretta Lynch in exchange for leverage on legislation. Mr. Obama blasted Republicans for preventing the female federal prosecutor from New York from succeeding Attorney General Eric Holder during his weekly address to the country to Sunday. But lawmakers have delayed the nomination of Ms. Lynch by more than 130 days over concerns surrounding Mr. Obama's executive action on immigration, which would provide temporary legal status to millions of illegal immigrants and reprieve from deportation. Now Senate Majority Leader Mitch McConnell, Kentucky Republican, wants to waylay that nomination over a bill known as the Justice for Victims of Trafficking Act. The bill contains language that would prohibit the use of restitution funds for abortions…"
http://www.washingtontimes.com/news/2015/mar/21/obama-congress-endangers-national-security-loretta/?utm_source=RSS_Feed&utm_medium=RSS
Obama demands confirmation vote for Loretta Lynch
"President Obama jumped into the fray over attorney general nominee Loretta Lynch on Saturday, demanding that Senate Republicans confirm her and "stop playing politics with law enforcement and national security." Citing her qualifications as a U.S. attorney in New York, Obama said in his weekly radio address that the Senate's Republican leadership has engineered "the longest confirmation process for an attorney general in three decades." Lynch's stalled nomination — Obama tapped her in November — has become the latest dispute between the president and Senate Republicans, this one carrying racial overtones. Lynch would be the nation's first African-American woman to serve as attorney general, if the Senate confirms her. Senate Majority Leader Mitch McConnell, R-Ky., has said Lynch will receive a vote after Democrats end their filibuster of the human trafficking bill. Because of the Senate's recess schedule, Lynch may not get a confirmation vote until mid-April. "The only thing holding up that vote is the Democrats' filibuster of a bill that would help prevent kids from being sold into sex slavery," said McConnell spokesman Don Stewart. "The president has yet to lift a finger to get that bill passed." Democrats said they oppose the human trafficking bill because it includes an unrelated anti-abortion provision, and that Lynch deserves an up-or-down vote in any case. As the debate over Lynch's nomination drags on, race has become something of a factor. Sen. Dick Durbin, D-Ill., said this week that Republicans have put Lynch "at the back of the bus" in delaying her nomination. Sen. John McCain, R-Ariz., called Durbin's remarks "offensive and unnecessary."…"
http://www.usatoday.com/story/news/nation/2015/03/21/obama-loretta-lynch-mitch-mcconnell-dick-durbin/25118785/
Obama turns up the heat on Loretta Lynch confirmation 'limbo'
http://www.cnn.com/2015/03/21/politics/obama-lynch-confirmation/
Loretta Lynch's Obama Problem
Nominations are one way the GOP can fight the President's executive excesses.
"How does Congress deal with a President who exceeds his appointment power, rewrites laws when it suits him, and shuts down the government rather than compromise with a co-equal branch over policy differences? That's the dilemma Republicans on Capitol Hill have faced, and it explains why Loretta Lynch may not be confirmed as Attorney General for weeks, if it all. Senate Republicans are blocking a vote on Ms. Lynch, the U.S. Attorney for the Eastern District of New York who would be the first black woman to run the Justice…"
http://www.wsj.com/articles/loretta-lynchs-obama-problem-1427064481?mod=rss_opinion_main
Obama Warns About Sea Level Rise From Global Warming … Buys Beachfront Mansion In Hawaii
"News reports indicate that President Barack Obama may have just purchased a beachfront home in Hawaii. But isn't he worried about sea level rise from global warming? Hawaii's KTV4 News reports that a man connected to Obama purchased the multi-million dollar beachfront home featured in the show "Magnum P.I." — the property was then sold to a limited liability corporation in Colorado. But if the House was bought on the president's behalf, isn't he worried that rising sea levels will harm his new real estate? Obama has long warned that sea level rises caused by man-made global warming will make storm surges and flooding worse for coastal communities. In his 2015 State of the Union speech, Obama said "we'll continue to see rising oceans, longer, hotter heat waves, dangerous droughts and floods." In 2013, Obama said that "seas will slowly keep rising and storms will get more severe, based on the science" — one of the reasons why he's imposing regulations on carbon dioxide emissions from coal plants. Obama also issued an executive order in January calling for the federal agencies to incorporate sea level rises and flood risks in planning and building along the coastlines. The order states that floods from rising seas "are anticipated to increase over time due to the effects of climate change and other threats… which affects our national security."…"
http://dailycaller.com/2015/03/21/obama-hawaii-magnum-pi-global-warming/
Republicans enlist manatee in bid to slow Obama carbon emissions regulations
"The gentle sea cow is the latest draftee in the nation's ongoing "war on coal." Congressional Republicans have rushed to the manatee's defense in an effort to slow new carbon emissions regulations, while the Obama administration is rejecting claims its forthcoming rules on coal-fired power plants will pose a direct threat to the Florida habitat of the endangered bulbous marine mammals. Republicans say the Environmental Protection Agency erred by not consulting with the Fish and Wildlife Service in designing its so-called Clean Power Plan because the proposal almost surely will force the closure of coal-fired power plants and subsequently reduce the warm water Florida's manatees need to survive during cold winter months. Warm-water discharge from the plant becomes home to hundreds of manatees for a roughly six-month stretch each winter. Federal law requires that the Fish and Wildlife Service be consulted on any regulation that could affect an endangered species, but administration officials admitted last week there has been no such consultation on the EPA's carbon rules. Warm-water discharge from Florida's Big Bend Power Station, a coal-fired plant on Tampa Bay, attracts so many West Indian manatees to the waters beside the plant that owner TECO Energy, parent company of Tampa Electric, in 1986 opened a "Manatee Viewing Center," complete with observation platforms and a self-guided nature walk, for tourists to observe the animals. Force the plant out of business, critics warn, and the manatees will be forced to find new waters to graze in. The EPA plan is the centerpiece of President Obama's broader climate change agenda and is aimed at reducing the amount of electricity generated by coal…"
http://www.washingtontimes.com/news/2015/mar/22/republicans-enlist-manatee-in-bid-to-slow-obama-ca/?utm_source=RSS_Feed&utm_medium=RSS
Green movement calls Obama fracking rules a 'giveaway' to oil and gas industry
"Anyone in the Obama administration who thought tougher hydraulic fracturing regulations would score points with the green movement was in for a rude awakening. The Interior Department's announcement Friday of its final rules met with a chilly reception from fracking foes, whose leaders made it clear that they would settle for nothing short of banning hydraulic fracturing on federal land. The tone was set by Americans Against Fracking, a coalition of 250 environmental and liberal groups that includes Greenpeace, MoveOn.org and Food & Water Watch, which dismissed the regulations in a statement as "toothless." "[I]nstead of following the lead of New York in banning fracking, the Obama administration has devised fracking regulations that are nothing more than a giveaway to the oil and gas industry," actor Mark Ruffalo, a member of the AAF advisory board, said in a statement. "These regulations take from us our heritage and hands it to an industry that doesn't need a handout. Industrialization and parks don't belong together." Even leaders of the environmental behemoth Sierra Club were less than thrilled with the administration. Dan Chu, senior director for the group's Our Wild America campaign, acknowledged that the regulations would "reduce the harm caused by fracking," but "the only true way to protect communities from fracking is not to frack at all." The Interior Department rules will affect only wells operating on federal and Indian lands, about one-tenth of all gas drilling and 5 percent of oil drilling in the country. But with pro-fracking states such as Pennsylvania, North Dakota and Texas setting up a patchwork of rules and regulations, many see the federal land guidelines as a potential baseline for national standards down the road…"
http://www.washingtontimes.com/news/2015/mar/22/obama-fracking-rules-anger-environmentalists-who-w/?utm_source=RSS_Feed&utm_medium=RSS
GOP, Industry Ready To Fight Back Obama's Regulation On Shale Gas
"House Speaker John Boehner promised Friday Republicans will "do all we can" fight Obama's new regulations on fracking, reports The Hill. "The Obama administration is so eager to appease radical environmentalists that it is regulating a process that is already properly regulated," Boehner said. Republican Sen. James Inhofe, senior member of the Environment and Public Works Committee, believes the new regulations will simply add "a new layer of top-down bureaucratic regulation that duplicates what is already being done effectively by the states." The standards focus on better well construction to minimize water contamination, but many see them as a brake on the oil and gas boom fueling the economy and energy security. The Hill also reports that the oil and gas industry is filing a lawsuit against the new rules. Both the Independent Petroleum Association of America and Western Energy Alliance claim the new regulations lack "the factual, scientific or engineering evidence necessary to justify them.".."
http://dailycaller.com/2015/03/21/shale-regulation-fight-back/
Latest Obama executive order recalls failed attempts to green government
"President Obama's latest executive order to green the federal government follows in the footsteps of a long line of mixed attempts and failures to conserve energy and clean the environment going back four decades to the Carter administration. Last Thursday's announcement directed federal agencies to use more solar and wind energy to reduce greenhouse gas emissions by cutting their use of fossil fuels. In the 1970s, then-President Jimmy Carter announced similar federal reforms for the government to reduce energy consumption in response to the Arab oil embargo. He erected solar panels on the roof of the White House and launched an initiative to produce synthetic fuels to cut back on foreign oil imports. The solar panels on the White House roof were later removed by former President Ronald Reagan and then re-installed by the current president. The synthetic fuels company Carter created went belly up. And the fracking revolution has transformed America into a world leader in new oil and gas production…"
http://www.washingtonexaminer.com/latest-obama-executive-order-recalls-failed-attempts-to-green-government/article/2561853?custom_click=rss
The Obamanet Crack-Up
The FCC has rolled out 400 pages of slapdash regulations, ensuring years of litigation.
"President Obama's plan to regulate the Internet went on tour in Washington last week. If politics worked like Broadway, the show would have closed on opening night. Congress held three hearings—two more are planned this week—to surface new information on how the White House political machine bullied Federal Communications Commission Chairman Tom Wheeler. Mr. Wheeler had long opposed the reactionary step of regulating the Internet as a…"
http://www.wsj.com/articles/gordon-crovitz-the-obamanet-crack-up-1427065066?mod=rss_opinion_main
Google and Obama: You're too close for comfort
This cosy corporatist marriage is crippling the internet
http://www.theregister.co.uk/2015/03/21/obama_and_google/
John Ashcroft: Obama Plays Ethnic Politics and Ignores The Law
"Former Attorney General John Aschcroft said that President Obama appeals to ethnic politics while ignoring the law. "The president believes that the democracy speaks to him not through Congress but through opinion polls" and advisers, Ashcroft said Friday in a speech before a group of Republican lawyers at the National Press Club in Washington, D.C. Ashcroft weighed in on the controversies surrounding Obama's immigration executive order and the racial powder keg in Ferguson, Missouri. The Bush Department of Justice chief spoke about the police officers shot in his home state and the two officers tragically executed in New York City since the beginning of the Michael Brown-Eric Garner protests. Without specifically naming current Attorney General Eric Holder, Ashcroft took aim at the Obama administration's actions. "I do not believe that prosecutorial discretion includes ignoring wholesale sections of the law," Ashcroft said, noting that the administration will pursue certain initiatives to appease "some ethnic portions of the country" to help assemble a governing majority. "I find this to be very threatening," Ashcroft said. "I find this to be very disconcerting." "The rule of law is not only threatened. But when it is perverted [for politics] I find it to be repugnant." Ashcroft said that those in government who seek to put politics over the law should apologize. "They need to apologize to the American people and they need to apologize to law enforcement," Aschcroft said, adding that officials should be "promoting liberty rather than pandering to politics."
http://dailycaller.com/2015/03/21/john-ashcroft-obama-plays-ethnic-politics-and-ignores-the-law/
Obama: 'By Hook Or Crook,' I'll Expand Government
"President Barack Obama says he's going to push the limits on presidential power as far as he can go during the last two years of his tenure. "Where [elected Republicans in Congress] are not willing to work with us, we will do it administratively or we will convene the private sector," he said in a friendly interview with The Huffington Post. "By hook or by crook," he added. Obama said his big-government push would "make sure that when I leave this office, that the country is more prosperous, more people have opportunity, kids have a better education, we're more competitive, climate change is being taken more seriously than it was, and we are actually trying to do something about it." In practice, Obama's agenda includes more progressive control over peoples' salaries, education practices and the energy companies. Each expansion means that state and local governments plus large and small companies will cooperate with regulators to push progressives' goals, instead of trying to please Americans voters, taxpayers and free-market consumers…"
http://dailycaller.com/2015/03/22/obama-by-hook-or-crook-ill-expand-government/
Obama's mention of mandatory voting stirs activists
"President Obama's mention of mandatory voting earlier this week buoyed the spirits of those looking for reform at the ballot box — even if the White House isn't actually calling for a new law. The priority, say lawmakers and advocates intent on restoring the Voting Rights Act, among other electoral reforms, should remain increased voting accessibility. But raising the prospect of mandatory voting at least makes the chorus of those pushing for action a little bit louder. "The president has promised to fix our broken voting system," Martin Luther King III, a voting rights advocate, president of the Drum Major Institute and the son of the nation's most famous civil rights leader, said in a statement shared with The Hill. King added that the mere mention of mandatory voting from Obama was "bold" and added that it could help fuel efforts to "end the silence of good people in the place that matters most for our democracy – the voting booth." Others didn't outright reject the notion of mandatory voting. "I think it's an interesting idea," House Minority Whip Steny Hoyer (D-Md.) told The Hill. Describing voting as "a duty of citizenship," Hoyer added, "Whether it's a mandatory requirement or not, I think that's for more discussion." Fielding a question about the effects of the Supreme Court's Citizens United ruling during a speech in Cleveland on Wednesday, Obama suggested that mandatory voting "may end up being a better strategy in the short term" to reduce the influence of money in elections than other approaches. "It would be transformative if everybody voted. That would counteract money more than anything," Obama said, noting that youth, lower-income and minority groups are often where the lowest rates of turnout are found. Sen. Marco Rubio (R-Fla.) was among the first to criticize Obama's endorsement of the idea, saying on Fox News, "I don't put anything past him. I mean, there are a lot of things that have already happened that I never thought I would see." "I think the overall conversation was purely about giving power back to the people," Rep. Sheila Jackson Lee (D-Texas) countered in an interview with The Hill. "The president is not saying mandatory voting for Democrats. He's suggesting that all people should be encouraged to vote, whatever their views may be." Still, White House press secretary Josh Earnest walked back Obama's remark on Thursday, clarifying, "The president was not making a specific policy prescription for the United States." Obama cited Australia, one of at least two dozen countries with compulsory voting laws on the books, according to the International Institute for Democracy and Electoral Assistance (IDEA). About half those countries enforce the laws, with penalties ranging from fees of around $15 to potential jail time for repeat offenders, or disenfranchisement. But the political cultures of Australia and the U.S. are very different, according to political scientist Norman Ornstein, who referenced his own interactions with Australian political figures from across the spectrum.   "We're not going to do this for a very long time, if ever, because we don't like mandates," said Ornstein, a resident scholar at the American Enterprise Institute who has pushed for electoral reform through groups such as the Why Tuesday? nonprofit…"
http://thehill.com/homenews/administration/236517-obamas-mention-of-mandatory-voting-stirs-activists
Conservatives seethe after attacks from allies of Boehner
"Conservatives are seething after an outside group aligned with Speaker John Boehner (R-Ohio) spent hundreds of thousands of dollars targeting a trio of Republican lawmakers over threats to shut down the Department of Homeland Security. Tea Party Rep. Steve King (R-Iowa) equated the attack ads to GOP "cannibalism," while his conservative colleague Rep. Matt Salmon (R-Ariz.) called them a "stupid" tactic that would backfire. American Action Network, a nonprofit whose board includes former Boehner chief of staff Barry Jackson, launched the $300,000 ad campaign earlier this month with TV spots depicting terrorists and accusing GOP Reps. Jim Jordan (Ohio), Tim Huelskamp (Kansas) and Jim Bridenstine (R-Okla.) of putting "our security at risk."
The campaign also included national ads on conservative talk radio, including shows hosted by Rush Limbaugh and Sean Hannity, and on digital ads in the district of nine other House Republicans. The non-election year ad buy was a shot across the bow to the newly formed House Freedom Caucus, a bloc of nearly 40 conservative rebels led by Jordan who refused to compromise on a DHS funding bill that didn't include defunding of President Obama's executive actions on immigration.  Boehner has done his best to distance himself from the AAN ads. His spokesman Kevin Smith pointed out that members of Congress are prohibited by law from coordinating with outside political groups like AAN and added that the Speaker does not think these ads attacking fellow Republicans are "appropriate and "strongly believes in Ronald Reagan's 11th Commandment."  But that did little to mollify conservative hardliners who see the Speaker's fingerprints all over the ad campaign. Aside from Boehner's ex-chief, the AAN board is loaded with GOP establishment allies, including former Republican National Committee chief of staff Mike Shields; Fred Malek, a former aide to Presidents Richard Nixon and George H.W. Bush; former Sen. Norm Coleman (R-Minn.) and former Rep. Vin Weber (R-Minn.). "It looks like cannibalism by leadership to me. I mean, when you go after your own people, what else would you call that?" said King, one of the most vocal advocates for defunding President Obama's executive actions on immigration. "These are Republican resources. They're being used against Republicans? And then he wants unity?" the Iowa Republican asked incredulously of Boehner. GOP leaders, with Democratic help, eventually passed a clean funding bill avoiding a shutdown. But conservatives argued that they had not only weathered the attacks — they've emerged stronger, receiving hundreds of phone calls and thousands in donations from conservatives supporting their stand. These ads "made heroes out of the guys they were attacking," said Bridenstine spokeswoman Sheryl Kaufman…"
http://thehill.com/homenews/house/236503-conservatives-seethe-after-attacks-from-boehner-allies
Dems want to empower Boehner
http://thehill.com/homenews/house/236475-dems-want-to-empower-boehner
Gowdy orders Clinton to turn over email server as Schiff protests
"The committee investigating the Benghazi attacks formally requested Friday that Hillary Rodham Clinton turn her email server over to an independent third party so it can be scrutinized to determine whether she and the Obama administration complied with open records laws. Rep. Trey Gowdy, the committee's chairman, sent a letter to the former secretary of state's personal lawyer to make the request, which he said only comes after "exhaustive efforts" to get a look at her communications during the time of the 2012 terrorist attacks on the U.S. diplomatic post and CIA annex in Libya's second-largest city. "Though Secretary Clinton alone is responsible for causing this issue, she alone does not get to determine its outcome," the South Carolina Republican said. Mrs. Clinton earlier this month admitted she refused to use an official government-issued email account and instead conducted government business on a personal account she set up on a server she controlled out of her New York home. She has asserted she complied with the law by hoping her emails were being cataloged based on whom she was mailing, and, by late last year — nearly two years after she left office — turning over about 30,000 emails she retroactively deemed to be government business. She said she did not turn over about 32,000 other messages she deemed private. Mrs. Clinton previously has rejected turning her email server over to someone else, saying she believes the law gives her final say on which emails should be deemed public…"
http://www.washingtontimes.com/news/2015/mar/22/hillary-clinton-ordered-to-turn-over-email-server-/?utm_source=RSS_Feed&utm_medium=RSS
Americans spend more money on NCAA Tournament betting than on presidential elections. By a lot.
http://www.washingtonpost.com/blogs/the-fix/wp/2015/03/21/americans-spends-more-money-on-ncaa-tournament-betting-than-on-presidential-elections-by-a-lot/?wprss=rss_politics
Cruz to deliver 'important speech' at Liberty University — but aides mum on possible presidential bid announcement
"Texas Republican Sen. Ted Cruz is set to deliver an "important speech" at a Virginia university next week — but aides were mum Friday on whether the potential 2016 presidential candidate will announce a bid. Cruz will speak at Liberty University in Lynchburg, Va. on Monday afternoon, and Cruz PAC staff members are aggressively promoting the event. But they would not release further details to Fox News. "Go to Lynchburg," Cruz spokeswoman Catherine Frazier said. With a little more than a year and half to go before the 2016 election, speculation is heating up that several presidential contenders will soon officially throw their hats into the ring. Former Secretary of State Hillary Clinton, who enjoys a wide lead among potential Democratic candidates despite the recent uproar over her use of a personal email account while leading the State Department, is expected to announce her candidacy next month. For Republicans, Sens. Cruz, Marco Rubio of Florida and Rand Paul of Kentucky have all been eyed as potential candidates, along with Wis. Gov. Scott Walker, former Florida Gov. Jeb Bush and even real estate mogul Donald Trump, who formed an exploratory committee earlier this week…"
http://www.foxnews.com/politics/2015/03/20/cruz-to-deliver-important-speech-at-liberty-university-but-aides-mum-on/
Ted Cruz Is Planning to Take the White House — and He's About to Pull a Move That Leapfrogs the Competition
"He's going to skip the exploratory committee and go straight for the jugular. Ted Cruz plans to run for president. The Houston Chronicle broke the news just before midnight Saturday evening, citing senior advisers speaking on the condition of anonymity who said that Cruz, the Texas Tea Party Republican elected to the U.S. Senate in 2012, would pursue the presidency. The announcement would make Cruz the first Republican to officially declare his candidacy. Cruz will announced his candidacy at a convocation ceremony at Liberty University in Virginia, the Chronicle reported. The senior advisers cited by the Chronicle said Cruz aims to raise some $40 to $50 million, and he will run as an unabashedly conservative candidate, in contrast to the "mushy middle" Republicans he's criticized in the past. Cruz has strong support among the conservative base, as several high-profile polls have shown. In a Drudge Report poll released at the beginning of February, Cruz took the No. 2 spot among likely presidential contenders, behind Wisconsin Gov. Scott Walker. In the 2015 Conservative Political Action Conference straw poll at the end of February, Cruz came in third behind Walker and Kentucky Sen. Rand Paul…"
http://www.theblaze.com/stories/2015/03/22/ted-cruz-is-planning-to-take-the-white-house-and-hes-about-to-pull-a-move-that-leapfrogs-the-competition/
Ted Cruz to announce presidential run
http://www.cbsnews.com/videos/ted-cruz-to-announce-presidential-run/
Ted Cruz To Become First Major Candidate To Officially Jump Into 2016 Race
http://dailycaller.com/2015/03/22/ted-cruz-to-become-first-major-candidate-to-officially-jump-in-2016-race/
And so 2016 begins: Ted Cruz critics arrive like clockwork
"When Republican presidential posturing turns into definitive action, the critics come out like clockwork. It happened last week when Donald Trump announced he had formed a presidential exploratory committee and was immediately met with accusations he was disingenuous, unqualified or seeking publicity. Something similar is now underway against Sen. Ted Cruz, who will step before a Liberty University student convocation at precisely 10 a.m. on Monday and reveal he's running for the White House in 2016. The Texas Republican is skipping the exploratory phase. Caustic headlines have arrived before he even gets to the microphone, these from the last 48 hours: "Cruz stirs suspicion with major speech" (The Hill); "Ted Cruz is first to declare, and that's probably not a good thing" (Bloomberg News); "Canadian born Ted Cruz to enter GOP race for president, let the birther stories begin" (Politic365.com); "Cruz's bid for Republican nomination draws mixed reaction" (Houston Chronicle); "Be afraid. Cruz announces presidential run Monday" (Capitol Hill Blue); "Critics pile on ahead of Ted Cruz 2016 announcement" (MSNBC); "Ted Cruz is starting with less support than anyone since Bill Clinton" (Washington Post); and "The 6 Most extreme views of presidential hopeful Ted Cruz" (ThinkProgress.com). Incidentally, California Gov. Jerry Brown's observation to NBC that Mr. Cruz is "absolutely unfit" to run for president warranted 56 stories all on its own. Yeah, well. Mr. Brown ran for president himself — unsuccessfully — in 1976, 1980 and 1992…"
http://www.washingtontimes.com/news/2015/mar/22/inside-the-beltway-ted-cruz-opponents-assemble-ahe/?utm_source=RSS_Feed&utm_medium=RSS
Calif. governor calls Ted Cruz 'unfit' to run for president
http://cnsnews.com/news/article/calif-governor-calls-ted-cruz-unfit-run-president
Jeb Bush's Team Plots Vast Effort to Win Florida
http://www.nytimes.com/2015/03/22/us/politics/jeb-bushs-team-plots-vast-effort-to-win-florida.html?_r=0
Rand Paul to kick off 2016 bid April 7 with ambitious five-state tour
Kentucky senator shows organization muscle with debut
http://www.washingtontimes.com/news/2015/mar/22/paul-kick-2016-bid-april-7-ambitious-five-state-to/
RNC donors gathered in Florida hear from a parade of would-be presidents
http://www.washingtonpost.com/blogs/post-politics/wp/2015/03/21/rnc-donors-gathered-in-florida-hear-from-a-parade-of-would-be-presidents/?wprss=rss_politics
O'Malley steps up Wall Street critique in swing through Iowa
"Former Maryland governor Martin O'Malley stepped up his critique of Wall Street excesses here Friday as he began his first swing through Iowa this year with a populist speech to an enthusiastic crowd of close to 300 people attending a Democratic dinner. O'Malley, who is aggressively positioning himself as an alternative to presumed Democratic presidential front-runner Hillary Rodham Clinton, said that his party "must not allow another Wall Street meltdown to bring down hard-working families." In a speech broadcast live on C-SPAN, he called for tougher sanctions on banks that break the law and for reinstating the Glass-Steagall Act, the Depression-era measure that separated commercial and investment banking. Many left-leaning Democrats, including Sen. Elizabeth Warren (Mass.), argue that the act's repeal in 1999 under President Bill Clinton contributed to the 2008 global credit crisis. If O'Malley is to gain traction against Hillary Clinton, one key will be successfully courting Democrats who have been pining for Warren to run for president — something she has insisted she has no plans to do in 2016. During O'Malley's appearance at the Scott County Democrats' "Red, White and Blue Dinner," he offered a prescription for "making the dream true again" that includes raising the minimum wage, expanding Social Security benefits, making pre-kindergarten universally available and ensuring equal pay for women. "Sing it with me people," O'Malley said. "When women succeed, America succeeds." The speech, which drew multiple standing ovations, both underscored O'Malley's opportunities and the challenges in the nation's first presidential nominating state, where early polls show Clinton with a commanding lead and O'Malley barely registering. In interviews afterward, many Democratic activists said they were only starting to learn about O'Malley…"
http://www.washingtonpost.com/blogs/post-politics/wp/2015/03/21/omalley-steps-up-wall-street-critique-in-swing-through-iowa/
Martin O'Malley cozies up with Quad City Democrats
http://www.dailyiowanepi.com/2015/03/21/martin-omalley-cozies-up-with-quad-city-democrats/
Obama To Netanyahu: I May Allow UN Support For Arabs
"White House spokesman Josh Earnest suggested March 20 that the United States would not veto a future anti-Israel resolution by the United Nations Security Council. "What he's pointing to is a [diplomatic] campaign underway… where the Palestinians have been going to the United Nations to declare a state unilaterally," said Jonathan Schanzer, vice president for research. So far, "the United States has shot it down," Schanzer said. The United States has chosen to block U.N. involvement in the Arab vs. Israel fight because it prefers the Israeli government and local Arab leaders negotiate a peace deal that creates two independent states, Earnest said at the midday press conference. But, he said, "what has now changed… [is that Israeli Prime Minister Bibi Netanyahu] has indicated that they're not committed to that approach any more."
http://dailycaller.com/2015/03/21/obama-to-netanyahu-i-may-allow-un-support-for-arabs/
Obama appeals to Iranians as nuke talks continue
http://www.cbsnews.com/videos/obama-appeals-to-iranians-as-nuke-talks-continue/
Graham threatens to cut funds to UN if Obama bypasses Congress on Iran sanctions
"South Carolina Sen. Lindsey Graham is throwing down the gauntlet, warning the White House he'll move to cut funding to the United Nations if the administration turns to the international body to lift sanctions on Iran as part of a nuclear deal. Graham made the comments Thursday during an appearance on Fox News' "On the Record With Greta Van Susteren." Graham, a Republican, is chairman of the Senate Appropriations Committee's Subcommittee on State, Foreign Operations and Related Programs. In that role, he says he can block U.S. funding for the United Nations — $654 million is earmarked for 2015 alone. "Twenty-two percent of the funding for the United Nations comes from the American taxpayers, and I'm in charge of that account," a defiant Graham told Fox News. He acknowledged he'd also need other lawmakers to sign onto any effort to suspend that funding.  Graham is worried that the administration, should it strike a nuclear deal with Iran, might get the U.N. to lift sanctions without going through Congress to lift U.S. sanctions.  Graham, who says the worst possible outcome would be for Iran to get a nuclear weapon, vowed:  "I'm not going to allow the United Nations to be used as a way to get around the United States Congress for a deal that affects the very existence of Israel and our own national security." When pushed on the issue, Graham said, "If they go to the U.N. Security Council, and the U.N. Security Council lifts all sanctions before we ever get a chance to look at this deal, absolutely I would suspend funding the United Nations, because I don't think your money should go to an organization that irresponsible." Graham strongly admonished the Obama administration. "They are about to make a mistake for the ages," Graham said. Earlier this month, Graham made a similar threat during a speech he gave at the American Israel Public Affairs Committee. At that event, he said he'd slash U.N. funds if the U.N. marginalized Israel…"
http://www.foxnews.com/politics/2015/03/21/graham-threatens-funds-to-un-bypass-congress-on-iran-sanctions/
Ingraham: 'Irresponsible' Obama Treats Netanyahu Like The Tea Party [VIDEO]
"Laura Ingraham slammed President Barack Obama's treatment of Israeli Prime Minister Benjamin Netanyahu on "Fox News Sunday," saying Obama treats him the way he does the Tea Party. Ingraham also told host Chris Wallace that the way Obama is doing so is "dangerous..irresponsible, and incredibly immature," while adding that Obama's approach with Israel thus far has been "counterproductive."
INGRAHAM: Obama treats Netanyahu similarly to the way he treats the Tea Party. But, in this case, it's dangerous, it's irresponsible, and incredibly immature. His petulance after Netanyahu clearly steps back from his statements about the Palestinian — the two state solution, unclenching his fists and reaching out back to the United States. Now the president made that big speech early on in his administration to the Muslim world to unclench your fist, I'll take your hand. Here, it's a slap across the face to a man who won a solid victory in a Democratic election in the Middle East.
WALLACE: Don't you think Netanyahu bears some responsibility for going to Congress and speaking there? I mean, it isn't as if he's been the innocent victim in this ratcheting up of relations.
INGRAHAM: The president brought David Cameron here to the United States to do phone-a-friend in Congress. To try to move congressional opinion. We're bringing outside people into the United States to lobby Congress, okay. Have a disagreement about that. That's fine. You know what would have been the mature thing for him to have done is said 'You know something? You're in town to give this speech, I'm not thrilled by it. Let's talk. I want you to come over to the White House, let's talk.' That would have been a mature thing. That would have been good for America. It's supposed to be what's good for our security and our regional security. This approach has been counterproductive."
http://dailycaller.com/2015/03/22/ingraham-irresponsible-obama-treats-netanyahu-like-the-tea-party-video/
Marie Harf Complains About Critics Of Her ISIS Remarks: 'They Were Crazy' [VIDEO]
http://dailycaller.com/2015/03/20/marie-harf-complains-about-critics-of-her-isis-remarks-they-were-crazy-video/
McCain to Obama: 'Get over your temper tantrum, Mr. President' and focus on ISIS
"Sen. John McCain said Sunday that President Obama is letting his personal issues with newly re-elected Israeli Prime Minister Benjamin Netanyahu affect his decision-making and shared policy goals. "It's time that we work together with our Israeli friends and try to stem the tide of ISIS and Iranian movement throughout the region, which is threatening the very fabric of the region," McCain, R-Ariz.,  said on CNN's "State of the Union." During the interview, McCain called out Obama and told him: "Get over your temper tantrum, Mr. President." McCain went on to admonish the administration's Middle East policies and said Obama's priorities are "so screwed up that it's unbelievable." He added that he was "convinced" Obama was letting his personal feelings get in the way. McCain added that Israel is the only nation in the region "where there was a free and fair democratic election" and told and said "the least of your problems is what Bibi Netanyahu said during an election campaign." McCain added that "Bibi's rhetoric concerning an election campaign pales in comparison to the direct threat to the United States of America of ISIS. "But the point is, is the J.V., as the president described them, is just moving over into Yemen.  We see this horrible situation in Libya.  We see ISIS everywhere in the world," he said…"
http://www.foxnews.com/politics/2015/03/22/mccain-tells-obama-get-over-your-temper-tantrum-mr-president-and-focus-on-isis/
McCain mocks Obama's "temper tantrum" over Israel
http://www.cbsnews.com/news/john-mccain-to-obama-get-over-your-temper-tantrum-israel-netanyahu/
House Dem: Obama needs stronger ISIS strategy
"Rep. Tulsi Gabbard, D-Hawaii, who served two combat tours in Iraq, says the Obama administration needs a more focused strategy to defeat ISIS and should "get at the heart" of the sectarian divide."
http://www.cbsnews.com/videos/house-dem-obama-needs-stronger-isis-strategy/
Obama Tries to Invent Whatever Excuse He Can to Break with Israel
http://www.nationalreview.com/articles/415791/obama-tries-invent-whatever-excuse-he-can-break-israel-elliott-abrams
Netanyahu pollster: Obama role in election larger than reported
http://thehill.com/policy/international/236565-netanyahu-pollster-obama-role-in-election-larger-than-reported
It's Obama, Not Netanyahu, Who's Killed the Two-State Solution
http://www.nationalreview.com/corner/415741/its-obama-not-netanyahu-whos-killed-two-state-solution-mario-loyola
Islamic State calls on backers to kill 100 U.S. military personnel
"Islamic State has posted online what it says are the names, U.S. addresses and photos of 100 American military service members, and called upon its "brothers residing in America" to kill them. The Pentagon said after the information was posted on the Internet that it was investigating the matter. "I can't confirm the validity of the information, but we are looking into it," a U.S. defense official, speaking on condition of anonymity, said on Saturday. "We always encourage our personnel to exercise appropriate OPSEC (operations security) and force protection procedures," the official added. In the posting, a group referring to itself as the "Islamic State Hacking Division" wrote in English that it had hacked several military servers, databases and emails and made public the information on 100 members of the U.S. military so that "lone wolf" attackers can kill them…."
http://news.yahoo.com/islamic-state-calls-backers-kill-100-u-military-210018987.html;_ylt=AwrSyCQWDA5VzgQAk7vQtDMD
Obama expected Tuesday to announce change in US troop withdraw
http://www.foxnews.com/politics/2015/03/22/obama-expected-to-announce-change-in-us-troop-withdraw-in-afghan-during-ashraf/