News Briefing for Monday, March 16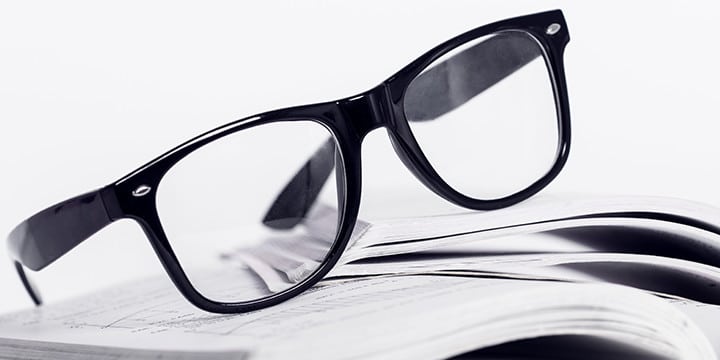 HEALTHCARE:
Nearly 200K Coloradans face Obamacare cancellations by 2016
"Nearly 200,000 insured Coloradans will lose their health-care plans next year under the state's embattled Obamacare exchange, Connect for Health Colorado. State insurance commissioner Marguerite Salazar touched off an outcry Friday by confirming to news outlets that health-care policies covering 190,000 people will be dropped in 2016 because they fail to comply with the Affordable Care Act. Colorado Senate Majority Leader Bill Cadman called the action "a huge blow to another 190,000 Coloradans who will be forced out of their existing healthcare plans." A year ago, President Obama extended the deadline on policies that failed to meet Obamacare's heightened coverage requirements, allowing policyholders to renew their old coverage through 2016, but Ms. Salazar decided that a one-year extension was enough, said her spokesman, Vincent Plymell. "She gave people the extra year last year to continue these plans and just felt that it was time now. The ACA passed in 2010 and it's time to move people to better coverage," Mr. Plymell told Health News Colorado. Those holding non-compliant health-care policies will have 90 days' notice to switch plans, he said, but Republicans were nonetheless furious to learn of the cancellations…"
http://www.washingtontimes.com/news/2015/mar/14/obamacare-cancellations-feared-nearly-200000-color/?utm_source=RSS_Feed&utm_medium=RSS
200,000 Coloradans to lose their insurance because of Obamacare
http://www.americanthinker.com/blog/2015/03/200000_coloradans_to_lose_their_insurance_because_of_obamacare.html
Obamacare Led To Few Cancelled Policies After All
"Though not everybody who liked their health plan could keep it as President Obama once famously said, there were still just a small percentage of Americans who had their policies cancelled last year despite some overhyped predictions. About 2.2 percent of Americans who purchased coverage on their own, or 400,000 people, had individual policies cancelled, according a new analysis from the nonpartisan Urban Institute. And just 0.3 percent of  Americans with coverage through their employer, or 500,000 people, had their health insurance policies cancelled in 2014, the Institute said. Authors of the issue brief, funded by the Robert Wood Johnson Foundation, said there was no evidence of a significant number of policy cancellations in either the self-insured or small group markets. "Plan cancellations of policies that do not meet Affordable Care Act standards were kept to a minimum in 2014," Kathy Hempstead, who directs coverage issues at the Robert Wood Johnson Foundation, said in a statement companying the report…"
http://www.forbes.com/sites/brucejapsen/2015/03/15/obamacare-led-to-few-cancelled-policies-after-all/
Obamacare Forcing Rural Hospitals to Close
"The Affordable Care act is having a devastating impact on already strapped rural hospitals, playing a role in many of them shutting their doors, The Washington Post reports. Forty-eight rural hospitals have closed since 2010 and 283 are in danger, the Post quotes the National Rural Health Association as saying. Most of the shuttered hospitals are in the South. Other factors are contributing to the problem, but Obamacare is cited as the main reason. The law reduced Medicare payments and how much hospitals are paid for uninsured patients. The law assumed states would increase Medicaid to cover the gap, but many states did not. Another factor caused by Obamacare: insurance plans with deductibles so high that people opt to skip some care they previously received. Fewer visits mean less revenue. Other factors hitting small rural hospitals are declining population and a higher percentage of uninsured and elderly patients. They also face the expense of paying doctors more to persuade them to work in small towns and to buy expensive medical equipment that doesn't get a lot of use…"
http://www.newsmax.com/Newsfront/obamacare-rural-hospitals-close/2015/03/15/id/630246/
Pro-ObamaCare groups make late-enrollment push
"The Obama administration and health reform advocates are gearing up for a new push to sign people up for the Affordable Care Act as enrollment reopens on Sunday for a limited time. The so-called "special enrollment period" begins Sunday and ends on April 30. It is designed to fall around tax-filing season, giving people a chance to sign up if they realize only while filing their taxes that they have to pay a penalty for not having insurance. The administration announced the period just four weeks ago, on Feb. 20, under pressure from congressional Democrats and advocates. That means there has been little time to prepare for the enrollment drive. Congressional Republicans have been portraying ObamaCare as a burden during tax season, and they will be on the lookout for any slip-ups. The GOP has already seized on an error that resulted in 800,000 people on ObamaCare plans being sent the wrong tax information. On a call with reporters Friday, administration officials portrayed the enrollment period as part of an effort to help familiarize people with the new system of taxes linked to health insurance—and a tax penalty if they aren't covered…"
http://thehill.com/policy/healthcare/235725-pro-obamacare-groups-make-late-enrollment-push
IRS: New tax scam targets health-insurance fines
http://www.azcentral.com/story/money/business/2015/03/15/irs-warns-taxpayers-of-new-health-care-fines-scam-abrk/24822103/
OP-ED: KING V. BURWELL AND THE PRESIDENT'S EXTRAORDINARY REWRITING OF THE AFFORDABLE CARE ACT
"Editor's Note: This Op-ed was authored by and submitted to Breitbart Texas by Oklahoma Attorney General Scott Pruitt. After hearing oral arguments in King v Burwell, the Supreme Court is now considering its ruling in a case that presents what is likely the costliest example of executive lawmaking in the history of this Nation. Here's what you need to know about the case: the Affordable Care Act (ACA) authorizes tax credits to be used to supplement the purchase of ACA-compliant health insurance through the ACA's health insurance exchanges. But the ACA specifies that that the credits are only available through state-established exchanges, and not through the federal exchange (www.healthcare.gov). Importantly, the ACA also says that tax penalties on large employers for not providing ACA-compliant health insurance are triggered by an employee's purchase of subsidized insurance on one of the state-established exchanges. In other words, the tax credits can't be handed out, and the large-employer penalties cannot be assessed, in states that have declined to establish ACA exchanges. Because 37 states, including Oklahoma, declined to establish exchanges, this meant that these key ACA provisions would not go into effect in the majority of states. This was a huge problem for implementation of the President's pet law, so his administration issued an IRS regulation that flatly rewrote the law, so that the credits were available for insurance purchased on all exchanges, including www.healthcare.gov. The result of this executive rewriting of the law is that almost a billion dollars in tax credits were authorized in contradiction to Congress's intent, and billions more in penalties on employers will soon be assessed, also in flat contradiction to the will of Congress. It's one thing when the President says that gridlock in Congress "forces" him to use his pen and his phone to circumvent Congress, but it's quite another when Congress passes precisely the law the President wanted, yet he still can't resist the urge to rewrite the law whenever he feels it necessary, and that is precisely what he did here. I am encouraged to see the federal courts increasingly stepping in to rein in this sort of executive overreach. A federal judge recently halted the president's executive actions on immigration in 26 states – including Oklahoma – that have challenged his unconstitutional executive actions. Likewise, a federal court in Oklahoma has ruled that the IRS rule at issue in King v. Burwell is lawful. In other words, I am hopeful that the Supreme Court will agree that the IRS rule is unlawful, and will put a stop to this extraordinary example of unauthorized spending and tax penalties…"
http://www.breitbart.com/texas/2015/03/15/op-ed-king-v-burwell-and-the-presidents-extraordinary-rewriting-of-the-affordable-care-act/
Obama launches new effort for Veteran's administration reform
http://www.cbsnews.com/videos/obama-launches-new-effort-for-veterans-administration-reform/
VA makes little progress in a year; Congress schedules prime-time hearing
http://www.washingtontimes.com/news/2015/mar/15/veterans-affairs-problems-wait-for-improvement-con/?utm_source=RSS_Feed&utm_medium=RSS
IMMIGRATION:
Obama's immigration executive action appears destined for Supreme Court
"President Obama might need to turn to the Supreme Court to get his unilateral action sparing millions of illegal immigrants from deportation back on track. Every attempt by the Obama administration to force the launch of his immigration programs has been stymied thus far, and reading the legal tealeaves, their prospects in the lower courts don't look much better. The White House has attempted to dismiss as a political stunt U.S. District Judge Andrew Hanen's ruling last month halting Obama's issuance of work permits for millions of illegal immigrants. In the weeks since Obama's power play was put on hold, the White House has expressed confidence that the U.S. Court of Appeals for the 5th Circuit in New Orleans would overturn Hanen's decision. However, the White House hasn't received good legal news of late. On Friday, that appeals court rejected the Justice Department's attempt to lift the hold on Obama's immigration programs. Though procedural, that development could bode poorly for when the court in New Orleans hears a broader appeal to the ruling, putting the brakes on a centerpiece of the president's second-term agenda. Though publicly bullish, Obama's allies privately concede that the fate of Obama's immigration plan could rest in the hands of Supreme Court justices. "It looks daunting," a former Obama Justice Department official told the Washington Examiner of the 5th Circuit. "You're talking about probably the most conservative federal appeals court in the nation. To a certain extent, they have to expect [the Supreme Court] to get involved at some point." Obama has even alluded to a possible battle at the Supreme Court over the largest change to the immigration system in decades. "The next step is to go to a higher court, the 5th Circuit. That will take a couple of months for us to file that and argue that before the 5th Circuit," he said at a recent immigration town hall. "We expect to win in the 5th Circuit, and if we don't, then we'll take it up from there." Republicans say such a development is inevitable. "We now have an exit sign," Sen. John McCain, R-Ariz., said recently on CBS's "Face the Nation." "And that is the federal court decision saying that the president's actions unilaterally are unconstitutional. And I think we've got a great argument to hand to the Supreme Court, where it will go."
http://www.washingtonexaminer.com/obamas-immigration-executive-action-appears-destined-for-supreme-court/article/2561510?custom_click=rss
White House makes aggressive legal push on immigration
"The Obama administration is ramping up its effort to rescue the president's immigration actions from legal limbo. A battle over a lawsuit filed by Texas and 25 other states, most led by Republicans, has put Obama's programs in peril. In response, the administration is moving forward with an aggressive legal strategy, confident that the policies are constitutional. Republicans who back the lawsuit argue Obama overstepped his authority. They also assert that extending deportation relief and work permits to millions of illegal immigrants would place a burden on taxpayers. On Thursday, the Justice Department asked a federal appeals court to lift an order by a Texas judge that blocked the programs from taking effect. The preliminary injunction from U.S. District Court Judge Andrew Hanen on Feb. 16 forced the administration to delay the executive actions. It came just 48 hours before the first applications would have been accepted. In an emergency stay request to the Fifth Circuit Court of Appeals, the Justice Department called Hanen's ruling "unprecedented and wrong." The stakes are high. If the court overturns Hanen's ruling, the Obama administration could begin implementing the programs. But if it sides with the Texas judge, the legal battle could continue, possibly for months.  "President Obama has acted legally, constitutionally, and also wisely," said California Gov. Jerry Brown (D) who spoke to reporters at the White House on Friday after meeting with administration officials. "I just think some of these Republican governors should be ashamed of themselves."  Brown's state has one of the largest populations of illegal immigrants in the U.S. and was one of 14 mostly blue states, plus the District of Columbia, that filed a legal brief Thursday arguing the programs should go into effect. The administration is acting with a sense of urgency. It asked the Fifth Circuit to rule on the stay request within 14 days, a relatively short time-frame. And the administration proposed that the states respond within seven days. But the court on Friday turned down that request, allowing the traditional 10-day response time. President Obama views immigration as a centerpiece of his legacy and his administration wants the legal battle resolved quickly. "We're going to be as aggressive as we can because not only do we know that the law is on our side, but history is also on our side," the president said last month at a town hall co-hosted by MSNBC and the Spanish-language network Telemundo. Republicans disagree. "I think the president of the United States is going to lose again," Rep. Ted Poe (R-Texas) said Friday on Newsmax TV. Resolving the court case would give immigrants who are eligible for benefits the reassurance that they can live and work in the U.S. without fear of deportation, according to immigrant-rights advocates.  "Any delay is extremely harmful for the populations that are preparing to come forward and stabilize the current dynamics in their lives," said Marshall Fitz, vice president for immigration policy at the Center for American Progress, which has close ties to the White House…"
http://thehill.com/homenews/administration/235729-white-house-makes-aggressive-push-for-courts-approval-on-immigration
CALIFORNIA ADVANCES OBAMA EXECUTIVE AMNESTY IN COURT OF APPEALS
"In response to a lawsuit filed against President Obama's executive amnesty by Texas and 25 others states, California leads a contingency of 14 mostly Democratic states pushing forward the Obama plan to grant freedom from deportation to five million illegal aliens. Thursday, the Los Angeles Times reported, lawyers for these states and the District of Columbia filed a brief demanding that a federal appeals court abolish the district's court's ruling or limit the ruling to apply to only Texas and the other 25 states that filed the suit. Breitbart News reported in February that Texas's U.S. District Judge Andrew S. Hanen ruled that the president did not have the authority to grant the temporary amnesty and prohibited Obama, along with the Department of Homeland Security (DHS) and other relevant agencies and departments under the executive branch, "from implementing any and all aspects or phases" of the President's executive amnesty plan. The pro-amnesty lawyers argued in the U.S. 5th Circuit Court of Appeals in New Orleans that "A single state cannot dictate national immigration policy." The Times indicated that the suit is a legal strategy coordinated with the Obama administration and reinforces the division between red and blue states on the issue of executive amnesty for illegal immigrants. In the friend-of-the-court brief, California, New York, Illinois and the other states say that the Obama amnesty will give the states "far reaching benefits" and more tax revenue. The Center for American Progress, founded by John Podesta and known for its leftist agenda, contends that executive amnesty  would raise California's tax revenues alone by almost $1 billion over five years. California Attorney Gen. Kamala Harris said regarding the Thursday's filing, "With over 1 million hard-working Californians eligible … our state has a major stake in the successful implementation of the president's immigration actions"…."
http://www.breitbart.com/california/2015/03/13/california-advances-obama-executive-amnesty-in-court-of-appeals/
Terrorism fears threaten visa waiver program
"Fears about potential terrorist attacks are threatening a visa program that allows for easy entry into the United States for people with Western passports. Some lawmakers say the program, which allows citizens from 38 countries to visit the U.S. for up to 90 days without a visa, has created a major security weakness that terrorist groups like the Islamic State in Iraq and Syria (ISIS) could try to exploit if they have access to travel documents from friendly nations.  "The recent terrorist attacks in Paris, Brussels and Copenhagen, as well as the more than 3,400 western foreign fighters in Syria and Iraq, remind us of the importance of constantly assessing trusted traveler programs to address potential vulnerabilities," said Ron Johnson (R-Wis.), Senate Homeland Security and Governmental Affairs Committee chairman, during a hearing this week. "We should work diligently with our foreign partners to continually refine the program to ensure full compliance with membership requirements and ensure VWP travelers are fully vetted," Johnson continued. "Doing so will ensure that the VWP will remain a viable trusted traveler program that provides many benefits to Americans while benefiting U.S. security."
Travel groups in Washington have moved to protect the visa waiver program from changes they say would make visiting the U.S. more difficult for tourists, which they say would greatly dampen the nation's economy…"
http://thehill.com/policy/transportation/235620-terrorism-fears-threaten-visa-waiver-program
Joe Biden's Solution to Central-American Chaos
Write a plan, cut a check for $1 billion in foreign aid—and just like that, sí, se puede.
"Joe Biden's trip to Guatemala this month—during which he dangled $1 billion in aid before the presidents of three Central American countries—has been overshadowed by what may seem like more pressing events elsewhere in the world. But the chaos in this region, the land bridge between North and South America, is inviting a major breach in hemispheric security. Leaving the U.S. response up to Mr. Biden and the State Department while the rest of the government isn't paying much attention is risky…"
http://www.wsj.com/articles/mary-ogrady-joe-bidens-solution-to-central-american-chaos-1426458004?mod=rss_opinion_main
Border Patrol: Increase in Sex Offenders Crossing the Border
Agents are using sophisticated software to help find them
"The Border Patrol is reporting a severe spike in sex offenders sneaking into the U.S. According to the feds, illegal immigrant sex offenders have been caught in every corner of the Rio Grande Valley. Border Patrol agents are running into more sex offenders this year than last year. Within the last five months, 144 apprehended. During the same time last year, 93 sex offenders were caught trying to fly under the radar. In December, a woman from El Salvador was picked up, who was convicted of child sex assault back in 2009. It reportedly happened in Dallas County. Later that month, three Mexican nationals were caught near Harlingen. In February, seven sex offenders were rounded up near McAllen, Harlingen, Falfurrias and Kingsville. Less than a week later, another two Mexican nationals were caught. Two days ago, two Guatemalan men were arrested. The sex offenders go to great lengths to avoid capture. Agents said they often travel through South Texas brush and try to blend in with large groups of illegal immigrants. Border Patrol agents are using sophisticated software that search criminal databases worldwide. They have strengthened their biometric technology, which scans fingerprints, scans retinas, and has facial recognition. Agents cannot say why more sex offenders are attempting to cross. They often try to travel to the U.S. to avoid legal repercussions for the crimes they committed in their home countries. The Border Patrol is also tracking an uptick in rescues. They are seeing a spike in both search and rescues on the Rio Grande and deaths."
http://www.krgv.com/news/local-news/Border-Patrol-Increase-in-Sex-Offenders-Crossing-the-Border/31790518
Border Patrol: Big Increase in Illegal Immigrant Sex Offenders Caught Sneaking Into U.S.
http://www.theblaze.com/stories/2015/03/14/border-patrol-big-increase-in-illegal-immigrant-sex-offenders-caught-sneaking-into-u-s/
JEB BUSH PUBLICLY ENDORSES 'GANG OF EIGHT' AMNESTY BILL IN NEW HAMPSHIRE
"Former Florida Gov. Jeb Bush, during a gaggle with reporters in New Hampshire on Friday, came out publicly for the previous Senate's "Gang of Eight" amnesty bill that would have provided citizenship, public benefits and other goodies such as work authorization for every illegal alien in America. "The book I wrote is a pathway to legal status, and," Bush began to answer when a reporter asked him about why he is now talking about how he wants a "pathway to legal status" for all the illegal aliens in America rather than a "pathway to citizenship," which he previously endorsed. "But you were for citizenship at one point" the reporter cut him off before he finished answering, and Bush restarted his answer right after. "That was a comma, not a period," Bush continued. And we created a conservative alternative to the dead end conversation as to what was going on in Washington, D.C. Now if you could get a consensus done, where you could have a bill done, and it was 15 years as the Senate "Gang of Eight" did, I'd be supportive of that. But the position I have, the view that I have, the one I've expressed and the one I continue to express is that a path to legal status is more than enough to allow people to come out from the shadows and that's what they want. They want to be able to come out from the shadows and work, be able to get a provisional work permit. There's broad support for that and if we could get that done, our country would grow economically far more…"
http://www.breitbart.com/big-government/2015/03/13/jeb-bush-publicly-endorses-gang-of-eight-amnesty-bill-in-new-hampshire/
Jeb: amnesty is the "grown up plan" for immigration reform
"You have to give a certain amount of credit to politicians who are able to maintain a level of consistency, if nothing else. Stopping in New Hampshire, Jeb Bush was faced with yet another series of questions on the subject which seems to have sunk his prospects with conservatives this cycle. When asked yet again about a possible path to citizenship for illegals and a chance to "come out of the shadows" in an orderly fashion, Bush doubled down and let all of you haters out there know that he's the grown up in the room here. Jeb Bush said he would be open to allowing illegal immigrants a path to citizenship and said his position on immigration is "the grown-up plan." The former Florida governor, a vocal supporter of granting legal status to some undocumented immigrants as part of a broader immigration overhaul, offered a robust defense of his immigration policy during a discussion with local business leaders here. "It's easy to say, 'Well, anything you propose is amnesty,' but that's not a plan," Mr. Bush said during a discussion with local business leaders here. "That's a sentiment, that's not a plan. I think the best plan, the most realistic plan, the grown up plan, if you will, is once you control the border and you're confident it's not going to be another magnet, is to say, 'Let's let these folks achieve earned legal status where they work, where they come out of the shadows.'" Later, during a brief exchange with reporters, Mr. Bush said he could also be supportive of a path to citizenship for people in the country illegally – as he did at one time – but said there currently isn't sufficient political support for it. It's an interesting strategy to be sure, and one which leads us to believe that Jeb honestly believes he can run the table in the primaries without any serious conservative support. Our last survey of you, our readers, shows Bush standing steady with, er… one percent support. This is relatively unchanged since the beginning of the winter. And who knows? Maybe he's not entirely crazy… the RCP average currently has him in second place behind Walker by a fingernail, well inside the margin of error. Of course, at this point in the cycle these polls are all over the place…"
http://hotair.com/archives/2015/03/14/jeb-amnesty-is-the-grown-up-plan-for-immigration-reform/
CEO of Start-Up Hopes To Empower Legal Immigrants Through Online Document Filing System
"It was personal for Felice Gorordo, the son of Cuban immigrants, when he decided to join a start-up that endeavored to streamline immigration. "I wanted the start-up to be a real game changer," says Gorordo, President and CEO of Clearpath Immigration, a simplified online solution to immigration document filing. Gorordo says his family came to America in search of freedom, and opportunity, and he hoped to assist others in similar situations. He partnered with Michael Petrucelli, Chairman and Founder of Clearpath. Before launching the start-up in 2010, Petrucelli was former Director of U.S. Citizen and Immigration Services (USCIS), from 2003 to 2005. Petrucelli's purpose of easing the complexity he saw as inherent in the immigration process, coupled with his thorough knowledge of immigration, lured Gorordo to Clearpath's team. And now Gorordo is banking on Clearpath to change the game by reducing the cost–barriers in filing immigration documents, among other issues. "Cost shouldn't be a deterrent in immigration," says Gorordo. Legal immigrants hoping to file forms for U.S. citizenship, lawful permanent residency, adjust a status or fill out an employment verification form can spend upwards of $5,000 or more to receive legal assistance in completing an application. As an alternative, Clearpath is free to use and only charges the user on the backend," says Gorordo. Users can expect to pay fees up to $200 with Clearpath. While USCIS also has all the immigration forms on its website, along with instructions and filing tips to assist in the process, Clearpath believes its wizard-based technology will have a more direct impact in decreasing the number of rejected applications. Clearpath's system allows users to walk through a series of questions to determine eligibility. According to Gorordo, an applicant is notified if a situation is too complex for the system. "If there is a problem, the system flags it," he says. Gorordo made it clear that the site is not in competition with attorneys and refers many cases to immigration attorney associations for individuals who need further help. "There are folks who need an attorney," added Gorordo. So far, the platform is gaining a solid reputation in its young existence. After only having come out of beta in Fall of 2013, Clearpath has customers in the thousands, and is currently embarking upon a pilot program with H&R Block that plans to use the Clearpath platform in reaching immigrants on a mass level. To date, the venture-backed company has raised approximately $5 million in funding, according to Gorordo…"
http://www.forbes.com/sites/mamiejoeveer/2015/03/14/ceo-of-start-up-hopes-to-empower-legal-immigrants-through-online-document-filing-system/
SPENDING/BUDGET/ECONOMY:
Exclusive: Obama Admin Kills Program That Helped Poor File Taxes, Sends Funding To Liberal Groups
"The Obama administration has quietly killed an IRS tax preparation program designed to help low-income and disadvantaged citizens, choosing instead to give millions of dollars to liberal groups for the same purpose. Without fanfare, the administration has closed down the free walk-in services at hundreds of taxpayer assistance centers around the country. Administration officials are now trying to steer the "face-to-face" help to volunteer community groups, some with political ties. But one undercover inspection of those groups in 2013 revealed a 49 percent error rate. Enjoying bipartisan support, the tax centers had provided service to low-income and disabled citizens, rural dwellers and citizens not proficient in English. Workers earning $49,000 or less got free face-to-face help from IRS employees. Funding was not an issue for the program. Unlike other parts of the IRS that faced cutbacks, the taxpayer assistance program was left untouched by Congress…"
http://dailycaller.com/2015/03/15/exclusive-obama-admin-kills-program-that-helped-poor-file-taxes-sends-funding-to-liberal-groups/
Obama, first lady fly to Los Angeles on same day but take separate flights
"President Obama and first lady Michelle Obama flew to Los Angeles on Thursday for TV appearances but took separate flights, collectively costing taxpayers at least $1 million. The president went to appear live on comedian Jimmy Kimmel's late-night show on ABC, while the first lady went to Warner Bros.' studios in nearby Burbank to tape an appearance on Ellen Degeneres' popular daytime show that is scheduled to air on Monday. Obama traveled on Air Force One, which reportedly costs taxpayers at least $200,000 per flight hour. So the price of his five-hour, coast-to-coast trip will be roughly $1 million. The cost of an Air Force flight like the one the first lady took reportedly costs more than $28,000 an hour. After appearing on "Late Night with Jimmy Kimmel," the president attended a Democratic National Committee fundraiser, then left Friday morning for Phoenix to visit a veterans' hospital before returning to Washington. The first lady returned directly to Washington…."
http://www.foxnews.com/politics/2015/03/15/obama-first-lady-fly-to-los-angeles-on-same-day-but-take-separate-flights/
Timer set on debt ceiling showdown
"The timer is officially set on the debt ceiling. The U.S. will hit the debt limit Monday morning as the temporary reprieve passed by Congress last February expires at midnight Sunday. The national debt was $17.2 trillion when the ceiling was suspended, and the new ceiling is the current level of debt: $18.1 trillion. There is no immediate need to raise the ceiling. Treasury Secretary Jack Lew can use several tools to make sure the government pays its bills on time until sometime this fall. For now, the Treasury cannot issue new bonds that would push the debt above $18.1 trillion. If a bill to the federal government comes due, whether it's for interest on existing debt or any of the government's other payments, the Treasury must pay it using incoming tax revenue or by creating space under the debt limit. Lew has the ability to juggle government accounts long enough to pay all bills through October or November, the nonpartisan Congressional Budget Office estimated earlier in March…"
http://www.washingtonexaminer.com/timer-set-on-debt-ceiling-showdown/article/2561512
Obama: Sign petition to lower college costs
"President Obama on Saturday promoted his new "student aid bill of rights," asking people to go online and sign their name to what he called "a simple declaration of values" concerning the cost of higher education. "Tell your families, and your friends, and fellow students," Obama said during his weekly address to the nation. "I'm going to ask members of Congress, and lenders, and as many business leaders as I can find. Because making sure that students aren't saddled with debt before they even get started in life is in all our interests. " Obama announced the creation of the student aid bill of rights on March 10 at Georgia Tech. The program is aimed at making it for students to repay college loans. It will require lenders to provide clear information about how much a student owes, the options for repayment and help for those who fall behind on their loans. The program would also require lenders to allow repayment of the higher interest loans first. Obama also promised to "take a hard look" at adding new "protections" for all borrowers. Obama called higher education "the surest ticket to the middle class," but said the cost is too high for many, with the average undergraduate debt up to about $28,000. He promoted his recent plan to provide two years of free community college, the expansion of Pell Grants and the move to cap loan payments to ten percent of income. "But all of us — elected officials, universities, business leaders — everybody needs to do more to bring down college costs," Obama said…"
http://www.washingtonexaminer.com/obama-sign-petition-to-lower-college-costs/article/2561518?custom_click=rss
Obama: I've 'worked hard to make college more affordable' (Weekly address transcript)
"Hi, everybody. Earlier this week, I visited with students at Georgia Tech to talk about the importance of higher education in the new economy, and how we can make it more affordable.
In an economy increasingly built on innovation, the most important skill you can sell is your knowledge. That's why higher education is, more than ever, the surest ticket to the middle class.
But just when it's never been more important, it's also never been more expensive. The average undergrad who borrows to pay for college ends up graduating with about $28,000 in student loan debt. That's why my Administration has worked hard to make college more affordable. We expanded tax credits and Pell Grants, enacted the largest reform to student loan programs in history, and fought to keep interest rates on student loans low. We've acted to let millions of graduates cap loan payments at 10 percent of their income, so they don't have to choose between paying the rent and paying back their debt. I've sent Congress my plan to bring the cost of community college down to zero — because two years of higher education should be as free and universal as high school is today. But all of us — elected officials, universities, business leaders — everybody — needs to do more to bring down college costs. Which is why this week, I unveiled another way that we can help more Americans afford college. It doesn't involve any new spending or bureaucracy. It's a simple declaration of values — what I call a Student Aid Bill of Rights. It says that every student deserves access to a quality, affordable education. Every student should be able to access the resources to pay for college. Every borrower has the right to an affordable repayment plan. And every borrower has the right to quality customer service, reliable information, and fair treatment, even if they struggle to repay their loans.
That's it. Just a few simple principles. But if we all rally around these principles, there's a lot that colleges, lenders, and the people you sent to Washington and to your state legislatures can do to realize them across the country. So if you believe in a Student Aid Bill of Rights that will help more Americans pay for a quality education, I'm asking you to visit WhiteHouse.gov/CollegeOpportunity. Sign your name to this declaration. Tell your families, and your friends, and fellow students. I'm going to ask Members of Congress, and lenders, and as many business leaders as I can find. Because making sure that students aren't saddled with debt before they even get started in life is in all our interests. In America, a higher education cannot be a privilege reserved for only the few. It has to be available to everybody who's willing to work for it. Thanks, and have a great weekend."
http://news.investors.com/Politics-Andrew-Malcolm/031415-743290-obama-weekly-remarks-fighting-student-debt.htm
OBAMA TOUTS 'STUDENT AID BILL OF RIGHTS' IN WEEKLY ADDRESS
http://www.breitbart.com/video/2015/03/14/obama-touts-student-aid-bill-of-rights-in-weekly-address/
Obama wants a "Student Aid Bill of Rights"
http://www.cbsnews.com/videos/obama-wants-a-student-aid-bill-of-rights/
MARK CUBAN: FORGIVING STUDENT LOAN DEBT WOULD 'BAIL OUT THE UNIVERSITIES'
"Billionaire investor Mark Cuban saw the demise of century-old Sweet Briar College as "just the beginning of the college implosion" last week.  He's been warning about that implosion for a long time, in addition to turning a skeptical eye toward the inflation of university tuition as easy money surges through the system. Business Insider relates a particularly interesting observation from Cuban about the peril of deflating the student loan bubble by simply wiping the debt away – an idea understandably popular with many of the young people currently struggling to pay off enormous college loans.  "Forgiving the debt is the worst thing you can do, because all it does is bail out the universities," said Cuban, arguing that such a measure would lead to a fresh round of big borrowing, and inflated tuition sponges to soak up all that easy money. He was responding to new initiatives from President Obama to revise federal student loan management, which the President described as a "student aid bill of rights." "Anything that causes lenders and service companies to act fairly is a good thing," Cuban said in a statement to Business Insider about Obama's plan. "The challenge is that you can't subsidize or forgive existing debt without very strict rules. Otherwise it allows schools to tell future students not to worry. They too will get some portion forgiven. Which in turn gives the school more leeway to raise tuition." Skyrocketing student debt has become a big talking point for Cuban. A few years ago, he even bought the domain collegedebt.com, which publishes a live update of how much college loan debt is held by students. The total is just over $1.3 trillion. This debt ultimately will outweigh most of the potential benefit you're getting from the college education, Cuban said. "What you thought you were going to get in quality of life by going to that college," Cuban said, "you've just undermined with the amount of debt you're taking on."…"
http://www.breitbart.com/big-government/2015/03/13/mark-cuban-forgiving-student-loan-debt-would-bail-out-the-universities/
Federal labor leader tells Obama 'it's time for a raise'
"A week later, American Federation of Government Employees President J. David Cox Sr. was still beaming from his March 7 meeting with President Obama in Selma, Ala. Cox was invited to walk with Obama, former president George W. Bush and civil rights foot soldiers commemorating the 50th anniversary of the Bloody Sunday march across the Edmund Pettus Bridge. Cox said in a news release that he used his moment of face time with Obama to tell him, "Boss man, it's time for a raise." Standing nearby was Bush, who did not have good relations with federal labor unions. "We gave him hell for eight years," Cox said in an interview. Yet he thanked Bush for commuting the sentences of two former Border Patrol agents on the former president's last full day in office. They had been convicted of shooting a drug smuggler. "I believe this is the first time AFGE has ever thanked me for anything," Cox recalled Bush saying.  A moment later, Bush said to Obama, "Give these guys a raise," according to Cox. Obama replied: "This is the second time they asked me for a raise today." There was laughter all around, but also, according to Cox, "a definite sending of the message."
http://www.washingtonpost.com/blogs/federal-eye/wp/2015/03/15/federal-labor-leader-tells-obama-its-time-for-a-raise/
Surprise: U.S. Economic Data Have Been the World's Most Disappointing
Is this a sign of unanticipated weakness in the economy?
"It's not only the just-released University of Michigan consumer confidence report and February retail sales on Thursday that surprised economists and investors with another dose of underwhelming news. Overall, U.S. economic data have been falling short of prognosticators' expectations by the most in six years. The Bloomberg ECO U.S. Surprise Index, which measures whether data beat or miss forecasts, fell to the lowest since 2009, when the nation was in the deepest recession since the Great Depression. There's been one notable exception to the gloom, and it's a big one: payrolls. The economy added 295,000 jobs in February and 1.3 million over four months, a reflection of a healthier labor market in which the unemployment rate has fallen to the lowest in almost seven years.  Most everything else? Blah. This month alone, personal income and spending, manufacturing as measured by the Institute for Supply Management, auto sales, factory orders, and retail sales have all come in a bit weak. Citigroup keeps economic surprise indexes for the world, and its scoreboard shows the U.S. is most disappointing relative to consensus forecasts, with Latin America and Canada next, as of March 12. Emerging markets were supposed to be hurt by falling oil prices but are now delivering positive surprises. U.S. policymakers frequently talk about weakness in Europe and China, though both are exceeding expectations. And there's one rub. The surprise shortfall in the U.S. doesn't necessarily mean the world's largest economy is in dire straights. It's just falling short of some perhaps overly elevated expectations…."
http://www.bloomberg.com/news/articles/2015-03-13/surprise-u-s-economic-data-most-disappointing-in-the-world
What Would Stimulate The Economy More? Tax Cuts Or Spending Reductions?
"The late, great supply-sider Jude Wanniski long ago invented The Two Santa Claus Theory of political economy. Wanniski's view, one held by many supply-siders to this day, was that Republicans should focus their energies on tax rate reduction. Taxes are a price like anything else, or better yet a penalty placed on work, so Wanniski's thinking was that the GOP should focus on reducing the penalties placed on work with an eye toward stimulating more of it. Nothing wrong at all with the latter (I consider myself a supply sider and always promote shrinking the tax, regulatory, trade and monetary barriers to the creation of supply), taxes are a work deterrent, and then Wanniski correctly felt that the prosperity wrought by tax cuts would have the salutary effect of reducing reliance on government in ways that would ultimately shrink the size of government overall. At dinner several years ago with Louis Woodhill and his wife Marla, we talked about exactly this. Louis is a great thinker, one of my favorite economics writers, and with the exception of former Wanniski lieutenants Paul Hoffmeister, Nathan Lewis, Cedric Muhammad, and Vlad Signorelli, Woodhill has arguably done more than anyone to keep Wanniski's genius alive. Woodhill said in very sober fashion that spending cuts certainly help growth, but incentives matter much more. His point, and it was one that I did not argue with or disagree with, was that a reduction in the penalty placed on work (for the purposes of this thought piece other taxes like those on corporations and capital gains won't be discussed, nor will the Keynesian measure of the economy that laughably presumes government spending is growth, GDP) was and is the best tax policy way to stimulate economic activity; that income tax cuts would beat shrinkage of the certain economic burden that is government spending. With clarity in mind, it's important to point out up front that if given the choice of one policy lever to fix the economy right now, Woodhill would almost certainly seek stabilization of the dollar's value in terms of gold. For what it's worth, so would I. Nothing else comes close. Just the same, Woodhill's ideal individual tax would not hit income at all; rather it would be levied on consumption. Same here…"
http://www.forbes.com/sites/johntamny/2015/03/14/what-would-stimulate-the-economy-more-tax-cuts-or-spending-reductions/
COMMON CORE:
Pearson monitoring social media for security breaches during PARCC testing
"Pearson, the world's largest education company, is monitoring social media during the administration of the new PARCC Common Core test to detect any security breaches, and a spokeswoman said that it was "obligated" to alert authorities when any problems were discovered. The superintendent of a New Jersey school district wrote an e-mail to colleagues (see below) about the monitoring, saying that she found the practice "a bit disturbing." Students in New Jersey are now taking the PARCC, a Common Core test created by the Partnership for the Assessment of Readiness for College and Careers, one of two multi-state consortia given $360 million in federal funds to design new standardized tests that align with the Common Core State Standards. PARCC testing is underway in several other states amid a growing opt-out movement by parents who are refusing to allow their children to take the test. Pearson has a contract of more than $100 million to administer the PARCC in New Jersey. News of the monitoring of social media was revealed in a message that Superintendent Elizabeth C. Jewett of Watchung Hills Regional High School District in New Jersey sent to colleagues about a disturbing episode that she was made aware of by her district's testing coordinator. It was posted on the Web site of Bob Braun, a former reporter, education editor and senior columnist at the Star-Ledger, who called the monitoring of social media nothing less than "spying." Asked for a comment about the monitoring of social media during the PARCC administration, Pearson spokeswoman Stacy Skelly said in an e-mail: The security of a test is critical to ensure fairness for all students and teachers and to ensure that the results of any assessment are trustworthy and valid. We welcome debate and a variety of opinions. But when test questions or elements are posted publicly to the Internet, we are obligated to alert PARCC and our state customers. Any contact with students or decisions about student discipline are handled at the local level. We believe that a secure test maintains fairness for every student and the validity, integrity of the test results…"
http://www.washingtonpost.com/blogs/answer-sheet/wp/2015/03/14/pearson-monitoring-social-media-for-security-breaches-during-parcc-testing/
JEB BUSH TELLS PRO-COMMON CORE NH CHAMBER OF COMMERCE HE HAS 'BACKBONE'
"Jeb Bush is staunchly defending his support for the controversial Common Core standards. In New Hampshire, the former Florida governor touted his persistence and "backbone" to a Nashua Chamber of Commerce business roundtable. According to The Hill, Bush told the Chamber, "You don't abandon your core beliefs, you go try to persuade people as I'm doing now. I think you need to be genuine. I think you need to have a backbone." Bush and other proponents of Common Core have been desperately trying to salvage his potential 2016 candidacy with the grassroots conservative base of the Republican Party, which is fiercely opposed to both the standards and amnesty for illegal immigrants. The U.S. Chamber of Commerce supports the Common Core standards and amnesty since both are linchpins of "workforce development," whereby government can assure a steady supply of inexpensive labor to big business. As Breitbart News reported Friday, Bush voiced his support as well for the previous Senate's "Gang of Eight" amnesty bill that would have offered citizenship and taxpayer-funded benefits for illegal immigrants in the United States. In order to win over conservatives, Bush and other champions of the nationalized Common Core are making the rounds in media attempting to infuse the federally driven education reform with a dose of federalism. Bush told the New Hampshire group that it was "wrong" for the federal government to offer funding to states to draw them into adopting the Common Core, even though he and his foundation encouraged states to sign onto them six years ago. He now says the federal government should not be involved in creating education standards, but only years after federal funds have supported the development of the two test consortia that are creating the tests associated with the Common Core…"
http://www.breitbart.com/big-government/2015/03/14/jeb-bush-tells-pro-common-core-nh-chamber-of-commerce-he-has-backbone/
Will Bobby Jindal's kids take Common Core test?
"The children of a potential 2016 candidate won't be getting out of new standardized testing at their schools — even when their father is a governor fiercely opposed to the Common Core education program that spawned the test. "As it stands now the kids will take it," Louisiana Gov. Bobby Jindal told a local newspaper, referring to the controversial Louisiana Partnership for Assessment of Readiness for College and Careers (PARCC) test that fulfills national Common Core standards. The governor, whose name has been floated as a possible Republican nominee in the next national election, is engaged in a legal battle against the federal government over the reading and math standards…."
http://www.cbsnews.com/news/bobby-jindal-is-making-his-children-take-common-core-test/
Fixing American Education
"School choice should be the country's number-one civil-rights issue. Parents who can't afford private education are frequently forced to send their kids to public schools so inept that remedial math and English classes are standard at American colleges. Not many impoverished kids are going to work their ways into the middle and upper classes if they can't read, write, and do arithmetic. The only reason that parents are denied the right to send their kids to any school they choose, and pay for it with their share of education spending, is — as you all know — the clout of teachers' unions. Teachers' unions spent $30,103,884 on the 2014 midterms (including a staggering $211,000 on Republicans). So maybe parents should consider a non-legislative approach to education reform. Parents' not getting their kids vaccinated is about the most asinine thing any of us has ever heard. But maybe sane parents can get something out of it. A kid who is vaccinated has — according to the CDC — a chance of between 1 and 5 percent of not developing the intended immunity. So for every million kids who are vaccinated against, say, measles, as many as 50,000 will still be at risk of contracting the disease if exposed to it. Chances of exposure to measles are, obviously, much, much higher if a kid is around kids who aren't vaccinated. And measles can be fatal. Public schools probably don't have the legal authority to refuse to enroll unvaccinated students. On the other hand, states probably don't have the right to force parents to send their kids to schools where the kids' chances of contracting a sometimes-fatal disease might jump from near zero to one in 20. Parents who are forced to send their kids to schools where the student body includes voluntarily non-vaccinated children probably have standing to sue for the right to school choice. And so long as no state makes it illegal for parents to choose not to vaccinate their children, non-vaccinated kids will be — or could be — covertly present in any school. So class action would include every vaccinating parent in the country…"
http://www.nationalreview.com/article/415339/fixing-american-education-josh-gelernter
Let's Ensure That Every Girl Can Learn
An international initiative can help the 62 million young woman world-wide who are not in school.
"This week I will travel to Tokyo to join Akie Abe, the wife of Japan's prime minister, as the United States and Japan announce a new partnership to educate girls across the globe. As part of this effort, the U.S. government has launched an international initiative, called "Let Girls Learn," to help girls in developing countries go to school and stay in school. These new investments—along with previous investments by countries like the United Kingdom—reflect a growing global consensus that when 62 million girls world-wide…"
http://www.wsj.com/articles/michelle-obama-lets-ensure-that-every-girl-can-learn-1426458404?mod=rss_opinion_main
MISC.:
McConnell: No Lynch vote unless Democrats relent on bill
"Senate Majority Leader Mitch McConnell on Sunday said he plans to hold up attorney general nominee Loretta Lynch's confirmation until the Senate passes a now-controversial human trafficking bill. "This will have an impact on the timing of considering a new attorney general," McConnell told CNN's Dana Bash on "State of the Union." "I had hoped to turn to her next week, but if we can't finish the trafficking bill, she will be put off again." Democrats are now holding up the trafficking bill, which glided through the judiciary committee, after they noticed an abortion provision embedded in the bill that would prevent victims of human trafficking from using restitution funds to pay for an abortion. "We have to finish the human trafficking bill," McConnell said. "The Loretta Lynch nomination comes next." A vote on Lynch's nomination was slated to take place this coming week, more than two weeks after the Senate Judiciary Committee approved Lynch's nomination. Democrats have pointed out that Lynch's nomination has been held up in the Senate longer than any U.S. attorney general nominee in three decades. President Barack Obama nominated Lynch to lead the Justice Department in November, but Lynch's committee hearing didn't come until after Republicans took control of the Senate. The No. 3 Senate Democrat Sen. Chuck Schumer responded to McConnell's threat on Sunday, calling on Republicans to "stop dragging their feet" on Lynch's nomination. "For months and months, Republicans have failed to move forward with‎ her nomination using any excuse they can, except for any credible objection to her nomination itself," Schumer said in a statement. "Loretta Lynch, and the American people, don't deserve this. At a time when terrorists from ISIS to Al-Shabaab threaten the United States, the nominee to be attorney general deserves an up or down vote." Sen. Patrick Leahy, the top Democrat on the judiciary committee, said McConnell's argument that the Senate first needs to pass the trafficking bill amounts to a "hollow excuse." "The Senate can debate legislation and vote on nominations at the same time," Leahy said in a statement. "We did just that last Thursday, when we voted on four other executive nominations while we were on the human trafficking bill and we will vote on two more executive nominations Monday evening." And a spokesman for Minority Leader Harry Reid slammed McConnell for holding up Lynch's nomination…"
http://www.cnn.com/2015/03/15/politics/mitch-mcconnell-loretta-lynch-confirmation/
Mitch McConnell: First human trafficking bill, then Loretta Lynch confirmation
"Senate Majority Leader Mitch McConnell said Sunday the chamber must wrap up a human trafficking bill before it can debate and confirm President Obama's pick for attorney general, Loretta Lynch, drawing a sharp rebuke from Democrats who say the nomination has languished for too long. Mr. McConnell, Kentucky Republican, said he doesn't want to remove abortion language that's holding up passage of the trafficking bill. Democrats discovered it last week and threatened to filibuster the bill until it is removed. The GOP leader said the majority of his chamber wants it in there, so Democrats ought to embrace it if they want to confirm Ms. Lynch anytime soon. "It's not a threat," he told CNN's "State of the Union," noting that the trafficking bill is now on the Senate floor. "We need to finish that so we have time to turn to the attorney general. The next week we will be doing the budget, and the next two weeks after that, Congress is not in session." His comments outraged Senate Minority Leader Harry Reid, Nevada Democrat, whose office said Mr. McConnell is reneging on promises to bring up the nominee this week. "Lynch's nomination can be brought to the floor at any time," Reid spokesman Adam Jentleson said. "There is nothing stopping the Senate from confirming Lynch and continuing to debate the trafficking bill this week except Senator McConnell's unwillingness to bring her nomination up for a vote."
http://www.washingtontimes.com/news/2015/mar/15/mitch-mcconnell-first-human-trafficking-bill-then-/?utm_source=RSS_Feed&utm_medium=RSS
McConnell links vote on AG nominee to trafficking bill
http://www.usatoday.com/story/news/politics/2015/03/15/mitch-mcconnell-delays-vote-on-loretta-lynch-attorney-general/24806697/
MCCONNELL SAYS ATTORNEY GENERAL NOMINATION COULD BE DELAYED
http://hosted.ap.org/dynamic/stories/U/US_LYNCH_NOMINATION?SITE=AP&SECTION=HOME&TEMPLATE=DEFAULT&CTIME=2015-03-15-11-48-21
Liberal group opposes Lynch for AG
http://thehill.com/blogs/blog-briefing-room/235653-liberal-group-opposes-lynch-for-ag
Obamanet's Regulatory Farrago
Asked what the Internet 'general conduct rule' means, FCC Chairman Tom Wheeler said, 'We don't really know.'
"The Federal Communications Commission last week finally revealed the specifics of its plan to micromanage the Internet as a monopoly utility. In his dissent, Republican commissioner Ajit Pai explained the agency's rejection of the open Internet after 20 years of bipartisan support: "Why is the FCC turning its back on Internet freedom? Is it because we now have evidence that the Internet is not open? No. Is it because we have…"
http://www.wsj.com/articles/gordon-crovits-obamanets-regulatory-farrago-1426457509?mod=rss_opinion_main
The legal case against Internet rules
"As legal challenges loom for new net neutrality regulations, GOP members of the Federal Communications Commission are offering some of the first lines of attack.  The dissenting opinions of the two Republicans ran 80 pages, and they telegraph some of the arguments on which critics could rely as they prepare legal filings to scrap the new rules. FCC Chairman Tom Wheeler has repeatedly said the commission wrote the rules to withstand challenges from the "big dogs." And while it is still unclear which organization or company will lead the charge, there is little doubt that a legal battle is brewing. On Thursday, the public got its first look at the actual text of the net neutrality order, two weeks after it was approved. The rules would reclassify broadband Internet access as a telecommunications service under Title II of the Communication Act. The new designation will give the commission increased authority to enforce rules barring Internet service providers like Verizon or Comcast from prioritizing any piece of Internet traffic above another. Here are four legal arguments already being lobbed against the new rules…"
http://thehill.com/policy/technology/235672-the-legal-case-against-net-neutrality
Gun rights groups flex muscle in new GOP-controlled Congress
"The gun lobby is back on offense under the new GOP-controlled Congress. The National Rifle Association and other gun rights groups are teaming with majority Republicans in efforts to loosen firearm restrictions, block background check legislation, and have already forced the Obama administration to back down from a controversial ammunition regulations. The aggressive push follows years in which gun rights advocates have fought tooth and nail to beat back gun control legislation bills in the divided Congress, including a flurry of bills proposed following the 2012 Newtown, Conn. elementary school massacre.  "Make no mistake about it, the American people do not want more gun control and now we have a more pro-Second Amendment Congress," NRA spokeswoman Jennifer Baker told The Hill. The NRA flexed its muscle this week, pressuring the Bureau of Alcohol, Tobacco, Firearms and Explosives (ATF) to shelve a plan that would have prohibited certain types of armor-piercing bullets used in high-powered AR-15 rifles. The ATF proposed the bullet ban last month, but pulled it back Tuesday after being overwhelmed with nearly 90,000 public comments, the "vast majority" of which were negative, the agency said. The move angered congressional Democrats and gun control advocates, who responded with appeals urging the agency urging it to revive the proposal. "The question remains, 'Why would a civilian need to walk the streets with a handgun chambered with military-grade, armor-piercing ammunition?'" asked Jonathan Hutson, a spokesman for the Brady Campaign to Prevent Gun Violence. The bullet ban was aimed at armor-piercing legislation that has traditionally been used in AR-15 hunting rifles, but can be used in handguns…"
http://thehill.com/regulation/235722-gun-rights-groups-flex-muscle-in-gop-congress
Reid, Whitehouse: GOP in denial on climate change
"Senate Majority Leader Mitch McConnell, R-Ky., recently condemned President Obama's proposed standards to limit carbon pollution from big power plants — pollution that is now totally unregulated. Conspicuously missing from the majority leader's argument was one simple, yet extraordinarily important phrase: "climate change." Republicans in Congress have no plan to address climate change and cannot even bear to utter the words. Even worse, the majority leader wants to impose on states his irresponsible plan for congressional inaction. It wasn't always so. Numerous moderate Republicans advocated for addressing carbon pollution in the not so distant past. But once the Supreme Court's Citizens United decision allowed the fossil fuel industry to cinch its death grip on the Republican Party, any hope for bipartisan cooperation came to an abrupt end. The Republican Party in Congress has become the political arm of the fossil fuel industry. It's more than just not saying the phrase "climate change." As the majority leader's arguments reveal, Republicans refuse to acknowledge the costs. While they happily spread misinformation from industry-funded studies about the costs to industry of protecting our climate, they blindly ignore the costs of climate change Americans all across the country see in their lives already. Parched farms; intensifying drought; dying forests; rising seas; shifting fisheries; extreme storms — and the sober warnings of worse to come…"
http://www.usatoday.com/story/opinion/2015/03/13/climate-change-reid-whitehouse/70233186/
OBAMA EXPANDS TWO MAJOR MARINE SANCTUARIES OFF CALIFORNIA COAST
"The Obama administration signed off on a large expansion of two marine sanctuaries off the coast of Northern California on Thursday. The expansion will roughly triple the size of the sanctuaries. Cordell Bank National Marine Sanctuary will expand from 529 square miles to over 1,200, and the Gulf of the Farallones National Marine Sanctuary will expand from 1,282 square miles to over 3,200. "I am grateful to the Obama administration for this historic decision, which will more than double these magnificent national marine sanctuaries off the California coast and permanently protect one of the most productive coastal ocean regions on the planet," Sen. Barbara Boxer, D-Calif., said in a statement. According to her release, the expansion will "help support the more than half a million jobs and over $34 billion in economic activity that depend on ocean tourism, recreation, and fishing in California." "It's ironic that against the backdrop of this war on nature that we're seeing in the U.S. Congress right now, we are able to suddenly pull off this long-sought result of permanent protection for this spectacular piece of coast," Richard Charter, a senior fellow with the nonprofit Ocean Foundation, told SF Gate. "That is just a miracle."
http://www.breitbart.com/news/obama-expands-two-major-marine-sanctuaries-off-california-coast/?utm_source=feedburner&utm_medium=feed&utm_campaign=Feed%3A+breitbart+%28Breitbart+News%29
STANDING OVATION: RAND PAUL BLOWS AWAY LIBERAL BLACK AUDIENCE WITH CONSERVATIVE MESSAGE AT BOWIE STATE
"Sen. Rand Paul (R-KY) was a hit speaker on the campus of Bowie State University on Friday, earning several rounds of applause and a standing ovation for the conservative message he delivered to a predominantly liberal audience at the historically black university—part of an outreach effort to traditionally non-Republican communities the senator and potential 2016 GOP presidential candidate has been engaged in nationwide for the five-plus years he's been in the U.S. Senate. Paul wove individual examples of people throughout history and in modern times who have faced unfair consequences as a result of government's heavy hand, making his case to the room on the basis of the need to defend the full Bill of Rights in the Constitution—a classic Tea Party style of speech—all while citing the Founding Fathers, and making economic and social limited government conservative pitch that seemed to resonate throughout the theater inside the student center. "Clyde Canard got out of prison the same month that I was born, which was a long time ago, in 1963," Paul opened his speech with after a couple thank-yous to organizers. "The reason that Clyde Canard went to prison is that, his crime was he was trying to get enrolled in Mississippi Southern. At that time, it was very difficult for a black man or a woman to enroll. The second time he tried to enroll they planted liquor on him—he didn't drink—and gave him a $600 fine. Can you imagine what $600 was like in 1963 if you were poor in Mississippi? One thing led to another and he declared bankruptcy. He tried to enroll a third time and he was arrested and bullied by police. But when he tried the third time, he's declared bankruptcy and he goes by his farm to pick up some chicken feed—$25 worth of chicken feed—and you know what happens to him? He's arrested, and you know what kind of prison term he's given? Seven years in prison for stealing $25 worth of chicken feed which really was his—it was on his land which the bank was repossessing. People's lives can spiral out of control from a $600 fine." Paul noted that "a lot of things have improved since" 1963, when this particular example happened—specifically the fact that the United States has gotten rid of segregation by law. However, he said, "we still have a problem in our country that's a lot like segregation but it's also like there are two systems."…"
http://www.breitbart.com/big-government/2015/03/14/standing-ovation-rand-paul-blows-away-liberal-black-audience-with-conservative-message-at-bowie-state/
Jeb Bush introduces himself to New Hampshire
""This is really kind of up close and personal," Jeb Bush said, taking a look at the crowd, gathered shoulder to shoulder, to meet him here Friday night. A voice floated through the room: "Welcome to New Hampshire!" It was the former governor and potential presidential candidate's first visit to the state in years and Fergus Cullen, the former chairman of the New Hampshire GOP, invited his friends and neighbors to his house to meet Bush as he tested the water in the first-in-the-nation primary state. Over the course of nearly an hour, Bush fielded questions on a wide range of issues, largely domestic — from veteran's health care to the deficit to energy. That is — after he finally made his way through the audience and gaggle of reporters. The first question cut straight to the issue that has followed Bush everywhere since he started considering a run for president: Common Core…."
http://www.cbsnews.com/news/jeb-bush-introduces-himself-to-new-hampshire/
Walker gets standing ovation in NH, but most in attendance still undecided
"Gov. Scott Walker (R-Wisconsin) got a lot of applause and ultimately a standing ovation at a New Hampshire Republican Party training event Saturday morning, but most in attendance said they wouldn't make up their mind on who to vote for in the 2016 GOP primary for a long time. Gov. Walker talked a lot about his humble beginnings and how hard work helped him climb the ladder of success, something he believes needs to be reintroduced in American politics. The Governor also took his hardest line yet on foreign policy, referring to radical Islamic terrorism as a "virus" that needs to be eradicated."
http://www.wkow.com/story/28504777/2015/03/14/walker-gets-standing-ovation-in-nh-but-most-in-attendance-still-undecided
More Democrats Are Going Their Own Way, and That's Away From Obama
http://www.nytimes.com/2015/03/15/us/politics/more-democrats-are-going-their-own-way-and-thats-away-from-obama.html?_r=1
In 2016 race, an electoral college edge for Democrats
http://www.washingtonpost.com/politics/in-2016-race-an-electoral-college-edge-for-democrats/2015/03/15/855f2792-cb3c-11e4-a2a7-9517a3a70506_story.html?wprss=rss_politics
21 Democrats who could (maybe) take Hillary Clinton's place in 2016
"Hillary Clinton has been the Democratic Party's presumptive 2016 presidential nominee for so long that her email scandal is prompting not just outrage but panic. The revelation that the former secretary of state managed America's top diplomatic correspondence at a nondescript email address on a private server is part of a long pattern of Clintonian irregularities. Nearly unanimous condemnation of her behavior has made starkly clear how brittle the appeal of the former first lady and U.S. senator really is. If Clinton 2016 runs out of steam, Democrats worry that they don't have a Plan B. It may take some deep digging, but Democrats could conceivably come up with Plans B through V. Most of the likely candidates deny being interested in the Oval Office, but with the scandal not going away and primary season starting in less than a year, anything could happen. Here, in roughly ascending order of feasibility, are 21 prominent or semi-prominent Democrats who could step up for a 2016 presidential run:…"
http://www.washingtonexaminer.com/21-democrats-who-could-maybe-take-hillary-clintons-place-in-2016/article/2561521
The Truth About Benghazi Is Buried in Hillary Clinton's Private Email Server, GOP Says
"A member of the House committee investigating the deadly attacks against Americans in Benghazi, Libya, says Hillary Rodham Clinton's email server could help lawmakers answer vital questions. Among them: Why was security at the U.S. diplomatic compound inadequate? Rep. Susan Brooks of Indiana said in the weekly Republican radio address Saturday that gaining access to Clinton's server is "the only way to truly know" that investigators have obtained all the State Department communications that "rightfully belong to the American people."…"
http://www.theblaze.com/stories/2015/03/14/the-truth-about-benghazi-is-buried-in-hillary-clintons-private-email-server-gop-says/
Poll: Benghazi getting worse for Hillary Clinton
"More voters than ever believe the September 2012 Benghazi, Libya, terrorist killings of Ambassador Chris Stevens and three other Americans will hurt Hillary Clinton's run for the White House, according to a new poll. Rasmussen Reports found that the highest ever percentage of voters — and a majority of veterans — believe the killings and Clinton's actions as secretary of state at the time will undermine her second presidential bid…"
http://www.washingtonexaminer.com/poll-benghazi-getting-worse-for-hillary-clinton/article/2561471
GOP: Hillary Clinton must turn over her email server
"Hello, I'm Congresswoman Susan Brooks from the great state of Indiana. Every morning, as we enjoy our first cup of coffee and get ready for the day ahead, there are tens of thousands of Americans already on the job representing the United States at diplomatic posts around the world. They are deeply committed to this work, and their protection is one of our government's most solemn responsibilities. That is why I agreed to serve on a select committee to investigate the terrorist attack in Benghazi, Libya that took the lives of four Americans on September 11, 2012. I've brought to this assignment the same commitment to fairness and truth that guided my service as U.S. Attorney for the Southern District of Indiana. When we began our work, Trey Gowdy, the chairman of the select committee, told us: facts are not Republican or Democrat. When four Americans serving their country die on foreign soil, we have a duty to uncover the whole truth — wherever it may lead and whoever it may involve. As part of this pursuit, we requested documents from the State Department, which oversees our diplomatic posts and personnel. As Hillary Clinton, the Secretary of State at the time said herself, she was "in charge" of their security. It was through our investigation that we became aware that Secretary Clinton was using personal e-mail for official State Department business. And only when we pressed for more information did we find out that she relied exclusively on personal e-mail hosted by her own personal server as Secretary of State. Not only that, she also kept those emails from the State Department when she left. Once this was discovered, it was she and her attorneys alone who decided what e-mails should be returned to the government and then just a fraction of those were released to our committee. That's right: it was not out of a sense of transparency that she acted. It was our select committee's oversight that compelled Secretary Clinton to hand over some of her e-mails. The key word there, of course, is 'some.' You see, right now there is no way for us to know whether we have all of the State Department communications that rightfully belong to the American people. The only way to truly know is by having access to Secretary Clinton's personal server. Why is this so important? Because these communications may help us answer vital questions. We need to know why the security at our embassy was left inadequate. Why were requests for additional security denied? Why was our response not sufficient? Why were some members of the administration slow to acknowledge a terrorist attack had actually occurred? It is simply unacceptable for so many questions to remain unanswered. And it is unjust and simply wrong for anyone to withhold evidence that may lead to the answers. That is why we are asking Secretary Clinton to turn her server over to a neutral, third-party arbiter. After a complete inventory, this arbiter can make a determination as to which emails should be public and which should remain private. These decisions would be completely impartial and independent. President Obama promised you 'the most transparent administration in history' — but his first Secretary of State has fallen painfully short. By handing her server over to a neutral, third-party arbiter, Secretary Clinton can help us move forward with figuring out what happened to our people…"
http://news.investors.com/Politics-Andrew-Malcolm/031415-743289-benghazi-select-committee-must-have-hillary-clinton-email-server.htm?p=2
House Republicans call on Hillary Clinton to hand over email server
http://www.washingtonexaminer.com/house-republicans-call-on-hillary-clinton-to-hand-over-email-server/article/2561516
Trey Gowdy: House may go to court to get Clinton email server
"The chairman of a panel investigating the Benghazi terrorist attack said Hillary Clinton should turn over a private server she used to store emails during her tenure as secretary of state. Rep. Trey Gowdy, R-S.C., told "Fox News Sunday" he'll summon Clinton to talk to the committee about the emails as part of the probe into the department's response to the Sept. 11, 2012, attack in Benghazi, Libya, that killed four Americans, including Ambassador Chris Stevens. Gowdy can't subpoena the server, but the House of Representatives does have the power to demand it and could be "forced to go to court" to get it. Gowdy said he's rather see Clinton agree to a third-party review of the emails. "I think an eminently reasonable alternative is for her to turn over that server to an independent, neutral party," Gowdy said. Clinton last week said she turned over about 30,000 emails but did not save an additional 30,000 emails that were deemed personal. "Who gets to decide what is personal and what is public?" Gowdy argued on Fox. "I just can't trust her lawyers to make the determination the public is getting everything it's entitled to." Gowdy said Clinton could be pressured by public opinion to turn over the server. "If the public believes it is reasonable for her to turn over that server .. to a neutral, detached arbiter, then she will be forced to do so," Gowdy said. "Otherwise, the House may be forced to go to court to get access to that."…"
http://www.washingtonexaminer.com/trey-gowdy-house-may-go-to-court-to-get-clinton-email-server/article/2561527
Hillary Clinton Emails: John Boehner Expected to Announce New House Investigation Into Her Practices
http://abcnews.go.com/Politics/hillary-clinton-emails-john-boehner-expected-announce-house/story?id=29648251
JUDGE ORDERS STATE DEPT. TO RELEASE HILLARY TRAVEL RECORDS TO CITIZENS UNITED
"In a huge victory for Citizens United, a federal judge ruled on Friday that the State Department must turn over to the group "manifests from 47 overseas trips" that Hillary Clinton made while she was secretary of state. As the New York Times noted, Judge Gladys Kessler of the United States District Court for the District of Columbia ruled on behalf of Citizens United, which "requested the manifests last July through a Freedom of Information Act Request." The judge, according to the Times, ordered the State Department "to release the first batch of records by April 3, with more being released every two weeks; all the documents must be given to the group no later than Aug. 1." "Clearly, the State Department is not getting the benefit of the doubt from judges anymore," David Bossie, president of Citizens United, said. Citizens United "requested the flight manifests to examine whether Clinton Foundation donors had accompanied" Hillary Clinton on overseas trips. "As Citizens United conducts pre-production research for the sequel to Hillary The Movie, the State Department has stonewalled our request for public records on official taxpayer-funded travel overseas," Bossie said last year after filing the lawsuit. "The American people have a right to know who accompanied Secretary Clinton on these trips. Were there any big political contributors to previous or future Clinton campaigns on board? Were there any Clinton Foundation financial supporters on board? These are important questions that need to be answered, especially considering the allegations that arose regarding Commerce Department trade missions during the Clinton Administration in the 1990s." A National Journal report recently addressed the pay-to-play whispers that have dogged the Clinton Foundation, which has also accepted millions of dollars from repressive Middle Eastern regimes. A Clinton loyalist told National Journal that "the emails are a related but secondary scandal" and people should "follow the foundation money."
http://www.breitbart.com/big-government/2015/03/13/judge-orders-state-dept-to-release-hillary-travel-records-to-citizens-united/
Hillary's email scandal is about privilege
""For any government employee, it is that government employee's responsibility to determine what's personal and what's work-related," Hillary Clinton said in her March 10 press conference called to address mounting concerns over her use of a private email system for official use during her four years as Secretary of State. The phrase "any government employee" made it sound as if Clinton's actions were perfectly normal — no different than anybody else. In reality, Clinton's actions reflect her sense of privilege, a broader problem for her presidential ambitions than the email scandal itself. Even before the most recent scandal, Clinton faced a number of problems in her presidential campaign. In an age when many liberals are entranced by the populist message of Sen. Elizabeth Warren, D-Mass., Clinton's cozy ties to Wall Street and six-figure speaking fees to corporations seem woefully out of touch…"
http://www.washingtonexaminer.com/hillarys-email-scandal-is-about-privilege/article/2561466
Hillary Clinton should face criminal charges
http://www.washingtontimes.com/news/2015/mar/15/joseph-curl-hillary-clinton-should-face-criminal-c/?utm_source=RSS_Feed&utm_medium=RSS
EXCLUSIVE — RAND PAUL SAYS HILLARY CLINTON 'CLEARLY BROKE THE LAW' WITH PRIVATE EMAIL SYSTEM
http://www.breitbart.com/big-government/2015/03/15/exclusive-rand-paul-says-hillary-clinton-clearly-broke-the-law-with-private-email-system/
State asked if White House ordered Clinton probes, refers question to White House
http://www.washingtontimes.com/news/2015/mar/15/report-valerie-jarrett-orchestrated-hillary-clinto/?utm_source=RSS_Feed&utm_medium=RSS
Obama Jokes About Hillary's E-Mail Problems At DC Dinner
"President Obama took shots at his embattled former Secretary of State Hillary Clinton over her email problems at the annual Gridiron dinner in Washington D.C. The Gridiron Club and Foundation is the oldest organizations of journalists in Washington. According to reports, the event, which is known for songs, sketches, and parodies making fun of political power players, hosted not only the president but also Virginia Governor Terry McAuliffe and Wisconsin Governor Scott Walker. "If you think about how things have changed since 2008, back then I was the young tech-savvy candidate of the future. Now I'm yesterday's news and Hillary's got a server in her house!" "I am so far behind," he said. The joke comes on the heels of an article in the New York Post written by author Ed Klein, who claims that Obama senior adviser Valerie Jarrett leaked the e-mail story to outside individuals to spread around to the press…"
http://dailycaller.com/2015/03/15/obama-jokes-about-hillarys-e-mail-problems-at-dc-dinner/
Source: Senate panel probing ‎possible Obama administration ties to anti-Netanyahu effort
"A powerful U.S. Senate investigatory committee has launched a bipartisan probe into an American nonprofit's funding of efforts to oust Israeli Prime Minister Benjamin Netanyahu after the Obama administration's State Department gave the nonprofit taxpayer-funded grants, a source with knowledge of the panel's activities told FoxNews.com. The fact that both Democratic and Republican sides of the Senate Permanent Subcommittee on Investigations have signed off on the probe could be seen as a rebuke to President Obama, who has had a well-documented adversarial relationship with the Israeli leader.  The development comes as Netanyahu told Israel's Channel Two television station this week that there were "governments" that wanted to help with the "Just Not Bibi" campaigning — Bibi being the Israeli leader's nickname. It also follows a FoxNews.com report on claims the Obama administration has been meddling in the Israeli election on behalf of groups hostile to Netanyahu. A spokesperson for Sen. Rob Portman, Ohio Republican and chairman of the committee, declined comment, and aides to ranking Democratic Sen. Claire McCaskill, of Missouri, did not immediately return calls. The Senate subcommittee, which has subpoena power, is the Homeland Security and Governmental Affairs' chief investigative body with jurisdiction over all branches of government operations and compliance with laws. "The Permanent Subcommittee on Investigations does not comment on ongoing investigations," Portman spokeswoman Caitlin Conant told Foxnews.com…"
http://www.foxnews.com/politics/2015/03/14/senate-committee-probes-whether-obama-administration-funded-effort-to-oust/
A One-Man Deal
"President Obama is headed for disaster in the nuclear deal with Iran. The nearly completed agreement, as best we know, would allow Iran to keep its nuclear infrastructure intact and its centrifuges churning out enriched uranium. The mullahs would be free to build an arsenal of nuclear weapons in as few as 10 years from now. Given Iran's record of cheating on international arms restrictions and hiding nuclear facilities, inspectors would have to be allowed unimpeded access throughout Iran—which the Iranians are certain to refuse. Meanwhile, their ballistic missile program, sponsorship of terrorism, and growing control over Syria, Lebanon, Iraq, and Yemen would be unaffected. All this is frighteningly far from the original goal of the negotiations: to require Iran to dismantle its nuclear facilities entirely. For Obama personally there's another aspect that, should he pursue it, threatens to add an extra blot on his presidency. With so many concessions to Iran and so little to show for them, the deal is bound to be controversial. Few if any Republicans are on board, so it won't be bipartisan. And yet—here's the blot—the president says he won't give the agreement constitutional legitimacy by submitting it to Congress for review and possible rejection. And he's not kidding. This is a huge mistake. Obama may have to go out of his way to make sure Congress doesn't vote up or down on the nuclear deal. Republicans have drafted a bill to force him to do just that. The House should pass it with votes to spare. In the Senate, there appear to be more than 60 votes, enough to hurdle a Democratic filibuster. That would put the bill mandating a congressional vote on Obama's desk. If he vetoes it—and he says he will—this will turn the agreement with Iran into a one-man deal on the American side…"
http://www.weeklystandard.com/articles/one-man-deal_884667.html#
REPUBLICANS SAY OBAMA KEEN FOR IRAN DEAL TO BUILD OWN LEGACY
http://www.breitbart.com/news/republicans-say-obama-keen-for-iran-deal-to-build-own-legacy/
Republicans demand voice on Iran deal
McConnell says Obama should have used letter for leverage, not politics
http://www.washingtontimes.com/news/2015/mar/15/republicans-demand-voice-on-iran-deal/?utm_source=RSS_Feed&utm_medium=RSS
Mitch McConnell on Iran letter: 'I don't think it was a mistake'
http://www.politico.com/story/2015/03/mitch-mcconnell-iran-letter-reaction-116080.html
'It's a Simple Fact of Our Constitution': Freshman Senator Schools Veteran CBS Journalist on Nuclear Negotiations
"Freshman Sen. Tom Cotton (R-AR) defended his opposition Sunday to President Barack Obama and Secretary of State John Kerry's proposed nuclear agreement with Iran by explaining a "simple fact of our constitution" to veteran CBS journalist and host of "Face the Nation" Bob Schieffer…"
http://www.theblaze.com/stories/2015/03/15/its-a-simple-fact-of-our-constitution-freshman-senator-schools-veteran-cbs-journalist-on-nuclear-negotiations/
Congress must limit Obama's military adventures: Column
http://www.usatoday.com/story/opinion/2015/03/15/constitutional-powers-president-war-powers-isil-column/23507203/
Kerry on Iran deal: Let's get it done now
http://www.cbsnews.com/videos/kerry-on-iran-deal-lets-get-it-done-now/
Kerry: We'll negotiate with Assad in Syria
http://www.washingtonexaminer.com/kerry-well-negotiate-with-assad-in-syria/article/2561532