News Briefing for Monday, January 26, 2015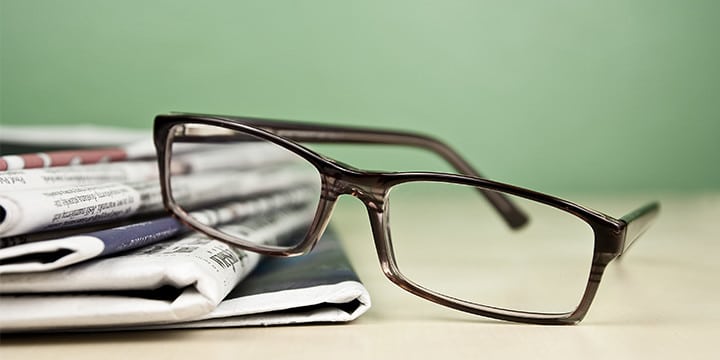 TEA PARTY PATRIOTS:
It's Not Just Tactics, Mr. Speaker (Op-ed by Jenny Beth)
http://dailycaller.com/2015/01/25/its-not-just-tactics-mr-speaker/
Iowa GOP consultant takes PAC position (TPPCF mention)
"Chuck Laudner, who oversaw Rick Santorum's victorious caucus campaign four years ago, was named national campaign coordinator for the Tea Party Patriots Citizens Funds, a super PAC dedicated to electing conservative Republicans. The group supports candidates nationwide, including Iowa U.S. Sen. Joni Ernst and U.S. Rep. Steve King in 2014. As campaign coordinator, Laudner will "oversee implementation of the super PAC's efforts to help nominate candidates committed to promoting Tea Party Patriots' agenda of personal freedom, economic freedom, and a debt-free future," according to a release."
http://www.desmoinesregister.com/story/news/politics/iowa-politics-insider/2015/01/25/chuck-laudner-iowa-gop-consultant-takes-pac-position/22220585/
'Repeal every word': Potential GOP 2016 rivals hammer ObamaCare, IRS at Iowa summit (brief feature of TPP logo in video with Trump)
"Conservative heavyweights joined with up-and-comers in hammering President Obama Saturday over everything from the health care law to his immigration policies as they played to a sold-out Iowa crowd in what amounted to the opening bell of the Republican presidential campaign. They spoke at the Iowa Freedom Summit in Des Moines, held in the first-in-the-nation caucus state at a time when big-name Republicans are getting close to announcing whether they'll seek the presidency. While nobody at the summit has definitively declared a 2016 bid, nearly a dozen of the summit's speakers are flirting with one. Testing their message on the conservative Iowa crowd, they took a hard line in their prescriptions for the country. "The most important tax reform we can do is abolish the IRS," Texas Sen. Ted Cruz told the fired-up audience. The firebrand senator compared the EPA to a locust and got a huge reaction when he demanded to "repeal every word of ObamaCare."
http://www.foxnews.com/politics/2015/01/24/rep-king-kicks-off-iowa-freedom-summit-sidesteps-immigration-flap/
Iowa Freedom Summit 2015: 5 Things To Know (TPP-sponsored event)
http://www.ibtimes.com/iowa-freedom-summit-2015-5-things-know-1793592
9 things we'll learn at the Iowa Freedom Summit today (TPP-sponsored event)
http://www.desmoinesregister.com/story/news/elections/presidential/candidates/2015/01/18/iowa-freedom-summit-will-learn/21932399/
Iowa Freedom Summit: Kickoff and wrap-up (TPP-sponsored event)
http://hotair.com/archives/2015/01/24/iowa-freedom-summit-kickoff-and-wrap-up/
Speakers air their views at Iowa Freedom Summit (TPP-sponsored event)
http://qctimes.com/news/local/government-and-politics/elections/speakers-air-their-views-at-iowa-freedom-summit/article_61d97732-406f-54ff-9623-8f4151372080.html
IT BEGINS: 2016 REPUBLICAN HOPEFULS DESCEND ON IOWA FOR FREEDOM SUMMIT (TPP-sponsored event)
http://www.breitbart.com/big-government/2015/01/23/it-begins-2016-republican-hopefuls-descend-on-iowa-for-freedom-summit/
Iowa Freedom Summit Kicks Off With Republican Star Power (TPP-sponsored event)
http://www.nbcnews.com/politics/politics-news/iowa-freedom-summit-kicks-republican-star-power-n292811
Prepping for 2016, a Gathering of Republicans in Iowa Leans Hard to the Right (TPP-sponsored event)
http://www.nytimes.com/2015/01/25/us/republican-primary-process-unofficially-kicks-off.html?_r=0
GOP 2016 hopefuls gather in Iowa for Steve King's Freedom Summit (TPP-sponsored event)
http://www.msnbc.com/msnbc/gop-2016-hopefuls-gather-iowa-steve-kings-freedom-summit
GOP 2016 contenders vie for conservative support (TPP-sponsored event)
http://www.usatoday.com/story/news/politics/elections/2015/01/24/iowa-freedom-summit-gop/22272343/
Iowa Freedom Summit Draws GOP 2016 Hopefuls  (TPP-sponsored event)
http://abcnews.go.com/ThisWeek/video/freedom-summit-draws-gop-2016-hopefuls-28467246
Iowa Freedom Summit: 2016 GOP candidates queue up for speeches (TPP-sponsored event)
http://www.washingtontimes.com/news/2015/jan/24/iowa-freedom-summit-2016-gop-candidates-queue-spee/
GOP 2016 Hopefuls Wow Conservatives At Iowa Freedom Summit
http://nation.foxnews.com/2015/01/25/gop-2016-hopefuls-wow-conservatives-iowa-freedom-summit
Fmr. Sen. DeMint: 'Business as Usual' is threatened by Tea Party (TPP-sponsored event)
http://www.nbcnews.com/watch/nbc-news/fmr-sen-demint-business-as-usual-is-threatened-by-tea-party-388675651892
Potential GOP presidential candidates kicked off 2016 at a conservative forum in Iowa (TPP-sponsored event)
http://www.stltoday.com/news/national/potential-gop-presidential-candidates-kicked-off-at-a-conservative-forum/article_5908b0cd-5347-58d4-8090-939a815607b3.html
Scott Walker shows fire in Iowa (TPP-sponsored event)
http://thehill.com/blogs/ballot-box/presidential-races/230636-walker-shows-fire-in-iowa
WALKER TELLS IOWA CROWD OF 'GO BIG AND GO BOLD' ATTITUDE (TPP-sponsored event)
http://hosted.ap.org/dynamic/stories/U/US_GOP_2016_WALKER?SITE=AP&SECTION=HOME&TEMPLATE=DEFAULT&CTIME=2015-01-24-14-26-36
'So Scott Walker Is the Breakout Star…?': Wisconsin Gov. Blows Away Crowd in Iowa
http://www.theblaze.com/stories/2015/01/24/so-scott-walker-is-the-breakout-star-wisconsin-gov-blows-away-crowd-in-iowa/
Cruz, Perry lay out 2016 themes in Iowa (TPP-sponsored event)
http://blog.chron.com/texaspolitics/2015/01/in-iowa-cruz-imagines-reigniting-the-miracle-of-america/
Cruz to GOP: Find a nominee who can 'reignite the extraordinary miracle of America' (TPP-sponsored event)
http://www.washingtonexaminer.com/article/2559222
Sarah Palin hints at 2016 run for president (TPP-sponsored event)
http://www.usatoday.com/story/news/politics/2015/01/24/palin-covers-wide-range-in-freedom-summit-speech/22291197/
Sarah Palin, back in Iowa, and back to hinting at a White House run (TPP-sponsored event)
http://www.latimes.com/nation/politics/politicsnow/la-pn-sarah-palin-2016-president-iowa-20150124-story.html
Trump: 'No Romney, No Bush'  (TPP-sponsored event)
http://www.nationalreview.com/corner/397123/trump-no-romney-no-bush-eliana-johnson
HEALTHCARE:
Endlessly slapped by ObamaCare
""I'm sorry sir," the polite Healthcare.gov customer-service agent said. "There's nothing I can do. You're either going to have to enroll in Medicaid or you're going to have to pay the full health-insurance rate." "The rate you quoted earlier?" I asked. "That's nearly 30 percent higher than my current insurance bill, I just can't afford it." "You'll have to pay the full rate, yes," the agent replied. "I don't understand," I explained. "I have plenty of money to pay you a reasonable rate, but I can't afford to pay the same rate a millionaire would be asked to pay. Why can't I just receive a partial subsidy? I'm willing to pay more than what Medicaid offers."
"Sir, that's just not how the system works." Right. That's not how ObamaCare works; it doesn't work at all. I was 26 when my graduate school informed me in 2013 that thanks to "usage rates of the plan, changing health-insurance regulations, and the administrative workload that is involved in managing a plan" after the passage of the Affordable Care Act, students could no longer buy health coverage through the school. So much for President Obama's promises of "if you like your plan, you can keep your doctor, you can keep your plan." I had health insurance. I liked it. But that plan disappeared. And college officials confirmed my suspicion that ObamaCare was the culprit. "It's just too expensive to operate under the new health-care regulations," I was told. So there I was: A struggling grad student with no health insurance, and unable to afford unsubsidized ObamaCare plans I'd hardly, if ever, use. But Uncle Sam was there on his white horse, ready to save my day with . . . Medicaid? There's nothing wrong with getting government help in a time of need, but I wasn't in a time of need. I had some money from student loans, and no serious health concerns; my career was getting started and my wife was less than two years from graduating medical school. Call me crazy, but in my book Medicaid is a last resort, not a first option. Faced with the choice of either violating a strong conviction by going on Medicaid or signing up for ObamaCare insurance I couldn't afford, I chose a third option: short-term insurance. Unlike traditional health plans, short-term plans are generally available only to healthy buyers and last for a set period. After that period ends, the insurer can choose not to renew, and often won't if you've developed a serious or costly illness such as cancer. That got me through 2014; for this year, I've signed up for an ObamaCare plan that costs roughly 30 percent more than that plan, though it has a similar deductible and coverage. I'm not happy about the increase in cost, but I'm more than willing to pay into the system now that I can afford it. What is incredibly frustrating, however, is that I now have to pay ObamaCare's tax (or is it a fine?) for last year, because my short-term plan (like most) doesn't count as buying "adequate insurance" under ObamaCare's mandates. It doesn't matter that my short-term plan was comparable to other "catastrophic" plans offered on the federal exchange. The ObamaCare law prohibits the overwhelming majority of short-term plans from qualifying as "quality" coverage."
http://nypost.com/2015/01/26/endlessly-slapped-by-obamacare/
Audit: HHS Failure to Screen Obamacare Contract Recipients Cost Taxpayers $400M
"An internal investigation into how the federal government awarded contracts for developing and building the Affordable Care Act's most important public element — the online exchanges that were to be used by millions of Americans to purchase health insurance — has found the process was flawed. The investigation showed that The Department of Health and Human Services failed to conduct background checks on prior work by companies awarded many of the Obamacare contracts and failed to require those same companies to be accountable for cost overruns, leaving taxpayers on the hook instead. The report published Thursday by the Office of the Inspector General for HHS concludes those mistakes cost taxpayers more than $400 million in unexpected costs — essentially doubling the expected cost of building the exchanges in the first place. "For a project of this size and importance, CMS [Centers for Medicare and Medicaid Services] missed opportunities to leverage all available acquisition planning tools and contracting approaches to identify and mitigate risks," the inspector general wrote in the report. The federal Obamacare exchange went live in October 2013, and was immediately beset with technical problems that severely limited its functionality. After several months of work, the Obama administration declared the problems fixed in early 2014, though technical difficulties have continued to plague it and several of the state-based exchanges also set up as part of the Affordable Care Act. The inspector general examined 60 contracts signed by CMS for the online health insurance site and conducted interviews with "high level" staff at CMS and HHS about the contracting process. In two of those contracts — including the $93 million contract signed with CGI Federal, the firm responsible for several major elements of the Obamacare federal exchange — CMS did not conduct a part performance review of their work. "It is imperative that CMS conduct comprehensive reviews of companies' past performance to ensure that it contracts with reliable companies," the inspector general concluded. Had they done so, CMS may have discovered CGI Federal had essentially been fired by the provincial government in Ontario, Canada, after "the firm missed three years of deadlines and failed to deliver the province's flagship online medical registry," as the Washington Examiner reported in 2013. And had they known about that history, CMS might have done a better job of writing the contract to ensure contractors like CGI Federal would pay for cost overruns. Instead, five of six "key contracts" handed out by the department were written on a so-called "cost reimbursement" basis, meaning the government — ultimately, taxpayers — would cover any unexpected expenses. "CMS's choice of contract type for certain key contracts resulted in the government shouldering the risk for cost increases," the inspector general concluded. Those six contracts were initially supposed to cost $464 million. By early 2014, when the inspector general began his review, the cost had ballooned to more than $820 million. The contract with CGI Federal tripled during that period, from $58 million to $207 million, the inspector general reported. Only two of those six "key contracts" were reviewed by CMS' Contract Review Board before they were awarded…"
http://dailysignal.com/2015/01/25/audit-hhs-failure-screen-obamacare-contract-recipients-cost-taxpayers-400m/?utm_source=facebook&utm_medium=social
GOP bills go after Obamacare, with more on the way
"It's doubtful whether any of the bills targeting Obamacare that Republicans are advancing will ever become law, since Obama has threatened to veto them. But they do help show which parts of the healthcare law the GOP will complain about the most and where they're winning some Democrats over. So far, the House has voted four times this month to change parts of the Affordable Care Act, adding to the dozens of bills it has approved in the last five years to modify the law or repeal it entirely. Two of the bills tweaking the law's employer mandate were noncontroversial and approved unanimously. Not so for the other two measures, which were passed largely along partisan lines. One changes the law's definition of full-time work, while the other bans subsidized Obamacare plans from covering abortion. The Senate hasn't jumped into the debate with its new GOP majority. But Majority Leader Mitch McConnell, R-Ky., has said the workweek bill, which raises the threshold at which workers may qualify for employer-sponsored coverage from 30 hours a week to 40, is a top priority, along with a bill from Sen. Orrin Hatch repealing the law's medical device tax. "I don't expect a great deal of bipartisanship on the revisitation of Obamacare, but we're going to do that," McConnell said this week. "And people have an opportunity to see how the new majority in the Senate feels about that unfortunate piece of legislation."
http://www.washingtonexaminer.com/gop-bills-go-after-obamacare-with-more-on-the-way/article/2559200?custom_click=rss
ObamaCare subsidy fight gets personal
"Consumer advocates are mounting a new campaign to highlight how a Supreme Court ruling invalidating billions of dollars in ObamaCare subsidies would harm individuals.  Advocacy group Families USA, a lead defender of the healthcare law, is planning a media blitz next week surrounding its move to file amicus briefs in the King v. Burwell case. The organization will hold a press conference on Capitol Hill featuring Rep. Sander Levin (D-Mich.), ranking member of the House Ways and Means Committee, and Sister Carol Keehan, president and CEO of the Catholic Health Association. Four individuals who have benefited from subsidized insurance under the healthcare law will also participate. The speakers will make the case that losing premium tax credits will put their lives at risk. Efforts to shape debate over King v. Burwell are intensifying in the lead up to Supreme Court oral arguments on March 4. State officials, pundits and policy experts are poised to weigh in with a flurry of amicus briefs. Many have already been filed in support of the plaintiffs. The states of Oklahoma, Alabama, Georgia, Nebraska, South Carolina and West Virginia, the libertarian Cato Institute, conservative radio host Mark Levin, and a slew of Republican lawmakers have argued in briefs that ObamaCare does not permit the federal exchanges to issue tax credits. The justices should rule for the plaintiffs because of the "executive's deliberate indifference toward the congressionally designed [Affordable Care Act], the separation of powers, and the rule of law itself," the Cato Institute wrote in its brief. Republican lawmakers pointed to previous comments made by ObamaCare consultant Jonathan Gruber that appear to support their case. Videos surfaced last year of Gruber crediting a lack of transparency with ObamaCare's passage. "Gruber has attempted to disavow these earlier statements … But this post-hoc and self-serving attempt to recharacterize his interpretation of the [Affordable Care Act] rings hollow," they wrote.  The King v. Burwell case is a major topic of conversation on Capitol Hill. Lawmakers on both sides acknowledge that the future success of the Affordable Care Act is at stake. Without subsidies on the federally run exchanges, the new system would plunge into chaos and millions would lose their health plans. The decline in the uninsured rate under ObamaCare would almost certainly be reversed.  Families USA plans to emphasize this potential outcome next week. Without tax credits, the group will argue, health insurance will become unaffordable for many people with chronic conditions whose lives would be at risk without medical care. Other liberal policy advocates are supplying their own projections. The Urban Institute, which supports ObamaCare, recently reported that the people most likely to suffer if the Supreme Court rules for the plaintiffs are white, fully employed Southerners. "Average premiums would increase by an estimated 35 percent and 8.2 million more Americans would become uninsured compared with the law as currently implemented," researchers wrote in an issue brief."
http://thehill.com/policy/healthcare/230603-obamacare-subsidy-fight-gets-personal
HHS adds privacy protections to Healthcare.gov (continuation of previous articles)
http://thehill.com/policy/healthcare/230646-hhs-adds-privacy-protections-to-healthcaregov
What Obama Can Do If SCOTUS Cripples Obamacare
Experts say the White House couldn't easily restore subsidies in every state.
"If the Supreme Court tears apart Obamacare this summer, the president won't be able to put it back together all by himself. Executive action is all the rage in the White House these days, and it's hard to imagine a better candidate for unilateralism than fixing the Affordable Care Act in the wake of a crippling Supreme Court decision. That scenario would check every box: Republican intransigence; a top priority for Obama; and severe disruption in real people's lives. There's just one problem: A good administrative solution might not exist. "There are no administrative fixes that are realistic," said Neera Tanden, president of the liberal Center for American Progress. "We don't believe there's any administrative fix." The high court is expected to rule this summer in a lawsuit over Obamacare's insurance subsidies, which more than 80 percent of enrollees are receiving. The challengers argue that the Affordable Care Act only authorizes subsidies in states that set up their own insurance exchanges–not in the 36 states that punted the task to the federal government. A ruling in the challengers' favor would devastate Obamacare–millions of people could lose their coverage–and could wreak havoc on the non-Obamacare insurance markets in those 36 states. The repercussions would be severe enough to demand a fix. But a fix would be hard to come by. The goal for the White House would be to simply and cleanly restore the law's subsidies, nationwide. But Congress wouldn't be willing to do that–and the White House wouldn't be able to on its own, health care and legal experts said. "If the government loses this case, there will be considerable pain, and theres no easy, clean, quick fix," said Nichols Bagley, a law professor at the University of Michigan who has written extensively about the case. Without a fix in Congress or a good administrative option, the only solution would be to convince the states to set up their own exchanges. That would involve convincing Republican governors and Republican-controlled state legislatures, all of whom have already refused to set up their own exchanges once, to cooperate. "Given the political composition of most of the states that are not operating their exchanges, that's going to be a problem," said Timothy Jost, a law professor at Washington & Lee University and an Obamacare supporter. "There's nothing the administration can do to change that dynamic." What the administration could do, though, is make it easier for states to take control of their own exchanges. That's the biggest policy lever the White House would have, experts said, but it comes with serious limitations. The case before the Supreme Court centers around a section of Obamacare that authorizes subsidies within "an exchange established by the state." So, if the court invalidates subsides in federally run exchanges, the best chance to restore those subsidies would be to transfer those exchanges to their respective states."
http://www.nationaljournal.com/health-care/what-obama-can-do-if-scotus-cripples-obamacare-20150125
BIDEN TO DOCTORS: OBAMACARE SETTLED IT, HEALTH CARE IS A 'RIGHT'
"Vice President Joe Biden wrapped up his California visit on Friday by telling doctors that the Affordable Care Act, or Obamacare, had "ended the debate" about whether health care is a privilege or a right, according to the Orange County Register. Biden was speaking to the Patient Safety, Science & Technology Summit, congratulating doctors on a rapid reduction in the rate of hospital-borne infections in recent years. Former Secretary of State Hillary Clinton also spoke to the meeting. There is no provision in the Constitution or in the text of the Obamacare bill that refers to health care as a "right." Nor are any other necessities–such as food, water, shelter and clothing–"rights" under any federal law or constitutional provision. President Barack Obama has stated in the past that he believes health care is a right, most recently on the campaign trail in late 2014. However, the White House has not, apparently, made the claim that the debate over that issue has been "settled."
http://www.breitbart.com/big-government/2015/01/25/biden-to-doctors-obamacare-settled-it-health-care-is-a-right/
Carson on Obamacare: 'Even if It Worked I Would Oppose'
"As Citizens United president David Bossie introduced Carson before he took the stage, he reminded the audience of some of the famed Johns Hopkins neurosurgeon's most controversial comments. Inside the historic Hoyt Sherman Place theater, the 1,500 plus-strong crowd cheered as Bossie recalled Carson's remark that Obamacare is worst thing that has happened to America since slavery.  Carson's remarks ranged from the importance of hard work and education to illegal immigration and health care. As a matter of principle, Carson told the crowd, he opposes government control of health care, which he said "fundamentally changes America." "Even if it worked I would oppose it," he said. "It doesn't." Potential 2016 candidates absent from today's event, the first in a series of forays to court voters in Iowa, included Mitt Romney, Jeb Bush, and Rand Paul, who is making his own visit to Iowa in a few weeks."
http://www.nationalreview.com/corner/397121/carson-obamacare-even-if-it-worked-i-would-oppose-eliana-johnson
DONALD TRUMP AT SUMMIT: OBAMACARE A 'FILTHY LIE,' CAN BUILD 'A BEAUTY' OF A BORDER FENCE
http://www.breitbart.com/big-government/2015/01/24/donald-trump-at-summit-obamacare-a-filthy-lie-can-build-a-beauty-of-a-border-fence/
IMMIGRATION:
Boehner-McConnell retreat in Obama amnesty funding fight alarms conservatives
"Conservatives saw it as raising a white flag when Republican congressional leaders pledged not to withhold funding for the Department of Homeland Security in the fight over President Obama's deportation amnesty, stoking fears that for the next two years House Speaker John A. Boehner and Senate Majority Leader Mitch McConnell will consistently surrender. For the Republican base, Mr. Obama's unilateral move to grant legal status and work permits for up to 5 million illegal immigrants was an unlawful power grab that created a constitutional crisis. If Republican leaders were not willing to use Congress' power of the purse — the most potent weapon possessed by lawmakers to restrict a president — to stop a brazen unconstitutional act, conservatives reasoned, would the GOP-controlled Congress ever go to the mat to fight Mr. Obama? The conservative core of the party has long been leery of Mr. Boehner and Mr. McConnell, who are viewed derisively as establishment stalwarts. The refusal of the leaders to threaten a government shutdown or even close a single agency to force Mr. Obama to revoke his immigration edicts seemed only to confirm the right wing's worst suspicions. "The anger I see from my audience at the Republican Party cannot become any more palpable," nationally syndicated talk radio host Steve Deace said. "We have a president who looks for new and unique ways to shred the Constitution on an almost daily basis, and we have a Republican Party leadership that refuses to do anything about it." He said Republican incumbents should expect a backlash and primary challenges next year because of their weak attempt to stop the amnesty. "People are this angry about it. They feel as if they are already not represented and essentially they have been betrayed by most of the people they just worked to elect in November," said Mr. Deace. "That's why people are angry at this, because they realize the people that are in charge of our party don't believe in almost anything in our party platform. They don't. They are just treacherous."Mr. Boehner and Mr. McConnell declined to use the power of the purse to try to stop deportation amnesty when they pushed through a spending bill in December that funded all of the government except Homeland Security for the remainder of the fiscal year that ends Sept. 30. They promised a showdown over immigration before temporary funding for Homeland Security expires Feb. 27. But faced with a spate of terrorism in Europe and cyberattacks by North Korea, the Republican leaders also promised not to shut down Homeland Security and jeopardize the safety of Americans. Meanwhile, Mr. McConnell and his team expressed doubts about getting the 60 votes in the Senate needed to approve the House-passed spending bill for Homeland Security that included policy riders blocking Mr. Obama's immigration moves. Republicans have a 54-member majority in the Senate, forcing them to secure support from at least six Democrats to clear the 60-vote bar for advancing most legislation in the chamber. The pessimism extended to the House chamber. "We can only do what we can do," said Rep. Andy Harris of Maryland, though he vowed that Republicans would keep trying. "The fact is, we don't have 60 votes in the Senate." With Republicans bracing for defeat, Democrats intensified their calls for a "clean" spending bill for Homeland Security. Rep. Louie Gohmert, a Texas Republican who unsuccessfully challenged Mr. Boehner in the speaker election because of the immigration issue, lamented that his party's leaders had forsaken the only leverage they had when they ruled out a government shutdown in December. "It's a real problem," Mr. Gohmert said. Republican leaders and their supporters on Capitol Hill insist that they cannot win a shutdown showdown because liberal-leaning mainstream media would perpetuate the narrative that Republicans are to blame for the difficulties and inconveniences of shuttering government offices. They said that was what happened when Republicans attempted to defund Obamacare and shut down the government for 16 days in October 2013. The Republican leadership team also points out that the 2013 shutdown didn't stop Obamacare and a shutdown of Homeland Security this year won't stop or even slow down Mr. Obama's immigration policy because agents of work permits — like more than 90 percent of Homeland Security employees — are designated as essential personnel who work even during a shutdown. "They'll keep stamping work permits just as fast during a shutdown," a Republican leadership aide said. Those pushing for a Homeland Security shutdown, however, are using the same argument. They say the agents who protect the U.S. are all essential personal and would work through a shutdown, invalidating claims that cutting off funding makes America less safe. Tea party champions such as Sen. Mike Lee of Utah insisted that they are not giving up on the House-passed bill until the Senate votes it down, which at the very least will put all senators on record of either supporting or opposing the amnesty."
http://www.washingtontimes.com/news/2015/jan/25/boehner-mcconnell-retreat-in-obama-amnesty-funding/
Congress on the border
Delegation meets with ranchers and learns of security challenges
"After a day of round table talks with ranchers and a tour of the U.S./Mexico border in Cochise County on Saturday, a group of 21 congressional representatives have a broader view of border problems. Initiated by newly-elected U.S. Rep. Martha McSally (R-Arizona) and U.S. Rep. Michael McCaul (R-Texas,) the largest group to ever come to the local border saw for themselves just what Border Patrol agents and Americans living in this area have to deal with on a daily basis. "To hear from the ranchers first hand about the threats that come from across the border, shows the needs to secure it," said McCaul in a brief statement after the tour. McCaul is chairman of the House Committee on Homeland Security and McSally is chairperson of the subcommittee on Emergency Preparedness, Response and Communications. The committee on Homeland Security has proposed a bill, the Secure Our Borders First Act, that calls for the placement of more Border Patrol agents on the border, the construction of additional forward operating bases, the installation of more fencing where needed, and to begin using the latest technology in an effort to stop crime at the border, McCaul said. "This will be the strongest border security bill ever passed by the Congress. We intend to get that bill passed next week," added McCaul. "For too long we just haven't had the political will to get that done. I feel confident that we will get this done." McCaul said the committee asked McSally what she wanted to see in the bill. After her discussions with ranchers, one of the main objectives the ranchers wanted to have fulfilled is to have the Border Patrol actually patrol the border. She explained that she offered an amendment to the bill that would put the Border Patrol on the border. "We want to increase the number of forward operating bases and have a rapid reaction capability. Ideally, the illegal activity will be detected well south of the border, so that can be deterred or interpreted as close to the border as possible," McSally said. Eyes in the sky are part of the technology that she wants to see used so that traffickers do not make it further inland, creating dangers that local law enforcement officer have to face. The committee wants to ensure that the Border Patrol has the necessary equipment to do their jobs. Data gathered by federal officials shows that 44 percent of all illegal traffic coming across the border with Mexico is traveling through the Tucson sector. That figure is unacceptable to McCaul and the committee members."
http://www.svherald.com/content/shar-porier/2015/01/24/393605
Congressmen glimpse Southwest border security
Congressional delegation calls for fast action
http://www.expressnews.com/news/local/article/Congressmen-glimpse-Southwest-border-security-6039531.php
Senate GOP frustrated with Boehner over immigration tactics
"Frustration is building among Senate Republicans that Speaker John Boehner (R-Ohio) is not making more of an effort to manage the expectations of House conservatives. One of the first pieces of business conducted by the GOP House this year as to approve an immigration bill overturning President Obama's executive actions that have given legal status to millions of people brought illegally to the United States as children or who are related to citizens and permanent residents. The legislation would also provide funding through the rest of the year for the Department of Homeland Security, making it must pass legislation for the Senate. But the language attacking Obama's executive actions is opposed by Democrats, leaving the bill dead on arrival in the Senate and putting Senate Republican Leader Mitch McConnell (R-Ky.) in a tough spot. Some lawmakers think Boehner could have done a better job of reminding rank-and-file conservatives that a repeal of the Deferred Action for Childhood Arrivals (DACA) program and another executive action shielding up to five million illegal immigrants from deportation has no chance of passing the Senate. "One of the things that we tried to stress at the conference was, 'Look, we don't have 60 votes. We can't operate like the House does,'" said a Republican senator who requested anonymity to discuss Boehner candidly. "It's going to be very difficult to achieve what the expectations are out there. Candidly, impossible," the lawmaker added. Senate Republicans say they're concerned a pattern could develop in the 114th Congress in which Boehner repeatedly sends bills to the Senate that have little chance of picking up Democratic votes, fueling frustration with the upper chamber among conservative activists. "So far I think I think we're all pretty philosophical about this. In June when this has happened three or four times we might feel different," said another Republican senator. McConnell and his staff consult regularly with Boehner and his office and they almost never criticize their leadership counterparts across the Capitol. Michael Steel, Boehner's spokesman, said House members are fully aware that controversial legislation needs 60 votes to pass the Senate. "Speaker Boehner and Sen. McConnell share the same goal: to get good, conservative bills — particularly jobs bills — to the president's desk. Everyone is cognizant of the different rules in the two chambers," Steel said.  Senate Republicans understand that Boehner, who faced a challenge to his speakership at the start of the year, has to keep conservatives in his caucus happy but they worry about him doing it at McConnell's expense. Rep. Raúl Labrador (R-Idaho), a leading Tea Party conservative, has already criticized McConnell for showing weak leadership in the effort to reverse Obama's executive actions.  "It's uncanny to me that our leadership … is already sending the message that we've already lost this battle," he said at a gathering of conservative lawmakers Wednesday. "Last year the message was, 'We cannot get our way because we don't have a Senate [majority].' Now this year's message is, 'We cannot get our way, because we only have 54 votes,'" he said. "That's not leadership. That's not why the American people voted for us." Rep. Steve King (R-Iowa), another outspoken conservative voice on immigration, said McConnell should pull out all the stops over the next month to round up 60 votes for the House bill. "We should never … say 'fait accompli, we can't do this,' and then give up," King told The Hill at the joint Senate-House GOP retreat in Hershey, Pa. Republican senators have come to McConnell's defense. "I think they're jumping the gun. Tell them to be a little more patient. The deadline isn't until Feb. 27," said Senate Republican Whip John Cornyn (Texas). Cornyn, however, was careful not to fault Boehner, noting he doesn't have an easy job satisfying the ambitious expectations of Tea-Party colleagues. "I think Boehner's done a great job under the circumstances," he said. McConnell faces a difficult balancing act over the next two years as he seeks to attack Obama and handle legislation sent over from the conservative House, all while protecting his own fragile majority…"
http://thehill.com/homenews/senate/230586-senate-republicans-voice-frustration-with-boehner-over-immigration-tactics
Border Patrol Union Tells Congress To Vote 'No' On GOP Border Bill
"The labor union representing border patrol agents came out against a Republican-backed bill dealing with border security Friday, declaring it wouldn't do anything to resolve the problem. "After careful review the National Border Patrol Council.. has concluded that H.R. 399 [the bill's title] will do very little to secure the border and is a missed opportunity for Congress to meaningfully address border security," read a press statement from the group. The National Border Patrol Council urged congressmen to vote "no" on the measure as the union considers it bad legislation. "This legislation speaks about metrics but frankly does not provide either the strategy or the resources necessary to achieve them," Shawn Moran, a NBPC spokesman, said in the statement. "We need real solutions on the border where the trends are moving in the wrong direction with increased apprehensions, more aggressive action from smugglers and drug cartels, and continued threats from terrorists." The bill, sponsored by Texas Republican Rep. Mike McCaul, calls for more spending on border security and would deploy more equipment to America's boundaries. But the border patrol union considers these measures ineffective and believes that what the border needs is more agents, better training for personnel, and better equipment for those on patrol. "Although there are some positive elements to H.R. 399, we believe in it's entirety it will only serve as window dressing and was drafted without any input front line agents who are protecting our border," Moran stated."
http://dailycaller.com/2015/01/24/border-patrol-union-tells-congress-to-vote-no-on-gop-border-bill/
Border Patrol agents say GOP's border security bill is weak 'window dressing'
"Border Patrol agents' labor union announced their opposition Friday to the House GOP's new border security bill, calling it "window dressing" that doesn't add any new agents or updated their firepower to get the job done in sealing off the U.S.-Mexico border. The agents' opposition could be a major problem for House GOP leaders who have scheduled a vote on their bill for Wednesday, but who are facing a revolt among some conservative lawmakers who say the bill needs to go much further… But the National Border Patrol Council said the bill needs to be more specific in calling for an additional 5,000 agents on the southwest border — there are about 20,000 now — and for updating training to a 20-week course, and to acquire more M-4 rifles and other gear so they can operate out in the field. "This legislation speaks about metrics but frankly does not provide either the strategy or the resources necessary to achieve them," said Shawn Moran, spokesman for the union. "We need real solutions on the border where the trends are moving in the wrong direction with increased apprehensions, more aggressive action from smugglers and drug cartels, and continued threats from terrorists." Indeed, numbers show that illegal immigration has risen over the last few years, after dropping dramatically during the depths of the economic slump. The Obama administration was caught off-guard last year by a surge of illegal immigrants from Central America, who overwhelmed the immigration services and exposed serious loopholes in U.S. policy."
http://www.washingtontimes.com/news/2015/jan/24/border-patrol-agents-say-gops-border-security-bill/
Immigration Officers Blast Border Bill: 'A Global Joke;' 'Where Is the Outrage?'
http://www.mrctv.org/blog/immigration-officers-blast-border-bill-global-joke-where-outrage
Senator Presses Both Chambers on Immigration
Jeff Sessions Says Sending More Resources to Southern Border Would Be Useless Without Tougher Laws
"When Rep. Mo Brooks was explaining his objections to a House border security bill last week, he paused to check his notes. For reference, he turned to a news release from a fellow Alabama Republican. "I follow the lead of Sen. Jeff Sessions on that one," he said. In the 19 months since the Senate passed a sweeping, bipartisan immigration bill, Mr. Sessions's dogged opposition has rallied House Republicans to block all but the most conservative immigration measures. Through meetings with House lawmakers and a prodigious output of written materials, Mr. Sessions has made the rare leap across the Capitol, where GOP lawmakers often eye senators' attempts to influence them with suspicion. Mr. Sessions spots a missed opportunity for Republicans. "Democrats fight with more passion in defense of illegal immigrants than Republicans fight in defense of American workers," Mr. Sessions wrote in a handbook he circulated this month on the issue. Now Mr. Sessions's opposition to a House border-security bill scheduled for a vote this week will spotlight, and test, his efforts to rally conservatives to his side. The measure was one of the few changes to the immigration system where Republicans had been expected to agree, and Mr. Sessions's efforts are prompting criticism from backers of the House bill. "For God's sake, if we can't unite around border security, what can we unite around?" said Michael McCaul (R., Texas), chairman of the House Committee on Homeland Security. Mr. McCaul already had toughened language in a bill his committee produced in 2013, making it more prescriptive with details about equipment and approaches the agency must take in each section of the southern border. Mr. Sessions, however, opposed Mr. McCaul's bill. He argued that sending additional resources to the border is fruitless as long as the Obama administration allows some illegal immigrants into the country, and unless there is stricter enforcement of laws for those who already are here. Mr. McCaul has said some of conservatives' concerns only can be addressed in the Judiciary Committee, whose chairman, Bob Goodlatte (R., Va.), has promised to address other enforcement issues in coming legislation. Moreover, some conservatives are concerned that the Senate could seek to redirect attention to the border bill, rather than previously passed House legislation seeking to block implementation of the president's executive order on immigration, as it searches for a way to keep the Homeland Security Department funded beyond Feb. 27. Due to their concerns, some House conservatives are trying to delay a Wednesday vote on the border bill, GOP aides said. Whether Mr. Sessions has built enough momentum to derail the House bill this time remains to be seen. Many lawmakers say they are still undecided, and House GOP aides expect the measure to pass. Nevertheless, Mr. Sessions's continued involvement reflects his rise as one of Washington's most prominent critics of the nation's immigration system."
http://www.wsj.com/articles/senator-presses-both-chambers-on-immigration-1422241819
GOP border bill stirs fears of bridge backups
GOP biometric testing plan would add inspections
"House Republicans are pushing a border security bill that would require U.S. officials to do a biometric inspection of everyone leaving the country, a change that some fear would create epic backups like no one has ever seen at the Peace Bridge and other northern border crossings. "That would absolutely shut down the border," said Ron Rienas, general manager of the Peace Bridge, after being told of the House legislation. The bill would, most likely within five to seven years, require everyone entering Canada from Buffalo to go through two inspections rather than just the one inspection that Canadian officials do in Fort Erie. The new inspection would take place in Buffalo, and Rienas said the Buffalo Peace Bridge plaza simply doesn't have room to accommodate all the extra inspection lanes that would be required to do the biometric testing. That would mean people would simply have to wait, said Rienas, predicting "back-ups all the way to the I-90." Rep. Brian Higgins, D-Buffalo, predicted that people would simply stop crossing the border because of the biometric testing provision, which would require the government to take fingerprints from or do iris scans of everyone in every vehicle leaving the country. "This job-killing bill would effectively close the northern border and cripple key components of the U.S. economy, including manufacturing," Higgins predicted. The biometric testing requirement is included in the Secure Our Borders First Act, a get-tough bill that the House Homeland Security Committee passed earlier this week, and which is set to go to the full House for a vote next week. Republicans on the committee rejected an amendment Higgins offered that would have allowed the Homeland Security secretary to delay implementation of the biometric inspection requirement until he or she was certain that it wouldn't cause problems at the border. "I think the language in the bill would not impede the flow of trade," said Rep. Candice Miller, a Republican who represents a northern border district in Michigan. Miller and other Republicans on the committee defended the measure, saying biometric tests at the border would go a long way toward securing it by giving the federal government a way of checking which foreign visitors had overstayed their visas."
http://www.buffalonews.com/city-region/southern-ontario/gop-border-bill-stirs-fears-of-bridge-backups-20150123
Split Grows on Obama's Immigrant Tack
President's Move Would Affect Estimated Four Million in the U.S. Illegally
"A growing number of cities and states have gotten involved in a federal lawsuit challenging President Barack Obama 's authority over immigration matters. The suit was filed in December in Brownsville, Texas, by officials in 17 states, who say the president violated the Constitution last year when he announced an executive action on immigration that would give an estimated 4 million people in the U.S. illegally the chance to gain work permits and remain in the country. The suit seeks an order blocking the immigration changes from taking effect. The White House has said the president's executive action is legal and well within his authority to set priorities over immigration matters. Dozens of cities and states have entered the litigation in recent weeks, both to contest and defend the president's immigration plan—an unusually high level of activity in a trial proceeding that underscores the stakes involved, according to legal experts. "It shows that the nation's attention is focused on the litigation," said Denise Gilman, who teaches immigration law at the University of Texas School of Law. On Monday, the mayors of more than 30 cities, including Bill de Blasio of New York and Eric Garcetti of Los Angeles, plan to file a brief that claims the immigration changes serve the public interest. "Delaying implementation of the President's executive action will further hurt our families, negatively impact our economies, and create unnecessary insecurity in our communities," Mr. de Blasio said in a statement Friday announcing the filing. Leaders in 12 states, including California, New York and Washington, and the District of Columbia, filed a similar brief earlier this month siding with the White House. Meanwhile, as of Friday, the number of states contesting the president's executive action had grown to 26, according to a court filing by the Texas attorney general's office, which is leading the litigation. The president "lacks the authority to grant this amnesty," said Matthew Thompson, a spokesman for the office. The states, he added, will "fight back against this brazen and illegal abuse of power."
http://www.wsj.com/articles/states-and-cities-intervene-on-obamas-executive-action-over-immigration-1422213419
Jeb Bush emails foreshadow a likely immigration battle with GOP
"The onslaught by email began when Florida's Republican governor came out in support of a measure to issue driver's licenses to immigrants in the country illegally. "Are you the governor of the people or the governor of the illegals?" an angry resident wrote to Jeb Bush. Another told Bush the bill was "a load of owl poop." A third admonished him that "our citizenry and way of life must be protected from this illegal onslaught." Within three weeks of its introduction, the 2004 legislation was dead, but, Bush wrote, "the situation of illegal immigrants won't go away." Those words, included in more than 350,000 emails spanning Bush's eight years as governor, will prove prescient if he decides to enter the 2016 presidential contest, one that he has been striding toward since December. On the explosive issue of immigration, Bush occupies the left side of his party's spectrum, his views squarely contrary to those of many conservative voters who will help determine the next Republican nominee. Time after time, the emails showed Bush lamenting his party's positions on immigration and saying Americans "need to deal with" millions in the country without proper papers — words that signaled an embrace of some measure of legal status for them, rather than deportation. "We need to enforce our borders and do it seriously," the governor told a 15-year-old girl from West Palm Beach who wrote in 2006 that she'd found little sympathy among the public for those caught up in "this illegal immigrant deal."
http://www.latimes.com/nation/politics/la-na-bush-immigration-20150124-story.html#page=1
Report: Half of Federal Arrests Are on Immigration Charges
"Federal immigration arrests hit an all-time high of 85,458 in 2012 — and now account for half of all federal collars, according a new Bureau of Justice Statistics (BJS) analysis of the most recent data available.  Drugs offenses ranked second in federal arrests, at 15 percent. The previous high reported by the BJS, 84,749 federal immigration arrests, was recorded in 2009. Annual increases in federal immigration arrests had slowed in recent years, but the long-term upward trend is dramatic, jumping from 8,777 federal immigration arrests in 1994 to the most recent figure. The immigration offenses being calculated include "illegal entry, illegal reentry, alien smuggling, and visa fraud," the BJS states. (Note: Transactional Records Access Clearinghouse (TRAC) at Syracuse University compiles its own data on immigration prosecutions and has more recent numbers, reporting 86,574 in fiscal year 2014 and 97,384 in fiscal year 2013. TRAC couldn't be reached by press time to discuss how it developed these statistics.) This upswing has contributed significantly to an overall increase in federal arrests. They surged from 80,450 in 1994 to 172,248 in 2012, the report states. These arrests are concentrated in the Southwest. According to the report, "The five federal judicial districts along the U.S.-Mexico border (California Southern, Arizona, New Mexico, Texas Western, and Texas Southern) accounted for 60% of all federal arrests in 2012, up from 45% of all arrests in 2006." A Pew Research Center analysis of sentencing data suggests that a single immigration offense has fueled the surge in federal prosecutions: unlawful reentry into the United States. Per Pew: Between 1992 and 2012, the number of offenders sentenced in federal courts more than doubled, rising from 36,564 cases to 75,867.  At the same time, the number of unlawful reentry convictions increased 28-fold, from 690 cases in 1992 to 19,463 in 2012. The increase in unlawful reentry convictions alone accounts for nearly half (48%) of the growth in the total number of offenders sentenced in federal courts over the period. By contrast, the second fastest growing type of conviction—for drug offenses—accounted for 22% of the growth…
Analysts interviewed by Newsweek, as well as Pew data, indicate the increase in unlawful reentry prosecutions stems from a shift in Border Patrol policies. Before 2005, authorities often released immigrants caught at the border "without any penalty," the Pew report points out.  They have since ramped up prosecutions under a program named "Operation Streamline." The Pew analysis explains that the program "allows up to 40 unauthorized immigrants charged with unlawful reentry to be prosecuted at the same time. This program alone has accounted for nearly half (45%) of all federal immigration-related prosecutions in Southwest border districts between 2005 and 2012." The BJS report comes amid intensified calls for immigration reform. For advocates,  criminalizing these offenses belies President Barack Obama's recent promises to deport "felons, not families." "They've transformed what we've traditionally treated as civil offenses — and let's face it, nonviolent status offenses — into a matter of criminal justice," Mark Fleming, national litigation coordinator for the advocacy group Heartland Alliance's National Immigrant Justice Center, says. "It's like the war on drugs in the '80s and '90s when you saw rampant increases in people arrested for possession." Claudia Slovinsky, an immigration lawyer in New York City, says federal charges for immigration offenses often do not fit the crime. A mother bringing her child across the border could be charged with immigrant smuggling, she says, and an immigrant with a tourist visa who stays beyond the expiration date could face a visa fraud charge, for misrepresenting the visa. "This is a shocking statistic," she says. "It's criminalizing a whole sector of society."
http://www.newsweek.com/nearly-half-federal-arrests-are-immigration-charges-report-301482
ILLEGAL IMMIGRANT FREE ON BOND ALLEGEDLY MURDERS STORE CLERK (continuation of previous article)
http://www.breitbart.com/big-government/2015/01/23/illegal-immigrant-free-on-bond-murders-store-clerk-for-cigarettes/
Central Americans pushed through immigration system as others wait
Central Americans are pushed through system; others see waits increase
"Cindy Jimenez and her 2-year-old daughter left a downtown immigration courtroom anxious about what next month might hold. The 17-year-old came here illegally from Honduras last June to find her mother. The girl was among more than 67,000 unaccompanied Central American children to stream across the Southwest border in 2014. Along with dozens of women and children who crowded into Judge Chris Brisack's courtoom, she recently had her first hearing and was told that her second would be in just 30 days. It's a startling turnaround for a clogged immigration court system that usually takes about six months between just these first steps, reflecting the government's effort to push Central American cases through the pipeline to deter other migrants from coming. The aggressive effort, however, has ramifications for others in the system, which is facing a record backlog of more than 430,000 cases nationwide. Some immigrants' hearings have been delayed indefinitely, which can impede time-sensitive cases and jeopardize their chances of gaining legal residency. Mexicans, who make up the largest portion of immigration courts' caseload, saw their disposition times increase by about 13 percent to 533 days, according to a new analysis of court records by Syracuse University's Transactional Records Access Clearinghouse. "The Central American cases have completely taken over the docket," said immigration attorney Salvador Colon. Another attorney, Baldo Garza, paused briefly between finding two teenage clients in the court's overflowing waiting area. "They're shoving all the Central Americans in front saying, 'Go home and tell everyone else not to come because you're going to be deported,' " he said"The immigration court here looks like a day care because there are so many little kids hopping around."
http://www.houstonchronicle.com/news/houston-texas/houston/article/Central-Americans-pushed-through-immigration-6039427.php
85,000 temporary driver's licenses issued to immigrants
"More than 85,000 immigrants living in the U.S. illegally now have Illinois driver's licenses under a new state program. The Springfield bureau of Lee Enterprises reports (http://bit.ly/1yGljZR ) the tally comes after the first full year that the program has been in place in Illinois. The $30 licenses are valid for three years and may be used only for driving. They can't be used as identification for activities like boarding a plane, voting or buying a firearm. Illinois Secretary of State spokesman Henry Haupt says nearly 190,000 people have scheduled appointments since the program began in late 2013. Supporters say the law saves Illinois motorists money and make roads safer. Critics say the state should be cracking down on immigrants who entered the country illegally."
http://www.washingtontimes.com/news/2015/jan/24/85000-temporary-drivers-licenses-issued-to-immigra/?utm_source=RSS_Feed&utm_medium=RSS
Top 10 Companies Hiring Foreign Workers
http://www.forbes.com/pictures/eglg45heklg/the-immigration-debate-15/
Despite Vandalism, Protests and Pressure, Newspaper Won't Cease Printing This 'Racist' Word
"In the face of protests over its use of the term "illegals" to describe illegal immigrants — even vandalism of its office — a California newspaper is refusing to bow to pressure against it and won't cease printing the word. "We don't believe in capitulating to people who are going to tell us how to run our newspaper," Scott Steepleton, city editor of the Santa Barbara News-Press, told Fox News on Saturday. "We don't ask people what we should write beforehand and we're not going to ask people what we should write beforehand going forward." Protesters have targeted the paper after a pair of headlines included the term "illegals" this month: "Illegals Line Up for Driver's Licenses" on Jan. 3 and "Driving Legal Opens Door to Illegals' Past" on Friday. Days after the first headline hit the streets, the front of the News-Press office was spray painted red with the messages, "Fight back" and "The border is illegal not the people who cross it." "They have a racist perspective and they don't seem very apologetic about it," Savanah Maya, a college student and activist, told the Los Angeles Times. Santa Barbara City Councilwoman Cathy Murillo seemed to agree. "I respect their right to free speech but they don't have to be hateful," she told the Times. "It's like the 'N-word' for blacks."
http://www.theblaze.com/stories/2015/01/25/despite-vandalism-protests-and-pressure-newspaper-wont-cease-printing-this-racist-word/
Ernst: Obama trying to do Congress's job on immigration
"Sen. Joni Ernst (R-Iowa) is calling for Republicans to rollback President Obama's executive order allowing millions of illegal immigrants to stay in the U.S. Speaking at the conservative Iowa Freedom Summit, the newly elected senator complained of "too much overreach" from President Obama.  "He is taking on the job that I was sent to Washington, D.C., to do, what Chuck Grassley does, what Congressman King does," Ernst said. "We are legislators, the president is not. We need to stop that executive overreach, and that includes executive amnesty." Fresh off giving the GOP rebuttal to President Obama's State of the Union address this past week, Ernst said Republicans have to keep the momentum going coming off their success in last November's elections."
http://thehill.com/homenews/senate/230631-ernst-obama-doing-congresss-job-on-immigration
IOWA SUMMIT: PORK-BUSTING SENATOR JONI ERNST CONDEMNS OBAMA EXECUTIVE AMNESTY
http://www.breitbart.com/big-government/2015/01/24/pork-busting-senator-joni-ernst-addresses-iowa-freedom-summit/
Jeb Bush calls for immigration and education overhauls as he eyes 2016 presidential run
http://latino.foxnews.com/latino/politics/2015/01/24/jeb-bush-calls-for-immigration-and-education-ovehauls-as-eyes-2016-presidential/
JEB BUSH: WE NEED TO CONTROL BORDER BY POLITELY ASKING ILLEGALS TO LEAVE
"This weekend  in San Francisco while speaking to the National Automobile Dealers Association, former Gov. Jeb Bush (R-FL) said, "First and foremost we need to control our border." "The 40 percent of the people that have come here illegally came with a legal visa and overstayed their bounds," he added. "We ought to be able to figure out where they are and politely ask them to leave." State and local enforcement should partner with the federal government to encourage illegal aliens to return to their home countries in a "compassionate" way, Bush continued. The 9/11 hijackers, whose airliner suicide mission slaughtered thousands of Americans, obtained visas despite filling out "incomprehensible" applications, according to ABC News. One hijacker listed his occupation as "teater" while another said his destination was "Hotel." The State Department freely granted them tourist and business visas, and allowed them to remain in the U.S. after their visas expired."
http://www.breitbart.com/video/2015/01/25/jeb-bush-we-need-to-control-border-by-politely-asking-illegals-to-leave/
Ben Carson wants immigration laws based on 'common sense'
"Dr. Ben Carson pushed for stricter immigration laws based on "common sense" during a speech at the Iowa Freedom Summit Saturday, making little mention of the 2016 race that many conservatives hope he will enter in the coming months. The popular neurosurgeon advocated criminal punishments for employers who hire illegal immigrants, claiming such policies would "reverse the polarity" of the "magnet" that attracts people to the U.S. in the first place. "We don't have the will to seal the border," Carson said of the government's seeming reluctance to step up security resources for border patrol. Carson advised "whoever wins in 2016" to "make it their goal to seal the border within a year." To combat the economic strain of an immigration influx, Carson suggested employers "shouldn't offer jobs unless Americans won't take them." He also said those applying for work permits should only be allowed to do so from outside the U.S. In a speech marked by specific policy prescriptions not typical of a campaign address, Carson briefly touched on his own humble upbringing and the strong foundation his mother, whom he often references in his talks, gave him growing up. "I'm certain that if my mother was secretary of the Treasury, we would not have this deficit problem right now," he joked."
http://www.washingtonexaminer.com/ben-carson-wants-immigration-laws-based-on-common-sense/article/2559215?custom_click=rss
Ben Carson: Next president must seal the border
"Famed neurosurgeon Ben Carson said Saturday the next president must be committed to stopping flow of illegal immigrants coming into the country. Speaking at the Iowa Freedom Summit, Mr. Carson said strengthening the nation's borders should be a top priority for the next president. "Whoever wins in 2016, I'm pretty sure it is going to be a Republican," Mr. Carson said. "I think they should make it their goal to seal that border within year."
http://www.washingtontimes.com/news/2015/jan/24/ben-carson-iowa-freedom-summit-top-goal-next-presi/?utm_source=RSS_Feed&utm_medium=RSS
At Iowa conservatives' event, Carson hits immigration theme
http://cnsnews.com/news/article/iowa-conservatives-event-carson-hits-immigration-theme
Ben Carson: Next President Should Pledge To Seal Border Within 1 Year
http://dailycaller.com/2015/01/24/ben-carson-next-president-should-pledge-to-seal-border-within-1-year/
Immigration protesters HECKLE Rick Perry and Chris Christie at conservative political summit in Iowa
"–'If you become president, will you deport out families?' a group of immigration activists shouted from the balcony of a Des Moines auditorium
–Two from protest group DRM Action were arrested including its co-chair
–Audience stood and cheered for two minutes straight to drown out the hecklers – while Rick –Perry continued speaking and couldn't be heard
–New Jersey Gov. Chris Christie followed him and heard shouts about 'deportations' from one protester who hadn't been thrown out
–'Don't they know I'm from New Jersey?' Christie quipped"
http://www.dailymail.co.uk/news/article-2925078/Immigration-protesters-HECKLE-Rick-Perry-Chris-Christie-conservative-political-summit-Iowa.html
Protesters heckle Perry and Christie on immigration issues
"Protesters have heckled Republican presidential prospects Rick Perry and Chris Christie over immigration policies during a conservative political forum in Iowa. The former governor of Texas was interrupted during his speech to the Iowa Freedom Forum by six people chanting, "If you become president, will you deport our families?" The six young adults claimed to be children of immigrants in the U.S. illegally. Police escorted them from the auditorium. Perry opposes offering legal status to people in the U.S. illegally. He praised the U.S. as a place "to be able to stand up and tell our government what we want them to do." Another protester began the same chant during Christie's speech. The governor asked the audience, "Don't they know I'm from New Jersey?"
 http://www.washingtontimes.com/news/2015/jan/24/protesters-heckle-perry-and-christie-on-immigratio/?utm_source=RSS_Feed&utm_medium=RSS
Huckabee seeks to straddle line on immigration
"Mike Huckabee says deporting immigrants who were brought into the United States as children is like ticketing a child riding in the back seat of a car when the child's father is pulled over for speeding. "You don't punish a child for something his parents did," he said during an appearance Sunday on NBC's "Meet the Press." But, straddling a line that has flummoxed Republicans in recent presidential races, Huckabee still took a shot at President Barack Obama, who in 2012 moved to stop the deportation of those undocumented immigrants, saying Obama, "didn't have the authority to do it." "There's a process. We have a thing called the Constitution, and the Constitution doesn't allow the chief executive just to make up law," he said. Huckabee's comments came as he defended state policies that allow undocumented immigrants known as "Dreamers" to qualify for in-state college tuition — and as he explores a run for president. The former Arkansas governor, Fox News host and winner of the 2008 Iowa caucuses said he won't announce a decision on running for the White House until the spring, but added: "I think it's pretty evident that I'm moving in that direction."
http://www.cnn.com/2015/01/25/politics/mike-huckabee-obama-immigration/
EXCLUSIVE — RICK SANTORUM: OBAMA'S 'BECOME A LITTLE BIT OF A DICTATOR,' WITH EXECUTIVE AMNESTY
"In an exclusive interview with Breitbart News at the South Carolina Tea Party Convention last weekend, former Pennsylvania Sen. Rick Santorum said Republicans in Congress—particularly GOP leadership on Capitol Hill—have blown, at least thus far, the response to President Barack Obama's executive amnesty. "The cromnibus was cleaning up a mess created by Harry Reid and Barack Obama and the divisiveness that occured," Santorum said when asked about the cromnibus bill, and how Speaker John Boehner and then incoming Senate Majority Leader Mitch McConnell provided funding for President Obama's amnesty. Santorum added: "You're not going to see anything pretty come out of the next two years. This president is going to go out there and be as divisive as he's ever been and be as intransigent as he's ever been. I think it's important that we go out there and lay out what we're for. We have a clean slate right now and we can do right now. But I can tell you the thing that I'm most upset about right now is not just the level of spending in the cromnibus, but the fact that we didn't take on what I think was one of the greatest assaults on the Constitution that we have seen in the history of the country, which was President Obama's executive order on amnesty. This was not just another executive order. This was not just another presidential power play. This was a major encroachment on the Constitution. If every president has the ability to change every law unilaterally, then we have eliminated the need for a Congress and potentially eliminated the need for a court." Santorum went on to say that Obama has become like a "dictator:" "The president has become a little bit of a dictator. For the Congress not to rise up in unison, and I'm not talking about just Republicans—I'm talking about Republicans and Democrats—I don't know how you sit there as a, this should be a bipartisan issue because, you know what? If this becomes a precedent, then the next president is going to be in a situation where they're saying 'ok, now I have this precedence, am I either going to use it or only Democrats use it?'"
http://www.breitbart.com/big-government/2015/01/23/exclusive-rick-santorum-obamas-become-a-little-bit-of-a-dictator-with-executive-amnesty/
Santorum blames struggling economy on immigration
"Immigration — both legal and illegal — is causing many of the country's economic woes, former Sen. Rick Santorum said Sunday. "The reason you're seeing wages dropping is because we have surging immigration," Santorum told CNN's "State of the Union." "The overwhelming majority" of immigrants "are folks who are lower-skilled or unskilled," the Pennsylvania Republican said. "We're bringing people in who will compete against a lot of Americans." His remarks echoed a speech he delivered Saturday at the Iowa Freedom Summit, where he sought to stake out territory in an already crowded field of potential presidential candidates. Debate over immigration in the U.S. has increased in recent weeks after President Obama announced an executive action that would halt possible deportations for millions of immigrants who are here illegally."
http://www.washingtonexaminer.com/santorum-blames-struggling-economy-on-immigration/article/2559231?custom_click=rss
Santorum stresses contrast with Bush on immigration
"Former senator Rick Santorum (R-Pa.) on Sunday resisted Jeb Bush's pro-immigration stance, doubling down on his long-held position that unskilled immigrant workers are taking jobs from Americans. "There are fewer Americans working today who were born in America than there were 15 years ago. All of the net new jobs created are going to people who were not born here, because they're willing to work for lower wages," Santorum said on CNN's "State of the Union" Sunday, echoing comments he made at the Iowa Freedom Summit on Saturday. Santorum was specifically responding to recent comments by the former Florida governor that stressed the value of immigrant workers to the U.S. economy. Santorum's remarks emphasized the contrast that exists on immigration policy between himself and Bush, both of whom are considering White House runs. "Immigrants are an engine of economic vitality," Bush said Friday during a speech in San Francisco. "We need to find a way, a path to legalized status for those who have come here and languished in the shadows." Santorum questioned Bush's assessment, launching into a critique of existing immigration laws, which he says allow too many unskilled workers into the country. "Immigration can be [an "engine of economic vitality"] if immigration is done the right way," Santorum said. "I would just suggest that the reason you're seeing median income dropping, the reason you're seeing wages stagnating, is because we have record levels of legal immigration." Santorum did not specifically respond to Bush's call for a path to legal status for millions of undocumented workers. Bush began laying the groundwork for a presidential campaign in December and is engaged in an ambitious fundraising effort. His position on immigration reform is strikingly different from that of the main pack of potential GOP presidential candidates."
http://www.washingtonpost.com/blogs/post-politics/wp/2015/01/25/santorum-stresses-contrast-with-bush-on-immigration/
Potential 2016 candidates road test messages on immigration, marriage
http://www.cbsnews.com/news/potential-2016-candidates-road-test-messages-on-immigration-marriage/
SPENDING/BUDGET/ECONOMY:
Boehner, McConnell Open to Bigger Child-Care Tax Breaks
But House Speaker and Senate Majority Leader Reject Other Measures Sought by President Obama
"House Speaker John Boehner (R., Ohio) and Senate Majority Leader Mitch McConnell (R., Ky.) indicated in a 60 Minutes television interview that they were open to one piece of President Barack Obama 's tax overhaul proposal: increasing tax breaks for child care. The top two Republicans in Congress rejected other components of Mr. Obama's tax proposal, suggesting that striking any kind of tax deal would be very difficult. But their comments highlighted the emerging theme among both parties that measures are needed to boost stagnant incomes for the middle class. The two Republicans rebuffed Mr. Obama's plan to raise taxes for wealthier Americans, but said they would look at his proposal to triple the maximum Child and Dependent Care Tax Credit for families with children under five years old. "We're all for helping working class families around America," Mr. Boehner said in a preview released by CBS News ahead of the interview's Sunday evening broadcast. "We'll take a look at this when he sends his budget up, something that could be looked at in the overall context of simplifying our tax code and bringing rates down for everyone." Increasing the child-care tax credit is part of a larger tax proposal the White House released last weekend that would raise $320 billion in taxes over 10 years, largely from high-income Americans, for tax breaks aimed mostly at moderate-income workers. The plan would increase taxes on investments held by high-income households by boosting top capital-gains tax rates and imposing capital-gains tax on many inherited assets. In his State of the Union address, Mr. Obama asked lawmakers of both parties to "commit ourselves to an economy that generates rising incomes and chances for everyone who makes the effort." Mr. Boehner firmly dismissed Mr. Obama's pitch to raise taxes on wealthier Americans. "Why would he want to raise taxes on people? There's no free lunch, and the president wants to raise taxes because he wants to increase Washington spending," Mr. Boehner said."
http://www.wsj.com/articles/boehner-mcconnell-open-to-bigger-child-care-tax-breaks-1422119804
Obama doubles down on proposed tax hikes
"Touting plans to close tax loopholes on the "special interests and the superrich," Obama hinted at a likely congressional struggle over how the White House will fund proposed policies such as free community college and expanded childcare. "I know that there are Republicans in Congress who disagree with my approach, and I look forward to hearing their ideas for how we can pay for what the middle class needs to grow," Obama said. "But what we can't do is simply pretend that things like child care or college aren't important, or pretend there's nothing we can do to help middle class families get ahead." The economic pitch echoed one Obama delivered to University of Kansas students Thursday in which the president pushed for lower middle-class taxes and higher wages."
http://www.washingtonexaminer.com/obama-doubles-down-on-proposed-tax-hikes/article/2559205?custom_click=rss
Boehner, McConnell: Obama tax hikes 'dead' on arrival
"Some of the economic ideas President Obama proposed in his State of the Union address will be "dead" if they reach Capitol Hill, House Speaker John Boehner and Senate Majority Leader Mitch McConnell said in their first-ever joint TV interview. The top congressional leaders criticized the president's calls for free community college and minimum wage hikes while highlighting a number of areas where Republicans and Democrats could come together during a 60 Minutes segment to be aired Sunday. "Why would he want to raise taxes on people?" Boehner said of Obama's proposal to increase taxes for the wealthy. "There's no free lunch, and the president wants to raise taxes because he wants to increase Washington spending."
http://www.washingtonexaminer.com/boehner-mcconnell-obama-tax-hikes-dead-on-arrival/article/2559211?custom_click=rss
Senate banking chair calls Obama economic plan 'attack on the middle class'
"Sen. Richard Shelby, chairman of the Senate Banking Committee, said the president's middle-class economic proposals have no chance of becoming law and called his suggested tax hikes "an attack on the middle class." "A lot of his stuff is rhetoric. It's not going anywhere," Shelby said Sunday on "Fox News." The Alabama Republican said Obama has sent the message that he is unwilling to work with Congress by threatening to veto a series of legislation he opposes. "I think if he wanted to, he could work with us, but I think he was real defiant the other night," Shelby said, referring to the president's State of the Union address Tuesday. "He was saying 'Look, it's my way, or the veto.' " Shelby criticized a proposed hike in capital gains taxes and the president's reluctance to slash corporate tax rates. "There's a lot of corporate money overseas that we need to bring back," he said, suggesting the high rates keep companies abroad."
http://www.washingtonexaminer.com/senate-banking-chair-calls-obama-economic-plan-attack-on-the-middle-class/article/2559247?custom_click=rss
Obama's Free Lunch–and Breakfast and Dinner
""Mr. Wallace neglects the fact that such a thing as a 'free' lunch never existed," Lutz wrote. "Until man acquires the power of creation, someone will always have to pay for a free lunch." Harley Lutz didn't live to see Barack Obama's political rise. The Princeton professor passed away in 1975, the year famed University of Chicago economist Milton Friedman produced a best-selling book, "There's No Such Thing as a Free Lunch." Practicing what he preached, Friedman worked until the day he died in 2006 at age 94. Obama was in the Senate by then, already eyeing the White House and planning a successful 2008 presidential run that included campaign slogans "Change We Can Believe In" and "Yes We Can!" Six years into the Obama presidency, those mottos have been fleshed out with a subtext that might be expressed thusly: "Lutz and Milton Friedman Were Wrong." The Obama doctrine, espoused unambiguously in his 2015 State of the Union address, is that there is indeed a free lunch. Free breakfast and dinner, too. And free midnight snacks. Don't forget happy hour. "Drinks all around!" is this administration's mantra. In his speech, Obama called for government-subsidized broadband access, federally mandated sick leave, and "free" community college. His goal, the president said, is ensuring that "two years of college becomes as free and universal in America as high school is today." The administration put the price tag at $60 billion over the next 10 years. Although that's a high number, it vastly understates the likely costs: making community college as universal as high school would require building many more colleges. Moreover, California's experience suggests that the president's proposal is a solution in search of a problem. In California, which pioneered the junior college system, annual tuition averages around $1,500 a year, meaning that students spent more on books than tuition. So cost isn't the problem—access is: the state reported in 2012 that 470,000 junior college students were on waiting lists for classes they need. There are other problems with the president's "free lunch" approach to governance. Here are three: First of all, the president doesn't have this money to spend. He's borrowing it. The day Obama took office, the national debt was $6.3 trillion. Today, it stands in excess of $13 trillion, which is what happens when you run annual budget deficits averaging $1 trillion a year. The president is happy that the 2014 deficit is "only" $483 billion. I'm happy, too, but that number would still be larger than any other deficit in U.S. history—even adjusting for inflation—except for during George W. Bush's last year in office. Yes, Obama inherited a fiscal mess, no doubt. But acting like there's a pile of found money lying around is disingenuous. Future generations of Americans will foot that bill because voters are being promised more goodies than their politicians are making them pay for. The second problem is one of federalism. By what rationale should workplace salaries be mandated from Washington? States and counties with traditional manufacturing might mandate time-and-a-half for hourly employees. States and counties with many seasonal agricultural jobs might not. And when it comes to the minimum wage, the folly seems obvious. Do entry-level workers in Lincoln, Nebr. (median housing price $146,000) need to be paid exactly the same as those in San Francisco (median housing price $769,000)? Most states are managing this issue pretty prudently, U.S. Department of Labor data suggests. Only five—all of them in the South—lack a minimum wage law. Fourteen others have laws tying their minimum to the federal standard. A majority of states exceed the federal minimum. Third, when the president says he wants to mandate sick leave and raise the minimum wage—and underwrite "free" community college by raising capital gains taxes—he continues to send a message of hostility to business. Over the years, many Democrats have exhibited an odd duality about business: they venerate jobs, but not employers. Obama takes this to new levels, while cheerfully spending Other People's Money. In his State of the Union, Obama didn't try to explain why business owners launching a startup or trying to keep a small business afloat should welcome federal laws governing their pay scales. Instead, he taunted Congress: "If you truly believe you could work full-time and support a family on less than $15,000 a year, go try it." This was effective theater, but also a reminder how easily Obama's populism slips into business-bashing. In his 2012 campaign, he said, "If you've got a business—you didn't build that. Somebody else made that happen." He meant somebody in government. It was also in 2012 that most Americans learned that the Affordable Care Act included a requirement that employers pay for "free" birth control. Here, folk wisdom about free lunches comes full circle. "Free Lunch" originally was not a metaphor; it was an advertisement. Saloons, mainly in the American West, offered free lunch with the stipulation that patrons purchase at least one drink. Only the most naïve would deem this lunch truly free, so the extrapolation to government came naturally. The earliest known reference came in a 1938 editorial in an El Paso, Texas, newspaper unearthed by "Yale Book of Quotations" editor Fred Shapiro. Called "Economics in Eight Words," it's a fable about a king who asks his advisers for a brief economic textbook. Instead, they produce 87 volumes of 600 pages each—thicker than Obamacare's statutory language and regulations—which results in their execution. Finally, the last remaining economist says he can distill the dismal science into eight words: "There ain't no such thing as a free lunch."
http://www.realclearpolitics.com/articles/2015/01/25/obamas_free_lunch–and_breakfast_and_dinner.html
To Obama, the State Can Still Solve Every Problem
Show Obama a market problem, and he has one solution: subsidize its purchase. Wrong! The right answer: increase supply instead.
http://www.thedailybeast.com/articles/2015/01/24/to-obama-the-state-can-still-solve-every-problem.html
Obama Weekly Address: We've Risen From Recession Freer To Write Our Own Future
"Hi, everybody. This week, in my State of the Union Address, I talked about what we can do to make sure middle-class economics helps more Americans get ahead in the new economy.  See, after some tough years, and thanks to some tough decisions we made, our economy is creating jobs at the fastest pace since 1999. Our deficits are shrinking. Our energy production is booming. Our troops are coming home. Thanks to the hard work and resilience of Americans like you, we've risen from recession freer to write our own future than any other nation on Earth. Now we have to choose what we want that future to look like. Will we accept an economy where only a few of us do spectacularly well? Or will we commit ourselves to an economy that generates rising incomes and rising chances for everyone who makes the effort? I believe the choice is clear. Today, thanks to a growing economy, the recovery is touching more and more lives. Wages are finally starting to rise again. Let's keep that going – let's do more to restore the link between hard work and growing opportunity for every American.  That's what middle-class economics is – the idea that this country does best when everyone gets their fair shot, everyone does their fair share, and everyone plays by the same set of rules.  Middle-class economics means helping workers feel more secure in a world of constant change – making it easier to afford childcare, college, paid leave, health care, a home, and retirement. Middle-class economics means doing more to help Americans upgrade their skills through opportunities like apprenticeships and two years of free community college, so we can keep earning higher wages down the road. Middle-class economics means building the most competitive economy in the world, by building the best infrastructure, opening new markets so we can sell our products around the world, and investing in research – so that businesses keep creating good jobs right here. And we can afford to do these things by closing loopholes in our tax code that stack the decks for special interests and the superrich, and against responsible companies and the middle class. This is where we have to go if we're going to succeed in the new economy. I know that there are Republicans in Congress who disagree with my approach, and I look forward to hearing their ideas for how we can pay for what the middle class needs to grow. But what we can't do is simply pretend that things like child care or college aren't important, or pretend there's nothing we can do to help middle class families get ahead.  Because we've got work to do. As a country, we have made it through some hard times. But we've laid a new foundation. We've got a new future to write. And I'm eager to get to work."
http://www.realclearpolitics.com/video/2015/01/24/obama_weekly_address_weve_risen_from_recession_freer_to_write_our_own_future.html
Obama reiterates plans to boost middle class
http://thehill.com/homenews/administration/230620-obama-reiterates-plans-to-boost-middle-class
Ohio governor: Bieber, Brady distracting Americans from debt
"Ohio Gov. John Kasich (R) is blaming pop star Justin Bieber and football player Tom Brady for the nation's lack of attention on fiscal problems. Speaking to "Fox News Sunday" about balancing the budget, Kasich said these celebrities are distracting people from focusing on more pressing issues like trimming away at the more than $18 trillion national debt. "If we would go to a convention, instead of kids focusing on Justin Bieber and Tom Brady and deflated footballs, maybe they'd start thinking about Ben Franklin and Jefferson and Madison and Monroe and we could renew our country," Kasich said. The Republican governor, who is seen as a potential presidential candidate in 2016, is touring the country to raise support for a constitutional amendment requiring Congress to balance the budget. Kasich said his efforts in Ohio to balance the budget should be a model for Washington. He pointed out that when he took over as governor, the state was $8 billion in debt. It now has about a $1.5 billion surplus and has added nearly 300,000 jobs. He urged congressional Republicans to follow through on their campaign promises to be fiscally responsible by balancing the budget. "I hope they'll do something about it now that they have a majority," Kasich said."
http://thehill.com/blogs/ballot-box/presidential-races/230666-ohio-governor-bieber-brady-distracting-americans-from
Scott Walker: Americans need a discount on their taxes
http://www.cbsnews.com/videos/scott-walker-americans-need-a-discount-on-their-taxes/
RICK PERRY: OBAMA'S ECONOMY AN 'IMMORAL DEBT'
http://www.breitbart.com/big-government/2015/01/25/rick-perry-obamas-economy-an-immoral-debt/
Is $5 a Gallon Gas on its Way? This Expert Thinks So.
"John Hofmeister, the former president of Shell Oil, warns that we should "[e]njoy the price, because it's going to go back up." "The next round of high prices is likely to start later this year, as crude rebounds to the $80s and $90s, perhaps pushing to the $100 level by late in the year or early next," Hofmeister told USA Today. Prices per barrel as high as Hofmeister projects would mean a significant hike in the price you pay at the pump. Hofmeister said that skyrocketing gas prices and even gas shortages are possible. "Over the next several years, as demand growth approaches 100 million barrels a day and the industry production falls short, yes, I believe later this decade we'll see $5 a gallon and possible shortages of fuel in some parts of the world," he told USA Today. The U.S. Energy Information Administration projects that the average price of a gallon of gas in 2015 will be $2.33. Hofmeister is now the founder and chief executive of Citizens for Affordable Energy, a nonprofit that "promotes sound U.S. energy security solutions for the nation, including a range of affordable energy supplies, efficiency improvements, essential infrastructure, sustainable environmental policies and public education on energy issues." He believes that the solution to fluctuating oil prices is utilizing natural gas. "I believe that with the right focus and development of the natural gas fuels market, we could begin to reduce global demand for oil from the 100-million-barrels-a-day level around 2020 to lower demand levels by substituting natural gas fuels," he told USA Today. "We could pull it back to 90, 80, even 70 million barrels a day over the next two to three decades, taking enormous pressure off chronic high oil prices."
http://dailysignal.com/2015/01/25/5-gallon-gas-way-expert-thinks/?utm_source=facebook&utm_medium=social
COMMON CORE:
What happens when the Common Core becomes less … common?
http://www.washingtonpost.com/local/education/what-happens-when-the-common-core-becomes-less–common/2015/01/25/33b8eb58-a2bf-11e4-b146-577832eafcb4_story.html?wprss=rss_national
Kasich Defends Medicaid Expansion, Common Core ahead of Potential 2016 Run
http://www.nationalreview.com/corner/397141/kasich-defends-medicaid-expansion-common-core-ahead-potential-2016-run-andrew-johnson
Teacher Scolds Physician Dad for Daughter's 'Unhealthy' Lunch
"A Missouri father was shocked when he received a letter from one of his daughter's teachers that scolded him for not packing his 2nd grader a "proper" lunch. A substitute teacher identified as N. Krueger wrote, "Dr. and Mrs. Puckett, the cafeteria reported to me that Alia's lunch today included four chocolate bars, a bag of marshmallows, Ritz crackers and a pickle. Please see that she packs a proper lunch tomorrow. Parent signature requested." Dr. Justin Puckett, who is double board certified in osteopathic family medicine and obesity medicine, posted the letter to his Facebook page and wrote back, "Request declined." Puckett and his daughter, Alia, who is a 2nd grader at Kirksville Primary School just outside St. Louis, Missouri, appeared on "Fox and Friends Weekend" today to discuss this "food fight." "I packed four pieces of ham, pickles, a cheese stick, four marshmallows in a ziplock bag and one chocolate bar," Alia explained. "The real issue to me here isn't the letter," Puckett said. "It's just more of the overarching theme that sometimes we as parents feel that … other people are trying to intrude into way we parent our children." Puckett asserted that the Healthy Hunger-Free Kids Act championed by Michelle Obama paints with too broad of a brush. For example, he said, a high school athlete has vastly different caloric needs than someone who is very sedentary. "To paint those food guidelines with one big brush isn't my recommendation."
http://insider.foxnews.com/2015/01/24/teacher-scolds-physician-dad-daughters-unhealthy-packed-lunch
New state test has Pueblo teachers, parents worried (Jan. 22)
"Colorado students are studying for a new statewide test, but parents and teachers in Pueblo are worried about what the rigorous assessment means for normal classroom instruction. District 60 has been plagued by bad test scores in the past, but administrators have reformatted the curriculum this year with hopes of improvement. Some are concerned, however, about the attention that is being focused on preparing for the Partnership for Assessment of Readiness for College and Careers test, or PARCC. Third grade teacher Darciann Samples says, "The PARCC is not important to our children or to our achievement." Samples's children are now home-schooled. "The Common Core is trying to create common children," she explains, "and I do not have common children." District officials hope PARCC, which will be administered this spring to 3rd through 11th grade students for the first time in Colorado, will help D60 get out of the downward spiral of poor scores. "This truly is a starting point for us," says District Assessment Specialist RoeAnn Collette. "We really cannot compare it to our old TCAP scores…it would be like apples to oranges." Collette says PARCC preparations have been embedded into every school's curriculum, and go as far as reformatting all the district tests to be more like the state exam. Samples says the focus on testing, and the two months it takes to actually test the students, takes away from the one-on-one teaching that truly helps students improve. "We actually teach children just to put down any answer," she reveals. "Just put down an answer because they have to finish and that is our role is to encourage students to finish the task." Collette admits the computerized PARCC test is more rigorous than other statewide assessments, but she says students have responded well to the format. She thinks the enthusiasm for technology may result in better overall scores. She says, "I know some of our teachers and administrators were even a little concerned about keyboarding and using the little tracking pad on the computers or laptops. In the end, studies have shown that really hasn't been an issue for most of our students."
http://www.koaa.com/story/27919329/new-state-test-has-pueblo-teachers-parents-worried
MISC.:
94-year-old vet can't file tax return because IRS says he's dead
"There is a 94-year-old World War II vet in Ohio who just wants to pay his taxes but can't because the IRS says he's dead. Siegfried Meinstein has been unable to convince the IRS he is alive, living in an assisted living facility near Columbus, Ohio. The IRS has told the nonagenarian it can't process his tax return because their records indicate he is deceased. "It isn't really a problem in my daily life," Meinstein told the Columbus Dispatch Friday. "Everybody accepts my money." The issue with IRS has also prompted some good natured ribbing from his son. "If they keep insisting, what is it you say?" Ron Meinstein told his father who broke his hip in a swimming pool accident but is otherwise in good health. "Eventually, they'll be right." The newspaper reports that the old-timer's troubles began in April when he filed his tax return online through his accountant.  The IRS rejected the return and the reason given was because the filer was dead according to the Social Security Administration."
http://www.foxnews.com/us/2015/01/25/4-year-old-vet-cant-file-tax-return-because-irs-says-dead/
GOP: After 2,300 days of Obama indecision, it's time to act on Keystone
"For over two weeks now, the Senate has been working hard on a bipartisan bill to approve the Keystone XL pipeline. This important infrastructure project will support thousands of jobs. It would carry both American and Canadian oil, in the cleanest and safest way, and help keep energy affordable for American families.  After more than 2,300 days of presidential indecision, it's important for us to act. The world is watching to see whether the United States is willing to lead as a global energy superpower that respects its neighbors, trades with its allies, and builds needed infrastructure. I believe we are ready for that role — and our leadership can start with the approval of Keystone XL. The new Republican congress you elected has only been in office a few weeks now, but already we've made important strides towards making congress function again and getting Washington back to work. We're fulfilling the promises made in the recent elections, and considering legislation in an open and a transparent manner where both Republicans and Democrats can offer their ideas. Now, here's an interesting fact: more amendments were voted on in the Senate just this past week, than were voted on during all of 2014. Our approach to this energy infrastructure bill is one that allows members from both parties — and every state — the chance to have their voices heard. Once Congress approves the Keystone XL pipeline with bipartisan support, we will have an opportunity to put forth additional energy solutions that will grow our economy and help hardworking Americans. We are focusing on energy because it is vital to our prosperity, and a strategic asset that we can use to assist our allies and trading partners. It is in our interest to continue making our energy abundant, affordable, clean, diverse, and secure. And I am confident we can reach those goals by strengthening our supply, modernizing our infrastructure, supporting energy efficiency, and ensuring federal accountability."
http://news.investors.com/Politics-Andrew-Malcolm/012415-735954-keystone-pipeline-time-has-come-in-gop-congress.htm
Obama closes off much of Alaska refuge to drilling
"President Obama has proposed setting aside more than 12 million acres of the Alaska coast as wilderness in a move that will pit him against Republicans from the state. Obama's plans to impose strict federal protections over an expanded portion of the Arctic National Wildlife Refuge would keep Alaskans from accessing the wealth of petroleum reserves that lay below the "fragile" habitat there. "I'm very proud that my Department of Interior has put forward a comprehensive plan to make sure we're protecting the refuge and that we're designating new areas, including coastal plains, for preservation," the president said from his seat aboard Air Force Once in a video released Sunday. "I'm going to be calling on Congress to make sure that they take it one step further: designating it as a wilderness," Obama said. Senate Energy and Natural Resources Committee Chairman Lisa Murkowski, Sen. Dan Sullivan, Rep. Don Young and Gov. Bill Walker were among the Alaska lawmakers who immediately criticized the White House's move. Sullivan called the proposed designation a "war on Alaskan families." "If Congress chooses to act, it would be the largest-ever wilderness designation since Congress passed the visionary Wilderness Act over 50 years ago," the Interior Department said. U.S. Fish and Wildlife Director Dan Ashe said the Arctic National Wildlife Refuge "faces growing challenges that require a thoughtful and comprehensive management strategy" in a statement Sunday. "The incorporation of large portions of the refuge into the National Wilderness Preservation System will ensure we protect this outstanding landscape and its inhabitants for our children and generations that follow," Ashe said. Obama's proposal would also block off parts of the Arctic Ocean from drilling, the Washington Post reported."
http://www.washingtonexaminer.com/obama-closes-off-much-of-alaska-refuge-to-drilling/article/2559239
Land Grab! Obama To Take Control Of ANWR
"President Obama announced Sunday that his administration plans to lock up the oil-rich 1.5 million acre Arctic National Wildlife Refuge coastal plain and offshore areas in Alaska from oil and gas exploration. Obama is asking Congress to designate 12 million acres of ANWR as a "wilderness" to keep it off-limits to development, despite widespread Native Alaskan support for drilling in the area. ANWR's coastal plain alone is estimated to hold 28 billion barrels of oil. "Designating vast areas in the Arctic National Wildlife Refuge as Wilderness reflects the significance this landscape holds for America and its wildlife," said Secretary of the Interior Sally Jewell. The Obama administration argues that making ANWR off-limits to development will help protect the region's wildlife and natural beauty. Obama is also considering ways to prevent new oil production at the National Petroleum Reserve-Alaska. Environmentalists have long campaigned to hinder oil production in Alaska. "Just like Yosemite or the Grand Canyon, the Arctic National Wildlife Refuge is one of our nation's crown jewels and we have an obligation to preserve this spectacular place for generations to come," Jewell added."
http://dailycaller.com/2015/01/25/land-grab-obama-to-take-control-of-anwr/
OBAMA SEEKS BIGGER WILDERNESS DESIGNATION IN ALASKA REFUGE
http://www.breitbart.com/news/obama-seeks-bigger-wilderness-designation-in-alaska-refuge/
Obama seeks wilderness designation for Alaska refuge, sets up battle with GOP
http://www.foxnews.com/politics/2015/01/25/obama-seeks-wilderness-designation-for-alaska-refuge-sets-up-battle-with-gop/
Obama to seek wilderness designation for Alaska wildlife refuge
http://www.cbsnews.com/news/obama-to-seek-wilderness-designation-for-alaska-wildlife-refuge/
Obama Seeks Bigger Wilderness Designation in Alaska's Potentially Oil-Rich Wildlife Refuge
http://www.theblaze.com/stories/2015/01/25/obama-seeks-bigger-wilderness-designation-in-alaskas-potentially-oil-rich-wildlife-refuge/
The EPA's Newest Strategy to Sneakily Restrict Fracking, Drilling
http://dailysignal.com/2015/01/25/the-epas-newest-strategy-to-sneakily-restrict-fracking-drilling/
REPORT: WHITE HOUSE WANTS TO USE 'FROZEN' TO TEACH CLIMATE CHANGE (continuation of previous article)
http://www.breitbart.com/big-government/2015/01/25/report-obama-administration-wants-to-use-disney-film-to-teach-climate-change/
Santorum: Obama climate actions will have 'zero impact'
http://thehill.com/policy/energy-environment/230657-santorum-us-climate-actions-will-have-zero-impact
Freedom of Information Act reforms to get second chance in Congress in 2015
"Freedom of Information Act reforms that failed at the end of the last Congress are likely to return in the new one in coming weeks and do so with the same bipartisan support that nearly carried the day for them in 2014. The FOIA Improvement Act could face many of the same challenges that contributed to its failure in the 113th Congress, when both chambers passed similar legislation but were unable to vote on a compromise measure. Rep. Elijah Cummings, D-Md., told the Washington Examiner he hopes to advance the effort "quickly." "We came very close to getting a FOIA reform bill passed last Congress," said Cummings, who is the ranking minority member on the House Oversight and Government Reform Committee. "I look forward to working quickly with this Congress to send bipartisan legislation to the president's desk for his signature so that we can strengthen the law that gives the American people access to information about their government."
http://www.washingtonexaminer.com/freedom-of-information-act-reforms-to-get-second-chance-in-congress-in-2015/article/2559184
Cuba leaves talks on US ties insisting it won't make major changes to its system
https://ca.news.yahoo.com/cuba-leaves-talks-us-ties-insisting-wont-major-224809935.html
FCC looks at routing US 911 calls through Russian satellites (continuation of previous article)
http://hotair.com/archives/2015/01/24/fcc-looks-at-routing-us-911-calls-through-russian-satellites/
Obama's doubly deceitful SOTU
"His ideology compels him to believe that his policies are working even when they're not, because even objective evidence demonstrating otherwise doesn't seem to register with him. And narcissism surely accounts for his navel-gazing tunnel vision that fools him into believing he's a bipartisan conciliator. For him to hold himself out as a uniter and effusively praise himself for his economic and foreign policy record is surreal. For years, we have heard his bipartisan rhetoric in one breath and, in the next, his threat that it will be his way or the highway. What honest and self-aware person could say he is ready to work with Republicans while blasting them as paid partisan hacks and threatening to veto anything they send to him that doesn't fully embrace his own imperial demands? It's far easier for me to understand his dogmatism than to get my mind around his holding himself out as a uniter in the midst of it. It's either the highest form of sophisticated deceit (involving the lowest form of cynicism) or an alarming case of his residing in an impenetrable bubble where he hears only himself and those who agree with him. If we don't give him the benefit of the doubt and assume he really knows his record doesn't square with his claims, I think we can still attribute his other-directed deceit to a combination of his ideology and his narcissism. He is so convinced that his primary goal of fundamentally changing the United States is imperative that he's willing to lie through his teeth to further that goal. And in his case, his narcissism insulates him from feeling any guilt at all about it. Regardless of whether Obama is lying to himself, to us or both — and it's probably a great deal of both — his report card does not correspond to the objective facts, in a frightening number of ways. Let's look at a few examples in this short space. He briefly mentioned Obamacare — to brag about more people being covered by insurance. What he didn't tell us is that most of these gains were caused by an expansion of Medicaid, which historically delivers lower-quality care and reduced access to it — defeating the ostensible purposes of Obamacare. More importantly, most of Obamacare's nominal coverage expansion has been nullified by reductions in coverage for people with employer-based insurance. He shamelessly took credit for an energy boom and lowering gas prices. These have occurred not because of his policies but in spite of them. Increases in production are because of more drilling on private and state land, not federal land. Energy produced from private-sector fracking — a practice he opposes — is also responsible for much of the increased productivity and lower prices. Obama beamed about reducing the deficit, but as the Heritage Foundation reports, this is about the only time he'll be able to make that claim. That's because most of his prior deficits were horrendous and annual deficits over the next decade are projected to average almost $1 trillion. More disturbing, however, is that entitlements consume about half of our tax revenues and are projected to swallow 100 percent of revenues within 15 years. Yet Obama steadfastly obstructs entitlement reform. Obama takes credit for a growing economy, but if the economy is finally growing — and the evidence is mixed — it's been a long time coming. His vaunted middle-class policies are not helping the middle class, which has suffered under his presidency. He has presided over the slowest recovery in 50 years. Plus, workers at the lower end of the pay scale have seen their average weekly hours dropping significantly — as opposed to higher-paid workers. Though he cites decreasing unemployment, he omits that most of the job gains are among part-time workers and that the unemployment numbers are further misleading because they ignore the enormous number of people who have quit the workforce altogether. The labor participation rate is at its lowest point in decades, and only a quarter of this can be attributed to a change in demographics."
http://www.washingtonexaminer.com/obamas-doubly-deceitful-sotu/article/2559218?custom_click=rss
Obama's state of delusion
"Most of the discussion after President Obama's recent State of the Union address centered on various programs and goals that have no chance of actually being passed by the Republican-controlled House and Senate. But the most cynical, and probably the most dangerous, collision between reality and rhetoric was when the president spoke about Iran's illicit nuclear weapons program. Members of Congress who are concerned by the ongoing nuclear progress of the world's leading state sponsor of terrorism are interested in pursuing a bill that would provide a backstop should the talks between Iran and the major powers break down due to Tehran's unwillingness to dismantle its nuclear arms program…"
http://www.washingtontimes.com/news/2015/jan/25/armstrong-williams-obamas-state-of-delusion/?utm_source=RSS_Feed&utm_medium=RSS
12 keys to the GOP presidential race right now
http://www.washingtonexaminer.com/12-keys-to-the-gop-presidential-race-right-now/article/2559208
Rubio moves closer to White House bid
"Sen. Marco Rubio told a private gathering of supporters this weekend that he has what it takes to win the White House and will spend the next months preparing for a presidential campaign. The Florida Republican was in Miami Friday and Saturday to host his political operation's fourth annual "Team Marco" donor retreat. Rubio stopped short of announcing for president and might yet choose to run for re-election to the Senate. But if some thought former Florida Gov. Jeb Bush's presidential jockeying might discourage Rubio and steer him toward a second Senate term, that's hardly what the 43 year-old lawmaker signaled to his guests. According to Republican operatives in South Beach for the retreat, Rubio discussed his presidential prospects in confident terms and made clear that his political maneuvering from this point forward would reflect an intent, if not a decision, to seek the White House in 2016. Sources requested anonymity in order to be candid. "He wants to be in a position to run," a GOP insider who was in attendance confided to the Washington Examiner. "He believes that he has a winning vision for the party and the country, which is based on his life experience and the opportunity this country gave his family." How serious is Rubio? At least serious enough to skip Senate votes this week for a fundraising swing through California. Missing Senate votes is a move that could hurt Rubio on the trail in Florida if he decides to seek re-election, but is exactly what is necessary to raise the tens of millions of dollars he needs to mount a credible presidential campaign.
http://www.washingtonexaminer.com/rubio-moves-closer-to-white-house-bid/article/2559233
Huckabee says "it's pretty evident" he's moving toward a White House run
http://www.washingtonpost.com/blogs/post-politics/wp/2015/01/25/huckabee-says-its-pretty-evident-hes-moving-toward-a-white-house-run/
Huckabee Defends His Breaks From Conservative Orthodoxy
http://www.nbcnews.com/meet-the-press/huckabee-defends-his-breaks-conservative-orthodoxy-n293111
Kasich hints at 2016 campaign
"Ohio Gov. John Kasich said the "options are still on the table" for a presidential bid while suggesting his accomplishments in the state office could translate to success for the rest of the country. "Ohio is a microcosm of America," the Republican governor told host Chris Wallace on "Fox News Sunday," later adding that he still has "plenty of time" to decide whether he will run. Kasich touted the fact that his state has added nearly 300,000 jobs under his leadership and has adopted a "structurally balanced" budget system. He also highlighted his effort to expand government services to "those who live in the shadows," such as the "drug-addicted" or homeless, in a move that could put him at odds with members of his own party who want to roll back such assistance across the board. "I will not turn my back on the mentally ill who live under bridges," Kasich said. Still, he said the programs "can only be a situation where we help them for a short period of time," emphasizing that "personal responsibility" would be written into any such legislation. Wallace pressed Kasich on the wisdom of his national effort to convene a constitutional convention to add a balanced budget amendment to the U.S. Constitution. "Chris, we're $18 trillion in the hole," the governor said. Kasich said he hoped a constitutional convention would help kids focus less on "Justin Bieber and deflated footballs" and more on "Ben Franklin."
http://www.washingtonexaminer.com/kasich-hints-at-2016-campaign/article/2559234#.VMVHNN3Grp4.facebook
Howard Dean: People Who Liked American Sniper Are "Angry," Probably in Tea Party
"On this week's episode of HBO's Real Time with host Bill Maher, former Gov. Howard Dean (D-VT) said people who went and saw American Sniper are "very angry" an are probably in the tea party. "There's a lot of anger in this country and the people who go see this movie are people who are very angry," Dean said. "And this guy basically says I'm going to fight on your side and they bite for it. I think there's some — I bet if you looked at a cross-section of the tea party and people who go see this movie, there's a lot of intersection."
http://www.realclearpolitics.com/video/2015/01/24/howard_dean_people_who_liked_american_sniper_are_angry_probably_in_tea_party.html
JOHN BOEHNER ATTACKS TEA PARTY: LEADERS OPPOSE ME TO GET RICH
http://www.breitbart.com/big-government/2015/01/23/john-boehner-attacks-tea-party/
BOEHNER: 'I'M A HUMAN PIÑATA'
Speaker tells '60 Minutes' conservatives beating him up for money
"Yet Boehner told CBS his "voting record is as conservative as anybody here." In the past, Boehner has hit at conservative groups by name – including the Heritage Foundation and the Club for Growth in 2013 after they opposed a bipartisan budget deal from Rep. Paul Ryan, R-Wis., and Sen. Patty Murray, D-Wash. "Frankly, I just think they've lost all credibility," he said at the time. "I don't care what they do."
http://www.wnd.com/2015/01/boehner-im-a-human-pinata/
Boehner says tea party makes money by 'beating the dickens out of me'
http://www.mcclatchydc.com/2015/01/23/254175/boehner-says-tea-party-makes-money.html
Heritage Action fires back at Boehner
http://thehill.com/blogs/blog-briefing-room/230630-heritage-fires-back-at-boehner
Heritage Action CEO Fires Back at Boehner for Criticizing Tea Party
"The issue with the Tea Party isn't one of strategy," Boehner said, according to the excerpts released by CBS News. "It's not one of different vision." "I would welcome a public conversation with @SpeakerBoehner about the role of money in politics," Needham tweeted on Saturday, adding "there are millions of pro-lifers who feel betrayed who would love a conversation with @SpeakerBoehner on tactics." Two dozen Republicans voiced their opposition to Boehner during the Speaker election earlier this month, and some openly challenged him for the top position."
http://www.mediaite.com/online/heritage-action-ceo-fires-back-at-boehner-for-criticizing-tea-party/
Iran vows to attack Israel from West Bank
Deputy head of Revolutionary Guards says Tehran to 'open new fronts' in response to strike that killed Iranian general
http://www.timesofisrael.com/iran-vows-to-attack-israel-from-west-bank/
Iran Lawmakers Drafting Law on Nuclear Enrichment Hike
"Iran's parliament has started to draft a law that would allow the country's nuclear scientists to intensify their uranium enrichment, a step that could complicate ongoing talks with world powers. The move, announced Saturday by parliament's National Security and Foreign Policy Committee, comes after U.S. lawmakers said they were planning legislation that could place new sanctions on Iran. The negotiations between Iran and the permanent members of the U.N. Security Council — Britain, China, France, Russia and the United States — plus Germany, face a June 30 deadline for a final deal. But with two deadlines already missed last year both sides have admitted big differences remain on the hard detail of what a comprehensive agreement would look like. Hossein Naghavi Hosseini, committee spokesman in Tehran, told the ISNA news agency that draft legislation was underway. "This bill will allow the government to continue enrichment, using new generation centrifuges," he said, referring to more modern machines that would speed up production. "The parliament's nuclear committee is working on the technical issues and details of this draft," he added."
http://www.naharnet.com/stories/en/164583-iran-lawmakers-drafting-law-on-nuclear-enrichment-hike
FORMER OBAMA ADVISER: GET TOUGHER ON IRAN
http://www.breitbart.com/big-government/2015/01/25/former-obama-adviser-get-tougher-on-iran/?utm_source=feedburner&utm_medium=feed&utm_campaign=Feed%3A+breitbart+%28Breitbart+News%29
McCain: Obama has 'lost touch with reality' on Iran
http://www.washingtonexaminer.com/mccain-obama-has-lost-touch-with-reality-on-iran/article/2559244?custom_click=rss
Top Democrat on Senate Intelligence Committee: Obama's ISIS Strategy Has Failed and It's Time for Special Forces
http://www.nationalreview.com/corner/397137/top-democrat-senate-intelligence-committee-obamas-isis-strategy-has-failed-and-its
White House: 'We cannot be an occupying force in a place like Yemen'
http://www.washingtonpost.com/blogs/post-politics/wp/2015/01/25/white-house-we-cannot-be-an-occupying-force-in-a-place-like-yemen/
Jeffrey Goldberg: When Obama Leaves Office, Vast Territories Could Be Under Control Of Terrorists
http://www.realclearpolitics.com/video/2015/01/25/jeffrey_goldberg_when_obama_leaves_office_vast_territories_could_be_under_control_of_terrorists.html
Obama to cut short India trip to pay call on Saudi Arabia
"President Barack Obama will shorten his trip to India and divert to Saudi Arabia, paying respects after the death of King Abdullah and meeting with the oil-rich nation's new monarch, the White House said Saturday. The scheduling shift, announced just before Obama left Washington, underscores the desert kingdom's pivotal role in U.S. policy in the Middle East, including the military campaign against the Islamic State group. Saudi Arabia's status as one of Washington's most important Arab allies has at times appeared to trump U.S. concerns about the terrorist funding that flows from the kingdom and about human rights abuses."
http://cnsnews.com/news/article/obama-cut-short-india-trip-pay-call-saudi-arabia
Obama cancels end of India trip to fly to Saudi Arabia following king's death
http://www.foxnews.com/politics/2015/01/24/obama-cancels-end-india-trip-to-fly-to-saudi-arabia-following-king-death/?intcmp=latestnews
How death of Saudi Arabia's king could affect U.S. policy
"President Obama will visit Saudi Arabia next week to meet with the country's new king, cutting short a trip to India. Mark Phillips reports from London on the challenges facing the new Middle East leader."
http://www.cbsnews.com/videos/how-death-of-saudi-arabias-king-could-affect-u-s-policy/
U.S., India reach agreement on nuclear power
http://www.washingtontimes.com/news/2015/jan/25/us-india-reach-agreement-nuclear-power/?utm_source=RSS_Feed&utm_medium=RSS
BOMB THREATS NATIONWIDE FORCE PLANES TO REROUTE, ISOLATE UPON LANDING
http://www.breitbart.com/national-security/2015/01/25/bomb-threats-nationwide-cause-planes-to-reroute-isolate-upon-landing/
WHITE HOUSE CAUGHT IN LIE OVER NETANYAHU SPEECH
http://www.breitbart.com/big-government/2015/01/25/white-house-caught-in-lie-over-netanyahu-speech/