News Briefing for Monday, February 23, 2015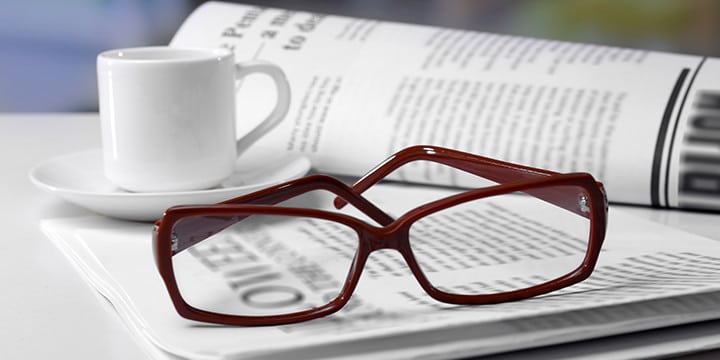 TEA PARTY PATRIOTS:
A rare sighting: Republican presidential prospects come to California (TPP-sponsored event)
"California could become the kingmaker on the Republican side in June of 2016, and the people here are going to remember who came and asked for their vote instead of treating the state like an ATM," said John Berry, statewide co-coordinator for the Tea Party Patriots group. Although Berry acknowledged that the chance of California going Republican in a general election is "a long shot," he said conservative groups were working to influence elections large and small. The Unite Inland Empire coalition that sponsored the conservative gathering represented two dozen groups that previously operated separately…"
http://www.latimes.com/nation/politics/politicsnow/la-pn-republicans-presidential-2016-20150221-story.html#page=1
Former Texas Gov. Rick Perry Comes To Riverside Looking Towards 2016 Race (TPP-sponsored event)
http://losangeles.cbslocal.com/2015/02/21/former-texas-gov-rick-perry-comes-to-riverside-looking-towards-2016-race/
GOP's Bobby Jindal, Rick Perry, Carly Fiorina to speak in Riverside on Saturday (TPP-sponsored event)
http://www.sbsun.com/government-and-politics/20150220/gops-bobby-jindal-rick-perry-carly-fiorina-to-speak-in-riverside-on-saturday
POLITICS: White House hopefuls come to town
Carly Fiorina, Bobby Jindal and Rick Perry are headlining the Unite IE Conservative Conference in Riverside.
"Former U.S. Senate candidate Carly Fiorina, Louisiana Gov. Bobby Jindal and former Texas Gov. Rick Perry all trail by wide margins in voter polls on possible 2016 Republican presidential candidates. But their scheduled presence at the Unite IE Conservative Conference on Saturday, Feb. 21, excites one organizer. "This is a coup for us," said John Berryof the Redlands Tea Party Patriots. "They're actually coming here to campaign instead of treating California as an ATM."
Fiorina, Jindal and Perry are headlining the second-annual gathering of Inland conservatives at the Fox Performing Arts Center in downtown Riverside. Last year's conference featured conservative commentator Ann Coulter, then-GOP gubernatorial candidate Tim Donnelly and Dinesh D'Souza, director of the film, "2016: Obama's America." Berry expects 1,000 to 1,200 people to attend this year's conference, roughly double the number from the year before. The first conference featured conservative pundits, patriotic bunting and a raffle to win a shotgun.
Last year's event was a rally for right-of-center beliefs in a Democratic-leaning state. "Bringing the Conservative Wave to California" is the theme of Saturday's conference. "It's just nice to know that we're not a couple of lone people out there, wolves on the horizon," Berry said. "There's actually a lot of us."
http://www.pe.com/articles/state-760747-year-conference.html
Clock is ticking till Homeland Security Dept. runs out of money (Quote by Kevin Broughton)
"…Outside groups are pressuring lawmakers to hold the line. "What we want is for Congress to pass a clean DHS bill and for the parties to come together to pass a comprehensive immigration bill," said Hector Sanchez, chair of the National Hispanic Leadership Agenda. Kevin Broughton, communications director for the Tea Party Patriots, said it was time for Republicans to make good on campaign vows to address Obama's executive actions. "The point is that Republicans last fall went hard against executive amnesty . . . ," he said. "Now is not the time to lose your nerve." With the fate of the DHS funding bill uncertain, the agency is preparing for a possible partial shutdown. DHS officials said 30,000 employees – about 15 percent of its workforce – might be furloughed…"
http://www.fresnobee.com/2015/02/20/4388828_clock-is-ticking-till-homeland.html?rh=1
Homeland Security Faces Shutdown (Quote by Kevin Broughton)
Department Out of Funds on Friday Unless Congress Acts
http://www.vnews.com/news/nation/world/15797558-95/homeland-security-faces-shutdown
HEALTHCARE:
Video: ObamaCare exchange not allowing addition of newborns to policies
"With all of the new bad news coming out this week from ObamaCare, here's another horror story about the Healthcare.gov exchange from Utah that exemplifies the incompetence of government bureaucracy. One basic and nearly ubuquitous feature of health care — and indeed of family life — is the birth of children. Health insurance plans have made it simple to add children to family plans for decades, allowing new moms and dads to have the costs of childbirth covered ex post facto, as long as the covered individual notified the insurer within a set period of time, usually 30 days. Now, however, the federal exchange requires an extra step that turns the process into a needless catch-22 — and leaves families exposed to devastating financial damage. Salt Lake City's CBS affiliate KUTV explains the madness: "Maggie and John, Shawnsi and Robin each got paired with their own health insurance company thanks to the act and now, naturally, they want to add their children to their policies. Federal law does not allow their insurance companies to add the kids directly. Each mother must go back to the healthcare marketplace to add their child. All three families attempted to add their newborns within the 30-day window of the child being born, as is required, but each was denied. "The marketplace said it was required we had to go through CHIP," Maggie said. CHIP stands for the Children's Health Insurance Policy. It is a program offered by the state of Utah to help insure kids whose parents can't afford it. But each of these families do fine for themselves financially so they don't qualify for CHIP…"
http://hotair.com/archives/2015/02/21/video-obamacare-exchange-not-allowing-addition-of-newborns-to-policies/
Federal Officials Send Bad Information To Some Who Got Health Insurance With Tax Credits
"Federal health officials are asking some 800,000 people who got health insurance through the Affordable Care Act to wait to file their taxes. The reason: they received tax forms with incorrect information. Deputy Medicare-Medicaid administrator Andy Slavitt says about 20 percent of the newly-insured got the faulty forms. He says they should be getting corrected information in the first week of March. "The vast majority of people, 90, 95%, haven't filed yet," he says, "so if they simply wait to get their corrected form, they'll be able to file with the correct information." Slavitt says for some 50,000 people who've already filed, they'll be hearing from the Treasury Department about how to succeed. He says the root cause of the mistake is still be investigated.
Slavitt also announced a special enrollment period for those who did not get insurance yet and find out while they're preparing their taxes that they are going to owe a penalty. He says they can't get out of paying the penalty for last year, but, to avoid it next year, they can enroll until April 30th."
http://philadelphia.cbslocal.com/2015/02/21/federal-officials-sent-bad-information-to-some-who-got-health-insurance-with-tax-credits/
Wrong tax information sent to nearly a million health care users
http://www.cbsnews.com/videos/wrong-tax-information-sent-to-nearly-a-million-health-care-users/
Obamacare snafu causing complications with tax returns
"Officials are trying to fix a problem that could be a headache for hundreds of thousands of taxpayers enrolled in Obamacare. This is the first year that Americans who have health insurance through Obamacare, officially known as the Affordable Care Act, are filing taxes that include the subsidies that have helped them afford coverage — on average about $268 a month. But now the government is saying that some of that information is wrong and telling nearly a million taxpayers to hold off filing their 2014 returns, CBS News' Julianna Goldman reports. The error affects about 800,000 people who bought insurance through HealthCare.gov and who the administration said have now received inaccurate information on their tax forms. Between 40,000 and 80,000 people already filed their taxes with the wrong data, and officials said the Treasury Department will provide them with additional information. So for now, all those affected are being told to wait. Andrew Slavitt, with the Centers for Medicare and Medicaid Services, said the government needs time to sort out the mistakes. "So we're notifying people," Slavitt told reporters Friday. "We've already begun notifying people today. They'll get a corrected form beginning the first week of March." The administration has also announced a special enrollment period from March 15 to April 30 for people who did not realize they'd have to pay a penalty for not having health care coverage. About 6.5 million people are receiving tax credits to help pay for their insurance through the federal marketplace. Officials don't yet know what caused the problem for the 800,000, but options range from human error to a software glitch. With filing season underway, it's causing complications. The world's largest tax services provider, H&R Block, warned in a statement Friday that those who already filed "could face an additional repayment obligation." Others could see their tax returns delayed. Friday's snafu is a blemish on the federal enrollment season, which officials said saw 11.4 million people sign up or renew Obamacare plans. It's reminiscent of last year's debacle when the federal website crashed multiple times at launch. Republicans are pouncing. In a letter sent late Friday to the Department of Health and Human Services, Rep. Pete Roskam, R-Illinois, demanded answers, writing "This error has created additional uncertainty in a tax season already filled with unprecedented challenges and complexity for taxpayers." It's also amplifying calls from Republicans to repeal the law. The White House is playing down the glitch, saying this is just a very small fraction of people affected and they should still have plenty of time to file by the April 15 deadline with the right information."
http://www.cbsnews.com/news/obamacare-complications-tax-returns/
Obamacare subsidy error forces thousands to re-file taxes
Rep. Diane Black: 'Taxpayers left holding the bag'
"Tax season just got more complicated for hundreds of thousands of Americans, as the Obama administration scrambles to fix an error affecting one out of every five Obamacare customers who received government subsidies to help them pay for coverage on HealthCare.gov. The unforced error could delay users' returns to the IRS, and it spoiled the administration's victory lap after a relatively successful enrollment period that ended Feb. 15. Roughly 800,000 customers received a tax form that listed the wrong benchmark plan by which their subsidy is calculated. Filers need the form, known as a 1095-A, to reconcile their amount of subsidy with their income. Administration officials are notifying customers and asking them to hold off on filing their tax returns until corrected forms can be issued in the first week in March. The Centers for Medicare and Medicaid Services said Friday about 50,000 of the affected users filed already, causing headaches even as the White House tries to move beyond the stumbles that plagued its signature health overhaul last year. Congressional Republicans who want to repeal and replace the Affordable Care Act pounced on the error, saying it bolsters their belief that the law is unworkable…"
http://www.washingtontimes.com/news/2015/feb/22/obamacare-subsidy-error-forces-thousands-to-re-fil/?utm_source=RSS_Feed&utm_medium=RSS
States move toward more enrollment periods for Obamacare
"More state-run exchanges are following the Obama administration's lead, giving uninsured residents additional time to sign up for health coverage and avoid hundreds of dollars in penalties. New York became the fifth state Friday to extend its enrollment period to accommodate such consumers, joining California, Minnesota, Vermont and Washington. Fourteen states run their own insurance exchanges, with the rest being covered by the federal government's healthcare.gov. On Friday, the Obama administration decided to create a special enrollment for those states. The additional enrollment period for New York will run from March 1 to April 30. California will give consumers from Feb. 23 to April 30; Minnesota and the Obama administration will give them from March 15 to April 30; Washington until April 17; and Vermont until May 31. The special enrollment periods extend through Tax Day on April 15 because most people won't become aware they owe a penalty until they file their tax returns. The extensions will allow consumers to buy health plans to avoid the 2015 penalty, which is double last year's fine. An uninsured person that didn't have health coverage in 2014 must pay 1 percent of yearly income or $95, whichever is higher. In 2015 the penalty rises to 2 percent or $325. The other nine states that run their own exchanges have not said whether they will extend their enrollment periods for the uninsured. Many states and healthcare.gov gave short-term extensions, but only for those already in line when the original open enrollment deadline lapsed on Feb. 15 or for delays due to severe weather…"
http://www.washingtonexaminer.com/states-move-toward-more-enrollment-periods-for-obamacare/article/2560522?custom_click=rss
CALIFORNIA OBAMACARE EXCHANGE DELAYS ENROLLMENT DEADLINE 'AGAIN'
"In the never ending story of California's Obamacare enrollment deadline extensions, Covered California once again delayed the allowable healthcare signup date—this time until April 30. Covered California said that it was changing the date to accommodate consumers who are just realizing that if they fail to buy insurance they are going to incur a hefty fine. "We're giving them an extended window," said Covered California representative James Scullary. "We know this is all new for everybody." Actually it's not really that new. Obamacare has been in effect since October of 2013. Feb. 15 was the initial deadline for enrollment, but was extended to February 22 for those who had already started their applications. The Sacramento Bee announced on Friday that those who say they didn't know about the tax penalty now have two more months to register…."
http://www.breitbart.com/california/2015/02/22/california-obamacare-exchange-delays-enrollment-deadline-again/
Krauthammer's Take: 'Gruber-Like Arrogance' Led to Obamacare Tax Mayhem (Feb. 20)
"It was revealed today that some 800,000 Americans received the incorrect tax forms this tax season as a result of the intermingling of the IRS and Obamacare — and we should have seen this coming, says Charles Krauthammer. "It's a collision of two levels of complexity, which in and of themselves are incomprehensible. And that was the original sin of this whole idea." Explained Krauthammer on Friday's Special Report: "Obama pretends [insinuating the IRS into Obamacare management] was just a way to extend insurance to those who didn't have it. If that's what he wanted to do, there were very specific and limited ways you could have done that. Instead . . . this is what happened when you overhaul an entire system. That's exactly the point. You don't remake American medicine." Along with taxpayers, doctors, says Krauthammer, are suffering the consequences: "Talk to any doctor about the effect on his practice of the mandate for electronic records. . . . As a theoretical idea it was a great idea of experts in D.C., [but] it is a disaster in the field. That's one of 100 examples of complexity added onto this, entirely arrogantly and wantonly — Gruber-like if you like."
http://www.nationalreview.com/corner/414184/krauthammers-take-gruber-arrogance-led-obamacare-tax-mayhem-nro-staff
MINNESOTA INVESTIGATION NEVER BOTHERED TO ASK JONATHAN GRUBER TO PROVIDE CONTRACT DETAILS
http://www.breitbart.com/big-government/2015/02/22/minnesota-investigation-never-bothered-to-ask-jonathan-gruber-to-provide-contract-details/
States Strike a Blow for Freedom in the ObamaCare Age
Ending 'certificate of need' laws lowers costs and improves options—and outcomes—for patients.
"One of ObamaCare's many unfortunate effects is its centralization of the nation's health-care debate. Even Republicans now assume only Washington can fix America's broken health-care system—look at the various federal-centric ObamaCare replacement plans that have been released in recent months. But state lawmakers can play an important role in improving health outcomes, lowering costs and increasing choices for patients. Fortunately, elected officials in some states are showing promise in this regard. For example,…"
http://www.wsj.com/articles/nancy-pfotenhauer-and-nathan-nascimento-states-strike-a-blow-for-freedom-in-the-obamacare-age-1424482226?mod=rss_opinion_main
Paging Physician Assistants As Obamacare Fuels Demand
"There is unprecedented demand for physician assistants as insurance payment and the Affordable Care Act encourage a team-based approach to managing the care of patient populations. A snapshot of this trend can be seen in a new report by The Medicus Firm, a national physician recruiter, which said physician assistants (PAs) rose to No. 5 among its top 10 most frequently placed medical care providers in 2014, outstripping several categories of medical doctors. Primary care doctors continue to hold the top three spots with family physicians at No. 1, followed by hospitalist doctors and internists at No. 3. Just a year earlier in 2013, PAs were at No. 6 following primary care physicians, general surgeons and orthopedic surgeons. And PAs didn't even appear in Medicus' top 10 list of frequently placed providers in 2012. "PAs now make up nearly 7 percent of our total placements which grew from next to nothing, in a two year period," Medicus said in a statement to Forbes. "And most of the PAs we place are in primary care roles, too." A physician assistant is nationally certified and state-licensed with a two-year master's degree, often from a program that runs about two years and includes three years of healthcare training, according to the American Academy of Physician Assistants. They work in doctor's offices, retail clinics and other locations and their work includes diagnosing illnesses, writing prescriptions and counseling patients on preventive care. Under the team-based approach, physician assistants are increasingly an integral part of accountable care organizations (ACOs) and other care models that contract with insurers, Medicare and Medicaid programs. The ACO shares in money that is saved from the costs of keeping a population of patients healthy. Major insurers like Aetna (AET), Cigna (CI), Humana (HUM) and UnitedHealth Group (UNH) are increasing their contracts with ACOs as insurers move away from fee-for-service medicine. Physician assistants are so in demand they are gaining part of the signing bonus pie traditionally reserved for doctors…"
http://www.forbes.com/sites/brucejapsen/2015/02/22/paging-physician-assistants-as-obamacare-fuels-demand/
How To Reduce Government Health Care and Social Security Spending As A Percentage Of GDP
http://www.forbes.com/sites/timworstall/2015/02/21/how-to-reduce-government-health-care-and-social-security-spending-as-a-percentage-of-gdp/
Gum Will Be on Democrats' Shoe if Court Upends Health Law
"Much ink has been spilled over what Republicans must do if the Supreme Court decides, in the upcoming case of King v. Burwell, that the Affordable Care Act does not authorize the government to provide subsidies to people enrolled on federal healthcare exchanges. Such a decision would cripple ACA implementation, imperil health coverage for millions and, so the thinking goes, put pressure on state and congressional Republicans to save the subsidies and the statute. But conventional wisdom has it backwards — as long as Democrats remain unwilling to consider ACA alternatives, they are the ones who face fallout from such a decision. While the ACA directs states to set up health insurance exchanges, a separate section of the statute directs the federal government to establish and run an exchange for states that choose not to create their own marketplaces. More than 7 million Americans in the 37 states that have not established an exchange have enrolled in the federal exchange; 87 percent of them are receiving subsidies. A Supreme Court ruling against subsidies for federal enrollees would most likely result in many enrollees being unable to afford their health insurance. The subsidies are also important because receipt of subsidies triggers the ACA's mandates — "no subsidies" translates into no employer mandates and a dramatically weakened individual mandate in the 37 states using the federal exchange and a hollowed-out ACA. So whom will the public blame if the court knocks out subsidies on the federal exchange? As this past election made clear, the public associates the ACA with the Obama administration and the Democratic Party. They know it passed without a single Republican vote and blame Democrats for its deficiencies. The ACA has been enduringly unpopular from its passage in 2010 to the present. The Kaiser Family Foundation tracking poll reports that over the past four years, 42 percent is the highest favorability rate the act has received. Unfavorable opinions have been consistently higher. Many Americans are still seething over the loss of insurance plans they liked and could afford. Everyone remembers the chaotic rollout of the healthcare.gov website and many report continued problems signing up. They know that the drafting of the law was sloppy and that it was passed in a rush, skirting normal congressional procedures. While most Americans may not understand the legal subtleties, they realize that Obamacare only survived the earlier Supreme Court challenge to the individual mandate because Chief Justice John Roberts was willing to manipulate the statutory language in order to save it. They will not be surprised or disappointed if this time the court refuses to rewrite the seemingly clear statutory language limiting subsidies to exchanges created by states and not exchanges created by the federal government. Remarkably, the Obama administration has refused to discuss contingency plans and Democratic senators have said they don't believe Democrats need to prepare for a potential adverse decision. Any administration regulatory fix will be limited by the language of the court's decision, and it is unlikely the subsidy issue could be corrected without legislative action. Congress could amend the ACA to allow subsidies on federal exchanges, but Republicans who have spent the last five years opposing the ACA won't let that happen. State governments could act to establish exchanges, but they have already shown they are unwilling (red states) or unable (Oregon, a blue state, ditched its malfunctioning exchange and went federal) to do so. It is not easy to set up an exchange, and an ACA provision providing money to do so has expired. Democrats seem content to sit on their hands in the belief that the public will blame Republicans for challenging the ACA and for not having an alternative. But contrary to the Democrats' narrative, Republicans have proposed ACA replacements which were dead on arrival in the previous Democratic-controlled Senate…"
http://www.realclearpolitics.com/articles/2015/02/21/gum_will_be_on_democrats_shoe_if_court_upends_health_law.html
Supreme Court case may be wake-up call for GOP
"Republican efforts to replace the federal health law have been given new urgency by the Supreme Court. As soon as this spring, the court could invalidate health insurance subsidies available to millions of Americans if it rules for the challengers in the King v. Burwell case. Republicans who hate the Affordable Care Act are rooting for the court to do what they have been unable to accomplish — dismantle a key part of the law. But as the party that controls Congress, some Republicans also fear the potential for a backlash if they don't have a plan to help those who would effectively be stripped of coverage, many of whom are voters in Republican-led states. There's another reason to agree soon on a replacement for the law, instead of continuing their long campaign to repeal it. If Republicans present a reasonable alternative, it could help swing a justice or two who might otherwise worry about the possible ramifications of cutting off the subsidies. Or so the reasoning goes. "The Republicans would love to give the justices some comfort that if they rule against the Obama administration, there will be something there to deal with the fallout," says Dean Clancy, a Republican strategist and former aide to House Majority Leader Dick Armey. Those pushing the case argue that language in the law limits help to pay for insurance to residents of states that have established their own health insurance exchanges. So far only 13 states have — the rest use the federal healthcare.gov exchange. The administration contends that Congress clearly intended that the subsidy — tax credits based on income — be available in all states, and has declined to discuss any possible contingency plans. If the court rules against the administration, the impact will fall heavily on Republican-led states, such as Florida and Texas, that didn't create their own exchanges, increasing pressure on Congress to act…"
http://www.usatoday.com/story/news/2015/02/21/supreme-court-case-may-be-wake-up-call-for-gop/23694151/
Republican governors worry about fate of Obamacare subsidies
"Governors in states across the country have begun pressuring Congressional leaders and making contingency plans in case the Supreme Court decides that millions of people who get subsidies to pay for health care under the Affordable Care Act are unconstitutional. The Supreme Court will hear arguments next month in King v. Burwell, which challenges the constitutionality of subsidies given to those who buy health-care coverage through the federal HealthCare.gov exchange. The Affordable Care Act, the plaintiffs say, allows only those who enroll in exchanges "established by the state" to qualify for subsidies. That would disqualify millions of residents who have so far qualified for subsidies in the 34 states that have declined or failed to set up their own state exchanges. Supporters and critics of President Obama's signature health-care law both agree that without those subsidies, the number of uninsured will spike as costs to individuals rise. Governors of those 34 states, even the Republicans who oppose the Affordable Care Act, say they are concerned at the chaos that could ensue if the court rules the federal subsidies unconstitutional. While no solution is evident, they are using a meeting of the National Governors Association, happening this weekend at a Washington hotel, to discuss contingency plans. "It has been the topic of the day. I mean it is what all governors are talking about," said South Carolina Gov. Nikki Haley (R), who leads a state in which 172,000 people qualify for federal subsidies. "You're going to hear the governors be very loud about this." Haley said her state legislature will begin debating a measure that would create a health-care marketplace in South Carolina this week. She said Congress should allow reciprocity across state lines, a plan Congressional Republicans have included as a key part of alternative proposals to the Affordable Care Act. About 87 percent of those who live in the 34 states that opted not to create their own exchanges qualify for subsidies, according to the Department of Health and Human Services. The average subsidy is $268 a month, which lowers premiums by 72 percent. An Urban Institute study found that 61 percent of those who receive federal subsidies are non-Hispanic whites, and 62 percent live in the South. More than 80 percent work full or part-time."
http://www.washingtonpost.com/blogs/govbeat/wp/2015/02/21/republican-governors-worry-about-fate-of-obamacare-subsidies/
Governors: No clear plan if health care subsidies fall
"Millions of people could lose health insurance subsidies in the coming months if the Supreme Court sides with opponents of President Barack Obama's health care overhaul. And one thing was clear this weekend as the nation's governors gathered in Washington: Many of the states that could be affected are not prepared for the potential fallout. In rounds of interviews at the National Governors Association's winter meeting, several governors indicated they could do little about the estimated 8 million people who could drop coverage if they were to lose health insurance subsidies later this year – a scenario that legal experts suggest is a real possibility. While preliminary state-level discussions have begun in some cases, many governors charged that Congress should bear the burden of fixing any problems. "That responsibility doesn't fall in the hands of the states or the governors, it falls in the hands of the leaders right here in Washington," said Wisconsin Gov. Scott Walker, who is contemplating a run for the Republican presidential nomination in 2016. He's one of the many Republican leaders who resisted efforts to create a state-based health insurance exchange. Indeed, while the Supreme Court deemed the health care overhaul constitutional more than two years ago, the Affordable Care Act still sits on shifting political sands. The Supreme Court will hear arguments March 4 on whether the health care law allows the federal government to pay subsidies in states that declined to set up their own insurance markets, or exchanges. For many Americans, the subsidies make the insurance affordable. More than 30 states – largely those led by Republicans – declined to set up state-based systems and have exchanges run by the federal government instead…"
http://www.washingtontimes.com/news/2015/feb/22/governors-no-clear-plan-if-health-care-subsidies-f/?utm_source=RSS_Feed&utm_medium=RSS
What if the Supreme Court rules against Obamacare?
Governors in Washington this week had no answers for a decision that could affect millions.
"The Supreme Court this June could cut off millions of Americans from affordable Obamacare coverage. The response from the nation's governors gathering in Washington this week was an assortment of shrugs. POLITICO interviewed more than a dozen governors, from both parties, this weekend at the National Governors Association winter meeting. Most said they're in a wait-and-see zone. The Supreme Court will hear arguments next week, the decision is likely in late June and no one can foretell how the court will rule on its second major case that could strike at the heart of the president's signature health law. For some Republican governors it was a shrug of indifference. They say the onus falls on President Barack Obama and Congress to figure out what to do if the Supreme Court invalidates Affordable Care Act subsidies in their states. And if Obamacare falls apart, well, they say, good riddance. For others — among them potential 2016 contenders Scott Walker of Wisconsin and John Kasich of Ohio — it's a shrug of uncertainty. Wisconsin's own state health program for certain low-income people relies on the federal exchange, and Walker called for the feds to come up with at least a short-term fix. Kasich says he's working on contingency plans to protect people in his state, but he hasn't said what that would look like, or how he'd pay for it. The Obamacare opponents behind King argue that subsidies are illegal in 34 states using HealthCare.gov instead of running their own insurance exchanges. A ruling against the White House could abruptly halt financial assistance to roughly seven million of the people who signed up through the federal exchange this year. Governors are largely on the sidelines of the subsidy fight — but in the center of the 2016 map. Administration allies doing Obamacare outreach worked hard to sign up millions of people in states like Florida, Ohio and Pennsylvania, the classic presidential battlegrounds, and homes to some of the likely contenders. If the White House loses in the Supreme Court, the consequences would play out amid the intensity of a presidential election, and in swing states that will host some of 2016's most competitive Senate and gubernatorial races. The potential fallout from a decision for the plaintiffs has "been probably the most frequent topic of conversation" among the governors, said Tennessee Gov. Bill Haslam, who is also chairman of the Republican Governors Association. His assessment was that every governor's "first hope" is that Washington will solve the problem. Republican governors in Washington planned to press Obama during a White House meetings on Sunday and Monday. The court case came up when Health and Human Services Secretary Sylvia Mathews Burwell held a closed-door luncheon session with governors Sunday…"
http://www.politico.com/story/2015/02/supreme-court-obamacare-115406.html
Illinois governor squeezes savings from Obama's health law
http://www.washingtontimes.com/news/2015/feb/22/illinois-governor-squeezes-savings-from-obamas-hea/?utm_source=RSS_Feed&utm_medium=RSS
VA's 'choice' program for health care off to slow start
http://www.washingtontimes.com/news/2015/feb/21/vas-choice-program-for-health-care-off-to-slow-sta/?utm_source=RSS_Feed&utm_medium=RSS
IMMIGRATION:
DHS rushing amnesty contracts at 'full-throttle pace': source
"A government watchdog says the Obama administration is continuing to award multi-million-dollar contracts to firms to quickly process millions of illegal immigrants, despite a federal court's decision to put a stay on the president's amnesty order. A Request for Proposal was recently posted in the government's official database for federal contracts and comes from the Department of Homeland Security agency charged with processing visa and naturalization petitions, U.S. Citizenship and Immigration Services (USCIS). The complex contract is being pushed at a "full-throttle pace," a government source told Judicial Watch on Friday. A federal judge in Texas issued an order this week that halts the president's plan to shield millions of illegal immigrants from deportation and bans DHS and USCIS from executing the amnesty order. Hours after Judicial Watch published its original report of the contract on Friday, the government cancelled the Request for Proposal. The RFP estimated that the population of potential requesters for the president's deferred action will be "approximately four million people" and that USCIS anticipates the initial filing of "approximately five to six million forms" related to the amnesty order, Judicial Watch reported. Judicial Watch said the work, which calls for 200 to 600 contractors, was set to begin in mid-March and the contractor would operate out of a new center in Arlington, Virginia to accommodate the "additional volume of work."
http://www.washingtontimes.com/news/2015/feb/21/dhs-rushing-amnesty-contracts-at-full-throttle-pac/
Judge Orders Stop to Detention of Families at Borders
"A federal judge in Washington has ordered the Obama administration to stop its practice of detaining most women and children who were caught crossing the border illegally whether or not they had applied for asylum in the United States. The ruling on Friday, by Judge James E. Boasberg of Federal District Court for the District of Columbia, invalidates a central piece of the administration's strategy to curb illegal immigration across the Southwest border. During the influx of migrants last summer, the Department of Homeland Security started holding most women who came with their children in detention centers in Texas and New Mexico, to discourage others in their home countries from embarking on an illegal passage to the United States. The women and children were detained even after they had asked for asylum and passed the initial test to prove their cases, showing they had credible fears of facing persecution if they were sent home. Their petitions for release were routinely denied. Homeland Security Secretary Jeh C. Johnson said the detention policy was devised to send a clear message to families in Central America, where most of the migrants were from: "If you come, it is likely you will be detained and sent back." A class-action lawsuit seeking to overturn the policy was filed by the American Civil Liberties Union and the immigration clinic at the University of Texas law school. In issuing a preliminary injunction, Judge Boasberg barred the administration from detaining migrants solely "for the purpose of deterring future immigration." He ordered immigration authorities to consider each asylum case to determine if the migrants would present risks to public safety if they were released while their cases moved through the courts. Many of the women said they were fleeing severe criminal violence at home. The authorities "will have to look at individual cases rather than making these broad stroke determinations that moms and children should be deprived of their liberty in order to discourage future migrants from coming to the U.S. border," said Denise Gilman, a University of Texas law professor who helped bring the lawsuit…"
http://www.nytimes.com/2015/02/21/us/judge-orders-stop-to-detention-of-families-at-borders.html?_r=0
Judge blocks Obama's detention of Central American asylum-seekers
http://www.charlotteobserver.com/2015/02/20/5528409/judge-blocks-obamas-detention.html#.VOldcymWvKA
The Immigration Case
"The Justice Department lawyers charged with arguing the appeal of Judge Andrew Hanen's injunction against Obama's program "Deferred Action for Parents of Americans and Lawful Permanent Residents" (DAPA) have an interesting task. The core of their case is that the Administrative Procedure Act, the legal charter that defines the processes necessary before an Executive Branch action can claim legal and political legitimacy, is a mere nuisance, to be ignored if clever lawyers can find the magic bullet points. Along the way, they must argue that actions intended to impose serious obligations on state governments do not give the states the right to challenge them in court. Then they must contend that a policy called by the President a major change in the law is actually a mere guidance document, not a, you know, law law. They must also claim that enacting a policy of non-enforcement that upends the nation's immigration system is a minor exercise in enforcement discretion, not, again, like a real law, and that an exercise of the royal prerogative to grant illegal aliens substantial rights and money despite a lack of any statutory authority should not concern a court because . . . ., well the argument gets a little murky there. Fortunately for them, DOJ lawyers are toughened against embarrassment. In arguing against DAPA, Texas said that issuing drivers' licenses to illegal aliens would impose a financial burden on the state, so DOJ answered that Texas could simply refuse to issue such drivers' licenses. However, that same DOJ takes the view that such a refusal would be illegal and unconstitutional, a contention upheld by the Ninth Circuit Court of Appeals. A judge might well regard such two-facedness as an effort to mislead the court, and Judge Hanen said "This claim is, at best, disingenuous."(p.24) (From Dictionary.com: Disingenuous — lacking in frankness, candor, or sincerity; falsely or hypocritically ingenuous; insincere.) An LA Times editorial by two legal experts embraced the government's narrative that the case concerns nothing but enforcement discretion, and sneered, "It is not surprising that a conservative Republican judge would try to stop the Obama immigration policy. But it is just the first word and one unlikely to be sustained on appeal." The LAT captured the official progressive narrative, probably handed down by some equivalent of JournoList: this was a political opinion by a conservative judge, devoid of legal merit, and certain to be over-turned as soon as it got up to the real judges on the Court of Appeal and the Supreme Court…"
http://www.forbes.com/sites/jvdelong/2015/02/21/the-immigration-case/
Judge's ruling leaves illegal immigrants 'in the shadows,' Homeland Security chief says
"A ruling by a Texas judge temporarily halting President Obama's executive action sparing up to 5 million illegal immigrants from deportation effectively leaves those people "in the shadows," argued the nation's Homeland Security chief on Sunday. "It is better to find ways to encourage [illegal immigrants] to come forward," Homeland Security Secretary Jeh Johnson said on "Fox News Sunday." "They have to stay in the shadows," he added. "That's not a good thing." The ruling by U.S. District Judge Andrew Hanen forced the administration to put the brakes on Obama's executive action on immigration. The Justice Department is expected Monday to seek an emergency stay of the decision but faces an uphill battle to get the immigration program moving forward again. The Obama administration would like the president's latest deportation relief to proceed as scheduled, but the emergency order is viewed as a long shot. It could also take months for the United States Court of Appeals for the 5th Circuit in New Orleans to weigh a broader appeal…"
http://www.washingtonexaminer.com/judges-ruling-leaves-illegal-immigrants-in-the-shadows-homeland-security-chief-says/article/2560538?custom_click=rss
Obama has no backup plan on immigration
"President Obama, who has hammered Republicans repeatedly for lacking an alternative to his most controversial policies, now finds himself in a similar predicament: He has no plan B if the courts invalidate his executive action on immigration. The White House is now putting all its efforts into getting an emergency stay on a Texas federal judge's order temporarily blocking Obama's unilateral push to shield up to 5 million undocumented immigrants from deportation. Obama wants his immigration plan to proceed while judges weigh a broader appeal by his administration to the ruling by U.S. District Judge Andrew Hanen, which upended a centerpiece of his second-term agenda. Beyond those legal maneuverings, however, the White House has no fallback plan for how to move past a possible legal defeat that may be coming, according to court observers. Multiple White House officials were unable to provide the Washington Examiner with a contingency strategy for how they would grant the type of deportation relief long demanded by immigration activists if the courts block Obama's current blueprint. However, senior aides did their best to offer some level of comfort to undocumented immigrants on edge amid the legal turmoil. "The court ruling doesn't, however, touch the ability of this administration to make decisions about prosecutorial discretion," White House press secretary Josh Earnest explained. "And one element of the president's proposed reforms was to ensure that our enforcement activities were focused on felons and not on families. We believe that these efforts should be focused on rounding up and deporting individuals that have a criminal history." But as long as Obama's executive action remains stuck in legal limbo, the administration cannot issue work permits to undocumented immigrants banking on new protections from the federal government. Even more problematic, an unsuccessful appeal could kill those efforts altogether…"
http://www.washingtonexaminer.com/obama-has-no-backup-plan-on-immigration/article/2560521?custom_click=rss
Texas Governor: "No doubt" immigration suit will go to the Supreme Court
http://www.cbsnews.com/videos/texas-governor-no-doubt-immigration-suit-will-go-to-the-supreme-court/
Homeland security challenges to dominate Sunday talk shows
"Efforts by Congress to remove protections for undocumented immigrants living in the United States and threats posed by Islamist terrorists are likely to dominate discussion during the Sunday talk shows. Homeland Security Secretary Jeh Johnson will be on the five main shows to talk about how the Obama administration is dealing with both issues… Here's the Sunday lineup:
–ABC's This Week will delve into the immigration order and its aftermath with Johnson. The show will feature two senators considering a bid for the White House in 2016: Vermont independent Bernie Sanders and South Carolina Republican Lindsey Graham. In a nod to Black History Month, writers Shelby Steele and Ta-Nehisi Coates will debate how best to overcome the country's troubled racial past. There's also the regular roundtable of pundits debating the week's politics: The New York Times national political reporter Amy Chozick, Rep. Keith Ellison, D-Minn., Time political columnist Joe Klein and ABC News contributor and Weekly Standard editor Bill Kristol.
–CBS' Face the Nation will be hosting Johnson to discuss immigration and threats posed by foreign terrorists to the nation. The show will feature the man who brought the lawsuit against the immigration order: Texas Gov. Greg Abbott, who took office last month. The show has assembled a team of experts to discuss the challenge facing the world in fighting terrorism: Danielle Pletka of the American Enterprise Institute, David Ignatius of The Washington Post, Michele Flournoy, a former senior Pentagon official who heads the Center for New American Security, and Farah Pandith, the State Department's former Special Representative to Muslim Communities. David Axelrod, former senior adviser to President Obama, will make an appearance to talk about his new book: Believer: My Forty Years in Politics. The book details his political career, including his experiences with a young Barack Obama in Chicago.
–NBC's Meet the Press will ask Johnson what a partial shutdown of the agency will mean for the security of the U.S. There's also a segment on the future of voting rights in the country. Two years after the Supreme Court struck down key parts of the Voting Rights Act, a bipartisan group in Congress has sponsored a new measure to protect voters against discrimination. Sherrilyn Ifill, president and director-counsel of the NAACP Legal Defense & Educational Fund, and Rep. Charles Dent, R-Pa., will discuss the issue. The show will feature a political panel to discuss the news of the week. The panel includes: Robert Gibbs, former White House press secretary; Michael Gerson, columnist for The Washington Post; Nia-Malika Henderson, national political reporter for TheWashington Post; and Amy Walter, national editor for the non-partisan Cook Political Report.
–Fox News Sunday will talk with Johnson about the congressional debate over the president's immigration order and how the Homeland Security secretary is trying to persuade lawmakers on Capitol Hill to strike a deal before funding runs out. The show will feature two experts — former CIA and NSA director Michael Hayden and retired Army general Jack Keane — to weigh in on ways of countering violent extremism in the Middle East. In addition, Indiana Gov. Mike Pence will discuss several topics, including his top priorities for Indiana, his thoughts as a former member of Congress on the Homeland Security funding fight and the president's foreign policy, and whether he'll run for president in 2016. Pence is among a number of governors convening in Washington this weekend to talk about challenges facing states…"
http://www.usatoday.com/story/news/politics/2015/02/21/sunday-news-shows/23761675/
Should Obama Be Able to Override Judges? Voters Have a Surprising Answer You Definitely Didn't Learn in Government Class
"Basic U.S. government classes and "Schoolhouse Rock" may stress the importance of checks and balances, but for a huge chunk of Americans, checks and balances don't mean much. For those Americans, it's imperative that President Barack Obama be able to override the other branches of government. More than one-quarter of likely U.S. voters think President Obama should ignore federal court rulings "if they are standing in the way of actions he feels are important for the country," according to Rasmussen Reports polling data released Friday. An even bigger segment of Americans polled — 31 percent — said they believe Obama should take action overriding Congress on "important" issues and that it's more important that American government operate "efficiently" than it is to preserve America's checks and balances. There was a distinct partisan split among the 800 likely voters polled. On the issue of Obama ignoring court orders, 81 percent of Republicans and 67 percent of unaffiliated voters said the president should not be able to disregard inconvenient court cases, but among Democrats, 43 percent said Obama should be able to brush aside judges' decisions that don't go his way. The polling comes as several of Obama's hallmark achievements — including a federal judge blocking Obama's executive immigration action that would halt millions of deportations and a pending Supreme Court case against Obamacare — are coming under judicial scrutiny. Other findings: Women, young voters and black voters were more likely to say that Obama should be able to ignore court decisions, while voters over 40 and men were more likely to disagree…"
http://www.theblaze.com/stories/2015/02/21/should-obama-be-able-to-override-court-decisions-against-him-read-how-voters-responded-when-asked-that-question/
Immigration and the End of the Rule of Law
https://www.commentarymagazine.com/2015/02/22/immigration-and-the-end-of-the-rule-of-law-asylum-executive-orders/
Obama Pushes For GOP Capitulation In DHS Dispute
"President Barack Obama's spokesman is rejecting any compromise over the 2015 budget for the Department of Homeland Security, which is now being filibustered by pro-amnesty Democrat senators, even though a new poll shows that 60 percent of Americans want the amnesty and budget problems separated. "The President believes that the Congress, particularly Republicans in Congress who now have the majority in both the House and the Senate, should fulfill their responsibility to ensure that the Department of Homeland Security doesn't shut down at the end of this month," spokesman Josh Earnest said Feb. 20. Senate Democrats are filibustering the House's DHS 2015 budget until the Senate GOP majority removes House-drafted language that bars Obama from spending money to implement his Nov. 20 Oval Office amnesty. The amnesty would grant four million work-permits to illegals, despite Americans' high unemployment rate. The agency's budget runs out Feb. 27. The  Democrats' continued filibuster reflects Obama's intense determination to increase immigration…"
http://dailycaller.com/2015/02/21/obama-pushes-for-gop-capitulation-in-dhs-dispute/
Some Republican governors back Homeland Security showdown
"Several Republican governors are urging GOP congressional leaders to stand firm next week in opposing legislation funding the Department of Homeland Security if it doesn't also overturn President Barack Obama's executive action on immigration. Governors in both parties meeting in Washington this weekend warned of economic and security concerns should Congress fail to resolve its latest budget standoff. The agency's $40 billion budget runs out Feb. 27, giving federal lawmakers only a few days to reach an agreement once they return from recess next week. Homeland Security funding "is very important to not only our nation, but to our individual states because of our military installations – especially at a time that there are so many threats around the world with ISIS and other terrorist groups," said Oklahoma Gov. Mary Fallin, a Republican. "We hope that Congress will be able to find a resolution to get DHS funding passed, but we also know there are concerns and questions about immigration and the president's powers." While some call for compromise, a handful of high-profile Republicans charged that stopping what they see as Obama's unconstitutional power grab may be as important as resolving the funding dispute. The Obama administration last week put on hold plans to shield more than 4 million immigrants living in the country illegally from deportation after a federal judge in Texas temporarily blocked the effort the day the program was scheduled to begin. Twenty-six states, led by Texas, filed suit in December arguing that the president does not have the authority to allow the groups of immigrants to legally stay and work in the United States. The White House is appealing the ruling. Indiana Gov. Mike Pence, who is weighing a GOP presidential bid, said the court ruling "vindicates the efforts of the Congress to use the power of the purse to prevent the administration from doing what the constitution does not permit them to do." Pence said he's "strongly urging" the Senate to support a House-passed bill that funds the Department of Homeland Security but also undoes Obama's immigration actions…"
http://www.washingtontimes.com/news/2015/feb/21/some-republican-governors-back-homeland-security-s/?utm_source=RSS_Feed&utm_medium=RSS
U.S. Governors Divide Along Party Lines on Obama Executive Immigration Action
"After the Justice Department sought Friday to reverse a federal court ruling blocking President Barack Obama's immigration executive actions, governors convening in Washington over the weekend reacted largely along party lines. "I'm very pleased with the initial stay by the federal judge in Texas and I will do everything I can to support that continued effort," North Carolina Gov. Pat McCrory, a Republican, told TheBlaze. North Carolina is one of 26 states in the case seeking to stop the actions Obama took without Congress to shield 5 million illegal immigrants from deportation. On Monday, Texas U.S. District Judge Andrew Hanen issued a temporary injunction halting Obama's actions, granting the 26 states time to pursue a lawsuit. On Friday, the Justice Department announced it would seek an emergency stay to block Hanen's ruling. "The injunction should continue," McCrory said. "There has been executive overreach. And I think the separation of powers issue, regardless of the issues of immigration, has to be resolved in the courts because it sets a very bad precedent." McCrory and other governors are in Washington for the 2015 National Governors Association Winter Meeting, taking place Friday through Monday. Virginia Gov. Terry McAuliffe, a Democrat, argued the biggest concern is the threat by Republicans in Congress to block funding for the Department of Homeland Security, which oversees immigration enforcement agencies that would implement Obama's executive actions. "I support the president. We support the president on his efforts on immigration reform," McAuliffe told TheBlaze, referring to Democratic governors attending the conference. "We all stand with him on it. We will see what the end result of the court decision is."
http://www.theblaze.com/stories/2015/02/21/u-s-governors-divide-along-party-lines-on-obama-executive-immigration-action/
McCain on Possible DHS Shutdown: 'I Don't Want to See that Movie Again'
"Arizona senator John McCain stopped by Face the Nation this morning to discuss ISIS, national security, and the looming showdown over funding for the Department of Homeland Security in the wake of President Obama's executive actions on immigration. McCain said that while he and his constituents are "angry" over actions that the president himself has repeatedly admitted were unconstitutional, he feels that the measures should be fought in the courts. He argued that the recent injunction against the actions, granted by a federal judge to the 26 states currently suing to stop the president, provided an "exit sign" out of the DHS funding fight. "I'd love to be a friend of whoever is taking this case all the way up to the United States Supreme Court," McCain said, adding that he was confident that the matter would ultimately be settled there, and that the states would prevail. As for shutting down DHS, McCain said he opposed that plan of attack, and believed it would ultimately fail in the Senate. "I don't want to see that movie again," he said, referring to the 2013 government shutdown, and specifically to the thousands of visitors turned away from National Parks in its wake. Left unsaid was that a possible DHS shutdown would affect only a small percentage of the agency's workforce, since 87 percent of Homeland Security employees are deemed "essential," meaning they must continue working in a shutdown, and the other 13% can easily be recalled to work in an emergency. One way or another, it won't be long before McCain is proved right or wrong about the wisdom of the DHS fight: The agency's funding is scheduled to run out this week…"
http://www.nationalreview.com/corner/414208/mccain-possible-dhs-shutdown-i-dont-want-see-movie-again-nick-tell
DHS Shutdown Will Do Less Harm To Economy Than Immigration Amnesty
"As Congress comes back into session this week the issue that is looming over them is the budget for the Department of Homeland Security (DHS). Back in December Republicans agreed to fund the government through the end of this fiscal year except for DHS. The DHS budget was only funded through the end of February so that Republicans could use its funding as leverage to block President Obama's executive actions on immigration. Even though a federal district court has temporarily blocked implementation of the executive amnesty, Republicans should stand firm and refuse to pass a DHS spending bill without strong language to stop the agency from legalizing millions of immigrants. Back in the fall of 2013 House Republicans stood up to Democrats on the budget leading to a brief government shutdown. Not only did the world not end, but hardly anybody even noticed a change. About the only visible economic damage was caused by the National Park Service closing parks, causing economic losses for nearby businesses who depending on a steady flow of tourists. However, even in that case the people who did not spend money at or near a national park simply spent it somewhere else and no harm was done to the national economy. In that most recent government shutdown, DHS only sent home 31,295 employees out of their 231,000 total. In simple terms, 87 percent of DHS employees kept right on working thanks to being classified as essential, while only 13 percent were sent home. There is an argument to be made that we need legislation so that agencies without Congressional authorization should actually stop operating (and probably a law to get rid of non-essential government employees), but under current law the reality is that a shutdown will have no noticeable effect on the important duties of the Department of Homeland Security. Examples of the parts of DHS that were shut down the last time include research and development of new security screening technology, non-disaster grant programs for state and local governments, and civil liberties training programs for local law enforcement personnel. Does anybody really think we cannot survive without these activities for a few weeks? In contrast, President Obama's executive actions on immigration are a step toward two things that will do billions of dollars in damage to our economy. First, providing millions of immigrants with work permits will expand the supply of labor leading to lower wages for all workers. These impacts are likely to hit lower wage workers particularly hard. Second, by removing the threat of deportation (small as it may have been) the amnesty program will lead more immigrants to form families and have children. This will impose enormous costs on state and local governments who provide the vast majority of funding for K-12 education. There are additional costs in the President's actions such as the ability of newly legalized immigrants to apply for retroactive tax refunds, including refundable credits such as the Earned Income Tax Credit. The IRS has confirmed the refund eligibility but has not provided an estimated cost. A little quick math suggests the cost will be somewhere in the $5-20 billion range annually with a larger cost possible the first year as newly legalized immigrants can claim back credits for multiple years…"
http://www.forbes.com/sites/jeffreydorfman/2015/02/22/dhs-shutdown-will-do-less-harm-to-economy-than-immigration-amnesty/
DHS staff would remain on job with no pay if Congress does not fund agency
"Once again, it is federal employees who could take a hit because Uncle Sam can't get his budget act together. Temporary funding for the Department of Homeland Security expires Friday. If Congress and President Obama can't agree on an appropriations bill by then, it will drape the agency in confusion. But it won't shut down, DHS says, because about 85 percent of its employees would stay on the job. What would shut down is the pay for all DHS staffers — more than 200,000 of them. Those who remain on the job would get paid eventually, but who knows when? The 15 percent facing furlough might get paid, but they can't take "might" to the bank. This uncertainty hurts morale and can put federal families in financial jeopardy. This is no way to run a government, particularly an agency that is on the front line against terrorism and drug dealing. But the Republican insistence that DHS funding legislation include rejection of Obama's executive actions on immigration have led to a congressional impasse. If the deadlock continues, members of Congress will still get full pay while not fully doing their jobs, yet DHS workers won't get paid even as they continue to work. "It's hard to fathom that in the United States, an employer would stop paying someone and require them to continue working because the board of directors had an issue with the company president," said Youssef Fawaz, a Customs and Border Protection (CBP) import specialist and a vice president of the National Treasury Employees Union chapter in Detroit. "This would be illegal if it happened in the private sector. It's a sort of indentured servitude." Fawaz and his colleagues want no rerun of the 16-day partial government shutdown in October 2013…"
http://www.washingtonpost.com/politics/federal_government/dhs-staff-would-remain-on-job-with-no-pay-if-congress-does-not-fund-agency/2015/02/22/ab88931a-b91f-11e4-9423-f3d0a1ec335c_story.html?wprss=rss_politics
Graham: Court decision gives GOP path forward on DHS funding
"Congress should pass a Department of Homeland Security (DHS) funding bill and let the question of President Obama's executive actions on immigration be handled through courts, Sen. Lindsey Graham (R-S.C.) said Sunday.  He encouraged other Republicans in Congress to join him in filing a friend of the court brief supporting a recent decision that put a hold on Obama's 2014 executive action, rather than litigating it through Congress. "I hope Republicans will come together and back the court case, file a friend of the court brief with the court and fund DHS.  I am willing and ready to pass a DHS funding bill and let this play out in court," he said on ABC News's "This Week with George Stephanopoulos." Sen. John McCain (R-Ariz.) pushed a similar view last week. The Obama administration has vowed to seek an emergency stay of a federal judge's ruling last week in Texas, which put a hold on Obama's executive action from last year. Graham said he agreed with the Texas judge. The case will be appealed to the Fifth Circuit  Court of Appeals. Congress has a Friday deadline before the funding runs out for DHS, which could sideline about 15 percent of the agency while other essential employees would be forced to work without pay until new resources are approved. House Republicans passed a funding bill in January, but action has stalled in the Senate because of Democratic opposition to riders that would defund a set of President Obama's executive actions on deportation.  Graham said the terrorist threat is too great to see DHS handicapped. Republicans would also get blamed for the shutdown, he said. "I hope my House colleagues will understand that our best bet is to challenge this in court, that if we don't fund the Department of Homeland Security, we'll get blamed as a party," he said…"
http://thehill.com/blogs/blog-briefing-room/233434-graham-court-decision-gives-gop-path-forward-on-dhs-funding
Lindsey Graham: Let Courts Stop Obama's Executive Amnesty
"Senator Lindsey Graham (R., S.C.) called for Republicans to pass a Department of Homeland Security funding bill and hope that the courts invalidate President Obama's executive orders, a reversal from his position of two weeks ago. "I agree with the Texas judge who said that the executive orders were illegal," Graham said told George Stephanopoulos during an ABC interview. "I hope Republicans will come together and back the court case, file a friend of the court brief with the court and fund DHS. I am willing and ready to pass a DHS funding bill and let this play out in court. The worst possible outcome for this nation is to defund the Department of Homeland Security given the multiple threats we face to our homeland. And I will not be part of that." Two weeks ago, Graham backed passing a DHS appropriations bill that withheld funding for Obama's most recent executive orders on immigration, although he would not target the 2012 orders as the House-passed bill does. "Seven Democrats have said in the past they thought the 2014 order was a bridge to far," Graham told National Review Online on February 11. "If we could make the debate about that, I think we're in a pretty good spot. The Democrats are really misplaying their hand here." Graham told ABC that he doesn't want the GOP to get blamed for defunding DHS, even though it is the Senate Democrats who have filibustered a House-passed appropriations bill for the department. "I hope my House colleagues will understand that our best bet is to challenge this in court, that if we don't fund the Department of Homeland Security, we'll get blamed as a party," he said."
http://www.nationalreview.com/corner/414210/lindsey-graham-let-courts-stop-obamas-executive-amnesty-joel-gehrke
Lindsey Graham Calls For Republicans To End Immigration Standoff With Obama
"Sen. Lindsey Graham (R-S.C.) called on Republicans to abandon the congressional standoff with President Barack Obama over immigration policy and funding the Department of Homeland Security. DHS funding expires on Feb. 27, and the GOP has resisted calls to fund the agency, citing objections to Obama's recent actions making the deportation of undocumented immigrants less of a priority. While those policies must be carried out through DHS, refusing to fund DHS will not actually stop them from being implemented, as the key programs are financed by fees, rather than congressional appropriations. A federal judge in Texas, however, recently imposed an injunction against implementing the reforms, which would allow millions of undocumented immigrants to continue living in the United States without being harassed by law enforcement…"
http://www.huffingtonpost.com/2015/02/22/lindsey-graham-calls-for-_0_n_6730428.html
Will immigration court battle solve DHS funding impasse?
"Sen. John McCain, R-Arizona, said Sunday that he believes a recent court decision blocking President Obama's executive actions on immigration will provide the "exit sign" Congress needs to solve a deep-seated dispute over funding for the Department of Homeland Security (DHS). In less than a week, DHS will run out of funding unless Congress can come to an approval on a new spending bill for the agency. Republicans want a bill that defunds the Mr. Obama's executive actions that would shield millions from deportation, while Democrats argue the president is acting within his authority and are pushing for a so-called "clean" bill. "We now have an exit sign and that is the federal court decision saying that the president's actions unilaterally are unconstitutional and I think we've got a great argument to the United States Supreme Court," McCain said in an interview on CBS' "Face the Nation" Sunday. "I think that's the best way that we can resolve this." McCain is one Republican who says he does not want to see the department shutting down in the event it does not get a new funding bill. Recalling the hundreds of thousands of people turned away from Arizona national parks during the 2013 government shutdown, McCain said, "I don't want to see that movie again." In a separate interview, DHS Secretary Jeh Johnson said he remains "optimistic" that the House and Senate will come together to fund the department. He said the current impasse is "regrettable" given the numerous challenges DHS faces at the moment, which include the global terrorist threat, the harsh winter conditions, cyber attacks, and the task of securing the southern border…"
http://www.cbsnews.com/news/immigration-court-battle-solve-dhs-funding-impasse/
Senate Republicans eye new strategy in immigration fight
"Senate Republican leaders are plotting a new strategy that they hope will allow them to prevent a shutdown of the Department of Homeland Security (DHS) next week. They are considering a plan in which they would split off legislation attacking President Obama's executive action on immigration from funding for DHS, according to a Senate GOP aide familiar with the discussions. Senate GOP leaders are also looking at dropping any effort to overturn Obama's 2012 executive action, which set up the Deferred Action for Childhood Arrivals (DACA) program. Polls suggest this program is more popular because it helps illegal immigrants who came to the country as children. Republicans think they can win over Democratic votes if they seek to overturn only Obama's 2014 executive action, which even some centrist Democrats have criticized. Still, it remains unclear whether conservative Republicans would go along with splitting the immigration issue from homeland security funding. "There's another angle we're going to try to approach on it," said a Senate Republican aide. "The goal is to bring up the issue of executive amnesty and have a determination of just that issue. "We would try to have a vote on just that issue," the aide added. "Does it have to be addressed as part of DHS, or can it be addressed separately? If we can get to that issue and have a vote on that issue, then you come back to DHS appropriations. "That's the issue some of the Democrats have a problem with the administration as well as the Republicans. But when you throw in all the other issues, Dreamers and all the other things that came over from the House, you don't have as much Democratic support," the source said. House Republicans will not have a chance to react to the plan until they return to town from a weeklong recess. In the meantime, the Senate is scheduled to vote Monday for a fourth time on a House-passed homeland security funding bill that would reverse Obama's 2014 and 2012 executive orders. Don Stewart, a spokesman for Senate Majority Leader Mitch McConnell (R-Ky.), said the bill could be amended if Democrats allow it to reach the floor for debate. "Any changes to the House bill require that we get on it. You can't amend the bill unless you get on it," he said. But Democrats have shown no such intention. They have blocked the bill three times without suffering a single defection, and are unified in demanding a "clean" homeland security funding bill without controversial policy riders. Some Senate Republicans think they would have a better chance of getting the 60 votes they need by focusing narrowly on the executive action from November. In recent months, six Senate Democrats questioned the wisdom of Obama taking unilateral action to protect the relatives of citizens and permanent residents from deportation. The Democrats skeptical of the move were Sens. Joe Donnelly (Ind.), Al Franken (Minn.), Heidi Heitkamp (N.D.), Joe Manchin (W.Va.), Claire McCaskill (Mo.) and Mark Warner (Va.). Sen. Angus King (Maine), an independent who caucuses with the Democrats, said in November he had "constitutional concerns about where prosecutorial discretion ends and unconstitutional executive authority begins…"
http://thehill.com/homenews/administration/233393-senate-republicans-eye-new-strategy-in-immigration-fight
Krauthammer: End Filibuster To Block Obama's Amnesty Grab
"The Republican Senate majority should kill the Senate's traditional 60-vote filibuster, and gain a huge advantage over the rule-breaking, lawless Democratic Party, says syndicated columnist Charles Krauthammer. "I've been radicalized. By Harry Reid and Barack Obama. Goodbye moderation and sweet reason," he wrote in his weekly column. "In the fourth quarter of his presidency, Obama unbound is abusing presidential authority at will to secure a legacy on everything from environmental regulation to immigration, the laws of which he would unilaterally suspend," Krauthammer wrote. And the 46 Senate Democrats are using the filibuster rules to block the GOP's 54-seat majority to paralyze the GOP's pushback. Obama and the Democrats failed to pass his top-priority amnesty in 2013 and 2014, and he's lost the fight for public opinion on the immigration issue. Without a path forward through Congress, he escalated the fight by declaring in November he has the right to hand out nearly 5 million work-permits to illegal immigrants, even though many Americans don't have jobs…"
http://dailycaller.com/2015/02/22/krauthammer-end-filibuster-to-block-obamas-amnesty-grab/
Many Republicans gambling that a new shutdown would not hurt their party
http://www.latimes.com/nation/la-na-gop-shutdown-politics-20150223-story.html
DHS Chief Claims: 'Democrats Are Not Blocking Debate' on DHS Bill
"Homeland Security Secretary Jeh Johnson claimed that Democrats are "not blocking debate" on the DHS funding bill that they have filibustered in the Senate. "Democrats are not blocking debate," Johnson said on Fox News Sunday. When asked why Democrats refused to take up the House-passed DHS appropriations bill, which contains language denying funding for Obama's executive orders, and try to amend the bill to remove that language, he explained that they are unwilling to debate the executive orders in the context of DHS funding. "We should have the debate about immigration reform," he said. "But you should not tie that to the funding for the third largest department of our government, 240,000 people, which includes, by the way, efforts to do all the things we've been talking about on the counterterrorism front, the Coast Guard, FEMA, in the midst of a very harsh winter."
http://www.nationalreview.com/corner/414211/dhs-chief-claims-democrats-are-not-blocking-debate-dhs-bill-joel-gehrke
Homeland Security chief warns mall shoppers on threat, pleads for funding
"President Obama's top Homeland Security official on Sunday warned Americans to be "particularly careful" after terrorist threats against the Mall of America and other shopping centers, and seized the opportunity to call on Congress not to let his department's funding expire this week. The warnings from Homeland Security Secretary Jeh Johnson followed the release of a video from the Shabab terrorist group over the weekend that urged militants to attack American, Canadian and British shopping centers, including the mega-mall near Minneapolis. The Shabab is responsible for the 2013 attack on a Kenyan mall that left 67 people dead. "If anyone is planning to go to the Mall of America today, they've got to be particularly careful," Johnson told CNN's Gloria Borgia…"
http://www.latimes.com/nation/la-na-homeland-secretary-warns-americans-on-mall-threat-dhs-budget-20150222-story.html#page=1
Al-Shabaab threatens malls, including some in U.S.; FBI downplays threat
http://www.cnn.com/2015/02/21/us/al-shabaab-calls-for-mall-attacks/index.html
Homeland Security chief: Be 'vigilant' at malls
"..The FBI and Department of Homeland Security issued a statement Sunday saying U.S. officials were aware of the call for "Westgate-style" attacks against shopping malls in the USA and elsewhere. The statement said Homeland Security and the FBI have been working closely with state and local authorities in recent months to "prevent and mitigate these types of threats." Al-Shabaab, based in southern Somalia, was declared a terror organization under U.S. law in 2008. The group, which pledged allegiance to al-Qaeda in 2012, took responsibility for an attack Friday targeting government ministers at a Mogadishu hotel. The attack killed 25. In 2013, an al-Shabaab video bragged about successes at recruiting Somalis from Minnesota to fight for their case. Minneapolis has a large Somali community. Sen Amy Klobuchar, D-Minn., told WCCO-TV she was confident the mall was well-protected. "We've been in contact with Homeland Security, and I know that everyone is focused on how to best protect the mall," she said. Klobuchar said Minnesota has "been very successful in going after these guys," citing 20 indictments and nine convictions involving al-Shabaab members. Johnson, who made appearances on five Sunday shows, said the video threat reflects the militant effort to encourage supporters to conduct attacks in their homelands. "We're in a new phase now, and I'm afraid that this most recent video release reflects that," Johnson said on ABC's This Week…"
http://www.usatoday.com/story/news/nation/2015/02/22/mall-of-america-tightens-security-terror-threat/23839301/
Mall of America on guard against terrorist threat
http://www.washingtontimes.com/news/2015/feb/22/dhs-warns-of-possible-terrorist-attack-at-mall-of-/?utm_source=RSS_Feed&utm_medium=RSS
Homeland Security chief: Budget stall muddies response to IS
"The possible shutdown of the Department of Homeland Security threatens the Obama administration's efforts to counter the extremist appeal of the Islamic State group within the U.S. and to respond with emergency aid to communities struggling with winter snowstorms, Homeland Security Secretary Jeh Johnson warned on Sunday. In a round of appearances on network news programs, Johnson said that if Congress fails to agree on a new budget for his department by Friday's end, lawmakers' inaction would lead to staff furloughs that could hamstring U.S. response to terrorist threats and warnings, such as the one late Saturday that names the Mall of America. He said that up to 30,000 DHS workers would have to be furloughed, including up to 80 percent of Federal Emergency Management Agency workers even as that agency contends with two months of devastating snowfall and cold from New England to the Mountain States. "It's absurd that we're even having this conversation about Congress' inability to fund Homeland Security in these challenging times," he said. After a week's break, Congress returns to work on Monday, just days before funding for DHS' $40 billion budget ends. Lawmakers have until the end of the week to approve the budget and avoid shutting down the department, but no clear solution is in sight. "The House has acted to fund the Homeland Security Department," Kevin Smith, a spokesman for House Speaker John Boehner, said in an email on Sunday. "Now it's time for Senate Democrats to stop blocking legislation that would do the same." A House-passed bill would cover the department through Sept. 30 and overturn President Barack Obama's executive action to limit deportations for millions of immigrants in the United States illegally. But Senate Democrats are preventing a vote on a similar, Senate measure…"
http://www.washingtontimes.com/news/2015/feb/22/congress-comes-back-homeland-security-deadline-loo/?utm_source=RSS_Feed&utm_medium=RSS
DHS secretary hoping for 'some leadership' in Congress over funding
http://thehill.com/blogs/blog-briefing-room/233426-dhs-secretary-i-hope-for-some-leadership-in-congress
'Uprising': Negotiations Continue With About 2,000 Inmates Who Control Part of Texas Prison That Primarily Holds Immigrants With Criminal Records
"A sheriff said negotiations are continuing with about 2,000 inmates who've seized control of part of a federal prison that primarily holds immigrants with criminal records in what he called an "uprising." Willacy County Sheriff Larry Spence didn't go into detail about the negotiations Saturday but said there are no hostages involved and only minor injuries reported. Management & Training Corp., the private contractor that operates the Willacy County Correctional Center in south Texas for the U.S. Bureau of Prisons, said inmates became disruptive early Friday. They're upset with medical services and refused to perform work duties. The contractor said inmates "breached" their housing units and reached the recreation yard. The Valley Morning Star reports fires were set inside three of the prison's 10 housing units…"
http://www.theblaze.com/stories/2015/02/21/uprising-negotiations-continue-with-about-2000-inmates-who-control-part-of-texas-prison-that-primarily-holds-immigrants-with-criminal-records/
Calm restored at Texas prison where inmates set fires
"Calm has largely been restored at a federal correctional facility in Texas where authorities used tear gas to subdue inmates who set fires and refused to obey orders, officials said. Operations at the prison Saturday were still far from normal. Prison officials were in talks with inmates to resolve the disturbance, said Issa Arnita, spokesman for Management & Training Corp., a private company that runs the Willacy County Correctional Center. A statement Saturday from the Federal Bureau of Prisons said the facility was "uninhabitable" due to damage from the disturbance. Management & Training Corp. has requested the bureau's help in moving inmates to another facility. The Willacy County center houses about 2,900 inmates, according to a statement Saturday from Management & Training Corp. The prison is located in Raymondville, about 40 miles northeast of the border town of McAllen. It houses "deportable individuals" who have been convicted of federal crimes and are eligible to be deported once their prison terms are up, Bureau of Prisons spokesman Ed Ross told the Los Angeles Times on Friday. Official details about the disturbance are scant. The incident, described by officials Saturday as a "demonstration," began Friday morning when inmates refused to report for work duty or appear for breakfast, Arnita said. Some inmates were protesting medical services at the facility, and some wanted to be transferred, he said. "Right now we're dealing with the disturbance, and then we'll look into the complaints," Arnita said…"
http://www.latimes.com/nation/la-na-nn-texas-prison-20150221-story.html
DHS Special Agents Reveal the Secret Codes Mexican Cartels Use to Communicate
"If you're in the business of selling drugs, laundering money and eating the hearts of your enemies, it makes sense that you'd try to keep your communication secret. How do you do that? If you're a Mexican cartel member, you apparently use a Blackberry and a system of codes. As Business Insider reported Saturday, Homeland Security Investigations special agent Jill Dennewitz recently testified against 32 members of different Mexican drug cartels in a money-laundering lawsuit, laying out the  ways in which cartel members would use codes to organize. The cartels are fond of Blackberry messenger (BBM) and employ a mix of codes for numbers and phrases…"
http://www.theblaze.com/stories/2015/02/21/dhs-special-agents-reveal-the-secret-codes-mexican-cartels-use-to-communicate/
Northern Va. laborer office doesn't keep workers off corner
"The Labor Resource Center in Centreville is busy most mornings with Latino immigrants checking the Internet, waiting for English lessons and, mostly, hoping for a daily work assignment that will offer them a chance to send money back home. But the sidewalk of a nearby intersection outside the public library is more crowded, with dozens of mostly Guatemalan men watching for anyone with a job offer. "It's a challenge, and nobody has found a real answer," Fairfax County Supervisor Michael Frey, R-Sully, said of the clusters of day laborers whose presence irritates some residents of the surrounding neighborhood. "Like it or not, they're people and you can't stop them from gathering there." Frey helped launch the nonprofit Labor Resource Center in 2011 to pull day laborers away from the street corner, in response to complaints about their presence and concerns from advocacy groups about the immigrants' well-being. The center offers a beacon of stability for the workers, many of whom are in this country illegally. But to the dismay of some residents, it has not halted the practice of workers gathering a few hundred yards away outside the library, where some believe the job opportunities are more plentiful. And with Frey stepping down in December after 24 years on the county board, the Republicans vying to replace him say the situation could become an issue in the race. "My understanding is the center is working and that's a good thing," said John Guevara, one of two Republicans vying to replace Frey. "But at the same time, it does pose an issue, because the real concern is what we are doing in terms of being a magnet for illegal immigration."
http://www.washingtontimes.com/news/2015/feb/21/northern-va-laborer-office-doesnt-keep-workers-off/?utm_source=RSS_Feed&utm_medium=RSS
Australia to tighten immigration laws in counterterror bid
http://www.washingtontimes.com/news/2015/feb/22/australia-to-tighten-immigration-laws-in-counterte/?utm_source=RSS_Feed&utm_medium=RSS
TOP AMNESTY ADVOCATE SUGGESTS JEB BETTER THAN HILLARY ON AMNESTY
"A top pro-amnesty leader suggested that Florida Governor Jeb Bush may be better than Hillary Clinton on amnesty issues. Gaby Pacheco, a DREAMer and amnesty advocate who has already influenced the White House on its executive amnesty programs, proclaimed that Bush was, "in some sense," better on immigration than Hillary Clinton, who said illegal immigrant juveniles should be sent back to their countries during last summer's border crisis. Bush, who said that illegal immigration is an "act of love," said this week that amnesty legislation is "so hugely important" even though the middle class is getting squeezed. His co-author Clint Bolick said that Bush believes in amnesty legislation with his heart and soul, which Pacheco said was a good thing and praised…"
http://www.breitbart.com/big-government/2015/02/21/top-amnesty-advocate-suggests-jeb-better-than-hillary-on-amnesty/
SPENDING/BUDGET/ECONOMY:
Less Economic Freedom Equals More Income Inequality
Politicians aiming to reduce inequality end up unintentionally making it worse.
"Income inequality has been attracting the attention of politicians, policy wonks, pundits, and the public. In 2013, President Barack Obama declared that "a dangerous and growing inequality" is the "defining challenge of our time." On 60 Minutes last month, Speaker of the House John Boehner argued that "the president's policies have made income inequality worse." Senator Mike Lee of Utah has said that "the United States is beset by a crisis in inequality" and that "bigger government is not the solution to unequal opportunity—it's the cause." In his 2013 speech, Obama also said, "We need to set aside the belief that government cannot do anything about reducing inequality." He's right, but not in the way he thinks. Several recent economic analyses show that the best thing government can do to reduce income inequality is to get out of the way. For example, according to a study comparing outcomes in all U.S. states in the January 2014 issue of Contemporary Economic Policy by Illinois State University economist Oguzhan Dincer and his colleagues finds that reducing economic freedom actually tends to increase inequality. "On average, as the size and scope of government increases, so does income inequality," Dincer tells Reason. The authors go on to establish "Granger causality." Simplistically stated, this means they show a causal feedback loop, in which economic intervention produces economic inequality, which in turn leads to more economic intervention. Politicians often react to rising inequality with policies that, on average, end up making inequality worse—say, by increasing the minimum wage. (That is not to say that some policies, such as raising the top marginal tax rate, could decrease inequality. But taken as a whole, the effect moves in the other direction.) First consider the big picture. Progressives are fond of citing data that shows that income inequality in the United States was falling throughout the 1950s and 1960s. The trend seemed to be following a hypothesis proposed by the economist Simon Kuznets. As economic growth takes off, Kuznets argued, income inequality initially increases as some workers move from low-productivity sectors into higher-productivity sectors. As the higher-productivity sectors absorb a growing proportion of workers, income inequality then begins to decrease, producing the famous inverse-U-shaped relationship between income inequality and economic growth. The previous high-water mark for income inequality in the United States was in 1929, just before the Great Depression, when the Gini coefficient for household income inequality reached approximately 0.450. (If incomes were perfectly equal the Gini coefficient would be 0. If one household had all the income, it would be 1.) Income inequality decreased during the economic calamity of the Depression and continued to fall, just as Kuznets predicted, as the U.S. economy expanded in the post-World War II years. It hits a low point of 0.386 in 1968. At that point, according to data from the Federal Reserve Bank in St. Louis, the Gini coefficient began rising. By 1980 it reached 0.408, in 1990 it was 0.428, in 2000 it was 0.462, in 2010 it climbed to 0.470, and by 2013 it had ascended to 0.476…"
http://reason.com/archives/2015/02/20/less-economic-freedom-equals-more-income?utm_campaign=naytev&utm_content=54e8a6d5e4b0caccd8f88106&fb_ref=Default
The Minimum-Wage Stealth Tax on the Poor
When a fast-food business is forced to raise pay, it also raises prices. Guess who gets hit worst by the increase.
"Imagine an antipoverty program with the following elements: a value-added tax in which the effective rate increases as family income declines. The tax revenue is distributed to families regardless of their income. Families below twice the poverty level get only one-third of the revenue, with only half of this amount going to families with children. Most Americans wouldn't cheer this program, nor would most political leaders champion…"
http://www.wsj.com/articles/thomas-macurdy-the-minimum-wage-stealth-tax-on-the-poor-1424644567?mod=rss_opinion_main
Obama: Make overseas trading easier
"The president urges Congress to pass trade promotion authority legislation for the sake of America's businesses."
http://www.cbsnews.com/videos/obama-make-overseas-trading-easier/
Obama pushes for trade authority in weekly address
"President Obama pressed for powers to fast-track trade deals in his weekly address on Saturday, as he tries to win over skeptical congressional Democrats.  "As we speak, China is trying to write the rules for trade in the 21st century," Obama said. "That would put our workers and our businesses at a massive disadvantage. We can't let that happen. We should write those rules."  The administration is pushing for Congress to pass trade promotion authority, which smoothes the way for trade deals by preventing lawmakers from amending them.
The move would help clear the way for important trade deals with Asia and Europe, the White House says. But some congressional Democrats are worried about the effect on American workers. Obama sought to address concerns about past trade deals. The North American Free Trade Agreement, signed by President Bill Clinton, has been particularly controversial. "Now, I'm the first to admit that past trade deals haven't always lived up to the hype," Obama said. "And that's why we've successfully gone after countries that break the rules at our workers' expense. "But that doesn't mean we should close ourselves off from new opportunities, and sit on the sidelines while other countries write our future for us," the president added. While Obama is reaching out to Democrats on trade—meeting with the Congressional Black Caucus last week—the White House maintains that it has no problem with the bill passing with only Republican support.  "What we seek is a majority in the House," White House press secretary Josh Earnest said last month. "And whether that's all Republicans, or a bunch of Republicans and a small number of Democrats, is frankly not something we're particularly concerned about. "We just want to see this piece of legislation pass."
http://thehill.com/blogs/blog-briefing-room/233408-obama-pushes-for-trade-authority-in-weekly-address
Obama calls on Congress to grant him 'fast track' trade authority
"With congressional negotiators nearing a deal to speed approval of trade agreements, President Obama called on lawmakers Saturday to complete the legislation that is opposed by many Democrats and labor groups. "This is bipartisan legislation that would protect American workers, and promote American businesses, with strong new trade deals from Asia to Europe that aren't just free, but are fair," Mr. Obama said in his weekly address. "It would level the playing field for American workers." House and Senate negotiators say they could reach a deal within days on giving Mr. Obama trade-promotion authority, also known as "fast track." The legislation ensures that trade agreements would get a congressional vote with no amendments or procedural delays, although it does allow Congress to make recommendations to the administration on trade priorities…"
http://www.washingtontimes.com/news/2015/feb/21/obama-calls-congress-grant-him-fast-track-trade-au/?utm_source=RSS_Feed&utm_medium=RSS
Obama: 'We should make sure the future is written by us'
"At a moment when our businesses are creating jobs at the fastest pace since the 1990s, we've still got to do everything we can to help workers and businesses succeed in the new economy — one that's competitive, connected, and changing every day. One thing we know for certain about businesses in the 21st century is that they'll need to sell more goods and services Made in America to the rest of the world. Now, our businesses already sell goods and services in other countries at record levels. Our farmers, our factory workers, and our small businesses are exporting more than ever before — and exporters tend to pay their workers higher wages.
More small businesses are using the internet to grow their business by reaching new customers they couldn't reach before, too. As an example, nine in ten American small businesses that use eBay as a platform to sell their products are exporters — with customers in more than 30 different countries on average. But there's a lot of room for growth. After all, 95% of the world's potential customers live outside our borders. Many of them live in the Asia-Pacific — the world's fastest-growing region. And as we speak, China is trying to write the rules for trade in the 21st century. That would put our workers and our businesses at a massive disadvantage. We can't let that happen. We should write those rules. That's why Congress should act on something called "trade promotion authority." This is bipartisan legislation that would protect American workers, and promote American businesses, with strong new trade deals from Asia to Europe that aren't just free, but are fair. It would level the playing field for American workers. It would hold all countries to the same high labor and environmental standards to which we hold ourselves.
Now, I'm the first to admit that past trade deals haven't always lived up to the hype. And that's why we've successfully gone after countries that break the rules at our workers' expense.
But that doesn't mean we should close ourselves off from new opportunities, and sit on the sidelines while other countries write our future for us. We should seize those opportunities. We should make sure the future is written by us. And if we do, we won't just keep creating good new jobs for decades to come — we'll make sure that this century is another all-American century. Thanks, and have a great weekend."
http://news.investors.com/Politics-Andrew-Malcolm/022115-740356-obama-trade-promotion-authority-congress.htm
Pentagon keeps cushion against spending caps
"The Pentagon has a safety cushion of $86 billion in cash it could shift to fund critical needs if Congress doesn't raise the sequester spending caps. Called "unobligated balances," the funds are the amounts budgeted for the Defense Department that it stretches over more than one year, such as military construction, major weapons procurement programs and research. Two-thirds of the department's spending is done in one-year segments, such as operations and personnel. The Pentagon either spends all the money during the fiscal year or loses it. The remaining one-third funds the Defense Department's procurement, military construction and research and development — the multi-year money where a potential cushion comes from. But in the fiscal 2016 budget, the Defense Department estimates its spending accounts will have balances of:
–$8.4 billion in construction and land acquisition
–$55.8 billion in its procurement
–$13.4 billion in research
–$8.4 billion in miscellaneous
"I'm not sure I'd sign up for the word 'cushion' but it is a factor that's taken into account," as the agency looks at the harsh budget environment, said Defense Department Comptroller Mike McCord. But the balances have limitations. For example, if the Air Force has a program with an unobligated balance, the department can shift the funds around – but only within the program. The funds could not be used to help the Navy, for example, nor could they be applied Air Force-wide, due to the legislative restrictions of the sequestration, McCord said."
http://www.washingtonexaminer.com/pentagon-keeps-cushion-against-spending-caps/article/2560533?custom_click=rss
Export-Import Bank critics pounce after bank yanks public data
http://thehill.com/policy/finance/233399-ex-im-critics-pounce-after-bank-yanks-data
COMMON CORE/EDUCATION:
Jindal, once a Common Core supporter, launches online petition to stop it
"After railing against the Common Core academic standards in speeches and on television talk shows, Louisiana Gov. Bobby Jindal (R) is now trying another tactic to rally people to the cause: an online petition. Jindal, who was a staunch supporter of the Common Core until he changed course in 2014, urged his 174,000 Twitter followers to sign the petition this week… The link in Jindal's tweet leads to a page on the Web site of America Next, the nonprofit conservative policy shop that Jindal founded in 2013 to "win the war of ideas." The page includes a graphic that says "Stop Common Core" and an invitation to sign on by submitting an e-mail address and a zip code. The list of signatures isn't public, and a spokeswoman for America Next declined to say how many people have signed, saying only that the response has been "great." "In the interest of protecting privacy, and keeping the IRS from auditing people for their political beliefs, the personal information of those who sign up for petitions is not public," Jill Neunaber wrote in an e-mail. "We have received great feedback from the petition that further illustrates Americans are fed up with Common Core…"
http://www.washingtonpost.com/news/local/wp/2015/02/21/jindal-once-a-common-core-supporter-launches-online-petition-to-stop-it/
OHIO GOV. JOHN KASICH: COMMON CORE OPPOSITION JUST 'A RUNAWAY INTERNET CAMPAIGN'
"Ohio Gov. John Kasich (R) is, again, insulting citizens of his state who oppose the Common Core standards. In January, Kasich referred to resistance to the controversial education initiative as "hysteria," and on Thursday the governor said Common Core opposition is "a runaway internet campaign, as far as I'm concerned in Ohio." Telegraph-Forum of Bucyrus, Ohio reports that, on a trip to South Carolina, the potential 2016 presidential contender reaffirmed his support for the nationalized standards. When asked about the Common Core, Kasich responded, "That is not something that Barack Obama is putting together…it's local school boards developing local curriculum to meet higher standards. I cannot figure out what's wrong with that." In January, Ohio parent grassroots activist Thea Shoemake told Breitbart News Kasich's statements about the standards are nothing less than "ignorant." "Most are aware that Gov. Kasich would like to throw his progressive hat into the presidential race, and equally aware that Race to the Top and Common Core are already major factors in the vetting process," Shoemake said. "What better way to generate name recognition without having to pay for it, and tip his hat to big government, progressive donors, than to bully the masses behind the groundswell of opposition?" "Otherwise, if he is indeed still that ignorant after two years of national headlines, and repeal efforts in other states, then he has already handicapped himself out of the presidential pool," Shoemake continued. "At this point, after shoving Medicaid expansion & Common Core down the throats of Ohioans, I'd say Gov. Kasich may indeed be a good fit as Hillary Clinton's running mate."
http://www.breitbart.com/big-government/2015/02/21/ohio-gov-john-kasich-common-core-opposition-just-a-runaway-internet-campaign/
A fellow Republican calls out Ohio Gov. Kasich about Common Core
"Ben Gibson is the vice president of the school board of Firelands Local Schools in Ohio. A Republican, he was nevertheless angered by comments that Ohio's Republican governor, Gov. John Kasich, said recently on Fox News about the Common Core State Standards, and he decided to write a letter to him. Following is the letter, which was posted on the Firelands Local Schools blog, and sent to Kasich by e-mail and letter. I am publishing it with Gibson's permission…"
http://www.washingtonpost.com/blogs/answer-sheet/wp/2015/02/21/a-fellow-republican-calls-out-ohio-gov-kasich-about-common-core/
MONTANA HOUSE ENDORSES BILL TO REVOKE COMMON CORE STANDARDS
http://www.breitbart.com/big-government/2015/02/21/montana-house-endorses-bill-to-revoke-common-core-standards/
Ignorance in the Common Core
"…When we observed George Washington's actual birthday (Feb. 22), schoolchildren talked about him as the "Father of Our Country." We traded stories, some of them myths, like Parson Weems' tale about how young George cut down his father's favorite cherry tree and refused to lie when his father confronted him. Washington was actually important, the general who won the Revolution and presided over the fractious Constitutional Convention in Philadelphia, which in 1787 produced the document, now much abused, that was the blueprint to enlist many different voices to create "a more perfect union" (though not a perfect one). Abandoning a holiday with the first president's name indelibly on it is symbolic of the diminished recognition of his stature. Schoolchildren who aren't taught why they celebrate his birthday are deprived of the knowledge of his influence on how the government works. From acorns of ignorance grow great oaks of civic loss. In a national survey of almost 1,500 adults, almost two-thirds of the respondents couldn't identify the three branches of government; a third couldn't even name one. The survey, conducted by the Annenberg Public Policy Center, further found that only 1 in 4 Americans know why and how Congress overrides a president's veto. Perhaps less surprising is that twice as many respondents could name a judge on the television show "American Idol" than could identify John Roberts as Chief Justice. While pop culture will nearly always trump politics in the public eye, when the country is sharply divided politically, like now, understanding how the three branches of government work is crucial. Simply "staying up to date" with Twitter, Facebook and YouTube isn't good enough. "For the American experiment in self-government to endure, America's founding principles must be taught anew to each generation of citizens," says Roger Beckett, executive director of the Ashbrook Center at Ashland University, which teaches civics for students and teachers through the study of original documents. The center has just published a lively edition of the "Debates in the Federal Convention of 1787 by James Madison, a Member," which renders a strong sense of 18th-century controversies that remain relevant today. The debates reveal both the difficulty and necessity of hard compromise. "When, where and why do you compromise what you believe?" asks the historian Gordon Lloyd, who edited Madison's notes of the convention debates. "To what extent do you let yourself be persuaded by the deliberation that takes place, rather than continuing to represent the wishes of the people who sent you?" Tough questions, and good ones. Controversy over what young people should learn continues to excite argument as reformers and politicians push and pull against Common Core standards for public school education, but the emphasis has yet to focus on how the substantive failure to teach civics hurts public engagement and understanding of political issues. A half-century ago, "social studies" began to replace civics, eliminating patriotism as a civic virtue, focusing on flaws rather than what made America the exceptional nation. When Sandra Day O'Connor was a justice on the Supreme Court, she thought that much of the criticism of the court was rooted in a "fundamental misunderstanding of the role of the judicial branch of government." When she retired in 2006, she founded "iCivics," a web based project that produced video games such as "Do I Have a Right?" which requires players acting as attorneys to figure out whether their clients have specific rights guaranteed by the Constitution. Other games simulate Supreme Court arguments. These games are not popular, like "Grand Theft Auto" or "Call of Duty," but they should be…"
http://www.realclearpolitics.com/articles/2015/02/21/ignorance_in_the_common_core_125689.html
MISC.:
White House that promised transparency refuses to cooperate with IRS probe
Obama administration refuses to assist Congress in email search
"The White House told Congress last week it refused to dig into its computers for emails that could shed light on what kinds of private taxpayer information the IRS shares with President Obama's top aides, assuring Congress that the IRS will address the issue — eventually. The tax agency has already said it doesn't have the capability to dig out the emails in question, but the White House's chief counsel, W. Neil Eggleston, insisted in a letter last week to House Committee on Ways and Means Chairman Paul Ryan that the IRS would try again once it finishes with the tea party-targeting scandal. "It is my understanding that in May 2014, Commissioner Koskinen responded to this request by indicating that the IRS would be able to address new topics such as these following its completion of document productions already in progress," Mr. Eggleston wrote in a Feb. 17 letter. "To the extent that the committee continues to have an oversight interest in this matter, I encourage you to continue working with the IRS to address those questions." But IRS Commissioner John Koskinen's letter last year didn't say that. Instead Mr. Koskinen said the IRS was logistically incapable of performing the search because it would have required combing through 90,000 email accounts. The White House's stiff-arm comes even though it performed a similar kind of email search in the past after the IRS lost thousands of emails of former division chief Lois G. Lerner, a key figure in the tea party targeting. Mr. Ryan is trying to figure out whether the laws that govern taxpayer information security are working, which is part of his committee's jurisdiction…"
http://www.washingtontimes.com/news/2015/feb/22/irs-taxpayer-information-sharing-probe-stiff-armed/?utm_source=RSS_Feed&utm_medium=RSS
Obama embraces natural gas exports to drive job growth despite likely domestic price hike
"The Obama administration is warming up increasingly to U.S. exports of natural gas after years of blocking greater access by domestic producers to the international market. Tucked inside the White House's latest economic report to Congress is a section on energy production, with President Obama's top economic advisers embracing the concept of boosting natural gas exports as a driver of job growth, even as it would likely drive up prices paid by U.S. consumers and businesses. "An increase in U.S. exports of natural gas, and the resulting price changes, would have a number of mostly beneficial effects on natural gas producers, employment, U.S. geopolitical security, and the environment," the report said. A spokesman for energy producers said the change in attitude would be welcome if the administration backs up its words with positive action. "Every major study, including those from the Energy Department, has shown that U.S. natural gas exports will create more jobs, strengthen our security and grow the economy," said Zachary Cikanek of the American Petroleum Institute. "The concern is with the administration's inaction — not its words. There is no reason to delay any permit, but dozens still await action while our competitors overseas push ahead. This is an incredibly important opportunity for the U.S. economy, and we're hopeful that [Energy] Secretary [Ernest] Moniz and leaders in Congress can work together to accelerate the process." Current law requires the expedited approval of natural gas exports to any country with which the U.S. has a free trade agreement. But exports to non-free-trade countries require lengthy reviews by the Department of Energy and other federal agencies…"
http://www.washingtontimes.com/news/2015/feb/22/obama-embraces-natural-gas-exports-to-drive-job-gr/?utm_source=RSS_Feed&utm_medium=RSS
Can Obama, GOP reach consensus on cybersecurity?
"After cyberhacks across America's most lucrative industries — particularly in health (with insurance giant Anthem), finance (JP Morgan Chase) and Hollywood (Sony Pictures) — the Republican Party said that such cyber-assaults are a "crucial challenge" the nation can't afford to ignore. "A successful attack against our electrical grid or industrial control systems that operate other critical infrastructure could put American lives, and our very way of life, at risk," Sen. Ron Johnson, R-Wisconsin, said in the GOP's weekly address. It's an issue that might just allow for rare bipartisan consensus between President Obama and the Republican-controlled Congress. "I was glad to hear the president express his willingness to work with Congress to pass legislation to address the problem," Johnson, the Senate's Homeland Security Committee chairman, said. "Cyber-attacks may not dominate the headlines every day, but they present a crucial challenge to the safety and security of this nation." Johnson's remarks follow on the heels of the president's cybersecurity summit in the heart of Silicon Valley last week, where the White House announced new executive actions addressing cyberthreats. The day-long conference at Stanford convened members of tech's highest echelons — including representatives from Apple and Intel — while big names in the finance industry, like AIG and Bank of America, also threw in their support for the president's new cyberprotection initiatives. The administration's latest actions include the creation of data "hubs" that would facilitate information sharing among public and private sector entities…."
http://www.cbsnews.com/news/can-obama-gop-reach-consensus-on-cybersecurity/
GOP's Ron Johnson warns of Americans' weak cybersecurity
"I'm Senator Ron Johnson, from the great state of Wisconsin. Coming from a manufacturing background in the private sector, I've done a lot of relationship building and negotiating.
I wouldn't start those negotiations or relationships with an argument. Instead, I would spend a fair amount of time trying to discover all the areas of agreement. That approach produced a level of trust so that when areas of disagreement arose, it was far easier finding common ground. So let me start today by talking about something we all agree on. We share the same goal. We all want a prosperous, safe and secure America. We care about each other, and want every American to have the opportunity to build a good life for themselves and their family.
If we concentrate on that shared goal, it should be a whole lot easier finding solutions for the many challenges facing our great nation. (Scroll down for video of these remarks.) In such uncertain times, Americans are hungering for leadership. Most Americans would agree that we need to enhance the economic and national security of our country. In fact, as chairman of the Senate Committee on Homeland Security and Governmental Affairs, I've made that our committee's mission. Majority Leader McConnell, Speaker Boehner, and the Republicans in Congress want to work with our Democrat colleagues, and the Obama administration, to provide that leadership. Our economy is not as strong as it should be, middle class income is down, the threat of terrorism is growing, and our borders are not secure. All of these problems deserve immediate attention. But today, I would like to address another important threat — a present-day threat to our economic stability and national security. That threat is the growing number of attacks against America's cyber networks. Recent cyberattacks against Anthem Healthcare, Sony Pictures, Target, a Department of Defense Twitter account, and JP Morgan Chase have raised public awareness of the threat we face. Two years ago, former NSA Director Gen. Keith Alexander described cyber-crime against public and private organizations as 'the greatest transfer of wealth in human history.' It is estimated that cyberattacks cost U.S. businesses approximately $100 billion per year. And a successful attack against our electrical grid or industrial control systems that operate other critical infrastructure, could put American lives, and our very way of life, at risk. As a result, I was glad to hear the president express his willingness to work with Congress on legislation to address the problem…"
http://news.investors.com/Politics-Andrew-Malcolm/022115-740270-ron-johnson-u-s-cybersecurity-weakness.htm
From Internet to Obamanet
BlackBerry and AT&T are already making moves that could exploit new 'utility' regulations.
http://www.wsj.com/articles/l-gordon-crovitz-from-internet-to-obamanet-1424644324?mod=rss_opinion_main
Net neutrality: What it is, and why it matters
http://thehill.com/policy/technology/233388-net-neutrality-explained-what-it-is-and-why-it-matters
Arctic drilling regulations set off new battle
"Industry groups are blasting the Obama administration's plan to crack down offshore oil and gas drilling in the Arctic Ocean, arguing that the proposal includes costly and unnecessary restrictions.  The fight — the latest in a series of spats between regulators and drillers — centers on requirements that companies keep backup rigs on hand to dig relief wells in case of a spill. The provision is the most expensive piece of the $1.2 billion rule proposed by the Interior Department's Bureau of Safety and Environmental Enforcement and Bureau of Ocean Energy Management Friday. Oil and gas drillers say that the $55 million the federal government estimates it would cost annually to keep backup rigs in the Arctic and ready to go would largely be a waste, and other, more cost-effective options exist to mitigate well blowouts during the drilling process. "Other equipment and methods, such as a capping stack, can be used to achieve the same season relief with equal or higher levels of safety and environmental protection," Erik Milito, upstream director for the American Petroleum Institute, said in a statement. "For this reason, it is unnecessarily burdensome to effectively require two rigs to drill a single well." The proposal, unveiled Friday, included other measures designed for the abnormally remote, icy and treacherous drilling conditions in the Beaufort and Chukchi seas, the two Arctic areas north of Alaska that are within the United States' jurisdiction. These include detailed management and emergency response plans written specifically for the Arctic, access to spill control equipment and limits on the time of year when drilling could take place. An analysis that Royal Dutch Shell prepared last year for the Interior Department predicted that the backup rig mandate would cost a company $3.2 billion during a 20-year exploration and appraisal process for a well, with only $791 million in benefits. "The relatively minor benefits associated with a [rig] requirement are due in part to the low probability of a well blowout in the shallow exploration and appraisal wells being pursued in the U.S. Arctic," the analysis said…"
http://thehill.com/policy/energy-environment/233394-arctic-drilling-regulations-set-off-new-battle
NYT SMEARS SCIENTIST WILLIE SOON FOR TELLING THE TRUTH ABOUT 'GLOBAL WARMING'
http://www.breitbart.com/big-government/2015/02/21/nyt-smears-scientist-willie-soon-for-telling-the-truth-about-global-warming/
President says he's committed to working with governors
"President Barack Obama told dozens of the nation's governors Sunday night that they probably wouldn't agree on all issues, but said he expected they'd find more in common than sometimes is assumed. He welcomed many of the nation's governors to the White House for an annual dinner, including at least one who may be eyeing his office. "Within this room, we're not going to agree on everything. But I am committed to working with each and every one of you over the next two years to keep making progress," he said. "And we'll talk more about that tomorrow." Obama delivered the brief remarks and a toast at the dinner, which coincides with the National Governors Association's winter meeting. He planned to sit down with the group on Monday…"
http://www.kansascity.com/news/government-politics/article10965449.html
Democrats Say They're Losing Races Because They're Having an Identity Crisis
"…The Democratic National Committee on Saturday released the interim findings of a review intended to examine problems in the midterm election. The report said Democrats lack a "cohesive narrative" and recommended that the party find ways to help it explain bedrock values such as fairness, equality and opportunity. "So many people can rattle off easily and succinctly what it means to be a Republican. … The perception of what it means to be a Democrat has really evolved to be a laundry list of policy statements and disparate ideas," said Rep. Debbie Wasserman Schultz, the Florida congresswoman who leads the DNC…"
http://www.theblaze.com/stories/2015/02/21/democrats-say-theyre-losing-races-because-theyre-having-an-identity-crisis/
DNC AUTOPSY REPORT MAKES NO MENTION OF AMNESTY, CONCEDES PARTY MUST WIN BACK WHITE VOTERS
http://www.breitbart.com/big-government/2015/02/21/dnc-autopsy-report-makes-no-mention-of-amnesty-concedes-party-must-win-back-white-voters/
Conservative activist Phyllis Schlafly assails GOP establishment for trying to coronate Jeb Bush
"Phyllis Schlafly has long argued that the American conservative movement's purpose is to influence, not echo, the Republican Party. And still going strong at age 90, Mrs. Schlafly wants to influence the GOP anew by warning against letting the party's "kingmakers" — the Wall Street elite and political consultant class — coronate former Florida Gov. Jeb Bush as the presidential nominee in 2016. Mincing no words, Mrs. Schlafly makes her case in a 2015 update to her landmark book a half-century ago titled "A Choice, Not an Echo," which in 1964 became the motto of Barry Goldwater's grassroots movement. In her update, Mrs. Schlafly argues that her party picks losers as candidates too often because of a stranglehold by the political consultant-big business-Wall Street crowd, which she argues makes a bundle from championing moderates over conservatives. She warns that may be happening again in 2016 in the persona of Jeb Bush. She notes "closed-door events have been held for Republican mega-donors to select who will get the big money that went last time to Mitt Romney" and that the mainstream media already are cheering on Mr. Bush…"
http://www.washingtontimes.com/news/2015/feb/22/conservative-activist-phyllis-schlafly-assails-gop/
Lindsey Graham to give presidential run 'a try'
"Republican South Carolina Sen. Lindsey Graham, the hawkish conservative and vocal critic of President Obama's foreign policies, on Sunday said he would give a presidential run "a try." "I don't know yet, but I'm going to give it a try," Graham said on ABC's "This Week" when asked whether he could win the 2016 GOP presidential nomination. "I think I can win South Carolina," he added. "I wouldn't be talking to you. First step into Iowa was very positive. The way a guy like me would win is to offer a form of conservatism that would be able to grow the party and be ready to be commander in chief on Day 1." Graham recently tested the presidential waters by traveling to Iowa, home of the first-in-the-nation caucuses. However, conservatives have greeted his potential candidacy with reservations, saying the South Carolinian would lack Tea Party support. And critics argue that his candidacy would be more about influencing the foreign policy platform of the eventual GOP nominee than winning the race…"
http://www.washingtonexaminer.com/lindsey-graham-to-give-presidential-run-a-try/article/2560540?custom_click=rss
Fed-Up Scott Walker Has Blunt Answer for Reporter: 'Classic Example of Why People…Dislike the Press'
"…Walker, a Republican and possible 2016 presidential candidate, said in an interview Saturday that he didn't know if Obama is a Christian, the Washington Post reported. The Post article did not quote the text of the apparent question Walker was asked regarding Obama's faith, it did note that Walker was told during the interview that Obama has spoken publicly about his Christian faith. "I've actually never talked about it or I haven't read about that," Walker said, according to the Post. "I've never asked him that," he added, the paper said. "You've asked me to make statements about people that I haven't had a conversation with about that. How [could] I say if I know either of you are a Christian?" Walker then offered a retort for the media. "To me, this is a classic example of why people hate Washington and, increasingly, they dislike the press," Walker said, the Post reported. "The things they care about don't even remotely come close to what you're asking about." More from the Post: After the interview was completed, Walker spokeswoman Jocelyn Webster telephoned The Washington Post to say the governor was trying to make a point of principle by not answering such kinds of questions, not trying to cast doubt on Obama's faith. "Of course the governor thinks the president is a Christian," she said. "He thinks these kinds of gotcha questions distract from what he's doing as governor of Wisconsin to make the state better and make life better for people in his state." Walker also said he's being held to a different standard by the media…"
http://www.theblaze.com/stories/2015/02/22/scott-walker-pressed-again-on-obama-this-time-apparently-if-he-believes-the-president-is-a-christian/
Hillary Clinton, Jeb Bush and the problem with baggage
"Hillary Clinton and Jeb Bush are dealing with the baggage of their political histories even before their 2016 campaigns officially begin. For the former secretary of state, the new scrutiny of Clinton Foundation donors — especially foreign governments and wealthy non-U.S. citizens — is bringing back memories of Whitewater and the selling of the White House Lincoln Bedroom to political patrons. Revelations about the Clinton Foundation's donor list caused The New York Times to editorialize that someone needed "to reinstate the foundation's ban against foreign contributors, who might have matters of concern to bring before a future Clinton administration."
http://thehill.com/homenews/campaign/233402-hillary-clinton-jeb-bush-and-the-problem-with-baggage
The making of Hillary 5.0: Marketing wizards help re-imagine Clinton brand
http://www.washingtonpost.com/politics/the-making-of-hillary-50-marketing-wizards-help-reimagine-clinton-brand/2015/02/21/bfb01120-b919-11e4-aa05-1ce812b3fdd2_story.html
Howard Dean on 2016 Election: "If Republicans Want To Make It About Foreign Policy, Bring It On"
http://www.realclearpolitics.com/video/2015/02/21/howard_dean_on_2016_election_if_republicans_want_to_make_it_about_foreign_policy_bring_it_on.html
10 most competitive Senate races in '16
http://www.washingtonpost.com/politics/10-most-competitive-senate-races-in-16/2015/02/22/ed37190c-baab-11e4-bdfa-b8e8f594e6ee_story.html?wprss=rss_national
DHS report warns of domestic right-wing terror threat
"A new Department of Homeland Security intelligence assessment circulated this month focuses on the threat of right-wing sovereign citizen extremist groups in the U.S. Some law enforcement groups say the threat is equal to, and occasionally greater than, the threat from Islamic extremist groups. The Homeland Security report, produced in coordination with the FBI, counts 24 violent sovereign citizen-related attacks across the U.S. since 2010, CNN reported Friday. These types of extremists believe that they can ignore laws because those laws attack their individual rights, even in routine daily instances like a traffic stop or being required to obey a court order, CNN reported Friday…"
http://www.washingtontimes.com/news/2015/feb/21/dhs-intelligence-report-warns-of-domestic-right-wi/
DHS: You right wingnuts are worse than ISIS
http://hotair.com/archives/2015/02/21/dhs-you-right-wingnuts-are-worse-than-isis/
BREITBART'S DR. SEBASTIAN GORKA: OBAMA FOCUS ON RIGHT-WING EXTREMISM 'ENDANGERS AMERICAN LIVES'
"During the White House's counter-extremism summit this week, President Obama continued his refusal to acknowledge radical Islam as a threat– according to a new DHS report, right-wing extremists are the real threat to the United States. On Fox & Friends this more, Dr. Sebastian Gorka accused this strategy of possibly placing American lives directly in danger. Dr. Gorka, who serves as the National Security editor for Breitbart News and Major General Horner Chair of Military Theory at the Marine Corps University, said that, in listening to the White House's strategy, "you really don't know whether you should laugh or cry," citing numerous examples of radical Islamist terror– from the September 11, 2001 attacks to the beheading of 21 Egyptian Christians by the Islamic State this month– and their lack of parallels in the relatively tiny world of right-wing "extremism." Describing American conservatives as a threat while ignoring the international push for an Islamist caliphate, Dr. Gorka asserted, was "the most egregious politicization of national security… we are going to be looking for right wing extremists while ISIS prepares to attack us." Host Tucker Carlson noted that accusing right-wing Americans of being dangerous also served the political interests of the Democrats. Dr. Gorka agreed, adding that "this feeds into the narrative that the guys that are the real threat to America" are conservatives, while jihadists simply "don't have jobs" and that "there are grievances in the Middle East that excuse their viciousness."
http://www.breitbart.com/national-security/2015/02/21/breitbarts-dr-sebastian-gorka-obama-focus-on-right-wing-extremism-endangers-american-lives/
U.S. Warns It Is Ready to Walk Away From Iran Nuclear Talks
"With only weeks left to the deadline to reach a first-stage nuclear deal with Iran, U.S. Secretary of State John Kerry said Saturday that "significant gaps" remained and warned that America was ready to walk away from the talks if Tehran doesn't agree to terms demonstrating that it doesn't want atomic arms. Kerry spoke after the Iranian Atomic Energy chief Ali Akbar Salehi and U.S. Energy Secretary Ernest Moniz added their muscle to the talks for the first time to help resolve technical disputes standing in the way of an agreement meant to curb Iran's nuclear programs in exchange for sanctions relief for the Islamic Republic. But Kerry warned against undue optimism. Salehi's and Moniz's presence is no "indication whatsoever that something is about to be decided," he said. "There are still significant gaps." World powers and Iran have set an end of March deadline for a framework agreement, with four further months for the technical work to be ironed out. The talks have missed two previous deadlines, and President Barack Obama has said a further extension would make little sense without a basis for continuing discussions. Kerry, who flies to Geneva Sunday from London, said there was no doubt Obama was serious. The president, he said, "is fully prepared to stop these talks if he feels that they're not being met with the kind of productive decision-making necessary to prove that a program is in fact peaceful." If the talks fail, Obama may be unable to continue holding off Congress from passing new sanctions against Iran. That, in turn, could scuttle any further diplomatic solution to U.S.-led attempts to increase the time Tehran would need to be able to make nuclear arms. Iran denies any interest in such weapons. Skepticism about the negotiations already is strong among congressional hardliners, Washington's closest Arab allies and Israel's Prime Minister Benjamin Netanyahu, who is expected to strongly criticize them in an address the U.S. Congress early next month. Western officials say the U.S. decided to send Moniz only after Iran announced that Salehi was coming. They were expected to discuss the number of centrifuges Iran can operate to enrich uranium; how much enriched material it can stockpile; what research and development it may pursue related to enrichment, and the future of a planned heavy water reactor that could produce substantial amounts of plutonium — which like enriched uranium is a potential pathway to nuclear arms. Iranian Foreign Minister Mohammad Javad Zarif is also at the talks, and Kerry is to meet him Sunday and Monday…"
http://www.theblaze.com/stories/2015/02/21/u-s-warns-it-is-ready-to-walk-away-from-iran-nuclear-talks/
Obama administration 'rethinking' Afghanistan exit
"Defense Secretary Ashton Carter in his first overseas trip on Saturday suggested that the United States is "rethinking" the pace of the drawdown of troops from Afghanistan. The newly confirmed Pentagon chief said that President Obama is exploring whether to leave a greater number of troops in Afghanistan this year and in 2016. In recent weeks, the White House pointed to a possible new strategy for Afghanistan, but Carter's comments Saturday were the clearest indication of the ongoing deliberations. There are now 10,000 troops in Afghanistan. Obama has pledged to remove the remaining U.S. forces from Afghanistan by the end of 2016 — Carter did not say whether the president is rethinking that timeline. "Our priority now is to make sure this progress sticks. That is why President Obama is considering a number of options to reinforce our support for [Afghan] President Ghani's security strategy, including possible changes to the time line for our drawdown of U.S. troops," Carter said…"
http://www.washingtonexaminer.com/obama-administration-rethinking-afghanistan-exit/article/2560529?custom_click=rss
U.S. weighs more sanctions against Russia over violations in Ukraine
http://www.washingtonpost.com/world/national-security/us-weighs-more-sanctions-against-russia-over-violations-in-ukraine/2015/02/21/86017df8-ba07-11e4-9423-f3d0a1ec335c_story.html
U.S. and allies discuss new sanctions on Russia over Ukraine: Kerry
http://www.reuters.com/article/2015/02/21/us-ukraine-crisis-kerry-idUSKBN0LP0I720150221
Obama kept reform Muslims out of summit on extremism
"The White House excluded members of a prominent group of reformist Muslims from its terror summit this week, apparently because President Obama rejects their argument that such groups as Islamic State of Iraq and Syria are actually motivated by Islam. A group of 23 prominent Muslim reformers signed a full-page ad in the Sunday New York Times on Jan. 11 asking "What can Muslims do to reclaim their 'beautiful religion'?" But Obama and officials throughout his administration deny any connection between Islam and the terrorists beheading and burning their victims in a reign of terror in the Middle East. Muslim reformers say the administration is ignoring them because they disagree with Obama's refusal to acknowledge the Islamic roots of the extremists' ideology. Some of the most prominent reformers have argued for years that the ideological and theological roots of Islamist extremism must be addressed, but administration officials carefully avoided exactly that subject during Obama's three-day summit."
http://www.washingtonexaminer.com/obama-kept-reform-muslims-out-of-summit-on-extremism/article/2560525?custom_click=rss
Homeland Secretary Johnson suggests term 'violent extremism' used at behest of Muslim leaders
http://www.foxnews.com/politics/2015/02/22/homeland-secretary-johnson-suggests-term-violent-extremism-used-at-behest/
Obama's Multipronged Assault on Truth and Reality
https://www.commentarymagazine.com/2015/02/22/obamas-multipronged-assault-truth-reality/
The Administration's Adolescent Rants about ISIS
http://www.nationalreview.com/corner/414218/administrations-adolescent-rants-about-isis-victor-davis-hanson
AMBASSADOR JOHN BOLTON: 'OBAMA WORSE THAN NEVILLE CHAMBERLAIN'
http://www.breitbart.com/big-government/2015/02/21/ambassador-john-bolton-obama-worse-than-neville-chamberlain/