News Briefing for Monday, February 2, 2014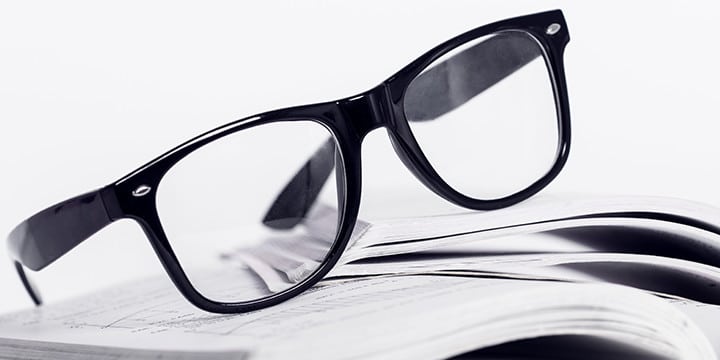 TEA PARTY PATRIOTS:
Mike Pence's very bad week (Quote by Chuck Laudner – TPPCF)
"Even if Pence can explain the mistake, the stumble has put more distance between him and what already would have been a dark-horse run in a crowded 2016 field. "If you're going to get into a race, from today moving forward, it would have be to fill a void that exists," said Chuck Laudner, an Iowa Republican strategist and the national campaign coordinator for the Tea Party Patriots Citizens Fund. "There's really no one scrambling for a candidate that expands Medicaid and makes it harder to repeal Obamacare. So it's going to be very tricky."
http://www.cnn.com/2015/01/31/politics/mike-pences-very-bad-week/
It's time to pass the Lee Balanced Budget Amendment (Jenny Beth's op-ed)
http://www.bnd.com/2015/02/01/3640441_its-time-to-pass-the-lee-balanced.html?rh=1
HEALTHCARE:
Ohio's Obamacare Expansion Has Already Cost Over $2 Billion
"Ohio Gov. John Kasich's Obamacare expansion blew past projections in its first year, putting 471,452 Ohioans on Medicaid and costing taxpayers $2.1 billion. Because enrollment has so dramatically exceeded Kasich administration estimates—the governor expected 366,00 to enroll by July 2015—the Obamacare money appropriated to pay for program benefits will be exhausted months early. If recent enrollment and cost trends persist, Kasich's Obamacare expansion will be more than $1 billion over budget by the time Ohio's 2015 fiscal year ends on June 30. Actual Obamacare expansion claim expenditures reported by the Ohio Department of Medicaid are shown in the chart below. In 2013, after the Republican governor unilaterally expanded Medicaid to able-bodied, working-age adults with no dependent children, his Medicaid director asked the Ohio Controlling Board to accept Obamacare funds for the expansion. Board members were warned the state Medicaid program would go bankrupt if they refused. Led by a Kasich appointee, the quasi-legislative panel approved the Ohio Department of Medicaid's request  to appropriate $2.56 billion for Kasich's Obamacare expansion. The new federal spending was meant to cover benefit costs from Jan. 1, 2014, through June 30, 2015. Based on Ohio Department of Medicaid expenditure reports, the state paid out $2.12 billion in Obamacare expansion claims from January through December of 2014. With enrollment racing farther ahead of state projections each month, monthly spending increased sharply throughout the year."
http://dailysignal.com/2015/01/31/ohios-obamacare-expansion-already-cost-2-billion/?utm_source=facebook&utm_medium=social&utm_campaign=thffacebook01312015
More states look to expand Medicaid
"Since the November elections, a half dozen governors have asked their state legislatures to accept Obamacare's expansion of the federal health insurance program for low-income residents. Four are Republicans who want to opt in but are asking the Obama administration for permission to retool their programs as others have done. If the administration approves the requests — as it has done for at least five states — the governors could join the growing number of Republican state leaders who have consented to a major part of the Affordable Care Act, even as their party seeks ways to undo the law. Tennessee Gov. Bill Haslam and Utah Gov. Gary Herbert announced plans in December that would use the extra Medicaid dollars to help low-income residents buy private health coverage. Wyoming Gov. Matt Mead wants to collect monthly premiums from higher-income Medicaid participants and require all to make co-payments. Last month, Idaho Gov. Butch Otter used his annual address to pitch a plan assigning those with incomes below the federal poverty level to a managed care plan within the state's existing Medicaid program, while those earning more could sign up for a private health plan in the insurance marketplace. Republican governors in Alabama and North Carolina have said they might be open to Medicaid expansion. And two other governors in Alaska and Montana, one an independent and the other a Democrat, have recently proposed expanding it. When the 2010 healthcare law was passed, it required every state to expand Medicaid to low-income Americans up to 138 percent of the federal poverty level — about $33,000 for a family of four. But then the Supreme Court gave states the option of opting out, and 22 states have done so, citing the extra costs they would have to cover. While every state has a Medicaid program — with some more generous than others — the expansion is part of the Affordable Care Act, which remains relatively unpopular among Americans. And some conservatives say paying for it could prove too burdensome on limited state budgets."
http://www.washingtonexaminer.com/more-states-look-to-expand-medicaid/article/2559604
Study examines impacts of Medicaid expansion
"Consultants are finishing a report that examines how Medicaid expansion through the Affordable Care Act has impacted Kentucky's health care system. The Courier-Journal (http://cjky.it/1CQ98LD) reports the Cabinet for Health and Family Services plans to release the study in coming weeks. The report is expected to explore issues including provider reimbursements, uncompensated care, job creation, tax revenue and future enrollment projections. In the year since Kentucky enacted expanded Medicaid, enrollment has climbed from about 850,000 in 2013 to nearly 1.2 million. Advocates and critics of the law both say they are looking forward to seeing results of the study, which is being done by Deloitte Consulting, as well as Aon Consulting and the University of Louisville. Regan Hunt, head of the advocacy group Kentucky Voices for Health, said she hopes the report includes details about how newly insured people are receiving care. "Are these folks who now have coverage, are they getting care? Are they having trouble getting care? . We have lots of questions," she said."
http://www.washingtontimes.com/news/2015/feb/1/study-examines-impacts-of-medicaid-expansion/?utm_source=RSS_Feed&utm_medium=RSS
Here's How Much Obamacare Premiums Could Skyrocket Without Federal Subsidies
"…Here's how much an unfavorable ruling could cost America – According to the findings of the Robert Wood Johnson Foundation, or RWJF, a victory for the plaintiffs would result in 8.2 million people losing their subsidies and being unable to afford health insurance by 2016. Overall, the RWJF estimates that an unfavorable ruling would affect 9.3 million federal marketplace enrollees in the form of lost premium tax credits. Specifically, the RWJF sees $28.8 billion in tax credits potentially being lost for 2016, as well as a 44% increase in the number of uninsured in the country. Even more telling, private nongroup insurance enrollment would be expected to fall by 69%, with just 3.4 million people left in the ACA's marketplaces. The losses would be greatest for those making less than 200% of the federal poverty level (approximately $23,000 per year), where a 91% reduction in enrollment is forecast. Additional pain would be felt by regulators who would almost assuredly see very little in the way of penalty fee collection from this group since their insurance premiums would almost certainly cost more than 8% of their modified adjusted gross income, the level at which consumers become exempt from the individual mandate. But, the effects of this ruling wouldn't just be felt by lower- and middle-income Americans. The RWJF projects that the roughly 4.9 million people purchasing health insurance without financial assistance in 2016 (mostly those making more than 400% of the federal poverty level) would see their premiums skyrocket by 35% to an average annual payment in federally covered states of $5,590."
http://www.fool.com/investing/general/2015/02/01/heres-how-much-obamacare-premiums-could-skyrocket.aspx
Consumers still struggling with medical debt
"The federal health law was intended to keep a surprise illness or injury from bankrupting Americans. It authorized states to expand eligibility for Medicaid and created online insurance markets where others without employer coverage can buy plans, with federal subsidies available. When calling for the law's passage, President Obama declared people shouldn't "go broke because they get sick." But the Affordable Care Act hasn't eliminated the problem. In 2013, medical debt was the largest cause of personal bankruptcy — 1.7 million people lived in households experiencing bankruptcy because of health costs. Many states haven't expanded Medicaid and even those with insurance can rack up big bills, a problem exacerbated by the growing number of plans with high deductibles. The health law brought regulations that limited for the first time the cost-sharing in plans. An individual plan sold on an exchange can't include out-of-pocket costs greater than $6,600. In practice, the average deductible, or portion a consumer must pay before insurance kicks in, varies based on how expensive a plan is. But the regulation still only applies to providers and specialists specified by the plan as "in-network." The narrower the network, the more vulnerable consumers are to incurring medical debt by visiting unapproved doctors or hospitals. The health law wasn't supposed to eliminate health care cost-sharing; on the contrary, people are expected to have "skin in the game." So there will always be a risk of incurring costs greater than people can afford to pay, said Melissa Jacoby, a professor at the University of North Carolina at Chapel Hill and an expert on debt and credit. "Some of the forces that were in play prior to the passage of the Affordable Care Act are still in play," said Mark Rukavina, who founded Community Health Advisors, a group that advises providers on how to comply with federal regulations. Inflation and rising health care costs — especially compared to wages — make care more expensive and weren't necessarily addressed through the health law. Still, some numbers suggest a decline in people facing medical debt. About 64 million Americans struggled to pay medical bills in 2014, according to a survey by the Commonwealth Fund — that's a drop of about 10 million since 2012. Experts have celebrated the decline but cautioned that high-deductible insurance plans could put a damper on those gains. Of the 64 million the authors said were struggling to pay for care, 38 million, or 59%, were insured the whole year. There's been some improvement: The same report found 29% of the insured had medical debt or difficulty with medical bills, a drop from 33% in 2012 — while the pool of insured adults grows larger. But analysts cautioned that, absent a significant change in industry or policy, even this group will likely continue to face the prospect of medical debt. Deductibles keep growing. Last year, work-sponsored insurance plans had an average deductible of about $1,200 — in 2009, the average deductible was $826. And this year, the silver plans sold through the federal marketplace require people to pay on average more than $2,500 or about $3,500 before they get coverage. Whether it is the higher or lower amount is determined by whether the plan groups medical visits and drug costs in a single deductible or two separate deductibles. Bronze plans, known for being cheaper but less generous, have average deductibles of about $5,300. "There's wide acknowledgement in the health care community that high-deductible health plans in general are part of the problem," said Jessica Curtis, who directs the Hospital Accountability Project at Community Catalyst, a nonprofit group that advocates on behalf of health care consumers. But there's no incentive to curb cost-sharing. And insurers have no reason to widen the so-called narrow networks that posed problems for the Harmons, who often needed to travel to Boston for asthma treatments unavailable in rural Maine. They paid for those trips out of pocket until Medicaid relieved them of some bills, Elizabeth Harmon said. But other bills remained. And if the couple had moved elsewhere to find work, which they considered, they feared the hospital would seize the money made on the sale of their home, Elizabeth said."
http://www.usatoday.com/story/news/2015/02/01/consumers-still-struggling-with-medical-debt/22587749/
DOCTOR: OBAMACARE MEDICAL MELTDOWN UNDER WAY
Warns America seeing 'shortages of critical drugs'
"…Dr. Lee Hieb, author of the explosive "Surviving the Medical Meltdown: Your Guide to Living Through the Disaster of Obamacare," warned in an exclusive interview with WND that the consequences of the new law are already beginning to hit the American heartland. "Just judging from my experiences in Iowa, we're already seeing increasing shortages of critical drugs like Valium, which is needed to prevent seizures," she said. "We're running out of drugs to prevent tetanus infections in Arizona, and I'm even receiving reports about shortages of propofol, which is basically what is used to induce anesthesia during surgeries. And while things may be OK in the major metropolitan areas for a while, here in Iowa, the shortages and supply chain failures are already starting." Hieb's personal experience is supported by reports from around the country of hospitals nationwide encountering shortages of critical drugs. According to the American Society of Anesthesiologists, or ASA, in the past five years "the United States has experienced shortages of an array of vital anesthetic drugs such as propofol, succinylcholine, even epinephrine." An ASA survey from 2012 shows more than 97 percent of anesthesiologists have experienced a shortage of at least one anesthetic drug. And the reports have become more common, she said. "When you make life difficult for providers, you negatively affect the entire process down the entire line. The Affordable Care Act imposes further regulatory and compliance burdens on both doctors and those who create medical equipment and pharmaceuticals. We've had these kinds of burdens for a long time, but Obamacare simply makes everything worse. It takes everything that's been detracting from medical care and expands it." She said a requirement that details of every appointment be entered into "electric medical records" is sabotaging medical care. Instead of doctors spending time with patients, they spend most of their time and effort in data entry. The records are then used by the government and insurance companies to ensure that patients are receiving what bureaucrats regard as the appropriate kinds of care. Doctors must follow this system to be paid. The system especially hurts specialists, she said. "Many specialists simply leave the profession either because they can no longer afford to practice or simply out of disgust," she said. Government and insurance company bureaucrats are not familiar with the patients and have no basis to determine what kind of treatment is required. The result is that doctors have more overhead and liability even as they are prevented from providing effective treatment. Hieb said, "This electronic records requirement was the final nail in the coffin for me and pushed me to leave private practice." Obamacare strengthens such requirements and makes the government more involved in determining how medical care is to be provided. Other medical experts concur with Hieb that the Affordable Care Act is transforming the role of doctors from providers of medical care into "data entry clerks." In an interview by the medical industry publication Medscape, arheumatologist said: "Bureaucrats are telling us how to practice our profession, and they don't have a clue about seeing patients on a daily basis. All the factors that made U.S. medicine the best in the world are now being destroyed…"
http://www.wnd.com/2015/01/doctor-america-seeing-shortages-of-critical-drugs/
GOP House to vote next week to repeal ObamaCare, after attacking law piece by piece
"The Republican-led House is set to begin February with a vote to repeal ObamaCare, making clear that trying to dismantle the health-care law remains a top priority. The scheduled vote next week was announced in a new memo from House Majority Leader Rep. Kevin McCarthy to fellow GOP House members in which he said the effort to repeal the legislation will give them an opportunity to tell voters that health care decisions "should be made by patients and their doctors, not by Washington." The California lawmaker also stated that members should remind Americans that the country needs solutions that reduce costs and give them access to "21st Century cures and treatments" — an often repeated message at congressional Republicans' policy retreat earlier this month. "First, we will consider (a bill) to protect individuals from government-imposed cost increases and reduced access to care and coverage by repealing ObamaCare," McCarthy said in the memo obtain Thursday by Fox News. GOP House and Senate leaders emerged from the retreat saying they intend to fix problems associated with ObamaCare but with no clear plan on whether they would focus on a full repeal or just change parts. The House has already voted this year to redefine full-time work under the law — an attempt to keep businesses from hiring part-time workers to avoid having to offer insurance. And chamber leaders also want to repeal the law's tax on medical-device makers, which they say is hurting businesses and has bipartisan support. Last week, leaders of the now GOP-controlled Senate introduced legislation to eliminate the law's so-called employer mandate, arguing that companies with 50 or more workers should not be required to pay for employee health insurance. However, President Obama has made clear he will veto any legislation that he thinks scales back access to health care that his law now provides to millions of previously uninsured Americans. The president and fellow Democrats have also been critical about Republicans' repeated attempts to repeal the law without party leaders presenting a viable alternative. The repeal vote next week will be the first for newly elected members to show where they stand on the issue. McCarthy, in his memo, instructed relevant House committees to "develop our patient-centered health care reforms." Congressional Republicans have acknowledged that a Supreme Court case on ObamaCare tax subsidies for customers will impact their strategy. If the subsidies are rules unconstitutional, the law could unravel on its own, say some observers. The ruling is expected by June."
http://www.foxnews.com/politics/2015/01/31/gop-house-to-vote-next-week-to-repeal-obamacare-after-attacking-law-piece-by/
The GOP Mustn't Offer Obamacare Lite (Jindal)
"There is a secret that people outside of Washington, D.C., aren't aware of right now: Some Republicans in Congress are on the verge of proposing an alternative to Obamacare that imposes new tax hikes on the American people. On March 4, the Supreme Court will hear arguments in a case that could upend Obamacare completely. In King v. Burwell, the court — if it follows the plain text of the law, which says that only individuals purchasing coverage on an "exchange established by the state" are eligible for federal insurance subsidies — could cause disruption to individuals in the 36 states that did not establish a state exchange, and instead rely on the federally run healthcare.gov exchange. For this reason, many observers have argued that conservatives need to present an alternative vision of health reform before the court rules.
I wholeheartedly agree with that position. However, I fear that many of the proposals being discussed by Republicans in Washington do not truly represent conservative reform. Take one major issue related to Obamacare: taxes. The law is chock full of them — no fewer than 18 revenue raisers totaling over $1 trillion through 2022.Yet several alternative proposals being discussed by Republicans don't actually repeal the law's tax increases. Instead, they repeal the law's tax increases, only to replace them with new revenue hikes. So, rather than raise taxes by more than $1 trillion, as Obamacare did, these plans raise taxes by perhaps, say, "only" $500 billion. This puts Republicans in the positions of being "cheap" Democrats, or Democrat-lite. We'll raise taxes — but just … less than Obamacare. We'll spend hundreds of billions on new entitlement programs — but just … less than Obamacare. But the problem with programs that look like Obamacare is that they bring with them many of Obamacare's problems. Remember when the Congressional Budget Office concluded that Obamacare will result in more than 2 million Americans working fewer hours, or leaving the labor force altogether? That's because the law's insurance subsidies are structured in ways that will cause individuals to work fewer hours, keeping their income low to maintain eligibility for subsidized insurance. Some so-called conservative health plans also have characteristics that will discourage work — even if perhaps less than Obamacare does. So why talk about "conservative" health care reform if our vision turns us into cheap liberals? Why complain that Obamacare is expanding welfare and dependency, only to propose a similar — albeit smaller — program that could well have the same effects? If conservatives oppose Obamacare's tax increases on the middle class, then why did one "conservative" health adviser propose accelerating the law's tax on health plans by phasing it in sooner? The reality is that while Beltway insiders in the elite salons of Washington can do and say whatever they want, the American people know better. A majority of voters — and even larger majorities of conservative and Republican voters — believe that "any replacement of Obamacare must repeal all of the Obamacare taxes and not just replace them with other taxes." In other words, the voters won't be fooled by quasi-liberal health plans masquerading in conservative clothing. The other good news is that truly conservative health plans exist. Last year, I outlined a plan with America Next, the conservative policy group I founded. The plan focuses like a laser beam on controlling the health care issue that matters most to Americans — skyrocketing health costs. The plan empowers the states to enact reforms that can bring down costs, while also guaranteeing access for individuals with pre-existing conditions. Rather than stifling states with additional regulations from Washington, the America Next plan offers them incentives to improve their insurance markets in ways that offer more choices and lower costs. As a result, Americans should benefit from new avenues to buy portable health insurance they can own themselves — through their church, alumni group or trade association — and lower premiums, too. In fact, the Congressional Budget Office previously analyzed reforms similar to those in the America Next plan and found that they could reduce individual health insurance premiums by thousands of dollars per family. I recognize there are other good conservative plans out there — and that's great. For instance, the Republican Study Committee proposed reforming the tax treatment of health insurance without repealing and replacing the tax increases in Obamacare. We should have a robust debate and show both the Supreme Court and the American people that there are better ways to enact true reforms. But I don't believe that any plan that repeals and replaces Obamacare's trillions in taxes and spending is a conservative alternative — and the American people agree."
http://www.politico.com/magazine/story/2015/02/gop-obamacare-alternative-114820.html#.VM7cQCmWtbw
Tax filing gets more complicated this year with Affordable Care Act
""That is the hottest topic this year — it's a big deal," said Charles "Chuck" McCabe, president and CEO of Henrico County-based Peoples Income Tax Inc., which operates income-tax offices across central Virginia "Every taxpayer is going to be affected," he said. Thanks to the act, everyone is going to have to answer some questions about whether they do or do not have insurance, he added. "The first year truly will be the hardest" in dealing with the ACA, said Dave Duval, vice president for consumer advocacy at TaxAudit.com. Here's a rundown of how all this will work. Those with health insurance –  "For the vast majority of Americans, tax filing under the Affordable Care Act will be as simple as checking a box to show they had health coverage all year," said Treasury Secretary Jacob J. Lew. On Line 61 of the 1040 tax form, you must indicate that you, your spouse (if you're filing a joint return) and your dependents had health insurance last year. If you got insurance through an employer, from the private marketplace, or through a federal or state exchange without a subsidy, you simply check the box affirming that you had full coverage, said Jennifer F. Flinchum, the lead partner at Henrico-based accounting firm Keiter's tax services group. Employers may send employees a Form 1095-C reporting information about their health coverage. For 2014, Form 1095-C is not required, so employees should not worry if the form is not received, Flinchum said. If you bought health insurance through the health insurance marketplace, you will receive IRS Form 1095-A, Health Insurance Marketplace Statement, from the exchange. It will list which members of the household were covered and for how long, as well as premium costs and any advance payment you received for premium tax credits. There are new forms to deal with, from the exchanges confirming your coverage and from the IRS. Form 8962 will help determine if you got the right advance payment of the premium tax credit, or if it was too large because you underestimated income or had a life change, such as a new job with a higher salary. In that case, you might have to pay back some or all of the advance payment. If you lost your job, you might be entitled to more in the form of an additional tax credit. "This form is used to reconcile the difference between the advance credit payments made on your behalf and the actual amount of the credit that you may claim," Flinchum said. "This year, many people did not go back to update their information," said Kathy Pickering, executive director of the Tax Institute at H&R Block. "We are working to ensure that whatever their experience, consumers can easily access clear information, since this is the first year they will see certain changes to their tax returns" because of the health care law, Lew said."
http://www.richmond.com/business/local/article_23f794b0-c161-54fd-b3c6-598ee4d58a35.html
New tax rules, penalties exist under Obamacare
http://www.greenvilleonline.com/story/news/health/2015/01/31/new-tax-rules-penalties-exist-obamacare/22651073/
White House Seeks to Limit Health Law's Tax Troubles
"…Many people awarded insurance subsidies for 2014 did not realize that the amount would be reviewed and recalculated at tax time in 2015. Consumers are sure to have questions, but cannot expect much help from the tax agency, where officials said customer service had been curtailed because of budget cuts. The 2015 filing season could be the most difficult in decades, officials said. Ms. Olson said new paperwork resulting from the Affordable Care Act would probably exacerbate problems with customer service, which "has reached unacceptably low levels and is getting worse." "The I.R.S. is unlikely to answer even half the telephone calls it receives," she added. "Taxpayers who manage to get through are expected to wait on hold for 30 minutes on average and considerably longer at peak times." Timothy S. Jost, an expert on health law at the Washington and Lee University School of Law who supports the Affordable Care Act, said: "It will be very easy to find people who are unhappy with the new tax obligations — people who have to pay a penalty, who have to wait forever to get through to somebody at the I.R.S. or have to pay back a lot of money because of overpayments of premium tax credits." Taxpayers normally report income and compute taxes annually. But the health care law is different. Consumers may be subject to tax penalties for any month in which they had neither insurance coverage nor an exemption. The calculations will be relatively simple if all members of a household had coverage for every month of 2014. They can simply check a box on their tax return. But lower-income people often have changes in employment, income and insurance. If any members of a household were uninsured in 2014, they must fill out a work sheet showing coverage month by month, and they may owe penalties. To claim tax credits, consumers need to fill out I.R.S. Form 8962, which includes a matrix with 12 rows and six columns — a total of 72 boxes, to compute subsidies for each month. Most taxpayers use software to prepare returns, and that will simplify the process, officials said. Federal officials have authorized more than 30 types of exemptions from the penalty for not having insurance. One is for low-income people who live in states that did not expand Medicaid. Another is available to people who would have to pay premiums amounting to more than 8 percent of their household income. The government will also allow a variety of hardship exemptions and in most cases will require taxpayers to send in documents as evidence of hardship. The open enrollment period, during which people can sign up for health insurance in the public markets and avoid future penalties, ends on Feb. 15. But many people will not realize that they must have coverage or pay a penalty until they file their tax returns in April. Obama administration officials said they were considering a "special enrollment period" that would give some people extra time to obtain insurance. But they said consumers could not count on an extension of the Feb. 15 deadline and should not delay signing up. Health plans are classified in five categories, such as gold, silver and bronze, based on how generous the coverage is. To calculate their tax credits, consumers need to know the cost of their own policies, but must also know the cost of a benchmark plan, the second-lowest-cost silver plan. To claim an exemption if the available coverage was unaffordable, they also need to know the premium for the lowest-cost bronze plan in the area in 2014. Sylvia Mathews Burwell, the secretary of health and human services secretary, said the administration was working with nonprofit groups like AARP and tax preparation companies like H&R Block and Intuit, the maker of TurboTax software, to help people meet their tax obligations under the health care law."
http://www.nytimes.com/2015/02/01/us/politics/white-house-seeks-to-limit-health-laws-tax-troubles.html?_r=1&referrer
Obamacare Enrollment Deadline Is 2 Weeks Away: Feb. 15
http://timesofsandiego.com/politics/2015/02/01/enrollment-deadline-two-weeks-2015-obamacare-coverage/
IMMIGRATION:
HOMELAND SEC IMPLIES MORE ILLEGALS ON WAY IF ECON IMPROVES
"Department of Homeland Security Secretary Jeh Johnson implied on Thursday that more illegal immigrants may try to enter the country as the economy improves. After saying that he was "not declaring 'mission accomplished' on stemming the tide of illegal immigrants from Central America, Johnson acknowledged that "much of illegal migration is seasonal" and noted that "the President and I are committed to building an even more secure border, and a smart strategy to get there." "The poverty and violence that are the 'push factors' in Honduras, Guatemala and El Salvador still exist," he said at an address at the Wilson Center in Washington, D.C. "The economy in this country – a 'pull factor' — is getting better. There is still more we can and should do." Tough more illegal immigrants may try to enter the country as the economy improves, recent polling has found that even a majority of Hispanics want tougher laws against businesses illegally hiring illegal immigrants. Johnson said that "today's Border Patrol has the largest deployment of people, vehicles, aircraft, boats and equipment along the southwest border in its 90-year history. This includes a budget of $3.5 billion, a total of 23,000 personnel, and 20,833 border patrol agents." He mentioned that the number of illegal immigrants from Central America dipped after more resources were put on the border and highlighted the administration's "ontinuing aggressive public awareness messaging in Central America and elsewhere" to discourage illegal immigration. He said he even wrote "wrote another open letter in the Spanish language press to repeat the message" last week. The Homeland Security Secretary also accused opponents of President Barack Obama's executive amnesty of using the Homeland Security funding bill as a "political football" and said his department needed the spending bill to carry out critical tasks. But Johnson also said that Obama would veto any funding bill that defunds his executive amnesty, implying that executive amnesty to Obama was more important than the needs of the Johnson's Department of Homeland Security. The House passed a Homeland Security funding bill with amendments that would defund Obama's executive amnesty. The Senate is expected to take up the bill next week, and Johnson criticized the House bill for including "politically-charged language to defund all our executive actions to fix the immigration system." "I urge Congress to pass an appropriations bill for DHS, free and clear of politically-charged amendments," he said. Johnson said his department will not be able to pay for additional border security and hire new Secret Service agents without a spending bill. He also said that "our ability to fund aviation security, maritime security, port security and homeland security is severely constrained as long" a funding bill is not passed. "I cannot print money. I cannot appropriate money," he said. "We need a continued partnership with Congress. We need a FY 2015 appropriations bill."
http://www.breitbart.com/big-government/2015/01/30/homeland-sec-implies-more-illegals-on-way-if-econ-improves/
OBAMA: MY BUDGET 'REFUSES TO PLAY POLITICS' WITH HOMELAND SECURITY
http://www.breitbart.com/video/2015/01/31/obama-my-budget-refuses-to-play-politics-with-homeland-security/
Obama to begin new immigration plan rollout Feb. 18
"Applications will start being accepted Feb. 18 for temporary deportation relief for immigrants who were brought to the U.S. illegally as children as part of protections under President Obama's new immigration plan. Expanding the Deferred Action for Childhood Arrivals program is the first part of Obama's plan — and exactly what the new Republican Congress has tried to prevent by withholding full funding this year for the Homeland Security Department. As the U.S. Customs and Immigration Services on Saturday announced this month's launch of the program, Republicans vowed to prevent Obama's plans from taking hold. "The American people have spoken loud and clear that they don't want President Obama to change our immigration laws on his own," said Rep. Bob Goodlatte (R-Va.), the chairman of the House Judiciary Committee. "Congress must fight the president's actions, including taking legal action so that we restore the separation of powers and protect individual liberty." Funding for the Homeland Security Department, which handles immigration issues, is set to run out Feb. 28, and the GOP-led House has approved new funding — but only with prohibitions against using the money for Obama's new immigration plan. They also require ending the DACA program. The House funding legislation is expected to stall in the Senate where it will face resistance from Democrats — and possibly some Republicans — in a key test vote Tuesday. Obama has vowed to veto any measures that roll back his executive actions on immigration, and it remains unclear how Congress will proceed to meet its goals of both stopping the White House plan while also funding the Homeland Security Department. The president last fall pledged temporary deportation relief for up to 5 million immigrants here illegally, allowing some to work here. He said he took the unilateral action because Congress had repeatedly failed to deliver immigration reform legislation. The first part in his plan is this month's expansion of the 2012 program for so-called "dreamers," those who were brought to the U.S. as young people. More than 500,000 young immigrants are already in the program. Unlike the 2012 DACA program, which was only open to applicants under age 31, the new one has no age cap as long as immigrants entered the U.S. before they were 16 years old. They also must have lived continuously in the U.S. since at least Jan. 1, 2010. Later this year, parents of citizens can also apply for relief, along with other groups. In a statement Saturday, the U.S. Citizenship and Immigration Services department said Feb. 18 "will be the first day to request DACA under the revised guidelines established as part of President Obama's recent announcements on immigration." "USCIS advises the public to be extra careful to avoid immigration scams" and offered information online "to learn how to identify and report scams, and how to find authorized legal assistance at little or no cost."
http://www.latimes.com/nation/la-na-immigration-daca-obama-20150131-story.html
As Senate showdown over immigration looms, Blunt pushes hard line
"Sen. Roy Blunt is helping to orchestrate a Senate showdown over President Barack Obama's executive action shielding millions of undocumented workers from deportation. The confrontation will unfold next week in the Senate over legislation to fund the Department of Homeland Security. That bill, passed by the House on Jan. 14, includes provisions that would overturn Obama's immigration order, which allows about 4 million undocumented immigrants to remain in the U.S. and work here legally. Blunt, R-Mo., says the president's action was an egregious overreach, and the House funding bill is the only way to send a message to Obama that he cannot act unilaterally. But Democrats are unified in their opposition to the GOP bill, meaning it is virtually guaranteed to die in the Senate. If neither side blinks, it could lead to a partial shutdown of the Department of Homeland Security–an outcome that has some lawmakers on edge, particularly at a time of rising threats from Islamic terrorists. Blunt, a member of the Senate GOP leadership team, would not answer questions about a possible shutdown of the homeland security agency, suggesting that next week's Senate debate could take an unpredictable turn. He is trying to win over a few Democratic votes by framing the argument as an issue of presidential powers, not immigration policy. "We definitely need to do everything we could to convince six Democrats in the Senate to agree the president didn't have the authority to do what he did," Blunt said. "Sometimes you don't know how these legislative battles will go if you don't have them," he said. "And we intend to have this one." But Democrats say they do know how this debate will end, because all 44 lawmakers in the Democratic caucus have said they oppose the House bill — enough to block the bill in a key test vote Tuesday. They want a "clean" funding bill for the Department of Homeland Security, with no extra immigration provisions. Sen. Claire McCaskill, D-Mo., has been one of the most vocal critics of the GOP plan. She said Democrats will remain united against the bill, and she accused Republicans of "playing a very dangerous game of politics." She noted that Obama only issued his executive order after Republicans failed to pass a comprehensive immigration reform proposal. If the GOP doesn't like Obama's immigration policy, McCaskill said, they should pass their own bill to deal with the estimated 11 million undocumented immigrants in the U.S. "They're in charge. They can bring up immigration anytime they want," McCaskill said. "But don't hold funding for fighting terrorists as hostage in the process. This is a terrible time in our country's history to … to shut down the Department of Homeland Security." Republicans appear to be divided over how far to take the fight. Funding for the homeland security agency will run out at midnight on Feb. 27. Some in the GOP have suggested it would not be a major risk to let DHS shutter temporarily, noting that most of the agency's employees are considered "essential" and would have to report to work even if the department's funding expired. "It's not the end of the world if we get to that time (Feb. 27) because the national security functions will not stop – whether it's border security or a lot of other issues," Rep. Mario Diaz-Balart, R-Fla., told Politico, a Washington news outlet, last week, although he added that Congress should try to find a resolution before that deadline. But others said it didn't make sense to take this to the brink. "I don't think a shutdown is a good plan," said Sen. Rob Portman, R-Ohio. It's unclear which party would take the blame in the event of a shutdown. But McCaskill's criticisms illustrate that Democrats have a powerful talking point in that scenario: that Republicans are willing to risk Americans' security to make a political point about immigration."
http://www.news-leader.com/story/news/politics/2015/01/30/senate-showdown-immigration-looms-blunt-pushes-hard-line/22596083/
GOP Silent As Obama's Illegals Cause Crime Wave
"President Obama unleashed a nation-wide crime wave when he directed his deputies to release 36,007 foreign criminals back into Americans neighborhoods in 2013, instead of repatriating the criminals, according to a list of crimes released Friday, Jan. 30. But GOP senators kept the list secret until after Obama's nominee for Attorney General, Loretta Lynch, completed her confirmation hearing on Wednesday, Jan. 28. Had the list been made public at the hearing, GOP senators could have pushed the media to focus on the huge cost of Obama's 2010 decision to minimize enforcement of the nation's immigration laws. But that attention would have also increased public pressure to reject Lynch, who is supported by Democrats and their allies in the media. There's little or no evidence that Republican leaders, including Senate Majority Leader Mitch McConnell, want to reject Lynch, or to encourage a 2016 debate on Obama's business-backed — but very unpopular — push for greater immigration. Currently, Lynch has open support from a few Republican senators, and is on track for confirmation, despite her endorsement of Obama's decision to not enforce popular immigration laws. The newly released list describes criminal convictions that were won against 1,000 of the 36,007 foreign criminals who were released — but not repatriated — in 2013. The 1,000 criminals' convictions included 196 drunk-driving charges and 57 other driving offenses, 88 theft, 69 burglary and 24 larceny charges, 26 assault charges and 35 charges of battery, 178 drug charges, two rape charges and at least four auto thefts. The list of 1,000 criminals does not identify the American or legal immigrant victims of Obama's convict-and-release policy. It may be only a partial description of the havoc wrought by Obama's criminals, and it does not include crimes where there were no convictions, nor crimes committed after the list was completed. Additionally, the list of 1,000 criminals does not say whether it includes all crimes committed by the released illegals, nor whether it includes all illegals who were convicted of crimes after being released, nor does it even detail the time period during which the crimes were committed. Instead, the list simply says "the following table provides a breakdown of convictions associated with the 36,007 criminal aliens placed in a non-custodial setting in fiscal year 2013. The convictions occurred following release from ICE custody." The list of crimes committed by released illegals is likely growing, because Obama has ordered officials to release many illegal immigrants who could be deported. For example, a released illegal immigrant is being charged with the murder of 21-year-old Grant Ronnebeck, an Arizona retail clerk who was murdered Jan. 22. The suspected killer, Apolinar Altamirano, was released from custody in 2013 by Obama's deputies, even though he was an illegal immigrant and a convicted criminal.  Altamarino was arrested and charged Jan. 22, six days before Lynch's hearing. One of the senators at the hearing was Republican Sen. Jeff Flake of Arizona. He is expected to vote for Lynch, despite the risk of facing a primary challenger in 2018. Lynch is also expected to win GOP support from Utah Sen. Orrin Hatch and South Carolina Sen. Lindsey Graham. The 36,007 criminals released by Obama's deputies may have convicted many additional crimes. Most were in the country illegally, and they were convicted of roughly 88,000 additional crimes prior to their 2013 release. Their prior 88,000 convictions covered 193 killings, 426 rapes or sexual assaults, 303 kidnappings and 16,070 drug offenses. Officials have minimized media coverage of the havoc by refusing to release the names of the American victims of Obama's non-enforcement policies. GOP legislators also are not using the list to spur criticism of Obama's very unpopular immigration policies."
http://dailycaller.com/2015/01/31/gop-silent-as-obamas-illegals-cause-crime-wave/
If immigrants win under Obama's plan, who loses?
"…So in heartland cities such as Fort Worth and Kansas City, Mo., doubts linger about President Barack Obama's plan to grant work permits to more than 4 million illegal immigrants. Many residents worry that it might increase competition for jobs that low-skilled American workers, particularly African-Americans, are already clinging to. Their fears are based on several realities about competition in the low-skilled workforce. Consider:
–Twice as many immigrants as native-born Americans already work in low-skilled service occupations such as food preparation and building maintenance, according to the Bureau of Labor Statistics. Immigrants also outnumber native-born workers on construction sites.
–Even as the economy rebounds, the demand for low-skilled workers remains modest. In 2013, the national unemployment rate was 6.1 percent, but for adults over 25 without high school diplomas, it was 11 percent.
–Many illegal immigrants lack higher education and may be likely to seek those scarce low-skilled jobs. A Pew Hispanic Center study in 2009 reported that nearly half of such immigrants hadn't completed high school.
There's also a perception, some citizens say, that immigrants have a stronger work ethic and are willing to toil for lower wages. At the Bladez barbershop in Fort Worth, the question of which minority group is better off is a common topic of conversation. Barber Kurtiz Lane, 42, has Latino customers and neighbors. He heard talk of immigrants taking American jobs, he said, but he thinks Americans can be lazy. A couple of chairs down, Erika Youngblood, 36, is torn. As a Christian, she thinks everyone deserves an opportunity, she said. But it feels unfair watching traditional African-American neighborhoods transform with the rapid influx of newcomers. Restaurants once filled with black cooks and waiters are now staffed by immigrants from Latin America, the Middle East and Africa. Her customers are losing jobs. "They've come into our urban communities," she said. "They've taken over." Sitting in Lane's chair, Robert Woods, 31, was blunt. "I don't think it's fair at all," said Woods, a janitor. "They're over here illegally. They're taking jobs from us, and we're here struggling. It's not right." Woods said he thinks restaurants and businesses across Texas hire immigrants because they will accept less pay. His brother-in-law just lost his warehouse job. Friends told him his replacement was an immigrant."
http://www.star-telegram.com/news/politics-government/article8873645.html
Immigrants could wait until 2019 to have cases resolved (continuation of previous articles)
http://www.washingtontimes.com/news/2015/feb/1/immigrants-could-wait-until-2019-to-have-cases-res/?utm_source=RSS_Feed&utm_medium=RSS
L.A. OFFICIALS TO RAISE $10 MIL FOR EXEC AMNESTY APPLICANTS
"Los Angeles officials and leaders will attempt to raise $10 million to help illegal immigrants apply for President Barack Obama's executive amnesty program. According to the Los Angeles Times, Mayor Eric Garcetti announced the effort on Friday. The plan is reportedly a "joint effort between the city of Los Angeles and the California Community Foundation, a philanthropy group that often works on immigration issues" and has already raised $5 million for the effort from "organizations including the Weingart Foundation and the California endowment." The funds will reportedly be distributed to nonprofits that are hiring attorneys and opening offices "in anticipation of a crush of new customers," since at least one million illegal immigrants may be eligible to receive temporary amnesty and work permits in California. Garcetti joined mayors of 30 other cities in a brief in support of Obama's executive amnesty. Los Angeles, along with cities like New York and Chicago, belongs to the "cities for citizenship" coalition that seeks to help illegal immigrants better navigate their way through the executive amnesty process."
http://www.breitbart.com/big-government/2015/02/01/l-a-officials-launch-10-million-fundraising-campaign-to-help-illegals-apply-for-exec-amnesty/
Hispanic Rights Advocate Educates Local Communities on DAPA and DACA Immigration Reforms
http://www.erietvnews.com/story/27980669/hispanic-rights-advocate-educates-local-communities-on-dapa-and-daca-immigration-reforms
REPORT: JEB'S WIFE CONVINCED HIM ILLEGAL IMMIGRATION 'ACT OF LOVE'
"Former Florida Governor and likely 2016 presidential candidate Jeb Bush's wife Columba was reportedly responsible for convincing him that illegal immigration is an "act of love." According to The Hill, Bush's wife Columba, who is a "Mexican-born immigrant," has "steeped Jeb in Hispanic culture," and Bush's allies reportedly "credit her with helping shape Jeb's 'act of love' message" on comprehensive amnesty legislation. Last year at an event at the his father's presidential library in Texas, Bush made his infamous "act of love" remarks at a town hall event. "Yes, they broke the law, but it's not a felony," Jeb Bush said of illegal immigrants. "It's an act of love. It's an act of commitment to your family. I honestly think that that is a different kind of crime that there should be a price paid, but it shouldn't rile people up that people are actually coming to this country to provide for their families." In that interview, Bush, speaking specifically about visa overstays, also said that "a great country ought to know where those folks are and politely ask them to leave." Republican insiders reportedly think Bush's wife "could be a touchstone for Jeb in the general election, particularly in rallying the Hispanic vote."
http://www.breitbart.com/big-government/2015/01/30/report-jebs-wife-convinced-him-illegal-immigration-act-of-love/
How Jeb Bush's wife could help win him the White House
http://thehill.com/homenews/campaign/230950-jeb-bushs-secret-weapon
Walker Squirms on Immigration
"Scott Walker is decidedly not for amnesty for undocumented immigrants. But what immigration policy is he for? The Wisconsin governor, fresh off a speech at the Iowa Freedom Summit that earned rave reviews, and currently enjoying a popularity surge — he's just pulled ahead of the Republican presidential pack in Iowa for the first time — stopped by ABC's This Week earlier today for an interview with Martha Raddatz.  After grilling Walker on foreign policy and getting him to say he wouldn't rule out sending ground troops to Syria, Raddatz shifted the conversation to immigration. Stipulating that Walker supported securing the southern border and fixing the nation's immigration system, Raddatz began this portion of her interview by asking Walker point-blank, "what would you do about the 11 million undocumented who are still here?" Walker was careful to keep his answer vague, saying we "for sure need to secure the border" and "enforce the legal system," and stressing that he's "not for amnesty," before arguing that a "balance" needs to be struck: "We're a country both of immigrants and of laws. We can't ignore the laws in this country. We can't ignore the people who've come in [illegally]." At this point, Raddatz cut in, and asked him even more directly: "Is deporting them possible? Can you see deporting 11 million people?" This appeared to trip Walker up. "That's not what I'm advocating as well," he responded. "You're not advocating it [deportation]?" Raddatz asked.  "I'm saying that in the end, we need to enforce the laws of the United States and we need to find a way for people to have a legitimate, legal immigration system in this country, and that doesn't mean amnesty," Walker replied. While Walker's message discipline might bode well for a potential presidential run – he pivots the conversation back to safer ground and avoids answering the question like a pro! — one imagines that sooner or later he'll have to come up with a firm answer to a question sure to be in the forefront of Republican primary voters' minds."
http://www.nationalreview.com/corner/397671/walker-squirms-immigration-nick-tell
GOV WALKER: SUPPORTING IMMIGRATION REFORM 'DOESN'T MEAN AMNESTY'
"Sunday on ABC's "This Week," Gov. Scott Walker (R-WI) said supporting immigration reform "doesn't mean amnesty." Walker said, "I think, for sure, we need to secure the border. We need the enforce the legal system. I'm not for amnesty. I'm not an advocate of the plans that have been pushed in Washington. And I think, should I become a candidate, because I'm not yet, it's part of the exploratory process. We're a country of balance. We're a country of immigrants and laws. We can't ignore the laws or the people that come in. Whether it's Mexico or Central America." When asked if he supported deporting 11 million people, Walker answered,  "That's not what I'm advocating." "I'm saying in the end, we need to enforce the laws of the United States. Find a way for people to have a legitimate legal immigration system. And that doesn't mean amnesty," he concluded."
http://www.breitbart.com/video/2015/02/01/gov-walker-supporting-immigration-reform-doesnt-mean-amnesty/
Only One Group in America Is Having Enough Babies to Replace Itself. What Could That Mean for Education?
"In a Thursday report on the Pew Charitable Trusts' Stateline blog, analysts laid out the increasingly Hispanic future of the U.S. by showing the percentage of each state's population that is made up of Hispanics — and the much larger percentages of births to Hispanics. In California and Texas, roughly 38 percent of the population is Hispanic, but Hispanics account for nearly half of each state's births. In New Jersey, Hispanics account for less than 20 percent of the population is Hispanic but more than 1/4 of births. In many Southern states, Hispanic babies' representation in maternity wards is some 50 percent greater than their parents' representation in the general population. Stateline's blunt assessment: "U.S. population growth is being driven by Hispanics; no other ethnic group is being replenished by enough babies or immigrants to keep its overall population from declining." West Virginia, Vermont and Maine are the only states in the U.S. in which Hispanics do not account for an outsized percentage of births…"
http://www.theblaze.com/stories/2015/02/01/only-one-group-in-america-is-having-enough-babies-to-replace-itself-what-could-that-mean-for-education/
SPENDING/BUDGET/ECONOMY:
Obama: 'I'm proud of saving the American economy'
"President Obama says his proudest accomplishment is avoiding another Great Depression. "I'm proud of saving the American economy, and we still have a long way to go," Obama told CNN's Fareed Zakaria GPS in an interview broadcast Sunday. Obama said his team's policies stabilized the economy after the financial crisis of 2008, and laid "a new foundation to move forward." He added: "That gives us now the capacity to tackle what was an overriding theme of my campaign way back in 2008, and that is to restore middle class economics and the capacity for people to get into the middle class." In terms of foreign policy, Obama cited the winding down of the wars in Iraq and Afghanistan. Obama discussed his potential legacy after Zakaria asked how how history might describe his presidency in one line. "I'm going to let somebody else answer that question," Obama said. "Somebody probably more articulate and pithy than I am."
http://www.usatoday.com/story/theoval/2015/02/01/obama-economy-cnn-fareed-zakaria/22690241/
Obama defends aggressive SOTU agenda
"President Obama in his Super Bowl Sunday television interview defended the slate of proposals he rolled out in his State of the Union address earlier this month. "Nobody was doing an 'end zone dance,' " in the State of the Union speech, the president said in an interview with NBC's Savannah Guthrie, who had suggested the president had performed an end zone dance after the other team — Republicans — had scored a touchdown. Talking in the White House kitchen next to a counter topped with glasses and bottles of White House-brewed beer, Guthrie asked the president whether laying out an ambitious slate of political changes was counterproductive, given the outcome of the midterm elections and that both houses of Congress are now in the hands of the opposing party. "I disagree with that," Obama responded. "My job is to present the right ideas, and if the Republicans think they've got a better idea, they should present them. But my job is not to trim my sails and not tell the American people what we should be doing, pretending somehow that we don't need better roads or we don't need more affordable college." He also signaled that he is looking for support from the other side of the aisle. "Sometimes people change their minds — even Republicans occasionally start agreeing with me, although sometimes a little bit later than I would like." Obama has called for improvements in infrastructure, which would receive funding through a new tax on offshore corporate profits. He has also called for a program to help as many as 9 million students with free community college. Asked what he wants to see in the last two years of his administration, the president said he'd like to see economic growth, "but I also want to make sure that everybody's benefitting."
http://www.washingtonexaminer.com/obama-defends-aggressive-sotu-agenda/article/2559644?custom_click=rss
Obama pushes budget in weekly address
http://thehill.com/policy/finance/231356-obama-pushes-budget-in-weekly-address
Obama Weekly Address: "We Have To Make Some Choices About The Country We Want To Be"
"PRESIDENT OBAMA: Hi, everybody. At a moment when our economy is growing, our businesses are creating jobs at the fastest pace since the 1990s, and wages are starting to rise again, we have to make some choices about the kind of country we want to be. Will we accept an economy where only a few of us do spectacularly well? Or will we build an economy where everyone who works hard has a chance to get ahead? That was the focus of my State of the Union Address – middle-class economics. The idea that this country does best when everyone gets their fair shot, everyone does their fair share, and everyone plays by the same set of rules. This week, I will send a budget to Congress that's built on those values. We'll help working families' paychecks go farther by treating things like paid leave and child care like the economic priorities that they are. We'll offer Americans of every age the chance to upgrade their skills so they can earn higher wages, with plans like making two years of community college free for every responsible student. And we'll keep building the world's most attractive economy for high-wage jobs, with new investments in research, infrastructure, manufacturing, and expanded access to faster internet and new markets. We can afford to make these investments. Since I took office, we've cut our deficits by about two-thirds – the fastest sustained deficit reduction since just after the end of World War II. We just have to be smarter about how we pay for our priorities, and that's what my budget does. It proposes getting rid of special interest loopholes in our tax code, and using those savings to cut taxes for middle-class families and reward businesses that invest in America. It refuses to play politics with our homeland security, and funds our national security priorities at home and abroad. And it undoes the arbitrary, across-the-board budget cuts known as "the sequester" for our domestic priorities, and matches those investments dollar-for-dollar in resources our troops need to get the job done. Now, I know that there are Republicans in Congress who disagree with my approach. And like I said in my State of the Union Address, if they have ideas that will help middle-class families feel some economic security, I'm all in to work with them. But I will keep doing everything I can to help more working families make ends meet and get ahead. Not just because we want everyone to share in America's success – but because we want everyone to contribute to America's success. That's the way the middle class thrived in the last century – and that's how it will thrive again."
http://www.realclearpolitics.com/video/2015/01/31/obama_weekly_address_we_have_to_make_some_choices_about_the_country_we_want_to_be.html
Obama: Let's 'be smarter about how we pay for our priorities'
http://news.investors.com/Politics-Andrew-Malcolm/013115-737328-obama-free-college-with-new-taxes-for-more-spending.htm
Obama: U.S. does best 'when everyone gets their fair shot'
"Ahead of his budget, President Obama wants to do more for the middle class. In his weekly address Saturday, Obama stressed the idea that the U.S. "does best when everyone gets their fair shot, everyone does their fair share, and everyone plays by the same set of rules." With two years left in his presidency, Obama is focused on middle-class economics, from paid leave and childcare to two years of free community college. His budget "proposes getting rid of special interest loopholes in our tax code, and using those savings to cut taxes for middle-class families and reward businesses that invest in America. It refuses to play politics with our homeland security, and funds our national security priorities at home and abroad," Obama said. Expanding on his State of the Union address, Obama made it clear that he will work with Republicans in Congress who agree with his ideas and plans, but that's he's prepared to do as much on his own as possible. "That's the way the middle class thrived in the last century — and that's how it will thrive again," he concluded. Obama will roll out his budget proposal to a Republican controlled Congress on Monday."
http://www.washingtonexaminer.com/obama-u.s.-does-best-when-everyone-gets-their-fair-shot/article/2559611?custom_click=rss
Obama: 'We can afford' $74B spending increase
"Despite a national debt over $18 trillion, President Obama said Saturday the nation can afford the major spending increases he'll put forward in his fiscal year 2016 budget, due out Monday. In his weekly address, Mr. Obama made the case that the federal government has the money to invest in infrastructure, education and other priorities because of shrinking deficits, though he also is calling for tax hikes on the wealthy to fund his desired $74 billion increase in spending. His budget also would undo the automatic cuts known as sequestration, paving the way for even higher spending down the road. It's a certainty the president's budget will go nowhere in its current form, but by doubling down on more government spending the White House has set up a vicious fiscal fight with the Republican-controlled Congress. "We'll help working families' paychecks go farther by treating things like paid leave and child care like the economic priorities that they are. We'll offer Americans of every age the chance to upgrade their skills so they can earn higher wages, with plans like making two years of community college free for every responsible student. And we'll keep building the world's most attractive economy for high-wage jobs, with new investments in research, infrastructure, manufacturing, and expanded access to faster internet and new markets," Mr. Obama said Saturday, previewing his budget. "We can afford to make these investments. Since I took office, we've cut our deficits by about two-thirds — the fastest sustained deficit reduction since just after the end of World War II." Deficits have indeed dropped considerably over the past several years, but the national debt continues to rise. It stood at $10.6 trillion when Mr. Obama came into office. It now is over $18 trillion."
http://www.washingtontimes.com/news/2015/jan/31/obama-we-can-afford-74b-spending-increase-national/?utm_source=RSS_Feed&utm_medium=RSS
Obama wants new tax to fix infrastructure
"President Obama is expected to reveal a plan to tax offshore profits to fix the U.S.'s infrastructure. Obama will propose a mandatory 15 percent tax on corporate profits kept abroad in order to fix roads, bridges and other infrastructure around the nation, according to a White House document obtained by Politico. The proposal will impose taxes on the $2 trillion in profits kept outside the U.S. to "make critical new investments in our roads, bridges, transit systems and freight networks as part of a $478 billion, six-year surface transportation reauthorization," according the plan's summary. Hiking taxes on capital gains as well as ending a loophole that benefits wealthy when their heirs inherit there assets will also be proposed. Obama will also push to lower the top corporate tax rate from 38 to 35 percent, while also suggesting a new 19 percent minimum tax on global profits. "Unlike a voluntary repatriation holiday, which the president opposes and which would lose revenue, the president's proposed transition tax is a one-time, mandatory tax on previously untaxed foreign earnings, regardless of whether the earnings are repatriated," the White House document says. This year's proposal will also include a $176 billion increase in spending on federal highway and transit programs."
http://www.washingtonexaminer.com/obama-wants-new-tax-to-fix-infrastructure/article/2559641
OBAMA TO HIT U.S. MULTINATIONAL BUSINESSES WITH BILLIONS IN TAXES
"On Monday, President Barack Obama's budget will include a proposal to impose new taxes on trillions of dollars in profits accumulated by U.S. companies who do business overseas. The Obama tax hike would apply a one-time, 14 percent tax on an estimated $2.1 trillion in overseas profit for companies like General Electric, Apple, and Microsoft, reports Reuters. The Obama administration says U.S. businesses would be responsible for paying the tax "right now on the $2 trillion they already have overseas" and estimates its new tax would raise $238 billion, which the administration says would go to its $478 billion infrastructure proposal. In addition, the Obama tax plan includes a 19 percent tax on the future foreign earnings of U.S. businesses. "At present, those earnings are supposed to be taxed at a 35-percent rate," notes Reuters, "but many companies avoid that through the loophole that defers taxation on active income that is not brought into the United States, or repatriated." Rep. Paul Ryan (R-WI) says Obama's tax hikes are more of the same. "What I think the president is trying to do here is to, again, exploit envy economics." Obama's $4 trillion 2016 fiscal budget runs a $474 billion deficit."
http://www.breitbart.com/big-government/2015/02/01/obama-to-hit-u-s-multinational-businesses-with-billions-in-taxes/
In new budget, Obama proposing 14 percent tax on overseas profits to fund infrastructure projects
http://www.foxnews.com/politics/2015/02/01/in-new-budget-obama-to-proposed-14-percent-tax-on-overseas-corporate-profits-to/
Obama Proposing $478 Billion Public Works Program in $4 Trillion Budget
http://www.theblaze.com/stories/2015/02/01/obama-proposing-478-billion-public-works-program-in-4-trillion-budget/
Obama proposing $478 billion public works program in budget
http://cnsnews.com/news/article/obama-proposing-478-billion-public-works-program-budget
Obama eyes taxes on foreign earnings to pay for infrastructure projects
http://thehill.com/policy/finance/231397-obama-eyes-taxes-on-foreign-earnings-to-pay-for-infrastructure-projects
Obama to propose a $478 billion road and bridge program
http://www.usatoday.com/story/theoval/2015/02/01/obama-budget-infrastructure-478-billion/22688801/
Obama to ask for 1.3 percent pay raise for federal workers and military troops
"President Obama wants to give federal employees and uniformed members of the U.S. military a 1.3 percent pay raise in fiscal year 2016, according to two government officials familiar with his plans. Obama will formally request the pay raise as part of his budget request set for release on Monday, said the two officials, who were not authorized to speak publicly about the matter. White House officials declined to comment on Sunday. The 1.3 percent increase would be more than the 1 percent pay bump given to troops and federal workers for the past two fiscal years. The economic downturn and concern about federal deficits led Obama to recommend no increase in federal employee salary rates for January 2011 and 2012, to which Congress acquiesced. For January 2013, Obama did recommend a 0.5 percent raise, but Congress voted to deny it and he went along with that. Pay for some federal employees was frozen for that entire time while others received raises due to advancement within their pay grades or through promotions. Rep. Don Beyer (D-Va.), who represents a Northern Virginia district that is home to tens of thousands of current and retired federal employees and military personnel, said in a statement that federal workers "have weathered the effects of sequestration, a government shutdown, and pay freezes. I applaud President Obama's decision to fairly compensate these hard working men and women for the jobs they perform on our behalf." But Obama's proposal falls far short of a bill proposed by Rep. Gerald E. Connolly (D-Va.) more than 30 other congressional Democrats including Beyer that would give federal workers a 3.8 percent pay raise in fiscal 2016 to keep pace with cost of living increases. Pay hikes for rank-and-file folks on the federal payroll have fallen significantly through the years. There was an 11 percent pay increase in fiscal 1972, but during the Obama presidency, the average raise for the federal workforce has been lower than for any other administration dating back to at least 1970, based on data from a Congressional Research Service report."
http://www.washingtonpost.com/blogs/federal-eye/wp/2015/02/01/obama-to-ask-for-1-3-percent-pay-raise-for-federal-workers-and-military-troops/
Obama budget's boost for military spending points to brewing national security debate
http://www.washingtonpost.com/politics/obama-budgets-boost-for-military-spending-points-to-brewing-national-security-debate/2015/02/01/914c5030-a967-11e4-a2b2-776095f393b2_story.html?wprss=rss_homepage
'Free' isn't the fix America's colleges need
http://nypost.com/2015/02/01/free-isnt-the-fix-americas-colleges-need/
Obama budget sets up battle with GOP-controlled Congress
"After a year of relative peace in Washington's budget battles, President Barack Obama will lay out a $4 trillion budget on Monday that needles Republicans with proposals for higher taxes on the wealthy and businesses to pay for education, public works projects and child care. The plan, expected to be dismissed by GOP lawmakers now running Capitol Hill, rolls out as the deficit is dropping and Obama's poll numbers inch higher. Though Republicans will march ahead on their own, they ultimately must come to terms with Obama, whose signature is needed on anything that is going to become law. Big challenges loom: the need to increase the government's borrowing limit; a deadline for sustaining highway funding; a bipartisan effort to ease painful, automatic cuts to the Pentagon and domestic agencies. Those cuts are the byproduct of Washington's previous failures to tackle the government's deficit woes. First on the agenda is the need to finalize the current-year budget for the Department of Homeland Security. It's tied up over a GOP demand to reverse Obama's November executive actions that extended work permits and temporary deportation relief to some 4 million people in the U.S. illegally. Funding for the department runs out Feb. 27. Obama planned a budget speech at the department Monday. A defiant Obama challenged the GOP in his radio and Internet address Saturday. "If they have ideas that will help middle-class families feel some economic security, I'm all in to work with them. But I will keep doing everything I can to help more working families make ends meet and get ahead. Not just because we want everyone to share in America's success – but because we want everyone to contribute to America's success," he said."
http://www.washingtontimes.com/news/2015/jan/31/obama-budget-sets-up-battle-with-gop-controlled-co/?utm_source=RSS_Feed&utm_medium=RSS
All seven of Obama's budgets have proposed tax hikes
"…Here's a rundown of some of the tax hikes Obama has proposed in every budget.
–FY 2016 – Obama wants to raise the capital gains tax rate on high earners to 28 percent from 23.8 percent. He will also propose a new tax on big banks with over $50 billion in assets. Overall, these changes would combine for a $320 billion tax increase over 10 years. Obama has dropped his proposal to tax 529 college savings accounts.
–FY 2015 – In his last budget, all of Obama's tax proposals would have increased revenues. The biggest tax hike proposal would limit tax deductions for high earners to 28 percent of their value, raising $498 billion over 10 years. Obama also proposed changes to the death tax that would have amounted to a $96 billion tax increase. Overall, the proposal would have raised $1.4 trillion in new tax revenue. FY 2014 All of the tax proposals in FY 2014 also increase revenue. Obama again proposed limiting the value of tax deductions to 28 percent for high earners, a $493 billion tax increase. Obama also wanted to double the excise tax on tobacco products, and index the tax to inflation so that it would rise every year, amounting to an $83 billion tax increase on smokers. Changes to estate and gift taxes, like taxing the two at a maximum 45 percent, would be a $77 billion tax hike.
–FY 2013 – Some proposals for FY2013 would have cut taxes, but Obama still wanted to impose a limit on tax deductions for high earners would have raised taxes by $523 billion over 10 years. He also wanted to change the international tax system to raise $168 billion over 10 years, the second biggest revenue increase of the FY2013 budget proposal.
–FY 2012 – A scaled-down version of Obama's limit on deductions for high earners would have raised $293 billion over 10 years. Cracking down on international tax avoidance would have raised $133 billion over 10 years.
–FY 2011 – Just before Obamacare was passed, Obama proposed a budget listing modifications of the healthcare system as a $743 billion tax hike. The Obama administration didn't provide details of the changes, it just listed the $743 billion tax hike as a placeholder. He again wanted to limit the rate at which itemized deductions can reduce tax liability to 28 percent, which would have raised $289 billion over 10 years. He also wanted to impose a "Financial Crisis Responsibility Fee" on big banks that would have raised $90 billion.
–FY 2010 – Obama's first budget proposal included changes to climate policy, such as cap-and-trade, that would have been a $632 billion tax hike over 10 years. Obama also proposed cracking down on international tax compliance, raising $161 billion over 10 years. Estimates from FY 2010 to 2015 come from the CBO. Descriptions of tax changes are not comprehensive. Many of Obama's budget proposals cut net tax revenue relative to baseline estimates of future revenue. However, these proposals often took advantage of budgetary scoring quirks. For example, Obama's budgets sometimes extended the expiring Bush tax cuts, giving Obama credit for collecting less revenue even though most of the cuts were likely to be extended anyway."
http://www.washingtonexaminer.com/all-seven-of-obamas-budgets-have-proposed-tax-hikes/article/2559596?custom_click=rss
Obama budgets push for big government, unprecedented spending for years to come
http://www.washingtontimes.com/news/2015/feb/1/obama-budgets-push-for-big-government-unprecedente/?utm_source=RSS_Feed&utm_medium=RSS
Obama's budget: 5 things to watch
"…BUSTING SEQUESTRATION – Obama will ask Congress to increase discretionary spending by $74 billion — or 7 percent — above sequestration budget caps set by the Budget Control Act of 2011. Under the plan, domestic programs would get $530 billion and the Pentagon's baseline budget would be $561 billion. The level of proposed mandatory spending for entitlement programs remains unclear, however.
–SURPRISES, SURPRISES – Six years into his presidency and with so many details leaked in advance, Monday's budget announcement could be anticlimactic.  But there's also the chance that the administration has kept a few cards up its sleeve. The president could present a much more detailed framework for corporate tax reform, said Ed Lorenzen, a senior adviser at the Committee for a Responsible Federal Budget and a veteran of the budget process on Capitol Hill. In 2012, the White House released a white paper that outlined general principles about corporate tax reform, Lorenzen said, but it's been moot since then. "I don't expect them to have a complete, comprehensive corporate tax proposal out there, but does he provide some sort of framework of what he thinks corporate tax reform should look like to give some direction to Congress?" he wondered. The Highway Trust Fund could be another area where Obama lays down a negotiating marker. The fund, which subsidizes infrastructure projects and is funded through the gas tax, is expected to run out by May. Republicans have already ruled out raising the tax rate. "In the past, [Obama has] talked about using some of the temporary revenues from tax reform to shore up the Highway Trust Fund, and there's been similar comments made by Republicans on the Hill," Lorenzen pointed out.
–WHAT'S NOT THERE? – An alternative formula used to reduce Social Security benefits called chained consumer price index (CPI) won't be in the budget, Sen. Bernie Sanders (I-Vt.) confirmed recently. Obama dropped chained CPI from his budget last year after congressional Democrats pleaded with him to abandon the idea, which finds more favor with Republicans.  It did appear in his fiscal 2014 budget. Significant spending commitments for energy conservation will probably also be excluded, Lindsay Koshgarian, research director at the National Priorities Project, said. In Obama's fiscal 2014 budget request — that is, the proposal unveiled two years ago — Obama asked for $7.9 billion for energy conservation, which included an enormous increase for a home-energy rebate program. Koshgarian said she'd be surprised if that concept is resurrected this year.
–MANDATORY MONEY, MILITARY MONEY – Since 2009, Obama has proposed less and less for discretionary spending. Mandatory spending for entitlement programs, by contrast, has been rising. "He's been very parsimonious," Stan Collender, executive vice president at Qorvis Communications, said. "Mandatory spending has been going up—not because of new proposals that he's made, but because of demographic and economic changes." As for the Pentagon, Republicans might like what they see. Todd Harrison, senior fellow for defense budget studies at the Center for Strategic and Budgetary Assessments, said Obama's budgets have gradually gone down, but not this time. "The FY 2016 budget request diverges a little—it goes back up—so it breaks the trend," Harrison said. While Obama has previously proposed cutting back on defense and shrinking the military, Harrison says administration officials are having a change of heart. "I think reality is kind of setting in on what the consequences would really be, and how a shift in strategy would be needed to accommodate the lower budget levels. They don't want to accept that risk. So they're pushing back," he said.
–DEAD ON ARRIVAL? – Republicans have already been blasting some of the leaked proposals, from the tax plan to the one for community colleges, and experts agree Obama is using the opportunity to send a political message. "That is the real point of a presidential budget in a situation like this. The president is basically going to put out a budget that if I were king—or queen in the future—this is what I would do," Collender said. "This is what a Democratic president and Democratic Congress would put together and this is what you're not going to get because the Republicans are going to block it." Lorenzen, however, pointed out that the president's budget serves a useful purpose for appropriators in Congress each year because it contains line-by-line details of agencies' needs. "The president's budget isn't dead on arrival for the Appropriations Committee," he said. "It's true that the overall framework and the major initiatives in the president's budget are going to be rejected by the majority in Congress but a lot of the details and specifics are going to shape and inform the budget process for the rest of the year."
http://thehill.com/homenews/administration/231358-obamas-budget-5-things-to-watch
Obama budget likely 'dead on arrival'
"…Anyone involved in the process "would acknowledge that this is the beginning of a negotiation," said White House spokesman Josh Earnest. "But it's important — budgets are important because they're a way that we can codify our values and our priorities." For the Obama team, that means new programs for road and bridge construction, tax credits for child care and two-job families, requirements for paid sick leave, and two free years of community college, to be financed by higher taxes on the wealthy via the closing of loopholes in the tax code. For Republicans, it means higher taxes and higher government spending, and GOP lawmakers have reacted to news leaks about budget details with a familiar refrain this time of year: "Dead on arrival." In his weekend radio address, Obama said his budget is devoted to "middle class economics." He said, "we'll help working families' paychecks go farther by treating things like paid leave and child care like the economic priorities that they are." Senate Majority Leader Mitch McConnell, R-Ky., and House Speaker John Boehner, R-Ohio, have said they would block tax hikes that slow the economy, and oppose many new spending programs. "The president said in his State of the Union that the proposals in his budget would be 'filled with ideas that are practical, not partisan,'" said McConnell spokesman Don Stewart. "Turns out that's not the case." Rep. Paul Ryan, R-Wis., chairman of the House Ways and Means Committee, said Sunday on NBC's Meet The Press that Obama is trying to "exploit envy economics … .It may make for good politics. It doesn't make for good economic growth." Obama, Ryan, and other members of both parties have pledged to work together on aspects of the budget, including proposals to simplify the tax code…"
http://www.usatoday.com/story/news/politics/2015/02/01/obama-federal-budget-josh-earnest-stan-collender-/22687889/
Why Obama's Budget Matters
http://www.realclearpolitics.com/articles/2015/02/02/why_obamas_budget_matters_125462.html
Ryan says he's willing to compromise with Obama to help economy
"New House Ways and Means Chairman Paul Ryan says he's ready to compromise with President Obama on tax reform if it helps the economy — and says he believes tax reform can be the economic shot in the arm the country needs. "If we can find common ground, the answer is yes," the Wisconsin Republican said on NBC's "Meet the Press" Sunday in response to host Chuck Todd's question of whether Ryan was "ready to be a compromiser." "We've got to get the economy growing," Ryan said. "Look, we have had such a stagnant economy, the slowest recovery since World War II. Middle-income wages are stagnant. "We've got to break out of this slog," he continued. "I believe there are things we can do hopefully in the next year to get this economy growing faster." Changing the tax code is the way to do it, he told Todd. "We really believe that we should reform the entire tax code for all people — individuals, families, businesses — make it simpler, flatter, fairer, the whole thing," Ryan said. "But it is pretty clear to us that the president doesn't agree with that [position] on [taxes on] individuals. So, the question is — which I don't know the answer to — is there common ground on aspects of tax reform that we think could help grow the economy? For us, small businesses have to be a part of that puzzle … and so, we'll find out."
http://www.washingtonexaminer.com/ryan-says-hes-willing-to-compromise-with-obama-to-help-economy/article/2559635?custom_click=rss
Ryan looking for 'common ground' on tax reform
http://www.politico.com/story/2015/02/paul-ryan-tax-reform-congress-114802.html
Strategy on tax breaks eludes GOP
"The House is scheduled to vote in the coming week to permanently extend several tax breaks, including a key incentive for small business expensing, that expired at the end of 2014.  But don't call it a strategy yet. Congressional aides and lobbyists say that GOP lawmakers as a whole don't yet have a handle on how to deal with the dozens of preferences, commonly known as extenders, that were at the center of a big fight just months ago.
House Majority Leader Kevin McCarthy (R-Calif.) suggested in his memo laying out the February agenda that the votes to revive the incentive for writing off small business purchases and certain tax breaks for charitable contributions were more for political messaging than for sketching out a path forward legislatively.  "To build a healthy, opportunity economy, our tax code must protect hardworking taxpayers," McCarthy wrote. "We don't need higher taxes. We need a more efficient, effective tax system."
http://thehill.com/policy/finance/231354-strategy-on-tax-breaks-eludes-gop
How to Call Washington's Budget Bluff
Make the president's proposal the default budget if Congress fails. The threat would focus congressional minds.
http://www.wsj.com/articles/dennis-teti-how-to-call-washingtons-budget-bluff-1422832619
Obamanomics 101
"After the lickin' he took in the congressional mid-terms, President Obama has rediscovered the middle-class. Naturally, his idea of relief is a big fat new spending spree — to be paid for by closing "tax loopholes" benefiting the wealthy. That, of course, was also the theme of this year's State of the Union Address. The conceit is that raising taxes on the "rich" can fund programs for the middle-class. Just one problem: Aiming for the "rich" is a sure-fire way to hit those lower down the ladder. And we had a pretty good example with the new tax on 529 college savings accounts he was forced to back down on after proposing it in the State of the Union.
The tax was designed to fund his scheme for "free" community college. The idea was that 529 accounts — where savings now grow tax-free — benefit only the rich. So naturally he would tax them. It helps to remember that back in 2008, when he was running for president, Barack Obama time after time publicly insisted no family earning less than $250,000 a year will see "any form of tax increase." Emphasis on any form. But a tax on 529s would have done just that. According to a study by the Government Accountability Office, the median income for families with 529 or similar plans is $142,400. Plainly, that's not poor. But it sure is well under the $250,000 he once used as the threshhold for the rich Americans who would have to bear his tax hikes."
http://nypost.com/2015/02/01/obamanomics-101/
Federal Budget Deceit
"On Monday, President Obama will unveil his proposed federal budget for 2016. Voters should be warned that virtually all the numbers reported in news coverage of the federal budget will be misleading at best. That's because the budget reporting will be written primarily in the language of official Washington rather than the language of everyday Americans. In Washington, if government spending goes up less than expected, the politicians have declared it to be a "cut." Normal people don't consider something a spending cut unless spending actually goes down. Congress even passed a law in 1974 to make this abuse of the English language official. At the time, federal spending was starting to spiral out of control and voters wanted something done about it. Rather than deal with the substance of what voters wanted, Congress simply changed the definition of a word so that it meant one thing in Washington and another in America. That let politicians campaign on claims of "cutting" government spending while spending continued to grow. Forty years of such deceit created the problems we face today. The confusion created by the language of official Washington was highlighted earlier this week in media coverage of a report showing that the federal budget deficit for 2015 will be the lowest in many years. USA Today, for example, reported this good news with the explanation that deficits have fallen since 2009 "due to a combination of federal spending cuts and economic growth." The problem—and it's a big one–with that statement is that federal spending in 2015 is projected to be $138 billion higher this year than it was in 2009 ($3,656 billion this year compared to $3,518 in 2009). Think about that! Spending is higher than it was but the media says spending cuts are the reason for declining deficits. USA Today was not alone in making this mistake. It's the way the story line comes from official Washington and it conveys a misleading impression of why deficits are lower today. Too many reporters have become part of official Washington rather than translating the official statement into the language of everyday Americans. A translation would note that federal spending has remained relatively stable in recent years following a huge jump in 2009. Deficits are down today because federal tax collections are now more than one trillion dollars higher than in 2009 ($3.2 trillion this year compared to $2.1 trillion in 2009). Keep all this in mind when reviewing media coverage of the president's budget proposal. As a starting point, recognize that commitments already made insure that federal spending will grow by $270 billion next year. That's a 7% jump from 2015. In just five years, annual federal spending is expected to be another trillion dollars higher than it is today. Those figures don't include any new programs proposed by the president. Federal spending keeps on growing due to ever expanding entitlement programs and military commitments along with other "mandatory" programs. Some might be justified due to inflation and/or population growth. But before these reasons can even be considered, voters need to understand the reality of ongoing federal spending growth. That's an understanding the media should provide. And it should be provided in the language of everyday Americans rather than the language of official Washington."
http://www.realclearpolitics.com/articles/2015/02/02/federal_budget_deceit_125464.html
GOP: Expand 529 tax-deductible college savings accounts
"Just days after bipartisan opposition forced President Obama to drop a proposal to hike taxes on 529 college savings accounts, Rep. Lynn Jenkins, R-Kansas, called on Congress to expand those accounts in the weekly Republican address Saturday. "These 529 plans were created to help middle-class families save and plan for college … and ever since Congress allowed folks to withdraw from these accounts tax-free for college expenses, 1 million account holders have turned into 12 million," Jenkins said. "Unfortunately, instead of expanding 529s, the president recently proposed raising taxes on college savings," she said. "It was a terribly misguided idea, but it took a public outcry for the president to realize it. Just days after proposing this tax on 529s, he agreed to drop it from his budget." The administration argued that the benefits of 529 plans primarily flow to wealthier families, and the president proposed redirecting some of the tax savings from his proposal into tuition tax credits to make college more affordable for the middle class. On Tuesday, though, after top congressional leaders in his own party registered their opposition with the president, the proposal was shelved. White House spokesman Eric Schultz said it was becoming a "distraction" from the budget's broader priorities. On Saturday, Jenkins also touted her own bill to "expand and strengthen" 529 plans. "We can remove common paperwork problems, empower students to use the money to pay for computers and make it easier for families to send their kids to the college of their choice," she said."
http://www.cbsnews.com/news/gop-expand-529-tax-deductible-college-savings-accounts/
GOP Rep. Lynn Jenkins: Expand 529 college savings plans
"Rep. Lynn Jenkins, R-Kansas, touts her proposal to "expand and strengthen" tax-deductible 529 college savings plans."
http://www.cbsnews.com/videos/gop-rep-lynn-jenkins-expand-529-college-savings-plans/
John Kasich, Sam Brownback and big government conservatism
"John Kasich has been making all sorts of news lately, but probably not the type he wants to be showing up in conservative chat rooms. Kasich has a pretty solid conservative portfolio from years past, and he's still pushing for lower tax rates at home (in most cases) but even some of his more ardent supporters were shocked when he went on tour promoting Medicaid expansion for Obamacare. He also didn't do himself any favors when he began dancing on the head of a pin for Common Core. (Wait.. this guy wants to run for President as a Republican?) But getting back to the Ohio tax rate situation, he's running into some deficit issues following the cuts in income taxes. So how is he going to resolve that problem? Find more places to cut spending until the cuts stimulate the required economic growth? Nope. He's going to reach for the brass ring with our old friend… sin taxes. "You're not going to get this done by just slashing government spending," Kasich said. Kasich also said the fact that Ohio's cigarette tax isn't higher is "nonsense." Earlier this year, Kasich proposed raising cigarette taxes as much as 60 cents per pack as part of a plan to reduce the overall tax burden. Lawmakers stripped the tax out of the off-year budget bill. Kasich said Thursday the only reason cigarette taxes aren't higher is because of lobbyists. "Everybody's going to have to be part of tax reform," Kasich said. "We have to have a system that encourages economic grown, that allows us to collect the revenue we want."
The Governor apparently doesn't follow the news much these days (nor Hot Air, for that matter) because he's looking to jack up prices in a way which primarily hits the poor and working class voters far more than the wealthy. And as we have shown here repeatedly for years now, higher sin taxes rarely if ever deliver the hoped for increase in revenue, and in some cases actually result in lower revenue as piracy rises. But apparently Kasich isn't alone. Perhaps he's been talking to Sam Brownback, another person with a long standing conservative reputation who has recently seen the big government lights."
http://hotair.com/archives/2015/01/31/john-kasich-sam-brownback-and-big-government-conservatism/
Drop In Gas Prices Nationwide Coming To End; Md. Still Trending Down
http://baltimore.cbslocal.com/2015/02/01/drop-in-gas-prices-nationwide-coming-to-end-md-still-trending-down/
COMMON CORE:
Fierce Debate: Fmr. Reagan Secretary of Education Bill Bennett vs. Gov. Greg Abbott on Common Core
http://www.realclearpolitics.com/video/2015/02/01/fierce_debate_fmr_reagan_secretary_of_education_bill_bennett_vs_gov_greg_abbott_on_common_core.html
ABBOTT SLAMS COMMON CORE: IT 'VIOLATES' PILLARS OF EDUCATION
"Texas Governor Greg Abbott slammed Common Core in a debate with former Secretary of Education Bill Bennett on Fox News channel. "Common Core violates the four core principles and the four core pillars of education. Which [are] parental involvement, excellent teachers, student engagement and adaptability for the uniqueness of each particular student."
http://www.breitbart.com/texas/2015/02/01/abbott-slams-common-core-it-violates-pillars-of-education/
GOV. JERRY BROWN HIT WITH MASSIVE $1 BILLION COMMON CORE BILL
"A rather expensive development has surfaced on the way to installing Common Core in California's hundreds of school districts statewide. Officials have figured out that the big government initiative could collectively cost districts $1 billion every year to set up a new statewide testing system supporting the new curriculum. The question is, who's going to pay for it?  According to the Santa Ana School District, the state, not the district, should foot the bill. Santa Ana along with three other school districts submitted a class action complaint, demanding that California pay for the "next generation" Smarter Balanced Assessments based on national Common Core standards. The Orange County Register reported that the Santa Ana Unified school district, which consists of 57,000 students, projects $12 million in district costs pertaining to the Common Core tests, which includes $8.1 million for devices, $3.3 million for bandwidth and infrastructure, plus other significant outlays for accessories and training. Gov. Jerry Brown appointee, H.D. Palmer, a spokesman for California's Department of Finance, so far has not responded to the claim because it is still being reviewed, the Register reported. Smarter Balanced testing jettisons paper and pencils used in previous testing and requires computers for grades three through eight and also 11. Santa Ana Unified's superintendant, Rick Miller, characterized the new development by saying, "This computer thing is a whole different deal than the No. 2 pencil… You have to reimburse the mandate based on that." Josh Daniels, a staff attorney for the California School Boards Association, contends that California has a constitutional mandate to satisfy its financial obligations to the districts.  "It's going to be quite expensive… We foresee this as being a significant impact on districts going forward." In 2013, California coughed up a whopping $1.25 billion to districts to facilitate Common Core training, instructional materials, and computers. Moreover, last year they gave an additional $26.7 million for high-speed internet. This year $100 million was allocated to school districts for internet needs. Daniels asserted that's not going to be enough to satisfy Common Core requirements."
http://www.breitbart.com/california/2015/01/31/gov-jerry-brown-hit-with-massive-1-billion-common-core-bill/
Ohio's Kasich Stands Up to the Right on Common Core
The Ohio governor just took a bold stand against Tea Party hysteria about education standards. Call him the anti-Jindal.
"On Fox News, a mecca of misinformation about the Common Core academic standards, Governor Kasich expressed strong support for the thoughtfully developed standards for what students need to know and be able to do at each grade level in English Language Arts and math to ensure they're prepared for college or career. "The Common Core was written by state education superintendents and local principals. In my state of Ohio, we want higher standards for our children," Kasich said. Given the number of Republican politicians throwing the Common Core and students under the school bus to pander to the Tea Party, Kasich's plain spoken support of the Common Core was impressive enough.  But Kasich, who is often discussed as a possible Republican presidential aspirant, went further, lambasting fellow Republicans for turning on the Common Core learned standards for purely political reasons. "I've asked the Republican governors who have complained about this to tell me where I'm wrong," Kasich said. "And guess what? Silence." Kasich went on to say that "part of the problem is today politicians are running to try and to get votes… We run out here trying to solve problems. And we have a problem with our education standards and our children's ability to compete in the world…I don't know how anybody can disagree with that unless you're running for something." Other than a short National Review piece, there's been no blowback thus far from conservatives on Kasich's comments. And in Ohio, the Common Core standards were adopted in 2010 and have been implemented in classrooms statewide with strong receptivity from teachers and a majority of the GOP-controlled legislature continues to support the Common Core leading up to the legislative session."
http://www.thedailybeast.com/articles/2015/01/30/ohio-s-kasich-stands-up-to-the-right-on-common-core.html
MISC.:
Government Drops Forfeiture Case Led by Obama's Attorney General Nominee (IRS)
"Sometimes, not violating the law can get you in trouble with the law. Just ask the Hirsch family from Long Island, New York. Or, better yet, ask Loretta E. Lynch, the U.S. attorney who could be the nation's next attorney general. After nearly three years of legal battles, the federal government dropped its case against the Hirschs, who own a distribution company that serves convenience stores on Long Island. The government agreed to return more than $446,000 in assets and cash seized by the Internal Revenue Service in 2012 under federal civil asset forfeiture laws, even though the Hirsch family was never charged with a crime. "This is a significant victory not only for the Hirsch brothers, but for property owners around the country," said Larry Salzman, an attorney for the Institute for Justice, which joined the Hirsch's case in 2014. "No American should lose their bank account or other property to law enforcement without even being charged with a crime." Why was the IRS interested in the Hirsch family in the first place? Under federal law, all bank deposits of more than $10,000 must be reported to the IRS. The Hirschs never deposited more than the legal limit, but the officers who investigated the family wrote in an affidavit that daily deposits ranging from $500 to $9,000 were suspicious enough to seize their bank account. The IRS never filed criminal charges against Jeff Hirsch, or his two brothers who co-own the business. It took two and a half years, but the family is finally going to get its money back. The agreement signed with the federal government requires the Hirschs to pay their own legal fees and clears the feds of any wrongdoing in the case. The case was handled, and officially dropped, by Lynch, President Barack Obama's pick to be the nation's next attorney general, pending approval by the U.S. Senate. Lynch, the editors of the Wall Street Journal noted in November, has been an "enthusiastic grabber of private assets" during her tenure as a U.S. attorney for the Eastern District of New York."
http://dailysignal.com/2015/01/31/government-drops-forfeiture-case-led-obamas-attorney-general-nominee/
Just Whose Internet Is It? New Federal Rules May Answer That
"Whose Internet is it anyway? Tom Wheeler, chairman of the Federal Communications Commission, says he's keeping that question in mind as he pitches the biggest regulatory shake-up to the telecommunications industry since 1996, when people still used noisy modems and referred to the "information superhighway" as a fun way to buy books or check the weather. Wheeler has not publicly released his plan yet, and might not for a few weeks. But he has suggested that Internet service has become as critical to people in the United States as water, electricity or phone service and should be regulated like any other public utility. Wheeler told reporters this past week that he wants "yardsticks in place to determine what is in the best interest of consumers as opposed to what is in the best interest of the gatekeepers." That has the industry sounding the alarms, warning consumers of an inevitable $72 annual tax increase on each U.S. wireless account. But advocates of the approach say that is not likely to happen and that your Internet experience probably will carry on as usual. A look at what "net neutrality" means and what is likely to happen:… THE OPTIONS – The FCC had used the 1996 Telecommunications Act, which was intended to encourage competition in the telephone and cable industry, to enforce "open Internet" rules, until recently, when a federal appeals court knocked down that approach. President Barack Obama and consumer advocates say a better tack would be to apply Title II of the 1934 Communications Act. That law, written with radio, telegraph and phone service in mind, prohibits companies from charging unreasonable rates or threatening access to services that are critical to society. Industry likens that approach to cracking a nut with a sledgehammer. THE FCC – Wheeler says he will circulate his proposal among the other FCC commissioners before Thursday. He has suggested it probably will apply Title II regulation to all Internet service, including wireless, but with some caveats. Industry experts expect that Wheeler will say many rules should not apply to broadband, invoking what's called "forbearance." The commissioners will vote Feb. 26. Wheeler expected to have the support of the other two Democratic commissioners. The two Republican commissioners have made clear that they do not support applying Title II. Next stop will be the courts. Industry lobbyists and FCC officials say there's no doubt one of the big providers will sue and probably ask the court to suspend enforcement of the new regulation pending appeal. It's possible the issue won't be resolved for several more years, even well into the next president's first term… CONSUMERS – Most Internet providers, except Sprint, have warned the legal uncertainty will chill future investments. FCC officials point to a recent wireless spectrum auction that has attracted some $44 billion as proof that the telecommunications industry is thriving even amid the current uncertainty. As for taxes, the Progressive Policy Institute estimated that treating the Internet like phone service would trigger taxes and fees up to $15 billion a year, including $67 for each wired service and $72 for wireless in state and local taxes. But that report, widely quoted by industry lobbyists, did not take into account the Internet Tax Freedom Act, which prohibits state and local governments from imposing new taxes on Internet access, or the FCC's ability to shield consumers against some state and local taxes by claiming the Internet is an "interstate" service."
http://abcnews.go.com/Technology/wireStory/internet-federal-rules-answer-28625552
Obama tells parents to get kids vaccinated to stem measles
"President Barack Obama is urging parents to get their children vaccinated in the face of a measles outbreak that has infected more than 100 people in the United States. In excerpts from an interview with NBC News that will air on Monday, Obama said measles was a preventable disease. He said that while he understood there were families concerned about the effect of vaccinations, he said the science was "pretty indisputable." "We've looked at this again and again. There is every reason to get vaccinated, but there aren't reasons to not," he said, adding: "You should get your kids vaccinated." He said the larger the group of unvaccinated people, the more vulnerable it made small infants and people who cannot get vaccinations because of health issues. There have been 91 measles cases in California, with at least 58 of those epidemiologically linked to a cluster that began at Disneyland in December. More than a dozen other cases have been confirmed in 13 other U.S. states and in Mexico. No deaths have been reported in connection with the outbreak, which public health officials suspect began when an infected person from outside the United States visited Disneyland in Anaheim, California, between Dec. 15 and Dec. 20."
http://www.reuters.com/article/2015/02/02/usa-measles-obama-idUSL1N0VC03920150202
OBAMA TELLS PARENTS TO GET THEIR KIDS VACCINATED
http://www.breitbart.com/news/obama-tells-parents-to-get-their-kids-vaccinated/
SOUTH CAROLINA SCHOOLS HEAD PARTIALLY LIFTS JUNK FOOD BAN
http://hosted.ap.org/dynamic/stories/U/US_JUNK_FOOD_BAN?SITE=AP&SECTION=HOME&TEMPLATE=DEFAULT&CTIME=2015-02-01-13-18-08
Paul's Fed audit would strike what Yellen most wants to protect
"Republican senators, Democrats and the public are increasingly behind Sen. Rand Paul's effort to audit the Federal Reserve. But Federal Reserve Chairwoman Janet Yellen will fiercely defend the central bank's freedom to set interest rates and conduct monetary policy without congressional oversight, which Paul's legislation seeks to accomplish. The Kentucky Republican this week reintroduced his bill to require the Government Accountability Office to perform a comprehensive audit of the Federal Reserve and report on it to Congress. The bill has 30 co-sponsors, ranging from the Establishment in Majority Leader Mitch McConnell of Kentucky to the grassroots in Ted Cruz of Texas. It also has support from liberals critical of the nexus between Washington and Wall Street. While officials at the Fed and monetary policy experts generally strongly recommend against it, the vast majority of the public favor opening up the central bank's books. A 2013 Rasmussen poll, for instance, found that nearly three-quarters of respondents favor auditing the Fed and releasing the results to the public. Just 10 percent disagree. A 2012 Reason-Rupe poll found similar results. Anti-Fed sentiment has been elevated since the central bank helped bail out the financial industry in 2008 and then subsequently bought trillions of dollars of bonds to stimulate the economy. "Enough is enough. The Federal Reserve needs to fully open its books so Congress and the American people can see what has been going on," Cruz said in a comment representative of the populist rhetoric being employed against the Fed. Paul's legislation, the Federal Reserve Transparency Act of 2015, would open the books. The four-page bill would require the GAO to perform an audit of the Fed within a year, and then report on that audit to Congress. It also would repeal all existing legislation limiting such audits. The Fed already faces several audits. Each year, an independent accountant hired by the Fed's inspector general audits the central bank's finances."
http://www.washingtonexaminer.com/pauls-fed-audit-would-strike-what-yellen-most-wants-to-protect/article/2559607
Obama's pick for ambassador to Mexico withdraws
"Still waiting for her confirmation hearing more than four months after she was nominated, President Obama's pick to be the U.S. ambassador to Mexico withdrew her nomination earlier this week. Maria Echaveste, whose parents were Mexican immigrants, would have been the first woman to have the post. The White House confirmed her decision to the Loop, which was first reported by Politico.  Eric Schultz, White House spokesman, said she "cited the prolonged confirmation process and her family's best interests in her request." "Echaveste is a proven leader and a renowned expert on U.S.– Mexico policy with a strong record of public service," he said. "While the President regrets the long delays in this confirmation process that have led her to this decision, he accepts it and wishes her all the best in future endeavors." Echaveste was Bill Clinton's deputy chief of staff, is a supporter of Hillary Rodham Clinton and an advocate for immigration reform – which all would have made her a target in the now Republican-controlled Senate."
http://www.washingtonpost.com/blogs/in-the-loop/wp/2015/01/31/obamas-pick-for-ambassador-to-mexico-withdraws/
John Kerry: 'Enormous Interest' in New Relationship with Cuba
"North America has an "enormous interest" in building diplomatic relationships with Cuba, Secretary of State John Kerry said Saturday during a weekend meeting with his counterparts from Canada and Mexico. "This is an effort we believe offers the best opportunity for the people of Cuba to improve their lives and to take part in the choices about their lives," Kerry said during a news conference at Boston's Faneuil Hall. A high-level U.S. delegation held two days of talks with Cuban officials in Havana last week for the first time in decades. In December, President Barack Obama announced plans to restore diplomatic relations with the Caribbean island nation after more than 50 years. "It's time to try something new," Kerry said of the five-decade economic embargo against Cuba. He added that the Obama administration will continue to press Cuban leaders on democracy, human rights protections and civil society issues. The Obama administration has said that goal is supported by removing barriers to U.S. travel, remittances and exports to Cuba. In turn, Cuba has said it welcomes those measures but has no intention of changing its system. Canada's Foreign Minister John Baird and Mexico's Secretary of Foreign Affairs Jose Antonio Meade joined Kerry in Boston to discuss issues facing North America, among them climate change, trade and eliminating global extremism. Baird applauded the administration's willingness to engage in dialogue with Cuba. "The more American values and American capital that are permitted into Cuba, the freer the Cuban people will be," Baird said. "Not only was it about time, but it was the perfect time that this important change in policy was made."
http://www.theblaze.com/stories/2015/01/31/john-kerry-enormous-interest-in-new-relationship-with-cuba/
Bill Maher: Obama 'perhaps the worst' on press freedom
"Bill Maher is throwing some shade on President Obama's credentials as a supposed champion of freedom of the press. The host of HBO's "Real Time" sat down Friday to discuss media coverage of secret government work with documentary filmmaker Laura Poitras, one of the journalists centrally involved in bringing revelations from former National Security Agency contractor Edward Snowden to light.  "I don't understand why he is perhaps the worst president we've had on clamping down on the press," Maher said. "He's used the Espionage Act more than any other president, right?" Maher added. Other members of the media have blasted the Obama administration's treatment of journalists. This week former CBS News reporter Sharyl Attkisson told a Senate panel that Obama officials treat investigative journalists and their sources like "enemies of the state." "The job of getting at the truth has never been more difficult," she said during the confirmation hearing for Loretta Lynch, the attorney general nominee.  Under Attorney General Eric Holder, the Department of Justice secretly seized phone records from The Associated Press and also moved to prosecute a New York Times reporter, James Risen. A former Central Intelligence Agency officer was convicted of espionage this week for giving Risen sensitive data on a secret CIA program.  Maher referenced a comment from 2013 when Obama said he would not describe Snowden as a "patriot."  "Then he [Obama] went on to say, hey, a lot of this stuff that he was talking about I was gonna do," Maher said as members of the audience chuckled.  "But it seems like it really wasn't going to happen without" Snowden coming forward, Maher added."
http://thehill.com/blogs/blog-briefing-room/231370-bill-maher-obama-perhaps-the-worst-on-press-freedom
Countdown to Iowa: Ranking the Republican field one year out
http://thehill.com/homenews/campaign/231355-one-year-out-where-the-gop-field-stands
Walker Surging in Iowa Poll as Bush Struggles
Hillary Clinton is running away from the potential Democratic field.
"Wisconsin Governor Scott Walker is surging, former Florida Governor Jeb Bush is an also-ran and former Secretary of State Hillary Clinton is dominating in a new poll of Iowans likely to vote in the nation's first presidential nominating contest. The Bloomberg Politics/Des Moines Register Iowa Poll, taken Monday through Thursday, shows Walker leading a wide-open Republican race with 15 percent, up from just 4 percent in the same poll in October. Senator Rand Paul of Kentucky was at 14 percent and former Arkansas Governor Mike Huckabee, who won the Iowa caucuses in 2008, stood at 10 percent. Bush trailed with 8 percent and increasingly is viewed negatively by likely Republican caucus-goers. New Jersey Governor Chris Christie is in even worse shape, with support from just 4 percent. More troubling for Christie: He's viewed unfavorably by 54 percent, among the highest negative ratings in the potential field. At 9 percent, retired neurosurgeon Ben Carson pulls more support than either Bush or Christie."
http://www.bloomberg.com/politics/articles/2015-01-31/walker-surging-in-bloomberg-politics-des-moines-register-iowa-poll-as-bush-struggles
Scott Walker surging, Hillary Clinton dominating new Iowa poll
http://www.washingtonexaminer.com/scott-walker-surging-in-iowa/article/2559626
POLL: SCOTT WALKER TOP CHOICE FOR IOWA REPUBLICANS
http://www.breitbart.com/big-government/2015/01/31/poll-scott-walker-top-choice-for-iowa-republicans/
Walker: Washington offers 'false choices'
"Wisconsin Gov. Scott Walker wants to know: Why can't the states have it all? In a speech to the conservative American Action Forum in Washington on Friday, the likely Republican presidential candidate came out strongly for a federal model of government that would encourage other governors to follow the kind of example he has been setting in the Badger State. Walker repeated his earlier suggestion that his presidential campaign theme would be founded on his vision of a country where states have more power to set their own courses — likely a motif among many Republicans this election cycle. Walker framed many of the problems facing states — from the economy to education to energy — as the result of "false choices" offered by the federal government. States are at their best, Walker argued, when they are empowered to make their own choices or devise a middle road. "There's this false choice between, you've either got to raise taxes or you've got to dramatically reduce services," Walker said in one instance, speaking about how he has managed his state's budget. "What business says, 'Times are tough, I'm either going to double the price of my product, or cut the quality in half'?" Walker added. "In the world outside of government, nobody says that." In some cases, Walker dismissed the need to make any choice at all. Speaking about a menu of energy policy proposals, Walker said, "I think we need leaders in Washington who will stand up and say: We want all of the above, both for a stronger economy as well as for a strong sense of safety." The address, upbeat and delivered to a small room filled mostly with members of the media, did not incorporate a dramatically new message for Walker, but it marked an important new chapter: a push to seal his credibility among Washington Republican powerbrokers."
http://www.washingtonexaminer.com/walker-washington-offers-false-choices/article/2559580
Jeb Bush has become the GOP front-runner for 2016 — so now what?
"Mitt Romney's decision to forgo a third try at the White House has settled the question of whether the 2016 GOP presidential field has a front-runner — bestowing a coveted status on former Florida governor Jeb Bush that also raises new challenges and perils. Republicans have a tradition of picking an anointed one early. That establishment candidate almost always ends up with the nomination, although not without a fight and some speed bumps along the way. But this is a particularly unsettled time for the party. It is struggling to define its identity amid open warfare among its various factions. And there are a raft of fresh and potentially appealing faces emerging on the scene, comprising what many Republicans believe could be the strongest undercard of early-bout contenders in decades. Losing Romney as a rival is "a mixed bag for Bush," said veteran GOP strategist Saul Anuzis, a former chairman of the Michigan Republican party. "He also becomes the target of everyone who is anti-establishment. Before, you had Romney and Bush kind of splitting up that ire." Bush was already assembling a formidable army of fundraisers and talented operatives, including poaching Romney's top Iowa strategist, David Kochel, to be his national campaign manager. That process appeared to intensify after the 2012 GOP presidential nominee bowed out on Friday. "It's a great day for Jeb Bush," said Brian Ballard, a lobbyist who led Romney's 2012 fundraising effort in Florida and switched to Bush this time around. "I think Jeb had 75 percent of the money folks here. This brings in the other 25 percent." Chicago private-equity executive Bill Kunkler and his wife, Susan Crown, had been top fundraisers for Romney in the last election and had expected to be there again for him in 2016. Now, Bush is "the only one my wife and I will work for," Kunkler said. "If it's not Jeb, we're done for this cycle. I know in my heart that Jeb is the only one who passes the presidential test. . . . We'll be all in for him."
http://www.washingtonpost.com/politics/jeb-bush-has-become-the-gop-front-runner-for-2016–so-now-what/2015/01/31/0105ca68-a96e-11e4-a06b-9df2002b86a0_story.html
Alan Simpson says Jeb Bush best choice for president in 2016
"Former Wyoming U.S. Sen. Alan Simpson said he supports former Florida Gov. Jeb Bush for president. Simpson, a Republican, says Bush has the qualifications through his experience as governor of a large state. Bush has said he is considering running for president next year. He is the son of former president George H.W. Bush and the younger brother of former President George W. Bush."
http://cnsnews.com/news/article/alan-simpson-says-jeb-bush-best-choice-president-2016
Fla. Republican: I want Jeb over Rubio
"Rep. David Jolly (R-Fla.) is all in for former Gov. Jeb Bush over Sen. Marco Rubio ahead of his party's 2016 presidential primary. "I'm excited about a Jeb candidacy," Jolly told the Tampa Bay Times editorial board during a meeting Friday. "Marco doesn't bring that much more experience than Obama did, and we have to be honest about that." Jolly praised Bush as "uniquely" qualified, with significant experience both as a governor and in private business. And he said Bush could provide strong leadership on a contentious issue for Republicans: immigration. Bush "is the right person to move the conversation to a responsible immigration reform platform," Jolly said."
http://thehill.com/blogs/blog-briefing-room/news-campaigns/231369-fla-republican-i-want-jeb-over-rubio
Rubio plots his path to victory
"Marco Rubio sees room for himself in the GOP's crowded 2016 field — and is starting to throw elbows to make space.  The Florida senator is moving full throttle towards a White House bid, hitting the road hard to raise money and elevate his profile.  While allies and advisors say he hasn't made a final decision, most now privately expect he'll take the plunge. Rubio gathered more than 300 donors and supporters in Miami last weekend, telling them to "prepare for a presidential campaign," according to one staff member in attendance. "I think he's much closer to running than he was a month ago," said another source close to Rubio who was at the event. "He sounds like a guy who's getting to run for president…He wants to be in this fight. The fire in the belly is there and he thinks he can win." It's a gamble for the 43 year-old Rubio, who has to choose between running for another Senate term next year and undertaking a White House bid. Staying in the Senate is the surer bet, though reelection isn't guaranteed in swing-state Florida. "Sen. Rubio is doing what's necessary to prepare a very competitive campaign," said Rubio spokesman Alex Conant. "He hasn't made a final decision but is obviously taking the steps necessary should he decide to run for president." After huddling with his advisors in Miami, Rubio jetted to attending a confab of top conservative donors hosted by the billionaire Koch brothers, where he earned plaudits from influential attendees after squaring off with Sens. Rand Paul (R-Ky.) and Ted Cruz (R-Texas) in a forum. The rest of week was spent in California, where he attended a series of fundraisers. The senator has more fundraising trips planned in the coming weeks, with stops scheduled in Chicago and Texas. His upcoming book tour will take him to the early-voting states of Iowa, New Hampshire, Nevada and South Carolina. The Floridian has been sharpening his message ahead of a potential campaign, spending the last year trying out forward-looking themes focused on middle class achievement and giving a heavy focus to education and foreign policy. His new book, "American Dreams: Restoring Economic Opportunity for Everyone," builds upon a theme that emerged in a series of speeches last year where he outlined a path for the American middle class to succeed in the "21st century economy." Rubio has also been unafraid to draw contrasts with some of the GOP's other rising stars.  Last week, he scoffed when a reporter repeated comments from Wisconsin Gov. Scott Walker (R) that the next president should be a governor with executive experience. "The next president of the United States needs to be someone that has a clear view of what's happening in the world, a clear strategic vision of America's role in it and a clear practical plan for how to engage America in global affairs. And I think, for governors, that's going to be a challenge, at least initially, because they don't deal with foreign policy on a daily basis," he said at a Christian Science Monitor breakfast."
http://thehill.com/blogs/ballot-box/presidential-races/231365-rubio-plots-path-to-victory
EXCLUSIVE — RAND PAUL AT 38,000 FEET: GOP NEEDS CONSERVATIVE, NOT A MODERATE AS 2016 NOMINEE
"38,000 FEET ABOVE AMERICA — Sen. Rand Paul (R-KY), a likely 2016 GOP presidential candidate, tells Breitbart News he's "gauging support" for a potential White House bid. In an exclusive interview aboard an American Airlines flight from Washington, D.C., to Dallas, Texas, he also said he thinks Republicans need to select a conservative — such as himself — as the 2016 GOP nominee for president, rather than a moderate such as former Florida Gov. Jeb Bush or New Jersey Gov. Chris Christie. "I think one of the biggest debates we will see is: Do we want the leader of our party to be a moderate or a conservative?" Paul said. "I think many times in the past, conservatives have divided the vote, and we've wound up with a moderate. The question is whether conservatives in the party are now strong enough to unite and elect a conservative. I think that will be a big debate." Paul also said to expect Common Core to be a central part of the 2016 nominating process. I think Common Core will be a bigger debate than anybody really imagines, or particularly more than [former Florida] Gov. [Jeb] Bush. I think our party by and large would really agree with me: We really don't need a Department of Education. I've been for abolishing it since 1980 when Ronald Reagan ran against it. I think there's still a huge percentage of our party that thinks education should be handled at the local level not at the federal level. Paul also lambasted both Bush and Christie on the day Mitt Romney — the 2012 GOP nominee — publicly announced he's decided to stay out of the 2016 field. Romney is meeting with Christie on Friday night for dinner. "I think our party is big enough to have moderates like Bush and Christie in it," Paul said. In some ways, from a tactical point of view, the more moderates in the race the more they divide the moderate vote and there will be room for a conservative candidate to win. To tell you the truth, we need a variety of people in the party. But the question is do we want a moderate to lead the party or a conservative? A lot of our travels are still gauging support. I grew up in Texas, so I have a kinship and connection to Texas."
http://www.breitbart.com/big-government/2015/01/30/exclusive-rand-paul-at-38000-feet-gop-needs-conservative-not-a-moderate-as-2016-nominee/
Lindsey Graham Makes 2016 Pitch: When It Comes To National Security "I'm The Best Qualified"
"GRAHAM: Well, I won in South Carolina. It's a pretty red state. I'm for immigration reform, starting with securing your border. All Republicans agree with that, more legal immigration. Paying illegal immigrants under the table is a real threat to the middle- class wage growth. That's one of the reasons we need to fix immigration. But my view on immigration is shared by 70 percent of the American people. When it comes to Supreme Court justices, if I get to be president, I would nominate Trey Gowdy. And I would expect Democrats to vote for him because he's a qualified person. I thought Sotomayor and Kagan, while I would not have chosen them, were very qualified candidates to be picked by a Democratic president. So, I'm very comfortable that I'm in the mainstream of conservatism. I have done very well in a red state. And when it comes to national security and understanding the threats our nation faces, I believe I'm the best qualified of anybody on our side of the aisle to offer an alternative to a failed foreign policy of Barack Obama. My organization is called Security Through Strength. We will never have peace with radical Islam, but we can have security."
http://www.realclearpolitics.com/video/2015/02/01/lindsey_graham_makes_2016_pitch_when_it_comes_to_national_security_im_the_best_qualified.html
Lindsey Graham: Center-right candidacy can prevail in presidential race
http://www.washingtonexaminer.com/lindsey-graham-center-right-candidacy-can-prevail-in-presidential-race/article/2559623
DSCC, NRSC Release Final Fundraising, Debt From 2014
"The Democratic Senatorial Campaign Committee will start the 2016 cycle with $5 million more in debt than Republicans, according to recently released fundraising figures from both organizations. The National Republican Senatorial Committee starts the cycle $10 million in debt, the committee announced Saturday, while the DSCC starts the cycle $15 million in debt. Not included in the DSCC's debt is a $5 million mortgage it took out last summer to purchase its longtime building, the Mott House. The mortgage does not comprise any part of the committee's operational debt that it pays down during the cycle. The DSCC also paid off $1.3 million of debt in January, according to a DSCC aide. Both committees brought in small hauls from Nov. 25 through Dec. 31 — the final reporting period of the year. The DSCC raised $1.6 million in that time period, while the NRSC raised $1.5 million. The year-end reports including these figures are due to the Federal Election Commission by the end of Saturday. During the midterms, the DSCC raised $50 million more than NRSC's total haul. The DSCC raised $168.3 million, while the NRSC brought in $118.3 million. In 2014, the GOP picked up nine Senate seats to win Senate control for the first time since 2006. In 2016, however, Republicans are defending 24 seats, while Democrats must protect 10. Many of the GOP-held seats are in states President Barack Obama carried twice, making them prime Democratic targets. Democrats must net five seats to ensure Senate control."
http://atr.rollcall.com/dscc-nrsc-final-fundraising-debt-2014/?dcz=
Senate GOP takes money lead
"The NRSC ended 2014 with $2.7 million in the bank and a debt of $10 million, according to numbers shared with the Washington Examiner. The campaign committee raised $1.5 million between Nov. 25 and Dec. 31, to bring the total raised for the two-year 2014 election cycle to $118.3 million. A majority, $81.6 million, was raised in 2014. Republicans enter the 2016 cycle holding the Senate majority for the first time since 2006. This puts the committee in a good position to pay off it's debt and compete for campaign cash with the Democratic Senatorial Campaign Committee. The DSCC raised $1.6 million between Nov. 25 and Dec. 31, ending the year with roughly $1 million in cash and $16.3 million in operational debt. It closed 2014 with $21.3 million in debt on the books but $5 million of that was the mortgage on its Washington headquarters. The operational debt dropped to $15 million in January after the DSCC paid off $1.3 million in outstanding bills. That will be reported in the January report, a DSCC official said."
http://www.washingtonexaminer.com/senate-gop-takes-money-lead/article/2559608
Huelskamp says he'll lead House Tea Party Caucus
http://www.kansas.com/opinion/opn-columns-blogs/now-consider-this/article8829935.html
GOP AND TEA PARTY HEADING FOR DIVORCE?
Exclusive: Tom Tancredo says Republican establishment's current tack leads to suicide
"…A spokesmen for the House Republican leadership cavalierly announced earlier this month, "We don't need the fringe anymore." That statement was widely reported – and applauded, of course, by the Beltway Punditry. But here's the problem. He was talking about the voters who elected 14 new Republican House members and gave Mitch McConnell the Senate leadership as well. Today, the tea party movement is scorned and ridiculed by the Republican establishment because they do not welcome "interference" in their suicide mission. The problem is that the Republican suicide is taking our constitutional republic down the drain as well. As Vladimir Lenin asked in a famous 1903 essay that led to the founding of the Communist Party and to the Russian Revolution of 1917, "What is to be done?" Or, I could quote a more contemporary theoretician, Kermit the Frog: When you come to a fork in the road, take it. The tea party movement emerged in early 2009 as a deliberate effort to alter the fiscal suicide of the United States through escalating national debt. It was not in the beginning a challenge to Republican leadership. But tea party members soon discovered the Republican Party was almost as addicted to deficit spending as Democrats. Too many Republican leaders called tea partiers extremists and "a fringe element" because – shocking! – they asked Republican congressmen to adhere to the party's principles and halt the binge of deficit spending. As we now know, that intervention against the Republican addiction to failure has not been welcomed. It has been attacked and libeled as an invasion by outsiders, not an insurrection by the party base. And unfortunately, since the 2012 election, that simmering feud has boiled over to open warfare. Today, the Republican establishment is openly telling tea party patriots to sit down and shut up. The establishment wants tea party votes but not their participation in party affairs. That ain't gonna happen. Tea party patriots and liberty advocates are not going to attend GOP rallies and plant GOP yard signs if they have no voice in deciding who is on stage. Here's the naked truth Republican leaders in Washington and many states will not acknowledge: The liberty movement constitutes at least one-half of the Republican base of 40 percent of the voting population, and if you insult them and tell them to "go home," you are in effect destroying the Republican Party from within. And here's the other half of that naked truth. If conservatives and libertarians aren't welcomed in the Republican Party, if they are insulted and belittled and slandered as "extremists," they will find a new home. When that happens, the Republican Party will go the way of the 19th century Whigs. This battle is coming to a head and will be decided in 2016. The Republican Party must make a choice, and that choice will determine what choices are open to the tea party movement. Either the tea party and liberty movement will be welcomed as key partners, or they will be told to leave the Republican Party and find a new home. The Republican problem is not that the tea party is threatening to leave the Republican Party. True, tea party leaders are frustrated and angry over the arrogant behavior of Speaker Boehner since the Republicans gained a majority in both houses in the November election. The problem is the party leadership's unwillingness to challenge Obama and the Democrats' destruction of the U.S. Constitution – not on Obamacare, not on Obama's unconstitutional "executive amnesty," not on border security, not on IRS corruption, not the Benghazi scandal, not the terrorist prisoner exchange, not on closing Guantanamo and releasing terrorists, not on the ballooning federal budget and not on EPA rulemaking that is not authorized by Congress."
http://www.wnd.com/2015/01/gop-and-tea-party-heading-for-divorce/
We need our own Tea Party: The fight is much more than Hillary v. Warren
The Democratic Party's a corrupt, empty husk. But it offers a way forward if, like Maddow, we have the right debate
http://www.salon.com/2015/02/01/we_need_our_own_tea_party_the_fight_is_much_more_than_hillary_v_warren/
Reviewing TurboTax's 'Boston Tea Party' ad: 'DEPORT TURBOTAX FOR TREASON'
"Is the first controversial ad of Super Bowl XLIX? Maybe… So far, Tweeters aren't too happy with TurboTax's ad re-imagining of the Boston Tea Party and the Redcoats winning over the Colonists with the promise of no-fee income tax submissions: (Reaction tweets)"
http://twitchy.com/2015/02/01/reviewing-turbotaxs-boston-tea-party-ad-deport-turbotax-for-treason/
We need a president who believes in America
http://www.washingtonexaminer.com/we-need-a-president-who-believes-in-america/article/2559625?custom_click=rss
Hagel: WH wanted faster Gitmo releases
"Outgoing Defense Secretary Chuck Hagel has suggested that the White House pressured him to speed up the transfer of detainees held at Guantanamo Bay. "Not everyone at the White House has agreed with how I've handled some of this," Hagel told CNN on Friday regarding his cautious approach to the pace of detainee transfers. "I think the press has been pretty clear on that," Hagel added. Asked if he was pressured on the issue, Hagel replied, "We've had a lot of conversations." Friction between Hagel and President Obama's tight-knit inner circle was widely reported leading up to November, when Hagel offered his resignation. Hagel and White House officials clashed on key policy initiatives, with Obama's pivot to combating the Islamic State in Iraq and Syria representing a major shift from Hagel's goals at the Pentagon. "Barbara, I've been in this town a long time. There's pressure all the time in every job that comes from a lot of different directions," Hagel told CNN correspondent Barbara Starr, just two days after his farewell ceremony with Obama. Hagel said that "of course" there are concerns about releasing anyone from the Guantanamo Bay detention camp, which Obama has hoped to close, adding "there is no 100 percent guarantee of anything." Republicans have blasted the Obama administration for its increased pace of Guantanamo transfers. Obama has released 27 detainees since the Nov. 4 elections, a sharp contrast from the 19 released during the period between 2011 and 2013. Five Yemeni men were released earlier this month, leaving 122 detainees at Guantanamo. This week the administration faced another wrinkle in the debate over prisoner releases as news emerged that one of the five Taliban detainees released from the facility in a prisoner exchange for U.S. Army Sgt. Bowe Bergdahl last year may have tried to return to terrorism. Hagel held fast in defending the decision Friday, despite reports the Army may charge Bergdahl with desertion for leaving his post in Afghanistan, saying it was "absolutely" the right decision to not leave the sergeant behind."
http://thehill.com/homenews/administration/231367-hagel-wh-wanted-faster-gitmo-releases
Obama says terrorists not motivated by true Islam
"Criticized for avoiding the phrase "Islamic extremism," President Obama said he doesn't want to alienate the majority of peace-loving Muslims as the U.S. fights to defeat terrorist networks around the world. "I think that for us to be successful in fighting this scourge, it's very important for us to align ourselves with the 99.9 percent of Muslims who are looking for the same thing we're looking for — order, peace, prosperity," Mr. Obama said on CNN. "And so I don't quibble with labels." The president also said he doesn't want to "over-inflate" the importance of terrorist groups by sending U.S. troops to occupy countries in the Middle East or by "playing whack-a-mole" against terrorist leaders because it drains America's financial strength."
http://www.washingtontimes.com/news/2015/feb/1/obama-says-terrorists-not-motivated-true-islam/?utm_source=RSS_Feed&utm_medium=RSS
Obama: We Should Stop "Overinflating" Importance Of Terror Groups As If "They Are An Existential Threat" To U.S.
"PRESIDENT OBAMA: Why — look, I have to talk to the families of those who are killed by terrorists. I have to talk to the families of soldiers of ours who fought to make sure al Qaeda and the Fatah couldn't carry out attacks against us again. So I think I'm pretty mindful of the terrible costs of terrorism around the world. What I do insist on is that we maintain a proper perspective and that we do not provide a victory to these terrorist networks by overinflating their importance and suggesting in some fashion that they are an existential threat to the United States or the world order. You know, the truth of the matter is that they can do harm. But we have the capacity to control how we respond in ways that do not undercut what's the — you know, what's essence of who we are. That means that we don't torture, for example, and thereby undermine our values and credibility around the world. It means that we don't approach this with a strategy of sending out occupying armies and playing Whac-A-Mole wherever a terrorist group appears because that drains our economic strength and it puts enormous burdens on our military.  What's required is a surgical, precise response to a very specific problem. And if we do that effectively, then ultimately these terrorist organizations will be defeated because they don't have a vision that appeals to ordinary people. It is — it really is, as has been described in some cases, a death cult, or an entirely backward looking fantasy that can't function in the world.  When you look at ISIL, it has no governing strategy. It can talk about sitting up the new caliphate but nobody is under any illusions that they can actually, you know, sustain or feed people or educate people or organize a society that would work. And so we can't give them the victory of overinflating what they do, and we can't make the mistake of being reactive to them. We have to have a precise strategy in terms of how to defeat them."
http://www.realclearpolitics.com/video/2015/02/01/obama_we_should_stop_overinflating_importance_of_terror_groups_as_if_they_are_an_existential_threat_to_us.html
Why Obama Needs to Pretend the Taliban Aren't Terrorists
The administration makes a desperate and indefensible claim.
http://www.nationalreview.com//article/397626/why-obama-needs-pretend-taliban-arent-terrorists-andrew-c-mccarthy
IN CNN INTERVIEW, OBAMA COMMITS TO APPEASEMENT
"On Sunday, President Barack Obama explained his stance on radical Islam to CNN's Fareed Zakaria–and in the process, showed exactly why it is that the U.S. is losing to Al Qaeda, ISIS, and Iran. Obama believes, against all available evidence, that only a small minority of Muslims share the political beliefs of Islamist terror groups. And he is wedded to a particular tactic–the so-called "surgical" strike–that precludes any commitment of troops, giving the enemy wide freedom of action. The President refuses to call terrorism by its name, or to acknowledge the Islamic roots of most terrorist attacks, because he believes that "99.9% of Muslims…are looking for the same thing we're looking for–order, peace, prosperity." He also believes that "surgical" strikes on terrorists will work, rather than a broader military or ideological battle, because, he says, "ultimately these terrorist organizations will be defeated because they don't have a vision that appeals to ordinary people." Once again, it appears that Obama and his advisers lack any significant appreciation of history. That is evident enough in their domestic policies, which repeat the same mistakes of statist economic planning that previous generations struggled through once before. It is also apparent in their understanding of foreign policy, and their utter unwillingness to believe that whole masses of people could embrace a self-destructive ideology of struggle, rejecting their own material well-being."
http://www.breitbart.com/big-government/2015/02/01/obama-confirms-his-place-as-americas-chamberlain/
BREITBART'S DR. SEBASTIAN GORKA ON THE OBAMA MILITARY STRATEGY: 'ALICE IN WONDERLAND'
http://www.breitbart.com/national-security/2015/01/31/breitbarts-dr-sebastian-gorka-on-the-obama-military-strategy-alice-in-wonderland/
Obama lacks strategy to stop Islamic State expansion, analysts say
Report suggests Syria airstrikes helping Bashar Assad stay in power
http://www.washingtontimes.com/news/2015/feb/1/obama-lacks-strategy-to-stop-islamic-state-expansi/?utm_source=RSS_Feed&utm_medium=RSS
Lindsey Graham: "You're gonna need boots on the ground" against ISIS
http://www.cbsnews.com/videos/lindsey-graham-youre-gonna-need-boots-on-the-ground-against-isis/
Gates: Destroying ISIS "Unattainable" With Means Obama Has Approved So Far
http://www.realclearpolitics.com/video/2015/02/01/gates_destroying_isis_unattainable_with_means_obama_has_approved_so_far.html
Ayotte presses Obama administration to 'define your enemy,' declare war with Islamic extremism
"Sen. Kelly Ayotte pressed ahead Sunday with calls to get the Obama administration to declare war against radical Islam, as groups such as the Islamic State and Al Qaeda gain strength across continents, following the purported beheading by ISIS of a Japanese journalist. "It very much matters because you have to define your enemy," Ayotte, R-N.H., told "Fox News Sunday." "The administration should spend less time on political correctness and more time on a strategy." Ayotte made her comments as Islamic State, also known as ISIS, continues to grow and solidify in Afghanistan, Syria and Iraq, where the extremist group now controls about one-third of the country…"
http://www.foxnews.com/politics/2015/02/01/ayotte-presses-obama-administration-to-declare-war-with-islamic-extremism/
Ayotte To Obama: Spend Less Time Being PC And More Time Fighting Radical Islam
"…AYOTTE: It very much matters, because you have to define your enemy. Here is the problem, I think they should spend less time on being worried about being politically correct, about how we define our enemies and more time on a strategy to defeat them. One of the things we heard consistently this week from the national security experts, including General Keane, was a lack of a strategy. It was very disjointed what's happening, and what we see is more outgrowth of the extremists in this region."
http://dailycaller.com/2015/02/01/ayotte-to-obama-spend-less-time-being-pc-and-more-time-fighting-radical-islam/
 Sen. Ayotte criticizes 'lack of strategy' for defeating Islamic extremism
http://www.washingtonpost.com/blogs/post-politics/wp/2015/02/01/sen-ayotte-criticizes-lack-of-strategy-for-defeating-islamic-extremism/
Obama Dithers While Terrorism Escalates
"Islamists were responsible for 80 percent of 17,958 deaths from terrorism worldwide in 2013, according to the Global Terrorism Index of the Institute for Economics and Peace, an Australian think tank. Deaths from terrorism have risen 500 percent since 9/​11/​2001, with the major players being the so-called Islamic State in the Middle East, Boko Haram in Africa and al-Qaida. Islamists kill someone somewhere every five hours, on average, says the Religion of Peace website. Nearly all terror attacks in the United States since 9/​11 have been committed by "lone wolves," but this may change. "Sleeper cells" like the one that attacked the French magazine Charlie Hebdo are here, according to Sen. Dianne Feinstein, D-Calif., a former chair of the Senate Intelligence Committee. The Islamic State has sleeper cells in America, said former CIA officer Bob Baer. So does Iran, said a former CIA operative who goes by the name Reza Kahlili. "Another 9/​11 is imminent unless we act decisively, and quickly," former U.S. Central Command adviser Ali Khedery warned President Barack Obama in a letter in August. Nearly two thirds of 48,000 incidents in the Global Terrorism Index happened while Mr. Obama has been president. Terror attacks rose sharply during the insurgency in Iraq, fell after it was crushed by the troop surge, skyrocketed since 2011. Deaths from terrorism jumped 41 percent in 2012, 61 percent in 2013. The spike coincides with the president's feckless efforts in the face of radical Islamists, such as his dithering over the civil war in Syria and piddling response to the threat posed by the Islamic State. The terror threat — diminishing when Mr. Obama was elected — is rising faster than the capacity of security agencies to cope with it, some experts fear. The president's bizarre refusal to call Islamist terrorists Islamic "is getting a lot of people killed," said Sen. Lindsey Graham, R-S.C. His bungling in Iraq and Syria makes another 9/​11 attack "inevitable," Sen. Graham said. If Maj. Nidal Malik Hasan's Islamist rants hadn't been ignored, the Fort Hood massacre (which the administration logged as "workplace violence") wouldn't have happened. "Lone wolf" terrorists tend to be immigrants from terror-supporting countries, or converts to Islam with criminal records and/​or histories of mental illness. The number of Muslims in the United States has more than doubled since 9/​11. Many (like the Boston Marathon bombers) have been admitted without sufficient regard for their willingness to obey our laws. The Visa Waiver Program, which permits millions to enter the United States with little or no screening, is "America's Achilles Heel," Sen. Feinstein said. Lax border security opens another gateway to jihadists. The Border Patrol caught 474 aliens from terror-supporting countries during the last fiscal year. Intelligence and defense officials told Fox News that nearly a third of detainees released from Gitmo have returned or are suspected of having returned to terrorism, but Mr. Obama plans to release more. Islamists recruit mostly in mosques, but the president won't let the FBI routinely surveil them. Agents must get high-level approval. Many liberals give to Islam a deference they accord no other religion, which is odd, since so many radical adherents commit genocide, torture gays, treat women as chattels. To defeat an enemy, the first, indispensable step is to know him, said Sun Tzu, after 2,500 years still considered the greatest strategist of all time…"
http://www.realclearpolitics.com/articles/2015/02/01/obama_dithers_while_terrorism_escalates_125460.html
Dick Durbin: Obama "on the right track" in fight against ISIS
http://www.cbsnews.com/videos/dick-durbin-obama-on-the-right-track-in-fight-against-isis/
OBAMA: US TRYING TO RESCUE AMERICAN WOMAN FROM ISLAMIC STATE
http://www.breitbart.com/news/obama-us-trying-to-rescue-american-woman-from-islamic-state/?utm_source=feedburner&utm_medium=feed&utm_campaign=Feed%3A+breitbart+%28Breitbart+News%29
The open loathing between Barack Obama and Benjamin Netanyahu just got worse
The Israeli PM's relationship with the Obama has always been chilly, but going over the President's head on Iran will do him no favours
http://www.independent.co.uk/voices/the-open-loathing-between-barack-obama-and-benjamin-netanyahu-just-got-worse-10015845.html
McCain: US relationship with Israel worse than ever under Obama
http://thehill.com/policy/international/231385-mccain-us-relationship-with-israel-worse-than-ever-under-obama