News Briefing for Monday, April 27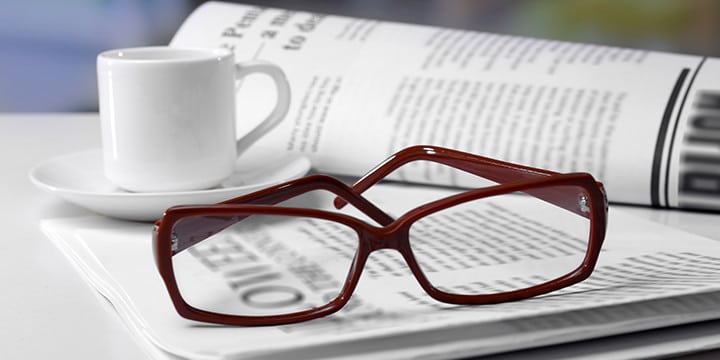 HEALTHCARE:
Obamacare Leaves Behind Millions Of Lower Income Workers
"Despite being designed to help the poor, certain aspects of Obamacare are holding millions of individuals back who fall into what is being called the "coverage gap." Reverend Vann R. Ellison, the president of the Florida based St. Matthew's House, is trying to bring attention to the issue which he says affects people that fall between the $10,000 and $12,000 a year income range. St. Matthew's House, which takes care of roughly 1,500 people, provides food and shelter to those individuals trying to work their way out of poverty. "We generally deal with lower income people trying to get their lives together," Ellison told The Daily Caller News Foundation. "These are people that can't afford their own apartments." Those in that income range make too much to qualify for assistance under Obamacare but often times make too little to actually afford coverage or the fee that comes with not being covered. It's an issue that impacts many of the lower income people Ellison is trying to help…."
http://dailycaller.com/2015/04/25/obamacare-leaves-behind-millions-of-lower-income-workers/
Obamacare Penalty May Not Be High Enough For Middle Incomes
"Even though penalties under the Affordable Care Act for not having health insurance jumped significantly this year, they still might be too low to attract Americans to signup for subsidized coverage, a new analysis shows. Avalere Health, a Washington health policy and consulting firm, said some middle income healthy individuals would rather pay the fine when they weigh it against spending a few hundred dollars more on insurance. The fee icreased to $325 per adult or 2% of income for 2015, according to healthcare.gov. That compares to a fee of $95 per adult or 1 percent of income for those who went without coverage last year. "Individuals earning more than double the poverty level may continue to forego coverage since paying the fine is still much more affordable than purchasing insurance," Caroline Pearson, senior vice president at Avalere, told journalists during a panel discussion Friday on exchanges at the Association of Health Care Journalists annual meeting in Santa Clara…"
http://www.forbes.com/sites/brucejapsen/2015/04/25/obamacare-penalty-may-not-be-high-enough-for-middle-incomes/
Red ink could kill Covered California
"After two previous extensions, the open enrollment period for Covered California ends April 30. That deadline just might prove to be the tipping point for the state's two-year-old health insurance exchange. That's because this is the year Covered California is supposed to become completely self-sustaining. Indeed, there's no more money coming from Washington after the state exhausts the $1.1 billion it received from the federal government to get the Obamacare exchange up and running. And state law prohibits Sacramento from spending any money to keep the exchange afloat. That presents an existential crisis for Covered California, which is facing a nearly $80 budget deficit for its 2015-16 fiscal year. Although the exchange is setting aside $200 million to cover its near-term deficit, Covered California Executive Director Peter Lee acknowledged in December that there are questions about the "long-term sustainability of the organization." Mr. Lee's disquieting assessment actually jibed with a 2013 report by the state auditor, which stated that, until the state's health insurance exchange actually started enrolling Californians in health plans, its "future solvency" was "uncertain." Thus, Covered California was listed as a "high-risk" issue for the state. The state auditor's warning appeared prescient as of Feb. 15, which was supposed to be the close of open enrollment for 2015: Covered California had fallen 300,000 enrollees short of the goal set by Mr. Lee and the agency's board of directors. Indeed, Covered California's enrollment growth for 2015 was a mere 1 percent, according to a study this month by Avalere Health. That was worst than all but two other state exchanges. Meanwhile, California's Obamacare exchange managed to retain only 65 percent of previous enrollees, the nation's fourth-lowest re-enrollment rate. We look forward to next week's enrollment numbers from Covered California; to see if there is another near-miraculous, 11th-hour spike in enrollments enabling Mr. Lee to claim a successful enrollment period (and for opinion writers around the country to once again hail California as prima facie evidence that Obamacare is working. But there's no getting around Covered California's balance sheet. If it continues to run yearly operating deficits, it will not long survive…"
http://www.ocregister.com/articles/california-658869-covered-state.html
Health plan adds option of payment in cash at local stores
"With Obamacare in its second year, health officials are still working out the kinks in expanding health coverage to millions of Californians. In the latest fix, members of a health plan for low-income Los Angeles County residents now can pay their premiums with cash at neighborhood stores, a more convenient option for some people without bank accounts. "It really is a testament to how far we've come in terms of the implementation of the ACA that now we're really addressing these on-the-ground, everyday issues and barriers," said Amy Adams, senior program officer for California HealthCare Foundation's Improving Access team. Roughly 4 million Californians have become insured under the national health law, which required nearly everyone to have health insurance starting in 2014. The state's uninsured population has dropped by half to 11%. Consumer advocates have long pushed for easier ways for the working poor to pay their insurance premiums. A report released before the implementation of Obamacare last year found that 27% of Americans and 19% of Californians who were uninsured and eligible for subsidies didn't have bank accounts. The insurance plan that rolled out the neighborhood cash payment system this month, L.A. Care Covered, is among those offered to patients who are eligible for government subsidies through the state's health coverage exchange, Covered California. Members can pay their premiums at 1,953 stores in California, including all 7-Elevens, by scanning a bar code linked to their account. "We're very excited," said Laura Jaramillo, an L.A. Care Covered official. "We feel that that's going to make it extremely easy and convenient for them to pay their premiums." Jaramillo said officials hope a few thousand of the plan's 17,000 Covered California members will use the new payment option. It's not clear how many members lack bank accounts, she said, but about 40% mail in a money order, cashiers' or personal check, instead of paying with a credit card online. An additional number also pay with a prepaid debit card online, she said…"
http://www.latimes.com/local/la-me-0425-cash-premium-20150425-story.html
Under Obamacare, Transgender Equality Wanes
Specific rules about civil rights in health care are not yet written, so gender-transition therapy and surgery is still not covered.
http://www.usnews.com/news/articles/2015/04/24/under-obamacare-transgender-equality-wanes
5 insurers apply to sell New Hampshire marketplace plans
"Consumers shopping for health insurance under President Barack Obama's health care overhaul law will have some new options for next year, according to the state insurance commissioner. Insurance companies had until April 15 to submit their applications to the state for review. Insurance Commissioner Roger Sevigny said five companies applied to sell health plans through the online marketplace created by the overhaul law, along with four companies that plan to sell stand-alone dental plans. Four of the health insurance companies are repeat players – Anthem Blue Cross and Blue Shield, Harvard Pilgrim Health Care, Community Health Options and Minuteman Health. The fifth, Ambetter offered by Celtic Insurance, will be new. Two companies will be offering dental plans for the first time: Dentegra Insurance and Guardian Life. They will join Anthem and Delta Dental. Anthem was the only company that offered health plans in New Hampshire during the first enrollment period, and it was criticized for its narrow provider network. For the second enrollment period, which ended Feb. 15, there were five companies, and each hospital was included in at least three provider networks. New Hampshire opted not to set up its own online insurance marketplace under the overhaul law and is partnering with the federal government to educate consumers and manage the health plans being offered. Nearly 53,000 people in New Hampshire either signed up for health insurance or were automatically re-enrolled in their plans during the second enrollment period…"
http://www.washingtontimes.com/news/2015/apr/25/5-insurers-apply-to-sell-new-hampshire-marketplace/
VA Wastes Millions So Far, But Still Wants More As Veterans Waiting For Treatment
"Bob McDonald — Veterans Affairs Secretary says his department is so destitute that it's attempting to accommodate huge number of veterans looking for treatment from the health system. In the meantime, the agency keeps spending about $25 million a year on several vacant or underused facilities the nation over. Shutting or merging those offices could free up a great many dollars that could somehow be used to pay more doctors and nurses to treat the excess of patients at medical facilities the nation over, as per McDonald. Addressing reporters at the Association of Health Care Journalists' annual conference in Santa Clara, California, McDonald proposed that closing or consolidating these buildings could free up some funds to permit the VA to hire at least 200 more registered medical caretakers and pay for 144,000 primary visits for veterans. "We have to make headway with shutting areas that are not economically sustainable and old, obsolete buildings that are difficult to keep up and give little or no value to our clients," McDonald said. The VA has 336 buildings the nation over, covering around 10.5 million square feet, that are either sitting vacant or less than 50% occupied, as per McDonald's early Congressional confirmation. The secretary, who assumed control over the beset department last July, has encouraged officials to close or consolidate the facilities— but his recommendation hasn't gained much footing on Capitol Hill . While these buildings sit vacant, the VA is fabricating new facilities using emergency funding granted by Congress. The previous summer, legislators approved a major $16.5 billion upgrade bill in light of a spate of examinations that uncovered that VA health facilities the nation over had made shrouded waitlists that kept patients holding up months, even years for treatment. The additional funding thus far has gone toward opening up more facilities and beefing up the VA's staff to accommodate the rising demand. McDonald says that, even with the saving funds that could be picked up from the unused space, his agency needs more cash and more staffing so as to mitigate the overabundance of veterans waiting for treatment. In spite of the fact that the Obama administration has asked for a huge budget increase for the VA in 2016, it's not likely that Congress will favor it. Actually, a subcommittee in the Republican-controlled House just endorsed a $1.2 billion cut to the agency's budget…"
http://geekinfinite.com/news/2015/04/va-wastes-millions-so-far-but-still-wants-more-as-veterans-waiting-for-treatment/
CONSERVATIVE MEDIA RALLIES TO WALKER AFTER TOUGH TALK ON LEGAL IMMIGRATION
http://www.breitbart.com/big-government/2015/04/26/conservative-media-rallies-to-walker-after-tough-talk-on-legal-immigration/
IMMIGRATION:
Illegal Alien Deported FOUR TIMES Is Arrested In Texas After Threatening A Family
"An illegal Mexican immigrant who has been deported from the U.S. no less than four times was arrested in Texas after he threatened to kill a neighbor and was found with a loaded gun in his truck. Omar Garcia-Vasquez, 44, was arrested on Tuesday in McLean, just east of Amarillo. A sheriff's deputy responded to a 911 call about "a man with a gun," the Amarillo Globe-News reported. The caller said a man had threatened his family, according to a charging document filed in U.S. District Court in Amarillo on Friday. The caller identified Garcia-Vasquez as he was getting out of his truck. The deputy said he appeared to be intoxicated. When the deputy questioned Garcia-Vasquez, he said that he was planning to kill someone. Garcia-Vasquez acknowledged he had a weapon in his truck. The deputy searched and found a loaded and cocked .22-caliber revolver on the console. Garcia-Vasquez was arrested on the spot and taken to jail. According to the Globe-News, he was taken to U.S. Immigration and Customs Enforcement where he was fingerprinted and identified as a Mexican national. Records also showed that Garcia-Vasquez had been removed from the U.S. four times. The most recent removal was in 2008. He faces charges of illegal alien in possession of a firearm…."
http://dailycaller.com/2015/04/25/illegal-alien-deported-four-times-is-arrested-in-texas-after-threatening-a-family/
Aid packages won't end illegal immigration
"Vice President Joe Biden is now calling for Congress to approve a $1 billion aid package to Central America. The aid is supposed to improve border policing, build community centers and prevent future waves of illegal immigration like the one last year, when thousands of Central American children arrived at our country's southern border. But money won't solve this problem – or any problem with our immigration system. Unless we address the fundamental errors in our current immigration policies, the United States will always struggle with similar floods of immigrants entering the country illegally. This is an especially important issue for New Mexico, which has an estimated 70,000 undocumented immigrants and is expected to receive thousands more in the coming years. My organization was recently invited to testify before the U.S. Senate in support of immigration reform, and I was honored to have the opportunity to remind lawmakers of America's immigrant legacy. It is a story of waves of immigrants who looked to America as their own promised land. Immigrants with these dreams of a better life for their children formed the foundation on which our nation was built. Today, more than 11 million immigrants who are in the country illegally live in the United States, making up about 5 percent of the labor force. Because of restrictive immigration policy, they are left to make a tough decision. These men and women have a strong desire to contribute to our nation, and they bring with them a culture of hard work and aspirational dreams. These are not bad people; it's bad law. My grandfather came to this country as a bracero, at a time when America needed men to grow its food. As our GIs were winning battles in World War II, he was one of the thousands who came in droves to harvest the bounty of our farms and orchards, keeping troops fed. After years of farm work, my parents invested their entire savings in a small motel in central Washington state. They quickly moved up on the economic ladder. It is a testament to this nation and its free market system that so many of us who started out with nothing achieved prosperity. As in my grandfather's story, immigration is a response to world economic conditions. There is more immigration when the U.S. economy is strong and Latin American economies are weak. Mexico's growing economy has been a major factor in the recent drop of unauthorized immigrants. According to the Pew Research Center, there were 5.9 million Mexican unauthorized immigrants in 2012, compared with 6.4 million in 2009 and 6.9 million in 2007. The numbers are falling…"
http://www.abqjournal.com/575102/opinion/aid-packages-wont-end-illegal-immigration.html
Obama amnesty greater threat to blacks than police brutality, experts say
Illegal immigrants flood low-skilled labor markets once dominated by blacks, depress wages
"Economic and civil rights experts say increased immigration spurred by President Obama's executive orders poses a bigger threat to the black community than police brutality or racial profiling, which have sparked protests in black communities across the country. "It's a bigger threat to black livelihood," Peter Kirsanow, a member of the U.S. Commission on Civil Rights, said, adding that illegal immigration "dwarfs" the more inflammatory issues of police brutality, saying, "When you look at the hundreds of thousands of blacks thrown out of work over the years as a result of the competitive pressure the downstream effects are profound." The number of unemployed black workers in the U.S. is soaring, according to data from the Bureau of Labor Statistics. Over 12.2 million black people of working age were not in the labor force in March, meaning they had neither been employed nor actively sought a job for at least four weeks. The labor force participation rate for black men ages 20 and older is more than 5 percentage points lower than it is for white men, and for those in the labor force, the black unemployment rate is more than double the white unemployment rate, at 10.1 percent versus 4.7 percent. Loosened immigration policy will only compound the problem. As more illegal immigrants enter the U.S., encouraged by the president's sweeping executive actions, they flood low-skilled labor markets once dominated by blacks, which ultimately decreases wages and increases job competition for low-skilled black workers, said Mr. Kirsanow…"
http://www.washingtontimes.com/news/2015/apr/26/obama-amnesty-greater-threat-to-blacks-than-police/?utm_source=RSS_Feed&utm_medium=RSS
27 charged in Florida marriage fraud for immigrants
"Federal prosecutors have charged 27 people in South Florida with taking part in a marriage fraud ring aimed at bringing immigrants into the U.S. illegally. Investigators say the ringleaders charged a fee of up to several thousand dollars to the immigrants who would then take part in sham weddings. The goal was to evade U.S. immigration laws and enter into the country illegally. Authorities say the ring operated from May 2011 to February 2014. People from a wide range of countries were involved, including Argentina, Ukraine, Colombia, Moldova, Israel and Venezuela. The marriage fraud and immigration law violations carry potential maximum sentences of between five and 10 years for those convicted…"
http://www.washingtontimes.com/news/2015/apr/26/27-charged-in-florida-marriage-fraud-for-immigrant/?utm_source=RSS_Feed&utm_medium=RSS
Congressman implores Latinos to get involved if they want change
"New Yakima City Council districts won't guarantee representation for Latinos unless they take advantage of the opportunity, U.S. Rep. Luis Gutierrez told Latinos in Yakima at a rally Saturday night. "The Hispanic community in Yakima finally has the opportunity to vote together to elect someone who represents their values and aspirations," Gutierrez, D-Illinois, said. "You can make sure there's two new Latino council members dedicated to your community." The elections are the result of a voting rights lawsuit brought by the American Civil Liberties Union against the city. Although the city is appealing a federal judge's order to adopt a district-based system that includes two Latino-majority districts, the new elections will take place this year. "If Yakima is anything like most American cities, it's a city of diverse neighborhoods," he said in an interview before speaking to the group. "Why not let that diversity be represented?" Gutierrez also focused on President Barack Obama's executive actions on immigration reform in a 30-minute speech to more than 200 people at the Unitarian Universalist Church of Yakima. It was Gutierrez's first appearance in Yakima since 2013, when he was also stumping for immigration reform to be passed through Congress. "The president's orders aren't immigration reform, they are what we can do until Congress fulfills its responsibility to pass immigration reform," Gutierrez, a 12-term congressman who has been at the forefront of the reform movement, said…."
http://www.yakimaherald.com/news/livenews/3111421-8/illinois-congressman-in-yakima-tonight-to-promote-immigration
Jeb Bush, Marco Rubio tread carefully on immigration reform
"Jeb Bush and Marco Rubio have turned explaining their similar positions on immigration reform into a political art form. Secure the border, they grovel to conservatives worried about "amnesty." Get a better grip on people who come into the country legally with visas, in case they overstay them. Give legal priority to immigrants who can contribute to the economy. Then — and only then — should the U.S. grant legal status to many of the nearly 11 million people inside the country without authorization. "We need to control our border first of all," Bush said last week at a political breakfast in Manchester, New Hampshire. "The American people, they understand we have an issue that has to be confronted," Rubio said at a Manchester house party a few hours later. "But they're not willing to do it or even talk about it until you show them — not tell them, you better show them — that illegal immigration is under control."…"
http://www.miamiherald.com/news/politics-government/elections-2016/article19404870.html
Marco Rubio on immigration: Border security comes first
"Marco Rubio still supports legal status and a slow road to citizenship for millions of undocumented immigrants, but now says the government must convince Americans the border is secure before taking those steps. "The key that unlocks our ability to make progress on immigration is to prove to the American people that illegal immigration is under control," Rubio told The Des Moines Register's editorial board on Saturday morning during his first visit to Iowa as a declared candidate for president. The Republican U.S. senator from Florida was a key player in crafting the 2013 comprehensive immigration reform legislation that cleared the Senate but failed in the House. Rubio's involvement raised his national profile, but damaged his standing with some conservatives he now must court in Iowa's first-in-the-nation presidential preference caucuses. On Saturday, Rubio acknowledged that public appetite for immigration reform is lower than it was even two years ago, necessitating a different approach. That approach must focus first and foremost on security and efforts that will prevent new migrants from entering or remaining in the country illegally, he said. He and other senators "underestimated" the lack of trust Americans have in the federal government to secure the border. Gaining back trust will require boosting security along the U.S.-Mexico border, instituting a workable electronic employment verification system in which employers check prospective workers' immigration status, and developing a better tracking system for people who enter the country legally to ensure they don't overstay their visas…"
http://www.desmoinesregister.com/story/news/elections/presidential/caucus/2015/04/25/marco-rubio-immigration-des-moines-register-editorial-board/26362687/
Scott Walker is Right About Reducing Legal Immigration
""In terms of legal immigration, how we need to approach that going forward is saying — the next president and the next congress need to make decisions about a legal immigration system that's based on, first and foremost, protecting American workers and American wages, because the more I've talked to folks, I've talked to Senator Sessions and others out there — but it is a fundamentally lost issue by many in elected positions today — is what is this doing for American workers looking for jobs, what is this doing to wages, and we need to have that be at the forefront of our discussion going forward." – Scott Walker It doesn't matter if your ancestors came over on the Mayflower or if you became a citizen yesterday. An American citizen is an American citizen is an American citizen. However, there's a world of difference between an American citizen and a foreigner. We owe American citizens a lot. We owe foreigners very little. With that in mind, the first question that should asked when it comes to our legal immigration policy is, "Is this policy good for the Americans that are already here?" According to Gallup, 39% of Americans want less immigration and only 7% want more, so to the larger plurality of Americans, what Scott Walker said is just common sense. However, among the political class, Walker's comments set off a firestorm because so many of them have stopped taking what's good for the American people into account when they consider immigration. We already have limits on immigration, but the only thing that we ever seem to discuss is whether to raise them. That's certainly not because the current massive level of immigration is helping the middle class…"
http://townhall.com/columnists/johnhawkins/2015/04/25/scott-walker-is-right-about-reducing-legal-immigration-n1990363
Pressed by Young Republicans, Scott Walker Sticks to Tough Immigration Stance
"After giving a version of his stump speech to a mostly gray-haired crowd in Iowa, Gov. Scott Walker of Wisconsin was pressed on Friday by two twenty-something Republicans about a percolating issue he did not mention: immigration. Mr. Walker's apparent hardening on immigration has inspired a flood of reporting and commentary. Most recently he told the radio host Glenn Beck that he favored restricting legal immigration in tough economic times, a position to the right of most other 2016 presidential hopefuls. He repeated that view Friday after a speech in Cedar Rapids, when Eddie Failor, 24, expressed concern "as a young Republican" that the party must make inroads to new voter blocs, including by supporting a comprehensive overhaul of immigration. Mr. Walker told Mr. Failor that his top priority would be securing the border. He also said he favored "making sure the legal immigration system is based on making our No. 1 priority to protect American workers and their wages.'' Alexander Staudt, the treasurer of the University of Iowa College Republicans, also told Mr. Walker in the meet-and-greet line that he was concerned that by talking tough on immigration, Republican candidates would turn off Hispanics…"
http://www.nytimes.com/politics/first-draft/2015/04/24/pressed-by-young-republicans-walker-sticks-to-tough-immigration-stance/
SPENDING/BUDGET/ECONOMY:
The Tax Burden Rises
The share of income paid by workers keeps rising.
"Your government hopes you haven't noticed, but if you live in a developed country there's a good chance your taxes have gone up over the past four years. That's the conclusion from the OECD's latest "Taxing Wages" report, which finds the average worker paid a higher proportion of income in tax in 2014 than in 2010. The average total "tax wedge" is the difference between the gross cost to a company of employing one person and what that worker takes home after income tax and employee and employer social insurance taxes. The…"
http://www.wsj.com/articles/the-tax-burden-rises-1429916349?mod=rss_opinion_main
Tax reform hits roadblock: Small businesses
"Washington's tax-reform effort has hit its first roadblock. President Obama and key congressional Republican leaders have said for weeks that they are working on deal to reform business taxes that would lower rates and broaden the tax base by eliminating credits and deductions. The two sides are too far apart on individual tax rates for an overall deal, but Republicans have said they could settle for reforming the business side now and aim for the individual side in 2017. But this week the small businesses whose support would be crucial for such a deal signaled that they are far from committed. "Congress should not consider an approach that would disadvantage businesses that employ two-thirds of American workers, create more jobs and pay more in taxes," members of the Coalition for Fair Effective Tax Rates wrote the Republican chairmen of the House and Senate tax-writing committees. The group represents 71 national associations, including the National Federation of Independent Business, the International Franchise Association and many others. Those groups include many businesses that are organized under the tax code not as businesses but as "pass-throughs" filing on the individual side, such as partnerships, sole proprietorships and S corporations. Pass-throughs account for the majority of employment, including self-employment, and earn more income than C corporations do. In 2012, pass-throughs accounted for nearly $840 billion in net income, according to the Tax Policy Center. The majority of pass-through businesses are very small, in some cases dormant, but they also can be large companies. Such companies are at particular risk in a business tax reform deal, because they could be put at a disadvantage to corporations if the statutory corporate rate is lowered from its current 35 percent. The top individual tax rate is 39.6 percent, and some pass-throughs face significantly higher state rates…"
http://www.washingtonexaminer.com/tax-reform-hits-roadblock-small-businesses/article/2563198?custom_click=rss
Remember the Flat Tax?
It's still a good idea.
"Almost exactly 20 years ago, a gawky conservative renegade magazine publisher named Steve Forbes threw his hat in the ring for the 1996 GOP presidential nomination. Forbes's run was first seen as a joke. But he wound up rocking the Republican establishment by injecting fresh and bold reform ideas into a party that had become crusty and tired. Term limits. Medical savings accounts. Tax limitation. Personal savings accounts for Social Security. And the issue that electrified conservatives across the country: Blow up the tax system and install a low-rate flat tax. When the New Hampshire primary rolled around, the GOP politicos, the housing lobbyists, and the municipal bond traders were in a state of terror. Steve Forbes had somehow caught on. He might—God forbid—even win. The empire fought back and successfully derailed him; their man Bob Dole then got crushed in the general election. Two decades later, the flat tax is again the rage in a presidential primary. A number of GOP candidates, including Rand Paul, Rick Perry, Ted Cruz, and Scott Walker, are looking to go flat with a radically simplified postcard tax return. Mike Huckabee wants a low flat-rate tax too, but he would use a sales tax, not an income tax—i.e., no tax return at all. "I've been for the flat tax since Steve Forbes first started talking about the idea," Cruz tells me over dinner. "It's one of the three most important reforms to fix the economy and take power away from Washington." Rand Paul (who I have been informally advising on tax policy) says, "I want a flat tax that pushes the rate down as low as we can get it." His plan could have a rate of 15 percent…"
http://www.weeklystandard.com/articles/remember-flat-tax_928682.html
Obama Weekly Address: Why New Trade Deals Are Important To Our Economy
"PRESIDENT OBAMA: Hi, everybody. I've talked a lot lately about why new trade deals are important to our economy. Today, I want to talk about why new trade deals are important to our values. They're vital to middle-class economics — the idea that this country does best when everyone gets their fair shot, everyone does their fair share, and everyone plays by the same set of rules. These are simple values. They're American values. And we strive to make sure our own economy lives up to them, especially after a financial crisis brought about by recklessness and greed. But we also live in a world where our workers have to compete on a global scale. Right now, on an uneven playing field. Where the rules are different. And that's why America has to write the rules of the global economy — so that our workers can compete on a level playing field. I understand why a lot of people are skeptical of trade deals. Past deals didn't always live up to the hype. They didn't include the kind of protections we're fighting for today. We have lessons to learn from the past — and we have learned them. But trying to stop a global economy at our shores isn't one of those lessons. We can't surrender to the future — because we are meant to win the future. If America doesn't shape the rules of the global economy today, to benefit our workers, while our economy is in a position of new global strength, then China will write those rules. I've seen towns where manufacturing collapsed, plants closed down, and jobs dried up. And I refuse to accept that for our workers. Because I know when the playing field is level, nobody can beat us. That's why, when I took office, we started thinking about how to revamp trade in a way that actually works for working Americans. And that's what we've done with a new trade partnership we're negotiating in the Asia-Pacific — home to the world's fastest-growing markets. It's the highest-standard trade agreement in history. It's got strong provisions for workers and the environment — provisions that, unlike in past agreements, are actually enforceable. If you want in, you have to meet these standards. If you don't, then you're out. Once you're a part of this partnership, if you violate your responsibilities, there are actually consequences. And because it would include Canada and Mexico, it fixes a lot of what was wrong with NAFTA, too. So this isn't a race to the bottom, for lower wages and working conditions. The trade agreements I'm negotiating will drive a race to the top. And we're making sure American workers can retool through training programs and community colleges, and use new skills to transition into new jobs. If I didn't think this was the right thing to do for working families, I wouldn't be fighting for it. We've spent the past six years trying to rescue the economy, retool the auto industry, and revitalize American manufacturing. And if there were ever an agreement that undercut that progress, or hurt those workers, I wouldn't sign it. My entire presidency is about helping working families recover from recession and rebuild for the future. As long as I'm President, that's what I'll keep fighting to do…"
http://www.realclearpolitics.com/video/2015/04/25/obama_weekly_address_why_new_trade_deals_are_important_to_our_economy.html
Obama: 'My entire presidency is about helping working families'
http://news.investors.com/Politics-Andrew-Malcolm/042515-749534-obama-tpa-would-help-working-families.htm
Obama: New Pacific trade deal will "drive a race to the top"
http://www.cbsnews.com/videos/obama-new-pacific-trade-deal-will-drive-a-race-to-the-top/
Obama shifts his pitch for the Trans-Pacific Partnership
"Pitching his Pacific free-trade initiative to business leaders last December, President Obama framed it as a foreign policy gambit: He mentioned the looming threat of China 18 times in remarks to the Business Roundtable. Last week, while making the case to 200 liberal activists, Obama mentioned China only once. Instead, in a 4,000-word address to Organizing for Action (OFA), Obama sought to place his trade pact alongside his signature domestic initiatives, including his health-care law, auto industry bailout, student loan consolidation and Wall Street reform. The sharp shift in the way Obama is now presenting the Trans-Pacific Partnership (TPP), a 12-nation trade deal in the Asia Pacific region, illustrates his biggest challenge as he tries to wrap up a late-term policy victory over fierce opposition from fellow Democrats. His critics on the left are calling the TPP a job-killing, big-business boondoggle aimed at satisfying K Street corporate interests. And that has put Obama under pressure to explain how the pact will help ordinary American workers and families. In his weekly radio address, he called the deal "vital to middle-class economics." It hasn't been easy. Facing heat from Sen. Elizabeth Warren (D-Mass.), the AFL-CIO and even usually friendly MSNBC hosts, Obama has sounded incredulous that his progressive bona fides are coming under question. "When people say that this trade deal is bad for working families, they don't know what they're talking about," Obama told OFA, the advocacy group that evolved from his campaign apparatus. "I take that personally. My entire presidency has been about helping working families. I've been working too hard at this. I've got some of those folks who are saying this stuff after all I've done to help lift their industries up."…"
http://www.washingtonpost.com/politics/obama-shifts-his-pitch-for-the-trans-pacific-partnership/2015/04/26/6e420632-ea8c-11e4-aae1-d642717d8afa_story.html?wprss=rss_national
Mr. Obama's trade fight
"THAT WAS some lecture President Obama delivered to free-trade opponents within his own party Thursday night. "When people say this trade deal is bad for working families, they don't know what they're talking about," he said. Democrats who oppose his planned Trans-Pacific Partnership agreement, and the preparatory bill that would facilitate its swift consideration by Congress, are making unsupported claims akin to Republican charges that Obamacare would create "death panels," he added. Amen. With a furious political battle over trade looming on Capitol Hill, it's high time Mr. Obama personally and aggressively took on the phony arguments that "progressives" are marshalling in a desperate attempt to block trade measures whose merits would withstand honest scrutiny…"
http://www.washingtonpost.com/opinions/mr-obamas-trade-fight/2015/04/26/b2750a20-eaa5-11e4-9767-6276fc9b0ada_story.html?wprss=rss_homepage
Obama, GOP tag-team over trade deals
"After a splintering among Democrats over ongoing trade negotiations overseas, the president is finding unlikely allies in the Republican Party. As the United States draws nearer to a controversial trade deal with several Pacific Rim countries, the president is touting the benefits of the Trans-Pacific Partnership (TPP), a pact years in the making. "When I took office, we started thinking about how to revamp trade in a way that actually works for working Americans," Mr. Obama said Saturday in a new video. "And that's what we've done with a new trade partnership we're negotiating in the Asia-Pacific — home to the world's fastest-growing markets." TPP — which includes the U.S., Canada, Mexico, Australia, Brunei, Chile, Japan, Malaysia, New Zealand, Peru, Singapore and Vietnam — looks to create a free-trade zone in Pacific Rim nations, though it excludes China. But critics of the negotiations fear the impact on U.S. jobs, saying it would effectively pit American workers in direct competition with a cheaper foreign labor force…"
http://www.cbsnews.com/news/obama-gop-tag-team-over-trade-deals/
GOP's Paul Ryan: We need TPA to hold the president accountable
"Hi, I'm Paul Ryan, chairman of the House Ways and Means Committee. This week, our committee passed a bill that we're pretty excited about. It would establish what we call TPA—or "trade promotion authority." And soon that bill will go before Congress. I think this is one of the most important things Congress can do for the country right now. (Scroll down for video of these remarks.) So, here's the issue: Right now, the United States is negotiating two historic trade agreements—one with our friends in the Pacific Rim and another with our friends in Europe. We need these trade agreements so we can lay down fair and strong rules that tear down trade barriers and open markets to American products. You see, ninety six percent of the world's consumers—they don't live in the United States; they live in other countries. We have to make more things in America and sell them overseas, so we can create more jobs here at home. And when we do, American workers benefit. Manufacturing jobs that rely on trade pay 16 percent more on average. But today, the deck is stacked against our workers in far too many places. We let other countries sell their products over here. But they've put up trade barriers that make it hard to sell our products over there. These trade agreements will level the playing field for America's workers. But to complete them, we need TPA. So what is it? TPA is a process for getting the most effective trade agreements possible—and for holding the administration accountable all along the way. TPA puts Congress in the driver's seat—because it lets Congress set the agenda. We say to the administration three things. First, here are your negotiating objectives—150 of them. Tear down barriers to our products. Beef up protections for intellectual property. Get rid of kickbacks for foreign-government firms. Second, here are your transparency requirements. To name a few: You've got to let any member of Congress read the negotiating offers at any time. You even have to allow any member to attend the negotiating rounds. And 60 days before the administration even agrees to any agreement, you've got to publish the full text so the American people can read it for themselves…"
http://news.investors.com/Politics-Andrew-Malcolm/042515-749533-paul-ryan-explains-tpa-trade-promotion-authority.htm
Obama Taken to Task on Trade Deal by Two U.S. Senators — but They're Not Republicans
"Two of the Democratic Party's most vocal opponents of strengthening President Barack Obama's hand in trade deals are taking issue with his recent criticism and are calling on him to make public the draft text of a still incomplete deal with 11 other Pacific rim nations. Sens. Elizabeth Warren of Massachusetts and Sherrod Brown of Ohio sent Obama a letter Saturday disputing his characterization of their position as "dishonest." They said that while members of Congress can read the draft text of the Trans-Pacific Partnership agreement, they are legally prevented from discussing it openly and the public is barred from examining it…"
http://www.theblaze.com/stories/2015/04/25/obama-taken-to-task-on-trade-deal-by-two-u-s-senators-but-theyre-not-republicans/
Sens. Warren, Brown counter Obama on trade
"Two of the Democratic Party's most vocal opponents of strengthening President Barack Obama's hand in trade deals are taking issue with his recent criticism and are calling on him to make public the draft text of a still incomplete deal with 11 other Pacific rim nations. Sens. Elizabeth Warren of Massachusetts and Sherrod Brown of Ohio sent Obama a letter Saturday disputing his characterization of their position as "dishonest." They said that while members of Congress can read the draft text of the Trans-Pacific Partnership agreement, they are legally prevented from discussing it openly and the public is barred from examining it. The letter escalates what has been an increasingly personal confrontation between Obama and his critics, most of them liberal Democrats and the heads of organized labor who have traditionally stood behind the president's economic policies. Obama has been stepping up his trade policy push, eager to make liberalized commerce in the Asia Pacific region and in Europe signature achievements of his last two years in office. Obama is first seeking so-called fast-track authority to give him more freedom to complete the trade deals. The Trans-Pacific Partnership would be the biggest trade deal for the U.S. and includes countries such as Japan, Chile and Vietnam. Under fast-track authority Congress would set the parameters for a deal, but it could only approve or reject a final agreement, not amend it…"
http://cnsnews.com/news/article/sens-warren-brown-counter-obama-trade
Sen. Warren calls on Obama to declassify trade deal details
"Massachusetts Sen. Elizabeth Warren is asking President Obama to make public classified information in the international trade deal that he's asking Congress to 'fast track' — the latest incident in which the populist, first-term Democratic senator appears critical of the president's relationship with Wall Street and big business. At issue is the Trans-Pacific Partnership, known as the TPP — a significant deal with 11 Pacific Rim nations that aims to create a free trade zone in the Asia-Pacific region. A letter dated Saturday and co-signed by fellow Sen. Sherrod Brown, D-Ohio, was written in response to Obama's suggestion that critics of the TPP, specifically Warren, were wrong about the trade deal and "dishonest" when they claim the TPP is a secret deal. However, Warren and Brown argue in the letter that by deeming the draft text classified and from public view, the Obama administration has, in fact, made the deal secret. "As a result of your administration's decision, it is currently illegal for the press, experts, advocates, or the general public to review the text of this agreement," the letter says. Warren claims in the letter that corporate executives and lobbyists have had opportunities to not only read it, but to shape the terms, and calls for the American people to have the same ability. "The American people should be allowed to weigh in on the facts of the TPP before Members of Congress are asked to voluntarily reduce our ability to amend, shape or block any trade deal," the letter says. "The press and the public should be allowed to examine the details that corporate executives and lobbyists have already been allowed to influence for years. Members of Congress should be able to discuss the agreement with our constituents and to participate in a robust public debate, instead of being muzzles by classification rules."…"
http://www.foxnews.com/politics/2015/04/26/elizabeth-warren-calls-on-obama-to-declassify-trade-deal-details/
Warren to Obama: Stop making 'untrue' trade claims
"Sen. Elizabeth Warren (D-Mass.) told President Obama on Saturday he was making "untrue" claims about his opponents — including herself. The feud between Obama and the left continued Saturday, when Warren and Sen. Sherrod Brown (D-Ohio) called on the president to immediately declassify the negotiating terms of a pending trade deal with a host of nations known as the Trans-Pacific Partnership. In an effort to push through trade legislation that would help finalize the deal, Obama has blasted critics on the left, saying they are "wrong" and "don't know what they're talking about." Liberal critics of the trade deal have griped that the terms have not been made public, arguing it amounts to a secret deal hammered out by other nations with influence from huge corporations. Obama equated that argument to the "death panels" floated during the ObamaCare debate, as a claim so far-fetched as not to be taken seriously, adding that members of Congress have been frequently briefed on the talks…"
http://thehill.com/policy/finance/240068-warren-to-obama-stop-making-untrue-trade-claims
Tear Down These Tariffs
"Now she knows how I feel. In a statement posted to her campaign website, Senator Elizabeth Warren of Massachusetts laments that the Obama administration has kept secret the details of the Trans-Pacific Partnership — TPP for short — the decade-in-the-making free trade agreement between 12 Pacific Rim countries that will soon be put to a vote in Congress. "If the American people would be opposed to a trade agreement if they saw it," she writes in bolded text, "then that agreement should not become law of the United States." Imagine: The White House pushing a dangerous agreement through Congress by hiding, or dissembling about, the details. Shocking. The looming Iran deal is a far better target for Warren's outrage. Her fear of TPP, shared by populists left and right, is misplaced. There may be reasons for her union donors to oppose the trade agreement — they dislike competition because it reduces their ranks, and hence their dues. But for classical liberals in general, and for conservative Republicans in particular, the argument for TPP is solid. Economically, diplomatically, and politically, it deserves our assent…"
http://www.nationalreview.com/article/417464/tear-down-these-tariffs-matthew-continetti
Warren's fight with Obama puts Hillary in hot seat
http://www.washingtonexaminer.com/warrens-fight-with-obama-puts-hillary-in-hot-seat/article/2563597?custom_click=rss
Zogby Presidential Report Card: Trade defeat threatens presidency
"Pollster John Zogby reports in our weekly White House report card that President Obama is feeling good after finally winning Senate confirmation of his new attorney general, but a fight over trade could hurt the presidency. "Some highs and lows for President Obama this week. On the high side an agreement between Democrats and Republicans on a human trafficking bill means not only another compromise but cleared the way for confirmation of new Attorney General Loretta Lynch. "And on the potentially high side, an emerging strategy to fight [the Islamic State of Iraq and Syria] and other destabilizing elements in the Middle East with an upcoming summit among Gulf countries, while finalizing a deal with Iran on nuclear weapons, gives the president some good news on the international front…"
http://www.washingtonexaminer.com/zogby-presidential-report-card-trade-defeat-threatens-presidency/article/2563579?custom_click=rss
Overhauling tax code trendy on presidential stump, but real issue is will House GOP finally pass major reform?
"If this were baseball, they might say House Republicans are painting the corners when it comes to changing the tax code. If we're talking about Clayton Kershaw of the Los Angeles Dodgers or Johnny Cueto of the Cincinnati Reds, that's a good thing. Those guys fire strikes that just nip the black of home plate. This fools batters. Hitters don't know whether to swing or not. Make an offering and you might not even nick the pitch as it crosses the plate. Sit back on your heels and take the pitch? Well, frozen pizza. You risk being rung up on strikes on a pitch that just catches the strike zone. Painting the corners. House Republicans approved a surfeit of tax-reform measures recently, all tied thematically to tax day, April 15. Republicans voted to eliminate the so-called death tax, the penalty wealthy families pay in real estate and other holdings when a relative dies. They voted on a "Taxpayer's Bill of Rights" to give Americans more options when dealing with the IRS. They approved a measure to allow for additional fairness when deducting state and local taxes. Finally, the House OK'd a plan to make permanent the deduction of those taxes. "I think we've got a better approach on the Republican side. Reduce the tax burden that American families have to pay and raise their incomes through a better economy and better jobs," trumpeted House Speaker Rep. John Boehner, R-Ohio. "With tax day right around the corner, I certainly heard a lot about taxes, and the question as to when Congress is going to pass tax reform –which across the board, people recognize as long overdue," opined House Republican Conference Chairwoman Cathy Rep. McMorris Rodgers, R-Wash. "We really do need a tax code that puts people first." All well and good. Except these exercises are far from fundamentally reforming the nation's tax system. In other words, Republicans mimicked Clayton Kershaw or Johnny Cueto, painting the corners. They worked the edges of the plate when it comes to tax policy. But executing a major retrench of the nation's tax laws isn't baseball. Republicans and many Democrats have crowed for decades that Congress needs to drastically overhaul America's tax system. Congress hasn't ushered to passage a major piece of tax reform legislation since 1986. And to do tax reform, lawmakers can't nibble around the edges of the plate like Messrs. Kershaw and Cueto. No. They need to take a different approach and serve up a real watermelon, right down Broadway. Down the heart of the plate. Such an approach is precisely the opposite tactic pitchers want to take with good hitters like Mike Trout or Giancarlo Stanton. But dusting the corners won't work when it comes to tax reform. "Everything is on the table except raising taxes," declared House Ways and Means Committee Chairman Rep. Paul Ryan, R-Wis., when asked by reporters at a recent forum about what shape a potential tax-reform package might take…"
http://www.foxnews.com/politics/2015/04/25/overhauling-tax-code-is-trendy-on-presidential-stump-but-real-issue-is-will/
COMMON CORE:
More than a dozen states report trouble with computerized Common Core tests
"This is the first spring of Common Core standardized testing across the country (as previous posts have noted), and a number of states have reported problems administering the computer-based exams.  Here is a list of headlines from publications around the country revealing the scope of the difficulties, compiled by the National Center for Fair and Open Testing, or FairTest, a nonprofit organization that advocates against the misuse and abuse of standardized tests. The FairTest list comes with an introduction that says that the continuing computer issues marring test administration "reinforces  the conclusion that the technologies rushed into the marketplace by political mandates and the companies paid to implement them are not ready for prime time." It also notes that it makes "no sense to attach high-stakes consequences to such deeply flawed tools."…"
http://www.washingtonpost.com/blogs/answer-sheet/wp/2015/04/25/more-than-a-dozen-states-report-trouble-with-computerized-common-core-tests/?wprss=rss_national
Feds Play the Race Card to Crush Parents' Revolt Against Common Core
"There was a time when Common Core supporters loudly insisted the program — adopted by no fewer than 46 states — was most assuredly not federal, that any allegation that this astounding national uniformity was the result of federal pressure was a nasty, vicious lie. The State Standards Initiative confidently declares as "myth" the assertions that "Common Core State Standards were adopted by states as part of the [federal] Race to the Top grant program" or that the "federal government will take over ownership" of Common Core. The Initiative's position is clear: "The federal government will not govern the Common Core State Standards. The Common Core was and will remain a state-led effort." (Emphasis in original.) Yet when Common Core is threatened by a large-scale parental revolt, look who moves in to crush the dissenters' dreams — Arne Duncan, the race-baiting (federal) Secretary of Education. Last week an estimated 184,000 New York students (out of 1.1 million) opted out of this year's Common Core–mandated English tests, a more than three-fold increase from last year's 60,000 opt-outs. Large-scale opt-outs threaten the validity of the tests, decreasing the likelihood that they fairly measure overall student achievement. In some schools the opt-out rates have crippled the tests. One Manhattan school reported an 85 percent opt-out rate, and other schools — including one in Park Slope, Brooklyn — have reported opt-out rates exceeding 30 percent. With the tests in crisis, Arne Duncan said this week that if the states can't fix themselves, the federal government will "have an obligation to step in." This means not just threatening to cut federal funding, but essentially forcing states to withhold their own funds from delinquent schools. Here's New York Education Department spokesman Jonathan Burman: "The feds are discussing the possibility of imposing penalties for failing to hit participation rate targets." He added that the state is also expected to "consider imposing sanctions" on districts that fail to meet the 95 percent threshold, which could include withholding money "in the most egregious cases." But it wouldn't be the Obama administration unless it injected race into the debate. In 2013, Duncan famously said that it was "fascinating" that Common Core opposition came from "white suburban moms who — all of a sudden — [realize] their child isn't as brilliant as they thought they were, and their school isn't quite as good as they thought they were." He later apologized — blaming "clumsy phrasing" — but since that time he's learned to make the same point, just more subtly…"
http://www.nationalreview.com/article/417476/feds-play-race-card-crush-parents-revolt-against-common-core-david-french
How school reform stacks up against Grade 5 Common Core test standards. (Hint: not well.)
"Scott Levy is a parent of children with attend New York state public schools. From February 2014 through February 2015, he was a senior research fellow at the Harvard Kennedy School of Government, during which he analyzed the rollout of the federal Race to the Top program in in New York State. In the following post, Levy looks at the standards set for the fifth-grade math assessment aligned to the Common Core State Standards that students took over three days last week across New York. Then he uses them to evaluate just how well school reforms set by education policymakers in Albany stack up against those standards. Hint: Not so well…"
http://www.washingtonpost.com/blogs/answer-sheet/wp/2015/04/26/how-school-reform-stacks-up-against-grade-5-common-core-test-standards-hint-not-well/?wprss=rss_national
MISC.:
As Coal Jobs Go Up In Flames, New Energy Positions Will Emerge From Ashes
"Coal-related jobs are going up in flames, but new ones will emerge from the ashes. That's the conclusion of a new economic study that examines the Obama administration's energy policy and its potential impact on the broader economy. Appalachia's coal counties are smoldering for a multitude of reasons, namely the decline in coal production as a result of thinning seams that are hard to harvest, inexpensive natural gas that is more of a national favorite and, tougher environmental regulations that are clamping down on power plant emissions. Just how, though, does the Environmental Protection Agency's Clean Power Plan factor into this? Expected to be finalized this summer, it would require a 30 percent cut in carbon dioxide releases from existing electric plants that are powered by fossil fuels. While certain sections of the country will feel an unenviable social and financial pain, other regions will prosper, discovering newfound opportunities and realizing an economic expansion. "At a higher level, when you see a big shock, things will eventually get better," says Doug Meade, an economist at the University of Maryland, and co-author of the just-released economic study, in an interview. "Yes, the economy does heal: for industries that lose jobs there will, eventually be demand in other places. "For coal, it is very localized," he adds. "People may have to move to other places. Look at shale gas and oil: there is lots of migration to these areas" that include such places as Texas, North Dakota, and even West Virginia…"
http://www.forbes.com/sites/kensilverstein/2015/04/26/as-coal-jobs-go-up-in-flames-new-energy-positions-will-emerge-from-ashes/
Top scientists start to examine fiddled global warming figures
The Global Warming Policy Foundation has enlisted an international team of five distinguished scientists to carry out a full inquiry
"Last month, we are told, the world enjoyed "its hottest March since records began in 1880". This year, according to "US government scientists", already bids to outrank 2014 as "the hottest ever". The figures from the US National Oceanic and Atmospheric Administration (NOAA) were based, like all the other three official surface temperature records on which the world's scientists and politicians rely, on data compiled from a network of weather stations by NOAA's Global Historical Climate Network (GHCN). But here there is a puzzle. These temperature records are not the only ones with official status. The other two, Remote Sensing Systems (RSS) and the University of Alabama (UAH), are based on a quite different method of measuring temperature data, by satellites. And these, as they have increasingly done in recent years, give a strikingly different picture. Neither shows last month as anything like the hottest March on record, any more than they showed 2014 as "the hottest year ever".
http://www.telegraph.co.uk/comment/11561629/Top-scientists-start-to-examine-fiddled-global-warming-figures.html
Did exaggerated records make global warming look worse? Scientists to investigate whether 'adjusted' temperatures skewed data
"–Climate sceptic group Global Warming Policy Foundation launch inquiry
–Panel drawn from leading universities includes experts with differing views
–Will look at whether 'adjustments' made to records cancel each other out
–Says it hopes people from all areas of climate change will help the panel"
http://www.dailymail.co.uk/news/article-3055646/Did-exaggerated-records-make-global-warming-look-worse-Scientists-investigate-adjusted-temperatures-skewed-data.html
Russian hackers obtained Obama's unclassified emails, report says
"Russian hackers reportedly obtained some of President Obama's emails when the White House's unclassified computer system was hacked last year, indicating that the breach was significantly more intrusive than originally thought. Citing officials briefed on the investigation, The New York Times reported Saturday that while the hackers did not appear to have breached more carefully guarded servers that contain Obama's BlackBerry messages, they did manage to obtain access to email archives of people with whom Obama communicated. Officials did not tell The Times how many emails were obtained, but admitted that the unclassified system often contains highly sensitive information that includes schedules, email exchanges with ambassadors and diplomats, and debates about policy and legislation. The president's email account itself does not appear to have been hacked. No classified networks were compromised and hackers obtained no classified information, White House officials said. Many administration officials have two computers in their offices, one of which operates on a secure network and another unit connected to the outside world for unclassified information. That Obama's emails were obtained by Russian hackers in particular – presumed to be linked to the Russian government – caused the intrusion to be seen as so serious that officials met on a nearly daily basis for several weeks afterwards, The Times reported. "It's the Russian angle to this that's particularly worrisome," a senior US official told The Times. While the White House is hit by daily cyber attacks, primarily from Russia and China, the hacking occurred at a time of renewed tension with Russia, particularly over the crisis in Ukraine and Russia's military patrols in Europe…"
http://www.foxnews.com/politics/2015/04/26/russian-hackers-obtained-obama-unclassified-emails-report-says/
Russians Stole Obama's Emails, White House Officials Admit
"Russian hackers successfully captured some of President Obama's personal emails during a breach of the White House's computer system last year, The New York Times reported Saturday, citing administration officials. The revelation, writes Michael Schmidt and David Sanger of the Times, demonstrates that the hack was "far more intrusive and worrisome than has been publicly acknowledged." The officials quoted by the Times still maintain that the breach was limited to the White House's unclassified system, rather than the more tightly-guarded servers that, among other things, control the messages coming to and from Obama's presidential BlackBerry. Nonetheless, the hackers were able to gain access to the email archives of several people who correspond with the president, and from there were able to see messages sent by Obama himself. Even if no classified information was taken, unclassified emails can still contain very sensitive information, such as Obama's schedule, his exchanges with diplomats, and discussions about U.S. policy. Just how many Obama emails were obtained, or what exactly was in them, remains unknown…"
http://dailycaller.com/2015/04/26/russians-stole-obamas-emails-white-house-officials-admit/
Good news: The Russians were reading Obama's emails
"This administration has a problem with information security, and it's becoming clear that their carelessness is a threat to American national security. On Saturday night, The New York Times revealed new details about a violation of the White House's cybersecurity. Last autumn, the State Department experienced what sources within the agency called its "worst ever" cyber-attack, an event so sophisticated that many believe it was executed by assets linked to the Russian government. The attack proved so debilitating that diplomats negotiating with Iran over its nuclear program were compelled to use personal email accounts in order to stay in contact with each other and with reporters. According to The Times, those Russian cyber-intelligence operatives also managed to compromise the network used by an even more valuable target: The President of the United States. The Times report noted that the White House's compromised unclassified system operates independently of the classified network, so it is unlikely that the Russians might have gained access to secret intelligence as a result of this breach. This was the contention made by those close to former Secretary of State Hillary Clinton, too, when it was revealed that the Russians had invaded the email networks at Foggy Bottom. But just because this network is unclassified doesn't mean that potentially sensitive intelligence was never shared over emails. The Times report indicated that officials acknowledge that the information accessed by Russian sources was probably of great value to Moscow. "[O]fficials have conceded that the unclassified system routinely contains much information that is considered highly sensitive: schedules, email exchanges with ambassadors and diplomats, discussions of pending personnel moves and legislation, and, inevitably, some debate about policy," The Times report read…"
http://hotair.com/archives/2015/04/26/good-news-the-russians-were-reading-obamas-emails/
We Weren't Invited to Holder's Going-Away Party, but We Approve of It
An attorney general who has shown contempt for the law is finally leaving office.
"With yesterday's Senate confirmation of Loretta Lynch, Attorney General Eric Holder will finally be leaving the Justice Department building soon. After six years, he leaves behind a demoralized department that has been politicized to an unprecedented degree.  Attorneys general are obligated to enforce the law in an objective, unbiased, and non-political manner. They must demonstrate the highest regard for the best interests of the public and for their sworn duty to uphold the Constitution and the laws of the United States. Prior attorneys general of both political parties — Benjamin Civiletti, Griffin Bell, Ed Meese, Michael Mukasey — have fulfilled that duty to the highest ethical and professional standards.  But not Eric Holder. He has put the interests of his political boss ahead of the administration of justice. When President Obama bent, broke, changed, or rewrote the law, the person at his side advising him how to do it was Eric Holder. All the while, he maintained a façade of respect for the rule of law, something for which he and the president have at times demonstrated utter contempt…"
http://www.nationalreview.com/article/417400/we-werent-invited-holders-going-away-party-we-approve-it-john-fund-hans-von-spakovsky
Conservative Rep: GOP Leaders Are Caving To Obama's Will
"As President Obama and Democrats in Congress continue acting like they didn't lose last November, Ohio Republican Rep. Jim Jordan worries, "We are not using the powers of the legislative branch, as we should." A December poll by Pat Caddell indicated a growing rift between Republican leaders and their base, with expectations that a strengthened Republican Congress would fight against Obamacare, amnesty and the president's excessive use of power. For the most astute activists fighting executive amnesty, March 3 was a defining moment in the battle against egregious presidential actions, when the House passed homeland security funding stripping the provision to stop Obama's executive order. Rep. Jordan played a critical role with 166 other House Republicans who worked against House Speaker John Boehner's capitulation. Jordan retells the inside story of the big surrender that played out. America watched 75 Republicans vote with every Democrat in the House to allow Obama to rewrite citizenship rules without Congressional approval, another troubling sign of our government's fundamental transformation. Jordan, in this video interview, tells the inside story of how Republican leaders picked this homeland security bill last December as the place to fight Obama's executive amnesty…"
http://dailycaller.com/2015/04/25/conservative-rep-gop-leaders-are-caving-to-obamas-will/
Lots of prayer but not many specifics at GOP summit in Iowa
"Religious liberty came up again and again as potential Republican presidential candidates gave stump speeches in a packed suburban mega-church on Saturday night. Many in the crowded field have struggled to find just the right way to discuss controversial social issues — like immigration, abortion and income inequality — without hurting their chances of becoming the next president. Looming over the broad proclamations of the need to protect religious views is the national debate about the balance between reducing discrimination and upholding religious freedom, sparked by a controversial Indiana law signed this spring. But, as with other issues, most politicians did not get into specifics on how to strike that balance. "The single greatest threat to all of our freedoms is the threat to your religious liberty," Mike Huckabee, the former governor of Arkansas, told the crowd in a speech that at times sounded like a church sermon. "Let me be clear tonight: I'm not backing off because what I'm saying is true. We are criminalizing Christianity in this country." That theme was predictably popular and reverberated throughout a five-hour-long summit hosted by the Iowa Faith and Freedom Coalition that  attracted more than 1,200 Republicans and churchgoers. The event kicked off with a prayer calling on the Lord to "restore this country through godly leadership." "You know, in the past month we have seen religious liberty under assault at an unprecedented level," said Sen. Ted Cruz of Texas, who announced his White House bid last month.  He was also met with repeated bursts of applause. Many candidates in the crowded Republican field are looking for a way to stand out in Iowa, home to the first-in-the-nation nominating contest that in recent years has provided a launching pad for conservative candidates hoping to challenge the presumed frontrunners. But social issues that play well in the Midwest, especially with evangelical activists, can become a liability as candidates progress to other primary states or for whomever moves on to compete in the general election…"
http://www.washingtonpost.com/blogs/post-politics/wp/2015/04/26/lots-of-prayer-but-not-many-specifics-at-gop-summit-in-iowa/?wprss=rss_homepage
Controversial Surgeon General Offers First Remarks On Gun Control Since Taking Office [AUDIO]
"Surgeon General Vivek Murthy, who was sworn in this week after a long confirmation battle over his stance on gun control, issued his first remarks on the issue during an interview with NPR that aired Saturday. Murthy became a polarizing figure after President Obama nominated him for surgeon general in 2013. Gun rights groups took issue with his public stance on guns and pressured lawmakers to vote against his confirmation. One controversial tweet Murthy sent in 2012 read: "Tired of politicians playing politics w/guns, putting lives at risk b/c they're scared of [National Rifle Association]. Guns are a health care issue." But Murthy, the founder of the nonprofit group Doctors for America (formerly Doctors for Obama), was finally confirmed in a lame-duck 51-43 vote in December, much to the pleasure of gun control groups…"
http://dailycaller.com/2015/04/25/controversial-surgeon-general-offers-first-remarks-on-gun-control-since-taking-office-audio/
US unveils 6-year-old report on NSA surveillance
"With debate gearing up over the coming expiration of the Patriot Act surveillance law, the Obama administration on Saturday unveiled a 6-year-old report examining the once-secret program to collect information on Americans' calls and emails. The Office of the Director of National Intelligence publicly released the redacted report following a Freedom of Information Act lawsuit by the New York Times. The basics of the National Security Agency program had already been declassified, but the lengthy report includes some new details about the secrecy surrounding it. President George W. Bush authorized the "President's Surveillance Program" in the aftermath of the terrorist attacks on Sept. 11, 2001. The review was completed in July 2009 by inspectors general from the Justice Department, Pentagon, CIA, NSA and Office of the Director of National Intelligence. They found that while many senior intelligence officials believe the program filled a gap by increasing access to international communications, others including FBI agents, CIA analysts and managers "had difficulty evaluating the precise contribution of the PSP to counterterrorism efforts because it was most often viewed as one source among many available analytic and intelligence-gathering tools in these efforts." Critics of the phone records program, which allows the NSA to hunt for communications between terrorists abroad and U.S. residents, argue it has not proven to be an effective counterterrorism tool. They also say an intelligence agency has no business possessing the deeply personal records of Americans. Many favor a system under which the NSA can obtain court orders to query records held by the phone companies. The Patriot Act expires on June 1, and Senate Republicans have introduced a bill that would allow continued collection of call records of nearly every American. The legislation would reauthorize sections of the Patriot Act, including the provision under which the NSA requires phone companies to turn over the "to and from" records of most domestic landline calls…"
http://cnsnews.com/news/article/us-unveils-6-year-old-report-nsa-surveillance
Kasich says fundraising key to deciding whether to run for president
"Ohio Gov. John Kasich (R) said in an interview broadcast Sunday that he plans to decide whether to run for president based heavily on whether he thinks he can raise enough money to compete for the GOP nomination. "If I should be successful in raising sort of that seed money, then I think the next step is to see if people like what I have to say," Kasich told CNN's "State of the Union." "And then, I think it's going to be to find out around the country whether I can raise enough to compete, at least in the early states. And if that works, I am likely to go forward." Kasich recently moved closer to a 2016 run by launching a tax-exempt group that will allow him to raise money as he weighs his future. The Ohioan could become a factor in an already crowded field of GOP candidates and prospective contenders. He hails from a crucial swing state and has dramatically improved his political standing at home in recent years. Asked what would dissuade him from running, Kasich responded, "Lack of resources or consideration that I wouldn't win."…"
http://www.washingtonpost.com/blogs/post-politics/wp/2015/04/26/kasich-says-fundraising-key-to-deciding-whether-to-run-for-president/?wprss=rss_politics
Claim: Rick Snyder To Make 2016 Presidential Run
"You can add another contender to the list of 2016 Republican presidential prospects. At least so says former Republican Minnesota Sen. Norm Coleman. At the sidelines of the Republican Jewish Coalition's Spring Meeting at the Venetian Hotel, Coleman said that he had recently talked to Michigan Gov. Rick Snyder and the governor told him he is planning to launch a White House bid. "I met with Rick Snyder yesterday, the governor of Michigan," Coleman, a supporter of South Carolina Sen. Lindsey Graham's potential bid for the White House, said while explaining the 2016 Republican field is far from yet set. Asked by a reporter if Snyder is actually considering a run for president, Coleman said that's what the governor told him…"
http://dailycaller.com/2015/04/25/claim-rick-snyder-to-make-2016-presidential-run/
'Clinton Cash' Author Finds 11 'Coincidences'
"Bill Clinton gave 11 speeches during his wife's tenure as secretary of state, each connected to companies that had business pending before the State Department, according to the author of a new book on the Clinton Foundation, who notes that the business was concluded in their favor following donations to the former president's nonprofit. Clinton's speaking fees spiked after Hillary Clinton took office with President Obama, Peter Schwiezer, author of the forthcoming Clinton Cash, said on Fox News Sunday.  "So, the question becomes, why did his speaking fees go up and why did it go up with corporations and with individuals and with people connected to foreign governments who had business before the State Department?" he asked. Schwiezer stopped short of alleging a strict quid pro quo, but he pointed to an extensive pattern of foreign companies donating to the Clinton Foundation when they have business interest pending at the State Department…"
http://www.nationalreview.com/corner/417512/clinton-cash-author-finds-11-coincidences-joel-gehrke
'We made mistakes': Clinton Foundation jumps on the grenade
http://www.washingtonpost.com/blogs/the-fix/wp/2015/04/26/we-made-mistakes-clinton-foundation-jumps-on-the-grenade/?wprss=rss_national
CLINTON FOUNDATION ADMITS MISSTEPS IN DONOR DISCLOSURE
"The acting chief executive of the Clinton Foundation is acknowledging the global philanthropy made mistakes in how it disclosed its donors amid growing scrutiny as Hillary Rodham Clinton opens her presidential campaign. In a blog posting Sunday, Maura Pally defended the foundation's work and reaffirmed its commitment to transparency, describing its policies on donor disclosure and contributions from foreign governments as "stronger than ever." Still, Pally said the foundation expected to refile some of its tax forms, following a voluntary external review, because it had "mistakenly combined" government grants and donations. She said the foundation would "remedy" any errors but stressed the total revenue was reported accurately and that grants were properly broken out on audited statements on its website. "Yes, we made mistakes, as many organizations of our size do, but we are acting quickly to remedy them, and have taken steps to ensure they don't happen in the future," she said. Pally also described the foundation's work with the Clinton Giustra Enterprise Partnership, which she said received funding from a separate organization in Canada. She said that partnership does not disclose its donors because under Canadian law they are not disclosed without prior permission from each donor…"
http://hosted.ap.org/dynamic/stories/U/US_CLINTON_FOUNDATION?SITE=AP&SECTION=HOME&TEMPLATE=DEFAULT&CTIME=2015-04-26-16-44-49
CLINTON FOUNDATION ADMITS: 'CLINTON CASH' ACCURATE; WE TOOK UNDISCLOSED FOREIGN CASH
"The acting chief executive of the Clinton Foundation is acknowledging the global philanthropy made mistakes in how it disclosed its donors. In a blog posting Sunday, Maura Pally defended the foundation's work and reaffirmed its commitment to transparency. Pally's statement comes amid growing scrutiny of the foundation as Hillary Rodham Clinton embarks on her presidential campaign. Pally said the foundation expected to refile some of its tax forms because it had "mistakenly combined" government grants and donations. She said the foundation would "remedy" any errors, but stressed the total revenue was reported accurately. Pally also described the foundation's work with the Clinton Giustra Enterprise Partnership, which she said received funding from a separate organization in Canada. She said that partnership does not disclose its donors as provided under Canadian law."
http://www.breitbart.com/big-government/2015/04/26/clinton-foundation-admits-clinton-cash-accurate-we-took-undisclosed-foreign-cash/
Clinton Foundation addresses disclosure of $31M Canadian donation, re-filing IRS revenue forms
http://www.foxnews.com/politics/2015/04/26/clinton-foundation-addresses-disclosure-31m-canadian-donation-refiling-irs/
Time for an independent audit of the Clinton Foundation, says … Common Cause
"Will the Left circle its wagons around the Clintons, or ride off into the sunset without them? The Clinton Foundation announced this week that they would conduct a voluntary internal audit after the exposure of their failure to properly declare millions of dollars from foreign governments to the IRS. A leading progressive group, Common Cause, says that's not good enough (via Instapundit and the Washington Examiner): Citing concerns about potential conflicts of interest and the influence of hidden overseas donors, Common Cause called on presidential candidate Hillary Rodham Clinton and the Clinton Foundation today to commission an independent and thorough review of all large donations to the foundation and to release the results. "As Mrs. Clinton herself observed earlier this week, voluntary disclosure is not enough," said Common Cause President Miles Rapoport. "A report in Thursday's New York Times indicates that the Clinton Foundation violated an agreement to identify all of its donors. The foundation's omissions create significant gaps in the information that voters need to make informed decisions at the polls." To ensure that the audit is complete, Rapoport said the foundation should enter into a contractual agreement with auditors to open its books fully and to make public the complete report of their review. In the meantime, Common Cause wants the Clintons to stop taking cash from foreign governments and corporations, which would mean shutting down entirely: And to further guard against potential conflicts of interest, the foundation should stop accepting donations from foreign governments and ​foreign corporations, he said.
That puts Common Cause on the same side as … Ted Cruz. Cruz went a little farther and demanded that the Clinton Foundation return all of the cash they've received from foreign governments:…"
http://hotair.com/archives/2015/04/25/time-for-an-independent-audit-of-the-clinton-foundation-says-common-cause/
Kerry to see Iranian FM as nuke talks hit end phase
"Secretary of State John Kerry and his Iranian counterpart will meet this week for the first time since they laid out the framework for a nuclear deal earlier this month. The State Department said Kerry and Iran's Foreign Minister Mohammad Javad Zarif would meet Monday at the United Nations on the sidelines of a conference on the nuclear non-proliferation treaty in which both men are participating. The meeting comes as nuclear negotiators try to complete a comprehensive agreement by the end of June. The State Department said that in addition to his meeting with Zarif, Kerry will also see the foreign ministers of Egypt and Jordan at the U.N…"
http://cnsnews.com/news/article/kerry-see-iranian-fm-nuke-talks-hit-end-phase
McCain: Obama administration pursuing 'nirvana' with Iran deal
"Sen. John McCain (R-Ariz.) on Sunday continued to blast the United States' push to secure an international accord over Iran's nuclear program, suggesting it was part of the Obama administration's push for a state of "nirvana." "So much of their actions are related to this nirvana, this mirage out there that with the nuclear deal we're gonna have some type of new relationship throughout the Middle East," McCain said on CNN's "State of the Union."
McCain invoked Iran's recent moves sending nine ships to waters near Yemen, where Iran is thought to be fighting a proxy war against Saudi Arabia and others by supporting the Houthi rebels, who the U.S. has condemned. "That scared the hell out of our Sunni Arab allies, and, frankly, it scares the hell out of me," McCain said, noting Iran's moves in Lebanon, Syria, Iraq and Yemen. "For us to continuously argue that they stopped their campaign, I think, is ludicrous, part of this delusion that there's gonna be a U.S.-Iranian alliance after the nuclear deal is consummated," McCain said of Iran's moves in Yemen…"
http://thehill.com/policy/international/240119-mccain-obama-administration-pursuing-nirvana-with-iran-deal
Angst about Iran deal at GOP Jewish meeting
"Republican luminaries and presidential hopefuls reiterated their support for Israel and skepticism about President Obama's proposed nuclear deal with Iran as an influential group of Republican Jews gathered Saturday at the casino of GOP mega-donor Sheldon Adelson. Addressing the Republican Jewish Coalition has become something of a ritual for the GOP's 2016 presidential field trying to secure the backing of Adelson and other deep-pocketed donors in the group. On Saturday, two Texans — U.S. Sen. Ted Cruz and former governor Rick Perry — spoke to an organization that's boasting of growing membership but also anxious about an Iran deal that was repeatedly described as a threat to Israel's future existence. "Will the subsequent maps of the world show a nation of Israel?" Cruz asked the crowd during his speech. "That's what the stakes are." Republican Jewish Coalition Chairman David Flaum kicked off the morning meeting — the only public portion of the group's four-day gathering — calling on President Obama to "hit the pause button, negotiate a better deal." Cruz, famous for triggering the 2013 government shutdown, vowed to do "everything humanly possible" in the Senate to nix the nuclear deal. Perry also called for scrapping the agreement and called for expanded defense spending, troops on the Polish border to contain a newly-aggressive Russia and a clear posture against Islamic extremism. "This isn't a call to war," Perry said. "It's a call to the type of strength that prevents a war." The coalition says its membership has more than doubled in the past two years and donations are rising fast enough to guarantee its 2016 spending will exceed the $4.5 million it spent on ads opposing Obama's re-election in 2012. "Barack Obama and Hillary Clinton are our best recruiters," spokesman Mark McNulty said. Republicans are hopeful that concern over Obama's deal with Iran will translate into increased support by Jewish voters in 2016. "The political climate right now is very strong for us, and everybody here feels that opportunity," coalition Executive Director Matt Brooks said. Democrats, of course, contend otherwise. "Jewish voters would be more receptive to Republicans if the party stopped trying to politicize the U.S.-Israel relationship and started focusing on economic and human dignity and service issues important to American Jews," Democratic National Committee Chairwoman Rep. Debbie Wasserman Schultz said in a call with reporters Friday…"
http://cnsnews.com/news/article/angst-about-iran-deal-gop-jewish-meeting
Officials: FBI probes possible ISIS-inspired threat
"The FBI is investigating a possible ISIS-inspired terrorist threat in the United States, law enforcement officials said Saturday. The investigation originated from intercepted chatter and other intelligence information that led officials to believe a possible plot could be in the works, the officials said. No arrests have been made. It's not clear whether the threat is real or aspirational. The exact nature of the threat couldn't be learned. One official said it focused on parts of California where officials stepped up security, a U.S. official said. The Transportation Security Administration alerted local law enforcement agencies that are responsible for external security around airports, but officials said the possible threat is not necessarily aviation-related. Some cities around the United States have increased their security as a precaution. A Department of Homeland Security spokesperson declined Saturday to talk about specifics, but spoke about security measures in general. "Over the last few months, we have made a number of security adjustments, including enhanced screening at select overseas airports and increasing random searches of passengers and carry-on luggage on flights inbound to the U.S., reflecting an evolving threat picture," the spokesman said. He said the DHS added layers of security to the Electronic System for Travel Authorization. ETSA is an online application system to screen travelers before they are allow to board an airplane or ship bound for the United States. In February, a more visible law enforcement presence was put in place at federal facilities, he said…"
http://www.cnn.com/2015/04/25/us/possible-isis-inspired-threat/index.html