News Briefing for Monday, April 13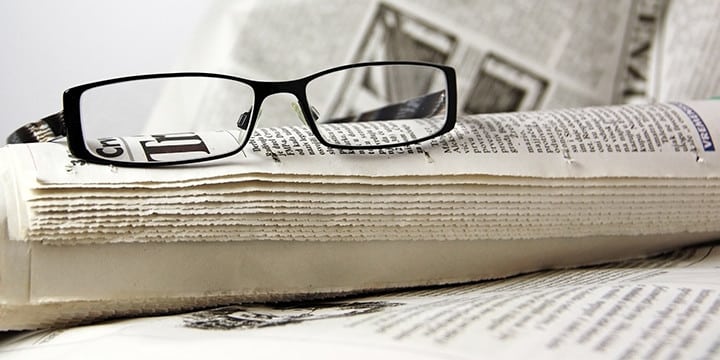 TEA PARTY PATRIOTS:
Fiorina, Tea Party loyalists have much in common
"Carly Fiorina told the Tea Party Patriots Sunday that she too wants smaller, more responsive government, as she spoke and took questions from callers. The grassroots conservative group has been hosting government officials and potential presidential candidates in its teleconferences. Fiorina, a former corporate executive, said she will "probably make a final decision and announcement within a month" on a White House bid. She stands to be the only major Republican woman in the race. Sunday, she stressed her executive skills, criticizing both the George W. Bush and Obama administrations for being managers rather than leaders too often. The next president, Fiorina said, needs to "re-imagine government," making it smaller and more responsive. As an example of how she put her corporate skills to work, Fiorina said one way to help make the Department of Veterans Affairs more efficient would be to gather younger veterans and "ask how they'd like services delivered." Too often, she said, the process is a maze of paperwork and ineffiency. Fiorina took questions, and two involved how she'd handle illegal immigrants. She insisted the border be secure first. And, Fiorina said, "If you come here illegally and stayed here illegally you do not get to become a citizen." But, she said, some "might be able to earn a legal status so they can work," though they couldn't become citizens…"
http://www.fresnobee.com/2015/04/12/4474572_fiorina-tea-party-loyalists-have.html?rh=1
HEALTHCARE:
Feds Investigate Whether Union Misused ObamaCare Funds
"According to a letter made public Saturday, federal investigators are looking into whether Obamacare funds were misused to benefit a union. The letter, which was obtained by The Daily Caller News Foundation, says the Office of Inspector General has been investigating whether Southern United Neighborhoods and its sub grantee, United Labor Unions Local 100, purposely misused federal funds from the Obamacare Navigator program to recruit members. The program was designed to help people enroll in Obamacare. "Your request as to the disposition of your complaint poses a question, which is outside the scope of the Freedom of Information Act, through which individuals may request records," the letter noted. "However, we conducted a search for records relative to your request and were informed there was an open and ongoing investigation concerning this matter." Back in September, after conducting its own research, the group Cause of Action wrote to the OIG asking to investigate whether SUN and Local 100 misused the federal funds. CoA took notice after a court case involving an individual who claimed he was owed overtime by SUN and ULU…."
http://dailycaller.com/2015/04/12/feds-investigate-whether-union-misused-obamacare-funds/
How Obamacare Cost Squeeze May Push Rite Aid To Walgreens
"Italian billionaire Stefano Pessina wasn't ready this week to say Walgreens Boots Alliance (WBA) was prepared to buy Rite Aid RAD -1.65% (RAD), but he said more government influence on payments to pharmacies could spur rapid consolidation in the U.S. Now the top executive at Walgreens, Pessina speaks from experience having run Alliance Boots pharmacies in Europe and its government-run health systems. In the U.S., the government has expanded health insurance under the Affordable Care Act by expanding Medicaid coverage to more poor Americans and subsidized coverage to eligible uninsured people via private insurance companies. "This market, the American market, is ready for another round of consolidation," Pessina, Walgreens Acting CEO and executive vice chairman, told analysts last week on Walgreens Boots Alliance second-quarter earnings call. "Because the margins are squeezed everywhere; the government is more and more in charge for the costs of the healthcare business and so for sure they will exercise their power to squeeze the cost as much as possible, as we have seen in Europe for decades…."
http://www.forbes.com/sites/brucejapsen/2015/04/11/how-obamacares-cost-squeeze-could-push-rite-aid-to-walgreens/
IRS To Waive Penalties For Taxpayers With Delayed Or Inaccurate Obamacare Insurance Information
"A short time after the turn of the New Year, I wrote a post detailing the four issues that were destined to destroy this tax season. The post was tailored towards tax preparers rather than taxpayers – the idea being that while these four issues — the repair regulations, net investment income tax, Obamacare insurance penalty, and the premium tax credit —  would greatly complicate the life of those charged with understanding and administering the rules, their effects would largely go unnoticed by the majority of clients.vThat presumption, it turned out, was very, very wrong. At least regarding the fourth issue, the premium tax credit. As you may remember from this post, the premium tax credit was Congress's well-intentioned tax incentive used to encourage people who aren't eligible for employer-provided health insurance to go out to the open market and acquire "minimum essential healthcare coverage." Of course, in order for the incentive to work, there must exist a marketplace where taxpayers can acquire the necessary coverage in an affordable manner, which was not the case in the days preceding the enactment of Obamacare. In order to establish such a marketplace, the federal government tasked each of the 50 states with establishing an "exchange;" a place where any taxpayer could acquire affordable insurance. Unfortunately, only 14 states adhered to the directive; the remaining 36 states refused to establish an exchange. As a result, the federal government stepped in the shoes of the states in those 36 jurisdictions, with the Department of Health and Human Services setting up the marketplace in each noncompliant state. Individuals who acquire insurance on an exchange, whether established by the state or the federal government (at least for the time being, but the Supreme Court will have the final say), are eligible to receive a tax credit – basically, a federal subsidiary of their insurance premiums — provided  their household income falls between 100% and 400% of the federal poverty line. Seems simple enough. But as nearly one million taxpayers have learned, the administration of the premium tax credit by the federal government has caused one headache after another. Allow me to explain. In order to claim the premium tax credit, you need certain information from the exchange from which you purchased the insurance: i.e., your annual premiums, a hypothetical annual premium upon which the credit calculation is based (the second lowest cost sliver plan premiums), and any advance credit you received. (The reconciling of the advance credit with the actual credit is an entirely different disaster posed by the premium tax credit, as discussed here.) This information was required to be disseminated by the insurance exchange to the insured individual on a Form 1095-A, to be sent to customers no later than January 31, 2015. For the 14 states that set up their own exchange, the state exchange would produce the form. For the remaining 36 states, the federal government would prepare and send out Forms 1095-A to customers…"
http://www.forbes.com/sites/anthonynitti/2015/04/10/irs-to-waive-penalties-for-taxpayers-with-delayed-or-inaccurate-obamacare-insurance-information/
IRS declares victory on ObamaCare
"The IRS is claiming victory as ObamaCare's first tax filing season appears to be wrapping up with only a few hiccups. John Koskinen, the agency's commissioner, said recently that the current filing season has gone "swimmingly" despite the extra burdens of the Affordable Care Act (ACA) and cutbacks to the IRS budget. "You could have made a lot of money betting last January, 15 months ago, on that result," Koskinen said at a speech at the National Press Club last week.  "The system has worked flawlessly," the IRS chief later added. "It's gone smoothly. And everyone seems to be comfortable, preparers and taxpayers, in preparing their returns." As Koskinen noted, there were certainly reasons to doubt the IRS. ObamaCare's website famously melted down when it launched in October 2013, and the law has faced plenty of other bumps as it's been implemented — including when people were kicked off their insurance plans even after President Obama promised that they could keep them. The IRS itself has been under fire for the better part of two years, after the agency acknowledged singling out Tea Party groups seeking tax-exempt status. Congressional Republicans have only sharpened their oversight of the tax agency during that time span, which served to raise the stakes for the IRS on ObamaCare. But both the tax agency and tax preparers say that they've been able to capitalize on the years of preparation time since Obama signed his signature healthcare law in 2010.  H&R Block, for instance, was running advertisements on ObamaCare all the way back in 2013 — at least in part because the tax preparation giant didn't want to get blamed if its customers no longer got a refund because of the Affordable Care Act. "It's amazing what the IRS can do when it's given that time," said Nina Olson, the national taxpayer advocate, at a Brookings Institution event this week. Olson, an in-house IRS watchdog, added that there's definitely been "glitches" this tax season. But she said the agency hasn't had the sort of problems it did with programs like the first-time homebuyer credit, for which it had far less preparation time. The most notable of the problems this filing season was when the Obama administration sent out hundreds of thousands of forms that gave taxpayers incorrect information about how much of a subsidy they received to help pay for insurance. The Department of Health and Human Services was more to blame for that mishap than the IRS. Preparers do say that many taxpayers were undoubtedly caught by surprise this year, finding that they owed the Treasury once they reconciled the amount of credit they received with an earlier estimate for their 2014 income. For this filing season, taxpayers without health insurance owe either $95 or 1 percent of their taxable income — whichever amount is highest…."
http://thehill.com/policy/finance/238512-irs-declares-victory-on-obamacare
Headaches for some taxpayers under the Affordable Care Act
"Vadim Jigoulov and his wife were hoping for a small tax refund after the birth of their second child. Instead they owe the federal government more than $2,000 related to subsidies they received to help them buy health insurance under Obamacare. The Baltimore couple are among millions of Americans confronting tax implications under the 2010 Affordable Care Act for the first time. All taxpayers must check a box on their returns to affirm they had health insurance — or face a financial penalty — as the so-called individual mandate goes into effect this year. Those who didn't have health insurance for most of 2014 must pay either $95 or 1 percent of their income, whichever is greater. Readers submit photos and information on medical professionals who have recently been promoted, hired or honored. Select photos will be published in the Health and Medicine section of Sunday's edition of The Baltimore Sun. (Caption size is limited.) Readers submit photos and information on medical professionals who have recently been promoted, hired or honored. Select photos will be published in the Health and Medicine section of Sunday's edition of The Baltimore Sun. (Caption size is limited.) And some taxpayers are finding they received too much in subsidies when they bought health insurance through the exchanges for 2014, triggering a tax penalty. "For most people, really the majority of people, there isn't much more involved than just checking a box on the return saying, 'Yes, I had insurance all year,'" said Jackie Perlman, a principal tax research analyst at the Tax Institute at tax preparation firm H&R Block. "But if you're someone who didn't have insurance all year, or didn't have insurance at all, you've got some work to do."
http://insurancenewsnet.com/oarticle/2015/04/12/headaches-for-some-taxpayers-under-the-affordable-care-act-a-612361.html#.VStBcaaWvKA
Montana House passes Medicaid expansion
"Montana is set to become the 29th state to expand Medicaid after the state's House of Representatives passed a bill Saturday giving expansion supporters a rare red state victory. The GOP-controlled Montana state House voted 54 to 46 Saturday to advance the measure, mainly thanks to Democrats and the support of moderate Republicans. The bill now goes to the state Senate to reconcile one amendment and then to Democratic Gov. Steve Bullock, who is expected to sign it. Montana bucked several other red states that have denied Medicaid expansion bills this year, including Tennessee, Utah and Wyoming. For a while, it seemed likely the bill would die in a state House committee. However, on Wednesday 11 moderate Republicans used a little-known legislative maneuver to side with Democrats and get the bill to the full House floor. The legislation cleared a key hurdle after a heated debate on Thursday in which the coalition of Democrats and moderates voted down several amendments proposed by conservative Republicans…"
http://www.washingtonexaminer.com/montana-house-passes-medicaid-expansion/article/2562874
Another GOP legislature accepts ObamaCare's Medicaid expansion
"The Montana House on Thursday voted to approve Medicaid expansion in the state, making it the latest Republican-controlled Legislature to move forward with the expansion under ObamaCare. The House voted 54-46 on Thursday in favor of the bill, after more centrist Republicans, along with Democrats, were able to resurrect it after it was defeated in committee. Once the House and Senate reconcile one amendment, the bill will head to the desk of Democratic Gov. Steve Bullock, who is expected to sign it.
Like other Republican-heavy states, Montana puts a conservative twist on the health insurance program for the poor, requiring beneficiaries to pay premiums and providing for workforce development.  Most recently, Indiana accepted the Medicaid expansion earlier this year after negotiating with the Obama administration over elements like premiums.  In other states, like Utah, expansion has died. Last month, lawmakers there could not reconcile competing bills…"
http://thehill.com/policy/healthcare/238416-montana-moves-towards-medicaid-expansion
Illinois proposes taking Obamacare to prison
"Illinois inmates who will soon get out of jail won't pass "Go" and get $200, but they may collect their Medicaid card. A new plan working its way through the Illinois statehouse would start the enrollment, or re-enrollment, process for inmates 30 days before their release through the state's Obamacare office. State Rep. Camille Lilly, D-Chicago, is sponsoring the legislation that would have Illinois' Department of Health Care and Family Services enroll inmates automatically upon their release. "You cannot get Medicaid in a state prison," Mark Heyrman a University of Chicago professor and advocate for Mental Health America Illinois, told lawmakers last month. "The Illinois Department of Corrections is paying for every nickel of your health care, including your mental health care. It is illegal to bill the federal government for that." But once inmates are free, it is in Illinois' best interest to enroll them into Medicaid, where the feds pay the freight. Illinois' prison system released 30,083 people last year, more than 27,000 men and nearly 2,500 women. Women, particularly single mothers, have long been eligible for Medicaid in Illinois. But thanks to Illinois' Medicaid expansion as part of Obamacare, young, single, low-income men are now eligible as well…"
http://www.thetelegraph.com/news/news/152882666/Illinois-proposes-taking-Obamacare-to-prison
Hillary Clinton Doesn't Seem All That Scared of Obamacare
The Democratic front-runner has been fairly unreserved in her support of the Affordable Care
http://www.nationaljournal.com/health-care/hillary-clinton-doesn-t-seem-all-that-scared-of-obamacare-20150412
IMMIGRATION:
Border braces for new surge
"Officials at the southern border are bracing for another wave of child immigrants in the coming months, though they anticipate a much lower crest than last year.  Migration analysts project that almost 40,000 unaccompanied children will try to cross into the United States from Mexico this year, down almost 45 percent from 2014. That's still likely to be one of the highest surges on record, however, and is expected to strain border personnel and potentially force Congress to return to the issue when it considers funding for the government. It could also trigger another political fight over the thorny issues of border security and immigration reform, particularly as the 2016 presidential contest heats up over the summer. Administration officials, who were caught off guard during last year's surge, say they've taken lessons from the experience and are much better prepared this year. But border state lawmakers and child welfare advocates, while pleased with the lower projections, are also concerned that policymakers – both in the White House and on Capitol Hill – aren't doing nearly enough to address the issue. "We're doing a lot better [but] we still need to be doing more," Rep. Henry Cuellar, a Texas Democrat from a border district, said Friday by phone. "When you drill down to actual numbers, you're still talking about thousands of kids. … It's almost as if they're trying to downplay it, the administration."  Kevin Appleby, director of migration policy at the U.S. Conference of Catholic Bishops, was also critical of the administration's commitment. He said the lower projections largely reflect the White House's effort to get Mexico and other Central American governments to block unaccompanied children before they reach the U.S. border. That's to the detriment of children who might be eligible for U.S. asylum but are instead returned to dangerous conditions back home. "The fact that the numbers are lower is not because the administration has had an effective PR campaign or conditions in those countries have improved. We've exported the enforcement," Appleby said Friday. "They're pulling kids off the trains; they're stopping them at the Mexico-Guatemala border. … So there's still a violation of international law there." Gil Kerlikowske, head of U.S. Customs and Border Protection (CBP), said the agency is "in much better shape today" than it was just a year ago, particularly when it comes to shifting children out of overcrowded facilities and into larger detention centers with medical care. Still, Wendy Young, president of Kids in Need of Defense (KIND), lamented the backlogged court system, dearth of legal counsel and expedited hearings process that treat kids "basically like suspected terrorists." "We don't believe that every child has to stay in the United States," Young said Friday. "But we do believe that every child should have a right to tell their story."  Cuellar, who won a victory this year by attaching language to a DHS funding bill reimbursing border communities for their efforts managing the crisis, also says the court structure is grossly under-resourced. He's pushing a proposal this year to add 55 new immigration judges – many of them appeals judges – to expedite the process…."
http://thehill.com/homenews/administration/238493-border-braces-for-new-surge
Border agents bracing for new immigrant surge
Officials says agencies are better equipped to manage another influx
http://www.houstonchronicle.com/news/article/Border-agents-bracing-for-new-immigrant-surge-6192945.php?t=0378ea3a90
Unions fight to preserve Obama's immigration actions, their members
"Two of country's most powerful and politically influential labor unions are backing President Obama in the recent court challenge to his 2014 executive action on illegal immigration, saying they support the president's effort because undocumented workers need more workplace protection and their participation helps the U.S. economy. The AFL-CIO and the National Education Association on Monday each filed so-called amicus briefs in a federal appeals court case in which Texas and 26 other states are challenges the president's 2014 memorandum on illegal immigration. The memorandum essentially expands work authorization and delayed-deportation programs for illegal immigrants. And it provides similar opportunities for the parents of U.S. citizens or legal permanent residents. AFL-CIO's 36-page brief essentially argues that Texas lacks the so-called "legal standing" to challenge the memorandum and that the administration didn't violate procedural requirement in issuing the order. However, the union also makes very clear its interest in the outcome of the proceedings. "First, through existing collective bargaining relationships, AFL-CIO affiliates represent many undocumented workers in workplaces throughout the country," according to the brief by the AFL-CIO, the county's bigger union collective, with 56 unions representing roughly 12 million workers and retired workers. AFL-CIO lawyers argue such workers have substantive protection under labor and employment law but not to a "full range of remedies" when such laws are violated…"
http://www.foxnews.com/politics/2015/04/11/unions-fight-to-preserve-obamas-immigration-actions-and-their-members/
Nebraska city struggles to enforce its immigration rules
"A Nebraska city's ordinance that bans renting homes to immigrants living in the country illegally is having little effect because Fremont officials haven't been able to determine applicants' citizenship status. The Omaha World-Herald reports (http://bit.ly/1D9v2Zw ) the federal government is refusing to provide information about an individual's immigration status because Fremont doesn't collect enough information. So Fremont officials haven't revoked any rental permits since the city of about 26,000 started enforcing the ordinance last year. Voters originally passed the ordinance in 2010, but its enforcement was delayed while lawsuits were resolved. Mayor Scott Getzschman said the city is working to address the problem without amending the ordinance. "We are following the letter of the law and doing what we have to do," he said. "The only thing not being done is verification." The rules require Fremont residents to pay $5 and swear they have legal permission to live in the United States. Landlords are prohibited from renting to anyone without a permit…"
http://www.washingtontimes.com/news/2015/apr/12/nebraska-city-struggles-to-enforce-its-immigration/?utm_source=RSS_Feed&utm_medium=RSS
South Dakota dairy operators want immigration reform
"At the Turner County Dairy west of Sioux Falls, finding employees to milk 1,600 cows three times a day isn't a problem. But dairy owners and industry advocates say if something doesn't change with the country's immigration policy and visa programs, America's food production system will be in trouble. Steve Bossman is manager of the Turner County Dairy. He oversees 34 employees. Most of the workers at the Turner County Dairy make $10 or $11 per hour, according to owners. They get health insurance after the standard 90 days, and in some cases, they receive assistance with housing. Bossman said six or seven of his workers speak fluent English. To help translate for those who aren't fluent, Bossman relies on a smartphone app. He can say what he needs to communicate, translate through the app and have his employees read the message. "They do an absolutely marvelous job," said Walt Bones, part owner of the Turner County Dairy and former South Dakota secretary of agriculture. He declined to identify the workers by name but allowed them to be photographed. The workers have ingrained themselves into the community, going to local churches and schools and shopping locally. However, Bones said, some are afraid to go to Sioux Falls for fear of being harassed. He had strong words about the country's visa program for foreign workers: "Our federal system is absolutely screwed up and broken."…"
http://www.washingtontimes.com/news/2015/apr/12/south-dakota-dairy-operators-want-immigration-refo/?utm_source=RSS_Feed&utm_medium=RSS
SPENDING/BUDGET/ECONOMY:
As tax day looms, GOP pushes "taxpayer bill of rights"
"With tax day fast approaching, Republicans are pushing a "taxpayer bill of rights" that they argue is necessary to rein in the abuses of the Internal Revenue Service. "Next week, the House will act on several initiatives to require more accountability and transparency at the IRS," said Louisiana Rep. Charles Boustany in the weekly Republican address on Saturday. "This includes enacting a Taxpayer Bill of Rights complete with common-sense steps like requiring the IRS to fire employees that use their position for political purposes, prohibiting the IRS employees from using personal email accounts to conduct official business and improving access to the courts for groups that feel they've been wronged by the IRS." Republicans have waged war on the tax agency since an IRS official revealed in 2013 that employees targeted conservative groups applying for tax exemption with unfair and burdensome scrutiny. Democrats have pointed out that some progressive groups were also targeted. "This agency still operates in the shadow of a scandal in which it admitted to targeting organizations based on their political beliefs," Boustany said. "The investigation is ongoing, but the IRS still refuses to admit that some of its employees engaged in intentional wrongdoing. To successfully carry out its mission, the IRS must be viewed by the American people as an unbiased arbiter of the law. It cannot do that without coming clean." In addition to IRS reform, Boustany said, Republicans will act to streamline the tax code and "provide more tax relief for American families."…"
http://www.cbsnews.com/news/as-tax-day-looms-gop-republicans-pushes-taxpayer-bill-of-rights/
GOP Rep. Charles Boustany pushes "taxpayer bill of rights"
http://www.cbsnews.com/videos/gop-rep-charles-boustany-pushes-taxpayer-bill-of-rights/
Biden Gives Weekly Address: Making Community College "Free" Like High School
"VICE PRESIDENT JOE BIDEN: Ladies and Gentlemen, this is Joe Biden and I'm here filling in for President Obama, who is traveling abroad.  And I'm here with a simple message: middle-class economics works. Our economy has gone from crisis to recovery to now to resurgence—with the longest streak of consecutive job growth ever recorded in the history of this country and more than all other advanced countries combined. But to make sure everyone is part of this resurgence, we need to build on what we know widens the path to the middle class—and you all know what it is, access to education. Folks, the source of our economic power and middle class strength in the 20th Century was the fact that we were among the first major nations in the world to provide twelve years of free education for our citizens. But in the 21st Century, other countries have already caught up and twelve years is simply no longer enough—a minimum of fourteen years is necessary for families to have a surer path to the middle class and for the United States to be able to out-compete the rest of the world. Consider that by the end of the decade, two out of three of all jobs will require an education beyond high school, from an 18-week certificate to a two-year associate's degree to a four-year bachelor's, or a PhD. And consider that folks with an associate's degree earn 25% more than someone who graduated just from high school. And folks who graduate with a four-year degree make 70% more. But today, the cost of higher education is too high for too many Americans. Too many folks are priced out of a piece of the middle-class dream. And that's why the President and I have a straightforward plan to remove that barrier and expand the pathway to the middle class—by bringing the cost of community colleges down—down to zero. Zero—for anyone willing to work for it and for the institutions that meet certain basic requirements. Our plan is no give-away. Students must keep up their grades and stay on track to graduate. States must contribute funding and hold community colleges accountable for the results. And community colleges must maintain high graduation and job placement rates. And here's a key point—community colleges will have to offer courses that are directly transferrable to a four-year degree. If two years of community college are free—and credits can transfer to a four-year university—that means the cost of a four-year degree will be cut in half for a lot of working families struggling to send their children to college, qualified children…"
http://www.realclearpolitics.com/video/2015/04/11/biden_gives_weekly_address_making_community_college_free_like_high_school.html
Biden calls for free community college with tax increase on wealthy
"Vice President Joe Biden used the White House weekly address on Saturday to call for an increase in taxes on wealthy Americans and banks to make community college free. "It's simple, folks," Biden said. "Two years of community college should become as free and as universal as high school is today if we're to make this economic resurgence permanent and well into the 21st century." Biden said the White House plan is to "close loopholes for the wealthiest investors" and impose a .07 percent fee on banks "to discourage the kind of risky behavior that crashed our economy just a few years ago." In the address, Biden sold the plan as "middle-class economics." "[T]o make sure everyone is part of this [economic] resurgence, we need to build on what we know widens the path to the middle class — and you all know what it is, access to education," he said. Biden said, however, that the plan isn't a "give-away." He said students who would seek to attend a community college in the government's program would have to "keep their grades up and stay on track to graduate." He also said states must contribute to the funding, and colleges receiving funding must "maintain high graduation and job placement rates."…"
http://www.washingtonexaminer.com/biden-calls-for-free-community-college-with-tax-increase-on-wealthy/article/2562877?custom_click=rss
Joe Biden: Folks, here's more free stuff
http://news.investors.com/Politics-Andrew-Malcolm/041115-747328-joe-biden-calls-for-free-college-for-everyone.htm
Tax Returns Reveal Exactly How Much Obama and Biden Give to Charity. How Do You Stack Up?
"The details: Filing jointly with his wife, the president reported adjusted gross income of $477,383 while paying $93,362 in federal taxes and $22,640 in Illinois state income tax. Obama also reported a total of $70,712 — nearly 15 percent of his income — in charitable donations. The largest reported gift was a $22,012 donation to the Fisher House Foundation. Vice President Joe Biden's 2014 tax information was also released Friday. He reported a mere $7,380 in charitable giving on $388,844 in income — a 2 percent giving rate. How do they stack up against the typical American? On average, Americans give roughly 5 percent of their discretionary income to charity — though religious Americans in red states tend to be far more generous than blue state agnostics, the Chronicle of Philanthropy noted in its report on charitable giving…."
http://www.theblaze.com/stories/2015/04/11/tax-returns-reveal-exactly-how-much-obama-and-biden-give-to-charity-how-do-you-stack-up/
Two Things Investors Should Know About Financial Asset Bubbles
http://www.forbes.com/sites/panosmourdoukoutas/2015/04/11/two-things-investors-should-know-about-financial-asset-bubbles/
IRS chief: Budget, staff cuts lead to service that can't get much worse
http://www.washingtonpost.com/politics/federal_government/irs-chief-budget-staff-cuts-lead-to-service-that-cant-get-much-worse/2015/04/12/2396ab1e-e119-11e4-81ea-0649268f729e_story.html?wprss=rss_politics
Arms spending up globally, except in US, Western Europe
"World military spending was largely unchanged in 2014 as lower spending in the United States and Western Europe was matched by increases elsewhere, prompted by conflicts in the Middle East, Eastern Europe and Africa, an arms watchdog said Monday. The Stockholm International Peace Research Institute said total global arms expenditure was down 0.4 percent at $1.8 trillion. American spending was reduced by 6.5 percent as part of measures to cut the U.S. budget deficit, while the three biggest arms spenders after the U.S. — China, Russia and Saudi Arabia — greatly increased their purchases. Saudi Arabia boosted its military investments the most, by 17 percent, while China's arms spending rose by 9.7 percent to an estimated $216 billion. SIPRI program director Sam Perlo-Freeman said the conflict in Ukraine has prompted many European countries near Russia to increase military spending, particularly in central Europe, the Baltics and the Nordic countries. On the other hand, the five biggest spenders in western Europe — France, Britain, Germany, Italy and Spain — have all budgeted for further, small cuts this year. "The Ukraine crisis has fundamentally altered the security situation in Europe, but so far the impact on military spending is mostly apparent in countries bordering Russia," he said. "Elsewhere, austerity remains the main driver of downward spending trends.".."
http://cnsnews.com/news/article/arms-spending-globally-except-us-western-europe
Hillary's No. 1 fear: It's the economy stupid
"Hillary's made it official: She's now a candidate for president in the 2016 election. Question is, can she win? The former first lady and secretary of state certainly carries lots of baggage as she enters the race, including but not limited to all those missing e-mails. But she isn't expecting any of those issues to prove fatal. Her big fear — according to the Wall Street Democrats I speak to — is being stuck with (and blamed for) her old boss' economy. That's because the economy has never fully recovered from the financial collapse that President Obama faced when he took office. The spin from the Obama team on the lousy March jobs report went about like this: Lots of snow and frigid temperatures stopped an otherwise robust economy in its tracks, as people temporarily cut back on eating, drinking and shopping, to the point where employers just didn't need to hire many new workers. For those of us waiting for a good laugh, let's hope Hillary makes these same nonsensical points on the campaign trail. Fact is, many analysts believe the economy is worse than the headline numbers, filtered through the Obamaites and their media lackeys, suggest. They point to other data that hint things could even get worse in the months ahead. That weak jobs report alone, of course, should make Clinton fear that — once again — the Obama economy isn't really getting better…"
http://nypost.com/2015/04/12/hillarys-no-1-fear-its-the-economy-stupid/
COMMON CORE:
Common Core tests take the imagination out of education
"The Common Core was never a good idea. It was a sneaky idea — and sneaky ideas in American public policy tend to have exactly the life span that Common Core has had. The core sneakiness of the Common Core is that it was (and still is) presented as a state-level project when it was from the get-go intended to be a national project. The proponents of the Common Core insist, often vehemently, that it is simply a set of "standards" and not a "curriculum." It is, in fact, very much a curriculum. The sneakiness in this case is again aimed at getting around legal barriers that prohibit federal efforts to establish curricula, but the sneakiness is also aimed at diverting teachers and the public from the truth. The Common Core standards are finely detailed, grade-by-grade specifications for what should be taught, how it should be taught and when it should be taught. Perhaps the strongest proof that the "standards" are a curriculum in disguise comes at the next layer of sneakiness, the Common Core-aligned tests. For no matter how creative teachers are in supplementing what the Common Core standards mandate, in the end, they have to prepare their students for the tests, and the testmakers have no interest in anything teachers add to the Core…"
http://nypost.com/2015/04/11/common-core-tests-take-the-imagination-out-of-education/
What you need to know about the Common Core
"Big Apple kids will get their third crack at the statewide Common Core exams in the next two weeks. Will they do better? Last year, only 34.5 percent of city students in grades 3 to 8 passed the math exams, and 29.4 percent passed in reading and writing. Overall, officials said, the scores inched up slightly from the first year of the tougher tests. The high-stakes exams are meant to measure whether students are meeting the Common Core standards, adopted by New York and 44 other states. They spell out the academic skills all kids should gain from kindergarten to 12th grade — ideally, so they graduate "college or career ready." The grueling exams demand critical thinking. In three days of English Language Arts tests next week, students will have to read and understand texts, and write out answers, including brief essays, as well as answer multiple-choice questions. The math exams require students to take several steps to get the right answer, and in some cases to explain in writing how they solved a complex problem.
Gov. Andrew Cuomo has upped the ante. He wants 50 percent of a teacher's evaluation to depend on student test scores. A law passed by the Legislature last month does not set a percentage, but leaves it up to the state Education Department to decide. His mandate has sparked outrage among some educators and parents who contend the standardized tests are a flawed measure of learning."
http://nypost.com/2015/04/11/what-you-need-to-know-about-the-common-core/
Hillary Clinton On Education: 8 Things The Presidential Candidate Wants You To Know
http://www.forbes.com/sites/maureensullivan/2015/04/12/hillary-clinton-on-education-8-things-the-presidential-candidate-wants-you-to-know/
MISC.:
GOP: To restore trust, the IRS must come clean
"Rep. Charles Boustany gives the Republican Party's Weekly Remarks – Hello, I'm Charles Boustany, and I have the great honor of representing Louisiana's Third Congressional District.
Every day, Republicans are listening to the American people and focusing on your priorities. Because too often, it seems the administration in charge in Washington doesn't have your best interests at heart. It takes more and more money for the government while limiting opportunities for hardworking families. (Scroll down for video of these remarks.) Nowhere is this disconnect more pronounced than in our tax code. As Tax Day approaches, Americans need no reminder of how expensive and difficult it is just to be compliant with the law. And no agency elicits more frustration and distrust than the Internal Revenue Service. Just last week at a town hall meeting in my hometown of Lafayette, Louisiana, a small business owner told me compliance with the IRS alone costs her nine-person business the equivalent of hiring one new worker. And just think, the president's budget calls for raising taxes by more than $2 trillion, further squeezing families and small businesses who are trying to make ends meet.
Republicans are offering a better approach. First, that means fixing our tax code. Today, it's a volumes-long jumble of outdated provisions held together with scotch tape and glue. That doesn't help create jobs, and it doesn't serve the best interests of the American people.
Second, we must address the people's misgivings with the IRS itself. This agency still operates in the shadow of a scandal in which it admitted to targeting organizations based on their political beliefs. The investigation is ongoing — but the IRS still refuses to admit that some of its employees engaged in intentional wrongdoing. To successfully carry out its mission, the IRS must be viewed by the American people as an unbiased arbiter of the law. It cannot do that without coming clean. Next week, the House will act on several initiatives to require more accountability and transparency at the IRS. This includes enacting a Taxpayer Bill of Rights complete with common-sense sense steps like requiring the IRS to fire employees that use their position for political purposes, prohibiting the IRS employees from using personal email accounts to conduct official business, and improving access to the courts for groups that feel they've been wronged by the IRS. We're also going to act to provide more tax relief for American families. This is in addition to legislation we've already passed to provide permanent tax relief to small businesses, a move that would help create nearly 200,000 jobs…."
http://news.investors.com/Politics-Andrew-Malcolm/041115-747330-irs-must-come-clean-in-obama-political-scandal.htm
Republicans seek new rules for IRS
"Republicans are moving to shine a spotlight on the Internal Revenue Service's (IRS) targeting of conservative groups in the days leading up to Tax Day this year.  The House will move on measures next week allowing the IRS greater ability to fire employees who used their positions for political ends, Rep. Charles Boustany (R-La.) said in the GOP's weekly address.  "We must address the people's misgivings with the IRS itself," Boustany said. "This agency still operates in the shadow of a scandal in which it admitted to targeting organizations based on their political beliefs."
http://thehill.com/blogs/blog-briefing-room/news/238525-republicans-seek-new-rules-for-irs
Enough Is Enough: Abolish the IRS
Among the more enjoyable spectacles of Washington in recent years has been watching Grover Norquist eluding once again a contingent of media foxhounds in full bray, yelping and jumping at the bottom of a tree in which, they are convinced, they have finally trapped the prominent anti-tax guru. One such episode took place in November 2012, shortly after President Obama's reelection—and at a time when official Washington faced a choice between a grand fiscal compromise and the austere budget cuts that would kick in automatically under what was known as "sequestration."  Congress would never allow sequestration to take effect, according to the media wisdom of the day, and hence Republicans would have to accept tax increases as part of the alternative fiscal bargain. That would mean the GOP would have to repudiate the famous Tax Pledge devised by Norquist and signed by nearly every congressional Republican. That, in turn, would destroy the force and power of that nettlesome Tax Pledge—and dislodge Norquist from his prominent place as Horatio at the bridge of tax policy. This particular episode took place around the luncheon table of the Center for the National Interest (publisher of this website and its allied magazine), and the media hounds went after Norquist with the glee of those who know they are about to witness a political comeuppance of serious magnitude. Through it all, the imperturbable Norquist confidently and quietly held his ground—never ruffled, never riled, never lacking in magnanimity, seemingly sure of his aces. "This isn't my first rodeo," he said, and laid out a lucid political explanation for why his Pledge would hold, even in the face of such tectonic pressures."…. What happened next? The sequestration deadline came and went, no grand fiscal compromise emerged, the austere spending cuts went into effect, and Norquist's famous Pledge remained intact, as did the political standing and influence of Norquist himself. Dana Milbank never got around to revealing to his readers his own remote location when the dog was eating his prediction of Norquist's political demise. Truly, Norquist is a Washington figure to be reckoned with. Now he bundles up his anti-tax sentiments and political assessments into a sprightly volume entitled: End the IRS Before It Ends US: How to Restore a Low-Tax, High-Growth, Wealthy America. It's a book of many parts: primer on America's tax history and growth in government; polemical expose of liberal legerdemain on the issue; policy recommendations for smaller government, strong economic growth and a streamlined tax system; and paean to the energy and efficiency of unfettered capitalism. He even provides an amusing narrative of the earnest efforts of his adversaries to obliterate his famous Pledge, all to no avail. The reason they can't obliterate it, writes Norquist, is that the American people are on to the ominous consequences of inexorable governmental expansion and fiscal incontinence. Currently, U.S. governmental spending—federal, state and local—amounts to 34 percent of the national economy, while taxes consume about 30 percent of annual GDP. And what's going to happen to tax rates and the governmental share of GDP, he asks, when it comes time to pay down the $17 trillion in federal debt (nearly $8 trillion of it added on Obama's watch) or the $123 trillion in "unfunded liabilities" accumulated through years of irresponsible government spending?…"
http://nationalinterest.org/feature/enough-enough-abolish-the-irs-12564
DHS: FOIA Requests Up 182 Percent Under Obama – 5.7 Percent Are Fully Granted
"The Department of Homeland Security has experienced a 182 percent increase in the number of requests it receives under the Freedom of Information Act (FOIA) since President Obama first took office in 2009, according to the DHS 2014 Freedom of Information Act Report published Thursday. The DHS says it received a record 291,242 FOIA requests in fiscal year 2014, spending about $51.5 million to process and fill them. It fully granted only 16,651 of these requests, or about 5.7 percent, partially granted another 128,603, and denied 6,212 requests, the report stated. According to DHS, the vast majority of requests were directed to three agencies: U.S. Citizenship and Immigration Services (USCIS) – 143,794 requests; Customs and Border Protection (CBP) – 47,261 requests; and Immigration and Customs Enforcement (ICE) – 85,081 requests. The increase in FOIA requests has put a strain on the department's ability to process them, DHS said in the report, adding that the department had 120,393 FOIA requests pending at the end of FY 2014. This reflects an 83 percent increase in the number of pending requests from FY 2013. The department also said it has an ever-growing backlog of FOIA requests. Under federal law they are meant to be processed within 20 business days unless there are "unusual circumstances," such as requiring extensive research or involving collection of a large number of records. "The increased volume and complexity of requests for immigration records has directly affected the Department's backlog," the report stated. According to DHS, there were 103,480 backlogged FOIA requests at the end of FY 2014, compared to 51,575 in FY 2013…"
http://cnsnews.com/news/article/brittany-m-hughes/dhs-foia-requests-182-percent-under-obama-57-percent-are-fully
Obama on environment's impact on public health
http://www.cbsnews.com/videos/obama-on-environments-impact-on-public-health/
Obama climate agenda faces first big test
"President Obama's legacy climate agenda faces its first major challenge next week as over a dozen states have their day in court. The U.S. Court of Appeals for the District of Columbia Circuit will hear oral arguments April 16 from states and industry contesting the Environmental Protection Agency's emission rules for power plants. The rules are at the center of the president's legacy agenda for battling the threat of global warming. The states argue that EPA does not have the authority under the law to implement the rules, which are at the center of Obama's climate change agenda, and the White House goal of securing a global climate deal at the end of the year in Paris. The EPA Clean Power Plan is an unprecedented regulation for curbing greenhouse gas emissions from existing power plants. Many scientists say the emissions rules are aimed at reducing the cause of global warming and climate change, environmental conditions which result in more severe storms, droughts and floods…."
http://www.washingtonexaminer.com/obama-climate-agenda-faces-first-big-test/article/2562858?custom_click=rss
The Dirty Secret of Obama's Carbon Plan
Taking one-third of U.S. coal-fired power plants off the grid by 2020 simply isn't workable. Here's why.
"Americans don't give much thought to whether their electricity will be there when they need it. You flip a switch, the lights go on. Your phone charges up. The medical equipment in the emergency room does its job. Yet electric reliability, long a bedrock of this country's prosperity and high standard of living, does not come as easily as its steady presence might suggest. The Environmental Protection Agency's Clean Power Plan, a proposed regulation limiting carbon emissions from existing coal-fired plants, threatens to…"
http://www.wsj.com/articles/the-dirty-secret-of-obamas-carbon-plan-1428875418?mod=rss_opinion_main
EPA TELLS KIDS TO AVOID BATHS AND ASKS THEM TO CHECK TOILETS FOR LEAKS
"Parents across America who struggle to keep their young rambunctious kids clean now have a new obstacle: the U.S. Environmental Protection Agency (EPA). As part of its effort to help save the planet from the dangers of taking too many baths, the EPA's WaterSense program is trying to convince kids they should avoid bathtubs in favor of showers, which it says is a far more efficient use of water. "To save even more water, keep your shower under five minutes long—try timing yourself with a clock next time you hop in!" the "WaterSense for Kids" website says. In addition to convincing kids to stay away from the tub, the EPA's website instructs children to be careful not to give plants or the yard too much water, to ask parents to use car washes that recycle used water, and to avoid using hoses whenever possible. The EPA even suggests kids conduct experiments with parents to test toilets for leaks. When kids aren't busy timing their showers to ensure they remain as unclean as possible and training to be future plumbers, they can "test" their "water sense" by playing EPA's Pac-Man-inspired online game starring the "water-efficiency hero," Flo. The goal of the game is to move Flo, a cartoon water drop, "through water pipes and answer water-efficiency questions while avoiding water-wasting monsters." There's nothing kids hate more than those darn water-wasting monsters…"
http://www.breitbart.com/big-government/2015/04/11/epa-tells-kids-to-avoid-baths-and-asks-them-to-check-toilets-for-leaks/
US plans new offshore drilling rule
"The Obama administration will release a new rule as soon as Monday that aims to prevent offshore drilling disasters like the major Gulf of Mexico oil spill five years ago. The Interior Department's rule will be timed to coincide with the anniversary of the explosion at BP's Macondo well on the Deepwater Horizon oil platform, which killed 11 and caused a uncontrolled oil spill for 87 days, the New York Times reported late Friday. The regulation would set strict new standards for blowout preventers, which act as part a drilling rig's backup systems for stopping oil and gas well explosions. The BP disaster was blamed in part on a pipe that buckled, but the rig's blowout preventer did not work as intended. The blowout preventer standards would be the third major regulation the Obama administration has published in response to the BP spill. The disaster also resulted in a complete overhaul of Interior's regulatory structure for offshore drilling, including spinning off the safety oversight into its own agency…"
http://thehill.com/policy/energy-environment/238524-us-plans-new-offshore-drilling-rule
Obama admin to announce new regulation on offshore drilling
"The Obama administration plans to announce new regulations on offshore gas and oil drilling intended to prevent another incident like the BP Gulf oil spill. An announcement could come Monday, the New York Times reported. The regulation targets blowout preventers, devices on undersea oil wells which, according to the Times, are the "last line of protection to stop explosions in undersea oil and gas wells." The 2010 oil spill was caused by an explosion on an oil rig and resulted in the death of 11 men and millions of gallons of crude oil spewed into the Gulf of Mexico. The blowout preventer on the Macondo well, 40 miles off the Louisiana coastline, failed when natural gas rising from the well exploded beneath the Deepwater Horizon drilling rig. With few means of plugging a hole thousands of feet underwater, the well spewed oil for 87 days…"
http://www.washingtonexaminer.com/obama-admin-to-announce-new-regulation-on-offshore-drilling/article/2562865?custom_click=rss
Remember how Net Neutrality wasn't going to raise prices? Yeah… never mind
"During the net neutrality debate we saw a lot of criticism heaped on people like Senator Mike Lee and Ajit Pai, a Republican member of the FCC, when they warned that adopting these policies would raise prices for consumers. Politifact gave Mike Lee a "Half True" for warning costs would increase, but insisted that the net result was not clear. It's been all of a few weeks since the deal was inked now and the results are starting to trickle in. I'll bet you could never guess which way the answer is going… Recently adopted net neutrality regulations soon could make your monthly Internet bill more complicated — and potentially more expensive. Every month, consumers pay a small fee on their phone bills for a federal program that uses the money — a total of $8.8 billion raised nationwide last year — to provide affordable access to telecommunications services in rural areas, underserved inner cities and schools. Now the fee could start appearing on broadband bills too, in a major expansion of the nearly two-decade-old Universal Service Fund program. It's not clear yet, however, if most consumers would end up paying more in total USF fees than they do now. I like the way that the LA Times analysis says it's "not clear" if you'll wind up paying more. I suppose that's technically true, but it relies on the assumption that the government is going to completely ignore a potential new revenue stream. And as we all know, they're just so good at leaving taxpayer money in our pockets when there's a chance to grab it…"
http://hotair.com/archives/2015/04/11/remember-how-net-neutrality-wasnt-going-to-raise-prices-yeah-never-mind/
NRA leaders warn members of looming gun-control efforts
"Leaders of the National Rifle Association on Saturday cited the new Republican majority in the U.S. Senate as evidence of the group's political clout, but warned of looming gun-control efforts in the final years of Barack Obama's presidency. Wayne LaPierre, the NRA's executive vice president and CEO, in his members' meeting speech called on Congress to enact a law allowing people with handgun carry permits to be allowed to be armed anywhere in the country, arguing that nobody "should be forced to face evil with bare hands." The motto of the NRA's annual convention this weekend is: "If they can ban one, they can ban them all." Organizers expect more than 70,000 people to visit the convention's exhibit space, meetings and musical acts in downtown Nashville. LaPierre and Chris Cox, the head of the NRA's lobbying arm, painted a bleak picture of the state of the country and the dangers to gun rights presented by the last 650 days of Obama's presidency. "There's no telling how far President Obama will go to dismantle our freedoms and reshape America into an America that you and I will not even recognize," LaPierre said. "And when he's finished he intends to go out with a coronation of Hillary Rodham Clinton." Clinton is expected to announce the launch of her bid for the Democratic nomination for president on Sunday…"
http://www.washingtontimes.com/news/2015/apr/11/nra-leaders-warn-members-of-looming-gun-control-ef/?utm_source=RSS_Feed&utm_medium=RSS
NYT Editorial Board Forced to Correct Big Lie About NRA Convention — and We Have Proof of How False the Claim Really Was
"In an editorial published on Friday, The New York Times editorial board accused the National Rifle Association of engaging in the "ultimate hypocrisy" by leaving attendees "disarmed" at its annual meeting in Nashville this weekend. The only problem? The claim is completely false…"
http://www.theblaze.com/stories/2015/04/12/nyt-editorial-board-forced-to-correct-big-lie-about-nra-convention-and-we-have-proof-of-how-false-the-claim-really-was/
Let's Reform the Rules That Govern Congress
"With tax day looming, Americans are once again questioning if they are getting their money's worth from the most unpopular branch of government: the U.S. Congress. For most, the answer is no. It cost $4 billion last year to operate an institution that managed to spend another $3.5 trillion on our behalf. Meanwhile, the two previous sessions of Congress set unproductivity records (total laws passed), beating every other session since the birth of the statistic back in 1947. We are involuntarily purchasing a defective product. What can we do about it? "Throw the bums out"? We re-elect the same folks who deliver the same results 90 percent of the time, yet we despise Congress as a whole. Over the past year, public confidence in the "first branch" has swooned to 7 percent — a record low in the 40-year history of the question posed by Gallup.     Perhaps it's time to look not just at the players, but also at the rules of the game.  Rules aren't made to be broken, but in life we do change the rules when common sense compels us to. The time is ripe to apply this logic to our ailing congressional system. In our current legislative branch, we have a quartet of wrongheaded rules that have distorted and degraded the lawmaking process. First, our election rules rig congressional races. Gerrymandering has been with us for centuries. But researchers have found that the latest round of cynical redistricting, which accounted for a 12-seat House swing in favor of the Republicans, had deeper effects and caused more vote-wasting than any election over the past four decades. The rigging is not just confined to district scissoring. Americans have been self-sorting geographically, leading to a more politically polarized national map. But this fact gets run through a meat grinder when blended with the rules. Constrictive party primaries strangle competition. We accept winner-take-all elections in single-member districts as ironclad necessities (the Constitution mandates neither of these). What do we get in return?  Ridiculously predictable election results. In fact, most congressional contests are foregone conclusions and not truly contested. In 2014, the nonpartisan FairVote Center made predictions in 368 of the 435 congressional races — without factoring in polling data or campaign expenditures. They were correct in 367.  The rules and rigging of our elections sustain the stale partisan divide on Capitol Hill, shrink an already threadbare political center, and distort a bedrock principle of American democracy: fair representation. There are better ways to run elections…"
http://www.realclearpolitics.com/articles/2015/04/11/lets_reform_the_rules_that_govern_congress_126208.html
Menendez vows he'll beat federal indictment
"In his first television appearance since being indicted on federally corruption charges two weeks ago, Sen. Bob Menendez (D-N.J.) vowed to remain in the Senate and insisted that he will beat the charges leveled against him. Menendez is charged with bribery for allegedly accepting close to $1 million in gifts — including campaign contributions and trips on private jets — from Salomon Melgen, a friend of Menendez who federal officials say then benefited from business help from the senator's office. "Prosecutors take snippets of story to make their case. We will have an opportunity in court to make the entire case," Menendez told Fox News' Chris Wallace. "And when all of the facts are known, I know that I will be vindicated and we will win." The interview quickly shifted to foreign policy, specifically Cuba and Iran — issues on which Menendez is a major player as the ranking Democrat on the Senate Foreign Relations Committee and as the committee's former chairman. The son of Cuban immigrants, Menendez has been one of the leading critics of the Obama administration's moves to normalize relations with Cuba. Yet he rejected the suggestion by some that the federal charges could be retribution for his outspoken criticism of the administration, especially on Iran and Cuba. "I cannot imagine that an administration, this or any other, would go to such lengths and undermine our constitutional democracy," the senator said…"
http://www.washingtonpost.com/blogs/post-politics/wp/2015/04/12/menendez-vows-hell-beat-federal-indictment/?wprss=rss_politics
Sen. Menendez: Corruption charges not politically motivated
http://onpolitics.usatoday.com/2015/04/12/robert-menendez-corruption-obama-cuba/
Menendez: 'I am not backing off' on Iran
http://www.washingtonexaminer.com/menendez-i-am-not-backing-off-on-iran/article/2562887
Rand Paul on why a "libertarian-ish" Republican can win
"Sen. Rand Paul, R-Kentucky, says he's one of the most conservative members of the Senate on issues like spending, taxes and demanding balanced budgets. But there's no denying that he has a whole other set of what he calls "libertarian-ish" issues that define his political ideology. In an interview on CBS' "Face the Nation" Sunday, Paul said those issues include a belief in privacy and a reform in the criminal justice system to make sure everyone is treated fairly under the law. "We still have a large problem in our country that, if you are black, you're not always being treated fairly under the law. And I want to fix that," he said. Paul – who announced last week that he is running for president in 2016 – has been a vocal proponent of trying to make the party more inclusive. He says he's not finding resistance among other members of his party as he tries to do that…"
http://www.cbsnews.com/news/why-rand-paul-thinks-a-libertarian-can-win-the-white-house/
GOP's Lindsey Graham sees an opening as antagonist to Rand Paul
http://www.washingtonpost.com/politics/with-paul-running-gop-foe-lindsey-graham-tries-to-stand-in-the-way/2015/04/10/36aa31b8-c0ed-11e4-9ec2-b418f57a4a99_story.html?wprss=rss_national
Marco Rubio rises
http://www.washingtonexaminer.com/marco-rubio-rises/article/2562884
'16 hopefuls rack up Senate absences
http://thehill.com/blogs/ballot-box/presidential-races/238521-16-hopefuls-rack-up-senate-absences
What Hillary Clinton's presidential announcement will mean for the 2016 campaign
"Even though it was expected, Hillary Clinton's entrance into the presidential race for 2016 will shake things up on the campaign trail. Washington Post's national political reporter Bob Costa joins "CBS This Morning: Saturday" from our Washington bureau to discuss the potential candidates."
http://www.cbsnews.com/videos/what-hillary-clintons-presidential-announcement-will-mean-for-the-2016-campaign/
Hillary Clinton says she's running for president in 2016
http://www.cbsnews.com/videos/hillary-clinton-says-shes-running-for-president-in-2016/
Analysis: Will Hillary Clinton become the next president?
http://www.cbsnews.com/videos/analysis-will-hillary-clinton-become-the-next-president/
'It's Official: Hillary's Running For President' [VIDEO]
http://dailycaller.com/2015/04/12/its-official-hillarys-running-for-president/
The 5 messages in Hillary Clinton's announcement video
http://www.washingtonexaminer.com/the-5-messages-in-hillary-clintons-announcement-video/article/2562927
She's Running: Hillary Clinton Is in the Race for President
http://www.theblaze.com/stories/2015/04/12/shes-running-hillary-clinton-is-in-the-race-for-president/
Hillary Clinton: I'm running for president as champion of 'everyday Americans'
"Hillary Clinton on Sunday ended months of speculation and indicated that she will seek the White House in 2016, running for president as a champion of "everyday Americans." A video released on her official campaign website featured scenes from a cross-section of Americans talking about what they were looking forward to. "I'm getting ready to do something too," Clinton the says toward the end of the video. "I'm running for president." She continued, "Americans have fought their way back from tough economic times, but the deck is still stacked in favor of those at the top. Everyday Americans need a champion and I want to be that champion — so you can do more than just get by, you can get ahead, and stay ahead. Because when families are strong, America is strong. So I'm hitting the road to earn your vote, because it's your time. And I hope you'll join me on this journey."…
http://www.washingtonexaminer.com/hillary-clinton-im-running-for-president-as-champion-of-everyday-americans/article/2562908?custom_click=rss
'Everyday Americans need a champion': Wealthy Hillary Clinton finally enters formal race to be president with video telling middle class voters 'the deck is still stacked in favor of those at the top' of the economy
"–'Americans have fought their way back from tough economic times,' says the multimillionaire politician in a launch video
–Her chief of staff stepped on her big moment with an email to donors saying, 'I wanted to make sure you heard it first from me'
–Clinton's press office left an embarrassing typo in its press announcement, saying that she had 'fought children and families all her career'
–Official campaign website is full of biographical material but includes no policy statements or issue platforms
–Republican Party fires its opening salvo: 'Americans need a president they can trust and voters do not trust Hillary Clinton'
–Hillary will start her 'listening tour' in Iowa and New Hampshire without huge fanfare, and then have a more formal launch event in May
–Wunderkind campaign manager, 35, was a child when she was first lady and didn't live through her defining White House scandals.."
http://www.dailymail.co.uk/news/article-3035748/Everyday-Americans-need-champion-Wealthy-Hillary-Clinton-enters-race-president.html
Clinton strikes populist tone in long-awaited campaign announcement
http://www.washingtonpost.com/politics/she-makes-it-official-clinton-is-ready-for-hillary/2015/04/12/2d4df304-e15c-11e4-905f-cc896d379a32_story.html?wprss=rss_national
Hillary Clinton's 2016 Presidential Campaign Releases Video
http://abcnews.go.com/Politics/video/hillary-clintons-2016-presidential-campaign-releases-video-30265138
Clinton kicks off 2016 campaign online, heads next to Iowa
http://cnsnews.com/news/article/clinton-kicks-2016-campaign-online-heads-next-iowa
Humble 'champion' of everyday America? Hillary gets a campaign makeover
http://www.washingtontimes.com/news/2015/apr/12/inside-the-beltway-john-podesta-rebrands-hillary-c/?utm_source=RSS_Feed&utm_medium=RSS
Republicans React to Hillary Clinton's Candidacy: 'She Does Not Have the Right Vision to Lead America'
"After former secretary of state Hillary Clinton announced she's running for president of the United States, several prominent Republicans shot back with responses on Sunday. Sen. Rand Paul of Kentucky — who announced his candidacy last Tuesday — has offered a number of reactions on his Twitter page, but he posted this silent jab a few hours before and then right after Clinton's announcement:.. Sen. Ted Cruz of Texas, who last month became the first Republican to jump into the 2016 race, delivered a video response to Clinton's candidacy as well:.."
http://www.theblaze.com/stories/2015/04/12/republicans-react-to-hillary-clintons-candidacy-she-does-not-have-the-right-vision-to-lead-america/
Ignatius: Every Time Hillary Brings Up Foreign Policy And Tenure As Secretary of State "Benghazi Blunts That"
http://www.realclearpolitics.com/video/2015/04/12/ignatius_every_time_hillary_brings_up_foreign_policy_and_tenure_as_secretary_of_state_benghazi_blunts_that.html
Hugh Hewitt: Hillary Candidacy Like "Weekend At Bernie's," Democrats Will Have To Prop Her Up Until Election
http://www.realclearpolitics.com/video/2015/04/12/hugh_hewitt_hillary_candidacy_like_weekend_at_bernies_democrats_will_have_to_prop_her_up_until_election.html
Carly: 'She's Not the Woman for the White House'
"Republican Carly Fiorina, a possible presidential candidate, reacts to Hillary Clinton's entry into the 2016 race. "She doesn't have a track record of leadership or trustworthiness," Fiorina says of Clinton in the video response. "She's not the woman for the White House."
http://www.weeklystandard.com/blogs/carly-she-s-not-woman-white-house_917377.html
Statistician Nate Silver: Hillary has 50 percent chance to win White House
http://www.washingtonexaminer.com/nate-silver-hillary-has-50-chance/article/2562912
Brooklyn Hit With Anti-Hillary Street Art
http://www.weeklystandard.com/blogs/brooklyn-hit-anti-hillary-street-art_917019.html
SNL Mocks Hillary's Impending Presidential Campaign
http://cnsnews.com/video/newsbusters/snl-mocks-hillarys-impending-presidential-campaign
POLL: DEMS WANT HILLARY TO FACE 'SERIOUS' PRIMARY CHALLENGER
"An overwhelming majority of Democrats and independents want Hillary Clinton to face a "serious" primary challenger. Clinton will formally enter the 2016 presidential contest on Sunday, and a Bloomberg poll conducted April 6-8 found that 72% of Democrats and independents believe that it would be a "good thing" for the "Democratic party if Hillary Clinton faced serious competition for the presidential nomination." Clinton has a commanding lead over all of her potential challengers. And Sen. Elizabeth Warren (D-MA), the Democrat whom left-wing activists most want to challenge Clinton, has repeatedly declared that she will not run in 2016. Clinton's favorability ratings in swing states, though, have been plummeting after more details about her private email scandal and shady donations to her family's foundation from repressive Middle Eastern regimes have been revealed. A Quinnipiac poll released this week found that a majority of voters in Iowa and Colorado–two states where Clinton now trails Sen. Rand Paul (R-KY)–do not think Clinton is "honest and trustworthy." The Bloomberg poll found that a majority of Americans (53%), including more than a quarter of Democrats (26%), believe that Clinton "purposely withheld or deleted emails."
http://www.breitbart.com/big-government/2015/04/11/poll-dems-want-hillary-to-face-serious-primary-challenger/
Dem challengers offer response to Clinton rollout
http://www.washingtonexaminer.com/dem-challengers-offer-response/article/2562929
Hillary Clinton's 2016 presidential campaign will face challenges
http://www.cbsnews.com/videos/hillary-clintons-2016-presidential-campaign-will-face-challenges/
Hillary Clinton to face tough questions on Benghazi, email scandal with 2016 bid official
http://www.washingtontimes.com/news/2015/apr/12/questions-criticism-await-hillary-clintons-preside/?utm_source=RSS_Feed&utm_medium=RSS
Hillary Clinton's Main Obstacle: Her Own Inevitability
"Hillary Clinton is a remarkable frontrunner. Now she has to overcome her own inevitability Hillary Clinton made her first pitch for the 2016 election standing in front of an American flag in Iowa the size of a local barn. An ebullient crowd of more than 5,000 Democrats was gathered for Iowa Sen. Tom Harkin's annual steak fry last September, and hay bales, and pumpkins and barbecue abounded. "It is true," Clinton said, coyly, of the rumors about her candidacy, "I am thinking about it." The audience roared. "It's really great to be back," she went on. "Let's not let another seven years go by." Seven months later, Clinton is packing her bags and returning to Iowa and this time there won't be any coyness about her ambitions. Clinton will officially announce her campaign on Sunday with a video message on social media, according to multiple reports. Then, she'll head back to the first-in-the-nation caucus state as the Democratic frontrunner by a country mile, with sizable leads against most of her potential Republican opponents. She's still a seasoned politician with a deep network of donors and allies and a well-funded apparatus of grassroots groups eager for her to enter the race…."
http://time.com/3774585/hillary-clintons-main-obstacle-her-own-inevitability/
President Obama's Quiet Case for Hillary Clinton in 2016
"In her final days as secretary of state, Hillary Clinton said goodbye to President Obama over a lunch of fish tacos in the dining room off the Oval Office. As a parting gift, she gave her former rival 20 pages of recommendations for what to do in his second term. "Tearing up, I hugged the president and told him again how much our work and friendship meant to me," Clinton writes of Obama in the new epilogue of her book "Hard Choices." "And that I'd be on call if he ever needed me." As the 2016 presidential campaign kicks into gear, Obama needs Clinton more than ever before – a message he's made increasingly clear over the past two years, without having to pick up the phone. Obama has heaped more effusive praise on his former secretary of state than just about any other high-profile Democrat, including his own vice president, Joe Biden, who has also aspired to the nation's top office…"
http://abcnews.go.com/Politics/president-obamas-quiet-case-hillary-clinton-2016/story?id=30234096
Obama: Hillary Clinton "would be an excellent president"
http://www.cbsnews.com/news/obama-hillary-clinton-would-be-an-excellent-president/
Hillary Clinton's Calculus on Embracing Obama
"He defeated her in a grueling Democratic nomination battle. Then she pursued his agenda across the world as secretary of state. Now, the delicate relationship between Hillary Rodham Clinton and President Obama is about to get even more complicated. For months, Mrs. Clinton and her team have pored over Mr. Obama's poll ratings, policies and constituencies, seeking to solve a central riddle for the campaign she is about to begin: How can she run for president as her own person, without criticizing the sitting president she served — while her Republican opponents will be working to demonize them both? Aligning herself too closely with Mr. Obama is fraught with risk for Mrs. Clinton. Asked to imagine their "perfect candidate," nearly six in 10 Americans said they wanted someone who would change most of Mr. Obama's policies, according to a CNN poll released last month. And Republicans are betting that attacks based on the incumbent's record will be as effective against Mrs. Clinton as the tactic was in 2008, when Democrats equated a victory by Senator John McCain to four more years of President George W. Bush…."
http://www.nytimes.com/2015/04/12/us/politics/hillary-clintons-calculus-on-embracing-obama.html?_r=0
Clinton's Iowa problem: Democrats sceptical as troubling trends emerge
In a state where locals want to meet candidates and 'shake hands, look 'em in the eye and ask them a question', Clinton seems to have missed the memo. After underperforming in the 2008 caucus, will she learn from her mistakes?
http://www.theguardian.com/us-news/2015/apr/11/hillary-clinton-iowa-caucus-problems-communication
'Hillary can be beat'
Iowa Democrats want a contested race—and they likely will get one.
"Conventional wisdom says Hillary Clinton can't be beat here. But there's nothing conventional about Iowa's caucuses, nothing predictable about the state's persnickety Democrats—nearly 200 of them jammed into an Irish bar one night this week to hear from little-known Clinton rival Martin O'Malley. They heard him, alright. They heard him deliver his fledgling stump speech and perform a populist anthem, "Scare Away the Dark." Perched atop the makeshift stage—a stack of beer boxes—the former Baltimore mayor and Maryland governor strapped on his guitar and sang:…"
http://www.nationaljournal.com/2016-elections/hillary-can-be-beat-20150411
Hillary Clinton is in. Who's going to announce for president next?
http://www.washingtonpost.com/blogs/post-politics/wp/2015/04/12/hillary-clinton-is-in-whos-going-to-announce-for-president-next/?wprss=rss_politics
Spokesman: Sanders to decide on presidential run by April 30
http://www.washingtontimes.com/news/2015/apr/12/spokesman-sanders-to-decide-on-presidential-run-by/?utm_source=RSS_Feed&utm_medium=RSS
Tea Party group: Voters want 'new blood' in 2016
"Hillary Clinton might not be the candidate voters are looking for in 2016, according to Freedomworks CEO Matt Kibbe. The Hill caught up with the leader of the prominent Tea Party group, who made the case that voters are tired of Washington and looking for "new blood" in the White House. Watch The Hill's video above to hear more of Kibbe's take on the presidential race."
http://thehill.com/video/in-the-news/238490-tea-party-group-voters-want-new-blood-in-2016
Handshake sets stage for meeting between Obama, Castro
"With a cordial evening handshake, President Obama and Cuban President Raul Castro moved Friday toward a historic meeting on the sidelines of the Summit of the Americas. The meeting between the U.S. and Cuba Saturday with the leadership of the Western Hemisphere gathered around them could signal substantial progress. Both sides are still working through issues that would lead to the opening of embassies in Washington and Havana, the first state of a new diplomatic relationship. The first clues of an improved relationship between Obama and Castro came Friday evening as they both arrived at a Panama City convention center for the summit's opening ceremonies. A reporter for a Venezuelan TV network posted video online showing the two greeting each other comfortably with multiple handshakes and extended small talk, while U.N. Secretary-General Ban Ki-moon and Cuban Foreign Minister Bruno Rodriguez looked on. A White House official said the interaction was informal and there was not a substantive conversation between the two leaders. Both men are expected to speak further Saturday – the first extended conversation between leaders of the U.S. and Cuba in more than 50 years. Obama, speaking to a meeting of civil society groups, cast the move to end hostile relations as a triumph for the Cuban people. "As the United States begins a new chapter in our relationship with Cuba, we hope it will create an environment that improves the lives of the Cuban people," he told the gathering, which included Cuban dissidents. "Not because it is imposed by us, the United States, but through the talent and ingenuity and aspirations, and the conversations among Cubans from all walks of life so they can decide what the best course is for their prosperity."…"
http://www.foxnews.com/politics/2015/04/11/handshake-sets-stage-for-meeting-between-obama-castro/
Obama, Castro to talk on sidelines of summit
"President Obama and Cuban President Raúl Castro will hold a bilateral meeting Saturday on the margins of the Summit of the Americas here, the first such encounter between leaders of the two nations in more than 50 years, White House officials said. Planning for an Obama-Castro meeting has been a slow diplomatic choreography since December, when the two leaders announced that Cuba and the United States would restore diplomatic relations, including three rounds of lower-level negotiations over the mechanics of normalization. The leaders' meeting will occur on the margins of Saturday's formal summit gatherings, when "we anticipate they will have a discussion," deputy national security adviser Benjamin Rhodes said. In a symbolic icebreaker, the two "greeted each other and shook hands" at the beginning of the summit's opening session and dinner Friday night, National Security Council spokeswoman Bernadette Meehan said. A White House official said it "was an informal interaction and there was not a substantive conversation." They have met face to face only once before — a handshake at Nelson Mandela's funeral in South Africa…."
http://www.washingtonpost.com/world/obama-raul-castro-speak-by-phone-before-heading-to-panama-summit/2015/04/10/2da5c2f6-de22-11e4-b6d7-b9bc8acf16f7_story.html
US, Cuban presidents expected to meet Saturday in Panama
http://cnsnews.com/news/article/us-cuban-presidents-expected-meet-saturday-panama
Obama meets with Castro, says it's time for U.S. to 'try something new'
"President Obama met with Cuban President Raul Castro on at an international summit in Panama on Saturday and emerged from the meeting saying it's time for the two countries, long at odds, to "try something new." Obama called the meeting, the first of its kind between a sitting U.S. president and a leader of Cuba in half a century, "historic." "We are now in a position to move on a path toward the future," Obama said. He also said, "Over time it is possible for us to turn the page and develop a new relationship between our two countries." The U.S. recently loosened restrictions on a 30-year embargo against Cuba. Obama said one of the first tasks at hand is for the two countries to open embassies in Washington and Cuba. Obama and Castro then shook hands before Castro spoke. "We are willing to discuss everything but we need to be patient, very patient," he said. He the U.S. and Cuba "might disagree on something today on which we could agree tomorrow."…"
http://www.washingtonexaminer.com/obama-meets-with-castro-says-its-time-for-u.s.-to-try-something-new/article/2562879?custom_click=rss
Latest on Americas Summit: Obama-Castro meet at summit
http://cnsnews.com/news/article/latest-americas-summit-obama-castro-meet-summit
Obama, Castro hold first talk between nations in 50 years
http://www.usatoday.com/story/news/world/2015/04/11/obama-castro-panama-summit/25630399/
Obama holds historic meeting with Cuba's Castro, pledges to 'turn the page'
http://www.foxnews.com/politics/2015/04/12/obama-makes-further-attempts-to-closen-ties-with-cuba-still-undecided-about/
U.S., Cuba Face Hurdles to Normalized Ties
Momentous meeting gives way to concerns about opening embassies and removing embargo
http://www.wsj.com/articles/u-s-cuba-face-hurdles-to-normalized-ties-1428881444?mod=fox_australian
Castro: 'What President Obama Has Just Said, It's Practically The Same as We Feel'
"Raul Castro, the first secretary of the Communist Party of Cuba, said today in a joint appearance with President Barack Obama that Obama was expressing what Castro felt about human rights and freedom of the press. "I think that what President Obama has just said, it's practically the same as we feel about the topics, including human rights, freedom of the press," said Castro. "We have said on previous occasions to some American friends that we are willing to discuss every issue between the United States and Cuba.  We are willing to discuss about those issues that I have mentioned and about many others, as these–both in Cuba but also in the United States. According to Obama's State Department, Castro is the Communist leader of an authoritarian Communist government which abuses the human rights of its people and does not recognize or allow freedom of the press. "Cuba is an authoritarian state led by Raul Castro, who is president of the council of state and council of ministers, Communist Party (CP) first secretary, and commander in chief of security forces," said the State Department Country Report on human rights in Cuba for 2013, which was published in 2014, and is the latest available…"
http://cnsnews.com/news/article/terence-p-jeffrey/castro-what-president-obama-has-just-said-it-s-practically-same-we
Cuban Leader Raúl Castro Rails Against U.S., But Spares President Obama
The two men are cordial before Americas summit, plan face-to-face meeting later
"Cuban President Raúl Castro on Saturday railed against a history of what he called U.S. imperialism directed at his island nation but said President Obama wasn't to blame. "I apologize to him because President Obama has no responsibility for this," Castro, who is 83, said at a convention center filled with leaders from the region, including Mr. Obama. Mr. Castro said he had told Mr. Obama "that I get very…"
http://www.wsj.com/articles/cuban-leader-rails-against-u-s-but-spares-president-obama-1428779443?mod=fox_australian
Cuba's Castro: 'I Apologize to President Obama'
"President Barack Obama declared his refusal to refight the Cold War battles of the past on Saturday while Cuban President Raul Castro rallied to his defense, absolving Obama of fault for the U.S. blockade in a stunning reversal of more than 50 years of animosity between the United States and Cuba. Castro, in a meandering, nearly hour-long speech to the Summit of the Americas, ran through an exhaustive history of perceived Cuban grievances against the U.S. dating back more than a century — a vivid display of how raw passions remain over American attempts to undermine Cuba's government. Then, in an abrupt about face, he apologized for letting his emotions get the best of him. He said many U.S. presidents were at fault for that troubled history — but that Obama isn't one of them. "I have told President Obama that I get very emotional talking about the revolution," Castro said through a translator, noting that Obama wasn't even born when the U.S. began sanctioning the island nation. "I apologize to him because President Obama had no responsibility for this." In a remarkable vote of confidence from a Cuban leader, Castro added: "In my opinion, President Obama is an honest man." Castro and Obama were expected to meet later Saturday on the sidelines of the summit — the first substantial meeting between a U.S. and Cuban president in more than five decades. The flurry of diplomacy was aimed at injecting fresh momentum into their previously announced plan to restore normal relations between the U.S. and Cuba…"
http://www.theblaze.com/stories/2015/04/11/cubas-castro-i-apologize-to-president-obama/
Castro absolves Obama of fault for U.S.' 'imperialist aggression'
http://latino.foxnews.com/latino/politics/2015/04/11/castro-absolves-obama-fault-for-us-imperialist-aggression/
Poll: Floridians question special treatment afforded Cuban immigrants
"More Floridians than not support ending special immigration privileges for Cubans, though a considerable number are unsure of their position on the complex U.S. policy, according to a new Sun Sentinel poll. Thirty-seven percent favor ending the Cuban Adjustment Act of 1966, which gives Cubans preferential treatment over other immigrants, while 27 percent want to keep it. One-third were unsure. The poll found even less support for the "wet foot/dry foot" policy granting entry to Cubans who make it to land while returning those intercepted at sea. Nearly 46 percent said that policy should end while 27 percent favor continuing it…"
http://www.sun-sentinel.com/news/florida/fl-cuba-poll-20150409-story.html
Zogby Presidential Report Card: Obama slips as Iran deal is questioned
"Pollster John Zogby reports in our weekly White House report card that in a week dominated by non-presidential news, President Obama slips a bit. "The week has been dominated by non-Obama news. Sen. Rand Paul is in the 2016 GOP presidential race and made quite a good speech. While he got a little testy at 'Big Media' reps, isn't that the Paul brand? I think it helps him with the non-Beltway crowd. "Former 'Everything' Hillary Clinton's campaign is experiencing some problems in some polls. "Reports suggest that internet fees may go up, but this is to pay for hard to reach service areas, so it may not be so bad if you have to pay a few pennies to reach Grandma out in the country…"
http://www.washingtonexaminer.com/zogby-presidential-report-card-obama-slips-as-iran-deal-is-questioned/article/2562859?custom_click=rss
Obama meets Venezuela's Maduro at time of high tensions
https://ca.news.yahoo.com/obama-meets-venezuelas-maduro-time-high-tensions-005004624.html
Obama talks tough on Iran nuclear deal, McCain responds
http://www.foxnews.com/politics/2015/04/12/obama-says-partisanship-wrangling-over-iran-nuclear-deal-needs-to-stop/
Kerry: Russia backs up US fact sheet on nuke deal
"Don't believe the US? Go ahead, ask the Russians. US Secretary of State John Kerry said Sunday that if anyone doesn't believe the information the Obama administration released on the Iran nuclear agreement, they could check with Russia. "The Russians, who are not our usual allies, released a statement saying that what we have put out in terms of our information is both reliable and accurate," Kerry said on CBS's "Face the Nation." Kerry had led long negotiations in Switzerland to reach a tentative deal April 2 with Iran over its nuclear-weapons program. Russia, Germany, Great Britain, China and France were also part of the talks. Iran's ayatollah, Ali Khamenei, has cast doubt on the talks by later tweeting in English that the Americans fact sheet "was contrary" to what was agreed. "They always deceive & breach promises," he wrote…"
http://nypost.com/2015/04/12/kerry-russia-backs-up-us-fact-sheet-on-nuke-deal/
John Kerry: So far, Iran has lived up to its end of nuclear deal
http://www.washingtonpost.com/blogs/post-politics/wp/2015/04/12/john-kerry-so-far-iran-has-lived-up-to-its-end-of-nuclear-deal/?wprss=rss_politics
Obama Defends Kerry, Slams GOP Critics, as Gloves Come Off Over Iran Nuclear Deal
http://cnsnews.com/news/article/patrick-goodenough/obama-defends-kerry-slams-gop-critics-gloves-come-over-iran-nuclear
Barack Obama to John McCain: Back off John Kerry
The president responds to McCain's statement about Kerry being "delusional."
http://www.politico.com/story/2015/04/obama-mccain-back-off-kerry-iran-116886.html
Obama says partisanship over Iran deal has gone too far
http://www.washingtontimes.com/news/2015/apr/11/obama-says-partisanship-over-iran-deal-has-gone-to/?utm_source=RSS_Feed&utm_medium=RSS
Obama criticizes foes of Iran nuclear outline, says Congress has limited role
Share on Facebook Share on Twitter Share on Google Plus Share via Email More Options
http://www.washingtonpost.com/politics/obama-criticizes-foes-of-iran-nuclear-outline-says-congress-has-limited-role/2015/04/11/dbb4abb6-e0b4-11e4-a500-1c5bb1d8ff6a_story.html?wprss=rss_national
Congress Takes Up Iran-Oversight Fight
Lawmakers will challenge President Obama over his nuclear talks with Iran
"Lawmakers determined to claim a larger role in foreign policy will challenge President Barack Obama over his nuclear talks with Iran, taking up legislation this week that would give them the power to review—and potentially reject—a final deal. The bill pits a Congress seeking a larger voice in foreign policy against a White House eager to make its mark on world affairs in its final term in office without congressional…"
http://www.wsj.com/articles/congress-takes-up-iran-oversight-fight-1428881941?mod=fox_australian
Tougher Sanctions Necessary To Force Iran To Change Its Terrorist Ways
http://dailycaller.com/2015/04/12/tougher-sanctions-necessary-to-force-iran-to-change-its-terrorist-ways/
Obama Challenged Netanyahu to Come Up With 'a Good Answer' for a Better Iran Nuclear Deal. Here's How Netanyahu Responded.
http://www.theblaze.com/stories/2015/04/12/obama-challenged-netanyahu-to-come-up-with-a-good-answer-for-a-better-iran-nuclear-deal-heres-how-netanyahu-responded/
Three alternatives to Obama's 'historic framework' with Iran
http://www.washingtonexaminer.com/three-alternatives-to-obamas-historic-framework-with-iran/article/2562860?custom_click=rss
No Deal Will Quell Iran's Desire to Go Nuclear
http://www.nationalreview.com/article/416782/no-deal-will-quell-irans-desire-go-nuclear-george-will