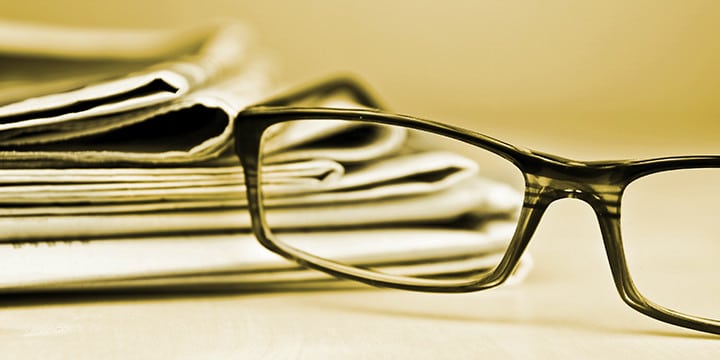 HEALTHCARE:
Nearly half of Obamacare exchanges are struggling over their future
"Nearly half of the 17 insurance marketplaces set up by the states and the District under President Obama's health law are struggling financially, presenting state officials with an unexpected and serious challenge five years after the passage of the landmark Affordable Care Act. Many of the online exchanges are wrestling with surging costs, especially for balky technology and expensive customer-call centers — and tepid enrollment numbers. To ease the fiscal distress, officials are considering raising fees on insurers, sharing costs with other states and pressing state lawmakers for cash infusions. Some are weighing turning over part or all of their troubled marketplaces to the federal exchange, HealthCare.gov, which is now working smoothly. The latest challenges come at a critical time. With two enrollment periods completed, the law has sharply reduced the number of uninsured and is starting to force change in the nation's sprawling health-care system. But the law remains highly controversial and faces another threat: The Supreme Court will decide by the end of June whether consumers in the 34 states using the federal exchange will be barred from receiving subsidies to buy insurance. If the court strikes down subsidies in the federal exchange, the states that are struggling financially might be less likely to turn over all operations to the federal marketplace because they want to make sure their residents don't lose subsidies to help them buy insurance. If the court upholds subsidies for the federal exchange, some states may step up efforts to transfer operations to HealthCare.gov…"
http://www.washingtonpost.com/national/health-science/almost-half-of-obamacare-exchanges-are-struggling-over-their-future/2015/05/01/f32eeea2-ea03-11e4-aae1-d642717d8afa_story.html
Map: Where the roughly $5 billion in Obamacare aid to the states went
"Almost half the state health exchanges set up through Obamacare are struggling over their future, despite receiving billions of dollars in federal aid to gain their footing. For years now, the federal government has issued grants for research and development of state-based health exchanges. Seventeen marketplaces were set up in the states and D.C. Under federal law, all of them were supposed to be self-sustaining as of Jan. 1, but many are still trying to figure out how, as we reported this morning. In fact, those struggles prompted a warning from a federal watchdog this week. Without further federal guidance, state-based exchanges may be using aid intended for establishing state exchanges to keep them running, "contrary to law," the Inspector General of the Department of Health and Human Services warned on Wednesday. The 16 states and D.C. received about $4.2 billion of the nearly $5 billion of federal aid distributed, according to data collected by the Kaiser Family Foundation. Here's how much each received:.."
http://www.washingtonpost.com/blogs/govbeat/wp/2015/05/01/map-where-the-roughly-5-billion-in-obamacare-aid-to-the-states-went/
The week in Obamacare: Claw backs, SCOTUS, and flailing exchanges
"You'll remember that the U.S. Congress, in all its reconciliated wisdom, passed Obamacare with language in it that indicates only exchanges built by states are eligible for subsidies. It was meant to incentivize states to build their own Obamacare exchanges because the federal government had neither the time nor competence to complete 50 exchanges in time to launch. As it turns out, almost no one wanted the job of building exchanges on the very short timeline the administration had given them, leaving the federal government with many exchanges to build on the timeline it had made devastatingly short for itself to shield it from the political unpopularity of Obamacare in an election year. Oops. Even in states most dedicated to building their own exchanges from Day One— Maryland and Oregon, for example—the product they created was expensive and dysfunctional to the point of uselessness. Since launch, Maryland and Oregon have enrolled precious few Americans in Obamacare (I believe Oregon maintains the record with a giant goose-egg), and have had to jettison their multi-million-dollar disasters and ask the federal government to take over. Those expensive failures of these states' citizens may now signify another failure if the Supreme Court rules the law says what it says, and subsidies are indeed not to be distributed through a federal exchange. In failing to keep a state exchange at the very least limping along, states like Maryland and Oregon will have removed themselves from the subsidy pool. (There will likely be some kind of legislation to work around this and support those who will be counting on subsidies, but it remains to be seen what form it will take.) Meanwhile, limping exchanges in other states are dealing with, surprise, "unexpectedly" high costs for running, repairing, and recruiting to the exchanges. But they're loathe to hand them over to the federal government for the reason mentioned above, as the Washington Post reports: Nearly half of the 17 insurance marketplaces set up by the states and the District under President Obama's health law are struggling financially, presenting state officials with an unexpected and serious challenge five years after the passage of the landmark Affordable Care Act…"
http://hotair.com/archives/2015/05/01/the-week-in-obamacare-claw-backs-scotus-and-flailing-exchanges/
A promise made to repeal ObamaCare with reconciliation
""There have never been 60 popularly elected Republican senators," Sen. Roy Blunt (R-Mo.) said in 2012 when discussing the prospects of repealing ObamaCare. "So whatever we're able to do legislatively in the Senate, reconciliation becomes really important." Blunt wasn't advocating some radical course of action. Less than three years ago, the Republican Party went all-in on using the very same budget process Democrats used to pass ObamaCare to repeal the disastrous law. As Sen. John Barrasso (R-Wyo.) noted at the time, "To be able to really repeal this legislation, we need a new president and a new majority in the Senate, just to 51, to use the budget reconciliation process and keep the House." Even 2012 Republican nominee Mitt Romney was on board! Yet despite having a solid game plan in hand, Republicans saw ObamaCare fade into the background as Romney's record as governor of Massachusetts undermined what could have been his most effective argument. Two years later, however, Republicans put ObamaCare at the top of their agenda as they recaptured control of the U.S. Senate for the first time in eight years. At this point, it is worth recalling a promise Senate Majority Leader Mitch McConnell (R-Ky.) made in 2012 about repeal of ObamaCare: That's the kind of measure that can be pursued with 51 votes in the Senate. And if I'm the leader of the majority next year, I commit to the American people that the repeal of ObamaCare will be job one. Even though President Obama still wields the veto pen, House and Senate Republicans can still begin the process of delivering on that promise. They should use reconciliation to send a repeal of ObamaCare to the president's desk. The case for doing so is straightforward. First, forcing a presidential veto of a bill repealing ObamaCare will cause every presidential candidate to answer a simple question: What would you have done? Without exception, every candidate serious about securing the Republican nomination will answer: "I would have signed it in a heartbeat."…"
http://thehill.com/blogs/pundits-blog/healthcare/240710-a-promise-made-to-repeal-obamacare-with-reconciliation
Why Medicare's List Of Costly Drugs Is Kind Of Bogus
"No, the most expensive drug for the U.S. Medicare drug benefit program is not Nexium, the heartburn medicine – no matter what Medicare says. According to data released by the Centers for Medicare & Medicaid Services last night – and put in a front-page story by the Wall Street Journal — providing Nexium to Medicare patients cost American taxpayers $2.5 billion in 2013. Yet AstraZeneca , Nexium's maker, only booked $2.1 billion in sales for all of the U.S. – that includes not only Medicare, the health insurance program for the elderly, but also Medicaid, the program for the poor, people who have private sector health insurance, and the unlucky souls who pay for their drugs out of their own pockets. In reality, Medicare almost certainly spent less than $1 billion on Nexium. Update: CMS got back to me after this post saying that in 2011 Nexium ranked fourth by share of costs at $1.97 billion, and said the underlying data were similar to the current analysis. What gives? The answer is in the fine print. The data, part of a tremendous data dump from the Centers for Medicare and Medicaid Services on which physicians prescribe what drugs and how much it cost, don't include rebates. These are big refunds that drug companies pay to insurance companies, Medicare, and Medicaid after medicines have been given to consumers. This matters, because, to the extent that the U.S. has any free market when it comes to the pricing of prescription drugs, that free market exists mostly in terms of these refunds that are paid after the fact. "This is a transparency initiative," a Medicare spokesman wrote via email.  "The data only presents one aspect of the delivery of care in the Medicare program — prescribing practices by physicians and other healthcare professionals for beneficiaries with Part D.  And we've outlined and acknowledged the limitations of the data in the fact sheet and the data methodology."…"
http://www.forbes.com/sites/matthewherper/2015/05/01/why-medicares-list-of-costly-drugs-is-kind-of-bogus/
Can we really trust Congress to pay for the Obamacare Medicaid expansion?
"Few of the promises made related to Obamacare have been kept:  "If you like your healthcare plan you can keep your healthcare plan period", "there will be no taxes for any family earning under $250,000", "healthcare costs for families will be reduced by an average of $2,500," and "Obamacare will cover the more than 30 million Americans who do not have access to insurance." The notable success of Obamacare has been the growth in Medicaid enrollees -10 million concentrated in states that accepted the federal government's incentives for expansion. But will the promise of continued federal funding for the expansion be kept? A report published April 9, 2015 by the Foundation for Governmental Accountability, the FGA, warns in its title: "Promises made, promises broken: State's cannot trust Washington's promise to fund Obamacare Medicaid expansion." The FGA has few liberal friends, and the content of the report is unlikely to appear in the popular press. So, you get an opportunity to learn about it here. The report quotes former HHS Secretary Kathleen Sebilius as calling Obamacare's Medicaid expansion "the most generous federal offer ever put on the table." The expansion extends coverage to all individuals earning up to 138% of the federal poverty level. The federal government is obligated to cover the full cost of the expansion through 2016 and to ratchet down the portion it covers over the next 4 years to 90%, which it will them pay indefinitely…"
http://www.philly.com/philly/blogs/fieldclinic/Can-we-really-trust-Congress-to-pay-for-the-Obamacare-Medicaid-expansion.html
Almost 12 million gained Medicaid coverage under ObamaCare
"More than 11.7 million more people have health insurance through Medicaid or the Children's Health Insurance through ObamaCare, new data show. The new report from the Obama administration shows that as of the end of February, there were over 11.7 million more people enrolled in the programs compared to the period before October 2013, when ObamaCare's coverage expansion went into effect. The numbers come on top of another 11.7 million people who signed up for private insurance through the law's marketplaces.  About 560,000 additional people were enrolled compared to the end of January.  ObamaCare expanded eligibility for Medicaid, the government health insurance program for the poor, up to 138 percent of the poverty line, which is about $33,000 for a family of four…"
http://thehill.com/policy/healthcare/240838-almost-12-million-gained-medicaid-coverage-under-obamacare
Jindal blasts Obama's 'Mafia-style' tactics to expand Medicaid
"Louisiana Gov. Bobby Jindal has joined the fray of Republicans siding with Florida Gov. Rick Scott in his battle with Obama over Medicaid spending. Scott filed a lawsuit against the Obama administration this week for allegedly threatening to withhold more than $2 billion in hospital money if Florida refuses to expand Medicaid under ObamaCare. "I'd call that kind of approach Mafia-style tactics, but to do so would be an insult to TV mob boss Tony Soprano," Jindal wrote in an op-ed in the Orlando Sentinel…"
http://thehill.com/policy/healthcare/240764-jindal-blasts-obamas-mafia-style-tactics-to-expand-medicaid
How Obamacare ls About to Change the Way You Order a Beer
"Obamacare is bringing calorie information to a restaurant near you later this year. Craft brewers and their restaurant partners just wish they knew about this earlier. Section 4205 of the Patient Protection and Affordable Care Act, more commonly known as Obamacare, was signed into law in 2010 and mandated the labeling of caloric content and nutritional information on menu items at chain restaurants with 20 locations by Dec. 1 of this year. Those menu requirements also extends to grocery stores and convenience stores offering prepared food, movie theaters, bowling alleys, ice cream shops, pizza parlors and amusement parks. Restaurants and brewers alike were under the impression alcoholic beverages including beer and wine would be exempted. As they found out in November, that wasn't the case. The final rules presented by the Food and Drug Administration were vague, but excluded beers offered for limited runs of less than 60 consecutive days, test items offered for less than 90 consecutive days and beers that are on tap but not on the menu. It also excluded mixed drinks under a "food on display" provision. But it was clear that the caloric content and nutritional values for every size of every brand of beer and wine sold would need to be listed on menus by the FDA's deadline. While some of that information exists in the Department of Agriculture's Nutrient Database, there's a very strong chance restaurants, brewers and vintners are going to have to dig for some of it themselves through lab testing not mandated by alcohol's current government regulator, the Treasury Department's Alcohol and Tobacco Tax and Trade Bureau. Paul Gatza, director of the Brewers Association craft beer industry group, addressed the ruling at the Craft Brewers Conference in Portland, Ore., last month and said the FDA is expected to provide extra guidance on calorie thresholds, nutrition guidelines and penalties in mid-May, but concerns remain…"
https://www.mainstreet.com/article/how-obamacare-ls-about-to-change-the-way-you-order-a-beer
GOP prepares list of demands if justices rule against ObamaCare
"Republicans believe a Supreme Court ruling against ObamaCare this summer would give them leverage to force President Obama to scrap the healthcare law's central pillars.  Sen. John Barrasso (R-Wyo.), who is leading the Senate GOP's response to King v. Burwell, said Republicans will be willing to strike a deal with Obama to ensure that the 7.5 million people who stand to lose their subsidies are protected, at least until the 2016 elections. But in return, they would demand that Obama to do something he has long resisted: nix the employer and individual mandates for insurance coverage. "Is the president going to say, 'Tough, I'm going to veto that?' " Barrasso said in an interview in his Dirksen office. "There will be, as part of that [deal], things we want to have happen." The GOP is far from a consensus about how to react to a potential conservative victory in the case, just two months out from an expected ruling at the end of June. So far, Republicans have put forward more than a half-dozen proposals that they described as ObamaCare alternatives. The common thread in those plans is some kind of temporary aid for people who could lose their subsidies, which Barrasso said would be the crucial bargaining chip in a deal with Obama. But, in the event the justices rule against the Affordable Care Act, Democrats will offer a simpler solution — passing a bill to fix the few sentences of the statute that are under scrutiny. "The president can say, 'Here's our one-page bill,' " Louisiana Gov. Bobby Jindal (R), who opposes the current congressional strategy, told a D.C. audience on Thursday. Unlike previous cases challenging the president's authority to pass ObamaCare, King v. Burwell rests on a close reading of only a few words of the law's text. That puts Republicans at risk of taking the blame for losing billions of dollars in healthcare subsidies if they can't reach consensus on an alternative plan. "The president's going to stand up and say, 'Meet so-and-so who's got cancer. Meet so-and-so who's got diabetes," Jindal, a longtime foe of the healthcare law, said. "And he'll say, 'These mean, stingy Republicans simply won't make a one-page change in the law."…"
http://thehill.com/policy/healthcare/240734-gop-prepares-list-of-demands-id-hjustices-rule-against-obamacare
GOP preparing list of ObamaCare demands for White House if Supreme Court sides with them in subsidies case
"In other words, if SCOTUS rules in King v. Burwell, a.k.a. the Halbig case, that the text of the law makes federal subsidies available only to people who bought their plans on a state exchange, the GOP's going to offer to pass a bill reinstating subsidies for the people who bought their plans on the federal exchange too — for a price. To which I say: Whatever. To borrow one of Ace's favorite terms, this is more "failure theater." Sen. John Barrasso (R-Wyo.), who is leading the Senate GOP's response to King v. Burwell, said Republicans will be willing to strike a deal with Obama to ensure that the 7.5 million people who stand to lose their subsidies are protected, at least until the 2016 elections. But in return, they would demand that Obama to do something he has long resisted: nix the employer and individual mandates for insurance coverage. "Is the president going to say, 'Tough, I'm going to veto that?' " Barrasso said in an interview in his Dirksen office…"
http://hotair.com/archives/2015/05/01/gop-preparing-list-of-obamacare-demands-for-white-house-if-supreme-court-sides-with-them-in-subsidies-case/
Bobby Jindal: GOP needs Obamacare replacement 'today'
"Louisiana Gov. Bobby Jindal said Friday that congressional Republicans need to present a replacement to Obamacare immediately, arguing it isn't enough to fight for repeal or try to scrap parts of President Obama's overhaul. Mr. Jindal, a Republican, said anti-Obamacare sentiment is why the GOP took control of Congress in the mid-term elections, but Americans will not trust the party unless it has ideas of its own. "We need to show what we would do differently," he told the National Review's Ideas Summit in Washington. The governor, who is term-limited and could run for president, noted he's released a 16-point plan that gives the state flexibility to implement health programs and relies on market forces instead of insurance mandates. Congressional Republicans have bandied about several plans to repeal and replace the Affordable Care Act, but have not rallied around one or put it up for a vote. Mr. Jindal said the GOP needs to vote on a plan "today, not tomorrow."…"
http://www.washingtontimes.com/news/2015/may/1/bobby-jindal-gop-needs-obamacare-replacement-today/
Tom Wolf, Pa. governor, says he'll set up Obamacare exchange if Supreme Court strikes subsidies
"Pennsylvania Gov. Tom Wolf told the Obama administration Friday his state would move to establish its own Obamacare marketplace if the Supreme Court invalidates vital subsidies in states that rely on the federal insurance exchange. Mr. Wolf, a Democrat, said a contingency plan is needed because hundreds of thousands of Pennsylvanians rely on the exchange subsidies to afford health care under the Affordable Care Act. "My letter does not mean that Pennsylvania must set up a state-based marketplace," Mr. Wolf said. "However, it would be irresponsible not to have a plan in place to protect 382,000 people. I look forward to working with members of the legislature to advance this plan if necessary." In a letter to Health and Human Services Secretary Sylvia Mathews Burwell, Mr. Wolf said his states would assume responsibility for the exchange while leveraging some of the "existing infrastructure" of the federal exchange. He designated the state insurance commissioner, Teresa Miller, as the point of contact for exchange plans. The justices will decide by June whether the administration is unlawfully doling out subsidies to at least 34 states that use the federal HealthCare.gov website…"
http://www.washingtontimes.com/news/2015/may/1/tom-wolf-pa-governor-says-hell-set-obamacare-excha/?utm_source=RSS_Feed&utm_medium=RSS
Pennsylvania prepares backup plan for ObamaCare case
"Pennsylvania Gov. Tom Wolf (D) on Friday outlined a contingency plan for his state in case the Supreme Court guts ObamaCare. Wolf's plan calls for Pennsylvania to set up its own insurance marketplace if the court rules against the Obama administration in the case King v. Burwell. The case could revoke subsidies that help 7.5 million people afford healthcare coverage, but only in the roughly three-dozen states relying on the federal marketplace. If Pennsylvania sets up its own marketplace, as 13 other states have, subsidies there would continue to flow. "In order to protect 382,000 Pennsylvanians from potentially losing subsidies that help them afford health care coverage, I have written to the federal government outlining a contingency plan to set up a state-based marketplace to ensure no one loses their health coverage," Wolf said in a statement.  Wolf's Republican predecessor declined to set up a marketplace in the state, but Wolf, a Democrat, is far more willing to create one…"
http://thehill.com/policy/healthcare/240797-pa-announces-back-up-plan-if-court-cripples-obamacare
Why the Supreme Court should strike down Obamacare subsidies: Column
A president can't change the interpretation of laws when he doesn't get his desired result
"Two questions will dictate not only the future of healthcare, but also the balance of power between Washington, D.C., and the states, and the separation of powers between the federal branches. One concerns state sovereignty, the other the heckler's veto. When justices heard arguments regarding the Affordable Care Act (ACA, or Obamacare) in King v. Burwell on March 4, Justice Anthony Kennedy and Chief Justice John Roberts suggested ways they might vote to uphold an Internal Revenue Service rule granting taxpayer subsidies to Obamacare exchange policies in states that refused to join that part of the ACA. The ACA's Section 1401 provides that subsidies are granted for insurance policies purchased on exchanges "established by the State under (Section) 1311." By contrast, the federal exchange is created by Section 1321. Challengers argue this was deliberate, pressuring states to create exchanges and join Obamacare, like the provision threatening states with canceling all Medicaid funds if they did not join the ACA's expanded Medicaid. (The court struck down that part of the ACA in 2012 for coercing the states, violating the 10th Amendment.) The now-infamous videos of Dr. Jonathan Gruber corroborate this theory…"
http://www.usatoday.com/story/opinion/2015/04/30/obamacare-justices-exchange-heckler-column/26122911/
Morning Plum: Inside GOP's strategy for coming war over Supreme Court's Obamacare decision
http://www.washingtonpost.com/blogs/plum-line/wp/2015/05/01/morning-plum-inside-gops-strategy-for-coming-war-over-supreme-courts-obamacare-decision/
Kasich defend Medicaid expansion, Common Core standards
"Ohio Gov. John Kasich on Friday defended his decision to expand Medicaid under Obamacare and pushed back against the idea that Common Core education standards have allowed the federal government to have more control over the education system. Conservatives have criticized the Republican governors that have accepted the Medicaid money and for supporting Common Core. But Mr. Kasich, speaking at the National Review's Ideas Summit in Washington, dismissed the criticism, saying that the mentally ill, drug addicted and working poor have benefits from the additional Medicaid funds. He also said that Common Core ensures high standards and that localities have control over school curriculum. "If I felt that this whole business was somehow connected to this town, I wouldn't be for it," Mr. Kasich said, alluding to Washington. "Because I favor local control." "The governors, themselves, wrote the standards," he said. "We've implemented the standards. I didn't implement them. Obama didn't implement them … The local school boards have adopted the standards and now the curriculum is being written by local school boards."
http://www.washingtontimes.com/news/2015/may/1/kasich-defend-medicaid-expansion-common-core/?utm_source=RSS_Feed&utm_medium=RSS
IMMIGRATION:
Constable Concerned about Increase of Illegal Crossers
He said the number people being caught is on the rise
"A Rio Grande Valley constable is concerned. He said the number of illegal crossers being caught by his precinct is picking up. The constable for Hidalgo County Precinct 3 said Anzalduas Park is starting to get busy again. He said this may be a sign of what is to come. Anzalduas Park was quiet on Thursday. No illegal crossers were in sight while CHANNEL 5 NEWS cameras were there. Lawmen assigned to patrol said the scene is different when the sun goes down. Precinct 3 Constable Larry Gallardo said in the last three months, he has caught more than 200 illegals. "It's slowly increasing. One day, there may not be anything, another day it may be a lot, you know. Once the sun goes down, it seems like the smugglers are just bringing them across. Sometimes, we'll have groups of 20 or groups of 10, but you know if you add them all up within a week's period of time, all of us at every level of law enforcement. If you add all those numbers, it's probably 500, 600, 700 coming across," he said. Constable Gallardo said his priority is to keep the park safe. "It's our job to keep them out of our park because you never know. You never know who's going to come pick them up. Basically, if we're able to detain them and turn them over to Border Patrol, it keeps them from going into the stash houses that are north of here and being kidnapped, ransomed, or being raped. … So, those are our concerns," he said. Gallardo said his deputy constables are mostly coming across OTMs or other than Mexicans. Many are from China and Brazil. He said, "We keep hearing about another wave coming in like it happened last year. We're just staying prepared. We're working together with local state and federal law enforcement to be able to share information, that way we're on top of this."
Catholic Charities of the Rio Grande Valley are also on high alert. Deborah Boyce said they are seeing a difference already in their numbers…"
http://www.krgv.com/news/local-news/constable-concerned-about-increase-of-illegal-crossers/32676732
Alejandro Mayorkas can't recall Democrats seeking visa favors, only Republicans
"The deputy homeland security secretary said repeatedly Thursday that he couldn't remember conversations in which he was accused of giving special treatment to high-profile Democrats seeking visas for wealthy foreign clients — but did say he could recall Republicans making the same kinds of inquiries. Alejandro Mayorkas, the deputy secretary whose previous tenure as the head of U.S. Citizenship and Immigration Services is under scrutiny, said when he did intervene in visa cases, it was to make sure his agency was following the law, not to give special treatment. Defending himself for the first time in public, weeks after a scathing inspector general's report, the deputy secretary said he had taken steps to avoid the appearance of a conflict of interest in the cases involving Democrats, but acknowledged a startling number of his own employees thought he broke ethics rules anyway. "I am responsible for the perception my employees have for the work I do, and I bear that responsibility, and I regret the perceptions my work created," Mr. Mayorkas told the House Committee on Homeland Security, which called a hearing to look into accusations against the No. 2 man at the department. Among the accusations contained in a 99-page report from Inspector General John Roth are that Mr. Mayorkas intervened in three cases where he was lobbied by the high-profile Democrats. In each instance Mr. Mayorkas overruled his own career employees and gave favorable treatment to the Democrats' clients — treatment they would not have gotten had he stayed on the sidelines. "This is your day to respond to these accusations, sir," said Rep. Michael T. McCaul, Texas Republican and the committee chairman…"
http://www.washingtontimes.com/news/2015/apr/30/alejandro-mayorkas-cant-remember-democrats-seeking/?utm_source=RSS_Feed&utm_medium=RSS
Immigration Fight Could Return to House This Month
"Majority Leader Kevin McCarthy opened his Friday memo to House members regarding May's legislative agenda by quoting Steve Jobs and praising Republicans for the victories they've overseen in the first 100 days of the 114th Congress. But GOP success stories may be overshadowed later this month when Republicans again face one of the most politically dangerous and unforgiving issues for the party: immigration. In considering the fiscal 2016 National Defense Authorization Act, members could see a repeat of last year's meltdown over Rep. Jeff Denham's plans to offer as an amendment his so-called ENLIST Act, which would provide a legal-status pathway to certain undocumented immigrants in exchange for military service. In 2013, Denham, R-Calif., sought a vote on the ENLIST Act as an amendment to the fiscal 2014 NDAA, but agreed to withdraw it at the request of leadership and Judiciary Chairman Robert W. Goodlatte, R-Va. A year later, the controversy surrounding immigration policy and possible overhaul legislation became so untenable that by the time the fiscal 2015 NDAA came to the floor for consideration, leaders ruled the ENLIST Act as a non-germane amendment, bowing to threats from House Republicans that the underlying bill would go down if the language was included. This year, Denham tells CQ Roll Call he is working with leadership to ensure his amendment gets made in order during floor debate, which could happen within weeks. If not, Denham wants to see that his proposal is considered in some other capacity, perhaps as a standalone measure, or following a vote on a border-security bill sponsored by Homeland Security Chairman Michael McCaul, R-Texas. That bill stalled earlier this year. The all-night NDAA markup that lasted to early dawn Thursday raised red flags for the House Republican Conference's anti-immigration-overhaul contingent. The panel adopted an amendment expressing the sense of the House that the Defense secretary should review whether undocumented immigrations eligible for President Barack Obama's Deferred Action for Childhood Arrivals program are also eligible for military enlistment. Rep. Steve King, R-Iowa, who has in the past three NDAA iterations forced floor votes to strip funding for DACA, slammed the amendment as one that "encourages the Secretary of Defense to find ways to enlist illegal immigrants granted amnesty under the President's illegal and unconstitutional" DACA program. The president's order stays the deportations of certain undocumented immigrants brought into the country illegally by their parents…"
http://blogs.rollcall.com/218/immigration-fight-return-house-month/?dcz=
Gutierrez, Tireless Champion of Obama's Immigration Action
"Nearly 200 people packed into an auditorium at a Washington, D.C., high school Thursday night to witness Rep. Luis Gutierrez do what he perhaps does best. The Illinois Democrat was there as a teacher and advocate, informing them about President Obama's immigration executive actions, and the audience of mostly Latino Spanish speakers was eager to hear his message. Before he arrived – nearly a half-hour late thanks to an extended voting session in the House – the crowd chanted: "Hey hey, ho ho, these deportations got to go" and "Sí, se puede" (Yes, we can). When Gutierrez arrived, he received a long, enthusiastic standing ovation. His speech, which he called the highlight of his week in D.C., focused both on the big picture of immigration reform, and the minutiae of Obama's executive actions from last November, which would make deportation of convicted felons a priority but also provide a path for up to 5 million people already in the country to apply for temporary protected status. Gutierrez talked about his parents' immigration story and about the continuing effort for comprehensive immigration reform. He also told the crowd precisely who would qualify under the executive actions, and exactly what documents they would need and what steps they must take to be ready to apply – though a court injunction is currently stopping the government from moving forward as planned earlier this year. This rally was the 20th on Gutierrez's "Immigration Action National Tour," which in the past four months has taken him to every corner of the country – last weekend he was in Washington state and Oregon, this weekend he will be in Miami. At these community events, Gutierrez (often joined by Democratic colleagues from the House and other politicians and activists) does exactly what he did Thursday night: talk about the big picture, and educate people on how the president's announced changes will affect them personally. "It's a huge task and the more people know, the earlier they know it, the better prepared they will be to take advantage," the 12-term congressman told RealClearPolitics. "It's my responsibility not only to demand action here in Washington, D.C., but to ensure to the best of my ability that it is implemented as broadly and as widely and as generously as possible." Most of the events include volunteers, called "family defenders," who are trained to help individuals figure out whether they qualify for these programs and exactly what documentation they need to prove their status. The programs are an expansion of DACA – the Deferred Action for Childhood Arrivals, enacted in 2012 – and a similar program for the undocumented parents of citizens or lawful permanent residents. To qualify, however, they must have been in the country more than five years, pay taxes and complete a background check. They need ID cards, birth certificates and bills or other paperwork certifying how long they've been in the country, which are often difficult to track down. The applications themselves aren't going forward at this point, however, as a federal judge issued an injunction on the programs after attorneys general in Texas and more than 20 other states sued the federal government. That has thrown a wrench into Gutierrez's plans to educate people about the programs, forcing him to also explain the court process and if and when the programs may begin…"
http://www.realclearpolitics.com/articles/2015/05/01/gutierrez_tireless_champion_of_obamas_immigration_action_126456.html
ESTABLISHMENT GOP WANTS TO PROVIDE ILLEGAL IMMIGRANTS WITH DRIVER'S LICENSES
"Establishment Republicans are now championing getting illegal immigrants driver's licenses. At the Eastern Indoor Swapmeet Las Vegas, the LIBRE Initiative, a group funded by the Koch brothers, was attempting to help 250 Latinos, some of whom were illegal immigrants, to pass the Nevada driver's test. The LIBRE Initiative now has tentacles in nine states, and in Las Vegas they ran a four-hour test prep session so Latinos could learn the laws for driving in Spanish. What seems counter-intuitive is that the Koch brothers support GOP candidates who oppose citizenship for illegal immigrants. If illegal immigrants gain driver's licenses, it could well undermine the nation's security, as the 9/11 Commission pointed out, asserting, "Secure identification should begin in the United States. The federal government should set standards for the issuance of birth certificates and sources of identification, such as drivers licenses. Fraud in identification documents is no longer just a problem of theft. At many entry points to vulnerable facilities, including gates for boarding aircraft, sources of identification are the last opportunity to ensure that people are who they say they are and to check whether they are terrorists." LIBRE also gives Latinos tax preparation help, health checkups, scholarships, and free food, on the one hand, but also runs ads supporting the "free market," smaller government, and school choice. Some of its representatives appear on Spanish-language news stations to speak of "self-reliance." Daniel Garza, executive director of LIBRE, points out that his group tells Latinos that a higher minimum wage might hurt them because it will impinge on businesses. Some Democrats profess alarm over the inroads LIBRE is making in the Latino community; The Latino Victory Fund, supported by Democratic activists, has scheduled a Washington meeting next week to figure out how to address the supposed inroads LIBRE is making for the GOP. Cristóbal Alex, president of the Victory Fund, said LIBRE "talks about immigration in a positive way" but "is really doing work on behalf of the Koch brothers, who put huge money behind candidates against immigration reform." LIBRE has received $10 million in the last four years from Freedom Partners, a nonprofit group funded by the Koch brothers and other conservative donors. David Damore, from the leftist Brookings Institution, said Libre's success depends on how the GOP handles immigration, stating, "Very few people listen to you if you say you want to deport you and your family." He added that LIBRE's strategy is not to win the Latino vote, "just not losing it 3 to 1," which the GOP did in 2012…"
http://www.breitbart.com/big-government/2015/05/01/establishment-gop-wants-to-provide-illegal-immigrants-with-drivers-licenses/
REPORT: ONE IN FOUR YOUNG CHILDREN HAVE IMMIGRANT PARENTS
"Of the 23 million children under the age of six in the U.S., one in four have immigrant parents according to a new Migration Policy Institute report. The children of immigrants also also account for the net growth in that under five age group since 1990, the report indicated, with the young children of immigrants population doubling in that time from 2.9 million to 5.8 million by 2011-2013. "Nearly all young children from immigrant families are born in the United States (96 percent) and are therefore U.S. citizens with rights to access full social, health, and other benefits. The rest (4 percent) are immigrants themselves," the report notes. According to the MPI's report — which primarily aimed to look at the early childhood education and care (ECEC) needs for these children and immigrant ECEC workforce — the children of immigrants "not surprisingly" are mostly concentrated in high immigrant states. "California is home to one-quarter (close to 1.4 million) of the nation's young children of immigrants… Four other states—Texas (747,000), New York (480,000), Florida (390,000), and Illinois (262,000)—account for another one-third of young children from immigrant families," the report reads. The report comes following a recent Center for Immigration Studies analysis of government data, which revealed that the Immigrant population in the US. will hit its highest percentage ever by 2023. In eight years, CIS reported one in seven U.S. residents or 51 million people will be foreign-born…"
http://www.breitbart.com/big-government/2015/05/01/report-one-in-four-young-children-have-immigrant-parents/
Man sentenced for making counterfeit IDs for immigrants
"Prosecutors say a Louisiana man has been sentenced to 13 months in prison after selling counterfeit immigration papers to illegal immigrants in southern Mississippi. The Sun Herald (http://bit.ly/1KyTma6 ) reports 27-year-old Pedro Alberto Perez Perez pleaded guilty to a charge of possession of counterfeit documents April 21 in Gulfport. Court records show Perez Perez met with customers who wanted to buy a car stereo, a code he used with clients seeking false documents. He agreed to make counterfeit documents for confidential informants several times, selling them for $250 apiece. An investigation began in May 2013 and authorities tracked the sales of the IDs to informants last year…"
http://www.washingtontimes.com/news/2015/may/1/man-sentenced-for-making-counterfeit-ids-for-immig/?utm_source=RSS_Feed&utm_medium=RSS
Koch brothers make push to court Latinos, alarming many Democrats
"For Republicans, the road to warming the hearts and winning the votes of Latinos may begin at a Las Vegas flea market. On a recent morning, inside the Eastern Indoor Swapmeet Las Vegas, a group funded by the billionaire Koch brothers helped 250 Latinos — some of them undocumented immigrants — pass the Nevada driver's test. The LIBRE Initiative, an expanding grass-roots organization now operating in nine states, organized the four-hour test prep session to teach the rules of the road in Spanish — no tome y maneje (no drinking and driving), el límite de velocidad es sesenta y cinco millas por hora (the speed limit is 65 miles per hour). Paula Hernandez, 46, an undocumented restaurant supervisor from Mexico, was one of those sitting on folded chairs, listening. She has worked in the United States for 25 years and gave birth to three children here. She has never heard of the Koch brothers or LIBRE but said the free classes were a "great help," particularly because nobody else is lending her a hand. "President Obama promised to do more for us, and it just didn't happen," she said. To Republicans, that sounds like an opportunity — even though the Koch brothers and their conservative allies spend a great deal of their money supporting Republican candidates who oppose citizenship for undocumented immigrants…"
http://www.washingtonpost.com/politics/conservatives-including-the-koch-brothers-go-after-the-latino-vote/2015/04/30/10732074-101e-4845-936b-77ccd3c45cd2_story.html
Rubio: 'There Is No Right to Illegally Immigrate'
"Senator Marco Rubio is "increasingly optimistic" that he'll win the 2016 presidential election, but he understands that he'll have to overcome the conservative frustration with his work on the "Gang of Eight" immigration bill to do so. "You don't have a right to illegally immigrate here," the Florida Republican said during a discussion with NR's Jim Geraghty at the National Review Institute's Ideas Summit in Washington, D.C. this morning. Rubio made the statement while discussing changes that he would make to the Gang of Eight bill if he were to take on immigration as president. "And one of the problems I have with the groups out there that are advocating for immigration reform, some of them, is they approach this debate with the argument that they have a right to be here," he said. "It's not a right . . . there is no right to illegally immigrate anywhere in the world." Rubio said that President Obama's executive orders on immigration created a magnet for illegal immigration and exacerbated the border crisis, making it necessary to secure the border and take other steps to prevent illegal immigration. With that accomplished, he supports requiring illegal immigrants who have been in the country for at least 10 years to pay a fine, go through a background check, and learn English…"
http://www.nationalreview.com/article/417778/rubio-there-no-right-illegally-immigrate-joel-gehrke
Rubio: Illegal Immigrants Have No 'Right' To Live Here
"GOP presidential candidate Marco Rubio said Friday no one has a "right" to live or immigrate to the United States. "You don't have a right to illegally immigrate here," the Republican senator said at a National Review Institute event, saying he has a problem with immigration reform advocates who say people in the country illegally have a right to stay. "It's not a right," he added. "What you are appealing to is the best interest of the country. You are appealing to our morality as people. But you can't appeal to a right. There is no right to illegally immigrate anywhere in the world." Attorney General Loretta Lynch, although she stopped short of saying illegal immigrants have a right to be in the country, said in her Senate confirmation hearing that those already here do have a "right and obligation" to work…"
http://dailycaller.com/2015/05/01/rubio-illegal-immigrants-have-no-right-to-live-here/
Marco Rubio Courts Right on Iran and Immigration
http://www.nytimes.com/politics/first-draft/2015/05/01/marco-rubio-courts-right-on-iran-and-immigration/?_r=0
Bush: Obama "Doesn't Want Immigration Reform"
"Jeb Bush warned Thursday that President Obama and Democrats would rather keep immigration reform as a political wedge issue than solve the problem — and that Republicans will always lose the political argument on immigration if the dynamic persists.  "By doing nothing, you have two things that happen, at least in the age of Obama," the former Florida governor said during a National Review event in Washington, D.C. "You have a president who uses this … as a wedge issue, and we always lose. "Delaying this is what [Obama] wants," Bush added. "He doesn't want immigration reform." As Bush has traveled the country in preparation for a likely bid for president, he has been among the most vocal Republicans pushing for comprehensive immigration reform, even though the issue is anathema to some staunch conservatives. That divide within the party played out as Bush discussed immigration reform onstage with National Review Editor Rich Lowry. The publication has been critical of Bush's immigration stance, and a National Review headline from earlier this year asked: "Is Jeb Bush too enthusiastic about immigration?" "I just think you're wrong on immigration, to be honest with you, and you think I'm wrong," Bush conceded to Lowry. "So, I respect you for it." Bush also disagreed with a remark by his likely opponent for the Republican nomination, Wisconsin Gov. Scott Walker, who recently promoted a "legal immigration system that's based, first and foremost, on protecting American workers and American wages," which many took to mean Walker would limit legal immigration as president. But, Bush said: "I don't think it's a zero sum game. It's the wrong approach." Bush has pushed for a legal immigration system that would encourage economic immigrants, likening it to football teams with top picks in the NFL draft. "If we fix the legal part that is not working, we can grow our economy far faster, and we would be younger and more dynamic," Bush added. "The world that some argue for is the world of declining population. It's the world of Japan. It's the world of Europe. I reject that."…"
http://www.realclearpolitics.com/articles/2015/05/01/bush_obama_doesnt_want_immigration_reform.html
Hispanic Evangelical leaders see Jeb Bush as a 'favorite' who 'gets it'
"He speaks Spanish fluently. He has a Latina wife and children. He was governor of the state of Florida. Simply put, Hispanic Evangelical leaders see Jeb Bush as authentic — and that already makes him a favorite of theirs, if and when he decides to run for president in 2016. "Wow, this is somebody who gets it," said Rev. Tony Suarez, Executive Vice President of the National Hispanic Christian Leadership Conference, described as the largest annual gathering of its kind in the country.  Suarez, who commented after listening to Bush deliver his keynote address at the conference, held this week in Houston, said: "He spoke our language and it was just incredible, the buzz and energy. He's definitely a favorite." Bush seemed to make a positive impression at the conference, which drew several hundred Hispanic Evangelical leaders. During the speech, Bush reportedly "moved seamlessly" from English to Spanish discussing education, Israel, and immigration saying that 11 million undocumented immigrants in the country illegally should have an opportunity to stay…"
http://latino.foxnews.com/latino/politics/2015/05/01/hispanic-evangelical-leaders-see-jeb-bush-as-favorite-who-gets-it/
Jindal: US immigration system 'backwards'
"Gov. Bobby Jindal (R-La.) on Friday said U.S. immigration policies must totally reverse course, calling for changes to attract skilled legal immigrants and ensure border security. "Our immigration system is exactly backwards," said Jindal, a possible 2016 GOP contender, during the National Review's NRI Ideas Summit in Washington, D.C. "We have an immigration system with a low wall and a narrow gate," he continued. "We need one with a high wall and a broad gate." Jindal said the "low wall" referred to America's porous borders and called illegal immigration a major security failure of President Obama's. "What's the point of barbed wire if the gate stays open?" Jindal asked. "What I want today is for the federal government to secure the border," he added. "It is not hard. It is not incredibly difficult." Jindal's "broad gate" is greater access to citizenship for legal immigrants. He argued that turning talented foreigners into Americans would make the country stronger. "I do think we need to increase the number of people coming in through the front door," he said. "One of the dumbest things we do right now is the number of people with advanced degrees we kick out to go and compete for other countries," Jindal said of immigration policies. "How does that make sense?" he asked. "There is nothing wrong with saying we only want you in our country if you want to be an American," Jindal, whose parents were immigrants, added. "This is a great, great place," he said. "A part of that is assimilation and integration."…"
http://thehill.com/blogs/blog-briefing-room/240781-jindal-us-immigration-system-backwards
CHRIS CHRISTIE OUTLINES PRINCIPLES ON ILLEGAL IMMIGRATION
"Speaking to the Northern Virginia Technology Council, New Jersey Governor Chris Christie outlined his understanding of illegal immigration. One member of the audience asked Christie about immigration reform, claiming it is "a real friend" to the technology industry. Christie did not provide a detailed policy agenda for immigration reform, but instead outlined two principles he believed were important to start any conversation. First, he explained, the illegal immigrants currently in the United States would not "self deport" and that there weren't enough law officials to deport them all. "I can tell you that there are not enough law enforcement officers at the local, county, state, and federal level to be able to forcibly deport people who are here in an undocumented status," he said, pointing to his record as a former U.S. Attorney in New Jersey. Christie explained that he didn't believe in a wall or a fence across the entire southern border, calling it "too expensive" and "inefficient." "I tell you I've never found a wall or fence that people if their filled with the human will, can't find a way under, over or around," he said. Christie also pointed to employers who hired illegal workers, insisting that they should be held accountable for their actions. "Quite frankly, employers are a huge part of this problem," he said, calling for a stronger E-verify system…."
http://www.breitbart.com/big-government/2015/05/01/chris-christie-outlines-principles-on-illegal-immigration/
SPENDING/BUDGET/ECONOMY:
House passes 2016 energy spending bill
"The House passed its second 2016 appropriations bill on Friday, this time to fund the Department of Energy and water infrastructure projects. Passed 240-177 along party lines, the measure would provide $35.4 billion for the Army Corps of Engineers, Department of Energy and nuclear weapons programs. The measure provides $1.2 billion more than the current enacted spending level, but $633 million less than what the Obama administration requested. Friday's vote marked the second passage of a fiscal 2016 appropriations bill in as many days. The House passed its first 2016 spending bill of the year Thursday evening that would provide $77 billion for the Department of Veterans Affairs and military construction projects. The bill would also support the Yucca Mountain nuclear repository and deny an Obama administration proposal for non-Yucca nuclear waste activities. In total, the measure provides $150 million for the Nuclear Waste Disposal Program. Members rejected by voice vote an amendment from Rep. Joe Heck (R-Nev.) to eliminate all funding in the bill for Yucca Mountain. President Obama issued a veto threat against the legislation, warning it "drastically underfunds" energy programs. The Obama administration also objected to a provision in the bill that prohibits the Army Corps of Engineers from enforcing its ban on guns at water resources development projects. Lawmakers considered the legislation under a freewheeling process that allowed an unlimited number of amendments, with debate continuing past midnight into Friday morning. The House adopted an amendment from Rep. Michael Burgess (R-Texas) late Thursday night that would prohibit the use of funds to enforce energy efficiency standards for incandescent light bulbs. The Texan likened the energy conservation measure to an issue of individual liberty. "We should not be forcing these light bulbs on the American public," Burgess said. "The bottom line is the federal government has no business taking away the freedom of Americans to choose what bulbs to put in their homes." But Democrats said that energy-efficient bulbs cost less in the long run. "They are the same as the old bulbs, except they last longer, use less electricity and save consumers money," said Rep. Marcy Kaptur (D-Ohio)…"
http://thehill.com/blogs/floor-action/house/240766-house-passes-16-spending-bill-for-energy-department
HERITAGE: ENERGY AND WATER APPROPRIATIONS BILL SPENDS TOO MUCH, OVERREACHES
"The U.S. House of Representatives passed the Energy and Water Appropriations Bill Friday morning to provide more than $35 billion dollars in federal funding for fiscal year 2016 for nuclear and environmental weapons activities, Army Corps of Engineers, and the Department of Energy. The Heritage Foundation recently spoke out against the high dollar spending. "While the bill includes a number of policy riders, the increase in spending is excessive," wrote research fellow John Gray. "A number of programs with poor track records or missions well beyond the scope of the federal government continue to receive funding, and some even receive increased funding. In other cases, the bill reduces spending for programs that should be eliminated."…"
http://www.breitbart.com/big-government/2015/05/01/heritage-energy-and-water-appropriations-bill-spends-too-much-overreaches/
Trade Deal on Hold While Obama Woos Democrats (Video)
"It's been a week since Speaker John A. Boehner warned the stalled Trans-Pacific Partnership trade deal backed by President Barack Obama needed help from the White House. On Thursday there were indications the president is stepping up his efforts. Boehner and House Minority Leader Nancy Pelosi each used much of their weekly news conferences Thursday to temper expectations for the prospects of the trade deal. But a group of about 30 Democrats who met later in the day with Obama were more optimistic. "I've known the president since he was a state senator," said Rep. Mike Quigley, D-Ill., who hails from Obama's hometown of Chicago. "I've never seen him this strong, this emphatic. He was on fire today. At the top of his game."…"
http://blogs.rollcall.com/218/trade-deal-hold-obama-woos-democrat/?dcz=
White House releases economic report touting trade benefits
"The White House released a report Friday promoting the economic benefits of trade, as President Obama tries to convince more Democrats to support a free-trade deal with Pacific rim nations. The report from the White House council of economic advisers said companies that export their goods pay higher wages, translating into about $1,300 per year more in average salaries for their employees. The report also said U.S. businesses must overcome an average tariff hurdle of 6.8 percent, calling it a barrier to exports. The president's economic advisers said another benefit of free-trade agreements is generally higher wages for women, asserting there is a relationship between decreased tariffs and a drop in the gender wage gap. Mr. Obama met with moderate Democratic lawmakers at the White House Thursday in a personal appeal for support for fast-track trade authority to speed negotiations of the Trans-Pacific Partnership, a massive free-trade agreement that would cover 12 countries, including the U.S., Japan and Canada…"
http://www.washingtontimes.com/news/2015/may/1/white-house-releases-economic-report-touting-trade/?utm_source=RSS_Feed&utm_medium=RSS
Obama vows to help pro-trade Democrats fight off the left wing
"President Obama is pledging to campaign for skittish House Democrats against challenges from the left if they support his massive Pacific free trade pact, putting his political capital on the line as the administration enters a crucial stretch to win passage. "I've got your back," Obama told two dozen lawmakers from the New Democrat Coalition at the White House late Thursday afternoon, according to Rep. Gerald Connolly (D-Va.), who attended and is supporting the trade initiative. "He was emphatic," said Connolly, who is vice-chairman of the New Democrats. "He wanted to make a point. He did not want anyone to leave the room without them knowing he would personally come in and do whatever he has to do for them to be reelected." Obama's forceful personal push illustrates the high stakes as he seeks to bolster tepid support among his own party for the 12-nation Trans-Pacific Partnership, which he has called one of his top legislative priorities. House Republican leaders, who support the trade initiative, have said the president needs to secure 50 or more Democratic votes to ensure passage of "fast-track" legislation that would smooth the way for the administration to complete the deal. But only about a dozen House Democrats have firmly voiced their support, with another dozen on the fence, according to estimates from Democrats who favor the deal. GOP leaders are eyeing potential votes within two weeks, and with the window closing, the administration has revved its lobbying into high gear. Obama highlighted the trade pact during meetings with Japanese Prime Minister Shinzo Abe this week, and he will travel to Portland, Ore., on May 8 to tout the economic benefits during an appearance at Nike headquarters, the White House said…"
http://www.washingtonpost.com/politics/obama-vows-to-help-pro-trade-democrats-fight-off-the-left-wing/2015/05/01/9c3e20fa-f01f-11e4-8666-a1d756d0218e_story.html
Paul Ryan to Newsmax: Immigration Reform in TPP Is 'Urban Legend'
"In recent weeks, a flurry of op-ed articles and warnings on social media have charged that that the Trans-Pacific Partnership (TPP) trade agreement now before Congress contains language that would assist President Barack Obama's immigration agenda. On Thursday morning, however, House Ways and Means Committee Chairman Paul Ryan, R-Wisc., told Newsmax that this is "absolutely not true" and dismissed the warnings as "the latest urban legend." "There's no way we [House Republicans] would sign off on immigration reform in the trade agreements," said the 2012 Republican vice presidential nominee, adding that he and his colleagues "are unified on this." Ryan, who spoke at a press breakfast in Washington, D.C., hosted by the Christian Science Monitor, went on to promise that House Judiciary Committee Bob Goodlatte, R- Va., a strong opponent of the Obama immigration program, would have a letter later in the day responding to the mounting speculation about advancing immigration through TPP.  One example of the recent rumors was in a guest editorial in the Capitol Hill publication The Hill entitled, "Trade Agreement is a Trojan horse for Obama's Immigration Agenda."
"The Trans-Pacific Partnership includes an entire chapter on immigration," wrote guest editorialist Curtis Ellis, who goes on to quote the U.S. Trade Representative [Michael Froman] as saying "temporary entry" guest worker visas are a "key feature" of the Trans-Pacific Partnership. Ellis's quote is correct, but it is a comment from Froman and not from the language of the TPP legislation itself. Late Thursday afternoon, as Ryan promised, Judiciary Committee Chairman Goodlatte released a "Dear Colleague" letter underscoring the point that "[t]here is nothing in the current draft of the TPP that will in any way advance or facilitate this or any other unconstitutional action by the Administration [emphasis added]."…"
http://www.newsmax.com/Newsfront/paul-ryan-tran-pacific-partnership/2015/04/30/id/641879/
House bill aims to improve how federal programs are managed
"Lawmakers introduced legislation Friday that would force the Obama administration to better manage federal projects and programs. The Program Management Improvement and Accountability Act sponsored by Government Efficiency Caucus Co-chairmen Reps. Todd Young (R-Ind.) and Gerry Connolly (D-Va.) would direct the deputy director for management at the White House Office of Management and Budget (OMB) to adopt government-wide standards, policies and guidelines for managing agency projects and programs. "From over-budget acquisition projects to programs running beyond projected timelines, cost overruns can typically be boiled down to poor management practices," Young said in a news release. "This legislation would streamline processes across the federal government, allowing taxpayers to see huge savings simply through more efficient operation." The bill would designate a program management improvement officer within each individual agency to implement the management policies and develop internal agency strategies to influence training and education, incentive recruitment of project managers and encourage others to use best practices…"
http://thehill.com/regulation/240832-house-bill-aims-to-improve-how-federal-programs-are-managed
Dems maneuver for Ex-Im vote
"House Democrats are looking to force a vote on reauthorizing the Export-Import Bank. House Democratic leadership filed a discharge petition Thursday in an effort to compel a vote on the 80-year-old bank before its charter expires on June 30. For the maneuver to succeed, 218 House members must support it. The effort is led by House Minority Leader Nancy Pelosi (D-Calif.), Minority Whip Steny Hoyer (D-Md.) and three members of the House Financial Services Committee: Reps. Maxine Waters (D-Calif.), Gwen Moore (D-Wis.) and Denny Heck (D-Wash.). Republicans are deeply divided on the issue. Tea Partyers, led by Financial Services Chairman Jeb Hensarling (R-Texas), say the bank's financing programs amount to corporate welfare. Hensarling, whose panel has jurisdiction on the issue, hasn't committed to moving the bill through. Other Republicans and Democrats argue that Ex-Im helps sustain U.S. jobs while letting American companies make inroads in markets overseas. It's unlikely that the discharge petition will pass since about 40 House Republicans would have to support the Democratic-led effort, according to sources on both sides of the issue.  It's also unclear what House leadership will do on the issue. Speaker John Boehner (R-Ohio) provided little clues to reporters on Thursday. "Listen, I support any plan that [Hensarling] can get through his committee, whether it would reform the bank, wind it down," Boehner said. "But there are thousands of jobs on the line that would disappear pretty quickly if the Ex-Im Bank were to disappear. … The risk is that, if he does nothing, the Senate is likely to act, and then what?"…"
http://thehill.com/business-a-lobbying/240787-dems-maneuver-for-ex-im-vote
U.S. construction spending hits six-month low in March
"U.S. construction spending fell in March to a six-month low as outlays on private residential construction spending declined sharply, which could add to concerns about the economy's ability to rebound strongly from the first-quarter's soft patch. Construction spending slipped 0.6 percent to an annual rate of $966.6 billion, the lowest level since September, the Commerce Department said on Friday. February's outlays were revised to show them unchanged instead of the previously reported 0.1 percent dip. Economists polled by Reuters had expected construction spending to rise 0.5 percent in March. While there are signs the economy is regaining some speed after almost stalling in the first quarter, data on construction and manufacturing suggest a lack of strong momentum in activity. The economy was slammed by bad weather, a strong dollar, a now-resolved labor dispute at the West Coast ports, as well as lower oil prices, which have cut domestic energy production. In March, construction spending was weighed down by a 1.6 percent decline in private residential construction spending, the biggest decline since June. Outlays for single-family construction fell 1.8 percent and multi-family home building tumbled 2.1 percent. Spending on private non-residential construction projects rose 1.0 percent in March. Public construction outlays were weak, with spending on federal government projects tumbling 4.9 percent. State and local government outlays – the largest portion of the public sector segment – fell 1.2 percent to a one-year low…"
http://www.reuters.com/article/2015/05/01/us-usa-economy-construction-idUSKBN0NM3WT20150501
US construction spending drops 0.6 percent in March
"U.S. construction fell in March as an increase in nonresidential construction was offset by declines in home building and government projects. Construction spending dropped 0.6 percent to a seasonally adjusted $966.6 billion in March after a flat reading in February, the Commerce Department reported Friday. Construction activity has fallen or shown no gain in four of the past five months, underscoring the economic toll from a severe winter. For March, housing construction dropped 1.6 as both single-family construction and apartment building contracted. It was the biggest slide since last June. Spending on government projects fell 1.5 percent, the third straight decline. The one good news in March was a 1 percent rise in nonresidential construction, with gains in hotels and office buildings. Economists are forecasting a rebound in coming months as warmer weather boosts activity. The government reported Wednesday that the overall economy, as measured by the gross domestic product, grew at a meager annual rate of 0.2 percent in the January-March quarter. The weakness stemmed in large part from a big drop in business investment spending on structures, which dropped at an annual rate of 23.1 percent. Much of that reflected cutbacks in drilling and exploration by energy companies in response to the sharp declines in energy prices. Residential construction also slowed, growing at a modest annual rate of 1.3 percent in the first quarter, the weakest performance in a year. Economists are looking for growth to strengthen in the April-June quarter. Warmer weather should boost multiple sectors of the economy, including construction and consumer spending…"
http://cnsnews.com/news/article/us-construction-spending-drops-06-percent-march
March Construction Spending Falls 0.6%; Q1 2015 Up 3.2% Over Prior Year
"U.S. construction spending fell in March compared to February as both private-sector and government construction declined. However, spending was up for the first quarter of 2015 compared to the same period last year. Construction spending declined 0.6% from February to a seasonally adjusted annual rate of $966.6 billion in March, the Commerce Department said Friday. That figure is 2% above the estimate in March 2014, when (seasonally adjusted, annual) construction spending stood at $947.3 billion. The March data beat expectations of economists surveyed ahead of the release by Bloomberg, who forecast construction spending  would rise 0.4%. Despite the monthly decline for March, the first three months of 2015 saw construction spending reach $206.7 billion, 3.2% above the $200.4 billion spent in the first quarter of 2014. In March spending on private construction–which accounts for more than 70% of all construction spending–fell 0.3%, to a seasonally adjusted annual rate of $704.7 billion. An increase in construction of commercial buildings, private schools, lodging and other non-residential private projects was offset by a slight decrease in construction of new single-family homes and apartments. Residential construction, at a seasonally adjusted annual rate of $349 billion, was 1.6% below February's level, while non-residential construction stood at $353.4 billion in March, 1% above February's pace…"
http://www.forbes.com/sites/erincarlyle/2015/05/01/march-construction-spending-falls-0-6-q1-2015-up-over-last-year/
Obama team will fund police body camera project
"Amid tense police-community relations, the Obama administration began a program Friday to assess the effectiveness of having officers wear body cameras that can record interactions with the public. The Justice Department announced it is providing $20 million to police departments for body cameras, the first installment in a three-year program budgeted at $75 million. "Body-worn cameras hold tremendous promise for enhancing transparency, promoting accountability and advancing public safety for law enforcement officers and the communities they serve," Attorney General Loretta Lynch said. White House spokesman Josh Earnest said the program will help jurisdictions with the purchase of 50,000 body-worn cameras and provide evaluations of how well the program works. Civil rights advocates demand that officers be required to wear cameras in the wake of a series of police killings, including one in Baltimore that triggered riots. Baltimore Mayor Stephanie Rawlings-Blake said she would launch a body-camera pilot program. The American Civil Liberties Union and other attorneys have expressed privacy concerns for both the officers wearing the cameras and people filmed by police. Earnest said there's not a lot of data on the effectiveness of body cameras. "Some of the funds from the Department of Justice will go toward actually studying the impact of body-worn cameras," Earnest said. Of the $20 million grant announced Friday, the Justice Department said $17 million will be devoted to "the purchase of body-worn cameras, $2 million for training and technical assistance and $1 million for the development of evaluation tools to study best practices."…"
http://www.usatoday.com/story/news/nation/2015/05/01/obama-police-body-cameras-josh-earnest-baltimore/26696517/
Moody's Results Improve on Strength in Debt-Rating, Analytics Segments
Results top estimates from Wall Street analysts
http://www.wsj.com/articles/moodys-results-improve-on-strength-in-debt-rating-analytics-segments-1430478848?mod=rss_markets_main
The American Economy: What's Wrong With This Picture?
"For more than 17 years on my weekday radio program I've reported monthly on surveys by excellent researchers who reveal how small business owners regard current economic conditions. Arguably the best example is the gold standard for such research, Dr. William Dunkelberg's NFIB Index of Small Business Optimism, with a 42-year track record of monthly reports.  Also, for the past several years my own organization has conducted a weekly online poll of our audience on various topics, including a quarterly question about economic conditions. Since 1973, ten elements of the seasonally-adjusted NFIB Index have combined to establish a baseline of 100 points, at and above which indicates overall optimism by small business owners. When concern, caution, fear and/or pessimism are more in evidence the number falls, sometimes below 100 points. Indeed, since 2008 the NFIB index has been stuck below the 100 point baseline, including several months of record Index lows, corresponding with the moribund national GDP during that period. For 80% of this period the economy was technically not in a recession. Now let's look at five current economic indicators:
–Last month the March NFIB Index fell to 95.2. But there was something worse in the Index Dr. Dunklelberg told my audience he'd never seen in 42 years: All 10 Index elements were negative.
–In our most recent online poll, three-fourths of respondents reported business was either good, flat, or at recession levels, while barely one-fourth allowed business was very good.
The week before the above poll, our question was about current small business challenges. Two—thirds of our folks reported their greatest impediment to success was either the economy or the government, specifically dysfunction, taxes and regulations.
–This week, Q1 2015 GDP came in almost negative, at 0.2%.
–Meanwhile, in the same quarter, both the Dow and Nasdaq reached new record highs.
It must be noted that the coincidence of essentially no economic growth (4) and record stock performance (5) is essentially a replay of Q1 2014, with both occurrences being at once bizarre and likely unprecedented. As I've often asked since 2010, what's wrong with this economic picture?…"
http://www.forbes.com/sites/jimblasingame/2015/05/01/the-american-economy-whats-wrong-with-this-picture/
Midwest economy: April state-by-state glance
"The Institute for Supply Management, formerly the Purchasing Management Association, began formally surveying its membership in 1931 to gauge business conditions. The Creighton Economic Forecasting Group uses the same methodology as the national survey to consult supply managers and business leaders. Creighton University economics professor Ernie Goss oversees the report. The overall index ranges between 0 and 100. Growth neutral is 50, and a figure greater than 50 indicates an expanding economy over the next three to six months. Here are the state-by-state results for April:.."
http://www.washingtontimes.com/news/2015/may/1/midwest-economy-april-state-by-state-glance/?utm_source=RSS_Feed&utm_medium=RSS
Experts predict robots will take over 30% of our jobs by 2025 — and white-collar jobs aren't immune
"There's a BakeBot robot whipping up fresh cookies at MIT; hospitals are now employing medical robots to assist their doctors; and a robot named Baxter can beat any human at the popular logic game Connect Four, among many other tasks. "Historically what we thought was that robots would do things that were the three D's: dangerous, dirty, and dull," explains Ryan Calo, professor at University of Washington School of Law with an expertise in robotics. "Over time, the range of things that robots can do has extended." Their abilities will only continue to expand. Ray Kurzweil, director of engineering at Google, anticipates that by 2029 robots will have reached human levels of intelligence. Many people fear a jobless future — and their anxiety is not unwarranted: Gartner, an information technology research and advisory firm, predicts that one-third of jobs will be replaced by software, robots, and smart machines by 2025. Artificial intelligence and robots are not just challenging blue-collar jobs; they are starting to take over white-collar professions as well. Financial and sports reporters, online marketers, surgeons, anesthesiologists, and financial analysts are already in danger of being replaced by robots…"
http://www.businessinsider.com/experts-predict-that-one-third-of-jobs-will-be-replaced-by-robots-2015-5
COMMON CORE:
Teacher: I am not against Common Core or testing — but here's my line in the sand
"…What do I do as a teacher when asked to perform an act that goes against my conscience? Let me begin by saying that I am not against Common Core. I think that there are plenty of good ideas inherent in these standards. I am in favor of the rigor, of the push for critical thinking skills. Certainly I have a few qualms. I wish that educators had had more of a say in their development. I do worry about how the focus on English Language Arts and math negatively impacts the arts and humanities – particularly, the teaching of social studies. I am a bit queasy about the emphasis on nonfiction texts at the expense of literature, and I also have some concerns about the developmental appropriateness of the Common Core Learning Standards as they apply to our youngest learners in grades K-2. All that being said, as a fifth-grade teacher, I find the standards a great starting point for high quality, deep, meaningful instruction. I am not anti-Core. Additionally, I am not opposed to standardized testing. I think that a good deal of information can be garnered through standardized tests. I started my teaching career working for a nationally renowned SAT prep company, and I learned a whole lot working in the testing business. Standardized tests certainly have their place in education, but they also have their limits. The marriage between standardized testing and Common Core is not a happy one. If the Common Core standards are truly about deep learning and critical thinking, these qualities are some of most difficult to assess using a standardized measure like a multiple-choice test… I want to talk about the test itself. It is a fundamentally flawed tool that will only debase the good work we teachers do in the classroom, the work that districts do in designing and implementing quality curriculum, and the work our students do in learning to become enlightened critical thinkers. Read the newspapers, read your twitter feeds, and you will find lots of people talking about testing but not about the actual test. There's a reason for that, of course: security. Since the new Common Core tests were put into place, heightened test security to the point of paranoia has become the new normal.  Teachers sign gag orders before they administer exams and sign confidentiality agreements when tests are scored. This raises another critical issue: scoring. Sending tests away to outside scoring agencies has become the default for most schools. It used to be that most districts sent their teachers to Scorer Leader Training through BOCES and graded tests exclusively "in house". This was the status quo. This week I attended Scorer Leader Training where my school was the only one represented. We used to have teachers from dozens of schools filling enormous conference rooms. On Tuesday I sat in a room with an instructor and a fellow teacher from my district. With fewer teachers grading these materials themselves (and it really has become a prohibitive process to grade your own tests with rules ranging from no food or drink in the testing room – except sucking candy, no cellphones, lock down procedures for every sheet of paper that rival the protocols used by the National Security Agency, and a small army of scorers reviewing every test) fewer people are talking about what I believe to be the most fundamental problem with testing in the state of New York today: the tests themselves…"
http://www.washingtonpost.com/blogs/answer-sheet/wp/2015/05/01/teacher-i-am-not-against-common-core-or-testing-but-heres-my-line-in-the-sand/?wprss=rss_national
Ga. officials say technical bugs in new exam 'unacceptable'
http://www.washingtontimes.com/news/2015/may/1/ga-officials-say-technical-bugs-in-new-exam-unacce/?utm_source=RSS_Feed&utm_medium=RSS
MISC.:
Reduced IRS Audits? Actually, IRS Cuts Corners, Audits Faster, Bills Sooner
"The IRS brass has complained bitterly that IRS budgets are at an all-time low. IRS Commissioner Koskinen has told employees to do more with less. That means many people are assuming the chances of audit are going down steeply, a reasonable assumption given the statistics. Yet the New York Times is warning the public to beware of the IRS's speeded-up audit. It can make you wonder whether you accounted for every W-2 and 1099, used correct math, and matched all other data. Did you report big losses or deduct other unusual items? There are ways to try to audit proof your tax return, and even more ways, but some of it is just luck. Given IRS budget cuts and the resources the IRS must devote to Obamacare, the IRS is stretched thin. Most audits must happen within 3 years, but eventually, you know you're in the clear. Until then, you might be on edge about having to defend your return…"
http://www.forbes.com/sites/robertwood/2015/05/01/reduced-irs-audits-actually-irs-cuts-corners-audits-faster-bills-sooner/
George Soros, Who Says Rich Should Pay More Taxes, May Soon Owe Mind-Boggling Amount to IRS
"Billionaire investor George Soros has joined many on the left in calling for the nation's richest to pay more in taxes — and he may soon be leading the charge on that front. In 2008, U.S. Congress closed a lucrative tax loophole which could result in Soros owing at least $6.7 billion in federal, state and local tax, Bloomberg reported. The loophole exploited by Soros allowed the billionaire to "defer taxes on fees paid by clients and reinvest them in his fund, where they continued to grow tax-free," according to the report. Soros Fund Management had reportedly accumulated roughly $13 billion using the tactic as of 2013. Under legislation passed by lawmakers in 2008, hedge fund managers were given until 2017 to pay the "accumulated taxes" avoided by using the tax deferrals. Here's an explanation of the numbers behind the $6.7 billion tax figure via Bloomberg: A New York-based money manager such as Soros would be subject to a federal rate of 39.6 percent, combined state and city levies totaling 12 percent, and an additional 3.8 percent tax on investment income to pay for Obamacare, according to Andrew Needham, a tax partner at Cravath, Swaine & Moore. Applying those rates to Soros's deferred income would create a tax bill of $6.7 billion. That calculation is based on publicly available information such as the Irish regulatory filings, which provide only a partial glimpse into Soros's finances. The actual tax bill would be affected by factors specific to the billionaire. Soros declined to comment, according to Michael Vachon, a spokesman, as did Anthony Burke, an IRS spokesman. Just before Congress closed the loophole, Soros transferred assets to Ireland—a country seen by some at the time as a possible refuge from the law. The filings show for the first time the extent to which Soros's almost $30 billion fortune—he ranks 23rd on the Bloomberg Billionaires Index—came from finding ways to delay taxes and reinvesting the money in his fund…"
http://www.theblaze.com/stories/2015/05/01/george-soros-who-says-rich-should-pay-more-taxes-may-soon-owe-mind-boggling-amount-to-irs/
Dems criticize Obama's oil train safety rules
"Congressional Democrats are criticizing the Obama administration's new safety rules for oil trains, saying they don't go nearly far enough to prevent disastrous incidents. While Democrats were appreciative of the Transportation Department's rules, they said that the phase-out timeline for old tanker cars should be much faster, among other problems. "There is good news here and bad news here," Sen. Charles Schumer (D-N.Y.) said in a statement after the rules were unveiled. "The good news is that the standards for tank cars are tough and provide certainty, but the phase-out timeline lets the industry take too long to implement it," he said. Sen. Maria Cantwell (D-Wash.), top Democrat on the Senate Energy Committee, objected both to the timeline for getting old tank cars out of crude oil service and to the lack of regulations on the volatility of oil being transported…"
http://thehill.com/policy/energy-environment/240794-dems-criticize-obamas-oil-train-safety-rules
Dear FEC, Trying to Get More Women Elected Is Not Your Job
"One of the biggest problems in Washington is the overreach of federal agencies, many of which go far beyond their limited mandates. Instead of simply carrying out the duties assigned to them under federal laws, they invade the province of Congress, which is supposed to hold hearings, formulate public policy, and create the federal laws that these agencies enforce. Take Federal Election Commission chair Ann Ravel's May 12 forum on "Women in Politics." The FEC was created in 1975 to enforce the Federal Election Campaign Act (FECA), which governs the raising and spending of funds in federal elections for president and Congress. The federal statute that authorizes the FEC (2 U.S.C. § 437c) lays out its duties very succinctly: 1) enforce federal campaign-finance law, 2) issue regulations implementing the law, and 3) provide advisory opinions to affected individuals, candidates, and political organizations that explain the requirements of the law. Congress also very specifically made the FEC a bipartisan agency. The bipartisanship is crucial, given that the agency is charged with the sensitive task of administering federal law affecting fundamental First Amendment activity: political speech and association. There are three Republican and three Democratic commissioners, and it takes four votes for the FEC to take any action. Yet Ravel has acted unilaterally to convene the "Women in Politics" hearing. There has been no vote by the commissioners to authorize the use of FEC funds and resources for this "project." The notice for the forum says it is intended to focus on the "challenges women face in the political arena." Its purpose is to "begin an open discussion with scholars, social scientists, political practitioners and the public to consider why, despite record-breaking numbers of women in the 114th Congress, women remain significantly underrepresented in politics at all levels of government."…"
http://www.nationalreview.com/article/417760/dear-fec-trying-get-more-women-elected-not-your-job-hans-von-spakovsky
Groups ask FCC to delay net neutrality rules
"A group of major Internet service providers is asking the Federal Communications Commission to put part of its new net neutrality rules on hold during the impending court battle.   AT&T, CenturyLink, The Wireless Association and US Telecom filed a more than 100-page petition with the FCC arguing the rules would cause irreparable harm if they take effect. The companies and others have already launched a handful of lawsuits to try and kill the new rules. They argue those challenges are likely to succeed and want to prevent the regulations from taking effect while the lawsuits proceed. "The commission's drastic departure from established law threatens petitioners and the public with immediate, irreparable harm," according to the filing…."
http://thehill.com/policy/technology/240813-critics-ask-to-delay-net-neutrality-rules
Rep. Blackburn To Obama: Keep Your Hands Off Our Appliances
"The Obama administration is trying to regulate our ceiling fans after attacking light bulbs and wood stoves, and Rep. Marsha Blackburn is pushing back. The Tennessee Republican has been pushing against Department of Energy regulations mandating energy efficiency requirements on ceiling fans and natural gas furnaces. Blackburn co-sponsored an amendment to defund the DOE's ceiling fan energy efficiency regulations on ceiling fans passed by voice vote in the House last night. "Just like stretching their tentacles into light bulbs and so many other areas of our home, what they are doing is pricing people out of the ceiling fan market," Blackburn told House lawmakers Thursday. The House also opposed an amendment introduced by Blackburn to defund DOE regulations that would effectively ban the use of non-condensing natural gas heaters. Blackburn argues the DOE rule would force consumers to buy furnaces that cost $350 and require an additional $2,200 in installation costs…"
http://dailycaller.com/2015/05/01/rep-blackburn-to-obama-keep-your-hands-off-our-appliances/
White House backs student data privacy bill
"The White House on Friday threw its weight behind a House bill to protect student data. Introduced Wednesday by Reps. Luke Messer (R-Ind.) and Jared Polis (D-Colo.), the measure would bar school technology vendors from selling student information to third parties or from creating student profiles for noneducational purposes. The bill is known as the Student Digital Privacy and Parental Rights Act. In a blog post, Jeff Zients, who heads the White House National Economic Council, called the bill "an important bipartisan step." President Obama has stumped on the issue in previous speeches. He touched on it during the State of the Union address, days after outlining the White House's own legislative proposal. Like the Messer-Polis offering, the administration wants to forbid school tech providers from selling data to third parties. "We want to prevent any kind of profiling that puts certain students at a disadvantage as they go through school," Obama said during a speech at the Federal Trade Commission. Some in the tech industry have worried such restrictions could prevent the legitimate use of student data to invent new products and tailor existing ones to individual student's needs. The Messer-Polis bill tries to account for this concern by allowing providers to use data to personalize students' learning and improve products with de-identified student data. The White House proposal has a similar provision…"
http://thehill.com/policy/cybersecurity/240817-white-house-backs-student-data-privacy-bill
Obama: Press freedom "vital" to democracy
"President Obama held a roundtable Wednesday with persecuted journalists from around the world, marking World Press Freedom Day with a tribute to the "vital role that a free press plays in democracy." "Journalists give all of us as citizens the chance to know the truth about our countries, ourselves, our governments," he said. "That makes us better, it makes us stronger, it gives voice to the voiceless, it exposes injustice, and holds leaders like me accountable." "Unfortunately, in too many places around the world, a free press is under attack by governments that want to avoid the truth," the president added. "Journalists are harassed, sometimes even killed, independent outlets are shut down, dissent is silence, and freedom of expression is stifled." The president was flanked during his remarks by three journalists – one Ethiopian, one Vietnamese, and one Russian — who have faced persecution abroad. "I heard firsthand…from all of them the importance of all of us, including the United States government, speaking out on behalf of the values of freedom of the press," Mr. Obama said. In recognition of World Press Freedom Day, which takes place on Sunday, the president agreed to field a question. He offered his reaction to the ongoing tension in Baltimore, where protestors welcomed Friday's indictment of six cops for the murder of a young black man who died in police custody. Despite the president's praise for the journalists at Wednesday's event, though, his own administration has cultivated a rather mixed record on press freedom and transparency…"
http://www.cbsnews.com/news/obama-press-freedom-vital-to-democracy/
Cruz on Loretta Lynch: Absence is a no vote
"Sen. Ted Cruz (R-Texas) said Thursday that his absence during last week's confirmation of Attorney General Loretta Lynch was the same as voting against her. "There was no significance to the final vote, and I had a scheduling conflict," Cruz said, according to media reports. "Under the Senate rules, absence is the equivalent of a no vote," the 2016 GOP presidential candidate added. "It is identical procedurally." Senators confirmed Lynch as the nation's new attorney general on April 23 in a 56-43 vote. Cruz, a notable opponent of her nomination, said Thursday he abstained because a majority of Republicans had backed her selection for the position.
"I flew back to Washington to speak on the Senate floor, passionately speaking against confirming Loretta Lynch," he said. "But unfortunately, leadership chose to go a different direction." Lynch's confirmation ended a standoff over her qualifications lasting over 160 days. Cruz was the only senator absent during the final vote. Sen. John Cornyn (R-Texas) subtly rebuked Cruz's decision in a tweet issued on April 25. In it, he discounted Cruz's earlier explanation that a cloture vote over Lynch's candidacy was the only vote that mattered."
http://thehill.com/blogs/blog-briefing-room/240751-cruz-on-lynch-absence-is-a-no-vote
And they're off: Three new GOP presidential hopefuls due to emerge in 72 hours
"It will be an intense weekend for a trio of powerful Republicans: Ben Carson, Carly Fiorina and Mike Huckabee all are scheduled to make their presidential intentions known within 72 hours, give or take an hour or two. Here is how it shakes out: Mr. Carson will reveal if he's feeling presidential Monday morning at a very public event in his hometown of Detroit, staged at the Music Hall Center for the Performing Arts. "I will announce my decision on whether or not I become a candidate for President," the retired neurosurgeon told his 1 million Facebook fans. But he's certainly acting like a hopeful. By nightfall, Mr. Carson will be in Des Moines, Iowa, to be followed by visits to Cedar Rapids and Davenport. Ms. Fiorina is also revealing her White House plans on Monday, to be made public online, followed by a press call. She immediately goes into public mode, however. On Tuesday, her new book, "Rising to the Challenges: My Leadership Journey," will be published. It has much to say: "Everyone has potential," Ms. Fiorina writes. "The right to fulfill your potential — to use your God-given gifts — is a right that comes from God and cannot be taken away by government." She will be in Des Moines by Thursday. Which brings us to Mr. Huckabee. He will journey to his hometown of Hope, Arkansas, to make his formal announcement. "I hope people will come to Hope, Arkansas, and not just to tour the Bill Clinton birthplace, but there's going to be an announcement that day and everybody will know then for sure whether Mike Huckabee is in the race or not," the potential candidate recently told Fox News. Yes, well. He'll be in Iowa himself Wednesday, meeting with local workers in Oskaloosa; appearing at a Factories, Farms and Freedom rally in Urbandale; followed by appearances in Sioux City and Cedar Rapids…"
http://www.washingtontimes.com/news/2015/apr/30/inside-the-beltway-three-republican-presidential-a/?utm_source=RSS_Feed&utm_medium=RSS
Carly Fiorina to launch presidential campaign Monday
"Carly Fiorina, the former CEO of Hewlett-Packard, will announce on Monday that she's seeking the 2016 Republican presidential nomination. Fiorina will be the first woman to throw her hat into the ring for the GOP nomination. The other announced Republican candidates so far include Sens. Ted Cruz of Texas, Rand Paul of Kentucky and Marco Rubio of Florida. On the Democratic side, former Secretary of State Hillary Clinton and Sen. Bernie Sanders of Vermont have announced their candidacies…."
http://www.cbsnews.com/news/carly-fiorina-to-launch-presidential-campaign-monday/
John Kasich flirting with Forbes flat tax
"Ohio Gov. John Kasich said Friday that he's in discussion with Steve Forbes about proposing a flat tax as part of his expected run for president in 2016. The Republican White House contender, speaking to reporters during a lunch sponsored by the Christian Science Monitor, said he is specifically reviewing a flat tax proposal long championed by Forbes, a previous GOP presidential candidate and publisher of the business magazine Forbes. Kasich has long been a champion of large tax cuts; he proposed a 10 percent across-the-board reduction during his brief run for president in 2000. "I'm in conversations now with Steve Forbes about his flat tax — I want to take a look at the distribution table. The beauty of his plan is this: The beauty of his plan is, No. 1, you can have the plan I'm suggesting, which is flat, or you can take the traditional tax. I've asked him about the distribution tables, he said they're pretty good," Kasich said. "I get a little bit concerned about the issue of dynamic scoring, and I've talked to him about, and he's said: 'Look John, if we open up the floodgates we think we will have significant growth in the early years and in the later years it returns to me.' A pretty good answer to me."…"
http://www.washingtonexaminer.com/john-kasich-flirting-with-forbes-flat-tax/article/2563892
Kasich wades into presidential waters, says he's an unconventional Republican
"Ohio Gov. John Kasich waded into the presidential waters on Friday, casting himself as an unconventional Republican who governs as a compassionate reformer and arguing that among a field of nearly two dozen White House hopefuls, he would stand out as the most experienced. Although not formally a candidate, Kasich signaled he has the will to run for president in 2016, if not necessarily the resources. The governor said he has been talking to prospective donors to gauge whether, in an historically deep and competitive field of GOP contenders, he can raise the millions of dollars necessary to wage a competitive primary campaign. "If I don't have the resources and I don't see a path to victory, I'm not going to do that," said Kasich. He's had the presidential bug before, running briefly in 1999 before dropping out in the face of the George W. Bush juggernaut. Kasich boasted of what he sees as unique political strengths — "I'm a retail guy," he said — but acknowledged, "Either I got it or I don't." If he calculates that he cannot raise the resources to run, he added jokingly, he could still live out his dream of being a PGA tournament golfer. Kasich's comments came during an hour-long luncheon with reporters at a downtown Washington hotel hosted by the Christian Science Monitor. Should he run, Kasich said, his campaign would focus on restoring productive relationships — both among Republicans and Democrats on Capitol Hill and among the United States and its allies in Europe, the Middle East and elsewhere. He said foreign alliances have deteriorated and suggested that the last Bush presidency shared in the blame with President Obama, although he did not cite Bush specifically. "I think those relationships have eroded over time — not just with Obama, [but] over time," Kasich said. "We don't have the deep relationships we need in order to be unified and send strong messages."…"
http://www.washingtonpost.com/blogs/post-politics/wp/2015/05/01/kasich-wades-into-presidential-waters-says-hes-an-unconventional-republican/
Flirters in presidential race are again dancing around the subject
"The tall man in a blazer burst into the Chipotle in the middle of the afternoon. He had a smile, a TV camera following him, and the jovial air of a man who expects to be recognized. "George Pataki, from New York," he said, shaking hands with the first two diners he met. "We're doing the non-Hillary tour. We're actually saying 'hi' to people." Then the tall man moved on, to quiz the next table about their food. ("Chicken burrito? I gotta try something new.") When he was gone, the first two diners wondered: Who was that? Do they not have Chipotle where he lives? "It's like, 'Oh, I'm from New York,' " said Aaron Lee, 22. "What are you doing here, then?" Officially, what George E. Pataki is doing is flirting — for the fourth time in 16 years — with the idea of running for president of the United States. The Republican ex-governor of New York is raising money, visiting early-primary states and telling people that he's close, close, close to making a decision. "I'm strongly leaning toward making the run," he told a radio station in New Hampshire. The first three times he considered running, he didn't. This is the flirting season in American politics: Right now, more than 20 politicians are officially "considering" or "exploring" a run for president. The key to understanding this strange every-four-years ritual is to understand that there are actually two kinds of flirting. For the big-name candidates, the presidential flirt is a useful, temporary, legal dodge. They will run. They are basically running already. But they don't want to admit it yet, because that would bring on tighter fundraising rules…"
http://www.washingtonpost.com/politics/flirters-in-presidential-race-are-again-dancing-around-the-subject/2015/05/01/93904c50-eac8-11e4-9a6a-c1ab95a0600b_story.html
Valerie Jarrett on Baltimore: Obama an 'enormous distraction' when he arrives on scene
"White House senior adviser Valerie Jarrett on Thursday defended President Obama's decision to stay away from Baltimore for the time being, saying he's an "enormous distraction" when he arrives on scene. "I think, as he has said, right now we're trying to ensure that there is peaceful, and opportunity, for peaceful demonstrations," Ms. Jarrett said Thursday on MSNBC in video flagged by RealClearPolitics. "We had a very difficult night a couple of nights ago and everybody from the local law enforcement to the state are all working to try to keep the peace. And when the president arrives on the scene, he's an enormous distraction, and pulls resources away from where they need to be. So for the time being, he won't go." She said he's certainly been keeping up with what's been going on, noting that he spoke to the governor of Maryland and mayor of Baltimore Monday and that Attorney General Loretta Lynch sent her "top people" out there to sit down with local leaders to see what they could do to help…"
http://www.washingtontimes.com/news/2015/may/1/valerie-jarrett-baltimore-obama-enormous-distracti/?utm_source=RSS_Feed&utm_medium=RSS
Rubio: A bad Iran deal 'almost guarantees war'
"Sen. Marco Rubio (R-Fla.) took his presidential campaign to a hotel ballroom in Washington Friday, where he warned of the dangers of negotiating with Iran over its nuclear program and sharply criticized a tentative deal the Obama administration helped broker. "The argument the White House uses is if you're not in favor of this deal, you are in favor of war," said Rubio. "I would argue that a bad deal almost guarantees war, because Israel is not going to abide by any deal that they believe puts them and their existence in danger." Rubio made his remarks during a chat with Jim Geraghty at the National Review Institute Ideas Summit. The conversation came a day after the Florida senator, who has staked out ground in the campaign as a staunch national security hawk, irked some of his colleagues by teaming up with with Sen. Tom Cotton (R-Ark.) to use a procedural tactic to try to force a vote on an amendment that would require Iran to recognize Israel's "right to exist."…"
http://www.washingtonpost.com/blogs/post-politics/wp/2015/05/01/rubio-a-bad-iran-deal-almost-guarantees-war/
Marco Rubio defends proposed amendments to Iran legislation
"Sen. Marco Rubio of Florida on Friday defended two amendments he wants to see added to proposed legislation that would allow Congress to review any deal on Iran's nuclear program brokered by the Obama administration. Mr. Rubio said he "doesn't want the bill to go down." "It's not perfect, it's better than nothing, and it creates a process by which the Senate can review what the president does," Mr. Rubio said during the National Review Institute's Ideas Summit. "There is a process irrespective of the bill." Mr. Rubio, a 2016 GOP presidential candidate, is pushing for one amendment that would require Iran to recognize Israel's right to exist. "Why is that important?" he said. "The criticism of that is, well there are a bunch of countries in the Middle East that don't recognize Israel's right to exist, which is true. But none of them are trying to build a nuclear weapon, and none of them have billions of dollars of sanctions which, if we lift those sanctions, we are turning over billions of dollars to the Iranian regime." He also wants an amendment that says whatever deal the president strikes has to mirror a "fact sheet" on terms the administration recently put out…"
http://www.washingtontimes.com/news/2015/may/1/marco-rubio-defends-proposed-amendments-iran-legis/?utm_source=RSS_Feed&utm_medium=RSS
Jindal: 'I Wish Obama Would Negotiate with Iran as Hard as He's Negotiating with U.S. Senate'
"Louisiana governor Bobby Jindal hammered President Obama today over his threats to veto legislation demanding transparency and the inclusion of anti-terror pledges in the Iranian nuclear deal, saying he "wish[es] Obama would negotiate with Iran as hard as he's negotiating with the U.S. Senate." During an interview at the National Review Institute's Ideas Summit at the Willard Intercontinental Hotel in Washington D.C., Jindal questioned the White House's foreign policy priorities. "He is so tough with the United States Senate, [but] gives away everything to Iran," he said. "God forbid the U.S. Senate should say that we're not doing a deal with Iran unless they renounce terrorism. God forbid that the U.S. Senate should put in an amendment that says, 'Oh, by the way, there's no deal with Iran unless they recognize the right of Israel to exist." In fact, Jindal sees President Obama's push for a détente with Iran as the impetus behind many of his international decisions. "The administration's desire to get a deal with Iran has affected their foreign policy from the beginning," he said. Pointing to Obama's decision not to take on the Assad regime in Syria and the softer line he's taken on Russian aggression, he said, "I think it could all be connected to an overarching desire to get a deal with Iran." Jindal also took on his own party, cautioning the GOP against embracing crony capitalism.     "Everybody is against credits and rebates, unless it's theirs," he said, explaining why tax reform has proven so difficult in Louisiana. "Everybody's for a lower, flatter tax code without all these carve-outs. Everybody else's is special interests, but when you start trying to touch theirs, that's a different story."…"
http://www.nationalreview.com/article/417784/jindal-i-wish-obama-would-negotiate-iran-hard-hes-negotiating-us-senate-brendan
Clinton narrowly leads GOP field in Iowa
"Hillary Clinton (D) leads the entire pack of GOP presidential hopefuls in Iowa, but Republican candidates from every point on the conservative spectrum are hot on her heels. Former Arkansas Gov. Mike Huckabee (R), and Sens. Marco Rubio (R) and Rand Paul (R) perform the best in a hypothetical match-up in the Hawkeye State against Clinton, according to a poll released Friday from the Democratic outlet Public Policy Polling. Clinton edges Huckabee and Rubio 46 percent to 44 percent, and leads Paul 45 percent to 43 percent. Former Florida Gov. Jeb Bush is the next best Republican contender in a head-to-head match-up with Clinton, trailing by only 3 percentage points. Clinton leads New Jersey Gov. Chris Christie by 5 percentage points, while Wisconsin Gov. Scott Walker, Sen. Ted Cruz (Texas), Ben Carson and former Texas Gov. Rick Perry fair the worst, each trailing her by 7 percentage points. "Hillary Clinton leads the entire Republican field in Iowa," PPP President Dean Debnam said in a statement. "This is consistent with what we're finding in most swing states — Clinton usually doesn't have an overwhelming advantage but she is consistently doing better than the GOP hopefuls."  None of the candidates that have at least 50 percent name recognition in the state are viewed positively by Iowa voters. Clinton leads the GOP field, despite being deep underwater on favorability, with 41 percent saying they have a positive view of the former secretary of State, compared to 52 percent who have a negative view. The Republican candidates are viewed about as negatively. Walker has the best favorability rating of the bunch, with 31 percent saying they have a positive view of him, against 37 percent negative. Rubio and Huckabee are each 9 percentage points down on favorability, Paul is at negative 12, Cruz and Perry at negative 20, Bush at negative 23 and Christie is at negative 30…"
http://thehill.com/blogs/ballot-box/polls/240770-clinton-narrowly-leads-gop-field-in-iowa
CLINTON GURU PODESTA LOBBIED FOR SCANDAL-RIDDEN URANIUM ONE
"If you love the team that put together the Clinton Foundation and all of its various corrupt dealings with foreign nations, you'll love the Hillary Clinton 2016 campaign. It now turns out that John Podesta, chair of Hillary's presidential campaign – and the same man who called the allegations of Peter Schweizer's Clinton Cash "conspiracy theories" – runs a company, The Podesta Group, that lobbied the State Department on behalf of Uranium One while Hillary Clinton was Secretary of State and beyond. Uranium One is, of course, the uranium firm that sent a "flow of cash" to the Clinton Foundation as the Russian government gained increasing ownership of the company; the State Department had to sign off on the Russians' encroachment into the American uranium market. The Clinton Foundation did disclose its relationship with Uranium One in Hillary's State Department disclosures. According to the Daily Caller, Uranium One "paid the Podesta Group $40,000 to lobby the State Department, the Senate, the National Park Service and the National Security Council for 'international mining projects,' according to a July 20, 2012 filing." Hillary's relationship with John Podesta goes back to the first Clinton administration. During Bill Clinton's second term, Podesta acted as chief of staff. After leaving, he created the Center for American Progress, a Clinton-backed leftist think tank designed to forward the political goals of the Clintons. As the Christian Science Monitor reported when Podesta joined Hillary Clinton's campaign back in January: Podesta is the guy people call on when the going gets tough: He served as Bill Clinton's chief of staff from 1998 to 2001, helping control a series of crises including Clinton's impeachment trial. The Obama administration brought him on to help the President steer a path through Congressional impasses and to avert embarrassments like the Affordable Care Act's botched rollout…"
http://www.breitbart.com/big-government/2015/05/01/clinton-guru-podesta-lobbied-for-scandal-ridden-uranium-one/
Iran, defense bills to dominate House in May
"The House plans a national security-focused May with votes in the coming weeks on the annual defense authorization bill, ending bulk data collection and empowering Congress to review the nuclear deal with Iran. House Majority Leader Kevin McCarthy (R-Calif.) said in a Friday memo to Republicans that votes on those measures are planned for the week of May 12. The Senate is still debating the legislation allowing Congress to have a say in the international deal to rein in Iran's nuclear program. The upper chamber is currently mired in a fight over whether conservatives can offer an amendment forcing Iran to recognize Israeli statehood — which, if adopted, could scuttle the international negotiations. "It is essential that we do everything we can to prevent the President from providing across-the-board sanctions relief during the mandated Congressional review period, after which Congress would have the opportunity to offer a strong vote of disapproval in the event that a bad deal is reached," McCarthy wrote in the memo. The 2016 defense authorization (NDAA), which just passed out of the House Armed Services Committee this week, will likely consume hours of floor time during the national security themed week. Members typically consider dozens of amendments to the annual defense authorization, which could include contentious votes on authorizing military force in the Middle East. Immigration could also mire debate on this year's NDAA. Members adopted amendments during the committee markup to encourage the Secretary of Defense to study how illegal immigrants granted work permits under the Deferred Action for Childhood Arrivals (DACA) program could serve in the military. Rep. Steve King (R-Iowa), one of the most prominent immigration hardliners among House Republicans, promised a "major fight" on the provision now in the defense bill. "It is the wrong policy on the wrong bill at the worst time," King said in a statement this week. The third bill slated for the week of May 12, known as the USA Freedom Act, would effectively end the National Security Agency's bulk collection of Americans' phone records. It would also extend parts of the Patriot Act, which will expire at the end of this month, through 2019. McCarthy also said the House plans to consider the 2016 appropriations bill to fund legislative branch operations. The chamber passed its first two spending bills this week to fund the Department of Veterans' Affairs and military construction projects, as well as the Department of Energy and Army Corps of Engineers…"
http://thehill.com/blogs/floor-action/house/240805-iran-defense-bills-to-dominate-house-in-may
Rubio: 'Iran is going to exploit any loophole'
"Sen. Marco Rubio (R-Fla.) said Friday that a bad deal with Iran on its nuclear program "almost guarantees war," and Tehran would exploit even a good one any way it could. "Iran is going to exploit any loophole in a deal that it can find," Rubio said at National Review's NRI Ideas Summit in Washington, D.C. "They don't have any moral objections to lying," he said. "They'll accept any benefits of a deal, but they don't want any of its restrictions." Rubio, a 2016 GOP presidential candidate, also predicted that a weak deal would increase the risk of conflict in the Middle East. "I would argue a bad deal almost guarantees war," he said. "Israel is not going to abide by any deal that puts its existence in danger," Rubio added. "Neither are the Sunni Islam countries."
Rubio argued this justifies his proposed Senate amendment that would require Iran to recognize Israel's inherent sovereignty in any final agreement. The stakes were too high, he said, for the U.S. to waiver in support of its longtime ally. "You don't do a deal with Iran unless you acknowledge Israel has a right to exist," Rubio said. "The criticism of that is, that a lot of countries in the Middle East don't recognize Israel's right to exist," he said. "Not all of them are trying to get a nuclear weapon." A second essential ingredient, he said, was verifying that the U.S. and Iran agreed on all the details of the final pact. The two nations have differed over which version of a tentative pact announced on April 2 is the correct one. "Unfortunately, the president's fact sheet and Iran's fact sheet do not match up," Rubio said…"
http://thehill.com/blogs/blog-briefing-room/240759-rubio-iran-is-going-to-exploit-any-loophole
Sasse: Kerry's Attempt to Persuade Senate against Iran Bill Backfired
The secretary of state accidentally pushed support for the Corker bill to a veto-proof majority. "The Obama administration recently revived its threat to veto Tennessee senator Bob Corker's legislation on the president's pending deal with Iran. But if the White House's track record of lobbying senators on the issue is any indication, the veto threat may backfire. During an interview at the National Review Institute's Ideas Summit on Thursday night, Nebraska senator Ben Sasse said Secretary of State John Kerry's effort to whip votes in the Senate against legislation mandating congressional oversight of an Iran nuclear deal inadvertently blew up in the administration's face…"
http://www.nationalreview.com/article/417797/sasse-kerrys-attempt-persuade-senate-against-iran-bill-backfired-brendan-bordelon