News Briefing for March 21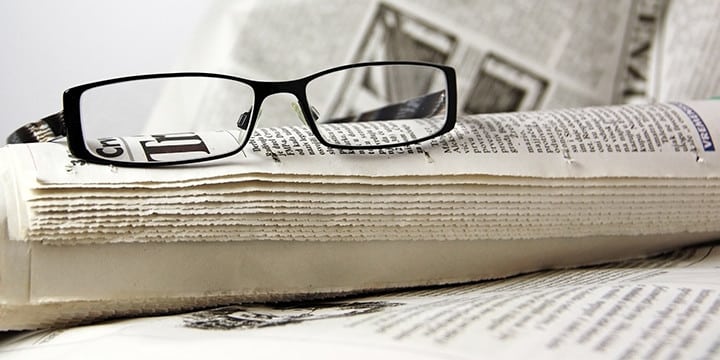 TEA PARTY PATRIOTS:
Early line: 3-man race for 2016 GOP nomination
"Much of who's ahead and who's not at this stage "is based on who's known and who's not known," said Fergus Cullen, another former New Hampshire Republican chairman. Cullen hosted a reception at his home for Bush last week. What's lacking in the top tier is a hardcore conservative or tea party favorite. Tea party loyalists are sympathetic to Walker, for example, but still have some doubts. At a Tea Party Patriots telephone town hall meeting this week, some questioned whether he has shifted his position on government help for ethanol over the years. Mike Huckabee, the former Arkansas governor, is popular in Iowa, but memories are fresh of how his support all but evaporated after winning the 2008 caucus. Rick Santorum did well early in 2012, but the former Pennsylvania senator lacked money and wider appeal once the campaign moved to bigger states…"
http://www.macon.com/2015/03/19/3649044/early-line-3-man-race-for-2016.html
Early line: 3-man race for 2016 GOP nomination
http://www.sunherald.com/2015/03/19/6131056_early-line-3-man-race-for-2016.html?rh=1
Walker courts conservatives, religious in South Carolina
"…Walker has been positioning himself as someone who can appeal to his party's conservative and moderate wings. He pointed to his success in Wisconsin, where he has won election three times in four years even though the state — as he noted in both speeches — hasn't voted for a Republican for president since 1984. "To win the center, you don't have to go to the center, you have to lead," Walker told conservatives Monday in a "tele-town hall" sponsored by the Tea Party Patriots…"
http://www.jsonline.com/news/statepolitics/scott-walker-courts-conservatives-in-south-carolina-b99464773z1-296861491.html
DeMint to speak at conservative summit in Greenville
"…The summit, which will also include appearances by at least nine potential Republican presidential candidates, is free for South Carolina conservatives and includes a free lunch, courtesy of the Tea Party Patriots, a national coalition of tea party groups…"
http://www.greenvilleonline.com/story/news/politics/2015/03/18/jim-demint-south-carolina-freedom-summit/24979793/
Area Tea Party gets legislative overview (mention of Maria Acosta)
"The fight over immigration has not gone away was the message Maria Acosta, the Texas representative for Tea Party Patriots and the president of the Central Texas 9-12 Project, gave to the members of the Central Texas Tea Party at their Tuesday night meeting, attended by about 30 people. The group invited Acosta to provide an overview of bills pending in Congress that have drawn the attention of conservative groups…"
http://www.tdtnews.com/news/article_767e1b4a-cd1f-11e4-ac3e-33b41b9de9ae.html
Former Breitbart editor thinking about Schock race
"…The Tea Party Patriots announced today the addition of Michael Flynn to serve as Political Director of a newly formed Super PAC – Tea Party Patriots Citizens Fund. With years of campaign and political experience, Flynn will lead the Tea Party Patriots Citizens Fund's efforts to grow the Tea Party's presence in Congress as it continues its fight against the Washington establishment. "Michael Flynn brings more than 20 years of experience in policy development, legislative affairs, media relations, political campaigns, and crisis communications to the team and we are thrilled to have him," said Jenny Beth Martin, Chairman of the Tea Party Patriots Citizens Fund. "His immeasurable expertise will help us achieve our goal of electing candidates who are fighting to secure the economic future of our country." Breitbart News Executive Chairman Stephen K. Bannon said, "Mike Flynn was a trusted adviser to Andrew Breitbart and understands the nature of the fight ahead. With his detailed knowledge of the Tea Party and political campaigns he is the perfect choice for the Tea Party Patriots. Breitbart News looks forward to having Mike continue as a contributor on our pages."…"
http://capitolfax.com/2015/03/20/former-breitbart-editor-thinking-about-schock-race/
HEALTHCARE:
GOP Senate Finance: At least $5.7B wasted on ObamaCare so far
"Republicans on the Senate Finance Committee say they have found at least $5.7 billion in wasted ObamaCare spending from the last five years. Panel Chairman Orrin Hatch (R-Utah) said his staff have tallied the costs of five programs that have failed or "added no value," from the dysfunctional HealthCare.gov website to the national sign-up navigator program. "That is $5.7 billion down the drain," Hatch said during a hearing Thursday to mark the fifth anniversary of ObamaCare's passage. The federal government's HealthCare.gov, which broke down in the fall of 2013, has been one of the most criticized components of ObamaCare's rollout. Some estimates have put the cost of the botched launch and the series of tweaks to fix the website at $2 billion, a figure that Hatch's staff cited Thursday. The analysis includes $1.3 billion spent on now-defunct state exchanges: Minnesota, Massachusetts, Oregon and Maryland. These systems, all in blue states, were plagued by technical issues and eventually scrapped or majorly reformed. Republicans have frequently pushed federal health officials to recoup the costs of the exchanges…"
http://thehill.com/policy/healthcare/236251-finance-chairman-wasted-spending-on-obamacare-at-least-57b
HealthCare.gov still fixing tax-form blunder
Remaining 80K will get correct data next week
"The administration said Friday it still had to send corrected tax forms to 80,000 of the 820,000 HealthCare.gov customers who received erroneous information from the federal Obamacare exchange earlier this year. Marketplace CEO Kevin Counihan said the "overwhelming majority" of affected customers — 740,000 — had received amended forms that list the correct benchmark plan by which their Obamacare subsides are calculated. The rest of the forms will be in the mail next week. The error was an embarrassing misstep for the administration, which had been celebrating a relatively hiccup-free signup season that stretched from mid-November to Feb. 15. Administrative stumbles in the marketplace were inevitable, Mr. Counihan said Friday, and in this case, a flaw in computer code resulted in the incorrect forms. "We have a responsibility to identify these issues quickly," he told reporters. "It doesn't matter if it impacts 800,000 consumers or one." Officials said anyone who does not receive a corrected form should contact the federal exchange, as the tax-filing deadline is less than 30 days away…"
http://www.washingtontimes.com/news/2015/mar/20/healthcaregov-still-fixing-tax-form-blunder/?utm_source=RSS_Feed&utm_medium=RSS
80,000 ObamaCare tax forms on hold
"The Obama administration announced Friday that 80,000 corrected tax forms for people on plans through ObamaCare have still not gone out. It's unclear how many people will be affected by the delay, but the administration said people who have not received the corrected forms do not have to wait to file their taxes and will not have to pay any additional tax due to the effort. The issues stem from the announcement last month that 800,000 people on insurance plans through ObamaCare received incorrect tax information. At the time, the administration said forms with corrected information would be sent out in the first week of March. Republicans pounced on the news, arguing it showed the burdens the Affordable Care Act is placing on families during tax season. They also said it showed the administration was having trouble administering its own law…"
http://thehill.com/policy/healthcare/236443-many-on-obamacare-may-need-to-refile-their-tax-forms
Nearly 100,000 waiting on correct Obamacare tax forms
"Roughly 80,000 Obamacare customers still need to get their new tax forms to replace botched forms previously distributed by the Obama administration, with Tax Day just a few weeks away. The administration accidentally sent an incorrect tax form to 820,000 customers of Obamacare. Of those, 741,000 have received corrected forms and the rest will get a new form either electronically or in the mail in the next week, officials said in a call with reporters Friday. Taxpayers affected by the botched forms will not get an extension to file their returns beyond the April 15 deadline, said Mark Mazur, assistant secretary for tax policy at Treasury on the call. He did note that the administration could change its mind closer to the deadline. Taxpayers can get an automatic six-month extension to filing their income tax return, but they must turn in paperwork before April 15 to do so…"
http://www.washingtonexaminer.com/nearly-100000-waiting-on-correct-obamacare-tax-forms/article/2561809?custom_click=rss
Obama Admin Still Hasn't Corrected Almost 100K Obamacare Tax Forms
http://dailycaller.com/2015/03/20/obama-admin-still-hasnt-corrected-almost-100k-obamacare-tax-forms/
HealthCare.gov sending out corrected tax forms
http://cnsnews.com/news/article/healthcaregov-sending-out-corrected-tax-forms
IRS gives break to Obamacare filers who got wrong info
"The Internal Revenue Service on Friday expanded relief to Obamacare customers who are filing tax returns based on incorrect information about their health plans.
The relief came in reaction to the disclosure by federal health official there were more errors on tax-related forms sent to Obamacare enrollees beyond the 820,000 forms identified as having problems last month. Between 3 and 4 percent of customers of HealthCare.gov, the federal Obamacare marketplace, have some kind of errors on 1095-A tax forms related to their account, according to marketplace CEO Kevin Counihan. The errors could affect the amount of money a taxpayer owes the IRS, or is owed by the agency to the taxpayer…"
http://www.cnbc.com/id/102523143
IRS Releases Final Forms and Instructions for Affordable Care Act Reporting
http://www.natlawreview.com/article/irs-releases-final-forms-and-instructions-affordable-care-act-reporting
CBO: Obamacare to Hit Only 65 Percent of 2015 Coverage Target
"Given that Obamacare's supporters like to take the Congressional Budget Office's overly optimistic scoring of the president's signature legislation as gospel, it's fun to look at how poorly Obamacare is actually doing in relation to earlier CBO projections.  When the Democrats rammed Obamacare through Congress in 2010 without a single Republican vote, the CBO said that the unpopular overhaul would lead to a net increase of 26 million people with health insurance by 2015 (15 million through Medicaid plus 13 million through the Obamacare exchanges minus 2 million who would otherwise have had private insurance but wouldn't because of Obamacare). Fast-forwarding five years, the CBO now says that Obamacare's tally for 2015 will actually be a net increase of just 17 million people (10 million through Medicaid plus 11 million through the Obamacare exchanges minus 4 million who would otherwise have had private insurance but won't, or don't, because of Obamacare).  In other words, Obamacare is now slated to hit only 65 percent of the CBO's original coverage projection for 2015. Obamacare's under-publicized failure on this key point is attributable to a variety of factors, including but not limited to the following:  People aren't thrilled with Obamacare-compliant insurance's high cost and limited doctor networks, and some would even rather pay a fine for refusing to buy such insurance than pay its premiums; the Supreme Court ruled that part of Obamacare was unconstitutional, thereby giving states more freedom not to help expand it; and HealthCare.gov has been more reminiscent of DMV.org than of Expedia.com…."
http://www.weeklystandard.com/blogs/cbo-obamacare-hit-only-65-percent-2015-coverage-target_893012.html
11 million gained Medicaid coverage under ObamaCare
"More than 11 million more people have health insurance under Medicaid or the Children's Health Insurance Program (CHIP) compared to when the core of ObamaCare took effect in 2013, according to data the administration released Friday. The data show that through the end of January, 11.2 million more people were enrolled in Medicaid or CHIP compared to before ObamaCare's coverage expansion began, about a 19 percent increase. About 400,000 more people were enrolled in the programs compared to the end of December.
The 28 states that chose to expand Medicaid, the government health insurance program for the poor, under ObamaCare have seen larger enrollment increases than the states that did not. Some Republican-led states have accepted the expansion, but negotiated with the Obama administration to put a conservative twist on the program. Other Republicans declined it outright, often citing costs. In the states that expanded Medicaid, enrollment grew by 26 percent compared to 2013, while states that did not expand it saw about an 8 percent increase."
http://thehill.com/policy/healthcare/236470-11-million-gain-medicaid-coverage-under-obamacare
Shades of HealthCare.gov? IRS shifting customer service online to IRS.gov
"They may not be getting help on the phones, but taxpayers this year are increasingly making use of IRS.gov, the tax agency's website, to answer their questions. Visits are up by 11 percent over last year, including 15 million in the past week alone, the agency said Friday. Most of the inquiries are going to the IRS's "Where's my refund?" tool, which tracks where in the process a taxpayer's refund is. The IRS also said taxpayers can now get return information online, rather than having to order it by phone and wait up to 10 days for it to arrive. The push to send customers online is not an accident. Even as the IRS is preparing for record-bad customer service in answering phones, Commissioner John Koskinen told Congress this week that they realize they need to move beyond phones anyway. "People ought to be able to have an efficient way in the digital economy and the digital world 'to deal' with us the way they deal with their banks, with their financial institutions today," Mr. Koskinen said…"
http://www.washingtontimes.com/news/2015/mar/20/irs-shifting-customer-service-online/?utm_source=RSS_Feed&utm_medium=RSS
Vermont's Got A Plan To Move Its Obamacare Exchange To HealthCare.gov
"The number of state-run Obamacare exchanges may fall even lower next year as yet another state is considering handing the reins over to the federal government. Friday, Vermont Gov. Peter Shumlin, a Democrat, said that his administration is considering closing the state exchange, Vermont Health Connect, and having the federal government take over. Vermont's exchange is still suffering from technological problems, even after the second open enrollment period, and has been more expensive than estimated. Currently, customers are not able to update their data once they've applied for coverage. Shumlin is giving Vermont's new contractor, Optum, until early October to have the exchange up and running for next year's enrollment period. He said the website is on track to be ready, but the state will have a contingency plan for the feds to take over and form a "federally-supported state-based marketplace" if Vermont's system still isn't working properly. "We now have a vendor with a proven delivery record to finish the job," Shumlin said in a statement. "Ideally Vermonters will continue to benefit from the Vermont-focused health insurance marketplace that we all envisioned…but if our system can't deliver for Vermonters by next fall, we'll need to take action to move permanently to a system that can." The state exchange was supposed to last just until 2017, while Vermont prepped the country's first single-payer health system, but Shumlin's administration was forced to abandon those plans in December due to out-of-control costs…"
http://dailycaller.com/2015/03/20/vermonts-got-a-plan-to-move-its-obamacare-exchange-to-healthcare-gov/
Half of Americans unaware of Obamacare penalty
"Tax Day is less than a month away, but many Americans are unaware Obamacare's tax penalty goes into effect this year — or that they have extra time to sign up for coverage. A Kaiser Family Foundation poll released Thursday found that while slightly more than half of respondents were aware the penalty kicks in this year, one in five think it goes into effect next year, roughly one in six say they don't know when it goes into effect, and one in 10 believe it was rolled out last year. If people are penalized, it's because they lacked health coverage last year and didn't qualify for an exemption from the healthcare law's requirement to buy insurance. Even if they buy coverage this year, that wouldn't erase the penalty they'd have to pay for lacking coverage last year. The Obama administration is still providing them with an extra signup period that started on Sunday and lasts until April 15. But officials have acknowledged there are challenges in getting that key demographic to sign up…"
http://www.washingtonexaminer.com/half-of-americans-unaware-of-obamacare-penalty/article/2561702
Lure of Obamacare repeal may help pass House budget
"House Republican leaders are hoping they can cobble together enough GOP support to pass a $3.8 trillion spending blueprint next week by luring in opponents with a provision that could be used to repeal Obamacare. Conservatives tell the Washington Examiner it's a plan that could work, even though they oppose the likely addition of $20 billion in defense spending that would add to the deficit. They are attracted to budget language that calls for repeal of the Affordable Care Act under the budget reconciliation process, which requires only 51 votes to pass in the Senate and would thus prevent Democrats from blocking Obamacare's repeal with a filibuster. "We have a golden opportunity to basically make really, really positive changes to our healthcare law," Rep. Matt Salmon, R-Ariz., an Obamacare opponent, said. "While there are parts of the budget that really give me heartburn, I'm trying to keep the end goal in sight."…"
http://www.washingtonexaminer.com/lure-of-obamacare-repeal-may-help-pass-house-budget/article/2561752?custom_click=rss
House Republicans Should Break The Obamacare Mold On Doctor Pay
"The Republican leadership on Capitol Hill is negotiating with House Democrats over a permanent fix to the way Medicare pays physicians. If this "doc fix" passes in its current form, it will represent a profound and enduring triumph of Obamacare's creeping regulation of the American practice of medicine. Congress has an opportunity to chart a much different course. But the bill they're considering will consolidate a lot of the payment reforms pioneered in Obamacare, while doing nothing to change the underlying price-fixing mechanism that is at the heart of Medicare's woes. Consumers deserve a system that preserves their relationship with private doctors, and maintains some aspect of entrepreneurism in the delivery of medical care. For the deficit cost that this bill will consume, we should be able to buy a transformation in how Medicare pays for services. Obamacare required a consolidation of doctors into salaried roles, mostly as employees of hospitals and hospital owned health systems. This was crucial because Obamacare assumed that the chief way to control healthcare utilization and spending was to transfer onto doctors the fiscal burden of providing medical care. This is supposed to give doctors an economic incentive to constrain their use of medical services. In turn, the only way that doctors would be able to shoulder this economic liability was to make sure that they were part of bigger health systems that could backstop some of the economic risk that these arrangements imposed. Doctor groups can't offload or finance the risk on their own (perhaps by securitizing it). So they need to partner with a health plan or hospital that has a balance sheet. Twenty years ago, during the heyday of narrow network HMOs, these provisions were referred to as "capitation". Today, they are termed "payment reform"…"
http://www.forbes.com/sites/scottgottlieb/2015/03/19/house-republicans-should-break-the-obamacare-mold-on-doctor-pay/
Turkey's President Takes Credit For Obamacare
"In public remarks made on Wednesday, Turkish President Recep Tayyip Erdoğan claimed he helped advise President Barack Obama on the creation of the Affordable Care Act. Erdoğan, speaking at the opening of a health complex, told a story about meeting a group of tourists in Istanbul who were impressed by the Turkish medical system's effectiveness. According to Hurriyet Daily News, he said some of the tourists "knew that I would be visiting the United States the following week. They asked me how we could be so successful in healthcare and wanted me to tell about it to Obama." The president blamed a "negative reflex" in America for Obamacare's failure, saying that as a result Obama "could only solve the problem partly." He also claimed that European leaders have visited Turkey in attempts to replicate the magic of the country's health system: "they try to take us as a model and build similar systems in their country." Erdoğan was previously prime minister of Turkey, a post he held from 2003 to 2014. His terms as prime minister included a series of health care policy reforms under his Islamist-leaning AKP party. The overhauls included an expansion of the private health market as an alternative to the country's existing state-funded medical system…"
http://dailycaller.com/2015/03/19/turkeys-president-takes-credit-for-obamacare/
An ObamaCare Plan Beats No Plan
How Republicans should respond if the Justices toss out subsidies.
"Liberals are lobbying the Supreme Court to uphold ObamaCare's illegal subsidies by claiming Republicans won't fix any resulting problems. This claim is political, not legal, but it is also likely wrong. In recent months the GOP has made more intellectual progress on health care than any period since ObamaCare passed. The question is whether the GOP can cohere around a reform alternative before the High Court rules in June, or repeat its recent dysfunction. Political necessity is often the mother of policy invention…."
http://www.wsj.com/articles/an-obamacare-plan-beats-no-plan-1426807083?mod=rss_opinion_main
Survey shows most people unaware of Obamacare subsidies case
"A pivotal Supreme Court case that could strip health insurance subsidies for more than 7 million people is not on the radar for a majority of Americans, according to a new survey. 53 percent of respondents to a new Kaiser Family Foundation survey released Thursday knew little or nothing about the case King v. Burwell. The survey also showed people are not confident Congress can pass an alternative to help those who will lose subsidies. It appears that media attention surrounding the case's oral arguments on March 4 did little to inform more of the public. Kaiser's January poll found 56 percent of those surveyed knew little or nothing about the case. The case will determine whether the federal government has the authority to dole out subsidies in the 36 states that didn't set up their own health exchange. Plaintiffs argue that only residents in the 14 states that set up their own exchange can receive subsidies. A decision is expected this summer…"
http://www.washingtonexaminer.com/survey-shows-most-people-unaware-of-obamacare-subsidies-case/article/2561732?custom_click=rss
Obama official urges GOP to show details on health policy
"Senior White House adviser Brian Deese on Friday challenged Republicans in the House and Senate to say precisely how they would change Medicare and Medicaid. Deese's comments come after Sen. Chuck Grassley (R-Iowa), a senior member of the Senate Budget panel, said earlier this week that Republicans should put the baseline figures allocated to the programs in the budget and not list the reforms. "We do not subscribe to the Chuck Grassley theory that the right way to do budgets is to have as few words and as few details as possible," Deese said at a Washington forum hosted by The Christian Science Monitor. "[For] ours, it's all there for people to see," Deese said. "We've done this several times, and they know where this play ends." Grassley earlier this week argued it's better to keep such details out of a budget…."
http://thehill.com/policy/finance/236426-obama-official-urges-gop-to-show-details-on-health-policy
Let the states fix Obamacare
"The Affordable Care Act (ACA), like President Clinton's health plan in the 1990s, made the mistake of trying to achieve coast-to-coast health care coverage with a system that essentially looks the same everywhere. That approach was always going to be a challenge. US health care is an enormous and complex economy in its own right. If the US health system were a separate national economy, for instance, it would be the fifth largest economy in the world – larger than the entire economy of France or of Britain. The idea that a single piece of legislation could successfully reorganize the world's fifth largest economy was a fantasy, especially when the bill had to go through the congressional sausage-making machine. It's true that the ACA gave Americans a choice of plan on federal or state-run exchanges. But the ACA still sought a template for insurance rules, benefits and other structural features that would be the same from Vermont to Texas and Florida to Alaska. That was unwise. The continuous political warfare since the enactment of the legislation reflects the fact that different parts of the country have very different views of how health care should be organized. On this fifth anniversary of the ACA, both proponents and opponents of the program should pause to consider what we actually mean by an "American" health care system.  Much like we think of an American K-12 education system, we really mean this: a set of national values and goals about health coverage and services that characterizes healthcare for all Americans, but a variety of pathways for reaching those objectives…"
http://www.brookings.edu/blogs/health360/posts/2015/03/20-aca-five-years-let-states-fix-obamacare-butler
Supreme Court's Affordable Care Act Decision Might Prove A Buying Opportunity
Morningstar analysts say that investors should not worry about the court's impending decision.
"Should investors be worried about King v. Burwell, the case in which the Supreme Court could decide to invalidate a major provision of the Affordable Care Act? Probably not. Morningstar's analysts say the court's decision will likely be a nonevent–and might even produce a buying opportunity for long-term investors. First, what is at stake? King v. Burwell pertains to the federally run exchange on which some individuals have purchased health insurance to meet the ACA's individual mandate. Although many states established their own insurance exchanges, others elected to rely upon the federal government's exchange, HealthCare.gov. At issue in the court case is a phrase in the legislation indicating that subsidies are available to those who bought their insurance on "an Exchange established by the State." The plaintiffs claim that language precludes the payment of subsidies to individuals using the federal exchange. If they prevail, subsidies might at least temporarily be unavailable for individuals in the 37 states using HealthCare.gov. Removal of the Obamacare subsidies therefore could affect a lot of people. The White House estimates that about 8.8 million people have signed up for health-insurance coverage on the federal exchange. According to the Department of Health and Human Services, about 87% of people using the federal exchange have received a subsidy for their health-insurance premiums, averaging $268 per month. Some proponents of the ACA fear that an adverse Supreme Court decision would prompt a "death spiral" for the federal exchange, in which many people would be unable to afford their insurance or would simply balk at paying higher premiums. Relatively healthy people would be particularly likely to drop unsubsidized coverage, leaving a sicker pool of insured individuals. This would likely prompt significant premium hikes, which in turn would induce additional people to drop insurance. At the end of this process, ACA proponents fear, the federal exchange would provide coverage for a relatively small number of individuals in poor health…"
http://news.morningstar.com/articlenet/article.aspx?id=688906
The President Cannot Bypass the Courts
A New York Times op-ed makes an ingenious but frightening argument.
"In a provocative op-ed in the New York Times, University of Chicago law professor William Baude argues that the president has the power to sidestep the Supreme Court if it rules against him on Obamacare. In King v. Burwell, four Virginians claim they are injured by what they describe as the administration's illegal payment of Obamacare subsidies. Baude offers an easy way out for the president. "If the administration loses in King," he suggests, "it can announce that it is complying with the Supreme Court's judgment — but only with respect to the four plaintiffs who brought the suit." Baude explains that the Supreme Court's "formal power" is limited to "order[ing] a remedy only for the four people actually before it." In offering this "Get Out of Jail Free" card to the Obama administration, Baude notes that "the Constitution supplies a contingency plan, even if the administration doesn't know it yet." Alas, the Obama Justice Department is well aware of this stratagem to bypass the federal courts — it has thrice plotted this procedural putsch. In three high-profile cases, two involving Obamacare and one involving immigration, the Justice Department has openly challenged the power of federal courts to issue nationwide injunctions to halt unlawful executive actions. These desperate efforts to interfere with the courts in order to salvage unprecedented assertions of power have flouted the rule of law. First, in January of 2011, a federal judge in Tallahassee, Roger Vinson, found that Obamacare's individual mandate was unconstitutional, and he invalidated the entire law. Two weeks later, the government filed what is known as a "motion for clarification," asking the court to explain whether the United States could continue to take steps to implement Obamacare while the case was being appealed. Talk about chutzpah!.."
http://www.nationalreview.com/article/415635/president-cannot-bypass-courts-josh-blackman
Three Reasons King v. Burwell Doesn't Constitute 'Coercion' under Existing Precedent
"During this month's oral arguments in King v. Burwell, Supreme Court Justice Anthony Kennedy asked whether the Affordable Care Act effectively coerces states into implementing the law's health-insurance Exchanges. Insofar as such coercion is unconstitutional, the Court's decision — and Obamacare's survival — could hinge on whether it exists in the ACA. Understanding Kennedy's concerns requires understanding the ACA's insurance regulations. In the small share (less than 10 percent) of the insurance market where carriers sell directly to consumers, the ACA imposes so-called "community-rating" price controls, which reduce premiums for the old and sick by dramatically increasing premiums for the young and healthy. If young and healthy consumers respond by refusing to buy insurance, what results is a market with few carriers and even higher premiums. In some cases, community-rating price controls can cause insurance markets to collapse. To mitigate these potential harms, the ACA mandates that everyone purchase coverage, and, in that small corner of the market, subsidizes premiums for moderate-income consumers. The ACA authorizes such subsidies "through an Exchange established by the State." Yet the IRS is dispensing subsidies in all states — including the 38 states that failed to establish Exchanges. Those states' Exchanges were established by the federal government. The King challengers argue that because those Exchanges were not "established by the State," it is illegal for the IRS to issue subsidies in those states. Which brings us back to Justice Kennedy. He expressed concern that if the challengers are correct, then withholding subsidies in uncooperative states would make the costs of the ACA's community-rating price controls transparent to consumers, and those costs might have the effect of coercing states into implementing Exchanges…."
http://www.nationalreview.com/bench-memos/415704/three-reasons-king-v-burwell-doesnt-constitute-coercion-under-existing-precedent
Dick Morris: Red States Thrive If Obamacare Subsidies Nixed
"If the Supreme Court cancels insurance subsidies in the Affordable Care Act, red states that have kept the health insurance law at arm's length since its passage will have more flexibility than fully invested blue states to address their citizens' future medical needs, says Republican strategist Dick Morris. Republicans in Congress, in fact, should stay out of the way if the high court rules against the Obama administration and lets the states deal exclusively with the fallout, Morris told "MidPoint" host Ed Berliner on Newsmax TV on Friday…"
http://www.newsmax.com/Newsmax-Tv/Dick-Morris-Nick-Take-obamacare-Supreme-Court/2015/03/20/id/631569/
Poll: ObamaCare approval ticks up
"The public's approval of ObamaCare has risen slightly, leading to the narrowest gap between favorable and unfavorable opinion since the core of the law came into effect in 2013, according to a new poll.  The poll from the nonprofit Kaiser Family Foundation finds that 41 percent of the public has a favorable view of the law, while 43 percent has an unfavorable view. That is the narrowest divide since the fall of 2012. The law's unfavorable rating shot up in the fall of 2013, coinciding with major problems on the HealthCare.gov website. In July 2014, the gap widened to 16 points, but that gap has since narrowed to 2 points. ObamaCare faces a major threat from a Supreme Court case, King v. Burwell, that could invalidate subsidies for around 7.5 million people in the roughly three-dozen states using a federally run insurance marketplace. The public is not paying much attention to the case, with half saying they have heard nothing about it and another quarter saying they have heard only a little about it. Still, 62 percent say a ruling to invalidate the subsidies would have a negative impact on the country. There is also strong support for congressional action to restore the subsidies, at 65 percent. Among Republicans, though, 56 percent oppose Congress acting to restore subsidies…"
http://thehill.com/policy/healthcare/236248-poll-obamacare-approval-ticks-up
Veteran Freezes To Death After Veterans Affairs Hospital Turns Him Away
"An Iraq veteran was founded frozen to death in the woods after a Department of Veterans Affairs hospital turned him away. Richard Miles, 40, decided to check himself into the VA hospital in Des Moines, Iowa, when he realized his Post Traumatic Stress Disorder was spiraling out of control. But staff turned him away, electing to give him medication to cope. Miles was found dead five days later in the woods. He froze to death and had a toxic amount of sleeping pills present in his system, CNN reports. "That was his cry for help and it was not taken seriously or received the way it should have been received," Katie Hopper, Miles' ex-girlfriend, told CNN. The problems began soon after Miles returned from Iraq in 2004. According to medical records, Miles reported seeing dead bodies and having nightmares which left him angry, sad and very irritable…"
http://dailycaller.com/2015/03/20/veteran-freezes-to-death-after-veterans-affairs-hospital-turns-him-away/
That New VA Hospital in Denver That Was Supposed to Cost $328 Million? Here's the Real Price Tag.
"The Department of Veterans Affairs admitted Thursday that a new VA hospital planned for Denver, Colorado, that was originally estimated to cost $328 million will now cost at least $1.73 billion to complete. That's more than five times the original estimate. The VA made this admission at a House Veterans' Affairs Committee hearing Thursday morning. VA Office of Accountability Review Director Meghan Flanz acknowledged the huge cost overrun while discussing legislation that would authorize up to $1.1 billion to be spent on the hospital, and said that while the VA welcomes that increase, it wouldn't be enough. "VA estimates that the final cost of the project will total $1.73 billion, which is larger than the amount that would be authorized," she said. "Therefore, we would like to work with the committee to ensure any enacted authorization address the full estimated cost of the project." Her request is essentially that Congress authorize another $630 million to complete the project, nearly twice as much as the original estimated cost. But she said the VA is working as hard as it can to finish the job "at the best value to taxpayers." "VA remains committed to completing the Aurora project for our veterans as soon as practical, at the best value to taxpayers, given where we are today," she said…"
http://www.theblaze.com/stories/2015/03/19/that-new-va-hospital-in-denver-that-was-supposed-to-cost-328-million-heres-the-real-price-tag/
VA's Colorado hospital has a 'shocking' sticker price: $1.7 billion. Yes, billion
http://www.washingtonpost.com/blogs/federal-eye/wp/2015/03/18/vas-colorado-hospital-has-a-shocking-sticker-1-7-billion-yes-billion/?wprss=rss_national
IMMIGRATION:
Hearing Set on Allegations in Immigration Lawsuit
"Justice Department attorneys are preparing to answer questions about claims that they misled a judge about when part of President Barack Obama's executive action on immigration was implemented. A Thursday hearing is set in federal court in Brownsville, Texas, related to a lawsuit filed by 26 states against Obama's plan, which could spare from deportation as many as 5 million people in the U.S. illegally. The immigration action was put on hold last month by U.S. District Judge Andrew Hanen, a move the U.S. government is appealing. At issue Thursday is a claim by the states that the U.S. government told Hanen before his injunction that the immigration action hadn't been implemented. The Justice Department says 100,000 individuals were granted reprieves before the injunction under guidelines from a separate program…"
http://abcnews.go.com/US/wireStory/hearing-set-allegations-immigration-lawsuit-29744657
Judge: Sanctions possible in Obama immigration court case
"A federal judge who has blocked President Barack Obama's immigration executive action suggested on Thursday that he could order sanctions against the Justice Department if he rules it misled him about when exactly the administration began implementing one of the measures. During a sometimes testy court hearing, U.S. District Judge Andrew Hanen went back and forth with the Justice Department over whether it had mislead him into believing that a key part of Obama's program would not be implemented before he made a ruling on a request for a preliminary injunction. In fact, federal officials had given more than 108,000 people three-year reprieves from deportation before that date and granted them work permits under a program that protects young immigrants from deportation if they were brought to the U.S. illegally as children. Obama's executive actions would spare from deportation as many as 5 million people who are in the U.S. illegally. Many Republicans oppose the actions, saying only Congress has the right to take such sweeping action. Twenty-six states led by Texas joined together to challenge them as unconstitutional. Hanen on Feb. 16 sided with the states, issuing a preliminary injunction blocking Obama's actions. Hanen chided Justice Department attorney Kathleen Hartnett on Thursday for telling him at a January hearing before the injunction was issued that nothing would be happening with regard to one key part of Obama's actions, an expansion of the 2012 Deferred Action for Childhood Arrivals program, known as DACA, until Feb. 18. "Like an idiot I believed that," Hanen said. A flustered Hartnett repeatedly apologized to Hanen for any confusion related to how the reprieves and work permits were granted…"
http://www.washingtontimes.com/news/2015/mar/19/hearing-set-on-allegations-in-immigration-lawsuit/?utm_source=RSS_Feed&utm_medium=RSS
'Like an idiot I believed that': Judge blasts DOJ over immigration claims, threatens sanctions
"A federal judge sharply scolded a Justice Department attorney at a hearing on President Obama's immigration executive actions, suggesting that the administration misled him on a key part of the program and that he fell for it, "like an idiot."  The testy court hearing was held Thursday in Texas by U.S. District Judge Andrew Hanen. The judge suggested he could order sanctions against the administration if he finds they indeed misrepresented the facts. At issue is whether the DOJ misled the judge into believing that a plank of the Obama program — giving deportation reprieves to young illegal immigrants brought to the U.S. as children — would not go forward before he made a ruling on a request to halt it. In fact, federal officials had given more than 108,000 people three-year reprieves before that date and granted them work permits under the program.  Obama's executive actions would spare from deportation as many as 5 million people who are in the U.S. illegally. Many Republicans oppose the actions, saying only Congress has the right to take such sweeping action. Twenty-six states led by Texas joined together to challenge them as unconstitutional. Hanen on Feb. 16 sided with the states, issuing a preliminary injunction blocking Obama's actions. Hanen chided Justice Department attorney Kathleen Hartnett for telling him at a January hearing before the injunction was issued that nothing would be happening with regard to one key part of Obama's actions, an expansion of the 2012 Deferred Action for Childhood Arrivals program, known as DACA, until Feb. 18.  "Like an idiot I believed that," Hanen said. A flustered Hartnett repeatedly apologized to Hanen for any confusion related to how the reprieves and work permits were granted. "We strive to be as candid as possible. It truly became clear to us there was confusion on this point," she said…"
http://www.foxnews.com/politics/2015/03/20/judge-sanctions-possible-in-obama-immigration-court-case/
Will the Obama Administration Be Sanctioned for Misleading Judge Hanen?
"As expected, the Justice Department had a very tough time in federal court yesterday. Appearing before Judge Andrew Hanen down in Brownsville, Texas, DOJ attorneys strove mightily to explain away how the Department misled the court in the immigration lawsuit filed by 26 states against President Obama's amnesty plan. Both the AP and a private source who was in the courtroom say it's quite possible that Judge Hanen will impose sanctions on the lawyers and/or the administration. The states filed their lawsuit early last December, shortly after President Obama announced his new, post-election immigration policy. For three months while the lawsuit was pending and Judge Hanen was reviewing briefs and holding hearings and conference calls with the parties, DOJ lawyers were telling him that none of the president's announced new policies were being implemented. The hearing on the injunction requested by the states was held on January 15. Judge Hanen delayed making his decision on the injunction until February 16 based on the repeated assurances from Justice that no part of the president's new plan would be implemented until February 18 at the earliest. However, on March 3, Justice suddenly filed an "Advisory" notifying the court that the administration had, in fact, issued three-year deferrals to more than 100,000 aliens. Indeed, the deferrals had started flowing back in November, almost as soon as Jeh Johnson, the secretary of the Department of Homeland Security, issued an implementing "Directive." Hanen scheduled yesterday's hearing for Justice to "fully explain" all of the "circumstances" surrounding the Advisory. My courtroom source reports that Judge Hanen directed a lot of tough questions to the DOJ lawyers and seemed to treat the occasion as almost a "show-cause" hearing on a motion for contempt that hadn't yet been filed. Judge Hanen asked whether—if DOJ did misrepresent the facts—any financial sanction on the Department of Homeland Security or on specific DOJ attorneys would ultimately be paid with taxpayer funds. The lead DOJ attorney, Deputy Assistant Attorney General Kathleen Hartnett, admitted that taxpayer funds would be used to pay such sanctions. The judge even threw out the potential for striking the government's pleadings with prejudice if he found the government had engaged in willful misrepresentation…"
http://www.nationalreview.com/corner/415744/will-obama-administration-be-sanctioned-misleading-judge-hanen-hans-von-spakovsky
Video: Federal judge weighs sanctions against DoJ for misleading on Obama executive amnesty
http://hotair.com/archives/2015/03/20/video-federal-judge-weighs-sanctions-against-doj-for-misleading-on-obama-executive-amnesty/
Federal Judge On Obama's Immigration Program: "Can I Trust What The President Says?"
"A federal judge pointedly asked Department of Justice lawyers Thursday if the court should still trust the Obama administration in light of false information it provided to the court. "Can I trust what the president says? That's a yes or no question," U.S. District Court Judge Andrew Hanen asked Deputy Asst. U.S. Atty. Gen. Kathleen R. Hartnett.  "Yes your honor," Hartnett responded. The questioning of President Obama's integrity stems from an overlap between the president's 2012 Deferred Action for Childhood Arrival program and his 2014 Deferred Action for Parental Accountability program. Obama's 2012 DACA program grants certain benefits (including work permits, drivers licenses, and Social Security Numbers) to some illegal immigrants who came to the country before they were adults. But the work permits under Obama's DACA program were only good for two years. Obama's 2014 DAPA program, however, gives illegal immigrant parents of U.S. Citizens three year work permits (in addition to drivers licenses and Social Security Numbers) and the program also expanded DACA eligibility to some illegal immigrants who missed age cut offs under Obama's original DACA program. When 26 states sued to stop Obama's DAPA program, Judge Hanen asked Obama's Justice Department when they planned to begin implementing the new DAPA program. DOJ then told Hanen that the new benefit program for illegal immigrant parents wouldn't begin until May and that the DACA expansion wouldn't begin until February 18th. Hanen then relied on that February 18th date when he waited until February 16th to issue an injunction preventing the new DAPA program and the DACA extension from starting. The 26 states had asked Hanen to issue an injunction before December 30, 2014…"
http://townhall.com/tipsheet/conncarroll/2015/03/20/federal-judge-n1973696
'Like an idiot I believed that': Judge blasts DOJ over immigration claims, threatens sanctions
http://www.foxnews.com/politics/2015/03/20/judge-sanctions-possible-in-obama-immigration-court-case/
GOP to attack immigration order through taxes
"Republicans in Congress have found a new strategy to undermine President Obama's executive order protecting about 4 million undocumented immigrants from deportation. They want to prevent those immigrants from becoming retroactively eligible to claim the Earned Income Tax Credit. Their legislation would save the government $2.1 billion, according to the non-partisan Joint Committee on Taxation. The GOP strategy highlights its arguments that Obama's executive order, issued in November, will impose a serious financial burden on federal, state and local governments. But the lead author of the bill in the Senate said the measure "is not meant to be part of the immigration debate." "It's just part of correcting what the president has put in place when he legalized people through his November action," said Sen. Charles Grassley, R-Iowa…."
http://www.usatoday.com/story/news/politics/2015/03/20/gop-to-attack-immigration-order-through-taxes/25105413/
Dems Vote On Behalf Of Illegal Immigrants In Budget Hearing
"Senate Democrats on the budget committee voted unanimously Thursday against an amendment to prevent illegal immigrants from cashing in on tax credits. The amendment, offered by Republican Sen. Jeff Sessions, would require tax filers to provide a valid Social Security number in order to claim the Additional Child Tax Credit. Many illegal immigrants are fraudulently collecting billions in direct payments by claiming that credit, the Inspector General for Tax Administration warned. The Internal Revenue Service contends it doesn't have the money or authority to make the changes necessary to address the problem, which could save $7.6 billion taxpayer dollars, Sessions said during the hearing, so Congress needs to fix it. "The American working person has no duty to pay direct cash benefits to people in the country unlawfully." Sessions' amendment also prevents illegal immigrants who might be awarded working status through President Barack Obama's executive order from receiving the tax credits. All 10 Democrats on the committee voted against the amendment, but it was still adopted. Democratic Sen. Bernie Sanders, the ranking member on the committee, said he would vote against the amendment because those sort of concerns should be addressed through comprehensive immigration reform, not piece by piece. In 2012, illegal workers paid $12 billion into Social Security, and are responsible for 10 percent of the $2.8 trillion trust fund for Social Security…"
http://dailycaller.com/2015/03/20/dems-vote-on-behalf-of-illegal-immigrants-in-budget-hearing/
More Immigration Is Great For Politicians, Says Google Chief
"A large inflow of guest workers and university-trained immigrants would be good for politicians and special interests, says Google chairman Eric Schmidt. "I've been trying to figure out, if you could wave a magic wand, what would you wave?" he asked. "And for politicians, it turns out that if you could just create a lot more jobs, most problems are solved, because more jobs means more revenue, which means more taxes," he said. The extra taxes "means more spending, which is always good for special interests," he said a Wednesday event hosted by the American Enterprise Institute. The extra inflow "is good for politicians, it's more revenue, more jobs and so forth," said Schmidt, who is a prominent supporter of President Barack Obama. Even Americans can gain from additional skilled immigration, Schmidt added. "More jobs also means that people have a greater sense of identity, they have a greater sense of self-worth, they have income, a higher standard of living and so forth and so on," he said…"
http://dailycaller.com/2015/03/20/more-immigration-is-great-for-politicians-says-google-chief/
Chastened deportation chief retracts call to override sanctuary cities
"The administration's deportation chief backtracked Friday, just a day after she pleaded with Congress to pass laws cracking down on so-called "sanctuary" cities and states — a stance that appeared to put her at odds with her boss, President Obama. Immigration and Customs Enforcement Director Sarah Saldana, who has been on the job less than 90 days, told Congress she would welcome new laws to crack down on states and localities that refuse to cooperate with her agents who are trying to apprehend and deport illegal immigrants. "Thank you, Amen," she said Thursday when asked if she would support Congress passing a law insisting local officials cooperate. Her remarks drew fire from immigrant-rights advocates, and on Friday she had to issue a new statement saying she does not, in fact, want to see Congress pass any new crackdown laws. "Any effort at federal legislation now to mandate state and local law enforcement's compliance with ICE detainers will, in our view, be a highly counterproductive step and lead to more resistance and less cooperation in our overall efforts to promote public safety," she said in an effort to walk back her previous statement to Congress. Sanctuary cities have bedeviled immigration enforcement efforts for years. The Obama administration, while suing states such as Arizona that have tried a crackdown, have ignored states such as California, and locales such as Cook County, Ill., that have enacted policies refusing to cooperate…"
http://www.washingtontimes.com/news/2015/mar/20/deportation-chief-backtracks-sanctuary-cities/?utm_source=RSS_Feed&utm_medium=RSS
Capitol Hill Buzz: House Judiciary Committee enlists GIFs
"The House Judiciary Committee includes some of President Barack Obama's fiercest critics on immigration. That doesn't mean they can't have fun. The panel took an unusually lighthearted approach to immigration policy this week, posting a Buzzfeed-style listicle comprised of animated GIFs to illustrate the GOP's opposition to Obama's executive actions deferring deportations for millions of people in the U.S. illegally. Celebrities including Britney Spears, Jennifer Lawrence, Steve Carrell and Kristen Wiig are featured exclaiming in horror and amazement at captions describing Obama's moves, and promoting a GOP bill that allows state and local governments to enforce immigration laws. "This is the best!" actress Emma Stone is shown exclaiming over a caption asserting that "By allowing hundreds of thousands of local law enforcement officers to enforce our immigration laws, we keep immigration enforcement up and operating, even when a president tries to unlawfully refuse to enforce our laws."…"
http://www.washingtontimes.com/news/2015/mar/20/capitol-hill-buzz-house-judiciary-committee-enlist/?utm_source=RSS_Feed&utm_medium=RSS
Immigration data to be mined at upcoming event in Tucson
"Computer programmers, journalists and activists will delve into troves of immigration data during a weekend conference in Tucson. The Arizona Migrahack is similar to hack-a-thons in which participants mine large amounts of raw data to find trends or links. In Tucson, that data will be related specifically to immigration as about 100 people who have signed up work to find impacts of immigration and immigration legislation. "I hope we just have a better understanding of what immigration means and how it affects people's daily lives thorough the stories and projects that are going to come out of the event," organizer Celeste Bustamante said. Bustamante, an associate professor at the University of Arizona journalism school, participated in the program in Mexico about a year ago and wanted to bring it to Arizona. She and program founder Claudia Núñez have spent the past several months putting the event together. The weekend includes training on data mining and visualization. Participants will then form groups and work on projects that tackle topics such as how certain laws affect immigrants. For example, a team at a prior event produced a visual project on migrants whose belongings go missing when they are caught by immigration authorities. The event will be held Friday through Sunday at the University of Arizona…"
http://www.washingtontimes.com/news/2015/mar/19/immigration-hacking-event-to-be-held-in-tucson/?utm_source=RSS_Feed&utm_medium=RSS
Human Trafficking Bill Exempts Those Who Help Smuggle Illegal-Immigrant Relatives
"The bipartisan human-trafficking bill being blocked by Senate Democrats contains a loophole that would exempt some enablers of illegal immigration from paying a fine. The "Justice for Victims of Trafficking Act of 2015," is designed to increase penalties on human traffickers, but exempts families who help smuggle relatives into the United States from suffering under those same penalties. The bill states: The court shall assess an amount of $5,000 on any non-indigent person or entity convicted under . . . section 274 of the Immigration and Nationality Act (8 U.S.C. 1324) (relating to human smuggling), unless the person induced, assisted, abetted, or aided only an individual who at time of such action was the alien's spouse, parent, son, or daughter (and no other individual) to enter the United States in violation of law. In other words, a parent who aids and abets a drug cartel to help smuggle his or her illegal-immigrant child across America's southern border — something that happened over and over again during last summer's border crisis — will not be subject to the bill's $5,000 penalty. This penalty would be directed toward a fund to benefit the victims of human trafficking, so it would appear that the exemption denies the fund a large potential source of revenue — in addition to letting some enablers of illegal immigration and human trafficking off scot-free. Republican senators Jeff Sessions of Alabama and David Vitter of Louisiana introduced an amendment to eliminate this provision of the bill, but Senate Democrats are preventing the bill from seeing the light of day regardless. As NR's Joel Gehrke reported, Senate minority leader Harry Reid is blocking the bill — which received the unanimous support of the Judiciary Committee earlier this year — because of a separate provision that prevents public funding of abortions, a codicil that has been uncontroversial for decades…"
http://www.nationalreview.com/corner/415663/human-trafficking-bill-exempts-those-who-help-smuggle-illegal-immigrant-relatives-ryan
23 Dreamers from Obama amnesty snared in criminal dragnet
"Nearly two dozen of the illegal immigrants picked up in a nationwide sweep for criminal aliens earlier this month had previously been approved for President Obama's deportation amnesty, the Homeland Security Department said Wednesday. All 23 were part of Mr. Obama's original program for so-called Dreamers, which began in 2012 and which had granted tentative legal legal status to nearly 640,000 as of the end of last year. Of the 23, 15 were still actively part of the amnesty, while eight had been approved once but had not gotten their status renewed after the first two-year period expired. The department is trying to deport all of them now. The Dreamers were snared as part of Operation Cross Check, which saw U.S. Immigration and Customs Enforcement agents go after top-priority targets for deportation in a move the administration said proved that they were still trying to deport dangerous illegal immigrants, even as Mr. Obama moves ahead with his amnesty. The arrest of nearly two dozen immigrants already granted amnesty, however, suggests the difficulty the administration faces in making decisions about whom to approve…"
http://www.washingtontimes.com/news/2015/mar/19/23-dreamers-obama-amnesty-snared-criminal-dragnet/?utm_source=RSS_Feed&utm_medium=RSS
Federal indictment accuses 6 of money-laundering scheme
"A Lawrence contractor and five other people have been indicted in a $13 million scheme to unlawfully pay drywall workers who are in the country illegally, U.S. Attorney Barry Grissom announced Thursday. Named in the 31-count indictment are Keith L. Countess, 55; Luis Felipe Guerrero-Guerrero, 26; Jose Felipe Hernandez-Calvillo, 39; Mauro Papalotzi, 34; Marcos Lane Stubbs, 44; Isaac Gallegos, 35. Jim Cross, a spokesman for Grissom, said the defendants didn't immediately have attorneys. "Employers who are knowingly hiring undocumented workers are a big reason for our nation's struggle with unlawful immigration," Grissom said at a news conference. "Put simply, nobody is hiring; nobody is coming." Grissom said that Countess, who owns Plaster Masters, funneled money through Jose Torress-Garcia. The 51-year-old Torress-Garcia, who is awaiting sentencing on unrelated charges of harboring undocumented workers and operating an unlicensed money transmitting business, obtained insurance for a shell drywall business, the indictment said. But Grissom said the sole role of Torress-Garcia was to deposit checks into his own accounts and withdraw cash to pay crew managers, including Guerrero-Guerrero, Hernandez-Calvillo and Papalotzi. Grissom said Stubbs and Gallegos devised the scheme. Gallegos also operated a Boost Mobile telephone store in Olathe, and is accused of allowing Torres to use the store as a base of operations. Torress took a 5 percent cut that he shared with Gallegos and Stubbs, the indictment said…"
http://www.washingtontimes.com/news/2015/mar/19/federal-indictment-accuses-6-of-money-laundering-s/?utm_source=RSS_Feed&utm_medium=RSS
US woman accused of supplying terrorists appears in court
"An Illinois woman who federal investigators say helped five other Bosnian immigrants funnel money and military supplies to terror groups in Iraq and Syria made her first court appearance Thursday in Missouri after being arrested in Germany. Jasminka Ramic, 42, of Rockford, Illinois, was given a copy of the indictment against her during a five-minute hearing in St. Louis. She was assigned legal counsel and ordered to remain in custody, pending an arraignment and detention hearing Monday. Ramic and five co-defendants were indicted last month on charges of conspiring to provide material support and resources to terrorists, as well as with actually supplying support to terrorists. One co-defendant lives in Illinois, three in Missouri and one has resided in New York. Ramic's court-appointed attorney, J. Christian Goeke, told The Associated Press after Ramic's court appearance that he had not yet had a chance to review the indictment and could not comment. One of the defendants, 40-year-old Ramiz Hodzic of St. Louis County, is accused of using Facebook, PayPal, Western Union and the U.S. Postal Service to coordinate shipments of money and supplies through an overseas intermediary. The indictment accuses Hodzic – charged along with his wife, Sedina – of making 10 wire transfers totaling $8,850, and arranging two shipments of military supplies valued at $2,451. Sedina Hodzic is accused of aiding one of those transfers and shipping six boxes of military supplies. The indictment alleges the Hodzics, who have pleaded not guilty, were helped by Abdullah Ramo Pazara, another Bosnian immigrant who left St. Louis in May 2013 to fight in Syria and whom authorities say died there. The Hodzics have been living in the U.S. as refugees for nearly two decades, according to the indictment…"
http://www.washingtontimes.com/news/2015/mar/19/us-woman-accused-of-supplying-terrorists-appears-i/?utm_source=RSS_Feed&utm_medium=RSS
Kansas House panel tables repeal of immigrant tuition policy
"A Kansas House committee has tabled a bill that would end a tuition break at state colleges for some young immigrants living in the state illegally. The Education Committee's 10-8 vote Thursday showed that Republicans who control the panel are split on immigration issues. The bill appears unlikely to advance this year. A 2004 law allows high school graduates who came to the U.S. illegally to pay the lower tuition rates at state universities, community colleges and technical colleges normally reserved for legal residents. About 650 higher education students enrolled in fall 2014 under the law. Committee members amended the bill to apply starting with 2018 high school graduates. Supporters of the law say the young students are an asset. Critics of the law say it encourages illegal immigration…"
http://www.washingtontimes.com/news/2015/mar/19/kansas-house-panel-tables-repeal-of-immigrant-tuit/?utm_source=RSS_Feed&utm_medium=RSS
Original suspect in murder of America's Next Top Model contestant and three others should have been deported in 2012… but stayed because of Obama's amnesty program
"–Emmanuel Jesus Rangel, 19, was charged in connection to triple homicide last month; he is also facing charges in unrelated murder case
–Rangel, an undocumented immigrant from Mexico, was permitted to stay in US country under Deferred Action for Childhood Arrivals in 2012
–The teen was granted amnesty under Obama's program despite his criminal record
–David Lopez, 19, charged with three counts of first-degree murder in deaths of Mirjana Puhar, Jonathan Alvarado and Jusmar Isiah Gonzaga-Garcia
–Police believe the killings were drug-related, but Puhar's friends insisted she did not use narcotics
–Puhar, 19, was a contestant on modeling show's 21st cycle."
http://www.dailymail.co.uk/news/article-3004447/Second-suspect-collared-drug-related-triple-murder-America-s-Model-contestant-two-friends.html
Murder Suspect May Have Used DACA to Avoid Deportation
http://www.nationalreview.com/corner/415740/murder-suspect-may-have-used-daca-avoid-deportation-ryan-lovelace
Lawmakers: Murder suspect wasn't deported, despite alleged crimes
http://thehill.com/homenews/senate/236467-lawmakers-murder-suspect-wasnt-deported-despite-alleged-crimes
Will the American Dream Hold True for Hispanics?
Unfortunately, they have so far been unable to achieve the upward mobility of previous immigrant groups.
"Firing up America" is the cover line on the March 20 issue of The Economist, heralding a 16-page special report on America's Latinos. Its tone is resolutely upbeat — perhaps a bit too much so. "America is lucky to have millions of energetic young people filling its schools with kids who will eventually pay taxes and fund pensions and health care for the old," The Economist writes. "Like other immigrants, they talk a lot about the American Dream. By that they mean the baby boomers' hopes of home ownership, a college education, and upward mobility." Unfortunately, it's not clear how many young Hispanics will achieve those elements of the American dream or whether they'll provide quite as bounteous a source of funding for Social Security and Medicare as The Economist's cheery summary suggests. As the article notes, successive generations of Hispanics are not, so far, turning out to be as upwardly mobile as some other immigrant groups. Second-generation Hispanics have more negative health outcomes, higher divorce rates, and higher incarceration rates than their immigrant elders. Almost all second- and third-generation Hispanics are "confident" of their command of English — a good trend that may owe something to California voters' 1998 decision to limit "bilingual" instruction to one year. But third-generation students' test scores are lower than those of their parents. In my 2001 book The New Americans, I likened the Hispanic immigrants of today to the Italians who came through Ellis Island a century ago. Both came from low-trust societies; both tended to have close family ties and a willingness to work hard. Both headed to big metro areas with lots of job opportunities. But so far the Hispanics who crossed the southern border don't seem to have moved upward as rapidly as Italian-Americans did in the last century. There are some encouraging signs, as The Economist points out. Teenage-pregnancy rates have been declining among Hispanics, as among blacks and non-Hispanic whites. Perhaps as they grow older, these Millennials' marriage rates will be higher and divorce rates lower than those who are just a little older. We can hope, but we don't know. What we do know is something The Economist mostly skates over: The vast immigration from Latin America, mostly from Mexico, between 1982 and 2007, is over — at least for now. Net migration from Mexico in 2007–12 was zero, according to the Pew Hispanic Center…."
http://www.nationalreview.com/article/415699/will-american-dream-hold-true-hispanics-michael-barone
Immigration Reform 2015: Time to use E-Verify?
Should Employers start using E-Verify for employment purposes?
http://www.christiantoday.com/article/immigration.reform.2015.time.to.use.e.verify/50245.htm
SPENDING/BUDGET/ECONOMY:
Jobless claims inch up to 291,000
"First-time claims for unemployment rose slightly to 291,000 for the week ending March 14, but not by as much as analysts feared. Applications for unemployment insurance benefits were up just 1,000 from the previous week's level of 290,000, adjusted for seasonal fluctuations, the Department of Labor reported Thursday. The four-week moving average of claims moved up by 2,250 to 304,750. Falling claims are generally consistent with an improving labor market, with fewer people getting laid off and more finding new jobs. Initial claims have headed downward over the course of the economic recovery, reaching the lowest seasonally-adjusted levels in over a decade in the fall. More recently, however, claims appear to have bottomed out, and the four-week moving average has been above 300,000. Nevertheless, recent news regarding the jobs outlook has been encouraging. The economy added 295,000 payroll jobs in February, the Bureau of Labor Statistics reported earlier this month. Over the course of the past three winter months, job gains have accelerated to nearly 290,000 on average, despite severe cold and snowstorms snarling business in some states…"
http://www.washingtonexaminer.com/jobless-claims-rise-slightly-to-291000/article/2561723
The distribution of jobs in every state, in 2 charts
http://www.washingtonpost.com/blogs/govbeat/wp/2015/03/20/the-distribution-of-jobs-in-every-state-in-2-charts/
Pew: Democrats happy with taxes, just 30% pay more than 'fair share'
"In the latest example of how different Republicans are from Democrats in an increasingly partisan nation, a pre-Tax Day poll finds that most Democrats feel taxes are fair while most Republicans believe they are overtaxed. Pew Research Center found a 20 point partisan gap on the issue, with 30 percent of Democrats feeling they pay too much compared to 50 percent of Republicans. And when political factions are broken out, just 23 percent of liberals feel overtaxed compared to 56 percent of conservatives. Those divisions are greater than they were in 2011, the last time Pew asked a similar question. Now there are fewer Democrats who feel overtaxed — and more Republicans. In fact, Republicans and Democrats looked at tax fairness similarly in 2011, but now a majority of Republicans feel they pay more than their fair share. The poll of 1,504 adults conducted Feb. 18-22 found "considerable support for Congress completely changing the federal tax system." According to the pollster, "4 percent say it is 'very fair,' while 46 percent view it as 'moderately fair.' About as many people say the tax system is 'not too fair' (24 percent) or 'not fair at all' (24 percent.)"
http://www.washingtonexaminer.com/pew-democrats-happy-with-taxes-just-30-pay-more-than-fair-share/article/2561750?custom_click=rss
Americans unhappy about taxes, think corporations don't pay enough
"Most Americans think the tax code is unfair and want it replaced altogether, a new poll finds. The results, published ahead of the April 15 tax deadline, should encourage Congress and the White House, which are currently attempting to put together a deal to overhaul the tax code. But, in bad news for Republicans who would like to lower tax rates, Americans' biggest complaint about the tax code is that corporations and wealthy individuals are treated too generously, not that rates are too high. The poll, released by the Pew Research Center Thursday afternoon, found that 59 percent of respondents agreed that "there is so much wrong with the federal tax system that Congress should completely change it." Over 60 percent say that they are bothered by the feeling that corporations don't their fair share, and over 60 percent say the same thing about wealthy people…"
http://www.washingtonexaminer.com/americans-unhappy-about-taxes-think-corporations-dont-pay-enough/article/2561753?custom_click=rss
Michelle Obama sticks taxpayers with monster tab for rental cars in Japan
"First Lady Michelle Obama's visit to a Buddhist Temple in Kyoto is costing taxpayers nearly $80,000 for rental cars, according to a government contract. Mrs. Obama, who is travelling to Japan and Cambodia for a girls' education initiative, will arrive in Kyoto, Japan, on Friday. According to the White House press office, "The First Lady will travel to Kyoto on March 20 and visit the Kiyomizu-Dera Buddhist Temple and the Fushimi Inari Shinto Shrine. She will also greet staff from the U.S. Consulate in Osaka." The cost for "Rental Vehicles for Flotus in Kyoto" is $78,741, according to a contract signed last week. Mrs. Obama is promoting "Let Girls Learn," an initiative by the U.S. Agency for International Development (USAID) that is spending $231.6 million for education programs in Nigeria, Afghanistan, South Sudan, Jordan, and Guatemala…"
http://www.washingtontimes.com/news/2015/mar/20/michelle-obama-rental-cars-cost-78741-kyoto-japan/?utm_source=RSS_Feed&utm_medium=RSS
Fed pays record $96.9 billion to Treasury
"The Federal Reserve paid a record $96.9 billion to the U.S. Treasury in 2014 as interest income on its bond purchases increased solidly. The annual payment to U.S. taxpayers was up from $79.6 billion in 2013, according to the Fed's annual financial statement and audit by Deloitte & Touche released Friday. The Fed earned $115.9 billion in interest income on its securities, up $25.5 billion from the previous year. The Fed, by law, must hand over the bulk of its profits to the Treasury — payments that have swelled as the central bank has purchased large quantities of bonds since the recession to spur the economy. In late 2012, the Fed began a third round of purchases of Treasury bonds and mortgage-backed securities to push down long-term interest rates and pump cash into the banking system. The program ended last October. The central bank's total assets at year's end were $4.5 trillion, up from $4 trillion a year earlier. Its holdings of Treasuries increased by $237 billion to $2.6 trillion last year. Its portfolio of mortgage-backed securities grew by $255 billion to $1.79 billion…"
http://www.usatoday.com/story/money/business/2015/03/20/fed-annual-statement/25081103/
Navy Federal is spending $115 M to make space for 600 new employees
"Navy Federal Credit Union is spending $114.6 million to beef up its Vienna headquarters, an expansion executives say will create at least 600 new jobs in Fairfax County. In April, the credit union acquired a couple of office buildings and seven acres across the street from its existing headquarters in Vienna. The plan, according to Chief Executive Cutler Dawson, is to replace the two newly-acquired buildings with a 234,000 square foot office complex and parking garage that will be able to accommodate an additional 1,100 employees. A pedestrian bridge would connect the new building to the credit union's existing campus. "Right now we're growing at a pretty good clip," Dawson said. "We are seeing growth across the board." Dawson said the credit union currently houses nearly 400 employees in a leased space in Herndon. There is a possibility, he said, that those workers could be moved into the new building in Vienna. "Or depending on how quickly we continue to grow, we may end up keeping that leased space," he said, which would allow the credit union to hire up to 1,100 employees for its new building. "It depends on the pace of our growth, which at the moment is brisk." The project is expected to be finished in 2017, with construction scheduled to begin as early as this fall, Cutler said…"
http://www.washingtonpost.com/business/capitalbusiness/navy-federal-is-spending-115-m-to-make-space-for-600-new-employees/2015/03/20/e139a9de-ce4d-11e4-a2a7-9517a3a70506_story.html?wprss=rss_national
As winter fades out, economy is left wincing
"It's now technically Spring. But it doesn't feel like it in the Northeast. A snowstorm hit the area Friday with accumulations ranging from one to five inches. As Jericka Duncan reports, businesses who lost money during the tough winter are hoping to make up their down sales."
http://www.cbsnews.com/videos/as-winter-fades-out-economy-is-left-wincing/
BUDGET SPAT LEAVES HOUSE GOP LEADERS FACING NEW DISCORD
"Whether the issue is immigration or federal budgets, Republicans keep learning a bitter lesson: Their sizable and near-historic congressional majority doesn't necessarily mean they can govern. House Republican leaders confronted that truth again this week when fiscal conservatives unexpectedly blocked a leadership plan for the new federal budget. The struggle, which pits Republicans who want a more robust military against those bent on cutting spending, will have to be resolved later in the full House. Even if that happens, however, lawmakers say GOP leaders will still confront deep ideological divisions that could wreak chaos later this year when it's time to raise the debt ceiling, fund the government and address other big issues that fire up conservative talk shows. GOP leaders lack some of the disciplinary tools their predecessors had, colleagues say. And a significant number of House Republicans have little incentive to bend because they are elected by fiercely conservative voters who detest political compromise. It's "a different time," said 10-term GOP Rep. Steve Chabot of Ohio, who doesn't always support House leaders but sympathizes with their struggles. "It's a tougher job than it was back then to pull together a working majority." Chabot cited outside groups that scrutinize "every vote and everything we do" and are quick to declare "we're not conservative enough." With President Barack Obama seemingly more eager to veto GOP-passed bills than to compromise with Republicans, he said, "I don't think it's possible to do very large things until after the next election." Chabot's colleagues cite other reasons why House Republican leaders — headed by Speaker John Boehner of Ohio — are suffering embarrassing setbacks despite their 245-188 seat advantage over Democrats. (Two Republican-held seats are vacant.)…"
http://www.breitbart.com/news/budget-spat-leaves-house-gop-leaders-facing-new-discord/
Boehner: House GOP split on defense spending in budget proposal
"Speaker John A. Boehner said Thursday his chamber likely will debate additional defense spending when his party's budget resolution heads to the floor next week. House Republicans are hoping to avoid embarrassment and break an impasse between GOP deficit and defense hawks as they hammer out their fiscal 2016 budget. Pro-defense members are pushing for billions more in national security spending that might not be offset elsewhere, alarming those who are most concerned with red ink. "There is overwhelming support in our conference for providing additional resources to protect our national security," Mr. Boehner, Ohio Republican, said at his weekly press conference. House Budget Committee Chairman Tom Price, Georgia Republican, is reconvening his panel Thursday after struggling to find the votes for his plan late Wednesday. The chairman's budget gets around spending caps by setting aside $94 billion for a war account known as the Overseas Contingency Operations fund — $36 billion more than President Obama's $58 billion request…"
http://www.washingtontimes.com/news/2015/mar/19/boehner-house-gop-split-defense-spending-budget/?utm_source=RSS_Feed&utm_medium=RSS
House panel passes GOP budget amid rancor over defense spending
"The House Budget Committee on Thursday morning passed the GOP's 2016 spending proposal on a straight party line vote, but only after Republican leaders delayed their plan to dramatically boost Pentagon spending. Speaker John Boehner (R-Ohio) and other GOP leaders, in an effort to win support for the budget resolution from defense hawks, want to pump tens of billions of dollars in new funds into the "Global War on Terror" without reducing spending elsewhere, a move that would increase the deficit…"
http://www.politico.com/story/2015/03/budget-gop-defense-spending-116216.html
House Budget panel clears $3.8T Republican spending plan
"The House Budget Committee cleared the latest GOP fiscal framework on Thursday, after Republican leaders struggled to mediate between defense and fiscal hawks. The committee passed the first budget from new Chairman Tom Price (R-Ga.) on a 22-13 party-line vote.
However, Republicans might not be done fiddling with their budget, which is likely to hit the House floor next week, as defense hawks continue to ensure that $20 billion in defense spending doesn't require offsets elsewhere in the budget. That change is likely to get shored up in the House Rules Committee, according to members of both the Budget and Armed Services committees. Rep. Mike Turner (R-Ohio), who led a group of 70 House Republicans seeking more robust defense spending in the budget, signaled Thursday that he could back the latest compromise, and that the GOP had finally found the way out of its problem…"
http://thehill.com/policy/finance/236263-panel-passes-house-budget
Defense hawks, fiscal conservatives battle over defense spending
"Without being able to see eye to eye, the House Budget Committee had to delay a vote on the party's budget late Wednesday night. Chairman Tom Price, R-Ga., called off the vote on the nearly $3.8 trillion GOP blueprint, as defense hawks and fiscal conservatives battled over the budget and defense spending markups. Even though House Majority Leader Kevin McCarthy, R-Calif., was unable to break the deadlock in the Budget panel, Price said the committee may reconvene Thursday, according to the Hill. The deadlock was sparked by an amendment proposal from Rep. Todd Rokita, R-Ind., which would increase funding for an emergency account meant for overseas conflicts known as the "Oversees Contingency Operations" fund by $30 billion to $96 billion — something meant to appeal to defense hawks. However, the amendment actually upset fiscal conservatives, causing the block…"
http://www.washingtonexaminer.com/defense-hawks-fiscal-conservatives-battle-over-defense-spending/article/2561722?custom_click=rss
Senate defense hawks win big with budget boost
Adding $38 billion in emergency war spending could help strike a final budget deal
"Defense hawks scored a big win Thursday when the Senate Budget Committee agreed to add $38 billion in emergency war funding to its fiscal 2016 spending blueprint, a move that brings the Senate's budget much closer to where the House GOP is headed and could make it easier for leaders to strike a final deal. The overall budget from Senate Republicans — which slashes spending by more than $5 trillion over a decade, extracts hundreds of billions in unspecified savings from Medicare and Medicaid, while gutting Obamacare — passed the committee on party lines, 12-10. It heads to the Senate floor next week…"
http://www.politico.com/story/2015/03/senate-gop-2016-budget-116221.html
Senate Defense Budget Workaround Proposed
"Senate Budget Chairman Michael B. Enzi, R-Wyo, proposed a budget blueprint that sticks to the $523 billion defense spending cap under sequestration and limits Overseas Contingency Operations funding to $58 billion, matching the Obama administration's request. South Carolina Republican Lindsey Graham said he will push to increase the contingency war funding account by billions of dollars to meet the president's full defense budget request, CQ Roll Call's Connor O'Brien reports…"
http://blogs.rollcall.com/five-by-five/senate-defense-budget-workaround-proposed/?dcz=
Senate committee approves wartime spending account increase to $96 billion
"In a victory for defense hawks, the Senate Budget Committee approved Thursday an increase to $96 billion for a special fund that allows the Defense Department to get around federal budgetary spending caps. The increase was passed through the committee on an amendment offered by Sen. Lindsey Graham, R-S.C., and Sen. Kelly Ayotte, R-N.H. It added $38 billion to the Senate's initial mark of $58 billion for overseas contingency operations funding, known commonly as "OCO," and passed on a party line 12-10 vote. The amendment raised the Senate's number to match the level passed by the House Budget committee earlier in the day after a contentious, late-night debate. The overall Senate budget also passed late Thursday on a party line 12-10 vote, setting the stage for a contentious floor debate that starts Monday afternoon. Due to the Senate's own rules it placed on the budget, a majority of 60 votes will be needed to pass the OCO increase, significantly increasing the chances it will not survive a full floor vote…"
http://www.washingtonexaminer.com/senate-committee-approves-wartime-spending-account-increase-to-94-billion/article/2561762?custom_click=rss
Republican budget proposals a tough sell within increasingly polarized GOP
"They've written their budgets, but now Republican leaders must try to round up the votes to pass them amid an ever-more polarized GOP riven with disputes over defense spending and the pace of cutting entitlements. GOP leaders added a new wrinkle Thursday when they announced a deal with top Democrats to scrap an 18-year-old tool designed to cut Medicare spending, drawing fierce opposition from conservative groups that said permanently ending the "doc-fix" walks back on a promise from the 1994 "Republican Revolution." The spending fights will make it tough for House Speaker John A. Boehner and Senate Majority Leader Mitch McConnell to cobble a coalition able to pass a budget, and they are unlikely to get any help from Democrats, who have slammed the twin GOP proposals released this week — one for the House and one for the Senate — as "warmed-over stew." "I haven't seen any budget they've put forth in a long time that does anything more than take us back to the failed economic policies under President Bush that took us to the brink of a depression, took us into a deep recession, and now they want to go back to a budget that does exactly the same thing," said House Minority Leader Nancy Pelosi, California Democrat. Both the House and Senate will debate their budgets on the floor next week, and lawmakers will be soul-searching over whether they can support them…"
http://www.washingtontimes.com/news/2015/mar/19/republican-budget-proposals-a-tough-sell-within-in/?utm_source=RSS_Feed&utm_medium=RSS
Error in House budget understated spending cuts by $900 million
"A correction to the House Republican budget released this week could mean far deeper cuts for federal employees than the original document suggested, further alarming government workers and their unions already upset about hits they have taken in recent years. The initial version called for the House Oversight and Government Reform Committee to identify $100 million in savings over a decade from mandatory spending programs within its jurisdiction, which includes the federal-worker retirement and health plans. But the amount was supposed to be $1 billion — 10 times larger than first advertised. A drafting error caused the mistake, according to the ­Republican-controlled House Budget Committee, which corrected the figure during a markup of the legislation Wednesday. Federal-employee representatives, who had expressed concerns about the lower $100 million figure, renewed their criticism of the Republican budget proposal Thursday. National Treasury Employees Union President Colleen M. Kelley said federal workers have already contributed $159 billion toward deficit reduction during the Obama administration since 2010 and shouldn't have to sacrifice more. "Once again, federal employees are being targeted disproportionately for budget savings because they chose to serve their country," Kelley said. Similarly, American Federation of Government Employees President J. David Cox said that "the real mistake [with the Republican budget] is robbing federal workers of their hard-earned pay and benefits in the first place." "Regardless of whether it's $100 million or $1 billion, any proposal to impose further cuts on federal employees is a slap in the face to America's workers," Cox added…."
http://www.washingtonpost.com/politics/federal_government/error-in-house-budget-understated-spending-cuts-by-900-million/2015/03/19/0e8a3ef2-ce72-11e4-8a46-b1dc9be5a8ff_story.html?wprss=rss_politics
Senate Republican budget leads from behind Obama on Medicare
"The true test of whether Republicans are committed to limiting the size and scope of government is whether they are serious about reining in spending on the nation's unsustainable entitlement programs. Unfortunately, the Senate Republican budget released on Wednesday fails that test. Republicans, historically, have disappointed limited government advocates when it comes to reforming programs such as Social Security, Medicare and Medicaid. Conservative icon Ronald Reagan failed to make a dent in entitlement spending, though at least he had the excuse of a Democratic-controlled House of Representatives. When Republicans last had unified control of the White House and Congress, President Bush used it to muscle through the largest expansion of entitlements since Lyndon Johnson's Great Society. Lacking offsetting spending cuts, Bush's Medicare prescription drug plan added trillions to the nation's long-term entitlement deficit. There was hope that the Republican fear of touching entitlement programs would change after the Tea Party revolution of 2010, which brought more attention to the grim future that awaits the younger generation of Americans if current trends continue. In 2011, the newly-elected House Republicans took an encouraging step by passing a plan to overhaul Medicare by then Rep. Paul Ryan, R-Wis., an indication that Republicans were willing to take on what is often described as a "third rail" of American politics. His successor as Budget Committee, Georgia Rep. Tom Price, has also proposed a version of this type of reform in the House Republican plan released on Tuesday. But on the Senate side, it's a different story. Budget Chairman Sen. Mike Enzi, R-Wyo., released a timid budget, that's short on details and heavily reliant on accounting gimmicks. To be sure, the Enzi plan does propose to convert Medicaid into a program that would provide more flexibility to states by block-granting funding, which would be a positive reform. But the proposal is otherwise discouraging…"
http://www.washingtonexaminer.com/senate-republican-budget-leads-from-behind-obama-on-medicare/article/2561782?custom_click=rss
Dems to Answer GOP Budget With Slew of Amendments
"T he budget proposals released in Congress this week don't have the power of law and don't go to the president's desk for a signature if passed by the House and Senate. Instead, they're more like blueprints, statements of each party's goals and policy directions. Republicans made their statements clear with proposals that slash domestic spending in an effort to balance the budget within a decade. Democrats, on principle, disagree with just about everything in the GOP outline. Next week, they plan to make a statement of their own, introducing a number of amendments that will force Republicans into votes on Democratic priorities. Sens. Chuck Schumer, the third-ranking Democrat in the chamber, and Bernie Sanders, the ranking member of the budget committee, unveiled some of those plans in a briefing with reporters Thursday afternoon. Before they spoke about their forthcoming amendments, however, they got a word in on the Republican priorities. Sanders called the GOP budget a "Robin Hood proposal in reverse." Schumer called it a "fairy tale." "They can't agree on what gimmicks and how much sleight of hand to use, although they use plenty of it," Schumer said. "That makes this a fairy tale budget." Next week, in the lead-up to a vote on the proposals, a marathon voting session on amendments will take place. Schumer and Sanders identified more than a half-dozen that Democrats will introduce, though they noted there will likely be plenty more. First, Sanders said, they will make a point that it is "absurd" how much revenue is lost because of tax loopholes. Closing some of those loopholes would help offset the costs of another amendment, proposed by Sanders, which would "significantly increase" funding for infrastructure, including the Highway Trust Fund. Sanders also proposed amendments on raising the minimum wage, reversing the GOP's cuts into Social Security, Medicare and Medicaid and addressing college costs and high student debt. Schumer further proposed amendments green-lighting President Obama's proposal for free community college; paid sick leave; tax credits for some retirement savings; and universal preschool. These are just the start for next week's vote-o-rama. Schumer said there will be amendments undoing major spending cuts on domestic initiatives, and he added that individual members are likely to propose their own ideas they are eager to see get a vote. A similar dynamic was in play during the debate over the Keystone XL pipeline earlier this year, when Democrats proposed amendments on climate change and other environmental issues that put Republicans in difficult voting positions…"
http://www.realclearpolitics.com/articles/2015/03/19/dems_to_answer_gop_budget_with_slew_of_amendments_125986.html
This Democratic congressman wants to reinstate the war tax and the draft
"Rep. Charles Rangel wants Americans to "feel the burden" the U.S military goes through by reinstating a military draft and imposing a war tax. The Democrat congressman and U.S. Army veteran introduced legislation this week to require all males and females aged 18 to 25 to register for the Select Service System. His Draft Act also calls for a reinstatement of a draft lottery whenever an authorization for use of military force (AUMF) or declaration of war is in effect. "Armed conflict is unpredictable, chaotic, and costly. When I served, the entire nation shared the sacrifices through the draft and increased taxes. But today, only a fraction of America shoulders the burden. If war is truly necessary, we must all come together to support and defend our nation," Rangel said Thursday in a statement. "As a Korean War veteran, I know the toll war takes."…"
http://www.washingtonexaminer.com/this-democratic-congressman-wants-to-reinstate-the-war-tax-and-the-draft/article/2561815?custom_click=rss
Bernie Sanders calls for 'war tax' on millionaires
http://thehill.com/policy/finance/236463-sanders-to-push-war-tax-for-millionaires-to-finance-piece-of-gop-budget
House Dem rolls out Robin Hood tax
"Rep. Keith Ellison (D-Minn.) rolled out a bill Thursday that would place a small tax on financial transactions. The Wall Street tax — or Robin Hood tax, as the proposal is often called — is popular among liberals who say it would help reduce income inequality and pour more money into priorities like infrastructure.  "If the United States joins the dozens of other nations already benefitting from a financial transaction tax, we can create millions of jobs, while also reducing dangerous market volatility," Ellison said in a statement. European countries have shown more interest than the U.S. in a financial transaction tax, which has never gotten the support of the Obama administration…."
http://thehill.com/policy/finance/236371-house-dem-rolls-out-robin-hood-tax
Dem sequester relief budget measure fails
"An amendment offered Thursday to the GOP budget by former Senate Budget Committee Chairwoman Patty Murray (D-Wash.) to relieve sequestration for the next two years failed. Murray wanted the proposal to be added to the Senate Republican spending plan released a day earlier.  The amendment would relieve sequestration for fiscal years 2016 and 2017 by extending the agreement she reached with former House Budget Committee Chairman Paul Ryan (R-Wis.) in December 2013, which eased the spending caps for two years.  Murray said her amendment would "replace senseless automatic cuts with more responsible savings," by closing tax loopholes. If Congress doesn't change a 2011 law that put the spending ceilings in place, sequestration will return in October…"
http://thehill.com/policy/finance/236314-dem-proposal-to-gop-budget-for-sequester-relief-fails
Dynamic Scoring in the Senate
"Senator Rob Portman (R., Ohio) is renewing his push for "dynamic" or "macroeconomic" scoring. The Senate Republican budget includes language, mirroring that adopted by House Republicans, requiring the Congressional Budget Office and Joint Committee on Taxation to try to take account of the macroeconomic effects of major tax and spending bills when reporting on their impacts on the budget. In 2013, Portman wrote an amendment to the same basic effect to the Senate Democrats' budget. It drew six Democratic votes. Four of the supportive Democrats are still in the Senate: Heidi Heitkamp (N.D.), Tim Kaine (Va.), Joe Manchin (W. Va.), and Claire McCaskill (Mo.). Portman notes that members of Congress will still have access to "static" scores that do not take account of macroeconomic feedback effects. But he thinks that having a dynamic score will make for better policy. "Why wouldn't you want that information?" he asks. Good question."
http://www.nationalreview.com/corner/415659/dynamic-scoring-senate-ramesh-ponnuru
Republican Freshmen Call on Congress, President to Lead on Trade | Commentary
"At the heart of any free and prosperous nation is an equally free and prosperous economy.
The United States is proud to have strong trade relationships with nations around the globe. Each year, the U.S. ships roughly $1.5 trillion worth of goods abroad. Despite demand for U.S. goods overseas, coupled with a robust industry and network of trade partners, there are still unnecessary foreign barriers to U.S. exports that hinder American businesses and producers from fully thriving in a global market. There is great potential to overcome these barriers with free trade agreements, particularly through the Trans-Pacific Partnership and the Transatlantic Trade and Investment Partnership, both of which are currently being negotiated. Current free trade agreements have saved the average American family of four more than $10,000 per year and U.S. manufacturers have a more than $50 billion surplus with trade agreement countries.
Furthermore, international trade supports more than 38 million jobs, and the share of U.S. jobs tied to trade has more than doubled in the past 20 years. Trade-related jobs pay well, up to 15 percent to 20 percent more than non-trade counterparts. A whopping 96 percent of the world's consumers live outside the U.S., so it is vital to open these markets to further a healthy U.S. economy and create more jobs. The TPP is a proposed free trade agreement between 12 nations, including Canada, Japan and Australia, who together account for 40 percent of the world's gross domestic product. The TPP offers the opportunity to strengthen ties with traditional trade partners and expand into emerging markets in one of the most economically dynamic regions. The TTIP is a free trade agreement being negotiated between the U.S. and the 28 European Union member countries, aimed at reducing tariffs and standardizing regulations between two of the world's largest economies. A successful TTIP agreement would also create a 21st century template for global trading rules, so we can raise standards in China and India.
With an estimated annual real income benefit of nearly $80 billion, these agreements would increase U.S. exports by more than $100 billion annually. A recent trade agreement with Korea alone has increased exports on mechanical appliances by 129 percent. The ongoing negotiations are an opportunity to include strong and enforceable provisions that would eliminate tariff and non-tariff barriers for U.S. exports of goods, services and agricultural products, as well as ensure the U.S. remains competitive and on an equal playing field…"
http://www.rollcall.com/news/republican_freshmen_call_on_congress_president_to_lead_on_trade_commentary-240828-1.html
Those farm subsidies? Yeah… a lot of the money went to billionaires
"The recent kerfuffle over the Iowa GOP and questions surrounding federal subsidies has prompted a renewed (and long overdue) look at just where your tax dollars are going when Uncle Sam hands out subsidies. One of the larger expenditures is the money paid out to help small farmers who produce the food the nation needs, but are subject to the vagaries of weather, insects and all manner of threats to their crops. It's a story as old as the nation and its roots go back to a time when the government was actually attempting to do something useful. Unfortunately, as this report in the Washington Free Beacon reveals, the remaining, actual small farmers benefiting from these programs is overshadowed by very wealthy individuals and corporations which suck up large quantities of the cash. Federal crop insurance subsidies went to billionaires, according to a new report from the Government Accountability Office (GAO). The U.S. Department of Agriculture's (USDA) program provides subsidies to cover the crop losses for farmers, regardless of their income. The GAO report, released Wednesday, found that thousands of individuals with incomes over $500,000 have received $317 million in subsidies over five years, and not all were farmers. "Some of the highest income participants received income from operating large farms, but others received some of their income from nonfarming sources, according to our analysis," the GAO said. "For example, more than 70 of the crop insurance participants we identified as among the highest income during 1 or more years from 2009 through 2013 were managers or professionals, including attorneys, executives, or physicians."…"
http://hotair.com/archives/2015/03/20/those-farm-subsidies-yeah-a-lot-of-the-money-went-to-billionaires/
How the death tax hurts the living
"With the House Ways and Means Committee voting on repeal of the death tax next week, there is renewed hope that this inappropriate tax will soon kick the bucket. Although descendants of the deceased are most directly hurt by the death tax, everyone else gets hurt economically as well. Repeal of the death tax would create a small, but significant, economic boost, according to Alan Cole of the Tax Foundation. "Repealing the estate tax in the United States would increase investment, add jobs, and expand the economy," Cole says. Over the course of a decade, repealing the death tax would create 139,000 jobs. It would also boost the economy by 0.8 percent, or by over $100 billion dollars. Wages would rise by 0.7 percent. The boost comes from lifting the tax burden on accumulated wealth, which Cole says improves the economy. When accumulated wealth is taxed, the government redistributes it in inefficient ways, and those hit by the tax try to shift their assets into less productive endeavors. As a result, money flows into life insurance policies and government coffers instead of into job-creating capital…"
http://www.washingtonexaminer.com/how-the-death-tax-hurts-the-living/article/2561771?custom_click=rss
President Obama Channels His Inner Ferris Bueller With Executive Action On Taxes
"President Obama and his Treasury Secretary Jack Lew have been getting some cheeky mail lately, reminding them that only Congress has the power to lay and collect taxes. Some of it is from Congress, pointing out this basic constitutional law. Congress alone has this power, one letter opens. How inconvenient! Ever since the President's Press Secretary Josh Earnest said Mr. Obama is "very interested" in raising taxes through executive action, there is worry.  Just how far he will go? Following his controversial immigration 'reform,' Mr. Obama may make executive forays into other areas, and the 'very interested' in raising taxes remark seems a virtual challenge. In response, House Ways & Means Committee Chair Paul Ryan and Senate Finance Committee Chair Orrin Hatch sent a joint letter to Treasury Secretary Jack Lew to work with Congress on tax reforms. Forget unilateral action, it pleads. Sen. Bernie Sanders (I-VT) was the first to urge the President to fix numerous tax provisions without Congress. Let's raise over $100 billion in taxes, he advocated in this letter…."
http://www.forbes.com/sites/robertwood/2015/03/20/president-obama-channels-his-inner-ferris-bueller-with-executive-action-on-taxes/
Obama to speak on economy in Alabama next week
"President Barack Obama will travel to Alabama next week to give a speech about the economy. It's his second visit to the state this month. Obama will be in Birmingham on Thursday afternoon. The White House hasn't released any other details about the trip. Earlier in March, Obama traveled to Selma, Alabama, to mark the 50th anniversary of "Bloody Sunday." Obama led a symbolic march across the bridge where throngs who protested their lack of voting rights were beaten by police. Obama has visited 48 of the 50 states since becoming president. Still awaiting presidential visits are South Dakota and Utah…"
http://www.washingtontimes.com/news/2015/mar/20/obama-to-speak-on-economy-in-alabama-next-week/?utm_source=RSS_Feed&utm_medium=RSS
IRS says budget cuts will not require furloughs after all
"Budget cuts will not require the IRS to shut down for two days after all, IRS Commissioner John Koskinen said Wednesday.  Koskinen had warned in January that spending reductions could force a temporary shutdown later this year, resulting in unpaid furloughs for employees and service cuts for taxpayers. On Wednesday, Koskinen said in a message to employees that furloughs will not be necessary. He said the agency has been able to reduce costs in other ways, including a stricter limit on new hiring. The announcement comes as millions of Americans prepare and file their tax returns ahead of the April 15 deadline. "Even though we've had to do less with less, so far filing season has been running about as smoothly as we could hope, thanks to the dedicated work of IRS employees," Koskinen said. "Through March 13, the IRS has already processed more than 72 million individual returns. At the same time, you and your colleagues have been able to maintain critical IT systems and focus on key enforcement efforts." Separately, Koskinen told a congressional hearing Wednesday that budget cuts are still hurting enforcement and taxpayer services. Congress has cut the agency's budget by $1.2 billion since 2010. The IRS will receive $10.9 billion for the budget year that ends in September. President Barack Obama has proposed a $12.9 billion budget for the IRS in the coming budget year — about an 18 percent increase. The proposal, however, has not been well-received by Republicans who control Congress…"
http://www.foxnews.com/politics/2015/03/18/irs-says-budget-cuts-will-not-require-furloughs-after-all/
Poll: Taxpayers most worried about fairness
"People in the U.S. are far more bothered that the corporations and the wealthiest don't pay more in taxes than they are about the complexity of the tax code, according to a poll released this week. Roughly two-thirds of taxpayers polled by the Pew Research Center said they strongly believed that corporations didn't paid their fair share in taxes. Around three in five said the same about the richest Americans. In all, around 80 percent of respondents said they were at least somewhat bothered by how much the wealthiest and corporations were paying.  Pew Research Center polled 1,504 adults for the survey, which was conducted between Feb. 18 and 22…"
http://thehill.com/policy/finance/236489-poll-taxpayers-more-worried-about-wealthy-corporations
STUDY REVEALS THE SEVEN STATES WITH 'FAILING' WELFARE PROGRAMS
http://www.breitbart.com/big-government/2015/03/20/study-reveals-the-seven-states-with-failing-welfare-programs/
COMMON CORE:
Ohio superintendent: 'I am profoundly concerned' about new Common Core tests
"Steve Kramer is the superintendent of Madeira City Schools in Ohio. He recently wrote a letter to Ohio Superintendent Richard Ross expressing his concern that new Common Core tests students in his state are taking are "neither relevant nor important to the high quality instruction Madeira City Schools has been proud to provide for over 80 years." He isn't the only one concerned in Ohio. This week, Ohio Gov. John Kasich signed into law a bill that protects students from most of the punitive consequences of the Common Core exams, including barring the state from using this year's results from being used as a determinant of grade advancement or course credit. Ohio students are taking the PARCC, a Common Core test created by the Partnership for the Assessment of Readiness for College and Careers, one of two multi-state consortia given $360 million in federal funds to design new standardized tests that align with the Common Core State Standards. Here's Kramer's letter, which I am publishing because it reflects the growing frustration among parents, students and school leaders with high-stakes standardized testing:.."
http://www.washingtonpost.com/blogs/answer-sheet/wp/2015/03/20/ohio-superintendent-i-am-profoundly-concerned-about-new-common-core-tests/?wprss=rss_national
Arizona Senate committee passes bill ditching Common Core
"The Senate Education Committee approved a bill to ditch the state's new Common Core school standards Thursday after amending the bill to allow the state Board of Education to help adopt new guidelines. House Bill 2190 by Republican Rep. Mark Finchem of Oro Valley drops the standards adopted by more than 40 states and prevents Arizona from adopting standards that are substantially similar to other states. The Common Core standards have become a political issue nationally as opponents criticize them as driven by the federal government. "What I'm saying is the mere fact that we've set up the ability to share the data with the federal government is a violation of U.S. code," Finchem said. "This whole program is built on something that is a violation of U.S. code." Finchem's proposal is wide-ranging and blunt. It ends Common Core, sets up a new committee to study alternatives and blocks the Board of Education from adopting new standards unless the committee and the Legislature agree. However, the Education Committee passed an amendment by Sen. Kelli Ward, R-Lake Havasu City, that if adopted by the Senate, allows the Board of Education to work in collaboration with the new committee to develop statewide standards. The amendment also extends the bill's enactment date to begin in 2016 rather than this year, Ward said. House Bill 2190 passed on a 5-2 vote and now moves to the Senate. The bill passed the House last week after days of delays as some Republicans balked at the proposal…"
http://www.washingtontimes.com/news/2015/mar/19/senate-committee-set-to-debate-bill-ditching-commo/?utm_source=RSS_Feed&utm_medium=RSS
MISC.:
IRS botches computer security, risks taxpayer info: audit
"The IRS sometimes uses old software without key security patches that leave its computer systems vulnerable and could endanger taxpayers' private information, the Government Accountability Office said Thursday. GAO investigators raised the issue last year, identifying 69 weaknesses. The IRS said it had corrected two dozen of them, but the new audit found just 14 of them were actually fixed, leaving dozens of weaknesses still to be resolved. Part of the problem is that the IRS hasn't even always followed its own guidelines for assessing risks and creating information security plans, the GAO said. The findings forced the GAO to list the IRS as having "a significant deficiency" in financial reporting systems. Among the specific problems investigators found were that the IRS was lax in requiring good passwords and forcing employees to change them frequently and the agency allowed too many people to ave access to critical tax-payment data. Investigators also said the agency didn't cancel some accounts in a timely fashion — with one still active, though it was supposed to have been removed in April 2009…"
http://www.washingtontimes.com/news/2015/mar/19/audit-finds-irs-botches-computer-security/?utm_source=RSS_Feed&utm_medium=RSS
IRS may broaden rule to police political nonprofits
"The IRS may broaden a looming controversial rule to police political nonprofits to include political parties and political action committees, the agency's chief said Wednesday. IRS Commissioner John Koskinen said the agency may expand a yet-to-be-released rule governing 501(c)(4), "social welfare" groups, to include political groups known as 527s, which focus on elections. It could require them both — as well as other types of tax-exempt groups — to operate under the same definition of "political activity."…"
http://www.politico.com/story/2015/03/irs-may-broaden-rule-to-police-political-nonprofits-116206.html
Obama to sign executive order curbing federal emissions
"The federal government, the largest consumer of energy in the United States, will aim to cut greenhouse gas emissions 40 percent compared with 2008 levels over the next decade under an executive order President Obama will sign Thursday. The executive order is the latest attempt by the Obama administration to slow climate change, which scientists say is primarily driven by humans burning greenhouse gas-emitting fossil fuels. The White House said the move would help reach a non-binding commitment Obama signed with China in November 2014 to curb U.S. emissions at least 26 percent below 2005 levels by 2025. Under the order, the federal government will aim for getting 30 percent of its power from renewable energy over the next 10 years. The actions announced Thursday would reduce emissions by 26 million metric tons over the decade and save $18 billion in energy costs, according to the White House. Businesses that work with the federal government, such as IBM, Hewlett Packard and Northrop Grumman, also said they'd float targets for curbing their emissions…"
http://www.washingtonexaminer.com/obama-to-sign-executive-order-curbing-federal-emissions/article/2561725
Obama to seek 40 percent cut in federal greenhouse gases
http://thehill.com/policy/energy-environment/236249-obama-to-seek-40-cut-in-federal-greenhouse-gases
Obama to cut federal government's carbon emissions 40 percent over 10 years
"President Obama signed an executive order Thursday dictating the federal government will cut its greenhouse gas emissions 40 percent over the next decade from 2008 levels and increase the share of renewable energy in the federal government's electricity supply to 30 percent during that same period. Simultaneously, federal suppliers including Honeywell, IBM, General Electric and other major U.S. firms are pledging to reduce their own carbon footprint by 5 million metric tons over the next 10 years compared with 2008 levels. Taken together with the new executive order this would cut overall U.S. emissions by 26 million tons by 2025, the equivalent of taking nearly 5.5 million cars off the roads for a year. Speaking to reporters Thursday at the Energy Department, Obama said that "America once again is going to be leading by example." "So we're proving that it is possible to grow our economy robustly while at the same time doing the right thing for our environment and tackling climate change in a serious way," he said. White House senior adviser Brian Deese estimated the new measures will save $18 billion; the federal government has already cut its overall emissions 17 percent since Obama took office, saving $1.8 billion…"
http://www.washingtonpost.com/news/energy-environment/wp/2015/03/19/obama-to-cut-federal-governments-carbon-emissions/?wprss=rss_homepage
Feds to clean up their act
"President Obama ordered a 40 percent reduction in the federal government's greenhouse gas emissions, part of an effort to lead by example and spur private-sector emissions cuts. The government's own cuts won't mean much, since it only accounts for 0.6 percent of the country's emissions, despite the fact that it's the largest energy consumer. "These are ambitious goals, but we know that they're achievable goals," Obama said at an Energy Department Thursday event shortly after signing the executive order. Some of the private-sector cuts were announced Thursday along with the executive orders. Major contractors and suppliers to the federal government, like IBM, Northrop Grumman and Honeywell announced their own efforts to better track and reduce greenhouse gases. Brian Deese, a top adviser to Obama, outlined some of the steps agencies will take to reach the goal: better analytics to track energy efficiency, renewable energy installations on military bases and contracting that incorporates greenhouse gas guidelines…"
http://thehill.com/policy/energy-environment/overnights/236370-overnight-energy-feds-to-clean-up-their-act
Obama announces order to cut greenhouse gas output by 40 percent
"President Obama signed an executive order Thursday directing the federal government to cut its greenhouse-gas emissions by 40 percent from 2008 levels over the next decade, and to increase the share of renewable energy in the government's electricity supply to 30 percent over the same period. Simultaneously, federal suppliers including IBM, General Electric, Honeywell and United Technologies are pledging to reduce their carbon emissions by 5 million metric tons over the next 10 years, compared with 2008 levels. Taken together, the government and private-sector proposals would cut overall U.S. emissions by 26 million tons by 2025, the equivalent of taking nearly 5.5 million cars off the road for a year. Speaking to reporters Thursday at the Energy Department. Obama said, "America once again is going to be leading by example." He also argued that climate and economic policy do not need to be in conflict. "We're proving that it is possible to grow our economy robustly while at the same time doing the right thing for our environment and tackling climate change in a serious way," he said. White House senior adviser Brian Deese estimated the new measures will save $18 billion; the federal government has already cut its overall emissions 17 percent since Obama took office, saving $1.8 billion — mainly through reduced energy use in federal buildings. The move came on the same day the president met with Britain's Prince Charles — a prominent environmentalist and an advocate of efforts to counter climate change — and his wife, the Duchess of Cornwall, in the Oval Office. Obama and Charles were slated to discuss the two nations' efforts to address global warming, encourage corporate social responsibility, create opportunities for young people, and preserve historical and cultural ties. The executive order detailed how the government will meet the new climate target. It will include reducing energy use in federal buildings by 2.5 percent per year between 2015 and 2025, instructing agencies to obtain 25 percent of their energy from carbon-free sources by 2025, and increasing the carbon-per-mile efficiency of federal fleets 30 percent from 2014 levels over the next decade while increasing the percentage of zero-emission and plug-in hybrid vehicles in federal fleets. It also requires formal climate training for some federal personnel…."
http://www.washingtonpost.com/politics/obama-announces-order-to-cut-greenhouse-gas-output-by-40-percent/2015/03/19/4e37adf8-ce51-11e4-a2a7-9517a3a70506_story.html?wprss=rss_national
Obama Signs Green Executive Order That the White House Says Is Like Taking 5.5 Million Cars Off the Road
http://www.theblaze.com/stories/2015/03/19/obama-signs-green-executive-order-that-the-white-house-says-is-like-taking-5-5-million-cars-off-the-road/
McConnell to states: EPA climate rule is illegal
"Senate Majority Leader Mitch McConnell (R-Ky.) is doubling down on his advice that states ignore the Obama administration's climate rule for power plants. McConnell sought to reassure governors in a letter Thursday that they would be on firm legal ground and not violating the law if they decline to formulate plans to implement the Environmental Protection Agency's (EPA) carbon limits. "The fact is, it is the EPA that is failing to comply with the law here," McConnell wrote to the National Governors Association, adding that the EPA is going "far beyond its legal authority." The proposed rule would require states to use various measures, like improving the efficiency of power plants and reducing power demand, to meet individual emissions targets that the EPA calculated for each state. But McConnell said the EPA is "overreaching" because it doesn't have the authority under the Clean Air Act to force states to take most of those actions…."
http://thehill.com/policy/energy-environment/236356-mcconnell-to-states-epa-climate-rule-is-illegal
McConnell Urges States to Help Thwart Obama's 'War on Coal'
"Senator Mitch McConnell of Kentucky has begun an aggressive campaign to block President Obama's climate change agenda in statehouses and courtrooms across the country, arenas far beyond Mr. McConnell's official reach and authority. The campaign of Mr. McConnell, the Senate majority leader, is aimed at stopping a set of Environmental Protection Agency regulations requiring states to reduce carbon pollution from coal-fired power plants, the nation's largest source of greenhouse gas emissions. Once enacted, the rules could shutter hundreds of coal-fired plants in what Mr. Obama has promoted as a transformation of the nation's energy economy away from fossil fuels and toward sources like wind and solar power. Mr. McConnell, whose home state is one of the nation's largest coal producers, has vowed to fight the rules. Since Mr. McConnell is limited in how he can use his role in the Senate to block regulations, he has taken the unusual step of reaching out to governors with a legal blueprint for them to follow to stop the rules in their states. Mr. McConnell's Senate staff, led by his longtime senior energy adviser, Neil Chatterjee, is coordinating with lawyers and lobbying firms to try to ensure that the state plans are tangled up in legal delays…"
http://www.nytimes.com/2015/03/20/us/politics/mitch-mcconnell-urges-states-to-help-thwart-obamas-war-on-coal.html?_r=0
White House slams McConnell on EPA
"The White House is excoriating Senate Majority Leader Mitch McConnell (R-Ky.) for advising states to ignore the Environmental Protection Agency's (EPA) climate rule for power plants. A spokesman for the Obama administration said it's in bad form for McConnell to wade into how states deal with the rule's requirements. "Climate change is one of the most pressing challenges that we face, and instead of offering solutions, Sen. McConnell's alternative is an inappropriate and unfounded attempt to dictate state decisions," said White House spokesman Frank Benenati. McConnell has been telling state leaders to ignore the EPA rule which, once finalized, would require states to formulate plans to cut carbon emissions from their power sectors. On Thursday, he wrote directly to state governors to reassure them that they would not be violating the law by ignoring the rule…"
http://thehill.com/policy/energy-environment/236393-white-house-mcconnell-advice-on-epa-inappropriate
New regs for Monday: Childcare, turtles, air pollution
"…Air pollution: The Environmental Protection Agency (EPA) is proposing new requirements for state agencies overseeing air pollution standards for fine particulate matter. The proposal includes requirements for attainment plan due dates, attainment demonstrations, emissions inventories, and contingency measures, among other things. The public has 60 days to comment…."
http://thehill.com/regulation/236406-new-regs-for-monday-childcare-turtles-air-pollution
Obama Advisor: Climate Change Top Risk to U.S. Along With Weapons of Mass Destruction
"A top adviser to President Obama and member of National Security Council Staff, Alice Hill said that climate change is "one of eight top strategic risks to United States' interests" along with risks like the "proliferation of weapons of mass destruction," during a speech at the Georgetown University Law Center's discussion on national security and climate change in Washington, D.C., on Friday. "Today I want to speak to you about the national security risks posed by a changing climate, the impacts we are already observing both internationally and domestically, and what's predicted to come," said Hill. "I also want to briefly share with you the work that President Obama's administration has undertaken to address these security challenges. I work on the National Security Council staff. Let me be clear. The changes to our environment are a matter of national security."
http://cnsnews.com/news/article/ali-meyer/obama-advisor-climate-change-top-risk-us-along-weapons-mass-destruction
Obama administration announces new fracking rule
"The Obama administration is requiring companies that drill for oil and natural gas on federal lands to disclose chemicals used in hydraulic fracturing operations within 30 days of completing operations. A final rule released Friday by Interior Secretary Sally Jewell also updates requirements for well construction and disposal of water and other fluids used in fracking, a drilling method that has prompted an ongoing boom in natural gas production. The rule, which takes effect in June, has been under consideration for more than three years, drawing criticism from the oil and gas industry and environmental groups. By the time the new standard was released Friday, it had collected 1.5 million public comments, according to the Interior Department. The industry fears the regulation could hinder the drilling boom. The environmental groups worry that it will allow unsafe drilling techniques to pollute groundwater…"
http://www.cbsnews.com/news/obama-administration-announces-new-fracking-rule/
Obama administration tightens federal rules on oil and gas fracking
"The Obama administration imposed tougher restrictions Friday on tens of thousands of fossil-fuel wells on public lands that use fracking technology to extract oil and gas, saying the measures would help safeguard the nation's water supply. The regulations represent the administration's most significant effort to tighten standards for hydraulic fracturing, the controversial practice that pumps liquid into rock seams at high pressure to access pockets of oil and gas that would be difficult to recover using more conventional methods. The measures only affect wells on federally-owned lands, or roughly a quarter of the gas and oil operations in the country. But industry groups immediately attacked the rules as needlessly burdensome and a threat to the country's surging oil and gas industry. Some environmental groups also complained, saying the regulations were not strict enough. The Interior Department regulations, the result of four years of study and debate, include new requirements on well-construction and the storage of liquid wastes, as well as transparency measures to force companies to disclose the kinds of chemicals they use…."
http://www.washingtonpost.com/news/energy-environment/wp/2015/03/20/obama-administration-tightens-rules-on-oil-and-gas-fracking/?wprss=rss_national
Fracking: US tightens rules for chemical disclosure
http://cnsnews.com/news/article/fracking-us-tightens-rules-chemical-disclosure
Obama requiring drilling companies to disclose fracking chemicals
http://nypost.com/2015/03/20/obama-requiring-drilling-companies-to-disclose-fracking-chemicals/
Can new federal rules make fracking safer?
"For the first time in three decades, the US is updating its federal oil and gas regulations on fracking. But will measures on chemical disclosure, waste water disposal, and well integrity make fracking safer?"
http://www.csmonitor.com/Environment/Energy/2015/0320/Can-new-federal-rules-make-fracking-safer
Critics blast new Obama regs for fracking on federal lands
http://www.foxnews.com/politics/2015/03/20/obama-administration-tightens-rules-for-chemical-disclosure-in-fracking/
Drillers file lawsuit to challenge Obama's new fracking rules
"Oil and natural gas drillers wasted little time filing a lawsuit against the Obama administration's new hydraulic fracturing regulations Friday. The complaint from the Independent Petroleum Association of America (IPAA) and Western Energy Alliance came less than an hour after the Interior Department's Bureau of Land Management unveiled the first major regulations on fracking on federal and American Indian land. The lawsuit accuses federal regulators of promulgating "a reaction to unsubstantiated concerns" that lacks the factual, scientific or engineering evidence necessary to justify them. "These new mandates on hydraulic fracturing by the federal government … are the complete opposite of common-sense," Barry Russell, president of IPAA, said in a statement. "Hydraulic fracturing has been conducted safely and responsibly in the United States for over sixty years," he said. "These newly mandated fees will add burdensome new costs on our independent producers, taking investments away from developing new American-made energy, much-needed job creation and economic growth."…"
http://thehill.com/policy/energy-environment/236429-drillers-file-lawsuit-to-challenge-fracking-rules
Feds' Fracking Rule Won't Have Big Impact For Now
http://news.investors.com/politics/032015-744485-new-fracking-rule-big-impact-not-expected.htm?ven=rss&utm_source=feedburner&utm_medium=feed&utm_campaign=Feed:%20PoliticRss%20(Politic%20RSS)
House panel to vote on oil export bill
"House lawmakers will vote next week on a bill that would lift the 40-year-old ban on crude oil exports. The House Foreign Affairs subcommittee on trade said Friday that will meet March 25 to debate the bill sponsored by Rep. Joe Barton (R-Texas) and vote on it. It will be the first time in recent years that lawmakers have voted on a proposal to lift the ban, enacted in 1975 to protect the country from the Arab oil embargo. Barton introduced his bill in February and it has 14 co-sponsors. "Today we are presented with the unique opportunity to undo a piece of legislation that reflects an America of yesterday," Barton said when introducing it…"
http://thehill.com/policy/energy-environment/236473-house-panel-to-vote-on-oil-export-bill
Stalled trafficking bill, Lynch nomination, face shelf time
"Barring a last-minute deal, the Senate may adjourn next week without passing a stalled human trafficking bill that is holding up a confirmation vote for Attorney General nominee Loretta Lynch. The upper chamber could close up shop as early as next Thursday, putting a pause of at least three weeks on the high-profile votes. Republicans and Democrats Wednesday were no closer to finding a path forward on the trafficking legislation, and a top Republican admitted the bill could be pulled indefinitely. Democrats blocked the bill for a third time on Wednesday, insisting that Republicans first remove language Democrats initially failed to notice in the bill that prohibits restitution funds from being used to pay for abortions. But Republicans aren't budging either. Majority Leader Mitch McConnell, R-Ky., said the senate will be consumed with a debate on the 2016 budget proposal next week and will put aside the trafficking legislation, which is two votes shy of the 60 votes needed to stop a filibuster…"
http://www.washingtonexaminer.com/stalled-trafficking-bill-lynch-nomination-face-shelf-time/article/2561707
Gun groups rally against Loretta Lynch
"Gun rights groups are making a vigorous push to stop the Senate from confirming Loretta Lynch as President Obama's next attorney general. Advocates are organizing petitions, drawing up letters and hitting the phones to urge Senate Republicans to oppose Lynch in a floor vote that could take place as early as next week. The National Rifle Association (NRA) has sent an alert to its members warning that Obama's nominee would put gun rights at risk. "As the nation's top law enforcement officer, Lynch would almost certainly have an impact on our Second Amendment rights," the NRA's lobbying arm said in the alert. The nomination of Lynch, a former federal prosecutor who was nominated to replace Attorney General Eric Holder, has been in limbo since late last year. A floor vote on her nomination was put off this week due to a fight in the Senate over an anti-human-trafficking bill. Gun groups are capitalizing on the delay to drum up opposition to Lynch, who needs the support of at least four Republicans to be confirmed, should Vice President Biden cast a vote in a 50-50 tie. The NRA says it is concerned that Lynch would support gun control measures such as an assault weapons ban, while other gun groups are warning she could become "Eric Holder 2.0." "Given her close personal and professional ties to this lawless administration, gun owners fully expect her to be Eric Holder 2.0," said Dudley Brown, president of the National Association for Gun Rights. The National Association for Gun Rights has rallied more than 170,000 gun owners to sign a petition opposing Lynch's nomination and is delivering it to Senate offices. Joseph Neville, a spokesman for the group, said senators are feeling the pressure. He said several Republican offices have asked him to keep a tight lid on the petition. "Disgraced anti-gun Attorney General Eric Holder is calling it quits," the petition reads. "But make no mistake, Obama is determined to ram through his gun-control agenda and has hand-picked Loretta Lynch."…"
http://thehill.com/regulation/administration/236288-gun-groups-rally-against-loretta-lynch
Sen. Dick Durbin gets historical in his advocacy for Loretta Lynch
"Senate Minority Whip Dick Durbin (D-Ill.) invoked a famous African American woman to make a point about the delay in confirming an African American woman as attorney general. "And so, Loretta Lynch, the first African American woman nominated to be attorney general, is asked to sit in the back of the bus when it comes to the Senate calendar," Durbin said on the Senate floor Wednesday morning. "That is unfair. It's unjust. It is beneath the decorum and dignity of the United States Senate. This woman deserves fairness." Durbin, of course, was comparing Lynch to Rosa Parks, the civil rights icon who in 1955 refused to give up her bus seat to a white passenger. Lynch was nominated in November 2014, but the GOP-controlled Senate has held up her confirmation, holding her nomination hostage to make points, first about their disagreement with President Obama's executive action on immigration and now about a sex-trafficking bill that Democrats oppose over abortion restrictions. Majority Leader Mitch McConnell (R-Ky.) had planned to bring Lynch's nomination up for a vote this week, but now that seems unlikely. It's unclear whether she'll receive a vote next week. After that, the Senate takes its (well-deserved?) spring break…."
http://www.washingtonpost.com/politics/sen-dick-durbin-gets-historical-in-his-advocacy-for-loretta-lynch/2015/03/18/29152c2e-cdb3-11e4-8c54-ffb5ba6f2f69_story.html?wprss=rss_politics
Loretta Lynch stays in limbo as Senate prepares to take up other matters
"The Senate had two things to do last week — pass a bill cracking down on sex slavery, and vote on the nomination of Loretta Lynch to be attorney general — and it did neither of them. So barring an eleventh-hour weekend compromise, Lynch, who would become the first black woman to serve as attorney general, will wait until at least mid-April before a confirmation vote is held, extending an unusually long wait that Democrats have tried to turn to their political advantage by portraying the delay as tied to Lynch's race and gender. At a Wednesday event at the Capitol, female senators and activists framed the holdup as part of a Republican "war on women," while nearby on the Senate floor, the second-ranking Democrat said Lynch is being "asked to sit in the back of the bus when it comes to the Senate calendar" — an unmistakable reference to civil rights icon Rosa Parks. But Majority Leader Mitch McConnell (R-Ky.) showed no sign of caving to Democrats' demands, announcing his intention Thursday to move on to the federal budget on Monday, thus pushing back the Lynch nomination until after a two-week recess set to begin Thursday. In separate interviews Friday, President Obama and Eric H. Holder Jr., the sitting attorney general, called on Republicans to act. "This is our top law enforcement office," Obama told the Huffington Post. "Nobody denies that she's well-qualified. We need to go ahead and get her done." Said Holder to MSNBC, "The notion that we would be here, where we are deadlocked about a woman who is unbelievably qualified . . . is almost inconceivable to me."…"
http://www.washingtonpost.com/politics/loretta-lynch-stays-in-limbo-as-senate-prepares-to-take-up-other-matters/2015/03/20/9b1dc664-cf1b-11e4-a2a7-9517a3a70506_story.html?wprss=rss_politics
McCain On Loretta Lynch: 'No Republican Should Vote For Her Conformation' [AUDIO]
"Count John McCain as a vote against Loretta Lynch. In an interview with conservative radio host Hugh Hewitt, the longtime Arizona Senator said he opposes Lynch's nomination to replace Eric Holder as Attorney General, adding that "no Republican should vote for her confirmation." McCain added that Sen. Mitch McConnell is right to not bring up her nomination until the human trafficking bill is dealt with, saying "children are being mistreated" while the Senate "dither[s]" over the bill. "Hugh, I know your time is short," McCain said after discussing foreign policy with the host. "Could I just mention one other issue with you very quickly that's coming up?" "Sure," Hewitt said…"
http://dailycaller.com/2015/03/20/mccain-on-loretta-lynch-no-republican-should-vote-for-her-conformation-audio/
SEN. DAN COATS ANNOUNCES OPPOSITION TO LORETTA LYNCH, CITES EXECUTIVE AMNESTY
http://www.breitbart.com/big-government/2015/03/20/sen-dan-coats-announces-opposition-to-loretta-lynch-cites-executive-amnesty/
Graham, McCain come out against Lynch: "No Republican should vote for her confirmation"
http://hotair.com/archives/2015/03/20/graham-mccain-come-out-against-lynch-no-republican-should-vote-for-her-confirmation/
Obama: GOP holding Loretta Lynch 'hostage'
"President Obama on Friday chastised Senate Republicans for holding attorney general nominee Loretta Lynch "hostage" as they delay her vote amid a dispute over a human-trafficking bill. "You don't hold attorney general nominees hostage for other issues," Obama told the Huffington Post in an interview. Lynch has waited for a Senate confirmation vote for more than 130 days and the White House and Democrats have repeatedly vented their frustration over the Senate's handling of her nomination. Senate Majority Leader Mitch McConnell (R-Ky.) has said Lynch won't receive a vote until the Senate passes a bill intended to prevent human trafficking. Democrats have blocked the measure due to concerns about language preventing federal funds from being used for abortions. When asked whether Democrats should drop their objections to the language in order to speed up Lynch's confirmation, Obama said they should not back down. "This is our top law enforcement officer, nobody denies that she is well qualified," he said. "We need to go ahead and get her done." Democrats have escalated their rhetoric against Republicans for delaying Lynch's confirmation vote…"
http://thehill.com/homenews/administration/236499-obama-gop-holding-loretta-lynch-hostage
Gun Business Has a Simple Message for Gov't: 'Get Their Grubby Hands Off Our Industry'
"A firearm suppressor company has begun a movement for gun owners to "Fight the Noise." That is, advocate for the right to protect their hearing with firearm silencers without them being subject to extra taxes and paperwork. "The Suppressed are changing the perception of an industry and leading the revolution with a clear message: Guns don't have to be loud," SilencerCo's Fight the Noise website stated. SilencerCo CEO Josh Waldron told TheBlaze that the suppressor industry has grown by leaps and bounds within the last five years. With that greater interest in the market, it now has the foundation to start a movement in the hopes of changing what it considers an antiquated federal law. "We're asking the federal government to get their grubby hands off our industry," Waldron said…."
http://www.theblaze.com/stories/2015/03/19/gun-business-has-a-simple-message-for-govt-get-their-grubby-hands-off-our-industry/
Rep. Jason Chaffetz Grills FCC Chairman On Net Neutrality: We're Supposed To Believe This Didn't Come Up At The WH?
http://www.realclearpolitics.com/video/2015/03/19/rep_jason_chaffetz_grills_fcc_chairman_on_net_neutrality_were_supposed_to_believe_this_didnt_come_up_at_the_wh.html
Dem FCC Commissioner Makes Big Net Neutrality Admission Days After Senior Official Told TheBlaze Something Very Different
"Democratic FCC Commissioner Jessica Rosenworcel said Wednesday that the agency could choose to regulate internet rates under the net neutrality rules it passed February 26, but that claim stands in stark contrast with what one FCC senior official told TheBlaze just last week. During a senate committee hearing attended by all five FCC commissioners, Sen. John Thune (R-S.D.) asked Rosenworcel if the FCC "could" now subject internet service providers to fines and forfeitures if the agency deems their rates to be "unjust" or "unreasonable." Rosenworcel at first tried to dodge the question, but eventually answered "sure." The response seems to directly contradict what the FCC said March 12 when it finally dropped the 400-page plan of online rules. TheBlaze asked the FCC the same day what assurance it could give to the public that no new taxes or fees would be imposed on internet service providers or consumers. A senior FCC official responded by saying the rules state "very plainly" that there will not be rate regulation. "The order bars the kind of tariffing or rate regulation or bundling requirement that are the hallmarks of traditional utility regulation. The order makes plain that as a matter of law these sections will not be applied," the official said."In other words, no broadband provider will need to get the FCC's approval before offering any price or any product or any plan to the public."  The FCC has previously maintained that while it is using the Title II authority under the Communications Act of 1934, it is forbearing the part of the statute that gives it permission to regulate rates or impose taxes or fees. Title II is the same statute by which public utilities are classified as such and regulated accordingly. Republicans have long argued that the FCC should be specifically barred from taking such regulatory actions on its own. Thune drafted legislation ahead of the FCC's vote that would have accomplished the same protections as the FCC's rules – no blocking, no throttling and no paid prioritization of online content – but the legislation never made it to a vote…."
http://www.theblaze.com/stories/2015/03/18/dem-fcc-commissioner-makes-big-net-neutrality-admission-days-after-senior-official-told-theblaze-something-very-different/
Obama tightens his control over White House computers
"President Obama signed a directive Thursday in an effort to "maintain the president's exclusive control of the information resources" provided to the White House. The White House did not immediately explain the purpose of the memorandum, which gives the president the power "to specify the application of operating policies and procedures" used in any system that provides information to the White House. The memo establishes a five-person Executive Committee for Presidential Information Technology and creates the position of White House information technology director. Obama appointed David Recordon, a former engineering director at Facebook, to that post, said Deputy Chief of Staff Anita Breckenridge. While Obama cited information security was a chief concern, the memorandum also cited the need for "a single, modern, and high-quality enterprise that reduces duplication, inefficiency, and waste" by consolidating separate systems. Breckenridge said Recordon would work to consolidate overlapping systems, allow for greater corss-agency collaboration and "pave the way for improvements across the federal government."…"
http://www.usatoday.com/story/news/politics/2015/03/19/obama-control-of-white-house-information-systems/25034725/
'Ambush election' bill faces veto as Obama makes good on support from unions
"President Obama faces his second veto test from the Republican-controlled Congress after the House gave final approval Thursday to a bill that kills the National Labor Relations Board's "ambush election" rule that speeds workplace votes on unionization. House Republicans heralded it as a pro-worker bill and called on Mr. Obama to rethink the veto threat he made after the Senate passed the measure last month. But Mr. Obama, who repeatedly has disappointed union bosses who twice helped him win the White House, is poised to use his veto pen to deliver on one of labor's priorities. Mr. Obama likely will prevail: The bill passed both chambers of Congress with far less than the two-thirds majority needed to override a veto. The bill nixes a rule that would shorten the time between a union's request to organize and a vote by employees from 38 days on average to as few as 11 days. Union organizers still could spend as much time as they want building support before petitioning for an election, which critics say sets up an ambush on employers. The bill passed the House in a 232-186 vote split closely along party lines…"
http://www.washingtontimes.com/news/2015/mar/19/congress-moves-stop-union-ambush-elections/?utm_source=RSS_Feed&utm_medium=RSS
Congress moves to kill union election rules, setting up new Obama veto
http://www.washingtonpost.com/blogs/post-politics/wp/2015/03/19/congress-moves-to-kill-union-election-rules-setting-up-new-obama-veto/?wprss=rss_politics
House bill takes aim at school lunch rules
"House Republican Kristi Noem (S.D.) has introduced legislation that would relax the school lunch rules supported by first lady Michelle Obama. The Reducing Federal Mandates on School Lunch Act, unveiled Thursday, would allow schools to stick with previous whole grain requirements, which require at least half of all grains served in a school breakfast and lunch to be whole. The new standard is 100 percent whole grain, which could rule out tortillas and pasta. "As a parent, I want nothing more than for my kids to grow up happy and healthy," Noem said in a statement. "Unfortunately, current school meal requirements push all kids — and all schools — into a one-size-fits-all model." Noem unveiled the bill about two weeks after Sen. John Hoeven (R-N.D.) introduced similar legislation in the upper chamber. In addition to easing whole grain requirements, Noem's bill would ease sodium restrictions, give school administrators flexibility on some of the rules that have increased costs, including the school breakfast program, a la carte options, and school lunch price increases, and make USDA's easing of the meat and grain requirements permanent. The bill is the latest salvo in a battle between the Obama administration and the new GOP-led Congress, which will consider reauthorizing the Healthy Hunger-Free Kids Act of 2010 this year. Republican critics say the healthier meals  — a central component of the first lady's "Let's Move" campaign to fight childhood obesity— are driving up costs for schools because fewer students are participating in lunch programs…"
http://thehill.com/business-a-lobbying/236309-house-bill-bites-back-at-school-lunch-regs
Obama: Should voting in the U.S. be mandatory?
"President Obama made health insurance mandatory — is voting next? When asked how to reduce the influence of money in politics, Obama suggested mandatory voting as a possible solution. "Other countries have mandatory voting," he said Wednesday in Cleveland, where he spoke about the middle class and took questions during a town hall. "It would be transformative if everybody voted — that would counteract money more than anything," he said. Obama added that it was the first time he was publicly voicing his opinion that the country should be working to make it easier, not harder, to vote. "If everybody voted, then it would completely change the political map in this country, because the people who tend not to vote are young; they're lower income; they're skewed more heavily towards immigrant groups and minority groups; and they're often the folks who are — they're scratching and climbing to get into the middle class. And they're working hard, and there's a reason why some folks try to keep them away from the polls," he said. "We should want to get them into the polls."…"
http://www.washingtonexaminer.com/obama-should-voting-in-the-u.s.-be-mandatory/article/2561731?custom_click=rss
Judge Napolitano: Obama Desire For Mandatory Voting A 'Totalitarian Impulse' [VIDEO]
"Appearing on Fox News' "Your World w/ Neil Cavuto," Judge Andrew Napolitano said that President Barack Obama's proposal to make voting mandatory was a "totalitarian impulse" on the president's part. "So the president is okay with everybody voting, but not okay with flashing an ID before voting," Cavuto joked. "No, I'm not happy with it at all," Napolitano responded. "Look, voting is speech. It's individual voters speaking to the government in the privacy of a voting booth. You have the right to free speech. The corollary to free speech is you have the right to remain silent. The government cannot force speech, the government cannot force voting." "What kind of a right is this, the right to vote, if you don't have the right to decide whether or not to exercise the right?" he posed. "This is, forgive me, a totalitarian impulse, that he would march people into the voting booth…" "But in Australia, they do it in Australia," Cavuto noted. "They do it in Brazil and Cypress, Ecuador, Liechtenstein, Luxembourg…"…"
http://dailycaller.com/2015/03/19/judge-napolitano-obama-desire-for-mandatory-voting-a-totalitarian-impulse-video/
Obama's Mandatory Voters
http://spectator.org/articles/62122/obama's-mandatory-voters
Obama floats making voting mandatory, calling it 'potentially transformative'
"They say the only two things that are certain in life are death and taxes. President Barack Obama wants to add one more: voting. Obama floated the idea of mandatory voting in the U.S. while speaking to a civic group in Cleveland on Wednesday. Asked about the influence of money in U.S. elections, Obama digressed into the topic of voting rights and said the U.S. should be making it easier for people to vote. Just ask Australia, where citizens have no choice but to vote, the president said. "If everybody voted, then it would completely change the political map in this country," Obama said, calling it "potentially transformative." Not only that, Obama said, but universal voting would "counteract money more than anything." Disproportionately, Americans who skip the polls on Election Day are younger, lower-income and more likely to be immigrants or minorities, Obama said. "There's a reason why some folks try to keep them away from the polls," he said in a veiled reference to voter identification laws in a number of states. Less than 37 percent of eligible voters cast ballots in the 2014 midterms, according to the United States Election Project. And a Pew Research Center study found that those avoiding the polls in 2014 tended to be younger, poorer, less educated and more racially diverse…"
http://www.foxnews.com/politics/2015/03/19/obama-floats-making-voting-mandatory-calling-it-potentially-transformative/
Marco Rubio on Obama's mandatory voting comments: 'Not voting is also a legitimate choice'
"Sen. Marco Rubio, Florida Republican, pushed back on comments President Obama made during a stop in Ohio on Wednesday in which the president endorsed the idea of mandatory voting in the country. "Look, first, I don't put anything past him," Mr. Rubio said on Fox News' "Hannity" program. "I mean, there are a lot of things that have already happened that I never thought I would see, and so this would not surprise me if indeed that's the way they move forward on it." "But here's the point he refuses to point out or that he misses: not voting is also a legitimate choice that some people make," Mr. Rubio continued. "I wish more people would participate in politics, too, but that is their choice — that is the choice of living in a free society." Mr. Rubio, a possible 2016 GOP presidential candidate, said it wouldn't surprise him if Mr. Obama moves forward at some point before he leaves office on an agenda like that. Mr. Obama said Wednesday that it would be "transformative" if everybody voted. "That would counteract [campaign] money more than anything," he said. "If everybody voted, then it would completely change the political map in this country."…"
http://www.washingtontimes.com/news/2015/mar/19/marco-rubio-obamas-mandatory-voting-comments-not-v/?utm_source=RSS_Feed&utm_medium=RSS
Constitution experts on Obama mandatory voting idea: Never gonna happen
"Mandatory voting might be a big boon for the Democratic Party, but the idea President Obama floated this week of forcing Americans to show up at the polls and cast ballots is never going to happen, legal experts told FoxNews.com. Obama made the comment while speaking to a civic group in Cleveland on Wednesday, noting that some countries require citizens to cast ballots in key elections. "If everybody voted, then it would completely change the political map in this country," Obama said, calling it "potentially transformative." Not only that, Obama said, but universal voting would "counteract money more than anything." But the Constitution guarantees the right not to vote, according to Rutgers School of Law Professor Frank Askin, an expert on election law. He said the right to free speech enjoyed by all Americans extends to making a constitutionally protected statement by not taking part in the election process. "I don't think you can do it in this country because I don't think the First Amendment would permit it," said Askin, who did say that automatic voter registration is a possibility. "People have a right to opt out of elections. It's not happening." Voter turnout in the 2014 midterms was just 37 percent, according to the United States Election Project. Obama noted that universal voting would mean increasing the vote among the younger, poorer, less educated and more racially diverse segments of the population, a development that some experts believe might benefit Obama's Democratic Party. At least 18 countries — including Australia, Belgium, Egypt, Mexico and Turkey — require all eligible citizens to at least show up on election day, according to the International Institute for Democracy and Electoral Assistance. Such a movement could start with states or be done in Washington, but would undoubtedly face legal challenges, according to Michael Kang, a law professor at Emory University…"
http://www.foxnews.com/politics/2015/03/20/mandatory-voting-experts/
The IRS Gets Out the Vote
The President has another offer you can't refuse.
"We're going to need more IRS agents. That's the gist of President Obama's latest bid to impose yet another mandate on the American people. This time he wants to require all Americans to vote, whether they want to or not. In Cleveland on Wednesday the President called for compulsory voting in response to a question from the audience. What, the questioner inquired, is the best way to limit money in elections and overturn the Supreme…"
http://www.wsj.com/articles/the-irs-gets-out-the-vote-1426807143?mod=rss_opinion_main
Obama retreats from mandatory voting push amid backlash
"The White House Thursday walked back President Obama's comments in favor of mandatory voting in the U.S. "The president was not making a specific policy prescription for the United States," said White House press secretary Josh Earnest. At a town-hall event in Cleveland on Wednesday, Mr. Obama described compulsory voting as "a better strategy" in the short term than pushing for a Constitutional amendment to counter increased campaign spending in the U.S. since the Supreme Court's ruling in the "Citizens United" case…"
http://www.washingtontimes.com/news/2015/mar/19/obama-retreats-push-mandatory-voting-amid-b/?utm_source=RSS_Feed&utm_medium=RSS
The GOP Must Use the Reconciliation Option Prudently
Republicans should advance an agenda that goes beyond the repeal of Obamacare.
"What's been missing from the early weeks of the new Republican-controlled Congress is a sense of tactical direction. The problem is not differing views on the overall mission. There's widespread agreement that the primary job of this Congress is to stop and reverse the worst elements of the Obama administration's initiatives and begin putting in place new policies that correct some of the damage that has been done. But there's much less agreement on what legislative steps will work best to move in the right direction. That was evident in the Homeland Security/immigration fight. A disagreement over tactics eventually led to an embarrassing GOP retreat. To avoid repeating that mistake, it is important for GOP leaders in both the House and Senate to think clearly about their tactical options and to come to a rough agreement with one another about how they will proceed, well before they actually have to execute a plan. The most important decision they must make regarding tactics in the coming months is what to do in the budget-reconciliation process. That is the legislative tool that allows budget-related legislation to be considered in the Senate with a time limit on debate — meaning it can't be filibustered and thus can be passed, at least in theory, without any Democratic support. Reconciliation gives the GOP substantial additional leverage that does not exist on bills considered under regular order. The budget plans introduced this week in the House and in the Senate include very flexible reconciliation instructions. In the House, the major committees with jurisdiction over non-appropriated spending programs and taxes are tasked with producing deficit-reducing legislation by July 15. The key committees for taxes and health care — Ways and Means, and Energy and Commerce — are required to produce legislation reducing the deficit by $1 billion over ten years. In the Senate, the Finance and Health, Education, Labor, and Pensions committees — also the key committees with jurisdiction over taxes and health care — received a similar instruction. It is possible to conceive of multiple combinations of tax and entitlement adjustments that would meet such a broadly defined reconciliation instruction…."
http://www.nationalreview.com/article/415618/gop-must-use-reconciliation-option-prudently-james-c-capretta
Feds open investigation into Aaron Schock
"A federal official tells CBS News that the FBI and Department of Justice are investigating Rep. Aaron Schock's spending. The Associated Press reports that the government is convening a federal grand jury in Springfield, Illinois, and the FBI has begun issuing subpoenas to compel people close to Schock to testify, citing a person familiar with the case. The grand jury will hear testimony in early April, according to the AP's report. Schock's resignation is effective Mar. 31, so until then, the Office of Congressional Ethics will continue its investigation into his spending habits…."
http://www.cbsnews.com/news/feds-open-investigation-into-aaron-schock/
DSCC outraises NRSC in February, but remains saddled with debt
http://www.washingtonpost.com/blogs/post-politics/wp/2015/03/20/nrsc-trims-debt-to-8-million/?wprss=rss_politics
DCCC pared down its debt by $3.5 million in February
http://www.washingtonpost.com/blogs/post-politics/wp/2015/03/20/nrcc-raises-5-million-in-february/?wprss=rss_politics
Trey Gowdy Threatens Possible House Action if Hillary Clinton Doesn't Hand Over Her Server
"Rep. Trey Gowdy (R-S.C.) on Friday officially asked Hillary Clinton to turn her private server over to a neutral party for an assessment of whether it still contains work-related emails dealing with the 2012 attack in Benghazi. Gowdy also explicitly warned that refusing to comply with this request could lead to action by the House to force Clinton hand over the server. "I am formally requesting Secretary Clinton make her server available to a neutral, detached and independent third-party for immediate inspection and review," wrote Gowdy, the chair of the House Select Committee on Benghazi. He suggested the State Department's Office of Inspector General as a possible third party. "[S]hould Secretary Clinton continue to maintain that the server and its contents are hers alone, I will inform the Speaker of the House of Representatives so that he can use the full powers of the House to take the necessary steps to protect the best interests of the American people," he wrote. While it's not clear exactly what the House might do, it could decide to hold a vote on whether to issue a subpoena for Clinton's server. Gowdy has stepped up pressure on Clinton to turn over her server ever since Clinton acknowledged that she deleted more than 30,000 personal emails. Gowdy has said the server needs to be checked because the committee has big gaps in the emails it has from Clinton's personal email, and that Congress needs to have "objective assurances" that it has all of her information. "The House of Representatives and the American people are entitled to a complete accounting of the secretary's official record during her time as secretary of State," he wrote…"
http://www.theblaze.com/stories/2015/03/20/trey-gowdy-threatens-possible-house-action-if-hillary-clinton-doesnt-hand-over-her-server/
Trey Gowdy to Hillary Clinton: Hand Over Your E-Mail Server
http://dailycaller.com/2015/03/20/trey-gowdy-to-hillary-clinton-hand-over-your-e-mail-server/
Trey Gowdy to Hillary Clinton lawyer: Turn over server to third party
http://www.politico.com/story/2015/03/trey-gowdy-hillary-clinton-email-server-116268.html
Benghazi committee officially requests Clinton surrender her email server
"The committee investigating Benghazi formally requested Friday that Hillary Rodham Clinton turn her email server over to an independent third party so it can be scrutinized to determine whether she and the Obama administration complied with open-records laws. Committee Chairman Trey Gowdy sent a letter to the former secretary of state's personal lawyer making the request, which he said only comes after "exhaustive efforts" to get a look at her communications during the time of the 2012 terrorist attack on the diplomatic post in Libya's second-largest city. "Though Secretary Clinton alone is responsible for causing this issue, she alone does not get to determine its outcome," the South Carolina Republican said…"
http://www.washingtontimes.com/news/2015/mar/20/benghazi-committee-requests-clinton-email-server/?utm_source=RSS_Feed&utm_medium=RSS
House panel demands Clinton server
http://www.washingtonexaminer.com/house-panel-demands-clinton-server/article/2561813
Will grassroots support be enough for Sen. Ted Cruz in 2016?
"Sen. Ted Cruz, R-Texas, doesn't have a lot of friends in Washington, and he's proud of it. "Politics, it ain't beanbag," the freshman firebrand told ABC in 2013, after sustaining heavy criticism from fellow Republicans for his starring role in that year's government shutdown. "I'm not serving in office because I desperately needed 99 new friends in the U.S. Senate." The shutdown episode, which saw Cruz successfully urge conservatives in both chambers to defy GOP leadership by refusing to back any government spending bill that funded Obamacare, became emblematic of Cruz's time on Capitol Hill. From the moment the conservative firebrand arrived in Washington in 2013, he's feuded with Democrats and Republicans alike, championing a pugnacious brand of conservatism – and a make-no-concessions legislative strategy – that's made him as revered among right-wing activists as he is reviled by parts of the party establishment…."
http://www.cbsnews.com/news/will-grassroots-support-be-enough-for-sen-ted-cruz-in-2016/
Rand Paul did not file to run for president
"A web page on the Federal Elections Commission website said that Kentucky Sen. Rand Paul was officially running for the White House in 2016. However, it was a false alarm as the page was actually just created by the FEC to handle expenditures from a super PAC supporting Paul for 2016, an FEC spokeswoman told the Washington Examiner. The senator's office told the Examiner he hasn't filed anything, and the FEC said that it did not receive any statement of candidacy for president. The mix-up appears to have occurred from a common bureaucratic procedure. In 2013, the Human Actions super PAC had reported independent expenditures supporting Paul for President. Since the FEC can't link transactions to a candidate that doesn't exist, the agency set up an ID page that seemed to note Paul was filing to be president. The FEC has done this before, but it has never caused such confusion, the spokesperson told the Examiner. The page was not readily available on the FEC's website and the agency doesn't know how the ID page was discovered…"
http://www.washingtonexaminer.com/rand-paul-officially-running-for-president-in-2016/article/2561739
Scott Walker in South Carolina says he can win broad support
http://www.jsonline.com/news/statepolitics/scott-walker-to-address-nra-in-2nd-day-of-south-carolina-push-b99465900z1-296997791.html
In Early States, Bush Walks Tightrope With Conservatives
http://www.realclearpolitics.com/articles/2015/03/20/in_early_states_bush_walks_tightrope_with_conservatives_125996.html
Can Jeb Bush fire up the base like he's fired up the establishment?
http://www.washingtonpost.com/politics/can-jeb-bush-fire-up-the-base-like-hes-fired-up-the-establishment/2015/03/20/ce59aa76-cd8f-11e4-8c54-ffb5ba6f2f69_story.html?wprss=rss_politics
Kasich Waits in the Wings
"Ohio's wonkish and unusually forthright governor would be a substantive addition to the 2016 field. Columbus, Ohio — Ideas fly from Governor John Kasich like sparks from a flint. While explaining his prison reforms, he interrupts himself mid-sentence — his sentences, like some E. E. Cummings poems, are unpunctuated — to praise a Delaware church that buys prom dresses for low-income high-school girls. His spirit would add spice and his policies would add substance to the Republican presidential contest."
http://www.nationalreview.com/article/415612/kasich-waits-wings-george-will
54% Think Democrats Should Run A Fresh Face in 2016
http://www.rasmussenreports.com/public_content/politics/elections/election_2016/54_think_democrats_should_run_a_fresh_face_in_2016
'Draft Joe Biden' movement aims to topple Hillary Clinton
"The Joseph R. Biden vs. Hillary Rodham Clinton battle is officially under way. Supporters of the vice president have launched a "Draft Joe Biden 2016" movement and are in the early stages of putting together campaign infrastructure in key states across the country. Mrs. Clinton remains far ahead of Mr. Biden and other potential Democratic rivals in all polls, but Biden backers say voters ultimately will reject the idea of political "dynasties" such as the Clintons. "There's talk about how weak the Democratic bench is supposed to be in 2016. We don't have a weak bench. We just need to get the best people into the race, and one of the very best is Vice President Biden." said Will Pierce, organizing director of Draft Joe Biden. "Just take a look at the polls. Voters are tired of dynasties in American politics, and certainly want an election instead of a coronation. The house of Bush and the house of Clinton have had their run, and looking towards the future, Vice President Joe Biden is uniquely suited to tackle the issues America will face over the next decade." The announcement comes as Mrs. Clinton remains bogged down in scandal over her use of personal email during her four years as secretary of state, and political analysts have said now is perhaps the best time for a potential Democratic rival to make a move. Still, Mrs. Clinton remains the clear frontrunner. A CNN/ORC International poll released Tuesday shows Mrs. Clinton with the support of 62 percent of Democratic voters. Mr. Biden came in second with 15 percent, while Massachusetts Sen. Elizabeth Warren placed third at 10 percent…"
http://www.washingtontimes.com/news/2015/mar/20/draft-joe-biden-movement-aims-topple-hillary-clint/?utm_source=RSS_Feed&utm_medium=RSS
Hillary Clinton's scandal is blowing up in the press… No, the other one
"The Clinton Foundation stinks, and the press is finding it hard to ignore the stench. In February, The New York Times revealed that the Clinton Foundation violated an ethics agreement signed by ranking members of President Barack Obama's advisory staff that prohibited the organization from accepting donations from foreign governments while Hillary Clinton served as secretary of state. Weeks later, Politico discovered that the private sector Clinton Foundation's staff received compensation that was provided by the American taxpayers. Days later, a CBS News investigation revealed that a Chinese firm described as having "close ties" to the communist government in Beijing gave the Clinton Foundation $2 million in 2013. Today, a Reuters report determined that Hillary Clinton violated a 2008 pledge to the president in which she promised to disclose all the donors who had contributed to the Clinton Foundation in order to avoid the impression that she was being unduly influenced by foreign governments. Clinton failed to live up to that pledge…."
http://hotair.com/archives/2015/03/19/hillary-clintons-scandal-is-blowing-up-in-the-press-no-the-other-one/
New plan: maybe Obama could just pardon Hillary
"The Clinton camp is probably feeling like they need to do something to turn the corner on all of the bad press they've been getting. Sure, the fallout hasn't been too bad yet. Even when pollsters say that her support is "softening" this month, that still translates into a fifty point lead over Biden. But the real race is going to be kicking into gear eventually and she doesn't need to be spending her days testifying before some House committee when she could be out on the trail giving $200K speeches. So what to do? Seth Lipsky at the New York Post has a suggestion, though I suspect it's of the tongue in cheek variety. Her old boss, Barack Obama, could make all of this unpleasantness go away in a heartbeat. He could just issue her a pardon…"
http://hotair.com/archives/2015/03/19/new-plan-maybe-obama-could-just-pardon-hillary/
Obama to Iran: 'Seize this moment'
"President Obama on Thursday encouraged Iranian leaders to take "the best opportunity in decades" to improve ties with the United States and strike an agreement on Iran's nuclear program.  Obama's comments came in a message marking the Persian New Year celebration of Nowruz as nuclear talks between the U.S., Iran and other world powers enter a critical stretch. The president said nuclear talks have made progress but that "gaps remain" and that "Iran's leaders have a choice between two paths." Reaching an agreement would open up Iran's economy, which has been crippled by international sanctions, to increased trade and investment. "A nuclear deal now can help open the door for you, the Iranian people," Obama said. But failing will keep Iran "on the path it's on today," according to Obama, warning of isolation and economic hardship for the country.  "This moment may not come again soon," he said. "I believe that our nations have an historic opportunity to resolve this issue peacefully — an opportunity we should not miss." Obama tied the chance at a deal to Nowruz, a holiday that celebrates the spring…."
http://thehill.com/homenews/administration/236385-obama-to-iran-seize-this-moment
Obama to Iran: Nuclear deal would bring "brighter future"
http://www.cbsnews.com/news/obama-to-iran-nuclear-deal-would-bring-brighter-future/
Graham threatens to cut funds to UN if Obama bypasses Congress on Iran sanctions
http://www.foxnews.com/politics/2015/03/20/graham-threatens-funds-to-un-bypass-congress-on-iran-sanctions/
Obama urges release of US prisoners in Iran
"President Obama on Friday urged Iran to return four U.S. citizens who are imprisoned or missing there, including a former U.S. Marine and a Washington Post reporter.  The president's words come as the U.S., Iran, and other world powers are working to reach a nuclear agreement by the end of March.  Obama marked the Persian New Year celebration of Nowruz this week as an appropriate time for the Iranian government to release three Americans from prison, Saeed Abidini, Amir Hekmati and Jason Rezaian, and locate another, Robert Levinson, who is missing.
"At this time of renewal, compassion, and understanding, I reiterate my commitment to bringing our citizens home," Obama said in a statement. Obama called for the "immediate release" of the three prisoners and urged Iran to "work cooperatively with us to find Robert Levinson so that they all can be safely reunited with their families as soon as possible."…"
http://thehill.com/policy/international/236422-obama-urges-release-of-us-prisoners-in-iran
Krauthammer: Iranian Ayatollahs Chants 'Death To America,' But Obama Attacks Israel [VIDEO]
"Syndicated columnist Charles Krauthammer said on Fox News' "The Kelly File" that it was "remarkable" and "startling" that President Barack Obama would attack its ally Israel while addressing its sworn enemy Iran. Krauthammer made the remarks after Kelly played for him a video greeting Obama recorded for the Persian New Year. "There are people in both our countries and beyond who oppose a diplomatic resolution," the president says. "My message to you, the people of Iran is that together we have to speak up for the future we seek." "Well, this is unusual in American history," Krauthammer responded, "A president addressing a serious adversary, enemy of the U.S., where the leader leads chants of 'death to America,' and in the midst of it he takes a swipe at a most loyal ally in the region." "Obviously, he was referring to Israel" he said. "If only he would address as warmly or as rightly he does the Iranians and their leaders. This is quite remarkable." "And look, it's not new to have a New Year's greeting. He did that in 2009 and ever since…" he continued. "But to include this kind of swipe at Israel in addressing the ayatollahs, is really rather new and quite startling."…"
http://dailycaller.com/2015/03/19/krauthammer-iranian-ayatollahs-chants-death-to-america-but-obama-attacks-israel-video/
OBAMA ROLLS OUT PLAN TO USE UN TO CIRCUMVENT CONGRESS ON ISRAEL, IRAN
http://www.breitbart.com/national-security/2015/03/19/obama-rolls-out-plan-to-use-un-to-circumvent-congress-on-israel/
Dem Rep. Engel Warns Obama on Iran: "Any Attempts To Sidestep Congress Will Be Resisted On Both Sides Of The Aisle"
http://www.realclearpolitics.com/video/2015/03/20/dem_rep_engel_warns_obama_on_iran_any_attempts_to_sidestep_congress_will_be_resisted_on_both_sides_of_the_aisle.html
White House considers new Israel policy after Netanyahu win
"The Obama administration is considering unprecedented changes in the U.S. stance towards Israel following Prime Minister Benjamin Netanyahu's election win. Netanyahu's campaign pledge to oppose a Palestinian state puts him at odds with U.S. policy. Major Garrett reports from the White House…"
http://www.cbsnews.com/videos/white-house-considers-new-israel-policy-after-netanyahu-win/
Standoff between Obama, Netanyahu deepens despite Palestinian state clarification
http://www.foxnews.com/politics/2015/03/19/white-house-eyeing-un-to-pressure-israel-on-peace-deal/
Obama Still Won't Renew A 40-Year Emergency Oil Supply Agreement With Israel
http://dailycaller.com/2015/03/19/obama-still-wont-renew-a-40-year-emergency-oil-supply-agreement-with-israel/
US House Speaker John Boehner to visit Netanyahu
http://www.bbc.com/news/31987612
Obama Pentagon can't account for $500 million in weapons left in Yemen
"You know how sometimes you lose your cellphone, so you ask a family member to call it? And finally you detect the ringing under the bed where the phone fell? Happy ending. Well, this story is not like that. It seems the Obama administration has misplaced some military equipment, a large amount of military equipment. A very large amount, actually. It doesn't know where about $500 million in weapons and equipment is, in fact. That's $500,000,000 — a half-a-billion dollars. Almost as much taxpayer money as it blew on that solar energy company Solyndra, owned by an Obama bundler. Except the Solyndra money went down a political rat-hole. This $500 million loss is actual weapons that the U.S. gave to Yemen as part of our joint anti-terrorism program — and can now be used against American and other friendly forces. You probably didn't hear much about this weapons disaster because only the Washington Post uncovered the story while most attention focused on more unnecessary Hillary Clinton controversies. Yemen, you may recall, is the country that Barack Obama hailed as such a big success as recently as last fall. Announcing his suddenly-found strategy to fight ISIS in September, Obama said: "This counter-terrorism campaign will be waged through a steady, relentless effort to take out ISIL wherever they exist, using our air power and our support for partner forces on the ground. This strategy of taking out terrorists who threaten us, while supporting partners on the front lines, is one that we have successfully pursued in Yemen and Somalia for years."…"
http://news.investors.com/Politics-Andrew-Malcolm/032015-744376-obama-pentagon-cannot-account-for-500-million-in-weapons-in-yemen.htm