News Briefing for March 14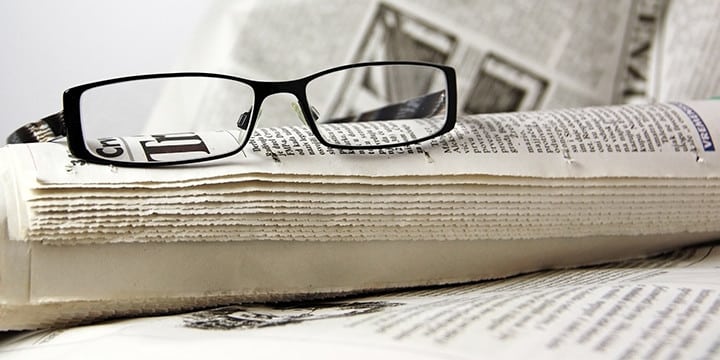 HEALTHCARE:
Obamacare special enrollment for penalty payers a one-time deal, admin says
"The Obama administration said Friday the special enrollment period that kicks off this weekend for uninsured Americans who missed Obamacare's signup deadline and face a tax penalty will be a one-time deal, as the nation confronts the confluence of health care and tax season for the first time. Customers in 37 states can select a health plan on the federal HealthCare.gov exchange between Sunday and April 30 if they meet three conditions — they're paying the "individual mandate" tax for lacking insurance in 2014, they learned about the penalty after Obamacare enrollment closed Feb. 15 and they've not already enrolled in coverage for the 2015 plan year. This tax season is the first time filers have to address their health-coverage status on their returns. While most will simply check a box, people who received tax credits to help them pay for coverage will have to reconcile the subsidies with their actual income. People without insurance will have to seek a government exemption or take advantage of the special enrollment period to avoid being penalized by the IRS. "In subsequent years, this special enrollment period will not be available," said Andy Slavitt, acting administrator at the Centers for Medicare and Medicaid Services. Officials offered the relief because Obamacare's Feb. 15 signup deadline didn't match up with the tax deadline on April 15, leaving two months of in-between for filers to discover the tax penalty on Americans who can afford insurance, yet do not acquire and do not qualify for an exemption…."
http://www.washingtontimes.com/news/2015/mar/13/obamacare-special-enrollment-penalty-payers-one-ti/?utm_source=RSS_Feed&utm_medium=RSS
Extra, extra! Obamacare's special enrollment coming
http://www.cnbc.com/id/102503524
Feds Push Special ACA Enrollment and Warn of Tax Penalties
http://www.accountingtoday.com/news/tax-practice/feds-push-special-aca-enrollment-and-warn-of-tax-penalties-74003-1.html
Dems seek special enrollment period for pregnant women
"Democrats are stepping up pressure on the Department of Health and Human Services (HHS) to allow pregnant women to sign up for ObamaCare after the deadline. More than 50 Democrats sent a letter to HHS Secretary Sylvia Mathews Burwell on Thursday urging her to create a special enrollment period for women who become pregnant outside the annual enrollment period. They warned that many women are "still vulnerable" despite progress made under ObamaCare because they cannot access healthcare outside of the five-month sign-up period. "Good maternity care is essential for women and children," the Democrats wrote. Under current law, pregnant women can only buy ObamaCare during the regular enrollment period. Only certain "qualifying life events" allow people to sign up outside the deadlines. When asked about changing the policy, Burwell told reporters last month that she was willing to reconsider. But HHS released a final rule days later that did not change the policy. A group of nearly 40 Democratic senators had already written a letter to Burwell earlier this month urging her to create a special enrollment period. ObamaCare enrollment lasted from Nov. 15 to Feb. 15 this year, though the administration will open a special sign-up period on March 15 to better align with tax season…."
http://thehill.com/policy/healthcare/235619-dems-urge-hhs-to-create-special-sign-up-period-for-pregnant-women
Democrats urge HHS to let pregnant women sign up for Obamacare throughout year
"The Obama administration should let women enroll in Obamacare-related plans if they get pregnant outside of the normal signup period, dozens of Democrats said. Women who give birth or adopt a child can qualify for a special enrollment period, they noted, and maternity care must be covered under plans offered on the law's exchanges. "Millions of women have benefitted from this protection, and we appreciate your leadership in getting this done," more than 50 Democrats, led by Rep. Bonnie Watson Coleman of New Jersey, wrote to Health and Human Services Secretary Sylvia Mathews Burwell in a letter dated Thursday. "However, many women are still vulnerable." Enrollment for the 2015 plan year closed Feb. 15, although the federal HealthCare.gov exchange and several state-run exchanges offered extra time to people who face to a tax penalty for failing to hold insurance. Advocacy groups such as Planned Parenthood Action have urged the administration to let pregnant women sign up outside the normal period, too. Women who cannot access coverage, the lawmakers wrote, "are forced to either forgo critical prenatal care or face significant out of pocket costs." Obamacare's designation of maternity care as an essential benefit has stirred controversy in the past. Republican critics of the law say men and older women who will never need the services still have to pay for it when they enroll under Obamacare, driving up their premiums."
http://www.washingtontimes.com/news/2015/mar/13/democrats-urge-hhs-let-pregnant-women-sign-obamaca/?utm_source=RSS_Feed&utm_medium=RSS
Admin focus on more Obamacare enrollment, not botched tax forms
"President Obama is paying only secondary attention to the problem 1 million Obamacare patients receiving botched tax forms. His administration is instead focusing its immediate attention on getting more people to sign up during the recently-conceived special enrollment period. Kevin Counihan, CEO of healthcare.gov, declined to say Friday when all Obamacare patients would be sent correct tax forms. "We are tracking to get those corrected forms out on time," he said, but "being a couple of days away, our real focus right now is to build awareness of the special enrollment period." The special enrollment period for the 37 states covered by healthcare.gov lasts from March 15 to April 30. It is only open to those who face the individual mandate's penalty but claim they didn't know about it until they filed their tax returns. Andy Slavitt, acting administrator of the Centers for Medicare and Medicaid Services, rejected the notion that none of the forms were created. Last month, the administration admitted that it sent inaccurate tax forms to 820,000 people who got health insurance from Obamacare. The tax form 1095-A is used to determine whether a taxpayer is eligible for tax credits. The incorrect form was sent to purchasers of the second-cheapest silver plan, one of three plan options available under the healthcare marketplace. The form had a box that incorrectly generated the amount of tax credits a person should receive. Of that 820,000, about 50,000 have already filed their tax returns and received either more or less subsidies than they should have. The Treasury Department has said that customers who received more subsidies won't have to give any money back, but those that received less will have to file new returns."
http://www.washingtonexaminer.com/admin-focus-on-more-obamacare-enrollment-not-botched-tax-forms/article/2561482?custom_click=rss
Some taxpayers still waiting for corrected ObamaCare forms
"The Obama administration said Friday that not all of the 800,000 people given incorrect tax information for their ObamaCare plans have received their corrected forms. Some people are still waiting for the correct forms, needed to file their taxes, despite the Centers for Medicare and Medicaid Services (CMS) previously saying that they would arrive in the "first week of March." On a conference call with reporters, Kevin Counihan, the CMS chief executive of the ObamaCare marketplace was asked if it is correct that none of the amended forms had gone out yet.  "We're tracking to get those corrected forms out on time," he replied, while saying more information would be released. Andy Slavitt, the acting CMS administrator, also on the call, then said, it is "not correct" that none of the forms had gone out. Neither official elaborated. Asked after the call for clarification and about the previous time frame of the first week of March, CMS spokesman Aaron Albright said the agency is "in the process" of sending out the corrected forms. He reiterated that more information will be released.  It was a setback for the Obama administration, seized on by Republicans, when it announced in February that an error had led 800,000 people to receive incorrect tax information. At the time, White House press secretary Josh Earnest pointed to a short time frame for getting out the corrected forms.  "This should have no impact on the ability of people to file their taxes on time," Earnest said at the Feb. 20 briefing. "I would anticipate — HHS has said that they anticipate that they'd be able to send these updated forms in the next couple of weeks. So it would be ample time for people to file in advance of April 15th." The miscalculation led some people to receive too much of a tax credit and some people too little. The administration asked people to delay filing their taxes until receiving the corrected forms. However, 50,000 people had already filed their taxes. The Treasury Department announced last month that people who mistakenly received too much of a refund will be allowed to keep the extra money."
http://thehill.com/policy/healthcare/235666-some-taxpayers-still-waiting-for-corrected-obamacare-forms
Tax preparers scamming filers for Obamacare 'individual mandate' tax: IRS
"The IRS warned Americans taxpayers Friday of a scam that leverages Obamacare's penalty for lacking insurance in 2014. A consumer alert from the agency says payments for flouting the 2010 law's "individual mandate" should be made directly to the government with a tax return, or in response to a letter from the IRS. But "unscrupulous preparers" or other scammers are telling filers to make the payment directly to them. In some cases the payer has Medicaid or another type of coverage and doesn't owe the penalty at all. The IRS said it received several reports of the scam and that it takes various forms. Some shady preparers instructed filers to pay the tax directly because of their immigration status, while others said a direct payment could reduce the amount of the tax. Scammers tended to target Spanish speakers with limited proficiency in English. The agency encouraged people to learn about exemptions from the tax and study its directory of credentialed tax preparers. "The vast majority of tax professionals provide honest, high-quality service," the IRS said. "However, the IRS encourages taxpayers to avoid dishonest and unscrupulous preparers by choosing their preparer wisely." This tax season marks the first time filers have to document their health care status on their returns. While most Americans will simply check a box, people who received Obamacare subsidies must reconcile the government aid with their income, while nonexempt filers who didn't hold insurance for more than three straight months in 2014 must pay a penalty for each month they lacked coverage. The 2014 penalty is the greater of $95 or 1 percent of income above the filing threshold. This year, the penalty rises to $325 or 2 percent of income. The administration and several states have offered a special enrollment period to people who owe the penalty for 2014 and missed the chance to get covered and avoid this year's heftier fine. Customers in 37 states can select a health plan on the federal HealthCare.gov exchange between Sunday and April 30 if they meet three conditions — they're paying the "individual mandate" tax for lacking insurance in 2014, learned about the penalty after Obamacare enrollment closed Feb. 15 and have not already enrolled in coverage for the 2015 plan year…"
http://www.washingtontimes.com/news/2015/mar/13/tax-preparers-pulling-obamacare-scam-irs-says/?utm_source=RSS_Feed&utm_medium=RSS
2014 healthcare spending grew at twice the rate as 2013
"Healthcare spending appears to be picking up after a period of growth that was slower than expected. Data released this week by the U.S. Census Bureau says that inflation-adjusted spending on health services grew by 4.1 percent in 2014, more than double the 1.9 percent growth the year before. Those numbers could affect how much the Obama administration credits the Affordable Care Act for affecting health care spending. As reports last year showed health spending growing more slowly than expected, officials claimed that's because of changes made by the health care law — even though most experts say spending slowed due to the economic downturn. But now the five-year streak of slower spending growth may be over. In addition to the census data, new estimates from the Altarum Institute indicate the trend is continuing this year. National health spending in January was 5.7 percent higher than spending in January 2014, the firm estimates. Health spending now accounts for between 17-18 percent of gross domestic product…"
http://www.washingtonexaminer.com/2014-healthcare-spending-grew-at-twice-the-rate-as-2013/article/2561477?custom_click=rss
American Hospitals Must Consolidate Or Die
"Want to know the surest way to kill an enterprise? Force it to endure ever-increasing expenses while at the same time restrict its ability to raise revenue. Want to hasten that death? Accelerate the decreasing revenue while guaranteeing the increased expense. It's simple math, but you may be surprised to know that America's hospitals are currently on the losing side of this equation. Equally upsetting, the federal government, which on the one hand is largely responsible for the new calculus in American healthcare, is, on the other, also the largest obstacle to the industry's natural remedy for it. As Americans, we expect a lot of our hospitals. We always have. It's where we start life, and often, where we end it. But increasingly, it's also where we go for our regularly scheduled and life-sustaining medical needs, and not just during emergencies. American hospitals remain the epicenter – the umbilical cord, even – of the nation's healthcare system. As the U.S. healthcare system has expanded – a response to several factors, but particularly the aging of a significant portion of the populace, society's growing determination that healthcare is a "right" rather than merely a precious commodity, and the onerous mandates of ObamaCare – hospitals have been forced to ask the existential question: how to provide quality, comprehensive care to more people for less money, while still operating efficiently and cost-effectively? It is a question that should make all Americans nervous, especially against the backdrop of hospital financing, which has seen a precipitous decline in both public and private contributions these last few years. With higher costs, increased demand, and fewer funds, independent hospitals are too often facing the tough choice of whether to focus on providing patients with quality care and emergency services, or making investments in advanced medical technology, electronic record systems, expanded specialty care, and improved medical facilities. Unfortunately, many hospitals don't even have the luxury of making that choice, opting instead to simply shutter their facilities, as a whopping 421 American hospitals did between 2000-2010, according to the Medicare Payment Advisory Commission (MedPac). Much better, of course, would be an "all of the above" approach, with a focus on preserving access to care and emergency services, while also providing integrated and coordinated treatment, and even revitalizing poorly performing or inefficient hospitals. No fantasy, this is instead the reality newly realized through hospital mergers and acquisitions, where strength really is found in the numbers. According to the Center for Healthcare Economics and Policy, in just the years 2007-2011, there were approximately 333 hospital mergers and acquisitions across the country, allowing communities to satisfy their public safety commitments, while also tapping into essential capital for necessary improvements…"
http://dailycaller.com/2015/03/13/american-hospitals-must-consolidate-or-die/
Obamacare's most unfair tax
"Among the many flaws in the federal Affordable Care Act, better known as Obamacare, this is among the worst: the medical device tax that unfairly penalizes companies such as the 240 medical device companies in the San Diego region that employ thousands of people in good-paying jobs. This tax is an excise tax, which is usually imposed by the government on products it wants to discourage, such as alcohol and cigarettes. In the case of the medical device tax, it is intended simply as a money generator to help finance Obamacare. But its impact has been to discourage job creation and innovation. This damage will only increase with time. California, with 75,000 jobs in the industry, can expect to get hit the hardest, and San Diego County will be among the worst hit in California. Legislation to repeal the medical device tax is virtually assured in the House. The repeal bill has 275 co-sponsors, including all members of the San Diego County congressional delegation. Rep. Scott Peters, D-San Diego, has been a particularly strong supporter of repeal. Prospects in the Senate are less certain, but it is likely to pass there, too, if it can come to a vote. And then, unfortunately, President Obama will veto it. It's Obamacare…"
http://www.utsandiego.com/news/2015/mar/13/obamacare-medical-device-tax/
HHS ignored warning signs of Medicare payment waste, report says
"The Obama administration reportedly ignored warning signs that was wasting billions of tax dollars because of a broken system used to pay for private Medicare plans. At issue is the government's formula that calculates how much to pay doctors for treating Medicare Advantage patients, which make up about one-third of all Medicare beneficiaries. Under the program, the federal government uses a formula known as a risk score — intended to measure the state of a patient's health to calculate monthly payments to providers. Critics have accused the government of using high risk scores that have cost billions of extra dollars. It now appears that the government had learned of that increased risk but failed to heed the warning, according to documents obtained by a Freedom of Information Request by the Center for Public Integrity. The Centers for Medicare and Medicaid Services (CMS) created a report in 2008 that found risk scores had grown twice as fast as for other Medicare patients over four years — a trend that it described as "extremely unlikely."
http://thehill.com/policy/healthcare/235650-hhs-ignored-warning-signs-of-medicare-payment-waste-report-says
Members of Congress push back on Medicare Advantage cuts
"More than 200 members of Congress are lobbying the Obama administration not to make cuts in a popular Medicare program that covers about 16 million seniors nationwide. "We strongly believe that cuts to [Medicare Advantage] would be deeply unfair to millions of constituents," a bipartisan group of 239 lawmakers wrote in a letter to the Centers for Medicare and Medicaid Services (CMS) on Thursday. Federal health officials announced last month that they planned to reduce rates by just under 1 percent next year for Medicare Advantage, which covers about one-third of Medicare beneficiaries. While the drop is more modest than past years, the proposed cuts have again triggered a back-and-forth funding fight between lawmakers and the federal government. Fierce lobbying to protect the Medicare Advantage has so far been successful, with the government softening its rate hikes every year. The CMS will finalize its payment rates in April…"
http://thehill.com/policy/healthcare/235631-congress-pushes-back-on-medicare-advantage-cuts
An Important Law for All Food Service Providers | Commentary
"At the end of 2014, the administration announced the final menu labeling regulation within the Patient Protection and Affordable Care Act. With implementation at the end of this year, for the first time our country will have a national standardized approach to menu labeling, ensuring a clear, effective and transparent way to present calorie information so as to best meet the public interest. Dunkin' Brands and many others in the restaurant industry worked proactively with Congress and the administration over the past several years to help reform what had been a complex, highly localized approach to menu labeling. With the former decentralized approach, competing state and local menu labeling laws were difficult and disruptive for businesses, as well as lacking in consistency for customers. National menu labeling regulation was an important and necessary step both for our industry and for the consumer, and one that was long overdue. The new menu labeling regulation is intended to benefit both businesses and consumers by focusing on a full breadth of establishments that serve food, not a select few. For this reason, the regulation specifically includes not just restaurant chains, but other food retailers with 20 or more locations, including convenience stores and select others. Representatives from some of these non-restaurant food service establishments are lobbying Congress for an exemption from the new federal menu labeling regulation, and as a matter of fact, last year, were able to get legislation introduced that would undo the new labeling regulation. I strongly disagree with this. The benefits of menu labeling to consumers are important no matter the size of the menu or the percentage of sales from food, and I hope lawmakers will maintain the menu labeling regulation as it was written. Some food-service providers have feared that being up front and transparent with nutritional information will negatively impact their sales. However, there is no evidence that supports this concern. In fact, when the menu labeling law went into effect in New York City in 2007, Dunkin' Donuts saw only a minimal, and temporary, impact to sales across the five boroughs compared with sales before menu labeling existed. These non-restaurant food service establishments that also claim tremendous expenses associated in determining nutrition information and creating new menu boards clearly misunderstand the new regulation. The regulation states that food-service providers need only use reasonable means to calculate calorie counts. And while Dunkin' Donuts made the business decision to convert to digital menu boards in part for ease and flexibility in providing information to our guests, the regulation doesn't require menu boards to be replaced, only updated. Most importantly, consumers want this. The Robert Wood Johnson Foundation, the nation's largest philanthropy devoted solely to the public's health, issued a 2013 research review on the impact of menu labeling on consumer behavior, citing multiple surveys that show high levels of support for menu labeling regulation…"
http://www.rollcall.com/news/an_important_law_for_all_food_service_providers_commentary-240682-1.html
Minnesota Cuts Obamacare Enrollment Projection, Again
"Minnesota's Obamacare exchange has cut its projection for its Obamacare exchange for the second time in months. MNsure, the state-run exchange, lowered its estimate for next year's enrollment to 95,000 private customers, according to Minnesota's Pioneer Press. That's down from its November projection of 107,000 — which was already markedly smaller than the exchange's original estimate of 297,000 total enrollees by 2016. So far, they've signed up 61,109 people. The exchange lowered its enrollment projections for 2015 in December to 67,000 customers, down from 100,000. Like the federal Obamacare exchanges and most states, Minnesota has reopened its Obamacare enrollment from Mar. 1 to Apr. 30 for customers that are surprised that they owe Obamacare's individual mandate penalty during tax season. The Minnesota health exchange, one of just a handful of state-run exchanges, has faced technology hangups for years and is still facing financial problems. A failure to meet past enrollment goals isn't helping, either. By cutting the enrollment goal by 12,000 paying customers, the exchange will take in $1.2 million less next year. In Minnesota, like many other states, the exchange is trying to fund its ongoing operations by a fee placed on the health insurance plans it sells. Customers pay 3.5 percent extra on top of their insurance premium each month…"
http://dailycaller.com/2015/03/13/minnesota-cuts-obamacare-enrollment-projection-again/
Lobbyists Make Obamacare Bet
"They're back. After a massive recession and years of partisan gridlock depleted their ranks, lobbyists are returning to Capitol Hill. The prospect of changes in health-care law — something many deemed unlikely — may be one reason. In the past four months, almost one in five new lobbying registrations listed "health issues" as a legislative interest. If the Supreme Court rules in June against Obamacare subsidies for millions of recipients, it could bring the health care debate roaring back by summer. When they register, lobbyists provide both broad issue topics and more specific information, such as a bill number, that they intend to focus on. Those registering new contracts citing health care include former Republican National Committee Chairman Haley Barbour; Tracy Spicer, a former senior aide to Senator Ted Kennedy; and at least four former members of Congress, including former Louisiana Representative Billy Tauzin, who previously served as head of PhRMA, the drug lobby's biggest trade group. Between 2009 and 2014, the number of lobbyists in Washington fell by more than 2,000 to 11,761. Meanwhile, the amount of money spent on lobbying dropped by roughly 10 percent to $3.2 billion, according to the Center for Responsive Politics. In 2010, lobbyists reported about 65,000 contacts with members of Congress compared with roughly 80,000 interactions with administration agencies, according to data compiled by Bloomberg View and the Center for Responsive Politics. By 2014, lobbyist contacts with Congress had slipped to 50,000 on Capitol Hill and 69,000 with the administration.
The current uptick may reflect optimism that at least some substantive legislation could move through Congress and reach the president's desk. In his annual address on the business lobby's legislative agenda, Chamber of Commerce President Tom Donohue vowed in January to press for action on trade, infrastructure investment, tax reform and immigration. "We hope that the new majority in Congress understands that it has something to prove to the voters who elected them," said Donohue, whose organization spent $35 million to help elect the new Senate Republican majority. "They need to legislate. The president needs to engage. Together, they need to govern."
http://www.bloombergview.com/articles/2015-03-13/lobbyists-make-bet-on-obamacare
How argument used against Affordable Care Act might now save it
http://www.sfchronicle.com/opinion/article/How-argument-used-against-Affordable-Care-Act-6132642.php
Will 'Avoidance' Lead the Supreme Court to Uphold Obamacare?
The fate of the Affordable Care Act may come down to one question: "How doubtful is doubtful?"
"The Affordable Care Act most likely met its fate on Friday, when the Justices of the Supreme Court met in conference, though we mere mortals won't know what happened until nearly the Fourth of July. So nothing written in the press at this point is likely to have any effect on the result. The inside-baseball chatter goes on, and this week it centers on two comments made from the bench by Justice Kennedy. They raise the prospect that Kennedy might decide the case for the government on the grounds that a victory for the challengers would raise constitutional problems. Conservative supporters of the challenge seem a bit unnerved by that idea. But the spinning and counter-spinning now underway seems unlikely to have any effect. So let's skip the internet call-and-response and instead use this dispute as a chance to explain an important but little-understood part of constitutional law: the Doctrine of Avoidance. Ah ah ah! Don't touch that mouse! When social conversation turns to "the avoidance doctrine," lay people tend to stampede toward the exits. But if you're interested in how courts deal with the Constitution, the idea is worth understanding; it surfaces over and over in important cases. Let's begin with one obvious but important fact: King v. Burwell isn't a constitutional case. Only about a third of the Supreme Court's cases, in fact, directly concern the Constitution. The rest require the Court to interpret rollicking federal statutes such as the Prison Litigation Reform Act, the Religious Land Use and Institutionalized Persons Act, or the ever-popular Federal Insecticide, Fungicide, and Rodenticide Act. Interpreting statutes, however dull they may be, is the heart of what twenty-first century courts do; they have developed an elaborate, and not entirely coherent, set of tools to do that…"
http://www.theatlantic.com/politics/archive/2015/03/will-avoidance-lead-the-supreme-court-to-uphold-obamacare/387508/
4TH CHALLENGE TO OBAMACARE HITS SUPREME COURT
Administration files brief after justices order a response
"…After all, nearly three years ago they looked at it and decided the penalties that the Obama administration created actually were taxes and it was constitutional. Then they ruled that government could not force certain employers to violate their faith and subsidize abortions, as Obama had wanted. There were arguments just a few weeks ago on whether the words in the law referencing subsidies for consumers who have insurance through exchanges set up "by the state" actually means the exchanges have to be set up by the state, or whether bureaucrats can have their own definition and allow subsidies for consumers with insurance through exchanges not set up by the state. Now the justices are being asked to rule on whether the law is an illegal invasion of privacy. The argument is that its Independent Payment Advisory Board – which has been dubbed a "death panel" by critics – is unconstitutional because it would make life-and-death decisions for patients. The government argued, in a brief that the justices had required, there's no real issue, nothing to determine and the case should be dropped. But the Goldwater Institute says if that happens, it will violate the constitutional rights of Americans and damage them irreparably. WND reported when the institute filed its petition alleging Obamacare "introduces sweeping intrusions into the personal lives of Americans." "The act's linchpin is the 'individual mandate,' which forces virtually every American to purchase government-approved health insurance or pay a penalty for refusing to do so," the petition said. From the past president of the Association of American Physicians and Surgeons is available some critically important advice, "Surviving the Medical Meltdown: Your Guide to Living Through the Disaster of Obamacare." It argues that "to purchase a health insurance plan, a person must disclose medical and other personal information to various third parties, including the insurance company issuing the policy." "Once the person relinquishes that information to the insurance company, it is subject to seizure by the government without a warrant under the voluntary relinquishment to private third parties doctrine, and a host of federal and state laws," the petition says. "Accordingly, data forfeited to obtain insurance is subject to broad and irremediable government appropriation, and the threat of further dissemination is increased by the many well-publicized incidents of security breaches involving the ACA's insurance hub, healthcare.gov." The case is on behalf of Nick Coons, a small business owner in Arizona, and Dr. Eric Novack. The case also asserts IPAB was given "virtually unlimited power over both public and private health care in America" and would make "recommendations" that automatically would become law without approval of Congress or the signature of a president. And those decisions are set above "judicial review." "Our government is designed to check and balance itself – if one branch overreaches, another branch is there to correct it. Ultimately, we want the court to strike down IPAB," said Olsen…"
http://www.wnd.com/2015/03/4th-challenge-to-obamacare-hits-supreme-court/
Nearly a year removed from scandal, how is Phoenix VA doing?
http://www.cbsnews.com/news/phoenix-va-improves-but-issues-remain/
Obama fails to name VA watchdog for 437 days
http://www.washingtonexaminer.com/state-dept.-contradicts-hillarys-email-claim/article/2561490
Obama heads to 'epicenter' of VA scandal
http://thehill.com/policy/defense/235627-obama-heads-to-epicenter-of-va-scandal
Obama's VA Failure: Huge Budget Increases and Expanded Staff Didn't Mean Better Service
"When President Barack Obama visits the Phoenix Veterans Affairs Medical Center Friday, he'll be walking into the epicenter of a broken down department that has failed to years to get veterans timely medical treatment, even though the VA's budget has soared and thousands of VA staffers have been added. According to the government's own data, the VA spent $108.2 billion in 2010, the first appropriation under Obama's watch, and will spend $150 billion this year, a 46 percent increase. Those budget increases, highlighted in a new video from the Concerned Veterans for America, allowed VA staffing to rise by about 12 percent over that time period…"
http://www.theblaze.com/stories/2015/03/13/obamas-va-failure-huge-budget-increases-and-expanded-staff-didnt-mean-better-service/
At Phoenix VA, Obama says more work to do for veterans
http://cnsnews.com/news/article/phoenix-va-obama-says-more-work-do-veterans
Obama says Phoenix VA had 'a few bad apples'
"Visiting the Phoenix VA hospital where the veterans' health-care scandal began, President Obama said Friday that veterans shouldn't allow "a few bad apples" to cause them to lose sight of improvements to the system. "Just the fact that there have been a few bad apples, mistakes that have been made, systems that aren't designed to get the job done, I don't want that to detract from the outstanding work being done by a lot of people inside this organization," Mr. Obama said after a closed-door meeting with VA managers and other officials. The visit was Mr. Obama's first at the facility where reports surfaced nearly a year ago of secret wait lists and delayed care for veterans. The president announced the creation of a new advisory committee to help the VA improve its customer service. But a veterans' group said some advocates of reform were shut out of the discussions Friday. "Most of the same VA executives responsible for the Phoenix VA wait-list scandal are still employed there," said Concerned Veterans for America legislative director Dan Caldwell. House Veterans Affairs Chairman Jeff Miller, Florida Republican, said the creation of an advisory committee "misses the mark" and that the VA should start fixing its problems by firing the employees responsible for the secret wait lists…"
http://www.washingtontimes.com/news/2015/mar/13/obama-says-phoenix-va-had-a-few-bad-apples/?utm_source=RSS_Feed&utm_medium=RSS
Obama says feds 'chipping away' at Veterans Affairs' problems
http://www.washingtonexaminer.com/obama-says-feds-chipping-away-at-veterans-affairs-problems/article/2561506?custom_click=rss
John McCain: Obama's VA visit long "overdue"
http://www.cbsnews.com/news/john-mccain-obama-va-visit-long-overdue/
IMMIGRATION:
Jarrett Admits Obama Flip-Flopped on Executive Amnesty
"President Obama's closest advisor admitted to the White House that he flip-flopped on the constitutionality of his executive amnesty orders. "He encouraged the lawyers at the Justice Department and the Department of Homeland Security to give him parameters," Valerie Jarrett told the New York Times when asked if the legal opinions "evolved" to allow Obama to issue the orders. "I think the intensity of their scrutiny of this issue grew after it was clear that Congress wasn't going to act. But the president has consistently said that the best solution is a legislative one. This was not optimal to him." In November, Obama denied flip-flopping. "Well, actually, my position hasn't changed," he claimed."
http://www.nationalreview.com/corner/415377/jarrett-admits-obama-flip-flopped-executive-amnesty-joel-gehrke
Court won't fast-track review of Obama's immigration action
"A federal appeals court has rejected the Justice Department's attempt to speed up review of a judge's recent decision to hit pause on President Obama's executive actions on immigration and put one of his top second-term priorities in temporary limbo.​ On Friday morning, a deputy clerk of the Fifth Circuit Court of Appeals advised Texas and 25 other states challenging the administration that they have until March 23, to respond to the government's request. The government had hoped the Court would make a ruling by then. The Obama administration is already appealing a three-week-old Texas district court ruling blocking the immigration actions. But Justice officials don't want to wait for the appeal to be resolved before being able to put the new policy into effect. As things stand now, the Appeals Court will consider both the emergency motion to unblock the programs, and a request for an expedited appeal more than a month after U.S. District Judge Andrew S. Hanen blocked the programs. Since the ruling, millions of undocumented immigrants have been left in legal limbo, unable to apply for two programs that were aimed at easing deportation threats. Hanen's ruling was narrow, holding that the administration had likely failed to comply with procedures governing how federal agencies can establish regulations. Hanen's order concerned the implementation of the Deferred Action for Parents of Americans and Lawful Permanent Residents (DAPA), which was set to begin later in the spring. It also affected the expansion of the 2012 Deferred Action for Childhood Arrivals (DACA), a program that permits teenagers and young adults who were born outside the United States but raised in the country to apply for protection from deportation and for employment authorizations. The administration has argued that Hanen's preliminary injunction "irreparably harms the government and the public interest by preventing the Department of Homeland Security (DHS) from marshaling its resources to protect border security, public safety and national security, while also addressing humanitarian interests."…"
http://www.cnn.com/2015/03/12/politics/immigration-emergency-court-appeal/index.html?eref=rss_politics
California Gov. Brown blasts GOP immigration lawsuit
Obama acting 'wisely,' Dem governor says
"California Gov. Jerry Brown Friday blasted a lawsuit by Republican governors to stop President Obama's deportation amnesty, calling the litigation "un-Christian." The lawsuit is "troglodyte at best and, at worst, un-Christian," Mr. Brown told reporters after emerging from a meeting at the White House. The lawsuit by Texas and 25 other states has resulted in a federal judge blocking Mr. Obama's deportation amnesty. But the administration's lawyers asked a federal appeals court Thursday to allow the policy to go forward. The administration said illegal immigrants will suffer until the policy takes effect. Mr. Brown said Mr. Obama is acting "wisely" with his executive action to shield millions of illegal immigrants from deportation. He told reporters that Mr. Obama has acted "legally" on an issue that could affect up to 1 million illegal immigrants in California if the policy is allowed to take effect. The president is "well within his authority" on immigration, including the issuance of work permits for people who qualify for amnesty, said Mr. Brown, who added that he stands with the president on the issue. Mr. Obama was actually in Phoenix while the governor was talking; the president was on his way back to Washington from an overnight trip to California…"
http://www.washingtontimes.com/news/2015/mar/13/obama-acting-wisely-immigration-jerry-brown-says/?utm_source=RSS_Feed&utm_medium=RSS
Convicted illegal immigrants arrested in ICE sweep kept in US under Obama action
"Federal agents in a sweep targeting the most dangerous criminal immigrants arrested 15 people who have been allowed to remain in the U.S. under President Barack Obama's executive action intended to protect children who came to the U.S. years ago with their parents, The Associated Press has learned. Fourteen of the 15 had been convicted of a crime, the Homeland Security Department confirmed late Thursday. In at least one case, the Obama administration renewed the protective status for a young immigrant after that person's conviction in a drug case, a U.S. official briefed on the arrests said. One of the eligibility requirements for the program is that immigrants not have a criminal history. The official spoke on condition of anonymity because this person was not authorized to discuss the matter by name. It was not immediately clear when 13 of the immigrants were convicted or what their crimes were. They were arrested by U.S. Immigrations and Customs Enforcement. The answers to those questions could undermine the integrity of the government's program, since eligibility is reserved for ambitious, young immigrants enrolled in school or who graduated and who would benefit American society. None of the names of the immigrants was disclosed. One of the young immigrants arrested hadn't been convicted of a crime, but was arrested after being found armed with a gun, the official said. Homeland Security spokeswoman Marsha Catron said eight other people arrested during the sweep had received the protective status at one point, including three who had it revoked. Catron did not provide additional details. Under the program, known as Deferred Action for Childhood Arrivals, or DACA, more than 675,000 young immigrants since August 2012 have been granted a work permit and reprieve from deportation…."
http://www.foxnews.com/politics/2015/03/13/convicted-illegal-immigrants-arrested-in-ice-sweep-kept-in-us-by-obama-action/
15 Illegal Aliens Protected by Obama's Amnesty Arrested in Federal Sweep
http://cnsnews.com/news/article/15-illegal-aliens-protected-obamas-amnesty-arrested-federal-sweep
4 plead guilty for roles in South Texas smuggling operation
"Four suspects have pleaded guilty to participating in a South Texas immigrant smuggling run that led to the deaths of two Guatemalan nationals in a rollover crash. Federal prosecutors say the October crash – which injured nearly a dozen other immigrants – happened after 18-year-old Juan Manuel Garcia tried eluding Border Patrol agents near Sullivan City. During the investigation, agents found 31 more immigrants at two stash houses. At a court hearing Friday in McAllen, 33-year-old Julia Resendez pleaded guilty to conspiracy to harbor aliens. On Thursday, Garcia pleaded guilty to conspiracy to transport aliens and to transporting aliens resulting in death, while 23-year-old Jose Manuel Lovato-Balleza and 26-year-old Eloy Mendoza Jr. both pleaded guilty to conspiracy to harbor aliens. All four are to be sentenced May 26…"
http://www.washingtontimes.com/news/2015/mar/13/4-plead-guilty-for-roles-in-south-texas-smuggling-/?utm_source=RSS_Feed&utm_medium=RSS
Executive action allows illegal immigrants to raid Social Security
"President Obama's push to curb deportations through executive action has opened the door for thousands of illegal immigrants to collect Social Security benefits, both lawfully and by exploiting weaknesses in the agency's ability to detect fraud. Justice Department officials in Arizona, South Carolina and Florida declined to prosecute illegal immigrants after the Social Security Administration proved they were using the Social Security numbers of dead Americans to secure benefits, an agency inspector general report revealed. While Cosme Lopez, a spokesman for the U.S. Attorney's office in Arizona, declined to discuss the specifics of why his office rejected the case, he told the Washington Examiner there are several reasons why prosecutors would refuse to press charges. "When we, and our agency partners, decide whether to pursue prosecution in any particular case, we must consider a number of factors, including the Department of Justice's priorities, our limited resources and, when relevant, whether the underlying conduct resulted in any economic loss," Lopez said. Investigators with the Social Security Administration's inspector general said they had confirmed the illegal immigrants in question stole identities from dead people to work. Nancy Wicker, spokesperson for the South Carolina attorney's office, said a major consideration in her office's decision to prosecute an undocumented immigrant using a stolen Social Security number is whether the Department of Homeland Security plans to deport that person…"
http://www.washingtonexaminer.com/executive-action-allows-illegal-immigrants-to-raid-social-security/article/2561498?custom_click=rss
Sasse to Introduce Legislation to Prohibit Amnesty Beneficiaries from Receiving Social Security Numbers
"Republican senator Ben Sasse of Nebraska plans to introduce legislation on Monday that would prevent the beneficiaries of President Obama's executive amnesty from obtaining Social Security Numbers. Sasse, the author of the legislation, will be joined by Alabama senator Jeff Sessions, the chairman of the Senate Subcommittee on Immigration and the National Interest, who plans to be a co-sponsor. In addition to denying amnesty beneficiaries Social Security Numbers, the Amnesty Bonuses Elimination Act would also bar the federal government from relying upon Department of Homeland Security secretary Jeh Johnson's instructions to avoid following the letter of the law, as the Border Patrol has done in an effort to circumvent a federal judge's injunction against the president's November 2014 executive actions. As NRO previously reported, illegal immigrants who benefit from the president's newest executive actions will be eligible to collect Social Security benefits from the Old-Age, Survivor's, and Disability Insurance (OASDI) program beginning in 2017. Despite the federal judge's injunction, the Social Security Administration is working under the assumption that the president's amnesty will ultimately survive judicial scrutiny. Sessions and Sasse do not seem content to wait for a resolution from the courts. The proposal is the latest effort by Republicans in Congress to clean up the collateral damage of Obama's amnesty. It's similar to legislation from the GOP in the House and Senate to block individual unlawful entrants from collecting thousands of dollars via the earned income tax credit, and it appears similarly unlikely to survive a presidential veto. But unlike Senate GOP leadership, which appears wary of another immigration battle in Congress, Sasse and Sessions seem ready for a direct confrontation with the Obama administration. Underscoring the urgency with which they view the issue, they have already written a letter to SSA commissioner Carolyn Colvin demanding to know how many illegal immigrants already received Social Security numbers as a result of the president's newest executive actions."
http://www.nationalreview.com/corner/415370/sasse-introduce-legislation-prohibit-amnesty-beneficiaries-receiving-social-security
Democrats introduce immigration bill to help Filipino veterans in the U.S.
"Democratic senators renewed their efforts Friday to ease the path for Filipinos who fought for the United States in World War II and are now U.S. citizens to obtain immigration visas for their adult children. Minority Leader Harry Reid (D-Nev.) and Sen. Mazie Hirono (D-Hawaii) introduced legislation that would exempt up to 20,000 individuals from annual worldwide U.S. visa caps established by Congress that have led to lengthy backlogs — up to two decades in the Philippines. An estimated 250,000 Filipinos fought on behalf of the U.S. military during the war, and about 26,000 received citizenship under the 1990 naturalization act signed by President George H.W. Bush. But the benefits did not extend to their adult children. Many of the estimated 6,000 aging veterans still living in the United States — now in their 80s and 90s — have been frustrated about the long waits to gain immigration papers for them. The Washington Post reported on the issue in January. Hirono and other Democratic lawmakers have introduced similar bills previously, including in 2013, but none has advanced through Congress. Two years ago, the measure was included in a comprehensive immigration bill approved by the Senate, but the Republican-controlled House killed that legislation by refusing to vote on it. It is unlikely that the GOP-majority Congress will move the new Filipino immigration bill forward this term. "Time is running out," Hirono said in a statement. "We as a nation made a promise to these veterans that must be kept."
http://www.washingtonpost.com/blogs/post-politics/wp/2015/03/13/democrats-introduce-immigration-bill-to-help-filipino-veterans-in-the-u-s/?wprss=rss_politics
DHS Discovers Major Immigration Fraud in Los Angeles (continuation of previous article)
http://www.nationalreview.com/corner/415398/dhs-discovers-major-immigration-fraud-los-angeles-ryan-lovelace
Public tips help Homeland Security agents net suspected child sex abuser
"Homeland Security agents netted a suspected child pornographer this week after U.S. Immigration and Customs Enforcement made a plea asking the public for tips in locating a man captured on video abusing an 8-year-old girl. Agents arrested William Akers, 46, after distributing photos of him to the media and online through ICE's Facebook and Twitter accounts, which produced 80 leads on the Homeland Security Investigations tip line. ICE said they came across video of a man abusing the girl after they seized videos from Bailey Mills, a Sanford, North Carolina, man who was arrested last year and charged with child rape, among other offenses, stemming from a child pornography ring police say he ran out of his supposed day care. ICE used its Operation Predator, which harnesses press and social media to enlist the public, to try to track down the man in one of the videos, alerting the public on Wednesday morning. One tipster told ICE that the man worked at an information technology department of a Raleigh, N.C., company, and within hours agents confirmed Akers was the man they were seeking. ICE said he was arrested at 1 a.m. Thursday while working the night shift at his company. "I am grateful for the American public's quick action in response to our appeal for help," ICE Director Sarah R. Saldana said in a statement announcing the arrest. "Within hours of our request for assistance, more than a million people took notice and started spreading the word on social media and in the press. Because of this incredible support, we were able to identify and arrest a man accused of grossly violating an innocent child."
http://www.washingtontimes.com/news/2015/mar/13/public-tips-help-homeland-security-net-sex-abuser/?utm_source=RSS_Feed&utm_medium=RSS
Why customs officials struggle to fulfill Obama's open-government promise
"On his first day in the White House six years ago, President Obama promised that his administration would "usher in a new era of open government," making it easier than ever to obtain information from federal agencies. That is not how it has turned out at U.S. Customs and Border Protection. The agency was woefully unprepared when a flood of immigrants began requesting their records as Obama signaled his intent to loosen the nation's immigration policies. As a necessary first step in the process of applying for residency, immigrants often must request their own immigration files and enforcement records from CBP and other agencies. The delays mounted quickly and often stretched to a year or more. Bureaucratic bungling made matters worse. In 2012, the CBP "improperly" closed out 11,000 requests and then had to scramble to review them anew, an audit by the Government Accountability Office found. Another 12,000 request letters were later discovered by new managers in the agency's Freedom of Information Act office, packed away in boxes and apparently forgotten. "Backlog is increasing at an alarming rate," one official said in an internal May 2012 memo about CBP obtained by The Washington Post. "[T]he department obviously does not square with the administration's guidance and risks great scrutiny and criticism from Congress, citizens, watchdog groups."
http://www.washingtonpost.com/investigations/why-customs-officials-struggle-to-fulfill-obamas-open-government-promise/2015/03/12/27ee9b44-c12b-11e4-9271-610273846239_story.html?wprss=rss_national
Prodding Republicans, Gov. Brown says California is a model on climate change and immigration
"California Gov. Jerry Brown (D) says his state's thriving economy is "a test case" that proves that some of President Obama's flagship policies work. In a Friday interview, Brown pointed to recent praise from former Bloomberg News Editor Matthew Winkler for the success large businesses there have seen relative to their peers in other populous states over the past several years. That the economy is doing well even as the state has implemented policies to address climate change and illegal immigration is proof that those policies work, Brown said, and a sign that his political opponents need to shed their aversion to both issues. "For a Republican to use the word climate change would be like a cardinal suggesting that the clergy be married or that women be allowed to become priests," Brown said. "And both of those doctrinal topics are completely forbidden to be discussed. In the Republican caucus, you cannot even use the word climate change except as some kind of expletive." Indeed, just this week, Florida's Republican Gov. Rick Scott was forced to deny allegations first published by the Florida Center for Investigative Reporting that his administration actively discouraged scientists from using the phrase. Brown, meanwhile, has doubled down on his commitment to renewable energy with the goal of deriving half of California's electricity from renewable sources by 2030, up from a previous goal of one third. The state has also issued well over 100,000 driver's licenses to undocumented immigrants under a new law that went live in January, with the expectation that the state will issue 1.4 million to immigrants over the next three years, regardless of their legal status. "That's something now that's supported by business, labor and generally the population," Brown said, adding that the state's DREAM Act, which he signed into law in 2011, was further proof that such policies can be implemented without harming the economy. "Most of what the Republicans are talking about — that we shouldn't have strong regulations to achieve carbon reductions and we shouldn't welcome 11 million people in with some path to citizenship — we're doing the exact opposite," he said. "… On both immigration and climate change, California is providing a very solid example that supports the president's packages."
http://www.washingtonpost.com/blogs/govbeat/wp/2015/03/13/prodding-republicans-gov-brown-says-california-is-a-model-on-climate-change-and-immigration/
Court: U.S. can deport general from El Salvador
"An immigration appeals court has upheld the deportation of a former defense minister of El Salvador who was in power in the 1980s when U.S.-backed security forces there committed numerous human rights abuses, including the kidnapping and murders of four American churchwomen. The unprecedented ruling against retired Gen. Carlos Eugenio Vides Casanova, 77, a one-time U.S. ally who retired to Florida in 1989, is expected to open legal doors for the deportation of a second Salvadoran general and other former foreign officials who condoned or failed to prevent — but did not directly participate in — human rights abuses in their countries. The case against Vides Casanova and Gen. Jose Guillermo Garcia was originally brought by three Salvadoran refugees, including two longtime residents of the District, who were detained and tortured by security forces in their homeland in the 1980s. One, Juan Romagoza, is a doctor who until 2008 ran the Clinica del Pueblo, a nonprofit health center in Northwest. The other, Carlos Mauricio, is a teacher and psychologist in the District who heads an anti-torture group. "I was lucky to survive, but many others didn't, and this ruling represents some relief for them too," Romagoza, 65, said in a telephone interview Friday from El Salvador. "It is a very important step for justice, because it says that not only those who carried out these crimes but also those who knew or ordered them and then washed their hands are responsible." A civil suit filed in 1999 by Romagoza, Mauricio and Neris Gonzalez, a former church worker, led to a trial in Florida, in which a jury ordered a $54.6 million verdict against the generals. In 2006, a federal appeals court upheld the verdict, although in a separate trial, a jury cleared both generals of responsibility for the murders of the four U.S. churchwomen, who were kidnaped by Salvadoran security forces in 1980…."
http://www.washingtonpost.com/local/salvadoran-general-can-be-deported-for-torture-immigration-board-finds/2015/03/13/ade3ec2c-c98c-11e4-a199-6cb5e63819d2_story.html?wprss=rss_homepage
Jeb Bush says his immigration reform plan is 'the grown-up plan'
"Jeb Bush said on Friday that his plan for reforming the nation's immigration system is "the grown-up plan." Bush kicked off his first pre-2016 trip to New Hampshire with a visit to the Integra Biosciences manufacturing plant in Hudson, where he took questions from local business leaders. The former Florida governor, whose position on immigration reform has come under criticism from members of his party, once again endorsed "earned legal status" for immigrants who entered the country illegally. "It's easy to say, 'Well, anything you can propose is amnesty.' But that's not a plan," Bush said. "That's a sentiment perhaps." Bush also faced questions about Common Core, the national educational standards that he's supported despite widespread opposition from conservative politicians. Just because there is "political heat" around an issue, Bush said, "you don't abandon your core beliefs. "You need to be genuine. You need to have a backbone," he added. Bush also took the opportunity to try to cast differences between his use of private email and that of former Secretary of State Hillary Clinton, who is expected to make her Democratic candidacy for the White House official in coming weeks. "I had a BlackBerry," Bush said. "It was part of my official portrait, for crying out loud. There was nothing to hide. Florida has perhaps the most open public-record laws. … We complied with the law, and we have now made all my emails — long before Mrs. Clinton's issues came up — we made them public for you to see. So it's totally different."
http://news.yahoo.com/jeb-bush-says-his-immigration-reform-plan-is–the-grownup-plan-202112402.html
SPENDING/BUDGET/ECONOMY:
The U.S. is about to hit the debt limit (again)
"Treasury Secretary Jacob Lew told Congress on Friday that he'll once again have to take measures to keep the federal government under the legal debt limit after a suspension of the limit expires Sunday. Beginning Monday, Lew said the Treasury Department will take "extraordinary measures" to keep the government from defaulting on its debt. Those include a halt to new investments in federal employee pension funds, a moratorium on deposits from state and local governments, and drawing down a $23 billion currency stabilization fund. Lew did not say how long those measures would last. But the Bipartisan Policy Center, which tracks the finances underlying the national debt, estimates that the government will run out of borrowing ability completely sometime between Oct. 1 and Dec. 31. Since 1917, Congress has set an overall limit, or debt ceiling, to the amount that the Treasury can borrow. But after a number of high-stakes battles over raising the debt limit in recent years, Congress simply suspended the law. The latest suspension expires Sunday, resetting the new debt limit at the current level of about $18.1 trillion…"
http://www.usatoday.com/story/news/politics/2015/03/13/debt-limit-suspension-expiration-deadline/70282290/
Treasury warns of latest debt cliff
"The Treasury Department announced today that it has begun using so-called extraordinary measures to avoid breaching the debt limit. In a letter to Congress, Treasury Secretary Jack Lew urged lawmakers to lift the legal cap on borrowing, saying his agency has had to begin shuffling money around to avoid defaulting on the debt. "Because Congress has not yet acted to raise the debt limit, the Treasury Department will have to employ further extraordinary measures to continue to finance the government on a temporary basis," Lew wrote. "The creditworthiness of the United States is not a bargaining chip, and I again urged Congress to address this matter without controversy or brinksmanship." Lawmakers suspended the debt limit through March 15, so the government will be at the limit beginning on Monday, March 16, Lew warned. The agency has already suspended the issuance of State and Local Government Series securities, Lew said, and will have to begin taking additional steps beginning Monday to create additional headroom beneath the cap. Treasury will likely run out of the maneuvers, and cash, by October or November, the Congressional Budget Office has estimated, forcing lawmakers to act…"
http://www.politico.com/story/2015/03/treasury-department-debt-cliff-116064.html
Jack Lew announces 'extraordinary measures' to stay below debt ceiling
"Treasury Secretary Jack Lew announced that in advance of the debt ceiling's reinstatement on Monday he is planning on taking steps, now routine, to avoid a default on U.S. debt. In a letter addressed to House Speaker John Boehner and other congressional leaders, Lew said that he was planning to declare a "debt issuance suspension period" on Monday, an action that will allow him to withhold Treasury securities from some government accounts, thereby creating space under the debt ceiling. After being suspended last year at $17.2 trillion, the federal debt ceiling is set to be reinstated Monday at a new level of roughly $18.1 trillion. At that point, the government will immediately be at the limit, meaning that the Treasury cannot issue new debt to pay for obligations without freeing up debt elsewhere through extraordinary measures. Lew called on Boehner to raise the debt ceiling immediately in Friday's letter, anticipating a showdown with congressional Republicans. President Obama and Republicans have engaged in bruising battles over the terms of raising the debt ceiling in past instances…"
http://www.washingtonexaminer.com/jack-lew-announces-extraordinary-measures-to-stay-below-debt-ceiling/article/2561489?custom_click=rss
Treasury again tapping TSP federal retirement fund for debt ceiling relief
http://www.washingtonpost.com/blogs/federal-eye/wp/2015/03/13/treasury-again-tapping-tsp-federal-retirement-fund-for-debt-ceiling-relief/?wprss=rss_politics
Lew to Congress: Debt limit is not a 'bargaining chip'
"Treasury Secretary Jack Lew told lawmakers Friday the nation's debt limit should not be used as a "bargaining chip," as his department took further steps to free up funds under the borrowing cap. In a letter to congressional leaders, Lew again made the case for a prompt hike to the nation's borrowing cap, which again takes effect Monday. And he squarely put the responsibility for getting the job done on the shoulders of a GOP-led Congress. "Protecting the full faith and credit of the United States is the responsibility of Congress, because only Congress can extend the nation's borrowing authority," he wrote. "No Congress in our history has failed to meet that responsibility." After a suspension period, the nation's legal borrowing limit will be reinstated Monday and automatically increased to cover all government borrowing that occurred since it was suspended at the beginning of 2014. That means on Monday, the nation will automatically be at the top of its roughly $18 trillion borrowing cap, forcing the Treasury to take "extraordinary measures" to free up funds and continue making payments on money the government owes. The Congressional Budget Office and outside experts estimate lawmakers will not need to raise the debt limit until sometime this fall. Lew wrote to lawmakers earlier this month, warning that he would begin to use extraordinary measures as the limit approached. In his latest letter, Lew said his department would stop issuing debt Monday for a pair of government retirement programs. The Treasury has already stopped issuing special securities for state and local governments that also count against that cap. While Republicans now control both the House and Senate, lawmakers have yet to come up with a plan to handle the debt ceiling. Senate Majority Leader Mitch McConnell (R-Ky.) has vowed Congress will not shut down the government or default on the nation's debt…"
http://thehill.com/policy/finance/235651-lew-to-congress-debt-limit-is-not-a-bargaining-chip
Blowing More Tax Dollars on Subsidies? Obama Administrations Big Ambitions for Wind Power
"The Obama administration says that wind can provide more than one-third of the nation's electricity by 2050 — up from just 4.5 percent of the electrical supply today. The Department of Energy released a report Thursday, "Wind Vision: A New Era for Wind Power in the United States." The report says its conclusion was reached, "through analysis of scenarios of wind power supplying 10 percent of national end-use electricity demand by 2020, 20 percent by 2030, and 35 percent by 2050."…"
http://www.theblaze.com/stories/2015/03/12/blowing-more-tax-dollars-on-subsidies-obama-administrations-big-ambitions-for-wind-power/?utm_source=TheBlaze.com&utm_medium=rss&utm_campaign=story&utm_content=blowing-more-tax-dollars-on-subsidies-obama-administrations-big-ambitions-for-wind-power
IRS scam costing victims $15 million
http://www.cnn.com/2015/03/13/us/irs-scam/
COMMON CORE:
'NEW' SOUTH CAROLINA STANDARDS 90% ALIGNED WITH COMMON CORE
http://www.breitbart.com/big-government/2015/03/13/new-south-carolina-standards-90-aligned-with-common-core/
CA SUSPENDS STUDENT TESTING WHILE STATE BUILDS COMMON CORE
http://www.breitbart.com/california/2015/03/13/ca-suspends-student-testing-while-state-builds-common-core/
MISC.:
TEAM MCCONNELL STRUGGLES TO DEFEND DECISION TO BRING LORETTA LYNCH UP FOR A VOTE
"Senate Majority Leader Mitch McConnell doesn't have to bring U.S. Attorney Loretta Lynch, President Barack Obama's nominee to serve as the next Attorney General of the United States, up on the Senate floor for a vote next week—or ever—if he doesn't want her confirmed. But he's doing it anyway, even though just four Senate Republicans have said they'll vote for her—and even their support for her is questionable at this point. McConnell's office has struggled to defend the Majority Leader's decision—which flies in the face of a pre-election promise to not allow any attorney general nominee who supports Obama's executive amnesty. McConnell's spokesman Don Stewart repeatedly refused to answer when Breitbart News asked him why the leader plans to bring Lynch's nomination up for a floor vote next week. He also refused to state whether McConnell himself—even though he's bringing up Lynch for a vote—will personally vote for Lynch, something that would be a direct violation of the pre-election promise McConnell made to voters. "He'll speak on her next week—assuming Dems end their filibuster of the anti-trafficking bill," Stewart said, refusing to answer where the Majority Leader himself stands and why he's even bringing her up for a vote when he doesn't have to. "McConnell is the leader of a majority in the Senate," Daniel Horowitz, the Conservative Review's senior editor, told Breitbart News. He could easily refuse to bring Lynch up for confirmation and actually stand for conservative values. However, McConnell always likes taking the path of least resistance. In this case, simply allowing Lynch to come for a vote, but personally opposing her, allows him to win the best of both worlds: avoid any confrontation with Obama but preserve his conservative bona fides. McConnell could also undo the so-called "nuclear option"—where now Senate Minority Leader Harry Reid, then the Majority Leader, in the last Congress changed U.S. Senate rules for nominees to require only a 51-vote threshold rather than a 60-vote threshold as was required for most of U.S. history, since the days of the Founding Fathers…"
http://www.breitbart.com/big-government/2015/03/13/team-mcconnell-struggles-to-defend-decision-to-bring-loretta-lynch-up-for-a-vote/
MCCAIN COMES OUT AGAINST LORETTA LYNCH AS PRIMARY CHALLENGERS LOOM: BUILD 'THE DANGED FENCE' REDUX?
"As two hefty primary challengers loom back home in Arizona ahead of his expected run for re-election to the U.S. Senate, Sen. John McCain (R-AZ) has come out publicly against the nomination of U.S. Attorney Loretta Lynch to be Attorney General because of her support for President Barack Obama's executive amnesty. "No he's not voting for her, because she called the Obama executive action on immigration 'reasonable,'" McCain spokesman Brian Rogers said in an email to Breitbart News in response to a breaking story from Politico that Lynch's nomination is a "cliffhanger" that's going down to the wire. Only four Senate Republicans currently publicly support her, meaning that assuming all Democrats vote for her and no other Republicans do, she would have 50 votes—and Vice President Joe Biden would come in to cast the tiebreaker in favor of her nomination. Two of the four Senate Republicans publicly supportive of Lynch's nomination are close McCain allies: Sens. Lindsey Graham (R-SC) and Jeff Flake (R-AZ). Rogers, McCain's spokesman, hasn't answered numerous times when asked if McCain will work with Flake on any major initiatives again any time soon—essentially supporting Flake after casting a vote for Lynch—and what McCain thinks of his fellow Arizonan's behavior by voting to support Obama's executive amnesty. Graham's spokesman Kevin Bishop told Breitbart News on Thursday night that despite all the national security concerns with Lynch, and her support for executive amnesty, at this time he's remaining supportive of her nomination. "It's time to turn the page on Eric Holder's tenure as Attorney General," Graham, a member of the Senate Judiciary Committee, said while offering his public support for Lynch in committee. "We need a fresh start in the position, and this is an opportunity for our nation to move forward…."
http://www.breitbart.com/big-government/2015/03/13/mccain-comes-out-against-loretta-lynch-as-primary-challengers-loom-build-the-danged-fence-redux/
EXCLUSIVE — SCOTT WALKER: LORETTA LYNCH 'NOT FIT TO SERVE' AS ATTORNEY GENERAL
http://www.breitbart.com/big-government/2015/03/13/exclusive-scott-walker-loretta-lynch-not-fit-to-serve-as-attorney-general/
It's back: Dems to push bullet ban
"Clearly upset that the Obama administration gave in too fast on a plan to target the popular AR-15 gun, top Democrats are planning to revive it. Rep. Steve Israel of New York Friday said in a release that he will push the Bureau of Alcohol, Tobacco, Firearms and Explosives to "reevaluate" it's decision to back off a ban of the 5.56 M855 ammo. ATF proposed a new "framework" targeting ammo it fears could be used against cops in AR-15 pistols. His statement:
Woodbury, NY— On Monday, March 16th, Congressman Steve Israel (D-Huntington) will call on the Bureau of Alcohol, Tobacco, Firearms and Explosives (ATF) to reevaluate the decision to delay a proposed ban on 5.56 mm M855 "green tip" ammunition, commonly referred to as "armor-piercing" bullets. Green tip ammunition is exempt from the Law Enforcement Officers Protection Act (LEOPA), signed into law in 1986, because it was largely used in hunting rifles. However, this ammunition can now be used in certain types of handguns."
http://www.washingtonexaminer.com/its-back-dems-to-push-bullet-ban/article/2561494
Backyard burger and wiener roasts targeted by EPA
"The Environmental Protection Agency has its eyes on pollution from backyard barbecues. The agency announced that it is funding a University of California project to limit emissions resulting in grease drippings with a special tray to catch them and a "catalytic" filtration system. The $15,000 project has the "potential for global application," said the school. The school said that the technology they will study with the EPA grant is intended to reduce air pollution and cut the health hazards to BBQ "pit masters" from propane-fueled cookers. Charged with keeping America's air, water and soil clean, the EPA has been increasingly looking at homeowners, especially their use of pollution emitting tools like lawn mowers. The school is proposing two fixes to reduce emissions from barbecues. First, they want to cut back on grease flare-ups. The idea: "A slotted and corrugated tray is inserted immediately prior to meat flipping, and removed immediately after. This short contact time prevents the tray from over-heating and volatilizing the collected grease. This collected grease will then drip off into a collection tray and can be used at the pit master's discretion."
http://www.washingtonexaminer.com/backyard-burger-and-wiener-roasts-targeted-by-epa/article/2561474
It's Here: The Roadmap for a Government-Controlled Internet
http://dailysignal.com/2015/03/13/roadmap-government-controlled-internet/
The State Dept. Just Undermined Hillary Clinton's Excuse About Her Emails in a Big Way
"The State Department on Friday significantly undermined Hillary Clinton's explanation of how she tried to preserve her work-related emails to comply with federal records law when she was secretary of State. On Tuesday, Clinton explained to reporters that she used her own personal email, and her own personal server, while she ran the State Department. Clinton said that for work emails, she would include other officials with "state.gov" email addresses in order to ensure they would be preserved. But State Department spokeswoman Jen Psaki said Friday that simply including other State Department officials on an email is by no means a guarantee that these emails would be preserved. Instead, she said that the vast majority of State Department officials are expected to voluntarily archive their work-related emails…"
http://www.theblaze.com/stories/2015/03/13/the-state-dept-just-undermined-hillary-clintons-excuse-about-her-emails-in-a-big-way/
State Department challenges Clinton claim that emails to officials 'immediately' saved
"A State Department spokeswoman said Friday that the department did not start automatically archiving emails from senior officials until February of this year — raising questions about Hillary Clinton's claim that her emails were "immediately" saved whenever she corresponded with colleagues. The former secretary of state made that assertion during her press conference earlier this week — and in a lengthy statement put out by her office — as she defended her exclusive use of personal email. Clinton downplayed concerns that official emails could have been lost by suggesting anytime she emailed anyone with a ".gov" address, that email would be stored for posterity. "The vast majority of my work emails went to government employees at their government addresses, which meant they were captured and preserved immediately on the system at the State Department," she said Tuesday. But department spokeswoman Jen Psaki made clear on Friday that this was not the way the system worked. She said the department only started automatically archiving emails for other senior officials in February. "They have long been planning to do this. It's just something that it took some time to put in place," Psaki said, adding that they'll "continue to … take steps forward." Before February, these senior officials would have been responsible for flagging their own official records for preservation. And as an inspector general report released earlier this week made clear, that often was not happening…"
http://www.foxnews.com/politics/2015/03/13/state-department-challenges-clinton-claim-that-emails-to-officials-immediately/
STATE DEPT. CONTRADICTS HILLARY CLINTON'S CLAIMS ABOUT AUTOMATIC ARCHIVING
http://www.breitbart.com/big-government/2015/03/13/state-dept-contradicts-hillary-clintons-claims-about-automatic-archiving/
State Dept. Shuts Down Email After Cyber Attack
"The State Department shut down large parts of its unclassified email system today in a final attempt to rid it of malware believed to have been inserted by Russian hackers in what has become one of the most serious cyber intrusions in the department's history, U.S. officials told ABC News. "The Department is implementing improvements to the security of its main unclassified network during a short, planned outage of some internet-linked systems," State Department spokeswoman Jen Psaki said in a statement to ABC News. The outage could last though the weekend, according to officials. But as of now there is no time limit and no real indication of when the system will be back online. Last November, the State Department conducted similar repairs to its system stemming from a cyber-attack it suffered the month before. The attack targeted the unclassified email system and is believed to have been executed by Russian hackers. Officials stress that throughout this process, including the attack in October, there was never any compromise to the department's classified systems. News of this latest outage comes as presidential hopeful and former Secretary of State Hillary Clinton is in the midst of a political controversy stemming from her exclusive use of a private email address and home-based server during her tenure as the nation's top diplomat. In a news conference Tuesday where she addressed the email scandal, Clinton said her server was guarded by the Secret Service and "there were no security breaches."
http://abcnews.go.com/US/state-dept-shuts-email-cyber-attack/story?id=29624866
DEAR STATE DEPARTMENT: WHERE IS HILLARY CLINTON'S OF-109 FORM?
"Don't get too excited. When it comes to the Clintons, perjury is merely an inconvenient speed bump on their five decade road to absolute power. In the '90s, then-President Bill Clinton lied under oath about his sordid sexual affair with 22 year-old White House intern Monica Lewinsky. An evidence-stained blue dress proved later that the president was a perjurer. But with the help of the Clintonistas and a lackey media (I'm looking at you CNN), Mr. Clinton managed to save himself with an alchemy that turned felony perjury into "lying about sex." Which brings me to Hillary Clinton's OF-109 form. According to people who would know, like National Review's Shannen Coffin, on or near her last day as Secretary of State, per government policy, Ms. Clinton was required to sign what is known as the OF-109 form.  Coffin, a former senior lawyer at the State Department, says that the OF-109 is an acknowledgement that the departing State Department employee has returned and/or turned over all official documents and records to the State Department…"
http://www.breitbart.com/big-government/2015/03/13/dear-state-department-where-is-hillary-clintons-of-109-form/
House Freedom Caucus hires first staffer
"The House Freedom Caucus, the nascent group of conservative lawmakers who've frustrated GOP leaders, has hired its first staff member as it gears up for upcoming spending battles. Steve Chartan will serve as executive director of the Freedom Caucus, the group said Friday. Chartan, who begins his new job Monday, served as a policy adviser for the Senate Steering Committee under both Chairman Mike Lee (R-Utah) and past-Chairman Pat Toomey (R-Pa). Before that, he was a legislative aide in Toomey's Senate office. "Steve's experience on the Senate Steering Committee makes him an ideal executive director for the House Freedom Caucus," the group's chairman, Rep. Jim Jordan (R-Ohio) said in a statement. "His relationships on and off the Hill will help HFC to successfully promote common-sense solutions that benefit the countless Americans who feel that they are forgotten by Washington." Chartan's hiring is yet another sign that the Freedom Caucus, which launched in January, is taking additional steps to organize ahead of looming fights within the GOP over the budget, lifting the debt ceiling and whether the Export-Import Bank should be renewed. The Freedom Caucus, which Jordan described to The Wall Street Journal as an "agile, active group" of about 40 Republicans devoted to limited-government principles, helped derail Speaker John Boehner's GOP plan to extend funding for the Homeland Security Department for three weeks. House Republicans' failure to pass the bill meant Boehner, an Ohio Republican like Jordan, was forced to rely on Democrats to prevent a shutdown at the agency, raising more questions about the Speaker's political vulnerabilities. The invite-only group is seen as a rival to the much larger, more inclusive Republican Study Committee, which is closer to Boehner and his team. Majority whip Steve Scalise (R-La.) had served as RSC chairman before stepping down to take the No. 3 job in leadership. And current RSC Chairman Bill Flores (R-Texas) has expressed a willingness to work with leadership behind the scenes…"
http://thehill.com/homenews/house/235641-house-freedom-caucus-hires-first-staffer
Republican presidential hopefuls barnstorm New Hampshire
"Last weekend it was Iowa; this weekend, New Hampshire. Following an agriculture summit in Iowa last weekend, a herd of Republican presidential hopefuls is poised to converge on the Granite State, hoping to make inroads there for the pivotal primary. The most eyes will be on Wisconsin Gov. Scott Walker and former Florida Gov. Jeb Bush, who will look to make positive first impressions during their debut swings through New Hampshire. Both men are at the top of the GOP field in polling in New Hampshire. The weekend kicked off early with the arrival Thursday of former Texas Gov. Rick Perry, who was slated to attend nine events over two days, starting with the Politics and Eggs breakfast Thursday at St. Anselm's College. At the same venue in 2011, Perry was in the early stages of recovering from back surgery, and posted an uneven performance. Bush will have only two public events during his first swing through New Hampshire as a potential presidential candidate, including a tour earlier Friday of a laboratory equipment manufacturer in Hudson, N.H…"
http://www.washingtonexaminer.com/republican-presidential-hopefuls-barnstorm-new-hampshire/article/2561503?custom_click=rss
Jeb Bush knocks Scott Walker's presumed 'frontrunner' status
http://www.washingtonpost.com/blogs/post-politics/wp/2015/03/13/jeb-bush-knocks-scott-walkers-presumed-frontrunner-status/?wprss=rss_politics
Jeb Bush May Face Romney-Style Challenge
http://blogs.wsj.com/washwire/2015/03/13/slide-signals-jeb-bush-may-face-romney-style-challenge/
Insider Buzz Grows for Marco Rubio
http://www.nationalreview.com/article/415280/insider-buzz-grows-marco-rubio-eliana-johnson
Lawyers say Canadian-born Cruz eligible to run for president
"While questions about Canadian-born Sen. Ted Cruz's eligibility to be president haven't drawn much attention, two former Justice Department lawyers have weighed in with a bipartisan verdict: Cruz, they say, is eligible to run for the White House. Neal Katyal, acting solicitor general in the Obama administration, and Paul Clemente, solicitor general in President George W. Bush's administration, got out in front of the issue in a Harvard Law Review article. "There is no question that Senator Cruz has been a citizen from birth and is thus a 'natural born Citizen' within the meaning of the Constitution," they wrote. Anti-Cruz "birthers" had questioned the Texas Republican senator's eligibility to be president, challenging his citizenship status because he was born in Canada.  Two years ago, Cruz released his birth certificate showing his mother was a U.S. citizen born in Delaware, presumably satisfying the requirements for presidential eligibility as a "natural born citizen." The law review article, "On the Meaning of 'Natural Born Citizen", asserts that the interpretation of the term was settled in Cruz's favor as early as the 1700's. The lawyers wrote that the Supreme Court has long used British common law and enactments of the First Congress for guidance on defining a "natural born citizen."…"
http://www.foxnews.com/politics/2015/03/13/lawyers-say-canadian-born-cruz-eligible-to-run-for-president/
Obama's Policies Leave Democrats Weak Candidates in 2016, Except — Maybe — Hillary Clinton
"The controversy over Hillary Clinton's emails and her unconvincing press conference at the United Nations have gotten many Democrats and others thinking the unthinkable: Clinton may not be the Democrats' 2016 nominee for president. And it has many asking the question — scary for Democrats — of who else could be. It's not a strong field. Vice President Joe Biden is 72 and has low poll ratings. Elizabeth Warren inspires the Democratic left, but says she's not running — perhaps for fear of exposure of her dubious claim, when seeking prestigious law school jobs, of Cherokee ancestry. Others are even less likely. Bernie Sanders, age 73, is a self-described socialist. The interesting Jim Webb is out of sync with an increasingly leftist party. Martin O'Malley couldn't get his lieutenant governor elected to succeed him in a 62 percent Obama state. California Gov. Jerry Brown is 76 and turns 78 in 2016. Andrew Cuomo lives with a woman not his wife — not a problem in New York, but not helpful for a national candidate. Democrats have a weak field in part because of their poor showing in recent statewide elections. And there's another problem. The geographically clustered Obama coalition — blacks, Hispanics (in some states), gentry liberals — tends to elect officeholders with little incentive to compile records that would make them competitive in target states and capable of winning crossover votes. That's not just a problem facing contemporary Democrats. It has historic roots. The Democratic Party has always been a collection of out-people, who are seen by themselves and others as not typically American. In the 19th century, that meant white Southerners and Catholic immigrants. Today, it means the Obama core groups. When these stick together, they can form powerful national majorities. When they come into conflict, the party can be a disorderly rabble. From the Civil War to World War II, it was generally assumed that neither Southerners nor Catholics were viable presidential candidates. No Democratic nominee from 1864 to 1944 resided in a state that had slavery in 1860. The only Catholic nominee, the talented Al Smith, lost much of the Democratic base. The only Democrats elected president then were Protestant governors of New York and New Jersey. That changed after World War II. Strong presidential candidates appeared from different parts of the Democratic coalition. Each rose above stereotype. John Kennedy was an Irish Catholic with the demeanor of an English lord. Lyndon B. Johnson was a Texan who passed civil rights bills. Hubert Humphrey was an Upper Midwest progressive with a cheerful temperament. Jimmy Carter hung a portrait of Martin Luther King Jr. in the Georgia Capitol. Bill Clinton combined Arkansas roots with East Coast education and connections…"
http://www.realclearpolitics.com/articles/2015/03/13/obamas_policies_leave_democrats_weak_candidates_in_2016_except_–_maybe_–_hillary_clinton_125923.html
Tom Cotton: The Most Powerful Man in Washington
"Tom Cotton (R-AR) is the junior senator from Arkansas. In fact, Cotton has only been in the Senate for two months. He spent one term in the House of Representatives before making the leap to the upper house. Prior to his stint in elected politics, Cotton was a soldier in the Iraq War. He is now the most powerful man in Washington. Cotton rounded up 46 other Republican senators in Washington to sign a letter to Iran. That letter announced that no deal between President Obama and Iran would ever make it through the United States Senate. The constitution requires a two-thirds vote for any treaty to be ratified. An Iranian deal would not get a majority vote, let alone a two-thirds vote. The outrage from Democrats was immediate. On twitter, the hashtag "47traitors" exploded. More than 100,000 people signed a petition demanding the 47 senators be arrested for treason. Chris Matthews, the Walter Winchel of MSNBC, yelled at his viewers accusing the senators of violating the Logan Act. The sound bite got picked up and parroted by talking heads who needed a point and had none of their own…."
http://www.realclearpolitics.com/articles/2015/03/13/tom_cotton_the_most_powerful_man_in_washington_125921.html
Krauthammer: If Obama convinces UN security council to agree to Iran deal, 'sanctions regime will be over'
"Syndicated columnist Charles Krauthammer said Friday on "Special Report with Bret Baier" that if President Obama gets the United Nations Security Council to agree to a deal the United States, along with its P5+1 partners, negotiates with the Iranians, the sanctions regime will, in essence, be over. "What's going to happen overnight… the Europeans, the Chinese and the Russians are going to end their sanctions," he said. "And that means even if we retain our sanctions, it will make little difference, the sanctions regime will be over." Krauthammer went on to describe this scenario as the "worst of both worlds." "The Europeans will have suspended their sanctions, Iran will be progressing economically, and we will have given Iran an excuse not to honor the agreement. So we'll have no inspections, no control, and nothing," he said. In short, if the president goes to the  Security Council, Krauthammer says he'll have "utterly defeated Congress," and moreover, "completely overstepped his own authority" by taking an action regardless of the legalities."
http://www.foxnews.com/politics/2015/03/13/krauthammer-if-obama-convinces-un-security-council-to-agree-to-iran-deal/
White House: U.N. Couldn't Undercut Congress to Make Iran Nuke Deal Legally Binding
http://www.theblaze.com/stories/2015/03/13/white-house-u-n-couldnt-undercut-congress-to-make-iran-nuke-deal-legally-binding/
Now House writes Iran letter to Obama on Iran
"A bipartisan majority of House lawmakers have written a letter to President Obama backing up the letter 47 GOP senators controversially addressed to Iran on Monday with dire warnings about the impending nuke deal. Some 250 members had signed the House letter by Friday afternoon, a clear majority of the chamber. Its authors, House Foreign Affairs Committee Chairman Ed Royce, R-Calif., and the panel's top Democrat, Eliot Engel of New York, are still gathering more signatures but will send the letter to Obama soon. "Should an agreement with Iran be reached, permanent sanctions relief from congressionally mandated sanctions would require new legislation," they wrote. "In reviewing such an agreement, Congress must be convinced that its terms foreclose any pathway to a bomb, and only then will Congress be able to consider permanent sanctions relief." Obama has shut Congress out of international talks on limiting Iran's nuclear ambitions and has threatened to veto bipartisan Senate legislation requiring that any deal be submitted to lawmakers for approval. The administration also plans to bypass Congress if necessary in giving Iran relief from sanctions enacted into U.S. law — a key demand from Tehran in the talks, which resume Sunday in Lausanne, Switzerland, ahead of a self-imposed March 24 deadline to agree on a framework for a final deal…"
http://www.washingtonexaminer.com/now-house-writes-iran-letter-to-obama-on-iran/article/2561488?custom_click=rss
Obama on Senate GOP: 'I'm embarrassed for them'
http://www.washingtonpost.com/blogs/post-politics/wp/2015/03/13/obama-on-senate-gop-im-embarrassed-for-them/?wprss=rss_politics