News Briefing for Friday, November 7, 2014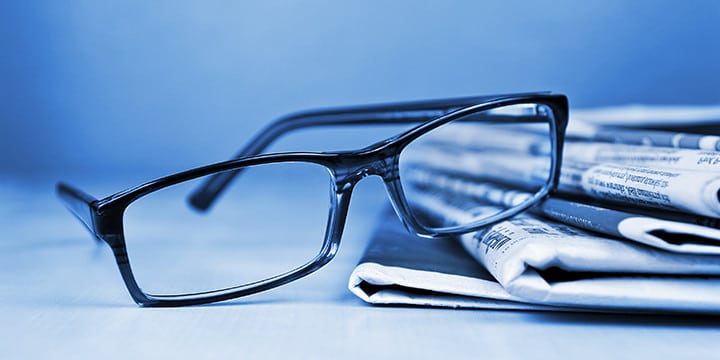 HEALTHCARE:
Connecticut May Cut Coverage For 30,000 Obamacare Customers
"Up to 30,000 Connecticut Obamacare customers may see their coverage cancelled or their subsidies cut at the end of the month, according to the exchange's CEO. Connecticut, which runs its own exchange, is just getting around to verifying income and citizenship information, which the federal government and other state-run exchanges did months ago. Access Health CT acting CEO Jim Wadleigh told The CT Mirror that federal officials had been pushing Connecticut to move forward with verifying customer information. The cuts will affect over 10 percent of Connecticut residents who either purchased coverage on the exchange or signed up for Medicaid, through the state's Medicaid expansion. 21,000 people on Medicaid and 9,000 with private insurance plans purchased on the Obamacare marketplace still have discrepancies in their applications. About two-thirds of the problems were with reported income, meaning customers could lose their subsidies, and the remaining 10,000 inaccurate applications concerned citizenship and immigration status. Customers are supposed to verify their financial information within 90 days of receiving their coverage, but state and federal Obamacare exchanges let the rules slide for the first year of the health-care law's operation."
http://dailycaller.com/2014/11/06/connecticut-may-cut-coverage-for-30000-obamacare-customers/
A Huge Loss for Obamacare and Its Allies
"President Obama has always wanted to be a historic president.  In an election that was driven by Obamacare, he took another big step toward that end on Tuesday — just not in the way he intended. Five years ago, the Democrats held a 20-seat majority in the Senate and a 79-seat majority in the House.  Then they passed Obamacare.  They did so in clear defiance of public opinion and over unanimous Republican opposition in both chambers.  After the American people's clear verdict on Tuesday night, Republicans will likely have an 8-seat majority in the Senate and will have at least a 51-seat majority in the House.  That's a 28-seat swing in the Senate and 130-seat swing in the House since the pre-Obamacare days. These are historic losses.  Consider the following: The last president who lost control of the House in one election and then lost control of the Senate in another was Woodrow Wilson, nearly 100 years ago. If Republicans end up winning the Senate races in Alaska and Louisiana, as expected, then Obama will have lost 14 senators since his first year in office.  The last time a president lost more senators from his first year onward was when Ulysses S. Grant lost 16 senators — from 1869 to 1875. Prior to the 2010 election, the last time the Democrats lost at least 63 House seats while also losing control of that chamber was in 1894, shortly before Babe Ruth's birth. Obama was the first president in American history to lose 63 House seats in his first midterm election, and he has now lost additional House seats in his second midterm election."
http://www.weeklystandard.com/blogs/huge-loss-obamacare-and-its-allies_818291.html
IRS Nixes No-Hospital Coverage Plans
"The role of IRS in supervising health plans significantly changed with the enactment the 2010 Affordable Care Act. The tax agency now plays a central role in documenting all health plan coverage and accounting for insurance subsidies. A key element of the IRS management of insurance coverage involves determination if a health plan meets coverage requirements stipulated by the health law. If it doesn't, the taxpayer and employers are subject to possible tax penalties. However, the complexities of calculating minimum coverage requirements of a health plan exposed a loophole that allowed some plans to exclude coverage for some hospital and physician services. The allure of low premiums for non-hospital coverage plans has prompted some employers, particularly in low wage industries, to offer the plans. This week, the IRS announced that the loophole will be closed by new regulations planned for next year. As a result, health plans that begin after this week (Nov. 4) that exclude hospital coverage will not qualify as offering the minimum level of coverage and individuals and employers will be subject to tax penalties. The no-hospital coverage plans that started before Nov. 4 have a one-year reprieve from the rules. The IRS notice also requires employers to notify employees that all limited coverage plans will no longer be health law compliant plans."
http://blogs.rollcall.com/healthopolis/irs-nixes-no-hospital-coverage-plans/?dcz=
Boehner vows House will repeal Obamacare
Says president will 'poison the well' with unilateral moves on immigration
"He did, however, say the House will vote to repeal Obamacare and will also likely pass a bunch of bills to carve out some of the most contentious parts such as a tax on medical devices or the individual mandate. "We need to put them on the president's desk and let him choose," the speaker said."
http://www.washingtontimes.com/news/2014/nov/6/boehner-vows-house-will-repeal-obamacare/
Boehner: We Will 'Move to Repeal Obamacare'
"House Speaker John Boehner (R-Ohio) said Thursday that the House will vote next year on repealing Obamacare, and although he's confident it will pass the House, he's not sure whether it will fare so well in the Senate. "The House I'm sure at some point next year will move to repeal Obamacare, because it should be repealed and it should be replaced with common sense reforms that respect the doctor/patient relationship," Boehner said. "Whether that can pass the Senate, I don't know, but I know in the House it'll pass, but we're gonna pass it. But that doesn't mean that we shouldn't do other things. There are bipartisan bills that have passed the House, sitting in the Senate, that would in fact make changes to Obamacare," he said. Even so, Boehner predicted success with passing other bills that make changes to Obamacare, like eliminating one of the most controversial provisions of the law – the Independent Payment Advisory Board – as well as the individual mandate."
http://cnsnews.com/news/article/melanie-hunter/boehner-we-will-move-repeal-obamacare
Mitch McConnell Needs To Do What He Promised And Repeal Obamacare
"Republicans took control of the Senate and made gains in the GOP-controlled House on Tuesday. "This is a chance to begin to save this country," declared probable Senator Majority Leader Mitch McConnell on Election Day. Now it's time to find out if he means it. Americans just repudiated the colossal disaster that is Barack Obama. At the center of his failed presidency — Obamacare. Mitch McConnell knows this. It's why he campaigned so hard against the Affordable Care Act. In radio and television ads, in speech after speech, McConnell promised to repeal Obamacare. The Republicans hung this monstrosity around Democrats' necks. It is the primary reason the GOP prevailed Tuesday. New Republican Senator Joni Ernst of Iowa pledged "immediate action to repeal Obamacare" and ran a campaign ad featuring her firing a pistol at a shooting range with the voiceover, "Once she sets her sites on Obamacare, Joni's going to unload."
http://dailycaller.com/2014/11/06/mitch-mcconnell-needs-to-do-what-he-promised-and-repeal-obamacare/
The Fate Of Obamacare Under Republican Leadership
http://www.forbes.com/sites/dougschoen/2014/11/06/the-fate-of-obamacare-under-republican-leadership/
WaPo Factchecker Gives Obama 3 Pinocchios For Bogus Health Care Claim
"President Obama continued his tradition of blatantly lying to the American people about ObamaCare during his press conference Wednesday and the Washington Post Factchecker has called him out on it giving him 3 Pinocchios. But it wasn't just WaPo's Glenn Kessler – BS meters were going off all across the nation when the president tried to claim that ObamaCare has led to lower increases in health care costs – a bogus claim the Regime has been making all year.
"Health care inflation has gone down every single year since the law [the Affordable Care Act] passed, so that we now have the lowest increase in health care costs in 50 years–which is saving us about $180 billion in reduced overall costs to the federal government and in the Medicare program," said Obama during his November 5 news conference. Kessler awarded Obama with 3 Pinocchios for "significant factual error and/or obvious contradictions." When making a claim like this, the president needs to get his statistics right. He is trying to say that Obamacare is responsible for the slowdown in health-care costs, without directly saying so. But he should acknowledge that although the overall trend is positive, the impact of his health-care law remains unclear. Uttering this claim without any caveats is going too far, even when making allowances for the fact he is speaking extemporaneously. The president earns Three Pinocchios.
Hit the link for Kessler's point by point refutation."
http://www.breitbart.com/InstaBlog/2014/11/06/WaPo-Factchecker-Gives-Obama-3-Pinocchios-For-Bogus-Health-Care-Claim
Eighteen states support ObamaCare tax credit in brief
http://www.washingtonexaminer.com/eighteen-states-support-obamacare-tax-credit-in-brief/article/feed/2175075?custom_click=rss
IMMIGRATION:
MIDTERM EXIT POLLS: 75% REJECT EXEC AMNESTY, 80% DON'T WANT FOREIGN WORKERS TAKING JOBS FROM AMERICANS
"Americans who voted in the midterms on Tuesday overwhelming are opposed to President Barack Obama's executive amnesty and do not want foreign workers to take jobs from Americans and legal immigrants who are already here. An exit poll conducting by Kellyanne Conway's The Polling Company found that three-quarters (74%) of voters believed that "President Obama should work with Congress rather than around Congress on immigration and separately." Overall, strong "majorities of men (75%), women (74%), whites (79%), blacks (59%), and Hispanics (54%)," in addition to tri-partisan majorities of "self-identified Republicans (92%), Independents (80%), and Democrats (51%)" did not want Obama to enact an executive amnesty on his own. Only 20% of voters wanted Obama to move forward with his executive amnesty.
"The President may be the last person in town to realize how resistant Americans are to him playing the Lone Ranger on amnesty," the polling memo stated. "In fact, based on his press conference yesterday, he has either suspended disbelief or has no awareness of how the immigration issue and his threats to act alone contributed to his party suffering massive losses on Tuesday."
http://www.breitbart.com/Big-Government/2014/11/06/Midterm-Exit-Polls-75-Reject-Exec-Amnesty-80-Don-t-Want-Foreign-Workers-Taking-Jobs-from-Americans
OBAMA AIDE: WE'LL ACT ON IMMIGRATION BY NEW YEAR
"Ahead of that session, leading Obama aide Dan Pfeiffer went on CNN with a blunt warning: the president intends to change immigration policy by executive order unless Congress — including many members who've just been voted out of office — passes a reform bill during the upcoming lame duck session. "If the Congress does not consider comprehensive immigration reform in the coming weeks, before the end of this year, the president will sign an executive order changing the rules?" Wolf Blitzer asked. Pfeiffer answered: "He will use, by the end of the year, what options are legally available to him to try to fix our broken immigration system." Pfeiffer made it clear that means amnesty. "The families who will be affected by this cannot wait on the hope that Congress will do it," Pfeiffer added. Earlier in the day, Speaker Boehner had warned the White House not to try to act on its own. "I've made clear to the president that if he acts unilaterally on his own outside of his authority, he will poison the well and there will be no chance for immigration reform moving in this Congress," Boehner said. "When you play with matches, you take the risk of burning yourself. And he's going to burn himself if he continues to go down this path."
http://www.breitbart.com/Big-Government/2014/11/06/Obama-Aide-We-will-Act-on-Immigration-by-New-Year
WH Chief of Staff: Obama Sees Amnesty as 'Catalyst' for Congressional Action
"White House chief of staff Denis McDonough explained that the White House sees an executive amnesty order as a "catalyst" to spur congressional action on immigration, adding that President Obama will rescind that executive order if Congress acts to his liking. "We, as a country, have been talking about how to fix the broken immigration system now for about 15 years," he told MSNBC's Andrea Mitchell. "And the recipe to fix it has largely been the same over those 15 years, we just haven't had Congress getting it done." "So I'd prefer to see the president's action on this as a catalyst for action in the Congress," McDonough continued, saying that if Congress later passes "comprehensive reform in the form of legislation, [President Obama] will go ahead and tear up that executive order."
http://www.nationalreview.com/corner/392205/wh-chief-staff-obama-sees-amnesty-catalyst-congressional-action-brendan-bordelon
WHITE HOUSE: OBAMA'S EXECUTIVE AMNESTY GOOD FOR THE ECONOMY, COUNTRY
"President Obama will act on his own using his executive authority to enact immigration reform, according to White House Press Secretary Josh Earnest during the press briefing today.
"The answer is yes, the president is going to take action," Earnest said, when questioned about Obama's motives on executive action in spite of warnings from Republicans that it would "poison the well" in negotiations with Congress. Earnest insisted that action on immigration reform would be good for the country, good for the economy, good for border security, good for immigrants, and good for business. The message of the election, Earnest explained, was that Americans were frustrated with the federal government for not generating results in Washington D.C. "One way that the president can generate results for the American people is to take this kind of common sense substantive action that would be good for the economy, will be good for the deficit, will be good for strengthening our border, and will be good for dealing with the millions of immigrants to this country that are currently in the shadows," he said."
http://www.breitbart.com/Big-Government/2014/11/06/White-House-Obama-s-Executive-Amnesty-Good-For-The-Economy-And-Good-For-The-Country
White House: Obama doesn't regret delay on immigration action
http://www.washingtonexaminer.com/white-house-obama-doesnt-regret-delay-on-immigration-action/article/2555857?custom_click=rss
ZUCKERBERG'S FWD.US: IT'S 'GO TIME' ON EXEC ACTION, AMNESTY BILL
"FWD.us—which bought television ads for Sen. Jeanne Shaheen (D-NH) after Republican Scott Brown closed a double-digit deficit after running against illegal immigration—claimed that since Shaheen won, "anti-immigrant groups were overwhelmingly proven wrong." Todd Schulte, who became the group's acting president after Joe Green was ousted for failing to move amnesty legislation, urged supporters on Wednesday to "push the President to take big and bold action" on executive action "to make immediate fixes to our immigration system."  The group urged supporters to "make a huge impact by helping us build the case for immediate action."
"It's go time, and we need you to keep fighting with us," Schulte wrote. Schulte said that a comprehensive amnesty bill is "the only way to achieve permanent reform," which means the tech industry would lock in place the massive increases in guest-worker visas that it has coveted. The increase in guest-worker visas would come at a time when there is not a shortage of American high-tech workers and would only lower the wages of American workers by allowing tech companies to import cheap foreign workers to do IT jobs."
http://www.breitbart.com/Big-Government/2014/11/06/Zuckerberg-s-FWD-Us-It-s-Go-Time-on-Exec-Action-Amnesty-Bill
Richard Trumka: 'Everybody Covered by the Senate Bill' Should be Covered by Obama's Executive Action
http://cnsnews.com/video/cnsnews/richard-trumka-everybody-covered-senate-bill-should-be-covered-obamas-executive-action
DAVID AXELROD TO OBAMA: 'SHELVE' EXECUTIVE AMNESTY
"The man who may be most responsible for President Barack Obama's rise and eventual ascendancy to the White House is urging him not to enact executive amnesty for millions of illegal immigrants.  On Wednesday, after Republicans shellacked Democrats in the midterms, David Axelrod, Obama's former chief political adviser who had been with him since Obama's 2004 Illinois Senate campaign, said Obama should "shelve" his executive amnesty."
http://www.breitbart.com/Big-Government/2014/11/06/David-Axelrod-to-Obama-Shelve-Your-Executive-Amnesty
SANDERS DODGES ON SUPPORT FOR EXEC AMNESTY
"Sen. Bernie Sanders (I-VT) declined to say whether he supports the president's plan to implement immigration reform through an executive order on Thursday's "Wolf" on CNN.
When Sanders was asked what he thought of House Speaker John Boehner's warning that an executive order on immigration would ruin the prospects of any immigration reform, he responded "well, my reaction is the people of this country overwhelmingly want to see the minimum wage raised. Is the Republican Party going to do what the American people want? The American people do not want more tax breaks to the wealthy and large corporations. Is the Republican Party going to poison the well by going forward at a time of massive wealth and income equality, giving more tax breaks to people who don't need it? I think what Boehner is talking about is just a political attack on the president."
http://www.breitbart.com/Breitbart-TV/2014/11/06/Sanders-Dodges-on-Support-for-Exec-Amnesty
McCain: 'Literally Pleading' with President Not to Act on Immigration
"Minutes after White House chief Denis McDonough threatened an executive action on immigration policy designed to push Congress to act on the matter before the end of the year, Republican senator John McCain beseeched President Obama not to work around lawmakers on immigration reform. "I literally am pleading with the president of the United States not to act," the Arizona lawmaker told MSNBC's Andrea Mitchell. "It'll be a devastating blow if he acts unilaterally with executive order." "For Denis McDonough — who I admire and like — to say, 'Well, if the Congress acts, they can negate an executive order,' that's not how the government is supposed to run," McCain continued. "This is a huge issue, and it requires us to work together." The senator added he believes progress on the issue could be made on the issue in a new Congress – "if the president would hold off and see what happens, rather than doing this."
http://www.nationalreview.com/corner/392206/mccain-literally-pleading-president-not-act-immigration-brendan-bordelon
MCCAIN: IT WILL BE A DEVASTATING BLOW IF OBAMA GOES AHEAD WITH EXECUTIVE AMNESTY
http://www.breitbart.com/Breitbart-TV/2014/11/06/McCain-Devastating-Blow-If-Obama-Goes-Ahead-With-Executive-Amnesty
BOEHNER: TIME FOR GOP-LED CONGRESS TO DEAL WITH IMMIGRATION
"On Thursday, House Speaker John Boehner (R-OH) said it is time for a Republican-led Congress to move an immigration bill forward, so long as President Obama doesn't "burn himself" by enacting executive amnesty before the end of the year. In his first press conference since Republicans won back Congress on Tuesday, Boehner warned that Obama would "poison the well" if he enacts executive amnesty "outside of his authority" and said there will be "no chance for immigration reform moving in this Congress" if Obama does so. Boehner said Obama "is inviting big trouble" with his executive amnesty, which Obama declared on Wednesday that he will enact even after Democrats were thumped on Tuesday. "When you play with matches, you take the risk of burning yourself. And he's going to burn himself if he continues to go down this path," Boehner said. "The American people made it clear on Election Day–they want to get things done, and they don't want the president acting on a unilateral basis."  Referring to immigration, Boehner also said that "it is time for the Congress of the United States to deal with a very difficult issue in our society." He noted that immigration has become a "political football" over the last ten years and said it is his personal belief that "it's just time to deal with this."
Like Obama, Boehner, who said that the immigration system is broken and needs to be fixed, said what held up amnesty legislation in this Congress "was the flood of kids coming across the border because of actions that the president had already taken." Boehner, who reportedly told President Barack Obama that he could get amnesty legislation done in the next Congress, said Americans from the left and the right "started to look at the issue in a very different way." That only happened after Breitbart Texas published leaked photos of illegal immigrants being warehoused, which forced the mainstream press to cover the issue."
http://www.breitbart.com/Big-Government/2014/11/06/Boehner-Time-for-GOP-Led-Congress-to-Deal-With-Immigration
Boehner Wants Immigration Reform: 'It Is Just Time to Deal With It'
"House Speaker John Boehner said at a press conference today that "it is just time to deal with" the issue of immigration reform, indicating he hopes to enact an immigration law in the coming year. Meanwhile, Boehner's spokesman, Michael Steel, did not respond this afternoon to an emailed question from CNSNews.com asking him whether the speaker would rule out enacting a law that granted legal status or a pathway to citizenship to illegal aliens. Boehner also warned President Obama not to take unilateral action on immigration, saying that if he did so it would prevent Congress from actually passing legislation for the same purpose."
http://cnsnews.com/news/article/terence-p-jeffrey/boehner-wants-immigration-reform-it-just-time-deal-it
PAUL RYAN PREDICTS ENOUGH GOP SUPPORT FOR 'CONSTRUCTIVE IMMIGRATION REFORM'
"Rep. Paul Ryan (R-WI) predicts that there will be enough support for immigration reform in a GOP-led Congress. According to the Associated Press, "Ryan said that as long as Obama doesn't try an executive order in November or December and works with Congress," immigration legislation can be enacted. "I believe there are enough constructive voices in both parties that can lead to constructive immigration reform," he told the outlet.  Ryan, who reportedly spent nearly every day behind the scenes trying to gather a coalition of House Republicans to support an immigration bill or a series of bills this year, will seek chairmanship of the powerful Ways and Means Committee. The Wisconsin representative has also not closed the door on a potential 2016 presidential run."
http://www.breitbart.com/Big-Government/2014/11/06/Paul-Ryan-Predicts-There-Are-Enough-Republicans-to-Support-Constructive-Immigration-Reform
Boehner Stiffarms Obama On Amnesty
"House Speaker John Boehner used his first post-election press conference to drop the hammer on advocates for greater immigration. "Our immigration system is broken and needs to be fixed, [but] I have made clear to the president that if he acts unilaterally on his own, outside of his authority, he will poison the well and there will be no chance for immigration reform moving in this Congress," Bohener told reporters Nov. 6. "It's as simple as that," Boehner added. Boehner's comment came one day after the president threatened to bypass Congress unless it gives him what he wants on immigration, including a large-scale amnesty for millions of illegal immigrants. "Before the end of the year, we're going to take whatever lawful actions that I can take that I believe will improve the functioning of our immigration system," Obama said in his Nov. 5 post-election press conference."
http://dailycaller.com/2014/11/06/boehner-stiffarms-obama-on-amnesty/
Boehner: No Chance Of Immigration Reform If Obama Acts Unilaterally
http://www.realclearpolitics.com/video/2014/11/06/boehner_no_chance_of_immigration_reform_if_obama_acts_unilaterally.html
Boehner: No Chance Of Immigration Reform If Obama Signs Executive Amnesty
http://dailycaller.com/2014/11/06/boehner-no-chance-of-immigration-reform-if-obama-signs-executive-amnesty/
Boehner warns Obama over go-it-alone path on immigration: It will 'poison the well'
http://www.washingtonpost.com/blogs/post-politics/wp/2014/11/06/beohner-warns-obama-over-go-it-alone-path-it-will-poison-the-well/
Boehner warns Obama will 'burn himself' with exec action on immigration
http://www.foxnews.com/politics/2014/11/06/boehner-warns-obama-will-burn-himself-with-exec-action-on-immigration/
BOEHNER WARNS OBAMA ON EXECUTIVE AMNESTY: 'YOU'RE GOING TO BURN YOURSELF'
"House Speaker John Boehner sternly warned President Obama against issuing an executive amnesty even as he vowed to move forward on major immigration legislation if the president backed down. "If he acts unilaterally on his own outside of his authority he will poison the well and there will be no chance for immigration reform moving in this Congress. It's as simple as that," Boehner told reporters at his first press conference since the election Tuesday.
In the absence of executive action, Boehner said he will push to move forward in the House on the issue. "I want to talk to our members about how to move forward, but I've made my position very clear. It is time for the Congress of the United States to deal with a very difficult issue in our society. This immigration issue has become a political football over the last 10 years or more. It's just time to deal with it," Boehner said. The Ohio Republican also outlined an agenda that included moving on various economic bills and repealing Obamacare, both as a whole and in pieces. Boehner said he's "sure" the House will at some point move to repeal the full law. "Whether that can pass the Senate, I don't know. But I know in the House it'll pass," he said. In the meantime, Republicans will also target specific portions of the law including the medical device tax, individual mandate and others. Boehner's sharp rhetoric on immigration was notable. He warned Obama would "poison the well" with executive amnesty, that the president was inviting "big trouble," and said "If you play with matches, you take the risk of burning yourself. And he's going to burn himself if he continues to go down this path."
http://www.breitbart.com/Big-Government/2014/11/06/Boehner-Warns-Obama-On-Executive-Action
Here's the Fiery Analogy Boehner Used to Warn Obama Not to Take Unilateral Action on Immigration
http://www.theblaze.com/stories/2014/11/06/heres-the-fiery-analogy-boehner-used-to-warn-obama-not-to-take-unilateral-action-on-immigration/
John Boehner on Barack Obama: He's 'going to burn himself'
http://www.politico.com/story/2014/11/john-boehner-obamacare-2014-midterms-112649.html
Some in GOP fear schism over Obama, immigration
"With President Barack Obama vowing to press ahead on immigration, prominent Hispanic Republicans are worried about the reaction of staunch conservatives. They fear it will harm the party's ability to win over Latinos in the next presidential election and beyond. While immigration was generally a muted issue in midterm elections dominated by the GOP, Obama promised the next day to move ahead on his own to remove the threat of deportation or grant work permits to an unspecified number of immigrants living here illegally. "The initial reaction from Republicans is going to be very ugly and not well- thought-out, unfortunately," said Alfonso Aguilar, former chief of the U.S. Office of Citizenship in the George W. Bush administration and executive director of Latino Partnership for Conservative Principles. Aguilar said congressional Republicans must offer a plausible alternative to the president's plan, especially since the GOP-controlled House has shelved bipartisan immigration legislation. His call echoes those of some of the party's potential 2016 candidates to reach out to Hispanic voters in some way. "Just saying 'let's repeal this,' or 'let's not fund it' — if that's the only reaction, that's going to antagonize Hispanics," Aguilar said. But House Republican aides note that Speaker John Boehner and others have no effective way to tone down comments of members who stridently oppose looser immigration rules. Indeed, many of those members are proud to defy party leaders. Boehner himself likened Obama's remarks to playing with matches. "He's going to burn himself if he continues to go down this path," Boehner said Thursday, a day after Senate GOP leader Mitch McConnell warned the president not to act without congressional approval. Such a move, McConnell said, "poisons the well" for potential bipartisan efforts."
http://townhall.com/news/politics-elections/2014/11/06/some-in-gop-fear-schism-over-obama-immigration-n1915323
BECKEL: IT'LL BE 25 YEARS BEFORE ANYONE WHO GETS AMNESTY VOTES
"Bob Beckel, former Democratic campaign manager and panelist on the Fox News Channel's "The Five" argued that illegal immigrants impacted by any executive amnesty would not be able to vote for another 25 years on Thursday. During a discussion on the president's potential executive order, Beck said, "anybody who comes into this county, it's going to be 25 years before they can cast a vote. There is all this talk about all of these new Democrats." He then argued for an immigration bill proposed in the Senate in 2007 "that [2007] bill, the basis of that bill has in it I think a structure for having an immigration policy, that's not amnesty, but is a pathway…and you know the business community is for this. Finally labor's come around. "O'Reilly Factor" Correspondent Jesse Watters argued back, stating "if you're a middle class family and you're making $45,000 a year and you're living in Alabama and you don't have a job and your wages are down and you're hearing the president and leaders in the senate say 'let's bring over a bunch of low-wage unskilled workers and flood the workplace, I would be angry.  And I think those are the people that voted in the midterm election, I think the Senate has to respect the wishes of those people."
http://www.breitbart.com/Breitbart-TV/2014/11/06/Beckel-Itll-Be-25-Years-Before-Anyone-Who-Gets-Amnesty-Votes
Krauthammer: Obama Showing "Arrogance And Contempt For The Voice Of The People"
"CHARLES KRAUTHAMMER: Look, first of all I disagree. I don't think the message of this election was get stuff done. I think the message — that would be true, if it were an anti-incumbent election. In fact, it was not. It was a repudiation of what the Democrats are doing. Stop doing that. And it was at every level, House, Senate, governorships and that is a very clear mistake of a message.  What impresses me is Obama's arrogance and contempt for the voice of the people. This was a very unequivocal election. It was not nuance; it was across the board. It was everywhere. I do think that it is very unconstitutional for a president — which he's going to do — to unilaterally suspend the enforcement of a huge part of extremely important law. Immigration is sort of one of the basic elements of a country's sovereignty, and to do it unilaterally — this is not discretion, prosecutorial discretion. I'm low on money so I'll let one or two guys go because they aren't big fish.  This is truly contradicting what the constitution says the president has to faithfully ensure that the laws are executed. And the other part of it is apart from the constitutionality is just sort of the constitutional decency. We have had verdict by the people of a kind that is quite unusual in American history and to go ahead and ignore it in spite of that, in spite of a rejection, in spite of repudiation to say I'm going to ignore the Congress and the will of the people, I will do this regardless I think shows contempt for the system."
http://www.realclearpolitics.com/video/2014/11/06/krauthammer_obama_showing_arrogance_and_contempt_for_the_voice_of_the_people.html
SESSIONS: OBAMA EXECUTIVE AMNESTY 'DECIMATING LAW ENFORCEMENT'
http://www.breitbart.com/Breitbart-TV/2014/11/06/Sessions-Obama-Executive-Amnesty-Decimating-Law-Enforcement
JEFF SESSIONS: DEFUND OBAMA'S EXEC AMNESTY IN NEXT FUNDING BILL
"Sen. Jeff Sessions (R-AL) called on Congress to strip funding from President Barack Obama's forthcoming executive amnesty in its next funding bill.  In a Thursday appearance on Fox News's The Kelly File, Sessions said that in Congress's next funding bill, lawmakers should prevent the White House from spending any federal funds to enact an executive amnesty. Sessions, who is set to be Budget Chairman, said Congress routinely bars the executive branch from spending money to execute policies that Congress does not want to fund. "We do that all the time," he told host Megyn Kelly. He noted that Congress, for instance, barred the president from spending any money to close Guantanamo. Similarly, Sessions said that since Obama's executive amnesty would be "a very expensive scheme," Congress must "bar the expenditure of any money to carry out such a scheme."  Since Obama intends to issue ID cards and work authorization permits to millions of illegal immigrants to give them to power to take jobs, which Sessions said was "improper and contrary to the laws of the United States," Sessions said Congress can use its power of the purse to prevent federal dollars from being spent on those programs.  Sessions said Obama's executive amnesty would violate "the constitutional structure and law, and it needs to be stopped," and he urged current Senate Majority Leader Harry Reid (D-NV) to, as an "institutional person," be against it in order to "defend the integrity of Congress," which has "the sole duty to pass immigration laws."  Sessions mentioned that Republicans like Sens. John McCain (R-AZ), Marco Rubio (R-FL), and Lindsey Graham (R-SC) – who in the "Gang of Eight" wrote the Senate's amnesty bill – "have condemned roundly" Obama's executive amnesty proposal."
http://www.breitbart.com/Big-Government/2014/11/06/Jeff-Sessions-Defund-Obama-s-Exec-Amnesty-in-Next-Funding-Bill
LEE: EXEC AMNESTY WOULD BE 'CONSTITUTIONAL CRISIS'
"Sen. Mike Lee (R-UT) declared that an executive action by the president to implement immigration reform would create "a constitutional crisis" on Thursday's "Hannity" on the Fox News Channel. Lee said that "if what is rumored to be in the works is in fact going to happen, it will be anything other than lawful if in fact what he's going to do is issue an executive order just giving out green cards to millions of Americans, who under the law, as it's written today, is not in effect, that's not OK, that's not lawful. And we'll do everything we can to stop him, including withholding funds from his ability to carry out that project." And "we've got to lead out on this issue and make sure that he doesn't lead us from behind into a constitutional crisis." He added that even Democrats were concerned about executive overreach, and that "privately some of them have told me that they do share concerns like these with the president exercising too much power. Several of them told me that, privately, in the wake of the president's recess appointments at a time when the Senate was not in recess. But publicly, for whatever reason, they weren't inclined to express that."
http://www.breitbart.com/Breitbart-TV/2014/11/06/Lee-Exec-Amnesty-Would-Be-Constitutional-Crisis
What should the GOP do to try to stop Obama's executive amnesty?
http://hotair.com/archives/2014/11/06/what-should-the-gop-do-to-try-to-stop-obamas-executive-amnesty/
Resist Executive Overreach on Immigration
"Votes were still coming in on Tuesday evening when ABC's Jon Karl reported that, per White House sources, "the president will move forward with an executive order on immigration reform no matter how big a shellacking Democrats get." The shellacking was bigger than even the most optimistic Republicans had predicted. To act on immigration without engaging the country's new congressional majority would be a defiance of the legislative branch, and of the American electorate. This summer the White House indicated its intention to effectively amnesty by executive action anywhere from 3 to 6 million immigrants illegally in the country by expanding the Deferred Action for Childhood Arrivals (DACA) program — implemented by executive fiat, via memorandum, in 2012 — to include illegal-immigrant parents of U.S. citizens and possibly illegal-immigrant parents of DACA recipients. The action could include other illegal-immigrant groups, too, and like DACA it would, by providing to illegal immigrants government-issued documentation, secure for them the benefits of lawful status despite the absence of a green card or path to citizenship."
http://www.nationalreview.com/article/392158/resist-executive-overreach-immigration-editors
MSNBC HOST: WHY CAN DEMS RED LINE OBAMACARE BUT GOP CAN'T ON IMMIGRATION?
"Thursday on MSNBC, host Tamron Hall accidentally highlighted a stark contradiction in President Obama's leadership skills when she pointing out to Rep Elijah Cummings (D-MD) that while the president is angry over the GOP warning him to not go ahead with his executive amnesty plans on immigration, he is doing the same thing by putting a "red line" on changes to ObamaCare. When Cummings said, "So this thing, you know, I dare you and redlining and I'm going redline you, don't cross this line. We've got to get away from that. The American public is saying get together and make our lives better and that's what it's got to be about." Hall said, "You do think it's important to redline in some areas? Again, there's a redline in health care."
http://www.breitbart.com/Breitbart-TV/2014/11/06/MSNBC-Host-Why-Can-Dems-Red-line-ObamaCare-but-GOP-Cant-on-Immigration
BLUE STATE REJECTS DRIVERS LICENSES FOR ILLEGAL IMMIGRANTS
"The big story Tuesday night was the midterm shellacking Democrats took. Less amplified was the rejection of a law to provide drivers licenses to illegal immigrants in the blue state of Oregon.  Measure 88 put the state's law to grant people who cannot provide proof that they are in the U.S. legally to obtain drivers licenses up for a popular vote. The measure failed, 67.4 percent to 32.6 percent, according to Oregon Live.  The state law would have allowed illegal immigrants to get drivers licenses that would last for four years.  The Daily Signal reports that the measure appeared on the ballot after the anti-illegal immigration group Oregonians for Immigration Reform collected enough signatures for a referendum on the measure that the legislature signed into law last year. According to the Associated Press, this is the first time the issue of drivers licenses for illegal immigrants has been turned over to the voters to decide.
Some 160,000 illegal immigrants live in Oregon, according to the AP."
http://www.breitbart.com/Big-Government/2014/11/06/Blue-State-Rejects-Drivers-Licenses-for-Illegal-Immigrants
Oregon's Immigration Hawks
They overwhelmingly defeated a measure to provide illegal aliens with driver's licenses.
http://www.nationalreview.com/article/392261/oregons-immigration-hawks-michelle-malkin
VICTIM OF ILLEGAL IMMIGRANT SHOOTER SPEAKS: 'WHEN HE SHOT ME, HE WAS SMILING'
http://www.breitbart.com/Breitbart-California/2014/11/06/Victim-of-Illegal-Immigrant-Shooter-Speaks-When-He-Shot-Me-He-Was-Smiling
Border stat posted, and then removed
"Most of the people the Border Patrol stopped from sneaking into the country last year were from countries other than Mexico, according to agency statistics, a shift that might have provided fodder for politicians leading up to Tuesday's election. But they didn't get much of a chance. The Border Patrol's annual statistics were posted on the U.S. Customs and Border Protection Web site for about five hours on Oct. 10, then taken down. Now some are questioning whether that decision was an example of the Obama administration playing politics with public information. Even before Tuesday, the administration said it was waiting until after the elections to deal with immigration reform so that any losses would not be blamed on the Democrats' proposal. For some, removing the apprehension statistics — which both parties could use to criticize U.S. immigration laws — was a political move. "It worries me that they may have been taken down for purely political reasons," said Rep. Jason Chaffetz (R-Utah). "If the information is ready, it should be made available." But Customs and Border Protection spokesman Christopher O'Neil said in an e-mail that the decision to remove the briefly released data had nothing to do with the midterm elections. Rather, he said, it was an effort to provide all of the agency's statistics — and not just the Border Patrol's — "in one concise and comprehensive package." He said the agency had intended to publish the data by Oct. 31. But administrative delays in gathering statistics by operational elements caused the date to be pushed back several days. Customs and Border Protection now plans to publish before Nov. 15, he wrote. The early release, he said, was due to miscommunication."
http://www.washingtonpost.com/politics/border-patrol-statistics-show-changing-migration-pattern/2014/11/05/727c9132-6534-11e4-bb14-4cfea1e742d5_story.html
Report: Nepotism in immigration court intern hires
"The top three officials at the Justice Department agency that oversees the federal immigration court system used their positions to help relatives get paid internships, according to a report released Thursday by the Justice Department's inspector general. Inspector General Michael E. Horowitz found that Executive Office for Immigration Review Director Juan Osuna, Board of Immigration Appeals Chairman David Neal and Chief Immigration Judge Brian O'Leary each used their positions to help four relatives get hired in the agency's Student Temporary Employment Program between 2007 and 2010. Horowitz also found that that between 2007 and 2012, about 16 percent of the 200 interns hired were relatives of employees within the court system. Justice Department spokeswoman Emily Pierce said the report was being reviewed but that changes had previously been made to the department's hiring policies. Training on the revised hiring rules started earlier this year, she said. Horowitz started investigating in 2013 after EOIR officials disclosed concerns about past hires. The disclosure, Horowitz wrote, was prompted by a 2012 report on improper hiring practices in the Justice Management Division. In 2008, Osuna, who was then acting chairman of the Board of Immigration Appeals, or BIA, told a subordinate of his niece's interest in working at EOIR and then passed along her resume, according to the report. He helped her come back to the agency in 2009. The inspector general found that both efforts "violated several statutes and regulations, including the federal nepotism statute." Neal was found to have violated the nepotism statute by helping his son get an internship in 2010. At the time Neal was acting head of the BIA. The inspector general also found that in 2007, when Neal was chief immigration judge, he passed along his daughter's resume to an EOIR employee, but investigations concluded there was not enough evidence to determine if he advocated for her to be hired. But investigators concluded that he used poor judgment in passing along the resume. O'Leary, who was an immigration judge in 2009, was found to have intervened in the hiring process to make sure his daughter was selected for a particular EOIR unit. The inspector general's findings were referred to the Office of the Deputy Attorney general for review and possible disciplinary action."
http://townhall.com/news/politics-elections/2014/11/06/report-nepotism-in-immigration-court-intern-hires-n1915188
SPENDING/BUDGET/ECONOMY:
EXPECTING EXECUTIVE AMNESTY, CONSERVATIVES CALL FOR SHORT-TERM CR
"With President Barack Obama poised to move forward on executive amnesty and the deadline to pass a funding measure looming, the anti-amnesty group Numbers USA tells Breitbart News it will be calling for a short-term continuing resolution to fund the government.
"If they pass an omnibus, instead of a short-term CR through Feb/March, they will be handing their only power — funding — over to Obama and [Senate Majority Leader Harry] Reid for the year," Rosemary Jenks, Numbers USA's director of government relations, wrote in an email to Breitbart Thursday.  "That means they won't do anything but bluster at Obama's amnesty," she added.  Wednesday, the day after Democrats suffered massive defeats in the midterms, Obama reiterated his intention to move forward unilaterally on immigration — something he delayed prior to the midterms for fear it would harm vulnerable Democrats.  "What I'm not going to do is just wait," Obama told reporters when asked about his plans for immigration in the wake of the election results. "I think it's fair to say that I've shown a lot of patience and have tried to work on a bipartisan basis as much as possible, and I'm going to keep on doing so.  But in the meantime, let's figure out what we can do lawfully through executive actions to improve the functioning of the existing system." Thursday, Speaker John Boehner retorted that executive action by Obama would end any chance of Congress passing immigration reform through 2016.
Delaying a long-term budget deal in favor of a short-term CR would create a catalyst for another, must-pass spending bill early in the next Congress, potentially giving Republicans leverage to seek funding changes."
http://www.breitbart.com/Big-Government/2014/11/06/Expecting-Executive-Amnesty-Anti-Amnesty-Advocates-to-Call-for-a-Short-Term-CR
Is it still 'the economy, stupid?'
http://www.breitbart.com/InstaBlog/2014/11/06/Is-it-still-the-economy-stupid
Voters want the GOP to fix the economy. Good luck with that
"American voters on Tuesday sharply rejected President Barack Obama and the Democratic Party and voiced a strong desire for a fresh approach to lift stagnant wages and reverse a deep and abiding sense of national economic anxiety. There is a very good chance these voters will be disappointed once again. Republicans gained full control of Congress and swept to surprising wins in governor's mansions in deep-blue states in the Northeast. But for the most part, GOP candidates staked their wins not on a clear economic message but on frustration and anger at Obama. And even if Republicans manage to overcome internal fissures and unify around a set of economic proposals next year — a big open question — there is only a limited chance that any of them will have the kind of profound impact voters might reward in 2016. Approving the Keystone XL pipeline won't do it, analysts say, nor will killing the medical device tax under Obamacare. Corporate tax reform might help, but getting there will be very tricky with Democrats insisting on fresh revenue through loophole closing. Sealing trade deals in Europe and Asia, something the White House very much wants, may help in the long term while showing little immediate impact. And liberal Democrats will continue to fight against the deals. Populist Republicans might join them."
http://www.politico.com/story/2014/11/republican-economy-2014-election-112618.html
Analysts: How GOP Congress could boost US economy
http://cnsnews.com/news/article/analysts-how-gop-congress-could-boost-us-economy
GOP needs to focus on jobs, economy for the next two years
http://www.washingtonexaminer.com/gop-needs-to-focus-on-jobs-economy-for-the-next-two-years/article/2555842?custom_click=rss
Figures on government spending and debt
http://townhall.com/news/politics-elections/2014/11/06/figures-on-government-spending-and-debt-n1915301
COMMON CORE:
Are Conservatives Not Breaking Through to Local Education Debates?
http://www.nationalreview.com/corner/392260/are-conservatives-not-breaking-through-local-education-debates-jason-richwine
California teachers sue union over dues, politics
http://www.foxnews.com/us/2014/11/06/california-teachers-sue-union-over-dues-politics/
MISC.:
IRS: Um, yeah, we never actually looked for Lois Lerner's emails or anything (continuation of yesterday's article)
http://www.breitbart.com/InstaBlog/2014/11/06/IRS-Um-yeah-we-never-actually-looked-for-Lois-Lerner-s-emails-or-anything
IRS Does Not Follow Federal IT Requirements, Asks For More Money Anyway
http://dailycaller.com/2014/11/06/irs-does-not-follow-federal-it-requirements-asks-for-more-money-anyway/
POLL: 39% OF DEMOCRATS WANT OBAMA TO RUN FOR A THIRD TERM
http://www.breitbart.com/Big-Government/2014/11/06/39-of-Democrats-Polled-Want-Obama-to-Run-for-Third-Term
'Trojan Horse' Bug Lurking in Vital US Computers Since 2011
"A destructive "Trojan Horse" malware program has penetrated the software that runs much of the nation's critical infrastructure and is poised to cause an economic catastrophe, according to the Department of Homeland Security. National Security sources told ABC News there is evidence that the malware was inserted by hackers believed to be sponsored by the Russian government, and is a very serious threat. The hacked software is used to control complex industrial operations like oil and gas pipelines, power transmission grids, water distribution and filtration systems, wind turbines and even some nuclear plants. Shutting down or damaging any of these vital public utilities could severely impact hundreds of thousands of Americans. DHS said in a bulletin that the hacking campaign has been ongoing since 2011, but no attempt has been made to activate the malware to "damage, modify, or otherwise disrupt" the industrial control process. So while U.S. officials recently became aware the penetration, they don't know where or when it may be unleashed. DHS sources told ABC News they think this is no random attack and they fear that the Russians have torn a page from the old, Cold War playbook, and have placed the malware in key U.S. systems as a threat, and/or as a deterrent to a U.S. cyber-attack on Russian systems – mutually assured destruction. The hack became known to insiders last week when a DHS alert bulletin was issued by the agency's Industrial Control Systems Cyber Emergency Response Team to its industry members. The bulletin said the "BlackEnergy" penetration recently had been detected by several companies. DHS said "BlackEnergy" is the same malware that was used by a Russian cyber-espionage group dubbed "Sandworm" to target NATO and some energy and telecommunications companies in Europe earlier this year. "Analysis of the technical findings in the two reports shows linkages in the shared command and control infrastructure between the campaigns, suggesting both are part of a broader campaign by the same threat actor," the DHS bulletin said."
http://abcnews.go.com/US/trojan-horse-bug-lurking-vital-us-computers-2011/story?id=26737476
The President's Duty to Faithfully Execute the Law
"Article II, Section 3 of the Constitution requires the President to "take Care that the Laws be faithfully executed." The President must enforce all constitutionally valid Acts of Congress, regardless of the Administration's view of their wisdom or policy. Without enforcement of the law, there cannot be accountability under law, which is essential to a functioning democracy. When the President fails to perform this duty, the Congress has appropriations and other powers over the President, but none of those powers can be exercised unless both houses of Congress work together. The most powerful means of solving this problem is the electoral process. Congress may also hold the President accountable by asking the courts to call the fouls when the lines of constitutional authority have been breached."
http://www.heritage.org/research/lecture/2014/the-presidents-duty-to-faithfully-execute-the-law
Senate Democrats plan a legislative rush before power shifts to the GOP
"Before ceding full control of Congress to the GOP in January, Senate Democrats are planning to rush a host of critical measures to President Obama's desk, including bills to revive dozens of expired tax breaks and avoid a government shutdown for another year. Senate Majority Leader Harry M. Reid (D-Nev.) is also aiming to chip away at a backlog of presidential nominations to the federal bench and the State Department over the next month, although Democratic aides say they will be unable to process all of the hundreds of pending appointments before turning the chamber over to Republicans. Republican leaders, too, are inclined to clear the legislative decks of must-pass bills so they can start fresh in January, when they will have control of both chambers of Congress for the first time in eight years. Leaders from both parties are due at the White House for a lunch Friday to begin discussing the parameters of the possible in a new era of Republican domination."
http://www.washingtonpost.com/business/economy/senate-democrats-plan-a-legislative-rush-before-power-shifts-to-the-gop/2014/11/06/48559692-65ed-11e4-836c-83bc4f26eb67_story.html?wprss=rss_homepage
Earnest to Karl: Obama's Policies "Are Strongly Supported" By Those Who Voted
http://www.realclearpolitics.com/video/2014/11/06/earnest_to_karl_obamas_policies_are_strongly_supported_by_those_who_voted.html
Sharpton: The voters really rejected Hillary, not Obama
http://hotair.com/archives/2014/11/06/sharpton-the-voters-really-rejected-hillary-not-obama/
Fournier: Obama Denying Shellacking Was "Beneath The Office"
http://www.realclearpolitics.com/video/2014/11/06/fournier_obama_denying_shellacking_was_beneath_the_office.html
PRESS LAUGHS, GROANS AT EARNEST UNTIL HE ADMITS OBAMA DISAPPOINTED WITH ELECTION RESULTS
http://www.breitbart.com/Breitbart-TV/2014/11/06/Press-Laughs-Groans-at-Earnest-Untill-He-Admits-Obama-Was-Disappointed-With-Election-Results
Josh Earnest Finally Concedes That Tuesday Was Not Good for the Democrats
http://www.theblaze.com/stories/2014/11/06/josh-earnest-finally-concedes-that-tuesday-was-not-good-for-the-democrats/
Reporter to Earnest: "Is The President A Leader Of A Coalition That Doesn't Vote?"
"JARED RIZZI, SIRIUSXM: The president in campaign events for years has said, "Don't boo, vote." People booed, they didn't necessarily vote. Yesterday when he spoke he made a point to speak to the two-thirds of Americans who decided not to show up. Is the president a leader of a coalition that doesn't vote?
JOSH EARNEST, WHITE HOUSE: Well, I'll say that the president is a leader of a coalition of people who voted when he was on the ballot. There's no doubt about that in 2008 and in 2012.
RIZZI: But not necessarily when other Democrats were on the ballot.
EARNEST: Well, not this time. And so the question is what can Democrats do moving forward and I'm sure, again, there will be people who have a lot more experience in elections than even I do who are going to be spending some time thinking about what the party apparatus can do to better appeal to those voters. I think that as an elected official in Washington, D.C. and as the leader of the country, the president is going to be spending some more time thinking about what can leaders in Washington, D.C. do to better demonstrate that they are committed to the priorities of the American people and how can we generation some progress and some results that make clear to the American people. Again, when you walk into the voting both you have the opportunity to choose among candidates, but to borrow the phrase of an academic economist, you can also vote with your feet. And a lot of people voted with their feet by not showing up at the polling place on election day. And that is a pretty clear expression that they're dissatisfied with the way that things are going in Washington, D.C. And the president as the most powerful person in this town feels a special responsibility, a unique responsibility, as he described yesterday, to fix it. So that's what we're going to try to do."
http://www.realclearpolitics.com/video/2014/11/06/reporter_to_earnest_is_the_president_a_leader_of_a_coalition_that_doesnt_vote.html
Earnest: Obama Has "Genuine Openness To Changing The Way He Does Business" If GOP Finds "Common Ground"
http://www.realclearpolitics.com/video/2014/11/06/earnest_obama_has_genuine_openness_to_changing_the_way_he_does_business_if_gop_finds_common_ground.html
Josh Earnest: GOP should compromise with Obama, but he won't budge on Keystone
http://hotair.com/archives/2014/11/06/josh-earnest-gop-should-compromise-with-obama-but-he-wont-budge-on-keystone/
EDITORIAL: Obama, chastened but uncompromising
President is not yet reconciled to what happened in elections
http://www.washingtontimes.com/news/2014/nov/5/editorial-chastened-but-uncompromising/
Fox News Host On Obama Reaching Out To GOP: 'What Took So Long?' [VIDEO]
http://dailycaller.com/2014/11/06/fox-news-host-what-took-so-long-for-obama-to-reach-out-to-gop-leaders-video/
It's Over: DSCC Pulls Ads For Mary Landrieu in Louisiana Run-Off
"After Republicans easily clinched a Senate majority on Tuesday night, we knew the run-off election in Louisiana wouldn't go well for Democrat Mary Landrieu against her Republican opponent Bill Cassidy and now, it just got a lot worse. POLITICO is reporting the DSCC has pulled funding for television advertising in the state. The Democratic Senatorial Campaign Committee is canceling at least some of its advertising reservations for Sen. Mary Landrieu ahead of the December runoff in Louisiana. The committee canceled buys planned from Monday through December 6 in the Lafayette, Baton Rouge and New Orleans markets, three sources tracking the air war told POLITICO. It makes no sense for Democrats to further invest resources in a race that Landrieu will not only likely lose in December, but a race that no longer means anything when it comes to Democrat control and power in the Senate. Good move, DSCC.  I'll leave you with this from uber liberal Markos Moulitsas: "Landrieu should save everyone a lot of money and just concede now."
http://townhall.com/tipsheet/katiepavlich/2014/11/06/its-over-dnc-pulls-ads-for-mary-landrieu-in-louisinana-runoff-n1915257?utm_source=thdailypm&utm_medium=email&utm_campaign=nl_pm
Frustration with Nancy Pelosi simmers among Democrats
http://www.politico.com/story/2014/11/nancy-pelosi-frustration-democrats-112644.html
Democrats bail on Mary Landrieu
"The Democratic Senatorial Campaign Committee has canceled its advertising reservations for Sen. Mary Landrieu ahead of the December runoff in Louisiana. The committee canceled all broadcast buys planned from Monday through Dec. 6 in the state's five major media markets, three sources tracking the air war told POLITICO. That's about $1.6 million worth of time. The DSCC is in the process of canceling an additional $275,000 in cable placements, according to buyer sources. The National Republican Senatorial Committee, by contrast, has reserved $2.3 million of broadcast ad time over the next month. With control of the Senate no longer on the line, the race becomes less important for both party committees — each of which took out loans in the final weeks before Tuesday's election. "Mary Landrieu is a proven runoff winner, and we support her 100 percent," said DSCC spokesman Justin Barasky. "We are going to make ongoing determinations on how best to invest in the race. We made the initial reservation when there were concerns that the rates would skyrocket, but they have stabilized, giving us more flexibility to make week-to-week decisions." Landrieu underperformed public polls on Tuesday and finished with 42 percent, just 16,000 more votes and 1 percentage point more than her Republican opponent Bill Cassidy. Her showing came even with tea party candidate Rob Maness receiving 14 percent. Republicans still have $7.2 million in broadcast reservations for the next four weeks in the Bayou State. Cassidy has reserved $1.3 million; Ending Spending and its Super PAC, $1.6 million; the National Rifle Association, $1.1 million; and Freedom Partners, $822,000.
The only Democratic outside group with broadcast reservations for the runoff right now is the Humane Society Legislative Fund, which reserved just $101,000 for the final two weeks of the runoff."
http://www.politico.com/story/2014/11/demo
Tim Scott Schools Thomas Roberts: Key To Future is Freedom, Not Government – See more at:
"If Senator Tim Scott of South Carolina isn't already on 2016 GOP VP shortlists, perhaps he should be.  His appearance on today's Morning Joe could hardly have been a more impressive audition. When Scott expressed his concern for kids growing up in poverty, Roberts equated such concern with supporting a laundry list of liberal agenda items, implictly faulting Scott for his opposition to them.  Scott responded by taking Roberts to school in an entirely undefensive manner. He reminded Roberts that 40 years of Dem congressional rule and a bigger-than-ever government, actually led to a significant increase in black poverty.  Individual freedom, economic opportunity and education–not more government programs–are the keys to progress, explained Scott.  If you haven't seen much of Scott in action, I'd encourage you to view the video.  His is the calm voice of the American Dream.  We need to see more of him."
http://newsbusters.org/blogs/mark-finkelstein/2014/11/06/tim-scott-schools-thomas-roberts-key-future-freedom-not-government?utm_source=facebook&utm_medium=marketing&utm_term=facebook&utm_content=facebook&utm_campaign=tim-scott-schools
GOP official goes off on NAACP for ignoring Mia Love and Tim Scott
"The National Association for the Advancement of Colored People on Thursday addressed the Nov. 4 midterm elections in a statement that failed to make any mention of the historic wins of Congresswoman-elect Mia Love, R-Utah, and Sen. Tim Scott, R-S.C. Love is not only the first Haitian-American elected to Congress, but she is also the first African-American woman running as a Republican to be elected to Congress. Meanwhile, Sen. Scott's victory on Tuesday makes him the first African-American senator to win an election in the South since the Reconstruction. Shortly after the NAACP released its Nov. 4 statement, which was first obtained by TownHall, GOP deputy press secretary Raffi Williams issued a series of tweets criticizing the organization for its failure to mark Love's and Scott's major wins. "If the [NAACP] was a truly bipartisan org thay [sic] would support all blacks not just dem Blacks," he said in a tweet. "I wish an org like the [NAACP] would support black ppl of ideologies. Unfortunately they are proving how out of date they are." The NAACP "should support all black ppl who are working to affect positive change in their communities. But they don't," he added. Williams complained in another tweet that the organization "wont celebrate black republicans."
http://m.washingtonexaminer.com/gop-official-goes-off-on-naacp-for-ignoring-mia-love-and-tim-scott/article/2555872?custom_click=rss&utm_source=twitterfeed&utm_medium=twitter
RANGEL: GOP RACIST, 'WE ALL KNOW WHO THEY ARE AND WHERE THEY'RE FROM'
"Rep. Charlie Rangel (D-N.Y.) decided to double down on his charges that the GOP is racist. On Wednesday afternoon, he was interviewed on CNN, and snapped this regarding Republicans: We all know who they are and where they're from. So maybe 'slavery' was the wrong word, but racial superiority, unfortunately, is the disease that a handful of people have, and they were holding back the Republican majority in the House. Maybe now that Republican leadership doesn't need them, they can go along with people who want to improve the quality of life for all Americans and not those who just look like them."
http://www.breitbart.com/Big-Government/2014/11/05/Rangel-on-Racist-GOP-We-All-Know-Who-They-Are-and-Where-They-re-From
Rice: Dem racial attacks 'appalling'
http://thehill.com/blogs/ballot-box/223161-dems-midterm-racial-attacks-appalling-rice-says
OBAMA TURNS TO BLACK LEADERS FOR SUPPORT
"Only hours after Barack Obama watched his party go down in flames Tuesday night, he turned to the constituency that most strongly supports him, meeting with black political leaders, including Al Sharpton. Sharpton is a frequent visitor to the White House; Obama often consults with black political figures there, as opposed to the infrequent meetings he has with GOP leaders. In fact, CBS described last February's meeting between Obama and Speaker of the House John Boehner this way: "President Obama had a rare, hour-long private meeting with House Speaker John Boehner, R-Ohio, Tuesday in the Oval Office."
But black leaders have easy access. At about the same time Boehner was meeting with Obama, TheBlaze reported: The White House press schedule Tuesday indicated that President Obama would be meeting around 3 p.m. ET with black civil rights groups to discuss criminal justice reform and 'Obamacare.' MSNBC's Al Sharpton will attend the meeting… Sharpton is a regular at the White House. Most recently he attended the state dinner held last week to celebrate French President François Hollande."
http://www.breitbart.com/Big-Government/2014/11/05/Obama-Turns-to-Black-Leaders-for-Support
Davis, Fluke And Dunham: Liberal Feminism's Rage Spiral
"Radical liberal feminism — the kind that likes abortion on demand and taxpayer-funded birth control — has been rejected at the polls. Or, at least, it's been a really rough week, or so. And I'm not just talking about the fact that Sen.-elect Cory Gardner effectively pushed back on the "war on women" narrative by defeating Colorado's "Mark Uterus." The story also played out in Texas, where — writing about the race — Mollie Hemingway observed: "Wendy Davis was the face of 'War On Women' Politics. How'd that go?" And it played out in California, where Sandra Fluke lost a bid for the state Senate. And! It played out all across the nation, as conservative women won historic elections. As I noted at The Week: "West Virginia Rep. Shelley Moore Capito and Iowa's Joni Ernst, for example, will both become the first female senators ever elected from their respective states. New York's Elise Stefanik last night became the youngest woman ever elected to Congress. And Utah's Mia Love became the first Haitian-American member of Congress. I could go on…" (Meanwhile, it was a slightly less good night for liberal female candidates like Democrat Alison Lundergan Grimes.) But culture is more important than politics, and it has also been a rough few days for the "war on women's" cultural voice of her generation (okay, voice of a generation), Lena Dunham. Let's start with the fact that — in spite of appearing in "Rock The Vote" PSAs, urging young folks to rock their vote in the midterms, Dunham was among the many celebrities who didn't bother to vote in the last midterm. But her troubles exceeded this evidence of rank hypocrisy. After conservative writers noted some disturbing revelations in her new memoir, which they argue constitutes sexual abuse of her younger sister, Dunham entered a "rage spiral" on Twitter, canceled public appearances, and threatened legal action against the conservative site Truth Revolt."
http://dailycaller.com/2014/11/06/davis-fluke-and-dunham-liberal-feminisms-rage-spiral/
The Democrats' Working-Class Problem
http://www.nationalreview.com/corner/392201/democrats-working-class-problem-rich-lowry
America's youngest state lawmaker speaks out
http://video.foxnews.com/v/3878300067001/americas-youngest-state-lawmaker-speaks-out/#sp=show-clips
PAT ROBERTS: 'I'VE HEARD MY MARCHING ORDERS' TO STAY CONSERVATIVE
"After surviving a primary challenge and winning a general election, Sen. Pat Roberts (R-KS) declared that he heard his "marching orders" from Kansas voters to be conservative.
"I've heard my marching orders loud and clear," Roberts, a Marine veteran, said during his Tuesday evening victory speech. "I will be bold. I will be conservative. And I will be constructive."
Roberts, who has been against amnesty legislation since the 1980s, survived his primary challenge against Milton Wolf because there was no daylight between Roberts and Wolf on illegal immigration.  Roberts hammered Greg Orman, who expressed support for a pathway to citizenship for illegal immigrants, on amnesty. He also touted his pro-life credentials en route to Tuesday's victory."
http://www.breitbart.com/Big-Government/2014/11/06/Pat-Roberts-I-ve-Heard-My-Marching-Orders-to-Stay-Conservative
WOW! Wounded Obama LOSES IT! Lashes Out at White House Reporter (Video)
"Obama went off on National Journal reporter Major Garrett today during his press conference after the thumping he received in the midtern elections. "OK, let's see. See, they may… OK, medical device tax… I've already answered, uh-uh, the question. We are going to take a look at whatever ideas… Let me take a look comprehensively at the ideas that they present. Let's give em time to tell me… I'd rather hear it from them than from you. Major, you know, uh… conceivably I could cancel my meeting on Friday because I've heard everything from you. I think I'd rather let Mitch McConnell… I'd rather hear from Mitch McConnell and John Boehner what ideas they'd like to persue."
http://www.thegatewaypundit.com/2014/11/wow-obama-loses-it-lashes-out-at-white-house-reporter-video/
Obama reacts to midterm disaster: Not my fault and other dumb claims
"Last month in an effort to remain politically relevant, against the wishes of fellow Democrats lame duck president Barack Obama inserted himself into the midterm election campaign by declaring: "I am not on the ballot this fall…..But make no mistake: (My) policies are on the ballot. Every single one of them." Tuesday, given an opportunity to pass judgment on "every single one" of Obama's policies, American voters:
— Increased opposition Republican House membership by a dozen to an historic majority unseen in more than six decades.
— Increased his opposition's Senate membership by at least seven to turn control of that chamber over to Republicans headed by a wily legislative veteran.
— Reelected a bevy of targeted Republican governors whose aggressive policies are directly antithetical to Obama's goals.
— Rejected Democrat candidates personally endorsed by Obama, turning the governor's office over to Republicans in three strongly Democrat states.
— Handed control of six more state legislative chambers to Republicans, increasing their dominance from 2010 at that level.
Other than that, Tuesday's overwhelming verdict from voters was a strong endorsement of Obama's profligate spending, tax policies, hands-off management, scandal production, overseas bumbling, lies, deceits, subterfuges and tardy, inept leadership. Here's Obama's news conference reaction to that nationwide rejection: "I don't want to try to read the tea leaves on election results." "The resounding message not just of this election, but basically the last several is: Get stuff done." In other words, no one minds ObamaCare raising costs and reducing choices, Dodd-Frank, thousands of pages of new regulations strangling enterprises and job creration or any of his missteps threatening national security. The American people, in Obama's eyes, just want more done. So, he intends to proceed as he has been. Unsteady as she goes. No adjustments, staff tweaks, any of that silliness."
http://news.investors.com/Politics-Andrew-Malcolm/110614-725224-obama-news-conference-midterm-election-reaction.htm?ven=rss&utm_source=feedburner&utm_medium=feed&utm_campaign=Feed%3A+PoliticRss+%28Politic+RSS%29
McConnell outlines GOP priorities for the new term
"Incoming Senate Majority Leader Mitch McConnell outlined his party's priorities for the next two years in a Wednesday press conference. Among the proposals are approving the Keystone XL pipeline, fixing the immigration system and making changes to Obamacare. Nancy Cordes reports from Washington."
http://www.cbsnews.com/videos/mcconnell-outlines-gop-priorities-for-the-new-term/
Tea Party faction is potential thorn in side of new Senate GOP majority
http://www.washingtonexaminer.com/tea-party-faction-is-potential-thorn-in-side-of-new-senate-gop-majority/article/2555819?custom_click=rss
Bigger Than 2010
http://www.realclearpolitics.com/articles/2014/11/06/bigger_than_2010_124578.html
ELEPHANTS TRAMPLE DEMOCRATS' DREAM TO TURN TEXAS BLUE
http://www.breitbart.com/Breitbart-Texas/2014/11/06/Elephants-Trample-Democrats-Dream-to-Turn-Texas-Blue
Midterm 2014 ad spending: How Karl Rove, NRA, Koch brothers fared
http://www.cbsnews.com/news/midterm-2014-ad-spending-how-karl-rove-nra-koch-brothers-fared/
Tea Party Favorite Will Reportedly Take a Big Step Toward Announcing a White House Bid This Weekend
"Tea Party favorite Ben Carson plans to air a 40-minute-long ad this weekend introducing himself to the American people, a source told ABC News. Carson, a retired neurosurgeon, will reportedly air the documentary titled "A Breath of Fresh Air: A New Prescription for America" in 22 states and Washington, D.C."
http://www.theblaze.com/stories/2014/11/06/tea-party-favorite-will-reportedly-take-a-big-step-toward-announcing-a-white-house-bid-this-weekend/
West Africa's Ebola epidemic leads to U.S. protective gear backlog
http://www.reuters.com/article/2014/11/07/us-health-ebola-usa-backlog-idUSKBN0IQ2N420141107
Report: Obama secretly wrote to Iranian supreme leader Khamenei last month about fighting ISIS, nuclear deal
"Hard to believe executive amnesty might not be the worst move Obama makes in his last two years. But it's increasingly believable, isn't it? As a special bonus, if you believe the WSJ, our allies weren't told that O was reaching out to their mortal Shiite enemy behind their backs. Imagine the reaction in the Saudi, Jordanian, Turkish — and Israeli — embassies today, knowing that stopping Iran's nuclear program with an air attack is now impossible. Thanks to the White House, of course. The letter appeared aimed both at buttressing the Islamic State campaign and nudging Iran's religious leader closer to a nuclear deal. Mr. Obama stressed to Mr. Khamenei that any cooperation on Islamic State was largely contingent on Iran reaching a comprehensive agreement with global powers on the future of Tehran's nuclear program by a Nov. 24 diplomatic deadline, the same people say. The October letter marked at least the fourth time Mr. Obama has written Iran's most powerful political and religious leader since taking office in 2009 and pledging to engage with Tehran's Islamist government… The Obama administration launched secret talks with Iran in the Omani capital of Muscat in mid-2012, but didn't notify Washington's Mideast allies about this covert diplomatic channel until late 2013."
http://hotair.com/archives/2014/11/06/report-obama-secretly-wrote-to-iranian-supreme-leader-khamenei-last-month-about-fighting-isis-nuclear-deal/
Obama writes private letter to Iranian president
http://www.cbsnews.com/news/obama-writes-private-letter-to-iranian-president/
Source says reported letter from Obama to Ayatollah 'f***s up everything'
http://www.foxnews.com/politics/2014/11/06/source-says-reported-letter-from-obama-to-ayatollah-fs-up-everything/
TEA PARTY PATRIOTS:
Tea Party to GOP: We Made You, So Now Repeal Obamacare
"The tinny voice of Mitch McConnell peeped out of an iPhone speaker and echoed into an empty room. It was shortly before 2:30, and a coalition of conservative groups was gathering to explain how the Republican majority needed to do what the base was asking. It was what they were hearing from the local Tea Party groups that, increasingly, blamed their post-2011 shrinkage on the IRS's campaigns against them. Conservatives demanded credit for 2014. "The Karl Rove branch of the GOP is now trying to damage the Tea Party brand," said Tom Zawistowski, executive director of Portage County, Ohio's Tea Party group. "That's a bunch of bunk. He's basically inferring that the Tea Party candidates were inferior, but he happens to leave out Joni Ernst and Tom Cotton. He's trying to fool the media." That media did not exactly flood the press conference. (Confession: I stumbled upon it after talking to people at another National Press Club event, and running into co-organizer Richard Viguerie in a hallway.) Twelve reporters showed up to make use of 30 chairs; a 13th participant in the presser turned out to be an "independent Muslim lobbyist" who wanted the leaders of Tea Party Patriots, the Susan B. Anthony List, For America, Citizens United, and the Family Research Council to talk about how conservatives could reach out to Muslims. The SBA List's Marjorie Dannenfelser asked Congress to "take the pain-capable [anti-abortion] bill up in the first 100 days." For America's Brent Bozell, the fire-spitting head of the Media Research Center, asked the media to remember that every winning Republican candidate opposed the Affordable Care Act. "That's a unanimous promise to the American people to be against this," he said. "The Republican Party ran 35,000 TV ads about Obamacare alone in the month of October alone. They need to move to repeal Obamacare as fast as the doors of the new Congress swing open." And Jenny Beth Martin, the Georgia activist who came to lead the Tea Party Patriots, read a statement that asked Republicans to "earn" their majority. "Live up to your promises," she said. "Use reconciliation to pass a bill repealing Obamacare and put it on the president's desk." The statements by victorious Republicans, including McConnell, were lacking those promises. "Obamacare is mentioned nowhere, neither is blocking the president's proposed amnesty." I asked the assembled leaders what the legacy of the 2013 shutdown had been. Bozell took the question with a scoff. "One of your media polls said that 39 percent of people blamed Republicans, 39 percent blamed Obama, and nobody gave a damn," he said. When the press conference ended, I checked with Martin about the Tea Party's actual relationship to the new GOP majority. What did Republicans need to earn, if they'd beaten Tea Party insurgents in primaries.  "Thad Cochran was a special case," said Martin, referring to the Mississippi senator who survived the closest challenge from the right. "By the end, he was even running based on the same principles and issues we've been talking about." That was Zawistowski's point, too. "The Republicans don't come close to taking back the Senate that the Tea Party agrees to elect some of these stooges they put up in Mississippi and Kansas," he said. "Karl Rove talks about quality candidates. How do you call Thad Cochran a quality candidate when he gets lost in the Capitol building after the election? Look, there were 55 people from Ohio going down every weekend with Concerned Veterans of America. They went down to Charlotte to work where Republicans weren't working. Guess what it came down to? Charlotte, because of these people who worked without pay to beat Kay Hagan."
http://www.bloomberg.com/politics/articles/2014-11-05/tea-party-to-republicans-we-made-you-so-now-repeal-obamacare
Tea Party Endorsed Candidates Dominate Election 2014
"Tea Party leaders are celebrating their victories at the polls. An examination of the results of the 2014 general elections by the Institute for Research and Education on Human Rights reveals that Tea Party endorsed candidates continued to outperform at the ballot box this year. National Tea Party groups, most notably FreedomWorks and Tea Party Patriots, endorsed 80 candidates for federal office in yesterday's general election. Tea Party endorsed candidates ended up winning 58 of those races—a 73% winning percentage."
http://www.irehr.org/issue-areas/tea-party-nationalism/tea-party-news-and-analysis/610-tea-party-election-2014