News Briefing for Friday, May 22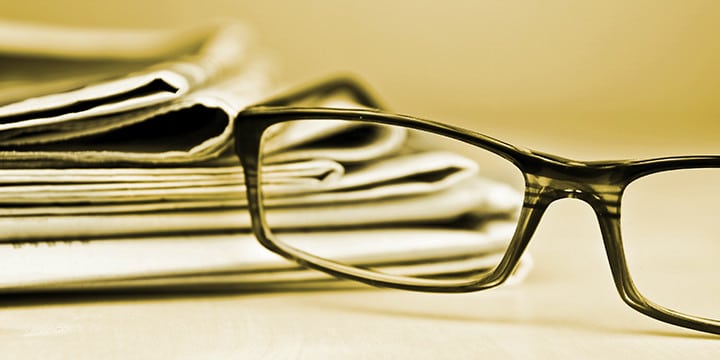 HEALTHCARE:
Costs trouble Obamacare enrollees
"More than one-third of Obamacare enrollees aren't happy with the extra out-of-pocket costs they must still pay for healthcare. Thirty-seven percent of respondents to a Kaiser Family Foundation poll released Thursday said they're "somewhat" or "very" dissatisfied with their plan's deductible — a set sum consumers must pay for some doctors visits or treatments before their insurer steps in. Those on plans that meet the new requirements under the Affordable Care Act were more likely to report problems with costs — like being unable to pay their medical bills or skipping doctors visits because of cost — than those in plans that don't comply. The largest gap emerged when respondents were asked whether they didn't fill a prescription because it was too expensive. Eighteen percent of those on compliant plans had not filled a prescription compared with 6 percent of those in non-compliant plans. But the wide-ranging survey of consumer attitudes toward President Obama's healthcare law also found that people were generally satisfied with other aspects of their insurance. Of those who bought plans on the law's insurance marketplaces, three in four said they're satisfied with the selection of primary care doctors and hospitals on their plan's network. And 74 percent rated their coverage overall as "excellent" or "good." As other surveys have also found, Kaiser's respondents were more likely to report being negatively affected by the healthcare law if they vote Republican. But those in high-deductible plans or non-compliant plans were also likely to report negative effects from the law. Those in low-deductible or federally subsidized plans were more likely to report positive effects…"
http://www.washingtonexaminer.com/costs-trouble-obamacare-enrollees/article/2564825?custom_click=rss
Price worries persist for Obamacare market plans
*46% say difficult to pay premiums
*74% like coverage
"The price is still wrong for too many health insurance customers. Nearly half of all people with individual health insurance plans this year said it's "very" or "somewhat" difficult for them to afford their monthly premiums. That finding comes in a new survey of customers by the nonprofit Kaiser Family Foundation, which questioned people who bought their individual insurance plans either from government-run Obamacare exchanges or outside of those marketplaces. Forty-six percent of those customers expressed having difficulty paying their premiums. The vast majority of Obamacare exchange customers receive a discount on their monthly premiums as a result of subsidies they are issued due to their low or moderate incomes…"
http://www.cnbc.com/id/102695851
Americans with Obamacare Are Still Afraid of Big Medical Bills
"Americans gave Obamacare plans high marks in a survey out today from the Kaiser Family Foundation. Three-quarters of those enrolled in health plans through the marketplace say they're satisfied with the choice of primary care doctors, 73% express satisfaction with their doctor's visit copays, and 65% say they're satisfied with their premiums. Overall, 40% say they've mostly benefitted from the Affordable Care Act, while only a third say they've mostly been negatively affected. But there's one nagging problem. Even though Americans are generally happy with Obamacare plans, a large minority—38% of marketplace enrollees—say they still "feel vulnerable to high medical bills." (A similar proportion of people in non-Obamacare plans agree.) Most alarmingly, Americans enrolled in plans that meet ACA requirements are more likely to struggle with medical bills than Americans enrolled in plans that do not meet ACA requirements. Americans in ACA-compliant plans are also more likely to report skipping care because of cost. Even though the Affordable Care Act outlawed annual and lifetime coverage maximums—the health insurance provisions that saddled the insured with hundreds of thousands of dollars in medical debt and doomed the sick to bankruptcy—more than half of Americans enrolled in ACA-compliant plans say they're worried they won't be able to afford the health care services they'll need in the future. One culprit may be high deductibles. In a previous survey, the Kaiser Family Foundation found that Obamacare silver plan enrollees have an average $3,453 deductible, meaning they need to pay more than $3,000 out-of-pocket before insurance would cover part of the cost. On average, Americans enrolled in bronze plans need to pay more than $5,372 out-of-pocket before insurance kicks in…"
http://time.com/money/3892234/obamacare-medical-bills/
A quarter of Obamacare enrollees say the law hurt them, even those with gov't subsidies: Survey
"More than a quarter of Obamacare enrollees say they've been negatively affected by the law, according to a study released Thursday that finds deeply partisan views of the 2010 overhaul persist. The Kaiser Family Foundation said 27 percent of people with plans from the law's marketplace felt worse off, while 53 percent said they had benefitted. The numbers changed little when the survey isolated people who received government subsidies to help them pay for coverage, with 57 percent saying they benefitted and 25 percent holding a negative view. The findings were part of an extensive study on people in the non-group market, or people who got insurance on their own — either on an Obamacare exchange or on the open market — and not through a job or public program. Kaiser said six out of 10 people in this market held a plan through the marketplace set up under the Affordable Care Act. Among the non-group market overall, more than half of Republicans (55 percent) said they've been negatively affected by Obamacare, while only 19 percent reported a benefit…."
http://www.washingtontimes.com/news/2015/may/21/quarter-obamacare-enrollees-say-law-hurt-them-even/?utm_source=RSS_Feed&utm_medium=RSS
Survey finds 3 out of 4 satisfied with their ObamaCare plans
"The vast majority of people who bought health insurance through ObamaCare exchanges are satisfied with their plans, according to a new national survey. People overwhelmingly said they felt positively about their choices of doctors and hospitals and their copays for appointments and prescriptions, delivering good news for the Obama administration one year into the law's rollout. More surprisingly, that satisfaction also extended to people's monthly premiums and annual deductibles, according to data from the Kaiser Family Foundation. Sixty percent of ObamaCare customers said they were satisfied or very satisfied with their monthly premium costs — more than people who bought coverage before the healthcare law went into effect. Among those who say they've felt an effect from the healthcare law, people were more likely to say they have been impacted positively than negatively. Forty percent say they've benefited, whether through better access to coverage or lower costs. That compares to one-third of people who say they've been harmed, mostly through increased costs. The results of the survey, which is one of the most comprehensive to date about health insurance plans offered through the marketplaces, reveal a strong partisan divide that has been evident throughout the law's rollout. Republicans were far more likely than Democrats to say they were harmed by the law, at a rate of 55 percent to 19 percent. Regardless of party, medical costs remain a barrier to some under the healthcare law. The biggest concerns nationally continue to be premiums and deductibles, which multiple reports warn are rising, even with the law's insurance rules. Another study out this week found that at least 31 million people had to pay so much for deductibles and copays that they are considered "underinsured" — a figure that has doubled in the last decade…"
http://thehill.com/policy/healthcare/242792-three-quarters-of-people-satisfied-with-obamacare-plans-survey-finds
Rate hikes expose shaky foundation of Obamacare
"Though supporters of President Obama's healthcare program tout its success in providing insurance to millions of Americans, recent rate filings from large insurers have revealed that the law is built on a shaky foundation. In recent weeks, large insurers selling coverage through Obamacare have proposed massive rate increases for 2016 – even exceeding 40 percent – because they haven't been able to sign up enough young and healthy customers. This is an ominous sign for the future of Obamacare, because two federal programs that were supposed to act as training wheels for insurers in the early years of Obamacare by absorbing excess risk are set to expire after 2016. If insurers don't do a better job of attracting a healthier risk pool, 2017 promises to be a rocky year for insurance markets, regardless of which party is in control of the White House. In the first two years of the implementation of Obamacare's insurance exchanges (2014 and 2015), insurers set rates with the expectation that the government would absorb a certain degree of risk and they made assumptions about the medical costs of their enrollees…"
http://www.washingtonexaminer.com/rate-hikes-expose-shaky-foundation-of-obamacare/article/2564841?custom_click=rss
House Chairman Calls For ObamaCare Watchdog
"The Obama administration has spent billions of taxpayer dollars implementing the Affordable Care Act, often taking vast liberties with statutory language. The administration's actions were the subject of a House Ways and Means Oversight subcommittee hearing on Wednesday, chaired by Rep. Peter Roskam (R-IL). Roskam is calling for a Special Inspector General to investigate the administration's actions and track how tens of billions of dollars have been spent. Implementation of the sweeping and complex law stretches across eight separate federal agencies so no one agency IG can see the patterns and possible abuses taking place. Rep. Roskam's SIGMA Act (Special Inspector General for Monitoring the Affordable Care Act) would create an ObamaCare watchdog to conduct much-needed audits of the ACA to guard against further waste of tax dollars, such as the extraordinarily expensive and problem-prone exchange websites. I testified before yesterday's hearing, citing our work chronicling 31 instances in which the administration has issued regulations or guidance that conflict with the language of the statute. While the ACA has caused enormous disruption to our health sector and economy, these problems have been exacerbated because the administration has played fast and loose with its executive authority. Rather than abide by the law or ask Congress to amend it, the administration has instead made significant changes through regulation, guidance, and even blog posts. 50 changes to ObamaCare…so far – The Galen Institute has tracked the major changes made to the ACA since it was enacted five years ago, and we count at least 50 changes – 31 by the administration, 17 passed by Congress and signed into law by President Obama, plus two changes made by the Supreme Court…."
http://www.forbes.com/sites/gracemarieturner/2015/05/21/house-chairman-calls-for-obamacare-watchdog/
Obamacare expansion cash could fill huge highway funding gap
"Are Republicans willing to increase taxes or cut infrastructure spending to keep federal taxpayers on the hook for Obamacare expansion? Congressman Bruce Westerman hopes not, and the Republican freshman from Arkansas is offering another option. Westerman will introduce a bill Thursday to patch a hole in the Highway Trust Fund with money saved by reducing Obamacare expansion's federal match rate to traditional Medicaid levels. "My bill provides a consistent, long-term solution that is fiscally responsible and prioritizes spending," Westerman said in an email to Watchdog.org. "My solution could also help reduce deficit spending." Obamacare's expansion of Medicaid to able-bodied, working-age childless adults has been implemented in 29 states and is entirely federally funded. The federal share of expansion costs is set to taper to 90 percent by 2020. Federal funding for traditional Medicaid recipients — pregnant women, poor families, the disabled and the elderly — is far less, as high as 74 percent in some states and as low as 50 percent in others. Westerman estimates that if the feds quit paying extra for Obamacare expansion, $15 billion per year could be added to the Highway Trust Fund and another $150 billion would be saved over a 10-year period. While outside the scope of Westerman's bill, reforms cutting Highway Trust Fund spending and returning most responsibility for infrastructure to the states would save federal taxpayers even more…"
http://watchdog.org/219897/obamacare-highway-funding/
Obamacare's State Exchange Crack-Up
Hawaii's health insurance exchange teeters on the brink, and others struggle to find funding.
"In February, the state of Hawaii, which is one of the states running its own health insurance exchange under Obamacare, confirmed that, like most other states and the federal government, it would be opening its exchange for a special enrollment period during the six weeks after tax season. The somewhat unexpected idea, which originated a few months ago with congressional Democrats, was to allow individuals hit with a tax penalty for not carrying insurance last year to sign up for this year, and avoid another penalty as a result. The federal government, always amenable to implementation alterations that might boost Obamacare's sign-up numbers, announced that the federally run exchanges would hold special enrollment period for those people running from March 15 through the end of April, and most other states joined in as well. But the plan seems to have largely fizzled, or at least underperformed. Only about 147,000 people signed up in the 36 federal exchanges. Another 100,000 or so signed up during the extra time in other states. In some places, the response rate was particularly weak: Hawaii, for example, didn't sign up a single person during its extended enrollment period. Not a solitary one—there were literally zero takers. It is merely the latest ominous sign for Hawaii's exchange, which received more than $200 million in federal grants. And it is the most dramatic recent illustration of the ways that Obamacare's state-run exchanges continue to struggle well into the law's second year of full-on implementation…"
https://reason.com/blog/2015/05/21/obamacares-state-exchange-crack-up
IRS finished ObamaCare prep at the buzzer
"The IRS didn't give a final test to its ObamaCare systems until less than a week before this year's filing season kicked off, a federal watchdog said Thursday.  Treasury's inspector general for tax administration found that the team that tests IRS systems didn't access the Affordable Care Act system before they started their work in November 2014. The Final Integration Test (FIT) team is charged with ensuring that all the various IRS systems can coexist during the filing season. It then got eight separate versions of ObamaCare applications between November and Jan. 15, 2015 — five days before the filing season opened. The Treasury inspector general said the delays in getting the ACA systems to the FIT team pushed back needed tests of the programs, which increased "the risk of filing season processing errors that would have been identified and corrected." On top of that, IRS inspectors were forced to seek the highest priority assistance to deal with problems with the electronic filing system. Despite those issues, the watchdog expressed concern that the IRS wasn't taking the problems seriously enough. John Koskinen, the IRS commissioner, has said that the agency largely met the challenges of ObamaCare's first filing season. The agency said in response to the new audit that it had "made considerable progress" in testing, and had adequate procedures in place…"
http://thehill.com/policy/finance/242874-irs-finished-ocare-prep-at-the-buzzer
Why LA's $15 Minimum Wage Will Really Be $19.28
"The Los Angeles City Council this week voted to raise the minimum wage to $15 an hour. But the effective cost for employers likely will spike to nearly $20, at least for full-time workers.
Once all the nonwage costs are added, including payroll taxes, paid sick leave and the big one — ObamaCare's employer mandate — minimum compensation for a full-time worker could rise as high as $19.28 an hour by 2020, an IBD analysis finds. That would amount to a jump of $10.67, or 124%, since June 2014. Seemingly absent from the minimum-wage debate has been the reality that at $15 an hour, many workers will no longer qualify for Medicaid. Even single parents with two children who worked 40 hours a week would earn more than Medicaid's cutoff (if inflation stays at 2%). In effect, the L.A. City Council is asking employers to lift their low-wage workers to the middle class and give them health insurance. Here's how L.A. employers will see their cost of a full-time minimum-wage worker rise by $10.67 an hour from June 2014 to 2020.
Wages And Taxes: Including the $1-an-hour increase last July, wages and payroll taxes will rise $7.54 an hour. Sick Leave: Three days of paid sick leave that take effect in June will add 19 cents to the hourly wage…"
http://news.investors.com/politics-obamacare/052115-753857-los-angeles-15-minimum-wage-obamacare-labor-cost-spike.htm?ven=rss&utm_source=feedburner&utm_medium=feed&utm_campaign=Feed:%20PoliticRss%20(Politic%20RSS)
Feds offer Florida partial payment in ObamaCare spat
"The Obama administration on Thursday agreed to give Florida some but not all of its requested federal funds for hospitals, the latest move in a fight over ObamaCare's Medicaid expansion.
Florida Gov. Rick Scott (R) last month sued the Obama administration over what he called an effort to force his state to expand Medicaid under ObamaCare, by withholding funds for a separate federal program that compensates hospitals for treating uninsured people, called the Low Income Pool (LIP).  The allegations of coercion have spilled onto Capitol Hill, where Republicans have announced a hearing on the issue this summer and have written to President Obama calling on him to stop the "overreach."  The Obama administration has countered that the LIP decision will be made "regardless" of Medicaid expansion but noted that LIP funds should be tailored so they do not cover costs that would otherwise be covered by Medicaid expansion. That is, it argues it is a better system to give poor people insurance in the first place through Medicaid, rather than reimburse hospitals for treating uninsured people, as LIP does. The White House made its latest move on Thursday by giving Florida the "preliminary" notice that it will fund a smaller LIP program, at $1 billion, down from $2.16 billion currently. It says Florida's request to continue the funding at about the same level does not meet the standard of being tailored to avoid overlap with potential Medicaid expansion.  The move gives Scott some but not all of what he wanted. He had begun preparing to receive no LIP funds at all, saying the White House had effectively rejected his request by refusing to make a decision. Although the White House made a decision, it notes the formal review process is still going forward.  Scott's office has so far declined to comment on the Obama administration's move. A letter from the Centers for Medicare and Medicaid Services (CMS) to Florida on Thursday says the $1 billion for next year will help provide "stability" while the state transitions to a different system. In 2016-2017, the funding will fall again to $600 million…."
http://thehill.com/policy/healthcare/242854-feds-respond-to-florida-request-amid-obamacare-fight
Texas Senate considers 'Scarlet Letter' Obamacare bill
"Texas legislators are considering a bill that would label patients' health insurance identification cards to show whether they purchased their coverage on the Obamacare insurance marketplace. House Bill 1514, introduced by Rep. J.D. Sheffield, R-Gatesville, would require the cards to bear the letters QHP—for qualified health plan. The House passed the bill last week and it is expected to be considered by the Senate as soon as Thursday. Physicians say the bill will help avoid loss of coverage for patients and prevent retroactive denials by insurance companies that will leave doctors holding the bill. But consumer advocates — who are calling the measure the Scarlet Letter Bill — say it opens the door to discrimination. "The bill does not solve any problems, it just labels people," said Jose Camacho, executive director of the Texas Association of Community Health Centers. "Nothing is achieved by merely labeling someone as a marketplace patient. It is not helpful, and worse, could result in providers avoiding patients who they are contractually obligated to serve." Doctors have argued that unless they can quickly determine that a patient has an exchange plan, they could get caught in a loophole that would leave them absorbing the costs of providing their services. Under the Affordable Care Act, some plans carry a 90-day grace period if a patient falls behind in paying the premium. Insurance companies must cover the cost of care provided in the first 30 days, even if the patient never pays the overdue premium. But in the last 60 days of the grace period, insurance companies can retroactively terminate the insurance policy and request a refund of any payments made to providers…"
http://www.houstonchronicle.com/local/prognosis/article/Texas-Senate-considers-Scarlet-Letter-Obamacare-6276825.php
Obama's Game of Chicken with the Supreme Court
"Sometime next month, the Supreme Court will decide King v. Burwell, and the conventional wisdom about the stakes in the case appears to have shifted. The case represents a challenge to the core of the Affordable Care Act. The plaintiffs charge that, based on a strict reading of single sentence (actually, four words), federal health-insurance subsidies should be available only in the sixteen states (and the District of Columbia) that set up their own health exchanges, or marketplaces. This means, they argue, that there should be no subsidies for people who now buy insurance on the federal exchange in the other thirty-four states. At the moment, about thirteen million people receive those subsidies. The people with the most riding on the outcome, of course, are those thirteen million. Without subsidies, it's likely that most of them will no longer be able to afford their insurance. Until recently, the perception has also been that the Democrats had the largest political stake in the case. After all, the A.C.A. is the signature achievement of the Democratic President. Suddenly, though, and paradoxically, it has come to seem that Obamacare's Republican opponents are most at risk if the decision goes their way. They have the most to lose by winning. As Jonathan Chait wrote recently, "The chaos their lawsuit would unleash might blow back in a way few Republicans had considered until recently, and now, on the eve of a possible triumph, they find themselves scrambling to contain the damage." In this view, the peril is especially great for Republicans, because, as Jonathan Cohn recently pointed out, the G.O.P. has failed to propose any kind of plan to address the loss of insurance for so many millions of people. So that's the theory: millions will suddenly be uninsured, and will blame Republicans. As Harry Reid, the Democratic leader in the Senate, put it recently, "I don't think they will [win the case]. If they do, that's a problem that the Republicans have." No, it's not. If the Obama Administration loses in the Supreme Court, the political pain will fall almost exclusively on the President and his Party. To paraphrase Colin Powell and the Pottery Barn rule, President Obama will have broken health care, so he owns it. To the vast mass of Americans who follow politics casually or not at all, Obamacare and the American system of health care have become virtually synonymous. This may not be exactly right or fair, but it's a reasonable perception on the part of most people. The scope of the Affordable Care Act is so vast, and its effects so pervasive, that there is scarcely a corner of health care, especially with regards to insurance, that is unaffected by it. So if millions lose insurance, they will hold it against Obamacare, and against Obama. Blaming the President in these circumstances may be unfair, but it's the way American politics works…"
http://www.newyorker.com/news/daily-comment/obamas-game-of-chicken-with-the-supreme-court?intcid=mod-latest
It's a historic day for memes. Sen. Murphy uses shruggie on Senate floor.
"Thursday became an important day in meme history when a member of the U.S. Senate used a shruggie on the floor. Sen. Chris Murphy (D-Conn.) said the image was a "pretty good summary" of the Republicans thoughts on King v. Burwell, a Supreme Court cases challenging the Affordable Care Act…."
http://www.washingtonpost.com/blogs/the-fix/wp/2015/05/21/its-a-historic-day-for-memes-sen-murphy-uses-shruggie-on-senate-floor/?wprss=rss_politics
Notre Dame Dealt Setback In Obamacare Lawsuit
"A federal appeals court Wednesday shot down an effort by the University of Notre Dame to have itself exempted from the Obamacare contraception mandate. In a 2-1 ruling, the Seventh Circuit Court of Appeals held that while Notre Dame will be allowed to challenge the contraception mandate, it will not be allowed a temporary exemption while its case is litigated. While the ruling isn't a final one, though, it is also a bad sign, indicating that the court views the school's challenge as less likely to succeed. After the passage of Obamacare in 2010, the Department of Health and Human Services (HHS) promulgated new regulations requiring all employers providing health insurance to also provide coverage for birth control. Exemptions were granted for religious bodies (such as churches), but not for religiously-affiliated entities, such as Catholic universities. Later, after encountering fierce opposition, the Obama administration crafted a compromise that allows non-profits to request an exemption by submitting a form to HHS. Notre Dame, however, argues that even filing such a request makes it "complicit" in the provision of birth control, in violation of its Catholic beliefs, because filing that request will put in motion a government provision that will require the school's insurers to provide employees birth control for free. The school sued…"
http://dailycaller.com/2015/05/21/notre-dame-dealt-setback-in-obamacare-lawsuit/
Congress Reaches Deal to Keep Construction Going on Massively Over-Budget VA Hospital
"Lawmakers have reached a deal to keep construction underway on a troubled Veterans Administration hospital outside Denver. The Veterans Affairs Department was on the verge of running out of money for the project, estimated to be $1 billion over its construction budget. It warned that construction would stop unless Congress acted by Sunday to lift a spending cap.
House Speaker John Boehner at first refused, arguing the VA needed to come up with a longer-term plan and make far-reaching internal changes in its culture. He relented Thursday, agreeing to a short-term deal that will keep construction moving for three weeks while a long-term deal is negotiated. Colorado lawmakers pushed mightily for an extension that would allow the project to move forward. They argued it was essential to the community. The VA had struggled to persuade skeptical lawmakers to fund the vast, half-finished facility in suburban Denver. The department had said it would run out of cash and construction would stop next week unless Congress raised the project's $800 million spending cap by Sunday. The contractor had said a shutdown would delay the project by months and raise the cost beyond the current estimate, $1.73 billion. The VA asked Congress to approve additional spending and keep construction going with money already in hand while sorting out a longer-term plan. It also offered to cut the cost by about $55 million by indefinitely delaying construction of a nursing home and a post-traumatic stress disorder clinic on the hospital campus. Boehner wanted more cuts and a plan to pay for the entire project, not just to keep construction moving for a few months, said Rep. Mike Coffman, a Republican whose district includes the hospital…."
http://www.theblaze.com/stories/2015/05/21/congress-reaches-deal-to-keep-construction-going-on-massively-over-budget-va-hospital/
IMMIGRATION:
GRASSLEY: WHISTLEBLOWERS SAY DHS FAILED TO REVOKE EXEC. AMNESTY FROM ALLEGED CHILD MOLESTING CAMP COUNSELOR
"Senate Judiciary Committee Chairman Chuck Grassley (R-IA) is pressing the Obama administration for answers on an illegal immigrant allegedly granted executive amnesty who's now charged with child molestation and distributing child pornography. According to Grassley, whistleblowers allege that U.S. Immigration and Customs Enforcement knew Edgar Covarrubias-Padilla — a camp counselor in California now charged with four felonies including child molestation — was part of child exploitation investigation as early as November 2014. The whistleblowers further note that Covarrubias-Padilla applied for the executive amnesty Deferred Action for Childhood Arrivals (DACA) program in 2012 and received an approval through May 2015. He was arrested on May 7, 2015. "These allegations are deeply troubling because, if true, they suggest that DHS was aware for months or years that Mr. Covarrubias-Padilla posed a public safety threat to the children he was monitoring, yet took no action to revoke his DACA authorization," Grassley wrote in a letter to Homeland Security Secretary Jeh Johnson Wednesday. Grassley further noted that there also appears to be a lack of communication between various arms within DHS. "Of note, news sources have reported that the Santa Clara Sherriff's Office initiated Mr. Covarrubias-Padilla's arrest after the Department of Homeland Security (DHS) contacted them with concerns about Mr. Covarrubias-Padilla's involvement in child exploitation and child pornography. These reports raise significant questions concerning the coordination of ICE and USCIS, in regards to DACA recipients," Grassley wrote. The allegations against DHS in the Covarrubias-Padilla are the latest in a number of concerning individuals granted executive amnesty — including a known gang member who later went on to kill four people in Charlotte, N.C…"
http://www.breitbart.com/big-government/2015/05/21/grassley-whistleblowers-say-dhs-failed-to-revoke-exec-amnesty-from-alleged-child-molesting-camp-counselor/
Amnesty Granted To Child Molesting Camp Counselor Known As 'Papa Bear'
"The Department of Homeland Security (DHS) knew last year that an illegal alien California camp counselor known as "Papa Bear" was being investigated on child molestation and child pornography charges but did nothing about it, Iowa U.S. Sen. Chuck Grassley claims in a letter sent to DHS Sec. Jeh Johnson on Wednesday. Edgar Covarrubias-Padilla was arrested May 7 and charged with four felonies including child molestation and the distribution of child pornography. According to local news reports, authorities believe that Covarrubias-Padilla also produced child pornography. Covarrubias-Padilla recently worked as a night counselor at Walden West, an environmental science camp near San Jose. Besides the recovery of 600 child porn images from his computer, Covarrubias-Padilla has been accused of sexually abusing a 10-year-old boy. The Santa Clara County Office of Education told Grassley's office that it had received over 100 phone calls and 50 emails from parents concerned that their child may have been victimized. Covarrubias-Padilla worked at two other camps over the past two years. In his letter to Johnson, Grassley stated that whistleblowers with U.S. Immigration and Customs Enforcement (ICE) — a DHS sub-agency — claim that the federal authorities knew as early as Nov. 17 that Covarrubias-Padilla was being investigated for child sex abuse charges…"
http://dailycaller.com/2015/05/21/amnesty-granted-to-child-molesting-camp-counselor-known-as-papa-bear/
A Young Woman's Stunning Encounter With Drug Warriors Disguised As Immigration Agents
http://www.forbes.com/sites/jacobsullum/2015/05/21/a-young-womans-stunning-encounter-with-drug-warriors-disguised-as-immigration-agents/
Texas demands Obama prove he's halted deportation amnesty
"Texas asked a federal judge Wednesday to consider imposing a fine on the Obama administration lawyers who misled the court over President Obama's amnesty, filing papers saying the Justice Department is still trying to hide details of how Homeland Security botched the rollout of the program. Texas Attorney General Ken Paxton, who is leading the lawsuit trying to stop Mr. Obama's amnesty, also said the misleading and other errors — including approving 2,000 amnesty applications even after Judge Andrew S. Hanen issued an injunction — cry out for the court to babysit the administration, including making them prove that the illegal immigrants really are sending back their wrongly-issued works permits. The filings came in the case that has halted Mr. Obama's deportation amnesty, where the administration is pleading with Judge Hanen not to punish them despite having admitted they broke his injunction — inadvertently, they say. But Mr. Paxton said the errors prove the amnesty is "so large and complex that not even [administration officials] have a full grasp of what their machinery is doing." "The facts regarding defendants' compliance seem to be constantly evolving, Mr. Paxton said. The problem stems from the grant of amnesty and work permits to Dreamers under Mr. Obama's original 2012 amnesty. In his 2014 expansion, Mr. Obama expanded the original two-year program to three years, and immediately began approving applications under those terms — even though his lawyers told Judge Hanen that no part of the new amnesty was in effect…."
http://www.washingtontimes.com/news/2015/may/21/texas-demands-obama-prove-hes-halted-deportation-a/?utm_source=RSS_Feed&utm_medium=RSS
Obama Administration in States' Immigration Lawsuit: 'Computer Ate My Homework'
"The Justice Department's latest filings in the immigration lawsuit brought by 26 states in the Southern District of Texas are a little hard to believe — and somewhat comical, in a way. Back in February, Judge Andrew Hanen issued a preliminary injunction against the implementation of President Obama's executive orders on immigration. Now, in an attempt to explain why the injunction was violated, Leon Rodriguez, director of the U.S. Customs and Immigration Services (USCIS), has outlined in an affidavit a long list of instructions and orders he gave to implement Hanen's order. The main excuse given for USCIS's issuing three-year deferrals and Employment Authorization Documents (EADs) to 2,000 illegal immigrants after the injunction was in place is that its computer system failed. But fear not. Rodriguez is "taking steps, including the modification of USCIS computer systems, to further minimize the potential for human error that could lead to unintended" violations of the injunction "in future DACA cases, regardless of the circumstances." (There is no indication whether the autonomous computer system that made these errors is named "HAL.") Rodriguez does admit that USCIS "should have exercised greater management oversight of the efforts to halt the production and issuance of three-year notices and EADs." But that's not really much of an admission — there is no question thaat USCIS violated Judge Hanen's injunction despite Rodriguez's self-proclaimed "clear intent to stop the approval or issuance" of these documents. Rodriguez assures the judge that USCIS will get to the bottom of this, his own failure, noting that DHS has asked its inspector general to "investigate the circumstances" of what happened. The Justice Department filed a second affidavit, from Donald W. Neufeld, associate director for service-center operations at USCIS, supporting Rodriguez. Keep in mind that the administration's main justification for the president's 2012 program for immigrants who arrived as children (DACA) and for his expanded 2014 program (DAPA) is that, by exercising prosecutorial discretion to legalize illegal immigrants under these programs, DHS could focus on removing the most dangerous aliens — those who are a threat to national security or public safety. Yet Neufeld blames DHS's unlawful issuance on "recently discovered errors in its identification and tracking of cases decided under the 2012 DACA" program. In other words, DHS violated Judge Hanen's injunction because of tracking errors in its computer system — the same system that supposedly will enable DHS to identify the "most dangerous" illegal immigrants and distinguish them from all of the others receiving benefits under the DACA and DAPA programs…"
http://www.nationalreview.com/article/418728/obama-administration-states-immigration-lawsuit-computer-ate-my-homework-hans-von
House Democrats call for end to immigrant family detention
"Two House Democrats from California called for the Department of Homeland Security to end its practice of holding families seeking asylum in jail-like detention centers while they wait for their cases to play out. Rep. Zoe Lofgren of San Jose said that after visiting Syrians who had fled to Jordan to escape violence in their homeland, she found the conditions under which immigrant women and children are being held in the U.S. more appalling. "The Jordanians are treating the refugees from Syria a heck of a lot better than we're treating immigrants from Honduras," Lofgren said. Lofgren was joined at a news conference in Washington by Reps. Lucille Roybal-Allard (D-Downey) and Luis Gutierrez (D-Ill.) and a former detainee, Maria Rosa Lopez. The three representatives have been frequent critics of federal immigration policy. A surge of women and children from Central America last summer overwhelmed the U.S. immigration system. As a short-term fix, the government placed those seeking asylum in mass detention centers, where many remain today…"
http://www.latimes.com/nation/immigration/la-na-ff-immigrant-family-detention-20150521-story.html
Chris Hayes vs. Ted Cruz Spokesman on Immigration, 2016
"Rick Tyler, national spokesperson for the Ted Cruz campaign, joins Chris Hayes to debate immigration reform."
http://www.realclearpolitics.com/video/2015/05/21/chris_hayes_vs_ted_cruz_spokesman_on_immigration_2016.html
What's Trending In The U.S. EB-5 Investor Immigration World?
http://www.forbes.com/sites/andyjsemotiuk/2015/05/21/whats-trending-in-the-u-s-eb-5-investor-immigration-world/
GUTIERREZ: OBAMA DIDN'T 'EVALUATE WHAT HE COULD OR COULDN'T DO' WITH EXEC AMNESTY
"Representative Rep. Luis Gutierrez (D-IL)18% said President Obama really didn't evaluate what he could or couldn't do" regarding his executive action on immigration during an interview with the Huffington Post released on Wednesday. Gutierrez stated, "Remember when Obama said 'I can't do anymore, I'm not king and I'm not emperor. I can't do anymore, the Congress has to act.' Here's what I believe, I believe the president really didn't evaluate what he could or couldn't do because he wanted Congress to act and that was his preferred route to justice for our immigrant community. But when he saw, and Boehner gave him a call, last summer and said, … 'we're not going to give you a vote,' that's when the president acted."
http://www.breitbart.com/video/2015/05/21/gutierrez-obama-didnt-evaluate-what-he-could-or-couldnt-do-with-exec-amnesty/
Gutierrez: Hillary Used To Be 'Paralyzed' On Immigration Before Amnesty Flip-Flop [VIDEO]
"Hillary Clinton may be "evolving" on immigration in the early stages of the 2016 race, but pro-amnesty Rep. Luis Gutierrez admitted Wednesday that he's seen the flip flop involving her past statements on the issue. In a Thursday interview with The Huffington Post, Gutierrez told Laura Barron-Lopez that while he's glad Clinton is coming to his side on immigration, he remembers when Clinton was "paralyzed" by the issue during the 2008 presidential race. "Look, everybody's evolving," Gutierrez said. "I remember when Hillary — when all the children first came to the border, Hillary said 'oh, they can't just show up. They have to be sent back home.' She's not there anymore." "You remember when Hillary — what was in 2008? Yeah, it was 2008 — and they asked Hillary a question about drivers licenses for undocumented and she was paralyzed! Oh my god," Gutierrez said before imitating the former secretary of state. "'Oh, I don't know, I don't think so.'"…"
http://dailycaller.com/2015/05/21/gutierrez-hillary-used-to-be-paralyzed-on-immigration-before-amnesty-flip-flop-video/
GUTIERREZ: 'I REMEMBER' LAST YEAR WHEN HILLARY HAD DIFFERENT IMMIGRATION POSITION
"Representative Rep. Luis Gutierrez (D-IL) 18% expressed his pleasure with Hillary Clinton changing her immigration position from last year in an interview with the Huffington Post released on Wednesday. Gutierrez said, "Look, everybody's evolving. I remember when Hillary, when the children first came to the border, and Hillary said, 'Oh, they can't just show up. They have to be sent back home.' She's not there anymore. You remember when Hillary, what was it, in 2008? Yeah, it was 2008, and they asked Hillary a question about driver's licenses for the undocumented? And She was paralyzed. 'Oh my God. I don't know. I don't think so?'" Earlier, he praised Jeb Bush for his position on DACA and DAPA, stating that he essentially has the same position as President Obama."
http://www.breitbart.com/video/2015/05/21/gutierrez-i-remember-last-year-when-hillary-had-different-immigration-position/
GOP candidates are flip-flopping to please the base. That could hurt later on.
"Scott Walker was hot and then cold on a path to citizenship for undocumented immigrants. Jeb Bush was yes and then no on invading Iraq. Marco Rubio was in and then out on offsetting increased military spending with other cuts. The Republican presidential primary is starting to sound like a Katy Perry song. GOP rivals have adjusted their positions on a host of issues defining the battle for the nomination. The common thread: They are lurching to the right and struggling to explain themselves, which could bring negative consequences in the general election. The moves range from minor tweaks to 180-degree turns and are aimed mostly at addressing individual weaknesses early in the contest. Most of the pivots have come on immigration, national security and education, reflecting an urgent desire to fall in line with a party that has become more conservative on several fronts since the last presidential election. "The conservative agenda is what is winning the field," said L. Brent Bozell III, a leading conservative activist. "And people who have either not taken a conservative position or took one softly are having to commit if they want to win the primary." Hillary Rodham Clinton, the clear front-runner for the Democratic nomination, is also catering to her party's base. Republicans claim she has flip-flopped on support for an Asian free trade pact strongly opposed by labor unions and progressive activists. Democrats say they are happy to see Republicans race to the right, since they believe it will put the eventual GOP nominee out of step with the general electorate. Some Republicans are nervous about that possibility. "You have to be careful when you are doing this — that you don't so embrace your base that it becomes impossible to move and have some flexibility or nuances in your position moving forward," said Rep. Tom Cole (R-Okla.)…."
http://www.washingtonpost.com/politics/its-flip-flop-season-as-presidential-hopefuls-move-to-cater-to-the-base/2015/05/21/5f281ca4-ff45-11e4-8b6c-0dcce21e223d_story.html?wprss=rss_politics
SPENDING/BUDGET/ECONOMY:
OBAMA'S TRADE ALLIES SCRAMBLE TO LINE UP 60 SENATE VOTES
"Supporters of President Barack Obama's trade agenda are scrambling to keep Senate foes from killing it Thursday before a full-blown debate even begins. They need 60 votes in the 100-member Senate to keep a mostly Democratic-driven filibuster from blocking further action. Obama wants "fast track" authority to negotiate trade proposals that Congress can approve or reject, but not change. If he prevails, Obama is expected to ask Congress to approve a free-trade accord with Japan, Canada, Mexico and eight other Pacific Rim countries. The trade agenda is among Obama's highest second-term priorities. Support was thought to be higher in the Senate than in the House, which is awaiting trade action, so a Senate defeat would be especially embarrassing. The politics of trade have been strange from the start. Republican lawmakers generally support expanded trade deals, but many are loath to give Obama any new victories. Most congressional Democrats and key liberal groups oppose new trade deals, saying they ship U.S. job overseas. But an uncertain number of House and Senate Democrats support Obama on trade, and the White House has lobbied heavily to expand that group…"
http://www.breitbart.com/news/obamas-trade-allies-scramble-to-line-up-60-senate-votes/
Obama's trade deal clears key Senate hurdle
"President Obama's trade agenda cleared a key Senate hurdle and advanced toward passage on Thursday despite the strong opposition of most Democrats. The 62-38 vote capped a long, tense roll call on a measure that will allow Obama to negotiate trade deals that Congress can only accept or reject, but not change. With Republicans generally in favor of the measure, the pivotal votes were cast by Sen. Maria Cantwell, D-Wash., and a handful of other lawmakers who support the trade measure. They used the showdown as leverage to seek a commitment that the Senate would act next month on legislation to keep the Export-Import Bank in existence. The government-backed bank backs overseas sales by U.S. companies. The bank's legal authority expires at June 30, and conservatives in the House are making a major effort to put it out of business. The White House sought the legislation to improve prospects for a trade treaty under negotiations with other Pacific-Rim nations. Supporters say a deal would boost U.S. exports and create jobs for an economy still not showing full strength. Labor unions and other groups vital to Democrats strongly oppose Mr. Obama's trade agenda. They say free-trade deals cost U.S. jobs…"
http://www.cbsnews.com/news/obamas-trade-deal-clears-key-senate-hurdle/
Senate takes key step toward passing fast-track for Obama
"The Senate voted Thursday to end debate on fast-track trade legislation, handing a significant victory to President Obama and moving the bill a step closer to passage. Senators voted 62-38 on the bill, which will allow the president to send a sweeping Asia-Pacific trade deal to Congress for an up-or-down vote, and prevent the deal from being amended by Congress.
Sens. Patty Murray (Wash.), Maria Cantwell (Wash.) and Jeanne Shaheen (N.H.) were among the final Democratic yes votes.  They appeared to vote after Cantwell secured an agreement from Senate Majority Leader Mitch McConnell (R-Ky.) to allow a vote in June on renewing the Export-Import Bank's charter.  The bank, which has come under criticism from conservative Republicans, helps finance U.S. investments meant to increase trade, and has been supported in the past by Boeing.  The very final vote was cast by Sen. Rob Portman (R-Ohio), a former U.S. trade representative for the Bush administration who is in a tough reelection cycle. He voted yes. Thirteen Democrats in total voted to end debate on a measure that badly divided Obama from his party. Senate Minority Leader Harry Reid (D-Nev.) and Sen. Elizabeth Warren (D-Mass.) were among his fiercest opponents…"
http://thehill.com/policy/finance/242795-senate-takes-key-step-toward-passing-fast-track-for-obama
Obama's trade agenda clears key Senate hurdle
"President Obama's trade agenda cleared a key Senate hurdle and advanced toward likely passage on Thursday despite opposition from most Democrats.  The 62-38 vote capped a long, tense roll call on a measure that would allow Obama to negotiate trade deals that Congress can accept or reject, but not change. If opponents had garnered three more votes, they would have been able to block the legislation with a procedural move. With Republicans generally in favor of the measure, the pivotal votes came from Sen. Maria Cantwell, D-Wash., and a handful of others who support the trade measure. They used the showdown as leverage for a commitment that the Senate would act next month on legislation to keep the Export-Import Bank in existence. The government-backed bank guarantees loans for overseas sales by U.S. companies. The bank's legal authority expires June 30, and conservatives in the House are seeking to put it out of business. Obama and major business groups worked in the final hours to help secure the needed Senate votes on trade. Obama made phone calls late Wednesday night to Democratic senators including Cantwell and Ron Wyden of Oregon, the top Democrat handling the trade legislation. And leaders of the Business Council met early Thursday with Democratic Senate leaders. They included Boeing chief executive James McNerny, a strong supporter of reauthorizing the Ex-Im Bank, said Sen. Dick Durbin of Illinois. Durbin, the Senate's second-ranking Democrat, said the Ex-Im Bank was among the topics discussed…"
http://www.foxnews.com/politics/2015/05/21/obama-trade-agenda-clears-key-senate-hurdle/
Senate votes to give Obama fast-track authority on Pacific Rim trade deal
"President Obama's bid to secure a broad trade deal with Pacific Rim nations cleared a major hurdle Thursday as the Senate voted to advance legislation that would give him expanded authority to complete the accord. On a vote of 62 to 38, the measure for fast-track authority received just enough Democratic support to keep it moving, following a last-ditch lobbying effort by Obama and his top advisers. The fate of the legislation, known as the Trade Promotion Authority, hung in the balance for more than 30 minutes during the vote, as it remained shy of the 60 ayes needed to advance and as more than a dozen senators from both parties negotiated the last details of the legislation and side issues. During an afternoon meeting with his Cabinet at the White House, Obama thanked the senators who supported his push for fast-track powers, calling the vote "a big step forward this morning on a trade agenda that is consistent with strong labor standards, strong environmental standards, and access to markets that too often are closed even as these other countries are selling goods in the United States. "It's an agenda that is good for U.S. businesses, but most importantly, it is good for American workers," Obama said…"
http://www.washingtonpost.com/politics/senate-votes-to-give-obama-fast-track-authority-on-pacific-rim-trade-deal/2015/05/21/e54c539a-ffbd-11e4-8b6c-0dcce21e223d_story.html
Obama Is One Step Closer to Having Renewed Trade Authority
"President Barack Obama's trade agenda cleared a key Senate hurdle and advanced toward likely passage on Thursday despite the strong opposition of most Democrats. The 62-38 vote capped a long, tense roll call on a measure that would allow Obama to negotiate trade deals that Congress can accept or reject, but not change. If opponents had garnered three more votes, they would have blocked the legislation with a procedural move. With Republicans generally in favor of the measure, the pivotal votes were cast by Sen. Maria Cantwell, D-Wash., and a handful of other lawmakers who support the trade measure. They used the showdown as leverage to seek a commitment that the Senate would act next month on legislation to keep the Export-Import Bank in existence. The government-backed bank backs overseas sales by U.S. companies. The bank's legal authority expires June 30, and conservatives in the House are making a major effort to put it out of business. Obama and major business groups worked in the final hours to help secure the needed Senate votes on trade. Obama made phone calls late Wednesday night to Democratic senators including Cantwell and Ron Wyden of Oregon, the top Democrat handling the trade legislation. And leaders of the Business Council met early Thursday with Democratic Senate leaders. They included Boeing chief executive James McNerny, a strong supporter of reauthorizing the Ex-Im Bank, said Sen. Dick Durbin of Illinois. Durbin, the Senate's second-ranking Democrat, said the Ex-Im was among the topics discussed…"
http://www.theblaze.com/stories/2015/05/21/obama-is-one-step-closer-to-having-renewed-trade-authority/
Senate Narrowly Advances President Obama's Trade Bill: Here's Why It Was So Close
"The Senate narrowly advanced a bill that would give President Obama the "fast-track" authority to negotiate trade deals with foreign partners. Sixty votes were needed to move forward with the measure, and the Senate voted 62 to 38 in favor of invoking cloture — setting up a vote on final passage for this week before the Senate leaves for Memorial Day recess. The vote was a squeaker, going down to the wire with many observers unsure how a group of senators, led by Sens. Maria Cantwell, R-Washington, and Lindsey Graham, R-South Carolina, threatening to vote against advancing the measure if a vote was not held on the Export-Import bank. With Sen. Ron Wyden, D-Oregon, draping his arms over the South Carolinian's shoulder, Graham and Cantwell were at the center of intense negotiations on the Senate floor with Senate Majority Leader Mitch McConnell, who eventually assured the senators he would allow a vote on the reauthorization of the Export-Import Bank despite personally opposing the measure. After nearly thirty minutes of huddling, Graham and Cantwell voted in favor of invoking cloture on the trade bill, opening the floodgates for other senators to advance the measure. Many Senate Democrats, who normally side with the White House on its legislative agenda, opposed the measure over concerns about a lack of amendments and secrecy surrounding the bill. "We're going to shut down debate on the first full day of consideration?" Senator Sherrod Brown, D-Ohio, said ahead of the vote. "We're not being unreasonable. We're playing this straight. We're simply asking for the Senate to debate this legislation." Before the vote, Sen. Orrin Hatch, R-Utah, offered votes on nine amendments to the measure, but Brown objected, saying it didn't reflect a thorough amendment process. If the Senate failed to advance the bill, it would have sent a brutal blow to the White House. Last week, Senate Democrats defeated the first effort to move forward with the legislation. "What we just witnessed here is Democratic senators shutting down debate on the top economic priority of the Democratic president of the United States," Senate Majority Leader Mitch McConnell said at the time…"
http://abcnews.go.com/Politics/senate-narrowly-advances-president-obamas-trade-bill-heres/story?id=31202726
Obama, McConnell Get Key Win on Trade
"In a dramatic vote full of last-minute deals and high tension, the Senate narrowly agreed to move forward Thursday on trade legislation that is a key priority of President Obama and Majority Leader Mitch McConnell. The chamber voted, 62-38, to end debate on Trade Promotion Authority, which would allow Obama to submit trade deals to Congress for an up-or-down vote without the ability to add amendments. The TPA legislation is considered a key step for Obama in negotiating the Trans-Pacific Partnership – a trade agreement between the U.S. and nearly a dozen other nations. Until Thursday, the fate of TPA in the Senate was uncertain. A dozen Democrats joined the vast majority of Republicans in supporting the measure, with five Republicans voting against it. The vote is a reversal from last week, where Democrats banded together to block the legislation over frustrations with the amendment process. "I'm very happy the Senate has decided to take another step forward on this very important initiative, not only of the president but of the majority party as well," McConnell said on the Senate floor following the vote. "I thank the folks on the other side who are also similarly inclined." McConnell singled out Republican Sen. Orrin Hatch, chairman of the Senate Finance Committee, and Sen. Ron Wyden, the ranking Democrat, who crafted the legislation and have worked closely to move it forward. Wyden indicated after the vote that they were still negotiating and trying to work out an agreement to vote on a number of amendments to the bill. "There is now a bipartisan coalition, pro-trade coalition, that's come together in the United States Senate," Wyden said. "Now what I've got to do, and what I'm working on now, is trying to get as many amendments as possible. That's what we've sought from the very beginning and that's what I'm focused on now." Even during the vote, it was unclear if the trade legislation would clear this key procedural hurdle. Some Democrats, led by Sen. Maria Cantwell, wanted assurances that there would be a vote to reauthorize the Export-Import Bank, set to expire at the end of June, before they would allow the trade bill to advance. After a long huddle on the Senate floor during the vote, while the bill was still several yeas short of passing, a large group of senators worked through those concerns. Ultimately, an agreement was reached…"
http://www.realclearpolitics.com/articles/2015/05/21/obama_mcconnell_get_key_win_on_trade_126678.html
Senate averts trade filibuster, delivers big win to Obama in fast-track fight
"Pro-trade Democrats bucked their party's liberal wing and helped head off a filibuster Thursday, putting the Senate on course to approve fast-track trade negotiating powers and delivering President Obama's biggest second-term domestic priority. The 62-38 vote barely topped the 60 votes needed to surmount the filibuster, and only after a half-hour's worth of deal-making on the Senate floor. "Our nation's economic health and prestige are on the line today," said Sen. Orrin G. Hatch, Utah Republican and chairman of the Finance Committee, who led the floor debate on passing the bill, known as Trade Promotion Authority, which will allow Mr. Obama to conclude trade deals he's been trying to negotiate. The vote sets up passage of the TPA, potentially later in the day Thursday. Thirteen Democrats joined with all but five Republicans to advance the bill, braving a fierce assault from liberal pressure groups who had declared the trade vote a major contest for the heart of the Democratic Party. "If Democrats fail to retake the Senate in 2016, a great deal of the responsibility will lie at the feet of the Democratic senators who set fire to our party's credibility," said Jim Dean, chairman of Democracy for America, one of the pressure groups…"
http://www.washingtontimes.com/news/2015/may/21/senate-averts-trade-filibuster-big-win-obama/?utm_source=RSS_Feed&utm_medium=RSS
UPDATE 2-Fast-track trade bill passes U.S. Senate hurdle in win for Obama
"President Barack Obama on Thursday moved closer to winning the power to speed trade deals through the U.S. Congress when the Senate advanced legislation important to his Asian trade push. Senators voted 62-38 to set up a speedy decision on the "fast-track" trade negotiating authority the president needs to complete the Trans-Pacific Partnership (TPP) trade deal. The TPP is part of Obama's so-called pivot to Asia, a strategy to counter China's rising economic and diplomatic clout in Asia. Thirteen of 44 Democrats backed the legislation in the Senate's second procedural vote. Some supported moving ahead with fast-track after Senate Majority Leader Mitch McConnell, a Republican, assured them he would set a vote next month on a bill to renew the Export-Import Bank's charter, according to leading Democratic senators. The charter is due to expire at the end of June. They were joined by 49 of 54 Republicans, giving supporters of the legislation more than the 60 votes needed to proceed in the 100-member Senate. With some of the Senate's arcane procedural underbrush cleared away, senators will now weigh amendments to the bill – some of them contentious – and there could be yet another procedural vote requiring 60 supporters. If there is cooperation among all senators, the bill could come to a final vote by week's end, with only a simple majority needed to pass it. Under fast-track, Congress can approve or reject trade deals such as the TPP, with 11 other countries ranging from Japan to Chile, but not amend their contents. But the path is not clear yet. Amendments could include controversial sanctions on trading partners that manipulate their currencies, a move opposed by the partners. The White House has said it will veto the bill if lawmakers insist on penalties. It instead prefers a diplomatic approach to dissuade countries from deliberately weakening their currencies to make exports cheaper…."
http://in.reuters.com/article/2015/05/21/usa-trade-idINL1N0YC03G20150521
Obama thanks Senate for advancing trade bill
"President Obama on Thursday thanked the Senate for advancing a key part of his trade agenda. The Senate voted to end debate on a fast-track trade bill, handing Obama a major victory and bringing the measure one step closer to passage. "I want to thank the bipartisan group of senators who took a big step forward this morning" on trade, Obama said during a Cabinet meeting at the White House. Sixty-two senators voted to move forward on the fast-track bill, which would give Obama the power to put a 12-nation Pacific trade agreement before lawmakers for an up-or-down vote, without amendments that could kill the deal. The vote was close, and the result was only apparent after Sen. Maria Cantwell (Wash.) was assured that Senate Majority Leader Mitch McConnell (R-Ky.) would allow a vote next month on renewing the charter of the Export-Import Bank. The White House has made an aggressive lobbying effort to convince Democrats in Congress to back his trade agenda. Many Democrats oppose fast-track authority because they believe new trade deals would ship American jobs overseas. Press secretary Josh Earnest said Thursday the president made a number of calls to lawmakers late last night "to build that bipartisan common ground in support of this proposal." Obama said the new trade agreement under consideration "is consistent with strong labor standards, strong environmental standards, and access to markets that too often are closed even as these other countries are selling goods in the United States."…"
http://thehill.com/homenews/administration/242851-obama-thanks-senate-for-advancing-trade-bill
GOP blocks Warren bill demanding trade deal transparency
"Sen. Orrin Hatch (R-Utah) blocked legislation from Sen. Elizabeth Warren (D-Mass.) on Thursday that could have complicated ongoing trade talks by demanding public disclosure of deals before they get "fast-track" status. Warren and Sen. Joe Manchin (D-W.Va.) pushed a measure that would have let the public see the details of a trade deal before lawmakers decide whether or not to designate it as fast-track, which allows for congressional approval by a simple majority vote and prohibits lawmakers from offering amendments. But Hatch objected to her request, blocking Warren's bill from passing. The trade promotion authority (TPA) legislation currently being considered by the Senate would require the president to have to post the details of any trade deal for 60 days before signing it. Unlike Warren's bill, though, the current trade legislation automatically grants fast-track status to agreements. Warren's bill would likely complicate the ongoing trade talks with 11 Asia-Pacific countries; the administration has insisted that fast-track it is crucial to the deal being finalized. The Utah Republican said that if senators are concerned about the level of transparency on trade agreements, they should support the current legislation. "[But] those who oppose TPA and trade agreements outright will likely continue to use the supposed lack of transparency as an excuse to oppose the bill," Hatch said. But Sen. Barbara Boxer (D-Calif.) dismissed Hatch's argument, saying that concerns over transparency are "not a partisan issue."…"
http://thehill.com/blogs/blog-briefing-room/242889-gop-blocks-warren-trade-bill-demanding-transparency
WARREN: OBAMA KEEPING TRADE DEAL SECRET BECAUSE 'THE PUBLIC WOULD OPPOSE IT'
"Thursday on the senate floor, Sen. Sen. Elizabeth Warren (D-MA)12%
  introduced a bill that would give the public 60 days to review the details of President Obama's  Trans-Pacific Partnership trade deal before Congress votes. Partial transcript as follows: "In the past few weeks the public has heard a lot about the Trans-Pacific Partnership, a massive trade deal the U.S. is negotiating with 11 other countries. The public has heard from supporters that it is the most progressive trade deal in history, a deal that will benefit working families and small businesses. And they've heard it will only tilt the field in favor of multinational corporations and leave workers and everyone else behind. The public has heard a lot but in all that time they've never actually seen the deal itself. In fact, the press hasn't seen the deal, economists haven't seen the deal, legal experts haven't seen the deal, most everyone in America hasn't seen the deal. Why? because the administration has classified the deal making it illegal for any of those people to read it. "Now members of congress, as Senator Mansion said, can read it so long as they go into a secret room and don't leave with any notes. but even members of congress are prohibited from talking about the details in public or discussing the details with the people that they were sent to Washington to represent. And yet in the next day or two the senate is scheduled to vote on whether to grease the skids to make that secret trade deal, the TPP the law of the land. This isn't how democracy is supposed to work. One of our fundamental principles of representative government is transparency. Our government is supposed to keep things secret from the people only if it has a really, really good reason to do so…."
http://www.breitbart.com/video/2015/05/21/warren-obama-keeping-trade-deal-secret-because-the-public-would-oppose-it/
ORRIN HATCH ON TRADE BILL: 'I DON'T KNOW FULLY WHAT'S IN TPP MYSELF'
"Democrat Sens. Joe Manchin (WV) and Sen. Elizabeth Warren (D-MA) 12% (MA) went to the Senate floor to push for immediate consideration of a bill that would make the Obamatrade text public — right now Congress has to go to a secured room to review the text and can't take notes out or discuss what is in it with the public. That motion failed when Sen. Orrin Hatch (R-UT)54%
 objected, since it required unanimous consent. The two Democrats even praised President George W. Bush, who released his free trade text in 2001. Today, President Obama, who promised to have the most transparent administration in history, is not releasing his deal. "We're just asking for some transparency before we have this crucial vote," said Warren. She said people have heard a lot about the trade bill, but haven't seen it. The press hasn't seen it, neither have economists or legal experts because the Administration making it impossible any of those people to read it. "We should keep the deal secret because if the details were made public now, the public would oppose it," mocked Warren. "Well, that's not how our democracy is supposed to work…."
http://www.breitbart.com/big-government/2015/05/21/sen-hatch-defends-obamatrade-shuts-down-push-for-transparency/
Ryan seeks to rally GOP on fast-track
"Rep. Paul Ryan (R-Wis.) is rallying Republicans around fast-track authority.  Ryan, the chairman of the powerful Ways and Means Committee, spent Thursday morning courting his party for votes before heading out of town for the Memorial Day recess. Following the meeting, Rep. Kevin Brady (R-Texas), a member of the Ways and Means Committee, said he expects his party will deliver enough votes to pass the legislation. "It will be a very strong vote from Republicans," Brady told The Hill.   He said much of Thursday's discussion centered on clarifying how the fast-track process works and what is included in the sweeping Trans-Pacific Partnership (TPP) trade deal under negotiation. Fast-track would allow President Obama to send the TPP to Congress for an up-or-down vote. Lawmakers would also not be able to amend the trade pact if fast-track is approved. Obama faces a tall order in winning approval for fast-track in the House, given opposition in both parties. While he must win over more Democrats, GOP leaders are seeking to limit Republican defections. "Our challenge is, we're working really hard to max out our support," Brady said. "It's really critical that the president deliver votes." Rep. Pat Tiberi (R-Ohio), chairman of the Ways and Means Trade subcommittee, said the numbers of supporters is growing…"
http://thehill.com/policy/finance/242859-ryan-seeks-to-rally-gop-on-fast-track
Trade Deal Tees Up Export-Import Bank Vote
http://blogs.rollcall.com/wgdb/trade-deal-tees-up-export-import-bank-vote/?dcz=
MCCONNELL STRIKES TPA DEAL, PROMISES VOTE ON EX-IM BANK
"A deal on another trade-related bill seems to have cleared the way for the Senate to reach the 60-vote threshold needed to advance Trade Promotion Authority on Thursday. Senate Majority Leader Sen. Mitch McConnell (R-KY)54% reportedly promised that the Senate will hold a vote to reauthorize the Export-Import Bank, causing a hold-out group of senators to vote for cloture on TPA. The Hill reports that McConnell made the promise to senators who support the Ex-Im Bank during the cloture vote Thursday. Once he made the vow the group of senators offered up key votes for the motion to pass 62-38. "I'm glad that we have a path forward on both Ex-Im and trade. Mitch gave a commitment that we would have a vote in June," Sen. Patty Murray (D-WA)0%, who voted for cloture, said according to The Hill. The Ex-Im Bank is slated to expire on June 30 if Congress does not reauthorize it, however the effort could face an uphill battle with conservatives already plotting to prevent its reauthorization. Indeed, Thursday morning, the conservative Republican Study Committee announced its official position against Ex-Im's reauthorization. "Ex-Im boasts a disturbing culture of corruption and misconduct that has led to numerous criminal indictments in the last six years," RSC Chairman Rep. Bill Flores (R-TX)68%
 said in a statement…"
http://www.breitbart.com/big-government/2015/05/21/mcconnell-strikes-tpa-deal-promises-vote-on-ex-im-bank/
McConnell promises Ex-Im Bank vote
"Senate Majority Leader Mitch McConnell (R-Ky.) saved fast-track trade authority, a centerpiece of President Obama's second-term agenda, by promising Democrats that he would allow a vote next month to reauthorize the Export-Import Bank. McConnell promised the vote to a group of bank supporters who huddled around him on the floor right before the presiding officer gaveled to a close a vote to advance trade promotion authority, also known as fast-track. Once McConnell pledged a vote on the reauthorization, a group of pro-trade Democrats, including Sens. Maria Cantwell (Wash.), Patty Murray (Wash.), Heidi Heitkamp (N.D.), Chris Coons (Del.), Claire McCaskill (Mo.) and Jeanne Shaheen (N.H.) voted to cut off debate on fast-track and advance it to a final up-or-down vote. "I'm glad that we have a path forward on both Ex-Im and trade. Mitch gave a commitment that we would have a vote in June," Murray told reporters. Senate Republican Whip John Cornyn (R-Texas) said McConnell promised to give them a chance to offer the Ex-Im Bank reauthorization as an amendment to one of the bills moving on the floor next month. "There's going to be several bills going across the floor of the Senate in June so there will be an opportunity for the proponents to offer an amendment on a bill in June," he said. "That's really the only offer that Sen. McConnell can make because he's personally opposed to the Ex-Im Bank but he's made this pledge in good faith." The promise could prove controversial with conservative groups, such as Heritage Action for America, who are fighting to terminate it. "In 44 days, the Export-Import Bank will begin winding down its operations. This presents a historic opportunity for congressional conservatives to not only end one of FDR's creations, but to demonstrate to voters that America's conservative party is fighting favoritism and cronyism in Washington," Dan Holler, Heritage Action's communications director, wrote in a memo dated May 18. The bank's charter is due to expire at the end of June.   McConnell has said he personally opposes the bank's renewal, but a spokesman noted he has repeatedly said he's willing to allow the Senate to take a vote on the issue…"
http://thehill.com/policy/finance/242806-mcconnell-promises-ex-im-bank-vote
House GOP Opposition to Ex-Im Bank Spreads as Senate Cuts Deal
"Opposition to the Export-Import Bank is spreading among House Republicans, even as Senate Majority Leader Mitch McConnell (R., Ky.) broke the impasse over a pending trade bill by promising to allow a vote on the reauthorization of the bank. The prospects of Ex-Im's renewal took a blow when Republican Study Committee chairman Bill Flores (R., Texas) warned that the bank is at risk of "becom[ing] another Enron at at the expense of American taxpayers." "The Republican Study Committee will not support the reauthorization of the Export-Import Bank and believes that the bank should begin an orderly wind down when its charter expires on June 30th," Flores said in a Thursday morning statement. "Ex-Im boasts a disturbing culture of corruption and misconduct that has led to numerous criminal indictments in the last six years. Their lending standards often lack transparency and consistency. Yet rather than address these mounting problems, bank officials have repeatedly ignored required reforms from Congress and recommendations from the Government Accountability Office and the bank's own Inspector General."…"
http://www.nationalreview.com/article/418734/house-gop-opposition-ex-im-bank-spreads-senate-cuts-deal-joel-gehrke
Republican Study Committee comes out against Ex-Im
"The Republican Study Committee declared its opposition Thursday to reauthorizing the Export-Import Bank, in another sign of momentum for the push to put the 80-year-old institution out of business.  The announcement from the RSC, a conservative caucus of about 170 House members, comes just over a month before Ex-Im's charter is set to expire on June 30 and underlines the challenges facing supporters of the bank.  In a statement, RSC Chairman Bill Flores (R-Texas) said the caucus "will not support the reauthorization of the Export-Import Bank and believes that the bank should begin an orderly wind down when its charter expires." "Federal bureaucrats should not be picking business' winners and losers. Instead, we know American businesses are capable of competing in a free and open market, without government interfering," Flores said. Congress should shut the bank down "before it becomes another Enron at the expense of American taxpayers," he said.  Tea Partyers have sought to portray Ex-Im as an illustration of Washington cronyism. They've made it a political wedge issue to force Republicans to choose between the Tea Party and the business community, which supports the bank along with nearly all Democrats…"
http://thehill.com/business-a-lobbying/242803-republican-study-committee-comes-out-against-ex-im
Boehner: I denied Dem's request on Ex-Im vote
"Sen. Maria Cantwell (D-Wash.) reached out to Speaker John Boehner, the Ohio Republican said Thursday, asking him to give his word the House would soon hold a vote to reauthorize the expiring Export-Import Bank. No way, Boehner told her. "She has contacted me and I told her I would not make that commitment," Boehner said at a news conference. A group of Democrats led by Cantwell and Sen. Patty Murray (D-Wash.) had been holding up a major trade bill in the Senate, demanding that Majority Leader Mitch McConnell (R-Ky.) promise to allow a vote to renew the Ex-Im Bank before its charter expires at the end of June. After McConnell made the commitment on Ex-Im Thursday, Cantwell and other pro-trade Democrats voted to advance the trade legislation past a key procedural hurdle — setting up a final vote. Asked why McConnell made the commitment but Boehner chose not to, the Speaker said their differences are "nothing new." "I have my issues in my chamber; he has his issues in his chamber," Boehner said. "I've got 435 members who have their opinions, and he has 100 members who have their opinions." The Speaker supports reauthorizing the Export-Import Bank, but his top two deputies — Majority Leader Kevin McCarthy (R-Calif.) and Majority Whip Steve Scalise (R-La.) — do not. Boehner said he's recently spoken about the bank to Financial Services Chairman Jeb Hensarling (R-Texas), an Ex-Im opponent whose panel oversees the institution…"
http://thehill.com/homenews/house/242817-boehner-i-gave-cantwell-no-ex-im-commitment
Boehner throws cold water on Senate Ex-Im deal
http://www.washingtonexaminer.com/boehner-throws-cold-water-on-ex-im-deal/article/2564828
Ideological feud brews in Congress over 81-year-old Ex-Im Bank
"An ideological battle is brewing in Congress over a tiny government program most people have never heard of, targeted by Tea Party-inspired Republicans in a largely symbolic gesture against "corporate welfare." House conservatives held an event this week urging the death of the Export-Import Bank, an 81-year-old agency that provides loans and loan guarantees for projects involving U.S companies doing business overseas. The bank's charter expires at the end of June unless Congress acts to extend it, which gives opponents a huge advantage. "All Congress has to do is what is does best: nothing," said Rep. Jim Jordan, R-Ohio, head of the House Freedom Caucus, in an interview with USA TODAY. The Ex-Im Bank has become a favorite target of Tea Party groups who argue that it is a prime example of "crony capitalism" — government assistance for well-connected companies. The bank argues that is not true, noting that 90% of the companies it works with are small businesses, although about 75% of the value of its loans go to larger firms. The idea behind the bank is that is a U.S. company wants to sell an airplane or other product to a foreign buyer, and no private lender will provide financing, the Ex-Im bank can provide the loan or guarantee the loan, allowing completion of the sale. An array of business groups such as the U.S. Chamber of Commerce say the bank actually serves a vital role by leveling the playing field with other nations that provide government financing for their exporters. The bank said it authorized 3,700 projects that "created or sustained" 164,000 U.S. jobs in its annual report for 2014. The chamber has launched an ad blitz across the country urging viewers to call their lawmakers and urge support of the bank…."
http://www.usatoday.com/story/news/politics/2015/05/21/export-import-bank-conservatives-battle/27662629/
Senate GOP unveils spending cuts for 2016
"The Senate Appropriations Committee approved a series of allocations Thursday for fiscal 2016 that cut funding below current levels and differ from a proposal by House Republicans. During their first markup, Senate appropriators on a party-line vote approved the allocations, which total $1.017 trillion for the next fiscal year, beginning Oct. 1. Senate Republicans, like their House counterparts, are moving forward with spending bills that are based on sequestration budget ceilings imposed by a 2011 law. Sen. Barbara Mikulski (D-Md.) proposed an alternative set of allocations, which failed in a party-line vote, that were a total of $74 billion above Chairman Thad Cochran's (R-Miss.) suggested levels. "This is really at the 2010 level," Mikulski said of the Republicans' proposed allocations. "They [do] not contain enough resources to meet the needs of the American people." The approved spending would cut funding from 2015 levels for the following spending bills, which cover departments and related spending: agriculture; defense; financial services; interior/environment; labor, health and human services  and education; state and foreign operations. The agriculture; commerce; defense; energy and water; interior and environment; and state and foreign operations bills are all below spending allocations in their corresponding House versions. Senate Republicans are proposing to raise funding above 2015 levels for the commerce; energy and water; homeland security; military construction and veterans affairs; and transportation bills.  The Senate defense bill contains about $87 billion in war funding, which is slightly less than the roughly $88 billion proposed by the House. Congressional Republicans are relying on the Pentagon's war fund to raise defense spending without breaching budget caps. Unlike the House bill, the Senate's bill funding military construction projects and veterans' benefits contains no war funding. The House bill contains $532 million, which caused a minor revolt among a group of Democrats and Republicans last month. Their attempt to remove the provisions, however, failed on the House floor. The difference could reinvigorate a debate over using the war fund to circumvent defense budget caps for the next fiscal year…"
http://thehill.com/business-a-lobbying/242809-senate-gop-unveils-spending-cuts-for-2016
Senate panel advances energy and water spending bill
"The Senate Appropriations Committee advanced a $35.4 billion spending bill that covers the Energy Department, Nuclear Regulatory Commission, Army Corps of Engineers and other agencies Thursday without any obvious partisan riders. Both Democrats and Republicans held back potentially controversial amendments that would have endangered passage by the full Senate. Instead, senators will offer such measures on the floor, where they will need 60 votes to clear procedural thresholds. Notably absent were funds for completing the licensing review for the Yucca Mountain nuclear waste site in Nevada and any measures to block implementation of the forthcoming Waters of the United States rule. The funding level for fiscal 2016, which matches the House-passed measure, is $1.2 billion above the current budget and $668 million below President Obama's request. It passed by a 26-4 vote, with Democratic Sens. Jon Tester of Montana, Jack Reed of Connecticut, Patty Murray of Washington and Chris Murphy of Connecticut dissenting. "This appropriations bill is forward-looking in its approach to responsibly providing for our national nuclear security, waterways management, flood control and energy security despite limited resources," said Appropriations Committee Chairman Thad Cochran, R-Miss. The bill includes $6 billion for nuclear waste management, $167 million above current funding, and $10.5 billion on Energy Department programs — $270 million above current levels, but $1.1 billion below Obama's request. Fossil fuel research would get $610 million, a $39 million increase, and nuclear energy research would get $950 million, a $116 million increase. Those spending bumps were offset by cuts to clean energy research…"
http://www.washingtonexaminer.com/senate-panel-advances-energy-and-water-spending-bill/article/2564835?custom_click=rss
Senate panel advances $35.4B bill funding energy, water programs
http://thehill.com/policy/finance/242830-senate-panel-advances-354b-bill-funding-energy-water-programs
House passes research and development tax credit
"The House voted Wednesday to permanently restore and expand the tax credit for business research, one of the most popular of the dozens of temporary tax breaks that Congress routinely revives on a short-term basis. In the 274-145 vote, 37 Democrats joined all but one Republican in voting to put the research credit, which Congress has been extending on a stop-and-go basis for almost 35 years, into place for good. Rep. Walter Jones (R-N.C.) was the only GOP lawmaker to vote against the measure. Supporters of the proposal from Rep. Kevin Brady (R-Texas), which included major business advocates, said the measure would give companies necessary assurances that the research credit wasn't going anywhere. "This is something that we think ought to be a permanent feature of our tax code," said House Ways and Means Committee Chairman Paul Ryan (R-Wis.). Even many of the Democrats who voted against Wednesday's measure back the research credit and previously signed on to legislation that would permanently extend the tax break. But President Obama, who threatened to veto the House bill, and congressional Democrats complained that Republicans were being fiscally irresponsible in not offsetting the cost of extending the tax break – more than $180 billion over a decade, according to the Joint Committee on Taxation. "It ain't free. We've got to pay for it. So it's not an issue of not supporting research and development. It's wanting to be responsible. And be honest with the American people and say, 'Let's pay for it,' " said House Democratic Caucus Chairman Xavier Becerra (D-Calif.). In its veto threat, the White House accused the GOP of "imposing a double standard by adding to the deficit to continue and expand costly tax breaks, while slashing investments and programs that serve middle-class and working Americans in the name of fiscal rectitude." Wednesday's vote marked the second time in a little over a year that the House voted to expand and permanently the incentive for corporate research. In May 2014, more than five dozen Democrats joined all but one Republican in backing a permanent research credit…."
http://thehill.com/blogs/floor-action/house/242756-house-passes-research-and-development-tax-credit
Dems slam GOP over Amtrak cuts
"Senate Democrats slammed House Republicans on Thursday for cutting Amtrak's funding, in the wake of a crash that killed eight people. "It's unacceptable that our Republican colleagues would deny Amtrak the funding it needs," Sen. Jack Reed (D-R.I.) told reporters. "The Republican budget is headed the wrong way on Amtrak." Reed spoke at a press conference with Democratic Sens. Cory Booker (N.J.), Robert Menendez (N.J.), Ed Markey (Mass.), Chris Murphy (Conn.), Richard Blumenthal (Conn.), Chris Coons (Del.), Bob Casey Jr. (Pa.) and Charles Schumer (N.Y.).
Schumer said if Amtrak's budget is cut it would have to choose between safety and upgrades, adding it "will be forced to rob Peter to pay Paul." Republicans have disputed the idea that funding cuts to Amtrak had anything to do with last week's derailment. House Republicans voted to cut federal funding for Amtrak to $1.14 billion in the next fiscal year, down from $1.39 billion. Reports have indicated that speed may have been a factor in the Amtrak derailment. Democrats have countered that technology that would have forced the train to slow had not been implemented. They have linked that failure to funding issues…"
http://thehill.com/blogs/floor-action/senate/242844-dems-slam-gopers-over-amtrak-funding
Americans splurging less, spending more on essentials
"A majority of Americans say they are now spending more on groceries. Fifty-five percent in the U.S. say they spend more on groceries, the area in which Americans say they spend the most, according to a new Gallup poll. In addition, Americans were spending more on utilities (45 percent-42 percent), healthcare (43 percent-41 percent) and cable or satellite (32 percent-30 percent) in the beginning of 2015 compared to the middle of 2014. Overall, Americans are spending the most on the things they need, but not the things they want, as they continue to spend less and less on discretionary purchases. In the beginning of 2015, Americans' net spending was negative for discretionary purchases: -7 percent for leisure activities, -9 percent for clothing, -13 percent for consumer electronics, -18 percent for dining out and -20 percent for travel…"
http://www.washingtonexaminer.com/americans-splurging-less-spending-more-on-essentials/article/2564812?custom_click=rss
U.S. economy tepid in early second quarter, but jobs market resilient
"The U.S. economy was on a modest growth path early in the second quarter with home resales falling in April and manufacturing activity on the backfoot in May, although the labor market continued to tighten. Growth is struggling to rebound strongly after slumping at the start of the year, weighed down by bad weather, a strong dollar, port disruptions and deep energy spending cuts. The sturdy labor market keeps the Federal Reserve on track to raise interest rates later this year. Minutes of the U.S. central bank's April meeting released on Wednesday showed most policymakers saw little chance of a June rate hike because of the anemic pace of the rebound in growth so far. "The labor market is doing well and continues to tighten. Still, the economy got off to a slow start this quarter. It seems it hasn't found a rhythm after the poor first three months of the year," said Ryan Sweet, a senior economist at Moody's Analytics in West Chester, Pennsylvania. The National Association of Realtors said existing home sales declined 3.3 percent to an annual rate of 5.04 million units last month. Despite the fall, which followed a hefty increase in March, the sales pace remained above 5 million units. The Realtors group said sales continued to be hampered by a shortage of properties on the market, which is pushing up home prices and limiting choice for potential buyers. But last month's drop in sales could be temporary amid signs supply is gradually improving as higher house prices encourage more sellers to put their properties on the market. The inventory of unsold homes on the market increased 10 percent from March to 2.21 million units. However, supply was down 0.9 percent from a year ago. At April's sales pace, it would take 5.3 months to clear houses from the market, up from 4.6 months in March. The median price for a previously owned homed rose 8.9 percent in April from a year ago, the largest gain since January 2014 and marking the 38th straight month of year-over-year price increases…."
http://in.reuters.com/article/2015/05/21/us-usa-jobless-idINKBN0O61HZ20150521
A Comprehensive Regulatory Reform Agenda, Barack Obama Veto Pen Notwithstanding
http://www.forbes.com/sites/waynecrews/2015/05/21/a-comprehensive-regulatory-reform-agenda-barack-obama-veto-pen-notwithstanding/
Federal Reserve says raising rates in June is 'unlikely'
"Federal Reserve policymakers largely agreed when they met last month that it would be too early to start raising interest rates in June, as they debated whether the economy's winter weakness would fade or persist. While "a few" Fed officials believed that the U.S. economy would be ready for an increase in rates next month, they were outnumbered by "many" Fed officials who viewed it as "unlikely" that the economic data would be strong enough to justify a hike. The divergent views were revealed Wednesday in the minutes of the central bank's discussions at its April 28-29 meeting. The Fed has kept its key rate near zero since December 2008. Many economists at the beginning of the year pegged June as the most likely date for the first rate hike. But private analysts have now pushed that liftoff date to September or even later given unexpected weakness at the start of this year. Financial markets took the Fed minutes in stride, although a brief afternoon rally faded, leaving the major indexes mixed. The Dow Jones industrial average finished the day down 27 points at 18,285.40, and the Standard & Poor's 500-stock index slipped 2 points to 2125.85, while the Nasdaq composite index was up slightly at 5071.74…"
http://www.washingtonpost.com/business/economy/federal-reserve-says-raising-rates-in-june-is-unlikely/2015/05/20/ca819d9c-ff34-11e4-833c-a2de05b6b2a4_story.html?wprss=rss_national
Bobby Jindal: Obama turning American dream into 'European nightmare'
"Louisiana Gov. Bobby Jindal criticized the Obama administration Tuesday, calling the 2016 presidential election "the most important election of my lifetime." "President Obama is in the process of turning the American dream into the European nightmare," the two-term Republican governor said Thursday morning on MSNBC. "He's making it — instead of opportunity and growth — he's making it all about government dependence, government spending, government taxing, government borrowing," Jindal said, citing the Obama administration's ways as reasons why Washington needs "a big change" in 2016. Jindal is expected to soon put his name into the Republican field for president: "We've got a session that ends June 11, I'll make my decision shortly after that," he said. Jindal also dismissed criticism that there are too many Republican candidates in the 2016 field, saying that it's a "great thing" for the party as it seeks to win the White House…"
http://www.washingtonexaminer.com/bobby-jindal-obama-turning-american-dream-into-european-nightmare/article/2564814?custom_click=rss
Ron Paul On The Public Debt And The Collapse Of The Dollar
http://www.forbes.com/sites/mikepatton/2015/05/21/ron-paul-on-the-public-debt-and-the-collapse-of-the-dollar/
A Few Words on The Flat Tax, FairTax, etc
http://www.nationalreview.com/postmodern-conservative/418757/few-words-flat-tax-fairtax-etc-peter-spiliakos
The Taxpayer Protection Pledge: An IQ Test for the Modern Republican Party
"The 2016 presidential campaign season is getting underway, so predictably there have been a lot of news stories about candidates taking the Taxpayer Protection Pledge. What is this pledge? Is it reasonable? What exactly are candidates being asked to do here? The first thing to get out of the way is to explain what the Pledge is not. It is not a promise from a candidate to Americans for Tax Reform or its president, Grover Norquist. ATR promotes the Pledge, but the promise is made to the American people. In writing. It says so right in the Pledge itself.  The Pledge signed by presidential candidates like Marco Rubio, Rand Paul, Ted Cruz, Mike Huckabee, and others promises to the American people that they will "oppose and veto any net tax increase" if they are elected president. The Pledge is not a terribly difficult commitment to make and keep. Many have, and many will. ATR has shared the Pledge with all candidates for federal office since 1986. In the 114th Congress, 49 U.S. Senators and 218 members of the U.S. House of Representatives have signed the Pledge. On the state level, 13 incumbent governors and approximately 1,000 incumbent state legislators have signed the Pledge. In 2012, all candidates for the Republican nomination for president signed the Taxpayer Protection Pledge, with the lone exception of former Utah Gov. Jon Huntsman. Some have said that the Pledge is a straightjacket, getting in the way of the higher tax revenues needed in order to get our fiscal house in order in the 21st century. That, too, does not bear up to a close inspection of the numbers…"
http://www.forbes.com/sites/ryanellis/2015/05/21/the-taxpayer-protection-pledge-an-iq-test-for-the-modern-republican-party/
Jeb Bush says brother should have been tougher on spending
"Jeb Bush is trying to put a little distance between himself and his brother. Last week, the former Florida governor stumbled trying to distance himself from the Iraq War launched by President George W. Bush in 2003. On Thursday, he was more direct in his criticism, saying his brother should have done more to rein in government spending. The New York Times reported Jeb Bush's Thursday remarks in New Hampshire this way: "I think that, in Washington during my brother's time, Republicans spent too much money," Mr. Bush said Thursday when asked to describe where there was a "big space" between himself and his brother George W. Bush. "I think he could have used the veto power. He didn't have line-item veto power, but he could have brought budget discipline to Washington, D.C." But the 2016 presidential contender also gave the 2000/2004 presidential victor some slack, noting that government spending expanded dramatically after his departure. The Associated Press wrote an interesting story a few weeks ago about Jeb Bush's willingness to use a veto pen and block spending projects when he was governor."
http://onpolitics.usatoday.com/2015/05/21/jeb-bush-says-brother-should-have-been-tougher-on-spending/
Jeb Bush: My brother, George W., should too much taxpayer money as President
http://www.nydailynews.com/news/politics/jeb-bush-brother-spent-president-article-1.2231040
COMMON CORE:
States vote to shorten Common Core-aligned tests known as PARCC
"The Common Core-aligned tests that were given in 11 states and the District this spring will be approximately 90 minutes shorter next year, a change that comes after parents, teachers and school administrators expressed frustration with the amount of time devoted to the new exams. The governing board of the Partnership for Assessment of Readiness for College and Career (PARCC) tests voted Wednesday to shorten the tests. The board, which is composed of state superintendents, also voted to administer the exams during one 30-day testing window close to the end of the school year. This year, the tests were split between two testing periods, one in early spring and one in late spring. Many teachers and parents said that testing twice was more disruptive to children's regular classroom instruction…"
http://www.washingtonpost.com/local/education/states-vote-to-shorten-common-core-aligned-tests-known-as-parcc/2015/05/21/0e6807b6-ffc2-11e4-833c-a2de05b6b2a4_story.html?wprss=rss_national
MISC.:
Domestic surveillance fate unclear after lengthy Senate talk
"The fate of the government's bulk collection of Americans' phone records is unclear following an FBI warning, House-Senate disagreements and more than 10 hours of criticisms by a GOP presidential candidate. Sen. Rand Paul of Kentucky, the most libertarian-leaning of the major Republican presidential contenders, dominated the Senate floor from 1:18 to 11:49 p.m. Wednesday to decry the National Security Agency's mass collection of phone data without warrants. In doing so, he highlighted deep divisions within Congress — and among his party's presidential hopefuls — over the program whose existence was exposed by former contractor Edward Snowden, now living in Russia. Paul wasn't coy about the political overtones. His campaign issued a fundraising appeal while he slowly paced and steadily talked in a mostly empty Senate chamber. It also told reporters that several conservative House Republicans were available for interviews after they sat a while in support of Paul in the Senate. It marked the second time in two years that Paul has used a marathon Senate speech to draw attention to a pet issue, and to himself, as C-SPAN cameras provided unbroken footage for Twitter and other social media. In March 2013 he spent 13 hours filibustering John Brennan's nomination to head the CIA, to underscore Paul's opposition to U.S. drone policies. Wednesday's performance wasn't an official filibuster because the bill before the Senate dealt with trade, not surveillance. Still, by never sitting or yielding the floor, Paul kept senators from talking on other topics.
Paul opposes renewal of key sections of the Patriot Act, which the government cites to authorize the massive examination of who calls who on American phones. The government does not collect the content of the calls. Those sections are set to expire June 1. The Republican-controlled House voted overwhelmingly to end bulk collection of phone data but to allow surveillance on a case-by-case basis if a special court approves. President Barack Obama supports that change. Paul says it doesn't go far enough. Senate Majority Leader Mitch McConnell of Kentucky is among those Republicans who want to keep the full program going. But McConnell says the Senate will vote on the House bill, and possibly other versions, before beginning a Memorial Day recess…"
http://apnews.myway.com/article/20150521/us-nsa-surveillance-8f7cf281bc.html
Rand Paul leads charge against data collection
"Republican Rand Paul interrupted debate in the U.S. Senate on Wednesday to make a speech opposing legislation that would extend U.S. spy agencies' collection of Americans' telephone data. The Kentucky lawmaker, a 2016 presidential candidate, ended his roughly 10-and-a-half-hour speech just shy of midnight. As the hours passed, he was joined by other legislators, including Democrat Ron Wyden, who also want to convince the Senate not to extend provisions of the USA Patriot Act that provide the legal basis for the collection of billions of telephone call records. "We shouldn't be so fearful that we're willing to relinquish our rights without a spirited debate," Paul said. Paul was also joined by a laudatory Ted Cruz, who is also running for the White House, before yielding the floor at around 11:50 p.m. Although Republicans control both the Senate and House of Representatives, lawmakers have been unable to agree on how to deal with the June 1 expiration of the provisions. The data collection program was exposed two years ago by former National Security Agency contractor Edward Snowden. Opponents say it infringes on Americans' privacy rights, while supporters see it as a means to protect the country from security threats. If Congress does not pass legislation to continue or reform current surveillance powers before leaving town on Friday for a 10-day recess, legal authorities used to collect the data will lapse. It is unclear if Congress would be willing to put new powers in place…"
http://news.yahoo.com/u-senators-try-block-extension-bulk-data-collection-013449084.html
NO AMENDMENTS, CLOSED DEBATE: RAND PAUL'S NSA FILIBUSTER PROVES MITCH MCCONNELL RUNNING U.S. SENATE JUST LIKE HARRY REID
"The PATRIOT Act filibuster that Sen. Rand Paul (R-KY) 93% led on Wednesday evening has proven one big thing: that his colleague from Kentucky, the Majority Leader of the U.S. Senate, agrees with his predecessor that there shouldn't be open process or debate when the Senate considers major pieces of legislation. Before Paul forcibly took control of the Senate floor, Senate Majority Leader Sen. Mitch McConnell (R-KY)54% —who supports the National Security Agency (NSA) spying program that Paul is filibustering the PATRIOT Act over—had planned on having U.S. Senators vote on Obamatrade on Wednesday evening. The vote was supposed to happen as early as 8 p.m. on Wednesday but before 1 a.m. on Thursday–and now has been bumped at least as far back as 10 a.m. on Thursday. Paul relinquished the floor just before midnight on Wednesday, speaking for more than 10 and a half hours. What's perhaps most interesting about both issues—the NSA program that section 215 of the PATRIOT Act allows, which is what Paul is highlighting with his filibuster, and the Obamatrade deal that McConnell is trying to ram through Congress—is that McConnell is acting like former Senate Majority Leader Sen. Harry Reid (D-NV)0% on both, by not allowing an open amendment process on either. McConnell and his pro-Obamatrade allies have blocked allowing votes on two separate amendments to Obamatrade from Sen. Jeff Sessions (R-AL)80% —ones that would block a "living agreement" contained within the Trans-Pacific Partnership (TPP) that Trade Promotion Authority (TPA) would fast-track and would stop President Obama from being able to turn trade deals into a dream immigration package for the Wall Street donor class. What's more, there's now talk that McConnell might not even allow a vote on a messaging amendment from Sen. Ted Cruz (R-TX)96% —one that wouldn't even fix the immigration and guest worker problems in trade deals—even though it'd probably, because it has no teeth, pass the Senate nearly unanimously…."
http://www.breitbart.com/big-government/2015/05/20/no-amendments-closed-debate-rand-pauls-nsa-filibuster-proves-mitch-mcconnell-running-u-s-senate-just-like-harry-reid/
TED CRUZ STANDS WITH RAND PAUL ON NSA FILIBUSTER
"At the end of his filibuster that lasted nearly 12 hours, Sen. Rand Paul (R-KY)93%
 got some last-minute support from one of his fellow GOP U.S. Senators running for president: Sen. Ted Cruz (R-TX)96%. Cruz, who doesn't entirely agree with Paul on National Security Agency (NSA) bulk data collection as contained in the PATRIOT Act's Section 215, came to the floor to applaud Paul's big move for liberty. "I thank the senator from Kentucky," Cruz said when he took the floor. "I would note he and I agree on a great many issues, although we don't agree entirely on this issue, but I want to take the opportunity to thank the senator from Kentucky for his passionate defense of liberty. His is a voice that this body needs to listen to. "I would note the senator from Kentucky's father spent decades in the house of representatives. As a passionate advocate for liberty. And both his father's voice and the senator from Kentucky's voice has altered the debate in this chamber and has helped refocus the United States congress and the American people on the critical importance of defending our liberty. I think protecting the bill of rights is a fundamental responsibility of the federal government." Cruz continued by noting it is "heartbreaking" that the Obama administration during its tenure "not only fails to protect the bill of rights but that routinely violates the constitutional liberties of American citizens, routinely violates the Bill of Rights."…"
http://www.breitbart.com/big-government/2015/05/20/ted-cruz-stands-with-rand-paul-on-nsa-filibuster/
NSA surveillance authority lurches closer to expiration
http://www.washingtonpost.com/politics/nsa-surveillance-authority-lurches-closer-to-expiration/2015/05/21/a00fdaae-ffea-11e4-805c-c3f407e5a9e9_story.html?wprss=rss_national
White House won't rule out short-term NSA extension
"The White House refused to rule out a short-term extension of the Patriot Act on Thursday, even as it pressured the Senate to pass legislation approved by the House that would reform the National Security Agency's surveillance programs. White House press secretary Josh Earnest repeatedly declined to address the president's stance on a short-term extension, but said that it's "unclear" whether that would have the votes to pass through Congress. "We believe [the USA Freedom Act] is the best path forward, both as a practical matter, in terms of getting this done before the deadline, but also in a way that best reflects the need to give our law enforcement authorities and national security authorities the tools that they need to keep us safe while also enhancing the basic privacy and civil liberty protections that the American people deserve," Earnest said at Thursday's daily briefing. The House passed the USA Freedom Act last week with an overwhelming 338-88 margin. But that legislation faces no certain course in the Senate, where Republican senators are ensnared in a battle over the future of controversial NSA surveillance programs authorized by Section 215 of the Patriot Act. Earnest added that he's not sure if President Obama has made personal calls to lawmakers pushing the bill. But senior members of the national security team have been talking to lawmakers about the need to extend key provisions of the Patriot Act, set to expire at the end of the month, while implementing privacy safeguards.  He warned that a stalemate that shuttered pivotal national security programs for even a few days would be "irresponsible."  The Patriot Act, passed in the wake of the 9/11 attacks, includes the Section 215 provision that the government has since used to justify warrantless collection of phone data. The USA Freedom Act restricts that program but would authorize most of remaining portions of the Patriot Act and is supported by the vast majority of Democrats and a handful of Republicans. But Senate Majority Leader Mitch McConnell (R-Ky.) and a group of other senators want a "clean" extension of the Patriot Act with no limitations. The Senate is slated to vote on those bills on Saturday…"
http://thehill.com/blogs/blog-briefing-room/news/242840-white-house-wont-rule-out-short-term-nsa-extension
White House warns of security lapse if Senate fails to extend Patriot Act
"White House spokesman Josh Earnest on Thursday called on the Senate to quickly pass a House bill to reform and extend domestic surveillance authorities that expire at the end of May, and said failing to do so would put at risk the authorities the government uses to keep Americans safe. "If the Senate fails to pass the USA Freedom Act before leaving for the Memorial Day break, it risks allowing critical national security authorities to expire," he said. Earnest said the USA Freedom Act as passed by the House is a "reasonable compromise" that improves privacy protections but still preserves surveillance authorities. The bill would specifically stop the National Security Agency from collecting bulk data on phone calls made by millions of Americans. Earnest may have been thinking of Sen. Rand Paul, R-Ky., when he said the government needs the tools to stop terrorist threats. Paul spoke for more than 10 hours Wednesday night against extending any surveillance authority for the NSA…"
http://www.washingtonexaminer.com/white-house-warns-of-security-lapse-if-senate-fails-to-extend-patriot-act/article/2564857
Jeb Bush: Rand Paul Is 'Wrong' About Patriot Act
"Former governor Jeb Bush (R., Fla.) dismissed Senator Rand Paul's filibuster against the mass collection of phone records authorized by the Patriot Act, saying today that the National Security Agency program is constitutional. "I think he's wrong in saying that this is unconstitutional or saying that people's freedoms have been violated by the Patriot Act," Bush said in New Hampshire. "I think we need to reauthorize the Patriot Act, and put aside who's speaking where. The simple fact is that it's been an effective tool to keep us free and to keep us from being attacked by Islamic terrorists." Paul described the legislation allowing the programs as "the most unpatriotic of acts" during a ten-hour speech against the reauthorization of the bill yesterday. "The bulk collection of all Americans' phone records all of the time is a direct violation of the Fourth Amendment," he said on the Senate floor…"
http://www.nationalreview.com/article/418737/jeb-bush-rand-paul-wrong-about-patriot-act-joel-gehrke
Nevermind terror, Obama tells the military global warming is imminent security threat
http://news.investors.com/Politics-Andrew-Malcolm/052115-753669-obama-tells-coast-guard-graduates-climate-change-threatens-national-security.htm
President Obama says climate change is a national security threat. Too bad he doesn't act like it.
"President Obama, in his Dr. Jekyll mode when it comes to climate change, has been advancing one of my favorite arguments on the issue: that it is a threat to national security. This isn't so much strictly true — our armed forces or cities are not under enemy fire — as a good way of shaking people out of the common idea that climate change is some marginal environmentalist issue. On the contrary, it's up there with the economy in importance. As Greg Sargent reports, Obama brought up the idea in a speech yesterday before a graduating class of Coast Guard cadets, saying that the "urgent need to combat and adapt to climate change" would shape their whole careers. He's definitely right about that! But the problem with his framing is that it does not remotely square with his actions. Only a few days ago Mr. Hyde emerged, with the Obama administration announcing preliminary approval for Shell to drill for oil in the Arctic Ocean off of Alaska. If we treated climate change as an actual security threat, that is not the kind of policy we would approve. McKenzie Funk, who wrote a long, riveting piece detailing how Shell wrecked an exploratory drilling rig in the Arctic in 2012, has an interesting follow-up article explaining how Shell's team of futurists think about climate change and oil:…"
http://theweek.com/articles/556196/president-obama-says-climate-change-national-security-threat-bad-doesnt-act-like
Jeb Bush slams 'intellectual arrogance' on climate
"Jeb Bush criticized the way President Obama talks about climate change and the priority he places on it, while acknowledging that something must be done about global warming. The former governor of Florida and potential Republican presidential candidate acknowledged Wednesday in New Hampshire that the climate is changing, as he has before, but he questioned the degree to which humans contribute. "I don't think the science is clear of what percentage is man-made and what percentage is natural. It's convoluted," Bush said at a campaign event, according to CNN. "For the people to say the science is decided on this is really arrogant, to be honest with you," he said. "It's this intellectual arrogance that now you can't have a conversation about it, even. The climate is changing. We need to adapt to that reality." Bush accused Obama of climate policies that result in reduced economic activity, in an attempt to cut carbon emissions, CNN reported. Instead, the federal government ought to incentivize energy technologies that reduce greenhouse gases, like drilling techniques that increase natural gas production. "I don't think it's the highest priority," he said. "I don't think we should ignore it, either." The Democratic National Committee told CNN that 97 percent of scientists believe that humans significantly contribute to climate change. "But Jeb Bush thinks they're wrong," DNC spokeswoman Holly Shulman said in a statement. "Who's being intellectually arrogant now?"…"
http://thehill.com/policy/energy-environment/242786-jeb-bush-slams-intellectual-arrogance-on-climate
Some GOP presidential contenders may break with party on global warming
"South Carolina Sen. Lindsey Graham's looming entrance into the 2016 race means there would be at least one GOP presidential candidate who believes man-made climate change is real and government must act to stop it. Are any Republicans with him? Former Rep. Bob Inglis, R-S.C., who blames his 2010 primary defeat in part on his belief in global warming, thinks the GOP's views on climate could change soon. Inglis' global warming views made him the 2015 recipient of the John F. Kennedy Profile in Courage Award — an honor previously bestowed upon 9/11 first responders and former President George H.W. Bush. Inglis told the Washington Examiner he hopes candidates stop talking about their belief in global warming and start answering questions about how to solve climate change issues through private enterprise…"
http://www.washingtonexaminer.com/some-gop-presidential-contenders-may-break-with-party-on-global-warming/article/2564815?custom_click=rss
Senate Dems call for pipeline, hazmat regulator
"Ten Senate Democrats implored President Obama Thursday to nominate a new head for the Pipeline and Hazardous Material Safety Administration (PHMSA), which has not had a leader in seven months. The letter came two days after an oil pipeline on California's coast leaked an estimated 105,000 gallons of oil into the the Pacific Ocean, which washed onto the beaches of Santa Barbara County. The PHMSA is part of the Transportation Department. Its responsibilities extend over areas like crude oil transportation by rail and oil and natural gas pipelines, important areas that need a lead regulator, said the Democrats, led by Sen. Maria Cantwell (D-Wash.), top Democrat on the Energy and Natural Resources Committee.
"Our states have unfortunately experienced first-hand what happens when old pipelines break," they wrote. "These types of spills highlight the importance of proper oversight and sensible regulations." Cynthia Quarterman, the PHMSA's last administrator, left the agency in October as it was working on a fast track to develop new oil train regulations amid various high-profile disasters. PHMSA and other Transportation Department agencies unveiled the final rules earlier this month, but environmentalists and industry are suing to stop them from taking effect…"
http://thehill.com/policy/energy-environment/242804-senate-dems-call-for-pipeline-hazmat-regulator
GOP senator withdraws amendment to defund EPA water rule — for now
"Sen. John Hoeven (R-N.D.) offered an amendment Thursday that would defund a pending Environmental Protection Agency water rule, but quickly withdrew it after a fellow Republican warned it could hurt a crucial bill. During the Senate Appropriations markup of the fiscal 2016 energy and water funding bill, Sen. Lamar Alexander (R-Tenn.) said the amendment could prevent the bill's passage. "Last year, when this amendment came up, it resulted in problems within the committee," said Alexander, who advised Hoeven to propose it on the Senate floor or in another form. "EPA has gone beyond the statutory authority it has," Hoeven said about the pending rule. "For our farmers and ranchers, this is a huge problem."
Hoeven agreed to withdraw the amendment under the assumption it would gain support at some other point in the appropriations process…"
http://thehill.com/policy/finance/242820-gop-senator-withdraws-amendment-to-defund-epa-water-rule-for-now
Obama to announce pick for new GSA chief
"President Obama plans to nominate Denise Turner Roth to head the General Services Administration. Roth, currently the deputy administrator, would replace Dan M. Tangherlini, who left the top position in February. Roth has been serving as acting administrator since then. Previously, she was the city manager of Greensboro, N.C., a legislative affairs assistant to former District Mayor Anthony Williams and an aide to two members of Congress. GSA may not be as well known to the public as other agencies, but it plays an important role in helping those agencies serve the public. It is the government's landlord, providing workplaces and business services for federal operations. Roth once worked as a legislative assistant for former representative Jim Moran (D-Va.), who called her "a terrific choice." "She's just so impressive," he said. "She lights up a room when she walks in. She's perfect in every way that matters. She's smart. She's honest. She's hardworking. She is a visionary and great communicator."…"
http://www.washingtonpost.com/blogs/federal-eye/wp/2015/05/21/obama-to-announce-pick-for-new-gsa-chief/
FCC's Open Internet Order Won't Stand Up To The First Amendment
"Is watching Netflix on the broadband Internet more like (A) watching cable television or (B) talking on the telephone? Common sense suggests the answer is "A," and the court that overturned the previous open Internet rules chose "A"; the First Amendment demands it. The Federal Communications Commission (FCC) nevertheless chose "B." In the 2015 Open Internet Order, the FCC concluded the Internet is the functional equivalent of the public switched telephone network and is subject to the common carrier regulations in Title II of the Communications Act of 1934. If it had admitted the Internet offers communications capabilities that are functionally equivalent to the printing press, mail carriage, newspaper publishing, over-the-air broadcasting, and cable television combined, it would have been too obvious that its decision to classify broadband Internet service providers (ISPs) as common carriers is unconstitutional. Like all other means of disseminating mass communications, broadband Internet access is a part of the press that the First Amendment protects from common carriage regulation…"
http://www.forbes.com/sites/realspin/2015/05/21/fccs-open-internet-order-wont-stand-up-to-the-first-amendment/
Public outcry forces FEC Democrats to junk bid to regulate Internet, Drudge
"The Federal Election Commission, facing punishing criticism for suggesting that political activity on the Internet should be regulated, rejected talk of new rules Thursday, a victory for GOP commissioners who feared Democrats were targeting conservative sites, even the Drudge Report. During a public meeting, Democrats on the FEC said they were responding to the public outcry in saying that no new rules are required. Democratic Commissioner Ellen Weintraub said the FEC received 5,000 comments demanding the agency keep their hands off the Internet. In response, she proposed a resolution that directly barred Internet regulation. "I wanted to make clear that I was listening to what people are saying out there and I think we should allay those concerns if people are concerned that we are about to do that," she said. Her resolution said: "I further move that the Commission direct [counsel] to exclude from the rulemaking any proposal affecting political activity on the Internet."…"
http://www.washingtonexaminer.com/public-outcry-forces-fec-democrats-to-junk-bid-to-regulate-internet-drudge/article/2564832
24 Emails from Sid Blumenthal to Hillary Clinton Released
"America Rising has run the numbers on the newly released Hillary Clinton emails. According to the Republican-aligned firm, Clinton received 24 emails from Sidney Blumenthal.  This morning, the New York Times released Hillary Clinton's emails pertaining to the events surrounding the attack on the U.S. embassy in Benghazi. To help break down the most important information, America Rising compiled the "by the numbers" rundown below:
24 – Number Of Emails From Sidney Blumenthal To Secretary Clinton
29 – Number Of Times Clinton Forwarded Blumenthal's Emails To A State Department Staffer:
"Get This Around" "Please Print" "FYI"  "Please Circulate" "Very Insightful"/ "Very Interesting"
7 – Number Of Times State Department Staff Doubted Sidney Blumenthal
2 – Number Of Emails That Were "Sensitive, But Unclassified"
1 – Number Of Emails In Which Clinton Suggested "Should Consider Passing To Israelis"…"
http://www.weeklystandard.com/blogs/24-emails-sid-blumenthal-hillary-clinton-released_952312.html
First Batch of Hillary Clinton Emails Captures Concerns Over Libya
"The State Department is expected to release the first batch of emails from Hillary Rodham Clinton's private email address in the coming days. The emails set for release, drawn from some 55,000 pages and focused on Libya, have already been turned over to the special House committee investigating the 2012 attacks on the United States outposts in Benghazi. The New York Times has obtained about a third of the 850 pages of emails. They capture the correspondence and concerns expressed among Mrs. Clinton, who was secretary of state at the time, and her advisers following the attacks, which claimed the lives of the American ambassador, J. Christopher Stevens, and three other Americans. The emails also offer occasional glimpses into the private side of Mrs. Clinton's life, such as her public-radio listening habits and the fact that she was complimented for how she looked in a photo that appeared on the front page of The Times…."
http://www.nytimes.com/2015/05/22/us/politics/first-batch-of-hillary-clinton-emails-captures-concerns-over-libya.html
Emails show Blumenthal helped shape Benghazi narrative
"A batch of State Department emails between Hillary Clinton and her aides on their handling of the 2012 Benghazi terror attack reveals that Sidney Blumenthal, a Clinton Foundation official, wielded significant influence over Clinton when she led the department, and over how the department would react to the Benghazi attack. The New York Times published more than 300 pages of emails Thursday, ahead of the State Department's planned release of hundreds of additional pages in response to a Freedom of Information Act lawsuit. According to those emails, Blumenthal peppered the secretary with dozens of Libyan intelligence memos in the months before terrorists raided the U.S. consulate in Benghazi and killed four Americans, including Ambassador Christopher Stevens, on the 11th anniversary of 9/11…"
http://www.washingtonexaminer.com/emails-show-blumenthal-helped-shape-benghazi-narrative/article/2564824
Ex-aide Blumenthal emailed Hillary on Benghazi
http://thehill.com/blogs/blog-briefing-room/news/242788-ex-aide-blumenthal-e-mailed-hillary-on-benghazi
New Emails Revealed: The Intel on Benghazi That Hillary Clinton Received Just Days After Deadly Attacks
"Among the 55,000 pages of emails former Secretary of State Hillary Clinton provided to the State Department last year are hundreds of pages related to the 2012 Benghazi attacks and the situation in Libya. The New York Times' Michael Schmidt got an advanced look at the emails, which include a warning from U.S. Ambassador Chris Stevens. The email from Stevens, marked "sensitive but unclassified," was sent nearly a year and a half before the deadly Benghazi attacks and shows he thought about leaving Libya due to the deteriorating situation. In another email, sent on Sept. 13, 2012, Clinton is provided information indicating that an Islamist militia group, Ansar al Sharia, was responsible for the terror attacks. Initially, the Obama administration infamously blamed the attack that killed four Americans on an anti-Muslim YouTube video. "These officials do believe that the attackers having prepared to launch their assault took advantage of the cover provided by the demonstrations in Benghazi protesting an internet production seen as disrespectful to the prophet Mohammed," the email stated. "We should get this around asap," Clinton wrote…"
http://www.theblaze.com/stories/2015/05/21/new-emails-revealed-the-intel-on-benghazi-that-hillary-clinton-received-just-one-day-after-deadly-attacks/
Clinton Foundation Silent on Blumenthal's Exit Date
Emails subpoenaed by congressional committee investigating Benghazi
"Controversial Clinton pal Sidney Blumenthal is no longer on the Clinton Foundation payroll, but it is still unclear when he left and under what circumstances. A spokesperson for the foundation told the Washington Free Beacon that Blumenthal "hasn't worked here in a while," but did not confirm when he left or why. Blumenthal did not respond to request for comment. The New York Times reported on Monday that Blumenthal was simultaneously working for the foundation, entities with business interests in Libya, and providing foreign policy advice to Hillary Clinton while she was at the State Department. The congressional committee investigating the Benghazi attack subpoenaed Blumenthal on Tuesday for a closed-door deposition, which could take place as early as June 3. According to the Times, Blumenthal sent Clinton numerous emails with advice on Libya policy, which she then passed on to other State Department officials. Some of the messages mentioned officials related to Blumenthal's business interests, while others included information that seemed dubious to State Department officials. At the time, Blumenthal was also being paid as an adviser to the Clinton Foundation, according to the Times. Blumenthal, a former journalist who became an advisor to President Bill Clinton, used his media clout to help defend the Clintons in the 1990s. But some critics accused him of underhanded tactics. According to his long-time former friend, the late journalist Christopher Hitchens, Blumenthal shopped around false stories about Monica Lewinsky in an attempt to discredit her during the Kenneth Starr investigation. Blumenthal's ties to the Clintons came under new scrutiny in 2013, after his private emails advising Hillary Clinton on Libya policy were leaked by a hacker known as Guccifier. Later that year, Blumenthal began promoting a controversial anti-Israel book written by his son, Max Blumenthal, and launched a behind-the-scenes attack campaign against the book's critics…."
http://freebeacon.com/politics/clinton-foundation-silent-on-blumenthals-exit-date/
REPORT: HILLARY'S PRIVATE EMAILS CONTAINED 'SENSITIVE' INFO, INCLUDING WHEREABOUTS OF CHRIS STEVENS
"The private email account Hillary Clinton used while she was secretary of state reportedly contained sensitive information, including the whereabouts Chris Stevens, the U.S Ambassador who was murdered in the Benghazi attacks along with three other Americans, while he was an envoy in 2011. The New York Times obtained a third of the 850 pages of emails related to Benghazi that Clinton turned over to the agency and discovered that "Clinton's emails show that she had a special type of government information known as 'sensitive but unclassified,' or 'SBU,' in her account": That information included the whereabouts and travel plans of American officials in Libya as security there deteriorated during the uprising against the leadership of Col. Muammar el-Qaddafi in 2011. Nearly a year and a half before the attacks in Benghazi, Mr. Stevens, then an American envoy to the rebels, considered leaving Benghazi citing deteriorating security, according to an email to Mrs. Clinton marked 'SBU.' One email marked sensitive but unclassified reportedly contained the whereabouts of Stevens "as he considered leaving Benghazi during the uprising against the Qaddafi regime because of the deteriorating security": "The envoy's delegation is currently doing a phased checkout (paying the hotel bills, moving some comms to the boat, etc.)," said the email that was forwarded to Mrs. Clinton from a close aide, Huma Abedin. "He will monitor the situation to see if it deteriorates further, but no decision has been made on departure. He will wait 2-3 more hours, then revisit the decision on departure." Clinton's use of a private and less secure email account has raised serious concerns about how secure her emails were, especially when she traveled to nations like China and Russia that are notorious for their hacking. Former CIA deputy director Mike Morell recently said intelligence services of foreign nations most likely have all of the emails from Clinton's private email account…"
http://www.breitbart.com/big-government/2015/05/21/report-hillarys-private-emails-contained-sensitive-info-including-whereabouts-of-chris-stevens/
JUDICIAL WATCH FILES SEVEN LAWSUITS TO EXPOSE HILLARY CLINTON EMAIL SCANDAL
"On March 2, 2015, The New York Times reported then-Secretary of State Hillary Clinton used at least one non-"state.gov" email account to conduct official government business during her tenure as secretary of state. It also was reported that Clinton stored these records on a non-U.S. government server at her home in Chappaqua, New York. Since then, other than one Freedom of Information Act (FOIA) lawsuit by one media outlet, official Washington has sputtered outrage but has taken no strong steps to ensure accountability for Hillary Clinton's and the Obama administration's brazen lawlessness. Federal records, many surely classified, were mishandled, stolen, secreted, and supposedly destroyed in violation of several criminal and civil federal laws. The failure of leadership on this massive corruption issue did not stop Judicial Watch, which has been stepping into this gap for some time on behalf of the American people, who are rightly concerned about government and politicians out of control. Indeed, Judicial Watch recently shook up Washington with a historic legal effort, filing seven new Freedom of Information Act (FOIA) lawsuits against the U.S. State Department to obtain the release of documents about the Clinton email scandal, including the emails of Clinton's top aide Huma Abedin, and records about the Benghazi and Clinton Foundation scandals. Judicial Watch filed one of the lawsuits on Monday, May 5, and six on Tuesday, May 6. Judicial Watch also recently filed a lawsuit for records on Hillary Clinton's use of an iPad and iPhone. Judicial Watch already has at least 18 active lawsuits, 10 of which are active in federal court, and about 160 Judicial Watch Freedom of Information Act (FOIA) requests, that could be affected by Clinton and her staff's use of secret email accounts to conduct official government business. In Judicial Watch's various FOIA lawsuits, Judicial Watch lawyers have informed Obama administration attorneys that Clinton's and any other secret accounts used by State employees should be secured, recovered, and searched. Judicial Watch's litigation against the State Department has already exposed key documents about both the Benghazi and Clinton cash scandals…"
http://www.breitbart.com/big-government/2015/05/21/judicial-watch-files-seven-lawsuits-to-expose-hillary-clinton-email-scandal/
RNC DEMANDS STATE DEPT. RELEASE FOIA-RELATED DOCS FROM HILLARY ERA
"On Thursday, the Republican National Committee (RNC) asked the State Department to turn over FOIA-related documents from Hillary Clinton's era that could reveal whether Clinton's allies blocked the release of documents and emails that were requested through the Freedom of Information Act (FOIA). According to a McClatchy report, the RNC sent a letter to the State Department asking for "all records, including memos and correspondence, that mention, reference or relate to FOIAs, including the requests themselves that were sent to or from 41 employees, including Clinton and many of her top aides, including chief of staff, Cheryl Mills." On Wednesday, the Wall Street Journal reported that Mills blocked various records that were requested through the Freedom of Information Act, including those related to the Keystone XL pipeline and Bill Clinton's speaking engagements. Hillary Clinton has come under fire for using private email accounts, which reportedly contained sensitive information, while she was secretary of state. She deleted more than 30,000 emails that she alone determined were "private" and not "work-related" and turned over 55,000 pages of emails to the State Department. Clinton's team reportedly gave the State Department 12 banker's boxes worth of email printouts, some of which were double-sided, and the agency reportedly has 12 full-time staffers reviewing Clinton's emails…."
http://www.breitbart.com/big-government/2015/05/21/rnc-demands-state-dept-release-foia-related-docs-from-hillary-era/
Obama wants to visit Cuba, spokesman says
"President Obama would like to visit Cuba before he leaves office, his spokesman said Thursday. "I know there's one person in particular who hopes President Obama will be in Havana at some point in the relatively [near] future, and that's President Obama himself," White House press secretary Josh Earnest said. "I know that he would relish the opportunity to visit the island of Cuba, and Havana in particular," Earnest added when asked by a Cuban TV reporter at the end of the daily briefing if Obama would visit before 2017. Earnest had previously said after sweeping changes were announced to normalize relations with Cuba in December that he "wouldn't rule out" Obama visiting Cuba. U.S. and Cuban negotiators met Thursday in Washington for their fourth round of talks on re-establishing diplomatic relations between the two countries and reopening embassies. Earnest said both sides were still ironing out details on the rules governing movement of U.S. diplomatic personnel in Cuba…"
http://thehill.com/blogs/blog-briefing-room/news/242857-obama-wants-to-visit-cuba-spokesman-says
Three 2016 candidates have spent 53-and-a-half hours filibustering since 2010
"Five years ago, a still-fairly-unknown politician from Vermont held the floor of the Senate for eight-and-a-half hours. Bernie Sanders's demonstration — later published as a print book simply called "The Speech" — articulated his opposition to a tax agreement cobbled together by the White House and Congress. You can read it here, if you want. It's long. At the time, it was fairly remarkable. Long speeches (official filibusters or no) weren't terribly common. But Sen. Rand Paul (R-Ky.) has brought them back into vogue. In 2013, he talked for 770-plus minutes in opposition to the appointment of John Brennan to lead the CIA. That inspired Ted Cruz, who, later that year, spoke for over 1,200 minutes in a non-filibuster speech opposed to Obamacare. And then, on Wednesday, Paul added 640 more minutes to his speaking total. Combined, the three senators have spent two days and five-and-a-half hours talking on the floor of the Senate on four occasions…"
http://www.washingtonpost.com/blogs/the-fix/wp/2015/05/21/three-2016-candidates-have-spent-53-and-a-half-hours-filibustering-since-2010/?wprss=rss_politics
Four Texas Republicans Endorse Cruz for President
"About a month ago, Sen. Ted Cruz's chief of staff made a request of some House-side colleagues: Would their bosses be willing to say nice things about the Texas Republican's 2016 presidential bid? Or, even better, would they be willing to endorse him? Paul Teller, that chief of staff who was once the executive director of the Republican Study Committee, must be feeling pretty good now. On Thursday, four House Republicans in the Texas delegation announced they would support the iconoclastic Cruz in the crowded GOP primary pool that includes other members of Congress. Though all considered to be among the House GOP's most conservative members, the newly minted Cruz supporters Reps. Louie Gohmert, John Ratcliffe, John Culberson and Michael C. Burgess represent a somewhat diverse Congressional coalition. Gohmert isn't such a surprise in coming out to back Cruz as one of the House's most vocal opponents of his party's more mainstream wing and a flamethrower in the spirit of the Lone Star State's junior Senator. Ratcliffe is a freshman who unseated longtime Rep. Ralph M. Hall in the Republican primary last year, a strong signal of dissatisfaction with the status quo. Culberson and Burgess are perhaps more surprising. Both hold senior positions inside the House Republican Conference, Culberson as chairman of the Commerce, Justice and Science Appropriations Subcommittee and Burgess as both a member of the Rules Committee — also called the "Speaker's Committee" since it makes the GOP appointments — and ranking member of the Energy and Commerce Subcommittee on Commerce, Manufacturing and Trade. But the latter two lawmakers' statements included in an official Cruz for President press release don't suggest there's a discrepancy between endorsing the senator and being allies of GOP leadership…."
http://blogs.rollcall.com/218/ted-cruz-endorsements-louie-gohmert-michael-burgess/?dcz=
Huckabee says he'll skip Iowa straw poll
"Republican presidential candidate Mike Huckabee says he will not participate in this summer's Iowa straw poll, becoming the latest 2016 contender to back away from the Hawkeye State tradition.  "I have decided to forego taking part in the Iowa straw poll — or any other straw poll — and will instead focus our campaign's attention and resources on the Iowa caucuses," the former Arkansas governor wrote in in an editorial published Thursday in the Des Moines Register. Earlier this month, former Florida Gov. Jeb Bush was the first to announce he would not participate in the Aug. 8 straw poll and instead would attend the Red State Gathering of conservatives in Atlanta. The non-binding Iowa straw poll — a unique spectacle of American politics where candidates often bus in supporters — increasingly has come under criticism from Republicans, as other declared and potential GOP candidates also have not publicly committed to participating.  Huckabee's position is a turnaround from the 2008 election. Prior to winning the Iowa caucuses in that race, the bass-playing Huckabee finished second at the straw poll in the summer of 2007, an unexpected outcome that helped fuel his "Huckaboom" rise and eventual victory in the first-in-the-nation contest. But eight years later, Huckabee argues that investing in the Iowa straw poll, a major fundraising event for the state Republican Party, would burn valuable campaign resources. "It's clear that pitting conservative candidates with limited resources against each other in a non-binding and expensive summer straw poll battle, while allowing billionaire-backed establishment candidates to sit out, will only wound and weaken the conservative candidates who best represent conservative and hard-working Iowans," Huckabee wrote. Huckabee's reference to "billionaire-backed establishment candidates" appears to be a shot at Bush…"
http://www.foxnews.com/politics/2015/05/21/gop-candidate-mike-huckabee-says-hell-skip-iowa-straw-poll/
Scarborough: I Have Yet To Find A Person That Has Told Me They Are Excited For Jeb, They're "Non-Existent"
http://www.realclearpolitics.com/video/2015/05/21/scarborough_i_have_yet_to_find_a_person_that_has_told_me_they_are_excited_for_jeb_theyre_non-existent.html
ELECTION LAW EXPERTS: JEB BUSH IS VIOLATING CAMPAIGN FINANCE LAWS
"Former Gov. Jeb Bush (R-FL) has been hitting the presidential campaign trail hard, following a whirlwind schedule of events in early primary states and raising unprecedented sums through a Super PAC, possibly as much as $100 million by the end of this month. But Bush is not yet actually a candidate, and he has been very coy about when he might officially get into the race. His unique approach to building a presidential campaign is raising eyebrows, and several campaign finance law experts told Breitbart News that they believe Bush is violating the law. Breitbart News interviewed Cleta Mitchell, a political law attorney at Foley & Lardner's Washington, D.C. office, and Nancy Watkins, a Certified Public Accountant (CPA) with Robert Watkins & Company in Tampa, Florida. Mitchell has four decades of experience in election, campaign finance, and ethics law, has testified before Congress on multiple occasions and authored numerous publications on these topics. Mitchell also previously served as the Chairman of the American Conservative Union Foundation and as President of the Republican National Lawyers Association. Watkins has more than twenty-five years experience in campaign finance law compliance and federal tax law, and has served a long list of Senate, Congressional, and legislative candidates, as well as party committees and PACs…"
http://www.breitbart.com/big-government/2015/05/21/election-law-experts-jeb-bush-is-violating-campaign-finance-laws/
Donald Trump: 'This Country Is A Hellhole'
"Billionaire Donald Trump continues to tease a potential presidential run. Appearing on Fox News Wednesday evening, Trump reiterated he will announce in June what his intentions are in regards to 2016. "I'm gearing up and we'll see what happens," Trump said on "The Kelly File."
The "Apprentice" star said he wants to make America "great again." "I want to make the country great again," he said. "This country is a hellhole. We are going down fast." Trump weighed in on Jeb Bush, stating that the former Florida governor doesn't look like he wants to be running for president. "I think he's a reluctant warrior," Trump said of Bush. "I think he doesn't want to be running. I don't know why he's running. He looks unhappy. He looks like he doesn't want to be there."…"
http://washington.cbslocal.com/2015/05/21/donald-trump-this-country-is-a-hellhole/
CNN to divide Sept. GOP presidential debate into two parts
"Soon after Fox News announced the formatting for the first 2016 GOP presidential debate in August, CNN and the Ronald Reagan Presidential Foundation and Library outlined the criteria for candidates to participate in the Sept. 16 debate in California, which will be divided into two parts — one with candidates in the top 10 in recent public polling and another with candidates that fall outside the top 10. Candidates in the September debate will be required to file a statement of candidacy and register with the Federal Election Commission by Aug. 26 and achieve an average of at least 1 percent in three national recognized polls between July 16 and Sept. 10, among other requirements. The format reflects the challenge a potentially large field presents to the Republican National Committee, which has sought to tighten the debate schedule in the wake of the 2012 GOP nominating contest…"
http://www.washingtontimes.com/news/2015/may/21/cnn-divide-sept-gop-presidential-debate-two-parts/?utm_source=RSS_Feed&utm_medium=RSS
The Eye-Opening Reason a Journalist Says Hillary Supporters Can't Be Expected to Name Her Accomplishments as Secretary of State
"After a group of Hillary Clinton supporters failed to name one of the Democratic presidential candidate's accomplishments as secretary of state, a journalist stepped up to say the question itself was unfair. Susan Milligan of U.S. News & World Report told a panel on MSNBC's "Hardball" Wednesday that because a secretary of state's job is making sure the world doesn't fall apart, most people wouldn't be able to name that official's accomplishments. "I think most people could not look at a secretary of state and point to an accomplishment," Milligan said. "Frankly, mostly what a secretary of state does is keep something from … becoming a massive crisis. So that, in a way, wasn't … a terribly fair question." Host Chris Matthews noted, "Obama didn't have a big accomplishment before he got elected."…"
http://www.theblaze.com/stories/2015/05/21/journalist-says-hillary-supporters-cant-be-expected-to-name-her-accomplishments-as-secretary-of-state/
Clinton Foundation Releases List of Speeches That Filled Its Coffers
http://www.nytimes.com/politics/first-draft/2015/05/21/clinton-foundation-releases-list-of-speeches-that-filled-its-coffers/?_r=0
REPORT: PRO-HILLARY SUPER PAC FAILING TO RAISE CLINTON CASH FOR 2016
"From the Wall Street Journal: The super PAC supporting Hillary Clinton's presidential bid is struggling to raise money and now expects to collect only about $15 million through the end of June, people familiar with the matter said Wednesday. The group, Priorities USA Action, is shaking up its senior staff in hopes of jump-starting a fundraising operation that, five weeks after Mrs. Clinton entered the presidential race, has garnered only about $5 million in hard commitments, two people familiar with events say. A third person said the total was $15 million when counting commitments to be paid through November 2016…"
http://www.breitbart.com/big-government/2015/05/20/report-pro-hillary-super-pac-failing-to-raise-clinton-cash-for-2016/
Pew: Hillary suffers lowest 'favorability' rating in 7 years
"As Democratic presidential candidate Hillary Clinton fights through several mini-scandals, her approval rating has been skidding, sending her her "favorability" rating to a seven-year low. In a new report, Pew Research Center said that her rating crossed the 50 percent mark this month and now sits at 49 percent. It was lower, at 48 percent, way back in May 2008 when she was being pushed out of the presidential race by then Sen. Barack Obama. It has been a steady fall from the 66 percent favorable rating she had as secretary of state in November 2009…"
http://www.washingtonexaminer.com/pew-hillary-suffers-lowest-favorability-rating-in-7-years/article/2564855
11 Questions for Lincoln Chafee: The Democrat Who Thinks Hillary Clinton Shouldn't Be President (and Might Run Against Her)
"But really, who is Lincoln Chafee? If you haven't heard of former Rhode Island Gov. Lincoln Chafee, you're probably not alone. The little-known Republican turned Independent turned Democrat recently announced that he might run for president, and he's already making headlines.  Chafee was elected as mayor of Warwick, Rhode Island, in 1992 and re-elected three times. He served a term in the U.S. Senate before being elected governor in 2010. While in the Senate, he was famously the only Republican to vote against the war in Iraq. Now, he may be the only Democrat already taking swipes at 2016 democratic frontrunner Hillary Clinton. He says Clinton's vote in the Senate authorizing the Iraq war "disqualifies" her from becoming president. Could this relatively unknown underdog from a tiny state gain traction as an anti-war candidate? As he continues to explore a run for the White House, ABC News spoke with Chafee this week. Here's what he told us, edited for length: Are you running for president? – "I hope to make an announcement before mid-June and certainly I am leaning very heavily in that direction."…"
http://abcnews.go.com/Politics/11-questions-lincoln-chafee-democrat-thinks-hillary-clinton/story?id=31207830
Obama: 'It's my name' on Iran nuke deal
"President Obama defended his bid for a nuclear deal with Iran in an interview released Thursday by noting that he has a personal interest in seeing it succeed. "Look, 20 years from now, I'm still going to be around, God willing. If Iran has a nuclear weapon, it's my name on this," he told the Atlantic's Jeffrey Goldberg. "I think it's fair to say that in addition to our profound national-security interests, I have a personal interest in locking this down." Obama's comments aren't likely to soothe critics of the deal, who have accused the president of making the talks with Tehran too much of a personal affair, even though they are being conducted in conjunction with Germany and the other four permanent members of the U.N. Security Council. Distrust of the president's negotiating strategy led both houses of Congress this month to pass by overwhelming bipartisan majorities legislation that would require him to submit any nuclear deal to lawmakers for review. The legislation, which is awaiting Obama's signature, would also require an effective two-thirds majority in both chambers to block any deal…"
http://www.washingtonexaminer.com/obama-its-my-name-on-iran-nuke-deal/article/2564840?custom_click=rss
'Look … It's My Name on This': Obama Defends the Iran Nuclear Deal
In an interview, the U.S. president ties his legacy to a pact with Tehran, argues ISIS is not winning, warns Saudi Arabia not to pursue a nuclear-weapons program, and anguishes about Israel.
http://www.theatlantic.com/international/archive/2015/05/obama-interview-iran-isis-israel/393782/
Obama: US not losing war against ISIS
"President Obama said the U.S. is not losing the war against the Islamic State in Iraq and Syria (ISIS), even though the group took control of two major Middle East cities this week. "No, I don't think we're losing," Obama said in an interview with The Atlantic's Jeffrey Goldberg. "There's no doubt there was a tactical setback." The interview took place on Tuesday, two days after ISIS fighters drove pro-government forces out of Ramadi, Iraq.  The president's strategy in fighting ISIS has come under heavy scrutiny since the fall of Ramadi last weekend. Critics say the U.S.'s reliance on airstrikes and backing Iraqi troops on the ground is not enough to defeat the group. Since Obama's remarks, ISIS also seized control of Palmyra, an ancient city in central Syria that hosts many artifacts along with gas fields, expanding the group's foothold in the region. The White House has indicated it won't make wholesale changes to its plan to combat ISIS, but it will help the Iraqi government step up training of Sunni militias to launch a counteroffensive in Anbar Province, where Ramadi is located…"
http://thehill.com/homenews/administration/242808-obama-us-not-losing-war-against-isis
Obama urged to 'scrap' parts of anti-ISIS playbook as Iraqi, Syrian cities fall
"President Obama came under increasing pressure Thursday to overhaul his military strategy for combating the Islamic State in the wake of recent gains by the terror group in both Iraq and Syria, as the president and his top military official suggested the Iraqis themselves are going to have to do more.  The White House has said no formal strategy review is under way, after ISIS fighters seized Ramadi over the weekend. Since then, ISIS fighters seized the ancient Syrian site of Palmyra as well. While U.S. engagement in Syria is far less robust than in Iraq, the developments in both countries show ISIS expanding its territory and power.  White House Press Secretary Josh Earnest acknowledged Thursday that Ramadi and Palmyra both count as a "setback." While he stressed the president won't support a large-scale military deployment, congressional critics still want to see a major change in strategy. "To win this fight, the president is going to have to scrap his policies that aren't working, lay out a broad overarching strategy to defeat these savage terrorists," House Speaker John Boehner said Thursday. Boehner suggested this could include more engagement with Islamic leaders to address radicalization, more engagement with U.S. allies in the region overall, a better anti-ISIS strategy on social media and an end to "artificial constraints on our commanders." He did not elaborate, but others have. Michael O'Hanlon, senior fellow at the Brookings Institution, wrote in USA Today that the U.S. needs to "make adjustments," including by allowing more American boots on the ground in Iraq — and the presence of some special forces in Syria…"
http://www.foxnews.com/politics/2015/05/21/us-sending-1000-rockets-to-boost-iraqi-forces-in-isis-fight/
McCain rips Obama administration over losses in Middle East
"Senate Armed Services Committee Chairman John McCain ripped into President Obama's policy for combating the Islamic State, asserting in a hearing Thursday that the extremists' takeover of the Iraqi city of Ramadi this week "highlights the shortcomings of the administration's indecisive policy, inadequate commitment and incoherent strategy." The Senate hearing, featuring a number of private experts on the reason, was one of the first public sessions on Capitol Hill following a string of embarrassing reverses in the battle against the jihadi Islamic State movement, which seized Ramadi, captured the historic Syria city of Palmyra and appears to have regained the battlefield initiative against the U.S.-backed government in Baghdad. "The loss of Ramadi, once the symbol of Iraqis working together with brave young Americans in uniform to defeat al Qaeda, must be recognized as a significant defeat," Mr. McCain said. The Arizona Republican's comments come a day after administration officials announced that they were responding to the Islamic State takeover of Ramadi — the largest city in Iraq's western Anbar Province — with a plan to send 1,000 antitank missile systems to Iraqi forces scrambling to organize a counterattack on the city. Speaking on background, a senior State Department official on Wednesday acknowledged that the Islamic State's advance represented a "very serious situation."…"
http://www.washingtontimes.com/news/2015/may/21/mccain-rips-obama-admin-over-losses-middle-east/?utm_source=RSS_Feed&utm_medium=RSS