News Briefing for Friday, May 15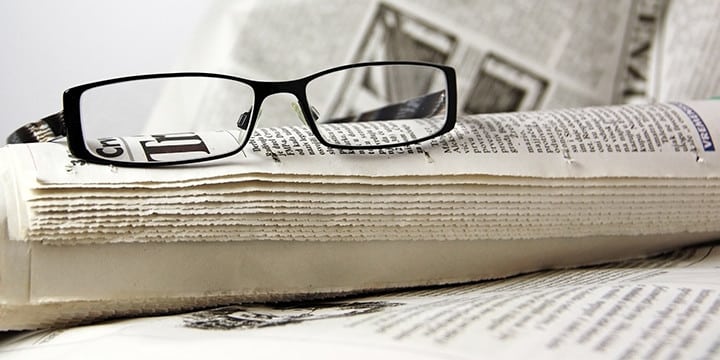 HEALTHCARE:
One in four Americans who got insurance still can't afford medical care: Study
"One in four people who bought health insurance on their own couldn't afford medical care last year, according to a study released Thursday that shows out-of-pockets costs are still getting between Americans and their doctors despite Obamacare's progress in cutting the ranks of the uninsured. Families USA studied people who purchased insurance in the non-group market — they weren't covered through their jobs or a public program — in 2014, the first full year for which Obamacare's marketplace was fully operational, and found 25.2 percent struggled to get care or pay for needed drugs. Some of those studied entered Obamacare's health exchanges, while others sought out coverage in the off-exchange market. Lower and middle-income people were hit especially hard by high deductibles — the amount that must be paid before insurers will pay a claim — and other expenses that come straight from their wallets. Among those who passed up care, 15 percent went without tests or followups, 14 percent passed on prescription drugs and 12 percent gave up medical care. Government officials say more than 16 million Americans have gained coverage from the Affordable Care Act's coverage provisions, although some have complained that consumers still face prohibitive costs…."
http://www.washingtontimes.com/news/2015/may/14/one-four-who-got-insurance-still-cant-afford-care/?utm_source=RSS_Feed&utm_medium=RSS
Is Obamacare Working? Quarter Of Americans Who Bought Health Insurance On Exchanges Couldn't Afford Medical Care
"More than a quarter of adults who bought health insurance on exchanges created under Obamacare skipped important doctor visits and medical tests because they could not afford to pay, a study published Thursday by Families USA found. Among low- and middle-income adults, the proportion of people who avoided care was even higher, at nearly one-third. More than 14 million people in the United States gained health insurance through Obamacare, landmark legislation officially known as the Affordable Care Act that was passed in 2010. Nearly 12 million people signed up for health coverage plans on exchanges created under Obamacare, according to the website ACAsignups.net. But more than half of the adults who bought such plans had deductibles of $1,500 or more, Families USA, a Washington nonprofit organization focused on health care, found. A deductible is the cumulative amount a person has to spend on health care before his or her insurance company starts to pay. Despite receiving tax credits to help offset the cost of coverage, these deductibles were prohibitively expensive. "Simply having health insurance is no guarantee that consumers can afford to pay for health care," the report noted. When people decided to forgo medical care, fees that would have to be paid out of pocket were a major contributing factor, the report, which surveyed adults with lower- and middle-income levels, found. The report did not include people who had health insurance through Medicaid or those who had health insurance through their employers. Overall, the Affordable Care Act made health insurance and health care itself more affordable, in part by subsidizing the cost through tax credits to those who qualify. But for some Americans, it was not affordable enough, the report showed. Of adults who were insured for a full year, 25.2 percent did not get necessary medical care, including tests, treatments and medications. Of lower- to middle-income adults, 32.3 percent reported not getting care they needed…."
http://www.ibtimes.com/obamacare-working-quarter-americans-who-bought-health-insurance-exchanges-couldnt-1923212
Majority of businesses taking steps to avoid ObamaCare tax
"Nearly two-thirds of companies facing a new ObamaCare tax say they are changing their coverage to avoid the extra costs, according to a new survey. The so-called Cadillac tax, which applies to healthcare plans above a certain expense threshold, is one of the most pressing changes still to come under ObamaCare, according to a survey of about 600 members of the International Foundation of Employee Benefit Plans. Only 2.5 percent of companies that would be hit by the Cadillac tax starting in 2018 said they plan to pay the tax. A total of 62 percent of companies said they have already taken action or plan to take action to avoid it. Most say they are shifting toward higher deductible plans, while others said they are reducing benefits, shifting more costs to employees or dropping high-cost plans altogether. Under ObamaCare, healthcare customers who receive benefits above $10,200 for individual coverage and $27,500 for family coverage will be forced to pay a tax of 40 percent. The tax, which has been increasingly under fire from Congress, is intended to help pay for ObamaCare. Overall, many businesses are bracing for steeper healthcare costs as the rest of the law is rolled out by 2018…"
http://thehill.com/policy/healthcare/242142-study-businesses-affected-by-looming-obamacare-tax-are-trying-to-avoid-it
Politically Connected Obamacare Website Company Suddenly Quits
"QSSI, the politically-connected information technology firm that rescued the problem-plagued Healthcare.gov website unexpectedly announced Thursday that it is stepping down as prime manager. The surprise departure of QSSI, the Columbia, Md.-based subsidiary of the IT health firm Optum and the health insurance giant United Healthcare Group, will raise new doubts about the future viability of President Obama's signature program, Obamacare. Three IT companies will have managed Healthcare.gov in its brief two-year history once QSSI is replaced…"
http://dailycaller.com/2015/05/14/politically-connected-obamacare-website-company-suddenly-quits/
Obamacare's Unpopularity Can't Kill It
"Politicians — Republicans as well as Democrats — can learn a lot from the short history of health-care reform. The lesson is: Get the policy right and improve the world. But don't expect it to help your party.  Jonathan Cohn has a fascinating essay in the American Prospect exploring why the public mostly ignores the successes of some policies, while failures are big news. So, for example, the panic over Ebola last summer gave way to indifference once the disease was under control. Similarly, the botched initial rollout of the Obamacare exchanges generated far greater coverage than the subsequent string of successes. Cohn borrows from political scientist Suzanne Mettler's idea of the "submerged state," referring to how certain programs — such as the mortgage-interest deduction or the earned income tax credit — are relatively invisible to those who benefit from them. Obamacare qualifies: There is no physical ACA card analogous to a Social Security card, among other things, and the words "Affordable Care Act" or "Obamacare" occur nowhere when people sign up for a plan on the exchanges. Noting the contrast, Cohn concludes, "It would help a lot to design programs that help people visibly and directly, so no one has any doubt where the credit belongs." It's a nice thought, but it isn't a solution. After all, Medicare wasn't "submerged" at all. Yes, it became popular — but it didn't do much for Lyndon Johnson, Hubert Humphrey or others…"
http://www.bloombergview.com/articles/2015-05-14/obamacare-s-unpopularity-can-t-kill-it
Senate panel probes ObamaCare aid confusion, as customers learn they owe IRS
"The Senate's top investigative committee has launched an inquiry into the system that's supposed to ensure ObamaCare tax credits go to the right customers for the right amounts — amid concerns that many Americans are getting inflated or improper subsidies. Sen. Rob Portman, R-Ohio, who is leading the investigation, says because of the confusion with the system, millions of Americans are learning after the fact they inadvertently got too much money and now owe the IRS hundreds. "I'm concerned that the subsidy eligibility process is so complicated that many consumers believed they were receiving cheaper insurance coverage than they ultimately got," Portman said in a statement. Portman, chairman of the Senate Permanent Subcommittee on Investigations, announced his panel's investigation in a letter sent Thursday to HHS Secretary Sylvia Matthews Burwell. "I have repeatedly raised questions regarding efforts by the Department of Health and Human Services to prevent improper payments through the exchanges," he wrote, saying his prior inquiries were insufficiently answered. "We take seriously our responsibility to make sure people who are eligible stay covered while protecting taxpayer dollars," said Meaghan Smith, the director of communications for the Department of Health and Human Services. Portman also cited two investigations into the government's income-verification systems. The Government Accountability Office said in 2014 its investigators secured subsidies using false identities in 11 out of 12 undercover attempts. Also last year, an HHS inspector general report found the department "did not have procedures or did not follow procedures to ensure" against government overpayments…"
http://www.foxnews.com/politics/2015/05/14/senate-panel-probes-obamacare-aid-confusion-as-customers-learn-owe-irs/
Senate panel launches probe into ObamaCare subsidies
"A Senate panel announced an investigation Thursday into ObamaCare insurance subsidies, which Republicans claim have been improperly paid out without verification. Sen. Rob Portman (R-Ohio), who chairs the Senate Homeland Security subcommittee on investigations, is demanding proof the Obama administration has been thoroughly checking a person's income level and legal status before handing out subsidies. "The Administration assured Congress that the eligibility verification process for the exchanges was working, but millions of Americans are now learning that they received overpayments that they have to repay," he wrote in a statement. He cited reports from H&R Block, which found that repayments have eaten into the average taxpayer's refund by roughly one-third. The administration has yet to release official figures from tax season, which ended April 15. In a letter to the Department of Health and Human Services dated Wednesday, Portman demanded a copy of all documents related to federal and state verification processes. He also sent two pages of questions, which he said officials have previously ignored. "Congress and the public must have confidence in the exchanges' verification systems," Portman wrote in the letter. He said the department's lack of response so far, as well as recent media reports and audits of those systems, have "undermined that confidence." Nearly all people who received tax credits will either owe or receive money because of a change in income or family status after they calculated their ObamaCare subsidies, according to the Kaiser Family Foundation. About half of all affected households will likely owe money to the federal government…"
http://thehill.com/policy/healthcare/242108-senate-panel-launches-probe-into-obamacare-subsidies
ObamaCare exchanges are melting down across America
"At a recent White House science fair celebrating inventors, a Girl Scout who helped design a Lego-powered page-turning device asked President Obama what he had ever thought up or prototyped. Stumbling for an answer, he replied: "I came up with things like, you know, health care." Ah, yes. "Health care." Remember when the president's signature ObamaCare health-insurance exchanges were going to be the greatest thing since sliced bread, the remote control, jogger strollers, Siri, the Keurig coffee maker, driverless cars and Legos put together? The miraculous, efficient, cost-saving, innovative 21st-century government-run "marketplaces" were supposed to put the "affordable" in President Obama's Affordable Care Act. Know-it-all bureaucrats were going to show private companies how to set up better Web sites, implement better marketing and outreach, provide superior customer service and eliminate waste, fraud and abuse. You will be shocked, I'm sure, to learn that ObamaCare exchanges across the country are instead bleeding money, seeking taxpayer bailouts and turning everything they touch to dust. "Almost half of ObamaCare exchanges face financial struggles in the future," The Washington Post reported last week. The news comes despite $5 billion in federal taxpayer subsidies for IT vendors, call centers and all the infrastructure and manpower needed to prop up the showcase government health-insurance entities. Initially, the feds ran 34 state exchanges; 16 states and the District of Columbia set up their own. While private health-insurance exchanges have operated smoothly and satisfied customers for decades, the ObamaCare models are on life-support…"
http://nypost.com/2015/05/14/obamacare-exchanges-are-melting-down-across-america/
Obamacare Is Rapidly Imploding: Will the Republican Congress Finally Do Something About It?
"How much more Obamacare failure must mount in a titanic heap before Congress decides to get more involved? Congress was given in 2014 a bi-cameral, bigger, and deeper Republican majority — because of Obamacare: 2014: Another Election About Obamacare; The Second Obamacare Election; Obamacare Opposition Drives 2014 Election Results. Republicans were given the majority — based on their stated opposition to Obamacare. John Boehner, Mitch McConnell Vow to Kill Obamacare. Republican leadership that has since the election done very little to adhere to their vow. Obamacare Repeal Falls Off Republicans' To-Do List As Law Takes Hold. The people who gave Republicans the majority have noticed… This is where the Republican Leadership can do some good politics — by engaging in some good policy. You say you want to undo Obamacare? A great move in that direction is to investigate the state-level Obamacare catastrophes currently unraveling all across the country. They represent billions of federal dollars wasted — with billions more to be thrown after bad. And they all serve as outstanding visual aides for why federal Obamacare is also irretrievably heinous. We must get to the bottom of Oregon and Massachusetts (and the others we already know to be corrupt as well as collapsed) to begin to mitigate the damage inexorably coming from all the others – up to and including the federal. That is, after all, your job. It's good policy — that is also good politics. For what, exactly, are you people waiting?"
http://dailycaller.com/2015/05/14/obamacare-is-rapidly-imploding-will-the-republican-congress-finally-do-something-about-it/
Special Editorial: A Step Toward Repealing and Replacing Obamacare
"Assuming a Republican wins the presidency in 2016, his top domestic priority will be—and should be—to repeal and replace Obamacare. The health care overhaul is the cornerstone of President Obama's project to transform America into a top-down administrative state. The effects of repealing Obamacare, and replacing it with a conservative reform that moves us away from government control even by comparison with the pre-Obamacare status quo, would be hugely consequential. The reverberations from its defeat would be felt across the American political landscape. Such a profound rejection and reversal of the progressive worldview and agenda would strengthen the resolve of conservatives, shake the confidence of liberals, and usher in further conservative victories. Needless to say, a failure to repeal and replace Obamacare despite a GOP presidential victory would have the opposite effect. It's therefore heartening that House Budget Committee chair Tom Price has just introduced the strongest Obamacare alternative offered in Congress to date. Price, a medical doctor, has long been a leader in the Obamacare debate.  His new proposal is based on the alternative to Obamacare advanced by the 2017 Project, headed by Jeffrey Anderson, which I chair. Price's legislation would offer simple, refundable, age-based tax credits to Americans who buy health insurance on their own.  This would effectively fix the longstanding inequity in the tax code that has kept the individual market from competing with employer-based heath insurance. Since the World War II era, most Americans who buy insurance on their own have had to do so without a tax break, even as their neighbors with employer-based insurance get tax breaks. This unfairness affects millions of middle-class Americans. Obamacare didn't solve it. Price's bill would. Like the 2017 Project's alternative, Price's legislation would more or less equalize the tax treatment of health insurance by offering tax credits to help people buy insurance of their choice, in the amounts of $1,200 for those under the age of 35, $2,100 for those between 35 and 50, and $3,000 for those 50 and over — plus $900 per child.  It would encourage the use of health savings accounts by offering a one-time tax credit of $1,000 for opening or having an HSA.  It would cap the employer-based tax break at $20,000 for a family plan and $8,000 for an individual plan. (Those with, say, a $24,000 family plan would still get the full tax break on the first $20,000.)  And it would do so without changing the tax treatment of the typical American's employer-based insurance…"
http://www.weeklystandard.com/blogs/special-editorial-step-toward-repealing-and-replacing-obamacare_945892.html
Top Republican drafts bill to replace ObamaCare
"As Republicans debate how to respond to a Supreme Court ruling on ObamaCare next month, Sen. Bill Cassidy (R-La.) promises to have a plan for what happens next. The freshman senator plans to introduce a bill called the Patient Freedom Act in late May, which is meant to serve as "part two" to the GOP's response to the looming court case, King v. Burwell. Cassidy's plan, which would let states opt out of ObamaCare mandates and instead receive tax credits for health savings accounts, would work in tandem with the GOP's more immediate response in case the court rules against ObamaCare. "It's separate but complementary," Robb Walton, who serves as the senator's senior health policy adviser, said in an interview Thursday. The Louisiana senator, who was previously a physician, will officially announce his plan next Thursday during a speech at the Hudson Institute. Legislative language will be released shortly after Memorial Day. Republicans in Congress are already working on a plan that would offer temporary assistance to the approximately 7.5 million people who could lose their healthcare coverage. Cassidy's plan would "tack onto that," Walton said. While Cassidy expects the plan to take between one year and 18 months to be rolled out, Walton said "states can choose to opt into this immediately." Under Cassidy's plan, states can decide to eliminate all mandates for employers, individuals and insurers. While it would include incentives for people to have coverage, it would still offer catastrophic medical plans for people who don't have insurance. He added that the senator's office has been "very involved" in conversations led by Sen. John Barrasso (R-Wyo.) over the last several months to craft the more immediate response. Walton said the office is "having lots of conversations" in both chambers about the plan, with hopes of having a companion bill introduced in the House as well. While the president has vowed to oppose any legislation that undermines his law, Walton said Republicans remain hopeful that it can gain support from both parties — particularly with 72 senators from states that could be affected by the ruling…"
http://thehill.com/policy/healthcare/242157-cassidy-crafts-bill-to-serve-as-long-term-response-to-obamacare-court
GOP chairman: No ObamaCare extension if court cripples law
"House Budget Committee Chairman Tom Price (R-Ga.) said Thursday that he does not support an idea backed by Senate Republican leadership to temporarily extend ObamaCare subsidies if the Supreme Court cripples the law. "I don't think that I would be able to be supportive of continuing the subsidies beyond what the court would allow," Price told The Hill.
A plan from Sen. Ron Johnson (R-Wis.) to continue the subsidies until 2017 has been co-sponsored by Senate Republican leaders; Price becomes one of the most prominent Republicans to come out against the idea. The idea behind the temporary continuation is that if the Supreme Court invalidates subsidies for around 7.5 million people in the case of King v. Burwell, the party does not want people to immediately lose their insurance. The extension is intended to give time for a Republican alternative to be put in place.  But Price wants to move sooner to a full Republican alternative instead of going to a temporary bridge option first.  On Wednesday, he reintroduced his Empowering Patients First Act, a plan he has also put forward in previous sessions of Congress. The bill would repeal ObamaCare and replace it with refundable, age-adjusted tax credits for buying insurance. It would give grants for high-risk pools as an insurance option for people with pre-existing conditions.  The budget passed by Republicans sets a deadline of July 24 for submitting to each chamber's Budget Committee a Republican contingency plan if the Court strikes down the subsidies. The plan could then go through the process known as reconciliation that requires only 51 votes instead of 60 in the Senate.  Asked if House and Senate Republicans could agree on a plan before then, Price said, "I think so." There are currently multiple competing plans. Johnson, as well as Sens. Ben Sasse (R-Neb.), Ted Cruz (R-Texas) and Marco Rubio (R-Fla.), have all put forward plans.  Sen. John Barrasso (R-Wyo.) is leading a working group with other chairmen to come up with a Senate plan. While Majority Leader Mitch McConnell (R-Ky.) has co-sponsored Johnson's plan, he is not endorsing it as the only Republican solution, and also supports Sasse's plan. In the House, Ways and Means Committee Chairman Paul Ryan (R-Wis.) is working with two other chairmen on another plan. Ryan has said he wants the plan introduced and scored by the Congressional Budget Office before the court's ruling, expected in late June. Price said he has given that group his input…"
http://thehill.com/policy/healthcare/242161-gop-chairman-no-temporary-obamacare-extension-if-court-cripples-law
NANCY PELOSI: IF SCOTUS ENDS OBAMACARE SUBSIDIES, GOP WILL SUFFER AT POLLS
"WASHINGTON (AP) — House Democratic leader Rep. Nancy Pelosi (D-CA)7%
 predicted Wednesday that Republicans will "rue the day" if the Supreme Court buys their arguments and invalidates tax subsidies for millions of people under President Barack Obama's health care law. Republicans have said they will try to ensure people don't lose insurance if the high court rules this summer against tax subsidies for health care coverage in certain states. But they haven't said how they would do it. Such a ruling would present a major challenge to the GOP. Without a congressional fix some 8 million people could lose subsidies, which help them pay for their health insurance. "They're now going to then go out and say we're going to take subsidies away from people who have health care?" Pelosi said in an interview with The Associated Press in her office overlooking the Supreme Court. "No, I don't think so." The California Democrat, who was House speaker when the health bill became law in 2010 and was a major force behind its passage, insisted that the law was ironclad constitutionally and would not be overturned. "I don't think it's going to happen so it's no use speculating on what I don't think is going to happen. But it would be bad news for them, it would be really bad news for them," she said of Republicans…"
http://www.breitbart.com/big-government/2015/05/13/nancy-pelosi-if-scotus-ends-obamacare-subsidies-gop-will-suffer-at-polls/
How Many People Has Obamacare Really Insured?
"One of the key questions surrounding Obamacare is just how many people have been newly insured under the law. The answer is clouded by the fact that the White House and others have changed some rules of math for making these assessments. For example, several years ago, the Obama administration fiddled with the Census Bureau's definition of what it means to be "uninsured." The new parameters, which were looser than the old factors, make it hard to construct comparisons between today's figures for the total number of uninsured and the historical trends. The Obama team also abruptly started to exclude uninsured illegal immigrants from the national tally on total number of uninsured Americans. Before Obamacare, these individuals were counted in that reporting, inflating the numbers. After Obamacare, these individuals didn't get insurance, but suddenly didn't get counted any more. Now, a new analysis from the highly regarded managed care analyst at Goldman Sachs, Matthew Borsch, and his team, cast uncertainty on some of the recent data releases from the White House, and its network of academicians. In particular, the Goldman breakdown conflicts in some key ways with a recent analysis from RAND that was published in the journal Health Affairs and widely cited by the media. Goldman Sachs estimates that total coverage under the ACA increased by 13 to 14 million last year and may have increased by another 4 million during the first five months of 2015, for a total coverage increase of 17 to 18 million combined. At a top line, this coincides with the figure from RAND, which estimated that there were 22.8 million newly insured people since the launch of the ACA. At the same time, 5.9 million people lost coverage. This comes out to a net gain of 16.9 million lives. But how the two reports arrived at their numbers differ in important ways. The Goldman analysis relied on multiple data streams, including information released by insurers. The RAND study used a survey instrument sent to 1,589 people…"
http://www.forbes.com/sites/scottgottlieb/2015/05/14/how-many-people-has-obamacare-really-insured/
Ige administration plans changes for health exchange
"Gov. David Ige's administration says Hawaii's health insurance exchange will have to make changes to comply with federal Affordable Care Act. Deputy Chief of Staff Laurel Johnston said Wednesday the administration's plan calls for using the federal government's information technology to run the Hawaii Health Connector's troubled insurance exchange. The connector would keep existing customer support workers and navigators who help people find the right insurance plan. One problem with the status quo is the state's insurance exchange must offer residents one place to sign up for either an insurance plan or Medicaid by the time open enrollment begins in the fall. But Johnston said the health connector isn't ready to meet this deadline, putting at risk $1 billion in federal matching funds. "We can't continue to be noncompliant," she said…."
http://www.washingtontimes.com/news/2015/may/14/ige-administration-plans-changes-for-health-exchan/?utm_source=RSS_Feed&utm_medium=RSS
Florida Medicaid fight hits Capitol
"Congressional Republicans are stepping up their role in the fight over whether the Obama administration is forcing states to expand Medicaid under ObamaCare. Florida Gov. Rick Scott sued the administration last month over what he calls an effort to coerce his state into expanding Medicaid by withholding federal funds for a separate program, called the low-income pool (LIP), that reimburses hospitals for treating the uninsured. Now the effort is spilling into Congress. After Scott visited Capitol Hill on Tuesday, the House Energy and Commerce Committee announced it will hold a hearing into the alleged coercion this summer.
Members are also working on a letter to President Obama. "What I've been asking for is, I'd like them to consider putting out statements, making phone calls, writing letters," Scott told reporters amid his series of meetings with Republican members of the Florida delegation, as well as prominent Republicans like Energy and Commerce Committee Chairman Fred Upton (R-Mich.) and Senate Majority Leader Mitch McConnell (R-Ky.). Scott said the delegation was "very supportive." "I told him we were going to stay strong on this and keep pressure on CMS," said Rep. Ted Yoho (R-Fla.), referring to the administration's Centers for Medicare and Medicaid Services. "It's coercion in its worst form and I'm proud of Governor Scott." Rep. Richard Nugent (R-Fla.) said that the letter to Obama would point to the harmful effects of ending the LIP funding and say "Hey, listen, these are poor people that you're holding at bay for a policy decision." The administration, for its part, argues that Scott is the one harming poor people by refusing to expand Medicaid. It says giving people Medicaid coverage in the first place is a better system than reimbursing hospitals to cover the uninsured, as the LIP program does. But it denies that it's trying to force the state to expand Medicaid, saying that the LIP decision will be made "regardless" of the status of Medicaid expansion. The CMS has said that the low-income funds should not be used to cover costs that would otherwise be covered by Medicaid expansion. The administration said last week that the state's $2.2 billion proposal appears too large to meet that requirement…"
http://thehill.com/policy/healthcare/242032-florida-medicaid-fight-hits-capitol
VA remains work in progress year after scandal broke
http://www.washingtonpost.com/blogs/federal-eye/wp/2015/05/14/va-remains-work-in-progress-year-after-scandal-broke/?wprss=rss_politics
IMMIGRATION:
Pension Costs, Health Insurance Costs, Illegal Immigration: They All Hit Home.
"Here in Fairfax County, property taxes are up . . .  The Fairfax County Board of Supervisors voted 7 to 3 to raise taxes on Fairfax County homeowners. This year's $185 dollar property tax rate increase on the average homeowner results in a 16 percent tax increase over the last 3 years. Sales-tax revenues are up . . .  Sales-tax receipts distributed to the Fairfax County government by the state government in April totaled $12.3 million, up 4.6 percent from a year before. For the first nine months of the Fairfax County fiscal year, sales-tax receipts are up 6.6 percent from a year before. And yet the school district informs me that they're going to be forced to reduce spending by a bunch: Fairfax County Public Schools expects the school year 2016-17 (FY 2017) budget to be a tremendous challenge with an anticipated deficit of more than $100 million. Without additional funding, FCPS will be forced to have some very difficult conversations with the community to determine which programs to consider for reduction. In the coming months, there will be opportunities for the community to provide feedback on the potential cuts. In order to provide parents with accurate information and help you communicate about how we can work to #saveFCPS, a list of frequently asked questions about FY 2017 and other information is now online. The school district's explanation: The cost drivers for the school year 2016-17 (FY 2017) budget include both items outside of FCPS' control, like retirement and enrollment increases, and providing competitive compensation for our teachers. The cost drivers include: a growing student population with diverse needs. increased state-required retirement contributions rates. increased health insurance costs. increased compensation for our teachers. Gee, what's got the school enrollment in Fairfax County jumping so high? Ohhhh . . .  Three counties in the Washington region have received among the highest numbers of unaccompanied minors fleeing Central America since January, according to the federal Office of Refugee Resettlement. Fairfax, Prince George's and Montgomery counties have taken in more children from the recent border surge than all but five other cities and counties across the nation, largely due to their sizeable populations of Central American immigrants. Most arriving children are placed with relatives or other guardians while awaiting deportation hearings. According to the agency, only Los Angeles, Miami, one border county in Texas and two counties near New York City have received more such children in the past seven months. Fairfax has received 1,023 children . . . "
http://www.nationalreview.com/campaign-spot/418357/pension-costs-health-insurance-costs-illegal-immigration-they-all-hit-home-jim
Amendment That May Allow Illegals In Military Passes To House Floor, Republicans Furious
"The House Rules Committee has allowed 135 amendments to the defense bill to move to the House floor, one of which may allow illegal immigrants to enlist in the military. Republicans are furious that the amendment is attached to a must-pass, $612 billion dollar defense bill, especially given that Congress has dutifully signed off on the legislation for 53 years in a row, The Hill reports. Sponsored by Democratic Rep. Ruben Gallego of Arizona, the amendment applies to recipients of President Barack Obama's 2012 Deferred Action for Childhood Arrival (DACA) initiative, and would also give illegals a chance at citizenship. First, the amendment passed by a 33-30 vote. All Democrats supported the bill, and six Republicans broke ranks to push the bill through the initial process. In a second attempt to block the bill, 25 House Republicans joined forces under the direction of Rep. Pete Sessions in asking the House Rules Committee to kill the amendment. The attempt failed…."
http://dailycaller.com/2015/05/14/amendment-that-may-allow-illegals-in-military-passes-to-house-floor-republicans-furious/
House conservatives push immigration fight on defense bill
"House conservatives are raising a fight over immigration in the annual defense policy bill. They're trying to remove a minor immigration provision from the bill that they say encourages amnesty. The measure says the Pentagon should review whether certain immigrants brought illegally to the country as youths should be able to serve in the military. The nonbinding provision was added to the defense bill during committee consideration by Democratic congressman Ruben Gallego of Arizona with the support of a half-dozen Republicans. But two dozen conservative House members led by Republican Mo Brooks of Alabama are pushing an amendment to remove the language, arguing it encourages "illegal aliens" who remain in the country under unconstitutional Obama administration policies. A vote is expected later Thursday…"
http://cnsnews.com/news/article/house-conservatives-push-immigration-fight-defense-bill
Pro-Immigration Provision Stripped From Defense Bill
"A bipartisan coalition came close Thursday to protecting immigration-related language in the fiscal 2016 National Defense Authorization Act — but not close enough. A 221-202 vote on an amendment, offered by Rep. Mo Brooks, R-Ala., stripped a provision in the underlying bill encouraging the Pentagon to study options for enlisting undocumented immigrants into the military in exchange for a pathway to legal status. All 182 Democrats voted "no," joined by 20 Republicans. Passage of the Brooks amendment will prompt a sigh of relief from GOP leaders, who feared its failure would put the entire NDAA bill in jeopardy — at least 25 House Republicans said their support for the measure was contingent upon removal of the amendment adopted during the markup in the House Armed Services Committee, offered by freshman Democrat Ruben Gallego of Arizona. And with almost every Democrat prepared to vote against final passage, every GOP vote counted. Plenty of Republicans likely voted for the Brooks amendment out of loyalty to leadership and to protect the NDAA bill. One such member was Rep. Joe Heck, R-Nev., who typically supports similar immigration measures but also sits on the Armed Services panel. But while passage of Brooks' amendment ensures smooth sailing for the NDAA when consideration wraps Friday, the vote could have reverberations for the rest of the 114th Congress. The vote showed conservatives are still resolved to fight any pro-immigration measure that may arise, especially as it relates to fighting President Barack Obama by proxy. "The House should not take action to legitimize the president's unconstitutional overreach on immigration," proclaimed Judiciary Chairman Robert W. Goodlatte, R-Va., referring to the Deferred Action for Childhood Arrivals program that protects from deportation the certain undocumented immigrants who would be eligible for military enlistment in some future scenario. It also showed the extent to which mainstream GOP lawmakers still have little to no appetite to wade into the politically treacherous waters of immigration. "Remember, the Gallego language does not change any laws, it is a sense of Congress," said Armed Services Chairman Mac Thornberry, R-Texas, during floor consideration of the amendment. "A sensitive debate where there could be no resulted changes … only distracts from the essential provisions in the bill that do matter."…"
http://blogs.rollcall.com/218/pro-immigration-provision-stripped-defense-bill/?dcz=
House GOP strips immigration language from defense bill
"House conservatives on Thursday voted down a nonbinding provision aimed at helping young immigrants without permanent legal status enlist in the military, angering some fellow Republicans and handing Democrats a political issue heading into an election year. The vote was 221-202 to remove the measure from Congress' annual defense policy bill. Some 20 Republicans voted "no" but couldn't overcome conservatives who threatened to oppose the overall bill if they didn't get their way. "This Congress should support and represent Americans by voting to stop military service opportunities from being taken from struggling American families in order to give them to illegal aliens," GOP Rep. Mo Brooks of Alabama, who led the fight, argued on the House floor ahead of the vote. The handful of Republicans on the other side of the issue struggled to round up votes. Their job was made harder because Democrats had already decided to vote against the defense bill for unrelated budgetary issues, giving Brooks and his supporters leverage to bring down the bill if they didn't prevail. "This is a mistake," said Rep. Carlos Curbelo, a freshman Republican from Florida. "It sends the wrong message to the country. I assure you that the overwhelming majority of Americans are for allowing young people who were raised in this country, who love this country and want to serve it, to have that opportunity."…"
http://www.washingtontimes.com/news/2015/may/14/house-conservatives-rile-colleagues-with-immigrati/?utm_source=RSS_Feed&utm_medium=RSS
House GOP strips immigration language from defense bill
http://www.foxnews.com/politics/2015/05/14/house-gop-strips-immigration-language-from-defense-bill/
House strips immigration language from defense bill
http://www.politico.com/story/2015/05/defense-bill-undocumented-immigrant-study-serve-in-military-house-vote-117977.html
HOUSE VOTES TO REMOVE AMNESTY AMENDMENT FROM NDAA
http://www.breitbart.com/big-government/2015/05/14/house-votes-to-remove-amnesty-amendment-from-ndaa/
Senate panel approves $612B defense bill that overhauls benefits
"The Senate Armed Services Committee passed its 2016 defense authorization bill by a 22-4 vote on Thursday. Chairman John McCain (R-Ariz.) announced the results of vote, hailing the $612 billion measure as a "reform bill" with "overwhelming bipartisan support." Ranking Member Jack Reed (D-R.I.), however, was one of the four 'no' votes against the bill, which boosted the Pentagon's war funding account $38 billion by over the president's request. Democrats are opposed to the move, which they say skirts budget caps on federal spending in order to boost defense spending, but leave caps in place for non-defense spending. Democratic Sens. Kirsten Gillibrand (N.Y.), Bill Nelson (Fla.) and Mazie Hirono (Hawaii) also voted against the bill. "There comes those points where you have to make what you think is an appropriate decision based on what you think is important," Reed told reporters.  Still, he said the bill was able to do "things that I think are very important."  The bill would overhaul the military's retirement system from one that benefits those who serve for at least 20 years to a 401(k)-like plan with up to five percent of matching government funds. The reform would save $15 billion per year in its out-years, and apply only to troops who begin serving after 2018, McCain said…"
http://thehill.com/policy/defense/242115-senate-armed-services-committee-passes-612-billion-defense-policy-bill
Divided GOP rejects allowing illegal immigrants in military
"The House on Thursday voted to strip a provision from the annual defense bill that edged toward allowing young illegal immigrants to enlist in the military. Divisions between ardent GOP opponents of illegal immigration and vulnerable Republicans who represent districts with large Hispanic constituencies flared in the 221-202 vote. Twenty Republicans voted with all Democrats in opposition of the amendment from Rep. Mo Brooks (R-Ala.) that killed the immigration language. The 20 Republicans who voted against the measure were Reps. Mike Coffman (Colo.), Carlos Curbelo (Fla.), Jeff Denham (Calif.), Charlie Dent (Pa.), Mario Diaz-Balart (Fla.), Bob Dold (Ill.), Chris Gibson (N.Y.), Richard Hanna (N.Y.), Jaime Herrera Beutler (Wash.), John Katko (N.Y.), Adam Kinzinger (Ill.), Frank LoBiondo (N.J.), Tom MacArthur (N.J.), Martha McSally (Ariz.), Dan Newhouse (Wash.), Dave Reichert (Wash.), Ileana Ros-Lehtinen (Fla.), Elise Stefanik (N.Y.), Fred Upton (Mich.) and David Valadao (Calif.). The debate demonstrated the GOP's challenge in handling President Obama's Deferred Action for Childhood Arrivals (DACA) program, which allows qualified illegal immigrants who came to the U.S. as children to obtain temporary work permits. Democrats and supporters of the programs refer to recipients as "Dreamers." Brooks's amendment scraps a provision in the national defense authorization (NDAA) that would have established a sense of the House that the Pentagon should review allowing DACA recipients to enlist. The House Armed Services Committee approved that language, authored by Rep. Ruben Gallego (D-Ariz.), during its marathon markup of the NDAA last month. Six Republican members of the panel, including vulnerable Reps. Mike Coffman (Colo.) and Martha McSally (Ariz.), joined with Democrats to approve it. In a letter to fellow lawmakers earlier Thursday, Brooks argued the provision was adopted during the "early morning, sleep-deprived portion" of the markup and didn't belong in the bill…."
http://thehill.com/homenews/house/242171-divided-gop-rejects-allowing-illegal-immigrants-in-military
Republicans Kill Plan to Consider Illegal Immigrants as U.S. Military Recruits
"House Republicans on Thursday slammed the door shut on a proposal to consider whether illegal immigrants who have been spared from deportation should be considered as candidates for the U.S. military. Members of the House were debating dozens of amendments to the National Defense Authorization Act, a bill authorizing defense activities for the next fiscal year. Inside that huge bill is "sense of the Congress" language that calls for an evaluation of whether "undocumented immigrants" now living in the United States could join the U.S. military…"
http://www.theblaze.com/stories/2015/05/14/republicans-kill-plan-to-consider-illegal-immigrants-as-u-s-military-recruits/
20 TRAITORS: REPUBLICANS WHO VOTED TO GUT AMERICA'S MILITARY USING AMNESTIED ILLEGAL ALIENS
"Despite 20 Republicans defecting to join Democrats, Republicans and conservatives won big on Thursday evening: An amendment from Rep. Mo Brooks (R-AL) 80% passed onto the National Defense Authorization Act (NDAA) stripping amnesty for illegal aliens from the defense bill. Brooks' amendment, which stripped from the NDAA language that was inserted during the Armed Services Committee markup by Rep. Ruben Gallego (D-AZ) 0% —a freshman liberal Democrat who wants to amnesty all the illegal aliens in America—passed the House of Representatives 221-202 on Thursday evening. "Today is a great victory for Americans and lawful immigrants who wish to serve America in our Armed Forces," Brooks said in a statement after the vote. "I asked my colleagues to consider how much American families are struggling in an anemic job and wage market and how much the Gallego amendment makes job and income prospects for Americans even worse. It makes no sense to me that, at the same time the Army is downsizing and issuing pink slips to American soldiers serving in Afghanistan, there are Congressmen who seek to help illegal aliens deprive American citizens and lawful immigrants of military service opportunities. I'm pleased the House chose to stand up for American citizens and protect the Constitutional duty of Congress to set immigration law. Today's vote was the fourth rejection of the President's unconstitutional DACA program, with Republicans overwhelming standing up for the will of the American people and the citizens and lawful immigrants who want to serve our country."…"
http://www.breitbart.com/big-government/2015/05/14/20-traitors-republicans-who-voted-to-gut-americas-military-using-amnestied-illegal-aliens/
Loretta Sanchez misses votes after Senate launch
"Democratic Rep. Loretta Sanchez traveled to California Thursday to launch her Senate bid, but in doing so she'll miss votes on two issues central to her campaign: defense and immigration. The House is poised to vote Thursday evening on a handful of amendments to a critical $612 billion defense policy bill that Sanchez helped shape as a member of the Armed Services Committee. One of those is a proposal to strip language from the defense bill allowing young immigrants known as Dreamers to serve in the military. It's unclear if Sanchez will be back in Washington Friday to vote for the full defense bill known as the National Defense Authorization Act. She's expected to address the state Democratic Party annual convention, which begins Friday in Anaheim, Calif…."
http://thehill.com/homenews/house/242165-loretta-sanchez-misses-key-votes-after-senate-launch
Dems hammer GOP as 'xenophobic'
"House Democratic leaders on Thursday ripped Republicans as "xenophobic" for the GOP's effort to prevent illegal immigrants from serving in the armed forces. "I would hate to see the time and the talent and the desire of these young people to serve their country squashed by people who will attack them at every turn for no reason simply than they are 'other,' " Rep. Linda Sánchez (D-Calif.), head of the Congressional Hispanic Congress, said Thursday. The Democrats are pushing a proposal encouraging the Pentagon to examine whether allowing certain immigrants who are in the country illegaly to serve in the military would strengthen national security.  Sponsored by freshman Rep. Ruben Gallego (D-Ariz.), an Iraq War veteran, the amendment was attached to the National Defense Authorization Act (NDAA) Wednesday night with bipartisan support from members of the House Armed Services Committee. The Gallego amendment has been panned by conservative Republicans, who are hoping to strip the provision from the defense authorization package with a separate amendment scheduled for a vote Thursday evening. Rep. Mo Brooks (R-Ala.), the sponsor of the GOP amendment, warned ahead of the vote that allowing illegal immigrants to serve in the military would undermine opportunities for U.S. citizens…"
http://thehill.com/homenews/house/242150-dems-hammer-gop-as-xenophobic
Dem on GOP's immigration demands: 'If You Give a Mouse a Cookie'
"Rep. Luis Gutiérrez (D-Ill.) on Thursday compared House Republicans' constantly shifting demands on immigration to the titular rodent in the classic children's book If You Give a Mouse a Cookie. Gutiérrez accused GOP immigration hard-liners of forever moving the goalposts. The latest example, he argued, came during debate over the National Defense Authorization Act. The House is slated to vote later Thursday on an amendment from Rep. Mo Brooks (R-Ala.) that would strip out a provision establishing a sense of Congress that the Pentagon should review allowing young illegal immigrants to enlist in the military. Those immigrants would have to possess work authorizations through President Obama's Deferred Action for Childhood Arrivals (DACA) program. However, a second provision in the bill directs the secretary of Defense to evaluate how allowing DACA recipients to enlist could expand the pool of recruits and impact military readiness and report the results to the House Armed Services Committee.
"This all reminds me of the story of the little mouse. I used to read it to my grandson, Luisito — the same story you probably read to your kids or grandkids," Gutiérrez said on the House floor. In the book, the mouse first demands milk with his cookie … and then a straw, mirror, scissors, a broom, a nap, and so on, until, eventually, he wants another cookie.  "Anything you give the little mouse is going to lead to a new and bigger request. And that must be what the Speaker of the House feels like with his nativist wing of his party," Gutiérrez said. The Illinois Democrat argued that demands starting with more deportations have now reached the point of stripping "every single reference to anything related to immigrants without papers" from legislation…"
http://thehill.com/blogs/floor-action/house/242070-dem-compares-gop-immigration-hardliners-to-if-you-give-a-mouse-a
Dysfunctional immigration enforcement system tears apart family
"In the end, their flights almost overlapped: The 11-year-old boy on his way to the U.S., granted a one-year parole to escape violence in his home of El Salvador, arrived in Dallas just a week after his uncle, Elvin Marroquin Diaz, whose testimony helped earn the boy his parole, was deported back to El Salvador. Now, just a few weeks later, it's the boy's father, Elmer Marroquin Quintanilla, who faces deportation this Thursday after federal immigration officials decided that despite having a family here, including two U.S. citizen children — the 11-year-old boy Alexis and 15-year-old Sylvia, who was raped on her own journey north from El Salvador — he still meets President Obama's new priorities for being kicked out of the country. It's the latest twist in the case of the Marroquin family, which has seen major ups and downs, years where Alexis and Sylvia didn't see their parents at all, several joyful reunions in the U.S. and now the possibility that two men in the family would be kicked out and shipped home within weeks of each other…"
http://www.washingtontimes.com/news/2015/may/13/immigration-enforcement-system-dysfunction-tears-a/?utm_source=RSS_Feed&utm_medium=RSS
L.A. VOTES ICE ENFORCEMENT OUT OF COUNTY JAIL, OBAMA SYSTEM IN
"Crowds of activists from both sides of the ferocious illegal immigration debate clashed in a war of words directed at the L.A. County Board of Supervisors as the elected officials voted 3-2 Tuesday to kill the 287(g) program that allows U.S. Customs and Immigration Enforcement (ICE) agents inside county jails in order to review inmates for legal status and potential deportation prior to release. Directly after the 287(g) vote came a 4-1 vote to adopt a new jail initiative involving the Obama administration's preferred alternative, the Priority Enforcement Program (PEP). President Barack Obama announced the PEP initiative in a speech along with his executive action on immigration last November. A judicial ruling has temporarily stayed implementation of Obama's executive actions. Supervisors Hilda L. Solis and Mark Ridley-Thomas introduced the resolution to end the long running program. Solis and Thomas' motion criticized the coordination between Sheriff's deputies and ICE agents. the Los Angeles Daily News reported. Ending the program means removing ICE officials from inmate reception at the Twin Towers Correctional Facility. Amnesty advocates have criticized the program harshly, calling it racial profiling and claiming  that it erodes "immigrants'" trust in police. Those standing in favor of the 287(g) program cited numerous instances where dangerous illegal alien criminals have been released into the populous just before committing deadly crimes. The L.A. County Sheriff will only be allowed to inform ICE officials of the release of very serious criminals, said Solis, according to the Los Angeles Times…"
http://www.breitbart.com/california/2015/05/14/la-county-supervisors-vote-ice-enforcement-out-of-county-jail-obama-system-in/
BANK OF ENGLAND CONFIRMS IMMIGRATION IS DEPRESSING UK WAGES
"The Bank of England has confirmed wages are being held down due to increasing levels of migration. The admission comes despite claims from politicians that the recent influx of foreign workers has benefited workers. The bank's governor, Mark Carney, said the increase in foreign workers also threatened the economy as it meant those already in the country were not benefiting from recent growth. His comments came as figures showed one in 10 British workers are now foreign-born, up from just 3 per cent when Labour came to power in 1997. Most of the recent influx came from the eight former Eastern Bloc countries that entered the European Union after the fall of the Soviet Union. They are some of the 500 million people now entitled to live, work and claim benefits in the UK. Gerwyn Davies, from the Chartered Institute of Personnel and Development, told the Daily Mail: "The increased supply of workers, especially older workers and EU migrants, means that employers are under little or no recruitment pressure to boost pay growth. "Until this supply begins to diminish, employers will be under little pressure to increase starting salaries and, even then, we still have some way to go to see wages significantly exceed living costs.' Alp Mehmet, of the campaign group MigrationWatch UK, said: "While some people have resisted the view that mass immigration exerts downward pressure on wages, the Bank of England report shows that such a view is neither extreme nor unjustified and that the impact of immigration is very likely affecting not just the lowest-paid. It is a key issue about which the government needs to be clear in its impending negotiations with the rest of the EU."…."
http://www.breitbart.com/london/2015/05/14/bank-of-england-confirms-immigration-is-depressing-uk-wages/
Christie on immigration: 2,000 mile border fence 'too expensive'
"If you want a GOP candidate for president who'll promise to build a wall on the Mexican border that can be seen from space, Gov. Chris Christie is not your guy. For weeks now, Christie has repeatedly staked out an approach to immigration reform focused on employers of illegal labor, rather than the immigrants themselves, and did so again at a town hall meeting on Thursday. Asked by a Sussex County woman what he would do to "save the nation" from what she described as "an invasion" of unauthorized immigrants of which she was "very afraid," Christie answered plainly. "I'm not a guy who's been in favor of building a wall or a fence along the entire southern border," said Christie, "because it's too expensive and too inefficient." He added that those who are "determined to get over, around or under" such structures invariably do…."
http://www.nj.com/politics/index.ssf/2015/05/christie_calls_for_employer-based_immigration_refo.html
SPENDING/BUDGET/ECONOMY:
Senate opens trade debate
"TOMORROW STARTS TONIGHT: SENATE MOVES AHEAD WITH TRADE, via Alexander Bolton and Jordain Carney: "The Senate voted Thursday to advance a motion to begin debate on the core of President Obama's trade agenda, putting it back on track after a week of deadlock. In a 65-33 vote, the Senate agreed to proceed to a package that would empower Obama to negotiate future trade deals with minimal interference from Congress and assist U.S. workers displaced by foreign competition." http://bit.ly/1QNufU8…"
http://thehill.com/policy/finance/overnights/242172-overnight-finance-senate-opens-trade-debate
Senate puts Obama-supported trade bill back on track, after deal with Dems
"In a burst of bipartisanship, the Republican-controlled Senate put President Obama's trade agenda back on course on Thursday, clearing the way for likely approval within days for legislation allowing the administration to negotiate global deals that Congress could support or reject but not change.  The 65-33 vote to resurrect the measure capped two days of political intrigue in which Democrats on both sides of the legislation initially joined forces to block action, then reached agreement with Republicans for votes on other enforcement measures to protect workers who lose jobs as a result of exports. One of those provisions, to crack down on suspected currency manipulation by China and other U.S. trading partners, was incorporated into a separate bill that passed the Senate earlier in the day on a vote of 78-20. It would require the imposition of tariffs on products from countries found to have artificially set the level of their currency, a practice that makes it harder for U.S. firms to compete and results in the loss of jobs in this country. The White House announced its opposition to the currency provision, saying it would undermine existing efforts to respond to China and other alleged violators and " lead to other countries pursuing retaliatory measures that could hurt our exporters." But it did not threaten a veto. And Sen. Chuck Schumer, D-N.Y., a prominent sponsor of the proposal, predicted it might eventually prove essential in persuading enough skeptical House Democrats to swing behind the trade bill itself to assure final passage…"
http://www.foxnews.com/politics/2015/05/14/senate-puts-obama-supported-trade-bill-back-on-track-after-deal-with-dems/
Senate approves trade enforcement measure, clearing way for fast-track
"The Senate took an initial step toward picking up President Obama's trade agenda on Thursday by approving a controversial customs bill that includes language cracking down on currency manipulation by trading partners. The legislation was easily approved in a 78-20 vote. Under rules adopted for the vote, 60 votes were needed for the measure to pass. GOP presidential hopefuls Sens. Ted Cruz (Texas) and Marco Rubio (Fla.) voted no, while Sen. Rand Paul (Ky.) voted yes. So did Sen. Lindsey Graham (S.C.), who is considering a 2016 run. Democrats had demanded a vote on the bill in exchange for supporting a later vote that would allow the Senate to begin debate on fast-track trade legislation, a top legislative priority for Obama. That vote is scheduled for 2 p.m. Supporters of the currency manipulation language frame the customs bill as a trade enforcement measure, and the vote gives some cover for Democrats who want to back fast-track. It's unlikely the customs bill will be picked up by the House.  Speaker John Boehner (R-Ohio) on Thursday called efforts by Congress to legislate foreign currencies "laughable."…"
http://thehill.com/policy/finance/242076-senate-approves-trade-enforcement-measure
Senate, in Reversal, Begins Debate on Trade Authority
"Two days after Democratic senators blocked it, the Senate easily voted on Thursday to begin debating legislation to grant the president accelerated negotiating power to complete an expansive trade accord with 11 other nations on the Pacific Rim. The 65-33 vote came two hours after senators gave broad approval to legislation that cracks down on countries that the United States says manipulate their currency rates, putting bipartisan pressure on House leaders to take up a measure that President Obama argues could scuttle delicate Pacific trade talks. The trade votes on Thursday were starkly different from the first effort to take up the issue on Tuesday. Then, Senate Democrats united against even considering so-called trade promotion authority, rebuking their own president and holding out for assurances that tough trade enforcement provisions be attached to that authority. What they got instead was a compromise to allow the currency provision to come to a vote in a separate bill that now faces an uphill climb. Even if a bipartisan majority can pressure Speaker John A. Boehner of Ohio to allow a House vote, the White House has expressed opposition. A formal White House statement of policy on Thursday, however, stopped short of a veto threat. "Under our plan, the Senate will avoid the poison pills that had been floated in favor of the very type of bipartisan approach we've been advocating for all along," Senator Mitch McConnell of Kentucky, the majority leader, said. "It allows senators to express themselves without endangering more American trade jobs for the people we represent."…"
http://www.nytimes.com/2015/05/15/business/senate-vote-currency-manipulation-fast-track-trade.html?_r=0
Senate votes to start trade debate
http://thehill.com/blogs/floor-action/senate/242093-senate-votes-to-start-trade-debate
Obama's trade agenda clears a key hurdle in Senate
"President Obama's trade agenda cleared a key hurdle in the Senate on Thursday, as lawmakers voted to start debate on the centerpiece of the legislative package — so-called "fast track" negotiating authority that is expected to pave the way for the wide-ranging Trans-Pacific Partnership trade accord. Earlier in the week, Senate Democrats had balked at moving forward with the fast track legislation, demanding guarantees that it provide strong enforcement provisions, including a measures aimed at foreign currency ma­nipu­la­tion. Democratic leaders agreed to move forward after Republican leaders moved ahead with a separate enforcement bill, which passed Thursday 78 to 20. "We wanted a path in the Senate" on enforcement, said Sen. Timothy M. Kaine, a pro-trade Virginia Democrat who was one of 10 senators who met Tuesday with President Obama. "We feel good about its chances." A second piece of the trade package, the Trade Preferences Extension Act, passed 97 to 1. But the bulk of the debate is expected next week, following an afternoon vote to close debate on proceeding with the fast-track bill, also known as "trade promotion authority." Thirteen Democrats joined 52 Republicans in supporting a procedural vote to move forward, providing the 60 votes necessary to break what had been a united Democratic filibuster. Democratic fast-track skeptics pledged Thursday to offer amendments — including enforcement and currency ma­nipu­la­tion provisions — to that bill even amid warnings from Republicans and the Obama administration that they could constitute "poison pills" tanking overall support…"
http://www.washingtonpost.com/local/dc-politics/over-democratic-objections-obamas-trade-agenda-gets-moving-in-the-senate/2015/05/14/aad2a0a0-fa5b-11e4-a13c-193b1241d51a_story.html
McConnell praises Obama on trade
"Senate Majority Leader Mitch McConnell (R-Ky.) praised President Obama on the "fast-track" trade bill, saying the Democratic commander in chief has "done his country a service."  "I'd like to thank the President, too. No, you're not hearing things. President Obama has done his country a service by taking on his base and pushing back on some of the more ridiculous rhetoric we've heard," the Republican leader said. "He was right to remind everyone that 'you don't make change through slogans' or 'ignoring realities.' " McConnell added that Obama "should be recognized" for his role in the trade fight. His remarks are the latest example of the unusual political divisions created by the fast-track bill, which will allow the president to get trade deals approved by Congress with a simple majority vote and will prevent the deals from being amended. Obama and congressional Republicans back fast-track, but most Democrats oppose it, and Senate Democrats voted against the White House earlier this week. Republicans have used the division to criticize their Democratic colleagues over the trade bill. On Wednesday, Sen. John Barrasso (R-Wyo.) said the trade legislation "isn't the normal story of Democrats versus Republicans." "This isn't a normal story of Democrats versus Republicans or Sen. Reid versus Sen. McConnell," he said. "Oh, no, this is a story about Sen. Reid versus President Obama."…"
http://thehill.com/blogs/floor-action/senate/242056-mcconnell-praises-obama-on-trade
Pelosi: Shorten duration of 'fast-track' power
"House Minority Leader Nancy Pelosi (D-Calif.) on Thursday urged the Obama administration to shorten the "fast-track" window for the president's ambitious trade agenda. The White House is lobbying hard for a trade-promotion authority (TPA) bill, also known as fast-track power, that would facilitate emerging trade deals with Asia and Europe by easing their passage through Congress. But Pelosi warned that the TPA bill under consideration would also govern trade negotiations as far as six years into the future, including deals Congress would effectively be accelerating without knowing anything about them. She likened it to a get-out-of-jail-free card for presidents — both Obama and his successor — to negotiate trade accords without much congressional input. "One overriding concern that members have on the TPA, is that this is not a TPA … just for the Pacific bill, the TPP bill, or the European bill that will be coming up. This is really effectively … a carte blanche fast-track of three years, which is easily renewable for three [more] years," she said during a press briefing in the Capitol. "This fast-track is for things unknown, and I would hope that there could be some addressing of the length of time and the open season that it gives for any trade agreement." Pelosi has not said how she'd vote on the TPA bill. Her strategy provides Obama and other administration officials space to lobby lawmakers, even as her left-leaning caucus is lining up in overwhelming opposition to the president's trade agenda. But she has strongly suggested that the emerging Trans-Pacific Partnership (TPP) accord being negotiated with Japan, Vietnam and nine other nations has too many outstanding problems for most Democrats to support. She rattled off a number of those concerns Thursday, including issues surrounding workers rights, dispute resolution, food safety and the environment…"
http://thehill.com/homenews/house/242085-pelosi-limit-duration-of-fast-track-power
AFL-CIO chief: White House trade bill argument is 'unadulterated horse waste'
"The head of the nation's largest labor union is ramping up his rhetoric to fight President Obama's Pacific trade pact, calling a key part of the White House argument "horse waste." AFL-CIO President Richard L. Trumka has been speaking out against Obama's bid to win approval for a 12-nation free trade deal in the Asia Pacific region for months. In an interview with Washington Post reporters and editors Thursday, Trumka warned that American workers would punish Democrats at the polls if Obama succeeds in getting the Trans Pacific Partnership through Congress. "If the president wins this fight, Democrats will be in the minority for a decade or so" on Capitol Hill, Trumka said during a hour-long conversation at The Washington Post's offices. If Obama is seeking to build on his legacy with the TPP, Trumka added, "it will be the wrong legacy." In sometimes colorful and pugilistic language, Trumka also took direct aim at one of the administration's key arguments on the trade bill. Democrats have called for tough provisions aimed at limiting other nations from manipulating their currency to artificially boost exports to the United States…"
http://www.washingtonpost.com/blogs/post-politics/wp/2015/05/14/afl-cio-chief-white-house-trade-bill-argument-is-unadulterated-horse-waste/?wprss=rss_politics
Why Are Senate Republicans So Eager To Cede Their Trade Authority To Obama?
"Republican senators are busy assuring their skeptical colleagues and the public that trade promotion authority (TPA) does not give the president more power, even though it's designed to "fast-track" future trade deals by changing Senate rules. "There's a great deal of kind of fuzzy thinking and misinformation about this that we're seeing," Republican Rep. Tom McClintock told The Daily Caller News Foundation. "And this is sad, because TPA is not some sort of new power, and it doesn't add authority to the president. It restricts authority." TPA allows Congress to define specific objectives the president must work toward in any future deal, and require by law a more transparent and public debate, rather than the current system that allows the president to negotiate any deal he wants. But once the president submits a deal to Congress, TPA severely restricts the Senate's ability to block the deal by forcing a vote without the chance for amendments or long debate. It also lowers the threshold from 61 votes to 51 votes…."
http://dailycaller.com/2015/05/14/why-the-senate-should-think-twice-before-granting-fast-track-authority/
Obama pleased with Senate vote on trade deals
"President Barack Obama is welcoming a Senate vote to advance legislation allowing him to negotiate trade deals that Congress can support or reject, but not change. In a news conference at the presidential retreat in Camp David, Md., Obama also says he shares the values of Democratic critics who worry that any trade deal will be detrimental to American workers. He says he will only agree to high-standard deals with protections and enforcement provisions, and says many of the concerns of the critics are true of agreements reached before he took office. Obama spoke a few hours after Republicans and about a dozen Democrats agreed to begin formal debate on the trade bill the president wants. The U.S. is negotiating a potential agreement with a dozen Pacific-area nations…"
http://cnsnews.com/news/article/obama-pleased-senate-vote-trade-deals
The Left Is So Wrong on Trade
"The left's success in denying President Obama fast-track authority to negotiate the Trans-Pacific Partnership is ugly to behold. The case put forth by a showboating Sen. Elizabeth Warren — that Obama cannot be trusted to make a deal in the interests of American workers — is almost worse than wrong. It is irrelevant. The Senate Democrats who turned on Obama are playing a 78 rpm record in the age of digital downloads. Did you hear their ally, AFL-CIO head Richard Trumka, the day after the Senate vote? He denounced TPP for being "patterned after CAFTA and NAFTA." That's not so, but never mind. There's this skip on the vinyl record that the North American Free Trade Agreement destroyed American manufacturing. To see how wrong that is, simply walk through any Wal-Mart or Target and look for all those "made in Mexico" labels. You won't find many. But you'll see "made in China" everywhere. Many of the jobs that did go to Mexico would have otherwise left for low-wage Asian countries. Even Mexico lost manufacturing work to China. And what can you say about the close-to-insane obsession with CAFTA? The partners in the 2005 Central American Free Trade Agreement — five mostly impoverished Central American countries plus the Dominican Republic — had a combined economy equal to that of New Haven, Connecticut. (By the way, less than 10 percent of the AFL-CIO's membership is now in manufacturing.) It's undeniable that American manufacturing workers have suffered terrible job losses. We could never compete with pennies-an-hour wages. Those low-skilled jobs are not coming back. But we have other things to sell in the global marketplace. In Washington state, for example, exports of everything from apples to airplanes have soared 40 percent over four years, to total nearly $91 billion in 2014, according to The Seattle Times. About 2 in 5 jobs there are now tied to trade. Small wonder that Sen. Ron Wyden, a liberal Democrat from neighboring Oregon, has strongly supported fast-track authority…"
http://www.realclearpolitics.com/articles/2015/05/14/the_left_is_so_wrong_on_trade_126577.html
Is The Trans-Pacific Partnership Trade Agreement A Good Deal?
"On Tuesday, the Senate denied President Obama fast-track authority to speed possible adoption of the Trans-Pacific Partnership (TPP). Then on Wednesday, the Senate resurrected the bill to give the president that authority. The ongoing TPP drama illustrates the old adage, "Politics makes strange bedfellows," Senate Republicans voted with President Obama while Senate Democrats opposed him. I find myself in the uncommon position of siding with Obama—at least, insofar as TPP would increase trade. Here is the case for more international trade: First, from a general welfare standpoint, reduced trade barriers have greatly boosted Americans' per capita income. In a new report, President Obama's Council of Economic Advisers say that "median-income [American] consumers gain an estimated 29 percent of their purchasing power from trade." Second, common sense tells us that trade is beneficial. We improve our standard of living by trade, whether we trade with people across town, across the state, or across the country. Why stop at national borders? Think how much more expensive everything from orange juice to gasoline to tech gadgets would be if they had to be produced in the United States. Finally, the economics of trade is clear-cut. The more numerous the participants and geographically diverse the division of labor, the more products and skills we can access, the more competition there will be to improve quality and lower prices, and the more we will profit from increased specialization, comparative advantages, and economies of scale…"
http://www.forbes.com/sites/markhendrickson/2015/05/14/is-the-trans-pacific-partnership-trade-agreement-a-good-deal/
Warren has irked Obama before, but trade deepens their rift
"When President Barack Obama huffed that Elizabeth Warren, the Massachusetts senator and established liberal star, was a "politician like everybody else" he revealed a rift that predates the current hostilities between the two Democrats over trade. Though occasional allies, Warren has been aggravating the Obama administration since her pre-Senate days when she chaired an oversight panel charged with being a watchdog over the massive federal bank bailout. But the dispute over Obama's efforts to get trade negotiating authority from Congress and complete a 12-nation Pacific rim trade deal goes to the heart of a fundamental divide within the Democratic Party. It also has turned the tables in Congress where Democrats once delighted in watching Republicans struggle with their conservative tea party faction. Now it's Republicans who are amused and making the most of a Democratic split. "You've got the energy of the Elizabeth Warren faction kind of driving the agenda" for Democrats, Senate Majority Leader Mitch McConnell, R-Ky., said Wednesday on CNBC. "I want to compliment the president — the way he took on the base, he took on Elizabeth Warren, he took on the labor unions." Obama's request for negotiating authority was back on track Thursday after an embarrassing procedural loss Tuesday when only one Democrat voted with the president on a motion to begin debate on trade, even though about a dozen support his overall goal. Democrats have long been suspicious of trade deals, blaming them for job losses and lax enforcement. Warren and her allies have dug further, building on those concerns to make a case that Obama is negotiating an agreement that is secret from the public, places U.S. sovereignty at risk and could roll back U.S. financial regulations…"
http://cnsnews.com/news/article/warren-has-irked-obama-trade-deepens-their-rift
Obama blames media for hyping his feud with Warren
"President Obama blamed the media for trying to exploit his feud over free trade with Sen. Elizabeth Warren and make it "personal" when he said it never has been. "The issue with respect to myself and Elizabeth has never been personal," he said. "I think it's fun for the press to see if we can poke around on it." In reality, he said, he and the Massachusetts Democrat are on the same page on nearly ever other issue except trade, including Wall Street reform, raising the minimum wage and greater support for collective bargaining rights. He also said he understood why some of "his earliest supporters" disagree with him with regard to his support for Trade Promotion Authority and a trade pact with 11 other Pacific Rim countries. "Like me, they came up through the ranks watching plants close, jobs shipped overseas, and like me they have concerns over whether labor and environmental agreements are properly enforced — whether free trade ends up being fair and not just free," he said…"
http://www.washingtonexaminer.com/obama-blames-media-for-hyping-his-feud-with-warren/article/2564548?custom_click=rss
Obama on His Trade Fight With Elizabeth Warren: It's 'Never Been Personal'
"After a preliminary victory on trade authority in the Senate Thursday, President Barack Obama sought to make peace with Sen. Elizabeth Warren (D-Mass.) after a string of apparent political clashes. During a press conference at Camp David on Thursday, Obama blamed the media for stirring things up. "The issue with respect to myself and Elizabeth has never been personal," Obama said…"
http://www.theblaze.com/stories/2015/05/14/obama-on-his-trade-fight-with-elizabeth-warren-its-never-been-personal/
Defense budget fight hits House floor
It's Mac Thornberry vs. the fiscal hawks, liberals, and Obama — and he might just win.
"Mac Thornberry, the new chairman of the House Armed Services Committee, will be the man in the middle on Thursday as this year's Defense Authorization Bill goes to the floor. Liberals will question the size of the $612 billion defense budget; fiscal conservatives will charge that the military spending increases he helped engineer represent a blatant end run around spending guidelines. At stake is $38 billion for the military — the amount Thornberry persuaded House leaders to include in March in the overall Republican budget plan via a special war fund that evades the fiscal limits enacted by his fellow Republicans in 2011. But in the eyes of Thornberry and other defense hawks, more is at stake than fiscal restraint: the long-term fate of the military's budget. This week's debate is a key part of the bruising fight this year over whether the military budget will continue to decline in a period of austerity or return to the meaty years before the 2011 budget caps put a stranglehold on federal spending…"
http://www.politico.com/story/2015/05/defense-budget-fight-hits-house-floor-thornberry-117931.html
Anti-tax Republicans make case for small alternative budget
"A group of conservative Nevada Republicans is proposing an alternative to Gov. Brian Sandoval's budget that they claim wouldn't raise taxes. Republican Assemblyman Jim Wheeler and state Controller Ron Knecht presented their alternative budget plan to the Assembly Taxation Committee on Thursday. The so-called "Balanced Plan for Growth" would raise around $6.9 billion over two years, primarily by lowering recommended funding and requiring local government workers to increase contributions to Nevada's public employee retirement system. Knecht said the measure wouldn't require a new tax package like the one proposed by Sandoval, and that the plan would allow a group of expiring taxes to end. Wheeler said the plan is a work in progress but suggested that it could be introduced as an emergency measure or amended into an existing bill…"
http://www.washingtontimes.com/news/2015/may/14/anti-tax-republicans-make-case-for-small-alternati/?utm_source=RSS_Feed&utm_medium=RSS
Official: VA wastes $5 billion a year in improper purchases
"The Department of Veterans Affairs is improperly spending at least $5 billion a year for medical care and supplies being purchased in violation of required practices for competitive bidding and written contracts, a senior VA official said Thursday. "Gross mismanagement" by senior agency leaders has wasted billions of dollars and made a "mockery" of federal laws regarding purchasing of goods and services, said Jan Frye, deputy assistant secretary for acquisition and logistics. Illegal purchases have been made for pharmaceutical drugs and medical supplies, putting veterans at risk and exposing the agency to widespread "fraud, waste and abuse," Frye said. "I can state without reservation that VA has and continues to waste millions of dollars by paying excessive prices for goods and services due to breaches of federal laws," Frye told the House Veterans Affairs subcommittee on oversight and investigations. Rep. Mike Coffman, R-Colo., chairman of the oversight panel, said "weak internal controls" at the VA have resulted in "serious violations of procurement laws," mostly through a purchase-card program intended as a convenience for minor purchases of up to $3,000. Instead, VA employees have used the cards to buy billions of dollars' worth of medical supplies and drugs without contracts. In one example cited by Frye, about $1.2 billion in prosthetics were bought using purchase cards without contracts during an 18-month period that ended last year. In all, VA has understated its annual acquisition totals by at least $5 billion in each of the past five years, "due to our inexcusable failure to acquire a substantial quantity of goods and services in accordance with federal laws and regulations," Frye said…"
http://cnsnews.com/news/article/official-va-wastes-5-billion-year-improper-purchases
VA improperly spent $6B a year, report says
http://thehill.com/policy/finance/242086-va-improperly-spent-6-billion-a-year-report-says
Angry House members berate VA over $6 billion in improper spending
"Lawmakers in both parties were enraged Thursday at Department of Veterans Affairs leaders who were called to testify about allegations by the agency's senior procurement executive of widespread use of purchase cards in violation of federal regulations. In a tense hearing held by the House Veterans' Affairs Committee, Democrats and Republicans demanded to know why VA officials did little to stop the health system from buying more than $1 billion in prosthetics and other medical supplies without competitive bidding and proper contracts. Some of the improper spending was done by employees who were not authorized to use the cards…"
http://www.washingtonpost.com/politics/angry-house-members-berate-va-over-6-billion-in-improper-spending/2015/05/14/b9553130-fa59-11e4-9030-b4732caefe81_story.html
Senate targets Pentagon spending on sports, recruiting
"The Pentagon would have to justify the military necessity of spending millions on sports sponsorships under a measure approved Thursday by the Senate. Sen. Claire McCaskill, D-Mo., and a member of the Armed Services Committee, sponsored the amendment on Pentagon spending to the National Defense Authorization Act. She offered another aimed at eliminating a recruiting bonus program that netted one Texas couple $4 million. USA TODAY reported last year that the Guard had spent $26.5 million to sponsor NASCAR in 2012 but failed to sign up a single new recruit. The Guard received about 25,000 recruiting prospects from the program in 2012, with prospects indicating the NASCAR affiliation made them seek more information. But of that group of 25,000, only 20 met the Guard's qualifications for entry into the service. Not one of them joined. In 2013, the number of prospects dropped to about 7,000…."
http://www.usatoday.com/story/news/nation/2015/05/14/claire-mccaskill-pentagon-nascar/27313417/
Why US economic growth has disappointed this year
"Like an underachieving student, the U.S. economy isn't living up to the high hopes it began the year with. Consumers have been uncharacteristically frugal, even as the country added jobs and a sharp drop in gas prices over the past year left them more money to spend. Meanwhile, drilling companies reeling from cheaper oil have slashed spending much more rapidly than anyone expected. A host of other, mostly temporary, factors have also weighed on growth. Harsh winter weather kept shoppers at home, and a labor dispute at West Coast ports slowed exports. Yet hope is still alive for the second half of the year amid signs that the economy could regain lost momentum. Employers are holding onto their existing workers, keeping layoffs at rock bottom, and adding staff — evidence that their outlook remains positive. In a report Thursday, the government said applications for unemployment benefits are at the lowest level in 15 years, which means layoffs are low and job security is very high. Employers added 223,000 jobs in April, and the unemployment rate fell to 5.4 percent. "Companies are implicitly telling us that they believe this is temporary," says Joseph LaVorgna, an economist at Deutsche Bank. "They're looking through the weakness from the ports and the weather." Indeed, the first half of the year is shaping up to be surprisingly lackluster. Analysts estimate the economy may expand at an annual rate of just 2 percent in the April-June quarter after barely discernable growth of 0.2 percent in the January-March quarter. Some economists say the government's next revision will likely send the figure into negative territory, possibly as low as minus 1 percent. That would put growth in the first half of 2015 at a "pretty disappointing" 0.5 percent, says Michael Feroli, an economist at JPMorgan Chase. That's a far cry from the 3 percent pace for all of 2015 that most economists expected late last year. Growth hasn't reached that level since 2005. The biggest reason behind the disappointment is consumers, who were widely expected to return to their free-spending ways…"
http://cnsnews.com/news/article/why-us-economic-growth-has-disappointed-year
Labor Market Tightening as Inflation Still Muted
"The number of Americans filing new claims for unemployment benefits fell last week to near a 15-year low, indicating the jobs market was on solid footing even as the economy struggles to regain momentum after abruptly slowing in the first quarter. Despite the tightening labor market, a strong dollar and lower oil prices are keeping inflation under wraps. That trend along with signs of modest economic growth early in the second quarter would suggest the Federal Reserve will probably not raise interest rates until later in the year. "The labor market is doing well … inflation is not going anywhere fast. There is no urgency for the Fed to start normalizing monetary policy, they will likely wait until September," said Ryan Sweet, a senior economist at Moody's Analytics in West Chester Pennsylvania…."
http://www.newsmax.com/Finance/StreetTalk/labor-market-economy-inflation-jobs/2015/05/14/id/644646/
GOP Budget Scrooges Didn't Cause the Amtrak Wreck
"Tuesday's fatal Amtrak derailment created an instant cacophony of voices that blamed the wreck on a lack of infrastructure spending. After investigators revealed that the train was traveling 106 miles per hour in a 50 mph zone and that Congress has poured billions into funding for safety features that haven't been deployed on schedule, liberals backpedaled in search of other equally absurd arguments. The National Journal reported that Democratic representative Janice Hahn of California actually used a House hearing Wednesday to say that the specific reason for the Philadelphia wreck almost doesn't matter: Even sometimes when we find out that the cause of a train accident was human error or something else, it seems that we move away from focusing on, "Did infrastructure play a role?" or "Are we just another bad infrastructure design away from another accident?" Hahn and many other liberals like to talk about the lack of infrastructure upkeep, but few actually want to take really tough steps to solve the problem. The awful truth is that government officials always will find it easier to fund new projects they can use for ribbon-cutting photo ops. Allocating money for bridge repair or new safety equipment is boring…"
http://www.nationalreview.com/article/418424/gop-budget-scrooges-didnt-cause-amtrak-wreck-john-fund
'Such a Stupid Question': John Boehner Rejects Link Between Amtrak Crash, Funding Levels
"House Speaker John Boehner (R-Ohio) on Thursday rejected Democratic arguments that this week's Amtrak derailing in Pennsylvania shows that the rail service needs more federal funding, and said it's "stupid" to even ask questions about this. "Are you really going to ask such a stupid question?" when asked by a reporter…"
http://www.theblaze.com/stories/2015/05/14/thats-a-stupid-question-john-boehner-rejects-link-between-amtrak-crash-funding-levels/
What Amtrak Spends Its Money On
"Before the bodies had been pulled out of the wreckage, Democrats were preaching the poor-mouth about Amtrak funding, often dishonestly. (Seriously, how is it that a Washington Post writer and his Washington Post editors don't understand how federal spending works?) Smoking ruins of train cars in Philadelphia, and the usual ghouls start up with the usual thing: "Oh, if those mean Republicans had only let us spend money on the trains, this wouldn't have happened!" As has already been pointed out, everything from the stimulus bill to regular appropriations has spent billions of dollars on Amtrak, and Amtrak still failed to install the speed-control system that was supposed to be completed this year — a system that the NTSB and others believe would have prevented this accident. So, the "investments" in safety systems have produced no safety system. Where does Amtrak spend its money? Almost every dime of ticket revenue is spent on personnel — salaries, benefits, bonuses, etc.  Amtrak can't be bothered to finish up a safety system on time. But did Amtrak CEO Joseph Boardman ever miss a nickel of his $350,000-a-year salary? No. Did Amtrak fail to pay employee bonuses? No—in fact, it paid bonuses to people who weren't even eligible for them, and then refused to rescind them once it was pointed out that they were unauthorized…"
http://www.nationalreview.com/corner/418396/what-amtrak-spends-its-money-kevin-d-williamson
Consumer agency opens review of student loan services
"The Consumer Financial Protection Bureau opened a public inquiry Thursday into student loan servicing practices that it says can make paying back loans "stressful or harmful." Private and federal student loan debt totals more than $1.2 trillion. Loans often are not serviced by lenders but by a company that processes monthly payments, assists borrowers with repayment options if they lose their jobs, and performs a variety of other tasks. Such service companies — among them Navient, Nelnet, American Education Services, and Great Lakes Higher Education Corp. — typically get a flat monthly fee per account. Eight million student loan borrowers are in default, and the agency is concerned they weren't told of available options that could have kept them out of the situation. "Student loan servicers often make more money when they spend as little time as possible on each account, and they typically get paid more when a borrower is in repayment longer," Richard Cordray, the director of the agency, said at a hearing in Milwaukee focused on student loan servicing. "So we are evaluating whether the typical methods of servicer compensation can jeopardize the interests of borrowers." The federal agency, which has oversight of the student loan industry, also has other concerns. It says consumers have complained that servicers have taken too long to process payments, lost paperwork, not fixed mistakes in a timely fashion, or didn't correctly handle pre-payment of loans…."
http://www.washingtonpost.com/business/consumer-agency-opens-inquiry-on-student-loan-services/2015/05/14/6c664dd4-f9ee-11e4-a47c-e56f4db884ed_story.html
Alabama's Flat Tax Proposal Should Be Taken Seriously
"Theoretically at least, the proposal in Alabama to adopt a flat income tax is a great idea. The proposal — called the Simplified Flat Tax Act of 2015 – would amend the constitution and create a flat income tax for individuals and corporations. It is stalled at the moment, but it is worthy of serious consideration. It would cut the personal income tax rate from 5 percent to 2.75 percent and lower the corporate income tax rate to 4.59 percent. It would also end all tax preferences and incentives, in a state that is plagued with tax preferences and incentives.  Sen. Bill Hightower (R) is the sponsor, and he should be praised for his efforts. The proposal would greatly broaden the income tax base and lower rates. Every — and I mean every — tax commission that has ever opined on good tax policy has called for a tax system built on a broad base and low rates. To reject Hightower's proposal out of hand is to reject conventional tax policy thinking.  The myriad tax breaks for individuals and corporations complicate the system, making administration and compliance more expensive and difficult. Worse, the system confers a great advantage on the wealthy and connected, who, by hiring lawyers and accountants, take advantage of the system. It baffles me why those on the left, including my friends at the Institute on Taxation and Economic Policy, can't see this. The system favors the rich and powerful. It hurts the poor and dispossessed…."
http://www.forbes.com/sites/taxanalysts/2015/05/14/alabamas-flat-tax-proposal-should-be-taken-seriously/
Huckabee Signs His Own Tax Pledge, Not Norquist's
"Mike Huckabee announced Thursday that he will not sign Grover Norquist's anti-tax pledge or any other from an outside group, instead opting to write a comprehensive version of his own — a move that would usually draw venom from Norquist and the group he founded, Americans for Tax Reform. But Norquist tells RealClearPolitics that Huckabee in fact did sign his anti-tax pledge. In an email, Norquist reasoned that Huckabee's pledge, which the presidential candidate posted to his website, counts as having signed the ATR promise because it uses the "same wording, signed, in writing" and is "public, non-retractable." "George W. Bush's pledge was similar," Norquist said. "On his letterhead." Norquist and a spokesman for Huckabee both confirmed that the former Arkansas governor and the anti-tax advocate spoke Thursday morning and reached an understanding Huckabee's do-it-yourself version of the pledge.  "They came to an agreement," said Hogan Gidley, a spokesman for the former Fox News host. "The governor told him what he was looking to do, and Grover was fine with that." Norquist agreed: "We are cool."  But there seems to be some space between the camps regarding the particulars of that agreement. Gidley insisted Huckabee has not signed any pledge to ATR, as Norquist said, even though the language in Huckabee's guarantee not to raise taxes aligns with the one pushed by Norquist's group.  "The governor's pledge is to the American people," Gidley said. "Governor Huckabee agrees with this part of ATR's platform in the sense that governor pledges to oppose and veto any and all efforts to increase taxes."  John Kartch, a spokesman for ATR, said: "The Taxpayer Protection Pledge is, and has always been, a commitment to the American people. No difference."…"
http://www.realclearpolitics.com/articles/2015/05/14/huckabee_to_sign_his_own_tax_pledge_not_norquists.html
Norquist: Huckabee OK on taxes
"Mike Huckabee isn't exactly putting pen to paper on Americans for Tax Reform's anti-tax pledge — but Grover Norquist says Huckabee's vow to oppose any tax increase is more than sufficient. Huckabee, the former Arkansas governor, insisted Thursday he would only sign one pledge in his campaign for the GOP's 2016 nomination — his "pledge to the people," containing 17 different planks ranging from ObamaCare repeal to opposing same-sex marriage. One of the 17 planks stresses that Huckabee "will oppose and veto any and all efforts to increase taxes." That also happens to be the same exact language as what's contained the ATR pledge signed by GOP presidential hopefuls like Sens. Ted Cruz (Texas) and Rand Paul (Ky.). In a statement, Norquist praised Huckabee, saying "his public commitment makes it clear that he will fight to reform government to cost less rather than paper over and continue past failures with higher taxes."…"
http://thehill.com/policy/finance/242120-norquist-huckabee-ok-on-taxes
COMMON CORE/EDUCATION:
SCHOOL OFFICIAL SPARKS OUTRAGE BY REMOVING AMERICAN, POW FLAGS FROM STUDENT'S TRUCK
"On May 13, school officials at South Carolina's York Comprehensive High told senior Peyton Robinson to remove an American flag and a POW-MIA flag from this truck, then one official allegedly went out and removed the flags himself–while Peyton was still in class. CBS News reports that Robinson was angered over the incident, because he "has several family members who served in the armed forces." On May 14, parents and veterans rallied outside the school, flying their own flags in outrage. WBTV 3 reports that York Comprehensive administrators decided their policy might not be best, and they announced that Robinson can fly his flags if he so chooses. Just before noon, the school district posted the following announcement on its website: Due to the outstanding display of patriotism through peaceful demonstration, it is apparent to us that many are not happy about this policy. School officials have reviewed the standing policy regarding flags and have decided that an exception will be made for the American flag, as long as the size of the flag(s) does not create a driving hazard…"
http://www.breitbart.com/big-government/2015/05/14/school-official-sparks-outrage-by-removing-american-pow-flags-from-students-truck/
Congress weighs funding for D.C. school vouchers
http://www.washingtontimes.com/news/2015/may/14/dc-school-voucher-funding-being-considered-by-cong/?utm_source=RSS_Feed&utm_medium=RSS
MISC.:
How Congress Botched the IRS Probe (Cleta Mitchell)
Top officials repeatedly misled investigators without consequences. Congress needs to get tougher.
"Two years ago this week, a report by the Treasury Inspector General for Tax Information confirmed what hundreds of tea party, conservative, pro-life and pro-Israel organizations had long known: The Internal Revenue Service had stopped processing their applications for exempt status and subjected them to onerous, intrusive and discriminatory practices because of their political views. Since the report, additional congressional investigations have revealed a lot about IRS dysfunction—and worse. But they've also revealed…"
http://www.wsj.com/articles/how-congress-botched-the-irs-probe-1431645154?mod=rss_opinion_main
House Rules Tees Up 135 Defense Authorization Amendments
"The House Rules Committee on Wednesday night allowed for 135 amendments to be offered to the fiscal 2016 defense authorization bill, including a proposal backed by conservative Republicans that would strip immigration language, and could be crucial to winning floor passage as the typically bipartisan legislation loses some high profile Democratic support. The panel approved in an 8-3 party-line vote a structured rule (H Res 260) for consideration of amendments to the bill (HR 1735), which will likely be debated Thursday on the House floor. General debate on the annual defense bill took place Wednesday, with no amendments considered. Among the amendments is a proposal by Alabama Republican Mo Brooks to strip a provision in the bill that encourages the secretary of Defense to consider allowing undocumented immigrants who are eligible for the Deferred Action for Childhood Arrivals program to enlist in the military. The provision won adoption as an amendment, offered by Arizona Democrat Ruben Gallego, during the House Armed Services Committee's marathon April 29 markup. And though it would not have the force of law, conservatives have warned that its inclusion could jeopardize the bill's prospects on the floor. Brooks, who is an Armed Services member, was one of only two lawmakers to vote against the bill in committee. Republicans cannot count on sizable numbers of Democrats to support the legislation this year. Dyspeptic at the addition of tens of billions of dollars to the Overseas Contingency Operations account to sidestep budget caps for defense, Democrats have largely voted against measures they say will lock in sequestration. Opponents of the legislation include Armed Services ranking Democrat Adam Smith, and should more Democrats join him, the GOP can ill afford defections in their own ranks…"
http://blogs.rollcall.com/218/house-rules-tees-up-135-defense-authorization-amendments/?dcz=
ICANN sees privatization of Internet management soon
"The head of the nonprofit group that oversees the world's Internet addresses expressed confidence Thursday that it would be privatized and out of US government control by year's end. Fadi Chehade's comments came despite criticism in the US Congress, where some lawmakers have resisted the plan to end Washington's key management role in the Internet Corporation for Assigned Names and Numbers (ICANN). Chehade said all the necessary components for a new stewardship scheme are accounted for and there will be "major legitimizing endorsements" from several countries in coming weeks. "It is now up to the community to wrap them up, put them in a nice little box with a bow and ship them to Washington," Chehade said, of the pieces of a plan to supplant a contract ICANN has with the US Department of Commerce. The comments come a year after the US government said it would end its technical oversight role for the Internet domain system, with the stipulation that it be managed without direct control by governments or intergovernmental bodies like the United Nations. The US plan seeks to turn over this function to what Chehade calls a "global multistakeholder community."…"
http://news.yahoo.com/icann-sees-privatization-internet-management-soon-214027950.html
Obama Taps Milley And Richardson For Top Army And Navy Positions (continuation of previous articles)
"President Barack Obama nominated Gen. Mark A. Milley, the man who charged Sgt. Bowe Bergdahl with desertion, for chief of staff of the Army, and Adm. John M. Richardson for the post of chief of naval operations. The two men occupying the positions, Army Gen. Raymond T. Odierno and Adm. Jonathan W. Greenert, respectively, have already served four years and are set to retire later this year, Army Times reports…"
http://dailycaller.com/2015/05/14/obama-taps-milley-and-richardson-for-top-army-and-navy-positions/
Trey Gowdy Says the State Dept. Hasn't Produced a 'Single Document' on Latest Benghazi Requests
"House Select Committee on Benghazi Chairman Trey Gowdy (R-S.C.) said Thursday that the State Department has failed to respond to requests for information made over the last six months, and said this delay is the reason why the committee hasn't been able to schedule a hearing for former Secretary of State Hillary Clinton. In a letter to Secretary of State John Kerry, Gowdy noted that his committee asked for information in a November letter and a March subpoena, which sought information from 10 former officials. But he said State hasn't provided anything yet. "In fact, not a single document has been produced by the State Department pursuant to these requests, despite the committee's successive efforts, at the State Department's insistence, to narrow its request," he wrote. Gowdy said the lack of response from State has made it impossible to schedule a much-anticipated hearing with Clinton. Gowdy has said he doesn't want to schedule that hearing yet until he has as much information as possible from State. "Simply put, the committee must have the records of communication requested more than six months ago before the secretary's appearance can be scheduled," he wrote. "You pledged your full support and cooperation for the work of this committee when you assumed your current duties," Gowdy added. "Yet the committee finds itself in the same place it was six months ago with respect to relevant communications from only ten former senior officials — not one single piece of paper or email has been produced to the Select Committee from 7th floor principals."…"
http://www.theblaze.com/stories/2015/05/14/trey-gowdy-says-the-state-dept-hasnt-produced-a-single-document-on-latest-benghazi-requests/
Senate panel would require Congress OK to close Guantanamo
"Congress would have to approve any plan submitted by President Barack Obama to close the U.S. detention facility at Guantanamo Bay in Cuba before it could be shut down, according to legislation approved Wednesday by a Senate committee. The provision was hailed by the two leaders of the Senate Armed Services Committee, which included it in an overall defense policy bill the panel adopted 22-4. Panel Chairman John McCain, R-Ariz., and top Democrat Jack Reed of Rhode Island said the Guantanamo language had bipartisan support. McCain said that under the "comprehensive plan" Congress would have to approve, the detainees would be moved to "a suitable place in the United States" where they would be held at a Defense Department facility. Obama has long wanted to empty the facility of its terrorism suspects, some of whom have been held since months after the attacks of Sept. 11, 2001. That has run into objections from lawmakers over where the detainees would go and the legal protections they might have should they be kept on U.S. soil. The proposal has also encountered opposition from legislators unhappy that Obama swapped five Taliban prisoners at Guantanamo for American Sgt. Bowe Bergdahl last year without consulting Congress. Bergdahl was held by the Taliban for five years, but now faces charges of desertion and misbehavior before the enemy. McCain was angered by that swap and has favored preventing Obama from unilaterally releasing additional detainees. But he said he has long favored closing Guantanamo because it has harmed the U.S. image abroad. "There's a consensus, I think a bipartisan consensus, that the facility should be closed," Reed said. "The question, how do you do it, and we hope we have provided a pathway."…"
http://cnsnews.com/news/article/senate-panel-would-require-congress-ok-close-guantanamo
House rejects bid to close Gitmo
"The House rebuffed a proposal Thursday to close the Guantanamo Bay detention facility by the end of 2017. An amendment to the annual national defense authorization that would provide a framework for closing the prison in Guantanamo Bay, Cuba, failed on a vote of 174-249.  Rep. Adam Smith (D-Wash.), the top Democrat on the House Armed Services Committee and author of the amendment, called the facility an "international eyesore." He noted that the U.S. already has prisons that can hold dangerous convicted terrorists. "We have the facilities. We have the ability to hold them safely here," Smith said. The legislation maintains the current ban against transferring Guantanamo Bay detainees to the U.S. It also prohibits building facilities to house detainees on American soil. Republicans argued that the need for a place to detain suspected terrorists would not go away even if the Guantanamo Bay prison were closed. "I struggle to understand why we would close the Guantanamo Bay detention camp only to finance the incarceration of enemy combatants within the United States," Coffman said. President Obama first pledged to close the Guantanamo Bay facility upon taking office in 2009. But he has repeatedly encountered resistance from Capitol Hill throughout his two terms. The White House issued a veto threat against the defense authorization in part because of the Guantanamo Bay restrictions. It argued in a Statement of Administration Policy that "operating this facility weakens our national security by draining resources, damaging our relationships with key allies and partners, and emboldening violent extremists."…"
http://thehill.com/blogs/floor-action/house/242181-house-rejects-bid-to-close-gitmo
McConnell files short-term NSA bill
"Senate Majority Leader Mitch McConnell (R-Ky.) has opened the door to a short-term reauthorization of intelligence powers, increasing the stakes in a congressional battle over the Patriot Act. The legislation filed on Thursday evening would renew expiring portions of the Patriot Act for two months, to give lawmakers extra time to decide whether to rein in the controversial surveillance practices of the National Security Agency (NSA). That's sure to draw the ire of NSA reformers, who have rejected even the prospect of a short-term renewal of the legal provisions, which are otherwise set to expire at the end of the month. McConnell started the fast-track process to bypass committee "to make it available," McConnell spokesman Don Stewart said in an email. He "[d]idn't start proceedings on it though." With just days to go until the deadline, senior GOP lawmakers have begun discussion about the potential for a short-term bill to eliminate the prospect of the NSA losing any of its powers. "I don't know how we have the kind of fulsome debate that is going to be required on NSA without passing a temporary extension," Sen. John Cornyn (Texas) — McConnell's deputy and the No. 2 Senate Republican — told reporters on Thursday. In addition to the Patriot Act measure, lawmakers also need to renew highway funding and finalize trade legislation…."
http://thehill.com/policy/national-security/242173-mcconnell-introduces-short-term-nsa-bill
Reid pressures GOP on NSA bill
"Senate Minority Leader Harry Reid (D-Nev.) tried Thursday to pressure Majority Leader Mitch McConnell over the Kentucky Republican's push for a "clean" extension of a controversial Patriot Act program. "The majority leader seems prepared to lead the Senate into reauthorizing an illegal program," Reid said. "He has spoken here on the floor in that regard. So how can one reauthorize something that's illegal?" The House on Wednesday passed the USA Freedom Act, which would effectively end the NSA's bulk collection of phone metadata; this includes information about calls in the U.S. but not the conversation. The bill would require the NSA to obtain the data from private companies instead.
That bill has bipartisan support in the Senate, including from Reid. But senators are currently split on how to renew expiring sections of the Patriot Act, including the controversial Section 215. McConnell wants to pass a clean extension, which would preserve the NSA's phone record collection program as is. But Reid suggested Thursday that a clean extension would be dead on arrival in the House.  "The Republican leader is isolated in his desire for a clean extension of illegal spying programs," the Nevada Democrat said. "The chairman of the Judiciary Committee in the House of Representatives, Mr. Goodlatte, said yesterday if the House gets an extension of FISA … it will go nowhere. It's dead."…"
http://thehill.com/blogs/floor-action/senate/242059-reid-pressures-gopers-on-nsa-bill
Feds act to stop 'Black Swan' electric grid killer; House wants transformer backups
"Hoping it's not too late, federal energy officials moved Thursday to protect the nation's electric grid from a "Black Swan" killer blackout caused by a solar flare or terrorist attack. The Federal Energy Regulatory Commission voted 5-0 to finish the process of creating a new reliability standard that will govern electric transmission systems and protect them from "geomagnetic disturbances," including electromagnetic pulse. Once fully adopted, the agency plans to give special attention to high voltage transformers which have been the target of terror attacks. FERC Chairman Norman Bay said the goal is to block a so-called "black swan" event when the grid goes dark from a rare, high-profile and unpredictable event. Meanwhile Thursday, Reps. Renee Ellmers, North Carolina Republican, and Jerry McNerney, California Democrat, introduced legislation to create backup electric transformers which can take months to build and would be needed if the grid were to blow. Ellmers, co-chair of the Grid Innovation Caucus, said, "This will better prepare us so that we have the ability to repair the grid and restore power whether there is a natural disaster or a targeted attack." McNerney, the other co-chair, added, "Studying the potential need for strategic spare transformer locations throughout the country has the potential to bolster our ability to respond to these incidents more effectively, benefitting our families, businesses, and vital programs that all rely on a responsive electric grid…"
http://www.washingtonexaminer.com/feds-move-to-protect-electric-grid-from-emp-terror-cyber-attacks/article/2564506
FCC'S PAI: FEC WANTS TO REGULATE DRUDGE LIKE CAMPAIGN CONTRIBUTIONS
"Wednesday on Fox News Radio's "The Alan Colmes Show," FCC Commissioner Ajit Pai said the government taking control of the infrastructure of  internet with "net neutrality" will eventually lead to attempts to take control of content on websites like the Drudge Report. Pai said, "It's not so much the FCC that I'm worried about in terms of online content regulation. But what we do see is that at places like the Federal Elections Commission there is a regulatory impulse to regulate what heretofore has been a pretty open marketplace of ideas." He continued, "Net neutrality would insert government jurisdiction over the infrastructure of the internet and in time, other agencies might try to regulate the content." He concluded, "If you look at what some of these agencies are thinking about doing right now—last year for example at the Federal Elections Commission, three regulators suggested that they did want to consider online content, like the Drudge Report, potentially as an in-kind contribution given that it had an impact on political campaigns."
http://www.breitbart.com/video/2015/05/14/fccs-pai-fec-wants-to-regulate-drudge-like-campaign-contributions/
Obama on Poverty: 'We're Going to Have to Change How the Media Reports on These Issues' (continuation of previous article)
"President Obama made some remarks the other day that got the attention of a lot of conservative media people.  The initial reaction to Obama's words by many in conservative media has been to show that Obama thinks the media should help change the body politic.  It's nothing new that Obama has some powerful help in the mainstream media that either don't bother asking tough questions, only report what the White House wants them to say, and/or do less research on a particular story than your average blogger. Though his remarks certainly raise flags about the government's relationship with the media, it's kind of redundant after watching this White House for so long. What bothered me about his comments was not that he wants Fox News to go find a struggling waitress who can't pay her bills instead of the Obama Phone Lady, (Although, I have to say, I found that YouTube video of her again, and it still makes me laugh.) it was that he thinks the American people don't know anything until it's reported in the media. At Wednesday's Poverty Summit, President Obama said the following: "I think that the effort to suggest that the poor are sponges, leeches, don't want to work, are lazy, are undeserving, got traction. And look, it's still being propagated.   I have to say that if you watch Fox News on a regular basis, it is a constant venue. They will find folks who make me mad. I don't know where they find them. They're all like, "I don't want to work. I just want a free Obama Phone, or whatever." And that becomes an entire narrative that gets worked up. And very rarely do you hear an interview of a waitress, which is much more typical — who is raising a couple of kids and doing everything right but still can't pay the bills." "We're going to have to change how our body politic thinks, which means we're going to have to change how the media reports on these issues, and how people's impressions of what it's like to struggle in this economy looks like. And how budgets connect to that. And that's a hard process because that requires a much broader conversation than typically we have on the nightly news."…"
http://cnsnews.com/commentary/jen-kuznicki/obama-poverty-were-going-have-change-how-media-reports-these-issues
Obama administration asks networks to censor Islamic State footage
"The footage of Islamic State vehicles rolling through cities in broad daylight is old, say senior Obama administration officials from the State Department and the Pentagon, and networks should stop playing it. "We are urging broadcasters to avoid using the familiar B-roll that we've all seen before, file footage of [Islamic State] convoys operating in broad daylight, moving in large formations with guns out, looking to wreak havoc," said Emily Horne, spokeswoman for retired Gen. John Allen, the State Department's special envoy leading the international coalition against the Islamic State, to Politico. Horne says the administration wants networks to stop using the footage because "it's inaccurate — that's no longer how [the Islamic State] moves. A lot of that footage is from last summer before we began tactical strikes." When Horne says last summer, she is referring to August 2015, when the Islamic State suddenly and horrifically entered into Americans' consciousness with its gruesome videos of beheadings and crucifixions splashed all over social media…"
http://www.washingtonexaminer.com/obama-administration-asks-networks-to-censor-islamic-state-footage/article/2564525?custom_click=rss
John Bolton will not run for president in 2016
"Former United Nations Ambassador John Bolton announced on Thursday he would not run for president, ending his months-long flirtation with a White House bid centered on national security. "Looking forward, I have decided not to seek the Republican nomination for president," Bolton said in a video posted to supporters on Facebook, an advance copy of which was provided to msnbc. "I believe I can make the strongest contribution to our future by continuing as a clear and consistent advocate for a strong Reaganite foreign policy that values peace through strength."  Bolton, who was recess-appointed to his ambassadorship by President George W. Bush after failing to win confirmation in the Senate in 2005, discussed the move with reporters shortly after the video went live. According to Bolton, he will play an active outside role in the race through John Bolton PAC and super PAC, which will focus on foreign policy, track the presidential campaign and could run ads in Senate races. He said he has also been in conversation with some of the 2016 presidential candidates and would offer his advice throughout the campaign. "The people who want to be the nominee of the party have to demonstrate that they feel in their gut that protecting the country is the president's first job," he said. Bolton added that Republicans were "much at fault" for not devoting enough time toward criticizing President Obama's foreign policy, but Bolton sounded confident that recent events, such as the rise of the Islamic State and the Charlie Hebdo masacre in Paris, would ensure a significant national security debate in 2016…"
http://www.msnbc.com/msnbc/john-bolton-will-not-run-president-2016
John Bolton ends speculation, will not run for president
http://www.foxnews.com/politics/2015/05/14/john-bolton-ends-speculation-will-not-run-for-president/
Martin O'Malley to announce presidential plan on May 30
"Former Maryland Gov. Martin O'Malley is expected to announce his run for president May 30 in Baltimore, providing frontrunner Hillary Clinton with a second liberal challenger for the Democratic nomination. Mr. O'Malley plans to hold a conference call with to supporters Thursday night to outline plans for his announcement in Baltimore, where he served as councilman and mayor before ascending to the governor's mansion, The Associated Press reported. "My timeline for awhile has been by the end of May and that remains my timeline. So stay tuned," Mr. O'Malley told reporters Wednesday in New Hampshire, home of the nation's first presidential primary. The announcement plans for Mr. O'Malley, who was one of the most liberal governors in the country, was first reported by The Washington Post. He would join liberal stalwart Vermont Sen. Bernard Sanders as long shots in the race to overtake Mrs. Clinton, who leads all potential rivals by 50 points or more in recent polls…"
http://www.washingtontimes.com/news/2015/may/14/martin-omalley-announce-presidential-plan-may-30/?utm_source=RSS_Feed&utm_medium=RSS
GOP poll: Clinton losing in battlegrounds
"Hillary Clinton trails a generic Republican presidential candidate by double digits among voters in six important battleground states, according to a new poll from the GOP firm Vox Populi. The survey, conducted on behalf of the conservative super-PAC American Crossroads, found an unnamed GOP candidate taking 51 percent support among voters in Colorado, Florida, Iowa, Nevada, Ohio and Virginia. Clinton takes only 41 percent support among voters in those states, according to the poll. The survey found Clinton's favorability rating deep underwater, with 40 percent reporting a positive view of the former secretary of State against 53 percent who said they view her negatively. In addition, 52 percent of voters in the battleground states said they don't trust Clinton, and the same percentage said they don't share her values. Fifty-eight percent said they agree with the notion that Clinton will "say or do anything" to get elected president, while only 35 percent said they disagree. "This poll shows that the Clinton campaign's 'Hide Hillary' strategy isn't working and may in fact be backfiring," American Crossroads President and CEO Steven Law said in a statement. "Clearly the conflicts and ethical concerns raised by the Clinton Foundation morass are real to voters and her failure to address them is negatively affecting how voters feel about Hillary." Voters were split on whether Clinton "represents the past, not the future," with 42 percent saying they agree and 42 percent saying they disagree. A majority of voters, 52 percent, said the prospect of casting a historic vote for the first-ever woman president would not influence their decision in 2016…."
http://thehill.com/blogs/ballot-box/polls/242036-gop-poll-clinton-losing-in-battlegrounds
Kim Doctom: Julian Assange Will Be "Hillary's Worst Nightmare" In 2016
http://www.realclearpolitics.com/video/2015/05/14/kim_doctom_julian_assange_will_be_hillarys_worst_nightmare_in_2016.html
House members push for IRS Clinton probe
http://www.foxnews.com/politics/2015/05/14/house-members-push-for-irs-clinton-probe/
George Stephanopoulos Gifts to Clinton Foundation Reinforce G.O.P. Doubts
"Even after more than a decade as an analyst, anchor and public face for ABC News, George Stephanopoulos has never been able to shake the image that many Republicans have of him: Clinton hatchet man. That image was glaring to the Republican strategists who blocked him from moderating a debate last year in the United States Senate race in Iowa. It was the elephant in the room in 2011 when, after an interview that Mitt Romney's advisers saw as especially combative, Mr. Stephanopoulos visited the campaign's headquarters to try to reassure them that he was impartial. And it has nagged at the chairman of the Republican National Committee, Reince Priebus, who has told people repeatedly that he does not want the anchorman anywhere near a debate stage in 2016. On Thursday, the question of Mr. Stephanopoulos's political leanings and his future as a leader of the network's campaign coverage broke out into the open, as the anchor acknowledged donating $75,000 to the Bill, Hillary and Chelsea Clinton Foundation over the past three years. He withdrew from playing any role in a planned Republican primary debate on ABC and called his donations to the foundation an "uncharacteristic lapse." "I'm sorry because I don't want anything to compromise my integrity or the standards of ABC News," he said. "I don't want to do anything that would raise questions in the minds of our viewers. I'm sorry all of that has happened."…"
http://www.nytimes.com/2015/05/15/us/politics/george-stephanopoulos-discloses-gifts-to-clinton-foundation.html
EXPOSED: GEORGE STEPHANOPOULOS HID $50K CLINTON FOUNDATION DONATION FROM VIEWERS
http://www.breitbart.com/big-journalism/2015/05/14/exposed-george-stephanopoulos-hid-50k-clinton-foundation-donation-from-viewers/
STEPHANOPOULOS WILL NOT MODERATE REPUBLICAN DEBATE
"ABC News anchor George Stephanopoulos will not moderate a Republican presidential debate next winter, part of the fallout after revelations that the network's top political anchor contributed $75,000 over a three-year period to the Clinton Foundation. Stephanopoulos voluntarily stepped away from the Feb. 6 debate, ABC News spokeswoman Heather Riley said Thursday. It is one of nine debates sanctioned by the Republican National Committee. The co-host of "Good Morning America" and host of the Sunday morning public affairs program "This Week" earlier had apologized for not disclosing his contributions to his employer and viewers. The three donations of $25,000 each in 2012, 2013 and 2014 were made to the foundation set up by former President Bill Clinton because of the organization's work on global AIDS prevention and deforestation, Stephanopoulos said…."
http://customwire.ap.org/dynamic/stories/U/US_TV_ABC_STEPHANOPOULOS?SITE=AP&SECTION=HOME&TEMPLATE=DEFAULT&CTIME=2015-05-14-17-48-06
TED CRUZ: GEORGE STEPHANOPOULOS A 'PARTISAN DEMOCRAT ACTIVELY SUPPORTING' HILLARY CLINTON
"Sen. Ted Cruz (R-TX) 96% told reporters on Thursday that ABC News' George Stephanopoulos is a "partisan Democrat" who is "actively supporting" former Secretary of State Hillary Clinton's presidential campaign. "Of course not," Cruz replied on Thursday when asked if Stephanopoulos should be hosting any debates in 2016. "Debates should not be moderated by partisan Democrats who are actively supporting one of the candidates." Sen. Rand Paul (R-KY) 93% also said that Stephanopoulos shouldn't be allowed to host any debates in 2016. "It's impossible to divorce yourself from that, even if you try," Paul said of Stephanopoulos' Clinton Foundation donations, according to the New York Times. "I just think it's really, really hard because he's been there, so close to them, that there would be a conflict of interest if he tried to be a moderator of any sort." Stephanopoulos on Thursday afternoon, after revelations he donated $75,000 to the Clinton Foundation, decided to recuse himself from the 2016 GOP presidential primary debates. It's assumed as well that Stephanopoulos will not be allowed to host any general election debates either…"
http://www.breitbart.com/big-government/2015/05/14/ted-cruz-george-stephanopoulos-a-partisan-democrat-actively-supporting-hillary-clinton/
House easily passes Iran review bill
"The House overwhelmingly passed legislation on Thursday that would allow Congress to review and potentially reject a nuclear deal with Iran. The measure now heads to President Barack Obama's desk for his signature. Just 19 Republicans voted against the bill, despite opposition from some House conservatives who argued that the bill was not strong enough. The final vote was 400-25. "The American people are worried — and America's allies are worried — that the White House will do anything to get" a deal with Iran, Speaker John Boehner said after the vote. "So my colleagues and I have one goal: stop a bad deal. The bipartisan legislation the House passed today is the only way Congress will have that opportunity."…."
http://www.politico.com/story/2015/05/house-passes-bill-review-iran-deal-117969.html
House passes Iran review bill, sending it to Obama's desk for signature
"The House gave overwhelming approval Thursday to create a congressional review of the potential nuclear power deal with Iran, sending the bill to the White House for President Obama's signature as he heads into the final weeks of negotiations with the Islamic state. Following a similar lopsided roll call last week in the Senate, the House's 400-to-25 vote concluded months of tense talks between congressional leaders and administration officials over what degree of oversight Congress would have if Obama finalizes a deal with Iranian leaders to assure their nuclear program shift into military use. Obama agreed to the slightly modified version drafted by Sen. Bob Corker (R-Tenn.), chairman of the Senate Foreign Relations Committee, after three months of negotiations led a large number of Democrats to support the plan…"
http://www.washingtonpost.com/politics/house-passes-iran-review-bill-sending-it-to-obamas-desk-for-signature/2015/05/14/fcb7567e-fa6d-11e4-9030-b4732caefe81_story.html?wprss=rss_politics
Obama looks for global support on Iran nuke deal
http://www.washingtontimes.com/news/2015/may/14/obama-looks-for-global-support-on-iran-nuke-deal/?utm_source=RSS_Feed&utm_medium=RSS
Hawaii Dem takes on Obama
"One of the toughest critics of President Obama's strategy against the Islamic State in Iraq and Syria (ISIS) is Rep. Tulsi Gabbard, a Democrat who represents his home state of Hawaii.  Gabbard has taken the administration to task for refusing to use the term "radical Islam" and called for the White House to be more aggressive. In an interview with The Hill, Gabbard said she has spoken to the White House about her criticism, though she has yet to speak with Obama himself. "The president hasn't called me. I've had a number of ongoing conversations with different people in the administration about some of these issues, both one-on-one, as well as in smaller, classified group settings," she said.  "I've never been asked directly to not do my job. So obviously, there are areas where we're going to agree to disagree." Gabbard, 34, one of the youngest members of Congress, is a Hawaii Army National Guard captain with two deployments under her belt, including a year in Iraq, where she served in a field medical unit. She later served in Kuwait as a platoon commander for a military police unit that accompanied a brigade running convoys. Those experiences have shaped her views on the fight against ISIS and given her credibility as a member of the House Armed Services Committee. While her criticism of Obama would appear risky in Hawaii, where the president remains popular, Gabbard says she simply disagrees with elements of his foreign policy. "The leadership in our country, unfortunately, is still not looking at this in a comprehensive way," she said.  Gabbard argues the administration needs to take a closer look at the shared ideology between terrorist groups like ISIS, al Qaeda and Boko Haram, rather than viewing them and their offshoots as separate threats. "Each of these different groups that are basically all being fueled by the same ideology, and none of them can be defeated with a military-only strategy," she said.  "There has to be a simultaneous ideological strategy to defeat the ideology that's allowing them to recruit so heavily, not just in the Middle East, but foreign fighters as well."…"
http://thehill.com/policy/defense/242024-hawaii-dem-takes-on-obama
Obama seeks to reassure Gulf states with new joint security measures
"President Obama on Thursday announced a series of new security initiatives designed to reassure Gulf state allies who are concerned about threats posed by Iran as the U.S. attempts to finalize a nuclear agreement with Tehran.  But the announcement fell short of the demands of some Gulf Cooperation Council (GCC) nations, which wanted the United States to put security commitments in writing as part of a binding mutual defense treaty. During a one-day summit at Camp David, the leaders discussed a new partnership to speed up arms sales and bolster counterterrorism operations, according to a joint statement. They agreed to conduct joint, large-scale military training exercises and create a regional ballistic missile defense system.
The U.S. also reaffirmed it would be prepared to use military force to protect Gulf states against "external threats."  "I was very explicit that the United States will stand by our GCC partners against external attack," Obama told reporters.  "We want to make sure that this is not just a photo op, but a concrete series of steps." The president said he agreed to meet with high-level Gulf state leaders again next year.  The president held a whirlwind day of meetings at Camp David with leaders from Saudi Arabia, Bahrain, Qatar, Oman, Kuwait and the United Arab Emirates.  Those nations worry a nuclear deal with Iran would embolden their Shiite rival and allow it to boost its influence in the Middle East…"
http://thehill.com/blogs/blog-briefing-room/news/242155-obama-seeks-to-reassure-gulf-states-with-new-joint-security
Obama reassures Gulf allies on Iran
http://www.bbc.com/news/world-us-canada-32732262
Krauthammer Rips Obama's 'Absolutely Pathetic' Attempt To Reassure Gulf States
"Syndicated columnist Charles Krauthammer ripped into President Barack Obama's attempt to reassure Saudi Arabia and their fellow gulf nations during his remarks at Camp David Thursday evening. In his comments at Camp David, Obama said that the U.S. stands "ready to work" with the gulf nations to "determine what actions may be appropriate" if the nations come under the "threat of such aggression" from the Iranians. Krauthammer told "Special Report" guest host Chris Wallace that Obama's remarks were "absolutely pathetic," adding that he's "never seen a statement with more caveats in it."…"
http://dailycaller.com/2015/05/14/krauthammer-rips-obamas-absolutely-pathetic-attempt-to-reassure-gulf-states/
Obama says talks at Gulf summit were 'candid, extensive'
"President Obama pledged to stand by Arab Gulf allies against attacks and promised that the summit at Camp David Thursday would be more than a photo op by following up with a concrete series of steps. Obama met with top officials and leaders of the Gulf Cooperation Council countries Thursday in an effort to rebuild trust with the key U.S. allies. The goal was to reassure them that the talks with Iran over its nuclear program will not prevent the U.S. from defending its allies in the face of Iranian aggression. The significance of the summit took a beating earlier this week after the both the Saudi and Bahraini kings decided to skip the meeting with Obama, which was widely viewed as a snub amid ongoing tensions over U.S. negotiations with Iran to roll back its nuclear and other U.S. policies in the Middle East. Obama tried to reassure the leaders of U.S. support in the face of a threat from Iran and terrorist groups such as the Islamic State. He thanked the leaders for attending, said it had been an "excellent summit," and called the discussions "candid" and "extensive." "I was very explicit that the United States will stand by our GCC partners against external attacks," he said. "We want to make sure that this is not just a photo op but a concrete series of steps." He noted that he had accepted an invitation from the Gulf council to attend a follow-up meeting next year…"
http://www.washingtonexaminer.com/obama-says-talks-at-gulf-summit-were-candid-extensive/article/2564539?custom_click=rss
Obama: Gulf leaders support Iran negotiations
"President Obama says leaders of Gulf allies at a summit have agreed that a comprehensive, verifiable deal that blocks Iran's pathway to a nuclear weapon would serve everyone's interests. In a summit that was largely about reassuring Gulf nations that the U.S. will continue to look out for their security, the president said, "We will work together to develop an integrated GCC defense capability against ballistic missiles, including an early warning system." But Obama says the region will still face a range of threats whether a final deal is or isn't reached with Iran by a June 30 deadline. Some of those threats, however, like the maritime dispute that Iran is having with a Singapore tanker, the president dismissed as "destabilizing activity" that was "low-tech low-cost activity," but said the ability to deal with those threats would need to be shored up. The president told reporters that the U.S. and the Gulf nations pledged Thursday to work together to address the threats, including those blamed on destabilizing behavior by Iran. Obama and leaders from six Gulf nations met during a rare summit at Camp David, the presidential retreat in Maryland…"
http://www.cbsnews.com/news/obama-gulf-leaders-support-iran-negotiations/