News Briefing for Friday, March 6, 2015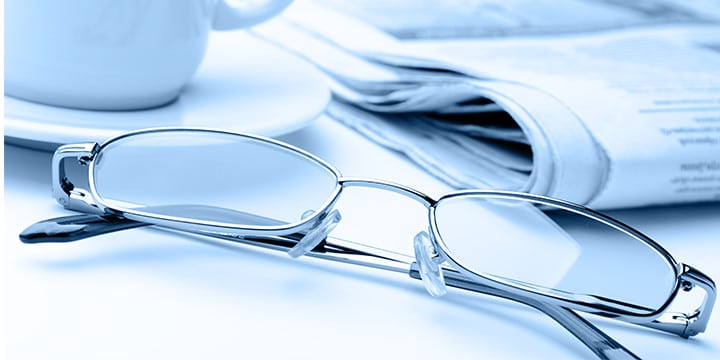 TEA PARTY PATRIOTS:
Unions Rally In Support Of ObamaCare Tax Credit (Quote by Kevin Broughton)
"Kevin Broughton, the communications director for the Tea Party Patriots, is suspicious that organized labor is paying much of the crowd for their attendance. "The other folks over here, they mind their manners, which you would expect if you were being paid to come out and protest," Broughton claims. "They either don't have jobs or their being paid by the SEIU or some of the other folks that have a vested interest in having their neighbors pay for their own health care." Broughton also contends that their argument is all emotion and that the courts should only consider the facts."
http://dailycaller.com/2015/03/04/unions-obamacare/
Supreme Court ruling could affect 300K in Mich. (Tea Party Patriots mentioned / Quote by Diana Reimer)
"But anti-Obamacare protesters said they wanted the court to uphold the language of the law and not leave it to the arbitrary interpretation of the Internal Revenue Service. The Tea Party Patriots held signs reading, "I didn't elect the IRS" and "IRS control makes me sick." "We're here to uphold the rule of law," said group member Diana Reimer of Lansdale, Pennsylvania. "Congress is supposed to make the laws and not the administration."
http://www.detroitnews.com/story/news/politics/2015/03/03/supreme-court-ruling-affect-michiganians/24355273/
The Libertarians Who Got SCOTUS and Congress to Consider the Unthinkable (Tea Party Patriots mentioned)
"American Commitment founder Phil Kerpen, meanwhile, was stripping down to a shirt Tea Party Patriots had given him for Christmas. It featured a picture of ACA guru Jonathan Gruber in mid-sentence—mid-lie, probably—and the legend I'm with stupid. This was attracting photographers like a corgi riding on a dolphin. "I've actually experienced what few men experience," Kerpen joked. "People are looking at my shirt, and I want to say: Hey, my eyes are up here."
https://www.bloomberg.com/politics/articles/2015-03-04/the-libertarians-who-got-scotus-and-congress-to-consider-the-unthinkable
IRS Grossly Unqualified To Make Determinations About Software Related Exempt Applications (Tea Party Patriots mentioned)
"Somebody in the IRS must think that open source software is even icikier than the Tea Party.  During the same period  Tea Party applications appeared on BOLO lists and were held up interminably, the same thing was happening with applications from organizations developing open source software.  Previously applications by open source organizations had sailed through.  One of the better known open source organizations is The Linux Foundation which is exempt under 501(c)(6) like the NFL. Many of the Tea Party applications ended up being approved, including that of the flagship Tea Party Patriots Inc, but the open source groups have not been having such luck. Another denial just came out in Private Letter Ruling 201507025. Private letter rulings are redacted, but one of my sources indicated that the group involved was the LEAP Encryption Access Project. LEAP Director Elijah Sparrow confirmed that the ruling related to LEAP…"
http://www.forbes.com/sites/peterjreilly/2015/03/05/irs-grossly-unqualified-to-make-determinations-about-software-related-exempt-applications/
Martin Schram: How the GOP endangered its own security (Tea Party Patriots/Jenny Beth mentioned)
"Meanwhile, that same day, perhaps a better barometer of the future of the GOP was on display nine miles south of the Capitol dome, at CPAC, attended by thousands of primarily young conservatives. While the media's big eye was focused on the weeklong parade of presidential hopefuls, the real future of the GOP may have been glimpsed at an afternoon panel session under CPAC's red-and-white "Conservative Action Starts Here" banner. The audience of young conservatives was being urged to go home and start running for the smallest local offices, as a way of someday rising to control the GOP. Jenny Beth Martin, founder of the Tea Party Patriots, was applauded and cheered after she derided Obama's immigration executive actions (where reforms weren't attempted) and especially when she said of Obamacare, "We still have the opportunity to repeal that!" (The House has voted 56 times to repeal Obamacare.) But another panelist, Ned Ryun, founder of the American Majority, warned that Republicans have too often just been "the party of 'No' … we have to have solutions!" His sane warning was silently received."
http://www.mcclatchydc.com/2015/03/04/258626/martin-schram-how-the-gop-endangered.html
Martin Schram: How the GOP endangered its own security
http://www.fresnobee.com/2015/03/04/4408299_martin-schram-how-the-gop-endangered.html?rh=1
Commentary: How GOP endangered its own security
https://www.indianagazette.com/news/opinions/commentary-how-gop-endangered-its-own-security,21621686/
HEALTHCARE:
Obamacare channels Orwell
"Toward the end of Wednesday's oral arguments in the latest Obamacare case to make it to the Supreme Court, Donald Verrilli, U.S. Solicitor General, argued that the administration's interpretation of the healthcare law was the most deferential to states. The argument, apart from coming from an administration that has consistently asserted a robust role for the federal government, was a bid to win over Justice Anthony Kennedy, a key swing vote, who raised concerns about the federalism implications of the suit. At issue in the case, King v. Burwell, are the subsidies that the federal government provides for individuals buying insurance through Obamacare. The text of the Affordable Care Act says subsidies are to go to people obtaining insurance through an "exchange established by the state," but an IRS rule subsequently said subsidies would also apply to exchanges set up by the federal government on behalf of states. Those challenging the law argue that the IRS acted illegally, and that Congress intentionally excluded exchanges set up by the feds so as to induce states to do it themselves; if they didn't, their residents wouldn't get subsidies. Verrilli argued that the law's text "is designed to afford state flexibility" and that the challengers' interpretation would contradict this. He added, "It would be an Orwellian sense of the word 'flexibility' to use it in the manner that petitioners say the statute uses it, because it's the polar opposite of flexibility." The implication was that this would be preposterous. In truth, Orwellian semantics are a standard aspect of Obamacare, a law that's named the "Patient Protection and Affordable Care Act" even though in reality it has triggered the cancellation of individual health insurance plans, narrowed choices of doctors and hospitals, and jacked up the sticker price of insurance. If you want to get a sense of how Orwellian the law actually is, just look at the section cited by Verrilli — 1321. It promises "state flexibility," as he noted, but starts by instructing the secretary of Health and Human Services (a federal official) to "issue regulations setting the standards for meeting the requirements" for states creating exchanges, offering health insurance through the exchanges and managing risk in the insurance market. It also says the federal government can impose "such other requirements as the Secretary determines appropriate." So any state that sets up an exchange must abide by a mountain of federal regulations and that it can only offer insurance policies that meet the federal definition…"
http://www.washingtonexaminer.com/obamacare-channels-orwell/article/2561075?custom_click=rss
How Quickly Can Republicans Get Blamed For How Badly Obamacare Was Written?
"The Supreme Court is busy considering weighty questions. Do laws mean what their plain language say they mean or can the government rewrite them at a whim? The rest of Washington was concerned with more important matters: how quickly can we blame the Republicans for whatever happens in the court case King v. Burwell? For the uninitiated, the justices are weighing whether the authors of Obamacare intended to provide taxpayer subsidies to people who bought their health insurance from the federal exchange, or did they mean to confine such subsidies to state-created exchanges as the text suggests? Hanging in the balance is 7.5 million to 9.6 million consumers whose Obamacare-mandated health insurance would suddenly become too expensive if they had to foot the entire bill themselves. When the law was drafted, at least some Obamacare supporters thought state exchanges would be the norm and only a few Republican outliers would need carrots and sticks like the potential loss of subsidies…"
http://dailycaller.com/2015/03/04/how-quickly-can-republicans-get-blamed-for-how-badly-obamacare-was-written/
A Congressional Off-ramp to a Patient-Centered Healthcare System
http://www.forbes.com/sites/econostats/2015/03/05/a-congressional-off-ramp-to-a-patient-centered-healthcare-system/
GOP Rumble Grows As Obamacare Legal Arguments Commence
"Republican lawmakers began presenting the political case against Obamacare Wednesday– just as lawyers began presenting their legal arguments on the law to the Supreme Court. The case of King v. Burwell hinges on a provision of Obamacare stipulating that only plans purchased through state-based exchanges are eligible for subsidies, which President Barack Obama has ignored by offering subsidies for plans purchased through federally established exchanges. Obama and his supporters contend that the restriction is a simple linguistic oversight, but lawmakers who participated in the law's creation say it was very much intentional. Republican House Majority Whip Steve Scalise, who attended the legal arguments, said in a statement that, "The plaintiffs made very strong arguments that exposed how the IRS … usurped Congress's authority to write laws and appropriate taxpayer money." "Regardless of how people feel about Obamacare," he opined, "no one wants to give the IRS the power to write laws. The court has the authority to stop this latest power grab by the Obama administration."…"
http://dailycaller.com/2015/03/05/gop-rumble-grows-as-obamacare-legal-arguments-commence/
Supreme Court hears arguments over Obamacare funding
"Obamacare faces another serious challenge. This time the issue is whether the government is illegally handing out billions of dollars in subsidies to help Americans buy the new insurance. Jan Crawford reports."
http://www.cbsnews.com/videos/supreme-court-hears-arguments-over-obamacare-funding/
King case raises practical concerns about Obamacare
"The Supreme Court usually deals with lofty constitutional questions, but the King v. Burwell arguments Wednesday were also grounded in some practical concerns. If the court upends Obamacare's insurance subsidies in June, blocking them from federal-run insurance marketplaces under the Affordable Care Act, it could be too late for states to create their own marketplaces in time for next year. "In order to have an exchange approved and insurance policies on the exchange ready for the 2016 year, those approvals have to occur by May," Solicitor General Donald Verrilli Jr. told the court Wednesday morning. The Obama administration says the health law allows the subsidies to be awarded in all the states regardless of who runs their insurance exchanges. The four individuals bringing the King lawsuit say that's illegal and the court should block the subsidies for low and middle-income Americans if they're shopping on a federal-run exchange instead of one spearheaded by a state itself. At stake are subsidies that 7 to 8 million Americans are currently putting toward health insurance plans. Many can't afford the plans without the federal assistance. The Department of Health and Human Services has said it doesn't have a way to get around a court ruling blocking the subsidies. But one of the court's conservative justices suggested a potential solution: Delay blocking the subsidies until the end of 2015. "Would it not be possible if we were to adopt petitioners' interpretation of the statute to stay the mandate until the end of this tax year as we have done in other cases where we have adopted … a statute that would have very disruptive consequences," asked Justice Samuel Alito Jr…."
http://www.washingtonexaminer.com/king-case-raises-practical-concerns-about-obamacare/article/2561080?custom_click=rss
Attorneys on Obamacare: King v. Burwell hinges on tax subsidies
http://www.cbsnews.com/videos/attorneys-on-obamacare-king-v-burwell-hinges-on-tax-subsidies/
5 takeaways from ObamaCare case
"The Supreme Court on Wednesday heard oral arguments in a new challenge to ObamaCare that threatens to end insurance subsidies for millions of people. While oral arguments are not an accurate barometer of how the court will rule, a divide among the justices was clear, with the liberal wing largely backing the administration and conservatives speaking out in favor of the plaintiffs. The ruling in the case, known as King v. Burwell, isn't expected until this summer, with the outcome likely to hinge on the votes of Chief Justice John Roberts and Justice Anthony Kennedy. In the meantime, here are five things to know about the oral arguments in the case.
1.) The chief justice stayed quiet – Spectators who were closely watching Chief Justice John Roberts on Wednesday didn't hear much. The justice confirmed under George W. Bush was expected to be the most important voice in the arguments after his unexpected vote in favor of ObamaCare in 2012. But Roberts asked just one substantive question during the hour-long session, revealing no clues on his stance on the case. Instead, Justice Anthony Kennedy appeared to be the key conservative in the case, expressing some skepticism of the plaintiff's argument.
2.) The court might not immediately eliminate subsidies – Both parties fear the massive insurance meltdown that could occur if the Supreme Court ruled to immediately strike down the subsidies. But Justice Samuel Alito said Wednesday that the court could give states a few extra months to comply before taking away the subsidies, perhaps until the end of tax season. "Going forward, there would be no harm done," he said.
3.) Conservative justices say Congress wants to help – At least one conservative justice has been paying attention to the aggressive Republican effort to create a fallback plan in case states lose their subsidies. "If the consequences are as disastrous as you say, then yes, I think this Congress will act," Associate Justice Antonin Scalia told Solicitor General Donald Verrilli. GOP leaders have put forward nearly a half-dozen proposals in the last month to address the potential loss of subsidies.
4.) The administration is not picking a fight over the plaintiffs' legal standing – Within one minute of the arguments, Associate Justice Ruth Bader Ginsburg began arguing that at least some of the plaintiffs in case did not have legal standing to sue. But the administration's lawyer, Donald Verrilli Jr., told the justices that he didn't have evidence to prove that ObamaCare wouldn't harm the plaintiffs, as some news reports have suggested.
5.) The administration isn't blaming the legal challenge on a drafting error – Many ObamaCare supporters have chalked up debate on the four words in question in the law — "established by a state" — to a drafting error. But Verrilli said Wednesday that it was not the case. The language was "not the product of some last­ minute deal, it wasn't the product of scrambling at the end," he told the justices. He said the language had come out of a weeks-long markup by the Senate Finance Committee, which had even been covered by C-SPAN."
http://thehill.com/policy/healthcare/234672-5-takeaways-from-obamacares-day-in-court
The Supreme Court cannot hide on Obamacare
"The Supreme Court, it would seem, did not want you to see what it was up to on Wednesday. The robed nine were hearing oral arguments in King v. Burwell , a legal effort by conservatives to dismantle Obamacare and probably the most politically charged case to appear before the high court since Bush v. Gore. But, as always, there was no video of the proceedings and, curiously, the court chose not to release same-day audio of the argument, as it did in Bush v. Gore and has done in other high-profile cases since then. I went to the argument, as I have for the last decade, to attempt to paint for readers a verbal picture of the atmospherics in the room, such as Samuel Alito's eye rolls, Sonia Sotomayor's hectoring and Clarence Thomas's states of repose. But this time, court staff placed me in the back corner, three feet from the door; blocking my view of the justices were two red-velvet curtains, a marble pillar, another marble pillar, and a closed brass gate carved with images of acorns, oak leaves, dolphins, helmets and plumes, animal heads and the Ten Commandments. Ultimately, though, there will be no hiding what happened in that chamber Wednesday morning. Ninety minutes of lopsided argument in favor of the Obama administration's defense cast significant doubt on what had been a plausible challenge to Obamacare's legality. The conservative majority could still knock down the law, of course, but given the ambiguity exposed Wednesday, it would now be a breathtaking surprise for the justices to cause such massive upheaval — taking health-care immediately from 8 million and causing a death spiral for the rest of Obamacare — based on such a slender legal reed. The four liberal justices furiously picked apart the arguments of Michael Carvin, who had also argued, unsuccessfully, in a 2012 challenge to the health-care law. Alito and Antonin Scalia were not as aggressive as usual in their questioning of the Obama administration's lawyer, and Chief Justice John Roberts was almost as silent as Thomas. Anthony Kennedy, perpetual swing vote, had some serious doubts about the argument against Obamacare…"
http://www.washingtonpost.com/opinions/the-supreme-court-cannot-hide/2015/03/04/f39883d8-c2af-11e4-ad5c-3b8ce89f1b89_story.html?wprss=rss_homepage
Hope for Obamacare Advocates?
"Will Justice Anthony Kennedy's solicitude for states trump his antipathy to the Affordable Care Act and save the day for Obamacare? With all the usual caveats — it's dangerous to read too much into random comments at oral argument, justices are apt to change their minds — that seems to be the better bet emerging from the argument Wednesday in King v. Burwell. Kennedy isn't the most obvious candidate to back the administration. After all, he voted to strike down the individual mandate to purchase health insurance during the law's last big test. As if there were any doubt about where the four liberal justices (Ruth Bader Ginsburg, Stephen Breyer, Sonia Sotomayor and Elena Kagan) would come down, their questions made clear: Let customers on exchanges established by the federal government enjoy the same subsidies as those who buy on state-run exchanges. On the other side, Justices Antonin Scalia and Samuel Alito were similarly unconstrained about where they're heading: the law says subsidies are available on an exchange "established by the state"; that language doesn't cover federal exchanges; and if Congress didn't mean what it wrote, it can clean up its own mess. Justice Clarence Thomas stayed silent, as usual, but he can safely be counted on to join them. That leaves Chief Justice John Roberts, who was uncharacteristically quiet. If I had to guess, Roberts is less than pleased to find this political hot potato back in the lap of a court he devoutly wants the public to see as nonpartisan. Further, having been identified, and assailed by conservatives, as the late-deciding fifth vote to uphold the Affordable Care Act last time around, Roberts wanted to avoid any soupcon of hand-tipping. On Wednesday, he was the Sgt. Schultz ("I say nothing! Nothing!) of justices — but probably happy, to the extent he might be inclined to side with the government again, to hear Kennedy inclining in that direction. After all, it's a lot easier to be the sixth vote than the fifth. Kennedy's concern involved whether prohibiting subsidies on federal exchanges would be unfair — not to citizens denied subsidies, mind you, but to states themselves. States, Kennedy noted, would be put to the coercive choice of either setting up their own exchanges or being stuck with the ensuing disaster. "From the standpoint of the dynamics of Federalism, it does seem to me that there is something very powerful to the point that if your argument is accepted, the States are being told either create your own Exchange, or we'll send your insurance market into a death spiral," Kennedy told Michael Carvin, the lawyer representing four individuals challenging the federal subsidies. "It seems to me that under your argument, perhaps you will prevail in the plain words of the statute, there's a serious constitutional problem if we accept your argument." Kennedy's point has contradictory implications, one tilting in favor of those challenging the subsidies, one in the government's direction. On the pro-challenger side, he could find that (a) the law clearly does not provide for federal subsidies and (b) is unconstitutional because it effectively forces states to establish their own exchanges…"
http://www.realclearpolitics.com/articles/2015/03/05/hope_for_obamacare_advocates_125824.html
ObamaCare Subsidies Ruling May Hinge On 'Coercion'
"If ObamaCare subsidies on federal exchanges survive their brush with the Supreme Court, it may be because the law is even more coercive without them. Chief Justice John Roberts, who saved the individual mandate by calling it a tax in 2012, has been seen as the swing vote who will determine whether ObamaCare remains viable in states without their own exchanges. But a second potential swing vote emerged during Wednesday's oral arguments in the King v. Burwell case challenging the legality of tax subsidies issued to 34 states via the federally run Healthcare.gov. Justice Anthony Kennedy told plaintiffs attorney Michael Carvin: "If your argument is accepted, the states are being told, 'Either create your own exchange, or we'll send your insurance market into a death spiral.'" Because of other ObamaCare regulatory mandates — requiring insurers to take all comers and offer a rate without regard to one's health — exchanges could be unworkable without subsidies. That's because the population willing to pay the full cost of the policies would most likely be in disproportionately poor health — which could send premiums soaring. Kennedy's point was that states opting not to set up an exchange could see their individual insurance markets more or less destroyed. The threat implied by such a reading of the law amounts to coercion, Kennedy said. That would require the court to "invoke the standard of constitutional avoidance" and try to find a plausible reading of the law that protects state rights. Hospital Stocks Rally – The possibility that a conservative justice could side with the Obama administration for reasons of federalism helped spark stocks of hospital companies, which benefit from providing charity care to fewer uninsured patients. Tenet Healthcare (NYSE:THC) and HCA (NYSE:HCA) both advanced 6%. But Kennedy sent plenty of mixed signals, at one point telling Carvin, "It may well be that you're correct as to these words, and there's nothing we can do." The words at the center of the case limit the tax subsidies to eligible consumers through an "Exchange established by the State." The Law Is The Law –  In the view of the conservative challengers, spearheaded by the Competitive Enterprise Institute, "the plain language of the statute dictates the result." That reading reflects the desire of the 2010 Congress that passed the law to provide a strong incentive for states to set up their own exchanges, Carvin argued. He also took issue with Kennedy's suggestion that the law is less coercive with the subsidies than without, noting that the subsidies trigger the employer mandate penalties. "States are absolutely helpless to stop this federal intervention into their most basic personnel practices," Carvin said. "The more intrusive view of the statute" is the administration's. Solicitor General Donald Verrilli argued that the key word is "shall," as in "Each State shall establish an American Health Benefits Exchange." He contended that this implies each state would have a subsidized exchange, though the law allows states to stand aside and let the federal government do the work. "It would be an Orwellian sense of the word 'flexibility'" to punish states for choosing that option, Verrilli said. The outcome could hinge on the meaning of "such." The Health and Human Services secretary is empowered "to establish and operate such Exchange" when a state does not. Verrilli said "such" means that the federal government "shall establish a state exchange." Justice Antonin Scalia wasn't buying it: "How can the government — federal government establish a state exchange? That is gobbledygook."
Kennedy questioned the idea that if there is ambiguity, then the IRS has the authority to make such a sweeping interpretation of the health law. "It seems to me a drastic step for us to say that the Department of Internal Revenue and its director can make this call one way or the other when there are, what, billions of dollars of subsidies involved here?"
http://news.investors.com/Politics-ObamaCare/030415-742049-supreme-court-obamacare-king-v-burwell-case-oral-arguments.htm
Did John Roberts Tip His Hand?
http://www.newyorker.com/news/daily-comment/did-john-roberts-tip-his-hand
Budowsky: Roberts will uphold ObamaCare
"In this "friend of the court" column, I suggest with 90 percent confidence that Chief Justice John Roberts, who remained virtually silent during oral arguments before the Supreme Court on Wednesday, will join a majority of justices to uphold the subsidy provision of the Affordable Care Act. Here is why: A decision to overturn the subsidy provision will violate the only rational interpretation of the legislative intent of the Congress that enacted the law, which was designed to incentivize and support consumers who signed up for insurance, regardless of the exchange those consumers employed to purchase the policies. It was not the intent of individual members of the House and Senate who voted for the law, or the legislative bodies that passed it, to discriminate against certain classes of consumers in ways that would destroy the law they enacted to provide nationwide — I emphasize nationwide — healthcare reform. I've worked for House Democratic leaders and senior senators and know a great deal about legislative intent. Republicans and conservative ideologues who oppose – ObamaCare have a right to their political and policy opinions. However, their assertion that Congress intended to embed into the law a discrimination to limit which consumers would be eligible for subsidies — a discrimination that would inevitably destroy the foundation of that law and ultimately the law itself — is inherently absurd and legally untenable. If the chief justice were to join a court majority in violating legislative intent, overturning the subsidies, creating a healthcare death spiral that would destroy the ObamaCare law, here is what would happen: Millions of Americans would lose their healthcare. Healthy consumers who signed up would abandon their insurance in droves, destroying the business model that Congress clearly intended when it enacted the law. Insurers would increase premiums for millions of Americans, in some cases dramatically, creating widespread financial hardship and gravely damaging healthcare for citizens with pre-existing conditions and for defenseless children covered only because of ObamaCare policies purchased by parents. Can Roberts and the other justices seriously believe that the Congress that enacted this law intended this draconian and destructive outcome, or that the Constitution demands it? Quite the contrary. If the Supreme Court were to destroy ObamaCare, it would inflict a damaging blow against an American economy that is painfully recovering from the most catastrophic recession and financial crash since the Great Depression. Can the chief justice and the other justices seriously believe that the legislative intent of those who enacted the law was to impose financial hardship on millions of Americans, wreak havoc that would plague major healthcare companies, create chaos and instability that would plague state governments across America, slow national economic growth and job creation and, by hurting so many poor and middle-class Americans, worsen the great wrong of economic inequality?  I doubt it. If I am wrong, and Roberts and the other Republican justices overturn the subsidies and destroy ObamaCare in a party-line vote, the Supreme Court will become another Washington institution that loses legitimacy with a large number of citizens and falls into widespread public disrepute…"
http://thehill.com/opinion/brent-budowsky/234680-brent-budowsky-roberts-will-uphold-o-care
When the subject is Obamacare, never forget about Chief Justice Roberts
http://www.washingtonpost.com/politics/courts_law/when-the-subject-is-obamacare-never-forget-about-chief-justice-roberts/2015/03/05/e12b0ec2-c36e-11e4-ad5c-3b8ce89f1b89_story.html?wprss=rss_national
How Justice Kennedy Might Justify Saving Obamacare
"Justice Anthony Kennedy revealed Wednesday how he might justify a vote to save Obamacare, as the Supreme Court began hearing arguments in a case that could gut the law. "Perhaps you will prevail in the plain words of the statute," he told Michael Carvin, the lawyer representing the administration's challengers, according to The New York Times. "[But] there's a serious constitutional problem if we adopt your argument." Carvin is making the case that the government can't subsidize plans purchased on Healthcare.gov, because the law states that only people who buy Obamacare "though an Exchange established by the state," are eligible for subsidies. If the Supreme Court rules that those federal subsidies are illegal, than the 7 million enrollees currently subsidized by the Internal Revenue Service could be faced with plans they can't afford, and the entire law would be crippled. The four liberal members of the court indicated strong support of the administration in the opening arguments, but will likely have to win the vote of either Chief Justice John Roberts or Kennedy…"
http://dailycaller.com/2015/03/05/how-justice-kennedy-might-justify-saving-obamacare/
Obamacare saved? Not so fast
One can read too much into Justice Kennedy's questions.
"Obamacare supporters were cheered Wednesday by Justice Anthony Kennedy's tough grilling of the lead attorney in the latest lawsuit — and the law's opponents came away nervous.
That doesn't mean the suspense is over and Kennedy will be the deciding vote to save the law. There's still enough uncertainty about the outcome of King v. Burwell to guarantee that the survival of Obamacare will be in doubt until the Supreme Court rules at the end of June. During Wednesday's oral arguments, Kennedy raised a "serious constitutional problem" with the plaintiffs' argument that four critical words in the law — "established by the state" — mean the Obama administration can give subsidies only to Americans who get their health insurance through state-run marketplaces, not the federal one that serves 34 states through HealthCare.gov. Kennedy's questions gave a big boost of confidence to Obamacare supporters, who insist that a reading of the full law shows it allows subsidies in all 50 states. Neal Katyal, a former acting solicitor general in the Obama administration, called it "an extraordinarily good day for the government." White House press secretary Josh Earnest said the administration was "quite pleased." Still, legal experts point out that both sides got tough questions, that Chief Justice John Roberts' views are a big mystery, and that oral arguments aren't always decisive in the Supreme Court, anyway. And conservative legal scholars say they saw signs that the court could still decide that the key phrase has to be read literally, which would badly damage the Affordable Care Act. Here are the main reasons the outcome is still in suspense: Kennedy asked tough questions of the Obama administration, too It's not just the lead attorney, Michael Carvin, who got an earful from Kennedy. The justice also raised doubts to Solicitor General Donald Verrilli, who defended the law for the administration, about whether the Internal Revenue Service should be able to interpret the phrase so broadly. The administration, along with other supporters of the law, argue that if there's any vagueness about what the statutory language means, a 1984 Supreme Court case called Chevron v. Natural Resources Defense Council gives federal agencies the authority to come up with a reasonable interpretation. In this case, that's the IRS interpreting the health law's language about subsidies, which are technically tax credits…."
http://www.politico.com/story/2015/03/obamacare-saved-not-so-fast-115774.html
Oklahoma's response to Justice Kennedy
"In Thursday's Wall Street Journal, Oklahoma Attorney General Scott Pruitt addresses the federalism concerns raised by Justice Kennedy at oral argument in King v. Burwell. Here's a taste: Justice Kennedy was asking, if Congress did in fact condition ObamaCare's tax credits on a state having set up an exchange, does that amount to an unconstitutional coercion of the states? In short: no. . . . there is no legal precedent for a finding of coercion based solely on the fact that a federal program does not work well when the states decline to assist in its implementation. This sort of "well, Congress did such a bad job that states have no choice but to step in and bail Congress out by acquiescing" argument is, as U.S. Solicitor General Donald Verrilli put it Wednesday, "novel." That is precisely why the federal government never made this argument in any brief, and why Mr. Verrilli was quick to distance himself from it at oral argument. . . . The states are not children that the federal government must paternalistically "protect" from the consequences of their choices by rewriting statutes. In our constitutional system, states are free to make decisions and bear the political consequences, good or bad, of those choices. Declining to establish a state exchange allowed Oklahoma to voice its strong political opposition to the Affordable Care Act as a whole, as well as to make a statement that it wanted neither the large-employer mandate nor the individual mandate to have effect within its borders. That was the trade-off. Oklahoma declined the premium tax credits, but freed itself of those mandates, and that was a choice the state was happy to make. Of note, AG Pruitt filed the first lawsuit in federal court challenging the legality of the IRS rule at issue in King v. Burwell. His office also filed an amicus brief in support of the plaintiffs in this case. For more on the federalism issues raised by Justice Kennedy at oral argument, see this piece by Adam White, who was counsel of record for this amicus brief in support of the plaintiffs…"
http://www.washingtonpost.com/news/volokh-conspiracy/wp/2015/03/04/oklahomas-response-to-justice-kennedy/?wprss=rss_national
Scalia Needles Roberts Over 2012 Obamacare Rescue During Latest Lawsuit Arguments
"Supreme Court Justice Antonin Scalia asked a pointed question about the court's power to rewrite a law during oral arguments for the latest challenge against Obamacare. "But do we have any case which says that when there is a clear provision, if it is unconstitutional, we can rewrite it?" Scalia asked attorney Michael Carvin, who argued on behalf of the plaintiffs in King vs Burwell, a case about the legality of providing subsidies to Obamacare enrollees in states that did not set up health care exchanges. Carvin replied in the negative, as he needed to for the sake of blunting a critique from more liberal justices on the court, who suggested that if they accepted his argument that Obamacare only gives subsidies through state exchanges, that would be unconstitutional use of federal money to coerce states into doing what the federal government wants. Given how much the justices referred to the previous Obamacare challenge — "Did you win that other case?" Chief Justice John Roberts asked when Justice Ruth Bader Ginsburg tried to hold Carvin to a position he'd argued, unsuccessfully, in 2012 — it's hard not to think that Scalia was needling Roberts a bit. Roberts, of course, upheld Obamacare's individual mandate by construing it as a tax, which Congress has the authority to levy under the constitution, even though it was written in the law as a penalty, which Congress does not have the authority to create. "The Federal Government does not have the power to order people to buy health insurance. Section 5000A would therefore be unconstitutional if read as a command," as Roberts wrote in the NFIB vs Sebelius opinion. "The Federal Government does have the power to impose a tax on those without health insurance. Section 5000A is therefore constitutional, because it can reasonably be read as a tax."
http://www.nationalreview.com/articles/414941/scalia-needles-roberts-over-2012-obamacare-rescue-during-latest-lawsuit-arguments
Justice Scalia boosts Republican hopes in ObamaCare challenge
"Supreme Court Justice Antonin Scalia has given Republicans new ammunition in the fight over ObamaCare by endorsing the idea that Congress is certain to act if the court deals a blow to the law. The conservative justice contended Wednesday that lawmakers would move quickly if the court, in the case of King v. Burwell, were to strike down subsidies that are helping millions of people purchase insurance through the federal exchange, HealthCare.gov. Congressional Republicans had been making that very same argument in the run-up to the case, and say Scalia's remarks should help draw attention to the multiple ObamaCare fixes that they have prepared. "With all of the fearmongering by the administration that things are going to be disastrous if the Supreme Court rules one way, Justice Scalia said, 'No, Congress will act,' " said Sen. John Barrasso (R-Wyo.), who is working on a Republican ObamaCare plan. "So I was encouraged by that, because we are committed to doing that."
http://thehill.com/policy/healthcare/234820-justice-scalia-boosts-gop-hopes-in-obamacare-challenge
New hope for GOP ObamaCare challenge?
http://thehill.com/policy/healthcare/overnights/234826-overnight-healthcare-justice-scalia-boosts-gop-hopes-in-obamacare-challenge
Four Ways Obamacare Can Survive the Supremes
"The chances of Obamacare surviving its latest legal challenge seem much brighter after Wednesday's oral argument at the Supreme Court. For those who haven't been following the case, at issue is whether the law allows the federal government to subsidize the cost of Obamacare coverage in states that chose not to build their own insurance exchanges — instead letting the federal government do it for them. The plaintiffs argue that a clause in the law says tax credits apply only to exchanges "established by the state," precluding tax credits on exchanges run by the federal government. The Barack Obama administration says looking at the law as a whole shows that's not the case. The justices' questions offer some support for the law's supporters. At this point the government has four paths to victory; the challengers have only one. The government's first chance is remote: The court could send the case back to the lower court to investigate whether the plaintiffs have been injured — what's known as having standing. The reality of their injury has been seriously questioned in the media and the justices also raised questions, but the court seemed eager to move on to the merits. The government's second defense, and its primary argument, is more promising: If the court considers the entire text of the statute and not just a single phrase, it's clear that Congress intended federally facilitated exchanges to effectively become the exchange in states that chose not to operate one themselves. There are more than 50 provisions of the law that don't work if federal exchanges can't grant premium tax credits. Today's argument mentioned only a few, but made clear that the statute as a whole authorizes federal exchanges to grant tax credits. Today showed the government's third route to victory could be even more persuasive to the court: Interpreting the ACA to force a state to operate its own exchange — under a threat of forfeiting tax credits for its citizens and risking the destruction of individual insurance markets — raises serious questions of unconstitutional coercion. The fact that the supposed threat was buried deep in the statute, leaving states unaware of it, makes this issue even more serious. Justice Anthony Kennedy, a likely swing vote, raised this issue repeatedly. Under what's called the doctrine of constitutional avoidance, the court should interpret the statute to avoid this constitutional problem and uphold the tax credits. A fourth argument didn't get much attention, but it's another way for the government to win. If a statute is ambiguous, a court must defer to an administrative agency charged with interpreting that statute. If nothing else can be concluded from this morning's argument, it is that Obamacare doesn't unambiguously preclude the way the Internal Revenue Service interpreted the law…"
http://www.bloombergview.com/articles/2015-03-04/four-ways-obamacare-can-survive-the-supremes
Federalism and ObamaCare
Liberals discover state's rights in a Hail Mary to save the health law.
"A closely divided Supreme Court heard arguments in the challenge to ObamaCare's illegal subsidies on Wednesday, and the session spun off in an unexpected and provocative direction: To wit, several Justices suggested that the Affordable Care Act as drafted would unconstitutionally coerce the states. King v. Burwell turns on the statute's plain text limiting health subsidies to those insurance exchanges established by the states, rather than the 36 run by the federal government as fallbacks. This condition for federal…"
http://www.wsj.com/articles/federalism-and-obamacare-1425513815?mod=rss_opinion_main
7 Reasons Why Obamacare 'Federalism' Won't Lead Anthony Kennedy To Join The Supreme Court's Left In King v. Burwell
"Today, the Supreme Court heard oral arguments in King v. Burwell, a case with significant implications for the future of Obamacare. Most of the justices' questions proceeded along expected lines. Most notable was a series of questions by Associate Justice Anthony Kennedy, who questioned whether it would be constitutional for Obamacare to induce states to set up exchanges. If Kennedy's fears are right—that federal subsidies for state-based exchanges are "coercive"—then he might side with the Obama administration in the case. But if you understand how Obamacare's insurance markets work, it's clear that Kennedy should side with Obama's challengers. The 'federalist' argument advanced by Obamacare supporters. It was the biggest surprise to reporters who follow health care: Kennedy's persistent questioning on whether state-based exchanges are "coercive." The argument is that under Obamacare, the federal government is imposing mandates and regulations on a state's insurance market, mandates that are unworkable if they aren't accompanied by billions in subsidies. Said Kennedy: Let me say that from the dynamics of Federalism, it does seem to me that there is something very powerful to the point that…the states are being told either create your own exchange, or we'll send your insurance market into a death spiral. We'll have people pay mandated taxes which [they] will not get any credit on—on the subsidies. The cost of insurance will be sky-high, but this is not coercion. It seems to me that under your argument, perhaps you will prevail in the plain words of the statute, [but] there's a serious constitutional problem if we adopt your argument. A Yale Law professor named Abbe Gluck, who supports the ACA, has been the main proponent of this "federalist" argument. In January, Gluck co-authored an amicus brief filed before the Supreme Court making the case that the challengers' "interpretation would result in a significant intrusion on the usual balance between the state and federal governments." Gluck expounded on her theory in a Politico op-ed. If Obamacare conditioned exchange subsidies on the construction of state exchanges, wrote Gluck, that would be unfairly punitive against the states, decrying "the penalty the challengers would foist on the states—the loss of the subsidies and drastic consequences that would go with it." Gluck admits that she and her fellow Obamacare advocates are susceptible to being called "fair-weather federalists," or as the kids say these days, "trolls." She's right…."
http://www.forbes.com/sites/theapothecary/2015/03/04/7-reasons-why-obamacare-federalism-wont-lead-anthony-kennedy-to-join-the-supreme-courts-left-in-king-v-burwell/
Obamacare Case Is Not Life or Death
"Unless you think that conservatives are entitled to declare the Supreme Court illegitimate because of Roe v. Wade, then you should not make similar threats about a ruling that you deplore. As I said earlier, there are things even more important than Obamacare, and holding the country together is one of them. But I thought I'd take a minute to deal with an even more fundamental question: How sure are we that the Affordable Care Act is saving lives? At this point, the answer is "not very." I think it's quite possible that five years hence, the mortality rate charts will show a sharp inflection point starting around 2014. However, I also think it's quite possible that five years hence, the mortality rate charts will show … nothing at all. Forget those eye-popping statistics we've all heard about how a lack of insurance costs tens of thousands of lives a year. When you look at a broad array of studies, the evidence is surprisingly mixed, with some studies showing large effects, and others showing no improvement in mortality. Two randomized controlled trials, the gold standard for medical research, have been done on the benefits of generous health coverage; both showed no significant medical impact from paying for people's health care. Oh, you can pull out subgroups and say that hypertension got better among these folks, but there's a risk with that sort of thing that surprised researchers are simply committing the Texas sharpshooter fallacy. Now, that doesn't mean there's no effect — the studies are hard to do, and even a very well done study (which both of these were) can show spurious effects simply by random chance. Moreover, it's pretty clear that there are significant nonmedical impacts; people like having health insurance, and it protects them from the negative financial impact of large medical bills. This is not the most surprising result, either: If you pay for stuff that people buy, they will have more money in their pockets, and they'll be pretty happy about that. But it is an impact. Whether you think that was worth spending $1 trillion on is an exercise that must be left to the reader. I know what you're thinking: This must be baloney. Obviously, health insurance makes us healthier. How could it not? It buys us health care. All I can say is that history is filled with obvious things that turned out not to be so. Our intuitions are a poor substitute for evidence — and people's intuitions are doing a simply enormous amount of lifting in the interpretation of the various studies about the benefits of health insurance. Let me suggest some ways in which our intuitions might be wrong. For starters, most people do not go without insurance for lengthy periods; most of the uninsured are without insurance for a relatively brief time, which may be too short to affect health outcomes. People without insurance might be finding other ways to access basic care, which is the sort that is most likely to work (experimental treatments sound marvelous, but the reason they're "experimental" is that we don't yet know whether they work). Too much health care can be as bad as too little, as every procedure or hospital stay carries with it a risk that something will go wrong, and these effects could cancel out the benefits of having someone pay for your hypertension drugs. People with good health insurance might take more risks ("the Peltzman effect") because they're no longer worried about catastrophic medical bills…"
http://www.bloombergview.com/articles/2015-03-04/obamacare-case-is-not-life-or-death
Unintentional self-parody alert: Dana Milbank predicts "social upheaval" if the USSC rules against Obamacare
http://www.washingtonpost.com/news/volokh-conspiracy/wp/2015/03/05/unintentional-self-parody-alert-dana-milbank-predicts-social-upheaval-if-the-ussc-rules-against-obamacare/?wprss=rss_national
Law means what it says: Opposing view
"The King v. Burwell challenge to the Affordable Care Act at the Supreme Court presents a straightforward case of statutory interpretation. The question is whether the law authorizes the issuance of tax credits in exchanges established by the federal government. The statute is clear on this point. Tax credits are available in exchanges "established by the state," and the federal government is not a state. Were there any doubt on this point, the law defines "state" to mean one of the 50 states and the District of Columbia. The Department of Health and Human Services is not a state. Agencies only have the authority Congress has delegated to them. Even if the IRS has the best of intentions, it lacks the authority to issue tax credits just because it believes this would be good policy or would make the statute work better. The Supreme Court has been clear on this point, and at Wednesday's oral arguments the justices seemed unmoved by Solicitor General Donald Verrilli's textual arguments. Asked to explain why Congress would use the phrase "established by the state" if Congress meant to include established by the federal government, the solicitor general had no compelling response. The IRS recognized this language was a problem before deciding to issue tax credits in federal exchanges. Faced with the unexpected reality that a majority of states had no interest in helping implement the health law, administration officials decided it was too important to follow the letter of the law, so the IRS issued a regulation that ignores the relevant statutory text. The King case has implications well beyond the particulars of the Affordable Care Act. Agencies are not free to rewrite the law. If Congress concludes it was a mistake to withhold tax credits in federal exchanges, there is but one solution: Congress must authorize tax credits in federal exchanges. The IRS cannot make this change through administrative fiat, nor should it be made through the courts…"
http://www.usatoday.com/story/opinion/2015/03/04/obamacare-supreme-court-challenge-oral-arguments-editorials-debates/24388443/
Protestors: SCOTUS hears ultimate test of Obamacare (pro-Obamacare)
http://www.cbsnews.com/videos/protestors-scotus-hears-ultimate-test-of-obamacare/
WH: 'No Contingency Plan' If SCOTUS Rules Against Obamacare Subsidies
"If the Supreme Court rules that only state-run exchanges may offer subsidized health insurance, there will be no "easy or obvious fix," because the "Republican Congress" is incapable of "solving what should be a problem that's easy to solve," White House spokesman Josh Earnest said on Wednesday. Earnest said the Obama administration has no contingency plan if the Supreme Court rules against a key provision of the law: "It's important for people to understand that there is no contingency plan that could be implemented that would prevent the catastrophic damage that would be done by essentially undermining the Affordable Care Act with an adversarial ruling on this." "[T]here have been a number of questions that we've received about, like, 'Well, you know, if the case goes against you, what's the administration going to do,' or, 'What is the administration planning to do if that eventually comes about.' And the truth is, is that there are no easy answers. There is no simple step, no obvious step, that anybody can take that would prevent this catastrophic damage from taking place. "We would see millions of people lose their health insurance, we would see — prices would likely go through the roof, and there's not a whole lot, frankly, that the government could do about it other than Congress passing legislation to fix it. "But I think we're all pretty realistic about the likelihood that that's going to happen, because we have majorities in both the House and Senate that A, struggle mightily to do even the simplest, most politically popular things, like funding the Department of Homeland Security; but B, we also know that they have fought tooth and nail to try and undermine the Affordable Care Act from the beginning. The reason they have done that is not entirely clear to me, but that's their position nonetheless. ""So, you know, I've never — I have not encountered anybody who has said, 'Look, here's an easy way we could avoid this problem,' other than through the legislation path, which is frankly not one that's available." Earnest insisted that Obamacare is "working really well" as it is now constructed. By making some people pay more for insurance, including coverage for things they don't want or need, the majority of subscribers are able to pay less…"
http://cnsnews.com/news/article/susan-jones/wh-no-contingency-plan-if-scotus-rules-against-obamacare-subsidies-0
Earnest: 'No Contingency Plan' If SCOTUS Rules Against Obamacare Subsidies
http://cnsnews.com/video/cnsnews/earnest-no-contingency-plan-if-scotus-rules-against-obamacare-subsidies
Hospitals struggle to plan during King v. Burwell wait
"Hospitals are just beginning to hash out contingency plans as the waiting begins for the U.S. Supreme Court to decide whether to end insurance subsidies in most of the country.  Some of the financial gains that hospitals have experienced from having a greater number of insured patients may be erased if the court rejects the use of subsidies for individuals who purchase health plans from the federal exchange.
The loss of subsidies would affect about 7.5 million people in at least 34 states if the plaintiffs prevail in King v. Burwell. The subsidies offset nearly three-quarters of household premium costs. "The uncertainty and the instability make it difficult for systems just to plan," said Mike Lappin, the chief administrative officer for Aurora (Wis.) Health Care.  Nonetheless, the health system's leaders will attempt to game out multiple scenarios in the months between Wednesday's oral arguments and the decision expected in June…"
http://www.modernhealthcare.com/article/20150305/NEWS/150309938
Hospital stocks rise on Supreme Court hopes, could sink on ruling
http://www.modernhealthcare.com/article/20150304/NEWS/150309952
Obamacare: Stay Focused on Full Repeal
"Provide a temporary tax credit for the transition. Obamacare has eliminated choices for millions of families, suffocated patient-centered medical innovation, and moved the United States closer to European-style centralized planning. The Supreme Court heard King v. Burwell this week, and if it sides with the rule of law this June, we may be one step closer to a full repeal of Obamacare. Let's keep our eye on the ball: Complete repeal is our goal and everything we do between now and the 2016 presidential election must strengthen our chances to accomplish this. Obamacare cannot be fixed and Republicans must not extend this disastrous legislation. We must be particularly strategic after a court case that is promising but also fraught with peril. The Obama administration, true to form, unilaterally rewrote the law, declaring that "state exchange" somehow also means federal exchange. Because of this lawlessness, people in states that rejected participation in Obamacare have received subsidies to buy insurance products that many did not want. (Millions of Americans lost the coverage of the plans they wanted to keep when Obamacare destroyed the individual market.) After listening to the oral arguments this week, I'm prudently optimistic that the court will strike down these illegal Obamacare subsidies. But here's the administration's next battle in our ongoing war: Government bureaucrats have written the fine print so that big insurance companies can drop their most expensive customers, such as those receiving chemotherapy. The administration is taking hostages, willing to let people lose coverage so they can run an attack ad featuring a six-year-old asking why Republicans are going to "kill my mommy over a typo." Armed with the White House briefing room, many in the national media, and billion-dollar PR firms, the administration is looking forward to the politics of this hostage situation.  Should Congress resist, the Left — after inflicting maximum pain on Republicans inside the Beltway — will move to a state-by-state strategy to pressure governors to adopt a state exchange so Obamacare subsidies can flow to the sickest patients in their states. States will feel pressure to opt into Obamacare — and stop the suffering. The nine states that are controlled by Democratic and Independent governors may be the first to fold. Republican governors would not be exempt. The pressure to expand Obamacare's reach into deep red states will be devastating. Those in Congress who, like me, oppose Obamacare cannot sit by and let the governors twist in the wind. We must help them do the principled thing while helping those most affected by the administration's illegal actions. We cannot let Obamacare expand geographically by setting up state exchanges, nor can we extend Obamacare's unlawful subsidies. The former would rubber-stamp Obamacare state-by-state and the latter would baptize the unlawful actions of the Obama administration…"
http://www.nationalreview.com/articles/414876/obamacare-stay-focused-full-repeal-ben-sasse
Nothing New Under The Sun: Latest Florida Proposal Is Still Obamacare
"The Florida hospital lobby is persistent, to say the least. Barely two years after the Florida Legislature defeated Obamacare Medicaid welfare expansion, the hospital lobbyists are back at it, rolling out yet another Obamacare expansion plan, this time with the help of local chambers of commerce and other groups. The hospitals' new coalition even has a clever name for itself: "A Healthy Florida Works." These actions have prompted some speculation that Florida lawmakers may flip flop on their principled opposition to this massive expansion of Medicaid welfare. Insiders are also reporting that the hospitals are preparing to dump even more money and resources into lobbying for Obamacare expansion—on top of the more than 250 lobbyists hospitals already deploy to Tallahassee every year…"
http://www.forbes.com/sites/theapothecary/2015/03/05/nothing-new-under-the-sun-latest-florida-proposal-is-still-obamacare/
IMMIGRATION:
Here's How Much Taxpayer Money Illegals Will Receive Via Obama's Amnesty
"President Barack Obama's November amnesty will give $1.7 billion in taxpayers' cash to illegal immigrants, according to a congressional study. The news emerged two days after top Republican leaders overcame GOP opposition to a 2015 budget bill that allows Obama to fund his unpopular amnesty for roughly 5 million illegals. "The program could cost taxpayers $1.7 billion over 10 years, almost all of it in the first five years," according to a report by the McClatchy Washington Bureau. The rebates are allowed by the IRS' interpretation of existing laws governing the Earned Income Tax Credit program, which was designed to subsidize low-wage employment in the United States. The Joint Committee on Taxation compiled the estimate, which was obtained by McClatchy. "Those who were working illegally in the United States shouldn't be rewarded for doing so," said a statement to McClatchy from Republican Iowa Sen. Charles Grassley, who is pushing a bill that would bar tax payments to illegals. "My proposal would prohibit those granted deferred action from claiming the EITC [payments] for any year they were working without authorization in the United States," Grassley said. There's little evidence that Democrats will end their prior support for sending taxpayers' money to illegal immigrants. The new cost estimate comes too late for the amnesty debate, which temporarily ended Tuesday when House Speaker John Boehner joined with Democrats to overcome the anti-amnesty vote by 167 Republican legislators. Earlier, Senate Majority Leader Mitch McConnell and 15 other GOP senators had voted with all 46 Democratic senators to reject the anti-amnesty language in the 2015 budget for the Department of Homeland Security. The leaders' move was bitterly criticized by GOP base voters. Prior polls showed that roughly 85 percent of GOP voters oppose Obama's amnesty…"
http://dailycaller.com/2015/03/05/obama-amnesty-to-grant-1-7-billion-in-taxpayer-cash-to-illegals/
REPORT: OBAMA AMNESTY TO PROVIDE $1.7 BILLION IN TAX BENEFITS TO ILLEGAL IMMIGRANTS
http://www.breitbart.com/big-government/2015/03/05/report-obama-amnesty-to-provide-1-7-billion-in-tax-benefits-to-illegal-immigrants/
Critics are right that Obama action could provide access to citizenship
"A little-known provision of U.S. immigration law, which allows illegal immigrants to travel home in special or emergency circumstances, is being denounced by Republican critics and others as part of a back-door scheme by the Obama administration to slip large numbers of illegal immigrants into line for green cards and U.S. citizenship. The special travel permission, known as "advance parole," is one of the benefits that as many as 5 million undocumented immigrants could apply for under the president's executive action offering a three-year reprieve from deportation. The use of advance parole, as well as other elements of the Obama administration's plan, represents a "sneaky attempt to place potentially hundreds of thousands of unlawful immigrants on a path to citizenship," charged Rep. Bob Goodlatte (R-Va.), a persistent critic of Obama's immigration policies who chairs the House Judiciary Committee. But is there any truth to Republican criticisms? Yes and no, it appears. What even many illegal immigrants don't know is that taking an approved trip home and back has a magic side effect: It erases the legal black mark of the person's original illegal border-crossing — known as Entry Without Inspection, or EWI — and thus eliminates a major barrier to becoming a legal resident. But immigration officials and advocates say that Goodlatte's numbers probably are exaggerated because green-card applicants need an American sponsor, usually a spouse or an employer, and must meet other qualifications, including having a clean criminal record. Traveling with advance parole does not change any of that. "It won't fix fraud, and it won't fix not having a sponsor," said John Y. Vandenberg, an immigration lawyer in Philadelphia who has written extensively on the subject. "It merely provides a remedy for a specific different problem — one that is standing between families being permanently united or potentially separated." For the moment, the issue is moot because of a lawsuit challenging Obama's legal right to take broad executive action to benefit millions of illegal immigrants. A federal judge has suspended the deferred deportation actions, and the administration has asked for an emergency stay of the order while higher courts decide the case. But Obama's policy may well be cleared to resume later this year, making the issue of advance parole timely and significant for illegal immigrants targeted by the president's action who are either parents of U.S.-born children or adults who immigrated illegally as children. This is especially true for those married to U.S. citizens, who potentially stand to gain much more than a work permit and a trip to their home village in Mexico or Central America…"
http://www.washingtonpost.com/local/critics-are-right-that-obama-action-could-provide-access-to-citizenship/2015/03/04/1b5690d2-bd37-11e4-b274-e5209a3bc9a9_story.html?wprss=rss_national
Border Patrol: More immigrant deaths on South Texas border
"U.S. Border Patrol agents say migrant deaths are on the rise in South Texas in recent months when compared to figures from last year. Border Patrol agents reported Wednesday the bodies of 55 immigrants have been found in the Rio Grande Valley sector since October, compared to 39 from the same period last year. Border Patrol agents also rescued 164 people, compared to 131 during the same period last year. The 316-mile sector was the deadliest place to cross the border last year, recording 115 deaths in the 2014 fiscal year that ended September. Agents have also recorded 15 drowning deaths since October, compared to 21 during the entire 2014 fiscal year. Migrants frequently try to swim or use makeshift rafts to cross the Rio Grande to reach the U.S."
http://www.washingtontimes.com/news/2015/mar/4/border-patrol-more-immigrant-deaths-on-south-texas/?utm_source=RSS_Feed&utm_medium=RSS
ALIEN SMUGGLER ACCUSED OF ASSAULTING A BORDER PATROL AGENT CLAIMS HE WAS DEPORTED 49 TIMES
http://www.breitbart.com/texas/2015/03/04/alien-smuggler-accused-of-assaulting-a-border-patrol-agent-claims-he-was-deported-49-times/
Did the Obama Administration Lie to a Federal Judge about Amnesty?
"The Texas attorney general is going to court to find out. Did the Obama administration lie to a federal judge about the President's executive actions on immigration? The Texas attorney general's office is filing a motion for discovery to try and find out. The motion seeks to uncover whether Justice Department lawyers explicitly deceived federal judge Andrew Hanen, who issued the injunction blocking Obama's amnesty. "In an apparent attempt to quickly execute President Obama's unlawful, unconstitutional amnesty plan, the Obama Administration appears to have already been issuing expanded work permits, in direct contradiction to what they told a federal judge previously in this litigation," said Texas attorney general Ken Paxton in a statement. "The circumstances behind this must be investigated, and the motion we seek would help us determine to what extent the Administration might have misrepresented the facts in this case." On Tuesday, the Justice Department acknowledged that the Obama administration had begun implementing the executive amnesty in advance of the federal judge's injunction, and had granted expanded deferred action on deportation to approximately 100,000 illegal-immigrant applicants before the March start date authorized by the president. The Justice Department had explicitly told Hanen otherwise, stating that "no applications" for programs relating to the president's executive actions had been granted, as the Washington Examiner's Byron York noted on Wednesday. Regardless of this apparent contradiction, the Obama administration maintains that its actions were kosher. In a "Defendant's Advisory" filed in Hanen's court, the Justice Department argued that the "pre-injunction grants" of deferred action were lawful because they were consistent with the "November Guidance." This guidance does not refer to Obama's November 2014 executive orders, but to Department of Homeland Security secretary Jeh Johnson's guidance issued at the exact same time. Consistent with Obama's orders, Johnson wrote that the Deferred Action for Childhood Arrivals program, which allows illegal immigrants who came to America at a young age to be shielded from deportation, would now protect illegal immigrants for three years instead of two. "This change shall apply to all first-time applications as well as all applications for renewal effective November 24, 2014," Johnson wrote. "Beginning on that date, USCIS should issue all work authorization documents valid for three years, including to those individuals who have applied and are awaiting two-year work authorization documents based on the renewal of their DACA grants. USCIS should also consider means to extend those two-year renewals already issued to three years."
http://www.nationalreview.com/article/414948/did-obama-administration-lie-federal-judge-about-amnesty-ryan-lovelace
Texas AG accuses feds of misleading on immigrant work permits
"The Texas Attorney General is accusing the Obama administration of misleading a federal court by renewing about 100,000 work permits for illegal immigrants, under new rules that many did not know had gone into effect. "In an apparent attempt to quickly execute President Obama's unlawful, unconstitutional amnesty plan, the Obama Administration appears to have already been issuing expanded work permits, in direct contradiction to what they told a federal judge previously in this litigation," Texas Attorney General Ken Paxton said in a statement. "The circumstances behind this must be investigated, and the motion we seek would help us determine to what extent the Administration might have misrepresented the facts in this case." Paxton's motion presses the government to explain whether it misled the court by renewing work permit applications for three years — instead of two — under new changes to the Deferred Action for Childhood Arrivals (DACA) program. He cites government filings that show the Justice Department told the court the agency wouldn't be processing any applications until mid-February. A group of 26 states, including Texas, are suing the administration over President Obama's immigration executive actions, which would defer deportations for millions of immigrants living in the U.S. and expand their access to work permits. The Department of Homeland Security had been gearing up to implement those executive actions until a federal judge halted the implementation of those policies in February. Since that ruling took place before the start date of the most contentious parts of the immigration plan, many assumed that none of the changes had taken effect. The Justice Department admitted in a court document filed Wednesday that there may have been "confusion" surrounding the administration's decision to extend renewals to three years. At the same time, Homeland Security officials told The Hill that they had been upfront about the policy since the start. They and point to a November memo from Secretary Jeh Johnson that directs the agency to phase in those specific changes. "DHS, in Secretary Johnson's November 20, 2014 directive, made clear it would begin issuing three-year grants shortly thereafter," an agency representative said in a statement. "Approximately 100,000 of those requests were approved prior to a February 16, 2015 court order enjoining the Secretary's memorandum, including the expansions to DACA.  Once the preliminary injunction was issued, USCIS immediately ceased providing the three-year grants." The judge's order doesn't impact the original guidelines for the DACA program, so the Homeland Security Department is continuing to process two-year work permit renewals under those rules. The administration is also appealing the court's stay that temporarily blocked the implementation of the executive action, as well as making a larger legal argument that the actions are constitutional."
http://thehill.com/blogs/blog-briefing-room/234790-texas-ag-accuses-feds-of-misleading-on-immigrant-work-permits
Obama lawyers misled federal judge in amnesty case
Administration has approved about 100,000 applications
http://www.washingtontimes.com/news/2015/mar/5/obama-lawyers-misled-federal-judge-in-amnesty-case/?utm_source=RSS_Feed&utm_medium=RSS
Feds press judge to rule by Monday on immigration order stay
"The Obama administration has set a new deadline, of sorts, for a federal judge to halt his order blocking President Barack Obama's executive actions on immigration. In a court filing Wednesday evening, Justice Department lawyers handling the case told U.S. District Court Judge Andrew Hanen that if he doesn't rule on their stay motion by the end of the day Monday, the federal government could seek to bypass him by seeking a stay directly from the 5th Circuit Court of Appeals. "Absent a ruling by close of business on Monday, March 9, 2015, Defendants may seek relief from the Court of Appeals in order to protect their interests," the DOJ lawyers wrote in their new submission (posted here). Hanen could be tempted to think that the federal government is crying wolf, since back on Feb. 23, the Justice Department leveled a similar threat to proceed to the 5th Circuit if he didn't rule on the stay by Feb. 25. Hanen didn't rule by then and, in fact, made clear that he'd wouldn't be ruling until the middle of this week at the earliest. The government's milestone came and went, with no drive to the 5th Circuit. The passing of the earlier deadline took place just a day after Obama told a town hall meeting in Miami that his administration was being "as aggressive as we can" in fighting the injunction Hanen issued last month at the request of Republican governors and attorneys general from 26 states. Immigrant rights groups and Latino activists are closely watching the administration's handling of the litigation, and pressed the White House to try to get Hanen's order halted on an emergency basis as an appeal goes forward. Some legal experts view the stay effort as a longshot, but activists fear that Obama's immigration actions could lose momentum if they're on hold for months or longer while an appeal plays out. Hanen issued a preliminary injunction on Feb. 17 barring the administration from proceeding with an expansion of a deferred action program for illegal immigrants who arrived in the U.S. as children and with a new program for illegal immigrant parents of U.S. citizens or green card holders. Both programs, announced by the administration in November, offer quasi-legal status and work permits valid for three years. Hanen, who sits in Brownsville, Texas, questioned Obama's authority to implement the programs under current immigration law, but blocked the executive actions on the basis that they should have been subject to a formal comment and notice period for significant changes to government rules or policies. In addition to asking Hanen to stay his ruling pending appeal, the administration asked him, alternatively, to narrow its scope to the State of Texas. Justice Department lawyers said the evidence presented to Hanen was limited to Texas, but lawyers for the states said at least a couple of other states also submitted proof of harm from the Obama executive actions. The Obama administration has filed an appeal of Hanen's ruling, but such appeals take an average of nine months to be resolved in the 5th Circuit, which is based in New Orleans. There has not yet been a move by either side in the case to expedite the pending appeal."
http://www.politico.com/blogs/under-the-radar/2015/03/feds-press-judge-to-rule-by-monday-on-immigration-203530.html
OBAMA ADMIN. PRESSES JUDGE TO ALLOW EXECUTIVE AMNESTY BY MONDAY
http://www.breitbart.com/big-government/2015/03/05/obama-admin-presses-judge-to-allow-executive-amnesty-by-monday/
Obama signs Homeland Security funding bill into law
"President Barack Obama has signed a law funding the Homeland Security Department through the end of the budget year.  The president signed the bill Wednesday afternoon in the Oval Office with a small group of photographers present. The White House wouldn't permit reporters to attend. The House voted 257-167 Tuesday to approve the bill after a messy fight in Congress. Republicans wanted to use the legislation to repeal Obama's executive actions on immigration. Congress extended funding for one week just ahead of last Friday's deadline, then Republicans relented Tuesday and approved full-year funding without the immigration conditions. Obama has said Congress took far too long to approve the funding. Without action, funding would have expired at midnight Friday, furloughing some workers while requiring others to work without receiving their paychecks."
http://www.foxnews.com/politics/2015/03/04/obama-signs-homeland-security-funding-bill-into-law/
Obama signs funding bill for Homeland Security
"President Obama on Wednesday signed a bill on Wednesday that fully funds the Department of Homeland Security (DHS) through September, ending the threat of a partial government shutdown. Obama praised Congressional Republicans for splitting DHS funding from measures that would defund his executive actions on immigration. Those actions would delay deportations for millions of undocumented immigrants and allow them to apply for work permits. "I want to thank members of Congress for getting us a bill that'll ensure that we can continue to fund the extraordinary work of our men and women at the Department of Homeland Security," Obama said during the bill signing. "They keep us safe every single day. And we want to make sure that they've got the resources and support that they need to do the job." The agency's funding initially was set to run out last Friday, after Congress only authorized a short-term extension of its funding at the end of last year.  Republicans had hoped that they would be in a better position to use the measure as a vehicle to halt the immigration executive actions, and Democrats dedicated to funding the entire agency with no strings attached. After Senate Democrats blocked Republican efforts to strip out funding for the executive action, Majority Leader Mitch McConnell (R-Ky.) allowed the Senate to vote on "clean" bill, which passed the Senate…"
http://thehill.com/blogs/ballot-box/234624-obama-signs-funding-bill-for-homeland-security
Do We Need the DHS?
"We might well ask what the DHS is doing to further our national security. So House Republicans have accepted the inevitable and passed a clean bill funding the Department of Homeland Security. We always knew how this would play out. The media, congressional Democrats, and President Obama deluged us with tales of impending disaster, as if ISIS were about to wade ashore in Miami, despite the fact that, according DHS's contingency plan, 86 percent of the department's workers would be exempt from any furlough, including virtually all employees at key security agencies like customs and border protection, the Coast Guard, and the Secret Service. On the other hand, the Republicans really had no end-game. The provision defunding the president's executive order on immigration could not pass the Senate or be signed into law, meaning that sooner or later the House Republicans had to give in. Of course, being Republicans, they had to do maximum political damage to themselves first. But amidst all the noise and drama, there is one additional question someone might ask: Do we really need a Department of Homeland Security in the first place? The creation of the DHS was a classic example of how Washington reacts to a crisis. In the wake of 9/11, the pressure was on Congress and the Bush administration to "do something," or at least look as if they were doing something. The result was a new Cabinet-level agency that cobbled together a host of disparate agencies, ranging from the Federal Emergency Management Administration (FEMA) to the Fish and Wildlife Service. Nearly every federal employee who wore a badge was simply swept up and dumped into the new bureaucracy. From a simple management or "span of control" perspective, lumping together so many unrelated functions is an invitation to failure. From a national-security standpoint, the DHS is part of the problem, not the solution. After all, the agencies primarily responsible for counter-terrorism, such as the FBI, CIA, and NSA, are not part of the DHS. This, of course, hasn't stopped the DHS from developing its own counter-terrorism infrastructure. But, if one of the primary intelligence gaps before 9/11 was the failure of agencies to share information and coordinate activities, it is hard to see how more duplication and fragmentation makes things better…"
http://www.nationalreview.com/article/414782/do-we-need-dhs-michael-tanner
The Senate's anti-immigration warrior
Jeff Sessions was agitator-in-chief during the DHS fight. Now, he's moving to the next battle.
"The Homeland Security crisis might be over, but Sen. Jeff Sessions is just getting started. The rosy-cheeked, conservative Alabaman with a distinct Southern drawl became Capitol Hill's agitator-in-chief during the impasse over President Barack Obama's immigration actions and the Department of Homeland Security. Mocked by the left, beloved by the hard-right and at times bothersome to fellow Republicans, Sessions rallied his party in the weeks-long standoff that ended with GOP capitulation. But the fourth-term senator is quickly moving on from defeat to his next crusade: attacking high-skilled immigration. Using his new gavel on the Senate immigration panel, Sessions said he plans to hold oversight hearings on H-1B visas that benefit high-skilled immigrants — one of the tech industry's top priorities in Washington. Sessions has been in touch with tech employees who say they've been laid off in favor of foreign workers. And his office recently conducted a staff briefing for Senate aides, outlining what they say are abuses to the H-1B system." "We've got to ask — which hasn't been asked — what does all this do to the ability of a college graduate who's living at home with his parents because he can't find a job?" Sessions said in a recent interview outlining his plans. "One thing that's accepted almost without debate is that we need more of those workers, and that's not accurate. And we're going to prove that's not accurate." Sessions has long been a critic not just of legalizing undocumented immigrants but also of allowing more immigrants into the United States at all — a view to which many in the GOP take exception. And though Republicans largely agreed early on to use DHS funding as leverage over Obama on immigration, GOP support for that position waned as the impasse continued, and Sessions ultimately relented, too. The former federal prosecutor and Alabama attorney general has gravitated to immigration issues since he arrived in Congress in 1997. But his interest grew into an obsession in 2006 and 2007, when Sessions helped scuttle comprehensive reform in the Senate during President George W. Bush's tenure…"
http://www.politico.com/story/2015/03/jeff-sessions-dhs-immigration-115777.html
Congress Won't Act to Check an Imperious President
"Congress has proved unwilling to fight the president and stand firm for defunding his immigration amnesty plan. It appears that there is nothing this president can do, no matter how far outside his executive authority, that can goad our supine lawmakers into taking action to protect the rule of law, our constitutional system of government, or the nation's economic well-being. Unlawful, unconstitutional, unilateral action has become the hallmark of this president and his administration. In one action after another, he has ignored the restraints and limits imposed on the president by the Constitution, bending, changing, and rewriting federal laws according to his whim. He has "amended" Obamacare on numerous occasions, from delaying the enforcement of the employer mandate to providing federal subsidies for plans specifically excluded by the law. The U.S. Supreme Court itself struck down his unconstitutional "recess" appointments to the National Labor Relations Board in Noel Canning v. NLRB, in which the president tried to claim that he — not the Senate itself — had the authority to determine when the Senate was in a recess. In addition to rewriting federal laws, this administration has abused its executive power by improperly asserting that prosecutorial discretion gives it a general license to ignore and refuse to enforce the law. President Obama's Justice Department has also abandoned its duty to defend the constitutionality of laws passed by Congress and signed by prior presidents. But it is in immigration policy that the president has most exceeded his constitutional powers. In two separate programs, he has provided "deferred action" for millions of aliens who are in the United States illegally and who are not authorized to remain under the comprehensive immigration law passed by Congress. The Legislative Branch, not the Executive, holds exclusive authority over immigration. It says so right there in Art. 1, Sec. 8 of the Constitution…"
http://www.nationalreview.com/article/414879/congress-wont-act-check-imperious-president-hans-von-spakovsky
The Melting Pot Meets the Voting Booth
Immigrants and their descendants do assimilate politically.
"An enduring argument against reforming the immigration system is that new immigrants will become a solid voting bloc for the Democratic party and support liberal economic policies. Neither of these assertions is true. New evidence shows that immigrants have, or come to have, about the same political views as long-settled Americans. In a new paper published by the Cato Institute, we show that immigrants and their descendants are not more supportive of economic policies that favor big government, high taxes, or an increase in the size of the welfare state. Immigrants' political and ideological opinions will not shift American policy in a big-government direction. We base our conclusions on results from the General Social Survey (GSS), the largest biennial survey in the United States. Every two years this survey asks tens of thousands of people their opinions about a whole range of issues, from their political and ideological views to how much they trust their neighbors. It also records where they, their parents, and their grandparents were born. The GSS's level of detail allows us to track the opinions of immigrants and compare them with those of second- and third-generation respondents. When we compared the opinions of immigrants and their children and grandchildren with those of Americans whose ancestors have been here for at least four generations, we found a remarkable degree of agreement. When it comes to ideology, on a scale from extremely liberal to extremely conservative, the opinions of first-generation immigrants (i.e. those born abroad) are similar to those of Americans who have been here for at least four generations…"
http://www.nationalreview.com/article/414887/melting-pot-meets-voting-booth-alex-nowrasteh-sam-wilson
Republicans better learn immigration math
"Whit Ayres, president of North Star Opinion Research, is among the most respected pollsters in GOP circles. (As a caveat, his firm has two GOP 2016 hopefuls as clients, Sens. Lindsey Graham of South Carolina  and Marco Rubio of Florida.) His new book, "2016 and Beyond: How Republicans Can Elect a President in the New America," makes the simple case that a conservative message based on individual liberty, free markets, a strong national defense and support for families is not and cannot be directed only to white voters. "These values know no ethnic boundaries," he says in a telephone interview. Republicans cannot win at the national level without recognizing the increasingly diverse electorate. "We need to adopt an inclusive message and an inclusive tone," he says. Republicans opposed to immigration reform argue the GOP can make up for minority voters by turning out whites who did not vote in past years and by winning white working-class voters. The problem with this theory? "It's eighth-grade algebra," Ayres said. "There are not enough white voters left to cobble together a majority in the new America." Since 1996 with each presidential election the percentage of the white vote has declined on average 2.75 percent. To win without expanding their minority voter support would require a "breathtaking majority of white voters," he explains. There was only one time that happened in history, 1984 in Ronald Reagan's 49-state sweep. He argues, "We cannot set the standard for our candidates to be the biggest election landslide in 50 years." Anti-reform voices point to conservative non-voters, but says Ayres if all of them turned out and all voted in 2012, Mitt Romney still would have lost…"
http://www.washingtonpost.com/blogs/right-turn/wp/2015/03/05/republicans-better-learn-immigration-math/
Senate passes bill to limit court discretion for immigrants
"The Arizona Senate passed a bill on Thursday that would prevent prosecutors from dismissing charges or offering plea deals for people who are deported before the courts reach a settlement. Sen. Steve Smith, R-Maricopa, said the bill is in response to a case from January involving an undocumented immigrant suspected of shooting and killing a 21-year-old QT employee. "We just saw this situation play out and now we have a 21-year-old kid who's dead because of it," he said. However, the suspect in the case was out on bail while facing a deportation hearing over a 2012 burglary conviction. As written, the bill would only apply to people arrested and deported before their cases are settled. The proposal would only bar plea agreements for defendants who have previously been deported. Smith says the goal of the bill is to prosecute undocumented immigrants on the original charges if they return to the U.S…"
http://www.washingtontimes.com/news/2015/mar/5/senate-passes-bill-to-limit-court-discretion-for-i/?utm_source=RSS_Feed&utm_medium=RSS
EXCLUSIVE — SCOTT WALKER COMES OUT AGAINST BOEHNER'S AND MCCONNELL'S DEAL WITH DEMS TO FUND OBAMA'S AMNESTY
http://www.foxnews.com/politics/2015/03/05/white-house-counsel-reportedly-kept-in-dark-on-clintons-personal-email-use/?intcmp=populardiscussions
Ex-Reagan, Bush aide launches longshot White House bid on pro-amnesty platform
"Mark W. Everson, who ran the IRS for President George W. Bush and oversaw President Reagan's 1986 immigration amnesty at the INS, will announce a longshot bid Thursday for the GOP's 2016 presidential nomination, saying Republicans need to embrace amnesty for illegal immigrants and take on the big banks if they are to win the White House. Mr. Everson is jumping straight to the level of announced candidate, skipping the exploratory bid-stage that most other Republicans are using to test the waters, in an effort to show he is committed to the race. He said he'll offer voters a six-point plan, including pushing for a new consumption tax to replace most of the income tax, restore the military draft in order to foster a sense of shared sacrifices, tackle entitlement spending, and pledge to serve just a single term in the White House. "I'm trying to confront the base and broaden the base on a certain series of these issues," Mr. Everson told The Washington Times. His deep resume spans several major government organizations, including running the IRS from 2003 to 2007, serving as deputy director of the White House budget office, overseeing the 1986 amnesty as deputy commissioner at the Immigration and Naturalization Service, and serving as unemployment insurance commissioner in Indiana. He described himself as "to the left" of former Florida Gov. Jeb Bush on immigration."
http://www.washingtontimes.com/news/2015/mar/5/mark-everson-launches-gop-white-house-bid-pro-amne/?utm_source=RSS_Feed&utm_medium=RSS
Likely 2016 GOP hopefuls recast immigration views
"Prospective Republican presidential hopefuls are going to great lengths to recast their immigration pasts. Many, like Sen. Marco Rubio (Fla.) and Wisconsin Gov. Scott Walker, are fully repenting on their past support for plans to grant legal status to illegal immigrants. Congressional Republicans' failed battle to overturn President Obama's executive orders sparing millions from deportation has only heightened urgency among the likely GOP field. Now, conservatives disappointed that the provisions weren't included in funding legislation for the Department of Homeland Security (DHS) are promising to hold the potential 2016 candidates to a rigid orthodoxy. "The issue is searing hot right now; it's hot as the sun," said influential conservative Iowa radio host Steve Deace. "Any conversation about immigration [among Republicans] that doesn't focus on what's best for Americans, the rule of law and border security is almost self-immolation right now." Walker admitted Sunday on Fox News that he is completely reversing his previous position that immigrants could become citizens if the right penalties and waiting periods were in place. "My view has changed," Walker said. "I'm flat out saying it. Candidates can say that … I don't believe in amnesty."  At last week's Conservative Political Action Conference (CPAC), Rubio sought to make amends with the grassroots base skeptical of him ever since he championed the Senate's comprehensive immigration reform package. "It wasn't very popular," Rubio admitted on stage in an interview with Fox News host Sean Hannity. "You have 10 or 12 million people in this country, many of whom have lived here for longer than a decade, have not otherwise violated our law other than immigration laws, I get all that," he continued. "But what I've learned is you can't even have a conversation about that until people believe and know, not just believe but it's proven to them that future illegal immigration will be controlled." Rubio has been backing away from his support of the bill for some time, but such a public mea culpa was striking. "The midpoint on the Republican scale has moved to the right on immigration," said GOP strategist Matt Mackowiak. "I think, at one time, opposing the Rubio bill was outside the mainstream, and now opposing the bipartisan bill is well within the mainstream. It shows how far the debate has moved."
http://thehill.com/homenews/campaign/234678-likely-2016-gop-hopefuls-recast-immigration-views
SPENDING/BUDGET/ECONOMY:
New Poll: Obama Aids Rich, Not Middle Class
"A new Pew Research Center survey shows most Americans believe President Barack Obama's two terms in office have favored the rich, and have not benefited the middle class or the poor. Those negative attitudes are justified by much negative economic data, and could help GOP candidates in 2015 and 2016 who offer a populist criticism of "crony capitalism." The data may also nudge the Democrats' 2016 candidate to run a populist anti-government campaign, despite Obama's eight-year tenure. Sixty-six percent of Pew's 1,504 respondents say "government economic policies since the recession have helped" wealthy people a "great deal" or a "fair amount." Only 29 percent said the wealthy were helped "not too much/not at all." In contrast, only 26 percent of respondents said middle-class people were helped a great deal or a fair amount. Seven-two percent of respondents said the middle-class people were helped "not too much/not at all," according to the Pew survey, which was released March 4. Thirty-two percent said poor people were helped, while 65 percent said they were not helped. There's plenty of outside data to support the sour view. The median household income in January 2015 was $54,332, which is 3.9 percent lower than January 2000, 15 years prior, according to a March 4 report by Sentier Research. The median number is the mid-point in the income scale. Half of the people earned above the number, and half earned below that number. Americans' stalled income comes after both President George W. Bush and President Barack Obama stoked economic growth — but not wages — with waves of new lower-skilled immigrants…"
http://dailycaller.com/2015/03/05/new-poll-obama-aids-rich-not-middle-class/
Obama Touts 2014 Jobs, but Analysis Suggests Growth Came in Spite of His Policies
"President Barack Obama on Thursday heralded 2014′s record unemployment drop, but an economic analysis shows those jobs resulted largely from a cut in unemployment benefits — something Obama strongly opposed. "The unemployment rate dropped in every single state during 2014—the first time that's happened in 30 years," Obama tweeted Thursday. The president's celebration comes more than a year after he issued dire warnings that not extending unemployment benefits would mean slashing almost a quarter of a million jobs from the economy. By contrast, the National Bureau of Economic Research said in a report that not extending the benefits actually added 1.8 million jobs, accounting for 61 percent of all the jobs created that year. Advocates for extending unemployment benefits believe that the longer jobseekers search, the more likely they are to find a job. That misses the bigger picture, said NBER report co-author Iourii Manovskii, an economics professor at the  University of Pennsylvania. "More important was not how hard people looked for work, but how unemployment benefits affect firms," Manovskii told TheBlaze. "To the extent that it benefitted workers, it was more expensive to the firms." "The size of the economic pie is different for working in the marketplace and staying at home," he added. "The benefits make staying at home a less costly choice. But the pie shrinks. The firms have fewer professionals to hire. Productivity is not as high." Marcus Hagedorn of the University of Oslo and Kurt Mitman of Stockholm University were the other co-authors. The Bureau of Labor Statistics announced this week that for the first time since 1984, annual average unemployment rates decreased from 2013 to 2014 in all 50 states and the District of Columbia: This was the first year since 1984 in which all states and the District had over-the-year rate declines. The largest rate decline occurred in Illinois(-2.0 percentage points), followed by Colorado, North Carolina, and Ohio (-1.8 points each). Twenty additional states had over-the-year jobless rate decreases of at least 1.0 percentage point. In his Dec. 7, 2013 weekly address about the ramifications of Congress not extending unemployment insurance, Obama warned of hurting families and harming the economy. "Unemployment insurance is one of the most effective ways there is to boost our economy," Obama said in 2013. "When people have money to spend on basic necessities, that means more customers for our businesses and, ultimately, more jobs. And the evidence shows that unemployment insurance doesn't stop people from trying hard to find work."…"
http://www.theblaze.com/stories/2015/03/05/obama-touts-2014-jobs-but-analysis-suggests-growth-came-in-spite-of-his-policies/
WHERE ARE THE JOBS? AMERICA'S NEW LEISURE CLASS
"To listen to President Obama, the U.S. economy is firing on all cylinders. Yet it is hardly creating jobs at a breakneck pace, and too many able-bodied men have grown lazy and show no interest in working. Friday, economists expect the Labor Department to report 230,000 jobs were added in February—down from 336,000 averaged the prior three months.  Economists at Wells Fargo expect the pace for the entire year to be only 224,000. The culprits remain slow growth and Obama's attempts to remedy income inequality with government programs that fail to lift millions of Americans to dignified work. Since the recovery began, the economy has averaged 2.3 percent GDP growth and created 183,000 jobs per month. Adjusting for a smaller economy in the 1980s, the Reagan recovery accomplished twice that progress. The headline unemployment rate has fallen to 5.7 percent, but more than 10 million men between the ages of 25 and 64 have no job and make no effort to find one. Indolent men will create major problems for Obama's successors as fewer workers will be paying taxes to support Social Security, Medicare, Obamacare, and other entitlements as productive baby boomers retire. Obama has made abuse of federal disability programs, easy access to free health care, food stamps, and other benefits programs, and mooching off girlfriends, wives, and other relatives a reasonable alternative to work. Some operate in the grey economy—illegally swapping services for in kind income such as free rent—but most form the new leisure class that watch endless analyses of college basketball and NFL matchups on ESPN."
http://www.breitbart.com/big-government/2015/03/05/where-are-the-jobs-americas-new-leisure-class/
WH Not Ruling 'Anything In or Out' on Obama Raising Taxes on His Own
http://cnsnews.com/video/cnsnews/wh-not-ruling-anything-or-out-obama-raising-taxes-his-own
House Republican to Obama: Don't act on taxes
"A House tax writer is joining the GOP chorus seeking to warn President Obama away from making unilateral changes to the tax code. Rep. Vern Buchanan (R-Fla.) registered his "strongest possible objection" on Thursday to the president in a letter.  Senate Democrats have been pushing Obama to take executive actions on taxes, to roll back tax avoidance strategies and incentives used by corporations and the wealthy. Administration officials haven't ruled out the idea, though Josh Earnest, the White House press secretary, has said that there's no "imminent announcement" about such a plan…"
http://thehill.com/policy/finance/234831-house-republican-to-obama-dont-act-on-taxes
White House not ruling out executive steps on taxes
"The Obama administration is not ruling out using executive powers to also address the tax code. With Senate Democrats openly pushing the administration to take its own action on the tax front, the White House is not shooting down the idea. "The president certainly has not indicated any reticence about using his executive authority to try to advance an agenda that benefits middle-class Americans," said White House press secretary Josh Earnest Monday. At the same time, Earnest emphasized that there was no "imminent announcement" about executive steps on the tax front. He simply reiterated that Obama wants his team to examine "an array of executive authorities that are available to him." Asked again about executive action on taxes Tuesday, Earnest noted that the president has told lawmakers what he is interested in on taxes — closing loopholes for the wealthy and corporations, and using that revenue to invest in infrastructure and boost the economy — as well as Congress's role in determining what constitutes the tax code. "There are laws that are in place that deal with Congress and their power of the purse. And it is Congress's responsibility to make decisions about the budget," he said. But again, Earnest said he was not "ruling anything in or out," when it came to specific executive steps. "This is related to the president's ability to use his executive authority to do what he thinks is the right thing for the country," he said. "The fact is, we haven't seen a lot of efficient production out of Congress over the last couple of months." Sen. Bernie Sanders (I-Vt.) has pressed the White House to cut corporate tax breaks via executive power, and Sen. Ron Wyden (D-Ore.), the top Democrat on the Senate Finance Committee, issued a report Tuesday that identified several other regulatory steps as well. The Democratic push for executive help on the tax front comes as Republicans have lobbed harsh criticism at the president for acting alone on immigration. Sen. Cory Gardner (R-Colo.) sent a letter to Obama Tuesday, calling on him to publicly reject Democratic calls for executive steps…"
http://thehill.com/policy/finance/234562-white-house-not-ruling-out-executive-steps-on-taxes
Report: President's Tax Measures Will Decrease GDP By $700 Billion
"President Obama's newly proposed budget, which includes a host of taxes on the rich and tax breaks for everyone else, will decrease GDP by $700 billion, according to a "dynamic" new report from the Tax Foundation. Dynamic, because unlike what government data shows, the "Dynamic Analysis of President Obama's Tax Initiatives" says that one plus one does not equal two when it comes to taxes. "When politicians impose an excise tax on tobacco or alcohol, they know that revenues and spending are not one to one – a one-dollar increase will not yield one dollar in revenues because of the increased cost," Stephen J. Entin, Senior Fellow at the Tax Foundation and author of the report, told The Daily Caller. "Unfortunately, their calculations about taxation seem to imply that one more dollar in taxes will yield one more dollar in revenues, which is not the case." This applies to both tax increases and tax credits Obama wants to pass, adds Entin. "Most of these credits, like those for children, do not encourage work and therefore wealth creation; they merely transfer money around. In addition, the saving subsidies the president proposes applies to such a small amount that it won't make any difference in investment." "Investments are what drives economic growth," continues Entin. "It pays for capital investment like machines and farms. Government spending, on its side, does not create growth unless it actually promotes growth like when Eisenhower built the Interstate System. Most of the time, government spending merely shifts production around rather than increasing it. Plus, this spending will have to be repaid either with higher taxes or borrowing, which both depress investment even more." Finally, the senior fellow predicts dire consequences if Obama's plan for a one-time retroactive tax on corporate income held abroad gets accepted. "This tax would consider both liquid assets in money and physicals assets like plants held abroad on a tax-deferred basis equally. In short some might not even be able to pay this tax since plants cannot be sold easily. For the others, it will discourage future investment as people will be afraid to have their investments confiscated again."…"
http://dailycaller.com/2015/03/05/report-presidents-tax-measures-will-decrease-gdp-by-700-billion/
Bill lays out per-citizen cost of federal budget deficit
"House Republican Policy Committee Chairman Luke Messer (R-Ind.) has reintroduced legislation that would require presidential budget requests to include the cost per taxpayer of the deficit for each year the budget is projected to have a shortfall. "Deficit spending has real world consequences," Messer said in a statement Thursday. "This legislation would make sure taxpayers know how much the deficit costs them every year." Based on Internal Revenue Service estimates, Messer said, President Obama's budget request for fiscal 2016 would lead to a projected deficit of $474 billion, costing each taxpayer about $3,118. The Republican congressman said his bill wouldn't lead to less government spending but would make the presidential budget more transparent. In the last Congress, the House passed Messer's measure 392-28, with a majority of the Democratic caucus voting for it. Messer's bill comes about a month after Obama submitted his budget blueprint to Congress.  Republicans in the House and Senate, meanwhile, are planning to release their own separate budget resolutions the week of March 16."
http://thehill.com/policy/finance/234761-gop-lawmakers-reintroduces-budget-transparency-measure
How government debt actually affects you
"More government debt is generally viewed as a bad side-effect of public policy. But rarely discussed is the way government debt affects the everyday lives of the general public. "Every dollar that's taxed, and every dollar that's borrowed, isn't just a number on a page," House Budget Committee Chairman Tom Price, R-Ga., said Saturday at the Conservative Political Action Conference. "It's a dollar that can't be used to buy a home, to pay your rent, to buy a car, to pay education fees. All of the things the American people want to do are harmed by an increasing federal debt." Whatever it may be that someone is saving for, whether it is as cheap as groceries or as expensive as college tuition, government debt makes it more difficult to achieve financial goals. In turn, that harms quality of life. "Both taxes and debt are forgone consumption," Michael Tanner, a senior fellow at the libertarian Cato Institute, told the Washington Examiner. "Taxes are forgone consumption today. Debt means forgone consumption in the future. … Almost all government investment is really transfers — subsidizing current consumption at the expense of future consumption." The everyday harm of government debt is widespread, but much of it goes unnoticed. "In the immediate term, the impact of government spending can be harder to feel than taxes or regulations, but it is just as insidious," Jonathan Bydlak, the director of the Coalition to Reduce Spending, told the Examiner. "When you take government debt, its impact is mostly a pass-through. The effects of higher government debt can be seen through inflation, it can be seen through higher interest rates. Government spending can have a crowding-out effect on the private sector, so sometimes it can have a jobs impact." Higher inflation raises prices, making it harder to purchase basic goods and services like gas or car repair. Higher interest rates make it difficult to afford a loan, whether that loan is to launch a small business or to buy a house. But when these indicators are marginally higher, government debt typically escapes blame. Government debt is especially hard on younger generations, who are projected to live under a government with a much higher debt burden and larger interest payments due. "Massive and growing debt hinders economic growth and opportunity by discouraging investment and threatening higher future taxes to pay interest on the debt," Romina Boccia, a Heritage Foundation fellow in federal budgetary affairs, told the Examiner. "This is especially harmful to younger, working generations who would experience the effects of too high spending debt directly through lower personal incomes and fewer opportunities for job advancements. If lawmakers want to get the economy going and keep it going, they must contain both spending and debt."…"
http://www.washingtonexaminer.com/how-government-debt-actually-affects-you/article/2561062?custom_click=rss
Republicans look to stymie 'fiduciary' regulatory effort
"Republican lawmakers are pushing back against President Obama's latest effort to impose stricter rules on retirement investment advisers. The long-stalled regulatory effort got a fresh boost in February, when Obama publicly threw his support behind the initiative, which is hotly contested by the financial industry. Now, Republicans are trying to throw a wrench in the effort, accusing regulators of failing to properly work together or urging the government to go as slowly as possible in drafting the rules. Top GOP lawmakers sent a pair of letters to the administration this week, criticizing the latest effort to establish what is known as a "fiduciary duty" on more investment advisers, overhauling the way they are compensated. On Thursday, top lawmakers on the House Education and Workforce Committee accused the Labor Department of circumventing financial regulators in their efforts to write the rule. GOP lawmakers have long insisted that the Securities and Exchange Commission must play a critical role in drafting any new rules. Rep. John Kline (R-Minn.), chairman of the committee, and a subcommittee chief, Rep. Phil Roe (R-Tenn.), argued the SEC was being overlooked. The SEC's work on that front has been slow-going "it is clear coordination … is vital to ensure a functioning regulatory framework; it is unfortunately far less clear that such coordination is occurring," the lawmakers wrote to Labor Secretary Thomas Perez. One day earlier, another set of Republicans also condemned the Labor Department for operating independently of the SEC, warning it could lead to "inconsistent and overlapping regulatory requirements." "We strongly believe the DOL rule will significantly harm low and middle income investors seeking financial advise regarding their retirement and will cause unintended consequences to many American's IRA accounts by limiting access of investment advice," they wrote to Shaun Donovan, head of the Office of Management and Budget. That letter was signed by Sen. John Boozman (R-Ark.) and Rep. Ander Crenshaw (R-Fla.), the appropriators with jurisdiction over the relevant agencies. Those written critiques come as lawmakers are also eyeing a legislative roadblock. Rep. Ann Wagner (R-Mo.) has introduced legislation that would delay the rules…"
http://thehill.com/policy/finance/234723-republicans-look-to-stymie-fiduciary-regulatory-effort
House and Senate drafting separate budget plans
"Republicans in the House and Senate plan to release separate budget blueprints this month, creating the potential for conflict as they head into a new fiscal battle with President Obama. While there had been speculation after their midterm triumph that Republicans might release a joint budget resolution, Budget Committee chairmen Sen. Mike Enzi (Wyo.) and Rep. Tom Price (Ga.) are instead moving forward with separate plans. Both Budget panels plan to mark up blueprints the week of March 16, with a goal of moving them to floor votes by the last full week of March. Congress is scheduled to leave town for a two-week Easter and Passover recess at the beginning of April, and lawmakers must complete action on their budget resolutions by April 15.
Details about what will be in the budget plans are scarce, but Republicans have stressed the need to cut the deficit and bring the budget "within balance," which will require steep cuts to domestic programs and potentially changes to Social Security and Medicare…"
http://thehill.com/policy/finance/234676-house-senate-drafting-separate-budget-plans
Pro-Growth, Pro-Family Tax Reform
Cut the corporate rate to 25%.For individuals and families, reduce the current seven brackets to two: 15% and 35%.
http://www.wsj.com/articles/mike-lee-and-marco-rubio-pro-growth-pro-family-tax-reform-1425426777
With tax code overhaul, Marco Rubio promises Americans "significant tax relief"
"Florida Sen. Marco Rubio rolls out proposed reforms to individual and corporate tax codes, guaranteeing "rapid and dynamic economic growth".
http://www.cbsnews.com/videos/with-tax-code-overhaul-marco-rubio-promises-americans-significant-tax-relief/
Marco Rubio unveils comprehensive tax plan
http://www.washingtonpost.com/blogs/post-politics/wp/2015/03/04/rubio-unveils-tax-plan/?wprss=rss_politics
The Rubio-Lee Tax Reform Plan Raises Important Issues But Would Add Trillions to the Debt
"The newest entrants in the tax reform sweepstakes are senators Marco Rubio (R-FL) and Mike Lee (R-UT).  Their plan is filled with a number of interesting and credible ideas but ducks many important questions. And, while it is not accompanied by a budget score, the elements that it specifies would add trillions of dollars to the nation's debt over the next decade. It would also likely target the bulk of these new tax cuts to high-income households. Unlike former House Ways & Means Committee chair Dave Camp, Rubio and Lee did not write a tax bill. Rather, they've presented a framework for reform. As such, it is filled with many holes, some acknowledged and others not. Thus, it is incomplete. But it is nonetheless interesting. In many ways, it would shift the revenue code in the direction of a consumption tax. On the business side, they'd create a top rate of 25 percent that would apply to all corporations and those pass-through firms with income in excess of $150,000. Businesses could fully deduct the cost of all investment  (including inventories and real estate) in the year it is made. U.S.-based multinationals would be taxed through a dividend exemption system. The roughly $2 trillion in existing unrepatriated foreign income would be taxed at 6 percent, payable over 10 years. At the same time, new business debt would no longer be tax deductible while most interest income would be exempt from tax. Financial firms would operate under their own set of tax rules, though Rubio and Lee don't specify what they'd be. Finally, the two lawmakers say they'd eliminate what they call "extraneous" business tax provisions but never describe what they are. They do say they would not renew any of the 50+ tax breaks known as the tax extenders. For individuals, they'd collapse the current seven rates to two—15 percent and 35 percent. They'd eliminate head of household filing status, replace the standard deduction and personal exemption with a personal credit of $2,000 ($4,000 for joint filers), expand the child credit to up to $2,500 for some families, and repeal the Alternative Minimum Tax. They'd eliminate most itemized deductions but keep them for mortgage interest and charitable giving…"
http://www.forbes.com/sites/beltway/2015/03/04/the-rubio-lee-tax-reform-plan-raises-important-issues-but-would-add-trillions-to-the-debt/
Rubio, Lee Outline Aggressive Tax Code Overhaul
"Republican Senators Marco Rubio and Mike Lee released their latest plan to overhaul the tax code Wednesday, calling for sweeping reform that would reduce rates, simplify the code and eliminate loopholes. The plan won't necessarily go anywhere — although a spokesman for House Ways and Means chairman Paul Ryan called the plan a "helpful contribution" to Republican efforts to reform the tax code. But it could prove valuable in Rubio's likely 2016 bid. "The tax code's failures are manifold — impeding growth, discouraging investment, and restricting freedom on the business and the individual side — but they are all rooted in the same fundamental unfairness and inequity of a government that picks winners and losers," Rubio and Lee wrote in a Wall Street Journal op-ed. They would reduce the corporate rate from 35 percent to 25 percent, and tax income at just two rates — 15 percent for single incomes up to $75,000 and 35 percent for higher incomes. On the individual side, the plan would get rid of all deductions, except mortgage interest and charitable giving, and would more than triple the child tax credit to a maximum of $3,500…"
http://dailycaller.com/2015/03/04/rubio-lee-tax-code-overhaul/
The Lee-Rubio Tax Proposal
http://www.nationalreview.com/corner/414854/lee-rubio-tax-proposal-yuval-levin
Rubio, Lee Unveil Tax Code Overhaul, Welcome Critics
"Say this much about Sen. Marco Rubio: He's not afraid to put ideas on the table. The Florida Republican joined Sen. Mike Lee, R-Utah, to present an outline for overhauling the tax code Wednesday morning that — scored statically and in a vacuum — would be sure to reduce the government's revenue by tens of billions of dollars and eliminate or restrict a slew of popular tax credits and deductions. But, the pair is floating a white paper and welcoming the critics, even if it would expose them to criticism in future political endeavors. Both Lee and Rubio have Senate seats that are up for re-election in 2016, and Rubio appears to be laying the groundwork for a White House bid. "I don't know a way to explain to people what you stand for unless you tell them. I mean, I've tried to govern myself in my entire time in public service by being specific about ideas. When I was the speaker of the Florida House we published a book with a hundred ideas and tried to implement every single one of them for Florida and had some significant success," Rubio said. "I spent all of last year outlining specific ideas of what I would do, and this is a part of it. I think everyone stands around saying we should reform taxes, but what does that mean?" "If in fact we've reached a point in our republic where being detailed about what you would do is a hindrance to winning an election, we're in bad shape," Rubio said. "Good politics will always follow good policy," Lee said. "We think this is good policy, and even though there may be those who are skeptical of this at least initially, we think this is good … politically, any time you propose a policy change that would take us in a better direction." Rubio also told reporters it would be right to view the proposal as part of his record going forward. "No matter what I run for, whether it's the Senate or presidency, of course this will be part of our platform. You think I'm going to come up with a second tax plan?" Rubio said. "I hope, by the way, that ideas like this are embraced by everyone running for president, because I think our party needs to be pro-family, pro-growth party." To be sure, the two Republicans dispute the idea that the tax overhaul should not take into account the future growth potential, effectively acknowledging the large cost that would undoubtedly come with their ideas if drafted into legislative language using traditional Congressional Budget Office scoring methods. "I think it's unfair to score a pro-growth tax plan without taking into account growth, so I think it has to be scored dynamically in order to have an accurate assessment of it," said Rubio. "This by itself is not enough. In addition to this we need to do entitle reform. We need to save Social Security and Medicare. These are important programs. My mother's on Social Security and Medicare, and the only way we're going to save it is if people in our generation … our generation's going to have to accept that our Medicare and our Social Security's going to be different than our parents. It's still going to be the best thing in the world, but it's going to be different." "In this white paper, we outline a federal tax reform proposal that will resolve these major problems in the tax code. On the individual side, this proposal will eliminate the parent tax penalty, a crucial first step to restoring fairness to middle-income families. By simplifying the structure of the tax code, this proposal will also reduce the burden of confusing choices and excessive paperwork. Most itemized deductions will be removed, and those that remain will be accessible to all filers," the senators wrote in their plan…"
http://blogs.rollcall.com/wgdb/rubio-tax-reform-mike-lee/?dcz=
Why Lee-Rubio Matters
http://www.nationalreview.com/corner/414974/why-lee-rubio-matters-reihan-salam
The Rubio – Lee tax overhaul plan is… better than nothing
http://hotair.com/archives/2015/03/04/rubio-lee-tax-overhaul/
House Dems want family tax breaks in reform talks
"House Democrats pushing to extend tax breaks for families and education said Wednesday they would seek to offset the costs of those measures. Reps. Sandy Levin (Mich.), Rosa DeLauro (Conn.) and Lloyd Doggett (Texas) all support legislation introduced this week to extend for good expansions of the American Opportunity Tax Credit, the Earned Income Tax Credit and the child tax credit that are set to expire at the end of 2017. Top Senate Democrats also rolled out proposals to extend those tax breaks on Wednesday. At a news conference, Levin said the tax breaks should be paid for as part of a broader overhaul of the tax code. President Obama has concentrated on revamping the tax code for businesses, but the three House Democrats insisted that the tax breaks for families could be tacked on to that sort of deal. "In terms of the discussion of tax measures in this House, these have been omitted. And we're trying to fill that vacuum," said Levin said, the top Democrat on the Ways and Means Committee. The Democrats' comments came after they have criticized Republicans for months about seeking to restore and extend popular tax breaks without offsetting the costs elsewhere…"
http://thehill.com/policy/finance/234663-house-dems-want-family-tax-breaks-in-reform-talks
Congressional Dems want to 'shift the focus' on tax cuts
"Congressional Democrats are looking to make sure that tax credits benefiting middle and low-income families are included in any future tax deal. Unveiling three bills for permanent tax breaks Wednesday, Rep. Sander Levin, D-Mich., said that "this is an effort to really shift the focus to make clear it includes these vital tax cuts." "In terms of the lives of families, these really, really, really matter. That's why we're here," Levin, the ranking Democrat on the tax-writing House Ways and Means Committee, told reporters at the Capitol. Levin and other lawmakers in the House and Senate on Wednesday introduced legislation to expand the Earned Income Tax Credit, the Child Tax Credit, and the American Opportunity Tax Credit, which gives tax breaks for attending college. The move comes as the White House, congressional Republicans, and businesses are aiming for a deal on business tax reform, one that would lower corporate tax rates and broaden the tax base by ending tax breaks for companies…"
http://www.washingtonexaminer.com/congressional-dems-want-to-shift-the-focus-on-tax-cuts/article/2561067?custom_click=rss
Democrats launch tax offensive
http://thehill.com/homenews/senate/234577-democrats-launch-tax-offensive
Senate Report Blames Tax Professionals For Inequities In The Tax Code; Is Completely Insane
http://www.forbes.com/sites/anthonynitti/2015/03/04/senate-report-blames-tax-professionals-for-inequities-in-the-tax-code-is-completely-insane/
White House counts on Sen. Wyden to deliver on a trade deal
"Three weeks ago, Sen. Ron Wyden got an unlikely phone call. On the line was President Obama, who last year helped foil the Oregon Democrat's plans to shepherd a modest tax bill through Congress. Obama was calling to thank Wyden for his support of the president's sweeping trade agenda which, in a reflection of the topsy-turvy politics of the issue, has drawn support from Republican leaders and staunch objections from many Democrats. Enter Wyden, 65, a four-term senator who has consistently supported trade. He has become the White House's most important ally to woo skeptical members of Obama's own party as the president races to complete a massive 12-nation trade deal in the Asia Pacific that is important to his foreign policy legacy. "He called to express appreciation with my work," Wyden said in an interview Wednesday. "The president and I have talked a number of times about this. We are very much committed getting trade done right." The personal touch from Obama is one signal of how much a White House not known for its courtship of Capitol Hill is counting on Wyden to help deliver on the trade deal, which the president and his GOP adversaries have called the most likely bipartisan breakthrough in Obama's final two years. So far, however, the results have not inspired confidence among Republicans. This week, Senate Finance Committee Chairman Orrin G. Hatch (R-Utah) told reporters that his plans to introduce legislation to grant the administration additional powers to finalize the Trans-Pacific Partnership (TPP) — as well as another large deal between the United States and Europe — would be delayed until April. It was a setback for Obama. Administration officials have said they need the expanded trade authority soon if they are to meet their goal of completing the TPP deal by the end of the year, before the 2016 presidential politics put a deal beyond reach…"
http://www.washingtonpost.com/politics/white-house-counts-on-sen-wyden-to-deliver-on-a-trade-deal/2015/03/04/d4a9c14a-c2a4-11e4-9ec2-b418f57a4a99_story.html?wprss=rss_politics
Sanders requests DOD meeting over wasteful spending
"Senate Budget Committee ranking member Bernie Sanders (I-Vt.) on Wednesday requested a meeting with new Defense Secretary Ashton Carter to discuss wasteful spending at the Pentagon. Sanders, a longtime critic of defense spending levels, said the Defense Department must "corral wasteful spending" before Congress expands its funding to pre-sequester levels. "I support a strong defense for our country and a robust National Guard and Reserve that can meet our domestic and foreign challenges. But I have been very concerned with the level of waste, fraud and inefficient spending that has plagued the Pentagon for decades," Sanders wrote in a letter to Carter. "I would like to request a meeting in the near future with you or someone on your team to have a conversation about chronic waste in the Pentagon and what new steps you are taking or are prepared to take to reduce wasteful spending at the Pentagon and to protect taxpayer dollars," added Sanders, who is considering a presidential run in 2016.
The letter was released ahead of a Senate Budget panel hearing on duplication and waste across the federal government."
http://thehill.com/policy/finance/234578-sanders-requests-meeting-with-dod-chief-about-wasteful-spending
Funds flowing to My Brother's Keeper after first year
"More money than expected has been committed to President Barack Obama's initiative aimed at helping young men of color, White House officals said Thursday. One year after the program began, more than $300 million in grants and in-kind resources have been independently committed to Obama's "My Brother's Keeper" initiative, said Broderick Johnson, chair of the My Brother's Keeper task force. The original foundations and private groups who allied with the My Brother's Keeper program back in February 2014 had pledged $200 million, with the additional money coming from newer allies like AT&T and the National Basketball Association. Under the initiative, businesses, foundations and community groups coordinate investments to come up with or support programs that help young men of color. Administration officials say nearly 200 mayors, tribal leaders and county executives across 43 states and the District of Columbia are participating in My Brother's Keeper programs…"
http://cnsnews.com/news/article/funds-flowing-my-brothers-keeper-after-first-year
COMMON CORE/EDUCATION:
New Jersey Parents, Students Upset Over Common Core Testing Stand Up, Take Action — Here's How
"In New Jersey this week, a heavy number of the students in districts across the state refused to take the Common Core testing, and Julia Rubin's seventh-grade daughter Raisa was one of them. Rubin told TheBlaze her daughter likes math and reading, but not the PARCC exam, short for Partnership for Assessment of Readiness for College and Careers. Rubin describes her daughter – like many children in the Princeton school district – as "academically inclined." But about 750 students in that district have refused the exam, out of 1,164 eligible to take the test. "She hated the test. She said it's miserable," Julia Rubin said of her daughter. "She said she is miserable. She said it had a confusing format and it's a complicated test." In some districts across New Jersey this week, more than one-third of students refused to take the PARCC exam, the New Jersey Herald reported. A refusal is a formal process that involves a parent submitting a letter to the school weeks in advance of the test. In Livingston, New Jersey, where Gov. Chris Christie, a likely 2016 Republican presidential contender, grew up, about 1,100 students refused the test – more than a fourth of the student population, the Wall Street Journal reported. Christie, a long time supporter of Common Core, was critical of the K-12 math and English standards when speaking to a crowd in Iowa last month. Rubin is a parent, but also a co-founder of the group Save Our Schools, an all-volunteer group with a mailing list of 27,500 parents across New Jersey – one of numerous battlegrounds over Common Core in the United States. Over the last year and a half, the organization has gained momentum in the movement to encourage more parents to refuse the PARCC exam. "We don't have an opt-out law in New Jersey," Rubin told TheBlaze. "Parents are refusing the test. The schools can't physically force children to take a test."…"
http://www.theblaze.com/stories/2015/03/05/new-jersey-parents-students-upset-over-common-core-stand-up-take-action-heres-how/
Arkansas Mom Exposes Common Core For The Nightmare It Is
"Karen Lamoreaux addressed the Arkansas Board of Education in December 2013 to discuss the negative effects of Common Core on the local students. Mrs. Lamoreaux said that she represented more than 1,100 parents, educators, and taxpayers of Arkansas "who have very serious reservations about the Common Core initiative." The mother of three children accused the board of falling for the same empty sales pitch that Common Core would be a "set of rigorous, college-ready internationally bench-marked standards that prepare our kids to compete in a global economy." Mrs. Lamoreaux instructed the members of the school board to participate in a Common Core math problem by getting their pencils out.
Are you smarter than a Common Core fourth grader? Let's find out. The problem is: Mr. Yamato's class has 18 students. If the class counts around by a number and ends with 90, what number did they count by? After restating the math problem again, Mrs. Lamoreaux asked if anybody on the board knew the answer. One board member answered "five" by dividing 18 into 90. Mrs. Lamoreaux confirmed: You know why? Because that's what makes sense, right? That's the way we were taught to do it in the fourth grade level. Then she held up a Common Core math lesson that teaches students to solve this problem in a different way. This, however, is what the Common Core Standards expect our fourth graders to do. If they solve it in those two steps they get it marked wrong. They are expected to draw 18 circles with 90 hashmarks solving this problem in exactly 108 steps. Board members, this is not rigorous. This is not college ready. This is not preparing our children to compete in a global economy.
Mrs. Lamoreaux went on to say that students who were in the upper eightieth percentile or greater in the previous year are now getting C's, D's, and F's on their report cards. With passion in her voice, Mrs. Lamoreaux told the board that she and other parents will fight to change this curriculum that is "dumbing down our kids." I encourage you to listen to us when we send you our emails despite the comments that were made by our chairperson here today. Our concerns are not based on hysteria or propaganda. They are based on fact and we are prepared to present those facts. Can you see the trembling in my voice?…"
http://www.westernjournalism.com/arkansas-mom-exposes-common-core-nightmare/#7MLDWeLlGAvmFi4E.97
Break Up the Higher-Ed Cartel
Stifling bureaucracy blocks countless Americans' access to innovative, affordable education.
"Usually something costs more because it's more valuable. But in higher education, the exact opposite appears to be happening. The cost of college rises every year, forcing millions of Americans to take on a tremendous amount of debt. Yet, at the same time, the value of a traditional college degree has declined: A stunning 40 percent of recent college graduates now end up in jobs that do not require a college degree. This is a troubling fact for those on the lower rungs of the economic ladder who need to acquire advanced skills to move up, and for middle-class parents struggling to ensure that their children end up better off than they were. The root of the problem lies in government policies that have conflated the need for acquiring advanced knowledge and skills with obtaining a degree from a traditional brick-and-ivy university. As a result, federal law limits student aid only to students attending universities that receive a stamp of approval from a regional accreditation body. And only the Department of Education decides who gets to be an accreditor. The resulting bureaucratic iron triangle — the Department of Education, regional accreditors, and colleges and universities — acts as a kind of education cartel that stifles new, innovative education models that could bring down the cost of acquiring the skills that are critical to securing good jobs and achieving higher earning potential. To fix this, we need to open up an alternative market for education that gives students access to federal loan money to put towards non-traditional educational opportunities, such as online learning courses, vocational schools, and apprenticeships in skilled trades. That's why this week we introduced the Higher Education Reform and Opportunity (HERO) Act. Our reform would allow states to create their own accreditation systems, tailoring each one to fit the needs of the students and job market in that area. It would allow students to receive student aid to get the skills they need customized to their personal timelines and budgets. It is unlikely, for example, that a single parent raising two children would be able to shoulder the cost and time commitment of a traditional four-year university. However, should a state decide to accredit opportunities such as online courses or part-time certification programs, that single parent could take classes on a schedule that works for them at a price that doesn't create crippling debt later on."
http://www.nationalreview.com/article/414848/break-higher-ed-cartel-ron-desantis-mike-lee
MISC.:
Voters trust Republicans in Congress more than Obama: poll
"A plurality of voters trust Republicans in Congress more than President Obama to make decisions that are good for the country — numbers in line with a survey taken after the 2014 midterm elections. Forty-seven percent of Americans trust Republicans in Congress more, compared to 42 percent who trust Mr. Obama more, according to the Quinnipiac poll. Those numbers are the same as those in a Quinnipiac survey released in late November. Voters still aren't satisfied with the job either congressional Republicans or President Obama are doing, however. Twenty-two percent of voters approve of the way congressional Republicans are handling their job, with 69 percent disapproving. Forty-one percent approve of Mr. Obama's job performance and 52 percent disapprove. At least 50 percent of voters also disapprove of how Mr. Obama is handling the economy, foreign policy, terrorism, immigration, and the Islamic State. Fifty-five percent oppose Mr. Obama's executive actions announced last year to grant temporary amnesty and work permits to millions of illegal immigrants in the country, and 51 percent believe his actions went beyond his authority as president. Sixty-two percent, however, oppose Congress's trying to stop the action by partially shutting down the Department of Homeland Security — a prospect headed off Tuesday when Congress agreed to fund the department for the rest of the fiscal year. The survey of 1,286 registered voters was taken from Feb. 26 to March 2 and has a margin of error of plus or minus 2.7 percentage points…"
http://www.washingtontimes.com/news/2015/mar/4/voters-trust-republicans-congress-more-obama-poll/?utm_source=RSS_Feed&utm_medium=RSS
Rein in the IRS
"Rep. Peter Roskam (R-Ill.) is now chairman of the Ways and Means subcommittee whose jurisdiction includes oversight of the Internal Revenue Service, and hence of Lois G. Lerner's legacy. He knows how interesting her career was before she, as head of the IRS tax-exempt organizations division, directed the suppression of conservative advocacy groups by delaying and denying them the exempt status that was swiftly given to comparable liberal groups. In 2013, Roskam, in a televised committee hearing, told the story of Al Salvi, who in 1996 was the Republican Senate candidate against the then-congressman, now senator, Dick Durbin. Democrats filed charges with the Federal Election Commission against Salvi's campaign, charges that threatened to dominate the campaign's final weeks. Salvi telephoned the head of the FEC's Enforcement Division, who he says told him: "Promise me you will never run for office again, and we'll drop this case." That official was Lois Lerner. After Salvi lost, FBI agents visited his elderly mother, demanding to know, concerning her $2,000 contribution to her son's campaign, where she got "that kind of money." When a federal court held that the charges against Salvi were spurious, the FEC's losing lawyer was Lois Lerner. Roskam's telling of Salvi's story elicited no denial from Lerner. Neither did the retelling of it in this column [June 13, 2013]. No wonder: The story had not been deemed newsworthy by the three broadcast networks' evening news programs, by the New York Times or by The Post. With most of the media uninterested in the use of government institutions to handicap conservatives, stonewalling would work. It still is working through dilatory and incomplete responses to subpoenas, and unresponsive answers to congressional questions. Lerner's name now has an indelible Nixonian stain, but there probably will be no prosecution. If the administration's stonewalling continues as the statute of limitations clock ticks, Roskam says, "She will get away with it." Now in his fifth House term, Roskam, 53, says, "The advantage in this town is always with the entity that doesn't want to do anything." Many thousands of Lerner's e-mails that supposedly were irretrievably lost have been found, but not released. The Justice Department's investigation, which was entrusted to a political appointee who was a generous contributor to Barack Obama's campaign, is a stone in the stone wall. Roskam says the task now is "to see that Lois Lerner 2.0 is impossible." One place to begin is with the evidence — anecdotal but, in the context of proven IRS corruption, convincing — of other possibly punitive IRS behavior toward Republican contributors and other conservative activists. This justifies examining the IRS's audit selection process. This would produce interesting hearings for most of the media to ignore…"
http://www.washingtonpost.com/opinions/rein-in-the-irs/2015/03/04/465095fc-c1c5-11e4-ad5c-3b8ce89f1b89_story.html
McConnell urges Dems to override Obama's veto on Keystone pipeline
"Senate Majority Leader Mitch McConnell pressed Democrats on Wednesday to join Republicans in voting to override President Obama's veto of legislation authorizing the Keystone XL oil pipeline. "I'm urging every Democrat who still believes their party should be about workers, not these deep-pocketed special interests and extremists, to join us," McConnell said on the Senate floor. "Vote for cloture. Vote to override," he added. The Senate will hold a cloture vote Wednesday, setting up the final vote Thursday on whether to override the president's veto of the Keystone bill sent to him by the Republican-controlled Congress last week. "Keystone's bipartisan coalition in the Senate is only a few votes shy of the two-thirds majority we'd need to override this partisan veto and bring Keystone's jobs here to America," McConnell said…"
http://thehill.com/policy/energy-environment/234571-mcconnell-urges-democrats-to-defy-obamas-keystone-veto
GOP-led Senate fails to override Obama's Keystone veto, lawmakers say fight not over
"The GOP-controlled Senate failed Wednesday to override President Obama's veto of Keystone XL pipeline legislation but vowed to continue to fight to complete the project. The vote was 62-37, five votes short of the 67-vote super-majority needed to override a presidential veto. The bill turned back by the president would have approved the controversial pipeline. "The Senate's failure to override President Obama's veto is a defeat for our economy and American workers," Indiana GOP Sen. Dan Coats said after the vote. "Obama and a majority of Senate Democrats have said no to creating new jobs and increasing our energy security. Despite support from the majority of Americans, this important pro-growth project remains in political paralysis." But some lawmakers are looking at other ways to muscle the legislation through. "If we don't win this battle today, we'll attach [the legislation] to another bill and win the war," North Dakota GOP Sen. John Hoeven, a major sponsor of the bill, said before the vote. Hoeven is considering attaching the Keystone measure to a highway infrastructure bill. The completion of the Canada-to-Texas pipeline has been a contentious Washington issue for the past six years. Republicans and other supporters argue the project would create tens of thousands of good-paying jobs and help the United States become less dependent on foreign oil. Democrats and other opponents say that drilling for the oil in Canada's tar sands will emit too much greenhouse gas and contribute to global warming. The Senate passed the legislation Jan. 29 — just weeks after Republicans officially took control of the chamber from Democrats, who for years had held up the effort. Obama later vetoed the legislation, making good on his vow that no final decision could be made until the State Department completed its impact studies. "By vetoing the bipartisan Keystone jobs bill, President Obama sided with [the] moneyed special interests over the middle class," said Senate Majority Leader Mitch McConnell, R-Ky…"
http://www.foxnews.com/politics/2015/03/04/gop-senate-fails-to-get-enough-votes-to-override-obama-keystone-veto-says-fight/
Senate fails to override Obama's Keystone pipeline veto
http://www.cbsnews.com/news/senate-attempts-to-override-obamas-keystone-pipeline-veto/
The Senate failed to override Obama's veto of the Keystone Pipeline. Here's why.
"Yesterday the Senate tried, and failed, to override President Obama's veto of the Keystone XL Pipeline Approval Act. Obama's veto  was just the third of his presidency, but almost everyone agrees that it will not be his last. My research helps explain why the attempt to override Obama's veto was doomed from the start. The success of any override typically depends on the level of support a bill received during final passage. As political scientists Richard Conley and Amie Kreppel suggest, vetoes like the Keystone Pipeline one are the most interesting because the outcome is in doubt. The final passage vote on the Keystone XL Pipeline Approval Act received around 62 percent support in both the House and the Senate — not far from the two-thirds majority needed to override the veto. The Senate had to act first to override the veto because the bill originated in the Senate. So why didn't the Senate do this? I find that members of Congress switch their votes on veto override attempts in response to changing electoral or ideological pressures. This time, senators who originally voted against the Keystone XL Pipeline Approval Act did not face either type of pressure during the veto override attempt. Every Democratic senator who voted against the bill represents a state that Obama won in 2012. Moreover, most of these senators had already issued statements explaining their opposition to the pipeline. These senators were unlikely to switch their votes after so clearly and publicly explaining their opposition. Finally, only three of the 20 Democrats who voted against the bill and represent states where Obama won less than 60 percent of the two-party vote are up for reelection in 2016. The override attempt was doomed in the House even if the Senate had overridden the president's veto. The House doesn't contain enough potential vote switchers either. I have found that, on average, between 4 and 5 percent of representatives switch their votes during veto override attempts on contested vetoes in the House. This fact might seem like happy news for Republicans. It is not. Almost all of what I call "presidential defectors" – members who vote with the president on final passage and then switch their votes to defect from his coalition during the veto override attempt – are members of the opposition party. In this case, only one House Republican, Justin Amash, originally voted against the Keystone XL Pipeline Approval Act. He did not seem likely to switch his vote. If House Republicans wished to override Obama's veto, they needed to convince 19 Democrats to switch their votes…"
http://www.washingtonpost.com/blogs/monkey-cage/wp/2015/03/05/the-senate-failed-to-override-obamas-veto-of-the-keystone-pipeline-heres-why/
EPA chief races to finish climate rules before Obama leaves office
"Gina McCarthy is locked in a race against time to complete landmark climate change regulations before President Obama leaves office. With just 22 months left in Obama's presidency, the Environmental Protection Agency administrator and her team are burning the midnight oil to enshrine emissions regulations for power plants in federal law. McCarthy says she's "busier than [she's] ever been" as the caretaker of what Obama hopes will be a legacy-defining achievement on climate change. "One of the main focuses of the White House right now is to make sure that the administration is coordinated, so that the entire breadth of the climate action plan can be basically realized before the president leaves office," McCarthy said during an exclusive sit-down interview in her office…"
http://thehill.com/policy/energy-environment/234675-epa-chief-races-to-finish-landmark-climate-rules
States Can Help Stop The Obama EPA's War On Coal
"While the nation's capital is in the single digits, Americans more than ever want policies that promote affordable and reliable energy. Although this country has abundant energy options, the Environmental Protection Agency (EPA) and President Obama have once again engaged in an energy policy that eschews reason by picking industry winners and losers. In this case, the real loser is sadly the American consumer who may be forced into higher utility costs and less reliable sources of energy. Contrary to the President and the EPA, regulations that eliminate American coal are the wrong policies introduced at the worst possible time. According to the World Health Organization, a majority of American cities are in the safe zone for air quality. In fact, America's air quality is better than it has been in decades and is significantly better than Europe. Regardless of America's improved air quality, newly proposed rules introduced by the EPA limiting carbon emissions essentially make it impossible to build new coal plants and seriously jeopardize existing coal plants in operation. If the proposed rules by the EPA are enacted, the American economy stands to lose approximately 224,000 jobs and $51 billion each year. Americans are also projected to lose almost $600 billion in disposable income as utility companies rethink their business models and charge ratepayers more. In some states, like Louisiana, seniors will struggle to pay skyrocketing utility costs as the rules could result in electric prices rising by 13-18 percent. It is a disaster for states that rely on coal, and to add insult to injury, the proposed changes are unclear how they would substantially improve the environment. Typically, the EPA uses a model called MAGICC that calculates the impact of reducing carbon emissions. Magically, the proposed regulations underwent no such analysis and some experts conclude the reason was the impact on carbon emissions was too small as to lend support to the change…"
http://dailycaller.com/2015/03/05/states-can-help-stop-the-obama-epas-war-on-coal/
McConnell to states: Don't comply with EPA climate rule
"Senate Majority Leader Mitch McConnell (R-Ky.) is urging state officials not to comply with the Obama administration's signature climate rule. McConnell, a stringent opponent of the regulation, said states should not submit a design plan for limiting carbon pollution from existing power plants. "The regulation is unfair. It's probably illegal. And state officials can do something about it; in fact, many are already fighting back," McConnell said in an op-ed published in the Lexington Herald-Leader. The rule, which the EPA is working to finalize this summer, requires states cut carbon dioxide emissions from existing power plants 30 percent from 2005 levels by 2030. "Think twice before submitting a state plan — which could lock you in to federal enforcement and expose you to lawsuits — when the administration is standing on shaky legal ground and when, without your support, it won't be able to demonstrate the capacity to carry out such political extremism," McConnell said…"
http://thehill.com/policy/energy-environment/234567-mcconnell-tells-states-not-to-comply-with-epa-climate-rule
McConnell urges states to ignore Obama administration's orders… no, the other ones
"Following the Republican Senate majority's humiliating failure to advance a House bill that would have de-funded the implementation of Barack Obama's executive actions on immigration, you might expect Senate Majority Leader Mitch McConnell to steer clear of any issue relating to the president's executive authority. But that presumption significantly underestimates the majority leader's chutzpah. In an op-ed for the Lexington Herald-Leader, McConnell issued a stinging critique of the administration's carbon emissions regulations that will be enforced by the Environmental Protection Agency. In that piece, McConnell accused the administration of seeking to reduce America's ability to produce energy "under the guise of protecting the climate." "The regulation is unfair. It's probably illegal. And state officials can do something about it; in fact, many are already fighting back," the Senate majority leader wrote. He went on to advise every state government to exercise its authority to limit the implementation of these regulations. For starters, the legal basis for this regulation is flimsy at best. As iconic left-leaning law professor Laurence Tribe put it, the administration's effort goes "far beyond its lawful authority." And even in the unlikely event that the regulation does pass legal muster, it's difficult to conceive how a plan imposed from Washington would be much different from what a state might develop on its own. Since the Obama administration has already decreed that it will be the judge of whether a plan is acceptable or not, it's hard to see the White House agreeing to much that diverges from its ideological agenda. Just consider how extreme this regulation is. According to a respected group of economists, the regulation could cost our country about a third of a trillion dollars in compliance costs and cause electricity price hikes in nearly every state. And who gets hit hardest when energy bills go up? Lower-income families. Seniors on Social Security and a fixed budget. Those who struggle just to get by. These are the people the administration has chosen to attack. The EPA concedes that the states have been afforded some leeway in determining how to meet new carbon emissions guidelines, but that flexibility is not aimed at creating loopholes that would allow some states to circumvent the rules entirely…."
http://hotair.com/archives/2015/03/04/mcconnell-urges-states-to-ignore-obama-administrations-orders-no-the-other-ones/
Obama's success is people's distress: Electric bills are skyrocketing
Utility bills soaring but highest increases are yet to hit from EPA
http://www.washingtontimes.com/news/2015/mar/4/obamas-success-is-peoples-distress-electric-bills-/?utm_source=RSS_Feed&utm_medium=RSS
EPA chief: 'Climate change is not a religion'
http://www.washingtontimes.com/news/2015/mar/4/epa-chief-mccarthy-climate-change-not-religion/?utm_source=RSS_Feed&utm_medium=RSS
Federal snow day won't stop Arctic hearing
"Alaska Sen. Lisa Murkowski (R) isn't letting the D.C. snowstorm derail her hearing on the Arctic, which began without a hitch Thursday despite a snow day for the federal government. "It is appropriate that the first-ever full Arctic hearing scheduled in a full Senate committee is held on a day that has Washington gripped with anxiety in anticipation of weather," she said in her opening remarks. "If there's one thing the Arctic knows, it's weather," she added. The Office of Personnel Management closed all federal offices Thursday and the House and Senate both canceled votes so lawmakers could head home for a long weekend and beat the snow. Weather reports are predicting anywhere from 4 to 8 inches of snow…"
http://thehill.com/policy/energy-environment/234724-federal-snow-day-wont-stop-arctic-hearing
Americans for Carbon Dioxide — Mark Levin's idea whose time has come
"Everybody complains about the weather, especially when most of the United States is buried under a winter storm. But only radio host Mark Levin is doing something about it. Levin, the fiery but eloquent broadcast personality whose audience is estimated at 7 million by Talkers magazine, devoted a portion of his syndicated "Mark Levin Show" Wednesday to announcing his political group Americans For Carbon Dioxide. Although Levin noted that he first floated the pro-CO2 lobby in 2011 and has been promoting it lately on his Twitter feed, Wednesday's announcement was especially propitious as Winter Storm Thor has areas from California to Alabama experiencing ice, snow and frigid temperatures. The federal government was shut down Thursday due to heavy snowfall, and in New York City a passenger plane skidded off the icy runway at LaGuardia Airport. States in New England — which has already experienced a very punishing winter — are expected to get nearly half a foot of snow…"
http://www.washingtonexaminer.com/americans-for-carbon-dioxide-mark-levins-idea-whose-time-has-come/article/2561123
Senate Democrats press for vote on attorney general nominee
"Senate Democrats are pressing Republican leaders to schedule a vote on the president's pick to be attorney general. President Barack Obama nominated Loretta Lynch in November. She now serves as U.S. attorney for the Eastern District of New York. She would replace Eric Holder. A letter to Senate Majority Leader Mitch McConnell signed by all Senate Democrats says Lynch's nomination has been pending longer than any nominee for attorney general in the past three decades. Some Republicans oppose her nomination because she supports Obama's actions shielding millions of immigrants from deportation. The Senate Judiciary committee approved her nomination in February, with three Republicans joining all committee Democrats in voting "yes." A spokesman for McConnell says the Republican leader has promised a vote on Lynch's nomination, but he hasn't said when…"
http://cnsnews.com/news/article/senate-democrats-press-vote-attorney-general-nominee
Democrats Call for Nomination Vote on Loretta Lynch
http://www.realclearpolitics.com/articles/2015/03/05/democrats_call_for_nomination_vote_on_loretta_lynch_125837.html
Senate Democrats step up pressure for vote on attorney general
https://ca.news.yahoo.com/senate-democrats-step-pressure-vote-attorney-general-171233350.html
NTEU president to retire after 16 years as head of federal union
http://www.washingtonpost.com/blogs/federal-eye/wp/2015/03/04/nteu-president-to-retire-after-16-years-as-head-of-federal-worker-union/?wprss=rss_politics
The CEOs Behind the Obamanet
A key backer of the FCC plan admits he doesn't understand the issue.
"The Federal Communications Commission exists in theory to house experts who can make informed, independent decisions on how to govern the communications industry. But that isn't how government works in practice, as we are learning from last week's FCC decision to impose 1934 telephone rules on the Internet. The Journal recently reported on the extraordinary pressure the White House applied to the FCC, a supposedly independent agency, abetted by a handful of tech firms that generate increasing amounts of Internet traffic…"
http://www.wsj.com/articles/the-ceos-behind-the-obamanet-1425513713?mod=rss_opinion_main
Net Neutrality: Leave Some Blame for Verizon, Comcast, ATT, and the Other ISPs
"The FCC, the Obama Administration, the progressive activists, and the lefty foundations all deserve the scalding they are getting from conservatives for the FCC's new rules to subject the Internet to the comprehensive regulatory regime usually used for public utilities, in the name of the magic mantra "Net Neutrality". But reserve some scorn for the Internet Service Providers (ISPs). At the start of this debate a decade ago, the scope of practical disagreement was small, and the ISPs could easily have guaranteed that they would not do things that they would never be allowed to do anyway. They needed to commit that they would not give preference to apps or content that they themselves owned, and at the same time – and in accord with fundamental principles of pricing in two-sided markets — to retain freedom to shove some of the investment costs back on heavy bandwidth gulpers, such as Netflix and Google, and ease burdens on light-using customers. By judicious concessions, public commitments, and establishment of private third-party enforcement bodies, the ISPs could have allayed the fears, kept pricing flexibility freedoms, and avoided the whole mess. Instead, they conceded nothing until too late, thus violating a fundamental rule of practical game theory, which is that if people are suspicious you should find a way to guarantee your own good faith, and failing to do this simply fans the suspicions. In the conservative narrative, the ISPs are cast as helpless victims of political forces, upholders of principles of deregulation and control via competition, who lost out to a combine of lefty populists and their uber-rich friends and corporate barons such as Netflix and Google. The narrative has some truth, but it is skewed. The ISPs are not political naifs, and they regularly deliver bagfuls of campaign cash, schmooze with the President, and promote themselves in the cesspool of Washington, not to mention the those of state and local governments. They are losers rather than victims, and sympathy should be reserved for the public, which will pay the price. During the debate over Net Neutrality the ISPs have pounded the theme that the agency is trying to apply doctrines created for 19th century railroads, telephones, electric grids, and other early basic networks to the modern Internet…"
http://www.forbes.com/sites/jvdelong/2015/03/04/net-neutrality-leave-some-blame-for-verizon-comcast-att-and-the-other-isps/
Obama Administration Mulls Nutrition Guidelines That Say Americans Should Eat Foods With 'Lower Environmental Impacts'
"The Obama administration is considering a set of dietary recommendations that says Americans need to change the way the eat in order to help protect the environment. The recommendations were put forward by an advisory group comprised of academics from around the country, but their advice has prompted Republicans to complain that the group has lost its focus and is far exceeding its mandate. The Dietary Guidelines Advisory Committee submitted its recommendations to the Departments of Agriculture and Health and Human Services in late January. The government is taking comment on those recommendations through April 8. The recommendations include an entire section on sustainable agriculture that says people should eat only those foods that are more sustainable to produce. "Access to sufficient, nutritious, and safe food is an essential element of food security for the U.S. population," it said. "A sustainable diet ensures this access for both the current population and future generations." "The major findings regarding sustainable diets were that a diet higher in plant-based foods, such as vegetables, fruits, whole grains, legumes, nuts, and seeds, and lower in calories and animal-based foods is more health promoting and is associated with less environmental impact than is the current U.S. diet," it added. It suggested that Americans can eat this way by adjusting their diets to "the healthy U.S.-style pattern, the healthy Mediterranean-style pattern, and the healthy vegetarian pattern."…"
http://www.theblaze.com/stories/2015/03/05/obama-administration-mulls-nutrition-guidelines-that-say-americans-should-eat-foods-with-lower-environmental-impacts/
New regs for Friday: Truck drivers, campaign spending, labeling requirements
http://thehill.com/regulation/234705-new-regs-for-friday-truck-drivers-campaign-spending-labeling-requirements
Gun ammunition ban draws fire on Capitol Hill
"Second Amendment supporters in Congress are rallying against a controversial ammunition ban from the Obama administration. Hundreds of lawmakers wrote to the Bureau of Alcohol, Tobacco, and Firearms (ATF) Wednesday, urging it to "abandon" a proposed ban on a popular armor-piercing bullet commonly used in AR-15 rifles. The ATF's proposed ban is intended to protect law enforcement officers from armor-piercing bullets and keep them out of harms way, but Republicans say the prohibition unfairly targets hunters, who sometimes use these guns.
"Under no circumstances should ATF adopt a standard that will ban ammunition that is overwhelmingly used by law-abiding Americans for legitimate purposes," the lawmakers wrote in the letter to ATF Director B. Todd Jones. The letter was signed by 239 House lawmakers, including Judiciary Chairman Bob Goodlatte (R-Va.) and seven Democrats. This follows the introduction last week of the Protecting Second Amendment Rights Act from Rep. Tom Rooney (R-Fla.) that would roll back the ATF's power to regulate ammunition. To date, this type of AR-15 ammunition has been exempt from the Law Enforcement Officers Act, because, Republicans say, it is used primarily for hunting. But the ATF is proposing to effectively remove the exemption for these bullets. Republicans say the ammunition ban "will interfere with Second Amendment rights" of hunters. There are more than five million AR-15s in use around the country, the letter states, but cutting off a popular source of ammunition for these rifles would render them less effective. "The ATF should refocus its efforts on serious threats to law enforcement officers," the lawmakers wrote. The agency "has not even alleged — much less offered evidence — that even one such round has ever been fired from a handgun at a police officer."
http://thehill.com/regulation/legislation/234643-gun-ammunition-ban-draws-ire-on-capitol-hill
Obama's move to ban AR-15 ammo is being shot down by House lawmakers
http://www.washingtontimes.com/news/2015/mar/5/obama-move-ban-ammo-opposed-house-majority/?utm_source=RSS_Feed&utm_medium=RSS
NRA: Obama wants to ban all hunting ammo
"The National Rifle Association is warning that the administration's plan to ban one type of AR-15 ammo is just the first step in taking away all hunting rounds, a backdoor bid to impose national gun control. "He can ban their guns so he's going to ban their ammo," said Wayne LaPierre, executive vice president of the NRA, the nation's largest organization promoting the Second Amendment…"
http://www.washingtonexaminer.com/nra-obama-wants-to-ban-all-hunting-ammo/article/2561114?custom_click=rss
Obama White House trying to reverse GOP takeover of state-level government
http://hotair.com/archives/2015/03/05/obama-white-house-trying-to-reverse-gop-takeover-of-state-level-government/
Who'd Have Thought? Justice Department Targets Ferguson Police Department For Court-Enforced Conversion to Obama-style Policing
"Wait a second. Do you mean to tell me that Eric Holder's high-profile civil rights investigation of the Michael Brown shooting was just a pretext? That the Justice Department was just using a shooting in which there was no evidence of a civil rights violation as an excuse to subject the police department in Ferguson, Mo., to a full-scale "investigation" into its "patterns and practices"? That – surprise! – Holder's minions managed to find systematic racism and constitutional violations that can only be cured by a coercive, court-monitored "agreement"? Who could have predicted such a thing? Oh, that's right, I did…"
http://www.nationalreview.com/corner/414960/whod-have-thought-justice-department-targets-ferguson-police-department-court-enforced
Clinton State Department Ousted Ambassador Using Private Email
"In 2012, U.S. Ambassador to Kenya Scott Gration abruptly stepped down from his post. According to a Foreign Policy report by Josh Rogin (now a reporter for Bloomberg), Gration was the subject of a whithering evaluation from the State Department: The impending release of a highly critical report by the State Department's Inspector General's office prompted the sudden resignation Friday of U.S. Ambassador to Kenya Scott Gration, according to administration and congressional sources. The report was described to The Cable by multiple people briefed on its contents as one of the worst reviews of an ambassador's performance written by the IG's staff in several years. While Gration was fired for a myriad of reasons, one passage of the damning report leaps out in light of recent events: Very soon after the Ambassador's arrival in May 2011, he broadcast his lack of confidence in the information management staff. Because the information management office could not change the Department's policy for handling Sensitive But Unclassified material, he assumed charge of the mission's information management operations. He ordered a commercial Internet connection installed in his embassy office bathroom so he could work there on a laptop not connected to the Department email system. He drafted and distributed a mission policy authorizing himself and other mission personnel to use commercial email for daily communication of official government business. During the inspection, the Ambassador continued to use commercial email for official government business. The Department email system provides automatic security, record-keeping, and backup functions as required. The Ambassador's requirements for use of commercial email in the office and his flouting of direct instructions to adhere to Department policy have placed the information management staff in a conundrum: balancing the desire to be responsive to their mission leader and the need to adhere to Department regulations and government information security standards. In other words, State Department policy was very clear. Using a private email outside the State Department's secure system was completely unacceptable. If this applied to ambassadors, one would think it was sensible policy for the Secretary of State as well."
http://www.weeklystandard.com/blogs/clinton-state-department-ousted-ambassador-using-private-email_876183.html
Hillary Clinton's email server traced to Internet service registered to NY home
http://www.foxnews.com/politics/2015/03/04/hillary-clinton-email-server-traced-to-internet-service-registered-to-ny-home/
Trey Gowdy Subpoenas Hillary Clinton's Personal Emails
"The House Select Committee on Benghazi announced Wednesday it has sent subpoenas to former Secretary of State Hillary Clinton and the State Department in an effort to find all outstanding emails related to the 2012 attack in Benghazi that left four Americans dead. "The Select Committee on Benghazi today issued subpoenas for all communications of former Secretary of State Hillary Clinton related to Libya and to the State Department for other individuals who have information pertinent to the investigation," committee spokesman Jamal Ware said. "The committee also has issued preservation letters to internet firms informing them of their legal obligation to protect all relevant documents." Committee Chairman Trey Gowdy (R-S.C.) indicated Tuesday that subpoenas might be coming, after it became clear that Clinton only used personal email while serving as secretary of State, and the State Department admitted it did not know if it had all of her emails. Gowdy said that meant his committee would have to press Clinton herself to turn in whatever Benghazi-related emails she might have failed to turn over to State, as well as Internet service providers that might also have access to those emails. "[T]he committee is going to have to go to her, her lawyers and her email providers to ensure we have access to everything the American people are entitled to know," he said Tuesday. The separate subpoenas to the State Department indicate the committee believes information from other individuals is still not in the committee's hands. Clinton and the Obama administration have come under heavy fire for allowing Clinton use not just her own personal email, but her own private server. Aside from the lack of transparency, concerns have been raised that there are no guarantees Clinton's private computer system was safe from hackers who could have obtained sensitive information from her email account. It's also an issue that seems likely to play into the 2016 presidential race, if Clinton decides to run. Many commentators have said the scandal is the latest example of how the Clintons don't feel like the rules apply to them. Gowdy has said his committee's request for Clinton's emails is what brought her personal email system to light. But the State Department has disputed that, and said it was known in 2013 that Clinton was using her own system. But the White House seemed to dispute that claim on Wednesday, by saying the White House doesn't know if anyone knew Clinton was not using an official State Department email. The State Department has also refuted Gowdy's claim that Clinton was using two personal email addresses. "There was just one email account," State Department Marie Harf said Wednesday. So far, Gowdy's committee has received about 300 emails from Clinton's personal account, but Gowdy has said he has no idea how many other emails might be out there. Gowdy has said several times that he wants Clinton to testify before his committee, but not until he knows the committee has all the information it can get from her…"
http://www.theblaze.com/stories/2015/03/04/trey-gowdy-subpoenas-hillary-clintons-personal-emails/
House investigators: Hillary Clinton engaged in a 'scheme to conceal' her email
"The congressional committee dedicated to investigating the 2012 terrorist attacks on the US diplomatic compound in Benghazi, Libya believes that Hillary Clinton engaged in a "scheme to conceal" her email while she was secretary of state. Jamal Ware, a spokesman for the committee which is chaired by Rep. Trey Gowdy (R-South Carolina), issued a statement on Wednesday responding to a tweet Clinton sent the prior night. Clinton wrote that she wants "the public to see" her email and asked the State Department to release her messages. Ware dismissed this and said it "does not answer questions" about Clinton's email "scheme." Ware's response highlighted the fact that Clinton's aides reviewed her emails and decided which ones should be turned over to the State Department. "As Chairman Gowdy noted, former Secretary Clinton has left herself in the unique position of being the only one to determine what records the American people are entitled to," Ware said. "This has significant negative implications for transparency and government oversight, as well as for media and others who have a legitimate interest in understanding the Secretary's time in office."…"
http://www.businessinsider.com/house-hillary-engaged-in-scheme-to-conceal-email-2015-3
Source: Obama counsel not aware of Clinton's email practice
"The White House counsel's office was not aware at the time Hillary Rodham Clinton was secretary of state that she relied solely on personal email and only found out as part of the congressional investigation into the Benghazi attack, according to a person familiar with the matter. The person said Clinton's exclusive reliance on personal email as the nation's top diplomat was inconsistent with the guidance given to agencies that official business should be conducted on official email accounts. Once the State Department turned over some of her messages in connection with the Benghazi investigation after she left office, making it apparent she had not followed the guidance, the White House counsel's office asked the department to ensure that her email records were properly archived, according to the person who spoke on a condition of anonymity without authorization to speak on the record. Clinton announced in a late-night tweet Wednesday that she wants her emails released. She asked the State Department to vet the 55,000-plus pages she handed over, leaving the diplomatic agency with the intensely politicized task of determining which can be made public…"
http://cnsnews.com/news/article/source-obama-counsel-not-aware-clintons-email-practice
Clinton email policy violated Obama administration guidance
"Even if Hillary Rodham Clinton's use of a private email server to conduct official business as secretary of state was not illegal, it violated Obama administration guidance and undermined his pledge of historic transparency. Clinton's reliance on hdr22@clintonemail.com for electronic communication as the nation's top diplomat ignited another political controversy for the presumptive Democratic presidential front-runner, who is no stranger to scandal. It was a puzzling and risky decision for a political figure who is vulnerable to criticism about trying to operate outside the rules. Clinton has yet to explain why she took the unusual step of using her own server and eschewing a State Department email address. Her silence has left the White House that vowed to run the most open government in history in the awkward position of having to answer for her electronic secrecy. For the second day in a row Wednesday, Clinton's emails dominated the White House press briefing. Press secretary Josh Earnest carefully avoided direct criticism of Clinton while making it clear that administration policy is for government emails to be used for official business. "Very specific guidance has been given to agencies all across the government, which is specifically that employees of the Obama administration should use their official email accounts when they're conducting official government business," Earnest said. He added if there are occasions when personal email is used for government business, a copy should be sent to the government account so the message can be properly preserved for inquiries from the public, historians and Congress. Yet Clinton wasn't using personal email on occasion, but exclusively, the New York Times reported this week. The Associated Press found that a business record used for her email server registered under the home address for her residence in Chappaqua, New York, as early as August 2010 under the name Eric Hoteham. That name doesn't appear in public records databases, but Clinton once employed an aide named Eric Hothem, who was not available for comment Wednesday…"
http://www.washingtontimes.com/news/2015/mar/4/clinton-email-policy-violated-obama-administration/?utm_source=RSS_Feed&utm_medium=RSS
ABC's Karl Tries Again: "Does The White House Believe Hillary Clinton Broke Any Laws?"; Earnest: "Consistent" With Law
http://www.realclearpolitics.com/video/2015/03/04/abcs_karl_tries_again_does_the_white_house_believe_hillary_clinton_broke_any_laws_earnest_consistent_with_law.html
Obama controls Clinton's fate in email scandal
"Hillary Clinton said she wants "the public to see [her] email" in a tweet so Clintonian in its tortured language that it would have been perfect for a #throwbackthursday. The presumptive Democratic nominee most certainly does not want the public to see her "email," which is why she built and maintained a secret server that risked massive security breaches but was designed to allow the eradication of any troublesome messages. That the server may have been overseen by a longtime aide with ties to the Clintons' pardon scandal only makes the nostalgia more poignant. Pop in a Spin Doctors' CD and let the 90s vibe flow, America. The former secretary of state is actually referring to emails she has already given the agency. Clinton's campaign team would obviously have no qualms about releasing what has been already sterilized. But blaming the scandal on a bureaucratic snag beyond her control is an effort to inculpate the Obama administration. Team Obama, however, is fighting back."
http://www.washingtonexaminer.com/obama-controls-clintons-fate-in-email-scandal/article/feed/2175763?custom_click=rss
WHITE HOUSE CONTACTS TEAM HILLARY TO COORDINATE EMAIL MESSAGING STRATEGY
http://www.breitbart.com/big-government/2015/03/05/white-house-contacts-team-hillary-to-coordinate-email-messaging-strategy/
Critics push back at Hillary Clinton's email tweet
http://www.washingtonexaminer.com/critics-push-back-at-hillary-clintons-email-tweet/article/2561083
Three Excuses Coming From Dems on Hillary Clinton's Email Scandal — Number Two Is Something Else
"Several Democratic lawmakers have come out in defense of Hillary Clinton as she faces an unfolding scandal relating to her use of a private email address during her time as Secretary of State. Sen. Dianne Feinstein (D-Calif.) said she doesn't think there is "any ill intent in this." She added, "I just don't know how the State Department functions with regard to this." But Sen. Benjamin L. Cardin (D-Md.) offered a curious excuse for Clinton's decision to use only private email, which some argue represents a violation of federal law. "People have different ways of communicating," Cardin told the New York Times. "I have a granddaughter who does nothing but text. You'll never find a letter written with her. So everybody's different." Rep. Elijah Cummings (D-Md.) also defended Clinton's use of a private email address, saying, "It has been public for several years that Secretary Clinton used her personal email account, apparently following the pattern of previous secretaries of state." Meanwhile, Republicans have pounced on the Clinton email controversy. Rep. Darrell Issa (R-Calif.), chairman of the House Oversight Committee, is just one of the Republicans to accuse Clinton of failing to follow federal records law. "The use of a personal e-mail address to skirt public records laws, aside from failing to meet the security standards one would expect of the nation's top diplomat, enabled Clinton to shield her official communications from scrutiny by the media and the American public," he said, according to Fox News…"
http://www.theblaze.com/stories/2015/03/04/three-excuses-coming-from-dems-on-hillary-clintons-email-scandal-number-two-is-something-else/
Even Chris Matthews Couldn't Believe a Hillary Clinton Supporter's Answer on the Email Question
"The story of Hillary Clinton's private email account used during her tenure as secretary of state dominated conservative media on Wednesday. It also appeared on liberal outlets, and in many cases, was dismissed by them as a distraction or a non-story. However, on Wednesday night's edition of MSNBC's "Hardball," host Chris Matthews took on the topic with a balance uncharacteristic for the unabashedly left leaning network. Opening his show with a panel featuring the Washington Post's Carol Leonnig, Matt Schlapp of the American Conservative Union and Emily's List spokeswoman Jess McIntosh, Matthews spent more than 12 minutes on what he referred to as "front page news." Matthews wondered aloud about the validity of the controversy, "Is this a major one, a minor one or one concocted by her critics?" After quoting stories about the email controversy from the New York Times, the Washington Post and the Associated Press, Matthews asked  McIntosh, "Where do you put this: No offense, small offense or a concoction?" McIntosh responded, "Every secretary of state prior to Hillary Clinton used a private account for their emails." She continued: " I think more importantly, can you possibly imagine any American family, at any kitchen table across the country, sitting down and saying, 'Wow, I am concerned that she used private accounts instead of state accounts. And where was the server located?' No! Because there are major economic questions that Americans are facing." Matthews interrupted McIntosh saying, "Now you're changing the subject right now."
http://www.theblaze.com/stories/2015/03/05/even-chris-matthews-couldnt-believe-a-hillary-clinton-supporters-answer-on-the-email-question/
Hillary Clinton Comments for First Time on Email Controversy
"Hillary Clinton said in a tweet Wednesday night that she has asked the State Department to release all of her email. "I want the public to see my email," she tweeted. "I asked State to review them. They said they will review them for release as soon as possible." On Monday, the New York Times reported that Clinton may have violated federal rules by exclusively using a personal email address to conduct all official government business while serving as secretary of state. According to the Times, she never had an official government email address."
http://www.theblaze.com/stories/2015/03/05/hillary-clinton-comments-for-first-time-on-email-controversy/
Hillary Clinton won't take questions at event honoring journalism
http://www.businessinsider.com/hillary-clinton-wont-take-questions-at-event-honoring-journalism-2015-3
What This Cybersecurity Expert Thinks We Should Know About Hillary Clinton's 'Private' Email System
http://dailysignal.com/2015/03/05/cybersecurity-expert-thinks-know-hillary-clintons-private-email-system/
Clinton email high jinks cast new doubts on scope of Benghazi 'talking points'
"The public policy group that forced the Obama administration to cough up emails on the infamous Benghazi "talking points" now wonders whether former Secretary of State Hillary Clinton's personal emails were improperly withheld. Judicial Watch, a non-profit watchdog that files law suits to force the government to comply with Freedom of Information (FOIA) requests, obtained emails last year that showed a White House aide pushed the idea that an American-made anti-Muslim video spurred Libyans to attack the U.S. mission in Benghazi in September 2012. The video explanation was never endorsed by the intelligence community. The attack, which killed the U.S. ambassador to Libya and three other Americans, was shown to be planned and executed by al Qaeda-linked terror groups. The emails obtained by Judicial Watch did not include any written by Mrs. Clinton. "Talking points" emails previously turned over the Congress also did not contain any written by Mrs. Clinton. Those emails did, however, include messages authored by senior White House, CIA and State officials, including aides to Mrs. Clinton, as the group struggled to come up with a PR message immediately after the attack. Judicial Watch President Tom Fitton now wonders whether his group got the full story…"
http://www.washingtontimes.com/news/2015/mar/4/clinton-emails-benghazi-talking-points/?utm_source=RSS_Feed&utm_medium=RSS
White House Reluctantly Acknowledges That House Benghazi Committee Is 'Legitimate' Oversight
"White House press secretary Josh Earnest Wednesday reluctantly conceded that the House Benghazi select committee is part of "legitimate congressional oversight," a departure from how his predecessor characterized it. In May 2014, then-White House press secretary Jay Carney was dismissive of the House committee formed to investigate the 2012 Benghazi attacks, repeatedly saying the administration would cooperate only with "legitimate congressional oversight." This week, while attempting to explain the issues with former Secretary of State Hillary Clinton's private email account, Earnest said the State Department now has Clinton's emails and said five times that the messages are subject to "legitimate congressional oversight." On Wednesday, CBS News reporter Major Garrett asked, "You mentioned several times, legitimate congressional oversight. Just for the record, what is that?" Earnest was reluctant to be specific. "Well, I think in this case it is a specific request from the committee that Chairman Gowdy is leading," Earnest said. Garrett followed, "That would be?" Earnest said, "This is, uh, the investigation into the terror attack in Benghazi." Carney cast the Benghazi select committee in a far different light during his White House tenure. "Our view has always been, and it has been not just our view but our practice, that it is appropriate to have legitimate congressional oversight," Carney said last May. "We've provided thousands and thousands of pages of documents, countless hours of testimony and interviews in a series of investigations by a series of committees into this issue. So it is certainly legitimate to suspect, at least, that this new pursuit, this new investigation by House Republicans into this matter might not be divorced from politics." Earnest reiterated Wednesday that seven committees that looked into Benghazi found no wrongdoing by the administration. But Fox News reporter Ed Henry pressed Earnest, "Will you now at least acknowledge, those seven committees did not get any emails from Secretary Clinton?" "What I will say is that those seven committees concluded that no wrongdoing was done by anyone in the administration," Earnest said. "I'm confident the evidence reviewed by this select committee will have evidence that indicates the same thing. We'll see if they arrive at the same conclusion."
http://www.theblaze.com/stories/2015/03/04/white-house-reluctantly-acknowledges-that-house-benghazi-committee-is-legitimate-oversight/
Cleveland to host 1st GOP presidential primary debate
"The head of the Republican National Committee says its first primary debate for the next presidential election will be in Cleveland. The RNC previously announced plans to have nine primary debates, starting in Ohio in August. Chairman Reince Priebus (ryns PREE'-bus) confirmed the location in an interview with Cleveland television station WKYC (http://on.wkyc.com/1wVa4IN ) on Wednesday. The city also is slated for other big visits from the Republicans during the candidate selection process. It is hosting the RNC summer meeting this August and the Republicans' presidential nominating convention in July 2016. The rough schedule for the other Republican debates included California in September, Colorado in October, Nevada in December, Iowa in January, New Hampshire, South Carolina and Florida in February."
http://cnsnews.com/news/article/cleveland-host-1st-gop-presidential-primary-debate
GOLD MINE: HILLARY CLINTON'S BROTHER GRANTED SUPER-RARE MINING PERMIT FROM HAITI AFTER STATE DEPT. SENT COUNTRY BILLIONS
http://www.breitbart.com/big-government/2015/03/05/gold-mine-hillary-clintons-brother-granted-super-rare-mining-permit-from-haiti-after-state-dept-sent-country-billions/
Poll: Walker, Bush Lead GOP Presidential Field
"Wisconsin Gov. Scott Walker leads the early race for the Republican presidential nomination, followed closely by former Florida Gov. Jeb Bush, according to a poll released Thursday. In a survey of Republican voters and those who lean Republican, 18 percent said they would vote for Walker if the GOP primary were held today, according to a poll from Quinnipiac University. Bush was within the margin of error, trailing slightly with 16 percent of voters. The rest of the field was a few steps behind, though the preference of voters for governors continued. Current New Jersey Gov. Chris Christie and former Arkansas Gov. Mike Huckabee both had 8 percent of the support; neurosurgeon Ben Carson followed with 7 percent. The trio of U.S. senators contemplating runs for the White House trailed behind, with Rand Paul and Ted Cruz each getting 6 percent and Marco Rubio getting 5 percent. Though Bush was near the top of the field, he also led the way, along with Christie, when voters were asked which politician they would definitely not support. The two both got 16 percent, well above any other potential candidate. On the Democratic side, Hillary Clinton was the runaway favorite, with 56 percent of Democratic or Democratic-leaning voters saying they would support her if the primary were held today. Massachusetts Sen. Elizabeth Warren, who has repeatedly insisted she is not running for president, was second with 14 percent. Vice President Joe Biden and Vermont Sen. Bernie Sanders followed with 10 and 4 percent, respectively. Former Maryland Gov. Martin O'Malley, who had managed just 1 percent in Quinnipiac polls last year, failed to register even that much in Thursday's poll. On the slim chance that Clinton forgoes a White House bid, 35 percent of voters would prefer Biden and 25 percent Warren. In hypothetical matchups, Clinton beat each of the top Republican choices by between three and 10 percentage points – the slimmest margin was in the potential matchup with Bush. The poll of 1,286 Americans, conducted Feb. 26-March 2, has a margin of error of plus or minus 2.7 percentage points. The survey included 554 Republicans (margin of error: 4.2 percentage points) and 493 Democrats (margin of error: 4.4 percentage points)."
http://www.realclearpolitics.com/articles/2015/03/05/poll_walker_bush_lead_gop_presidential_field_125833.html
Jeb Bush to Visit an Iowa Where Fatigue With His Family Has Set In
http://www.nytimes.com/2015/03/06/us/politics/jeb-bush-to-visit-an-iowa-where-fatigue-with-his-family-has-set-in.html?_r=0
How a Tea Party Favorite May Influence Mississippi Race
"Mississippi state Sen. Chris McDaniel, the tea party firebrand who nearly ousted a Republican senator in a primary last year, has attempted to shape the state's upcoming 1st District special election. But more than a week since Gov. Phil Bryant set the date to replace the late Rep. Alan Nunnelee, the candidates who fit McDaniel's tea party mold have either passed on a bid or dropped out of the contest. It leaves the rabble-rouser and fellow anti-establishment conservatives without a candidate to support in the two-month sprint to the election. (McDaniel's home district is far outside the 1st District boundaries.) With such a short lead-up to the May 12 contest, candidates must quickly ramp up fundraising and ground-game operations to find success among the crowded field. As the days tick by, the window for candidates to make a successful bid shrinks. Six GOP candidates already are running: First Circuit Court District Attorney Trent Kelly, state Sen. Nancy Collins, former Jackson City Councilman Quentin Whitwell, Itawamba County Prosecutor Chip Mills, attorney Greg Pirkle and Columbus businessman Danny Bedwell. Software executive Boyce Adams will announce his campaign Thursday, and Transportation Commissioner Mike Tagert is likely to enter the race in the coming days, according to multiple Mississippi GOP operatives. But none fit the anti-establishment profile. And none of the contenders hail from DeSoto County, a fast-growing suburb of Memphis in the northwestern corner of the Magnolia State. McDaniel ran surprisingly strong in the region in his low-turnout GOP Senate primary against Sen. Thad Cochran which forced a runoff election. "It is almost impossible for me to think that you're not going to have a candidate there [in DeSoto County]," said Hayes Dent, a Republican lobbyist based in Jackson. "You've got a month, and goodness knows a well-known person from DeSoto County would probably make the runoff." State Rep. Chris Brown, the first candidate to announce a bid for the seat, looked poised to receive McDaniel's support among the crowded field. But Brown unexpectedly dropped out of the contest on Feb. 27, citing the need to help with his family's business. Mississippi GOP operatives say Starner Jones, a doctor who currently lives in Memphis, is mulling a move across state lines to run in the district. It's unclear whether Jones would take that leap, but GOP operatives say he'd be sure to see attacks about his residency if he does. Two other candidates from DeSoto County — Hernando Mayor Chip Johnson and state Sen. David Parker — also passed on running…"
http://atr.rollcall.com/mississippi-special-election-chris-mcdaniel-influence/?dcz=
Fox News Poll: Voters feel US is less safe, Islamic extremists making gains
"For the first time, a majority of voters thinks the U.S. is less safe today than before 9/11. That's just one finding in the latest Fox News national poll on terrorism that may concern President Obama. Majorities of voters also think:
– Islamic extremists are making gains rather than losing ground.
– The White House is trying to downplay the threat from Islamic extremists, rather than stop it.
– The U.S. should increase airstrikes, use drone strikes and send a limited number of ground troops to Iraq and Syria to fight Islamic militants.
Here are the numbers behind those bullet points: By a 54-36 percent margin, voters say the Obama administration is more interested in "downplaying" the threat from ISIS than "stopping" it. Even a quarter of Democrats feels the White House is trying to make the ISIS threat seem less than it is (25 percent)."
http://www.foxnews.com/politics/2015/03/04/fox-news-poll-voters-feel-us-is-less-safe-islamic-extremists-making-gains/
TED CRUZ SHATTERS MEDIA 'TRUTH' ON TEA PARTY
'The image created … does not comply with the facts'
http://www.wnd.com/2015/03/ted-cruz-shatters-media-truth-on-tea-party/
Another Unilateral Act? Obama-Iran Deal Would Need Senate Ratification
http://cnsnews.com/commentary/michael-farris/another-unilateral-act-obama-iran-deal-would-need-senate-ratification
House Leaders Make Bipartisan Plea to Obama: Arm Ukraine
"A bipartisan group of House lawmakers, including the speaker, majority leader and key Republican and Democratic committee leaders, have signed a letter urging President Obama to provide defensive weapons to Ukraine. In December, Congress passed and Obama signed into law the Ukraine Freedom Support Act, which, among many other provisions, authorized the administration to provide lethal defensive weapons to Ukrainian fighters battling Russian separatists. In the letter, dated Wednesday and released on Thursday, the lawmakers said Obama has not "utilized the authorities" available under that law. Eight Republicans and three Democrats signed the letter, which states that a recent cease-fire has strengthened Russian and separatists' territorial gains, and that the administration should act now to increase support to Ukraine. The full text of the letter can be read here. "We should not wait until Russian troops and their separatist proxies take Mariupol or Kharkiv before we act to bolster the Ukrainian government's ability to deter and defend against further aggression," they wrote. Speaker John Boehner and Majority Leader Kevin McCarthy signed the letter, as did the leaders of three key House committees — Reps. Ed Royce and Eliot Engel of the Foreign Affairs Committee, Mac Thornberry and Adam Smith of the Armed Services Committee and Devin Nunes and Adam Schiff of the Select Intelligence Committee…"
http://www.realclearpolitics.com/articles/2015/03/05/house_leaders_make_bipartisan_plea_to_obama_arm_ukraine_125836.html
Dems block Obama AUMF on ISIS?
"In yet another fiasco in legislative engagement, the White House-proposed authorization for the use of military force (AUMF) specific to ISIS has floundered in the Senate. Much like Barack Obama's budget proposals, the AUMF not only can't get Republican support, it has failed to get key Democratic support in the Senate as well. As a result, Politico's Manu Raju and Burgess Everett report, the bill may not even get a vote in committee: Key Democrats are hardening their opposition to President Barack Obama's proposal for attacking Islamic militants in Iraq and Syria, raising fresh doubts the White House can win congressional approval of the plan as concerns grow over its handling of crises around the globe. In interviews this week, not a single Democrat on the Senate Foreign Relations Committee expressed support for the president's war plan as written; most demanded changes to limit the commander in chief's authority and more explicitly prohibit sending troops into the conflict. … In an interview, Corker issued a stark warning: If Democrats refuse to lend any support to Obama's request for the Authorization for Use of Military Force against ISIL, he may scrap a committee vote, making it less likely the full Senate or House would even put it on the floor, much less pass it. The comments put pressure on the White House to deliver Democratic votes or witness the collapse of a second war authorization plan in Congress in as many years…"
http://hotair.com/archives/2015/03/05/dems-block-obama-aumf-on-isis/
Defense secretary takes issue with 3-year timeline in Obama's ISIS plan
"New Defense Secretary Ash Carter already is showing an independent streak, speaking out against the three-year timeline included in President Obama's formal request for military force against the Islamic State. Testifying before a House subcommittee on Wednesday, Carter called that timeline "political." "I wouldn't assure anyone that this will be over in three years or that the campaign will be completed in three years," he said. Carter was referring to the president's recent congressional request for authorization of military force. That proposal would bar "enduring offensive ground combat operations" and let the authorization lapse after three years. Doing so would put the debate to the next president over whether to renew the authorization – should it be approved. While Carter raised concerns with the timeline, he also said he understands why it was included. He said the three-year sunset "is not something that I would have deduced from the Department of Defense's necessities, the campaign's necessities, or our obligation to the troops." He added: "I think it has to do with the political calendar in our country. I understand that. That's a constitutional issue wherein the executive branch and the legislative branch share responsibility for the conduct of military operations.".."
http://www.foxnews.com/politics/2015/03/04/defense-secretary-takes-issue-with-3-year-timeline-in-obamas-isis-plan/?intcmp=latestnews
McConnell cancels Iran vote to preserve Democratic support
http://www.washingtonexaminer.com/mcconnell-cancels-iran-vote-to-preserve-democratic-support/article/2561118
The Audacity of Weakness
Obama's morally confused foreign policy is making the world more dangerous by the day.
"Israeli prime minister Benjamin Netanyahu spoke to Congress on Tuesday to warn Americans of the anti-Western threats from theocratic — and likely to soon be nuclear — Iran. Netanyahu came to the U.S. to outline the Iranian plan to remake the Middle East with a new nuclear arsenal. His warning was delivered over the objections of the Obama administration, which wants to cut a deal with Iran that allows the theocracy to continue to enrich lots of uranium. Netanyahu received a standing ovation for stating the obvious. Iran is currently the greatest global sponsor of terrorism. Tehran now has de facto control over four Middle East nations: Iraq, Lebanon, Syria, and Yemen. Iran has serially ignored all past U.S. deadlines to stop nuclear enrichment. It habitually misled U.N. inspectors. It threatens to spark a nuclear arms race in the Middle East. At one point the Iranian economy was sputtering due to Western sanctions. Hundreds of thousands of reformers hit the streets of Tehran in 2009 to protest what they believed to be the fraudulent results of a presidential election. The theocracy was worried that its nuclear plans would either cause economic collapse due to the sanctions or prompt some sort of Western military response. But all of that has changed due to the Obama administration's zeal to conclude an agreement with Iran at any cost…"
http://www.nationalreview.com/article/414870/audacity-weakness-victor-davis-hanson
Benjamin Netanyahu believes in American Exceptionalism, too bad Obama doesn't
http://www.washingtontimes.com/news/2015/mar/3/charles-hurt-benjamin-netanyahu-believes-in-americ/