News Briefing for Friday, January 30, 2015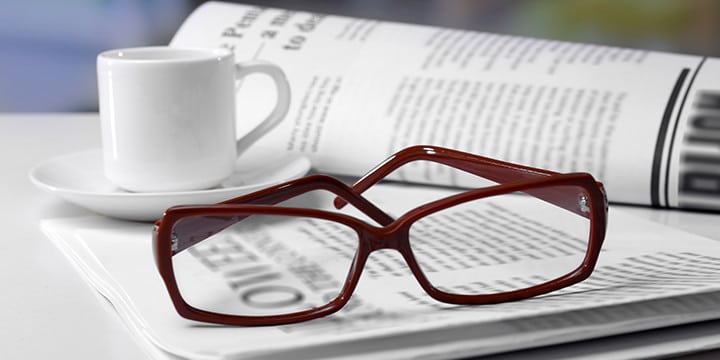 TEA PARTY PATRIOTS:
It's Time to Pass the Lee Balanced Budget Amendment (Jenny Beth Martin's op-ed)
"With the president's recent lawlessness on executive amnesty and GOP efforts to beat it back, it's easy to forget that just three and a half years ago, we were on the cusp of a grand bargain. President Barack Obama and Speaker John A. Boehner would tackle a range of ever-present fiscal crises, everyone would make tough concessions, and the nation would be on sound fiscal footing for a generation. Alas, it was not to be. In a rare moment of fortitude, the speaker wouldn't go along with the massive tax increases the president wanted. Wise, since the alleged spending reductions would come only in future Congresses — which can't be bound by the present one. Tax hikes, of course, would come on the front end. And therein lies the problem with "grand bargains" or "budget deals:" Statists get the tax increases up front, based on their false promises of future spending cuts that never materialize. Think back to the moment that began the demise of President George H. W. Bush. He broke his famous "Read my lips, no new taxes" pledge in the spirit of getting a "budget deal" with the Democratic Congress. Why was this deal even necessary? Because liberals had grown tired of the ironclad spending cuts (known then as "sequestration") in legislation that bore the name of then-Sens. Phil Gramm, Warren Rudman and Ernest Hollings. Under their bill, without a balanced budget, there were across-the-board cuts to bring spending under control. Again, after about four years, liberals had their fill of fiscal responsibility, and the budget deal relegated Gramm-Rudman-Hollings obsolete and largely forgotten. With politicians in both parties unwilling to tackle out-of-control spending and debt, clearly a balanced budget amendment (BBA) to the constitution is the only vehicle to rein in the spending that will bankrupt the republic. Not all BBAs are created equal, however; and it's important that conservatives line up behind Sen. Mike Lee, R-Utah. Lee's Bill, S J Res 2, has the kind of real teeth in it necessary to force Congress to make the tough decisions they were elected to make. Again, BBAs can vary. A simple amendment that said, for instance, "outlays shall not exceed revenues in a fiscal year," opens the door for yet more tax increases. Politicians addicted to spending other people's money won't go cold-turkey, not when they can simply hike taxes…"
http://www.rollcall.com/news/its_time_to_pass_the_lee_balanced_budget_amendment_commentary-239650-1.html
HEALTHCARE:
Cost of coverage seen as problem by uninsured
"Federal health officials have their work cut out for them to convince the uninsured that ObamaCare discounts can make medical coverage affordable.  New survey data released Thursday found that a majority of people — 53 percent — who were eligible for financial assistance but still remained uninsured in 2014 said the price of health coverage was the main reason.  Many eligible people who remained uninsured also did not research their coverage options, according to the survey, conducted by the Kaiser Family Foundation. Fifty-nine percent never shopped on their state's marketplace, HealthCare.gov or through their state's Medicaid agency, they said.  The figures highlight the challenge for the Obama administration as it seeks to woo the uninsured into the marketplaces and Medicaid by Feb. 15.  Each year the Affordable Care Act is in effect, the task is expected to get harder as activists try to reach the persistently uninsured. Researchers with the Kaiser Family Foundation found that many uninsured people were confused about their eligibility for coverage. "The findings show how important it is to come up with more effective strategies, in person, online and elsewhere, for educating people about their eligibility for coverage and financial assistance under the law," said Rachel Garfield, the report's lead author, in a statement. Federal health officials and their allies have chosen to emphasize ObamaCare's financial assistance as their primary marketing and messaging tool since the exchanges launched last year. Some experts have questioned the wisdom of this approach, arguing that to highlight the individual mandate to buy health insurance would bring more people into the system. Not all the survey data was bad for the administration. About half of the uninsured who were eligible for help said they planned to buy health insurance in 2015, the foundation reported. The survey was conducted between Sept. 2 and Dec. 15, 2014."
http://thehill.com/policy/healthcare/231165-cost-of-coverage-seen-as-problem-by-uninsured
Cost keeps uninsured from enrolling in Obamacare
"Many Americans who likely qualified for financial help on the Obamacare exchanges opted to remain uninsured last year. Some two-thirds said they thought the coverage was too costly or were told they weren't eligible for insurance, according to the Kaiser Family Foundation survey released Thursday."
http://money.cnn.com/2015/01/29/news/economy/obamacare-uninsured-cost/
Murray: EEOC regs on wellness programs coming soon
"The top Democrat on the Senate Health, Education, Labor and Pensions Committee said Thursday that federal guidance is forthcoming to help employers administer worker wellness programs so that they comply with both ObamaCare and the Americans with Disabilities Act.  Sen. Patty Murray (D-Wash.) raised concerns in a committee hearing that some employers are going too far with their wellness initiatives and are ultimately discriminating against certain workers based on their health status. Representatives from industry countered that the Equal Employment Opportunity Commission (EEOC) should clarify what constitutes a "voluntary" wellness program and not simply resort to litigation against companies it sees as discriminatory. "I think it's really important that EEOC get the rules out and make sure all people are protected," Murray said. "I am assured they will be out very shortly." The hearing gave lawmakers an opportunity to debate the pros and cons of employer wellness programs, an increasingly popular initiative for companies that want to control healthcare costs. The programs aim to improve employee health in a variety of ways — sometimes with financial incentives for lowering blood pressure or losing weight, for example, and sometimes with penalties for smoking and other unhealthy behaviors. The Affordable Care Act encouraged companies to introduce wellness programs that reward workers for good health. But some firms have run into trouble with programs that rely on detailed health screenings and questionnaires that critics say violate the Americans with Disabilities Act. Under that law, employers can ask health questions of their workers as part of a wellness program, provided the program is "voluntary." Stakeholders on both sides of the debate have called on the EEOC to define that term.  Murray, after suggesting the guidance is on its way, said employers should move quickly to weigh in. "We need the businesses to take a look at them and get comments back so we can get the rules issued," she said."
http://thehill.com/policy/healthcare/231142-murray-eeoc-regs-on-wellness-programs-coming-soon
Employers struggle with maze of Affordable Care Act rules
"Denny Sotebeer used to offer a popular health insurance plan to employees at the six McDonald's he owns in the Bismarck-Mandan area. Workers could get coverage for a decent price — as little as $40 a month. But the insurance he offered did not meet the requirements of the Affordable Care Act, so Sotebeer had to change course. He recently sent a letter to 160 employees he deemed eligible for a new plan that meets the rules of the law's employer mandate provision. "There are probably a little less than 30 people who have sent back and said they want it," Sotebeer told The Bismarck Tribune (http://bit.ly/1w9k4N4 ). "That's a lot less than I expected." High premiums are likely to blame for the lack of sign-ups, Sotebeer said. An employee making $12 per hour could pay as much as $182 per month for coverage — that's more than four times as much as some of his workers paid under the old plan. Sotebeer is not the only one trying to make sense of the employer mandate before the first round of penalties hits. The Bismarck-Mandan Chamber of Commerce estimates that at least 75 businesses in the area have more than 100 full-time equivalent employees and are expected offer health insurance this year. "It's the most confusing thing we have ever had to enact," Sotebeer said. Before President Barack Obama had even signed the bill into law, the far-reaching implications of the mandate halted the plans of some businesses that wanted to offer coverage. The management at Bismarck-based Dakota Staffing Solutions looked into providing insurance after the business opened seven years ago. "We just dropped it and waited until the health care law was passed," said Jim Fettig, one of the owners. "We didn't want to develop a plan and redo the whole plan because it didn't qualify." The mandate generally requires employers with more than 100 employees to offer insurance to at least 70 percent in 2015 or pay a fine. The next year, employers with more than 50 workers must offer coverage to at least 95 percent of those people. People familiar with the law say the number of businesses that will need to add insurance or pay a fine is not terribly high in North Dakota. Ross Manson, a principal with the Fargo-based Eide Bailly certified public accounting and business advisory firm, estimated that more than 90 percent of the state's businesses with more than 100 employees offered insurance before the mandate took effect. And North Dakota is in a unique position thanks to the energy boom. "We have seen the vast majority of employers offer coverage partly because we are a state starving for employees to work," said Luther Stueland, director of health care policy at Blue Cross Blue Shield of North Dakota. Manson said companies that did not previously offer insurance are unlikely to start. "They're probably looking at the penalty route as a cheaper cost for them," he said. He estimated a business would need to contribute at least $3,000 per employee to premiums each year to meet the affordability threshold set by the employer mandate. The threshold puts a cap on the amount of a worker's household income that can go toward their premium — no more than 9.56 percent. The cost to employers adds up to significantly more than the $2,084-per-employee penalty businesses must pay if they forgo offering insurance."
http://www.salina.com/news/state/employers-struggle-with-maze-of-affordable-care-act-rules/article_4f05bed6-3296-5cfe-88b8-88f57d5f9bfb.html
Your Next Doctor's Visit Could Get Crowded
Group medical visits are catching on
"According to the American Academy of Family Physicians, around 10 percent of family doctors already offer shared medical appointments, sessions that bring together a dozen or more patients with similar medical conditions to meet with a doctor for 90 minutes. With pressure from the government and insurers to bring down the cost of care while treating the increasing number of people with health insurance, patients can expect group visits to become more common. "It's efficient. It's economical. It's high-quality care when it's done right," says Edward Noffsinger, a California psychologist who created the model in the 1990s at Kaiser Permanente, the state's largest health maintenance organization (HMO)."
http://www.bloomberg.com/news/articles/2015-01-29/health-why-group-medical-visits-are-catching-on
Affordable Care Act could take a bite out of tax refunds
http://www.al.com/news/birmingham/index.ssf/2015/01/affordable_care_act_could_take.html
Feds Mobilize a Small Army to Help People With Obamacare Taxes
"The Obama administration has sought aid from major companies and interest groups in an effort to help people file their taxes this year, a process that has become more complicated for anyone who has signed up for an Obamacare health plan. Support staff includes major tax prepares like H&R Block, which will offer free tax advice on Obamacare, and groups like AARP, which has trained a whopping 35,000 people to help people with their tax forms with the IRS. The administration said this week that 9.5 million people are now enrolled in Obamacare, and has said some of them will have more trouble filing their taxes. Specifically, the law will require many people to figure out exactly what tax credits they're eligible to receive for health insurance, and whether they have been received too many tax credits and need to pay the government back. Some will also need to figure out what tax penalty they must pay for not having enough health insurance coverage. Earlier this month, the administration released several forms people may need to figure out these questions. On Wednesday, the Department of Health and Human Services said it would go a step further by getting help from outside groups. HHS Secretary Sylvia Burwell said most will only have to check a box saying they have a qualifying health plan, but said others will need assistance. "A smaller number of people, including those who purchased coverage through the Health Insurance Marketplaces or those who were uninsured for some or all of the year, will need to take additional steps when filing their taxes," she said. "We are working to provide taxpayers with the tools and information they need to file their returns and answer their questions."
http://www.theblaze.com/stories/2015/01/29/feds-mobilize-a-small-army-to-help-people-with-obamacare-taxes/
GOP chairman wants answers on HealthCare.gov privacy
"The head of the House Science Committee is demanding the Obama administration explain why companies were allowed to gather information about people visiting HealthCare.gov. "Data mining companies gather and sell personal information without our knowledge or consent," Chairman Lamar Smith (R-Texas) wrote to the heads of the Health and Human Services Department and the Centers for Medicare and Medicaid Services, as well as the White House's chief technology officer. "It is astonishing that the Obama administration has allowed scores of these companies to take up permanent residence on the Healthcare.gov website," he wrote."
http://thehill.com/policy/technology/231197-gop-chairman-wants-answers-on-healthcaregov-privacy
ObamaCare repeal tops House GOP agenda
"House Republicans will start February off with a defiant vote to repeal ObamaCare, a symbolic move that allows new members to solidify their opposition to the healthcare law. "We will begin the month renewing our commitment to individual freedom and opportunity," House Majority Leader Kevin McCarthy (R-Calif.) wrote in a memo to the party Thursday. The party's first vote in February will be a bill from Rep. Bradley Byrne (R-Ala.), which would repeal ObamaCare in full and give House committees the power to replace the law with their own legislation.
It will mark nearly the 60th time that the House has voted to repeal ObamaCare, but Byrne believes his bill will be different. To start, it will be the first ObamaCare repeal bill that actually stands a chance of passing the Senate, according to Byrne's spokesman Seth Morrow."
http://thehill.com/policy/healthcare/231155-obamacare-repeal-tops-house-gop-agenda
House to vote on ObamaCare repeal in February
"House Republicans will start February off with a defiant vote to repeal ObamaCare, a symbolic move that allows new members to solidify their opposition to the healthcare law. It will mark nearly the 60th time that the House has voted to repeal ObamaCare, but the bill's sponsor, Rep. Bradley Byrne (R-Ala.), believes this time it will be different. To start, it will be the first ObamaCare repeal bill that actually stands a chance of passing the Senate, Byrne's spokesman Seth Morrow said. "Harry Reid can no longer stand in the way," Morrow said Thursday. The bill also includes a crucial difference: It would allow congressional Republicans to draft a replacement plan in open committee, rather than pushing through a bill approved only by a handful of party leaders."
http://thehill.com/policy/healthcare/overnights/231212-overnight-obamacare-repeal-tops-house-gop-agenda-next-month
Republicans to open February with vote to repeal Obamacare
"House Republicans will kick off February with a vote to repeal Obamacare, giving new members the chance to record their opposition to the law while the party pursues its own health plan. "We will begin the month renewing our commitment to individual freedom and opportunity," House Majority Leader Kevin McCarthy of California said Thursday in a memo to the GOP caucus. Republicans have voted dozens of times to repeal all or part of the Affordable Care Act since its passage in 2010, but this will be the first full-scale repeal vote of the new Congress. The bill also directs relevant committees to work up GOP-driven health reforms that could replace Obamacare after repeal. The latest bid for full repeal is sponsored by Rep. Bradley Byrne, Alabama Republican, and sets the table for Senate Republicans, now in the majority, to follow suit, although they're unlikely to find 60 votes to overcome a Democratic filibuster and force President Obama to veto their efforts. Congressional Republicans had been focusing on more limited swipes at Obamacare. The House voted to redefine full-time work under the law from 30 hours per week to 40, and it exempted veterans from the law's insurance mandate on businesses with the hope that employers will hire more ex-servicemen and women. On Thursday, top Senate Republicans introduced a bill to scrap the mandate outright, saying companies that employ 50 or more workers should not be forced to pay for health coverage or face debilitating fines. "Obamacare's burdensome employer mandate continues to hinder job-creation and growth, and the best action Washington can take is to repeal it entirely," said Senate Finance Chairman Orrin Hatch, Utah Republican. Congressional Republicans also want to repeal Obamacare's tax on medical device makers. Several Democrats support that measure, too, because their states contain clusters of manufacturers that have complained about the tax. The GOP has been unable to rally behind a comprehensive alternative to Obamacare to fulfill the second part of its repeal-and-replace strategy, although several proposals are floating around. While Mr. Obama wields a veto until 2016, the Supreme Court is set to rule by June on a case that could invalidate many of Obamacare's subsidies, blowing a hole in the law and giving the GOP daylight to swoop in with their plans. Mr. McCarthy's memo says the new repeal bill instructs the relevant House committees to "to develop our patient-centered health care reforms."
http://www.washingtontimes.com/news/2015/jan/29/republicans-open-february-vote-repeal-obamacare/?utm_source=RSS_Feed&utm_medium=RSS
House leadership scheduled floor vote on Alabama congressman's Obamacare repeal bill
"The U.S. House of Representatives leadership has tentatively scheduled a floor vote for next week on a bill sponsored by Rep. Bradley Byrne, R-Fairhope, to repeal the health care reform measure known as Obamacare. The House on Wednesday referred the bill to the Committee on Energy and Commerce. But Byrne's spokesman, Seth Morrow, said it has been fast-tracked for a vote in the full House. He said the specific day has not yet been set."
http://www.al.com/news/mobile/index.ssf/2015/01/house_leadership_scheduled_flo.html
Boehner: GOP will have ObamaCare alternative this year
"Speaker John Boehner (R-Ohio) is pushing back against new criticism that the Republican Party lacks a plan to replace ObamaCare, even as it renews its effort to repeal the law. "There will be an alternative, and you will get to see it," Boehner told Fox News's Bret Baier in an interview that aired Wednesday night. Leaders of the three House committees that oversee healthcare policy are currently "working together to craft, what we believe, what would be a better approach with regard to healthcare for the American people," Boehner said on "Special Report with Bret Baier." The three-term Speaker also defended his party's decision to hold another ObamaCare repeal vote next week. "There are 47 new members of Congress who have never had the chance to cast their vote to repeal ObamaCare," he said, though he did not directly acknowledge that the bill's fate is doomed, while President Obama continues to wield a veto pen. The bill, which would task House committees with writing legislation to replace the Affordable Care Act, would be the party's first repeal vote of the new Congress. The House has already taken more than 50 repeal votes since the law's passage in 2010. GOP leaders have long been accused of lacking a comprehensive replacement plan for the healthcare law. That criticism intensified after the Supreme Court decided to take up a high-stakes case called King v. Burwell, which could nix healthcare subsidies for millions of people."
http://thehill.com/policy/healthcare/231177-boehner-gop-will-have-obamacare-alternative-this-year
Obamacare supporters rally ahead of Supreme Court arguments
"Obamacare supporters this week launched a full-court press in support of millions of Americans who are at risk of losing federal health insurance subsides ahead of upcoming Supreme Court oral arguments. With justices set to hear arguments in King v. Burwell on March 4, Capitol Hill Democrats who helped push through the healthcare law in 2010 — as well as several high profile allies — made their formal pitch to the court before a Wednesday deadline for amicus briefs. The case threatens federal subsidies given to millions of low- and middle-income people to help pay for health insurance premiums. At issue is the wording of the healthcare law. An appeals court ruled in July that the law's language specifically limits insurance tax credits to consumers who live in states that have set up their own insurance markets, known as exchanges. Exchanges run by the federal government, the court said, are excluded from the subsidy program… "Our [amicus] brief demonstrates Congress' clear intent that premium tax credits were to be made available to all qualified consumers purchasing insurance through exchanges set up by the states and by the federal government," said House Minority Whip Steny Hoyer, D-Md. Rep. Sandy Levin, D-Mich., who chaired the House Ways and Means Committee when the bill was written, called the appeals court's interpretation "a figment of [the plaintiffs'] imagination." "That issue was never part of the discussion [when the bill was drafted]," said Levin during a Wednesday news event. "It was never mentioned, never discussed, even by [Obamacare] opponents." House Minority Leader Nancy Pelosi, D-Calif., accused "right-wing" Obamacare opponents of engaging in a desperate attempt to damage the program. "The text of the Affordable Care Act is clear: Premium tax credits are available to all eligible Americans, regardless where they live," she said. Pelosi said a ruling upholding the lower court's decision would throw insurance markets into turmoil and have "widespread ripple effects." Democrats cite a recent study by the liberal-leaning Urban Institute that estimates that if the high court was to rule against the administration, 8.2 million Americans would lose healthcare coverage. Several healthcare groups, including the American Cancer Society, the American Heart Association, the American Diabetes Association, the National Multiple Sclerosis Society and the Catholic Health Association of the United States submitted court briefs this week supporting the administration's position. Other groups to file court briefs on behalf of the healthcare law include the Jewish Alliance for Law and Social Action and the Small Business Majority foundation. Amicus briefs supporting the plaintiff were due in December."
http://www.washingtonexaminer.com/obamacare-supporters-rally-ahead-of-supreme-court-arguments/article/2559460?custom_click=rss
Can The Health Care Industry Save Obamacare?
Hospitals and insurance companies are coming to the law's defense before the Supreme Court.
"Health insurance companies and hospitals mounted an aggressive defense of Obamacare's insurance subsidies Wednesday, warning the Supreme Court that eliminating the payments would be "grossly inequitable" to millions of Americans. Both industries have a lot on the line as the court prepares to hear oral arguments in a lawsuit that aims to cut off the Affordable Care Act's premium subsidies in most of the country. In an amicus brief filed Wednesday, health insurers said a ruling against the subsidies would have widespread and severe ripple effects, potentially throwing states' entire insurance markets into chaos. Stopping the flow of subsidies "would create severely dysfunctional insurance markets" in 34 states, America's Health Insurance Plans, the industry's leading trade organization, said in its amicus brief. "It would leave consumers in those States with a more unstable market and far higher costs than if the ACA had not been enacted." The case before the Supreme Court, King v. Burwell, argues that Obamacare's subsidies—which help the vast majority of enrollees cover part of their premiums—should only be available in states that established their own insurance exchanges. People who live in the states that did not set up their own marketplaces should not be receiving financial assistance, the challengers argue. AHIP, though, said the state and federal exchanges work the same as a practical issue. The subsidies and the law's individual mandate are part of an interconnected series of policies designed to stabilize insurance markets, AHIP said—irrespective of who runs the exchange in any particular market. "There is no practical reason to distinguish between state- and federally-operated exchanges in this regard," the brief says. It makes no difference to the market reforms whether the exchange is state- or federally operated. Likewise from the perspective of consumers, State- and federally-operated exchanges perform the same basic functions." According to independent estimates, 8 to 10 million people would likely lose their coverage if the Court invalidates subsidies in the federally run exchanges. And most of the payments insurers were planning to receive this year—about $32 billion, according to the Congressional Budget Office—would disappear as well. But the consequences would spill well beyond consumers who personally lost their subsidies, AHIP argued. The industry organization warned of an insurance "death spiral" if the Court rules against Obamacare: Only the only sickest people would be willing to buy insurance even without financial assistance or a mandate to do so, AHIP argued, which would cause premiums to increase, which would push out more people until only the sickest of the sick remained and insurance became totally unaffordable, if it would be available at all. "These significant adverse consequences are fundamentally inconsistent with the goals of the ACA, which was intended to achieve nationwide reform and make stable, functioning insurance markets available to all Americans," AHIP wrote. Hospitals made a similar argument in their amicus brief Wednesday. Neal Katyal, a former acting solicitor general who is representing several large hospital organizations, pointed to the experience of states that tried some of Obamacare's market reforms—such as guaranteeing coverage to sick people—without also providing subsidies or enacting an individual mandate."
http://www.nationaljournal.com/health-care/can-the-health-care-industry-save-obamacare-20150129
Orrin Hatch op-ed being used to defend Obamacare in Supreme Court Case
"Sen. Orrin G. Hatch wants to see the Supreme Court strike a blow at Obamacare this year — but the Utah Republican's own words are being used by the Obama administration in that court case to defend the law. Five years ago, Mr. Hatch wrote an op-ed that seemed to see no difference between health exchanges set up by the states and ones set up by the federal government, noting Washington planned to "step in and do it for them" should states refuse to start their own. That distinction between the types of exchanges is the crux of the court case, with the justices expected later this year to rule on whether residents in states that use the federal exchanges are able to get tax credits to help them pay for insurance. Without the subsidies, most would likely refuse to buy coverage, undercutting the economics of Obamacare. Mr. Hatch's spokesman says Democrats are "grasping at straws" in trying to use his words to defend the program's legality, but the longtime senator becomes just the latest key player who has weighed in on Obamacare over the years, only to see his words used against him in the subsidies case King v. Burwell. The list started with Jonathan Gruber, an MIT professor who worked on the law and then undermined it in public speeches."
http://www.washingtontimes.com/news/2015/jan/29/orrin-hatch-op-ed-being-used-to-defend-obamacare-i/?utm_source=RSS_Feed&utm_medium=RSS
The Supreme Court and the Future of Obamacare
"If the Court rules against the administration's illegal subsidies, it will be a victory for the rule of law–but it won't necessarily be a victory for conservative health-care policy. My new Bloomberg column outlines a way Republicans could make it into one: by preparing an exit ramp from Obamacare for the states that have been resisting it. "If the only alternatives are doing nothing or effectively reversing the court's decision, Republicans will split over which to choose and fight each other about it. But there are other alternatives. . . .  Congress should advance legislation to allow states to opt out of Obamacare and into something better. Those states would then be exempt from the law's regulations and mandates. People already on the federal exchanges in those states would keep getting their subsidies for some limited time. Going forward, though, people in those states with no access to employer coverage would get tax credits they could use to buy any state-approved coverage — whether or not it meets Obamacare's requirements or is bought on any government-run exchange. . . . And if supporters of Obamacare balk at the proposal — if Democratic senators threaten to filibuster it, or if Obama threatens a veto — they will have to explain that Obamacare is terrific but can't withstand the existence of a rival model in other states."
http://www.nationalreview.com/corner/397499/supreme-court-and-future-obamacare-ramesh-ponnuru
Obamacare should lose in next Supreme Court case
http://www.chicagotribune.com/news/opinion/commentary/chi-obamacare-supreme-court-decision-20150129-story.html
Commission pushes military health and pension reforms
"A high-profile commission to overhaul military pay and benefits is pushing to dissolve the TRICARE health care system familiar to troops and their families into a new program and scale back the pensions for service members who stay long enough to retire. But its recommendations, which could eventually lead to savings of $12 billion a year, immediately drew some backlash and face a steep climb on Capitol Hill. Even members of the commission downplayed the urgency of reforming the current pay and benefits system that Pentagon leaders say is getting too expensive and threatening the core of the military. "It's my hope all of [the recommendations] would end up in legislation and be adopted," said Commission Chairman Alphonso Maldon, who would not characterize the current system as unsustainable even when prodded by reporters. The next step: selling the proposals to members of Congress who've been skeptical all along of the Pentagon's warnings that escalating personnel costs were going to eat it alive if not reined it. The nine-member commission, which released its final report Thursday, is pressing for retired service members to get a smaller pension that would equal 40 percent of their salaries after 20 years of service instead of the current 50 percent. But the panel would grandfather current retirees and service members under the existing pension system unless they chose to opt out, meaning the cut would largely affect just new recruits. At the same time, the panel is pushing for a new retirement benefit for all service members: a 401(k)-style savings plan in which the government would contribute. The plan would provide retirement benefits for the 83 percent of enlisted men and women who never reach the 20 years required for a pension, something that disproportionately goes to higher-paid officers, the commission said in its final report. On TRICARE, the panel is recommending the development of a new health care system in which active-duty family members, members of the Reserves and retirees would pick private-sector insurance from a menu of plans. Active-duty family members would be reimbursed for the cost of these private-sector plans through a new Basic Allowance for Health Care. Active-duty service members, meanwhile, would see their health care unchanged: They'd continue to receive care from military treatment facilities."
http://www.politico.com/story/2015/01/commission-military-health-pension-tricare-health-care-system-114743.html
Florida lawmakers must act soon on health care coverage for working poor
http://www.bradenton.com/2015/01/28/5605293/florida-lawmakers-must-act-soon.html
IMMIGRATION:
MAJORITY OF AMERICANS DISSATISFIED WITH IMMIGRATION LEVELS, JUST 7 PERCENT WANT MORE
"A majority of Americans are dissatisfied with immigration levels to the United States, according to a new Gallup poll. The poll, released Thursday, reveals that 60 percent of Americas say they are dissatisfied with the current level of immigration into the United States. Just 33 percent said they were satisfied. In a follow up question probing whether that dissatisfaction was because the level of immigration was too high or too low, just 7 percent said they wanted to see more immigration, while 39 percent said they wanted the level of immigration to decrease. The overall extent of dissatisfaction increased six percentage points over the last year, but did not match the poll's highest level of dissatisfaction, 72 percent, registered in January 2008. The increase in dissatisfaction comes as Republicans in Congress battle President Obama's executive orders on immigration. Another recent poll from Paragon Insights found widespread opposition to Obama's unilateral move to provide legal status and work permits to millions of illegal immigrants and support for congressional efforts to block those edicts. Gallup's poll did not probe opiniions about Obama's executive actions, but did reveal the level of dissatisfaction with immigration levels among Republicans at an all time high for the poll, at 84 percent. Independents expressed a 54 percent level of dissatisfaction and 44 percent of Democrats said they were dissatisfied. In its analysis of the results, Gallup acknowledged that Obama's executive actions might be a contributing factor to the poll's results, noting that "[t]he president's disputed actions may have had some effect on how Americans perceive immigration levels, providing Republicans additional fodder with which to challenge the president." Gallup's poll was conducted from January 5-8 with a random sample of 804 adults living in the United States and has a margin of error of +/-4 percentage points."
http://www.breitbart.com/big-government/2015/01/29/majority-of-americans-dissatisfied-with-immigration-levels-just-7-percent-want-more/
Gallup Poll: Only SEVEN PERCENT Of Americans Want More Immigration
"According to a new Gallup poll, only 7 percent of Americans believe that we need higher levels of immigration. In total, 60 percent of respondents said they were dissatisfied with the current levels of immigration to the United States. 33 percent said they were satisfied with current levels. But among those who are dissatisfied with current immigration levels, 39 percent said they want less immigration, 14 percent say they want current levels to say the same, but only 7 percent say they want immigration levels to increase. (Yes, 14 percent of Americans say they are dissatisfied with current immigration levels, but also say they want immigration levels to stay the same. I don't get it either.) Believe it or not, that 7 percent actually represents the highest level of support for increased immigration in the history of Gallup's polling. In January of 2007, only 3 percent said the same. Since last year, the percent of Americans saying they are dissatisfied with current immigration levels has jumped from 54% to 60%."
http://dailycaller.com/2015/01/29/gallup-poll-only-seven-percent-of-americans-want-more-immigration/
Six in 10 dissatisfied with current immigration levels: poll
"Six in 10 Americans say they're dissatisfied with the level of immigration into the United States, as House Republicans think about joining the legal fight over President Obama's executive actions on the issue. The 60 percent dissatisfaction level is an increase of 6 percentage points from 2014 but lower than the 2008 high of 72 percent, Gallup said. One-third of Americans are satisfied with the current immigration levels."
http://www.washingtontimes.com/news/2015/jan/29/six-10-dissatisfied-current-immigration-levels-pol/?utm_source=RSS_Feed&utm_medium=RSS
Six in 10 Americans unhappy with immigration level
http://www.washingtonexaminer.com/six-in-10-americans-unhappy-with-immigration-level/article/2559492?custom_click=rss
Public opinion left out of picture in Obama immigration drive
"Gallup recently asked adults around the country a very simple question about immigration: Are you satisfied, or dissatisfied, with the level of immigration into the United States today? Are too many immigrants coming? Too few? Or is the number just about right? Before giving the results, it's important to note what that number is. The U.S. awards legal permanent resident status — a green card, which means lifetime residency plus the option of citizenship — to about one million people per year, a rate Sen. Marco Rubio calls "the most generous" on earth. In addition, the government hands out more than a half-million student and exchange visas each year, tens of thousands of refugee admissions, and about 700,000 visas to temporary workers and their families. The percentage of foreign born in the U.S. population is heading toward levels not seen since the period of 1890 to 1910… So is that too much, or too little? Gallup found that 47 percent of Americans believe the level of immigration should stay where it is. Thirty-nine percent want to see it decreased. And just seven percent want it increased. (The remaining seven percent said they don't know.) Put another way, 86 percent of Americans would like immigration into this country to remain at today's level or to decrease, versus seven percent who want to see it increase. "Americans wish to see current record immigration rates lowered, not raised," said the office of Republican Sen. Jeff Sessions, who has opposed comprehensive immigration reform measures on Capitol Hill. "Yet the president's 'Gang of Eight' immigration bill … doubles the number of annual guest workers and triples the number of green cards over the next ten-year period." Given public opinion, it shouldn't surprise anyone that the bill did not become law. Gallup did not ask about immigrants who are already in the United States illegally. But a Wall Street Journal poll touched on that question just before the State of the Union speech, asking respondents which issues should be "an absolute priority for the Obama administration and this year's Congress." On the list was "passing immigration legislation that would create a pathway to U.S. citizenship for foreigners who are currently staying illegally in the United States." It ranked 12th out of 15 possible priorities, with just 39 percent calling it a must-do. Another immigration-related option, passing reform "that would do more to secure our southern border with Mexico," ranked much higher, with 58 percent of respondents calling it an absolute priority."
http://www.washingtonexaminer.com/public-opinion-left-out-of-picture-in-obama-immigration-drive/article/2559543?custom_click=rss
VIRGINIA LAWMAKER EXPLAINS: DEMS NEED ILLEGAL IMMIGRANTS TO VOTE
"As the Senate considers whether to take up a House-passed bill that aims to roll back President Obama's executive amnesty for illegal aliens, lawmakers might want to check with their constituents. Americans oppose greater immigration. A new Gallup poll finds just seven percent want more immigration, and 39 percent want less. Yet Obama's policy is to legalize some five million illegal aliens, allowing them to remain in the country and even go to work. After all, "We want everyone to seek employment," Attorney General nominee Loretta Lynch explained to Sen. Jeff Sessions. The reason for that is simple: Democrats need to create voters, and they hope formerly illegal immigrants will join their party. In states across the country, liberals are losing power. Earlier this month, for example, Virginia State Sen. Dick Saslaw, a liberal Democrat, told a meeting of his constituents that the state legislature would be even more conservative next year, because "two Republican senators that we know of will be 'primaried'" and replaced with more conservative members. But Saslaw, a former Majority leader, says he has hope for the future of his Democratic party. The "ideologically pure" Republican right wing, Saslaw says, will lose influence "as a continually growing legal immigrant population begins to impact elections," the reliably liberal Falls Church News Press reports. Now, Saslaw couldn't be speaking about legal immigration. It will be at the same level this year as it was last and the year before that. If those immigrants haven't boosted Democrat fortunes, there's no reason to expect them to in the future. The big change in immigration, of course, is amnesty. President Obama wants to make five million or so illegals into legal citizens. That, Saslaw seems to think, would be enough voters to influence elections even in Virginia, no border state. Only time will tell."
http://www.breitbart.com/big-government/2015/01/29/virginia-lawmaker-explains-dems-need-illegal-immigrants-to-vote/
IMMIGRATION ACTIVISTS: SENATE MUST NOT BACK DOWN FROM DEFUND EFFORT
"Anti-amnesty advocates have a message for Senate Republicans: Do not back down from the effort to defund Obama's executive amnesty. The Senate is expected to bring up a Department of Homeland Security bill that targets the president's executive actions on immigration in the coming days. The bill faces an uphill climb: the entire Democratic Senate caucus this week called on Senate Majority Leader Mitch McConnell to bring up a so-called "clean" funding bill that does not include riders taking on Obama's executive amnesty instead. According to the Federation for American Immigration Reform, McConnell should "not capitulate." It argues that a DHS funding bill free of provisions combating Obama's executive amnesty is in fact "dirty." "What the Senate minority is demanding is the antithesis of a 'clean' DHS Appropriations bill, and McConnell must not capitulate," Dan Stein, FAIR's president said Thursday. "What the Democrats are seeking is a dirty bill that actually funds the President's executive amnesty. It allows the administration to divert money and manpower from the department's primary responsibilities – securing the homeland and enforcing our immigration laws – to carrying out a massive amnesty program that was never authorized by Congress." If the entire Democratic caucus stands firm against a DHS bill defunding Obama's executive actions, the effort to defund would fall short of the needed votes to overcome a filibuster. FAIR highlighted a number of members of the Democratic caucus in the Senate who have expressed opposition or reservations about Obama's executive amnesty: Sens. Jon Tester (D-MT), Claire McCaskill (D-MO), Mark Warner (D-VA), Joe Manchin (D-WV), Joe Donnelly (D-ID), Heidi Heitkamp (D-ND) and Angus King (D-ME.). "Majority Leader McConnell's focus should be on persuading these Democrats to join with Republicans to pass a bipartisan bill that ensures that DHS funds are spent on the vital task of securing the homeland, while protecting the Constitution's Separation of Powers doctrine," Stein said, going on to stress that McConnell must insist that the riders defunding executive amnesty remain on the DHS bill. Roy Blunt (R-MO), a member of the GOP leadership team in the Senate, said Tuesday there would be an effort to persuade Democrats to join the effort to defund executive amnesty. "I think we should do everything we can to persuade at least a half a dozen Democrats that they should join us to get this done," Blunt said. "Sometimes you don't know how these legislative battles go if you don't have them, and we intend to have this one."
http://www.breitbart.com/big-government/2015/01/29/immigration-activists-senate-must-not-back-down-from-defund-effort/
TEXAS BORDER BUSINESS LEADERS ATTACK MCCAUL'S BORDER PLAN
"Economic and business leaders from McAllen, Texas and Reynosa, Mexico criticized the border security plan put forth by House Homeland Security Committee Chairman Michael McCaul (R-TX). In a meeting one day following McCaul's visit to the border region, the business leaders met and said that people living along the border need to be consulted in any plan to secure the border. "Perhaps McCaul, of Austin, who is chairman of the Committee on Homeland Security, should have stayed in town a few hours longer to hear how folks here really feel about our neighbors to the south," wrote The Monitor's editorial board. "Because if a wall were to be built here it would send a wrong message and goes counter to the inclusive dialogue that business leaders and elected officials in South Texas have gone out of their way to espouse." The editorial quotes Keith Patridge's, president and CEO of the McAllen Economic Development Corp, description of McCaul's plan for border security. "There's a feeling in the United States that we have an insecurity on the border and the Republican Party was saying we need to tighten up border security. And there's a lot of people across the country who feel that way," Patridge said. "Unfortunately, it impacts us because we recognize the interaction and cross-border relationship between our communities." The Monitor also criticized politicians who "parachute in for quick peeks and photo ops and 15-minute press conferences" as not getting the full picture of what is going on in the border region. Breitbart Texas' Managing Director Brandon Darby was equally critical of McCaul's border visit in an article by Ildefonso Ortiz on Monday. Darby said politicians like McCaul and others should "skip the Potemkin village tour" and actually talk with Border Patrol agents who understand the real situation along the border. McCaul had claimed the Rio Grande Valley Sector, that includes McAllen, is "the most wide open unprotected sector that we have on the U.S. – Mexico border." Darby contradicted this stating, "He's dead wrong about the RGV sector. In fact, he's substantially wrong about his border security approach across the board." "Breitbart Texas has spent considerable time in each of the nine sectors on the U.S. border with Mexico," Darby explained. "The Laredo Sector is much more open and under-secured than the RGV Sector. The same is true for the Del Rio and the Big Bend Sectors. Parts of the Tucson Sector are mountainous and frighteningly wide open. This politician is either woefully uninformed or he is just grandstanding — as many politicians have done regarding the RGV Sector." The editorial board wrote, "We agree with United Brownsville Executive Director Mike Gonzalez who said on Monday that a solution to the immigration crisis requires greater inclusion of border communities as well as a bi-national, integrated border control approach with economic development alternatives."
http://www.breitbart.com/texas/2015/01/29/texas-border-business-leaders-attack-mccauls-border-plan/
Obama seizes leverage on immigration
"President Obama on Thursday will call on congressional Republicans to approve a "clean" funding bill for the Department of Homeland Security that preserves his executive actions on limiting deportations. During a visit to the House Democratic retreat, the president is expected to seize on a suggestion from some Republicans that they allow funding for the department to lapse if they are unable to secure concessions. "The president will join the Democrats in Congress in vehemently opposing that dangerous view and calling for a clean funding bill to ensure we are funding our national security priorities in the face of cybersecurity and security threats abroad," a White House official said. Obama is looking to press his political advantage over Republican leaders, who have struggled to come up with a deal that could satisfy conservative lawmakers determined to reverse the president's immigration orders.
Earlier Wednesday, the White House blasted Republicans for looking to "re-fight an old political battle" and said they are now trapped in a problem of their own making. "This is a mess they created back in December when they decided to opt for that fight over the immigration reform actions the president took," White House spokesman Eric Schultz said. "We believe that was unwise and misguided — that they now have a mess on their hands that they ought to be cleaning up." But while the White House is amplifying its call for a clean bill, it isn't ruling out accepting provisions that would make the legislation more appealing to House Republicans, provided that Obama's executive actions remain untouched. "I've seen some reports of Republicans that are floating certain riders," Schultz said. "Our bright line thus far has been we will veto anything that includes a rollback of the president's executive actions on immigration. Short of that, I'm not going to be in a position to sort of negotiate on those pieces." Passing a clean funding bill looks like an impossibility for Speaker John Boehner (R-Ohio) unless he relies fully on House Democrats, so getting the White House to agree to some concessions could provide him important wiggle room. The clock is ticking. Funding for the Department of Homeland Security expires on Feb. 27, and Congress is only scheduled to be in session for three weeks next month. Jim Manley, a former aide to Senate Minority Leader Harry Reid (D-Nev.), said he could not imagine the White House or Democrats standing down. The recent terror attack in Paris has only reinforced the bad politics surrounding a potential shutdown of the Department of Homeland Security (DHS), he argued. "The idea that Republicans want to hamper the Department of Homeland Security at a time like this is ridiculous," Manley said. "These guys think they have some leverage. They have none as far as I can tell."
http://thehill.com/homenews/administration/231103-obama-seizes-leverage-on-immigration
Ex-DHS secretaries warn Congress not to 'risk funding for the operations that protect every American'
"The three former heads of the Department of Homeland Security are warning Congress not to hold up funding for the sprawling department as lawmakers continue fighting over immigration reform. The three former secretaries of homeland security — two Republicans and one Democrat — say in a letter obtained by The Washington Post that a prolonged fight could risk national security at a time of sustained threats from terrorist groups. Their message comes as the U.S. Senate is expected to begin debating a DHS spending bill in the coming days. How to fund the department has become a proxy fight in the years-long feud between President Obama and congressional Republicans over how to deal with illegal immigration and border security. Current homeland security funding expires on Feb. 27 as part of an agreement passed last year that was designed to give Republicans more time to respond to Obama's decision to change the nation's immigration policy by executive action. The House passed a new spending bill earlier this month that would fund the department through the end of the fiscal year in September. But the bill also essentially repeals significant changes in immigration made by Obama since the start of his presidency, including instructions to federal immigration officers to focus on deporting criminal illegal immigrants or repeat offenders and his 2012 Deferred Action for Childhood Arrivals program, the one that grants temporary legal status to hundreds of thousands of "dreamers."… On Thursday, McConnell and Boehner are expected to receive a similar message — but this time from Republicans Tom Ridge and Michael Chertoff and Democrat Janet Napolitano. "We do not question your desire to have a larger debate about the nation's immigration laws. However, we cannot emphasize enough that the DHS's responsibilities are much broader than its responsibility to oversee the federal immigration agencies and to protect our borders," they write in a copy of the letter obtained by The Washington Post. "And funding for the entire agency should not be put in jeopardy by the debate about immigration." "It is imperative that we ensure that DHS is ready, willing and able to protect the American people," they add. "To that end, we urge you not to risk funding for the operations that protect every American and to pass a clean DHS funding bill." The current homeland security secretary, Jeh C. Johnson, has repeatedly warned lawmakers about using his department's spending bill to make a point about immigration. He was spotted on Capitol Hill last week meeting with several senior lawmakers to make his point. The partnership between Johnson's predecessors isn't new: They've appeared together at public events and advocated through op-eds and other media appearances to protect department funding and to ask Congress to streamline oversight of the department. Ridge was named the nation's first homeland security secretary in 2003 when the department was established by President George W. Bush. Chertoff, a former federal judge, held the job from 2005 until the end of the Bush administration. Napolitano, a former governor of Arizona, was tapped as Obama's first DHS secretary and served from 2009 to 2013."
http://www.washingtonpost.com/blogs/post-politics/wp/2015/01/29/3-ex-homeland-security-secretaries-warn-congress-about-immigration-funding/
Ex-DHS chiefs call on GOP Senate to pass 'clean' spending bill
http://thehill.com/policy/finance/231129-ex-dhs-chiefs-call-on-senate-gop-to-pass-clean-spending-bill
NAPOLITANO: BORDER CONTROL 'UNOBTAINABLE,' A DC MYTH
"Thursday at the Council on Foreign Relations, former Homeland Security Secretary Janet Napolitano said "operational control" of the border that the Republican Congress is pushing for in any new immigration legislation is "absolutely an unattainable standard." Napolitano said, "Operational control is a D.C. buzz phrase," adding "It's a border. People go back and forth. What you want to have is the greatest possible observation of the border." "The phrase operational control that has been used in the House bill is a politically attractive, absolutely an unattainable standard," she concluded."
http://www.breitbart.com/video/2015/01/29/napolitano-border-control-unobtainable-a-dc-myth/
Obama Spox: Amnesty Is More Important Than Homeland Security
"President Barack Obama won't trim his unilateral amnesty, even by a tiny bit, to get a compromise that would allow bipartisan funding for the Department of Homeland Security, White House spokesman Josh Earnest said Thursday. "Will the president change that executive action in any way in order to secure funding for the Department of Homeland Security?" a reporter asked Earnest. "No, its not going to happen," Earnest replied. Obama's hard-nosed strategy would deny routine payroll checks to tens of thousands of American law-enforcement officials until the GOP agrees to let him provide work-permits to illegal aliens so they can compete for jobs against Americans. Currently, Democratic leaders are promising to block agency funding until the GOP gives up trying to stop Obama's very unpopular amnesty. That ambitious strategy is widening a deep split within the Republican Party between its business-funded pro-amnesty establishment wing and its anti-amnesty electorate. Major business interests support Obama's November amnesty, and are pushing for a new immigration law that would allow an unlimited inflow of foreign professionals for jobs also sought by recent American graduates. But numerous polls show that almost 90 percent of the GOP's base opposes the amnesty, which would end repatriation for nearly 12 million illegal aliens, and also provide work permits for roughly 5 million migrants. The amnesty, and Obama's immigration policies, are also very unpopular among the swing-voters who will decide the 2016 election. In December, pressure from GOP voters forced the House leadership to limit funding for DHS only until the end of February. In January, the GOP passed another bill that would fund the DHS for the rest of the year, and also bar any funding to implement Obama's amnesty. Obama and the Democrats are now threatening to block the GOP's funding bill until Republicans agree to allow the agency to implement Obama's amnesty. This hard-nosed strategy is forcing the GOP leadership to either abandon its voters by funding the amnesty, or develop a strategy to win the PR battle as Democrats use the media to blame them for the shutdown. If the agency does not get funding after Feb. 27, the agency law enforcement officials — border officers, Secret Service guards, customs officials — will continue to work, but will get not get paychecks until a budget deal is completed. Winning the PR battle is difficult, partly because Republican leaders don't want to fight it, but also because the established media echoes Democratic talking-points."
http://dailycaller.com/2015/01/29/obama-spox-amnesty-is-more-important-than-homeland-security/
Dems threaten to block action on Homeland-immigration bill
"Senate Democrats threatened Thursday to block action on legislation funding the Homeland Security Department until Republicans jettison House-passed provisions that reverse President Barack Obama's key immigration policies. Without action by Congress by Feb. 27, the department will lose a portion of its funding for counterterrorism and other activities, an event lawmakers in both parties say they want to avoid. Republicans have vowed since last fall they would use the funding measure to reverse Obama's recent shifts in immigration policies, and the House-passed bill is due on the Senate floor in the next few days. But Sen. Charles Schumer, D-N.Y., said Democrats are not willing to go along, and blasted Republicans in unusually strong terms. "They seem to dislike the idea of supporting homeland security. They dislike dreamers more than they dislike ISIS," he said. The term "dreamers" applies to young immigrants brought into the country illegally with their parents. ISIS refers to the Islamic State militants who have taken over portions of Iraq and Syria."
http://www.washingtontimes.com/news/2015/jan/29/dems-threaten-to-block-action-on-homeland-immigrat/?utm_source=RSS_Feed&utm_medium=RSS
Johnson to Congress: Don't make DHS budget a 'political football'
"The Homeland Security Department cannot pay for more border security or invest in recommended fixes to the Secret Service unless Congress passes an appropriations bill for this fiscal year, Secretary Jeh Johnson said during a speech at the Wilson Center. He challenged Congress to act before the end of February, when the continuing resolution that now funds the department expires. "The clock to Feb. 27 is ticking. In these times, the homeland security budget of this government should not be a political football," he said. DHS was the only agency left out of last year's omnibus funding bill. Following President Barack Obama's announcement of new executive actions to address illegal immigration, some Republicans had threatened to block the entire bill if DHS were included. The President has said he will veto any legislation that strips money from immigration-related activities. "I urge Congress to pass an appropriations bill for DHS free and clear of politically charged amendments," Johnson said. He also defended the executive actions, which combine improvements to border security with measures that would spare some illegal immigrants from deportation. "We are taking steps to fix our broken immigration system," he said. Apprehensions of illegal immigrants on the southern border are at the lowest level since the 1970s, he said. But migration is seasonal and he cautioned that there may yet be another surge of illegal migrants from Central America, as there was last summer. The "push factors" in those countries that led many of them to come to the United States remain problems. The "pull factor" — the U.S. economy — is getting stronger, he noted. In its fiscal 2015 budget request, DHS asked Congress for more money to buy aircraft, surveillance technology and other equipment as part of a "risk- based" strategy for securing the border. Johnson's wide-ranging speech, attended by many current and former homeland-security officials, served as a sort of "State of DHS." Here are few more highlights:…"
http://www.federalnewsradio.com/473/3790265/Johnson-to-Congress-Dont-make-DHS-budget-a-political-football
DHS Secretary Urges Congress To Stop Using His Agency's Budget As A 'Political Football'
http://www.huffingtonpost.com/2015/01/29/dhs-funding-immigration_n_6570904.html
Barack Obama threatens to veto attacks on his immigration policy
He also took aim at Republican arguments that a lapse in DHS funding would not be 'the end of the world.'
"President Barack Obama vowed to House Democrats on Thursday night that he would "happily" veto any legislation that would "compound" the country's immigration problems — posing yet another challenge to Republican efforts to pass a Homeland Security spending bill by next month's deadline. "If rather than try to solve the broken immigration system they compound the problem, I'll veto it," the president said in a buoyant and aggressive speech at a retreat for Democratic House lawmakers in Philadelphia, echoing the feisty approach his administration has taken to dealing with the Republicans who control both ends of the Capitol. He also promised once again to veto bills that would repeal Obamacare or roll back Wall Street regulations."
http://www.politico.com/story/2015/01/barack-obama-immigration-114752.html
Obama amnesty would save feds $7.5 billion: CBO study
"Halting President Obama's deportation amnesty will end up hurting Uncle Sam's bottom line, the Congressional Budget Office said Thursday in a new report that is bound to cause more problems for Republicans trying to block the White House's executive action. While keeping illegal immigrants in the shadows would save the government billions on spending, it would also mean billions in taxes that never get paid, leaving the federal budget a total of $7.5 billion worse over the next decade than it would be if Mr. Obama's amnesties take effect as scheduled, the CBO said."
http://www.washingtontimes.com/news/2015/jan/29/obama-amnesty-would-save-feds-75-billion-cbo-study/?utm_source=RSS_Feed&utm_medium=RSS
Memo Plants Seeds for GOP's New Immigration Strategy
"Majority Leader Kevin McCarthy sent House Republicans a legislative memo Thursday, laying out a February agenda of repealing Obamacare, taking on unfunded mandates, and permanently providing a tax deduction for charitable giving. But more than messaging, McCarthy may have also begun planting the seed that Republicans might need a different vehicle to fight President Barack Obama's executive action on immigration other than the Department of Homeland Security funding bill. "We hope that the Senate will send the House-passed Department of Homeland Security Appropriations bill to the President," McCarthy writes near the end of the 1,566-word memo. "In the event the Senate passes something different than the House-passed bill, we will be discussing with the Conference the best way to continue to challenge the President's unconstitutional amnesty." What that best way would be is not mentioned. But Republican leadership has started to mention another lawsuit against the president could be in the cards. Additional legislation might also be another avenue, though it won't have the same force as the DHS funding bill, which is a must-pass measure if Congress wants to fund the agency past Feb. 27. Either way, McCarthy is starting the campaign early to soften the blow with voters. "It is incumbent upon every Member to engage with our constituents back home on these issues and drive home the message that Republicans are focused on freedom, opportunity, and accountability and that we are continuing to offer positive solutions to help the middle class," he said, seeming to sum up the entirety of the legislative memo…."
http://blogs.rollcall.com/218/mccarthy-releases-february-legislative-memo/?dcz=
House GOP releases February agenda
It includes repealing Obamacare, starting work on an alternative, and action on taxes and Common Core.
"House Republicans will vote on repealing Obamacare next week, but this time the legislation will include "instructions" for committees to craft an GOP alternative. In a memo sent to Republicans on Thursday, House Majority Leader Kevin McCarthy (R-Calif.) laid out the agenda for the entire month of February, which will also include making permanent tax breaks for charitable giving and preventing the White House from "coercing states to adopt Common Core standards." Nowhere in the memo does it say that the House will take up the two pieces of legislation that it pulled in January: a border security bill and legislation to ban abortions after 20 weeks. Department of Homeland Security funding expires at the end of February, and McCarthy wrote that if the Senate passes a bill different from the House-passed measure — a near certainty — leadership will "be discussing with the Conference the best way to continue to challenge the President's unconstitutional amnesty." That debate is likely to dominate the entire month."
http://www.politico.com/story/2015/01/house-gop-releases-february-agenda-114721.html
House Abandons Border Security, Abortion Bills
"The House will abandon contentious border security and abortion bills in February, moving on to address Obamacare, the tax code and Common Core. "We will begin the month renewing our commitment to individual freedom and opportunity," House Majority Leader Kevin McCarthy said in a memo outlining the February agenda, referencing yet another vote to repeal Obamacare. Speaker John Boehner admitted this week to "a couple of stumbles" as House Republicans try to prove they can govern in a new Congress. The House was supposed to debate a "tough" border security bill last week, but leadership pulled the bill after it became apparent the bill might not have the votes to pass. Conservatives worried it was an unsubstantial bill meant to placate the base, so the GOP could move on to broader immigration reform. Leadership initially blamed the cancellation on an East Coast snowstorm."
http://dailycaller.com/2015/01/29/house-abandons-border-security-abortion-bills/
Another New Mexico immigrant license repeal effort begins
"A House panel is expected to discuss efforts to repeal a New Mexico law that allows immigrants suspected of being in the country illegally to obtain driver's licenses The House Safety and Civil Affairs Committee is scheduled Thursday to discuss two bills aimed at revamping the state driver's licenses laws. One proposal by Rep. Paul Pacheco of Albuquerque calls for creating a "two-tier" driver's license system. But Marcela Diaz, executive director of the Santa Fe-based Somos Un Pueblo Unido, says that would only create "scarlet-letter" licenses from immigrants. Republican Gov. Susana Martinez has tried repeatedly to have the law repealed, but those efforts have generated staunch opposition from Democrats. Despite Republicans winning control of the House, Democrats in the Senate have vowed to fight any repeal."
http://www.washingtontimes.com/news/2015/jan/29/another-new-mexico-immigrant-license-repeal-effort/?utm_source=RSS_Feed&utm_medium=RSS
REPORTER'S NOTEBOOK: Obama Using AG Nomination To Split GOP On Amnesty
"The GOP is facing a bitter internal battle now that President Barack Obama's nominee for attorney general has openly endorsed the president's unpopular and arguably illegal decision to award work permits to five million illegal immigrants. Alabama Republican Sen. Jeff Sessions has already announced his opposition to Loretta Lynch, who is supposed to replace outgoing Attorney General Eric Holder. But to prevail, Sessions first must drag three pro-amnesty GOP senators along with him when the 20-member Judiciary Committee votes to recommend or reject her nomination. That's a tall order. There are 11 Republicans on the Senate Judiciary Committee. That means Democrats will win if they can pick up at least two GOP votes. One Republican isn't enough, because a tie vote will likely leave Lynch stranded in the committee, though they could theoretically advance her nomination without a recommendation. Utah Republican Sen. Orrin Hatch has already announced his support for Lynch. South Carolina Sen. Lindsey Graham and Arizona Sen. Jeff Flake are also possible Lynch votes. Graham and Flake joined with Democrats in late 2012 to push a bill that would have doubled immigration and provided an amnesty to nearly all 12 million illegal immigrants living in the country in exchange for increasing the inflow of guest-workers for jobs sought by Americans. House Speaker John Boehner bowed to public opinion and killed the bill. Sessions' opposition to Lynch will likely be joined by Republican Sens. Ted Cruz of Texas, David Vitter of Louisiana and Mike Lee of Utah. The trio of conservatives used their time during the confirmation hearing to highlight Lynch's willingness to carry out Obama's constitutionally questionable big-government agenda. Four other GOP senators — John Cornyn of Texas, Thom Tillis of North Carolina, David Perdue of Georgia and committee chairman Chuck Grassley of Iowa — may vote against Lynch, but only if they feel pressure from the GOP base. It's a win-win situation for Obama, who is using the amnesty fight to widen the GOP's split between its middle-class electorate and establishment business wing. If GOP senators reject Lynch, Obama and his allies will rally their base with cries of Republican racism, sexism and bigotry. And if the GOP senators endorse Lynch, Obama's Democratic machine will claim Republican validation for his unpopular amnesty, further splitting and demoralizing the GOP base ahead of the 2016 election. The GOP leadership could have prevented this predictable problem last December by using their budget power to bar spending on Obama's amnesty. Instead, GOP leaders avoided the showdown by making a deal with Obama that funded his amnesty in exchange for his support of a deal that aided Wall Street."
http://dailycaller.com/2015/01/29/reporters-notebook-obama-using-ag-nomination-to-split-gop-on-amnesty/
AG Nominee Lynch Deflects Cruz Missile
"Texas Sen. Ted Cruz, one of President Obama's most vocal critics, asked Attorney General nominee Loretta Lynch for the third time: did she agree with Obama's executive order deferring deportation of undocumented immigrants? Lynch stuck to her position. "Senator, I've told you that I did find the analysis to be reasonable, I did find it to recognize the issues, and it did seem to provide a reasonable basis," Lynch responded. Cruz was looking for a yes or no, but he didn't get it. The two were calm and polite throughout the exchange Wednesday, but it was one of the more contentious moments at the first Cabinet-level confirmation hearing under the new Republican-controlled Senate. Lynch fielded more than six hours of questions from senators about the death penalty, voting rights, cyber security, marijuana legalization and a wealth of other issues she'd face as the nation's top law enforcement officer. But time and again, the questions came back to two things: immigration and her would-be predecessor, current Attorney General Eric Holder… In the opening question of the day, newly minted Judiciary Committee Chairman Chuck Grassley asked Lynch whether she believed President Obama had the legal authority to defer deportations under executive action, a move he made last November. Lynch said she was not privy to decisions that led to that executive action and didn't know the plans of the Department of Homeland Security to implement it, but defended Obama's legal authority to defer the deportations. In a carefully worded response, Lynch said she had read the opinions of the Office of Legal Counsel laying out the legal authority for the action and that she didn't "see any reason to doubt the reasonableness of those views." Other Republican senators, including Sens. Mike Lee of Utah and David Vitter of Louisiana, used many of their opening questions to hammer home their frustration over the immigration decision. Vitter announced back in December that he would oppose Lynch's nomination unless she opposed Obama's executive action. Cruz repeatedly questioned Lynch about Office of Legal Counsel's memos during his first round of questioning. After acknowledging that she declared it reasonable earlier, Cruz asked multiple times whether she agreed with that analysis. "Ms. Lynch, I would note that I've twice asked you if you agree with the analysis. And you are a very talented lawyer, and so I suspect it is not an accident that twice, you have not answered that question," Cruz said. "You have described what OLC did but not given a simple answer. Do you agree with that analysis or not?" Lynch repeated that she "did find the analysis to be reasonable" in the same even tone she'd used all day. She thanked the senators and pledged to work closely with each on issues they care about. She's widely expected to be confirmed by the committee and by the full Senate later this year. "I do pledge to this committee that I want to hear your concerns, I want to listen to your concerns and I will always be open to discussing those issues with you," Lynch said. Democrats on the committee praised Lynch for her record as a U.S. attorney in New York and for her qualifications for the position. Several senators criticized their Republican colleagues for politicizing the hearing. New York Sen. Chuck Schumer, who introduced Lynch along with his colleague Sen. Kirsten Gillibrand, said no arguments could be made that Lynch is not qualified to be AG. "So instead, some are trying to drag extraneous issues – executive orders on immigration, the IRS – into the fray to challenge her nomination because they can't find anything in her record to point to," Schumer said. "Let me be clear, attempts to politicize this nomination, to turn this exceptional nominee into a political point-scoring exercise are a disservice to the qualified candidate we have before us today."
http://www.realclearpolitics.com/articles/2015/01/29/ag_nominee_lynch_deflects_cruz_missile.html
Media Ignore Obama Attorney General Nominee Saying Illegals Have 'Right To Work'
http://dailycaller.com/2015/01/29/media-ignore-obama-attorney-general-nominee-saying-illegals-have-right-to-work/
RUSH: FNC PROMOTING MY POSITIVE WALKER REMARKS DUE TO WALKER AMNESTY STANCE
"On his Thursday radio program, Rush Limbaugh revisited his previous remarks on Gov. Scott Walker (R-WI) coming out of last weekend's Iowa Freedom Summit and the media attention they received, particularly from Fox News Channel's Bill O'Reilly and Charles Krauthammer. Limbaugh speculated that O'Reilly and Krauthammer may see his favorable rhetoric on Walker as noteworthy because they see Walker's perceived weak stance on immigration as a way to offer conservative credence to a candidate that more identifies with the Republican establishment's stance on that issue. "It's immigration," Limbaugh said to a caller.  "They touted me touting Walker because that puts me touting a guy who is not quite an open borders guy, but he's not really opposed to doing this amnesty for the illegals already here.  He's really good on closing the border, he's excellent on border security, but he's also got a position here on Obama's executive amnesty that bothers some people.  He's certainly not as solid on that as your guy Ted Cruz is." Later in the segment, he elaborated on his hypothesis. "Look, I'm under no illusions here," Limbaugh added.  "Let's be frank.  Cable news can highlight things that I say every night if they wanted to.  I mean, let's call it what it is.  It's not that something happens here that's so unique it's newsworthy, 'cause everything that happens here is newsworthy, but I'm not under any illusions here.  The Republican establishment is pro-amnesty, there's no question about it.  And if you look at Scott Walker, that would be the one area where people would have red flags going up.  And so here comes Fox News, 'Hey, man, Walker, big bump from Rush Limbaugh.  Does that matter?'  'Oh, yeah, that could be exactly what he needs, big push, big push.'  With Dr. Krauthammer and O'Reilly both agreeing.  And it's right in there, one of the reasons I'm convinced — I could be wrong.  It doesn't matter either way.  Don't anybody tell anybody I'm mad about anything.  I'm not mad.  I don't get mad over things like this.  It's not useful.  To me it's fascinating."
http://www.breitbart.com/video/2015/01/29/rush-fnc-promoting-my-positive-walker-remarks-due-to-walker-amnesty-stance/
SPENDING/BUDGET/ECONOMY:
Fox News Poll: Voters disagree with vision Obama expressed in State of the Union
"Many American voters are not on the same page as President Obama when it comes to the mood of the country and his economic proposals. Yet significant improvements in perceptions of the economy are boosting approval of the president — and less than half of voters want his executive actions repealed. First, Americans don't think we're the happy family President Obama described in his State of the Union speech.  A new Fox News national poll released Wednesday finds that by a three-to-one margin, voters see America as a dysfunctional family rather than as the "tight-knit" grouping Obama claimed we are (73-24 percent). Men, women and voters of all age groups endorse the dysfunctional description, and even a majority of Democrats — 61 percent — agrees. Still, Democrats are more than twice as likely as Republicans to call America a tight-knit family (37 vs. 14 percent). Voters also sharply disagree with the president's strategy of taking government actions to help improve economic conditions specifically for the middle class. By a 26-point margin, they think government policies should help improve the economy for everyone (61 percent) rather than target actions just for the middle class (35 percent). Even voters describing themselves as middle class think the focus should be on improving the economy overall (59 percent) rather than just for the middle class (37 percent). When it comes to helping everyone versus the idea of "spreading the wealth," voters are more evenly divided. Forty-six percent think it is a good idea and 45 percent a bad idea to use some of the money government collects in taxes to "spread the wealth" to others who are less well off. That's unchanged since 2008 when it was also 46 percent good idea vs. 45 percent bad. Perhaps predictably, that view breaks down along income-related lines. Voters in households earning less than $50,000 like the idea of spreading the wealth (by a 12-point margin), while those earning $50,000 or more don't like it (by a 9-point margin). Those voters describing themselves as middle class are more evenly divided: 45 percent call it a good idea and 47 percent say bad idea. Roughly two-thirds of Democrats think spreading the wealth is a good idea (69 percent), while two-thirds of Republicans say the opposite (68 percent)."
http://www.foxnews.com/politics/2015/01/29/fox-news-poll-voters-disagree-with-vision-obama-expressed-in-state-union/
President Obama to call for reversal of sequester cuts in budget plan
"President Obama said Thursday that he's asking Congress to fully reverse the automatic spending cuts known as sequestration in his annual budget proposal, set to be released next week. The sequestration cuts, triggered in 2013 when lawmakers were unable to strike an overall budget deal, have slashed federal military and domestic budgets. The White House argues that the cuts have held back economic growth and hurt the middle class. "If Congress rejects my plan and refuses to undo these arbitrary cuts, it will threaten our economy and our military," Obama said in a blog post published Thursday. "Investments in key areas will fall to their lowest level in 10 years, adjusted for inflation, putting American research, education, infrastructure, and national security at risk." The president will press that case later Thursday in a speech to the House Democratic retreat in Philadelphia. But while many in the president's party are likely to support his proposal to end sequestration, the plan got a chilly response from Republican leaders who have already dismissed the president's budget as dead on arrival. "Republicans believe there are smarter ways to cut spending than the sequester and have passed legislation to replace it multiple times, only to see the president continue to demand tax hikes. Until he gets serious about solving our long-term spending problem it's hard to take him seriously," said Cory Fritz, a spokesman for Speaker John Boehner (R-Ohio.). Don Stewart, the deputy chief of staff for Senate Majority Leader Mitch McConnell (R-Ky.), said the president's call to end sequestration was not a surprise. "Previous budgets submitted by the president have purported to reverse the bipartisan spending limits through tax increases that the Congress — even under Democrats — could never accept," Stewart said. The president's budget will again call for tax hikes on the wealthiest Americans and the elimination of loopholes used by corporations. But he's hoping that an appeal to "middle class economics" can give his plan new momentum. "Will we accept an economy where only a few of us do spectacularly well?" Obama said in the blog post. "Or will we commit ourselves to an economy that generates rising incomes and rising chances for everyone who makes the effort?" The budget will lay out how the president plans to pay for a slate of policy proposals rolled out in the State of the Union address, including his idea to provide two years of free community college tuition. The president's plan will also include sizable infrastructure improvements, guaranteed sick leave, tax cuts for middle-class families and new funding to treat chronic disease. "These proposals are pragmatic; they're the types of things both parties should be able to support," Obama argued."
http://thehill.com/homenews/administration/231089-obama-to-call-for-full-reversal-of-sequester-cuts
Obama seeking to 'fully reverse' sequester cuts, raise spending caps in budget plan
"President Obama will push to "fully reverse" the so-called sequester cuts and significantly raise government spending caps as part of his upcoming budget plan, a proposal likely to anger fiscal conservatives who want to see spending limits in place.  The across-the-board cuts, agreed to by both parties, have been in effect since 2013, after lawmakers were unable to produce a more strategic deficit-cutting plan. Members of both parties have problems with the cuts, which indiscriminately affect both domestic and defense programs. But according to White House officials, Obama plans to call for a complete overhaul when he addresses the House Democratic Caucus in Philadelphia Thursday evening. Obama's budget, to be formally released Monday, will call for $74 billion more than the levels frozen in place by sequestration, representing a 7 percent increase.  "His budget will reverse harmful sequestration cuts," White House Press Secretary Josh Earnest said Thursday. A White House official said the budget "will fully reverse those cuts for domestic priorities," while boosting national security programs by an equal amount. The White House claims that the budget will be "fully paid for with cuts to inefficient spending programs and closing tax loopholes," but taxpayers will have to wait until the budget is formally released Monday to find out exactly how. The brazen proposal from the president, two months after voters booted his party from control of Congress, reflected the White House's newfound confidence on the economy. Obama's aides believe that improving conditions give Obama credibility to push his spending priorities unabashedly — despite the fact that Republicans still believe government spends far too much. Sen. Jeff Flake, R-Ariz., said Thursday that if the cuts are unraveled, they must be replaced with cuts elsewhere in the budget. Federal deficits, gas prices and unemployment are all falling, while Obama's poll numbers have crept upward. The president has been newly combative as he argues it's time to ease the harsh measures that were taken to help pull the economy out of recession. "The president believes we should end the era of manufactured crises and mindless austerity," the White House said in a statement."
http://www.foxnews.com/politics/2015/01/29/obama-seeking-to-fully-reverse-sequester-cuts-in-budget-plan/
Obama's budget to seek to 'fully reverse' automatic cuts to domestic spending, defense
http://www.foxbusiness.com/markets/2015/01/29/obama-budget-to-seek-to-fully-reverse-automatic-cuts-to-domestic-spending/
Obama's budget will call for end of sequestration, tax hikes
http://www.washingtontimes.com/news/2015/jan/29/obama-budget-will-call-end-sequestration-tax-hike/?utm_source=RSS_Feed&utm_medium=RSS
Obama Budget Aim: Roll Back Sequester Spending Cuts (Updated)
"President Barack Obama's budget will increase spending on domestic and defense programs by $74 billion, he plans to tell House Democrats Thursday at their retreat in Philadelphia. According to a White House official, Obama will once again propose to "end the across-the-board sequester cuts that threaten our economy and our military." That's translates to about $74 billion increase in discretionary spending over the level allowed under sequestration caps in fiscal 2016 — or about 7 percent, according to second White House official. Non-defense discretionary spending would increase to $530 billion, or $37 billion over the spending caps, and $561 billion for defense spending, an increase of $38 billion, per the second official. "The President's budget will fully reverse those cuts for domestic priorities, and match those investments dollar-for-dollar with the resources our troops need to keep America safe," the first official said in an emailed statement. "The President believes we should end the era of manufactured crises and mindless austerity and instead build on the bipartisan budget agreement signed in late 2013 that helped us end some of these arbitrary budget cuts to help boost our economic growth, invest in key national priorities while helping to cut our deficits to their lowest level since 2007. "And with House Republicans declaring this week that a funding lapse for the Department of Homeland Security is 'not the end of the world,' the President will join the Democrats in Congress in vehemently opposing that dangerous view and calling for a clean funding bill to ensure we are funding our national security priorities in the face of cybersecurity and security threats abroad."
http://blogs.rollcall.com/white-house/obama-budget-would-roll-back-sequester-spending-cuts/?dcz=
Obama's budget $74B above caps
"President Obama will propose in his 2016 budget request to raise discretionary spending by $74 billion above the caps in sequestration, a White House official said Thursday. Obama, who will formally unveil his next budget blueprint on Monday, will ask Congress to increase discretionary spending by 7 percent above caps set by the Budget Control Act of 2011.  "This includes $530 billion on the nondefense discretionary side, an increase of $37 billion over the spending caps, and $561 billion in defense spending, an increase of $38 billion over the spending caps," the White House official said. The president proposed relieving sequestration for fiscal 2015 and 2016 in last year's budget. A budget deal passed by Congress in December 2013 eased the automatic spending cuts for last year and the rest of this year through September.
White House press secretary Josh Earnest called the budget "the beginning of a negotiation" but argued it was an important marker for the president's priorities. "Budgets are important because they're a way that we can codify our values and our priorities," Earnest said. The White House spokesman said that as the administration engages with Congress, officials would seek a one-to-one match when easing cuts to defense and domestic spending. "That certainly is consistent with the kind of agreement that's been reached in previous budget negotiations over the last several years," Earnest said. "And that certainly seems a principle that seems worthwhile."
http://thehill.com/policy/finance/231151-obama-budget-to-ask-for-74b-above-budget-caps
Obama to propose spending $74B more in 2016 than mandatory spending cuts
http://www.washingtonpost.com/blogs/post-politics/wp/2015/01/29/obama-to-propose-spending-74b-more-in-2016-than-mandatory-spending-cuts/
Obama wants end of sequester, seeks 7% spending hike
http://www.usatoday.com/story/news/nation/2015/01/29/obama-sequester-budget-house-democratic-issues-conference-boehner-mcconnell/22513925/
McCain welcomes sequestration's end
"Senate Armed Services Committee Chairman John McCain (R-Ariz.) on Thursday welcomed a new push from President Obama to reverse sequestration, including and perhaps especially for the Pentagon. "I think it's unanimous, the view that sequestration is a meat ax. It was never intended to be employed," he told reporters after a panel hearing. "I'm willing to do a number of things in order to prevent sequestration from moving forward," McCain said, adding he'd been in talks with Democrats on the panel, as well as those on the Senate Budget Committee.
Obama said Thursday that he's asking Congress to reverse the automatic spending cuts known as sequestration in his annual budget proposal, which will be unveiled next week. "If Congress rejects my plan and refuses to undo these arbitrary cuts, it will threaten our economy and our military," Obama said in a blog post published Thursday. "Investments in key areas will fall to their lowest level in 10 years, adjusted for inflation, putting American research, education, infrastructure, and national security at risk."
http://thehill.com/policy/defense/231144-mccain-welcomes-sequestrations-end
Obama calls for spending surge, buoyed by rising economy
"Declaring an end to "mindless austerity," President Barack Obama called for a surge in government spending Thursday, and asked Congress to throw out the sweeping budget cuts both parties agreed to four years ago when deficits were spiraling out of control. Obama's proposed $74 billion in added spending – about 7 percent – would be split about evenly between defense programs and the domestic side of the budget. Although he's sought before to reverse the "sequester" spending cuts, Obama's pitch in this year's budget comes with the added oomph of an improving economy and big recent declines in federal deficits. Taking a defiant tone, Obama vowed not to stand on the sidelines as he laid out his opening offer to Congress during remarks in Philadelphia, where House Democrats were gathered for their annual retreat. "We need to stand up and go on offensive and not be defensive about what we believe in," Obama said. Mocking Republicans for their leaders' newfound interest in poverty and the middle class, he questioned whether they would back it up with substance when it mattered. Republicans promise to produce a balanced budget blueprint this spring even as they worry about Pentagon spending. The Senate's No. 2 Republican, John Cornyn of Texas, dismissed the Obama proposals as "happy talk." And Sen. Pat Toomey of Pennsylvania chided the president for "abandoning spending discipline." GOP lawmakers are focused primarily on reversing restraints on military spending, while Democrats and Obama are seeking new domestic dollars for education, research, health care and infrastructure. Republicans argue that spending more in so many areas would undo the hard-fought reductions in the country's annual deficit. They also oppose many of the tax hikes Obama has proposed to pay for the increased spending. Neither party has tender feelings for the sequester, which cut bluntly across the entire federal budget and was originally designed more as a threat than as an actual spending plan. With the economy gaining steam while deficits decline, both parties have signaled they want to roll some of the cuts back. A bipartisan deal struck previously softened the blow by about a third for the 2014 and 2015 budget years. Both parties are generally inclined to boost spending for the military, which is wrestling with threats from terrorism and extremist groups and has been strained by budget limits and two long wars. "At what point do we, the institution and our nation, lose our soldiers' trust?" asked Gen. Raymond Odierno, the Army chief of staff, at a Senate hearing Wednesday. Yet among congressional Republicans, there's no unanimity about where more Pentagon funds should come from – a division within the GOP that Obama appeared eager to exploit."
http://www.washingtontimes.com/news/2015/jan/29/obama-to-seek-to-bust-limits-on-domestic-defense-s/?utm_source=RSS_Feed&utm_medium=RSS
Obama: My budget is a 'blueprint for success'
"President Obama Thursday touted the looming release of his federal budget, urging Republicans to support a slate of tax increases to pay for his economic blueprint for the middle class. "We have to choose what we want that future to look like," Obama said in an op-ed published by the Huffington Post. "Will we accept an economy where only a few of us do spectacularly well? Or will we commit ourselves to an economy that generates rising incomes and rising chances for everyone who makes the effort?" The president is calling for a 7 percent spending hike in fiscal 2016, the elimination of across-the-board budget cuts, the so-called sequester, and an increase of $320 billion in taxes over the next decade. Obama will formally unveil his budget on Monday, which he is labeling a "blueprint for success." Obama is framing his budget as a populist method for boosting the middle class. Republicans counter that his tax hikes would imperil recent economic growth. "First, I'm proposing we make the kinds of investments we need to continue to grow our economy and enhance our national security," Obama said. "These proposals are pragmatic; they're the types of things both parties should be able to support." Obama acknowledged that he will struggle to win over Republicans on heightened spending — conservatives contend that the president's budget is dead on arrival — but highlighted the recent decline in annual deficits. "Where Democrats and Republicans often disagree is in how to pay for these kinds of ideas," he said. "I'm proud that since I took office, we've experienced the fastest period of sustained deficit reduction since the end of World War II. If Congress passes my budget, our country would meet the key test of fiscal sustainability, with our debt declining as a share of our GDP."
http://www.washingtonexaminer.com/obama-my-budget-is-a-blueprint-for-success/article/2559479?custom_click=rss
White House: Obama's budget is 'beginning of a negotiation'
"The White House acknowledged Thursday that President Obama's proposed federal budget for next year has little chance of passage on Capitol Hill, calling the release of the document "the beginning of a negotiation." "This is an important announcement because it codifies the president's values and vision for the country," White House press secretary Josh Earnest insisted, even while conceding that the Republican-controlled Congress would pursue a vastly different funding strategy. Obama is calling for a 7 percent spending hike in fiscal 2016, the elimination of the so-called sequester and $320 billion in tax increases over the next decade. The president will officially unveil his budget Monday, but Republicans say it is already dead on arrival. Obama is calling for $530 billion in spending on the non-defense discretionary side, an increase of $37 billion over current limits. The president's budget also proposes $561 billion in defense spending above set levels, an increase of roughly $38 billion, the White House said."
http://www.washingtonexaminer.com/white-house-obamas-budget-is-beginning-of-a-negotiation/article/2559503?custom_click=rss
Some middle-class earners could see taxes go up
"President Obama's new tax plan may end up hurting more than helping. Despite a promise from the administration to help the middle-class, some may see their taxes go up under Obama's new proposals, according to analysis by the Urban-Brookings Tax Policy Center. The middle 20 percent of earners, or those making between $49,000 and $840,000, would actually see their taxes go up by an average of $7 in 2016, the nonpartisan group said. "Both critics and supporters describe the Obama plan as a major redistribution of income through the tax code. In reality, it would significantly boost taxes on the rich and only modestly cut them for many low income households, though for some, especially those with young children, the boost in after-tax income would be substantial," the center's Howard Gleckman wrote. "For most of the rest of us, the net impact would be relatively small though some people would enjoy hefty tax cuts and others would face big tax hikes," he said. The top 1 percent of earners — those who make more than $663,000 a year — would see their after-income tax fall by an average of 2 percent, or roughly $29,000. Those making even more — the 0.1 percent who make at least $3.4 million — will see an average of $168,000 cut from their income after taxes, the Tax Policy Center estimates. However, those making between $84,000 and $142,000 will see their after-tax income go up by about $50. Households making $25,000 or less will benefit the most from the plan — they can expect to see an average boost in their after-tax income of about 1.2 percent, or roughly $175, the center's analysis found."
http://www.washingtonexaminer.com/some-middle-class-earners-could-see-taxes-go-up/article/2559521?custom_click=rss
Krauthammer's Take: Republicans Should Ignore Obama's Budget
http://www.nationalreview.com/corner/397539/krauthammers-take-republicans-should-ignore-obamas-budget-nro-staff
Obama to request $1B for Central America in wake of border crisis
"President Obama will ask Congress in his 2016 budget to approve $1 billion to help Central American countries in the wake of last summer's surge of unaccompanied children entering the United States illegally. In an op-ed published in The New York Times Thursday, Vice President Joe Biden said the "security and prosperity of Central America are inextricably linked with our own." Biden, whom Obama has tasked with leading an effort to aid countries such as El Salvador, Honduras and Guatemala, wrote that inadequate education, crime, a lack of investment and corruption are impeding their growth.  "On Monday, President Obama will request from Congress $1 billion to help Central America's leaders make the difficult reforms and investments required to address the region's interlocking security, governance and economic challenges," Biden said. He said it would be triple the amount the U.S. normally provides to that region."
http://thehill.com/policy/finance/231236-obama-budget-to-ask-for-1b-to-aid-central-america-after-border-surge
Obama budget to call for $1 billion for Central America
http://cnsnews.com/news/article/obama-budget-call-1-billion-central-america
Administration to seek $1 billion for tribal schools
"The Obama administration says it will ask Congress for $1 billion next year to run schools for Native American children — including millions in new money to help fix crumbling buildings. The request — $150 million more than in this year's budget — sets aside $58 million in new funding for school construction and $18 million in new funding for repairs. It also seeks $33 million to expand the schools' Internet capabilities. "It's hard not to feel sad or angry when I look at the condition of the facilities," Interior Secretary Sally Jewell told reporters, adding, "We can and we must do better." The federally run schools situated primarily on remote and impoverished reservations are among the nation's worst performing. About 48,000 students attend the 183 schools in 23 states. The schools have a tainted legacy dating to the 19th century when Native American children were shipped to boarding schools. The federal government continues to have a treaty and trust responsibility to run them, but they've historically struggled with issues such as financial mismanagement, bureaucracy, poverty and attracting high-quality teachers. Since President Barack Obama's summer visit to a North Dakota reservation, the administration has pushed ahead with a plan to give tribes more control, but the endeavor has been complicated by the estimated $1 billion in disrepair at the schools. Mold, mice and leaky roofs are among the problems. More than 60 of the schools are listed in poor condition, and less than one-third have the Internet and the computer capability to administer new student assessments rolling out in much of the country. Late last year, Congress provided the schools with a $40 million bump in annual spending for 2015 over the previous year — about $19 million for school replacement. That meant funding to finish the Beatrice Rafferty school in Maine and design new facilities for the Little Singer Community and Cove Day schools in Arizona, according to the Interior Department."
http://cnsnews.com/news/article/administration-seek-1-billion-tribal-schools
Dems urge Obama to double threshold for overtime pay
"More than half of the Senate's Democrats are urging President Obama to more than double the salary threshold governing overtime rules. The Democrats, led by Sens. Patty Murray (D-Wash.) and Bernie Sanders (I-Vt.), are pushing the White House to make sure that workers who make less than $56,680 a year are automatically eligible for overtime. Currently, that threshold stands at $23,660 — a level that covers just over 1 in 10 American workers, and which Democrats say leaves behind far too many middle-class families. Obama directed Labor Secretary Thomas Perez to update the overtime regulations in March of last year, and the new rules are expected soon. "Too many Americans are working longer and harder without anything to show for their efforts in their paychecks. These long hours are straining middle class workers and their families," the 26 Democratic senators wrote.   "Since the 1970s, average salaries for middle class individuals have dropped even while salaried workers have increased the hours they spend on the job. Strengthening overtime protections will help millions of middle class families."
http://thehill.com/policy/finance/231194-senate-dems-press-obama-on-overtime-rules
Dems: Trade deals must raise wages
"House Democratic leaders have a simple message for the Obama administration in its push for new trade deals: If the pacts don't increase working-class wages, you've lost our support. "Don't come to me with a trade deal that increases gross domestic product. That's very good, but I want to see a trade deal that increases the median household income," Rep. Steve Israel (D-N.Y.) told reporters Thursday during the Democrats' annual retreat in Philadelphia. "And if you can't show me that, I can't vote for it." A large number of liberal Democrats are balking at the administration's trade agenda, citing concerns over currency manipulation, environmental degradation, food safety and worker protections, among other issues. Israel was quick to highlight those concerns, but he emphasized that they stand secondary to the question of whether the new trade deals would boost workers' pay. "The bottom line has to be, 'How is this going to affect people's paychecks?' " he said, adding that the burden of proof lies with President Obama. "The administration's going to have to show us the proof, and they're going to have to show us the empirical data that buttresses that proof," Israel said. "Just saying, 'Well, this is going to increase GDP 3 percent and paychecks 5 percent,' ain't going to cut it. … I'm going to have to see specific data and empirical evidence that a trade deal is going to first and foremost, increase the pay of middle-class workers." Israel emphasized that he was speaking only for himself, but other top Democratic leaders including House Minority Leader Nancy Pelosi (Calif.) have rallied behind that message in recent days. "The impact on the paychecks of America's workers is the standard that we will use," Pelosi said in Philadelphia on Wednesday night. "I hope to see a path to 'yes,' But the burden is on them to demonstrate that this is good for American paychecks." The administration thinks it has such proof. Testifying before both Senate and House lawmakers on Tuesday, U.S. Trade Representative Michael Froman suggested the pending deals would benefit American workers handsomely. "During the most recent year on record, 2013, U.S. exports reached a record high of $2.3 trillion and supported a record-breaking 11.3 million jobs," Froman said. "At a time when too many workers haven't seen their paychecks grow in much too long, these jobs typically pay up to 18 percent more on average than non-export related jobs." Democratic support will be crucial if Obama hopes to enact his trade agenda, as a number of Republicans are also opposed to the deals. It's leverage that the minority Democrats have not overlooked.  "I don't know how many votes they have on their side," Pelosi told The Hill last week, referring to House Republicans. "They certainly do not have 218."
http://thehill.com/homenews/house/231152-dems-to-obama-trade-deals-must-raise-wages
Key Democrat Criticizes Obama on Trade Negotiations
http://blogs.rollcall.com/218/key-democrat-criticizes-obama-on-trade-negotiations/?dcz=
'DO NOT DISCLOSE': Obama Admin Tells Banks To Shut Up About Its Targeting of Consumers, Gun Dealers
"The Obama administration's Consumer Financial Protection Bureau is threatening banks to be silent about the administration's new programs supervising and investigating private bank account holders. A shocking bulletin that CFPB issued to banks, which was obtained by The Daily Caller, was sent around this week in the midst of controversy regarding the administration's Operation Choke Point program, by which the administration pressures banks to cut off accounts for supposedly suspicious businesses, including gun dealers. Operation Choke Point's anti-gun mission was recently confirmed in a series of audiotapes published by the US Consumer Coalition, in which a bank teller explained to a gun dealer why his account was being shut down. "The Consumer Financial Protection Bureau [CFPB] issues this compliance bulletin as a reminder that, with limited exceptions, persons in possession of confidential information, including confidential supervisory information [CSI], may not disclose such information to third parties," the bulletin states. "'Confidential information' means 'confidential consumer complaint information, confidential investigative information, and confidential supervisory information, as well as any other CFPB information that may be exempt from disclosure under the Freedom of Information Act pursuant," according to the bulletin. Even non-disclosure agreements are invalid according to the CFPB's effort to suppress information. CFPB states that "private confidentiality and non-disclosure agreements neither alter the legal restrictions on the disclosure of CSI nor impact the CFPB's authority to obtain information from covered persons and service providers in the exercise of its supervisory authority." Good thing President Obama's Dodd-Frank Act gave CFPB vast powers to enforce this kind of information-suppressing. "Many supervised financial institutions became subject to federal supervision for the first time under the Dodd-Frank Wall Street Reform and Consumer Protection Act [Dodd-Frank Act]. Pursuant to authority granted under the Dodd-Frank Act, the CFPB has issued regulations that govern the use and disclosure of CSI. The CFPB expects all supervised financial institutions to know and comply with the regulations governing CSI."
http://dailycaller.com/2015/01/28/do-not-disclose-obama-admin-tells-banks-to-shut-up-about-its-targeting-of-consumers-gun-dealers/
Three Early Signs of What to Expect From Congress On Tax Issues
http://www.forbes.com/sites/taxanalysts/2015/01/29/three-early-signs-of-what-to-expect-from-congress-on-tax-issues/
Building Toward Another Mortgage Meltdown
In the name of 'affordable' loans, the White House is creating the conditions for a replay of the housing disaster
"The Obama administration's troubling flirtation with another mortgage meltdown took an unsettling turn on Tuesday with Federal Housing Finance Agency Director Mel Watt 's testimony before the House Financial Services Committee. Mr. Watt told the committee that, having received "feedback from stakeholders," he expects to release by the end of March new guidance on the "guarantee fee" charged by Fannie Mae and Freddie Mac to cover the credit risk on loans the federal mortgage agencies guarantee. Here we go again. In the Obama administration, new guidance on housing policy invariably means lowering standards to get mortgages into the hands of people who may not be able to afford them. Earlier this month, President Obama announced that the Federal Housing Administration (FHA) will begin lowering annual mortgage-insurance premiums "to make mortgages more affordable and accessible." While that sounds good in the abstract, the decision is a bad one with serious consequences for the housing market. Government programs to make mortgages more widely available to low- and moderate-income families have consistently offered overleveraged, high-risk loans that set up too many homeowners to fail. In the long run-up to the 2008 financial crisis, for example, federal mortgage agencies and their regulators cajoled and wheedled private lenders to loosen credit standards. They have been doing so again. When the next housing crash arrives, private lenders will be blamed—and homeowners and taxpayers will once again pay dearly. Lowering annual mortgage-insurance premiums is part of a new affordable-lending effort by the Obama administration. More specifically, it is the latest salvo in a price war between two government mortgage giants to meet government mandates. Fannie Mae fired the first shot in December when it relaunched the 30-year, 97% loan-to-value, or LTV, mortgage (a type of loan that was suspended in 2013). Fannie revived these 3% down-payment mortgages at the behest of its federal regulator, the Federal Housing Finance Agency (FHFA)—which has run Fannie Mae and Freddie Mac since 2008, when both government-sponsored enterprises (GSEs) went belly up and were put into conservatorship. The FHA's mortgage-premium price rollback was a counteroffensive. Déjà vu: Fannie launched its first price war against the FHA in 1994 by introducing the 30-year, 3% down-payment mortgage. It did so at the behest of its then-regulator, the Department of Housing and Urban Development. This and other actions led HUD in 2004 to credit Fannie Mae's "substantial part in the 'revolution' " in "affordable lending" to "historically underserved households."
http://www.wsj.com/articles/edward-pinto-building-toward-another-mortgage-meltdown-1422489618
Obama's Plan To Help The Middle Class: Raise Their Taxes
"President Obama's tax plan, which he claims is rooted in "middle-class economics," will raise taxes on the middle class, according to a new analysis by the Tax Policy Center, which is a joint project of the Brookings Institution and Urban Institute. Obama said his plan would put thousands of dollars into the pockets of working class families, but it would actually raise taxes on those making between $49,000 and $84,000 by an average of $7, the analysis concludes. And for families making less than that, the plan would put less than $200 back in their pockets. "We need a tax code that truly helps working Americans trying to get a leg up in the new economy, and we can achieve that together," Obama said in his State of the Union Address. "Helping hardworking families make ends meet." Middle class economics means "helping folks afford childcare, college, health care, a home, retirement — and my budget will address each of these issues, lowering the taxes of working families and putting thousands of dollars back into their pockets each year," he said. About one-quarter of middle-income earners would see a tax cut averaging $549, while about half would see a tax increase averaging $289, averaging out to the net increase of $7. His plan would pay for a slew of handouts, including a $500 credit for two-earner families, a dramatically expanded child care tax credit and two years of free community college by hiking taxes on the upper class — making it a transfer of wealth from the rich to the poor, rather than a boost to the middle class. Obama dropped part of his plan, which would have gutted a popular education savings account used by millions of Americans, following heavy criticism that it would hurt the middle class.  About 5 percent of those making less than $25,000 would see a tax increase under Obama's plan averaging $237, while 30 percent would see a decrease averaging $616. As a whole they would get a net decrease of $174. The plan would hike taxes on the top 1 percent of earners by an average of $29,000."
http://dailycaller.com/2015/01/29/obamas-plan-to-help-the-middle-class-raise-their-taxes/
'Middle-Class Economics'
Obama's new tax proposals flunk his own distribution test.
"President Obama is disguising his latest tax increase as "middle-class economics," no doubt because it sounds better than calling it income redistribution. So it's instructive that this false political front has already been exposed by no less than the President's political allies at the Tax Policy Center. This week the liberal think tank analyzed the tax proposals in Mr. Obama's State of the Union with one of those familiar distributional tables that attempts to estimate the after-tax results across the U.S. income…"
http://www.wsj.com/articles/middle-class-economics-1422576801?mod=rss_opinion_main
Real Middle-Class Economics
What the people need is regulatory relief.
http://www.nationalreview.com/article/397463/real-middle-class-economics-john-berlau
Obama's latest bogus deficit reduction talking point
"In a Huffington Post blog entry on Thursday previewing his upcoming budget proposal, President Obama wrote, "I'm proud that since I took office, we've experienced the fastest period of sustained deficit reduction since the end of World War II." The reason Obama can claim record-fast deficit reduction? Deficits soared early in his presidency. The federal deficit in 2009 — Obama's first year in office — was the highest deficit since 1945, the last year of World War II, at 9.8 percent of GDP. Over $1.4 trillion in the red, the 2009 deficit was the highest ever in dollar terms. Some of that deficit was outside Obama's control due to the poor economy. Still, Obama made the deficit worse through the stimulus package of 2009, which cost around $800 billion, and contributed roughly $185 billion to the deficit in 2009 alone. Today, the federal deficit is still almost $200 billion higher than it was in 2008. More importantly, as I reported earlier this week, even though the deficit is narrowing for now, it's expected to start rising again by the end of the decade. Unlike after World War II, in which the nation's cumulative debt burden steadily fell, the U.S. debt is remaining at historically high levels and will increase to record breaking levels in the coming decades. Yes, the deficit is lower today than it was after its historic rise during his presidency. But it's absurd for Obama to claim he has a fiscally responsible record."
http://www.washingtonexaminer.com/obamas-latest-bogus-deficit-reduction-talking-point/article/2559486?custom_click=rss
A grim warning cry on soaring US debt
"President Obama's self-congratulatory State of the Union message last week made it sound like our nation's problems are behind us. But on Tuesday the nonpartisan Congressional Budget Office set the record straight with a blistering warning. The CBO cautioned that America's unaffordable public programs and crushing debt will condemn us to anemic economic growth.
Total federal debt will reach $22.3 trillion by 2020. Unsustainable, says the CBO — especially when now-low interest rates return to normal. Don't count on spendaholics in Congress to take this warning seriously. Sen. Chuck Schumer (D-NY), for example, responded to the CBO by boasting about this year' s $468 billion federal deficit — the smallest since Obama took office — and smirking at "Republican rhetoric about 'a big government' boogeyman." Sorry, senator. The CBO predicts you won't be seeing deficits that small again except in the rear-view mirror. By 2020, the deficit will nearly double, as federal spending reaches a staggering $4.8 trillion.
A four-foot stack of $100 bills totals $1 million. To get to $1 billion, you need seven stacks as high as the Washington monument. To get to $4.8 trillion, you need 33,000 Washington monuments. Or an increasing number of entitlement programs. The CBO report devotes an entire chapter to the nation's newest entitlement, ObamaCare, presenting three distressing facts on the programs next five years:
– The cost of subsidies on the exchanges will more than triple, from $32 billion to $106 billion in 2020.
–Over the same period, federal Medicaid costs (also goosed by the ObamaCare law) will double.
– Despite all the spending, 30 million people will still be uninsured. That's more than the number the law helps.
Worst of all is this new CBO prediction: Some 9 million to 10 million people will lose their employer-provided coverage in the next three years. Some will wind up on Medicaid, others in subsidized exchange plans."
http://nypost.com/2015/01/29/a-grim-warning-cry-on-soaring-us-debt/
CBO Budget: Enjoy the Dropping Deficits, Because They Won't Last for Long
"In the last few days, I've seen a few people argue that the falling federal deficit, which is real and good news, should mean we can raise spending again. One argument is that spending would boost the economy in the short term — which makes no sense if, as the president claimed in his State of the Union address, the economy is going strong. Now, it certainly is true that the Congressional Budget Office's latest budget and economic outlook for the next ten years does show the deficit dropping. In FY2014 the deficit was $483 billion; in FY2015 it'll be $468 billion. These shortfalls are lower than projected a few years ago, and they're much lower than the levels we've had since the beginning of the Obama presidency. But it's not time to start spending more. Here's why:
–While deficits will remain more or less at the current level through 2018, it won't last. In 2025, the deficit will pass $1 trillion again, 4 percent of GDP at that point.
Because the growth in deficits is the result of the explosion in entitlement spending rather than a one-time increase in spending (as it was in 2008 and 2009), these deficits will keep growing unless we change their underlying cause.
–Calls for more spending is evidence that people can get used to anything. $468 billion is lower than $1 trillion, but it's still much higher than we've ever had before. For instance, in FY2007, the deficit was $160.7 billion, or ;1.1 percent of GDP. Under current law, it's never going to drop below 2.5 percent of GDP ever again.
–Our deficits may have gone down, but out debt levels are still rising. In FY2014, debt held by the public was 74.1 percent of GDP — it was 35.1 percent of GDP in 2007. There too, there's no hope that it will go anywhere but up: The CBO projects that debt will go from 74 percent today to 78.7 percent of GDP in 2025.
The CBO report includes a chart always worth staring at:…"
http://www.nationalreview.com/corner/397426/cbo-budget-enjoy-dropping-deficits-because-they-wont-last-long-veronique-de-rugy
Consumer Price Index Undergoes Most Significant Change In 25 Years
http://www.forbes.com/sites/mikepatton/2015/01/29/consumer-price-index-undergoes-most-significant-change-in-25-years/
The Tax-Cutting Boon Sweeping the States
With 31 governorships and dozens of statehouses in GOP hands, millions of Americans are finally getting tax relief.
http://www.wsj.com/articles/stephen-moore-the-tax-cutting-boon-sweeping-the-states-1422577403?mod=rss_opinion_main
Jobless applications drop to nearly a 15-year low
"First-time claims for unemployment benefits fell sharply last week to near a 15-year low, a good sign for the job market's continued recovery.  Weekly applications plunged 43,000 to a seasonally adjusted 265,000, the lowest level since April 2000, the Labor Department said Thursday. Meanwhile, the less volatile four-week average dropped 8,250 to 298,500.
Although the federal holiday — Martin Luther King Jr. Day, on Monday — may have boosted last week's improvement because offices were closed and some applications were delayed, the data show that businesses are laying off fewer workers.  The economy added nearly 3 million jobs last year — the best showing since 1999 — and economists are expecting the labor market and the broader economy to make greater strides this year. Applications have been holding around 300,000 since September, and that steadiness has been reflected in the addition of more than 200,000 jobs a month. The first jobs report of the year is due out next week. The nagging issue in the recovery is the lack of wage growth, which slowed last year.  Still, some economists have argued that as the labor market tightens businesses will boost salaries to retain workers and hire the best of the talent pool."
http://thehill.com/policy/finance/231122-jobless-applications-drop-to-nearly-a-15-year-low
COMMON CORE:
Senators propose Common Core panel as House bans PARCC test
"Legislators are wading deeper into determining what Mississippi students will learn and how they will be tested. The House of Representatives Thursday passed House Bill 385, which would ban use of a Common Core-related test, end high school exit exams in biology and U.S. history and push the state Board of Education to adopt standardized tests published by the ACT organization. It now moves to the Senate for more debate. Earlier, the Senate Education Committee endorsed Senate Bill 2161, creating a commission to recommend changes to state academic standards as part of an effort to change or replace Mississippi's current Common Core-based standards. The measures continue lawmakers' assault on Common Core, meant to provide national benchmarks while helping students learn more analytically and less by memorization. Opponents say it represents federal overreach. They also oppose the Partnership for Assessment of Readiness for College and Careers tests, because they're designed to assess Common Core and because the federal government helped pay to develop them. Top Republican officials including Gov. Phil Bryant, Lt. Gov. Tate Reeves and House Speaker Philip Gunn of Clinton have swung against the standards, even as the state Board of Education and state Superintendent Carey Wright continue defending them. Like the House bill, the Senate bill bans the state Board of Education from readopting the PARCC tests. Mississippi schools will administer PARCC this school year on an emergency contract. The state is seeking a new testing contract, and officials have said Pearson PLC, which wrote the PARCC tests, would be allowed to bid."
http://www.washingtontimes.com/news/2015/jan/29/senate-committee-proposes-27-member-common-core-co/?utm_source=RSS_Feed&utm_medium=RSS
How to Put Parents Back in Control of Their Child's Education
"Providing a solid education for the next generation is, as Abraham Lincoln once wrote, "the most important subject which we as a people can be engaged in." Policymakers should aim, as he did, "to see the time when education, and by its means, morality, society, enterprise and industry, shall become much more general than at present." That's why I recently introduced in the Senate a bill that would empower the people most acutely committed to the quality of our education system: America's moms and dads. My colleague on the other side of the Capitol, Rep. Luke Messer, R-Ind., has introduced a companion bill in the House. By giving parents more power to invest in their child's education and to choose what school best meets their needs, the Enhancing Educational Opportunities for All Act takes an important step toward restoring accountability to our public education system—something that has been missing for far too long. Under our current system—which has remained essentially unchanged since President Lyndon B. Johnson signed the 1965 Elementary and Secondary Education Act—most parents are powerless to influence the quality of their child's education. What occurs in public school classrooms around the country—what teachers teach and how they teach it—is the result of a long, convoluted, bureaucratic chain of command that zigzags its way from Washington to local school districts, but never includes parents. First, Congress passes legislation authorizing federal bureaucrats to establish rules, regulations, and standards with which states must comply in order to receive federal education funds. Next, state officials refine—or in some cases distort—these Washington directives, writing narrower rules for their school districts, which then establish the specific policies for individual schools. At no point in this decision-making process are parents consulted. Instead, they are left with a "take it or leave it" choice: either accept the education offered at the local public school—no matter how bad it may be—or buy a better alternative, by moving closer to a better school or paying private school tuition. For America's most affluent families, this is no big deal—they can afford private schools and so have the power to choose the school that is best for their children. For everyone else, it precludes parents from making choices about their children's education. So our bill would expand school choice to all parents, regardless of socio-economic status or zip code, by allowing federal "Title I" K-12 support funds to follow low-income students to any public or private school of their choice. It would also remove the contribution limits on Coverdell education savings accounts and allow "529" account funds to cover K-12 education expenses. Our bill would give working parents more opportunities to invest in a variety of learning services and products outside the classroom, such as tutoring, online courses and textbooks. The problem facing our public school system today is not about a lack of money—we have nearly tripled our investments in elementary and secondary students since 1970. The problem is dysfunctional government policy—however well intentioned—and a lack of accountability. And that's exactly what we should expect when Washington bureaucrats have more control than parents over a child's education. We have a moral and economic obligation to flip this equation and put parents back in the driver's seat. For when we tolerate a system in which the quality of a child's education depends on her parents' zip code, we fail to live up to the ideals at the heart of American exceptionalism."
http://dailysignal.com/2015/01/29/put-parents-back-control-childs-education/
Nation's per-pupil K-12 funding fell for second consecutive year in 2012
http://www.washingtonpost.com/local/education/nations-per-pupil-k-12-funding-fell-for-second-consecutive-year-in-2012/2015/01/29/e9190ff6-a750-11e4-a7c2-03d37af98440_story.html?wprss=rss_national
MISC.:
Senate GOP demands Obama turn over all communications with IRS
"Senate Republicans on Thursday asked President Obama to turn over all communications he and his aides have had with the IRS since 2010, hoping to find out whether the tax collection agency shared private taxpayer information with political operatives at the White House. The request, made in a letter obtained by The Washington Times, is signed by Senate Finance Chairman Orrin G. Hatch and all 13 other Republicans on the committee, and is addressed specifically to Mr. Obama, saying they want to see if his employees broke the law by acquiring or sharing private information. "We have an obligation to conduct oversight of the federal government's administration of our tax laws," the lawmakers wrote. "As part of this oversight, we are seeking to determine the degree to and manner in which the Internal Revenue Service shares taxpayer information with the Executive Office of the President." The Republicans said they tried to get the information from the IRS, but it has been "unable to provide a full accounting of its employees' communications with the White House." The GOP senators gave the president a Feb. 20 deadline. The White House didn't respond to a request for comment. The IRS is strictly prohibited from sharing confidential taxpayer information with outsiders, though several high-profile conservative figures have said they believe their information was improperly accessed or shared."
http://www.washingtontimes.com/news/2015/jan/29/senate-gop-to-obama-turn-over-communications-irs/?utm_source=RSS_Feed&utm_medium=RSS
GOP warns IRS: Botched tax season is on you
"Senate Republicans have a message for the IRS commissioner: It's on you if this tax season is miserable for taxpayers. John Koskinen, the IRS chief, has warned taxpayers for weeks that services and protections will be scaled back this filing season, which came just weeks after Congress slashed the agency's budget by $346 million. But Republicans on the Senate Finance Committee say that the IRS can surely find savings to make life easier for taxpayers — by no longer giving bonuses to staffers with tax debts, spending less money on union activities and stopping work on new regulations governing political nonprofits. "We will work to give your agency the tools it needs and reform our country's tax code to make it simpler, fairer, and more competitive," the senators, led by Finance Committee Chairman Orrin Hatch (R-Utah), wrote to Koskinen. "In return, we hope you will work to better streamline your agency and avoid injudicious wastes of taxpayer dollars. We look forward to working with you in this endeavor."
http://thehill.com/policy/finance/231211-gop-to-irs-you-can-improve-filing-season
Hatch to IRS: Cut bonuses and waste, not customer services
"Senate Finance Committee Chairman Orrin Hatch, R-Utah, wants to know why the Internal Revenue Service is threatening to delay customer service and refunds during tax filing season despite "wasteful and unnecessary spending" on union activity and bonuses. Hatch, along with other GOP senators on the panel, sent a letter Thursday to Commissioner of Internal Revenue John Koskinen chastising him over warnings that months leading up to April 15 and beyond would be "miserable," for customers, thanks to IRS budget cuts imposed by Congress. "These actions, exacerbated by increasingly complicated tax compliance requirements under the Affordable Care Act, threaten to leave taxpayers with the worst tax filing season in recent memory," Hatch wrote to Koskinen. Hatch outlined places for the IRS to find savings that would prevent the agency from having to close for two days or reduce customer service, as Koskinen has threatened. The areas outlined by Hatch include millions of dollars in bonuses paid to IRS employees in recent years as well as more than $23 million spent paying IRS employees to engage in union activities and union travel expenses. Hatch also targeted "billions of dollars" spent each year by the IRS on information technology systems, which Hatch said comprised nearly 20 percent of the agency budget. "We will work to give your agency the tools it needs and reform our country's tax code to make it simpler, fairer, and more competitive," Hatch wrote "In return, we hope you will work to better streamline your agency and avoid injudicious wastes of taxpayer dollars. We look forward to working with you in this endeavor." Koskinen sent IRS employees a memo earlier this month warning that a budget cut of nearly $350 million would "hurt both taxpayers and the tax system." He told employees the IRS would "have no choice but to do less with less." Koskinen, who took over the IRS in December 2013, said the reduced services would include "enforcement cuts" and fewer audits."
http://www.washingtonexaminer.com/hatch-to-irs-cut-bonuses-and-waste-not-customer-services/article/2559534?custom_click=rss
ABCs of IRS mess: Justice Department is tainted, too
http://nypost.com/2015/01/29/abcs-of-irs-mess-justice-department-is-tainted-too/
Churches Fear IRS As Election Season Looms
"Pastors across the country live in fear that the IRS will come knocking, and that fear is growing as candidates prepare to announce their 2016 presidential candidacies. Pastors navigating vague IRS laws that legislators have been lax in reforming are now worried that exercising their First Amendment rights will cost them their tax exempt status. They are worried that any political comments, even by a guest pastor, could cost them their church, and experts say there is little hope of reform before the next election. These vague tax laws, that lawyers say even they don't fully understand, have led to fearful citizens and selective enforcement which directly hinders free speech, according to a bipartisan panel of tax experts in Washington D.C. on Thursday. Erik Stanley, senior legal counsel for Alliance Defending Freedom, works with churches across the country on how to avoid violating tax laws. He said that fear of the IRS prevents many pastors from speaking their minds on political issues. The IRS recently said that it currently has 99 churches under high priority investigation, Stanley said."
http://dailycaller.com/2015/01/29/churches-fear-irs-as-election-season-looms/
Keystone filibuster fails, pipeline poised for approval
http://www.washingtontimes.com/news/2015/jan/29/keystone-filibuster-fails-pipeline-poised-approval/?utm_source=RSS_Feed&utm_medium=RSS
Senate OKs Keystone XL, but without enough support to override veto
"The Senate passed legislation authorizing the Keystone XL pipeline by a 62-36 vote Thursday, a victory expected to be short-lived for the pipeline's backers as the bill heads to President Obama's desk for a likely veto. Nine Democrats joined Republicans to pass the bill, which would OK the $8 billion Canada-to-Texas project. The bill was the first test for the GOP-led Senate, which pledged to stick to an open amendment process that was laborious and at times contentious over the nearly three weeks the bill was on the floor. The bill now will go to the House for passage or head to a conference for reconciliation with the House version passed earlier this month. Obama already has threatened to veto the bill, saying it would circumvent a federal review that has taken more than six years. "We'll see what happens going forward. But this was a tremendous bipartisan effort," said Sen. John Hoeven, R-N.D., the bill's lead sponsor, who added he's not certain when the bill would come back for a vote if vetoed. Democrats are certain they can block an attempt to override an eventual Obama veto. The pipeline's supporters were four votes shy Thursday of the 67 needed to overturn a veto. "It's pretty clear that there are not the votes to override the bill in the House or the Senate," Sen. Chuck Schumer, D-N.Y., told reporters at a press conference in the Capitol. Republicans weren't ready to concede defeat. But Hoeven said he believed Obama might approve the project if it is wrapped into broader energy legislation or a spending bill."
http://www.washingtonexaminer.com/senate-oks-keystone-xl-but-without-enough-support-to-override-veto/article/2559522
Senate Passes Keystone XL Pipeline Bill
"After weeks of debate and dozens of votes on amendments, the Senate on Thursday passed a bill approving the Keystone XL pipeline, the first major legislation to make it through the chamber under the new Republican majority. The vote passed 62-36, with nine Democrats joining all Senate Republicans in supporting the measure. The legislation only needed a simple majority to pass after a cloture vote to end debate succeeded with the same number of yes votes earlier in the afternoon. The House passed a similar bill approving the Keystone pipeline earlier this month, but President Obama has promised to veto any bill that reaches his desk. White House Press Secretary Josh Earnest reaffirmed the president's veto threat on Thursday. Senate Majority Leader Mitch McConnell called passing the Keystone legislation "an important accomplishment for the country." "We're hoping the president, upon reflection, will agree to sign on to a bill that his State Department says could create up to 42,000 jobs – [that] his State Department says creates little or no impact on the environment," McConnell said. It was the second attempt this week by McConnell and Republicans to close off debate on the pipeline legislation. Democrats on Monday were upset at the way the amendment process had been handled and blocked the vote. Democrats held a press conference after the cloture vote Thursday lambasting Republicans for knocking down amendments to Keystone and criticizing it as a bill focused on special interests. They also reiterated a common thread of debate, suggesting that of the 42,000 jobs Republicans say would be created under Keystone, only 35 of them would be permanent."
http://www.realclearpolitics.com/articles/2015/01/29/senate_passes_keystone_xl_pipeline_bill.html
Thune, Rounds vote to send Keystone XL bill to Obama's desk
"South Dakota's U.S. Senate delegation voted to approve a bipartisan bill that would authorize construction of the Keystone XL oil pipeline, a portion of which would run through the state. Republican Sens. John Thune and Mike Rounds were two of the 62 senators who voted in favor of sending the bill to President Barack Obama's desk. The president has said he will veto any Keystone legislation that comes to him. The pipeline proposed by TransCanada Corp. would transport Canadian oil through Montana and South Dakota to Nebraska, where it would connect with existing pipelines to carry the oil to refineries along the Gulf Coast. Following the passage of the bill, Thune said needs to get on board with the Republican-controlled Congress and sign the legislation. "The president is out of excuses," Thune said. "He should support this project and join Republicans in getting Washington working again for the American people." The South Dakota Public Utilities Commission earlier this month voted down an effort from project opponents to throw out a request for the re-approval of a portion of the pipeline. Terry Frish, a Nebraska resident who opposes the construction of the pipeline, was among more than three-dozen people who submitted written comments to the PUC in opposition."
http://www.washingtontimes.com/news/2015/jan/29/thune-rounds-vote-to-send-keystone-xl-bill-to-obam/?utm_source=RSS_Feed&utm_medium=RSS
Heitkamp, Hoeven vote to send Keystone XL bill to Obama
"North Dakota's U.S. Senate delegation voted Thursday to approve a bipartisan bill that would authorize the construction of the Keystone XL oil pipeline. Republican Sen. John Hoeven and president Democratic Sen. Heidi Heitkamp were two of the 62 senators who voted in favor of sending the bill to President Barack Obama's desk. The president has said he will veto any Keystone legislation that comes to him."
http://www.washingtontimes.com/news/2015/jan/29/heitkamp-hoeven-vote-to-send-keystone-xl-bill-to-o/?utm_source=RSS_Feed&utm_medium=RSS
Senate Defies Obama, Passes Bill Approving Keystone Pipeline
http://www.theblaze.com/stories/2015/01/29/senate-defies-obama-passes-bill-approving-keystone-pipeline/
Senate approves Keystone pipeline bill, in face of White House veto threat
http://www.foxnews.com/politics/2015/01/29/keystone-bill-clears-senate-hurdle/
Keystone Confrontation With White House Looms After Senate Passage
"Senate Republicans have indicated they expect a conference, though they say no decisions have been made. "We've already started talking to the House about whether we'll need to go to conference or not," said bill sponsor John Hoeven, R-N.D. "We're having that discussion."
Hoeven said he expected House and Senate leadership to reach a decision "very soon" but didn't offer any details on timing. Democrats who backed the bill on final passage were Michael Bennet of Colorado, Thomas R. Carper of Delaware, Bob Casey of Pennsylvania, Joe Donnelly of Indiana, Heidi Heitkamp of North Dakota, Joe Manchin III of West Virginia, Claire McCaskill of Missouri, Jon Tester of Montana and Mark Warner of Virginia. While House Republicans may not object to some of the amendments the Senate adopted, others may prove more problematic to a caucus that is not always unified on energy issues. The Senate bill includes provisions that would promote energy efficiency programs, including many of the same ones the House endorsed last year. But it also includes messaging language on climate change and taxes on the oil industry that House leaders could decide to try to massage or strip out entirely during conference, rather than take their chances on the floor. The Senate bill includes nonbinding language that states that climate change is "real and not a hoax." Senate Republicans overwhelmingly accepted that proposal since climate change was not described as being worsened by humans, but it's unclear whether enough House GOP members would do the same. The Senate measure also contains symbolic language calling on the House to pass legislation closing a so-called loophole that lets Canadian oil sands producers avoid paying an excise tax that funds oil spill cleanups. That amendment had broad Republican support in the Senate, but a House dominated by conservatives may not want to signal support for a tax increase on any constituent – especially before any effort to overhaul the tax code takes shape.
Some Democrats saw the long period for debate championed by Republicans as pointless in the end. "We're grateful we had the opportunity to offer and vote on amendments, but those amendments don't do any good for the middle class if Republicans vote them down," said New York Sen. Charles E. Schumer, the chamber's No. 3 Democrat. "It's like playing a ball game and not scoring any baskets. What's the point?"
http://www.rollcall.com/news/keystone_confrontation_with_white_house_looms_after_senate_passage-239675-1.html
Senate approves Keystone, Obama veto looms
http://www.politico.com/story/2015/01/senate-approves-keystone-obama-veto-looms-114738.html
Senate approves building Keystone pipeline
Filibuster fails, project hits high water mark but faces Obama veto
http://www.washingtontimes.com/news/2015/jan/29/senate-approves-building-keystone-pipeline/?utm_source=RSS_Feed&utm_medium=RSS
Senate passes Keystone XL pipeline bill despite Obama promise to veto
http://www.washingtonpost.com/politics/senate-passes-keystone-xl-pipeline-bill-despite-obama-promise-to-veto/2015/01/29/3dae7d20-a7e8-11e4-a2b2-776095f393b2_story.html?wprss=rss_politics
Senate Passes Keystone XL Bill So Obama Can Veto It
http://dailycaller.com/2015/01/29/senate-passes-keystone-xl-bill-so-obama-can-veto-it/
Climate Change Deniers Are Completely Insane
"I agree with you. Honestly, I never addressed it because I never knew it was such a pervasive problem. But now that you've called my attention to it, allow me to be the first to say that climate deniers are lunatics. I'll take it a step further than you even did, JM, and submit that climate deniers should be banned from teaching, voted out of office, and probably fired from any other job they might hold. Seriously, I can't hardly believe that anyone could be so foolish and so delusional as to be a climate denier. I mean, to deny the existence of the climate? That's madness. The word "climate" means "the composite or generally prevailing weather conditions of a region." The word "deny" means "to refuse to recognize or acknowledge; disown; disavow; repudiate." Anyone who rejects or repudiates the existence of weather conditions ought to be scolded and shunned and possibly institutionalized. We all must stand up against these menaces! Luckily, upon closer inspection, I see that no such view actually exists anywhere in our society. This is just a label you people fabricated because left wing environmentalists are reflexively disingenuous about everything. "Climate denier" may in fact be the most ludicrous assemblage of two words ever concocted by mankind. But it's not much better than the slightly more specific "climate change denier," (used in a sentence: "liberal college professors think climate change deniers should be put in prison") because, despite these marvelous straw men left wingers take so much time building, nobody in the world denies the fact of climate change. If anyone is a climate change denier — that is, someone who denies that climates change — I'd agree that he is an imbecile and probably mentally unstable. Yet that view doesn't exist because we all know the climate changes. Of course the climate changes. It's a climate. That's what climates do. They change. It gets colder, it gets hotter, it rains, it snows, it does all kinds of things. I don't deny that, and although I'm not a Republican and I take great exception to that accusation, I feel safe in speaking for them when I say that they neither deny the fact of the climate, nor the fact that the climate changes. Progressives use labels like "climate denier" or "climate skeptic" (for the people who are willing to believe that there might be a climate, but are still a little iffy on the whole thing) because they are not interested in an honest discussion. You either buy in to their environmental dogma one hundred percent, or you will be painted as an idiot, an infidel, and a maniac… Some of these theories, like overpopulation and the Ice Age, have been thoroughly debunked and disproved. Others have simply been abandoned for trendier causes. But in all of these cases, the prophets of doom reaped profits from the doom, while slimy politicians used the hysteria as a means to tax, regulate, and control. Excuse us, JM, but are you really saying that after so many failed and erroneous predictions, we shouldn't even raise an eyebrow when the very same people come back with yet another one?
Left Wing Environmentalists: Watch out everyone, this is going to kill you!
Everyone: Oh no! What do we do?
LWE: Quick pay more taxes!
Everyone: OK, here you go!
LWE: Just kidding. That probably won't kill you, but this will!
Everyone: AHHHH!
LWE: No, OK, not that. But this!
Everyone: Dear Lord, help us!
LWE: Alright, never mind, we dodged that bullet. But this new thing will definitely wipe us out!
Everyone: We're so afraid!
LWE: Scratch that. It's this. This will do it!
Everyone: Uh, OK, we're starting to get a little skeptical –
LWE: WHY DO YOU HATE SCIENCE?"
http://www.theblaze.com/contributions/climate-change-deniers-are-completely-insane/
Nutrition Association: Lunch rules pushing students to 'junk food'
"The School Nutrition Association (SNA) is lobbying to relax rules for healthy school lunches as Congress prepares to reauthorize first lady Michelle Obama's prized Healthy, Hunger-Free Kids Act of 2010. The SNA is asking Congress to give the schools funding to hire nutritionists that can plan creative, appealing menu options for kids.  "SNA supports strong federal nutrition standards for school meals, including calorie caps and mandates to offer a greater quantity and variety of fruits and vegetables," SNA CEO Patricia Montague said in a statement. "However, some of USDA's regulations under the law have unnecessarily increased costs and waste for school meal programs and caused many students to swap healthy school meals for junk food fare." According to the U.S. Department of Agriculture, student participation in the school meal program is declining. The SNA is proposing increasing the per meal reimbursement for school breakfasts and lunches by 35 cents, maintaining the Target 1 sodium level reductions and suspending implementation of further targets. Sodium levels in school lunches now under the Healthy, Hunger-Free Kids Act must be less than 1,230 milligrams in elementary schools, 1,360 mg in middle schools and 1,420 mg in high schools. By 2017, those numbers were expected to drop to 935 mg, 1,035 mg and 1,080 mg respectively. The group is also calling on Congress to revert back to the 2010 standard that requires at least half of all grains offered to be whole grain rich. The standard now for 100 percent of all grains offered to be whole grain rich."
http://thehill.com/regulation/231132-sna-calls-for-ease-in-healthy-school-lunch-regs
Witnesses rip Holder, Obama on Day 2 of Lynch's Senate confirmation hearing
http://www.foxnews.com/politics/2015/01/29/day-2-lynch-senate-confirmation-hearing-witnesses-slam-holder-obama/
Security Takeaways From the Loretta Lynch Hearings
http://blogs.rollcall.com/five-by-five/security-takeaways-from-the-loretta-lynch-hearings/?dcz=
Voters Don't Want Next Attorney General To Be Like Holder
"Loretta Lynch is soon likely to be the most powerful cop in America, and a big chunk of voters don't even know who she is. But one thing they do know: They don't want her to be like Eric Holder, the current U.S. attorney general. The latest Rasmussen Reports national telephone survey finds that 33% of Likely U.S. Voters have a favorable opinion of the federal prosecutor from Brooklyn, N.Y., whom President Obama has nominated to be the next attorney general. Twenty-nine percent (29%) view her unfavorably. This includes 11% with a Very Favorable opinion and 12% with a Very Unfavorable one. But 38% don't know enough about her to voice any kind of opinion."
http://www.rasmussenreports.com/public_content/politics/general_politics/january_2015/voters_don_t_want_next_attorney_general_to_be_like_holder
Senate bill would OK Cuba travel
"A bipartisan group of senators proposed legislation Thursday to end the decades-long ban on Americans traveling to Cuba. Supporters say that five decades of travel restrictions have failed to bring democracy to Cuba and that it's time to try something else. "We tried it for 50 years. We said if we closed the door on Cuba," communism would fall, said Senate Minority Whip Dick Durbin, D-Ill., one of the bill's sponsors. "We did not succeed in that policy. It's time for a new policy." Durbin said communism fell in the former Soviet Union and the Warsaw Pact nations only after they "took a look outside and said there's a better world. "The same is true when it comes to Cuba," he said. "We don't have to set out to change Cuba as our No. 1 reason [for the bill], but I think we're going to see dramatic change in Cuba if there's more travel and exchange in business between our two countries."
http://www.washingtonexaminer.com/senate-bill-would-ok-cuba-travel/article/2559501
Senators seek to end U.S. restrictions on travel, trade with Cuba
"A bipartisan group of senators wants to end travel restrictions on Americans seeking to go to Cuba, saying it would help foster change in the Communist island nation. Current law generally bans travel to Cuba, although there are numerous exceptions. Arizona Republican Sen. Jeff Flake said similar legislation to end the ban has cleared the Senate in the past. The bill faces obstacles in the House and Senate. In addition to Flake, Republican Sen. John Boozman of Arkansas and Democratic Sens. Dick Durbin of Illinois and Patrick Leahy of Vermont attended a news conference Thursday to unveil the measure. In a letter sent to President Obama on Wednesday, Flake and seven of his Republican colleagues also voiced support for updating U.S. policies on trade with Cuba. "Increasing both the limit on remittance and the types of goods that can be legally exported to the island will lead to increased demand for U.S. commodities," the senators wrote. "Similarly, the expansion of general licenses for statutorily delineated categories of travel by U.S. citizens will have a similar impact while simultaneously facilitating greater meaningful contact between Americans and everyday Cubans." The senators expressed a hope that "changes to the current trade and travel relationship will advance our goal of bolstering the vulnerable private sector and increasing entrepreneurship while decreasing the role of state-controlled enterprises." "With the significance of your recent announcements related to Cuba, we look forward to Congress turning its attention toward modernizing U.S.-Cuba policy to the benefit of U.S. citizens and the Cuban people alike," they continued. The letter was signed by Flake and Sens. Rand Paul, R-Kentucky, Susan Collins, R-Maine, Jerry Moran, R-Kansas, Pat Roberts, R-Kansas, John Boozman, R-Arkansas, and Mike Enzi, R-Wyoming."
http://www.cbsnews.com/news/senators-seek-to-end-u-s-restrictions-on-travel-trade-with-cuba/
Rand Paul, Jeff Flake, other GOP senators pen supportive letter to Obama on Cuba
http://www.washingtontimes.com/news/2015/jan/29/paul-flake-other-gop-senators-pen-supportive-lette/?utm_source=RSS_Feed&utm_medium=RSS
Castro to Obama: Reparations, Gitmo, and cutoff from dissidents the price for normalized relations
http://hotair.com/archives/2015/01/29/castro-to-obama-reparations-gitmo-and-cutoff-from-dissidents-the-price-for-normalized-relations/
Shameless: Harry Reid now demanding amendment votes he blocked for years
"Ever since voters demoted Prince Harry in November, his views on various Senate protocols and precedents have undergone a remarkable and dramatic evolution.  He who grinningly nuked filibuster rules in 2013 has suddenly mustered strange new respect for the practice: "Sen. Reid yesterday: 'The filibuster is an indispensable tool of the minority'" In fairness, filibuster-related hypocrisy is hardly uncommon among partisans, although certain manifestations of these expedient flip-flops are uniquely hilarious in their flagrancy and transparency.  Reid's more egregious shamelessness comes in the form of his recent attacks on Majority Leader Mitch McConnell, whom he accuses of strong-arming the legislative process by limiting amendment votes on the Keystone Pipeline bill: "I've never seen debate shut down as aggressively as when Sen. McConnell refused to allow Dems to debate their own amendments for just 1 min." This is rich. Richer, in fact, than Reid himself has become during his tenure as a supposed "public servant."  The minority leader hopes Americans will forget that until very recently, he held McConnell's title.  For the full duration of calendar year 2014, Harry Reid permitted precisely 15 amendment votes* on all legislation taken up by the United States Senate.  Total.  Prior to Reid's tweet above, the new Republican-controlled Senate had already surpassed that number in one week, and had held 24 votes on amendments to the Keystone bill alone.  Democrats (who've been praising the more functional system under McConnell) have taken to griping that the Republican majority is betraying its pledge to respect an "open amendment process" by trying to place some limits on endless offerings.  They mounted a filibuster to block the latest cloture vote — a maneuver they railed against as 'extreme obstructionism' until roughly three weeks ago — in order to demand more votes on amendments.  According to Senate sources, nearly 20 additional amendments will be debated between today and tomorrow, bringing the total to more than 40.  On one bill.  After Reid permitted 15 all year in 2014."
http://hotair.com/archives/2015/01/28/shameless-harry-reid-now-demanding-amendment-votes-he-blocked-for-years/?utm_source=hadaily&utm_medium=email&utm_campaign=nl
House Dems seek better messaging, not new policies, for 2016
"Better messaging, not changes in policy, is the key to winning elections again, House Democrats said as they huddled in Philadelphia to talk strategy. The message, they said, must focus relentlessly on middle class paychecks. Despite big setbacks in the midterm elections, Democratic lawmakers say they're sticking to their top priorities: a higher minimum wage, tax hikes on the rich, advancing the president's health care law and other measures largely associated with President Barack Obama. This time, they're counting on Obama's rising popularity — and fading headlines on Ebola and terrorist beheadings — to help persuade voters they'd be better off with a Congress run by Democrats and not the Republicans who now control both chambers. Americans generally agree with Democrats on big issues, said Rep. Adam Schiff of California, "but we need to do a better job on our overarching vision." He was among the House Democrats assembled for a pep talk from Obama and private sessions on how to sharpen the party's message. Their newly appointed chief of messaging, Rep. Steve Israel of New York, said House Democrats are "absolutely unified on three essential messages going forward. And it's middle class, middle class and middle class." Israel acknowledged that Democrats talked a lot about the middle class in last fall's elections. But world calamities distracted voters, he said, and Democrats failed to show that their economic policies would directly benefit working class families. Riffing on a campaign line of President Bill Clinton in 1992, Israel said the Democrats' new theme will be, "It's MY economy, stupid." Many Republicans scoff at Democrats' talk of better messaging. "Updating the packaging doesn't help if the product is still lousy," said Michael Steel, spokesman for House Speaker John Boehner, R-Ohio. Republicans say huge numbers of Americans dislike the president's signature health care overhaul. Israel, by contrast, says only the "tea party base" strongly opposes it. In a sense, both are right, which is why skillful framing and messaging are crucial to campaigns. Polls show that many Americans like key details of the health law, such as guaranteed insurance for people with pre-existing medical problems. The law's overall image is less popular, however, especially when it's portrayed as a big-government mandate. Seeking new ideas, dozens of House Democrats filled out a "messaging survey" on key points to stress. Israel displayed the resulting word cloud. The phrases cited most often were "middle class," "paycheck growth," and "jobs." He said heavy spending by conservative groups "cannot buy elections from people who know intuitively that Republicans, by their deed, will protect the rich and the well-connected, and Democrats, by their deed, will protect the middle class…"
http://www.thestate.com/2015/01/29/3957983_house-dems-seek-better-messaging.html?rh=1
Obama Fires Up House Democrats
"A fiery President Barack Obama addressed House Democrats Thursday night, making the case that, while there's more work to do in restoring the economy, Democrats can't be shy about what they've already accomplished. His remarks, delivered in the ballroom of a Sheraton hotel on the second evening of the House Democratic retreat, were tailored to the caucus's new strategy: Focus the party's message on growing the middle class and take full credit for the nation's economic recovery of the past six years. "Obviously we were all disappointed by the outcome of this election. There were a lot of reasons for it, and I'm happy to take some of the blame," Obama told the assembled members, their families and their staffers. "One thing I'm positive about is, when we're shy about what we care about, when we're defensive about what we've accomplished, when we don't stand up straight and proud — " He then began to list, his voice rising to a campaign stump speech crescendo as members rose to their feet in wild applause, accomplishments in health insurance, in immigration legislation and in "middle class economics." He said he would "happily veto" Republican legislation to undo the Affordable Care Act – not surprising, but a crowd pleaser nonetheless – along with legislation to roll back the financial regulatory overhaul bill known as Dodd-Frank and a measure targeting his executive orders on immigration. He slammed Republicans for risking a Homeland Security Department shutdown over those executive actions: "These are the guys concerned about borders, about terrorism? Now you want to make a political point?" And Obama crowed about proving the critics — namely, Republicans — wrong. "It's pretty rare when you have two visions, a vigorous debate and then you test who's right," Obama said. "And the record shows that we were right." In a nod to the middle-class economics message, Obama said Republicans now seem to acknowledge — in rhetoric, at least — the need to help the middle class and address income stratification. He made specific mention to one "former presidential candidate" on the Republican side, Mitt Romney, who "suddenly is just deeply concerned about poverty." While Obama poked fun at Republicans, he said Democrats "need to stand up … and not be defensive about what we believe in." In closing he stepped back from the podium and took a drink of water. "I'm fired up!" he said in a reference to a famous catchphrase from his 2008 presidential run."
http://blogs.rollcall.com/218/obama-fires-up-house-democrats/?dcz=
Obama rallies House Democrats to fight for liberal agenda
http://www.washingtontimes.com/news/2015/jan/29/obama-rallies-house-democrats-to-fight-for-liberal/?utm_source=RSS_Feed&utm_medium=RSS
Obama encourages House Dems: 'We've got a lot more work to do'
http://thehill.com/homenews/house/231237-obama-tells-dems-weve-got-a-lot-more-work-to-do
Obama to Democrats: Time to end budget austerity
http://cnsnews.com/news/article/obama-democrats-time-end-budget-austerity
Obama mocks Mitt Romney's poverty pitch
http://www.washingtonexaminer.com/obama-mocks-mitt-romneys-poverty-pitch/article/2559552?custom_click=rss
John Boehner: 'I was the tea party before there was a tea party'
"Speaker John Boehner claimed in a Fox News interview with Bret Baier that before there was a tea party, there was John Boehner — and the two are one and the same. "I was the tea party before there was a tea party," he said, in context of discussing the schism in the Republican Party and how he would unite the conflicting factions, The Blaze reported. "I understand their concerns. I understand their frustrations," he said. "But we have a Constitution that we abide by, and we're going to live by it. And that means we have separate, equal branches of government. And whether people like it or not, Barack Obama is going to be the president for the next two years." He called for unity — a "common ground to get things done" — and said he wants to hold Mr. Obama accountable for his executive overreaches. "We've got to find a way to hold him accountable and … get things done on behalf of the American people," he said, The Blaze reported."
http://www.washingtontimes.com/news/2015/jan/29/john-boehner-i-was-the-tea-party-before-there-was-/?utm_source=RSS_Feed&utm_medium=RSS
They're back! The new tea party surge
House and Senate Republicans are already facing primary threats.
"Congress hasn't even been in session a month and a raft of Republicans are already being threatened with primaries in 2016. The reasons run the gamut, from backing John Boehner for speaker to objecting to an anti-abortion bill. One congressman is under fire for failing to amass clout that would help his district on a key issue. It's the latest proof that divisions within the GOP are very much alive, despite the triumph of the establishment GOP wing over the tea party in last year's midterms. Since the new Congress kicked off Jan. 6, more than a half-dozen Republican congressmen and senators have drawn potential challengers from the right – an unusual level of intra-party electoral strife this early in the campaign season. Many of the incumbents have reputations as solid conservatives – lawmakers like North Carolina Rep. Renee Ellmers, who was elected on the tea party wave of 2010, and Kansas Sen. Jerry Moran, who oversaw the party's Senate campaign arm in the midterms — but have nonetheless drawn the ire of tea party adversaries. A few of the potential challengers are mulling repeat bids after losing in 2014, betting that growing voter discontent with incumbents will put them over the top in two years. Many of the primary campaigns are almost certain to fizzle once the reality of what it takes to dethrone a sitting lawmaker sets in. Regardless, it's a rude awakening for a Republican establishment that hoped it had put insurgent challenges to rest. "There is an unprecedented level of disquiet," said Daniel Horowitz, who has worked as a political strategist for tea party groups. "There's a sense that the Republicans in Washington don't share the beliefs of the conservative platform, or don't fight for them." Democrats have comparatively fewer divisions, despite being in the minority in both chambers of Congress. In party circles, there's little talk about primaries. Incumbent U.S. Sen. Jeanne Shaheen, D-N.H., celebrates after winning her election over Republican Scott Brown on Tuesday, Oct. 4, 2014 in Manchester, N.H. The most serious potential Republican primary race is in North Carolina, where Ellmers has come under ferocious criticism on an issue of central importance to conservatives: abortion. Jim Duncan, chairman of the Chatham County Republican Party, is said to be considering challenging Ellmers following her successful push to stop the passage of an anti-abortion bill that she criticized as too stringent. It required a rape victim to report an assault to authorities in order to qualify for an exemption from the bill's restrictions on abortion after 20 weeks of pregnancy.
The problem for others is their perceived closeness with Republican leaders deemed too moderate by tea party activists. After Georgia Rep. Doug Collins, a sophomore, cast his vote for Boehner, a local radio host named Al Gainey said he was considering a primary campaign. The same goes for Pennsylvania Rep. Bill Shuster, the powerful chairman of the House Transportation and Infrastructure Committee, who also backed Boehner for another term as speaker. Within days, Art Halvorson, a wealthy real estate developer, and Travis Schooley, an Army veteran, said they were weighing rematches against Shuster after falling short against him in 2014. "Bill picks party over principle," Schooley said. "He's in Boehner and Co." Rep. Renee Ellmers (R-N.C.), left, a conservative who was elected during the tea party wave of 2010, could face a challenger from the right after she withdraw support from a late-term abortion bill. Those who voted for reelection of House Speaker John Boehner, right, including Georgia Rep. Doug Collins, could also be targets by even more conservative candidates. A Shuster spokesman, Sean Joyce, brushed off the criticism, saying that the congressman "is focused on the job the people of Central and Southwestern Pennsylvania sent him to Washington to do." The rap on Texas Rep. Randy Neugebauer: He's just not getting the job done. Neugebauer's prospective opponent, Lubbock Mayor Glen Robertson, has criticized the six-term congressman for not being a forceful enough voice for the West Texas cotton industry. Robertson has attacked Neugebauer for lacking a sufficiently senior position on the influential Agriculture Committee.
"I am giving serious consideration to running for Congress," Robertson wrote in an email, "and feel that it is critical that District 19 find effective leadership for the future of our district."
The challengers say they're getting started early out of necessity. David Gerson, a 47-year-old engineer who has already launched a primary campaign against GOP Rep. John Kline, said he hoped to give himself a head start on raising money — something he struggled to do in his unsuccessful 2014 campaign against the seven-term incumbent…"
http://www.politico.com/story/2015/01/tea-party-2016-elections-114701.html?ml=tb
The Kochs Ride Again
"Paul Waldman of The Washington Post bitterly complained that the news about the intended Koch spending "didn't require any secret meetings with anonymous sources to unearth."
Old complaint about the Koch network: It was a shadowy organization. New complaint about the Koch network: It is too open and blatant about its political designs. The Kochs must be the best-known secret network on the planet. The New York Times is obsessed with them. Harry Reid routinely attacks them. Everyone knows the groups funded by them and the media report extensively on them, including their TV ads and other political activities. In the abstract, there is a case for more disclosure of donations to the likes of the Koch network. In a political climate in which intimidation to try to shut people down is increasingly the norm, though, the reality is that disclosure would just put targets on donors' backs. The left always wants to paint the brothers as self-interested, to better fit the stereotype of the robber baron distorting government for his own ends. But the Koch brothers are the rare breed of businessmen who don't seek special favors from government, who in fact oppose them on principle. They are capitalists who hate crony capitalism. The libertarian paradise that they seek would put out of business the government affairs offices of major corporations and be the worst thing to happen to lobbyists who make a living on obscure but valuable changes in Washington's byzantine tax and regulatory system. The Kochs would be freer of government regulation — but so would everyone else. The $889 million figure has shock value, although it's not quite what it seems. It is inclusive of all the Koch spending, which is much more varied them simply launching TV ads and get-out-the-vote campaigns. It includes support for academic programs and think tanks in an effort to influence the intellectual climate beyond one election cycle. Nor are the political parties going away. They would be much more consequential if they weren't hamstrung, yet they still spent more than outside groups in the 2014 election, according to the projection of OpenSecrets.org, as of last October. Nor is "buying" an election all it is cracked up to be. The Kochs spent some $400 million on the 2012 election, and came up empty. The brothers will remain arch-villains, regardless. The left is so invested in trying to find a way to squeeze them out of the political process, because it instinctively hates anything being unregulated, including political activity in a free society. Also, its attitude is "influence for me, but not for thee." The left, by and large, owns the media, academia, the big foundations, and Hollywood. Compared with all of that priceless political and cultural influence, the spending of the Koch network is a pittance. Nonetheless, the left would never consider stripping any of those institutions of the protections of the First Amendment. It is the Koch brothers who are the target. So they will remain as long as they continue to so prominently represent and advocate for a free society."
http://www.politico.com/magazine/story/2015/01/koch-brothers-2016-114704.html?hp=rc3_4#.VMpyqCmWtbz
Why Lindsey Graham is exploring a presidential bid
http://www.cbsnews.com/news/why-lindsey-graham-is-exploring-a-presidential-bid/
Lindsey Graham to 'test the waters' for 2016 presidential bid
http://www.washingtonexaminer.com/lindsey-graham-to-test-the-waters-for-2016-presidential-bid/article/2559511?custom_click=rss
Jeb Bush staffs up for presidential campaign, hires Mitt Romney adviser
http://www.tampabay.com/news/politics/stateroundup/jeb-bush-staffs-up-for-presidential-campaign-hires-mitt-romney-adviser/2215685
Fox News Poll: Romney remains top of GOP field, Clinton leads Democrats
"Former Massachusetts Governor Mitt Romney and former Secretary of State Hillary Clinton remain the front-runners for their respective party's presidential nominations. In addition, Romney performs best against Clinton among the Republicans tested in hypothetical head-to-head matchups, coming out dead even. That's according to the latest Fox News poll, released Thursday. In the quest for the GOP nomination, Romney leads with 21 percent among self-identified Republicans. He's followed by Kentucky Sen. Rand Paul and former Arkansas Gov. Mike Huckabee each at 11 percent, and former Florida Gov. Jeb Bush at 10 percent. Then the single-digit tier: retired neurosurgeon Ben Carson earns nine percent support, followed by Wisconsin Gov. Scott Walker at eight percent and Florida Sen. Marco Rubio at five percent. New Jersey Gov. Chris Christie, Texas Sen. Ted Cruz and former Texas Gov. Rick Perry each get four percent. All others come in at two percent or less. Romney (20 percent) is the top choice among voters who consider themselves part of the Tea Party movement, followed by Carson (13 percent), and Paul and Walker (9 percent each). White evangelical Christians are also most likely to back Romney (15 percent), with Huckabee (13 percent), Bush and Paul (10 percent each) close behind. The new Fox poll also asks voters their second choice candidate, so we can look at what happens to the competition if someone were to drop out of the running for the nomination. For example, if Romney decides against a third run for the presidency, Bush grabs the top spot (15 percent) and Huckabee and Paul tie for second (13 percent)."
http://www.foxnews.com/politics/2015/01/29/fox-news-poll-romney-remains-top-gop-field-clinton-leads-democrats/
Can Hillary's hopes survive Benghazi?
http://news.investors.com/Politics-Andrew-Malcolm/012915-736884-hillary-clinton-benghazi-trey-gowdy-investigation.htm
Administration Official Criticizes Israeli Ambassador Over Netanyahu Visit
"The Obama administration, after days of mounting tension, signaled on Wednesday how angry it is with Israel that Prime Minister Benjamin Netanyahu accepted Republican leaders' invitation to address Congress on Iran without consulting the White House. The outrage the episode has incited within President Obama's inner circle became clear in unusually sharp criticism by a senior administration official who said that the Israeli ambassador, Ron Dermer, who helped orchestrate the invitation, had repeatedly placed Mr. Netanyahu's political fortunes above the relationship between Israel and the United States. The official who made the comments to The New York Times would not be named, and the White House declined to comment. The remarks were the latest fallout after Mr. Dermer, without the White House's knowledge, worked with House Speaker John A. Boehner to arrange the speech, which is scheduled for March. The remarks are likely to escalate a feud between the White House, Republicans on Capitol Hill and Mr. Netanyahu over the invitation, which has led to a new low in American-Israeli relations and threatened to mar the long tradition of bipartisan support for Israel in Congress."
http://www.nytimes.com/2015/01/29/us/politics/white-house-expresses-displeasure-over-speech-planned-by-netanyahu.html?_r=1
Cruz Demands Answers Over Taxpayer-Funded Nonprofit Working to Unseat Israel's Netanyahu
"Texas Republican senator Ted Cruz and New York Republican congressman Lee Zeldin demanded answers from Secretary of State John Kerry on Thursday, sending a letter with questions regarding a taxpayer-funded nonprofit working with President Obama's former national campaign field director to unseat Israeli Prime Minister Benjamin Netanyahu. "We write to express strong concerns over the recent media reports that a U.S. taxpayer funded 501(c)(3) non-profit organization called OneVoice is actively working with a campaign operation called V15 or 'Victory 2015′ in an effort to influence the outcome of the elections in Israel, on March 17, 2015," the two GOP lawmakers begin.  They reference an article from the Hebrew edition of the Israeli newspaper Haaretz​ claiming that OneVoice — a nonprofit funded in part by the American taxpayer — flew five American experts into Tel Aviv to help run the campaign to beat Netanyahu in the upcoming vote. One of those experts was Jeremy Bird, a two-time Obama campaign veteran who was the president's national campaign field director in 2012. The article alleges that OneVoice is working closely with "Victory 2015," an Israeli organization openly pushing to defeat Netanyahu. In fact, Haaretz claims OneVoice will "merge" with V15 before the Israeli elections take place. "Given the overtly partisan nature of this particular case, we are deeply concerned by the relationship that also exists between OneVoice and the U.S. Department of State," the lawmakers continue, noting that OneVoice lists the State Department as a sponsor on their website. The group claims it received U.S. Government grants from the American embassy in Tel Aviv and took money from the State Department in 2014."
http://www.nationalreview.com/corner/397525/cruz-demands-answers-over-taxpayer-funded-nonprofit-working-unseat-israels-netanyahu
Bipartisan vote boosts Iran sanctions bill
"By a strong bipartisan vote, the Senate Banking, Housing and Urban Affairs Committee on Thursday approved legislation that would impose new sanctions on Iran if it does not agree to limit its nuclear program by the June 30 deadline set by international negotiators. The committee voted 18-4 to approve the bill by Sens. Mark Kirk, R-Ill., and Bob Menendez, D-N.J., on the understanding that it will not go to the floor before March 24, the self-imposed deadline negotiators have set to reach a political framework for a final agreement. Six Democrats joined all 12 Republicans in voting to approve the bill. Kirk and Foreign Relations Committee Chairman Bob Corker, R-Tenn., also joined the panel's Democrats to beat back several attempts by their GOP colleagues to toughen the legislation as part of a deal to maintain the bipartisan coalition behind it. "If we end up without a deal there's gonna be a lot of strengthening in the underlying legislation when it comes to the floor," Corker said. According to a draft of the bill, if no final agreement is reached by the June 30 deadline, sanctions that had been waived as part of an interim deal would be reinstated on July 6 and additional sanctions would be imposed, starting with tighter restrictions on Iran's access to markets for its oil, though Obama would have the power to waive those in the national interest. The legislation would bar any new waivers of sanctions until Congress has the chance to review any final deal for 30 legislative days — about two to three months in real time. President Obama has threatened to veto the legislation, but Kirk and Menendez have built strong support among senators of both parties with an eye toward passing it with a veto-proof majority. Their efforts have been aided by concerns among lawmakers that administration officials — who have been promising for more than a year that they would support new sanctions if Iran proved not to be negotiating in good faith — seem willing to tolerate just about anything, even cheating, to keep Tehran from walking away from the table. "This is a good step forward," said Sen. Chuck Schumer of New York, a member of the Senate's Democratic leadership, adding that "I hope we can keep our bipartisan coalition together" to send a strong signal to Iran that it will face consequences if there is no deal."
http://www.washingtonexaminer.com/bipartisan-vote-boosts-iran-sanctions-bill/article/2559483
Iran calls for assassination of Netanyahu's children
http://www.foxnews.com/world/2015/01/29/iran-calls-for-assassination-netanyahu-children/
Fox Contributor: Obama May Try To Blame Congress When Iran Negotiations Fail
http://www.realclearpolitics.com/video/2015/01/29/fox_contributor_obama_may_try_to_blame_congress_when_iran_negotiations_fail.html
Prisoner Released in Bergdahl Exchange Tried to Reconnect With Taliban
"At least one of five Taliban militants released by the Obama administration in a controversial exchange for American soldier Bowe Bergdahl has "attempted to reestablish contacts" with the Taliban in Afghanistan, U.S. officials told NBC News on Thursday. There was no indication the former prisoner, being held in Qatar, made contact with the Taliban. The officials said it is unclear whether this was an actual attempt to rejoin the Taliban militants in Afghanistan. "We're closely monitoring the situation and see no potential threat" from the attempted communication, a senior U.S. official said. The official could not say exactly how the former prisoner tried to reach the Taliban. The five Taliban militants, including two top leaders, were released from the Guantanamo Bay detention facility in May. As part of the deal that led to Bergdahl's release, they had to remain in Qatar under a one-year travel ban set to end in June. The militant who tried to reconnect with the Taliban had "several phone calls" with family members in Afghanistan, a senior official told NBC. There was no indication the calls, monitored by security officials, involved any "threatening activity or planning," the official added. Nevertheless, the U.S. will try to have restrictions placed on out-of-country calls though the prisoners are allowed to communicate with relatives and other visitors in Qatar."
http://www.nbcnews.com/storyline/bowe-bergdahl-released/prisoner-released-bergdahl-exchange-tried-reconnect-taliban-n296416
Ralph Peters Blasts Obama Administration On Bergdahl Debacle
http://dailycaller.com/2015/01/29/ralph-peters-blasts-obama-administration-on-bergdahl-debacle/
The White House Is Still Refusing to Call the Taliban a Terrorist Group
http://www.nationalreview.com/corner/397503/white-house-still-refusing-call-taliban-terrorist-group-andrew-johnson
HOW TO LOSE FRIENDS AND EMPOWER RADICALS: THE PEACE PRIZE PRESIDENT'S MORE DANGEROUS WORLD
http://www.breitbart.com/national-security/2015/01/29/america-versus-the-world-how-we-lost-it-all/
WHO REPORTS EBOLA ON THE DECLINE AS POSSIBLE U.S. CASE SURFACES
http://www.breitbart.com/news/who-reports-ebola-on-the-decline-as-possible-u-s-case-surfaces/?utm_source=feedburner&utm_medium=feed&utm_campaign=Feed%3A+breitbart+%28Breitbart+News%29
PATIENT BEING TREATED FOR POSSIBLE EBOLA IN SACRAMENTO
http://www.breitbart.com/california/2015/01/29/patient-being-treated-for-possible-ebola-in-sacramento/