News Briefing for Friday, January 16, 2015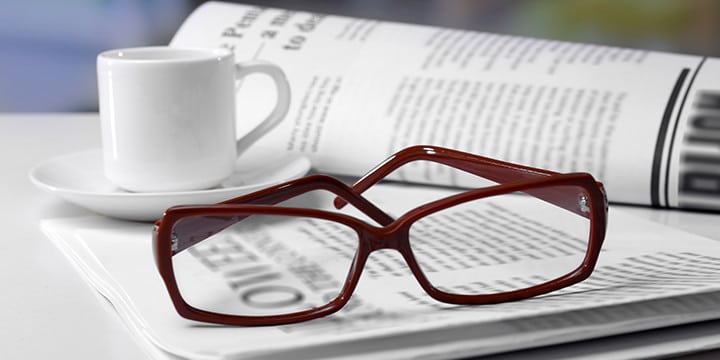 HEALTHCARE:
Burwell urges GOP to 'move beyond' ObamaCare arguments
"Health and Human Services (HHS) Secretary Sylvia Mathews Burwell on Thursday promised a "vigorous" defense of ObamaCare this Congress as she outlined policy priorities she said could receive bipartisan support, such as addressing prescription drug abuse and accelerating the development of medical cures. "I hope we can move beyond the back and forth of the Affordable Care Act," Burwell said at the New America Foundation. She also downplayed Republican plans to target pieces of the healthcare law now that the GOP is in control of both chambers on Capitol Hill.  "We want to find the places where the Act can be improved. We welcome that conversation; we look forward to it. But we want to make progress on issues where we know there is common ground," she said.  The speech gave a sense of where Burwell will focus her energy for the duration of her time at HHS, and also underscored the Obama administration's disinclination to accommodate the fiercest GOP critics of the healthcare law.   When asked about areas of the law in which the administration might be able to find common ground with Republicans, Burwell mentioned an effort to exempt certain veterans from the employer mandate — a minor issue by comparison with looming fights over the medical device tax and other provisions.  "These efforts [to undo pieces of ObamaCare] are happening despite increasing evidence that the law is working," she said. "[Americans] want us to stop the back and forth, and to move forward and to focus on the substance."  Burwell, who has strong relationships with some congressional Republicans, vowed to support the House's 21st Century Cures initiative as well as bills to address opioid abuse, a rising cause of deaths around the country.  The speech did not address two healthcare policy fights expected this year on Medicare's sustainable growth rate and the Children's Health Insurance Program, though Burwell said later that both provide the opportunity to "work together."
http://thehill.com/policy/healthcare/229610-burwell-urges-republicans-to-move-past-obamacare
Health chairman: 'Plenty of issues' to agree on with administration
"Sen. Lamar Alexander (R-Tenn.) said that he welcomes comments by President Obama's top health official who said Thursday that Republicans should "move beyond" ObamaCare this year. "We have plenty we disagree on, but we also have plenty of issues that are important to millions of Americans upon which we should be able to get results," Lamar, the recently appointed head of the Senate Health Committee, wrote in a statement Thursday. He pointed to "remodeling the healthcare delivery system and improving global health security" as top goals, as well as speeding up the approval process from the Food and Drug Administration. "I look forward to working with the Secretary on these issues," he said. Alexander's comments come after Health and Human Services Secretary Sylvia Mathews Burwell laid out her priorities for 2015. "I hope we can move beyond the back and forth of the Affordable Care Act," she said at the New America Foundation. "[Americans] want us to stop the back and forth, and to move forward and to focus on the substance." Alexander has said he would "prefer" a full repeal of ObamaCare but has recently signaled support for tweaks to the law while Obama remains in the White House."
http://thehill.com/policy/healthcare/229644-health-committee-chairman-we-can-agree-on-plenty-of-issues-with-obama
IRS chief optimistic on ObamaCare
"The IRS commissioner said Thursday that he didn't expect taxpayers to have much trouble dealing with new ObamaCare requirements this year, even as the agency struggles through another funding cut. John Koskinen, the IRS chief, said that he expected some growing pains, given that 2015 is the first year that both his agency and taxpayers will have to deal with a host of new requirements. But Koskinen insisted that taxpayers already have to tackle questions similar to the healthcare law requirements – and that the agency will go out of its way to ensure that people have all the information they need to be compliant. "I don't expect an upswing, a big sudden increase, of people with compliance problems," Koskinen told reporters at an event previewing the upcoming filing season, which starts Tuesday. Still, Koskinen also noted that the IRS's budget problems – the agency just absorbed another $346 million cut – would make it more difficult to enforce Affordable Care Act requirements. Plus, taxpayers looking for answers about how to comply with the law will face long wait times on the phone, the IRS chief noted."
http://thehill.com/policy/finance/229722-irs-chief-optimistic-on-obamacare
ObamaCare customers book more checkups, data shows
"People who bought insurance through the exchanges created by ObamaCare were more likely to book checkups than people covered by employer health insurance in 2014, according to new data from an online appointment service. The statistics signal success for the Obama administration, which touted access to preventive health as a way to shrink the country's healthcare spending. The year of data also revealed more good news for ObamaCare: While customers sought more annual appointments like physicals and women's health exams, there was no spike in demand for other, more costly specialists. The findings could debunk a major Republican gripe with the Affordable Care Act, who warned that the people who sign up will have expensive healthcare needs that shift costs to other customers."
http://thehill.com/policy/healthcare/229641-obamacare-customers-book-more-checkups-data-shows
Survey: ObamaCare alleviated medical cost issues
"President Obama's healthcare law helped people better afford medical care and avoid financial difficulties related to their health, according to a new survey.  Results released Thursday from the Commonwealth Fund's Biennial Health Insurance Survey revealed that 14 million fewer people reported trouble accessing healthcare in the last year. The drop — which totaled 7 percent — was the first time the number of adults who reported this problem had declined since 2003, when the question was added to the survey.  Americans had an easier time visiting doctors when they had a medical problem, filling prescriptions, pursuing recommended treatments and receiving specialist care, researchers found.  Additionally, 11 million fewer people reported problems paying their medical bills, the first decline seen since 2005.  "Declines in medical bill problems nationwide are likely driven by expanded access to health insurance," the survey stated.  "As seen in prior years of the survey, uninsured adults are more likely to say they had difficulties paying medical bills or were paying off medical debt than adults with health insurance."  Still, the healthcare law did not erase cost issues for patients, particularly given rising deductibles and co-payments in employer-based coverage.  "Excessive cost-sharing for Americans across all insurance types could jeopardize improvements in access to care and medical bill burdens documented in the survey," the report stated. Read more here."
http://thehill.com/policy/healthcare/229637-survey-obamacare-alleviated-medical-cost-issues
Signs of a Decline in Financial Distress Connected to Medical Bills
"The cost of medical care remains a financial hardship for many Americans. According to the survey, the percentage of Americans who experienced trouble with a medical bill or medical debt in the last year declined from a high of 41 percent in 2012 to 35 percent in 2014.
But that still means more than a third of all Americans struggle to afford the cost of their medical care. The high rate of problems with medical debt was the subject of a recent study from the federal Consumer Financial Protection Bureau, which estimated that more than a fifth of Americans have medical debt on their credit reports. Medical debt has been found to be a leading cause of personal bankruptcies. Financial distress was a clear target of the health law, which sought to make health care more accessible and more affordable. The survey also found that about 43 percent of Americans had avoided some sort of medical care in 2012 because of concerns about the cost. That rate fell in 2014 to 36 percent. The reductions in problems with medical bills and debt mostly reflect the increases in the number of Americans with insurance, Ms. Collins said. The addition of health insurance means that people who in the past had no help paying medical bills now have new financing for doctors' visits, prescription drugs and hospital stays. (Paradoxically, people who lack insurance often face the highest prices for such services, meaning they have less financial assistance and pay more than insured customers.) But Commonwealth also found that, over all, even people who had insurance before 2014 were having fewer problems with medical bills than they were before. That change may reflect rules in the health law that require individual insurance plans to cover a minimum set of benefits for every customer. There is another trend cutting against those improving financial protections for individuals. Employers are increasingly asking their workers to pay deductibles and other fees when they seek health care, and several recent surveys have shown that the average size of those deductibles and fees is rising. A recent national poll from The New York Times and CBS News found that 33 percent of people said that their out-of-pocket costs had "gone up a lot."…"
http://www.nytimes.com/2015/01/15/upshot/financial-distress-connected-to-medical-bills-shows-a-decline-the-first-in-years.html?partner=rss&emc=rss&abt=0002&abg=0
Jonathan Gruber: Obamacare Rollout Is 'Going To Be A Nightmare'
"Obamacare architect Jonathan Gruber said that the Obamacare rollout was "going to be a nightmare." Gruber made one of his few accurate predictions in 2013 at Northwestern University's IPR/John H. Hollister Lecture shortly before the Obama administration launched its rollout with a glitch-ridden website. Gruber currently awaits a call-back before the House Oversight and Government Reform Committee on Capitol Hill.  President Obama's re-election was one of the preconditions for the law's successful implementation said Gruber, identified by Northwestern as "a key architect" of Obamacare. Implementation was the biggest hurdle. "This is the least worrisome because it's going to be implemented successfully in a number of places," Gruber said. "It's also the most worrisome because it's going to be a nightmare in many places." Gruber also said in the lecture that there would be major obstacles to cost control in the law and discussed the comic book that he wrote about health care reform. "In my graphic novel, the individual mandate is the spinach we have to eat to get to the dessert that is fairly-priced insurance coverage," Gruber bizarrely noted. What about Romneycare, passed by the Republican gearing up for another presidential campaign in 2016? "Mitt Romney is the hero of our story actually, and don't let anyone else tell you otherwise," Gruber said. Could Gruber also close his lecture by patronizing the tea party?…YES! "I have this dream that someone will stand up and say, 'Keep the government's hands off my ACA.'"
http://dailycaller.com/2015/01/15/jonathan-gruber-obamacare-rollout-is-going-to-be-a-nightmare/
Rose to Rubio on PBS: 'What's the Best Thing You Can Say' About ObamaCare?
"During an interview with Senator Marco Rubio on Tuesday, PBS host Charlie Rose urged the Florida Republican to say something positive about ObamaCare: "What's the best thing you can say about the Affordable Care Act?" Rubio replied: "That it's forced us to have a debate about health insurance in America." Rose fretted: "That's it?" Rose tried to push supportive spin on the unpopular policy: "In terms of accessibility, in terms of – it has not been as – I mean, the projected costs have not been as bad as they assumed." Rubio countered: "They've not been as good as they proclaimed either."
http://cnsnews.com/video/newsbusters/rose-rubio-pbs-whats-best-thing-you-can-say-about-obamacare
GOP plotting response to ObamaCare SCOTUS case
"House Republicans are crafting an ObamaCare backup plan in light of a Supreme Court case this summer that could strike down a key piece of the healthcare law. The case, King v. Burwell, was a central topic at the House GOP's closed-door healthcare meeting during its retreat in Hershey, Pa., according to an aide attending the session. A major part of Thursday's conversation was "moving quickly to show the country Republicans have a patient-centered response to King v. Burwell," the aide said. If the Supreme Court rules against the Obama administration, 10 million people could lose their subsidies to pay for healthcare — worth as much as $65 million, according to a Democratic report. Oral arguments for the case will begin March 4. Pressure has been building for Republicans to create ObamaCare alternatives in the case of another Supreme Court surprise, which would likely come down in June. Some within the GOP have raised concerns about the decision, with one Senate GOP aide saying recently the party lacks "any coherent response" to the case. Senate Majority Leader Mitch McConnell (R-Ky.) recently described the case as his party's best shot at an ObamaCare "do-over." The last major court challenge to the healthcare reform law upheld a majority of the law, but forced the administration to massively rework its strategy on expanding Medicaid. The administration has said it is confident that King v. Burwell will be dismissed and that officials are not considering other options to replace subsidies. Thursday's session included remarks from House Ways and Means Committee Chairman Paul Ryan (R-Wis.) and House Energy and Commerce Committee Chairman Fred Upton (R-Mich.)."
http://thehill.com/policy/healthcare/229691-gop-plotting-response-to-obamacare-scotus-challenge
State Senators Look to Introduce 'Death With Dignity' Legislation This Month
http://observer.com/2015/01/state-senators-look-to-introduce-death-with-dignity-legislation-this-month/#ixzz3OugVusHu
The VA's Latest Major Problem: An Inspector General That Hides Damaging Reports About VA Failures
http://www.theblaze.com/stories/2015/01/15/the-vas-latest-major-problem-an-inspector-general-that-hides-damaging-reports-about-va-failures/
IMMIGRATION:
Homeland Security bill spotlights festering GOP immigration divide
"A bill to fund the Department of Homeland Security threw a bright light on the sharp divide the Republican party faces in dealing with the issue of immigration reform and the nation's population of unlawful immigrants. House Republicans nearly defeated one of a series of provisions attached to the DHS bill that aim to curb recent presidential executive actions on immigration. The amendment, authored by Rep. Marsha Blackburn, R-Tenn., would roll back Obama's 2012 Deferred Action for Childhood Arrivals program (DACA), an executive action that allows people who arrived in the United States illegally as children to obtain work permits and avoid deportation. Republicans intended the amendment to send a message to President Obama from the GOP that it opposes his unilateral action on immigration, which many Republicans consider unconstitutional. But the provision passed with just a bare majority of 218 votes, teetering perilously close to defeat thanks to dozens of Republicans who voted with Democrats to oppose it. "I think it was a bridge too far," Rep. Adam Kinzinger, R-Ill., who voted against the amendment, told the Washington Examiner. Kinzinger and 25 other Republicans banded together against defunding DACA in a move they say was aimed at sending a message to the GOP leadership that they want the party to take on comprehensive immigration reform despite opposition from the party's most conservative voting bloc, which has stood in the way. "There are people here that really want to address the issue," Kinzinger told the Examiner. "With the DACA vote, we send a message that it's time we start offering solutions." Kinzinger said while he is opposed to Obama's implementing DACA through executive action, he voted against the amendment to roll it back because it could prompt the deportation of tens of thousands of young people who have already registered with the federal government to be part of the program over the past two years."
http://www.washingtonexaminer.com/homeland-security-bill-spotlights-festering-gop-immigration-divide/article/2558669?custom_click=rss
At Retreat, GOP Struggles to Find DHS Funding Exit Strategy
"Republicans still don't have an exit strategy that will allow them to fund the Department of Homeland Security while canceling President Barack Obama's temporary administrative amnesty for millions of immigrants. The uncertainty over the future of the DHS funding measure — which must be cleared by the end of next month or partially shut down the department — sets up a tension with the message the GOP is seeking to send from their bicameral retreat that they intend to govern responsibly. "Obviously we want to show the American people that we can function in a very responsible way, with no stop/starts, no government shutdowns; [that] we have the ability to have foresight … to deal with these issues in a manner that show tremendous responsibility," said Sen. Bob Corker, R-Tenn. But when asked about the prospects in the Senate of a DHS bill passed by the House Wednesday, Sen. John Thune, R-S.D., the Senate Republican Conference chairman, stressed that the GOP would need to find at least six Democrats to clear any filibuster efforts, or more if some blue-state Republicans up in 2016 won't support the measure. The GOP holds 54 votes in the Senate. "The magic number in the Senate is 60," Thune said. "When we have these discussions, as we had today and yesterday, with our colleagues in the House, obviously, we share the same goals. We think that the president overstepped his authority … and we intend to challenge that." Thune called the House bill "the start of a process." "We want to give our members a chance to vote to express their opposition to the president's action, but we also realize in the Senate it's going to take 60 votes" to pass the bill, Thune said. The bill includes provisions that would block Obama's administrative actions on immigration, but those provisions have almost no chance of getting the six Democratic votes needed to get the bill to Obama's desk. Even if it somehow reaches his desk, the president has promised a veto, and Republicans aren't even close to having the two-thirds majority in each chamber for an override. Only two House Democrats voted for the bill and 10 House Republicans voted against. Thune declined to characterize what Majority Leader Mitch McConnell, R-Ky., expects to do, but added that discussions were ongoing. McConnell, however, has said Republicans want to avoid government shutdowns, which would suggest that in the end Republicans will fund homeland security rather than risk a shutdown. Immigration and border security is a topic of one of the afternoon sessions the members will be participating in. Chairman of the respective committees will lead the sessions. Other topics include budget and reconciliation, as well as health care. Thune said 47 of 54 GOP senators attended the retreat."
http://blogs.rollcall.com/wgdb/gop-struggles-to-find-dhs-funding-exit-strategy/?dcz=
U.S. Republicans struggle to block Obama immigration moves
"U.S. Republicans acknowledged on Thursday it will be difficult for the Senate pass a House of Representatives bill blocking President Barack Obama's immigration initiatives, and vowed not to put security funding at risk in the process. At a policy retreat in Pennsylvania, House and Senate Republicans discussed the path forward after the House approved on Wednesday a Department of Homeland Security spending bill that would stop the executive actions on immigration. "We're going to try to pass it," Senate Majority Leader Mitch McConnell said of the House bill. "We'll see what happens. If we're unable to do that, then we'll let you know what comes next." Republicans now control the Senate with a 54-vote majority, but need 60 votes to overcome procedural objections by Democrats who have vowed to stall the measure. John Thune, a member of the Senate Republican leadership, said his party members in the Senate shared the House's goal of stopping Obama's actions on immigration, including a November order lifting the threat of deportation for millions of undocumented immigrants. But he noted that "at the end of the day in the Senate it's going to take 60 votes." The House amendments to the $39.7 billion DHS funding bill seek to deny any spending to implement Obama's November order and nullify his directive giving prosecutors greater discretion in pursuing cases against illegal immigrants. The measure also seeks to reverse a 2012 initiative deferring actions against more than 600,000 undocumented immigrants brought to the United States as children. Some Republicans say they would support a "clean" DHS funding bill to support U.S. domestic security needs, if the immigration provisions stall in the Senate or draw a threatened veto by Obama. One Republican, Representative Jeff Denham of California, said the deferred action amendment was an overreach that could lead to deportations of people who largely grew up in the United States. This "sends the wrong message to the American public on what our overall reform ideas are," Denham said, adding he knew some senators had concerns about the House-passed bill. In Washington, Homeland Security Secretary Jeh Johnson warned lawmakers not to jeopardize the agency's funding amid heightened concerns about attacks in France and recent threats to the U.S. government."
http://townhall.com/news/politics-elections/2015/01/15/us-republicans-struggle-to-block-obama-immigration-moves-n1943722
GOP stuck on immigration
The House's bill is DOA in the Senate, which is about to spend two more weeks on Keystone. So Republicans need a backup plan to meet their Feb. 27 deadline.
"The GOP's expanding party divisions over immigration and an impending time crunch are the talk of the party's joint retreat as Republicans try to meet a looming deadline for funding the Department of Homeland Security. One day after the House passed a confrontational funding bill that attacks President Barack Obama's executive action shielding millions of undocumented immigration from deportations, all eyes now turn to a Senate where it appears the legislation is dead in the water because of almost uniform opposition from Democrats. As they try to coordinate with the House in Hershey at the joint retreat, Senate Republicans are resolute that they will put the legislation on the floor, even if only to prove that it can't pass the Senate's 60-vote threshold. But given that the Senate may take up to two more weeks to work on amending the Keystone XL pipeline, congressional leaders will probably need to begin working on a back-up plan as soon as possible to hit the Feb. 27 deadline for DHS funding. "We're going to take this [House] bill, and we're going to work very hard to pass it," said Sen. John Hoeven (R-N.D.), who helped design a deal in 2013 to strengthen border security in the Senate's comprehensive immigration bill. "It's going to be tough … we're committed to pushing back and blocking the executive orders." Asked what the prospects are for the controversial DHS bill in the Senate, Sen. John Thune of South Dakota chuckled at an impasse that is attracting lots of attention but no concrete solution. "We want to give our members an opportunity to vote to express their opposition to the president's action. But we also realize that at the end of the day in the Senate it's going to take 60 votes," said Thune, the No. 3 GOP leader. "There may be different ways and approaches to this issue that we can get the point across. We'll see." Several GOP senators have expressed "concern" with the House's attempt to peel back Obama's orders shielding many young immigrants from deportation, said Rep. Jeff Denham (R-Calif.), who vocally opposed the House's bill. He said he'd ultimately vote for a "clean" bill that simply funds the department without immigration riders — but it's unclear how many Republicans feel the same way, and what tack leadership will have to take to get 218 votes in the House and a supermajority in the Senate to avoid blowing the deadline. "We will pass a DHS bill, it will be passed on time, we will not shut down this part of the government," Denham said. "There are important issues within the DHS bill that we cannot play politics on." Hoeven is one of the lead senators on the Keystone bill, which is set for its first amendment votes next Tuesday. Senate Majority Leader Mitch McConnell (R-Ky.) has made opening up the amendment process a key promise of his reign, and the GOP will be reluctant to prematurely close debate on the Senate's first major piece of legislation. But given the DHS deadline in six weeks, Republicans will have to work fast to take up the House bill and then turn to a backup plan once the House's DHS bill is defeated. After speaking to Homeland Security Secretary Jeh Johnson, Hoeven said the secretary favors the DHS bill's nearly $40 billion in funding — but not, of course, the language gutting Obama's immigration orders. Immigration reform advocate Denham said the language killing the Deferred Action for Childhood Arrivals program sent the "wrong message" to people, given that the House hasn't taken up immigration reform legislation of its own. "Just throwing out DACA early without having an overall reform bill, I think, brings great concern not only from the Senate colleagues that I've talked to but the folks in my district," he said. But given the outrage on the right toward Obama, Republican leaders still won't say if a clean funding bill without immigration riders is the ultimate endgame. The Senate GOP is trying to figure out how much time it has after Keystone to see what can garner the support of 60 senators — including at least six Democrats. "We're going to have to get to that House bill reasonably soon, by February," Hoeven said in an interview. "We're focused on it."
http://www.politico.com/story/2015/01/republicans-homeland-security-immigration-bill-114287.html
Senate GOP hedges on immigration vote
"Senate Republican leaders are not committing to a vote on legislation passed by the House that would block President Obama from easing the deportations of illegal immigrants. Sen. John Thune (S.D.), the third-ranking member of Senate Republican leadership, declined to say Thursday whether the House bill funding the Department of Homeland Security (DHS) would be brought to the Senate floor. "I don't want at this point to say what [Senate] Leader [Mitch] McConnell [R-Ky.] might ultimately decide to do. That's a discussion we're having as a conference. "Obviously we want to give our members an opportunity to vote to express their opposition to the president's action, but we also realize, at the end of the day, in the Senate, it's going to take 60 votes," Thune said at a joint retreat for House and Senate Republicans at the Hershey Lodge. GOP lawmakers are discussing their next steps on the House bill, which centrists in the upper chamber have met with skepticism. One of the most controversial elements is a provision that would halt Obama's Deferred Action for Childhood Arrivals (DACA), a program launched in 2012 that provides work permits to illegal immigrants brought to the United States as children. Twenty-six House Republicans voted against that amendment to the bill, and it is unclear whether the proposal can win enough support in the Senate to pass. The House legislation would also defund Obama's executive order from November, which expanded the freeze on deportations to cover up to 5 million immigrants. Thune stressed that Senate and House Republicans share the same goals when it comes to reversing Obama's executive actions. "We think that the president overstepped his authority, acted in an unlawful way," he said, noting that the president initially claimed he did not have executive authority to stop deportations. Thune said whatever passes the Senate needs to win over at least six Democrats to pass the 60-vote hurdle needed to stop an expected Democratic filibuster. Senate Minority Leader Harry Reid (D-Nev.) has declared the DHS bill dead on arrival, signaling his caucus will reject it. When asked if the House bill could pass the Senate, Thune said, "good question." Sen. Rob Portman (R), who faces reelection in the swing state of Ohio next year, said he wants to hear from House colleagues before weighing in on the fate of the $40 billion Department of Homeland Security appropriations measure. "After lunch, we're going to have that specific discussion. I want to hear from the House," he said. "I'm not yet sure where we're going to end up on that." Portman said senators are very concerned about Obama's executive actions on immigration, but he also said it is critical for Congress to fund the nation's security infrastructure, especially given news that the FBI has arrested an Ohio man for allegedly plotting an attack on the Capitol. "I think that's very important that we realize that we do face a threat here in the homeland. I'm even more acutely aware of it having had this jihadist from my hometown of Cincinnati arrested yesterday," he said. Senators and House lawmakers will discuss immigration and border security at a session scheduled for the end of the day. Sen. Mark Kirk (R-Ill.), one of the Senate's most vulnerable incumbents, said earlier this week that he was worried about ensuring that the DHS remains funded. "In general, I want to make sure we run the government and a key part of government is homeland security, especially what happened in France," he said Monday. "In the end, cooler heads should prevail, and we shouldn't defund critical security infrastructure."
http://thehill.com/homenews/senate/229645-senate-republicans-not-committed-to-vote-on-house-immigration-bill
McConnell to House GOP: Don't expect miracle on immigration
"Senate GOP leaders are using their joint retreat with the House to warn conservatives that they're not going to be able to reverse President Obama's executive orders on immigration. Senate Majority Leader Mitch McConnell (R-Ky.) told House lawmakers that he needs at least six Democrats to pass legislation approved by the House that funds the Homeland Security Department and repeals Obama's actions that protect millions of illegal immigrants from deportation. He told House Republicans not to expect miracles, since it would take 60 Senate votes to send the House bill to Obama's desk, and McConnell only has 54 Republican votes.
"You look at the hand you're dealt. There are not 60 Republicans so you have to convince six Democrats to move with them," said one border-state Republican congressman. "Pigs will fly out of my rear end before that happens." It's also far from clear that all 54 Republican senators would support the House bill, which would undo Obama's 2012 order that gives legal status to certain people who entered the U.S. illegally as children. Twenty-six House Republicans voted against that portion of the bill on Wednesday. Sen. John Cornyn (Texas), the number two Senate Republican, told reporters on Thursday that the bill could be changed by amendment in the Senate. Cornyn's comments also sent the signal that GOP conservatives in the House need to lower their expectations. Without a deal, the Homeland Security Department could shutdown after Feb. 27, when its existing funding runs out. That's something Republicans in both chambers want to avoid, and the messages from Cornyn and McConnell are sinking in, the border-state congressman said.  "The expectation by the rank and file in the House is it's not going to come back even remotely similar to what we sent over there. And there is a real reticence by members of our conference to allow the funding to lapse," the lawmaker added.  In public, McConnell emphasized that the Senate would seek to move the House bill. "We're going try to pass it. If we're unable to do that, we'll see what happens," he told reporters. Sen. John Thune (S.D.), the third-ranking member of the Senate Republican leadership rolled his eyes when asked if the House bill would pass the upper chamber.  "Good question," he said. "Obviously we want to give our members an opportunity to vote to express their opposition to the president's action but we also realize at the end of the day in the Senate it's going to take 60 votes," he said. GOP leaders expect Senate Democrats will block any legislation that repeals Obama's 2012 order setting up the Deferred Action for Childhood Arrivals (DACA) program or the November order expanding protections against deportation to as many as $5 million illegal immigrants. They are eyeing a fallback position: passing a series of proposals, which had support from some House Democrats and could attract centrist Senate Democrats as well. One amendment by Rep. Ron DeSantis (R-Fla.) puts a greater priority on deporting sexual offenders, while another by Rep. Aaron Schock (R-Ill.) would bar the administration from using fees to process applications from undocumented immigrants covered by the president's executive action. Speaker John Boehner (R-Ohio) predicted the Senate's work product would not mirror the House's exactly. "The House is going to work its will, the Senate is going to work its will and then we'll either get to conference or we'll find some way to resolve the difference. That is what we call regular order," he said. "There are 535 of us on Capitol Hill and to try to get all of us to agree is not an easy job," he cautioned. At the same time, Republican leaders have made clear to Senate and House conservatives that they are not going to let Homeland Security funding lapse if they cannot pass language repealing Obama's executive orders. "No more drama associated with shutting down, for example, the Department of Homeland Security. That's off the table," Cornyn told reporters. "Under no circumstances will we see any shutdowns," he said. Conservatives led by Iowa Rep. Steve King (R) are pressing Senate Republican leaders to pull out all the stops to reverse Obama's unilateral actions. "We should never … say 'fait accompli, we can't do this,' and then give up," he said. He said McConnell should spend a month whipping votes before putting the House bill on the floor."
http://thehill.com/homenews/house/229726-mcconnell-to-house-gop-dont-expect-miracle-on-immigration-fight
McConnell: Senate Will 'Try to Pass' House Immigration Bill
GOP leader gives conservatives what they want, though the spending measure is unlikely to pass the Senate.
"After hearing a week's worth of complaints from his conservative members, Senate Majority Leader Mitch McConnell said Thursday that the Senate will attempt to approve a House-passed bill that guts President Obama's executive actions on immigration. Months after the president announced his executive action to protect millions of illegal immigrants within U.S. borders, Senate Republican leaders have been cagey about how they will respond, raising concerns among border hawks within the conference. But McConnell affirmed at a joint House and Senate Republican retreat in Hershey, Pa., that he will work to get the House's bill—which passed that chamber Wednesday—to the president's desk. "We're going to try to pass it," he told reporters Thursday. The House bill appears very unlikely to pass the Senate, where McConnell will need to attract at least six Democrats to reach the 60-vote threshold to end debate. Although conservatives have called on McConnell to bring the bill to the floor immediately, he did not offer a timeline for consideration on Thursday. Funding for the Department of Homeland Security expires at the end of February. McConnell did not provide a path forward Thursday in the likely case that the House bill fails. Passing the House bill would "be our first choice," McConnell said. "If we're not able to do that, then we'll let you know what's next." If the House bill cannot pass the Senate, conservatives are worried that McConnell, who has vowed to maintain funding for the Department of Homeland Security, will pass a clean funding bill without any language restricting the administration's actions on immigration. The Senate Conservatives Fund is already sounding the alarm, warning in a fundraising email Thursday that McConnell may hold a quick vote "so he can throw up his hands, concede defeat, and move onto something else." Senate Republican Conference Chairman John Thune declined to say Thursday whether the upper chamber would pass a clean funding bill for the department if the House legislation stalls in the Senate, but added: "We recognize the important role that the Department of Homeland Security plays in this country." Members of the conference as a whole are still discussing how best to respond on the issue, Thune told reporters Thursday. Those conversations will continue during a joint panel on immigration hosted by House Judiciary Chairman Bob Goodlatte and the Homeland Security chairmen of both chambers, Michael McCaul and Ron Johnson, slated for 4 p.m. Thursday. Sen. Rob Portman, R-Ohio, outlined the debate ahead of Thursday afternoon's panel. "None of us want to see DHS face any kind of a shutdown threat. Too important," he said. "But we also want to make sure we have done all we can to get the president to work with us rather than go around Congress and around the American people through his executive actions." For now, leadership is staying mum on its overall strategy. "Clearly we want to be able to give our members in the Senate an opportunity to vote as the House members did on that issue," Thune said. "There may be different ways and approaches to this issue that we can get the point across. We'll see."
http://www.nationaljournal.com/congress/senate-gop-leaders-won-t-pledge-to-follow-house-lead-on-immigration-20150115
U.S. Republicans struggle to block Obama immigration moves
http://news.yahoo.com/u-republicans-struggle-block-obama-immigration-moves-202609345–business.html
Terrorist Threat Spooks GOP Debating DHS Funding Fight
"House Republicans tied Department of Homeland Security funding to their bill blocking implementation of President Obama's executive actions on immigration, but the recent terror threats are a growing part of the GOP political calculus. Senator Rob Portman (R., Ohio) told reporters that he is "acutely aware" of it following the arrest of an Ohio man who supports ISIS and planned an attack on the U.S. Capitol. "We're not just going to see DHS [go through] a shutdown threat; it's too important," Portman said at the Joint Republican Retreat in Hershey, Penn. "But we also want to be sure that we have done all that we can to get the president to work with us rather than go around the Congress and go around the American people." House GOP Conference chair Cathy McMorris Rodgers, of Washington, made a similar point when she was asked about the threat to the Capitol. "Going back to the importance of getting Homeland Security bill [passed], we take that very seriously," she told reporters during a press briefing Thursday morning. "It really is the number one responsibility of the federal government to keep the country safe and we need to take this seriously . . . we will be working very closely with the president." Portman allowed that Republicans do have some room to maneuver in this fight with Obama, given that most of DHS is deemed essential and therefore keeps operating even when funding technically lapses. Still, he emphasized that "we have to be cognizant that this is a very real threat and we need to stick together as Americans, not as Republicans or Democrats, in countering that threat."
http://www.nationalreview.com/corner/396448/terrorist-threat-spooks-gop-debating-dhs-funding-fight-joel-gehrke
Battle Over Deportation as Republicans Try to Roll Back Obama Immigration Policies
http://www.nytimes.com/2015/01/16/us/secure-communities-immigration-program-battle.html?partner=rss&emc=rss
GOP RETREAT: REP. JEFF DENHAM SAYS PARTY'S QUIETLY CRAFTING BROAD IMMIGRATION BILL
"The GOP's most outspoken proponent of comprehensive immigration reform let loose in an interview with reporters here, detailing quiet efforts to draft far-reaching legislation, saying House leadership is "committed" to bringing the hot-button topics on the floor and criticizing President Obama for carrying out too many deportations. "We're the party of deportation? Look at this president's numbers!" Rep. Jeff Denham said. The California Republican says he is part of a working group laying the ground work to bring forward comprehensive immigration reform, and that top-ranking Republicans are supportive of addressing the full gamut of immigration topics in legislation in 2015. "I think leadership's commitment is not only to bring up immigration reform, but to bring it up in multiple different bills. The question is the timing of that and the sequence of those bills," Denham said. "We've gotta be able to discuss the DREAMers, the 11.5 million that are here today, as well as a Guest Worker program, in the overall discussion of border security," Denham said, later adding, "We've had a working group for quite some time on the various pieces of immigration on doing everything from a comprehensive bill to a step-by-step approach, but finding out who in our conference is actually open to debate and discussion." The revelation is important because shortly after the election, Speaker John Boehner warned Obama that moving ahead on executive actions called unconstitutional by Republicans, including Denham, would kill all chance of immigration reform. Privately, some Republicans say the remarks were bluster for the camera, and even this week Boehner announced to members the House would soon be considering a border security bill, perhaps the first in a series of stand-alone measures. One GOP aide said senior Republicans are anxious to move forward, but whether fierce opponents including Rep. Steve King (R-IA) may defeat their efforts is still to be determined. "Most of the grown ups around here realize you can't just do nothing, but how do you bring up reform when part of your conference refuses to support anything?" the aide asked. Denham, who in 2013 became the first Republican to cosponsor a Democratic immigration bill that would give millions of illegal aliens a chance at citizenship, criticized a Department of Homeland Security (DHS) funding bill passed in the House this week that would reverse Obama's recent executive action as well as a 2012 order to grant amnesty to individuals brought illegally to the U.S. as children. "By adding deferred action amendment in here it goes back to a situation where you've got kids that came here through no fault of their own that we need to have a full discussion and debate on that now are going to be put at the top of the list for ICE to deport," Deham said, adding that he would gladly support a "clean" funding bill without the measures and warning Republicans against "playing politics" with the underlying measure."
http://www.breitbart.com/big-government/2015/01/15/gop-retreat-rep-jeff-denham-says-partys-quietly-crafting-broad-immigration-bill/
SEN. CORY GARDNER TO HOUSE GOP: DON'T SAY 'NO' TO OBAMA'S AMNESTY
"Bloomberg.com conveniently labels freshman Republican Senator Cory Gardner of Colorado a conservative, while pointing out that his position on illegal immigration amounts to little more than giving Barack Obama a free hand to do what he wants, irrespective of what the American people or even the House might prefer. Senator Cory Gardner of Colorado, a conservative Republican, warned his former colleagues in the House that they made a mistake by voting to roll back President Barack Obama's executive action shielding millions of undocumented immigrants from deportation. When Democrats sought to stop what they viewed as misguided policy decisions by the Bush administration, saying no seemed to be enough. Unfortunately, Republicans like Gardner don't appear to have the backbone to just say no to anything. That might require them to actually advocate for something such as the rule of law to constituents back at home, as opposed to simply going with the flow of illegal immigration that Democrats and many in the media prefer. "Instead of just saying 'no,'" Republicans need to "actually come up with a solution," Gardner said in an interview on Public Broadcasting System's "Charlie Rose" program. "Just to stop this or that isn't the best foot forward." What a difference a promotion can make. He had served two terms in the House of Representatives, where he was a popular conservative in Republican circles."
http://www.breitbart.com/big-government/2015/01/15/sen-cory-gardner-to-house-gop-dont-say-no-to-obamas-amnesty/
'WE DELIVERED ON OUR PROMISE' TO DEFUND OBAMA'S EXECUTIVE AMNESTY, CLAIMS PETE SESSIONS
http://www.breitbart.com/texas/2015/01/15/we-delivered-on-our-promise-to-defund-obamas-executive-amnesty-claims-pete-sessions/
The Real GOP Split on Immigration
The battle isn't in Washington. It's in the Midwest.
"Michigan Governor Rick Snyder, a conservative Republican, tends to fall in lock step with his political brethren on most hot-button issues. He is firmly anti-abortion and signed into law certain late-term abortions in the state. He believes strongly in gun rights and was endorsed in the last election by the National Rifle Association. But on immigration reform, Snyder dramatically parts with the GOP pack. "Our country needs a long-term, comprehensive solution to an immigration policy that everyone knows is broken," he said recently—just before President Barack Obama provoked howls of outrage from Republicans in Washington by announcing his plan to suspend the deportation of some 5 million immigrants. You might think that Snyder is a lonesome GOP voice on immigration, especially after the U.S. House voted this week to withhold part of the Department of Homeland Security's budget as a way of rolling back some of the provisions of the president's executive action, and when Beltway firebrands like Sen. Ted Cruz are calling for presidential judicial and executive nominees to be held hostage to the rescinding of the presidential order. But here in the Midwest, Snyder has plenty of distinguished company. Like-minded Republicans include Ohio Gov. John Kasich, a possible presidential contender, who caused controversy within the Republican Party on Nov. 18 when he said he was open to considering Obama's citizenship plan for illegal immigrants. "My sense is I don't like the idea of citizenship when people jump the line, [but] we may have to do it," Kasich said at the Republican Governors Association meeting in Florida late last year. "Everybody in this country has to feel as though they have an opportunity." Another possible presidential prospect from the Midwest—Indiana Gov. Mike Pence—had proposed a comprehensive immigration reform plan in 2006 when he was in Congress, though he appears to be distancing himself from that now that he finds his name mentioned in the Republican presidential talk.  What Snyder—and Kasich, to some extent—are articulating is a viewpoint on immigration from the Midwest that is different from the national debate, which tends to center on border fences and deportation. In these post-industrial states, which have seen huge population loss and economic distress in cities such as Detroit and Cleveland, Snyder and other Republican political leaders are seeing immigration as a tool to help the region "grow and thrive," as Snyder said in his statement. Or as Karen Phillippi, deputy director of Michigan's Office of New Americans, puts it: "The focus of our immigration policy is more on economic impact than on social justice." The main thrust of the Midwestern pro-immigration argument is based on two points: first, that immigrants tend to be more entrepreneurial than native-borns and therefore are job creators; and second, Midwestern colleges and universities have large numbers of foreign students, and the region wants to keep them after they graduate by opening up the number of visas available.
The Midwestern business community—including both the industrial and agricultural sectors—has long supported immigration reform based on economic criteria. In a survey published last year by the Chicago Council on Global Affairs, 75 percent of Midwest Republican business leaders (from a 12-state survey area) favored the comprehensive U.S. Senate immigration reform bill, which was never put to a vote in the House. As Snyder argued, "Immigrants are proven job creators, and we should tap their entrepreneurial spirit to accelerate our recovery. We have thousands of students who are trained at our world-class universities who want to stay and be a part of our reinvention." Snyder, who was elected to his second term last fall, is a former executive with computer giant Gateway and a venture capitalist who sees immigrants as valuable human capital in the new economy. Last January, he started Michigan's Office of New Americans, an agency designed to help make Michigan a more "welcoming environment" for foreign-borns. Around the same time, Snyder also proposed that the federal government create 50,000 new visas for highly skilled workers, and to have them tied to the recipients living for a certain amount of time in Detroit. His request was novel: U.S. visas have never been awarded based upon geography. Hence, when the 2016 campaign gets into full swing, it is very possible that the immigration issue will play differently in the important Midwestern swing states of Ohio, Michigan Pennsylvania and Wisconsin (Illinois is most certainly in the Democrat camp) than it has been recently on Capitol Hill. National GOP strategists, analyzing these regional differences, will argue even more strongly that the party desperately needs to do better with the Hispanic vote than Mitt Romney did in 2012 (when he was walloped by Obama 71 percent to 27 percent) if it is to take the White House."
http://www.politico.com/magazine/story/2015/01/gop-immigration-split-113396.html#.VLgZVVqWtbw
No immediate ruling on blocking Obama immigration orders
"A federal judge in South Texas didn't immediately rule on whether to grant a request by a coalition of 25 states to temporarily block President Barack Obama's executive action on immigration while a lawsuit to permanently stop the order goes through the courts. U.S. District Judge Andrew Hanen on Thursday heard arguments on the request during a hearing in Brownsville. Hanen gave no indication on how he would rule, saying the case is "an area of legitimate debate" and "there aren't any bad guys in this." Obama's executive action aims to spare from deportation as many as 5 million people who are in the U.S. illegally. The states argue Obama's decision "tramples" key portions of the Constitution. The first of Obama's orders is set to come into action in mid-February."
http://townhall.com/news/politics-elections/2015/01/15/states-to-ask-judge-to-block-obama-immigration-orders-n1943519
No immediate ruling on blocking Obama immigration orders
http://cnsnews.com/news/article/no-immediate-ruling-blocking-obama-immigration-orders
Mexican Government To Issue Birth Certificates In The US, A Boon To Obama's Executive Amnesty
"On Thursday, the Mexican government began issuing birth certificates to its citizens at its 50 U.S.-based consulates, a move that will make it easier for illegal immigrants to obtain driver's licenses and work permits and to stay in the U.S. under President Obama's executive amnesty decision. In the past, Mexican citizens had to obtain their birth certificates from offices in Mexico. Individuals would often have relatives and friends obtain the documents and send them into the U.S. But with the Mexican government's help, its U.S.-based citizens will receive documents more quickly, which will help them apply for amnesty under Obama's plan, which is expected to provide relief from deportation to approximately five million illegal immigrants. According to the Associated Press, roughly half of the 11 million illegal immigrants residing in the U.S. are from Mexico. Of those, up to three million could be eligible for relief under Obama's amnesty effort. "It is a huge help. It helps individuals really begin to formulate their formal identity in this country," said Angelica Salas, the executive director of the Coalition for Humane Immigrant Rights of Los Angeles told The Associated Press. The move comes as Republicans in Congress are trying to strip funding in the Department of Homeland Security budget for Obama's amnesty initiative. Jessica Vaughan, policy director of the Center for Immigration Studies, a group which advocates for limited immigration, believes that the Mexican government is more than happy to issue birth certificates to its U.S.-based citizens because it will allow them to send money more back across the border to their families. According to the AP, Mexican nationals sent $21.6 billion back to their families in Mexico in 2013."
http://dailycaller.com/2015/01/15/mexico-begins-issuing-birth-certificates-in-the-us/
Immigrants can now get Mexican birth certificates in US
http://townhall.com/news/politics-elections/2015/01/15/immigrants-can-now-get-mexican-birth-certificates-in-us-n1943362
MEXICO PROVIDING BIRTH CERTIFICATES TO ILLEGAL IMMIGRANTS IN U.S.
"In an effort to make it easier for illegal immigrants to benefit from the Obama administration's executive amnesty, the Mexican government started issuing birth certificates at their consulates in the United States Thursday, according to a new report. Prior to this week, the Associated Press reports, the Mexican government required its citizens to obtain birth certificates back in country, a task often accomplished by a friend or relative. Retrieving the certificate, however, served to extend the amount of time Mexicans had to wait for immigration benefits that required such documents. According to the AP, the Mexican government is trying to help its citizens living illegally in the United States more easily apply for legal status and work permits — the money from which often returns to Mexico as remittences. In 2013, the report notes, Mexican migrants sent $21.6 billion back to their relatives in Mexico. The AP reports that about half of the estimated illegal immigrants in the U.S. are from Mexico, and it is estimated some 3 million Mexicans could be eligible for amnesty and work permits under the administration's immigration actions. Mexico's move to make it easier for Mexican immigrants living illegally in the United States comes a day after the House approved a Department of Homeland Security funding package that would defund the administration's executive amnesty."
http://www.breitbart.com/big-government/2015/01/15/mexico-providing-birth-certificates-to-illegal-immigrants-in-u-s/
IMMIGRATION OFFICIALS LASH OUT OVER OBAMA'S EXECUTIVE AMNESTY
http://www.breitbart.com/big-government/2015/01/15/immigration-officials-lash-out-over-obamas-executive-amnesty/
Poll: 62% support Obama's executive amnesty on the merits, 55% say Congress should let it stand
"…More than six in 10 Americans support what Obama's trying to achieve with his policy. That's a 10-point increase from last month, when WaPo found 52 percent support for the new program. When you ask specifically how people feel about this policy being implemented by executive diktat, support does drop — but not as much as you would hope… Polls taken late last year tended to show majority opposition to Obama's executive order. In early December Gallup found a 41/51 split; around the same time Pew got a 46/50 result. A few weeks before that, CNN found fully 72 percent of the public thought Obama's new immigration policy was either about right or didn't go far enough — yet when asked if they thought it should be implemented by executive action, they split 41/56. Today, 48 percent say it's within his authority versus just 46 percent who say it isn't. That's not precisely the same question as asking someone if they support his action, but given that 62 percent agree with the policy on the merits, it's a safe bet that those 48 percent are onboard. And if there's any lingering doubt, just look at the follow-up question: 55 percent think Congress should leave it alone while just 40 percent say they should try to stop Obama. Independents side with Democrats in both cases in support of O's action, particularly on the question of whether Congress should stand down (56 percent agree versus just 38 percent who don't). CBS's pollster gave people multiple chances here to say that this amnesty should be derailed. They passed every time. Why the change since December? Some of it, I think, is simple civic deficiency among the public: They don't much care about constitutional lawmaking niceties, they tend to embrace the status quo once it's had a chance to firm up, and they usually have a short attention span for the hot-button issue du jour. That short attention span has hurt Obama on other left-wing wishlist items: He pushed hard to quickly pass gun-control legislation after the Newtown shootings because he knew that, as time passed, the public would gradually revert to form in supporting gun rights. He was right. He didn't dare do something bold via executive action there — a kingly order targeting guns would have been a political atomic bomb dropped on Democrats — but there are enough constituencies on his side, and enough complexity to the issue itself, to embolden him on immigration. I think he's figured out that the political price for executive overreach, at least on most subjects, is small and fleeting because ultimately the public doesn't care enough about who's making the law or why it's being made. Better to act in that case, weather a few weeks of GOP grumbling, and wait for the storm to pass. The other reason for the change in polling here is O's improving job approval. That has little to do with amnesty and lots to do with the rosier monthly jobs reports lately, but the better he looks to the public on a core issue like the economy, the more likely they are to give him the benefit of the doubt on other things like this. That's another reason why Manchin and McCaskill might think twice about voting against him: If they're economic optimists, then sticking a little more closely to Obama than they had planned over the next two years won't cost them much in 2018."
http://hotair.com/archives/2015/01/15/poll-62-support-obamas-executive-amnesty-on-the-merits-55-say-congress-should-let-it-stand/
SPENDING/BUDGET/ECONOMY:
Obama to push for 7 percent spending hike
"President Obama will ask for a 7 percent hike to the federal budget when he presents his blueprint to Congress, Bloomberg News reported Thursday. Obama will ask for $68 billion more than allowed under budgetary ceilings that are set to return for the next fiscal year, which begins on Oct. 1. His budget would ask for roughly $34 billion more in defense and $34 billion more in nondefense discretionary spending.  For now, the total discretionary spending cap for the next fiscal year is $1.016 trillion, but Obama's budget request would breach that cap and bring the total to about $1.018 trillion. White House press secretary Josh Earnest sidestepped questions about the report on Thursday, saying he would wait to comment until the full budget document was released and that the Office of Management and Budget was still making last minute "tweaks." "We'll be prepared to talk about the details of that presentation on Monday, Feb. 2 when it's rolled out," Earnest said. A spokeswoman for the Office of Management and Budget declined to comment. Earlier this month, Bloomberg reported the budget will ask for 20 percent less in funding for the overseas contingency operations (OCO) fund. The reduction is possible because of the withdrawal of U.S. troops from Afghanistan.  The budget would ask for $51 billion in OCO funding, the report said, down from the $64 billion Congress appropriated for the rest of this fiscal year. The request from Obama could foreshadow a fight over funding between congressional Republicans, who want less government spending, and the administration over the next two years.  House Budget Committee Chairman Tom Price (R-Ga.) has said he wants to keep the $1.016 trillion spending cap in place. The ceiling comes from the Budget Control Act of 2011. Price has discussed eliminating the wall between defense and nondefense discretionary spending. That would allow Republicans to shift more funding to the Pentagon at the expense of domestic programs."
http://thehill.com/policy/finance/229623-obama-to-ask-congress-for-7-percent-spending-increase-report-says
Obama's Budget Busts Spending Caps
"President Obama's fiscal 2016 budget will call for a seven percent discretionary spending increase, busting the budget spending caps Democrats and Republicans agreed to in 2011. White House Press Secretary Josh Earnest all but confirmed a Thursday Bloomberg story reporting that Obama's next budget, to be released February 2nd, will ask Congress to spend $68 billion more than the current budget limit agreement allows. Asked if Obama new budget would hike spending, Earnest replied, "The President has been pretty clear about the fact over the last two weeks that now is exactly the right time for us start making some policy decisions that will invest in middle class families." Thanks to a slowly recovering economy, the federal budget deficit has shrunk from $1.4 trillion in Obama's first year in office, when he passed a trillion dollar stimulus, to just $506 billion today, a figure still higher than any year President Bush was in office. And according to the Congressional Budget Office, the deficit will continue to fall in 2015, sinking to $469 billion. But thanks to exploding mandatory programs, including Obamacare, the deficit will then begin to rise again, hitting $556 billion when Obama leaves office and reaching $737 billion by 2020. It is unclear if Obama's new budget will have any new policies that address the deficit explosion set to detonate after he leaves office."
http://townhall.com/tipsheet/conncarroll/2015/01/15/obamas-budget-busts-spending-caps-n1943739
Obama to Seek Spending Boost of Nearly 7 Percent, Setting Up Fight With Congress
http://www.bloomberg.com/news/2015-01-15/obama-budget-to-seek-spending-boost-of-nearly-7-percent.html
Republicans brace for Obama spending hikes
"As President Obama prepares to ask for a 7 percent hike in federal spending in fiscal 2016, congressional Republicans are gearing up for a new budget fight. Multiple reports have indicated that Obama is planning to request an additional $68 billion above current spending limits, and Republicans are none too happy about that development. "Does the White House truly believe it's got 'enough goodwill building' on the economy to start running up the nation's credit card again?" asked Cory Fritz, a spokesman for House Speaker John Boehner, R-Ohio. White House press secretary Josh Earnest on Thursday declined to confirm the details of the president's budget request, saying only that the administration would unveil the blueprint Feb. 2. Federal budgeting is done by the House of Representatives, however, making presidential budget requests symbolic documents that amount to a White House wish list.Although both parties sign off on new spending in virtually every budget, Republicans have pledged to rein in the national debt. Taken literally, that promise would mean passing a balanced budget, and elected Republicans, few of whom foresee balancing the federal budget during their own tenures in office, are sensitive to constituents' objections about overt spending increases. Obama counters that annual deficits, relative to the estimated size of the American economy, are on the decline. The White House says the president's budget request will reflect improving economic conditions."
http://www.washingtonexaminer.com/republicans-brace-for-obama-spending-hikes/article/2558716?custom_click=rss
Van Hollen's New Pitch for Democrats: Middle-Class Tax Cuts
"As House and Senate Republicans were plotting their legislative agenda in Hershey, Pa., Democrat Chris Van Hollen touted his own populist economic plan Thursday morning at the St. Regis Hotel in Washington, D.C. Van Hollen's proposal — new fees on Wall Street to pay for middle-class tax relief — isn't likely to go anywhere on Capitol Hill, at least not in the GOP-controlled 114th Congress. But the Maryland representative and ranking member of the Budget Committee hopes it will at least become a core component of the Democratic Party's messaging ahead of the 2016 elections, especially when presented in contrast to the Republican approach. "I think Democrats need to go to the country with a very clear agenda that answers the fundamental questions that are on the minds of the American people, which is, 'What are you going to do to grow the economy?' and, 'What are you going to be doing to make sure we have the economy with shared prosperity?'" Van Hollen said at a breakfast with reporters hosted by the Christian Science Monitor. "I think the plan I proposed addresses some of those issues." Van Hollen's "action plan" unveiled earlier this week features a tax cut of $2,000 a year for couples earning less than $200,000 that would be offset by new financial transaction fees and the elimination of tax breaks for the top 1 percent of earners. The Van Hollen proposal comes as some moderate Democrats are pushing for the party to move back to the middle after stinging midterm results in November that left Republicans with their largest majority in decades. Van Hollen has support from Minority Leader Nancy Pelosi, D-Calif., and Rep. Steve Israel, D-N.Y., whom Pelosi tapped late last year to head up the new Policy and Communications Committee, said at a news conference Tuesday that his 15-member group would "embrace" the spirit of Van Hollen's proposal. He acknowledged he had spoken to the White House about his vision — and advisers who have worked for both Bill Clinton and Hillary Rodham Clinton, the latter a likely presidential nominee in 2016. "Secretary Clinton is looking at a whole range of options, should she decide to run, on the economy," Van Hollen said. "I have had conversations with people who have helped formulate economic policy in the Clinton administration and in the current administration. I want to be very clear: I didn't talk to them in their capacity as people who had worked under Clinton … I talked to a number of people whose views I highly regard." But Van Hollen has yet to make a formal pitch to his colleagues that his economic plan is one the full caucus should embrace. "This is a proposal I'm going to be taking to the caucus, and discussing with the caucus as we enter this budget season," Van Hollen told a small group of reporters following the hour-long breakfast discussion. "So, we'll see. There's a lot of support from members one-on-one, but we'll be discussing this further, for example, at our issues conference."
http://blogs.rollcall.com/218/democrats-middle-class-tax-cuts-van-hollen/?dcz=
Center for American Progress offers proposals for 'inclusive prosperity'
"The Center for American Progress, the prominent liberal think tank headed by a longtime Hillary Clinton adviser, is recommending wage increases and middle-class tax relief as part of a string of proposals to create "inclusive prosperity." The recommendations come in a new report that was compiled after meetings of a task force of people including CAP President Neera Tanden, a former policy director for Clinton; former Treasury Secretary Larry Summers; and former Michigan Gov. Jennifer Granholm. The report was issued just days before President Barack Obama's State of the Union address. Its release also coincides with increased activity on the part of potential candidates for the presidential race in 2016, including Clinton, the presumed frontrunner for the Democratic nod."
http://www.politico.com/story/2015/01/center-for-american-progress-inclusive-prosperity-114300.html
Hatch, Wyden form tax working groups
"Orrin Hatch and Ron Wyden have launched bipartisan working groups to build support for tax reform amid dim expectations for a compromise on overhauling the outdated U.S. tax code. Hatch, the Republican chairman of the Senate Finance Committee, announced Thursday with his Democratic counterpart Wyden that they have formed five bipartisan groups to address different issues of tax reform, each of which will report back with their findings. "With the launch of these working groups, members will have an opportunity to thoroughly examine the code and put forward smart ideas that will help lay the groundwork for a bipartisan tax overhaul that will provide bigger paychecks, better jobs, and more opportunity for all Americans," Utah's Hatch said in a statement alongside the announcement. Wyden, the chairman of the tax-writing committee last year before Republicans gained control of the Senate, said that a "lot of hard work has been done in recent years on tax reform creating a strong foundation to build upon. We now have a window of opportunity to make a run at modernizing our tax code and it's time to come together and deliver." Efforts at tax reform failed in the last Congress after Hatch and Wyden's predecessor Max Baucus sought input from other senators. That effort ultimately failed and Baucus left his Montana Senate seat to become the U.S. ambassador to China. Rep. Dave Camp's push in the House to promote tax reform also fell short. After introducing a discussion draft tax reform early in the year, the Michigan Republican received little support from other legislators amid a poor reception of the plan among businesses. The Obama administration has suggested that there is little room for agreement between Democrats and Republicans on the matter of tax rates for individuals, although it has also tried to build momentum for a reform to the business side of the tax code. The working group on individual taxes will be led by Sens. Chuck Grassley, R-Iowa; Mike Enzi, R-Wyo.; and Debbie Stabenow, D-Mich. The four other groups will cover business income taxation, savings and investment, international taxation, and community development and infrastructure."
http://www.washingtonexaminer.com/hatch-wyden-form-tax-working-groups/article/2558700?custom_click=rss
Senate Finance unveils tax reform groups
"Senate Finance Committee Chairman Orrin Hatch (R-Utah) is rolling out working groups to help his committee sift through the challenges of tax reform. Hatch announced the creation of five separate working groups on Thursday, dealing with individuals, businesses, savings and investment, international issues and community development and infrastructure. Each group will work with the Joint Committee on Taxation to create a report to be delivered to Hatch and the panel's top Democrat, Sen. Ron Wyden (D-Ore.), by the end of May. "Republicans and Democrats agree the American tax system is too complicated, unfair, and is hurting economic growth," Hatch said in a statement.  "With the launch of these working groups, members will have an opportunity to thoroughly examine the code and put forward smart ideas that will help lay the groundwork for a bipartisan tax overhaul that will provide bigger paychecks, better jobs, and more opportunity for all Americans."
http://thehill.com/policy/finance/229603-senate-finance-unveils-tax-reform-groups
Thune: Tax reform action 'will depend entirely' on the White House
"An overhaul of the tax system won't get done this Congress unless President Obama and the White House "put their shoulder into it," Senate Republican Conference Chairman John Thune (R-S.D.) said Thursday. "I would like to mark bills up, but I think it will depend entirely on whether the White House wants to engage and really lean into it and put their shoulder into it," Thune said at the joint House and Senate GOP retreat. "Because so far what we've seen is the White House, president have expressed an interest rhetorically on the issue of tax reform," he continued. "But when push comes to shove, really engaging with Congress, we have not seen that." Thune, the No. 3 Republican leader in the Senate, said there was "great interest" from his party in reforming the tax code, arguing it would boost the economy and create jobs. But he said the attitude from the White House was much different than when the Reagan administration pushed for tax reform in 1985 and 1986, when Thune was an aide on Capitol Hill. "It was a very, very different time and a very, very different level of intensity," Thune said. Thune made his remarks at the first news conference of the Hershey summit alongside House Republican Conference Chairwoman Cathy McMorris Rodgers (R-Wash.). The two are co-hosting the retreat that Thune said is being attended by 47 of the 54 senators. Among those missing were Sens. Rand Paul (R-Ky.), Tim Scott (R-S.C.) and Lindsey Graham (R-S.C.)."
http://thehill.com/policy/finance/229634-thune-tax-reform-action-will-depend-entirely-on-the-white-house
Manufacturers say tax reform needed to boost economic growth
"Manufacturers said Thursday that an overhaul the nation's tax code is needed to lift economic growth. The National Association of Manufacturers (NAM) released a new study that suggests a five-pronged decade-long strategy aimed at adding trillions in growth and millions of jobs. "This study confirms what manufacturers learned the hard way — uncertainty caused by political gridlock takes a toll on the economy," said NAM President and CEO Jay Timmons. "Our outdated and uncompetitive tax system is holding us back from competing with nations that have adopted pro-growth systems," he said. Under a series of five tax-policy changes the economy would grow by more than $12 trillion relative to Congressional Budget Office projections, investment would increase by more than $3.3 trillion and the economy would 6.5 million jobs, the study found. The analysis looked at the effect of five policy changes — a maximum corporate tax rate of 25 percent; a globally competitive international tax system; full expensing for capital equipment; enhanced and permanent research and development incentives; and parallel changes for non-corporate pass-through businesses. The new study was conducted by economists at the University of Tennessee and the University of Kansas."
http://thehill.com/policy/finance/229652-manufacturers-say-tax-reform-needed-to-boost-economic-growth
Price: The GOP's new budget boss
"Rep. Tom Price is on the hot seat.
"As the new chairman of the House Budget Committee, the Georgia Republican is tasked with building off the work of his predecessor, Rep. Paul Ryan (R-Wis.), to pass a fiscal blueprint that tames the national debt. But in order to do that, he'll have to navigate disputes with the new GOP majority in the Senate — a task that began in earnest late Wednesday, as members from both chambers headed to a joint retreat in Hershey, Pa. — and deal with a White House that appears ready for confrontation. In an exclusive sit-down interview with The Hill, Price talked about the challenges that lay ahead, from balancing the budget to fixing Social Security to deciding the fate of Congressional Budget Office (CBO) Director Doug Elmendorf."
http://thehill.com/policy/finance/budget/229557-price-the-gops-new-budget-boss
GOP's Top Priority: Passing a Budget Resolution
"The new Republican-controlled Congress's top priority in its first 100 days is passing a budget resolution by mid-April, House Majority Leader Kevin McCarthy (R., Calif.) said Thursday. "A budget is key to any elected body to show the framework of where you want to go," Mr. McCarthy told reporters at the joint House-Senate GOP retreat. "Getting the budget is the start of everything else." The budget process is particularly important to Republicans because they control only 54 seats in the Senate, where 60 votes are needed for most bills to clear procedural hurdles. The budget requires only a simple majority of votes to pass, offering Republicans an opportunity to approve GOP-stamped policies without having to win over six Democrats. Traditionally, Congress has sought to pass a budget through both chambers by April 15, laying out funding levels for appropriation committees to decide how to spend. Republicans are still wrestling with how to use a contentious procedural budget tool known as "reconciliation" that enables lawmakers to attach related measures to the budget and pass them as well with a simple majority. Some lawmakers view reconciliation as an opportunity to try to repeal the Affordable Care Act, while others think that would be a waste, given that President Barack Obama would veto any attempt to undo the health law. Overhauling the tax code could be a better use of the procedure, some Republicans have suggested. "We want to have as much flexibility as possible to maximize the impact of reconciliation," Senate Majority Whip John Cornyn (R., Texas) said. He said that calculation could be affected by the Supreme Court decision expected this summer on whether the Obama administration is improperly providing tax credits to consumers who purchase insurance through federal exchanges. "We don't know how much [of the law] is going to be left," after the high court decision, Mr. Cornyn said. "There's a lot of discussion about that externally and internally." Another unresolved question is how Republicans will approach the federal government's borrowing limit, currently suspended through March 15. Many GOP lawmakers have been reluctant to raise the debt ceiling without significant spending cuts that Democrats have balked at in the past. Mr. McCarthy said Thursday that he expected Congress would not have to deal with the debt limit until July. The Treasury Department can typically take "extraordinary measures," or steps that stave off default for several extra months."
http://blogs.wsj.com/washwire/2015/01/15/gops-top-priority-passing-a-budget-resolution/?mod=WSJBlog
Figures on government spending and debt
http://townhall.com/news/politics-elections/2015/01/15/figures-on-government-spending-and-debt-n1943774
Jobless claims tick up as holidays close out
"Layoffs picked up toward the end of the holiday season, pushing unemployment insurance claims above 300,000 to nearly a five-month high. First-time applications for jobless benefits rose 19,000 to a seasonally adjusted 316,000, the Labor Department said Thursday. The less volatile four-week average rose 6,750 to 298,000, a sign that the labor market remains on track for more growth this year. Overall, jobless claims have consistently held below 300,000 since September. Employers added 252,000 jobs and the unemployment rate dropped to 5.6 percent — the lowest level since 2008 — in December, and there are expectations that the economy will continue improving this year."
http://thehill.com/policy/finance/229600-jobless-claims-tick-up-as-holiday-close-out
U.S. jobless claims rise to four-month high
"The number of Americans filing new claims for unemployment benefits last week increased to the highest level since early September, but the underlying trend continued to point to a strengthening labor market. Initial claims for state unemployment benefits rose by 19,000 to a seasonally adjusted 316,000 for the week ended Jan. 10, the Labor Department said on Thursday. Economists polled by Reuters had forecast claims falling to 291,000 last week. The prior week's data was revised to show 3,000 more claims received than previously reported. The four-week moving average of claims, considered a better measure of labor market trends as it irons out week-to-week volatility, rose by only 6,750 to 298,000 last week. It has remained below 300,000, which is associated with a firming labor market, for 18 weeks. Last week's unexpected increase in claims likely does not indicate a material shift in the jobs picture. Employment gains have exceeded 200,000 in each of the last 11 months, the longest stretch since 1994. Nearly 3 million new jobs were created last year, the strongest annual increase since 1999. The strengthening labor market suggests the Federal Reserve will raise interest rates this year, having kept its short-term lending rate near zero since December 2008. But wages, which have yet to catch up to faster growth, will likely determine the timing of the first rate hike in nearly a decade. The claims report showed the number of people still receiving benefits after an initial week of aid fell by 51,000 to 2.42 million in the week ended Jan. 3."
http://www.reuters.com/article/2015/01/15/us-usa-jobless-idUSKBN0KO1HJ20150115
Islamist threat overshadows Obama's domestic sales pitch
"Just as President Obama is hitting the campaign trail to sell a reboot of his domestic policies ahead of next week's State of the Union Address, the threat from Islamist militants is again crowding out his messages. Starting eight days ago with the deadly attack in Paris, the president has struggled to gain traction for his calls for more spending, higher taxes and new regulations. The Obama media strategy, on which its authors have been congratulating themselves at length in the political press, is to roll out the speech day after day to targeted geographic and demographic groups. This is not unlike what we saw last year when Islamists in Iraq and Syria destroyed the Democratic midterm communications strategy and focused national attention on concerns over the president's foreign policy. The president's campaign to avoid lame duck status looks similarly imperiled."
http://www.washingtonexaminer.com/islamist-threat-overshadows-obamas-domestic-sales-pitch/article/feed/2175492?custom_click=rss
Who Benefits From Film and Television Tax Incentives
http://blogs.wsj.com/washwire/2015/01/15/who-benefits-from-film-and-television-tax-incentives/?mod=WSJBlog
Airport workers, others to protest on Martin Luther King birthday
"The service workers plan to crowd onto a street bridge to block vehicular traffic in and out of New York's LaGuardia Airport, union organizers said. Similar protests are planned at airports in Philadelphia, Boston and Fort Lauderdale in Florida, organizers said. Last year, police arrested about 30 protesters after hundreds sat on the LaGuardia bridge in a similar action to recognize King. "If Martin Luther King were alive today he would be standing with airport workers, as he did in 1968 with striking sanitation workers in Memphis," the Local 32BJ of the Service Employees International Union said in a statement. All told, some 12,000 service workers, most of them employed by subcontractors, have jobs at the city's three major metropolitan airports, organizers said. They clean planes and buildings, handle baggage and provide security, among other jobs. Most of them earn $9 per hour, according to Amity Paye, a union spokeswoman. The minimum wage in New York is $8.75 an hour for most jobs."
http://townhall.com/news/politics-elections/2015/01/15/airport-workers-others-to-protest-on-martin-luther-king-birthday-n1943633
Planned Parenthood fights to allow some abortions under foreign aid
"Planned Parenthood is pressuring the Obama administration to allow foreign aid to pay for some abortions, specifically in cases of rape or incest, or when a pregnancy endangers the woman's life.  The new campaign comes as abortion-rights groups around the country highlight what they call a misreading of the Helms Amendment, a piece of language enacted in 1973 that prohibits foreign aid from paying for abortions "as a method of family planning." According to Planned Parenthood and its counterparts, the Obama administration should no longer interpret this as a blanket ban on foreign aid funding for abortion services.  "Women already face enormous obstacles to care," said Planned Parenthood President Cecile Richards in a statement. "In correctly implementing the Helms Amendment, the Obama administration has an unprecedented opportunity to help women in desperate need around the world."  The group noted that it is only calling for emergency abortion funding in countries where terminating a pregnancy is legal.  The push follows abortion-rights groups' victory in lifting a longstanding ban on abortion coverage for female Peace Corps volunteers who are victims of rape or incest, or who have a life-endangering pregnancy.  December's government funding bill included the change after Sen. Jeanne Shaheen (D-N.H.) and Rep. Nita Lowey (D-N.Y.) shepherded language through the vote.  The success lent momentum to the latest push, which Planned Parenthood announced in an email message to supporters Thursday morning.  Abortion-rights opponents say the administration should continue to use its current interpretation of the Helms Amendment to prevent tax dollars from funding abortions."
http://thehill.com/policy/healthcare/229643-planned-parenthood-fights-to-allow-some-abortions-under-foreign-aid
Americans unsure if Obama or Republicans should guide country
"In deciding who should take the lead in directing the country, Americans are divided. Forty percent of Americans think President Obama should have influence over the direction the nation takes in the next year, but 43 percent also feel the same about Republicans in Congress. Though the numbers are fairly even between the two, they tell a different story when compared to just after the midterm elections, according to a new Gallup poll. After Republicans gained control of Congress in November, 53 percent of Americans wanted them to influence the nation's direction, compared with 36 percent pushing for Obama, a 17-point spread. Now, the spread is just 10 points, mostly as a result of Republicans losing support rather than Obama gaining it. The lowest support Obama has ever had was 36 percent in November, though he still has more backing now than his predecessor, President George W. Bush, had at the same time. By his seventh year in office, only 32 percent wanted Bush to decide the direction of the country, compared to 63 percent wanting Democrats, who had recently won the congressional majority. The random telephone poll of 804 adults was conducted Jan. 5-8, with a margin of error of plus or minus four points."
http://www.washingtonexaminer.com/americans-unsure-if-obama-or-republicans-should-guide-country/article/2558702?custom_click=rss
COMMON CORE/EDUCATION:
Testimony from 14 year old (excellent)
"Hello, New Jersey Board of Education members. I want to thank you for giving me the opportunity to share my concerns and suggestions. My name is Jordan Barron and I'm a Freshman at Mahwah High School in Mahwah, NJ. To be honest, I'm extremely confused as to why Common Core has been accepted by you as the learning standard here in New Jersey. In my school, we are offered an "elective" (which we cannot choose but rather are placed into) called College and Career Readiness. This class is titled to sound as if it's preparing me for life. However, this class is just making me work on math problems I've already completed in my Algebra class and occasionally (without warning) taking the PARCC practice exam. On a side note, have any of you Board members ever taken that exam to see what it's like? Well, it's the most stressful thing I've done in school. I would like the Board members to draw a parentheses, square root exponent on a piece of paper….that was easy, right? With the PARCC practice exam, we can't write down the equation because the test is taken on a computer. The buttons to accomplish these mathematical operations are scattered about and difficult to find and then when we finally click it and "write" out the equation, we've wasted 10-15 minutes of test time. In fact, it's so convoluted that my class had to be given a lesson on accomplishing these operations. A 55-minute class for "writing" square roots, parentheses, exponents and so on. I can easily write these on a piece of paper. And this is just the math part of the exam. The Language Arts part (as I quote from a teacher), "is not for Freshman". We had to write an Research Simulated Task or RST about Romeo and Juliet that was taken from the PARCC. It included words we didn't know and documents about courtship, love and reasons why couples divorce. WHY should I, as a Freshman, have to know why couples divorce? Students aren't allowed to receive teacher assistance during the exam, not even to help with computer glitches. During the practice test, my peers and I were raising our hands left and right for help. If that were the real test, we would all fail and my teachers would lose more freedom by having to "teach to the test" even more. That's another problem…TEACHING TO THE TEST! When did we make the shift from teachers going to school for years to learn how to teach and engage students to teachers going to school for years to learn how to give a test? One of my favorite teachers who encouraged me and has made me a fan of Language Arts and writing is thinking of retiring because she can't teach her students individually anymore. She has to teach the way people in offices with titles that include the word education, believe is best for the children. Teachers have an ability to touch a child in a way no other human can and this gift is something they have worked very hard to perfect. Teachers know their success as teachers is strongly dependent upon their ability to change their instruction in order to reach each child. A child isn't a robot you can program for a task. A child is a living, breathing piece of clay that can be gently molded and encouraged to blossom into something great…"
http://www.washingtonpost.com/blogs/answer-sheet/wp/2015/01/14/teen-the-parcc-common-core-test-is-the-most-stressful-thing-ive-done-in-school/
The Common Core Is Taking Away Kids' Recess–And That Makes No Sense
"The NBC TODAY show recently reported on 23 elementary schools in Orange County, Florida, that have been reducing recess to minutes per day or canceling it all together, so that more time can be spent in the classroom. Whoa. Let's get a grip, folks. In a nation of increasingly obese kids, getting rid of recess makes no sense. Orange County schools aren't alone in the drive to keep kids locked in class all day. School administrators across the United States are making similar schedule changes. Why? Apparently, the drive to dismantle the jungle gyms of America is in response to Common Core examinations. Less than five years ago, the governors of 45 states and the District of Columbia took up the Common Core standards. They began implementing them with the support of the Obama administration, which aimed at common standards and assessments as a means of comparing achievement in math, language arts, and literacy across schools in the states. In short order, teachers and students started orienting themselves towards the Common Core set of mandatory standardized tests. And because a mechanism in the Common Core often ties teachers' pay and job status to the results of student performance on those tests, many schools have taken the block of time regularly carved-out for recess and put it towards classroom time to teach the test. Increasing numbers of school administrators, teachers unions, and policymakers have taken the position that there simply isn't enough time in the day to accomplish what needs to be done for students. If so, the solution is not to do away with recess. Instead, either lengthen the school year or think about cutting back on the teaching load."
http://www.forbes.com/sites/leeigel/2015/01/15/the-common-core-is-taking-away-kids-recess-and-that-makes-no-sense/
Jeb's Common Core Hurdle
And how he could jump it.
http://www.nationalreview.com/article/396387/jebs-common-core-hurdle-max-eden
Arizona passes law requiring students to pass civics test
"Arizona on Thursday became the first state in the nation to pass a law requiring high school students to pass a civics exam before graduation. The swift action by the Arizona Legislature comes as states around the country take up similar measures. The proposal requires high school students to correctly answer 60 of 100 questions on the civics portion of the U.S. citizenship test. The test is being pushed nationally by the Scottsdale-based Joe Foss Institute, which has set a goal of having all 50 states adopt it by 2017, the 230th anniversary of the U.S. Constitution. The institute says legislatures in 15 states are expected to consider it this year. Critics questioned the message the bill sends at a time when Arizona is facing a deficit and education funding crisis. Both the House and Senate quickly passed the bill at the beginning of the legislative session, and the newly elected Republican governor, Doug Ducey, has said he will sign it. The North Dakota House of Representatives overwhelming approved the same measure Thursday, but Arizona's is expected to be the first pass a full Legislature. Ducey called on the Legislature to make the civics test the first bill to hit his desk as governor. He said studies show that students don't know enough about basic government to grow into effective citizens.
"These are our children, and not long from now, it will be for them to vote on who sits in your chairs and who stands at this podium," Ducey said in his State of the state address Monday. "How can we expect them to protect the principles on which this country was founded, if we are not preparing them for that task right now?" Republican Senate Majority Leader Steve Yarbrough, sponsoring the bill in his chamber, called the test a needed measure. "Requiring that students pass this test is not by any means a silver bullet, but I think is a step, a small step forward," he said. "And I think we need to encourage the people of America to become more aware of the values of America."
http://www.azfamily.com/home/Arizona-passes-law-requiring-students-to-pass-civics-test-288753801.html
MISC.:
Dive: Just 37 percent approve of Obama in week marked by Paris MIA
"President Obama's public approval rating has dropped to just 37 percent, with 55 percent disapproving of his job performance, according to the first Reuters/Ipsos political tracking poll of the year. The poll clashes with Gallup, which last had Obama at a 46 percent approval rate. During the period, the president was hit for not sending an important member of his team to the protests in Paris over recent al Qaeda terrorist killings. Worse, with the GOP in charge of Congress, more say that the Republicans "have better plans on the economy, taxes and foreign policy than do Democrats," said the newly released poll." Democrats, however, continue to hold the edge on the environment and welfare. The poll was conducted Jan. 10-14 and included 634 Democrats, 646 Republicans and 230 independents. Overall, 56 percent said that the nation is on the "wrong track," while 26 percent said the nation is on the right track. The national poll was released along with one that looked at how blacks, Hispanics and whites view police. The bottom line: 70 percent of blacks and 52 percent of Hispanic Americans agree that "police officers tend to unfairly target minorities," compared to 29 percent of whites who agree with the statement."
http://www.washingtonexaminer.com/dive-just-37-percent-approve-of-obama-in-week-marked-by-paris-mia/article/2558727
Commissioner Implores Taxpayers To Call IRS "Only As A Last Resort"
"…During a press conference, he warned that callers will have to spend "a half hour or more" on hold and asked taxpayers to search for the advice and forms they need on the IRS's web site first, leaving its phone lines more available "for people who really need to call." He pointed out that taxpayers can now use the web site (as well as the Where's My Refund app) to get information about the status of their refunds and can also submit requests on the web for transcripts  their past tax returns. As it did last year, Koskinen said, the budget strapped IRS will limit those tax law questions it answers over the phone to simple ones, a decision that has been repeatedly criticized by National Taxpayer Advocate Nina Olson, who in her annual report yesterday called "unacceptably low" and worsening IRS service the number one problem facing taxpayers. Koskinen admitted today that logically, the IRS should be sending taxpayers to the web for simple answers and helping them with tougher ones over the phone. But the decision was made to limit calls to simple tax law issues to keep phone calls short and to answer more calls, he said. Despite Koskinen's warnings, the volume of calls is likely to increase from last year as taxpayers struggle to understand the new requirements associated with the Affordable Care Act (a.k.a. Obamacare). While those who have employer provided health insurance will simply have to check a box, filers who either have no insurance or qualify for the health insurance premium tax credit, face considerable new complexity. Between taxpayers who give up while on hold, and those who get a busy signal or are cut off, the IRS expects that only half of callers will even get through to its phone representatives… In an email to IRS employees Tuesday, Koskinen warned that the latest budget cutbacks would mean a one week or longer delay in processing some tax refunds; fewer audits and collection actions (bringing in $2 billion less a year); and a possible two day shutdown of the entire agency.  He emphasized today that the refund delay would only affect the minority of taxpayers who still file their 1040s on paper and have, in the past, had to wait four to six weeks for their refunds. Electronic filers usually get their refunds much faster, provided processing isn't held up by theft of their identity by tax refund fraudsters or by some mistake on their returns.  Koskinen today urged those taxpayers who have received advances of the new health insurance tax credit  through reduced insurance premiums on the new health insurance exchanges, to wait until they receive IRS Form 1095-A from the exchange before they file their tax returns.  They need that form to properly reconcile the amount of the health insurance tax credit they received with what they are entitled to. (Some may have to pay part of the credit back, while others could get an additional credit.)
http://www.forbes.com/sites/janetnovack/2015/01/15/irs-commissioner-implores-taxpayers-call-us-only-as-a-last-resort/
This Year, Taxpayers Are Going to Get Even Worse Service from the IRS
http://www.nationalreview.com/corner/396452/year-taxpayers-are-going-get-even-worse-service-irs-veronique-de-rugy
Obama pushes for paid leave for workers
http://www.cbsnews.com/news/obama-pushes-for-paid-leave-for-workers/
Obama to renew push for paid leave for working parents, paid sick time
http://www.foxnews.com/politics/2015/01/15/obama-to-renew-push-for-paid-leave-for-working-parents-paid-sick-time/
Obama expands parental leave for federal workers
"President Obama signed a presidential memorandum Thursday directing agencies to allow federal workers to take six weeks of advanced paid sick leave to care for a new child or ill family members. The move came as Obama also called on Congress to expand these benefits further by passing the Healthy Families Act, which would grant Americans seven days a year of paid sick time. To highlight the importance of paid leave, Obama met Tuesday afternoon with three women in Charmington's, a cafe in Baltimore City whose owners are proponents of both raising the minimum wage and providing sick leave to employees. The women included Amanda Rothchild, a co-owner and managing partner of Charmington's; Mary Stein, the mother of two grown children and a school nurse in the Howard County public school; and Morvika "Vika" Jordan, the mother of two teenagers who took just two months' maternity leave when her daughter was born because she could afford to be out of work without pay. After the meeting Obama noted that all three of them had witnessed this challenge first-hand, "So this is an issue that spans geography, spans demographics." Given recent economic gains in the U.S., the president said, "Now we have to make sure that that economy is benefitting everybody."
http://www.washingtonpost.com/blogs/post-politics/wp/2015/01/14/obama-to-propose-seven-days-paid-sick-leave-for-workers/
Obama visits Baltimore coffee shop to make case for paid leave
http://townhall.com/news/politics-elections/2015/01/15/obama-visits-baltimore-coffee-shop-to-make-case-for-paid-leave-n1943725
Groups hail Obama's paid leave order
"President Obama moved Thursday to give federal employees paid leave benefits as part of a workforce-wide push to bring the United States in line with longstanding standards in most other nations. The initiative, the latest in Obama's campaign to increase middle-class standards of living, was cheered by women's and employee organizations that have called upon the government to adopt mandatory paid leave for years. "This is an issue that spans geography, spans demographics," Obama said Thursday after he stopping for lunch at Charmington's Café in Baltimore, Md. where he spoke with a school nurse, a small business owner and a mother of two. "Working families, middle-class folks all across the country are concerned about it. And the good news is we really can do something about it," he said. In the Oval Office Thursday morning, Obama signed a memorandum to ensure federal employees get at least six weeks of paid leave after giving birth. He also called on Congress to tack on another six weeks through legislation and pass the Healthy Families Act to give U.S. citizens the ability to earn seven days of paid sick time off a year. At the state level, he proposed allocating $2.2 billion in the 2016 budget to help states study how to create their own paid leave programs and released another $1 million through the Department of Labor to help that effort this year. With an economy that's seen 58 straight months of job growth, Obama said now is the time to make sure the economy is benefitting everyone. "And by adopting this working families agenda, thinking about how we can provide more flexibility to families, thinking about how we can make sure that moms and dads don't have to choose between looking after their kids and doing what they need to do at work, thinking about all those families that are now trying to care for an aging parent — that kind of flexibility ultimately is going to make our economy stronger and is just one piece of what needs to be a really aggressive push to ensure that if you work hard in this country then you can make it," he said. The National Partnership for Women and Families said Obama's push is the boldest action in support of family friendly workplace policies it has seen in generations. "As a large and growing body of research, and the experiences of millions of workers and businesses show, policies that enable workers to care for themselves and their families without risking their jobs or economic security are good for workers, families, businesses and our economy," said partnership President Debra Ness. "The president has made his priorities clear. The nation will be much better off if Congress follows his lead."  Echoing the partnership, the National Active and Retired Federal Employees (NARFE) Association called the president's memorandum a good start, before urging Congress to act. "More and more private employers around the world are offering parents paid time off so they can take care of their newborns," NARFE President Richard G. Thissen said. "As a result, federal agencies can't compete with the private sector for talented younger workers who, if electing federal employment, would have to use accrued vacation or sick time, which may be only a few days, or forgo pay in order to take time off after the birth of a child." But not everyone agrees with a federal mandate. The Independent Women's Forum said a paid leave law would make hiring more expensive and employment contracts more rigid. "While we recognize that all Americans — men and women — bneed to be able to take time off from work to address personal matters — care for children, aging parents or manage other life challenges — President Obama's push for the Healthy Families Act is yet another 'one-size-fits-all' mandate that would hurt more Americans than it would help, especially women," said the forum's executive director, Sabrina Schaeffer."
http://thehill.com/regulation/229646-president-signs-memorandum-on-mandatory-paid-leave
The White House's latest pander: Paid leave is a 'worker's right'
"In a post on the social media network LinkedIn, White House advisor Valerie Jarrett wrote that the administration believes paid leave should be a "worker's right, not a privilege." How many working parents know that sinking feeling from sending their child off to school with a fever? How many Americans have to show up to work when battling an illness even when they know they won't be at their best, it will lengthen their recovery time, and they may likely spread their sickness to others? And how many moms and dads have been denied the ability to bond with their newborn, or to care for an aging parent, all because they could not afford to miss work? These are real, significant moments in life that nearly everyone faces at some point. The last thing we should do is add guilt, fear, and financial hardship on working parents as they try to do what's right – while keeping their job. … We know that today, 43 million private sector workers in the U.S. are without any form of paid sick leave. Only three states — California, New Jersey, and Rhode Island — offer paid family and medical leave. The United States remains the only developed country in the world that does not offer paid maternity leave. The truth is, the success and productivity of our workers is inextricably tied to their ability to care for their families and maintain a stable life at home. More and more employers are coming to understand this. And voters get it too—from Massachusetts to Oakland, they have been showing their overwhelming bipartisan support for policies allowing workers to earn paid sick days. "[W]e can't say we stand for family values when so many women in this country have to jeopardize their financial security just to take a few weeks off of work after giving birth," she closed. "We can't say we're for middle-class stability when a man has to sacrifice his economic security to care for his ailing mother."
http://hotair.com/archives/2015/01/15/the-white-houses-latest-pander-paid-leave-is-a-workers-right/
It's time for Congress to end the net neutrality wars
"A bipartisan consensus is forming around the need for a legislative solution to the net neutrality problem, which has lingered for nearly a decade without resolution by the FCC. Just this week, Senate Commerce Committee ranking member Bill Nelson (D-Fla.) announced that he's in discussions with the panel's chairman, John Thune (R-S.D.) on a targeted, bipartisan solution. The Senate is now in a race against Wheeler to find a solution. How did it come to this? In January 2014, the D.C. Circuit vacated the FCC's second attempt to regulate so-called pay-for-priority arrangements and impose rules against blocking content. The court ruled that the FCC's heavy-handed approach was tantamount to common carriage, and because ISPs were not classified as common carriers, the rules were illegal. Importantly, the court provided the FCC an alternative to regulating such dealings that was short of common carriage, but unfortunately the chairman and the president have chosen not to embrace this less-interventionist path. Analysts of all political stripes recognize that the FCC is in over its head. Rather than judge the issue on the merits, the FCC's technology czar is busy recounting the millions of comments that have flooded the agency. But regulators aren't elected representatives and it's not their job to set policy. Writing in left-leaning Vox, Tim Lee summarized the problem nicely: More ordinary people have an opinion on it than they do about almost any other issue on the FCC's docket, which is why the issue has generated millions of submissions. But that's precisely why this decision shouldn't be left to the FCC. Congress set up regulatory agencies like the FCC to work out the details of regulatory decisions. But big-picture policy decisions — especially those that are hotly contested by voters — should be made by Congress itself. Congress is specifically organized to resolve political issues like this. It has hundreds of elected officials whose job is to represent the interests of their constituents. Congress, not the FCC, should be deciding what network neutrality rules, if any, should govern the [I]nternet. A legislative solution that created a new grant of authority — what some have called "Title X" — should appeal to both parties. Beginning with Democrats, the president will be assured that his net neutrality goals of transparency, no blocking and no preferred access to the Internet are met. In particular, his (controversial) vision of a blanket prohibition on pay-for-priority arrangements could be achieved with certainty. Not so with Title II, which merely requires that the terms for a new service such as paid priority be extended to all similarly situated comers."
http://thehill.com/blogs/pundits-blog/technology/229669-its-time-for-congress-to-end-the-net-neutrality-wars
Exclusive: White House says net neutrality legislation not needed
"The White House on Thursday said legislation was not necessary to settle so-called "net neutrality" rules because the Federal Communications Commission had the authority to write them. Republicans in Congress are trying to drum up support for a bill that would counter the FCC's upcoming new rules. The Obama administration's comments, while not entirely rebuffing the legislative effort, could make some Democrats wary of joining it. "In terms of legislation, we don't believe it's necessary given that the FCC has the authorities that it needs under Title II," a White House official told Reuters. "However, we always remain open to working with anyone who shares the president's goal of fully preserving a free and open internet now and into the future." At stake is what rules should govern how Internet service providers (ISPs) manage web traffic on their networks to ensure they treat all Internet content fairly. At the heart of the latest phase in the debate over the rules is what legal authority should guide regulations. Obama has urged the FCC to regulate ISPs more strictly under a section of communications law known as Title II, which would treat them more like public utilities. Broadband companies adamantly oppose the plan, saying the added regulatory burden would reduce investment and stifle innovation. Republican chairmen of the Senate and House commerce committees, John Thune and Fred Upton, have been working to strike a legislative deal with Democrats that would adopt some of the same net neutrality principles but without resorting to Title II. Late on Wednesday, Thune released a list of the net neutrality principles he would pursue, which closely echoed Obama's, such as bans on blocking or throttling of websites. Some Republicans have also sought a delay in the FCC's vote to establish new net neutrality rules, now planned for Feb. 26. But FCC Chairman Tom Wheeler has indicated no interest in such a change. "Chairman Wheeler believes it is important to move forward as quickly as possible to protect consumers, innovation and competition online," FCC spokeswoman Kim Hart said in a statement."
http://www.reuters.com/article/2015/01/15/us-usa-internet-neutrality-exclusive-idUSKBN0KO2JO20150115
Administration announces new regulations for Cuba travel, trade
"The administration announced new regulations on travel to and trade with Cuba Thursday, formalizing President Obama's move to normalize relations with Cuba. Mr. Obama announced last month that the U.S. would begin to thaw a 50-year diplomatic freeze with the island nation that began during the Cold War. The new measures will allow travel to Cuba for certain purposes, increase the amount of money people in the United States can send to Cuba, allow U.S. financial institutions to open accounts with Cuban financial institutions, facilitate the use of credit cards for Americans traveling there, allow limited importation of Cuban goods and more. "These changes will immediately enable the American people to provide more resources to empower the Cuban population to become less dependent upon the state-driven economy, and help facilitate our growing relationship with the Cuban people. We firmly believe that allowing increased travel, commerce, and the flow of information to and from Cuba will allow the United States to better advance our interests and improve the lives of ordinary Cubans," White House Press Secretary Josh Earnest said in a statement. "The policy of the past has not worked for over 50 years, and we believe that the best way to support our interests and our values is through openness rather than isolation. The United States remains committed to our enduring objective of promoting the emergence of a more prosperous Cuba that respects the universal rights of all its citizens."
http://www.cbsnews.com/news/administration-announces-new-regulations-for-cuba-travel-trade/
MOVING SWIFTLY, US EASES TRAVEL AND TRADE RULES ON CUBA
http://hosted.ap.org/dynamic/stories/U/US_UNITED_STATES_CUBA?SITE=AP&SECTION=HOME&TEMPLATE=DEFAULT&CTIME=2015-01-15-12-41-48
US loosens embargo on Cuba
"The Obama administration began to chip away at the U.S. embargo against Cuba, announcing new changes taking effect Friday that will allow more trade and travel between the two countries.  The changes were announced despite concerns from members of Congress that the landmark shift in U.S.-Cuba relations is a "one-sided deal" that will benefit the Castro regime. They come three days after U.S. officials confirmed the release of 53 political prisoners Cuba had promised to free. But some of those prisoners reportedly are still facing restrictions and being monitored. Announced Thursday, the new Treasury and Commerce Department regulations are the next step in President Obama's goal of re-establishing diplomatic relations with the government of Cuban President Raul Castro, Fidel's younger brother. Only Congress can end the five-decade embargo. But the measures make a number of changes weakening it. Among them, they would allow U.S. citizens to start bringing home small amounts of Cuban cigars after more than a half-century ban. They would give permission for Americans to use credit cards in Cuba and U.S. companies to export telephone, computer and Internet technologies. Investments in some small business are permitted. General tourist travel is still prohibited, but Americans authorized to visit Cuba need no longer apply for special licenses. Obama vowed to soften the embargo last month and begin restoring diplomatic ties with Havana, saying "these 50 years have shown that isolation has not worked." The deal was the product of 18 months of secret talks that culminated in the exchange of imprisoned spies and release of Alan Gross, a U.S. government contractor who had been imprisoned in Cuba for five years.  The sudden rapprochement between Cold War foes has divided U.S. lawmakers across party lines and interests.  Among Republicans and Democrats in Congress, Cuban-Americans such as Sens. Marco Rubio of Florida and Bob Menendez of New Jersey have been particularly vocal in opposition.  Rubio on Thursday questioned whether the changes were even legal."
http://www.foxnews.com/politics/2015/01/15/us-loosens-embargo-on-cuba-making-trade-and-travel-easier/
Senate to hold 'robust' hearings on Obama's Cuba policy
"Sen. Bob Corker (R-Tenn.), Foreign Relations Committee chairman, said Thursday he plans to hold intensive hearings to examine President Obama's decision to ease sanctions on Cuba. "What you're going to see in the Foreign Relations Committee is a robust set of hearings around all of this. Not just the issue of the administration's policies but the embargo itself. This has not been top of mind," Corker said at the joint Senate-House Republican retreat at the Hershey Lodge. Cuba has been a relatively low priority for the Foreign Relations panel as it has focused on Iran, Syria, Ukraine and China in recent months. Obama thrust U.S.-Cuba policy into the spotlight last month by announcing that he would begin to normalize relations. The administration on Thursday announced the details of its new policy, which will allow qualified travelers to visit the island nation without applying for a license. American visitors will be allowed to spend unlimited amounts and use U.S. credit and debit cards. Corker earlier this month questioned the effectiveness of the Cuba embargo. "This is a policy … that has not yielded the result we had hoped it would yield, obviously. I think that's pretty apparent," Corker said in conference call, according to USA Today. On Thursday, Corker declined to say whether it should be repealed. "That's a legislative issue obviously and a much, much bigger step," he said. "First thing I want to understand is what the administration is attempting to do, what the Castro administration is looking to do — behavioral change, in regard — and then we can look at the bigger policies."
http://thehill.com/homenews/senate/229620-senate-to-hold-robust-hearings-on-obamas-cuba-policy
Rubio Questions Treasury: 'What Legal Authority Does Obama Have to Enrich the Castro Regime?'
"Senator Marco Rubio (R-Fla.) questioned the legality of regulatory amendments to existing sanctions on Cuba that were published Thursday by the U.S. Departments of Treasury and Commerce as part of Obama's plan to re-establish diplomatic relations with Cuba. Rubio said the amendments constituted "a windfall for the Castro regime that will be used to fund its repression against Cubans, as well as its activities against U.S. national interests in Latin America and beyond." "Given existing U.S. laws about our Cuba policy, this slew of regulations leave at least one major question President Obama and his administration have failed to answer so far: what legal authority does he have to enrich the Castro regime in these ways?" the senator said in a statement on Thursday. "Yesterday I requested answers from Secretary Lew on how this new Cuba policy would be implemented without violating the letter and spirit of several U.S. laws, and without increasing the moral and financial risk to the American taxpayer and financial system of doing business through Cuba's government-controlled financial system," Rubio said. He emphasized that "while those questions remain unanswered, one thing that's become even more crystal clear today is that this one-sided deal is enriching a tyrant and his regime at the expense of U.S. national interests and the Cuban people."
http://cnsnews.com/news/article/lauretta-brown/rubio-questions-treasury-what-legal-authority-does-obama-have-enrich
Earnest Defends Obama's "Closed Door" Meeting With Senate Dems: He Wants To Talk About "The Strategy For Moving Forward"
"At Thursday's White House press briefing Major Garrett of CBS News pressed White House press secretary Josh Earnest on why President Obama is holding a closed door meeting with Senate Democrats with no press involvement. Garrett cited several similar meetings between the president and Congressional Democrats where the press had at least some involvement, whether it was listening to some of his speech or the subsequent Q&A session. "Can you explain to us why that decision was made and how it advances this conversation of our understanding of the relationship the president has with Democrats in a completely redrawn Congress?" Garrett asked. "I just want you to explain why this one isn't," Garrett pressed Earnest. "It is true we have done it both ways, and, obviously, because it is the Senate Democrats' retreat, they obviously have some input on this as well," Earnest said. "But this is an opportunity for the president to have a conversation with Senate Democrats in the context of their retreat that yes, is behind closed doors, to talk about some of their strategy for moving forward." "The president does want an opportunity to visit with them a little bit behind closed doors," Earnest added. However, Earnest did assure that if there is "additional information" he'll "try" to provide it. "If there is additional information about that meeting that we can provide after it has concluded, we can certainly try to do that," Earnest told Garrett."
http://www.realclearpolitics.com/video/2015/01/15/earnest_obama_closed_door_meeting_senate_democrats_strategy_for_moving_forward.html
Obama Meets Senate Democrats in Baltimore After Lunch With Mikulski (Updated)
"President Barack Obama may not be Jay Leno, but he has earned top billing at the annual issues conference for Senate Democrats at a hotel where he's speaking Thursday. His mid-afternoon appearance is entirely off limits to the media, in contrast to his 2010 appearance down the street for a similar retreat with House Republicans. This year, most of the media attention was with the new Senate majority GOP and their House counterparts, who huddled for a joint retreat in Hershey, Pa. There, reporters were being treated to pen-and-pad sessions and media availabilities with prominent Republicans from both sides of the Rotunda, including House Republican Conference Chairwoman Cathy McMorris-Rodgers and her Senate counterpart, John Thune of South Dakota. On his way through the lobby of the Hilton Baltimore Hotel, Sen. Sherrod Brown, D-Ohio, told CQ Roll call the meetings were  "going well," but he declined to provide any details. At least one senator, Heidi Heitkamp of North Dakota, left the premises ahead of Obama's arrival. Ahead of the president's stop, the hotel was running just as it would on any other weekday, with convention goers abundant in the lobby, but with some of  the obvious trappings of a presidential visit: the X-ray machine, medal detector and Secret Service. Before heading down to the hotel at Camden Yards to meet with the bulk of the Democratic caucus, he stopped for lunch at Charmington's Cafe, north of the retreat venue, with Baltimore's own Sen. Barbara A. Mikulski, the ranking Democrat on the Appropriations Committee, and a group of three local women to highlight his efforts to expand paid sick leave. "I just want to thank this outstanding venue. The food was great," Obama said of the fare. "I ate a little too much, but that's okay, it was off-camera." The often-persuasive Mikulski had been pushing for Senate Democrats to make the trip to Baltimore. "So today, I'm going to be announcing our support and advocacy on behalf of a national seven-day — seven sick-day policy all across the country. And we're going to go beat the drum across cities and states to encourage not only that these laws are adopted nationally, but also that employers start adopting these policies as well," Obama said. In a statement to reporters traveling with the president, the White House said Obama was "proposing more than $2 billion in new funds to encourage states to develop paid family and medical leave programs and announcing that the Department of Labor will use $1 million in existing funds to help States and municipalities conduct feasibility studies." According to a White House fact sheet, the total would be $2.2 billion in new mandatory spending to help compensate as many as five states over three years. That'll be a component of Obama's fiscal 2016 budget request, which is due on Capitol Hill on Feb. 2. The rollout for the expanded family leave effort began Thursday with a post on LinkedIn by Senior Adviser Valerie Jarrett, and includes a directive to federal agencies for them to provide as many as six weeks of sick pay for their workers when they have a child."
http://blogs.rollcall.com/wgdb/obama-meets-senate-democrats-in-baltimore-after-lunch-with-mikulski/?dcz=
Obama to Senate Dems: 'I'm going to play offense'
The president said he's prepared to veto hostile legislation, including an Iran sanctions package.
"President Barack Obama made clear Thursday in a closed-door session with Senate Democrats that he's prepared to veto hostile legislation from the GOP-controlled Congress, including an Iran sanctions package on the front-burner of Capitol Hill. According to several sources at the Thursday summit in Baltimore, Obama vowed to defend his agenda against Republicans in Congress, promised to stand firm against GOP efforts to dismantle his agenda and called on his Democratic colleagues to help sustain his expected vetoes. The president also was explicit over his administration's opposition to an Iran sanctions bill, promising to veto legislation with his administration in the midst of multilateral nuclear negotiations with the Middle Eastern regime. Even though Obama's position on Iran sanctions differs from a number of powerful Democrats, the session, several sources said, was more of a pep rally than confrontation. Despite his lame-duck status, the president promised that he would not sit on the sidelines in the next two years. He vowed more executive actions to implement his agenda, something bound to prompt anger from Republicans who have called the president's unilateral moves, particularly on immigration, an unconstitutional power grab. "I'm not going to spend the next two years on defense; I'm going to play offense," Obama said, according to two attendees. The president's remarks at their retreat at the Hilton hotel near Camden Yards Stadium, were greeted warmly, sources said. The energetic atmosphere was a sharp departure from the tension felt between Senate Democrats and the White House in the aftermath of November's GOP midterm election rout, attendees said. Obama spent most of the time answering questions, even promoting his trade agenda to many Democrats who oppose his administration's push on the issue. At the meeting, Obama, who has rarely used his veto pen in his six years in office, signaled he would do so repeatedly, including on GOP-sponsored legislation to build the Keystone XL oil pipeline. Once that measure passes, Republicans have indicated they would soon move to a bill — being drafted by Sens. Mark Kirk (R-Ill.) and Robert Menendez (D-N.J.) — that would provide a set of tough sanctions against the Iranian economy. The White House worries such a provocative move could prompt Iran to back out of a sweeping nuclear deal with the U.S. and other world powers before a June 30 deadline. White House officials confirmed the veto threat over the Iran bill but declined to comment further. His administration has raised concerns over the Iran measure, but the president appeared to take his opposition a step further in Thursday's meeting. In January 2014, Obama threatened a veto over a similar Iran sanctions bill, but in the new Congress, the administration has stopped just short of such a threat. "We in the administration believe that, at this time, increasing sanctions would dramatically undermine our efforts to reach this shared goal" of reducing Iran's nuclear weapon capacity, said Samantha Power, the U.S. ambassador to the United Nations, at a Louisville event with Senate Majority Leader Mitch McConnell (R-Ky.) earlier this week."
http://www.politico.com/story/2015/01/obama-to-senate-dems-im-going-to-play-offense-114307.html
White House sets digital-exclusive post-State of the Union interviews for Obama
"Following his State of the Union address next week, President Obama will sit down for separate interviews with three YouTube celebrities on three separate sets provided by Internet giant Google. The "YouTube creators," fashionista Bethany Mota, comedienne GloZell and self-described nerd Hank Green will question the president on Thursday after his address on Tuesday. Their questions will be culled from social media, according to the Obama White House blog. The decision to submit to three 5-10 minute interviews with YouTube personalities shouldn't come as a surprise. The Obama White House has regularly used Google since 2010 as a means to sell the public on policy initiatives announced during the addresses before Congress and the nation. "The [White House] is already trying to mix it up with this year's [State of the Union], by going out on the road ahead of time laying out policy ideas. Not surprising they'd add this social media component to it," Huffington Post White House reporter Jen Bendery told the Washington Examiner on Thursday. However, during a briefing Thursday, at least one member of the White House press corps expressed irritation at Obama's plans to grant exclusive interviews to YouTube celebrities. "These folks who are going to be conducting these interviews: None of them are professional journalists. They're people who post videos on YouTube," CNN's Jim Acosta said. "I'm just curious: Was 'Charlie Bit my Finger' or 'David After Dentist' not available?" he added, referring to two viral YouTube videos involving candid remarks made by children. The White House blog described the upcoming YouTube interviews, saying "After President Obama addresses the nation on Tuesday, January 20, he's once again turning to YouTube to discuss the policies laid out in the speech and answer your questions. This continues efforts by the president and his administration to speak directly to the American people online, and we're always looking for new ways to do just that."
http://www.washingtonexaminer.com/white-house-sets-digital-exclusive-post-state-of-the-union-interviews-for-obama/article/2558731?custom_click=rss
Joni Ernst to deliver State of the Union response
"Newly elected Iowa Sen. Joni Ernst will give the Republican response to President Barack Obama's State of the Union next Tuesday. Senate Majority Leader Mitch McConnell (R-Ky.) called Ernst, a folksy member of the National Guard and former state senator, the "perfect" messenger for the big night. She defeated Democratic candidate Bruce Braley in 2014, taking a seat held by Democrats for 30 years. The announcement was made at a joint Republican House and Senate legislative retreat here Thursday. "Americans voted for change and Sen. Ernst will explain what the new Congress plans to do and is already doing to change and what it is already doing to return Washington's focus to the concerns of the middle class and away from the demands of the political class," McConnell said."
http://www.politico.com/story/2015/01/joni-ernst-state-of-the-union-response-114293.html
Iowa's Ernst to deliver GOP response to Obama address
http://cnsnews.com/news/article/iowas-ernst-deliver-gop-response-obama-address
Clawson to give Tea Party SOTU response
http://thehill.com/blogs/blog-briefing-room/229699-clawson-to-give-tea-partys-state-of-the-union-response
Clawson to give tea party rebuttal to Obama
http://www.news-press.com/story/news/2015/01/15/clawson-give-tea-party-rebuttal-obama/21836529/
Facing big expectations, GOP meets to draft 2015 game plan
http://www.cbsnews.com/news/facing-big-expectations-gop-meets-to-draft-2015-game-plan/
Boehner, McConnell Attempt to Define the Relationship
"In their first joint public appearance since Mitch McConnell became Senate majority leader, Speaker John A. Boehner and the Senate's top Republican came before a Washington press corps — assembled at Lebbie Lebkicher's Restaurant in the Hershey Lodge Hotel — and described the new relationship between the House and Senate: separate, but together. Boehner and McConnell were asked how the two chambers would work out the differences on a Department of Homeland Security funding bill, which is the first big test facing Congress. "The House is going to work its will," Boehner said. "The Senate is going to work its will. And then we'll either get in conference or go find some way to resolve the differences. That's what we call regular order. That's the legislative process." McConnell shrugged his shoulders in agreement. He had nothing to add. The retreat in Hershey was intended to foster party communication and unity, but whatever goodwill is generated in the chocolate capital will be tested when the lawmakers return to Washington to take up the DHS funding debate again. Conservatives, determined not to cave in on calls for a "clean" funding measure, are insisting on a bill like the one the House passed Wednesday — complete with riders that block or defund President Barack Obama's executive actions on immigration. But Senate leadership is already indicating how difficult it will be to advance the House bill as written. Senate Majority Whip John Cornyn, in a separate event with House Majority Leader Kevin McCarthy, said Senate Republicans have no intention of shutting down the Department of Homeland Security. "That's off the table," Cornyn said. House conservatives might not be so excited about giving up such a bargaining chip, but some do feel it's important that Republicans be realistic about what they can accomplish. "It's a reality," Matt Salmon, R-Ariz., told CQ Roll Call Thursday. Look: This is not my first rodeo," Salmon said, noting he was a member in the 1990s, when Bob Dole was Senate majority leader. (Salmon left Congress in 2001 and came back in 2012.) Salmon said it was frustrating the Senate couldn't take up certain aspects of the Contract With America. "But in spite of that, in spite of that, we figured out more than one way to skin a cat, and we found those issues of commonality." One of those issues was a welfare overhaul, which Republicans have talked about quite a bit during this 2015 GOP retreat, which has been a "Hot Tub Time Machine" for Republicans, according to Salmon. But other than a blast from the past, the retreat has been about managing expectations for House Republicans. When Boehner was asked to name something good that had come out of the joint retreat, he said the "most positive thing" was that House and Senate Republicans had an "opportunity to get to know each other a little bit better." "We want House and Senate Republicans working together with our Democratic colleagues to advance good solutions," Boehner said. "And it's kind of hard to do that when you don't really have a really good feel for who these people are."
http://blogs.rollcall.com/218/boehner-mcconnell-attempt-to-define-the-relationship/?dcz=
Reince Priebus could be the longest-serving RNC chairman in history
"When Wisconsin's Reince Priebus was elected to replace Michael Steele as Republican National Committee chairman in early 2011, the committee was $25 million in debt. The party had, however, just recovered from two disastrous election cycles and won a spectacular series of victories in the 2010 midterms. Some expected Steele to be rewarded for the party's successes. They were wrong. After seven rounds of voting, Priebus was installed as the new party chair. His tenure has been mixed. After the GOP suffered unexpected losses in the 2012 elections, Priebus focused on retooling the GOP's message, its approach to the "rising electorate" of minority voters, technological infrastructure, and application voter data. Those efforts paid off in the 2014 midterms, the second consecutive midterm election cycle in which Republicans benefited from a pro-GOP wave. At the RNC's Winter Meeting later this month, Priebus hopes to make history. He will run for a third term as chairman and, if he wins, will become the longest-serving chairman in the committee's history. "As some of you may have heard me say, thus far we accomplished about 80 percent of what we needed to accomplish with another 80 percent left to go," Priebus wrote in a letter to committee members. "If we are going to win in 2016, we must build upon what we were able to accomplish over the last 4 years, and I ask for your continued support to make sure we do in fact accomplish that goal." If Priebus does win a third term, it will be due in part to his proficiency as a fundraiser. A recent BuzzFeed profile on Priebus expands on the recent successes the RNC has had in outraising Democrats: Raising money is the core of Priebus' job — he spends, he said, between 60% and 65% of his time raising money — and he is exceptionally good at it: He outraised the Democrats in 2012, and raised $188.8 million in the 2014 cycle. And the money he raises is, he said, "the golden money. It's the type-O blood of politics. Anyone can use it, there's a limited supply, but it's the universal blood of politics here at the RNC." Because of complex laws around coordination, the resources the Republican National Committee buys can be used and reused, passed around among Republican campaigns. Soft-money groups cannot share and coordinate like this. So instead of going to war with deep-pocketed outsiders like the Koch brothers, Priebus has found a role in their ecosystem. When it comes to data, for instance, the committee has — through an arrangement involving a new private company — essentially made itself the partner of a Koch-backed data company, i360, initially seen as a rival. Priebus asks only that big donors make that golden money their first contribution, then they're free to head off to the super PACs. And he has absorbed from his third round of calling donors before a big election that "as chair of the party, for our national party, 2016 is the most important election we've had."
http://hotair.com/archives/2015/01/15/reince-priebus-could-be-the-longest-serving-rnc-chairman-in-history/
The Biggest Conservative Group In Congress Is Breaking Up
"The Beatles broke up. So, eventually, did Led Zeppelin. The biggest conservative caucus in Congress appears to be next. House conservatives are planning what National Journal described as a "mass exodus" from the Republican Study Committee. The departing lawmakers complain that the RSC has stopped fighting for its founding principles– much like the Republican Party itself. Unlike the Beatles, the RSC isn't going away. But dissatisfied conservatives are going to start a splinter group of their own. Membership in the RSC has exploded from 7 percent of the House Republican Conference to more than 70 percent. As late as 2000, the group had just 40 members. After the 2010 elections, it received over 60 new members from the GOP freshman class alone. But all that growth didn't make the RSC more conservative, dissidents complained. In fact, some questioned how a group that included a majority of Republican legislators could really be an effective conservative caucus inside the House. The founding members had always worried that if they loosened their grip, leadership would infiltrate. After Ohio Rep. Jim Jordan stepped down as chairman, disenchanted members complained that the RSC became too conciliatory toward leadership. Several conservative Capitol Hill aides told The Daily Caller its agenda was diluted and indistinguishable from the GOP conference as a whole. Longtime Executive Director Paul Teller was let go for working with outside conservative groups against a two-year budget deal many on the right — but not as many RSC members — opposed. One former chairman, Louisiana Rep. Steve Scalise, moved effortlessly into a leadership role as House majority whip. Tom DeLay notwithstanding, that's never been a favorite role for conservatives, who worry about whipping to pass bills they dislike. The current chairman, Texas Rep. Bill Flores, had just a 71 percent Heritage Action score in the last Congress. Flores made waves by telling reporters not to expect any public fights with Speaker of the House John Boehner or the rest of the Republican leadership. He told Breitbart News that holding the Republicans accountable wasn't in the RSC's mission statement. Politico described him as taking "a softer tone at RSC." Roll Call said Flores would "minimize fights." And those were just the headlines. Flores had just beaten more combative conservatives, like South Carolina Rep. Mick Mulvaney and Texas Rep. Louie Gohmert, for the chairmanship. For some members, this was the final straw. Complaints about drift at the RSC go back much further, however. RSC alternative budgets based on spending blueprints that in the 1990s passed the full Republican-controlled House were struggling to win support from study committee members in the 2000s. Barely more than two dozen House Republicans voted against the deficit-financed Medicare prescription-drug benefit, meaning that the biggest new entitlement since the Great Society passed with majority of Republican — and RSC — votes. A December 2006 Reason magazine story labeled them "The budget cutters who couldn't stop spending," claiming, "Being in the RSC is sort of like wearing a varsity jacket signifying that a congressman is an athletic budget cutter. There's not much evidence the RSC as a whole is serious about fiscal issues…"
http://dailycaller.com/2015/01/14/the-biggest-conservative-group-in-congress-is-breaking-up/?advD=1248%2C22084&bt_alias=eyJ1c2VySWQiOiI1MjZmNTY1Yi1jMjAzLTQyOWItYTIwYy1iNzNkYjY3ZWY0YzcifQ%3D%3D
Political Startup Ranks the Most Conservative, Liberal 2016 Candidates (Interesting)
"A new political startup has studied the potential 2016 presidential field—and those who donate to them. Researchers at Stanford University started Crowdpac, a website that not only analyzes a candidate's voting record and statements but their history of political donations as well. The founders of Crowdpac say that combining these factors provides a more accurate picture of a candidate's true political philosophy, especially when some potential candidates (such as Carly Fiorina and Ben Carson) never have held office and thus have no voting record to judge. They utilized an algorithm to examine the money each candidate gave and received. "Our unique data model shows you where politicians stand on the issues, based on what they say, how they vote and who gives them money," writes Crowdpac on its website. "The whole point is to make it easier for people to get involved with politics," Crowdpac CEO and co-founder Steven Hilton told CNN. "The way we do that is to give people simple, objective data about candidates and issues that cuts out the spin and the party positioning and gives people really clear, simple information that's objective about where the candidates are on the issues." Crowdpac ranked each candidate by number. A score of "10L" is regarded as "most liberal," 0 is a "centrist," and "10C" is "most conservative." Crowdpac also provides the methodology for each score, such as the types and number of votes and donors."
http://dailysignal.com/2015/01/15/political-startup-ranks-conservative-liberal-2016-candidates/?utm_source=facebook&utm_medium=social
What you should know as the 2016 field forms
"American presidential campaigns are getting longer and longer. Sen. John F. Kennedy announced his candidacy on Jan. 3, 1960, only 310 days before the election. William Clinton announced his candidacy on Oct. 3, 1991, 397 days before the vote. George W. Bush unveiled his presidential candidacy about 510 days before the 2000 election. Mitt Romney made his bid official 523 ahead of the Nov. 6, 2012 vote. And Barack Obama gave himself fully 633 campaign days before the 2008 balloting. Today, we are 663 days out from the 2016 election. And no one has officially announced. But in recent weeks with both party's nomination up for grabs, we've seen a flurry of candidate preparatory activity. And the pace is only going to quicken. Just as in the 2007-08 cycle, when she announced 654 days out, the Democratic Party nomination for 2016 appears to be Hillary Clinton's to lose, which she proceeded to do. Will her quarter-century of familiarity and controversy help or hurt? If last year's book tour was any indication, the 67-year-old Clinton's campaign skills have deteriorated. And with no significant competition on the horizon so far, she'll have minimal opportunity to hone them during primary season a year from now. She's gone to ground recently, organizing her campaign team and presumably developing a rationale for her candidacy beyond gender and a resume that doesn't exactly sparkle with achievements and contains some potential time-bombs like the murderous Benghazi debacle.
On the Republican side, by far the most competitive, Jeb Bush revealed his interest last month. His sudden move was designed to suck much of the donor oxygen from other possible center-right GOP candidates."
http://news.investors.com/politics-andrew-malcolm/011515-734800-2016-presidential-field-forms-early-jeb-bush-mitt-romney.htm
Tech Coalition Lining Up Behind Darkhorse Candidate for President
"Technology has been credited with helping President Obama, then an upstart senator, defeat Hillary Rodham Clinton and win the presidency 2008. Now, a group of tech leaders who worked on his campaign are lining behind another upstart who could challenge Clinton in 2016: Sen. Elizabeth Warren, D-Mass. They are quietly tapping Silicon Valley talent to join Tech for Warren, a coalition of digital natives who are trying to convince voters that Warren is the best candidate. But first they will have to convince Warren, who has repeatedly said she is not running. The latest "no's" from Warren came Tuesday in a Fortune magazine interview with her friend Sheila Bair, the former chairwoman of the Federal Deposit Insurance Corp., and in an e-mail to The Chronicle from her press secretary, Lacey Rose. "As Sen. Warren has said many times, she is not running for president," Rose wrote. To the true Warren believers — including those in Tech for Warren — the key word in that statement is the word "is." As in Warren currently is not running but perhaps could be persuaded. "It doesn't change anything," said Erica Sagrans, who served as Obama's digital campaign director for northeastern states in 2012. Sagrans now works as a campaign manager of Ready for Warren, which is helping organize Tech for Warren. "We exist to convince her to run."
https://www.techwire.net/tech-coalition-lining-behind-darkhorse-candidate-president/
'Green Tea Coalition': Strange bedfellows fight for solar power in Sunshine State
"In the science fiction series "Star Trek," if matter and anti-matter ever came together, there would be a huge explosion and the universe would cease to exist. In Florida, a diverse coalition of groups will put that theory to the test, all in the name of expanding the use of solar power. The strange bedfellows that have come together include the Tea Party, the Christian Coalition, libertarian groups and left-wing environmentalists. Their goal — to put a constitutional amendment on the November 2016 ballot in Florida that would make solar power more widely available in the Sunshine State.  Debbie Dooley — founder of the Atlanta Tea Party — is leading the charge.  "Being good stewards of our environment, craving energy freedom and choice is not a leftist issue. It's not a radical right issue. It's an American issue," Dooley told Fox News.  Under current Florida law, only utilities can sell electricity to customers. Businesses and homeowners can install solar panels on their properties, but any excess electricity must be put back onto the grid.  The amendment this so-called "Green Tea Coalition" is aiming to put on the ballot would allow individuals or businesses with solar installations to sell power to tenants or neighbors. For example, if a shopping mall owner put a large solar panel array on the mall roof, they would be able to sell the electricity to the individual store tenants.  The law would also allow people to escape the big upfront costs of installing solar by ending the prohibition on leasing solar panels. Companies selling solar panels could put up an array in, say, a hotel parking lot, then lease the panels to the hotel for less than the cost of comparable electricity from the utility. "This ballot initiative is a great example of where you need people from across the political spectrum to take on monopoly power," said Stephen Smith, director of the Southern Alliance for Clean Energy, one of the environmental groups that has teamed up with the Tea Party.  But the oddball coalition also evokes the famous line from the film "Ghostbusters" about "dogs and cats living together." So how do groups who might normally be scratching and clawing at each others' throats over a wide array of issues work constructively on this one?  "We put blinders on," said Dooley. "And we have a mutual respect for our differences. I respect he has a right to believe the way he does and I have the right to believe the way that I do."  Smith concurs. "Just because some conservatives disagree with us on, say, climate change or something like that, that doesn't mean we can't work together."  Dooley's Green Tea Coalition just had a victory in neighboring Georgia. The utilities there agreed to allow third-party installation of solar panels generating up to 10 kilowatts of power on homes or businesses. That's enough to power the average house on a sunny day and have a little left over. With no opposition from the utilities, a bill to change Georgia law is expected to pass easily.  But the measure in Florida is a whole different ball game. It would allow for private generation of up to two megawatts of solar power. That would be enough to power 300 homes. Or a medium-size shopping mall — or an entire WalMart store. That's real power. And that concept is expected to meet some heavy opposition from utilities and the fossil-fuel providers that keep the lights on. Dooley says she has already been attacked by groups aligned with the billionaire Koch brothers, who have huge interests in energy.  "I've been called a fake conservative, a front for the left," Dooley told Fox News. "If you Google my name, you'll see how laughable that is. I've been called many things, but I've never been called a tree hugger or a liberal."  Everyone involved in the push for an amendment anticipates the Kochs and Florida utilities will come after them with a big money campaign to kill it. All the more reason, says Stephen Smith, for the coalition to hang tough.  "We are not going to be able to beat billion-dollar corporations if we can't hang together," Smith told Fox News. "We all recognize the sort of David and Goliath type of thing. We have got to stand together or we will get mowed down."  To get the measure on the ballot, the Green Tea Coalition must collect nearly 700,000 signatures and get the go-ahead from the Florida Supreme Court. In order to pass, it must receive 60 percent approval from voters…"
http://www.foxnews.com/politics/2015/01/15/green-tea-coalition-strange-bedfellows-fight-for-solar-power-in-sunshine-state/?intcmp=latestnews
EXCLUSIVE: CONSERVATIVE LEADERS DRAFT MANDATE FOR GOP: STOP OBAMA'S FUNDAMENTAL TRANSFORMATION OF AMERICA
"Conservative movement leaders are unveiling the mandate they say Republicans have heading into this new Congress, after voters gave them a majority in both the House and Senate for the first time during President Obama's tenure. The document, obtained exclusively by Breitbart News, details how the conservative leaders expect Republicans in Congress to "stop" Obama's "fundamental transformation of America," something they say the American people made clear in the 2014 midterm elections with such resounding GOP victories. "The November 2014 election was a repudiation of the complicity of the United States Congress in President Obama's dramatic and unconstitutional expansion of government," the document's introduction reads, before listing several major expectations the American people have of Republicans as this new Congress begins. Signers of the mandate document include columnist and former federal prosecutor Andrew C. McCarthy, New York Times No. 1 bestselling author Brad Thor, former Ohio Secretary of State Ken Blackwell, ConservativeHQ's Richard Viguerie, Eagle Forum's Phyllis Schlafly, Family Research Council executive vice president and retired Army Lt. Gen. William G. Boykin, Secure America Now president Allen Roth, nationally syndicated radio host of American Family Radio Sandy Rios, Election Law Center's J. Christian Adams, Center for Security Policy's Frank Gaffney, Americans for Limited Government's Rick Manning, author and speaker Tim Daughtry, American Family Association president Tim Wildmon, ForAmerica president David Bozell, and American Conservative Union chairman Matt Schlapp, along with scores of other signers. The major bullet points that the conservative leaders say the citizenry expects of Republicans include: an end to Obama's "promised 'Fundamental Transformation' of the country," a stop to overreaches by the executive branch, a restoration of "Constitutional balance of power among the three branches of government," for Republicans to "bring an end to the perennially unpopular Affordable Care Act,"  to stop "the President's Executive Amnesty initiatives," while holding "the Executive branch accountable for its myriad abuses of power and its national security failures both foreign and domestic" and a new beginning that puts "the interests of the United States of America first among nations." "The contentious vote for Speaker of the House the week of January 5, 2015 reflected the frustration of voters nationwide, who did not have confidence that last year's Republican House Leadership would have the courage to carry out the voters' mandate," the conservative leaders write. "A poll conducted in late December by Pat Caddell confirmed a growing rift between voters and Republican leaders in the House and Senate."
http://www.breitbart.com/big-government/2015/01/15/conservative-leaders-draft-mandate-for-gop-stop-obamas-fundamental-transformation-of-america/
UN Children's Rights Framework 'Does Not Foster What Is Best for Any Child'
http://cnsnews.com/commentary/lynne-marie-kohm/un-children-s-rights-framework-does-not-foster-what-best-any-child
George Soros funds Ferguson protests, hopes to spur civil action
Liberal billionaire gave at least $33 million in one year to groups that emboldened activists
"There's a solitary man at the financial center of the Ferguson protest movement. No, it's not victim Michael Brown or Officer Darren Wilson. It's not even the Rev. Al Sharpton, despite his ubiquitous campaign on TV and the streets. Rather, it's liberal billionaire George Soros, who has built a business empire that dominates across the ocean in Europe while forging a political machine powered by nonprofit foundations that impacts American politics and policy, not unlike what he did with MoveOn.org. Mr. Soros spurred the Ferguson protest movement through years of funding and mobilizing groups across the U.S., according to interviews with key players and financial records reviewed by The Washington Times. In all, Mr. Soros gave at least $33 million in one year to support already-established groups that emboldened the grass-roots, on-the-ground activists in Ferguson, according to the most recent tax filings of his nonprofit Open Society Foundations. The financial tether from Mr. Soros to the activist groups gave rise to a combustible protest movement that transformed a one-day criminal event in Missouri into a 24-hour-a-day national cause celebre. "Our DNA includes a belief that having people participate in government is indispensable to living in a more just, inclusive, democratic society," said Kenneth Zimmerman, director of Mr. Soros' Open Society Foundations' U.S. programs, in an interview with The Washington Times. "Helping groups combine policy, research [and] data collection with community organizing feels very much the way our society becomes more accountable."
http://www.washingtontimes.com/news/2015/jan/14/george-soros-funds-ferguson-protests-hopes-to-spur/
State Dept: Iran Allowed to Build New Nuclear Reactors
Obama admin says OK to new nuke plants as talks continue
"Iran is permitted to build new nuclear reactors under the existing conditions of an interim deal with the United States meant to curb Tehran's nuclear ambitions, a State Department official told the Washington Free Beacon less than a day after Iran announced the construction of two new nuclear plants. The construction of these new nuclear plants is not prohibited under existing United Nations restrictions or under the terms of the current interim nuclear agreement inked in 2013 with the United States, according to the State Department official. Iranian President Hassan Rouhani announced on Wednesday that Iran has begun construction on two new light water reactor nuclear plants in the southern Bushehr region. The announcement came as senior U.S. officials meet with their Iranian counterparts in Geneva for another round of talks. The State Department says that it is still reviewing the details of Rouhani's announcement. "We are aware of the announcement and are reviewing the details," said the official, who was not authorized to speak on record. However, "in general, the construction of light water nuclear reactors is not prohibited by U.N. Security Council resolutions, nor does it violate the JPOA," the official said. The United States remains committed to ensuring the "peaceful" nature of Iran's nuclear program, which continues to progress in part as talks continue through July 1. "We have been clear in saying that the purpose of the negotiations with Iran is to ensure that Iran's nuclear program remains exclusively for civilian, peaceful purposes," the official said. "The talks that we have been engaged in for months involve a specific set of issues relative to closing off all possible pathways to Iran acquiring a nuclear bomb. That remains our focus." Rouhani touted the new nuclear construction on Wednesday following a meeting with investors in Bushehr province, where the nuclear facilities are being built. "Construction of two new power plants will increase the capacity of Bushehr province's power generation to 2,000 megawatts," Rouhani was quoted as saying by the country's state-run Fars News Agency. Rouhani claimed that the new nuclear construction is proof of Iran's peaceful intentions on this front. "The Bushehr Nuclear Power Plant is an example showing that Iran is only looking for a civilian use of the nuclear energy and for power generation," he was quoted as saying. The new nuclear plants are being constructed with help from Russia, which signed an agreement in March with Iran to aid in the construction. As talks with Iran continue, lawmakers on Capitol Hill are gearing up to pass legislation to level more sanctions on Iran, a move that the administration argues would effectively detonate the delicate negotiations."
http://freebeacon.com/national-security/state-dept-iran-allowed-to-build-new-nuclear-reactors/
Time may be running out for Iran deal
http://www.washingtonexaminer.com/time-may-be-running-out-for-iran-deal/article/2558681
Senate likely to act quickly on Iran measure
"In its first foreign policy challenge to President Barack Obama, the Senate is likely to vote within a few weeks on legislation restricting the administration's ability to strike a deal with Iran over its nuclear program, officials attending a retreat of GOP lawmakers said Thursday. Sen. Bob Corker, R-Tenn., the new chairman of the Foreign Relations Committee, said he and other lawmakers are drafting a measure to give Congress a right to "vote up or down" on any agreement, a prerogative it currently does not have. Other lawmakers in both parties are drafting a measure relating to tougher penalties against Iran if it does not give up uranium enrichment as part of any accord. Separately, the Senate Banking Committee has announced a hearing for next week on the "strategic necessity" of sanctions. Corker made his comments as Republicans, in charge of both houses, held their first joint winter retreat in a decade. They chose as the setting a place where politics runs a distant second to chocolate, in precincts where cocoa-infused soaps, body washes and shampoos vie with the more familiar chocolate kisses and bars (light or dark) for tourist dollars. However sweet the backdrop, officials said one of the principal objectives for the sessions was to make sure impatient House conservatives understand a bitter truth — that while they can pass legislation with a simple majority, 60 votes are often required in the Senate. Republicans hold only 54 seats, meaning they will need Democratic help on contentious measures. As an illustration of the general principle, time was set aside to discuss House-passed legislation that would roll back Obama's recent immigration policies and expose hundreds of thousands of younger immigrants to deportation. Those provisions are widely viewed as unpassable in the Senate. Yet they are attached to a measure that provides $39.7 billion for the Department of Homeland Security in the current fiscal year — must-pass legislation given that the department's money runs out on Feb. 27."
http://cnsnews.com/news/article/senate-likely-act-quickly-iran-measure
Obama administration frees five Yemenis from Guantanamo
"The Obama administration late Wednesday released five Yemeni al Qaeda fighters from the prison at Guantanamo Bay, Cuba, sending four of them to Oman, which shares a border with Yemen. GOP lawmakers who proposed Tuesday to bar further such releases criticized the move, noting that one of the terrorists who carried out last week's deadly attack on the French satirical magazine Charlie Hebdo in Paris trained with al Qaeda in Yemen in 2011. The local al Qaeda group has claimed responsibility for the attack. Sectarian violence and political instability in Yemen also had led the Obama administration to impose a moratorium on the release of detainees to that country, which was only recently lifted. The four sent to Oman — Al Khadr Abdallah Muhammad Al Yafi, Fadel Hussein Saleh Hentif, Abd Al-Rahman Abdullah Abu Shabati and Mohammed Ahmed Salam — were considered either medium-risk or high-risk detainees. A fifth, Ahmed Abdul Qadir, judged to be a medium risk, was sent to Estonia. All five were recommended for release in 2010 after the Obama administration reviewed cases of detainees recommended for continued detention under the administration of George W. Bush. Their transfer leaves 122 detainees at the prison."
http://www.washingtonexaminer.com/obama-administration-frees-five-yemenis-from-guantanamo/article/2558691?custom_click=rss
Five More Guantanamo Detainees Transferred — Can GOP Stop Obama?
"Late Wednesday, the Pentagon announced the transfer of five more Guantanamo Bay Naval Base detainees, part of a stepped up pace by the Obama administration. The new all-GOP Congress, despite its desires, might not be able to act fast enough to prevent many more. Approximately two weeks ago, the administration transferred five more detainees; 122 detainees remain at Gitmo. Overall in 2014, it removed 28 detainees from Gitmo. New Senate Armed Services Chairman John McCain, R-Ariz., has proposed standalone legislation that would suspend transfers of medium- and high-risk detainees from Guantanamo and prohibit for two years any transfers to Yemen. But new House Armed Services Chairman Mac Thornberry, R-Texas, said this week in an interview with CQ Roll Call that he doesn't have specific language in mind on Guantanamo yet, only concerns. "It's a good conversation to have," he said of new Guantanamo legislation. "I think the anxiety is growing among members about these releases from Guantanamo. It seems as though the administration is just trying to empty out as many people as they can so they can say, 'See how few people are there?' and then just close it." "I think we do have to look at further language on this issue," he continued. "I don't know what it is yet. There are a number of members on the House side who are talking about it or concerned about it." Reportedly, Obama wants to get the number down to about 60. The legislative calendar might work to his advantage."
http://blogs.rollcall.com/five-by-five/five-more-guantanamo-detainees-transferred-can-gop-stop-obama/?dcz=
Valerie Jarrett: "Certainly We Would Have Loved To Participate In The Parade," But We "Got The Substance Right"
"CNN HOST: Secretary of State John Kerry has arrived in Paris, he says he wants to share a big hug with the French people, do you and President Obama regret not sending someone to Paris sooner?
VALERIE JARETT: I think as we saw, certainly we would have loved to participate in the parade, I remind you that Atty. Gen. Holder was in Paris for a very important meeting…I think we certainly got the substance right but it would have been great joy to participate in the parade, and were glad that Secretary Kerry is there now."
http://www.realclearpolitics.com/video/2015/01/15/valerie_jarrett_certainly_we_would_have_loved_to_participate_in_the_parade_but_we_got_the_substance_right.html
Of Course It Is Islam
"It is settled: The Paris terror attacks had almost nothing to do with Islam. If there is any doubt about this, consider that on the one hand, you have the chilling new tape of the Charlie Hebdo attackers declaring, "We have avenged the Prophet Muhammad," and on the other, you have the tortured reassurances of White House spokesman Josh Earnest. Which are you going to believe? The Obama administration's mind-bogglingly determined refusal to say that we are at war with "radical Islam," together with the left's evasions about Islamic terrorism, means that there has been a haze of euphemism and cowardice around what should be a galvanizing event in the West's fight against terror. In the immediate aftermath of the attack, Howard Dean opined on "Morning Joe" that the Muslims who had killed the staff of Charlie Hebdo aren't Muslims. Not usually known as a leading Orientalist, the former Vermont governor shared his interpretation of one of the world's leading Islamic terror groups, "I think ISIS is a cult. Not an Islamic cult. I think it's a cult." Dean didn't specify what kind of cult ISIS is, if not Islamic. Or what otherwise accounts for its strange obsession with taking over territory in Syria and Iraq to establish a caliphate and to impose a harsh version of Islamic law. Obviously, not all Muslims, or even a majority of them, support terrorism. We don't want to be needlessly insulting to Muslims or alienate allies in the Muslim world. But it is possible to avoid those pitfalls and still be truthful about the threat that emanates from within Islam, which serves the cause of intellectual clarity.
Forget clarity—the administration has lapsed into unselfconscious ridiculousness. Asked why the administration won't say we are at war with radical Islam, Earnest on Tuesday explained the administration's first concern "is accuracy. We want to describe exactly what happened. These are individuals who carried out an act of terrorism, and they later tried to justify that act of terrorism by invoking the religion of Islam and their own deviant view of it" (emphasis added).
This makes it sound as if the Charlie Hebdo terrorists set out to commit a random act of violent extremism and only subsequently, when they realized that they needed some justification, did they reach for Islam. The day before, Earnest had conceded that there are lists of recent "examples of individuals who have cited Islam as they've carried out acts of violence." Cited Islam? According to the Earnest theory—if this formulation is to be taken seriously—purposeless violent extremists rummage through the scriptures of great faiths, looking for some verses to cite to support their mayhem and often happen to settle on the holy texts of Islam. It was in this spirit that State Department deputy spokesperson Marie Harf said on Fox News that the militants of Boko Haram "claim to be active in the name of Islam" (emphasis added). So add alleged insincerity to the list of offenses that can be attributed to the hideous group formally known as People Committed to the Propagation of the Prophet's Teachings and Jihad. The problem with all this dancing around the obvious is that it makes it impossible to take Islamic terrorists seriously on their own terms. Both Adolf Hitler and Joseph Stalin were "violent extremists," but it is impossible to understand either without acknowledging their ideological motivations—and calling them by their proper names. Perhaps the administration's highest-profile initiative in response to Paris is a Summit on (what else?) Countering Violent Extremists. It seeks "to prevent violent extremists and their supporters from radicalizing, recruiting, or inspiring groups in the United States and abroad to commit acts of violence." Who are these violent extremists with such magnetic pull and global reach? They could be anybody, to believe the administration. It is certainly true that you will always have random haters and nuts, including Christian nuts like the evil Norwegian mass murderer Anders Breivik. And it is certainly true that there are a few non-Islamic groups on the State Department terrorism list.
But they aren't top of mind, and for good reason. The Japanese cult Aum Shinrikyo isn't launching many attacks on the West. Basque terrorists aren't recruiting would-be operatives around the world to come back to Spain and learn how to make bombs for spectacular attacks overseas (in fact, the ETA has declared a cease-fire). In a piece at the Daily Beast arguing that the threat of Islamic terrorism is exaggerated by the media, Dean Obeidallah cites all the separatist groups in Europe committing terror attacks, including the FLNC, which agitates for Corsican independence. Perhaps when the FLNC knocks down its first skyscraper in the United States or shoots down its first newsroom full of Western journalists, it will get the dire media attention that Obeidallah thinks it deserves. (Surely, somewhere in Corsica the equivalent of MSNBC is arguing that the FLNC isn't truly Corsican.) One of the differences between random killers and Islamic terrorists is that the latter have a significant physical and ideological infrastructure behind them, including terror groups that hold territory and Islamic authorities who justify jihad. The Ayotollah Khomeini didn't think Islam is what we would understand as a religion of peace. Was Khomeini, despite his lecturing for decades at centers of Islamic learning, and notwithstanding his leadership of the Islamic Republic of Iran, not a Muslim? Saudi Arabia, the Sunni counterpart of Shia Iran that also imagines itself the keeper of the faith, promotes a harsh version of Islam that has proved a potent breeding ground for terrorism. Are the Saudis not Muslim, either? On the ground, Muslim popular sentiment often is, at the very least, inconsistent with modernity. According to the Pew Research Center's Religion & Public Life Project, 74 percent of Egyptians support making Sharia the law of the land, and of those, 70 percent favor corporal punishment for crimes such as theft, 81 percent favor stoning for adultery and 86 percent support the death penalty for converts from Islam. It is possible to support all those things and still be appalled by the Charlie Hedbo attack (about 20 percent of Egyptians have a favorable view of Al Qaeda, according to Pew), but the point is that there is a broad war of ideas within Islam between the forces of reaction and violence and the forces of moderation and modernity. The threat of radical Islam won't diminish until that war is won, no matter how much the U.S. government wants to obscure it with its verbal fog machine."
http://www.politico.com/magazine/story/2015/01/charlie-hebdo-of-course-it-is-islam-114277.html?hp=c3_3#.VLgTg1qWtby
'We averted a Belgian Charlie Hebdo': 2 killed in Brussels terror raid
http://nypost.com/2015/01/15/two-reported-dead-in-terrorism-raid-in-belgium/
Obama Declares War On "Extremism" – Are You An "Extremist"?
http://www.zerohedge.com/news/2015-01-13/obama-declares-war-extremism-–-are-you-extremist
Duke bows to pressure, cancels weekly Muslim call to prayer
http://www.wncn.com/story/27857809/duke-university-to-hold-weekly-muslim-prayer-service