News Briefing for Friday, February 6, 2015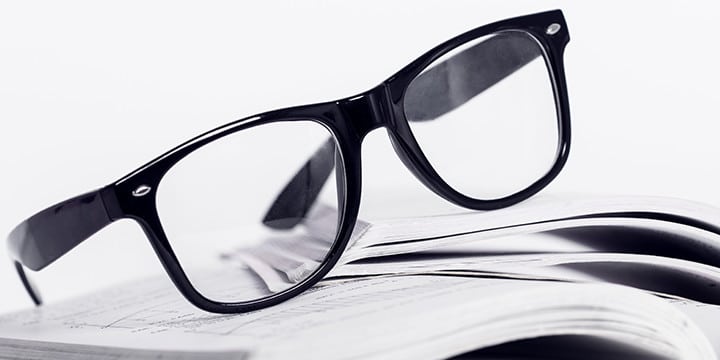 HEALTHCARE:
IRS Seeks 9,000 New Employees as It Prepares to Enforce Obamacare
"As millions of Americans brace for tax season, the Internal Revenue Service is requesting a $2 billion boost to its budget and 9,000 new employees as it prepares to enforce Obamacare's tax provisions. President Obama released his $4 trillion budget proposal for fiscal year 2016 this week, which includes $13.9 billion for the Internal Revenue Service. The agency asked Congress for close to $2 billion more for operations than last year—a 16 percent increase. The billions of dollars will help the agency bolster its staff by adding more than 9,280 full-time employees. The proposed jump in employment at the IRS is an 11 percent increase from 2015. To enforce the 46 new tax provisions of the Affordable Care Act specifically, the IRS asked for $67 million. That will cover 483 new employees related to Obamacare's implementation. "As the tax law changes, the IRS must implement programs to ensure that taxpayers understand the new laws, and that the IRS can address noncompliance," the agency's budget proposal states. In addition, the agency requested $301.5 million to hire close to 3,000 additional staff to assist taxpayers calling into the agency with questions. The IRS said it needs to staff to address the "increased demand" for assistance resulting from Obamacare's implementation and managing taxpayer submissions relating to the health care law."
http://dailysignal.com/2015/02/05/irs-seeks-9000-new-employees-prepares-enforce-obamacare/
Anthem hack raises ObamaCare concerns
"The mammoth data breach at health insurer Anthem Inc. has given new life to concerns about whether information shared with federal healthcare websites is safe. "That was one of the first things I thought about," Senate Homeland Security and Governmental Affairs Committee Chairman Ron Johnson (R-Wis.) told The Hill. "They have not put in the fail-safe requirements or mechanisms that protect some of this data," added Senate Finance Committee Chairman Orrin Hatch (R-Utah). "It's a doggone disaster." The Centers for Medicare and Medicaid Services (CMS), which oversees the sites HealthCare.gov and Medicare.gov, has said there is no indication federal systems were affected by the Anthem breach." http://thehill.com/policy/cybersecurity/231956-anthem-hack-raises-obamacare-concerns
Hackers access records for millions of Anthem customers
"Hackers broke into a health insurance database storing information for about 80 million people in an attack bound to stoke fears many Americans have about the privacy of their most sensitive information. Anthem, the nation's second-largest health insurer, said it has yet to find any evidence that medical information like insurance claims or test results was targeted or taken in a "very sophisticated" cyberattack that it discovered last week. It also said credit card information wasn't compromised, either. The hackers did gain access to names, birthdates, email address, employment details, Social Security numbers, incomes and street addresses of people who are currently covered or have had coverage in the past. An Anthem spokeswoman said Thursday the insurer was working with federal investigators to figure out who was behind the attack. They had not pinned down the exact number of people affected. Anthem Inc., which recently changed its name from WellPoint, runs Blue Cross Blue Shield plans in more than a dozen states, including California, New York and Ohio. It covers more than 37 million people. Cybersecurity experts say these hackers may not be done with the insurer, and health records are becoming more attractive to them, as previous targets like the retailers Target and Home Depot shore up their defenses."
http://apnews.myway.com/article/20150205/us–anthem-hack-a8b630345b.html
China suspected in major hacking of health insurer
http://www.washingtonpost.com/business/economy/investigators-suspect-china-may-be-responsible-for-hack-of-anthem/2015/02/05/25fbb36e-ad56-11e4-9c91-e9d2f9fde644_story.html
Immigrants still face health care enrollment snags
"Immigrants and others trying to prove their citizenship and identities to enroll in health insurance still face some of the problems they had during the last open enrollment, according to those helping them sign up. Most people in the 37 states using the federal exchange can complete a relatively short application, but immigrants have to use the still-complex, longer form and deal with a multi-stage process of proving their status and identities. Identity verification is done through credit history on HealthCare.gov and for some states with their own exchanges. That creates problems for many low-income people, especially those who haven't been in the USA long enough to have credit cards or loans. "Anyone who doesn't have a long credit history can't get through the initial part of the application, and some don't have any credit history at all," says Angel Padilla of the National Immigration Law Center, which works with groups around the country that enroll immigrants. "A lot of these people we are talking about do not have time or resources to spend on the phone to get this resolved." Identity verification was a problem for many people who were in the USA legally during the first enrollment, so the Centers for Medicare and Medicaid Services says it simplified the process, including adding interpreters for more than 200 languages and expanding the list of documents that can be used for identity verification. "We are always working to improve the consumer experience and will continue to educate and clarify, where necessary, the identification verification process," says CMS spokesman Aaron Albright. CMS says it will have 40% more call center employees — from 10,000 to 14,000 total — helping consumers with HealthCare.gov starting Monday in advance of the Feb. 15 deadline…"
http://www.usatoday.com/story/news/nation/2015/02/05/immigrant-enrollment-legal-status-proof-obamacare-healthcaregov/22922895/
Big Pharma's ObamaCare Reward
For helping pass the law, the drug companies get price controls.
"Wow, the breakup between President Obama and his former corporate health-care partners must have been bad. The deal he cut with the pharmaceutical industry to pass ObamaCare didn't even last as long as his Presidency. We can't wait for the memoir. The news is that Mr. Obama's new budget proposal for 2016 reneges on the quid pro quo that some of the dumber drug makers cut in return for supporting ObamaCare in 2009. That transaction was…"
http://www.wsj.com/articles/big-pharmas-obamacare-reward-1423180690?mod=rss_opinion_main
House Dem wants wider eligibility for ObamaCare tax credit
"Rep. Suzan DelBene is proposing to widen eligibility for ObamaCare's small-business tax credit as a way to encourage more firms to offer health insurance. DelBene, a Democrat from Washington state, introduced legislation Thursday making businesses with up to 50 employees eligible for the tax credits. Currently, only firms with up to 25 workers are eligible. The bill would also lengthen the timeframe that a small business can receive the tax credit to three years, extend the credit to firms with higher average wages and simplify certain calculations related to the provision. In a statement, DelBene called the bill a "responsible, meaningful reform" to ObamaCare. "Growing our economy means supporting our small businesses, and one straightforward way to do this is to help business owners with the cost of health insurance for their workers," DelBene said. "It's clear that the small business tax credit created under the Affordable Care — while well-intentioned policy — can be improved to better serve the needs of small businesses."  While the bill has little chance of progress in the GOP-controlled House, it is supported by the National Retail Federation and advocacy group Families USA. Sens. Chris Coons (D-Del.) and Jeff Merkley (D-Ore.) introduced companion legislation in the upper chamber."
http://thehill.com/policy/healthcare/231907-house-dem-wants-wider-eligibility-for-obamacare-tax-credit
GOP bill hits ObamaCare risk corridors
"Republicans are seeking to ensure that no federal dollars go to health insurance companies under ObamaCare's risk corridors, a program the GOP attacks as an industry "bailout."  Sens. Bill Cassidy (R-La.) and Marco Rubio (R-Fla.) introduced legislation Wednesday to make risk corridors budget-neutral. A similar bill from Cassidy was included in the federal spending package passed in December, though the requirement would only apply for one year.  The introduction of the latest bill signals Cassidy's hope of becoming a leading voice on healthcare issues in the upper chamber. The former House member, who is also a physician emphasized his opposition to ObamaCare in the 2014 campaign. "As we continue to work to repeal Obamacare and replace it with solutions that empower patients, not bureaucrats, we need to do what we can to make the current law less onerous on the American people," he said in a statement Wednesday. "This [bill] is one step to help achieve that goal and protect taxpayers." Risk corridors are designed to lessen the possibility of dramatic premium hikes by passing money from insurers that fare better on the marketplaces to those that fare worse. The program is set to expire in 2016.  Rubio, who originated the attack that risk corridors are a "bailout," repeated that the program should not involve taxpayer dollars.  "We should pass a measure like this one to take this option entirely off the table forever," he said in a statement."
http://thehill.com/policy/healthcare/231856-gop-bill-hits-obamacare-risk-corridors
Jindal Calls Out Boehner and McConnell: 'We Don't Need Democrat-lite'
"Governor Bobby Jindal (R., La.) warned House speaker John Boehner and Senate majority leader Mitch McConnell not to use their leadership positions to govern as "cheaper Democrats," saying they need to keep the promises made to voters by repealing Obamacare… "Right now you've got an attempt by many in this city to say, 'Well, we can't really repeal Obamacare,'" Jindal  said. My message to Republican leaders, the Republican party, the Republican elected officials is, first, do what you promised us you were going to do when you asked us to vote for you. Second, don't become just cheaper Democrats. We don't need Democrat-lite." On Tuesday, Boehner and House Republicans passed a repeal of Obamacare, 239–186. Senate Republicans haven't voted on an Obamacare repeal, which the Democrats could block unless the GOP uses a procedural move known as reconciliation to circumvent the filibuster. It's not clear yet how much of Obamacare can be repealed through reconciliation — that's a decision for the Senate parliamentarian. Reconciliation can only be used in the context of a budget debate, though, and those bills are unlikely to be completed before summer."
http://www.nationalreview.com/corner/398000/jindal-calls-out-boehner-and-mcconnell-we-dont-need-democrat-lite-joel-gehrke
Jindal takes swipe at McConnell, Boehner over Obamacare
http://www.washingtonexaminer.com/jindal-takes-swipe-at-mcconnell-boehner-over-obamacare/article/2559866?custom_click=rss
How Not to Bungle an ObamaCare Opening
Congressional Republicans must be ready with a plausible plan if the King v. Burwell ruling goes their way.
"Republican congressional leaders were wise to propose an alternative to the Affordable Care Act this week, as the Supreme Court may strike down a key provision of the law after hearing King v. Burwell next month. The case involves subsidies to individuals who purchase health insurance on federal exchanges. The plaintiffs—four individuals who don't want to be forced to buy ObamaCare—argue that under the explicit terms of the ACA, subsidies enabling that purchase can only be distributed in exchanges "established by the State." The court is expected to rule by the end of June, and the plaintiffs have a good chance of…"
http://www.wsj.com/articles/scott-gottlieb-and-tevi-troy-how-not-to-bungle-an-obamacare-opening-1423179495?mod=rss_opinion_main
A House-Senate Obamacare Replacement
"The past few years have seen a number of conservative proposals for health-care reforms that could follow on the repeal of Obamacare — from various members of Congress (including one co-sponsored by a majority of House Republicans in the last Congress), from conservative policy experts in the think-tank world, even from a potential presidential contender. Each handles the complicated tradeoffs involved in health-care policy differently, but they are all moved by a vision of a genuine consumer market for coverage and care after decades of federal-policy distortions and a doubling down on those distortions since 2010.  Last year around this time, senators Richard Burr, Tom Coburn, and Orrin Hatch proposed one such alternative that I think would handle those tradeoffs in a particularly plausible and promising way. Coburn has retired from Congress, alas, but today Burr and Hatch have been joined by a House Republican — Fred Upton of Michigan, chairman of the Energy and Commerce Committee (which is one of the two key committees with jurisdiction over health care) — in releasing an updated version of that proposal. It's well worth a look.   The basic structure of this proposal is much as it was last year. It is based on a combination of reforms that many conservative health-care wonks have been advocating for years, and particularly since the enactment of Obamacare. (This 2012 essay, from my colleague James Capretta and the Heritage Foundation's Robert Moffitt offers a particularly good overview of that combination, I think.)  A quick word on three elements worth noting in particular: First, having repealed all of Obamacare, this proposal would instead cap the longstanding open-ended tax exclusion for employer-provided coverage (helping contain costs at the very top of that market) and use that money (and more obtained through Medicare and Medicaid reforms) to extend a tax credit for the purchase of health insurance to all Americans below 300 percent of the poverty level who do not have health coverage from a large employer. This would help to more nearly equalize the tax treatment of health insurance by effectively extending the benefit now only available in the employer system to the individual market without destabilizing the employer system through which the vast majority of Americans now get their health coverage.  Second, the proposal would address the question of coverage for people with preexisting conditions as conservative health reformers often have: It would exempt those with continuous coverage (whether in the employer or individual market) from medical underwriting when they switch insurance plans, giving even the healthiest Americans a powerful incentive to have some form of insurance coverage without the need for a mandate. And there would be a one-time sign-up period in which people now uninsured could buy coverage without such underwriting. The sum of these two elements would mean that people would have a strong incentive to buy coverage and would have the means to afford at least catastrophic coverage, but without Obamacare's punishing combination of mandates, taxes, and odious regulations. Coverage numbers would likely be in the same range as Obamacare, maybe just a little higher or lower (though coverage would be less comprehensive and look more like insurance, with the expensive minimum-coverage requirements gone), insurance regulation would once again become a state responsibility, and this package would amount to an enormous tax and spending cut.  Third, it would also allow people who are eligible for Medicaid to opt instead to receive the credit and purchase coverage in the larger health-insurance market (and people now covered by Obamacare's Medicaid expansion, which would be repealed, would also qualify for the full credit). In conjunction with that, it would set a per capita cap on the federal portion of Medicaid funding for most eligible populations while allowing the states far more freedom to design their Medicaid programs. This new version of the proposal offers more detail than last year's about the nature of the cap on the employer exclusion — suggesting, as I read it, that it would only reach about the most expensive 5 percent or so of plans in today's employer system. Most people in that system would not have to see any change, except for lower premiums in a more functional insurance market. Ultimately, this kind of market would create incentives for a gradual transition away from the employer-based model of health coverage, which would be for the best. But if the conservative approach to health policy is to be politically plausible, it will need to avoid large, sudden disruptions, and this proposal seems well designed to do that.  The one significant disagreement I have with the proposal is about the means-tested credit. I tend to think a flat (or age-rated), universal tax benefit for coverage (of the sort found in this proposal from the 2017 Project, which is otherwise very similar to the Burr-Hatch-Upton idea) would be better, since it would avoid benefit cliffs and work disincentives, would not require intrusive IRS involvement to obtain real-time income, and could also cost less, though that would of course depend on how the benefit was set…"
http://www.nationalreview.com/corner/398002/house-senate-obamacare-replacement-yuval-levin
Means and Ends in Health Care
"One more thought on the new Burr-Hatch-Upton proposal, sparked by some of the liberal responses to it today.  At the core of this proposal, as of most other conservative health-care proposals, is the idea that what American health care needs is not consolidation and centralized control but decentralization and real competition. At the core of Obamacare is a fairly strict and national definition of the health-insurance product, and the use of public power to then compel insurers to sell only that product and compel consumers to buy it. (As if to insult us all, liberals sometimes then proceed to call the result a market, since after all it has buyers and sellers.) Conservatives tend to think that a more plausible way to solve the problems bedeviling American health care would be to let insurers and providers try a very broad range of different ways of offering consumers what they want and to empower consumers to choose among them—allowing experimentation, evaluation, and evolution to drive incremental improvements in quality and price. In this sense, the health-care debate is a pretty stark left-right economic argument: Do we achieve greater efficiency through greater consolidation and centralized management or through decentralization and bottom-up experimentation? Or in other words, do we already have all the answers and need to implement them or do we need a system that continuously seeks them out?…"
http://www.nationalreview.com/corner/398003/means-and-ends-health-care-yuval-levin
Sen. Burr On Republican Plan To Replace Obamacare
"BRET BAIER: You are one of the senators leading an alternative to Obamacare, putting it out. It's a framework, though. It's not real chock-full of specifics. Can you break it down for us?
SEN. RICHARD BURR (R-NC): Yeah, we've put out a draft that we've solicited the best and the brightest to comment on it and make changes. But what it does is it repeals Obamacare. It sets up a fundamental framework which is financially sustainable into the future. We address those low-income Americans with targeted tax credits for the individual or for the family. We address changes like tort reform and things that have been cost increasers in the system. We actually go in and say to Medicaid beneficiaries, individuals on state Medicaid plans, listen, if Medicaid doesn't work for you, we'll give you the tax credit, and you can go in the private marketplace and buy in a competitive insurance marketplace and be like everybody else. We don't treat them as second-class citizens.
BAIER: Pre-conditions?
BURR: Pre-conditions. As long as they stay insured after the open period, there's no plan that could ever drop them or raise their rate because of an illness.
BAIER: Do you think Republicans rally around one alternative before the end of this Congress?
BURR: I don't think so. I think that there are going to be a lot of ideas not only in Congress but around the think tanks here in Washington and around the country. But I do say this, we're going to know a lot more after the Supreme Court hears the King v. Burwell case, and that's going to be a short-term interim response. The long-term is, how do we revamp this in 2017 and after so it works for America's patients?"
http://www.realclearpolitics.com/video/2015/02/05/sen_burr_on_gop_plan_to_replace_obamacare.html
The Impressive New Obamacare Replace Plan From Republicans Burr, Hatch, And Upton
"One year ago, three Republican senators permanently changed the Obamacare debate by publishing Congress' most credible plan yet to repeal and replace the health law. They called it the Patient Choice, Affordability, Responsibility, and Empowerment Act, or "Patient CARE." Last night, they published a new and improved version of their proposal, one that continues to be a model GOP health-reform plan. It could have an impact on how the Supreme Court opines in its upcoming Obamacare case, King v. Burwell. A plan authored by leading Republican lawmakers – The first version of the Patient CARE Act was co-authored by Senators Tom Coburn (Okla.), Richard Burr (N.C.), and Orrin Hatch (Utah). Coburn retired in December, and so Burr and Hatch added Rep. Fred Upton (R., Mich.), Chairman of the House Energy and Commerce Committee. "E&C," as it's called, is one of the two principal House committees on health care issues. (The other is Ways and Means, led by Paul Ryan, which has jurisdiction over tax policy.) Now that Republicans have retaken the Senate, Orrin Hatch is Chairman of the Senate Finance Committee, another key health care body. Hence, the Patient CARE Act is not merely a plan put forth by random Republicans, but by key lawmakers who run two of the most important health care committees in Congress. The key to Patient CARE: Means-tested insurance subsidies – The new version of the Patient CARE Act—which we'll call Burr-Hatch-Upton to distinguish it from the old Coburn-Burr-Hatch plan—retains the same core features. "The first step toward achieving sustainable, affordable, patient-focused health care is to repeal" Obamacare, they write. The plan would replace Obamacare with a means-tested tax credit that individuals could use to buy a far broader range of insurance products, or deposit the funds in a health savings account. The tax credits would also be available to those who today are on Medicaid, freeing them to purchase private health coverage with superior health outcomes. A critical feature of the Patient CARE Act is that these tax credits are means-tested. This is something that makes Burr-Hatch-Upton different from most Republican plans to replace Obamacare; more on this in a bit. Under Patient CARE, people with income below 200 percent of the Federal Poverty Level would get a relatively larger subsidy vs. those above that level. Those with incomes between 200 and 300 percent of FPL would get a lesser subsidy on a sliding scale; those with incomes above 300 percent of FPL would be ineligible for subsidies. (In 2015, the Federal Poverty Level for a childless adult is $11,770; hence 200 percent of FPL is $23,540, and 300 percent is $35,310. For a family of four, FPL is about twice that of a childless adult: $24,250.) By comparison, under Obamacare, people with incomes under 400 percent of FPL are eligible for subsidies on a sliding scale. The tax credits would be funded in a deficit-neutral fashion by reforming the tax exclusion for employer-sponsored insurance: the original sin of American health care. By repealing Obamacare, the plan would repeal Obamacare's $1.2 trillion in tax hikes. The plan would also repeal Obamacare's individual mandate, but still guarantee that all Americans could obtain health coverage irrespective of pre-existing conditions. After a one-time transition period, individuals would need to maintain continuous health coverage to preserve that guarantee…."
http://www.forbes.com/sites/theapothecary/2015/02/05/the-impressive-new-obamacare-replace-plan-from-republicans-burr-hatch-and-upton/
Conservatives Have a Plan for King v. Burwell
They can lay the ground for repeal.
"…The more important battle on Capitol Hill, however, is between two different camps: those who would effectively repeal and replace Obamacare in 36 states — thereby paving the way to full nationwide repeal in 2017 — and those who would "fix" or expand Obamacare. Anyone who cares about repealing the law should have an easy time deciding which of these two camps is preferable. (It is true that there's a smattering of do-nothing sentiment alongside these two main camps, but that sentiment has no chance of prevailing — consider it the Green party of Burwell responses.) The real question, then, is whether Republicans in Congress are going to prepare for King v. Burwell by (a) uniting around a circumscribed tax-credit-based alternative to Obamacare that wipes out all of its insurance regulations, mandates, exchanges, and perhaps its Medicaid expansion, or (b) turning the Obamacare subsidies back on while getting nothing or — even worse — winning "free-market fixes" that improve Obamacare and help take the wind out of repeal's sails. The first option — effective repeal and replacement with a GOP alternative — would apply in the 36 states that would be affected by the ruling, as well as in any others that would like to jump ship from Obamacare. A variation on this option would be to let each state decide whether to embrace this alternative, thereby providing states with an exit ramp from Obamacare. Yuval Levin, Jim Capretta, and I have all written about this general approach, which would effectively repeal and replace Obamacare across a wide swath of the country while moving us firmly in the direction of full repeal. Under such a tax-credit-based alternative, a longstanding inequality in the tax code would be fixed, as people buying insurance through the individual market would get a tax break much like the one enjoyed by their neighbors who have employer-based insurance. Meanwhile, not income-testing the tax credits would make them simpler, make them mostly a tax cut, let millions of Americans (most of whom get nothing under Obamacare) quickly and easily see what their tax credit would be, reduce the role of the IRS, avoid work disincentives, and move away from Obamacare's rampant income redistribution — while paving the way to full repeal. Gehrke writes that such an approach and the necessary transition "would be the first Republican policy initiative that could be construed by conservative activists as cooperating with Obamacare." In reality, however, such a proposal would bulldoze Obamacare in those states — and it would be hard to be less "cooperative" than that."
http://www.nationalreview.com/article/398048/conservatives-have-plan-king-v-burwell-jeff-anderson
Jindal: Under My Obamacare Repeal, You Can Keep Your Plan
"But it's Jindal's leap this week into the Republican debate on what to do about Obamacare that has conservative Washington buzzing. In an op-ed for Politico Sunday, Jindal argued for repealing the health care law and replacing it with a set of market-oriented provisions aiming to bring down costs. He also called out other Republican and conservative Obamacare replacement proposals as being "Democrat lite" and "Obamacare lite." Jindal sounded the same note at a Thursday speech in Washington. Here's an excerpt: "Right now you've got an attempt by many in this city to say: "Well you can't really repeal Obamacare. Never mind all the rhetoric. Never mind all the promises we made on the campaign trail. Now it's time to govern. It would just be too difficult to get rid of all the tax increases and all the spending and the new entitlement program. It would be too disruptive." Jindal's target here, as Ramesh Ponnuru pointed out in Bloomberg View, are a couple Obamacare replacement proposals—the Burr-Coburn-Hatch plan, chiefly, but also the 2017 Project's plan—that address the issue of what to do with the newly insured after the law is repealed. Burr-Coburn-Hatch and the 2017 Project suggest tax credits as a more conservative and politically palatable way to make sure the newly insured do not lose their coverage.  But to Jindal, tax credits such as these are "Obamacare lite." In Jindal's plan, following the repeal of the law, the tax break employers enjoy for providing health insurance for their employees would be eliminated. Instead, Americans would have the options of a tax deduction that could be used to purchase insurance. It's a more purely conservative solution, he aruges. But Jindal's critics say it's "too disruptive." So after his Washington speech, I asked him, under his plan, would people currently insured by their employer's plan be allowed to keep their plans?  "Absolutely, if somebody wanted to do that," Jindal said. "But the point is to give them more choices. The point is, our plan truly replaces and repeals all of Obamacare. All the tax increases, all the spending increases, all the regulations, not just a little bit of it."  I asked again, to be sure. People would be able to keep their plan if they like it? "Absolutely," Jindal said. "If people wanted to use their standard deduction to pay for insurance through their employers, they could do that, but they don't have to. They could also use it through other purchasing mechanisms as well." Beyond being a statement of policy preference, the public fight against Washington Republicans over Obamacare alternatives is a nice arrow in Jindal's quiver for a hypothetical presidential primary debate. "Do you support full repeal, or do you want Obamacare lite?" he might ask his fellow candidates. The problem, say critics of Jindal's plan, is two-fold. First, tax deductions are generally a tool for wealthier Americans and aren't as commonly used by the Americans who would need a health insurance deduction the most. Second, as Ponnuru notes, "some of those now covered by their employers would find their plans threatened as younger and healthier employees used the new deduction to leave those plans for the individual market." As Jindal says, a person certainly could stay with their employer's insurance—if his employer's plan still existed."
http://www.weeklystandard.com/blogs/jindal-under-my-obamacare-repeal-you-can-keep-your-plan_840636.html
Democrats hit GOP plan for replacing Obama health care law
"A plan by three Republican lawmakers for replacing President Barack Obama's health care overhaul would leave Americans with less coverage and higher costs than the landmark law they want to repeal, Democrats said Thursday. "It effectively raises taxes on the middle class, removes bedrock protections for consumers and chips away at key coverage benefits that Americans rely on," Sen. Ron Wyden of Oregon, top Democrat on the Senate Finance Committee, said a day after the GOP authors released their outline. "Republicans are trying to put politics first, put power back in the hands of insurance companies rather than patients," said Washington Sen. Patty Murray, leading Democrat on the Senate Health, Education, Labor and Pensions Committee. Democrats have lambasted Republicans for promising to repeal and replace the health care overhaul virtually since its 2010 enactment yet failing to advance a substitute. Republicans face growing pressure to suggest a replacement plan because 19 million Americans will be covered under Obama's law this year, the nonpartisan Congressional Budget Office estimates. The plan, not yet in legislative language, erases the existing law's coverage requirements for individuals and employers. It eliminates the state and HealthCare.gov federal insurance marketplaces where insurance can be purchased and abolishes taxes the law imposes on medical devices and other things. The GOP relies largely on tax credits and greater flexibility for insurers and states to provide coverage. People at firms with 100 or fewer employees could get tax credits, as would people earning up to triple the federal poverty level. That would mean individuals earning up to approximately $35,000, and larger amounts for families, would qualify. Democrats say that would increase taxes because the GOP plan proposes a lower threshold than current law, which allows federal subsidies for individuals earning up to around $47,000, more for families. In an opinion column in Thursday's USA Today, the plan was defended by its three authors: Senate Finance Committee Chairman Orrin Hatch, R-Utah; Sen. Richard Burr, R-N.C.; and House Energy and Commerce Committee Chairman Fred Upton, R-Mich. People "would no longer be subject to an individual mandate and limited to Washington-approved plans," they wrote…"
http://cnsnews.com/news/article/democrats-hit-gop-plan-replacing-obama-health-care-law
GOP wants White House's O-Care plan B
"Administration officials are refusing to say whether they have an ObamaCare backup plan if the Supreme Court torpedoes the law. But Republicans don't believe them. GOP lawmakers on the Senate Finance Committee repeatedly pressed Health and Human Services (HHS) Secretary Sylvia Mathews Burwell on the issue. But Burwell on Wednesday did not budge during a tense back-and-forth, with a half-dozen Republicans claiming that the administration must have a "plan B." "I'm asking, is there a contingency plan? Not what is the plan, but is there a plan?" Sen. Tim Scott (R-S.C.) asked."
http://thehill.com/policy/healthcare/231826-gop-wants-burwells-plan-b-on-obamacare
Dem says ObamaCare doesn't need a SCOTUS backup plan
"One of the top defenders of ObamaCare said Thursday that he doesn't believe his party needs a response to the looming Supreme Court case that threatens to torpedo the law. "Should we be preparing for an adverse decision from the Supreme Court? I don't think we need to at this point because I just think it would be an unprecedented overreach from the Supreme Court if they decide against the government," Sen. Chris Murphy (D-Conn.) told reporters Thursday. "Of course, the fix would be pretty simply if we had to, but I think right now, we need to make our argument as to why the law was constructed the way it was," said Murphy, who spearheads the Senate's "ACA Works" campaign. Murphy hosted a call with Sen. Tammy Baldwin (D-Wis.) on Thursday in response to the Republican Party's newest alternative to ObamaCare. The GOP has hustled to create an ObamaCare replacement plan since the Supreme Court decided last fall to take up a case challenging billions of dollars of healthcare subsidies."
http://thehill.com/policy/healthcare/231901-dem-says-obamacare-doesnt-need-a-scotus-backup-plan
Republicans Try to Convince the Supreme Court It Can Undo Obamacare
Senators think voting to provide subsidies in the short term could help the Court take their side.
"With the Supreme Court set to decide whether President Obama can give subsidies to Americans who enrolled in Obamacare through the federal exchange, Senate Republicans aren't leaving anything to chance. "There are some people who have worked with the Court and who have clerked for the Court and say that no outside activity should influence the Court, but they say, also, sometimes it does," Senator John Barrasso (R., Wyo.) tells National Review Online. "And I think it's important for the Court, if they consider any of those activities, to realize that Republicans will have solutions to offer." Those solutions might surprise conservative activists, at least in the short term. Although a win in the Supreme Court could cripple the implementation of Obamacare, Senate Republicans worry that it could be a pyrrhic victory. If Republican governors buckle under to pressure from constituents who lose access to the subsidies, and set up state-based exchanges, Obamacare could emerge from the legal defeat more entrenched than ever. To avoid that scenario, a Senate working group may offer a bill that provides the subsidies, at least temporarily. "Everybody understands there's folks who are on medical therapy receiving subsidies, and that if King v. Burwell goes against the administration, there'd have to be something to address their need," says one senator in the working group.
If the court rules against Obama's team in King v. Burwell — a lawsuit arguing that people who signed up for health coverage through the federal exchange aren't entitled to subsidies under the law — the federal government will be prohibited from defraying the cost of Obamacare plans in 34 states. Such a ruling has major implications for the legislation that has driven American politics for the last five years. "It's not just the subsidies that go away, it's the mandates," Barrasso says. Many subsidy recipients would qualify for a hardship exemption from the individual mandate if they lost that funding, he explains. And the government would no longer be able to enforce the employer mandate, either, if it were forced to stop providing the subsidies. "They don't know who is not getting insurance at work," he says. "The employer mandate is dead." The working group could opt for "a transition period to when a system of tax credits could be established — tax credits with no mandates, basically," says one senator involved, speaking on condition of anonymity. There's some conservative intellectual firepower behind the idea. Health-policy experts Yuval Levin and James Capretta — who made a presentation to the Barrasso working group on Wednesday afternoon, according to a GOP source — argued for such an alternative system, which could function as an "exit ramp" off of Obamacare. "The first step is to introduce legislation that would allow any state to opt out of all of Obamacare's mandates, regulations, taxes, and requirements, and instead opt into a far simpler and more flexible alternative system," they wrote in a recent Wall Street Journal piece. "To further minimize dislocation, Congress could allow today's Obamacare subsidies to continue to flow through the end of 2015, when the new system would gradually take effect." If the working group adopted such a plan, the proposal would be the first Republican policy initiative that could be construed by conservative activists as cooperating with Obamacare. "They would be amending Obamacare to include a new tax subsidy that was not included in the current law," says Andrew Kloster, a legal fellow at the Heritage Foundation. The proposal is even more likely to irritate conservatives in light of Barrasso's assessment that a victory in the King case would render the mandates unenforceable. "What they're suggesting is a resuscitation of the mandate," Kloster says."
http://www.nationalreview.com/article/397954/republicans-try-convince-supreme-court-it-can-undo-obamacare-joel-gehrke
A.B. Stoddard: Don't expect the Supreme Court to kill Obamacare for you, Republicans
http://hotair.com/archives/2015/02/05/a-b-stoddard-dont-expect-the-supreme-court-to-kill-obamacare-for-you-republicans/
Death and taxes: Obamacare fight is a war of statistics
"The looming Supreme Court showdown over President Obama's health care law is worthy of a Mark Twain refrain: "lies, damned lies, and statistics." Both sides accuse the other of lying about the statute's intent — whether tax credits needed to make coverage affordable were to be available nationwide or offered only to states that built and ran their own health insurance exchanges. Then there are the statistics — and they just might be life-threatening. Or so proponents of the law claim. If the high court denies tax credits to Obamacare customers in at least 34 states with health insurance exchanges run by the federal government, "the statistical impact would be enormous," says a brief filed by a coalition of doctors, children's advocates and people with disabilities. That's because 87% of those enrolling in health care plans qualify for the subsidies. "We will not mince words," says another brief submitted by hospital associations. A loss in court "would be a disaster for millions of lower- and middle-income Americans."
http://www.usatoday.com/story/news/nation/2015/02/05/supreme-court-obama-health-care/22801425/
Dems: Millions would lose coverage under GOP healthcare plan
"Two Democratic senators are mocking the latest Republican plan to replace ObamaCare, arguing it could result in "millions and millions" of people losing insurance. Sen. Chris Murphy (D-Conn.), who spearheads the Senate's "ACA Works" campaign, dismissed the new GOP replacement plan as a "nonstarter" and knocked Republicans for releasing a nine-page outline instead of a full legislative proposal. "My Republican friends have had five years and they still haven't produced actual legislation," he said. "We're still flying a little blind." Murphy hosted a call with Sen. Tammy Baldwin (D-Wis.) on Thursday in response to the Republican party's newest alternative to ObamaCare, which was released late Wednesday. Baldwin said the new proposal is "really a rehash of a lot of old ideas" that she said would undo healthcare reforms that had been introduced under ObamaCare. The latest GOP plan — written by Senate Finance Committee Chairman Orrin Hatch (R-Utah), House Energy and Commerce Chairman Fred Upton (R-Mich.) and Sen. Richard Burr (R-N.C.) — would give back much of the healthcare regulatory power to states. Under the plan, individuals would no longer be required to buy healthcare coverage and employers would no longer be required to offer it. People who already have government insurance through Medicaid would be given tax credits to buy private plans, and middle and upper-income families would no longer qualify for financial help. Their proposal would keep two of the most popular provisions of ObamaCare: the protections for people with preexisting conditions and the rule that allows young adults to say on their parent's plans until age 26. The GOP has hustled to create an ObamaCare replacement plan since the Supreme Court decided last fall to take up a case challenging billions of dollars of healthcare subsidies. The case's big question is whether the text of ObamaCare allows states to hand out subsidies if they did not create their own healthcare exchange. If the court rules against the Obama administration this summer, it would impact people in the 37 states that opted to use the federal exchange…"
http://thehill.com/policy/healthcare/231905-dems-millions-would-lose-coverage-under-gop-obamacare-alternative
Sen. Chris Murphy says Obamacare loss at Supreme Court would be 'stunning' judicial overreach
"One of Obamacare's top Democratic champions said Thursday there is no reason to make contingency plans for a Supreme Court ruling that could blow a hole through the law by striking down subsidies on the federal exchange. Sen. Chris Murphy, Connecticut Democrat, said there is "no question" in his mind that Congress intended to provide premium tax credits to all eligible Americans, no matter where they live. "I think it would be a stunning act of judicial overreach, should the Supreme Court decide against the government in King v. Burwell," said Mr. Murphy, using the title of the case before the justices. Challengers who brought the lawsuit say the Affordable Care Act of 2010 restricted the subsidies to exchanges "established by the state," which they interpret as the exchanges run by 16 states and the District of Columbia.  Without the subsidies, many customers in 34 states that rely on HealthCare.gov would no longer be able to afford their coverage, throwing the law's economics into disarray. Mr. Murphy's position jibes with that of top administration officials."
http://www.washingtontimes.com/news/2015/feb/5/sen-chris-murphy-says-loss-obamacare-supreme-court/?utm_source=RSS_Feed&utm_medium=RSS
The Supreme Court at Stake
Overturning Obamacare Would Change the Nature of the Supreme Court
http://www.nytimes.com/2015/02/05/opinion/overturning-obamacare-would-change-the-nature-of-the-supreme-court.html?ref=opinion&_r=0
Committee could oversee New Hampshire Medicaid expansion
"A legislative committee overseeing implementation of the health insurance system in New Hampshire under the federal Affordable Care Act may be taking on new duties. Sen. Jeb Bradley, a Republican from Wolfeboro, is sponsoring a bill to increase the powers of the Joint Health Care Reform Oversight Committee to include the state's newly-expanded Medicaid program, as well as the ongoing transition of Medicaid recipients to a managed care system. The measure would require the committee to provide oversight, policy direction and recommendations for legislation. "We've kind of wandered off into those territories a lot already," Bradley told the Senate Health and Human Services Committee on Thursday. "This just makes sure that the statute keeps up with what the committee has done and should continue to do." In the past, Republicans on the committee have disagreed with Democratic Gov. Maggie Hassan over the extent of its authority. Hassan angered Republicans by deciding to have the state partner with the federal government to both manage the health plans offered in the new markets and provide consumer assistance. Republicans accused her and the insurance department of trying to circumvent lawmakers by having a quasi-governmental nonprofit accept a federal grant for consumer assistance. Democrats on the committee said the group didn't need the committee's permission to pursue the funding. Hassan's spokesman, William Hinkle, said the governor believes the legislation is unnecessary because it duplicates the efforts of other groups, including the Department of Health and Human Services legislative oversight committee and a state commission on Medicaid care management. "In addition, the bipartisan health care expansion plan already includes numerous opportunities for the legislative fiscal committee to review waiver proposals associated with the program," Hinkle said. Sen. Andy Sanborn, a Republican from Bedford, suggested tweaking Bradley's bill to further clarify the committee's responsibilities. Both he and Bradley are among the oversight panel's six members. "We are seeing a plethora of bulletins and rules coming out of the insurance department. Should there be some sort of check and balance?" he said. "It seems in some places we have authority, and in some places we don't…"
http://www.washingtontimes.com/news/2015/feb/5/committee-could-oversee-new-hampshire-medicaid-exp/?utm_source=RSS_Feed&utm_medium=RSS
IMMIGRATION:
Senate Dems block immigration bill for third day in a row
"Senate Democrats on Thursday blocked, for the third time in as many days, a Homeland Security spending measure that would also torpedo President Obama's executive actions on immigration. Similar to the previous two votes, Sen. Dean Heller (R-Nev.) joined nearly every Senate Democrat in opposing the roughly $40 billion spending bill. Senate GOP Leader Mitch McConnell (R-Ky.) switched his vote from "yes" to "no" in order to preserve his ability to bring the measure to the floor again. The other Republicans all voted for the measure in the 52-47 procedural vote, leaving the Senate eight votes short of the 60 needed to begin debate on the bill. Sen. Barbara Boxer (D-Calif.) was absent. McConnell cast the vote as just the latest example of Democratic obstruction, openly wondering why Democrats wouldn't even be willing to debate the measure. Still, McConnell isn't yet worried, at least openly, about the Homeland Security Department running out of funding at the end of the month. "We'll resolve this sometime in the next few weeks," he said on the Senate floor. The funding measure has turned out to be one of the key early tests of the House and Senate GOP's ability to work together, after years of seeking full control on Capitol Hill. The White House this week is laying the ground to blame Republicans for a partial shutdown of the Homeland Security agency if a funding bill is not approved. The House bill would gut both Obama's action in 2012 to stave off deportation for some immigrants brought to the U.S. illegally as children and his December order to give work permits to millions of illegal immigrants. In its present form, it is dead on arrival in the Senate, and Obama has said he would veto it. Division over the bill has been apparent on the GOP side, with Sen. Susan Collins (R-Maine) pitching a plan Wednesday to block only Obama's 2014 action, not the 2012 order, as part of a Homeland Security funding measure. For their part, Democrats insisted Thursday that they'll only accept a clean measure funding the Homeland Security Department, at a time when leaders in both parties have said they're worried about the rise of the Islamic State in Iraq and Syria. Minority Leader Harry Reid (D-Nev.) proposed Thursday that the Senate pass funding for Homeland Security, and then bring up the 2013 immigration reform bill for debate. And Sen. Charles Schumer (D-N.Y.) made it clear that the Democrats wouldn't do the GOP any favors as House and Senate Republicans tried to plot a path forward. Schumer said that House Republicans had been asking the Senate to prove that it wouldn't take up their bill. "Well, we won't," Schumer said. "We are not into hostage-taking." Republicans are in the majority now and are responsible for finding a way out, Schumer added, while also brushing aside Collins's proposal. "All Sen. Collins is doing is saying 'what is the size of the ransom, but we're still doing hostage-taking.'" Schumer added."
http://thehill.com/homenews/senate/231861-senate-dems-block-immigration-bill-for-third-day-in-a-row
Senate's third try at DHS bill fails
Democrats once again blocked a Homeland Security spending bill that would roll back Obama's immigration policies.
"The third time wasn't the charm. Senate Democrats again on Thursday rejected a bill funding the Department of Homeland Security over their opposition to riders that would block President Barack Obama's executive actions on immigration. The failed 52-47 vote was the third time this week that Democrats have refused to even debate the House GOP's proposal. McConnell changed his vote to no, which allows him to bring the stalled proposal up for a fourth vote at his whim. Party leaders Thursday morning recycled their rhetoric from earlier in the week as McConnell again blasted Democrats for not even debating the bill and Minority Leader Harry Reid linked recent terrorist attacks overseas with the possibility of a Feb. 27 funding lapse for DHS. The stalemate quickly descended into an extended floor spat between Reid and McConnell — the first such direct confrontation of this Congress. "There is bipartisan support to move forward on a free-standing bill that sends Homeland Security directly to the president," Reid said during a tense back-and-forth. "We want to do that. That's what should be done."
A bemused McConnell responded by reminding the Nevada Democrat who runs the Senate now: "As my good friend the Democratic leader reminded me for eight years, the majority leader always gets the last word." "I'm sure we'll resolve this sometime in the next few weeks," McConnell (R-Ky.) said as the exchange ended. With a week-long recess scheduled for the holiday week of Feb. 16, Congress has only a handful of legislative days to figure out how to avoid blowing its first major deadline of the year. But three weeks ahead of that deadline, which was created by the December "Cromnibus" funding bill, no proposal exists that can pass both chambers of Congress. House conservatives have insisted on including riders blocking Obama's efforts to shield millions of undocumented immigrants from deportation. McConnell has repeatedly brought that measure to the floor to the unanimous opposition of Democrats. The exercise is intended to demonstrate to House Republicans that nothing can pass the Senate without Democratic support. But the series of failed votes is beginning to frustrate rank-and-file Republicans and ratchet up tensions between GOP House members and senators.
Sen. Susan Collins (R-Maine) came to the floor Thursday morning to offer her idea of funding DHS and blocking Obama's broader 2014 executive action while leaving untouched the more narrow 2012 Deferred Action for Childhood Arrivals, which affected certain undocumented immigrants. "We have reached an impasse," Collins said. "I urge my colleagues to give consideration to my proposed compromise."
http://www.politico.com/story/2015/02/senate-filibuster-dhs-bill-114941.html
For third day, Homeland Security spending bill fails to advance
"On Thursday, for the third consecutive day, the Senate failed to earn the 60 votes needed to advance to final passage. Just 52 senators voted yes and 47 senators — all members of the Democratic caucus, along with Republican Sen. Dean Heller (Nev.) — voted no. Majority Leader Mitch McConnell (R-Ky.) also voted "no," preserving his right as Senate leader to bring up the legislation again under the chamber's rules.How exactly Republicans plan to proceed remains unclear. The impasse has once again exposed deep differences between hard-line conservatives strongly opposed to Obama's immigration actions and more moderate Republicans who disagree with what the president did, but realize that they can do very little to reverse the president's moves without super-majorities in the House and Senate. Asked by reporters on Thursday if he knows how McConnell plans to proceed after three days of failing to advance the bill, House Speaker John A. Boehner (R-Ohio) shrugged his shoulders and said: "No." "He's got a tough job over there. I've got a tough job over here," he said. God bless him, and good luck. What else can you say?" Earlier in his weekly news conference, Boehner took a stronger line. "Republicans are standing with the people while Democrats are protecting the president," he said. "I don't think the American people are going to forget these votes." "The House did its work. We won this fight. Now it's time for Senate Republicans and Senate Democrats to come together and to hold the president accountable," he added later."
http://www.washingtonpost.com/blogs/post-politics/wp/2015/02/05/for-third-day-homeland-security-spending-bill-fails-to-advance/
Why the DHS Funding Bill Is Going Nowhere (For Now)
http://abcnews.go.com/Politics/dhs-funding-bill-now/story?id=28755092
Congress stuck on Homeland Security funding, immigration
"A congressional stalemate over funding for the Homeland Security Department deepened Thursday as Senate Democrats blocked action on the bill for a third straight day to protest Republican language on immigration. "This is like Groundhog Day," Sen. Mazie Hirono, D-Hawaii, complained on the Senate floor after the measure failed to advance. The vote was 52 to 47, eight short of the 60 needed to move ahead. Two procedural votes earlier in the week yielded similar outcomes. Homeland Security funding will lapse Feb. 27 without action. The legislation, passed last month by the House, funds the agency through the remainder of the budget year while reversing President Barack Obama's administrative policies protecting millions of immigrants living in this country illegally from deportation. Senate Democrats say they won't agree to the bill unless all the immigration language is removed. Republicans say such a bill won't pass the House. Republican leaders in both chambers insist they will not allow the Homeland Security agency to go without funding at a time of global terror threats. But if they have a solution, they haven't said what it is. The likeliest scenario may be a short-term funding extension. "There is a bipartisan desire to fund the Department of Homeland Security, and I'm sure we'll resolve this sometime in the next few weeks," said Senate Majority Leader Mitch McConnell, R-Ky. "God bless him and good luck," House Speaker John Boehner said later of McConnell. "What else can you say?" The logjam offered a vivid illustration of the limits on Republicans' power even now that they control both chambers of Congress for the first time in eight years. Senate rules give minority Democrats significant rights and Obama's veto pen gives him the ultimate leverage. But having spent years passing bills only to see them bottled up in a Senate controlled by Democrats, House Republicans weren't ready to concede that the dynamic hasn't much changed. "Right now the ball's in the Senate's court," said Rep. Mick Mulvaney, R-S.C., summing up for many House Republicans. "If the Senate can't pass anything, how is that the House's problem?" No one seemed to know how it would all end."
http://www.washingtontimes.com/news/2015/feb/5/congress-stuck-on-homeland-security-funding-immigr/?utm_source=RSS_Feed&utm_medium=RSS
REPUBLICANS PLAN TO BLAST DEMOCRATS FOR BLOCKING DHS FUNDING
"..Republicans, however, are expected to step up their challenge to Democrats on the issue after they successfully filibustered debate on the DHS funding bill passed by the House as Sens. Ted Cruz (R-TX) and Susan Collins (R-ME) and other Senate Republicans argue for compromise that would repeal Obama's 2014 actions but not his 2012 ones. "Today's Democrat Party seems willing to go to any extreme to protect the kind of executive overreach President Obama once described as 'not how our democracy functions' even to block Homeland Security funding to get its way," Senate Majority Leader Mitch McConnell said on the Senate floor yesterday, after Democrats blocked debate on the legislation for a second time. A senior GOP aide confirmed that Congressional leaders — including Speaker Boehner — will step up their push against Democrats in the days ahead to challenge them for blocking the funding bill in the Senate. "The American people want to fund the Department of Homeland Security and they oppose President Obama's unilateral actions on immigration. The House has passed a bill that addresses both, and Democrats – especially those who oppose the president's actions – should allow the Senate to take up and pass this important legislation," explained Boehner spokesman Cory Fritz in a statement to Breitbart News. Some of the loudest immigration hardliner Republicans, however, are already disgruntled with Republican leaders after they decided not to defund Obama's executive actions on immigration in the budget deal passed last fall. Iowa congressman Steve King predicted that Republicans would be unwilling to let funding expire for the important national security agency and seek a compromise with Democrats. "It won't be the president that's likely to cave," King predicted in an interview with Breitbart News in December."
http://www.breitbart.com/big-government/2015/02/05/republicans-plan-to-blast-democrats-for-blocking-dhs-funding/
Unity for Senate Republicans cracks on immigration response
"Cracks emerged Wednesday in the Senate GOP conference over how to fight President Obama on immigration but still fund the Department of Homeland Security. A growing number of Senate Republicans said they would be open to softening language in a House-passed appropriations bill reversing Obama's executive orders on immigration. If they were to succeed in toning down the bill, it would set up a conflict with their colleagues across the Capitol only weeks after pledging unity at a joint retreat in Hershey, Pa. House conservatives have pressed Senate Majority Leader Mitch McConnell (R-Ky.) and his colleagues to make every possible effort to pass their bill. Centrist Sen. Susan Collins (R-Maine) introduced an amendment that would repeal Obama's 2014 order protecting the immediate family members of U.S. citizens and permanent residents from deportation. But her measure would let stand the 2012 order to exempt from deportation immigrants who came to the country at a young age and kept clean records. Collins's proposal is gaining traction with fellow centrists. "I kind of like that," said Sen. Mark Kirk (R-Ill.), a top Democratic target in 2016 who, earlier this year, warned against letting an immigration fight risk Homeland Security spending. A senior Republican aide said removing the language reversing the Deferred Action for Childhood Arrivals (DACA) program would make it harder for Democrats to oppose the bill. Collins's amendment, however, will not receive a vote if Democrats continue to block the start of debate. For the second time in two days, Senate Democrats on Wednesday filibustered a motion to proceed to the House measure. Sen. Dean Heller (R-Nev.), whose home state has a large Hispanic population, was the only Republican to vote with the Democrats. Collins has an unusual potential ally on the other side of the Republican spectrum in Sen. Ted Cruz (R-Texas). The Tea Party conservative on Wednesday said the GOP should focus on repealing Obama's unilateral action from November. Cruz's plan would bar the "prospective" expansion of the 2012 DACA program from granting legal status to new applicants but would not strip protections from immigrants who have already qualified. Collins, however, said she would allow new applicants to apply for the DACA. "It would not affect the DACA program, period," she reiterated. A senior Republican aide acknowledged that Republicans could be vulnerable if they attempt to deport immigrants who came to the country as children and have already received legal status. Senate Republican Whip John Cornyn (R-Texas) said his party should focus on the president's executive action in November. "I'm for whatever for will give us the critical mass to get it done," he said.   Other Republicans declined to entertain the possibility of compromise at this time. "I think we need to talk about this and see if a few Democrats change their mind," said Sen. Roy Blunt (R-Mo.). "What the leader said is currently where I am as well. The first course of action is to do everything we can to pass the House bill." One GOP senator privately predicted the Senate debate would stretch out until the end of the month, when a compromise would be sent back to the House. The lower chamber would then be under pressure to accept the Senate's work or trigger a partial government shutdown. Funding for the Department of Homeland Security will expire after Feb. 27 unless Congress acts. Time is running out, as both chambers plan to take a one-week recess the third week of this month.  The House bill would fund Homeland Security through the end of the year. It includes policy riders that prevent funding from any source to be used to carry out Obama's actions from 2014 and 2012. The most controversial provision is the amendment sponsored by Rep. Marsha Blackburn (R-Tenn.) that would prohibit the use of funds to consider new, renewed or previously denied DACA applications. But even if that language is stripped, Democrats feel they have political leverage and have shown no sign of backing down. When asked about supporting the Collins compromise, Sen. Claire McCaskill (Mo.), a centrist Democrat, said, "absolutely not."
http://thehill.com/homenews/senate/231825-unity-for-senate-republicans-cracks-on-immigration
House and Senate Republicans clash on immigration
There's a basic disagreement on what is possible and what is not.
"House and Senate Republicans have spent years training their ire on Sen. Harry Reid and President Barack Obama. But now they're clashing with each other. And that poses a challenge for GOP senators' initial strategy for escaping their immigration dilemma, which involves convincing their House counterparts that their aggressive attacks on Obama's policies stand no chance of becoming law. House Republicans so far aren't buying it, saying Republican senators need to fight harder. "People are counting on them to deliver," an angry Rep. Michael Burgess (R-Texas) said of the Senate. "We sent them a bill, and they need to pass it. They need to pass our bill." With a hint of sarcasm, Sen. Bob Corker (R-Tenn.) shot back: "To pass a bill over here, it takes 60 votes. Unless we can figure out some way of multiplying, it seems to me that we have an issue that is very difficult to deal with." The back-and-forth speaks to the growing tension between House and Senate Republicans over their attempts to push back against Obama's executive actions deferring deportations for millions of undocumented immigrants. Even before this week, House GOP lawmakers were worried that Senate Republicans would move too slowly, give up on fights too easily and fail to stand up to Obama's White House — even with the long-sought majority in their hands. The House went all-out against Obama's immigration policies last month, passing a $39.7 billion Department of Homeland Security spending bill with riders nullifying years of the president's unilateral actions. But twice this week, the House bill plan has failed to overcome Democratic filibusters in the Senate, and at least two more repeat votes are in the works. GOP senators believe that once House Republicans are convinced their plan cannot overcome a filibuster, the party can begin searching for a Plan B. House Republican leadership is in on the strategy and has made clear to top Senate Republicans that they need to fight for the legislation to make sure it's "abundantly clear" it cannot pass. A fallback plan could mean anything from a watered-down attack on the president's policies to a short-term funding bill or even the "clean" DHS funding bill that Democrats are demanding, which would leave the Obama immigration plan standing. House Republican leadership says it's in a bind and doubts that more than a few dozen of their lawmakers would vote for a clean bill. They say the Senate must include some language to chip away at Obama's immigration policies for a bill to clear the House — but Senate leaders are in a quandary because they can't change the bill if Democrats block the floor debate from even occurring…"
http://www.politico.com/story/2015/02/immigration-fight-house-versus-senate-gop-114929.html
GOP Senators Shocked By Media Accuracy
"Republican Sen. Roy Blunt is shocked — pleasantly shocked. The establishment media is accurately saying Democrats are responsible for the partisan standoff over the 2015 budget for the Department of Homeland Security, the Missouri senator told The Daily Caller Wednesday. "Virtually all the headlines actually relate what is happening instead of what the media wants to portray is happening," he said in an interview shortly after all Democratic senators again stopped the Senate from debating the agency's $39.7 billion budget. Blunt's surprise is echoed by other GOP leaders in the high-stakes fight. "I mean, are we like, through the Looking Glass, have we gone down a rabbit hole into Neverland?" asked Sen Jeff Sessions, during a Feb. 4 floor speech. "Here's Politico [saying] 'Democrats Filibuster Department of Homeland Security Bill.' … That's exactly what's happening!" Sessions said. "How about The New York Times? … "Senate Democrats Block Republican Homeland Security Bill"… it's exactly true," said Sessions. "How about 'The Atlantic'? 'The New Democratic Obstructionists,'" Sessions said. Blunt is playing a standout role in the budget clash, which began when the Democrats blocked the Senate from debating the DHS budget, which Obama is using to fund his amnesty. Democrats are blocking the debate because they will be forced to vote for or against Obama's November amnesty during the budget debate. "I think we'll win the debate," Blunt told TheDC. "The question is how do we get six Democrats to join us" so the debate can be started, he said. "There are at least half a dozen Democrats … who said [before the 2014 election] they didn't agree with the president," he said. The 54 Republicans need votes from at least six of the 46 Democrats to reach the 60-vote threshold for starting a floor debate in the Senate. One Republican, Sen. Dean Heller from Nevada, has voted twice with the Democrats, partly because his state's population includes a growing number of Latinos. All Democrats united to block the debate in votes on Tuesday and Wednesday. Obama's amnesty would provide work permits to another five million illegals, and largely block the mandated repatriation of 12 million illegal immigrants. Since 2009, the foreign-born workforce has grown by roughly 10 million people, while the percentage of Americans in the workforce has slipped. In November 2014, one in every five U.S. jobs was held by a foreign-born worker, up from one-in-six jobs in January 2010, according to federal data highlighted by the Center for Immigration Studies. Obama has boosted the inflow by providing work permits to an additional 5.46 million illegal immigrants, students, tourists and other foreigners."
http://dailycaller.com/2015/02/05/gop-senators-shocked-by-media-accuracy/
Former Immigration Official to Senate: Obama's Executive Action Will Overwhelm Agency (continuation of previous article)
"A former U.S. Citizenship and Immigration Services official warned at a Senate hearing on Wednesday that President Obama's executive actions on immigration may be too much for the agency to handle. Politico reports that Luke Bellocchi, who served as a USCIS deputy ombudsman, told the Senate Homeland Security and Governmental Affairs Committee that he expects the millions of new applications following the president's deferred-deportation order will inundate the agency. Even with the expected hiring of 1,000 new employees to process the paperwork, he said it is "hard to imagine" that will be enough. "This is the problem with trying to push through so many applications all at once without having proper resources," said Bellocchi. The fight over funding and resources at the the Department of Homeland Security and the USCIS is in full swing after Senate Democrats blocked a vote on a spending bill that would fully fund the department except for measures to implement the president's executive actions. The House passed its version of the bill last month."
http://www.nationalreview.com/corner/397982/former-immigration-official-senate-obamas-executive-action-will-overwhelm-agency
Mayors urge Senate to pass 'clean' DHS bill
"The U.S. Conference of Mayors is urging Senate Republicans to pass a "clean" bill funding the Department of Homeland Security that's free of riders intended to unravel President Obama's immigration actions. In a letter to the leaders of the Senate Appropriations Committee on Wednesday, the conference's CEO, Tom Cochran, explained the DHS needs new funding that states and cities rely on. If the DHS continues to operate on a continuing resolution (CR), which is based on 2014 funding levels, the agency "faces uncertainty and simply cannot be fully functioning," the mayors' letter said. In Congress, the Senate GOP is holding votes to open debate on a DHS spending measure that would roll back Obama's 2012 Deferred Action for Childhood Arrivals (DACA) program and his immigration orders from last November. Democrats, however, continue to filibuster those moves. Lawmakers in the lame-duck session passed a short-term measure to fund the department. The agency will shut down if lawmakers can not pass a new spending bill by Feb. 27. Under the continuing resolution, Cochran said the DHS can't release any additional grant funding to states for non-disaster programs. The State Homeland Security Grant Program and the Urban Areas Security Initiative, for instance, provide resources to cities to prevent and prepare for terrorist attacks, he said. Other grants provide aid following disasters and help local fire departments. The letter was addressed to Appropriations Chairman Thad Cochran (R-Miss.), ranking member Barbara Mikulski (D-Md.), and the leaders of the Appropriations subcommittee on Homeland Security, Sens. John Hoeven (R-N.D.) and Jeanne Shaheen (D-N.H.).  On Thursday, Senate Majority Leader Mitch McConnell (R-Ky.) brought the House-passed DHS funding bill containing the immigration provisions to the floor, and Democrats voted to block debate on it for the third day in a row."
http://thehill.com/policy/finance/231880-us-conference-of-mayors-urges-senate-gop-to-take-up-clean-dhs-funding-bill
Connecticut student meets Obama to back immigration stance
"Three months after Maria Praeli heckled President Barack Obama in Bridgeport over immigration issues, the Quinnipiac University student met the president in the Oval Office to discuss immigration. The New Haven Register reports (http://bit.ly/1Khq7sj ) that 21-year-old Praeli and about six others who have benefited from Obama's executive order shielding from deportation 4 million people in the U.S. without legal status were asked to tell their stories to the president. Obama is trying to organize support in his fight with Republicans who oppose his immigration policies. The 21-year-old student talked about her mother and the sacrifices she made for her and her older sister. They came from Peru when her parents sought medical care for her sister. Praeli was escorted out of a November campaign rally in Bridgeport for heckling Obama before he issued the immigration order."
http://www.washingtontimes.com/news/2015/feb/5/connecticut-student-meets-obama-to-back-immigratio/?utm_source=RSS_Feed&utm_medium=RSS
Queens 'dreamer' urges Obama to do more on immigration reform
Rishi Singh, a 29-year-old who didn't know he was undocumented until he tried to get into college, asked the President to fight for millions of undocumented immigrants not covered by his orders.
"An immigrants' rights organizer from Queens — among a group who met Wednesday with President Obama — didn't realize he was undocumented until he applied to college. Rishi Singh, 29, of South Ozone Park, was 10 when his parents brought him to the U.S. from Trinidad. "I thought I was like other kids," Singh said. But when he was asked for his Social Security number for college applications, he didn't know what it was. "I went home and asked my parents. They said I didn't have one. That's how I found out," Singh said. Unable to apply to the colleges he wanted, he said he hit "a low point." "I was very depressed and isolated," he said. A dozen years later, Singh, a Hunter College grad and organizer for the DRUM-South Asian Organizing Center in Jackson Heights, Queens, and five fellow undocumented immigrants turned activists met with Obama in the Oval Office to promote the President's recent executive actions on immigration — even as they pushed him to do more. All are "dreamers" benefiting from Obama's 2012 executive order protecting immigrants who arrived in the U.S. as children from deportation. They were there to help Obama tout his order last year protecting millions more of the undocumented — in contrast with Senate Republicans fighting to block his action. The Republican bill "would have these six young people deported," Obama said, reiterating his veto threat. "I think that's wrong."
http://www.nydailynews.com/news/politics/queens-dreamer-urges-obama-immigration-article-1.2104148
REPORT: TAX CREDITS FOR ILLEGAL IMMIGRANTS COULD COST 'BILLIONS' (from Feb. 4)
http://www.breitbart.com/video/2015/02/04/report-tax-credits-for-illegal-immigrants-could-cost-billions/
Cases in Colorado immigration court delayed up to 5 years
"Immigrants in Colorado are being told they must wait up to five years to have their cases heard in immigration court, partly due to hearings being held for a surge of immigrants from Central America. The Denver Post (http://dpo.st/1v1AE1X ) reports that immigration courts nationally are backed up but that the problem is worse in Colorado because two of its three immigration judges are hearing cases by video from a new detention facility in Dilley, Texas. Judges Donn Livingston and Eileen Trujillo were assigned to handle the cases of children and families who crossed the Mexican border in September. They were originally held in Artesia, New Mexico."
http://www.washingtontimes.com/news/2015/feb/5/cases-in-colorado-immigration-court-delayed-up-to-/?utm_source=RSS_Feed&utm_medium=RSS
Somali man who left US to join al-Shabab now in ICE custody
"A Minnesota man who left the U.S. in 2007 and joined the terrorist group al-Shabab in Somalia was released from federal prison on Thursday, but is now in the custody of U.S. immigration officials. Abdifatah Yusuf Isse, 31, is to be detained pending the outcome of removal proceedings before an immigration judge, U.S. Immigration and Customs Enforcement said. Isse, a legal U.S. resident but not an American citizen, is among about 22 young Somali men who have left Minnesota since 2007 to join the terror group in Somalia. He eventually returned to the U.S. and was arrested in February 2009 at the Seattle-Tacoma International Airport as he was trying to go to Tanzania. He pleaded guilty in 2009 to one count of providing material support to terrorists. He was sentenced in 2013 to three years in prison, and his release from a federal facility in Rochester took into account credit for time served and good time. His attorney, Paul Engh, said he was working to resolve Isse's immigration status. Engh said Isse would like to live in Seattle, where he has family, if he's allowed to stay in the U.S. Isse was a cooperating witness in the government's case against another man. He testified that he and other young men left Minneapolis in 2007 and eventually went to Somalia. Isse said he wanted to fight Ethiopians, who were seen by many Somalis in the U.S. as unwelcome invaders of their homeland. He testified he didn't know what al-Shabab was until he reached Somalia…"
http://www.washingtontimes.com/news/2015/feb/5/somali-man-who-left-us-to-join-al-shabab-now-in-ic/?utm_source=RSS_Feed&utm_medium=RSS
MEXICAN CARTEL KIDNAPS AND BEATS NEWSPAPER DIRECTOR NEAR TEXAS BORDER
http://www.breitbart.com/texas/2015/02/05/mexican-cartel-kidnaps-and-beats-newspaper-director-near-texas-border/
The House of Representatives Can Sue the President
With his decree on amnesty, Obama has provoked a "direct confrontation."
"Last week House Speaker John Boehner raised the possibility of launching a lawsuit against the Obama administration as one way of  beating back the president's latest executive decree on amnesty. He's suggested that the suit would not be launched by individual congressional members but by the House as a bloc through an authorizing resolution, similar to last July's Obamacare challenge. Courts seem more agreeable to the resolution route when granting legal standing, which has always been a difficult area in congressional suits. But the case law in this area is far from certain, and Boehner and his attorneys should be fully prepared for a tough fight. A big question the courts haven't directly tackled is to what extent congressional plaintiffs are required to show "institutional injury" in order to get the judge to hear their full case. When congressional members have sued individually claiming institutional injury, they've generally had to show that their votes were completely "nullified," meaning that they have no recourse outside a lawsuit and that there was "actual confrontation" with the executive. So far, in cases where the House passed a resolution to sue, the courts haven't followed a "voter nullification" inquiry, because the complaint has "institutional authorization." What may be a problem, however, is that in each of those cases the institutional harm in question involved a party (such as the White House or a corporation) refusing to abide by a congressional subpoena. In such cases, when Congress's request for documents or witness testimony is refused, it's obvious that their congressional powers have been nullified and that they have little recourse except to sue. If Boehner's team is required to jump this nullification hurdle, two relatively recent cases involving suits by individual members will be key. In Raines v. Byrd (1997), six individual members claimed that the Line Item Veto Act, which let the president "cancel" items in congressionally passed appropriations bills, "dilute[d] their Article I voting power." The court ruled that this was a mere "abstract dilution of institutional legislative power" and that they had to show a more concrete example of voter nullification…"
http://www.nationalreview.com/article/397987/house-representatives-can-sue-president-ian-smith
Immigration is not an Iowa caucus-killer
"For all of the attention it receives, immigration as an issue that moves Republican voters could end up a big nothing-burger in Iowa in 2016. It's a long year until the Iowa caucuses, the first nominating contest of the Republican presidential primary. The campaign has only just begun. But in interviews with GOP chairmen in nine Iowa counties influential in Republican primaries, the verdict was that national security and foreign policy are driving the debate at this early stage and could prove decisive. Immigration is described as important to likely caucus-goers but is an issue on which they are split. "The caucus-goers I've been talking to want someone who is going to have much more assertive leadership on the global stage," said Tyler DeHaan, GOP chairman in central Iowa's Dallas County. That was the case over and over, with the county chairmen volunteering that two terms of President Obama have left Iowa Republicans are hungering for a "Reaganesque" approach to foreign policy and national security. They described the Obama approach as weak, dangerous and "leading from behind." They blamed him for the rise of the Islamic State of Iraq and Syria, the renewed threat of domestic terrorism and just about every other challenge the U.S. faces abroad. In neighboring Polk County, Republican Chairman Will Rogers said he expects foreign policy and national security to be a much bigger issue than it was in the GOP's 2012 presidential caucuses, which were won narrowly by former Sen. Rick Santorum of Pennsylvania. "I'm hearing a lot more people talk about it — what's going on in terms of ISIS and Jihadists around the world," Rogers said. This week, the Washington Examiner spoke with top GOP officials in the Iowa counties of Black Hawk; Dallas; Johnson; Linn; Polk; Pottawattamie; Scott; Sioux and Woodbury. Collectively, they represent a politically diverse lot — socially conservative in northwestern Iowa counties like Sioux and Woodbury, more mainstream and pragmatic in heavily-populated central Iowa. There were some interesting areas of agreement among the GOP chairmen that crossed the ideological boundaries separating the counties they live in. Among Republican likely caucus-goers, the sitting and former governors who are considering a White House bid don't begin the race with any sort of built-in advantage over the senators who are preparing to run. In fact, of the potential candidates who have intrigued GOP activists so far, neurosurgeon Ben Carson and California businesswoman Carly Fiorina, who ran for Senate in 2010, were mentioned just as much as anyone else. That doesn't mean caucus-goers won't be influenced by a candidate's level of experience or positions on the issues they care about most. But leadership and ideology, as defined by their approaches to key issues, matter much more to this crowd than whether they're labeled "Establishment" or "Tea Party." Mitt Romney's near-victory in the 2012 GOP caucus is cited as example No. 1. Showing up early and often to court voters doesn't hurt, either…."
http://www.washingtonexaminer.com/immigration-is-not-an-iowa-caucus-killer/article/2559819?custom_click=rss
Jeb Bush's 2013 pro-amnesty talk shocks: 'Wow — this is insane,' conservative says
"Former Florida Gov. Jeb Bush, one of the Republican Party's talked-about candidates for president, commented in an April 2013 video: Amnesty for some seems a sound idea. And now, some in the conservative camp are expressing shock. His remarks, at a conference with the Hispanic Leadership Network and interview with Univision, included an expressed view that DREAMers — the children of parents who came to the country illegally — should have an "accelerated path" to citizenship and that it was "ridiculous" to think otherwise, CNNreported. "I've never felt like the sins of the parents should be ascribed to the children, you know," Mr. Bush said on the 2013 video. "If your children always have to pay the price for adults' decisions they make — how fair is that? For people who have no country to go back to — which are many of the DREAMers — it's ridiculous to think that there shouldn't be some accelerated path to citizenship." He also commented that "it's not possible in a free country to completely control the border without us losing our freedoms and liberties," CNN said. And one of his other suggestions: That the mayor of Detroit rely on immigration to "repopulate" the city, CNN reported. "It just seems to me that maybe if you open up our doors in a fair way and unleashed the spirit of peoples' hard work, Detroit could become in really short order, one of the great American cities again," Mr. Bush said in 2013, CNN reported. "Now it would look different. It wouldn't be Polish. … But it would be just as powerful, just as exciting, just as dynamic. And that's what immigration does and to be fearful of this, it just seems bizarre to me." Mr. Bush's spokeswoman, Kristy Campbell, said the 2013 comments aren't that different from his previously stated views of immigration — and that he wasn't dismissing the need for border security. "Governor Bush has been extraordinarily clear that we need to address the border crisis by fixing our broke immigration system," she said, CNN reported. "Border security is a key and chief component of sustainable and effective immigration reform." Conservatives, however, aren't so accepting of the 2013 videotaped comments. "Those are definitely not helpful for Mr. Bush," said Hogan Gidley, a South Carolina Republican operative who's provided advice to both Mike Huckabee and Rick Santorum for their presidential campaigns, CNN reported. And Daniel Horowitz, the editor of ConservativeReview.com, had this to say: "I'm just reading this stuff — wow. This is insane. Honestly, I don't take him seriously because of [comments like] these."
http://www.washingtontimes.com/news/2015/feb/5/jeb-bush-2013-pro-amnesty-talk-shocks-conservative/?utm_source=RSS_Feed&utm_medium=RSS
Speaking about economy, Jeb Bush calls immigration reform a 'huge opportunity, not a problem'
"In Republican presidential prospect Jeb Bush's first major economic speech, the former Florida governor said the U.S. economy should be growing at 4 percent annually — and called making it easier for skilled immigrants to enter the country a key to getting there. In a speech to the Detroit Economic Club, Bush offered an economic vision with few specifics, saying he favored promoting two-parent families and closing the income gap by overhauling the nation's school systems to give parents more choice. But he also called for "dramatically expanding" the number of immigrants allowed to enter the country to work in high-need jobs, while calling the prospect of overhauling the country's immigration system "a huge opportunity … not a problem." "While the political fights go on, we're missing this opportunity. I view fixing a broken system as a huge opportunity to get to that four percent growth," Bush told about 600 Detroit-area business leaders. "We can grow by 4 percent through all sorts of policies, but immigration has to be a part of it."
http://latino.foxnews.com/latino/politics/2015/02/05/speaking-about-economy-jeb-bush-calls-immigration-reform-huge-opportunity-not/
David Frum: Let's face it, Jeb Bush thinks immigrants are more enterprising than Americans
http://hotair.com/archives/2015/02/05/david-frum-lets-face-it-jeb-bush-thinks-immigrants-are-more-enterprising-than-americans/
SPENDING/BUDGET/ECONOMY:
106 Budget Cuts Congress Could Make Right Now
"The Budget Book, released by The Heritage Foundation today, stands in direct contrast to President Obama's agenda of bigger government. We believe that no spending cut and no attempt to right-size government is too small. When lawmakers stand up against entrenched special interests and eliminate bad government programs, even less expensive ones, this sends a powerful message to the people in this country that lawmakers are working for them in the best interests of the nation. The Budget Book offers members of Congress who pledged to get government spending under control 106 ways to put that promise into action. It's time for Congress to prove to the American people it is serious about fixing the Washington spending and debt crisis. Congress can make that case by cutting federal programs that benefit the few well-connected at the cost of the many families struggling to pay their bills. And by doing so, it can earn the moral authority to tackle the massive spending challenges posed by Medicare, Medicaid and Social Security. 106 Ways to Cut the Budget (All savings are for 2016.)…"
http://dailysignal.com/2015/02/05/106-budget-cuts-congress-make-right-now/?utm_source=facebook&utm_medium=social&utm_campaign=thffacebook02042015
$20 Billion BLACK HOLE: Obama Bailout Of College Students Costs Taxpayers
"Changes President Obama has made to federal student loan programs have created a $21 billion shortfall absorbed directly by taxpayers, Politico reported on Thursday. The shortfall is driven by federal policy revisions designed to reduce the burden of their student loans. Last summer, for instance, Obama used an executive order to expand the scope of the Pay As You Earn Program, which caps participants' student loan payments at 10 percent of their post-tax income. (RELATED: Obama Throws A Bone To Americans Crushed With Student Loans) These policy shifts have allowed America's 40 million student borrowers to make smaller payments on their loans, which in turn necessitated a "re-estimate" which shows the federal student loan portfolio running a $21.8 billion deficit. It's the biggest such revision in American history, and abruptly increases America's deficit for the 2015 fiscal year by about 5 percent. The hole, Politico observes, is big enough to cover NASA's entire budget. Americans currently have over a trillion dollars in student loans, and over $740 billion of that is controlled by the federal government. While loans are supposed to be paid back and thus theoretically allow the government to turn a profit on them, the high debt loads and weak job prospects of young Americans have allowed theory to diverge from reality. Currently, 17 percent of federal student loans are in default, and many more are being only partially paid back. The federal government claims this re-estimate is a one-time event, and even argues that student loans will make a profit for taxpayers over the course of the decade. On the other hand, Barclays Capital has released reports in the past warning that the cost of federal student loans could balloon past $200 billion as more students take part in income-based repayment plans."
http://dailycaller.com/2015/02/05/student-loan-bailout/
The College Loan Bombshell Hidden in the Budget
Obama's new repayment program comes with a record $22 billion shortfall.
http://www.politico.com/magazine/story/2015/02/the-college-loan-bombshell-hidden-in-the-budget-114930.html?ml=m_u1_1#.VNRboSmWtbx
Obama's student-loan program $22 billion in the hole for FY2015
http://hotair.com/archives/2015/02/05/obamas-student-loan-program-22-billion-in-the-hole-for-fy2015/
Gallup CEO: Number of Full-Time Jobs as Percent of Population Is Lowest It's Ever Been (Video)
"Gallup CEO and Chairman Jim Clifton doubled-down on his comments earlier in the week on the misleading Obama unemployment rate. Obama says the unemployment rate is 5.6% which is very misleading. Clifton went on America's Newsroom today to explain the misleading government numbers. "The number of full-time jobs, and that's what everybody wants, as a percent of the total population, is the lowest it's ever been… The other thing that is very misleading about that number is the more people that drop out, the better the number gets. In the recession we lost 13 million jobs. Only 3 million have come back. You don't see that in that number."
http://www.thegatewaypundit.com/2015/02/gallup-ceo-number-of-full-time-jobs-as-percent-of-population-is-lowest-its-ever-been-video/
Labor Department: Unemployment Benefits Applications Rise
http://www.myhighplains.com/story/d/story/labor-department-unemployment-benefits-application/17828/VzaCnsbbzkexAC_ObJo8tQ
Obama's misguided 'middle-class economics'
"The U.S. is second among developed countries in social spending. But you wouldn't know that from reading the budget the president submitted on Monday. His budget assumes that social spending is too low and that "middle-class economics" requires government to spend, tax, regulate and borrow more, plunging the federal government more deeply into debt. The assumption that government is the only source of social benefits is held by most developed countries. It has led them to centralize financing of healthcare, pensions and other benefits for the middle class. The genius of the American system of middle-class economics has been to leave room for the private sector to make many of these benefits available voluntarily. The result, according to the OECD, is that private voluntary social spending in the U.S. amounted to 10.5 percent of GDP in 2011. No other country comes close. As a result, total U.S. social spending — the sum of government spending and private voluntary spending — came to 28.8 percent of gross domestic product (GDP). Only France (31.3 percent of GDP) spent more. Social spending in Sweden, with its legendary social welfare system, was at 24.6 percent of GDP. Denmark (26.1 percent), Germany (25.3 percent) and the United Kingdom (26.1 percent) also lagged the United States. Because private social spending is so great, the U.S. has managed to enlarge benefits while keeping public social spending low, at least in relative terms. The OECD found that the U.S. ranked 23rd in public social spending among developed nations. The president's budget proposes to enlarge public social spending, displacing informal voluntary arrangements between employers and their workers that are more flexible than government-mandated benefits. We already are seeing the adverse effects of this approach with healthcare. Prior to the adoption of ObamaCare, most people worked for companies that voluntarily offered them coverage. Employers provided benefits out of concern for their workers, to gain an edge over their competitors, to take advantage of tax breaks for non-wage compensation and for a variety of other reasons. ObamaCare has changed that dynamic. Avoiding penalties has become a leading concern for employers. Since its enactment, the business sector has spent untold sums lobbying Congress and the bureaucracy to shape federal rules and on consultants to sniff out loopholes. The effects are insidious. Many small firms were told they couldn't renew their existing coverage and were forced to buy policies that were in many cases more costly, more restrictive in choices among providers and more burdensome with respect to cost-sharing than their canceled plans. The law's requirement that firms subsidize coverage of employees who work 30 hours per week has led some to devote considerable effort to keeping as many employees as feasible below this threshold. President Obama acknowledged this perversity in his threat to veto a bill to raise the threshold from 30 hours to 40. A government-established threshold, he argued, would give employers "an incentive to reduce hours to avoid the requirement." Exactly so. ObamaCare also has induced many companies to scale back benefits and others to drop them entirely. Relying on data from filings that insurers made to state regulators, Ed Haislmaier of the Heritage Foundation found that nearly 5 million people lost employer-sponsored coverage during the first nine months of 2014. This trend toward dropping or scaling back benefits will become more pronounced in a few years, when the federal government begins to impose a 40 percent excise tax on employers who provide what the government regards as "excess" health benefits. Rules require uniformity, leaving government little choice but to punish companies that provide excessively generous benefits. There is another side effect of substituting government coercion and increased public social spending for private: public debt. As the government crowds out voluntary social spending with public spending, its own debt deepens and its efforts to disguise that debt become more desperate. Like alcoholics hiding bottles in their sock drawers, the government seeks new ways to conceal the extent of its borrowing and indebtedness. The president proposes to spend more than $4.5 trillion in 2016, and to offset $524 billion of this spending with various "collections" and "receipts." These receipts include $77.4 billion in Federal Reserve "profits," much of which are the result of the nearly $2.5 trillion in Treasury debt that the Fed carries on its balance sheet. The Fed conjured credit out of thin air and extended it to the Treasury Department, which pays the Federal Reserve interest, which the Fed then returns to the Treasury. The more Treasury borrows from the Federal Reserve, the more it can claim in "offsets" against its $4.5 trillion in spending. The budget seeks to downplay the size of its debt by subtracting the net present value ($1.3 trillion) of outstanding student loans and other direct lending from debt held by the public, even as it pursues policies that encourage loan forgiveness and restructuring. But if the government insists on including the net present value of assets in its debt estimation, it should also include the net present value of its liabilities. The unfunded liability for federal pensions now stands at $3.6 trillion, according to the Federal Reserve. The unfunded liability of Social Security, according to program trustees, is $23.1 trillion. The administration prefers to overlook these sums in accounting for federal debt. Such are the evasions that arise from increases in public social spending. A genuine focus on middle-class economics would encourage voluntary private social spending and limit the noxious side effects of increased social spending by the government."
http://thehill.com/blogs/pundits-blog/economy-budget/231780-the-presidents-misguided-middle-class-economics
On capital gains, Obama is no Reagan
"Hope for tax reform in 2015 was dealt a setback in President Obama's budget with a proposed increase in the maximum federal tax on capital gains and dividends from 23.8 percent to 28 percent. In a coy move to entice Republicans to support this hike, Obama invoked President Reagan Reagan, noting that their proposed top capital gains tax rates were one and the same. As secretary of then-President-elect Reagan's Transition Task Force on Tax Policy, and having later helped shepherd legislation into law, I can say with certainty that I was there, and Barack Obama is no Ronald Reagan when it comes to taxation on savings and investment… Enter Reagan, who ran his presidential campaign on a pro-growth platform, that Americans were being taxed too heavily and that our was stifling innovation, risk taking and entrepreneurship. In 1981, he made a cut in the top regular tax rate on unearned income which reduced the maximum capital gains rate to only 20 percent — its lowest level since the Hoover administration. Several years later, after an epic political battle over the 1986 Tax Reform Act, Reagan compromised on the capital gains tax for the good of overall reform and allowed rates to be set at the same level as the rates on ordinary income, with both topping out at 28 percent. Reagan didn't relish raising the capital gains tax rate to 28 percent, but was willing to compromise on taxing capital gains as ordinary income since overall rates were being dramatically reduced for Americans. Like Reagan, many Democratic leaders understood the importance of capital gains tax rates to the economy. President Kennedy eloquently said that "The tax on capital gains directly affects investment decisions, the mobility and flow of risk capital from static to more dynamic situations, the ease or difficulty experienced in new ventures in obtaining capital, and thereby the strength and potential for growth of the economy." When President Franklin Roosevelt, who was known for a "soak the rich" approach to tax policy, and large Democratic Congresses ran the country, they adopted a capital gains tax sliding scale — the longer an asset was held, the lower the rate it paid. By claiming to encourage "investment" rather than "speculation," Roosevelt and Democrats were able to satisfy the populists in their party. Today, Democrats say a hike on capital gains taxation is a lifeline to the middle class; Republicans say it is Robin Hood economics. In reality, a low capital gains tax rate has an important role to play in fostering economic growth and promoting the entrepreneurial drive, which is why Silicon Valley became ground zero for the Carter revolt on capital gains tax hikes. Entrepreneurs are a major force for technological breakthroughs, whether replacing an old lathe or coding the latest app. It's a shot in the arm that can encourage risk taking for new start-up companies and the creation of high-paying jobs. The economic ripple effect touches everyone — the middle class and the wealthy. Economic research shows that tax policy, particularly when it comes to capital gains, can have a significant bearing on economic growth. A 2010 study by Dr. Allen Sinai, president and CEO of Decision Economics, Inc., found that raising the nation's top individual capital gains rate by 5 percentage points to 20 percent would cut real annual economic growth by an average of .05 percent. These calculations at the time did not include 3.8 percent unearned income tax. Imagine the impact of hiking the capital gains tax rate to 28 percent. For many, the fed hit is just the beginning. In many cases, investors face a double or triple whammy depending on where they live. Combined with state capital gains tax rates, and in some cases local, a higher federal capital gains tax rate will likely result in fewer investments being undertaken. Beyond the impact on our economy domestically, capital gains tax rates have also had a bearing on our international competitiveness. A now outdated report by Ernst & Young LLP compares individual long-term capital gains taxes that were raised under Obama to major economies of the world as well as major trading partners of the U.S. The U.S. capital gains tax rate compares unfavorably with that of many other major economies, including Canada, Australia, Japan and Russia. Wait until the new numbers are crunched under the Obama proposal. President Obama can draw a line in the sand on capital gains rates, or he could take one step over it and be in the good company of his predecessors, like Reagan, Kennedy and Roosevelt, who realized their importance to the economy and found common ground."
http://thehill.com/blogs/pundits-blog/finance/231728-on-capital-gains-obama-is-no-reagan
Michelle Obama announces funding to fight childhood obesity
"First lady Michelle Obama visited a school on Manhattan's Upper West Side on Thursday to announce a $500 million donation funding the fight against childhood obesity. As she watched teenagers prepare smoothies at the Edward A. Reynolds West Side High School and stepped into a room of students taking a spin class, Obama noted that it was the fifth anniversary of the federal Let's Move effort. "Together, we started a national conversation on this issue and we're seeing changes at every level from individual schools to families to the halls of Congress," she said, adding that average obesity rates have stopped rising, or even dropped among the youngest children. The money announced Thursday comes from the Robert Wood Johnson Foundation. The initiative encourages educators and families to serve healthier food and to organize more exercise, while cutting back on snacking as well as portion size, avoiding things like sugary drinks and lobbying manufacturers to produce quality foods. The foundation also had donated $500 million in 2007 toward improving children's eating and life habits. "But back in 2007, many folks just didn't think that child obesity was a serious issue," the first lady said. Obama said she chose to visit the Manhattan high school because it already is serving healthier meals under the leadership of Principal Jean McTavish, who teaches some of the early morning spin classes. "What's going on here?" the first lady asked several student cooks, smiling as she examined their ingredients lined up on a counter."
http://cnsnews.com/news/article/michelle-obama-announces-funding-fight-childhood-obesity
White House stresses treatment in new $133M fight against drugs
"The Obama administration is pushing a more aggressive response to the country's growing drug overdose problem, which health officials describe as "a very, very high priority." The federal government is seeking $133 million in new funding to combat the rising rate of heroin and prescription medication deaths across the country. The effort, led by the Centers for Disease Control and Prevention (CDC) and Substance Abuse and Mental Health Services Administration (SAMHSA), puts a stronger focus on treating drug addicts, rather than jailing them. "We're trying to make it clear that medication-assisted treatment is an appropriate approach to addiction," SAMHSA Administrator Pamela Hyde told reporters in a call Thursday."
http://thehill.com/policy/healthcare/231871-white-house-steps-up-fight-against-growing-drug-problem
We Don't Need Government to Run Pre-K — But We Didn't Need It to Do All-Day Kindergarten Either
"With the Obama administration proposing to build new preschool funding right into the Elementary and Secondary Education Act going forward, the expansion of government preschool continues apace. Even if Congress resists, the movement has strong momentum at the state and local levels. So is universal public preschool inevitable at this point? The evidence for preschool's effectiveness is so weak that I once thought cooler heads would prevail. As I wrote for NR last February: "It's not too late for policymakers to pull back, quiet the true believers, and take a hard look at the data." But the preschool push is strikingly similar to an older movement with little evidence behind it: full-day kindergarten. A working paper published last fall by the University of Virginia's Chloe Gibbs investigated the impact of full-day versus part-day kindergarten using a random-assignment lottery. More interesting to me than the study, however, is the literature review. Until this paper, there had apparently been no high-quality experimental evidence supporting full-day kindergarten. There were only observational studies, inferences from related work, and non-experimental matching exercises that could not eliminate selection bias. These below-gold-standard studies tended to show inconsistent and ephemeral effects. Sound familiar? "Research on the benefits of full-day kindergarten," Gibbs summarizes, ". . . is mixed and lacking in rigorous approaches to estimating program impact." Nevertheless, full-day kindergarten grew rapidly over the last two decades. Half-day kindergarten was the norm up through the early 1990s, but now 75 percent of public-school kindergarteners attend for a full day. Whatever the cause of this rapid expansion, it certainly wasn't the overwhelming weight of scholarly evidence. Consistent with the preschool literature, the Gibbs study does show, at the end of the year, verbal ability gains for full-day compared with half-day kindergarteners. The real test, however, is whether the gains last over the years — preschool gains generally do not — so hopefully there will be follow-ups. In the world of politics, though, new results are unlikely to matter. The experiences of both kindergarten and now preschool show that politicians need only the barest hand-waving hints of positive impacts — not solid evidence — to justify extending the state further into the spheres of society that were once off-limits."
http://www.nationalreview.com/corner/397977/we-dont-need-government-run-pre-k-we-didnt-need-it-do-all-day-kindergarten-either
OMB's Donovan: Obama Open to Gas Tax Increase
"President Obama would work with Congress to raise the federal gas tax to help pay for road and transportation improvements, even though he presented lawmakers with an alternative funding proposal this week, his budget director said Thursday. Office of Management and Budget Director Shaun Donovan said Obama crafted an alternative six-year infrastructure plan because "it just has not seemed like there's an ability politically to get any consensus around the gas tax. … We're not going to take anything off the table, but also we're open to a range of solutions, and hope we get into serious discussions about that." Donovan's comments suggested that if Obama's pitch to tax overseas corporate profits as an infrastructure revenue stream is not politically viable with lawmakers, the president still sees potential in the embattled gas tax, which has not increased in two decades. Because of recently falling gasoline prices and ever-tightening state budgets, some legislatures with prominent GOP leadership are contemplating taxes at the pump to cover budget shortfalls and pay for road and bridge restorations. For example, Iowa is considering a 10-cent per gallon tax on gasoline and diesel fuel. Sixteen states and Puerto Rico currently tax gasoline sales, according to the National Conference of State Legislatures. Many states dedicate at least a portion of those levies to transportation needs. While many conservatives in Congress oppose raising taxes for any purpose, gasoline levies remain familiar to consumers, are embedded in per-gallon pump prices, and are simple to collect. The linkage between the taxes motorists pay on fuel, and the benefits of safe roads and bridges and reductions in carbon pollution are long established…"
http://www.realclearpolitics.com/articles/2015/02/05/ombs_donovan_obama_open_to_gas_tax_increase_125508.html
Heritage: Focus Highway Spending On Highways
"A book of government cost-cutting ideas offered by the conservative Heritage Foundation on Thursday includes a big one for transportation: limit spending from the Highway Trust Fund only to the amount of revenue the fund collects from federal highway taxes. Eight-five percent of those revenues come from gasoline and diesel fuel taxes, but there is some revenue from excise taxes on trucks, trailers, and truck tires. Heritage says its idea would save $179 billion over 10 years. The Heritage Budget Book said that "Congress diverts at least 25 percent of HTF dollars to non-road, non-bridge projects, including bicycle and nature paths, sidewalks, subways and buses, landscaping, and related low-priority and purely local activities." Instead, it said, Congress should limit trust fund spending to the roughly $39 billion collected from the gasoline, diesel, and other highway taxes "and refocus the federal highway program to encompass only Interstate Highway System maintenance and expansion, and a few other federal priorities, letting the states or private sector take over the other activities if they value them." This, the foundation said, "would free up valuable HTF money for road and bridge projects that will benefit those motorists paying for the program in the first place." The Congressional Budget Office noted in its annual forecast last week, federal spending on highways and mass transit has been running at about $53 billion a year. CBO estimates that the revenues from federal taxes on gasoline and diesel which go into the Highway Trust Fund will stay at $38 billion to $39 billion a year from now until 2025. Congress has been filling that annual $14 billion shortfall with money from general tax revenues (which grew last year by 9 percent). Another think tank report, this one from the Eno Center for Transportation, a Washington think tank, recently noted, highway users "have often complained about the 'diversion' of their user fees to non-highway investments." But the Eno report explained that "despite these long-standing complaints, the allocation of roughly 80 percent of trust fund dollars to highway and 20 percent non-highway modes has remained relatively constant since the 1980s." Proposals such as the one Heritage offered Thursday "have consistently failed, in part because the highway and transit lobbies have agreed to stick together rather than fight one another on this issue." And there are House Republicans from urban and suburban districts, such as Rep. Frank LoBiondo of New Jersey and first-termer Rep. John Katko of New York, both of whom serve on the Transportation and Infrastructure Committee, who can be expected to defend mass transit funding during the debate later this year on a surface transportation reauthorization bill."
http://blogs.rollcall.com/the-container/heritage-focus-highway-spending-on-highways/?dcz=
White House budget director: There's 'real potential' for a sequestration deal
"White House budget director Shaun Donovan said Thursday that he is optimistic about reaching a deal on lifting caps on government spending after testifying on President Obama's budget before the Republican-led Congress this week. "I have been surprised. I'm not going to name names here, but [there is] a broad range of Republicans who not only seem open to this, but actually are working on discussion between Democrats and Republicans on this," Donovan said of a deal to lift the spending caps on defense and domestic discretionary spending and cut spending and raise taxes elsewhere in the 10-year budget window. "I would say this has a real potential to get done," Donovan said at a press event hosted by the Christian Science Monitor in Washington on Thursday. In its budget published Monday, the White House called for spending $37 billion more on domestic programs and $38 billion more on defense than currently allowed under the spending caps set in the bruising negotiations over fiscal policy between congressional Republicans and the White House over the past few years."
http://www.washingtonexaminer.com/white-house-budget-director-theres-real-potential-for-a-sequestration-deal/article/2559845
Obama trade policy riles Democrats representing middle class
"The political jabs hurled Thursday at President Obama sounded like the sorts of attacks he usually launches at Republicans, but it was a faction of House Democrats slamming the president for pursuing trade policies they say are hurting the same people he is trying to help with his "middle-class economics" pitch. The Democratic infighting was sparked by the U.S. Department of Commerce's release of annual trade data for 2014. It showed overall trade up but the U.S. trade deficit — and trade deficits with America's free trade agreement partners — growing just as quickly. Rep. Sean Patrick Maloney, New York Democrat, invited Mr. Obama to come to his district in the Hudson Valley and explain to struggling families there how trade deals will make their lives better. "Come to Poughkeepsie and show me the jobs that have been created by these trade agreements. Look in the eyes of these middle-class families that are falling further and further behind and tell them how this will help them," Mr. Maloney told reporters on a conference call. "We look around our districts, we say, 'The house is on fire for the middle class, and is this [trade deal] gasoline or is this water?'" he said. The Democrats charged that trade deals since the 1994 North American Free Trade Agreement led to the demise of the U.S. manufacturing industry and shipped jobs overseas, generating huge profits for corporations while squeezing out the middle class."
http://www.washingtontimes.com/news/2015/feb/5/obama-trade-policy-riles-democrats-representing-mi/?utm_source=RSS_Feed&utm_medium=RSS
The War on Small Business
A new ruling from the NLRB would hurt millions of American workers.
http://www.nationalreview.com/article/397910/war-small-business-lee-habeeb-mike-leven
Lawmakers clash over NLRB charges against McDonald's
http://www.washingtonexaminer.com/lawmakers-clash-over-nlrb-charges-against-mcdonalds/article/2559878
Housing projects use tax dollars to lobby for more tax dollars
"Local housing authorities like the one that provides public housing for Philadelphia's indigent illegally lobbied the federal government for funds without disclosing that lobbying, according to a new investigation by the agency's inspector general. Numerous housing authorities improperly used federal money to lobby Washington for even more funds. The Department of Housing and Urban Development pays for housing projects, but leaves administration and anti-fraud efforts to the local governments. The findings follow revelations last month that a former lobbyist for housing authorities had become a top regulator of those same authorities within HUD, and that she had worked to dismantle regulations intended to make sure that money was well-spent and housing projects well-run. Registered lobbyists reported receiving $3.6 million to lobby for funding for 12 agencies, but agencies themselves failed to report hiring lobbyists for $2.5 million of that. Multiple agencies checked a box indicating that they did not use federal funds to lobby, when in fact they had. Other cities including Pittsburgh and Portland, Ore., engaged in similar misconduct. "Potentially 75 percent of agencies for which lobbyists reported they had received payments for lobbying activities failed to disclose the lobbying activities as required," the IG found."
http://www.washingtonexaminer.com/housing-projects-use-tax-dollars-to-lobby-for-more-tax-dollars/article/2559829
Illegal Union Dues Leaves Employee With No Pay
"A former UPS employee filed a federal charge against his company after having his entire paycheck confiscated to fund the Teamster union. In the unfair labor charge, Santiago Olmos argues his entire salary was illegally confiscated by UPS to pay union dues. As a result, he was left with a paycheck of $0. "Shortly after Olmos was hired as a seasonal employee for the Christmas delivery rush, he attended UPS training on December 8, 2014. At the meeting, a UPS manager told all of the employees in attendance that they were required to join the Teamster Local 439 union and pay union dues," the National Right to Work Legal Defense Foundation said in a statement. NRTW, an advocacy group prompting worker freedom, is helping to represent Olmos by providing free legal assistance. California does not have any right-to-work laws, so workers can be forced into a union as a condition of employment. However, as NRTW argues, under federal labor law a worker may only be compelled to pay union dues or fees after 30 days of actual employment. "Olmos only worked for UPS from December 8 to December 24, did not join the union, and did not sign a dues deduction authorization," NRTW notes. "UPS nonetheless deducted full union dues from his wages." "Moreover, union dues and fees may only be deducted from wages after a worker has filled out a union dues deduction authorization – a form union officials use to authorize employers to automatically withhold union dues from employee paychecks," NRTW added. In the unfair labor practice charge, which was obtained by The Daily Caller News Foundation, an attorney representing Olmos argues that several laws were broken as a result of the company's actions. "The actions of the UPS, in unlawfully informing individuals that they must join the Union and requiring them to pay union dues prior to the 30-day grace period and without a valid dues deduction authorization card, violated the Charging Party and other similarly situated potential employees' Section 7 right to refrain from Union activity," the charge detailed. TheDCNF could not reach the Teamster union nor USP for further comment."
http://dailycaller.com/2015/02/04/illegal-union-dues-leaves-employee-with-no-pay/
UN Climate Chief: We Are Remaking The World Economy
"The United Nation's climate chief says that reordering the global economy to fight climate change is the "most difficult" task the international body has ever undertaken. "This is probably the most difficult task we have ever given ourselves, which is to intentionally transform the economic development model, for the first time in human history," Christiana Figueres, who heads up the U.N.'s Framework Convention on Climate Change, told reporters. "This is the first time in the history of mankind that we are setting ourselves the task of intentionally, within a defined period of time, to change the economic development model that has been reigning for the, at least, 150 years, since the industrial revolution," Figueres said. Figueres's remarks come ahead of a meeting in Geneva next week where delegates will pour over draft treaty texts that the U.N. hopes countries will agree to in December. She doesn't expect global warming to be solved by one treaty, but was optimistic in will be solved in the coming years. "That will not happen overnight and it will not happen at a single conference on climate change, be it COP 15, 21, 40 – you choose the number," she said. "It just does not occur like that. It is a process, because of the depth of the transformation." The climate chief even held up President Obama as a shining example of steps countries can take to tackle global warming. "The international community is quite grateful for the fact that in his second term, President Obama has turned his attention quite clearly and quite decisively to climate change," Figueres told reporters. "He has not only spoken about his commitment both to his national agenda on climate change, but also to the international process, and has been quite clear in his political leadership," Figueres said, touting the EPA's success cutting carbon dioxide emissions from power plants. The EPA will finalize rules to cut carbon emissions from new and existing power plants this summer. Critics of these rules say they will hurt the economy through job losses and higher energy prices. Supporters, however, say it will spur green energy development and set an example for other countries to follow. Obama's 2016 budget proposal boosts EPA funding to help it finalize emissions rules for power plants. The budget would also give the EPA $4 billion to reward states that reduce emissions even more than federal mandates require. Figueres also cheered Obama's agreement with China to reduce carbon emissions by 2030 and to give the U.N.'s climate fund a $3 billion boost. "So for all of these reasons, certainly a very welcome leadership from the United States as a single nation," Figueres said. "Countries can attain a certain level of emission reductions on their own, but they can do much more if they collaborate with each other, in particular with certain specific sectors." But while Figueres seems rosy about a deal, there are already signs of countries backing away from a tough international climate treaty. France's foreign minister, Laurent Fabius, told an audience at an event in New Delhi, India that a climate treaty should not hurt national economic growth. "An agreement that would leave some countries to consider their growth hampered by its provisions will not be accepted," Fabius said."
http://dailycaller.com/2015/02/05/climate-chief-world-economy/
COMMON CORE/EDUCATION:
JEB BUSH GIVES 'IMPASSIONED' SPEECH TO DEFEND HIS SUPPORT FOR COMMON CORE
http://www.breitbart.com/big-government/2015/02/04/jeb-bush-gives-impassioned-speech-to-defend-his-support-for-common-core/
WHEN WILL CONGRESS HEAR FROM PARENTS ON REAUTHORIZING NO CHILD LEFT BEHIND?
"One of the major problems that the adoption of Common Core's standards has led to is excessive testing—at all grade levels from kindergarten on—sometimes more than one test per grade level. It is not yet clear if current drafts for the reauthorization of the Elementary and Secondary Education Act (also known as No Child Left Behind or NCLB in its 2002 reauthorization) are going to let states and local school boards choose, not only how many tests to mandate for the children in the state, but also the grade levels at which schools must administer these Common Core-based tests. Although one would think that providing options for testing would be a strong signal by Congress that it wants to give back to local and state educational agencies some of the educational authority the US Department of Education has taken away from them, arguments are now being made to Congress to keep in place the NCLB testing mandates. Who exactly would benefit from this testing regime—certainly not the teachers and the students in our classrooms, nor their parents…"
http://www.breitbart.com/big-government/2015/02/05/when-will-congress-hear-from-parents-on-reauthorizing-no-child-left-behind/
MISC.:
IRS Rehires Hundreds Of Problem Former Employees–Just In Time For Obamacare
"As an employer, would you rehire a former employee guilty of misconduct? Say, someone you caught falsifying official forms, peaking at secured confidential files, or misusing company property? How about rehiring hundreds of such misbehaving workers? These aren't trick questions. Most employers breathe a sigh of relief when such an employee departs. You don't hire them back. Rehiring is for someone you want back, not someone who was a problem. But the IRS may be different from your average employer. So suggests a new report by the Treasury Inspector General for Tax Administration. The watchdog report says the IRS rehired hundreds of former employees with prior substantiated conduct or performance issues. The Inspector General identified hundreds of rehires despite prior substantiated conduct or performance issues. Some were serious. They ranged from unpaid taxes, unauthorized access to taxpayer information, leave abuse, falsification of official forms, unacceptable performance, misuse of IRS property, and off-duty misconduct. The Treasury Inspector General for Tax Administration concluded that the rehires pose increased risks to the IRS and taxpayers. In many cases, the problems cropped up again after the person was rehired, the report reveals. Of the more than 7,000 former employees the IRS hired between January 2010 and September 2013, 824 had prior performance and conduct issues. In fairness, the IRS did a lot of rehiring of former employees. And most of the rehires did not have performance or conduct issues. The report cites a former problem employee whose file was explicitly marked "Do Not Rehire" because the person was "absent without leave for 312 hours." Guess what? He was rehired anyway. 141 former employees were rehired even though they had prior substantiated tax issues. What's worse, five of them were know to the IRS as having willfully failed to file their federal tax returns. No problem, they were rehired. During the audit, IRS officials stated that prior conduct and performance issues do not play a significant role in deciding the candidates who are best qualified for hiring. But since then the IRS has indicated it will work to improve its hiring practices. All of this comes at a time when the IRS budget has been cut, and when the agency is facing increasing scrutiny…"
http://www.forbes.com/sites/robertwood/2015/02/06/irs-rehires-hundreds-of-problem-former-employees-just-in-time-for-obamacare/
IRS rehires reprimanded ex-staffers
http://thehill.com/policy/finance/231938-irs-rehires-reprimanded-ex-staffers
IRS knowingly rehired tax cheats, other employees with 'performance' issues: Audit
http://www.washingtontimes.com/news/2015/feb/5/irs-knowingly-rehired-tax-cheats-audit/?utm_source=RSS_Feed&utm_medium=RSS
64% of reporters say Feds spying on their email, calls, online searches
"In a survey of investigative reporters that makes Richard Nixon's enemies list look like child's play, nearly seven in 10 said they believe that the Obama administration has spied on their phone calls, emails and online searches. According to a Pew Research Center survey of 454 media figures, 64 percent "believe that the U.S. government has probably collected data" from their calls and email and eight in 10 believe just being a journalist jumps the chance Uncle Sam is spying on them. The survey follows multiple reports of actual spying by federal officials on reporters, and the White House's effort to track down those who leak information to reporters despite long-forgotten promises to be the most transparent administration ever."
http://www.washingtonexaminer.com/64-reporters-say-feds-spying-on-their-email-calls-online-searches/article/2559854
Obama's Dirty Dozen: White House Issues More Veto Threats Against GOP Legislation (list of all 12 bills)
"The Obama administration this week continued its streak of vetoing almost every major piece of legislation coming out of Congress, including two new bills aimed at bringing transparency to the federal regulation-writing process. Barely a month into the new Congress, the White House has now issued 11 explicit veto threats against legislation originating in the House, or about two a week. The White House has also indicated that it would veto a 12th bill, the Senate-passed bill to approve the Keystone XL pipeline. The two latest veto threats were on bills House Republicans have pursued for the last few years, but which have landed with a thud in the Democratic Senate. One of these is the Unfunded Mandates Information and Transparency Act, which would require the government to estimate how unfunded federal mandates affect the economy. The House passed this bill Wednesday in a 250-173 vote that saw 9 Democrats vote for the bill. House Speaker John Boehner (R-Ohio) said after the vote that President Barack Obama should withdraw his veto threat and support it… Also Tuesday, the White House said it would veto a bill the House will pass Thursday, the Small Business Regulatory Flexibility Improvements Act. This will would require the government to take more care in issuing rules that hurt small companies. But the White House said again that this would impose "costly analytical and procedural requirements" on agencies that write regulations. "The bill would impose unnecessary new procedures on agencies and invite frivolous litigation," it said. It added the bill would "burden the existing framework with layers of new procedural requirements that would seriously undermine the ability of agencies to execute their statutory mandates."… Below is a list of the "dirty dozen" bills that Obama has said he would veto, and you can read his veto threats here. The Senate's Keystone bill, S. 1, is not listed on the White House site, but officials have said all bills requiring Keystone approval would be vetoed:"
http://www.theblaze.com/stories/2015/02/05/obamas-dirty-dozen-white-house-issues-more-veto-threats-against-gop-legislation/
House and Senate reintroduce popular FOIA legislation
"Congress came one floor vote away last year from passing bipartisan, open-government legislation from the Senate, but lawmakers ran out of time as they rushed to reach agreement on spending legislation. Now the Senate measure is back, along with a companion proposal in the House. Sens. John Cornyn (R-Tex.) and Patrick Leahy (D-Vt.) this week reintroduced legislation to strengthen the Freedom of Information Act, a key open-government law that guarantees public access to federal records, with limited exceptions. The bill passed the Senate unanimously in December but never came up for a vote in the House. Senate Judiciary Committee Chairman Chuck Grassley (R-Iowa) signed on as a co-sponsor of the measure and added it to the panel's calendar for consideration this week. "An open and transparent government is the linchpin of American democracy, and I'm pleased to continue my partnership with Senator Leahy to improve this important law as we work together with our colleagues in the House to promote greater accountability for the American people from their government," Cornyn said in a statement this week. On the House side, Reps. Darrell Issa (R-Calif.) and Elijah Cummings (D-Md.) reintroduced a similar transparency measure that won unanimous approval in the chamber last year. Both proposals would establish a "presumption of openness" with government records, codifying a directive that President Obama issued back in 2009."
http://www.washingtonpost.com/blogs/federal-eye/wp/2015/02/05/house-and-senate-reintroduce-popular-foia-legislation/
Obama Admin's Department Of Labor Website Launched A Cyber Attack
"The Obama administration's Department of Labor (DOL) website was used to launch a cyber-attack, infecting visitors logging on to official DOL web pages on nuclear energy. DOL's "nuclear-related" web pages sent out a "Watering Hole" attack in April 2013. In a "Watering Hole" attack, the bad guys target a specific group of people and set malware traps on web pages that the group is likely to visit. So when visitors went on DOL's nuclear pages, they received malware from the rogue Internet domain "dol.nso1.us." The attack was confirmed only by a 2013 post by Craig Williams, a security executive at Cisco Systems, to a Cisco company website. Why would somebody want to give malware, which can include programs to track victimized computers, to people visiting federal government websites on nuclear energy? The DOL would not say. DOL did not return a request for comment for this report, despite assuring The Daily Caller that an explanation would be provided by Thursday morning. DOL has top nuclear experts in its programs related to nuclear weapons and energy workers. North Korea, meanwhile, spent April in the dead of the "2013 Korean Crisis," which included North Korean nuclear tests and nuclear proliferation. More importantly: who did it? That question, like so much on the Internet, is designed to never be answered. The malicious domain "dol.nso1.us," which sent out the malware from DOL's website, is owned by the company changeip.org. Type in "changeip.org" on your home browser and you get to changeip.com, a company that sells cheap domain names. A call to changeip.com's Miami, Florida office was greeted by an automated message. An email to one of several anonymous staff email accounts was not returned."
http://dailycaller.com/2015/02/05/obama-admins-department-of-labor-website-launched-a-cyber-attack/
CATO: Net Neutrality, Obama and Oatmeal (Berin Szoka)
https://www.youtube.com/watch?v=blhLC_RZ8G0&utm_content=bufferf256a&utm_medium=social&utm_source=facebook.com&utm_campaign=buffer
Obamacare for the Internet? GOP evolves on net neutrality
"…Yet in spite of their record of blunt opposition to any enforceable net neutrality rules, Republicans in the House and Senate last month rolled out legislation embracing the core principles of net neutrality — for instance, it bars the prioritization of certain content based on payment, and it regulates wireless practices. The GOP lawmakers behind the bill are now urging the FCC to hold off on its own regulations to let Congress take the reins. "The center of gravity in the net neutrality debate has shifted very dramatically in the past year," Kevin Werbach, a former FCC counsel and an associate professor at the Wharton School of the University of Pennsylvania, told CBS News. The GOP legislation, he said, "is a recognition of how the environment has changed. There is no chance of legislation forbidding net neutrality rules or authorizing certain types of discrimination… The extraordinary intensity of the support for net neutrality rules is something that Congress has to take into account." Lawmakers have readily acknowledged the new dynamics of the debate. At a hearing two weeks ago, Rep. John Shimkus, R-Illinois, said he remains a "paid prioritization guy," arguing that Internet service providers (ISPs) should be free to adopt whatever business model they see fit. "But that was then, this is now," he continued. "We're in a new world order where I think we have now looked at the debate and said — and businesses have done that, too, and said — hey, you know, we need to get this monkey off our back, we need to get some rules. And some certainty, businesses always talk about certainty." While opposition to net neutrality has come from the right, the issue has never been purely partisan. Former FCC Chairman Kevin Martin, who was nominated to lead the commission by former President George W. Bush, took the first formal action on net neutrality in 2008 when he tried to sanction Comcast for throttling certain content. Meanwhile, polls and online dialogue show there are plenty of conservatives who are concerned about large broadband companies (in some cases perceived as liberal-leaning) discriminating against certain kinds of content or content providers. A poll conducted in November for the Internet Freedom Business Alliance found that 83 percent of self-identified "very conservative" voters said they were concerned about the possibility of Internet service providers having the power to "influence content." Another November survey from the University of Delaware's Center for Political Communication found that 85 percent of Republicans are opposed or strongly opposed to allowing ISPs to charge some websites or online streaming services extra for faster speeds. When lawmakers like Cruz posted statements online in recent months stating their opposition to net neutrality, they faced significant backlash. One of the most "liked" comments on a Facebook posting from Cruz reads, "As a Republican who works in the tech industry I can say that this statement shows you either have no idea what you are talking about or you are bought and paid for by the American Cable monopoly." The issue gained widespread attention last summer after John Oliver, host of HBO's satirical news program "Last Week Tonight," encouraged his viewers to take advantage of the FCC's open comment period on net neutrality. Ultimately, nearly 4 million Americans left comments on the matter, eclipsing the previous record set for the highest number of public comments received by the FCC — that was 1.4 million in the wake of Janet Jackson's "wardrobe malfunction" during the 2004 Super Bowl halftime show. As the tide has turned in favor of net neutrality, even the ISPs have embraced the general concept — companies like Comcast and AT&T have said that they agree they shouldn't discriminate against any content. That's how House Energy and Commerce Committee Chairman Fred Upton, R-Michigan, and Senate Commerce, Science and Transportation Committee Chairman John Thune, R-South Dakota, ended up drafting a bill to enact net neutrality rules. "This should all sound very familiar to my Democratic colleagues because they are the rules many of you and the president have been calling for for some time," Upton said at a hearing last month…"
http://www.cbsnews.com/news/obamacare-for-the-internet-gop-evolves-on-net-neutrality/
CORNYN AND CRUZ CLASH ON OBAMA'S AG NOMINEE
"Texas Senators John Cornyn and Ted Cruz are disagreeing about what the Senate Republicans' strategy should be regarding their opposition to the nomination of Loretta Lynch, President Barack Obama's nominee to replace Eric Holder as Attorney General. On a conference call with the media Wednesday afternoon, Cornyn, who serves as Majority Whip, announced that he would vote against Lynch's nomination. "I will oppose that nomination," said Cornyn. "While she has an impressive record as United States Attorney, as you know, she will become the chief advocate for the President's policies as Attorney General, and her testimony expressing support for the President's unconstitutional executive action, and for her support for a number of the President's other policies, make it impossible for me to vote for her nomination." Cruz has also publicly stated his opposition to Lynch's nomination, but is taking it one step further. He is advocating for Republican Senators to not even allow the vote, to block Lynch's nomination until Obama abandons his planned executive amnesty, according to a report by Politico on Tuesday. As Breitbart Texas reported last November, Obama announced he would enact sweeping immigration reforms by executive order, granting millions of illegal immigrants relief from deportation. The president's plan drew howls of outrage from Republicans, and a lawsuit filed by a Texas-led, multi-state coalition was filed a few weeks later. "For several months now, I have called on the Senate majority leader to halt confirmations of every nominee executive and judicial, other than vital national security positions, unless or until the president rescinds his unconstitutional amnesty," Cruz told Politico. "We have an opportunity in front of us right now with Loretta Lynch — a nominee for attorney general — who has fully embraced and flat-out promised to implement the unconstitutional amnesty." Republicans must use "every procedural tool" to stop Obama's executive amnesty, said Cruz, and called blocking Lynch's nomination "a concrete and definitive step we can take right now, using the tools that the Constitution gives Congress to rein in the president's lawlessness." Cornyn, on the other hand, said that he did not support Cruz's strategy, as reported by the Dallas Morning News. "I don't think they should be coupled together, no," he said, explaining that delaying the vote would mean extending the time that Holder, who has faced harsh criticism from Republicans for a long list of scandals, would be in the office."
http://www.breitbart.com/texas/2015/02/05/cornyn-and-cruz-clash-on-obamas-ag-nominee/
FDA chief to resign
"Food and Drug Administration Commissioner Margaret Hamburg is stepping down from her post at the end of March, the agency announced Thursday. Hamburg, who has served as the agency's chief for six years, said it was "with very mixed emotions" that she planned to resign and said her tenure as head of the agency "has been the most rewarding of my career" in a note to staff. She was nominated by President Obama and confirmed by the Senate in 2009. Congress would have to approve her replacement, but until it does, FDA chief scientist Stephen Ostroff will temporarily fill the role, officials said."
http://www.washingtonexaminer.com/fda-chief-to-resign/article/2559841
This is how few Americans are deciding who our presidential nominees are
"…Dave Leip's great-if-not-super-modern Atlas of Presidential Elections has collected data on contested primaries going back to 1992 — including vote totals by state for primaries and caucuses, when possible. It allows us to estimate with some certainty how many voters cast their votes for candidates. But, perhaps more interestingly, it lets us figure out which voters actually mattered — that is, the votes cast before and after a candidate clinched the nomination. Pulling data by state and matching it to the primary calendar gives us a decent estimate. Since 1992 (and, again, excluding sitting presidents who won re-nomination), on average 9.1 million people have voted for the winner of the nomination before he clinched (defined here as getting the required majority of delegates). The high was the nomination of Barack Obama, which only happened at the very end of the process and which saw massive turnout. Most of the time, the nominations were clinched in March, as was the case with the lowest total: former Kansas senator Bob Dole, who won the nomination after only about 5.1 million votes in 1996… In the process of tallying the votes, we flagged when states got to hold their contests before the nomination was clinched. (This is trickier than it sounds; several states hold caucuses and votes, for example.) On the map below, darker-colored states more frequently held their elections prior to the nominee clinching. Voters in nine states got to weigh in while it still mattered less than half of the time… The dates each nominee clinched: Clinton, June 2, 1992; Dole, March 19, 1996; Gore and Bush, March 14, 2000; Kerry, March 16, 2004; Obama, June 4, 2008; McCain, March 4, 2008; and Romney, May 29, 2012."
http://www.washingtonpost.com/blogs/the-fix/wp/2015/02/05/this-is-how-few-americans-are-deciding-who-our-presidential-nominees-are/
Beck Says the Tea Party Has to Change Its Name: 'We've Got to Find New Language'
"Glenn Beck on Thursday begged the Tea Party to find a new way to identify itself, saying the name has been "so maligned that people stop hearing you now." "We've got to find new language," Beck said on his television program. "[On the left], they're shape-shifters. You have to constantly shift with them." Beck made it clear that he is not saying the Tea Party should change their values or principles, only the "language and names and labels." "You stand here with the truth, but you understand that they are going to continually shift their shape," Beck said. "Good. So will I." Beck has frequently discussed how progressives first identified themselves as progressives, then became liberals and Democrats before coming back to progressives. He has also discussed the left's use of language in matters like abortion, and how "pro-choice" is much more persuasive language than some potential alternatives."
http://www.theblaze.com/stories/2015/02/05/beck-says-the-tea-party-has-to-change-its-name-weve-got-to-find-new-language/
Sharyl Attkisson: Brian Williams Not Alone; Hillary Clinton Lied About Being Shot At In Bosnia
http://philadelphia.cbslocal.com/2015/02/05/sharyl-attkisson-brian-williams-not-alone-hillary-clinton-lied-about-being-shot-at-in-bosnia/
FIRESTORM: VETERANS LIVID OVER BRIAN WILLIAMS' LIES
http://www.breitbart.com/big-journalism/2015/02/05/firestorm-veterans-livid-over-brian-williams-lies/
Obama poised to request authority to use military force against ISIS
http://www.cbsnews.com/news/obama-poised-to-request-authority-to-use-military-force-against-isis/
Iran: The 'Americans Are Begging Us for a Deal'
'Iran prepares itself for war with global powers'
"A top Iranian military leader claims that U.S. officials have been "begging us" to sign a nuclear deal during closed door negotiations with Tehran over its contested nuclear program, according to recent comments made to the Iranian state-controlled media. Mohammad Reza Naghdi, the commander of the Basij, a paramilitary group operating under the wing of the Iranian Revolutionary Guard Corp (IRGC), recently claimed that the "Americans are begging us for a deal on the negotiation table," according to comments published in Persian and independently translated for the Washington Free Beacon. Naghdi added that American officials routinely "plea" with Iran in talks and that the United States is negotiating from a position of weakness, according to his comments, which follow earlier reports claiming that Iran's leading negotiator "frequently shouts" at U.S. officials. The military leader's remarks appear to jibe with new reports that the United States is conceding ground to Iran in talks and will now allow it to "keep much of its uranium-enriching technology," according to the Associated Press. Iran, the AP reported, "refuses to meet U.S.-led demands for deep cuts in the number of centrifuges it uses to enrich uranium, a process that can create material for anything from chemotherapy to the core of an atomic bomb." Regional experts say that the Iranians feel that they are in a position of power in the talks and believe that the Obama administration is desperate to ink a deal."
http://freebeacon.com/national-security/iran-the-americans-are-begging-us-for-a-deal/
Obama's Secret Iran Strategy
The president has long been criticized for his lack of strategic vision. But what if a strategy, centered on Iran, has been in place from the start and consistently followed to this day?
http://mosaicmagazine.com/essay/2015/02/obamas-secret-iran-strategy/
Obama Seeks Alliance With Islamic Groups
"President Barack Obama quietly met with a group of Muslim political activists in the White House Feb. 4 to get them to support the Democrats' political machine. The meeting didn't focus on U.S. foreign policy or Islamic jihadi attacks. Instead, it was Obama's outreach to a growing Democratic-affiliated political constituency, similar to other meeting with environmental, African-American or Latino political groups. The president "encouraged the [Muslim] participants to remain civically engaged in their communities, and told them that he looked forward to seeking additional opportunities to continue the discussion of these and other issues," said a White House statement released after the meeting. The immigrant Muslim population has grown by roughly 1 million since 2000, up to almost 2.7 million in 2013. The population has grown because the federal government has accepted many migrants from war-torn Muslim countries, such as Somalia and Syria. Naturally, the U.S.-based Islamist groups want something in exchange for their cooperation with Obama's Democratic Party. They want federal jobs for their allies, diplomatic support for allied Islamist movements in the Middle East, the stigmatization of criticism of Islam, plus the legal authority for U.S.-based Islamists to independently police zealous U.S.-based Muslims who are preparing to become jihadis. "We spoke about the current environment, and what faith-based organizations like ours can do to assist the president…. [in] different ways, both domestic and international," Azhar Azeez, the Indian-born president of the Islamic Society of North America, told The Daily Caller. The society is the umbrella organization for several Islamic groups in the United States. "We want to ensure that American Muslim involvement, especially from young people, are part of the process and at the highest levels," read a post-meeting statement from Hoda Elshishtawy, a former Democratic Hill staffer who attended the meeting on behalf of the Muslim Public Affairs Council. "The impact of having American Muslims serving at Cabinet-level and Undersecretary positions will demonstrate that American Muslims really are part of the process." "It was a great meeting, basically a listening meeting for the president, listening to the concerns of the community," said Dean Obeidallah, a Muslim advocate and writer. One problem is "anti-Muslim bigotry, and we're seeing people demonize Muslims," said Obeidallah. Because of Americans' criticism of Islam, "young Muslims are growing up stigmatized." Criticism of Islam in the United States has risen because of numerous jihad attacks by believers in Islam. Since 2001, observant Muslims have launched murderous attacks on many American civilians and soldiers, alongside their jihad attacks on people in India, Israel, Spain, England, and most recently, in France. In response to Americans' criticism of the Islamic aggression, Obama has repeatedly denounced criticism of Islam. In 2012, for example, the president of the United States told the United Nation's General Assembly meeting that "the future must not belong to those who slander the prophet of Islam." Although his goals are partisan, Obama's political outreach to American Muslims is partly conducted via Muslim religious groups. For example, at least two major Islamic religious leaders attended the meeting."
http://dailycaller.com/2015/02/05/obama-seeks-alliance-with-islamic-groups/
White House: Names of Muslim Leaders Who Met With Obama to Be Released 'At Some Point'
"The White House will release the names of all 15 people the White House characterized as "American Muslim leaders," who met with President Barack Obama Wednesday, White House press secretary Josh Earnest said Thursday. But he was vague as to whether the release could be as early as Thursday or sometime well in to the future when visitor logs are released. At least two individuals have spoken publicly about the meeting. Comedian and talk radio host Dean Obeidallah, wrote about it for the Daily Beast. Dearborn, Michigan, resident Farhana Khera, executive director of Muslim Advocates, did an interview with the Detroit Free Press. ABC News reporter Jonathan Karl asked Earnest, "Why was the decision made not to allow any press coverage of this?" Earnest said the White House was transparent by letting the press know the meeting occurred. "The president has many meetings at the White House. Certainly not all of them have press coverage," Earnest said. "We did however want to make sure we were as transparent as we could be that the meeting was taking place. I understand there was a blog post put up that characterized the discussion that occurred." The White House did issue a news release Wednesday night providing some information about the late afternoon meeting. Pressed later by Fox News reporter Ed Henry, Earnest said the names would be available in the White House visitor logs. "The White House told the press on Wednesday it would not release of the names of the American Muslim leaders that Obama met with because they were private individuals. You suggested you might get the names," Henry said. "Yeah. I'll see if I can do that for you," Earnest said. "What we do know is that the names will be included in the waves records that are released." Henry countered, "That may be months down the road." Earnest said, "At some point, they will be released. I'll see if I can release them sooner. I know at least a couple of the individuals who participated in that meeting have spoken publicly about their participation." Since some have come forward, Henry said, "Just put the list out, right?" Among administration officials who also met with Obama were White House senior adviser Valerie Jarrett, National Security Adviser Susan Rice and Deputy National Security Adviser Ben Rhodes…"
http://www.theblaze.com/stories/2015/02/05/white-house-names-of-muslim-leaders-who-met-with-obama-to-be-released-at-some-point/
Mark Levin: Obama Administration Have 'Lots Of Blood On Their Hands' In Middle East [VIDEO]
"LEVIN: The fact of the matter is, for all of his talk that he thinks is in defense of Muslims, this president, because of the way he left Iraq, this vice president has started to get a status of forces agreement, they have in my humble opinion lots and lots of blood on their hands. Many, many Muslims, Christians and others have died as a result of their actions. He can give as many speeches and issue as many bumper stickers as he wants. And here's the other point, we are going to get hit if we do not hit this enemy where this enemy is. We are going to get hit again."
http://dailycaller.com/2015/02/05/mark-levin-obama-administration-have-lots-of-blood-on-their-hands-in-middle-east-video/
LEVIN: US ENEMIES 'LAUGHING' AT OBAMA PRAYER BREAKFAST SPEECH
"Talk radio host and author of "The Liberty Amendments," Mark Levin argued that America's enemies were "gut laughing" at President Obama's speech before the National Prayer Breakfast on Thursday's "Hannity" on the Fox News Channel. "There are black Christians, and black Muslims in Africa who are being slaughtered, they don't want to hear about the Jim Crow laws. There are Christians, there are other Muslims being slaughtered in the Middle East, they don't need a lecture from Obama about Christianity. The fact of the matter is Obama is not doing anything effective or substantive to stop genocide in our time" he stated. Levin continued that the president was "not the man of compassion and empathy that he claims to be. Obama has a very high tolerance for misery, not his own, but for everybody else's, and he's turning the world inside-out. He's not only fundamentally transforming America, but by his actions and his inactions he's fundamentally transforming the world, and what we now have is tyranny on the rise, genocide on the rise, our allies are looking over their shoulders." He concluded, "the Nazis were German, every German in the world wasn't a Nazi, we had American-Germans who fought against Hitler, but we still called them German Nazis…this is a hangup Obama has…Obama's speech today sent two messages, one to our enemies that this is not a serious man, they are gut laughing, and one to all those people who are suffering, whose families are being slaughtered that they cannot count on the President of the United States for help."
http://www.breitbart.com/video/2015/02/05/levin-us-enemies-laughing-at-obama-prayer-breakfast-speech/
Critics pounce after Obama talks Crusades, slavery at prayer breakfast
"President Obama has never been one to go easy on America. As a new president, he dismissed the idea of American exceptionalism, noting that Greeks think their country is special, too. He labeled the Bush-era interrogation practices, euphemistically called "harsh" for years, as torture. America, he has suggested, has much to answer given its history in Latin America and the Middle East. His latest challenge came Thursday at the National Prayer Breakfast. At a time of global anxiety over Islamist terrorism, Obama noted pointedly that his fellow Christians, who make up a vast majority of Americans, should perhaps not be the ones who cast the first stone. "Humanity has been grappling with these questions throughout human history," he told the group, speaking of the tension between the compassionate and murderous acts religion can inspire. "And lest we get on our high horse and think this is unique to some other place, remember that during the Crusades and the Inquisition, people committed terrible deeds in the name of Christ. In our home country, slavery and Jim Crow all too often was justified in the name of Christ." Some Republicans were outraged. "The president's comments this morning at the prayer breakfast are the most offensive I've ever heard a president make in my lifetime," said former Virginia governor Jim Gilmore (R). "He has offended every believing Christian in the United States. This goes further to the point that Mr. Obama does not believe in America or the values we all share."
http://www.washingtonpost.com/politics/obamas-speech-at-prayer-breakfast-called-offensive-to-christians/2015/02/05/6a15a240-ad50-11e4-ad71-7b9eba0f87d6_story.html?wprss=rss_politics
OBAMA'S (IM)MORAL EQUIVALENCE BETWEEN ISIS AND CHRISTIANITY
http://www.breitbart.com/big-government/2015/02/05/obamas-immoral-equivalence-between-isis-and-christianity/
Pelosi: Members Won't 'Boycott' Netanyahu Speech. But They Might Be too Busy to Go.
Reps. John Lewis and G.K. Butterfield will skip the address, and Pelosi noted that lawmakers have packed schedules.
http://www.nationaljournal.com/congress/pelosi-members-won-t-boycott-netanyahu-speech-but-they-might-be-too-busy-to-go-20150205
Here Are the Three House Democrats Who Are Refusing to Show up for Netanyahu's Address to Congress
http://www.theblaze.com/stories/2015/02/05/here-are-the-two-house-democrats-who-are-refusing-to-show-up-for-netanyahus-address-to-congress/
UN: ISLAMIC STATE SELLING, CRUCIFYING, BURYING CHILDREN ALIVE
http://www.breitbart.com/national-security/2015/02/04/un-islamic-state-selling-crucifying-burying-children-alive/
U.N. Report Details Absolutely Horrific Findings About What the Islamic State Is Doing With Children
http://www.theblaze.com/stories/2015/02/05/u-n-report-details-absolutely-horrific-findings-about-what-the-islamic-state-is-doing-with-children/?utm_source=TheBlaze.com&utm_medium=rss&utm_campaign=story&utm_content=u-n-report-details-absolutely-horrific-findings-about-what-the-islamic-state-is-doing-with-children
DOD: Nearly 30 Percent of Released Gitmo Detainees Thought to Have Rejoined the Fight Against America
http://www.theblaze.com/stories/2015/02/05/dod-nearly-30-percent-of-guantanamo-releases-thought-to-have-rejoined-the-fight-against-america/