News Briefing for Friday, February 27, 2015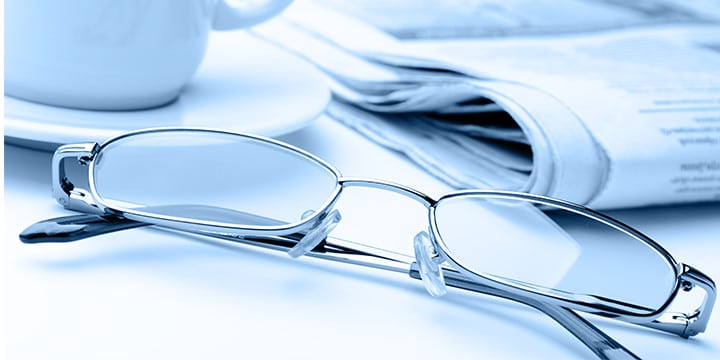 TEA PARTY PATRIOTS:
MITCH MCCONNELL CAVES (Quote by Jenny Beth Martin)
The Senate GOP calls retreat on amnesty.
"…And the third reaction? That came from Tea Party Patriots chair Jenny Beth Martin, who said in a statement: Throughout the election cycle Republicans vowed to do everything they could to stop the President's overreach. Now, the Republicans in the Senate under Majority Leader McConnell's guidance are playing games. Today we have learned that Sen. McConnell's plan is to bring a bill to the Senate floor that would fully fund the Department of Homeland Security without defunding executive amnesty! Congress has the "power of the purse" and is responsible for serving as a check on the President's actions. We have a very narrow window of time to put a stop to President Obama's executive amnesty, and Congress needs to act now! The Martin statement was followed by an appeal to members to call or contact their House and Senate members. All of this would be stunning…if not in any way shocking. It's just like those Bush 43 years when the GOP-controlled Senate and House cooperated to "get something done" on education by collaborating on No Child Left Behind — aka expanding the Department of Education instead of abolishing it. Republicans lost both the House and Senate by 2006 this tactic was so clever. Or, to reach further back, the McConnell cave-in resembles the Bush 41 cave-in on taxes, when in the name of what establishment Republicans love to call "governing" or "realism" the Bush White House went along with breaking the president's pledge that when Democrats wanted to increase taxes he would say "read my lips, no new taxes." The results of that little dalliance led to a humiliating defeat for Bush, who lost his re-election bid to Bill Clinton with a mere 37 percent of the vote…"
http://spectator.org/articles/61885/mitch-mcconnell-caves
Sen. Ted Cruz seeks role of 'disruptive app'; some colleagues would hit delete (Quote by Jenny Beth Martin)
"Jenny Beth Martin, co-founder of the conservative advocacy group Tea Party Patriots, said, "When it comes to Ted Cruz, he's a fighter and he has stuck to his values."
http://www.latimes.com/nation/politics/politicsnow/la-pn-cruz-congress-20150226-story.html#page=1
'Passionate' Christie wants Jeb Bush to answer more questions (Mention of Jenny Beth Martin)
"…Other top Republicans attending the three-day CPAC event include Louisiana Gov. Bobby Jindal, Florida Sen. Marco Rubio, Kentucky Sen. Rand Paul and Wisconsin Gov. Scott Walker, all considered likely 2016 presidential candidates, as well as tea party favorites Sarah Palin and Jenny Beth Martin…"
http://www.app.com/story/news/politics/new-jersey/chris-christie/2015/02/26/christie-courts-conservatives/24068081/
HEALTHCARE:
Treasury won't explain decision to make $3 billion in Obamacare payments
"The U.S. Treasury Department has rebuffed a request by House Ways and Means Chairman Rep. Paul Ryan, R- Wis., to explain $3 billion in payments that were made to health insurers even though Congress never authorized the spending through annual appropriations. At issue are payments to insurers known as cost-sharing subsidies. These payments come about because President Obama's healthcare law forces insurers to limit out-of-pocket costs for certain low income individuals by capping consumer expenses, such as deductibles and co-payments, in insurance policies. In exchange for capping these charges, insurers are supposed to receive compensation. What's tricky is that Congress never authorized any money to make such payments to insurers in its annual appropriations, but the Department of Health and Human Services, with the cooperation of the U.S. Treasury, made them anyway. Health and Human Services spending on these cost-sharing payments is one of the issues named in House Speaker John Boehner's lawsuit against the Obama administration's executive actions on Obamacare. In a Feb. 3 letter to Treasury Secretary Jack Lew, Ryan, along with House Energy and Commerce Committee Chair Rep. Fred Upton, R-Mich., asked for "a full explanation for, and all documents relating to" the administration's decision to make the cost-sharing payments without congressional authorization. In response, on Wednesday, the Treasury Department sent a letter to Ryan largely describing the program, without offering a detailed explanation of the decision to make the payments. The letter revealed that $2.997 billion in such payments had been made in 2014, but didn't elaborate on where the money came from. Over the next decade, cost-sharing payments to insurers are projected by the Congressional Budget Office to cost taxpayers nearly $150 billion…"
http://www.washingtonexaminer.com/treasury-wont-explain-decision-to-make-3-billion-in-obamacare-payments/article/2560739?custom_click=rss
Lawless: Treasury throws unauthorized $3 billion to insurers under Obamacare, won't say why
http://hotair.com/archives/2015/02/26/lawless-treasury-throws-unauthorized-3-billion-to-insurers-under-obamacare-wont-say-why/
Obamacare Cadillac Tax Is No Rolls Royce. New IRS Guidance Makes It A Lemon
"Maybe the IRS should be renamed the ACAA, for Affordable Care Act Agency? After all, the Supreme Court upheld Obamacare as a tax law. The health care tax law is complex and has many taxes in it. And the IRS is involved in a big way. The tax filing season this year has already been marred with filing difficulties, including 800,000 incorrect tax statements that were sent. Fortunately, within days the wrong Obamacare form tax filers got relief from the IRS. But there are plenty of other taxes under the Affordable Care Act. One tax that hasn't yet kicked in is the so-called Cadillac tax. When the law was enacted in 2010, it was understandable that no one worried about a tax that could not apply until 2018. But as it gets closer, well, it's different. And the IRS has just issued a complex and confusing notice about how this tax would apply and to whom. The IRS showcases just how incredibly complex it is. Even the notice itself is a rambling tour. It flags many issues and raises many potential applications as the IRS sets out approaches to the excise tax. To its credit, the IRS asks for comments from tax professionals and impacted parties. It is enormously complex and nuanced, and the IRS says there will be another one of these general approach notices before it tries to issue Proposed Treasury Regulations. Of all the taxes in the ironically named Affordable Care Act, none is more onerous than the Cadillac tax. It is a big tax too, a whopping 40% on top of all other federal taxes. What's more, it is an excise tax, one of the most dreaded kinds of taxes there is. It is a rifle shot tax that is supposed to discourage something very specific…"
http://www.forbes.com/sites/robertwood/2015/02/26/obamacare-cadillac-tax-is-no-rolls-royce-new-irs-guidance-makes-it-a-lemon/
Congress' Obamacare self-exemption OK, judge rules
"A D.C. judge has dismissed a lawsuit that claimed Congress overstepped its bounds when it allowed lawmakers and staff to enroll in an Obamacare exchange set up for small employers in the nation's capital. Superior Court Judge Herbert B. Dixon Jr. said federal regulations issued by the Obama administration permitted denizens of Capitol Hill to take advantage of the insurance portal. In 2010 Congress decided that lawmakers and staff who want insurance from their federal jobs should enter the exchanges it set up for regular Americans under the Affordable Care Act. The administration issued regulations in 2013 that designated the D.C. small business exchange, or "SHOP," as the go-to exchange for congressional lawmakers and staff who wanted to retain a federal employer subsidy that covers about three-quarters of their premiums. But Judicial Watch, a conservative public interest law firm, sued the D.C. exchange on behalf of city resident Kirby Vining, saying it knowingly accepted the premise that Congress is a small business, even though it employs thousands. In court papers, the exchange said federal regulations trumped their authority…"
http://www.washingtontimes.com/news/2015/feb/26/congresss-obamacare-exemption-itself-ok-judge-rule/?utm_source=RSS_Feed&utm_medium=RSS
Opting Out Of The Obamacare Tax: What Happens If You Don't Pay?
http://www.forbes.com/sites/kellyphillipserb/2015/02/26/opting-out-of-the-obamacare-tax/
4 Simple (And Objective) Ways To Tell If Obamacare Is "Working"
"Everywhere I look, it seems like someone is saying Obamacare is "working" (Steven Rattner), " working better than intended" (President Obama), " working better than any of us imagined" (Gail Collins) or even " working incredibly well" (Jonathan Chait).  Given that Obamacare has failed in virtually all the major promises made for it,  it really should not be surprising that most defenders of the law have settled in on the one dimension of the law–expanding coverage–where things appear to be going well. In truth, if this law had been only about expanding coverage, it's quite unlikely it could have gotten enough votes to pass. Instead, it was the claim that we could cover tens of millions of uninsured and bend the cost curve even while reducing the federal budget deficit (all while ensuring that Americans who liked their existing plans could keep them) that ultimately convinced enough Democrats in Congress to leap off the cliff with (or for) their president. In an earlier post, I have already pointed out that no matter how you slice it, the actual reduction in the number of uninsured has been below the levels originally projected by the Congressional Budget Office (CBO).  But such estimates always are subject to dispute given the different surveys available; until we get more definitive estimates for 2014 vs. 2013 from the largest surveys (the American Community Survey and Current Population Survey), such disputes are unlikely to be resolved. Therefore, in this post I will focus only on some narrower readily available metrics related to Exchange and Medicaid enrollments.   My assessment leaves me very puzzled how anyone can say with a straight face that Obamacare is "working."
http://www.forbes.com/sites/theapothecary/2015/02/26/4-simple-and-objective-ways-to-tell-if-obamacare-is-working/
House Republican urges subpoena of ObamaCare data
"Republicans are accusing a key ObamaCare official of refusing to provide Congress with enrollment data that one lawmaker said has already been provided to the White House and insurance companies. Rep. Mark Meadows (R-N.C.) claimed in a hearing that HealthCare.gov CEO Kevin Counihan has ignored Republicans' requests for enrollment data for several months. But the same agency, Meadows said, provided data to insurance companies on Dec. 18. "Either [your agency] intentionally gave misleading information to insurance companies across the country on Dec. 18 or you lied to me and said that you didn't have it," Meadows asked Counihan during his first testimony before Congress. He said Counihan has declined to share the information even after 23 emails, seven phone calls, two text messages and "countless other indirect contacts." "I would suggest the committee strongly look at subpoenaing all the data, all the correspondence, because it is obvious that this gentleman is stonewalling this committee," Meadows said later in the hearing, during a second round of questioning…"
http://thehill.com/policy/healthcare/233934-republicans-say-obamacare-officials-withholding-data
House grills Obamacare official on botched tax forms
"House Republicans and Democrats lobbed fierce questions but got few answers from a key Obamacare official on botched tax forms sent to nearly 1 million people. The questions during a Thursday subcommittee hearing come amid several problems the Obama administration has encountered with the tax portion of the law set to go into effect this year. "We are still seeing problems with healthcare.gov," said Rep. Jim Jordan, R-Ohio, chairman of the House Oversight committee's health subcommittee. The error on the form sent to 820,000 people was related to two pieces of code that threw off how the tax credits were calculated, said Kevin Counihan, CEO of healthcare.gov. The incorrect form, on tax form 1095-A, was sent to Obamacare customers in the second-cheapest silver plan, one of three plan options available. Democrats were also dismayed by the error, which Counihan said is still being investigated. "I am disappointed that the agency made this kind of mistake at a critical time," said Rep. Matt Cartwright, D-Pa., ranking member of the panel. "This is an unforced error that provides fodder for those who want to tear down the Affordable Care Act." "What are you doing to correct this problem so that we don't have future mistakes?" asked Rep. Michelle Grisham, D-N.M. Republicans also grilled Counihan on why it took so long to get re-enrollment numbers to the committee. Rep. Mark Meadows, R-N.C., said that Counihan shared re-enrollment numbers in healthcare.gov with insurance providers back in December but didn't share them with the committee until the day before the hearing. Counihan said he would have to look into the issue. He said that the government needs to verify numbers before releasing them, hence the delay in providing numbers to the congressman. The deflection didn't sit well with Republicans on the panel…"
http://www.washingtonexaminer.com/house-grills-obamacare-official-on-botched-tax-forms/article/2560755?custom_click=rss
Obamacare's tax season chaos hurts Dems' Supreme Court strategy
"On March 4, the Supreme Court will hear another significant case on Obamacare — this one concerning the subsidies that the law provides for individuals to purchase insurance. If the justices rule against the Obama administration — invalidating subsidies for Americans who have purchased insurance through Obamacare's federal healthcare.gov website — the Democrats' political strategy will be obvious. They will focus on the millions of Americans who stand to lose Obamacare subsidies, and they'll pressure Republicans to pass a "simple fix" to restore them. The assumption among Democrats is that Republicans would be blamed for the disruptions unleashed by any ruling, and would be forced to cave. But the chaos Obamacare is about to unleash during tax season could throw a monkey wrench into the Democrats' strategy. To be clear, unlike the previous Obamacare Supreme Court case decided in 2012 that focused on whether the healthcare law itself was constitutional, the current suit, King v. Burwell, instead focuses on whether the administration properly followed the text of Obamacare…"
http://www.washingtonexaminer.com/obamacares-tax-season-chaos-hurts-dems-supreme-court-strategy/article/2560788?custom_click=rss
Republicans confront health chief on secret ObamaCare plan
"A Republican House subcommittee chairman is accusing the Obama administration of secretly preparing a fallback strategy if the Supreme Court strikes down a major piece of its healthcare reform law later this year, even as officials publicly maintain that no plan exists. Rep. Joe Pitts (R-Pa.), chairman of the House Energy and Commerce Health Subcommittee, says federal officials are hiding a roughly 100-page document on the looming court case. The case, King v. Burwell, could cut off ObamaCare subsidies in three-quarters of states and potentially collapse the national marketplace. Pitts confronted the head of the Department of Health and Human Services (HHS) about the plan, which he says is being circulated among senior officials, for the first time on Wednesday. HHS Secretary Sylvia Mathews Burwell said she does not know of a planning document."
http://thehill.com/policy/healthcare/233914-gop-chairman-accuses-white-house-of-lying-on-obamacare-backup-plan
Sylvia Mathews Burwell: Not aware of a secret HHS document to prep for Obamacare ruling
"President Obama's top health official told Congress Thursday she is not aware of a 100-page workup that, according to an influential Republican, lays out potential options the Health and Human Services Department may take if the Supreme Court strikes down many of Obamacare's subsidies. Rep. Joe Pitts, Pennsylvania Republican who chairs the House Energy and Commerce Committee's health panel, said a "source" within the agency told the committee about the document. "This is a document I'm not aware of," HHS Secretary Sylvia Mathews Burwell said. Republican lawmakers are pressing Mrs. Burwell on what, if anything, the administration plans to do if the justices agree with challengers who say the Affordable Care Act reserved premium tax credits for customers on exchanges "established by the state." Obamacare's opponents interpret that to mean the exchanges set up by 16 states and the District of Columbia, and not at least 34 states that rely on the federal exchange known as HealthCare.gov. Mrs. Burwell said Congress never intended to treat certain states differently than others, so all should enjoy the subsidies…"
http://www.washingtontimes.com/news/2015/feb/26/sylvia-mathews-burwell-not-aware-secret-hhs-docume/?utm_source=RSS_Feed&utm_medium=RSS
Administration won't say whether it's working on Plan B for Obamacare
"The top official over Obamacare wouldn't say Thursday whether administration officials have made any efforts towards a backup plan should the Supreme Court block many of the law's insurance subsidies. Health and Human Services Secretary Sylvia Mathews Burwell reiterated that there's no Plan B, something she'd also said earlier this week in a letter to Congress. But she rebuffed additional GOP prodding at a congressional panel Thursday morning. "We don't have an administrative action we believe could undo the damage," Burwell told the House Energy and Commerce health subcommittee. She has said the administration doesn't have the administrative authority to take action. On Wednesday the Supreme Court will hear the highly scrutinized King v. Burwell case, in which four individuals say the administration is illegally awarding insurance subsidies in states relying on healthcare.gov instead of running their own insurance marketplace…"
http://www.washingtonexaminer.com/administration-wont-say-whether-its-working-on-plan-b-for-obamacare/article/2560754?custom_click=rss
Secret Plan B? HHS boss denies claim agency preparing fallback if court guts ObamaCare
http://www.foxnews.com/politics/2015/02/26/hhs-secretary-says-there-still-isnt-plan-b-if-supreme-court-strikes-down/
7.5M Obamacare Customers Face 255% Premium Increase If SCOTUS Strips Subsidies
"If a U.S. Supreme Court ruling eliminates subsidies for Americans who bought coverage on federal exchanges under the Affordable Care Act, nearly 7.5 million Americans could face a premium increase of 255 percent on average yet this year, a new report indicates. A new analysis from Washington research and health policy firm Avalere Health looks at the impact such a scenario would have should the Supreme Court rule this spring that the Affordable Care Act does not allow subsidies to help Americans pay for health insurance in those states that did not set up their own online marketplaces. The case to be heard next week by the court is King v. Burwell, which pits opponents of the law against the Obama administration over whether subsidies are illegal because wording in the health rules out subsidies in states that don't establish their own exchanges. Most of the states using the federal marketplace are led by Republicans. "The federal exchange generally serves low-income populations in red states, so that's where the premium increases would be concentrated," Dan Mendelson, chief executive of Avalere Health said in a statement accompanying the firm's report, which is linked here. Avaelere's is the latest in a parade of reports showing potential harm to consumers who bought coverage on federal exchanges. A few words in the law say an exchange should be set up by states, but the legislation's proponents and the health industry providing benefits say the law also has many other provisions that indicate the federal government agreed to step in and run an exchange if the states didn't set up their own. The health insurance industry and lobbyists that represent the likes of Aetna AET -0.21% (AET), Cigna CI +0.34% (CI), Humana HUM -1.22% (HUM), UnitedHealth Group (UNH) and Blue Cross and Blue Shield plans as well as the hospital industry and other medical care provider groups have submitted briefs supporting the Obama administration in the case…"
http://www.forbes.com/sites/brucejapsen/2015/02/26/7-5-m-obamacare-customers-face-225-premium-increase-if-scotus-strips-subsidies/
Study: ObamaCare premiums could triple if court tosses subsidies
"The cost of healthcare premiums could rise as much 779 percent if the Supreme Court erases ObamaCare subsidies in a majority of states this year, according to a new study. A victory for the plaintiffs in King v. Burwell would erase subsidies in 37 states using HealthCare.gov, causing premiums to spike an average of 255 percent, according to new research by the nonpartisan group Avalere Health. Nine states, including Florida and North Carolina, would see premiums spike more than 300 percent. Alaska and Mississippi face the most damage, facing increases of 449 percent and 779 percent, respectively. Both parties have agreed that the court case could wreak havoc on the insurance landscape. Healthcare experts have predicted a massive number of ObamaCare dropouts when people are no longer able to afford coverage. Nearly 90 percent of people who purchased ObamaCare plans nationwide are receiving subsidies. But Dan Mendelson, founder and CEO of Avalere, said many states that stand to lose subsidies are likely to be even more worse off…"
http://thehill.com/policy/healthcare/233968-study-premiums-could-rise-as-much-as-400-percent-if-court-rules-against
A Litmus Test for ObamaCare and the Rule of Law
The president has ignored the law's plain language. Now the Supreme Court decides if that's all right.
http://www.wsj.com/articles/ilya-shapiro-and-josh-blackman-a-litmus-test-for-obamacare-and-the-rule-of-law-1424997418?mod=rss_opinion_main
Supreme Court ruling could upend Obamacare politics
"What Obamacare gave, the Supreme Court could take away.
The Supreme Court next Wednesday hears a case that could end Obamacare subsidies in 34 states that use HealthCare.gov. If the justices rule that the subsidies are illegal through the federal exchange, they would largely unravel President Barack Obama's health care law, which has helped millions of Americans get insured.  The circumstances are different than the last time the court had a chance to gut Obamacare. That was in 2012, and the court narrowly upheld the law and its unpopular individual mandate. Back then, most of the Affordable Care Act hadn't gone into effect yet; it was still partly an abstraction.  Now, 11.4 million people have signed up, and nearly nine in 10 get tax credits to help pay for coverage. Most of them are in states that use the federal exchange, rather than running their own, and those are the people who lose their financial assistance if the court rules against the White House in the case known as King v. Burwell. Up to 8 million people could once again be uninsured, according to an estimate by the Urban Institute.  The cut off could be abrupt — and the political outcry intense.  And for once in the long political struggle over Obamacare, Democrats could be on offense. It would be the mirror image of the controversy that erupted in late 2013, when many people saw their insurance plans canceled because they didn't meet the new Obamacare rules, and Republicans pummeled Obama for breaking his promise: "If you like your plan, you can keep it." The anger stuck, and it helped the GOP make big gains in the November 2014 midterm elections.
But if the subsidies go, Democrats could run ads attacking the Republicans for trying to take away coverage from their own newly insured constituents. They could feature a heart patient who has to skip his next echocardiogram, a pregnant woman who loses her coverage and is cut off before her baby is born, a breast cancer patient, like Barbara Fox, worried about paying for her next round of chemo.  Fox, 58, is a part-time community college instructor in Arizona. She's being treated for Stage 4 breast cancer, which has spread to her liver. She's in remission now and her subsidized Obamacare insurance enables her to get thousands of dollars of chemotherapy every three weeks to keep her cancer at bay. She's watching the Supreme Court nervously, and if the justices rule against the White House, she says she'd stretch her dollars — but they can only stretch so far…."
http://www.politico.com/story/2015/02/obamacare-supreme-court-115513.html
A GOP Exit Ramp From ObamaCare
A favorable outcome in King v. Burwell would be an opportunity for Republicans to begin a transition to a free market.
http://www.wsj.com/articles/kim-strassel-a-gop-exit-ramp-from-obamacare-1424996362?mod=rss_opinion_main
GOP scrambles to keep Obamacare subsidies flowing in case of Supreme Court victory
"What happens if Republicans win the Supreme Court case against Obamacare? They might end up like the dog that caught the car. Next Wednesday the court will hear oral arguments in King v. Burwell, the case challenging the payment of Obamacare subsidies through the federal exchanges. If the justices bar the payment of subsidies through those exchanges, it would be both a victory for the health law's critics and a problem for Republicans running Congress. Which is why a Senate GOP working group has been meeting for months to figure out what to do should the challenge to Obamacare succeed. It's a difficult problem on several fronts. First, even in a victory scenario, nobody knows just what the Court will do. Would subsidies stop immediately? After some period of time? Republican lawmakers don't know any more than anyone else about what path the justices will choose. More importantly, nobody knows what will follow. This week Health and Human Services Secretary Sylvia Mathews Burwell told Republicans the administration has no "Plan B" should Obamacare lose in court. "We know of no administrative actions that could, and therefore we have no plans that would, undo the massive damage to our healthcare system that would be caused by an adverse decision," Burwell told the GOP. So Republicans are working on their own plan. "We're committed to helping the people who have been hurt by the healthcare law," said Republican Sen. John Barrasso, leader of the working group. "We're not going to help the law, but we're going to help the people, so they are not left in the lurch." What that means is Republicans are going to find a way to continue paying subsidies to the estimated 7.5 million Americans who receive taxpayer-funded help to pay their insurance premiums through the federal Obamacare exchange…"
http://www.washingtonexaminer.com/gop-scrambles-to-keep-obamacare-subsidies-flowing-in-case-of-supreme-court-victory/article/2560786?custom_click=rss
Ben Sasse outlines off-ramp for Obamacare subsidies case
Cites grace period akin to COBRA coverage
"A freshman Republican senator says he will introduce legislation in the coming days that provides an off-ramp for Americans who would be affected by a Supreme Court ruling this summer that could blow a wide hole in Obamacare. Sen. Ben Sasse of Nebraska said conservatives hoping to win the "war" against the Affordable Care Act must offer short-term relief to people who may lose their government subsidies after the justices rule in the case, known as King v. Burwell. "ObamaCare took these patients hostage. Conservatives have a duty to save them," he wrote Thursday in an op-ed for the Wall Street Journal. He said his bill would allow people to keep their chosen health plan, with financial assistance, for an 18-month grace period — akin to COBRA, or the Consolidated Omnibus Budget Reconciliation Act, a law that allows workers who lose their jobs to keep their health coverage for a while. Then, the GOP must present a longer-term plan for health reform and turn the 2016 presidential election into a referendum on "two competing visions of health care." For now, Republicans are grappling with how to deal with the political fallout of "King," should the justices this June agree with conservatives and say the health law of 2010 reserved subsidies for exchanges "established by the state…"
http://www.washingtontimes.com/news/2015/feb/26/ben-sasse-outlines-ramp-obamacare-subsidies-case/?utm_source=RSS_Feed&utm_medium=RSS
GOP senator: Party could lose ObamaCare 'war'
"Sen. Ben Sasse (R-Neb.) is warning that the Republican Party will "lose the whole war" against ObamaCare, unless the GOP quickly coalesces around a plan to replace it. Sasse said too many Republicans remain divided on a replacement strategy with only a few months before a major Supreme Court case that could gut a central piece of the law and suddenly make healthcare unaffordable for more than 7 million people. "Unless those of us who oppose ObamaCare unite behind an approach that offers Americans a better alternative, we could lose the whole war," Sasse wrote in an op-ed published in The Wall Street Journal late Wednesday. The freshman senator said he will be proposing his own plan that involves a stopgap solution in case of a plaintiff victory in King v. Burwell, which involves ObamaCare subsidies in 37 states…"
http://thehill.com/policy/healthcare/233917-gop-senator-warns-party-could-lose-war-against-obamacare
CPAC Interview: Rep. Marsha Blackburn on ObamaCare, Net Neutrality
http://hotair.com/archives/2015/02/26/cpac-interview-rep-marsha-blackburn-on-obamacare-net-neutrality/
Jindal: GOP Getting Ready to 'Wave the White Flag' on Obamacare
"Appearing between conservative heavyweights Wisconsin governor Scott Walker and Sarah Palin, Bobby Jindal showed he could more than hold his own at CPAC on Thursday evening., slamming the new Republican majority in Congress for not trying hard enough to repeal the Affordable Care Act. Jindal warned that GOP congressmen were getting ready to "wave the white flag" on repealing the health-care law just like they have on President Obama's executive amnesty.  "It is time for them to govern the way they campaigned at get rid of Obamacare," Jindal said. "We don't need Obamacare-lite." The latter mention refers to Jindal's frequent criticism of some conservative replacements for the law, which he says are too similar to Obamacare itself. Earlier in the day, a number of proponents of such alternatives had appeared at a panel on the same stage, but Jindal has repeatedly argued his think tank's alternative, which would provide fewer government subsidies for health insurance than the more prominent Republican alternatives, is superior. The Louisiana governor, who's almost certainly running for president in 2016, has a busy weekend ahead of him. His budget proposal for the state of Louisiana will be unveiled tomorrow, and he will be in attendance at a gathering sponsored by the Club for Growth in Florida later this weekend as well."
http://www.nationalreview.com/corner/414511/jindal-gop-getting-ready-wave-white-flag-obamacare-ryan-lovelace
Bobby Jindal: 'We must repeal every single word of Obamacare'
http://www.nola.com/politics/index.ssf/2015/02/bobby_jindal_at_conservative_c.html
The Veterans Independence Act: Giving Vets A Way Out Of Socialized Medicine
"Few Americans who read a newspaper didn't hear about last year's Veterans Health Administration scandal, in which VA officials manipulated patient waiting lists in order to deny care to ailing veterans. I observed at the time that the VA's brand of government-run medicine was far worse than Obamacare. And I questioned why lawmakers hadn't done more to reform veterans' health care. Today, Concerned Veterans for America is publishing the most comprehensive effort in decades to reform the VA, and to ensure that veterans gain access to the same high-quality health care available to most Americans…"
http://www.forbes.com/sites/theapothecary/2015/02/26/the-veterans-independence-act-giving-vets-a-way-out-of-socialized-medicine/
VA chief backs outside medical care as new program falters
http://www.washingtontimes.com/news/2015/feb/26/va-chief-backs-outside-care-as-choice-program-falt/?utm_source=RSS_Feed&utm_medium=RSS
IMMIGRATION:
House panel probes allegations of spreading crime by illegal immigrants
"President Obama's efforts to narrow the Department of Homeland Security's immigration enforcement focus has allowed thousands of criminally convicted illegal immigrants to remain in the country and continue to break laws. That allegation of an unintended consequence of the president's immigration policies was the subject of a heated House Oversight and Government Reform Committee hearing Wednesday that exposed a widespread failure to identify and remove criminal illegal immigrants. Deportations have plummeted under the Obama administration as the number of people entering the country illegally has steadily climbed, said Jessica Vaughan, policy director of the Center for Immigration Studies. The number of Immigration and Customs Enforcement deportations dropped 58 percent between 2009 and 2014, Vaughan told the panel. The number of criminally convicted illegal immigrants who have faced deportation has fallen by 43 percent since 2012 despite programs, such as enhanced fingerprint screening, that have improved the government's ability to identify such individuals. Two of Vaughan's fellow witnesses shed light on the implications of such trends. Jamiel Shaw, a Los Angeles father, testified on the murder of his son by a so-called "Dreamer," or a person who was brought into the country illegally as a child and allowed to stay under the Dream Act, while Sacramento resident Michael Ronnebeck testified on the murder of his nephew by an illegal immigrant in Arizona. In both cases, the suspects had histories of previous criminal charges but were never removed from the country. Scott Jones, the Sacramento County, Calif., sheriff, told lawmakers the hands-off approach Obama has encouraged Homeland Security officials to take has created a "policy vacuum" that effectively allows states to implement their own interpretations of immigration laws. "The problem with the current immigration policy can be simply stated as there is no coherent, sustainable immigration policy," Jones said…"
http://www.washingtonexaminer.com/house-panel-probes-allegations-of-spreading-crime-by-illegal-immigrants/article/2560741?custom_click=rss
Texas officials warn of immigrants with terrorist ties crossing southern border
"A top Texas law enforcement agency says border security organizations have apprehended several members of known Islamist terrorist organizations crossing the southern border in recent years, and while a surge of officers to the border has slowed the flow of drugs and undocumented immigrants, it's costing the state tens of millions of dollars. In a report to Texas elected officials, the state Department of Public Safety says border security agencies have arrested several Somali immigrants crossing the southern border who are known members of al-Shabab, the terrorist group that launched a deadly attack on the Westgate shopping mall in Nairobi, Kenya, and Al-Itihaad al-Islamiya, another Somalia-based group once funded by Osama bin Laden. Another undocumented immigrant arrested crossing the border was on multiple U.S. terrorism watch lists, the report says. According to the report, one member of al-Shabab, apprehended in June 2014, told authorities he had been trained for an April 2014 suicide attack in Mogadishu. He said he escaped and reported the planned attack to African Union troops, who were able to stop the attack. The FBI believed another undocumented immigrant was an al-Shabab member who helped smuggle several potentially dangerous terrorists into the U.S…"
http://www.washingtonpost.com/blogs/govbeat/wp/2015/02/26/texas-officials-warn-of-immigrants-with-terrorist-ties-crossing-southern-border/?wprss=rss_homepage
Yes, Amnesty Encourages More Illegal Immigration
"To the disappointment of immigration-enforcement advocates, Judge Andrew S. Hanen last week rejected a key argument that Texas raised in its attempt to establish legal standing. Texas tried to show that Obama's amnesty policies would lead to an increase of illegal aliens in the state and would strain state coffers as a consequence. To most Americans, amnesty leading to more illegal immigration is simple cause-and-effect logic (much like "increasing the labor supply leads to lower wages"). Our court system, however, doesn't treat so-called speculative harms very well, no matter how inevitable they seem. Still, the open-borders lobby no doubt breathed a big sigh of relief at Hanen's rejection, considering the mass of evidence that Texas put forward. Although it doesn't take a doctorate to understand that amnesty encourages illegal immigration, Texas had submitted written testimony from Harvard Ph.D. Karl Eschbach, a former demographer for the state and an expert in racial demographic trends, ethnic health disparities, and illegal immigration. With Texas paying out nearly $1.7 billion over the last two years in uncompensated health care linked to illegal aliens, the state needs this kind of expertise. Unsurprisingly, Eschbach told the court that amnesty policies "encourage those eligible [for it] to stay in the United States and incentivize other ineligible unauthorized immigrants to remain in the United States with the hope that they will be the beneficiaries of a future adjustment of status." Further, he said, "the effect of DACA and DAPA is to incentivize residents of other countries to come to the United States."  Judge Hanen in response noted that attorneys for Obama did "not deny that some of [the Department of Homeland Security's] action has had this effect." How could they have denied it? We've been experiencing "this effect" for decades. In 1986, Congress passed the Immigration Reform and Control Act providing amnesty for 3 million illegal aliens and prohibiting employers from hiring them. We ended up getting the former but not the latter. Since then, our illegal-alien population has quadrupled. Obama's stealth amnesty in 2012 and his later promises to go "bigger and bolder" led to Texas's getting swamped with unaccompanied alien minors (UAMs) last summer. Citing the federal government's own analysis, Texas stated in its complaint that interviews with apprehended UAMs "showed overwhelmingly" that they were "motivated by the belief that they would be allowed to stay in the United States." Still, courts call this mere "speculative damage." Strangely underutilized by Texas was UAM-surge data from Customs and Border Patrol. From 2012, when DACA was announced, to last year, UAM apprehensions increased 490 percent, 444 percent, and 610 percent for El Salvador, Guatemala, and Honduras, respectively. In the final three months of last year alone, apprehension figures for Guatemalan and El Salvadorian UAMs eclipsed their entire annual average for fiscal years 2009 through 2011 — 2,746 versus 1,399 for Guatemala, and 1,564 versus 1,508 for El Salvador. Even the Congressional Research Service, the Washington Post, and the Soros-funded Migration Policy Institute have made the link between ending the threat of deportation and the rise in illegal immigration. Further, the federal government itself predicts an ever-bigger surge this year. Officials have stated that apprehensions for 2015 will rise to 127,000, a giant increase from the figures of recent years: 90,000 in 2014, and an average of 7,000 in 2003–11. For taxpayers, this will be costly. From the Department of Health and Human Services — specifically, from its Office of Refugee Resettlement, just one of the agencies tasked with management of the crisis — come data showing federal grants to states and non-profit organizations rising from the already lofty $136 million in 2011 to over $800 million last year. The Immigration Law Reform Institute (which I work for) has requested, through the Freedom of Information Act, accounting records that will show the whole price tag of the amnesty-induced UAM crisis. By demonstrating that amnesty is more expensive than deportations (and far more expensive than self-deportation), we hope to confirm that the "limited resources" excuse for not enforcing our immigration laws is 100 percent false. Other countries apparently understand motivating factors better than we do. Japan has one of the highest standards of living in the world and a very selective immigration system. They know that if they told the 300 million living below the poverty line in the Philippines, Indonesia, and Vietnam that they were switching to an open-borders system, Japan wouldn't be Japan for very long. It's hoped Judge Hanen wasn't pressured by politics when deciding on this issue. The Left's increasing moralization of immigration policy is pushing out all common sense from its discussion. Given the harms of mass immigration, we need to be as right-minded as possible. Without common sense, it's the future of the country that'll become "speculative."
http://www.nationalreview.com/article/414436/yes-amnesty-encourages-more-illegal-immigration-ian-smith
Some Mexicans to be given another chance to stay in US
"Hundreds, perhaps thousands, of Mexicans who were expelled from the country by immigration officials in Southern California will be allowed to return for a chance to make their case to stay in the United States, the American Civil Liberties Union said Thursday.
A settlement approved by a federal judge in Los Angeles applies to Mexicans in Southern California who waived rights to a hearing when they were expelled – a procedure known as voluntary return. ACLU affiliates in Los Angeles and San Diego sued the U.S. Department of Homeland Security's secretary and other immigration officials in 2013, saying authorities used deceptive tactics. A settlement was reached in August, but the order by U.S. District Judge John Kronstadt defines who is eligible to make their case to immigration judges under the class-action lawsuit. The agreement applies to Mexicans who left voluntarily from June 2009 to August 2014 and have reasonable claims to remain in the country. They had to have been processed by officials in the Border Patrol's San Diego sector or by Immigration and Customs Enforcement's Los Angeles or San Diego field offices. The Border Patrol long offered voluntary returns to nearly all people it arrested. But in recent years, the agency has embraced procedures that carry stiffer administrative and criminal penalties, including formal deportation orders and criminal prosecution. Some Mexicans were not fully warned of the consequences of voluntary returns, which included a 10-year ban on applying to re-enter the country for one person who married a U.S. citizen and had a U.S. citizen child, said Gabriela Rivera, an attorney for the ACLU of San Diego & Imperial Counties. In some cases, people were given forms with a box already checked that they agreed to leave the country voluntarily, she said."
http://www.washingtontimes.com/news/2015/feb/26/some-mexicans-to-be-given-another-chance-to-stay-i/?utm_source=RSS_Feed&utm_medium=RSS
Obama says immigrants should be 'gathering up their papers' in town hall appearance
"President Obama said illegal immigrants who would be eligible for protection from deportation under his recent, disputed executive orders should plan for them to be upheld in court.  "People should be gathering up their papers, make sure you can show you are a long standing resident of the United States," Obama said Wednesday evening at a town hall meeting hosted by the Spanish-language TV network Telemundo. He said immigrants should make sure that by the time the legal issues are sorted out, "you are ready to go." A federal judge in Texas temporarily blocked Obama's executive action earlier this month at the request of a coalition of 26 states who claim in a lawsuit that the president overstepped his legal authority.  On Wednesday, Obama said he expected to win when a U.S. circuit court hears his appeal, but added that his administration will "take it up from there" if the appeal fails, in an apparent reference to the Supreme Court. He said at each stage of the process, the White House believes it has the better argument. "This is just one federal judge," Obama said of U.S. District Judge Andrew Hanen, who put Obama's order on hold. "We have appealed it very aggressively. We're going to be as aggressive as we can." Dismissing those hoping for a presidential about-face, Obama insisted he was "absolutely committed" to the new policy, which he described as focusing deportation efforts on felons. "We are reorganizing how we work with state and local governments to make sure that we are not prioritizing families [for deportation]," Obama said. "And you are gonna see, I think, a substantial change even as the case works its way through the courts." As Obama spoke in Miami, another immigration drama was playing out in Congress, where lawmakers were attempting to fund Homeland Security over the insistence by some Republicans that Obama's immigration actions be repealed at the same time. Obama derided Republicans for holding national security funding hostage and said he would veto a stand-alone measure to repeal his actions being contemplated in the Senate…"
http://www.foxnews.com/politics/2015/02/26/obama-says-immigrants-should-be-gathering-up-their-papers-in-town-hall/
Obama predicts victory in immigration court fight
"The Senate is moving closer to approving a bill to fund the Homeland Security Department after Majority Leader Mitch McConnell put language to block President Obama's executive action on immigration in a separate bill. Obama says he's confident his immigration plan will survive. Bill Plante reports from the White House."
http://www.cbsnews.com/videos/obama-predicts-victory-in-immigration-court-fight/
OBAMA SAYS HE WOULD VETO STAND-ALONE IMMIGRATION REPEAL
"President Barack Obama says he would veto a stand-alone measure in the Senate repealing his executive actions on immigration. Obama is answering questions at a town hall meeting in Miami hosted by the Spanish-language TV network Telemundo. He says he's "absolutely committed" to his policy of prioritizing deportations of felons, rather than immigrants who have lived illegally in the U.S. for years. Republicans have sought to use a Homeland Security funding bill to repeal Obama's directives. But with a partial agency shutdown looming, the Senate is now looking to vote separately on funding and Obama's immigration measures. Obama says instead of holding national security funding hostage, lawmakers should fund the agency and then pass a comprehensive immigration fix."
http://www.breitbart.com/news/obama-says-he-would-veto-stand-alone-immigration-repeal/?utm_source=feedburner&utm_medium=feed&utm_campaign=Feed%3A+breitbart+%28Breitbart+News%29
Obama: We'll protect undocumented aliens
"President Obama was grilled Wednesday by anxious immigrants concerned about the fate of their undocumented relatives after a court ruling and a clash with Congress have left them in the lurch. Fielding questions at a town hall meeting in Miami, Obama reassured a young veteran wounded in Afghanistan who was worried that his mom would get deported. "I'm confident that your mother qualified under the executive action I have put forward [not to be deported]," Obama told the vet, Eric Naravayas. "There has to be some kinda gray area for a situation like this 'cause I — I put in a lot of time and I love this country," Naravayas said. Immigration activist Erica Andiola, whose mom could be deported, asked, "What's going to happen to my family? Given the fact that immigration reform, it's not going to happen anytime soon and we know that because of the politics in Congress. What's gonna happen in the meantime when my mom — and my family if immigration enforcement comes to my house once again?" Obama said, "We're still going to make sure your mom is not prioritized for enforcement. She should feel confident about that. I want her to feel confident about that short-term. Long-term, we need to get a path to citizenship." Obama issued executive actions to stop deportations of an estimated 4 million illegal immigrants after failing to get a bill through the GOP House."
http://nypost.com/2015/02/26/obama-well-protect-undocumented-aliens/
Obama's Political Advice for Jeb Bush on Illegal Immigrants
"President Barack Obama, while in Miami, called on former Florida Gov. Jeb Bush to push the Republicans in Congress to pass immigration reform. "I appreciate Mr. Bush being concerned about immigration reform," Obama said during a town hall meeting co-sponsored by MSNBC and TeleMundo. "I would suggest what he do is talk to the speaker of the House and members of his party, because the fact of the matter is that even after we passed bipartisan legislation in the Senate, I gave the Republicans a year and a half – a year and a half – to just call the bill." Bush is a likely contender for the 2016 Republican presidential nomination and a supporter of providing a "pathway to citizenship" for illegal immigrants. The town hall was hosted by José Díaz-Balart at Florida International University, Obama talked about his executive actions on deferred actions for childhood arrivals in 2012 and his executive actions last November to shield 5 million illegal immigrants from deportation. He added that this did not poison the well, as some Republicans charged, preventing Congress from passing a bill. "We had the votes. They wouldn't do it," the president added. "Then the notion that, well, if you just hadn't taken these executive actions that if you hadn't done DACA that maybe, that doesn't make any sense. That's an excuse." Last week, a U.S. district judge halted part of Obama's executive actions to allow 26 states to proceed with their lawsuit to undo the actions. Meanwhile, some Republicans in Congress are still pushing for legislation that would not fund the implementation of Obama's executive acitons. "Instead of trying to hold hostage funds for the Department of Homeland Security, which is so important for our national security, fund that and let's get on with actually passing comprehensive immigration reform," Obama said. Obama said he anticipates winning the court case against the states. "We have appealed it very aggressively," Obama said. "We're going to be as aggressive as we can because not only do we know that the law is on our side, but history is also on our side."
http://www.theblaze.com/stories/2015/02/26/obamas-political-advice-for-jeb-bush-on-illegal-immigrants/
Obama: I Would Suggest Jeb Bush Talk To Boehner "If He Is Concerned" About Immigration Reform
http://www.realclearpolitics.com/video/2015/02/26/obama_i_would_suggest_jeb_bush_talk_to_boehner_if_he_is_concerned_about_immigration_reform.html
McConnell faces conservative backlash over compromise to fund DHS, Dems get on board
"Senate Majority Leader Mitch McConnell faced a conservative backlash Wednesday after backing off demands that Congress reverse President Obama's immigration executive actions as a condition for funding the Department of Homeland Security. Senate Democrats, meanwhile, voiced support for the new plan after initially staying coy. A day earlier, McConnell, R-Ky., effectively gave them what they wanted – by agreeing to hold a stand-alone vote on a DHS funding bill, with no immigration measures attached. "We are going to do everything we can to make sure it passes by an overwhelming vote. I think virtually every Democrat will vote for that," Senate Minority Leader Harry Reid, D-Nev., announced Wednesday. Reid's announcement helps clear the way for passage in the Senate. Indeed, shortly after his comments, the Senate voted 98-2 to advance the legislation that Democrats had blocked four times in a row. That legislation would reverse Obama's immigration actions as a condition for funding DHS. But Democrats supported it Wednesday with the understanding it will be changed to what Democrats want. McConnell also earned support from senior members of his caucus, with fellow GOP leaders making clear that the approach may be the only way to fund DHS past a Friday midnight deadline. But vocal conservatives bristled at the change in tactics. And the complaints could create serious turbulence on the House side. Rep. Mo Brooks, R-Ala., one of the most outspoken critics on the Hill of Obama's immigration plan, called the new strategy a "cop-out." Rep. Tim Huelskamp, R-Kan., called it a "surrender plan." Thirty House conservatives, including those two lawmakers, penned a letter to House Speaker John Boehner and his deputies urging them to "stand firm" against Obama's executive actions.  Senior GOP House aides told Fox News that a "clean" DHS bill, without immigration provisions, would be hard to pass among House Republicans. That means Boehner may be forced to rely on mostly Democrats to approve it, should he go along with McConnell's plan. Boehner, though, declined to say Wednesday what he would recommend to his conservative, fractious rank-and-file if the funding bill clears the Senate. "I'm waiting for the Senate to act. The House has done their job," he said after a closed-door meeting with members. Even so, lawmakers were told to be prepared to spend the weekend in the Capitol to resolve the issue. Meanwhile, Sen. Ted Cruz, R-Texas, released a statement calling the leadership's current plan "a mistake."
http://www.foxnews.com/politics/2015/02/26/mcconnell-faces-conservative-backlash-over-compromise-to-fund-dhs-dems-get-on/
Lee: 'We Have to Withhold Funding' from DHS
"Even as Senate majority leader Mitch McConnell advances a bill to fund the Department of Homeland Security without any provisions to block President Obama's executive amnesty, Utah senator Mike Lee called on his colleagues in the House and the Senate to oppose the plan and use their constitutional prerogatives to stop the president. "We have the means at our disposal to stop that [the president's executive amnesty]," Lee said in a question-and-answer session at the Conservative Political Action Conference. "We have to use the power of the purse. We have to withhold funding." McConnell and Senate minority leader Harry Reid have reportedly agreed to vote on a "clean" funding bill for DHS on Friday, and then consider a separate bill to block the executive amnesty. Lee and other conservatives who opposed funding the amnesty likely can't block it in the Senate, but might bolster Republicans in the House who could still reject the bill."
http://www.nationalreview.com/corner/414461/lee-we-have-withhold-funding-dhs-ryan-lovelace
GOP senator to House: 'Here's a straw so you can suck it up'
"Sen. Mark Kirk (R-Ill.) slammed House Republicans on Thursday for their decision to tie language overturning President Obama's immigration actions to a bill funding the Department of Homeland Security (DHS). "I think this is a battle that Republicans should have never fought — junking up a DHS bill, especially when we get a threat against the Mall of America," Kirk said following a Senate GOP conference lunch. A video released by Somali terrorist group al Shabaab over the weekend threatened to attack malls in the U.S., Canada and the United Kingdom.
He then suggested that House Republicans who have insisted on tying the two measures together would be left disappointed. "I think the feeling of most people is this is the fight that we should have not fought," Kirk said. "We really, as a governing party, we've got to fund DHS and say to the House, 'Here's a straw so you can suck it up.'" Kirk warned Republicans to never again tie controversial riders to must-pass spending bills that affect U.S. national security.  "I would say this battle should be the end of the strategy of attaching whatever you're upset at the president [about] to a vital piece of government. I would be, in the future, strongly arguing that if it's a vital piece of the government … the strategy of sticking whatever you're interested in sticking Obama on should end now."
http://thehill.com/homenews/senate/234020-gop-senator-to-house-heres-a-straw-so-you-can-suck-it-up
National Journal Warns That GOP Senators May Stab Democrats
"Democratic Senators are worried about an ambush on the Senate floor, according to National Journal. The Feb. 25 article, which begins by saying "Democrats are worried about an ambush," suggests the attack may be launched by some Republicans. "The real concern among members of the [Democratic] minority is that Sen. Ted Cruz or Sen. Jeff Sessions or another immigration hard-liner will force McConnell to stab them in the back," said the National Journal reporter. The article includes a large photograph of Cruz, suggesting that he may be the chief planner of the feared stabbing. The NJ's worry about an ambush comes one day after Democratic leaders, including minority leader Sen. Harry Reid, warned reporters that the nation is facing a threat of jihadi strikes. "We need to protect our homeland," Reid told reporters Feb. 24, during a press conference in which he said Democrats would continue to filibuster the 2015 budget for the Department of Homeland Security until the GOP ends its effort to stop the president from rewriting immigration law. "We have people being beheaded, people being stacked in cages — one of them has been burned in a cage — we have the direct threat to our malls around America, and we have to be as prepared for these bad people as ISIS and other terrorist groups prepare to do harm to us," he said. "Our first responsibility is to protect this country, and protect it against the threat of terrorism," Sen. Dick Durbin told the reporters. However, the NJ's warning about GOP ambushes seems far-fetched, partly because there'e no evidence that McConnell will be able to overcome the heavily armed Capitol Hill police force while trying to stab one or more Democrats in the back. At minimum, several of the younger Democratic senators should be able to outrun McConnell before he can plunge his knife in their backs, assuming they're not distracted by reading lengthy briefings. Also, Washington insiders believe it is unlikely that McConnell would follow Sen. Cruz's instructions. The NJ article may have garbled the Democrats' real worries. Democrats may be most worried that GOP senators will force them to participate in a Senate debate — complete with amendments and recorded votes — if they end their filibuster of the DHS budget, according to clues buried in the NJ article. During a floor debate, Republicans may "add in even more egregious amendments… [and Democrats] would be powerless to stop them," the reporter wrote…"
http://dailycaller.com/2015/02/26/national-journal-warns-that-gop-senators-may-stab-democrats/
House GOP weighs new approach on Homeland Security
"Sounding retreat, House Republicans agreed Thursday to push short-term funding to prevent a partial shutdown at the Homeland Security Department while leaving in place Obama administration immigration policies they have vowed to repeal. "The speaker's pretty adamant that he's not going to shut down Homeland Security, especially in light of the Mall of America and in light of what's happened in New York," said Rep. Dennis Ross., R-Fla., emerging from a closed-door strategy session with the Republican rank-and-file. He referred to a suggestion made by one terrorist group that a sympathizer should attack the Mall of America, an enormous shopping facility in Minnesota, as well as the arrests Wednesday in Brooklyn of men charged with plotting to help Islamic State fighters. Ross and other Republicans said legislation to fund DHS for three weeks would be put to a vote in the House on Friday. Senate Democratic officials indicated they would agree to the measure, and predicted President Barack Obama would sign the measure, averting a partial shutdown of an agency with major anti-terrorism responsibilities. Outlining a second step in a revised strategy, Ross said House Republicans would also seek negotiations on a separate spending bill on track for Senate passage on Friday. It would fund the agency through the Sept. 30 end of the budget year while also rolling back Obama's immigration directives…"
http://www.washingtontimes.com/news/2015/feb/26/homeland-security-bill-moves-in-senate-while-house/?utm_source=RSS_Feed&utm_medium=RSS
Boehner seeks extension, leverage with Homeland Security funding plan
"House Republican leaders Thursday pushed for a short-term bill to fund Homeland Security and avoid a department shutdown this weekend, hoping to buy more time to force Senate Democrats into negotiations over President Obama's deportation amnesty. House Speaker John A. Boehner presented the plan to his conference at a closed-door meeting, arguing that keeping the Homeland Security Department open with a three-week funding bill would strengthen Republicans' bargaining position, according to lawmakers in attendance. The extra time, he said, would be used to cajole Senate Democrats to follow the legislative process and enter into a conference committee to reconcile the House-passed bill, which included measures to block Mr. Obama's immigration actions, and the Senate's expected "clean" bill that will fund Homeland Security without changes. The Senate will vote on that bill Friday morning, but Minority Leader Harry Reid has vowed not to allow a conference committee, suggesting the stalemate will continue. "We are not going to be part of their petty games," said the Nevada Democrat. The House, meanwhile, will vote on its short-term bill Friday — though conservative lawmakers were skeptical of Mr. Boehner's plan, which depends on cooperation from Democrats…"
http://www.washingtontimes.com/news/2015/feb/26/john-boehner-pushes-homeland-security-funding-exte/?utm_source=RSS_Feed&utm_medium=RSS
House Moves For Short-Term DHS Funding Fix
"After weeks of insisting that the House's job in the fight to fund the Department of Homeland Security was done, Republican leaders are crafting a plan to fund it for a few weeks, buying time to continue their effort to block President Obama's executive actions on immigration. House Republicans held a long meeting Thursday evening in the Capitol to go over the strategy, which is to pass a continuing resolution, or CR, to fund DHS for three weeks. The House would then vote to go to conference with the Senate to reconcile differences between the two chambers and settle on a single bill. The House-passed bill from January fully funds DHS until September but also contains a provision that blocks Obama's executive actions to delay deportations for possibly millions of undocumented immigrants. In the Senate, Majority Leader Mitch McConnell crafted a deal to separate the DHS funding and immigration into two pieces of legislation. With votes expected Friday in the House on the short-term CR and in the Senate on the "clean" DHS bill, the two chambers appear unlikely to have a meeting of the minds before the deadline at 12:01 a.m. Saturday. At that point, DHS funding is scheduled to run out, leading to furloughs for tens of thousands of employees and more than 100,000 essential employees being forced to work without pay. House Republicans leaving the caucus meeting were split on the short-term CR. Some members said they should take up the expected clean DHS bill from the Senate, while others were positive about passing a short-term fix and going to conference. Rep. Walter Jones, R-N.C., said he's opposed to the clean bill, the three-week plan and Obama's executive action. "Of those [who] spoke" in the meeting, a majority were inclined to support the short-term funding, he said, although he estimated the odds of getting to conference at less than 50-50. Rep. Raul Labrador, R-Idaho, said he thought going to conference to work out differences between the chambers on DHS funding and immigration was a good idea, but he was skeptical GOP leaders could get the Senate on board. And without Senate approval, he said he wouldn't support the short-term CR. "The key for me is will the Senate go to conference," Labrador told reporters. "I think it's a great idea … But I don't believe that the Senate will go to conference, so I need my leadership to explain to me how they're going to convince the Senate to go to conference." Getting Democrats on board, as Labrador suggested, may prove difficult. In a press conference Thursday morning, Minority Leader Harry Reid was adamant that Senate Democrats won't budge. 'We will not allow a conference to take place," Reid said. "It won't happen." Reid and House Minority Leader Nancy Pelosi also quashed the notion that they would support a short-term continuing resolution. In a joint press conference hours before House Republicans decided to push forward that plan, Pelosi was asked about the possibility of supporting a CR to provide cover for House Speaker John Boehner to gather votes in his caucus to fully fund DHS. "It's not a question of giving [Boehner] cover. We're trying to give cover to the American people so that our homeland is protected," Pelosi said. "The cover for the speaker is very much less important than the cover the American people need from us to do our job and pass a homeland security bill." The battle to fund DHS has created serious rifts between the Senate and House GOP in recent weeks. Some House conservatives are calling to continue the fight, even if DHS temporarily shuts down. Many senators who strongly disagree with Obama's executive actions, including Alabama Republican Jeff Sessions, however, have said the time has come to move forward on a clean DHS funding bill and declined to use procedural means to slow the process down. "I think it's appropriate to move forward with the bill," Sessions said. "Ideas about how the process will go forward seem to be firmed up. I'm not happy with them but I'm not interested in delaying merely for the sake of delay."
http://www.realclearpolitics.com/articles/2015/02/26/house_moves_for_short-term_dhs_funding_fix.html
Boehner's new plan to resolve the DHS/amnesty standoff: Making kissy noises at reporters
"Actually there are three plans being considered by the House. One: Cave now by passing a clean DHS funding bill. Two: Cave next week, after DHS has shut down for a few days, by passing a clean DHS funding bill then. Three: Tie DHS funding somehow to the outcome of the appeal of the federal injunction against Obama's executive amnesty issued by a judge in Texas last week. Er, how would that work, exactly? Boehner and his leadership team are mulling several different options, and the situation is very fluid. One is to approve a one- to two-week stopgap funding bill, alongside a request for a formal negotiation between the House's bill — which would stop Obama's unilateral immigration policies — and the Senate's proposal, which would not change the president's executive actions. Another alternative House leaders are weighing is to tie DHS funding to the outcome of a court fight over Obama's 2014 decision to shield roughly 5 million illegal immigrants from deportation… Boehner is playing a game of political survival. Most of his inner circle knows that the House will be forced to swallow a clean DHS funding bill at some point. But if the speaker wants to keep conservatives from launching a rebellion, it may be too early to capitulate. Jazz took that to mean that Boehner might agree to a short-term "clean" bill, or a series of bills, that would keep DHS funded only until the Fifth Circuit has ruled on Obama's amnesty. At which point, what? If they uphold the injunction, shutting the program down, do we keep funding DHS while we wait for the inevitable appeal to the Supreme Court? Or do we declare victory and fund DHS long-term, irrespective of what SCOTUS decides, in which case we're declaring victory before we've actually won? On the other hand, if the Fifth Circuit reverses the lower court and quashes the injunction, what do we do then? That would mean that we're back to Congress being the only branch that can stop executive amnesty, by using its power of the purse. But since the GOP's attempt to wield that power has produced a total fiasco, there's no reason to think a new funding standoff a few months from now would end any differently. We'll be back in the same trench we're in now, with House conservatives demanding that DHS funding be tied to undoing Obama's amnesty, Senate Republicans insisting that that's impossible because of the Democratic filibuster, and Boehner caught in the middle. Rarely do I quote Peter King approvingly but the man's got a point: If Boehner's destined to cave, why not cave now? Are grassroots righties going to feel markedly better about him and McConnell next week after we've experienced a token DHS shutdown for a few days?…"
http://hotair.com/archives/2015/02/26/boehners-new-plan-to-resolve-the-dhsamnesty-standoff-making-kissy-noises-at-reporters/
DHS shutdown threat dimming as House GOP proposes stopgap plan
"House Republicans on Thursday presented a plan for a stopgap bill that would fund the Department of Homeland Security for three weeks, raising hopes of averting a looming shutdown of the agency. The plan, which the leaders pitched to rank-and-file Republicans in a closed-door meeting, was the first sign they were willing to pass a new bill after passing another one weeks ago that takes aim at President Obama's executive actions on immigration and has been blocked in the Senate. But the plan faces an uncertain outlook, as House Democratic leadership decided to marshal support against it. Facing a Friday-night-into-Saturday-morning shutdown deadline, the plan might ultimately win support from lawmakers in both parties on Friday. But its passage would only continue a standoff between the House and the Senate over longer-term DHS funding. Separately, the Senate was moving toward a final vote on a funding bill that would not go after Obama's immigration directives. Exiting the House GOP meeting, Republican members said the leadership presented the plan as a way to allow time for the House and Senate to try to go to conference on their competing bills. But Senate Democratic leaders have rejected the idea of a conference. Rep. Walter B. Jones (R-N.C.), a foe of House Speaker John A. Boehner (R-Ohio), said that he would not support the plan but that of those who spoke, a "majority, probably, are inclined to support it." Rep. Richard B. Nugent (R-Fla.), who has also clashed with Boehner, said he would support the proposal. "I think the speaker has laid out a plan. Obviously, he can't control what the Senate does," Nugent said. The GOP meeting came as the Senate's bill appeared unlikely to face tactical delays from rogue conservative senators who want to battle Obama. The measure could win final passage Friday…"
http://www.washingtonpost.com/politics/house-senate-republicans-still-stalled-on-dhs-funding-measure/2015/02/26/03ed5adc-bdde-11e4-8668-4e7ba8439ca6_story.html?wprss=rss_national
Boehner to House GOP: Let's Reject Senate DHS Cave
"House Speaker John Boehner (R., Ohio) doesn't plan to accept the DHS funding bill that the Senate is passing, which does not block funding for implementation of President Obama's executive amnesty. Boehner "wants to go to conference" with the Senate bill, a GOP lawmaker texts National Review from a special House Republican conference meeting. To buy time for the conference, Boehner also proposed passing a continuing resolution for the Department of Homeland Security that would continue until mid March. Basically, Boehner is proposing that they follow regular order by objecting to the Senate amendment to the House-passed DHS funding bill and requesting a conference committee to iron out differences. It could put Democrats in a dicey position. If the conference committee struck a compromise position such as the one that Senate Majority Leader Mitch McConnell (R., Ky.) had favored — that is: legislation blocking just the 2014 orders, rather than the DACA program as well — Senate Democrats would not be able to prevent that bill, the conference committee report, from being debated, although they could try to filibuster a vote on final passage. The bill would not be amendable.  That might put increased pressure on the seven Senate Democrats who claim to oppose Obama's most recent 2014 orders. Certainly, Senate Democrats worry about the prospect of having a vote on such a bill, to judge from their decision to filibuster the House-passed DHS funding bill rather than allow it to be amended. Democrats also objected when Senate majority leader Mitch McConnell (R., Ky.) offered to take up the bill and have the first amendment on the bill be a measure that would strip out the ban on implementing the 2012 orders. To avoid that, Democrats might try to block another short-term continuing resolution, but they risk taking the blame for the resulting lapse in DHS funding…"
http://www.nationalreview.com/corner/414520/boehner-house-gop-lets-reject-senate-dhs-cave-joel-gehrke
No deal? House eyes stopgap to buy time as DHS funding deadline nears
"House Republican leaders are looking at passing a stopgap funding bill to prevent an imminent partial shutdown of the Homeland Security Department, Fox News is told, as lawmakers struggle to reach a long-term deal. The House is now weighing a roughly three-week funding bill, to buy time ahead of a Friday midnight deadline. This comes as the Senate prepares to move a longer-term bill — after GOP Leader Mitch McConnell met Democrats' demands to remove provisions blocking President Obama's immigration actions — but Fox News is told House Republicans plan to reject that. Instead, they want to try and hammer out a new measure with the Senate in a so-called conference committee — something Senate Democrats call a "non-starter." The last-minute maneuvers continue to raise doubts about any long-term funding plan. Earlier in the day, House Speaker John Boehner was coy about disclosing his chamber's next move and even blew kisses to reporters at one point. On the Senate side, McConnell struck a deal with Democrats on Wednesday. He agreed to drop a GOP demand that President Obama's immigration actions be reversed as a condition for funding DHS. The problem, though, is dozens of Republicans want Boehner to keep fighting on the House side even if that means risking a funding lapse. Boehner was coy when asked about the next step. "We're waiting to see what the Senate can or can't do, and then we'll make decisions about how we're going to proceed," he said. But alternative options appeared to be emerging late Thursday. One option is for Congress to move a short-term, stopgap bill to buy time — something Congress often does when stuck in tough negotiations. House Appropriations Committee Chairman Hal Rogers, R-Ky., said such a measure would likely last three weeks. He said an interim bill would be "ready to go."…."
http://www.foxnews.com/politics/2015/02/26/dhs-republicans-bill/
It's Not Over: House GOP Pushes Back With Its Own Plan for DHS Just a Day Before a Possible Shutdown
"House Republicans late Thursday set in motion a plan to extend funding for the Department of Homeland Security for three weeks — Democrats oppose the plan, and as a result, it could lead to a partial DHS shutdown after Friday. GOP members met at the House Rules Committee late Thursday night to prepare legislation in the form of a one-page document that says DHS funding would be extended until March 19. After a lengthy debate, the committee approved a rule that will let House members debate the three-week extension for an hour on Friday, and then pass it. House Democrats railed against the plan at the committee, but were powerless to stop it. The GOP-led House is expected to pass the extension Friday, although some Republicans will likely vote against it along the way. But passage doesn't necessarily keep DHS funded after Friday. Senate Minority Leader Harry Reid (D-Nev.) has warned repeatedly that House Republicans have to pass a clean, full-year spending bill, and if they don't, Senate Democrats won't agree to consider anything else. If that's true, DHS is headed toward a partial shutdown, since House Republicans now seem intent on passing their three-week extension only. Both chambers are due to return early Friday morning, and pass their respective bills. Rules Committee Chairman Pete Sessions (R-Texas) said he believes the House will be done for the day after the vote, and will head home for the weekend. That would leave the Senate with the choice of either going home as well, or staying to try to pass the House's extension. As tough as Reid has sounded, it's possible Democrats may feel compelled to accept the three-week extension. Caught in the middle of the fight is DHS itself, which wrote to the House on Thursday to warn that a short-term extension of funding only creates more uncertainty for DHS workers. He's at least in good company — after a week of back and forth on DHS funding, it's still unclear how it'll end on Friday…"
http://www.theblaze.com/stories/2015/02/26/its-not-over-house-gop-pushes-back-with-its-own-plan-for-dhs-just-a-day-before-a-possible-shutdown/
McCarthy and Scalise Might Buck Boehner Over Clean DHS Bill
"Representative Jim Jordan (R., Ohio) wants the House to return the Department of Homeland Security appropriations bill to the Senate with the bans on implementing President Obama's executive orders on immigration — which the Senate is stripping out — restored to the bill. "I hope we put back in the language that we had in the House bill and send it back to them," Jordan, the chairman of the House Freedom Caucus, a group of about 30 conservative lawmakers, tells National Review. The House passed a DHS funding bill that blocked the executive orders that Obama issued in November 2014, as well as the Deferred Action for Childhood Arrivals program that Obama created in 2012. Senate Democrats filibustered the bill repeatedly, while Senate Republicans seemed more interested in passing a DHS funding bill that blocked the 2014 orders only, and received a boost when a federal judge blocked implementation of the 2014 programs. "I would be open to that, but the American people are for the House bill," Jordan says. Jordan's position might complicate life for House speaker John Boehner. If Boehner puts a clean DHS funding bill on the floor — "the 'clean' version is our version, because our version is consistent with the judge's ruling," Jordan argue — the bill could probably pass with a minority of Republicans and likely-unanimous support from House Democrats. That might leave expose Boehner to another challenge to his speakership, perhaps more effective than in previous fights. When the House Freedom Caucus formed after the last coup attempt in January, it created some infrastructure for a potential challenge to Boehner. "Any leadership election is pretty much about organization and who has votes lined up or who can reach a lot of members quickly," one member of the group tells NR. "That is going to be a factor in a contested leadership race." And House conservatives expect House Majority Leader Kevin McCarthy (R., Calif.) and House Whip Steve Scalise (R., La.) to resist voting on a clean bill as passed by the Senate, in the event that Boehner attempts to pass the bill. McCarthy sounded a more strident note than Boehner during the GOP conference meeting on Wednesday…"
http://www.nationalreview.com/corner/414476/mccarthy-and-scalise-might-buck-boehner-over-clean-dhs-bill-joel-gehrke
Rep. Mia Love Says She 'Can't Vote' for a DHS Bill If It Doesn't Reverse Obama's Executive Action
http://abcnews.go.com/Politics/video/rep-mia-love-vote-dhs-bill-reverse-obamas-29251637
Trey Gowdy's warning for supporters of Obama's executive action
"Rep. Trey Gowdy has a warning for supporters of President Obama's executive action on immigration. "Be careful what you do with the law today, because if you weaken it today, you weaken it forever," he told the House Judiciary Committee in his opening statement Wednesday. The South Carolina Republican called the rule of law the "greatest unifying and equalizing force" in the U.S., but "one person [i.e., the president] does not make law in a republic." Gowdy warned that if Obama's "unilateral extra-constitutional acts are not stopped," future presidents "will expand that power of the executive branch, thereby threatening the constitutional equilibrium." He also went on Fox News Wednesday night to further explain further what he was trying to say, reiterating his warning about misuse of executive power…"
http://www.washingtonexaminer.com/trey-gowdys-warning-for-supporters-of-obamas-executive-action/article/2560768?custom_click=rss
New Tea Party Caucus Chairman: DHS Fight Could Break the GOP
"The act of listening is one of the safest, most clichéd strategies in Washington. Candidates embark on public relations-friendly "listening tours." Committee members nod as experts testify. Congressional leaders sit through sessions with frustrated members, rope-a-doping their party's most spirited lawmakers by responding to tirades with an open ear. The strategy is exactly what Speaker John A. Boehner gave his conference Wednesday, telling Republicans to wait and see what the Senate delivers on the Department of Homeland Security funding bill before gathering their pitchforks. It's difficult to say how all this listening actually affects the agenda, beyond being a nice box to be checked. But for Rep. Tim Huelskamp, the new chairman of the largely dormant Tea Party Caucus, listening is the key to bringing the forgotten collective of conservatives back to relevancy. "My wife will tell me I don't listen enough as well," Huelskamp told CQ Roll Call during a recent sit-down in his Longworth office. Huelskamp said if Congress was working the way it should, if lawmakers were really listening to Americans, Congress would be more focused on spending and regulatory issues, on Common Core and the IRS targeting of tea party groups — "issues that get lost in the translation of Washington." Huelskamp took the reins of the Tea Party Caucus from Michele Bachmann, who oversaw the group's rise from an energized collection of lawmakers brought in by the 2010 wave election to essentially a Web page on her erstwhile congressional site. The caucus was almost silent in the 113th Congress. Even the membership rolls were out of date. But Huelskamp, an often combustible conservative who is among the most reviled Republicans in GOP leadership suites, is trying to bring the group back. And he sees listening as the key. The Kansas Republican said he wants to provide an outlet for disaffected voters — the ones who "don't think John [A.] Boehner's listening," the ones who "don't want to give the PAC contribution" — and he wants to give members the opportunity to put their ear to ground, to hear the grass roots. Right now, he seems to think members just aren't getting the message. Huelskamp told a story from the night before the 42nd anniversary of the Roe v. Wade decision, just hours after GOP leaders decided to pull a bill that would have banned most abortions after 20 weeks of pregnancy, replacing it with a softer measure that would ban federal funds for abortions. One of Huelskamp's conservative colleagues — he wouldn't say who — asked him why the House was so bent on voting on an abortion bill on Jan. 22. On the eve of the March for Life. Huelskamp explained there were hundreds of thousands of people set to protest on the National Mall. "And it's like, 'Oh, oh yeah,'" Huelskamp said. "It should not be an, 'Oh yeah.' It should be an, 'Oh yeah, I knew that.'"
http://blogs.rollcall.com/218/new-tea-party-caucus-chairman-dhs-fight-could-break-the-gop/?dcz=
Boehner: Senate Dems using DHS funding for 'blackmail' to protect Obama
"House Speaker John A. Boehner (R-Ohio) accused Senate Democrats on Thursday of using the debate over Department of Homeland Security funding for "blackmail" to shield President Obama's executive actions on immigration. But he offered no new clarity on how he plans to move next on funding DHS, with the Senate set to vote on a measure to fund the agency as soon as Thursday afternoon against the backdrop of a looming deadline. "I just think it's outrageous that Senate Democrats are using homeland security funding for blackmail to protect the actions of the president," Boehner said. The speaker repeated what he said Wednesday: The House has done its job by passing its bill. And he will wait to see what the Senate passes before he signals his next move. "We'll wait to see what the Senate can or can't do," Boehner said. His comments came with less than two days left to avert a partial shutdown of DHS. Current funding will expire at midnight Friday. The Senate advanced a bill Wednesday that would fund the agency through September and would not go after Obama's actions on immigration. The measure could win final passage as early as Thursday afternoon. At a joint news conference, Senate Minority Leader Harry M. Reid (D-Nev.) and House Minority Leader Nancy Pelosi (D-Calif.) called on Boehner to swiftly bring up that bill once it passes the Senate and warned House GOP leaders not to amend it…"
http://www.washingtonpost.com/blogs/post-politics/wp/2015/02/26/boehner-senate-dems-using-dhs-funding-for-blackmail-to-protect-obama/?wprss=rss_politics
Boehner stands firm on looming shutdown: Dems using 'blackmail' to protect Obama amnesty
http://www.washingtontimes.com/news/2015/feb/26/john-boehner-dems-using-blackmail-shutdown-fight/?utm_source=RSS_Feed&utm_medium=RSS
REID ON DHS FUNDING: GOP ACTING LIKE EIGHTH GRADERS, PLAYING PETTY GAMES
http://www.breitbart.com/video/2015/02/26/reid-on-dhs-funding-gop-acting-like-eighth-graders-playing-petty-games/
Video: House Floor Debate Got So Heated That a Democrat Had to Issue an Apology Afterwards
"A frustrated House Democrat snapped Thursday night and called a top Republican a "coward" for refusing to engage in a debate over GOP plans to fund the Department of Homeland Security. Minority Whip Steny Hoyer (D-Md.) was asking Majority Leader Kevin McCarthy (R-Calif.) about how the House was going to handle the issue on Friday, since DHS funding expires then. Republicans are considering a three-week funding extension…"
http://www.theblaze.com/stories/2015/02/26/debate-on-the-house-floor-gots-so-heated-that-a-democrat-had-to-issue-an-apology-afterwards/
CONFIDENT OBAMA PREDICTS SUCCESS IN IMMIGRATION APPEAL
"President Barack Obama urged immigrants thrown into limbo by legal wrangling to keep planning for eventual relief, professing confidence Wednesday that his deportation directives won't be thrown out in court. "This is just one federal judge," Obama said of the district judge in Texas who put Obama's order on hold. "We have appealed it very aggressively. We're going to be as aggressive as we can." Obama said he expected to win when a U.S. circuit court hears his appeal, but added that his administration will "take it up from there" if the appeal fails, in an apparent reference to the Supreme Court. He said at each stage of the process, the White House believes it has the better argument. The strong-willed defense of Obama's executive actions came as millions of immigrants in the U.S. illegally wait to see whether Obama's order shielding them from deportation will be upheld. A 26-state coalition led by Texas is suing Obama, alleging he overstepped his legal authority. Dismissing those hoping for a presidential about-face, Obama insisted he was "absolutely committed" to the new policy, which he described as focusing deportation efforts on felons. "People should be gathering up their papers, make sure you can show you are a long standing resident of the United States," Obama said at a town hall meeting hosted by the Spanish-language TV network Telemundo. He said immigrants should make sure that by the time the legal issues are sorted out, "you are ready to go." As Obama spoke in Miami, another immigration drama was playing out in Congress, where lawmakers were attempting to fund Homeland Security over the insistence by some Republicans that Obama's immigration actions be repealed at the same time. Obama derided Republicans for holding national security funding hostage and said he would veto a stand-alone measure to repeal his actions being contemplated in the Senate. The immigration dispute has increasingly taken on political overtones as focus shifts to the campaign for Obama's successor, raising questions about whether Republicans can appeal to the fast-growing number of Hispanic voters. Obama said the first question for 2016 presidential candidates should be whether they really intend to deport 11 million people living here illegally. If not, voters should demand to know their alternative plan, Obama said…"
http://www.breitbart.com/news/confident-obama-predicts-success-in-immigration-appeal/?utm_source=feedburner&utm_medium=feed&utm_campaign=Feed%3A+breitbart+%28Breitbart+News%29
Obama Ignores the Lesson of the 1993 World Trade Center Bombing
"Routine immigration enforcement is crucial to national security. Today is the 22nd anniversary of the first World Trade Center attack, the 1993 warm-up act for 9/11. The bombing, which was carried out by a gang of illegal aliens and others who had been illegal aliens before securing green cards, woke Americans up to the importance of immigration controls to national security. It led to the 1996 passage of measures that sought to significantly tighten enforcement. Despite the cries by Democrats that Republicans have jeopardized our people's safety by not immediately funding President Obama's lawless amnesty decrees, it's the administration that has undermined America's security by nullifying or ignoring enforcement tools designed to protect the country. The immigration histories of the 1993 jihadi killers shine light on the vital role that routine enforcement should play in homeland security. In other words, while intelligence collection and other activities specifically focused on terrorists are essential, ordinary enforcement has shown itself to also be an important way to exclude, detect, or detain potential terrorists. The first layer of immigration security is the visa process abroad. A study by my colleague Steven Camarota found that of the 48 al-Qaeda-linked terrorists in the U.S. from 1993 through 9/11, at least 41 of them had been issued visas of some kind. That includes several of the 1993 WTC plotters. One of them, Mohammed Salameh, was issued a tourist visa in Jordan in 1988. Under no circumstances should it have been approved. This is not because our consular staff was supposed to know he was going to commit a terrorist act but because he was almost the Platonic ideal of an "intending immigrant," i.e., someone likely to overstay his visa rather than return home. Salameh was a single, 19-year-old man without roots or property and earning $50 a month. That the State Department gave a tourist visa to anyone fitting that description was a dereliction of duty…."
http://www.nationalreview.com/article/414475/obama-ignores-lesson-1993-world-trade-center-bombing-mark-krikorian
Chris Matthews: Rural, Southern Congressman Opposed To Funding Immigration Exec Action "Speak For Whites"
http://www.realclearpolitics.com/video/2015/02/26/chris_matthews_rural_southern_congressman_opposed_to_funding_immigration_exec_action_speak_for_the_whites.html
Vermont amnesty will allow ticket scofflaws to get driver's license returned
"In some Vermont counties, it may pay to be delinquent on your driving tickets. Drivers in five Vermont counties who have lost their licenses because they couldn't pay traffic fines are going to be given the opportunity to get their driving privileges back. Under the pilot program, these drivers — on March 20 — will be able to pay $20 for every ticket that is overdue by more than 75 days, WCAX.com reported. "This is not a gift," Chittenden County Prosecutor T.J. Donovan  told WCAX.com. "This is in the interest of all Vermonters because while they are on our roadways, we know they're driving illegally, but they're also driving without insurance." Gov. Peter Shumlin and Donovan announced the program on Tuesday that will allow people who can't pay fines to negotiate lower payments. "The idea is we have over 20,000 Vermonters who have suspended licenses and many of them are suspended because they can't afford to pay the mounting fines,"  Shumlin said. Shumlin says no one is served by a system where Vermonters who cannot afford to pay traffic tickets are faced with the decision of breaking the law to drive to work. The residents of Chittenden, Franklin, Grand Isle, Lamoille, and Washington counties with delinquent traffic tickets will be able to meet at the Costello Courthouse in Burlington with officials and negotiate a lower payment. When asked by a reporter from WCAX.com about how much money the state may lose in the program, Donovan said, "We're not collecting the money. Getting something is better than getting nothing. That's just the bottom line here and the incentive is to stop living in the shadows. It's a pilot. Let's try it. If it fails, it's on me."
http://www.foxnews.com/us/2015/02/26/vermont-plans-license-suspension-amnesty-day/
N.Y. Assembly passes DREAM Act; Senate OK unlikely
"The state Assembly passed a bill Thursday that would grant college financial aid to immigrants living in the country illegally, but the measure remains tied up in the state's budget negotiations. It was the third consecutive year the Assembly passed the DREAM Act, which would make undocumented immigrants eligible for the state's tuition breaks and its college savings plan. But the measure faces steep opposition from Republicans in the Senate, many of whom campaigned against it during the 2014 election cycle in which they regained a majority. The issue is currently being debated as part of Gov. Andrew Cuomo's $142 billion budget plan, which included the measure, but tied it to a tax credit opposed by some Assembly Democrats and the state teacher's union. "It is perplexing to me that the state, with arguably the richest history of welcoming immigrants, struggles to see the moral and fiscal obligation it has to pass the DREAM Act," Democratic Assembly Speaker Carl Heastie said at a news conference Thursday…"
http://www.usatoday.com/story/news/nation/2015/02/26/ny-assembly-passes-dream-act-senate-ok-unlikely/24097939/
Conservatives troubled by Rubio's immigration push
Say they are still willing to look at viable candidate
"Activists at the Conservative Political Action Conference this week say they want to give Sen. Marco Rubio a look as a potential GOP presidential candidate, but say his efforts to push a "comprehensive" immigration bill through the Senate remain troubling. Their wariness underscores a political reality: Two years after Republican and establishment conservative leaders insisted their party needs to do an about-face on immigration, the party's right-wing base is still having none of it, insisting that any would-be 2016 GOP standard-bearer take a firm stand against any legal status for illegal immigrants. "I have had my eye on Marco Rubio for a long time, and when he came out with the Gang of Eight I thought, 'What are you doing? What is going on?' It just kind of stopped me in my tracks, just because I did not understand that at all," said Roz Bellis, an Air Force veteran. "So I will still be looking at him, but I still have that in the back of my mind." Establishment Republicans had hoped 2013 would be the year to finally bury the immigration issue by passing a bill, and Mr. Rubio was one of eight senators — four Republicans and four Democrats — that wrote legislation legalizing most illegal immigrants, giving them a long-term path to citizenship while working to stiffen border security and boost the level of legal immigration. That bill passed the Senate 68-32, with 14 Republicans joining all Democrats. House GOP leaders tried to press their troops to follow suit, but an intraparty rebellion forced them to back off. This year's CPAC gathering coincides with another immigration fight on Capitol Hill, with conservatives fearing their leaders will retreat on a vow to use homeland security funding as leverage to force Mr. Obama to rescind his deportation amnesty…"
http://www.washingtontimes.com/news/2015/feb/26/ted-cruz-to-cpac-gop-leaders-not-listening-to-you/?utm_source=RSS_Feed&utm_medium=RSS
Jeb Bush: 'I'm not backing down' from immigration stance
"In perhaps his most campaign-style speech so far, not-yet-official GOP presidential candidate Jeb Bush vowed Thursday not to alter his views on immigration despite intense opposition among some parts of the Republican base. "If I go beyond the consideration of running, I'm not backing down from something that is a core belief," Bush told a gathering of the conservative Club for Growth here in Florida. "Are we supposed to just cower because at the moment people are all upset about something? No way, no how." It was an issue Bush clearly wanted to talk about. As his 45-minute appearance neared its end, after about 25 minutes of speech and 20 minutes of question-and-answer, the moderator, Club for Growth president David McIntosh, was about to ask the last question when Bush interjected, "Can we do one about immigration?" Without a specific question to answer, Bush, a strong supporter of comprehensive immigration reform, began an extended discussion of his priorities on the issue…"
http://www.washingtonexaminer.com/jeb-bush-im-not-backing-down-from-immigration-stance/article/2560810?custom_click=rss
Stiff sentence sought for Chicago woman in immigration case
"Federal prosecutors are recommending at least five years in prison for a Chicago activist who didn't tell immigration officials about her conviction decades ago for bombings in Israel, including one that killed two college students at a supermarket. In a court filing, the prosecutors argued a "slap on the wrist" for Rasmieh Odeh could encourage others to seek a haven in the United States. Odeh's sentencing on March 12 in Detroit is shaping up as a clash of conflicting portrayals. Her lawyers said the 67-year-old who runs daily operations at Chicago's Arab American Action Network is a peaceful, selfless individual whose record of service outweighs any need for additional punishment. Dozens of people have written letters on her behalf. The government, however, said this is no time to go easy on Odeh. "A light sentence in this case would be a signal to anyone who has fought overseas for ISIS or a similar organization that there is not much risk in coming to the United States, hiding one's past and seeking citizenship," prosecutors Jonathan Tukel and Mark Jebson said in the filing Wednesday…"
http://www.washingtontimes.com/news/2015/feb/26/stiff-sentence-sought-for-chicago-woman-in-immigra/?utm_source=RSS_Feed&utm_medium=RSS
Stiff Sentence Sought for Chicago Woman in Immigration Case
http://abcnews.go.com/US/wireStory/stiff-sentence-sought-chicago-woman-immigration-case-29245062
SPENDING/BUDGET/ECONOMY:
Dems Join Republicans To Expand Tax Breaks Obama Opposed
"The House voted overwhelmingly on Wednesday to expand the tax benefits offered by 529 college savings plans, strongly repudiating a recent effort by President Barack Obama to scale them back. The measure passed by a 401-20 vote, with Democrats endorsing the measure by a ratio of eight-to-one. Democratic support is so decisive that, were Obama to veto the measure, the House could easily override the veto. 529 plans (named for a section of the tax code) allow Americans to avoid paying taxes on any investment gains, as long as withdrawn funds are used to pay for college education. Under the new measure approved Wednesday, fittingly named H.R. 529, these tax benefits would be expanded to include the purchase of computers. In addition, individuals would be allowed to take any money refunded by a college (due to a medical withdrawal, for instance) and return it to the 529 plan without paying any penalties. The Congressional Budget Office estimates that this expansion will cost about $51 million over 10 years. Less than a month ago, Obama pushed for 529 plans to be essentially eliminated by removing the educational tax benefits they enjoy. The president argued that 529 plans mostly benefit high earners capable of setting aside large amounts of money, and wanted to replace them with new tax credits targeted more towards lower earners…"
http://dailycaller.com/2015/02/26/dems-join-republicans-to-expand-tax-breaks-obama-opposed/
Obama steps up pitch for trade, exports, targets Democrats
"Relying on Republicans and going against the grain of his own party for his legislative successes has not been much of a go-to play in President Barack Obama's game plan. Then there's international trade. On Thursday, Obama stepped up his campaign for expanding exports and negotiating new trade deals in Asia and Europe, a rare spot of common ground with Republicans and a raw point of friction with Democrats. Obama pushed his trade themes in interviews with television stations from states represented by some of the handful of Democratic senators who may be willing to side with the president on his plans for new commerce agreements. "There have been times in the past where some of the trade deals didn't work out for particular sectors in particular communities," Obama told KMBC in Kansas City, Missouri. "Which is why we're organizing trade in the Asia Pacific region, the fastest growing region in the world, to make sure you have strong enforceable labor provisions, make sure you have strong enforceable environmental provisions, make sure you have a level playing field." Before cutting those deals, however, Obama wants authority to negotiate trade agreements that Congress can only approve or reject, but not amend. Presidents have had an increasingly tough time getting that authority from Congress; Bill Clinton had to buck his party to win it and George W. Bush got it by a single vote. But Obama's task may be even tougher…"
http://cnsnews.com/news/article/obama-steps-pitch-trade-exports-targets-democrats
WH, Senate Dems at odds over trade policy
"Top White House and several Senate Democrats showed on Thursday that a gulf remains between them over the direction of U.S. trade policy.  Top Obama administration officials touted trade's benefits with a new export report and the unveiling of expanded plans to help rural businesses reach more markets outside the United States. Meanwhile, a group of senators — seven Democrats and one Independent — argued on the floor that they aren't yet convinced that trade will lead to more job creation and boost workers' paychecks. The Obama administration — led by President Obama and his Cabinet — have taken an aggressive tack in seeking support from skeptical Democrats for trade promotion authority (TPA), which will streamline the passage of trade deals on Capitol Hill, and the broader trade agenda. But Democrats in both chambers have expressed their concerns that passing fast-track authority will ultimately lead to bad trade agreements that will hurt U.S. workers. "Five of the top 10 markets for U.S. products are in Asia and that's why it is so important to continue working on the Trans-Pacific Partnership (TPP) and getting trade promotion authority from Congress," said Agriculture Secretary Tom Vilsack in a call with reporters.  The United States and the 11 other TPP nations "must set the rules of the road for the future for trade in Asia so we don't cede ground to China," he said. Efforts are ongoing on Capitol Hill to reach agreement on a TPA bill, while expectations are for negotiators to wrap up work on the TPP sometime this spring. "The talent and tenacity of American workers hasn't changed — but our leaders' commitment to them has," said Sen. Sherrod Brown (D-Ohio) in a floor speech. "And nowhere is that abandonment more clear than the free trade agreements we now approve with little oversight and minimal debate."
http://thehill.com/policy/finance/234052-wh-senate-dems
Obama pushes Trans-Pacific Partnership in TV interviews
http://www.washingtonpost.com/politics/obama-pushes-trans-pacific-partnership-in-flurry-of-local-calls/2015/02/26/2c2065da-bdf7-11e4-8668-4e7ba8439ca6_story.html?wprss=rss_national
COMMON CORE:
CPAC Panelist Says Why a Pro-Common Core Republican Is Guaranteed to Lose Against Hillary Clinton
"It's an unlikely situation in which Hillary Clinton "ends up sounding like a Republican." But addressing conservative activists on Thursday, American Principles Project education director Emmet McGroarty warned that Common Core could lead to the downfall of the eventual 2016 GOP presidential candidate. McGroarty said that most of the Republicans eyeing up a 2016 run are against Common Core. "The question is not, 'Are you for or against Common Core?'" McGroarty said at the Conservative Political Action Conference, just outside Washington. "The question is, 'Are you fighting Common Core? How are you working to prevent a travesty like this from ever happening again?'" But while many GOP presidential hopefuls have recognized Common Core's failings, McGroarty said — he cited "fuzzy math" setting students behind and the replacement of classic literature with "informational texts" as two of the most egregious Common Core failures that put American kids behind their peers in other countries — quite a few have a somewhat complicated relationship with the standards. Louisiana Gov. Bobby Jindal has come out strong against Common Core, despite initially supporting it, and former Florida Gov. Jeb Bush has been resolute in his support for the standards. McGroarty didn't name any names on Thursday, but he predicted that a "split vote" in the primary could lead to a pro-Common Core Republican getting the party's presidential nomination. Such a candidate, McGroarty said, would be "unelectable" against the Democrats' Clinton. "Hillary doesn't have a lot of Common Core baggage," McGorarty noted, saying that a "very smart and very shrewd" Clinton will use Common Core support against any pro-Common Core Republican nominee…"
http://www.theblaze.com/stories/2015/02/26/cpac-panelist-says-why-a-pro-common-core-republican-is-guaranteed-to-lose-against-hillary-clinton/
Judge rules Missouri's membership in Common Core testing group is illegal
"The fighting over the Common Core initiative continues: A Missouri judge said the state's membership in a federally funded testing consortium charged with creating an assessment aligned with the Common Core standards is illegal. And what's more, he ruled that the state should stop paying fees to the group, the Smarter Balanced Assessment Consortium. The ruling, which is expected to be appealed and well may not stand, is the newest salvo in what is an increasingly heated debate over Common Core State standards. The Associated Press reported that the state had budgeted about $4.3 million to pay dues to the SBAC this fiscal year. The tactic of going to court to stop membership in a Core consortium could spread to other states by Core critics. SBAC is one of two multi-state consortia funded with some $360 million from the U.S. Department of Education to design new accountability tests aligned to the Core standards. In 2010, SBAC had more than 30 members; today there are no more than 20. The other consortium is the PARCC, or Partnership for the Assessment of Readiness for College and Careers. PARCC has experienced its own troubles; it had 26 states in 2010 but now fewer than a dozen states and the District of Columbia are taking the PARCC test this year. The lawsuit against Gov. Jay Nixon, a Democrat, and other officials was brought by plaintiffs Gretchen Logue and Anne Gassel of the Missouri Coalition Against Common Core along with a former GOP gubernatorial candidate, Fred N. Sauer. Cole County Circuit Court Judge Daniel Green ruled that SBAC itself is "an unlawful interstate compact to which the U.S. Congress has never consented, whose existence and operation violate the Compact Clause of the U.S. Constitution, Article I, § 10, cl. 3, as well as numerous federal statutes; and that Missouri's participation in the Smarter Balanced Assessment Consortium as a member is unlawful under state and federal law."
http://www.washingtonpost.com/blogs/answer-sheet/wp/2015/02/26/judge-rules-missouris-membership-in-common-core-testing-group-is-illegal/?wprss=rss_national
The CPAC Panel on Common Core Was . . . Not Good
"The main-stage panel on Common Core at the Conservative Political Action Conference today was billed by its moderator as a chance to learn about an important, contentious debate within conservatism. Unfortunately, the audience only heard one, misleading side of the debate, which is a disservice to conservative Common Core supporters and to the audience members themselves. It was a badly missed opportunity to educate conservatives about how Common Core has created tension between small-government principles and the priorities of one of the most successful right-of-center movements of the past couple decades, education reform. The moderator focused one of her questions on the idea that one of the biggest problems with Common Core has been its "content," listing sex education, evolution, and U.S. history as flashpoints. This is straight-up misinformation — Common Core is a set of standards that doesn't have "content" per se, since it's not a curriculum. And it has nothing to do with sex ed, evolution and biology, or U.S. history — it contains math and English standards, no more. The panelist who answered this question did nothing to correct the misimpression (though Neal McCluskey of Cato, one of the panelists, mentioned later that, yes, sex ed is not in Common Core). One panelist told the audience that once the Obama administration used its Race to the Top competitive-grant program to encourage the adoption of Common Core, the federal government had essentially made the program mandatory — that it was optional in the sense that anything where you lose a whole bunch of money is optional, because states would "lose that money" from Race to the Top if they didn't adopt the standards. That's not correct: For one, Race to the Top eligibility just required the adoption of "college- and career-ready standards" — Common Core fits the bill but isn't the only option. Virginia and Texas wrote their own standards. Further, Race to the Top was a relatively small, optional grant program, one that states could ignore without its impacting their existing federal funding at all. No state was going to "lose money" by not adopting Common Core. It certainly did play a role in getting a few states to sign on — most states were already part of the compact — but the panelist way overstated its role. The Obama administration's tying No Child Left Behind waivers, which states need, to adopting standards has probably played a bigger role in promoting the standards from a federal level, but the audience didn't really hear about the significance of that or how it works."
http://www.nationalreview.com/corner/414473/cpac-panel-common-core-was-not-good-patrick-brennan
MISC.:
More Lois Lerner Emails Recovered: 'No One Will Ever Believe That Both Your Hard Drive and Mine Crashed Within a Week'
"The House Oversight and Government Reform Committee announced on Thursday night that hundreds of former IRS official Lois Lerner's previously "lost" backup tapes have been recovered, which could result in the recovery of a new trove of her emails. IRS Deputy Inspector General Timothy P. Camus told Rep. Jason Chaffetz (R-Utah) on Thursday that it took investigators just two weeks to recover 424 backup tapes that were previously said to be unretrievable. "To date, we have found 32,744 unique emails that were backed up from Lois Lerner's email box. We are in the process of comparing these emails to what the IRS has already produced to Congress to determine if we did in fact recover any new emails," Camus said, according to the Washington Times. In one of the new emails, Lerner apparently wrote, "No one will ever believe that both your hard drive and mine crashed within a week of each other." During the "rare late-night hearing," Camus told lawmakers that they are investigating "potential criminal activity" regarding how Lerner's emails disappeared," the Times report added."
http://www.theblaze.com/stories/2015/02/26/more-lois-lerner-emails-recovered-no-one-will-ever-believe-that-both-your-hard-drive-and-mine-crashed-within-a-week
Investigators find 32,000 emails in IRS probe
"Investigators said Thursday they have recovered 32,000 emails related to a former IRS official at the heart of the agency's tea party scandal. But they don't know how many of them are new. The emails were to and from Lois Lerner, who used to head the IRS division that processes applications for tax-exempt status. Last June, the IRS told Congress it had lost an unknown number of Lerner's emails when her computer hard drive crashed in 2011. At the time, IRS officials said the emails could not be recovered. But at a congressional hearing Thursday evening, investigators said they recovered thousands of emails from old computer tapes used to back up the agency's email system. "We recovered quite a number of emails but until we compare those to what's already been produced we don't know if they're new emails," Timothy Camus, a Treasury deputy inspector general for tax administration, told the House Oversight Committee. Neither Camus nor the inspector general, J. Russell George, would describe the contents of any of the emails at Thursday's hearing…"
http://www.washingtontimes.com/news/2015/feb/26/investigators-find-32000-emails-in-irs-probe/?utm_source=RSS_Feed&utm_medium=RSS
32,000 emails recovered in IRS targeting probe amid allegations agency chief may have lied
http://www.foxnews.com/politics/2015/02/26/32000-emails-recovered-in-irs-targeting-probe/
IRS watchdog probing 'potential criminal activity' in Lerner email mess
The investigation is very preliminary, the inspector general cautions.
http://www.politico.com/story/2015/02/irs-watchdog-probing-potential-criminal-activity-in-lerner-email-115571.html
IRS watchdog conducts criminal probe into Lerner emails
"The IRS inspector general is conducting a criminal probe into how the agency handled former official Lois Lerner's emails. The IRS initially told lawmakers that emails from Lerner, the former official at the heart of the Tea Party targeting scandal, were lost. But many Lerner emails were found despite claims from officials that they were not backed up. "There is potential criminal activity," Timothy Camus, the deputy inspector general for investigations, told the House Oversight Committee at a late Thursday hearing, according to reports. Treasury Inspector General for Tax Administration J. Russell George and Camus, his deputy, told the Oversight panel they were also working with recovered hard drives from IRS email servers that could contain additional emails. But it is unclear whether that data can be recovered. The investigators learned earlier this month that there were over 400 additional back tapes that may contain Lerner's emails from a crucial period in 2011. According to reports, the IG's office was not notified about those backups, which took them only two weeks to find. The officials learned about the back-up tapes after demanding additional documents that IRS had not initially shared. One of those documents made clear that there were hundreds of other tapes. "We were following up on our initial interviews, we realized we were missing a document. When we obtained that document and reviewed it, we realized that there were an additional population of tapes that had been unaccounted for," Camus told lawmakers. Asked by Rep. Jim Jordan (R-Ohio) who was responsible for turning over that document, Camus responded, "it was an IRS document." George and Camus both said their investigation was in an early stage. "It seems that the best course of action would be to have the inspector general come back when his report is complete," said Ranking Member Elijah Cummings (D-Md.). Lerner was the head of the IRS unit responsible for tax-exempt status. She apologized to lawmakers after it was discovered that IRS officials improperly targeted Tea Party groups seeking tax-exempt status. She insisted, though, that she had done nothing wrong and retired from the IRS in 2013. The controversy sparked a number of congressional probes, but lawmakers' investigations were stymied after the IRS told Congress that Lerner's computer had crashed in 2011, leaving many emails lost. Officials claimed there were no backups. But in November, the Treasury inspector general said it had recovered about 30,000 emails from Lerner from 2009 to 2011."
http://thehill.com/blogs/blog-briefing-room/234071-irs-watchdog-launches-criminal-probe-over-lerner-emails
IRS watchdog reveals Lois Lerner missing emails now subject of criminal probe
http://www.washingtontimes.com/news/2015/feb/26/irs-watchdog-reveals-lois-lerner-missing-emails-no/?utm_source=RSS_Feed&utm_medium=RSS
Cutting IRS staff leads to cutting taxpayer services and collections
"When writing checks to the Internal Revenue Service, taxpayers might wish Uncle Sam had a much smaller appetite. Yet they know that putting him on a severe diet means Sam can't get his job done. The diet Congress has imposed on the IRS means taxpayers not only have to pay up, but they also have to put up with additional hassles. Cuts to IRS staff mean cuts in service to taxpayers. That's the message Nina Olson, the national taxpayer advocate, delivered to a House Appropriations subcommittee Wednesday. She described an agency with stark declines in customer service. "From January first through February 14th this year, the IRS answered only 43 percent of the calls it received from taxpayers seeking to speak with a customer service representative, and those taxpayers who managed to get through sat on hold an average of about 28 minutes," she said. "By comparison, during the same period last year, 77 percent of taxpayers got through and waited on hold an average of about 10 minutes. The IRS is now only answering the most basic of tax-law questions through April 15, and none after that. And it is no longer preparing tax returns for the most vulnerable taxpayer populations: elderly, disabled and low-income. "This performance decline is huge and results from a combination of more work and reduced resources," Olson said…"
http://www.washingtonpost.com/politics/federal_government/cutting-irs-staff-leads-to-cutting-taxpayer-services-and-collections/2015/02/26/17d9c1f0-bde5-11e4-b274-e5209a3bc9a9_story.html?wprss=rss_national
Lois Lerner Of IRS Got $129,300 Bonus, But For What?
"It is easy to have fatigue over anything to do with the IRS targeting scandal, now reaching day 658! There is anger on all sides, with views being pretty polarized. Should we hold more hearings? Move on? Offer her immunity? Indict her? Make her IRS Commissioner? No matter how you come out on the underlying issues, it strikes many people as a little bit odd—if not downright bizarre—that Ms. Lois Lerner received $129K in bonuses? That's right, the former IRS official received $129,300 in bonuses between 2010 and 2013. That is what records obtained through the Freedom of Information Act reveal. As head of the tax-exempt division at the heart of the IRS targeting scandal, she received a 25 percent retention bonus each year—averaging $43,000 a year—on top of her regular salary. It seems a little odd that she was collecting them while she presided over alleged discrimination against conservative nonprofits. The IRS scandal broke in May 2013, but goes back to January 2010, when the Supreme Court in Citizens United found it unconstitutional to ban free speech by corporations, unions and other organizations. Shortly thereafter, in August 2010, the IRS distributed a BOLO (Be on the Lookout) list for Tea Party organizations applying for tax exempt status. Extra scrutiny, please…"
http://www.forbes.com/sites/robertwood/2015/02/26/lois-lerner-of-irs-got-129300-bonus-but-for-what/
'Locked and Loaded': FCC primed for vote on Internet regs, amid 11th-hour drama
http://www.foxnews.com/politics/2015/02/26/locked-and-loaded-fcc-primed-for-vote-on-internet-regs-amid-11th-hour-drama/
FCC Approves Net Neutrality in Straight Party-Line Vote
"In what one Republican called a "monumental shift toward government control of the Internet," the Federal Communications Commission on Thursday approved a proposal granting the federal government the authority to regulate Internet broadband providers under the same law as public utilities. The five commissioners voted 3-2 along party lines in favor of the proposal known as net neutrality. The 317-page plan, which has not yet been publicly released, bans broadband providers from blocking, throttling or prioritizing certain Internet pages over others. The FCC has said the proposal will not seek to impose any new taxes or fees. The three Democrats voiced their support of the measure while the two Republicans dissented. Democrats say they have the authority to impose the new regulations under under Title II of the Federal Communications Act of 1934. In his remarks, Republican Commissioner Ajit Pai called the plan a "monumental shift toward government control of the Internet" and a "rapid departure" from market-oriented approaches. Wheeler said the new regulations will make America "more competitive," not hinder its ability to compete when asked by a reporter after the meeting to respond to such claims…"
http://www.theblaze.com/stories/2015/02/26/fcc-formally-approves-net-neutrality-proposal-in-straight-party-line-vote/
FCC approves sweeping Internet regulation plan, Obama accused of meddling
"The Federal Communications Commission on Thursday adopted sweeping new regulations sought by President Obama for how Americans use and do business on the Internet, in a party-line vote that is sure to be challenged by the broadband industry.  The commission, following a contentious meeting, voted 3-2 to adopt its so-called net neutrality plan — a proposal that remained secret in the run-up to the final vote.  On its surface, the plan is aimed at barring service providers from creating paid "fast lanes" on the Internet, which consumer advocates and Internet companies worry would edge out cash-strapped startups and smaller Internet-based businesses. Chairman Tom Wheeler said it would ensure an "open, unfettered network."  But the rules, more broadly, would put the Internet in the same regulatory camp as the telephone by classifying it like a public utility, meaning providers like Comcast or Verizon would have to act in the "public interest" when providing a mobile connection to your home or phone.  Republican Commissioner Ajit Pai, who delivered some of the most scathing criticism of the plan Thursday, warned the policy represents a "monumental shift" to "government control of the Internet." Further, he accused the FCC of bending to the will of Obama, who last fall came out in favor of such a sweeping regulatory plan.  Pai said the FCC was reversing course from past positions for one reason: "President Obama told us to do so."  He warned of a litany of negative consequences, intended or not, from the net neutrality plan. He said it allows rate regulation — and, ultimately, rates will go up and broadband service will slow.  Pai said that while the plan defers a decision on applying a service fee to Internet bills — much like is applied to phone bills — that surely will change.  "The order explicitly opens the door to billions of dollars in new taxes," he said. "Read my lips: More new taxes are coming. It's just a matter of when."  Further, he pointed to slower Internet speeds in Europe, which largely treats the Internet as a public utility, in warning that the additional regulation will lead to less investment and slower speeds in the U.S. as well…."
http://www.foxnews.com/politics/2015/02/26/fcc-approves-sweeping-internet-regulation-plan-obama-accused-meddling/
Welcome to the Obamanet
The FCC snatches political control over more of the economy.
http://www.wsj.com/articles/welcome-to-the-obamanet-1424998484?mod=rss_opinion_main
Obama hails passage of net neutrality
"President Obama on Thursday praised the decision by the Federal Communications Commission to adopt new rules on net neutrality, which largely mirrored his own plan for regulating the Internet. "Today's FCC decision will protect innovation and create a level playing field for the next generation of entrepreneurs — and it wouldn't have happened without Americans like you," Obama said in a message posted on the White House website. "More than 4 million people wrote in to the FCC, overwhelmingly in support of a free and fair Internet. Countless others spoke out on social media, petitioned their government and stood up for what they believe." Earlier Thursday, the FCC voted along party lines to enact net neutrality standards that supporters contend will preserve an open Internet. Critics insist they will stifle innovation. The vote is a major victory for Obama, who pressed the independent agency in November to act on net neutrality. Many observers say that FCC Chairman Tom Wheeler would not have pushed such a plan without the lobbying from the White House…"
http://www.washingtonexaminer.com/obama-hails-passage-of-net-neutrality/article/2560777?custom_click=rss
The FCC Just Voted to Regulate the Internet Like a Utility
Net neutrality regulation is sure to create some problems of its own
http://reason.com/blog/2015/02/26/the-fcc-just-voted-to-regulate-the-inter
Obama's thank you note to net neutrality supporters
"President Obama has two words for the millions of people who told federal regulators to move forward with tough rules for the Internet: "Thank you." After the Federal Communications Commission (FCC) voted to issue tough net neutrality rules on Thursday, Obama issued a thank-you note through a page dedicated to the issue on the White House website.  "Today's FCC decision will protect innovation and create a level playing field for the next generation of entrepreneurs — and it wouldn't have happened without Americans like you," he wrote. "I ran for office because I believed that nothing can stand in the way of millions of voices calling for change," he added. "That's the backbone of our democracy — and you've proven that this timeless principle is alive and well in our digital age." Obama has been a supporter of net neutrality since his first presidential campaign in 2008…"
http://thehill.com/policy/technology/234001-obama-tells-net-neutrality-supporters-thank-you
Senate panel OK's Obama attorney general pick
"The Senate Judiciary Committee has approved Loretta Lynch's nomination to be attorney general, sending it to the full Senate. The vote was 12 to 8, with three Republicans joining all committee Democrats in voting in favor of Lynch. She is also expected to win approval by the full Senate, though the timing is uncertain. The 55 -year-old Lynch now serves as U.S. attorney for the Eastern District of New York. She would replace Eric Holder and become the first black woman to hold the nation's top law enforcement job. Several Republicans said that Lynch's support for the legality of the president's executive actions on immigration disqualified her. But GOP Sen. Orrin Hatch of Utah, who voted in her favor, said those critics were ignoring Lynch's long record of distinction…"
http://www.washingtontimes.com/news/2015/feb/26/senate-panel-oks-obama-attorney-general-pick/?utm_source=RSS_Feed&utm_medium=RSS
The FCC approves strong net neutrality rules
http://www.washingtonpost.com/blogs/the-switch/wp/2015/02/26/the-fcc-set-to-approve-strong-net-neutrality-rules/?wprss=rss_homepage
FCC chief: Obama didn't dictate Web rules
"Federal regulators did not need President Obama to arrive at the net neutrality rules that it voted to issue on Thursday, according to Federal Communications Commission (FCC) Chairman Tom Wheeler. After the agency on Thursday voted to issue tough new rules that fell largely in line with those the president wanted, Wheeler countered Republican concerns that the White House put any undue pressure on the legally independent agency. "I'm quite comfortable that we made this decision with independence and wisdom and based on the record," he told reporters after the vote. Wheeler has previously said that he began to think about the basic outlines of the change — which legally reclassify Web service to regulate it under tougher rules — last summer. That was months before Obama, a supporter of net neutrality since his 2008 campaign, made his vocal pronouncement asking the agency to take the controversial step, which came days after the midterm elections in November…"
http://thehill.com/policy/technology/233988-fcc-chief-web-rules-not-tied-to-obama
Comrades for Net Neutrality
"The powers behind the FCC's muscling of the Internet Today's vote by a bitterly divided Federal Communications Commission that the Internet should be regulated as a public utility is the culmination of a decade-long battle by the Left. Using money from George Soros and liberal foundations that totaled at least $196 million, radical activists finally succeeded in ramming through "net neutrality," or the idea that all data should be transmitted equally over the Internet. The final push involved unprecedented political pressure exerted by the Obama White House on FCC chairman Tom Wheeler, head of an ostensibly independent regulatory body. "Net neutrality's goal is to empower the federal government to ration and apportion Internet bandwidth as it sees fit, and to thereby control the Internet's content," says Phil Kerpen, an anti-net-neutrality activist from the group American Commitment. The courts have previously ruled the FCC's efforts to impose "net neutrality" out of bounds, so the battle isn't over. But for now, the FCC has granted itself enormous power to micromanage the largely unrestrained Internet. Back in the 1990s, the Clinton administration teamed up with Internet pioneers to promote a hands-off approach to the new industry and keep it free from discriminatory taxation. Many still prefer that policy. Nicholas Negroponte, founder of the MIT Media Lab and the charity One Laptop Per Child, says that net neutrality "doesn't make sense" because "the truth is, not all bits [of data] are created equal." Will Marshall, head of the Progressive Policy Institute (which was once a favorite think tank of Clinton Democrats), issued a statement that net neutrality "endorses a backward-looking policy that would apply the brakes to the most dynamic sector of America's economy." But such voices have been drowned out by left-wing activists who want to manage the Internet to achieve their political objectives. The most influential of these congregate around the deceptively named Free Press, a liberal lobby co-founded in 2002 by Robert McChesney, a University of Illinois communications professor. His goals have always been clear. "At the moment, the battle over network neutrality is not to completely eliminate the telephone and cable companies," he told the website SocialistProject in 2009. "But the ultimate goal is to get rid of the media capitalists in the phone and cable companies and to divest them from control." Earlier in 2000, he told the Marxist magazine Monthly Review: "Our job is to make media reform part of our broader struggle for democracy, social justice, and, dare we say it, socialism." When I interviewed him in 2010, he admitted he is a socialist and said he was "hesitant to say I'm not a Marxist." In essence, what McChesney and his followers want is an Unfree Press — a media world that promotes their values. "To cast things in neo-Marxist terms that they could appreciate, they want to take control of the information means of production," says Adam Therier of the blog TechLiberation…"
http://www.nationalreview.com/article/414483/comrades-net-neutrality-john-fund
CUBAN: FCC NET REGS WILL SPILL OVER, 'TV AS YOU KNOW IT IS OVER'
http://www.breitbart.com/video/2015/02/26/cuban-fcc-net-regs-will-spill-over-tv-as-you-know-it-is-over/
Save the Internet: FCC Net Neutrality rules worst example of government intervention… ever
"Of all the government interventions by the Obama administration, the plan released Thursday by the Federal Communications Commission to regulate the Internet is the worst. Yes, ObamaCare is massive and is clogging one-sixth of the economy. But even before ObamaCare, government had a huge imprint on the health care industry with Medicaid and Medicare. Also, regulations on pharmaceutical and insurance industries led to their energies being focused as much on pleasing government bureaucracies as curing illnesses. But the Internet is young, fresh, alive and untainted. The FCC's plan to muddy the pure waters of the Internet pollutes the one free flow of information on the planet. And what hurts as much as witnessing the pollution of the Internet with bureaucratic interference? With the exception of the Republican FCC commissioners, most are being blasé about the whole thing…"
http://www.foxnews.com/opinion/2015/02/26/save-internet-fcc-net-neutrality-rules-worst-example-government-intervention/
Senate panel greenlights Obama's attorney general pick
"Loretta Lynch won approval from a key Senate committee Thursday to serve as the nation's next attorney general, as divided Republicans clashed over her support for President Barack Obama's immigration policies. The 12 to 8 vote in the Judiciary Committee sent Lynch's nomination to the full Senate. Three Republicans joined all committee Democrats in voting "yes." "The case against her nomination, as far as I can tell, essentially ignores her professional career and focuses solely on about six hours that she spent before this committee," said Sen. Orrin Hatch, R-Utah, as he criticized fellow Republicans for using Lynch's testimony in support of Obama's executive actions on immigration as a reason to oppose her nomination. "I do not believe that is a proper way to evaluate any nominee's fitness for any position," Hatch said.
But GOP Sens. Jeff Sessions of Alabama and Ted Cruz of Texas, among others, insisted that Lynch disqualified herself with her support for those directives and had not shown she would be sufficiently independent from Obama. "The president's policy is to allow people unlawfully here to take jobs in America – a policy she has explicitly stated she intends to defend," said Sessions. "We should not confirm someone to that position who intends to continue that unlawful policy."
http://www.washingtontimes.com/news/2015/feb/26/senate-panel-greenlights-obamas-attorney-general-p/?utm_source=RSS_Feed&utm_medium=RSS
Senate panel OK's Obama attorney general pick
http://www.foxnews.com/politics/2015/02/26/senate-panel-ok-obama-attorney-general-pick/
Senate Judiciary Committee votes to confirm Loretta Lynch as AG — thanks to three Republicans
"Because the GOP has a majority in the Senate, it also has a majority on all Senate committees — 12 to 9 in the case of the Judiciary Committee. But since Lynch's confirmation has become a referendum on executive amnesty and the GOP is riddled with amnesty shills, there was no doubt that a few would cross over and vote with Democrats today to send her through to a floor vote of the entire Senate. The three defectors: Jeff Flake and Lindsey Graham, both members of the Senate's Gang of Eight on immigration, and Orrin Hatch, who sold himself as Mr. Conservative to Utah tea partiers in 2012 in order to avoid being primaried. Democrats expressed dismay that Ms. Lynch, whose record they praised repeatedly, encountered so much opposition, especially since Republicans had cited virtually nothing objectionable in her background. "If anyone deserves a unanimous vote, she does," said Sen. Dianne Feinstein (D., Calif.). The committee vote means Ms. Lynch will likely be considered by the full Senate in the coming weeks. There, she will need to win the support of at least four Republicans to be confirmed, assuming all of the chamber's 46 Democrats vote for her. Remember, there's no filibuster anymore for presidential nominees except for Supreme Court vacancies. McConnell could have brought back the 60-vote rule for cloture on nominations that Harry Reid abandoned but he's kept it in place. That'll be useful to the GOP if/when a Republican president nominates someone "controversial" and the Democrats, eager to Bork him, run up against the now entrenched "simple majority" requirement for appointees. Until then, though, it's a big help to Obama in reducing the leverage tea partiers have to block cloture on his nominees. With Flake, Graham, and Hatch all presumably set to vote for her, all Reid needs now is one more Republican to ensure Lynch is confirmed. (If the vote splits 50/50, Joe Biden would cast the tiebreaker.) Between the usual suspects like Mark Kirk, Susan Collins, Lisa Murkowski, and Dean Heller, he'll get it. Come to think of it, given his performance these past few weeks in handling the DHS funding debacle, the current rule is actually a big help to McConnell too. Imagine how jammed up the Senate would be if the filibuster was still intact and Ted Cruz was able to round up, say, 43 Republicans to oppose Lynch. McConnell would be humiliated by having lost his own caucus and paralyzed as Cruz et al. attacked him for being a RINO while the White House attacked his caucus for being racist in refusing to confirm the first black woman AG. Anything that reduces conservatives' leverage in the Senate is good for Obama and McConnell, who's eager to show voters that the party can govern smoothly, without shutdowns and filibusters…"
http://hotair.com/archives/2015/02/26/senate-judiciary-committee-votes-to-confirm-loretta-lynch-as-ag-thanks-to-three-republicans/
AG nominee Lynch assures GOP senators she'll follow court's immigration ruling
"Attorney general nominee Loretta Lynch gave three Republican senators written confirmation that she would follow a Texas court's ruling that has temporarily stopped President Obama's actions on immigration. According to a letter released by Sen. Orrin Hatch of Utah, Ms. Lynch confirmed that she would "follow the injunction as it is worded unless and until the injunction is stayed, lifted or altered by the district court itself, by the Fifth Circuit or by the Supreme Court." Earlier this month, a Texas judge ruled that the Department of Homeland Security must stop implementing the president's executive orders on immigration that would grant a stay of deportation to millions of immigrants.  The White House has said it will appeal the ruling, and has asked for an injunction against the decision so that Mr. Obama's immigration policies can move forward. But Mr. Obama's actions became a sticking point for many Republicans during Ms. Lynch's confirmation hearing, and many heavily criticized her support for the president's executive orders. Mr. Hatch and fellow Sens. Jeff Flake of Arizona and Lindsey Graham of South Carolina sent the letter asking whether Ms. Lynch would follow the court ruling. She confirmed she would, which apparently reassured the three lawmakers since they were the only Republicans to join Democrats on the Senate Judiciary Committee in voting to approve her nomination…"
http://www.washingtontimes.com/news/2015/feb/26/loretta-lynch-assures-gop-senators-shell-follow-co/?utm_source=RSS_Feed&utm_medium=RSS
Loretta Lynch's Secret Prosecutions
http://www.nbcnews.com/news/us-news/loretta-lynchs-secret-prosecutions-n294666
Ted Cruz: Loretta Lynch 'will continue President Obama's lawlessness'
"Texas Republican Sen. Ted Cruz told a handful of reporters at CPAC he thinks Loretta Lynch's confirmation out of the Senate Judiciarry Committee was "heartbreaking." "I think this is wrong." He continued, "When asked how she would differ from Eric Holder, Ms. Lynch could identify no way what so ever." Ms. Lynch has said she would implement President Obama's executive amnesty, stating she found it "reasonable" under the law. "This morning before coming over to CPAC, I urged my colleges on the Senate Judiciary Committee – I said, 'Listen, when Eric Holder has engaged in lawlessness, he did so after being confirmed – he did so after assuming the job of attorney general. In this instance, Ms. Lynch has looked us in the eyes and she told us this is what she's going to do. She told us she will implement and enforce no restrictions what so ever – no limits on the authority of the president." During a Senate confirmation hearing, Ms. Lynch would not answer the question whether she would appoint a prosecutor to investigate the IRS' previous targeting of conservative and tea party groups. "When asked if the Constitution allows the federal government to use a drone to kill an American citizen on American soil, if that person poses no imminent threat – at the hearing, she refused to answer that question," Sen. Ted Cruz recalled…"
http://www.washingtontimes.com/news/2015/feb/26/ted-cruz-loretta-lynch-will-continue-president-oba/?utm_source=RSS_Feed&utm_medium=RSS
Lynch AG nomination clears committee with GOP votes, amid charges of racism
http://www.washingtontimes.com/news/2015/feb/26/loretta-lynch-ag-nomination-clears-committee/
Video: Inhofe throws snowball in Senate to demonstrate impact of climate change
"Which is to say, there hasn't been any. Senator James Inhofe (R-OK) recently took the gavel in the Environment and Public Works Committee from Barbara Boxer, and Inhofe has relished playing the role of climate-change skeptic even more than he did as ranking member. Today, Inhofe rebuked Barack Obama for his recent comments about climate change representing a greater threat than terrorism to most Americans by scooping up the new snowfall today in Washington DC and bringing it into the well of the Senate. He later tossed the snowball to freshman Sen. Bill Cassidy (R-LA), who presided over the Senate floor at this point, but Inhofe was really throwing a fastball at the White House: Inhofe listed many news stories and studies over recent decades that he said used alarmism to scare the American people about extreme weather. "This is something that has been happening over a long period of time," he said. "And every time it does, everyone tries to say that the world's coming to an end and somehow man is important and so powerful that he can change that." Inhofe also chided Obama for his recent remarks that climate change is a greater threat to most Americans than terrorism. He listed various terrorist attacks of recent decades to demonstrate the atrocity of the United States' enemies, both terrorists and nations like Russia and North Korea. "It's just another illustration that the president and his administration are detached from the realities that we are facing today and into the future," he said. "His repeated failure to understand the real threat to our national security and his inability to establish a coherent national security strategy has put this nation at a level of risk that has been unknown for decades…"
http://hotair.com/archives/2015/02/26/video-inhofe-throws-snowball-in-senate-to-demonstrate-impact-of-climate-change/
Michelle Obama Says It's Time to 'Fight Back' Against Unhealthy Food Ads
http://time.com/3725306/michelle-obama-unhealthy-food-ads-fnv/
Obama to ban bullets by executive action, threatens top-selling AR-15 rifle
"It's starting. As promised, President Obama is using executive actions to impose gun control on the nation, targeting the top-selling rifle in the country, the AR-15 style semi-automatic, with a ban on one of the most-used AR bullets by sportsmen and target shooters. The Bureau of Alcohol, Tobacco, Firearms and Explosives this month revealed that it is proposing to put the ban on 5.56 mm ammo on a fast track, immediately driving up the price of the bullets and prompting retailers, including the huge outdoors company Cabela's, to urge sportsmen to urge Congress to stop the president…"
http://www.washingtonexaminer.com/article/2560750
Proposal: Banning armor piercing bullets for the public
http://www.news-leader.com/story/news/local/ozarks/2015/02/21/ban-armor-piercing-bullets/23816437/
CPAC attendees decry widespread attacks on citizen personal freedom
http://www.washingtontimes.com/news/2015/feb/26/cpac-attendees-decry-widespread-attacks-on-citizen/?utm_source=RSS_Feed&utm_medium=RSS
MIKE LEE TO CPAC: DEMAND GOOD CONSERVATIVE CANDIDATES
http://www.breitbart.com/big-government/2015/02/26/mike-lee-to-cpac-demand-good-conservative-candidates/
Report: Clinton Foundation Accepted Foreign Donations While Hillary Was Secretary of State
"The Clinton Foundation accepted millions in foreign donations while Hillary Clinton was serving as secretary of state, in potential violation of the 2008 agreement with the Obama administration to avoid any conflicts of interests, the Washington Post reported. According to the Post, the foundation accepted money from seven foreign governments as Clinton was overseeing U.S. foreign policy at the State Department…"
http://www.theblaze.com/stories/2015/02/26/report-clinton-foundation-accepted-foreign-donations-while-hillary-was-secretary-of-state/
Bobby Jindal tells congressional Republicans to 'grow a spine'
http://www.washingtonpost.com/blogs/post-politics/wp/2015/02/26/bobby-jindal-tells-congressional-republicans-to-grow-a-spine/?wprss=rss_politics
CPAC attendees plan to walk out on Jeb Bush
"A movement is underway to stage an informal protest when former Florida Gov. Jeb Bush hits the CPAC stage Friday. William Temple, a member of the Golden Isle Tea Party, told The Washington Times that the party doesn't need another Bush in office, and said that the party should listen to the grass-roots activists that helped fuel their gains in the 2014 election. "A lot of peoples were not going to come here because they heard Jeb Bush was speaking," Mr. Temple said before laying out his plan at the Conservative Political Action Conference. "We are going to get up en masse, and we are going to walk out on him," the 64-year-old said. "We are not going to interrupt anyone's speech, but we are all going to exercise our right to [use] the bathroom at the same time." Mr. Bush is expected to take part in a 20-minute question-and-answer session on Friday with Fox News host Sean Hannity."
http://www.washingtontimes.com/news/2015/feb/26/cpac-attendees-plan-walk-out-jeb-bush/?utm_source=RSS_Feed&utm_medium=RSS
Scott Walker: Next president must take fight to extremists
http://www.washingtontimes.com/news/2015/feb/26/scott-walker-next-president-must-take-fight-terror/?utm_source=RSS_Feed&utm_medium=RSS
Jindal: 'We Are at War with Radical Islam'
http://www.nationalreview.com/corner/414517/jindal-we-are-war-radical-islam-ryan-lovelace
WSJ's Jason Riley: Obama Sees America As 'Greatest Threat To Global Stability' [VIDEO]
http://dailycaller.com/2015/02/26/wsjs-jason-riley-obama-sees-america-as-greatest-threat-to-global-stability-video/
New Bill Gives the Attorney General the Power to Block Gun Sales to 'Suspected' Terrorists
"More than two dozen Democrats in the House and Senate — and one Republican — want to give the U.S. attorney general the power to block the sale of guns and explosives to known terrorists, and also to anyone who is "appropriately suspected" of being a terrorist. The Denying Firearms and Explosives to Dangerous Terrorists Act was introduced this week by Sen. Dianne Feinstein (D-Calif.) and Rep. Peter King (R-N.Y.). They say it makes no sense that people on the terrorist watch list are prohibited from boarding airplanes in the United States, but are still free to buy guns and explosives…"
http://www.theblaze.com/stories/2015/02/26/new-bill-gives-the-attorney-general-the-power-to-block-gun-sales-to-suspected-terrorists/
Intel chief says 2014 deadliest year for terror ever recorded, in counter to upbeat Kerry
http://www.foxnews.com/politics/2015/02/26/top-intel-official-2014-deadliest-year-for-terror-ever-recorded/