News Briefing for Friday, February 13, 2015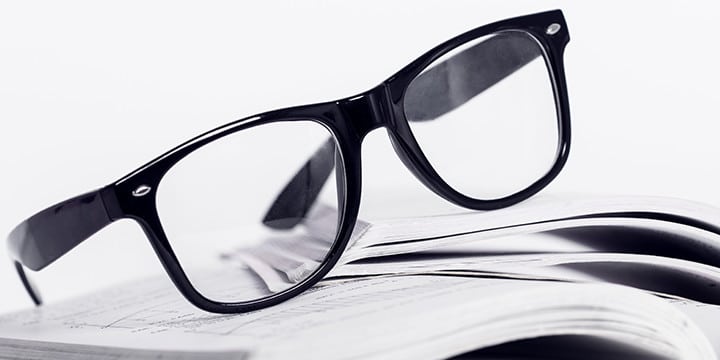 TEA PARTY PATRIOTS:
Taxpayer Watchdogs Urge Members to Protect RAC Program: Program is Highly Effective Anti-Medicare Fraud Tool
"Today, the Council for Citizens Against Government Waste (CCAGW) was joined by five organizations in a letter to members of the House Ways and Means and Senate Finance Committees, urging them to protect the Recovery Audit Program (RAC) from further meddling when Congress considers legislation regarding Medicare sustainable growth rate (SGR) patch, or "doc fix." The Centers for Medicare and Medicaid Service's (CMS) RAC program is a highly effective post-payment auditing tool that has been largely sidelined by CMS, allowing billions in improper payments to providers to be made. Co-signatories to the letter are: Tom Schatz, President of the Council for Citizens Against Government Waste; Pete Sepp, President of National Taxpayers Union; David Williams, President of the Taxpayers Protection Alliance; Jim Martin, President of the 60 Plus Association; Penny Nance, President of Concerned Women for America Legislative Action Committee, and Jenny Beth Martin, Co-Founder of the Tea Party Patriots. The letter reads as follows…"
http://www.businesswire.com/news/home/20150212006429/en/Taxpayer-Watchdogs-Urge-Members-Protect-RAC-Program#.VN2ZnSmWvKA
HEALTHCARE:
HHS To Stop Obamacare Coverage For 200,000 Illegal Aliens
"The Obama administration is removing 200,000 illegal aliens from Obamacare coverage, in an ongoing effort to figure out which enrollees are not entitled to benefits. Obamacare benefits will terminate Feb. 28 for those enrollees who failed to verify their immigration or citizenship status, Department of Health and Human Services said Wednesday. Most have had coverage for a year or more, but responded inadequately to a letter requesting verification, reported The Wall Street Journal. Another 110,000 who did not respond to the letter at all were dropped from coverage in September. It's unclear whether the IRS is making any attempt to recover the lost tax dollars, and it did not respond to a WSJ request for comment. An Obamacare provision prohibits illegal aliens from enrolling, but almost a million people signed up in 2014 with questionable legal status. Critics say technical problems with Healthcare.gov let people slip through the cracks, but immigration activists argue officials made it unclear how and when enrollees should verify their status. Officials also said Wednesday nearly 7.75 million people have enrolled in 2015 plans through HealthCare.gov. "Go to HealthCare.gov for life — a healthier life — liberty, freedom to pursue your happiness," House Minority Leader Nancy Pelosi said Thursday. "We are very proud of the Affordable Care Act."
http://dailycaller.com/2015/02/12/hhs-to-stop-obamacare-coverage-for-200000-illegal-aliens/
Pelosi: Sign up your valentine for ObamaCare
"House Minority Leader Nancy Pelosi (D-Calif.) wants you to remember two important days this weekend: Valentine's Day and the deadline to sign up for ObamaCare. "As a nice Valentine's Day gift, you can sign up for healthcare," Pelosi said as she closed her weekly briefing Thursday. The Obama administration is pulling out all the stops ahead of Feb. 15, which is the final day for people to buy healthcare coverage for the year. Nearly 8 million people have already bought insurance plans through the federal exchange since November, with another 3 million purchasing coverage from state exchanges."
http://thehill.com/policy/healthcare/232679-pelosi-sign-up-your-valentine-for-obamacare
Nancy Pelosi: For Valentine's Day 'Take Your Loved One to Sign up for the Affordable Care Act'
http://cnsnews.com/video/cnsnews/nancy-pelosi-valentines-day-take-your-loved-one-sign-affordable-care-act
Are You Insured? Obamacare Deadline Quickly Approaching
"Are you insured? If not, this weekend marks your last opportunity to enroll in health insurance for 2015 through the Marketplace. The deadline is February 15. If you miss that date, you may not be able to get coverage until 2016. Even if you don't think you need coverage for health care purposes, you may want to consider picking up insurance for tax reasons. That's right: if you don't have health care coverage in 2015, you'll be subject to a penalty when you file your 2015 federal income tax return in 2016. (The same was true for the 2014 tax year: read more about how to report health insurance on your federal income tax return here.) The 2014 calendar year – with federal income tax returns due by April 15, 2015 – marks the first time that taxpayers without coverage are subject to the penalty. If you don't have appropriate coverage and you don't qualify for any of the exemptions, you'll have to figure the amount that you owe using the shared responsibility payment worksheet, found in the form 8965 instructions (downloads as a pdf). The payment is generally equivalent to 1% of your income above the filing threshold for 2014 returns or $95 per adult ($47.50 per child) up to $285 for a family, whichever is higher, for the 2014 tax year. The fee rises to a minimum of $325 per adult without coverage for the 2015 calendar year and $695 per adult without coverage for the 2016 calendar year. The majority of taxpayers are covered through their own workplace, privately obtained insurance or COBRA coverage. For purposes of determining whether you have "essential minimum coverage" to avoid the penalty, coverage includes plans provided through the government, including Medicare, Medicaid, CHIP, retiree coverage, TRICARE, or VA health coverage. Essential minimum coverage also includes insurance you purchased through the Marketplace. If you purchased coverage through the Marketplace in 2014, you're automatically enrolled for 2015 with coverage starting on January 1, 2015. You have until February 15, 2015, to change plans even if you were automatically re-enrolled in another plan…"
http://www.forbes.com/sites/kellyphillipserb/2015/02/12/are-you-insured-obamacare-deadline-quickly-approaching/
Last chance to enroll in Obamacare for 2015
http://www.cbsnews.com/news/last-chance-to-enroll-obamacare-2015/
Obama Makes Goofy BuzzFeed Video To Promote Obamacare: "YOLO, Man"
"President Obama makes funny faces, uses a "selfie stick" and does other goofy stuff to promote Obamacare in a BuzzFeed video titled "Things Everybody Does But Doesn't Talk About." The president talks about Obamcare in the mirror and also is shown doodling a picture of First Lady Michelle Obama. Here's how CNN described the video: The President of the United States is willing to do just about anything to promote his signature health care law, and that includes wielding a selfie stick and dropping a "YOLO, man," on camera."
http://www.realclearpolitics.com/video/2015/02/12/obama_makes_goofy_buzzfeed_video_to_promote_obamacare_yolo_man.html
Obama Makes Faces, Takes Selfies and Goofs Off in BuzzFeed Video
"In case you thought you'd never see President Barack Obama use a selfie stick, are you ever in for a treat. He does that and more in a new BuzzFeed video, "Things Everybody Does But Doesn't Talk About." Among the gems from the commander in chief: sticking his tongue out, admiring his sunglasses-wearing self in the mirror, and yes, using a selfie stick…"
http://www.theblaze.com/stories/2015/02/12/obama-makes-faces-takes-selfies-and-goofs-off-in-buzzfeed-video/
Obama hams it up — again — for healthcare.gov
http://onpolitics.usatoday.com/2015/02/12/obama-hams-it-up-again-for-healthcare-gov/
Obama makes funny faces, uses selfie stick in new video
http://www.cbsnews.com/videos/obama-uses-selfie-stick-in-new-video/
Obama promotes HealthCare.gov with goofy web video targeted at young enrollees
http://www.washingtontimes.com/news/2015/feb/12/obama-promotes-healthcaregov-goofy-web-video-targe/
Silly Obama uses 'selfie stick,' asks 'Can I live?' in new video
"President Obama showed his sillier side Thursday by posing with a "selfie stick," sticking out his tongue and playing a rousing game of air ball in a new promotional video for HealthCare.gov. The clip, which was produced by the video arm of the viral content experts at BuzzFeed, was online for less than an hour when it already hit 100,000 views.  "How did we get Obama to use a selfie stick?" BuzzFeed asks in the video's teaser. "Oh, because he wants you to go to https://www.healthcare.gov/." BuzzFeed Editor-in-Chief Ben Smith recently sat down for an interview with Obama, who has been on a tour of less conventional media outlets as the White House ramps up its millennial outreach program ahead of the 2016 election cycle. About 7.75 million people have signed up for health insurance using the federal exchange, the Department Health and Human Services announced Wednesday, with "millions more" signups coming through state exchanges. Health officials have pulled out all the stops in the past two weeks to meet their goal of 9 million new and continuing enrollees by Feb. 15, several million fewer than the administration's initial target. Obama himself has engaged on other nontraditional platforms to push for more signups on the website created by his namesake healthcare law. Perhaps most memorably, during a previous enrollment period in early 2014, the president touted the federal exchange in an interview with "Between Two Ferns" with host Zach Galifianakis. He also gave a trio of interviews to YouTube stars last month following his State of the Union speech.  In the BuzzFeed promotional video, Obama does a few takes in front of the mirror with his pitch encouraging people to sign up for health insurance on the marketplace before the current enrollment period ends on Sunday…"
http://thehill.com/homenews/administration/232629-silly-obama-uses-selfie-stick-asks-can-i-live-in-new-video
George Will on Obama's BuzzFeed Video: "Some People Think This Diminishes The Presidency, I Certainly Hope So"
"BRET BAIER: Meantime, this is a very dangerous time. We have been reporting on it a lot of things happening around the world. The American, Kayla Mueller, the same day she was killed, president Obama made an Obamacare pitch with BuzzFeed…
GEORGE WILL: Some people think this diminishes the presidency, I certainly hope so because I think the presidency, not this president but the office itself, is too much with us and far too grand and encrusted in royal trappings. But beyond that, what makes this interesting, he is trying to get people to sign up and in 37 states, Chuck mentioned a moment ago, the Supreme Court's going to be heard from on this and 37 states, they're signing up to get subsidies through federal exchanges which, by the end of June, may be defunct. So this a small episode leading up to the biggest Supreme Court decision of the year."
http://www.realclearpolitics.com/video/2015/02/12/george_will_on_obamas_buzzfeed_video_some_people_think_this_diminishes_the_presidency_i_certainly_hope_so.html
Fox News Poll: Will ObamaCare ultimately be a good thing or a bad thing?
"It's a tossup. American voters are sharply divided over whether ObamaCare will ultimately be a good thing or a bad thing for the country. The latest Fox News national poll also finds that, while a majority wishes the 2010 health care law had never passed, the number of voters who are glad it did is at an all-time high. In the end, will ObamaCare be a good thing or a bad thing for the country? The new poll, released Thursday, finds views split 47-47 percent on that question. A year ago, more voters said it would be a bad thing by 51-42 percent. The number of Democrats who think ObamaCare will ultimately be a good thing (76 percent) is equally matched by the number of Republicans who say it will be bad (76 percent). Meanwhile, a 52-percent majority wishes Obamacare had never passed and the 2009 system were still in place. Most Republicans (83 percent), a majority of independents (61 percent) and a handful of Democrats (21 percent) feel that way. That's down from a high of 55 percent (in February and June 2014).  On the other hand, 41 percent of voters are glad the Affordable Care Act passed. That's up from 37 percent in September — and is the highest number recorded since the question was first asked on a Fox News poll in December 2013.  Some 43 percent of voters approve of the job President Obama is doing handling health care overall, while 53 percent disapprove. Those are the best marks he has received on this issue in almost a year. Last month it was 40-58 percent.  The Fox News poll is conducted by telephone with live interviewers under the joint direction of Anderson Robbins Research (D) and Shaw & Company Research (R). The 1,044 registered voters were reached via landline and cell phone numbers randomly selected for inclusion in this nationwide survey from February 8-10, 2015. The full poll has a margin of sampling error of plus or minus three percentage points."
http://www.foxnews.com/politics/2015/02/12/fox-news-poll-will-obamacare-ultimately-be-good-thing-or-bad-thing/
CMS announces New Affordable Care Act initiative to encourage better oncology care
"The U.S. Department of Health and Human Services (HHS) today announced a new multi-payer payment and care delivery model to support better care coordination for cancer care as part of the Department's ongoing efforts to improve the quality of care patients receive and spend health care dollars more wisely, contributing to healthier communities. The initiative will include 24-hour access to practitioners for beneficiaries undergoing treatment and an emphasis on coordinated, person-centered care, aimed at rewarding value of care, rather than volume. Cancer is one of the most common and devastating diseases in the United States: more than 1.6 million people are diagnosed with cancer each year in this country. According to the National Institutes of Health, cancer cost the United States an estimated $263.8 billion in medical costs and lost productivity in 2010. A majority of those diagnosed are over 65 years old and Medicare beneficiaries. "Based on feedback from the medical, consumer and business communities, we are launching this new model of care to support clinicians' work with their patients," added Dr. Conway. "We aim to provide Medicare beneficiaries struggling with cancer with high-quality care around the clock and to reward doctors for the value, not volume, of care they provide. Improving the way we pay providers and deliver care to patients will result in healthier people." As part of the Department's "better care, smarter spending, healthier people" approach to improving health delivery, the Oncology Care Model is one of many innovative payment and care delivery models developed by the Centers for Medicare & Medicaid Services (CMS) Innovation Center and advanced by the Affordable Care Act. The model was created in response to feedback from the oncology community, patient advocates, and the private sector that a new way of paying for and delivering oncology care is needed. This model will invest in physician-led practices, allowing the practices to innovate and deliver higher-quality care to their patients. CMS is seeking the participation of other payers in the model to leverage the opportunity to transform care for oncology patients across a broader population. The Oncology Care Model encourages participating practices to improve care and lower costs through episode-based, performance-based payments that financially incentivize high-quality, coordinated care. Participating practices will also receive monthly care management payments for each Medicare fee-for-service beneficiary during an episode to support oncology practice transformation, including the provision of comprehensive, coordinated patient care. To achieve better care, smarter spending and healthier people, HHS is focused on three key areas: (1) linking payment to quality of care, (2) improving and innovating in care delivery, and (3) sharing information more broadly to providers, consumers, and others to support better decisions while maintaining privacy. Today's news comes on the heels of Secretary Burwell's recent announcement that HHS is setting measurable goals and a timeline to move Medicare toward paying providers based on the quality, rather than the quantity of care they give patients…"
http://stateofreform.com/news/federal/cms/2015/02/cms-announces-new-affordable-care-act-initiative-encourage-better-oncology-care/
Obama administration moves to reform cancer care payment system
http://thehill.com/policy/healthcare/232663-obama-administration-moves-to-reform-cancer-care-payment-system
House bill would repeal ObamaCare tax on insurance companies
"Rep. Charles Boustany Jr. (R-La.) is renewing his push to repeal an ObamaCare tax on insurance companies that he says "drives up costs" across the board. Boustany is joining Rep. Kyrsten Sinema (D-Ariz.) on a bill to repeal the Health Insurance Tax, which he said hurts individuals and businesses by increasing premiums and out-of-pocket costs. "American families and small businesses are on the brink of being crushed under the weight of the Health Insurance Tax," Boustany said in a statement, adding that the tax threatens "hundreds of thousands of lost jobs over the next decade." The tax is an important revenue source for the Affordable Care Act, amounting to $8 billion in 2014 and rising to $14.3 billion by 2018, though the Congressional Budget Office has warned it would be "largely passed through to consumers in the form of higher premiums."  Boustany, who spent 30 years as a cardiovascular surgeon, is a longtime opponent of ObamaCare and aggressively fought the law as chairman of the House Ways and Means panel's Oversight Subcommittee. He has twice introduced the bill with former Rep. Jim Matheson (D-Utah) with more than 200 co-sponsors. Matheson did not seek reelection in 2014. Sens. John Barrasso (R-Wyo.) and Orrin Hatch (R-Utah) introduced a similar bill in the Senate last year, though it did not move to a full vote. Sinema, who represents cities including Phoenix, Tempe and Mesa, has been hit hard for her support of ObamaCare, with opponents describing her as an "out-front defender" of the law. An ad by the National Republican Congressional Committee described her as someone who "crafted it, campaigned for it, and sticks by it to this day." "This common sense fix will help lower out of pocket costs for hardworking Arizonans," she wrote in a statement. "By working together, we can provide relief for individuals, families, and employers while increasing access to quality affordable health care." The bill was quickly cheered by groups like America's Health Insurance Plans. "Imposing a tax on health insurance does nothing to make coverage more affordable or accessible. It only increases costs," the group's president and CEO Karen Ignagni wrote in a statement."
http://thehill.com/policy/healthcare/232651-bill-would-repeal-obamacare-tax-on-insurers
The Medicare Illusion
"Many Americans fear that Obamacare will one day turn into a full-blown single-payer system, and if recent statements by President Obama are anything to go by, they are right to do so. But of course the United States already has a single-payer system called Medicare. Though Medicare only covers about a fifth of the population, it has had an enormous and profoundly negative effect on the medical care received by all Americans. This is a controversial opinion. Medicare is very popular, particularly among its beneficiaries. If Americans understood exactly how Medicare distorts our health sector, that would surely change. As David Goldhill explains in a review of Atul Gawande's latest book, the blame lies with Medicare's rigid price controls: Some Americans look longingly at foreign single-payer systems and wonder why America can't use this seemingly simple and lower-cost alternative to pay for our care. But Medicare is a single-payer system, although one that has never had the political support to restrict demand that exists in other countries. Nor is it likely to. Instead, Medicare relies on the fiction that it can control spending by paying low prices even while leaving demand unchecked; the Affordable Care Act continues this wishful thinking. Sadly, low reimbursement rates drive valuable care (such as primary care) out of business while encouraging ever higher volumes of higher-priced, and often unnecessary, treatments. The low prices paid may look good to the voting public, but the reality of the economic incentives they unleash is ugly. Essentially, low reimbursement means that it makes little economic sense for medical providers to offer patients personal attention from trained professionals, as their time is worth more than Medicare is willing to pay. In contrast, the cost of concrete treatments, including surgical procedures, can be driven down in roughly the same way you increase the productivity of a factory. With enough volume, a medical provider can get the cost of a treatment below Medicare's reimbursement rate, in which case you've hit the jackpot. The result, not shockingly, is that patients get more and more treatments, including treatments they don't necessarily need, while personal attention grows scarce. Some, including the president and his allies, believe that all we need is a better, smarter, more comprehensive system of price controls. Goldhill illustrates why perfect price controls are an illusion, and why moving towards a more personalized and humane approach to medical care will require moving to a more consumer-oriented system. I highly recommend Goldhill's review essay and his indispensable 2013 book, Catastrophic Care."
http://www.nationalreview.com/corner/398472/medicare-illusion-reihan-salam
Health care spending dominates budget increases
"Health-care related spending accounts for nearly half of the 6.4 percent increase in Gov. Maggie Hassan's proposed $11.5 billion budget. The Department of Health and Human Services is the state's largest agency and handles mental health, Medicaid, services for people with developmental disabilities and all other state health spending. Hassan's budget includes $12 million to continue New Hampshire's Medicaid expansion plan in the second half of 2017, when federal funding drops below 100 percent. Her proposal expands the substance abuse treatment program to the entire Medicaid population. It also includes roughly $24 million for mental health services, such as the creation of a new crisis unit at New Hampshire Hospital. Hassan's budget predicts $70 million less in the general fund as a result of the settlement with hospitals…"
http://www.washingtontimes.com/news/2015/feb/12/health-care-spending-dominates-budget-increases/?utm_source=RSS_Feed&utm_medium=RSS
Obamacare pushers silent about court case that could make coverage too costly
"The administration is herding last-minute Obamacare shoppers into HealthCare.gov before Sunday's deadline to get insured, even as a looming Supreme Court decision could make that coverage unaffordable for many of them before the year's end. Health care reform advocates aren't warning customers about the pivotal case, which could take away subsidies for millions of customers in 34 states that rely on the federal exchange, throwing the law into chaos with no clear exit strategy from the White House or Republican leaders who refused to set up exchange in their states. Health and Human Services Department officials say enrollment is accelerating ahead of the deadline, with nearly 276,000 people signing up on HealthCare.gov during the week that ended Feb. 6, compared with about 180,000 in the prior week. Frequent HealthCare.gov alerts remind customers about financial help on the marketplace, and President Obama piled on Thursday with an Internet video that features him fine-tuning his health care pitch in the mirror. "In many cases, you can get health insurance for less than $100 a month," he says in the clip on Buzzfeed.com. "Just go to HealthCare.gov to figure out how to sign up." Yet his administration has refused to say whether it has a backup plan in case a majority of the justices decide that the IRS has been unlawfully paying out the premium tax credits to customers on the federal exchange…"
http://www.washingtontimes.com/news/2015/feb/12/obamacare-deadline-looms-as-affordable-subsidies-a/?utm_source=RSS_Feed&utm_medium=RSS
Mike Pence's Obamacare Medicaid Expansion: Reading Between the Lines
"…Pence's Obamacare Expansion Slashes Skin In The Game – The original Healthy Indiana Plan, designed by former Governor Mitch Daniels (R-IN), required individuals to contribute up to five percent of their income in order to receive Medicaid benefits. The minimum contribution required was $160 per year. Gov. Pence's Obamacare expansion guts these requirements. Under the "deal" negotiated with the Obama administration, Indiana may not charge able-bodied adults in its Medicaid expansion more than two percent of their income.  For those choosing the "Basic" benefit package, the minimum contribution is zero. For those seeking the plan with extra generous benefits, such as vision and dental, the contribution starts as low as $1 per month. Shockingly, Medicaid expansion enrollees might not have to pay at all. The Pence plan allows any third party to pay all of the required contribution. So much for "personal responsibility."
http://www.forbes.com/sites/theapothecary/2015/02/12/mike-pences-obamacare-medicaid-expansion-reading-between-the-lines/
Study: Supreme Court ruling could have high cost
"Millions of people will again be receiving healthcare without paying for it if the Supreme Court rules against ObamaCare later this year, according to a new report. The Supreme Court will hear arguments next month in King v. Burwell, which could lead to federal subsidies to help people buy insurance being struck down.  A new report from The Urban Institute, a liberal think tank, finds that if the Supreme Court strikes down the subsidies, there will be $12 billion worth of healthcare that is not paid for in 2016, because people will lose insurance that they can no longer afford without the subsidies. Much of the "uncompensated care" comes in the form of emergency room visits by people without insurance. The report estimates 8.2 million people will lose insurance under a Supreme Court ruling against the law, including around 6 million who will be stripped of subsidies and more than 1 million more who will be unable to afford coverage because of premium increases. The researchers emphasize that the new inability of people to pay would hit hospitals particularly hard because government funding to help compensate hospitals has already been reduced under ObamaCare, following the theory that it is less necessary now that more people have insurance." The findings on the increase in uncompensated care are part of an expected upheaval in the health insurance market if the Supreme Court strikes down the subsidies. The Obama administration has refused to discuss whether it has a contingency plan, saying it is confident that the court will rule in its favor. Three House Republican committee chairmen were charged last month with creating a Republican proposal for what to do if the high court invalidates the subsidies. "No family should pay for this administration's mistakes," the House Republican leaders said in a statement. "So we're going to keep working to protect hardworking taxpayers from the fallout of ObamaCare and move toward the ultimate goal of a patient-centered system."
http://thehill.com/policy/healthcare/232691-study-12-billion-in-uncompensated-care-if-court-rules-against-o-care
What Happens To The ACA If The Petitioners In King v Burwell Win At The Supreme Court? (Grace Marie Turner's article)
http://www.forbes.com/sites/gracemarieturner/2015/02/12/what-happens-to-the-aca-if-the-petitioners-in-king-v-burwell-win-at-the-supreme-court/
OBAMACARE: FEDERAL COURT NIXES RELIGIOUS CONTRACEPTIVE MANDATE CHALLENGE
http://www.breitbart.com/big-government/2015/02/12/obamacare-federal-court-nixes-religious-contraceptive-mandate-challenge/
IMMIGRATION:
Senate to try again on House DHS bill
"The Senate is going to vote again on a procedural motion to consider a bill reversing President Obama's executive actions on immigration and fund the Department of Homeland Security. Senate GOP Leader Mitch McConnell (R-Ky.) filed a motion to hold additional votes to end a Democratic filibuster of the bill, setting up as many as three more attempts. The votes are expected to take place the last week of February, as Congress will be out of town next week for a recess.  With Democrats opposed to the measure, it appears McConnell's latest effort is doomed for failure. But the decision suggests Senate Republicans want to signal one more time to their House colleagues that they are trying to move the House-approved bill. McConnell criticized Democrats for blocking the bill, when he announced the procedural vote. "There's already a funding bill before us. It already passed the House. It would fund the Department of Homeland Security fully. And we can consider it today, right now. All Democrats have to do is stop blocking the Senate from even debating it," McConnell said on the floor. The decision comes as House and Senate Republicans have begun to criticize one another over how to fund the Homeland Security Department. Funding will lapse after Feb. 27. Senate Republicans have said the House bill is dead in the upper chamber and have asked House Republicans to pass a different bill. House Republicans have called on the Senate to move their bill and insist they will not take up new legislation. Some conservatives on Thursday called on McConnell to gut the Senate's filibuster rules and move the Homeland Security measure on a majority vote. Right now, 60 votes are needed to overcome procedural hurdles…"
http://thehill.com/homenews/senate/232673-senate-to-try-again-on-house-immigration-measure
Boehner can't rule out Homeland Security Department shutdown
"House Speaker John Boehner left open the possibility Thursday of a potential shutdown at the Department of Homeland Security because of a congressional impasse over immigration. He said a shutdown "would be bad," but that Senate Democrats would be to blame if the department's $40 billion budget were to lapse in late February. "The House has done its job. We've spoken. And now it's up to the Senate to do their job," the Ohio Republican said. "If funding for Homeland Security lapses, Washington Democrats are gonna bear the responsibility." " The House has passed a bill that funds the department through September, when the current budget year ends, while also overturning President Barack Obama's executive actions on immigration. Senate Democrats have blocked debate on the bill because they oppose the immigration provisions, which limited deportations for millions of people in the United States illegally and made them eligible for work permits. In the past Boehner has said the House strategy would avoid the threat of a government shutdown, an assurance he did not repeat under questioning from reporters Thursday."
http://www.washingtontimes.com/news/2015/feb/12/boehner-cant-rule-out-homeland-security-department/?utm_source=RSS_Feed&utm_medium=RSS
House conservatives push McConnell to gut filibuster
"A growing number of House GOP conservatives are pressuring Senate Majority Leader Mitch McConnell (R-Ky.) on Thursday to invoke the "nuclear option" and change the chamber's rules to pass a bill defunding President Obama's executive actions on immigration.  Reps. Raúl Labrador (R-Idaho) and Tim Huelskamp (R-Kan.) said McConnell should change Senate rules, so the House-passed Department of Homeland Security (DHS) funding bill, which includes language to revoke Obama's immigration-related actions, can bypass a Democratic filibuster in the upper chamber.  Rep. Mick Mulvaney (R-S.C.) also endorsed the idea at a Thursday news conference. He said there's a "way to change the rules to allow us to move forward" and "take away the ability to filibuster."  Rep. Mo Brooks (R-Ala.) was the first House Republican to advocate such a rules change Wednesday evening, arguing that now-Senate Minority Leader Harry Reid (D-Nev.) had established a precedent during his time in the majority. Republican senators, however, immediately sought to quash the idea.  "The answer is not to change Senate rules," Sen. Ted Cruz (R-Texas) said during the same news conference at which Mulvaney spoke. "The answer is for Senate Democrat not to be obstructionists."  "I don't think that's an option we're looking at right now," freshman Sen. Dan Sullivan (R-Alaska) added, arguing that things should move forward according to current Senate rules.  Labrador and Huelskamp said at an event held in conjunction with the Heritage Foundation that the executive actions merited something as dramatic as a change to the Senate's long-standing rules. They argue that spending bills should only need 51 votes, instead of 60, to advance. "Mitch McConnell can change the rules of the Senate. And this is important enough for Mitch McConnell to change the rules of the Senate," Labrador said."
http://thehill.com/homenews/house/232635-house-conservatives-push-mcconnell-to-gut-filibuster
GOP senators shoot down 'nuclear option' to move DHS funding bill
"Two GOP senators on Thursday shot down an idea floated by several House Republicans to change Senate rules in order to pass a bill that would fund the Department of Homeland Security (DHS) and reverse President Obama's immigration actions. "The answer is not to change Senate rules," Sen. Ted Cruz (R-Texas) said at a press conference held by House and Senate conservatives. "The answer is for Senate Democrats not to be obstructionists."
Cruz said Democrats are acting "reckless and irresponsible" for refusing to move forward on the bill that would fund the DHS. "I don't think that's an option we're looking at right now," freshman Sen. Dan Sullivan (R-Alaska) added, saying that senators should move forward according to current rules. Rep. Mick Mulvaney (R-S.C) had said earlier at the event that there's a "way to change the rules to allow us to move forward" and "take away the ability to filibuster." Mulvaney's remarks follow recent comments by Reps. Mo Brooks (R-Ala.) and Raúl Labrador (R-Idaho), who suggested that the Senate invoke the "nuclear option" and change its rules so that spending bills only need a simple majority to advance instead of 60 votes. Senate Democrats have filibustered the House-passed DHS spending bill because Republicans can't secure the 60 votes needed to open debate on the measure. Sens. Jeff Sessions (R-Ala.), Mike Lee (R-Utah), Orrin Hatch (R-Utah), Roy Blunt (R-Mo.), as well as Reps. Bill Flores (R-Texas), Robert Aderholt (R-Ala.), John Carter (R-Texas) and Marsha Blackburn (R-Tenn.) also attended the press conference. "The way to change what they don't like in the bill is to bring it up," said Lee, who said Senate Majority Leader Mitch McConnell (R-Ky.) has allowed an open amendment process. The Republicans accused several Senate Democrats who campaigned on opposing "executive amnesty" by Obama in last November's elections of being "hypocritical." "They don't want to go on record; they want to hide from it," Cruz said. Speaker John Boehner (R-Ohio) repeated in an earlier press conference Thursday that the House had already done its job to fund the DHS and the ball is in the Senate's court. McConnell on Tuesday, however, said it's "obviously" up to the House to solve the impasse because the bill is "stuck" in the Senate. Lawmakers are expected to leave Washington on Friday for a weeklong recess for Presidents Day. Congress will have just a week left when lawmakers return before the Feb. 27 deadline to avert a shutdown at the department."
http://thehill.com/policy/finance/232636-gop-senators-shoot-down-nuclear-option-idea-to-move-dhs-funding-bill
House conservatives to McConnell: Nuke the filibuster and pass our DHS bill blocking Obama's executive amnesty
"Reps. Raúl Labrador (R-Idaho) and Tim Huelskamp (R-Kan.) said McConnell should change Senate rules, so the House-passed Department of Homeland Security (DHS) funding bill, which includes language to revoke Obama's immigration-related actions, can bypass a Democratic filibuster in the upper chamber… "Mitch McConnell can change the rules of the Senate. And this is important enough for Mitch McConnell to change the rules of the Senate," Labrador said. Huelskamp agreed. "I don't think Mitch McConnell should let the Senate rules trump the Constitution," the Kansan said. McConnell has 52-53 votes for the House's anti-amnesty bill but, thanks to the filibuster, needs 60 to invoke cloture. Eliminating the filibuster means he'd only need 51, thus assuring passage. "Let's look at Harry Reid, when he was Senate majority leader and the power that he wielded," said GOP Rep. Mo Brooks last night, endorsing the Labrador/
Huelskamp plan. "He said, 'I'm not going to let the filibuster stop me from achieving my political goals.'" Actually … Reid did say that, sort of. He kept the filibuster for legislation, knowing that it meant allowing the Senate GOP minority to block all sorts of Democratic bills. He even kept it for Supreme Court nominations. He ended it for non-SCOTUS presidential appointees. Brooks et al. are now demanding that McConnell go considerably further than even Reid did, and that he do it at a moment when there's a Democratic veto waiting at the White House for the House's DHS bill. Killing the filibuster won't get the bill passed, in other words, it'll simply shift the confrontation from "congressional Republicans vs. congressional Democrats" to "congressional Republicans vs. Obama." Which isn't ideal at a moment when the economy's improving and O's approval rating is improving with it…"
http://hotair.com/archives/2015/02/12/house-conservatives-to-mcconnell-nuke-the-filibuster-and-pass-our-dhs-bill-blocking-obamas-executive-amnesty/
GOP Senate Leaders Take A Dive On Amnesty Fight
"Senate Democrat leaders are using every tool they've got to defend the president's top-priority November amnesty, including emotional threats to civil society, dire warnings of another 9/11 atrocity, and campaign-style hits against four wavering Republican senators. But the Senate's GOP leadership has used only low-emotion floor speeches and low-drama press conferences with hostile political media to scratch at the Democrats' triple-filibuster of the Department of Homeland Security's 2015 budget. The GOP's tearoom tactics haven't moved even one of the several Democrat senators who declared partial opposition last year to Obama's unpopular amnesty, which will add 5 million foreign workers to Americans' flooded labor market. No Democrats have flipped, even though five Democratic senators lost their seats in November, partly because of broad public opposition to Obama's immigration policies. In contrast to their passivity on immigration, the GOP leaders aggressively fought and won the legislative battle to approve the Keystone pipeline, despite determined Democratic opposition."
http://dailycaller.com/2015/02/12/gop-senate-leaders-take-a-dive-on-amnesty-fight/
Senate GOP Pamphlet Touts Continued Fight on DHS Spending
"Senate Republicans are being sent home for recess with a message touting their persistence on funding homeland security while blocking President Barack Obama's executive actions. "Dems voted three times to filibuster House-passed DHS funding bill," says a tri-fold card of talking points distributed to GOP senators. "Blocking debate on a bill like this is exactly the kind of gridlock voters rejected in the election." The pamphlet, shared with CQ Roll Call by a GOP source, suggests Republicans have yet to give up on winning the public relations argument over funding the Department of Homeland Security, with less than a week left to act when the Senate returns from the Presidents Day recess. The Republican Conference "State Work Period Tri-Fold" highlights that Democrats have made statements in the past expressing opposition to the extent of Obama's executive actions, adding the "only way for the Dems to change the bill is to agree to debate it in the first place." Majority Leader Mitch McConnell echoed that point on the floor. "If our Democrat colleagues don't like provisions in the bill the House has passed, the Senate has a process for modifying bills. It's called amending them. But the Senate can only consider amendments to a bill if it's not being filibustered," the Kentucky Republican said. Asked again about why Democrats have unified against taking up the House-passed DHS spending measure and trying to amend it, Sen. Charles E. Schumer, D-N.Y., said "you don't negotiate with a gun to your head, no one does. It's plain and simple, and we're not doing it. The American people know we're not doing it."
http://blogs.rollcall.com/wgdb/senate-gop-pamphlet-touts-continued-fight-on-dhs-spending/?dcz=
House Republican at odds with Senate GOP over rules in DHS debate
"Rep. Mick Mulvaney (R-S.C.) wants the Senate to change its rules to make it easier to advance a bill to fund the Department of Homeland Security. Not going to happen, Senate Republicans say. The disagreement emerged Thursday afternoon at a news conference where conservative House and Senate Republicans sought to put up a united front against Senate Democrats and pressure them to end their resistance to a House-passed bill that would fund DHS and undo President Obama's executive actions on immigration. But even in that setting, apparently designed to show some GOP unity in a week filled with discord between Republicans on opposite ends of the Capitol, not everyone was on the same page. "If the rules are being used to undermine the Constitution, if the rules are being used to deny the ability to govern, then the rules should be changed," said Mulvaney. "The 60-vote rule is not in the Constitution." Under Senate rules, 60 votes are needed to advance legislation. Three straight times, Democrats have blocked Republicans by keeping them short of 60 votes on the DHS bill. Mulvaney suggested forcing senators to wage talking filibusters if they want to block legislation. But the Republican senators at the press conference disagreed. "I don't think that's an option we are looking at right now," said Sen. Dan Sullivan (R-Alaska). Sen. Ted Cruz (R-Tex.) agreed, adding: "I think the Senate rules wisely protect the minority." As majority leader in 2013, Sen. Harry M. Reid (D-Nev.) eliminated filbusters for most executive branch nominations, a maneuver known as the "nuclear option," which drew widespread criticism from Republicans. Senate Majority Leader Mitch McConnell's spokesman Don Stewart said changing the rules is not an option the Kentucky Republican is considering. Republicans at the press conference, which was hosted by the Republican Study Committee and the Senate Steering Committee, agreed that Senate Democrats need to allow the DHS bill to move forward and are risking the safety and security of Americans by not doing so. Cruz called Democrats' actions "reckless and irresponsible." Senate Democrats have demanded a "clean" DHS funding bill that does not contain provisions designed to undo Obama's immigration actions."
http://www.washingtonpost.com/blogs/post-politics/wp/2015/02/12/house-republican-at-odds-with-senate-gop-over-rules-in-dhs-debate/
House conservative: Republican senator has 'no credibility' on DHS
"A leading House conservative on Thursday said Sen. Mark Kirk (R-Ill.) has "no credibility," when it comes to the fight over funding the Department of Homeland Security and revoking President Obama's executive actions on immigration. Kirk, a centrist who is up for reelection in 2016, this week called for Congress to pass a "clean" funding bill for the Department of Homeland Security (DHS) that doesn't freeze the president's unilateral actions to delay deportations of illegal immigrants. Asked to respond to Kirk's comments, Rep. Raúl Labrador (R-Idaho) said the senator should come up with another plan for taking on Obama. "Did he tell you how he was going to deal with the immigration issue separately?" Labrador asked.  The reporter shook her head no. "Then he has no credibility," Labrador replied."
http://thehill.com/blogs/floor-action/house/232654-gop-lawmaker-republican-senator-has-no-credibility
Funding Is Still Elusive for Homeland Security
http://www.nytimes.com/2015/02/12/us/politics/funding-is-still-elusive-for-homeland-security.html?_r=0
SEN. JEFF FLAKE LAYS OUT PLAN FOR GOP TO CAVE TO OBAMA'S AMNESTY
"It didn't take long for one of the GOP establishment's most public faces to reveal why House Speaker John Boehner's amnesty advocate Becky Tallent was pushing last week to revive the once-dead border bill from House Homeland Security Committee chairman Rep. Mike McCaul (R-TX). In a lengthy Senate floor speech on Wednesday, Sen. Jeff Flake (R-AZ)—a member of the "Gang of Eight" amnesty group from last Congress that failed to get its bill through both chambers—said that Republicans shouldn't "poke the president in the eye" by fighting to stop his executive amnesty. "I want to say from the outset that I don't think the president did the right thing by taking this unilateral action," Flake said on the Senate floor about the Department of Homeland Security (DHS) funding bill that blocks Obama's executive amnesty actions. I think he's made it more difficult to pass immigration reform in this body. Having said that, to attempt to use a spending bill in order to try to poke a finger in the president's eye is not a good move in my view. I believe that rather than poke the president in the eye, we ought to put legislation on his desk. And we ought to use this time, we've already used up two weeks trying to attach the measure to a funding bill when we could have used this time to actually move actual immigration legislation. The "immigration legislation" Flake specifically mentioned he wants to push is the border bill from McCaul…"
http://www.breitbart.com/big-government/2015/02/12/sen-jeff-flake-lays-out-plan-for-gop-to-cave-to-obamas-amnesty/
Democrats Say You Can't Add Riders to a DHS Funding BIll — But They Already Supported Riders on This One
"One of the prevailing assumptions of Congress's current debate over the DHS funding bill is a contrast between Democrats, who want a "clean" funding bill free of all riders, and Republicans, who insist upon a rider that would block a number of the president's directives on immigration policy. Over and over, Democrats insist upon a "clean" funding bill scrubbed of riders. But, it turns out, Democrats have no problem attaching riders to important government funding bills — including this one. The preferred Democratic alternative to the House DHS plan is a funding bill proposed by Senate Democrats Barbara Mikulski, vice-chairwoman of the Appropriations Committee, and Jeanne Shaheen, ranking member of Appropriations's DHS subcommittee. This bill omits the rider defunding the president's immigration executive actions, but it includes many other riders. In fact, it's full of conditions for DHS funding: making some funds for agencies dependent upon the submission of various reports, requiring that government officials be subject to baggage screening, placing limits on the number of TSA agents who can be hired with funds, and so forth. Moreover, this funding bill specifically refuses funding for various enterprises. For instance, Section 512 says that no funds can be used to change the oath of allegiance. Section 522 says that no funds can be used by U.S. Citizenship and Immigration Services to grant an "immigration benefit" to an individual unless that individual has gone through a background check. Section 529 prohibits any funds from being used to develop a national ID card. Section 533 says that no funds can be used to transfer Khalid Sheikh Mohammed or any non-citizen held at Guantanamo Bay to the United States.  This rider is particularly striking because, in the past, the Obama administration has sought to transfer Guantanamo detainees to U.S. soil. The administration even tried to set up a trial for KSM in New York City (it has since backed away from that decision). In other words, despite their attacks on Republicans, Senate Democrats are also quite willing to risk "holding hostage" DHS funding by refusing to fund certain presidential initiatives. On the transfer of Guantanamo detainees, Senate Democrats are quite willing to stand up to the president. (This standing up has been successful: President Obama has repeatedly chafed at prohibitions on transferring Guantanamo detainees, lamenting them as recently as December 2014, but he nevertheless signs budgets that include these prohibitions.) So when congressional Democrats complain about riders to DHS, they don't mean riders in general: They mean a specific rider that goes after a piece of executive overreach they liked."
http://www.nationalreview.com/corner/398468/democrats-say-you-cant-add-riders-dhs-funding-bill-they-already-supported-riders-one
Nancy Pelosi: Democrats are fighting for Obama, not illegal immigrants
"Senate Democrats' filibuster of a funding bill for the Department of Homeland Security that would block deportation amnesty is not about the immigration issue but about respecting President Obama, House Minority Leader Nancy Pelosi said Thursday. "This is not a question of protecting illegal people in our country, it's a question of respecting the authority of the president of the United States," Mrs. Pelosi, California Democrat, told reporters at her weekly press conference at the Capitol. Current funding for the Department of Homeland Security runs out Feb. 27, but Senate Democrats are blocking the spending bill that includes a prohibition of Mr. Obama's executive actions on immigration. "As the president said, 'If you don't like what I've done, pass a bill. Pass a bill,'" Mrs. Pelosi said, repeating the presidents demand that Homeland Security funding and immigration be dealt with individually, neutralizing the Republicans' leverage to force an end to the amnesty plan. "They are in a fix," Mrs. Pelosi said. "We'll see how they get themselves out of it. We stand ready to work with them to protect the American people." The House-passed bill that would fund the department but also reign in Mr. Obama's immigration moves has been stuck in the Senate, with Senate Democrats voting three times to sustain a filibuster. House Speaker John A. Boehner gave no sign that he's working on a backup plan, saying at a separate press conference that it's up to Senate Democrats to decide what happens next. He said House Republicans stand by their bill, which cleared on a 236-191 vote. "It's real clear. It's time for Senate Democrats to get into the game, get on the bill. If they don't like what we've done, they can amend it. It's as simple as that," he told reporters, before adding, "Oh, and happy Valentine's Day." Mrs. Pelosi explained the Democrat's stance in defense of Mr. Obama after calling for the House to pass a "clean" bill that doesn't challenge the president's move to grant legal resident status and work permits to as many as 5 million illegal immigrants. She insisted Mr. Obama had the power to rewrite immigration laws. "The president has the legal authority to do what he did," she said. "He has it by the law and that has been recognized in court cases under other presidents. So he has it under legislation, he has it under legal affirmation of that and he has it under the precedent of other presidents."
http://www.washingtontimes.com/news/2015/feb/12/pelosi-democrats-fighting-for-obama-not-illegals/?utm_source=RSS_Feed&utm_medium=RSS
Pelosi: Short-Term DHS Funding Bill 'Not a Solution'
"Minority Leader Nancy Pelosi stopped short Thursday of saying she wouldn't vote for a stop-gap spending bill to fund the Department of Homeland Security if Democrats and Republicans can't reach an agreement for long-term funding in the next two weeks. But the California Democrat, in her weekly news conference, slammed the GOP for bringing the critical agency to the brink of a shutdown when its funding expires at the end of the month. "Two months — that's not a solution," said Pelosi, responding to questions about whether a two-month continuation of existing DHS funding was in order, given Republicans' resistance to remove provisions in their proposed spending bill to block President Barack Obama's executive orders on immigration. A short-term continuing resolution, or CR, would just prolong the fight, Pelosi suggested, plus prevent the DHS from operating efficiently and effectively. "A two-month CR is not an end," she said. "A two-month CR is the continuation of uncertainty … That's not an endgame." She said, "the president has the right to do what he has done by executive action. He has the right by law, by legal authority, as well as by precedent of other presidents … You'll have to ask [Republicans] how they're going to face up to their responsibilities." Pelosi's comments come just two days before Congress is set to recess for the Presidents Day holiday next week, and as Republican leadership in the House and Senate are divided on whose court holds the ball…."
http://blogs.rollcall.com/218/pelosi-short-term-dhs-funding-bill-not-a-solution/?dcz=
Cost, logistics of Obama immigration plan raise concerns before launch
"President Obama's executive action sparing millions of illegal immigrants from deportation will be the biggest federal program rollout since ObamaCare —  and administration officials are hoping its launch, set for May, will be a lot smoother. "The Deputy Secretary and I are very focused on this, and I believe we're going to get it right," Department of Homeland Security Secretary Jeh Johnson told Fox News on Thursday. Still, Republican opposition to the plan that would block deportation of as many as 5 million illegal immigrants – most of them parents of children already here legally – is nearly as intense. DHS has leased a massive office building in Crystal City, Virginia, just across the Potomac River from Washington, where a thousand federal workers and a thousand more contractors will process applications. Though forecasting turn-out of applicants is largely a guessing game, DHS predicts as many as 1.3 million people may apply in the first six months alone. The Crystal City office demonstrates to critics just one of many problems with the President's executive action. "Those employees are not going to ask people from all over the country to come to Crystal City to be interviewed. They're not going to be effectively interviewed. They're going to do online most of their work," said Senator Jeff Sessions, R-Al.   He believes the online interview process is a recipe for fraud. There's also the cost of the plan – officially known as Deferred Action for Parents of Americans  – estimated at $324 million to $484 million over the next few years, according to DHS documents obtained by the Los Angeles Times. Supporters note taxpayers won't be footing that bill – they say applicants will instead, through a $465 fee. "The program operates slowly and exclusively on the funds that are contributed by those that participate in the program, said Rep. Luis Gutierrez, D., Ill. "You get a million of them to apply, you have $500 million," he said. "That's an absolute misrepresentation," said Sessions. "Congress has the power to control all money, whether it comes in by fee, or not." Even with a fee-based payment, Sessions said Immigration and Customs Enforcement is already overburdened by the wave of childhood arrivals and will  be further hard pressed by the new plan to carry out basic enforcement duties. "They've told us they're unable now to do their job. They've made clear that it's placing America at risk.  Now we're talking about another five million the president wants to be reviewed for legal status," he added.  Sessions warned the plan will lower wages in an already job-scarce economy, while Gutierrez said applicants toil at jobs many Americans refuse to do. "Who does he really think is going to pick those onions in 110 degrees in south Texas?" asked Gutierrez. "Seventy percent of the agricultural workers that do the picking, that do the hard labor, are undocumented, we know that. So let's not kid ourselves, the folks are already here working."
http://www.foxnews.com/politics/2015/02/12/obama-illegal-immigrant-action-drawing-strong-opposition-before-rollout/?intcmp=latestnews
LEE: 'OBSTRUCTIONIST' DEMS SHUTTING DOWN DHS AND MAKING CONGRESS 'INEPT'
"Senator Mike Lee (R-UT) argued that "obstructionist" Senate Democrats were voting to shut down the Department of Homeland Security and make Congress "inept" via the president's executive action on immigration on Thursday's "Mark Levin Show." "Republicans in Congress, to their credit, have said 'OK, look here's what's going to happen. If the president wants to do this, fine, but we're not going to facilitate it'…the Democrats won't even let us debate that bill. They're not willing to even take it up. They're not even willing to subject it to an amendment process where they could change it into something that they want, they're obstructing, they're being purely obstructionist because they're trying to protect the president in his unconstitutional action" he stated. And "they [Senate Democrats] are yet again saying 'I'm willing to back the president of my party, just because he's the president of my party, even when he betrays his oath to the Constitution, and in the process, I'm going to betray mine.  That is wrong.  They're subjecting our country to harm as a result, and they're willing even to try to shut down the Department of Homeland Security simply so they can protect the president in his lawless, unconstitutional action. That is wrong." Lee later added that Democrats were "willing to shut down the Department of Homeland Security" in order to protect the president's executive action.  He further declared that president is "asking all these Democrats in the Senate, all 46 of them, to join him in his plan to subvert the Constitution…they reject the notion that it is the prerogative of the legislative branch to make the law, and if we allow the president to do this, and we continue to fund him in this, set aside for a minute whether you're Republican or Democrat, set aside for a minute whether you're pro-amnesty or against amnesty as a matter of policy. Just from an institutional standpoint, when you at Congress as an institution, we as a Congress will become inept if this becomes the new norm."
http://www.breitbart.com/video/2015/02/12/lee-obstructionist-dems-shutting-down-dhs-and-making-congress-inept/
IRS commissioner: Illegals are now eligible for tax credits under Obama's amnesty — even for years past
"Our Townhall cousin Conn Carroll was way ahead of the game on this, warning back in December that handing out Social Security numbers to illegals under Obama's new executive amnesty was a momentous development. Illegals are already eligible for some tax credits, he noted at the time, but the real money is in the Earned Income Tax Credit, which can add up to thousands of dollars for low earners with multiple children. Illegals can't get the EITC, though, because the law requires a Social Security number to apply and they don't have Social Security numbers. Until now. So they'll be able to claim the EITC going forward, which means untold billions in wealth transfers from American citizens to our new quasi-legal class of self-invited "guest workers." And not just going forward, as it turns out: Under the law, you can claim the EITC retroactively for the three previous years by filing amended returns for those years. Surely that doesn't apply to illegals too, wondered GOP Rep. Mick Mulvaney at yesterday's House hearing on the IRS. After all, their status during the last three years was fully illegal, sans Social Security numbers. Surely they can't claim benefits retroactively for those years now. They sure can, says IRS chief John Koskinen: "Under the new program, if you get a Social Security number and you work, you'll be eligible to apply for the Earned Income Tax Credit," Mr. Koskinen said. He said that would apply even "if you did not file" taxes, as long as the illegal immigrant could demonstrate having worked off-the-books during those years. That expands the universe of people eligible for the tax credit by millions. He said only about 700,000 illegal immigrants currently work and pay taxes using an Individual Taxpayer Identification Number, but as many as 4 million illegal immigrants could get a stay of deportation and work permits under the temporary amnesty, which would mean they would be eligible to claim back-refunds if they worked those years."
http://hotair.com/archives/2015/02/12/irs-commissioner-illegals-are-now-eligible-for-tax-credits-under-obamas-amnesty-even-for-years-past/
Obama amnesty creates loophole for illegal immigrants to vote in elections
Driver's licenses, social security numbers facilitate improper registration, officials warn
"President Obama's temporary deportation amnesty will make it easier for illegal immigrants to improperly register and vote in elections, state elections officials testified to Congress on Thursday, saying that the driver's licenses and Social Security numbers they will be granted create a major voting loophole. While stressing that it remains illegal for noncitizens to vote, secretaries of state from Ohio and Kansas said they won't have the tools to sniff out illegal immigrants who register anyway, ignoring stiff penalties to fill out the registration forms that are easily available at shopping malls, motor vehicle bureaus and in curbside registration drives. Anyone registering to vote attests that he or she is a citizen, but Ohio Secretary of State Jon Husted said mass registration drives often aren't able to give due attention to that part, and so illegal immigrants will still get through…"
http://www.washingtontimes.com/news/2015/feb/12/obama-amnesty-creates-loophole-for-illegal-immigra/?utm_source=RSS_Feed&utm_medium=RSS
Illegals denied role in defending Obama amnesty in court
"Federal Judge Andrew S. Hanen on Wednesday shot down the attempt by three illegal immigrants to intervene in the lawsuit seeking to halt President Obama's temporary deportation amnesty, as all sides await a major ruling in the case. Judge Hanen said he is rushing to reach a judgment on the request by Texas and more than two dozen other states for an injunction to stop Mr. Obama's amnesty before it begins taking applications on Feb. 18, and allowing the three "Jane Doe" illegal immigrants to join in defending Mr. Obama's actions "will cause undue delay" in his ability to reach a decision. The judge, however, said he would treat the three Jane Does' arguments as a "friend of the court" brief, meaning their views are taken into consideration, though they don't have independent powers of appeal or defense. Judge Hanen also denied the request to intervene by Orly Taitz, a lawyer who has previously challenged Mr. Obama's birth, arguing despite evidence to the contrary that he is ineligible to be president. The judge said her thoughts will be considered as a "friend of the court" brief instead, just like the illegal immigrants."
http://www.washingtontimes.com/news/2015/feb/12/illegals-denied-role-defending-obama-amnesty-court/?utm_source=RSS_Feed&utm_medium=RSS
Immigration Protests in Capitol Offices Strain Police
"Tears welling in her eyes, Maria Sotomayor explained to a staffer in the office of Rep. Lou Barletta how the Pennsylvania Republican put her family at risk by attempting to dismantle President Barack Obama's executive orders on immigration. "It's not about politics," chanted Sotomayor echoed by four other protesters. "But it's about the people that they're hurting. It's about our grandmothers, our grandfathers, our mothers and fathers."  The 22-year-old, representing the Pennsylvania Immigration and Citizenship Coalition, was one of 300 protesters who descended Wednesday on Capitol Hill to stage sit-in demonstrations in the offices of Republican leaders and outspoken anti-immigration critics. One floor above Barletta's quarters in the Cannon House Office Building, 10 protesters huddled in the midst of House Homeland Security Committee Chairman Michael McCaul's office, raising their voices to the Texas Republican's staff. Chants also rang throughout Senate office buildings, where protesters dispersed, putting a strain on Capitol Police. The department responded to multiple reports of demonstration activity throughout the Hill, according to Capitol Police spokespeople. Roughly a dozen protesters staged a sit-in at Sen. John Cornyn's office in the Hart Senate Office Building, chanting loudly. When officers arrived, the protesters agreed to leave the Texas Republican's office, but first joined hands in a circle to pray for the officers, Cornyn, and the families affected by the deportations. Within minutes roughly three dozen Capitol Police officers gathered on the third floor, listening for where the chants were coming from and heading to offices where protesters were staged. Some officers were visibly frustrated by the scene, asking why they couldn't arrest the protesters. Another officer told a group heading for the exit that if they did not stop chanting he was going to lock them up for demonstrating. Capitol Police spokesman Shennell Antrobus reported five arrests stemming from the demonstrations, including four males and one juvenile female. They are being charged with crowding, obstructing or incommoding. Most protesters left voluntarily, and a group protesting in Sen. Rand Paul's office left without Capitol Police present. They, too, joined hands and prayed in Spanish before leaving the Kentucky Republican's area and the building…"
http://blogs.rollcall.com/hill-blotter/immigration-protests-in-capitol-offices-strain-police/?dcz=
Ted Cruz, Jeff Sessions stormed by illegal immigrant activists in Capitol Hill takeover
"The "Aloha DREAM Team," a Hawaii-based group dedicated to furthering the rights of immigrants in the United States, stormed the Capitol Hill offices of Sens. Ted Cruz and Jeff Sessions, sitting in the middle of the floors, disrupting business and demanding support for President Obama's executive immigration actions. The group then posted a picture of their assembled activists inside Mr. Sessions' office on Twitter. Their tweet: "Taking over Jeff Sessions office to tell him we WONT stand for his attacks on our immigrant families! #GOPMoveOver." Mr. Sessions' staffers told The Daily Caller that the protesters were loud enough to disrupt business, including telephone calls in and out of the office. Fernando Pizarro, a reporter for Univision, then posted a picture of several activists staging a sit-in at Mr. Cruz's office. His accompanying text, Newsmax reported: "#Immigration activists sit in @tedcruz office in protest for his attempt to block executive actions."
http://www.washingtontimes.com/news/2015/feb/12/ted-cruz-jeff-session-stormed-by-illegal-immigrant/?utm_source=RSS_Feed&utm_medium=RSS
Illegal immigrant activists protest inside offices of Ted Cruz, Jeff Sessions
"Advocates for illegal immigrants staged protests Wednesday inside the Capitol Hill offices of Republican lawmakers, including Jeff Sessions of Alabama and Ted Cruz of Texas. Sessions' Senate office confirmed the protests to The Daily Caller, saying the disturbance was so loud that staff couldn't carry on phone conversations. One man told The Daily Caller he was on the phone with someone in Sessions' office on Wednesday when he heard loud yelling in the background from the protests. A group that calls itself the Aloha DREAM Team posted a photo on Twitter of activists protesting inside Sessions' office: Taking over Jeff Sessions office to tell him we WONT stand for his attacks on our immigrant families! #GOPMoveOver pic.twitter.com/vp0C2sVA8v
– Aloha DREAM Team (@alohadreamteam) February 11, 2015 According to its Facebook page, the group says it is "dedicated to providing reliable, accurate advice and answers on the Obama administration's and DHS' new deferred action policy" that stops young people brought into the United States illegally from deportation. The group also posted a photo of protesters inside the halls of Congress, saying: "We got kicked out after 15 minutes!" Fernando Pizarro, a reporter for Univision, posted a photo of protesters inside Cruz's office: #Immigration activists sit in @tedcruz office in protest for his attempt to block executive actions @FusionIsNews pic.twitter.com/ZKsM03t42G — Fernando Pizarro (@FPizarro_DC) February 11, 2015"
http://www.foxnews.com/politics/2015/02/12/illegal-immigrant-activists-protest-inside-offices-ted-cruz-jeff-sessions/
How the CDC Responded to GOP Questions About Immigration and Measles
"When Sen. Bill Cassidy asked Dr. Anne Schuchat of the U.S. Centers for Disease Control and Prevention about the possible link between illegal immigration and the current outbreak of measles, she shut him down. "Of those folks infected in the California epidemic, how many were native-born Americans and how many had immigrated here," the Republican senator from Louisiana asked at a Senate health committee hearing on Tuesday. Schuchat, who is the CDC's national director of immunization and respiratory diseases, replied, "I don't have that information but what I can say is that most of the importation we have of measles each year are in Americans who are traveling abroad and back." Cassidy, also a physician, pressed on, saying he was worried that some immigrants might have "fallen between the cracks." "With the measles we are seeing spread in some of the wealthier communities in California for instance," Schuchat responded, adding that the current outbreak can most likely be traced back to a strain of measles that came from the Philippines, carried into the U.S. by unvaccinated American travelers. Years ago, the measles virus was often imported from Latin America, Schuchat went on to say, but thanks to a vigorous public health campaign in those countries that is no longer the case. In the Philippines, much of the immunization structure was destroyed after a typhoon ripped through the country two years ago, she noted."
http://abcnews.go.com/Health/cdc-responded-gop-questions-immigration-measles/story?id=28897765
Colorado moves closer to immigrant license showdown
"The Colorado Legislature moved closer Thursday to a partisan showdown over granting driver's licenses to immigrants in the country illegally. The GOP Senate gave preliminary approval Thursday to a bill blocking funds for the state agency that oversees driver's licenses. The state Department of Revenue has asked budget writers for permission to spend about $166,000 that they've already collected from immigrants who have paid for licenses, driving permits, and identification cards. The program receives no state funding and is operated through user fees. Republicans have blocked the spending of the fees to sustain the program, despite Democratic complaints that the money has already been paid by the immigrants. "It is fundamentally unfair for people who have followed the rules" and paid fees for licenses, said Sen. Jessie Ulibarri, D-Westminster. Republicans insisted that they should use their new majority in the Senate to block a policy they oppose."
http://www.washingtontimes.com/news/2015/feb/12/colorado-moves-closer-to-immigrant-license-showdow/?utm_source=RSS_Feed&utm_medium=RSS
New Mexico lawmakers debate driver's licenses for immigrants
"New Mexico House of Representatives is debating a bill that would end the state's practice of handing out driver's licenses to people suspected of being in the country illegally. The GOP-led House is poised to pass the measure repealing the 2003 law that made New Mexico one of the first states to offer such licenses. Senate Democrats have vowed to fight the legislation. New Mexico Republicans are attempting to repeal the law on the same day that their counterparts in neighboring Colorado jumped into the fray on immigrant licenses. Republicans in Colorado, who also made big gains in the 2014 elections, passed a measure Thursday that blocks funds for the state agency that oversees licenses. A growing number of states around the country have been granting driver's licenses in recent years to people in the country illegally. In addition, President Barack Obama's execution actions to allow immigrants to remain in the country have forced other states to allow recipients of the program to get licenses. Ten states now offer licenses to immigrants who are in the country illegally. Proponents of the bill argue that repealing the law would help prevent fraud and bring the state into compliance with federal identification requirements. Those who want to keep the law the way it is argue other states that have joined New Mexico in doling out licenses are not running afoul of federal ID laws."
http://www.washingtontimes.com/news/2015/feb/12/new-mexico-lawmakers-debate-drivers-licenses-for-i/?utm_source=RSS_Feed&utm_medium=RSS
Sturgis couple sentenced for immigration fraud scheme
"A Sturgis couple have been sentenced in an immigration fraud scheme. U.S. Attorney Brendan Johnson says 51-year-old Scott Kaubisch was sentenced to one year and two months in custody for lying to the federal government about accepting money from immigrant workers seeking visas. Fifty-four-year-old Shiela Kaubisch was sentenced to five years of probation for knowing about the falsified documents and not reporting it. U.S. District Judge Jeffrey Viken also ordered the couple to pay nearly $155,000 in restitution to victims of the fraud."
http://www.washingtontimes.com/news/2015/feb/12/sturgis-couple-sentenced-for-immigration-fraud-sch/?utm_source=RSS_Feed&utm_medium=RSS
Rutgers To Hold First Ever College Fair For Illegals
"Rutgers University, the flagship state university of New Jersey, will be hosting what appears to be the first ever college admissions fair designed exclusively for illegal immigrants. The event, dubbed "UndocuRutgers," will be held this Saturday, and will feature admissions representatives from Rutgers as well as several local colleges. According to NJ.com, it will also have representatives from Rutgers School of Law-Newark, who will offer tips on how prospective students can apply for federal deferrals on deportation and other legal issues. Participants will also receive help typical for college fairs, such as advice on how to pay for school (illegal immigrants are ineligible for federal loans). In 2013, New Jersey joined several other states in implementing "Dream Act" legislation that allows illegal immigrants to benefit from in-state tuition at state colleges, as long as they can show they've applied to have their status normalized. The Pew Research Center estimates that New Jersey has about 550,000 illegal immigrants. That's 5.8 percent of the population, behind only Nevada, California and Texas. Giancarlo Tello, a Rutgers student activist, told NJ.com that he suggested the college fair to administrators after noticing that many of his illegal immigrant friends were unsure of how to apply for college. "How do you fill out an application if you don't have a Social Security number?" Tello asked rhetorically."
http://dailycaller.com/2015/02/12/rutgers-to-hold-first-ever-college-fair-for-illegals/
SPENDING/BUDGET/ECONOMY:
Feds Spend 14 Times More On Green Energy Per Year Than Embassy Security
"Here's a surprising figure, the federal government has spent more per year on solar power and other green energy programs in the last five years than it did on securing U.S. embassies. "American taxpayers spent an average of $39 billion a year over the past 5 years financing grants, subsidizing tax credits, guaranteeing loans, bailing out failed solar energy boondoggles and otherwise underwriting every idea under the sun to make solar energy cheaper and more popular," according to a report by the American Taxpayer Alliance. Compare that $39 billion per year spent on green energy to the $2.7 billion the State Department spent on "embassy security, construction and maintenance" in 2014. President Obama's 2016 budget proposal predicts the government will spend about $400 million less on embassy security, construction and maintenance in 2015 than in 2014. For 2016, Obama is asking for about $2.2 billion for embassy security, construction and maintenance. This isn't to say the U.S. isn't spending enough on embassy security, especially in the wake of the 2012 attack on the consulate in Benghazi, but what this comparison shows is the sheer size of green energy spending by the federal government. So why did green energy spending explode? The ATA report says that the 2009 stimulus package contained some $51 billion in spending for green energy projects, including funding for failed solar energy companies like Solyndra and Abound Solar."
http://dailycaller.com/2015/02/12/feds-spend-14-times-more-on-green-energy-per-year-than-embassy-security/
House committee expands college tax breaks targeted by Obama
"The tax-writing committee in the House of Representatives voted Thursday to expand tax incentives for college savings, a response to President Obama's targeting of the savings plans in his budget last month. The Ways and Means Committee, led by Rep. Paul Ryan, R-Wisc., approved a bill sponsored by Rep. Lynn Jenkins, R-Kansas, to bolster Section 529 savings accounts. The measure passed on a voice vote. The so-called 529 plans were due to lose their most appealing feature: tax-free withdrawals. The idea provoked a widespread backlash, and Obama quickly abandoned the proposal. The accounts allow families to withdraw money tax-free for higher education spending. The bill advanced Thursday adds computers or Internet services to the approved spending, which already includes tuition, books, and other college expenses. The bill also changes the tax treatment of beneficiaries and allows them to place refunds they get from schools back into accounts…"
http://www.washingtonexaminer.com/house-committee-expands-college-tax-breaks-targeted-by-obama/article/2560172?custom_click=rss
Taxpayers getting an education? Obama student loan forgiveness program swells by $22B
"The cost of President Obama's student loan forgiveness program has ballooned by nearly $22 billion over initial projections, raising alarm among budget hawks — even as the government promises taxpayers eventually will come out ahead.  The figure was included in Obama's recently released budget proposal. In budget-speak, the Department of Education summary said: "The 2015 amount includes a net upward reestimate of $21.8 billion, primarily related to revised interest rates and increased participation in income-driven repayment plans."  In other words, swelling enrollment due to looser loan rules is driving up costs — a lot. Critics point to recent changes in the program. Among them was the PAYE, or Pay As You Earn, program allowing students to cap loan payments at 10 percent of their incomes. It was the result of legislation Congress passed and Obama signed in 2010. The law also allows for loan forgiveness after 20 years of payments, and after 10 years for those in "public service" — a broad category that includes government and nonprofit workers.  "They didn't account for the market risk in making these loans," said Romina Boccia, a budget fellow at the conservative Heritage Foundation. In 2013, 124,000 people enrolled in the PAYE plan. A year later, Obama directed the secretary of education to propose regulations to potentially cap loans for another 5 million people. The loan program changes and expansions tacked on the extra $22 billion to the price tag.  The number pales in comparison to total student debt. All told, Americans have $1.13 trillion in student loans outstanding, according to the most recent data from The Federal Reserve Bank of New York.  A White House Office of Management and Budget official told FoxNews.com that "revisions are not uncommon." The office countered claims that there is a "shortfall," as some other media outlets have reported. Essentially, the program expanded and the budget office accounted for that expansion over the entire life of the program. The official touted benefits to taxpayers, claiming the changes help students avoid default and even strengthen the economy…"
http://www.foxnews.com/politics/2015/02/12/taxpayers-getting-education-obama-student-loan-forgiveness-program-swells-by/
GOP Congressman Attacks Obama's Budget Using 'The Most Interesting Man In The World' [VIDEO]
"Republican Georgia Congressman Doug Collins was presumably making overtures to the young vote when he took to the floor of the House of Representatives Thursday morning with a poster featuring Dos Equis spokesman, "The Most Interesting Man in the World." The poster is a variation on an Internet meme based of of a series of Dos Equis ads which always end with the suave man saying that he does not always drink beer, "but when I do, I drink Dos Equis." The meme peeked in popularity around 2012 and 2013, before waning in 2014. "I don't always submit the Federal budget on time," the poster read, "but when I do… I MAKE SURE IT HAS A HALF-A-TRILLION DOLLAR DEFICIT."
http://dailycaller.com/2015/02/12/gop-congressman-attacks-obamas-budget-using-the-most-interesting-man-in-the-world-video/
House GOP pushes tax cuts despite veto threat over costs
"House Republicans are advancing a series of tax cuts this week affecting millions of businesses and individuals, despite White House veto threats over adding more than $300 billion to the budget deficit over the next decade. The debate highlights a dispute between Republicans and Democrats over whether tax cuts should be offset by spending cuts or other revenue increases, making it difficult to enact even popular tax breaks for businesses and families. One small provision would expand the same college savings plans that President Barack Obama unsuccessfully tried to scale back. Others would make a series of expired tax breaks permanent, including ones that encourage charitable giving and others that make it easier for businesses to invest in new equipment or research and development. "We are fighting to get people back to work, to get the economy moving, to increase take-home pay and to give businesses as many incentives as we can to get people back to work," said Rep. Paul Ryan, R-Wisc., chairman of the tax-writing House Ways and Means Committee. "That's what this is all about." Many Democrats said they support the tax breaks, but they oppose adding so much to the budget deficit. "We may have the same objective, but we want to pay for it," said Rep. Bill Pascrell Jr., D-N.J. "Somebody's got to pay the bill." The House voted Thursday to pass a $14.3 billion package of tax breaks designed to encourage charitable giving. One provision offers tax breaks to people who make charitable contributions from individual retirement accounts. Another provides tax breaks for donating property for conservation, and a third expands tax breaks to businesses that donate food inventory…"
http://cnsnews.com/news/article/house-gop-pushes-tax-cuts-despite-veto-threat-over-costs
House passes bill to extend charitable-giving tax credits
"The House passed legislation on Thursday that would permanently renew three tax credits for charitable giving. Democrats largely support the underlying tax breaks. But the vote fell generally along party lines, 279-137, because many Democrats don't think the credits should be made permanent without offsets. In total, 39 Democrats joined with all but one Republican in support of the bill. Congress retroactively renewed more than 50 tax credits that expired in 2013 at the end of last year. But the breaks are no longer in effect for 2015, meaning the House and Senate are tasked with reviewing them again. The measure extends three tax credits: the deductions for contributions of food inventory, allowing tax-free distributions from individual retirement accounts for charitable purposes, and the deduction for contributions of conservation easements to preserve land. Republicans said making the tax credits a permanent part of the tax code, rather than renewing them every year, would provide more certainty. "Washington has a really bad habit of letting really important provisions expire only to renew them retroactively. This has got to stop and we are trying to fix this," said House Ways and Means Committee Chairman Paul Ryan (R-Wis.).  Democrats said that Congress should first establish how it will pay for extending the tax credits on a permanent basis. House Minority Whip Steny Hoyer (D-Md.) said doing otherwise amounted to pretending the extension is a "free lunch." "I'm not for free lunches. I'm for a lot of these tax cuts, but I'm not for taking it of our of the mouths of children," Hoyer said, "I'm not for taking it out of NIH, I'm not taking it out of our national security. We got to pay for what we buy."
http://thehill.com/blogs/floor-action/house/232695-house-passes-bill-to-extend-charitable-giving-tax-credits
Obama's Latest Veto Threat Is Aimed at a Bill That Encourages Charitable Giving
"The House voted Thursday to create a permanent tax break for people and companies that donate food and money to charity. But the White House says President Barack Obama would veto the bill — not because of what's in it, but because the bill doesn't include other tax provisions that the White House supports. The House ignored that veto threat Thursday afternoon, and approved it in a 279-137 vote, with help from 39 Democrats. That vote is barely a veto-proof majority, although more than a dozen members didn't vote. Still, opposition from the White House is putting most Democrats in the somewhat awkward position of opposing charitable tax breaks that they've supported in past years, simply because the bill doesn't also extend the earned income tax credit or other tax policies they support. The White House issued its veto threat on Tuesday, and made it clear that it opposes the bill not for what it does, but for what it doesn't do. "House Republicans are making clear their priorities by rushing to make these tax cuts permanent without offsets when key tax credit improvements benefiting 16 million working families with children are scheduled to expire," the White House said. Some House Democrats made the some point during debate on the bill — that it's not fair to extend some charity-related tax breaks but not others. House Majority Leader Kevin McCarthy (R-Calif.) expressed disbelief on the House floor that Democrats would oppose a bill to boost charitable giving for this reason…"
http://www.theblaze.com/stories/2015/02/12/obamas-latest-veto-threat-is-aimed-at-a-bill-that-encourages-charitable-giving/
Dems maneuver for Ex-Im vote
"Three Democrats on the House Financial Services Committee moved Thursday to force the panel to consider reauthorizing the Export-Import Bank, according to a copy of an amendment first obtained by The Hill. Reps. Gwen Moore (Wis.), Denny Heck (Wash.) and Maxine Waters (Calif.) offered the amendment in advance of the committee's Friday markup of President Obama's budget request. Lawmakers must reauthorize the bank before June 30 or it will shut down. Chairman Jeb Hensarling (R-Texas) is a staunch critic of the bank, arguing with other Tea Partyers that it puts taxpayers at risk and is "corporate welfare." The current draft of the panel's plan does not state whether it will move a bill approving Ex-Im, but states that it is "potentially placing taxpayer dollars at risk." Centrist Republicans and Democrats, backed a broad coalition of business groups, say the bank helps sustain U.S. jobs.  Moore and Heck's amendment states that the panel "will work to consider reauthorization of the Bank through regular order that lets all sides be heard." "[We will] will strive to complete work in a timely fashion that gives clarity and certainty to the American jobs that currently depend on the Bank's support for the sale of their products overseas," the amendment says. A Republican committee staffer said that Heck offered a similar amendment last year when the panel voted on its budget views.  "It failed just like this one is expected to," the committee staffer said. "Our side totally anticipated this and was prepared. Even Rep. Stephen Fincher [R-Tenn.] spoke up against the Democrats' amendment during debate — which [Rep. Moore] said caught her by surprise."
http://thehill.com/policy/finance/232711-dems-maneuver-for-ex-im-vote
The Unemployment-Insurance Trap
Attention, San Fran Nan: Government dependency kills jobs.
"Being a San Francisco liberal means never having to say you're sorry. Or wrong. Take Nancy Pelosi . . . please. Five years ago, California's genius Bay Area Democrat declared that government unemployment checks generate job growth. Yes, really. "Let me say about unemployment insurance," she told reporters, "this is one of the biggest stimuluses [sic] to our economy. Economists will tell you, this money is spent quickly. It injects demand into the economy and is job creating." She babbled on: It creates jobs faster than almost any other initiative you can name, because, again, it is money that is needed for families to survive, and it is spent. So it has a double benefit. It helps those who've lost their jobs, but it also is a job creator. What Crazy-Cakes Pelosi failed to mention, however, is the long-established conclusion of labor economists from all parts of the political spectrum that extending unemployment-insurance benefits prolongs unemployment. While she heralded the short-term effects on consumer spending, she ignored the blindingly obvious: Outside the land of progressive make-believe, workers respond to incentives. Over the long term, subsidizing joblessness creates more of it. I bring all this up because a new paper from the venerable, nonpartisan National Bureau of Economic Research concludes that the recent job gains Pelosi and the Democrats are now crowing about may be due to the very policy they fought so hard against: ending extended unemployment benefits. "We find that a 1 percent drop in benefit duration leads to a statistically significant increase of employment by 0.0161 log points," the NBER economists reported. In practical terms, it means that "1.8 million additional jobs were created in 2014 due to the benefit cut." Take note: "Almost 1 million of these jobs were filled by workers from out of the labor force who would not have participated in the labor market had benefit extensions been reauthorized." The jobs bump coincided with the expiration of the 99-week unemployment-insurance benefits extension passed as part of the Obama stimulus package. Remember: Laid-off workers were already collecting up to 79 weeks of unemployment in half of the states before the last extension. Democrats were pushing for yet another 13-week extension, which would have cost tens of billions of dollars more. The cost of the joint federal-state program is borne by employers who pay state and federal taxes on a portion of the wages paid to each employee in a calendar year. Remarkably, the NBER analysis attributed "61 percent of the aggregate employment growth in 2014" to the congressional cutoff in unemployment benefits at the end of 2013. Here's the NBER team's bottom line for Pelosi and her fellow unemployment-benefits cheerleaders: "The findings in this paper imply that the negative effects of unemployment benefit extensions on employment far outweigh the potential stimulative effects often ascribed to this policy." This vindication comes after a hyperbolic campaign by Democrats accusing Republicans of "meanness" and "obstruction" for opposing "temporary" unemployment benefits that have become enshrined permanently…"
http://www.nationalreview.com/article/398518/unemployment-insurance-trap-michelle-malkin
This Economy Is Yearning For The Policy Mix
http://www.forbes.com/sites/briandomitrovic/2015/02/12/this-economy-is-yearning-for-the-policy-mix/
Obama and Employers
From Staples to McDonald's, the President finds fault with providers of low-skill jobs.
"This week the President appeared on the website Buzzfeed and attacked office-supply chain Staples Inc. for spending less on health care than Mr. Obama would prefer. If only he had spent that time encouraging companies like Staples to create more of the jobs that Americans need. Buzzfeed had claimed that Staples rules limiting hours of part-time employees were "rolled out in the lead-up to the Affordable Care Act." The law forces large…"
http://www.wsj.com/articles/obama-and-employers-1423750909?mod=rss_opinion_main
First Time Ever: Federal Tax Revenues Top $1 Trillion Thru January; Gov't Still Runs $194B Deficit
"For the first time ever, real federal tax revenues topped $1 trillion in the first four months of the fiscal year–October through January–according to data released Wednesday by the U.S Treasury. Federal tax revenues hit a record $1,046,224,000,000 for fiscal year 2015 through January, according to the Monthly Treasury Statement, but the federal government still ran a $194,209,000,000 deficit during that time."
http://www.cnsnews.com/news/article/ali-meyer/first-time-ever-federal-tax-revenues-top-1-trillion-thru-january-govt-still
COMMON CORE:
Twin Victories For Common Core
"Defenders of Common Core won two big victories on Wednesday, as efforts to repeal and replace the standards were defeated in the heavily Republican legislatures of North Dakota and Mississippi. The Mississippi State Senate approved a bill that would establish a task force to review the state's education standards and make recommendations to the state school board. While supporters have argued the bill would allow Common Core to be replaced, the standards' toughest opponents objected, pointing out that the board of education is under no obligation to listen to the new recommendation. They pushed an amendment that would make the recommendations binding, but it was shot down decisively, 37-13. Meanwhile, in North Dakota, two Common Core-related bills were defeated. One, which would have pulled the state out of Common Core-aligned exams, narrowly failed 43-46, while a more expansive bill that would totally ban and replace Common Core was destroyed 89-0. The two defeats are a disappointment for the grassroots activists trying to undo Common Core, who entered the year with high spirits following big Republican midterm victories and hoped to drive the standards from as many states as possible. Michael Petrilli, president of the pro-Common Core Fordham Institute, said the failed measures showed the Core is more resilient than people think…"
http://dailycaller.com/2015/02/12/twin-victories-for-common-core/
Bobby Jindal's Good Start on Education
An ambitious roadmap from the Louisiana governor
"On Monday, Louisiana governor Bobby Jindal released a 42-page document sketching his vision for education reform. The treatise is titled "K-12 Education Reform: A Roadmap," and its broad strokes can be read as an obligatory piece of Jindal's nascent presidential bid. It treads familiar ground in celebrating school choice, denouncing the Common Core, calling for a much-reduced federal role, arguing for the end of teacher tenure and mandatory union membership, and making the case for eliminating meddlesome regulations; but it's more interesting and revealing than that list would suggest. Jindal's roadmap is impressive for its ambition, breadth, and depth, and deserves special attention because of Jindal's accomplishments in Louisiana. The roadmap notes that over 90 percent of New Orleans public-school students now attend charter schools, and that achievement in these schools is up dramatically from the old pre-Katrina system. More than 7,000 students use the state's scholarship (i.e., voucher) program to attend the schools of their choice, and parent satisfaction with the program is over 90 percent. He has enacted pioneering "course choice" legislation, which extends the logic of school choice by allowing families who generally like their child's school to have the child take, for instance, a single math class or language course from an alternative provider. The roadmap is especially interesting in four specific ways."
http://www.nationalreview.com/article/398442/bobby-jindals-good-start-education-frederick-m-hess
New York's diplomas leave too many kids out
"While students in New York state struggle with the new Common Core-aligned Regents Exams, the state Board of Regents has another nasty surprise looming on the horizon. By 2022, students will not only have to pass five Regents Exams to graduate, they'll have to score at least 75 percent on the English exam and 80 percent on the math exam. Get set for graduation rates to fall even further. There's nothing wrong with high standards or standardized tests — but our schools need to serve all kids, and becoming "college-ready" shouldn't be the only way to graduate high school. Historically, Regents Examinations were for students who planned to attend four-year colleges. So the test content is geared toward college study: poetry, complex math equations, classical history, etc. And the new Common Core exams are even more difficult, with reading material usually encountered in college, if not graduate school. Fair enough for the university-bound — but our schools are full of fine kids who aren't."
http://nypost.com/2015/02/12/new-yorks-diplomas-leave-too-many-kids-out/
Is This a Key to Fixing America's Public Schools?
"Roosevelt High School, formerly Oregon's most under-resourced and at-risk school, was in danger of closing down before a pastor and his caring congregation set out on an unprecedented journey to form a long-standing relationship that not only saved the school, but also profoundly transformed the lives of its students and staff. It all started with a 2008 day of service that was set up by Kip Jacob, pastor of the 2,000-member SouthLake Foursquare Church in West Linn, Oregon, and his church members who wanted to help meet some basic needs with a one-time day of service to help refurbish and remodel the high school campus. But that event ended up setting the faith community on a path toward something bigger than they could have ever imagined — and the remarkable story about the uncommon relationship between a house of worship and a public school is captured in a new documentary titled "Undivided." Jacob recently shared that journey with TheBlaze along with his ambitious Be Undivided program aimed at rejuvenating communities by matching each of the nation's 300,000 churches to one of America's 100,000 public schools."
http://www.theblaze.com/stories/2015/02/12/the-remarkable-story-of-how-a-pastor-and-his-church-saved-a-public-school-and-their-bold-plan-to-unite-at-risk-schools-with-preachers-across-america/
MISC.:
GOP SEN: WE HAVE 16,000 UNIQUE LERNER EMAILS WITH POTENTIAL ADMIN CONTACTS
"Thursday on Fox New Channel's "America's Newsroom," Sen. Ron Johnson (R-WI) explained in November the Treasury Inspector General reported that it had recovered almost 80,000 missing emails from the seized IRS disaster recovery tapes. Upon investigation it was found approximately 80 percent are duplicates, which leaves roughly 16,000 recovered, unique Lois Lerner emails. The Wisconsin senator promised "a number of committees," working together will spend the next couple of month "sorting through" the emails to "piece together this plot." Johnson said, "This administration has been completely opaque. But that's one question. Who was communicating with Lois Lerner? What emails were exchanged with the White House or Treasury department? That's what we are trying to get to the bottom of." He added, "I smell a rat. I smell a number of rats, and that's what we are going to get to the bottom of."
http://www.breitbart.com/video/2015/02/12/gop-sen-we-have-16000-unique-lerner-emails-with-potential-admin-contacts/
Rand Paul: Scrap the tax code
http://thehill.com/policy/finance/232688-rand-paul-scrap-the-tax-code
Keystone veto: Can Obama, GOP compromise on anything?
"A looming veto by President Barack Obama of a Republican-championed bill foreshadows a key question for the White House: whether the president and Republicans can find areas to work together, even as Obama strikes down many of their top priorities. Since Republicans won full control of Congress three months ago, Obama has issued a flurry of veto threats to Republican bills. Obama hasn't had to make good on those threats, but now a bill forcing approval of the Keystone XL pipeline is headed to his desk. Although Obama's intentions to reject the Keystone bill are well known, the veto nevertheless marks a turning point in Obama's presidency, as he braces to fend off an onslaught of GOP attempts to reverse actions he has taken. "This upcoming veto could serve to crystalize the situation on Capitol Hill," said Jim Manley, a former top adviser to Senate Democratic leader Harry Reid. "Either Republicans are going to have to figure out a way to compromise, or they're not going to be able to get anything done the next two years." That's critical, Manley and other Democrats said, because Republicans eyeing the 2016 elections need to show they can govern successfully when in power. The Keystone bill, passed by the House on Wednesday on a 270-152 vote, capped weeks of debate on an infrastructure project that Republicans declared their top priority after they took control of Congress. A group of 24 Republican governors wrote to Obama on Thursday urging him not to veto the bill. Although it's been six years since the oil pipeline was proposed, Obama has said the U.S. is still determining whether it's in the national interest. He vowed to veto any attempts by lawmakers to usurp his authority to make the call…"
http://cnsnews.com/news/article/keystone-veto-can-obama-gop-compromise-anything
GOP to hold Keystone signing ceremony
"Republican leaders will hold a signing ceremony on Friday for legislation authorizing the Keystone XL pipeline. The event is intended to highlight the Republican Congress's passage of Keystone, a project proponents say would help the economy. Senate Republicans made the bill their first piece of business after taking control of the chamber. The event is also intended to make the White House more uncomfortable with its upcoming veto of the measure.
Signing ceremonies are typical for legislation that is signed into law by the president. Lawmakers who crafted the bill typically swarm around the president's desk to get in the picture for the magic moment when a bill becomes law.  A signing ceremony for a bill's enrollment is more unusual, and in this case is intended to make a political point with the White House, which has said Obama will veto the Keystone measure."
http://thehill.com/policy/energy-environment/232682-congress-to-hold-signing-ceremony-for-keystone-on-friday
Keystone bill gets VIP treatment
http://thehill.com/policy/energy-environment/overnights/232715-overnight-energy-keystone-bill-gets-vip-treatment
JOE BIDEN TO COLLEGE STUDENTS: GLOBAL WARMING IS 'GREATEST THREAT TO YOUR GENERATION'
http://www.breitbart.com/big-government/2015/02/12/joe-biden-to-college-students-global-warming-is-greatest-threat-to-your-generation/
Senate Confirms Ashton Carter as the Next Secretary of Defense in 93-5 Vote
"The Senate easily approved Ashton Carter to be the next secretary of defense, a position that will require him to oversee the next phase of U.S. military action against the Islamic State. Carter, who served as deputy secretary of Defense from 2011 to 2013 under the Obama administration, enjoyed broad support from Republicans. The Senate Armed Services Committee approved him unanimously on Tuesday, and he was supported by nearly every Senate Republican. The Senate approved him in a 93-5 vote. The only "no" votes came from Sens. Roy Blunt (R-Mo.), John Boozman (R-Ark.), Mike Crapo (R-Idaho), Mark Kirk (R-Ill.) and James Risch (R-Idaho). His confirmation came just a day after the Obama administration asked Congress to authorize expanded military action against the Islamic State. The administration has stressed it does not want to authorize a long-term ground war, and the request includes language saying that no "enduring" use of ground forces would be allowed. Key GOP Republicans said Carter earned their support by saying he would reconsider the U.S. drawdown of forces in Afghanistan if needed, and that he would work to eliminate "sequester" cuts to the Defense Department. "We need to stop holding our military hostage to domestic political disputes, and send an unmistakable message to friend and foe alike that America intends to lead in the 21st Century by repealing sequestration immediately," Sen. John McCain (R-Ariz.) said Thursday. But McCain and others also called on Carter to help end the micromanagement of DOD by the White House."
http://www.theblaze.com/stories/2015/02/12/senate-confirms-ashton-carter-as-the-next-secretary-of-defense-in-93-5-vote/
Ashton Carter confirmed as defense secretary
http://www.cbsnews.com/news/ashton-carter-confirmed-as-defense-secretary/
Senate committee delays vote on Loretta Lynch confirmation
"The Senate Judiciary Committee is postponing its vote on whether to confirm Loretta Lynch as the next attorney general. The committee was slated to vote on President Obama's nominee to lead the Justice Department (along with other nominees) on Thursday. Instead, Committee Chairman Chuck Grassley, R-Iowa, said the vote will take place the last week of February. The committee must wait until after Congress returns from their Presidents' Day recess next week before they can hold the confirmation vote. "There are a number of requests to hold over her nomination," Grassley said. The senator added that Lynch has yet to provide sufficient written responses to the questions he has for her. "Unfortunately, Miss Lynch didn't provide very many responsive written answers, either," he said. "Now, I know that there's a lot of pressure to answer these questions quickly, but that doesn't excuse the incomplete answers. A nominee to be attorney general should take time to familiarize herself with the important issues the Department of Justice faces." Lynch, the U.S. attorney for the eastern district of New York, is expected to eventually win enough support in the Judiciary Committee and the full Senate to win confirmation. However, a handful of Republicans in the Judiciary Committee have said they oppose her nomination because, among other reasons, she supports Mr. Obama's executive actions on immigration. Sen. Patrick Leahy, D-Vermont, the senior Democrat on the committee, said that Republicans are holding Lynch to a "double standard." Other Democrats also complained about the delay."
http://www.cbsnews.com/news/senate-committee-delays-vote-on-loretta-lynch-confirmation/
Obama to Announce Executive Action on Cybersecurity
"In a continuing push on cybersecurity, President Obama is expected to announce an executive order to encourage information-sharing between the private sector and the government. Ahead of the president's cybersecurity summit at Stanford University on Friday, Director of the National Economic Council Jeff Zients and White House Cybersecurity Coordinator Michael Daniel briefed reporters about the gathering and the administration's efforts. The conference will focus on how to increase cybersecurity for government and businesses and how to bolster consumer protections, which Zients called "two sides of the same coin." Announcements by companies of new commitments to improve cybersecurity as well as executive action by Obama to encourage information sharing are expected. Calling cybersecurity, "one of the defining challenges of the 21st century for us," Daniel said that although the president has been concerned about it since taking office, an ever-growing percentage of the threats he is briefed on are cyber-related. Thus, the administration is accelerating and increasing its focus on the issue as the threat continues to grow. Zients said cybersecurity is also a strategic asset to drive economic growth and that it serves as a "business differentiator" — American companies that are leaders in cybersecurity will be leaders with consumers. In February 2014, the administration created a "Cybersecurity Framework" to serve as a roadmap for organizations and businesses seeking to manage cybersecurity risk. Earlier this year, the administration sent a legislative package to Congress and said it is reaching out in both the Senate and House, on a bipartisan basis, to get the legislation enacted. And earlier this week, administration officials announced creation of a Cyber Threat Intelligence Integration Center to collect and disseminate information on cyber threats. Zeints and White House Counterterroism Advisor Lisa Monaco open Friday's conference, followed by a series of roundtable discussions led by Commerce Secretary Penny Pritzker and Homeland Security Secretary Jeh Johnson, remarks by Apple CEO Tim Cook, and then a keynote address by President Obama. More than 1,000 people are expected to attend, including CEOs of some of the largest financial, technology and insurance companies, privacy and civil liberties experts and numerous administration officials from across government."
http://www.nbcnews.com/tech/security/obama-announce-executive-action-cybersecurity-n305411
Obama recruits Apple, tech giants to reveal new slew of cybersecurity proposals
"The federal government can't protect your cyber data by itself. That's why President Obama is expected to unveil executive actions Friday designed to increase information sharing among private sector companies and federal law enforcement. At a cybersecurity summit to be held on the Stanford University campus Friday, Obama will announce initiatives to form organizations that will gather, share and analyze information, as well as ease access to cybersecurity threat information for corporate entities. The executive order is also expected to enable the Department of Homeland Security (DHS) to better manage the flow of information into the government. The administration says strengthening the federal government's capabilities is becoming increasingly necessary to protect American consumers. "Cybersecurity and consumer protection are two sides of the same coin," Obama's economic adviser, Jeff Zients said, in a briefing with reporters. "When a company invests in strong cybersecurity, they are protecting not just their own networks, but in most cases their customers' information and security as well." The White House is introducing these policies after several large-scale security hacks have claimed major corporate victims like retail giant Target and Anthem, America's second largest health care insurance provider. These breaches have put the personal information of millions of Americans at risk, compromising everything from addresses and birth dates to Social Security numbers. But, as White House Cybersecurity Coordinator Michael Daniel admits, it's going to take more than just the government to patch these cybersecurity holes. "No one can do this mission by themselves," Daniel said. "As you look at all the things we want to do to drive the growth in the digital economy, it's clearly something that has to be done in partnership with the private sector and the federal government." So they're turning to Silicon Valley for help. In the wake of recent cyber attacks, several private industry titans are expected to embrace these new measures. Apple and Intel will be attending as the summit's big tech names, while several financial companies are also backing the administration's moves. MasterCard, AIG, and Bank of America are also among those expected to have representative at the summit. Companies like Intel believe the Cybersecurity Framework (CSF) first outlined in February of 2014 is, in fact, a practical plan to implement…"
http://www.cbsnews.com/news/obama-recruits-tech-giants-apple-intel-reveals-new-cybersecurity-information-sharing-proposals/
Obama to encourage info-sharing on cybersecurity threats
"President Barack Obama wants members of the private sector to share information about threats to cybersecurity with each other and with the federal government. The White House says such information-sharing will help U.S. businesses work together to respond to costly and potentially crippling data breaches. Obama plans to sign an executive order Friday encouraging the creation of organizations where leads about cybersecurity threats can be shared and analyzed. The order will also direct the Department of Homeland Security to work on voluntary standards for these organizations. The White House says rapid sharing of information is a key defense against threats to security in cyberspace. Obama was signing the order in conjunction with a White House summit on cybersecurity and consumer protection at Stanford University that he's attending."
http://cnsnews.com/news/article/obama-encourage-info-sharing-cybersecurity-threats
'Net neutrality' will cost you
"In his relentless drive to leave no aspect of American life unmolested, President Obama's next stop is cyberspace. Having "reformed" US medicine, he now aims to "repair" the World Wide Web. If you like ObamaCare, you'll love ObamaNet. On Feb. 26, the Federal Communications Commission will vote on a "net neutrality" proposal to regulate broadband networks as if they were telephone monopolies back when copper wire was high tech. ObamaNet would let Uncle Sam intervene in the price, product-innovation, and capacity decisions of Internet Service Providers, or ISPs. Net neutrality? Let's call it net brutality. Like ObamaCare, ObamaNet would impose complex rules via Title II of the Communications Act of 1934. FDR signed that legislation seven years after "The Jazz Singer" (the first talkie) and seven years before Pearl Harbor. Astride this 81-year-old steed, Obama would lead the Internet's charge into the 21st century. Once ObamaNet ropes ISPs into Title II, they'll need FCC approval for new products, business models, data-traffic operations and more. Rather than focus on inventions and improvements, Silicon Valley execs will have to machete their way through Title II's 682 pages and 987 rule sections.
They can ask "forbearance" from these regulations. Good luck: According to the National Cable Telecommunications Association, the FCC makes the average applicant wait 53 weeks for an answer. Since 1996, about 69 percent of such requests have failed, at least partly. ObamaNet would pick pockets. "Billions of dollars in fees will be attached to the Internet service," warns Sen. Mike Lee (R-Utah). ISPs then would "pass them on to you, the consumer." Liberal think-tank scholars Robert Litan of the Brookings Institution and Hal Singer of the Progressive Policy Institute calculate that state fees will climb $67 a year for landline-broadband accounts and $72 for wireless. Federal taxes per household will rise $17. They predict that "the new fees could reach $15 billion per year." Why squeeze $156 a year out of each typical broadband customer? What agony would ObamaNet assuage? Though unaffordable, gargantuan and tyrannical, ObamaCare does address a legitimate challenge: insuring Americans who lack health coverage. A lower-cost, pro-patient replacement remains vital. Still, ObamaCare — despite countless flaws — tries to answer a real-life problem that vexes millions of Americans. Not so, ObamaNet."
http://nypost.com/2015/02/12/net-neutrality-will-cost-you/
House leader backing net neutrality legislation
"House Majority Leader Kevin McCarthy (R-Calif.) signaled Wednesday night that he will help move GOP legislation on net neutrality. When asked if he would make it a priority to pass an open Internet bill and put the pressure on President Obama, McCarthy said, "Yeah, we just did that today with Keystone, too," before he pivoted to a longer discussion about the president's limited use of the veto during his two terms in office.  McCarthy said the legislative process is much more open than the regulatory process — a point made by other Republicans pushing for a legislative approach to net neutrality.  "I think despite what you think of the legislative process, it is much more open, greater debate, and you get challenged on both sides. That is the way we deal with the issues," he said, adding that he feared the executive branch is asserting too much power.  Republicans in the House and Senate Commerce committees have floated net neutrality legislation that would enact many of the principles advocates have supported, while also scaling back some authority at the Federal Communications Commission."
http://thehill.com/policy/technology/232592-house-leader-supports-congressional-work-on-net-neutrality
Internet groups in tricky position over US net neutrality
"Be careful what you wish for. That is the message for companies such as Google and Facebook as US regulators move ahead with a plan to enshrine the idea of an open internet in regulation.
On the face of it, the big internet companies will have scored a significant victory if the Federal Communication Commission votes, as expected, for its new "net neutrality" rules this month. The regime is intended to make sure broadband and other network providers cannot block or otherwise hold internet services to ransom…"
http://www.ft.com/intl/cms/s/0/f47c4010-b29b-11e4-b234-00144feab7de.html#axzz3RbPWwE00
'You are not forgotten': Obama signs veterans suicide prevention bill
"Acknowledging the struggles of the nation's veterans, President Barack Obama on Thursday signed legislation intended to reduce the high rate of suicide that is claiming the lives of soldiers and former members of the military by the day. "If you are hurting, know this. You are not forgotten," Obama said as he prepared to affix his signature to the law amid a rare bipartisan gathering at the White House. The law, which had broad support from Republicans and Democrats, requires the Pentagon and Veterans Affairs Department to submit to independent reviews of their suicide prevention programs and make information on suicide prevention more easily available to veterans. The law also offers financial incentives to psychiatrists and other mental health professionals who agree to work for the VA and assist military members as they transition from active duty to veteran status. A 2013 VA study reported that veterans were committing suicide at a rate of 22 a day in 2010, with nearly 70 percent of them being 50 years old or older. The incidence of post-traumatic stress among soldiers returning from Iraq and Afghanistan has also attracted widespread attention…"
http://nypost.com/2015/02/12/you-are-not-forgotten-obama-signs-veterans-suicide-prevention-bill/
Obama signs suicide prevention act for veterans
http://www.upi.com/Top_News/US/2015/02/12/Obama-signs-suicide-prevention-act-for-veterans/5151423775696/?spt=rrs&or=1
Senators Introduce Legislation to End Cuba Trade Embargo
Bill Comes Two Weeks After Other Lawmakers Introduced Legislation to Ease Travel Restrictions
"A bipartisan group of senators introduced a bill on Thursday to lift the decades-old trade embargo against Cuba, a primary legislative step toward President Barack Obama's goal of normalizing relations with Havana. Mr. Obama's December announcement of a thaw with Cuba loosened some travel and financial restrictions, but Congress must pass legislation to fully reverse the trade embargo. This is the first bill to attempt to…"
http://www.wsj.com/articles/senators-introduce-legislation-to-end-cuba-trade-embargo-1423784000?mod=fox_australian
Tea party senator bans taxpayer-funded lobbyists from office
"First-year Sen. Konni Burton says she won't negotiate with taxpayer-funded lobbyists. Burton, a Tea Party activist who won the seat vacated by unsuccessful Democratic gubernatorial candidate Wendy Davis, has banned lobbyists who represent governmental entities from her office. Burton's chief of staff Art Martinez de Vara said Thursday that they have booted a half-dozen lobbyists upon determining they worked for a governmental entity. He said all have been cooperative and work outside Burton's district. Martinez de Vara explained that, "It works against the interests of the taxpayers, and we'd much rather talk to the elected officials themselves." Republican Rep. Matt Shaheen has filed a bill that would eliminate the practice altogether. Burton says she may carry it in Senate, but Martinez de Vara said, "She's not waiting for a law."
http://www.washingtontimes.com/news/2015/feb/12/tea-party-senator-bans-taxpayer-funded-lobbyists-f/?utm_source=RSS_Feed&utm_medium=RSS
House GOP leaders to subcommittee chairs: Vote with us or step down
Subcommittee chairs received warnings that they should give up their posts if they vote against procedural motions on the floor.
"House Republicans are continuing to threaten the rebels within their ranks.
At least three committee chairmen have issued formal warnings to subcommittee chairmen that lawmakers planning to vote against procedural motions on the House floor should give up their posts — the third time in just six weeks that Republican leaders have made it known they will not tolerate members stepping out of line. House Agriculture Committee Chairman Mike Conaway of Texas, Natural Resources Committee Chairman Rob Bishop of Utah and Foreign Affairs Committee Chairman Ed Royce of California have all warned their subcommittee chairs that voting against rules while occupying the coveted positions will not be accepted, according to lawmakers familiar with the discussions. Bishop said his Wednesday night warning was part of a larger discussion on how he wants his committee to run, including how bills and amendments will be introduced…"
http://www.politico.com/story/2015/02/house-gop-leadership-115162.html
Sen. Lindsey Graham, testing presidential waters, to make first trip to Iowa
"Sen. Lindsey Graham, who is seriously exploring a White House run in 2016, will make his first trip of the year to the presidential proving ground of Iowa next week. Graham, a Republican from South Carolina known for his outspoken and hawkish leadership in foreign affairs, is planning two days of meetings with Republican activists and other influential Iowans as he considers jumping into the wide-open presidential race. Graham will visit Iowa, home to the nation's first presidential caucuses, next Thursday and Friday, spokesman Kevin Bishop said. Bishop would not detail Graham's itinerary because he said the trip remains in the planning stages. Next week's visit will be Graham's first to Iowa as a prospective candidate. Last fall, Graham, like many other 2016 White House hopefuls, campaigned in Iowa for Joni Ernst in her successful Senate campaign. Last month, Graham launched a presidential exploratory committee, called "Security through Strength," which he said would allow him to raise money and assess whether he sees a viable pathway to the nomination…"
http://www.washingtonpost.com/blogs/post-politics/wp/2015/02/12/sen-lindsey-graham-testing-presidential-waters-to-make-first-trip-to-iowa/
David Axelrod: Jeb Bush Will Need To Win Nomination "On His Own Terms" Or GOP Will Lose 2016
http://www.realclearpolitics.com/video/2015/02/12/david_axelrod_jeb_bush_will_win_nomination_on_his_own_terms_or_gop_will_lose.html
Biden: I'll make a 2016 decision 'at the end of the summer'
http://www.washingtonpost.com/blogs/post-politics/wp/2015/02/12/biden-ill-make-a-2016-decision-at-the-end-of-the-summer/
Axelrod: "Many African-Americans In this Country Wouldn't Agree With" Ben Carson on Race
http://www.realclearpolitics.com/video/2015/02/12/axelrod_many_african-americans_in_this_country_wouldnt_agree_with_ben_carson_on_race.html
Democrats choose Philadelphia for 2016 convention
"Philadelphia will host the 2016 Democratic National Convention, the party announced Thursday, beating out New York City and Columbus, Ohio. "In addition to their commitment to a seamless and safe convention, Philadelphia's deep rooted place in American history provides a perfect setting for this special gathering," DNC chairwoman Debbie Wasserman Schultz said. "I cannot wait to join Democrats across the country to celebrate our shared values, lay out a Democratic vision for the future and support our nominee." There was some speculation that Democrats would choose to anchor their convention in New York, where Hillary Clinton's likely presidential campaign would almost certainly be headquartered. But Clinton, the prohibitive Democratic frontrunner should she run for president, has some family roots in Pennsylvania: her grandfather, she has mentioned publicly before, has ties to Scranton, Pa…"
http://www.washingtonexaminer.com/democrats-choose-philadelphia-for-2016-convention/article/2560154
Joe Biden to Democrats: Do not forsake us!
"Outwardly, President Joe Biden appeared his usual cheery and jubilant self in Iowa on Thursday. Inside, however, the vice president was racked with regret and consumed with introspection as Barack Obama's presidency comes to a close. With the House firmly in Republican control and political analysts beginning to wonder whether Democrats will be able to retake the Senate in 2016, only the White House stands as a bulwark preventing the reactionary forces of the GOP from rolling back the work of this administration. Tormented by the prospect that it might all have been for naught, Biden urged his fellow Democrats to stand firm. Though their instincts may be telling them to run screaming from this White House and its record, Biden beseeched his colleagues to ignore their guts. Via The Des Moines Register, Biden reportedly asserted that the belated economic recovery should make all Democrats reconsider before they try to "distance themselves from what we have done." He added that it would be a "terrible mistake" for the party's 2016 nominee to brand him or herself a post-Obama Democrat. His voice soft and earnest, Vice President Joe Biden pleaded for future leaders to not undo "all of our hard work," referring to what he and the president have done since they took over the White House in 2009. Without naming the most likely Democratic presidential nominee, Hillary Clinton, he said he has a message for all Democratic candidates. "Run, yes, run — on what we have done," Biden said in Iowa. "Only what we have done. Stand for what we have done. Acknowledge what we have done. And be judged on what we have done, if we have any chance for resurgence — continued resurgence — in 2016." He added: "Some say that would amount to a third term of the president. I call it sticking with what works. Tragic, isn't it? And it's only going to get worse…"
http://hotair.com/archives/2015/02/12/joe-biden-to-democrats-do-not-forsake-us/
Biden Urges Dems To Run On Obama's Record In 2016
http://dailycaller.com/2015/02/12/biden-urges-dems-to-run-on-obamas-record-in-2016/
Biden gives a shout out to his 'butt buddy'
http://nypost.com/2015/02/12/biden-gives-a-shout-out-to-his-butt-buddy/
Poll: 54 Percent Want Congress to Back Obama's Authorization Against ISIS
"A majority of Americans support President Barack Obama's proposed authorization to use force against ISIS, the Islamic State group, according to an exclusive NBC News/Marist poll conducted after Obama sent his authorization to Congress. But the public is divided when it comes to having confidence in the president's strategy against ISIS, as well as whether Obama will be remembered more for ending a war – like the Iraq war – or starting a new one. On Wednesday, the president announced that he was asking Congress to vote to allow the use of U.S. military force against ISIS. His proposed authorization would last for three years and would have no geographical limitations. It also calls for flexibility for limited ground operations by the U.S. military, but rules out a longstanding ground force. When told these details, 54 percent of Americans say they want their member of Congress to vote for this authorization. This includes a majority of Democrats (60 percent), Republicans (52 percent) and independents (51 percent). Just 32 percent of all respondents want their member of Congress to vote against such an authorization. But confidence in Obama's strategy to combat ISIS is mixed – with 45 percent having a "great deal" or a "good amount" of confidence, versus 48 percent who have little to no confidence. And Americans are divided over whether President Obama will be remembered more for ending a war (40 percent) or starting a new one (44 percent). These numbers break along party lines, with 59 percent of Democrats saying Obama will be remembered for ending a war, compared with 62 percent of Republicans who say he'll be remembered for starting a new one. The NBC/Marist poll also finds that:
two-thirds of Americans (66 percent) believe the United States and its allies will be able to defeat ISIS;
only 40 percent think Obama's proposed authorization will receive bipartisan support in Congress;
and a plurality of respondents prefer sending a limited number of U.S. forces to combat ISIS (40 percent), versus a large number (26 percent) or no ground forces at all (26 percent)."
http://www.nbcnews.com/politics/congress/poll-54-percent-want-congress-back-obamas-authorization-against-isis-n305386
73 percent say White House does not have clear strategy for defeating Islamic State: poll
http://www.washingtontimes.com/news/2015/feb/12/73-percent-say-white-house-does-not-have-clear-str/?utm_source=RSS_Feed&utm_medium=RSS
Approval of War Authorization Against ISIL Uncertain in Congress
http://www.realclearpolitics.com/articles/2015/02/12/approval_of_war_authorization_against_isil_uncertain_in_congress.html
Rep. McCaul Rails Against Obama's ISIS Strategy
http://dailycaller.com/2015/02/12/rep-mccaul-rails-against-obamas-isis-strategy/
Obama's Islamic State strategy has no 'oomph'
http://www.washingtontimes.com/news/2015/feb/12/obamas-islamic-state-strategy-has-no-oomph/?utm_source=RSS_Feed&utm_medium=RSS
Boehner says Obama military force proposal needs toughening
http://cnsnews.com/news/article/boehner-says-obama-military-force-proposal-needs-toughening
'We Are Sending the Wrong Message': Allen West's Harsh Foreign Policy Analysis
http://www.theblaze.com/stories/2015/02/12/we-are-sending-the-wrong-message-allen-wests-harsh-foreign-policy-analysis/
Lee Zeldin blasts White House for omitting Jews from list of Islamic State targets
http://www.washingtontimes.com/news/2015/feb/12/lee-zeldin-blasts-white-house-for-omitting-jews-fr/?utm_source=RSS_Feed&utm_medium=RSS
Senate measure would sink Obama's plan for closing Guantanamo prison
"The Senate on Thursday took a step toward approving a measure that, if passed into law, could derail President Obama's plan for shutting the military prison at Guantanamo Bay before he leaves office. In a 14 to 12 vote, the Senate Armed Services Committee approved a bill, sponsored by Kelly Ayotte (R-N.H.), John McCain (R-Ariz.), Lindsey O. Graham (R-S.C.) and Richard Burr (R-N.C), that would reinstate more restrictive standards for sending detainees at the facility at Guantanamo Bay, Cuba, to third countries. It would also extend rules barring the movement of prisoners to the mainland United States for two years, until after Obama steps down in early 2017, and would impose a two-year suspension on the transfer of any detainees ever categorized by the United States as posing a high or medium risk to the United States or its allies. While the Pentagon no longer uses such designations, all remaining detainees at Guantanamo were at one time categorized as either "high risk" or "medium risk," according to military dossiers made public by WikiLeaks. The measures would effectively sink the administration's redoubled effort to make good on one of Obama's earliest national security promises, which has remained out of reach because of congressional opposition to freeing detainees or bringing them to the United States for trial."
http://www.washingtonpost.com/world/national-security/senate-measure-would-sink-obamas-plan-for-closing-guantanamo-bay/2015/02/12/b5a5faa0-b2fc-11e4-886b-c22184f27c35_story.html?wprss=rss_national
Senate panel OKs bill barring most transfers from Guantanamo
http://cnsnews.com/news/article/senate-panel-oks-bill-barring-most-transfers-guantanamo
Ebola response coordinator Ron Klain's last day at the White House
http://www.cbsnews.com/news/ebola-response-coordinator-ron-klain-leaves-the-white-house/
Ebola czar concludes his successful rule
http://www.washingtonpost.com/blogs/in-the-loop/wp/2015/02/12/ebola-czar-concludes-his-successful-rule/