News Briefing for Friday, April 17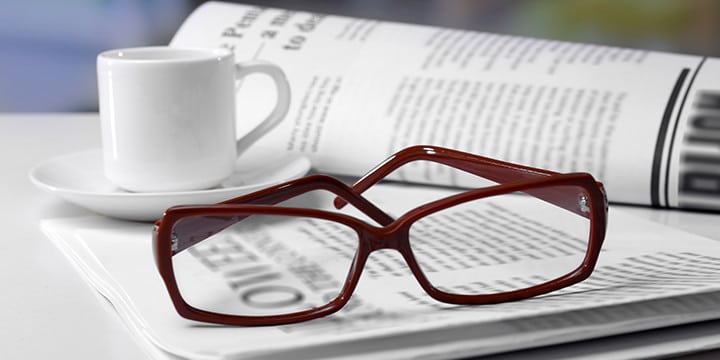 HEALTHCARE:
27.49% of Everyone's Tax Bill Is Spent on Health Care
Share of Each Taxpayer Dollar Spent on Health Care Up 22 Percent Since 2012.
"Every year since 2011, the White House has used tax time to post a "Federal Taxpayer Receipt" showing taxpayers how their federal tax dollars are being spent. President Obama introduced the concept in his 2011 State of the Union address, and Wednesday the White House posted the fifth installment so taxpayers can see how "tax dollars are being spent on priorities like education, veterans benefits, and health care."  While users can punch in their own tax liability and see dollar amounts assigned to each category, the figures are based on percentages from the prior fiscal year budget. Comparing those percentages from year to year, taxpayers can see that from 2012 to 2014, the percentage of their taxes going towards federal healthcare expenses has jumped 22 percent. In 2010, the year Obamacare passed and was signed into law, the healthcare percentage was 24.10. The following year, 2011, it dropped to 23.7 percent, and in 2012 dropped still further to 22.45 percent. After this, however, the trend sharply reversed. In 2013 the healthcare share jumped to 25.19 percent, and the latest numbers posted this week for 2014 show the highest proportion yet at 27.49 percent, a full 22 percent increase over 2012. This means that for every dollar a taxpayer pays in 2014, an additional nickel is going to pay for healthcare that had been spent elsewhere in 2012. Presently, over 27 cents on every dollar is spent by the federal government on health care, primarily Medicaid and Medicare. One area impacted is national defense. For the five years of the National Taxpayer Receipt, the share for national defense was highest in 2010 at 26.3 percent. By 2014, this figure had fallen to 23.91 percent, a decrease of nine percent. Other budget areas have changed to varying degrees, such as veterans benefits which increased from 4.1 percent in 2010  to 5.93 percent in 2014, a 45 percent increase. Although the White House characterizes the Federal Taxpayer Receipts as a promise kept by President Obama to let taxpayers easily know where their tax dollars are going, the administration also used the opportunity to take a dig at Republicans, providing a link to "See how two starkly different tax plans would impact you" where viewers can read about the president's "tax cuts for the middle class" and the Republicans' "giveaways for the wealthy few." In the end, the White House doesn't just want taxpayers to know where their money is going, but where everyone else's is going, too…"
http://www.weeklystandard.com/blogs/2749-everyones-tax-bill-spent-health-care_920978.html
IRS customer service twice as bad in first year of Obamacare tax
"IRS customer service representatives managed to answer only about a tenth of taxpayers' phone calls this season, and even the lucky ones waited an average of nearly 25 minutes before getting through, the agency's auditor reported Thursday. Of the 45.6 million calls placed through early March, only 4.2 million were answered by an IRS employee, according to the IRS's inspector general. Others went to automated lines, for an official level of service rating of 38.5 percent — almost twice as bad as last year's 74.7 percent rating. Agency Commissioner John Koskinen has blamed budget cuts, saying he's pulled people from answering phones and is trying to steer taxpayers to find answers online or through other automated systems, rather than expecting someone to be able to help by phone. But members of Congress, who have trimmed the IRS's budget in recent years, say the agency is still wasting money on bum projects such as public opinion polling, or on ideological witch hunts such as trying to write rules to crack down on political activity by nonprofit groups. Overall, taxpayers were filing somewhat slower than in 2014, with just 66.7 million returns submitted by March 6, 2015 — down from 67.2 million at that point the year before. The average refund ticked up slightly, to $2,988. In an effort to cut down on fraud, the IRS for the first time this year is limiting the number of direct deposit refunds paid to a single address to a maximum of three. The inspector general has reported that some addresses have hundreds of tax refunds associated with them, suggesting a scam. A future report will look at how the new three-refund rule is working…"
http://www.washingtontimes.com/news/2015/apr/16/irs-customer-service-twice-bad-last-year/
Uninsured rate falls by half in states that expanded Medicaid
"The number of people lacking health insurance dropped by half in the 29 states that expanded Medicaid under ObamaCare, far more than states that did not agree to the expansion, according to new data. While all states saw major increases in coverage under ObamaCare, the biggest differences were seen in states that accepted federal dollars to expand eligibility for Medicaid, according to new figures from the Urban Institute's Health Reform Monitoring Survey.
The drop in the uninsured rate was about 30 percent in the 31 states that did not expand Medicaid eligibility. Nearly 93 percent of people have insurance in the 29 states that have expanded Medicaid eligibility, the figures show. That compares to about 86 percent of people with insurance in states that have refused the expansion. "States that have yet to expand Medicaid should take a peek at their neighbors' coverage gains to see what a difference expansion has made," Kathy Hempstead, an expert in coverage at the Robert Wood Johnson Foundation, which funded the study, wrote in a statement. Sixteen states — nearly all led by Republican governors — have refused to expand Medicaid. Six states, including Democratic-led Virginia, are in negotiations with the federal government to do so. The survey, which offers the most comprehensive and up-to-date assessment of the country's uninsured rate, also found more good news for ObamaCare. The data shows that the nation's uninsured rate has continued to plummet so far this year, with just one in 10 people now lacking coverage. A total of 15 million people gained healthcare over the last two years, which has dropped the national uninsured rate to 10.1 percent…"
http://thehill.com/business-a-lobbying/239078-uninsured-rate-falls-by-half-in-states-that-expanded-medicaid
Insurance coverage gains under Obamacare — Urban Institute
"The number of uninsured Americans has fallen 15 million since Obamacare's first enrollment period in late 2013, according to a survey data from the Urban Institute. The liberal think reports that the percentage of uninsured adults dropped from nearly 18 percent in September 2013 to about 10 percent last month, in a new analysis released Thursday. The largest drops came from Medicaid expansion. The uninsured rate in those states fell by more than half, while states that didn't expand Medicaid saw their rate fall by about 30 percent, according to the institute. As of March 6, 17 states haven't expanded Medicaid, according to data from the Kaiser Family Foundation. The Urban Institute used its Health Reform Monitoring Survey to examine the changes in health insurance coverage. The think tank cautioned that not all of the decreases could be attributed to the Affordable Care Act and that changes to the business cycle could have played some part…"
http://www.washingtonexaminer.com/insurance-coverage-gains-under-obamacare-urban-institute/article/2563164?custom_click=rss
GOP free-for-all over reconciliation
"Maine Sen. Susan Collins wants to use it for a tax overhaul. Texas Sen. Ted Cruz, for entitlement reform and a massive "pro-growth" agenda. And Rep. Bill Flores of Texas, who chairs the conservative Republican Study Committee, insists it should be used only to gut President Barack Obama's signature health law. The fast-track reconciliation process — a rare budget procedure that would allow Republicans to jam sweeping legislation through the Senate with a simple majority — is quickly turning into a free-for-all. Dozens of members have different ideas for how to take advantage of the powerful tool, but the two chambers' leaders will have to settle on a single set of priorities if they want to deploy it. But even they seem divided. Senate GOP leaders, who just took the majority a few months ago, want to take advantage of the 51-vote threshold and focus on repealing Obamacare. On the other side of the Capitol, House Republican leadership, which has orchestrated a nearly endless stream of repeal votes over the past five years, thinks that strategy is short-sighted. As Republicans try to finalize a budget deal in the coming days and align their fiscal visions for the next decade, it's apparent that there's no partywide agreement on reconciliation…"
http://www.politico.com/story/2015/04/gop-free-for-all-over-reconciliation-117024.html
Obamacare, Move From Fee-For-Service Boosts UnitedHealth By $2B
"UnitedHealth Group UNH +3.1% (UNH) says its revenue this year will increase by $2 billion more than earlier projected for 2015 thanks in part to its expansion on public exchanges under the Affordable Care Act and its push to more value-based care contracts with doctors and hospitals. The outlook, which includes increased earnings projections for this year as well, came as the company beat Wall Street's earnings projections for the first quarter, reporting $1.4 billion in profits on nearly $35.8 billion in revenue. By comparison, profits were $1.1 billion on $31.7 billion in the second quarter of last year. After taking a more cautious approach last year to offering products on public exchanges to uninsured Americans under the Affordable Care Act, UnitedHealth expanded to several more states and markets. Executives say they are benefiting from that expansion. "In the first quarter, UnitedHealthcare's commercial business grew nicely, serving 680,000 more people," said David Wichmann, UnitedHealth's president and chief financial officer told Wall Street analysts on the company's first-quarter earnings call this morning. "Growth included 570,000 public exchange consumers, well ahead of our expectations." Across the company's businesses, UnitedHealth is adding customers and managing their health care costs much better. The insurer added 1.6 million more people in the past year and more than one million additional enrollees in the first quarter alone…"
http://www.forbes.com/sites/brucejapsen/2015/04/16/obamacare-move-from-fee-for-service-boosts-unitedhealth-by-2b/
Obama signs 'doc fix' bill in the Rose Garden
"President Obama summoned reporters to the White House Rose Garden on a nice spring day Thursday to sign the new bill on Medicare payments to doctors. "I decided that on a day like today, we shouldn't be inside," a shirt-sleeved Obama said. The president praised congressional leaders from both parties for the "doc fix" bill that includes provisions for a children's health care program. He said the plan will make the health care system "smarter," without denying service. "This was a bipartisan effort, Republicans and Democrats coming together to do something that's smart and common sense," Obama said. "My hope is it becomes a habit." He declined to take questions, including one about how the bill might affect the budget deficit…"
http://www.usatoday.com/story/theoval/2015/04/16/obama-doc-fix-signing-rose-garden/25896813/
Obama signs $200 billion 'doc fix' bill
http://thehill.com/homenews/administration/239165-obama-signs-200b-doc-fix-bill
Obama signs overhaul of how Medicare pays doctors
http://cnsnews.com/news/article/obama-signs-overhaul-how-medicare-pays-doctors
Obama signs law on Medicare physician payments
http://www.washingtontimes.com/news/2015/apr/16/obama-signs-law-medicare-physician-payments/?utm_source=RSS_Feed&utm_medium=RSS
Obamacare's birth control rules unevenly implemented by insurers: study
"Some insurers are making women pay for some or all of their birth control even though Obamacare requires the drugs and services to be free under most plans, according to a study released Thursday that blames vague federal guidance for the discrepancies. The nonpartisan Kaiser Family Foundation says that while many insurers have complied with spirit of the Affordable Care Act's contraception rules, some failed to cover specific services or required women to pay a share of the cost. "There are still some women who are not fully benefiting from this tremendous advance for women's health," said Gretchen Borchelt, a vice president at the National Women's Law Center and who spoke at the study's release event Thursday. While much of the debate around Obamacare's mandate has focused on the marathon court battle between faith-minded employers and the administration, Kaiser's study looked the consumer experience to date. Researchers studied 20 carriers in five states — California, Georgia, Michigan, New Jersey and Texas — and found that insurers applied a patchwork of rules to several drugs, devices and services, including intrauterine devices, vaginal rings and contraceptive implants. For example, most carriers covered the Plan B "morning-after" pill or its generic types. But only 11 carriers covered another emergency contraceptive, "ella," without cost-sharing, and two did not cover it at all…."
http://www.washingtontimes.com/news/2015/apr/16/obamacare-birth-control-rules-unevenly-implemented/?utm_source=RSS_Feed&utm_medium=RSS
Obamacare takes root in Appalachia to mixed reviews
"Obamacare flooded into these remote Appalachian hills last year like the War on Poverty had a half-century earlier — another government program promising to save some of America's most vulnerable citizens. Since then, it has given many of the poor and sick a key to long-neglected health care. It's also brought skepticism and fear, and some business owners argue it's stunting their growth in a region that can't afford another economic blow. One year after USA TODAY and The Courier-Journal in Louisville examined the Affordable Care Act's arrival in Floyd County, Ky., the health plan has taken root in ways both surprising and expected, good and bad. Amid predictions that bad health habits would be hard to break, scores of newly insured residents, mostly covered by Medicaid, have sought care in hospitals, mental health centers and drug treatment facilities. Providers have proved plentiful. Unreimbursed care costs are down. The county's under-65 uninsured rate is half what it was — dropping from 19% before the ACA to 10% at the close of 2014. Some who dismissed Obamacare because of its political associations with a president blamed for the decline of coal industry say their opposition has softened. Last year, fast-food worker Melinda Watson echoed the law's unpopularity here — convinced it would kill jobs and create long waits for "horrible" socialized medicine. She bought a subsidized insurance plan on the state exchange only to avoid paying federal penalties. But she soon realized the benefits: going to the doctor regularly and undergoing MRIs for her epilepsy. Her employer didn't cut her hours, as she feared. "I was really scared at first, with all the gossip," said the 41-year-old granddaughter of a coal miner, slicing tomatoes in the back of a sub shop. "But it's really helped. I've seen a lot of other people who got insurance actually using it, going to the doctor and getting their teeth fixed. Now I've got the opposite fear — that when (President Obama) goes out of office, they'll take it away." Although many of the initial fears about the law didn't come to pass, the ACA is not a panacea, and the ultimate goal of making the region healthier is far from being realized. Many Floyd County residents don't like certain parts of the law, such as the tax penalty people must pay if they don't have insurance and the upcoming requirement that businesses with more than 50 full-time employees provide affordable insurance or face a penalty. Hospitals report being squeezed financially. One insurance agent says the system remains difficult to navigate. Many who don't qualify for Medicaid or a sizable subsidy — and have been largely left out of the health care system — say their insurance has gotten more difficult to afford…"
http://www.usatoday.com/story/news/nation/2015/04/16/obamacare-takes-root-in-appalachian-kentucky/25713621/
Florida to sue Obama over hardball tactics on Medicaid expansion
"The Obama administration is ratcheting up pressure against Florida to expand Medicaid through President Obama's healthcare law — and now Gov. Rick Scott, a Republican, said he will sue the federal government in response. Though Scott had backed the Medicaid expansion in the past, his efforts were thwarted by the state legislature, and he has since come out opposed to it. Currently, the more conservative Florida House is blocking efforts to expand the program, while the Senate has backed a version of the expansion. Florida is one of the largest states that has yet to expand Medicaid through Obamacare, and it remains a big prize for the administration. The latest tool being employed by the Obama administration's Centers for Medicare and Medicaid Services against the state is a program that gives money to hospitals and other healthcare providers who give care to the uninsured. Florida's Low Income Pool, or LIP, started in 2006 as a way to make sure the providers received some sort of payment for services that would otherwise go uncompensated. Funding for the $2 billion program is set to expire in June unless the federal government extends it. CMS has decided to use the LIP funding issue as a cudgel to get Florida to embrace the Medicaid expansion, the argument being that if Florida accepted the new Medicaid funding, the LIP program wouldn't be as necessary. "When the Affordable Care Act (ACA) was enacted, it established a more comprehensive approach to providing health care coverage, including Medicaid, while supporting hospitals that serve communities with the greatest needs," CMS wrote in a Tuesday letter to Florida's Deputy Secretary for Medicaid, Justin Senior. "Medicaid expansion would reduce uncompensated care in the state, and therefore have an impact on the LIP, which is why the state's expansion status is an important consideration in our approach regarding extending the LIP beyond June."…"
http://www.washingtonexaminer.com/florida-to-sue-obama-over-hardball-tactics-on-medicaid-expansion/article/2563154?custom_click=rss
Florida to sue feds over ObamaCare dispute
"Florida Gov. Rick Scott (R) announced Thursday he is suing the Obama administration as part of an escalating dispute over whether the state will expand Medicaid under ObamaCare.  "It is appalling that President Obama would cut off federal healthcare dollars to Florida in an effort to force our state further into ObamaCare," Scott said in a statement Thursday announcing the lawsuit. Scott is objecting to the Obama administration linking the extension of separate federal money to help hospitals in the state care for the uninsured, known as the Low Income Pool (LIP), to the state's decision on whether to expand Medicaid under the Affordable Care Act. The Obama administration says the LIP funding will not be renewed after June but indicated that the decision could change if Florida expands Medicaid. Scott, on the other hand, wants the LIP funding but does not want to expand Medicaid. Scott argues that the Obama administration's linkage of the LIP funding to the Medicaid decision violates the U.S. Supreme Court's ObamaCare ruling in 2012. In that case, NFIB v. Sebelius, the court gave states a choice on whether to expand Medicaid, arguing the federal government could not coerce states into it…"
http://thehill.com/policy/healthcare/239106-fla-governor-to-sue-obama-administration-over-medicaid-fight
Florida governor says he'll sue Obama over hospital money
"Florida Gov. Rick Scott says he will sue the Obama administration, which he says is withholding money for hospitals because the state won't expand Medicaid. The announcement Thursday is another twist in what has been a gritty yearlong battle with the feds over roughly $1 billion in funds for Florida hospitals that serve the poor. The Republican governor says the administration is cutting off federal money to force the state into the Obama health care law. Federal health officials did not immediately comment, but have previously said that Florida is free to make its own choice regarding Medicaid expansion. They have also said they want Medicaid expansion to be part of the solution in the debate over hospital funds. Scott recently reversed course, saying he no longer supports Medicaid expansion…"
http://cnsnews.com/news/article/florida-governor-says-hell-sue-obama-over-hospital-money
Scott says he's suing feds for withholding hospital funds
http://www.washingtontimes.com/news/2015/apr/16/scott-says-hes-suing-feds-for-withholding-hospital/?utm_source=RSS_Feed&utm_medium=RSS
New report gives shot in arm to Obamacare Supreme Court challenge
"A new report boosts a Supreme Court lawsuit challenging Obamacare subsidies by showing that state health officials were deeply concerned about — and well aware of — the controversial healthcare law's limits on subsidies in states without their own insurance exchanges. The report released Thursday by the pro-free-market Competitive Enterprise Institute sought to get documentation related to a letter from the top health officials in seven states, who were concerned about eligibility for the healthcare law's tax credits. The high court will rule this summer on King v. Burwell, which focuses on whether the 36 states that use federally-run exchanges are eligible for Obamacare subsidies. A key argument from the case's plaintiffs is that Congress intended for the subsidies to be a condition of setting up their own insurance exchange, but the law's supporters said in oral arguments last month that though the law explicitly says subsidies are to be provided where there is an "exchange established by the state," the broader context of the law shows Congress intended for the subsidies to be available in all states. The report from Competitive Enterprise Institute, which supports the plaintiffs in the challenge, seeks to address whether the letter from seven states to the administration was authentic. The 2012 letter was signed by health and insurance officials from Virginia, Maine, New Mexico, North Dakota, Tennessee, Utah and Kentucky. Of those seven, Kentucky and New Mexico set up their own exchanges while the rest usehealthcare.gov. The states asked the Department of Health and Human Services for a legal opinion on whether they needed to set up their own health insurance exchange in order for their residents to get the public money used to help pay for the cost of coverage…"
http://www.washingtonexaminer.com/new-report-gives-shot-in-arm-to-obamacare-supreme-court-challenge/article/2563160?custom_click=rss
VA Officials Say Disastrous Hospital In Denver Is Now Too Small
"The VA hospital project in Denver needs $830 million to finish construction, and by the time it's finally completed, the facility will already be too small. "To simplify all of that for you, the Denver project has been discussed for 15 years, is a billion dollars over budget, several years behind schedule, and — on the day it opens — will apparently be too small," said Republican Rep. Jeff Miller, chairman of the House Veterans' Affairs Committee stating at a hearing on Wednesday. The total cost of the hospital comes in at $1.73 billion dollars. Last year, VA officials were still in denial about budget issues, saying that the hospital could open in 2015 and cost just $630 million. VA officials admitted the conundrum at a hearing on Wednesday about the hospital's progress. Now standing at $1 billion dollars over budget, the hospital still needs an additional 500,000 gross square feet to meet growing demand. Part of that demand is for outpatient care. The current design is simply too tight…"
http://dailycaller.com/2015/04/16/va-officials-say-disastrous-hospital-in-denver-is-now-too-small/
IMMIGRATION:
Immigration Reform: If Legalized, Tax Paid By Undocumented Workers Would Increase By $2.2B, Study Says
"Tax payments by the 11.4 million undocumented immigrants in the United States would substantially increase, adding billions to their contributions in state and local taxes, if a comprehensive immigration reform allowed them to work in the country legally, according to a new 50-state study, conducted by the Institute on Taxation and Economic Policy (ITEP), a Washington, D.C., think tank. The undocumented immigrants who paid $11.84 billion in taxes in 2012 would pay up to $2.2 billion more in their state and local tax contributions annually, under an all-inclusive immigration reform policy, which would grant them lawful permanent residence and a nationwide legal work permit, according to the study. "The numbers alone make a compelling case for reform," Matthew Gardner, executive director of ITEP, said in a statement. "This analysis shows that undocumented immigrants already are paying billions in taxes to state and local governments, and if they are allowed to work in the country legally, their state and local tax contributions would considerably increase." The study also found that tax contributions by undocumented immigrants would increase by an estimated $845 million a year following the successful implementation of President Barack Obama's 2012 and 2014 executive actions, which would provide a temporary reprieve to up to 5.2 million undocumented immigrants. As part of the reform, the effective tax rate for undocumented immigrants nationwide would increase to 8.7 percent, aligning their tax contributions with economically similar documented taxpayers, according to the study, which calculated how much undocumented immigrants are currently paying toward taxes compared to what they would pay if granted legal residency. "Contributions range from less than $3.2 million in Montana with an estimated undocumented population of 6,000 to more than $3.2 billion in California, home to more than 3.1 million undocumented immigrants," according to the ITEP study. In addition to state- and local-level tax data, the study is also said to have a broader federal context. According to a 2010 report from the Congressional Budget Office, full immigration reform at the federal level would help decrease the budget deficit and generate more than $450 billion in additional federal revenues over the next decade…"
http://www.ibtimes.com/immigration-reform-if-legalized-tax-paid-undocumented-workers-would-increase-22b-1884286
ICE Director's Brazen Answer on Whether Agents Should Follow the Law, or Obama's Immigration Directives
"The director of U.S. Immigration and Customs Enforcement said Wednesday that she has no problem telling her agents to follow President Barack Obama's orders when it comes to immigration, even when those orders violate the law as passed by Congress. ICE Director Sarah Saldana attended a hearing held by a subcommittee of the House Budget Committee. In that hearing, Rep. David Young (R-Iowa) said he was worried about reports that some ICE officials aren't sure whether to enforce the law as it's written, or enforce the White House directive to relax deportation efforts against what they call low-priority illegal immigrants. "If I had policies or directives that were contrary to the law, I would understand if they didn't want to follow them. I would expect them to follow the law first," Young said. To that, Saldana replied, "And that's where you and I probably have a fundamental disagreement." (The exchange begins at the 1:25:30 mark in the video above.) In a radio interview with Simon Conway in Iowa later that day, Young admitted he was floored by Saldana's statement, and said he couldn't believe her answer. "We have a senior administration official, the director of ICE, saying that guidelines, directives, trump the law," he said. "This is pretty serious." The back-and-forth began when Young asked Saldana to respond to Obama's comment in February, when he said ICE officials needed to follow the White House's orders to relax enforcement against immigrants it has deemed to be a low priority for deportation. "If somebody's working for ICE, and there's a policy and they don't follow the policy, there are going to be consequences to it," Obama said then…."
http://www.theblaze.com/stories/2015/04/16/ice-directors-brazen-answer-on-whether-agents-should-follow-the-law-or-obamas-immigration-directives/
Homeland Security Morale Woes Blamed on Immigration Policies
"Two Republican House members, both former prosecutors, said at a Capitol Hill hearing Thursday that White House immigration policies are contributing to low morale at Homeland Security. The comments came as Reps. Trey Gowdy of South Carolina and Ken Buck of Colorado questioned federal officials at a House Oversight and Government Reform Subcommittee on Government Operations hearing titled "The Worst Places to Work in the Federal Government." Lawmakers were going over the results of a recent federal employee survey that ranked worker satisfaction at all government agencies. Homeland Security, with 240,000 employees, ranked last, 19th out of 19, in the category of largest federal agencies. Buck asked Catherine Emerson, the chief human capital officer for the agency, if administration policies that require law enforcement professionals to ignore immigration law contributes to low morale. "I have worked with a number of immigration agents," said Buck, a former Weld County district attorney, "and they feel like they are a racehorse that is being kept in the stable. They never get out to engage." Gowdy, himself a former district attorney and federal prosecutor, echoed the Colorado freshman's comments. "I can tell you every time I go home, and I talk to the women and men who are still in law enforcement, nothing would diminish their morale quite like being asked to do the opposite of what they signed up to do." Republicans have argued since the president announced late last year his executive actions on immigration — including the deferment of deportations of illegal immigrants — that the White House actions are an unconstitutional. Democrats have defended the president's action as a necessary and inevitable response to Congress' inability to move legislation addressing the nation's broken immigration system. The president's point man on immigration, Homeland Security Director Jeh Johnson, did not appear before the subcommittee, but the hearing's provocative title apparently caught his eye, and he was on Capital Hill Thursday meeting with lawmakers on the morale issue…"
http://blogs.rollcall.com/218/immigration-homeland-security-morale-woes/?dcz=
IS FAST TRACK A TROJAN HORSE FOR GUEST WORKERS?
"A trade deal that some say Senate Republicans are attempting to fast-track through Congress might contain controversial immigration procedures. On Thursday, the Senate Finance Committee held what Americans for Limited Government President Rick Manning called an unscheduled and unannounced "secret" hearing to discuss whether to provide President Obama with fast track trade authority. "Fast track limits the constitutional requirement for treaty ratification to a simple majority rather than a two-thirds Senate vote requirement," warned Manning. Manning was surprised that, during the hearing, the U.S. Trade Representative Michael Froman said there would not be increased immigration under the TransPacific Partnership. The U.S. Trade Representative website specifically lays out details for expedited entries for temporary entry visas for workers from other countries. "There has been bi-partisan agreement dating back until at least 2003 that trade deals should not touch U.S. immigration law," explained Manning. During the hearing, the U.S. Trade Representative was questioned by Sen. Chuck Grassley (R-IA) on the issue of temporary entry provisions regarding immigration…."
http://www.breitbart.com/big-government/2015/04/16/executive-branch-sprinkles-immigration-provisions-into-free-trade-agreement/
Map: Breaking down the $11.8 billion in taxes paid by immigrants living here illegally
"Here's a talking point for Democrats: President Obama's executive actions on immigration will generate an extra $845 million in taxes annually from immigrants living here illegally. But that's just a drop in the bucket compared with the $11.8 billion they already pay. Those estimates come from a new report by the well-regarded Institute on Taxation and Economic Policy, a nonpartisan nonprofit that has for decades issued research on federal, state and local tax policy. The latest report even breaks it down by state: Undocumented immigrants in California were responsible for more than a fourth of the estimated $11.8 billion in taxes paid by the nation's undocumented immigrants. As a group in California, they paid an estimated $3.2 billion in taxes in 2012. Montana's 6,000-person undocumented population paid just $3.2 million. Overall, about $7 billion was estimated to have come from sales and excise taxes, $3.6 billion in property taxes and $1.1 billion in personal income taxes…"
http://www.washingtonpost.com/blogs/govbeat/wp/2015/04/16/map-breaking-down-the-11-8-billion-in-taxes-paid-by-immigrants-living-here-illegally/
New study challenges immigrant "catch-up" theory
"New research is challenging the consensus view of how the USA absorbed the huge wave of immigrant workers who arrived from 1850 to 1910. Earlier studies showed that on average, immigrants started in lower-skilled jobs compared with native workers, but caught up within a generation as they learned English and adopted American customs. This "start hungry, work hard, sacrifice and succeed" formula has become a version of "the American Dream." The reality was more complicated. A study that traced thousands of workers from 1900 to 1920 through their census forms showed that the average immigrant  made about the same amount as natives and moved up the occupational ladder at about the same rate. Probing more deeply, the authors found that immigrants from high-income European nations – think Austria, England, France and Germany – made more upon arrival than comparable native workers and kept an edge as they assimilated. At the same time, workers from lower-income nations – such as Ireland, Italy and the Scandinavian countries – started close to or slightly below native workers in terms of income, and progressed at about the same rate…"
http://usatdatahut.com/2015/04/16/new-study-challenges-immigrant-catch-up-theory/
Obama immigration orders face major test in federal court
"President Obama's executive actions on immigration will be tested on Friday when a federal appeals court considers whether to lift an order blocking the actions to allow millions of immigrants without legal status to remain in the United States. Lawyers from the federal government and 26 states opposed to Obama's immigration policies will make oral arguments in front of a three-judge panel from the Fifth Circuit U.S. Court of Appeals in New Orleans, the most conservative circuit in the country. The administration is seeking an emergency stay lifting a Texas judge's order freezing Obama's November executive actions, which could provide deportation relief and work permits to as many as 5 million undocumented immigrants.
Supporters of Obama's programs are hopeful the court's recent dismissal of a separate lawsuit against the immigration programs are a sign the judges will be on their side. The panel may take days or weeks to decide on the government's motion. If it lifts U.S. District Court Judge Andrew Hanen's preliminary injunction, the Obama administration could begin implementing its programs. If it does not, Obama's actions will remain in limbo. The atmosphere surrounding the hearing is expected to be charged. More than 150 people plan to demonstrate outside the courthouse, including immigrants eligible for relief under Obama's programs, according to immigrant-rights groups. With just 21 months in Obama's presidency, his administration is acting aggressively to resolve the legal issues surrounding the immigration programs, a key part of his presidential legacy.  But Obama's lawyers could face an uphill battle in court on Friday. The randomly selected panel hearing the arguments includes two conservatives — Judges Jerry Smith, who was appointed by President Ronald Reagan, and Jennifer Walker Elrod, a George W. Bush appointee. The third judge, Stephen Higginson, was appointed by Obama. The ideological balance of the panel bothered some supporters of the president's programs. "We had concerns from the outset that the plaintiffs judge shopped to get Hanen and also knowing that this could very well end up in the Fifth Circuit on appeal," said Marshall Fitz, vice president for immigration policy at the Center for American Progress, which has ties to the White House.  During oral arguments in a case challenging ObamaCare in 2012, Smith demanded the Justice Department produce a three-page letter explaining whether the administration believes the courts have the authority to review laws…"
http://thehill.com/homenews/administration/239130-obama-immigration-orders-face-major-test-in-federal-court
Senator Sessions Is Right on Immigration
"Increasing immigration hurts the economy. Writing last week in the Washington Post, Senator Jeff Sessions (R., Ala.) suggested: "It is time for an honest discussion of immigration." This week, the New York Times editorial board proved him right. Relying on a rebuttal from the libertarian Cato Institute, the Times contends that Senator Sessions's interest in slowing the pace of legal immigration stems from a dedicated disregard for the overwhelming economic evidence supporting high levels of legal immigration — but, more important, ultimately from the fact that he "never wanted the immigrants here in the first place." RELATED: Give Me Your Tired Arguments, Your Poor Reasoning The economic evidence for the benefits of high levels of legal immigration is in fact mixed, and it is not obvious that immigration boosts average incomes of native-born workers by any significant amount. Furthermore, to the extent that immigration raises the average income of native-born Americans, it does so by lowering prices as a result of downward pressure on wages, mainly in low-wage, low-skill industries, which employ disproportionately previous immigrants and Hispanics. The Cato Institute analysis, while reading the literature on the effects of immigration on low-skilled native-born workers in the most optimistic possible way, concedes that low-skilled immigrants who are already here will suffer from higher levels of immigration in the future. And when 13 percent of Americans, and 16 percent of the workforce, is foreign-born, that makes for a significant, widespread negative impact — and one that affects everyone else, through its effects on our welfare state, our politics, and our society. Since the Times' editors spend a sizeable chunk of the editorial bemoaning income inequality and criticizing Republicans' "obdurate hostility to policies that help the poor and working class," this should give them pause. (The Times, by the way, didn't always think that it was out of bounds to note the economic downside of immigration. It editorialized in 2000: "Between about 1980 and 1995, the gap between the wages of high school dropouts and all other workers widened substantially. Prof. George Borjas of Harvard estimates that almost half of this trend can be traced to immigration of unskilled workers.")…"
http://www.nationalreview.com/article/416998/senator-sessions-right-immigration-editors
Poisoning the Immigration Debate
Senator Jeff Sessions comes under fire for his reasonable proposal.
"It's hard to take New York Times editorials seriously, given their parodic parochialism and cluelessness. Rebutting one feels almost like writing a non-ironic letter to the editor of The Onion. Its commentary on immigration is probably worse than on other topics, and arguably more harmful. In an analysis of "How Arthur Sulzberger Radicalized the New York Times Editorial Page on Immigration," my colleague (and Pulitzer Prize–winning reporter) Jerry Kammer wrote: "But the Times has carried its good intentions to a destructive extreme. Its editorials have poisoned the national discussion of a complex and emotional issue." And the venom continues to flow. It's no surprise that the Times' latest hiss on immigration attacks Senator Jeff Sessions. Specifically, Sessions penned a sober op-ed in the Washington Post the other day arguing that "America needs to curb immigration flows," meaning not just better controls at the borders but also lower levels of future legal immigration: What we need now is immigration moderation: slowing the pace of new arrivals so that wages can rise, welfare rolls can shrink and the forces of assimilation can knit us all more closely together. I happen to agree, but one could certainly offer a thoughtful rebuttal. Not the Times, though. In Times World, Sessions "worries darkly" about the effects of immigration, choosing "to echo an uglier time in our history" by making "a case for yanking America's welcome mat." I assume an editor removed the references to Hitler. The main point of the Times response is that Sessions has finally chosen to reveal his long-hidden agenda of reducing legal immigration and not just illegal. This is hilarious. Sessions has been making this point for years…."
http://www.nationalreview.com/article/417003/poisoning-immigration-debate-mark-krikorian
This time, Hillary Clinton supports giving driver's licenses to undocumented immigrants
"Democratic presidential candidate Hillary Clinton on Thursday spoke out in favor of giving driver's licenses to undocumented immigrants, taking a firm stance on an issue that hurt her during the 2008 election after she seemed intentionally vague on her position. "Hillary supports state policies to provide drivers licenses to undocumented immigrants. This is consistent with her support for the president's executive action," a Clinton campaign spokesperson told The Washington Post Thursday. The Huffington Post first reported on Clinton's position Thursday. The statement — simple and straightforward as it is — is the latest example of Clinton's effort to avoid the pitfalls that doomed her 2008 bid for the Democratic nomination. During that election, she came under fire from her opponents for giving a vague and contradictory answer about her position during a primary debate. If you're a little fuzzy on the details, here's a quick refresher courtesy of a 2007 story by Anne E. Kornblut and Dan Balz: "Caught seemingly unprepared for a question about whether she backs a proposal by New York Gov. Eliot L. Spitzer to grant driver's licenses to illegal immigrants, Clinton appeared to equivocate, prompting barbs from [Sen. John Edwards] and [Sen. Barack] Obama. Yesterday, her campaign issued a terse statement intended to clear up her position, although it, too, was vaguely worded. … Her rivals clearly remained delighted by the turn of events. Edwards, in an interview with liberal talk show host Ed Schultz, promised to "keep pounding the drum on making certain the voters know they have these choices" between what he described as the entrenched special interests in Washington, represented by Clinton, and advocates of change such as himself." Not so this time around…"
http://www.washingtonpost.com/blogs/post-politics/wp/2015/04/16/this-time-hillary-clinton-supports-giving-drivers-licenses-to-undocumented-immigrants/?wprss=rss_politics
Hillary Clinton Flip-Flops On Driver's Licenses For Illegal Immigrants
"Eight years after she ran for president opposing driver's licenses for illegal immigrants, Democratic presidential candidate Hillary Clinton now supports state efforts to do exactly that. In October 2007, then-New York Sen. Hillary Clinton stumbled during a Democratic presidential debate when asked whether or not she favored then-Gov. Elliot Spitzer's plan to provide illegal immigrants New York driver's licenses. After giving an answer that made it sound as though she supported driver's licenses for illegal immigrants, she clarified later in the debate that she did not. "What is the governor supposed to do?" Clinton said. "He is dealing with a serious problems. We have failed. And George Bush has failed. Do I think this is the best thing for any governor to do? No."  The other candidates jumped on her wishy-washy answer. "I was confused on Sen. Clinton's answer. I can't tell whether she was for it or against it," said then-Sen. Barack Obama (who supported the idea)…."
http://dailycaller.com/2015/04/16/hillary-clinton-flip-flops-on-drivers-licenses-for-illegal-immigrants/
HILLARY INVENTS THREE IMMIGRANT GRANDPARENTS TO PUSH FOR MORE FOREIGN WORKERS
"On Wednesday in Iowa, Hillary Clinton invented three immigrant grandparents to push for more foreign workers. "All my grandparents, you know, came over here and you know my grandfather went to work in lace mill in Scranton, Pennsylvania, and worked there until he retired at 65," she reportedly said. "So I sit here and I think well you're talking about the second, third generation. That's me, that's you." But according to a BuzzFeed report, three of her grandparents were born in the United States while her paternal grandfather was an immigrant from England. Last year, Clinton also falsely claimed that her paternal grandmother, Hanna Jones Rodham, "immigrated with her family as a young girl to Scranton." As BuzzFeed noted, according to Census records, "Hanna Jones Rodham, Clinton's paternal grandmother (the wife of Hugh Rodham Sr.) was born in Pennsylvania in 1882, according to the 1910 census" while her paternal grandfather, Hugh Rodham Sr., "was born in England and immigrated with his parents as a child." Clinton's maternal grandparents were both born in Illinois, according to Census records. A Clinton spokesperson told BuzzFeed that Clinton's "grandparents always spoke about the immigrant experience and, as a result she has always thought of them as immigrants." "As has been correctly pointed out, while her grandfather was an immigrant, it appears that Hillary's grandmother was born shortly after her parents and siblings arrived in the U.S. in the early 1880s," he added…."
http://www.breitbart.com/big-government/2015/04/16/hillary-invents-three-immigrant-grandparents-to-push-for-more-foreign-workers/
Clinton Camp's Explanation for Her Misleading Immigration Statement About Her Grandparents
"Hillary Clinton made what appears to be a misleading comment about her ancestry when talking about immigration to a gathering in Norwalk, Iowa. She told a group of Iowans that, "all of my grandparents, you know, came over here." But BuzzFeed checked Census data and found that only the Democratic presidential candidate's paternal grandfather, Hugh Rodham Sr., was born in England and came to the United States as a young child. Her paternal grandmother was born in Pennsylvania, and two maternal grandparents were born in Illinois. "Her grandparents always spoke about the immigrant experience and, as a result she has always thought of them as immigrants," a Clinton campaign spokesperson said in response. "As has been correctly pointed out, while her grandfather was an immigrant, it appears that Hillary's grandmother was born shortly after her parents and siblings arrived in the U.S. in the early 1880s."…"
http://www.theblaze.com/stories/2015/04/16/clinton-camps-explanation-for-her-misleading-immigration-statement-about-her-grandparents/
How Hispanic Groups Rate Rubio and Clinton on Immigration
On the right, advocates argue that Rubio didn't flip-flop, and point to Hillary Clinton's weakness on immigration policy.
https://www.bloomberg.com/politics/articles/2015-04-15/how-hispanic-groups-rate-rubio-and-clinton-on-immigration
FBI Holds "Special" Meeting in Juárez to Address ISIS, DHS Not Invited
"Responding to Judicial Watch's report earlier this week of ISIS activity along the Mexican border, Federal Bureau of Investigation (FBI) supervisors called a "special" meeting at the U.S. Consulate in Ciudad Juárez. A high-level intelligence source, who must remain anonymous for safety reasons, confirmed that the meeting was convened specifically to address a press strategy to deny Judicial Watch's accurate reporting and identify who is providing information to JW. FBI supervisory personnel met with Mexican Army officers and Mexican Federal Police officials, according to JW's intelligence source. The FBI liaison officers regularly assigned to Mexico were not present at the meeting and conspicuously absent were representatives from the Department of Homeland Security (DHS). It's not clear why DHS did not participate. Publicly, U.S. and Mexico have denied that Islamic terrorists are operating in the southern border region, but the rapid deployment of FBI brass in the aftermath of JW's report seems to indicate otherwise. A Mexican Army field grade officer and a Mexican Federal Police Inspector were among the sources that confirmed to JW that ISIS is operating a camp just a few miles from El Paso, Texas. The base is around eight miles from the U.S. border in an area known as "Anapra" situated just west of Ciudad Juárez in the Mexican state of Chihuahua. Another ISIS cell to the west of Ciudad Juárez, in Puerto Palomas, targets the New Mexico towns of Columbus and Deming for easy access to the United States, the same knowledgeable sources confirm. During the course of a joint operation last week, Mexican Army and federal law enforcement officials discovered documents in Arabic and Urdu, as well as "plans" of Fort Bliss – the sprawling military installation that houses the US Army's 1st Armored Division. Muslim prayer rugs were recovered with the documents during the operation. "Coyotes" engaged in human smuggling – and working for the Juárez Cartel – help move ISIS terrorists through the desert and across the border between Santa Teresa and Sunland Park, New Mexico. To the east of El Paso and Ciudad Juárez, cartel-backed "coyotes" are also smuggling ISIS terrorists through the porous border between Acala and Fort Hancock, Texas. These specific areas were targeted for exploitation by ISIS because of their understaffed municipal and county police forces, and the relative safe-havens the areas provide for the unchecked large-scale drug smuggling that was already ongoing. Last August JW reported that ISIS, operating from Ciudad Juárez, was planning to attack the United States with car bombs or other vehicle borne improvised explosive devices (VBIED). High-level U.S. federal law enforcement, intelligence and other sources confirmed then that a warning bulletin for an imminent terrorist attack on the border had been issued. Agents across a number of Homeland Security, Justice and Defense agencies were placed on alert and instructed to aggressively work all possible leads and sources concerning the imminent terrorist threat."
http://www.judicialwatch.org/blog/2015/04/fbi-holds-special-meeting-in-juarez-to-address-isis-dhs-not-invited/
SPENDING/BUDGET/ECONOMY:
Majority of Americans support welfare spending restrictions
"A law limiting how Kansas welfare recipients can spend their money comes just as new polling indicates a large majority of Americans support such restrictions. "People want to be self-reliant," Kansas Gov. Sam Brownback said when signing a bill tightening restrictions on the use of welfare benefits in the Jayhawk State state Thursday. The bill puts forth numerous changes to Kansas' welfare program — including where recipients can spend their money — a change that has gained national attention and sparked outrage. However, American voters do generally back restrictions on how welfare money can be spent. Sixty-four percent of American voters agree with the principle that the government should restrict what welfare recipients can buy with the money they receive from welfare payments. Only 26 percent believe the recipients should have the freedom to buy what they want, according to a new YouGov survey. Support for the restrictions varies by party. Eighty-six percent of Republicans, 64 percent of Independents and 50 percent of Democrats think the government should restrict how welfare recipients spend their funds…"
http://www.washingtonexaminer.com/majority-of-americans-support-welfare-spending-restrictions/article/2563155?custom_click=rss
Obama promises benefits for wounded veterans: 'We've got your back'
"A day after a scathing report about the administration's continued failure at serving veterans, President Obama told a group of wounded warriors Thursday that he'll do "everything in my power" to provide benefits to veterans. "We've got your back," Mr. Obama told veterans at the White House. "As commander in chief, I'm going to keep doing everything in my power to make sure we serve you as well as you serve us." The president and Veterans Affairs Secretary Robert McDonald greeted a contingent of veterans who are participating in the eighth annual Wounded Warrior Project's Soldier Ride, a cycling event to raise awareness of veterans' needs. The veterans started their ride by cycling laps around the driveway of the South Lawn at the White House, with Mr. Obama giving them high-fives as they rode past. The event comes a day after a report by the VA Inspector General showed that the agency's Philadelphia office falsified dates on claims for veterans' disability payments to make it appear they were being served faster than they actually were. Many of the claims were more than one year old without being acted upon. The IG said veterans' services were likely delayed or even denied as a result of "flawed" guidance from VA headquarters in Washington in 2013 as the agency was struggling to cut into a backlog of hundreds of thousands of claims for benefits. Mr. Obama told the veterans Thursday he is committed to "getting you the care and benefits that you deserve and have earned." "You're not alone," Mr. Obama said. "We'll be with you every step of the way."…"
http://www.washingtontimes.com/news/2015/apr/16/obama-promises-benefits-wounded-veterans/?utm_source=RSS_Feed&utm_medium=RSS
House-Senate budget panel to meet Monday
"The House-Senate budget conference committee will hold a public meeting Monday afternoon, the chambers' Budget committees announced Thursday. Conferees appointed to the joint committee will use the opportunity to discuss the proposals in the separate GOP budgets adopted in March. While Democrats were appointed to the panel, they likely won't be involved in any private negotiations over a final GOP budget deal. The Senate GOP conferees are Chairman Mike Enzi (Wyo.) and Sens. Chuck Grassley (Iowa), Jeff Sessions (Ala.), Mike Crapo (Idaho), Lindsey Graham (S.C.), Rob Portman (Ohio), Pat Toomey (Pa.), Ron Johnson (Wis.), Kelly Ayotte (N.H.), Roger Wicker (Miss.), Bob Corker (Tenn.) and David Perdue (Ga.). Speaker John Boehner (R-Ohio) appointed Budget Committee Chairman Tom Price (Ga.), Vice Chairman Todd Rokita (Ind.) and committee members Rep. Mario Diaz-Balart (Fla.), Diane Black (Tenn.) and John Moolenaar (Mich.) to the panel…"
http://thehill.com/policy/finance/239120-house-senate-budget-conference-to-meet-monday
House Wraps Tax Week, Prepares Trade Issues
http://blogs.rollcall.com/218/house-wraps-tax-week-prepares-trade-issues/?dcz=
House Votes 240-179 To Repeal Estate Tax
"The House of Representatives voted to kill the federal estate tax today 240-179, with 7 Democrats joining. That doesn't mean that the estate tax is going away anytime soon, but anti-death tax advocates say it sets the stage for possible repeal in 2017. For now, there aren't enough votes in the Senate, and President Barack Obama would veto estate tax repeal anyway. "Representatives are interested in showing that this is a priority and continuing the drumbeat," says Palmer Schoening, head of the Family Business Coalition which lobbied on behalf of 82 business groups in favor of the repeal bill, H.R. 1105, introduced by Kevin Brady (R-TX). Sen. John Thune (R-SD) sponsored a companion bill, S. 860…."
http://www.forbes.com/sites/ashleaebeling/2015/04/16/house-votes-240-179-to-repeal-estate-tax/
GOP-led House votes to repeal the estate tax
http://www.washingtonexaminer.com/gop-led-house-votes-to-repeal-the-estate-tax/article/2563148?custom_click=rss
House votes to repeal estate tax
http://thehill.com/policy/finance/239075-house-votes-to-repeal-estate-tax
House votes to repeal federal estate tax, White House threatens veto
"The House of Representatives voted Thursday to repeal the so-called federal death tax, a move Democrats say would benefit fewer than 5,500 families in the country, or 0.2 percent of Americans, all multimillionaires. The Republican majority voted to repeal the federal estate tax 240 to 179, saying the tax prevented small business owners and farmers from willing their businesses to their heirs. Currently, deceased individuals owning estates worth $5.4 million or more are taxed at 40 percent before assets can be inherited by family members. The Obama administration threatened to veto any bill repealing the estate tax, saying it is "fiscally irresponsible" and "would add $269 billion to the deficit over ten years." "The bill would worsen the Nation's long- term fiscal challenges, jeopardizing programs and investments important to the middle class and national security," the White House said, adding it is "inconsistent with the budget resolution passed by the House of Representatives that same day, which depends on current law estate tax revenues to meet its purported fiscal goals." U.S. Rep. John Katko, a New York Republican, said the tax is an unfair burden that forces some families to liquidate family farms or businesses to pay taxes. "Many of these families and small business owners have worked hard for years to pass on opportunity to their children — and today's legislation will prevent them from being penalized at death by onerous tax regulations," he said…"
http://www.upi.com/Top_News/US/2015/04/16/House-votes-to-repeal-federal-estate-tax-White-House-threatens-veto/8601429203437/
House Votes To Repeal Estate Tax; Senate Unlikely
"The U.S. House voted to repeal the 99-year-old U.S. estate tax amid a partisan clash over whether the government should break up concentrated wealth or make it easier to pass along assets to the next generation. The House passed the bill 240-179 Thursday. The tally was mostly along party lines; seven Democrats voted for passage and three Republicans voted no.
The measure would make it possible for the wealthiest Americans to do what the other 99.8 percent already can do, pass their assets to their children without a federal estate tax. The measure would save taxpayers — and cost the U.S. government — $269 billion over a decade.
"It is, at its heart, an immoral tax," said Rep. Kevin Brady, R- Texas. The measure probably won't advance further, at least not this year. A Senate test vote last month came up six votes short of the 60 needed to overcome a Democratic filibuster. President Barack Obama has threatened to veto the bill, noting that the Republican budget plan adopted by the House in March relies on revenue from the estate tax. The tax, which Republicans have dubbed the "death tax," evokes strong opinions on both sides of the aisle, which were evident during floor debate on the measure. Republicans say taxing estates upon death punishes success, imposes double taxation and hurts family-owned businesses. They maintain that it's particularly damaging to farmers who are asset-rich and cash-poor and entrepreneurs from minority groups with first-generation wealth…"
http://news.investors.com/politics/041615-748178-estate-tax-repeal-passes-house-vote.htm
House rejects bill to fire tax-delinquent federal employees
"The House on Wednesday marked Tax Day by rejecting a bill to punish tax-delinquent federal employees while unanimously approving a similar measure for government contractors. The contractor legislation, sponsored by Rep. Jason Chaffetz (R-Utah), would prohibit federal agencies from awarding work or grants to corporations and individuals with "seriously delinquent tax debt," meaning those who have been hit with a tax lien. The measure, which passed by a vote of 424-0, now moves to the Senate for consideration…"
http://www.washingtonpost.com/blogs/federal-eye/wp/2015/04/16/house-rejects-bill-to-fire-tax-delinquent-federal-employees/?wprss=rss_national
Democrats: Keep guns out of spending bills
"House Democrats on Thursday vowed to fight any attempt by Republicans to tuck gun provisions into government spending bills. "Gun violence reduction and prevention is an important and sensitive issue," a group of more than 100 House Democrats wrote in a letter to Speaker John Boehner. "Given the renewed national focus on gun violence prevention, now is not the time to include controversial appropriations riders that negatively impact gun laws." Lawmakers often include what are known as appropriations riders in government spending bills. The riders often specify what requirements federal agencies must follow to obtain funding, and often bar money from being spent on specific programs or regulations. In past years, Republicans have used appropriations riders to block law enforcement agencies from issuing new gun regulations.  Democrats say gun proposals should be introduced as stand-alone legislation so that lawmakers have a better opportunity to debate them. "Instead, such changes to gun policy must be seriously and properly considered by Congress through the regular order," the lawmakers wrote. "This must be done in an open and transparent process where a full range of options can be frankly discussed and debated by the proper committees of authorizing jurisdiction and the entire House." Reps. Mike Thompson (D-Calif.) and Elizabeth Esty (D-Conn.), both leaders of the House Gun Violence Prevention Task Force, initiated the letter. Rep. Pete King (N.Y.) was the only Republican to sign on…"
http://thehill.com/regulation/legislation/239150-dems-looking-to-block-gun-legislation
Bill announced to give Obama trade authority
http://www.washingtonexaminer.com/bill-announced-to-give-obama-trade-authority/article/2563178?custom_click=rss
Lawmakers reach deal on 'fast track' trade authority
"Top lawmakers reached a deal Thursday on legislation to grant President Obama "fast track" trade authority to advance one of the largest trade pacts in history between the U.S. and 11 Asia-Pacific nations. The bill is a top priority for the administration and congressional Republicans, but the fast track bill and the underlying Trans-Pacific Partnership is roundly opposed by major labor unions and most congressional Democrats. Senate Finance Committee leaders Orrin Hatch, R-Utah, and Ron Wyden, D-Ore., along with House Ways and Means Chairman Paul Ryan, R-Wis., announced the deal in a statement. "This is a smart, bipartisan compromise that will help move America forward," said Hatch. "The renewal of TPA will help American workers and job creators unlock new opportunities for growth and promote better, higher-paying jobs here at home." Thursday's announcement kicks off one of the sharpest legislative battles this year and poses the biggest test to Democratic unity under Obama's administration. Democrats face tremendous pressure from labor unions and party activists to oppose it, but Obama will need some measure of Democratic support to advance the Trans-Pacific Partnership. "For decades, we've seen how fast-tracked trade deals devastated our communities through lost jobs and eroded public services," said AFL-CIO President Richard Trumka, who opposes the legislation. "We can't afford another bad deal that lowers wages and outsources jobs." If enacted, TPP would affect nearly one billion people around the globe, two-thirds of global gross domestic product, and 65% of global trade…."
http://www.usatoday.com/story/news/politics/2015/04/16/lawmakers-reach-deal-fast-track/25885569/
Deal Reached on Fast-Track Authority for Obama on Trade Pact
"The leaders of Congress's tax-writing committees reached agreement Thursday on legislation to give President Obama "fast track" authority to negotiate an ambitious trade accord with 11 other Pacific nations, beginning what is sure to be one of the toughest legislative battles of his last 19 months in office. The "trade promotion authority" bill — likely to be unveiled Thursday afternoon — would give Congress the power to vote on the Trans-Pacific Partnership once it is completed, but would deny lawmakers the chance to amend what would be the largest trade deal since the North American Free Trade Agreement. Senator Orrin G. Hatch, chairman of the Senate Finance Committee, and Representative Paul D. Ryan of Wisconsin, chairman of the Ways and Means Committee, had to agree to stringent requirements for the trade deal to win over Senator Ron Wyden of Oregon, the ranking Democrat on the finance panel. Those requirements included a human-rights negotiating objective that has never existed in trade agreements, according to lawmakers involved in the talks. The legislation would also make any final trade agreement public for 60 days before the president signs it, and up to four months before Congress votes. If the agreement, negotiated by the United States Trade Representative, fails to meet the objectives laid out by Congress — on labor, environmental and human rights standards — a 60-vote majority in the Senate could shut off "fast track" trade rules and open the deal to amendments…"
http://www.nytimes.com/2015/04/17/business/obama-trade-legislation-fast-track-authority-trans-pacific-partnership.html?_r=0
House passes repeal of estate tax, but veto vow makes it dead on arrival
http://www.washingtonpost.com/business/economy/house-passes-repeal-of-estate-tax-but-veto-vow-makes-it-dead-on-arrival/2015/04/16/3b21de44-e479-11e4-905f-cc896d379a32_story.html?wprss=rss_national
Centrist House Dems back 'fast-track' deal
"A group of 11 House Democrats signaled that they will support fast-track authority to streamline trade deals through Congress.  The lawmakers — all members of the New Democrat Coalition — said Thursday that they are encouraged by reports that a top Senate Democrat had secured several of their key priorities in newly introduced trade promotion authority legislation. "These improvements create a new procedure for the House or Senate to stop bad trade agreements," they said in a statement. Support for a fast-track bill in the House is scarce among Democrats. Those open to throwing their support behind a measure had been waiting until legislation was introduced.  The House is expected to need support from about 30 Democrats to push a bill through the lower chamber…."
http://thehill.com/policy/finance/trade/239190-centrist-house-dems-back-fast-track-deal
McConnell 'hopeful' for deal on trafficking bill
"Senate Majority Leader Mitch McConnell (R-Ky.) said Thursday that the Senate could vote early next week on a long-stalled bill to curb human trafficking.  "It's my hope that we'll be able to go through an orderly amendment process and pass a trafficking bill early next week," he said.  The breakthrough on the Justice for Victims of Trafficking Act seemed to come Thursday, when a procedural vote was called off to give space for negotiations.  Sen. Debbie Stabenow (D-Mich.) said that "at the moment it looks like there's a serious possibility of … coming to an agreement."
A Republican aide said senators are "closer to a deal than we have been in the past." Democrats have blocked the anti-trafficking proposal for weeks because they believe it would expand the Hyde Amendment, which restricts the use of federal funds on abortion.  A way forward on the legislation, however, hasn't been finalized. "We're not there yet," Senate Minority Leader Harry Reid (D-Nev.) said. "I remember we got into a problem with this initially because of the language in the bill, so every word is going to have to be read with this new language … and then we'll see if we can make it to the finish line." But he did praise senators on both sides of the aisle for continuing to work toward a solution, adding that "progress has been made."…"
http://thehill.com/blogs/floor-action/senate/239175-mcconnell-hopeful-for-deal-on-trafficking-bill
Senators' bipartisan bill would give Obama key powers on trade
"President Obama's high-stakes bid to complete one of the largest free trade pacts in U.S. history–over the objections of most Democrats–moved ahead Thursday when the Senate introduced bipartisan legislation that would give his administration vast new powers to close the deal. The fast-track trade bill from Sens. Orrin Hatch (R-Utah) and Ron Wyden (D-Ore.) would allow the president to present a final agreement to Congress for an up-or-down vote without lawmakers being able to amend the terms. A similar bill, drafted by Rep. Paul Ryan (R-Wisc.), is expected to be introduced in the House in the coming weeks. Hatch, chairman of the Senate Finance Committee, said he would hold a markup and vote on the bill April 23…"
http://www.washingtonpost.com/blogs/post-politics/wp/2015/04/16/senators-bipartisan-bill-would-give-obama-key-powers-on-trade/?wprss=rss_homepage
Senators Reach Deal On Massive Free Trade Bill No One Has Seen
http://www.huffingtonpost.com/2015/04/16/fast-track-trade_n_7078804.html
Trade deal breakthrough sets up new test for Obama
"Senators announced a bipartisan deal Thursday to grant President Obama fast-track trade authority, potentially paving the way for a massive free trade agreement with Asian nations and setting up a test of the White House's ability to rally Democrats. The bill was announced by the top Republican and Democrat on the Senate Finance Committee, as well as the top Republican on the House Ways and Means Committee, which combined oversee the country's free trade agreements. Months in the writing, the agreement would give Mr. Obama the power to negotiate trade deals and then submit them to Congress for an up-or-down vote — a much less messy process than the alternative, which would give Congress the power to rewrite the deals, making it almost impossible to negotiate with other nations. "Opening foreign markets, where most of the world's consumers reside, is critical to creating new opportunities for middle-class American jobs," said Sen. Ron Wyden, the ranking Democrat on the Senate Finance Committee, who worked the deal with Sen. Orrin G. Hatch, the Senate chairman, and with Rep. Paul Ryan, chairman of the House committee. But the absence from the talks of Mr. Ryan's counterpart, Rep. Sander Levin, the ranking Democrat on the Ways and Means Committee, underscores the political hurdles the deal will face. Many Democrats argue free trade has been a bad deal for American workers, and Mr. Obama will have to lobby his own party on Capitol Hill for the legislation to have a chance at passage…"
http://www.washingtontimes.com/news/2015/apr/16/trade-deal-breakthrough-sets-new-test-obama/?utm_source=RSS_Feed&utm_medium=RSS
Can Jobs Grow With Low Unemployment?
"Will our low unemployment rate limit future job growth? It stands to reason that as we run out of unemployed people, we will no longer be able to keep adding new jobs. However, reality is more complicated. For at least a year—and perhaps for three years—after we hit "full employment," the economy will generate additional job growth. In past cycles, I've seen employment gains that surprised me. It seems like people come out of the woodwork when jobs are available. An interesting report on hires and job search bears this out. Last year, 42 percent of the people who were hired did not have a job and reported that they had not been looking for work. They probably heard about the job opening from a friend or saw a random "help wanted" sign. For how long can total employment increase when the job market is tight? To get at this, I defined "tight" as when the actual unemployment rate was below the "long-term natural rate of unemployment," a concept estimated by the Congressional Budget Office. The chart below shows, for each month in which the actual unemployment rate was below the natural rate, the percentage employment gains in the following 12 months. If low unemployment were an absolute limit, employment growth would have been zero, or at least limited to population growth…."
http://www.forbes.com/sites/billconerly/2015/04/16/can-jobs-grow-with-low-unemployment/
Fed's Lockhart says 'murky' data complicates rate hike decision
http://www.reuters.com/article/2015/04/16/us-usa-fed-lockhart-idUSKBN0N723820150416
Citi Economist Says It Might Be Time to Abolish Cash
Would this save the world economy?
http://www.bloomberg.com/news/articles/2015-04-10/citi-economist-says-it-might-be-time-to-abolish-cash
COMMON CORE:
Is Common Core tougher on special education students?
"National debate over Common Core standards raises questions about how to handle special education. Should those students be measured by the same standards and take the same tests as the rest of their peers?"
http://www.cbsnews.com/videos/is-common-core-tougher-on-special-education-students/
Common Core testing problems continue with money at stake
"Federal funding could be at stake as Common Core testing problems continue in Nevada, Montana and North Dakota. The states contract with the New Hampshire-based Measured Progress to administer the tests, which are linked to the hotly disputed, federally-backed education standards. A coding issue in March caused delays and an ongoing server problem first stopped testing on Tuesday. The trouble prompted Montana to offer school districts the option to opt-out of the mandatory test this year. North Dakota schools may use the paper version of the test, but officials also say the state is prepared for any consequences. The U.S. Department of Education maintains that states are responsible for the compliance of at least 95 percent of all students, saying it hasn't had to withhold federal funding yet…"
http://cnsnews.com/news/article/common-core-testing-problems-continue-money-stake
No Child Left Behind fix clears committee
http://thehill.com/blogs/floor-action/239143-no-child-left-behind-fix-clears-committee
MISC.:
IRS Targeting Investigation Is Probed By Senator Grassley
"Sen. Chuck Grassley, Chairman of the Judiciary Committee has asked the Justice Department and the Treasury Inspector General for Tax Administration for an update. Just what is going on with the investigation of alleged misconduct by IRS personnel, including Lois Lerner? He isn't alone wanting to know. Sen. Grassley asked a series of questions about the investigative status of the IRS employees' conduct, directing his inquiry to Sally Quillian Yates, Acting Deputy Attorney General of the Department of Justice, and J. Russell George, Treasury Inspector General for Tax Administration. Without hyperbole, Sen Grassley ask logical questions and is entitled to some answers: Dear Acting Deputy Attorney General Yates and Mr. George: I am writing in regard to the ongoing criminal investigation into the alleged misconduct by Internal Revenue Service personnel, including Ms. Lois Lerner, in connection with their handling of applications for tax-exempt status by certain conservative organizations. In May of 2013, Attorney General Holder announced that he had ordered the investigation. In January of 2014, the Wall Street Journal, citing unnamed law-enforcement officials, reported that the FBI did not at that time plan to file any criminal charges as a result of the investigation, but noted that the case was ongoing and would likely remain open for months. On November 3, 2014, the Department of Justice filed a sworn declaration by Mr. Nelson D. Hermilla, an official in the Department's Civil Rights Division, in a civil case in the U.S. District Court for the District of Columbia. In that declaration, Mr. Hermilla stated that the Justice Department "is currently conducting" the investigation of alleged IRS misconduct, further stating: The investigation is being conducted by career attorneys in the Civil Rights Division and the Public Integrity Section of the Criminal Division, as well as agents from the Federal Bureau of Investigation and the Treasury Inspector General for Tax Administration." In order to evaluate the extent to which your organizations are actively investigating this issue, please provide written answers to the following questions by May 15, 2015:
1. Since January of 2014, who has been assigned to the investigation from each of the offices cited in Mr. Hermilla's declaration?
2. When were they assigned, and by whom?
3. How many hours has each attorney or agent identified above worked on the investigation since being assigned to it? How many hours since January of 2014?
4. Prior to being assigned to this investigation, had any of these assigned attorneys or agents previously had contact with any of the IRS employees or offices under investigation? If so, please provide a detailed explanation of the nature and extent of the prior contacts.
5. Has a litigation hold or other preservation effort been instituted to ensure that all potentially relevant parties preserve all possible evidence, including electronically stored information that could otherwise be damaged or erased absent such preservation efforts? If so, please provide a copy. If not, please explain why not…"
http://www.forbes.com/sites/robertwood/2015/04/16/irs-targeting-investigation-is-probed-by-senator-grassley/
What 'Abolish the IRS' Really Means
""Abolish the IRS" is a popular Republican refrain, getting time on the campaign trail and promotion from the Republican National Committee. But don't take the catch phrase literally. Sen. Marco Rubio, the Floridian who aims to be the party standard-bearer in the 2016 presidential contest, effectively conceded Wednesday there's a bit of hyperbole involved. Rubio's partner on a tax code overhaul proposal, Sen. Mike Lee, R-Utah, said what conservatives really want is a significantly simpler tax code that would dial back the kind of power the IRS has accumulated. "The power of the IRS is directly related to the complexity of the tax code. The more complexity we build into the tax code, the more power we give government to collect taxes or administer laws, the more powerful all bureaucratic agencies become, especially the Internal Revenue Service," Rubio said during a tax day event at the Heritage Foundation. "Obamacare has forces the IRS to add additional employees just to enforce that law." "Love the idea of abolishing the IRS. Whenever we talk about that, a lot of what we're referring to is the complexity of the tax code and the corresponding discretion that we give the IRS along with that complexity," Lee said, recalling a story of a gentleman who testified at a Joint Economic Committee hearing who, despite having written a dissertation about the U.S. tax code, did not complete his own tax return. Lee also weighed in on conservative hopes for a single-rate flat tax, rather than the two-tiered system in the proposal he has drafted with Rubio. "If we were starting from scratch, I think that would make an enormous amount of sense. But we do however have to start with the system that we have, rather than the system that might have been had we followed a different course in decades past," Lee said. "I can't find an effective way to move us to a single-rate system that protects America's middle class." The two senators were well received by the generally conservative audience, and former Sen. Jim DeMint of South Carolina, who now runs the Heritage Foundation, said Lee and Rubio were his favorite kind of senators for challenging the establishment in their 2010 races. Still, the senators were asked to respond to criticism, including about the use of tax credits that are viewed as expenditures by some conservatives. While Rubio and Lee would jettison most credits and deductions, their plan includes an expansion of the child tax credit relative to what's available under current law. Rubio said the proposal represents where conservatism needs to be in the new century, saying that while he loved Ronald Reagan and the 1980s (including the Miami Dolphins in the Super Bowl), times have changed…"
http://blogs.rollcall.com/wgdb/marco-rubio-irs-plan-what-abolish-the-irs-really-means/?dcz=
Report: IRS service worse than expected
"As it turns out, the IRS's customer service this filing season was actually even worse than expected. Treasury's inspector general for tax administration found that the IRS answered the phone 38.5 percent of the time when taxpayers called through March 7, out of some 45.6 million calls. The IRS had projected a 40.7 percent rate before the filing season, while the nation's taxpayer advocate said it could go as low as 43 percent.  Either figure was well below basically any measure of how well the agency answered the phone in previous years. The inspector general found the agency answered about three of four phone calls in 2013, while the IRS itself has said it was previously able to respond 60 percent of the time. Around a decade ago, the IRS answered the phone almost nine of every 10 times."…"
http://thehill.com/policy/finance/239162-report-irs-service-worse-than-expected
Preemptive strike on EPA emissions rules: Can it derail Obama climate plan?
An unexpected legal challenge could put an end to the EPA's new rules to reduce greenhouses gases before they come into effect.
http://www.csmonitor.com/USA/USA-Update/2015/0416/Preemptive-strike-on-EPA-emissions-rules-Can-it-derail-Obama-climate-plan
Obama's climate change plan faces high-profile legal challenge
"The cornerstone of President Obama's plan to address climate change is still months away from being finished, but it's already facing a high-stakes legal challenge from critics who want to halt the process in its tracks. A federal appeals court heard arguments Thursday in two cases challenging the Environmental Protection Agency's far-reaching proposal to cut Earth-warming pollution from the nation's coal-fired power plants. Two out of the three judges on the panel expressed doubts about the lawsuits. Judges Thomas Griffith and Brett Kavanaugh seemed to agree with lawyers defending the EPA that the suits are premature because the agency has not yet made the rule final. The lawsuits – one from a coalition of 15 states and another brought by Ohio-based Murray Energy Corp., the nation's largest privately held coal mining company – are part of a growing political attack from opponents who say the move is illegal and will kill jobs, cripple demand for coal and drive up electricity prices. At issue is whether the EPA has legal authority for its plan under the Clean Air Act. But the agency and environmental advocacy groups have urged the court to throw the cases out as premature, saying legal challenges must wait until the EPA issues a final rule until this summer. Opponents concede it's not typical for a court to provide relief before a rule is final, but argue that states and the coal industry already face the prospect of shutting down coal plants and spending other resources in anticipation of the rule. All three judges on the panel hearing the case were appointed by Republican presidents. The EPA rule proposed last year requires states to cut carbon emissions by 30 percent by 2030, giving customized targets to each state and leaving it up to them to draw up plans to meet the targets. But a backlash has been building. Last month, Senate Majority Leader Mitch McConnell, a Kentucky Republican, sent a letter urging the governors of all 50 states to defy the EPA by refusing to submit the compliance plans…"
http://www.cbsnews.com/news/obamas-climate-change-plan-faces-high-profile-legal-challenge/
Court skeptical of challenge to EPA's climate rule
"Two of the three federal judges weighing a challenge to the Obama administration's proposed emissions standards for power plants appeared skeptical Thursday of striking down the regulations before they are even finalized. A coalition of energy companies and 15 states seeking to block the administration's landmark climate rule acknowledged that the DC Circuit appeals court, which generally has jurisdiction over agency regulations and is seen as the country's second most powerful court, has never before overturned a draft rule. But lawyers told the judges that this case is extraordinary and that the Environmental Protection Agency (EPA) has already decided it is going to make the regulations final. "Do you know of any case in which we've altered a proposed rulemaking," Judge Thomas Griffith asked Elbert Lin, the solicitor general for West Virginia, at the case's oral arguments Thursday morning in Washington. "In the nature of an appellate case, never," Lin told the judges. "There's always a first. And we think this is the last," Lin later said, prompting Griffith to ask, "do you want to make history?" Judge Brett Kavanaugh was also skeptical…"
http://thehill.com/policy/energy-environment/239087-court-skepitcal-of-challenge-to-epas-climate-rule
EPA foes doubt climate rule challenge will succeed
"Two of the states challenging the Obama administration's landmark climate rule for power plants said they are not optimistic that it will succeed. The attorneys general for West Virginia and Louisiana said shortly after Thursday's oral arguments in front of a Washington federal court that their case has a serious procedural hurdle in that the Environmental Protection Agency's (EPA) proposal is not yet final. "We recognize that providing relief in this circumstance is not typical. We heard that today in the court," Patrick Morrisey, West Virginia's attorney general, told reporters outside the courthouse. "But we do believe it's warranted," he said. "Because the harm to states is extraordinary." Elbert Lin, who serves under Morrisey as West Virginia's solicitor general, argued the case in front of the Court of Appeals for the District of Columbia on behalf of 15 states. Morrisey is confident that the regulation proposed last June by the EPA is illegal, but it may take more time before a court can decide that. "We've always said that we're strong on the merits, and we know that what we're asking for is unusual," he said. "It's not typical to ask for an extraordinary writ or to set aside a proposed rule before it's finalized. We acknowledged that today in court. We've acknowledged that for a long period of time." Louisiana is another state participating in the lawsuit. Buddy Caldwell, Louisiana's attorney general, agreed that the case against the rule is strong, but potentially premature. "The only concern that we have is whether it's prematurely brought, for an extraordinary remedy," Caldwell said in the press conference. "But even if the court were to rule that it's prematurely brought, we still get to bring our actions." Although all three judges hearing the case were conservative and appointed by Republican presidents, two of them showed significant doubt that they should overturn the rule before the EPA makes it final…"
http://thehill.com/policy/energy-environment/239118-epa-foes-doubt-climate-rule-challenge-will-succeed
Obama's climate-change rules could kill nearly 300K jobs: report
"On the same day the Obama administration defends its climate-change agenda in court, new research shows that the president's proposed regulations could cost nearly 300,000 U.S. jobs. A report from the center-right American Action Forum says the Environmental Protection Agency's Clean Power Plan — which would dramatically limit carbon emissions from power plants — could lead to the shuttering of more than 90 coal-fired plants across the country. The fallout from those closures could eliminate as many as 296,000 jobs, data show. The report comes just as the EPA defends its climate change regulations in a federal appeals court. Two separate lawsuits — one brought by a coalition of more than a dozen states, another by leading energy companies — were argued jointly Thursday morning at the U.S. Court of Appeals in Washington. The lawsuits argue the EPA is overstepping its legal authority by citing the federal Clean Air Act to force states to cut carbon emissions. Power plants, especially coal-fired facilities, are the leading source of carbon pollution. But two of the three judges who heard more than two hours of oral arguments Thursday seemed sympathetic to the administration's case, according to media reports. The EPA argues that it is premature to challenge the carbon regulations since the rules haven't yet been finalized…"
http://www.washingtontimes.com/news/2015/apr/16/obama-climate-change-rules-could-kill-300k-jobs/?utm_source=RSS_Feed&utm_medium=RSS
Former Obama adviser suggests changes to ethanol mandate
"A former economic adviser to President Obama is calling for changes to the 10-year-old renewable fuel mandate. Harvard University professor Jim Stock has published a report pitching several changes to the Renewable Fuel Standard (RFS), The Wall Street Journal reports.
Stock was a member of the Council of Economic Advisers in 2013 and 2014. His report comes at a time of growing angst among lawmakers, regulators and the industry over the future of the RFS, which mandates fuel refiners blend a certain volume of ethanol and biodiesel into their traditional gasoline and diesel supplies. Stock suggests a handful of reforms, including calling on the Environmental Protection Agency to issue blending standards every four years rather than annually. The EPA still hasn't issued its blending mandate for 2014, and has delayed released its 2015 standards. Both are due — along with 2016's standards — by Nov. 30 under a legal settlement announced last week. Congress expanded the RFS in 2007, and even though Stock's report says the mandate is partially responsible for a doubling in the volume of renewables in the surface transportation fuel supply since then, the RFS has become a punching bag for both the fuel industry and lawmakers on Capitol Hill…"
http://thehill.com/policy/energy-environment/239040-former-obama-adviser-suggests-changes-to-ethanol-mandate
HOUSE GOP WANTS MORE ATLANTIC LEASES IN OFFSHORE DRILLING PLAN
"The House Natural Resources Subcommittee on Energy and Mineral Resources held an oversight hearing Wednesday on the Obama administration's Outer Continental Shelf (OCS) Oil and Gas Leasing Program for 2017-2022. The U.S. Interior Department released a draft proposal in January for access to federal waters for exploration and drilling. While an Atlantic Ocean area was included for the first time, the proposal was met with frustration by Sen. Lisa Murkowski, R-Alaska, as the proposal came on the heels of the closure of parts of Alaska's wilderness area to energy companies. "The Obama Administration often touts that it is committed to promoting oil and gas production on federal lands, including the Outer Continental Shelf," said Energy and Mineral Resources Subcommittee Chairman Doug Lamborn, R-Colo. "However their draft five year lease plan contains the lowest number of lease sales in history and it can only get worse because there is no guarantee that even those few sales will remain in the final plan." The draft proposal includes 14 potential leases: 10 in the Gulf of Mexico, three offshore Alaska and one in the Atlantic. "The Obama Administration's five-year leasing plan reveals once again that its goal is not to increase energy security, despite its claims to the American people," said Natural Resources Committee Chairman Rob Bishop, R-Utah. "Assuming all the leases even make it to the finalized plan, which is doubtful given this Administration's track record, this proposal has the lowest number of lease sales since the program's inception and contains extensive buffer zones which take valuable resources off the table for years." North Carolina Governor Pat McRory testified that states "can't afford to potentially squander millions of dollars in preparation for a frontier industry that has the potential to be shut down at any time by the federal government." "Virginia has been asking for offshore leasing and exploration for the last decade, and this lease sale presents a tremendous opportunity," said Rep. Rob Wittman, R-Va. "There is broad bipartisan support for opening the Atlantic OCS for oil and gas development, as the Commonwealth stands to gain 25,000 jobs and billions of dollars in economic activity." Critics of the plan include Sen. Robert Menendez, D-N.J., who said threats from Atlantic energy work may have "catastrophic" impacts on the region and his state, which depends heavily on coastal tourism…"
http://www.breitbart.com/news/house-gop-wants-more-atlantic-leases-in-offshore-drilling-plan/?utm_source=feedburner&utm_medium=feed&utm_campaign=Feed%3A+breitbart+%28Breitbart+News%29
White House mum on DEA chief's future
"The White House refused to say Thursday whether President Obama still has confidence in Drug Enforcement Administration head Michele Leonhart after allegations that DEA agents attended cartel-funded sex parties in Colombia. Asked if Mr. Obama still supports Ms. Leonhart, White House press secretary Josh Earnest said, "we do have concerns about what's been reported" by an Inspector General's investigation into the allegations. "We do have high expectations" of those serving in high government posts, he said. Asked again if the president supports the DEA chief, Mr. Earnest said, "I've said all I have to say." A bipartisan group of congressional lawmakers said Wednesday that they have no confidence in Ms. Leonhart. Their statement comes a day after a House Oversight and Government Reform Committee hearing on the allegations…"
http://www.washingtontimes.com/news/2015/apr/16/white-house-mum-dea-chiefs-future/?utm_source=RSS_Feed&utm_medium=RSS
Path Forward on Lynch Nomination Tied to Abortion Language
"Senators negotiated Wednesday over how to end a legislative standoff that has stalled votes on an otherwise noncontroversial anti-human trafficking bill as well as the nomination of Loretta Lynch, President Barack Obama's pick for attorney general. The Senate set a vote Thursday for the most recent proposed solution from Majority Whip John Cornyn, R-Texas. But on Wednesday afternoon it appeared unlikely to end the gridlock. "We keep talking," Cornyn told CQ Roll Call after a bipartisan lunch Wednesday. Minority Whip Richard J. Durbin, D-Ill., confirmed after the lunch that senators were still discussing alternatives. Minority Leader Harry Reid, D-Nev., and Democrats say the new Cornyn amendment does not address their concerns over abortion-related language that Republicans added to the anti-trafficking bill (S 178).
Cornyn and Republicans had declined several Democratic offers on the bill, including using a House-passed version of the bill that does not include the abortion-related provision, a Democratic aide said Wednesday. The pressure points for a deal remain unchanged. Republicans know Democrats want the trafficking bill to pass and a confirmation vote for Lynch to be attorney general. Democrats know Republicans will face pressure not to appear to be pushing a provision for special interests and dragging a qualified black woman's nomination into the fray.
So far, four Democrats have crossed party lines in cloture votes on the trafficking bill: Bob Casey of Pennsylvania, Joe Donnelly of Indiana, Heidi Heitkamp of North Dakota and Joe Manchin III of West Virginia. Cornyn and Republicans are seeking just two more minority members to cross the line to overcome the Democratic filibuster. Majority Leader Mitch McConnell, R-Ky., has said he wouldn't allow a vote on Lynch until Democrats cooperated on the trafficking bill. "We're hopeful, but we don't have anything nailed down yet," Cornyn said Wednesday afternoon. "I think it's a decision point, and so hopefully people will take advantage of it." Democrats say, however, that the amended bill would still raise concerns that it sets a precedent for expanding the Hyde amendment, which bans taxpayer dollars from funding abortion except in the case of rape or when the health of the mother is at risk. Cornyn said on the Senate floor Wednesday that the new language in the trafficking bill would make clear that any money going into the victim's fund would have to be appropriated and thus subject to the Hyde amendment. The fines and penalties associated with this fund would no longer be directly appropriated and paid out in grants to the victims of human trafficking but rather transferred from the general fund and therefore subject to Hyde…"
http://www.rollcall.com/news/path_forward_on_lynch_nomination_tied_to_abortion_language-241255-1.html
Loretta Lynch vote again delayed as Senate hashes out sex trafficking bill
"A long-delayed confirmation vote for President Obama's attorney general nominee remained elusive Thursday as senators continue deliberating over unrelated legislation that has left Loretta Lynch's nomination in limbo for months. The Senate completed its final votes for the week on Thursday afternoon without breaking a 6-week-old partisan impasse on an anti-human-trafficking bill, which Republican leaders say must be done before proceeding to Lynch. There were, however, signs Thursday that the deadlock could soon ease. Majority Leader Mitch McConnell (R-Ky.) canceled a planned morning vote to break the Democratic filibuster of the anti-trafficking bill, citing new negotiations that could resolve a sharp conflict over abortion restrictions embedded in the bill. Late Thursday afternoon, a Republican leadership aide not authorized to comment openly said that talks would continue and that the two sides are "closer to a deal than we have been in the past." Earlier in the day, Sen. Debbie Stabenow (D-Mich.) said, "It seems like there's a serious possibility of coming to agreement." Should a deal be reached, the Senate could move quickly on the anti-trafficking bill and take up the Lynch nomination next week. While negotiations were taking place behind closed doors Thursday, senators on both sides of the abortion debate talked tough about the deadlock. "The rationale for this filibuster seems to shift by the day, and it's almost completely incomprehensible," McConnell said on the Senate floor. "The victims who have survived brutal abuse don't need more . . . illogical contortions and justifications, they just need help." There were halting attempts at breaking the impasse earlier in the week. Sen. John Cornyn (R-Tex.), the anti-trafficking bill's lead author, offered amendments that kept some abortion language in the bill but sought to address Democrats' concerns by funneling the fine proceeds into the Treasury for later appropriations, to which abortion restrictions known as the Hyde Amendment have been routinely attached for four decades…"
http://www.washingtonpost.com/politics/loretta-lynch-vote-again-delayed-as-senate-hashes-out-sex-trafficking-bill/2015/04/16/0caeca50-e464-11e4-81ea-0649268f729e_story.html?wprss=rss_national
Josh Earnest Insults Top Republican, Says He Should 'Look Up' Word in the Dictionary
"White House spokesman Josh Earnest on Thursday accused Senate Judiciary Committee Chuck Grassley (R-Iowa) of putting on an "astounding display of duplicity" regarding the timing of a vote on Attorney General nominee Loretta Lynch, then piled on by saying Republicans might need to look up 'duplicitous' in the dictionary. Lynch's nomination has been delayed for several weeks now, as Republicans are using it as leverage to force a vote on a human trafficking bill that includes anti-abortion language…"
http://www.theblaze.com/stories/2015/04/16/josh-earnest-insults-top-republican-says-he-should-look-up-word-in-the-dictionary/
WH accuses Grassley of 'duplicity' in Lynch nomination
"The White House on Thursday criticized Senate Judiciary Committee Chairman Chuck Grassley (R-Iowa) for his comments on the nomination of Loretta Lynch as attorney general.  White House press secretary Josh Earnest said the Iowa senator made "an astounding display of duplicity," when he blamed Democrats for delaying her nomination last year. In September, Grassley said Obama should not nominate a replacement for outgoing Attorney General Eric Holder during the lame-duck Congress. Earnest said the "sad part" is that Grassley, 81, has gained a reputation as "somebody who is true to his word." "The only conclusion I can draw from this is astounding exchange is that it's possible that Sen. Grassley has been in Washington too long," Earnest said of the six-term senator.  The White House has grown increasingly frustrated over the delay in Lynch's nomination. She has waited 159 days for a confirmation vote in the Senate. Senate Republicans have said they will not hold a vote on Lynch until the Senate passes a long-stalled human-trafficking bill. Democrats have declined to support the bill due to controversial abortion language tacked on by Republicans. Grassley spokeswoman Beth Levine lashed out against Earnest's remarks in a scathing statement accusing the White House of "rewriting history."…"
http://thehill.com/homenews/administration/239126-wh-accuses-grassley-of-duplicity-in-lynch-nomination
Reid vows to 'force a vote' on Lynch
"Senate Minority Leader Harry Reid (D-Nev.) vowed Thursday to "force a vote" on Loretta Lynch's nomination for attorney general if Republicans in the upper chamber do not act soon. "Now I want to say this to all your viewers, um, we've put up with this far too long and we're going to need to have a vote on her very soon that's created by [Senate Majority Leader] Mitch McConnell or I'll create one," Reid told MSNBC's "Rachel Maddow Show" in an interview airing Thursday night. "I can still do that," he continued. "I know parliamentary procedure around here and we're going to put up with this for a little while longer but not much." Host Rachel Maddow pressed him for specifics on whether he had a way to make Republicans take up her nomination.
"Absolutely we can force votes," Reid said. "If we don't get something done soon, I will force a vote." He said that he had spoken with Republicans and "told them really to get her done or I will make sure they will have an opportunity to vote against her." Under Senate rules, Reid could move to proceed to executive session. If the motion received a majority vote, he could then file cloture to bring up Lynch's nomination. But it is unclear if Reid would have the support of 5 GOP senators to break away from consideration of the trafficking bill. Lynch appeared before the Senate Judiciary Committee in January but has been waiting for the full chamber to take up her nomination. Sen. Mark Kirk (Ill.) became the fifth Republican to announce his support for Lynch earlier this month, seemingly giving her the votes needed to become the nation's top law enforcement official. Still, conservatives have taken issue with her support for President Obama's executive actions on immigration…."
http://thehill.com/blogs/blog-briefing-room/239116-reid-vows-to-force-a-vote-on-lynch
Obama's AG pick won't commit to federal probe of Hillary Clinton email scandal
"President Obama's long-stalled nominee for attorney general, Loretta Lynch, has refused to commit to investigating former Secretary of State Hillary Rodham Clinton's email secrecy scandal if confirmed as America's top cop. Responding to a question submitted by Sen. David Vitter, Louisiana Republican, Mrs. Lynch said in a letter Thursday that she didn't have enough information to form an opinion about investigating Mrs. Clinton's exclusive use of a private email account to conduct official business at the State Department. "In my current role as the United States Attorney for the Eastern District of New York, my awareness of this issue has been limited to media reports and therefore, I do not have enough information at this time to determine whether action by the Department of Justice is warranted," wrote Mrs. Lynch. Mrs. Clinton, who entered the 2016 presidential race this week as the undisputed frontrunner for he Democratic nomination, may have violated federal open-records laws by using private email hosted by a server in her home, which she wiped clean of all but select emails amid the scandal. Mr. Vitter said the nominee's response "gives me no confidence that she will hold the administration accountable for these sorts of coverups." "Hillary Clinton's decision to destroy public records is a huge problem, and failure to investigate these practices sets a dangerous precedent for the Administration moving forward," said Mr. Vitter, a member of the Senate Judiciary Committee…"
http://www.washingtontimes.com/news/2015/apr/16/loretta-lynch-wont-commit-federal-probe-clinton/?utm_source=RSS_Feed&utm_medium=RSS
LORETTA LYNCH OFFERS NO COMMITMENT SHE'D INVESTIGATE HILLARY EMAIL
http://www.breitbart.com/big-government/2015/04/16/loretta-lynch-offers-no-commitment-shed-investigate-hillary-email/
GOWDY: COMMITTEE LACKS THE AUTHORITY TO SUBPOENA HILLARY SERVER
"On Wednesday's broadcast of Hugh Hewitt's radio show, Rep. Trey Gowdy (R-SC), chairman of the House Select Committee on Benghazi, said his committee lacks the authority to subpoena former Secretary of State Hillary Clinton's server that housed her email correspondence while she was the nations head diplomat. "For my committee, which has a more limited jurisdiction, we number one lack the authority under House rules to subpoena the server," Gowdy said. "The House as an entity, it's an open legal question, but most experts believe that the House could subpoena that server. And I would think if you're interested in national security breaches, and also the completeness of the public record, that you would want a neutral, detached arbiter as opposed to her own lawyer. You are a very, very good lawyer. I was a mediocre lawyer, but I did it for a long time. The lawyer's obligation is to the client. I want someone with an obligation to my fellow citizens to say the public record is complete. I can't just take her lawyer's word for it."
http://www.breitbart.com/video/2015/04/16/gowdy-committee-lacks-the-authority-to-subpoena-hillary-server/
REP. GOWDY WOULD NEED SPEAKER BOEHNER'S HELP TO SUBPOENA CLINTON PRIVATE EMAIL SERVER
"Rep. Trey Gowdy (R-SC) stated earlier this year that his committee overseeing the Benghazi investigation would "ratchet it up." Instead, he's approaching a dead end, unless House Speaker John Boehner (R-OH) steps in to help. Upon revelations that former Secretary of State Hillary Clinton used only a private email server throughout her tenure, the Benghazi Select Committee vowed to subpoena her emails and continue its investigation. "Letters haven't worked. Southern politeness hasn't worked," Gowdy said in a hearing back in January, adding, "We're going to ratchet it up." But in an interview with conservative radio host Hugh Hewitt, Gowdy is now saying his committee doesn't have the ability to subpoena the server. "For my committee, which has a more limited jurisdiction, we, No. 1, lack the authority under House rules to subpoena the server," Gowdy said, "The House as an entity, it's an open legal question, but most experts believe that the House could subpoena that server." Stephen Klein, an attorney with the Pillar of Law Institute, tells Breitbart News that the House itself has very broad subpoena power, even into the private lives of citizens. "Since there is overwhelming evidence Clinton used her private server for official business as Secretary of State, this would not be a novel or invasive subpoena in any event. I don't believe there is any reason Speaker Boehner could not issue such a subpoena," Klein said. Breitbart News asked House Speaker John Boehner if he plans to subpoena Clinton's private email server on behalf of Gowdy and the Benghazi committee, but his office has not returned the inquiry. Calls to Gowdy's office for comment were also not returned…"
http://www.breitbart.com/big-government/2015/04/16/rep-gowdy-would-need-speaker-boehners-help-to-subpoena-clinton-private-email-server/
Cruz, Paul, and Rubio Get Qualified Thumbs-Up from Club for Growth
"As the 2016 presidential-primary season kicks off, a vast array of GOP candidates and a newly assertive Republican electorate have economic conservatives feeling spoiled for choice. That's the message, at least, conveyed by the Club for Growth's new "white papers" on the three freshman Republican senators now vying for the White House. In reports released on Thursday, the influential conservative advocacy group lavishes praise on Rand Paul, and gives high marks to Ted Cruz and Marco Rubio, for their strong support of free-market policies. But quibbles over tax plans, green-energy subsidies, and political endorsements mean all three still face scrutiny from the Club's big-money donors — and their similar economic viewpoints may make it difficult for supply-siders to decide which one to support…."
http://www.nationalreview.com/article/417000/cruz-paul-and-rubio-get-qualified-thumbs-club-growth-brendan-bordelon
Ted Cruz's presidential campaign raises more than $4.3 million in nine days
"The presidential campaign of Sen. Ted Cruz of Texas raised more than $4.3 million in the first nine days of his candidacy, a filing with the Federal Election Commission shows. The deadline to file campaign finance reports covering activity during the first three months of the year was Wednesday for certain committees. The presidential exploratory committee for retired neurosurgeon Ben Carson had previously reported raising about $2.1 million in March. Mr. Cruz's allies have also set up a quartet of super PACs to boost his presidential bid and said they anticipated bringing in more than $31 million in about a week. But those groups, and some others boosting presidential hopefuls, do not have to file disclosure reports until July. Sens. Rand Paul of Kentucky and Marco Rubio of Florida both launched their respective presidential campaigns after April 1…"
http://www.washingtontimes.com/news/2015/apr/16/ted-cruzs-presidential-campaign-raises-more-43-mil/?utm_source=RSS_Feed&utm_medium=RSS
Fiorina set to run, says she'd take Clinton's all-women pitch away
"Republican Carly Fiorina took a step closer to running for president, revealing Thursday that she is near a decision while blasting Hillary Clinton's policies as "crushing the middle class." "I am giving serious consideration to becoming a candidate for the presidency because I think our nation is at a pivotal point," said the former Hewlett-Packard and one-time California Senate candidate. "I think our government has grown so large, so powerful, so costly, so complex, so corrupt in fact that we are crushing the potential for the nation," she added. Laying out her platform to reporters at a breakfast roundtable sponsored by theChristian Science Monitor, she slammed domestic and foreign policies under President Obama and Clinton, decrying a "web of dependence" that's trapped the poor while making others poor by destroying small businesses with regulations…"
http://www.washingtonexaminer.com/fiorina-set-to-run-says-shed-take-clintons-all-women-pitch-away/article/2563138
EXCLUSIVE — DONALD TRUMP: GOP ESTABLISHMENT SURRENDERS TO DEMOCRATS, 'FOLDS AT EVERY CORNER' ON EVERY MAJOR ISSUE
"Republicans in Washington are caving to the Democrats on every major issue, real estate magnate and potential 2016 GOP presidential candidate Donald Trump tells Breitbart News in an exclusive interview. Trump says if he were president of the United States and leader of the Republican Party, he'd end this kind of horrendous negotiating by Republicans. "It would be a lot different than it is now," Trump said. I'm a conservative Republican, but I'm in many respects a lot more disappointed in the Republicans than I am in the Democrats. Democrats want what they want, and Republicans cave at every corner. Nobody understands why. They have the cards and they don't use them. So many different things are allowed to go by whether it's the vote from the other night [the doc fix bill] or many of the different votes over the last few years. Over the course of this week, Republicans in Washington have caved on everything from the Iran deal legislation from Senate Foreign Relations Committee chairman Sen. Bob Corker (R-TN) to the national debt with the "doc fix" bill to gay marriage to trade promotion authority. Just a few short months into 2015, Republicans have caved on everything from abortion to Obamacare to immigration and more. And they're currently looking for a way to cave on the Loretta Lynch nomination for Attorney General. "The Republicans fold at every corner and nobody really understands why," Trump said…."
http://www.breitbart.com/big-government/2015/04/16/exclusive-donald-trump-gop-establishment-surrenders-to-democrats-folds-at-every-corner-on-every-major-issue/
Lincoln Chafee: I 'fully' expect to be in 2016 presidential race
"Former Rhode Island Gov. and U.S. Sen. Lincoln Chafee said Thursday afternoon that he "fully" expects to be in the 2016 presidential race but that he's currently still in the exploratory phase. Mr. Chafee, a former Republican and independent, had drawn attention for comments he had made earlier in the day on CNN. "Yes, that's why I'm running. Because I feel strongly about where we're going as a country," Mr. Chafee said on CNN when presented with critical comments he's made about Democratic presidential front-runner Hillary Rodham Clinton. A spokeswoman later clarified to the network that he's still in the exploratory phase. "Yes, I suppose I should have put a possible run in there, but [I'm] pretty much committed and the law does allow you to do this exploratory phase … that's what I'm in right now," Mr. Chafee said on MSNBC…"
http://www.washingtontimes.com/news/2015/apr/16/lincoln-chafee-i-fully-expect-be-2016-race/
Lincoln Chafee on 2016: 'I'm Running'
"Lincoln Chafee, a former independent governor and Republican senator from Rhode Island, said he is running for the Democratic nomination for president. His made the statement Thursday on CNN, one week after he announced he had formed an exploratory committee. "Yes, that's why I'm running. Because I feel strong about where we're going as a country," Chafee told CNN, when asked why he's been so critical of Hillary Clinton, the only Democrat to formally declare for 2016…"
http://www.theblaze.com/stories/2015/04/16/lincoln-chafee-on-2016-im-running/
FreedomWorks launches PAC ahead of 2016
"The conservative free-market group FreedomWorks launched a political action committee (PAC) on Thursday, the latest sign the group intends to be a major player backing Tea Party-aligned candidates in the 2016 cycle. The PAC will provide resources to the Senate and House candidates it believes are "true defenders of freedom and are committed to the core FreedomWorks principles of limited government and more freedom," the group said in a statement. "Over the last few cycles, we have learned from our successes and disappointments," FreedomWorks PAC Chairman Adam Brandon said in a statement. "In evaluating these races, we came to the conclusion we must do more to ensure the success or our endorsed candidates. In addition, our community of over 6.9 activists has made it clear that they are ready to do whatever it takes to help our endorsed candidates win their races."
The move potentially sets up some high-stakes showdowns between establishment and grassroots conservative Republican candidates in the primaries. There are already a few races where the group has signaled it intends to play.  In Arizona, FreedomWorks has been pushing Rep. Matt Salmon to challenge Sen. John McCain in a primary. And in Florida, the group has said it's been urging Rep. Ron DeSantis, a Tea Party favorite, to get into the race to replace Sen. Marco Rubio in Florida.  "This time around, we're going to be working with our community to maximize our impact in these races," Brandon said. "We are fully committed to not only supporting pro-freedom candidates, but also protecting those candidates from the deep-pocketed K-street lobbyist community looking to defeat them."…"
http://thehill.com/blogs/ballot-box/senate-races/239082-freedomworks-launches-pac
Obama would veto Iran bill containing amendments
"The White House on Thursday warned Republicans that President Obama would veto a compromise bill giving Congress the authority to review a nuclear deal with Iran if amendments are added to the legislation on the Senate floor. "If there is an attempt to undermine that compromise … the president would absolutely veto that bill," White House press secretary Josh Earnest said of any amendment calling on Obama to certify that Iran is not supporting terrorism against the United States. On Tuesday, the White House abruptly dropped opposition to legislation authored by Sens. Bob Corker, R-Tenn., and Bob Menendez, D-N.Y., which gives lawmakers a say on the nuclear pact the administration wants to finalize with Iran by the end of June. The bill unanimously sailed through the Senate Foreign Relations Committee after Corker agreed to hold off on the Iran terrorism provision and cut the congressional review period to 30 days. Some Republicans, however, could offer amendments when the legislation reaches the floor of the upper chamber…"
http://www.washingtonexaminer.com/obama-would-veto-iran-bill-containing-amendments/article/2563162?custom_click=rss
Karl to Earnest: Would Obama Veto Amendment Certifying Iran Does Not Sponsor Terrorism Against Americans?; Earnest: Yes
"Jon Karl from ABC News asks the White House if President Obama would let Republican members of the Senate have an open amendments process on a compromise he just agreed to back.
JON KARL, ABC NEWS: So on the Corker bill, I understand that bill that passed unanimously out of the foreign relations committee is the one that the president would sign? Is that correct?
JOSH EARNEST, WHITE HOUSE: Yes, in the form in which it passed.
JON KARL: And I also understand the Republicans who control the Senate now are very much into an open amendment process and it is a virtual certitude that an amendment to stipulate that the administration would have to certify that Iran is not supporting terrorism against Americans would almost certainly be added back on to this bill. If that were to happen do we go back where we were, which is the presidential veto?
JOSH EARNEST: Uhh, Yes. There was an agreement that was reached, a strong bipartisan compromise in the Senate foreign relations committee that the president has indicated he would be willing to sign. But if there is an attempt and it succeeds to undermine that compromise and returning it to either a blatantly partisan vehicle or a blatant attempt to undermine diplomacy, the president would absolutely veto that bill.
JON KARL: You would be vetoing only a provision that would certify that the Iranians were not supporting terrorism against Americans?
JOSH EARNEST: Not particularly, let me explain to you why. We've known for generations that Iran has been very active in supporting elements of terror around the globe, that is why they are on that now-shorter list of countries who support terror. This is something this administration takes very seriously. There are a whole host of sanctions and other ways that have made clear to the Iranians that we are concerned about the way they sponsor terrorism around the world. What we have also made clear is that these nuclear negotiations are going to resolve our concerns about their support for terror.  It is highly likely that Iran will continue to be supportive of some terror elements, even if they are able to successfully enter and complete these negotiations on their nuclear program…"
http://www.realclearpolitics.com/video/2015/04/16/karl_to_earnest_would_obama_veto_amendment_certifying_iran_does_not_sponsor_terrorism_against_americans_earnest_yes.html
REPUBLICANS CAVE TO OBAMA ON IRAN DEAL
"On Wednesday, Republicans declared victory over President Obama after passing a bipartisan bill designed to stifle Obama's nuclear deal with Iran. There's only one problem: the bill doesn't stop Obama in any way. In fact, it does the opposite, by granting congressional Democrats an easy excuse for voting to allow Obama to end the sanctions against Iran without political consequence. Senator Bob Corker (R-TN) announced the deal on Wednesday, touting his own role in reaching the deal: "The secretary of state was continuing to push back against our role. They came to the right place, ultimately. Right before a 19-0 vote in the committee." Commentator George Will called the bill a revolt "against presidential Caesarism." There were three ways for Republicans to stop President Obama's Iran deal from the Senate. First, Congress could have passed a veto-proof bill declaring that Obama's agreement constituted a treaty requiring 67 votes for ratification in the Senate. That, obviously, would have shot the deal to hell, since virtually all Republicans and some Democrats oppose the deal. Second, Congress could have passed new sanctions right now with a veto-proof majority, or passed a bill with a veto-proof majority requiring that Obama not remove the sanctions without congressional approval. That would have cut the legs out from underneath Obama in his negotiations and ended his ability to unilaterally soften the sanctions regime. Third, Congress could have insisted on linkage between the nuclear deal and Iran stepping back from its connections to international terrorism. That language would have destroyed any Iran agreement since they continue to pursue terrorism across the Middle East, aggressively pushing in Afghanistan, Iraq, Syria, Lebanon, the Palestinian territories, and Yemen, among others. There were three major options to stop Obama. Republicans pursued none of them. Instead, the bill merely states that Obama cannot remove sanctions until after submitting the text of an Iran deal to Congress; Congress then has 30 days to review the deal; Congress must then vote with a veto-proof majority to prevent Obama from ending the sanctions. The onus is now on Republicans to come up with 67 votes to stop Obama, rather than Obama to come up with 67 votes to have a treaty ratified; Republicans would need 67 votes for new sanctions, rather than pressuring Democrats to put in place conditional sanctions prior to the Obama full-scale public relations blitz; Republicans will not be able to cite Iranian terrorism as a reason to sink the deal, given that they removed precisely that language from the bill…"
http://www.breitbart.com/big-government/2015/04/16/republicans-cave-to-obama-on-iran-deal/