News Briefing for Friday, April 10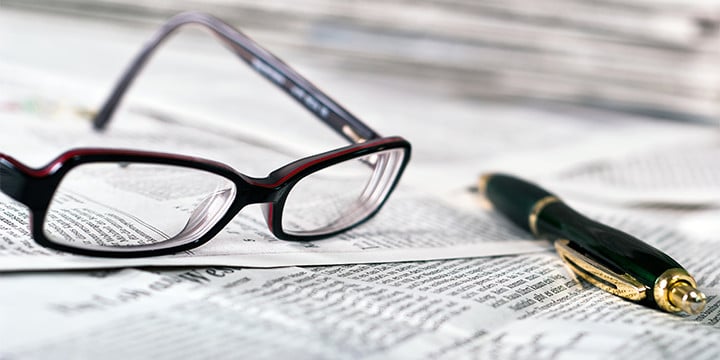 HEALTHCARE:
Obamacare spending leads to a higher budget deficit so far in 2015
"The Congressional Budget Office reported Wednesday that the federal government saw a higher budget deficit in the first half of fiscal year 2015 compared to 2014, and said higher spending due to Obamacare is part of the reason. CBO said the budget deficit was $430 billion in the first half of fiscal year 2015, a $17 billion increase. While there were several contributing factors to that increase, CBO said spending on Obamacare was a significant change from 2014 to 2015. First, CBO said Medicaid spending rose by $31 billion from October 1 through March 31 compared to that same period a year earlier. CBO said that increase was seen because Medicaid spending under Obamacare didn't kick in until January 2014, partway into fiscal year 2014, but that spending was in effect for the entire first half of fiscal year 2015. Under the law, Medicaid eligibility was expanded by most states, which led millions of people to sign up for the program that provides health services to low-income families. Secondly, CBO measured Obamacare subsidies that help people buy insurance, and found they have grown by six times over the last year. In the first half of 2014, $2 billion was spent on these subsidies, but in the first half of 2015, $12 billion was spent. Those two spending changes alone accounted for $41 billion in new spending, more than the total net $17 billion increase. Without the Obamacare spending increases, the total budget deficit would have fallen from 2014 to 2015. CBO noted that both government receipts and government spending were up 7 percent in the first half of the fiscal year compared to last year. But because spending was higher than receipts, spending grew faster and led to a $17 billion increase in the budget deficit. While the budget deficit is $430 billion halfway through the fiscal year, that doesn't mean the total deficit for the year will be $860 billion. For example, tax receipts collected in the current quarter are expected to led to a temporary budget surplus. CBO's last projection is that the total budget deficit for 2105 will be somewhere around $500 billion…."
http://www.theblaze.com/blog/2015/04/09/obamacare-spending-leads-to-a-higher-budget-deficit-so-far-in-2015/
Big layoffs at Obamacare group
"The group founded to promote Obamacare has let about half its staff go. Over the last few years, Enroll America conducted an organized campaign to spread the word about new health coverage provided under President Obama's healthcare law. But with year two of enrollment coming to an end, the group is shuttering 100 jobs, the group confirmed to the Washington Examiner. Founded by Affordable Care Act advocates with close ties to the White House, Enroll America has held events around the country aimed at persuading Americans to sign up. The group wasn't intended to operate forever, but it is scaling back sooner than some advocates had expected. Enroll America President Anne Filipic announced the changes in a piece published by Morning Consult on March 13, where she said the group would reduce its staffing and start focusing more on training existing community groups and health providers to publicize health coverage. "We envision a day when our organization is unnecessary because we've made enrollment outreach and support an institutional reality in communities across the country," she wrote. The drawdowns are taking place now because the uninsured rate has dropped to a historic low after millions of Americans signed up for health care coverage under the law, according to Filipic. She wrote that for now, the group will retain a staff of more than 100 people who will work with more than 4,600 partners around the country and will maintain offices in 11 states including Arizona, California, Colorado, Florida, Georgia, Michigan, North Carolina, Ohio, Pennsylvania, Tennessee and Texas. Enroll American spokesman Justin Nisly said the layoffs had been planned to take place once the second year of Obamacare enrollment ended. "These changes were done in a thoughtful way, and were planned to coincide with the end of the second open enrollment," he said…"
http://www.washingtonexaminer.com/big-layoffs-at-obamacare-group/article/2562751?custom_click=rss
ObamaCare sign-up group cuts staff as mission shifts
"Enroll America, the main outside group seeking to sign people up for insurance through ObamaCare, is cutting its staff and budget as it shifts its role. The number of staff members has fallen from a peak of around 260 during the first sign-up period in 2013 to around 135 now as it heads toward the third period this fall, the group said. As recently as February, at the end of the last sign-up period, 230 people were on staff. The group says that after achieving success in attracting direct sign-ups, it is shifting to a more indirect role of helping local community organizations. But there are also questions about funding.  Politico first reported the details of the staffing cuts on Thursday and that the Robert Wood Johnson Foundation is ending grants that had made up almost half of Enroll America's funding. The foundation gave grants of $13 million to Enroll America in 2013 and $10 million in 2014.  Katherine Hempstead, director of the foundation's health insurance programs, told The Hill on Thursday that there is a possibility that Enroll America could still get a grant. "Nothing's off the table," she said. But she also said the foundation is shifting away from its focus on enrollment as millions of people have now signed up. "As millions of people have taken advantage of these opportunities, it's increasingly important to look at the value of the insurance," she said. That means helping people understand their choices in the market now that they have insurance, with information on aspects like out-of-pocket costs, she said. Enroll America spokesman Justin Nisly referred questions about the grants to the foundation. But Enroll America President Anne Filipic said in a statement that the changes were long-planned. "We always knew that our staff size would need to peak during the first open enrollment period and that – now that the remaining pool of uninsured is millions smaller than it was two years ago – we wouldn't need the same massive team to reach the remaining pool of the uninsured," she said in the statement.  Indeed, in March, Filipic wrote an op-ed referring to staffing changes and laying out a more indirect role for the organization…"
http://thehill.com/policy/healthcare/238353-obamacare-sign-up-group-cuts-staff-as-mission-shifts
A Note on 'Obamacare Pinching the Poor'
"In response to this post, several readers have accurately pointed out that a page of the IRS website, posted on March 25, clearly states that, "If you are not required to file a tax return and don't want to file a return, you do not need to file a return solely to claim this exemption." Unfortunately, this highlights another problem with Obamacare implementation — the contradictory and confusing information on compliance. The chart directly below the text on the IRS website indicates that the only way to claim this exemption is on the tax return, consistent with the information on the healthcare.gov site.  Interestingly, neither of these sites contains any sort of citation as to the source material for these statements. One can only assume that the information provided therein is intended to paraphrase the relevant regulations. So, what does the law actually say on this point? The Centers for Medicare & Medicaid Services (CMS) published final regulations on exemptions on July 1, 2013.  The filing threshold exemption was finalized at 45 CFR 155.605(g)(3) and, according to a CMS September 18, 2014, memo, "applies to an individual who was not required to file an income tax return for such calendar year because his or her gross income was below the filing threshold, but who nevertheless filed a return, claimed a dependent with a return filing requirement, and as a result, had household income exceeding the applicable return filing threshold." This exemption would be claimed on the tax return. The September 14 guidance goes on to say that "any individual who does not have enough gross income to met the minimum threshold for having to file a tax return also should be entitled to a hardship exemption," and provides that the Secretary, by virtue of her own authority, is providing that this should be the case, "regardless of whether they file a return and regardless of whether they claim a dependent." While it is commonplace for agencies to publish guidance as to interpretation or the agency view of its enforcement obligation, in this case, the guidance is actually in conflict with the letter of the regulations. Even the author of the memo acknowledges that mere guidance does not in itself change regulations that have been finalized after proper notice and comment: "CMS intends to propose to amend 45 CFR 155.605(g)(3) in this regard to include this hardship exemption in future rulemaking." It appears that no such rule change has yet been proposed, never mind finalized. So, while the language cited from the IRS website does, in fact, accurately reflect CMS's intentions, it appears that neither site accurately portrays the rather narrow filing threshold exemption currently provided for under the regulations as they stand…."
http://www.weeklystandard.com/blogs/note-obamacare-pinching-poor_914208.html
Obamacare repeal hopes hurt if Republicans fail to pass budget by deadline
"Congressional Republicans are likely to miss an April 15 deadline the law sets for passing a unified budget, with lawmakers set to return from a two-week break on April 13, with plenty of differences still to hash out between the House and Senate over everything from the size of spending cuts to revamping Medicare. A unified budget would be Congress' first since 2009 — a plan that helped ease passage of Obamacare — and Republicans hope this one will create a path to repealing that same law, as well as eliminating annual deficits within a decade. Analysts said reaching a final deal between House and Senate Republicans, who control both chambers, should be relatively easy, both because of the number of areas where they agree, and because a final deal is necessary for Congress to have a chance to use "reconciliation," which is the budget tool that would help repeal Obamacare while sidestepping a Democratic filibuster in the Senate. "It will be viewed as a test of whether they can govern," said Maya MacGuineas, president of the Committee for a Responsible Federal Budget. Both chambers call for repeal of the Affordable Care Act, the official name of President Obama's health law, though the plans keep the revenue from Obamacare tax increases. Both plans also pump $96 billion into war spending as a gimmick to boost the Pentagon budget without breaking the budget caps Congress and Mr. Obama agreed to several years ago. The House plan, written by Budget Chairman Tom Price, Georgia Republican, calls for spending $5.5 trillion less than currently projected over the next decade, while the Senate plan, written by Senate Budget Committee Chairman Michael B. Enzi of Wyoming, would spent $5.1 trillion less — a difference analysts said should be easily bridged when the two chambers meet in a conference committee…"
http://www.washingtontimes.com/news/2015/apr/9/obamacare-repeal-hopes-hurt-if-republicans-fail-to/?utm_source=RSS_Feed&utm_medium=RSS
Health care coalition demands better data from Obamacare
"Insurers, a tech company and advocacy groups banded together Thursday to demand that Obamacare provide better data to consumers on price and quality, saying it's easier to compare hotel rooms than it is to choose between health care plans. With the U.S. poised to spend roughly $40 trillion on health care over the next decade, the "Clear Choices" initiative said it wants consumers to have more control over that spending so that they know if they've chosen the best doctor for their needs, or how much a major procedure will cost. "Consumers have the right to know what they're buying. It's pretty simple," said Joel White, president of the Council for Affordable Coverage. The group, which counts major insurer Aetna and seniors advocacy group AARP among its members, said it hopes to join a growing effort on Capitol Hill to make claims data widely accessible, particularly to the analysts who crunch the data and drive changes in the marketplace. Data are a big part of Obamacare, with analysts saying more information means better choices. But there's also a danger of consumers being overwhelmed, particularly by data they may not have the knowledge to evaluate. The Obama administration in 2013 released data on what various hospitals charge Medicare for common services, exposing major differences. For example, a hospital in New Jersey charged $30,000 less to implant a pacemaker than one about 20 miles away, and there was an ever greater price gap for gall bladder surgery between two Florida hospitals down the road from each other, a New York Times analysis found at the time…"
http://www.washingtontimes.com/news/2015/apr/9/health-care-coalition-demands-better-data-from-oba/?utm_source=RSS_Feed&utm_medium=RSS
Kasich hopeful lawmakers will OK Medicaid expansion funding
"Ohio Gov. John Kasich said Thursday that he's hopeful state lawmakers will approve money to support an expansion of Medicaid after fellow Republicans jettisoned the idea from his last budget. The governor's $72.3 billion, two-year spending blueprint sets aside funds to help cover the more than 500,000 low-income Ohioans who enrolled in the expanded federal-state health program. Kasich told reporters at a Statehouse event Thursday that he was optimistic about the expansion's continuance. "I couldn't conceive of a half a million people all of a sudden waking up one day and having no health care coverage as provided under this program," the governor said. Kasich's administration extended Medicaid eligibility in 2013, as allowed under President Barack Obama's health overhaul. The Democratic president's law calls for Washington to pay the full cost of the Medicaid extension through 2016 and 95 percent in 2017, so Ohio would have to kick in $120 million during the new biennium to support the state's share…"
http://www.washingtontimes.com/news/2015/apr/9/kasich-hopeful-lawmakers-will-ok-medicaid-expansio/?utm_source=RSS_Feed&utm_medium=RSS
Meet the group persuading states to block Medicaid expansion.
"The D.C.-based advocacy group Americans for Prosperity has poured more money and resources than anyone else into convincing Republicans around the country to repel state efforts to grow the federal health insurance program for the low-income and disabled. It has pelted swing districts with mailers, filled the airwaves with paid advertising, sent volunteers door to door and hosted town hall meetings in a concentrated effort to sway legislators away from approving Medicaid expansion, which is a key way Obamacare extends health coverage to the poor. The group won't disclose how much money it has spent in total on the effort. But it's "in the millions," says AFP President Tim Phillips. "From the very beginning, we turned to a state-by-state effort to stop the expansion of Medicaid," Phillips told the Washington Examiner. "Medicaid expansion and Obamacare has been the issue we've worked on more than any other single issue." His group's success has been striking this year. Attempts to expand Medicaid in Tennessee, Utah, Wyoming, Montana and Idaho — which at first showed promise — have been blocked so far, and now Florida Gov. Rick Scott is showing some new skepticism even though he'd previously supported it. Obamacare's offer of Medicaid expansion is one of the few parts of the Affordable Care Act that has won some Republicans over. A handful of Republican governors have joined Democrats in growing the program — and accepting the federal money that comes along with it. Twenty-eight states have expanded Medicaid, and more appeared poised at the beginning of 2015 to join them…"
http://www.washingtonexaminer.com/meet-the-group-blocking-obamacares-medicaid-expansion/article/2562731?custom_click=rss
Medicare program gets harder to cut
"Medicare Advantage is becoming entrenched and harder to cut as support for the insurance program grows in both parties and enrollment numbers climb. The Obama administration has repeatedly proposed cuts to the program, but has twice backed away under pressure from the health insurance industry and lawmakers from both parties. Opposition appears to be growing. Only 22 senators signed letters opposing the administration's plan to cut payments under the program in 2013. The number grew to 40 last year, and 53 in 2015. Medicare Advantage was backed by former President George W. Bush and approved by a Republican Congress in 2003 to introduce more competition in the insurance market for seniors. Under the program, the government contracts with private insurance companies to provide coverage for seniors. Instead of the government directly paying doctors under Medicare, seniors who choose Medicare Advantage select a private insurer that then pays for services…"
http://thehill.com/policy/healthcare/238280-healthcare-program-gets-harder-to-cut
Two maps explain how much the Supreme Court could damage Obamacare
http://www.washingtonpost.com/blogs/wonkblog/wp/2015/04/09/two-maps-explain-how-much-the-supreme-court-could-damage-obamacare/
After Major Reforms, How Is the VA Doing Caring for Patients Now?
"It has been about a year since the extent of the issues at hospitals caring for veterans was revealed, and since then major reforms have been instituted. But how are they playing out now? The Associated Press took a look at the data and found that wait times for patients at facilities run by the Department of Veterans Affairs is largely the same as it was before and, in some cases, the number of patients waiting more than three months for an appointment has nearly doubled: "Nearly 894,000 appointments completed at VA medical facilities from Aug. 1 to Feb. 28 failed to meet the health system's timeliness goal, which calls for patients to be seen within 30 days. That means roughly one in 36 patient visits to a caregiver involved a delay of at least a month. Nearly 232,000 of those appointments involved a delay of longer than 60 days — a figure that doesn't include cancellations, patient no-shows, or instances where veterans gave up and sought care elsewhere. […] The AP examined wait times at 940 individual VA facilities from Sept. 1 through Feb 28 to gauge any changes since a scandal over delays and attempts to cover them up led to the resignation of VA Secretary Eric Shinseki in May and prompted lawmakers to pass the Veterans Access, Choice and Accountability Act in August. The analysis included all VA hospitals and outpatient clinics for which consistent wait time data was available. It excluded residential treatment centers, homeless dormitories and disability evaluation centers. Data for individual facilities were not available for August…"
http://www.theblaze.com/stories/2015/04/09/after-major-reforms-how-is-the-va-doing-caring-for-patients-now/
IMMIGRATION:
Calling White House `Disingenuous,' Judge Refuses To Lift Injunction On Immigration Plan
"A federal judge's ruling  blocking the Obama administration's plan to give extended residency permits to millions of illegal immigrants includes harsh criticism of government lawyers who, he said, misled him to his face in a January hearing about whether those permits were already being issued. In a pair of rulings Monday, U.S. District Judge Andrew S. Hanen based in the border city of Brownsville, Texas said there was no reason to lift the injunction against the President's plan to grant "deferred action" status to some 4.4 million immigrants who arrived in this country as children or who are the parents of legal residents. This was hardly surprising, since there is no risk the government will suffer irreparable harm by delaying action, while Texas and 26 other states say they would incur extra costs immediately as they accommodate millions of newly legal residents under the administration's Deferred Action for Parents of Americans program. "Normally you'd only see a court issue a stay if somebody is trying to maintain the status quo," said Paul Virtue, a partner with Mayer Brown in Washington and former chief counsel of the U.S. Immigration and Naturalization Service. "The status quo is there is no DAPA rogram." There is, however, the DACA program, or Deferred Action for Childhood Arrivals, and Judge Hanen accused Obama administration lawyers of misleading him in a February hearing about whether that had been expanded. In a second order, Hanen stopped just short of sanctioning the government but ordered extensive discovery into who knew what when lawyers told him DACA had not been ramped up. At a Jan. 15 hearing to consider the states' request for an injunction blocking DAPA and expansion of DACA, Justice Dept. attorney Kathleen Hartnett repeated assured a skeptical Judge Hanen that the government wouldn't expand DACA until Feb. 18 at the earliest…"
http://www.forbes.com/sites/danielfisher/2015/04/09/calling-white-house-disingenuous-judge-refuses-to-lift-injunction-on-immigration-plan/
TEXAS FEDERAL JUDGE ACCUSES DOJ AND DHS OF DECEIVING COURT: ORDERS FULL DISCLOSURE OF DOCUMENTS
"Judge Andrew Hanen has issued a scathing written rebuke directed at government lawyers and the Department of Homeland Security (DHS) for their misrepresentations made in the case filed against President Obama's executive amnesty plan. He has ordered the Government to produce related documents by April 21st. He also warned the government against destroying any of this evidence. Hanen is the federal district judge in Brownsville, Texas, who denied the U.S. Government's request to remove the block of Obama's amnesty plan on Tuesday. Texas and 25 other states (Plaintiff "States") filed a motion asking for early discovery asserting that federal lawyers and officials of the DHS  made misrepresentations to the Court. These misrepresentations related to Obama Administration executive actions extending from two to three years, the period of work permits and quasi-legal status granted to individuals under the President's 2012 Deferred Action for Childhood Arrivals program (DACA). The subject of the motion was a pleading filed with the court on March 3rd entitled "Defendant's Advisory." In it, the United States Government wrote that it took certain actions prior to the Court's injunction: Defendants file this Advisory to inform the Court of certain actions that U.S. Citizenship and Immigration Services (USCIS) took pursuant to the November 20, 2014 deferred action memorandum at issue in this case before the Court issued its preliminary injunction on February 16, 2015. Defendants do not believe that the preliminary injunction requires them to take any affirmative steps concerning those pre-injunction actions, but Defendants nevertheless wish to ensure that the Court is fully aware of those actions…"
http://www.breitbart.com/texas/2015/04/08/texas-federal-judge-accuses-doj-and-dhs-of-deceiving-court-orders-full-disclosure-of-documents/
EXCLUSIVE – SPARKED BY EXECUTIVE AMNESTY, TED YOHO MOVES TO DEFINE IMPEACHABLE OFFENSES
"In an effort to draw a line in the sand against further executive actions by President Barack Obama, Rep. Ted Yoho (R-FL) is preparing to introduce a resolution defining the House of Representative's understanding of "high crimes and misdemeanors," the Constitution's standard for bringing impeachment proceedings. "We are laying a red line. This is the Rubicon. They are forewarned: do not cross this line," Yoho said in an interview. The bill's introduction is the most aggressive move toward impeachment by any House Republican. The tactic, while constitutional, has generally been shunned as counterproductive by the GOP even as outrage has grown over President Obama's use of executive authority. The resolution, which cites the Federalist Papers in its "findings" section, lists "failing to take care that the laws be faithfully executed through signing statements or systematic policies of non-enforcement" and "substituting executive agreements for treaties" as two of eleven potential high crimes and misdemeanors the House would be declaring "impeachable." Other impeachable offenses would include initiating war without congressional authorization, spending funds in defiance of appropriations laws, and refusing to comply with congressional subpoenas for documents of testimony "issued for a legitimate legislative purpose." Yoho, whose bill opposing executive amnesty passed the House in December, said he is constantly asked by constituents what he is doing to "stand up and hold this president accountable because he's trampling on the Constitution." The Florida Republican said he consulted with numerous academics and other experts on proposals that could help Congress protect its constitutional authority against presidents that have increasingly encroached on it in recent decades. His sources include Bruce Fein, a civil liberties lawyer who has advocated impeachment for the last several presidents and Judge Andrew Napolitano, a libertarian law professor and Fox News analyst…"
http://www.breitbart.com/big-government/2015/04/09/sparked-by-executive-amnesty-ted-yoho-moves-to-define-impeachable-offenses/
Dems Misuse Supreme Court Precedent In Pro-Amnesty Court Brief
"Yesterday, 181 of the 188 Democrats in the House filed a friend-of-the-court brief in support of the federal government's attempt to appeal Judge Hanen's recent amnesty-injunction. The Democrats, identifying themselves in the letter as "representatives of diverse communities," attempt to set out a legal argument as to why Judge Hanen's carefully reasoned, 123-page opinion should be set aside. The brief follows (and largely mimics) an open letter published last month by four of the most prominent open-borders law professors in the country. From the outset, the brief should strike some as curious. Most of its signers, of course, voted for the DREAM Act, a bill that Obama pushed through by fiat after it was rejected for the 24th time by a majority in Congress. By casting a vote in the House for amnesty, they've demonstrated that it is they, as members of Congress, who have the sole authority in setting immigration policy. As law professor Nicholas Rosenkranz said in testimony before the House Judiciary in 2013 (one of the brief's signers, Rep. John Conyers, was Ranking Member at the time), "[DACA] has a distinctly legislative character. It is not a decision [] in a particular case [] that enforcement is not worth the resources; rather it is a blanket policy which exactly mirrors a statute that Congress declined to pass." Still, the Democrats in their brief allege that "Congress granted the DHS Secretary with complete discretionary authority to enforce the Immigration and Naturalization Act." But if the Democrats truly thought it was legal for the Secretary and Obama to push through DACA and then DAPA, why did they bother voting for the DREAM Act in the first place? If the Secretary already has the authority to issue deferred action benefits to anyone he pleases, why would Congress go through the legislative process of debating whether or not to give him that authority? And if that authority is truly so widespread, why doesn't the Secretary apply blanket amnesty to all 12 million illegal aliens in the country instead of the 1.8 million done under former Secretary Napolitano in 2012 and the 4.1 million Secretary Johnson is purporting to do now. Either the signers of yesterday's brief aren't the sharpest cohort of House Democrats we've ever seen or they're the most cynical. Or both…"
http://dailycaller.com/2015/04/09/dems-misuse-supreme-court-precedent-in-pro-amnesty-court-brief/
Federal judge slams Obama lawyers in immigration case
"A federal judge has issued a scathing rebuke to lawyers for the Obama administration in a case involving the president's unilateral immigration action. In an order issued Tuesday night, U.S. District Judge Andrew Hanen, who had put a temporary hold on the action, not only refused to lift the hold — he also came very near to accusing administration lawyers of flat-out lying to him. The administration's assertions in the immigration case have been "misleading," "troublesome," and "belied by the facts," Hanen wrote. "Any number of federal judges, given this misconduct, would consider striking the government's pleadings." Doing so would effectively end the case altogether, and Hanen wrote that he had decided not to take that action because the issues at stake are of great national importance. The case was brought by the attorneys general of 26 states seeking to stop the president's decision to grant quasi-legal status and work permits to millions of illegal immigrants. The controversy that angered Judge Hanen involved the timing of the president's new measures. Administration lawyers told the court that the first part of the president's action, expansion of DACA, or Deferred Action for Childhood Arrivals, was scheduled to begin Feb. 18, 2015. The second part, known as DAPA, or Deferred Action for Parents of Americans and Lawful Permanent Residents, was scheduled to go into effect in mid-May…."
http://www.washingtonexaminer.com/federal-judge-slams-obama-lawyers-in-immigration-case/article/2562687
Senators demand probe into guest-worker program, American layoffs
"They agree on little else in the immigration debate but Republican Sen. Jeff Sessions and Democratic Sen. Richard J. Durbin teamed together Thursday to ask the Obama administration to investigate the guest-worker program for high-skilled foreigners, fearing it's being abused by companies desperate for cheaper labor. The program, known as the H-1B visa, is used by science and technology firms to fill out the ranks of computer programmers and engineers, but has been controversial with American workers in those fields, who argue there are more than enough people already in the U.S. who are qualified for those jobs. Mr. Durbin and Mr. Sessions said they've seen reports that some U.S. companies lay off American workers and then replace them with foreign contractors through the visa program — which would amount to illegal discrimination against the U.S. workers. "We respectfully request that you investigate the unacceptable replacement of American workers by H-1B workers to ascertain whether SCE or any other U.S. companies that have engaged in this practice, or the IT consulting companies supplying those companies with H-1B workers, have violated the law," the senators said in their letter to the Justice, Labor and Homeland Security departments. Employees of Southern California Edison, or SCE, told Congress last month they were laid off but had to train their replacements — who were H-1B visa holders. Congress has approved 85,000 H-1B visas this year, with 20,000 of them reserved for foreigners who got advanced degrees from U.S. universities. The application window opened on April 1 and closed within a week, when more than enough applications had been submitted. U.S. Citizenship and Immigration Services will now randomly select which applications will be chosen…"
http://www.washingtontimes.com/news/2015/apr/9/senators-demand-probe-guest-worker-program/?utm_source=RSS_Feed&utm_medium=RSS
SENATORS DEMAND INVESTIGATION INTO ALLEGED GUEST WORKER VISA ABUSES
http://www.breitbart.com/big-government/2015/04/09/senators-demand-investigation-into-alleged-guest-worker-visa-abuses/
REPORT: 39,000 CHILD MIGRANTS, 35,000 FAMILY UNITS EXPECTED THIS YEAR IN SECOND BORDER SURGE
"Although the Obama administration has adopted a range of efforts to stop Central American children from illegally coming to the U.S. — including implementing a program to fly them here instead — a new report projects 39,000 unaccompanied minors and 35,000 family units will be apprehended at the southern border this fiscal year. In a report issued by the Migration Policy Institute, author Marc R. Rosenblum uses apprehension data collected for the first five months of FY 2015 to project that the number of unaccompanied minors apprehended at the U.S.-Mexico border will be less than last year's surge of 68,551 but still more than twice FY 2011's number, when just 15,949 unaccompanied minors were apprehended. Like the prior year, unaccompanied minors from Honduras, Guatemala, El Salvador, and Mexico are expected to make up the largest populations of apprehensions. MPI also projects that the apprehensions of family units in FY 2015 will also be less than last year but still more than years before the 2014 border surge. "While attention has focused on unaccompanied child arrivals, even more dramatic growth occurred in FY 2014 in the number of apprehensions of people within family units," the report reads. The report continues, "[f]amily unit apprehensions grew from 14,855 in FY 2013 to 68,445 in FY 2014—a 360 percent increase. Based on reported apprehensions during the first five months of FY 2015, MPI projects total family unit apprehensions for FY 2015 to be about 35,000, assuming current trends continue."…"
http://www.breitbart.com/big-government/2015/04/09/report-39000-child-migrants-35000-family-units-expected-this-year-in-second-border-surge/
Report: 39,000 immigrant kids coming to U.S.
"About 39,000 immigrant children are expected to enter the country illegally as unaccompanied minors this federal fiscal year, reaching the second-highest level of that migration since 2008, says an analysis issued Wednesday by a research group in Washington, D.C. The estimate by the Migration Policy Institute, a nonprofit that studies the movement of people across international borders, is based on apprehension figures issued by U.S. Customs and Border Protection for the first five months of the fiscal year that began Oct. 1, 2014, and ends Sept. 30. Many of the children coming from El Salvador, Honduras and Guatemala likely will be resettled where there are established Central American communities, such as Long Island's Nassau and Suffolk counties, said Marc Rosenblum, the report's author…"
http://www.newsday.com/news/nation/report-more-unaccompanied-minors-on-the-way-into-u-s-1.10218313
America needs to curb immigration flows
"It is time for an honest discussion of immigration. The first "great wave" of U.S. immigration took place from roughly 1880 to 1930. During this time, according to the Census Bureau, the foreign-born population doubled from about 6.7 million to 14.2 million people. Changes were then made to immigration law to reduce admissions, decreasing the foreign-born population until it fell to about 9.6 million by 1970. Meanwhile, during this low-immigration period, real median compensation for U.S. workers surged, increasing more than 90 percent from 1948 to 1973, according to the Economic Policy Institute. In the 1960s, Congress lifted immigration caps and ushered in a "second great wave." The foreign-born population more than quadrupled, to more than 40 million today.
This ongoing wave coincides with a period of middle-class contraction. The Pew Research Center reports: "The share of adults who live in middle-income households has eroded over time, from 61% in 1970 to 51% in 2013." Harvard economist George Borjas has estimated that high immigration from 1980 to 2000 reduced the wages of lower-skilled U.S. workers by 7.4 percent — a stunning drop — with particularly painful reductions for African American workers. Weekly earnings today are lower than they were in 1973. Yet each year, the United States adds another million mostly low-wage permanent legal immigrants who can work, draw benefits and become voting citizens. Legal immigration is the primary source of low-wage immigration into the United States. In other words, as a matter of federal policy — which can be adjusted at any time — millions of low-wage foreign workers are legally made available to substitute for higher-paid Americans…"
http://www.washingtonpost.com/opinions/slow-the-immigration-wave/2015/04/09/c6d8e3d4-dd52-11e4-a500-1c5bb1d8ff6a_story.html
Activists Unite To Turn Illegal Immigrants Into Democratic Voters
"A coalition of immigration activists, community organizers and unions are rallying around a comprehensive strategy to create millions of new Democratic voters by defending President Obama's executive orders on immigration and helping illegal immigrants. The Committee for Immigration Reform Implementation is training "navigators" and volunteers to connect and educate legal and illegal immigrants, and to register as many voters as possible who will support President Obama's immigration policies. In a series of power point presentations obtained by The Daily Caller News Foundation, the coalition outlines their strategy to train volunteers who will then register voters, help illegal immigrants determine the best path to what could eventually be citizenship, and work to defend Obama's executive orders on immigration. A slide titled "Path To Power" breaks down the number of illegal immigrants, legal immigrants, naturalized citizens and citizens with foreign-born parents, and the percentage of each eligible for citizenship or who qualify for benefits under Obama's executive orders:.."
http://dailycaller.com/2015/04/09/activists-unite-to-turn-illegal-immigrants-into-democratic-voters/
IMMIGRATION ACTIVISTS TO TRAIN 'COMMUNITY NAVIGATORS' IN EXEC. AMNESTY: 'PATH TO POWER'
"A series of powerpoint presentations from the Committee for Immigration Reform Implementation sheds some light on how groups supportive of President Obama's executive amnesty are strategizing to get people to sign up and defend the president's actions. "Once the applications are out, the best defense of the programs will be huge number of applications for [Deferred Action for Childhood Arrivals] and [Deferred Action for Parents of Americans and Lawful Permanent Residents]," reads one of the powerpoint slide. The powerpoints are part of a curriculum for what the coalition of immigration activists calls community navigators to help prepare people up for executive amnesty. "Community navigators (or promotores) are volunteers who receive specialized training to provide quality immigration services for their communities in an empowering and effective way. The Committee for Immigration Reform Implementation (CIRI) has developed a curriculum for organizations to use to train navigators who will be engaged in outreach, organizing, screening, document preparation, and/or application assistance related to administrative relief implementation," reads the program's description. It's slated for April 13. "The training has been fully vetted by the CIRI subcommittee on regional coordination, as well as the CIRI steering committee. We will introduce the model and discuss how it can be adapted for various contexts and demographics," it adds…"
http://www.breitbart.com/big-government/2015/04/09/immigration-activists-to-train-community-navigators-in-exec-amnesty-path-to-power/
U.S. CITIES 'SECRETLY SELECTED' FOR IMPORTING MUSLIMS
Requests for information often ignored, stymied
"With Muslim immigrants streaming into the United States at a rate of 100,000 per year, some of the communities targeted for new arrivals are seeking information on their new neighbors, only to be frustrated by federal bureaucrats and their hired contractors. How does a city get on the U.S. State Department's list of 190 communities selected for refugee resettlement? How can cities find out who will be coming and when? What services will they use, and what will be the cost to taxpayers? And, the granddaddy of all questions: Can the communities be assured that foreign nationals with ties to ISIS, al-Shabab and other Islamic terrorist groups won't slip through the government's porous screening process posing as "refugees"? The answers to these questions are simple. Very little information is available. And there are no guarantees that some very bad apples won't arrive in your town, says a leading expert on the refugee resettlement program. On March 16, Ann Corcoran, author of the Refugee Resettlement Watch blog, spoke at a national security summit in Columbia, South Carolina, hosted by former Defense Department analyst Frank Gaffney. A few days before that conference, on March 9, a story broke in the local Spartanburg newspaper that World Relief, one of the nine resettlement agencies that works under contract with the federal government, was planning to open an office in Spartanburg. When an agency like World Relief opens an office in a city, it means refugees will be arriving soon. There are no public hearings or announcements in local media, Corcoran said. Typically a story will appear in the local newspaper just before or after the first arrivals appear in town…"
http://www.wnd.com/2015/04/u-s-cities-secretly-selected-for-muslim-immigration/
Immigrants now account for 1 in 11 blacks in USA
"A wave of immigration from the Caribbean, Africa and Latin America is reshaping the USA's black population, new findings show, with no sign of ending anytime soon. About one in 11 blacks in America are foreign-born. The figure is expected to rise to one in six by 2060. The group is still fairly small compared with the numbers of Asian and Latin American immigrants who arrive each year, but it "has been a big part of the black immigrant story at least since 2000," said Mark Hugo Lopez of the Pew Research Center, which released the findings Thursday. Using U.S. Census Bureau data, Pew found that a record 3.8 million black immigrants now live in the USA, more than four times as many as in 1980. Overall, there are about 42 million immigrants in the USA. Taken as a group, black immigrants — the vast majority of them from the Caribbean and Africa — now comprise nearly 9% of the nation's black population, three times their share in 1980. The group is expected to continue growing rapidly: According to Census projections, nearly 17% of USA blacks will be immigrants by 2060. "That's a big change, particularly when you take a look at Asian and Hispanic populations in the U.S.," Lopez said. "Their foreign-born shares are actually declining." But for Africans in particular, their share of foreign-born population is expected to rise…"
http://www.usatoday.com/story/news/2015/04/09/pew-african-immigrants/25521471/
Man arrested in Pinal County has been deported 20 times
"Authorities say a man arrested after a high-speed chase in Pinal County is a native of Mexico who has been deported 20 times. County Sheriff's officials say 26-year-old Genaro Cisneros-Delgado is being held on a $50,000 bond on suspicion of felony flight and endangerment. They say Cisneros-Delgado took a sheriff's deputy on a 30-mile chase on Interstate 10 last Friday night and speeds reached more than 100 mph Authorities say Cisneros-Delgado crashed through a locked gate outside a Sun Lakes retirement community before stopping the vehicle and fleeing with three passengers. Sheriff's officials say Cisneros-Delgado and the other three are in the country illegally and he was smuggling them into the U.S. Cisneros-Delgado was jailed and the other three have been turned over to the U.S. Border Patrol for processing…"
http://ktar.com/22/1823390/Man-arrested-in-Pinal-County-has-been-deported-20-times
Illinois Gov Cuts Funds to Immigrants, Funerals for the Poor
"On the Friday before Easter, Illinois Governor Bruce Rauner froze $26 million in social service and health grants as part of his plan to plug a $1.6 billion hole in the budget, The Associated Press and Chicago Tribune report. Immigrant advocates, who stand to lose more than $3 million in aid, worry this will hurt their efforts to provide legal assistance and language training across the state…"
http://www.newsweek.com/why-illinois-slashing-funding-immigrant-aid-320422
Allentown joins cities backing Obama immigration reforms
"Allentown is among 73 cities and counties that have signed a legal brief supporting President Barack Obama's executive actions on immigration. Those immigration changes – which could allow up to 5 million undocumented immigrants with longstanding U.S. ties from being deported – have been temporarily halted by a federal judge. Up to 55,000 undocumented immigrants could qualify in Pennsylvania, according to one estimate. Allentown and the coalition of cities, which includes Philadelphia, Pittsburgh and State College, are filing a friend-of-the-court brief urging a federal judge to allow the immigration policies to be enacted. The local leaders argue that delaying the deportation relief would be harmful to families, to law enforcement priorities, and to local economies. Allowing the unauthorized residents to stay and work legally would improve public safety and increase local tax revenue, they added. "Continuing to delay implementation of the President's executive action on immigration hurts our economy and puts families at risk," said New York City Mayor Bill de Blasio, who led the cities' response with Los Angeles Mayor Eric Garcetti. "Cities are where immigrants live, and cities are where the President's executive action will be successfully implemented."…"
http://www.mcall.com/news/nationworld/pennsylvania/capitol-ideas/mc-allentown-joins-cities-backing-obama-immigration-reforms-20150406-story.html
SCOTT WALKER STANDS UP FOR AMERICAN WORKERS AGAINST ILLEGAL IMMIGRANTS ON 'HANNITY'
"Wisconsin Gov. Scott Walker has gotten the message from the GOP base that immigration is an important issue—and that it's not all just about securing the border, but also that American workers need to be protected. In an interview with Fox News' Sean Hannity on Wednesday evening, Walker showed he's grown leaps and bounds on the issue of illegal immigration—and the effect it has on the economy—saying for the first time he's going to stand up for American workers against corporate interests lobbying for a massive increase in cheap foreign workers. Hannity mentioned previous criticisms of Walker on immigration before asking him about his border trip with Texas Gov. Greg Abbott. "I went to Texas to the border with Governor Greg Abbott who offered," Walker responded. "I'm going to go back to Arizona and New Mexico and maybe to California with local and state officials there as well, but in Texas in particular Greg Abbott showed me with the men and women on the ground from the local level to the state level to even some of the fine men and women who work for the federal government and they show that we're just being overrun, that this is an issue of safety, of security, national security, it's ultimately an issue of sovereignty." "If the United States was being attacked in one of our water ports on the East or West Coast, we'd be sending in our military forces, and yet we're facing some of the same challenges with international criminal organizations, the cartels that are trafficking not only drugs but weapons and humans and we need to step up and be aggressive," he explained. "That means securing the border with infrastructure, with technology, with personnel and the federal government's got to lead the way. We can't expect the border states to do this alone. The federal government needs to step up and act." The most impressive part of Walker's answer came at the end, where he didn't just leave the issue at border security—he said that's just step one, but after that's completed there needs to an immigration policy that serves the national interest and protects American workers from cheap foreign labor that forces like the Chamber of Commerce, major labor unions, and other elitists are pushing for. He used language that sounds like it came from Sen. Jeff Sessions (R-AL), the immigration populist who chairs the Senate Judiciary Committee's subcommittee on Immigration and the National Interest—and specifically noted that wages of "American workers" must be protected…."
http://www.breitbart.com/big-government/2015/04/09/scott-walker-stands-up-for-american-workers-against-illegal-immigrants-on-hannity/
3 big immigration questions the GOP 2016 field must answer
"…Here are some of the biggest outstanding policy issues the candidates will need to resolve before the election's out:
What exactly is "amnesty"? The most explosive word in the entire debate is "amnesty," a word that has no agreed-upon meaning and that even the most pro-reform Republicans and Democrats say they don't support anyway. It's a useless phrase that tells voters nothing about policy and is largely meant to reassure conservative voters in the hopes they won't read the fine print and ask any further questions. Does it mean, as hardline anti-immigration activists argue, entertaining any legal status for undocumented immigrants at all rather than deporting them en masse? Then even Ted Cruz is for amnesty. Does "amnesty" mean, as reformers argue, providing a path to citizenship that doesn't include a background check or penalties? Then President Obama is against amnesty. Rand Paul's new campaign website is a perfect case study in how to deploy "the A-word" while winking to reformers at the same time. His issues page on immigration begins with a denunciation of "amnesty" in the title and first sentence, then goes on to add that "before issuing any visas or starting the legal immigration process, we must first ensure that our border is secure." If you're not following the immigration debate closely, you might not even get that he's referring to visas and a "legal immigration process" for undocumented immigrants already in the United States. For candidates like Scott Walker, who recently ruled out a path to citizenship, the biggest question is what they plan to do instead with the 11 million undocumented immigrants still in the country without tripping their definition of "amnesty." Would they endorse legal status short of citizenship? Or does everyone have to leave?
What does "secure the border first" actually mean?  A typical line from candidates is that they favor (or at least won't rule out) legal status for undocumented immigrants – but only after the border is secure. Sen. Marco Rubio, for example, has made this his fallback position after previously backing a bipartisan comprehensive immigration reform bill. But what does a "secure border" even mean? Congress has doubled the border patrol multiple times over the years and Rubio's Senate bill would have doubled it once again while adding an array of new enforcement measures into the mix as well. Nor have previous rounds of border measures proved ineffective: The total estimated number of undocumented immigrants in the country has actually decreased in recent years. The most recent Pew survey put the population at 11.3 million last year, down from a peak of 12.2 million in 2007, and holding steady over the last several years…"
http://www.msnbc.com/msnbc/3-big-immigration-questions-the-gop-2016-field-needs-answer
Congratulations to Scott Walker
"Scott Walker has taken some hits on immigration, including here at NR. But he did well on Hannity last night when he was asked about his trip to the border. He enunciated a position on immigration that is very sound, and expressed a concern about workers and wages that almost no other prominent Republican (besides Jeff Sessions) ever does. I'm hoping we hear more from him on this, and that other candidates follow suit: …we need to step up and be aggressive. That means securing the border with infrastructure, with technology, with personnel, and the federal government's got to lead the way. We can't expect the border states to do this alone. The federal government needs to step up and act. And you can't be talking about anything else until you do that. Once you do that, then we can talk about enforcing the laws by using an effective e-verify system for all employers, one that works for small businesses, farmers, and ranchers, and making sure that any legal immigration, no amnesty, any legal immigration system we go forward which is one that ultimately has to protect American workers and make sure American wages are going up. That's the way we prosper for every hardworking American in this country. (emphasis added)…"
http://www.nationalreview.com/corner/416732/congratulations-scott-walker-rich-lowry
SPENDING/BUDGET/ECONOMY:
The FCC Estimates Its New Rules Will Contribute Over $100 Million to the U.S. Economy. Really.
"The FCC is required by the Congressional Review Act to provide an economic assessment of its new Open Internet Order to the Office of Management and Budget. Despite injecting a heavy dose of uncertainty on the communications industry, the FCC estimates that its new rules will contribute more than $100 million to the U.S. economy. How did it come to that figure? Through smoke and mirrors. In a bit of hand-waving, the FCC claims that the "impact on the economy flows from the virtuous circle, whereby an open Internet fosters innovations at the edges of the network, driving increased consumer demand for broadband, which, in turn, fuels broadband investment." The FCC's argument boils down to this: By promoting the "virtuous circle," the 2010 Open Internet rules caused a ton of investment at the core and the edge of the network; by resurrecting the 2010 rules, the FCC's 2015 rules will keep these investment trends in place. Let's grant the FCC its circular theory. What about the empirics? The FCC credits the 2010 Open Internet rules, which were vacated by the D.C. Circuit in January 2014, for increasing broadband capital expenditures "from $64 billion in 2009 to $75 billion in 2013, an average of $2.75 billion annually." The FCC also credits the 2010 rules for (1) a 100 percent increase in venture capital financing in "Internet-specific" business from 2009 to 2013; (2) spawning Apple AAPL -0.08%'s iPad in January 2010 (never mind that the 2010 Order was not released until December 2010); (3) a 115 percent increase in app use in 2013; and (4) a 175 percent in online video services from 2010 to 2013…"
http://www.forbes.com/sites/halsinger/2015/04/09/the-fcc-estimates-its-new-rules-will-contribute-over-100-million-to-the-u-s-economy-really/
FEMALE UNEMPLOYMENT WORSE UNDER PRESIDENT OBAMA
"The official female unemployment rate is 4.9 percent, according to data released earlier this month by the Bureau of Labor Statistics. At a similar point in his presidency, the rate under President George W. Bush was 4.5 percent. Breitbart News earlier reported that the number of women leaving the workforce is at an all time high. And according to CNS News, the labor force participation for the past month was 56.6 percent, a 27-year low. However, the female unemployment rate is slightly better than the male unemployment rate, which sits around 5.1 percent. James Sherk, an expert in labor economics at the Heritage Foundation, said the difference between the male and female unemployment rate is the type of occupation. "Men are much more likely to work in construction and manufacturing jobs than women," said Sherk. He said during the economic downturn, about half the job losses came from the construction and manufacturing sectors. He added that usually government employment is not affected by an economic recession as much as other sectors, which gives females a slight advantage since usually more females work as teachers and government employees. Carly Fiorina, former HP CEO and possible 2016 Republican presidential candidate, said the Obama Administration's policies have disproportionately hurt both main street and hurt women. "It's a tragedy that 3 million women have fallen into poverty in the last 6 years and 1 million fewer women are working under this President," said Fiorina. She added that Obama's policies have "strangled community banks that provide most of the loans to families and women-owned businesses. They crush the small businesses that create most of our new jobs with taxes and regulations until only the big, the powerful and the wealthy can survive."
http://www.breitbart.com/big-government/2015/04/09/female-unemployment-worse-under-president-obama/
Appropriations bills to dominate House agenda
"The House will begin consideration of bills to fund the federal government when members return to Washington from the spring recess. In a memo to House Republicans on Thursday, Majority Leader Kevin McCarthy (R-Calif.) said the first appropriations bill for the upcoming fiscal year will hit the floor the last week of April. The first appropriations measures on tap will be for the Department of Energy, as well as military construction and the Department of Veterans' Affairs. The House can now move to the annual appropriations process after passing its budget resolution last month. House and Senate negotiators have been working on a compromise budget between the two chambers over the congressional recess and are expected to reconcile the two blueprints. Appropriators will need the final agreement to provide guidelines for spending limits. However, under the Congressional Budget Act of 1974, neither chamber can move forward with floor consideration of appropriations bills for the upcoming fiscal year before May 15 until the final budget is adopted. A conference report on the budget resolution is expected to hit the House floor upon its completion, McCarthy said. The first two appropriations measures headed to the floor are among the easiest of the 12 annual bills to pass. Both bills will be considered under a process that allows members to offer an unlimited number of amendments. Separately, McCarthy said the House "may" vote on a reauthorization of the Patriot Act at the end of this month. Key provisions of the law will expire at the end of May, meaning a bill would hit the floor well before the deadline. Among the provisions set to expire is Section 215, which the National Security Agency (NSA) has used to authorize the bulk data collection of Americans' phone records. "These provisions, which expire at the end of May, are necessary to maintain the U.S. Intelligence Community's ability to monitor the communications and activities of foreign terrorists who seek to attack the homeland," McCarthy wrote.
The House also plans consideration of cybersecurity legislation during the week of April 21. McCarthy didn't announce a specific bill or package of measures, but said "several" committees are working on legislation. "With recent high profile data breaches, the White House and Senate Democrats are finally getting on board with much of what the House has already called for – giving us opportunities to work with our partners across the aisle on strong, bipartisan legislation," McCarthy wrote. When the House is back in session next week, members will consider legislation to prevent the Internal Revenue Service from targeting conservative groups in light of the controversy surrounding former official Lois Lerner. The House voted to hold Lerner in contempt of Congress last year for refusing to testify before the House Oversight Committee…"
http://thehill.com/blogs/floor-action/house/238333-appropriations-bills-to-dominate-house-agenda
Budget chairmen are back at work
"The two Republican chairmen of the House and Senate Budget committees have returned to Capitol Hill early to discuss the differences between their two blueprints. Rep. Tom Price (R-Ga.) and Sen. Mike Enzi (R-Wyo.) met on Thursday, and in a joint statement said their party is "committed to creating a balanced budget."  "We look forward to the Senate-House conference beginning its work as early as next week, followed by congressional passage of a joint concurrent budget resolution for our nation," Price and Enzi said in a joint statement. Republicans hope to finish a joint House-Senate budget by Wednesday, a deadline that looks like it will be hard to meet. Congress is on the second week of a recess that began after each chamber approved its respective budget. The two budgets are largely similar, in that they would both retain budget ceilings included in a 2011 budget deal that limit spending. Both would also include $96 billion in war funding in an effort to give the Pentagon more flexibility…."
http://thehill.com/policy/finance/238338-budget-chairmen-are-back-at-work
Obama official: 'Fast-track' bill coming next week
"Senators will introduce trade promotion authority legislation next week, a top Obama administration official said Thursday. Commerce Secretary Penny Pritzker expects a "fast-track" bill to be introduced early next week in the Senate and said in a call with reporters that she is "anxiously awaiting to see the language." Pritzker is the first administration official to suggest a firm timeline for legislation that would grant President Obama "fast-track" powers for negotiating trade deals. Speculation has been swirling about when the Senate Finance Committee would start moving on a bill. Senate aides have said negotiations between Finance Committee Chairman Orrin Hatch (R-Utah) and ranking member Ron Wyden (D-Ore.) are making progress but that no deal had been struck. President Obama wants the authority in order to move trade deals like the Trans-Pacific Partnership (TPP) through Congress, but his push is facing strong opposition from liberal lawmakers, particularly in the House…"
http://thehill.com/policy/finance/238363-obama-official-fast-track-bill-coming-next-week
HOLLYWOOD SWINGING HARD FOR TRANS-PACIFIC PARTNERSHIP
"Hollywood moguls and the vast majority of leftist entertainers have joined forces in a last-ditch effort to bully wavering Democratic lawmakers into backing President Obama's fast-track authority for the Trans-Pacific Partnership (TPP) as the centerpiece of what he calls his "pro-trade agenda." TPP is so controversial that the Administration has refused to show anyone the document. But what it does do is "trade" the right for U.S. entertainment interests to gain lucrative enhanced-copyright protections with 12 nations, in exchange for the elimination of all tariffs that punish unfair business practices. Two weeks ago, former Senator Christopher J. Dodd, who now heads the Motion Picture Association of America, wrote to his members to explain that TPP is a pro-trade measure that will be a "driver for a stronger middle class." Dodd claims the still-secret TPP would not only end tariffs, but would also reduce non-tariff trade barriers against the "free movement" of intangible services, investments, public projects and intellectual property. This week, Dodd followed up by enlisting six former Democratic National Committee chairs to urge Democrats to support handing Obama fast-track trade-promotion authority that would ban any amendments and limit Congress to only 90 days of review and 20 hours of debate before being required to make an up-or-down vote. Wikileaks disclosed in October that the still secret Trans-Pacific Partnership is 77-pages long, contains 30,000 words and involves 40 percent of the world's economy. But only five of the 29 chapters contain provisions that are directly related to trade. The other two dozen chapters amount to a "partnership" for corporate protectionism. They create sweeping new "rights" and escape hatches to protect multinational corporations from government accountability. Despite the secrecy from the public surrounding the TPP negotiations, Wikileaks described how executives of selective "cashed-up megacorps" that are dominating the wording of the trade deal are bestowing upon themselves extraordinarily favorable protections for digital rights, pharmaceuticals and patents. "If you read, write, publish, think, listen, dance, sing or invent; if you farm or consume food; if you're ill now or might one day be ill, the TPP has you in its crosshairs," according to WikiLeaks…."
http://www.breitbart.com/big-hollywood/2015/04/09/hollywood-swinging-hard-for-trans-pacific-partnership/
Obama Offers $20 Million in Energy Aid to Caribbean Nations
Funding to advance green-energy investments
http://www.wsj.com/articles/obama-offers-20-million-in-energy-aid-to-caribbean-nations-1428623012?mod=fox_australian
Fed officials say June rate hike still in play, hinges on data
"The Federal Reserve could still hike interest rates in June despite weak recent U.S. data and investor skepticism, two influential officials with the central bank said on Wednesday, putting the spotlight squarely on the economy's performance in the next two months. Disappointing U.S. jobs growth, manufacturing activity, and retail sales over the winter had pushed market expectations for a rate hike to later in the year. June has long been seen as the earliest the Fed could tighten policy, after more than six years of near-zero rates. But New York Fed President William Dudley and Fed Governor Jerome Powell on Wednesday sketched out scenarios in which the central bank could make an initial move earlier than many now expect and then proceed in a slow and gradual manner on further rate increases. "I could imagine circumstances where a June rate hike could still be in play," Dudley, a permanent voting member on the Fed's policy committee and a close ally of Fed Chair Janet Yellen, told a Reuters Newsmaker event in New York. "If the economy's strong, the unemployment rate is dropping, wages are rising, and the outlook is good, you could conceivably get to that point," he said, adding "the bar is probably a little bit higher" for a June hike given recent data. Minutes of the Fed's March 17-18 policy meeting, released on Wednesday, also show central bank officials are eager to get the rate hike process started but are likely to go slow once "lift-off" begins. Several participants at the meeting said they were virtually certain June would be the right time for what would be the first rate hike since 2006, according to the minutes. While a "couple" of participants said they did not think such a move would be appropriate until next year, the rest of the policymakers would be watching for evidence that the impact of low oil prices and a strong dollar had eased, and that the U.S. economy was continuing to generate jobs. Upcoming reports on employment, economic growth, prices, industrial activity and other indicators will, as a result, will take on greater importance…."
http://in.reuters.com/article/2015/04/09/us-usa-fed-idINKBN0MZ1UK20150409
New York State Creates 76 Jobs, at a Cost of $13,157,894 Each
"Gothamist reports: Start-Up New York, a program into which Governor Andrew Cuomo has funneled more than $1 billion to kickstart economic development in the state, has been a huge bust.  The goal of Start-Up New York was to spur job growth by excusing companies affiliated with 62 colleges and universities from paying taxes for 10 years. But a report surreptitiously released on Good Friday indicates that the program only created 76 jobs last year—a pretty grim figure considering Ken Adams, the state's Commissioner of Taxation and Finance, said just two months ago that the program had attracted $104 million and created 2,300 jobs, Crain's reports. Yeah, yeah, yeah. But how many jobs were saved?"
http://www.nationalreview.com/corner/416723/new-york-state-creates-76-jobs-cost-13157894-each-charles-c-w-cooke
Global Economy Risks Long Period of Low Growth, IMF's Lagarde Warns
Says global economy risks getting stuck in heavy debt and high unemployment
"The global economy risks getting stuck in a long period of low growth, heavy debt and high unemployment as policy makers fail to take appropriate action to spur output, the head of the International Monetary Fund warned Thursday. While global growth is running at roughly the average of the last three decades, IMF Managing Director Christine Lagarde said it isn't enough to surmount stubbornly high jobless rates, hefty debt…"
http://www.wsj.com/articles/global-economy-risks-long-period-of-low-growth-and-high-joblessness-imfs-lagarde-warns-1428591332?mod=fox_australian
Obama administration says global economy needs more support
"The Obama administration said Thursday that Germany, China, Japan and South Korea are four countries running large trade surpluses that need to do more to combat weak global growth. Issuing its latest currency report, the administration refrained from naming any country as a currency manipulator. But it did say that China's currency remains "significantly undervalued" and complained about South Korea's efforts to keep its currency from strengthening. The world cannot rely on the United States to be the "only engine of demand," the semiannual report said. It urged nations to use all tools available to accelerate growth and not rely solely on their central banks to boost their economies. The administration's report is expected to form the basis for discussions at global finance talks next week in Washington among finance officials of the Group of 20 major economic powers. It noted that the Chinese government has made "real progress" in allowing its exchange rate to rise in value over the past six months. But even with the gains, the renminbi remains "significantly undervalued," a phrase it has used in past reports…"
http://cnsnews.com/news/article/obama-administration-says-global-economy-needs-more-support
COMMON CORE:
Two Pro-Common Core Groups Urge Against Overhaul of No Child Left Behind
"Two pro-Common Core advocacy groups are now urging against a dramatic overhaul to another education reform effort – No Child Left Behind. After a bipartisan Senate bill was introduced Tuesday with backing from the White House to replace the Bush-era federal education reform, U.S. Chamber of Commerce President Thomas Donohue and Leadership Conference on Civil and Human Rights President Wade Henderson wrote an op-ed for the Washington Post urging against any major changes. "Are we going to bow to the special interests of adults, or will we stand strong for the special interest that has no lobby — our children?" said the op-ed written by leaders of interest groups. "We have made great progress for millions of kids since NCLB. Let's not return to a time when these students were left in the shadows." The op-ed says that while now, "accountability is directed from Washington" that states should have more flexibility to implement strong standards. Taking on one of the thorniest aspects of national standards, Donohue and Henderson defended the standardized testing. "First, students must be given annual statewide assessments, which provide the only way for us to accurately measure what students are learning," the op-ed said. "Let's be clear: The federal law only requires students to be tested once or twice a year. Concern about overtesting is driven by local and state policies, not by Washington." Both the Chamber of Commerce and the Leadership Conference have been Common Core supporters. While support for NCLB and Common Core often doesn't overlap, opposition to both is based heavily on concerns of federalizing education, which has traditionally been under local control, as well as concerns over too much testing…"
http://www.theblaze.com/stories/2015/04/08/two-pro-common-core-groups-urge-against-overhaul-of-no-child-left-behind/
The Modern University Is Failing Students in Every Respect
http://www.realclearpolitics.com/articles/2015/04/09/the_modern_university_is_failing_students_in_every_respect_126204.html
MISC.:
Judicial Watch Emails: Lerner Feared IRS Targeting Might 'Raise Questions'
"Judicial Watch released more emails in the IRS targeting scandal Thursday, with these showing that former IRS supervisor Lois Lerner feared that the information used to single out tea party groups and other opponents of President Barack Obama for special scrutiny "might raise questions." "We understand why the criteria might raise questions," Lerner told Troy Paterson, the audit manager for the Treasury Department's Inspector General for Tax Administration (TIGTA), in an email dated Jan. 31, 2013. Paterson's investigators had questioned Lerner's agents in Cincinnati about the targeting for a report the inspector general released that spring. The agents placed groups with words like "tea party and "patriot" in their names on a "be on the lookout" — or BOLO — list for additional screening of its applications for tax-exempt status. The 501(c)(4) status allows groups to keep their donors private. "I'm not sure how [the TIGTA] investigators are looking at [whether] we were politically motivated, or what they are looking for with regard to targeting," Lerner told Paterson. "They didn't seem to understand the difference between IRS acting in a politically motivated manner and front-line staff people using less than stellar judgment," she added. "I am willing to take the blame for not having provided sufficient direction initially, which may have resulted in front-line staff doing things that appeared to be politically motivated." However, she said, "I am not on board that anything that occurred here shows that the IRS was politically motivated in the actions taken."…"
http://www.newsmax.com/Newsfront/Lois-Lerner-emails-scandal-judicial-watch/2015/04/09/id/637611/
New IRS emails show protagonist's concerns
http://www.mcclatchydc.com/2015/04/09/262687/new-irs-emails-show-protagonists.html
Treasury watchdog says IRS 'misleads' taxpayers victimized by identity fraud
"Internal Revenue Service officials are giving "misleading" information to taxpayers who have been victims of identity fraud about how long they will have to wait for tax refunds. The taxpayers are being told their wait could be as long as 180 days, the Treasury Inspector General for Tax Administration said in a report made public Thursday, but the IRS's own records suggest the delay in getting refunds could be much longer. The IRS's "misleading" promise to individuals whose personal information has been used by someone else to file a fraudulent return "creates a false portrayal" of the agency's attempts to improve a process already infamous for lengthy delays, the inspector general said. Taxpayers had to wait an average of 278 days to see their cases resolved. In one instance, the IRS didn't pay a taxpayer their full return for 762 days, or well more than two years. A major factor in the protracted process is that incoming cases are often assigned to seven different IRS officials before they can be resolved. Consequently, identity fraud cases languished at the IRS for an average of 254 days without any progress being made as they were shifted from desk to desk. What's more, the IRS "significantly inflates and overstates the number of taxpayers assisted" by ignoring the fact that a single individual's taxes often give rise to multiple cases. In 2013, the IRS reported helping 862,081 taxpayers when it in fact assisted just 602,728. The agency also did not deliver the correct return amount in nearly one in five cases…."
http://www.washingtonexaminer.com/treasury-watchdog-says-irs-misleads-taxpayers-victimized-by-identity-fraud/article/2562772?custom_click=rss
In Dallas, the IRS says it can't chase tax cheats who owe less than $1 million
"The Internal Revenue Service collects about 93 percent of the revenue that keeps the federal government going. But today in Dallas, there are more than 1,000 wealthy people who owe a whole lot of money the IRS says it isn't even trying to collect. If these taxpayers are delinquent on $900,000, for example, the IRS won't go after them; budget reductions have forced the revenue collection staff to train its firepower on cheats who owe $1 million or more. "I have to say, sorry, we can't get that money," said Richard Christian, supervisory revenue officer for the Dallas area.  "Nobody's ever going to knock on their door." Five years of budget cuts by Congress have eroded customer service at walk-in centers and call centers across the country, with long waits for even basic tax help…"
http://www.washingtonpost.com/blogs/federal-eye/wp/2015/04/08/in-dallas-the-irs-says-it-cant-chase-tax-cheats-who-owe-less-than-1-million/?wprss=rss_homepage
Report: IRS takes months to solve ID theft cases
"Taxpayers who had their identities stolen are still waiting months for their cases to be solved, even as the IRS has made refund fraud a top priority, a new federal report found.  Treasury's inspector general for tax administration found the IRS took an average of 278 days, or roughly nine months, to resolve tax fraud cases during fiscal 2013 fiscal. A year earlier, the tax agency had taken an average of more than 10 months, 312 days, to solve those cases. That's far longer than the IRS says it will take to close refund fraud cases, the inspector general said. The IRS tells taxpayers it will resolve their cases within 180 days and has said that started taking around 120 days once the 2013 filing season started. "Refund fraud adversely affects the ability of innocent taxpayers to file their tax returns and timely receive their tax refunds, often imposing significant financial hardship," Russell George, the tax administration inspector general, said in a statement. "While the IRS is making some progress in assisting victims of identity theft, those who have been affected by this devastating crime deserve better."…"
http://thehill.com/policy/finance/238367-report-irs-takes-months-to-solve-id-theft-cases
OBAMA: CUT CARBON OR YOUR KIDS WILL DIE OF ASTHMA
"President Obama has made a not-so-subtle attempt to personalise his administration's war on "climate change" by linking it with his daughter Malia's asthma. Nice try, Mr President. But the evidence just doesn't stack up. While it's true that the CDC (Centers for Disease Control and Prevention), the EPA's Gina McCarthy and the Surgeon General Vivek Murthy have lent their 'expert' support to the 'global warming means more asthma' thesis, this is largely a case of doing their masters' bidding. The Obama administration has staked its heart and soul on persuading a stubbornly unconvinced America that climate change represents the single greatest menace of our time. Positioning it as an urgent health threat is a key part of this campaign, which will include a Climate Change and Health Summit later this spring starring Surgeon General Murthy. Handily, Murthy too was able to join the President in providing moving personal testimony of the horror of asthma. A favourite uncle of his died of it, he told reporters, before segueing deftly into an on-message claim that "climate change could make this situation worse." (The operative weasel word, here being, of course, that slippery "could"). Problem is, despite this impressive show of concerted 'expert' strength, the connection between climate change and asthma is flimsy at best. This becomes evident when you examine the claims made by the CDC website. It certainly sounds authoritative. (How could America's leading national public health institute possibly get it wrong where health issues are concerned?) But none of them bears close scrutiny…"
http://www.breitbart.com/big-government/2015/04/09/obama-cut-carbon-or-your-kids-will-die-of-asthma/
Conservatives Find Political Red Meat in USDA Diet Guidelines
"From the IRS to the Environmental Protection Agency to the Federal Communications Commission, federal agencies are under more scrutiny from congressional Republicans concerned about regulatory overreach than at any time in Barack Obama's presidency. Add the Department of Agriculture to the list. A group of 71 GOP House members has jumped into a growing controversy over proposed new dietary guidelines for Americans released earlier this year by a USDA advisory committee. Republicans voiced concerns about the panel, known as the Dietary Guidelines Advisory Committee, in a March 31 letter to Health and Human Services Secretary Sylvia Burwell and USDA Secretary Tom Vilsack, calling the committee's suggestions "conflicting." "We are disappointed with reports from observers that the approach of the 2015 DGAC suggests studies were either selected or excluded to support pre-determined conclusions," the lawmakers wrote. "For example, the DGAC's recommendation on lean red meat directly contradicts years of peer reviewed scientific research on the benefits of lean red meat as a high quality source of protein in an healthy diet." Rep. Tim Huelskamp, one of the letter's co-signers, took to Twitter Wednesday to call the guidelines an attack on his meat-producing state…"
http://blogs.rollcall.com/218/usda-meat-guidelines-conseervatives/?dcz=
FCC's net neutrality rules open door to new fee on Internet service
"Recently adopted net neutrality regulations soon could make your monthly Internet bill more complicated — and potentially more expensive. Every month, consumers pay a small fee on their phone bills for a federal program that uses the money — a total of $8.8 billion raised nationwide last year — to provide affordable access to telecommunications services in rural areas, underserved inner cities and schools. Now the fee could start appearing on broadband bills too, in a major expansion of the nearly two-decade-old Universal Service Fund program. It's not clear yet, however, if most consumers would end up paying more in total USF fees than they do now. In approving the tough rules for online traffic in February, the Federal Communications Commission put broadband in the same regulatory category as phone service, opening the door for the charges. For phone service, telecom firms pass the fees directly to their customers, with the average household paying about $3 a month. Those who opposed the net neutrality rules foresee the fees rising. "The federal government is sure to tap this new revenue stream soon to spend more of consumers' hard-earned dollars," warned Ajit Pai, a Republican on the FCC. "So when it comes to broadband, read my lips: More new taxes are coming. It's just a matter of when." Higher fees on Internet bills could make the service unaffordable for some people, reducing broadband adoption instead of expanding it, critics said. The FCC held off on adding the assessment until a special federal and state board that has been weighing whether broadband providers should contribute to the fund makes a decision in the coming weeks…"
http://www.latimes.com/business/la-fi-broadband-fees-20150409-story.html#page=1
OBAMA: IT'S 'HEART-BREAKING' THAT WE HAVEN'T PASSED MORE GUN CONTROL
"With less than two years left in his presidency, Obama says it is "heart-breaking" that his administration has not been able to pass more gun control. According to ABC News, Obama said, "What we've done is try to do as much administratively to tighten up how background checks are run, to go after illegal drug runners. But I tell you that trying to get something through Congress has proven to be very difficult. And it's heart-breaking." He added, "You know, those two or three days after the Sandy Hook shooting are some of the worst days of my presidency because I met with those families right after… [and] was shocked that Congress didn't act." Obama detailed how the children were shot. He did not mention that they were sitting in a gun-free zone that the Democrat Party fights tooth and nail to keep free of guns. Nor did he mention that the "gun-free" part only applies to law-abiding citizens. He also did not mention that the guns Adam Lanza used were all stolen, so no amount of gun control would have stopped him. Instead, Obama complained about the strength of the NRA and the NRA's "power" in Congress. He said he will be "chipping away" at the NRA's hold on Congress, but until there is a "public outcry" for gun control, it will be difficult to make progress…."
http://www.breitbart.com/big-government/2015/04/08/obama-its-heart-breaking-that-we-havent-passed-more-gun-control/
Obama-Bloomberg gun control agenda worries Democrats heading into 2016
NRA reloads for another Second Amendment defense after last election's victories
"President Obama said this week that he hasn't given up on pushing for tighter gun controls, but many of his fellow Democrats in Congress are wishing he would drop it, having concluded that the issue is an electoral loser for them. If anything, they fear the politics are getting worse. The politics of gun rights and gun control is a hot topic on the first full day of the National Rifle Association's three-day annual meeting, in particular the political peril involved in attacking the right to bear arms. "Every time a Democrat starts talking about guns, they lose numbers because it is the Second Amendment," said Dave "Mudcat" Saunders, a Democratic strategist and lifelong gun owner. "How many gun owners are there in America now? Look it up. There is a bunch of them, and anytime you start talking about guns, you are going to take from your numbers. So there is just less talk [about gun control] now than there has been in forever."…"
http://www.washingtontimes.com/news/2015/apr/9/obama-bloomberg-gun-control-agenda-worries-democra/?utm_source=RSS_Feed&utm_medium=RSS
Energy aid, new diplomacy mark Obama visit to Americas
http://cnsnews.com/news/article/energy-aid-new-diplomacy-mark-obama-visit-americas
Whistleblower advocates tell Obama Commerce Department watchdog has got to go
"Department of Commerce Inspector General Todd Zinser mistreats whistleblowers in the federal bureaucracy and should be fired by President Obama, according to a trio of nonprofit government watchdogs. The groups — including the Project on Government Oversight, Government Accountability Project and National Whistleblowers Center — said in a letter made public Thursday that Zinser attacks whistleblowers and protects underlings who join him in suppressing employees who come forward with information about waste and fraud in government. "IGs are supposed to root out fraud, waste, and abuse—a job they would not be able to do without whistleblowers. If there is anyone in government who should understand the importance of utilizing and protecting whistleblowers, it is an IG," the groups told Obama…"
http://www.washingtonexaminer.com/whistleblower-advocates-tell-obama-commerce-department-watchdog-has-got-to-go/article/2562762
Mark Levin on Rand Paul Drawing Distinction With Democrats: "He's Exactly Right," Could "Reignite Reagan Democrats"
http://www.realclearpolitics.com/video/2015/04/09/mark_levin_on_rand_paul_drawgin_distinction_with_democrats_hes_exactly_right_could_reignite_reagan_democrats.html
LEVIN: RAND 'EXACTLY RIGHT,' TELLS WALKER 'KEEP KICKING ASS'
"Talk radio host and author of "The Liberty Amendments," Mark Levin declared that Rand Paul's argument that Republicans need to provide more contrast with Democrats is "exactly right" and advised Scott Walker to "keep kicking ass" on Wednesday's "Hannity" on the Fox News Channel. "Rand Paul's exactly right, and you're exactly right. The problem is we've really had two conservative presidents in the last hundred years probably, Coolidge and Reagan…we need principled conservatives. You know, people under 50 in this country, Sean, have never had an opportunity to actually vote for a conservative president. And I think it's up to people like you and me, and millions of others in our generation to give them the opportunity. It's exciting. It's invigorating to support somebody not because, you know, you want to stop the Democrats but because you really believe in what they're saying. And a conservative candidate will in fact reignite excitement with the Reagan Democrats, the industrial midland of the country and so forth. We ought to give it another opportunity" he stated. Levin also defended Paul's position on Iran, arguing that "behind that ad are some Bush operatives, Jeb Bush operatives, George Bush operatives, Karl Rove operatives. They're behind it, they're using superPACs to try and protect themselves while they trash these new faces, these conservatives who are trying to break through. And this is the point. we conservatives, we constitutionalists will never have an opportunity to defeat the Democrats unless we bust through, muscle through the Republican establishment that despises us." He concluded, by giving the advice of "keep kicking ass" to Governor Scott Walker…"
http://www.breitbart.com/video/2015/04/08/levin-rand-exactly-right-tells-walker-keep-kicking-ass/
John McCain Says He Is 'Confident' Lindsey Graham Will Run for President
"Did Sen. John McCain (R-Ariz.) accidentally reveal that Sen. Lindsey Graham (R-S.C.) is going to run for president in 2016? For months, McCain has floated the idea of a Graham candidacy for his "closest of friends." On Wednesday, McCain was back in his home state of Arizona and stopped by the "Mike Broomhead Radio Show" on KFYI. The senator and Broomhead were discussing McCain's recent decision to run for a sixth term when the conversation turned to the 2016 White House race. Broomhead wondered if any announced or potential 2016 candidates had approached McCain. "Now we've got Rand Paul, Ted Cruz, anybody else – how many of them come to you for advice?" the radio host asked. "All of them, literally all of them, except Rand Paul, he's never come for advice," McCain replied…"
http://www.theblaze.com/stories/2015/04/09/john-mccain-says-he-is-confident-lindsey-graham-will-run-for-president/
LEFT'S WAR ON GOP WOMEN SHIFTS FROM PALIN TO FIORINA
"The New Republic is out with a new item that, were it in a centrist, or Right-leaning publication and aimed at a woman (other than a Republican woman), would be broadly denounced as both malicious and misogynist in tone, even though it was written by a female author, Naomi Shavin. In the Left's view, these poor dumb GOP women just can't seem to do anything right. Heck, maybe they should just stay home and make babies! They aren't determined and accomplished professionals, as, say, a Hillary Clinton or Elizabeth Warren; no they're filled with "barely" palatable "raw ambition." It's funny how ambition is only a negative when applied to a female who doesn't embrace the Left's ideology. Though she's committed fewer blunders than Palin, Fiorina does have some obvious similarities to the former vice-presidential candidate. Both favor words like "outsider" and "tough," and allow themselves to be cast as a woman who does it all: They're breadwinner moms with business savvy and enough charisma to make their raw ambition palatable. Similarly, both women's careers have been marred by major professional failures: Fiorina's firing from Hewlett-Packard and Palin's "bridge to nowhere" (which, ironically, Fiorina initially defended)…"
http://www.breitbart.com/big-government/2015/04/09/lefts-war-on-gop-women-shifts-from-palin-to-fiorina/
Ryan: Scott Walker has 'really good chance' to win GOP nomination
http://thehill.com/homenews/house/238351-ryan-scott-walker-has-really-good-chance-to-win-gop-nomination
Rand Paul up, Clinton down in 2016 presidential poll
"Democrat Hillary Clinton has slipped against leading 2016 Republican candidates in Colorado, Iowa and Virginia, according to a poll released on Thursday that cited damage from the furor over the former secretary of state's emails. The Quinnipiac University Swing State Poll also showed Clinton in a close race with U.S. Senator Rand Paul, the Kentucky Republican who declared his candidacy on Tuesday. Clinton, who is expected to announce her White House bid this month, is tied with all the Republican candidates in Colorado and almost all of them in the early voting state of Iowa, the poll said. "It isn't just one or two Republicans who are stepping up; it's virtually the entire GOP field that is running better against her" since the last swing state survey on Feb. 18, pollster Peter Brown said in a statement. He attributed the drop to the controversy that erupted in March over Clinton's use of personal email for work when she was America's top diplomat. Republicans have raised the prospect of congressional hearings on the issue. Paul led Clinton by 44 percent to 41 percent in Colorado and 43 percent to 42 percent in Iowa, the Quinnipiac poll showed. In Virginia, Clinton led 47 percent to 43 percent…"
https://ca.news.yahoo.com/rand-paul-clinton-down-2016-presidential-poll-133940057.html
Clinton could announce 2016 run as soon as this weekend
"Hillary Clinton's presidential announcement could come as soon as this weekend, according to multiple media reports.  Business Insider reported the former secretary of State would announce her long-expected White House bid on either Saturday or Sunday, citing a single unnamed source. ABC News and the Wall Street Journal followed with stories that a launch could come soon as well.  The Democratic frontrunner has long been expected to make her presidential campaign official this month, and speculation was further stoked when she recently leased office space in Brooklyn, N.Y., for her headquarters. She has been hiring aides and quietly staffing up, and an announcement soon would fit with her anticipated timeline. The 2016 race already has two official entrants on the GOP side, with Sen. Ted Cruz (R-Texas) announcing late last month and Sen. Rand Paul (R-Ky.) launching his run on Tuesday.  But a weekend announcement from Clinton could step on the toes of another likely White House hopeful — Sen. Marco Rubio (R-Fla.) is expected to launch his own presidential campaign on Monday evening in Miami…"
http://thehill.com/blogs/ballot-box/presidential-races/238406-clinton-could-announce-2016-run-as-soon-as-this-weekend
Clinton's White House bid coming this weekend — reports
http://www.washingtonexaminer.com/clintons-white-house-bid-coming-this-weekend-reports/article/2562798
POLL: HILLARY TRAILS RAND IN IOWA, COLORADO–MORE VOTERS BELIEVE SHE'S 'NOT HONEST & TRUSTWORTHY'
"Hillary Clinton is losing ground in three more key swing states, including Iowa, which holds the first-in-the-nation caucuses and derailed Clinton's 2008 presidential bid, and trails Sen. Rand Paul (R-KY) in two of them as more voters do not view her as "honest and trustworthy" in the wake of her private email scandal, according to a new Quinnipiac poll. Voters in Colorado, Iowa, and Virginia do not think Clinton is "honest and trustworthy," and Clinton's leads over potential Republican opponents have diminished in hypothetical head-to-head match-ups. For instance, Paul, who formally launched his presidential campaign this week and blasted Clinton for her private email scandal and the "shenanigans" associated with donations to her family's foundation, leads Clinton in Colorado 44% to 41%. Clinton trails Wisconsin Governor Scott Walker (42%-41%) and Sen. Marco Rubio (R-FL), who is expected to announce his candidacy on this month, (41%-40%) and is virtually tied with Sen. Ted Cruz (R-TX) and former Arkansas Governor Mike Huckabee in the state. In Colorado, Clinton has a negative favorability rating (41%-51%), down from her 46%-47% favorability rating in February. Fifty-six percent of Colorado voters do not view her has "honest and trustworthy" and a majority of Colorado voters believe her email scandal is important to their vote…"
http://www.breitbart.com/big-government/2015/04/09/poll-hillary-trails-rand-in-iowa-colorado-more-voters-believe-shes-not-honest-trustworthy/
In Jamaica, Obama suggests Cuba's removal from terror list may be near
"The State Department has finished its review of Cuba's presence on the U.S. list of state sponsors of terrorism and forwarded its recommendation to the White House, President Obama said Thursday. Obama said he is waiting for his top aides to review the document and place it before him for a final decision. "That hasn't happened yet," he said after a meeting here with Jamaican Prime Minister Portia Simpson-Miller, so "I won't make a formal announcement today." An announcement that Cuba is to be removed from the list, clearing the principal obstacle to re-establishment of diplomatic relations and opening of embassies in Washington and Havana, may come as early as Friday, when both Obama and Cuban President Raúl Castro will attend the two-day, 35-nation Summit of the Americas in Panama. Once Obama approves the recommendation, it goes to Congress, which has 45 days to consider it but has no power to alter it except through new legislation. That is not anticipated. Administration aides have strongly hinted that Obama and Castro will meet at the summit but have not specified the nature of the encounter. Obama said the normalization process with Cuba that he and Castro simultaneously announced on Dec. 17 was proceeding "overall . . . as I expected." He said he "never thought" full normalization would happen "overnight," but "I do think we're going to be in a position to move forward on opening embassies."…"
http://www.washingtonpost.com/world/obamas-jamaica-visit-part-of-wider-outreach-to-caribbean-region/2015/04/09/f6c5dd32-decd-11e4-a1b8-2ed88bc190d2_story.html
Obama: State Dept finished with review of Cuba's status as terror sponsor
"President Obama announced that the State Department has concluded its review of whether Cuba should be removed from the list of state sponsors of terrorism. He told reporters in Kingston, Jamaica that the State Department's recommendation has been forwarded to the White House, where it is being reviewed before he sees it. Throughout the process, Mr. Obama said, "[o]ur emphasis has been on the facts. So we want to make sure that, given, this is a powerful tool to isolate those country that genuinely do support terrorism, that when we make those designations we've got strong evidence that in fact that's the case. And as circumstances change, then that list will change as well." The president said he wouldn't make a formal announcement about the recommendations Thursday. Should the White House announce it intends to remove Cuba from the list, it would then submit the recommendation to Congress 45 days before the rescission goes into effect. The administration would justify Cuba's removal from the list and certify that it hadn't provided any support for international terrorism in the prior six months and would not in the future. Mr. Obama said of the talks on the broader issue of normalizing relations with Cuba that they are proceeding as expected, adding, "I never foresaw that immediately, overnight, Cuba would transform."…"
http://www.cbsnews.com/news/state-dept-finished-with-review-of-cuba-status-as-terror-sponsor/
Obama to Decide Soon on Removing Cuba From Terrorism List
State Department has completed review; resolution could help lead way to normalization of diplomatic ties
"U.S. President Barack Obama said Thursday the State Department has completed its review of Cuba's inclusion on the U.S. list of governments that sponsor terrorism, signaling an impending decision on whether to lift the designation. Mr. Obama, speaking during a meeting with Jamaican Prime Minister Portia Simpson-Miller in Kingston, said the White House national security team has received the State Department's…"
http://www.wsj.com/articles/obama-to-decide-soon-on-removing-cuba-from-terrorism-list-1428598895?mod=fox_australian
OBAMA CONFIDENT U.S. EMBASSY WILL OPEN IN CUBA: 'WE'RE ON THE RIGHT PATH'
"President Obama appeared optimistic with the progress his administration is making on Cuba, suggesting that it wouldn't be long before diplomatic relations would be normalized with the Communist country "Our diplomats are making significant progress and I'm confident that we will be able to move forward with the re-opening of embassies," he said in an interview with EFE News. Obama asserted that his new approach to Cuba was already showing progress, particularly with the citizens of both countries. "We're seeing increased contacts between the people of Cuba and the United States, and the enthusiasm of the Cuba people for these changes proves that we're on the right path," he explained. A recent poll conducted in Cuba showed that 97 percent of Cubans favor the normalization of relations with the U.S. Only 37 percent polled believe that the changed relationship will lead to changes in the single party communist political system. Obama is expected to announce a decision to remove Cuba from the State Department list of state sponsors of terrorism and meet with Raul Castro during his upcoming visit to Panama."
http://www.breitbart.com/big-government/2015/04/09/obama-confident-u-s-embassy-will-open-in-cuba-were-on-the-right-path/
Raul Castro's tough demands raise doubts, but Obama remains optimistic for U.S.-Cuba relations
"Twenty-four hours before coming face to face with Cuban President Raul Castro, President Obama on Thursday continued to extend an olive branch from Washington to Havana — but analysts say there are real questions about whether Mr. Castro truly is interested in friendly relations with the U.S. At a town hall in Kingston, Jamaica — the president's last stop before heading to the Summit of the Americas in Panama — Mr. Obama praised the "extraordinary" Cuban people and said it's time for the two nations to put the Cold War behind them. Also Thursday, the State Department completed its review of whether Cuba should be removed from the U.S. list of state sponsors of terrorism. The State Department reportedly will recommend to the president that Cuba be taken off the list, though it's unlikely that Mr. Obama will announce a final decision in the next several days. The Castro regime has made removal from the terrorism-sponsor list a prerequisite for the opening of a U.S. embassy in Havana and other steps forward in the diplomatic process. Mr. Castro also has made other demands that the U.S. surely won't meet, such as reparations for economic damages caused by the U.S. embargo on Cuba and the immediate transfer of Guantanamo Bay to the Cuban government…"
http://www.washingtontimes.com/news/2015/apr/9/raul-castro-demands-raise-doubts-but-obama-optimis/?utm_source=RSS_Feed&utm_medium=RSS
Obama, Raúl Castro get ready for historic meeting
"President Obama and Cuban leader Raúl Castro are expected to meet sometime Friday or Saturday at this weekend's Summit of the Americas, which for the first time ever will be attended by the leaders of both countries. It's a historic moment the White House is embracing. Obama briefly shook hands with Castro during former South African President Nelson Mandela's funeral in 2013. But their meeting at the summit in Panama is expected to be a much more significant encounter.  Obama is seeking to normalize relations with Cuba after a decades-long trade, travel and diplomatic embargo. If successful, the change would create a lasting diplomatic and foreign policy legacy for Obama, who came to office promising to use diplomacy to change the U.S.'s relationship with allies and enemies alike. The summit is an important test for Obama's policy of engagement with a longtime U.S. adversary. It's also a chance to turn the page on a toxic relationship with Cuba that complicated the U.S.'s ability to advance its interests in Latin America. Deputy national security adviser Ben Rhodes said Obama and Castro would not have a formal one-on-one meeting but would likely interact "at the summit events and as the leaders gather on the margins of those events." Though it may be brief, their conversation will be watched closely for signs the two leaders can get along. "The big symbolism that's happening here is the U.S. and Cuba get beyond this decades-long standoff we've seen," said Shannon O'Neil, senior fellow for Latin America studies at the Council on Foreign Relations.  O'Neil added that the "ability for Obama and Castro to speak with each other and develop some kind of rapport is important when they hit sticking points." Obama has sought to open Cuba to U.S. travelers and businesses: Airbnb, the San Francisco-based home-rental company, announced last week that more than 1,000 Cuban homes were now open to foreign travelers looking to visit a country long isolated by the U.S…"
http://thehill.com/homenews/administration/238395-obama-raul-castro-get-ready-for-historic-meeting
U.S., Iran Openly Fighting Over Details of the Supposed Nuclear 'Agreement'
"The tentative Iran nuclear agreement that the Obama administration celebrated as a major step forward just one week ago was thrown into serious doubt Thursday, as the U.S. and Iran fell into a public dispute over exactly what was agreed. The fight called into question whether any understanding exists at all, and whether there's any way to bridge their vast public differences by June 30, the target date for a final agreement. The public dispute started when Iranian Supreme Leader Ayatollah Ali Khamenei insisted that all sanctions against Iran would have to be lifted as soon as any final agreement is signed. "All sanctions should be removed when the deal is signed. If the sanctions removal depends on other processes, then why did we start the negotiations?" Khamenei said, according to Reuters. Khamenei also said the "fact sheet" on the agreement that the U.S. side put out last week was "wrong" about almost everything it described…"
http://www.theblaze.com/stories/2015/04/09/u-s-iran-openly-fighting-over-details-of-the-supposed-nuclear-agreement/
Snap back? Not so fast. Sanctions a big issue in nuke talks
"Snap back? Not so fast. The biggest enforcement provision in the preliminary nuclear agreement with Iran is turning into one of the mostly hotly contested elements. And the debate barely involves Iran. Instead, it concerns the Obama administration's promise to quickly re-impose sanctions on Iran if the Islamic Republic cheats on any part of the agreement to limit its nuclear program to peaceful pursuits. This would be relatively straightforward for the sanctions imposed by the U.S., as Congress is eager to keep the pressure on. But it is far from clear whether President Barack Obama can guarantee such action at the United Nations, which has imposed wide-ranging penalties that all U.N. members must enforce. At present, there's no firm agreement to how or when to lift the sanctions in the first place. Ayatollah Ali Khamenei, Iran's supreme leader, and President Hassan Rouhani said Thursday they want all sanctions lifted on the first day of implementation. That's not the position of U.S. and other negotiators, a major issue that still must be worked out. Assuming it can be, that still would leave the big question of possible re-imposition…"
http://www.washingtontimes.com/news/2015/apr/9/snap-back-not-so-fast-sanctions-a-big-issue-in-nuk/?utm_source=RSS_Feed&utm_medium=RSS
Left rallies to protect Obama on Iranian nuclear deal
"Liberal Democrats have mounted a furious offensive to convince Senate Democrats to oppose legislation the White House warns could kill a nuclear deal with Iran. In moves that appeared coordinated, House Minority Leader Nancy Pelosi (D-Calif.) announced her opposition to a bill that would give Congress a vote on the emerging deal. Minutes later, Sen. Barbara Boxer (D-Calif.) urged the Senate Foreign Relations Committee to postpone a planned vote next week. "Diplomacy has taken us to a framework agreement founded on vigilance and enforcement, and these negotiations must be allowed to proceed unencumbered," Pelosi said in a statement. "Senator Corker's legislation undermines these international negotiations and represents an unnecessary hurdle to achieving a strong, final agreement." Earlier on Wednesday, a coalition of liberal groups including MoveOn.org Political Action and Democracy for America threatened to retaliate against Democrats who support the review legislation championed by Senate Foreign Relations Committee Chairman Bob Corker (R-Tenn.). The moves appeared to shift calculations on the politics of supporting Corker's bill. The measure appeared close to gaining veto-proof support on Monday night after Sen. Charles Schumer (D-N.Y.) reiterated his support for the bill. But now several of the bill's Democratic co-sponsors won't say whether they'll vote to approve it on Tuesday at a panel markup. They are demanding that Republicans tone down provisions opposed by the White House. "The big question is what will Corker do," one Democratic aide said. "If Democrats agree on amendments and Corker won't go with them, it could be problematic in terms of getting broader Democratic support in committee." Delaware Sen. Chris Coons, one of the bill's eight Democratic co-sponsors and a member of the Foreign Relations Committee, wants to remove language that would require the administration to certify that Iran no longer supports terrorism. Sen. Chris Murphy (D-Conn.), another panel member, wants to change the legislation so that President Obama could roll back sanctions without having to wait for Congress to review and approve the deal…"
http://thehill.com/homenews/senate/238282-left-rallies-to-protect-obama-on-iran-nuke-deal
Ayatollah Blasts Terms of Nuclear Framework
Iran's supreme leader casts doubt on nuclear deal; White House plays down impact
http://www.wsj.com/articles/ayatollah-blasts-terms-of-nuclear-framework-1428623508
Ayatollah Khamenei Accuses WH of 'Lying,' Being 'Deceptive,' and Having 'Devilish' Intentions
http://www.weeklystandard.com/blogs/ayatollah-khamenei-accuses-wh-lying-being-deceptive-and-having-devilish-intentions_914336.html
Iran's Supreme Leader Says Sanctions Must Lift When Nuclear Deal Is Signed
http://www.nytimes.com/2015/04/10/world/middleeast/iran-khamenei-rouhani-nuclear-agreement.html?_r=0
Obama's Iran Deal: Someday the World Will Cry, "Why?!"
"Barack Obama is a young man. By the time he leaves office, he will be in his mid-50s. Based on life expectancy, he could live for another 40 years or so. So he will be around to see the full consequences of his disastrous Iran nuclear "framework." The deal is done. No matter what Republicans do, Europeans fully intend to let sanctions expire. They just needed an excuse to do so, an excuse that Obama provided. Someday, nations will ask why the world's superpower ignored chants of "death to America" and "death to Israel" and allowed Iran to slow-walk toward getting nuclear weapons. A little recent history. Under the watchful eye of the International Atomic Energy Agency, North Korea became a nuclear power — despite having signed a nuclear non-proliferation treaty. For 25 years, as it developed its nuclear bomb, North Korea insisted it had no such plans. Then-President Clinton dispatched former President Jimmy Carter to dissuade the North Koreans. Carter was convinced of North Korea's sincerity. Carter said: "The world in 1994 was marching toward a war that was neither wanted nor necessary. … I hoped that Kim Il-Sung was looking for a way to resolve the crisis peacefully. … My expectations proved to be correct. Kim Il-Sung wanted to deal, and he and I negotiated an agreement."…"
http://www.realclearpolitics.com/articles/2015/04/09/obamas_iran_deal_someday_the_world_will_cry_why_126202.html
McCain on Obama Likening U.S. to Iran: "Only An Insane Person" Would Make Such A Comparison
http://www.realclearpolitics.com/video/2015/04/09/mccain_on_obama_likening_us_to_iran_only_an_insane_person_would_make_such_a_comparison.html
Ben Carson: Obama Iran Deal A 'Slap In The Face To The Founders' [VIDEO]
"Dr. Ben Carson said Thursday that the Iran deal negotiated by President Barack Obama without input from the Congress was a "slap in the face to the Founders." Carson made the remarks on CNN's "New Day."
HOST CHRIS CUOMO: You had said, 'Hey, this is a little bit like Obamacare, we're not going to know what this deal is until we pass it.' Is that a fair criticism, or is it a little bit of a cheap shot? Because we know it's a framework; we know we don't know the details yet. Is that a fair criticism?
CARSON: Well let's put it this way: this is an incredibly important thing. And there's a reason we have a government that's structured the way it is. We have a republic-type government, which is a representative government. So something that has this much of an implication on the future of our nation, our representatives need to be involved. For the executive branch just to decide we're going to do this our way, we don't care that much what you guys have to say, really is a slap in the face to the Founders of this nation and to the way our government is set up…"
http://dailycaller.com/2015/04/09/ben-carson-obama-iran-deal-a-slap-in-the-face-to-the-founders-video/
FADE TO BLACK: MAJOR FRENCH TELEVISION STATION TAKEN OFF-AIR BY ISIS HACKERS
http://www.breitbart.com/national-security/2015/04/09/fade-to-black-major-french-television-station-taken-off-air-by-isis-hackers/