News Briefing for February 21, 2015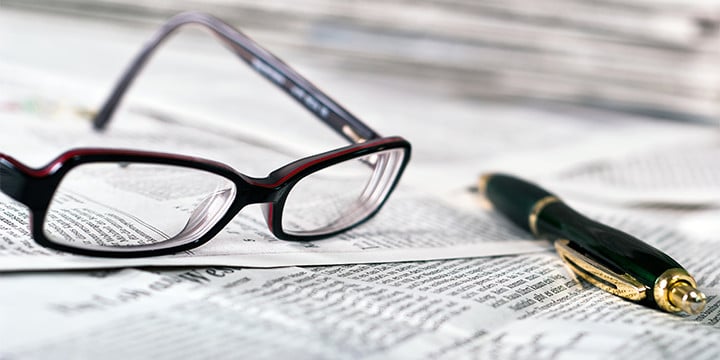 TEA PARTY PATRIOTS:
Money running out for Homeland Security Dept. (Quote by Kevin Broughton)
"Kevin Broughton, communications director for the Tea Party Patriots, said it was time for Republicans to make good on campaign vows to address Obama's executive actions. "The point is that Republicans last fall went hard against executive amnesty …," he said. "Now is not the time to lose your nerve." With the fate of the DHS funding bill uncertain, the agency is preparing for a possible partial shutdown. DHS officials said 30,000 employees – about 15 percent of its workforce – might be furloughed. That group would include 5,500 of the Transportation Security Administration's employees but exclude federal air marshals, who'd be exempt. Front-line DHS divisions such as the TSA, Customs and Border Protection, Immigration and Customs Enforcement, and the Coast Guard would continue to operate."
http://www.sanluisobispo.com/2015/02/20/3499632_money-running-out-for-homeland.html?rh=1
Money running out for Homeland Security Dept.
http://www.islandpacket.com/2015/02/20/3602922_money-running-out-for-homeland.html?rh=1
HEALTHCARE:
OBAMA ADMIN SENT 800,000 OBAMACARE CUSTOMERS WRONG TAX INFO
"Roughly 800,000 Obamacare customers are seeking answers as to why the Obama administration sent them the wrong tax information–a government error that could delay their tax refunds. California had a similar snafu affecting nearly 100,000 Obamacare customers. "The errors mean that nearly 1 million people may have to wait longer to get their tax refunds this year," reports CNBC. Another 50,000 Obamacare customers who already sent in their tax returns may have to do them over and resubmit them again. The incorrect tax information sent to the 800,000 Obamacare customers contained the wrong premium information for so-called "benchmark" plan pricing. The bungled government numbers mean some taxpayers may claim too big an Obamacare subsidy and others too little, notes the National Journal. Obamacare remains deeply unpopular. According to the RealClearPolitics average of polls, just 39% of Americans support Obama's signature legislative achievement. Obamacare will cost U.S. taxpayers $2.6 trillion over the next 10 years."
http://www.breitbart.com/big-government/2015/02/20/obama-admin-sent-800000-obamacare-customers-wrong-tax-info/
Feds sent incorrect tax information to 800,000 people on ObamaCare
"The administration sent the wrong tax information to 800,000 people who have enrolled in ObamaCare, officials announced Friday. The information used to calculate subsidies was wrong on about 20 percent of tax forms, an error that could delay tax refunds for thousands of people. Administration officials stressed that the vast majority of HealthCare.gov customers received the correct forms, and White House spokesman Josh Earnest said the issue impacted "a very small fraction of people." But the tax glitch quickly provided new ammunition for Republicans, who continue to argue that the healthcare law is fatally flawed. "Surprise, surprise, the Obama administration still does not have its act together," Rep. Marsha Blackburn (R-Tenn.), vice chair of the House Energy and Commerce Committee, wrote in a statement. She said the new problems offer more proof that the IRS should be kept out of healthcare, and pledged to redouble her efforts to repeal the ObamaCare insurance penalty entirety. "The Obama administration has built a healthcare law so complex, so confusing, and so costly that even they don't know how to properly administer it," Rep. Diane Black (R-Tenn.) added in a statement just minutes after the error was disclosed. Andy Slavitt, acting administrator of the Centers for Medicare and Medicaid Services (CMS), said Wednesday he couldn't yet explain the error. He said the administration remains focused on ensuring that "every Marketplace consumer understands how taxes and health care intersect." When asked Friday if the White House owed taxpayers an apologize, Earnest said the issues would be addressed promptly and people would be able to pay their taxes on time. "Certainly the American people should hold their government to a high standard and should count on these kinds of operations being implemented effectively," Earnest said. "And when they're not, they should expect government officials to step forward and solve them as quickly as possible and that's exactly what they're trying to do," ObamaCare officials have struggled with this year's tax season, which is the first time that people must factor in their insurance subsidies as they file. This year also marks the first time that millions of Americans will be slapped with penalties for lacking insurance in 2014."
http://thehill.com/policy/healthcare/233315-incorrect-tax-information-sent-to-800000-people-on-obamacare
Obamacare officials admit blunder: 800K got faulty tax info from federal website
Give penalty payers extra time to enroll
"Bowing to intense pressure, the Obama administration said Friday it will give uninsured Americans exposed to Obamacare's tax for lacking insurance a six-week grace period to enroll in coverage on HealthCare.gov and avoid heftier penalties next year, even though they missed last weekend's deadline to sign up. At the same time, it admitted it made an error on crucial tax forms for 800,000 customers — roughly one of every five — on the federal marketplace, prompting Republicans to renew their attacks on President Obama's signature law. The special enrollment period will last from March 15 to April 30 and apply to federal-exchange customers in 37 states who, while filing their taxes, "learn for the first time of the need to pay a fee," said Andy Slavitt, principal deputy administrator at the Centers for Medicare and Medicaid Services. The administration has estimated that up to 6 million people will be subject to the "individual mandate" tax for not holding insurance last year, although it has not projected how many will take advantage of the special enrollment period. The government will not offer relief from the 2014 penalty, which is the greater of $95 or 1 percent of household income above the filing threshold. Friday's move was not unexpected, as the administration had been openly mulling the relief period, and three state-run exchanges have already extended extra time to penalty payers. But in a twist, the agency said it is scrambling to fix a tax-form blunder could delay tax returns for hundreds of thousands of customers."
http://www.washingtontimes.com/news/2015/feb/20/obamacare-officials-give-penalty-payers-extra-time/?utm_source=RSS_Feed&utm_medium=RSS
Breaking: Healthcare.gov sent out 800,000 bad tax forms; Update: Officials don't know what happened?
"…It's what happens when government exceeds its competence, and especially when they do so by arrogantly assuming they can make better decisions on free-market association than consumers and providers. Healthcare.gov has been an ongoing disaster — its "back end" still doesn't work as designed, which I warned yesterday would create a huge amount of problems for Democrats in this tax season: "Taxpayers who buy individual coverage now have to get a new form, the 1095-A, to certify that they have suitable health insurance that meets the Obamacare individual mandate. If a taxpayer does not have insurance, they have to file a Form 8965 to see if a fine can be avoided. For those who do have insurance, though, the 1095-A forms may not arrive for a while, especially for those who enrolled late in the period that just closed this weekend. If they don't get the form, or if it's not accurate (as USA Today warned two weeks ago), consumers will have to demand the form from their exchanges before they can file taxes at all. Even for those Obamacare enrollees who do get their forms and have paid their premiums, an unpleasant surprise may await. Remember the lack of the back-end subsidy payment system and the estimated payments? The IRS certainly does. In order to get their subsidies and reduced premium payments, consumers and insurers had to guess at taxable household income for 2014. Joint-filing households below 400 percent of poverty level (around $88,000) who used Obamacare and got subsidies could get hit with an additional $2500 in IRS clawbacks ($1250 for individuals) if annual taxable income outstripped those estimates. And thanks to the failure of HHS to have that back end ready in this cycle, the same thing will happen next year, too." I hate to say I told you so, but … I've been saying this for almost six years. Even I didn't think I'd get proven correct on the above prediction quite so quickly, though the real disasters of ObamaCare in this tax season are still to come — and more beyond that. Update: A new update of the AP story explains that it's precisely that subsidy-estimation calculation required by the back-end delay that created the error: The errors disclosed Friday are in new forms that HealthCare.gov sent to millions of consumers receiving coverage through the federal insurance market that serves most states. Those forms, called 1095-As, are like a W-2 for health care. They provided a month-by-month accounting of the subsidies consumers received to help pay their premiums. That information is then used to make sure everybody got the right amount, not too much, or too little. Andy Slavitt, a top administration official overseeing federal health insurance programs, said the administration is still investigating the root cause of the problem. Slavitt said it had to do with erroneous calculations of a "benchmark" premium that is used to help determine the amount of subsidies that individuals receive. No one thought to test that out before tax season began? Update: The New York Times says that 800,000 is "one-fifth of all the forms mailed out by the federal government." Also, this is certainly a confidence-builder: The incorrect insurance information is used in computing taxes. Consumers can expect to receive corrected data in the first week of March. With the new data, officials warned, some taxpayers will owe more and some will owe less. Officials said they did not know why the error had occurred. If that's true, how will they know whether the new 1095-As are correct?"
http://hotair.com/archives/2015/02/20/breaking-healthcare-gov-sent-out-800000-bad-tax-forms/
Obama Admin. Announces Major Healthcare.Gov Tax Glitch
http://www.theblaze.com/stories/2015/02/20/obama-admin-announces-major-healthcare-gov-tax-glitch/
800,000 HealthCare.gov users received wrong tax information
http://www.washingtonpost.com/blogs/wonkblog/wp/2015/02/20/800000-healthcare-gov-users-received-wrong-tax-information/
Feds Send Wrong Tax Info To 800,000 Obamacare Enrollees
http://dailycaller.com/2015/02/20/feds-send-wrong-tax-info-to-800000-obamacare-enrollees/
Obamacare oops: The administration sent 800,000 people the wrong tax form
"…However, several critics of the healthcare law pounced on the error on Twitter. Rep. Marsha Blackburn, R-Tenn., called the error the latest "colossal blunder" from the administration. "Surprise, surprise, the Obama administration still does not have its act together," said Blackburn, vice chairwoman of the House Energy & Commerce Committee…"
http://www.washingtonexaminer.com/obamacare-oops-the-administration-sent-800000-people-the-wrong-tax-form/article/2560489?custom_click=rss
How Obamacare Screwed Up 800,000 Tax Returns
"The Associated Press is reporting today that an "erroneous" glitch in Obamacare tax forms is causing filing season to come to a halt for 800,000 taxpayers. Tens of thousands of these families have actually already filed and will need to file amended returns redundantly. As an IRS Enrolled Agent and part-time self-employed seasonal tax preparer, perhaps I can shed some light on what the "erroneous" problem is. The affected form for Healthcare.gov enrollees is known as an IRS Form 1095-A. It documents health insurance coverage obtained through the federal healthcare.gov exchange. It reports premiums charged by month. It is supposed to also report the amount of a tax credit advanced from the IRS to the covered family's insurance company. Finally, a middle column is supposed to say what the average premium amount was for the second lowest-cost silver plan (the poetically-named "SLCSP"). All three inputs–monthly premium cost of the health insurance plan, the SLCSP, and the advanced premium tax credit amount—are vital to calculating the accurate tax credit a taxpayer is entitled to under the Obamacare law. Without even one of these inputs, the calculation is thrown off. It would therefore also be impossible to determine whether the advanced tax credit was too generous (in which case the taxpayer may owe the IRS money), or too stingy (in which case the taxpayer claims the remaining credit amount on his 1040 filing). In the course of preparing taxes for clients, I came across two 1095-A tax forms issued to healthcare.gov customers. In each case, the silver plan column each month had an entry of "$0.00." No data was provided. It was impossible for these taxpayers to even make a guess of what their tax credit for the year was supposed to be, or if they were due a tax credit at all. It is my belief that these 800,000 taxpayers were similarly issued 1095-As without the absolutely vital SLCSP numbers. Until those numbers are provided by the dysfunctional healthcare.gov bureaucracy, it will not be possible for these taxpayers to complete their income tax filing accurately. They will not be able to determine if any advanced tax credits they received were too generous or too stingy…"
http://www.forbes.com/sites/ryanellis/2015/02/20/how-obamacare-screwed-up-800000-tax-returns/
Obama administration sent 800,000 HealthCare.gov customers incorrect tax forms
"The Obama administration revealed Friday that it sent about 800,000 HealthCare.gov customers a tax form containing the wrong information, and asked them to hold off on filing their 2014 taxes.  The self-inflicted bungle follows weeks of administration officials touting a successful enrollment season — one that saw far fewer technical glitches than the rocky launch in late 2013.  About 11.4 million people signed up this season. But the errors in tax information mean that nearly 1 million people may have to wait longer to get their tax refunds this year.   California, which is running its own insurance market, just announced a similar problem affecting about 100,000 people in that state. For those using HealthCare.gov, the federal health department said on its blog on Friday that some people received a form that included faulty premium information. The blog said that information "needs to be corrected," and new forms should be available by early March. "This does not mean that your tax credit was incorrect; this is purely an error in what was printed on the form," the blog post said. But the administration is urging customers, that, "If your form was incorrect, please wait to file your 2014 Federal income taxes." That's a hiccup for anyone trying to get their taxes filed early this year. And the 50,000 or so who already filed may have to resubmit their returns. The error became fast fodder for ObamaCare critics. Rep. Diane Black, R-Tenn., said the administration has built a law so complex "that even they don't know how to properly administer it." She said: "This is beyond embarrassing for President Obama and is an unfair blow to taxpayers who are once again left holding the bag for this administration's incompetence." The tax error highlights the complicated links between Obama's health care law and taxes, connections that consumers will experience for the first time this year as some who do not have insurance will be charged a penalty. A Health and Human Services official stressed that the 800,000 represent just 1 percent of total tax filers — though they represent about one-fifth of filers who used HealthCare.gov coverage last year and got tax credits. "Based upon preliminary estimates, we understand that approximately 90-95 percent of these tax filers haven't filed their tax return yet," the official said. "We are advising them to wait until the first week of March when they receive their new form or go online for correct information before filing." White House Press Secretary Josh Earnest insisted that people should still be able to file their taxes on time. "We do anticipate that they'll be able to resolve this within the next couple of weeks," he said…"
http://www.foxnews.com/politics/2015/02/20/obama-administration-sent-800000-healthcaregov-customers-wrong-tax-info/
'Defect in code' means bum Obamacare info for 800,000 taxpayers
"The 800,000 Americans who've just gotten erroneous tax forms for their Obamacare subsidy can blame a glitch in HealthCare.gov that used the wrong year's data for the calculations.
Or, as one government health source put it, "an intermittent defect in code" that may cause tens of thousands of people to have to refile their taxes. Precisely how and where that mistake was made is still being investigated. Whether it was a coding error or greater technological flaw, it's only the latest sign that HealthCare.gov still has deep troubles despite a second enrollment season that went far more smoothly than the first. The major glitch, which officials announced Friday, is yet another embarrassment for the Obama administration — and another obstacle for people trying to work their way through the confusing first tax season under the Affordable Care Act. Hundreds of thousands of taxpayers will have to wait for at least a few weeks to get corrected versions of the form, called the 1095-A. And up to a few million Americans probably have to log onto HealthCare.gov to find out if their form was among the botched many.
HealthCare.Gov used 2015 insurance prices when it was supposed to do math with 2014 numbers. The subsidies themselves were right, federal officials said as they revealed the mess. But the tax paperwork was not. More than a piece of paper is at stake here. The snafu immediately reopens the door to GOP jabs about competence and the unwieldiness of the big government health care law. And it comes as many taxpayers are learning for the first time that they face penalties for being uninsured or a tax bill if they overstated their income and got too big a subsidy. Others may get happier tax filing news — in the form of a refund — if their subsidy was too small. Poll after poll has shown the public still doesn't understand the five-year-old law very well, and the confusion and anger is likely to generate another wave of scalding headlines linking Obamacare and taxes. The White House acknowledged the self-inflicted wound.
"It certainly is something we want to make sure doesn't happen again," White House press secretary Josh Earnest said Friday afternoon. The Centers for Medicare and Medicaid Services wouldn't comment on the specific component of HealthCare.gov that's supposed to generate the tax forms. The agency did say that the system used 2015 insurance information when it should have used 2014 for the tax forms. But it's only the forms that were wrong; the system calculated the actual subsidies correctly. During a call with reporters, officials only explained that there were "intermittent" problems with the creation of the tax forms and that they "were investigating." Later in a blog post, CMS said that "[a]s soon as we discovered the error, we immediately began examining who was affected, how to communicate about the error, and how to make the corrections process as simple as possible for consumers … We are focused on making sure that every Marketplace consumer understands how taxes and health care intersect and if they need to get a corrected form, the steps they need to take."
http://www.politico.com/story/2015/02/obamacare-special-enrollment-period-115353.html
'#Fustercluck': CMS sent 800,000 Obamacare enrollees wrong tax information
http://twitchy.com/2015/02/20/fustercluck-cms-sent-800000-obamacare-enrollees-wrong-tax-information/
800,000 affected by HealthCare.gov tax snafu: What you need to know
http://www.latimes.com/la-fi-health-insurance-20150220-htmlstory.html
Don't File Taxes Early, Wrong Tax Statements Sent, Admits Obama Administration
"If you thought the fears of identity theft made you want to file taxes early this year, think again. I previously said there are 7 Reasons Not To File Your Taxes Early, Even If You'll Get A Refund. But there's at least one more, and it is a big and embarrassing one. The Obama administration has announced that roughly 800,000 bad tax statements were sent. Yes, that is the new health care tax form, IRS Form 1095-A. You need it to calculate how much tax you owe. HealthCare.gov sent these forms out to millions of consumers receiving coverage through the federal insurance market that serves most states. Maybe it is a success that many of those forms were OK? That's one way to spin it, but if 800,000 are wrong, that's a slight problem. Think of these Forms 1095-A like a Form W-2 for health care. They provide a month-by-month accounting of the subsidies consumers received to help pay their health care premiums.This is the latest in long string of  snafus in the Affordable Care Act. More and more, the massive and expensive law is looking burdensome to millions of Americans. Independently, this has already been a bad tax season opener, with new and widespread fears about tax fraud and identity theft. The FBI is investigating fraudulent tax returns filed through TurboTax…"
http://www.forbes.com/sites/robertwood/2015/02/20/dont-file-taxes-early-wrong-tax-statements-sent-admits-obama-administration/
Up To 1 Million Taxpayers Could See Delayed Refunds After Obamacare Snafu
"Despite threats from IRS that this might be a "miserable" filing season, things seemed to be going reasonably well. Until now. Today, the Obama administration announced that it sent out about 800,000 bad tax statements. The specific tax statement is form 1095-A, which is issued to those who purchased health care coverage through the Marketplace. The form 1095-A includes information about health care premiums paid and is used to calculate, among other things, your premium health care credit. Here's where things went awry this filing season. Some forms 1095-A included the monthly premium amount of the second lowest cost Silver plan for 2015 instead of 2014. Yes, you and I know that while it's 2015, we're filing our 2014 tax forms – but somehow that got lost at Healthcare.gov. Those folks reported amounts for the wrong year which is why the form needs to be corrected. You'll see the potentially incorrect amount on Part III, Column B of form 1095-A…"
http://www.forbes.com/sites/kellyphillipserb/2015/02/20/up-to-1-million-taxpayers-could-see-delayed-refunds-after-obamacare-snafu/
Botched Tax Information And An Obamacare Penalty Signup Extension
"Following an Obama administration disclosure that 800,000 Americans received incorrect tax information after signing up for coverage under the Affordable Care Act, the administration's top health coverage official announced a "special enrollment period for tax season." The extra time, which begins March 15 and runs through April 30, was announced by the Centers for Medicare & Medicaid Services on the same day the White House confirmed the people who signed up via the healthcare.gov website got the wrong tax information, telling them to wait until after the first week in March to file their taxes. Most of them have yet to file returns, according to several reports. The disclosure about incorrect tax information is the first major glitch for Americans signing up for subsidized private coverage in more than a year. The initial rollout of coverage during the fall of 2013 and early part of 2014 was dogged by myriad technical issues through the website as well as administrative back office functions related to payment of subsidies to insurers. The New York Times reported that the administration did not know why the error occurred or what was to blame this time around. The administration was already under fire in recent weeks from members of Congress, particularly Democrats who said Americans should be given more time to sign up for coverage because they didn't understand the tax fee for not signing up for coverage. The tax penalties are steeper this year. The fee for not having coverage increases to $325 per adult or 2% of income for 2015. That compares to a fee of $95 per adult or 1 percent of income for those who went without coverage last year…"
http://www.forbes.com/sites/brucejapsen/2015/02/20/dont-understand-obamacare-signup-penalty-you-get-an-extension/
HHS extends PPACA enrollment for some
"The U.S. Department of Health and Human Services (HHS) will be giving some Americans a second chance to avoid the Patient Protection and Affordable Care Act (PPACA) individual mandate tax penalty. Officials at the Centers for Medicare & Medicaid Services (CMS) said they will add an extra major medical enrollment period that will last from March 15 through Apri 30. The PPACA is set to impose a penalty of 1 percent of income on many Americans who failed to have what the government defines as adequate coverage throughout 2014. The penalty rate for consumers who lack coverage in 2015 is set to rise to 2 percent. Personal income tax filings for 2014 are due April 15, and many taxpayers are just learning about the penalties they owe for 2014. Regular sign-ups for 2015 coverage ended Sunday."
http://www.lifehealthpro.com/2015/02/20/hhs-extends-ppaca-enrollment-for-some
Obamacare open enrollment extended to cover penalty payers
"The Obama administration will open enrollment in healthcare.gov again from March 15 to April 30 for uninsured people who will have to pay a penalty under the law's individual mandate. The announcement Friday comes in response to calls from Democrats and health advocates to re-open enrollment, which ended on Feb. 15, as most people affected by the penalty may not know they have to pay it. Administration officials noted that this would be a one-time extension. The second open enrollment period won't affect exchanges that are run by 14 states. Vermont and Minnesota already extended open enrollment to Tax Day and other exchanges are mulling whether to do the same. Technically, the penalty went into effect in 2014, but those affected won't find out they have to pay the penalty until they file their tax returns. While affected uninsured adults still have to pay the 2014 penalty, the open enrollment period is to allow them to get health coverage and avoid the 2015 penalty."
http://www.washingtonexaminer.com/obamacare-open-enrollment-extended-to-cover-penalty-payers/article/2560471
ObamaCare enrollment to reopen
"The Obama administration will hold a second enrollment period for the federal insurance exchanges this year to give people a chance to avoid a new tax penalty for going without insurance. The enrollment period will run from March 15 to April 30, at the height of tax filing season, officials said. Congressional Democrats and advocacy groups had been pushing for the new enrollment period, arguing that millions of people are still unaware of the penalty and should be able to sign up for health insurance once they learn of it. Republicans have been largely silent on the issue, but the administration has, in the past, received criticism for changing deadlines surrounding ObamaCare. "Our intention in doing this is not to increase numbers for numbers sake, it's to make sure that if there were people who were unaware of the fee that they aren't disadvantaged by that," Andy Slavitt, the Centers for Medicare and Medicaid Services' deputy administrator, said on a call with reporters. Numbers for the first sign-up period, which ended Sunday, were better than expected, with 11.4 million people enrolled in the program. The administration estimates that up to 6 million people could be forced to pay the fine for not having insurance during this year's tax season, which marks the first time that the penalty will be in effect. Officials said that they do not have an estimate for how many people they expect to take advantage of the new enrollment period. People signing up now will still have to pay a penalty for lacking insurance in 2014. Anyone who was uninsured last year will be hit with penalties of either $95 or 1 percent of their income — whichever is higher. That fine will spike this year to $325 or 2 percent of their income. Rep. Lloyd Doggett (D-Texas), who had urged the administration to extend sign-ups, quickly praised the move Friday. "We should take every opportunity to encourage families to enroll in affordable, quality health insurance," Doggett wrote in a statement. "Taxpayers seeing the financial consequences of being uninsured will be able to enroll for coverage sooner instead of being forced to wait for the next enrollment period."
http://thehill.com/policy/healthcare/233308-administration-gives-second-chance-to-sign-up-for-obamacare
Feds Grant Obamacare Tax Extension
http://www.nbcnews.com/storyline/obamacare-deadline/feds-grant-obamacare-tax-extension-n309601
Obama Scrambles to Spare People from Obamacare Taxes
http://www.theblaze.com/stories/2015/02/20/obama-scrambles-to-spare-people-from-obamacare-taxes/
Desperate Democrats seek Obamacare sign-up extensions
http://www.reviewjournal.com/opinion/editorial-desperate-democrats-seek-obamacare-sign-extensions
California opens special Obamacare enrollment (4th state)
"California became the fourth state-run health exchange to offer uninsured residents more time to sign up for Obamacare to avoid further penalties under the healthcare law. The state's exchange will offer a special enrollment period from Feb. 23 to April 30 for people subject to the penalty for not having insurance. The extension mirrors one made by the Obama administration earlier for healthcare.gov that runs from March 15 to April 30. Vermont, Minnesota and Washington have offered similar extensions, and other exchanges such as New York are mulling doing so. Currently 14 states run their own exchanges, with the rest covered by healthcare.gov. The impetus is to give people who do not know about the penalty for not having health insurance more time to enroll. Such uninsured consumers may not find out about the penalty until they file their 2014 tax returns. While consumers still must pay the 2014 penalty, having more time to register for health insurance ensures they avoid the higher 2015 fine, California officials said…"
http://www.washingtonexaminer.com/california-opens-special-obamacare-enrollment/article/2560509?custom_click=rss
Republicans lambaste ObamaCare tax glitch
"Republicans are hitting the Obama administration for a new screwup that sent the wrong tax information to about 800,000 people. Federal officials disclosed the tax glitch Friday, drawing a chorus of criticism from ObamaCare opponents. "The Obama administration has built a healthcare law so complex, so confusing, and so costly that even they don't know how to properly administer it," Rep. Diane Black (R-Tenn.) wrote in a statement Friday morning. Officials said Friday that 800,000 people received a tax form that miscalculated the cost of subsidies by using the wrong benchmark plan information."
http://thehill.com/policy/healthcare/233334-republican-seize-on-obamacare-tax-glitch
GOP REP: OBAMACARE TAX GLITCH 'BEYOND EMBARRASSING FOR PRESIDENT OBAMA'
"The latest in a long line of Obamacare missteps is an embarrassing administration mistake that the taxpayers will end up paying for, Rep. Diane Black (R-TN) argued Friday. "From a faulty website, to staggering cost estimates, to more Administration-led delays, the hits just keep coming under Obamacare. Now, the White House tells us in a classic Friday news dump that nearly one million Americans could see their tax refunds delayed because of this President's inability to implement his own law," Black, a former nurse, said. Friday, the Obama administration revealed it sent some 800,000 Obamacare users the wrong tax information, a glitch that will cause delays in their tax refund. "This is beyond embarrassing for President Obama and is an unfair blow to taxpayers who are once again left holding the bag for this Administration's incompetence," Black said. "Moreover, it is yet another example of why the House voted earlier this month with my support to repeal this disastrous law once and for all," she added. According to Black, the law is "so complex, so confusing, and so costly that even [Obama administration members] don't know how to properly administer it."
http://www.breitbart.com/big-government/2015/02/20/gop-rep-obamacare-tax-glitch-beyond-embarrassing-for-president-obama/
GOP calls hearing on ObamaCare tax season
"The House Oversight Committee has scheduled a hearing for next week to examine the intersection of ObamaCare and tax season, teeing up a tense battle between the administration and the GOP. The committee announced its hearing Friday, hours after the administration revealed a major glitch in which 800,000 people received the wrong tax forms and were asked to delay their filings. The hearing — described as an update to this year's ObamaCare enrollment period — will be held by the Subcommittee on Healthcare, Benefits, and Administrative Rules. Rep. Jim Jordan (R-Ohio), a longtime ObamaCare opponent, will lead the hearing. The session will focus on how ObamaCare "has progressed after its second year of open enrollment" as well as the ways that the law's penalties "may impact an individual or family," according to a committee statement. The tax glitch provided new ammunition for Republicans, who continue to argue that the healthcare law is fatally flawed. Administration officials stressed that the vast majority of HealthCare.gov customers received the correct forms, and White House spokesman Josh Earnest said the issue impacted "a very small fraction of people."
http://thehill.com/business-a-lobbying/233389-oversight-committee-plans-hearing-on-obamacare-tax-season
Flashback: Navigators Warned Not to Leave Tax Returns on Fax Machines
https://www.atr.org/flashback-navigators-warned-not-leave-tax-returns-fax-machines
ObamaCare sign-ups to start earlier in 2016
"The Obama administration is moving up next year's healthcare enrollment period by about three weeks, designating Jan. 31 as the last day to sign up. Enrollment would begin Nov. 1, instead of Nov. 15, and would last three months, according to a final rule released late Friday. The earlier sign-up period would mean that ObamaCare enrollment no longer coincides with tax season — two periods that became tightly linked this spring as people are forced to pay tax penalties for being uninsured for the first time.  The Obama administration announced Friday that it would add an extra enrollment period between March 15 and April 30 to allow uninsured people to chance to sign up if they only learned about the penalty after the deadline. Administration officials stressed that the grace period would not be an annual occurrence.
"Our intention is that this is one year only for people who have not been in the communication loop around the tax penalty," Slavitt said. Healthcare advocates have long called for an enrollment period that extends through the spring, warning that outreach is tougher during the winter holidays. Insurers have lobbied for earlier enrollment periods that align more closely with fiscal years to simplify enrollment. HHS had proposed last fall that the enrollment period begin Oct 1. and run through Dec. 15, which would have shortened the sign-up season by about two weeks. The Department of Health and Human Services (HHS) will also ensure that rate hikes are subject to public review, which officials said will boost transparency and protect customers from "unreasonable rate increases." HHS will also extend its "good faith compliance policy" for insurance companies through the end of 2015. Companies that do not meet standards would be given technical assistance instead of being slapped with a fine…"
http://thehill.com/policy/healthcare/233387-obamacare-signup-to-move-up-in-2016
Three reasons ObamaCare is up
"ObamaCare's enrollment in its second year is at 11.4 million people, a total far exceeding the 7 million who signed up last year. That figure is also expected to rise with more than a dozen states still finalizing their enrollment counts. Already, key states like Texas, Arizona, Indiana and Ohio have doubled their enrollment figures. The good news has given the administration something to tout ahead of arguments at the Supreme Court next month in a case that could determine the healthcare law's future. Some voices say enrollment is still a bit disappointing, given lower than expected figures in California. Critics worry many people who lack insurance are still not being found. But overall, the news has been good for the administration. Here's three reasons why it is getting better numbers for ObamaCare 2.0:…
— A functioning HealthCare.gov – The first year of ObamaCare enrollment was largely defined by its barely functional, $2 billion website, HealthCare.gov. The mess of glitches prevented millions from logging on and made headlines nationally…
–New faces – The Obama administration tapped Burwell to take over at the agency after flak from Democrats over last year's botched rollout. In a marked change from her predecessor, Burwell handed over control of ObamaCare signups to a small team of officials, rather than relying on broad oversight across the department. Kevin Counihan became the marketplace's CEO while Andy Slavitt, the well-known HealthCare.gov guru, became the agency's deputy administrator. The new lineup created a stronger chain of command that Burwell said allowed her team to flag new issues faster…
–A more targeted outreach – After millions of people gained insurance for the first time last year, the administration shifted its focus to groups who were more likely to remain uninsured –  Latino and black populations. HHS nearly tripled the amount of dollars spent to reach Spanish speakers, relying on networks TeleMundo and Univision and running ads during popular telenovelas. To reach black communities, the government paid for ads during NFL games as well as on hip hop and rap stations on Pandora and Radio One. On the ground level, advocacy groups said the enrollment drive occurred largely at the local level compared to last year's large-scale national outreach. "They definitely focused really heavily on navigators and in-person assistance," Pearson, the healthcare consultant, said…
http://thehill.com/policy/healthcare/233258-three-reasons-obamacare-enrollment-is-up
Beware Obamacare subsidies' hidden tax bite
"Remember Adriana? She was the smiling face that greeted visitors to healthcare.gov, the glitch-ridden Obamacare website that had a disastrous rollout in October 2013. The Maryland woman became the Internet whipping gal for those who had bad experiences with the site. Adriana has been succeeded as the unintended poster gal for Obamacare by Los Angeles resident Janice Riddle, after the story of her unexpected Obamacare tax bill made national news. She applied for health insurance in late 2013 through Covered California, the state's online Obamacare "marketplace." Because she was unemployed, she qualified for a $470 monthly subsidy, which left her with a monthly premium of $1. In early 2014, Ms. Riddle got a job with a life insurance agency. Her new employer didn't offer health benefits, so she continued her Obamacare plan. Unfortunately, she neglected to update her income with Covered California. So, when she prepared her tax return this year, she learned she had to pay back the entire Obamacare subsidy. "I was blindsided," said Ms. Riddle, who acknowledged her mistake. And she hardly is the only recipient of an Obamacare subsidy who is facing an unanticipated tax bill this year. Indeed, Jackson Hewitt, the nation's second-largest tax preparation service, said that more than half its clients who received Obamacare subsidies will have to pay back all or some of the money. The problem is that those who applied for Obamacare had to predict their 2014 income. If their circumstances changed, and their earnings turned out to be higher than expected, they were supposed to notify their Obamacare exchange so that their subsidy could be reduced. Perhaps the most perverse – if not unfair – thing about the Obamacare subsidy is that a person deemed eligible at the time they signed up for health insurance could later be determined ineligible. Take, for instance, a person unemployed for the first three months of 2014, during which he or she received a monthly Obamacare subsidy. If they found a job, and their annual income rose to the level that they no longer qualified for an Obamacare subsidy, they would not only have to pay their own way for the nine months during which they were employed, but also reimburse the government for the three months they were out of work. The unforeseen tax hit that awaits millions of Obamacare beneficiaries between now and April 15 is yet another unintended consequence of the president's supposed health care reform. It also is further evidence that Obamacare is broken beyond repair…"
http://www.ocregister.com/articles/obamacare-651759-subsidy-tax.html
Scenes from ObamaCare Tax Season
The White House grants another reprieve from the insurance mandate.
http://www.wsj.com/articles/scenes-from-obamacare-tax-season-1424476718?mod=rss_opinion_main
Tax Watch: Obamacare could bring 1040 headaches
The Affordable Care Act will have tax implications for those filing federal tax forms for 2014.
"The Affordable Care Act provided health care to millions of Americans. It could cause headaches for millions, too, as they fill out their 2014 federal tax returns. Consider Martha Holcomb, 64, of Mount Vernon, who had the good fortune of landing a policy through the program with a monthly premium of just 33 cents. "I couldn't believe it was so low," she said. "But they added it up again and that's what they said it came to." Holcomb recently did her federal income taxes, with the assistance from the free AARP Tax Aide program at the White Plains Community Center at 65 Mitchell Place. There, Holcomb received the disheartening news: She owed the federal government $770. She owed the money because the subsidy she received on her health insurance policy was too high for her income, which came to about $26,000 in 2014. At least Holcomb didn't have to cough up the cash. The $770 charge reduced her refund to about $320. "I knew my premium was low, but I didn't think they'd end up charging me this much," said Holcomb. George Curtis, local coordinator of the AARP Tax Aide program, said the health insurance issue has arisen in many returns as the tax-filing season ramps up. "We'd had the reverse too," said Curtis, who runs the program from 10 a.m to 3 p.m daily, with no appointments necessary. "Ms. Holcomb had a little more income than she predicted, and she had to pay. We've had others who had less income than they thought. They were happy to learn that they'd be getting a big refund." Holcomb's experience could be replayed throughout the region this winter and spring as taxpayers dig into their receipts, W-2 statements and health insurance documents to figure out their tax liability for 2014. There's no change for taxpayers who receive their health insurance through their employers. But the tax implications of the Affordable Care Act are twofold for those who do not. First, there's the tax penalty for those who aren't covered by insurance. For 2014, those without insurance have to pay the greater of $95, or 1 percent of their modified adjusted gross income, says Robert Winton, a partner at Citron Cooperman, in White Plains. The modified adjusted gross income includes foreign income, non-taxable Social Security and other tax-exempt income. For someone earning $50,000, the penalty for the 2104 tax year would be $500. This is only the start. The penalty for the uninsured ratchets up to 2 percent for 2015 and 3 percent for 2016…"
http://www.lohud.com/story/money/personal-finance/taxes/david-mckay-wilson/2015/02/19/obamacare-tax-implications-filing-season/23702445/
Vitter Extends Deadline for Obamacare Documents From D.C., House, Senate
"Sen. David Vitter is continuing his investigation into congressional health care enrollment, and he was not satisfied with recent responses from the D.C. government and House and Senate officials. The Louisiana Republican issued a statement Thursday to announce he's giving the D.C. Health Benefit Exchange Authority, the House Clerk and the Senate financial clerk until Feb. 24 to answer questions and provide documents regarding health care enrollment. He wants to know why members of Congress and their staffs were allowed to enroll in the D.C. small-business exchange, despite the fact Congress does not fit the definition of a small business. The original deadline was Feb. 13, but the responses to Vitter's investigation were unsatisfactory, so he has extended the deadline. "My investigation is centered on determining how Congress was designated as a small business in order to exempt its roughly 16,000 employees, including Members, from clear requirements under Obamacare," Vitter said in a statement. "Yet the key players involved appear unwilling to comply with a straightforward congressional request." In a letter sent last week to the three agencies, Vitter requested the DCHBE meet with him to discuss enrollment; that House and Senate offices disclose who directed officials to "falsify" exchange applications; that electronic copies of the applications be provided without redactions and that Congress and the District only allow small businesses to participate in the exchange. Vitter's request came after documents, made public as part of a lawsuit the watchdog group Judicial Watch filed against DCHBE in October, revealed the House and Senate applications claimed the institutions had 45 employees and classified them as "state/local government." The electronic signatures, showing which congressional employees certified the applications were valid, were redacted. DCBHE Executive Director Mila Kofman, who is a defendant in the Judicial Watch case, wrote in a letter to Vitter last week, saying she could not provide documents or information due to the ongoing lawsuit. She also wrote, "Providing enrollment applications for any of our customers would be considered a breach of trust." Ileana Garcia, the financial clerk of the Senate, wrote in a letter to Vitter that the Senate Disbursing Office provided data to D.C. Health Link in order to conform with the technological system that could not be altered."
http://blogs.rollcall.com/hill-blotter/vitter-extends-deadline-for-obamacare-documents-from-d-c-house-senate/?dcz=
Obamacare Jobs Grow Faster In Medicaid Expansion States
"States that agreed to expand coverage of Medicaid to more Americans under the Affordable Care Act have created more jobs than other areas of the country, according to a new report. Fitch Ratings said "healthcare and social assistance jobs grew over 30% faster between December 2013 and December 2014 for 24 states that implemented ACA expansion on Jan. 1, 2014 than those that did not." Under the Affordable Care Act, which brings subsidized private coverage to millions of Americans, also allows states the option of whether to expand Medicaid insurance for poor Americans. "On average, those states saw jobs in the healthcare and the social-assistance sectors grow by 2.4% year-over-year," Fitch said in analyzing recent data on health care job growth from the U.S. Bureau of Labor Statistics. "Twenty-four states that didn't expand grew at 1.8%." The labor department last month said 311,000 health care jobs were added in 2014 for an increase of more than 50 percent from 203,000 in 2013. Hospital operators like Tenet Healthcare THC -0.02% (THC), HCA Holdings HCA +0.42% (HCA) and insurers report they have increased hiring to treat these newly insured patients. Enrollment of Americans in Medicaid is projected to jump by more than 13 million, according to Avalere Health, a research and advisory services firm on health policy. Health plans with state contracts to administer Medicaid include Aetna AET +1.14% (AET), Humana HUM +2.14% (HUM), UnitedHealth Group (UNH), Centene (CNC) and Molina (MOH), which have also ramped up hiring to manage care of these new Medicaid patients. The federal government traditionally picks up a little more than half of the cost of Medicaid. But funding under the health law is unlike past efforts to expand Medicaid in that the federal government will pick up the full tab this year as well as 2015 and 2016. The state gradually has to pick up some costs in 2017, but by 2020, the federal government is still picking up 90 percent or more of the Medicaid tab. "The gains in healthcare jobs suggest that ACA expansion is generally positive for that sector's employment profile," Fitch said."
http://www.forbes.com/sites/brucejapsen/2015/02/20/obamacare-jobs-grow-faster-in-medicaid-expansion-states/
The Insiders: Obama's governing legacy hangs by a legal thread
"It is remarkable that despite all of the political talent, goodwill and positive momentum Barack Obama had when he came into office, his policies – both domestic and international – are in tatters. And it is ironic that the former law professor's two biggest "accomplishments" — Obamacare and executive orders on immigration — are hanging precariously by a legal thread. The long arm of the law is catching up with Obama. The King v. Burwell ruling looming in the Supreme Court could completely undermine the viability of Obamacare if the justices rule that the law be interpreted as written, not as the White House now hopes. Meanwhile, 26 states have brought a case that would prevent Obama's executive orders on immigration — which would create new exceptions for many individuals to stay in the United States in defiance of what has, up until now, been a well-established law — from being implemented. A federal court judge has issued a temporary injunctive order declaring that the case against the president can go forward. In both cases, Obama is left hoping that a sympathetic court will allow unprecedented one-man rule and create a new era in which a president can rewrite existing laws in a manner never contemplated in the Constitution. The president's glaring disregard of the plain language of the law is finally getting its day in court. His inability to orchestrate legislative victories and make our system work means he has turned to what suits his talent and personality best and what he probably wanted to do all along: govern by fiat. Much of Obama's legacy is now dependent on the notion that he can declare what is plainly written in the law doesn't apply or actually means something besides what the words on the page suggest. Liberal legal scholars are trying to come to his rescue with contorted logic that should infuriate voters. Obama's last days in office will be clouded by his arguments that the laws don't apply to him. If Obamacare is hobbled by the courts and the president's executive actions on immigration are brought to a screeching halt, combined with the anemic economy and a foreign policy in disarray, it's hard to make the case that this is anything other than a failed presidency. Perhaps the circumstances that now surround Obama should be an important lesson for Hillary Clinton and her followers. We don't need another bored, iconic symbol in the Oval Office. The presidency isn't one-size-fits-all; it is a real job that requires nuance, energy, tailoring and masterful orchestration. Being elected president is the beginning, not the end of anything. In 2016, people may realize that they want a workhorse and vote for someone they think will engage the presidency on their behalf, rather than simply present their election victory as a remedy for our problems."
http://www.washingtonpost.com/blogs/post-partisan/wp/2015/02/19/the-insiders-obamas-governing-legacy-hangs-by-a-legal-thread/
Upcoming panels and debates on King v. Burwell
"The Supreme Court is scheduled to hear oral argument in King v. Burwell on March 4. Between now and then, I'll be speaking on several panels to discuss the case. On Monday, Feb. 23, I'll be speaking on a noontime Heritage Foundation panel, "King v. Burwell: Why the IRS Obamacare Handouts Should Lose at the Supreme Court", with Sen. Orrin Hatch (R-Utah) and the Heritage Foundation's Edmund Haislmaier. On Thursday, Feb. 26, I'll be back in D.C. for a Federalist Society panel at the National Press Club: "King v. Burwell: U.S. Supreme Court Preview of the Next Challenge to the Affordable Care Act." Other panelists include Carrie Severino of the Judicial Crisis Network, Robert Weiner of Arnold & Porter, and Simon Lazarus of the Constitutional Accountability Center. Both Weiner and Lazarus worked on amicus briefs supporting the government's position in King, so this panel should produce a vigorous debate. On Monday, March 2, I'll be debating King with Prof. Eric Segall of Georgia State University at the University of Pennsylvania School of Law. This debate is co-sponsored by the Penn Law chapters of the American Constitution Society, Federalist Society and the Univeristy of Pennsylvania Law Review. Prof. Segall and I are also crossing swords on King in the law review's online supplement. Prof. Segall's opening entry is available here. My response should be posted early next week. Meanwhile, the King plaintiffs filed their reply brief on Wednesday. All of the briefs are available here. Additional supplemental material may be found here…"
http://www.washingtonpost.com/news/volokh-conspiracy/wp/2015/02/20/upcoming-panels-and-debates-on-king-v-burwell/
IMMIGRATION:
1 IN 5 CHILDREN ON FOOD STAMPS, 1 IN 4 LIVE WITH AT LEAST ONE FOREIGN-BORN PARENT
"Twenty percent of children in the United States are on food stamps, according to a recent Census Bureau report. According to the government data, the number of children receiving food stamps is higher than it was at the beginning of the Great Recession in 2007. The information was released late last month in the bureau's annual "Families and Living Arrangements" package. "The rate of children living with married parents who receive food stamps has doubled since 2007," the bureau detailed in a release. "In 2014, an estimated 16 million children, or about one in five, received food stamp assistance compared with the roughly 9 million children, or one in eight, that received this form of assistance prior to the recession." Another data-point of interest from the report shows that nearly 1 in 4 children (24 percent) live with at least one foreign-born parent and that 27 percent of children live in a single-parent household…"
http://www.breitbart.com/big-government/2015/02/20/1-in-5-children-on-food-stamps-1-in-4-live-with-at-least-one-foreign-born-parent/
In wake of court setback, Obama to hold immigration town hall in Miami
"President Obama will hold a town hall-style meeting with Latinos in Miami next Wednesday, as he aims to rally support for his executive actions on immigration after a federal judge temporarily blocked the new initiatives. Obama's event at Florida International University will be aired on Telemundo and moderated by the journalist José Díaz-Balart. It will come nine days after U.S. District Judge Andrew S. Hanen ruled that a new program to defer deportations for illegal immigrants should not move forward as a lawsuit from 26 states opposed to the program is decided. The administration, which is weighing an appeal of Hanen's ruling, postponed the launch of the program which was to begin this week. As many as 5 million immigrants could potentially be eligible. White House Press Secretary Josh Earnest said the president will travel to Miami because of the city's large immigrant community. "It makes for an interesting, dynamic place and a great symbol of how immigration has made our country unique," Earnest told MSNBC, where Díaz-Balart hosts a news show."
http://www.washingtonpost.com/blogs/post-politics/wp/2015/02/20/in-wake-of-court-setback-obama-to-hold-immigration-town-hall-in-miami/
AS DHS FUNDING DEADLINE LOOMS, OBAMA ANNOUNCES TELEMUNDO TOWNHALL ON IMMIGRATION
http://www.breitbart.com/big-government/2015/02/20/as-dhs-funding-deadline-looms-obama-announces-telemundo-townhall-on-immigration/
Obama town hall will focus on immigration
http://www.cnn.com/2015/02/20/politics/obama-immigration-town-hall/
Obama: DREAMers Are 'American By Any Other Name Except for Their Legal Papers'
"Perhaps one of the reasons Rudy Giuliani or other Republicans wonder how much President Obama loves America is that his definition of "American" does not align with American citizenship. President Obama, speaking in the Oval Office Tuesday: We've got 11 million people here who we're not all going to deport.  Many of them are our neighbors.  Many of them are working in our communities.  Many of their children are U.S. citizens.  And as we saw with the executive action that I took for DREAMers, people who have come here as young children and are American by any other name except for their legal papers, who want to serve this country, oftentimes want to go into the military or start businesses or in other ways contribute — I think the American people overwhelmingly recognize that to pretend like we are going to ship them off is unrealistic and not who we are. The president is asserting that the nationality listed on a person's legal papers isn't really that important in determining whether someone is an American. If being an American is simply a state of mind, and where a person was born or whether a person entered the country legally are mere trivialities, there really isn't such a thing as citizenship anymore. If everybody's an American just by virtue of being here, then being an "American" is simply a matter of geography…"
http://www.nationalreview.com/campaign-spot/414130/obama-dreamers-are-american-any-other-name-except-their-legal-papers-jim
Obama will seek to lift order against immigration plan
"The Obama administration will seek to lift the injunction of a Texas judge who this week ruled against the president's plans to defer deportations of millions of migrants in the country illegally, officials said Friday. Justice Department lawyers will file papers no later than Monday to stay the judicial order, said White House spokesman Josh Earnest. "There is a solid legal foundation for the president to take the steps that he announced late last year to reform our broken immigration system," Earnest said. The decision to seek a stay is in addition to a general appeal of the order that is the latest development in legal battle that may go all the way to the Supreme Court…"
http://www.usatoday.com/story/news/nation/2015/02/20/obama-immigration-plan-stay-appeal-texas-order/23744345/
Obama to seek emergency order restarting immigration programs
"The Obama administration will seek an emergency court order to move forward with President Obama's executive action on immigration. Officials at the Department of Justice (DOJ) plan to seek what is known as an emergency stay that would essentially undo a Texas-based federal judge's injunction from earlier this week. If the stay is granted, the government could restart a pair of executive programs that will shield millions of undocumented immigrants from deportation. White House press secretary Josh Earnest said DOJ will file for the stay by "Monday at the latest." The emergency stay had been sought by immigrant rights advocates, who want to get the programs up and running as soon as possible while the appeals process plays out. "We — as immigrants and as Americans — have waited for nearly a quarter century for these much-needed improvements to our broken immigration system," Marielena Hincapié, head of the National Immigration Law Center (NILC), said Friday in a statement. "We should not allow a flawed legal decision to delay these changes any longer." Making good on earlier vows, DOJ will also file a separate appeal seeking to restart the executive programs. "We will seek that appeal because we believe when you evaluate the legal merits of the arguments, that there is a solid legal foundation for the president to take the steps he announced last year to help reform our immigration system," Earnest said. At issue are two new initiatives launched unilaterally by Obama on Nov. 20.  The first expands eligibility for the president's 2012 Deferred Action for Childhood Arrivals (DACA) program, which halts deportations and allows work permits for certain undocumented immigrants brought to the country as children. The second, known as DAPA, would extend similar benefits to the parents of U.S. citizens and permanent legal residents. Combined, the programs could affect as many as 5 million immigrants living in the country illegally…"
http://thehill.com/homenews/administration/233343-obama-to-seek-emergency-court-order-in-immigration-fight
Justice Dept. to seek stay on ruling blocking Obama's immigration move
"The Department of Justice will request a stay by Monday on a federal judge's decision temporarily halting President Obama's executive action to shield up to 5 million illegal immigrants from deportation, according to the White House. White House press secretary Josh Earnest said Friday that the Justice Department has "made a decision to file a stay in this case." "I would anticipate that they will file documents at the district court level on Monday at the latest," Obama's top spokesman told reporters. If granted the stay, the White House program to offer additional deportation relief, announced after the November midterm elections, would proceed as planned. Separately, the Obama administration will file a broader appeal with the U.S. Court of Appeals for the 5th Circuit in New Orleans over U.S. District Judge Andrew Hanen's ruling halting Obama's unilateral action. The stay would allow the implementation of the immigration program until the panel of judges makes a final ruling on the Justice Department's appeal. Typically, such a ruling would take a few weeks but could be expedited since the program was slated to go into effect."
http://www.washingtonexaminer.com/justice-dept.-to-seek-stay-on-ruling-blocking-obamas-immigration-move/article/2560494
Justice Department to Seek Stay of Judge's Immigration Order
"The Justice Department will seek a stay of an order by a federal judge in Texas that derailed the administration's actions on immigration, White House press secretary Josh Earnest said. The request will be filed no later than Monday as the Justice Department prepares an appeal, Earnest said. "There is a solid legal foundation for the president to take the steps that he announced late last year," Earnest said Friday at the White House. "We're going to continue to pursue this case through the legal system." The judge's order and the administration's response intensify the standoff between the White House and some Republican lawmakers over how to handle the estimated 11 million undocumented immigrants living in the U.S. Hanging in the balance is a possible a shutdown of the Homeland Security Department, which has responsibility for immigration and border enforcement, when its funding expires on Feb. 27. Congressional Republicans are seeking to use the department's funding to overturn President Barack Obama's directives on immigration by refusing to finance administrative actions that deferred deportations for about 5 million people. Obama has threatened to veto any legislation tying the funding to a change in policy. House Speaker John Boehner, an Ohio Republican, said Sunday he's willing to let the department's funding lapse. Political Impact – The issue will reverberate in the 2016 presidential election campaign as Democrats and Republicans vie for support from Hispanics, who make up 17 percent of the U.S. population and are a voting bloc with increasing influence in national elections. Obama won 71 percent of the Hispanic vote in 2012, according to exit polls. In a speech to Democratic Party leaders Friday in Washington, Obama said Republicans should "stop trying to deport millions of striving young kids who just want earn their shot at the American dream like the rest of us." Over the past two years, Obama has taken steps to give temporary legal status to children who were brought to the U.S. illegally and focus deportation efforts on people convicted of crimes or who pose a danger. He has said he is acting because Congress has repeatedly failed to pass legislation to overhaul the nation's immigration laws…"
http://www.bloomberg.com/news/articles/2015-02-20/justice-department-to-seek-stay-of-judge-s-order-on-immigration
Obama administration to ask judge to end block on immigration actions
http://www.latimes.com/nation/la-na-immigration-ruling-appeal-20150220-story.html
Obama asks court to re-start amnesty
http://www.washingtontimes.com/news/2015/feb/20/doj-seek-stay-ruling-obama-immigration-action/?utm_source=RSS_Feed&utm_medium=RSS
DOJ to Appeal Immigration Ruling
"The Department of Justice will file for a stay of a District Court ruling blocking President Barack Obama's immigration actions by Feb. 23, Press Secretary Josh Earnest told reporters Friday. Earnest repeated what he's been saying all week: The White House believes the proposals — which would grant deportation relief and work permits for three years to up to 5 million immigrants — are on firm legal footing. Earnest also pushed Congress to take action next week to avoid a shutdown of the Department of Homeland Security at the end of the month over the issue. Earnest has not ruled out the president signing a short-term continuing resolution to keep the department running. But the White House has vowed to veto a bill that would prohibit his executive actions."
http://blogs.rollcall.com/white-house/immigration-executive-order-doj-to-appeal-ruling/?dcz=
DOJ to seek stay of ruling on Obama immigration action
http://www.foxnews.com/politics/2015/02/20/doj-to-seek-stay-ruling-on-obama-immigration-action/
US to seek stay of ruling on Obama immigration action
http://www.washingtontimes.com/news/2015/feb/20/us-to-seek-stay-of-ruling-on-obama-immigration-act/?utm_source=RSS_Feed&utm_medium=RSS
JUSTICE DEPARTMENT TO FILE EMERGENCY STAY OF TEXAS COURT DECISION
"White House Press Secretary Josh Earnest says the Justice Department, led by Attorney General Eric Holder, will file a request for an emergency stay of the Texas court decision that blocked President Obama's executive actions on immigration. If a judge grants a stay in the decision, President Obama would be allowed to implement his program to allow millions of illegal immigrants to stay in the country and obtain work visas while the legality of his executive actions is weighed by a higher court. The decision comes as a bit of a surprise, after Obama administration sources told ABC News on Tuesday that the Department of Justice was unlikely to seek an emergency stay to block the impact of the Texas decision."
http://www.breitbart.com/big-government/2015/02/20/justice-department-to-file-emergency-stay-of-texas-court-decision/
White House to seek stay of ruling that halted Obama immigration plan
http://www.washingtonpost.com/world/national-security/white-house-to-seek-stay-of-judges-order-on-obama-immigration-plan/2015/02/20/bd320388-b930-11e4-9423-f3d0a1ec335c_story.html?wprss=rss_homepage
Ruling Halting Obama Order on Solid Ground
"…The claim that the decision was political is apparently based on the fact that Hanen was appointed by President George W. Bush, something critics strongly highlight. Which is odd. Bush was an ardent supporter of comprehensive immigration reform, including a path to citizenship for those currently in the country illegally. He was hardly trying to pack the federal bench with immigration restrictionists. In reality, Hanen has made a very narrow ruling on grounds that appellate judges will find hard to ignore. Texas leads 26 states claiming that the latest Obama administrative amnesty exceeds his constitutional authority. At issue are giving legal status and work authorization to illegal immigrants who have children who are legal residents, and dropping the age restriction on a previous administrative amnesty for those brought here illegally as children. Hanen did not base his preliminary injunction on the claim of unconstitutional overreach. That remains to be litigated. Rather, he ruled that the way the administration promulgated the administrative amnesty violated the Administrative Procedure Act. That act requires that changes in federal rules, or their equivalent, be noticed and open for public comment before being finalized. Instead, Homeland Security chief Jeh Johnson just announced the new program through an internal memo. The administration claims that this is hunky-dory because all the memo does is amplify on how it will use its prosecutorial discretion in enforcing the immigration laws. Here Hanen treads carefully. He acknowledges that the administration has broad discretion in establishing priorities regarding the use of enforcement resources. He does not enjoin the administration's decision to go after certain immigration violators, mostly those who have committed other serious crimes, and leave others alone. But, Hanen concludes, the program goes beyond prosecutorial discretion regarding who to try to deport. Johnson's memo establishes a new program by which qualifying illegal immigrants can apply to receive benefits, specifically legal status and a renewable work authorization permit. That may or may not be constitutional. But it is not prosecutorial discretion. Which means that it was the equivalent of a rule change and had to be adopted through the APA procedures. Appellate judges will find a hard time arguing with that. As they will with Hanen's standing finding, in which Arizona plays a prominent role. The states have standing, Hanen concluded, most clearly because they will have to incur the expense of issuing driver licenses to those granted administrative amnesty. Texas subsidizes the issuance of driver licenses with general tax sources. And, under the Real ID Act, all states have to pay the federal government a fee to check the legal status of new driver license applicants. This cost is the injury that gets the states into the federal courthouse. The administration tried to argue that the granting of driver licenses was a choice of the states. But, as Hanen pointed out, it took the opposite position in the federal lawsuit to force Gov. Jan Brewer to issue driver licenses to those granted work authorization permits under the administrative amnesty program for those brought to the country illegally as children. There, the administration argued that Arizona had no choice but to grant the licenses. Far from being rogue, Hanen has crafted a narrow basis for his preliminary injunction that will require some intellectual gymnastics for appellate judges to reverse…"
http://www.realclearpolitics.com/articles/2015/02/20/ruling_halting_obama_order_on_solid_ground.html
Why Let the Law Get in the Way?
Obama's executive amnesty is merely the latest example of his ignoring inconvenient legal reality.
"Reckless disregard. It's a phrase in legal writing that means "gross negligence without concern for danger to others." And it's a phrase that characterizes much of the attitude toward law of an administration headed by a man sometimes described as a constitutional scholar. The most recent case in point is the decision by federal district judge Andrew Hanen in Texas enjoining the operation of Barack Obama's order barring prosecution of something like 4 million illegal immigrants. The administration has a plausible legal argument: The president is ordering immigration authorities to exercise discretion, just as a prosecutor does not bring all possible indictments. In his 123-page opinion, Judge Hanen disagrees. "The DHS cannot reasonably claim that, under a general delegation to establish enforcement priorities, it can establish a blanket policy of non-enforcement that also awards legal presence and benefits to otherwise removable aliens." That tracks with the president's boast that, when he signed the order, "I just took an action to change the law." But Judge Hanen's decision rests on a narrower ground — that the government, in issuing work permits and authorizing the issuance of driver's licenses, did not follow the rules of the Administrative Procedure Act. The administration will appeal and the outcome must be regarded as uncertain. Meanwhile, hundreds of thousands of illegal immigrants have had their plans disrupted and, should the administration prevail on appeal, their status could still be revised by a later president. Issuing this order to, belatedly, keep a campaign promise was negligence without concern for the possible danger to others. Obama has also acted with reckless disregard in administering the Obamacare statute he cites as his greatest domestic achievement. More than three dozen times he has unilaterally ordered non-enforcement of politically problematic provisions. And the entire structure of the act is in peril because of one of those actions in the King v. Burwell case, scheduled for argument in the Supreme Court on March 4…"
http://www.nationalreview.com/article/414089/why-let-law-get-way-michael-barone
Obama on Path to Imperial Presidency
"When Republicans challenged Obamacare in the courts, they sought to overcome the hurdle of persuading the U.S. Supreme Court to overturn a program passed by Congress and enacted by a president. The legal challenge by Texas and 25 other states to the Obama administration's executive actions on immigration is different. Congress never passed a Deferred Action for Parents of Americans and Lawful Permanent Residents, or DAPA, to grant legal status to some 5 million immigrants. President Barack Obama himself never signed what his aides call an "executive action"; Department of Homeland Security Secretary Jeh Johnson takes that honor. Thus, DAPA is a scary power grab that claims that the president — and even his bureaucrats — have the power to override duly enacted federal law. Federal Judge Andrew S. Hanen of Brownsville, Texas, was right to issue a temporary injunction against it. The president does not have the right to overturn laws he does not like. The former constitutional law professor knew that in 2010. When asked why he had not pushed through a bill to legalize the presence of immigrants who came here illegally, Obama told Univision: "I am president; I am not king. I can't do these things just by myself. We have a system of government that requires the Congress to work with the executive branch to make it happen." On Nov. 20, when Obama announced the expansion of DAPA to include undocumented adults, he said, "To those members of Congress who question my authority to make our immigration system work better or question the wisdom of me acting where Congress has failed, I have one answer: Pass a bill." George Washington University law professor Jonathan Turley is an Obama voter who is appalled. Testifying before the Senate Judiciary Committee, Turley charged that partisan "division is no license to go it alone as the president has suggested. You have only two choices in our system when facing political adversaries: You can either seek to convince them or to replace them. This is obviously frustrating for presidents (and their supporters) who want to see real changes and to transcend gridlock. However, there is nothing noble in circumventing the Constitution. The claim of any one person that they can get the job done unilaterally is the very siren's call that our Framers warned us to resist." The Constitution charges the president to "take Care that the Laws be faithfully executed"; Obamaland contends that it is simply engaging in executive discretion. But Judge Hanen countered, "Exercising prosecutorial discretion and/or refusing to enforce a statute does not also entail bestowing benefits" — such as Social Security cards, work permits and the ability to travel. In supporting the president's imperious go-it-alone approach, Democratic leaders have acquiesced to what Turley calls "their own institutional obsolescence." They've handed a tool of mischief to the next chief executive. House Speaker John Boehner has a chance to be relevant by pushing a bill that would grant legal status to immigrants brought here illegally as minors. Such a bill also would continue funding for the Department of Homeland Security before a Feb. 27 budget deadline. The Senate and White House would bristle about a package less generous than the big bill passed by a Democratic Senate in 2013, but if enacted, such a measure would be the law of the land until and unless a new Congress and president overrode it. Unless, that is, Americans decide the Constitution doesn't mean anything…"
http://www.realclearpolitics.com/articles/2015/02/20/obama_on_path_to_imperial_presidency_125678.html
Democrats to Obama: Go ahead and ignore the court, 43 percent say: poll
"Nearly half of Democrats have a strong and clear message for President Obama, especially as it pertains to a recent judicial rein-in on his immigration aspirations: Go ahead and ignore the federal courts. Rasmussen found 43 percent in the party think the president should have the authority to dismiss court rulings that he perceives as unfair blocks to issues of personal importance. Thirty-five percent of Democrats disagree. But Republicans say hold the phone — that's not constitutional. Of those who claim affiliation with the GOP, 81 percent say the president doesn't have that right and shouldn't. Another 67 percent claiming no particular party affiliation agree with Republicans — that the president should not be allowed to ignore the courts, Rasmussen found. The poll comes at a time when Mr. Obama is facing a court stay on his push to legalize illegal immigrants and when his signature legislative reform, Obamacare, continues to face judicial challenge…"
http://www.washingtontimes.com/news/2015/feb/20/democrats-to-obama-go-ahead-and-ignore-the-court-4/?utm_source=RSS_Feed&utm_medium=RSS
Rasmussen: Plurality of Democrats think Obama should be able to ignore court rulings if it's "important"
"A small reminder that Obama couldn't get away with his authoritarian plays on immigration and health care if his party wasn't backing him up. Turns out, in fact, that they're willing to go even further than he is. Obama tends to limit himself to summarily rewriting federal statutes, like immigration laws and ObamaCare's employer mandate. Democrats wonder: Why not rewrite some federal court rulings too? Something to bear in mind as we wait for SCOTUS's decision on ObamaCare subsidies in the Halbig case and the Fifth Circuit's decision on that injunction blocking O's executive amnesty. He's already entered the YOPO phase of his presidency. Why not make his base happy by ignoring any adverse rulings and instigating a full-blown constitutional crisis? The latest Rasmussen Reports national telephone survey finds that 26% of Likely U.S. Voters think the president should have the right to ignore federal court rulings if they are standing in the way of actions he feels are important for the country… But perhaps more unsettling to supporters of constitutional checks and balances is the finding that 43% of Democrats believe the president should have the right to ignore the courts. Only 35% of voters in President Obama's party disagree, compared to 81% of Republicans and 67% of voters not affiliated with either major party… [W]hile 72% of GOP voters and 63% of unaffiliateds believe it is more important to preserve our constitutional system of checks and balances than for the federal government to operate efficiently, Democrats are evenly divided… Women and younger voters feel more strongly than men and those 40 and older that the president should have the right to ignore federal court rulings. Black voters believe that more than whites and other minority voters do. I assume Rasmussen deliberately chose a phrase as open-ended as "important for the country" to nudge respondents about the potential for abuse. Once you tell the president it's cool to ignore court rulings if it's "important," you might as well pass an enabling act and hand him supreme power. Forty-three percent of Democrats, an actual plurality, didn't flinch, though. And the irony is, Obama's own defenses of his power grabs aren't much more sophisticated than that. His rationale for executive amnesty is that Congress is hopelessly gridlocked, the legal limbo that illegals find themselves in is intolerable, and we've now reached a point of crisis (a political crisis for the White House, not a policy crisis) that simply demands executive action. It's crucially important that he act unilaterally and that he act now, even though he can't quite explain — again, on policy terms — why that is. Just trust him. It's important. And Democrats do, including and especially the core Democratic constituencies of women, young adults, and minorities…"
http://hotair.com/archives/2015/02/20/rasmussen-plurality-of-democrats-think-obama-should-be-able-to-ignore-court-rulings-if-its-important/
Almost Half Of Democrats Support President Ignoring Court Rulings If It's 'Important'
http://dailycaller.com/2015/02/20/almost-half-of-democrats-support-president-ignoring-court-rulings-if-its-important/
The Impact of a Possible Department of Homeland Security Shutdown on Public Opinion
http://www.gallup.com/opinion/polling-matters/181655/public-opinion-department-homeland-security-shutdown.aspx?utm_source=WWWV7HP&utm_medium=topic&utm_campaign=tiles
The Border Patrol Continues to Act as if a Federal Judge Hadn't Just Blocked Obama's Amnesty
"While a federal judge's injunction has halted the implementation of President Obama's sweeping executive actions from November, it appears U.S. Customs and Border Protection never got the news. According to CBP Commissioner Gil Kerlikowske, the relaxed border enforcement guidelines that accompanied Obama's executive actions should continue apace, unaffected by the judge's ruling. In an email sent to CBP agents on Wednesday and later obtained by NRO, Kerlikowske conceded that the federal judge's action meant agents "should not consider" Obama's new and expanded deferred action guidelines when processing illegal immigrants. But border protection and enforcement are apparently a different matter. Kerlikowske's email expressed the belief that the judge's decision has no impact on the border enforcement and protection directives issued at the same time as Obama's executive actions by Homeland Security Secretary Jeh Johnson, and that those directives remain in force. The November memo outlining Johnson's directives required agents to exercise widespread discretion and restraint in a large number of their duties: [P]rosecutorial discretion should apply not only to the decision to issue, serve, file, or cancel a Notice to Appear, but also to a broad range of other discretionary enforcement decisions, including deciding: whom to stop, question, and arrest; whom to detain or release; whether to settle, dismiss, appeal, or join in a motion on a case; and whether to grant deferred action, parole, or a stay of removal instead of pursuing removal in a case. Kerlikowske appears to believe that the relaxed protection and enforcement standards are unaffected by the judge's injunction. "The Court, however, did not enjoin the Secretary's overall prioritization of DHS enforcement resources or the existing 2012 DACA policy," he writes in the email. "Officers and agents should continue to process individuals consistent with the enforcement priorities announced by the Secretary in his memorandum of November 20, 2014, entitled [sic] Policies for the Apprehension, Detention and Removal of Undocumented Immigrants." Because Border Patrol is following Johnson's directives, agents are still adhering to the controversial expansion of prosecutorial discretion at the border. And, as Patrick Brennan previously noted, the federal judge's ruling did not block other actions Obama has taken to change immigration policy. The DHS-funding bill that passed the House earlier this year would do more than the injunction to defang Obama's executive actions on immigration. But Senate Democrats have thus far prevented that bill from reaching the president's desk, and are using a filibuster to threaten a DHS shutdown at the end of February. Earlier this week, Alabama senator Jeff Sessions, the Republican chairman of the Subcommittee on Immigration and the National Interest, warned his colleagues about how relying on the courts to stop executive amnesty could be a potentially ruinous decision. "We cannot and must not establish the precedent that we will fund illegal actions on the hope that another branch of government will intervene and strike down that illegal action at some later point," Sessions said in a statement. "President Obama has already shut down the Department of Homeland Security by ordering tens of thousands of immigration officers and agents to violate our laws and their oaths, sabotaging immigration enforcement and border control. Republicans are trying every day to restore Homeland Security — only a Democrat filibuster stands in the way."
http://www.nationalreview.com/corner/414167/border-patrol-continues-act-if-federal-judge-hadnt-just-blocked-obamas-amnesty-ryan
Study: Data Lacking About the True State of Border Security
"Inconsistent and ineffective reporting by the U.S. Department of Homeland Security has led to a skewed perception of the state of border security, a bipartisan think tank says. The Bipartisan Policy Center released a report this week saying the department that oversees Customs and Border Protection and the Border Patrol should use better ways to measure how secure — or not — the border is. The study was heralded by an immigration task force led by former U.S. Secretary of State Condoleezza Rice, former Mississippi Gov. Haley Barbour, former Pennsylvania Gov. Ed Rendell and Henry Cisneros, former U.S. Secretary of Housing and Urban Development. "The main thrust of the paper is that after having looked at it, there are a set of outcome-based performance measures that can be calculated and reported by the government right now, and that taken together they would provide a holistic picture of where we are in border security," said Theresa Cardinal Brown, director of immigration policy at the center. Customs and Border Protection spokesman Michael Friel said the department is reviewing the report but was not commenting yet. The study looks at different indicators that the Border Patrol and its parent agencies use to determine estimates for everything from how many people enter the county illegally each year to how many immigrants stay past their allotted time. For example, the Department of Homeland Security relies on data from 1996 to calculate the percentage of immigrants who overstay visas. Collecting more data could also better determine how many people are in the country illegally and recidivism rates for deportees. In general, the department doesn't compile or make public enough data, the report found. "If you require a regular set of measures, the chances are greater that somebody's gonna go, 'Hey what's going on there?' Whether it's internal or from the outside," Cardinal Brown said. Cardinal Brown said the government must dive deeper into understanding what drives immigrants to come here. Customs and Border Protection, for example, collects monthly data on the number of immigrants caught crossing the border, their nationality, gender and age. But that data isn't always made public, nor is it examined in a way that could help predict trends before they happen, the study says. Case in point: the tens of thousands of unaccompanied immigrant children who poured into the U.S. this summer. The numbers were so great that Border Patrol agents in Texas, where a vast majority of children came through, were ill-equipped and had to fly many of the children to a warehouse in Nogales, Arizona, where they were processed…"
http://abcnews.go.com/US/wireStory/study-data-lacking-true-state-border-security-29116067
Study: Data lacking about the true state of border security
http://www.washingtontimes.com/news/2015/feb/20/study-data-lacking-about-the-true-state-of-border-/?utm_source=RSS_Feed&utm_medium=RSS
Disturbance erupts at South Texas immigrant detention center
"Officials from numerous South Texas law enforcement agencies have surrounded a private immigration detention center after hundreds of inmates went on strike from their work duties. The disturbance rocked the Willacy County Correction Center in Raymondville, Texas, about 45 miles north of Brownsville. A statement from prison owner Management and Training Corp. said several inmates refused to participate in regular work duties early Friday. Inmates told center officials of their dissatisfaction with medical services. The Valley Morning Star (http://bit.ly/1Ezwu73) reports inmates broke out into the recreation yard, swelling their numbers to about 2,000 inmates by late afternoon. Fires were set in three of the 10 tents, causing minor damage, and tear gas has been used to quell unruly inmates. The company said two officers and one inmate received minor injuries.
http://www.washingtontimes.com/news/2015/feb/20/disturbance-erupts-at-south-texas-immigrant-detent/?utm_source=RSS_Feed&utm_medium=RSS
ILLEGAL ALIENS RIOT IN TEXAS PRISON NEAR BORDER
http://www.breitbart.com/texas/2015/02/20/illegal-aliens-riot-in-texas-prison-near-border/
Local immigration lawyer arrested on fraud charges involving visas
"An Irving immigration lawyer was arrested Friday morning on federal fraud charges for allegedly forging visa applications for illegal immigrants she represented, the U.S. attorney's office said. Sherin Thawer, 45, was arrested by agents with U.S. Immigration and Customs Enforcement's Homeland Security Investigations at her Coppell home, authorities said. She made her initial court appearance Friday and was released. The seven-count indictment, issued earlier this week and unsealed on Friday, charges Thawer with one count of conspiracy to commit fraud in connection with immigration documents; one count of mail fraud; one count of transfer or use of the means of identification of another person; and four counts of aggravated identity theft. Thawer represented immigrants who were applying for various visas to enter or remain in the U.S., officials said. That included U Nonimmigrant Status, known as a U-Visa. To qualify for a U-Visa, an immigrant must have been a victim of a certain crime and helped law enforcement with the investigation or prosecution. Applicants must submit a form completed by the law enforcement agency that worked on the case. From around March 2012 to September 2014, Thawer submitted forged law enforcement certification forms to get U-Visas for the immigrants she represented, authorities said. Thawer was suspended in July 2013 from practicing before the immigration courts for one year for how she handled a client's case, court records show. The Justice Department said she failed to communicate with her client and made false statements to the Department of Homeland Security. The Texas State Bar currently has four disciplinary lawsuits pending against Thawer in Dallas County district court — for failing to communicate with clients, botching their cases and failing to tell them about her immigration court suspension…"
http://crimeblog.dallasnews.com/2015/02/local-immigration-lawyer-indicted-by-feds-for-fraud-involving-visas.html/
Analysis: Tea party push led to longer Guard deployment on Texas border
"There was a lot of talk in Austin the past two weeks about how Gov. Greg Abbott, as commander in chief of the Texas Military Department, faced a big decision on whether to keep the National Guard at the Texas-Mexico border beyond next month. On Tuesday, Abbott announced that he would extend the Guard's deployment. But one could argue the decision was effectively made Dec. 1, starting with the actions of a little-known, tea party-backed freshman Republican, Rep. Matt Schaefer of Tyler. On that morning, Schaefer appeared before the Legislative Budget Board, an influential group of 10 lawmakers. He pleaded for the board to add $30 million to state funding of a high-profile border surge. That way, he said, hundreds of the 1,000 troops originally called out by Gov. Rick Perry in June wouldn't be sent home prematurely.
"From every conversation I've had, they are effective" as a deterrent to illegal immigration, Schaefer said. "You can't have this debate in the Legislature and send them back. … They go back to their civilian lives." The 10 board members seemingly ignored Schaefer. They voted unanimously to authorize $86 million to fund a surge by Department of Public Safety officers along the border through August but only paid for deployment of National Guard soldiers there through March. But Lt. Gov.-elect Dan Patrick picked up on Schaefer's dissent, saying the Guard's border presence should've been fully funded through August. "We should not be cutting back on funding for the National Guard at this critical time," Patrick said. "I will address this issue immediately upon taking office in late January." Last week, Patrick, flanked by several Republican senators, promised funding to keep the Guard on the border through May — and a push to maintain the presence for up to two years. Suddenly, Abbott and House Speaker Joe Straus were boxed in from the right. In last year's campaign, Abbott's border security platform did not include deploying the Guard. Straus made clear last week that he's no fan of the state policing — much less militarizing — the Texas-Mexico border. "We have, again, tripled our spending on border security in the last three sessions," the San Antonio Republican said in an appearance at the University of Texas at Austin. "What are we getting for that? How effective is it? … I hate to sound so frugal. But we can't just keep tripling and doubling. It's not sustainable." The Senate's initial budget would spend $815.2 million on border security efforts by several agencies over the next two years — an increase of $347.3 million over current spending. The House's starting-point budget trimmed that to $396.8 million, on the assumption the Guard deployment would end and certain one-time expenses wouldn't be repeated…"
http://www.dallasnews.com/news/state/headlines/20150219-analysis-tea-party-push-led-to-longer-guard-deployment-on-texas-border.ece
NY gets 20 school agreements on access to emigres
"New York's attorney general says 20 school districts statewide have agreed to ensure students can enroll regardless of their immigration status. Attorney General Eric Schneiderman says the districts are to remove from enrollment materials inquiries about citizenship or immigration status concerning the students, their parents or guardians. He says those districts' inquiries were inconsistent with a 1982 U.S. Supreme Court ruling. They were investigated following a state review of enrollment policies and procedures for unaccompanied minors and other undocumented students that originally focused on New York City. The districts cited include the Amherst, Carthage, Cheektowaga, Cuba Rushford, Dryden, Gates Chili, Greenville, Hilton, Homer, Lyme, Manchester-Shortsville, Penfield, Pittsford, Spencerport, Sullivan West, Vestal, and Williamson central school districts…"
http://www.washingtontimes.com/news/2015/feb/20/ny-gets-20-school-agreements-on-access-to-emigres/?utm_source=RSS_Feed&utm_medium=RSS
Kansas Democrats call Republican immigration bill 'extreme'
"Kansas Democrats say that an immigration bill before the state legislature is prejudicial and extreme. The lawmakers said in a news conference Thursday that a bill that would deny benefits to people who entered the U.S. illegally amounted to an overreach by Republican Secretary of State Kris Kobach, who sponsored it. A federal judge in Texas temporarily blocked an executive order Tuesday that would have protected as many as 5 million people from being deported. Kobach said at a news conference Tuesday that the order vindicated his bill to bar immigrants who entered illegally from receiving driver's licenses or other benefits. Despite the ban, the Kansas Democratic Party plans to organize clinics to help those who entered the U.S. illegally to naturalize according to a path provided by the order…."
http://www.washingtontimes.com/news/2015/feb/20/kansas-democrats-call-republican-immigration-bill-/?utm_source=RSS_Feed&utm_medium=RSS
Arizona to appeal case over denying licenses to immigrants
"Arizona is appealing a ruling that shelved its policy of denying driver's licenses to young immigrants protected from deportation by the Obama administration. Attorney General Mark Brnovich's office says Friday that it will appeal an order barring the state policy. About 20,000 young immigrants in Arizona are protected from deportation under a 2012 program by the Obama administration. The immigrants started getting licenses two months ago. The denials were ordered by then-Gov. Jan Brewer, who cited a desire to reduce the risk of licenses being used to improperly access public benefits. Last summer, an appeals court concluded there was no legitimate state interest in treating the immigrants differently from other noncitizens who could apply for licenses. Instead, the court suggested Brewer's policy was intended to express hostility toward the immigrants…"
http://www.washingtontimes.com/news/2015/feb/20/arizona-to-appeal-case-over-denying-licenses-to-im/?utm_source=RSS_Feed&utm_medium=RSS
Nevada Bill To Make It Easier For DREAMers To Teach Passes Its First Test
"A bill proposed in Nevada that would make it easier for immigrants with temporary legal status to get teaching licenses has passed through a state education committee. The bill, A.B. 27, would make it easier for beneficiaries of Deferred Actions for Childhood Arrivals (DACA) — known as DREAMers — to get hired by Nevada school districts. The Nevada Assembly Education Committee passed A.B. 27 on Wednesday. It will head to a floor vote, CBS Las Vegas reported. Under current law, school districts may hire non-citizens with work permits only whenever there is a teacher shortage. Otherwise, districts may only hire U.S. citizens or legal residents. What A.B. 27 will do, if passed, is strike the language pertaining to the teacher shortage from existing law…"
http://dailycaller.com/2015/02/20/nevada-bill-to-make-it-easier-for-dreamers-to-teach-passes-its-first-test/
Not-Great Scott of Florida
Why would the Sunshine State's GOP governor open the door to non-citizen voting?
"Now he has once again confounded his allies and emboldened his critics. This time, it's about his failure to block non-citizen voting. After years of legal battles between the governor's office and the Obama administration, a federal-appeals-court panel issued an astonishing ruling last November. It forbade Florida from removing aliens here illegally and other non-citizens from its voter rolls in the 90 days prior to a federal election. Because Florida has a September primary, that means it would be effectively blocked from cleaning its voter rolls after early June of any election year. The panel overturned District Judge William Zloch's earlier ruling, which had concluded that such an interpretation would "stand in direct contravention of Florida law [and] produce an absurd result." So absurd that both Judge Zloch, a Reagan appointee, and Judge Robert Hinkle, a Clinton appointee, have tossed out the claims of the Holder Justice Department and its liberal allies and affirmed Florida's laws against non-citizen voting. After the two judges ruled, even the Holder Justice Department gave up and withdrew from the case. But its liberal allies persisted and hit the jackpot with a rogue ruling last November from two Obama-appointed judges on the Eleventh Circuit Court of Appeals. The problem of non-citizen voting is real. "A recent Cooperative Congressional Elections Study calculated that 6.4 percent of non-citizens in the U.S. voted in 2008 and 2.2 percent of them did so in 2010," Peter Kirsanow, a commissioner of the U.S. Civil Rights Commission, has reported at NRO. "Even if those figures are high and only 1 percent of aliens in Florida vote in 2016, nearly 10,000 unlawful votes would be cast — almost 20 times the margin of victory in the 2000 presidential election." Indeed, in 2012 the NBC affiliate in Fort Myers, Fla., reported that it had found at least 100 individuals in just one county who had been excused from jury duty because they were not citizens but who were registered to vote. Many had also voted in at least one election. One voter, Yvonne Wigglesworth, didn't know how she had gotten registered, but she had cast a ballot in six elections over the previous eleven years. President Obama has made matters worse with his highly questionable executive actions allowing many illegals to stay in the U.S. Last month, Secretaries of State Jon Husted of Ohio and Kris Kobach of Kansas wrote Obama to warn that his actions could lead to more illegal voting by non-citizens. Secretary Husted also complained that his office hasn't been given access to Social Security data that would help him identify non-citizens on the rolls. "Every year there are thousands of state and local elections in Ohio, and in the last 15 months alone, 70 elections were decided by one vote or tied," he wrote. Kobach added, "It is a certainty that the administration's executive actions will result in a large number of additional aliens registering to vote." It should have been a no-brainer for Governor Scott to appeal the "absurd" Eleventh Circuit Court ruling to the Supreme Court. He had the sole power to decide the issue. In a press release announcing the decision, his office claimed he had everything under control: "Florida is in an excellent position to conduct fair elections. . . . We will never stop working to eliminate fraud and abuse and make further improvements when they are needed." Hogwash. It's as if Governor Scott had decided to tie both his hands behind his back and then declared he was fully prepared to box a ten-round fight. Florida officials are gobsmacked over Scott's decision not to appeal. So are national voter-fraud experts, such as Judicial Watch and True the Vote. "The decision not to appeal is one of the stupidest decisions by an elected official on a voting issue I have ever seen" says Hans von Spakovsky, a former Federal Election Commission member and my co-author on a book about voter fraud, Who's Counting: How Fraudsters and Bureaucrats Put Your Vote at Risk. "To allow such an absurd decision to stand — that states cannot remove non-citizens who were never eligible to vote from the voter rolls — is irresponsible." "Some say his decision was rooted in political correctness," one lawyer close to the case told me. "Some say it's the product of a new green staff who moved into the governor's office from his campaign office. Some say he's been distracted." No kidding. Scott's second term so far has been a mess. He has become embroiled in a scandal over how Gerald Bailey, the longtime head of the Florida Department of Law Enforcement, was abruptly fired in January. Bailey says he was dismissed in part because he refused to hire political cronies, would not permit his officers to chauffeur Scott campaign staffers, and declined to investigate an acting county clerk he believed was being unfairly targeted . Florida's cabinet consists of Governor Scott and three other Republican officials, each elected in his own right. All say they were not informed about Bailey's firing and one, Agriculture Commissioner Adam Putnam, wants an investigation because of allegations the firing was planned in private e-mail accounts, in violation of Florida's transparency laws. Scott calls all the allegations "ridiculous," but he did apologize to the cabinet earlier this month for handling things poorly. Governor Scott has now compounded his problems. His allies find his behavior inexplicable, his critics are emboldened, and he is increasingly retreating into a bunker mentality. By abandoning the vote-integrity legal battle he had waged for years just when victory was probably one appeal away, he has ensured that the problem of non-citizen voting will grow and he has weakened officials in other states who are still determined to address the problem."
http://www.nationalreview.com/article/414115/not-great-scott-florida-john-fund
Herbert: Congress needs to 'get off fanny' and pass immigration reform
"Utah Gov. Gary Herbert said Friday that while he doesn't agree with President Barack Obama's executive orders on immigration reform, they underscore the frustration across America with congressional inaction on the long-simmering issue. "The solution is: 'Congress get off your fanny and get something done,' " Herbert said at the National Governors Association winter meeting in Washington. Utah was one of 26 states that sued the federal government over Obama's orders that could affect millions of immigrants in the country illegally, leading to a federal injunction against their implementation. The White House said Friday it would seek an emergency stay of Texas District Judge Andrew Hanen's ruling while an appeal is being prepared…"
http://www.sltrib.com/home/2203168-155/herbert-congress-needs-to-get-off
Republicans unite to ignore immigration in 2016
http://www.thenewstribune.com/2015/02/20/3648737/republicans-unite-to-ignore-immigration.html
Spokesman for Scott Walker's PAC: Obama's incompetence has changed the governor's views on immigration
"I told you yesterday that this spin was coming eventually. What I didn't realize was that "eventually" would mean "tomorrow." Smart play here, I think. Much smarter than Walker trying to convince people that his long record of supporting a path to citizenship for illegals technically doesn't mean he's pro-"amnesty." Kirsten Kukowski, the communications director for Walker's 527 political committee, suggested to TPM on Thursday that President Barack Obama's moves on immigration reform are what's caused Walker's shift in rhetoric. "President Obama's lack of leadership has completely changed how our immigration system now needs to be approached and Governor Walker has seen his fellow governors have to deal with the collateral damage of Obama's decisions and lack of leadership," Kukowski said in an email to TPM. Walker believes, according to Kukowski, "First, Obama's executive action should be repealed" and that "we need absolute security at our borders and then we can address fixing our legal immigration system and deal with those here illegally but amnesty is not the answer."
Can't go wrong in a Republican primary blaming Obama, even if it's not clear here what, precisely, O did to convince Walker that border security needs to come before legalization. November's mega-amnesty hasn't been implemented yet; the 2012 DACA amnesty has, but that dealt with DREAMers and it's a safe bet that neither Walker himself nor any of his rivals will oppose legalization for a class like that. Rhetorically, Obama's no more expansive on this subject than George W. Bush was (although Dubya, of course, never made a move as bold or dubious as legalization via executive order) and Walker was apparently pro-amnesty for the duration of Bush's presidency. Maybe Kukowski's referring generically to the border crisis last year? Or maybe she's referring to the Obama administration's slow shift away from deportations, leading to many thousands of illegals with criminal records landing back on American streets?.."
http://hotair.com/archives/2015/02/20/spokesman-for-scott-walkers-pac-obamas-incompetence-has-changed-the-governors-views-on-immigration/
RUBIO TO SKIP VOTE FOR DHS FUNDING BILL BLOCKING OBAMA AMNESTY TO TEST PRESIDENTIAL WATERS IN NH
http://www.breitbart.com/big-government/2015/02/20/rubio-to-skip-vote-for-dhs-funding-bill-blocking-obama-amnesty-to-test-presidential-waters-in-nh/
St. Louis man accused of financing terrorists remains jailed
http://cnsnews.com/news/article/st-louis-man-accused-financing-terrorists-remains-jailed
SPENDING/BUDGET/ECONOMY:
Obama: No accident the economy is improving on my watch
"Taunting Republicans, President Barack Obama on Friday said it's "not an accident" that the economy is improving under his watch and chided GOP critics for "doom and gloom" predictions that haven't come true. Obama said he welcomed the attention Republicans have been giving to the middle class, "but so far at least the rhetoric has not matched the reality." In a speech to the Democratic National Committee's winter meeting, Obama gave a rousing defense of his economic policies and promoted his agenda as the right policy and political prescriptions for Democrats heading into the 2016 elections. He said the party's belief in "middle class economics," including his health care law, has spurred economic growth and job creation. "I just want everybody to remember that at every step as we made these policies, made this progress, we were told by our good friends the Republicans that our actions would crush jobs, explode deficits and destroy the country," he told the partisan crowd. "If we were actually to look at the evidence, it's pretty clear whose theory of how to grow the economy and make sure American people are prospering, which theory works. We know their ideas don't work." With the economic recovery showing signs of taking hold, Democrats and Republicans have turned their attention to improving wages for working-class Americans. While incomes have increased modestly recently, they hardly make up for decades of paycheck stagnation. Both sides, however, have distinctly different views of how to boost wages. Democrats want increases in the minimum wage, while Republicans call for fewer regulations and taxes on business to free more capital that could be used for wage growth. "If you are serious, if you are really troubled with income inequality," Obama said, "then you can't put forward proposals that give more tax breaks to folks who are doing the best." While Obama said he was willing to hear Republican ideas for helping the middle class, he also argued that the best way for Republicans to prove their commitment was by supporting his call for a higher minimum wage. "The shift in rhetoric that they're engaging in is good if it actually leads them to take different actions," he said.
Following his remarks, Obama was to attend a Democratic fundraiser with 25 supporters paying $33,400 to attend."
http://nypost.com/2015/02/20/obama-no-accident-the-economy-is-improving-on-my-watch/
Obama Takes Credit For Low Gas Prices … Again
"President Barack Obama is once again trying to take credit for low gas prices caused, in part, by booming U.S. oil production. The problem: the oil boom has nothing to do with Obama's policies. Obama made his remarks at the Democratic National Committee's winter meeting Friday, touting record oil production and low gasoline prices that have occurred in recent months. Obama also took the time to point out growing solar and wind energy production. "As Democrats, we believe in reducing our dependence on foreign oil and protecting our planet," Obama told the DNC. "Today, America is number one in oil; number one in gas; number one in wind power." "Every three weeks, we bring online as much solar power as we did in the entire year of 2008," the president said. "And thanks to lower gas prices and higher fuel standards, the typical family should save about 750 bucks at the pump." Gasoline prices have plummeted since last summer, falling from about $100 per barrel to between $50 and $60 per barrel Friday. Falling oil prices have caused gas prices to come down dramatically from a year ago, from $3.30 to $2.28, according to AAA's Fuel Gauge…"
http://dailycaller.com/2015/02/20/obama-takes-credit-for-low-gas-prices-again/
White House lauds Wal-Mart wage hike
"White House press secretary Josh Earnest praised Wal-Mart for raising worker wages, pointing to the company as proof that a minimum wage hike doesn't harm business. "Executives at Wal-Mart certainly have a strong track record of understanding the kinds of strong business decisions that they can take to enhance their bottom line," he said. "What these executives concluded was that offering more flexible scheduling policies to their workers and raising their wages was good for their bottom line and good for business." Earnest added that Wal-Mart's decision counters the view of many Republicans who oppose a minimum wage hike. Those opponents have warned that raising minimum wages could stifle growth and cause employers to cut back on hiring, especially for small businesses. "There are a number of small businesses that we've held up as employers that are doing the right thing," he said. "I'm confident that as business owners, they are not motivated solely by charity, they are motivated by profit…"
http://thehill.com/homenews/administration/233363-white-house-lauds-walmart-wage-hike
Why the White House Thinks Walmart's Wage Hike Reinforces Argument for Federal Mandate
http://www.theblaze.com/stories/2015/02/20/why-the-white-house-thinks-walmarts-wage-hike-reinforces-need-for-federal-mandate/
Fannie Mae's profit falls sharply
http://www.washingtonpost.com/business/economy/fannie-maes-profit-falls-sharply/2015/02/20/8126b682-b623-11e4-a200-c008a01a6692_story.html?wprss=rss_national
Poll: More Americans Want Higher Defense Spending
"A Gallup poll released Friday indicates that Americans haven't wanted to spend this much on the military since 2001. The past 10 years of public opinion has been unfavorable toward the defense industry, but starting in 2011, the number of respondents saying the U.S. should spend more has been trending upward, and as of Friday, 34 percent of Americans believe that more needs to be spent on the military, in comparison to only 32 percent who say that the U.S. is spending too much militarily. Exactly 29 percent believe that the budget is "about right." An additional 44 percent stated that the U.S. military isn't strong enough. Only 13 percent said that it's stronger than it needs to be. The positive shift has come from Republicans, Democrats and independents, although there are still considerable gaps. Out of Republicans, 56 percent believe that defense spending is too low, whereas for Democrats, that number drops down to 33 percent. Although there's a 23 percent gap between the two main parties, from 2014 to 2015, Democrats jumped from 26 percent to 33 percent. Independents only increased from 15 percent to 17 percent in the past year. Just last year, 37 percent of respondents said the U.S. spends too much, while only 28 percent stated that the U.S. spends too little on defense, marking a reversal in public opinion, possibly linked to the rise of ISIS and critiques of the administration's response…"
http://dailycaller.com/2015/02/20/poll-more-americans-want-higher-defense-spending/
Dem lawmaker presses IRS on tax refund fraud
"Virginia Sen. Mark Warner (D) wants American workers to get their billions of dollars back this filing season, not thieves. After the Government Accountability Office (GAO) released a report Thursday revealing that the Internal Revenue Service had issued approximately $5.8 billion in fraudulent refunds in 2013, Warner sent a letter to IRS Commissioner John Koskinen asking whether the IRS could detect fraud by checking taxpayer refunds against employer-provided W-2 data. Warner said data thieves only need a taxpayer's name and social security number to pursue a fraudulent refund.  "The IRS often uncovers an incident of identity theft before the victim does when a data thief files a fraudulent tax return using a stolen SSN," he said. "Unfortunately, the agency has interpreted privacy laws as prohibiting the IRS from warning taxpayers that their SSN may have been stolen."  Last session, Warner and Sen. Ron Johnson (R-Wis.) introduced legislation that would allow the IRS to alert taxpayers when they have been victims of identify theft. The bill never made it out of committee, but Warner said he's hoping the IRS will be able to address this issue without congressional action. In his letter, Warner asked whether the agency has considered steps to allow employers to increase the number of electronically filed W-2s and how delaying refunds or delaying the start of the filing season would affect the agency's ability to identify fraud. In its report the GAO recommended Congress accelerate W-2 deadlines to Jan. 31. "If IRS had access to W-2 data earlier — through accelerated W-2 deadlines and increased electronic filing of W-2s —it could conduct pre-refund matching and identify discrepancies to prevent the issuance of billions in fraudulent refunds," the report said…"
http://thehill.com/regulation/233329-sen-warner-pushes-irs-to-address-tax-refund-fraud
COMMON CORE:
More students revolting against standardized tests
"When it comes to standardized tests, parents across the country are (a) concerned; (b) demanding change; (c) pulling tens of thousands of children out of the exams; or (d) making themselves heard at the top levels of government. Answer: all of the above. The backlash is kicking into high gear this spring as millions of students start taking new, more rigorous exams aligned with Common Core standards. Officials say the high-stakes assessments are crucial to evaluating student progress and competitiveness. But a growing cohort of parents, students and teachers are rebelling against what they consider a toxic culture of testing. And officials, including U.S. Education Secretary Arne Duncan, have begun to listen as the grassroots movement engineers a series of high-profile rebuffs:
– Thousands of Colorado high school seniors walked out on new state-mandated science and social studies tests last fall.
– An Ohio middle school teacher published a letter calling state officials "bullies" for printing a pamphlet that warned of wide-ranging consequences if students sit out exams.
– At least 93 students at a single Philadelphia middle school are declining upcoming tests in a city that saw only 20 students districtwide sit out the exams last year.
The polite phrase for the burgeoning movement is "opt out." But testing opponent Morna McDermott, a Baltimore-area mother of two, puts it more plainly: It's a testing refusal movement – or a boycott…"
http://www.cbsnews.com/news/more-students-revolting-against-standardized-tests/
A superintendent says refusing Common Core tests is 'dangerous.' A mom says he's wrong.
"The opt-out movement — in which parents are refusing to allow their children to take high-stakes Common Core tests — is growing, and with that comes growing pushback against the pushback.  In this post, a mom challenges a superintendent over the opt-out issue. It was wsritten by Sarah Blaine, a mother, former teacher and full-time practicing attorney in New Jersey who is challenging the superintendent of the school district in which she was educated, the Millburn Public Schools in New Jersey. Superintendent James A. Crisfield wrote a piece, which you can find here, in which he argues that it is dangerous for parents to opt their children out of standardized testing. He was responding to a growing opt-out movement in which tens of thousands of parents around the country are refusing to allow their children to take high-stakes Common Core tests. His piece says in part: The recent grassroots movement to "opt out" of the upcoming PARCC standardized tests is leading us down a very dangerous path in New Jersey public education. …Coming out of all this political hysteria is a fast-brewing notion that it is a right to opt out of things happening at school with which one doesn't agree. Herein lies the danger. …. [W]hat's to stop a parent of a high school student in 2015 from opting out of a bunch of other things that school does, too. What's the difference? Why not opt out of having one's child take that nasty calculus exam that she didn't study for because she was out of town over the weekend? Why not opt out of her having to go outside for PE during first period because she doesn't like the cold, and then opt her out of having first lunch, because she is way too cranky in the afternoon if she eats lunch at 10:30 a.m. Blaine, who has chosen to opt her children out of high-stakes testing, takes on Crisfield in her own analysis. She recently testified to the New Jersey Board of Education urging members to pull out of PARCC, the Partnership for Assessment of Readiness for College and Careers, which is one of the two multi-state consortia designing new Common Core standardized tests with some $360 million in federal funds. PARCC has been losing members as one state after another has withdrawn, choosing to use its own tests. You can read her testimony here. Blaine has written several popular posts published on this blog, including"Pearson's wrong answer–and why it matters in the high-stakes testing era," and "You think you know what teachers do. Right? Wrong." Her daughter, 10-year-old Elizabeth Blaine, testified before the Montclair school board about the PARCC test, which you can read about here. And she recently wrote, "Common Core wants kids to develop reading skills at the same pace. My daughters didn't. " She gave me permission to publish this piece, which first appeared on her Parenting the Core blog, as well as the others. Here is her letter to Crisfield:.."
http://www.washingtonpost.com/blogs/answer-sheet/wp/2015/02/20/a-superintendent-says-refusing-common-core-tests-is-dangerous-a-mom-says-hes-wrong/
Could Common Core cause a Republican civil war in 2016?
http://www.cbsnews.com/news/will-common-core-cause-a-republican-civil-war-in-2016/
Kasich in SC: What's wrong with Common Core?
"Another Q-and-A session, another controversial issue in which Gov. John Kasich's moderate stances might get him into trouble if he runs for the White House. After Kasich pitched his balanced-budget proposal, a "concerned citizen" asked him: "Why are candidates like you and Jeb Bush running away from the Common Core, your past support of the Common Core standards?" Kasich asserted that he's not a candidate for anything right now. (Officially, OK. Unofficially, not quite.) Then he stumbled and referred to South Carolina as West Virginia, the state he'll visit today on his way home to Columbus. She corrected him. Finally, he said of Common Core: "That is not something that Barack Obama is putting together. … It's local school boards developing local curriculum to meet higher standards. I cannot figure out what's wrong with that. … "To a large degree, it's a runaway Internet campaign, as far as I'm concerned in Ohio." The exchange Thursday morning offered a snapshot of Kasich's challenge with Republican primary voters. "I think he would have to move a little to the right — on Common Core, especially," influential Southern Baptist politico Joe Mack said of Kasich's viability in an early primary state like South Carolina. The state is developing its own standards, rather than signing on to the national effort. And what of Kasich's support for a balanced-budget amendment to the U.S. Constitution? "It's certainly something that would be overwhelmingly embraced here. But would it make up for the other ones (Kasich's moderate positions)? Probably not," Mack said."
http://www.cincinnati.com/story/news/2015/02/18/john-kasich-ohio-governor-south-carolina-gop-2016/23627115/
MISC.:
Obama administration proposes Arctic drilling rules
"The Interior Department proposed draft regulations Friday for offshore drilling in the Arctic that cement earlier agreements between the Obama administration and Royal Dutch Shell into rules for the entire oil and gas industry. The rules from Interior's Bureau of Safety and Environmental Enforcement and Bureau of Ocean Energy Management codify restrictions on when companies can drill in the Arctic and the equipment used for containing spill and large-producing wells. It also would require companies to submit region-specific spill response plans. "The Arctic has substantial oil and gas potential, and the U.S. has a longstanding interest in the orderly development of these resources, which includes establishing high standards for the protection of this critical ecosystem, the surrounding communities, and the subsistence needs and cultural traditions of Alaska Natives," Interior Secretary Sally Jewell said. Interior officials said the rule largely mirrors what the department and Shell agreed to regarding drilling in the region. Shell, the first company to begin preparatory work for eventual drilling in the Arctic, had been following those practices under deals it struck with the safety bureau after a series of mechanical and equipment mishaps in 2012. "There is a lot of commonality," said Bureau of Safety and Environmental Enforcement Director Brian Salerno…"
http://www.washingtonexaminer.com/obama-administration-proposes-arctic-drilling-rules/article/2560500?custom_click=rss
Feds propose regs for Arctic offshore drilling
"Federal regulators laid out a plan Friday to set new standards for offshore oil and natural gas drilling in the icy, treacherous waters of the Arctic Ocean. The rules proposed Friday by two Interior Department agencies would, for the first time, codify standards specific to drilling in the Beaufort and Chukchi seas north of Alaska, where there has been almost no drilling in decades. "We're taking a broad view in this rule for managing the nation's energy resources in the Arctic," Brian Salerno, director of the Bureau of Safety and Environmental Enforcement (BSEE), told reporters. The rule places heavy emphasis in making sure that oil and gas drilling operations are conducted safely and responsibly while at the same time protecting Alaska Native subsistence resources and sensitive marine ecosystems."
http://thehill.com/policy/energy-environment/233353-feds-crack-down-on-arctic-offshore-drilling
Republicans To Investigate Climate Data Tampering By NASA
"Are government climate agencies tampering with climate data to show warming? Some Republicans think so. California Republican Rep. Dana Rohrabacher says to expect congressional hearings on climate data tampering. @caerbannog666 expect there to be congressional hearings into NASA altering weather station data to falsely indicate warming & sea rise — Dana Rohrabacher (@DanaRohrabacher) February 20, 2015"
http://dailycaller.com/2015/02/20/republicans-to-investigate-climate-data-tampering-by-nasa/
Republican lawmakers investigate White House net neutrality push
"Congressional Republicans are demanding to know how much the White House influenced the Federal Communications Commission while the agency crafted net neutrality rules. The FCC has until Monday afternoon to produce unredacted email messages, focused on net neutrality rules, between FCC staff and officials with the Obama administration, U.S. Rep. Jason Chaffetz said in a letter to the FCC Friday. The Utah Republican is chairman of the House Oversight and Government Reform Committee. Chaffetz's committee is "investigating the potential involvement of the White House" in the creation of proposed net neutrality rules that the FCC is scheduled to vote on next Thursday, he said in the letter. FCC Chairman Tom Wheeler will propose regulations that would reclassify broadband as a regulated telecommunications service instead of a lightly regulated information service. An FCC spokeswoman didn't immediately respond to a request for a comment on Chaffetz's letter. Several congressional Republicans have accused the White House of improperly influencing the FCC net-neutrality rule-making process, after Obama called on the agency to reclassify broadband as a regulated public utility in November. Wheeler appeared to change his position and embrace that idea after the president urged the independent agency to do so, critics have said. But U.S. presidential administrations have repeatedly weighed in on FCC proceedings during the past 30-plus years, net neutrality advocate Public Knowledge has noted. Chaffetz's letter to the FCC came just two days after Republican leaders of the House Energy and Commerce Committee told Wheeler they were expanding an investigation into agency rule-making processes. The Energy and Commerce Committee's probe covers a wide range of FCC process concerns beyond net neutrality, but new reports detailing White House contact with the FCC on net neutrality raise "additional concerns about whether the commission is managing its affairs with the independence and openness required by its mandate," committee leaders said in a Wednesday letter to Wheeler. Republican concerns about Obama administration influence over the FCC were fueled by a Feb. 4 Wall Street Journal report saying the White House last year had set up a "parallel version of the FCC" to push for regulation of broadband providers. Chaffetz's letter asks for specific email messages sent by Obama administration officials to the FCC in April. On Friday, Vice.com published an exchange between administration officials and FCC staff that the website obtained through a Freedom of Information Act request."
http://www.computerworld.com/article/2886968/republican-lawmakers-investigate-white-house-net-neutrality-push.html
BRIDENSTINE, MORE THAN 40 HOUSE REPUBLICANS: SENATE HAS 'CONSTITUTIONAL OBLIGATION' TO REJECT LORETTA LYNCH NOMINATION
"Rep. Jim Bridenstine (R-OK) tells Breitbart News that the U.S. Senate has a "Constitutional obligation" to reject the nomination of U.S. Attorney Loretta Lynch to replace Eric Holder as attorney general. Bridenstine says this is because Lynch proved during her testimony before the U.S. Senate Judiciary committee that she does not believe in enforcing the law independent of Obama's political viewpoints. "The top law enforcement officer in the land must be willing to enforce the law, independent of administration politics," Bridenstine said in an emailed statement. "The testimony of Loretta Lynch demonstrated an unwillingness to depart from the politicization of justice we have seen from Eric Holder. The senate has a Constitutional obligation to not confirm her. This starts in the Senate Judiciary Committee." Bridenstine is leading a letter of House Republican leaders to Senate Judiciary Committee members urging them to reject her nomination in committee…"
http://www.breitbart.com/big-government/2015/02/20/bridenstine-more-than-40-house-republicans-senate-has-constitutional-obligation-to-reject-loretta-lynch-nomination/
Representatives Introduce Federal Bills To Legalize Marijuana
"Marijuana is legal in Oregon. Marijuana is legal in Colorado. And now, Democratic Reps. Earl Blumenauer or Oregon and Jared Polis of Colorado want cannabis to be legal on the federal level. On Friday, Polis and Blumenauer introduced two separate bills to make their vision a reality. Polis' bill, the Regulate Marijuana Like Alcohol Act, removes marijuana from the list of banned substances. Blumenauer's bill, on the other hand, focuses more on the financial side through the creation of a tax structure to bring in money from recreational cannabis sales. "The federal prohibition of marijuana has been a failure, wasting tax dollars and ruining countless lives," Blumenauer told The Hill. Marijuana would first be taxed at 10 percent. This rate would then gradually increase to 25 percent. Medical marijuana would be spared from taxation by the bill. Calculations project that the legislation, along with the funds saved from not throwing people in prison for marijuana, would bring in around $10 billion in revenue for the federal government. "As more state marijuana legalization laws come on board it's increasingly important for federal policy to catch up," Tom Angell, chairman of the Marijuana Majority, told The Daily Caller News Foundation…"
http://dailycaller.com/2015/02/20/representatives-introduce-federal-bills-to-legalize-marijuana/
House bills would legalize recreational marijuana
http://thehill.com/regulation/233368-house-bill-would-legalize-recreational-marijuana
Feds: America Should Adopt 'Plant-Based' Diet
Dietary Guidelines Advisory Committee calls for taxing dessert, 'electronic tracking' of time spent watching TV
"The federal committee responsible for nutrition guidelines is calling for the adoption of "plant-based" diets, taxes on dessert, trained obesity "interventionists" at worksites, and electronic monitoring of how long Americans sit in front of the television. The Dietary Guidelines Advisory Committee (DGAC) released its far-reaching 571-page report of recommendations to the Department of Health and Human Services (HHS) and the U.S. Department of Agriculture (USDA) Thursday, which detailed its plans to "transform the food system." The report is open for public comment for 45 days, and will be used as the basis by the government agencies to develop the 2015 Dietary Guidelines for Americans. The guidelines are used as the basis for government food assistance programs, nutrition education efforts, and for making "decisions about national health objectives." DGAC proposed a variety of solutions to address obesity, and its promotion of what it calls the "culture of health." "The persistent high levels of overweight and obesity require urgent population- and individual-level strategies across multiple settings, including health care, communities, schools, worksites, and families," they said. In response, DGAC called for diet and weight management interventions by "trained interventionists" in healthcare settings, community locations, and worksites. "Government at local, state, and national levels, the health care system, schools, worksites, community organizations, businesses, and the food industry all have critical roles in developing creative and effective solutions," they said. DGAC also called for policy interventions to "reduce unhealthy options," limit access to high calorie foods in public buildings, "limit the exposure" of advertisements for junk food, a soda tax, and taxing high sugar and salt items and dessert. "Align nutritional and agricultural policies with Dietary Guidelines recommendations and make broad policy changes to transform the food system so as to promote population health, including the use of economic and taxing policies to encourage the production and consumption of healthy foods and to reduce unhealthy foods," its report read. "For example, earmark tax revenues from sugar-sweetened beverages, snack foods and desserts high in calories, added sugars, or sodium, and other less healthy foods for nutrition education initiatives and obesity prevention programs."
http://freebeacon.com/issues/feds-america-should-adopt-plant-based-diet/
In Havana, House Democrats pledge not to 'point fingers' at Cuba's human rights abuses
"House Democrats have wrapped up a three-day trip to Cuba, where they met with Cuban officials and predicted "strong bipartisan support" to fully lift the decades-old trade embargo and pledged not to "point fingers" at the country for its faults, including human rights abuses. Human rights issues were not the main emphasis of the meeting, despite the country's record of abusive treatment of its citizens. Instead, it was about strengthening the connection between the United States and Cuba, which Democrats said would ultimately lead to a more democratic society. House Minority Leader Nancy Pelosi, D-Calif., led the delegation, which met in Havana with a number of Cuban officials, including the First Vice President of Cuba Miguel Díaz-Canel. "We engaged in a constructive dialogue about the future of our two countries and discussed how we could work together on agriculture, biotechnology and small business to our mutual benefit," Pelosi said. "All of the participants in the meeting agreed that a critical step towards normalization is the establishment of formal diplomatic relations."…."
http://www.washingtonexaminer.com/in-havana-house-democrats-pledge-not-to-point-fingers-at-cubas-human-rights-abuses/article/2560492
Obama: Republicans are trying to 'bamboozle' ordinary Americans
"President Obama, in a fiery speech to Democrats Friday, accused Republicans of trying to "bamboozle folks," saying their policies on middle-class issues did not reflect their lofty talk about helping ordinary Americans. "I think the shift in rhetoric is good … if it actually leads them to take different actions," Obama said at the Democratic National Committee's winter meeting in Washington. "If it doesn't, then its just spin." Obama went on to lambast Republicans for their opposition to his healthcare law and executive action sparing up to 5 million illegal immigrants from deportation. He also said the GOP's position on raising the minimum wage and granting paid leave to workers was not consistent with the party's rhetoric on helping the middle class. Since Democrats were roundly defeated in the November midterms, Obama has struck a defiant tone, insisting that a recent uptick in the economy proved his policies were right all along. "Their grand predictions of doom and gloom and death panels haven't come true," Obama told the roomful of Democrats. "The sky hasn't fallen. Chicken Little is quiet." After the pep talk, of sorts, Obama conducted a roundtable with Democratic officials. The press was not allowed to watch the question and answer session. Publicly, however, Obama insisted that the public was more supportive of Democratic solutions than Republican alternatives. "We believe in middle-class economics, not top-down economics, not trickle-down economics," he said. "It's pretty clear whose theory about how to grow the economy works," Obama added. "We know their ideas don't work. We remember."
http://www.washingtonexaminer.com/obama-republicans-are-trying-to-bamboozle-ordinary-americans/article/2560484
Obama mocks GOP predictions of "doom and gloom"
"Touting signs of an accelerating economic revival, President Obama mocked the Republican predictions of "gloom and doom" that have long dogged his administration's actions during a fiery speech before the Democratic National Committee on Friday. "I just want everybody to remember, at every step as we've made these policies, as we've made this progress, we were told by our good friends, the Republicans, that our actions would crush jobs and explode deficits and destroy the country," he said. "I want everybody to do a fact check…apparently they don't remember." The president laid out an optimistic take on America's economic prognosis, saying job creation is gaining steam, manufacturing is on the rebound, wages are finally showing some signs of growth, health care inflation is at record lows, and deficits are falling. "None of this is an accident," he argued. "It's because we believe in middle class economics." And Republicans, Mr. Obama added, are having a hard time coping. "Now that their grand predictions of doom and gloom and death panels and Armageddon haven't come true — the sky hasn't fallen — Chicken Little's quiet," he joked. The president said the GOP's new plan is to "re-brand themselves the party of the middle class," and he cited the efforts by Kentucky Sen. Rand Paul – an "interesting guy" – to carry that message to communities that don't typically side with Republicans…"
http://www.cbsnews.com/news/obama-mocks-gop-predictions-of-gloom-and-doom/
Obama: "Just Spin" That Republicans Want To Help Middle Class
http://www.realclearpolitics.com/video/2015/02/20/obama_just_spin_that_republicans_want_to_help_middle_class.html
Obama taunts Mitch McConnell, Rand Paul during Democrats' winter meeting
http://www.washingtontimes.com/news/2015/feb/20/obama-taunts-rand-paul-mitch-mcconnell-during-demo/?utm_source=RSS_Feed&utm_medium=RSS
Leftist Women's Rights Groups – Busily Ignoring Women's Rights
http://www.cnsnews.com/commentary/jen-kuznicki/leftist-women-s-rights-groups-busily-ignoring-women-s-rights
Why John McCain and Chuck Grassley hold the key to the battle for the Senate in 2016
"A look at our latest rankings of the 10 most competitive Senate races in 2016 below immediately tells you one thing: Republicans have lots of vulnerability. Of the 10 states considered the most vulnerable to a party takeover, eight of them are currently held by Republicans — including seven in states that President Obama won in 2008 and six that he won in 2012. But, that initial reading of the numbers is slightly deceiving. Yes, people like Illinois Sen. Mark Kirk and Wisconsin Sen. Ron Johnson are in very tenuous position to win second terms. But, beyond that there are no races that today you would call 50-50. Sure, Pennsylvania is a Democratic state, but Sen. Patrick J. Toomey is a very able candidate, and Democrats are very down on the prospect of a re-run from former congressman Joe Sestak. Sens. Kelly Ayotte (N.H.), Roy Blunt (Mo.), Rob Portman (Ohio), Marco Rubio (Fla.) and Richard Burr (N.C.) are all relatively young and have faced real races in the not-too-distant past. Yes, they sit in swing (or Democratic-leaning) states, but none of them are underdogs (or even close) yet. And with Democrats needing a four-seat (if they win the White House) or five-seat (if they don't) gain, simply relying on beating lots of these GOP incumbents isn't a foolproof strategy. To give themselves a better chance at re-seizing the majority, Democrats need to find ways to expand the playing field (as Republicans did to them in 2014). The key then for Republicans' hopes of staying in the majority is limiting (or eliminating) retirements in tough states to hold. Florida is the most obviously problematic in that regard, as Rubio has said that if he runs for president he won't also run for reelection, and all signs point to him running for the White House. In Arizona, Sen. John McCain insists he is running for a sixth term, but he will be 80 on election day 2016 and his age ensures that retirement rumors will continue to swirl. Ditto Iowa Sen. Charles E. Grassley, who is currently running for a seventh term. (Grassley will be 83 on election day 2016.) If two or all three of that trio wind up calling it quits for 2016 — and throw in the possibility of Kentucky Sen. Rand Paul being forced to vacate his seat as he pursues the presidency — then the 2016 playing field becomes far more fraught for Republicans. If, on the other hand, only one of those four — likely Florida or Kentucky — becomes an open seat, Republicans should feel relatively confident about their chances of holding the chamber. The races are ranked below. The No. 1 ranked race is the most likely to change parties in November 2016…"
http://www.washingtonpost.com/blogs/the-fix/wp/2015/02/20/why-john-mccain-and-chuck-grassley-hold-the-key-to-the-battle-for-the-senate-in-2016/
New Jersey's Christie getting heat to step up his presidential plans
http://www.reuters.com/article/2015/02/20/us-usa-politics-christie-idUSKBN0LO2ET20150220
Rand Paul says presidential decision imminent
"U.S. Sen. Rand Paul said Friday that he is "leaning toward" getting involved in the presidential race and will make his decision in March or April. Speaking following a discussion on criminal justice reform at Sullivan University, Paul said he is trying to determine if his brand of Libertarian politics is catching on with GOP voters, and his family members are still determining if they are ready for the rigors of a national campaign. "We haven't made a firm commitment on exactly what we're going to do," Paul said. "… I have been traveling the country, presenting the message and trying to say, 'You know what? Maybe a different kind of Republican might be the kind of Republican that could win an election.' " Paul has spent the last year traveling frequently to early caucus and primary states like Iowa, New Hampshire and South Carolina. Several news outlets, citing unnamed sources close to Paul, have said he is hoping to make his announcement April 7. Paul declined to confirm the April 7 target date but that time frame would likely make him the first candidate to jump into the race, allowing him to begin raising money for his bid."
http://www.courier-journal.com/story/news/politics/rand-paul/2015/02/20/rand-paul-favors-increasing-retirement-age/23733743/
Jeb Bush, Scott Walker top 2016 GOP contenders in South Carolina
"Former Florida Gov. Jeb Bush was first and Wisconsin Gov. Scott Walker was a close second in a new poll on potential 2016 GOP presidential contenders in the early primary state of South Carolina. Mr. Bush was at 19 percent in the poll from the Democratic firm Public Policy Polling, and Mr. Walker was at 18 percent, with retired neurosurgeon Ben Carson tied with native son Sen. Lindsey Graham at 13 percent. Former Arkansas Gov. Mike Huckabee was next at 12 percent, followed by New Jersey Gov. Chris Christie at 7 percent, Sen. Rand Paul of Kentucky at 5 percent, and Sen. Ted Cruz of Texas and former Texas Gov. Rick Perry at 3 percent apiece. Six in 10 GOP voters thought Mr. Graham, who recently formed an exploratory committee to weigh running for president, should not run. Among voters who identified themselves as moderates, Mr. Bush had a 36 percent — a 6 percent advantage — over Mr. Walker, but Mr. Walker led him among "very conservative" voters, 27 percent to 12 percent. About half of GOP voters still didn't know enough about Mr. Walker to have formed an opinion on him, though he had a 41 percent/10 percent favorable/unfavorable split. Mr. Huckabee had the highest favorability rating, with a 65 percent/14 percent favorable/unfavorable split…"
http://www.washingtontimes.com/news/2015/feb/20/jeb-bush-scott-walker-top-2016-gop-contenders-sout/?utm_source=RSS_Feed&utm_medium=RSS
SANTELLI REMEMBERS FAMOUS TEA PARTY RANT 6 YEARS LATER
http://www.breitbart.com/video/2015/02/19/santelli-remembers-famous-tea-party-rant-6-years-later/
WATCH What The Guy Whose TV Rant Launched The Tea Party Movement Just Said About It
http://www.westernjournalism.com/watch-guy-whose-tv-rant-launched-tea-party-movement-just-said/#0zz8UOXVghEkd0w5.97
Speaking Freely About Politics Can Cost You Your Job
http://www.nytimes.com/2015/02/21/your-money/speaking-about-politics-can-cost-you-your-job.html?_r=0
Obama Responds To Giuliani By Talking About His 'Love' Of Country [VIDEO]
"In a speech at the winter meeting of the Democratic National Committee, President Barack Obama passively responded to former New York Mayor Rudy Giuliani's comments questioning his "love" for America. "It's not about the back and forth of politics. It's about doing things that make people's lives better. It's about doing things that make us confident that America will continue on this upward trajectory that began so many years ago," Obama told the audience. "It's about making this nation we love more perfect." White House press secretary Josh Earnest also weighed in on Giuliani's questioning of the president's patriotism. "I can tell you that it's sad to see when somebody who's attained a certain level of public stature and even admiration, tarnishes that legacy so thoroughly. The truth is, I don't take any joy or vindication or satisfaction from that. I feel sorry for Rudy Giuliani today," Earnest said at Friday's press briefing. The controversy over the former mayor's comments began with a Politico report about a private fundraising dinner where Giuliani said: "He doesn't love you. And he doesn't love me. He wasn't brought up the way you were brought up and I was brought up through love of this country…"
http://dailycaller.com/2015/02/20/obama-responds-to-giuliani-by-talking-about-his-love-of-country-video/
Obama on Democrats' goal: 'It's about making this nation we love more perfect'
http://www.washingtonpost.com/blogs/post-politics/wp/2015/02/20/obama-on-democrats-goal-its-about-making-this-nation-we-love-more-perfect/
Rep. Steve Cohen references slavery in Giuliani tweet
"Rep. Steve Cohen (D-Tenn.) caused a stir on Twitter on Friday afternoon in attacking Rudy Giuliani over his comments that President Barack Obama "doesn't love America."
"Rudy Giuliani questioned how much, or even if, President Obama loves America. Maybe he thinks he loves it 3/5 as much as Giuliani & his pals," Cohen tweeted at noon Friday — an apparent reference to the pre-13th Amendment constitutional compromise between Northern and Southern states that said slaves should be treated as three-fifths of an American for taxes and congressional representation…"
http://www.politico.com/story/2015/02/steve-cohen-rudy-giuliani-tweet-115362.html
Stephanie Miller: Giuliani's Comments About Obama Akin To The N-Word And The C-Word
"STEPHANIE MILLER, RADIO HOST: You know, Lawrence [O'Donnell], when someone starts a sentence with, "this is going to be horrible," it's like when someone says I'm not a racist, but n-word for a black person. I'm not a homophobe, but f-word for gay person. I'm not a sexist, but c-word for a woman. That's what this is. He absolutely is saying the president doesn't love America, and as Alex [Wagner] pointed out, the president's speech that we all remember, he said only in America could my story be possible. In every speech. Barack Obama is a walking endorsement for what the United States of America is and this is just another example of the unprecedented disrespect that this president has gotten."
http://www.realclearpolitics.com/video/2015/02/20/stephanie_miller_giulianis_comments_about_obama_like_the_n-word_and_the_c-word.html
LEVIN: YOU DON'T LOVE SOMETHING YOU WANT TO 'FUNDAMENTALLY TRANSFORM'
"Talk radio host and author of "The Liberty Amendments," Mark Levin defended Rudy Giuliani's comments regarding President Obama's love of America on Thursday's "Hannity" on the Fox News Channel. "Rudy's exactly right, and I would add, and I've said this many years on my radio program, when somebody says they want to fundamentally transform America, well, then you must not love America. It's like saying i'm going to fundamentally transform my wife, or my girlfriend, that means you must not love your wife or your girlfriend. And Obama has shown no indication that he loves the Constitution. He never talks about capitalism. He's always bringing up the past. He's always picking at scabs. Even now he's a patsy for Islamic terrorism. Half of his speeches are about how terrible America is and America shouldn't react in [a] negative way" he stated."
http://www.breitbart.com/video/2015/02/19/levin-you-dont-love-something-you-want-to-fundamentally-transform/
Sure Obama Loves America. His America.
http://thefederalist.com/2015/02/20/sure-obama-loves-america-his-america/
GOP senators blast Obama for leaking Islamic State attack plan to reporters
"Sen. John McCain, chairman of the powerful Senate Armed Services Committee, lashed out at President Obama Friday after a Pentagon official made public plans to attack the Islamic State in Mosul, Iraq. Mr. McCain demanded in a letter that Mr. Obama provide the name of the official who described to reporters Thursday how the Pentagon planned to send a force of 20,000 to 25,000 Iraqi security forces, Kurdish fighters and regional police to Mosul to weed out the city's 1,000 to 2,000 Islamic State militants. The Arizona Republican also called for Mr. Obama to say whether the White House had given that official permission to discuss the war plans. Committee member Lindsay Graham, South Carolina Republican, co-signed the letter. "These disclosures not only risk the success of our mission, but could also cost the lives of U.S., Iraqi and coalition forces," the senators said in the letter. "Given the serious impact of these disclosures, we want to know who at U.S. Central Command was responsible for this briefing, and whether they had prior approval from the White House to divulge this information. Those responsible have jeopardized our national security interests and must be held accountable." The official, who works for U.S. Central Command, the branch of the U.S. military that plans and conducts operations in the Middle East, divulged details about how and when the large-scale attack would be launched during a teleconference with major news networks and regional trade publications…"
http://www.washingtontimes.com/news/2015/feb/20/mccain-graham-blast-obama-leaking-isis-attack-plan/
Rumsfeld On ISIS War: U.S. Troops Needed, 'Better To' Send Them 'Sooner Rather Than Later' [AUDIO]
http://dailycaller.com/2015/02/20/rumsfeld-on-isis-war-u-s-troops-needed-better-to-send-them-sooner-rather-than-later-audio/
Obama Administration Slow to Cite Islamic Extremism, but Isn't Afraid to Point Out Domestic Right-Wing Terror Threats
"The Department of Homeland Security has produced an internal intelligence assessment that focuses on the possibility of domestic terrorist attacks from right-wing groups, according to CNN. The report details "sovereign citizen extremist violence" that has taken place in the United States for the last five years, and says this violence is being done by people who try to defend their individual rights from things like traffic stops or court orders. CNN said it reviewed the report, which details examples such a traffic stop that ended in a shootout between police and a father and son in Louisiana. The report said sovereign citizen violence in 2015 will "occur most frequently during routine law enforcement encounters at a suspects's home, during enforcement stops and at government offices." It also said law enforcement officers are the prime target of this violence, since they're the ones who enforce laws and regulations. CNN said some law enforcement groups see the threat from these domestic groups as even greater than the threat posed by foreign terrorist groups. The existence of the report was revealed just as the Obama administration has faced criticism that it's going out of its way to cite radical Islamic extremists as a significant source of terrorism around the world. The White House and federal agencies have argued there is nothing Islamic at all about these terror groups, and that the U.S. should instead treat it as a perversion of that religion. The administration held a summit this week on how to counter extremist violence, and insisted there "no profile" on the type of person who might turn to violence, in the face of numerous questions about whether the risks are high among Muslim populations. Instead, officials have said terror risks can come from anywhere at all…"
http://www.theblaze.com/stories/2015/02/20/obama-administration-slow-to-cite-islamic-extremism-but-isnt-afraid-to-point-out-domestic-right-wing-terror-threats/
OBAMA: ISLAM 'WOVEN INTO THE FABRIC OF OUR COUNTRY SINCE FOUNDING'
http://www.breitbart.com/big-government/2015/02/20/obama-islam-woven-into-the-fabric-of-our-country-since-founding/
AP: WHITE HOUSE BRAINSTORMS HOW BEST TO HURT NETANYAHU, AIPAC
"In what is becoming an increasingly nasty grudge match, the White House is mulling ways to undercut Israeli Prime Minister Benjamin Netanyahu's upcoming trip to Washington and blunt his message that a potential nuclear deal with Iran is bad for Israel and the world. There are limits. Administration officials have discarded the idea of President Barack Obama himself giving an Iran-related address to rebut the two speeches Netanyahu is to deliver during his early March visit. But other options remain on the table. Among them: a presidential interview with a prominent journalist known for coverage of the rift between Obama and Netanyahu, multiple Sunday show television appearances by senior national security aides and a pointed snub of America's leading pro-Israel lobby, which is holding its annual meeting while Netanyahu is in Washington, according to the officials. The administration has already ruled out meetings between Netanyahu and Obama, saying it would be inappropriate for the two to meet so close to Israel's March 17 elections. But the White House is now doubling down on a cold-shoulder strategy, including dispatching Cabinet members out of the country and sending a lower-ranking official than normal to represent the administration at the annual policy conference of the American Israel Public Affairs Committee, the officials said. Vice President Joe Biden will be away, his absence behind Netanyahu conspicuous in coverage of the speech to Congress. Other options were described by officials, who spoke only on condition of anonymity because they were not authorized to discuss internal deliberations. Netanyahu's plan for a March 3 address to a joint meeting of Congress has further strained already tense ties between the U.S. and Israel. Congressional Republicans orchestrated Netanyahu's visit without consulting the White House or State Department, a move the Obama administration blasted as a break in diplomatic protocol. Some Democratic lawmakers say they will boycott the speech. U.S. officials believe Netanyahu's trip to Washington is aimed primarily at derailing a nuclear deal with Iran, Obama's signature foreign policy objective. While Netanyahu has long been skeptical of the negotiations, his opposition has increased over what he sees as Obama's willingness to make concessions that would leave Iran on the brink of being able to build a nuclear weapon. His opposition has intensified as negotiations go into overdrive with an end-of-March deadline for a framework deal…"
http://www.breitbart.com/big-government/2015/02/20/ap-white-house-brainstorms-how-best-to-hurt-netanyahu-aipac/
UNWELCOME MAT: WHITE HOUSE TRIES TO COUNTER NETANYAHU VISIT
http://hosted.ap.org/dynamic/stories/U/US_OBAMA_NETANYAHU?SITE=AP&SECTION=HOME&TEMPLATE=DEFAULT&CTIME=2015-02-20-15-47-44