News Briefing for April 25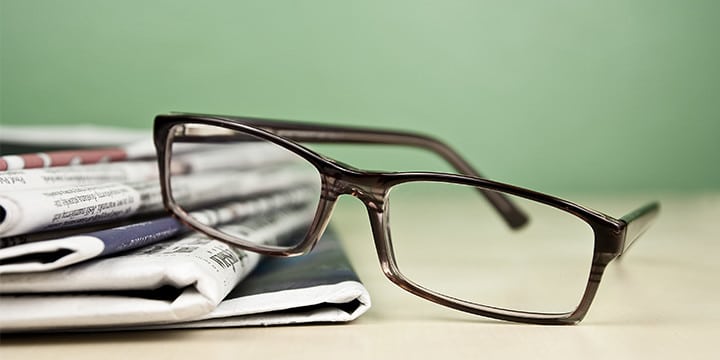 HEALTHCARE:
ObamaCare penalty could be too low, analysis finds
"A new analysis highlights that it is often cheaper for people to pay ObamaCare's penalty for not having health insurance than to buy coverage, meaning the penalty might be too low to spur middle-income people to get covered.  The analysis from the consulting firm Avalere Health finds that for people making less than 200 percent of the poverty line, or about $23,000, purchasing insurance is usually cheaper because of income-based subsidies under the law. The penalty for not having health insurance in 2015 is $325 or 2 percent of income, whichever is greater. But for healthy middle-income people, for whom the subsidies are lower, paying the penalty and forgoing insurance is often cheaper, it finds.  So, the analysis notes, the penalty could fail to push people to buy insurance. It found the special ObamaCare sign-up period for people who discovered the mandate penalty while filing their taxes has so far signed up a "lackluster" 68,000 people. Up to 6 million people are estimated to owe the penalty. In the same vein, previous data from Avalere showed much higher sign-up rates for lower-income people. HealthCare.gov signed up 76 percent of people with incomes from 100 percent to 150 percent of the poverty line. But for people with incomes from 300 percent to 400 percent, only 16 percent signed up, even though they are still eligible for a subsidy. The analysis released Friday provides the example of a 27-year-old with income at 300 percent of the poverty level. That person would pay around $2,000 for the lowest-cost subsidized insurance, compared with a penalty of just $345. "Individuals earning more than double the poverty level may continue to forgo coverage since paying the fine is still much more affordable than purchasing insurance," said Caroline Pearson, senior vice president at Avalere."
http://thehill.com/policy/healthcare/240006-obamacare-penalty-could-be-too-low-analysis-finds
Customers opt for penalty rather than Obamacare
"Some consumers are willing to pay the penalty for not having health insurance because it is cheaper than getting coverage, according to a new analysis. The analysis from research firm Avalere Health details one reason why the administration has done so poorly in a special enrollment period for Obamacare. So far only 68,000 people have signed up for the period that ends April 30. This is the period set aside for people who are getting hit by the law's new tax on Americans who do not have health insurance packages. Affected taxpayers must still pay the 2014 penalty but could avoid the higher 2015 penalty by getting coverage by the deadline. But it turns out many uninsured workers would rather pay the tax, because it will cost less than buying insurance…"
http://www.washingtonexaminer.com/customers-opt-for-penalty-rather-than-obamacare/article/2563587?custom_click=rss
Will Senate Republicans Put Lobbyists Ahead Of Hometown Voters?
"Senate Republicans who won a majority because of Obamacare anger now seem ready put business lobbyists ahead of voters in tackling the Affordable Care Act. Medical device makers have put millions into lobbying for ACA tax relief. But putting the pleas of medical device makers for Obamacare tax relief ahead of the pleas of the voters who returned Republicans to a Senate majority would be a mistake. A big one. The mid-term elections saw more Obamacare themed ads than any other issue. Voters responded by giving Republicans back the Senate. Taken together with voluntary departures, half the Senators who voted for Obamacare didn't return this session. But will voters' judgment now translate into legislative relief? While most agree that full repeal will have to wait on a new president, many believe that chastened Democrats might cross the aisle to eliminate or simply delay some wildly unpopular parts of Obamacare. At the top of the list for average Americans who are paying more and getting less is the individual mandate along with its tax penalties and the federal requirement to buy expensive coverage. But a determined push by business lobbyists has produced a stand-alone Senate budget measure to not just delay a tax on medical device makers, which would make sense, but to repeal it in its entirety. This singular treatment by Senate budget drafters to repeal an Obamacare tax on one business concern would seem to move medical device-makers to the front of the anti-Obamacare line. Now the industry that never fought against Obamacare's passage is poised to get the first legislative relief from the law while voters who remain angry that they are paying the price have to wait…"
http://dailycaller.com/2015/04/24/will-senate-republicans-put-lobbyists-ahead-of-hometown-voters/
Republicans debate keeping ObamaCare subsidies until 2017
"Congressional Republicans are locked in a debate about whether to temporarily keep in place the ObamaCare subsidies that are at risk of being struck down at the Supreme Court. More than a half-dozen competing plans have already been put forward in response to the King v. Burwell case, and Republicans are anxious to unify behind one before the ruling comes down in June. The stakes are high, as a ruling against the healthcare law could strip federal aid from an estimated 7.5 million people ahead of the 2016 elections — people in Republican-leaning states would be hit particularly hard. But the push to find a "backup plan" for ObamaCare is meeting resistance on the right, with conservative groups viewing it as a capitulation to a law that they want to repeal root and branch. Still, Republicans in Congress broadly agree that they need to have a plan ready if the high court strikes down the ObamaCare subsidies, though they have yet to determine exactly what it will be. "I think it will be extraordinarily difficult," said Rep. Tom Cole (Okla.), a deputy majority whip, about the party reaching a final plan. "That's why I'm glad I'm just a humble appropriator." A new proposal put forward this week by Sen. Ron Johnson (R-Wis.), who is up for reelection in 2016, would allow people to keep their ObamaCare plans and subsidies until 2017, when the party hopes a Republican president will be able to enact more sweeping changes from the White House. That approach runs counter to a plan from Sen. Ben Sasse (R-Neb.) that would help people who lose subsidies by giving them new tax credits that diminish over time. Sasse says his plan would not "resuscitate" ObamaCare because it wouldn't keep the old subsidies in place. Asked why his plan is better than Sasse's, Johnson told reporters Thursday, "It's just simpler," arguing it does not require a new system of tax credits. "It wasn't without risk, going out there and just by myself laying out a plan that doesn't completely repeal ObamaCare," Johnson said. But he added the plan has gotten a surprisingly high 30 co-sponsors, including members of Senate leadership. Senate Majority Leader Mitch McConnell (R-Ky.) supports both Sasse's plan and Johnson's plan, spokesman Don Stewart said. Sen. John Barrasso (R-Wyo.), who leads the Senate's working group on King v. Burwell, has also signed on to multiple competing plans. He is a co-sponsor of Johnson's bill, as well as a separate bill from Sen. Ted Cruz (R-Texas) that focuses on repealing much of ObamaCare. "There are a number of different proposals out there, but all of them say … we want to protect those people for a period of time until we can get the decision to be made at the state level," Barrasso said in an interview Thursday, while downplaying the party's internal debate about whether to extend ObamaCare subsidies. "I think you can define it how you want, but we want to make sure those people are protected as we transition away from the healthcare law," Barrasso said…"
http://thehill.com/policy/healthcare/239936-republicans-debate-keeping-obamacare-subsidies-until-2017
CA DEMOCRAT LEGISLATORS REJECT BEING ENROLLED IN OBAMACARE
"On Wednesday in the California State Assembly Rules Committee, Democrats defeated a bill that would have dropped state legislators from their taxpayer-funded premium healthcare plans and prodded them into Covered California, the state Obamacare exchange. The bill, authored by Assemblyman Scott Wilk (R-Santa Clarita), was defeated on a party-line vote–even though it would have reimbursed them for the cost of their new California Health Benefit Exchange plans. All seven of the committee's Democrats opposed the bill, and all four Republicans supported it. Breitbart News spoke with Assemblyman Wilk, who said, "I have heard from many of my constituents, having problems with Covered California–ranging from enrollment problems to actual difficulties with use of the plan. "It seems to me that if we all, as legislators, were on a Covered California plan, we would have a better perspective and stronger interest in figuring out how to help those having trouble." "I was disappointed today that my Democratic colleagues rejected this common-sense bill," he said…"
http://www.breitbart.com/california/2015/04/24/ca-democrat-legislators-reject-being-enrolled-in-obamacare/
A Better Way to Roll Back Obamacare
"Senator Ron Johnson (R., Wisc.) has a plan in case the Supreme Court strikes down the Obama administration's illegal subsidies for insurance plans in 37 states. He has gotten 31 of his Senate Republicans to join him in sponsoring his bill. He deserves credit on both points: Republicans will need to present a united front in the event the Court rules that way. But we fear that the Senate Republicans are setting their sights too low. The Obamacare law authorized subsidies to offset the price of health-insurance plans offered on health exchanges established by the states. Most states refused to establish exchanges, surprising the administration, which decided to hand out subsidies in all the states. If the Court rules that it has to stop doing that, several million people will find their insurance bills rising, or their policies canceled…."
http://www.nationalreview.com/article/417463/better-way-roll-back-obamacare-editors
Obama Isn't Trying to Strong Arm Just One Red State into Expanding Obamacare — He's Got His Eye on Four
"Florida governor Rick Scott filed suit against the Obama administration last week on the grounds that the feds are trying to coerce his state into expanding Medicaid under the Affordable Care Act. The bludgeon of choice: threatening not to renew billions of dollars in funding to pay hospitals for providing care to low-income uninsured patients. It so happens that there are three other states that get this particular kind of funding that haven't already expanded Medicaid: Kansas, Tennessee, and Texas. And what do you know, Obama is now going to use it against them, too. Kaiser Health News: Add Tennessee and Kansas to the list of states that have been warned by the Obama administration that failing to expand Medicaid under the Affordable Care Act could jeopardize special funding to pay hospitals and doctors for treating the poor. The Centers for Medicare & Medicaid Services confirmed Tuesday that it gave officials in those states the same message that had been delivered to Texas and Florida about the risk to funding for so-called "uncompensated care pools" — Medicaid money that helps pay the cost of care for the uninsured. CMS officials said they reached out to all nine states that get such funds, including those that expanded Medicaid, about how the agency will decide future requests. . . . The Texas funding is scheduled to end in September 2016. Officials there have also expressed indignation at what they perceive to be coercive pressure and talked about joining Scott's lawsuit. As you'll remember, the Supreme Court struck down Obamacare's original structure of holding all Medicaid funding contingent on states' accepting the expansion, because it was deemed to be federal coercion of state governments. Now, the Obama administration is threatening to hold a much smaller slice of Medicaid funding hostage. Whatever the result of the political battle, it's clear that the Obama administration is doing all it can to get states to sign onto expanding Medicaid before he leaves office."
http://www.nationalreview.com/corner/417473/obama-isnt-trying-strong-arm-just-one-red-state-expanding-obamacare-hes-got-his-eye
Rand Paul vs. Congressional Transparency
"Why are Republican senators, including self-proclaimed uber-reformer Rand Paul of Kentucky, working to shield Congress from transparency about its own Obamacare subsidies? Senator David Vitter of (R., La.) has made it his mission – a very admirable one — to force Congress to live under the same Obamacare rules everyone else does. Most recently, as chairman of the Committee on Small Business and Entrepreneurship, Vitter has pushed for his committee to subpoena documents from Washington, D.C.'s Obamacare exchange as part of an investigation into whether members of Congress or staff falsified documents in order to receive Obamacare subsidies for which they would otherwise be ineligible. Judicial Watch had obtained the documents through a Freedom of Information request, but important information had been redacted — so Vitter wanted to subpoena the unredacted documents. Congress employs 13,700 people who are enrolled in the health plans, yet it certified itself as a small business, with under 50 employees, in order for its employees to qualify for the subsidies. Vitter says this amounts to yet another way for Congress to exempt itself from rules that pertain to everybody else. But when he called for a vote to subpoena the documents, not only did committee Democrats oppose him, but so did half the committee's Republicans: Jim Risch (Idaho), Deb Fischer (Neb.), Kelly Ayotte (N.H.), and Mike Enzi of Wyoming, along with Paul. In a press release, Vitter said: "The message [sent by his colleagues] is clear: Congress should be able to lie so that members can get a special Obamacare subsidy unavailable to anyone else at that income level. Designating the House and Senate as 'small businesses' with 45 employees is not right. And we owe it to our constituents to find out how this was permitted to happen." Conservative group American Commitment is particularly exercised about this dodge. "One of the only good provisions in the Obamacare law was the provision that forced Congress and its staff into Obamacare," said Phil Kerpen, the group's president. "But they are using a secret, corrupt deal to avoid complying with its terms. Chairman Vitter has bravely taken the lead on this, and it's extremely disappointing to see Republicans join Democrats in obstructing his investigation." Of the five Republicans who voted against Vitter, the most firmly opposed, according to multiple reports, was Paul. This is the guy running for president under the slogan "Defeat the Washington Machine."
http://www.nationalreview.com/corner/417449/rand-paul-vs-congressional-transparency-quin-hillyer
Obamacare Sign-Up Stats
http://www.forbes.com/pictures/fefi45edlgk/the-marketplace/
Florida's Medicaid suit against Obama an uphill battle
"It's going to be tough for Rick Scott to successfully argue the Obama administration is bullying him on Medicaid. The administration is dangling a pot of funds used to cover the costs of the uninsured as bait for Florida and other states to accept Obamcare's Medicaid expansion — a move that has prompted the Republican governor to plot a lawsuit, insisting he's being coerced into accepting a major part of the Affordable Care Act that's supposed to be optional. "It is appalling that President Obama would cut off federal health care dollars to Florida in an effort to force our state further into Obamacare," Scott said on April 16. Opponents of the 2010 health care law already won part of one major court battle using a coercion argument. Three years ago, in NFIB v. Sebelius, a case challenging the law's constitutionality led by Florida, the Supreme Court agreed that the administration can't withhold all of a state's Medicaid funds if it refuses to expand the program. That led to nearly half the states opting out of it…"
http://www.washingtonexaminer.com/floridas-medicaid-suit-against-obama-an-uphill-battle/article/2563541?custom_click=rss
Obama uses hospital funds to push Medicaid expansion
"The Obama administration is dialing up the pressure on a handful of states that have resisted expanding coverage for their low-income residents under the federal health care overhaul. The leverage comes from a little-known federal fund that helps states and hospitals recoup some of the costs of providing care for uninsured patients. The administration says states wouldn't need as much extra help with costs for the uninsured if they expanded Medicaid. The top two targets so far are Florida and Texas, states with large numbers of uninsured residents that have received several billion dollars in recent years from Washington under the so-called low income pool. Florida's hospital funding is the first of the nine states to expire, in June. But officials in Tennessee, California, Massachusetts, Arizona, Hawaii, Kansas and New Mexico are watching closely…"
http://cnsnews.com/news/article/obama-uses-hospital-funds-push-medicaid-expansion
John Kasich's Mysterious Plan to Repeal Obamacare but Save the Medicaid Expansion
"The presidential flirtations of Ohio Governor John Kasich provide yet more proof that Jeb Bush cannot clear the Republican primary field. It's one thing to say a candidate like Kasich starts in "single digits." It's something else if Bush, who has received the coverage of a presidential frontrunner, is in single digits himself. (His 9 percent showing in the new Fox News national poll is five points below the lowest Mitt Romney ever pulled in that poll.)  "Of all the people thinking about it, I am the most experienced," Kasich said at a conference Thursday in Washington, according to a story by Bloomberg's Kim Chipman. He sounded more like a candidate than the Balanced Budget Amendment troubadour he had been for most of the year. Yet conservatives shudder at some of Kasich's experience. He is one of the still-rare Republican governors who accepted the Medicaid expansion offered by the Affordable Care Act, after the Supreme Court allowed states to skip it. In the Washington Examiner, Managing Editor Phil Klein wrote that Kasich should be "punished" for his cave-in, his rationale being "built on a mountain of lies" about how the expansion was funded…"
http://www.bloomberg.com/politics/articles/2015-04-24/john-kasich-s-mysterious-plan-to-repeal-obamacare-but-save-the-medicaid-expansion
VA expands veterans' access to private care
The Department of Veterans Affairs is making a change to its Veterans Choice Program, which will double the number of veterans eligible to seek private care if a VA hospital can't accommodate them immediately. The program allows veterans to receive private healthcare if they are unable to schedule an appointment at a VA clinic within 40 miles of their home within 30 days. The 40-mile distance was calculated by a straight line, or "as the crow flies." But in many cases, the clinics where veterans had to seek care turned out to be further than 40 miles away by driving distance. The new change, announced Friday and going into effect immediately, relies on driving distance instead of a straight-line calculation. "VA is pleased to announce the distance calculation change from straight-line to driving distance for the Veterans Choice Program," VA Secretary Robert McDonald said. "This update to the program will allow more Veterans to access care when and where they want it. "We look forward to continued dialogue with Veterans and our partners to help us ensure continued improvements for Veterans' access to care." He added…"
http://thehill.com/policy/defense/239962-va-expands-veterans-access-to-private-care
VA says Denver hospital investigation will now have a construction expert
"The team investigating who is responsible for cost overruns and mistakes inside the still unfinished $1.73 billion Department of Veterans Affairs hospital in suburban Denver will now have a construction expert after criticism over the makeup of the panel, VA announced. Joanna Krause, who heads the medical facilities design office at the U.S. Naval Facilities Engineering Command headquarters, will take part in the agency investigation of cost overruns at the medical center, which is $1 billion over budget and years behind schedule. It was reported earlier this week that the VA had been trying to "nail down" Krause's appointment to the investigative board since February, but was awaiting approval from the Navy. Rep. Mike Coffman (R-Colo.) called the announcement, "too little, too late." He called for an independent investigation and "the VA [to get] out of the construction business." Rep. Jeff Miller (R-Fla.), chairman of the House Committee on Veterans' Affairs, said it is "unfortunate that it often takes negative press coverage or congressional scrutiny just to get this administration to take VA's problems seriously." VA's administrative investigation board is expected to report in the next few weeks on what went wrong with a project that began with a $604 million construction budget, which now is the most expensive hospital construction in VA history…"
http://www.washingtonpost.com/blogs/federal-eye/wp/2015/04/24/va-says-denver-hospital-investigation-will-now-have-a-construction-expert/?wprss=rss_national
ACCOUNTABILITY THEATER: NOBODY GOT FIRED OVER THE VA SCANDAL
"The Obama Administration and its new Secretary of Veterans Affairs, Robert McDonald, loudly claimed that sixty people lost their jobs over the Secret Death List scandal. According to the New York Times, the actual number is: zero. As the Times recalls, soon after the "Sixty heads rolled!" headlines were written, the Department of Veterans Affairs backpedaled and said that only 14 people had actually been removed. That was a lie, too. As so often in the Obama years, it fell to a committee of congressional Republicans to flog the truth out of the Administration, and it took months of effort: The documents given this month to the House Committee on Veterans Affairs, which provided them to The New York Times, show that the department punished a total of eight of its 280,000 employees for involvement in the scandal. One was fired, one retired in lieu of termination, one's termination is pending, and five were reprimanded or suspended for up to two months. The only person fired was the director of the Phoenix hospital, Sharon Helman, who technically was removed not for her role in the manipulation of waiting lists but for receiving "inappropriate gifts," according to the department. In a statement released Wednesday night, the department did not dispute the numbers released by the committee, but said that more than 100 other employees were facing disciplinary action. "V.A. is committed to holding employees accountable for misconduct," the statement said. One person fired for other reasons, one pending termination, and one retirement. If the pending termination goes through, and it actually does cite the Secret Death List horror as the reason, that individual will become the only person explicitly fired for it. Former VA Secretary Eric Shinseki wasn't fired, he resigned, and Obama made a big production about how it was Shinseki's idea to go, not the President's…."
http://www.breitbart.com/big-government/2015/04/24/accountability-theater-nobody-got-fired-over-the-va-scandal/
Senator calls for independent investigation of the vastly over-budget $1.7 billion Denver VA hospital
"As the members of the Senate Veterans' Affairs Committee toured the half-finished VA medical center in Aurora, Colo., Friday, one of them called for an independent investigation of the $1 billion in cost overruns at the $1.7 billion hospital. Sen. Richard Blumenthal (R-Conn.)  suggested the U.S. Department of Justice conduct the investigation instead of the U.S. Department of Veterans Affairs, whose review panel has been criticized. "The people responsible for the financial catastrophe here need to be held accountable," he said outside the building after a committee tour. The investigation should look into the project's "disastrous" cost and delays, he said. After the tour of the hospital in the Denver suburb, the committee held a field hearing off site, which at times became tense with Blumenthal and other lawmakers demanding to know who was responsible for the project's ballooning cost. The hearing grew especially heated when Committee chairman Johnny Isakson (R-Ga.) grilled the VA's deputy secretary, Sloan Gibson,  about why no VA employees involved in any of the four new VA hospitals that are over budget and behind schedule have been fired. Gibson said those responsible for two key decisions on the Aurora project are no longer in their jobs. But he did not name anyone who had been fired…"
http://www.washingtonpost.com/blogs/federal-eye/wp/2015/04/24/senator-calls-for-independent-investigation-of-the-vastly-over-budget-1-7-billion-denver-va-hospital/?wprss=rss_national
IMMIGRATION:
Displaced American Workers Sue DHS Over Work Permit Expansion
"American workers who lost their jobs to foreign replacements are suing the federal government over a new rule that will allow more foreign workers into the job market. In a stated effort to encourage guest workers to stick around permanently, the Department of Homeland Security will now grant their spouses work permits in addition to visas. DHS estimates more than 100,000 spouses will be eligible to apply when it begins accepting applications May 26. The complaint, filed by the Immigration Reform Law Institute on behalf of the displaced workers, alleges DHS does not have the authority to make the rule, and that the rule violates federal labor protection law. IRLI is asking the judge to halt implementation of the rule until the case is heard. "The larger implication is that Obama is arguing he has the executive authority to allow anyone to work in the United States," John Miano, the attorney for the displaced workers, told The Daily Caller News Foundation. "[He] started with the children, then the parents, and now the spouses of H-1B workers."…"
http://dailycaller.com/2015/04/24/displaced-american-workers-sue-dhs-over-work-permit-expansion/
Ousted American workers sue DHS over new guest-worker expansion
"Displaced U.S. workers who were pushed out of their jobs by immigrant replacements are suing the Department of Homeland Security over a new rule that would allow the spouses of guest workers to enter the job market. The complaint, filed Thursday by the Immigration Reform Law Institute on behalf of a group of displaced workers previously employed at Southern California Edison Co., argues that DHS does not have the authority to make such a rule and that it violates federal labor protection laws. "The larger implication is that Obama is arguing he has the executive authority to allow anyone to work in the United States," John Miano, the attorney for the displaced workers, told The Daily Caller. "[He] started with the children, then the parents, and now the spouses of H-1B workers." DHS on May 26 will begin accepting applications to grant employment-eligible status to spouses of immigrants with H-1 visas, The Daily Caller reports. Previously, immediate family members were granted an H-4 visa, which allowed them to stay in the country but banned them from gaining lawful employment. The new H-4 rule will add as many as 179,600 new foreign workers in the first year and 55,000 annually in subsequent years, according to DHS. The complaint seeks to delay implementation of the new rule until the case is heard in court…"
http://www.washingtontimes.com/news/2015/apr/24/ousted-american-workers-sue-dhs-over-new-guest-wor/?utm_source=RSS_Feed&utm_medium=RSS
Homeland Security Working Overtime to Add 'New Americans' by 2016 Election (continuation of previous article)
Sources at the Department of Homeland Security report to PJ Media that the United States Citizenship and Immigration Services is reallocating significant resources to sending letters to all 9,000,000 green card holders urging them to naturalize prior to the 2016 election.
http://pjmedia.com/jchristianadams/2015/04/23/homeland-security-working-overtime-to-add-new-americans-by-2016-election/
HOW TO KNOW WHEN MIGRANT GRAVY TRAIN ARRIVES IN YOUR TOWN
Feds to 'strong arm' cities into welcoming 'new Americans'
"What are the signs that your community has been secretly selected for an infusion of refugees from Muslim nations like Syria or Somalia, or migrant workers from Central America? The Obama White House released a report last week on the integration of immigrants and refugees that provides some clues. It could be something as simple as a new billboard along the highway touting the contributions of diverse immigrant populations and refugees. Or maybe you'll hear a radio spot or see a TV ad delivering the same type of message. Your city council may pass a proclamation "celebrating" and "welcoming" the "cultural diversity" and economic benefits of refugees and other "new Americans." Your local public library will start hosting "story times" that glorify the role of immigrants and the value of diversity in your community. You may also see a new HUD-backed subsidized housing project rising from the ground. But the biggest sign that new arrivals are on their way, will be the "messaging" sent out through local media and official government offices. Below is an example of the ads circulating in North Carolina sponsored by a group called Welcoming America, which was started in 2010 with seed money from billionaire George Soros and now works with the federal government to influence Americans' attitudes toward immigration. It's all part of a strategy, reported on last week by WND, to "water the soil" and "plant seedlings" into host communities, also called "receiving communities." WND also reported last week how the federal government withholds key information from the public in host communities until right before or after refugees arrive, and how one congressman, Trey Gowdy, R-S.C., is demanding answers to 17 questions about the program. Obama's ramped-up strategy to integrate new immigrants is about to be unfurled upon unsuspecting cities and counties across the U.S. They will be expected to follow the federal plan to "build welcoming communities" that empower migrants and refugees, turning them into "new Americans." Once the soil has been prepared, the seedlings will arrive. And the seedlings, according to those planning the changes for your city or town, need to be nurtured and cultivated into healthy communities of their own. They will eventually be fully "integrated," meaning they are firmly established and able to grow within their host community, eventually overtaking the host. The plans to transform America through immigration, as spelled out in the new White House report, involves almost every government agency working in tandem with community organizers from immigrant-rights groups like National Council for La Raza and the National Partnership for New Americans. The White House task force is headed by Cecilia Munoz, former top executive with La Raza and now Obama's top domestic policy adviser. The report is chock full of programs, goals, plans and strategies to build welcoming "receiving communities" and give immigrants all they need to prosper economically, linguistically and politically. The document is permeated with Orwellian euphemisms, starting with the title, "Strengthening Communities by Welcoming all Residents," and continuing with its declaration of the "economic benefits of immigrant and refugee integration."…"
http://www.wnd.com/2015/04/how-to-know-when-migrant-gravy-train-arrives-in-your-town/
A report says immigrants will account for 82 percent of U.S. growth by 2060. That's misleading.
http://www.washingtonpost.com/blogs/the-fix/wp/2015/04/24/a-report-says-immigrants-will-account-for-82-percent-of-u-s-growth-by-2060-thats-misleading/?wprss=rss_politics
How Is This Immigration Policy Conservative?
"The Census Bureau projects that the foreign-born share of the population will break the previous record eight years from now, amounting to one in seven residents of the country, and continue climbing: (chart) Note that the prior record was followed by a decline, as Congress chose to downsize a government program that was getting out of control. Congress has control over these future trends, too – they're driven mainly by legal immigration, which runs at about 1 million people a year (double the level when Reagan was elected), not illegal.  And the projections are based on current law; if the increases in legal immigration supported by Marco Rubio, Ted Cruz, Jeb Bush, Rand Paul et al. were to be enacted, the numbers and percentage would grow even more rapidly. At the core of conservatism is the insight that change is necessary, but must be gradual and undertaken prudently. How can our current immigration policy, let alone the revisions proposed by most of the presidential hopefuls, be described as "conservative"?
http://www.nationalreview.com/corner/417426/how-immigration-policy-conservative-mark-krikorian
Immigration roils debate on trade measures
"Groups opposed to mass immigration are the latest organizations to join in the heated debate on Capitol Hill over Trade Promotion Authority, also known as "Fast Track," arguing the legislation could be a "Trojan horse" for expanding guest worker programs. The U.S. Trade Representative's Office and the lawmakers sponsoring the legislation have pushed back, saying there is simply no truth to the claim that Fast Track or the administration's other initiative, the Trans-Pacific Partnership trade deal, include provisions that could expand immigration. Critics counter that no one knows what is in the 12-nation Pacific trade deal since the language isn't public. And for them, the Obama administration has not earned any trust. "We would be very surprised if there are no immigration provisions at all in TPP," said Dan Stein, president of the restrictionist Federation for American Immigration Reform. "The bottom line is, why should Congress delegate its treaty-making powers when it hasn't seen the language?" NumbersUSA, another group opposed to immigration, is formally opposing Fast Track and the Pacific trade pact and is warning lawmakers that it will score a vote for it as "a vote against American workers." Fast Track is a revival of legislation that expired in 2007 that would prohibit Congress from amending any trade deals, limiting it to a strict up-or-down vote. The White House says it needs the power to assure foreign leaders that any deal they negotiate will not be tinkered with. The Trans-Pacific Partnership is a 12-nation trade deal the administration concluded earlier this year. The White House is expected to bring it before Congress for approval later this year. Passing Fast Track is widely seen as crucial to the Pacific deal's chances…"
http://www.washingtonexaminer.com/immigration-roils-debate-on-trade-measures/article/2563553?custom_click=rss
CBP CONTINGENCY PLAN INCLUDES $134.5 MILLION FOR 'A FUTURE INFLUX' OF ILLEGAL IMMIGRANT YOUTHS
"Customs and Border Protection has a contingency plan in its 2016 budget request to spend up to $134.5 million "to provide the necessary support activities" in the event of a future influx of unaccompanied illegal immigrant youths. In written testimony for a House Appropriations subcommittee hearing on the CBP budget request, CBP Commissioner R. Gil Kerlikowske highlighted last year's surge in apprehensions of unaccompanied minors and family units illegally entering the U.S. "The surge peaked in June, with over 10,000 [unaccompanied children] encountered by the Border Patrol. By the end of FY 2014, the Border Patrol had encountered 68,631 UCs and 68,684 family units; a dramatic increase compared to FY 2013 when the Border Patrol encountered a total of 38,833 unaccompanied children and 15,056 family units nationwide," he explained in testimony. The 2014 surge, of largely Central American migrants, strained government resources, resulted in a multi-agency response and saw more than 53,500 undocumented youths released to sponsors in the U.S. According to Kerlikowske's testimony the $134.5 million will represent a contingency fund to make sure CBP is prepared for a future flow. "The Budget Request provides baseline funding for the care and custody of 58,000 UCs and takes steps to better prepare the Department for a future influx of UCs through a contingency fund which will provide up to $134.5 million to provide the necessary support activities required to apprehend and maintain the health and safety for up to 104,000 UCs once specific threshold levels are met," it reads…"
http://www.breitbart.com/big-government/2015/04/24/cbp-contingency-plan-includes-134-5-million-for-a-future-influx-of-illegal-immigrant-youths/
PHOTOS: SMUGGLERS DECLARE NOTHING WILL STOP MIGRANTS DESPERATE FOR A BETTER LIFE
http://www.breitbart.com/national-security/2015/04/24/photos-smugglers-declare-nothing-will-stop-migrants-desperate-for-a-better-life/
Illegal immigration plummets along southwest border: DHS
"The flow of illegal immigrants has dropped to its lowest level in years judging by the number being apprehended along the border, Homeland Security Secretary Jeh Johnson said Friday as he sought to be more transparent about his department's performance. Mr. Johnson said the drop is coming despite an improving economy, which generally draws more illegal migrants. Instead, the secretary said, a boost in manpower and technology along the southwestern border, coupled with public messages in Latin America discouraging would-be migrants from making the journey have helped turn the tide. Through the first six months of fiscal year 2015, which began Oct. 1, the Border Patrol had caught 151,705 illegal immigrants on the southwestern border, down by 28 percent compared to the previous year. "We are not declaring mission accomplished. we believe that there is more we can and should do when it comes to strengthening border security," Mr. Johnson said. The number of illegal immigrants caught is thought to be a rough measure of the total flow trying to come, so a drop in apprehensions is seen as an indication that fewer people are successfully entering…"
http://www.washingtontimes.com/news/2015/apr/24/illegal-immigration-plummets-along-southwest-borde/?utm_source=RSS_Feed&utm_medium=RSS
GOP Immigration Amendment Fell Victim To Trafficking Fight
http://dailycaller.com/2015/04/24/gop-immigration-amendment-fell-victim-to-trafficking-fight/
Why Rubio is running away from the most prominent item on his résumé
"Marco Rubio had changed his mind. It was December 2012. The Senate gym. Sen. Richard J. Durbin (D-Ill.) was making the ask. "You ought to be a part of this," Durbin told Rubio (R-Fla.), as Rubio rode a stationary bike. Durbin and six other senators wanted to rewrite U.S. immigration laws. In the process, they wanted to give illegal immigrants a way to become legal residents and — eventually — citizens. Just two years earlier, Rubio had been against doing that. "It is unfair," he had said, as a tea party candidate for Senate, "to create an alternative pathway for individuals who entered illegally." But that morning in the gym, he was open to the idea. He was in. With that, Rubio began the most consequential work he has done in Washington. As part of a bipartisan "Gang of Eight," he would write and pass an 1,198-page immigration bill through the Senate. For a brief moment, that bill looked like the biggest success of Rubio's career. Now it looks like failure. It turned out that Rubio had overestimated conservatives' willingness to accept his hyper-complicated bill — and his own power to change their minds. Ultimately, the bill died in the House, his right-wing allies began to doubt his judgment and both sides of the immigration debate had grown irritated by Rubio's tendency to change his mind. Instead of a triumph, Rubio's involvement with the immigration bill became a cautionary tale, about a gifted freshman who miscalculated his capability. Now, as he begins a run for president, Rubio is left trying to run away from the most prominent item on his political résumé. "It's one of the worst squanderings of political capital I've ever witnessed," said Steve Deace, an Iowa-based conservative radio host whom Rubio tried and failed to persuade. "It was the first time he ever stepped out in public in leadership on an issue, and it was in diametric opposition to the base."…"
http://www.washingtonpost.com/politics/how-marco-rubio-misjudged-himself-on-immigration-reform/2015/04/23/b81010ea-dca6-11e4-a500-1c5bb1d8ff6a_story.html?wprss=rss_politics
Walker: Prioritize American workers in immigration debate
"Wisconsin Gov. Scott Walker tied the health of the U.S. labor market to permissible levels of immigration on Friday, amplifying a debate he spurred earlier this week. Walker, who is among the leaders in early polling of the Republican presidential race, was in Davenport, meeting privately with supporters and others at the Scott County Republican Party offices. Later, he was headed to Cedar Rapids, then to northwest Iowa. The governor turned heads Monday when he said the country's policies on legal immigration should prioritize American workers and wages. That was interpreted in some quarters as Walker pushing for more restrictions on the number of people who could come to the U.S. legally. In an interview Friday with the Quad-City Times, Walker said it just makes sense to factor in economic conditions when deciding legal immigration levels. "A couple years ago, when the unemployment rate was at incredibly high levels and labor participation was low, why would we want to flood the market with more workers?" he asked. "So that would be a time when you would have arguably less. As the unemployment rate goes down and labor participation rates go up, the two have to go hand in hand. Then it could be conceivably more than we have today. So it's not a set number."…"
http://qctimes.com/news/local/government-and-politics/walker-prioritize-american-workers-in-immigration-debate/article_3f270393-75bc-5fcb-b72c-30225fbb0786.html
What does Scott Walker believe on immigration?
"There's a good chance that when Scott Walker takes the stage at the Iowa Faith and Freedom Coalition Spring Kick-Off on Saturday night, he will mention immigration. What will he say? Given the past few weeks, it's not exactly clear. Walker's stances on immigration issues have moved back and forth in recent weeks — moves labeled a subtle evolution by his supporters and flip-flopping by detractors. The shifts underscore how the Wisconsin governor is still solidifying his views on national policy issues, while also trying to please a wide range of Republicans who often don't agree on issues such as immigration. Two years ago, Walker said that it "makes sense" to grant citizenship to some of the millions of undocumented workers already in the country. By earlier this year, his position had changed, with Walker saying in March: "I don't believe in amnesty" for those in the country illegally. Later that same month, Walker told New Hampshire business leaders at a private dinner that he did, in fact, support providing some illegal immigrants with a pathway to citizenship, according to those familiar with the discussion. News accounts of the event sparked an outcry from the right, along with immediate denials from his staff. This week, Walker wasn't just back to a hard-line anti-amnesty stance — he went further than most of the rest of the Republican field by saying legal immigration may need to be curbed to protect U.S. jobs. He also spoke favorably of a proposal from Sen. Jeff Sessions (R-Ala.) to reduce the number of legal immigrants, who often are low-wage earners. That's a stance sure to resonate with conservative primary voters like the hundreds expected to attend the Saturday night speechfest hosted by the Iowa Faith and Freedom Coalition, a nonprofit that pushes for "integrity in government, high moral values, constitutional authority, and Christian principles." Walker has emerged as an early favorite in Iowa, even though he has yet to formally announce he's running. On Friday night, Walker is the featured speaker at a GOP fundraiser in northwestern Iowa, along with Rep. Steve King (R-Iowa), one of the loudest critics of illegal immigration in Congress…"
http://www.washingtonpost.com/blogs/post-politics/wp/2015/04/24/what-does-scott-walker-believe-on-immigration/?wprss=rss_politics
Scott Walker to return to Iowa leading GOP in polls
"Gov. Scott Walker returns to Iowa this weekend, with events planned in three areas of a state where he's leading the pack of Republican presidential contenders in the polls. It will be the Republican governor's fourth trip this year to the state that holds the first nominating contest in the 2016 presidential campaign, but Walker has yet to declare his candidacy. During a trip to Iowa earlier this week — Walker met with Iowa state legislators — the governor reiterated to the Des Moines Register what he's said before: "I'm not going to make any decision about even getting in until after the budget's done, which will be in June." Walker will be at a Friday afternoon rally in Cedar Rapids with U.S. Rep. Rod Blum, R-Iowa, a fundraiser dinner in Sheldon on Friday night benefiting a handful of county parties in northwestern Iowa, a fundraiser in Urbandale on Saturday morning for Rep. David Young, R-Iowa, and the Iowa Faith & Freedom Coalition spring kickoff in Waukee on Saturday night. The IFFC event will put Walker in front of Iowa voters alongside eight other presidential hopefuls. It's the governor's first major public event in the Hawkeye State since the Iowa Ag Summit in March, where his answers on wind energy and ethanol subsidies set off a line of questioning about the level of consistency among his positions. Iowa has mostly been kind to Walker, though. He shot through the barrier between "sleeper candidate" and "top contender" after a breakout performance at the Jan. 24 Iowa Freedom Summit. And according to a FiveThirtyEight analysis, Walker is now polling in Iowa ahead of where Mitt Romney was at this stage of the 2012 cycle…"
http://host.madison.com/ct/news/local/govt-and-politics/election-matters/scott-walker-to-return-to-iowa-leading-gop-in-polls/article_a4106b17-7c05-52b7-a9aa-d3ce0d4db276.html
Ted Cruz knocks Scott Walker on immigration
"Sen. Ted Cruz on Friday took a shot at rival presidential contender Scott Walker for comments the Wisconsin governor has made regarding immigration policy. Cruz opposes comprehensive immigration reform that includes a path to citizenship for the estimated 11-12 million illegal immigrants living in the United States. But the Texan is a big proponent of legal immigration and making adjustments to U.S. law that would facilitate more legal immigration. He criticized Walker for suggesting that he supported limiting legal immigration if it has a negative impact on the wages of American workers. "There is considerable bipartisan agreement outside of Washington that we need to improve and streamline legal immigration so that we can remain a nation that welcomes and celebrates legal immigrants," Cruz said in an interview with the Washington Examiner during a brief campaign swing through Las Vegas…"
http://www.washingtonexaminer.com/ted-cruz-knocks-scott-walker-on-immigration/article/2563591?custom_click=rss
SPENDING/BUDGET/ECONOMY:
IRS Paid $3 Billion In Tax Credit Mistakes Plus $5.8 Billion In Erroneous Refunds
"The Treasury Inspector General for Tax Administration is an official Treasury Department watchdog that reports on the IRS. In the last few years, that is a big job. There has been no shortage of scandals, from targeting to lavish spending, to bonuses, and more. This time, the Inspector General has issued a new report revealing some big errors involving tax credits. The report reveals that the IRS doled out $3 billion in erroneous business tax credits to corporations that did not qualify. The tax credits are for business taxpayers, and covered such varied activities as providing childcare for their employees' children. In 2013, corporations claimed more than $93 billion worth of tax credits, the report reveals. But it turns out many of those credits were wrong. In over 3,000 electronically filed corporate tax returns, there were potentially erroneous credits. In some cases the credits had expired but were claimed anyway. In others, the IRS failed to catch the erroneous credits so allowed them despite the mistakes. "Given the amount of potential tax revenue at risk, it is imperative that the IRS improve its processes to ensure that corporations accurately claim carry-forward general business credits," Inspector General J. Russell George said in the report…"
http://www.forbes.com/sites/robertwood/2015/04/24/irs-paid-3-billion-in-tax-credit-mistakes-plus-5-8-billion-in-erroneous-refunds/
HOW TO CUT FEDERAL SPENDING? LAWMAKERS SAY STOP PAYING DEAD PEOPLE
"The Inspector General at the Office of Personnel Management discovered $601 million dollars that were paid to federal retirees in 2011, even though the retirees actually had died during one of the prior five years. "Every day, we have hard choices to make on how to spend limited taxpayer dollars. Not spending them on Social Security payments for people who have passed away is an easy choice," said Rep. Reid Ribble (R-WI). More recently, a government hearing last month exposed that 6.5 million individuals with active social security numbers are older than 112-years-old. A "60 Minutes investigation" uncovered identity theft due to the erroneous federal record keeping. Rep. Cheri Bustos (D-IL) said, "It's unacceptable that the federal government spends hundreds of millions of dollars each year in improper payments to deceased people." A group of bipartisan lawmakers introduced The Stopping Improper Payments to Deceased People Act. Officials say the Social Security Administration holds the official federal database listing deceased individuals, but that other agencies are not updated frequently and that most inspector generals with other government agencies lack access to the list, which leads to a number of federal agencies issuing erroneous payments to dead people. The Act would give all appropriate federal agencies the right to access a complete and current list of deceased individuals…"
http://www.breitbart.com/big-government/2015/04/24/how-to-cut-federal-spending-lawmakers-say-stop-paying-dead-people/
40 Days: Treasury Says Debt Has Been Frozen at $18,112,975,000,000
"According to the Daily Treasury Statement for Wednesday, April 22, which was published by the U.S. Treasury on Thursday, April 23, that portion of the federal debt that is subject to a legal limit set by Congress closed the day at $18,112,975,000,000—for the 40th day in a row. $18,112,975,000,000 is about $25 million below the current legal debt limit of $18,113,000,080,959.35. Table III-C on the Daily Treasury Statement for April 22 shows that the federal debt subject to the legal limit began April at $18,112,975,000,000, began the day of April 22 at $18,112,975,000,000 and closed the day of April 22 at $18,112,975,000,000…"
http://cnsnews.com/news/article/terence-p-jeffrey/40-days-treasury-says-debt-has-been-frozen-18112975000000
National Debt Tops $18 Trillion: Guess How Much You Owe?
"The availability of credit in the U.S. was a major catalyst in the economic boom of the twentieth century. However, too much of a good thing can also be a problem. Is the U.S. too reliant on debt? Is the federal government mortgaging the future earnings of an entire generation? In this article, we'll explore these and other issues as we take a look at the debt cycle in America. The Impact of Debt on Economic Growth –  In the early part of the twentieth century, if people didn't have the money to purchase an item, they would save for it. With the introduction of credit terms, high-dollar items became much more affordable. It also changed the way we view debt. For example, rather than think of a new car in terms of its total price, we began to focus on the amount of the monthly payment. And, as the use of debt increased, the American standard of living rose with it. Excessive debt was also one of the primary catalysts for the economic boom of the 1980s, 1990s, and part of the 2000s. However, when debt is used in excess, it steals from the future since it must be repaid. This is because a dollar borrowed today necessitates that a dollar plus interest be repaid in the future. This reduces the amount of money available for future spending. If the amount of debt accumulated is significant and the period of accumulation is long, the required debt payments will negatively impact economic growth. What about government debt? How does it impact the future and the economy?…"
http://www.forbes.com/sites/mikepatton/2015/04/24/national-debt-tops-18-trillion-guess-how-much-you-owe/
Defense, appropriators win in budget deal
"House and Senate budget negotiators have reached a deal that will make defense hawks happy, fiscal conservatives grumble and keep appropriators satisfied — for now.
The two chambers are in the process of inking an agreement that freezes domestic spending, while authorizing a big boost for the Pentagon and granting appropriators the flexibility to spend an extra $20 billion on domestic programs, POLITICO has learned. The accord would keep spending for things like education, transportation and housing below caps set in a 2011 deficit reduction law. Still, GOP lawmakers must be briefed on the specifics and final legislative text is being drafted, so negotiators can still make changes before the deal is officially released early next week, sources following the talks said…."
http://www.politico.com/story/2015/04/defense-appropriators-win-in-budget-deal-117333.html
The Trans-Pacific Partnership trade deal is an abomination
"No, President Obama, Elizabeth Warren isn't wrong. Obama told MSNBC's Chris Matthews on Tuesday that the populist Democratic senator from Massachusetts is in error in opposing a free-trade agreement his administration negotiated with 11 other Pacific nations. Warren is right: The Trans-Pacific Partnership (TPP) is an abomination — not because of the deal itself, and not because free trade in general is a bad idea. The TPP is an abomination because Obama had a chance to protect American workers from the harm that would inevitably come from such a pact, and he didn't take it, or at least he hasn't. As bad, Obama's anointed successor, Hillary Clinton, waffled on the trade pact this week, only offering the banality that "any trade deal has to produce jobs and raise wages" — which, of course, they all claim to do. Clinton, and Obama, should champion the trade bill — but only after congressional Republicans do what's needed to protect low-wage American workers from the dislocation that will occur: approving some serious new spending on worker training and infrastructure, to keep the United States in line with the rest of the industrialized world. Now, 21 years after NAFTA and 14 years after China joined the World Trade Organization, there is no real question among economists that expanding trade has been good for the world and has helped to reduce poverty. It has also unquestionably been good for American corporations as they grow their global reach. But there is equally no doubt that trade liberalization has hurt low-skill manufacturing workers and aggravated income inequality, which is now at its worst since the 1920s. The top 1 percent of American earners has seen income grow by 200 percent since the late 1970s, according to the Congressional Budget Office, but the figure is only 48 percent for the bottom 20 percent. And there is really no disputing that at least some of that growing divide between rich and poor has been caused by the regressive effects of trade…"
http://www.washingtonpost.com/opinions/the-trans-pacific-partnership-trade-deal-is-an-abomination/2015/04/24/903e5a12-ea85-11e4-aae1-d642717d8afa_story.html?wprss=rss_homepage
Elizabeth Warren: Let people see trade deal 'before we have to grease the skids'
"Sen. Elizabeth Warren of Massachusetts is calling on President Obama to make a proposed trade deal with Pacific Rim nations public before Congress decides whether to press forward on it. Ms. Warren said members of Congress can read the deal but "aren't allowed to talk about it." "So now it's the case that the president says that he wants the American people to judge this deal based on the facts, but to do that, he's got to make the deal public," Ms. Warren said this week on MSNBC's "The Rachel Maddow Show." "Otherwise, the American people can't judge it on the facts — [you] won't put the facts out there." "If it's a great deal for families, like the president says, or a great deal for workers, then put it out there and let 'em see it before we have to grease the skids to get the deal done," she said. Ms. Maddow pointed out that administration has said there will be a public comment period on the Trans-Pacific Partnership and that the public will be able to see it online. But Ms. Warren said they're "asking us to vote now on greasing the skids so that we give up now any chance to be able to block it, any chance to be able to slow it down — give all that up, and then you'll get to see the deal on the other side."…"
http://www.washingtontimes.com/news/2015/apr/24/elizabeth-warren-let-people-see-trade-deal-we-have/?utm_source=RSS_Feed&utm_medium=RSS
Obama Hammers Dems For Opposing Free Trade
"President Barack Obama took a stand against his own party Thursday, telling a group of progressives that Democrats who oppose free trade "don't know what they're talking about." Addressing a meeting of the progressive group Organizing for Action, Obama said he wanted to "set the record straight" about why he supports free-trade agreements such as the Trans-Pacific Partnership (TPP), which many Democrats in Congress, most notably Sen. Elizabeth Warren, strongly oppose.  The TPP is a draft agreement among 12 Pacific countries — including the U.S., Japan, and Australia — that calls for eliminating tariffs and other trade barriers, as well as cooperating to create legal and regulatory coherence that would in theory make trade more efficient. Republicans are largely on board with the deal, which the White House has been negotiating since 2011, but many Democrats fear that TPP would lead to outsourcing of U.S. jobs to countries with lower labor standards, according to USA Today…"
http://dailycaller.com/2015/04/24/obama-hammers-dems-for-opposing-free-trade/
Will 2017 Be the Year of the Flat Tax?
"The new Weekly Standard includes a Stephen Moore essay lauding the flat tax. In the course of it he says that he is working on a flat-tax plan with Senator Rand Paul that could feature a 15 percent tax rate. He presents the bipartisan 1986 tax reform as a model for this plan. He also criticizes the Lee-Rubio tax plan for not doing enough for growth, losing too much revenue, and raising tax rates on some people. Some of that criticism seems to me unfair: Moore ignores the pro-growth aspects of the Lee-Rubio plan, which ought to make a supply-sider like it more than the 1986 reform. Lee-Rubio cuts taxes on investment, where the 1986 law raised them (which is a large part of how it got support from Democrats). Moore's article raises the prospect that the presidential primaries will include a useful debate about where conservative tax policy should go. It will be interesting to see what Senator Paul and Moore come up with. They may have some creative ideas to get around problems with previous flat-tax proposals. But I have my doubts about whether a flat tax could be free from the objections Moore raises against Lee-Rubio, or be as politically attractive as Moore suggests. When Paul has discussed his coming plan in the recent past, it has sounded like a bigger tax cut, that would produce less revenue, than Lee-Rubio. A 15 percent flat tax could also expose many more millions of people to tax increases than Lee-Rubio does; and it seems highly unlikely to reduce tax bills for as many people as Lee-Rubio does. If the Paul plan leaves the payroll tax in place, it would also mean that middle-class families would face higher marginal tax rates than rich people. That does not sound like the winning populist idea Moore expects it to be. But that conclusion may rest on different political assumptions than Moore makes. He believes that flat taxers should popularize the idea of ending the charitable deduction by calling it a giveaway for the rich. I am less convinced that starting a fight with nearly every charity in the country would make it easier for Republicans to win a presidential race. But maybe Senator Paul will find a way to make it work…."
http://www.nationalreview.com/corner/417431/will-2017-be-year-flat-tax-ramesh-ponnuru
Rand Paul And Ted Cruz Sign 'Taxpayer Protection Pledge'
"Kentucky Sen. Rand Paul and Texas Sen. Ted Cruz on Friday became the first 2016 presidential candidates to sign the "Taxpayer Protection Pledge." Americans for Tax Reform, a conservative organization, has been asking candidates since 1986 to simply pledge to "oppose and veto any and all efforts to increase taxes." "By signing the Taxpayer Protection Pledge to the American people, Senator Paul continues to protect American taxpayers against higher taxes," said Grover Norquist, the president of Americans for Tax Reform. "Senator Cruz understands that government should be reformed so that it takes and spends less of the taxpayers' money, and will oppose tax increases that paper over and continue the failures of the past," Norquist also said…"
http://dailycaller.com/2015/04/24/rand-paul-and-ted-cruz-sign-taxpayer-protection-pledge/
Paul, Cruz sign pledge to oppose tax hikes
"Sens. Rand Paul (R-Ky.) and Ted Cruz (R-Texas) have become the first two 2016 GOP presidential candidates to sign a pledge promising to oppose or veto any proposal to raise taxes in the White House. The Taxpayer Protection Pledge is maintained by Grover Norquist's group, Americans for Tax Reform (ATR), and has been signed by the majority of Republicans in Congress. The group says is has shared the pledge with all candidates running for federal office since 1986. In separate statements, Norquist said their signatures show Paul and Cruz continue "to protect American taxpayers against higher taxes." Signing the pledge could help the senators draw a contrast with former Gov. Jeb Bush (R-Fla.), who is expected to also launch a presidential bid and is considered a leading candidate for the GOP nomination. Bush has said he won't sign on to a no-taxes pledge. "If Governor Bush decides to move forward, he will not sign any pledges circulated by lobbying groups," spokeswoman Kristy Campbell said in a statement in March, according to CNN. "His record on tax cuts is clear. He didn't raise taxes." Norquist ripped Bush on Twitter after he rebuffed the pledge, noting that this father, President George H.W. Bush, famously broke his "read my lips" promise against tax hikes before losing reelection in 1992. "If my Dad threw away a perfectly good presidency I would honor him by learning to avoid that mistake," Norquist tweeted. Sen. Marco Rubio (R-Fla.) is the only other Republican to officially launch a presidential run. In the current Congress, 49 senators and 218 members of the House signed the anti-tax pledge. Paul had previously signed it when he ran for Senate in 2010. Cruz signed it when he ran for Senate in 2012, the group said. In 2012, ATR says every GOP presidential candidate signed the pledge except for former Utah Gov. Jon Huntsman. Paul's and Cruz's decisions to sign the pledge come after they've voiced support to amend the Constitution to require a balanced budget for the U.S. government. Their position on taxes also mirrors the budgets proposed by congressional Republicans, which doesn't raise taxes and instead cuts spending by at least $5 trillion over the next decade…."
http://thehill.com/blogs/ballot-box/presidential-races/239992-paul-cruz-sign-pledge-to-oppose-tax-hikes
Rand Paul signs pledge not to raise taxes
"Rand Paul on Friday signed a pledge not to raise raise taxes, becoming the first presidential candidate to do so. The pledge, drawn up by the conservative group Americans for Tax Reform, includes a promise directed to the public to "oppose and veto any and all efforts to increase taxes." "Senator Paul understands that government should be reformed so that it takes and spends less of the taxpayers' money, and will oppose tax increases that paper over and continue the failures of the past," said Grover Norquist, president of the group and long-time anti-tax crusader. Paul, a Kentucky Republican known for his libertarian views, has made it clear he advocates lower taxes. In March, Paul said that he would propose "the largest tax cut in American history." Now a declared candidate for the presidency, Paul has yet to announce the details of his tax plan, but it is expected to be a "flat tax," which would impose one low rate on all earners, exempting some amount of income. The other prominent declared candidates on the Republican side, Sens. Marco Rubio of Florida and Ted Cruz of Texas, have not signed the pledge. Jeb Bush, the former Florida governor who is planning a campaign, has said that he will not sign Americans for Tax Reform's pledge, or any other group's pledge. Americans for Tax Reform boasts that 49 U.S. senators and 218 members of the House have signed the pledge. Paul signed it as a candidate for Senate, and has kept it, the group said…"
http://www.washingtonexaminer.com/rand-paul-signs-pledge-not-to-raise-taxes/article/2563571?custom_click=rss
Ted Cruz signs pledge not to raise taxes if elected as president
"Sen. Ted Cruz of Texas signed the influential Americans for Tax Reforms' pledge not to raise taxes if elected president in the 2016 election. "Grover Norquist, at Americans for Tax Reform since 1986, has given voters tangible proof of which candidates won't raise their taxes and which candidates will," Mr. Cruz said in a statement. "My record supporting tax cuts is clear, and I am pleased to be able to sign the Taxpayer Protection Pledge again as a candidate for president so taxpayers can be assured that I will do what I say I will do." Grover Norquist, the head of ATR, returned the praise, describing Mr. Cruz as a "strong and consistent advocate for taxpayers." "He signed the pledge as a candidate for the Senate in 2012. He has kept that commitment to the people of Texas and in the Senate has fought to reduce federal spending and the nation's tax burden," Mr. Norquist said. Sen. Rand Paul of Kentucky, who launched his campaign this month, also has signed the "Taxpayer Protection Pledge." Sen. Marco Rubio of Florida, another recent entry into the race, signed it in his capacity as a senator. Meanwhile, most of the likely 2016 GOP contenders have signed the pledge in the past — with the noticeable exception of former Florida Gov. Jeb Bush, who thus far refused to say whether he plans on doing so…"
http://www.washingtontimes.com/news/2015/apr/24/ted-cruz-signs-no-new-tax-pledge/?utm_source=RSS_Feed&utm_medium=RSS
COMMON CORE:
Feds Play the Race Card to Crush Parents' Revolt Against Common Core
"There was a time when Common Core supporters loudly insisted the program — adopted by no fewer than 46 states — was most assuredly not federal, that any allegation that this astounding national uniformity was the result of federal pressure was a nasty, vicious lie. The State Standards Initiative confidently declares as "myth" the assertions that "Common Core State Standards were adopted by states as part of the [federal] Race to the Top grant program" or that the "federal government will take over ownership" of Common Core. The Initiative's position is clear: "The federal government will not govern the Common Core State Standards. The Common Core was and will remain a state-led effort." (Emphasis in original.) Yet when Common Core is threatened by a large-scale parental revolt, look who moves in to crush the dissenters' dreams — Arne Duncan, the race-baiting (federal) Secretary of Education. Last week an estimated 184,000 New York students (out of 1.1 million) opted out of this year's Common Core–mandated English tests, a more than three-fold increase from last year's 60,000 opt-outs. Large-scale opt-outs threaten the validity of the tests, decreasing the likelihood that they fairly measure overall student achievement. In some schools the opt-out rates have crippled the tests. One Manhattan school reported an 85 percent opt-out rate, and other schools — including one in Park Slope, Brooklyn — have reported opt-out rates exceeding 30 percent…"
http://www.nationalreview.com/article/417476/feds-play-race-card-crush-parents-revolt-against-common-core-david-french
New Bill Could Repeal Common Core In Tennessee
"A newly-passed bill in Tennessee is being touted by some lawmakers as a repeal of Common Core education standards, but others insist it is simply a ruse that will keep them in place with a different name. Officially, House Bill 1035 ordains that Common Core be eliminated two years from now, and several of its backers are touting it as the successful completion of a long-running effort to replace the standards. "I set out on a mission to do everything in my power to repeal Common Core in State of Tennessee this year," said state House member Andy Holt. "In addition to repealing Common Core, this bill puts even more control back in the hands of families, local schools and the State of Tennessee, which is exactly where it belongs." However, the bill, which passed the state legislature nearly unanimously, makes several concessions to Common Core supporters that leave it an open question just how much of the standards will actually be going away. Besides keeping Common Core in place for the next two years, the bill doesn't describe what set of standards will be taking its place. Instead, approving new standards is the responsibility of a ten-member committee to be appointed by Gov. Bill Haslam (a Common Core supporter) along with the state's House and Senate leaders…"
http://dailycaller.com/2015/04/24/new-bill-could-repeal-common-core-in-tennessee/
MISC.:
Bad News for Global Warming Alarmists, According to New Study
"New research from Duke University found that current climate models might be overestimated expected warming. "Based on our analysis, a middle-of-the-road warming scenario is more likely, at least for now," Patrick Brown, a doctoral student at Duke University's Nicholas School of the Environment, said in a statement. "But this could change." Natural variability in surface temperatures, the study authors found, can affect warming rates from decade to decade, something the researchers called "climate wiggles." Climate models, like those used by the International Panel on Climate Control, got the "big picture right," Brown said, but according to the new analysis at Duke, they underestimated the "climate wiggles" that can occur with natural variability. "Our model shows these wiggles can be big enough that they could have accounted for a reasonable portion of the accelerated warming we experienced from 1975 to 2000, as well as the reduced rate in warming that occurred from 2002 to 2013," Brown explained. "Statistically, it's pretty unlikely that an 11-year hiatus in warming, like the one we saw at the start of this century, would occur if the underlying human-caused warming was progressing at a rate as fast as the most severe IPCC projections," Brown said. "Hiatus periods of 11 years or longer are more likely to occur under a middle-of-the-road scenario." Brown explained that the IPCC's middle-of-the-road scenario "match[ed] up well" with their model that suggested there was a 70 percent likelihood a warming hiatus could last from 1993 and 2050. The Duke researchers with San Jose State University and the U.S. Department of Agriculture created this new model based on reconstructed records of surface temperatures for the last 1,000 years. "Our analysis clearly shows that we shouldn't expect the observed rates of warming to be constant. They can and do change," co-author Wenhong Li said…"
http://www.theblaze.com/stories/2015/04/24/global-warming-may-not-be-as-bad-as-scientists-have-been-claiming-according-to-new-study/
Our climate models are WRONG: Global warming has slowed – and recent changes are down to 'natural variability', says study
"–Duke University study looked at 1,000 years of temperature records
–It compared it to the most severe emissions scenarios by the IPCC
–Found that natural variability can slow or speed the rate of warming
–These 'climate wiggles' were not properly accounted for in IPCC report.."
http://www.dailymail.co.uk/sciencetech/article-3052926/Our-climate-models-WRONG-Global-warming-slowed-recent-changes-natural-variability-says-study.html
Congressman: Global Warming Is A 'Religion'
"Texas Rep. Lamar Smith, the top Republican on the House Science Committee, isn't pulling any punches when criticizing the Obama administration's plan to cut carbon dioxide emissions. Smith called President Barack Obama's global warming agenda a "religion" and not based on sound science. Smith writes that Obama's warnings of catastrophic global warming just aren't coming true, and the claims peddled by the administration "sound more like scare tactics than fact-based declarations." "Instead of letting political ideology or climate 'religion' guide government policy, we should focus on good science," Smith wrote in the oped pages of the Wall Street Journal. "The facts alone should determine what climate policy options the U.S. considers." "That is what the scientific method calls for: inquiry based on measurable evidence," Smith wrote. "Unfortunately this administration's climate plans ignore good science and seek only to advance a political agenda."…"
http://dailycaller.com/2015/04/24/congressman-global-warming-is-a-religion/
The Climate-Change Religion
Earth Day provided a fresh opening for Obama to raise alarms about global warming based on beliefs, not science.
http://www.wsj.com/articles/the-climate-change-religion-1429832149
The Obama administration is taking on agriculture's role in climate change. Here's why that's a big deal
"When we talk about why the planet is warming, we talk about fossil fuels — oil, gas, coal and their many variants. What we rarely say or think to say, though, is that's not the whole story. The fact is that plants take in carbon dioxide in the process of photosynthesis, and release it again when they die. So if you clear large swaths of land, so that it does not contain as many trees, crops, or grasses as before, then you are also contributing to global warming. The same goes for other agriculture related emissions, ranging from nitrous oxide emissions from the use of fertilizers to methane emissions from "enteric fermentation" in cattle (those infamous  "cow farts" — although really, it's mainly cow burps). No wonder there have been complaints over the years about U.S. agriculture "getting a pass," or land-use changes being "largely ignored," when it comes to greenhouse gas emissions and climate policy. It's in this context that a new move by the Department of Agriculture to slash the sector's emissions markedly by the year 2025 — and to do so simply through voluntary measures  — is so significant. "It's roughly the amount of emissions that would be generated from the energy use of 11 million homes on an annual basis," said Agriculture Secretary Tom Vilsack, who is slated to unveil the plans at Michigan State University on Thursday. The expected reductions would come from curtailing agricultural emissions, increasing the ability of lands to store or sequester carbon, and also increasing renewable energy use in rural areas and energy efficiency in farming. If achieved, the net effect would help the United States reach its intended goal of slashing total emissions by 26 to 28 percent below 2005 levels by the year 2025, a target announced in the fall in a historic agreement with China. The new policy will include 10 "building blocks" which the Agriculture Department says will cut more than 120 million metric tons of carbon dioxide equivalent annually by 2025. The broad suite of policies includes targeting livestock related emissions — by increasing anaerobic digestion, making sure there are roofs to contain some methane emissions, and also changing grazing habits so as to preserve more carbon in soils — the reforestation of fire or pest-damaged areas, and much more…"
http://www.washingtonpost.com/news/energy-environment/wp/2015/04/23/the-obama-administration-wants-to-slash-emissions-from-agriculture-heres-why-thats-a-big-deal/?wprss=rss_national
Obama talks science and climate change with Bill Nye
"President Obama had a guest with him during his Earth Day visit to the Florida Everglades on Wednesday: Bill Nye, "the science guy." In a video released by the White House on Friday, Obama and Nye discussed science education and climate change, with Obama telling the commentator and former TV host, "America is beginning to lead" on science issues. "Because of our leadership in putting forward a climate plan that was pretty aggressive, China for the first time has submitted its own plan. And what we're trying to do now is mobilize the world," he said. "You're absolutely right that, if America is not at the forefront, it will not happen." Obama said it's "part of our constitutional duty" to promote science, and chided some in Congress for "being part of the climate-denier clubs." "I'm not a scientist either, but I know a lot of scientists," he said. "I have the capacity to understand science. I have the capacity to look at facts ad base my conclusions on evidence." The president posed a few questions of his own to Nye, asking him how to best engage children, girls and minorities on issues like science, technology, engineering and math. Nye said the goal is to begin when kids are younger than 10. "We want science in every day, in every grade," Nye said. "So there's a huge opportunity for us, because teaching science, elementary level, is very inexpensive. And we fight these surprising problems about reading and arithmetic and standards and so on. It seems like a very solvable problem, but we have to, in my opinion, we have to invest in the elementary grades and keep it going."
http://thehill.com/policy/energy-environment/240002-obama-talks-science-and-climate-change-with-bill-nye
Climate deal failure would be 'big blow'
"Failure to strike a global deal to govern greenhouse gas emissions at United Nations negotiations this December in Paris could spell the death of multilateralism, South Africa's ex-environment minister said. The stakes are high for the international talks, which hope to set a framework for reducing emissions to avoid 2 degree Celsius global temperature rise by 2100, said Valli Moosa, now the independent non-executive chairman of Anglo American Platinum. Another collapse akin to the 2009 Copenhagen talks would kick dealmaking up to national leaders, where it could get ensnared in political bickering. Those pressures and the memory of Copenhagen, though, have sharpened the resolve of negotiators, Moosa said at a Thursday event hosted by the Center for Climate and Energy Solutions in Washington, D.C. "They seem to have a sense of mission," said Moosa, who co-chairs the group's Toward 2015 effort, which brings diplomats together to discuss the negotiations. "They also know that if we fail in Paris it will be a big blow in a number of ways"…"
http://www.washingtonexaminer.com/climate-deal-failure-would-be-big-blow/article/2563538?utm_campaign=Washington%20Examiner:%20Politics%20Today&utm_source=Washington%20Examiner:%20Politics%20Today%20-%2004/24/15&utm_medium=email
Court upholds EPA's truck efficiency rules
"A federal appeals court ruled Friday that a group of California companies cannot sue to stop the Environmental Protection Agency's (EPA) efficiency and greenhouse gas rules for heavy trucks. The decision keeps in place the federal government's first rules on truck efficiency and greenhouse gases, which the EPA developed jointly with the Transportation Department's National Highway Traffic Safety Administration (NHTSA) in 2011. The three judges unanimously concluded that a trucking association and a construction company in California cannot challenge the regulations in court because they could not prove that the EPA rule, and not the NHTSA rule, is responsible for the increased truck prices that they have to pay. The rules were nearly identical, but the EPA authority only covers greenhouse gases, and the NHTSA's authority is over fuel efficiency. "Even were we to vacate the EPA standards, the NHTSA standards would still increase the price of vehicles," the court wrote. "Accordingly, the California Petitioners cannot demonstrate either that EPA's standards cause their purported injury or that a favorable decision by this court would redress it."…"
http://thehill.com/policy/energy-environment/239977-court-upholds-epas-truck-efficiency-rules
Court reminds State to produce Clinton emails in 'shortest' time possible
"An appeals court gently warned the State Department on Friday to release relevant public documents quickly from among the large batch of emails Hillary Clinton turned over to the agency from her private server.  The U.S. Appeals Court for the District of Columbia ruled the best way to handle a Freedom of Information Act case involving the emails would be to send it back to the district court, which will determine the "most efficient way to proceed under FOIA." "In doing so, we remind the State Department that, although it may choose of its own accord to release the emails to the public at large, it has a statutory duty to search for and produce documents responsive to FOIA requests 'in the shortest amount of time,' " the three-judge panel wrote. A controversy engulfed Clinton earlier this year when it was revealed she used a private email account during her time as secretary of State. She handed over about 55,000 pages of emails to the department last year, but she also deleted about 30,000 that she said were personal. Clinton, who has since launched a presidential bid, has asked the State Department to release the batch of emails she turned over publicly. The agency is sorting through the emails for potential redactions in process it says could take months…"
http://thehill.com/policy/technology/239994-court-reminds-state-to-produce-clinton-emails-in-shortest-time-possible
Boehner: Full House may subpoena Clinton emails
"White House hopeful Hillary Clinton "violated the law," when she used a personal email address to conduct official business as secretary of State, Speaker John Boehner (R-Ohio) said Thursday, adding that the full House might vote to subpoena Clinton's private email server if she doesn't hand it over. "All options are on the table," Boehner said in an interview on Bloomberg's politics show "With All Due Respect." "If we need to do that, we may have to." "The idea that [Clinton] was going to use her own server and do official business on it goes against every transparency issue that the president likes to tout," Boehner continued. "At some point, they just can't ignore the fact that there a lot of public documents on this server that the American people have a right to see." Republicans, Boehner said, believe Clinton should turn over her emails — stored on her personal server — to the State Department's inspector general. The IG can "sort out what's official, what's private," especially as it relates to the 2012 attack on diplomatic installations in Benghazi, Libya, Boehner said. "It's important for the American people to know the truth about what happened in Benghazi," he said. "It's important to know what was going on at the State Department before, during and after the events that occurred in Libya." The Speaker, a longtime veteran of Washington, has known both Bill and Hillary Clinton for decades, calling them "good public servants."…"
http://thehill.com/homenews/house/239943-boehner-full-house-may-subpoena-clinton-emails
Healthy lunch regs facing new delays
"Michelle Obama's prized healthy lunch requirements are facing new delays. The U.S. Department of Agriculture (USDA), which is responsible for implementing healthy meal programs, is pushing back new meal pattern requirements for child care facilities. The USDA's Food and Nutrition Service proposed the new dietary guidelines in January, but said Friday it is extending the comment period to give stakeholders more time to consider the new rules. The meal requirements are intended to improve the nutrition and health of children in day care facilities. "Implementation of this proposed rule would serve as a step towards more nutritious meals that improve the dietary habits of (children)," the agency wrote. The public now has an additional 30 days to comment…"
http://thehill.com/regulation/healthcare/239964-school-lunch-regs-facing-new-delays
Students rip school lunches: #ThanksMichelleObama 'for screwing us out of a good meal'
"…Apparently the lunch ladies at Salmon High School in Idaho thought nothing of serving a hamburger bun that literally had numbers printed on it. Erica Infanger thanked Michelle Obama for it, wondering if it was safe to eat…."
http://eagnews.org/students-rip-school-lunches-thanksmichelleobama-for-screwing-us-out-of-a-good-meal/
Forget Net Neutrality — What About Net Vitality?
http://www.forbes.com/sites/howardhomonoff/2015/04/24/forget-net-neutrality-what-about-net-vitality/
Tom Cotton prepares for Patriot Act battle
Hawks and libertarians are about to square off in Congress over extending surveillance authority for the feds.
"Sen. Tom Cotton is preparing for battle against Sen. Rand Paul and the GOP's libertarian wing over the USA Patriot Act and the power of government to conduct spying operations domestically and abroad. The 37-year-old Iraq and Afghanistan veteran, who vaulted to the Senate this year after a single term in the House, is maneuvering to build support for extending existing surveillance authority for the U.S. government — without the additional safeguards civil libertarians want. The Arkansas senator, who caused an international firestorm last month with his controversial letter to Iranian leaders, has spent many recent Fridays in Washington at FBI and National Security Agency headquarters, meeting with senior intelligence officials and administration lawyers to build his case for a clean extension of three expiring provisions of the Patriot Act. With the support of GOP leaders, he's serving as an emissary on the issue to GOP freshmen who are weighing whether to extend the controversial law. And he is seeking to sell his views on surveillance to Republicans from libertarian-minded states through classified briefings conducted by senior intelligence officials. The emergence of Cotton, an unbending hawk celebrated by neoconservatives as a next-generation party leader on national defense, shows how intent Republican leaders are to prevail over the Paul wing of the GOP. Libertarian-leaning Republicans want to scale back — if not repeal — the Patriot Act before key provisions are set to expire May 31…"
http://www.politico.com/story/2015/04/tom-cotton-prepares-for-patriot-act-battle-117306.html
EXCLUSIVE — EMPIRICAL VOTE DATA SHOWS DEMOCRATS STILL CONTROL US SENATE, HARRY REID'S OFFICE REJOICES
http://www.breitbart.com/big-government/2015/04/23/exclusive-empirical-vote-data-shows-democrats-still-control-us-senate-harry-reids-office-rejoices/
Republicans Who Voted For Loretta Lynch Voted For The Abuse Of Executive Power
Mitch McConnell could have made a case against Obama's overreach. Now, he's complicit.
"It's pretty simple. After years of griping about Barack Obama's abuse of executive power, the GOP finally has a chance to do something about it. So Mitch McConnell makes a deal: If Democrats agree to stop blocking a human trafficking bill over some boilerplate language regarding abortion funding—a position that made them look unreasonable—Republicans, with all the leverage imaginable, will help confirm another attorney general nominee who will rubber stamp the president's many overreaches. Loretta Lynch was confirmed in a 56-43 Senate vote. McConnell was a Yea. Here's Joel Gehrke at the National Review reporting on why: 'People are very nervous about Republicans not being willing to have a vote on the first black woman attorney general,' according to one GOP senator who spoke on condition of anonymity. Republicans agree that Lynch is qualified for the job — 'probably the most qualified nominee that's come out of this White House,' concedes Senator Richard Burr (R., N.C.), who voted against her confirmation. Those are two awful reasons…."
http://thefederalist.com/2015/04/24/republicans-who-voted-for-loretta-lynch-voted-for-the-abuse-of-executive-power/
CHRIS MCDANIEL: THAD COCHRAN RELINQUISHED GOP PRINCIPLES IN VOTE FOR LORETTA LYNCH
"Last November, President Obama nominated Loretta Lynch to replace Eric Holder as US Attorney General. On paper, she seems like a qualified candidate. Originally from North Carolina, Lynch attended Harvard Law School, served as a federal prosecutor, and two separate stints as US Attorney for the Eastern District of New York, having been appointed by Bill Clinton and Barack Obama.  In between those posts, she worked at a major New York City law firm and served on the board of the Federal Reserve Bank in New York. But with her testimony before the Senate Judiciary Committee, she caused alarm among the chamber's conservative members, due to an obvious unwillingness to uphold existing federal law. Soon thereafter, serious and principled opposition to her candidacy has emerged around the country. Liberal Democrats, in typical knee-jerk fashion, were quick to pounce on any hostility to the Lynch nomination as racism. Senator Dick Durbin, in a most abhorrent display, accused Republicans, on the 50th anniversary of Selma, of forcing her to "sit in the back of the bus," an obvious reference to Rosa Parks. Although his own opposition to Condoleezza Rice as the nation's first female African-American Secretary of State on the 40th anniversary of Selma did not make the Senator's speech, as South Carolina Senator Tim Scott reminded the Senate. Despite the chorus of lies from the Left, there are serious reasons for opposing the nomination of Loretta Lynch as Attorney General, and race or sex has nothing to do with it. Her past actions as a US Attorney, along with her testimony before the Senate Judiciary Committee, provide enough reasons…"
http://www.breitbart.com/big-government/2015/04/24/chris-mcdaniel-thad-cochran-relinquished-gop-principles-in-vote-for-loretta-lynch/
Eric Holder hails 'golden age' on his final day with Justice Department
http://www.washingtonpost.com/world/national-security/holder-hails-golden-age-as-he-exits-justice-department/2015/04/24/bdc8d1b4-eabd-11e4-9767-6276fc9b0ada_story.html?wprss=rss_homepage
GOP CONTENDERS GATHER AT 'SHELDON ADELSON PRIMARY' IN VEGAS
"This weekend, leaders of the Republican Jewish Coalition hold their annual spring meeting in Las Vegas–and, as in prior years, many Republican presidential hopefuls will be in attendance. The conference is hosted by Sheldon Adelson, casino magnate, philanthropist and Republican mega-donor. This year, the contenders in attendance include: Sen. Ted Cruz (TX), Sen. Rob Portman (OH), Gov. Mike Pence (IN), Gov. Rick Perry (TX), and Sen. Lindsey Graham (SC). The keynote speaker at the gala dinner is former President George W. Bush, and Mitt Romney is also featured at a kickoff event. Last year, one of the major figures at the meeting was former Florida Gov. Jeb Bush, who has recently fallen out of favor with Adelson and other Jewish conservatives over his embrace of former Secretary of State James Baker. Baker is seen as hostile to Israel and recently addressed the far-left group J Street. In an apparent attempt to walk back the controversy around Baker, Bush told a group of donors in Manhattan this week that he does not share Baker's views on Israel, even though he invited Baker to be one of his foreign policy advisers. Baker also took a tougher stance against the Iran deal in a Wall Street Journal op-ed. Democratic National Committee chair Debbie Wasserman Schultz has already attacked the gathering, writing in a blog at the Times of Israel that "the casino magnate does not speak for the American Jewish community, and the GOP candidates' courting of an Adelson-funded super PAC should not be mistaken for genuine outreach."…"
http://www.breitbart.com/big-government/2015/04/24/gop-contenders-gather-at-sheldon-adelson-primary-in-vegas/
Can Jeb Bush win the GOP nomination . . . by praising President Obama?
"Republican presidential hopeful Jeb Bush supports President Obama's trade deal, praises his management of the National Security Agency and agrees that Congress should have moved faster to hold a vote on new attorney general Loretta Lynch. And that's all since last week. It's an unusual approach for Bush to take in seeking the nomination of a conservative party that mostly loathes the current president. The former Florida governor has gone out of his way at times to chime in on issues where he agrees with Obama — bolstering his attempt to be a softer-toned kind of Republican focused on winning a majority of the vote in a general election. But the strategy also carries grave risks for a likely candidate who is already viewed with deep suspicion by conservatives, many of whom have little desire to find common ground with Democrats. Tea party leaders are already warning that Bush, the son and brother of former presidents, is alienating conservatives. "It's stunning, frankly, that a candidate on the Republican side would be doing his best to line himself up with some of the president's policies," said Mark Meckler, co-founder of the Tea Party Patriots who now leads a group called Citizens for Self-Governance…"
http://www.washingtonpost.com/politics/can-jeb-bush-win-the-gop-nomination-by-praising–president-obama/2015/04/24/e84c9678-e93c-11e4-9a6a-c1ab95a0600b_story.html?wprss=rss_national
Jeb Bush Sounding 'More Closely Aligned' to Obama Than Hillary?
http://www.newsmax.com/Politics/Jeb-Bush-Obama-positions-Hillary-Clinton/2015/04/24/id/640546/
What this weekend could tell us about Marco Rubio's Iowa odds
http://www.washingtonpost.com/politics/what-this-weekend-could-tell-us-about-marco-rubios-iowa-odds/2015/04/24/64c4be5e-e9df-11e4-9a6a-c1ab95a0600b_story.html?wprss=rss_national
Walker: Path to WH runs through Midwest
http://www.wdsu.com/politics/walker-path-to-wh-runs-through-midwest/32557100
Hillary Clinton: 'Deep-Seated Cultural Codes, Religious Beliefs…Have to Be Changed'
"Delivering the keynote address at the 2015 Women in the World Summit in New York City on Thursday, Democratic presidential candidate Hillary Clinton asserted that "deep-seated cultural codes, religious beliefs and structural biases have to be changed" so that women can have access to "reproductive health care." "Yes, we've cut the maternal mortality rate in half, but far too many women are still denied critical access to reproductive health care and safe child birth," Clinton said. "All the laws we've passed don't count for much if they're not enforced. Rights have to exist in practice not just paper." She continued: "Laws have to be backed up with resources and political will. And deep-seated cultural codes, religious beliefs and structural biases have to be changed."…"
http://www.theblaze.com/stories/2015/04/24/hillary-clinton-deep-seeded-cultural-codes-religious-beliefshave-to-be-changed/
Chuck Todd: Clinton Has Been "Sloppy" In Post-Presidency; "How Many More Warnings Do The Clintons Need?"
"CHUCK TODD: Look, for the life of me, and this is just political judgment, the Obama administration when they offered her the job looked at the [Clinton] Foundation and said, boy, there will be the appearance of influence. We better be careful here. [Former Senator] Dick Lugar, at the time, ranking member of the [Senate] Foreign Relations [Committee], even said very publicly, you know, it's going to look like foreign governments can buy access to you because of the foundation. How many more warnings did the Clintons need to have and yet they ended up doing these things. Look, I hear what David [Axelrod] is saying, and clearly he is right. There is not proof, it's sort of circumstantial scandal. The question I have is it's politically though just dumb and inept. And I guess — somebody I read the other day, I can't remember who it was, said there is something about the way President Clinton has operated in his post-presidency that's simply been sloppy. What's he doing hanging out with the questionable president of Kazakhstan? You know, and taking money to do things like that?  I understand he may rationalize it and say, yeah, you know, what we'll use this money for good, they're not buying influence from me, I don't care. But, boy, the appearance of it is terrible. And I kind of think — I'm surprised someone hasn't come out and said, you know what, no foreign governments for any presidential libraries. Bush libraries have been built by foreign money, Clinton library and foundation by foreign money. The appearance is just too awful…"
http://www.realclearpolitics.com/video/2015/04/24/chuck_todd_clinton_has_been_sloppy_in_post-presidency_how_many_more_warnings_do_the_clintons_need.html
White House blames Clinton controversy on 'conservative' author
"The White House's defense of Hillary Clinton and donations made to her family charities during the former secretary of state's tenure is beginning to sound similar to what was put forward by the Democratic presidential candidate's campaign. White House press secretary Josh Earnest Friday attributed allegations that Clinton misused her State post — for the benefit the Clinton Foundation — to a "conservative" author. "I've been in a position where there have been other, to put it mildly, conservative authors that have launched, written books based on what they report to be serious allegations against the president of the United States," Earnest told reporters. "And I'm often in the position of responding to those incidents and trying to defend the president from accusations that are not rooted or accompanied by any evidence. Right now, that is what is happening to Secretary Clinton."…"
http://www.washingtonexaminer.com/white-house-blames-clinton-controversy-on-conservative-author/article/2563577
Obama Administration Ready To RELEASE Up To 10 More Gitmo Detainees
"A 48-year-old Saudi prisoner and up to 10 others locked away in Guantanamo Bay are set to be released in June. Shaker Aamer, the Saudi, is also a British resident, and the last Brit left at Gitmo. His wife and four kids live in London, AFP reports. A recent visit between U.K. Prime Minister David Cameron and President Barack Obama in January prompted renewed lobbying from Britain. The U.K. has agitated unsuccessfully for Aamer's release since at least 2010, but now it appears that Obama's receptiveness is turning into concrete action. Cameron means for Aamer to return back to London when released. However, citing an anonymous government official, AFP reported that the country of Aamer's relocation is currently unclear. According to allegations, Aamer was a high-level recruiter for al-Qaida and confessed to working for Osama Bin Laden in Afghanistan. Yunis Shokuri, a 46-year-old Moroccan, and Ahmed Abdel Aziz, a 45-year-old Mauritanian, will also be sent back to their respective home countries. Congress will be provided with a 30-day notice of the transfer, after which point Department of Defense Secretary Ashton Carter will sign off on the process. But while Obama is rushing to shut the prison down, Congress is trying to throw up blockades in response. On Wednesday, Sen. Marco Rubio of Florida signed on as cosponsor of Sen. Kelly Ayotte's bill from early this year to halt the transfer of high or medium-risk terror suspects out of Guantanamo…"
http://dailycaller.com/2015/04/24/obama-administration-ready-to-release-up-to-10-more-gitmo-detainees/
Biden defends Obama's record on Israel, downplays growing rift
"Vice President Joe Biden downplayed the rift between the U.S. and Israel Thursday and defended President Obama's record of supporting the Jewish state amid concerns from American Jews who have decried the framework nuclear deal with Iran. Biden, during a speech marking Israel's independence day, reaffirmed U.S. support for a two-state solution to the Israel-Palestinian conflict, drawing an implicit distinction from Prime Minister Benjamin Netanyahu, whose comments disavowing Palestinian statehood ahead of Israel's recent elections have fueled the deterioration of U.S.-Israeli ties. Biden noted that it was no secret that the Obama administration has had its differences with Netanyahu's government. "It's only natural for two democracies like ours," Biden said. "We're like family. We have a lot to say to one another. Sometimes we drive each other crazy, but we love each other — and we protect each other." The Obama administration has been working to repair a relationship with Israel and its supporters that has deteriorated in recent years over U.S. nuclear negotiations with Iran. Netanyahu is firmly against the potential deal because of concerns that it offers broad concessions to Iran that would leave Israel's security in jeopardy. Long-suspected tensions between Obama and Netanyahu came out into the open earlier this year when Netanyahu, in a visit arranged without the president's knowledge, came to Washington to lobby U.S. lawmakers and Jewish leaders against the deal. Ron Dermer, Israel's ambassador to Washington and one of Netanyahu's top advisers, acknowledged that the U.S. and Israel have sometimes had deep disagreements on critical matters. Yet he said the region's immense security challenges would inevitable pull the two democracies together…"
http://www.foxnews.com/politics/2015/04/24/biden-defends-obama-support-for-israel-downplays-growing-rift/
Biden: Obama committed to Israel's security
"It sounds like the Obama administration is looking to ease tensions with Israel. Amid arguments over Iran, settlements, and other issues, Vice President Biden re-affirmed U.S. support for Israel as he spoke Thursday at an event celebrating the 67th anniversary of Israeli independence. "You protect our interests like we protect yours, so let's get something straight in this moment of some disagreement, occasionally, between our two governments," Biden said. "No president has ever done more to protect Israel's security than President Barack Obama." The president and Israeli Prime Minister Benjamin Netanyahu have clashed repeatedly, most recently over the proposed agreement between the U.S., allies, and Iran over the latter's nuclear program. The anniversary ceremony offered both sides a chance to play nice…"
http://www.usatoday.com/story/theoval/2015/04/24/obama-joe-biden-israel-benjamin-netanyahu-iran/26290757/
Biden: 'No President Has Ever Done More to Support Israel's Security than Obama'
http://cnsnews.com/news/article/cnsnewscom-staff/biden-no-president-has-ever-done-more-support-israel-s-security-obama
North Korea Nuke News Proves Deadly Folly Of Obama's Iran Policy
http://www.forbes.com/sites/steveforbes/2015/04/24/north-korea-nuke-news-proves-deadly-folly-of-obamas-iran-policy/