News Briefing for April 11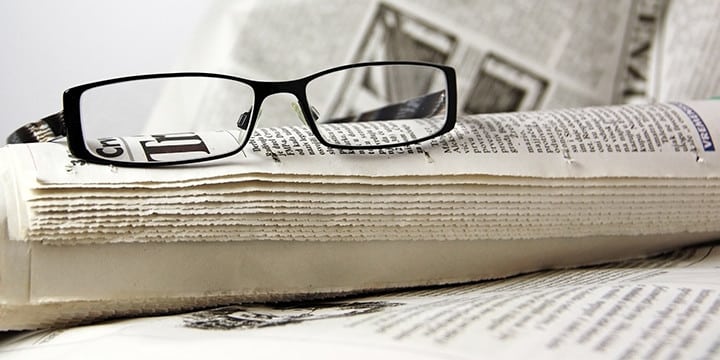 HEALTHCARE:
Obamacare sticks some enrollees with unexpected bill
"Last year, a study found that about four out of every 10 people who received financial help from the government while buying their Obamacare health plans had no idea they were getting any assistance. This tax season, many of those people may be in for a rude surprise when they're asked to pay some—or even all—of that money back. That's despite government and tax preparers last year repeatedly urging those enrolled in Obamacare plans to report changes in income during the year, to avoid a situation where they owed back—or were owed by the government—more in the way of subsidies come tax season. "I wasn't very happy," said Mike Highsmith, 61, a retired US Airways flight attendant who learned after having his taxes done that he has to pay back every cent of the $6,624 in federal subsidies that helped pay the lion's share of his HealthCare.gov-purchased plan. "This shocked me … I didn't know this was coming."…"
http://www.cnbc.com/id/102573986
The Next Obamacare Shoe To Drop: 20 States To Be Hit By The Cadillac Tax in 2025
"Forget King v. Burwell. In just three short years, one of the ACA's only real cost control mechanisms takes effect – a 40 percent excise tax on high-value insurance coverage, dubbed the Cadillac Tax. Individual plans that cost more than $10,200, and family plans over $27,500 pay the 40 percent tax on benefits over those amounts. There's a strong likelihood that without changes to current benefits, some of the burden will fall on state and local taxpayers.  And that's a good thing. The Cadillac Tax isn't very popular – though it's perhaps the most important reform plank in the ACA.  While conservatives hate Obamacare, the Cadillac Tax is a crude version of something they have long called for – a cap on the tax exclusion for employer-provided health insurance. Decried as a tax by liberals just a few years ago the Senate glommed onto the provision in 2009 as one of the few real revenue offsets in the legislation. And raise revenue it does, bringing in $87 billion from 2018 through 2025, according to the CBO.  It is for just this reason that the tax has to stay in place (and calls to remove it are a terrible idea anyway). This has led to some animosity between unions (one of Democrats' key constituencies) and the administration. Indeed, the excise tax poses a unique problem for unions' "gold-plated" health care plans, as my Manhattan Institute colleague, Avik Roy, has noted previously. With benefits that are viewed as being considerably more generous than the private sector overall, unions – public sector unions in particular – expect to get hit hard by the tax…"
http://www.forbes.com/sites/theapothecary/2015/04/10/the-next-obamacare-shoe-to-drop-20-states-to-be-hit-by-the-cadillac-tax-in-2025/
No extra Obamacare enrollment for pregnant women
"Uninsured women who become pregnant won't be allowed to enroll in Obamacare coverage outside the official signup period, the Obama administration has said. Advocates for the health care law had pushed the administration to add pregnancy to the list of reasons people may enroll in plans offered on the Affordable Care Act's health insurance marketplaces throughout the year. Except in the case of a qualifying major life event — including having a baby or going through a divorce — people may only sign up during a specific window of a few months during the year. The administration doesn't have the "legal authority" to add pregnancy to the list, Health and Human Services Secretary Sylvia Burwell wrote in a letter to Sen. Patty Murray on Friday. Burwell also noted that Medicaid and the Children's Health Insurance Program provide maternity coverage for low-income women and allow year-round enrollment…"
http://www.washingtonexaminer.com/no-extra-obamacare-enrollment-for-pregnant-women/article/2562852?custom_click=rss
No extra Obamacare enrollment for pregnant women
http://www.washingtonexaminer.com/obamacare-no-special-pregnancy-enrollment/article/2562852
Another GOP legislature accepts ObamaCare's Medicaid expansion
"The Montana House on Thursday voted to approve Medicaid expansion in the state, making it the latest Republican-controlled legislature to move forward with the expansion under ObamaCare. The House voted 54-46 on Thursday in favor of the bill, after more centrist Republicans, along with Democrats, were able to resurrect it after it was defeated in committee. Once the House and Senate reconcile one amendment, the bill will head to the desk of Democratic Gov. Steve Bullock, who is expected to sign it. Like other Republican-heavy states, Montana puts a conservative twist on the health insurance program for the poor, requiring beneficiaries to pay premiums and providing for workforce development. Most recently, Indiana accepted the Medicaid expansion earlier this year after negotiating with the Obama administration over elements like premiums.  In other states, like Utah, expansion has died. Last month, Lawmakers there could not reconcile competing bills. In all, 28 states have expanded Medicaid under the Affordable Care Act, with some Republican states also not considering compromise proposals at all. There are concerns about the cost of the program and opposition to the healthcare law as a whole. The federal government initially pays the entire cost of Medicaid expansion, but that is then dialed back to 90 percent of costs. Florida is one of the highest-stakes states, as 800,000 people there could gain coverage under Medicaid expansion. Gov. Rick Scott (R) this week reversed his position and pulled support for the measure over a distrust of the federal government. He pointed to a showdown with the Obama administration over proposed cuts to a separate pool of federal money for hospitals that serve low-income patients. In an interview with ABC this week, President Obama urged states to expand the program.  "There are millions of more people that could be helped, and it won't cost the state anything," Obama said. "We're just seeing some stubbornness that's really based on ideology not on wise public health policy that is preventing most people in most states from getting the Medicaid that would save the state money in the long term."…"
http://thehill.com/policy/healthcare/238416-montana-moves-towards-medicaid-expansion
Medicare agency: House bill not quite a 'doc fix'
"The federal agency overseeing Medicare is warning that the House's recently passed bill on the "doc fix" will not be the final step to resolving a nearly 20-year-old problem. The chief actuary for the Centers for Medicare and Medicaid Services (CMS) wrote in a report Friday that the legislation would effectively end the two-decades-old battle in Congress over annual cuts to the Medicare physician payments. But it also said Congress would need to pass more legislation to ensure that Medicare doctors do not lose out in the long-term. "If not addressed by subsequent legislation, we expect that access to, and quality of, physicians' services would deteriorate over time for beneficiaries," Paul Spitalnic, the actuary for CMS, wrote in a report. Spitalnic wrote that the new payment rates "would be adequate for many years," but he was particularly concerned in years with high inflation. He also raised alarms that the funding package would expire in 2025 — forcing Congress to again confront the problem of provider payments…"
http://thehill.com/policy/healthcare/238452-medicare-agency-house-bill-doesnt-entirely-solve-doc-fix-problem
CMS draft rule would ease EHR program demands
"The CMS intends to give more flexibility to hospitals, office-based physicians and other healthcare providers to meet federal targets for the meaningful use of electronic health records, according to a proposed rule the agency issued late Friday. Chief among the changes in the 210-page draft rule is a proposal to standardize the 2015 reporting period for the EHR incentive-payment program to 90 consecutive days of achieving meaningful-use criteria.  Under the current rules, some providers risk losing incentive payments or face Medicare reimbursement penalties if they fail to meet meaningful-use targets for a full calendar or fiscal year.  The agency also wants to change the reporting year for hospitals to the calendar year. Since the beginning of the program in late 2010, hospitals have been required to meet their meaningful-use targets in their fiscal year, while physicians and other eligible professionals were obliged to use the calendar year. This year, both groups would use the calendar year for their reporting period.  The CMS additionally plans to eliminate some requirements that have become routine and reduce some other demands. For example, in an effort to jump-start patient participation in the electronic exchange of their healthcare information, eligible providers are required under the meaningful-use requirement to have 5% of their patients use technology to electronically download, view and transmit their medical records. The proposed rule would reduce that requirement to having a single patient download, view and transmit his or her records. The proposed changes are subject to a 60-day comment period. A final rule will be drafted after that and could be issued this summer. This latest round of rulemaking mirrors a similar approach last spring when the CMS issued a proposed rule giving more flexibility in Stage 1 and Stage 2 requirements for the incentive payment program, an action that was followed in late August with a final rule. "The 90-day reporting period was absolutely critical if we were to continue on the path to success" with the meaningful-use program said Robert Tennant, senior policy advisor with the Medical Group Management Association. "It's a very important step for the agency."…"
http://www.modernhealthcare.com/article/20150410/NEWS/304109979
Missouri health care navigator law pre-empted, court rules
"An appeals court ruled Friday that Missouri can't limit health insurance navigators' ability to help people obtain insurance under President Barack Obama's health care law – a ruling that advocates say could have implications for other states that have instituted similar restrictions. The 8th Circuit Court in St. Louis blocked some parts of a Missouri law that limits the information certified counselors authorized by the health care law could give people seeking health insurance. However, the court said the state can institute licensure requirements for navigators and counselors. At issue was a 2013 Missouri law that had set limitations on people helping others to sign up for health insurance. The court ruled that those limitations conflict with federal rules that supersede them. "The court made clear that consumer assisters in Missouri are unrestricted by those provisions and they can help enroll people in health insurance," said Jay Angoff, a lawyer in the case who used to oversee implementation of the health care law for the federal government. The Missouri law had been on hold since January 2014 while courts considered the matter. The court blocked a prohibition on navigators or certified application counselors giving advice on health plans or discussing health plans not listed on the federal healthcare.gov website. The court's decision also blocks a requirement for counselors to direct consumers who have had insurance through an agent or broker to talk to an insurance provider instead…"
http://www.washingtontimes.com/news/2015/apr/10/missouri-health-care-navigator-law-pre-empted-cour/?utm_source=RSS_Feed&utm_medium=RSS
People in Texas, Florida more likely to have medical bills
"A new study finds people are significantly more likely to put off care and have trouble paying medical bills in Texas and Florida, which have not expanded Medicaid under ObamaCare. The study from the Commonwealth Fund, a health research organization, uses survey data to compare the four largest states: California, New York, Texas and Florida. It finds higher access to healthcare in California and New York, which have expanded Medicaid. The uninsured rate is 12 percent in New York and 17 percent in California, compared to 21 percent in Florida and 30 percent in Texas, it finds. In New York and California, 18 percent of people had a medical problem but did not visit a doctor because of cost constraints. In Florida and Texas, the rate is higher, at 29 percent and 26 percent, respectively. Likewise, in New York and California, 11 percent and 9 percent of people, respectively, were contacted by a collection agency about medical bills. In contrast, in Florida and Texas, the rate is 17 percent and 21 percent…."
http://thehill.com/policy/healthcare/238440-study-finds-texas-and-florida-lag-in-health-coverage
Ted Cruz could transform Obamacare debate by offering true alternative
"When it comes to healthcare policy, Sen. Ted Cruz is in many ways emblematic of the Republican Party as a whole. The Texas Republican catapulted himself to the national political stage through his fierce opposition to President Obama's healthcare law – but he hasn't offered his own detailed alternative. In other words, like his party, when it comes to healthcare, Cruz is known much more by what he's against than what he's for. Were he to present a detailed market-based alternative, it would transform the nature of the healthcare policy debate and also bolster his presidential campaign. To start, it's worth pointing out that last month, Cruz did introduce a bill known as the Health Care Choices Act that was pitched as an alternative to Obamacare. But beyond repealing much of Obamacare, it did very little to change healthcare system. The only reform to the pre-Obamacare status quo in the legislation is a provision that would allow insurance to be purchased across state lines. That would be a step toward a market-based system, but wouldn't go nearly far enough. A central barrier to the creation of a true free market for healthcare is that in the United States, Americans are left with very limited control over their own healthcare dollars. Because they're insulated from the cost of medical care by the government or their employers, they have little incentive to shop around for the most cost-effective care, and even if they wanted to, healthcare prices remain so opaque that typical consumers wouldn't know where to start if they wanted to seek out affordable care. This is a problem that Obamacare made worse, but it's one that existed before Obamacare and that would remain even if the law were fully repealed…"
http://www.washingtonexaminer.com/ted-cruz-could-transform-obamacare-debate-by-offering-true-alternative/article/2562812?custom_click=rss
'IF YOU LIKE YOUR PLAN' PROMISE STARTED WITH HILLARY CLINTON'S '90S HEALTHCARE PITCH
"A hand-written page of notes dating to 1994 shows that Hillary Clinton planned to use the same pitch for health reform which would later be dubbed the Lie of the Year after President Obama adopted it to sell Obamacare. The 21-year-old memo is like a glimpse of the embryonic form of one of the most breathtaking political lies of the Obama era. Under a heading which reads, "Elements of reassurance," an unidentified staffer wrote, "If you like your Blue Cross you can keep your BC." And below that a note extending this claim to Aetna, Prudential, and any similar insurer…"
http://www.breitbart.com/big-government/2015/04/10/if-you-like-your-plan-promise-started-with-hillary-clintons-90s-healthcare-pitch/
How not to fix the VA
"Eight months ago, President Obama put on a grand show for the troops. Surrounded by new Secretary of Veterans Affairs Bob McDonald, assorted politicians, military leaders and a bevy of TV cameras, the commander-in-chief signed the Veterans Access, Choice and Accountability Act. He's good at inking things. Obama condemned the "inexcusable conduct" at VA hospitals across the country (and under his own watch). He vowed to "do right by all who served under our proud flag." He promised America's veterans new "reform," "resources," "timely care" and an end to the disgraceful disability backlog. The bill he signed, in case you'd forgotten, included $10 billion in emergency funding to pay for veterans to go outside the chronically dysfunctional VA system if they are facing long wait times or live 40 miles or more from a VA facility, plus another $6.3 billion to set up 27 new clinics and hire doctors, nurses and other medical staff. So, how's it all working out? About as well as every other "success story" Obama has signed his name to — abysmally, ineffectually and incompetently. Take Obama's hyped plan to expand health-care access to those who live far from a VA facility. Obtuse federal bureaucrats interpreted "40 miles" in the narrowest way possible, applied an "as the crow flies" distance rule inconsistently and excluded untold numbers of vets. It took more than a year — and concerted pressure from vets' groups and GOP lawmakers — for the administration to "clarify" its confused eligibility standards just two weeks ago. What about "accountability"? Obama bragged last August that "we've already taken the first steps to change the way the VA does business. We've held people accountable for misconduct . . . We should have zero tolerance for that." Looks like the VA bosses in Shreveport, La., didn't get the memo. As Tori Richards of Watchdog.org reported last month, a mental-health-services worker who exposed use of a secret appointment waiting list there was ignored for a year. Instead of accountability for the wrongdoers, the VA employee who blew the whistle, Army vet Shea Wilkes, became the subject of a criminal investigation.
And how's that new facility construction campaign going? The VA's atrocious edifice complex has been a problem for decades under both Democratic and Republican administrations. Nothing's changed under the era of hope and change. In Colorado, the new Aurora VA hospital has become another in a long line of government spending cesspools.
The $600 million, 184-bed facility is now estimated to cost at least $1.7 billion after a reckless parade of design changes, cost overruns and mismanagement — and may not be ready until 2017. "Accountability"? Pfffft. The head of the VA's Office of Acquisition, Logistics and Construction responsible for the waste was allowed to resign with a full federal pension and retention of nearly $60,000 in bonuses earned during the fiasco…"
http://nypost.com/2015/04/10/how-not-to-fix-the-va/
Vermont man taking on ObamaCare over abortion mandate
http://www.onenewsnow.com/legal-courts/2015/04/10/vermont-man-taking-on-obamacare-over-abortion-mandate#.VSh1aqaWvKA
IMMIGRATION:
Report: 39,000 Unaccompanied Alien Children Expected to Enter U.S. in FY 2015 (continuation of previous article)
"Approximately 39,000 unaccompanied alien children will enter the United States this fiscal year if the current pace continues, according to a new report from the Migration Policy Institute. If the report's prediction holds true, the migration of unaccompanied alien children to America in fiscal year 2015 would be the second largest influx of such children since fiscal year 2008. The Migration Policy Institute credits the Obama administration with stemming the flow of unaccompanied alien children, and notes that more than 68,000 such children came through in fiscal year 2014. At the time, the report states, the Obama administration "successfully checked the immediate crisis, but they focused exclusively on immediate needs rather than longer-term solutions and they failed either to adequately protect vulnerable immigrants or to prevent future unauthorized flows."…"
http://www.nationalreview.com/article/416759/report-39000-unaccompanied-alien-children-expected-enter-us-fy-2015-ryan-lovelace
Now illegal immigration flights paid by taxpayers
Obama 'gets to admit whoever he wants to let into the country'
"The Obama administration has begun implementing a program to fly to the United States at taxpayer expense unaccompanied minors from the Central American countries of Guatemala, El Salvador and Honduras if the "children" under 21 have a parent legally residing in the U.S. "Americans will be outraged to learn their tax dollars are being used to help illegal aliens here in the United States bring their illegal-alien children here as well," Tom Fitton, president of Washington-based Judicial Watch told WND. "The Obama administration wants to prevent another surge of Central American unaccompanied minors coming across the border like we saw last year." Fitton was doubtful the State Department program would stem the tide of Central American youth making the dangerous trek through Mexico. "What the Obama administration has managed to do is create a new surge of refugees and paroles that are going to accompany the surge of Central American youth crossing Mexico this summer despite the State Department program," Fitton said. "It looks to me like as far as the Obama administration is concerned, there ought to be no border." Mark Krikorian, the executive director of the Washington-based Center for Immigration Studies, confirmed that under the State Department program, the Obama administration will fly children at taxpayer expense into the U.S. as refugees, and the ones who don't qualify as refugees are going to be admitted under parole. "What it amounts to is that President Obama just gets to admit whoever he wants to let into the country," he said. Krikorian pointed out the parole part of the State Department program allows illegal immigrant parents as well as their children to enter the U.S. legally with government permission. "The law talks about parole in very narrow terms, only to be used in limited, emergency circumstances like someone needs surgery and he would not get visa permission otherwise," he noted. The Obama administration, however, he said, is "asserting the parole power allows the president to let in the country anyone the president wants to let in the country, for whatever reason the president says, in any number from anywhere." "That's essentially the basis for this State Department program," Krikorian said. He pointed out the 1980 Refugee Act requires an annual limit that the president sets with Congress to fix a numerical maximum of the refugees from specific countries that are allowed to enter the country legally. "What President Obama is adding to the refugee authority under this act is a parole provision escape hatch that allows Obama to admit anyone not qualifying as a refugee," Krikorian said. "Then, the minute the parolee gets in the country, their lawyer can apply for political asylum, which ends up as being the same thing as if the person came here as a refugee," he explained…"
http://www.wnd.com/2015/04/experts-flying-illegals-program-gives-obama-free-rein/
Homeland Security Releases Emails Showing Political Influence for Sony, Time Warner Projects
The newly released documents buttress a report issued late last month detailing how an immigration director was swayed with respect to hundreds of millions of dollars in film and TV investments under the EB-5 visa program.
"The U.S. Department of Homeland Security's inspector general has released hundreds of pages of emails plus other documents in support of its investigation of improper influence on the EB-5 immigration program. Many of the documents discuss hundreds of millions of dollars in financing for film and television productions from Sony Pictures and Time Warner with prominent politicians including former Pennsylvania governor Ed Rendall and the office of former Los Angeles mayor Antonio Villaraigosa interjecting in an effort to get approvals. Since inception in 1990, the EB-5 visa program allows foreign nationals to become conditional permanent residents upon an investment of at least $500,000 for a qualifying project that creates American jobs. Entertainment studios begun to eye the program to get film investment capital, but some projects have been rejected. For example, in 2009, Lionsgate was denied funding from EB-5 investors because it was determined that the studio was not legally obligated to accept the funding. After a whistleblower stepped forward, DHS's inspector general looked into whether Alejandro Mayorkas, former director of United States Citizenship and Immigration Services, gave special treatment to politically-connected applicants and exerted improper influence in the adjudication of the EB-5 program. A core part of the investigation looked into Mayorkas' order reversing a decision denying funding of Sony movie projects. He's also said to have handpicked a review board to review a separate series of Time Warner movie projects. Late last month, a report about the investigation was released. The report's discussion on how Senate Majority Leader Harry Reid intervened over some Las Vegas projects and how Virginia governor Terry McAuliffe interjected for an electric car company commanded the most press attention, but the report also dealt significantly with the proposed projects involving Lionsgate, Sony and Time Warner. Sony was initially denied for the same reason that Lionsgate gate rejected. But then Mayorkas got lobbied. According to one newly released email from Katherine Hennigan, senior policy director in the Los Angeles Mayor's office, she wrote of "an apparent misunderstanding of what the standard financing practices in the film/TV industry are" and urged cooperation as "delays are now starting to jeopardize the attractiveness of this vital program to our local Film Studios."…"
http://www.hollywoodreporter.com/thr-esq/homeland-security-releases-emails-showing-787829
PROFESSOR HAMMERS STUDY THAT CLAIMS MORE H1-B VISAS MEANS MORE AMERICAN JOBS
"A University of California, Davis professor is scoffing at a new report from the libertarian Niskanen Center that claims the importation of high-skilled immigration helps job creation in the U.S. "The tech industry may claim a shortage of STEM workers, but they seem to have no shortage of researchers in pro-industry think tanks who can write reports promoting the H-1B work visa program. The new kid on the block in this speciality is David Bier," Norman Matloff, a computer science professor, wrote Thursday at his blog "Upon Closer Inspection." Earlier this week the The Niskanen Center's Bier argues Congress should liberalize the H1-B visas system because it serves as a job creator, and not — as many have argued — a factor in the lack of tech jobs for and lay offs of American workers. "Opponents of the H-1B high-skilled work visa argue that businesses use it primarily to replace American workers with cheaper foreign substitutes, taking jobs from native-born workers and undercutting their wages. But the data show that over the last decade, as businesses have requested more H-1Bs, they also expanded jobs for Americans," Bier's executive summary reads. Matloff speculates that the study is tied to "industry money," saying that while the study largely amounts to a "rehashing of old arguments" he does take a new angle on the matter that ironically, Matloff writes, goes against Bier's theory…."
http://www.breitbart.com/big-government/2015/04/10/professor-hammers-study-that-claims-more-h1-b-visas-means-more-american-jobs/
Hispanics Voice Overwhelming Support for Obama's Actions on Immigration
A poll finds that a majority of all Americans, and 78 percent of Hispanics, approve of his executive order.
"In a measure of the challenge Republicans could face with Hispanic voters next year, President Obama's executive action to legalize millions of undocumented immigrants drew significant support from all elements of that community in a new opinion survey this week. The survey, co-sponsored by MSNBC and Telemundo and conducted by the Marist Poll, found that 57 percent of all adults and 78 percent of all Hispanics approved of Obama's executive action last year to provide legal status—but not citizenship—for as many as five million immigrants illegally in the United States. Republicans, meanwhile, have almost universally condemned Obama's decision. Andrew Hanen, a U.S. District court judge in Texas, ruling in a lawsuit brought by 26 Republican-leaning states, has issued an injunction blocking the order. (The administration is appealing.) In January, all but 10 House Republicans voted to overturn the decision. In the Senate, Democrats used procedural tools to block Republicans from bringing a repeal measure to a vote. The issue looms as a point of clear contrast in the 2016 presidential race as well. While Hillary Clinton, the presumptive Democratic nominee, has endorsed Obama's action, the leading GOP presidential candidates have already pledged to reverse it if elected. Even possible candidates who at various points have supported a legislated pathway to citizenship for undocumented immigrants—including former Florida Gov. Jeb Bush, Florida Sen. Marco Rubio, and South Carolina Sen. Lindsey Graham—have denounced Obama's unilateral action. But the MSNBC/Telemundo/Marist poll found that Obama's action enjoys lopsided support even in the corners of the Hispanic community that Republicans consider most open to them for 2016. The survey, conducted from March 23 to April 5, included an oversample of Hispanic respondents, allowing for more detailed analysis of subgroups within that community."
http://www.nationaljournal.com/next-america/newsdesk/hispanics-voice-overwhelming-support-for-obama-s-actions-on-immigration-20150410
McCain, Flake vow push for banking fix, immigration legislation
"Arizona Sens. John McCain and Jeff Flake vowed Friday to keep working to alleviate border banking issues and push for immigration-law change. In a joint appearance hosted by the Tucson Hispanic Chamber of Commerce, McCain said he is continuing to work with border community officials and banks to improve banking access. Some major banks have closed accounts of some companies doing cross-border business, and in some cases left the border market, amid fears over penalties they could face due to stepped-up U.S. enforcement of money-laundering laws. That has left many companies without critical banking services. McCain said he had the CEO of banking giant Citigroup in his office recently and asked him for a letter explaining "what changes need to be made to enforce the laws while giving access to banking services." McCain and Flake have called for hearings on the banking issue and have met with regulators on the issue. Flake said he expects the Senate will hold a hearing on the issue soon. The two Republican senators also reiterated their support for comprehensive changes in immigration laws. Flake recalled that in his freshman year as a senator in 2013, McCain persuaded him to join the immigration-law push by a group including McCain and other Republicans and Democrats, who came to be known as the "Gang of Eight." "When I got to the Senate two years ago, Senator McCain convinced me to join a gang," Flake quipped, adding that he felt the legislation — which included a path to citizenship and other provisions opposed by many Republicans — was a step in the right direction.
"We felt we moved the ball forward, but the House didn't pick it up," he said. Flake said President Obama's "piecemeal" executive orders on immigration have made comprehensive change more difficult. McCain said immigration legislation is badly needed and would provide a much-needed boost to Arizona's economy. "We need to help all these young people to work and save and improve their lives. … We need to give the 11 million people here a path to citizenship," McCain said. "I think we this would have a dramatic impact on our economy.".."
http://tucson.com/business/local/mccain-flake-vow-push-for-banking-fix-immigration-reform/article_4a36bb6a-98e4-5cbb-9d4c-2e7b2a5d21e8.html
Latino congressman to stump for immigration reform in Yakima
"U.S. Rep. Luis Gutierrez, D-Illinois, will stump for immigration reform in Yakima on April 25, a spokesman said Thursday. Gutierrez, a 12-term congressman who has been one of Congress's most vocal supporters of comprehensive immigration reform and the president's executive actions on the issue, will appear in Yakima as part of a nationwide tour. Gutierrez, who last appeared in Yakima in 2013, will address a group at Gonzaga University in Spokane that morning and will speak at the Unitarian Universalist Church of Yakima at 6 p.m. Gutierrez recently came under fire from conservative critics for his promotion of a deportation "toolkit," a pamphlet citing current laws and executive actions undocumented immigrants can use if they're arrested by immigration officials to show why they shouldn't be deported. Gutierrez said it protects families and reminds local officials of current protocols…"
http://www.yakimaherald.com/news/latestlocalnews/3069236-8/latino-congressman-to-stump-for-immigration-reform-in
California may shield immigrants charged with drug crimes from deportation
"When Jesús Cordero was arrested for Ecstasy possession, his lawyer offered what seemed like an obvious solution: Plead guilty and undergo drug counseling. Once Cordero completed the course, the charges would be dismissed. It's a popular option for Californians charged with minor drug crimes who seek to avoid jail time and clear their records. But for immigrants such as Cordero, who was then living in the United States illegally, such a plea can trigger their deportation. Now, in a state that has both liberalized immigration laws and eased punishments for drug crimes, legislators will soon consider a measure that could shield immigrants from such consequences. The proposal addresses a difference between state and federal law. Although California considers minor drug charges to be wiped away once a defendant finishes treatment, nearly all drug convictions still stand under federal immigration law — and can set off deportation proceedings. That applies to immigrants without legal papers and those with green cards. "There has been this real gap between California's law and federal policy that has created serious consequences for people," said Angie Junck, an attorney with the Immigrant Legal Resources Center, a proponent of the new measure…."
http://www.latimes.com/local/politics/la-me-pol-drugs-deportation-20150410-story.html
Walker: Immigration policy should protect American wages as well as the border
"Ever since Scott Walker began engaging on the national stage, he's been dogged by questions about his policies on immigration. The Wisconsin governor admits that his position has changed from a few years ago, a change he attributes to having more opportunity to study the issue now that the cycle of elections in Wisconsin has finally played all the way out. Still, Walker has had some trouble defining the issue in a way that makes him stand out from the field. Did he succeed last night? In an interview with Sean Hannity, Walker said that immigration policy should have as its first principle the protection and improvement of American wages, and not just the crisis management of today (via Daniel Halper):…"
http://hotair.com/archives/2015/04/10/walker-immigration-policy-should-protect-american-wages-as-well-as-the-border/
SPENDING/BUDGET/ECONOMY:
Republicans work against deadline to pass budget; Obamacare hopes hang in balance
"Congressional Republicans are likely to miss an April 15 deadline the law sets for passing a unified budget, with lawmakers set to return from a two-week break on April 13, with plenty of differences still to hash out between the House and Senate over everything from the size of spending cuts to revamping Medicare. A unified budget would be Congress' first since 2009 — a plan that helped ease passage of Obamacare — and Republicans hope this one will create a path to repealing that same law, as well as eliminating annual deficits within a decade. Analysts said reaching a final deal between House and Senate Republicans, who control both chambers, should be relatively easy, both because of the number of areas where they agree, and because a final deal is necessary for Congress to have a chance to use "reconciliation," which is the budget tool that would help repeal Obamacare while sidestepping a Democratic filibuster in the Senate. "It will be viewed as a test of whether they can govern," said Maya MacGuineas, president of the Committee for a Responsible Federal Budget. Both chambers call for repeal of the Affordable Care Act, the official name of President Obama's health law, though the plans keep the revenue from Obamacare tax increases. Both plans also pump $96 billion into war spending as a gimmick to boost the Pentagon budget without breaking the budget caps Congress and Mr. Obama agreed to several years ago. The House plan, written by Budget Chairman Tom Price, Georgia Republican, calls for spending $5.5 trillion less than currently projected over the next decade, while the Senate plan, written by Senate Budget Committee Chairman Michael B. Enzi of Wyoming, would spent $5.1 trillion less — a difference analysts said should be easily bridged when the two chambers meet in a conference committee…"
http://www.washingtontimes.com/news/2015/apr/9/obamacare-repeal-hopes-hurt-if-republicans-fail-to/
Blacks Lose Ground under Obama
"…These and other Republicans should ask black Americans for their votes from now through November 2016. They should do so by challenging blacks to ask themselves an honest question: –"What, exactly, have you gained by handing Obama 95 percent of your votes in 2008 and 93 percent in 2012?" This economy has left blacks with little to show for their loyalty to Obama and the Democrats. The unemployment rate has fallen under Obama, from 7.8 percent when he was sworn in on January 20, 2009, to 5.5 percent last month. Though less dramatic, joblessness has dropped for black Americans (from 12.7 to 10.1 percent) and black teenagers (from 35.3 to 25.0 percent). From there, things get bleak.
–U.S. labor force participation has declined during that same period, from 65.7 to 62.7 percent. For blacks in general, the damage was a bit lighter, dipping from 63.2 to 61.0 percent of available employees in the work pool. For black teenagers, however, this number deteriorated — from 29.6 to 25.7 percent.
–The percentage of Americans below the poverty line inched up, the latest available Census Bureau data found, from 14.3 to 14.5 percent overall — between 2009 and 2013. For black Americans, that climb was steeper: The 25.8 percent in poverty rose to 27.2 percent.
–Real median household incomes across America retreated across those years, from $54,059 to $51,939. Though less pronounced, such finances also reversed for black Americans, from $35,387 to $34,598.
–Food Stamp recipients between 2009 and 2013, the most recent Department of Agriculture figures show, rose from 32.9 million to 47.1 million Americans. Meanwhile, the equivalent number of blacks soared from 7.4 million to 12.2 million.
–Home ownership slipped from 67.3 percent of Americans in the first quarter of 2009 to 64.0 in the fourth quarter of 2014.
For blacks, that figure slid from 46.1 to 42.1 percent. For further details and analysis, see this chart…."
http://www.nationalreview.com/article/416735/blacks-lose-ground-under-obama-deroy-murdock
Obama on Advice He'd Give to 2008 Obama: I Should've "Warned" Americans It "Would Take Some Time" For Economy To Recover
http://www.realclearpolitics.com/video/2015/04/10/obama_on_advice_he_would_give_to_2008_obama_i_should_have_warned_the_american_people_would_take_some_time_for_economy_to_recover.html
Obama: I should have said that the recovery would take a really long time in 2008
"Regrets, he's had a few. But most of them have had to do with the rosy picture he painted of what the economy would look like following a swift infusion of "Obamanomics." The president spent much of his time on the post-campaign campaign trail in 2009 promising that the unprecedented sum of money passed by Congress as part of the American Recovery and Reinvestment Act (the stimulus) would have a speedy and positive effect on the economy. Roads, bridges, and "shovel-ready" jobs would quickly put Americans back to work. When that massive sum of borrowed money failed to have its intended effect on the unemployment rate, Obama realized and confessed too late that "there's no such thing as shovel-ready projects." Oops. The president's latest lament is also about how he approached the economic recovery when first taking office. While Obama did not express any regret over his administration's impulse to pass the failed stimulus and forge doggedly ahead with health care reform, he did confess that he regretted not preparing the American people for hard years that lay before them. In a town hall appearance in Jamaica on Wednesday, Obama admitted that he was too sanguine about the state of the economy and had misled the public about the effectiveness of his economic policy preferences. "I would have probably advised was that I might have needed to warn the American people and paint a picture for them that was more accurate about the fact that it would take some time to dig ourselves out of a very big hole," Obama said after he was asked what advice he would give to his younger self in 2008. "With us, we came in just as people were really starting to feel the impacts. And trying to paint a picture that we'll make it but it's going to take some time, and here are the steps that we need to take — I think I would have advised myself to do a better job spending more time not just getting the policy right, but also describing it in ways that people understood, that gave them confidence in their own future."…"
http://hotair.com/archives/2015/04/10/obama-i-should-have-said-that-the-recovery-would-take-a-really-long-time-in-2008/
Crocodile Tears For IRS Budget Cuts
"With April 15 just around the corner, it's an appropriate moment to reflect on America's least popular ritual: the annual filing of federal income tax returns.  As in most years, we feel for the millions of taxpayers struggling to make sense of a convoluted tax code. But this year is different. There's an unusual message being propagated in our nation's newspapers and across the airwaves. Tax season means it's time to feel sorry for … (wait for it) the Internal Revenue Service.  You heard that correctly. Listen carefully and you'll hear sob stories about our beleaguered national tax collector. The narrative goes something like this: The IRS is suffering financial abuse at the hands of a stingy Congress. With a reduced budget (a measly $11 billion this year), the agency is so underfunded it can't buy paper clips…"
http://www.forbes.com/sites/taxanalysts/2015/04/10/crocodile-tears-for-irs-budget-cuts/
IRS: Our collections staff is depleted. But don't get the idea we're not pursuing tax cheats
"The Internal Revenue Service says it has been forced to curtail enforcement against tax cheats, a fallout from five years of budget cuts. But after the Federal Eye reported this week that a team of revenue officers in the Dallas area does not have the resources to go after taxpayers who owe less than $1 million — so it can focus on high-rolling delinquencies of $1 million or more — the IRS found itself in a predicament. The agency does not want to give the public the impression that it is not even attempting to collect from cheaters unless they owe huge sums. In fact, thousands of revenue officers across the country, and hundreds in Dallas, are still pursuing lower-dollar tax cheats. Just not as many of them as before. Here's a statement the IRS sent us late Wednesday: "The IRS enforcement workforce has declined more than 5,000 positions since 2010, and that includes a reduction of revenue officers who collect money owed by taxpayers. Given these limitations, we must make difficult decisions on where and how to collect tax revenue based on the amount of taxes owed, available staffing resources and the best collection options available. This can vary by office and other factors.  There is no doubt that we have cut back on personal visits to those who owe money.  While the amount of money owed is significant factor in the workload that is assigned to our revenue officers, it's inaccurate to suggest that we only pursue cases above $1 million and simply ignore collection in other cases.  We have a variety of collection tools available to collect tax debts; personal visits are just one of the options available. The group manager interviewed in Dallas oversees a group of revenue officers that specialize in cases with a balance due of more than $1 million. It's important to note that we have other collection groups that work other less complex cases that have balances due of less than $1 million. Regardless, it is clear with our diminished funding that we do not have enough staffing resources to reach all of the delinquent tax accounts. It's important to keep in mind last year these collection efforts recouped more than $33 billion in tax debts from taxpayers. That's more than three times the IRS budget of $10.9 billion."…"
http://www.washingtonpost.com/blogs/federal-eye/wp/2015/04/10/irs-our-collections-staff-is-depleted-but-dont-get-the-idea-were-not-pursuing-tax-cheats/?wprss=rss_politics
How much did the Obamas and Bidens pay in taxes in 2014?
"President Obama and first lady Michelle Obama earned an adjusted gross income of $477,383 in 2014, and they paid $93,362 in total taxes, according to federal income tax returns released by the White House on Friday. The president's effective federal income tax rate was 19.6 percent. The first couple also donated $70,712 (14.8 percent of their income) to 33 different charities throughout the year. The largest reported donation, $22,012, went to the Fisher House Foundation, an organization that provides lodging and transportation for military families whose loved ones are receiving medical treatment. In a blog post, the White House noted that the president and first lady were impacted by tax hikes on wealthy Americans Mr. Obama signed into law in January 2013. "The president was subject to limitations in tax preferences for high-income earners, as well as additional Medicare and investment income taxes," the post explained. The president and first lady also released their Illinois income tax return, which reflected a payment of $22,640 in state income tax. The 2014 income tax returns of Vice President Joe Biden and his wife, Dr. Jill Biden, were also released on Friday. The Bidens reported $388,844 in adjusted gross income, and they paid $90,506 in total federal taxes, "amounting to an effective tax rate of 23.3" percent, according to the White House. "They also paid $13,661 in Delaware income tax and Dr. Biden paid $3,777 in Virginia income tax," the White House blog explained. "The Bidens contributed $7,380 to charity in 2014, including contributing the royalties received from Dr. Biden's children's book, net of taxes, to the United Service Organizations, Inc."…"
http://www.cbsnews.com/news/obamas-bidens-release-2014-tax-returns/
Top 20% of Earners Pay 84% of Income Tax
And the bottom 20%? They get paid by Uncle Sam. We compare tax burdens as Tax Day approaches.
http://www.wsj.com/articles/top-20-of-earners-pay-84-of-income-tax-1428674384
Obamas pay $93,362 in federal taxes; tax rate of 20 percent
"President Barack Obama and his wife, Michelle, paid more than $93,000 in federal taxes last year on an adjusted gross income of more than $477,000, according to tax returns released Friday by the White House. Their effective tax rate was 19.6 percent, the returns show. The Obamas lowered their 2014 tax bill by claiming nearly $160,000 in itemized deductions, including $70,712 in charitable donations to 33 different charities. Altogether, they donated nearly 15 percent of their income. The largest was a $22,012 donation to the Fisher House Foundation, which supports military families. They also donated $5,000 to Sidwell Friends School, the exclusive private school where daughters Malia and Sasha are enrolled. The 38-page document, which includes the couple's Illinois state income tax return, shows the president made nearly $395,000 in wages. The couple also reported making $94,889 from the sale of Obama's best-selling books. That's down from more than $116,000 the year before. Obama received $51,167 from Random House and $43,722 from Dystel & Goderich Literary Management…"
http://cnsnews.com/news/article/obamas-pay-93362-federal-taxes-tax-rate-20-percent
Obamas earned $477,383 in 2014, paid 19.6 percent in taxes
http://www.washingtonexaminer.com/obamas-earned-477383-in-2014-paid-19.6-percent-in-taxes/article/2562846?custom_click=rss
Obamas' income down slightly in 2014
"President Obama and first lady Michelle Obama reported income of $477,383 in 2014, down about 0.8 percent from last year, according to tax returns released Friday by the White House. The Obamas paid $93,362 in federal taxes, for an effective income tax rate of 19.6 percent. They made most of their income from the president's $400,000 salary, plus about $16,000 in interest and $88,000 in book royalties…"
http://www.washingtontimes.com/news/2015/apr/10/obamas-income-down-slightly-2014/
COMMON CORE:
WHERE COMMON CORE WENT WRONG
Former Indiana Governor Mitch Daniels says we can have local control without sacrificing national standards.
http://www.realclearpolitics.com/video/changing_lanes/2015/04/10/common_cores_solid_foundations.html
MISC.:
'America Is Fed Up': GOP Schedules Votes on Major IRS Reforms Next Week
"The House next week is expected to pass several bills aimed at reforming the IRS, in particular the way the IRS handles applications for groups seeking tax-exempt status. That issue has been highly controversial since it was revealed that the IRS applied extra scrutiny to conservative groups seeking tax-exempt status just before the 2012 election. The resulting scandal forced former IRS official Lois Lerner to leave the agency, although Lerner has so far dodged any punishment for her role. For example, the Justice Department just said it won't prosecute Lerner for her decision not to testify before Congress about her actions in the targeting scandal. GOP leaders say the IRS needs real reform, and quickly, to ensure it doesn't become a political weapon for whichever party runs the executive branch. "The IRS has maliciously targeted individuals and groups simply because of their personal beliefs," House Majority Leader Kevin McCarthy (R-Calif.) told his colleagues on Thursday. "The current system is unfair and America is fed up." Three of the bills up next week deal with the targeting scandal. One of these, from Rep. George Holding (R-N.C.), would try to to ensure the IRS can no longer play politics with tax exempt applications by allowing groups to declare tax-exempt status on their own, without having to wait for the IRS. Another from Rep. Jim Renacci (R-Ohio) calls for the firing of any IRS worker that delays their tasks for political reasons, such as slow-walking the tax-exempt status of a political group. And the third, from Rep. Pat Meehan (R-Pa.), would require the Treasury Department to issue regulations allowing groups to appeal decisions by the IRS not to grant them tax-exempt status. The bills are being considered long after the targeting scandal broke, which shows a lingering resentment among conservatives, and a feeling that reforms are still needed at the tax collection agency. Just last month, some Republicans accused the IRS of quietly working to undo some of the reforms Congress has tried to impose on it, by putting forward a budget plan that doesn't include language related to ending the political targeting of tax-exempt groups…"
http://www.theblaze.com/stories/2015/04/10/american-is-fed-up-gop-schedules-votes-on-major-irs-reforms-next-week/
Sens. McCain and Levin urged IRS to target Tea Party, conservative groups
"Government documents obtained by a top "Inside the Beltway" watchdog group and released on Thursday reveal that Internal Revenue Service's Lois Lerner was strongly urged by Sen. Carl Levin, D-Michigan, and Sen. John McCain, R-Arizona, her assistance in attacking certain non-profit political groups. The organizations they selected for targeting by Lerner were part of the Tea Party and conservative movements. The group that investigates and exposes government corruption, Judicial Watch, released newly acquired IRS documents, including an email from Ms. Lerner in February 2012 requesting she "put together some training points to help them [IRS staffers] understand the potential pitfalls of revealing too much information to Congress." One of the released documents is a Lerner email from 2013 that she was willing to 'take a bullet" for Obama and his White House for the IRS scandal and that she understood why the targeting of Tea Party organizations and other conservative groups may raise questions regarding what did President Obama know and when did he know it. Obama had told the press that he first read about the IRS targeting of conservatives in the newspaper. According to a Judicial Watch officials, "A May 1, 2013, email exchange between Lois Lerner and other top IRS staffers revealed that 11 days prior to Lerner's admission that the IRS had "inappropriately" targeted conservative groups, she met with select top staffers from the Senate Governmental Affairs Committee in a "marathon" meeting to discuss concerns raised by both Sen. Carl Levin (D-MI) and Sen. John McCain (R-AZ) that the IRS was not reining in political advocacy groups in response to the Supreme Court's Citizens United decision. Senator McCain had been the chief sponsor of the McCain-Feingold Act and called the Citizens United decision, which overturned portions of the Act, one of the 'worst decisions I have ever seen.'"…"
http://www.examiner.com/article/sens-mccain-and-levin-urged-irs-to-target-tea-party-conservative-groups
Obama: 'Climate Change Is a Primary National Security Threat'
http://cnsnews.com/video/cnsnews/obama-climate-change-primary-national-security-threat
Global warming didn't give Malia asthma: Column
"President Obama blames global warming for his daughter's asthma. Today that's politically useful spin, but the science says something different. If you're looking for a culprit, it just might be Malia's dad. In an interview Wednesday, in support of a new White House climate change awareness campaign, the president noted that his 16-year-old daughter had asthma when she was 4. He said that as a father, when your child says she has trouble breathing, "the fright you feel is terrible." Fortunately, doctors were able to treat Malia's condition quickly. The president connected his daughter's malady to global climate change. In a discussion Tuesday, he said "all of our families are going to be vulnerable" to global warming-induced health risks because "you can't cordon yourself off from air or from climate." A White House fact sheet connected the dots, saying that asthma rates have more than doubled in the past 30 years, and that "climate change is putting these individuals and many other vulnerable populations at greater risk of landing in the hospital" like Malia. The good news is that there is less reason for alarm than the White House suggests. The Environmental Protection Agency cautions that "outdoor air pollution and pollen may also worsen chronic respiratory diseases, such as asthma." Yet the EPA also reports that our air quality has substantially improved; aggregate emissions of common pollutants have decreased 62% between 1980 and 2013. It is unlikely that cleaner air is causing the increase in asthma. Whether there is a link between asthma and global warming, Malia herself hasn't really experienced much. The high school junior was born in 1998, when temperatures spiked. By some measurements, the world hasn't warmed significantly since then. Which brings us back to her father and his Marlboros. The president, who quit smoking years ago, has long kept his tobacco use out of doors. That's a common-sense tactic for folks who have trouble quitting. But sometimes, science can show that common sense has less sense than you think…"
http://www.usatoday.com/story/opinion/2015/04/09/smoking-global-warming-obama-asthma-column/25529419/
EPA Chief Denies Science Behind Poll Showing No One Cares About Global Warming
"EPA Administrator Gina McCarthy said Friday that she puts no faith in a major poll done in January that showed Americans generally don't see global warming as a priority for the country. Pew Research Center released the results in January, which said that of 23 issues, "global warming" was the second to last on the list when it comes to people's priorities for the country. "Scientific research" polled higher, and "global trade" was dead last. The broad issue of "environment" polled about in the middle for those polled, and the top three were terrorism, the economy and jobs. But in an event hosted by the New Republic Friday, McCarthy rejected the poll's findings, and said Americans actually care quite a bit about global warming. "You've got to read other polling that's been done, because in my opinion, since the president has really stepped up and taken a leadership role here, a very vocal and visible one, the dynamics have changed considerably," she said. "And there are things that have happened in that intervening time that continue the momentum forward."…"
http://www.theblaze.com/stories/2015/04/10/epa-chief-denies-science-behind-poll-showing-no-one-cares-about-global-warming/
Administration formally starts review of Shell's Arctic drilling plan
"The Obama administration formally kicked off its full review Friday of Royal Dutch Shell's application to restart oil and natural gas drilling in the Arctic Ocean. Shell hopes to drill an exploratory well this summer in the Chukchi Sea north of Alaska, and it has a lease on the area's drilling rights. But before Shell can drill, its detailed drilling plan must pass federal muster. The Interior Department's Bureau of Ocean Energy Management (BOEM) said Friday that it completed its preliminary review of Shell's March 31 application and determined that it can move on to full review. "We will be carefully scrutinizing this revised [exploration plan] to determine whether it meets stringent environmental and regulatory standards," James Kendall, the director of BOEM's Alaska offshore region, said in a statement. BOEM has 30 days to review the application and prepare an environmental assessment of it. The agency also released the plan publicly and is inviting public comment on it…"
http://thehill.com/policy/energy-environment/238497-obama-admin-formally-starts-review-of-shells-arctic-drilling-plan
Obama's 'dark money' order
"President Obama is being pressured to sign an executive order forcing federal contractors to disclose their political donations. Campaign finance activists say he must do so to fulfill unmet promises to get "dark money" out of politics. Obama has repeatedly decried the Supreme Court's Citizens United decision, which removed restrictions on the amount of money large corporations and unions may donate to political campaigns. But the White House has kept the issue on the back burner, especially since Republicans unsympathetic to the president's appeals took over both chambers of Congress this year. Advocates say Obama should continue his practice of side-stepping Congress with executive orders and force federal contractors' political donations into the open. The president has already signed executive orders raising the minimum wage for federal contract workers and giving those employees new discrimination protections…"
http://www.washingtonexaminer.com/obamas-dark-money-order/article/2562807?custom_click=rss
Nerd Prom: Film shows how cozy reporters are with White House
"Reporters in the national press are all in bed with their powerful government sources, and that is proven each year during White House Correspondents' Dinner week. That's the conclusion of a new documentary directed by a former reporter at one of Washington, D.C.'s biggest news publications. Patrick Gavin, who most recently worked as a journalist for Politico until leaving in 2014, chronicles in his film the evolution of the White House Correspondents' Dinner from a small annual gathering of journalists and West Wing officials in the 1920s to the multimillion dollar week-long power-jockeying event it has become today…"
http://www.washingtonexaminer.com/nerd-prom-film-shows-how-cozy-reporters-are-with-white-house/article/2562825
GUARDIAN CAUGHT LYING ABOUT RAND PAUL WALKING OUT OF INTERVIEW
"The same mainstream media that regularly gives tongue baths to Barack Obama is currently coordinating a narrative around Republican Senator Rand Paul's temperament. Earlier this week, NBC's Chuck Todd and the Washington Post's Chris Cillizza denigrated their female colleagues by suggesting Paul needs to be nicer to them. This line of attack paints Paul as both a sexist and temperamental. Friday, The Guardian tried to join this Ready-For-Hillary pile on but was caught lying."
http://www.breitbart.com/big-journalism/2015/04/10/guardian-caught-lying-about-rand-paul-walking-out-of-interview/
ATTORNEY GENERAL ERIC HOLDER WARNS DOJ EMPLOYEES AGAINST SOLICITING PROSTITUTES
"Attorney General Eric Holder is warning Justice Department employees against soliciting prostitutes. In a memo issued department-wide Friday, Holder reminded DOJ personnel that the solicitation of prostitutes is forbidden while employed with the department. "I want to reiterate to all Department personnel, including attorneys and law enforcement officers, that they are prohibited from soliciting, procuring, or accepting commercial sex," Holder wrote in the memo, obtained by The Washington Post. "This rule applies at all times during an individual's employment, including while off duty or on personal leave, and applies regardless of whether the activity is legal or tolerated in a particular jurisdiction, foreign or domestic." Holder notes that those employees "who violate these prohibitions will be subject to suspension or termination." He added that the rule also applies to contractors and grant recipients. The memo comes following a recent inspector general report that revealed Drug Enforcement Administration personnel allegedly participated in "sex parties" with prostitutes in Columbia, hired by drug cartels…"
http://www.breitbart.com/big-government/2015/04/10/attorney-general-eric-holder-warns-doj-employees-against-soliciting-prostitutes/
Obama losing his advantage among Jewish voters
"Is President Obama losing the support of U.S. Jews? The approval gap between Jews and all voters is the lowest it has been since he took office — a sign that a group often relied on by the Democratic Party for strong support may be wavering. After Obama took office in January 2009, 77 percent of U.S. Jews approved of him, compared to 63 percent of all Americans. Over the past six years, approval in both demographics has fluctuated over time but the gap has stayed around an average of 13 points. The gap has narrowed to just eight percentage points, however, according to a new Gallup poll. Currently, 54 percent of Jews approve of Obama, compared to 46 percent of all Americans. Obama's approval rating among both groups has gone up since the second half of 2014, and the gap has in fact narrowed from 10 points (52 percent to 42 percent) to just eight for the first half of 2015 — even in the face of very visible tension between Obama and Israeli Prime Minister Benjamin Netanyahu over the recent nuclear agreement with Iran…"
http://www.washingtonexaminer.com/obama-losing-his-advantage-among-jewish-voters/article/2562830?custom_click=rss
Jewish voters have turned against Obama more than most. But what about everyone else?
http://www.washingtonpost.com/blogs/the-fix/wp/2015/04/10/jewish-voters-have-turned-against-obama-more-than-most-but-what-about-everyone-else/?wprss=rss_politics
Red vs. Blue: A history of how we use political colors
http://www.washingtonpost.com/blogs/the-fix/wp/2015/04/10/red-vs-blue-a-brief-history-of-how-we-use-political-colors/?wprss=rss_politics
GOP presidential hopefuls seek support at NRA convention
"Thousands are flocking to Nashville for the National Rifle Association's annual convention. That includes a list of Republican presidential hopefuls like Sen. Ted Cruz and Sen. Marco Rubio looking to rally the base. Nancy Cordes reports on how their messages could translate to major support from an influential organization."
http://www.cbsnews.com/videos/gop-presidential-hopefuls-seek-support-at-nra-convention/
Republican Candidates Didn't Just Talk Guns at NRA Event
"Most of the candidates talked about Iran, ISIS and religious freedom
Republican presidential hopefuls talked about a lot of things other than guns at a National Rifle Association conference Friday. Almost the entire GOP field of likely candidates spoke at the NRA's Institute for Legislative Action leadership forum: Former Florida Gov. Jeb Bush, Texas Sen. Ted Cruz, Florida Sen. Marco Rubio, Wisconsin Gov. Scott Walker, retired neurosurgeon Ben Carson, former Texas Gov. Rick Perry and Louisiana Gov. Bobby Jindal were all on the docket, among others. And while each of them touched on gun rights and the Second Amendment, they all broadened the theme of freedom to speak about other issues that have cropped up in their stump speeches. Many of them spoke about the Middle East: the threat from ISIS, President Obama's foreign policy and the recent framework for a nuclear deal with Iran…"
http://time.com/3818154/nra-conference-presidential-candidates/
EXCLUSIVE–BEN CARSON: 2ND AMENDMENT KEEPS GOVERNMENT FROM DOMINATING THE PEOPLE
http://www.breitbart.com/big-government/2015/04/10/exclusive-ben-carson-2nd-amendment-keeps-government-from-dominating-the-people/
EXCLUSIVE–SEN. TED CRUZ: 2ND AMENDMENT 'A FUNDAMENTAL CHECK ON GOVERNMENT TYRANNY'
http://www.breitbart.com/big-government/2015/04/09/exclusive-sen-ted-cruz-2nd-amendment-a-fundamental-check-on-government-tyranny/
Jeb Bush to Obama: Focus on Islamic extremism, not law-abiding gun owners
http://www.washingtontimes.com/news/2015/apr/10/bush-obama-focus-islamic-extremism-not-gun-owners/?utm_source=RSS_Feed&utm_medium=RSS
EXCLUSIVE — RAND PAUL: VOTERS CRAVE GOP NOMINEE WILLING TO FIGHT FOR CONSERVATISM AGAINST MAINSTREAM MEDIA, DEMOCRATS
http://www.breitbart.com/big-government/2015/04/10/exclusive-rand-paul-voters-crave-gop-nominee-willing-to-fight-for-conservatism-against-mainstream-media-democrats/
With Paul running, GOP foe Lindsey Graham tries to stand in the way
http://www.washingtonpost.com/politics/with-paul-running-gop-foe-lindsey-graham-tries-to-stand-in-the-way/2015/04/10/36aa31b8-c0ed-11e4-9ec2-b418f57a4a99_story.html?wprss=rss_national
Florida Republicans: Rubio betrayed Jeb by running for president
http://hotair.com/archives/2015/04/10/florida-republicans-rubio-betrayed-jeb-by-running-for-president/
In new video, Marco Rubio previews his presidential campaign
http://www.washingtonpost.com/blogs/post-politics/wp/2015/04/10/in-new-video-marco-rubio-previews-his-presidential-campaign/?wprss=rss_politics
Rubio: Obama has been a 'weak president'
"Sen. Marco Rubio of Florida said Friday that President Obama does not grasp that a strong defense — on both the national and individual level — is a mean of protecting from violence, not promoting it. "Weakness, on the other hand is the friend of danger and enemy of peace," Mr. Rubio said during his speech at the annual National Rifle Associated meeting. "President Obama has been a weak president." Mr. Rubio is expected to announce Monday at the Freedom Tower in Miami that he is running for the GOP nomination for president. The freshman lawmaker has called for a more muscular approach to foreign policy and said in his speech Friday that the nation must be a leader on the world stage. "The hard truth is that when America steps back there is simply not a nation wiling or able to fill the void of global leadership and the result is chaos — chaos that manifests itself in regional turmoil, violent extremism, dangers to our people and our global economy," Mr. Rubio said. "Anybody who sees the presidency must recognize that in this century there is no such thing as a remote problem." Mr. Rubio also touted his support of legislation to loosen gun restrictions in Washington and warned that gun-free zones create more targets for criminals…."
http://www.washingtontimes.com/news/2015/apr/10/marco-rubio-obama-has-been-weak-president/?utm_source=RSS_Feed&utm_medium=RSS
Cuba Talks Fire Up Rubio on Eve of Campaign Launch
"When Marco Rubio launches his bid for the presidency on Monday evening, Cuba figures to loom large. The Florida senator and son of Cuban parents will announce his campaign at Miami's historic Freedom Tower, considered the "Ellis Island" of the South because it was the first stop in America for scores of Cubans seeking political asylum after fleeing the Castro regime. But Rubio's announcement comes against another, more current backdrop of renewed relations with his ancestral country that majorities of Americans and Cubans support. By the time Rubio's White House campaign becomes official Monday night, President Obama and Cuban President Raul Castro will have interacted, at the least, at the Summit of Americas in Panama, marking the highest-level meeting between the United States and Cuba in a half-century. The president is also considering removing Cuba from the list of countries considered state sponsors of terrorism. Of the Republicans running for president, perhaps no one has more personal or passionate views of the new Cuba policy than Rubio. In December, when the administration announced a thawing of relations between the two countries, easing a 50-year embargo, Rubio was first out of the gate in opposition to the approach he thought emboldened the Castro regime and gave up U.S. leverage in bringing about democratic change in Cuba, even as the majority of the public showed support for normalizing relations. "I don't care if the polls say that 99 percent of people believe we should normalize relations in Cuba," he said at the time. "I don't care if 99 percent of people in polls disagree with my position. This is my position, and I feel passionately about it."…"
http://www.realclearpolitics.com/articles/2015/04/10/rubio_swims_upstream_in_opposing_closer_ties_with_cuba.html
Mike Lee on 3 GOP Candidates' Strengths, Weaknesses
http://www.realclearpolitics.com/articles/2015/04/10/mike_lee_on_3_gop_candidates_strengths_weaknesses_126222.html
Hillary Clinton to announce presidential campaign on Sunday
"Hillary Rodham Clinton will end months of speculation about her political future and launch her long-awaited 2016 presidential campaign on Sunday, according to people familiar with her plans. The first official word that Clinton will seek the Democratic Party's nomination will come via an online video posted on social media. She'll then make stops in key early voting states, including Iowa and New Hampshire, where she'll hold small events with voters. One Democrat familiar with campaign rollout said Clinton's stops would include visits to people's homes in those early states. The people familiar with Clinton's plans spoke on condition of anonymity because they were not authorized to discuss them publicly. The former secretary of state will be making her second bid for president and will enter the race in a strong position to succeed her rival from the 2008 Democratic primary, President Barack Obama. Clinton appears unlikely to face a stiff primary opponent, though a handful of lower-profile Democrats have said they are considering their own campaigns…."
http://cnsnews.com/news/article/hillary-clinton-announce-presidential-campaign-sunday
Hillary Clinton to announce plans to run for president on Sunday
http://www.washingtonpost.com/blogs/post-politics/wp/2015/04/10/hillary-clinton-to-announce-plans-to-run-for-president-on-sunday/?wprss=rss_politics
Hillary Clinton expected to announce 2016 presidential campaign Sunday
http://www.washingtontimes.com/news/2015/apr/10/hillary-clinton-expected-announce-2016-presidentia/?utm_source=RSS_Feed&utm_medium=RSS
Reports: Clinton to jump into presidential race Sunday
http://www.usatoday.com/story/news/politics/elections/2015/04/10/hillary-clinton-president-announce-sunday/25568329/
Meet the people who will try to get Hillary Clinton elected president
http://www.washingtonpost.com/blogs/post-politics/wp/2015/04/10/meet-the-people-who-will-try-to-get-hillary-clinton-elected-president/?wprss=rss_politics
Wayne LaPierre of NRA: 'Hillary Clinton will bring a permanent darkness'
"Wayne LaPierre, executive vice president of the NRA, unloaded a series of political attacks Friday against former Secretary of State Hillary Clinton, saying the former first lady doesn't have the decency to be the nation's first woman president. Speaking at the National Rifle Association's annual meeting in Nashville, Mr. LaPierre delivered a stinging critique of Mrs. Clinton, who is expected to announce on Sunday that she is running for the Democratic nomination for president. "She will not bring a new dawn of promise and new opportunity," Mr. LaPierre said. "Hillary Clinton will bring a permanent darkness of deceit and despair forced upon the American people to endure."…"
http://www.washingtontimes.com/news/2015/apr/10/wayne-lapierre-nra-hillary-clinton-will-bring-perm/?utm_source=RSS_Feed&utm_medium=RSS
Transparency: Team Hillary mulling over strategies to limit media coverage to "pools"
"If the intent of the "going small" campaign wasn't already obvious enough, MSNBC's Alex Seitz-Wald connects the last remaining dots. Team Hillary wants to run an "intimate" campaign in order to counter the impression that the former First Lady and Secretary of State feels overly entitled to voters' support and higher office, which means doing what other candidates regularly do as part of retail campaigning — smaller events, one-on-one interactions, especially in Iowa where voters expect that approach. Seitz-Wald reports that the campaign has already begun to strategize how that can keep the media from asking too many questions of Hillary Clinton, and that they may impose reporting "pools" — as the White House routinely uses for events. Yes, that won't look arrogant or entitled at all: Still, no one disputes that reporters will end up frustrated at times. Some events may be closed to the press, others may have limited access, and many may have access to only a select "pool" of reporters who represent each type of outlet on behalf of their colleagues. To offset perceptions that's cutting off the press, Clinton may regularly take questions from reporters after events where some were denied access. Or she could prioritize local media and give a few minutes to the local TV affiliate or newspaper, like Obama did during the primary. The format of the events could further inflame relations between the press Clinton, which she acknowledged are "complicated," but pooling coverage may be the only way to satisfy all sides.  After all, Clinton wants reporters to cover her small events as much as they want to cover them. If a touching connection is made with an Iowa voter and there's no reporter around to Tweet it, does it make a sound? Yes, but Clinton wants reporters to cover the events the way she wants, and not ask questions that might otherwise put her on the spot. So which reporters will go along with those plans? The pool selection at the White House gets handled by the correspondents themselves. Something tells me that this will not be the case when it comes to Hillary Clinton's press pools. This approach leaves the campaign with a lot of leverage over the reporters assigned to cover her campaign. Ask a tough question once, and don't hold your breath waiting for another slot in the pool. Nice beat ya got there, kid. Shame if anything happened to it…"
http://hotair.com/archives/2015/04/10/transparency-team-hillary-mulling-over-strategies-to-limit-media-coverage-to-pools/
REPORT: HILLARY SUPPORTED TRADE DEAL AFTER OIL MAGNATE PLEDGED $100 MILLION TO FAMILY FOUNDATION
"Hillary Clinton reportedly supported a Colombian free trade agreement as secretary of state after the founder of the largest independent oil company in Colombia pledged more than $100 million to her family's foundation. The International Business Times report raises more questions about whether foreigners were buying influence with Clinton by donating to the Clinton Foundation. According to the report, Clinton, who had opposed the U.S.-Colombia trade pact when she was running for president in 2008, was silent when workers at Pacific Rubiales, the oil company in question in Colombia, went on strike in 2011 and "the Colombian military rounded them up at gunpoint and threatened violence if they failed to disband." Human rights activists had urged Clinton to oppose the free trade deal with Colombia because such tactics were commonplace in the nation. Frank Giustra, the founder of the oil company in question who now is on the board of the Clinton Foundation, at the time pledged to donate more than $100 million to a join initiative between the Clinton Foundation and Pacific Rubiales, according to the report. And a few months after Bill Clinton golfed with Giustra in 2011, Clinton's State Department praised Colombia's human rights record, asserting that the "Colombian government continued to make progress on improving respect for human rights, both within the Armed Forces and in Colombia at large."…"
http://www.breitbart.com/big-government/2015/04/09/report-hillary-supported-trade-deal-after-oil-magnate-pledged-100-million-to-family-foundation/
How Obama would remove Cuba from terror list
"President Obama's expected announcement that Cuba is to be removed from the U.S. State Sponsors of Terrorism list — and his anticipated face-to-face with Cuban President Raul Castro — are intended to pave the way for the opening of embassies in Washington, D.C. and Havana. It is also meant to showcase the success of the Obama administration's bilateral negotiations with Havana to other Latin American leaders attending the Summit of the Americas in Panama. The U.S is looking to reap the benefit of increased trade with many of the nations attending the summit in Panama, and many of those nations have opposed the U.S. policy of isolating Havana. But Mr. Obama won't be able to make the anticipated move official before the U.S. Congress gets 45 days to review the determination that Cuba is no longer deemed a sponsor of global terrorism. That determination is made by the State Department and handed as a recommendation to the president to act on. CBS News chief White House correspondent Major Garrett reported Friday that the State Department recommendation to remove Cuba from the list was going through the inter-agency process in Washington swiftly, and no top official was expected to object. Mr. Obama was expected to be in position to announce a decision on Saturday, according to senior U.S. officials in Panama. In removing Cuba from the terror list, President Obama must certify to Congress that the country has not supported international terrorism in the last six months and will not likely support it in the future. Although the process gives Congress a role to play and divides the foreign policy powers between the Executive and Legislative branches of government, Congress does not have the power to block the president's decision. The designation of a State Sponsor of Terrorism is based on three laws: section 6(j) of the Export Administration Act, section 40 of the Arms Export Control Act, and section 620A of the Foreign Assistance Act, which together impose sanctions including restrictions on U.S. foreign assistance, and some trade…"
http://www.cbsnews.com/news/cuba-terror-de-listing-how-it-would-work-and-whos-against-it/
What Cuba would gain by dropping off U.S. terror list
"Few on the island doubt that Cuba's removal from the U.S. State Sponsors of Terrorism list is coming. It's a dishonor the nation has carried for 33 years, and which it shares with only Iran, Sudan, and Syria. President Obama is widely expected to make the announcement at the current Summit of the Americas in Panama, where he arrived late Thursday. The summit will also be attended this year, for the first time, by the leader of Cuba, President Raul Castro. But regardless of when the presumed announcement comes there's much expectation of the practical impact the move could have, particularly on Cuba's struggling economy. Orlando Marquez, director of the Catholic Church magazine Palabra Nueva (New Word) of the Archdiocese of Havana, says a decision of this type has been awaited ever since President Obama's December 17 announcement of a Cuba policy turnaround. "I think it will be positive for the reestablishment of diplomatic relations between the two countries," he said. "It will also have repercussions in other countries and international institutions." Those international institutions include banks. Last year, the U.S. Justice Department fined the French bank BNP Paribas nearly $8.9 billion for handling currency for countries on the sanctions list. It was the largest sanction in Justice Department history, four times larger than a 2012 fine of nearly $1.3 billion against HSBC. It's no wonder then, say Cuban analysts, banks don't want to deal with Cuba as long as it remains on that list. Diplomats at Cuba's Interests Section in Washington eagerly await the day they can raise their national flag outside the building they occupy on 16th Street NW. But since 2014 they have struggled to carry out consular activities and have been forced to pay utility bills in cash, according to officials in Havana. Those officials blame the banks in the U.S., which refuse to deal with them out of the fear of potential fines and the extensive paperwork required because Cuba is on the infamous list. Philip Brenner, director of American University's Graduate Program in U.S. Foreign Policy and National Security, agreed with that assessment. "Once it is off the list, Cuba will not be subject to some provisions of the U.S. Patriot Act that had deterred banks from allowing Cuba to open an account in the United States. An embassy could not function without access to a bank account," Brenner said, noting that being removed from the list would "also make banking operations in Cuba easier for international banks, which should reduce the price of some imported goods for Cuban consumers."…"
http://www.cbsnews.com/news/cuba-gains-if-obama-removes-us-state-sponsors-of-terrorism-designation/
After 23 years, the U.S. is dropping its claim that Cuba sponsors terrorism. Here's what it means.
http://www.washingtonpost.com/blogs/worldviews/wp/2015/04/09/after-23-years-the-u-s-is-dropping-its-claim-that-cuba-sponsors-terrorism-heres-what-it-means/?wprss=rss_homepage
Cuba's free pass on terrorism
"Sometime during this weekend's Summit of the Americas in Panama, President Obama is expected to grant one of Cuban President Raul Castro's top demands and remove his country from the Unites States' list of governments that sponsor terrorism. That, as Sen. Robert Menendez warns, not only flies in the face of all evidence, but removes critical leverage in Washington's efforts to bring scores of fugitive American terrorists to justice. The latest State Department report on state sponsors of terrorism — a list that has included Cuba since 1982 — notes that Cuba's longstanding ties to the Basque terrorist group ETA "have become more distant," though it still provides "safe haven" to its members. Havana also harbors terrorists who struck in the United States, such as cop-killers Joanne Chesimard and Charles Hill (who also hijacked a plane), FALN bomber Guillermo Morales and scores of others who've avoided accountability for their crimes. (Many of those crimes, incidentally, were committed in the tri-state area.) Under US law, that in itself is enough to keep Cuba on the list. But Castro says he won't accept the normalized relations Obama so desperately wants until Havana is removed.
Two years ago, Cuba got caught trying to smuggle 240 metric tons of weapons, plus missile-launching radar systems and two MiG-21 aircraft, to North Korea via the Panama Canal aboard the ship Chong Chun Gang. Confronted with what was the largest single violation of UN sanctions against North Korea, the Castro government claimed the armaments were being sent to Pyongyang for "repair and return."…"
http://nypost.com/2015/04/10/cubas-free-pass-on-terrorism/
President Obama, Cuban Leader Raul Castro Expected to Meet on Saturday
"A historic meeting between U.S. Secretary of State John Kerry and Cuban foreign minister Bruno Rodriguez in Panama Thursday night brought the highest level talks between the two estranged countries since the Cuban revolution. But it may be soon surpassed by a highly anticipated, face-to-face, bilateral meeting between U.S. President Obama and Cuban President Raul Castro expected to take place Saturday. Castro and Obama arrived within minutes of each other at the same military air field in Panama Thursday night for the Summit of the Americas. Shortly after arrival, the two presidents spoke by phone, according to a Facebook post by Jorge Leganoa, the deputy director of Cuba's state-run National Information Agency. According to the post, the call came "minutes before" the meeting between Kerry and Rodriguez. A White House Official confirmed to ABC News that a call occurred, but said it actually happened earlier. "I can confirm that President Obama spoke with President Castro on Wednesday, before President Obama departed Washington," the official said. The call marks the second time the two leaders spoke by phone. The first lasted approximately 45 minutes and occurred shortly before a Dec. 17 announcement that began the restoration of diplomatic ties between and the U.S. and Cuba…"
http://abcnews.go.com/Politics/president-obama-cuban-leader-raul-castro-expected-meet/story?id=30221531
Obama, Castro speak by phone amid bid to restore Cuba ties
"The presidents of the United States and Cuba have spoken by phone for only the second time in more than 50 years, setting the stage for a historic encounter between the two leaders at a regional summit starting Friday in Panama. The extraordinary call between President Barack Obama and Cuban President Raul Castro came on Wednesday, shortly before Obama departed Washington on his trip to Latin America and the Caribbean, the White House said. Both Obama and Castro arrived in Panama City for the Summit of the Americas on Thursday evening, only minutes apart. The two leaders have been working to restore diplomatic ties, a move that sent shockwaves through Latin America when Obama and Castro announced it in tandem in December. In another major step on Thursday, the U.S. and Cuba held their highest-level diplomatic meeting since cutting off relations more than half a century ago. U.S. Secretary of State John Kerry and Cuban Foreign Minister Bruno Rodriguez met behind closed doors in Panama City for a session that the State Department described as lengthy and productive…."
http://cnsnews.com/news/article/obama-castro-speak-phone-amid-bid-restore-cuba-ties
Obama, Castro speak by phone ahead of summit
http://www.foxnews.com/politics/2015/04/10/kerry-meets-cuba-foreign-minister-in-countries-highest-level-talks-in-decades/
Obama, Castro speak by phone amid bid to restore ties
http://www.usatoday.com/story/news/world/2015/04/10/obama-castro-cuba-panama/25569845/
Obama, Castro greet each other at summit amid U.S.-Cuba detente
http://news.yahoo.com/obama-castro-greet-other-summit-amid-u-cuba-011305334.html
Venezuela's Maduro claims victory after Obama backtracks on 'threat' description
"Venezuela's president, Nicolás Maduro, is claiming "victory" after President Obama said in an interview earlier this week that "Venezuela is not a threat." Maduro is attributing Obama's supposed change of stance to his initiative of gathering 10 million signatures protesting "U.S. imperialism." "Venezuela is not a threat to the U.S. and the U.S. is not a threat to Venezuela," Obama told EFE, apparently changing the language used in the March 9 executive order announcing sanctions against seven government officials and calling the situation in Venezuela "an unusual threat." "This rectification of vocabulary means a lot and it was possible thanks to the help we received from other Latin American governments and the entire world," Maduro said Thursday to a crowd gathered in front of the Miraflores Presidential Palace. He said that Obama's change of language could open a "new era" of relations between the U.S. and Venezuela. Asked whether the U.S. was walking back from its previous depiction of Venezuela as a national security threat, a State Department spokesman, Justen Thomas, referred to remarks by a deputy national security advisor,  Ben Rhodes, at a press briefing this week in which he said: "The wording [of the executive order], which got a lot of attention, is completely pro forma. This is a language that we use in executive orders around the world. So the United States does not believe that Venezuela poses some threat to our national security.  We, frankly, just have a framework for how we formalize these executive orders."…"
http://latino.foxnews.com/latino/politics/2015/04/10/venezuelas-maduro-claims-victory-after-obama-backtracks-on-threat-description/
White House: Iran deal requires phased sanctions removal
"The White House pushed back Friday against declarations from Iran's leaders that any nuclear deal must include an immediate lifting of sanctions, indicating President Barack Obama will walk away from negotiations unless sanctions are removed over time. Obama foreign policy adviser Ben Rhodes portrayed the tough stance by Iran's Supreme Leader Ayatollah Ali Khamenei and President Hassan Rouhani as a reflection of internal political pressure and not as an impediment to a deal. But Rhodes pointed out the framework agreement that Iran and the six powers reached last week to curb Tehran's nuclear activities allows for sanctions to be removed over time, not at once. "It's very clear and understood that sanctions relief will be phased," Rhodes told reporters traveling with Obama in Panama for the Summit of the Americas. "The fact of the matter is, we have framework. The president has said if the details don't bear out, we won't have a deal." In his first comments on the framework, Khamenei told a gathering of religious poets on Thursday that he "is neither for nor against" it. But he said the punitive "sanctions should be lifted completely, on the very day of the deal." He said because the agreement was only the framework and not the accord itself, "nothing has been done yet."…"
http://cnsnews.com/news/article/white-house-iran-deal-requires-phased-sanctions-removal
White House: No Iran deal without phased sanctions relief
http://www.washingtonexaminer.com/wh-no-iran-deal-without-phased-sanctions-relief/article/2562834
IRANIAN SUPREME LEADER: THERE IS NO NUCLEAR DEAL YET
"Iranian dictator Ali Khamenei said in a speech on Thursday that he has neither endorsed nor rejected the basic framework for an agreement on Tehran's nuclear program, which had been reported as agreed upon by both the P5+1 world powers and the Iranian regime. The deal was widely praised by the Obama administration as one that would dramatically limit Iran's nuclear capabilities, and that Iran had signed off on the understanding. Khamenei's comments appear to reject the purported agreement. "If the question is posed to me: 'Are you for or against the latest nuclear negotiations,' I would answer that I'm neither in favor nor opposed to it, since nothing has happened yet," Khamenei said with regard to the nuclear negotiations. He added: What has happened until now, does not guarantee the very principle of agreeing, nor negotiations ending in an agreement and not the substance of such an agreement. It does not even guarantee that these negotiations will end in an agreement. Therefore, it does not make any sense to congratulate. … I have never been optimistic concerning negotiations with the United States. The "Supreme Leader" has ultimate authority over his country, which means that if he has not agreed to the basic framework for a nuclear accord, Iran as a country has not authorized the deal."…"
http://www.breitbart.com/national-security/2015/04/10/iranian-supreme-leader-there-is-no-nuclear-deal-yet/
After Iran Publicly Disputes Nuclear Deal, White House Says 'We've Been Through This Before'
"The White House said it's not concerned about recent comments by Iran Supreme Leader Ayatollah Ali Khamenei, who challenged the U.S. assessment of the Iran nuclear deal reached last week. "The supreme leader has said many, many things over the years that we have strong objections to," deputy national security adviser Ben Rhodes told reporters Friday in Panama City, where President Barack Obama is attending the Summit of the Americas. Rhodes referred to the interim agreement between the United States and Iran reached in November 2013, which he said Iran abided by despite making a lot of noise…"
http://www.theblaze.com/stories/2015/04/10/after-iran-publicly-disputes-nuclear-deal-white-house-says-weve-been-through-this-before/
Obama Deal With Iran in Trouble
"Is the tide turning against President Obama's purported nuclear weapons deal with Iran? One sign that the answer is yes is the devastating opinion article in Wednesday's Wall Street Journal by former Secretaries of State Henry Kissinger and George Shultz. The architect of Richard Nixon's opening to China and the partner of Ronald Reagan in his negotiations with the Soviet Union are diplomatic in their criticisms. They pay passing tribute to their successor John Kerry's "persistence, patience and ingenuity." But they have many disturbing questions — I count 16 question marks in the article — about the deal. Certainly it falls far short of what Obama himself cited as minimum requirements as recently as December 2013. The Fordow underground facility will not be eliminated; the heavy water Arak reactor won't be closed down; and Iran will be allowed thousands of centrifuges unnecessary for any peaceful nuclear power program. American negotiators did obtain a few concessions. Enrichment will be confined to one facility, and within certain limits, the enriched stockpile will be reduced. But are even those parts of the deal enforceable? There also remain questions of just what was agreed on. The Obama administration's "key parameters" statement says that Iran needs to meet benchmarks before sanctions are lifted. The Iranians put out a paper saying that sanctions will end immediately. Obama took the rare step of summoning the usually sympathetic New York Times columnist Thomas Friedman to a Saturday interview at the White House. Obama admitted that "there are a lot of details to be worked out, and you could see backtracking and slippage and real political difficulties, both in Iran and obviously here in the United States Congress." Speaking more generally, he said, "If in fact we can resolve these issues diplomatically, we are more likely to be safe, more likely to be secure, in a better position to protect our allies, and who knows? Iran may change." The nuclear negotiations, he said, are "this once-in-a-lifetime opportunity." That suggests that Obama believes no future president would approve such a deal — which is plausible, given the public's skepticism and the doubts of experts that it can be effectively enforced against a hostile regime with a record of cheating and concealment. For example, former International Atomic Energy Association official Olli Heinonen, a Finnish citizen now at Harvard, argues that Obama's contemplated inspection scheme is unlikely to work. Even the IAEA's more stringent system with unscheduled inspections in Iraq was foiled, he says. He doubts that Obama's inspection regime will give us the promised one-year notice of an Iranian breakout to nuclear weapons production. Doubts remain as well whether sanctions could be "snapped back" in case of violations as rapidly as Obama suggested in the Friedman interview. Would Russia and China veto a snapback of United Nations resolutions in the Security Council? "A lot of people, myself included, will want to see the fine print on that," Friedman writes. Kissinger and Schultz have similar doubts as well. So, evidently, does Sen. Charles Schumer of New York. He has announced he will "strongly" back legislation sponsored by Foreign Relations Chairman Bob Corker, R-Tenn., requiring that Congress vote on any Iran deal. Schumer is the heir presumptive to Senate Democratic leader Harry Reid. With his support there could well be a veto-proof majority in the Senate as well as the House. And if he's opposed, it's highly unlikely that Congress will vote to repeal current U.S. sanctions on Iran…"
http://www.realclearpolitics.com/articles/2015/04/10/obama_deal_with_iran_in_trouble_126213.html
Obama's Iran Deal Is in Serious Trouble
Chuck Schumer's casting doubt on the proposed agreement means the president faces an uphill political battle.
"Is the tide turning against President Obama's purported nuclear-weapons deal with Iran? One sign that the answer is yes is the devastating opinion article in Wednesday's Wall Street Journal by former secretaries of state Henry Kissinger and George Shultz. The architect of Richard Nixon's opening to China and the partner of Ronald Reagan in his negotiations with the Soviet Union are diplomatic in their criticisms. They pay passing tribute to their successor John Kerry's "persistence, patience, and ingenuity." But they have many disturbing questions — I count 16 question marks in the article — about the deal. Certainly it falls far short of what Obama himself cited as minimum requirements as recently as December 2013. The Fordow underground facility will not be eliminated; the heavy-water Arak reactor won't be closed down; and Iran will be allowed thousands of centrifuges unnecessary for any peaceful nuclear-power program…"
http://www.nationalreview.com/article/416727/obamas-iran-deal-serious-trouble-michael-barone
EXCLUSIVE–DONALD TRUMP: OBAMA 'TOTALLY OUT-NEGOTIATED' BY IRAN, TALIBAN, 'VIRTUALLY EVERY COUNTRY IN THE WORLD'
"In an exclusive interview with Breitbart News, real estate mogul and business icon Donald Trump expounded upon his belief that America's failure to properly negotiate a framework deal with Iran could very well lead to widespread nuclear proliferation and even further sectarian hostilities in the Middle East. To illustrate the poor negotiating skills the Obama Administration presented in Lausanne, Switzerland, Trump used the example of last year's prisoner swap between the United States and Afghanistan where alleged Army deserter Sgt. Bowe Bergdahl was released back into U.S. custody in exchange for the release of five Taliban operatives; at least three of which are believed to have reentered the jihadist arena. "It's a five-for-one deal," Trump said. "And the one we got is a traitor," he said of Sgt. Bergdahl…."
http://www.breitbart.com/national-security/2015/04/09/exclusive-donald-trump-obama-totally-out-negotiated-by-iran-taliban-virtually-every-country-in-the-world/
Why Is Iran Enriching Uranium?
That Iranian demand should have been a deal breaker for the United States and its European allies.
"It is now clear from the framework nuclear deal with Iran announced last week that the final nuclear agreement will permit Tehran to continue to enrich uranium. Although U.S. and Iranian officials disagree on specifics, Iran also will be allowed to develop advanced uranium-enrichment centrifuges while a for the duration of a final agreement. According to a French fact sheet on the framework, Iran will be permitted to install advanced centrifuges between the tenth and 13th years of a final agreement, a detail left out of the Obama administration's account of the framework deal. President Obama inadvertently confirmed the consequences of this concession when he told NPR on April 7 that Iran's breakout time to a nuclear bomb will shrink "almost down to zero" in 13 to 15 years because of a final deal based on the framework. .."
http://www.nationalreview.com/article/416730/why-iran-enriching-uranium-fred-fleitz
SEN. MARK KIRK SEEKS TO RESTORE IRAN SANCTIONS AS OBAMA DEAL FALLS APART
"The sanctions on Iran have not technically been removed — in fact, we learned today that even the timing of their removal under the Lausanne framework is a matter of great dispute between Iran's Supreme Leader and the Obama Administration. But Senator Mark Kirk (R-IL) is already talking about passing a bill to keep them in place, effectively killing whatever remains of Obama's deal. Eli Lake's description of the situation at Bloomberg View illustrates how far and fast the deal has fallen. The view that the Lausanne agreement is falling apart is becoming increasingly widespread, despite Administration assurances that Iran's leaders are just talking tough to shore up fiery domestic constituencies: A week ago, the White House was on top of the world. President Barack Obama announced a new framework agreement with Iran and five other great powers to resolve the long-standing stand-off over Iran's nuclear program. And after producing a detailed fact sheet, the White House got some unexpected good news: Sen. Mark Kirk, the Republican co-author of sanctions legislation the president had said would kill the talks if it passed, said he would shelve his bill until the June 30 final deadline for the nuclear discussions…."
http://www.breitbart.com/national-security/2015/04/09/sen-mark-kirk-seeks-to-restore-iran-sanctions-as-obama-deal-falls-apart/
Lindsey Graham: 'We are at war' and must kill Islamic extremists
http://www.washingtontimes.com/news/2015/apr/10/lindsey-graham-we-are-at-war-and-must-kill-islamic/?utm_source=RSS_Feed&utm_medium=RSS