News Briefing for Wednesday, February 11, 2015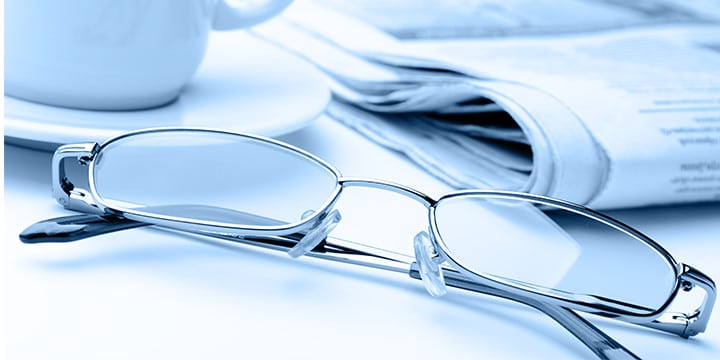 HEALTHCARE:
Insured, but Not Covered (From Feb. 7)
"WHEN Karen Pineman of Manhattan received notice that her longtime health insurance policy didn't comply with the Affordable Care Act's requirements, she gamely set about shopping for a new policy through the public marketplace. After all, she'd supported President Obama and the act as a matter of principle. Ms. Pineman, who is self-employed, accepted that she'd have to pay higher premiums for a plan with a narrower provider network and no out-of-network coverage. She accepted that she'd have to pay out of pocket to see her primary care physician, who didn't participate. She even accepted having co-pays of nearly $1,800 to have a cast put on her ankle in an emergency room after she broke it while playing tennis. But her frustration bubbled over when she tried to arrange a follow-up visit with an orthopedist in her Empire Blue Cross/Blue Shield network: The nearest doctor available who treated ankle problems was in Stamford, Conn. When she called to protest, her insurer said that Stamford was 14 miles from her home and 15 was considered a reasonable travel distance. "It was ridiculous — didn't they notice it was in another state?" said Ms. Pineman, 46, who was on crutches. She instead paid $350 to see a nearby orthopedist and bought a boot on Amazon as he suggested. She has since forked over hundreds of dollars more for a physical therapist that insurance didn't cover, even though that provider was in-network. The Affordable Care Act has ushered in an era of complex new health insurance products featuring legions of out-of-pocket coinsurance fees, high deductibles and narrow provider networks. Though commercial insurers had already begun to shift toward such policies, the health care law gave them added legitimacy and has vastly accelerated the trend, experts say. The theory behind the policies is that patients should bear more financial risk so they will be more conscious and cautious about health care spending. But some experts say the new policies have also left many Americans scrambling to track expenses from a multitude of sources — such as separate deductibles for network and non-network care, or payments for drugs on an insurer's ever-changing list of drugs that require high co-pays or are not covered at all. For some, like Ms. Pineman, narrow networks can necessitate footing bills privately. For others, the constant changes in policy guidelines — annual shifts in what's covered and what's not, monthly shifts in which doctors are in and out of network — can produce surprise bills for services they assumed would be covered. For still others, the new fees are so confusing and unsupportable that they just avoid seeing doctors…"
http://www.nytimes.com/2015/02/08/sunday-review/insured-but-not-covered.html&assetType=opinion&_r=1
One Year After Obamacare's Implementation, Taxpayer-Funded Co-Ops Struggle to Survive
"After receiving $2.5 billion in taxpayer dollars from the federal government, the vast majority of nonprofit insurance companies created under the Affordable Care Act recorded losses in revenue, an analysis by The Daily Signal found. Consumer Operated and Oriented Plans, or co-ops, are nonprofit insurance companies created by the Affordable Care Act. Though the concept is not new, 23 of these entities were created to foster competition in areas where few options are available. Now, CoOportunity, a co-op created to serve Iowa and Nebraska, will be liquidated. Some lawmakers question the viability of the remaining 22 co-ops. The Daily Signal examined the latest quarterly filings for 22 of the 23 co-ops and found that just one was profitable last year. Data was not available for New Jersey's co-op, Health Republic Insurance of New Jersey. The co-ops received an average of $108.7 million each through the program set up under the Affordable Care Act, leaving taxpayers on the hook for billions if the insurers fail to repay their loans. "That speaks to the problems with a lot of federal loan programs," Republican Rep. Adrian Smith of Nebraska told The Daily Signal. The Co-Op Debate – Former Sen. Kent Conrad, D-N.D., introduced the idea of starting co-ops during debate over the Affordable Care Act in 2009. Their inclusion in the health care law was a compromise between Democrats and Republicans who disagreed over whether to include a public option–or a federal health insurance plan. According to the Centers for Medicare and Medicaid Services, which oversees Obamacare's exchanges, co-ops are "directed by their customers and designed to offer individuals and small businesses additional affordable, consumer-friendly and high-quality health insurance options." Oversight of the co-ops is conducted by the Center for Consumer Information and Insurance Oversight, a subagency of Centers for Medicare and Medicaid Services. To assist the co-ops created under the law, the federal government requested $6 billion to fund two types of loans—start-up and solvency—to those eligible. Both loans are offered at low interest rates, with start-up loans requiring repayment in five years and solvency loans requiring repayment in 15 years. The solvency loans assist co-ops in meeting state solvency and reserve requirements…."
http://dailysignal.com/2015/02/09/one-year-obamacares-implementation-taxpayer-funded-co-ops-struggle-survive/
Claire McCaskill refuses to act with 'manly firmness' on Obamacare
"This might just be one of the best press release headlines ever: "McCaskill on 'manly firmness'" No, it's not what the middle school part of your brain thinks. It's all about a Missouri state legislator who wanted to jazz up his call for the repeal of the Affordable Care Act with a little language from the Declaration of Independence. Rep. Mike Moon sponsored a resolution that calls on Sen. Claire McCaskill and the rest of the state's congressional delegation to show their manhood and repeal Obamacare:… How do you feel about endeavoring with "manly firmness," Sen. McCaskill? "I don't think you prove your manhood by kicking folks off their health coverage and once again letting insurance companies discriminate against women and sick people," she wrote in her awesomely titled press release. And Moon, what's all this borrowing from the founding documents, which said: "He has dissolved Representative Houses repeatedly, for opposing with manly firmness his invasions on the rights of the people"?…"
http://www.washingtonpost.com/blogs/the-fix/wp/2015/02/10/claire-mccaskill-refuses-to-act-with-manly-firmness-on-obamacare/
GOP reform plan rolls back Cadillac tax to woo conservatives
"Congressional Republican leaders are hoping to rally their colleagues behind a new repeal-and-replace package for the Patient Protection and Affordable Care Act. The impetus is the King v. Burwell case pending before the U.S. Supreme Court that could strike down premium subsidies for millions of Americans in states that haven't established their own exchanges. Those low- and middle-income households are disproportionately residents of GOP-led states, causing a potential political headache for Republicans if large numbers of their constituents lose access to financial assistance. A broad proposal released this week by Sen. Orrin Hatch of Utah, chair of the Finance Committee, Sen. Richard Burr of North Carolina, and Rep. Fred Upton of Michigan, chair of the Energy and Commerce Committee, is largely a retread of a plan put forth last year by Sens. Burr, Hatch and now-retired Sen. Tom Coburn of Oklahoma. Republican leaders and conservative pundits have said they needed to offer a credible plan to convince the Supreme Court justices that they don't have to worry about creating chaos in the healthcare market if they strike down the subsidies. The new proposal, dubbed the Patient Choice, Affordability, Responsibility, and Empowerment (CARE) Act, would offer means-tested premium tax credits to people earning up to 300% of the federal poverty level, rather than 400% under the Affordable Care Act. The proposal, issued as a general framework rather than as detailed legislation, also would eliminate the expansion of Medicaid for individuals with incomes up to 138% of the federal poverty level. It would convert Medicaid into a state block grant program and cap federal spending. And it would abolish the ACA insurance exchanges. In addition, the GOP plan would scrap the individual and employer mandates and offer a different way of barring discrimination against individuals with pre-existing conditions. Insurers would be required to accept any customers who have been continuously covered, with an initial open-enrollment window in which health plans would have to take all comers. The Hatch-Burr-Upton plan also would toss out the essential benefits requirements of the ACA, which only allows subsidies to be applied to plans designed to cover at least 60% of medical costs. It thus would allow more limited-benefit plans, subject only to state regulation. The GOP plan also would increase the premium cost-differential allowed for older customers from 3-to-1 under the ACA up to 5-to-1…"
http://www.businessinsurance.com/article/20150210/NEWS03/150219984/gop-reform-plan-rolls-back-cadillac-tax-to-woo-conservatives?tags=%7C63%7C74%7C80%7C307%7C329%7C278
Med device industry quiet on how to pay for repealing tax
"Repealing the medical device tax is at the top of the agenda for the Advanced Medical Technology Association this year, but its top officials remain mum about how to make up for the millions of lost dollars under ObamaCare. Stephen Ubl, president and CEO of the group, also called AdvaMed, said repealing the 2.3 percent tax on medical device companies is a key part of its effort to reform the U.S tax system across the board. "The stars I think are lining up for a real opportunity to move the ball forward," Ubl told reporters Tuesday as he unveiled the association's 2015 agenda. AdvaMed, one of the largest groups representing medical device companies, has been one of the loudest voices calling for repeal of the tax. But its leaders are still without a way to resolve one of the biggest remaining issues: how to fill the $29 billion budget gap through 2022. Ubl said the legislation may not require an offset and if it does, it's up to Congress to figure out how to do it. "When Congress decides to make a policy change, sometimes it pays for it, sometimes it doesn't," he said, citing policies like tax extenders and the physician formula fix. "They're the ones who are ideally positioned to survey the potential offsets," he said of the lawmakers working on this issue. No lawmaker or industry group has yet proposed a replacement for the lost revenue, which the nonpartisan Congressional Research Services warned "may be difficult to find." Ubl, as well as chairman Vince Forlenza, believe their long-awaited victory is within reach for the first time under the GOP-controlled Congress. Senate Majority Leader Mitch McConnell (R-Ky.), who has called the tax "the single worst piece of legislation passed in the last half century." While the revenue from the tax is a fraction of the $151 billion expected from the individual mandate, proponents of the policy argue that it is a crucial way to offset the costs of expanding healthcare coverage to millions of people. The policy, which levies a 2.3 percent sales tax on medical supplies produced by about 7,000 companies nationwide, would mark one of the biggest successes for the GOP against ObamaCare after more than 50 votes to repeal the law."
http://thehill.com/policy/healthcare/232304-med-device-industry-quiet-on-how-to-pay-for-repealing-tax
Bill would exempt volunteer firefighters from ObamaCare mandate
"A bipartisan group of senators is relaunching an effort to exempt volunteer firefighters and emergency responders from an ObamaCare rule requiring employers to offer insurance to full-time employees. The bill, introduced by Sens. Mark Warner (D-Va.) and Pat Toomey (R-Pa.), now has more than 20 co-sponsors. The IRS, which enforces the mandate, has already said that it will not count volunteer fire departments or ambulances as employers under the ObamaCare mandate. But the senators warned that the government could "still reverse course" without an official change to the law. "This sensible, bipartisan fix will ensure that the law permanently and properly distinguishes between full-time, paid emergency responders and volunteers so that emergency response agencies can continue focusing on keeping our communities safe," Warner wrote in a statement. Toomey added that the men and women volunteering "have enough on their plate without having to worry about whether excessive Washington red tape will close their station." The employer mandate goes into effect for the first time this year after multiple — and controversial — delays. All employers with more than 50 employees are required to offer health insurance or pay a penalty that increases over time."
http://thehill.com/policy/healthcare/232270-bill-would-exempt-volunteer-firefighters-from-obamacare-mandate
Congress: Fight for Medicare Home-Health Reforms
"The entry of a new Congress last month signals a renewed opportunity for strengthening America's Medicare program to ensure we are prepared to meet the health needs of an increasingly larger patient population with increasingly complicated and chronic care needs.
A health care setting that is essential to meeting this growing need — yet is often misunderstood and overlooked — is the home.  For decades, home health care has served as an important part of the Medicare program, enabling seniors to receive high quality, coordinated health care in the lowest cost setting available. Despite the documented clinical and fiscal benefits of home health care, policy threats and financial obstacles remain to both the delivery of quality home health care and access to home care for America's most vulnerable patient group. These very real implications are most evident in how recent cuts to home health care under the Affordable Care Act stand to negatively effect patients, health care workers and American businesses. The ACA cut the Medicare home health program by 14 percent over four years. The budgetary assault will force "approximately 40 percent" of all home health agencies into the red by 2017, according the Centers for Medicare and Medicaid Services. This unprecedented funding cut, according to data by Avalere Health, could leave 1.3 million vulnerable seniors without the home health care they need, more than 450,000 home health clinicians without work and more than 4,500 small businesses in bankruptcy. In response to these challenges and other health care system inefficiencies, home health care leaders have come together to develop and put forth solutions that, if advanced in Congress this year, could result in sustainable reforms to successfully improve patient care, secure patient access and save Medicare dollars. In 2014, the home health community led a variety of initiatives to strengthen the Medicare home health benefit and reform the post-acute care delivery system while also advancing reforms to protect and safeguard vulnerable senior patients.   Most notably, Reps. Greg Walden, R-Ore., and Tom Price, R-Ga., introduced the Securing Access Via Excellence Medicare Home Health Act (HR 5110) to replace the ACA cuts with value-based purchasing and hospital readmission reforms that reward positive outcomes. The bill, which has the potential to produce savings and enhance patient care, continues to gain support in Congress. In addition to repealing the ACA home health cuts, home health leaders stand ready to work with our counterparts across the post-acute care (PAC) community to advance much-needed PAC reforms. To that end, we strongly support the Bundling and Coordinating Post Acute Care Act to establish bundled payments for PAC services and use PAC coordinators and their networks of care providers to manage care under site-neutral bundled payments.
Finally, we firmly support program integrity reforms within the Medicare program to protect patients, providers and taxpayers alike. Bold reforms, including the Skilled Home Health Integrity and Program Savings Act that targets Medicare fraud and abuse by preventing the payment of aberrant claims, strengthening the claims review process, improving participation standards and establishing temporary entry limitations to prevent excess growth, are critically needed to reduce spending and shore up the Medicare Trust Fund."
http://www.rollcall.com/news/-239979-1.html
Obamacare tax warnings issued days before health care coverage deadline
"With five days left to sign up, the Obama administration has begun to spotlight the penalty some Americans could pay for failing to get health insurance under Obamacare this year. Typically, the administration focuses on the benefits of coverage without resorting to more serious, pocketbook messaging. But the latest email blasts to customers with HealthCare.gov accounts warn users to "get covered or risk paying a fee." The hit will come in two forms, the notice says: paying out of pocket for regular and unexpected medical expanses, and the tax penalty nonexempt people must pay under the Affordable Care Act's individual mandate. "The fee for not having health insurance has increased this year," the reminder says. People who went without insurance for a long period last year must pay the greater of $95 or 1 percent of their household income above the filing threshold this year. For 2015, the penalty is $325 or 2 percent of income. The enhanced penalty has some wondering whether the administration will announce a special enrollment period for people who miss the Sunday deadline for exchange coverage, only to realize they are subject to a tax penalty. The Health and Human Services Department has not signaled that it will grant any leeway after the deadline."
http://www.washingtontimes.com/news/2015/feb/10/obamacare-tax-warnings-issued-days-health-care-cov/?utm_source=RSS_Feed&utm_medium=RSS
McConnell: ObamaCare taxes looming
"Senate Majority Leader Mitch McConnell (R-Ky.) on Tuesday warned that the Affordable Care Act will unleash a new round of tax penalties on people across the country.  "If you have health insurance, ObamaCare now has a tax for that. If you don't have health insurance, ObamaCare has a tax for that, too," McConnell said. "And whether government bureaucrats deem your coverage too generous or not generous enough, ObamaCare has a tax for you." The Kentucky Republican said some of the taxes are paid by consumers directly while others come in the form of higher premiums. He also denounced the law for making the "mind-numbingly complex tax code" even more complex. McConnell, long a critic of the law, has promised colleagues they will vote later this year on legislation to repeal the controversial healthcare law but doing so would be symbolic, since Democrats have enough votes to block legislation. McConnell on Tuesday also questioned the competence and integrity of the IRS to enforce the law, alluding to past controversies involving the agency, such as allegations that it unfairly targeted conservative groups. "The same agency that spent so much time trying to silence free speech. The same agency that awarded bonuses to employees who owed back taxes," he said. "Americans are right to question the IRS's competence to handle so much sensitive information," he added. McConnell faulted the IRS for rehiring employees who left the agency under allegations of sexual harassment, fraud and other misconduct. "The tax collector for America even rehired people who willfully failed to file their tax returns," he added. McConnell also said Senate Finance Committee Chairman Orrin Hatch (R-Utah) will investigate the IRS's enforcement of ObamaCare in the months ahead."
http://thehill.com/homenews/senate/232281-mcconnell-obamacare-taxes-looming
McConnell: Americans Are About To Get Whacked By Obamacare Taxes
"Many Americans are about to endure Obamacare's trillion-dollar tax increases, Senate Majority Leader Mitch McConnell warned Tuesday. "If you have health insurance, Obamacare has a tax for that," he said on the Senate floor. "If you don't have health insurance, Obamacare has a tax for that too. And whether government bureaucrats deem your coverage generous or not generous enough, Obamacare has a tax for you." "Many fall on the shoulders of the middle class, and there's more to the issue too, because Obamacares does what many thought impossible," he added. "It makes a mind numbingly complex tax code even more so." Individuals who did not have qualifying insurance for every month of 2014 will have to pay a penalty. Others will owe the IRS huge sums of money because the government gave them advanced subsidies for which they didn't actually qualify. Estimates show the federal government paid up to $4.7 billion to taxpayers whose actual income this tax season will disqualify them for the payments. Forty percent of low-income Obamacare participants will owe the IRS money — a family of four could owe up to $11,200 — researchers found in 2013. "It's a stressful time of year, but thanks to Obamacare, many are sure to find it even more stressful," McConnell said. "The truth is, Obamacare is a law that just keeps on giving."
http://dailycaller.com/2015/02/10/mcconnell-americans-are-about-to-get-whacked-by-obamacare-taxes/
Surgeon General promotes Affordable Care Act in Indianapolis
"The nation's top health official stopped by Indianapolis Tuesday to discuss the Affordable Care Act and other public health issues affecting Hoosiers. Surgeon General Vivek Murthy told Eyewitness News communities across the nation are dealing with chronic disease and mental health issues. "People realize that in order to get treatment, if you have chronic disease — in order to get treatment, if you have substance abuse or mental health issues, you need to have coverage," said Murthy. "Without coverage, that's challenging. That's why one of the things we're encouraging people to do now is to sign up before February 15, which is the deadline." The Surgeon General is on a cross-country tour promoting the insurance exchange."
http://www.wthr.com/story/28075934/surgeon-general-promotes-affordable-care-act-in-indianapolis
Premium Changes in the Affordable Care Act's Health Insurance Marketplaces, 2014-2015 (Map)
"This Visualizing Health Policy infographic illustrates the change in monthly premiums by county, and select cities, from 2014 to 2015 for a 40-year-old person covered by the second-lowest-cost silver "benchmark" plan in the Affordable Care Act's insurance marketplaces. Premium changes were greatest in Summit County, Colorado (45% decrease) and southeastern Alaska (34% increase), before tax credits. After accounting for tax credits, premiums for a 40-year-old person with an annual income of $30 000 would remain flat in most of the country, as long as the enrollee changed from the 2014 benchmark plan to the plan designated as the benchmark for 2015…"
http://jama.jamanetwork.com/article.aspx?articleid=2108895
Moody's: US health insurers overcome healthcare reform challenges, drives return to stable outlook
"US health insurers have successfully managed challenges from the rollout of the Affordable Care Act (ACA), according to a new report from Moody's Investors Service, "US Healthcare Insurers: Outlook Changed to Stable from Negative as Companies Successfully Navigate Challenges." "Our revised outlook on the US health insurance sector reflects the insurers' ability to adapt to healthcare reform," says Stephen Zaharuk, a Moody's Senior Vice President. "While ongoing legal and political uncertainties remain, we believe that insurers will continue to minimize these risks over the next 12 to 18 months." The change to a stable outlook also reflects lower utilization of medical services, driven primarily by stronger managed care oversight and higher out-of-pocket costs for patients. Additionally, health insurers achieved promising growth in Medicare Advantage enrollment of over 9% in 2014, despite cuts in government reimbursements to insurers. However, ongoing legal and political uncertainties related to healthcare reform challenge the sector. In particular, if the Supreme Court rules against the ACA's federal subsidies provision, insurers will need to be prepared to react to the implications and shift strategies. In addition, the affordability of health insurance will be an ongoing concern. Premiums continue to increase, as are out-of-pocket costs because of higher deductibles and co-pays. While insurers are working to curb costs with risk-sharing contracts with providers and other tools, the long-term impact of their efforts is uncertain. "US health insurers have implemented strategies to cope with an evolving healthcare environment," says Zaharuk. "Beyond 2015, the sector will face ongoing challenges as changes to the Affordable Care Act will require the insurance sector to react and address these changes."
https://www.moodys.com/research/Moodys-US-health-insurers-overcome-healthcare-reform-challenges-drives-return–PR_318091
A healthy alternative to Obamacare
http://www.washingtonexaminer.com/a-healthy-alternative-to-obamacare/article/2560017
How Obamacare Supporters Are Plotting To Win Over Anthony Kennedy
"Of the many pro-Obamacare arguments that government lawyers are making to save the law from the Supreme Court, one stands out as particularly tailored to winning the crucial vote of Justice Anthony Kennedy. The argument is about federalism, long a guiding light for the Reagan-appointed jurist whose vote both sides are working to win in King v. Burwell, a case before the Court that threatens to blow a hole in Obamacare. "There's no question that Justice Kennedy regards federalism as a central value in the Constitution," Michael C. Dorf, a law professor at Cornell University and former clerk for the justice, told TPM in an email. "Accordingly, he typically votes to sustain challenges to very expansive views of federal power." Specifically, the law's defenders say it would violate states' rights for Obamacare to deny subsidies for residents of some three-dozen states without a clear warning. Nowhere in the law were states told that eligibility for premium tax credits would hinge on them setting up state-run exchanges, as opposed to letting the federal government handle it. The states' rights argument — unusual in this instance because it is typically used against the federal government, not in defense of it — was made in a brief filed by 23 attorneys general in states ranging from California and New York to North Dakota and North Carolina. The AGs wrote that the challengers' view would "violate basic principles of cooperative federalism by surprising the States with a dramatic hidden consequence of their Exchange election." They continued, "Every State engaged in extensive deliberations to select the Exchange best suited to its needs. None had reason to believe that choosing a federally-facilitated Exchange would alter so fundamental a feature of the ACA as the availability of tax credits. Nothing in the ACA provided clear notice of that risk, and retroactively imposing such a new condition now would upend the bargain the States thought they had struck." The Obama administration's brief makes a similar point, arguing that overturning the IRS rule on subsidies would disrespect "State sovereignty." "It would be astonishing if Congress had buried a critically important statewide bar to the subsidies under this landmark legislation in subclauses setting forth the technical formula for calculating how much the subsidy should be," the brief, led by Solicitor General Donald Verrilli, said. "The Act should be interpreted to avoid the disrespect for State sovereignty inherent in petitioners' reading."…"
http://talkingpointsmemo.com/dc/anthony-kennedy-king-burwell-obamacare
If SCOTUS Rules Against ACA Subsidies
"Tax subsidies are one of the mechanisms through which the Affordable Care Act expands access to health insurance. These subsidies are available only to those who purchase highly regulated policies through government-run exchanges, and are allocated on a monthly basis to insurance companies to offset the costs of premiums and sometimes out-of-pocket costs. The law's formula for determining the amount of these premium subsidies specifies that people are eligible for them if they are enrolled in qualified plans offered in "an Exchange established by the State under [section] 1311 of the Patient Protection and Affordable Care Act." Only 13 states are operating such exchanges this year. The rest are relying on exchanges created by the federal government. But in 2012, the IRS wrote a rule that allows the subsidies to flow through the federal exchanges as well. About 6 million people were enrolled on the federally run exchanges after open enrollment closed for the 2014 plan year, about 85 percent of whom received the subsidies. The Supreme Court has agreed to hear a case, King v. Burwell, challenging the IRS rule. Plaintiffs argue that the law clearly restricts the subsidies to state exchanges, that this gives states an incentive to create their own exchanges, and that administrative agencies like the IRS cannot alter legislation or spend taxpayer dollars without statutory authorization by Congress. Defendants say that "established by the State" is at worst a drafting error, not a reflection of legislators' intent, and that Congress wanted subsidies to be available in all of the states…"
http://www.realclearpolicy.com/blog/2015/02/09/if_scotus_rules_against_aca_subsidies_1197.html?mc_cid=a4c71c14ed&mc_eid=25ea5b0625
On health-care prices, Obama goes where Obamacare doesn't
"In an interview with Vox, Ezra Klein asked Obama whether America should have "private insurers band together with Medicare, with Medicaid, to jointly negotiate prices." Obama answered by saying: "I think that moving in the direction where consumers and others can have more power in the marketplace, particularly when it comes to drugs, makes a lot of sense." The answer doesn't include the words "all-payer rate setting," but that's basically what it's about: the idea is to let many insurers combine to form a single entity that can negotiate better prices and shift market power away from drug makers and providers. Obama didn't go so far as to endorse a true all-payer system, which many liberals view as the next best thing to single-payer. But even "moving in the direction," as Obama put it, of greater negotiating, would be a huge change in America. This might be the next great fight over health reform. As angry as the battle over the Affordable Care Act was, the law left the basic mechanics of America's health-care sector largely untouched. But if Obamacare becomes a platform for all-payer rate setting — which is already true in Maryland — it will become what conservatives have long feared and liberals have long hoped: a huge step in the direction of single-payer health care."
http://www.vox.com/2015/2/9/8003527/obama-obamacare-single-payer
Insure Tennessee opponent pitches health reform bills
Sen. Brian Kelsey is pitching a pair of bills aimed at reforming Tennessee health care infrastructure in the wake of Insure Tennessee defeat.
"Sen. Brian Kelsey, R-Germantown, is proposing two bills to reform the state's health care infrastructure in the wake of Insure Tennessee's defeat. Under one bill, Kelsey is proposing to allow Tennesseans to buy insurance plans that are for sale on insurance exchanges in other states. The open border approach — which would require agreements between states, according to the bill — would widen the breadth of plans from which Tennesseans could choose, Kelsey said. Kelsey, who also is sponsoring a bill that would prevent Tennessee from establishing its own exchange, wants to see Tennesseans have access to the most affordable health care regardless of where the insurance plan is offered — and regardless of whether Tennesseans send money out of state to buy the plans. "I'm concerned about getting Tennesseans the most affordable plan for their budget. That's more important to me than protecting insurance companies' bottom line," Kelsey said."
http://www.tennessean.com/story/news/2015/02/09/kelsey-pitches-healthcare-reform-bills-wake-insure-tn-defeat/23147853/
IMMIGRATION:
Obama Tanks On Immigration Poll
"President Barack Obama gets his worst ratings for his immigration policies, according to a new poll by the Associated Press. But that political disadvantage is offset by the public's deep skepticism about the GOP's divided stance on immigration. Obama gets 29 percent strong approval and 46 percent strong disapproval for his immigration-boosting policies, such as his November amnesty announcement. But the GOP leadership is trusted to do a better job on immigration by only 27 percent of the 1,045 adults who responded to the AP's survey, which was conducted from Jan. 29 to Feb. 2. That final result means that the GOP's congressional leaders are trusted to handle immigration only by about half of the people who strongly oppose Obama's high-immigration policies. That will be a problem for the GOP in 2016, when the issue of mass immigration is expected to play a large role in the voters' debate over the nation's decades-long problem of shrinking middle-class wages and growing wealth divides. Moreover, the GOP's 27 percent rating on immigration is 5 points below the Democratic Party's 32 percent trust. Another 27 percent of poll respondents said they trust neither party. Thirteen percent said they trust both parties equally. The GOP isn't trusted, partly because some of its business-backed establishment wing favors amnesty because it simultaneously increases the flow of cheap labor and of customers whose income is boosted by government aid. Several top GOP leaders have said they want to pass bills that would import hundreds of thousands of lower-wage workers for food-sector jobs, for blue-collar jobs and for jobs sought by young U.S. professionals, such as therapists, teachers, accountants and pharmacists. GOP leaders will pass an huge amnesty of illegals if Democrats support their goals of importing workers for companies, say critics. So far, GOP leaders haven't tried to close that deal because several recent polls show almost 90 percent of their GOP base opposes the amnesty-for-foreign-workers deal. The GOP's division helps explain why top party leaders haven't yet mounted a coordinated and full-throated media campaign against Obama's November amnesty, which would provide work permit to 5 million illegals. In contrast, despite the danger to their 2016 candidates, Democratic leaders have united their Senate caucus to block annual funding for the Department of Homeland Security until the GOP agrees to let Obama implement his unpopular amnesty. The Democrats are also using their media allies to blame the GOP for the impending funding problem, which will happen Feb, 27. Few media reports explain the scale of Obama's immigration policy, or the many polls that underline, showcase and highlight the public's understated hostility to mass immigration. Immigration is a top priority for voters, the AP shows. Fifty-two percent said immigration is a very important or extremely important issue. The economy was judged is similarly important to 88 percent of respondents, and unemployment was judged similarly important by 66 percent of respondents. Obama's rating on immigration is worse than his rating on health care. Overall, 55 disapprove of his healthcare policies, while 43 percent approve. That information is critical for GOP leaders eyeing the 2016 election. They need to find issues that will spur turnout against Obama."
http://dailycaller.com/2015/02/10/obama-tanks-on-immigration-poll/
GOP SEN: ILLEGALS COMPLAINING TO BORDER PATROL OVER LONG WAIT TO GET 'CAUGHT'
"Monday on NewsMax TV's "America's Forum," while discussing his trip to the South Texas border, Sen. Ron Johnson (R-WI) said not only are we not deporting illegal immigrants crossing the border, but now because of President Barack Obama's executive amnesty, they are waiting to get "caught.' Johnson told the story  of illegal immigrant woman sitting at campfires waiting to be picked up by U.S. Border Patrol agents in buses, and complaining that it took to long to get "caught"  and driven to the process center. The woman also demanded the agents  bring the buses closer so they didn't have to walk too far to be apprehended. Johnson said, "They were coming across the border and they wanted to be apprehended so that we would detain them for a couple days, a couple weeks and they would get in the adjudication process and then they would be dispersed around America, knowing full well they would be able to stay."
http://www.breitbart.com/video/2015/02/09/gop-sen-illegals-complaining-to-border-patrol-over-long-wait-to-get-caught/
This Is The Texting Service Undocumented Immigrants Are Using To Avoid Police (From Feb. 5)
PaseLaVoz is a peer-to-peer texting service that undocumented immigrants across the South use to alert one another about police checkpoints. Its success suggests potential for technologies designed to help the undocumented navigate life in America.
"When Alfredo Rodriguez and his friends sit around a table drinking a beer, it's not unusual for all of their phones to light up with the same message. Possible checkpoint, the text messages read in Spanish, followed by the name of a street or an intersection. Have a friend without PaseLaVoz? Get him to call 832 810 1576. Rodriguez is an undocumented immigrant in North Carolina, and PaseLaVoz — Spanish for "spread the word" — is a text-message-based peer-to-peer network that subscribers use to notify one another about the precise location of police checkpoints, allowing them to avoid encounters with law enforcement and possible deportation. The service works by gathering text reports from users, modifying them slightly for readability, and redistributing them out to people who sign up to receive messages within certain zip codes. According to its founder, PaseLaVoz has gathered more than 600,000 users since it launched in 2011, including its core group of Spanish-speaking immigrants and a fast-growing base of English speakers, who also use it to communicate about police checkpoints, though for different reasons. Its creators say the service is signing up, on average, close to 900 new users a day. The network's success suggests that there is a great, largely untapped potential for technologies designed to help undocumented people navigate life in the U.S. It also shows how, even as federal policy shifts away from deporting immigrants without criminal backgrounds, life for undocumented people is still defined by the need to hide."
http://www.buzzfeed.com/davidnoriega/the-texting-service-undocumented-immigrants-are-using-to-avo#.ebR8l7vk3
Feds: Illegal Immigrants Can Bring Central American Children to U.S.
"President Obama's team has decided to preempt the possibility of another border crisis by allowing Central American children of adults who benefited from his deferred action program to come into the country legally. "The Central American Minors (CAM) Refugee/Parole Program provides certain qualified minors in El Salvador, Guatemala and Honduras a safe, legal, and orderly alternative to the dangerous journey that some children are currently undertaking to the United States," the U.S. Customs and Immigration Enforcement announced.  The agency began taking applications on December 1. The bulletin lists the criteria that render someone a qualifying child and a qualifying parent. Qualifying parents include people who had their deportations deferred or who received deferred action status (that's the the unilateral change to immigration policy that Obama made regarding children before the 2012 election, after Congress did not pass pass the DREAM Act, and that he expanded in November to include millions of adults). "Parolees and persons granted deferred action must have been issued parole or deferred action for a minimum of one year," USCIS says."
http://www.nationalreview.com/corner/398299/feds-illegal-immigrants-can-bring-central-american-children-us-joel-gehrke
SEN. SESSIONS SLAMS OBAMA ADMIN. PROGRAM TO TRANSPORT CHILDREN OF AMNESTIED ILLEGALS TO U.S.
"Sen. Jeff Sessions (R-AL) expressed outrage Tuesday at the recent Obama administration refugee program that allows certain illegal immigrants granted amnesty to bring their children living abroad to the United States. "Helping illegal immigrants bring their relatives here as refugees only provides further incentive for illegal immigration," Sessions said Tuesday. "More broadly, we must be taking steps to curb the flow of unskilled labor and help families already living here—whether past immigrants or U.S.-born—find good jobs, good schools, and thriving communities." Sessions, the Chairman of the Senate Subcommittee on Immigration and the National Interest, was reacting to news that the Obama administration's new Central American Minors (CAM) Refugee/Parole Program allows illegal immigrants granted amnesty to transport their Central American children to the U.S. The program was created as a way to bring minors from Honduras, El Salvador and Guatemala to their parents living legally in the United States. "One of the President's most shocking unilateral actions is his chain migration program for the relatives of illegal immigrants," Sessions explained. The Obama administration started the program after the the southern border experienced a surge of illegal immigration by unaccompanied minors from Central America last year. "In effect, the President's answer to the ongoing run on the border is to order government officials to transport many of those same individuals from Central America into the U.S. with lawful paperwork and guaranteed access to federal benefits," the Alabama senator said. "This government-ordered amnesty chain migration will impose enormous costs on federal taxpayers and jobseekers, as those who arrive as refugees will be able to receive automatic federal benefits," he added. "We must be taking action to reduce the incentive to enter the country illegally."
http://www.breitbart.com/big-government/2015/02/10/sen-sessions-slams-obama-admin-program-to-transport-children-of-amnestied-illegals-to-u-s/
The Obama Administration Appears to Be Breaking a Major Promise it Made Last Year on Immigration
"The Obama administration has announced that illegal immigrants from Central America will be able to apply for permission to bring their children into the United States, even though the administration indicated last year that the program would not be used for this purpose. Last November, the State Department announced a new refugee/parole program for children in El Salvador, Guatemala and Honduras, for parents who are "lawfully present" in the United States. The program was meant as an alternative to having kids from those countries try to enter the U.S. illegally through the southern U.S. border, as they did in droves last year. According to a State Department fact sheet, the program was not meant for illegal immigrants who are living in the United States. "The refugee/parole program will not be a pathway for undocumented parents to bring their children to the United States, but instead, the program will provide certain vulnerable, at-risk children an opportunity to be reunited with parents lawfully resident in the United States," State said. But U.S. Citizenship and Immigration Services has released its own fact sheet on the program that indicates illegal immigrants will in fact be able to use it to bring their children to the United States. USCIS said parents who qualify under the program can have permanent resident or temporary protected resident status, but can also be parolees, or benefit from a deferred action program set up by the Obama administration. Those programs are being used to protect illegal immigrants who are on a lower-level of priority for deportation, and allow these illegal immigrants to work in the United States. According to a Republican aide, the USCIS description shows that the Obama administration is defining "lawfully present" to include anyone who gains protection under the administration's controversial programs to protect illegal immigrants. USCIS said it's been accepting applications under the program since December."
http://www.theblaze.com/stories/2015/02/10/the-obama-administration-appears-to-be-breaking-a-major-promise-it-made-last-year-on-immigration/
Two Immigrants For Every New Job Since 2000
"The United States has accepted two new immigrants for each additional job created since 2000, according to federal data. The data shows that 18 million legal and illegal immigrants settled in the United States from 2000 to 2015, while only 9.3 million additional jobs were created, according to the Center for Immigration Studies, which favors a reduced level of immigration. After subtracting deaths, departures and retirements among the immigrants, the working-age population of immigrants grew 12 million since 2000, according to data at the Bureau of Labor Standards, said Steve Camarota, the author of the CIS study. The working-age population of Americans aged 16 to 65 also grew by 16 million, Camarota told The Daily Caller. That's a combined working-age population increase of 28 million, which is three times the number of jobs added since 2000. The huge growth in labor, and the slow growth of employment, debunks predictions by Democrats and business groups that immigrant labor spurs the economy enough to ensure that even Americans gain from the inflow."
http://dailycaller.com/2015/02/10/two-immigrants-for-every-new-job-since-2000/
Report: For Every Job Added Since 2000, Two New Immigrants Have Arrived
http://www.nationalreview.com/corner/398366/report-every-job-added-2000-two-new-immigrants-have-arrived-ryan-lovelace
Illegal immigrants squeeze school budgets
"Washington-area schools are facing budget crises as a result of an influx of immigrant students, according to a recent report. Since the 2005-06 school year, the percent of students enrolled in English proficiency classes has increased by an average of nearly 70 percent across seven school districts in the D.C. metro area, according to a report by the advocacy group, Federation for American Immigration Reform, which promotes tighter border security, an end to illegal immigration and reduced levels of legal immigration. Those classes cost an average of about one quarter of each district's budget, and the chunk is getting larger as new students, many of them illegal immigrants or children of illegal immigrants, enroll in English-as-a-second-language classes. "Education programs are being cut," said the report's author, Eric Ruark. "We're not saying that [English proficiency classes] are the cause, but it's certainly taking money away from them." However, a policy analyst at the Migration Policy Institute, an independent think tank that tracks international migration and refugee trends, concluded that such a correlation isn't clear. "We've never documented a negative effect on native English-speaking students," MPI analyst Sarah Hooker said."
http://www.washingtonexaminer.com/illegal-immigrants-squeeze-school-budgets/article/2560018
MORE CITIES FOLLOWING D.C.-AREA LEAD, DEBATING NON-CITIZEN VOTING RIGHTS
"More cities are trying to follow in the footsteps of D.C.-area jurisdictions to give non-citizens the right to vote in municipal elections. Though many of these proposals have failed, the Washington Post notes that activists in Amherst, Massachusetts, Madison, Wisconsin, and Burlington, Vermont are also clamoring to give voting rights to non-citizens. In New York, as Breitbart News has noted, Mayor Bill de Blasio has said he would like to "continue the conversation" this year on giving voting rights to non-citizens. Six Maryland jurisdictions and Chicago allow non-citizens to vote in some local elections. The Post notes that opponents believe the campaign to grant voting rights to non-citizens "is part of a political scheme to create more Latino voters, who polls show tend to prefer Democrats," especially since the "largest number of green-card holders are from Mexico." D.C. Council member David Grosso introduced a bill to give non-citizens the right to vote in local elections, but " he acknowledged that the new proposal is unlikely to go far." As the Post notes, voters in Portland, Maine, and San Francisco have rejected proposals to give voting rights to non-citizens."
http://www.breitbart.com/big-government/2015/02/10/more-cities-following-d-c-area-lead-debating-non-citizen-voting-rights/
Feds build bureaucracy to deal with Obama amnesty application onslaught
U.S. Citizenship and Immigration Services expects 800,000 applications at outset
"The government expects so many applications for President Obama's new deportation amnesty that it's seeking a contractor just to open the new mail and enter the forms into the system, with plans to operate two shifts from 6 a.m. to 11:30 p.m. every workday to keep up with the anticipated workload. U.S. Citizenship and Immigration Services, the agency charged with approving the applications, expects more than 800,000 applications in just the first two and a half months, or a 70 percent surge compared to last year's total intake for the entire agency. Over the first 18 or so months, the agency will process more than 4 million pieces of mail related to the larger part of the new amnesty, according to contracting documents. All applications must be opened in the presence of two workers, one with "secret" security clearance, in order to maintain integrity of the applications, and mail may need to be X-rayed for security reasons, the documents show. "USCIS is building the additional capacity needed to begin accepting requests for upcoming immigration initiatives," the agency said in a statement to The Washington Times. "USCIS is on pace to have several hundred employees on board and trained by mid-May, which will ensure every case processed by USCIS receives a thorough, case-by-case review under our guidelines." But one former USCIS executive testified to Congress last week that the agency is going to be overwhelmed by the volume of applications and the truncated approval process. "It's going to be hard to tell how much fraud there is," said Luke Bellocchi, a former deputy ombudsman for USCIS, as he testified to the Senate Homeland Security and Governmental Affairs Committee last week…"
http://www.washingtontimes.com/news/2015/feb/10/obama-amnesty-has-feds-bracing-for-illegal-immigra/?utm_source=RSS_Feed&utm_medium=RSS
Big, bad IRS gets warm and fuzzy for illegal aliens
"You sick and tired of the IRS? Do you owe back taxes? Do you want to be finished with all of the threatening phone calls? The fear, the terrorizing and intimidation? Well we have the answer for you! Just renounce your American citizenship and become and illegal alien! IRS Commissioner John Koskinen — a compassionate and understanding guy if there ever was one — testified last week that illegal aliens working illegally in the U.S. while living here illegally would be allowed extra refunds from the IRS for money they earned while working here. Illegally. These illegal aliens who were working here illegally will be given Social Security numbers, "which means they can go back and amend up to three years of previous tax forms to claim the Earned Income Tax Credit," according to the Times' Stephen Dinan. This means these illegals living here illegally and working here illegally could potentially claim billions of dollars in additional payments they were ineligible for before President Obama's executive amnesty, according to Mr. Dinan's report. But here is the evil catch: In order to qualify for these billions, the illegals living here illegally must file tax returns for the previous three years during which they were illegally working. Man, Uncle Sam drives a hard bargain! The Obama Administration estimates that some 4 million illegals will be granted amnesty by the president's executive order and will have a crack at the billions of dollars in extra refunds for their illegal work here. According to the government, taxpayers already shelled out some $4.2 billion in tax credits to illegals in 2010 alone. In addition, illegals living here illegally may also apply for additional tax credits going back three years, according to IRS testimony. "The IRS says the law is vague on who is eligible for the child credit, so to be on the safe side they pay it out to illegal immigrants," Mr. Dinan writes. Seriously? "To be on the safe side?" The IRS — in an overabundance of deference to the taxpayer — is going to just go ahead and give the tax credit to illegals to be "on the safe side?" This is truly insane. Since when did the IRS show deference to taxpayers? Since when did the IRS begin siding with taxpayers in murky disputes? Only when taxpayers happen to be illegals? You might think that this whole illegal scam perpetrated on the law-abiding American people could not become any more diabolical. But wait! There's more! As Sen. Ben Sasse, Nebraska Republican, and Ron Johnson, pointed out after the IRS testimony last week, making child tax credits available to illegal aliens amounts to nothing more than paying illegals to make babies. "This is basic economics: if you want more of something, you subsidize it," they wrote in a letter to the inspector general of the Treasury Department."
http://www.washingtontimes.com/news/2015/feb/10/charles-hurt-irs-allows-illegal-aliens-to-apply-fo/?utm_source=RSS_Feed&utm_medium=RSS
DHS chief: 'Border security is not free'
"Department of Homeland Security (DHS) Secretary Jeh Johnson on Tuesday argued new investments to protect the U.S. border cannot be made if Congress fails to pass a 2015 spending bill for his department. "Border security is not free," he said in a statement. "Time is running out. I urge Congress to act responsibly and pass a clean appropriations bill for this Department." Congress has less than 10 days in session, being in recess next week, to pass an appropriations bill by Feb. 27 that funds the agency. Republicans and Democrats, however, are at an impasse because the House-passed spending bill would reverse President Obama's immigration actions from 2011, 2012 and 2014. If lawmakers can't reach an agreement, the department could shut down.  Some members of Congress have suggested they might have to pass another short-term funding measure, known as a continuing resolution (CR), to avert a shutdown and buy Republicans more time to figure out their strategy. Johnson warned that even under a CR, the agency can't expand new programs.  "But, as long as this Department is on a CR, and not a full-year appropriations bill, our ability to strengthen border security, to include maintaining the resources we put in place to respond to the surge in illegal migration into south Texas last summer, is constrained," he said Tuesday. Without a spending bill that funds Homeland Security through September, Johnson said new investments cannot be made for border security technology, to improve analyses of geospatial intelligence and for inspection technology at U.S. ports. The agency, he added, can't aggressively pursue investigations into organizations suspected of human trafficking. Last weekend, Johnson said he would have to furlough 30,000 workers if his department shuts down. The White House has made clear President Obama would not sign the current proposal Republicans are floating. It wouldn't make it to his desk, anyway, because Senate Democrats have filibustered it in the upper chamber."
http://thehill.com/policy/finance/232283-dhs-chief-warns-congress-border-security-is-not-free
Feds warn of border setbacks in immigration funding dispute
"Homeland Security Secretary Jeh Johnson warned Tuesday that a number of security initiatives in Texas and elsewhere along the southern border could be set back if Congress doesn't resolve its ongoing funding impasse over his department. "Border security is not free," Johnson said in a statement. "Time is running out." With current appropriations running out on Feb. 27, Johnson already has warned that Homeland Security's non-disaster assistance grants to states, tribes and local governments will be curtailed. On Tuesday, he added a number of new border initiatives that would be constrained, including technology upgrades and mobile video surveillance systems in the Rio Grande Valley. He also warned that any delays or uncertainty in his department's funding could hamper scheduled enhancements to "non-intrusive" inspection technology that is supposed to speed travel at ports of entry."
http://blog.chron.com/texaspolitics/2015/02/feds-warn-of-border-setbacks-in-immigration-funding-dispute/
Johnson urges Congress to be "responsible" and approve immigration funds
"Homeland Security Secretary Jeh Johnson on Tuesday urged Congress to be "responsible" and approve a bill to finance his department that includes funds to be allocated toward carrying out the immigration decisions of President Barack Obama. Johnson, in a statement released on Tuesday, discussed "the real impacts" on national security of the opposition of Republican lawmakers to Obama's immigration measures, which will benefit between five and 11 million undocumented foreigners living in the United States. Republican legislators, amid the battle over government financing in late 2014, managed to see to it that funding was approved for the Department of Homeland Security – which deals not only with immigration questions, but also with terrorism and cybersecurity – only through Feb. 27 and not until Oct. 1, when the next fiscal year begins. Thus, Republicans, who in January took control of both chambers of Congress, acquired a weapon to attack the measures to help undocumented immigrants that Obama had adopted via executive action last Nov. 20. According to Johnson, making funds available only through the end of this month prevents DHS from undertaking a series of activities that are "vital" for national security and public safety. "As long as this Department is on a (continuing resolution), and not a full-year appropriations bill, our ability to strengthen border security, to include maintaining the resources we put in place to respond to the surge in illegal migration into South Texas last summer, is constrained," the secretary said. Along those lines, he said that without the appropriate funding DHS cannot enhance border security technology and non-intrusive inspection technology at entry points, support U.S. daily operations against transnational criminal organizations by identifying terrorist and criminal threats, or aggressively investigate people smuggling and trafficking, narcotics smuggling, and cybercrime involving child exploitation and intellectual property rights violations. The situation will become worse if Democrats and Republicans cannot agree before Feb. 27 and, he said, it could lead to the "shutdown" of his department. That situation would come to pass if Senate Republicans insist on moving forward with their bill – approved in the House but blocked on several occasions by Democrats in the Senate – that would fund DHS but would not provide resources for Obama's immigration measures."
http://latino.foxnews.com/latino/news/2015/02/10/johnson-urges-congress-to-be-responsible-and-approve-immigration-funds/
Short-term Homeland Security spending more likely as time runs out
"With House and Senate lawmakers running out of time to pass a Department of Homeland Security spending bill, it is becoming more likely Congress will have to resort to another short-term funding measure. Time for passing a DHS spending bill is running short. Congress will not be in session next week, and a temporary funding bill that is keeping the department operating will run out on Feb. 27. That means that unless Congress comes up with a deal now, lawmakers will have a matter of days to pass legislation when they return on Feb. 23. "It's not preferable but I think it might be a reality," one GOP aide said when asked by the Washington Examiner about passing a short-term DHS bill. Negotiations between the two parties on a long-term deal appear to be going nowhere. Senate Republican leaders Monday signaled they will make a fourth attempt to advance a House-passed, $40 billion DHS spending measure that would fund the agency through the end of the fiscal year. But Democrats have already blocked the measure three times and are all but guaranteed to do so again. They object to provisions in the bill that would defund President Obama's executive actions granting millions of illegal immigrants the right to obtain work permits and some federal benefits. Some Republicans scoffed at the idea of passing a short-term DHS bill if no deal is reached, and said the GOP leadership was united around the House-passed version. Neither House nor Senate Republican lawmakers have publicly disclosed a "Plan B" that could win over Democratic votes and say they aren't going to produce one anytime soon. "The policy, politics, polling and people are all on the GOP's side," a Senate GOP aide told the Examiner. "The Democrats' position is not sustainable. They are the ones who need a Plan B." But Republican leaders in both the House and Senate have been publicly adamant that they do not intend to let DHS funding run out, particularly with an increased threat of terrorism in the United States stemming from the overseas spread of Islamic terrorist groups. The department is responsible for a broad array of national security operations, including airport screening, federal building protection and border enforcement. Republicans are also keenly aware that the public tends to blame their party for spending showdowns that threaten government operations, so it's unlikely Feb. 27 will pass without at least a stopgap measure on the floor for a vote. Such a bill would not include the language blocking Obama's executive actions, but it would buy the GOP time to come up with longer-term DHS spending legislation that would force Democrats to take difficult votes on variations of the House-passed bill."
http://www.washingtonexaminer.com/short-term-homeland-security-spending-more-likely-as-time-runs-out/article/2560011?custom_click=rss
Johnson: A stopgap bill not enough for DHS
"Border security is not free," the secretary said.
"Homeland Security Secretary Jeh Johnson tried again Tuesday to pressure lawmakers into approving funding for his department, warning that there would be no money to pay for enhanced border-security efforts if Congress resorts to just a stopgap bill. Johnson said Homeland Security, the only federal department now running on a short-term funding measure, is "constrained" by the limits of a stopgap bill to improve security on the southern border and to maintain the boost in resources to deal with the consequences of last summer's border crisis. "Border security is not free," Johnson said Tuesday. "The men and women of DHS need a partner in Congress to fund their efforts. Time is running out." For instance, Johnson said DHS can't make specific investments in border security, such as upgrading "obsolete" surveillance systems in the Rio Grande area. DHS also cannot invest in measures that would help it better analyze geospatial intelligence, which aids officials in identifying illegal border crossings. In recent days, Johnson has focused on different parts of his sprawling agency to highlight the fallout if DHS stayed on a short-term funding bill. Last week, he said his department would not be able to fund new non-disaster grants to state and local governments. He also warned on Sunday that letting funding lapse would mean that about 30,000 DHS workers – out of a total workforce of roughly 230,000 – would be furloughed. Yet, despite Johnson's efforts, Congress remains stalled on DHS funding, which runs dry after Feb. 27. Republicans, who want to block funding for President Barack Obama's executive actions on immigration through the must-pass spending bill, have stalled in their efforts in the Senate – where Democrats have repeatedly filibustered the funding measure."
http://www.politico.com/story/2015/02/jeh-johnson-dhs-funding-bill-115065.html
EXCLUSIVE — HOUSE MAJORITY WHIP SCALISE TO SENATE: DO YOUR JOB, PASS DHS FUNDING BILL BLOCKING OBAMA AMNESTY
"The number three lawmaker in House GOP leadership is stepping up to oppose President Barack Obama's executive amnesty, taking a major action sure to fire up conservatives. House Majority Whip Rep. Steve Scalise (R-LA) tells Breitbart News exclusively that he's calling on Senate Democrats to stop their obstructionism and open debate on a House-passed bill that funds the Department of Homeland Security (DHS) in its entirety — with the exception of President Obama's executive amnesty. "The only path forward on DHS is for the Senate to get on the bill," Scalise said in a statement provided to Breitbart News. It must go through the Senate to get to the president's desk. If obstructionist Senate Democrats have an issue with the content of the bill, they will have time to address their concerns during open debate. As House Republicans, we did our job – we kept our promise to the American people that we would take action to stop the president's executive overreach – now it's time for the Senate to do theirs. Senate Republicans need at least six Democrats to break ranks with Minority Leader Harry Reid of Nevada in order to get the House bill to the floor. The House passed its version almost a month ago. That bill blocks funding for Obama's November 2014 executive amnesty for at least five million illegal aliens, blocks the 2012 executive amnesty for illegal alien DREAMers—the cause of last summer's border crisis—and reverses other executive actions, including the so-called "Morton Memos."
http://www.breitbart.com/big-government/2015/02/09/exclusive-house-majority-whip-scalise-to-senate-do-your-job-pass-dhs-funding-bill-blocking-obama-amnesty/
McConnell Concedes DHS Funding Bill Is 'Stuck' in Senate
"In a move that surprised some Republicans in Congress, Senate Majority Leader Mitch McConnell told reporters his chamber is "stuck" in its standoff with Democrats over funding the Department of Homeland Security. He put the onus on the House of Representatives to come up with a solution. "I think it's clearly stuck in the Senate, we can't get on it, we can't offer amendments to it," McConnell, R-Ky., told reporters today. "And the next step is obviously up to the House." The GOP-controlled Senate just tried for a third time to consider the Department of Homeland Security funding bill, but was stonewalled again as Senate Democrats filibustered a motion to debate the legislation because of provisions that would block President Obama's executive actions on immigration. The bill, which would undo Obama's recent executive actions along with an earlier program that allowed immigrants who entered the country illegally as children to stay, passed 236-191 in the House back in January. House Minority Leader Nancy Pelosi, D-Calif., spoke for Senate Democrats today when she said that the upper chamber will only pass Homeland Security funding bill free of amendments related to Obama's immigration actions Pelosi to R's on DHS $ bill: Their extreme anti-immigrant riders are dead and cannot pass the Senate. — Chad Pergram (@ChadPergram) February 10, 2015 Republicans in both chambers of Congress pushed back on McConnell's statement today, arguing that it's up to the Senate to find the Democratic support needed to pass the House bill. Brian Phillips, a spokesperson for Sen. Mike Lee, R-Utah, told The Daily Signal that Senate Democrats must "find a plan B." "The House has acted to fund [the Department of Homeland Security]," Phillips said, adding: It's up to the Senate to now act, but first Senate Democrats have to stop blocking consideration of the bill. If they don't like certain provisions, they will have an opportunity to amend it. But forcing a DHS shutdown is not a sustainable position for Democrats. They are the ones who need to find a Plan B."
http://dailysignal.com/2015/02/10/mcconnell-concedes-dhs-funding-bill-is-stuck-in-senate/?utm_source=facebook&utm_medium=social&utm_campaign=thffacebook02102015
Congressional impasse over immigration, homeland security
"Majority Leader Mitch McConnell declared a Senate stalemate Tuesday over immigration provisions attached to a Homeland Security spending bill, and called on the House to make the next move to avoid an agency shutdown. House Republicans said they had no intention of doing so, leaving Congress at an impasse with no clear way forward barely two weeks before the agency's $40 billion budget shuts off. "I can tell you I think it's clearly stuck in the Senate," McConnell, R-Ky., told reporters after a closed-door lunch of Senate Republicans. "And the next step is obviously up to the House." Michael Steel, spokesman for House Speaker John Boehner, responded with a statement seeking to put the focus on Senate Democrats. Democrats voted three times last week to block a House-passed bill that funds the department for the remainder of the budget year, while also overturning President Barack Obama's executive actions limiting deportations for millions here illegally. "Until there is some signal from those Senate Democrats what would break their filibuster, there's little point in additional House action," Steel said. Democrats say they can't accept the bill unless the contested language on immigration is removed. The impasse comes with Homeland Security funding set to expire Feb. 27 without action by Congress. The most likely outcome may be a short-term extension of current funding levels, something Homeland Security Secretary Jeh Johnson is urging Congress to avoid because it would prevent the agency from going forward with a host of planned initiatives, from improvements at the Secret Service to new security technology on the U.S.-Mexico border…"
http://www.washingtontimes.com/news/2015/feb/10/mcconnell-senate-stuck-over-bill-funding-homeland-/?utm_source=RSS_Feed&utm_medium=RSS
MCCONNELL: DHS FUNDING STUCK IN THE SENATE, UP TO THE HOUSE
"With the House-passed Department of Homeland Security appropriations bill stalled in the Senate, the issue is now back in the House's court, Senate Majority Leader Mitch McConnell (R-KY) told reporters Tuesday. "I think it's clear we can't go forward in the Senate, unless you all have heard something I haven't and so the next move obviously is up to the House," he said. Senate Democrats blocked debate on the DHS funding bill — which would fund all of DHS but defund President Obama's executive amnesty —  three times last week. "We've had a week on it. We've had three cloture votes, all of which have not succeeded. It's clear we can't get on the bill. We can't offer amendments to the bill and I think it'd be pretty safe to say we're stuck because of Democratic obstruction on the Senate side," the Senate leader said. But Michael Steel, a spokesman for House Speaker John Boehner (R-OH), says the matter is actually up to Senate Democrats, as there is no point for the House to move if Democrats will continue to filibuster. "The House has passed a bill to fund the Department of Homeland Security, and block the President's unilateral executive action on immigration," Steel wrote in an email to Breitbart News. "Now, the pressure is on Senate Democrats who claim to oppose the President's action, but are filibustering a bill to stop it. Until there is some signal from those Senate Democrats what would break their filibuster, there's little point in additional House action." On the possibility of a short term continuing resolution, McConnell would not tip his hand. "I'm not going to speculate about how this DHS funding issue may end. I can just tell you I think it's clearly stuck in the Senate. We can't get on it. We can't offer amendments to it and the next step is obviously in the House," he said."
http://www.breitbart.com/big-government/2015/02/10/mcconnell-dhs-funding-stuck-in-the-senate-up-to-the-house/
GOP leaders at odds over immigration
"Senate and House Republicans are fighting over who should move first to break the stalemate over funding the Department of Homeland Security. Senate Majority Leader Mitch McConnell (R-Ky.) said Tuesday the House will have to pass a new bill because the Senate can't pass the House's initial legislation, which would overturn President Obama's executive actions on immigration shielding millions from deportation. "The next move obviously is up to the House," he told reporters following a conference meeting. Speaker John Boehner's (R-Ohio) office pushed back, arguing there is "little point in additional House action." McConnell's and Boehner's offices both put the blame on Senate Democrats, who have repeatedly blocked the House bill from progressing by filibustering procedural motions. Sixty votes would be needed to move the House bill forward, and Republicans have won no more than 53. "It's clear we can't get on the bill. We can't offer amendments to the bill. And I think it would be pretty safe to say we're stuck because of Democratic obstruction on the Senate side," McConnell said. Michael Steel, Boehner's spokesman, said "the pressure is on Senate Democrats" who claim to oppose Obama's immigration action but "are filibustering a bill to stop it." Senate Democrats and the White House are showing no signs that they are feeling any pressure. Funding for the Department of Homeland Security (DHS) is scheduled to end after Feb. 27, and Democrats say Republicans are jeopardizing the nation's security with a fight over a policy issue. They are demanding the GOP agree to a clean funding bill stripped of measures attacking Obama's immigration actions. "The Republican majority is twiddling its thumbs as it gets closer and closer to shutting down DHS," said Sen. Charles Schumer (D-N.Y.). "We Democrats have pushed for a clean DHS funding bill followed by a robust debate on immigration reform. But the Republicans have insisted on sticking to their hostage-taking tactics." Rank-and-file Republicans echoed the comments from their leaders, suggesting the impasse is likely to extend until after next week's congressional recess. Congress would then return to Washington the week of Feb. 23 with only five working days to reach a solution. Asked about McConnell's remarks, House Judiciary Committee Chairman Bob Goodlatte (R-Va.) told The Hill: "We've acted. We've acted." But Sen. Jeff Flake (R-Ariz.) said the House needs to send legislation to the Senate that has a chance of passing, saying it's "a matter of arithmetic." "My view is we would be much better off actually debating immigration legislation than debating this spending bill," he said. Republicans last week made a point of showing the House they were trying to pass their bill. For three days in a row, the GOP brought the House bill to the floor. On all three occasions, it failed. Senate GOP leaders expressed some frustration with their House brethren. "They'd like to leave the hot potato with us and I think we've made pretty clear that we've tried our best and the math doesn't work," said Senate Republican Whip John Cornyn (Texas).  "The question is, what does the House need in order to pass something. We've had three cloture votes. It's not clear to me that a fourth, fifth or sixth cloture vote is going to move the needle," he added. Republicans have vowed not to allow a partial shutdown, but the chances for one are growing by the day. GOP senators say a short-term continuing resolution appears the most likely scenario to avoid a shutdown. Such a scenario would punt the debate for a month, allowing more time for lawmakers to hash out a new deal out — even if a consensus appears unlikely, GOP senators said. Still, it's not entirely clear that a short-term measure would pass the House. Conservatives opposed to a clean bill that does nothing to attack Obama on immigration could reject it, as could Democrats who want a clean bill funding the agency through the end of the year. The bet on a short-term measure, however, would be that enough lawmakers will want to avoid an agency shutdown."
http://thehill.com/homenews/senate/232409-gop-leaders-at-odds-over-immigration
New bill would impose tax increase on businesses that hire illegals
"A Republican congressman proposed hiking taxes on businesses that hire illegal immigrants, saying Tuesday that it could be one way to shut off the jobs magnet that draws illegal immigrants to the U.S. Rep. Steve King, Iowa Republican, said his bill, the Illegal Deduction Elimination Act, would make a $10-an-hour wage worker cost an employer $16-per-hour without deductions, plus penalty and interest. "This would dramatically reduce the cheap labor incentive of hiring illegal workers," Mr. King said. The IRS has long been in a tricky spot in the illegal immigration debate. Illegal immigrants aren't supposed to have Social Security numbers, but the tax agency issues them Individual Taxpayer Identification Numbers, or ITINs, so that those who are working on the books can still pay taxes. Some Republicans have said that information could be used to track down illegal immigrants, but the government has opposed those efforts, saying it could hurt tax collections and drive workers even farther underground. Last week the IRS came under fire for confirming that it will pay out refunds to illegal immigrants who gain legal status under President Obama's new amnesty and who refile their previous tax forms to claim tax credits from the time they were working illegally."
http://www.washingtontimes.com/news/2015/feb/10/new-bill-would-impose-tax-increase-businesses-hire/?utm_source=RSS_Feed&utm_medium=RSS
At stake in immigration debate: Billions of dollars
The House's strategy widens the deficit by $7.5 billion — and that's just the start.
"In Congress' standoff over immigration policy, Republicans seem to be battling not only President Barack Obama but their own rhetoric on government spending. Immigration riders attached to the Homeland Security spending bill by the House GOP turn out to actually widen the budget deficit over the next 10 years, according to the Congressional Budget Office. As a result, the $39.7 billion measure will need a supermajority of 60 votes under Senate budget rules, even if Republicans get past the Democratic filibuster. Faced with a Feb. 27 deadline and the Presidents Day recess next week, time is short. And the CBO report never addressed an added cost implicit in the Republican position: How much would it cost for the government to deport all the undocumented workers who stand to benefit from Obama's most recent executive order? That could be upward of $20 billion to $25 billion, according to the best estimates collected by POLITICO. It's a sum hard to find these days, given the Republican-backed spending caps imposed on the House and Senate appropriations committees. Indeed, just last week, the GOP leadership ridiculed Obama's proposal to amend the law to increase discretionary funding — including money for DHS — above the freeze set for fiscal 2016.
The president's critics on immigration, like Sen. Jeff Sessions, argue that the fight is not about dollars but the will to enforce the law. "Has the Obama administration ever asked for the resources necessary for the task of enforcing the law? Of course not," said a spokesman for the Alabama Republican. But what's most striking is how each side has invoked Congress' power of the purse to bolster its arguments in the immigration fight. Republicans are employing their constitutional power to deny funding to the executive agencies that would carry out the president's November order, as well as a 2012 order which deferred deportations for young undocumented immigrants. But Obama essentially makes the same argument in reverse to justify himself: He says Congress left him with this discretion precisely because it failed to give him the money to fully enforce the immigration laws. "The proposed policy is designed to respond to the practical reality that the number of aliens who are removable under the [Immigration and Naturalization Act] vastly exceeds the resources Congress has made available to DHS for processing and carrying out removals," reads the 33-page opinion from the Justice Department's Office of Legal Counsel. "The resource constraints are striking. … DHS has informed us that there are approximately 11.3 million undocumented aliens in the country but that Congress has appropriated sufficient resources…to remove fewer than 400,000 aliens each year, a significant percentage of whom are typically encountered at or near the border rather than in the interior of the country…"
http://www.politico.com/story/2015/02/immigration-debate-price-115050.html
NEVADANS SUPPORT AG LAXALT JOINING CHALLENGE TO OBAMA OVER IMMIGRATION
"A new poll commissioned by The Rule of Law Defense Fund indicates Nevadans, by a wide margin, support the state's Attorney General Adam Laxalt in his decision to join 25 other states in challenging the Obama administration's "overreach" on immigration. According to a release, "nearly two-thirds of Nevadans, regardless of political affiliation, oppose President Obama's overreach, and a clear majority support General Laxalt's decision to challenge it. Support for General Laxalt's decision surges to more than 80% among Republicans." Laxalt split from Gov. Brian Sandoval in joining the action. The complete RLDF survey is here. The Rule of Law Defense Fund (RLDF) is the public policy organization for issues relevant to the nation's Republican attorneys general and promotes the rule of law, federalism and freedom in a civil society."
http://www.breitbart.com/big-government/2015/02/10/nevadans-support-ag-laxalt-joining-challenge-to-obama-over-immigration/
Obama faces high stakes in rollout of controversial immigration program
"President Obama will soon roll out one of the most ambitious and controversial programs of his presidency, an effort to grant a reprieve from deportation to millions of adult immigrants living in the country illegally. With time short and stakes high, the Obama administration knows it cannot afford another debacle like 2013's botched introduction of the Affordable Care Act. The challenges posed by the new immigration program will be enormous. The U.S. Citizenship and Immigration Services projects 1.3 million people will apply in the first six months, starting in May, although no one knows for sure. Anything close to that will be a giant new workload for the agency, which processes about 6.3 million other applications annually. The cost of implementing the president's executive actions will be $324 million to $484 million over the next three years, according to a draft of a letter from Homeland Security Secretary Jeh Johnson obtained by The Times. The money to pay for the program will come from application fees, the agency says. Because of that, the administration says it does not need Congress' authority to spend money on the program. The fee for DAPA — Deferred Action for Parents of Americans — will be $465. But the department will have to spend millions before the fees start coming in. In addition to the growing bureaucracy, a host of other challenges, including defining who is eligible, await the agency. One key difference from the healthcare rollout: no complicated website. The immigration services agency still does most of its business on paper and through the mail, and hopefuls will mail in their applications. The expected flood of paper will bring its own challenges, however. The applications will be handled at an office complex in suburban Washington, with a new staff of 1,000 government workers, supplemented by as many as 1,000 private contractors…"
http://www.latimes.com/nation/la-na-immigration-rollout-20150210-story.html#page=1
In immigration news: DHS funding battle, executive action rollout, Cubans fear deportation for crimes, more
http://www.scpr.org/blogs/multiamerican/2015/02/10/17897/in-immigration-news-dhs-funding-battle-executive-a/
On immigration, Ohio leaders should do what's right–not what's "Right"
"I think it's time that Ohio Governor John Kasich (R) , Ohio Attorney General Mike DeWine, and Ohio Secretary of State Jon Husted had a meeting on immigration.  They seem a bit scattered when it comes to the policy—although they do seem united on the political response.  Maybe that's all that matters to them, but the rest of us Ohioans want more from our leaders in Columbus and Washington. Looking back to last November, Kasich was spotted speaking honestly and off-the-party-line at the Republican Governors Association conference, when he said that the country may need to allow undocumented immigrants to work toward citizenship. "We may have to do it," Kasich said. "I know what they did. I know they jumped the line. I don't like it. But in the end, it may be necessary. I'm open to it, I can tell you that."  Kasich's blunt and practical remarks set off rounds of speculation that he might be a new kind of Republican—one that could actually win a national election in 2016. Then, in December, Kasich's lawyer—Ohio Attorney General Mike DeWine—signed the state onto a lawsuit attacking President Obama's own practical approach to immigration policy.  After Congress failed to pass reform, the president decided to move forward with the pieces he could implement on his own, including the registration of certain undocumented immigrants who are not priorities for deportation.  Certain immigrants with roots and ties in the United States will be able to register with the government, pay a fee, go through a background check, and receive temporary immigration papers if they qualify.  It's a way to separate high and low priority immigrants so that our nation's deportation resources are focused on the best targets: as Obama put it, on "felons not families." If successful in blocking these policies from taking effect, the lawsuit supported by DeWine would deny $41 million in much needed tax revenue to Ohio over the next five years, and threaten the stability of thousands of families with American children and spouses as their heads of household are once again up for deportation. The lawsuit, originating in Texas but supported by other Republican-led states, is widely recognized for what it is: a partisan attack with no actual basis in the law.  It's a repeat of the strategy Republicans have employed on their other favorite issue, Obamacare: use the courts to score political points, sow confusion, and try to undermine a policy that will become even more popular as more and more people's lives are transformed.  It's pure partisan politics, with the ugliest of consequences for real Ohioans. Cue entry of Secretary of State Jon Husted, who was apparently feeling left out of all the partisan mudsligning.  In late January, he sent a letter to the President expressing belief that the "recent executive actions could jeopardize [the] integrity [of the voter rolls] by making it much easier for people who are not U.S. citizens to illegal register and cast ballots."  Despite the fact that Husted's own investigation into illegal voting in Ohio proved the problem to be statically insignificant, the Secretary of State is highly concerned about this "expanding loophole." Apparently, Husted's partisan colleagues in Congress are similarly concerned, and have invited him to testify at another taxpayer-funded press conference, masquerading as a congressional hearing, on the issue next week.  Yep, the same people who are willing to risk the shutdown of the Department of Homeland Security in order to make political points on immigration are inviting Husted to agree with them–I mean testify–at a hearing in the U.S. House of Representatives. Ironically, Husted's concerns put him at odds with the opinion of Attorney General Mike DeWine, at least the 2013 version of Mike DeWine, who made it possible for recipients of a similar 2012 Obama immigration initiative to obtain driver's licenses (which Husted sees as the gateway to unauthorized voting).   Husted's difference with DeWine is not that surprising, however, when you consider that even Mike DeWine doesn't appear to agree with Mike DeWine on immigration.  As a senator, DeWine was a strong supporter of immigration reform with a path to citizenship for aspiring Americans.  He was instrumental in preventing a miscarriage of justice when Manny Bartsch, a young Ohio man who knew no other country, faced deportation.  And, he made it possible for young DREAMers with immigration papers to earn driver's licenses in Ohio and do basic things like pay for car insurance (but no, not vote.  That's still illegal.)  Today Bartsch has a work permit under the Deferred Action for Childhood Arrivals program, one of the initiatives that DeWine now seems to undercut.  Bartsch recently sent a letter to DeWine that said "Since 2005 I have received my Bachelor's degree from Heidelberg University. I served as President of my fraternity, Greek Council Executive Committee member, and I was very involved in my campus community. What else do I have to do to prove I belong here? What happened since 2005 that made you change your mind?" Clearly there's a lot of incoherence on policy grounds among Ohio's leaders (and even, apparently, in Mike DeWine's own head).  But there is agreement on the political response—and it's in support of Republican partisanship despite what's good for Ohio families, communities, and taxpaying residents…"
http://thehill.com/blogs/congress-blog/civil-rights/232216-on-immigration-ohio-leaders-should-do-whats-right-not-whats
Scott Walker must clarify his immigration stance, critics say
"Wisconsin Gov. Scott Walker is rising as a contender for the 2016 Republican presidential nomination thanks to some well-received appearances on the national stage and stumbles by other potential candidates — but conservative activists warn there is one issue that could cause Walker to stumble, too: immigration. Walker does not have much of a record on immigration, and his various public comments on the hot-button subject have been open to interpretation. Activists warn that he'll have to clarify his stance or risk losing conservative support. "It is frustrating that Walker's position is still vague and at times contradictory. Before he gets on a national stage, he has to figure out a way out of this fog," said Bob Dane, spokesman for the restrictionist Federation for American Immigration Reform. Roy Beck, founder of the restrictionist group NumbersUSA, agrees. Walker's great advantage, he explained, is that he is the "vanilla ice cream" candidate: Vanilla might not be everyone's favorite flavor, but most people will go with it if they can't have their first choice. That leaves Walker well-positioned to build support as other candidates are forced to drop out of the primary. "He won't continue to be vanilla if he is seen as weak on immigration," Beck said. Walker spokesman Tom Evenson issued the following statement to the Washington Examiner regarding the governor's stance: Governor Walker believes our country's immigration system is broken, it must be fixed, and we must secure our borders. The governor doesn't believe in granting amnesty — we must enforce the laws on the books and reform the process for those who want to come to the United States legally. As for the 11 million people who are here illegally, the governor has stated it makes sense to enact penalties, waiting periods, and other requirements for obtaining citizenship. The statement does not go far enough, critics say. "Nothing here indicates he wouldn't sign the Gang of Eight bill [comprehensive Senate reform legislation that conservatives opposed] or that he'd actually secure the borders before legalizing the 11 million illegals," said Mickey Kaus, a blogger for the conservative Daily Caller who follows immigration closely…"
http://www.washingtonexaminer.com/scott-walker-must-clarify-his-immigration-stance-critics-say/article/2560007?custom_click=rss
'NARCO-TERROR' GROUP HEZBOLLAH OPERATES ACROSS LATIN AMERICA AND US
"Experts at a National Defense University (NDU) conference warned that the Iranian-backed narcoterrorist group Hezbollah, based in Lebanon, has expanded across Latin American and into the United States. The Shiite movement group, which is listed as a terrorist organization by the United States, generates millions of dollars through drug trafficking, money laundering, and other criminal activities in the Americas, the experts said during a conference at NDU entitled, "Beyond Convergence: A World Without Order." Iran is considered a state-sponsor of terrorism by the U.S. Nevertheless, the Obama administration has reportedly conceded to most demands in negotiations over Iran's nuclear program. In written testimony recently prepared for lawmakers, the U.S. Defense Intelligence Agency (DIA) expressed concern about the movement of "special interest aliens" in Latin America.
Special interests aliens refers to immigrants from countries such as Iran, which have been officially linked to terrorism by the United States. Breitbart News reported that U.S. Border Patrol agents apprehended at least 474 aliens from terrorism-linked countries attempting to sneak into the United States illegally last year. "Outside actors are increasingly seeking to challenge the U.S. as the defense partner of choice in the [Latin American] region," testified the defense intel agency. Some speakers at the NDU conference identified Russia, Iran, and China as "outside actors" in Latin America."
http://www.breitbart.com/national-security/2015/02/10/narco-terror-group-hezbollah-operates-across-latin-america-and-us/
SPENDING/BUDGET/ECONOMY:
LEVIN: OBAMA 'RE-DISTRIBUTING A SHRINKING PIE'
"Talk radio host and author of "The Liberty Amendments," Mark Levin argued that President Obama was "re-distributing a shrinking pie" on Monday in response to the president urging higher capital gains taxes. "If you're taxed on something again, do you spend more money? No, you spend less money. You have less money to spend…you have less money to spread the wealth through voluntary, private sector decision-making" Levin stated. He continued, "so instead, in comes the iron fist, grabs the money and says 'I know what I'm going to do with this, I'm going to make child care more available.' Oh, the way you made education more available in colleges and blew the roof off that so student loans are now over a trillion dollars, you mean like that? Or the way you're driving up the price of electricity, intentionally, through your EPA? Or the way you're driving up the price of food through all your regulations? The price of natural resources to construct homes? You're driving up the price of everything in the economy. Oh, but don't worry, more taxes so we can social engineer some more." Levin concluded, "what Obama is all about, is re-distributing a shrinking pie."
http://www.breitbart.com/video/2015/02/09/levin-obama-re-distributing-a-shrinking-pie/
Food Stamp Beneficiaries Exceed 46,000,000 for 39 Straight Months
"The number of beneficiaries on the Supplemental Nutrition Assistance Program (SNAP), also known as food stamps, has topped 46,000,000 for 39 straight months, according to data released by the Department of Agriculture (USDA). In November 2014, the latest month reported, there were 46,271,508 Americans on food stamps. Food stamp recipients have exceeded 46 million since September 2011."
http://cnsnews.com/news/article/ali-meyer/food-stamp-beneficiaries-exceed-46000000-39-straight-months
Hurdles Exist for the Prospects of Any 'Grand Bargain' on Sequester, Defense Spending
"President Barack Obama and congressional Democrats would like to get rid of the sequester. Many Republicans want more money for defense. That would seem to offer a potential formula for a budget agreement. But substantial hurdles stand in the way of any deal, partly because the budget and political environments are very different from those leading up to the last budget deal, in 2013. "Sequester replacement is a tougher lift this time than last time," said Marc Goldwein, senior policy director at the Committee for a Responsible Federal Budget. He notes the discretionary spending caps for fiscal 2016 will allow spending to increase by about $3 billion over current spending, rather than forcing a cut. In 2013, discretionary spending was set to fall by almost $20 billion when new discretionary caps took effect for fiscal 2014. The deal (PL 113-67) negotiated by then-House Budget Chairman Paul D. Ryan, R-Wis., and then-Senate Budget Chairwoman Patty Murray, D-Wash., raised the caps for fiscal 2014 and 2015, allowing discretionary spending to rise rather than fall. But for fiscal 2016, the defense cap would rise by $1.8 billion to $523 billion, while the non-defense cap would go up by $1.1 billion to $493.5 billion, according to the Office of Management and Budget. Overall discretionary spending would be held below $1.017 trillion. Even though the increase is less than the rate of inflation, it is still an increase. The political climate has also shifted. With control of both chambers, Republicans have newfound clout in negotiating with the administration. Many in the GOP, particularly on the far right, support the sequester as an imperfect but effective way to control discretionary spending. Obama also appears to recognize this new political reality. In his fiscal 2016 budget, he proposes raising the defense and non-defense caps by a combined $75 billion and offsetting the increase with a mix of mandatory spending cuts and revenue from closing tax breaks. The budget also would repeal and then raise the discretionary caps through their expiration in 2021, and end the across-the-board cuts of mandatory programs that are set to expire in 2024. But in what could be a sign of flexibility, the administration has not summarily ruled out a deal that would bypass new revenue, as it did in past years. Indeed, the Ryan-Murray deal did not close tax breaks. It relied on revenue from fee increases combined with changes in mandatory spending programs…"
http://www.rollcall.com/news/hurdles_exist_for_the_prospects_of_any_grand_bargain_on_sequester_defense-239983-1.html
Obama tells feds 'I have your back' as relative pay drops
"When President Obama told federal employees "I have your back" last week, it was an important statement of support for a workforce that has been demoralized for years. That was particularly true for his audience at the Department of Homeland Security, which stands as a sentry keeping the nation safe while chronically residing in the cellar of employee morale. While a presidential visit is a spirit booster, so is the prospect of increased resources. DHS is among the agencies projected to grow more than average under the fiscal 2016 budget proposal Obama announced during his visit there. For years, in fact, security-related agencies, including DHS, have been the beneficiaries of a trend sending them proportionately more resources. Ironically, funding for the department is being held hostage this year by Republican efforts to link the agency's budget to reversing Obama's executive actions on immigration. Temporary funding for DHS will expire at the end of the month. "There's this uncertainty. It boggles my mind," said Youssef Fawaz, an import specialist with Customs and Border Protection, part of DHS, and a National Treasury Employees Union leader in Detroit. "I don't understand how we're willing to risk our security, our country's borders, over a political issue." Between 2004 and 2012, 94 percent of federal workforce growth was in the departments of Defense, Veterans Affairs and Homeland Security, although Defense employment is projected to drop by 0.4 percent in 2016. At the same time, workforces declined in several non-security agencies, including the Education Department, the Social Security Administration, and the Department of Housing and Urban Development."
http://www.washingtonpost.com/blogs/federal-eye/wp/2015/02/10/obama-tells-feds-i-have-your-back-as-relative-pay-drops/
Bernie Sanders: Raise taxes on the wealthy to save Social Security
"Sen. Bernie Sanders (I-Vt.) on Tuesday proposed raising Social Security taxes to extend the life of the entitlement program and increase benefits. In a 12-page report, Sanders, the ranking member on the Senate Budget Committee and possible presidential candidate in 2016, argued Social Security's solvency problems could be solved if lawmakers simply lifted the cap on the tax that funds the program. "If Republicans are serious about extending the solvency of Social Security beyond 2033, I hope they will join me in scrapping the cap that allows multi-millionaires to pay a much smaller percentage of their income into Social Security than the middle class," Sanders said.  The Social Security trust fund that provides benefits to retired and disabled people is largely funded by the payroll tax. Right now, 6.2 percent of the payroll tax income from employees and employers is allotted to Social Security, and then that revenue is divided between the two funds."
http://thehill.com/policy/finance/232297-sen-sanders-offers-plan-to-extend-life-of-social-security
Senate Finance Committee Review Of 1986 Act Smacks of Desperation
http://www.forbes.com/sites/taxanalysts/2015/02/10/senate-finance-committee-review-of-1986-act-smacks-of-desperation/
It's Time for Conservatives to Fight Corruption
Crony capitalism, subsidies, tax breaks, and corporate welfare all hit the middle class hardest.
http://www.nationalreview.com/article/398270/its-time-conservatives-fight-corruption-jay-cost
Billions of taxpayer dollars could be lost on 40 unaudited Energy Department contracts
"Billions of improperly spent tax dollars may be unrecoverable because of a massive backlog of unaudited Department of Energy contracts. The DOE's Office of Environmental Management awarded more than 40 contracts mostly for environmental cleanup and construction projects, valued at more than $90 billion with annual expenditures of about $5 billion, according to an inspector general report made public Monday. Some of the contracts were awarded as long ago as 2005, but because they are awaiting audit, there is no way of knowing if all of the money was spent properly. The failure to audit properly the 40 contracts exposes the DOE "to an unacceptable level of financial risk," the inspector general said. In the past, the Defense Contract Audit Agency provided auditing services for the DOE, but more recently "as responsible department officials confirmed, DCAA has been unable to perform many of its audits on a timely basis," the inspector general report said. "It does not appear that any resolution of this problem is likely for a number of years."
http://www.washingtonexaminer.com/billions-of-taxpayer-dollars-could-be-lost-on-40-unaudited-energy-department-contracts/article/2560063
COMMON CORE:
Elyria teacher known for winning top teacher contest announces resignation, blames Common Core
"An Elyria High School teacher known for winning a LIVE with Kelly and Michael top teacher contest last year is resigning at the end of this year.  According to The Chronicle-Telegram , Stacie Starr made the announcement during an education forum Monday. Starr blamed mandated state testing for her resignation, saying special education students suffer under Common Core standards. She said "she could no longer watch silently from within the confines of a structured school day," according to The Chronicle-Telegram.  "I have faith in my students, but my students are reading at sometimes a fourth- and fifth-grade reading level," she told the paper. "Each and every day, I have to look in my students' eyes and tell them I can't help them because the state has decided they have to prove what they know." Starr wants to continue working in education, just in a different way.  She hopes to start an after-school mentoring program for at-risk kids to keep them out of the criminal justice system."
http://www.newsnet5.com/news/local-news/oh-lorain/elyria-teacher-known-for-winning-top-teacher-contest-announces-resignation
Should Ohio students opt out of Common Core testing? (Marianne Gasiecki's event – state coord)
http://www.richlandsource.com/education/should-ohio-students-opt-out-of-common-core-testing/article_0f4eaaa0-afa3-11e4-80ee-73b054b583ba.html?mode=jqm
Jindal unveils national plan to repeal Common Core
"Louisiana Gov. Bobby Jindal has unveiled a 42-page proposal to reform American education at the national level, one of the clearest signs yet that he is laying the groundwork to jump into the 2016 presidential primary. At the heart of his proposal is a total repudiation of Common Core, as well as a general rollback of federal authority, increased school choice options for parents and greater administrative freedom for educators. Jindal revealed his plan at a breakfast Monday morning hosted by the Christian Science Monitor. The actual proposal takes the form of a policy paper released through America Next, Jindal's nonprofit think tank. It follows several similar proposals Jindal has made on foreign policy, energy and other major topics. However, the education proposal stands out from the pack, thanks to the governor's growing status as one of the most savage critics of Common Core. While Jindal supported the English and math standards just a few years ago, he has changed his mind and been attacking them constantly since last spring, when he gave a speech comparing them to policies in the Soviet Union."
http://www.foxnews.com/politics/2015/02/10/jindal-unveils-national-plan-to-repeal-common-core/
No mention of Common Core as Jeb Bush talks education policy
"When former Florida Gov. Jeb Bush spoke about education policy at a summit in Tallahassee, Fla., on Tuesday, there was one well-known phrase he did not utter. "Common Core." Bush, now a likely Republican candidate for president, has put education policy at the center of his legacy as governor and his post-political nonprofit work. During a presidential campaign, he would likely focus on education policy as a socioeconomic equalizer. But Bush has also supported the state-devised academic standards known as Common Core, which have become a point of contention among many conservative Republicans and could weigh Bush down in a Republican primary contest. Although Bush has defended the standards in the past, he tried out a new tack Tuesday and didn't mention them at all, focusing instead on areas of education in which he thinks the federal government should not be involved…"
http://www.washingtonexaminer.com/no-mention-of-common-core-as-jeb-bush-talks-education-policy/article/2560062?custom_click=rss
MISC.:
Obama administration won't release IRS targeting documents
"The Obama administration is refusing to publicly release more than 500 documents on the IRS's targeting of Tea Party groups. Twenty months after the IRS scandal broke, there are still many unanswered questions about who was spearheading the agency's scrutiny of conservative-leaning organizations.  The Hill sought access to government documents that might provide a glimpse of the decision-making through a Freedom of Information Act (FOIA) request.
The Hill asked for 2013 emails and other correspondence between the IRS and the Treasury Inspector General for Tax Administration (TIGTA). The request specifically sought emails from former IRS official Lois Lerner and Treasury officials, including Secretary Jack Lew, while the inspector general was working on its explosive May 2013 report that the IRS used "inappropriate criteria" to review the political activities of tax-exempt groups. TIGTA opted not to release any of the 512 documents covered by the request, citing various exemptions in the law. The Hill recently appealed the FOIA decision, but TIGTA denied the appeal. TIGTA also declined to comment for this article."
http://thehill.com/business-a-lobbying/232249-feds-wont-release-irs-targeting-documents
Obama administration stonewalls FOIA request on IRS targeting scandal
"It has been almost two years since the exposure of the IRS efforts to target conservative groups applying for tax-exempt status, and their donors. In the meantime, the Obama administration has done exactly nothing to hold IRS personnel accountable for their actions. The Department of Justice and the Treasury's Inspector General (TIGTA) claims to be conducting investigations into the matter, but have not talked with the victims of the targeting scheme, or much of anything else, either. Well, that's not entirely true. They have stonewalled the media and its attempts to look into the scandal, including The Hill: The Hill asked for 2013 emails and other correspondence between the IRS and the Treasury Inspector General for Tax Administration (TIGTA). The request specifically sought emails from former IRS official Lois Lerner and Treasury officials, including Secretary Jack Lew, while the inspector general was working on its explosive May 2013 report that the IRS used "inappropriate criteria" to review the political activities of tax-exempt groups. TIGTA opted not to release any of the 512 documents covered by the request, citing various exemptions in the law. The Hill recently appealed the FOIA decision, but TIGTA denied the appeal. TIGTA also declined to comment for this article. In its written response to The Hill, TIGTA cited FOIA exemptions ranging from interagency communication to personal privacy. It also claimed it cannot release relevant documents "when interference with the law enforcement proceedings can be reasonably expected." Yet, congressional Republicans say there is no evidence of any prosecution in the works, and media outlets have indicated that the Department of Justice and the FBI have already determined that no charges will be filed.
There isn't much to add to this, except to note that the stall continues. If there is an investigation going on, it's so secret as to surprise even the victims for whom the probe would provide justice. It's managed to avoid any notice on Capitol Hill, where Republicans have been looking for it almost ever since the exposure of the targeting in May 2013 — after years of denials from IRS officials that it was taking place at all. Give The Hill credit for filing the FOIA request, though, because most other media outlets have taken their cues from Barack Obama and gave up on what they consider a "phony scandal."
http://hotair.com/archives/2015/02/10/obama-adminstration-stonewalls-foia-request-on-irs-targeting-scandal/
OBAMA ADMINISTRATION STONEWALLS RELEASE OF 500 IRS TEA PARTY TARGETING DOCUMENTS
http://www.breitbart.com/big-government/2015/02/10/obama-administration-stonewalls-release-of-500-irs-tea-party-targeting-documents/
Johnson asks how 80,000 'lost' Lerner emails were recovered by IRS watchdog
"After the Internal Revenue Service's inspector general recovered some 80,000 emails to and from former agency executive Lois Lerner, lawmakers began asking why the IRS had previously claimed most of those emails were permanently lost. In a letter to IRS Commissioner John Koskinen Tuesday, Sen. Ron Johnson demanded details about the agency's attempts to produce the emails before its watchdog, the Treasury Inspector General for Tax Administration, succeeded in doing so. The Wisconsin Republican cited a November report from the Washington Examiner that revealed TIGTA's discovery of an estimated 30,000 emails on disaster recovery tapes. But TIGTA officials informed Johnson's staff last week that it had ultimately extracted 80,000 from the tapes, raising questions about whether the IRS truly went to "great lengths" and made "extraordinary efforts" to find the lost emails, as Koskinen testified last year. Johnson, who chairs the Homeland Security and Governmental Affairs Committee, also expressed concerns about a reported trove of 2,500 documents that could "show taxpayer information held by the Internal Revenue Service being shared with President Obama's White House." Johnson asked the IRS commissioner to demonstrate that his agency had given Congress all records of communications between IRS and White House officials. The 80,000 emails will likely yield just 16,000 "unique" messages, with the rest being duplicates, according to the letter."
http://www.washingtonexaminer.com/johnson-asks-how-80000-lost-lerner-emails-were-recovered-by-irs-watchdog/article/2560066?custom_click=rss
White House Announces New Agency It Says Could Keep Incidents Like Sony Hacking from Becoming the Norm
"Ahead of President Barack Obama's address to a cybersecurity summit in California Friday, the White House announced the establishment of Cyber Threat Intelligence Integration Center. On Monday, the Newsweek twitter account was hacked by a pro-Islamic State group. In recent months, large companies such as Sony and Anthem became victims of hacking. Previously, customer data at Home Depot and Target was compromised because of cyber attacks. Also, last month, the twitter account for U.S. Central Command was hacked into…"
http://www.theblaze.com/stories/2015/02/10/white-house-announces-new-agency-it-says-could-keep-incidents-like-sony-hacking-from-becoming-the-norm/
White House Announces Urgent Cyber Terror Agency
"The Obama administration announced the creation of a new executive agency on Tuesday that will cooperate with the private sector along with other agencies and countries to try and disrupt cyber criminals. "Those who do harm should know that they can be found, and held to account," said Lisa Monaco, chief counterterrorism advisor to the president. The announcement is largely a response to the rise in cyber-terrorism activity, such as North Korea's recent attacks on Sony. Monaco also cited last week's data breach at Anthem insurance, which contains sensitive information for up to 80 million identities. The new Cyber Threat Intelligence Integration Center will employ what Monaco said are lessons we have learned in combating other forms of terrorism that need to be applied to the realm of cyber threats – namely coordinating all of the government's tools to respond at the highest level. "Currently no single government entity is responsible for producing coordinated cyber-threat assessments ensuring that information is shared rapidly among existing cyber centers and other elements within our government," she explained. "We need to build up the muscle memory for our cyber-response capabilities, as we have on the terrorism side."
http://dailycaller.com/2015/02/10/white-house-announces-urgent-cyber-terror-agency/
White House creates new cybersecurity agency
http://www.usatoday.com/story/news/politics/2015/02/10/lisa-monaco-cyber-threat-intelligence-integration-center/23167993/
Newsweek's Twitter account attacked by supposed 'ISIS' hackers
http://www.washingtonexaminer.com/newsweeks-twitter-account-attacked-by-supposed-isis-hackers/article/2560036
Government requests for Twitter users' account info surges
"Government requests for Twitter users' account information rose 40 percent worldwide in the second half of 2014 versus levels seen during the first half, Twitter said Monday. Demands for comment removal spiked 84 percent in late 2014 versus early in the year, according to a twice-annual report released by the microblogging site. The US government, which is locked in a legal standoff with Twitter over specific disclosures of its requests and demands, submitted 1,622 requests for information during the period, up 29 percent from the year-earlier period. Twitter said it forked over some information 80 percent of the time. Russia made 91 content-removal requests after not making any during the first half of the year, citing legal restrictions on content deemed "extremist" or that leads to "mass actions," according to the report."
http://nypost.com/2015/02/10/government-requests-for-twitter-users-account-info-surges/
WH: Climate change directly impacts more Americans than terrorism
"The White House stood by its decision on Tuesday to include climate change impacts in its national security strategy released last week.  When asked if President Obama believed climate change is a greater threat than terrorism, White House spokesman Josh Earnest pushed back. "The point that the president is making is that there are many more people on an annual basis who have to confront the direct impact on their lives of climate change or on the spread of a disease than on terrorism," Earnest said. Earnest's comments also come after Obama said in an interview with Vox.com that "absolutely" the media overstates the level of alarm people should have about terrorism compared ot climate change and disease. Pressed again on whether the White House viewed climate change as a greater "clear and present danger" than terror groups like the Islamic State in Iraq and Syria (ISIS), Earnest cited Pentagon reports on the threat climate change poses to U.S. national security interests."
http://thehill.com/policy/energy-environment/232310-wh-more-americans-directly-affected-by-climate-change-than
White House Spokesman Struggles on Whether Climate Change or Terrorism Is a Bigger Threat
"White House press secretary Josh Earnest struggled to say Tuesday whether climate change or terrorism pose a bigger threat to Americans. Earnest said there are "many more people" whose daily lives are impacted by climate change and diseases than by terrorism. Earnest was pressed on the matter after President Barack Obama said the sensational nature of terrorism outweighs coverage of longer term issues like climate change by the media."
http://www.theblaze.com/stories/2015/02/10/white-house-spokesman-struggles-on-whether-climate-change-or-terrorism-is-a-bigger-threat/
Obama unveils $2B goal for private investments in climate fight
"The White House announced a $2 billion goal for private sector investments in the fight to tackle climate change, and improve low-carbon energy technology.  The initiative is meant to bulk up investments in clean energy, according to a  White House fact sheet released on Tuesday.  "Today's announcements will help clean energy investors reduce transaction costs, spread promising investment models, and increase their climate mitigation impact," the White House fact sheet said.  The $2 billion in private contributions will go toward reducing cost, improving low-carbon energy technology, and boosting solar, wind, and energy efficiency.  Commitments include $1 billion from the University of California Board of Regents toward investing in climate change solutions and helping advance clean energy vehicles.  Wells Fargo is also committing of $100 million in environmental grants by 2020 to boost energy efficiency in commercial buildings. The private investments coincide with President Obama's request for $4 billion in his 2016 budget to help states prepare for his proposed carbon pollution rule on existing power plants."
http://thehill.com/policy/energy-environment/232308-obama-unveils-2b-goal-for-private-investments-in-climate-fight
GOP senators say EPA's numbers don't add up on ozone
"A pair of Republican senators is asking the Environmental Protection Agency why its ozone rule predicts much higher benefits than a similar plan three years prior. President Obama rescinded a proposal in 2011 to reduce ground-level ozone that causes smog, citing the economic costs. But the cost-benefit analysis of the latest ozone rule, announced in November, is much more favorable, raising the suspicions of Sens. James Inhofe (R-Okla.) and John Thune (R-S.D.).
Inhofe, chairman of the Environment and Public Works Committee, is asking with Thune that the EPA provide a cost-benefit analysis that doesn't include the benefits of reducing other pollutants, which would also be cut as result in "co-benefits." "We do not believe the staggering economic costs of a lower standard have improved since 2011," Inhofe and Thune wrote in a letter. "Rather, the EPA's regulatory impact analysis is intentionally misleading in its incorporation of additional proposed regulations … which significantly impact forward year ozone forecasts and obfuscate the cost of compliance." The EPA's cost-benefit analysis predicts that other rules, such as the carbon limits for power plants, will help states meet a reduced ozone standard. But it does not count those costs in the ozone rule. That helped the proposal's benefits, such as reduced respiratory illnesses, exceed its costs. Inhofe and Thune are both strong opponents of the ozone proposal, saying it would cost $270 billion per year with little health or environmental benefit. EPA spokeswoman Liz Purchia defended the proposal, saying industry cost-benefit analyses consistently ignore its health benefits. The agency is conservative with its analysis, so costs of the rule are likely to be even lower than the up to $15 billion that the EPA estimated, Purchia said. "The numbers for this proposal are different than the 2010 reconsideration proposal, because we are analyzing changes between different current and proposed standards, air quality and needed emission reductions," she said. "Thanks to recent improvements in air quality, and federal and state actions that will come into effect over the next decade, meeting the proposed standards will require fewer emission reductions than the reconsideration, meaning costs will be lower." The EPA will respond to Inhofe and Thune in a letter, Purchia said."
http://thehill.com/policy/energy-environment/232300-gop-senators-say-epas-numbers-dont-add-up-on-ozone
Reporters told to stop interviewing 'irrelevant' climate change critics
"A new study of how environmental reporters cover global warming and climate change reveals that they see the issue as one America has endorsed and, as a result, no longer include critics in their reports because they are "generally irrelevant." And the orders are coming from editors. What's more, the study from George Mason University found that climate change reporters are weaving their coverage into stories on broader issues to get around editors who don't want a lot of reports on global warming. The study in the authoritative trade magazine Journalism dubbed getting both sides on the climate change issue "false balance." The study is available by subscription. In "Covering global warming in dubious times: Environmental reporters in the new media ecosystem," the study authors interviewed nearly a dozen seasoned climate change reporters in the dwindling world of environmental journalism."
http://www.washingtonexaminer.com/reporters-told-to-stop-interviewing-irrelevant-climate-change-critics/article/2560039
4 major questions in the net neutrality debate
http://www.washingtonexaminer.com/4-major-questions-in-the-net-neutrality-debate/article/2560013
Republican FCC Commissioner: Obama's Internet Plan 'Worse Than I Imagined'
"The public is "being misled" over Federal Communications Commission Chairman Tom Wheeler's net neutrality proposal, according to Republican FCC Commissioner Ajit Pai. "It is worse than I imagined," Pai said during a press conference Tuesday in which he highlighted key aspects of the proposal, which won't be released to the public until after the agency votes on it later this month. "The American people are being misled about President Obama's plan to regulate the Internet." Pai first announced his opposition to the plan — which seeks to regulate Internet service providers under Title II of the 1996 Telecommunications Act and ban them from establishing tiered lanes of service — late last week, when he pointed out the plan's identical nature to the net neutrality proposal put forth by the White House last November. In a fact sheet distributed by Pai's office Tuesday, the commissioner said the plan has the potential to eliminate popular consumer benefits like uncapped data plans and "contemplates" establishing billions in new taxes on broadband, "including fees to support the multi-billion-dollar Universal Service Fund and the Telecommunications Relay Service Fund." "These taxes will increase the prices American consumers will have to pay for broadband," Pai's office wrote."
http://dailycaller.com/2015/02/10/republican-fcc-commissioner-obamas-internet-plan-worse-than-i-imagined/
FCC commissioner blasts Obama's 'net neutrality' plan
"A Republican member of the Federal Communications Commission Tuesday blasted President Obama's plan to regulate the Internet, saying it will lead to "utility-style regulation," new taxes and less consumer choice. Commissioner Arjit Pai also called on FCC Chairman Tom Wheeler to release the "secret" proposal to the public prior to the agency voting on it. Mr. Wheeler last week released an outline of strict new federal oversight of the Internet, a plan known to advocates as so-called "net neutrality," but won't reveal the text of the plan until the FCC's meeting on Feb. 26. "The American people are being misled about President Obama's plan to regulate the Internet," Mr. Pai said. "Last week's carefully managed rollout was designed to downplay the plans of a massive intrusion in the Internet economy. I have now read the 332-page plan. It is worse than I had imagined." He added, "The claim that President Obama's plan to regulate the Internet does not include rate regulation is flat-out false." Mr. Wheeler said the plan will declare broadband a "telecommunications service" under Title II of the Communications Act, giving the FCC broad new regulatory powers. It's a more intrusive proposal than Mr. Wheeler originally outlined last year, and it more closely follows guidelines endorsed by Mr. Obama last November. That development has led two congressional committees to launch investigations into whether the president exerted his influence over the FCC, which is ostensibly an independent agency."
http://www.washingtontimes.com/news/2015/feb/10/fcc-commissioner-blasts-obamas-net-neutrality-plan/?utm_source=RSS_Feed&utm_medium=RSS
FEC latest front in Democrats' multi-pronged assault on internet freedom
"The internet is under assault. At the Federal Communications Commission, regulators are hard at work crafting a plan that would turn the internet into a taxable utility. In Congress, lawmakers are determining whether and how best to tax the sales that occur on the internet. And over at the Federal Election Commission, the regulation of political speech that takes place on the internet is back on the table. In October, then FEC Vice Chairwoman Ann M. Ravel promised that she would renew a push to regulate online political speech following a deadlocked commission vote that would have subjected political videos and blog posts to the reporting and disclosure requirements placed on political advertisers who broadcast on television. On Wednesday, she will begin to make good on that promise. "Some of my colleagues seem to believe that the same political message that would require disclosure if run on television should be categorically exempt from the same requirements when placed in the Internet alone," Ravel said in an October statement. "As a matter of policy, this simply does not make sense." "In the past, the Commission has specifically exempted certain types of Internet communications from campaign finance regulations," she lamented. "In doing so, the Commission turned a blind eye to the Internet's growing force in the political arena." On Wednesday, the FEC will hold a public hearing on a variety of rules that are subject to amendment so that they can comport with the Supreme Court's ruling in McCutcheon v. FEC. On that docket will be issues relating to disclosure requirements, earmarking, and a variety of other rules. But the FEC will also hear comments regarding now FEC Chairwoman Ravel's preference that the commission revisit a 2006 rule that exempts blogs and other online political speech from regulation. Under a 2006 FEC rule, free political videos and advocacy sites have been free of regulation in a bid to boost voter participation in politics. Only Internet videos that are placed for a fee on websites, such as the Washington Examiner, are regulated just like normal TV ads. Ravel's statement suggests that she would regulate right-leaning groups like America Rising that posts anti-Democrat YouTube videos on its website. FEC Chairman Lee E. Goodman, a Republican, said if regulation extends that far, then anybody who writes a political blog, runs a politically active news site or even chat room could be regulated. He added that funny internet campaigns like "Obama Girl," and "Jib Jab" would also face regulations. "Regulation of the internet has not gone away inside the commission, it has just gone underground," FEC Commissioner and former Chairman Lee Goodman told HotAir. "Three Democratic commissioners continue to vote to maintain regulatory authority over internet commentary in a case-by-case basis in the enforcement process. That's not very transparent to the American people. That's why I have an obligation to call them out…."
http://hotair.com/archives/2015/02/10/fec-latest-front-in-democrats-multi-pronged-assault-on-internet-freedom/
Senate panel approves Ashton Carter to lead Pentagon
"The Senate Armed Services Committee on Tuesday unanimously approved the nomination of Ashton Carter as defense secretary, sending it to the Senate floor where he's expected to be confirmed by the end of the week. Committee Chairman John McCain, R-Ariz., later said that he was unaware of any opposition to Carter's nomination and suggested a confirmation vote could come as early as Wednesday. Carter was meeting with senators at the Capitol after the committee's action. Carter, 60, a longtime senior Pentagon official who most recently was deputy secretary from October 2011 until December 2013, is expected to easily be confirmed to replace outgoing Defense Secretary Chuck Hagel. Republicans were generally pleased with President Obama naming Carter to the post but had concerns about White House micromanagement of the Pentagon. The worries had been reinforced by public comments from former secretaries Robert Gates and Leon Panetta and news reports that the same problem led to Hagel's forced departure. Among those concerns were complaints by both Gates and Panetta that White House officials were bypassing Pentagon leaders and dealing directly with commanders on important matters. At his confirmation hearing Feb. 4, Carter pledged he would put an end to that. "If I'm confirmed as secretary of defense, I will be a stickler for the chain of command," he said."
http://www.washingtonexaminer.com/senate-panel-approves-ashton-carter-to-lead-pentagon/article/2560030
Veteran suicide prevention bill approved by Congress, sent to president
http://www.washingtontimes.com/news/2015/feb/10/veteran-suicide-prevention-bill-approved-congress-/?utm_source=RSS_Feed&utm_medium=RSS
WH official: 'Audit the Fed' bill is 'dangerous'
"One of President Obama's top economic advisers said Tuesday he opposed "dangerous" legislation that would give lawmakers closer scrutiny over Federal Reserve deliberations. Jason Furman, chairman of Obama's Council of Economic Advisers, called pending legislation subjecting monetary policy deliberations to outside review "somewhere between superfluous and highly counterproductive." He added that he would encourage President Obama to oppose the bill if it reached his desk. That opposition could be noteworthy, as previous efforts have stalled in a Democrat-led Senate, which is now in GOP control. Furman argued that the bill, presented by its proponents as a needed check on the central bank, would effectively allow lawmakers critical of the Fed to second-guess its moves. "What that bill is about is about Congress supplanting its judgment as to what monetary policy should be," he said in an interview with Bloomberg TV. "Congress shouldn't be telling the Fed what to do with monetary policy."
http://thehill.com/policy/finance/232337-wh-official-audit-the-fed-bill-is-dangerous
Michelle Obama's Self-Serving "Cheese Dust" Disdain
http://www.realclearpolitics.com/articles/2015/02/11/michelle_obamas_self-serving_cheese_dust_disdain_125562.html
Obama to declare new national monument
"President Obama will designate Chicago's historic Pullman Park district as a national monument, a White House official said. The president will travel to Chicago on Feb. 19, to designate the monument, a White House official confirmed to The Hill. The official said Obama is using his authority under the Antiquities Act of 1906 and that the move was part of his effort to protect and promote the nation's diverse history. It will be Obama's 14th time using the act to designate a national monument. The area was built by businessman George Pullman as a factory and company town for his workers who constructed the iconic Pullman railway cars in the late 1800s. It became the birthplace of the country's first African-American union, the Brotherhood of Sleeping Car Porters, and was the site of a massive strike. "Pullman workers fought for fair labor conditions in the late 19th century and the Pullman porters helped advance America's civil rights movement," Lynn McClure, the Midwest senior director for the National Parks Conservation Association told The Washington Post. The president's visit could also boost his former chief of staff, current Chicago Mayor Rahm Emanuel, who faces a Democratic primary on Feb. 24 as he seeks reelection. Emanuel, and members of the Illinois congressional delegation will join Obama during the designation ceremony. The mayor, along with Illinois lawmakers from both parties, pressed Obama to make the historic site a national park."
http://thehill.com/blogs/blog-briefing-room/232259-obama-to-declare-new-national-monument
The Surprising Number of U.S. States That Have More Conservatives Than Liberals
"Conservatives outnumber liberals in 47 out of 50 states, according to new data released by Gallup. Only three states — Hawaii, Vermont and Massachusetts — and the District of Columbia have a higher percentage of self-described political liberals than conservatives, with a larger right-of-center mindset found in all other U.S. states. And while Hawaii, Vermont and Massachusetts are the most liberal, with around 30 percent of the population in each claiming to be left-of-center (that proportion is 36 percent for Washington, D.C.), the most conservative states are Mississippi, Alabama and Louisiana, with between 46 percent and 49 percent stating that they embrace right-of-center political ideologies, Gallup reported. Of course, not everyone identifies as a liberal or a conservative, with the moderate population in every U.S. state and the District of Columbia fluctuating between 31 percent and 44 percent. Delaware is the most moderate state with 43.9 percent of the population expressing a middle-of-the-road approach to politics. Not surprisingly, liberal states tend to be on the coasts, with conservative states mainly falling in the south. See lists of the top 10 conservative and liberal states below:…"
http://www.theblaze.com/stories/2015/02/10/the-surprising-number-of-u-s-states-that-have-more-conservatives-than-liberals/
Rep. Cummings: People 'Come to Government To Feed Their Souls'
"Rep. Elijah Cummings (D–Md.) says, "so many people come to government knowing that they are not going to make the kind of money they would make in the private sector but they come to government to feed their souls." Cummings was speaking in Washington D.C. at the Legislative Conference of the National Treasury Employees Union on February 4th when he made the comments."
http://cnsnews.com/news/article/eric-scheiner/rep-cummings-people-come-government-feed-their-souls
Obama wishes more Republicans were like Ohio's Kasich
"Obamacare would be working well if more Republicans were like Ohio Gov. John Kasich, President Obama told Vox.com in an interview released Monday. "The good news is that in dribs and drabs, much as was true with the original Medicaid program, you're starting to see Republican governors and Republican state legislatures realizing that, ya know, 'We're cuttin' off our nose to spite our face — we got an ideological objection to us helping our own constituencies and our own healthcare systems,'" Obama said. "To their credit, you got folks like John Kasich in Ohio and (Gov. Rick) Snyder in Michigan and now, most recently, the governor up in Alaska and others who are saying, 'Ya know what, this is the right thing to do, let's go ahead and expand it.'" In Ohio alone, Obamacare's Medicaid expansion resulted in more than $2 billion in new federal spending last year. The federal government is currently more than $18 trillion in debt."
http://watchdog.org/198596/obama-kasich-obamacare/
Jeb Bush Releases Hundreds of Thousands of Emails in 'Spirit of Transparency' — but There's a Huge Problem
"In the "spirit of transparency," former Florida Gov. Jeb Bush released hundreds of thousands of emails from his time in office for Americans to review. The email dump comes as many believe Bush is gearing up for a 2016 presidential run. But The Verge reportedly found a glaring problem with the release of all the emails: Bush's team apparently forgot to redact private information of Florida residents, including home addresses, phone numbers and even Social Security numbers. "I am posting the emails of my governorship here. Some are funny; some are serious; some I wrote in frustration. But they're all here so you can read them and make up your own mind," Bush wrote on his website."
http://www.theblaze.com/stories/2015/02/10/jeb-bush-releases-hundreds-of-thousands-of-emails-in-spirit-of-transparency-but-theres-a-huge-problem/
Jeb Bush's eye-popping event: $100k per ticket
http://www.politico.com/story/2015/02/jeb-bush-fundraiser-100k-per-ticket-115086.html
Rick Santorum seeks 2016 strategy to carry momentum beyond Iowa to nomination
http://www.washingtontimes.com/news/2015/feb/10/rick-santorum-seeks-2016-strategy-to-carry-momentu/?utm_source=RSS_Feed&utm_medium=RSS
Scott Walker Is First Potential 2016 Candidate To Open Iowa Office
http://washington.cbslocal.com/2015/02/10/scott-walker-is-first-potential-2016-candidate-to-open-iowa-office/
Are Democratic voters angry enough to support Bernie Sanders for president?
http://www.cbsnews.com/news/are-democratic-voters-angry-enough-to-support-bernie-sanders-for-president/
Hillary Clinton fundraising off to slow start
http://www.politico.com/story/2015/02/hillary-clinton-priorities-usa-action-115084.html
Tea Party Express pushes for balanced-budget amendment
"The Tea Party Express is launching a national campaign to push for a balanced-budget amendment to the U.S. Constitution. "Congress' historic shortcomings in passing a Balanced Budget Amendment have forced our hand. It's time for America to unite around the Article V Convention to cap federal spending once and for all," the conservative group said in a statement on Tuesday.  Balanced-budget amendments have always failed because, not only does such a proposal need a two-thirds majority to pass in Congress, but at least 38 states also would have to ratify it. Amendments proposed in Congress would bar the federal government from spending more money than it takes in through taxes, and they have also contained requirements for raising taxes and raising the debt ceiling. A number of lawmakers, including Senate President Pro Tempore Orrin Hatch (R-Utah), have introduced their own versions of balanced-budget amendments in the new Congress. President Ronald Reagan one dubbed Hatch "Mr. Balanced Budget." The Tea Party Express said it supports Hatch's proposal."
http://thehill.com/policy/finance/232279-tea-party-express-launches-campaign-for-a-balanced-budget-amendment
U.S. Pulls Troops From Ebola Zone
http://www.nbcnews.com/storyline/ebola-virus-outbreak/u-s-pulls-troops-ebola-zone-n304136
White House Says Shooting at Kosher Market in Paris Was 'Random'
"President Obama has raised some eyebrows by suggesting in his interview with VOX.com that the shooting at a Kosher supermarket in Paris last month was "random." It was a comment the president made in making the case that the media overstates the terrorist threat and that his job fighting terrorism is akin to a big-city mayor fighting crime. "It is entirely legitimate for the American people to be deeply concerned when you've got a bunch of violent, vicious zealots who behead people or randomly shoot a bunch of folks in a deli in Paris," Obama told Vox's Matt Yglesias in the interview. "We devote enormous resources to that, and it is right and appropriate for us to be vigilant and aggressive in trying to deal with that — the same way a big city mayor's got to cut the crime rate down if he wants that city to thrive. But we also have to attend to a lot of other issues, and we've got to make sure we're right-sizing our approach so that what we do isn't counterproductive." Asked about the president's suggestion that the market was not targeted by the group because it was Kosher, White House spokesman Josh Earnest doubled down on Obama's characterization that the selection of target was "random."
http://abcnews.go.com/Politics/white-house-shooting-kosher-market-paris-random/story?id=28871389
Obama outrages by calling 4 Jewish victims of Paris terror 'a bunch of folks' shot randomly
"President Obama has sparked some widespread fury over his recent comments to Vox about the Jewish individuals who were brutally killed by terrorists in Paris — specifically, he labeled them "a bunch of folks" who were randomly shot. His comments: "It is entirely legitimate for the American people to be deeply concerned when you've got a bunch of violent, vicious zealots who behead people or randomly shoot a bunch of folks in a deli in Paris," Vox reported. Mr. Obama went on, seeming to place the blame for terrorist attacks at the feet of the United States."
http://www.washingtontimes.com/news/2015/feb/10/obama-outrages-by-calling-4-jewish-victims-of-pari/?utm_source=RSS_Feed&utm_medium=RSS
White House ripped for deli attack comments
"White House Press Secretary Josh Earnest got into a tense exchange Tuesday over a shooting at a Kosher deli following last month's attacks in Paris, saying "there were people other than Jews who were in that deli." The back-and-forth stemmed from a Vox interview with President Barack Obama published Monday. "It is entirely legitimate for the American people to be deeply concerned when you've got a bunch of violent, vicious zealots who behead people or randomly shoot a bunch of folks in a deli in Paris," the president said. Reporters in Tuesday's White House briefing raised questions about Obama's decision not to label the shooting an anti-Semitic incident. "This was not a random shooting of a 'bunch of folks,'" ABC's Jon Karl said. "Does the president have any doubt that those terrorists attack that deli because there would be Jews in that deli?" "It is clear" what the motivation of the terrorists were, Earnest said. "The adverb that the president chose was used to indicate that the individuals who were killed in that terrible, tragic incident were killed, not because of who they were, but because of where they randomly happened to be," he said. Karl asked again by whether religion played into the location of the shooting. "This individuals were not targeted by name. This is the point," Earnest replied, adding, "there were people other than Jews who were in that deli." "I answered the question once. No," Earnest replied when asked by Karl whether the president believed had any doubt that the deli was attacked because it was a Kosher establishment. A GOP leadership aide swiftly criticized Earnest's remarks. "Refusing to admit that the Kosher deli in Paris was specifically targeted because it is a gathering place for Jews is just one reason why many people don't trust the Obama administration when it comes to defending Israel," the aide said. In a subsequent State Department press briefing, spokeswoman Jen Psaki, asked about the exchange between Earnest and Karl, said that the victims did not come from one background or nationality.
Asked if the deli attack targeted the Jewish community, Psaki said: "I don't think we're going to speak on behalf of French authorities and what they believe was the situation at play here."
http://www.politico.com/story/2015/02/white-house-paris-deli-shooting-jews-115076.html
Krauthammer: Obama Admin Won't Admit Deli Attack Was Anti-Semitic Because It Would Mean He Isn't Infallible
http://www.realclearpolitics.com/video/2015/02/10/krauthammer_obama_admin_wont_admit_deli_attack_was_anti-semitic_because_it_would_mean_he_isnt_infallible.html
Greg Gutfeld: Obama Administration Are All 'Terror Denialists,' 'Full Of Crap' [VIDEO]
http://dailycaller.com/2015/02/10/greg-gutfeld-obama-administration-are-all-terror-denialists-full-of-crap-video/
Anti-Semitic horrors don't exist in Obama's world
http://nypost.com/2015/02/11/anti-semitic-horrors-dont-exist-in-obamas-world/
If You Don't Like The Obama Administration's Position On Terrorism, Just Wait A Few Minutes
"Just because that Islamic terrorist said he killed those people because they were Jews, and just because they were Jews, that doesn't mean he killed them because they were Jews. Why, he didn't even know their names! A little while later, the always-delightful State Dept. spokesdroid Jen Psaki followed up with this:
http://dailycaller.com/2015/02/10/if-you-dont-like-the-obama-administrations-position-on-terrorism-just-wait-a-few-minutes/
Obama: U.S. tried to rescue Kayla Mueller from ISIS last summer
http://www.cbsnews.com/news/obama-us-tried-rescue-kayla-mueller-isis-last-summer/
American hostage of Islamic State confirmed dead
"An American woman held by the Islamic State of Iraq and Syria has died, the White House and the captive's parents confirmed on Tuesday. "It is with profound sadness that we have learned of the death of Kayla Jean Mueller," President Obama said. "On behalf of the American people, Michelle and I convey our deepest condolences to Kayla's family – her parents, Marsha and Carl, and her brother Eric and his family – and all of those who loved Kayla dearly. At this time of unimaginable suffering, the country shares in their grief." Last week, the Islamic State said the 26-year-old Arizonan had died during a Jordanian airstrike, launched as retribution for pilot 1st Lt. Moaz al-Kasasbeh being burned alive by the terrorist group. Mueller's parents also announced Tuesday that they had been notified of her death. She was the only known remaining U.S. hostage held by the Islamic State. Obama has vowed to "redouble" efforts to combat the Islamic State in the wake of a string of recent killings of hostages by the terrorist group. Mueller "has been taken from us, but her legacy endures, inspiring all those who fight, each in their own way, for what is just and what is decent. No matter how long it takes, the United States will find and bring to justice the terrorists who are responsible for Kayla's captivity and death," Obama vowed. "On this day, we take comfort in the fact that the future belongs not to those who destroy," he added, "but rather to the irrepressible force of human goodness that Kayla Mueller shall forever represent."
http://www.washingtonexaminer.com/american-hostage-of-islamic-state-confirmed-dead/article/2560033
American hostage Mueller's family, U.S. government say she is dead
http://www.reuters.com/article/2015/02/10/us-mideast-crisis-hostage-idUSKBN0LE1WV20150210
Obama defends not paying ransom for ISIS hostage
"President Obama in an interview with Buzzfeed Tuesday said not paying the ransom for Kayla Mueller, the American hostage killed while held captive by the Islamic State of Iraq and Syria, was "as tough as anything I do." "The one thing that we have held to is a policy of not paying ransoms with an organization like" the Islamic State, Obama said in the interview. "And the reason is once we start doing that, not only are we financing their slaughter of innocent people and strengthening their organization, but we're actually making Americans even greater targets for future kidnappings." Obama also revealed for the first time that he attempted to rescue Mueller as part of a failed raid on a compound in Syria. Mueller had been held captive by the Islamic State for more than a year before U.S. officials confirmed her death Tuesday…"
http://www.washingtonexaminer.com/obama-defends-not-paying-ransom-for-isis-hostage/article/2560073
White House: At least one more U.S. hostage in Middle East
http://www.washingtontimes.com/news/2015/feb/10/white-house-least-one-more-us-hostage-middle-east/?utm_source=RSS_Feed&utm_medium=RSS
Breaking: US Closes Embassy in Yemen – Suspends ALL OPERATIONS
"In September 2014, Obama bragged that Yemen was one of his foreign policy success stories.
Today the US Embassy in Yemen closed its doors and suspended operations. The US Embassy in Sanaa, Yemen released an emergency message in January warning ALL US CITIZENS to "depart immediately." The embassy went on to say US citizens are responsible for making their own travel arrangements. The US Embassy in Sanaa, Yemen has now suspended all operations and closed its doors. ALL CONSULAR SERVICES AT EMBASSY SANAA ARE SUSPENDED UNTIL FURTHER NOTICE Updated February 8, 2015 Due to the security situation in Yemen, U.S. Embassy Sanaa has suspended all consular services until further notice. Please check this website frequently for updates. NOTICE TO ALL U.S. CITIZENS RESIDING IN OR TRAVELING TO YEMEN: Embassy Sanaa has suspended consular operations in Yemen. If you are a U.S. citizen residing in or traveling to Yemen, the Embassy may be unable to provide assistance or services to you, even if an emergency situation arises. If you must travel to or remain in Yemen, please register with the State Department's online Smart Traveler Enrollment Program as soon as possible. This will allow Embassy Sanaa to communicate travel alerts and Emergency Messages to you, should the need arise."
http://www.thegatewaypundit.com/2015/02/breaking-us-embassy-in-yemen-evacuates-suspends-all-operations/
Report: U.S. Embassy in Yemen to Close Amid Government Turmoil
http://www.theblaze.com/stories/2015/02/10/report-u-s-embassy-in-yemen-to-close-amid-government-turmoil/
FLASHBACK: OBAMA TOUTS YEMEN AS SUCCESS STORY
http://www.breitbart.com/video/2015/02/10/flashback-obama-touts-yemen-as-success-story/
Obama's ISIS War Proposal Blocks Future Commitments
"The White House is set to introduce a new Authorization for Use of Military Force against ISIS, designed to maximize American flexibility and minimize boots on the ground. Representatives of the administration, including the White House and State Department, have revealed details of the proposed bill, BloombergView reported Tuesday. The suggested AUMF would prohibit permanent American ground troops from deploying against ISIS until 2018, well after President Obama will have left the presidency. While preventing full-time boots on the ground, or "enduring offensive ground operations," the bill would allow for the existing 3,000 advisers helping the Iraqi military, as well as special operations forces, airstrike coordinators and Search and Rescue teams. Those exceptions would also expire in 2018, which would prompt another round of congressional approval. Notably, the proposal would break from the opinion of Chairmen of the Joint Chiefs Gen. Martin Dempsey, widely regarded on both sides of the aisle as one of the most shrewd military strategists in America. Dempsey recently told reporters, "I think in the crafting of the AUMF [authorization for use of military force,] all options should be on the table, and then we can debate whether we want to use them." Much like the contentious Afghanistan withdrawal, experts are concerned publicly stating and, worse yet, codifying strategic military limitations will result in fundamental adjustments by targeted extremists groups in order to ensure their continued survival… According to BloombergView's Josh Rogin, the proposed new law would repeal the 2002 Iraq war authorization, while preserving the original AUMF against al-Qaida. Besides the 3,000 advisers and leadership in international airstrikes, American commitments have been slow in coming against ISIS. Some have speculated that a proposed defense budget will include provisions for training local Kurdish and Christian militias, who are actively fighting against the group in northern Iraq. The ambiguously worded new bill, with its explicit ban on ground troops, is apparently crafted to meet maximum congressional approval. A 2014 attempt to pass an AUMF against ISIS was originally lost amid disputes over the scope of the law — one proposal would have allowed combat against all conceivable "emerging regional terrorist groups that share a common violent extremist ideology" — and broader budget fights in Congress which resulted in a stopgap "continuing resolution."
http://dailycaller.com/2015/02/10/obamas-isis-war-proposal-blocks-future-commitments/
Surprise: The Obama Administration's New National-Security Strategy Never Mentions 'Jihad'
http://www.nationalreview.com/corner/398308/surprise-obama-administrations-new-national-security-strategy-never-mentions-jihad
Congress will retool Obama's proposal for military action in the Middle East
http://www.washingtonexaminer.com/congress-will-retool-obamas-proposal-for-military-action-in-the-middle-east/article/2560060?custom_click=rss
White House weighs adjusting Afghan exit plan to slow withdrawal of troops
http://www.washingtonpost.com/world/national-security/white-house-weighs-adjusting-afghan-exit-plan-to-keep-more-troops-in-2015/2015/02/10/9cb0b73a-b156-11e4-827f-93f454140e2b_story.html?wprss=rss_homepage
House introduces bill to arm Ukraine
http://www.washingtonexaminer.com/house-introduces-bill-to-arm-ukraine/article/2560081
Obama calls Putin, warns of more 'costs' for Russia
http://www.washingtonexaminer.com/obama-calls-putin-warns-of-more-costs-for-russia/article/2560056
Losing Egypt — Putin exploits Obama's slaps at US ally
http://nypost.com/2015/02/10/losing-egypt-putin-exploits-obamas-slaps-at-us-ally/
More Democrats Say They'll Boycott Netanyahu Address to Congress
http://www.nationalreview.com/campaign-spot/398297/more-democrats-say-theyll-boycott-netanyahu-address-congress-jim-geraghty
Don't disrespect our president, black lawmakers tell Netanyahu
http://www.politico.com/story/2015/02/benjamin-netanyahu-congressional-black-caucus-115103.html
Schumer: 'I Don't Know' If Obama Should Take A Meeting With Netanyahu
http://dailycaller.com/2015/02/10/schumer-i-dont-know-if-obama-should-take-a-meeting-with-netanyahu/
Netanyahu says Congress speech not meant to anger Obama
http://cnsnews.com/news/article/netanyahu-says-congress-speech-not-meant-anger-obama
Netanyahu defends plans to address Congress 'for the very survival of my country'
http://www.washingtonpost.com/blogs/post-politics/wp/2015/02/10/netanyahu-defends-plans-to-address-congress-for-the-very-survival-of-my-country/