Net Neutrality a Bad Idea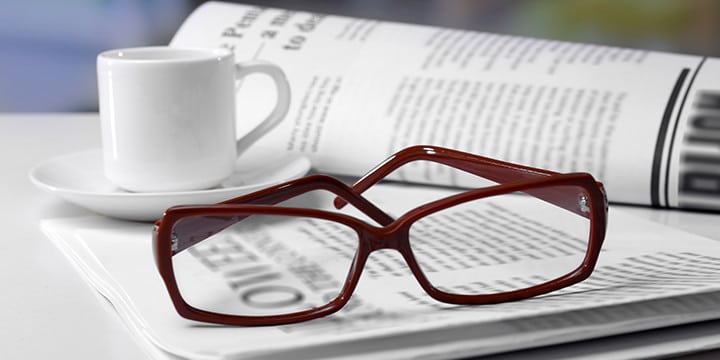 Sen. Olympia Snowe (R-ME) opposed the Federal Communication Commission's (FCC) rush to regulate the internet by voting in November to advance a resolution of disapproval (S.J.RES.6).  But Senate Democrats voted it down.
Democrats blocked S.J.RES.6 on November 10.  Fifty-two Democrats voted "no," and 46 Republicans voted "yes."  Net neutrality activists raised cartoon fists in solidarity over the failure of S.J. RES.6 and fantasized about expanding rules to include mobile internet users.
The FCC and the Obama administration continue undeterred in the campaign to regulate the Internet.  The president promised to veto S.J.RES.6 if it emerged from the Senate floor.
Net neutrality took effect November 20 as everyday Americans prepared for the Thanksgiving holidays.  The rule, which the FCC maintains must subdue the Internet to reinforce freedom, is published in the Federal Register.
The FCC's bid to control the Internet has been coming for some time.  Heritage Foundation contributor James Gattuso said last year, "In taking these steps toward net neutrality regulation, however, the FCC faced an inconvenient obstacle:  Nothing in any statute gives the FCC authority to regulate the Internet."  For more, see the article titled "Red Tape Under the Tree:  FCC Plans Internet Regulation for Christmas."
Two out of the five FCC Commissioners, Meredith Baker and Robert McDowell, voted against the FCC's 10-201 net neutrality order of December 2010.
Baker's dissenting statement, found in FCC 10-201, page 180, read in part:
"The data most certainly does not drive us to this result.  In the final analysis, the commission intervenes to regulate the Internet because it wants to, not because it needs to."
McDowell's dissenting statement began on page 145 and read in part:
"In 2008, the FCC tried to reach beyond its legal authority to regulate the Internet, and it was slapped back by an appellate court only eight short months ago.  Today, the Commission is choosing to ignore the recent past as it attempts the same act.  In so doing, the FCC is not only defying a court, but it is circumventing the will of a large, bipartisan majority of Congress as well."
McDowell paints a vivid and disconcerting picture of what happened last time.  "On the night of Friday, December 10, just two business days before the public would be prohibited by law from communicating further with us about this proceeding, the Commission dumped nearly 2,000 pages of documents into the record.  As if that weren't enough, the FCC unloaded an additional 1,000 pages into the record less than 24 hours before the end of the public comment period.  All of these extreme measures, defying the D.C. Circuit, Congress, and undermining the public comment process, have been deployed to deliver on a misguided campaign promise."
The result:  three people out of a five-person, appointed commission decided for an entire nation.  Chairman Julius Genachowski, Commissioner Michael J. Copps and Commissioner Mignon L. Clyburn (Clyburn, approving FCC 10-201 in part) voted "yes" to FCC 10-201, order preserving the open Internet.  The order was adopted December 21, 2010, and released December 23, 2010.
TPP spoke with Ken Lundberg, Snowe's Communications Director, who recounted Snowe's position of advocating that Congress must be involved.  He said besides voting for S.J. RES.6, Snowe's office generated letters urging that the commission work with Congress.
And the record shows that Snowe's press statements warned that it was best to keep the FCC out of the issue until Congress had a say.  "The fundamental rights of Internet users must be protected and it is vital we establish proper policy that protects and encourages innovation.  It is critical we get this right rather than moving hastily and that means Congress should act first, not the FCC, to create the proper framework to ensure the continued openness and freedom of the Internet."
TPP asked Snowe's office, "What's next, now that the FCC is going forward with net neutrality?"  Lundberg responded with Snowe's explanation:  "Even though the Senate did not pass S.J.Res.6, several parties have already filed suit challenging the FCC's open Internet order and authority.  So ultimately, the court will decide whether the FCC has authority to apply such regulations.  If the court decides it does not, it will most likely require the Commission to vacate its order."
Background information concerning net neutrality, provided by Snowe's office, is as follows:  "In April of 2010, a federal appeals court ruled that the FCC did not possess the authority to force internet service providers to keep their networks open to all forms of content.  The FCC now seeks to simply extend portions of the Communications Act of 1934 to cover broadband.  But the 77 year old law, which contains reasonable nondiscrimination requirements designed for the telephone network, would be incredibly ineffective and harmful when applied to modern broadband."
Sen. Kay Bailey Hutchison takes a stronger position than Snowe toward both FCC and congressional regulation of the Internet.  In response to TPP's email, Hutchison, sponsor of S.J.RES.6, warned of pitfalls.  "Instrumental to the success of the Internet is the long-standing policy of keeping the Internet as free as possible from burdensome government regulations.  Increased investment in upgrading and expanding America's communications infrastructure and, in particular, new broadband networks, will ensure that all Americans have access to affordable high-speed Internet.  However, in my judgment, intensified regulation of the Internet, such as government-mandated treatment of data, would stifle competition and would decrease the incentive for network operators to in invest in critical infrastructure."
Hutchison believes that "New regulations represent an unprecedented power grab by the Commission to claim regulatory jurisdiction without Congressional authority.  She says the FCC action threatens investment and innovation in broadband systems, places valuable American jobs at risk, and may subject communications companies to new legal liability in the management of their networks."  As the ranking member of the Senate Commerce, Science, and Transportation Committee, which has jurisdiction over the FCC, Hutchison vows to continue to work to prohibit further net neutrality-based regulations.
Contact FCC Chairman Julius Genachowski by email here or by phone at (202) 418-1000
Contact Commissioner Michael J. Copps by email here or by phone at (202) 418-2000
Contact Commissioner Mignon L. Clyburn by email here or by phone at (202) 418-2100
Norma Green covers Senator Olympia Snowe for Tea Party Patriots' Government Accountability Project.  She can be reached at norma.green@tppjournalism.org.